Family Pictures November 2020: Kids
Family pictures are something we highly value and cherish. We have always had a pretty solid routine of how frequently we get family photos taken and it's typically been revolved around a significant point in the year for our kids and their milestone ages.
Now that they've all gotten older we've settled into the routine of having a family photo session twice a year.
I know to many that may sound like a lot but I'm not a put-my-eggs-in-one-basket kinda girl. I want to make sure we have great shots of each of the kids at each age and sometimes we have off days!
During our session in June Britt was having a sort of off-day and I didn't LOVE the pics of her from that session. This time? OH MY WORD these are my FAVORITE pics of her EVER!
Having professional photos planned frequently takes so much of the pressure off. I don't overly stress about capturing the PERFECT photo because I know we'll get more taken again! It allows the vibe to be more relaxed and fun and the end results are always so much better when there isn't that tense vibe.
For these pictures I have to do a little bragging because I randomly found THE best location! I was trying to find something close to the highway to be able to meet Zach after he got done working about 45 min away in order for us to get the pics done before the sun went down and we lucked out that the random sports complex park I found had a GOLDMINE of a spot!
This awesome bridge area with the gorgeous changing leaves was just so, so pretty!
I personally never overly stress about location either. Lindsay, from Captured By Colson, can literally make weeds look amazing. In my opinion, I focus on the outfits, how we look and feel, and know she'll take care of the rest. She's awesome at finding the best lighting AND at making any location look awesome.
Lindsay always does such a great job at really getting ALL the shots! I love that I have so many great individual shots of my kids through the years as well as the family ones we love too. From this particular session, my FAVORITES are the ones of the kids individually! Every single kid looks so awesome and has those real genuine smiles and just all these pics truly reflect THEIR personalities.
I. LOVE. THEM.
I'm also linking up all the outfits at the end of the post – I was pretty pumped with how they all came together too 😉
First up Kye who is SO dang handsome!!!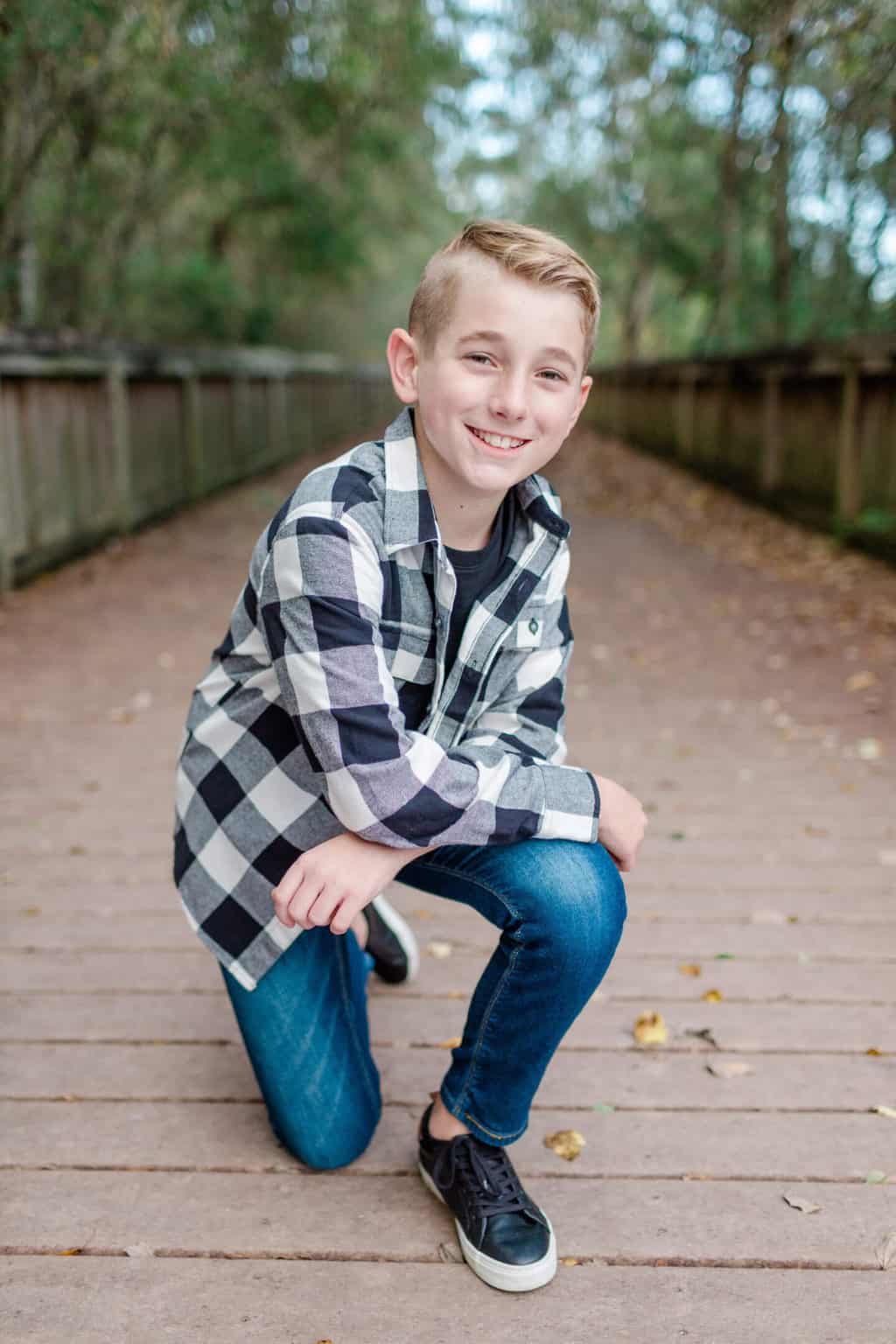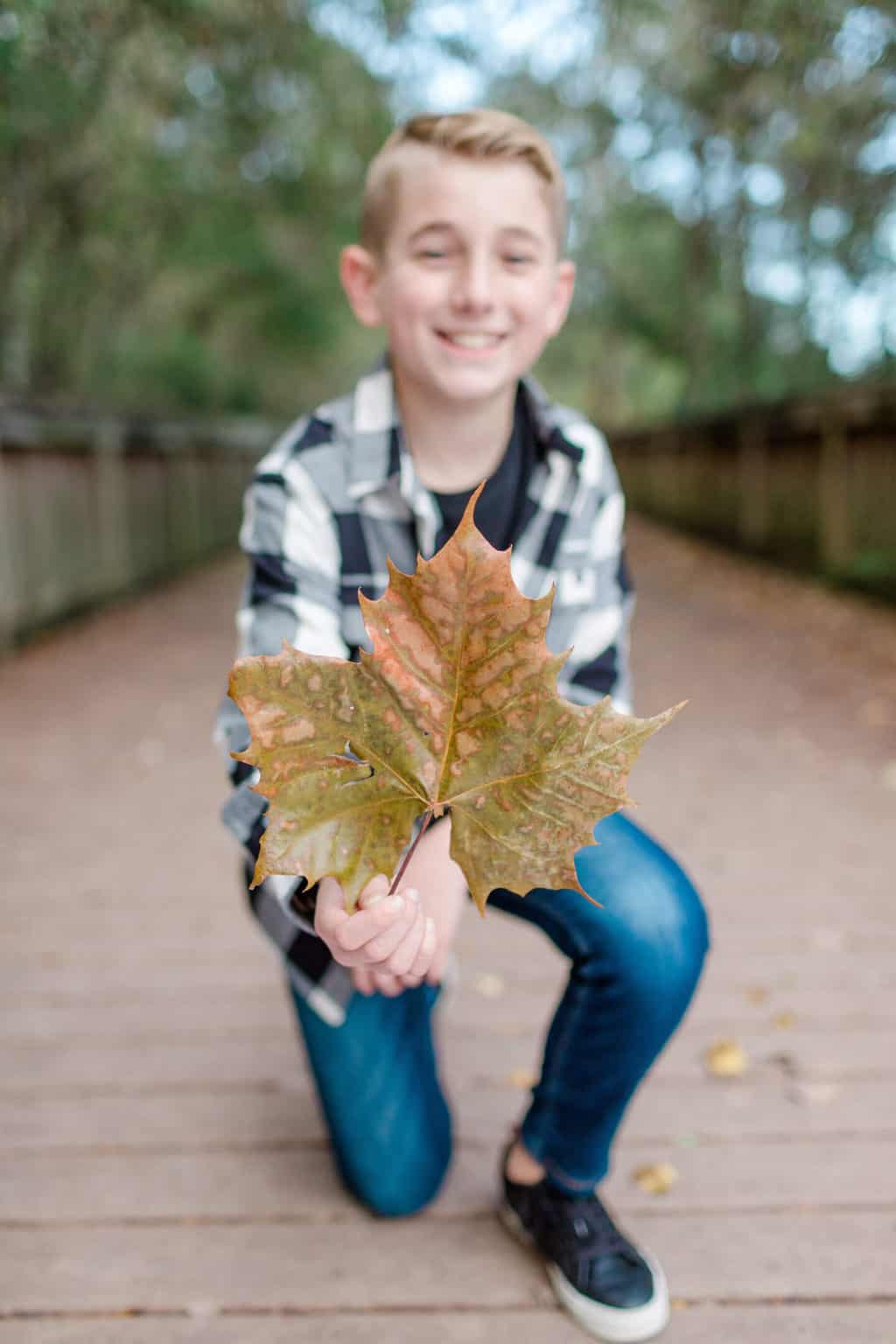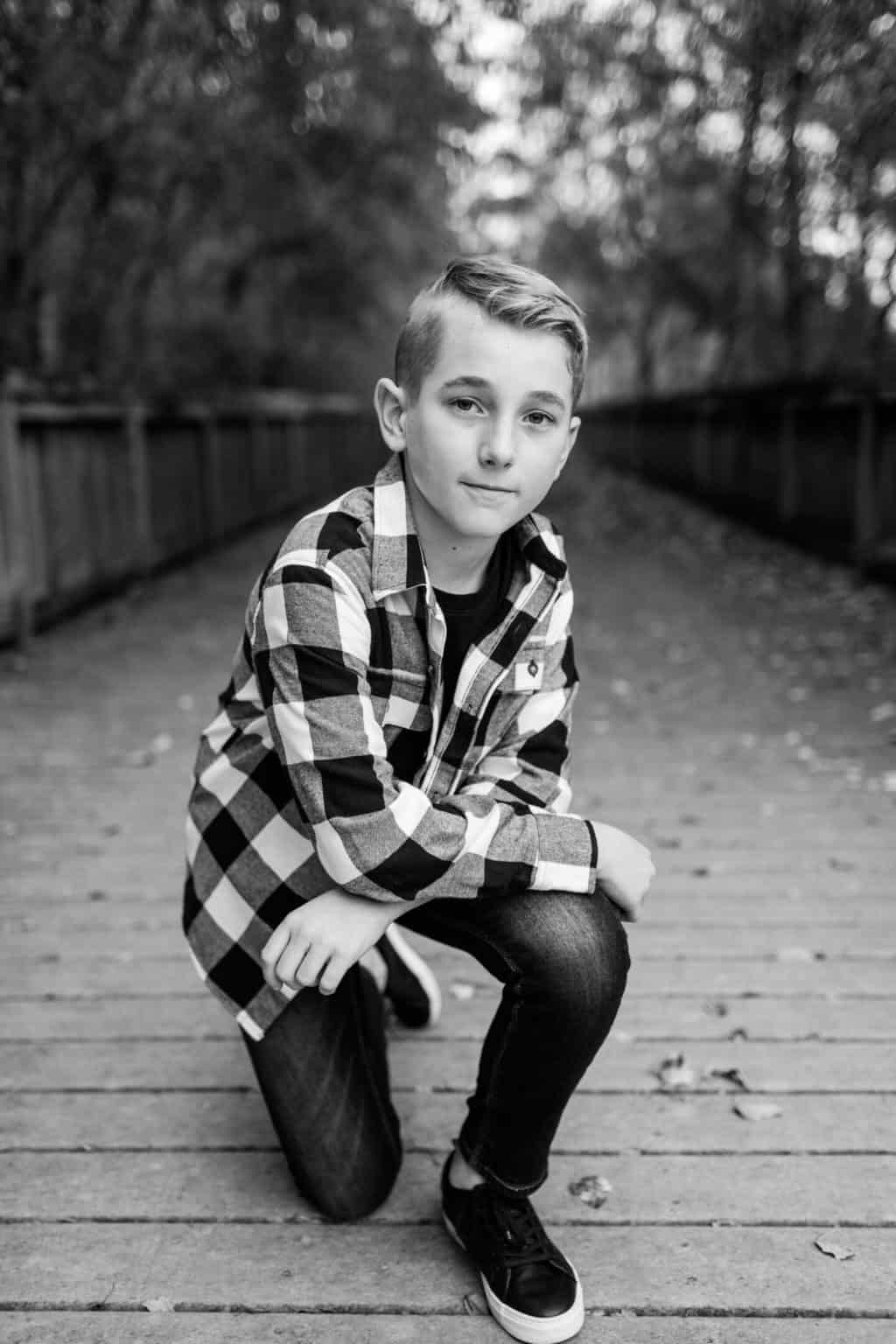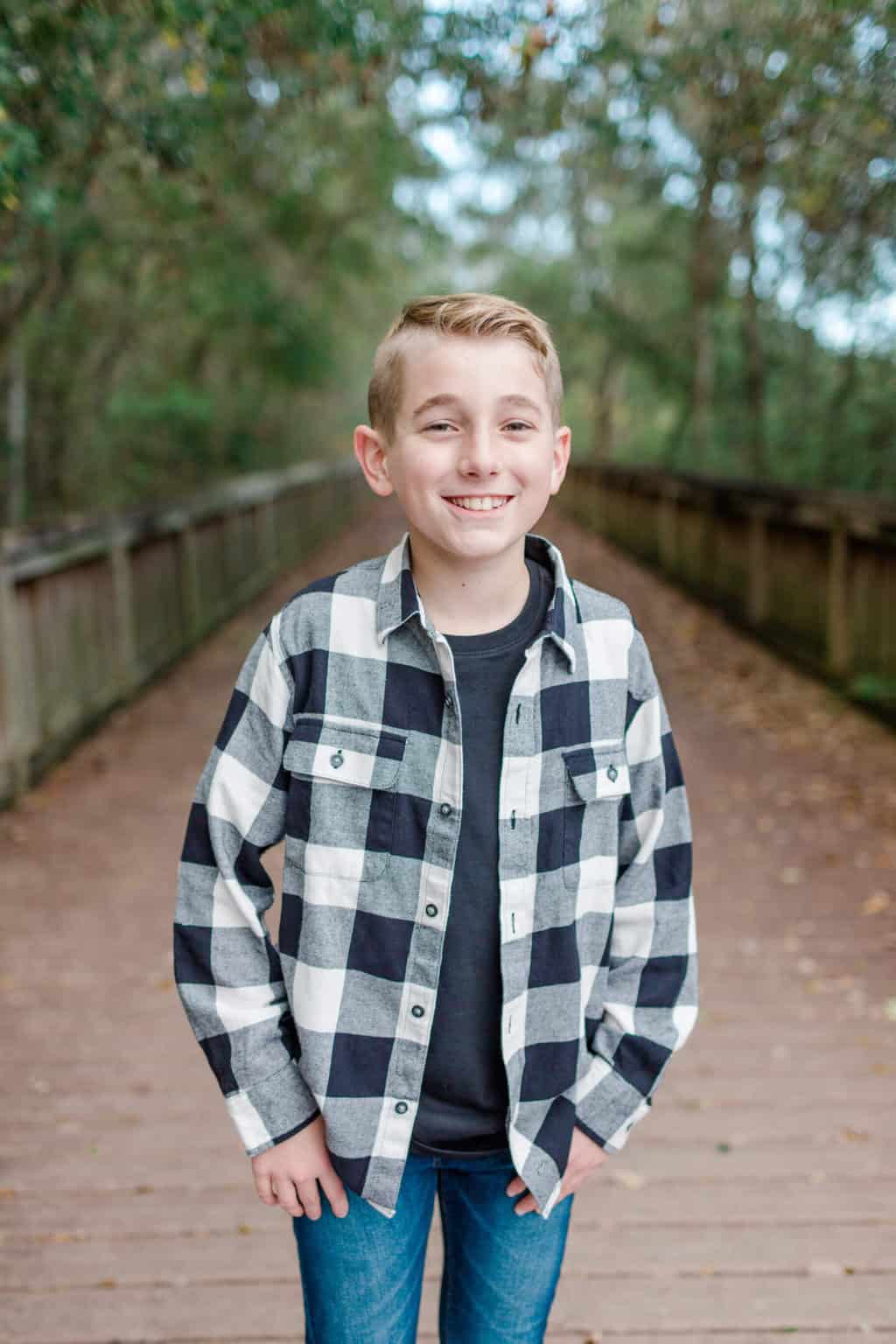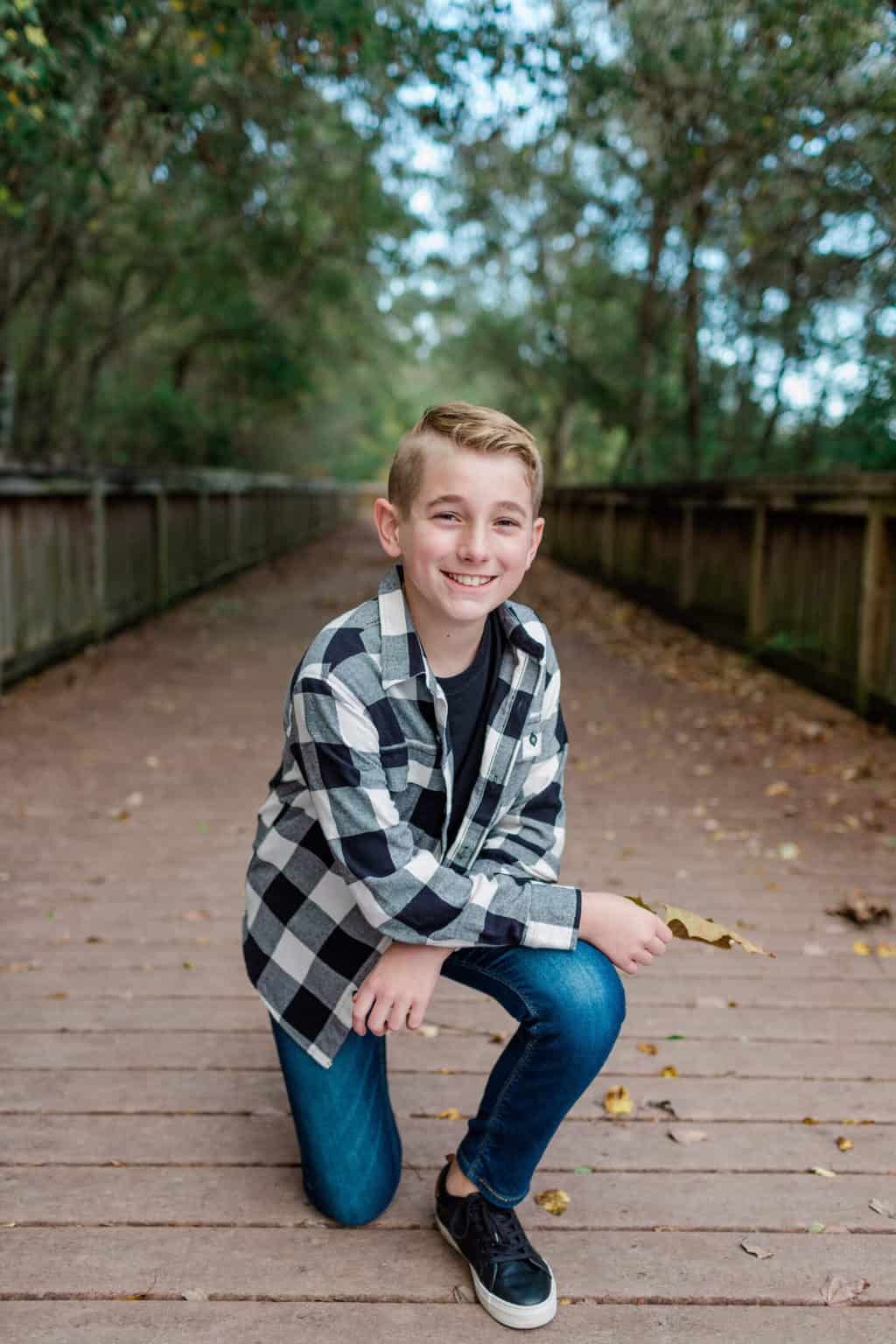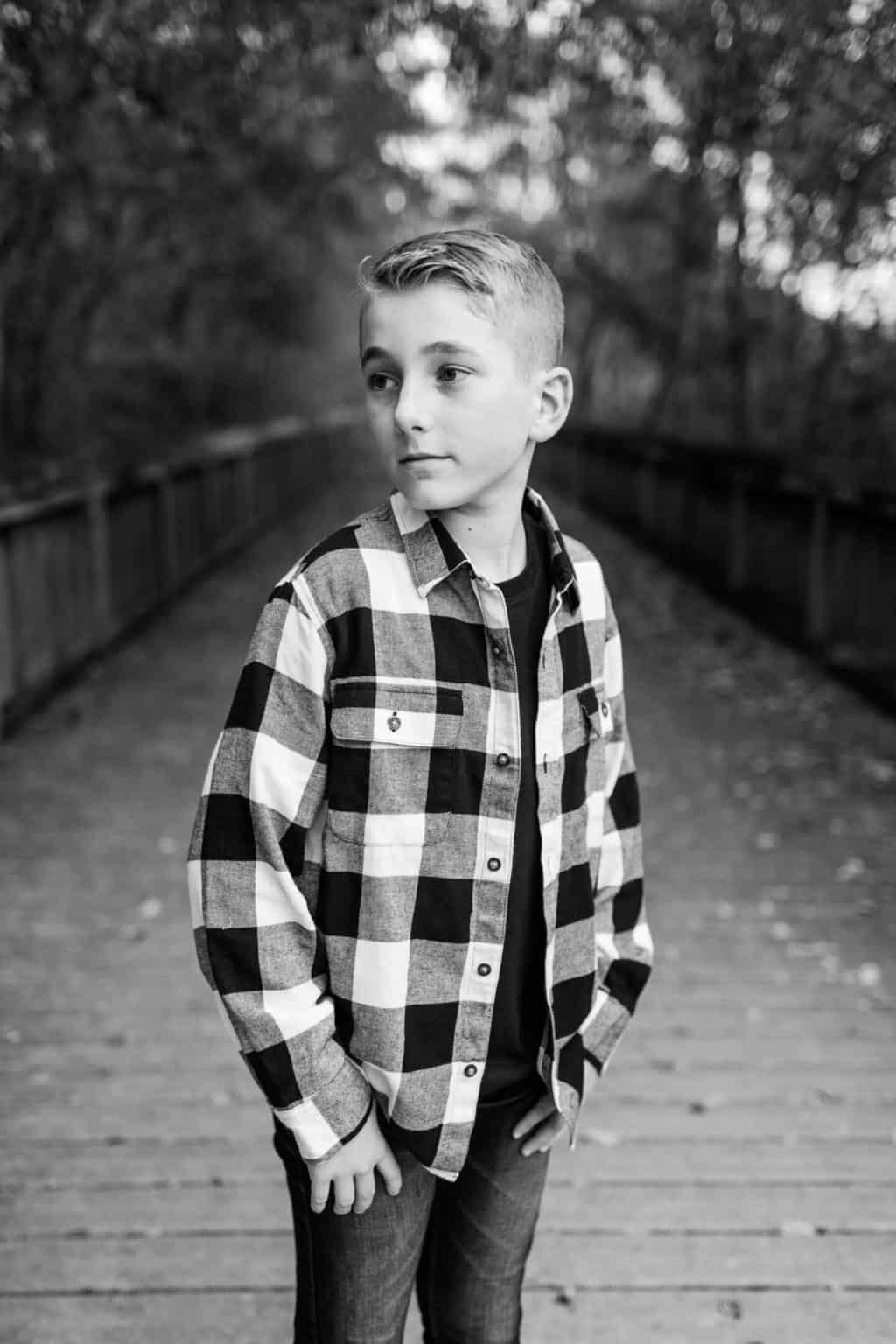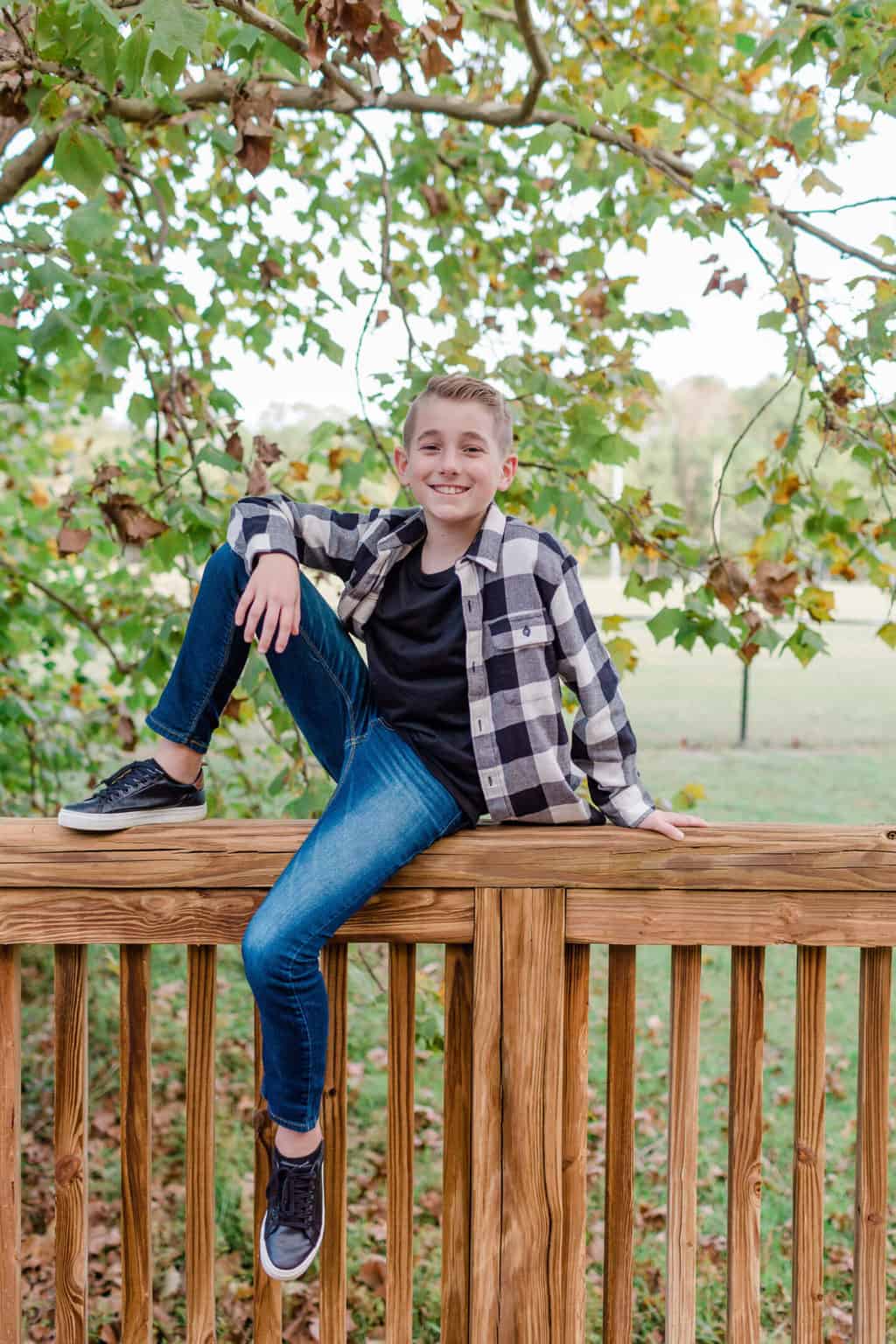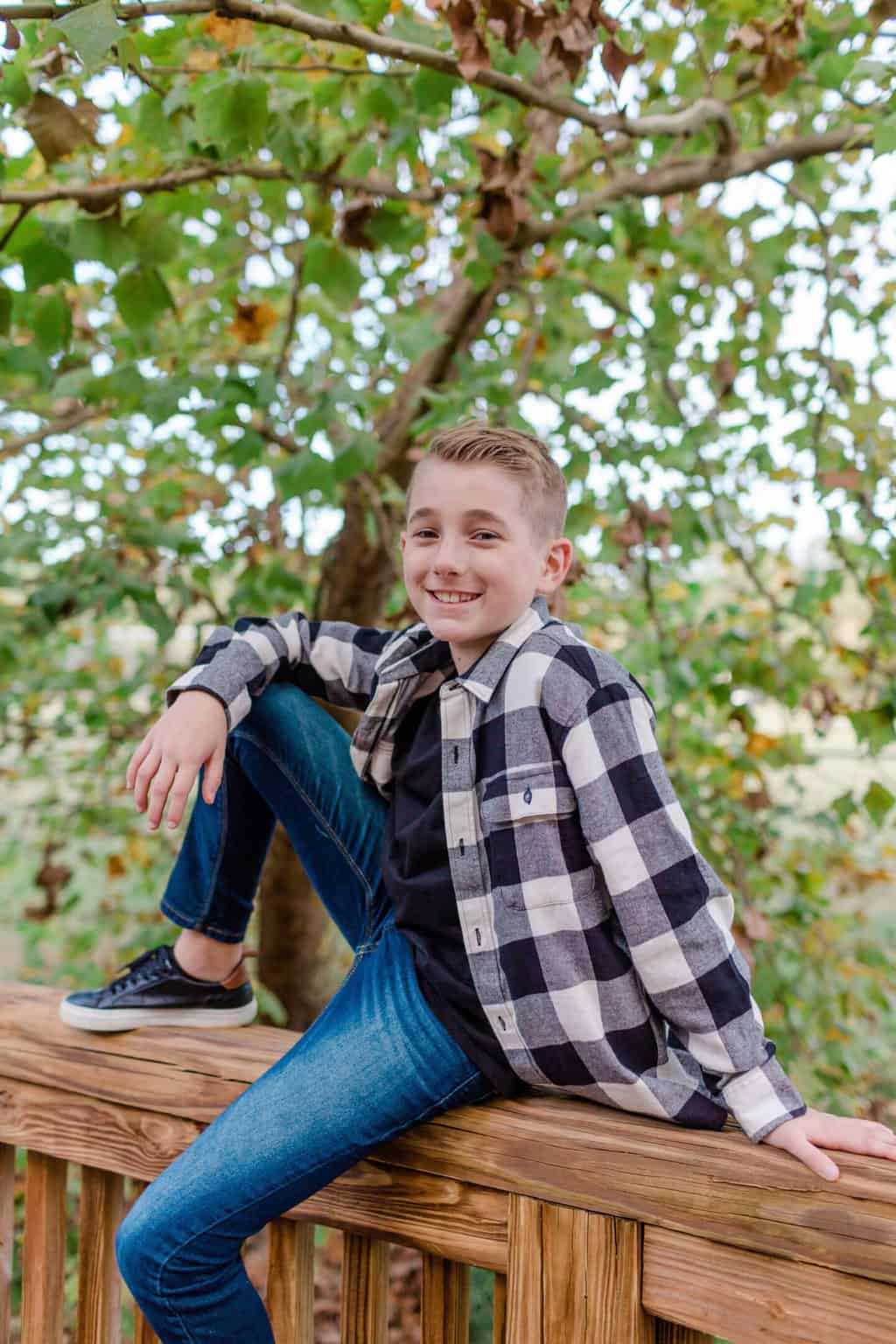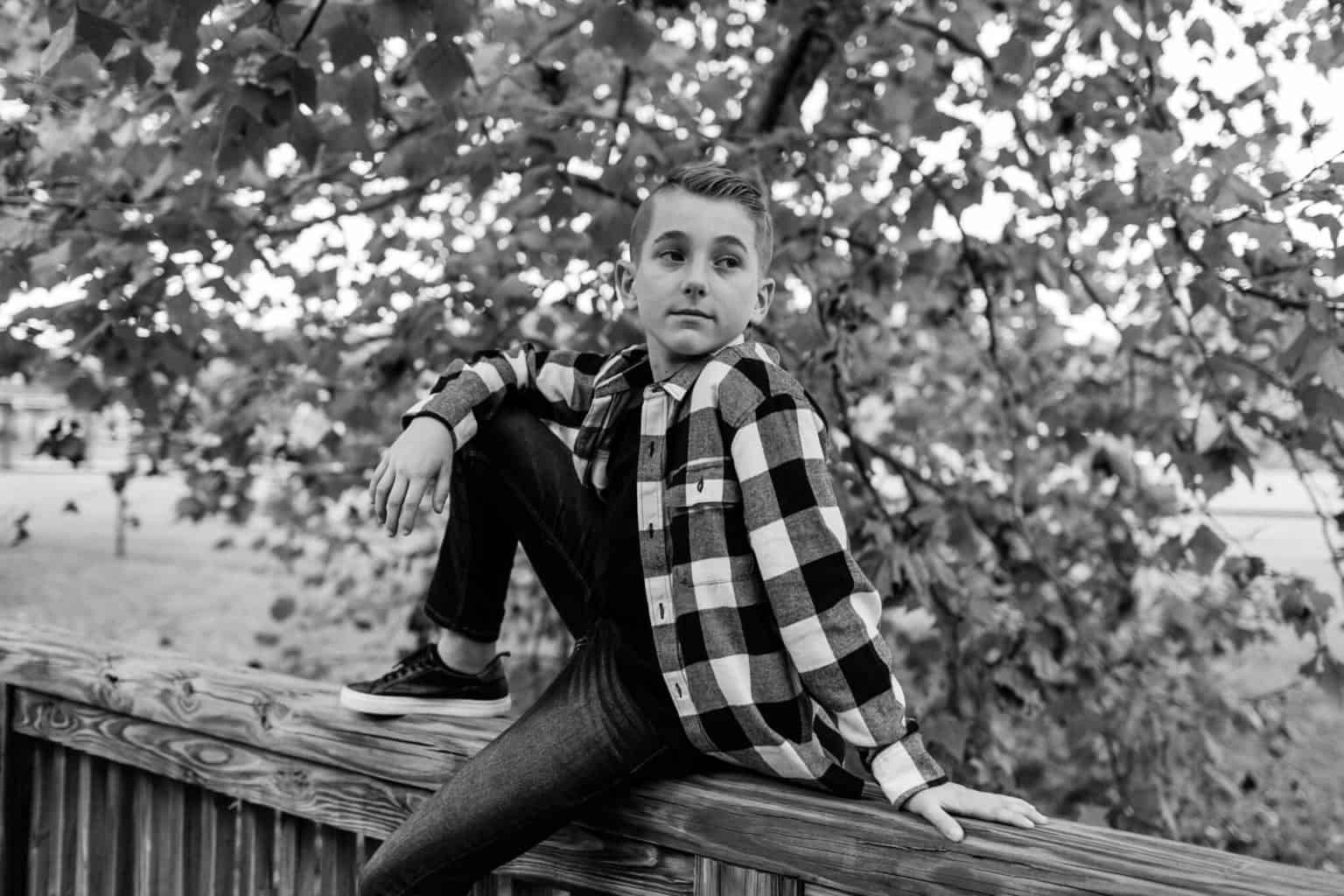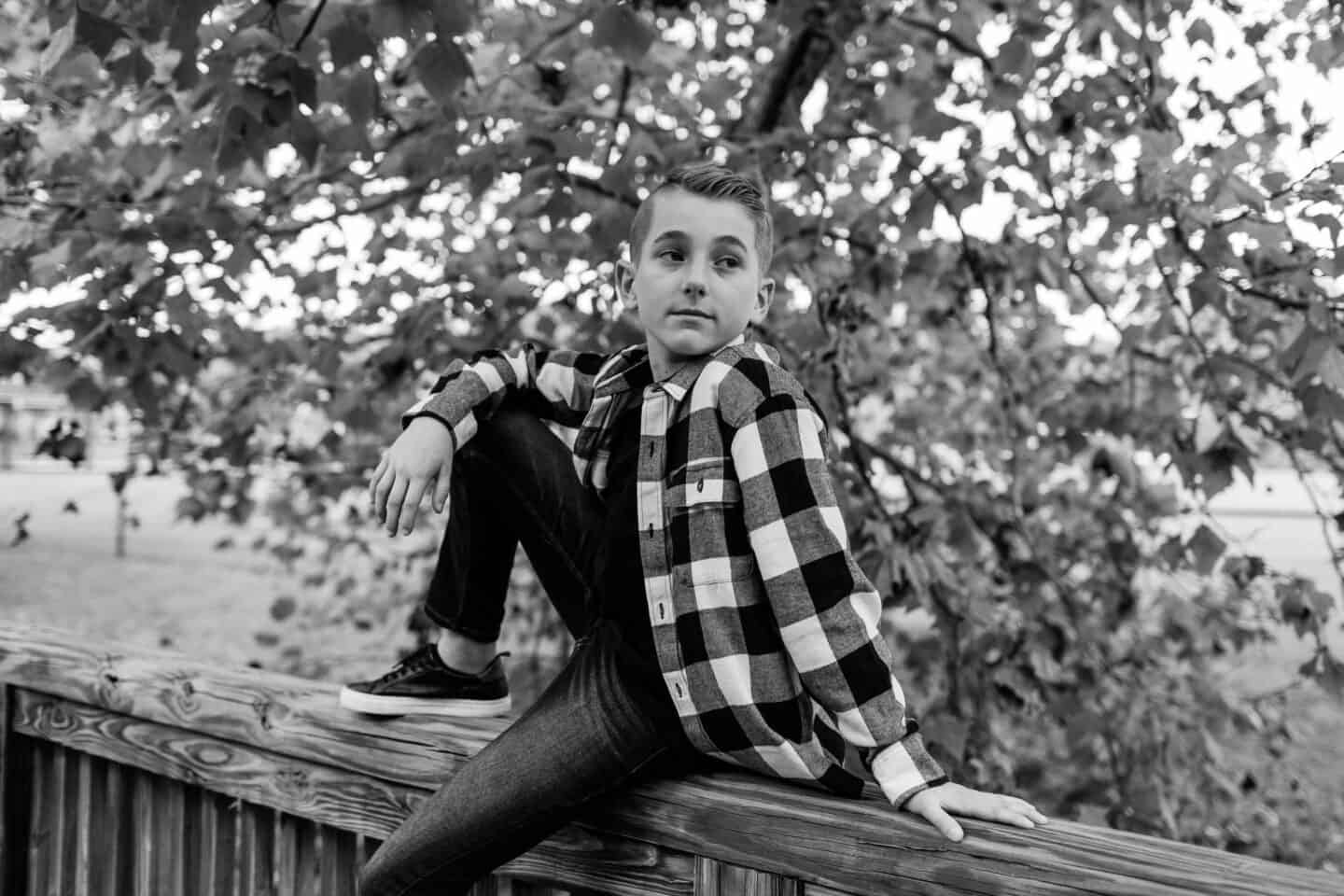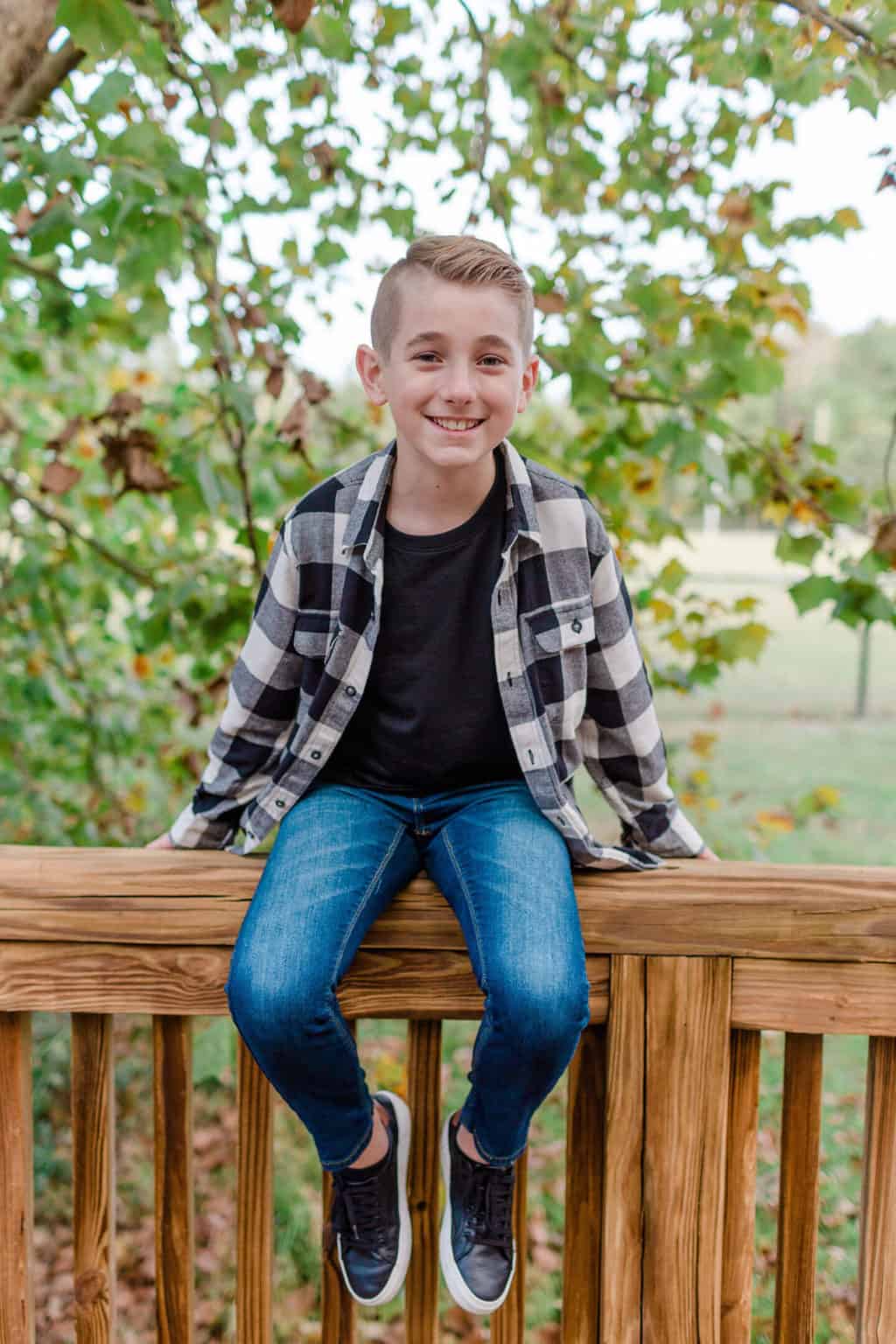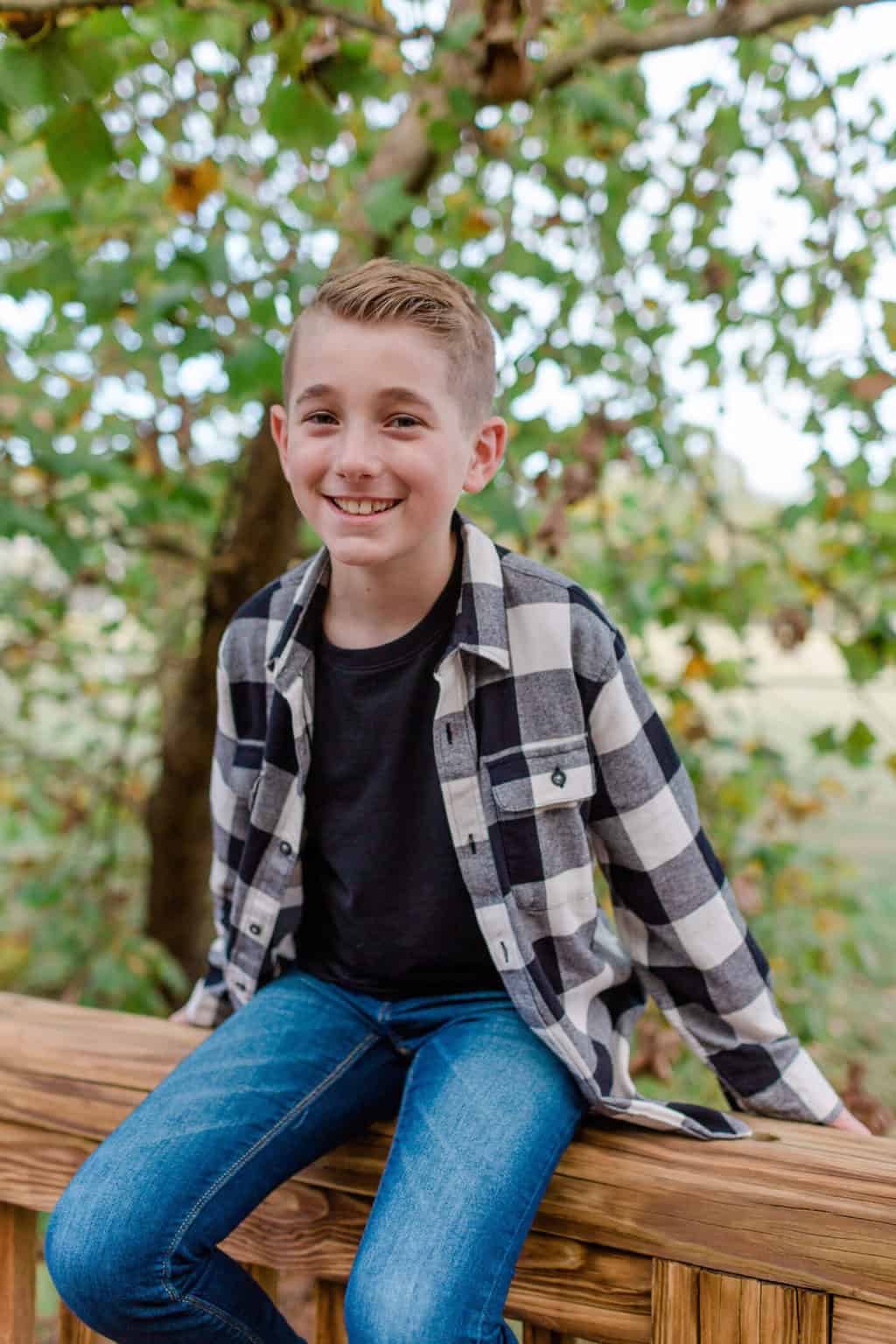 Whew BRITT killed this session and I swear she looks like a dang teenager! I thought Kye looked grown in his pics but then I saw Britt and I can't even handle it. She was in her element and loving every second of it!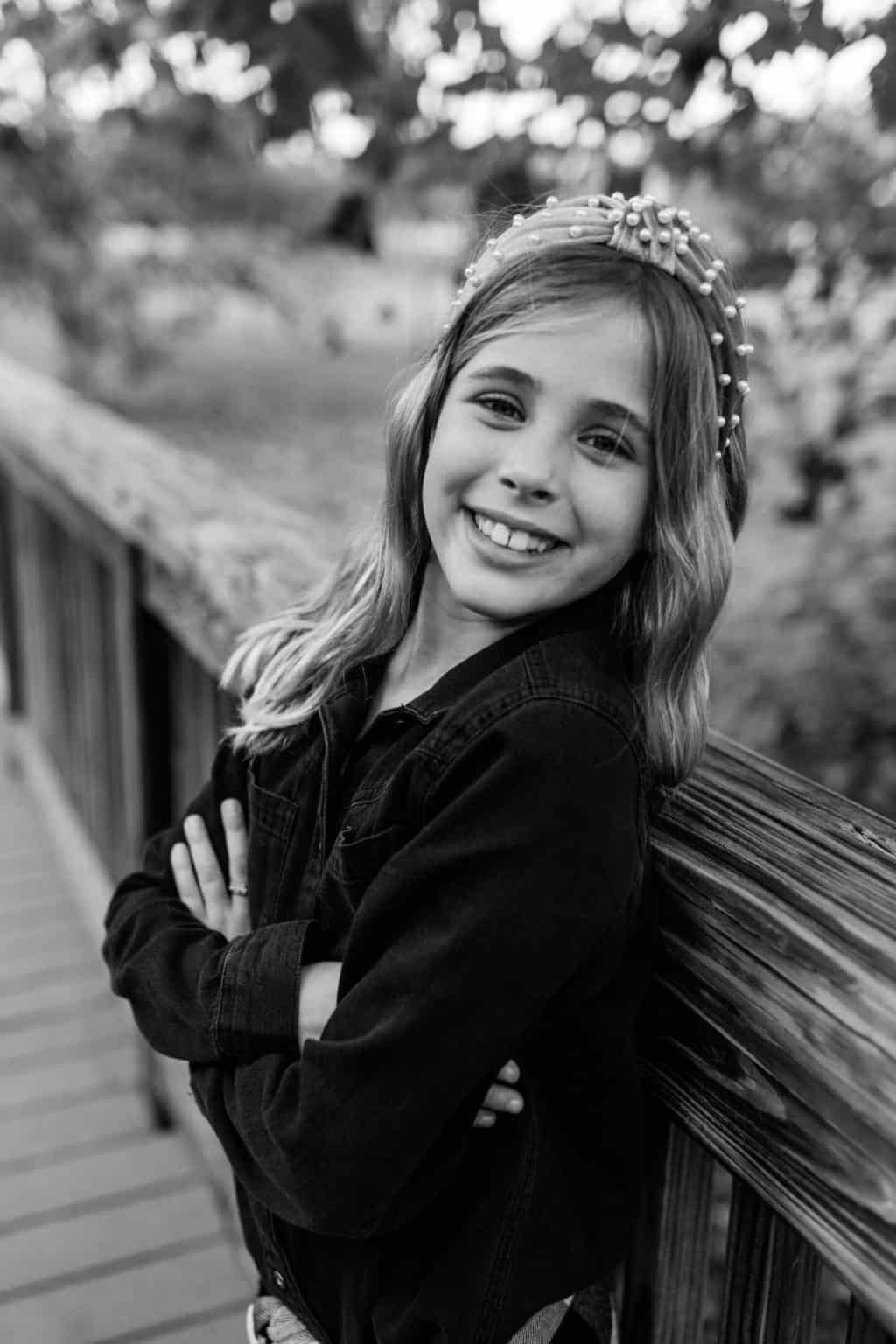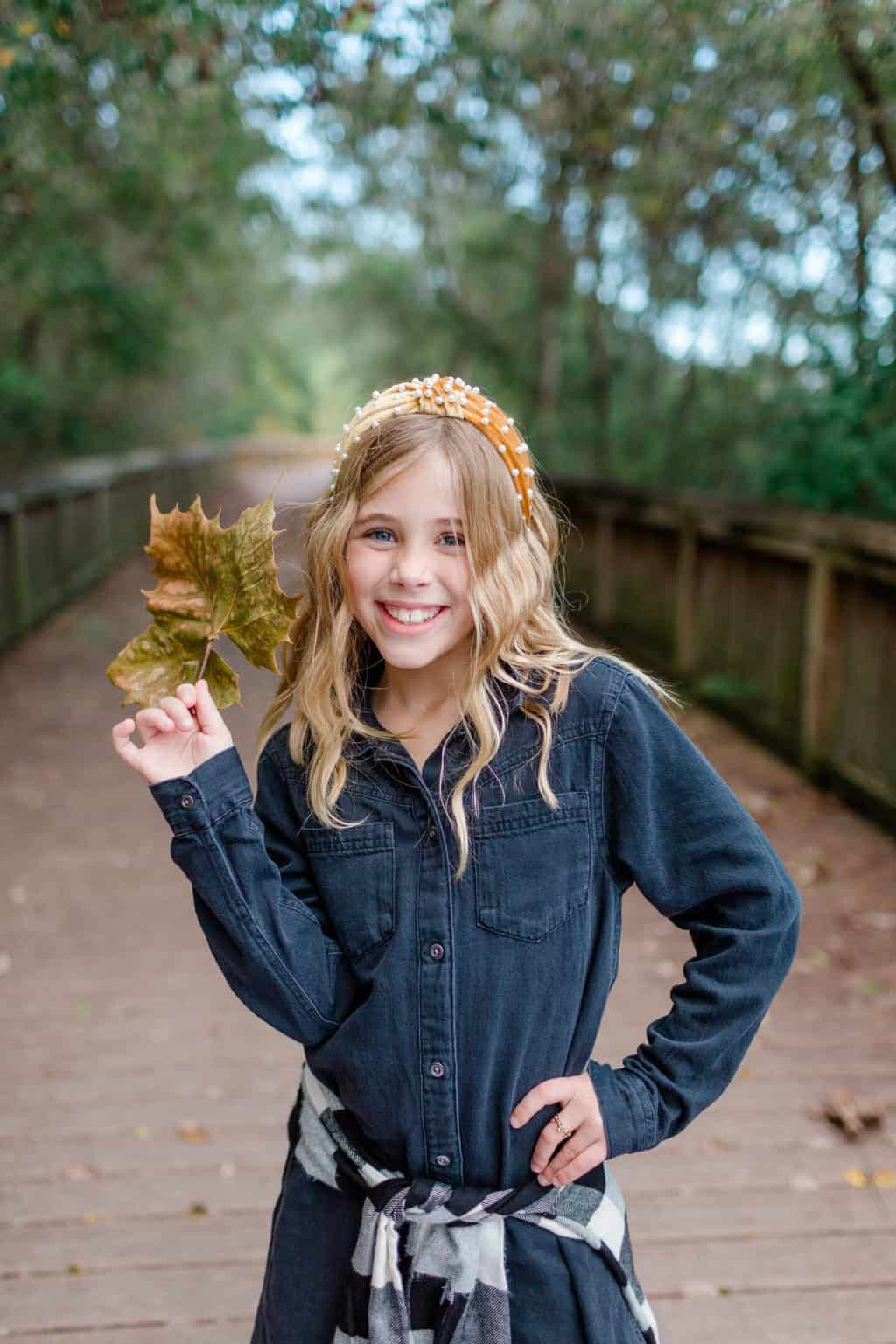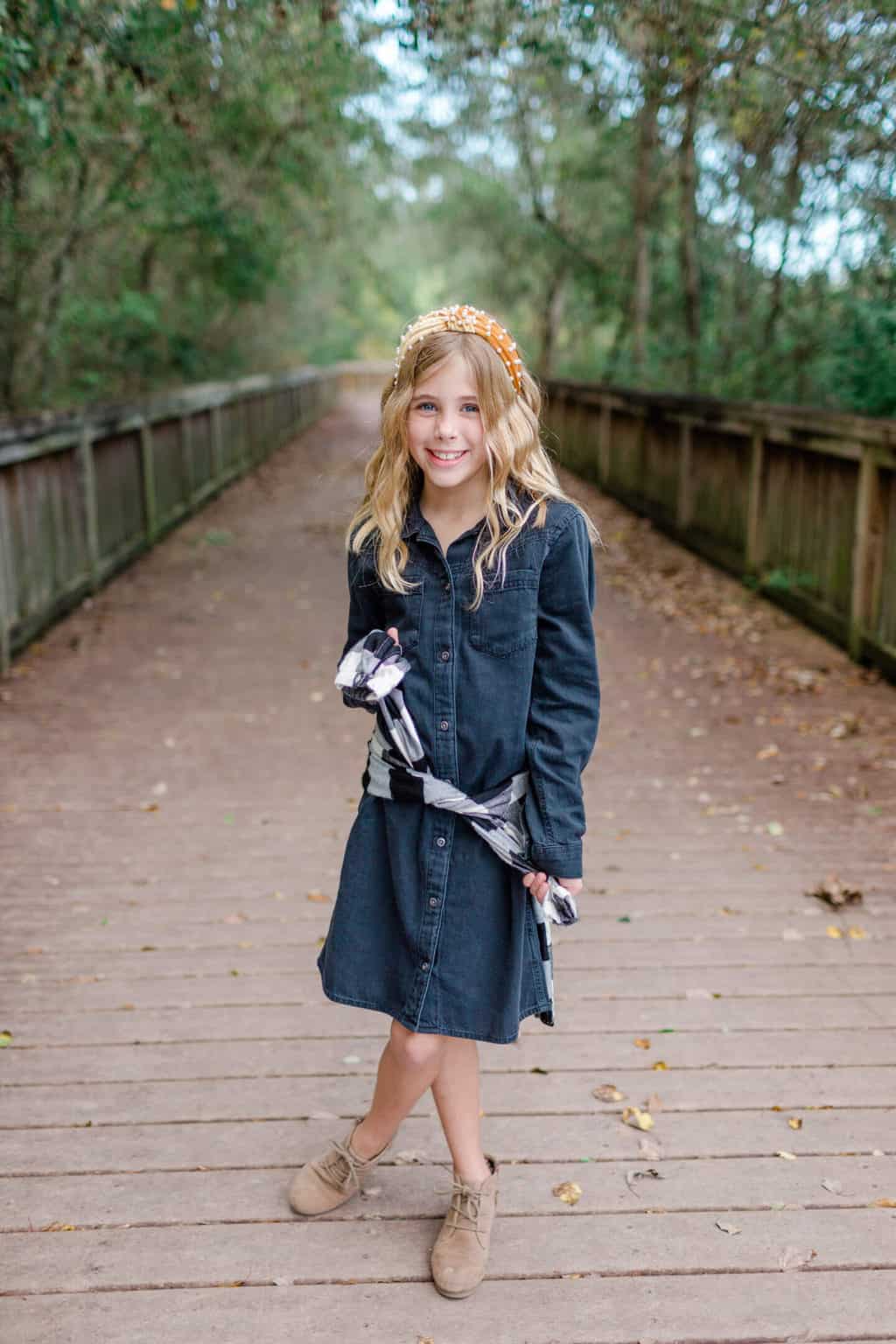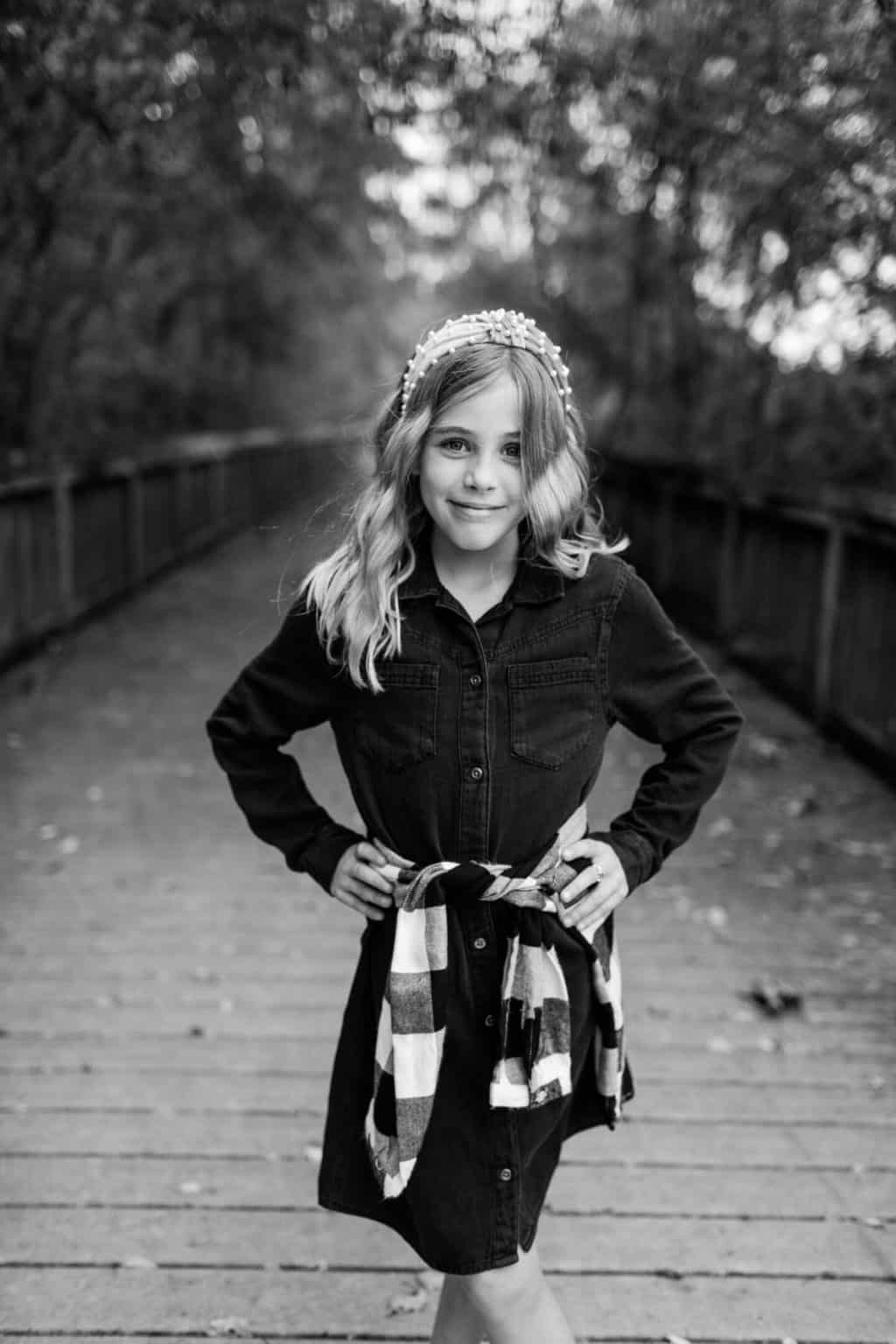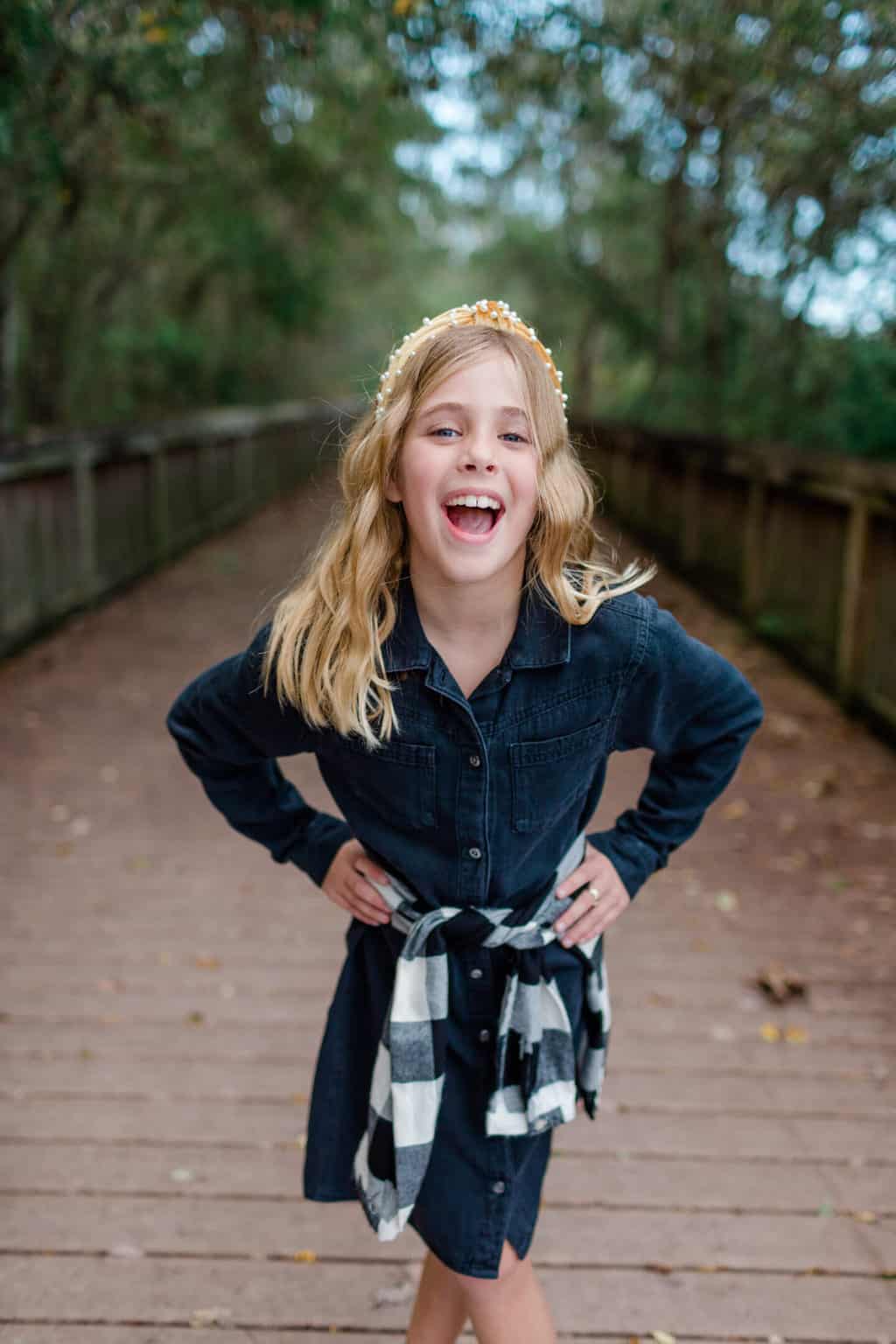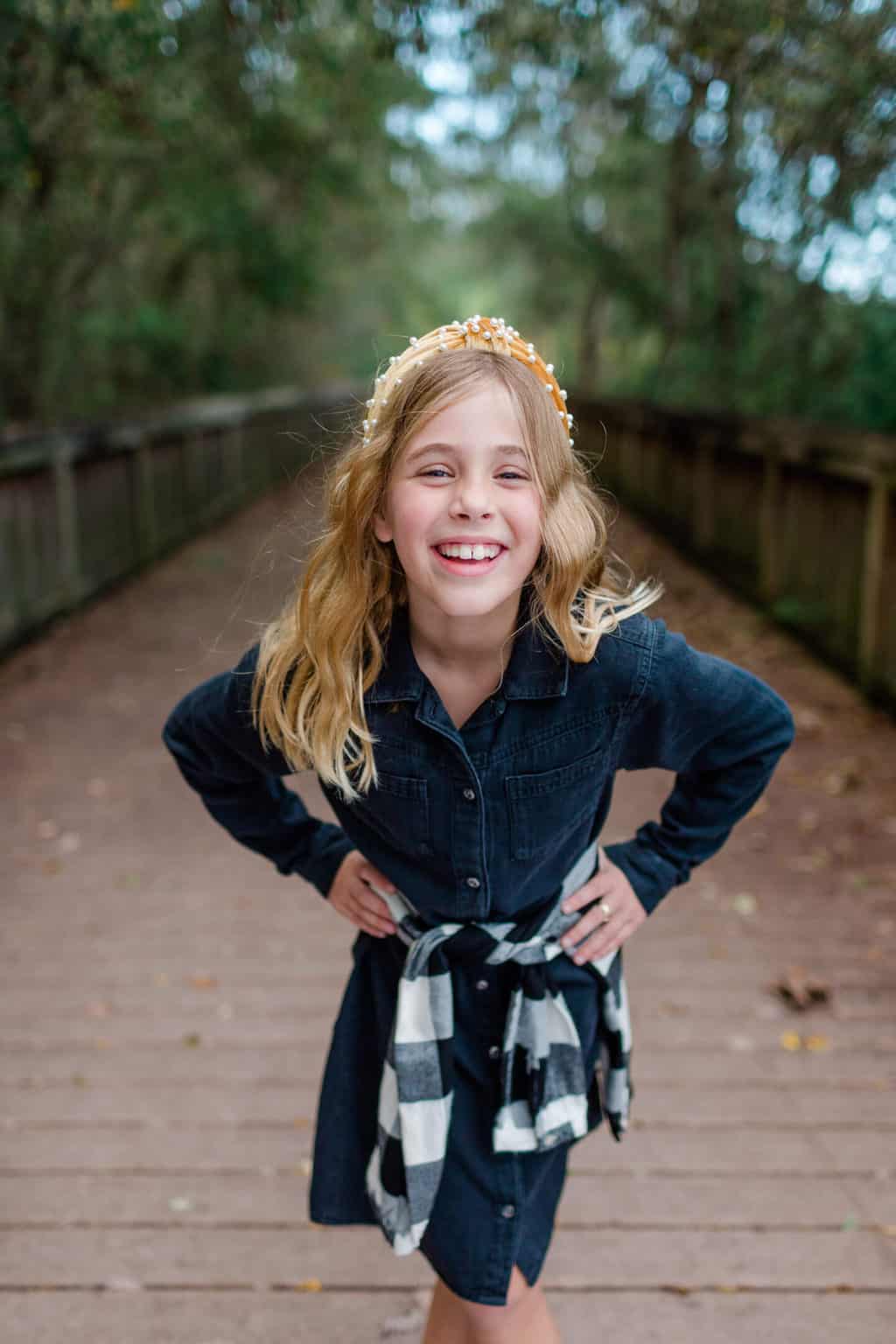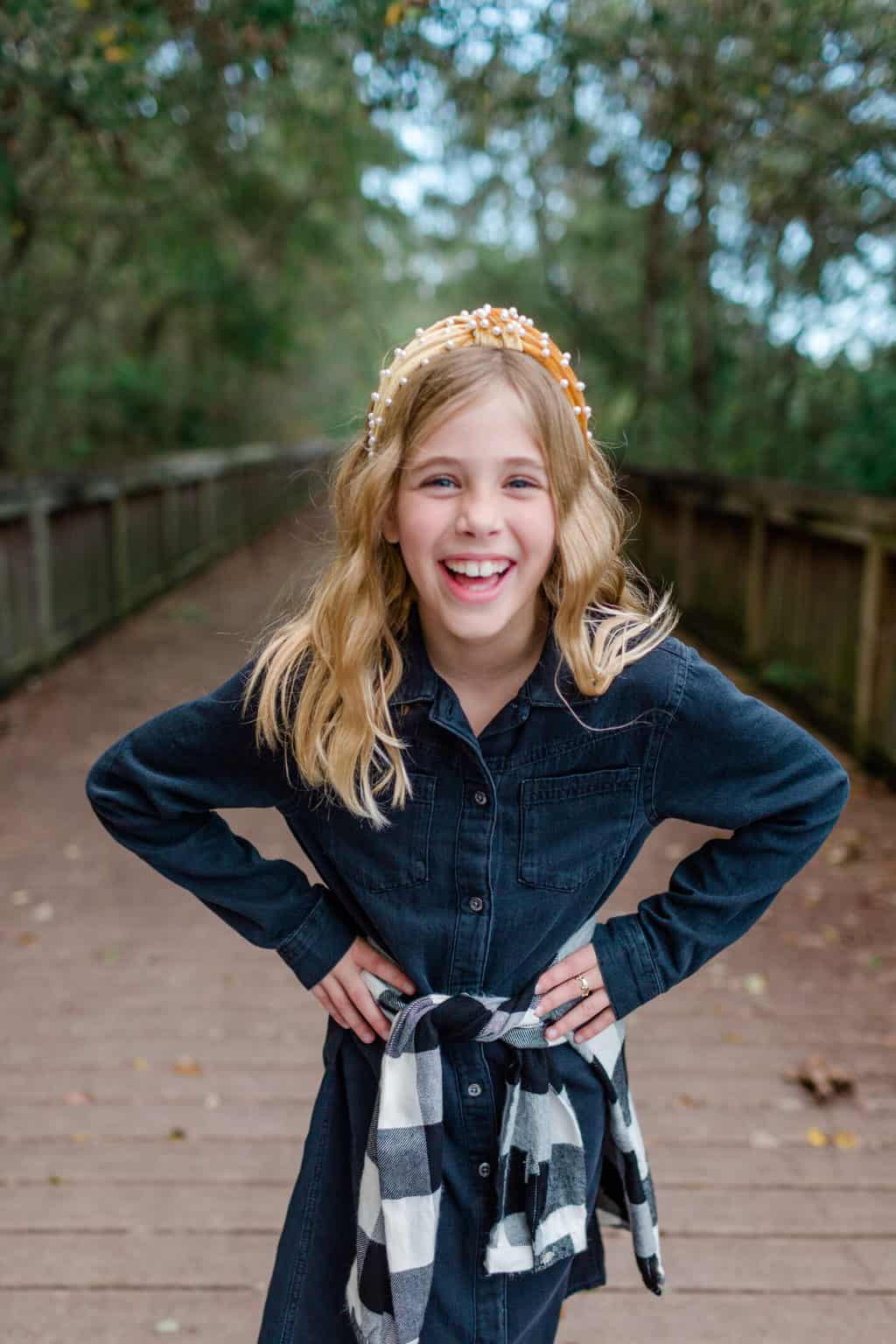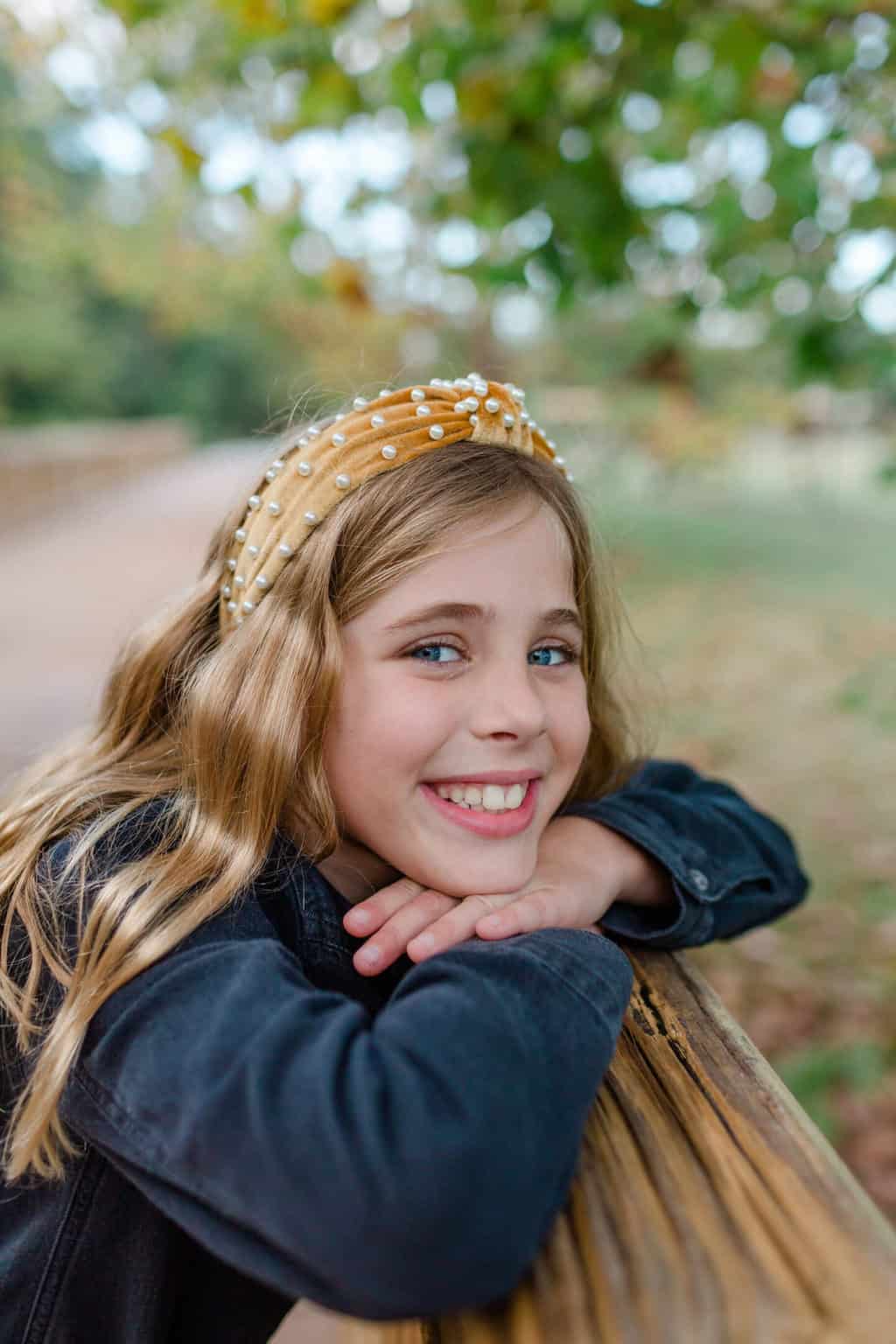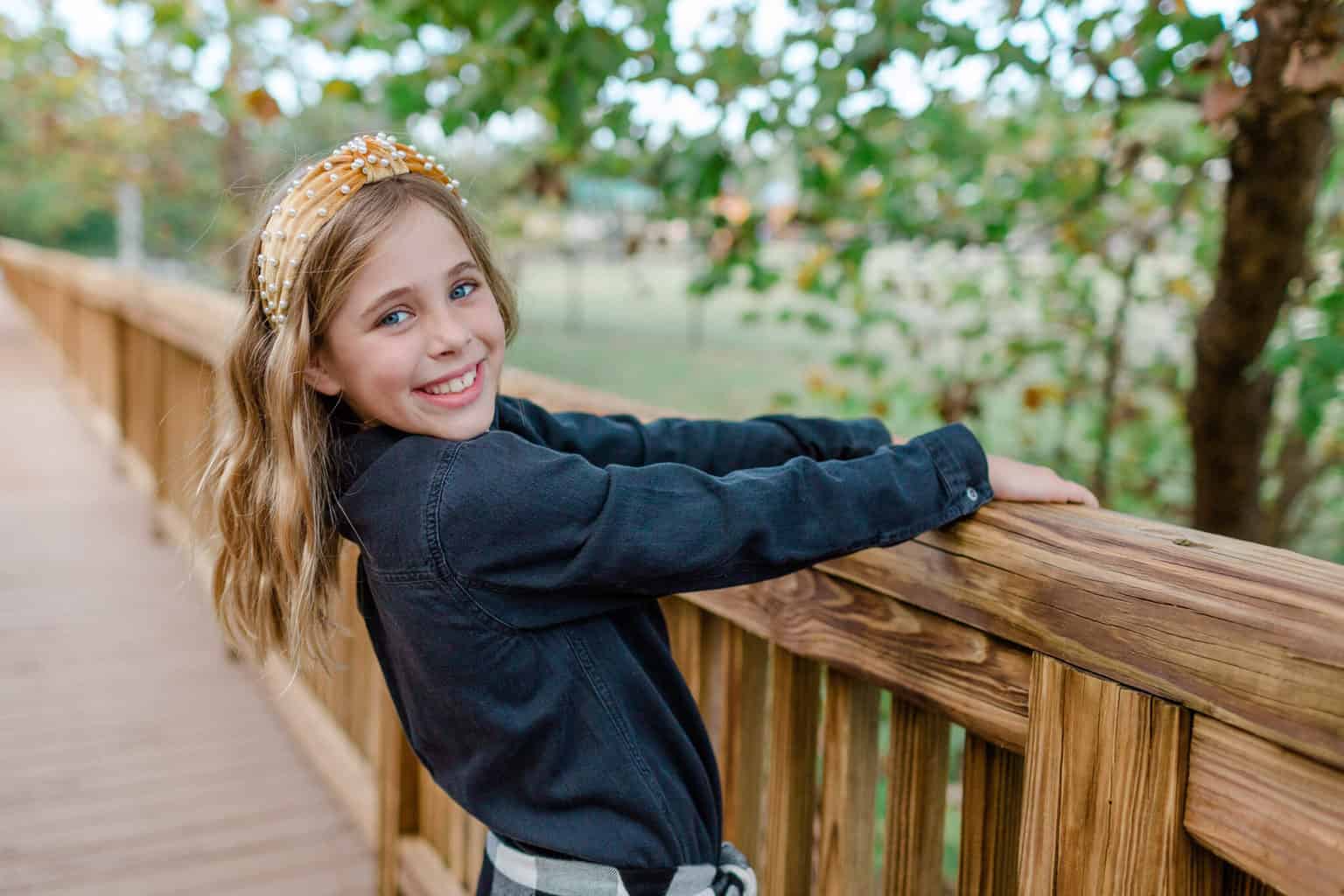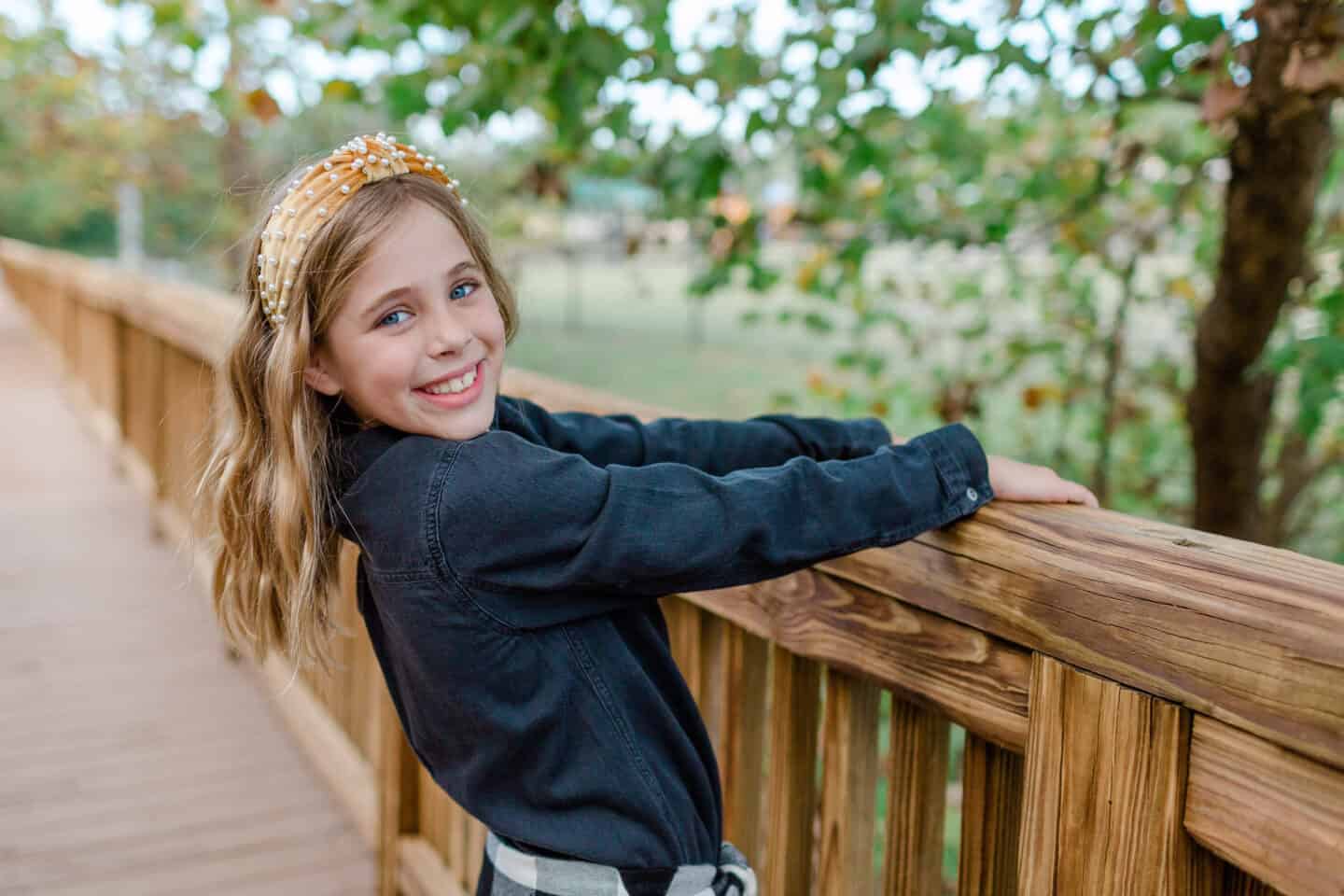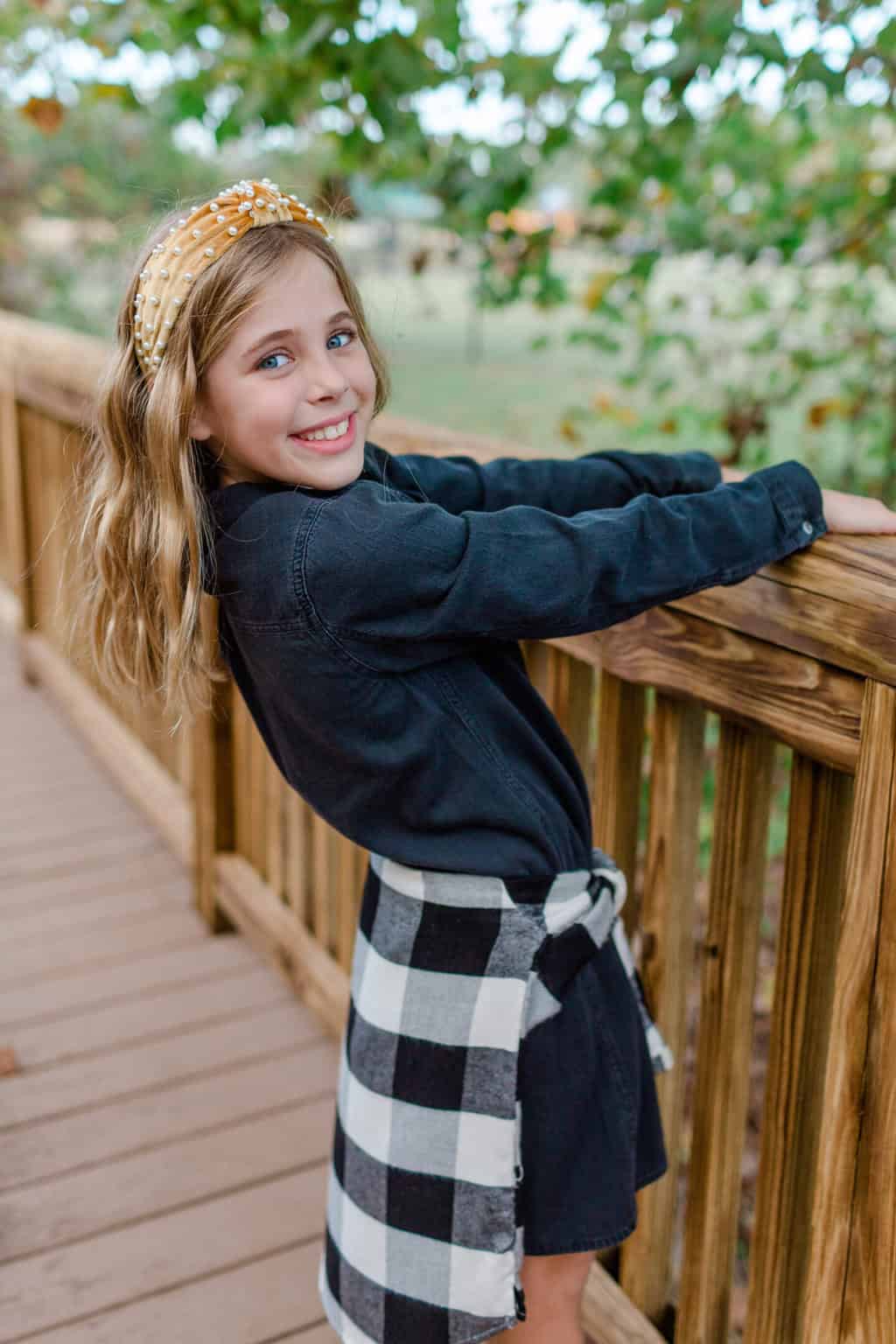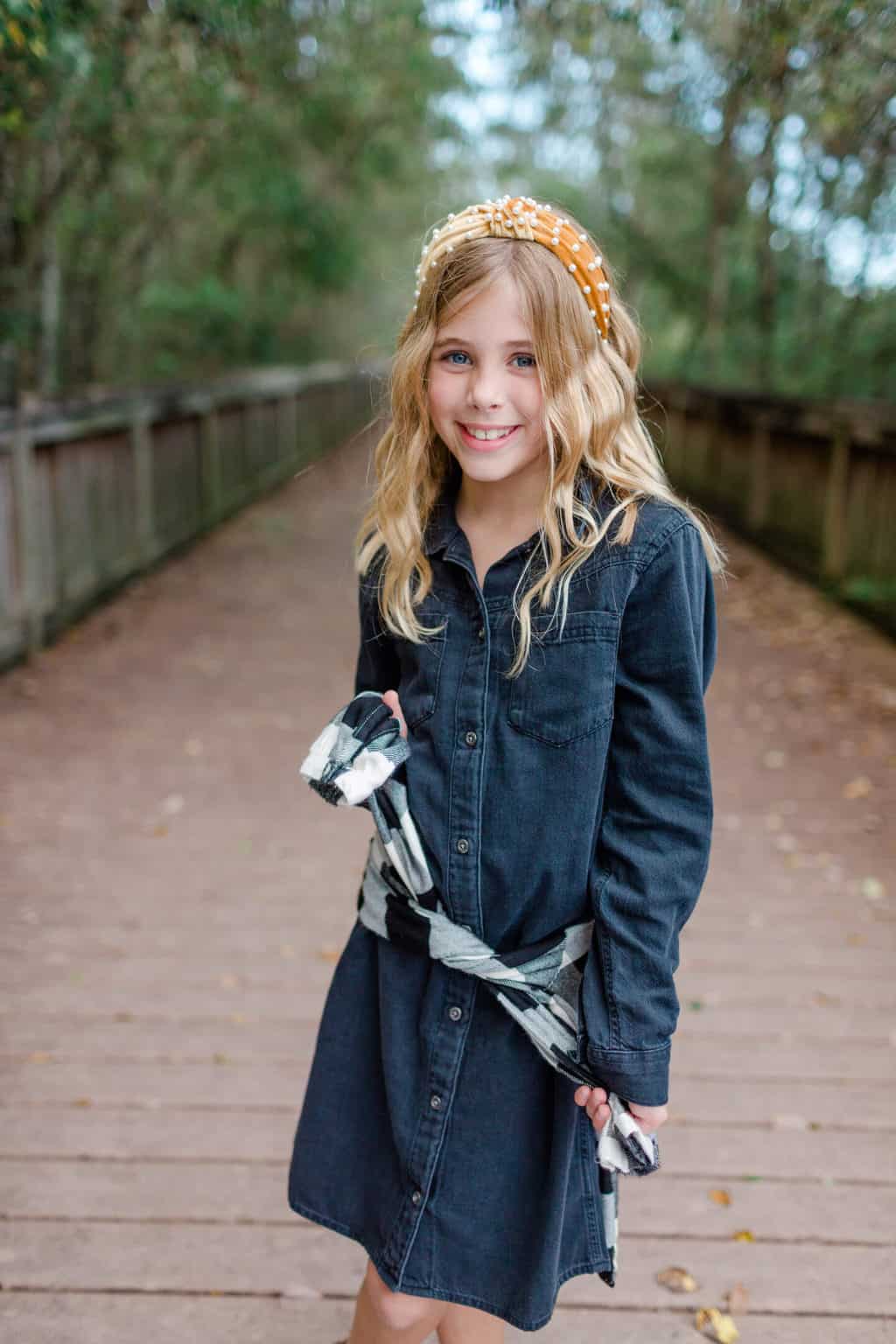 These pictures of Tess are especially special to me because they are the last professional pictures of her baby teeth smile. BOTH of her top teeth were loose at this session so I knew it'd be the last time we'd get pics of her precious smile as it is now!
I have a feeling the bows in pics may be quickly going away too so I wanted to make sure to use one for this session! At our session in June I did a top knot for her because I adore her hair that way and also know she's about the phase out of that too! Gotta soak up the moments while you got 'em 🙂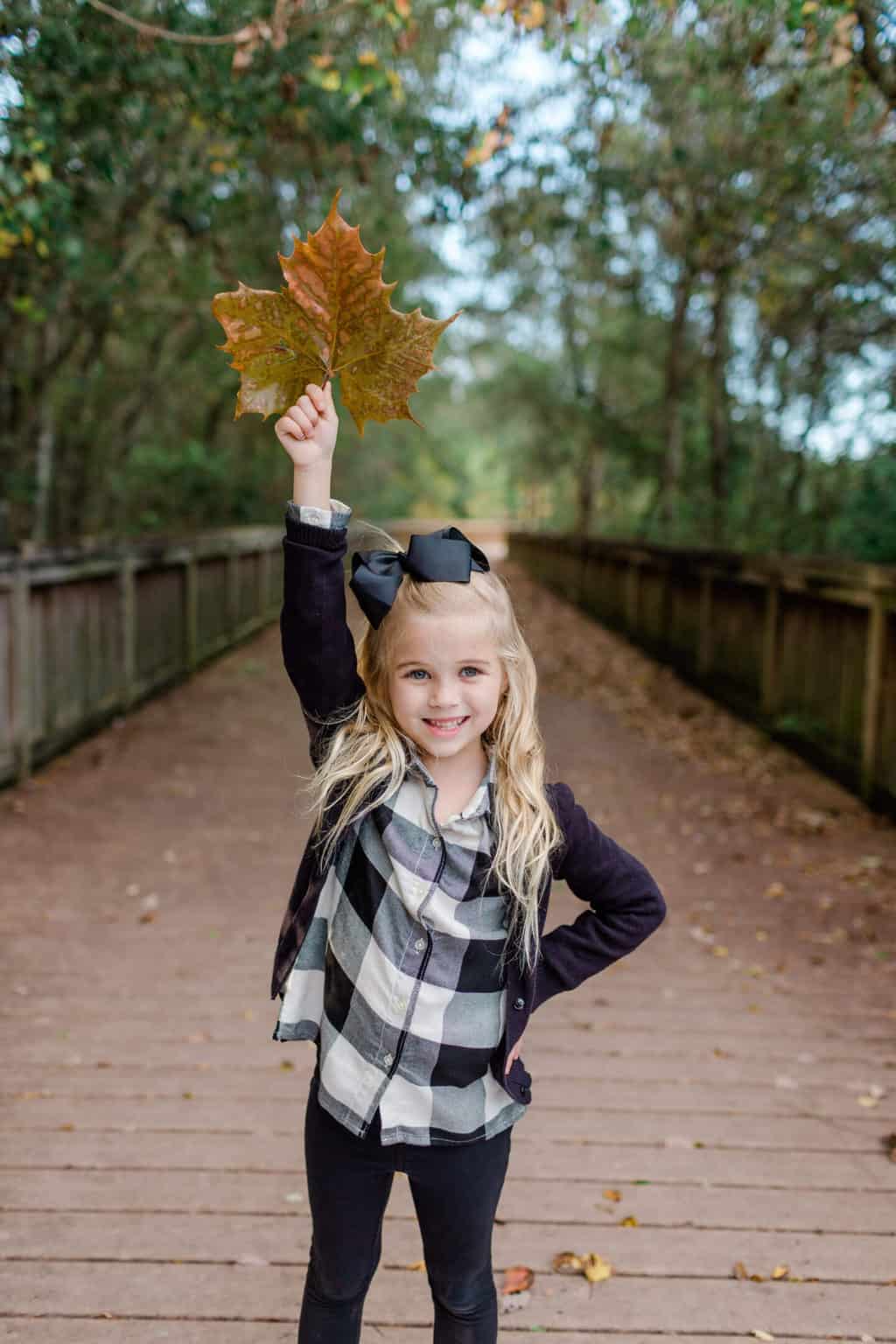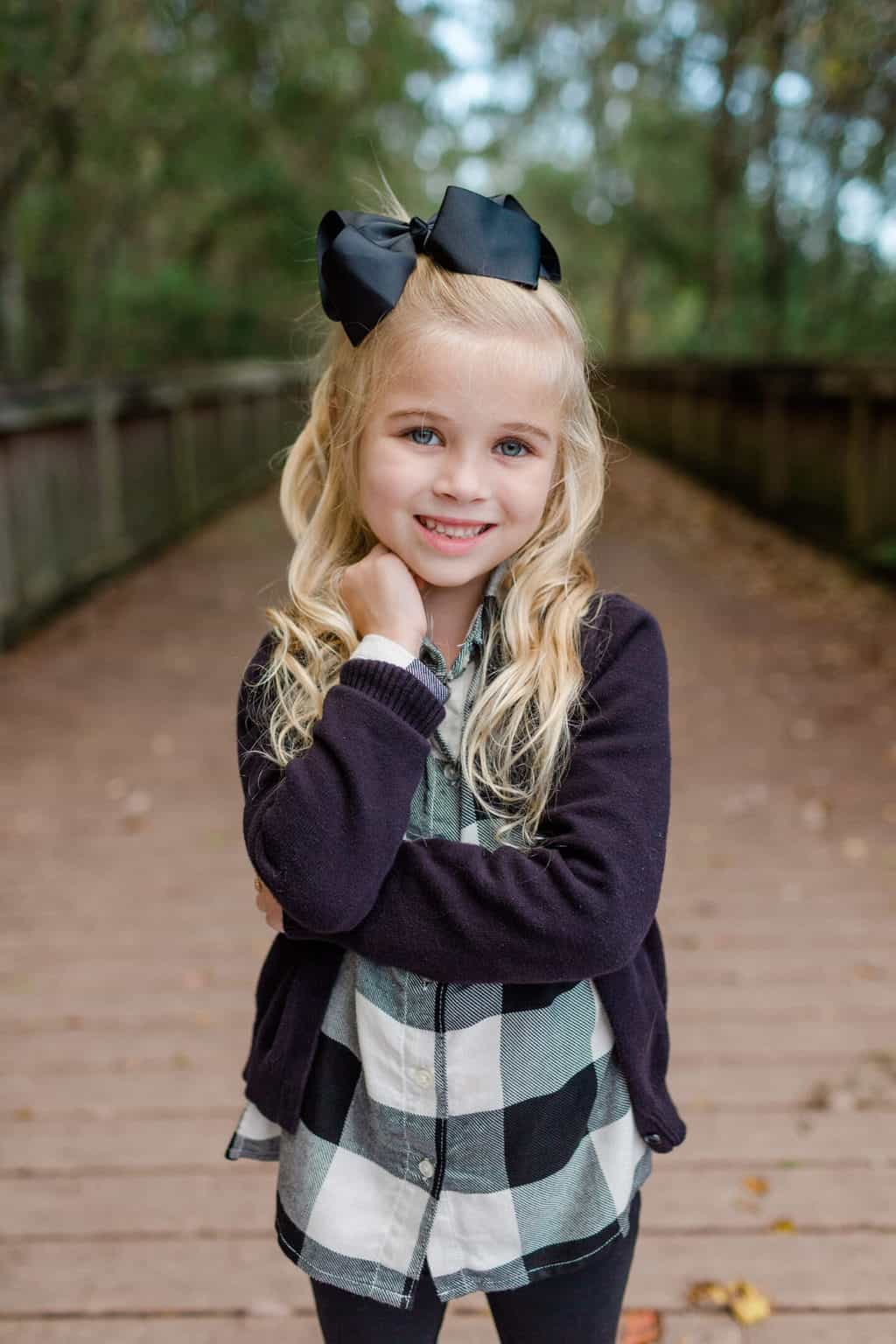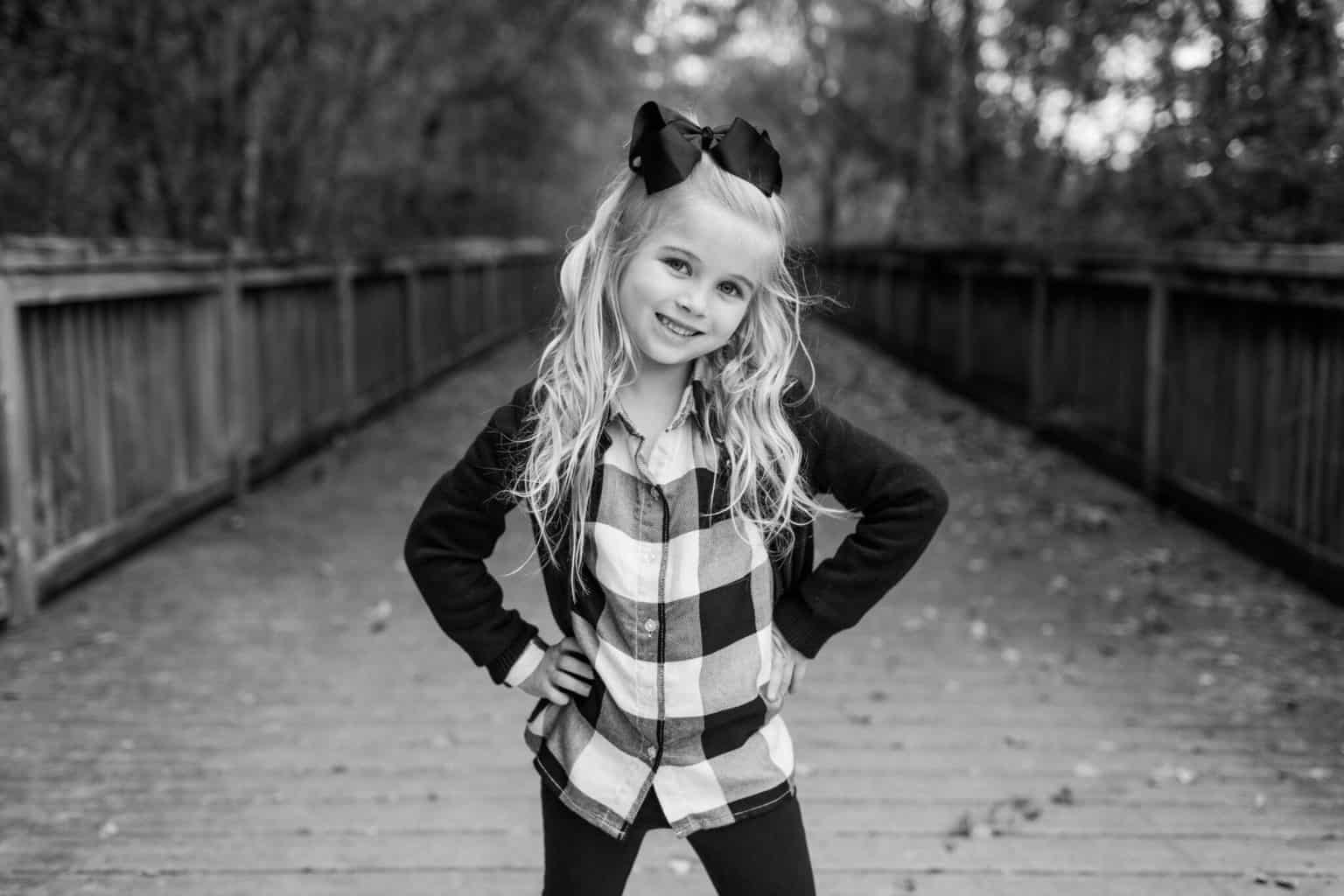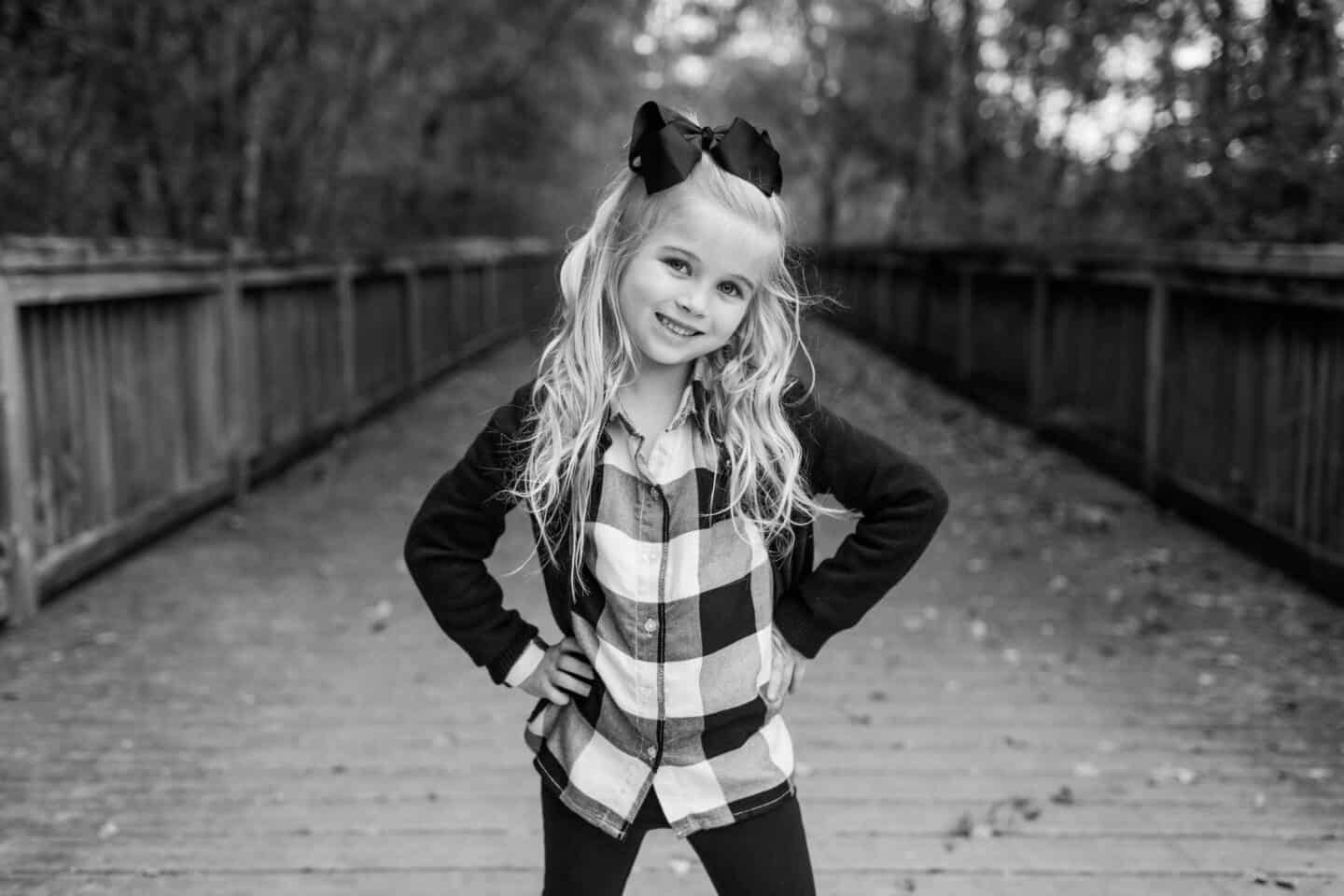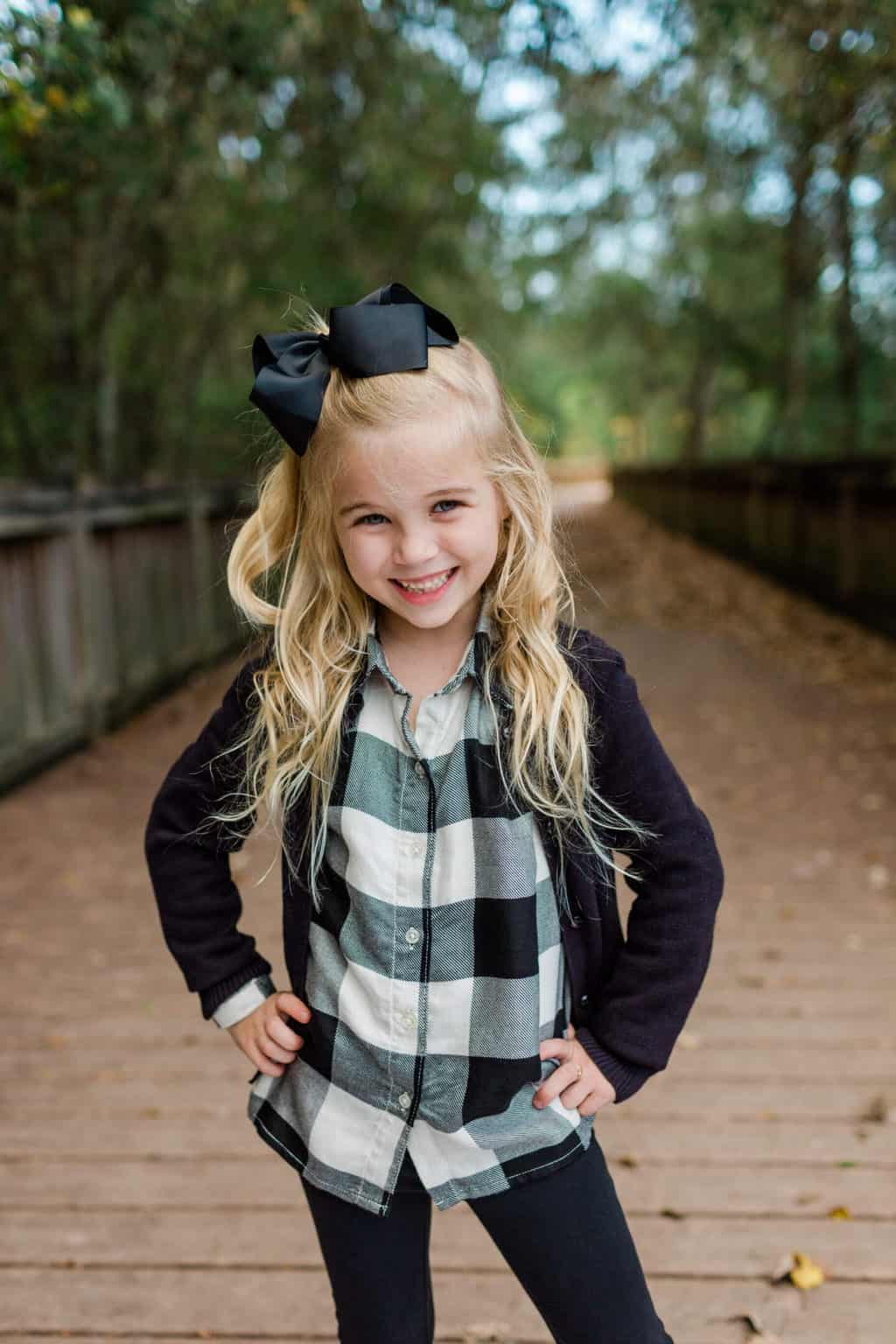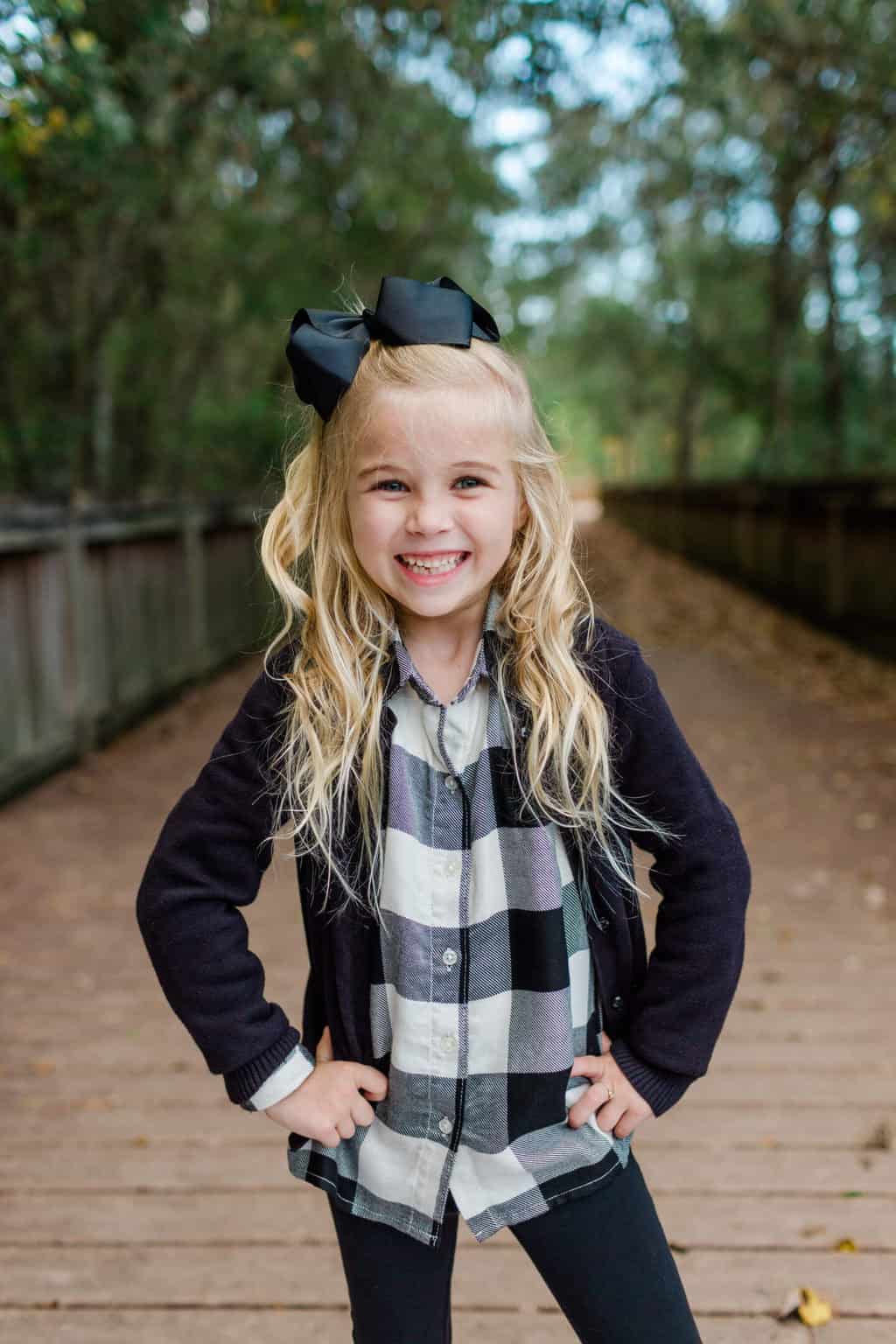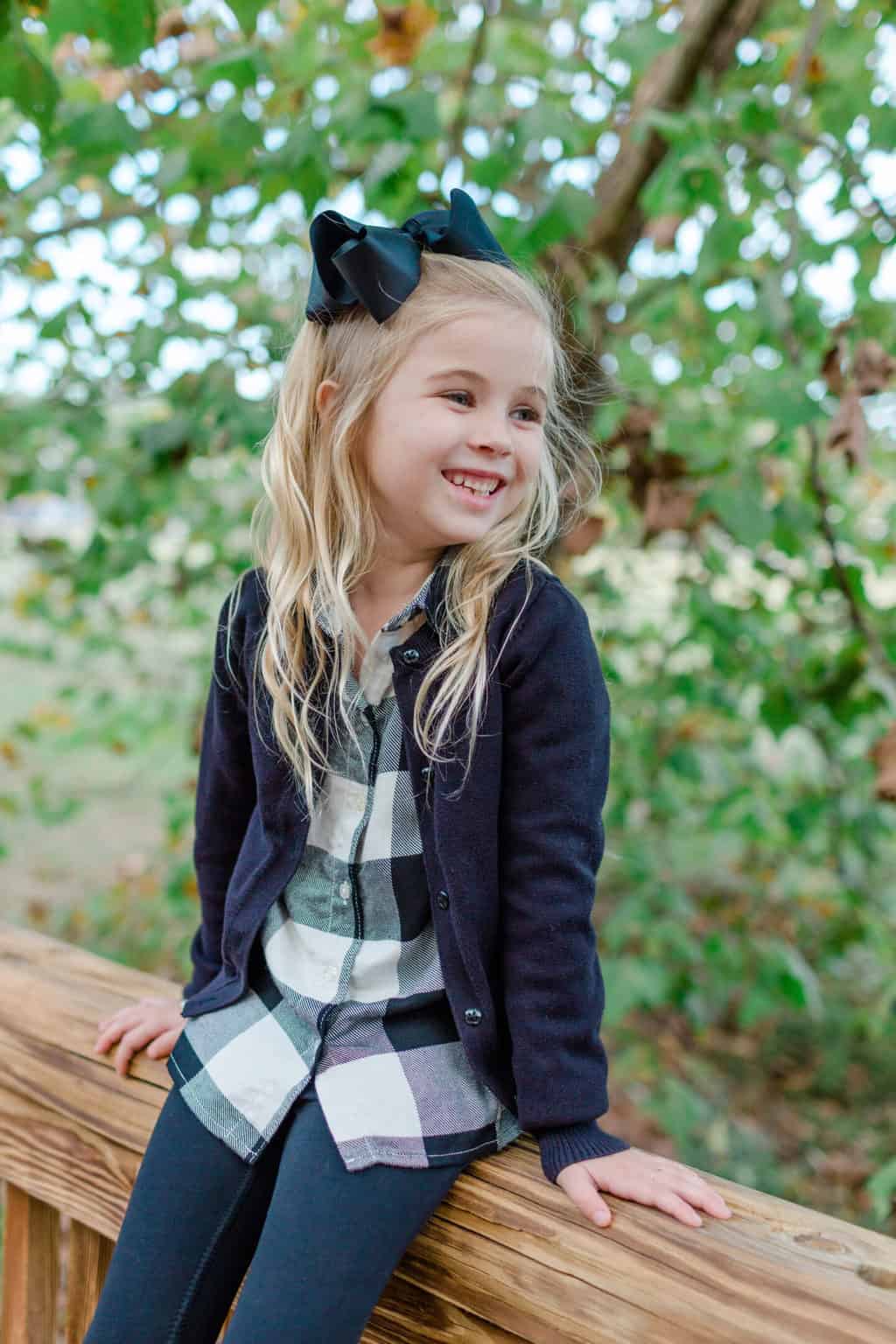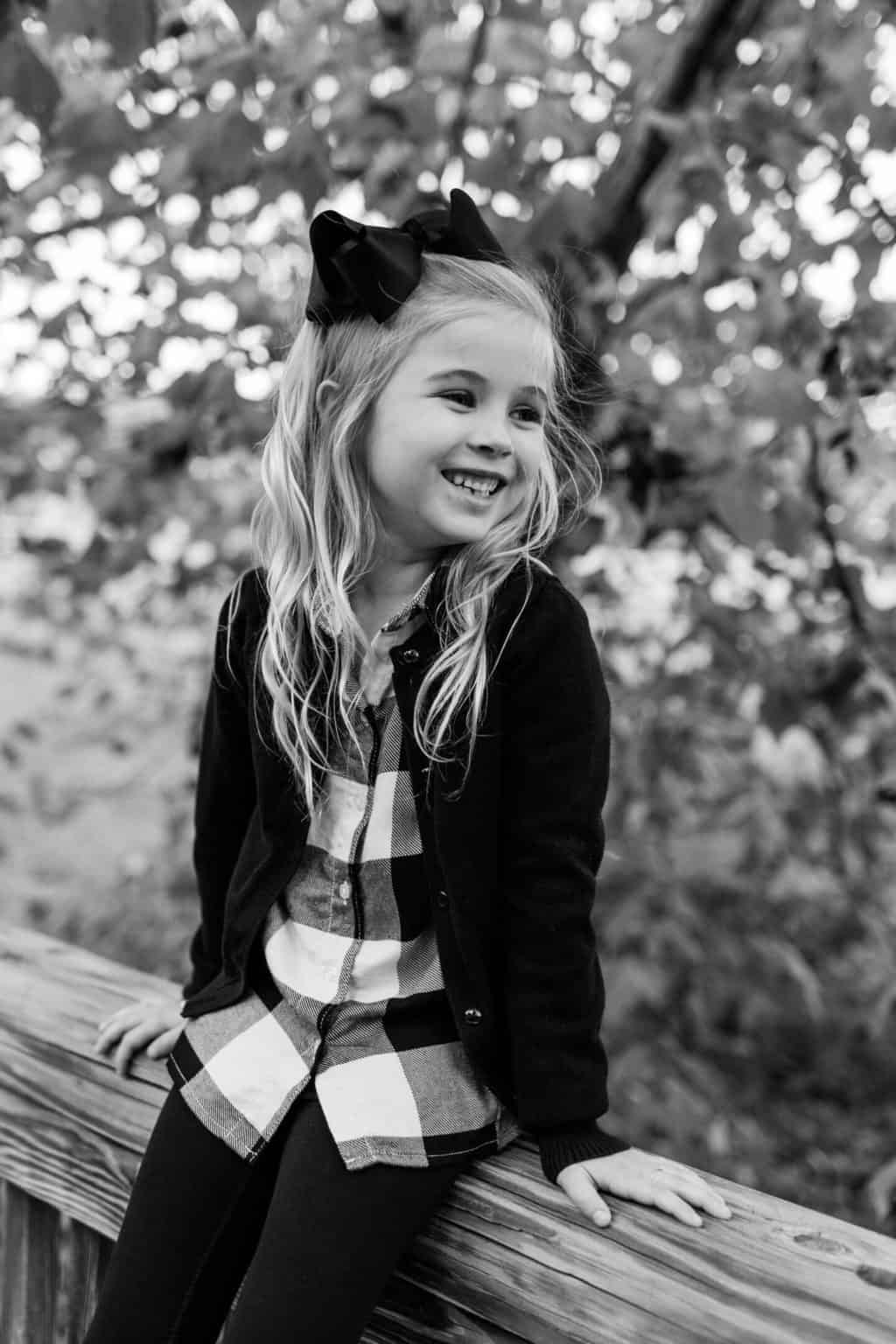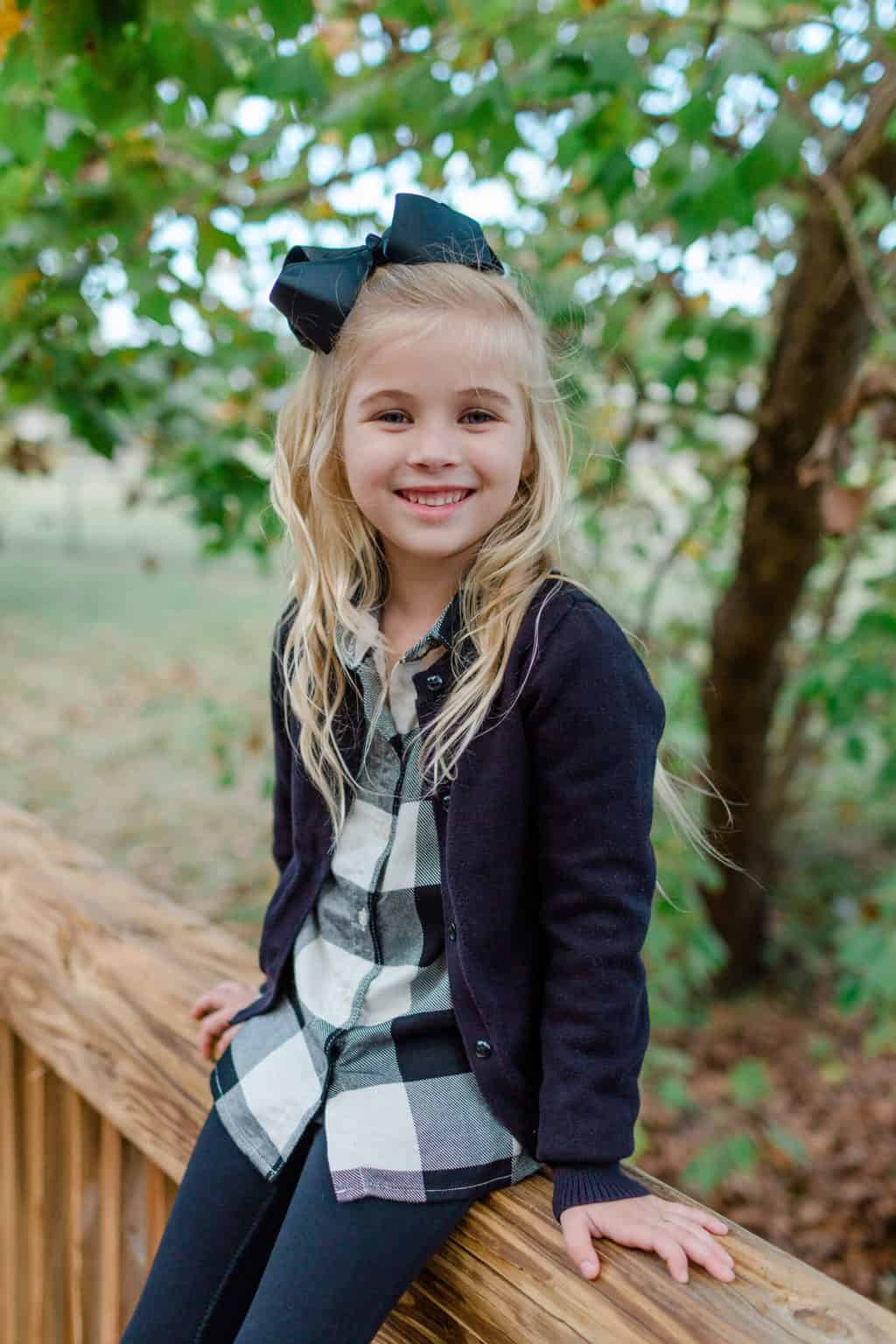 Spear did A-MAZING for this session! For sure the best behaved and most flexible he's ever been yet and got us excited for the sessions to come knowing it'll only get easier and easier to capture those smiles 🙂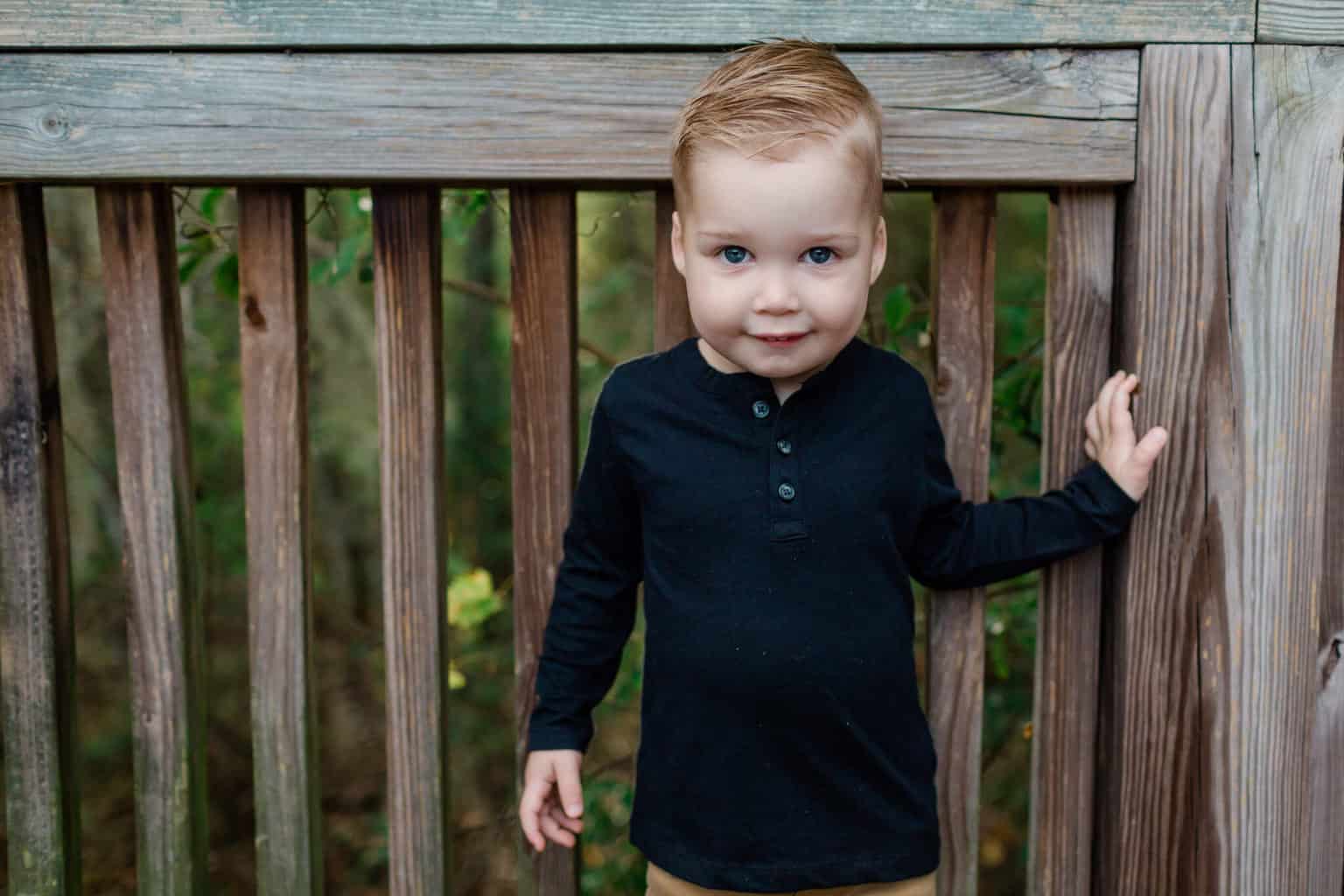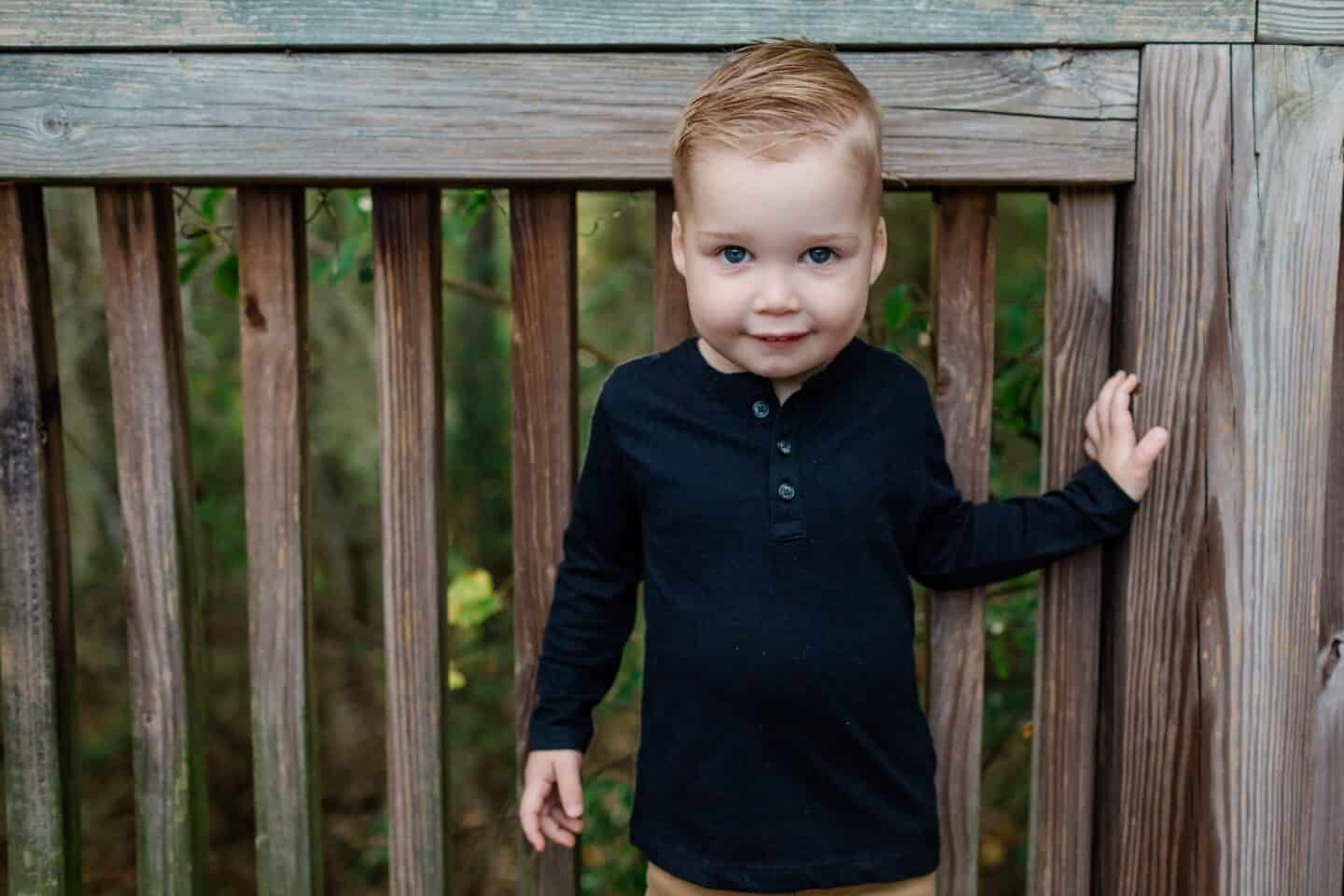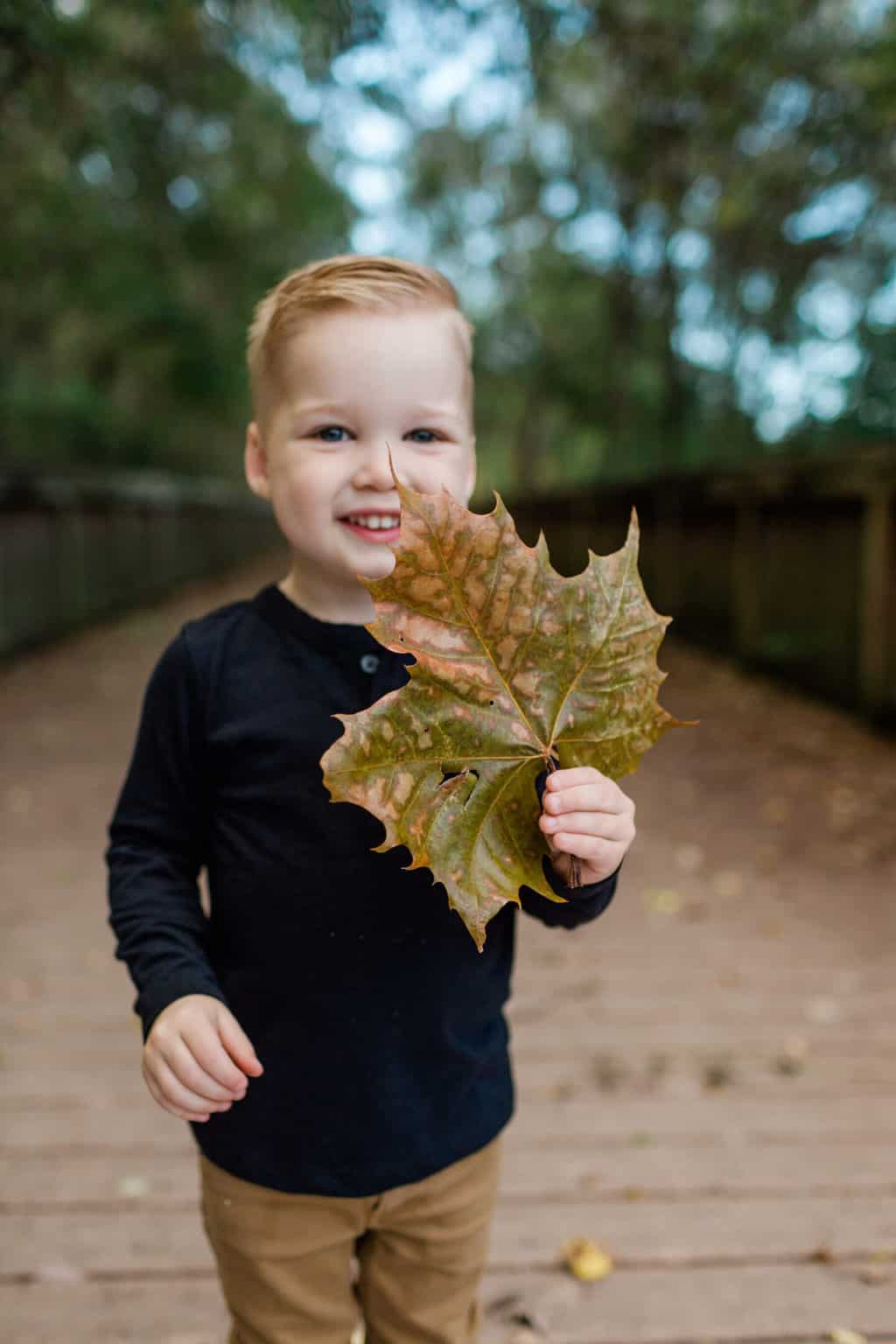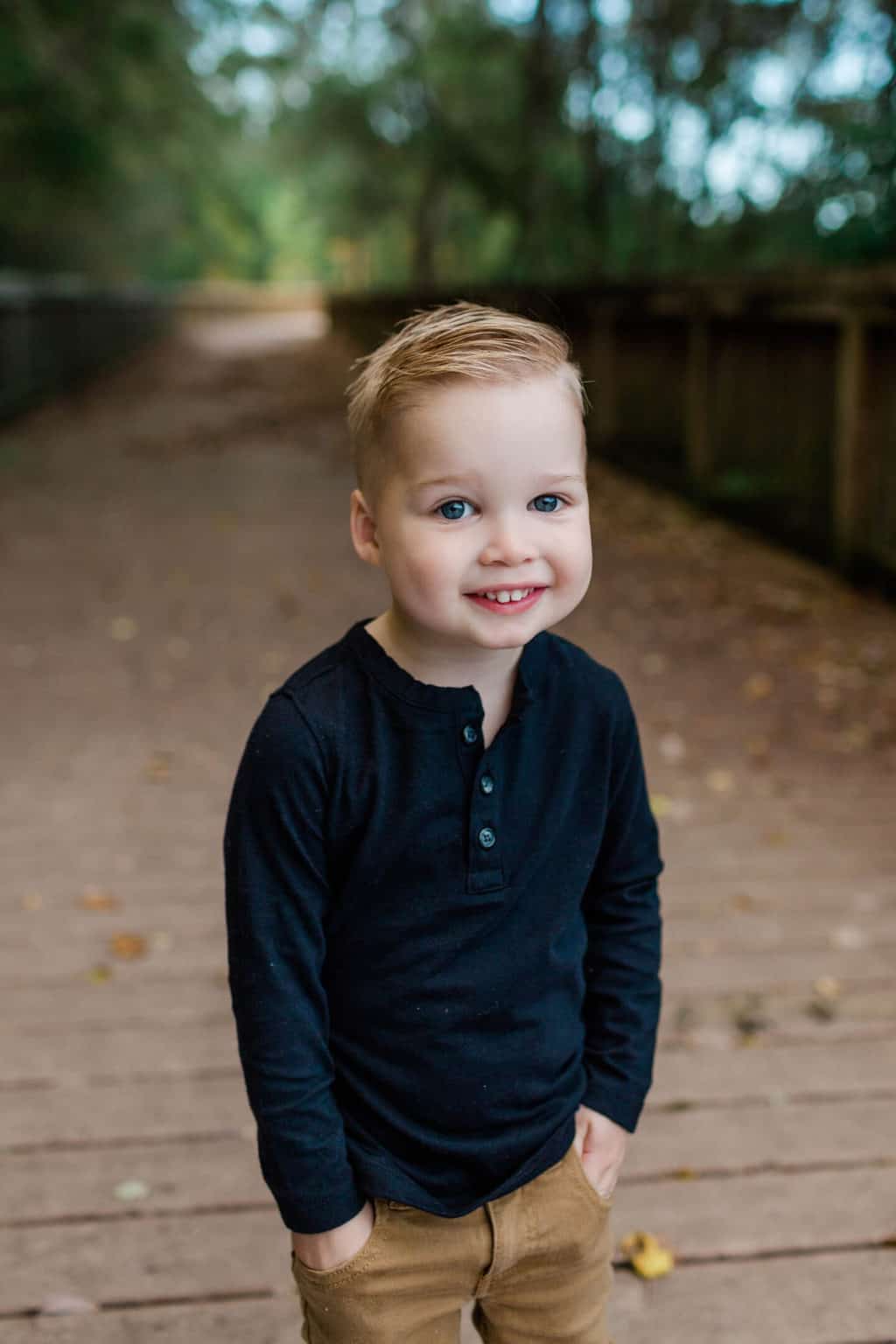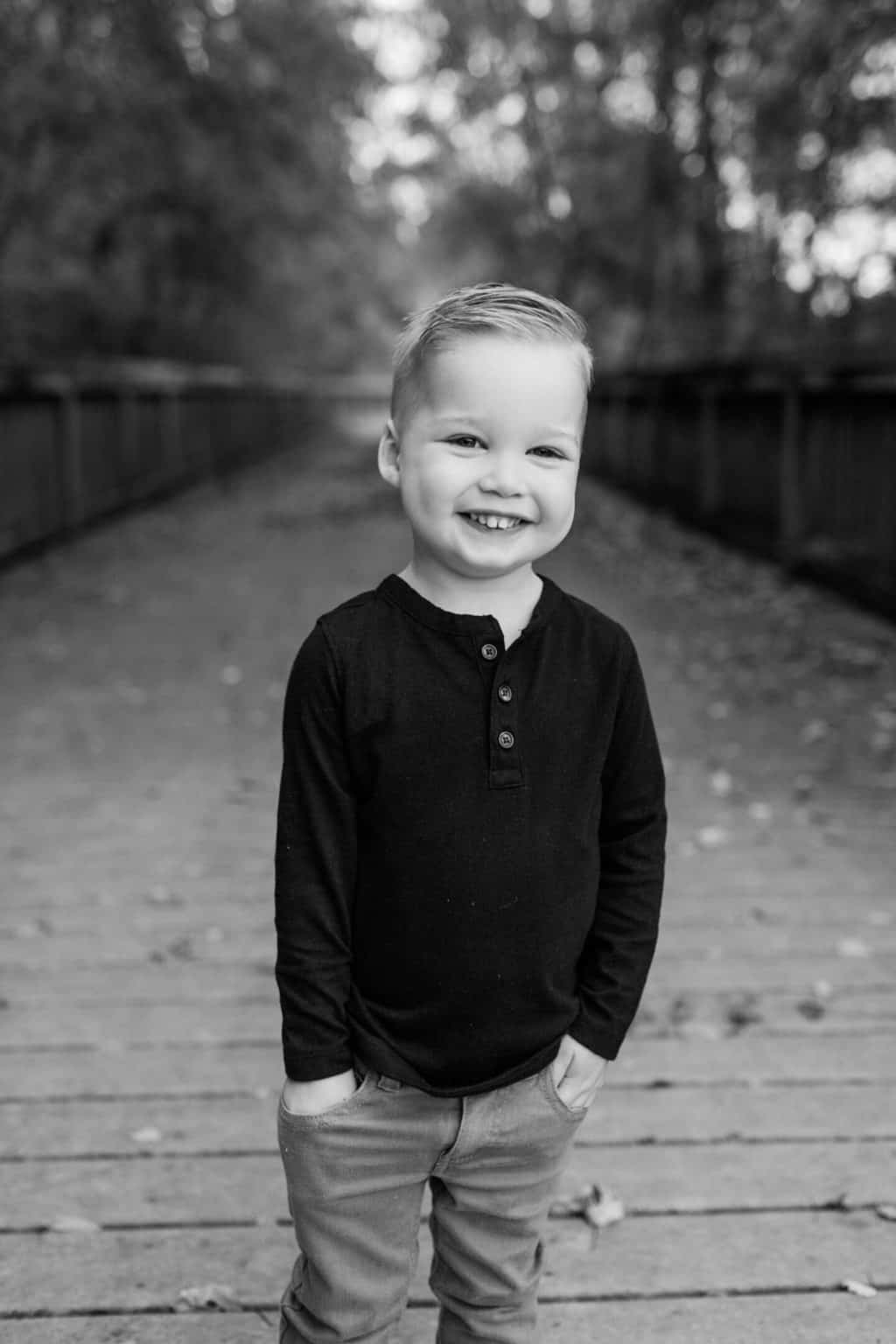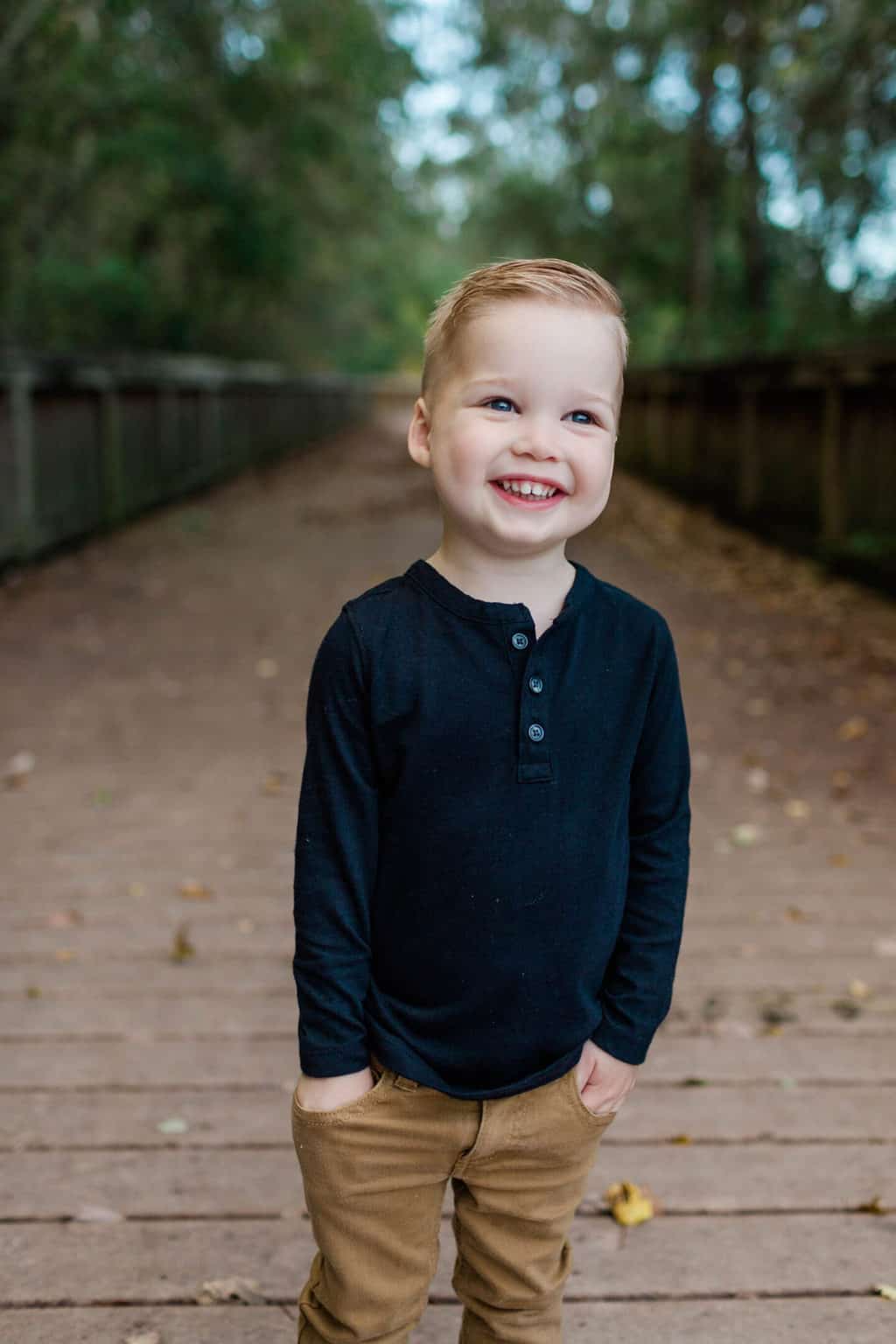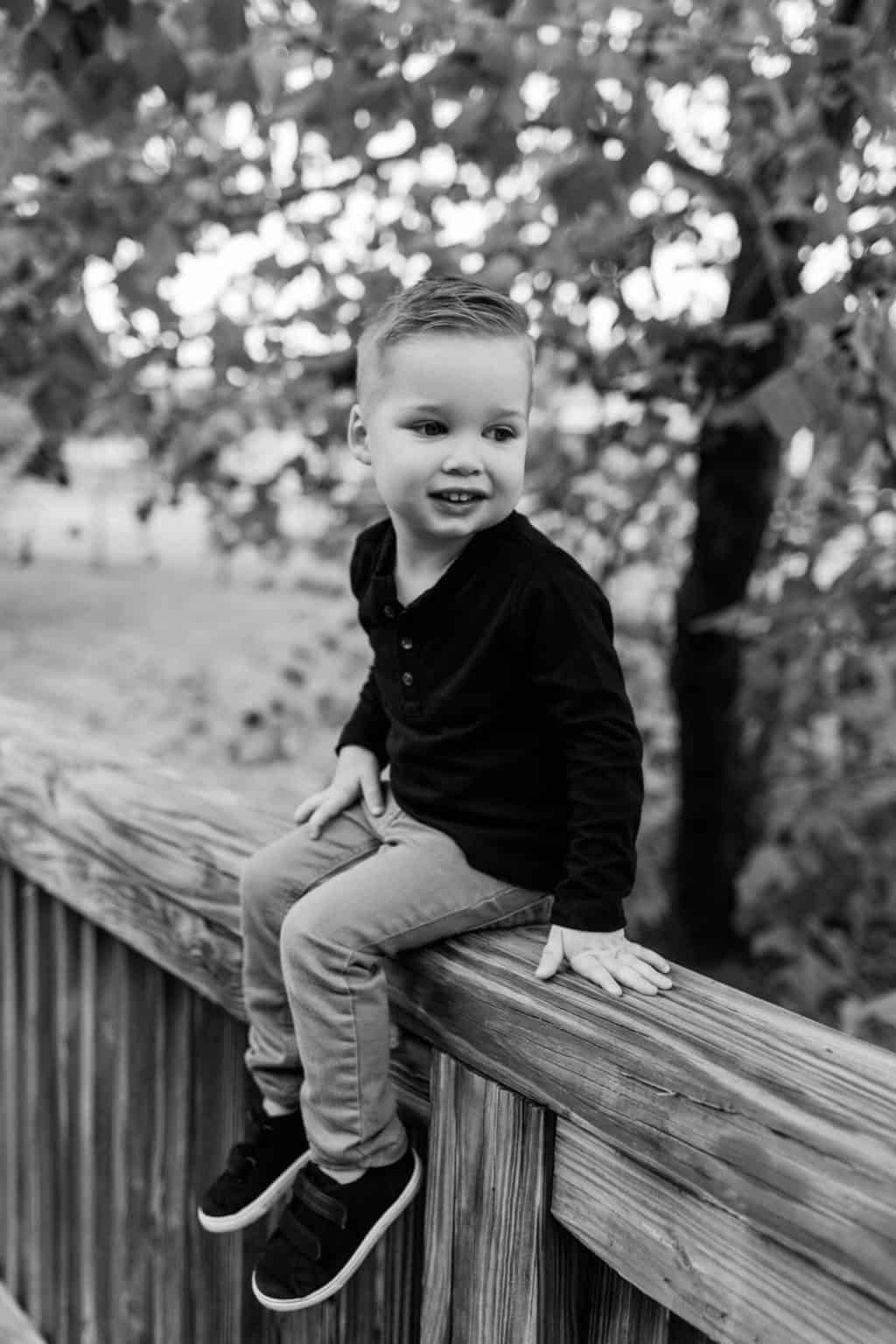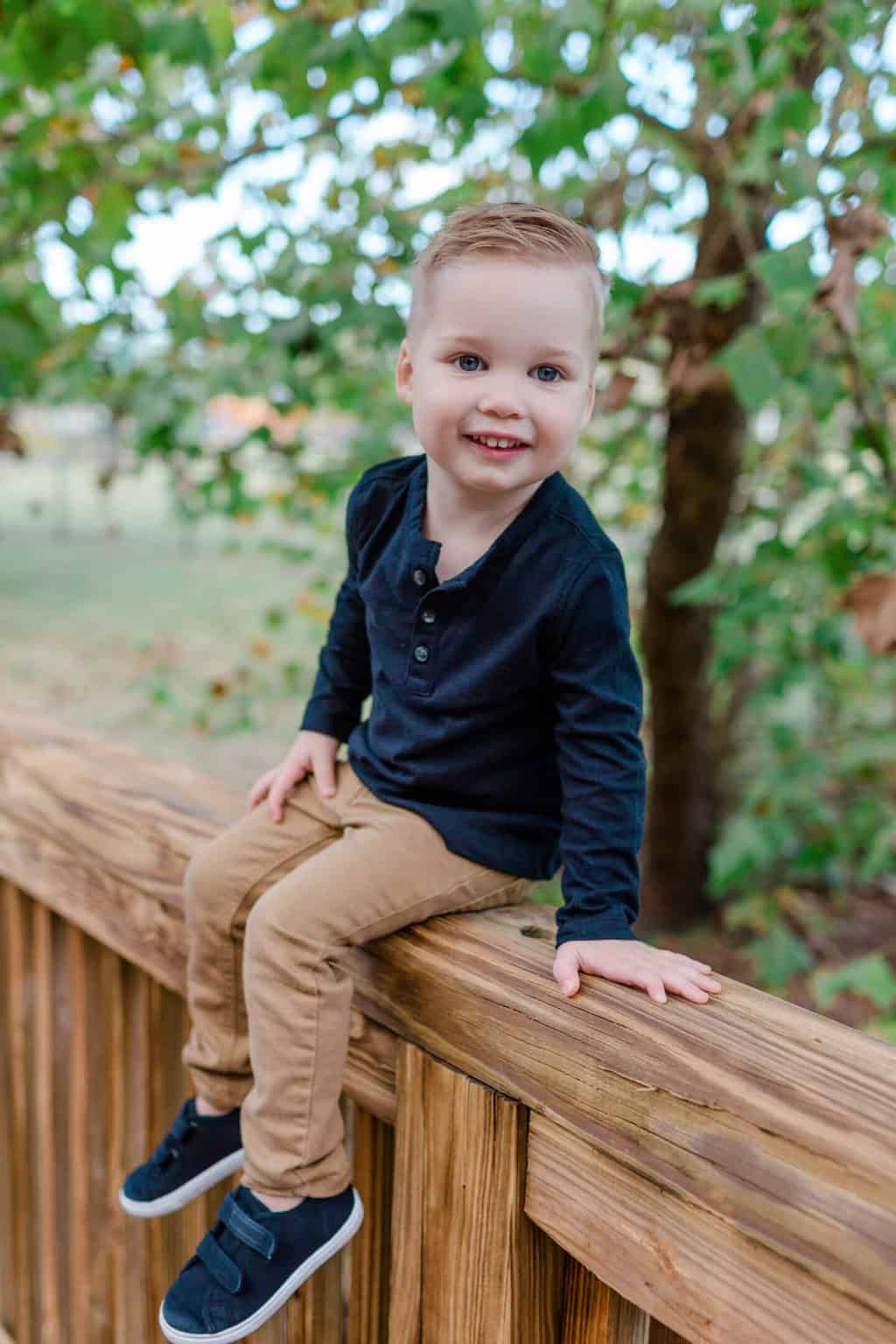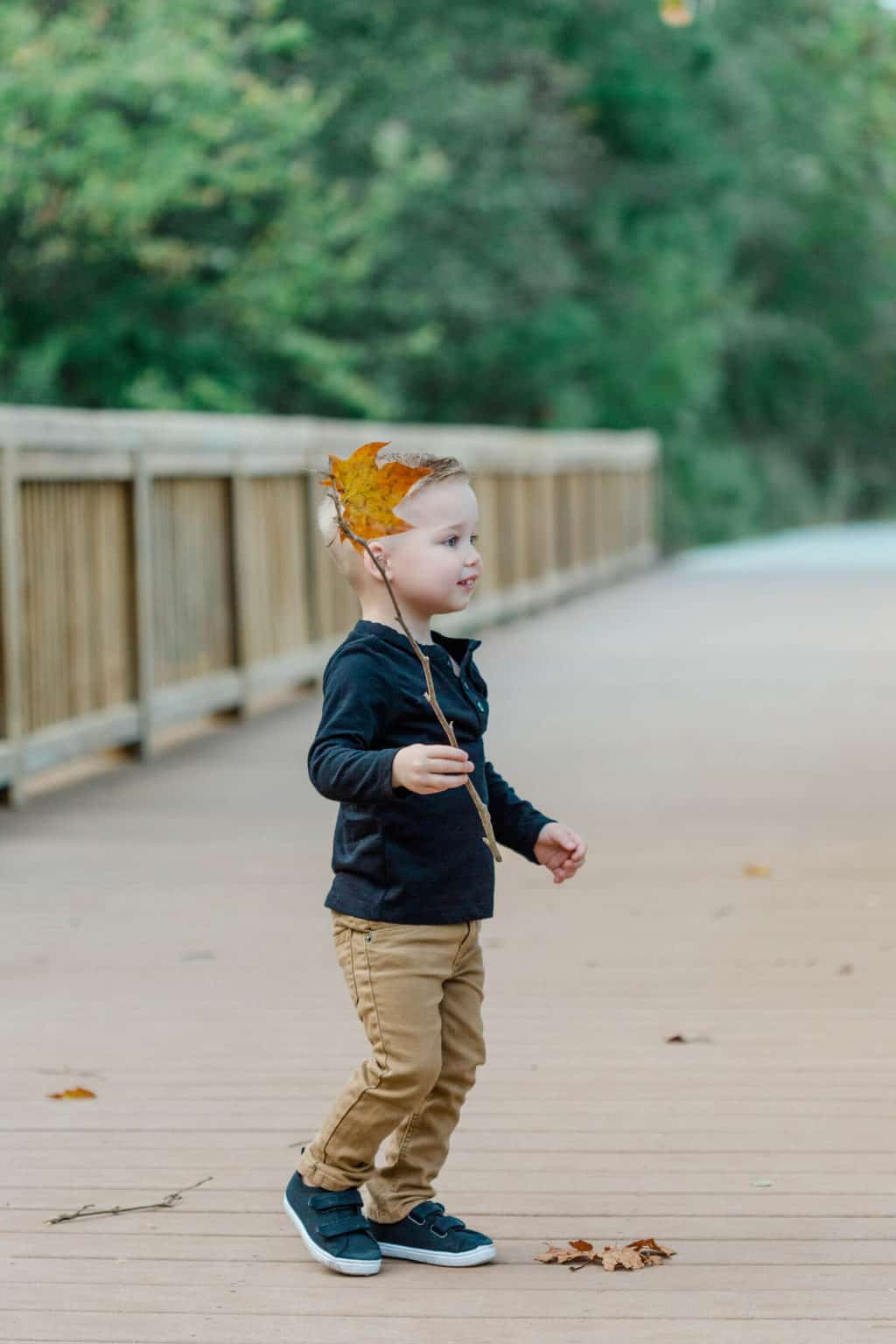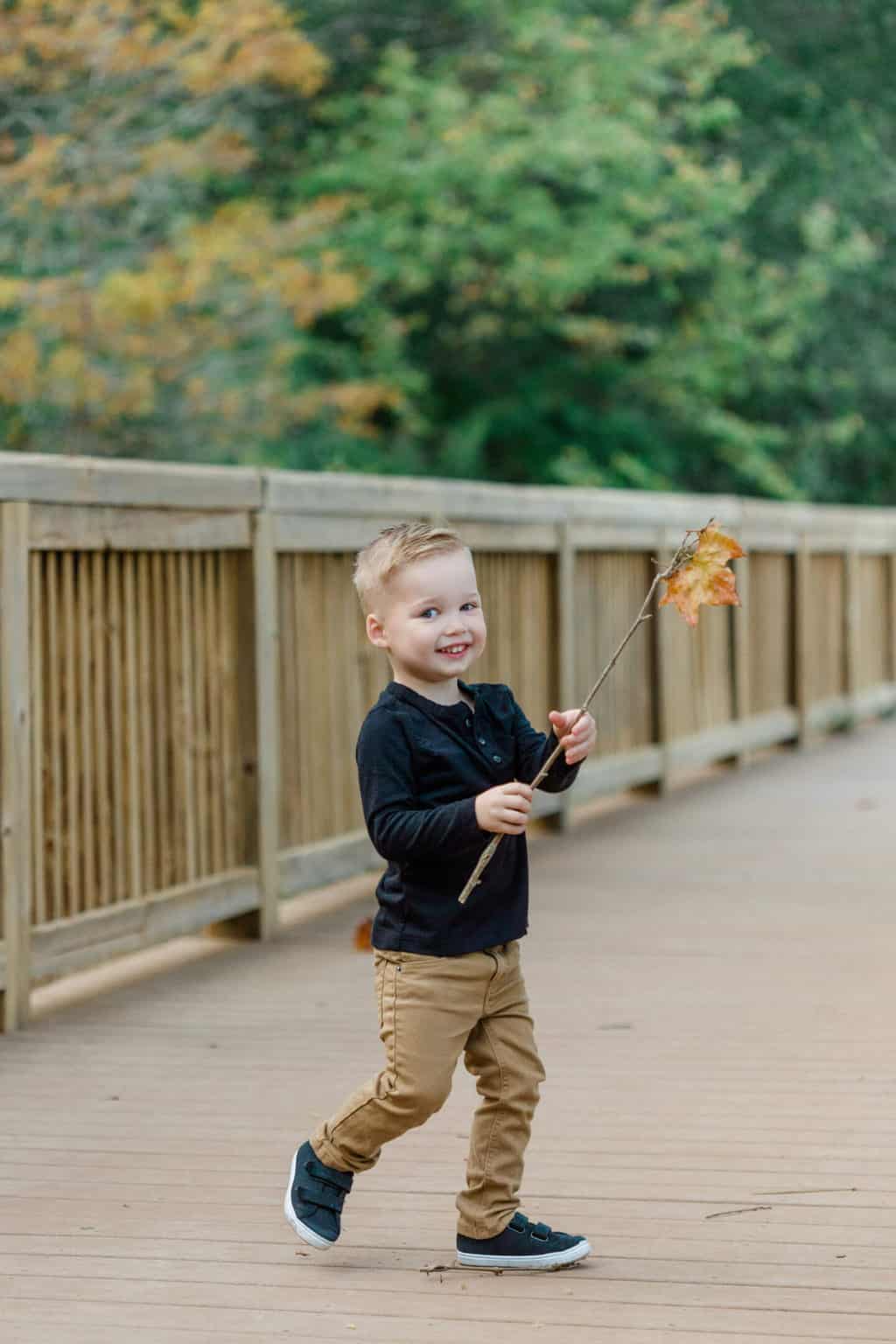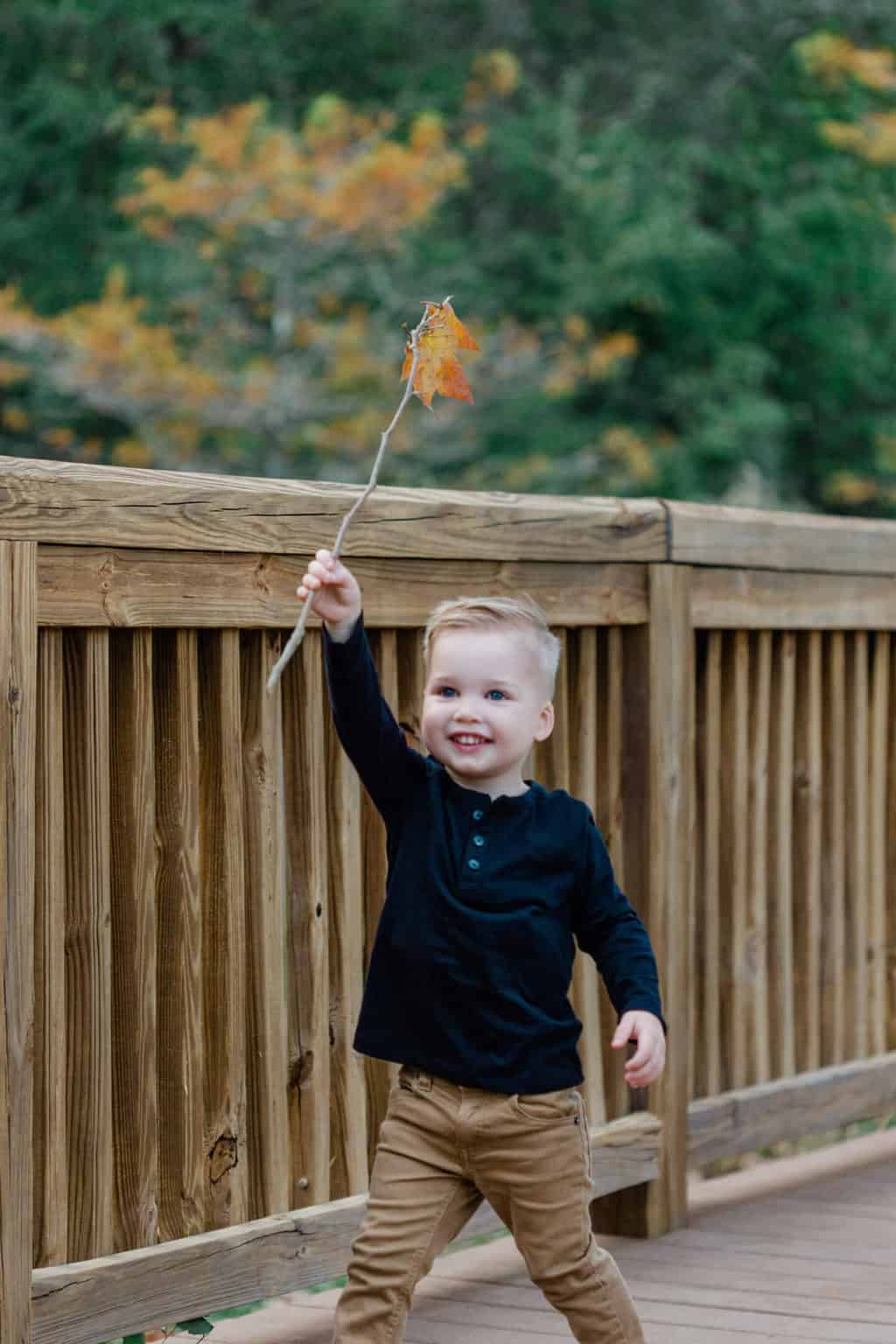 I had some mega mom-guilt over his outfit for this session because he basically wore almost the exact same thing last year for pictures.
Our November session is the closest to his birthday and I wanted to make sure HE had a moment to be special! When the older kids were younger I really revolved the shoots near their bdays around them so I brought along a little outfit change for Spear 🙂
Lindsay was super sweet to take us to a different spot across the parking lot and snap a few of our tractor loving boy!
I bought this shirt for Spear LAST year with the plans for him to wear it to his birthday party this year. Y'all. Literally every single time I open his closet to pick out clothes for him he asks to wear the tractor shirt. When he has independent playtime in his room he'll get up in his closet and pull the shirt down.
He was THRILLED to get to finally wear it! And I'm thrilled to have such precious pictures to remember this tractor loving stage in his life!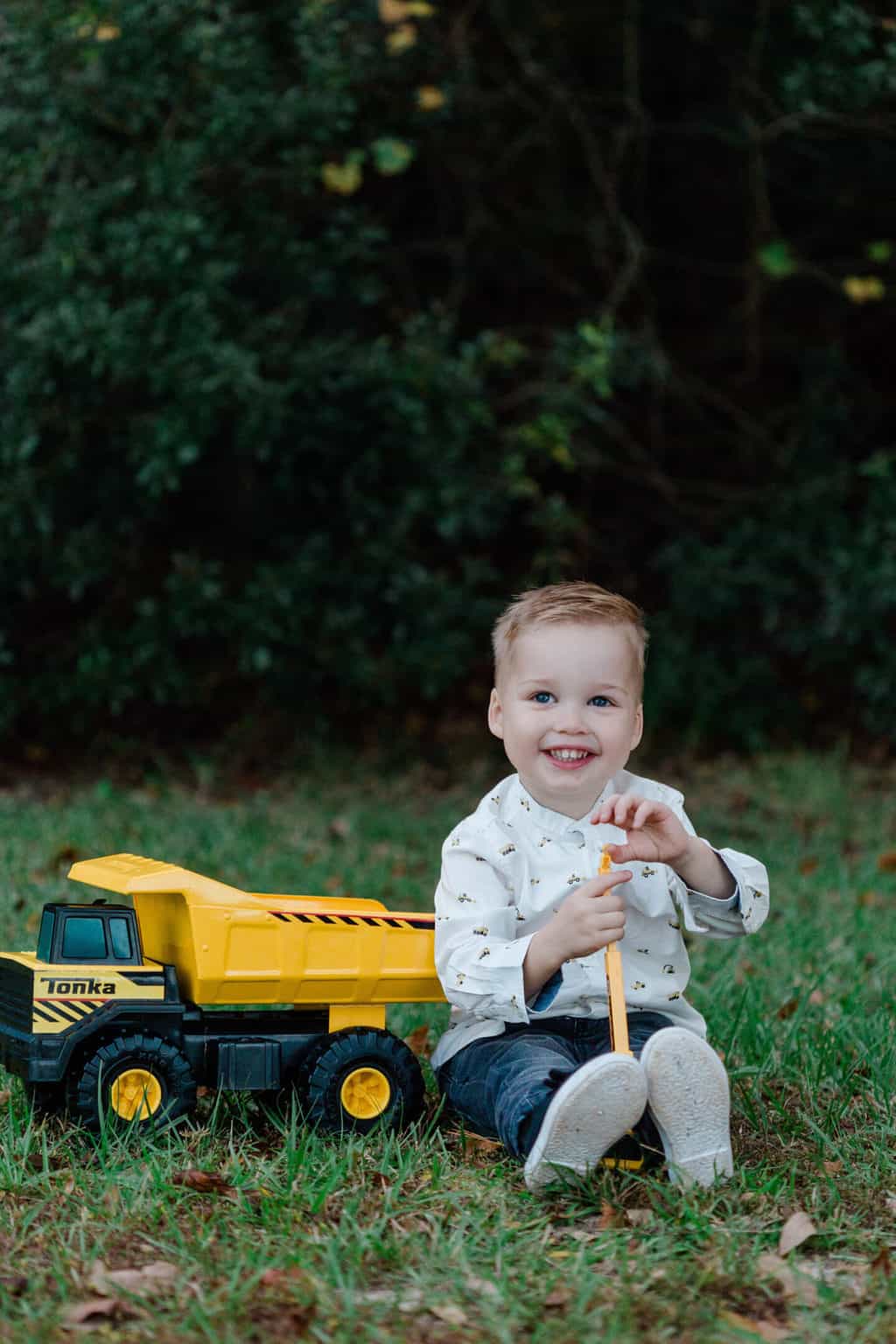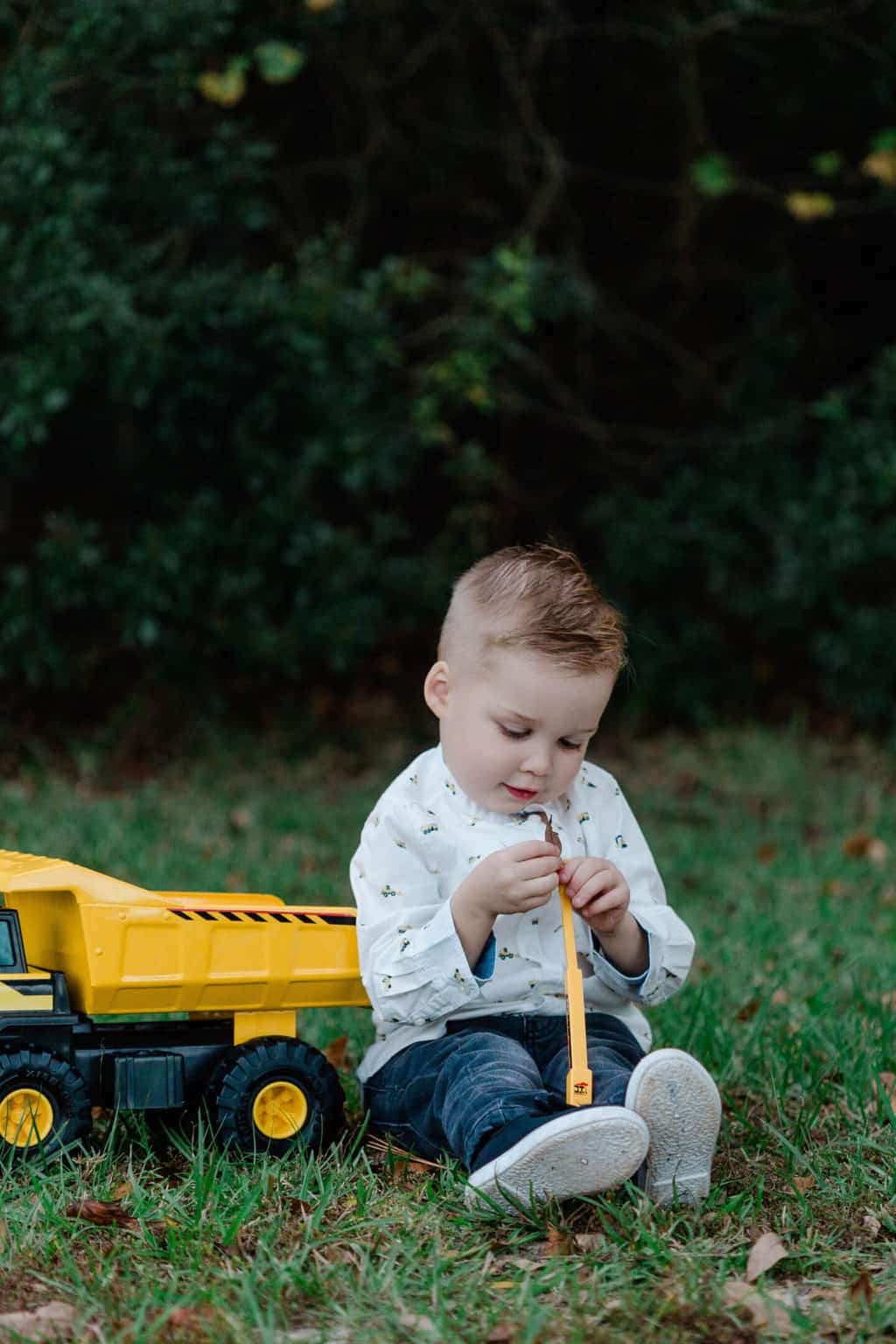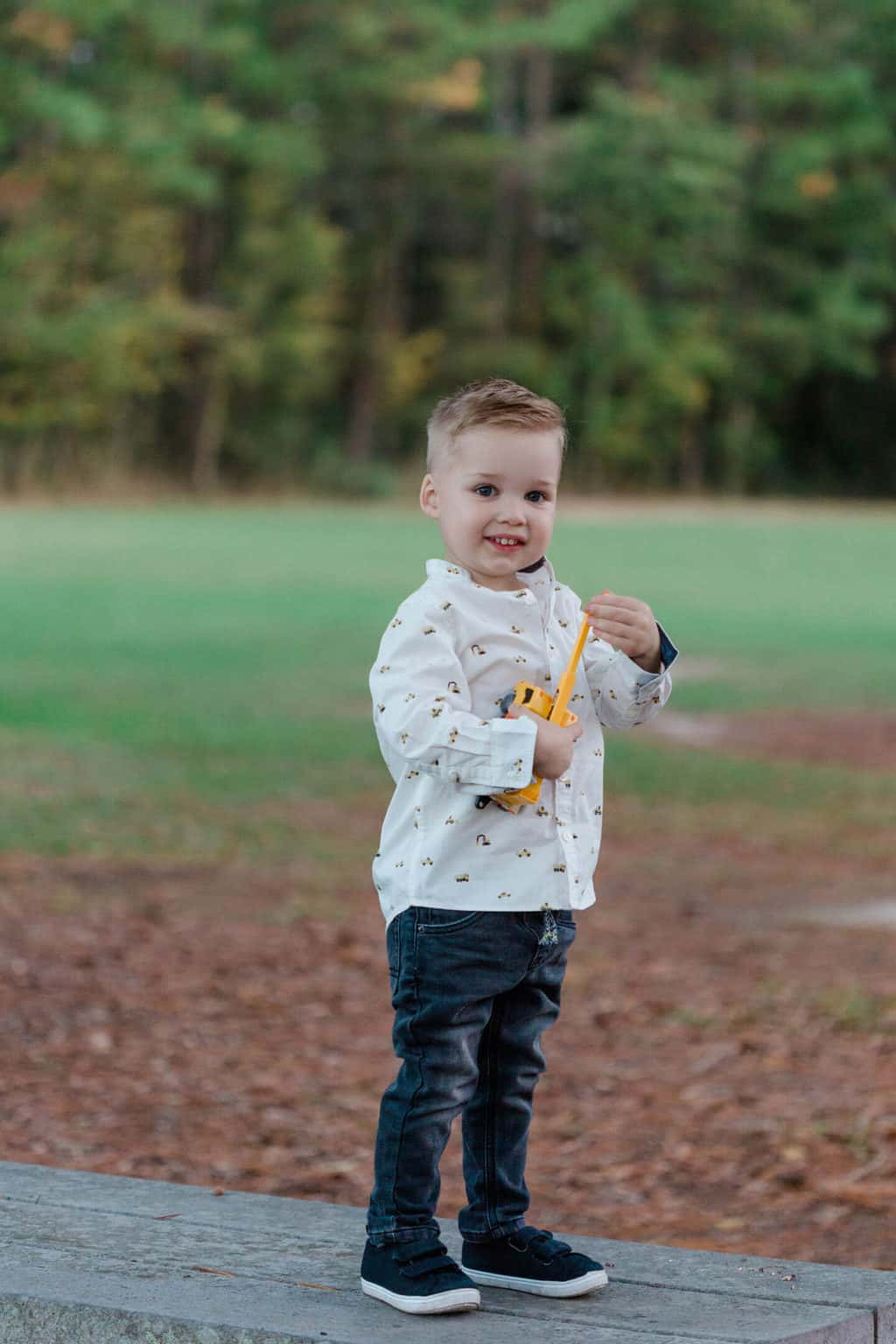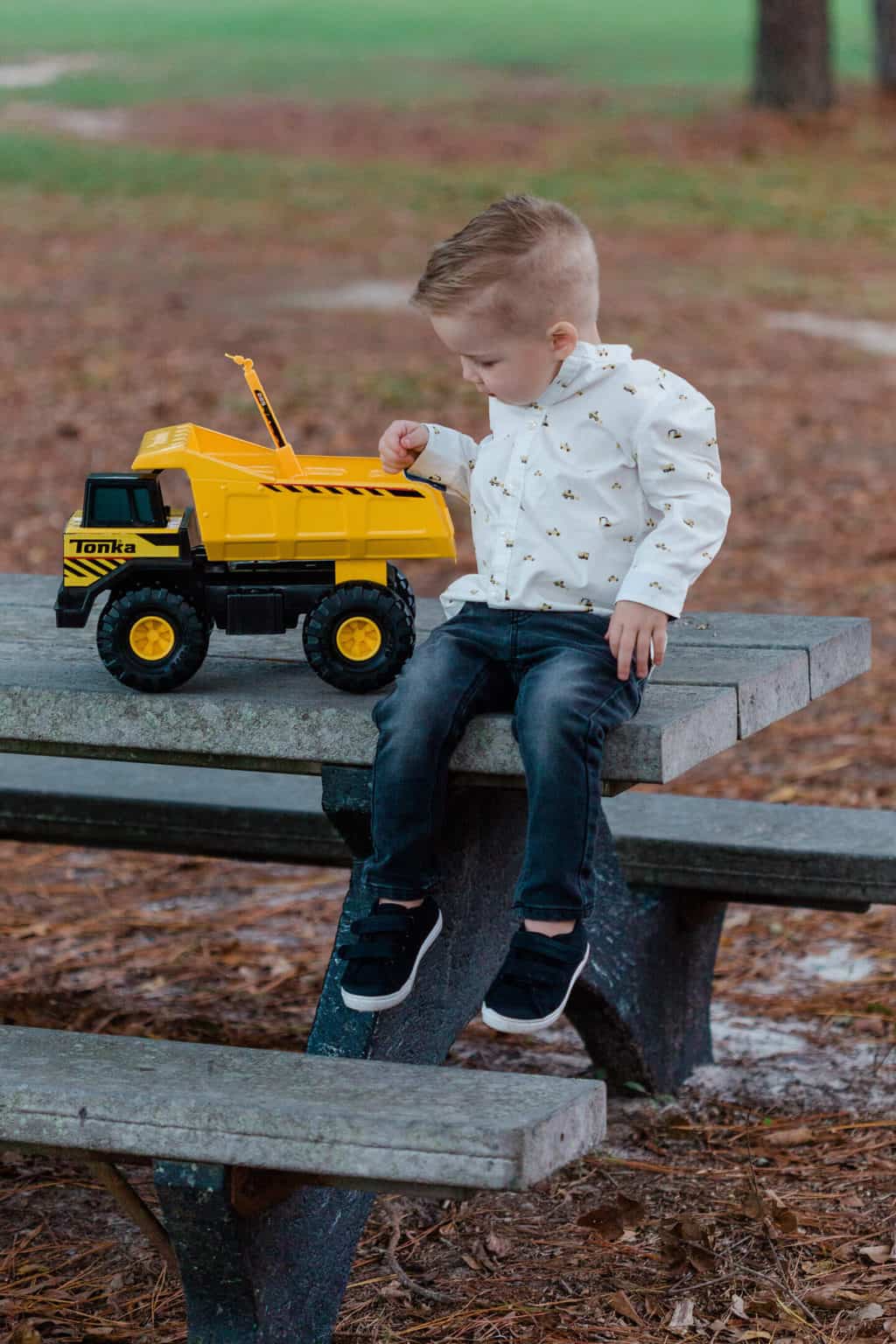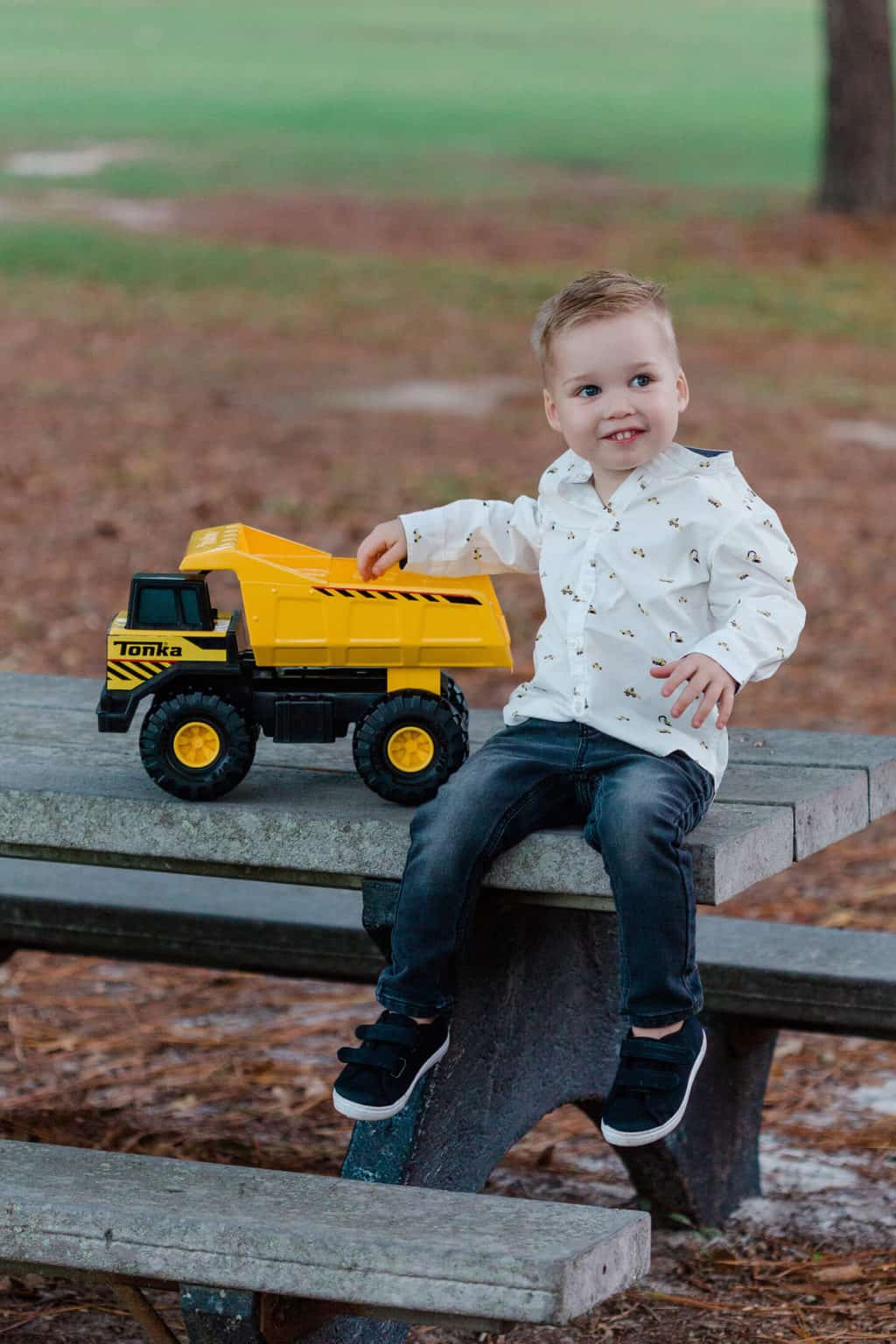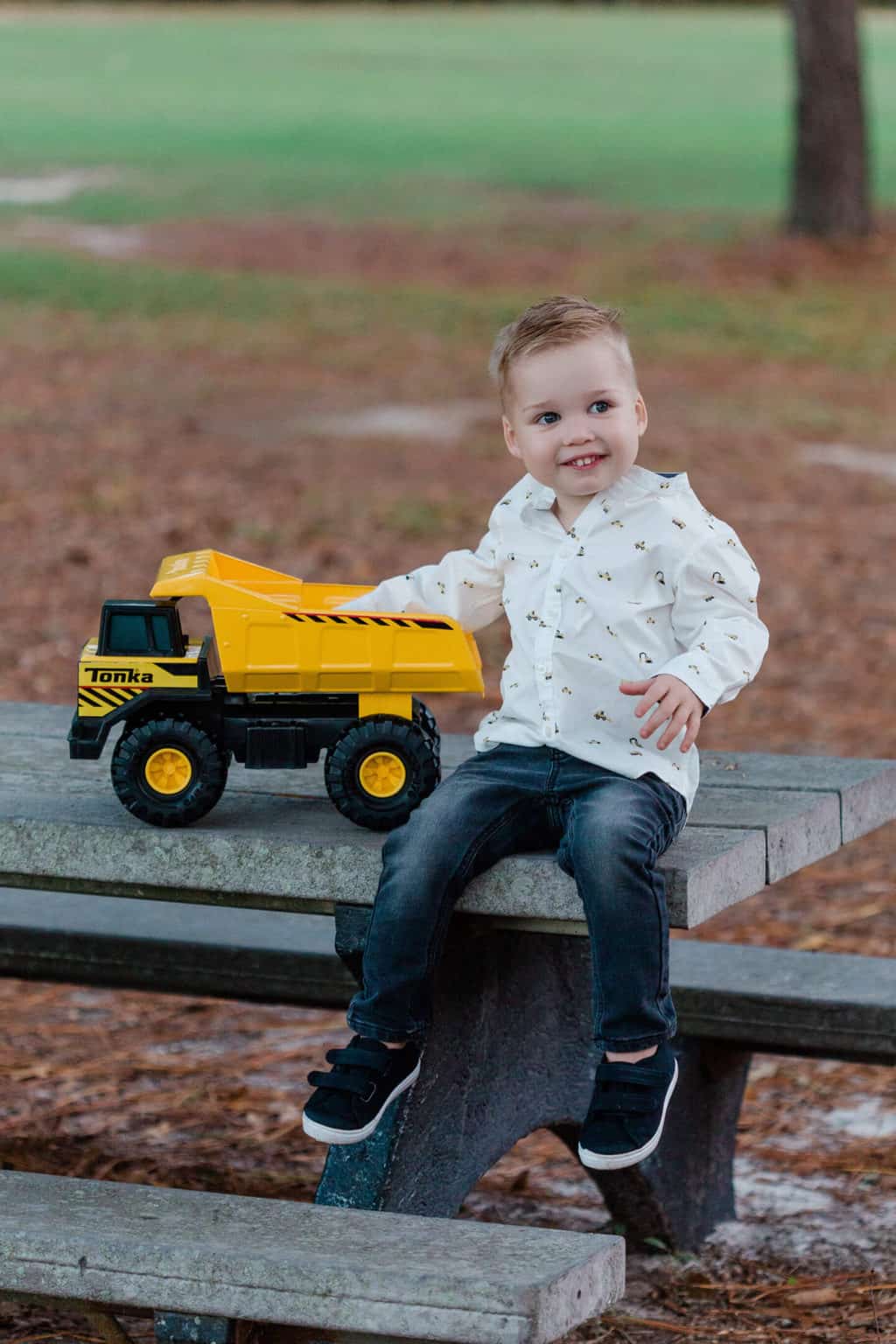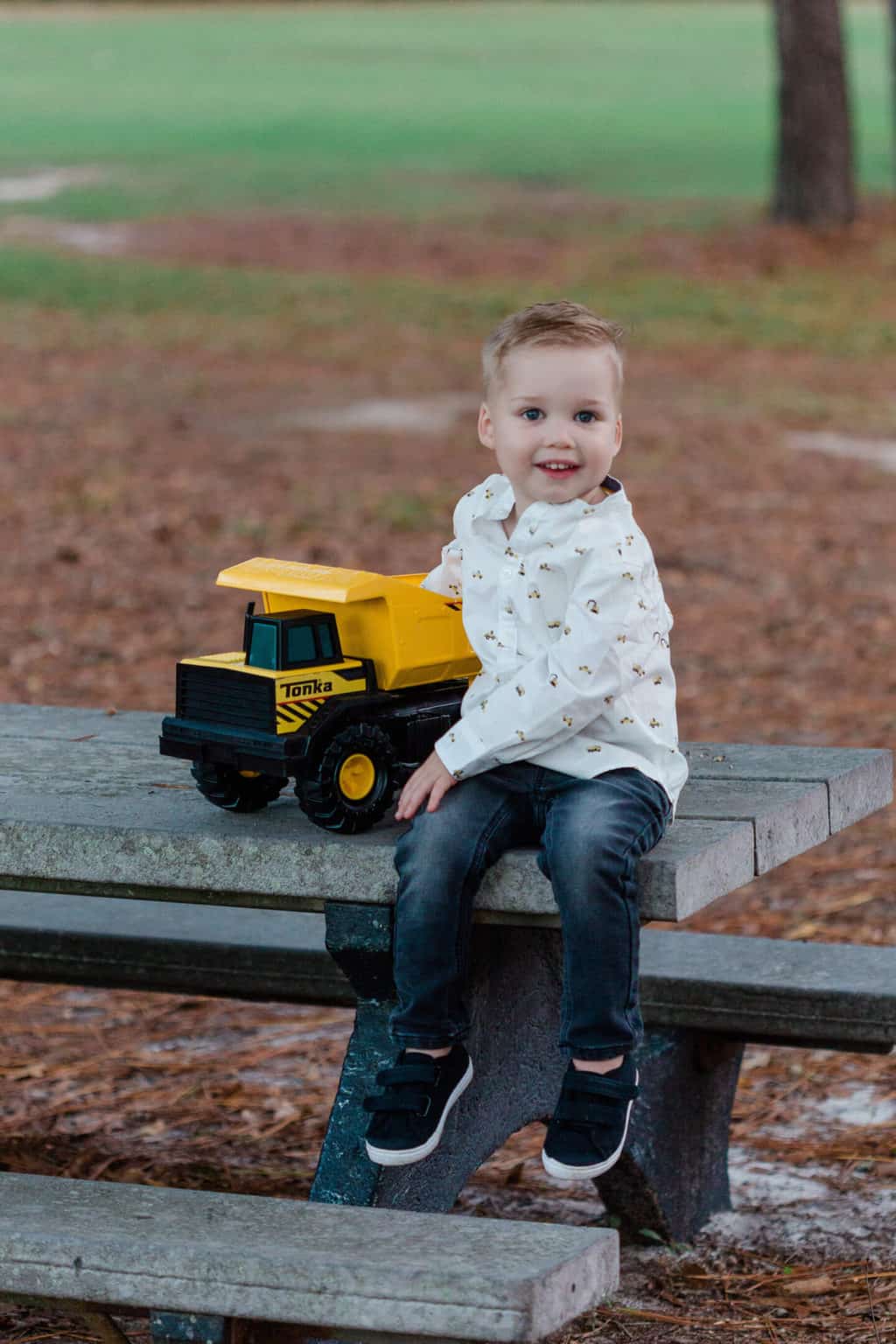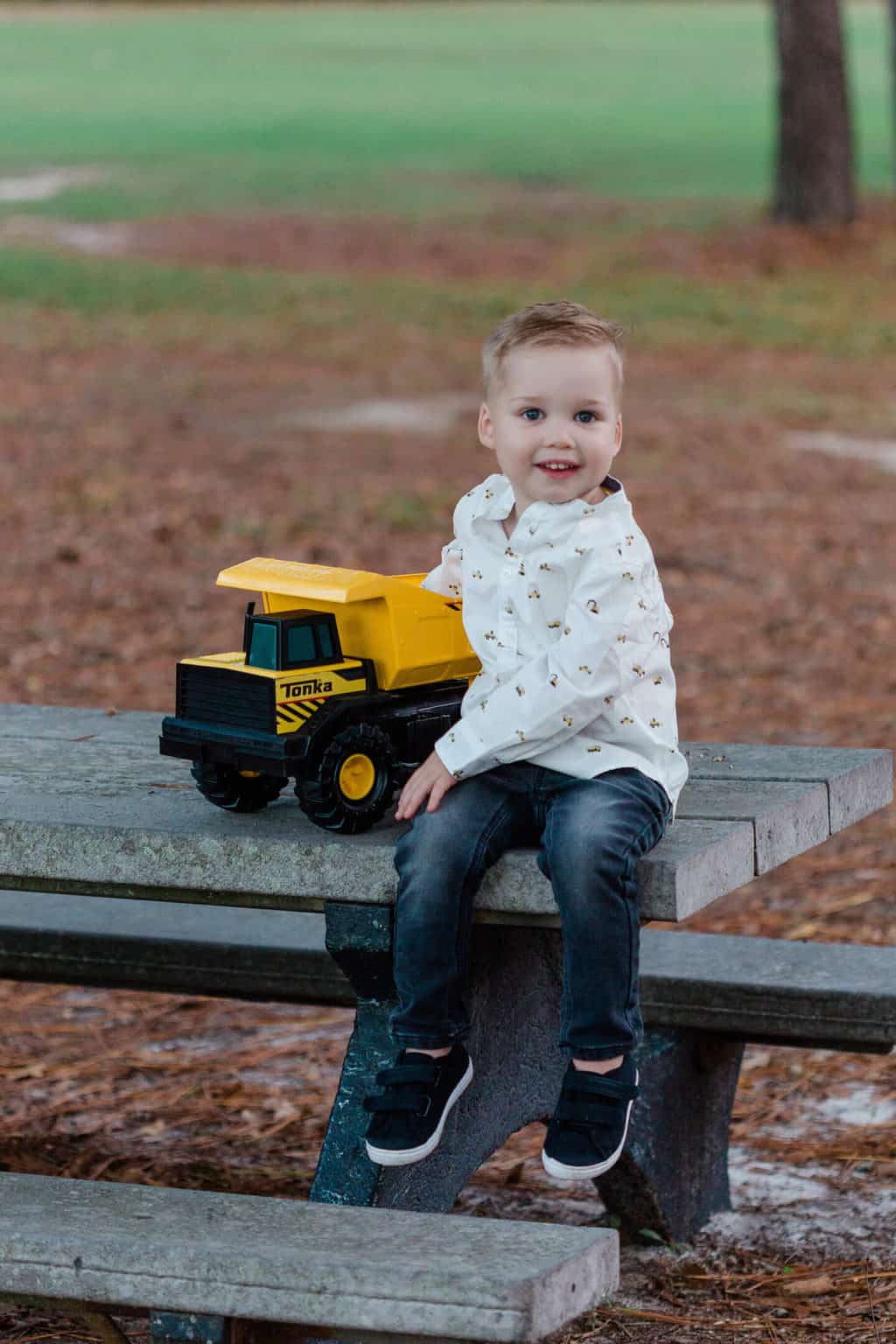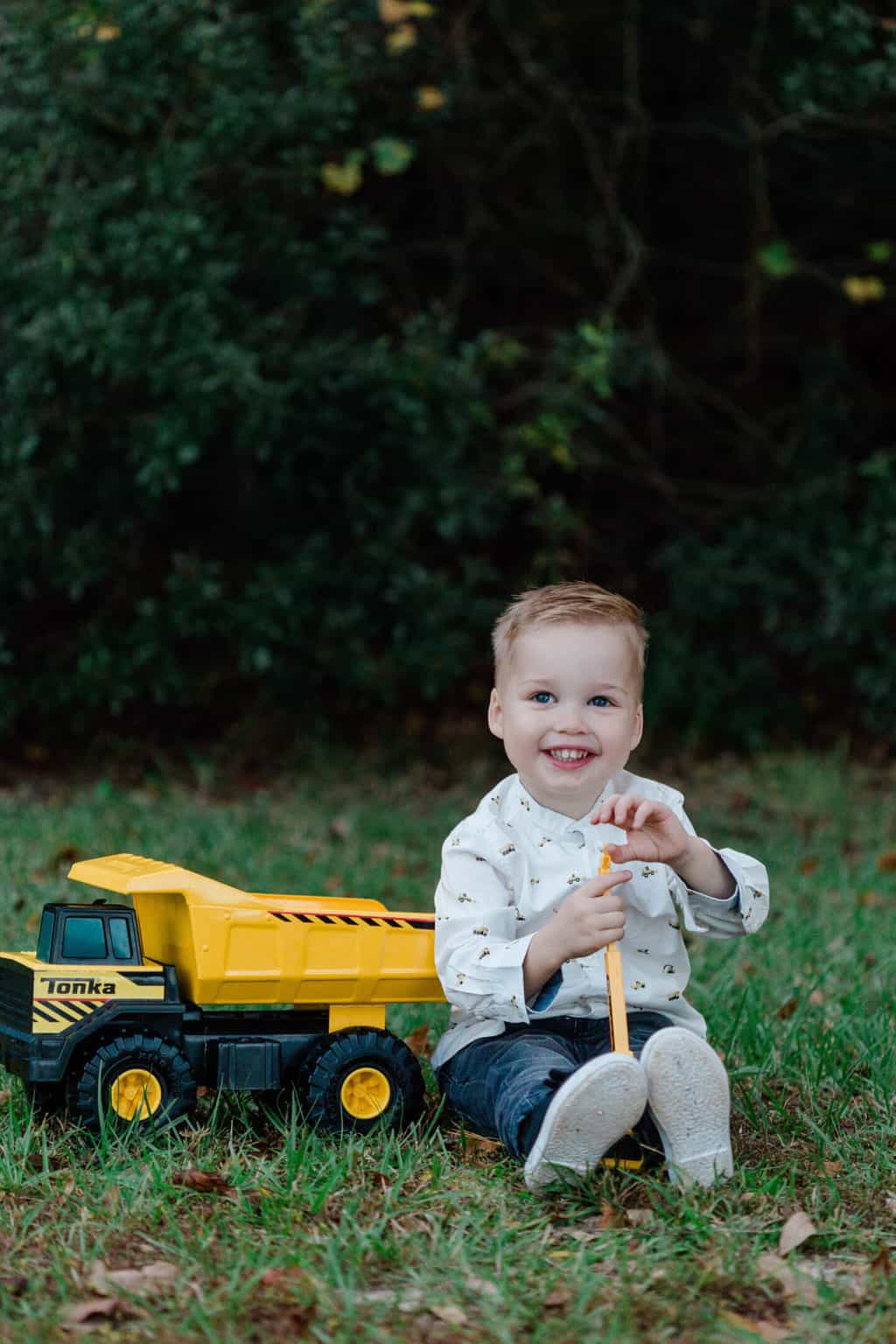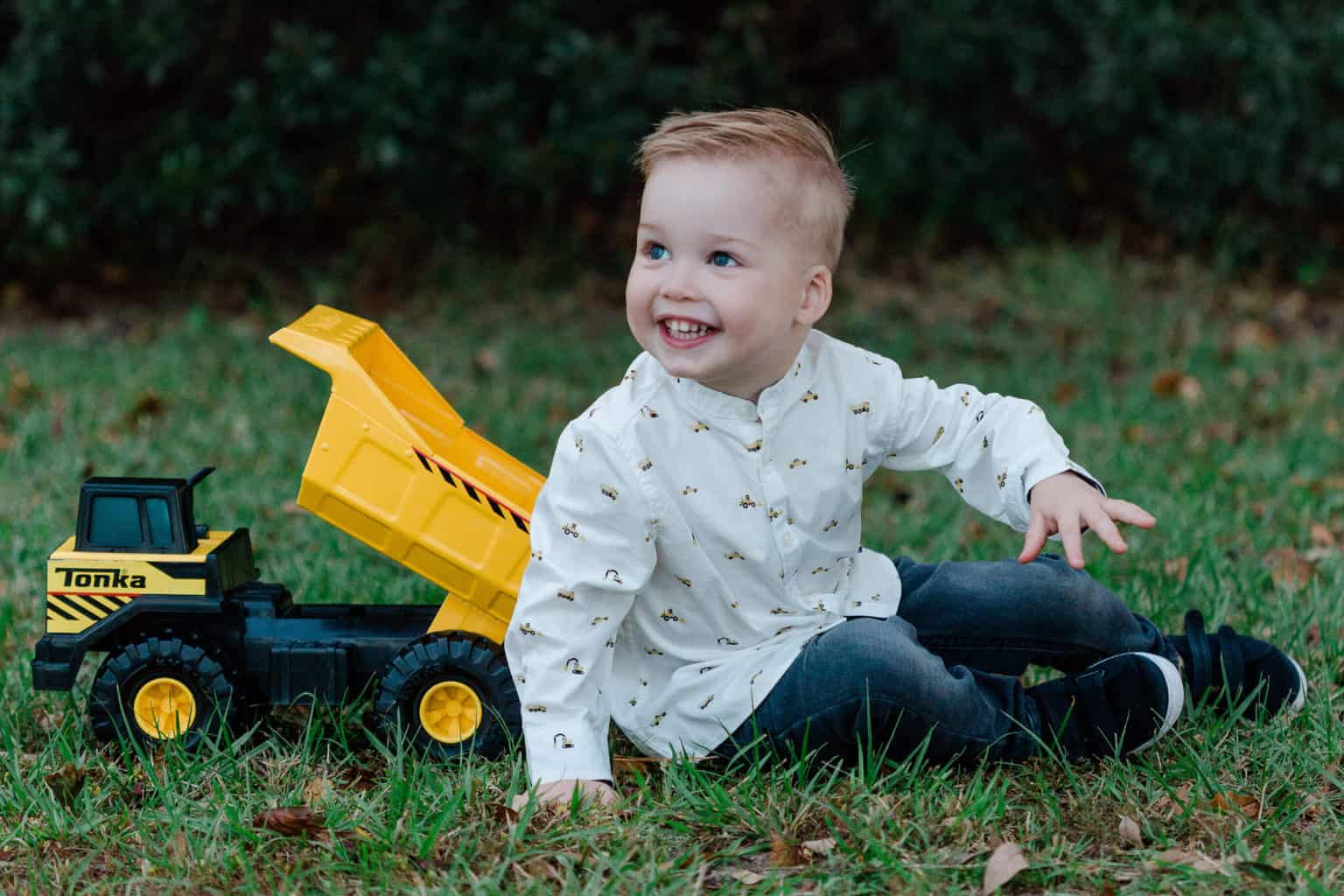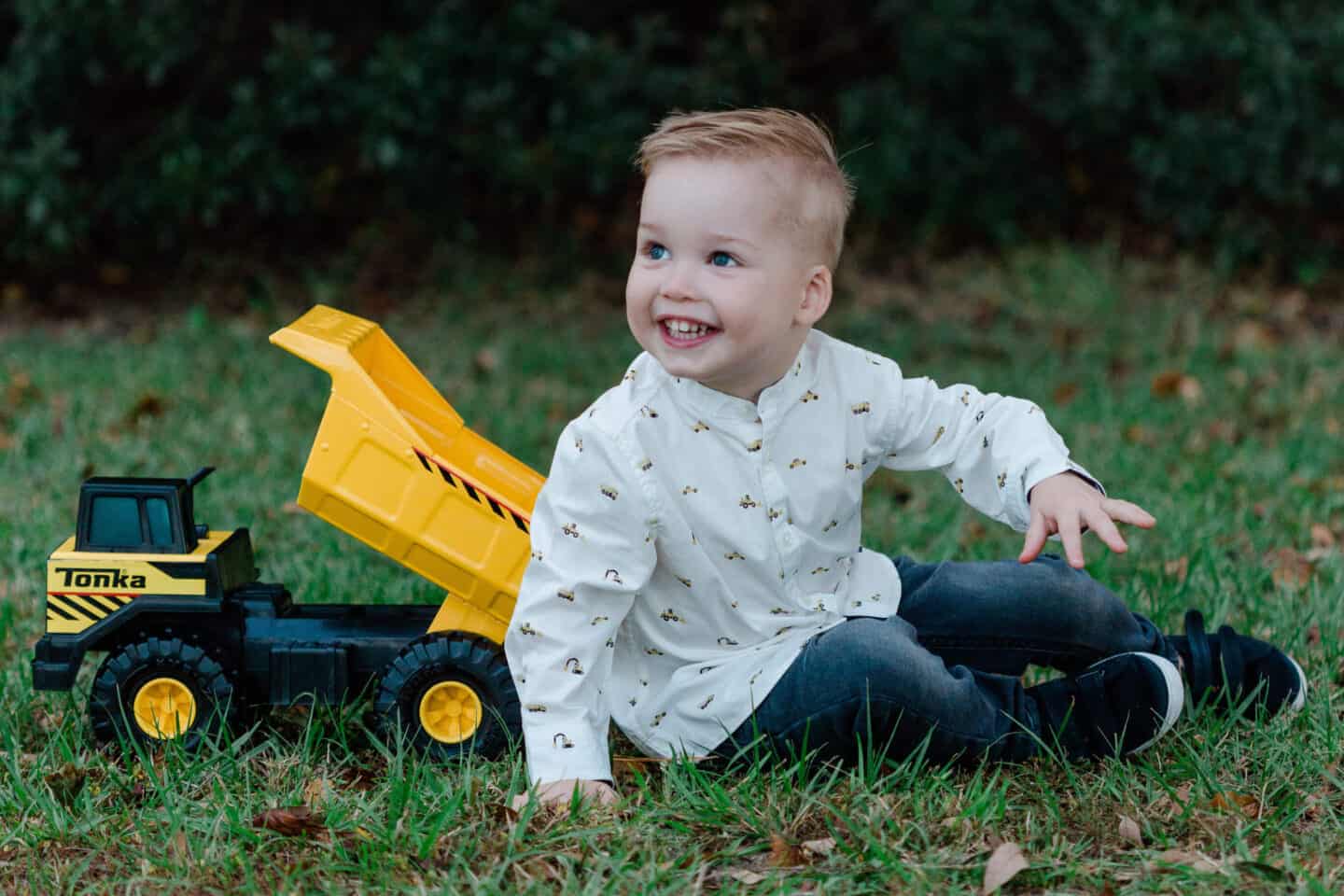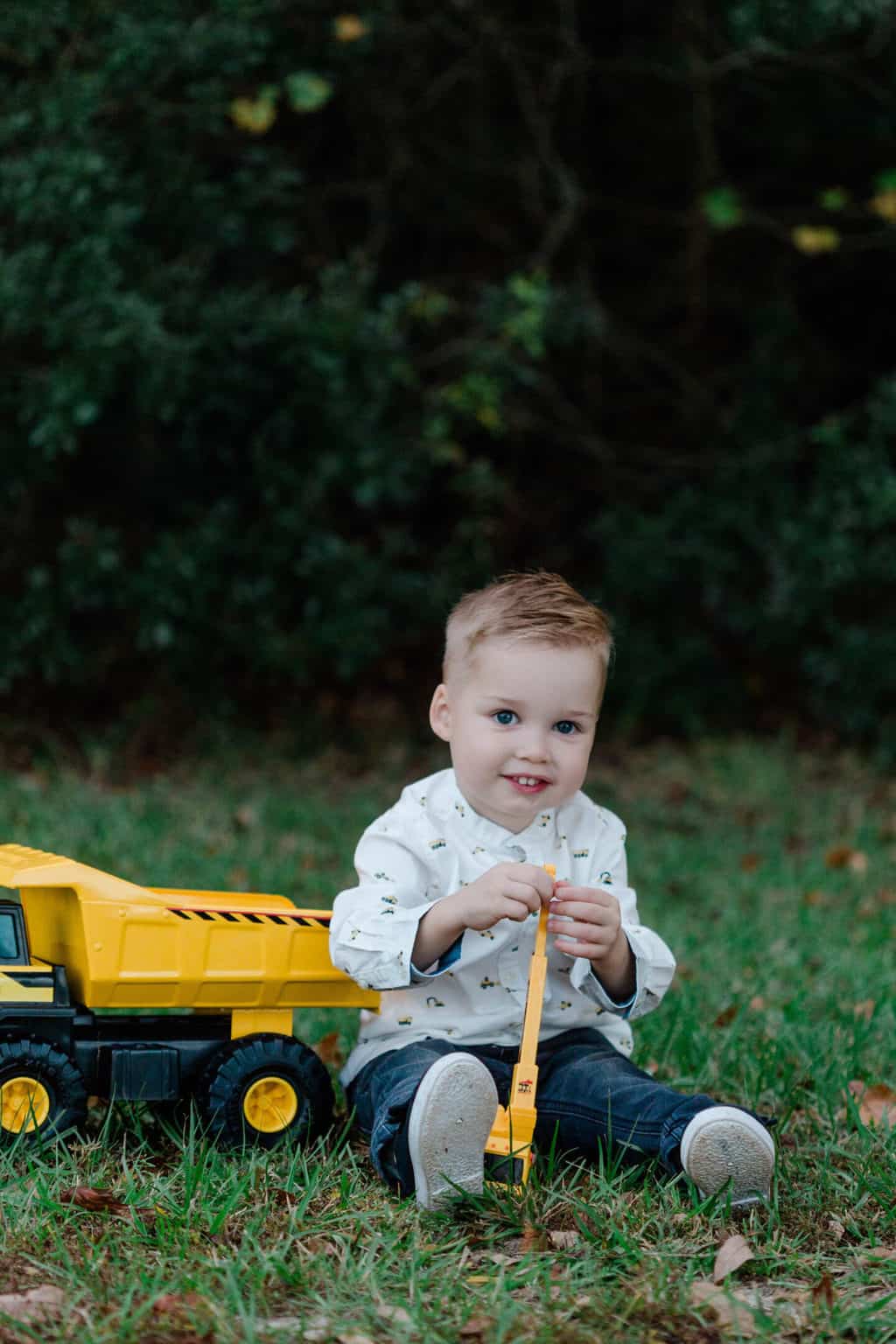 As always Lindsay did a phenomenal job and I'll be sharing the rest of the photos from our session tomorrow!
If you're in North Florida or South Georgia and looking for a photographer I cannot recommend Captured by Colson highly enough. She specializes in weddings, seniors AND FAMILIES! Book her while she has availability because her calendar fills FAST! You can learn more on Captured by Colson's website here!