Don't get all excited! We are NOT currently in the "trying to conceive" process!
However, I feel like I've been asked this question a lot lately and figured it was time to write a blog post about it 🙂
Note: I am NOT any type of "expert" in this field. This is NOT advice for women who are dealing with diagnosed or even undiagnosed fertility issues.
I did not intend for this to offend anyone or to paint myself as any type of professional or fertility specialist in this matter.
Be sure to discuss with your doctor any fertility questions or issues you my have.
I have responded personally to all comments on this post and have also posted a blog entry in response to the comments, you may read that here.
From now on any negative comments will be deleted from this post.
Zach and I have been very, very blessed with easy conception experiences both in conceiving our baby boy as well as our baby girls.
I've known and read about so many women who are not as fortunate as we have been in this department and my heart truly goes out to each of them.
I cannot imagine going through negative test after negative test and I pray that each woman who desires motherhood is able to receive that precious gift!
Just because we have had an easy time getting pregnant with each of our children doesn't necessarily mean we will have an easy time with future pregnancies so I fully intend to practice what I preach here!!!
Here are some tricks we have used during the "trying" phase. I'm in no way claiming that they work.
Or that you'll get pregnant easily by using these tips. Us getting pregnant so quickly could be due to many reasons, one or all of these may have helped in that process or none of them may have helped at all.
But, it doesn't hurt to try 'em, right? I'm a big believer in trying ALL THE THINGS for ALL THE THINGS. Anything that won't hurt and could help achieve a result? I'm in.
Trying to Conceive: What to Do Before You Start
Before you start babymakin' and looking through baby names, here are some helpful tips on how to prepare for being at home getting pregnant 😉
Get Off the Pill
I've heard various thoughts on this.
I was told at my dr office to be off the pill for 3 months prior to trying to conceive to make sure all of the hormones were completely out of my system.
I've also heard people say that you're more fertile right when you come off the pill so to try right away for the best chance.
Personally, I'd recommend the waiting thing as I don't like the idea of any funky hormones being in my body when I get pregnant. We use other methods of protection when having sex while waiting for the birth control to be fully out of my system.
Actually, I've chosen to NOT to go back on the pill again at all but that's for another blog entry 😉
And, as an update, now that we are done having babies…my husband got a vasectomy!
Get Your Dental Work Done
Mouth issues (teeth and gums) have been linked by scientific evidence to a TON of problems with babies. From issues with trying to conceive to concerns linked to dental issues and health problems in unborn babies.
I actually got my wisdom teeth pulled prior to trying to get pregnant the first time just because I didn't want to risk any potential issues down the road.
There is also a lot of controversy surrounding having dental work done while pregnant so often if you do encounter a problem related to your teeth while pregnant they will recommend waiting until you're no longer pregnant to complete the dental procedures.
Again this is a better safe than sorry kinda thing for me. I'd rather just handle any dental concerns prior to TTC rather than have issues with my teeth and having to wait until after my due date and baby being born to get them taken care of.
Take Multivitamins
It's important for BOTH the man and woman to take vitamins and be in best possible physical health (lose that extra weight before trying to get pregnant rather than assuming "I'm going to be pregnant, why bother?" and it's important for your man to be in good physical shape too!
Advocare has helped me lose my baby weight and will continue to help both Zach and I maintain healthy weights before our next pregnancy.
When you know you're going to start trying, go ahead and start taking prenatal vitamins (you want to be sure they are loaded with folic acid and DHA!) Next baby I'll also be taking Omegaplex as omegas have so many added health benefits for both mommy and baby 🙂
Trying to Conceive? Keep Things Loose
In another tip regarding his swimmers…it's not been proven that wearing tight clothing can lower sperm count, but why risk it? Healthy sperm is a must!
Boxers or loser fitting underwear are an easy switch for him if he doesn't wear them already! Having room to move and breathe helps keep the swimmers performing at their best.
Track Your Cycle
With both of my trying to conceive times thus far, I used my calendar to track my menstrual cycle.
I always had a pretty legit 28-day thing going on so it was easy.
On the days the calendar said I was ovulating (14 days after Day 1 of my period) we'd do it every day rather than every other day.
There are tons of period tracker apps available to download that can make it a breeze to keep track.
Even though we're not anywhere close to trying to conceive, the more months you use it to track your cycle the more accurate it becomes in helping predict your most fertile window and ideal time to conceive.
Some apps will even send you notifications when "your flower is in bloom!" 😉
You should also check out these tips for understanding your fertile window from One Sharp Mama!
It is also beneficial to track your cycle and ovulation and the days in which you "do the deed" as it can all help to input into a due date calculator once you do start to show those pregnancy symptoms!
Ovulation Tests
I didn't do them when we were trying to get pregnant the first time around, but I did the second time.
I bought a pack of simple, basic ovulation tests and only used them when I knew I was close to my ovulation time (if you're unsure of yours you may want to use them daily!).
On the day I got a positive ovulation test we tried to conceive and got pregnant with Britt!
When you get a positive test (ovulation test that is!) you want to do it every day since that's the time of the month you are most fertile.
Also, you will get a positive ovulation test 48 hours before you are actually ovulating so be sure to do the deed daily for a couple of days afterward as well.
Start Young
Obviously, this isn't something you have a TON of control over.
But I do believe that the fact that we started having babies at a younger age (I was 25 with my first and 27 with my second) made a HUGE impact on our ability to conceive.
It's been proven time and time again that the older you are when you start trying to conceive the more likely you are to have issues with the process.
I'm not saying run out and get knocked up by your male partner b/c your time is ticking or something but I'm just saying if you're married and debating about when to start trying to conceive, sooner is better than later to increase your chances of conception! The right time is the right time but the younger you are, the more likely you are to get pregnant fast!
Trying to Conceive: What's the Best Sex Position for Conception?
There is many an old wives' tale about which sexual positions are best for conception, and while none of these have scientific proof to back them, it couldn't hurt to try, right? They say the deeper penetration you can get, the better. Missionary position is often considered the best position for this reason. The man taking top position with your feet on your partner's shoulders is not a bad idea in the slightest.
Other positions that can offer deep penetration: doggy style, reverse cowgirl, or really, whatever works for the two of you. Different sex positions work for different couples, and the bottom line is, you want to be comfortable and enjoy each other. 😉
The reason depth of penetration is considered so important is because it deposits the sperm closer to the cervix, which helps sperm to travel.
Best Time? Before Bed
I've heard that the morning time is the time of the highest sperm count BUT I personally think before bedtime is the best time b/c the longer you can lay on your back afterward, the better.
So why not just go to sleep???
I'm personally not a morning person and prefer not to have to wake up earlier and would feel rushed trying to have sex, lay down to allow the swimmers to swim, then have to get ready for the day! But if you ARE a morning person (or your ovulation window falls on a lazy weekend!) morning time is considered peek sperm count time!
Legs Up!
I know some people say it won't help, but I think it just might, and it's one of those things that's so simple why not just try it?
After the deed is done I will prop a ton of pillows under my legs to elevated them above my lower back for as long as I can.
Another bonus of it being before bed is that I can watch tv in that position and then fall asleep 😉
Do It Every OTHER Day
Again, this is one of those things I've heard different opinions on but we were told you have a better chance if you try to conceive every other day for the entire month.
We were told if you do it every day that the sperm can lose strength and stamina.
I believe doing it daily can also make it feel routine and put added pressure on you both! Having an off day allows for some self care time and a bit of healthy break equally relieving pressure physically, mentally and emotionally too.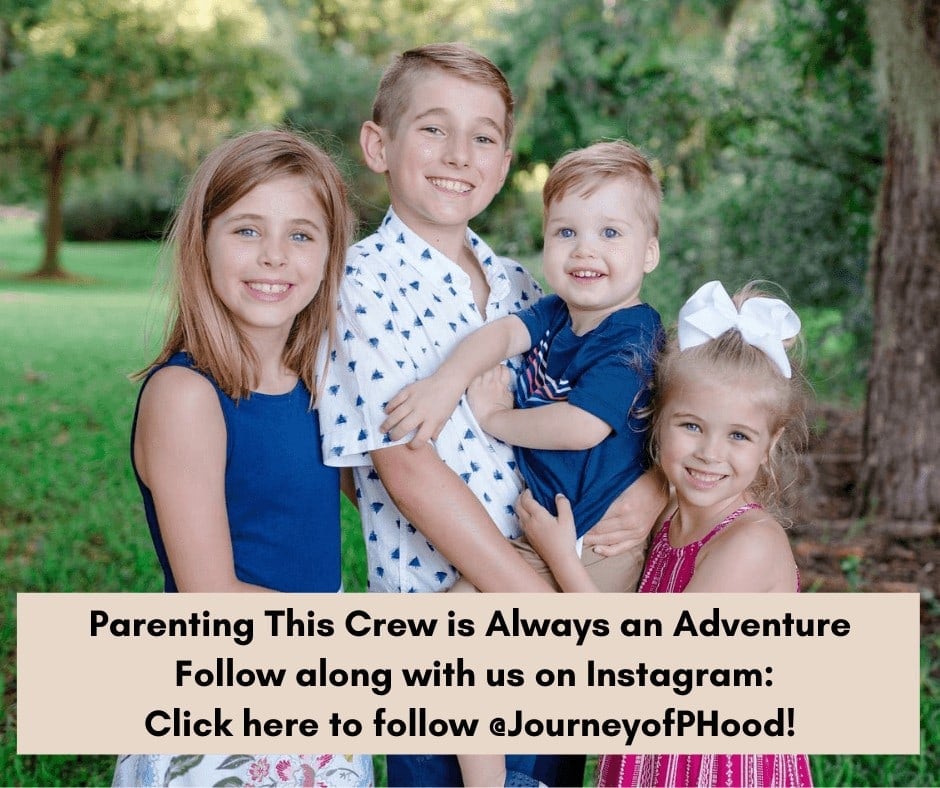 Other Tips While Trying to Conceive and After You're Pregnant
You've been babymakin' and now it's time to start finding out results and planning ahead! What do you do next?
Test In the Morning
When I decide to take my pregnancy test I will leave it sitting on top of the toilet seat at night when I go to bed.
My muscle memory automatically has me use the bathroom right when I wake up and it's easy to accidentally go and forget to go ON the stick to test! So keeping the test on the toilet seat helped ensure I wouldn't forget.
The best time to get an accurate reading is to test first thing in the morning!
Both of my pregnancy tests were light in color but there is no such thing as a "false positive" there are such things as "false negatives" so if you get a negative test and don't start your period then try again as you may have just taken the test too soon!
I was only about four weeks pregnant when I found out with each of my pregnancies. While it was exciting…it was also hard b/c we had to wait so long to tell anyone!!!
Do NOT Tell ANYONE You Are Trying
No one. Especially not family!
I was nervous (both times!) that we'd struggle to conceive and the LAST thing I wanted was a bunch of people knowing we were trying and asking us about it all the time.
Hello…that's a LOT of unneeded pressure on the situation!!! I think keeping those discussions private also helped to connect US on a deeper level. Starting a family is a BIG deal in a marriage and having it be something special between the two of us helped to really establish that family and parental unit from the start.
Plus it makes it a WHOLE lot less fun to surprise them with the announcement!
Don't Talk About It With Each Other
It's hard not to talk about it non-stop. It is.
But I think it helps in the whole situation to NOT discuss it much.
Zach and I decide a time to "start trying" and follow all of these steps without really talking about it a lot.
We don't lay there and say "we're making a baby!" or talk the whole situation to death about plans for the baby, if I think I'm pregnant, etc etc. I try super hard not to even think about it.
ENJOYING the process is IMPORTANT!!!
How many times have you heard of a couple who tries and tries to get pregnant then end up adopting and BAM! get pregnant?
I've heard of it happening SO many times.
Don't you think a lot of that has to do with the pressure being off of them?
By not talking about it and trying not to even think about it I keep it light, fun, and pressure-free which I think def helps our chances of conceiving rather than stressing about it.
Stress is NEVER a good thing, especially when it comes to making babies and all aspects of pregnancy!
Buy Some Short Term Disability and/or Hospital Insurance
I always feel bad when I find out someone is pregnant and I didn't get the chance to tell them about adding supplemental policies!
Aflac is supplemental insurance that pays you CASH.
There are SEVERAL great policies that pay for pregnancy and childbirth (hospital, short term disability, just to name a few…).
The money you get from your claims when you have your baby can help pay those deductibles for your maternity benefit or cover other expenses (like for us we use it to cover our costs for Zach missing work when I give birth).
It's something majority of people don't know about or think about utilizing but you MUST sign up for policies 10 months prior to giving birth so this is something to plan in advance!
If you have ANY Aflac related questions you can send me an email and I can ask Zach haha
Trust in God's Timing
I've had friends struggle with conception. Miscarriages. Other fertility issues.
Thankfully the majority of them have been blessed with healthy babies!
Somehow, someway I pray that you will get the baby your heart longs for.
I can't imagine waiting and how hard that would be, but I do fully believe in God's perfect plan and His perfect timing.
Stay as positive as possible and keep trusting in Him through the process! Prayer is always key to success in ALL walks of life 🙂
While I cannot personally relate to the waiting in trying to conceive I CAN relate to the waiting when we adopted our son. There are lots of waits in the adoption process and it can be so hard to keep having faith and keep trusting that it WILL work out as God intends for it too. Our wait was so worth it and I pray yours will be too. I always reminded myself that the FAITH is in the WAIT.
Trying to Conceive a Certain Gender or Twins?
With our last pregnancy, we were specifically trying to conceive a baby girl.
You can read the tricks we tried while trying to conceive a girl here!
I'm not claiming any of them worked…but we did get our girl so who knows, right? 😉
I also have this post for tips and tricks when trying to conceive a boy!
Some people swear by the Dr. Shettles Method, which asserts that female sperm and male sperm behave differently and that certain conditions (from basal body temperature to female orgasm) can affect the sex of your baby. I talk about it more in the Conceiving a Girl article, but you be the judge. 🙂
In the future, we'd like to have one more of each and if we end up trying tricks for a boy at some point I'll be sure to post those as well!
Update note: We did NOT end up TTC a boy (as we adopted!) but I do have this blog post sharing tips for trying to conceive a boy!
Wanting to try to conceive twins? Be sure to read this post for tips!
Trying to Conceive: Final Thoughts
So far we've been very blessed to get pregnant the first legit months that we tried (we loosely tried to conceive our second baby but didn't get pregnant until the month we were legit trying).
I pray we continue on this trend when it comes time for baby #3 and #4 someday! (Update: we did conceive our third baby very easily and decided to go down the path of adoption for our fourth).
I'm not in any hurry right now though, but hope this post may help those of you are ARE in the baby making stages!!!
Finding out I was pregnant with Kye
You can read the post HERE!
Finding out about Britt, you can read the post HERE 🙂
You can read about our conception journey, finding out about our third pregnancy and announcing our third pregnancy (our 2nd daughter, Tess) here!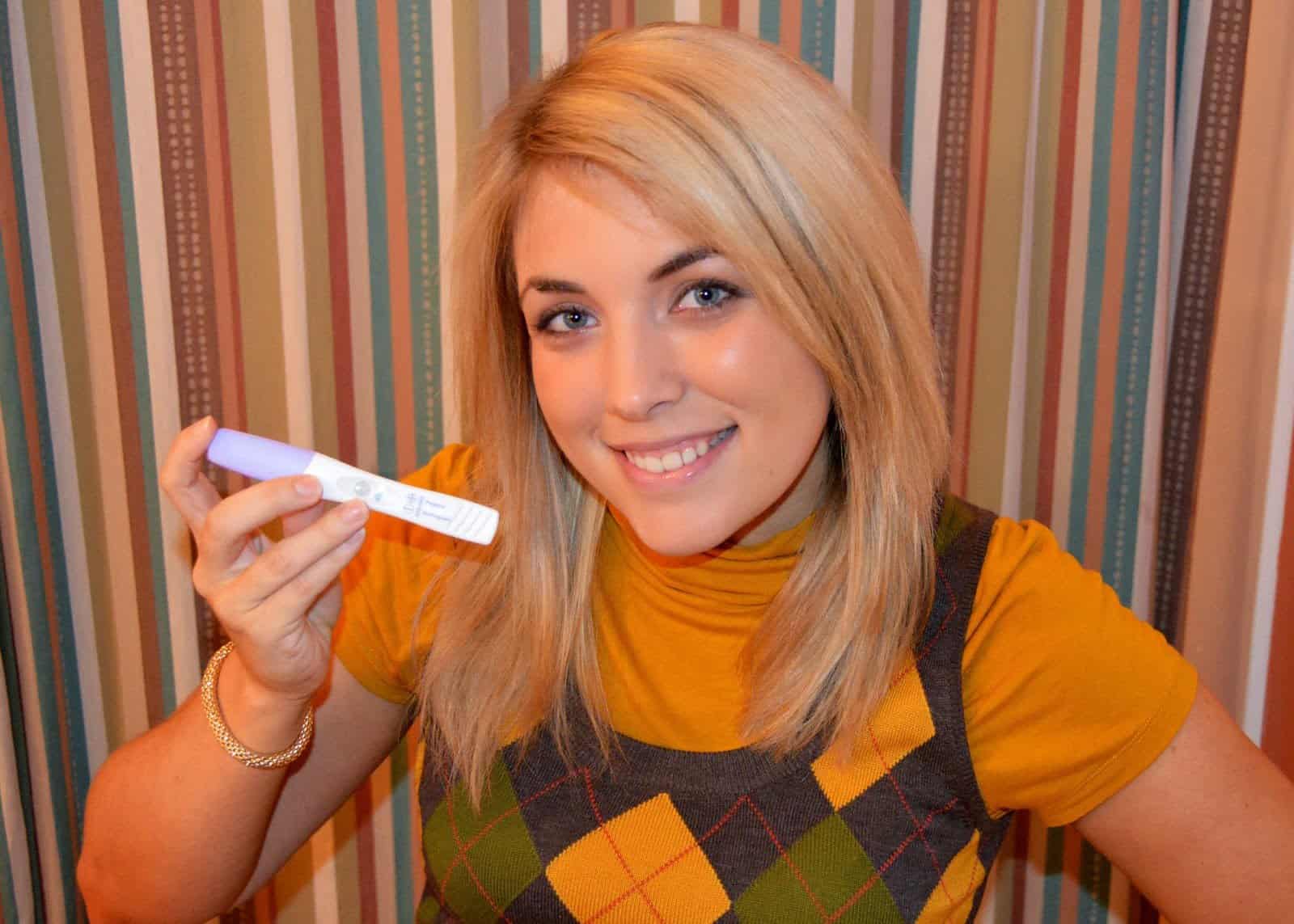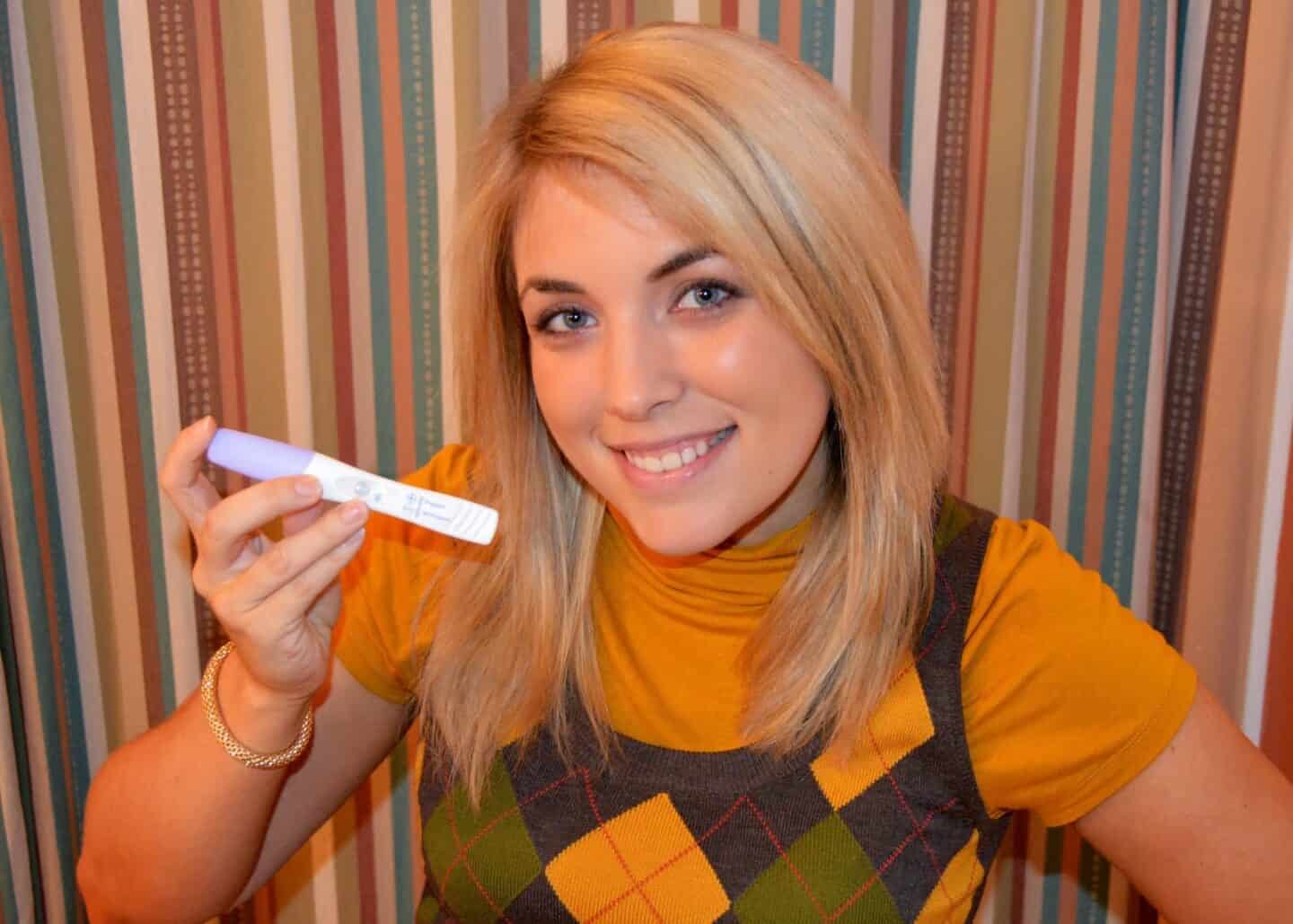 What conception tricks have you tried??? What has worked for you??? Anything I left off my list that could help???