Every year since we purchased our home at Disney World we have celebrated Thanksgiving at our house. We love it! It's a great chance to be together as a family and to have a CHILL day at the house. We usually fill our Disney trips with visits to the theme parks and having the slow relaxing day of Thanksgiving to just hang out (and shop Black Friday deals of course) is so nice!
We had a lazy morning sleeping in and working on the Disney puzzle. Another Thanksgiving tradition is to keep out a puzzle all week for everyone to work on together. This was the first year it didn't actually get completed because apparently the 50th anniversary puzzle is HARD. Oops!
We actually celebrated Thanksgiving early this year – Mrs Charlotte had to end home for a wedding so we had Thanksgiving the day before Thanksgiving. I'm not a hardcore person when it comes to celebrating holidays on the specific day! This was Mrs Charlotte was able to be there with us for our Thanksgiving feast.
We kicked things off with delicious donuts for breakfast!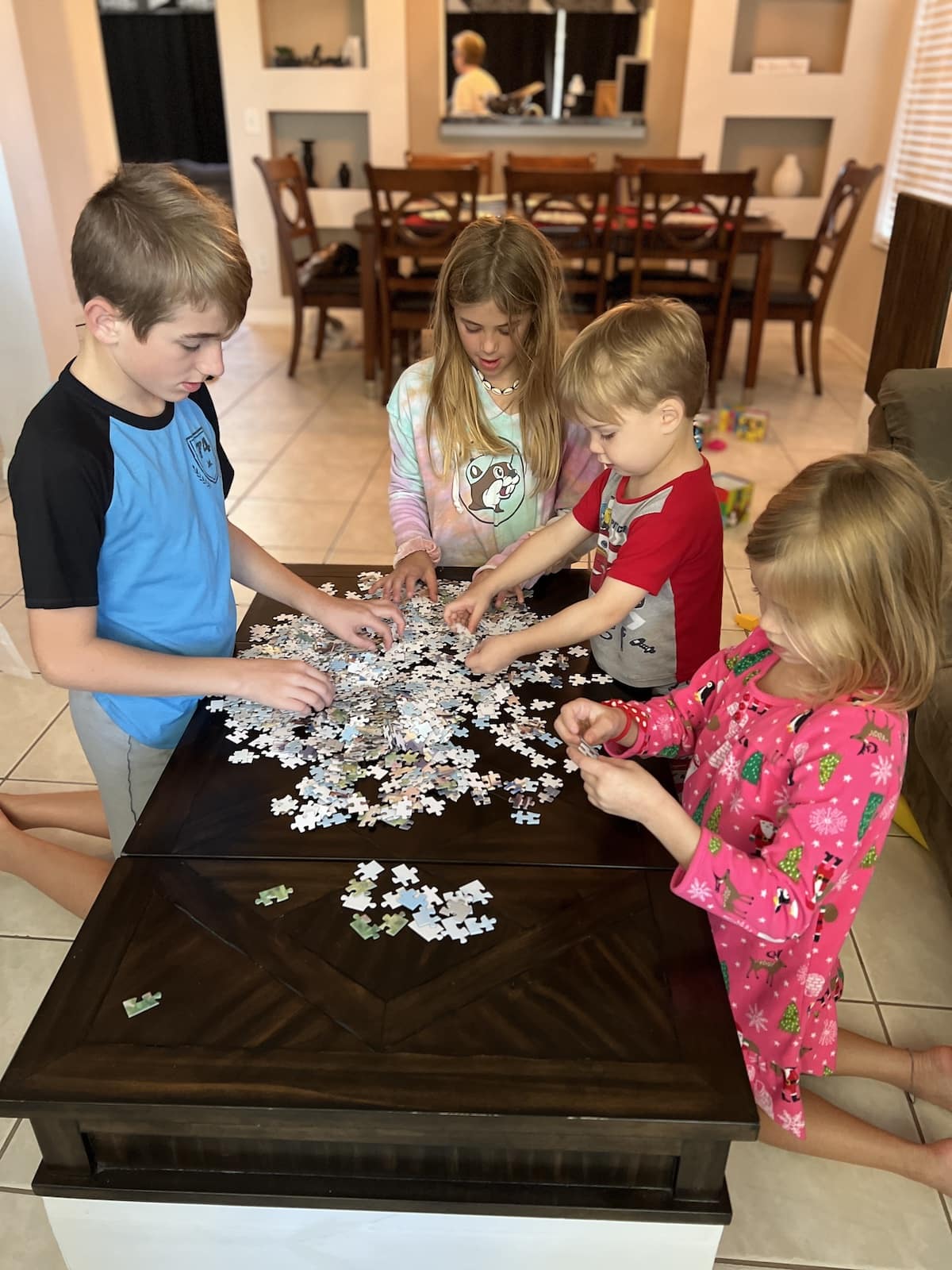 Our annual tradition is to make Turkey Cookies together. It's something we've been doing since Britt's 1st Thanksgiving 🙂 I'm sure Turkey Cookies will remain a "thing" when I have grandkids. It's not really about eating the actual end results (as they aren't all that tasty) but is more about the fun putting them together!
Kye lead the show this year. Britt did ALL of the Reese's, Tess did all the whoopers, then Kye finished 'em off with putting on the eyes. It was the first year that I really did next to nothing. Even Spear was mindful and careful and had fun helping!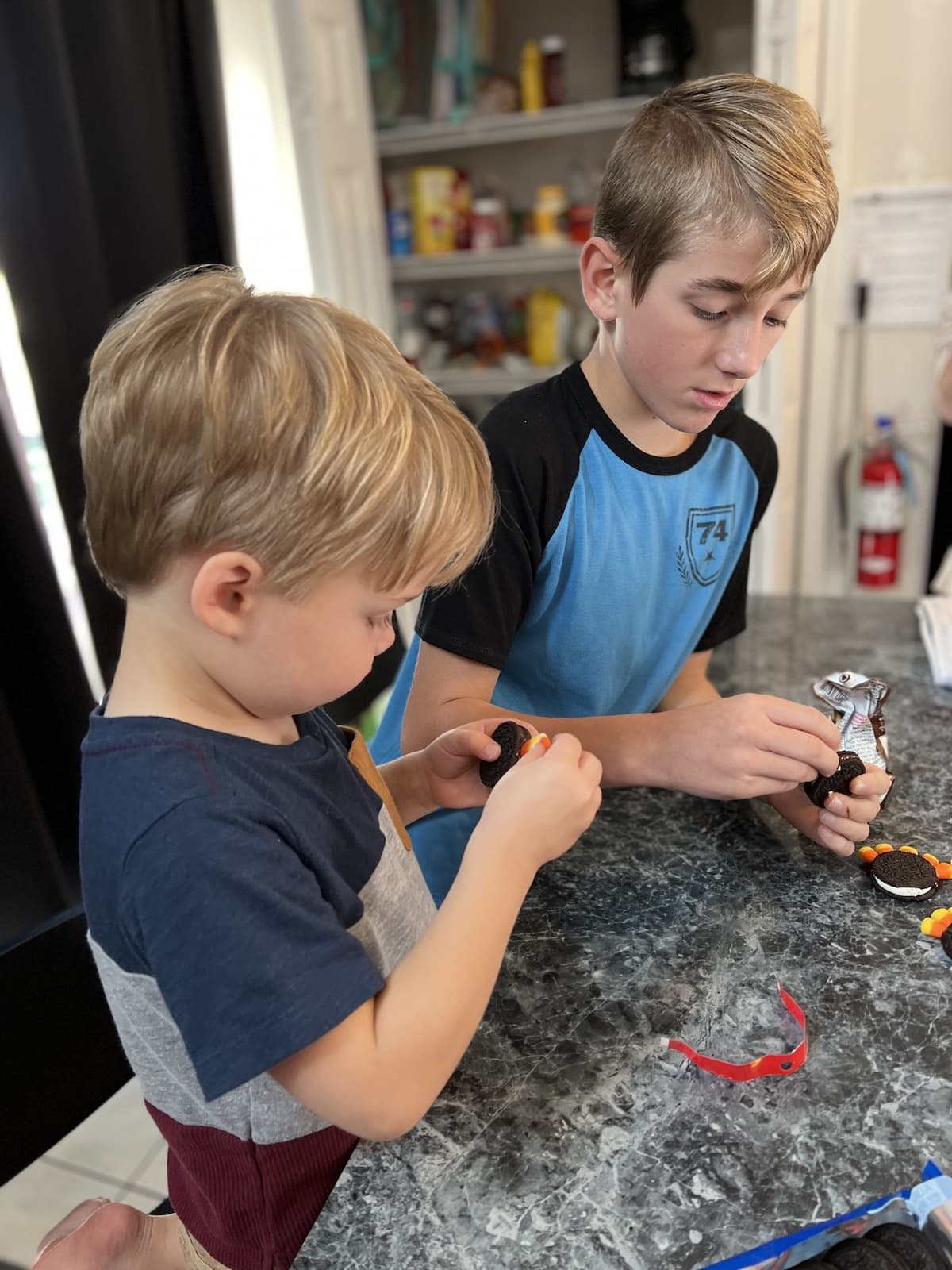 Zach loves Thanksgiving food and always goes all out in making it fun. He put together a cheese tray for the kids to enjoy while they watched a movie. And then we had allllll sorts of food, prepared by Zach and Mrs Charlotte!
These two in the kitchen together are HILARIOUS. I just step back and let that magic happen 😉
My sweet boys wanted to dress nice for the meal and I totally didn't make anyone get dressed at all if they didn't want to. Christmas PJS at Thanksgiving dinner? Bring it on Tess 😉 She also really wanted to have cranberry sauce so we got some just for her!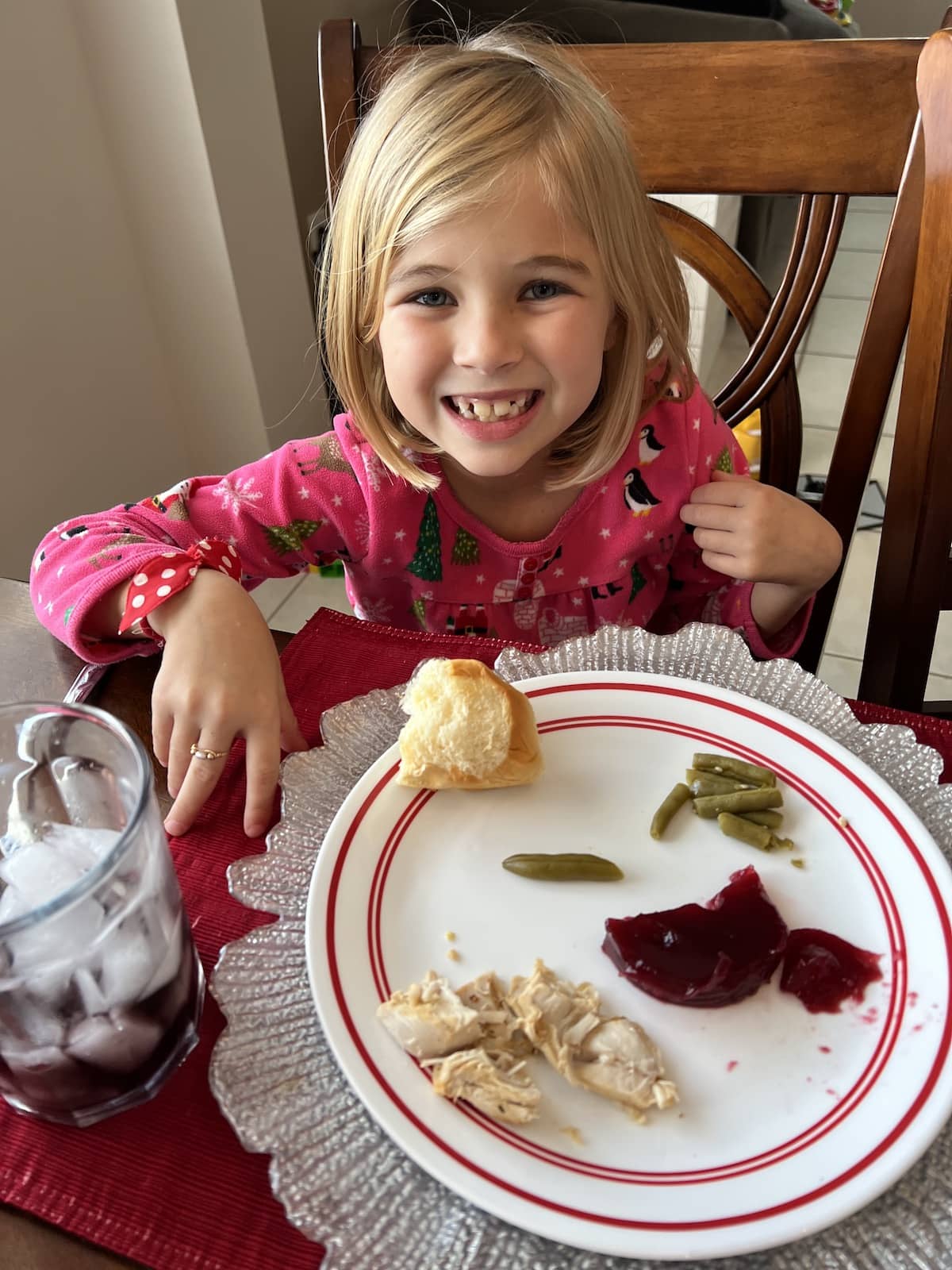 It was such a nice day together and just such a great chance to remember all of my blessings in life and how thankful I am to have my sweet family!
We had a little surprise for the evening portion of the day – post to come 🙂