On the 3rd we wanted to enjoy another full day at the beach! We had a solid routine in place where Zach would go set up the beach stuff first thing in the morning and then we'd all go down and I'd take Spear up for his morning nap while Zach and the big three played then I'd bring Spear back down and we'd all spend time together before heading back to the room for lunch and naps. Then we'd go back down one more time in the evening and I'd take all the kids up while Zach brought up the beach stuff!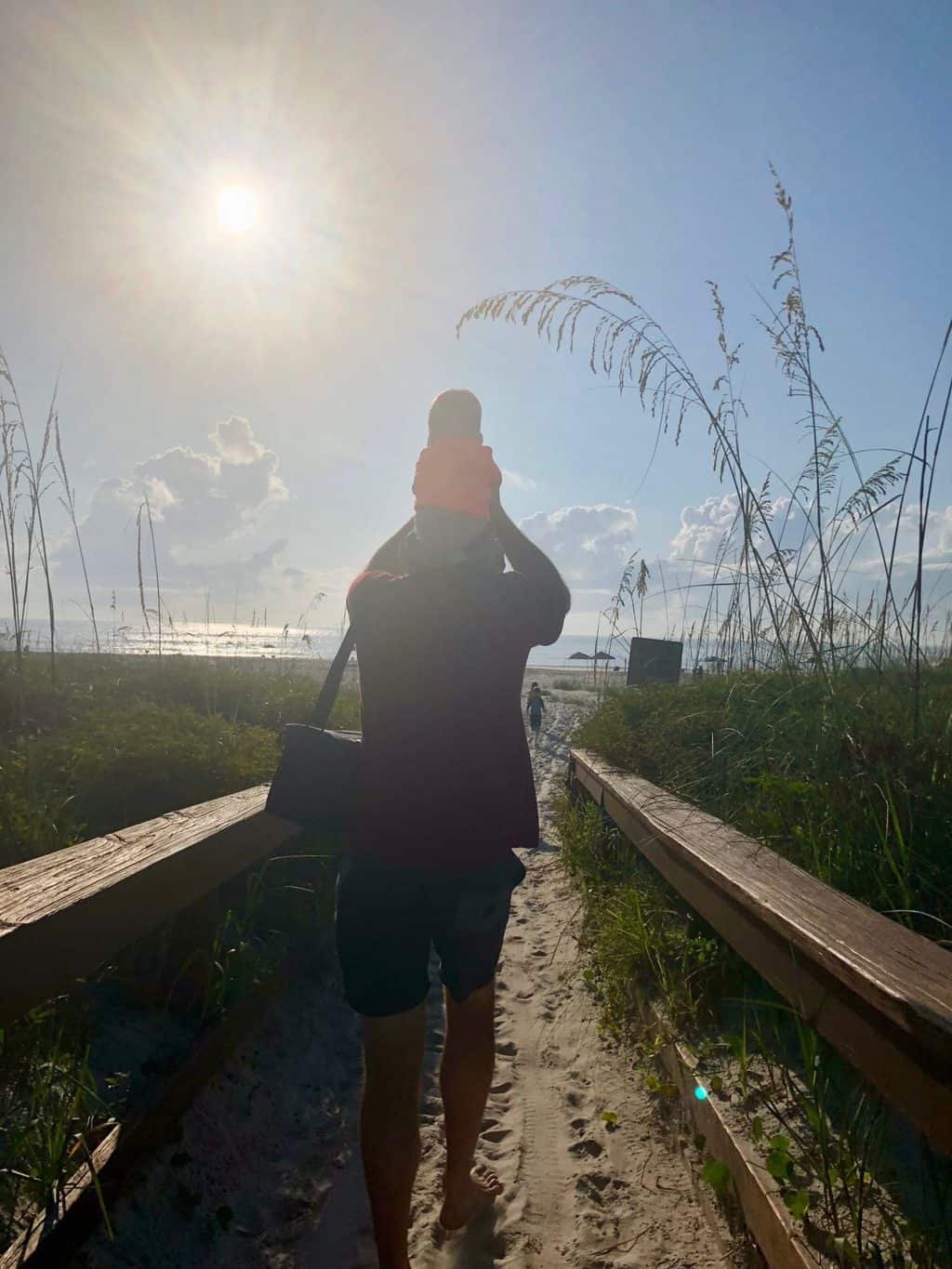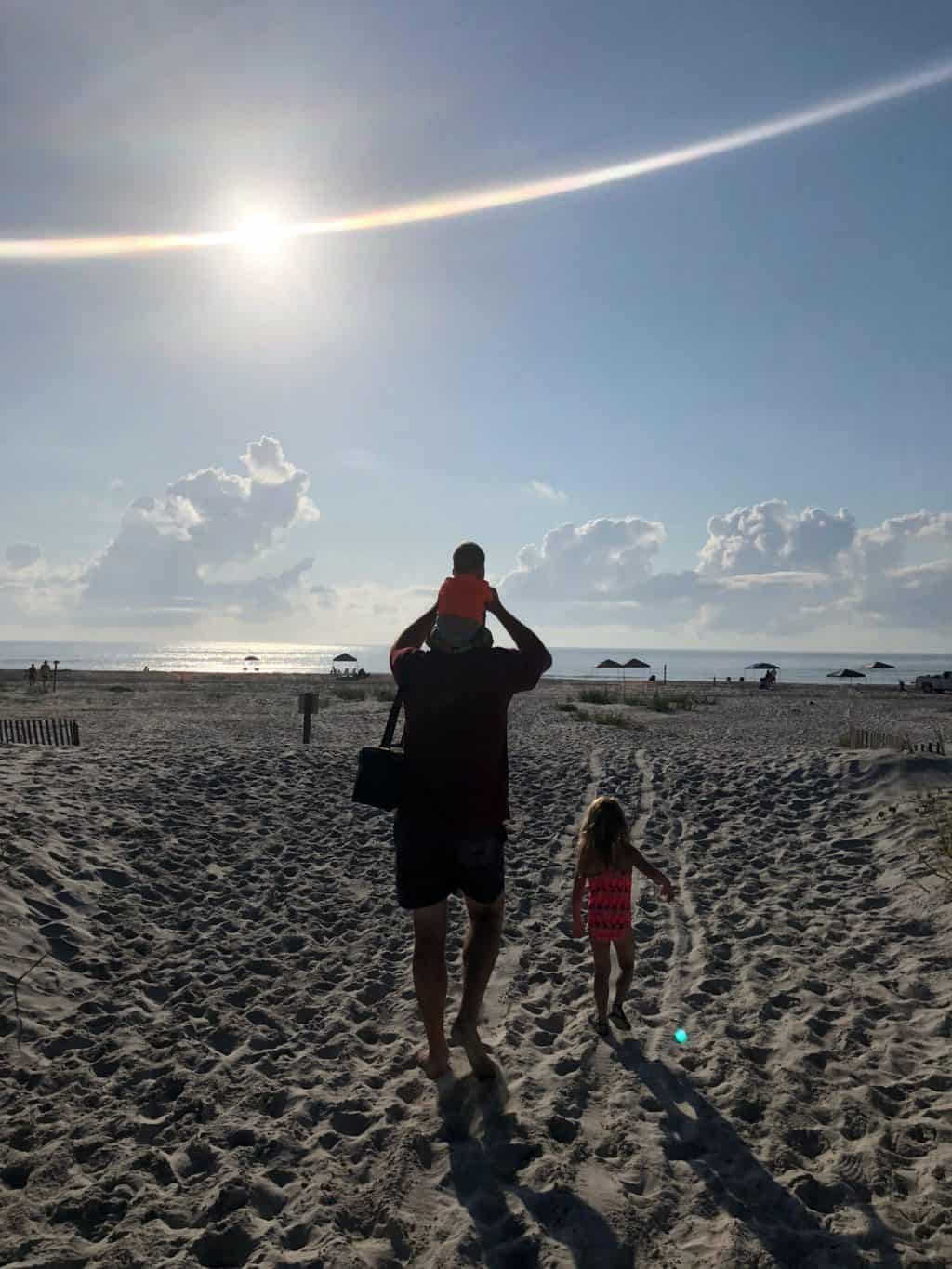 I didn't take nearly as many beach pictures this year as I normally do. Hello four kids! It's a bid tough to be behind the camera much 😉 My main mission for the week was to get ONE really great pic of all the kids together at the beach. Just one. I set my goal low because I knew it'd be a challenge and it was! My strategy was to take a photo of all the kids together each time we hit the beach and it was their "must do" before they were allowed to go play!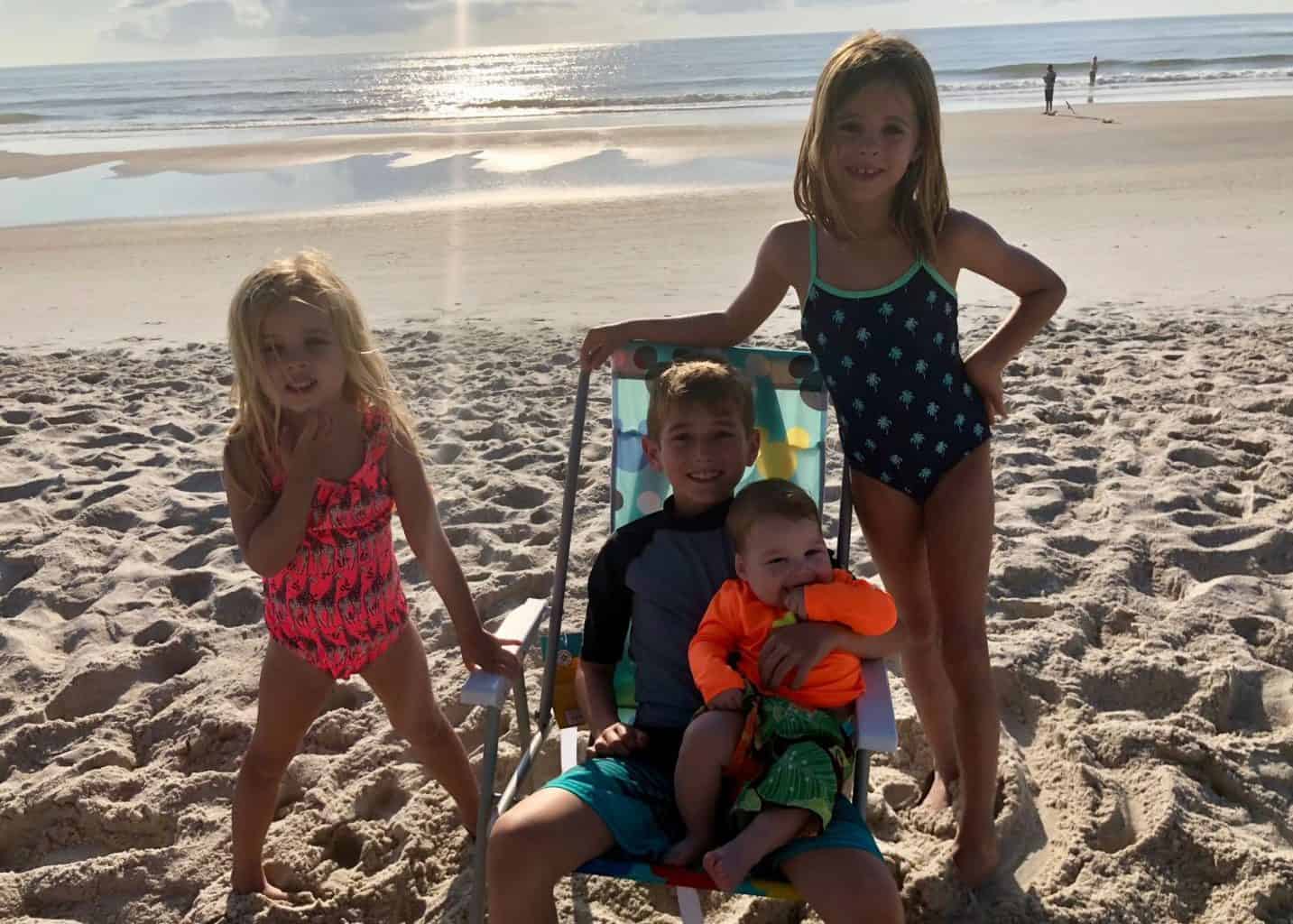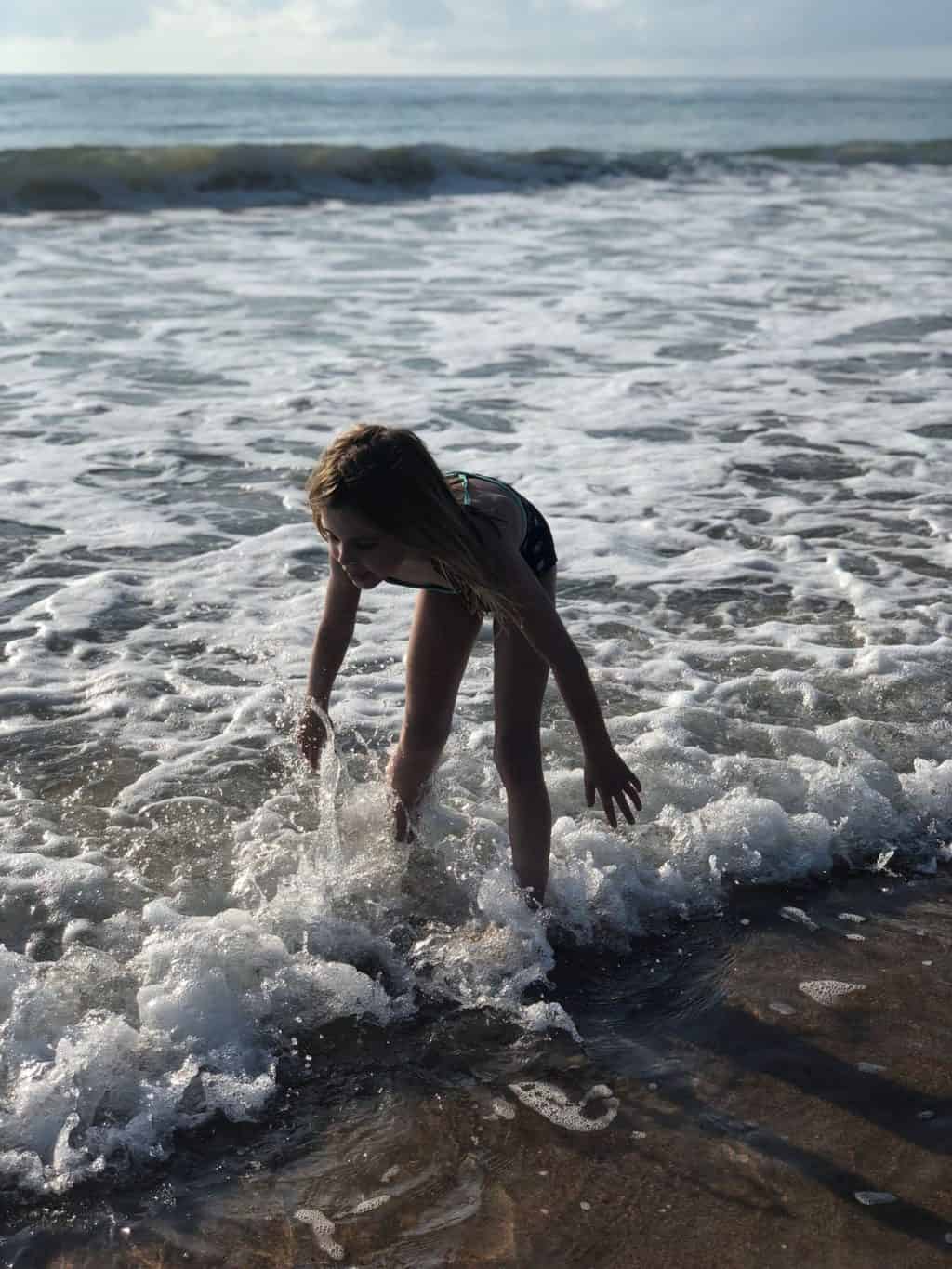 Beach Vibes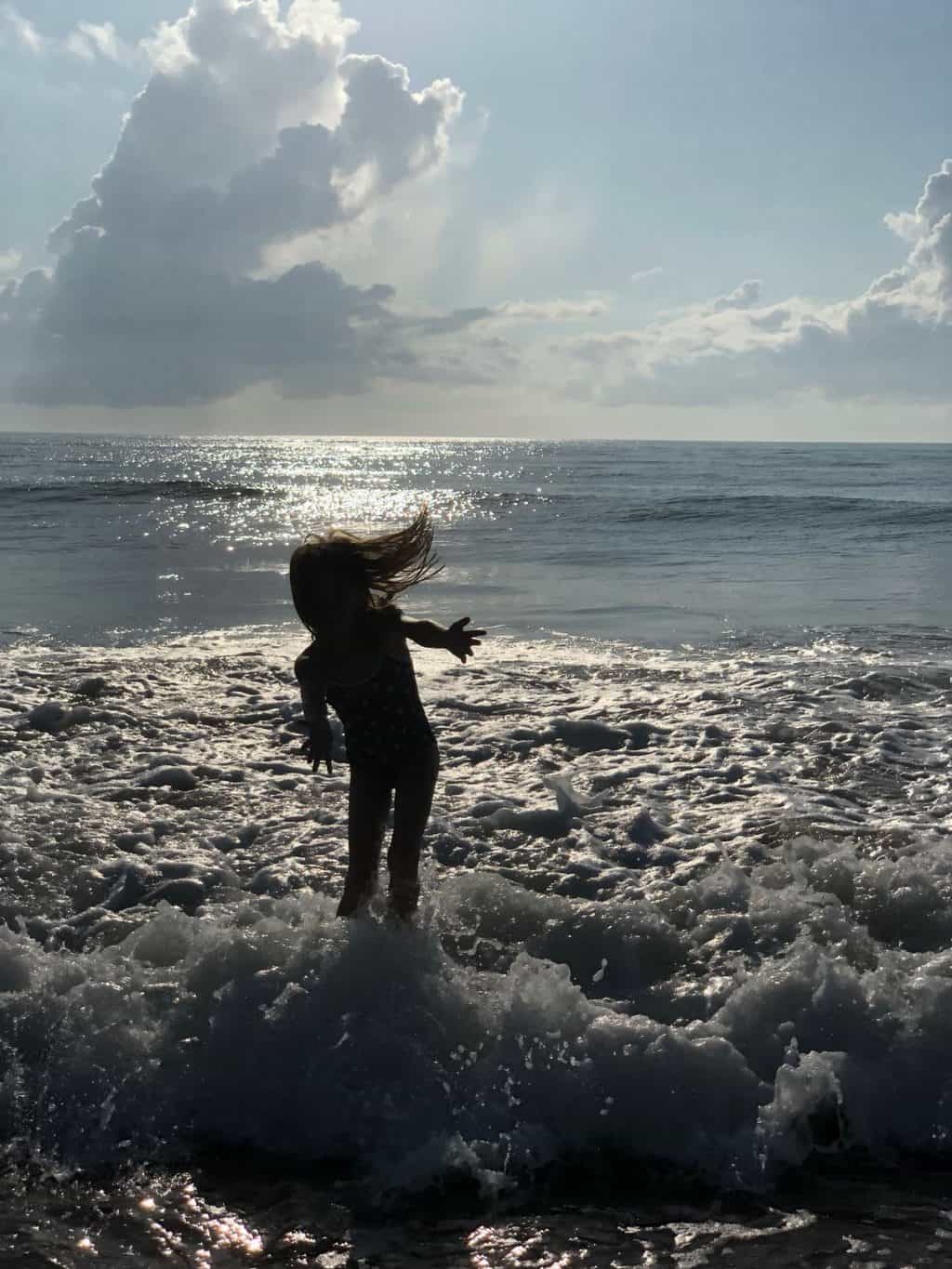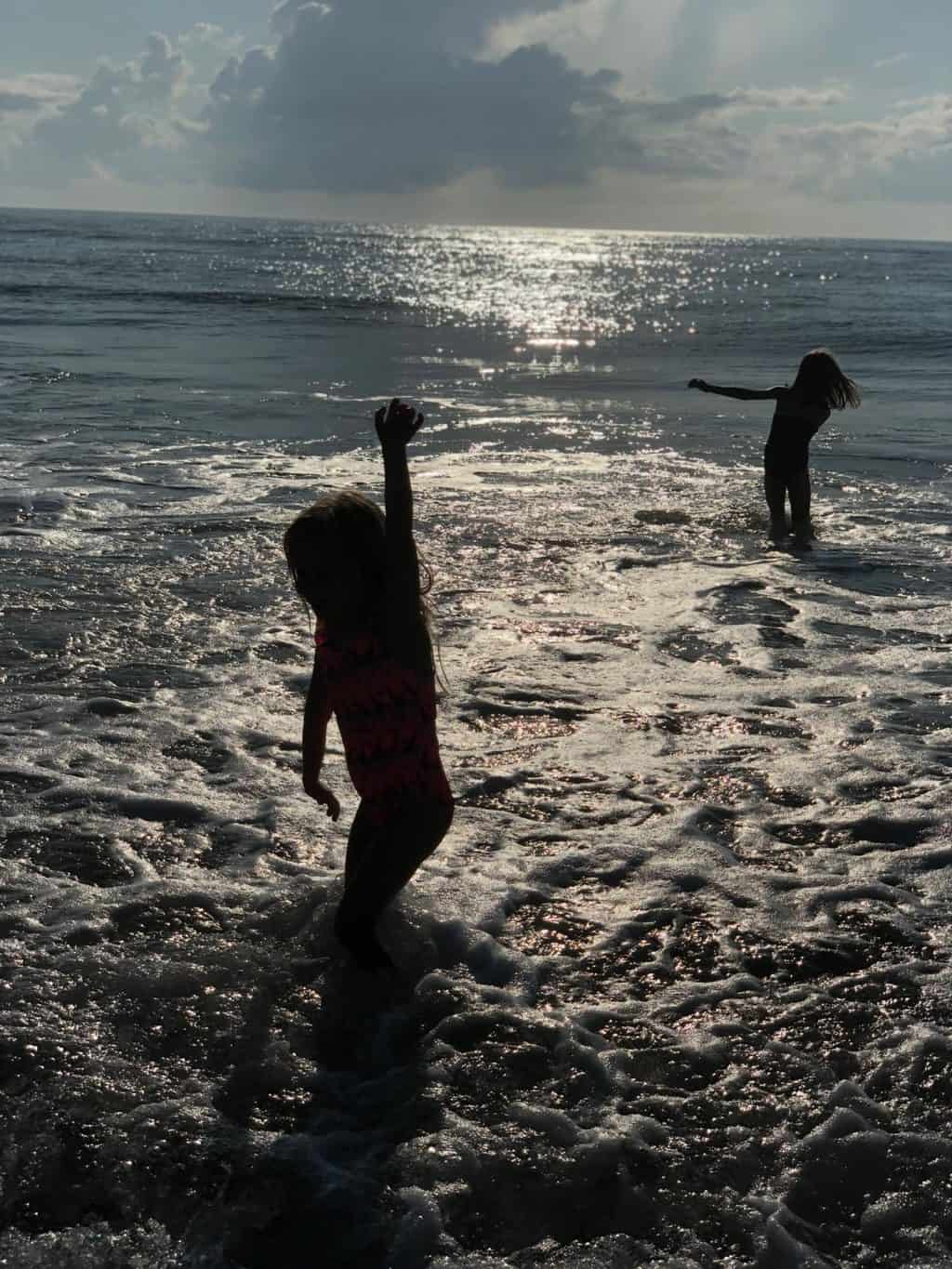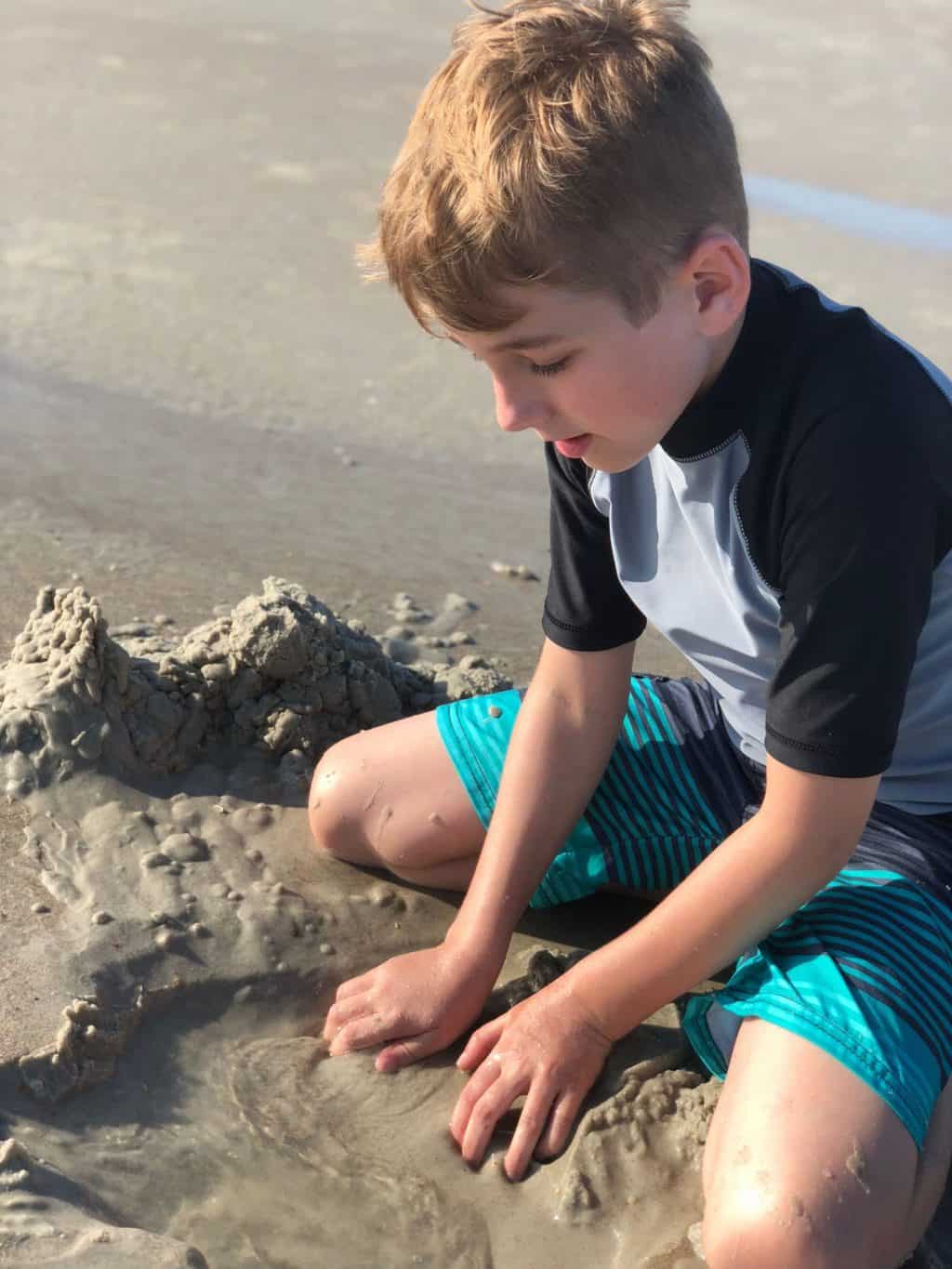 Loving the sand (and did SO GOOD not putting it in his mouth!)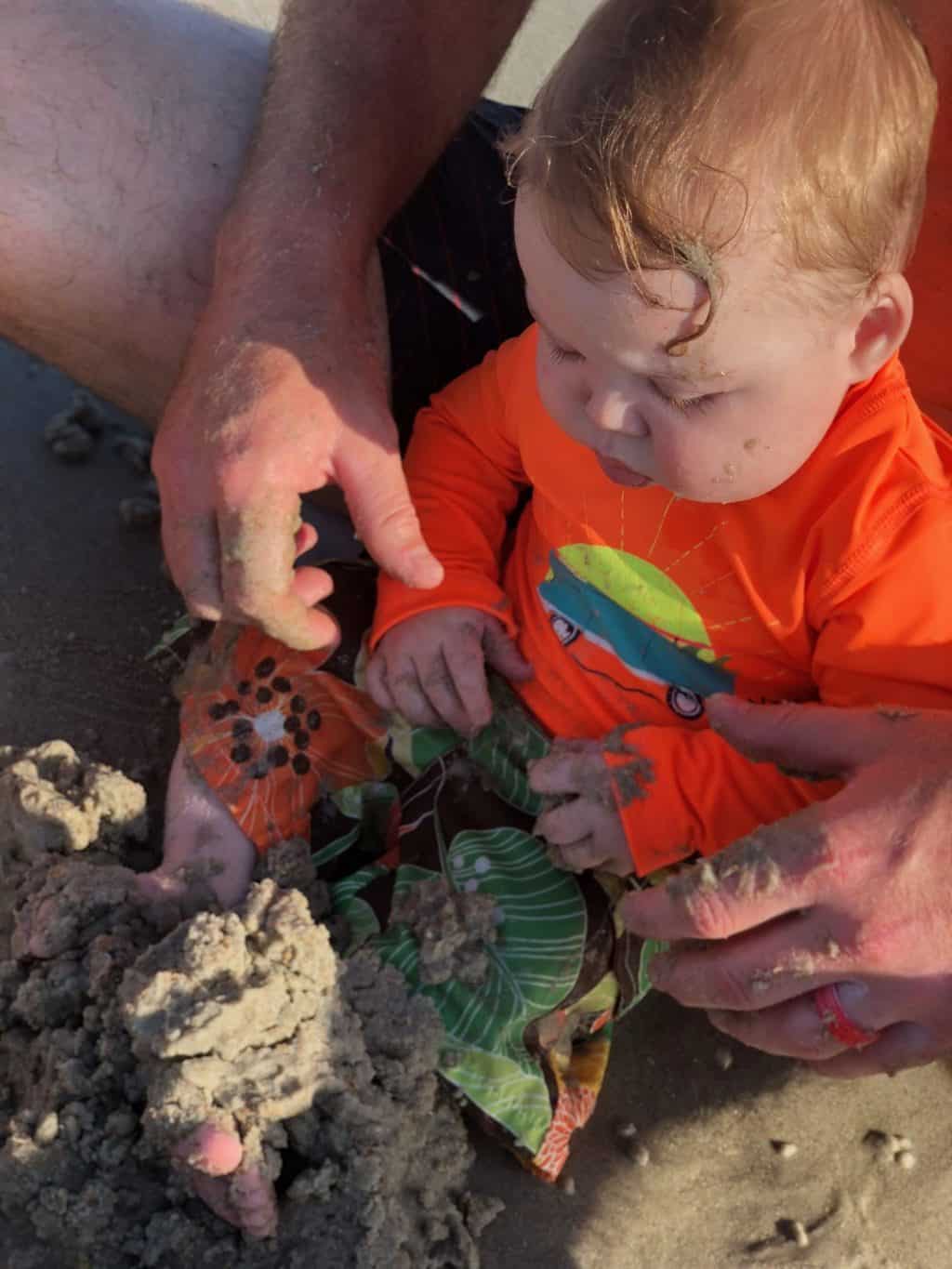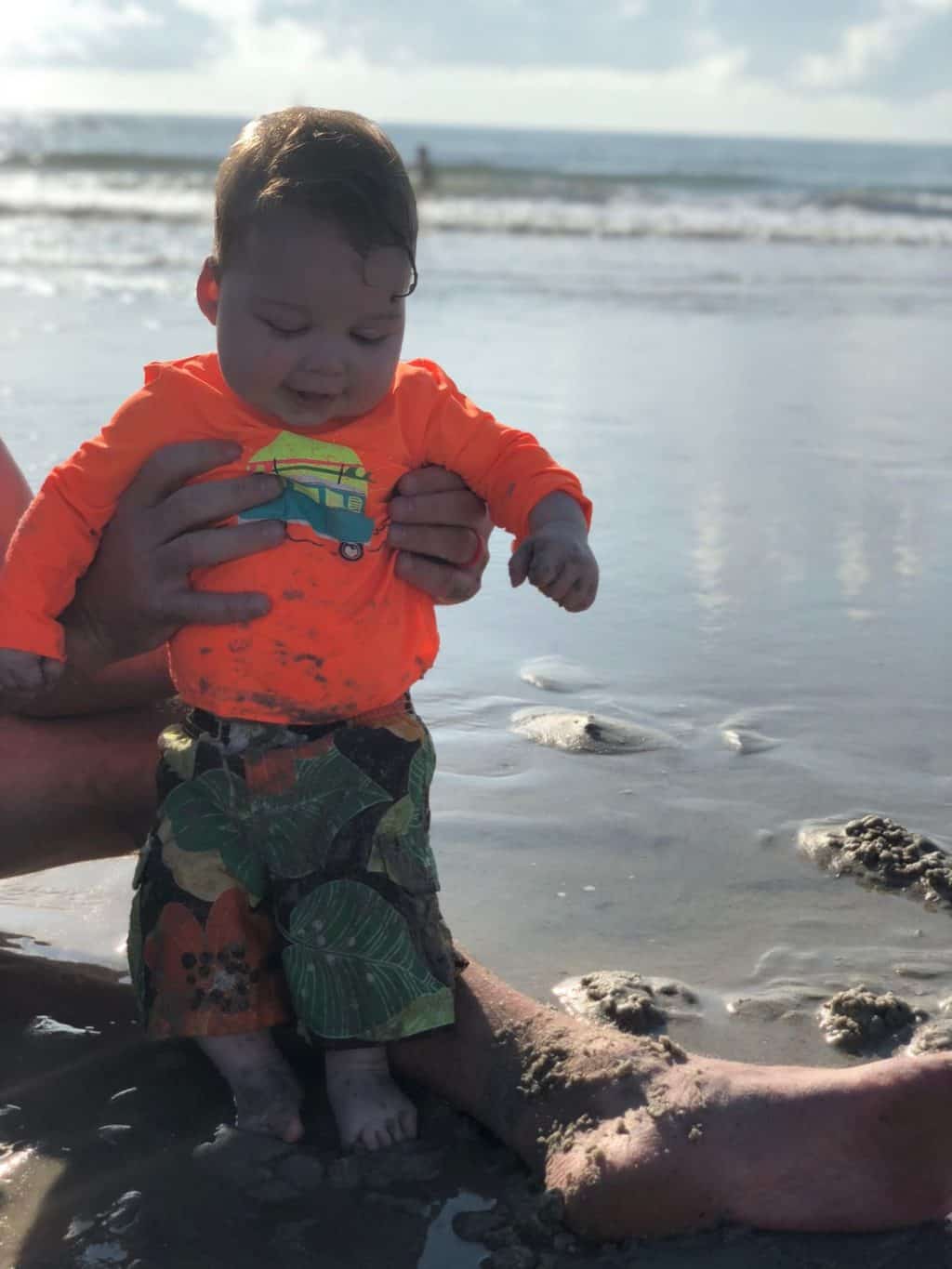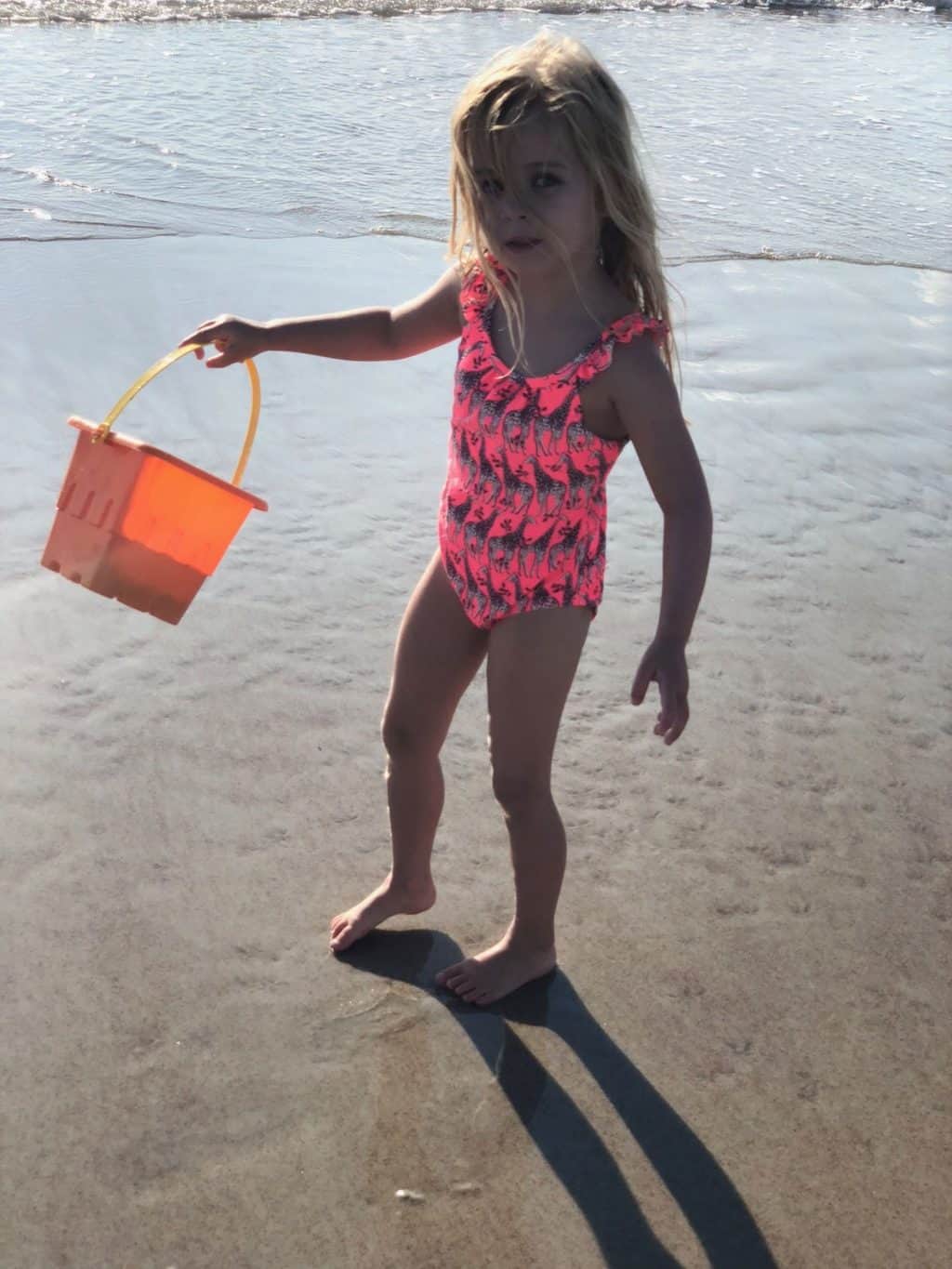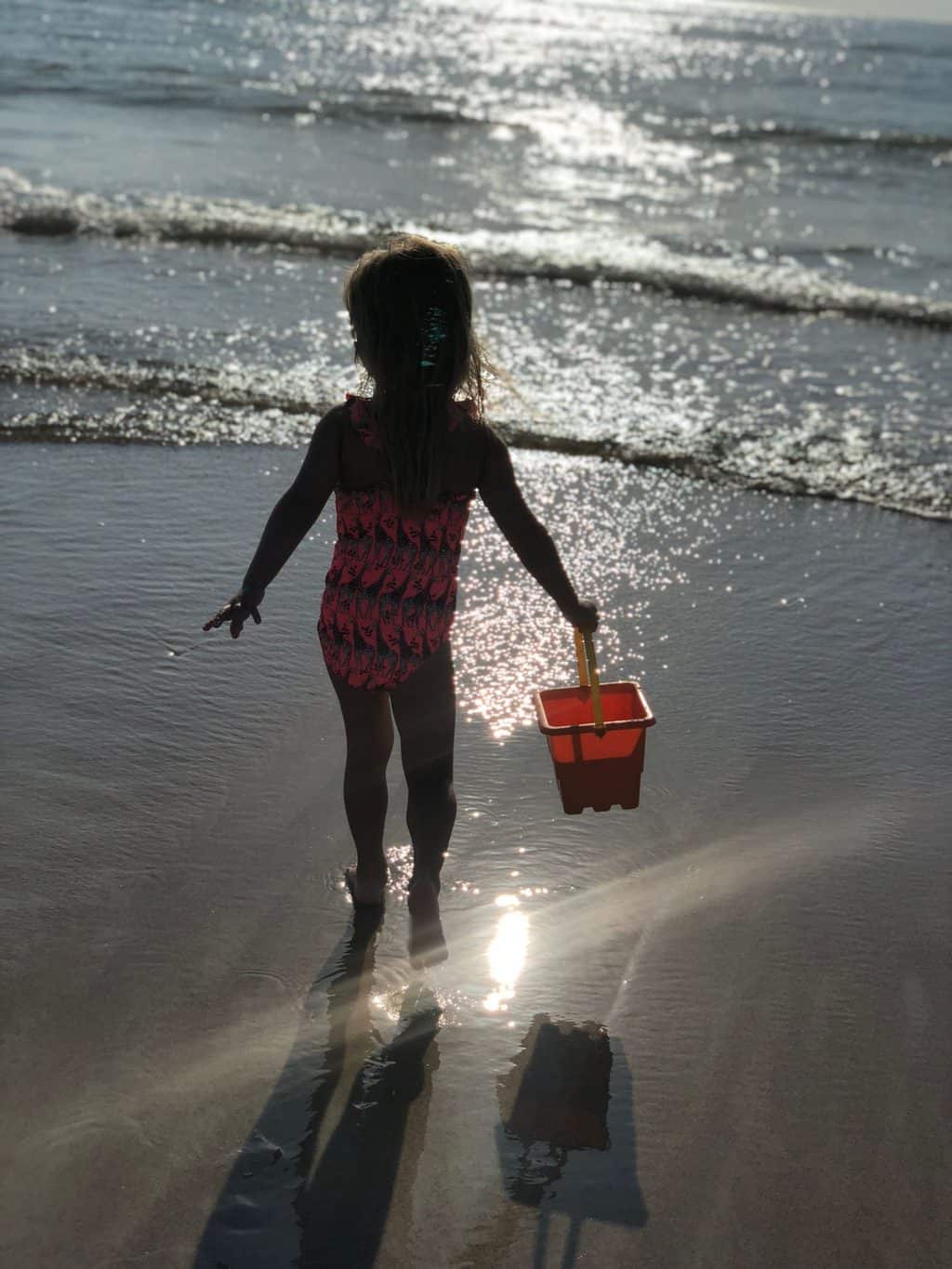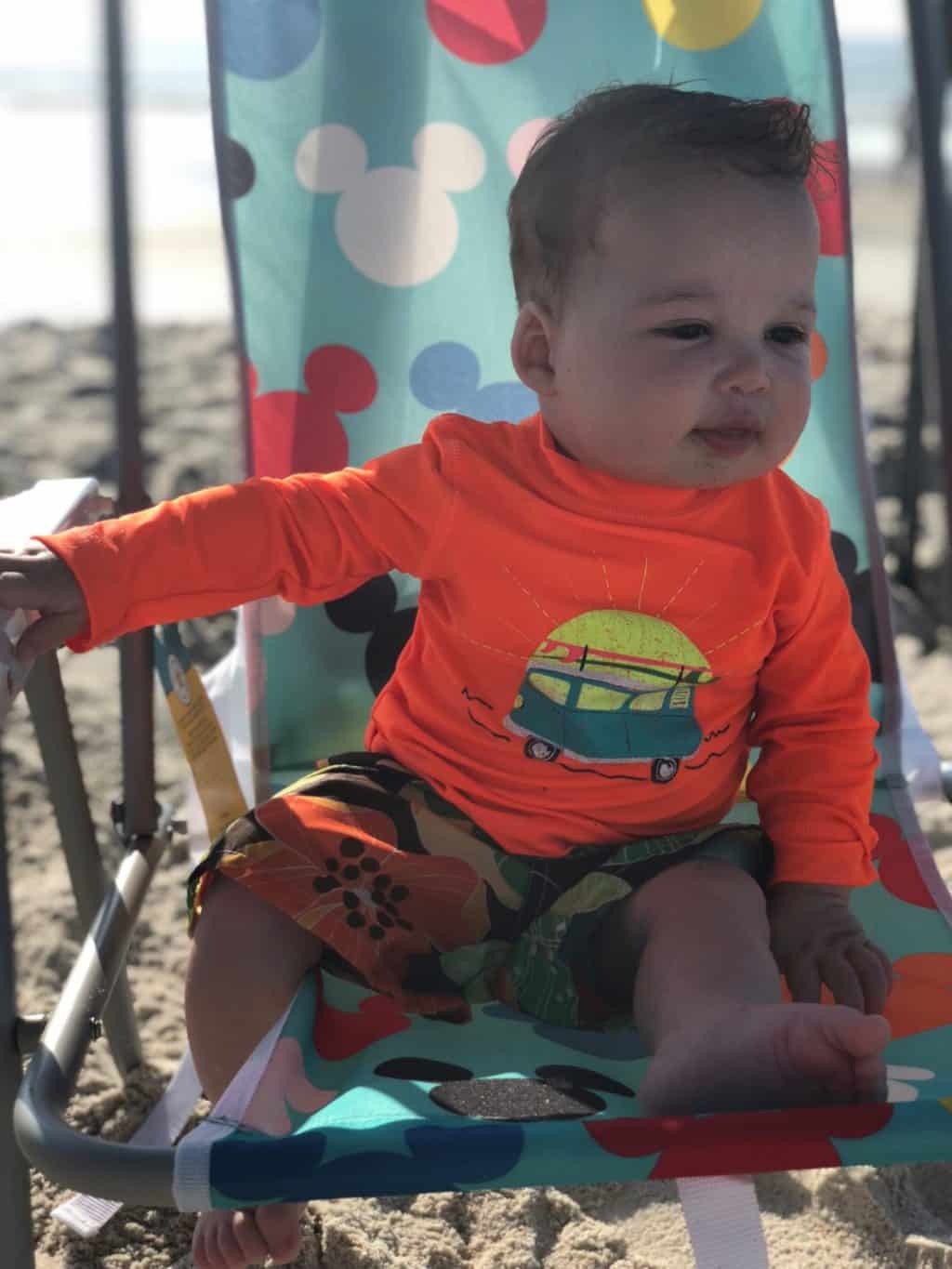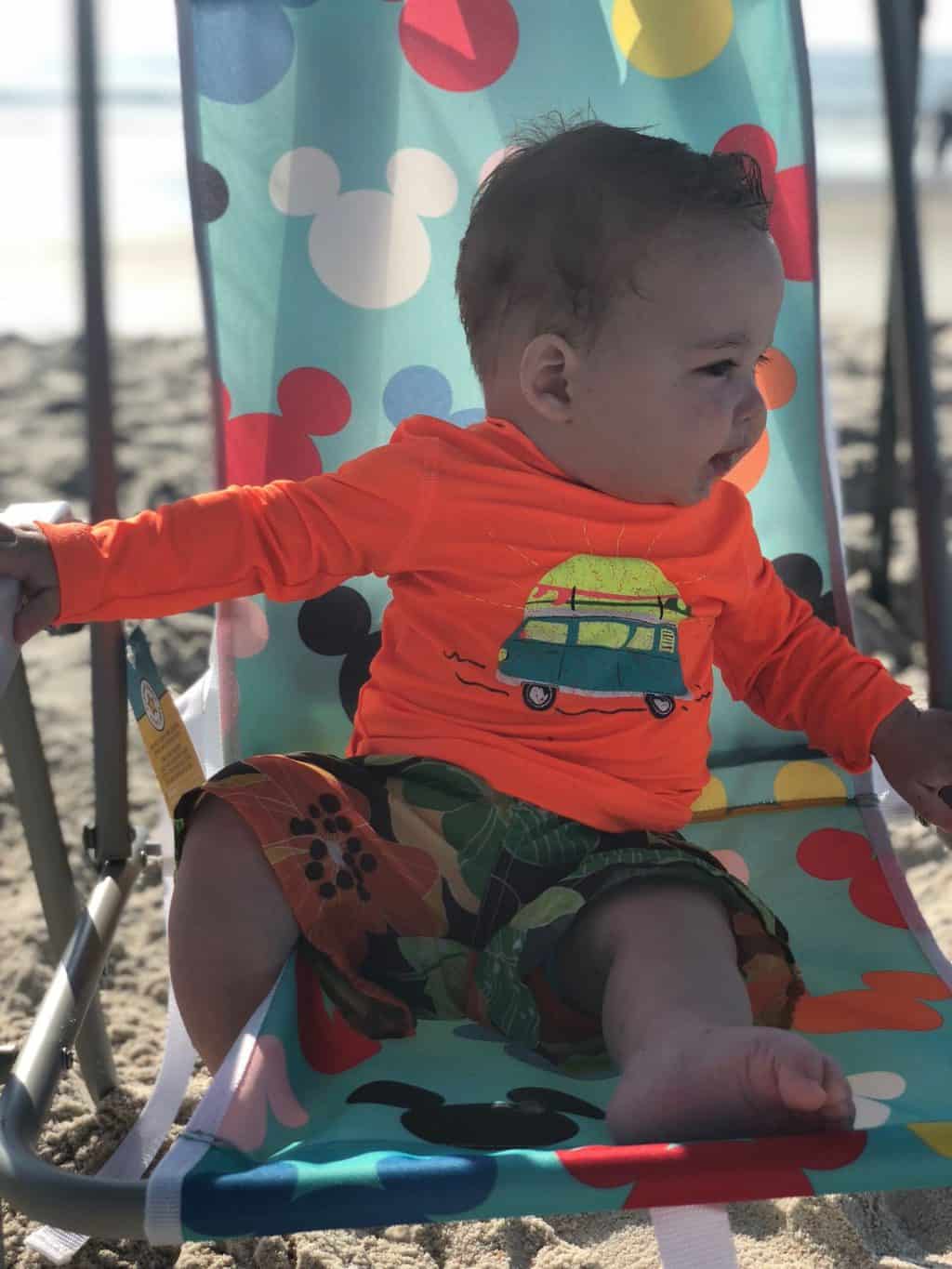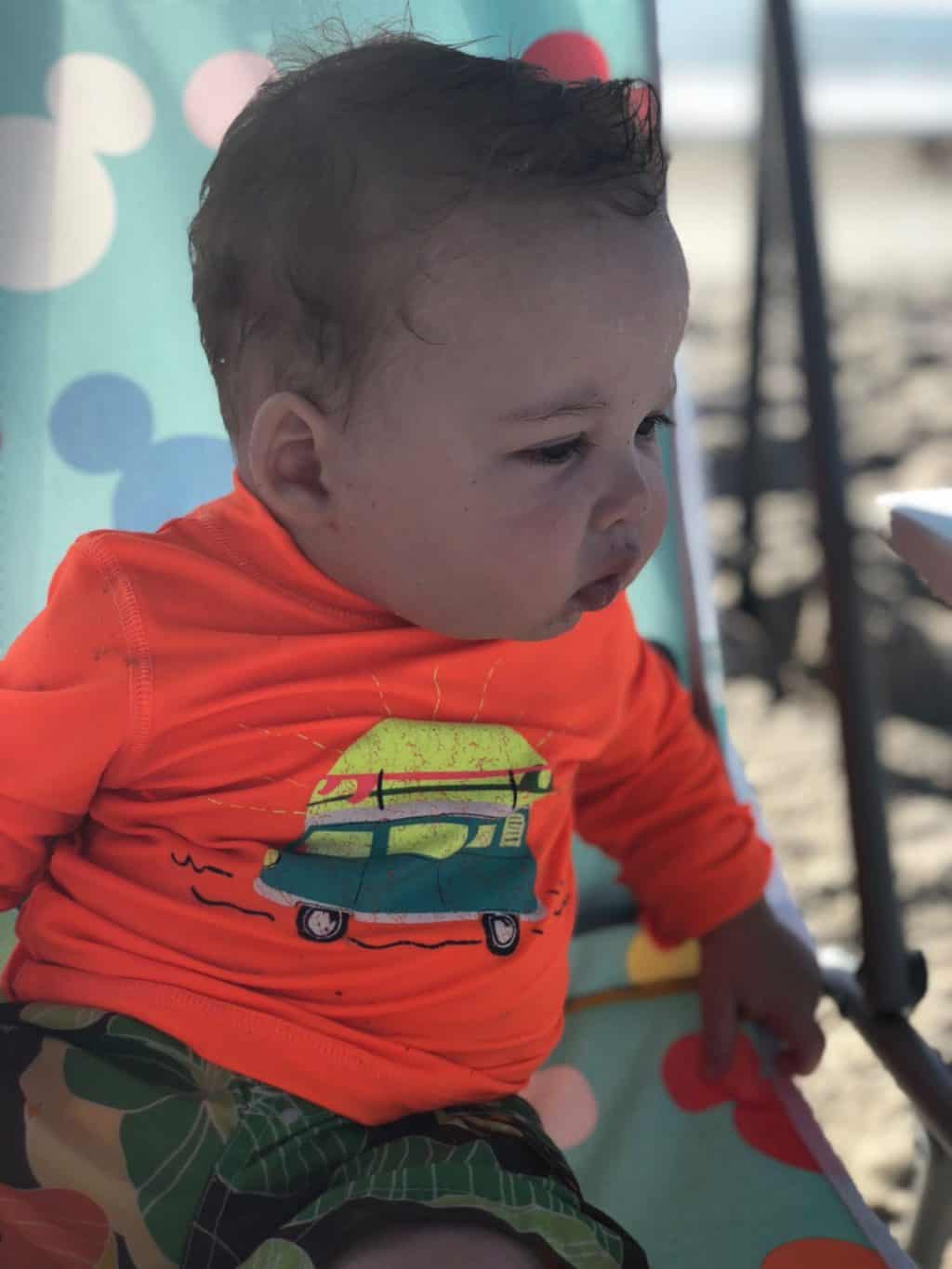 We love searching for seashells!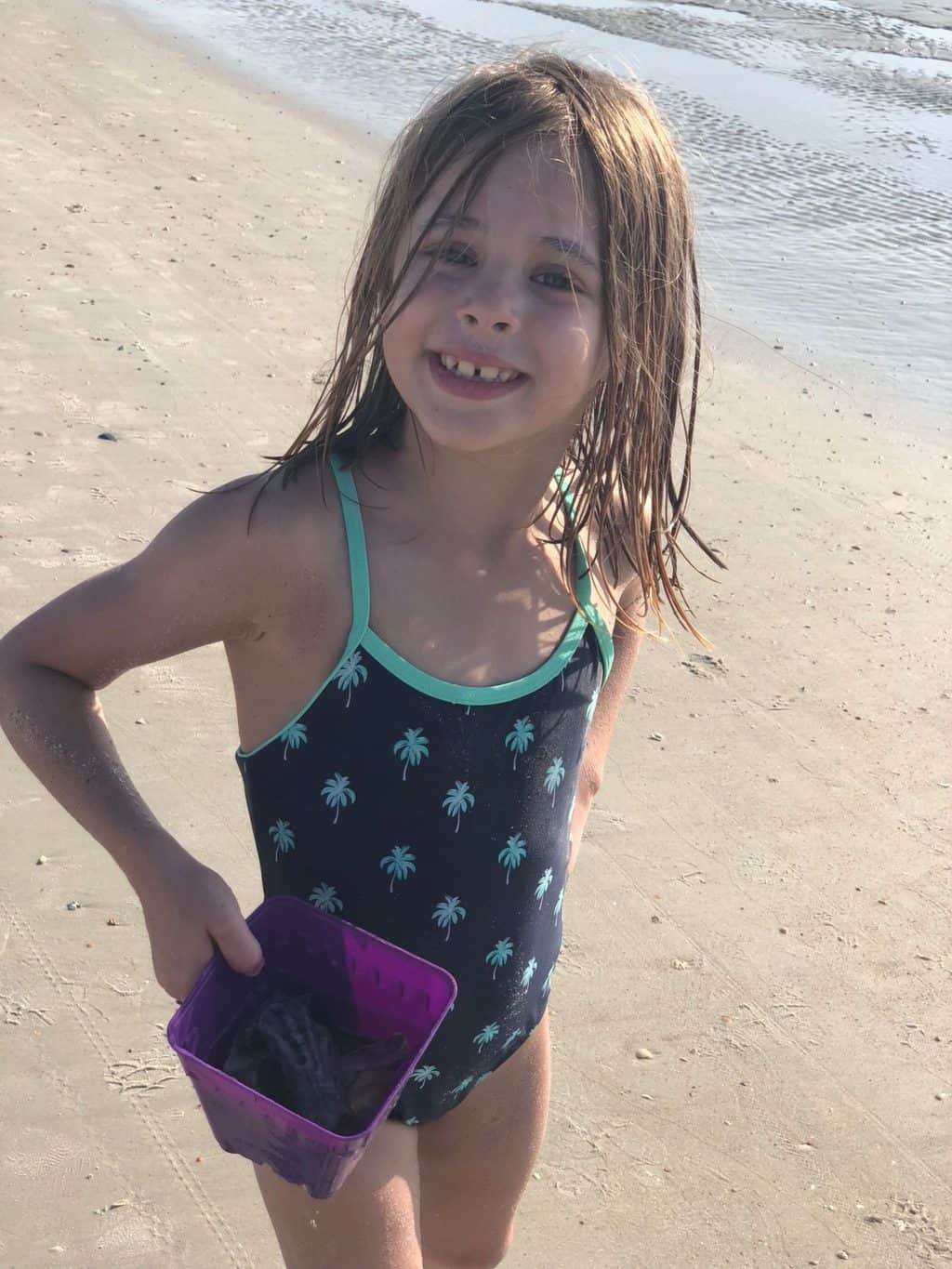 Back down for Spear's 11 am bottle and some playtime!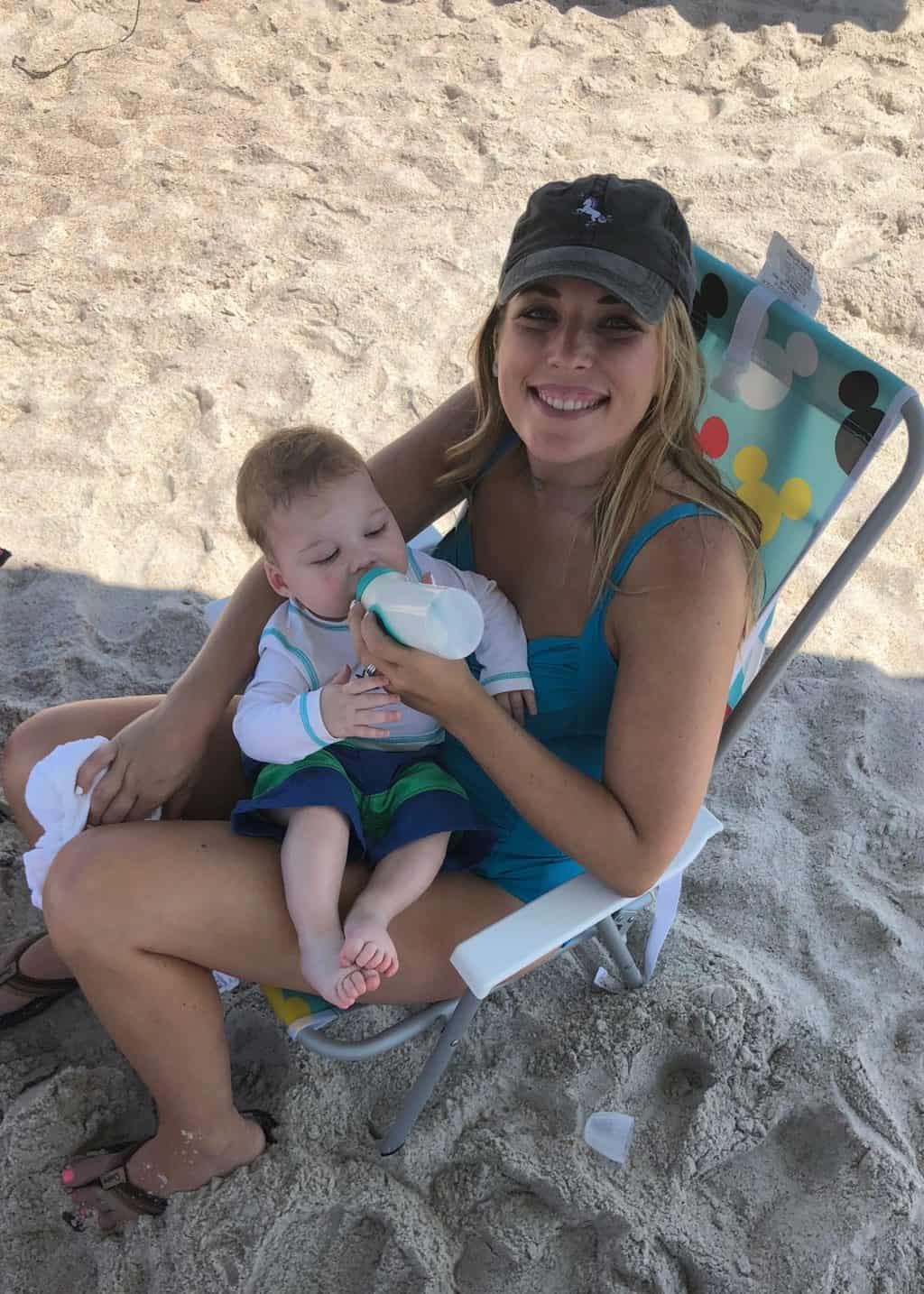 My surfer girl!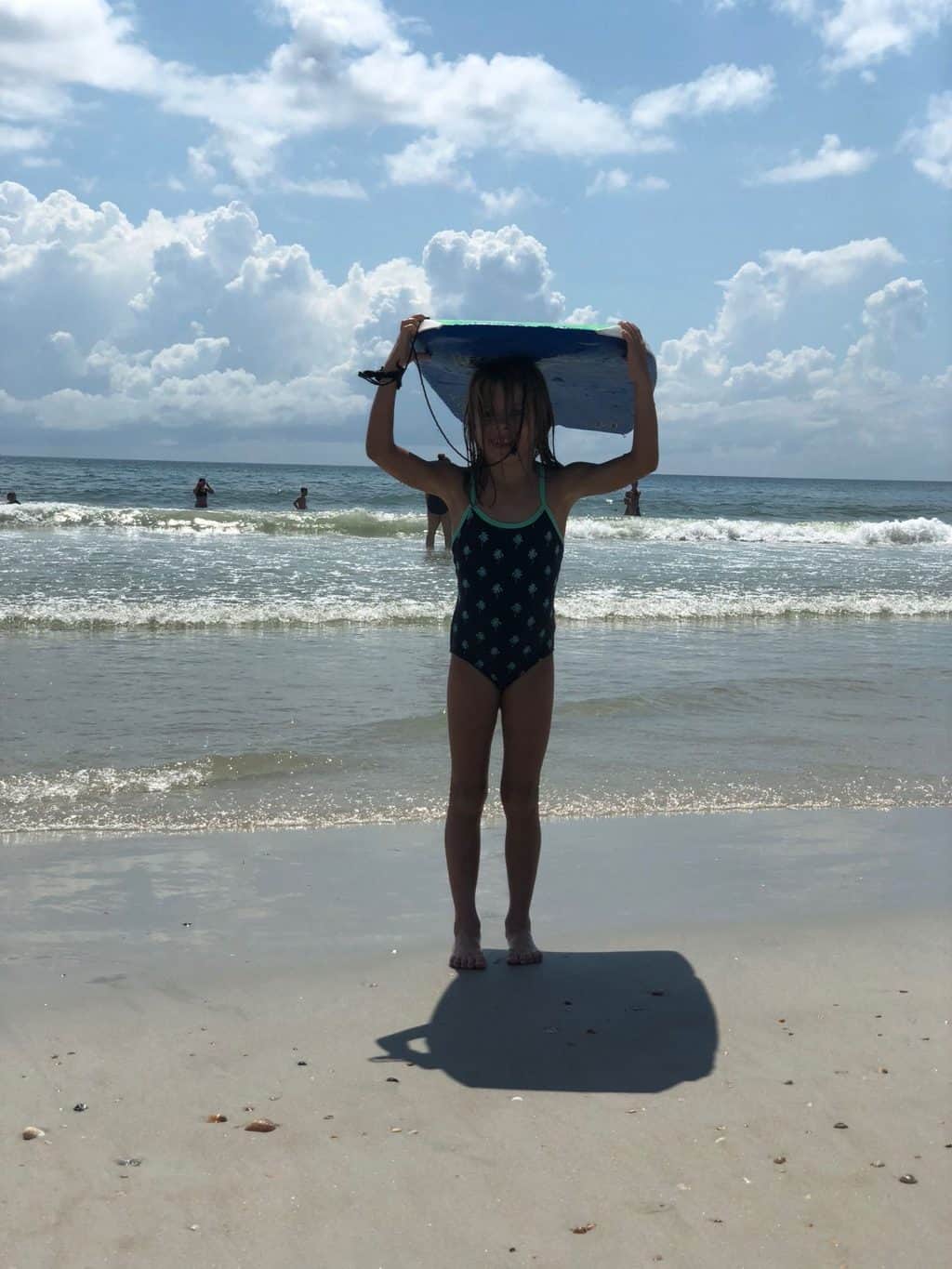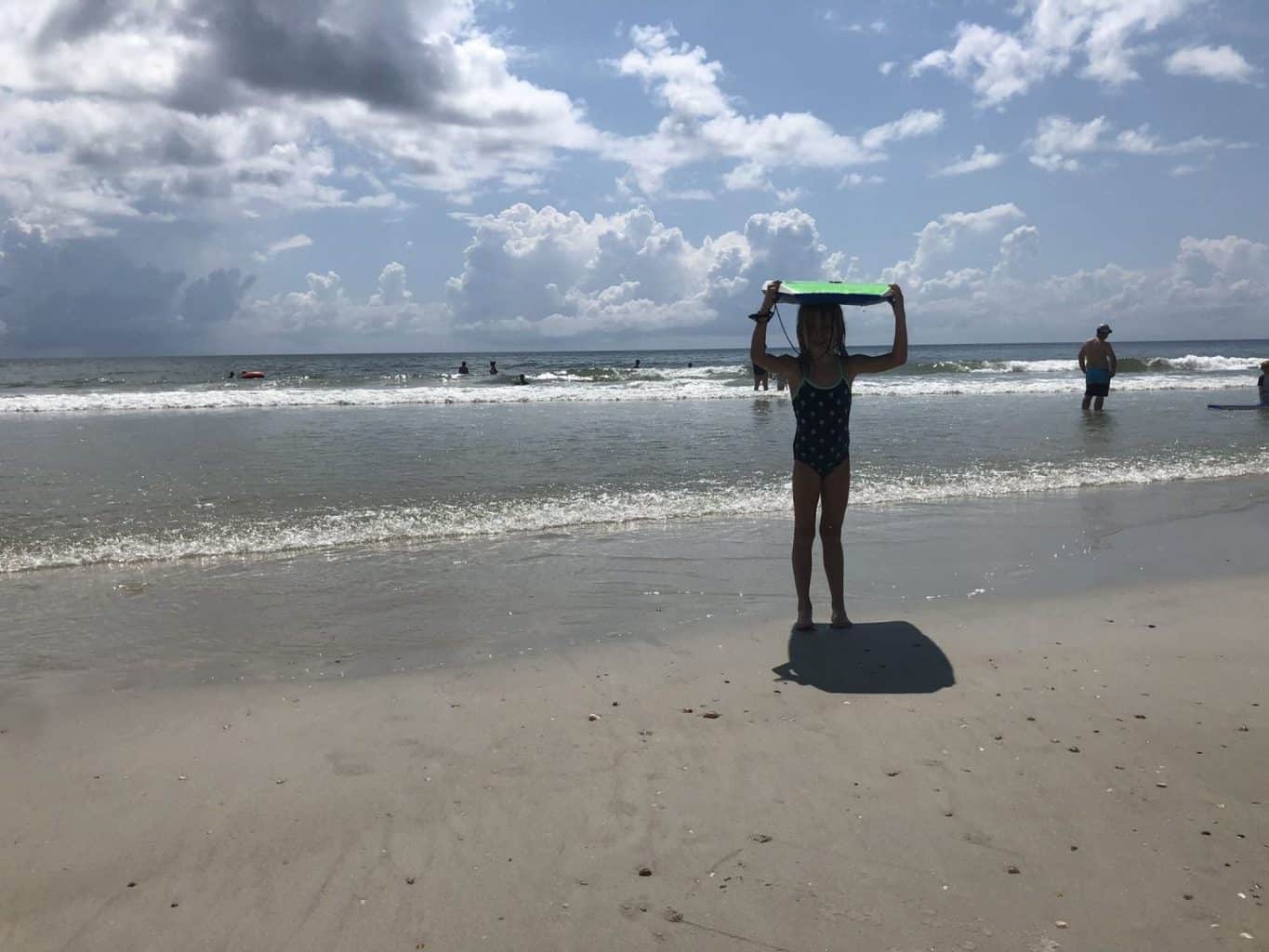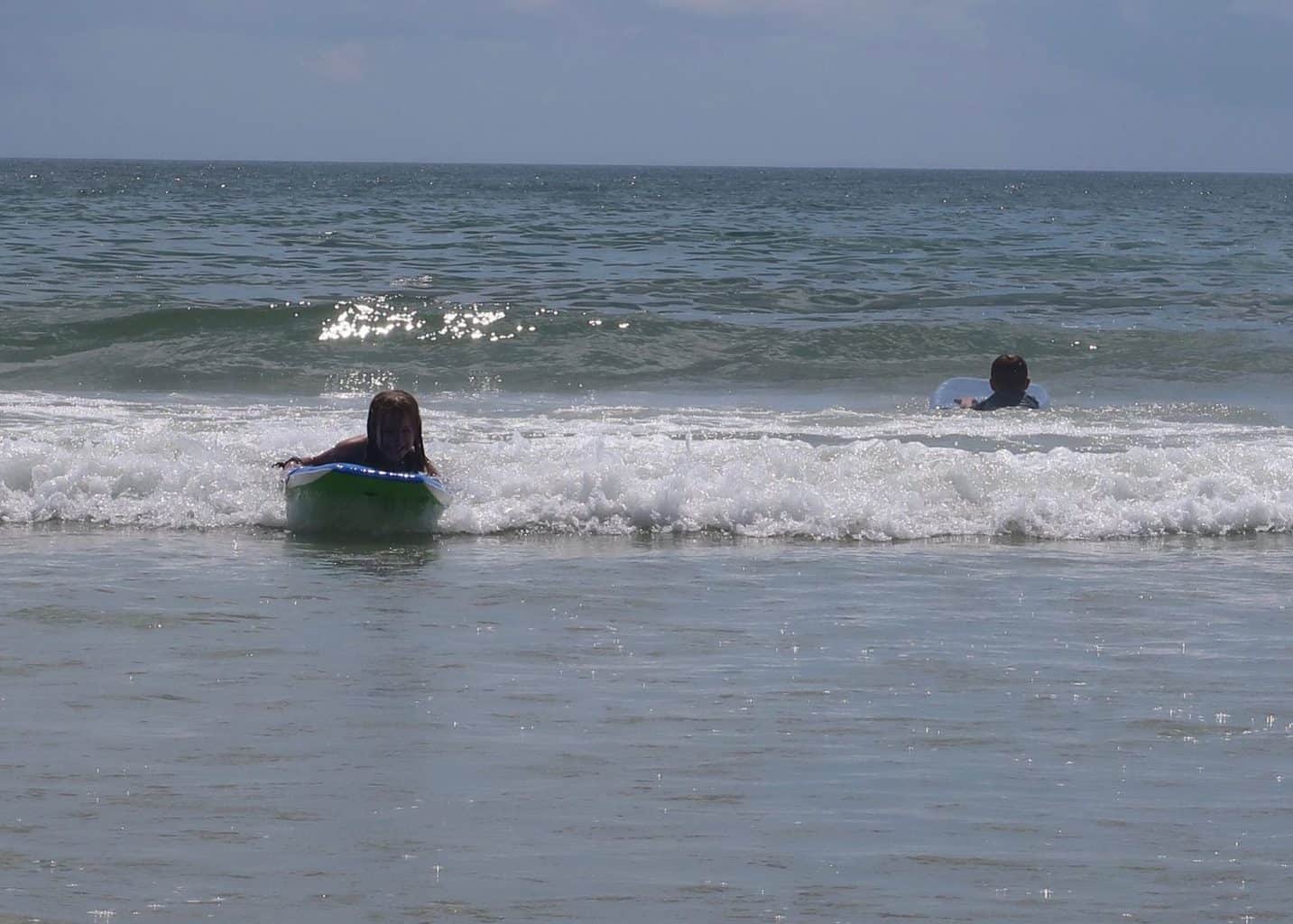 Tessie was such a helper giving Spear LOTS of toys for his pool 😉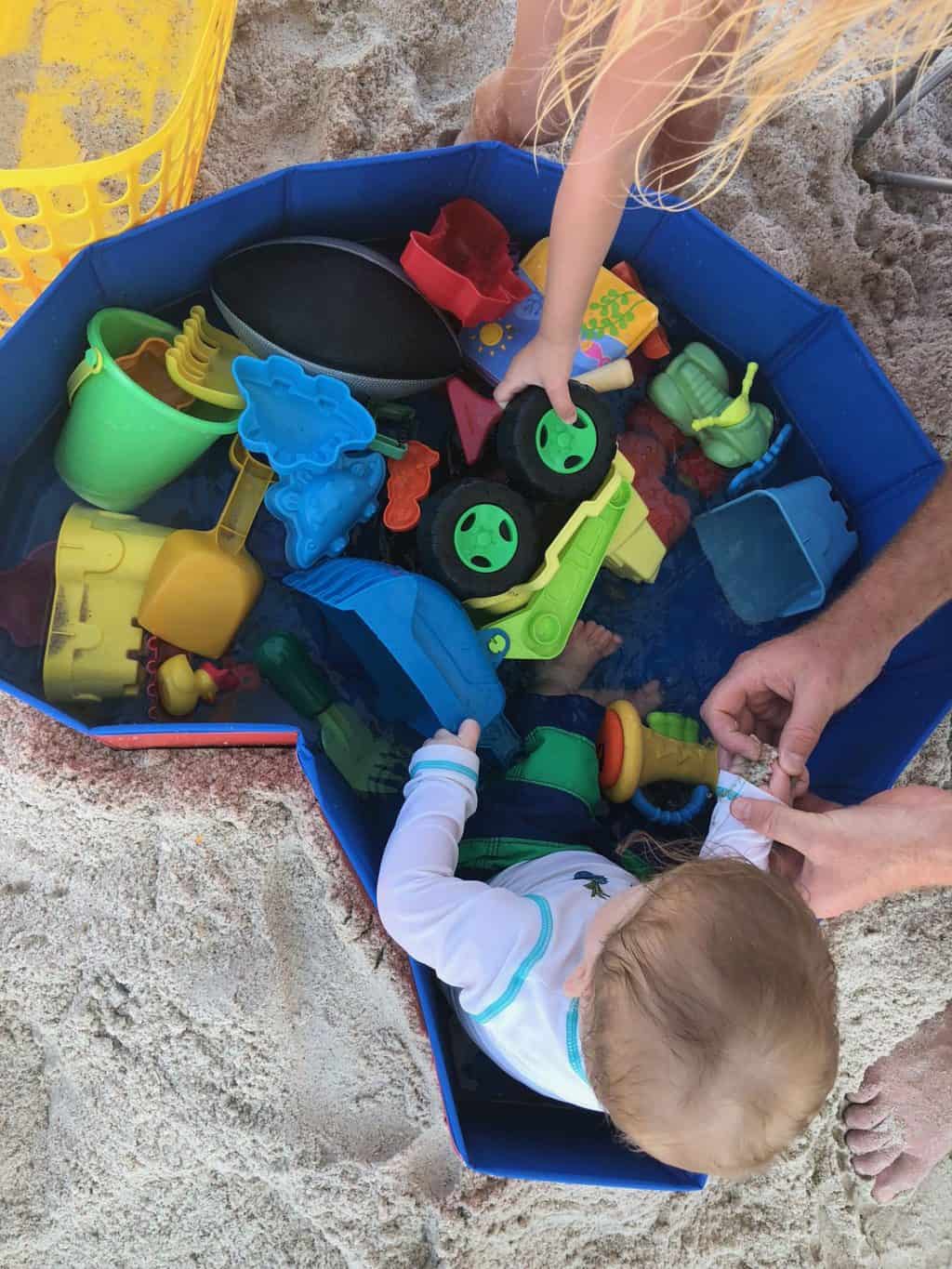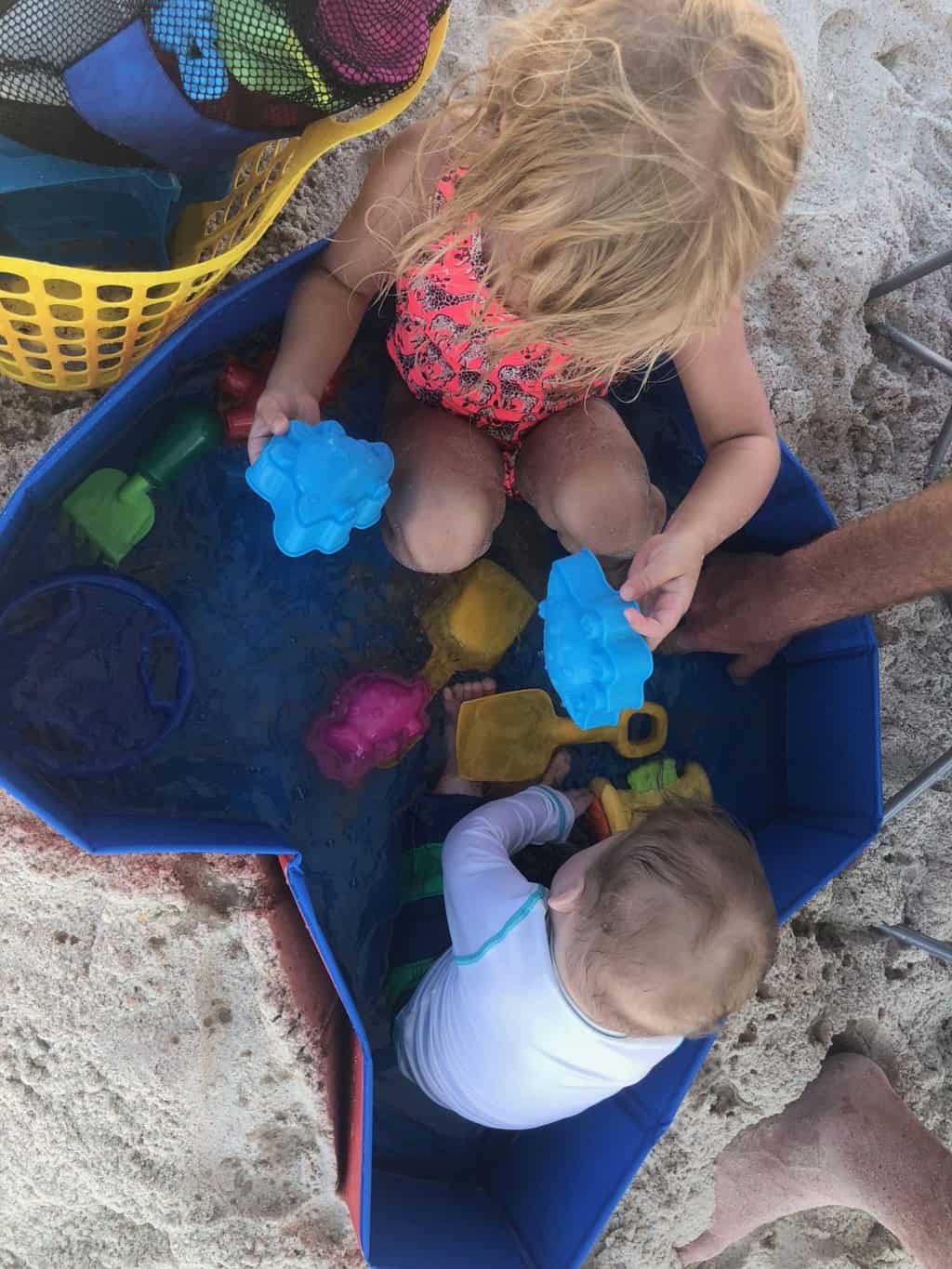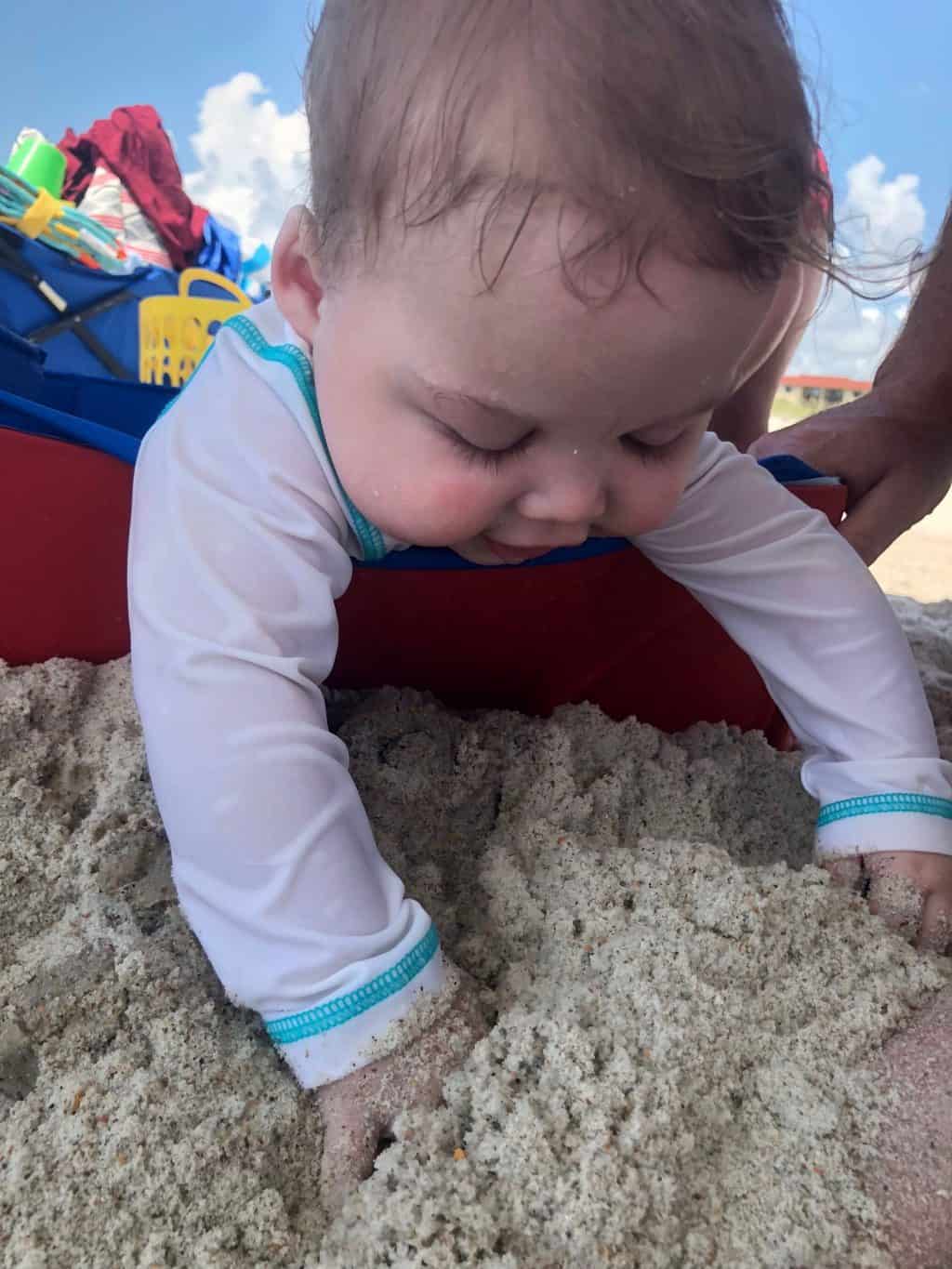 Kye and Tessie still share such a special bond and play SO well together!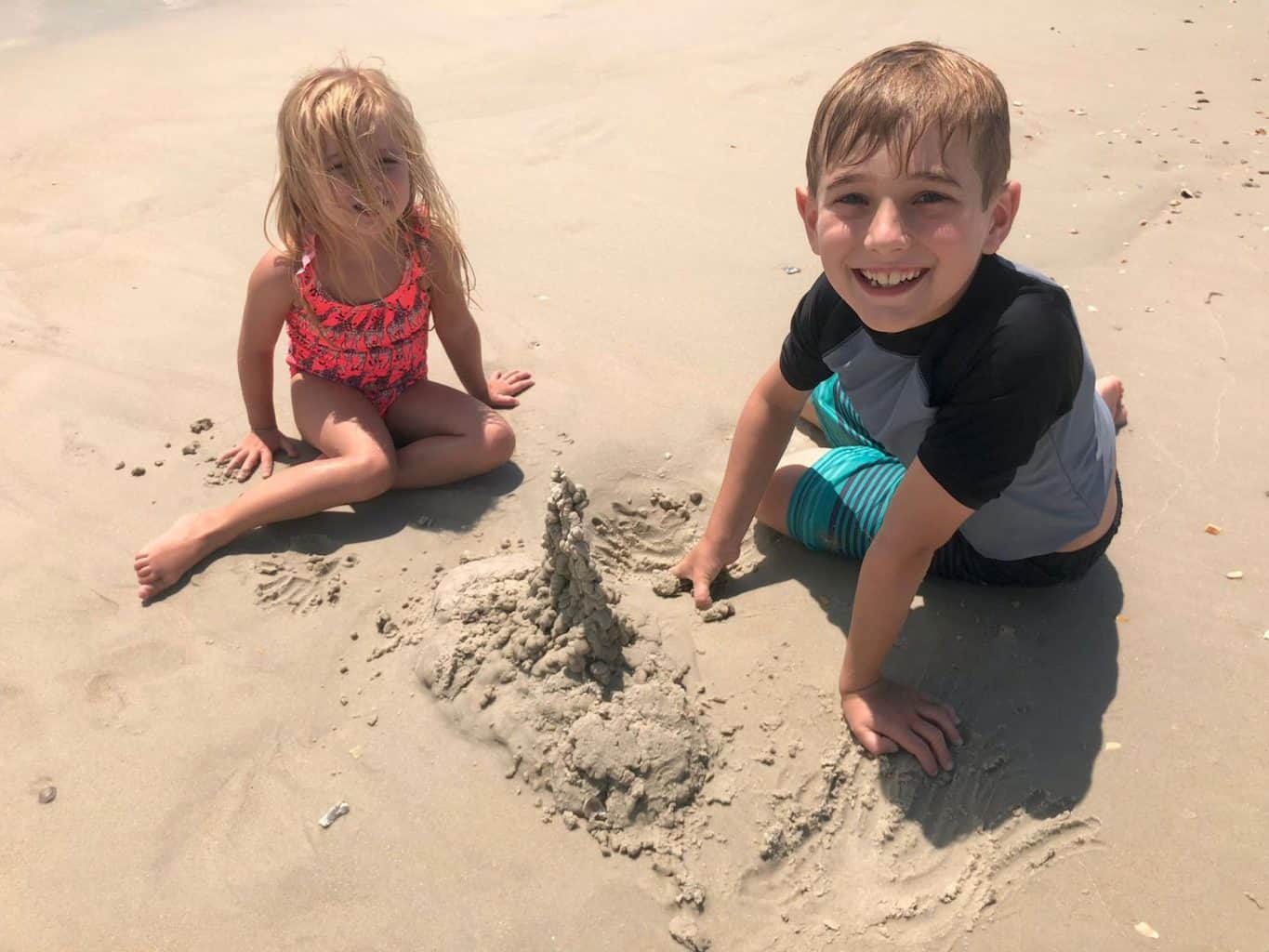 I think out of all of our kids that Britt is our little athlete! She loves trying new things and is so adventurous! She was ALL about boogie boarding the entire trip.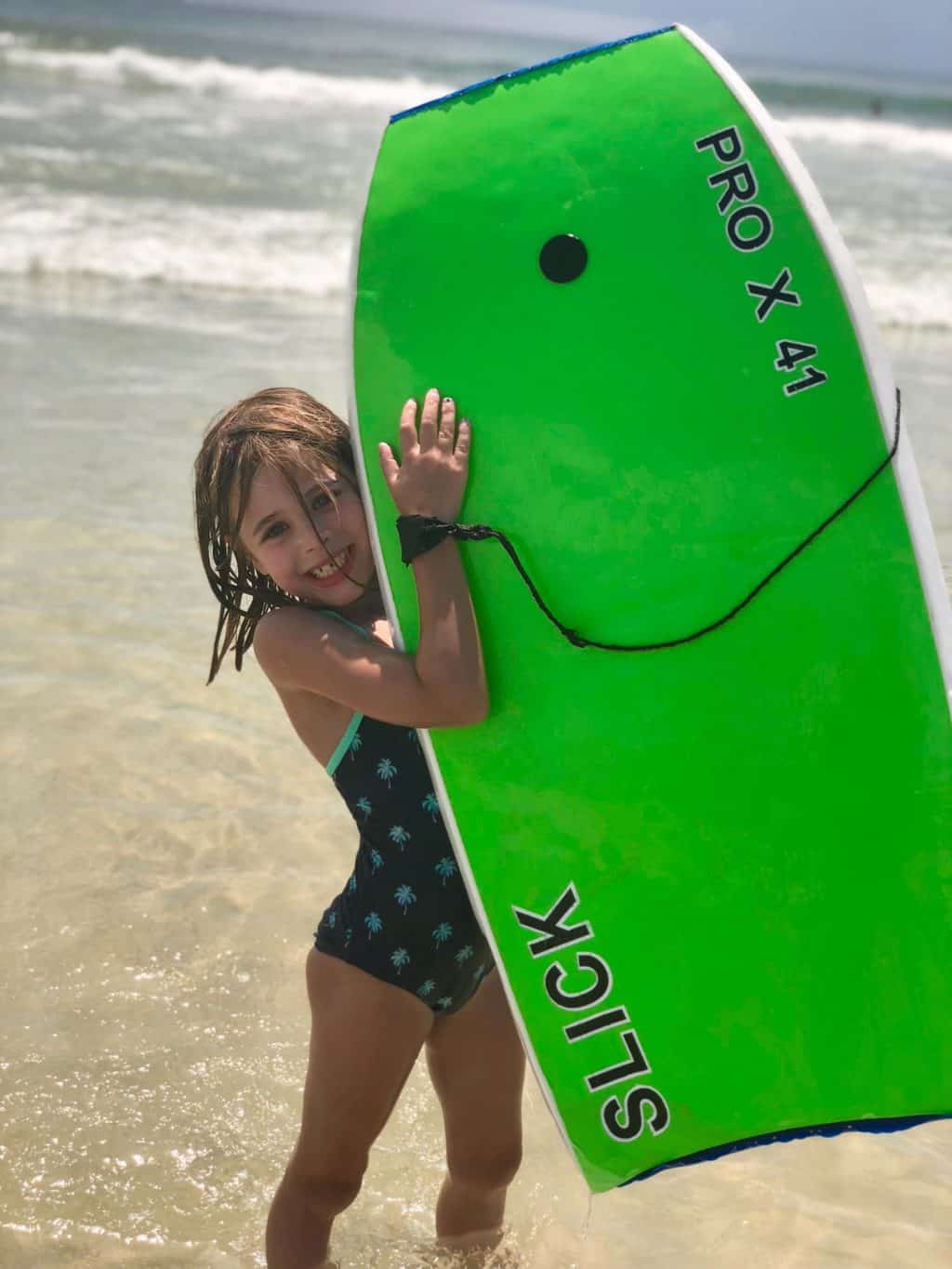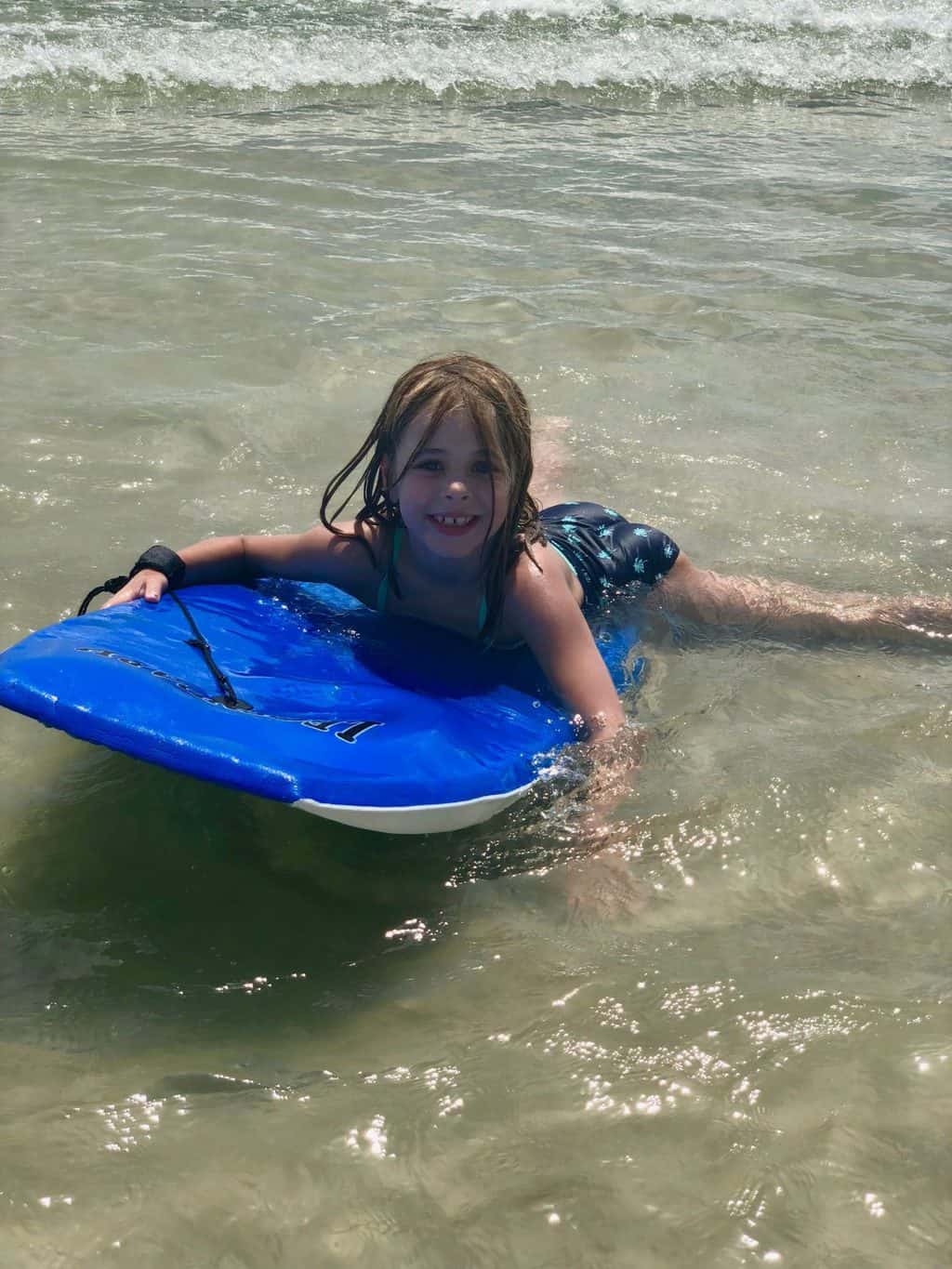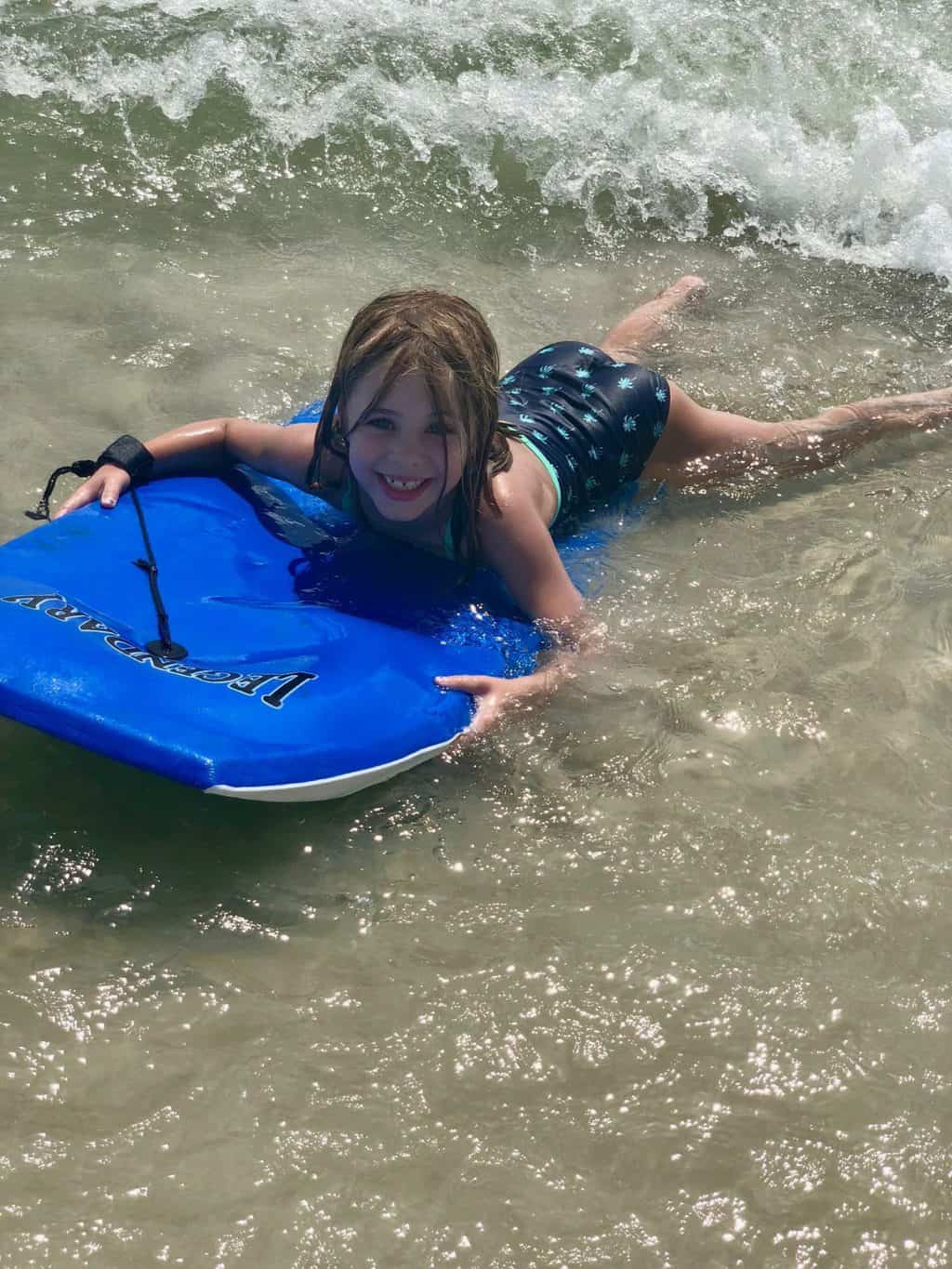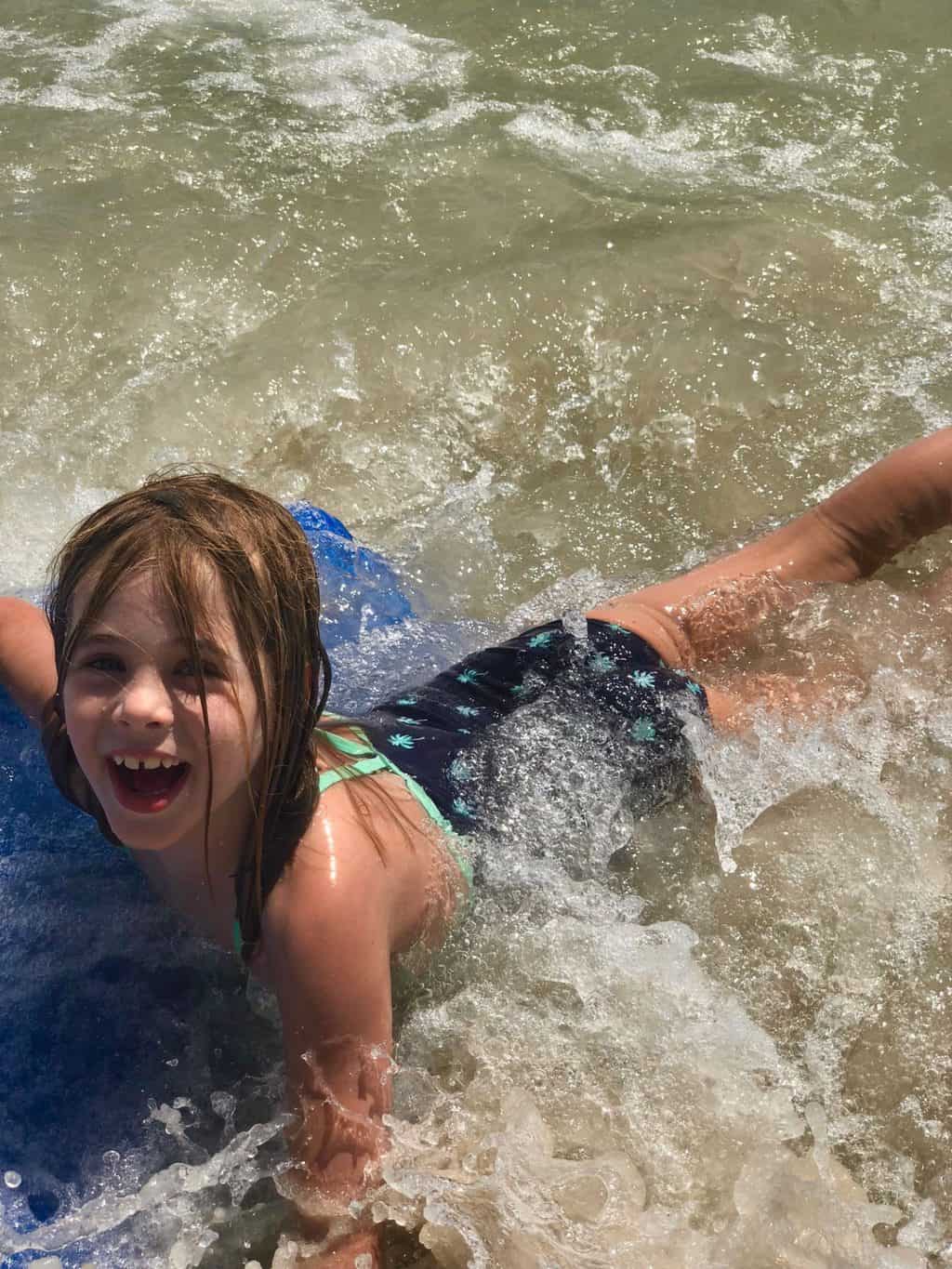 Another attempt…another fail 😉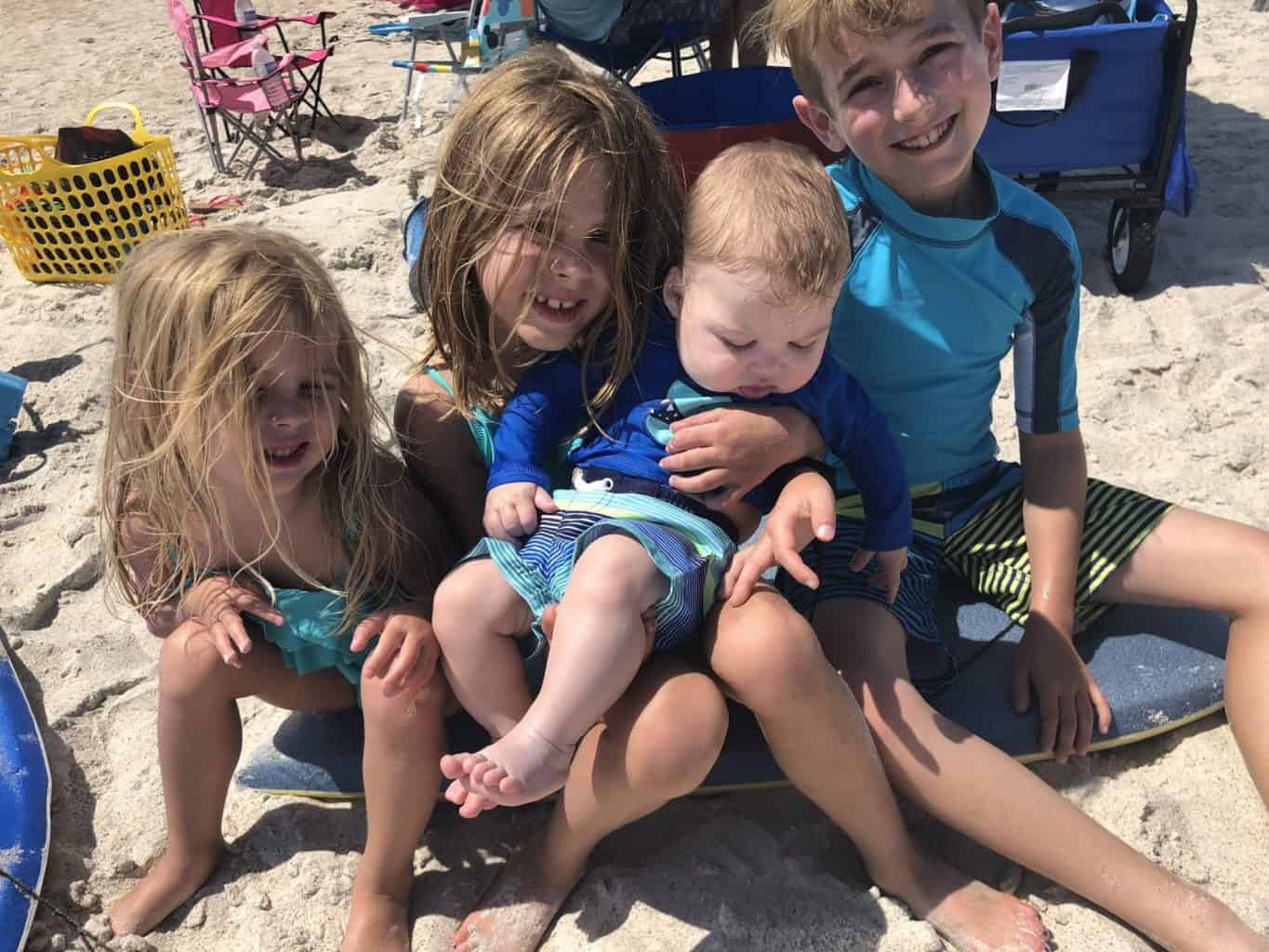 We've had this beach toy truck since Kye was a baby and I have such sweet memories watching him play with it in the sand. Zach can't stand it because it's bulky and hard to pack but I really begged to have it because I wanted Spear to get to play with it too 🙂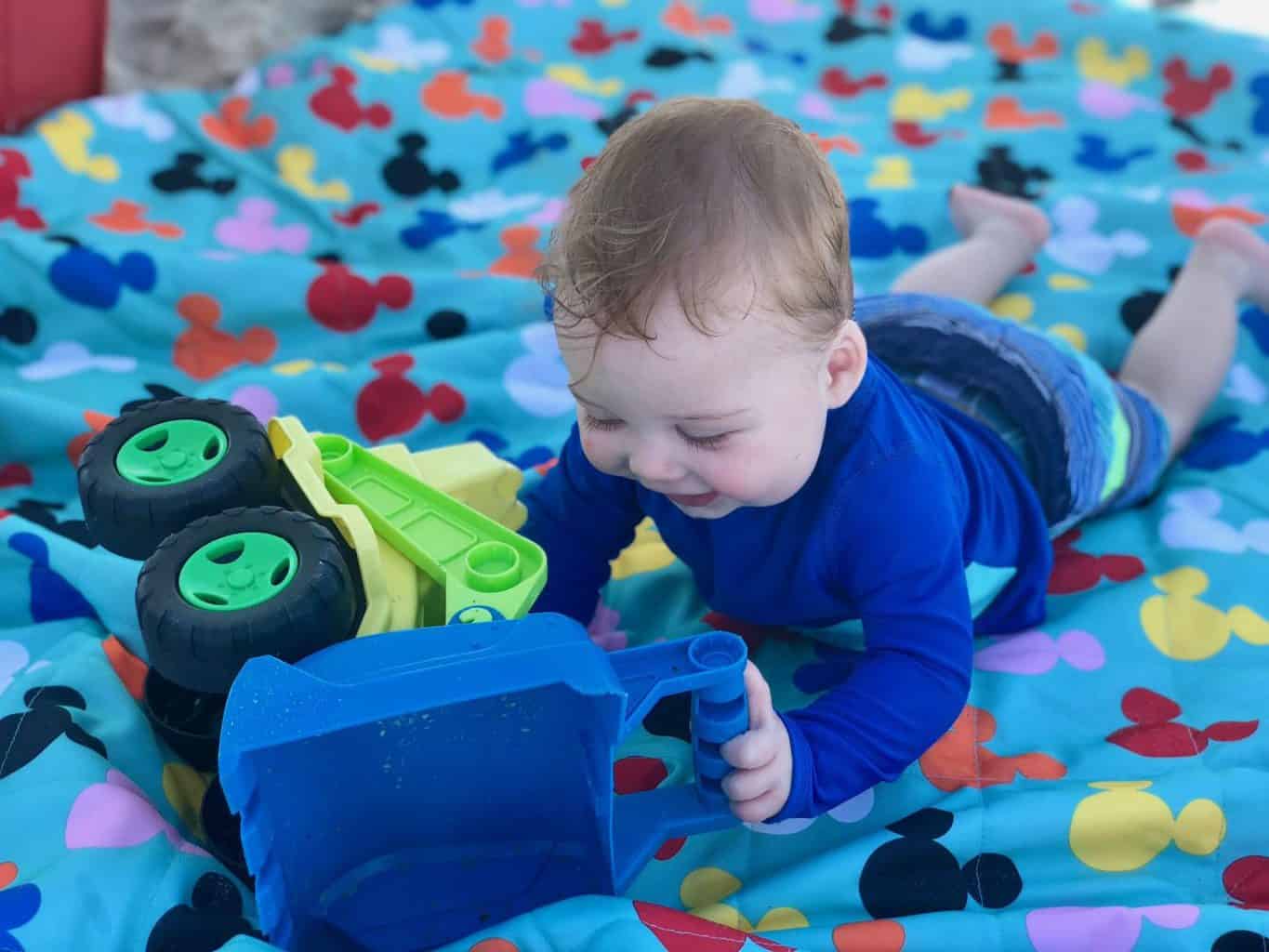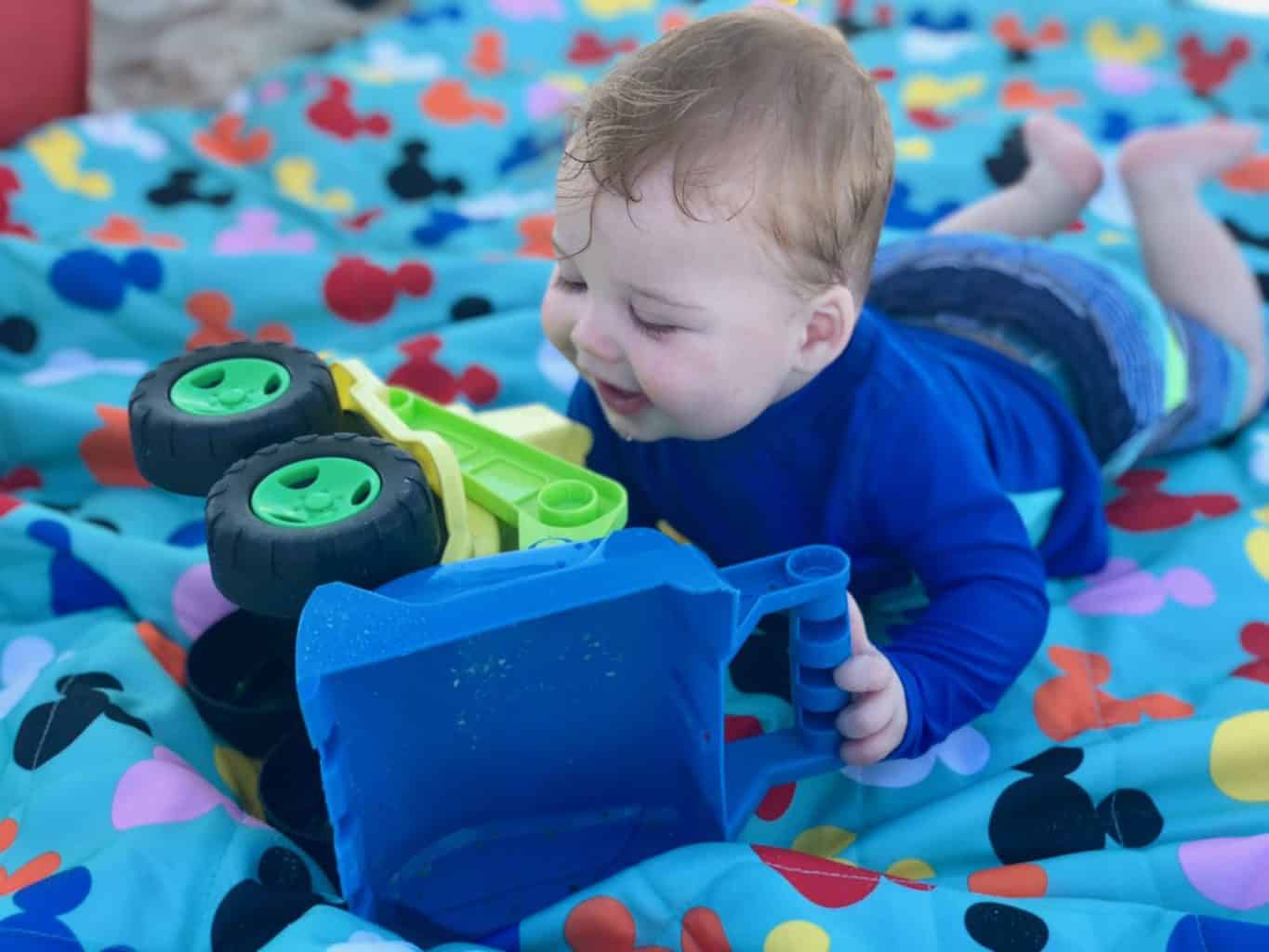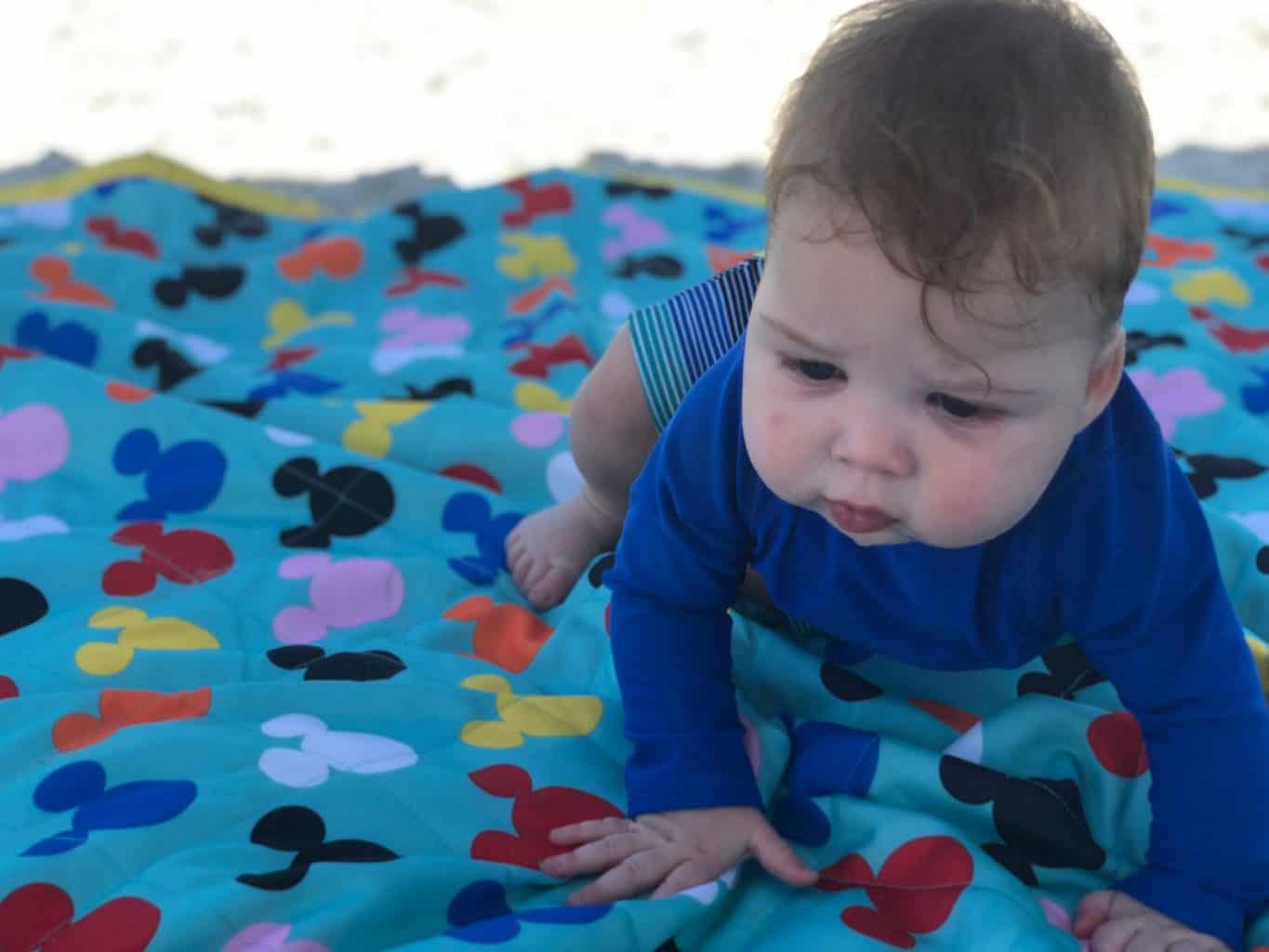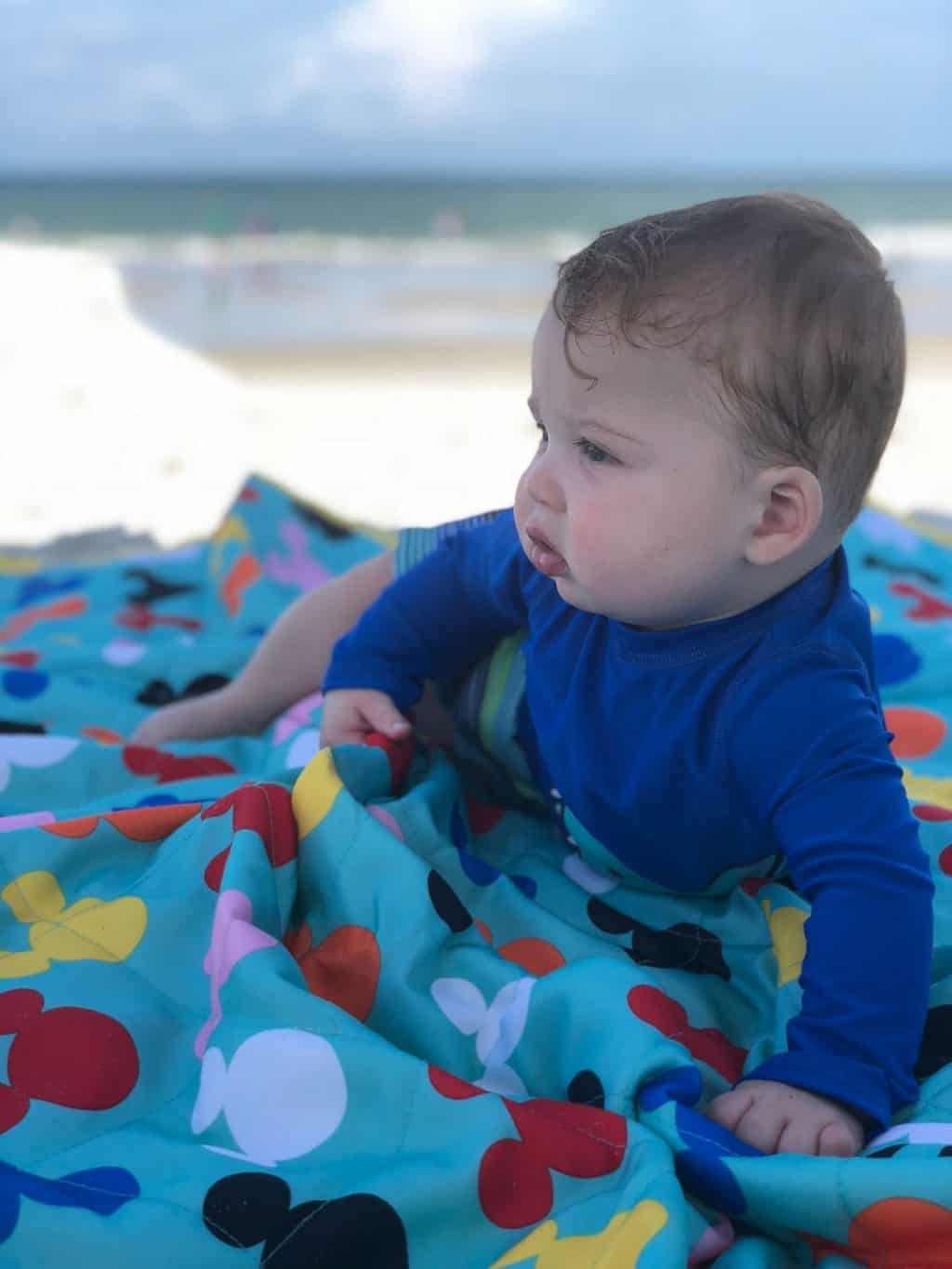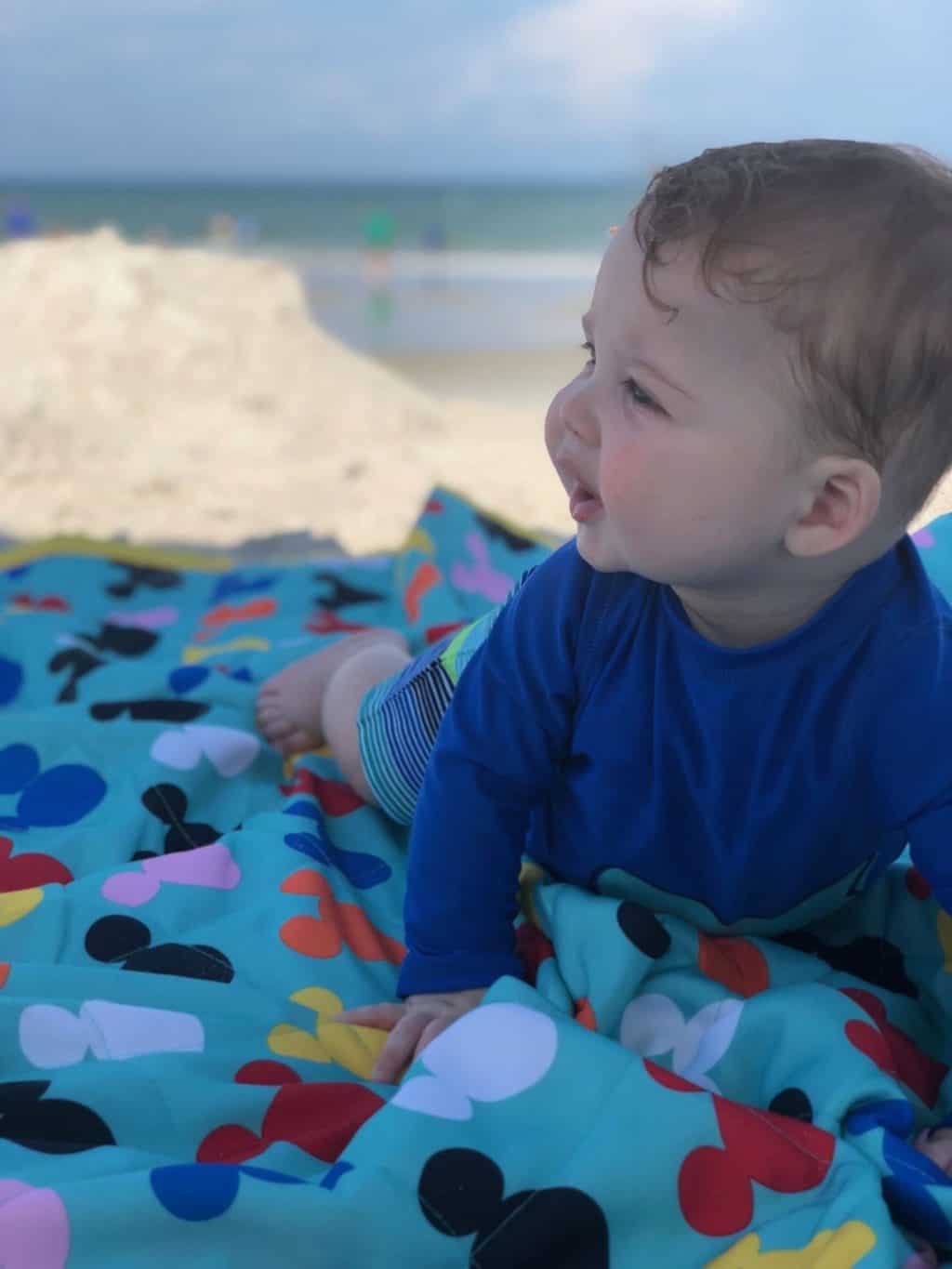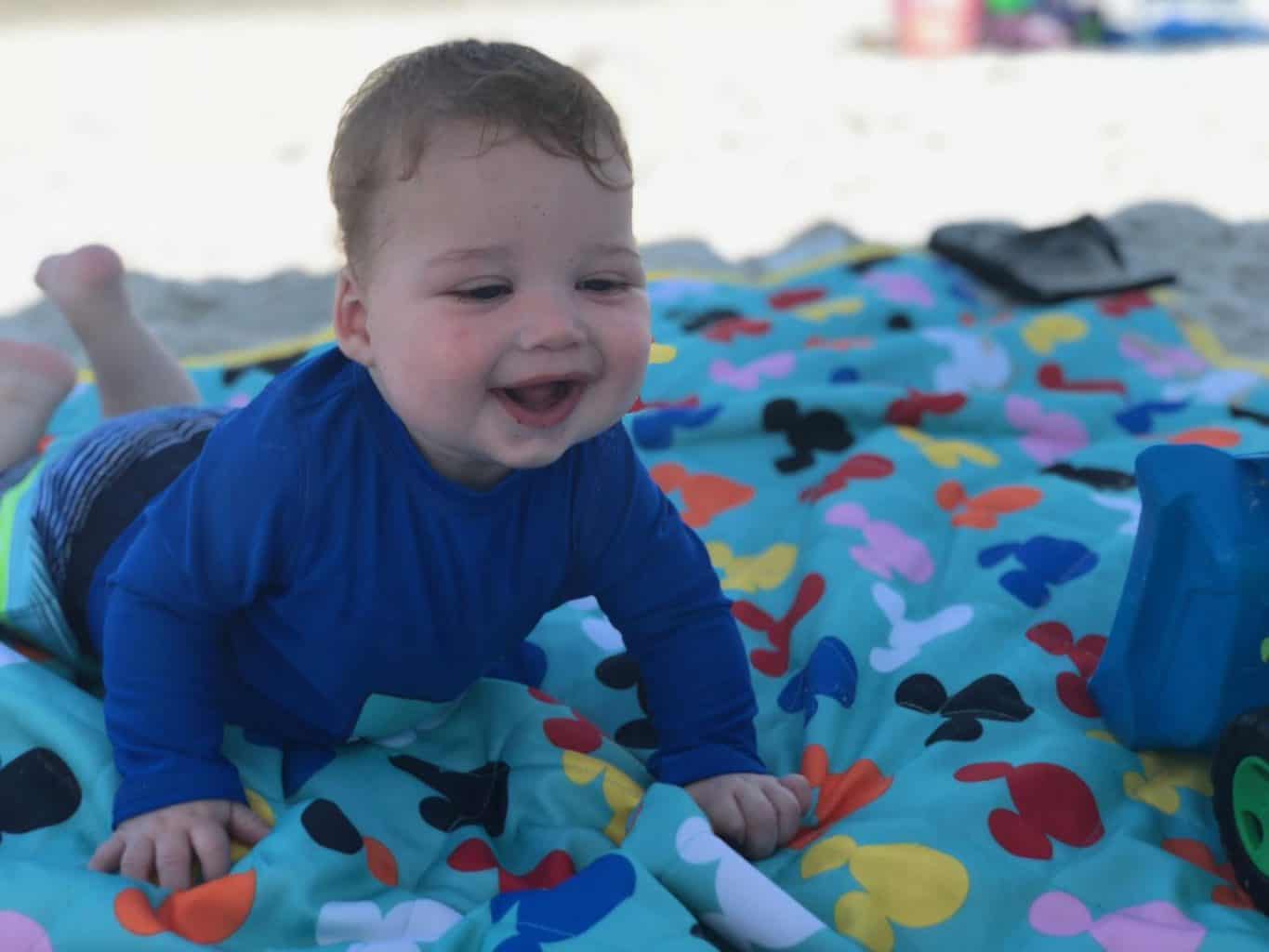 As I mentioned in an earlier post, we have always taken a little blow up pool for Tess at the beach and last year was the first year we didn't bring one. She was so disappointed last year not to have it and was PUMPED this year when we brought along our new pool for Spear. 
We learned on this trip that Tess does NOT like the beach. She doesn't like the sand in her suit. The ocean waves. She just isn't a beach girl. At all. She asked constantly to go to the pool instead and said daily that she didn't want to go to the beach. Bless. So glad we had the little pool for her to play in! She was happy and content as could be!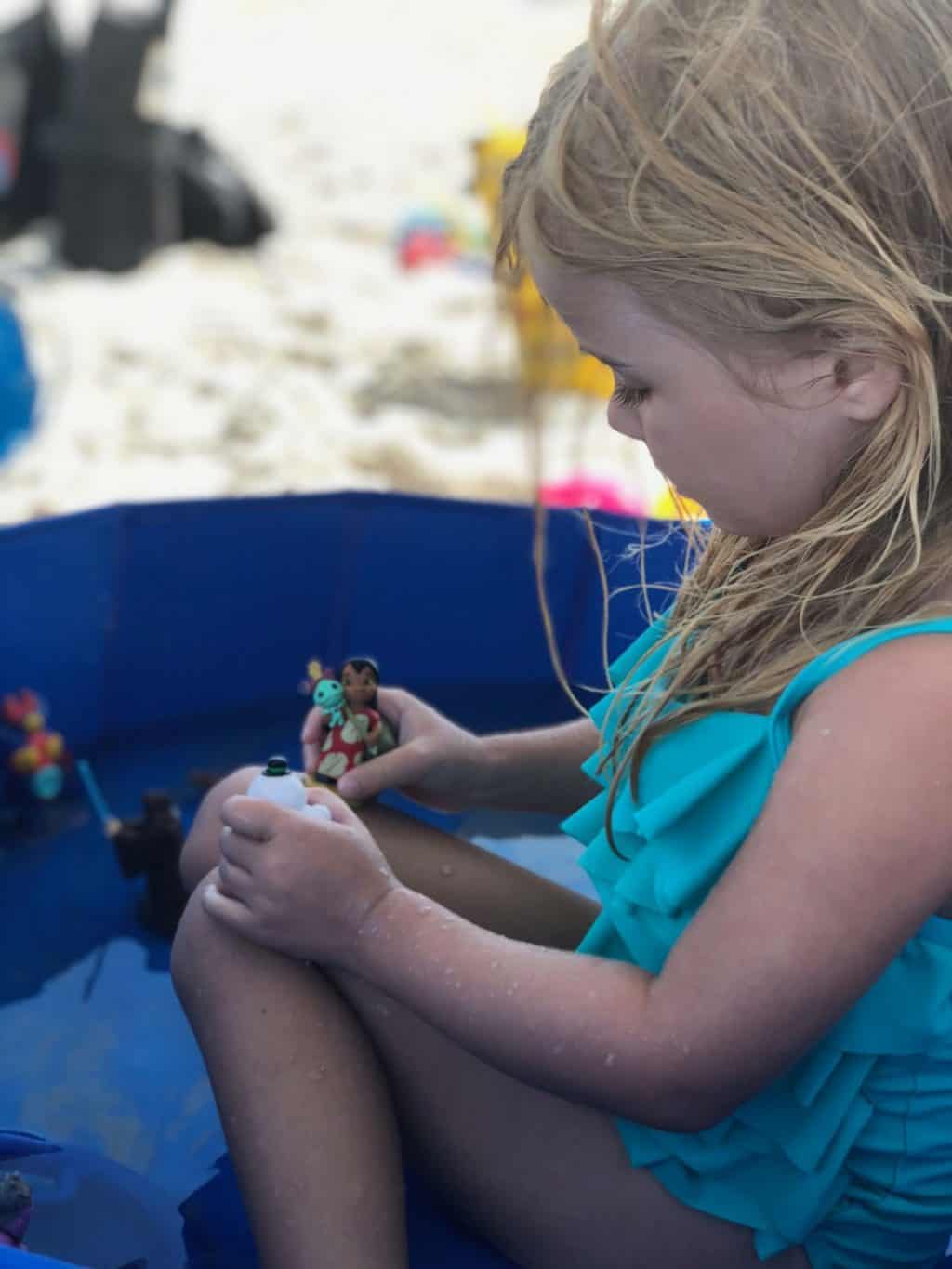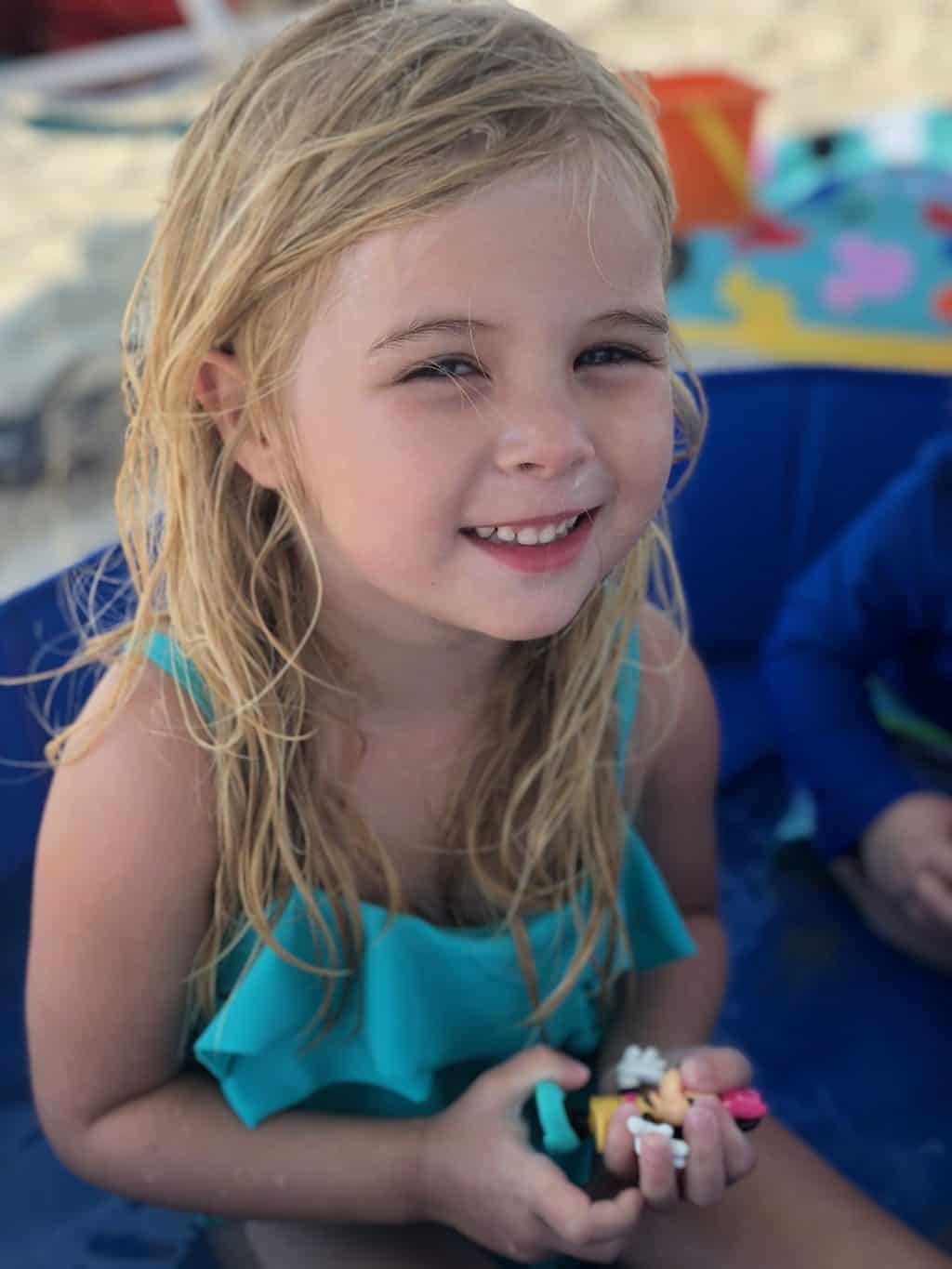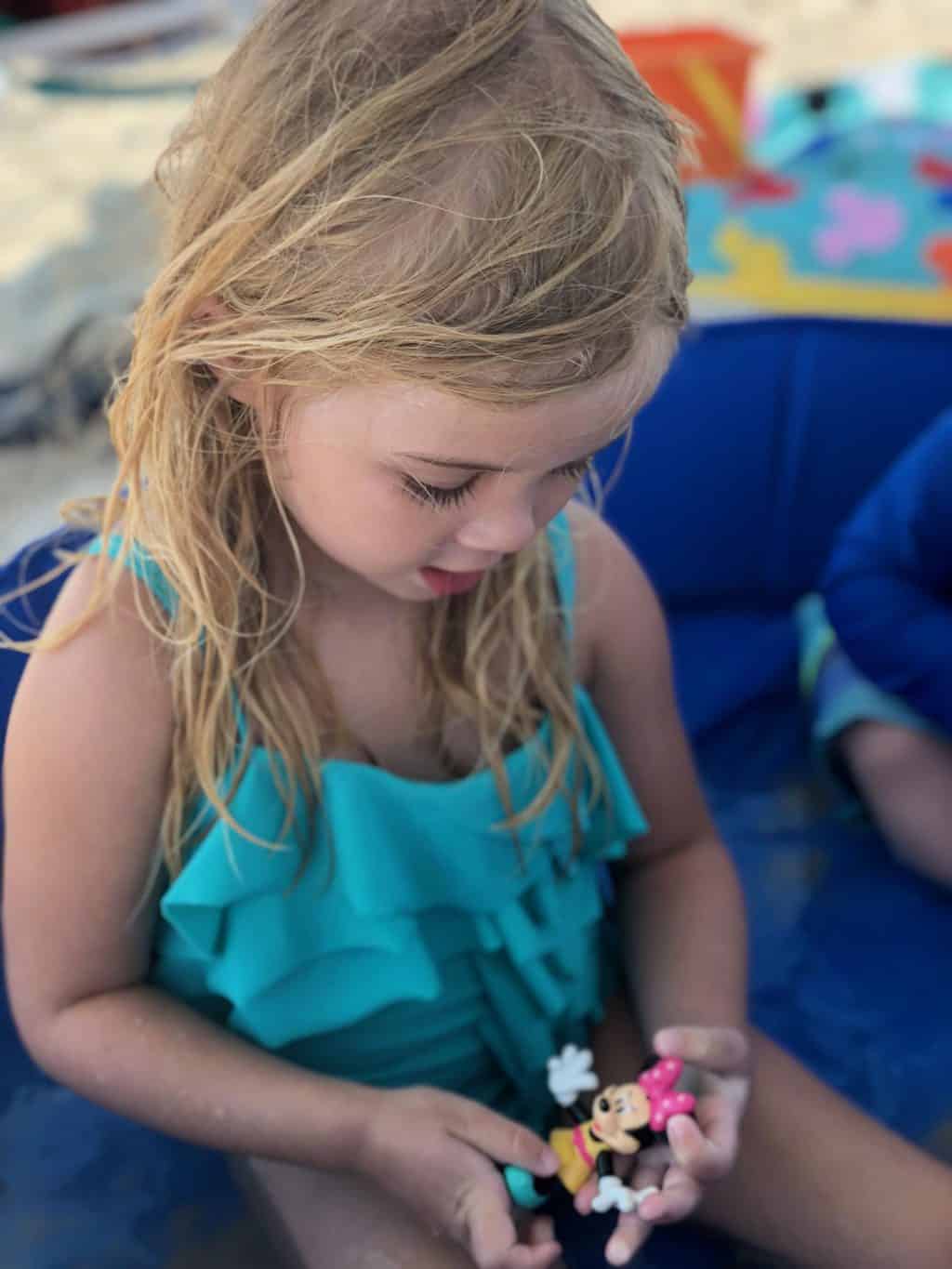 A visit to the beach is always some good people watching. I cracked up listening to a couple sitting near our tent. The husband said to the wife "honey you should probably take a few pictures while we're here." and she replied "I don't even have my phone down here!" I about died because I'm sitting there beside them with both my phone and camera and taking like 500 pics in an hour haha!
It was also interesting to watch ALL the cars get STUCK in the sand. A good lesson to us never to stay far from the beach where we'd have to drive because it's not worth risking getting stuck!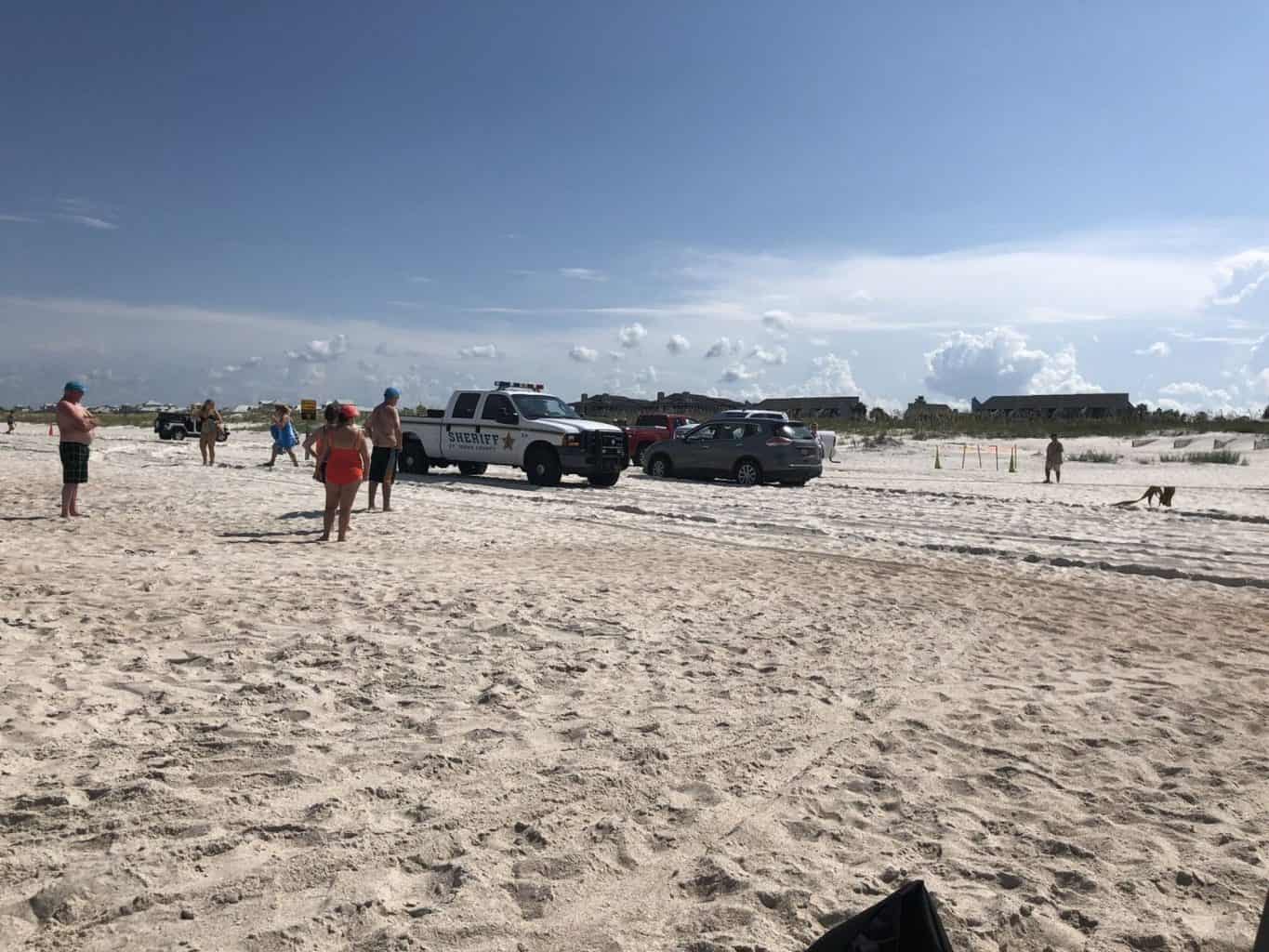 Three kids in a pool!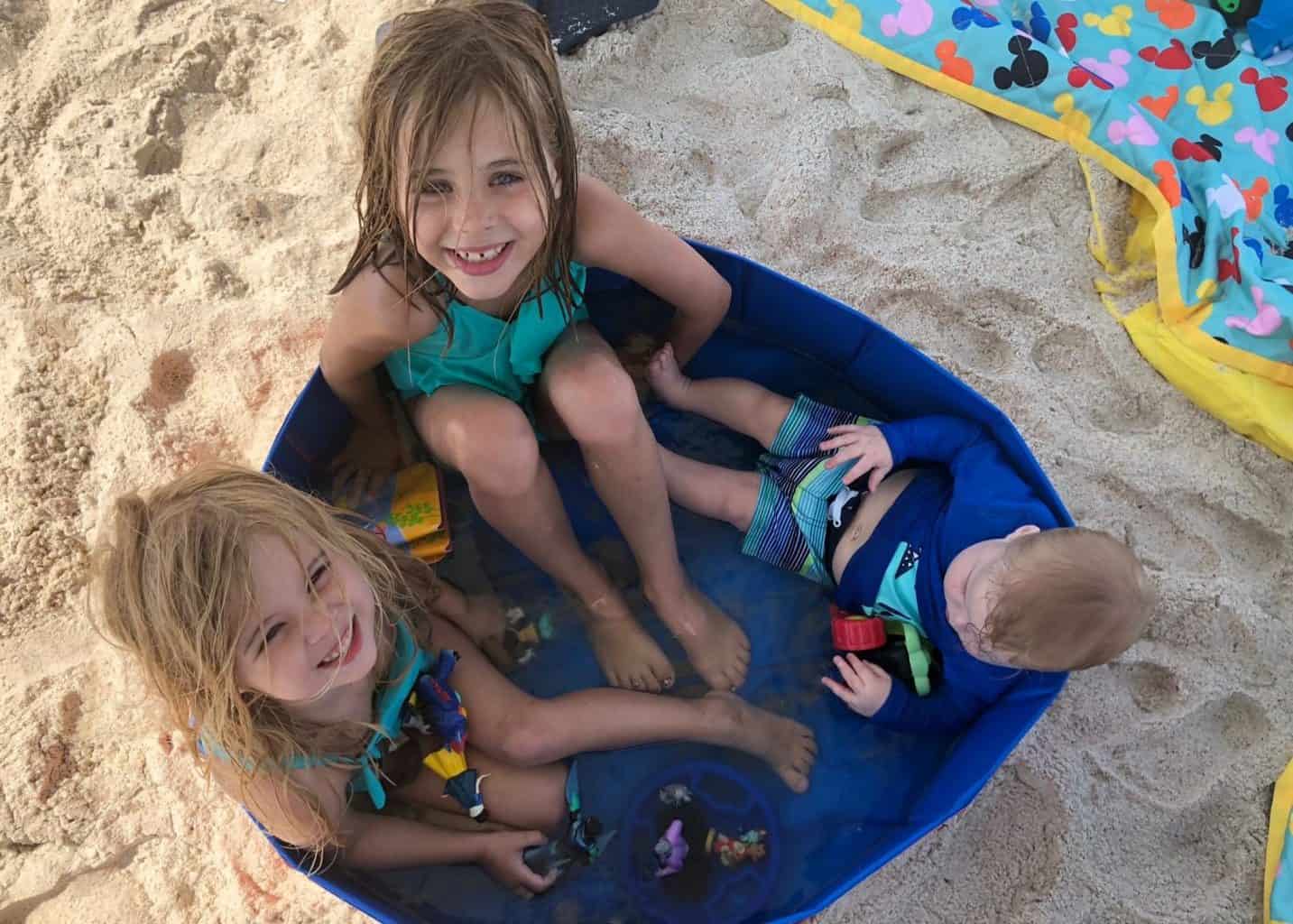 Here's a video of Spear enjoying the pool!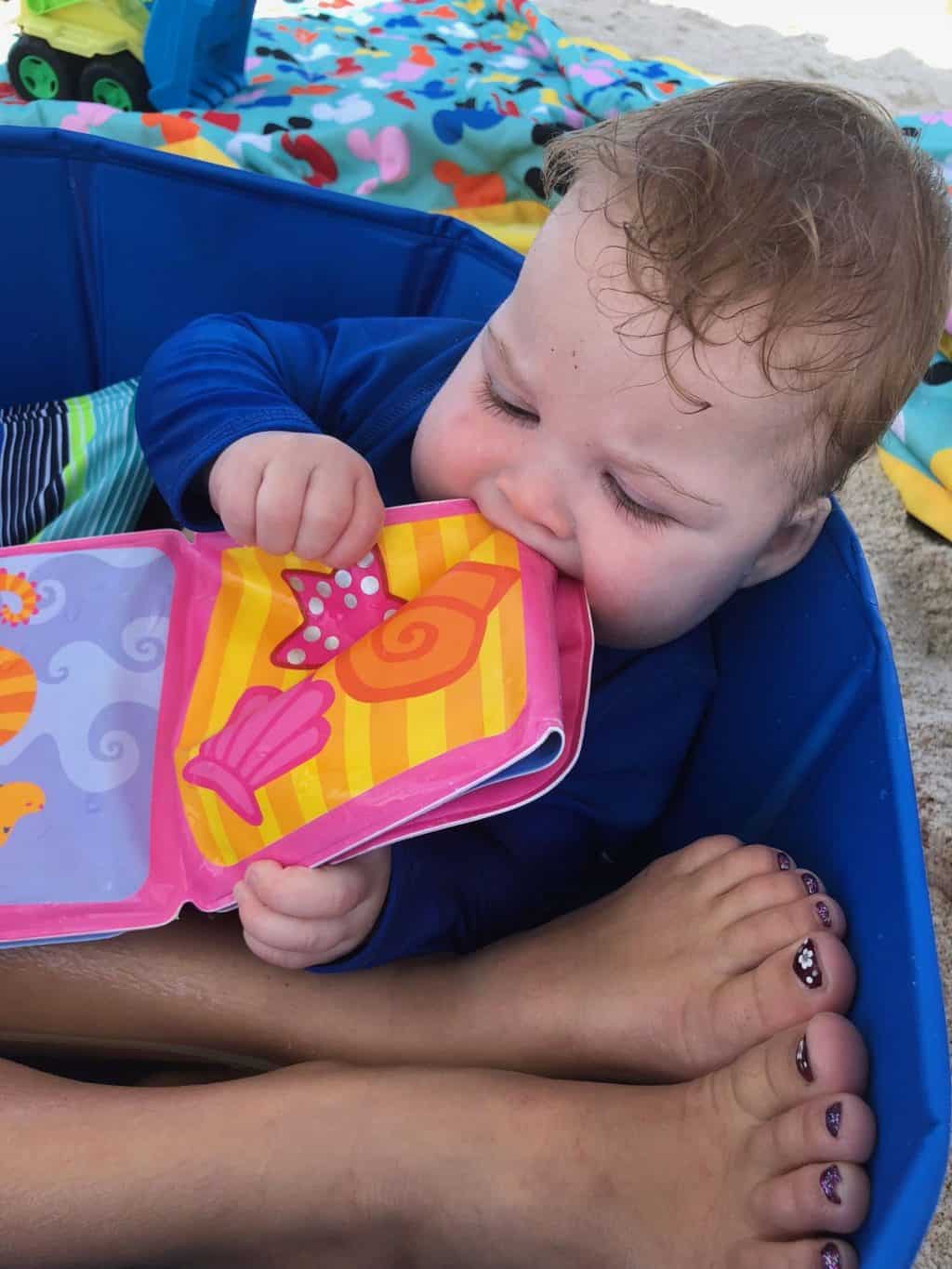 I love the lazy beach days and the kids all love just hanging out in the room too!
Each kid even made up their own song and had a little performance (Daddy included!): Britt's song, Kye's song, Tess's song and Daddy's song!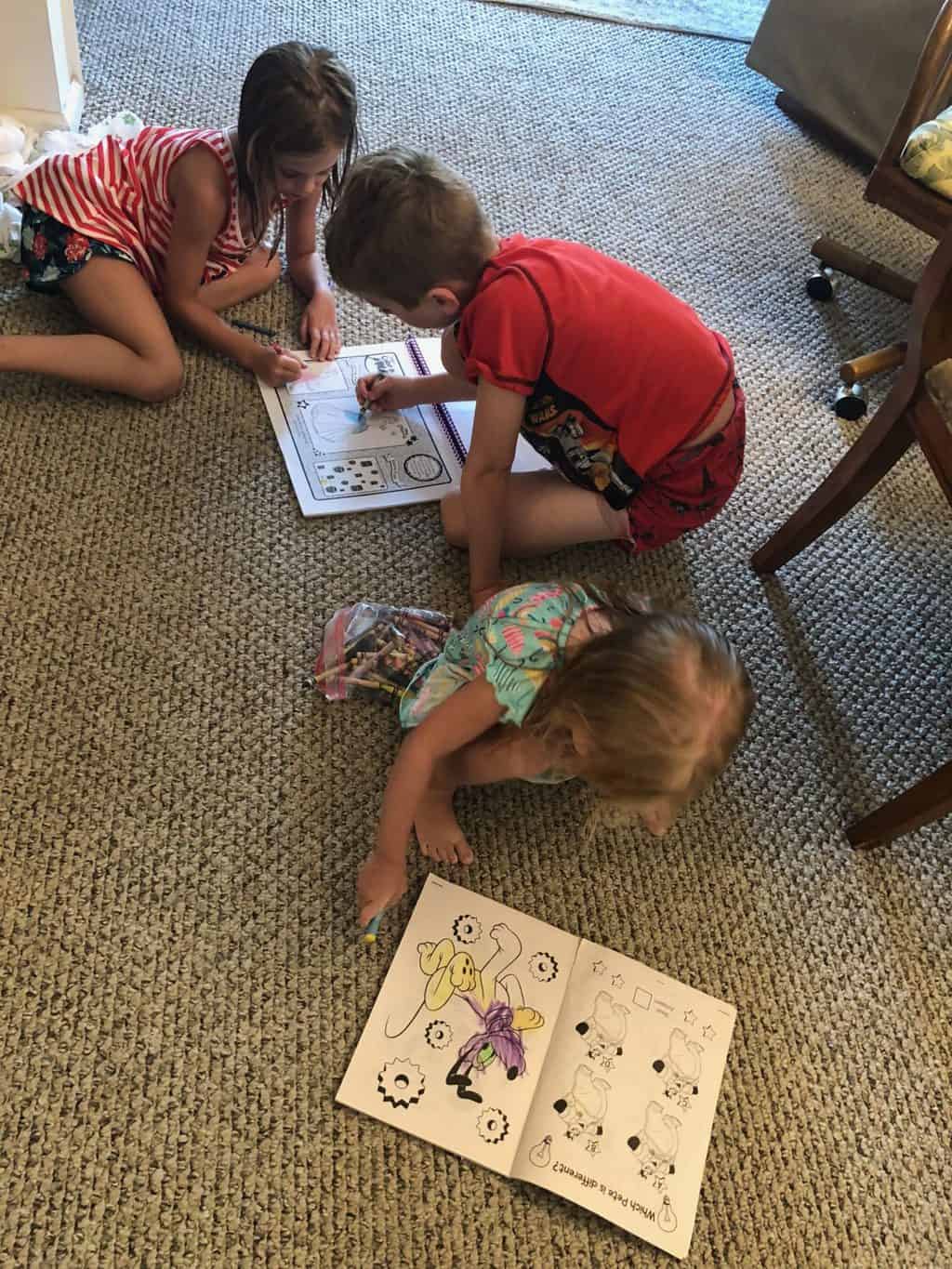 Tacos are SUCH an easy on the go meal but we never make them because the kids haven't ever liked them…until now! Both Kye and Britt have decided they are taco fans so I foresee many taco nights in our future 🙂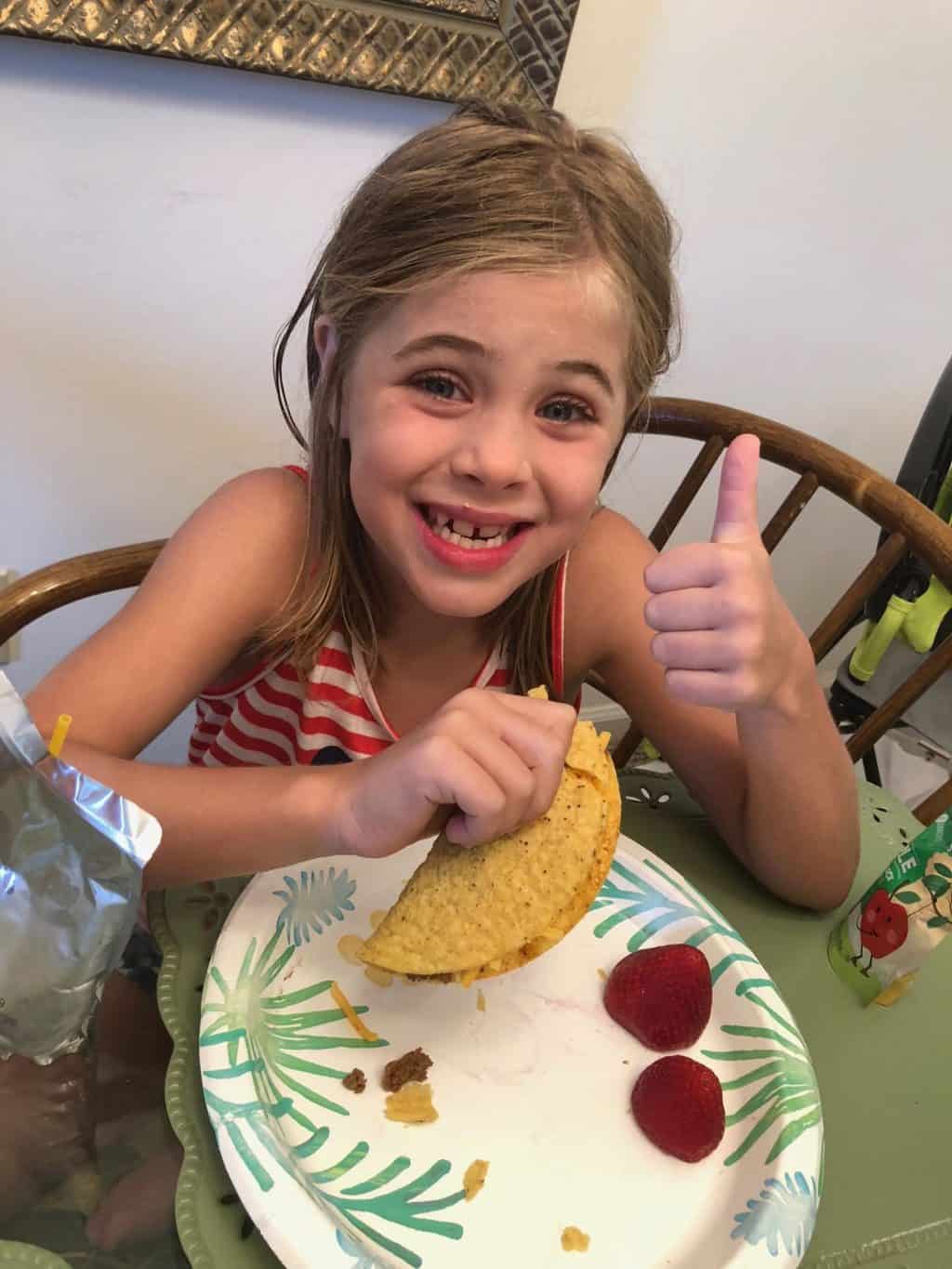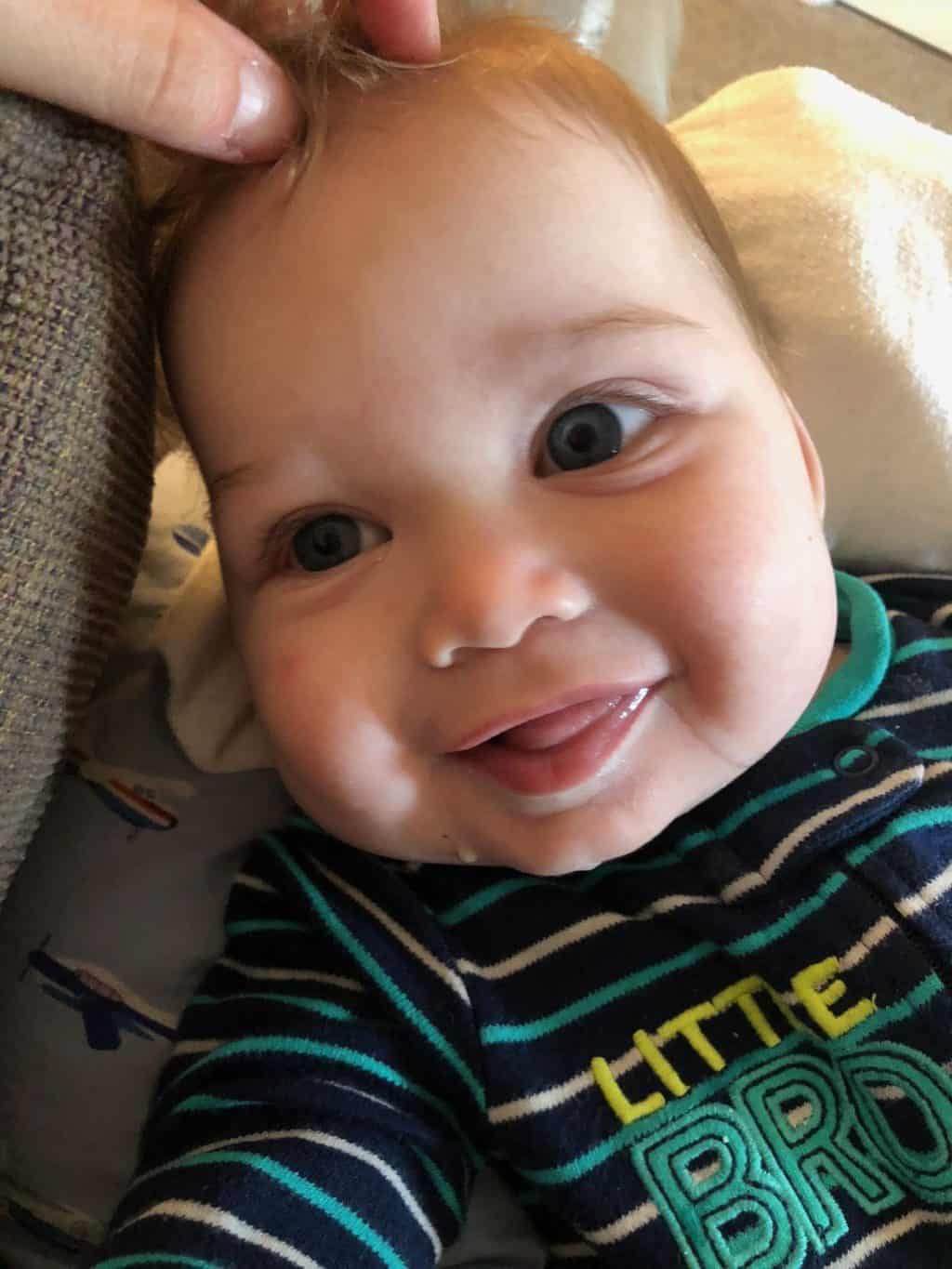 Daddy and Tess had their turn for breakfast…also at Sea Oats! (I'm telling yall it's GOOD!)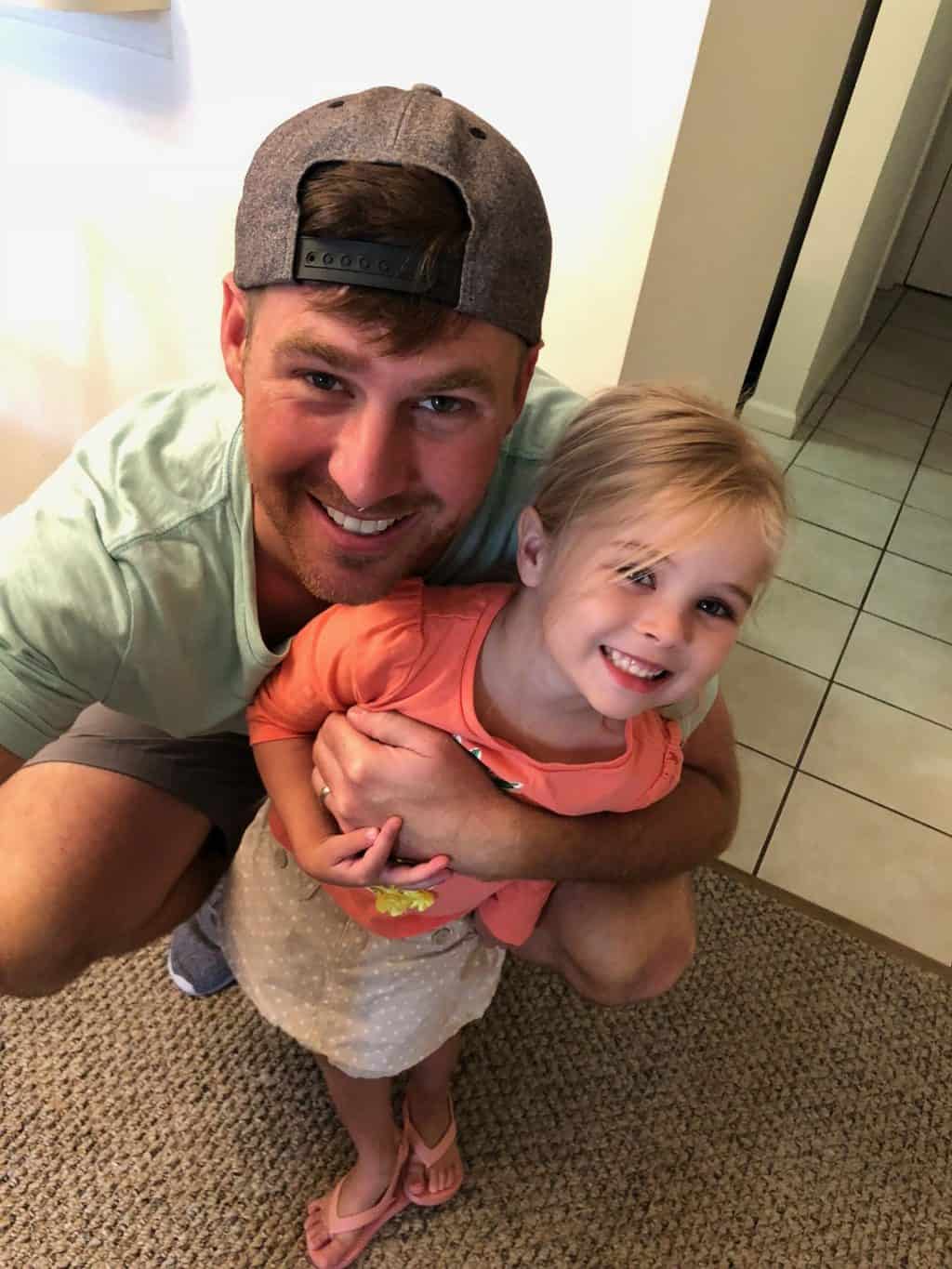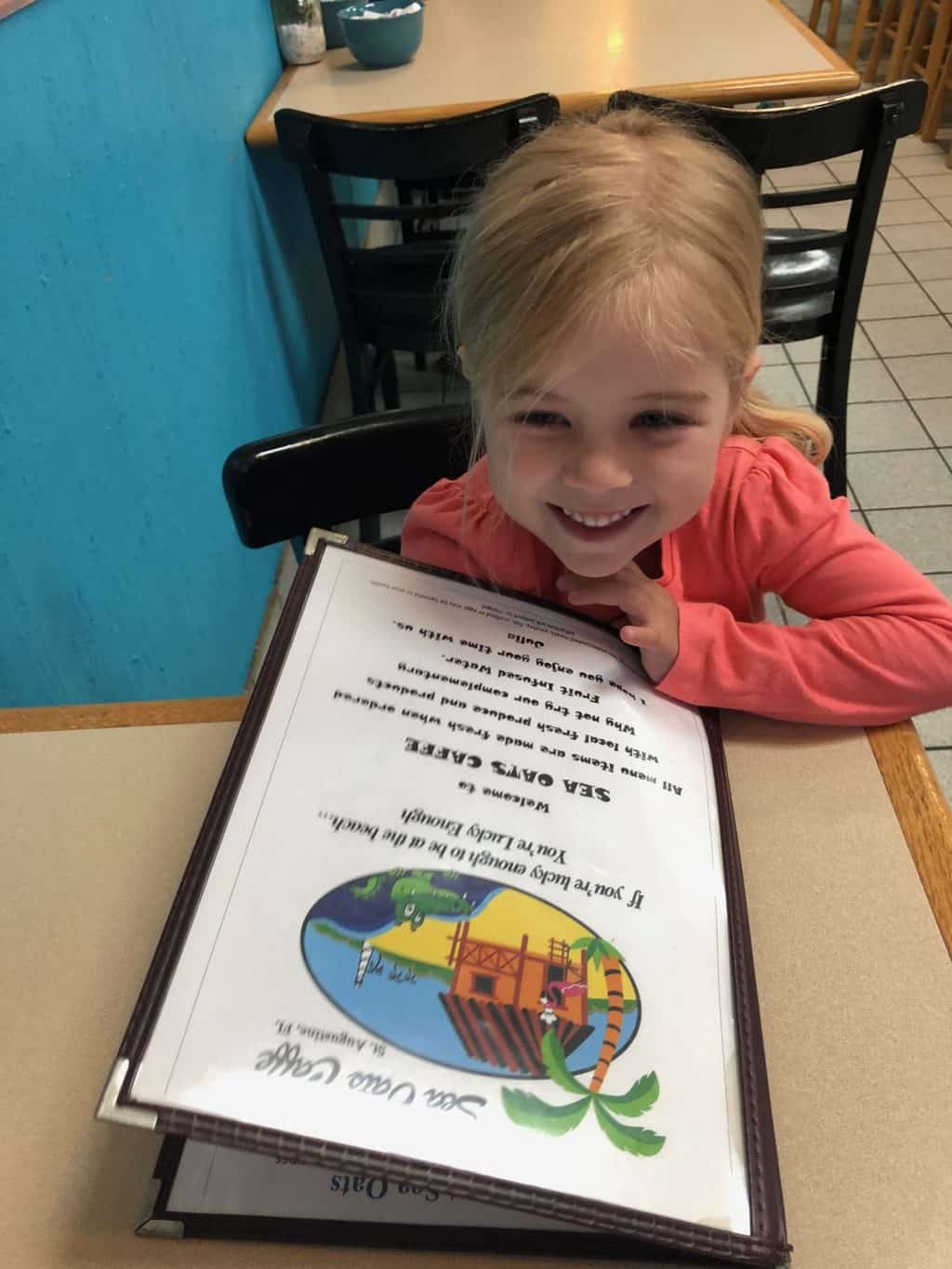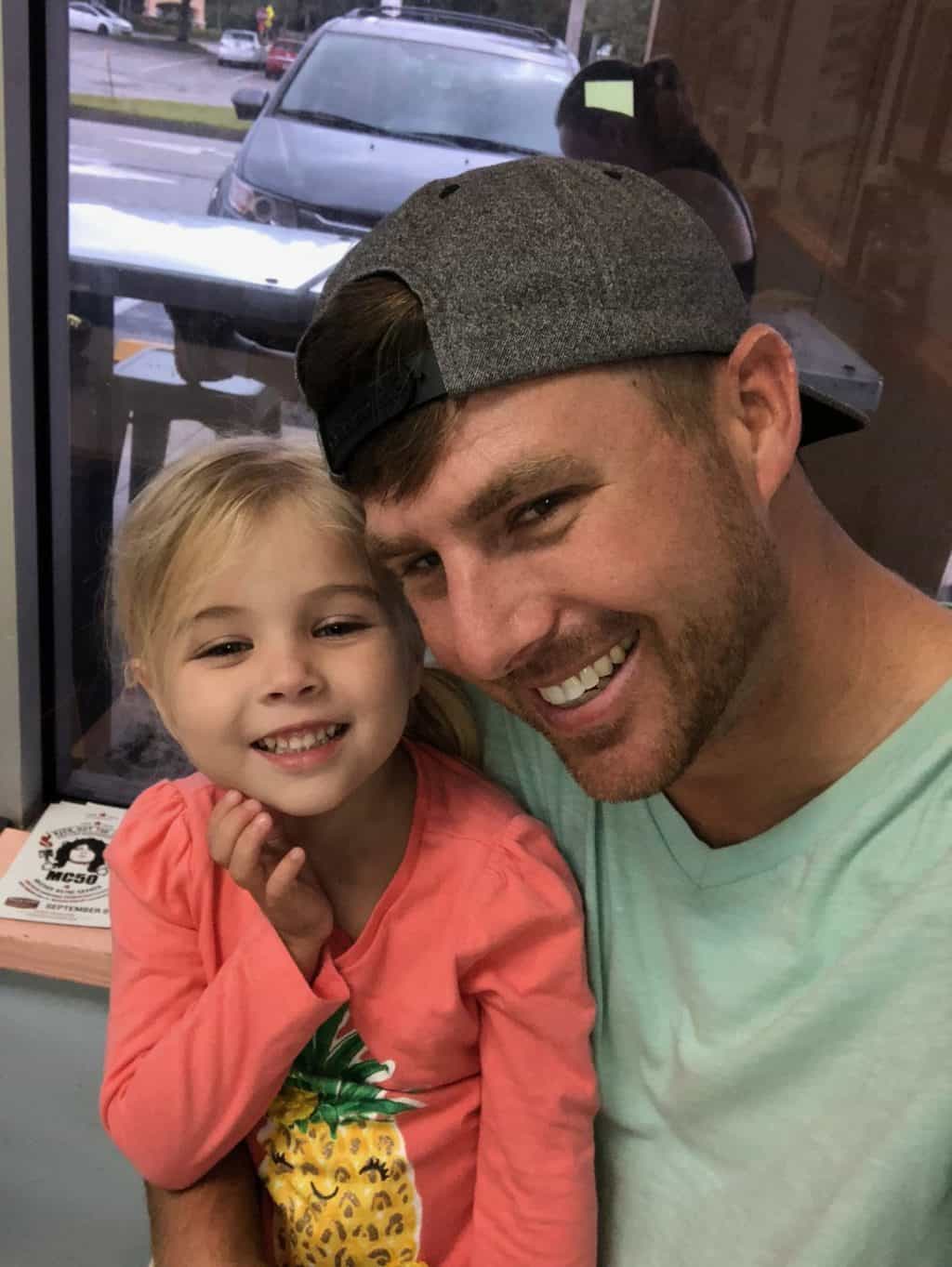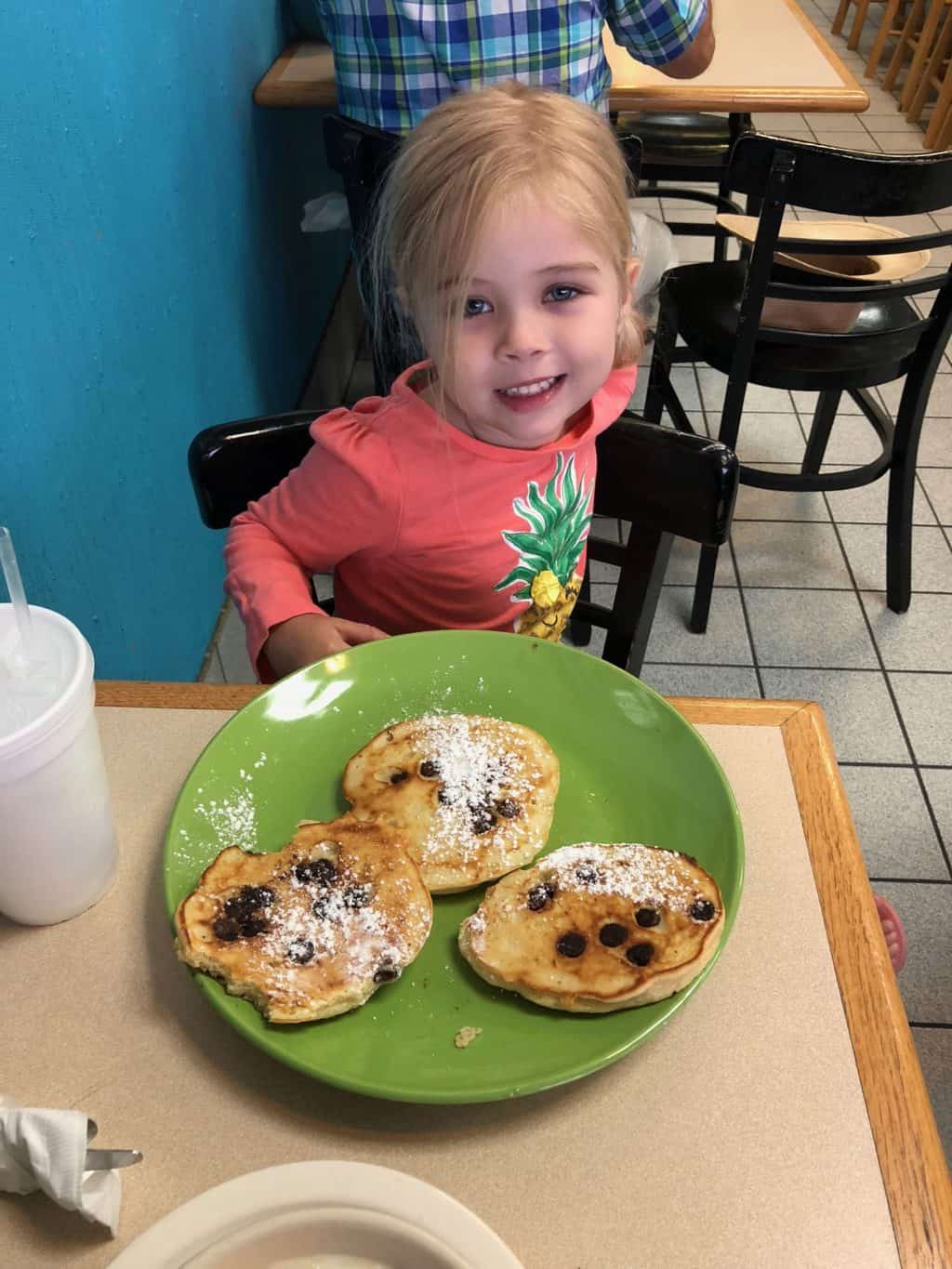 We decided not to go to the beach on the 4th and instead hit up the POOL!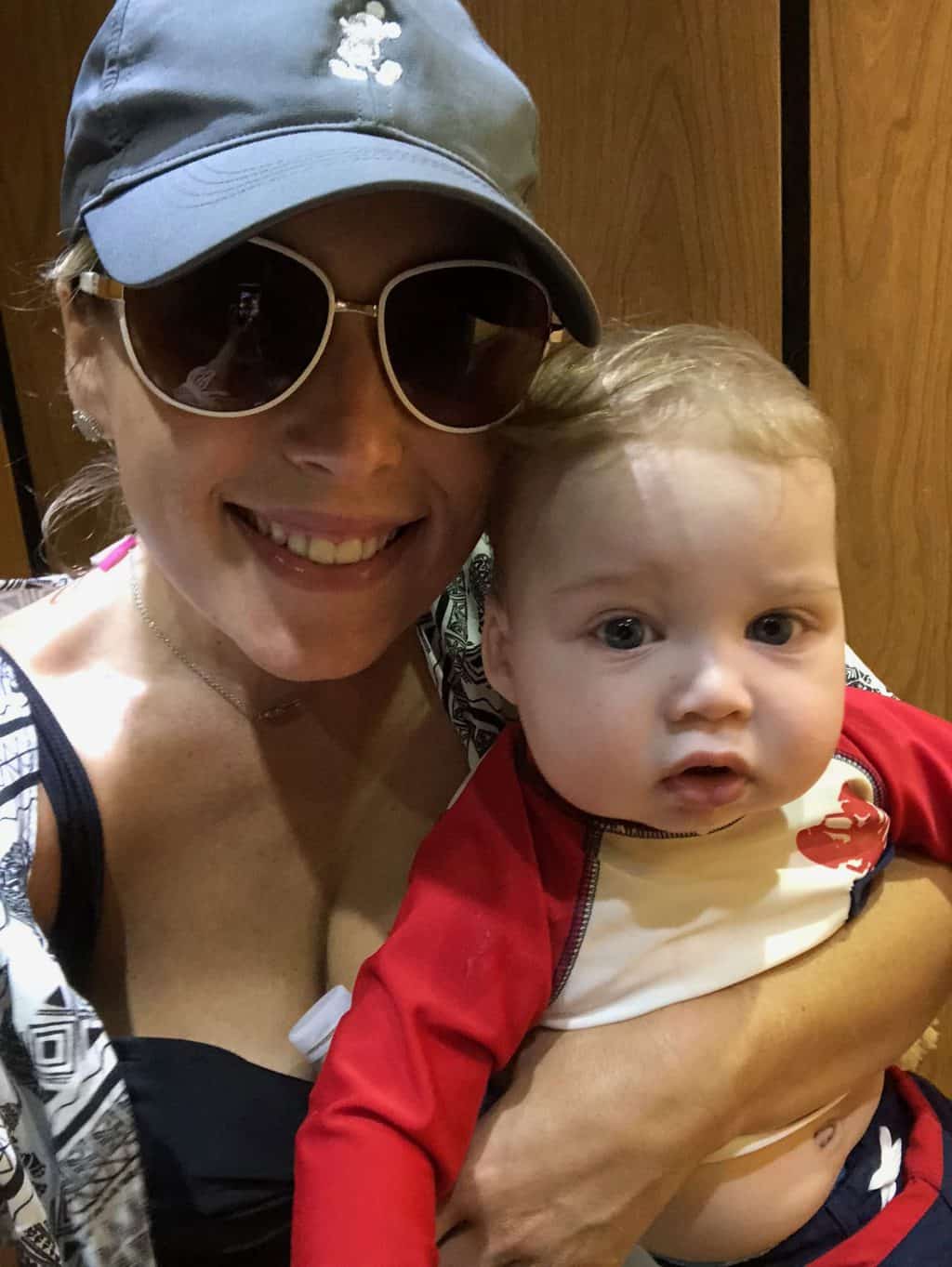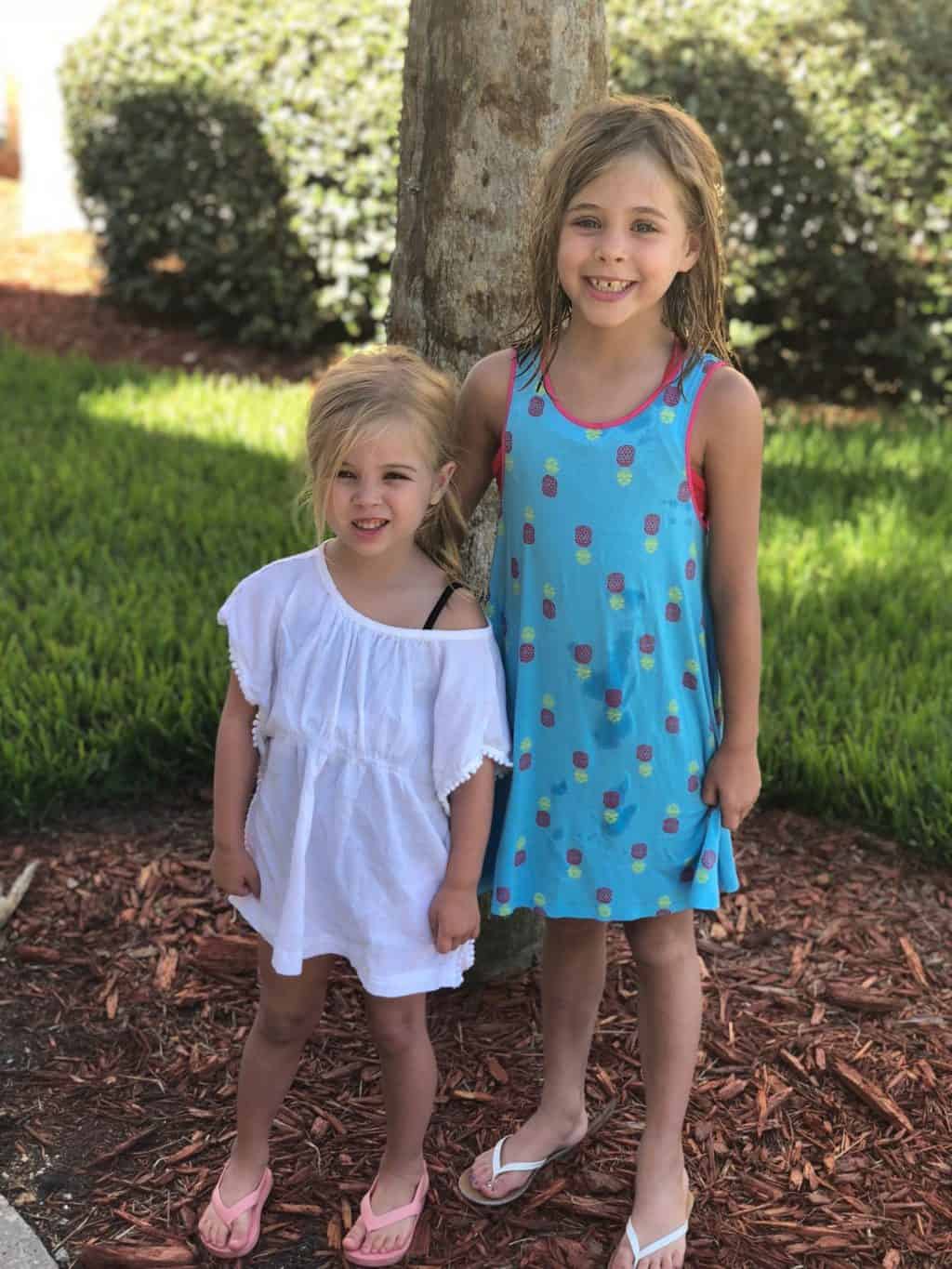 First 4th for this cutie!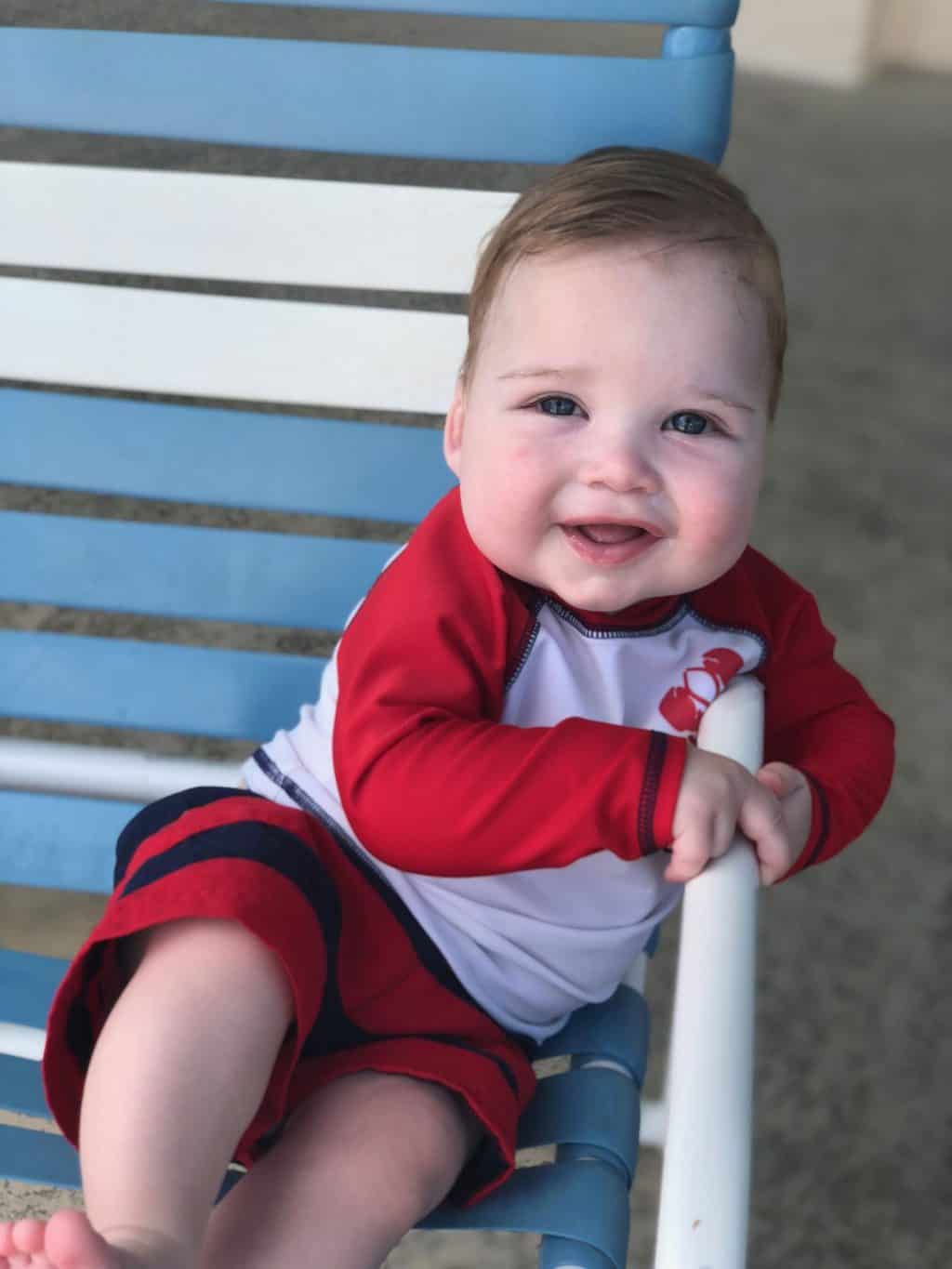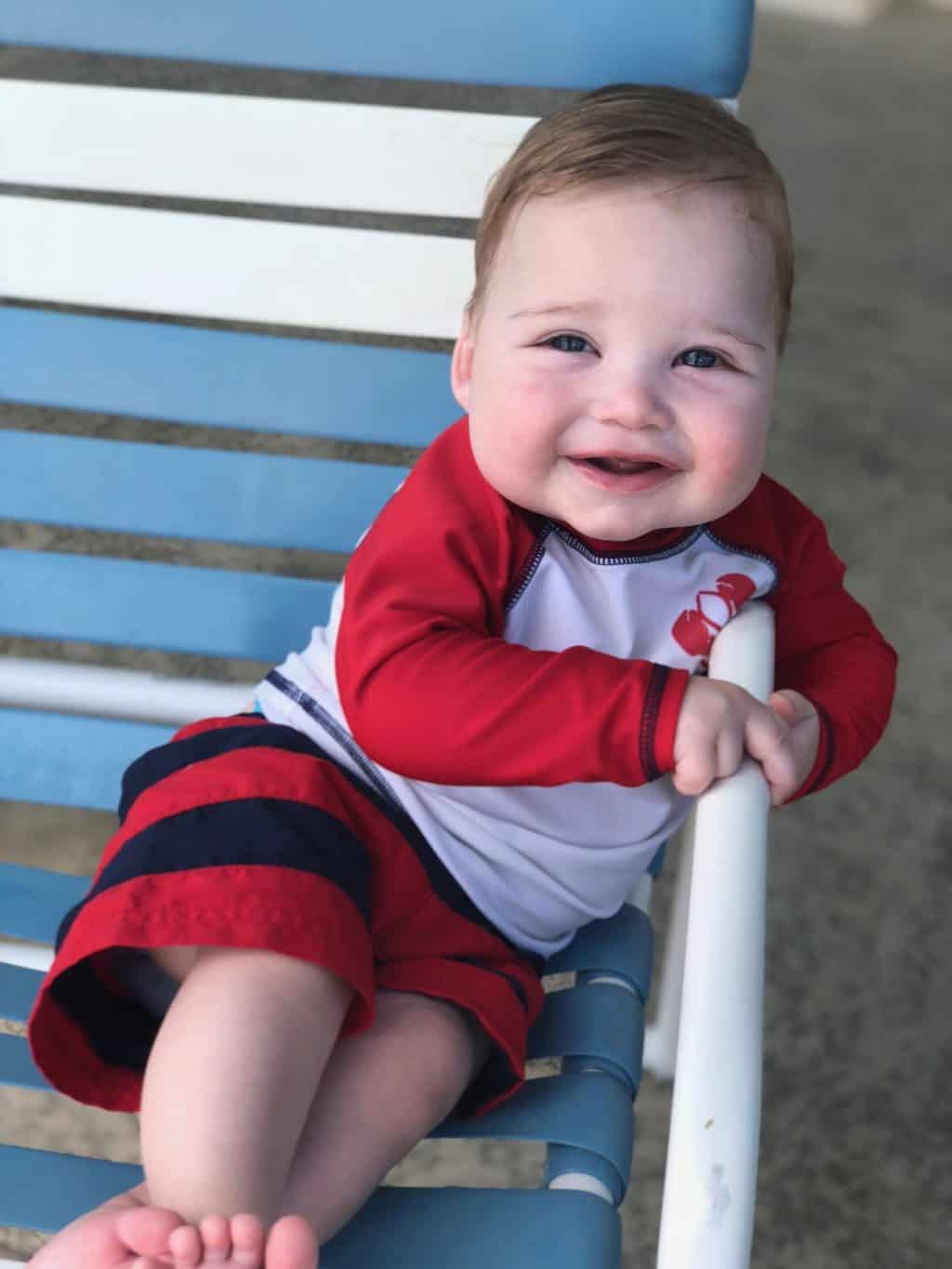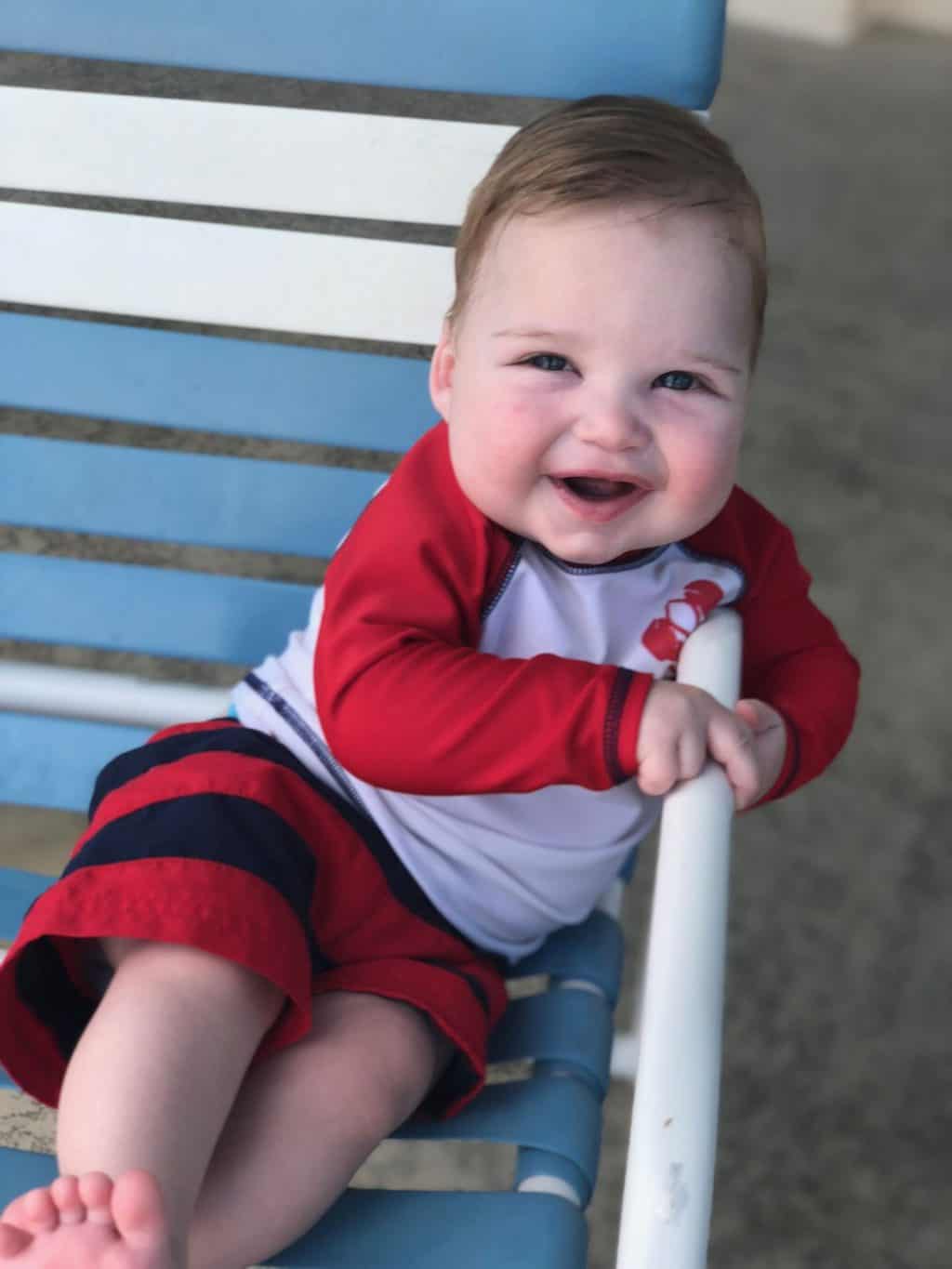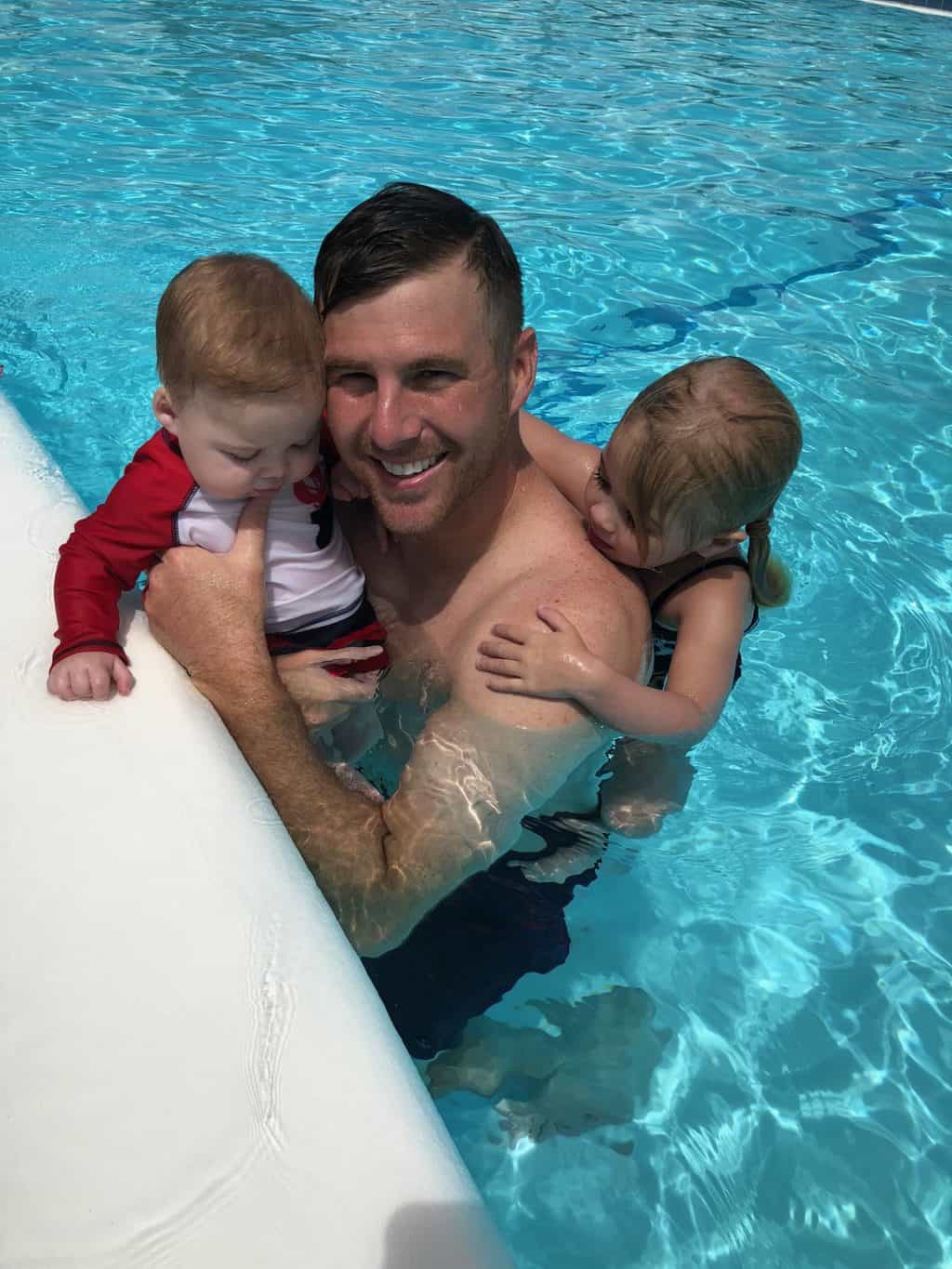 #dadlife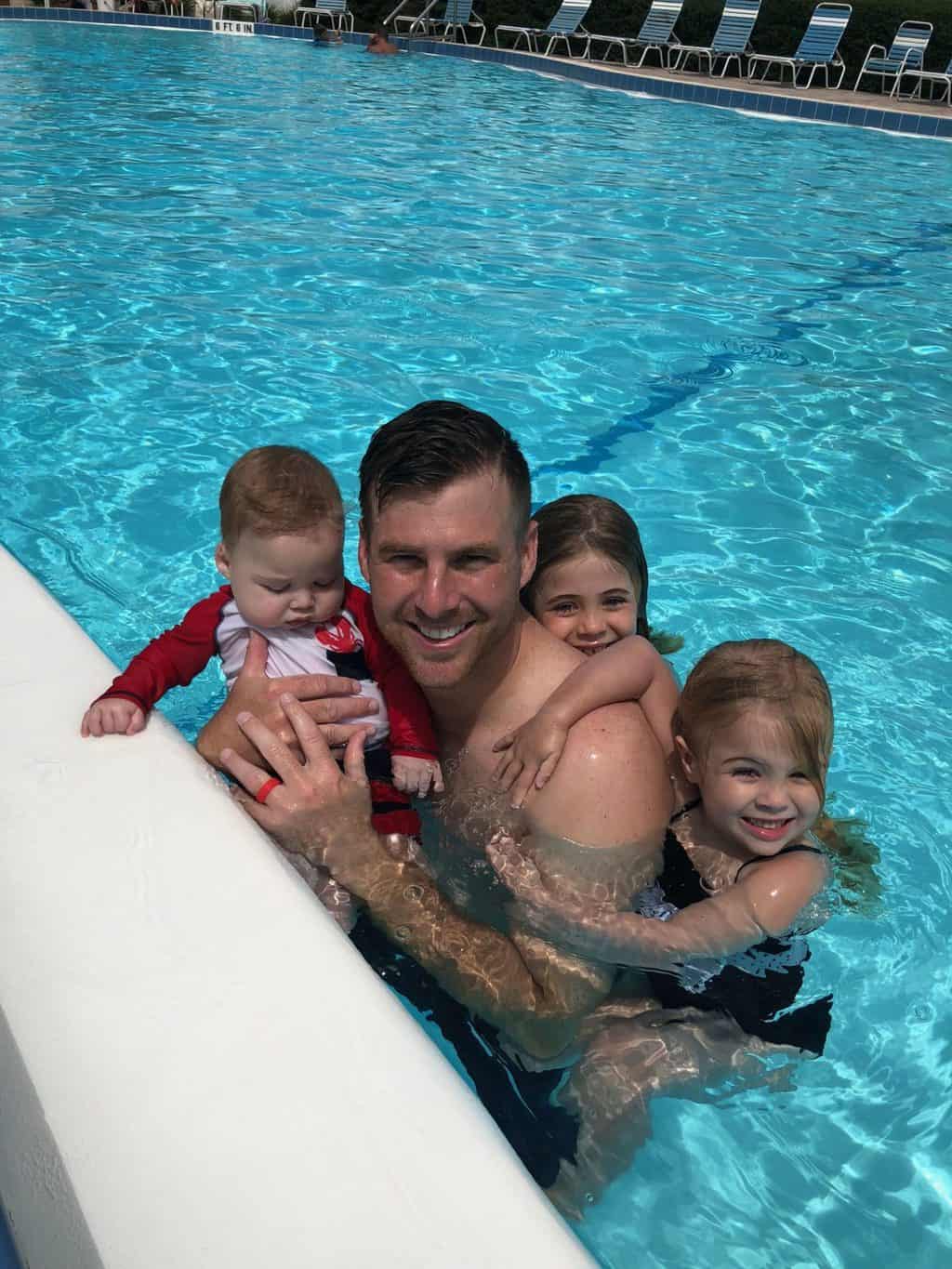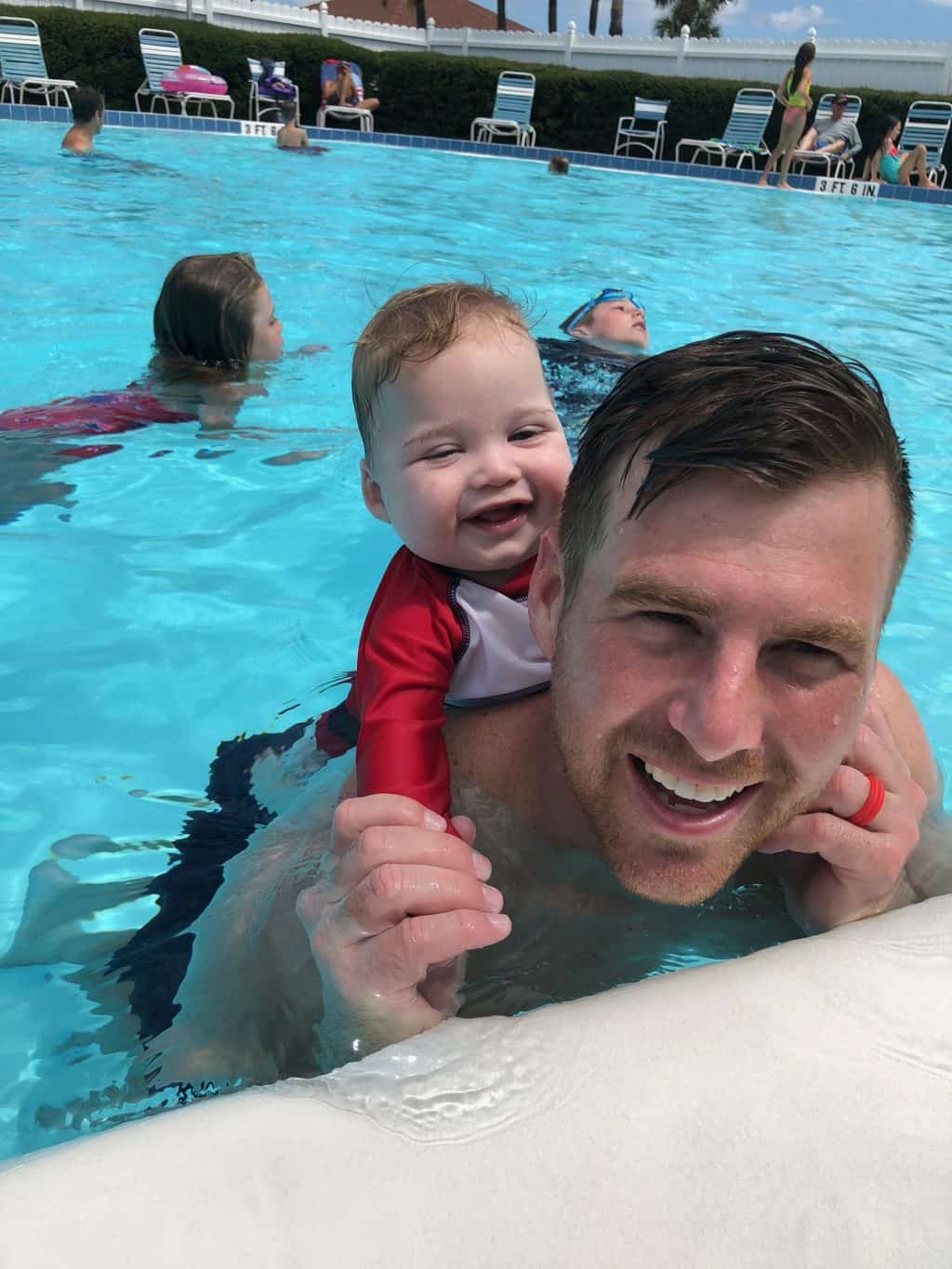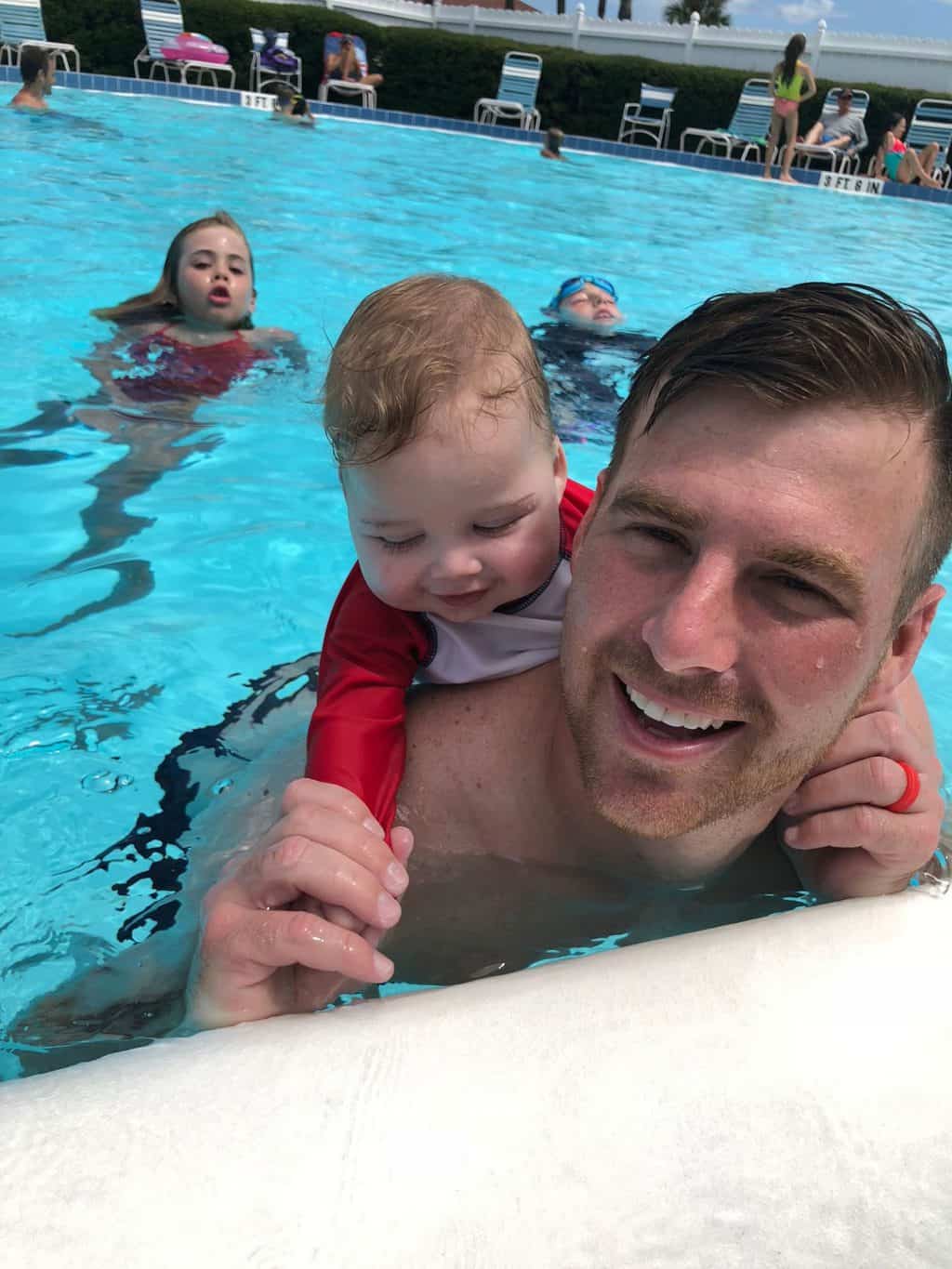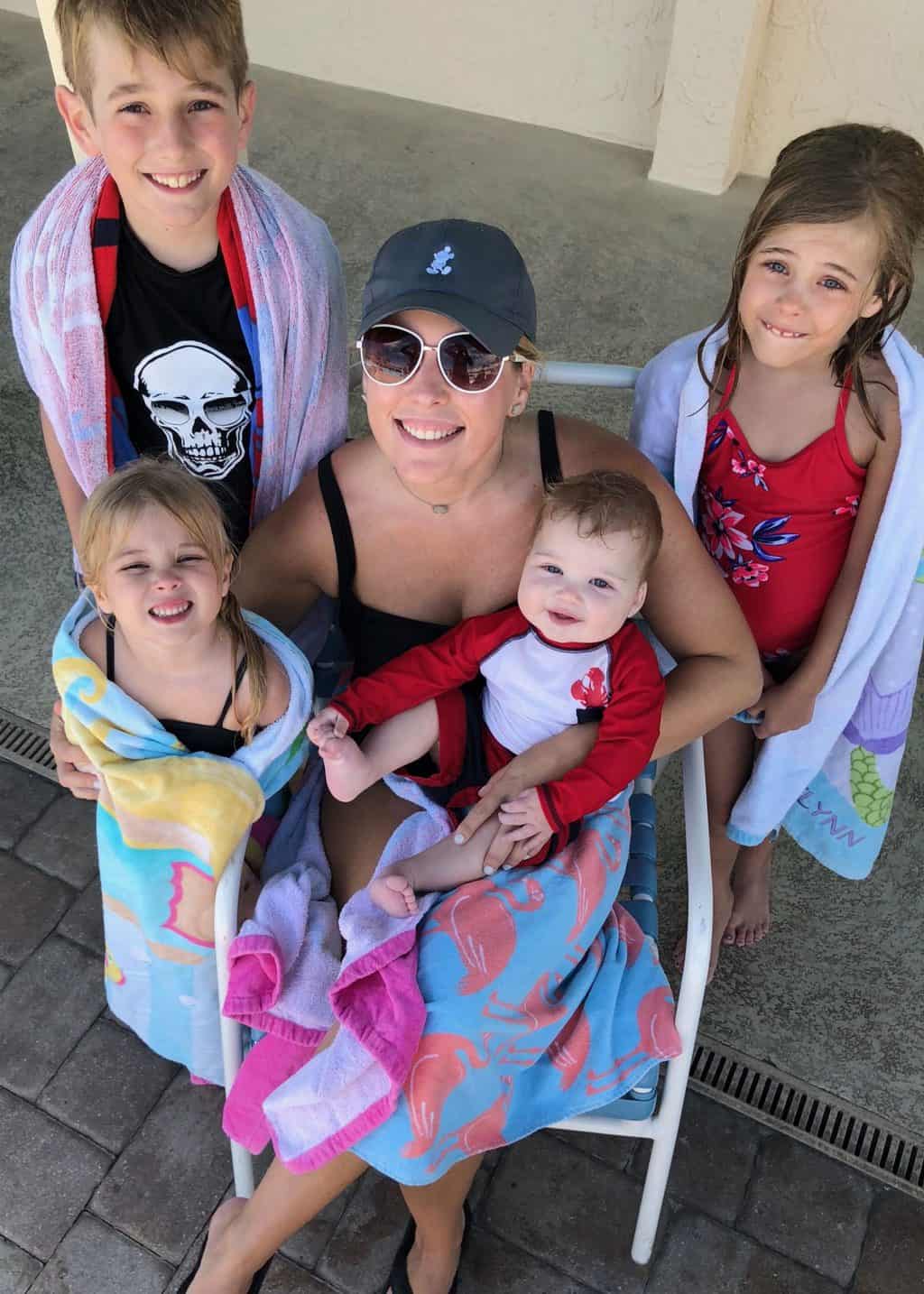 During naps Zach and Britt went to get a little ice cream treat together for their quality time outing!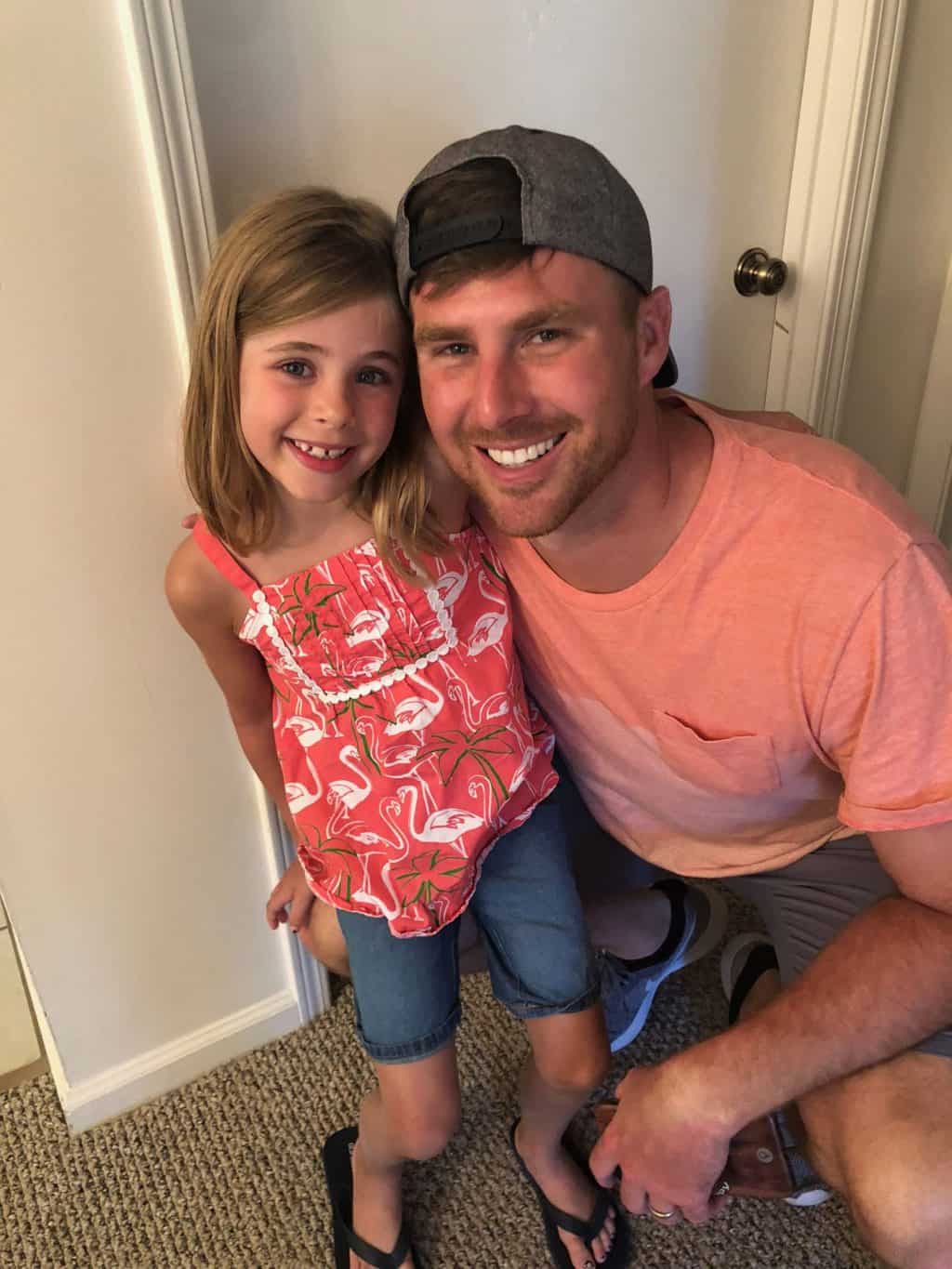 Each year we spend the 4th with Katie and her family and this year was no different! I love dressing up festive for the day and love our annual tradition!
This year the girls and I wore matching dresses…I got them from Amazon: here's the link to mine and here's the link to the girls!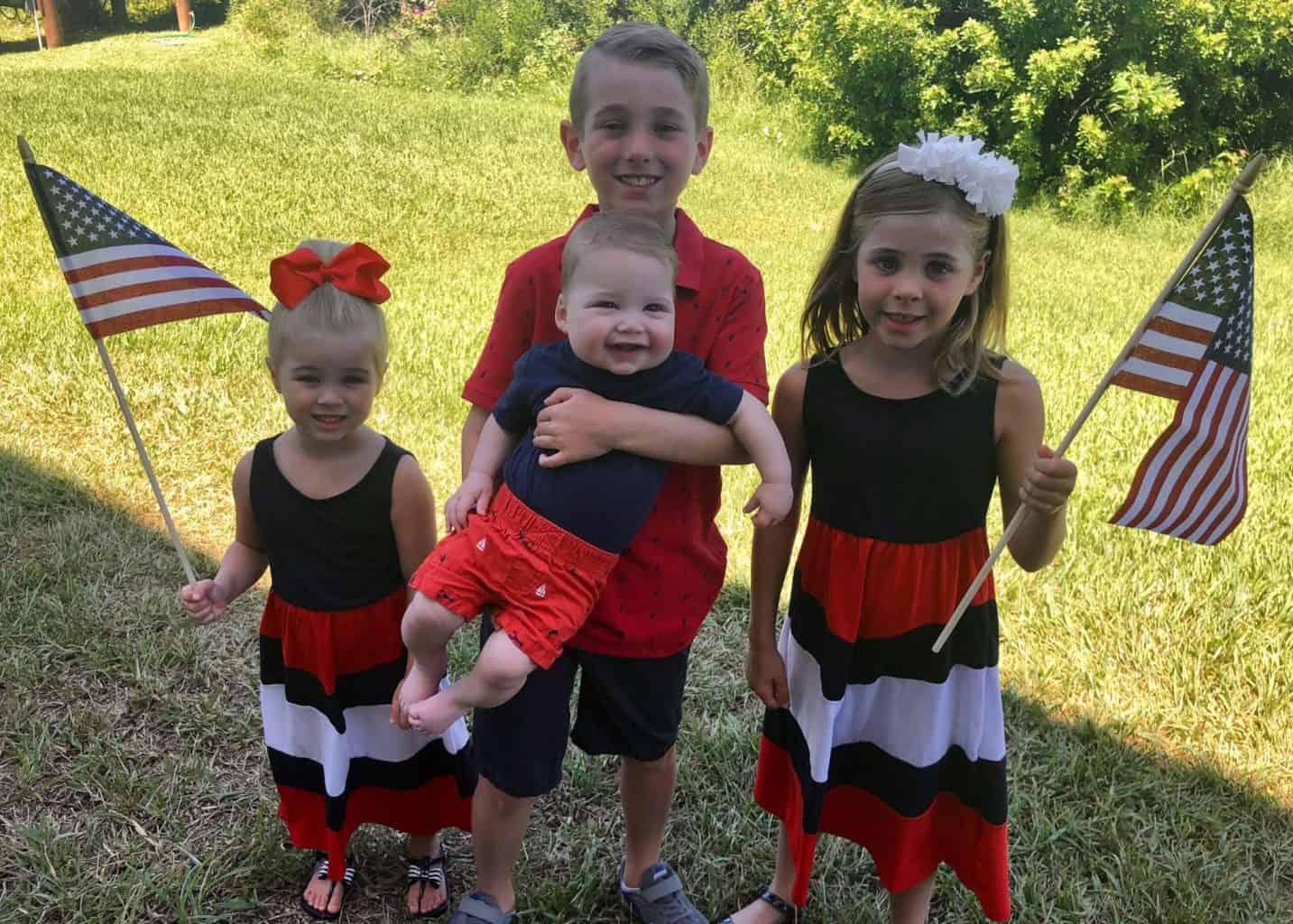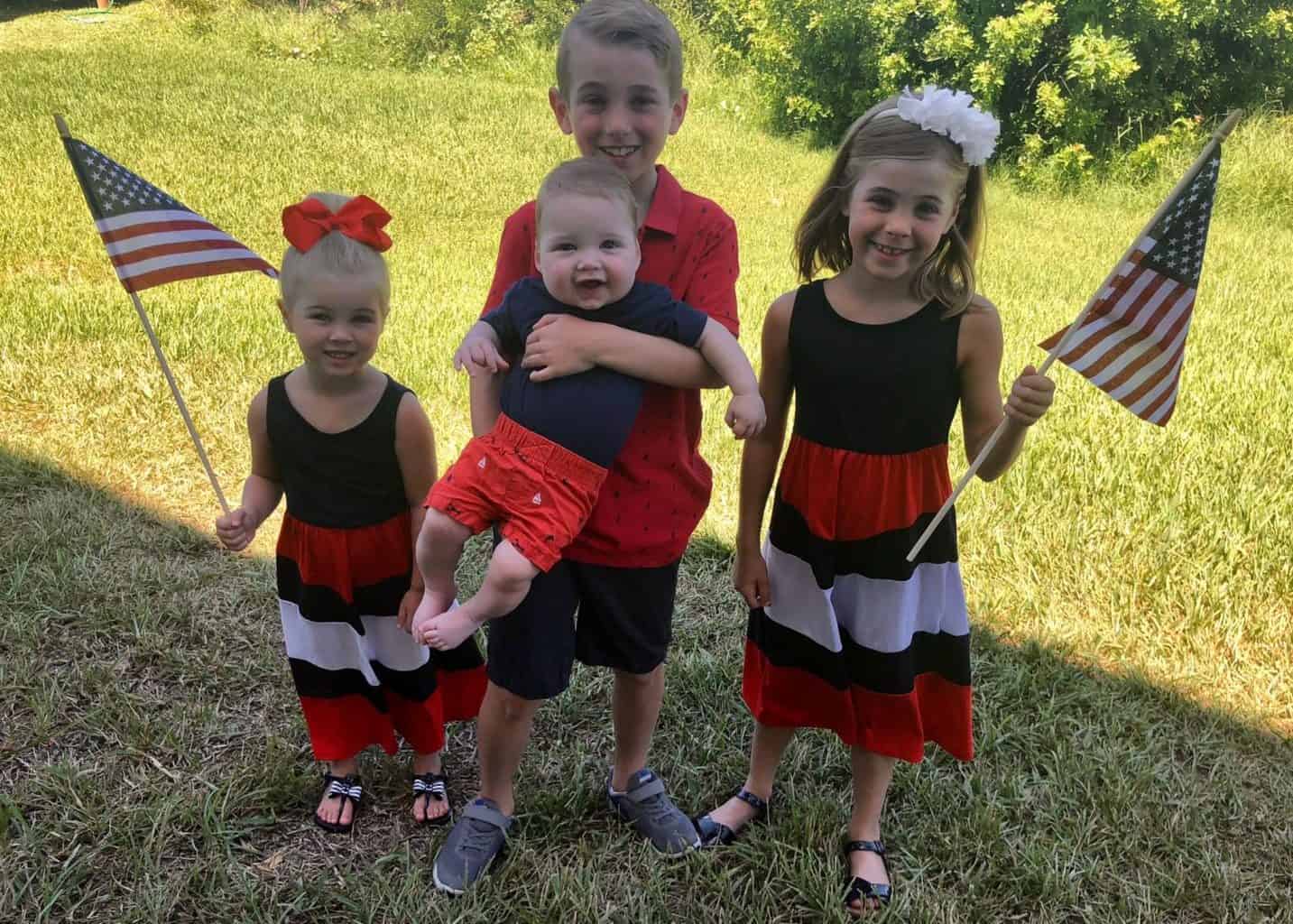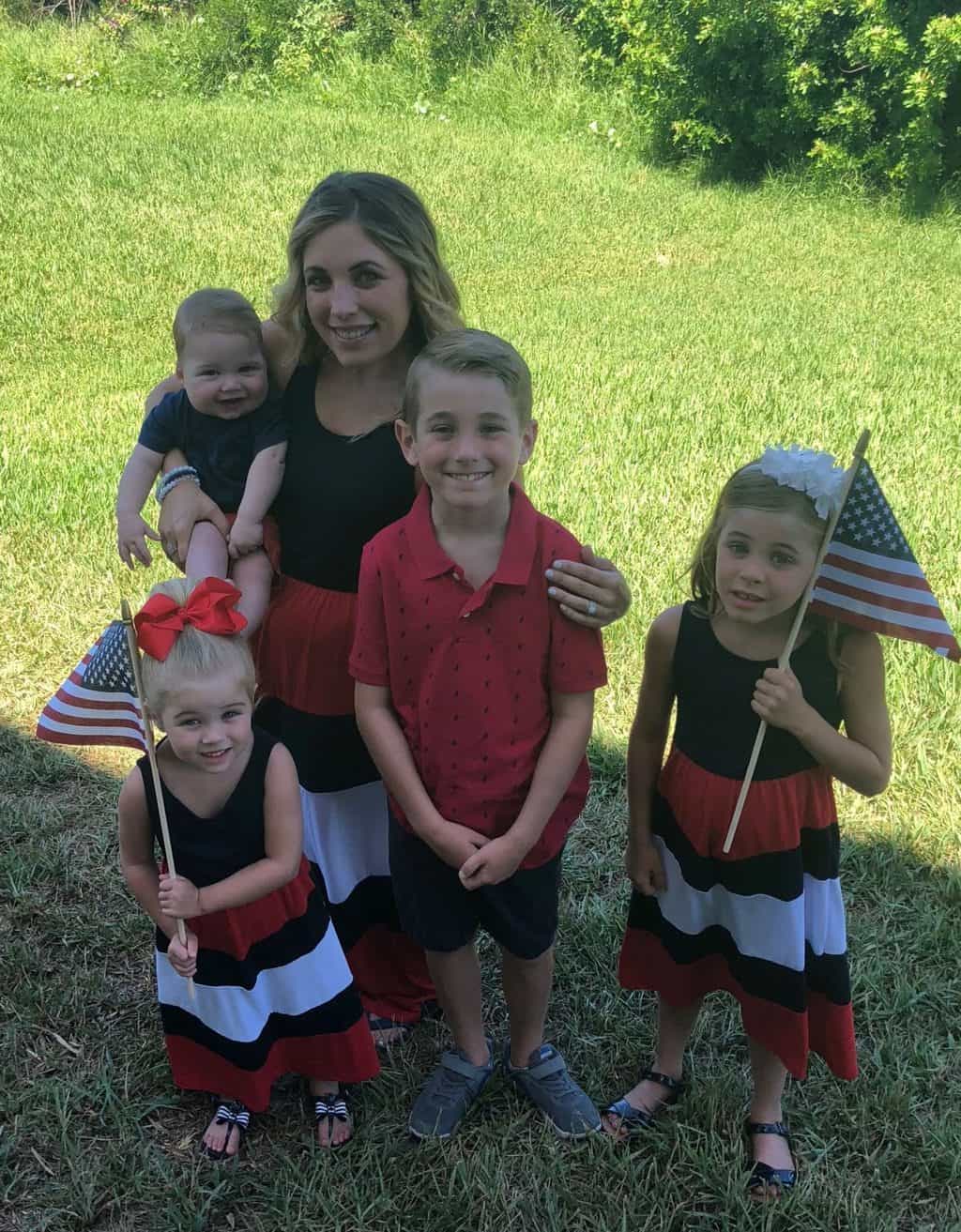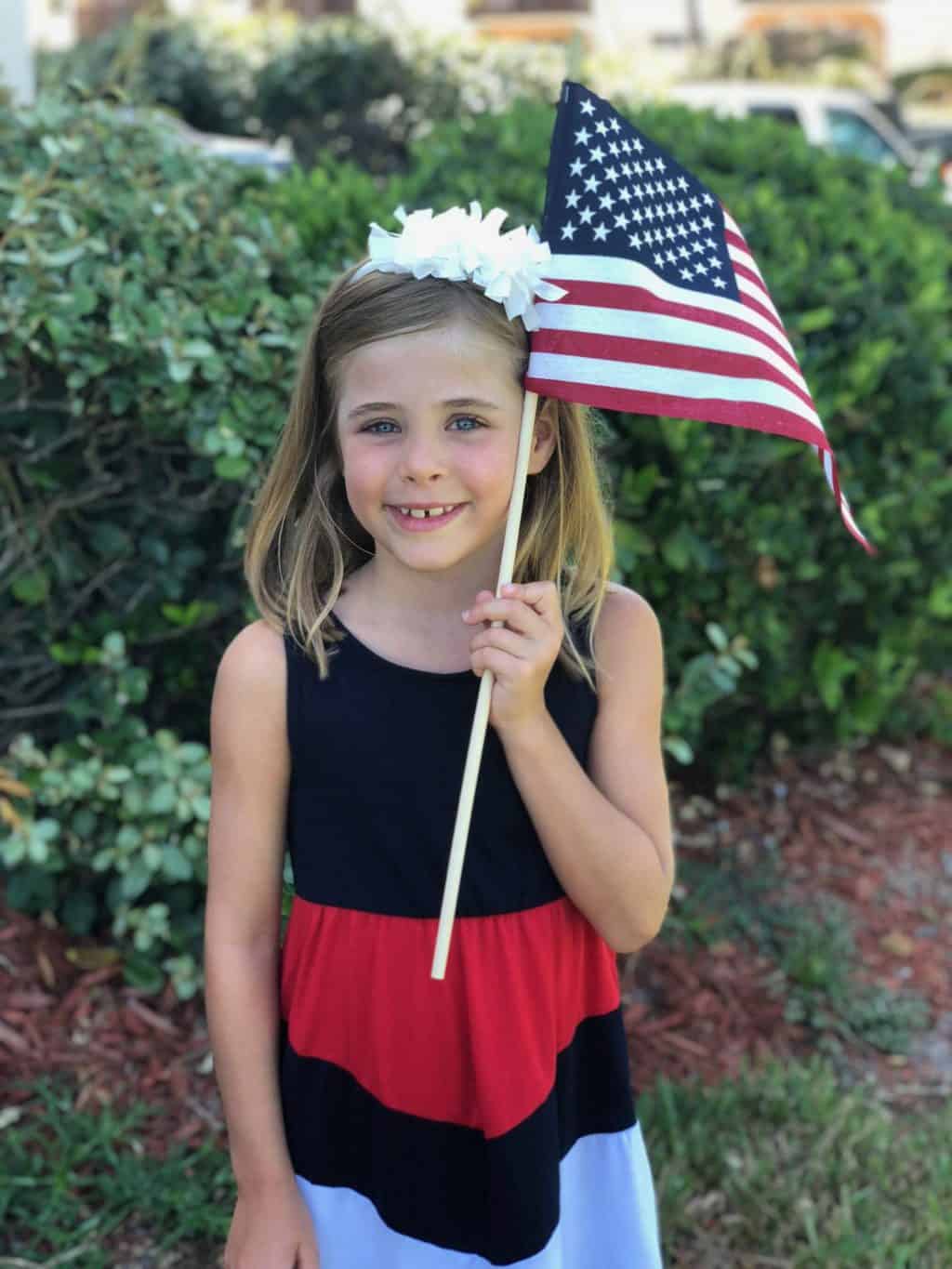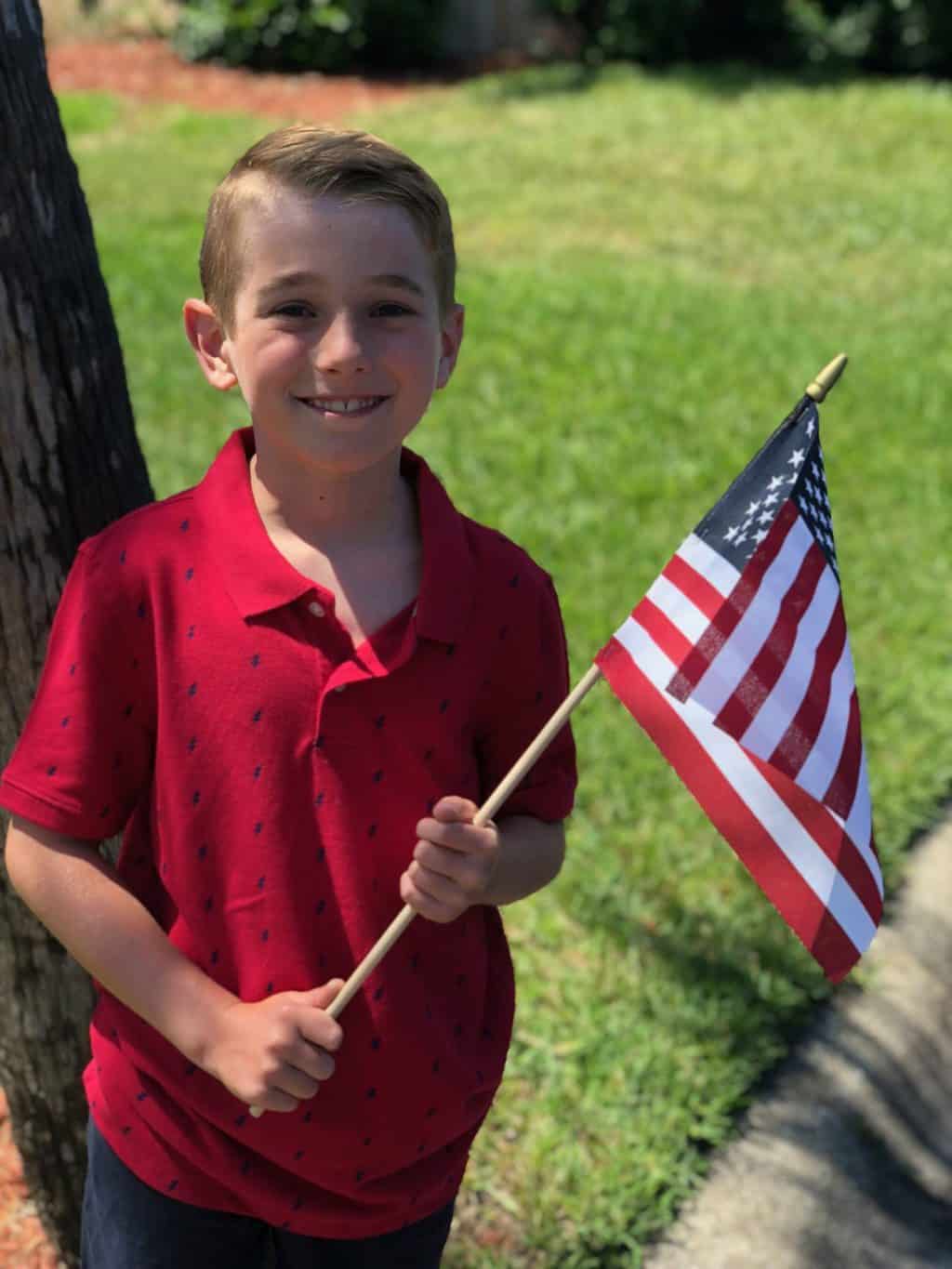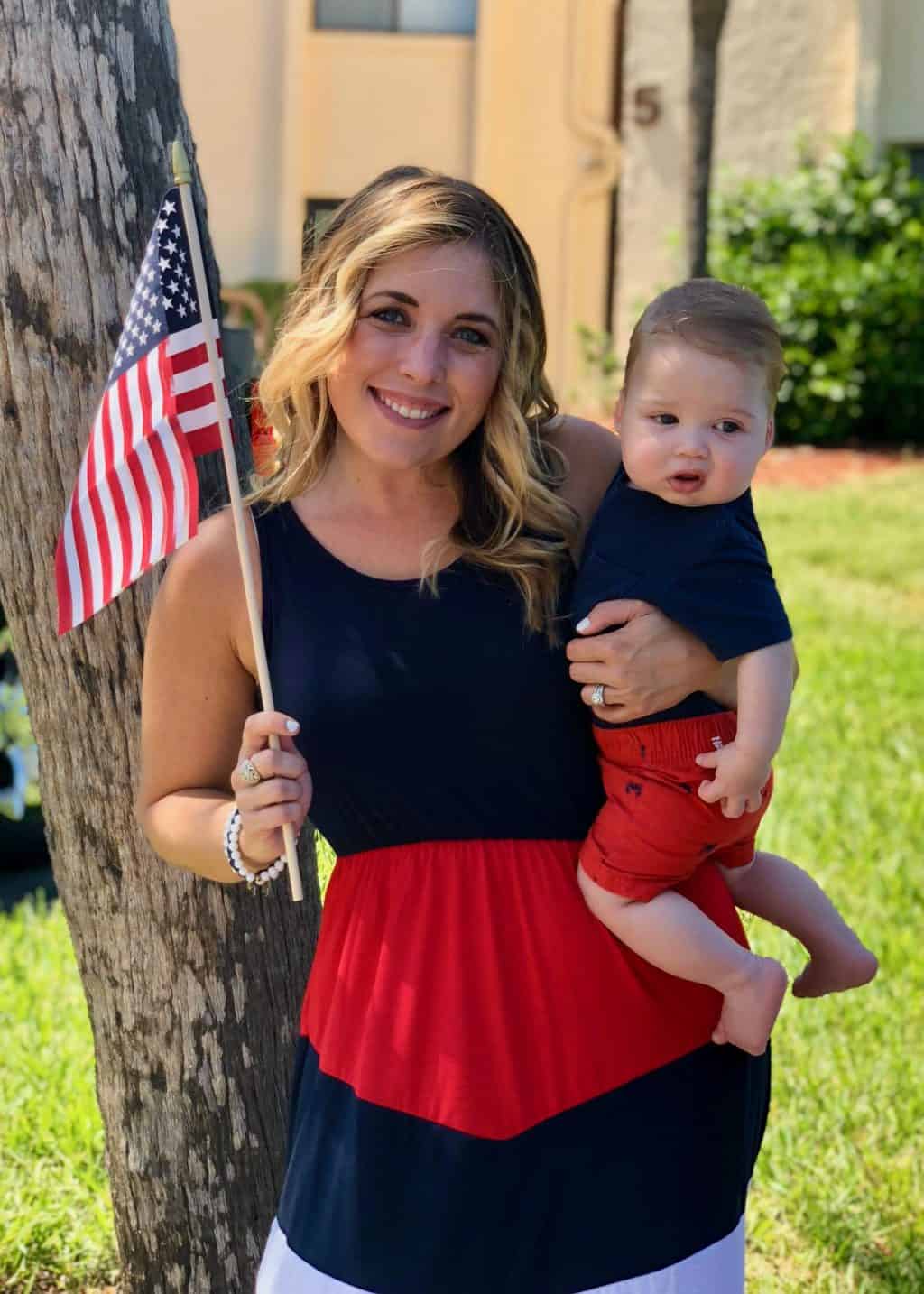 I love spending time with Katie and her sweet parents! This year the kids enjoyed some quality Auntie Katie time with an intense game of UNO 😉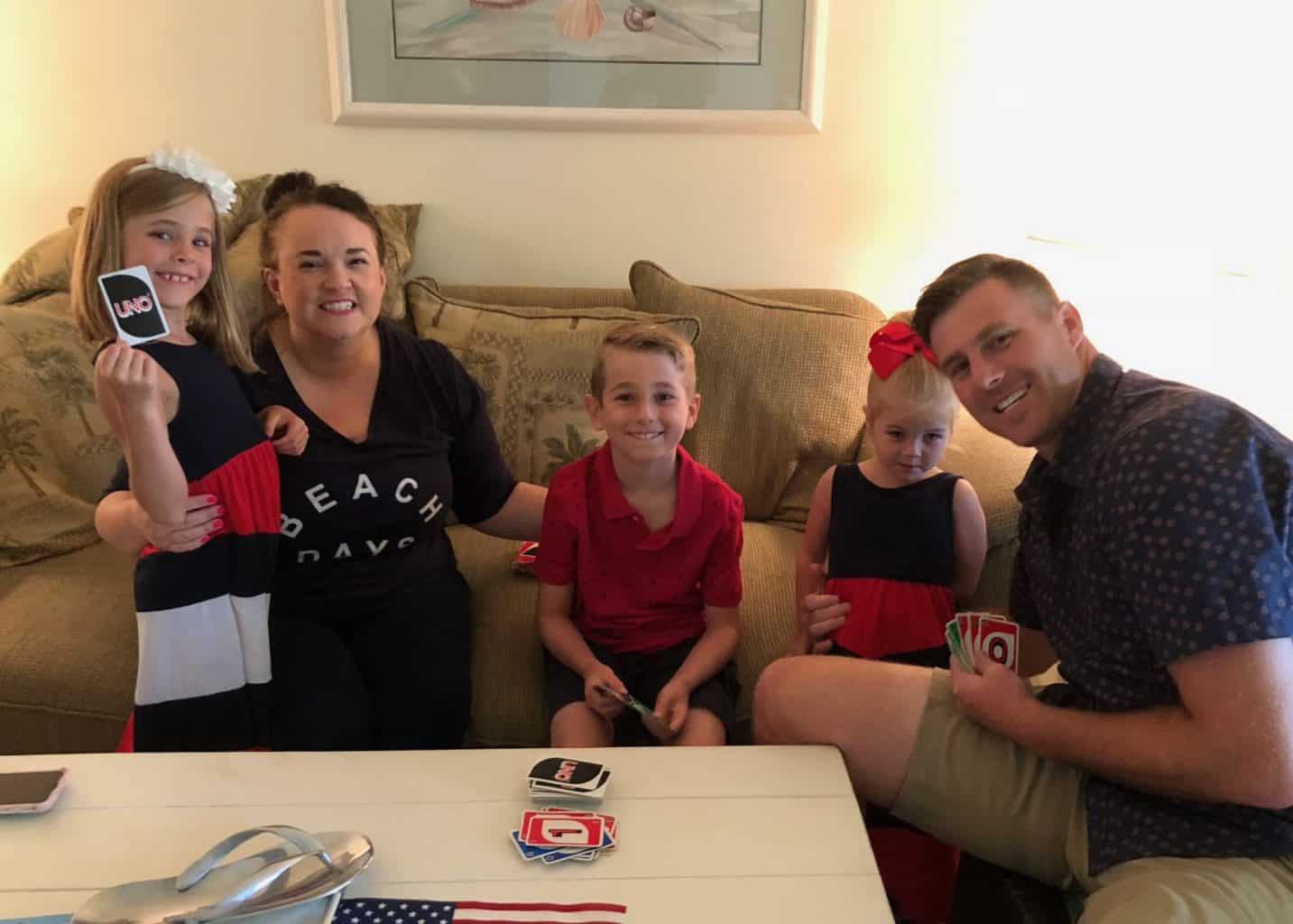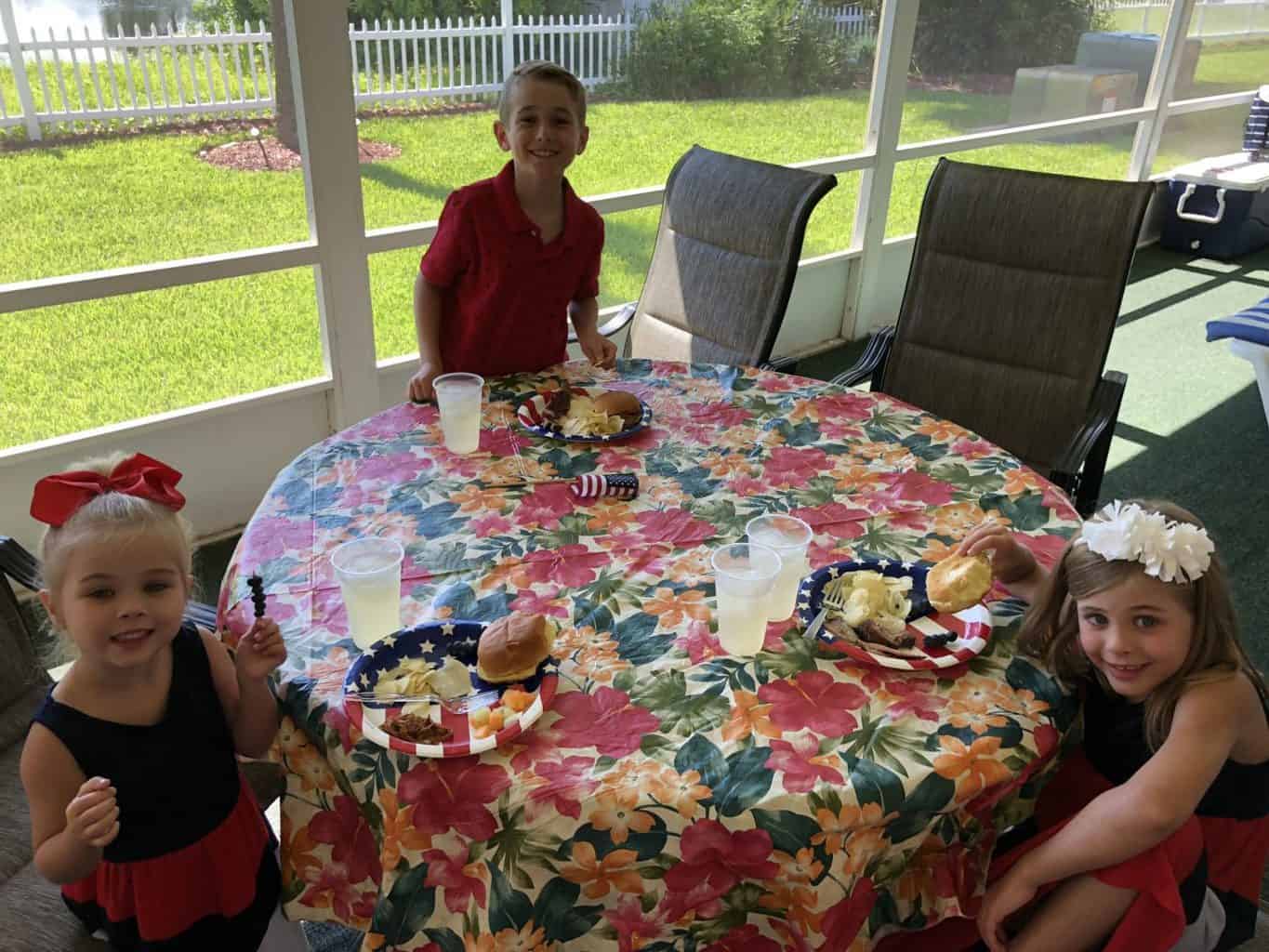 Usually Kye is all about the lemonade but this year Tess took over as the lemonade obsessed child 😉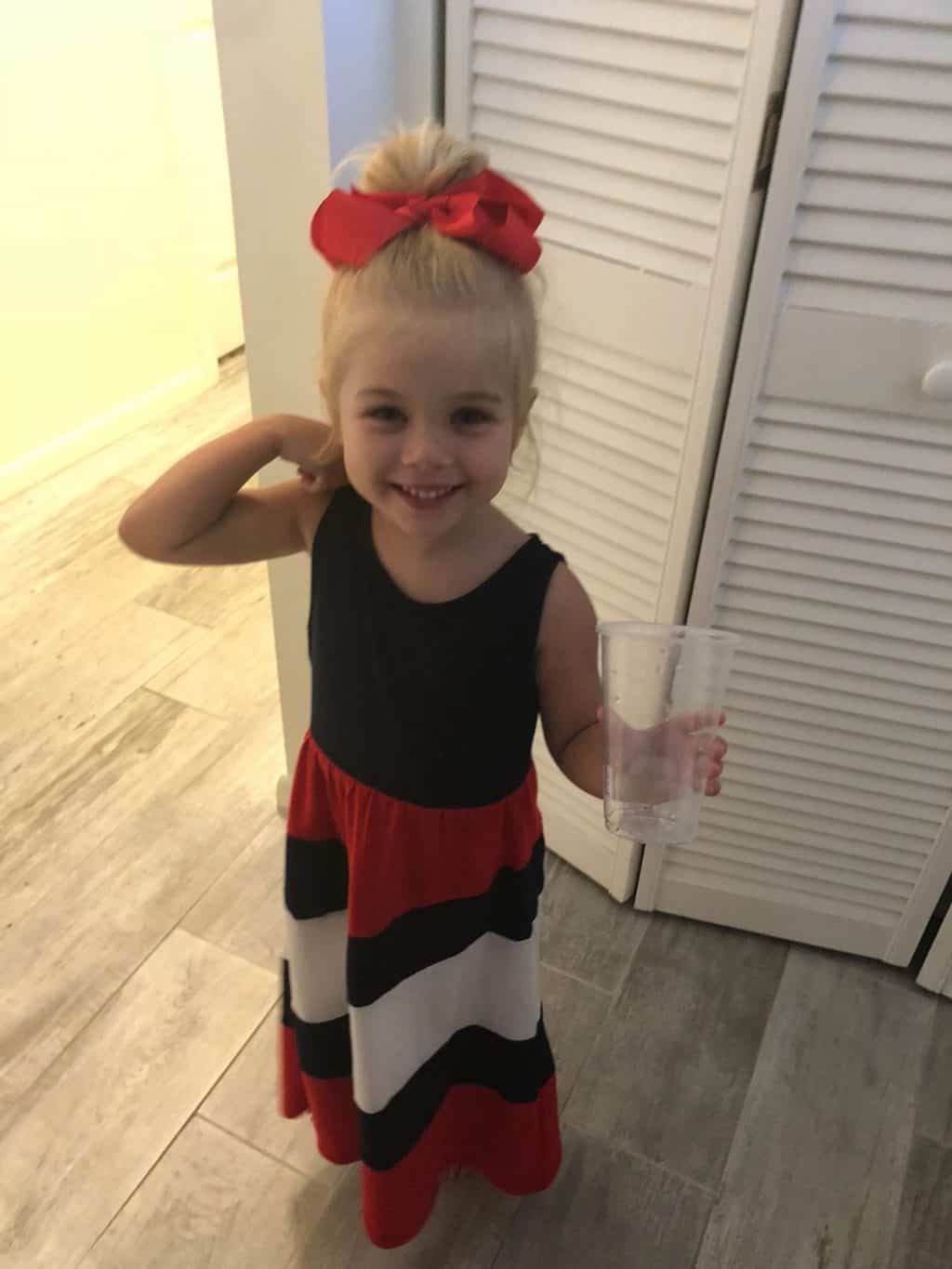 So thankful for our fabulous 4th with friends and family!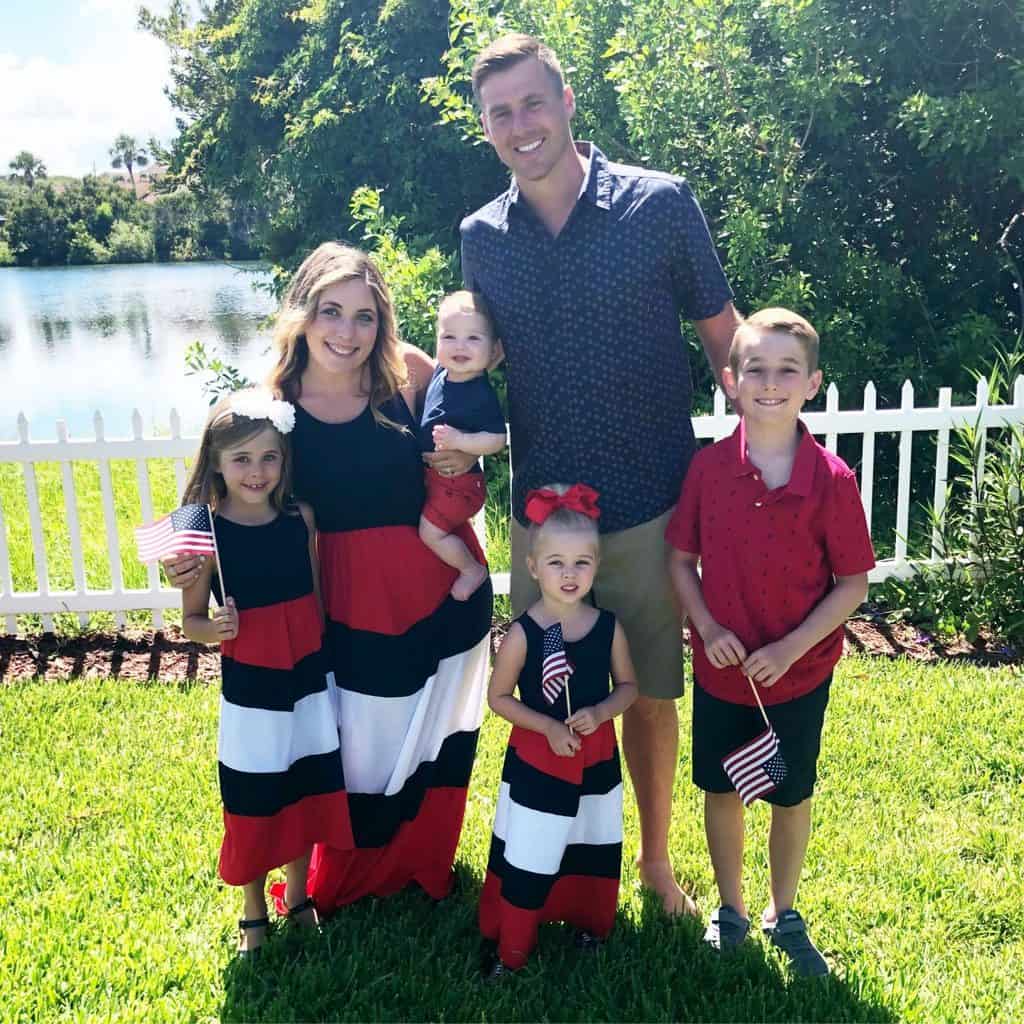 We let the big kids stay up late so I could walk them down to watch the fireworks from the beach…this was Tess's first year being able to stay up with us!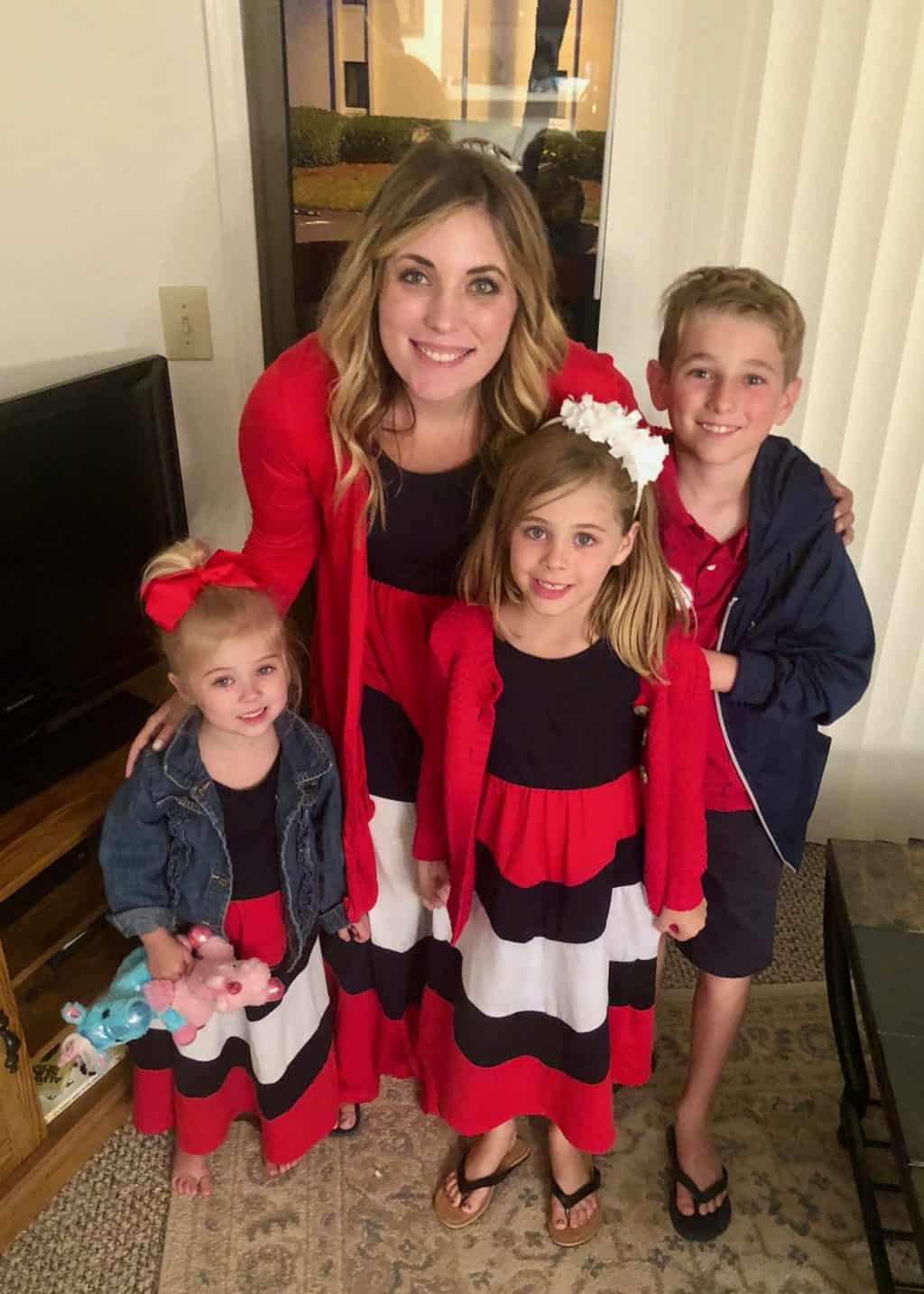 This is the struggle of being a Disney family. The beach fireworks? Couldn't come CLOSE to comparing to Disney!!! The kids were not super fun and I ended up just taking them back to the room after about 10 minute or so because I wasn't about to hear them complain. I mean, I get it, random people setting off fireworks really can't compare to what they are used to seeing…but still. Either have fun and be grateful or go to bed! Next year I may just get us some small ones to do together as a family and skip the beach!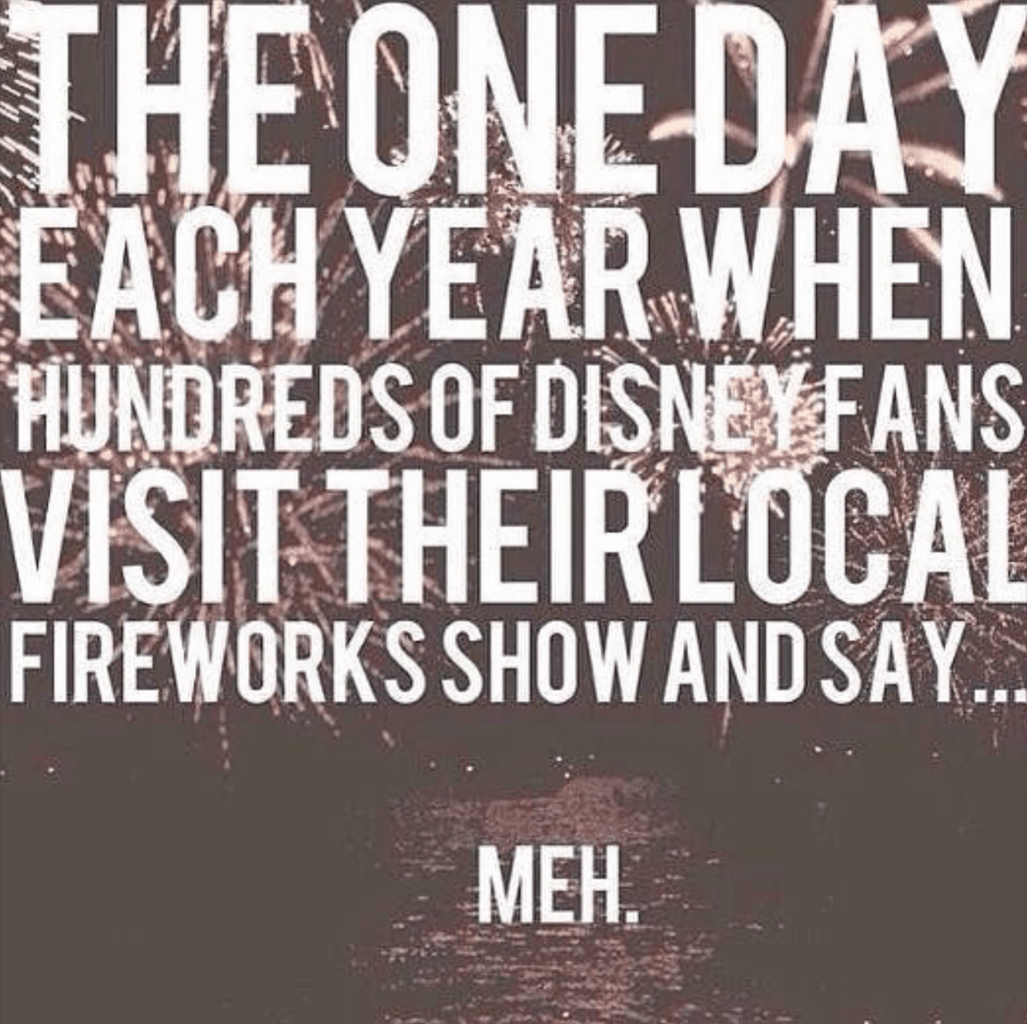 We had such a great 4th! Very low-key. It's so neat to celebrate all of Spear's 1sts knowing they will be the last firsts for our family. He did awesome at Katie's condo (and even napped while we ate) and he slept right through all the fireworks that night 🙂
Items Featured in This Post