I have a very solid routine down when it comes to getting pictures taken of my kids. We do birth photos, newborn photos, 3 months, 6 months, 9 months, 1 year, 18 months, 2 years and then yearly from then on out.
Lindsay and I had hashed around the idea of doing Spear's 1 year photos at Disney. Which would have been epppppic. In our talks and in talking with Zach we decided not to do 9 months pics in order to justify the cost of doing the Disney ones.
The Disney photos ended up not working out and there wasn't really a time to take 9 month pics as a family so I just booked a mini session with Lindsay in order to get some pictures of Spear solo at this age of his life! Y'all know I'm a stickler for making sure each kid gets everything evenly 😉
As always Lindsay, from Captured by Colson, did an AMAZING job! We took the photos at Park Place by McLane and it's a GORGEOUS location.
I've never done a session with JUST one child (I mean except Kye b/c he was the only child haha) and it was so nice just having all that attention on Spear and having the chance to really capture HIM. I didn't do any prior planning for this shoot (it was the day after we got back from our Disney's girls trip so I really didn't even have time to think much on it) and just used clothes that were Kye's as a baby. But it all flowed so well with the classic Gap denim along with the beautiful backdrop. Sometimes less planning works out 😉 I LOVE these!!!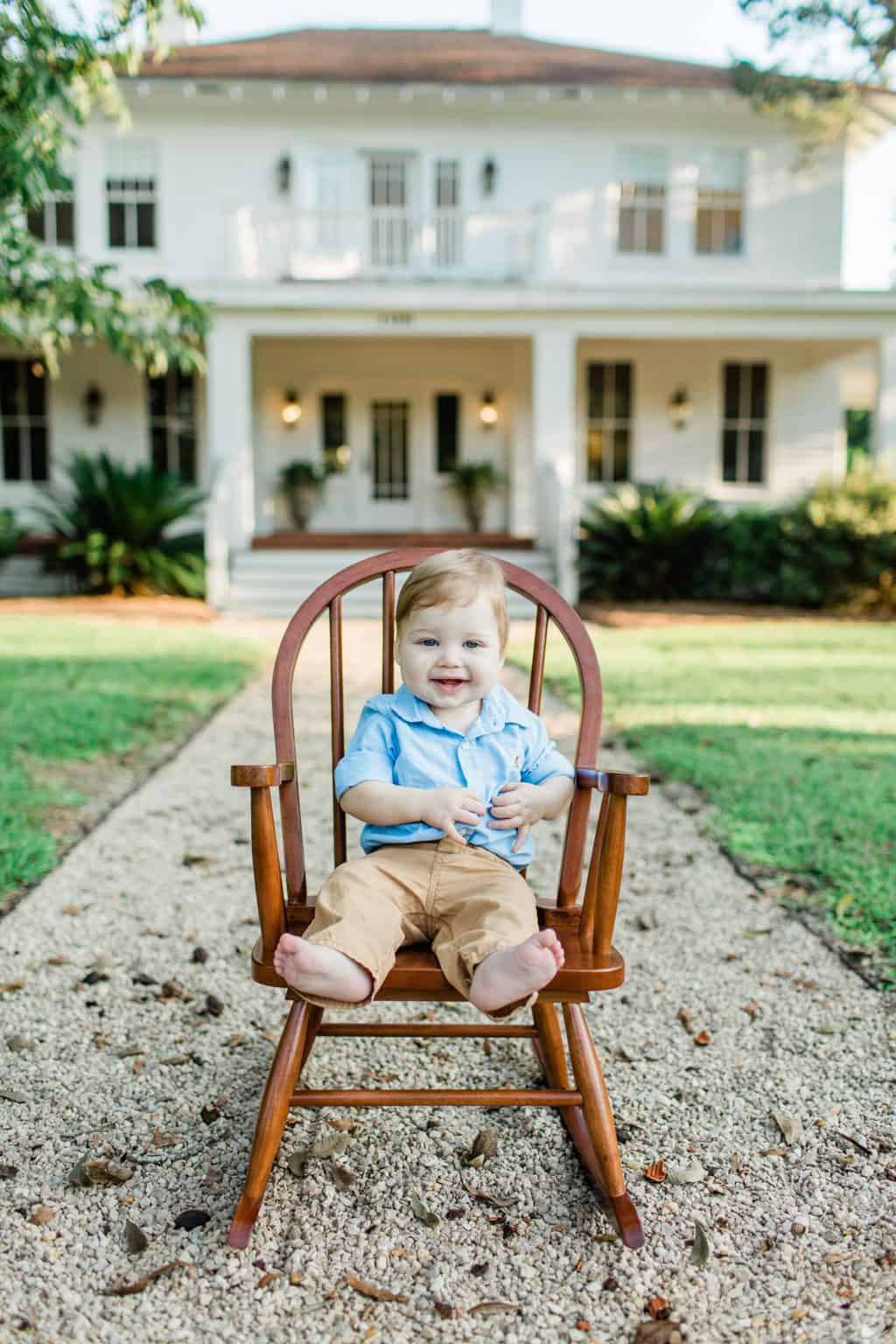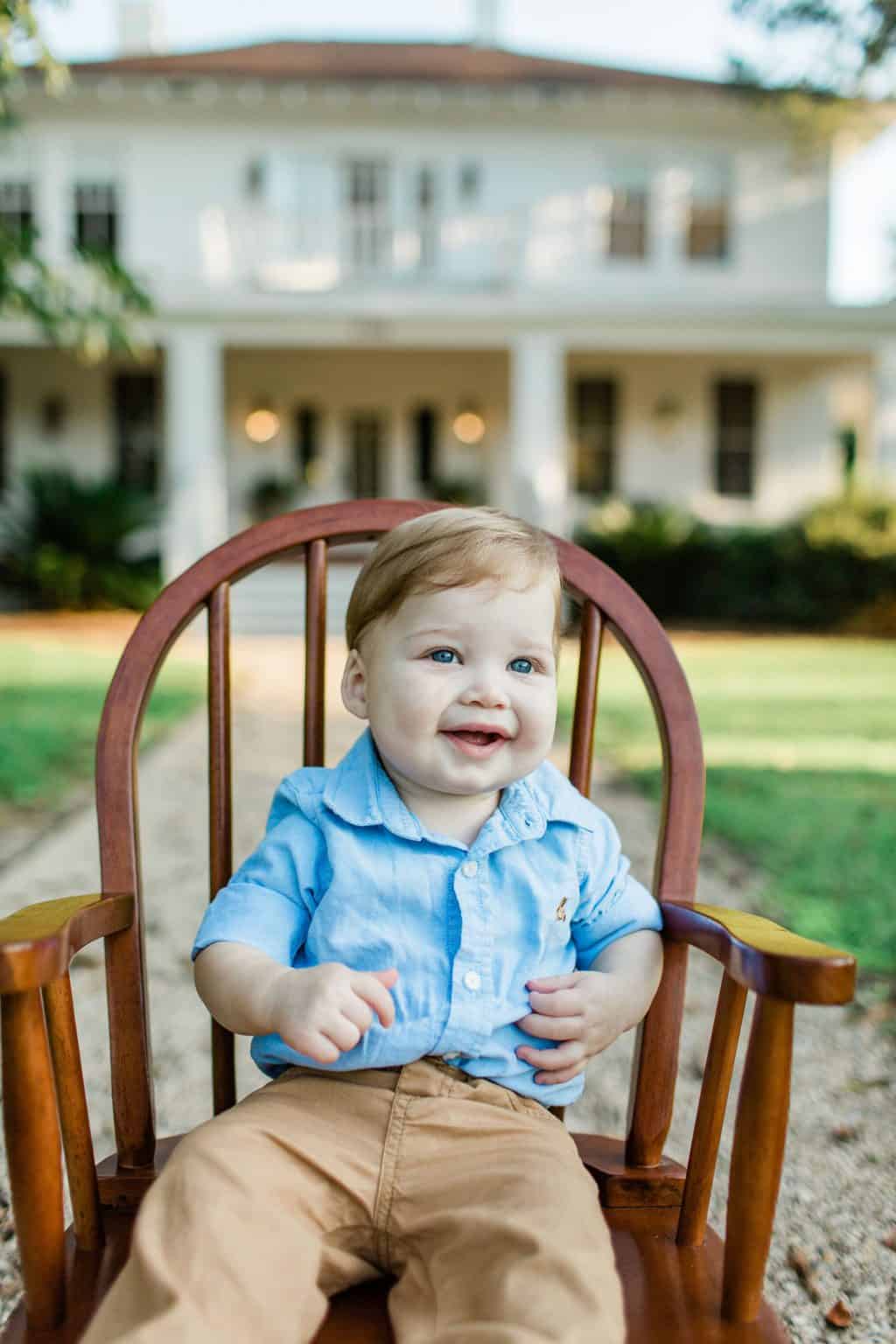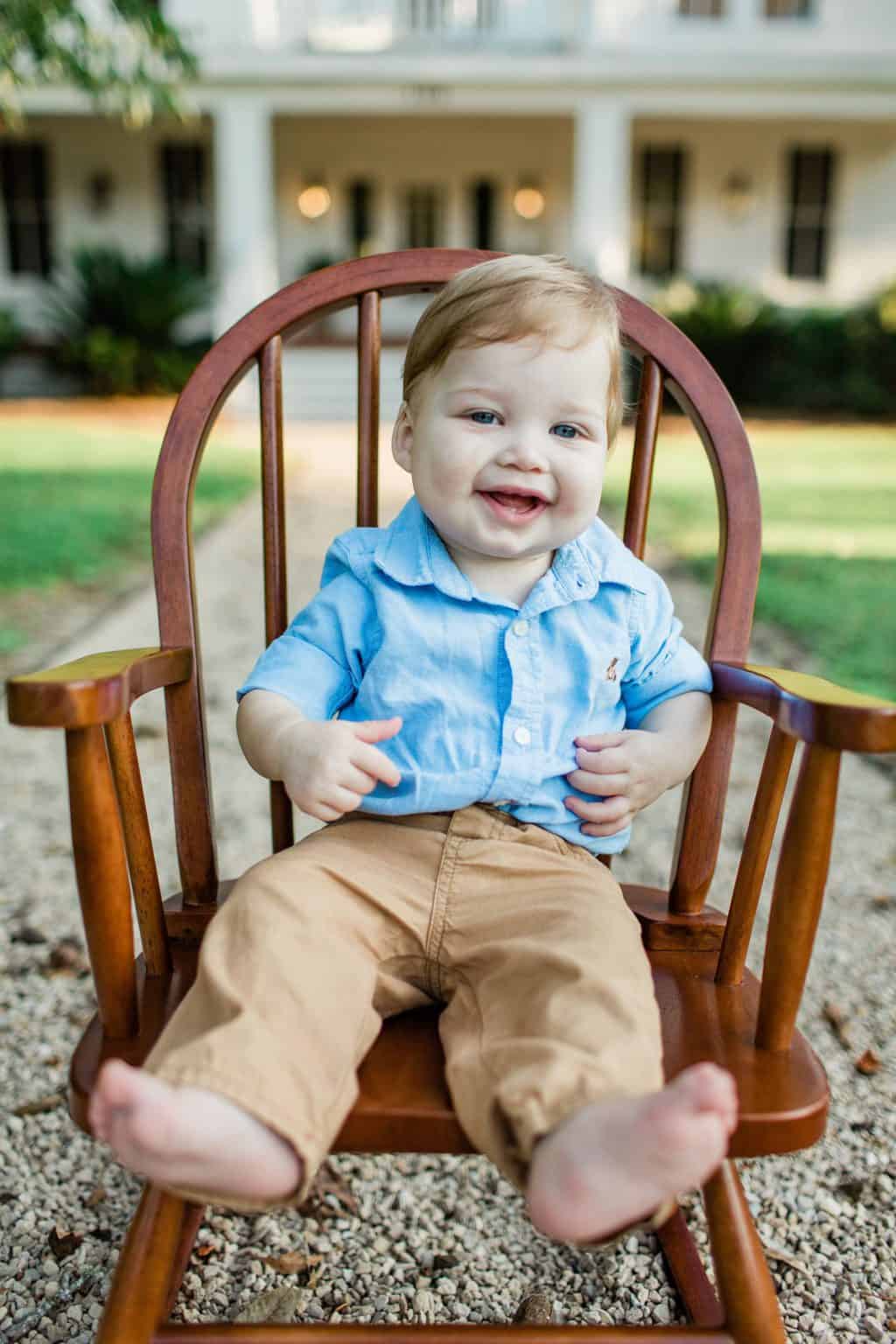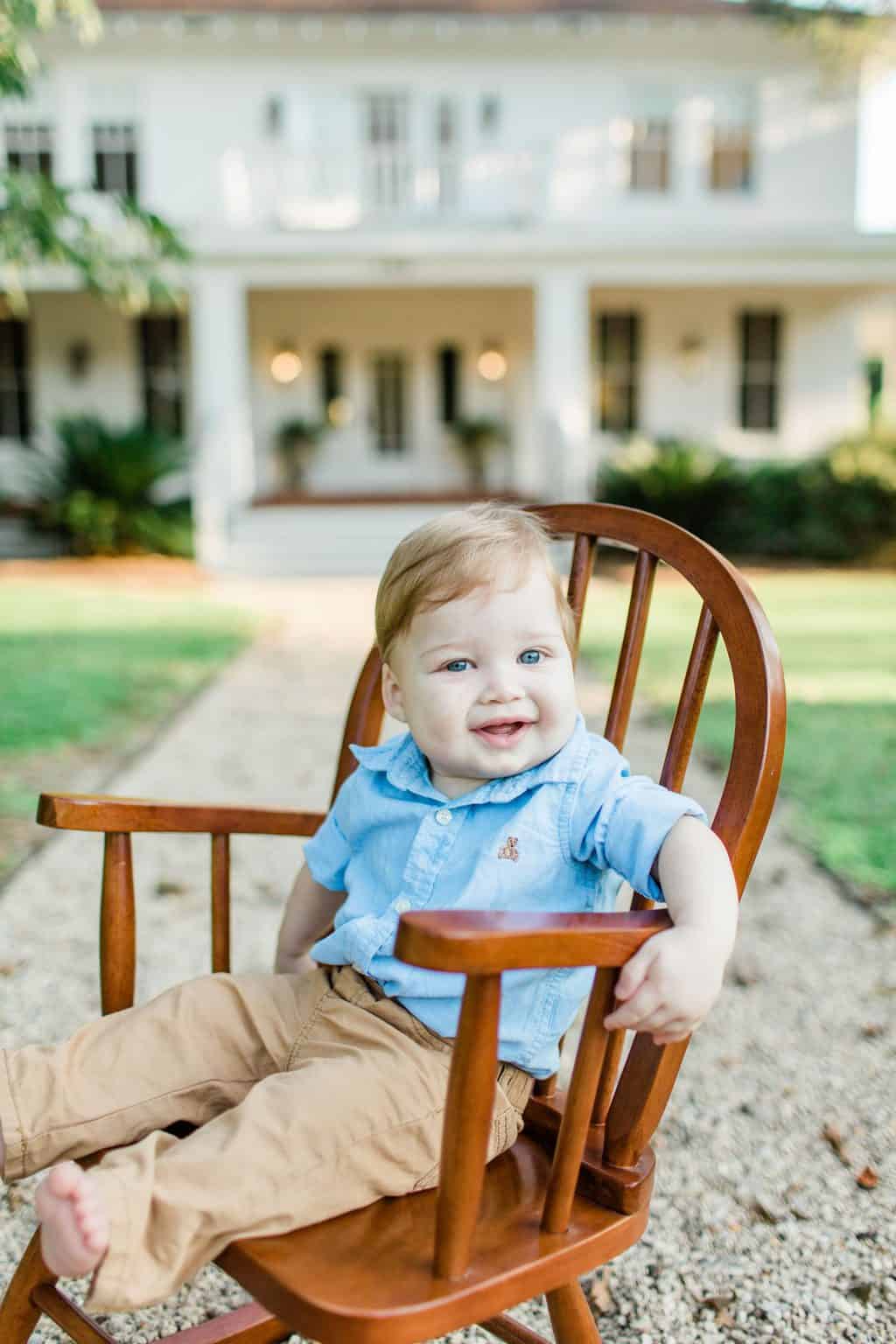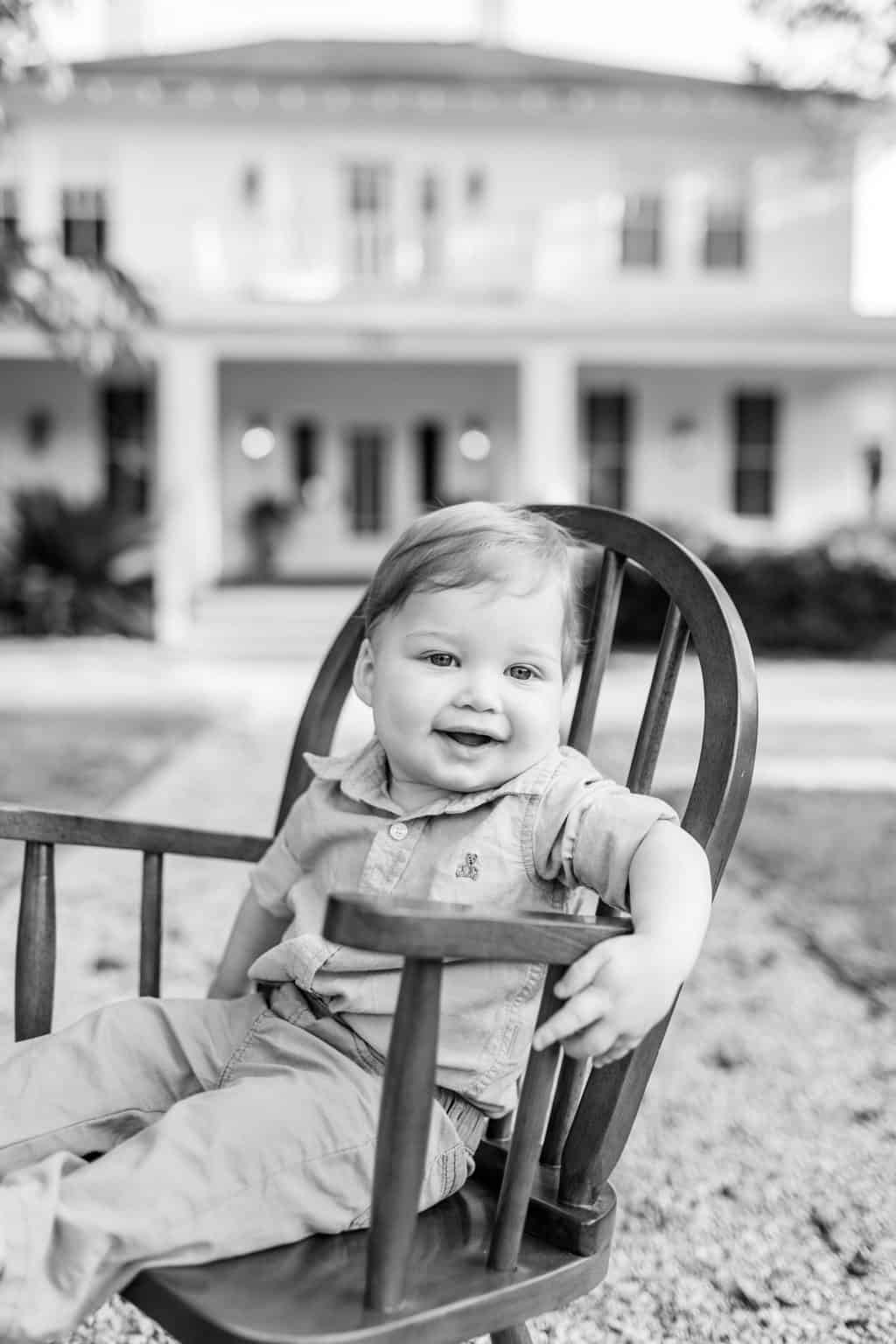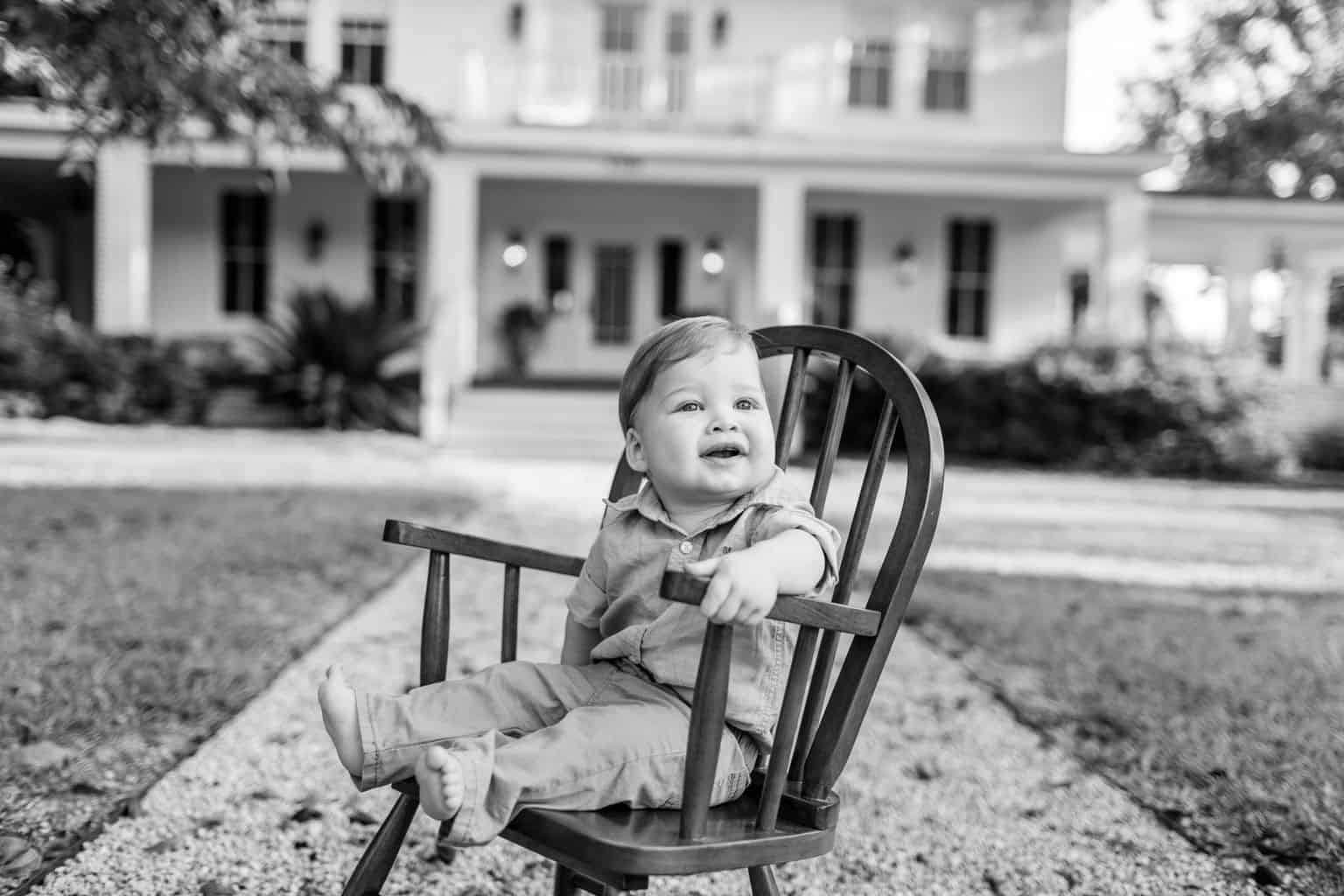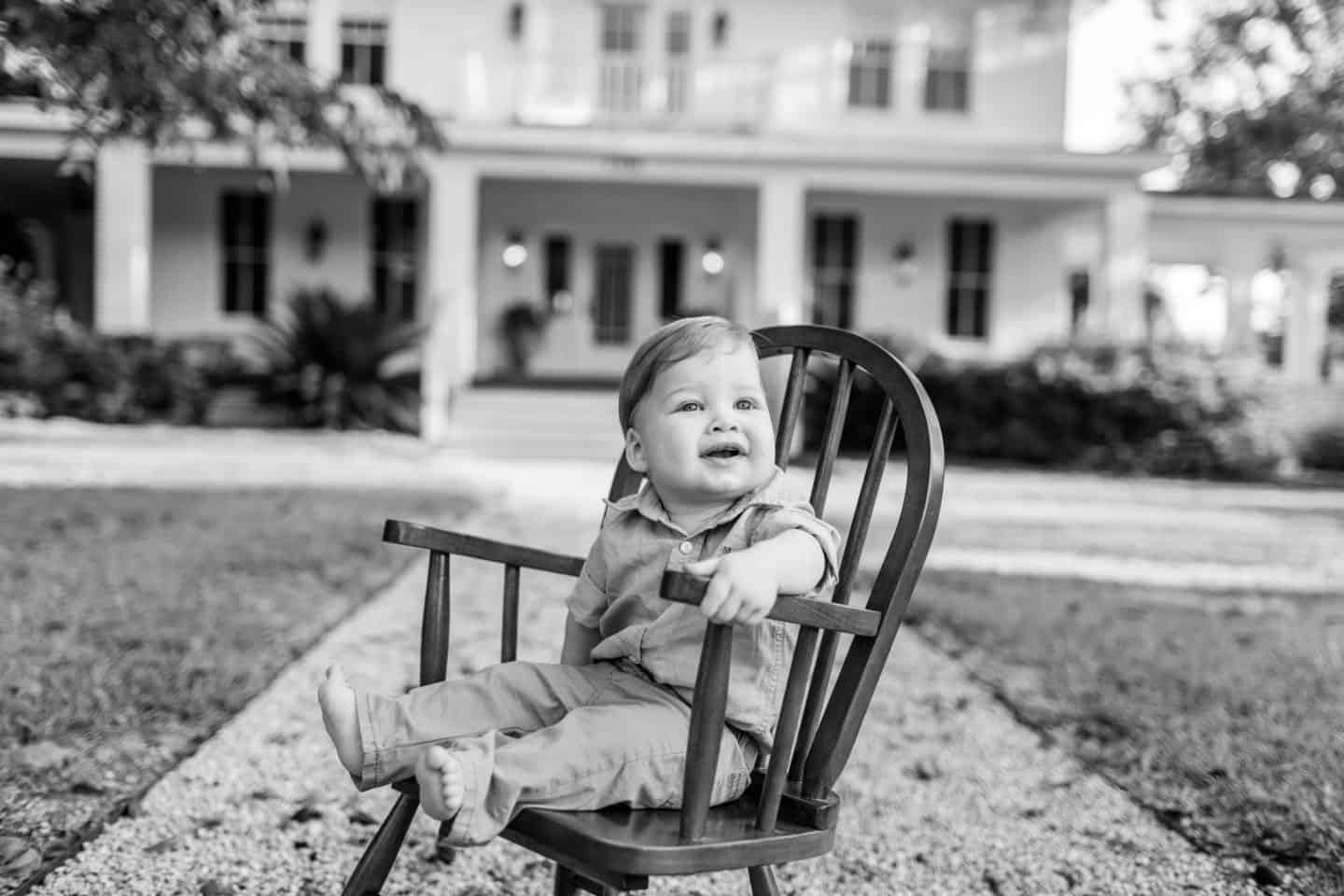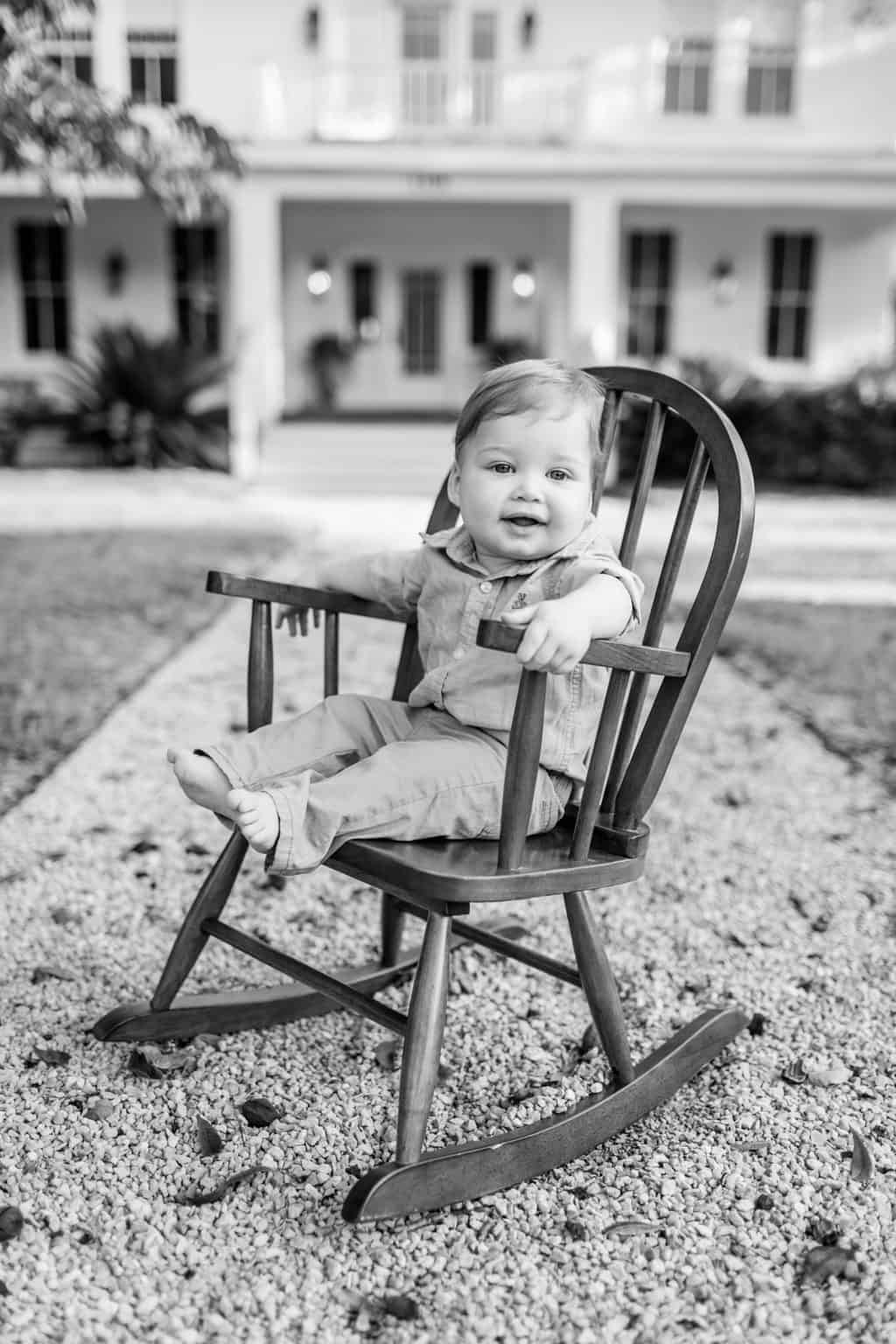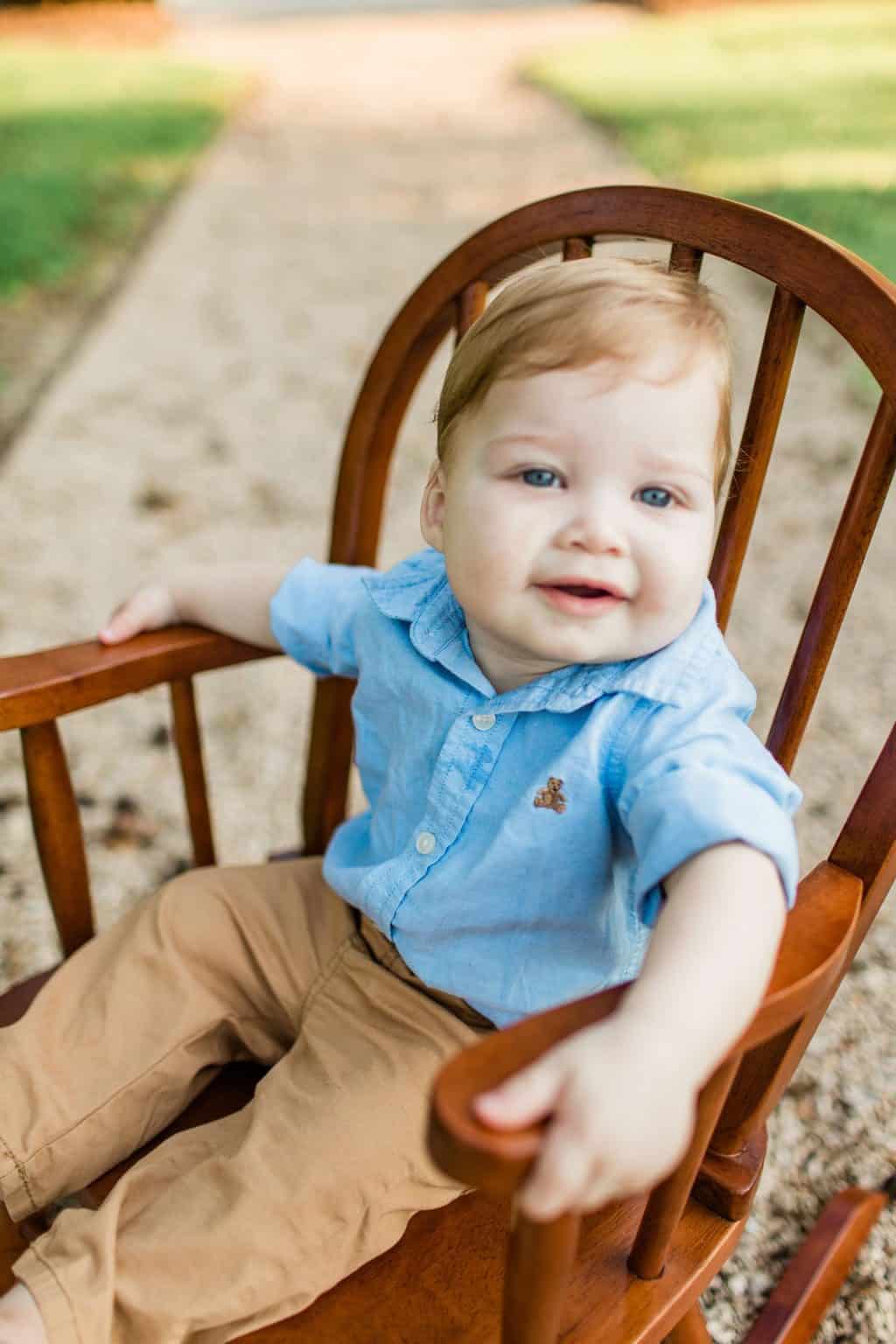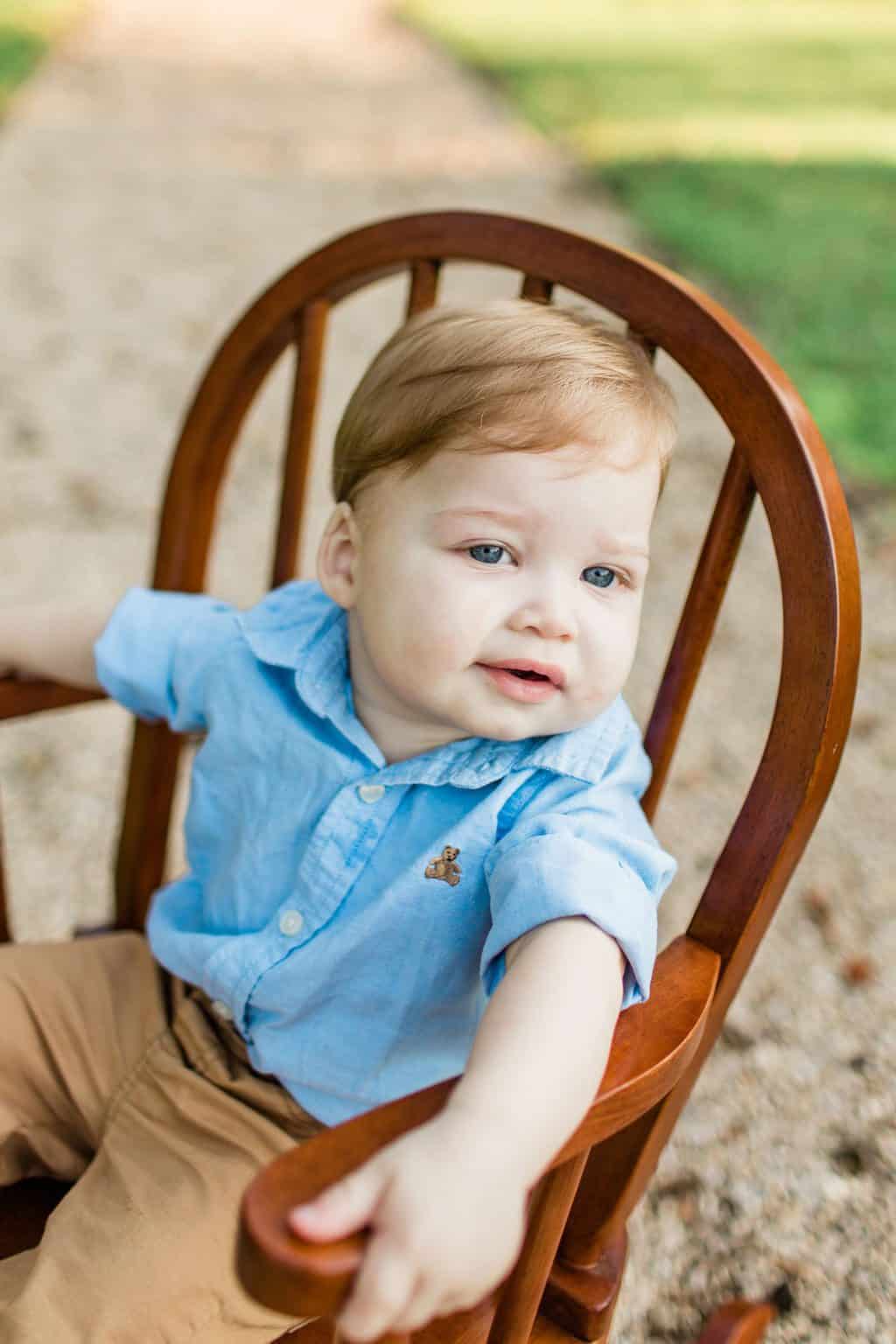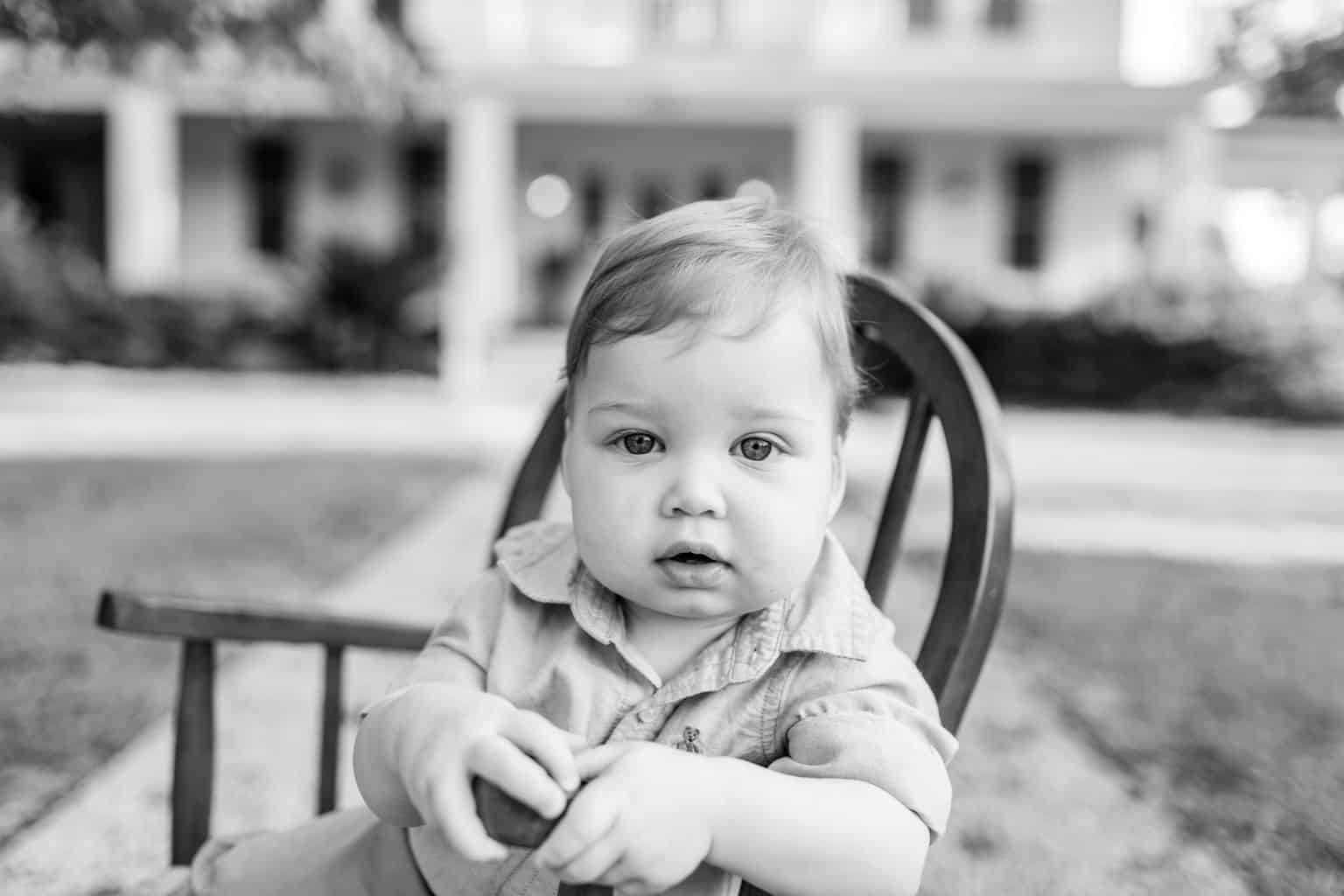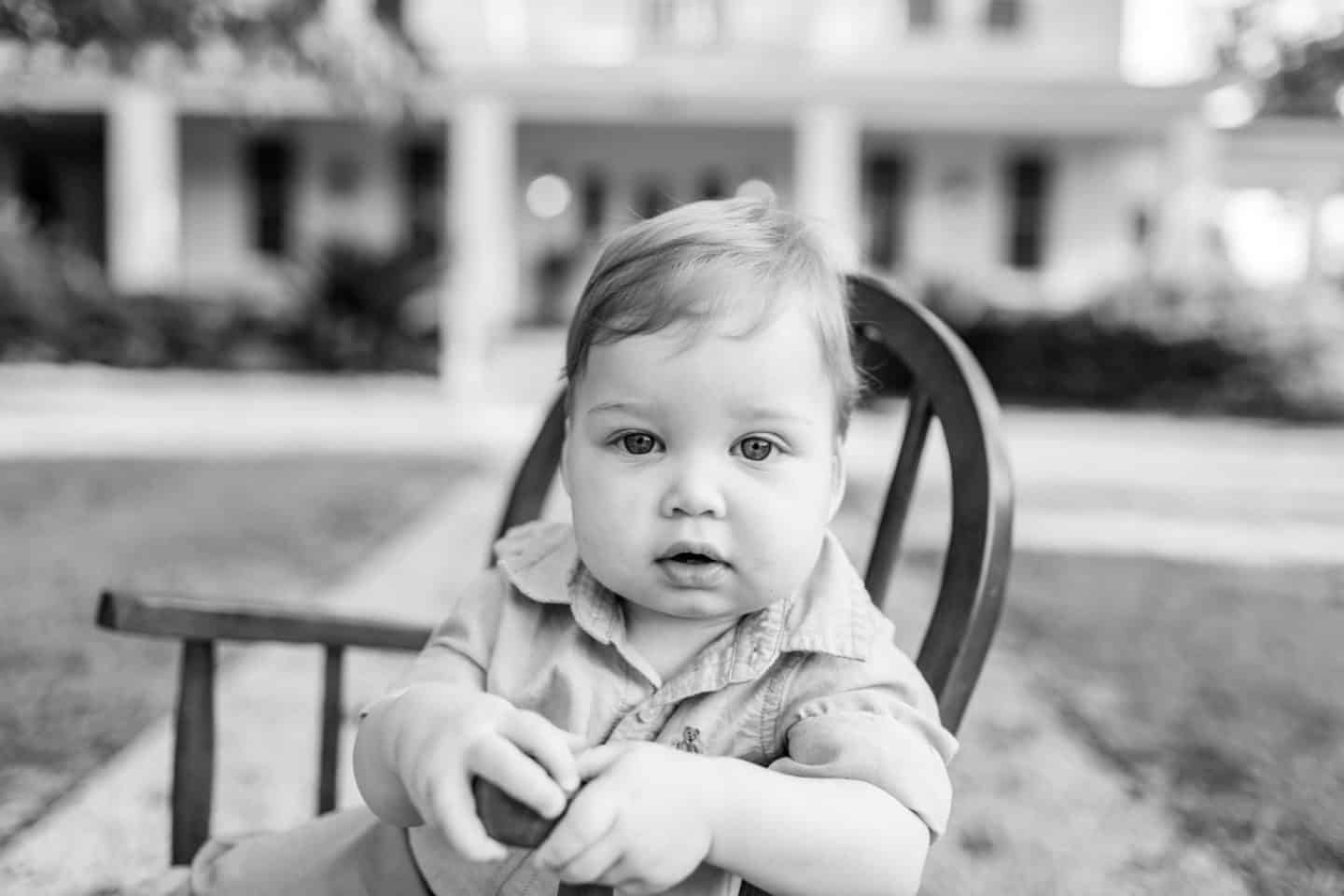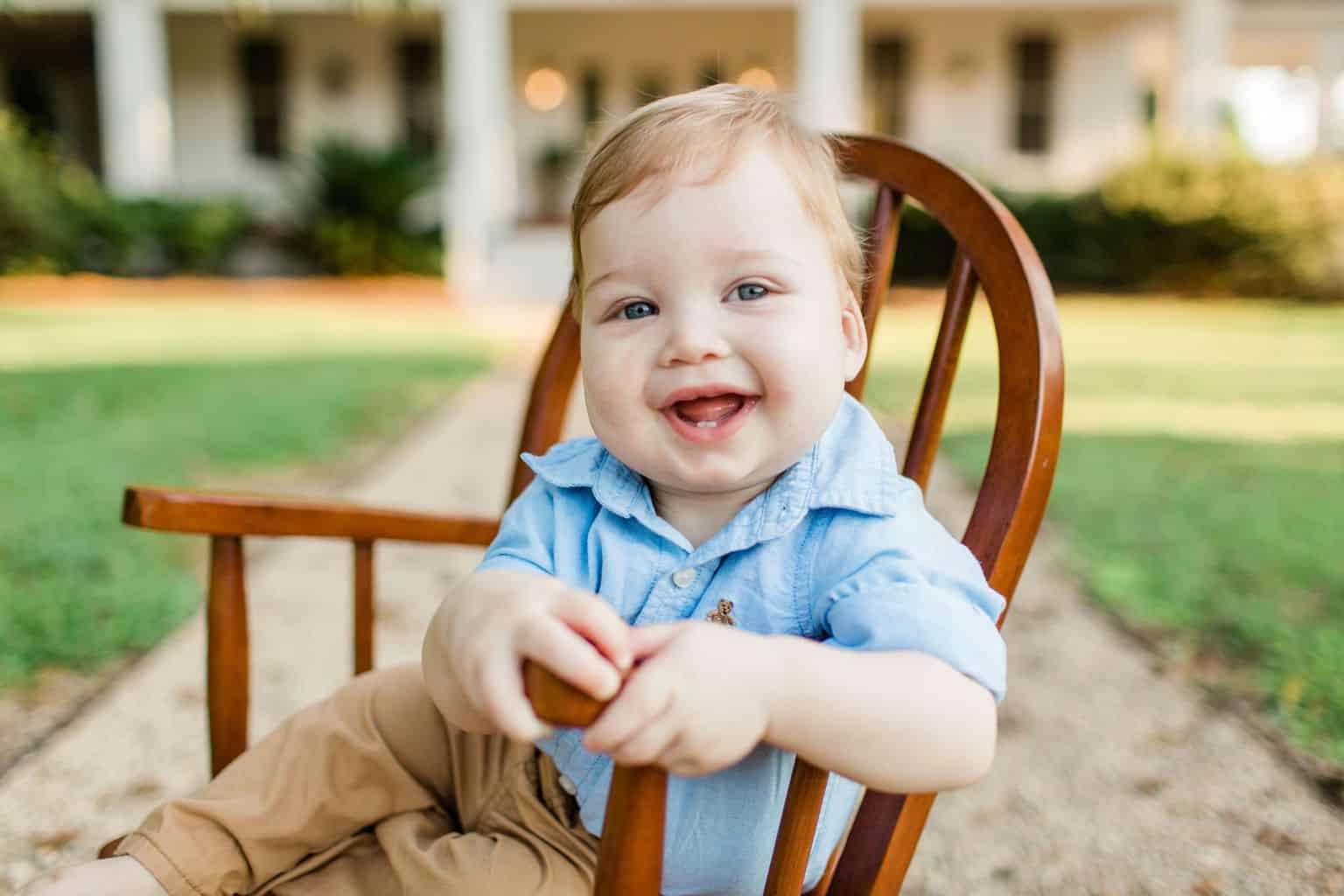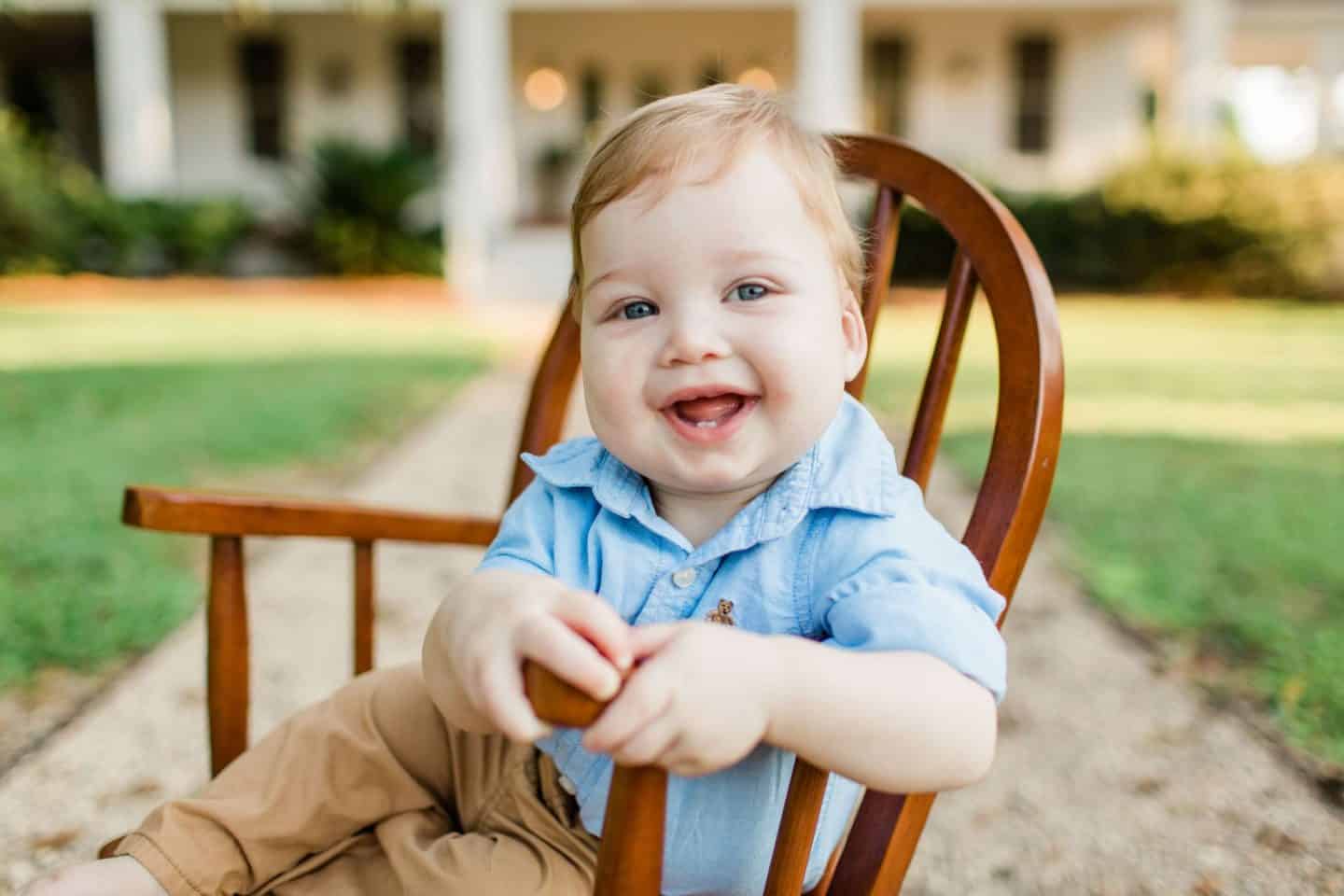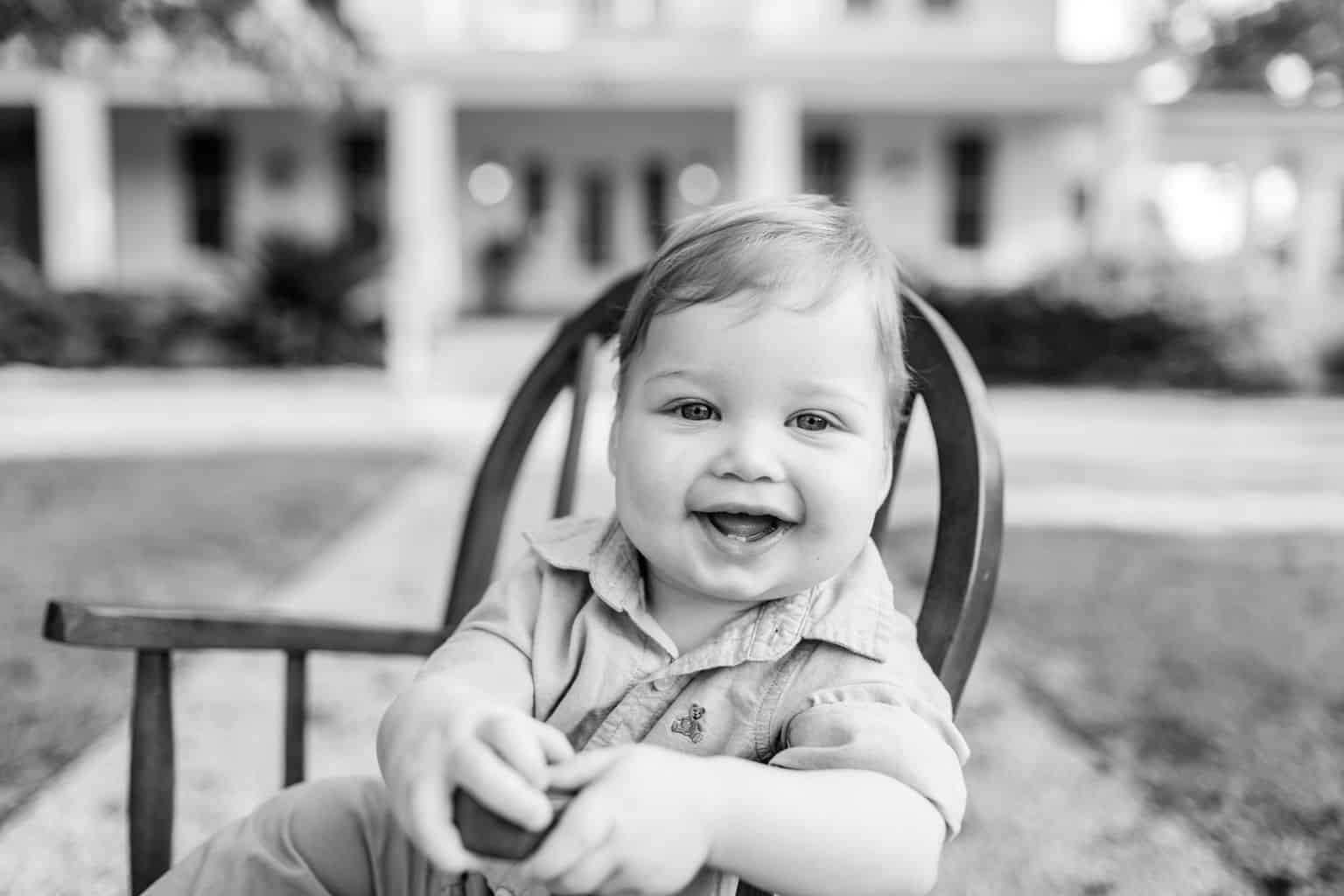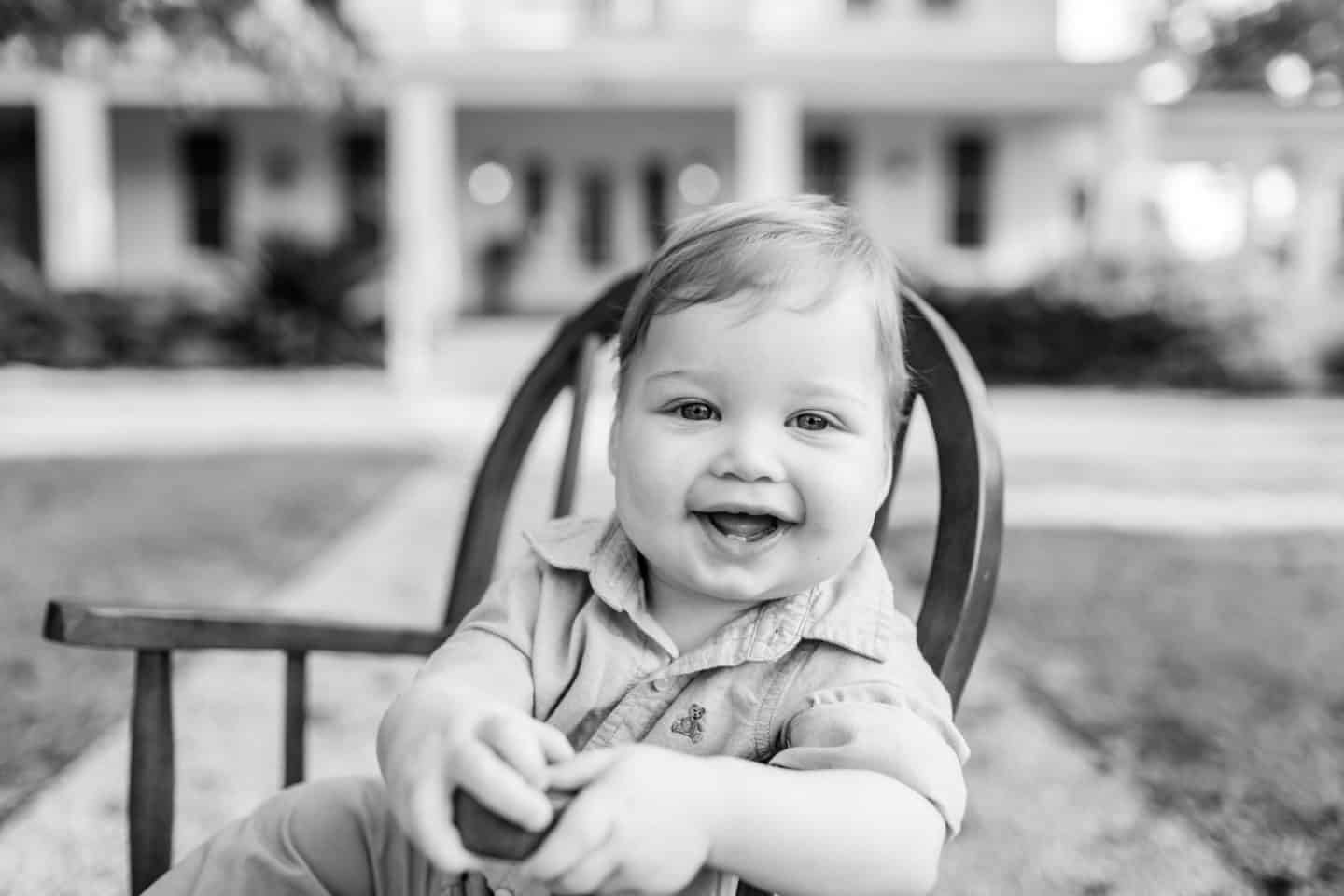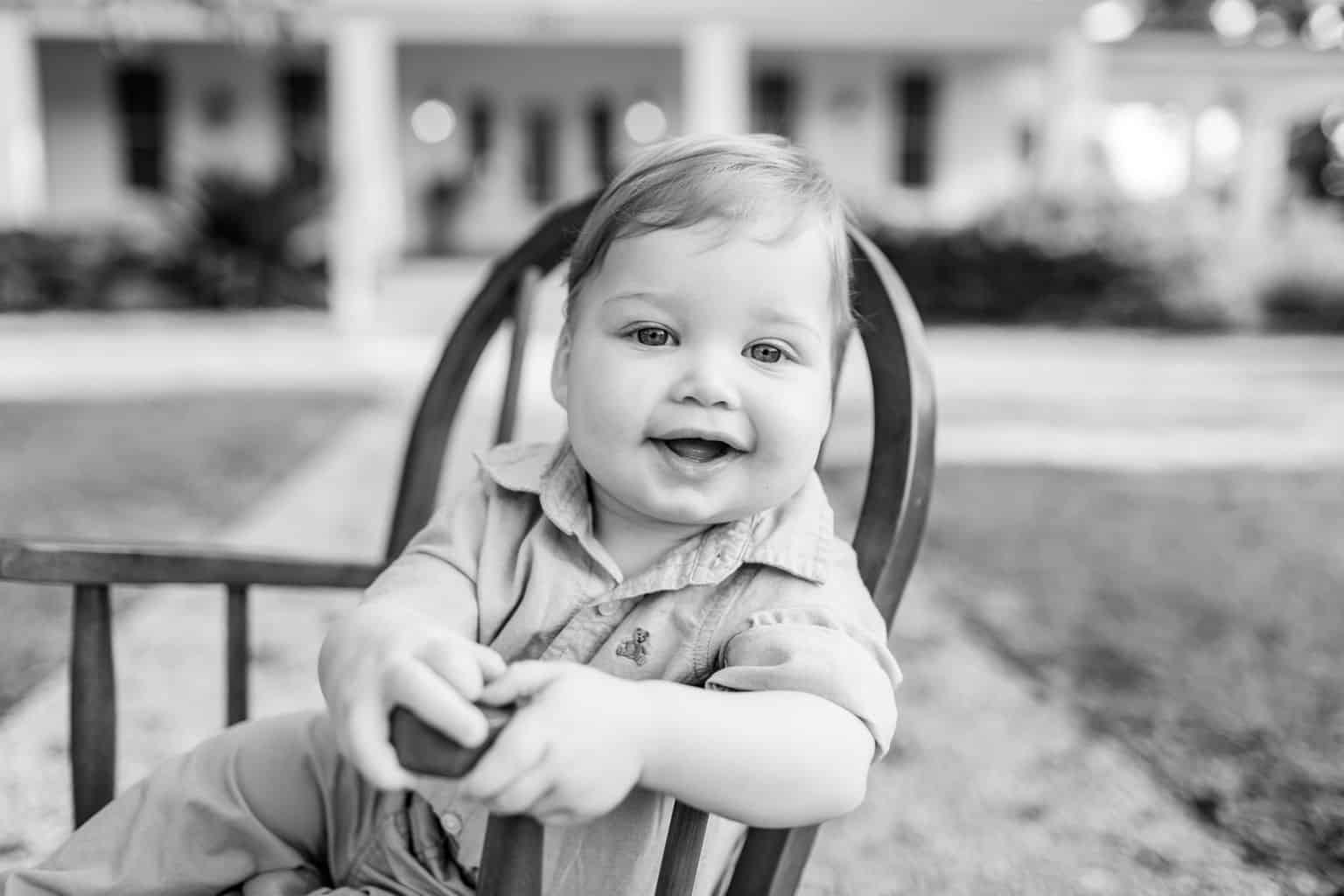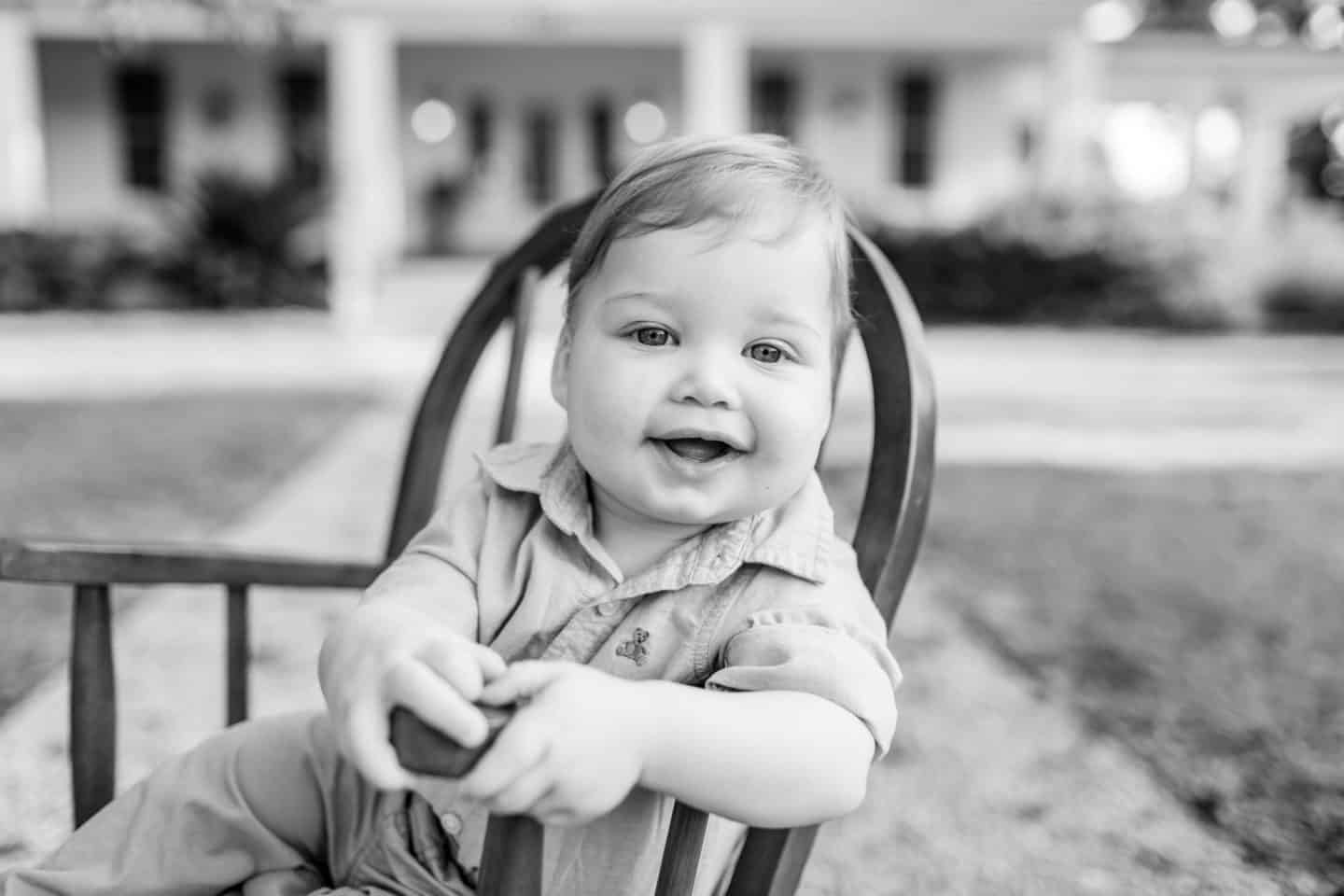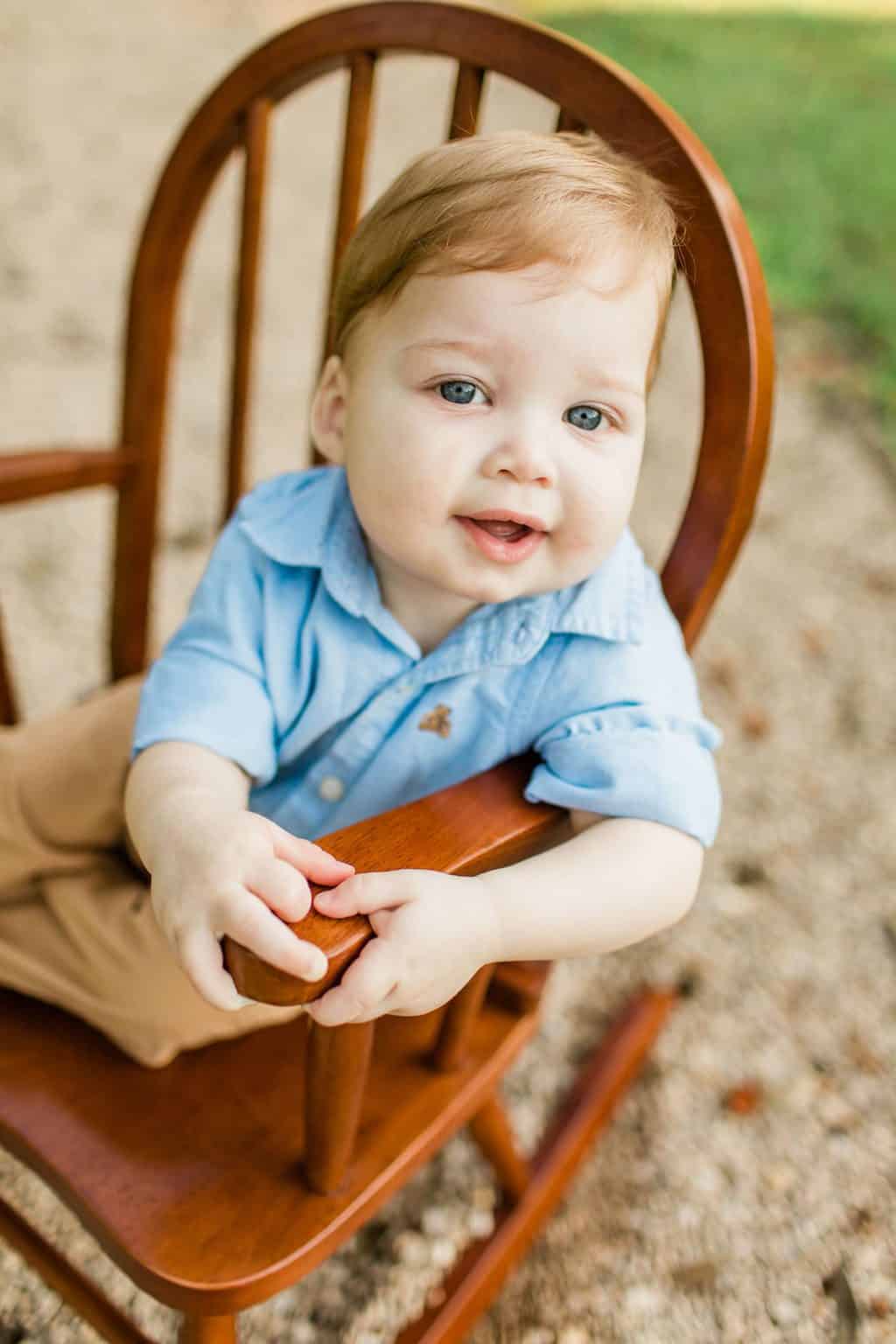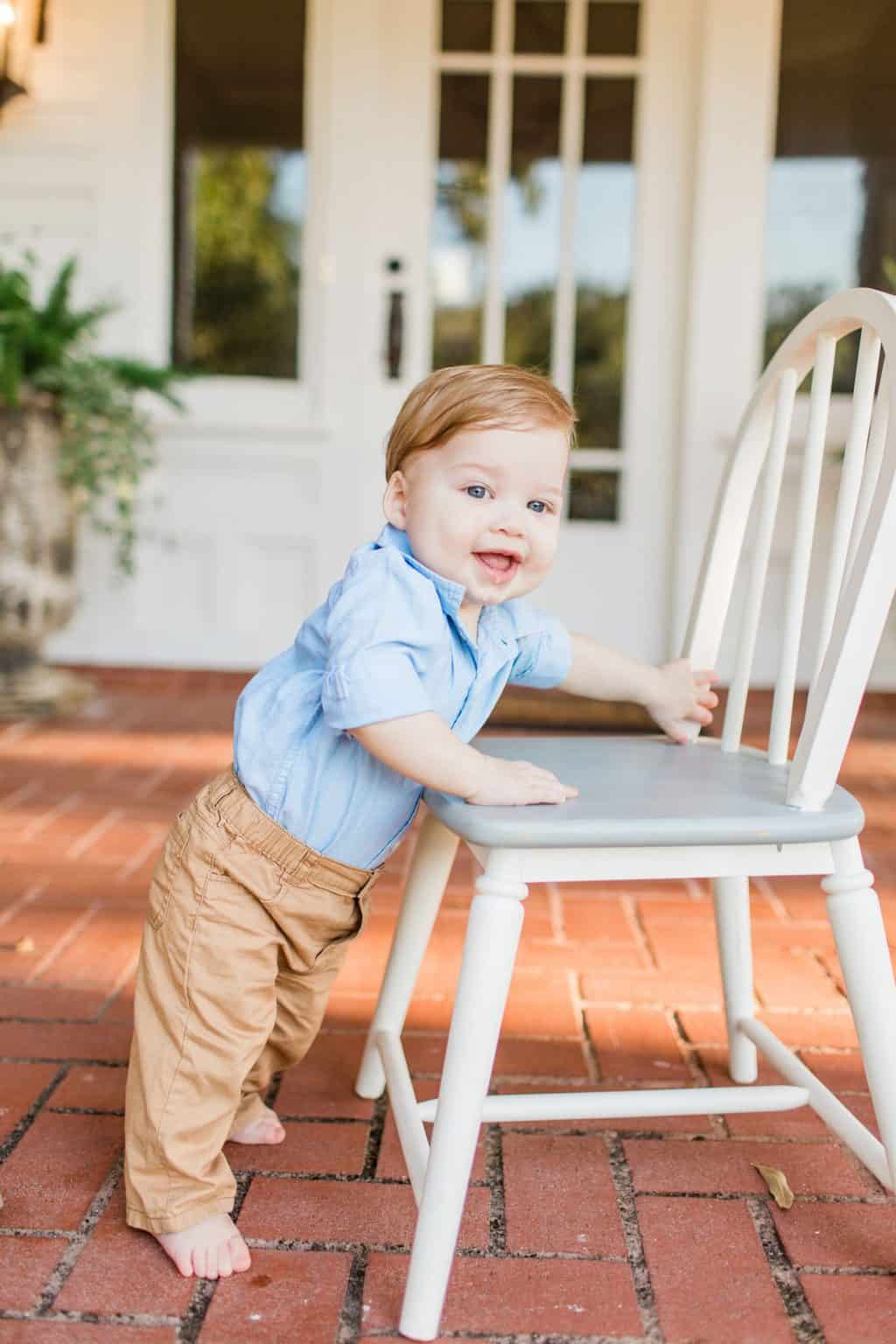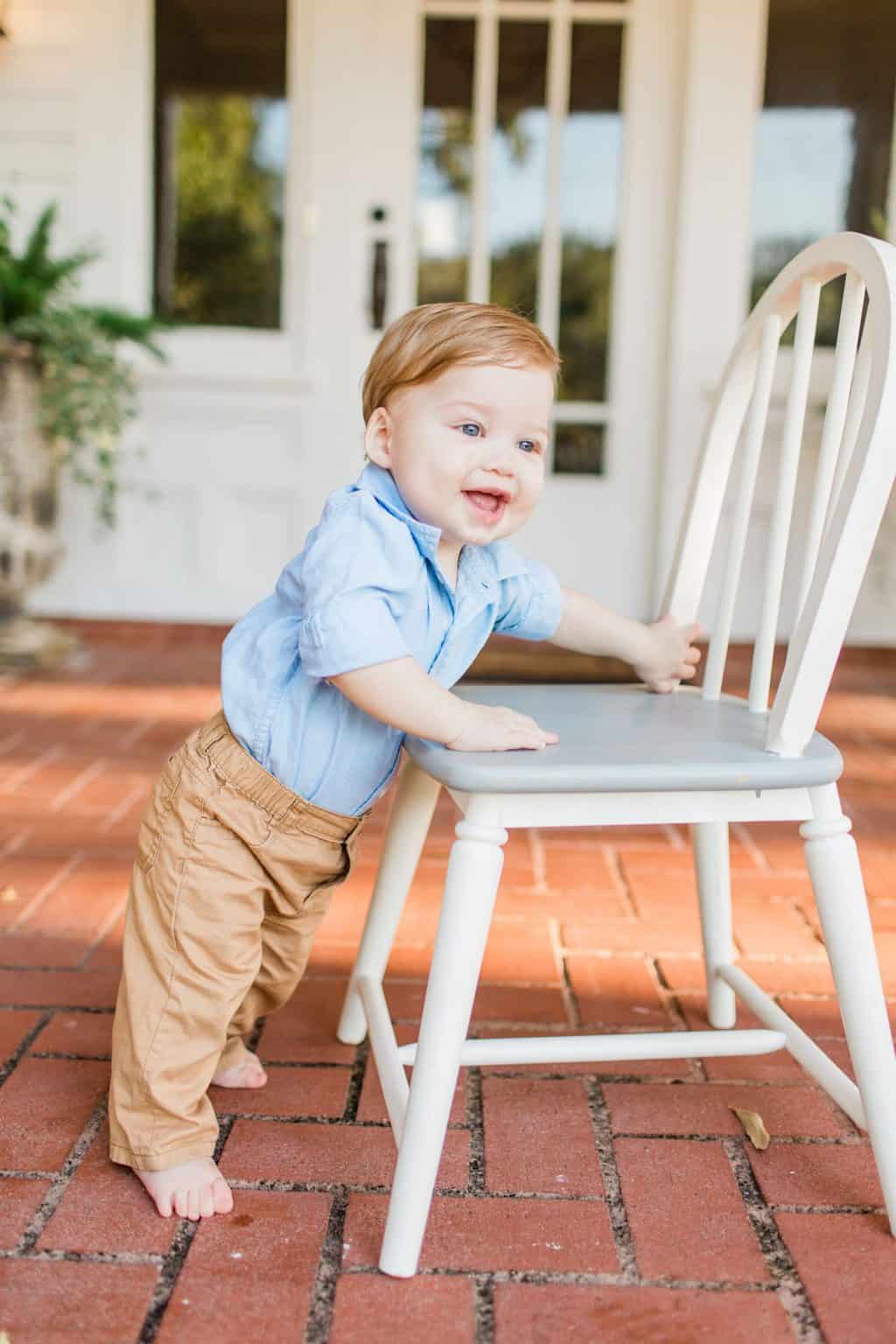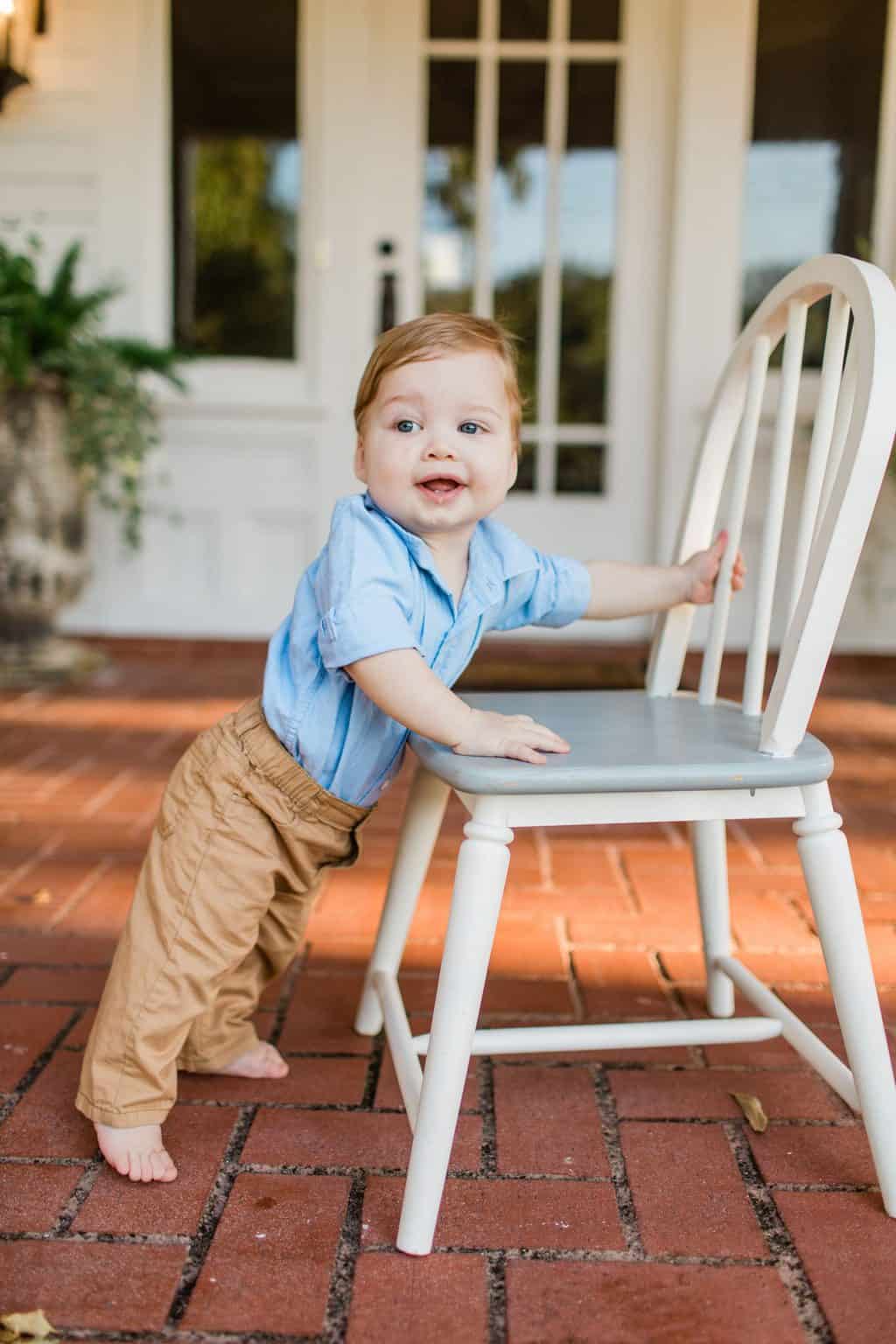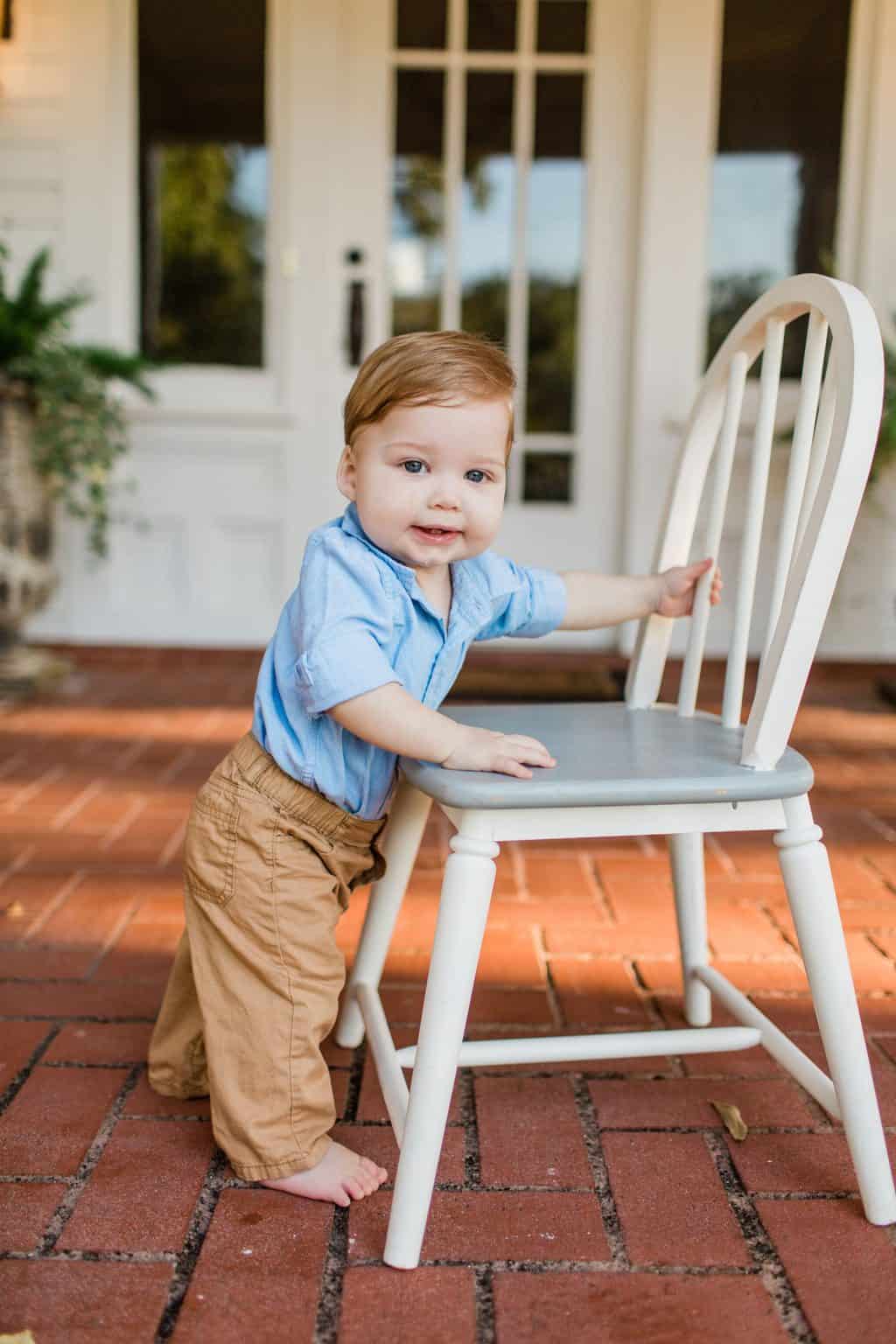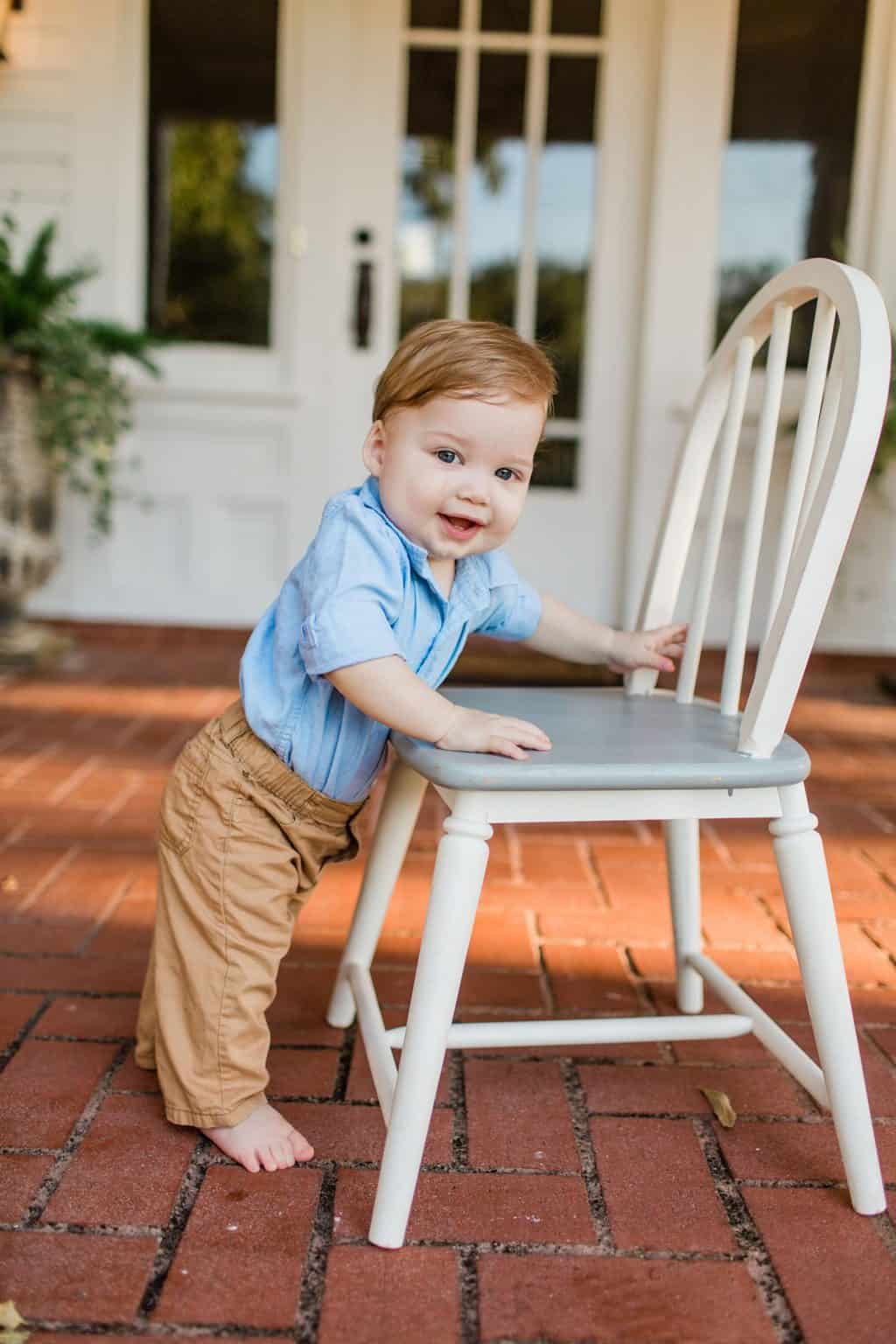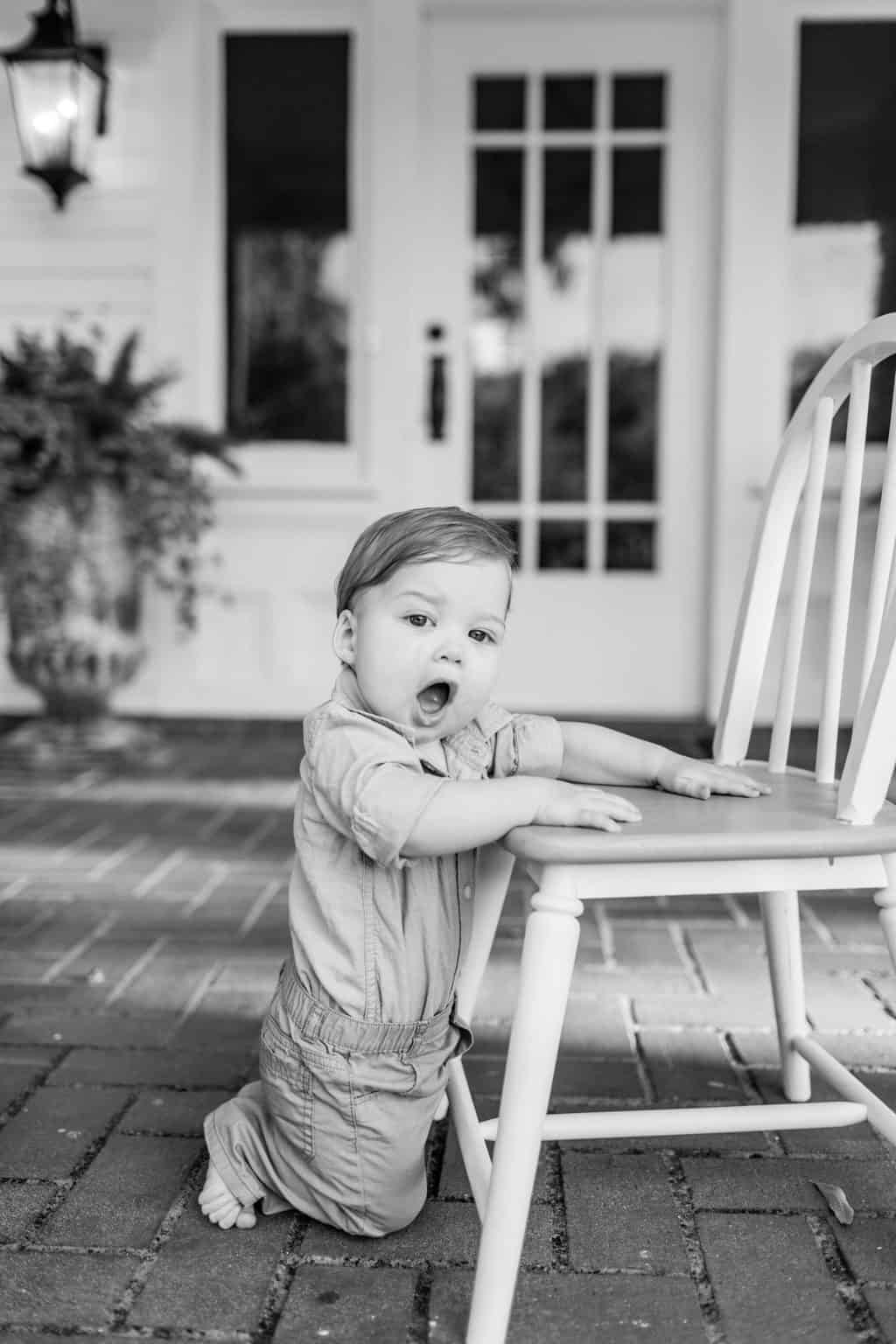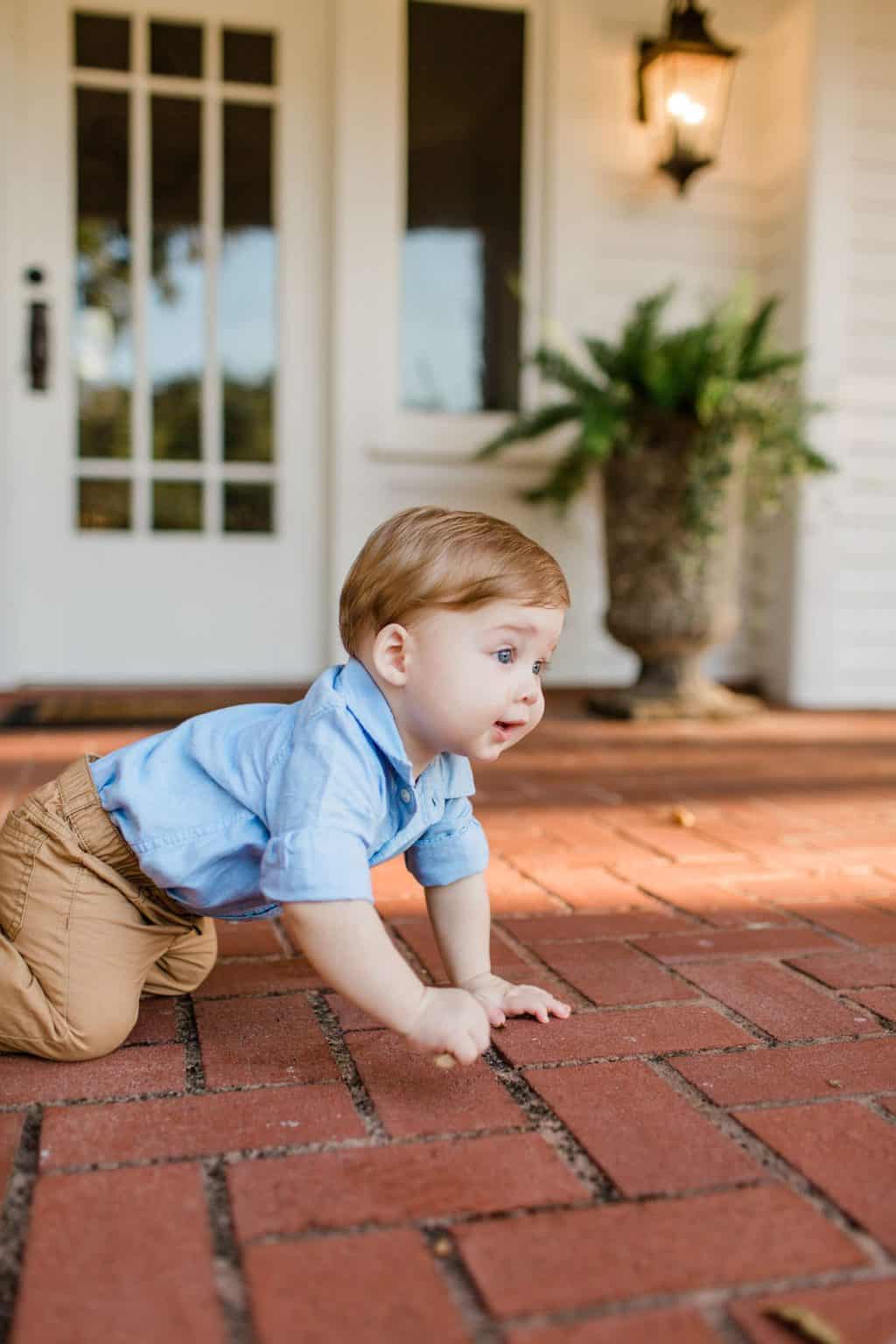 I am OBSESSED with all the ones of him crawling! LOVE LOVE LOVE!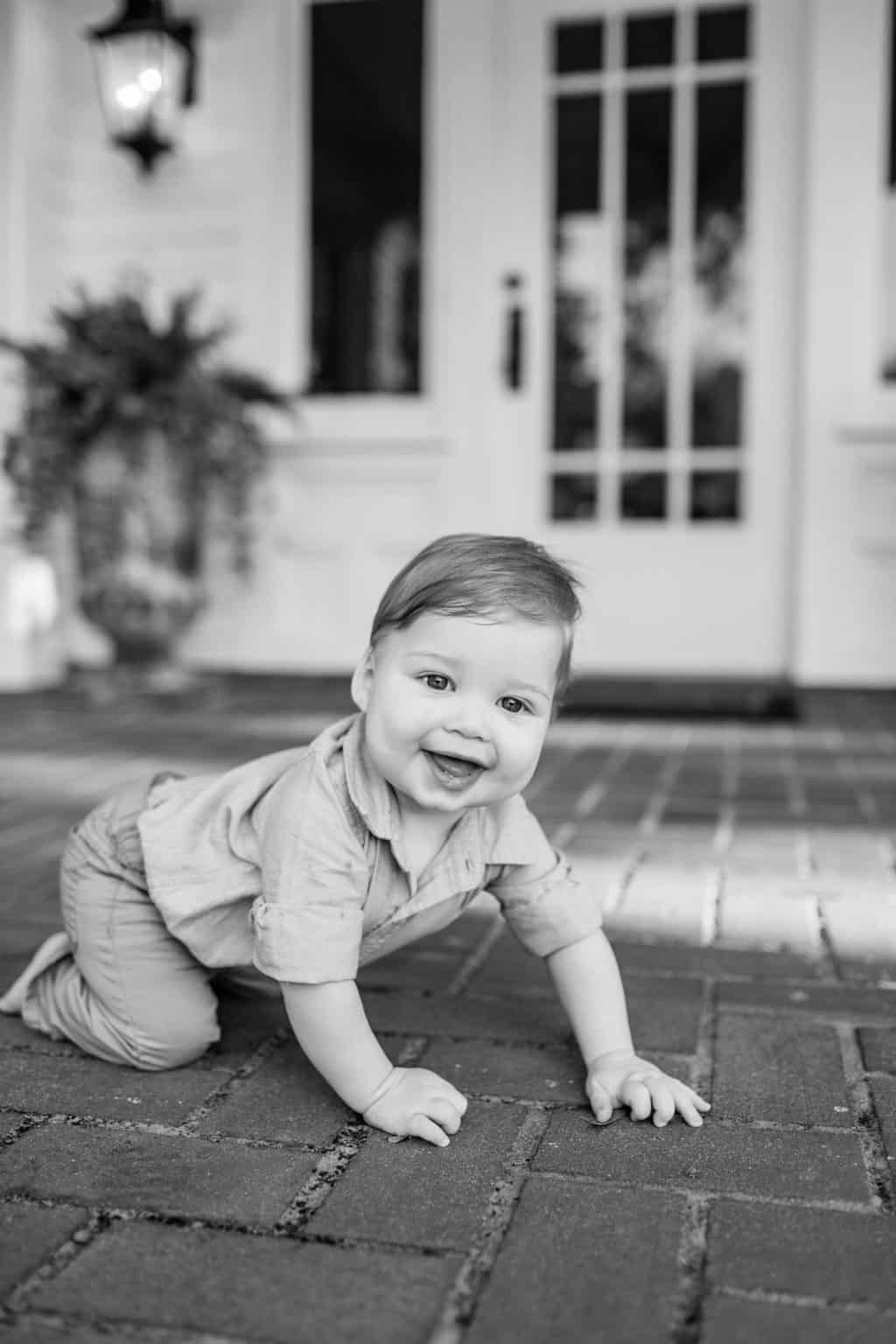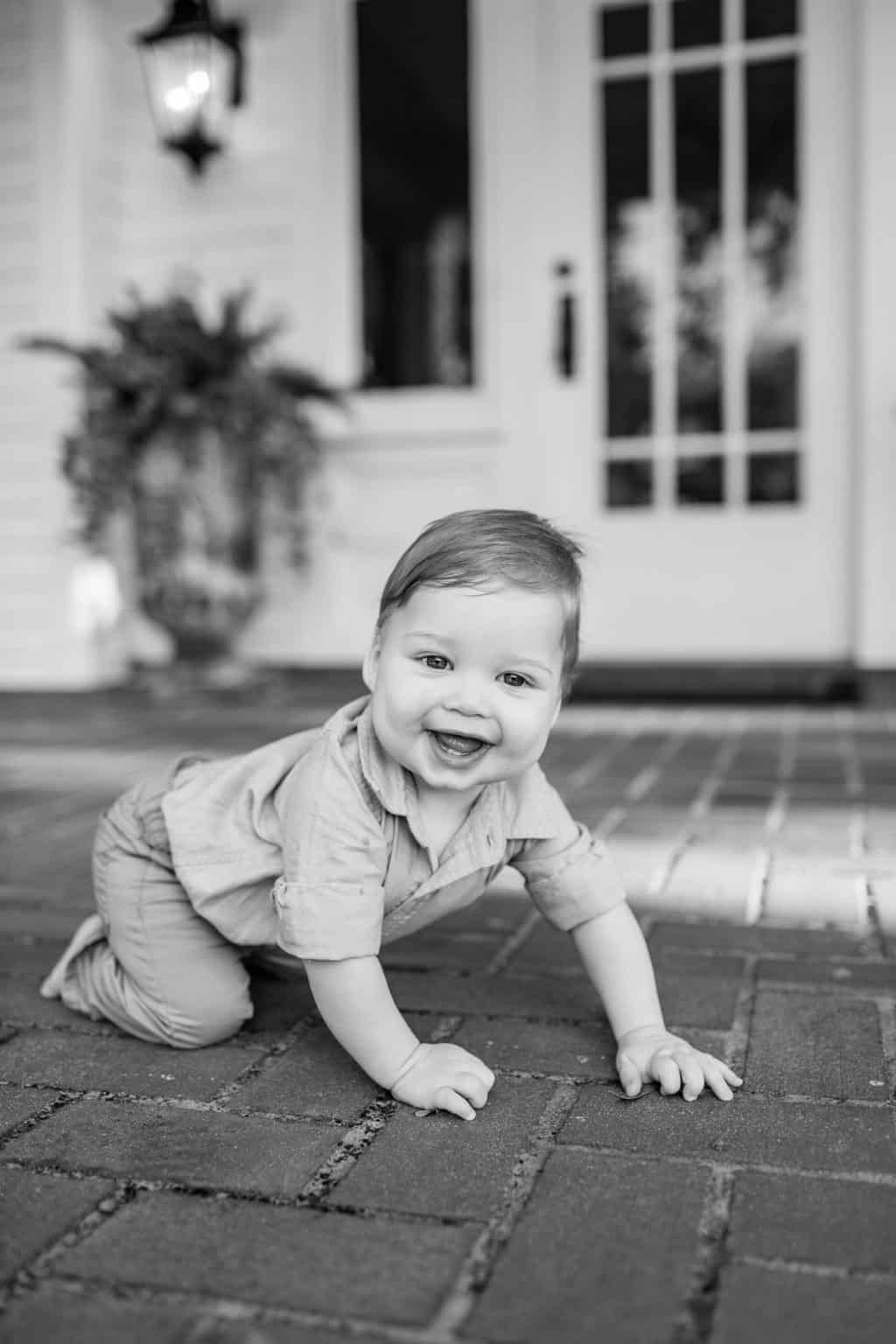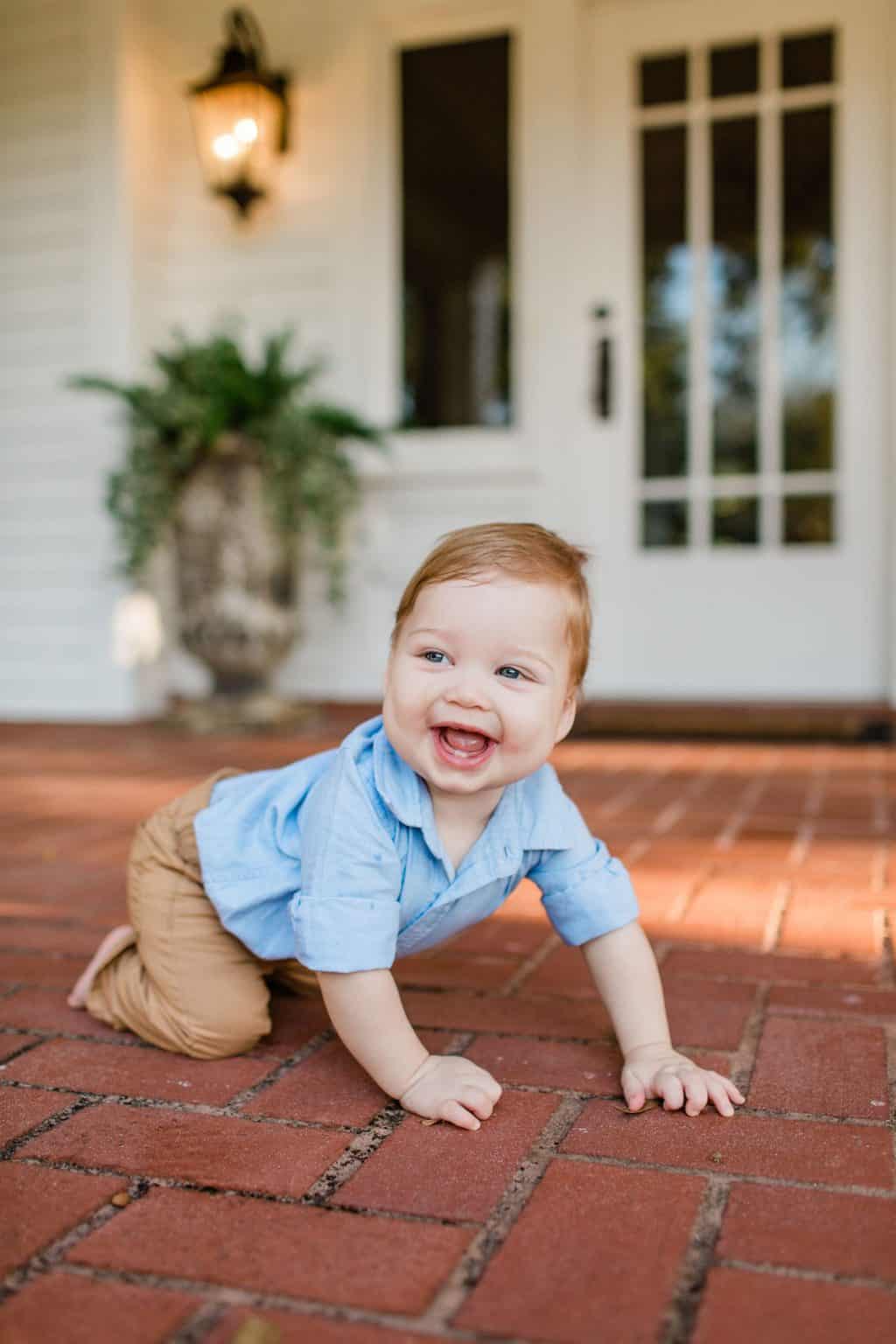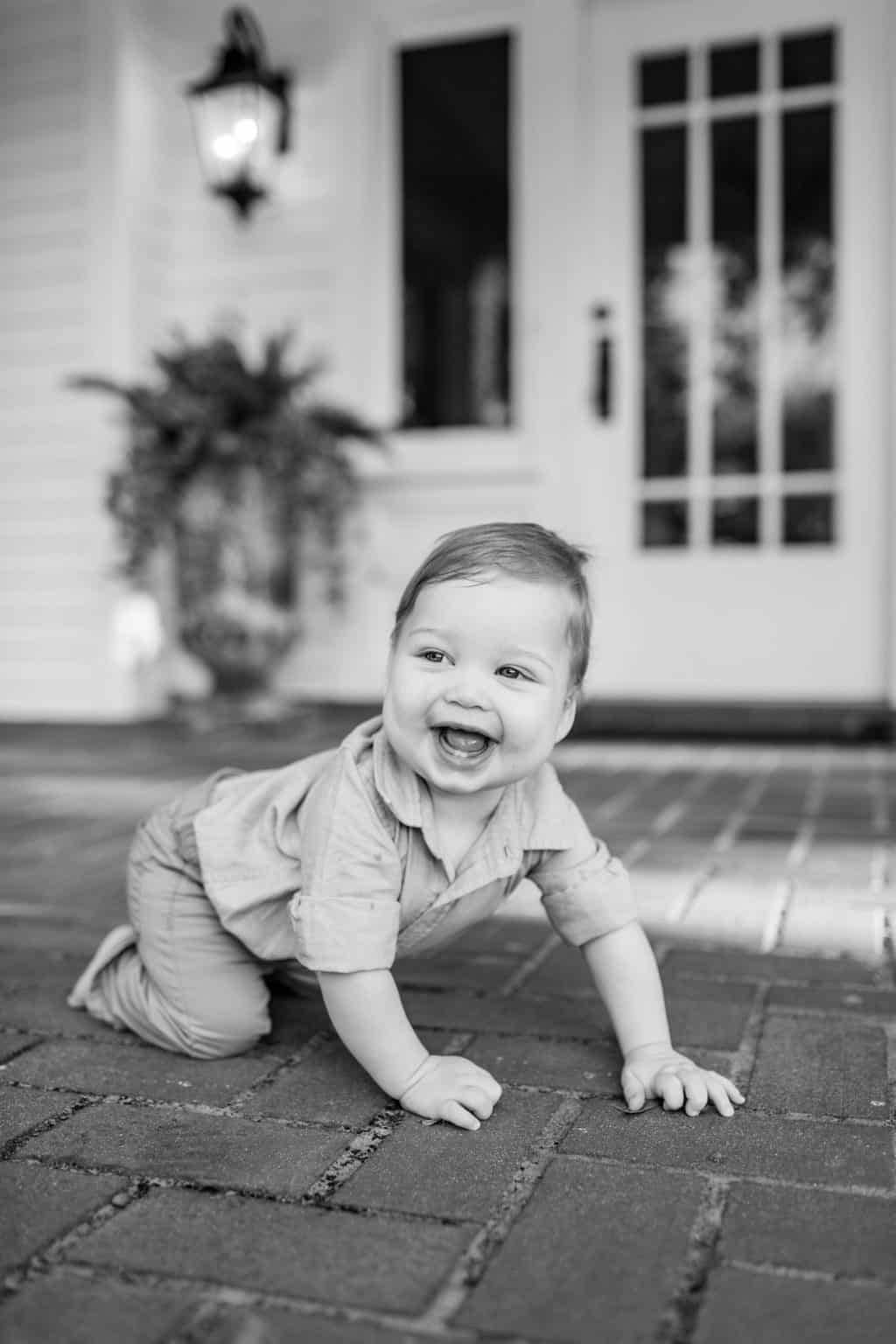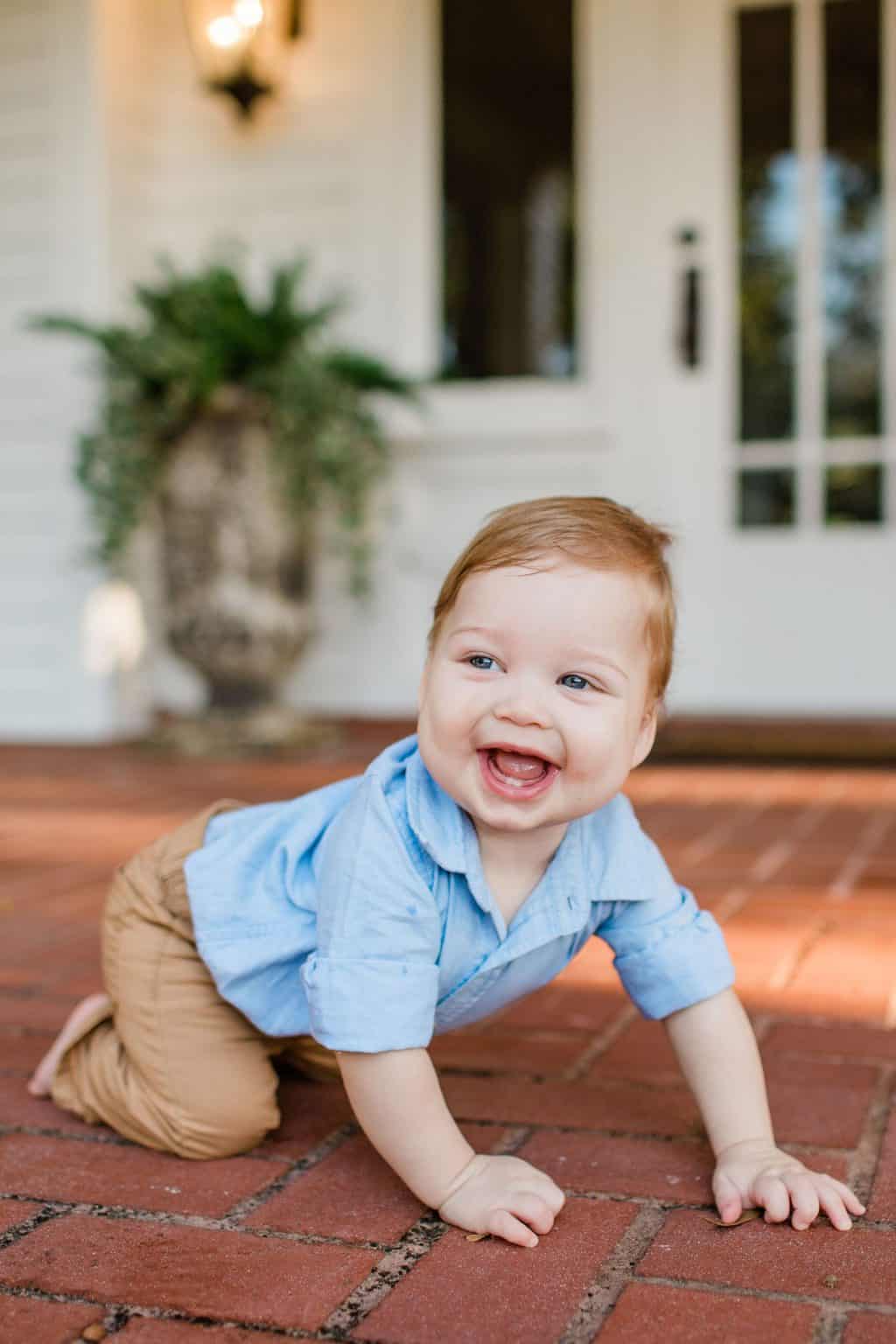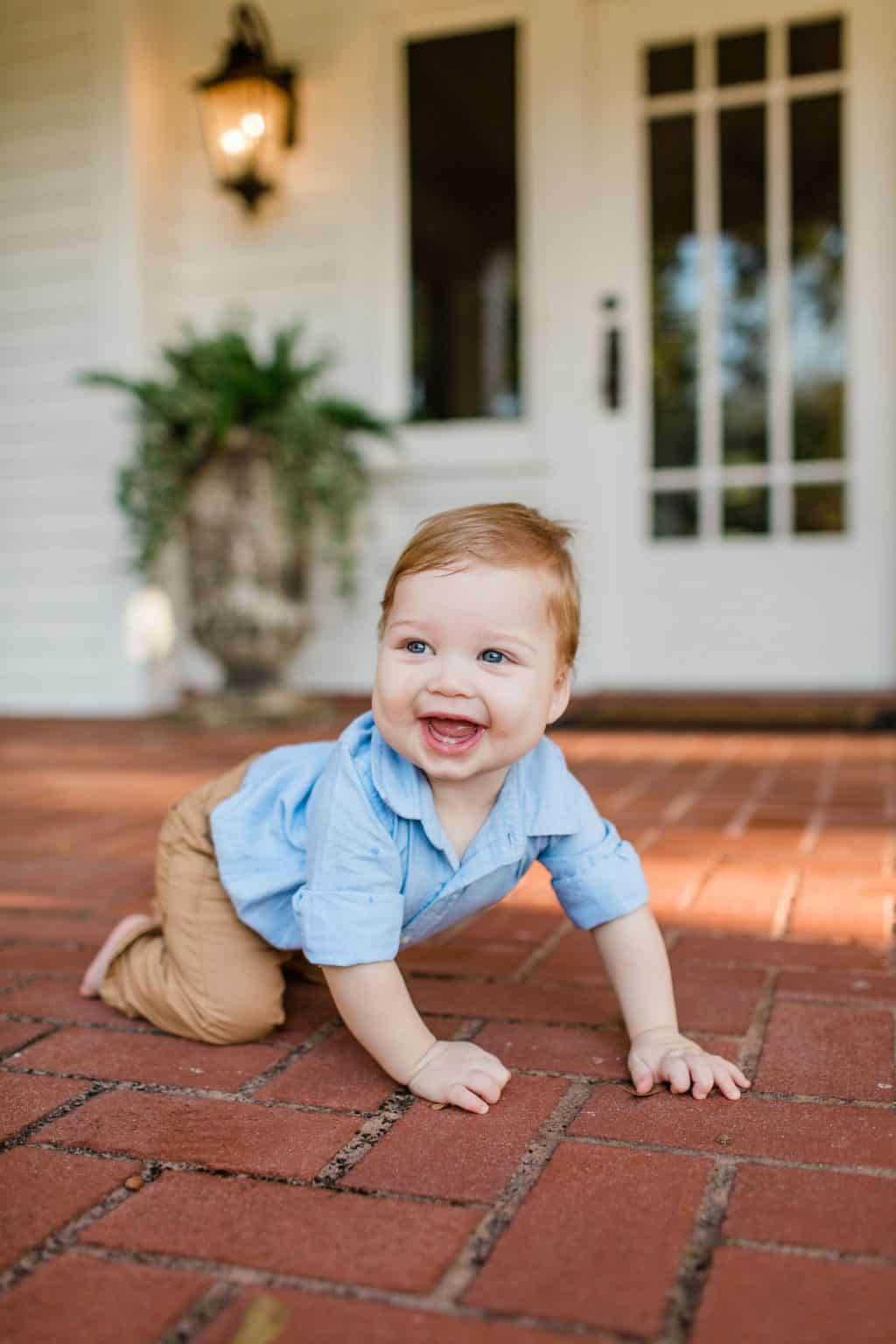 I think this may be my favorite Spear picture YET!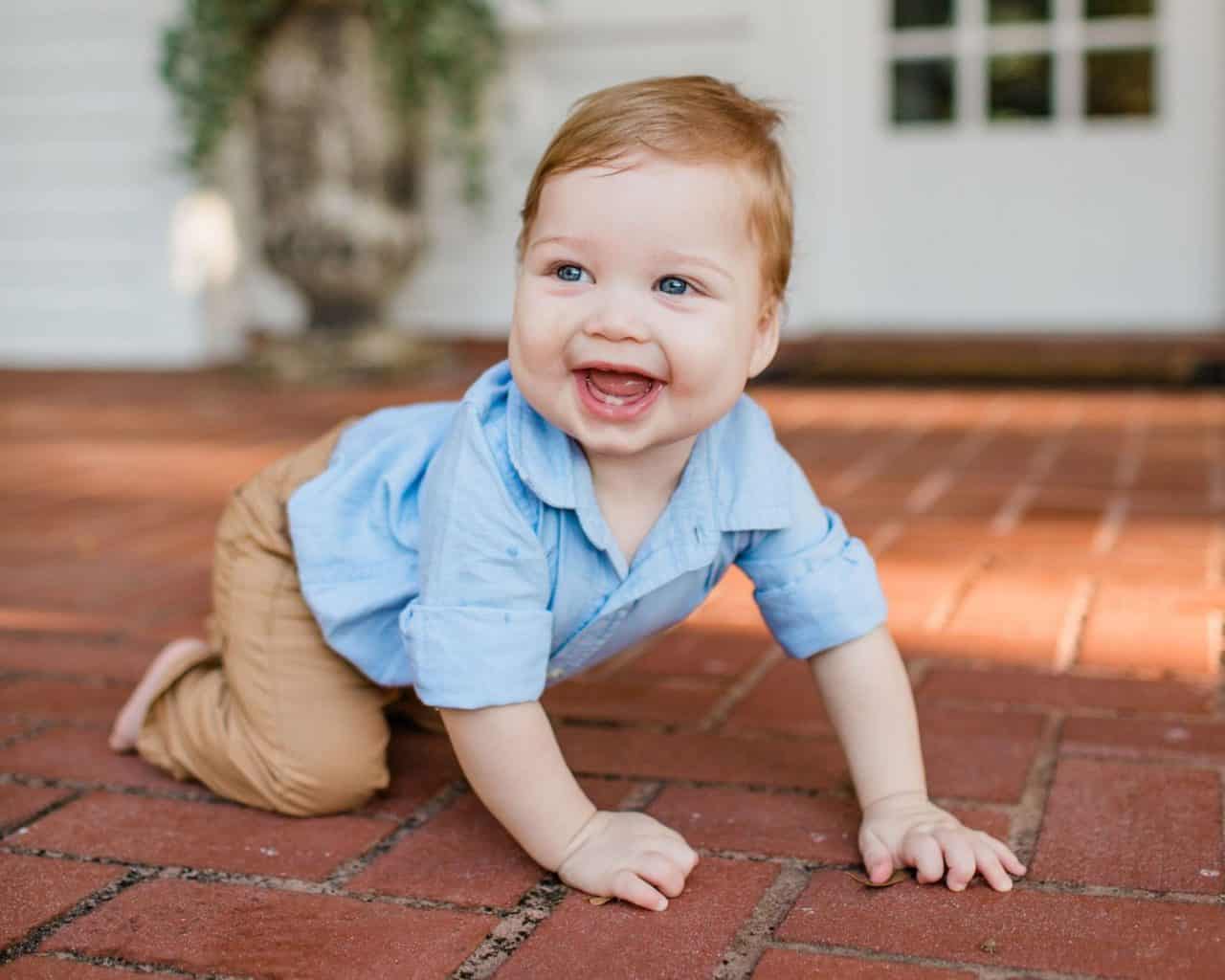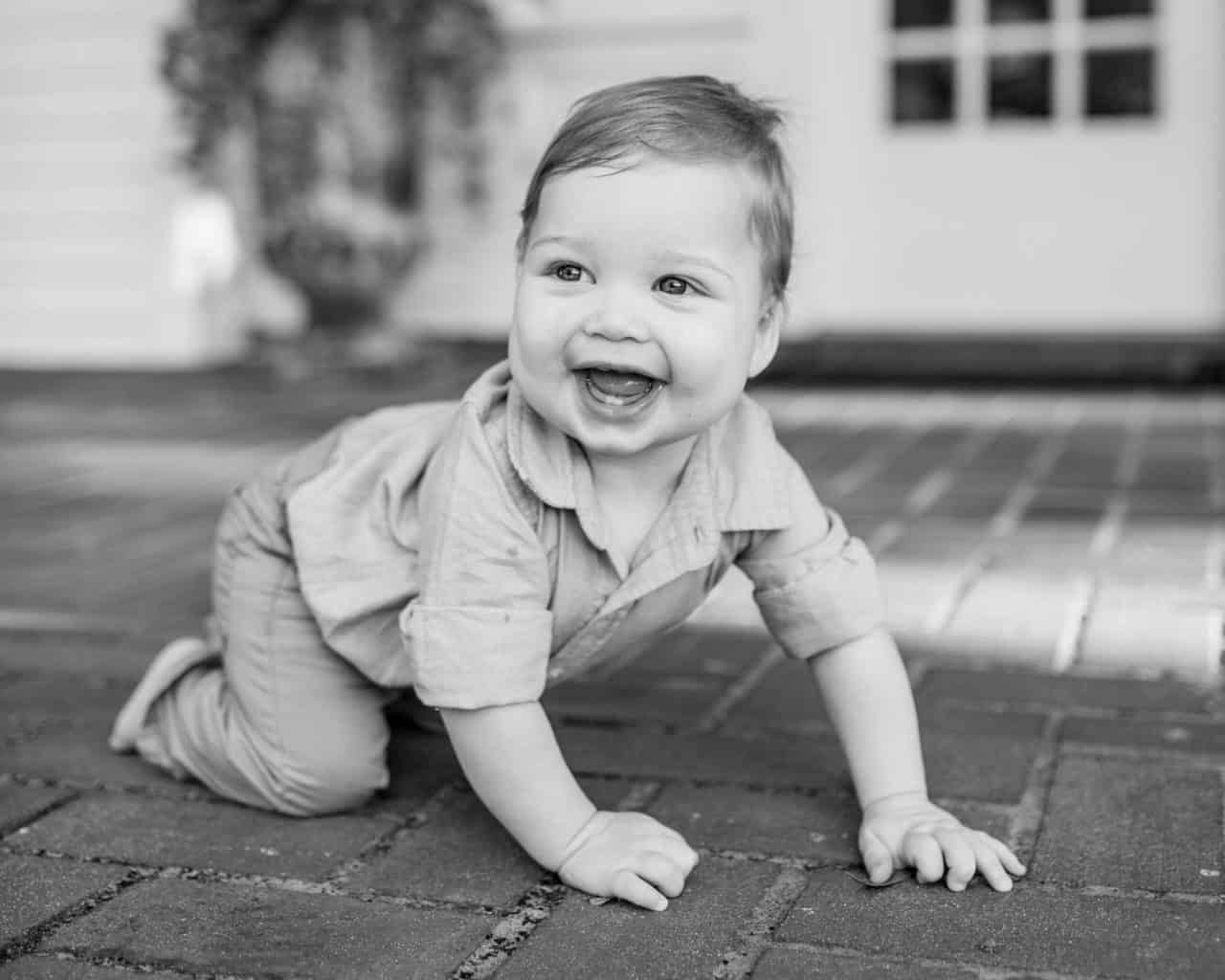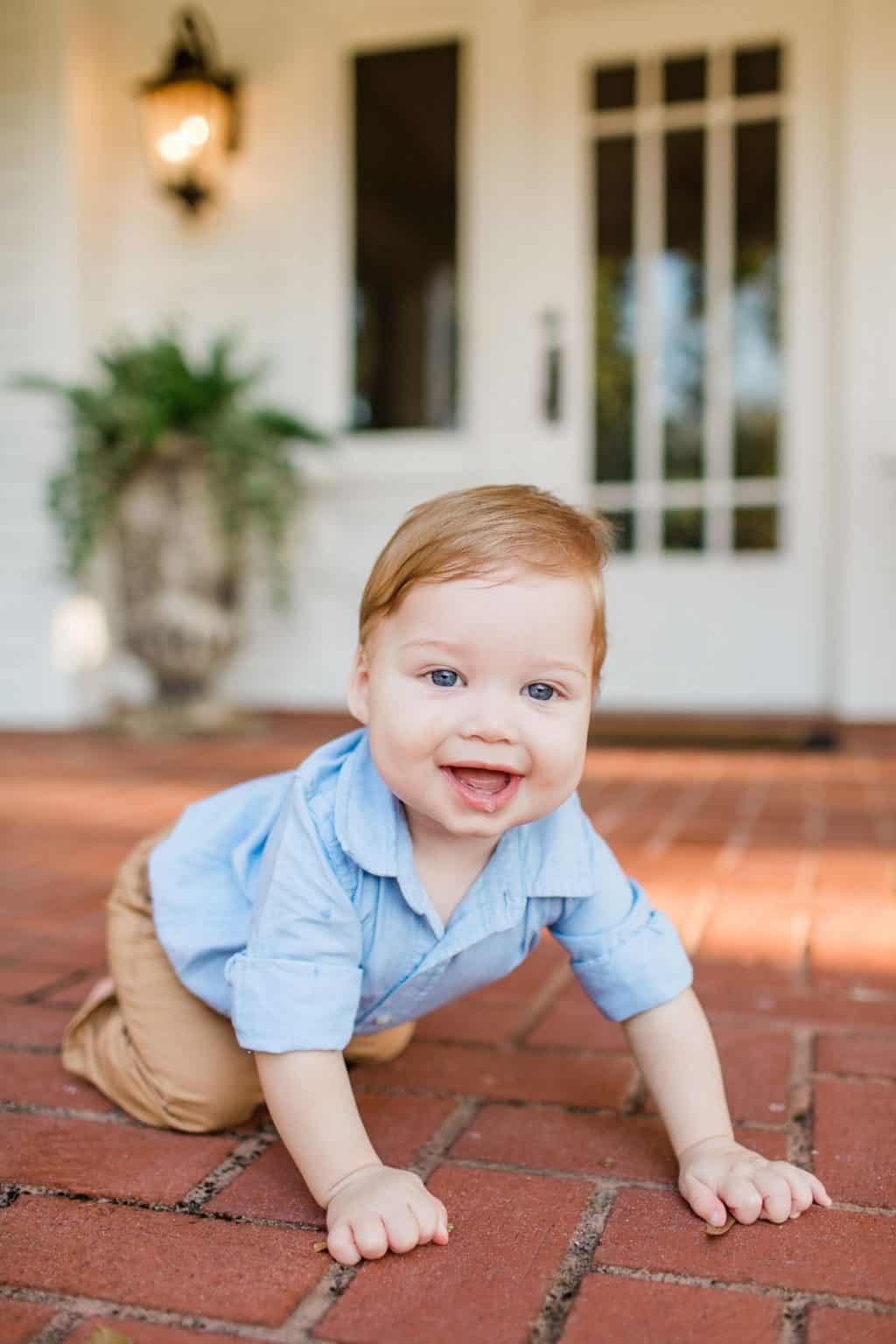 Mama had to sneak in a few too 😉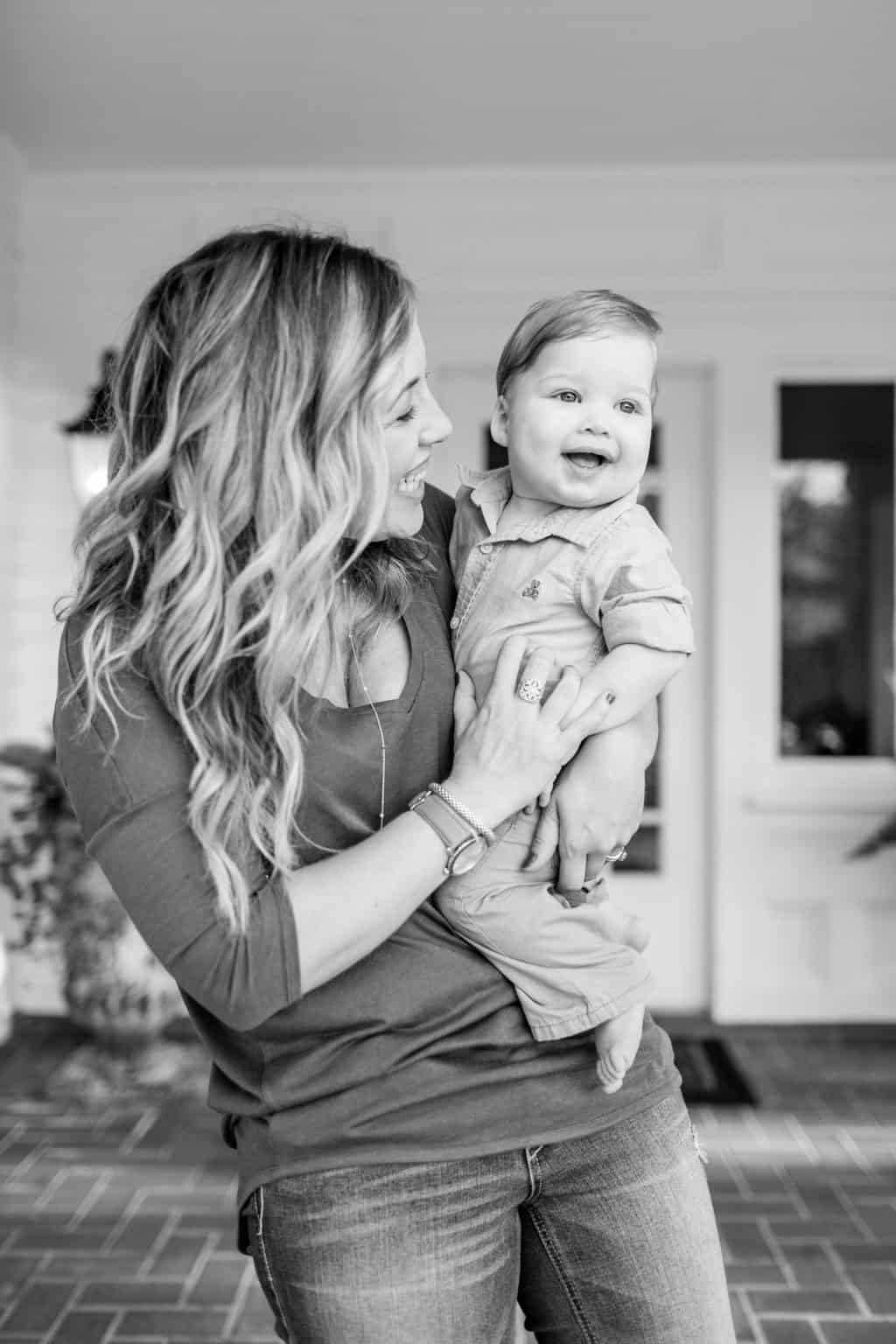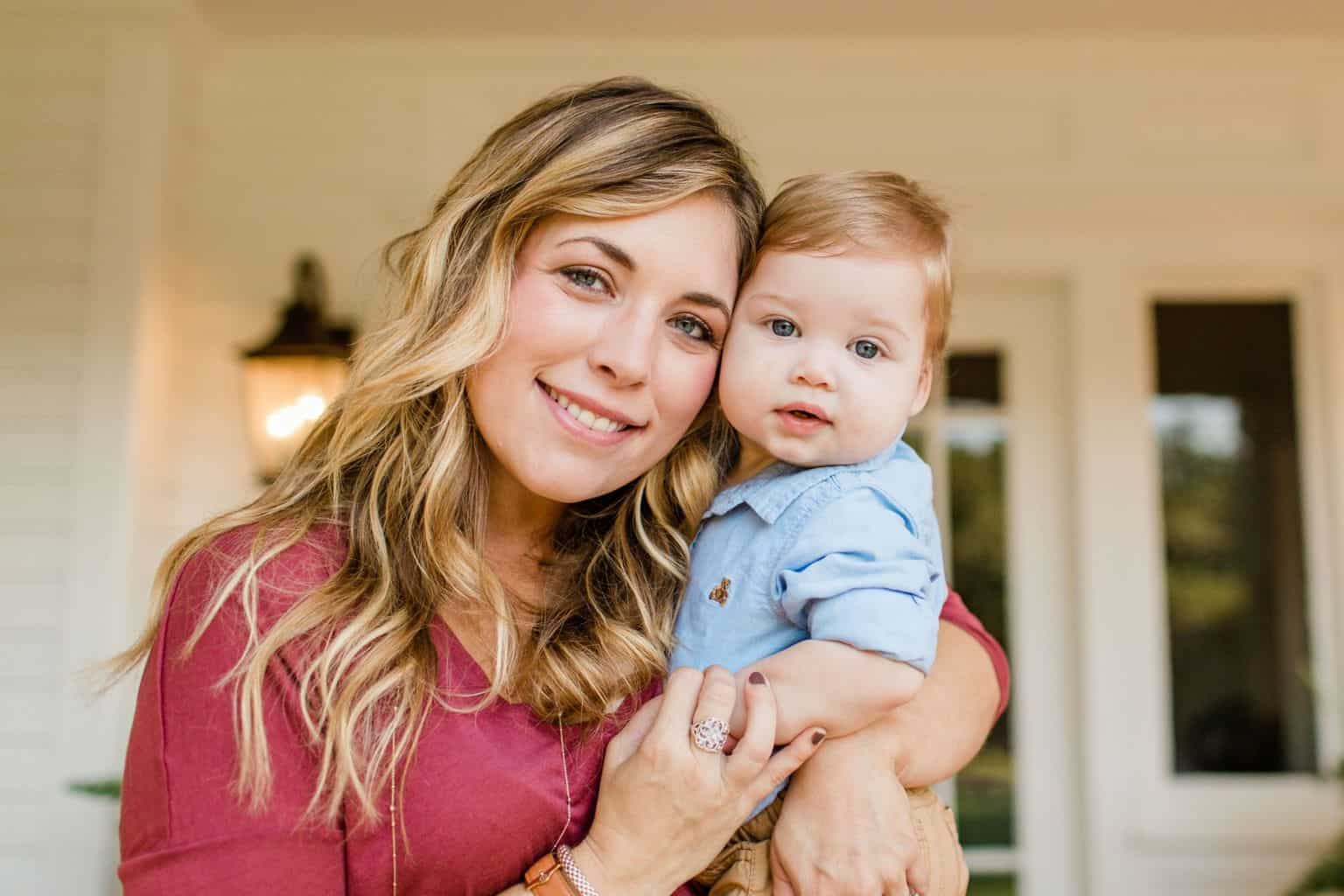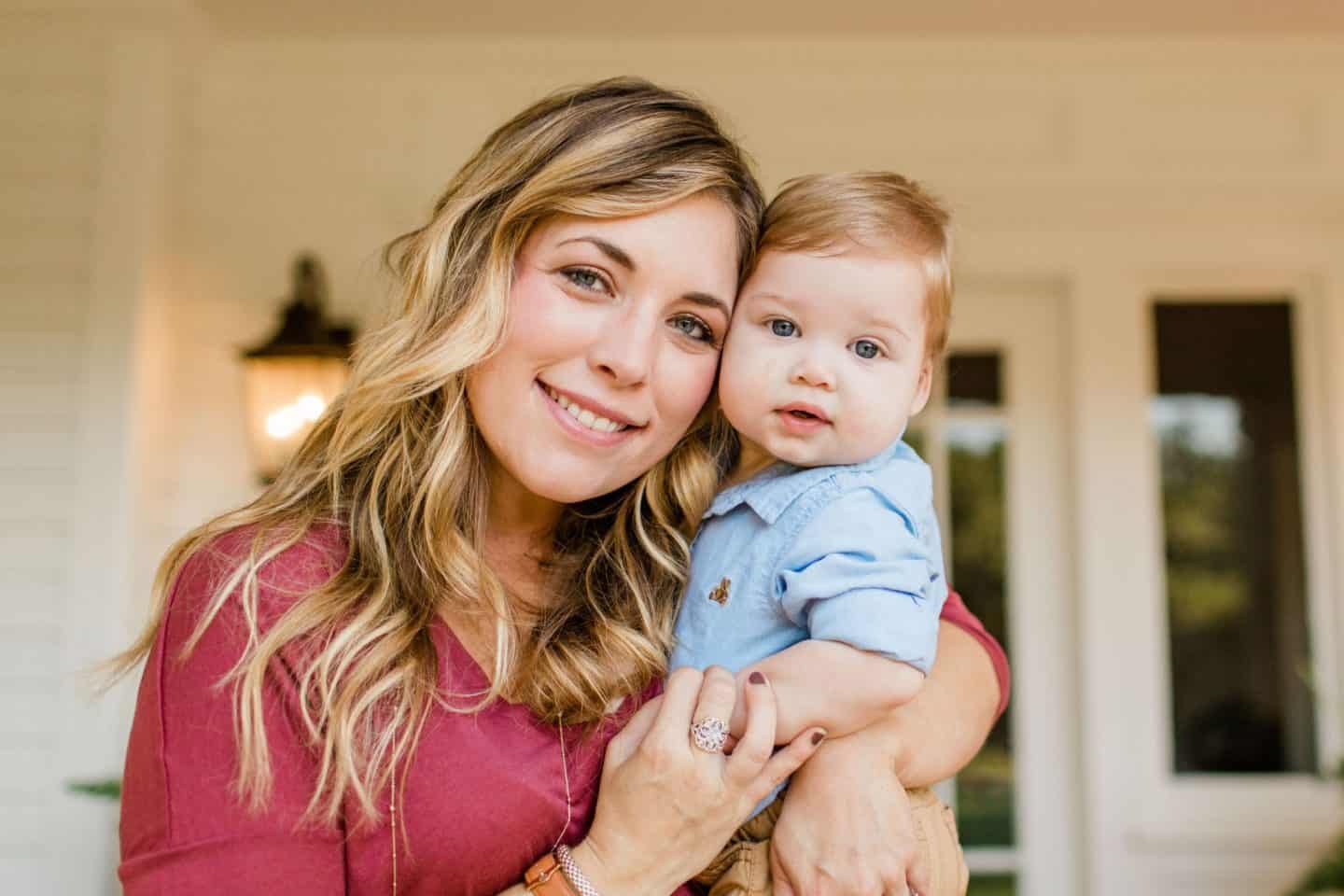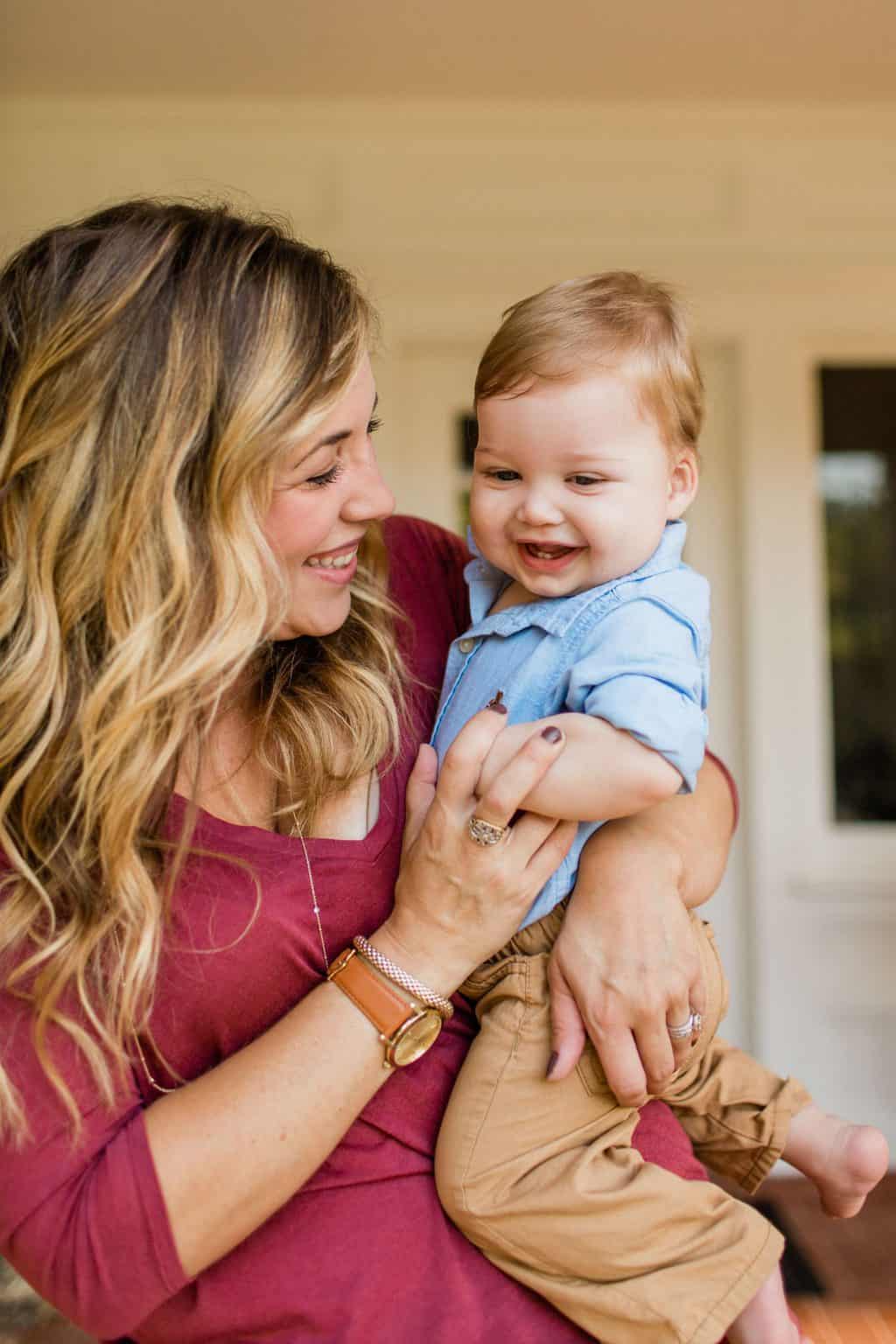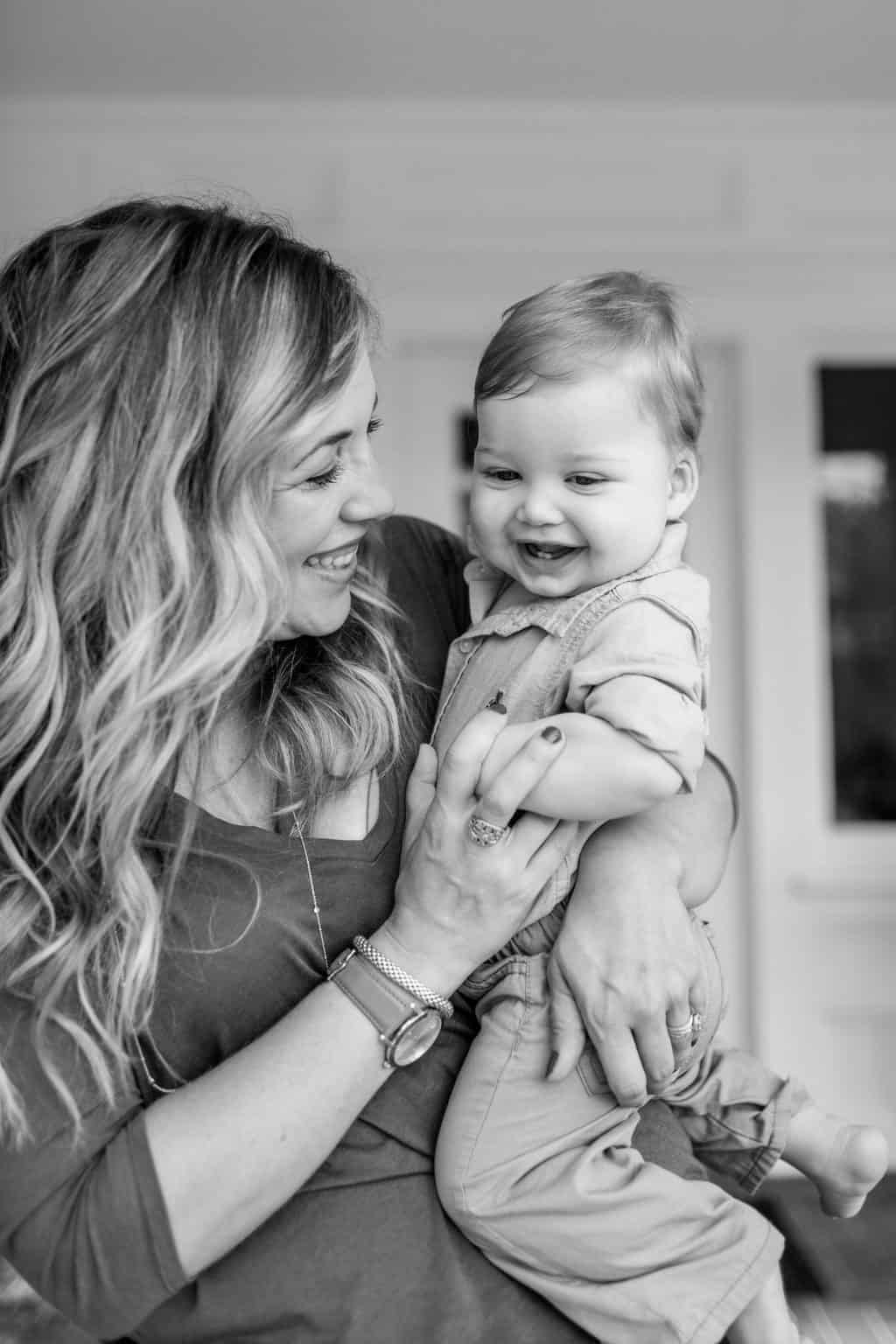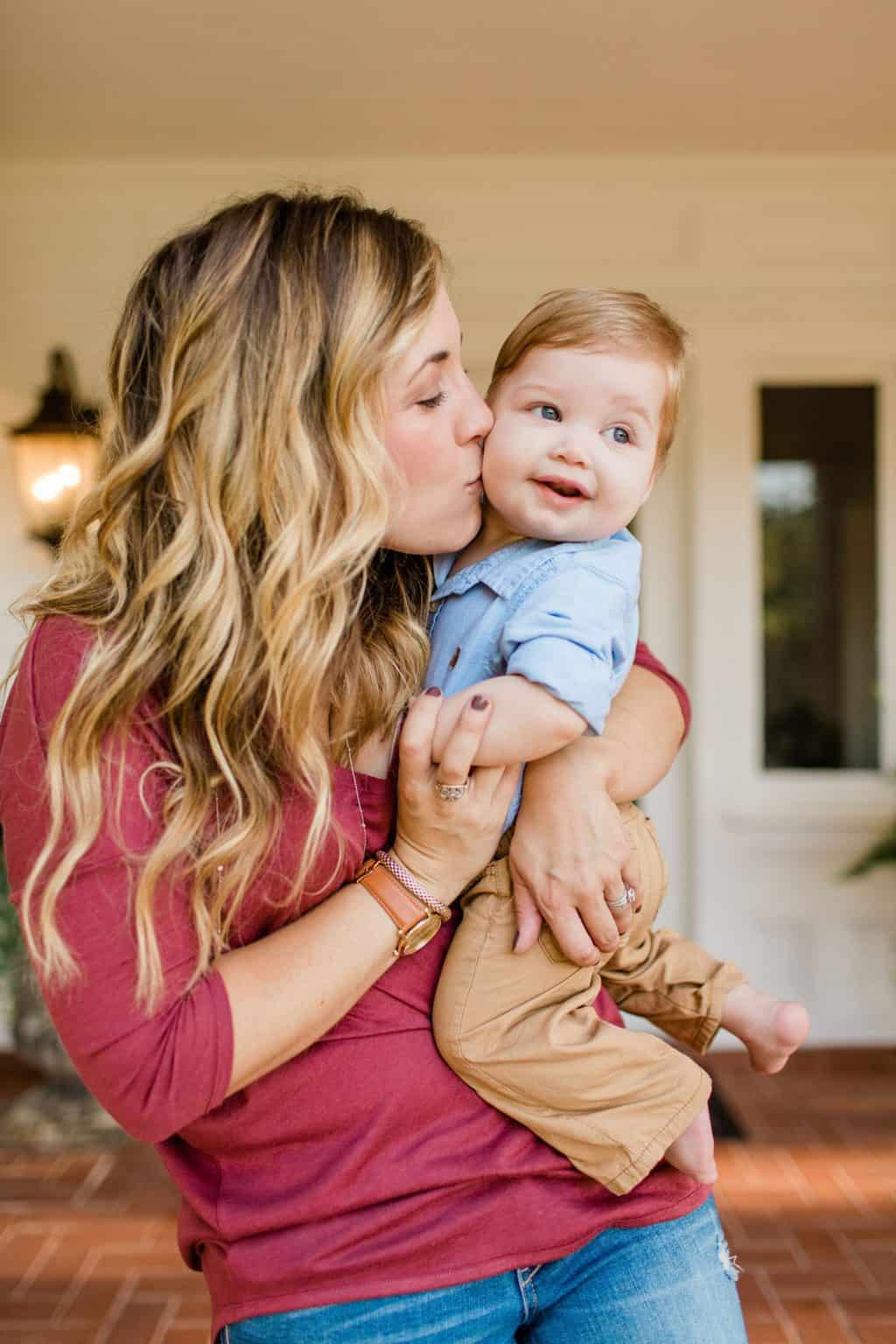 I love that she got a few showing his little curl. It's "his thing" and while I'm SO ready for it to be GONE I also want to always remember it 😉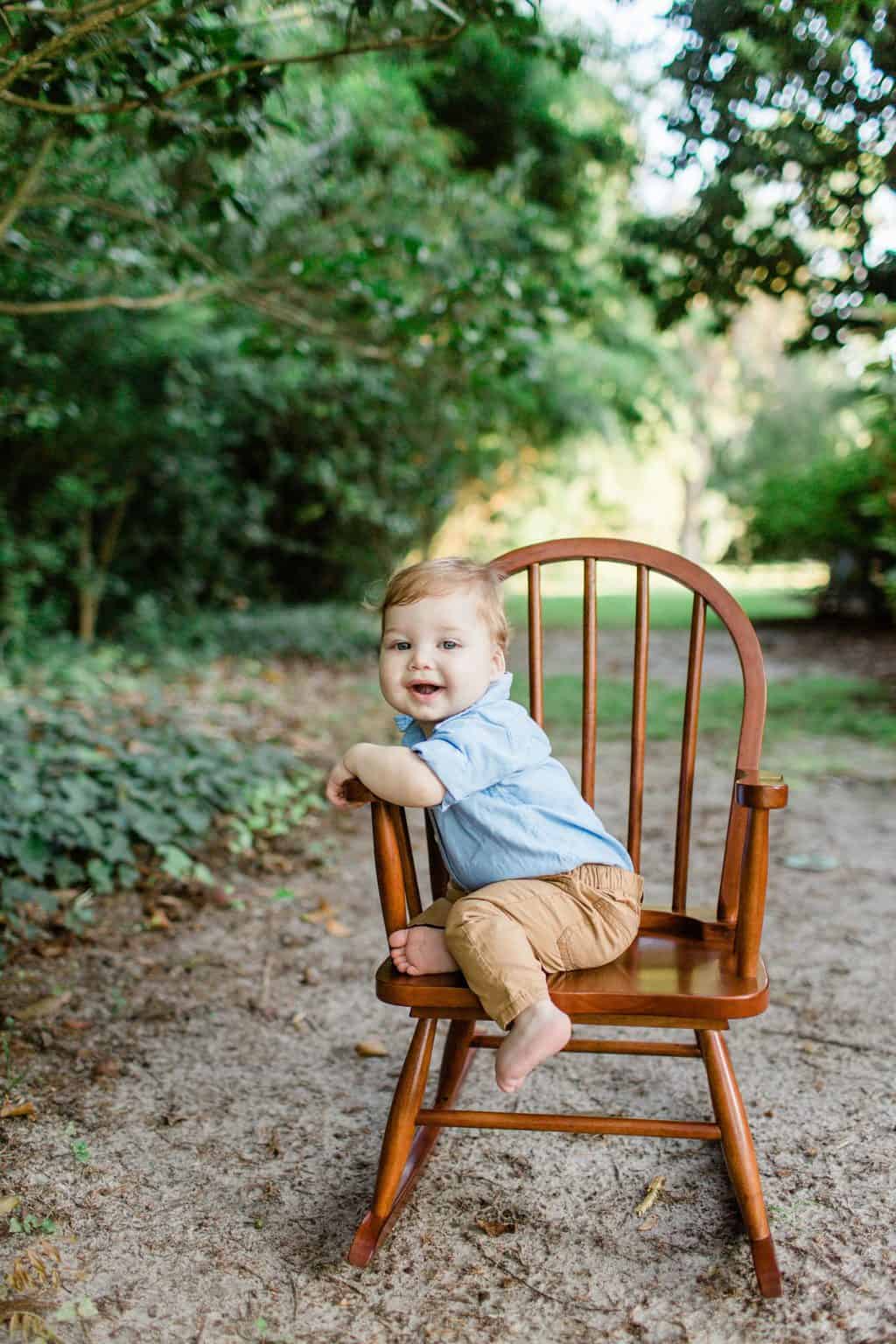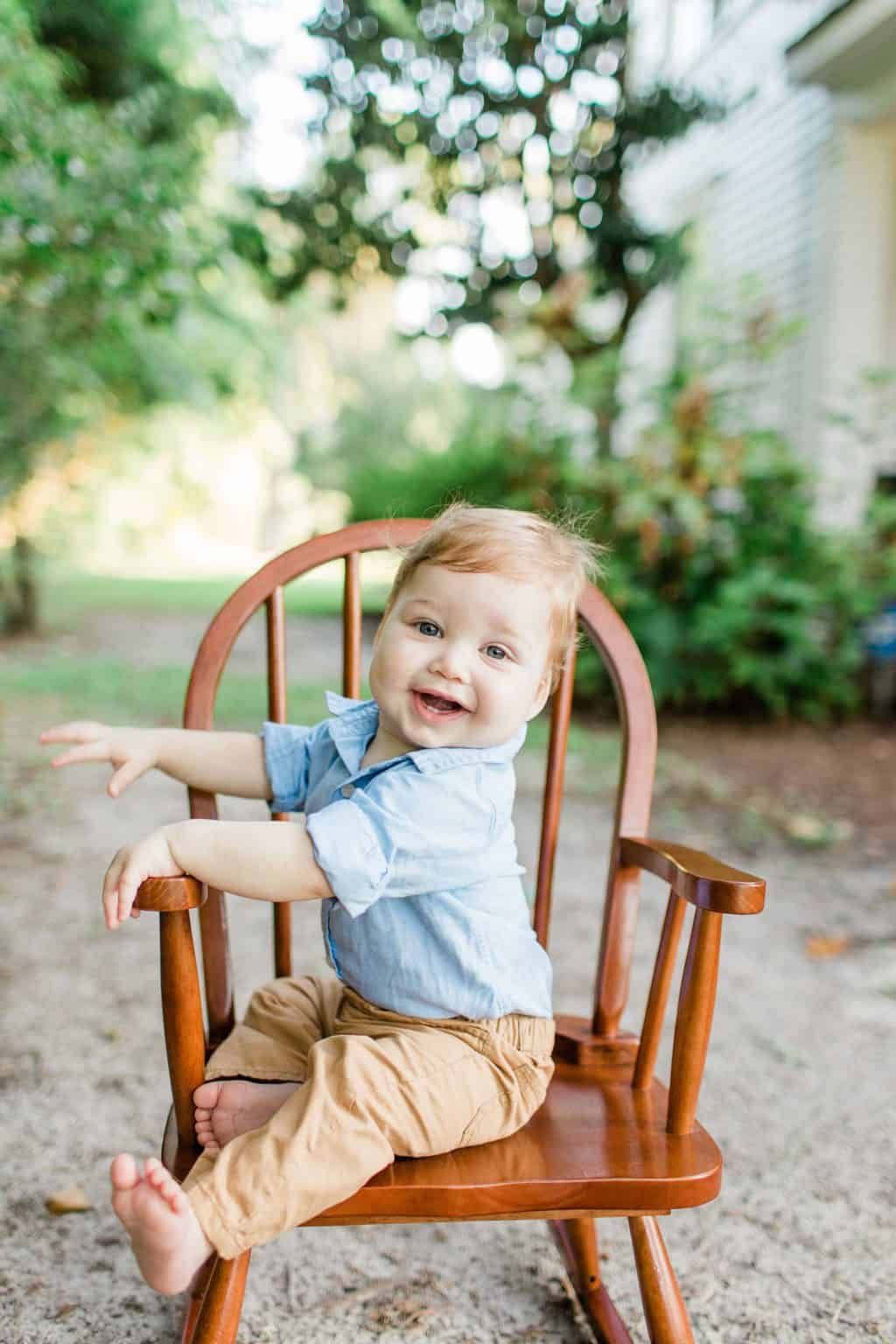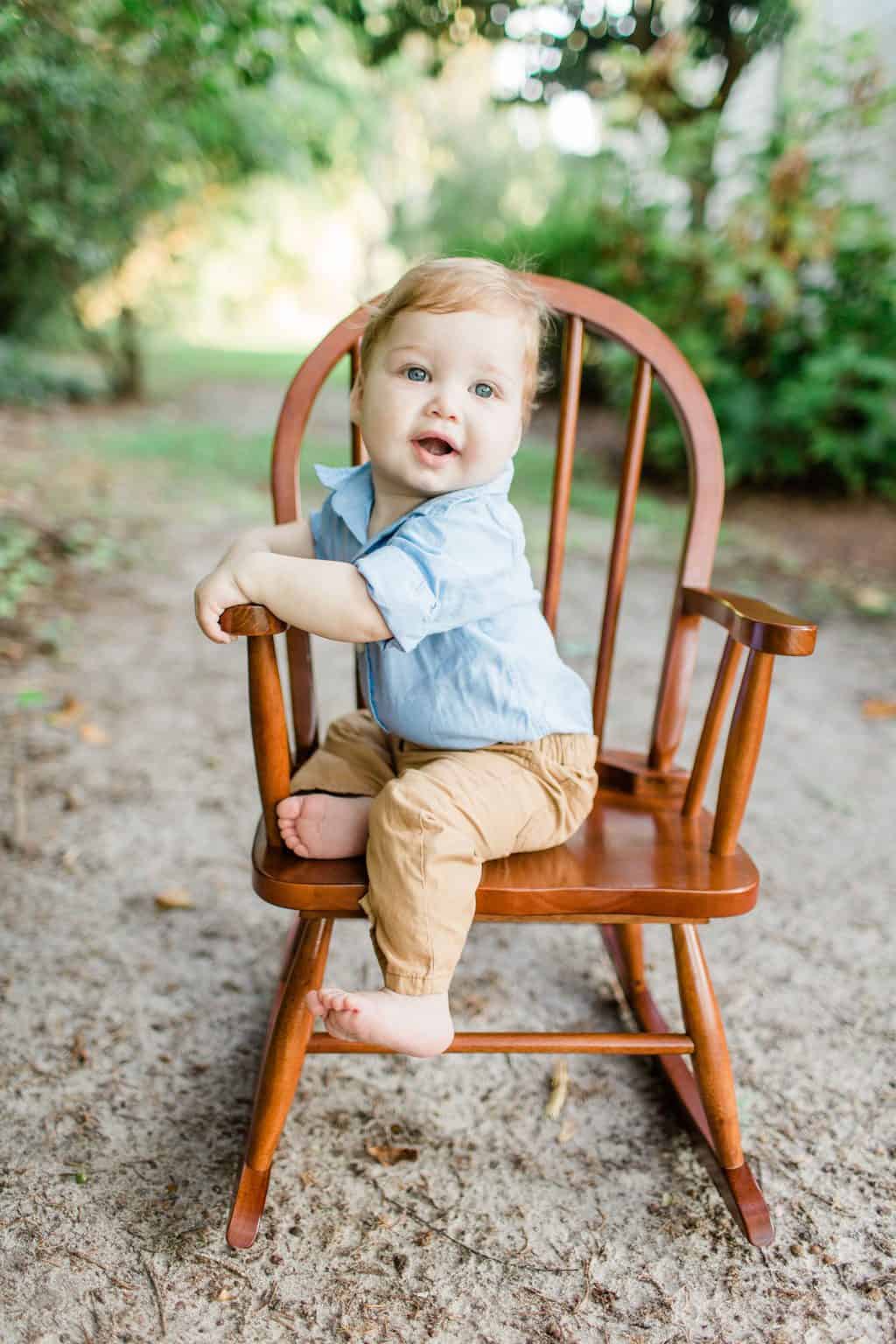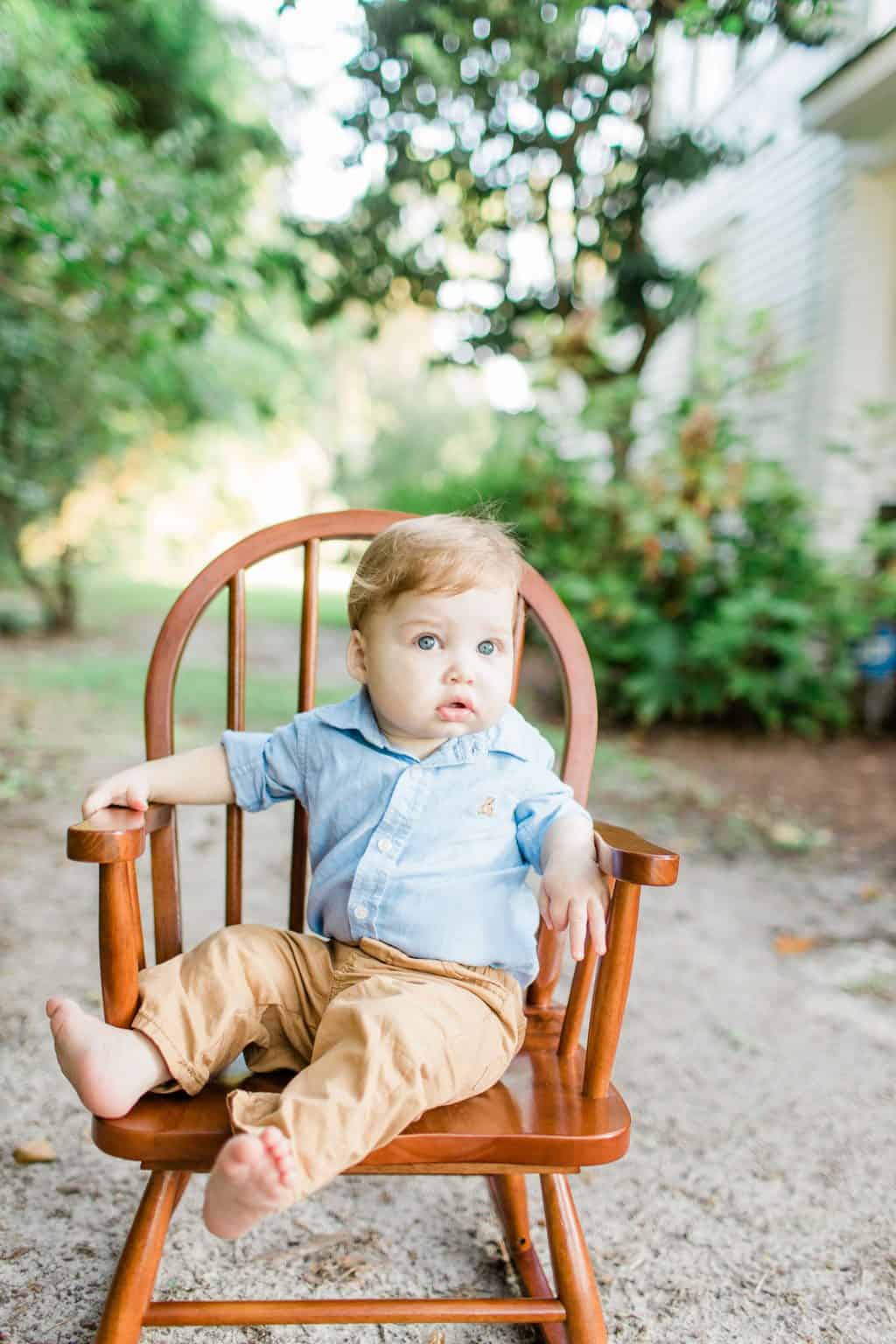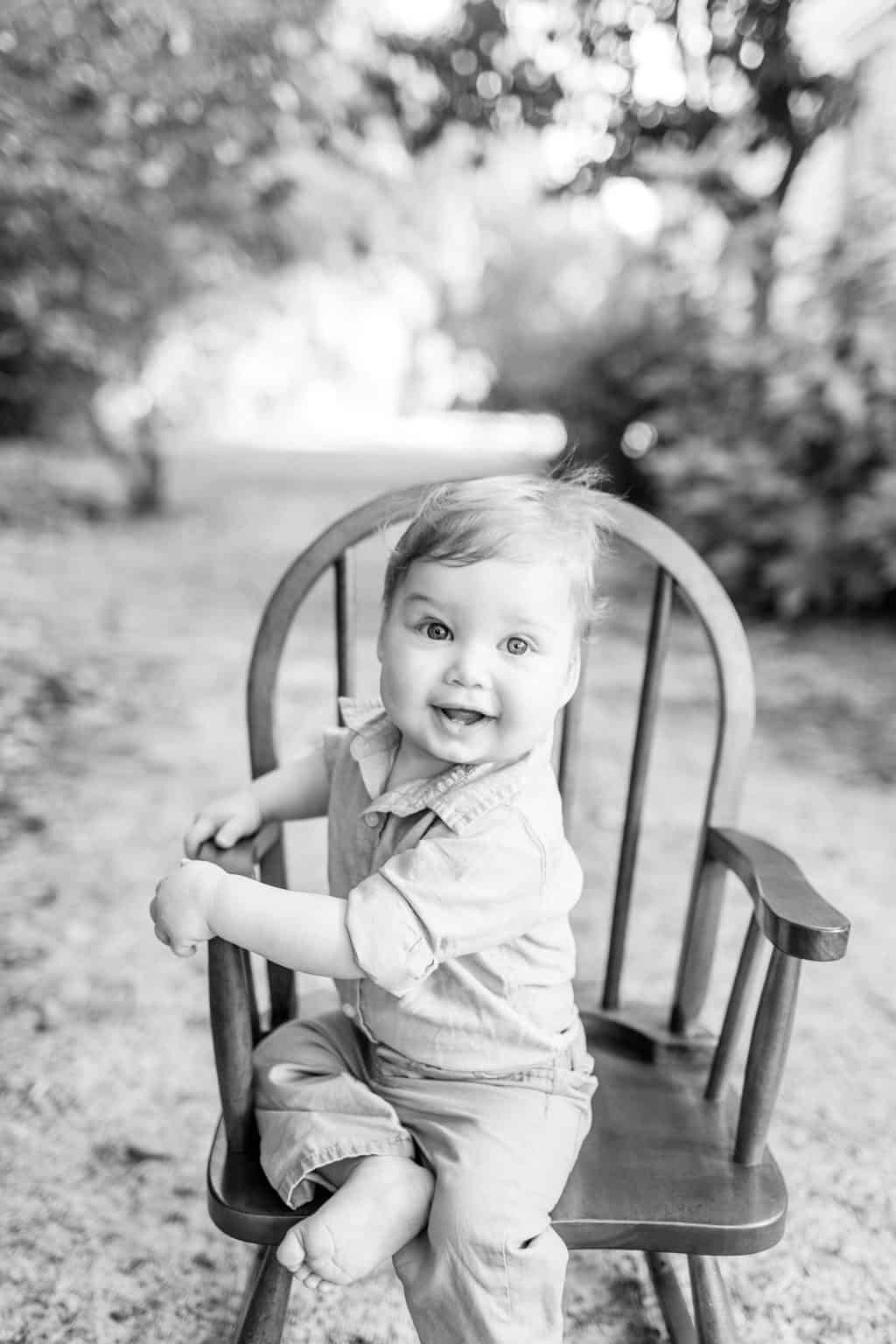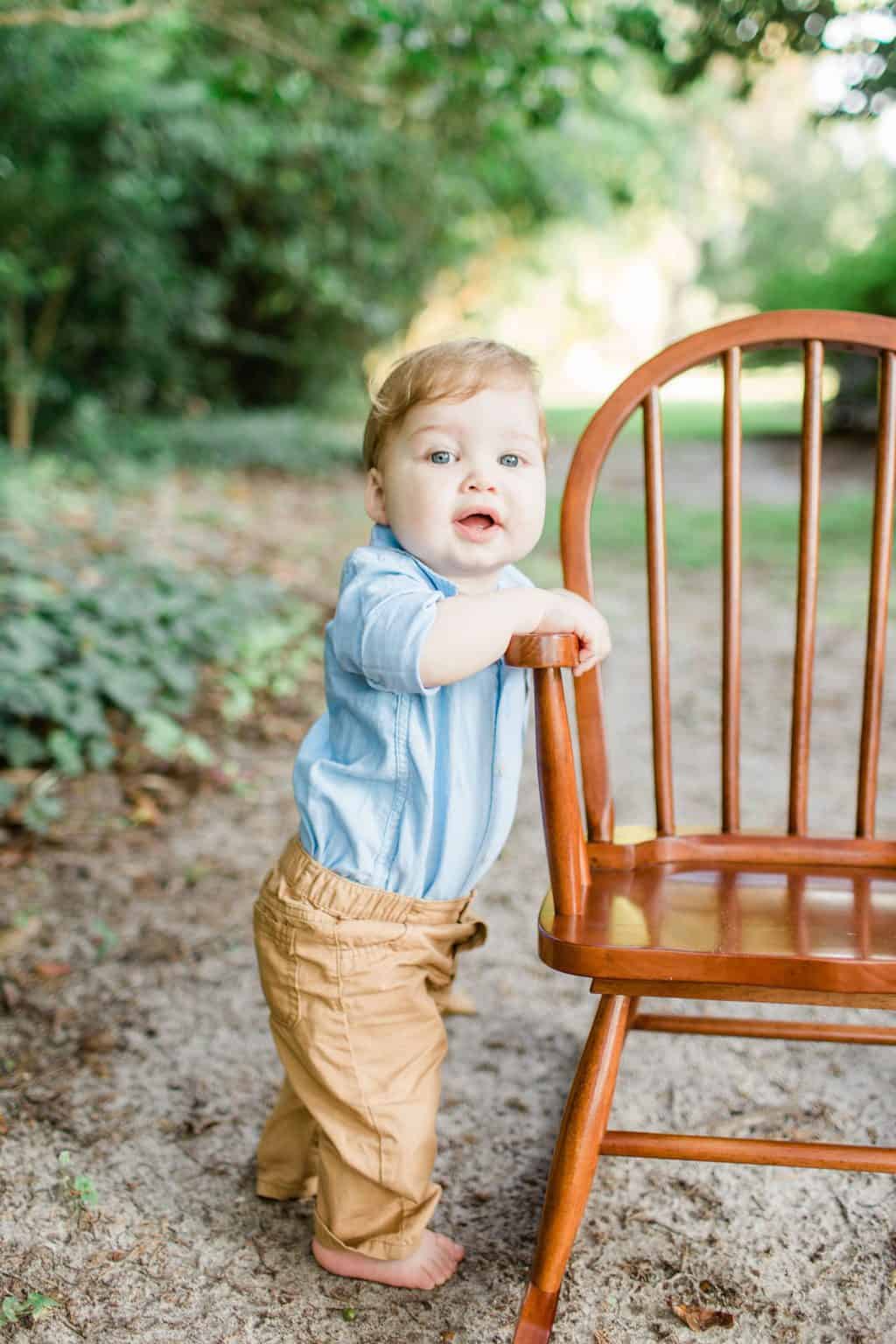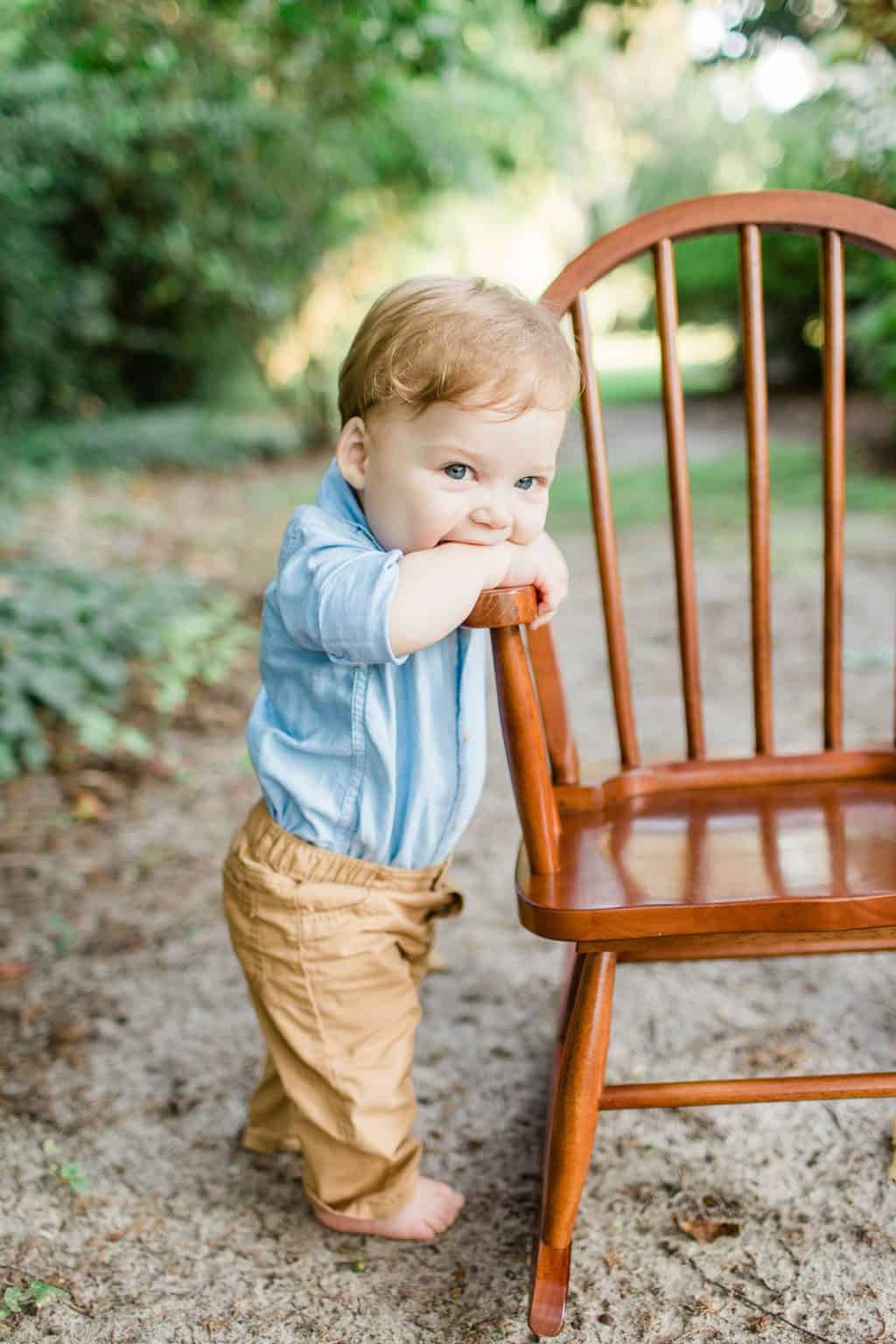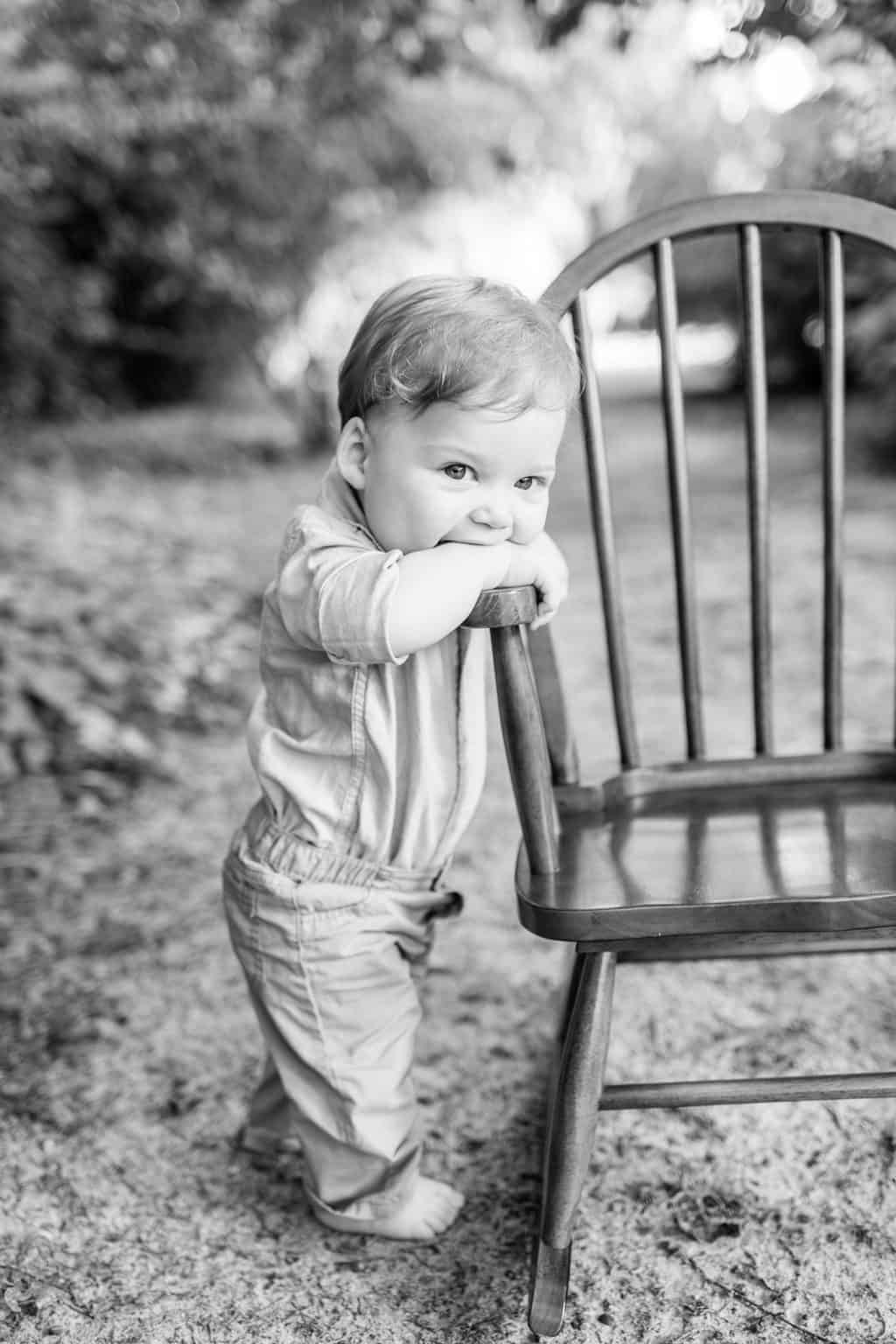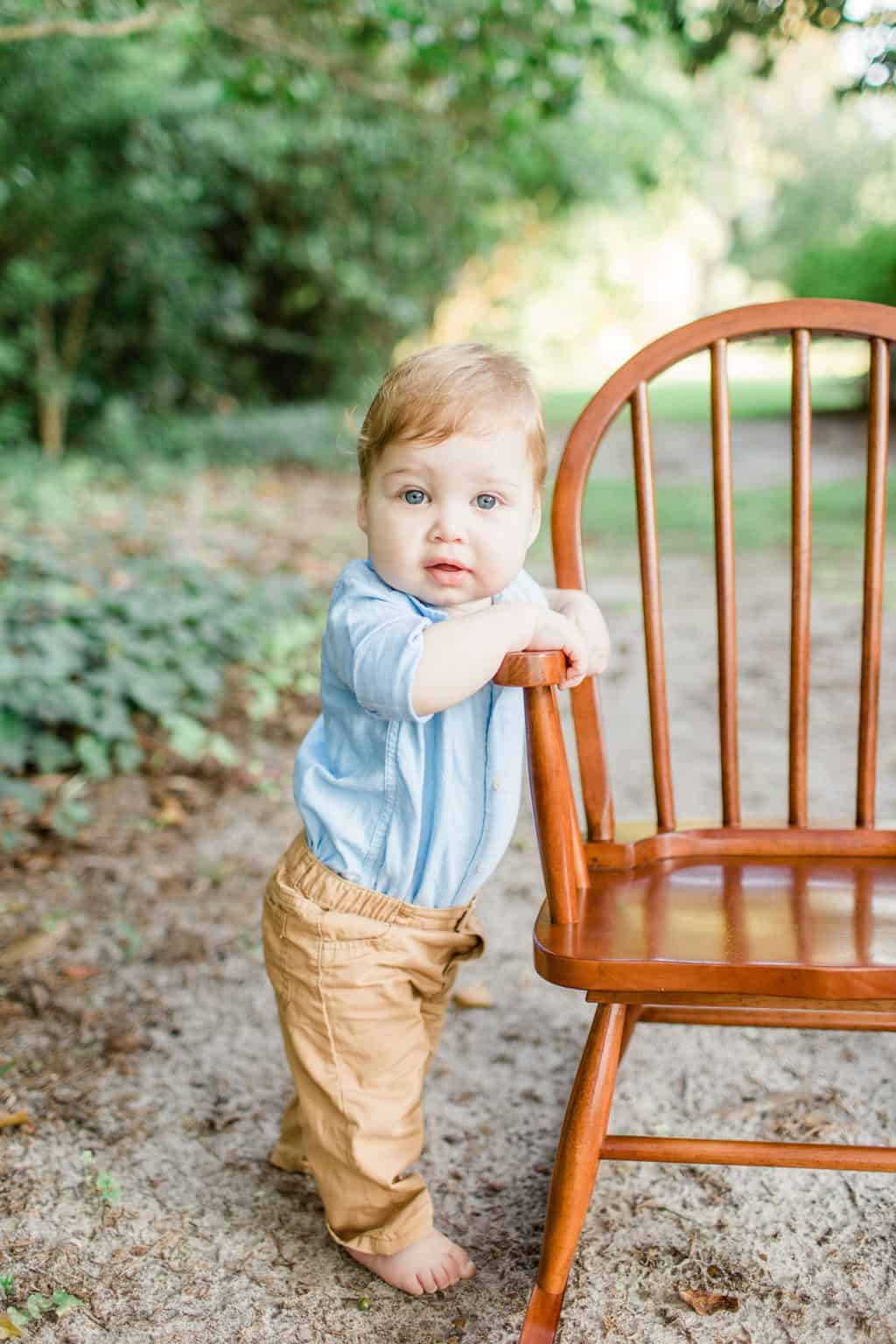 Stitch is Spear's favorite and I wanted to get a couple pics of him with his BFF. Hint: you may be seeing more of these pics soon 😉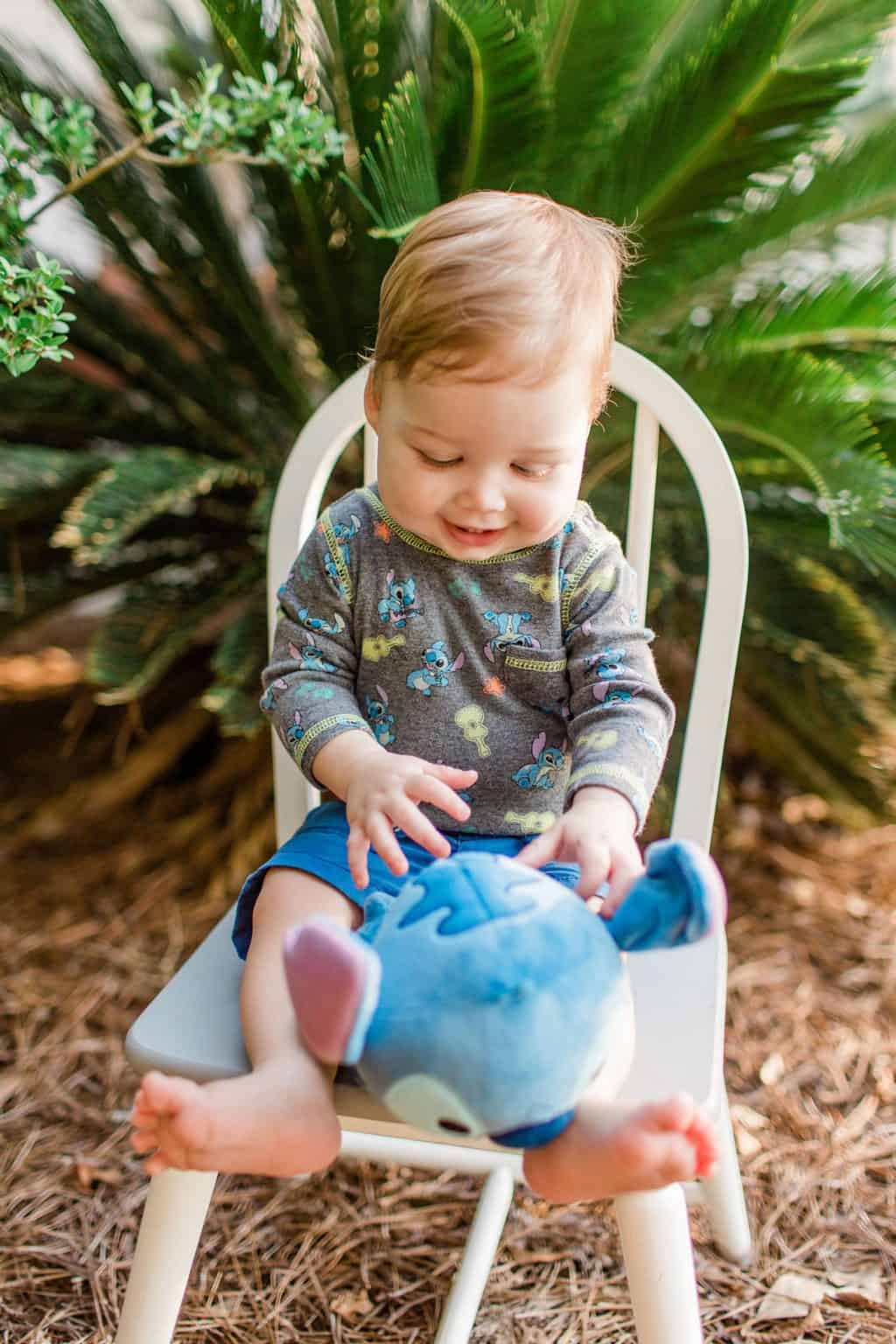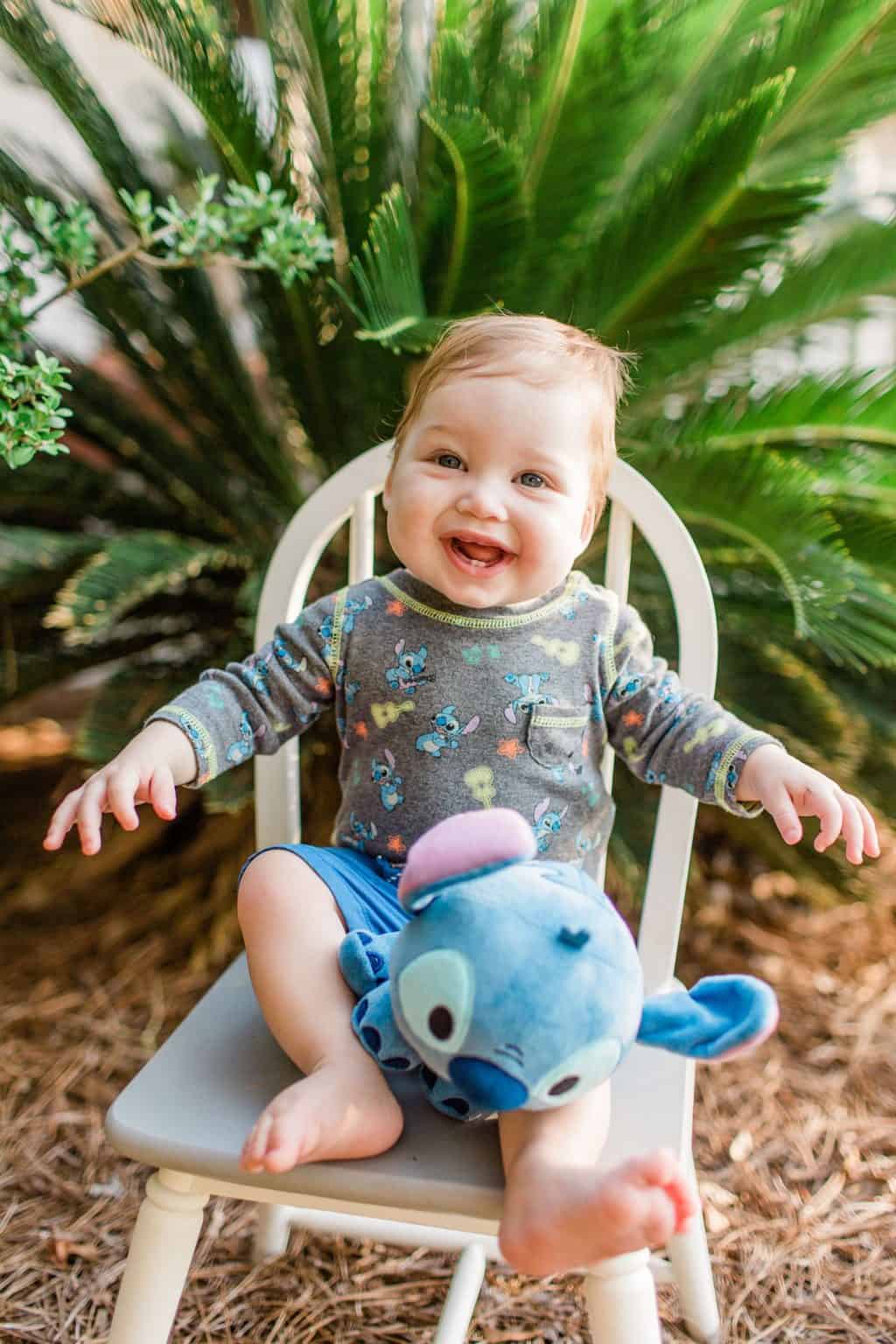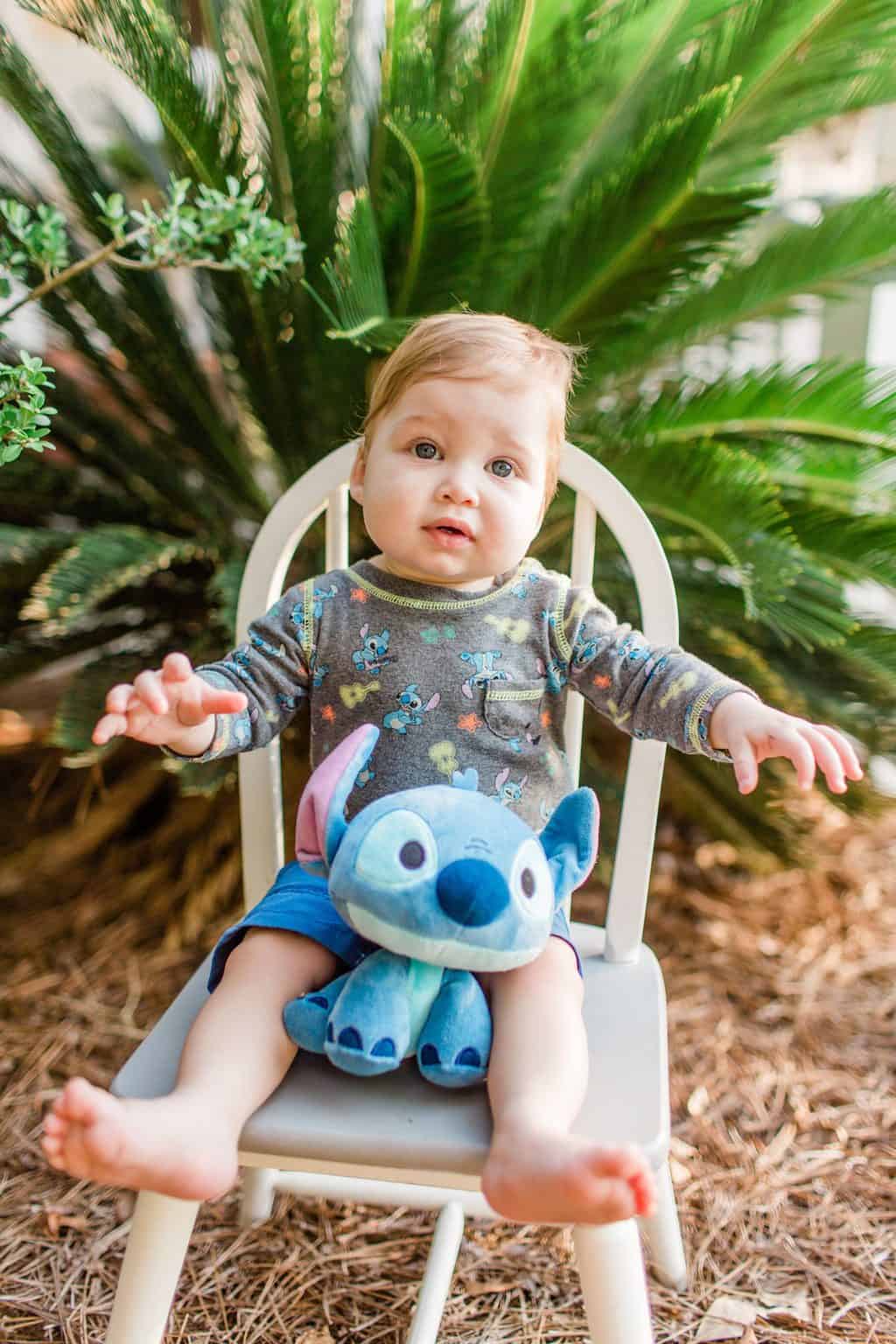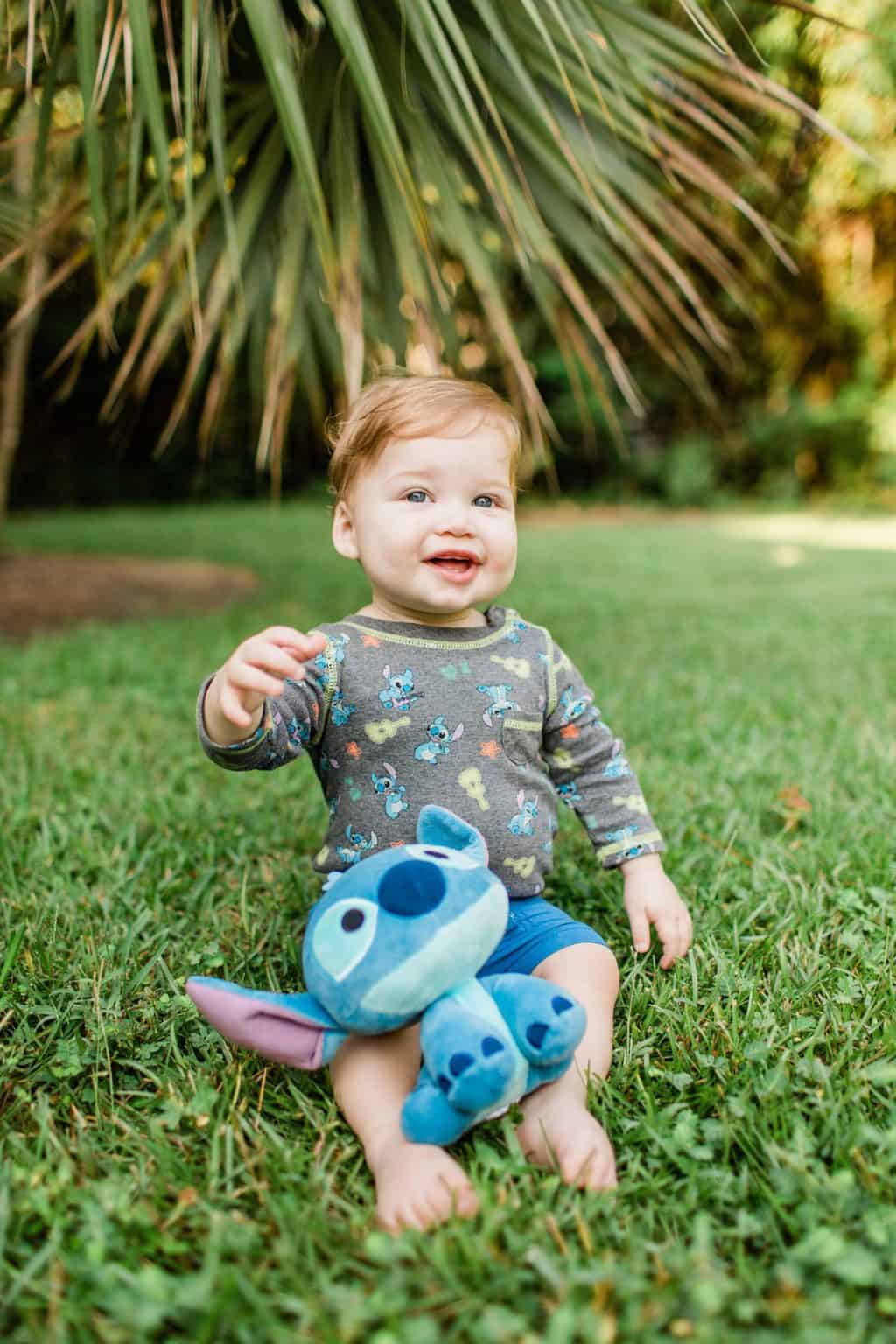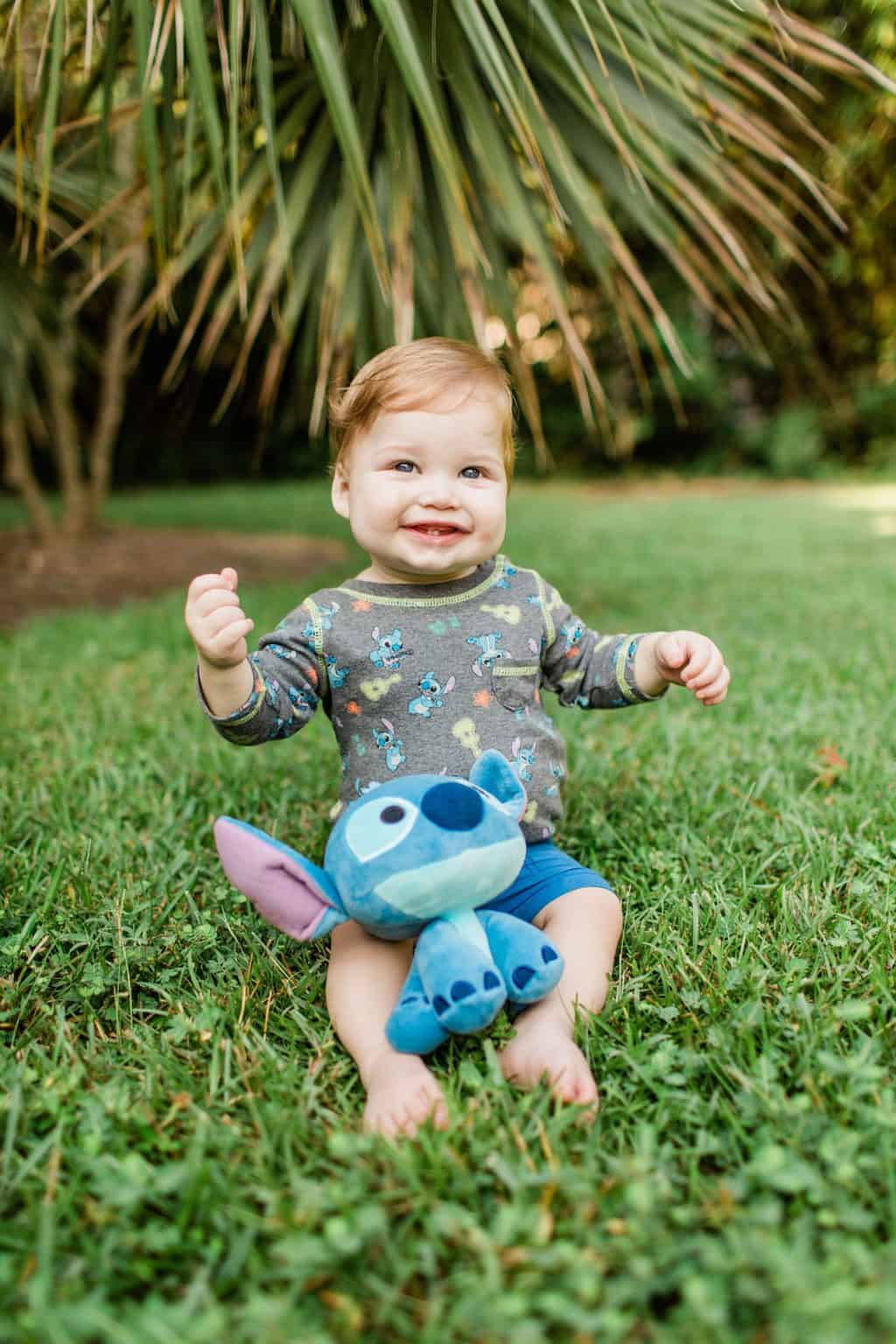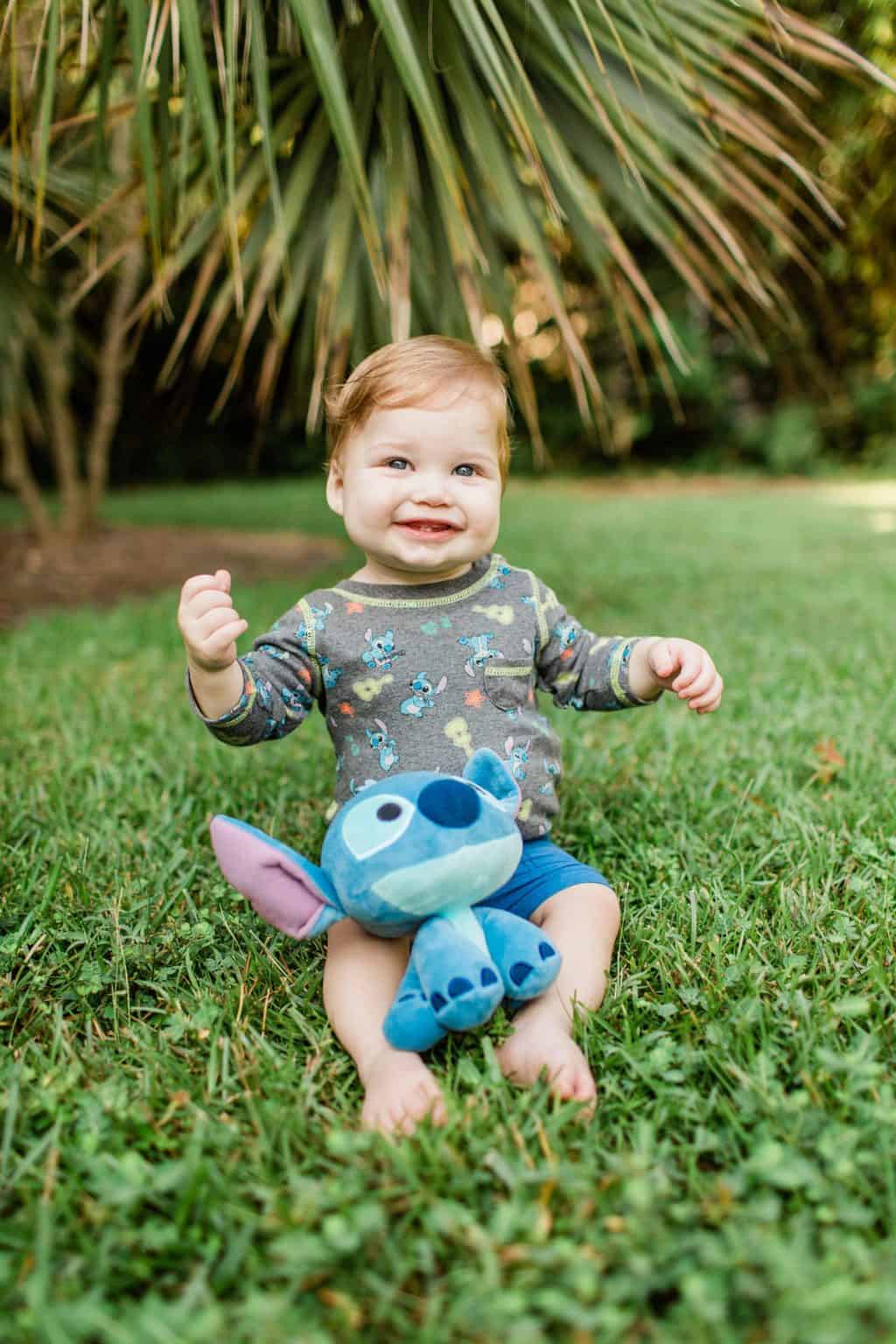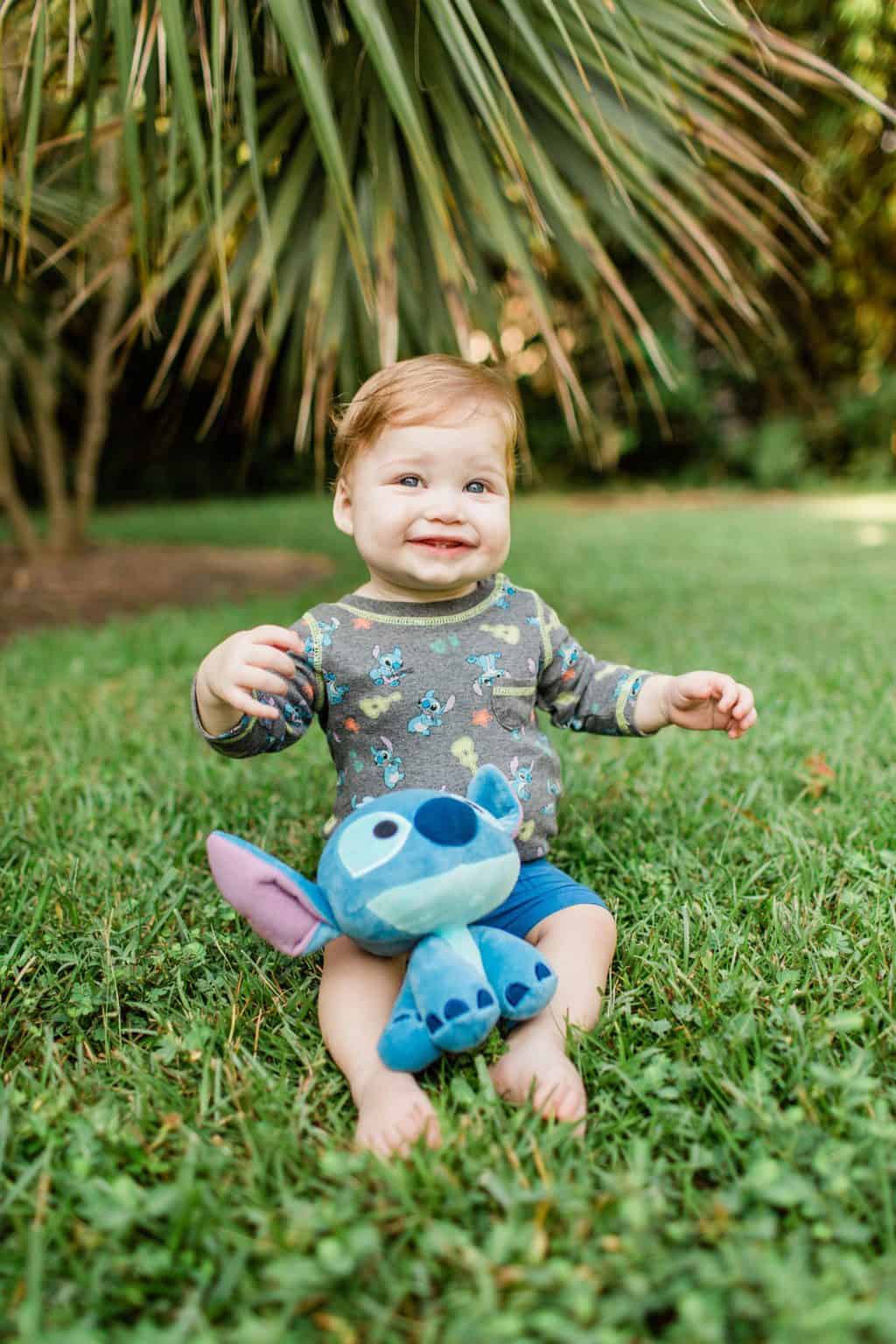 My second favorite from the morning!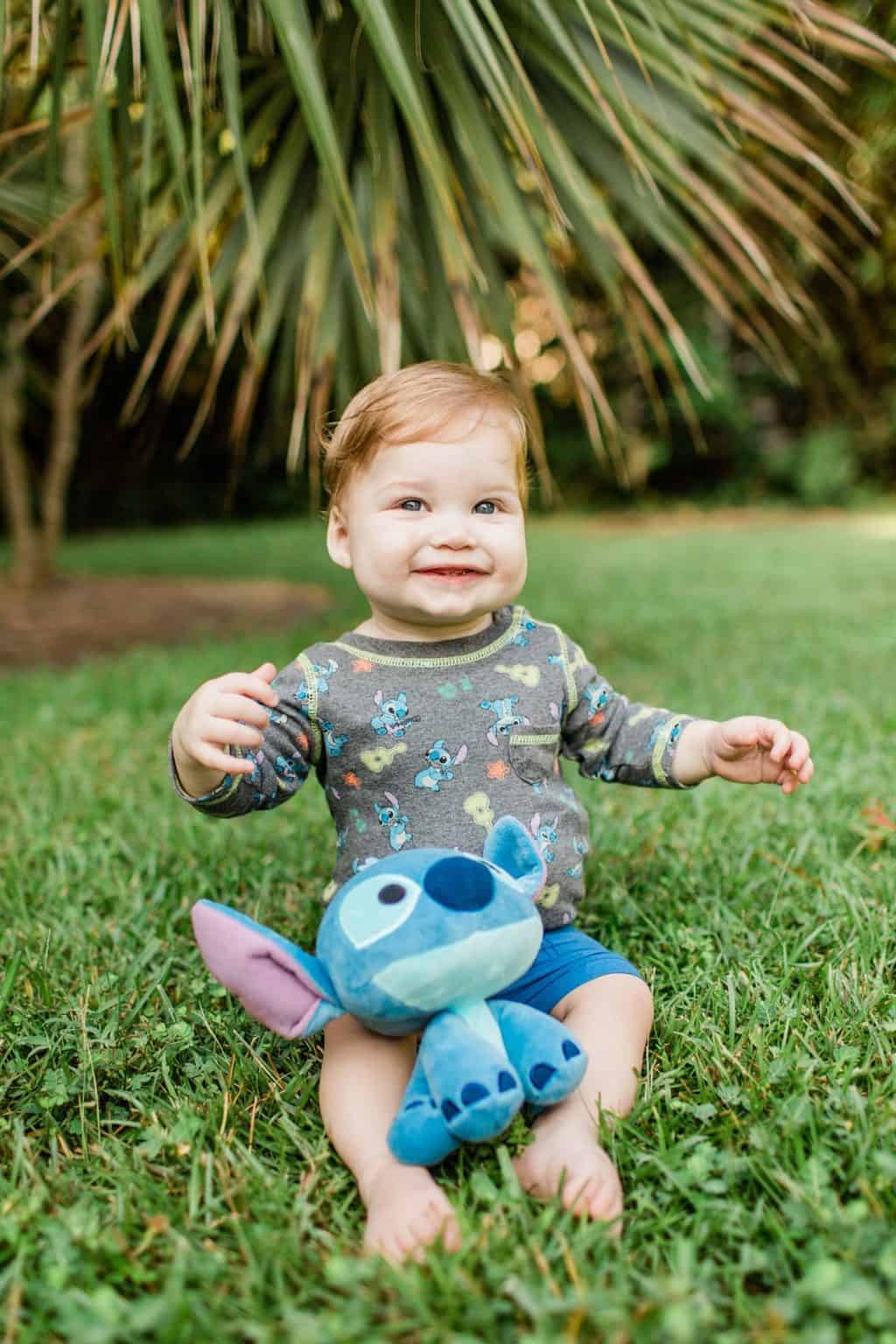 Lindsay is SO great with kids. She's awesome at getting the pics and getting them FAST. We literally took less than 30 min to get these shots and I'm so glad Spear did so well…he totally had a poop diaper for over half the shoot and, of course, I hadn't brought a spare haha!
If you're looking for a photographer for an upcoming wedding or senior session then Lindsay is YOUR GIRL. Y'all if you're not following her on Instagram you totally need to be…her feed is GORGEOUS. I especially love her senior sessions as she always finds a way to make each senior truly shine. Lindsay is so super talented and I'm so honored to have been one of her OG clients 😉 Be sure to check out her site: Captured by Colson!