Spear's first birthday party was on Saturday December 1st at 3:30 pm. I love a 3:30 start time for a party, especially with little ones. It's right after nap time so they are fresh and happy and it's plenty early before bedtime to allow them to stay happy the entire length of the event. It also gives us the entire day to get everything party-ready!
Spear's theme for his party was Hawaiian Christmas with elements of Stitch incorporated in. You can see all the party details here!
I let the kids pick whatever they wanted to wear and they all went with the Stitch theme over the Hawaiian Christmas one 😉 At least Zach and I covered that portion pretty well! I was super excited about my shirt…my sweet friend Caitlin sent me a text about them from Old Navy and the top is part of a family pj set but I figured it was fine to rock it on my own!
I thought it'd be fun for Spear to rock some Stitch too so I ordered him this outfit and it was SO cute!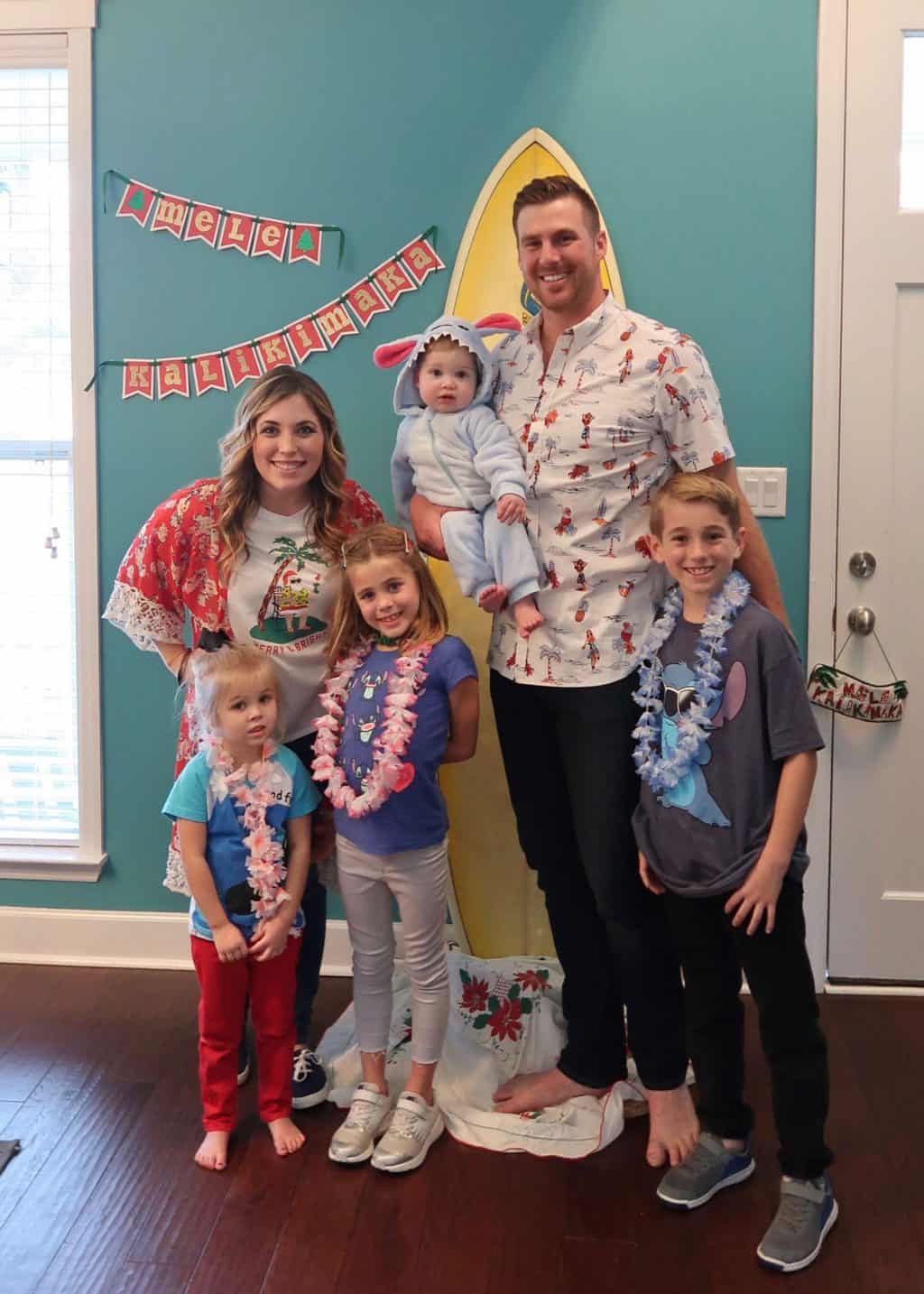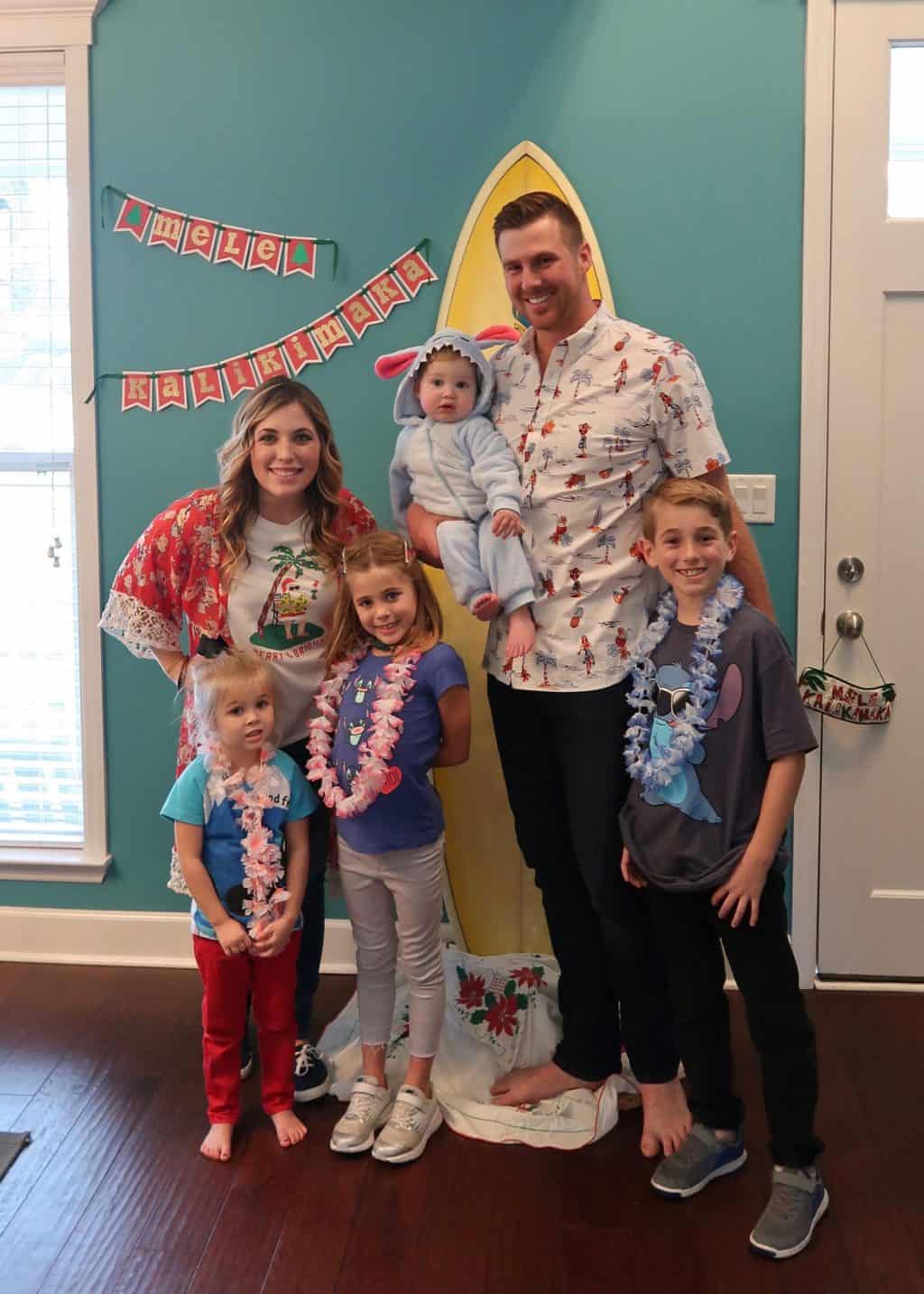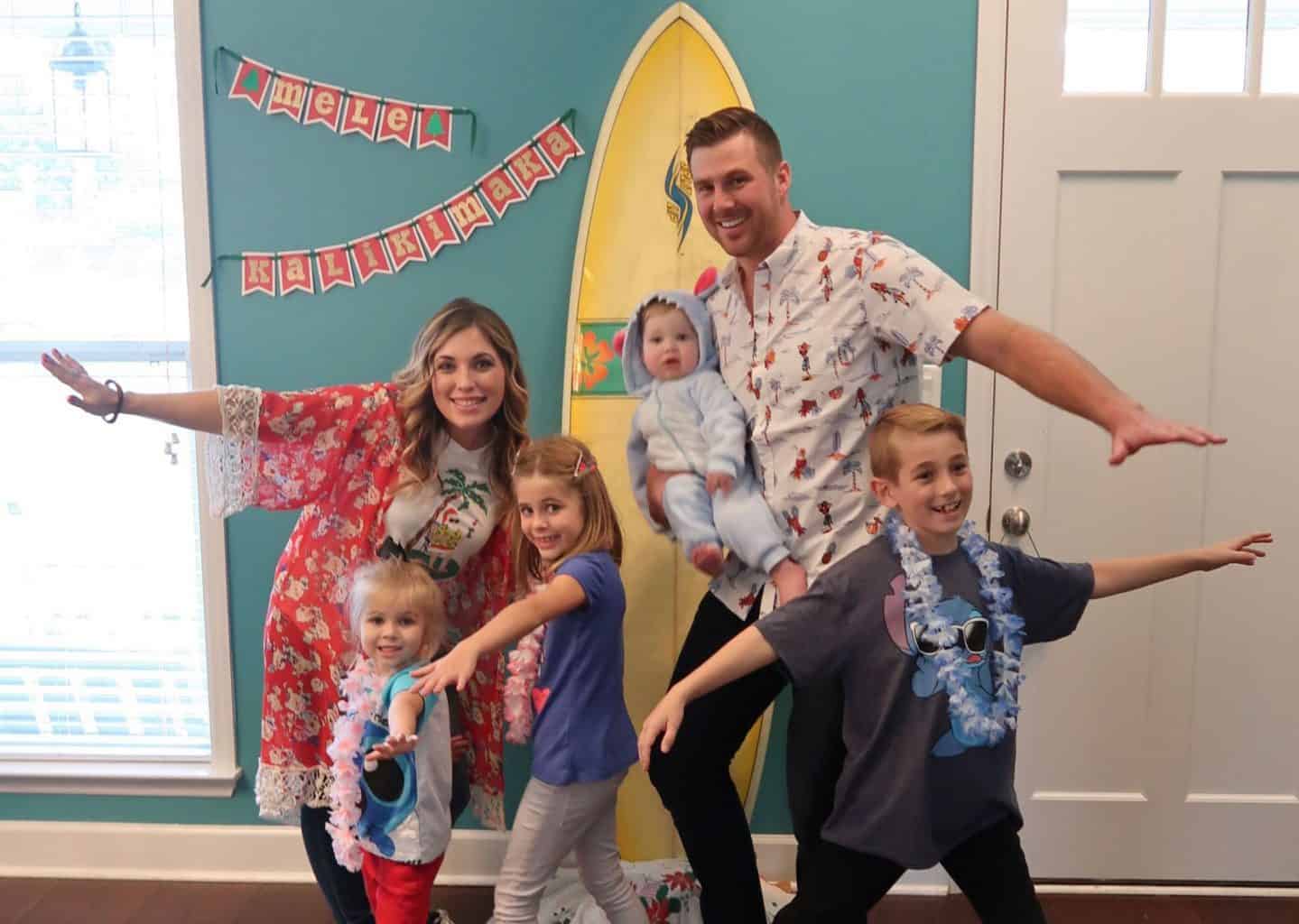 Y'all know I'm not a big football fan so when I planned the party I had NO CLUE that it was the same day and same time that UGA played Alabama. We aren't fans of either team (Go Noles…even if they were awful this year ha!) so it didn't even cross my radar. When I found out about the game I assumed that one of two things would happen. Either NO ONE would show to the party OR all the moms and kids would come to get the kids out of the house for their husbands to watch the game in quiet 😉
I honestly assumed the first option would happen. Even when making all the food I opted not to double up on stuff because I didn't want to have a massive amount of leftovers. With a December party AND a big football game? No way would people show.
Well. I was SO WRONG. We had THE largest turnout EVER. I'm talking over 40 people y'all. FOURTY! It was the most insane party we've ever hosted and I'm so thankful the weather was so nice so everyone was able to play outside! I felt bad for not organizing more things for the older kids to do but we have a great playground and a big backyard so they had a blast!
I also got less pictures than ever because I was all over the place doing hosting duties but I did my best to snap some and I'm glad we got several when the party first kicked off!
It really meant so, so much to me that we had such an incredible turn out. Being our fourth kid it'd be easy to assume people would be "over" all our parties by now 😉 It especially means a lot with knowing how Spear came to join our family. He NEVER has to doubt the love everyone has for him! They showed up BIG time for him that day!!!
G-Mama and Big Papa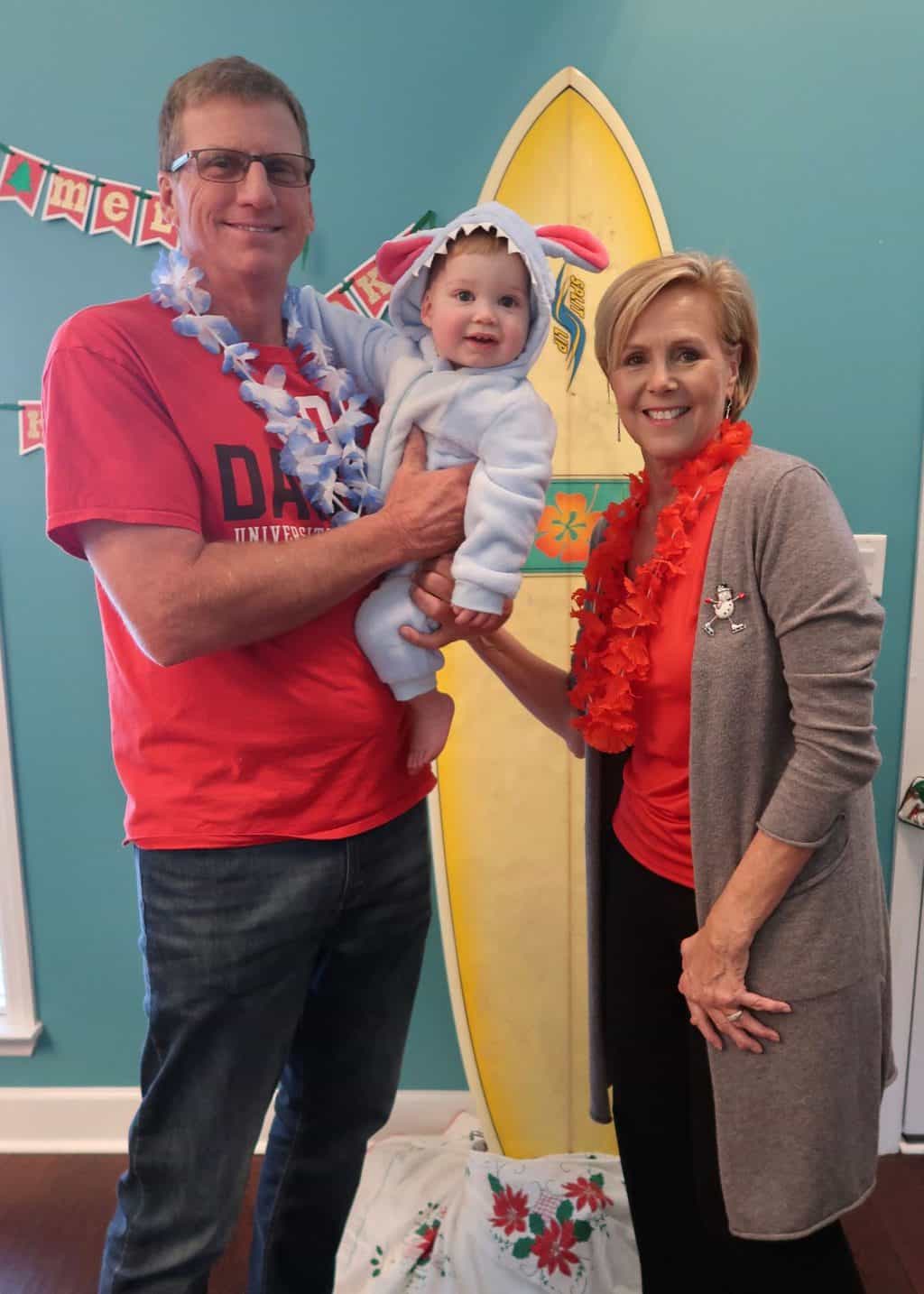 Little Mama and Mema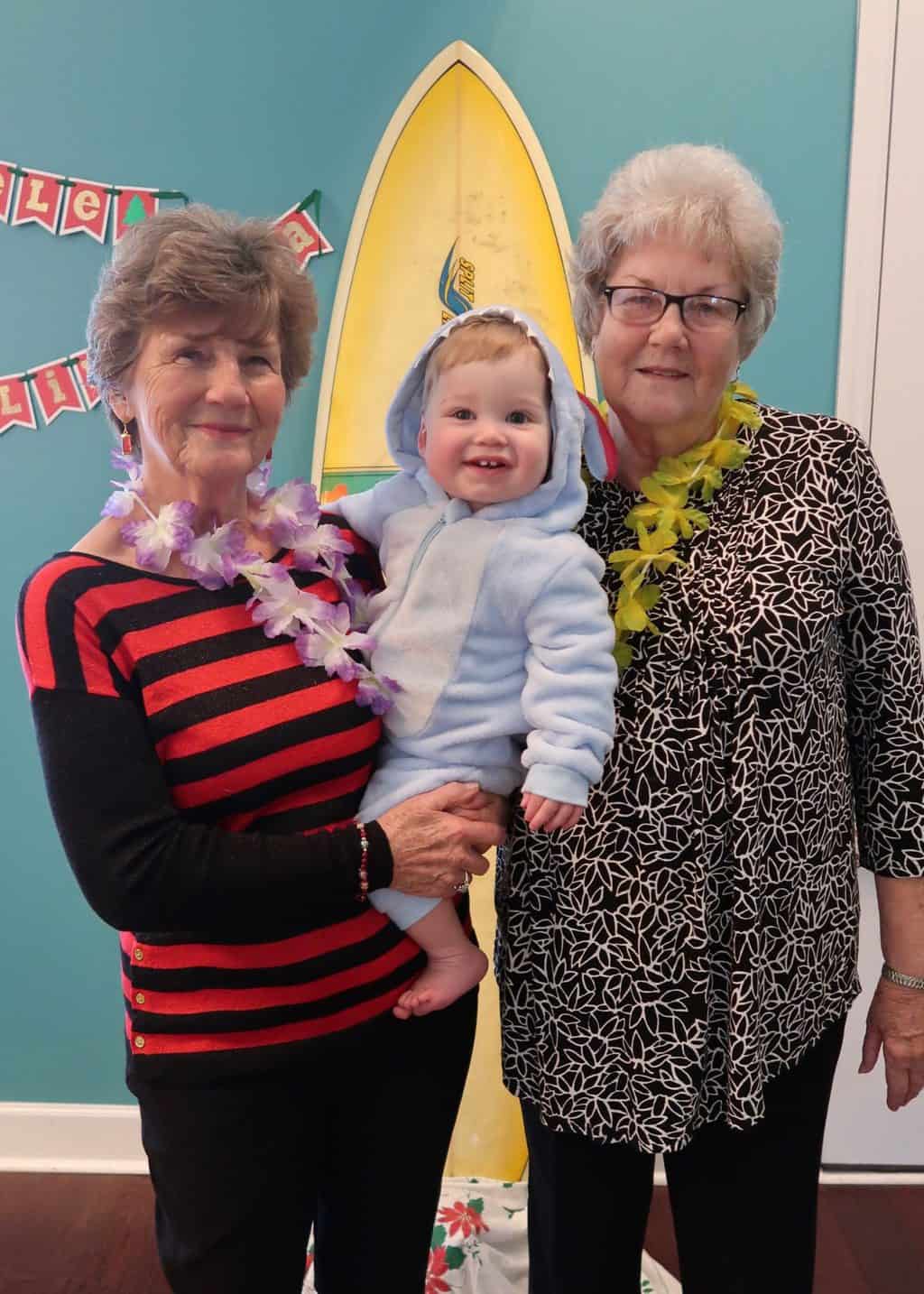 Aunt Satrina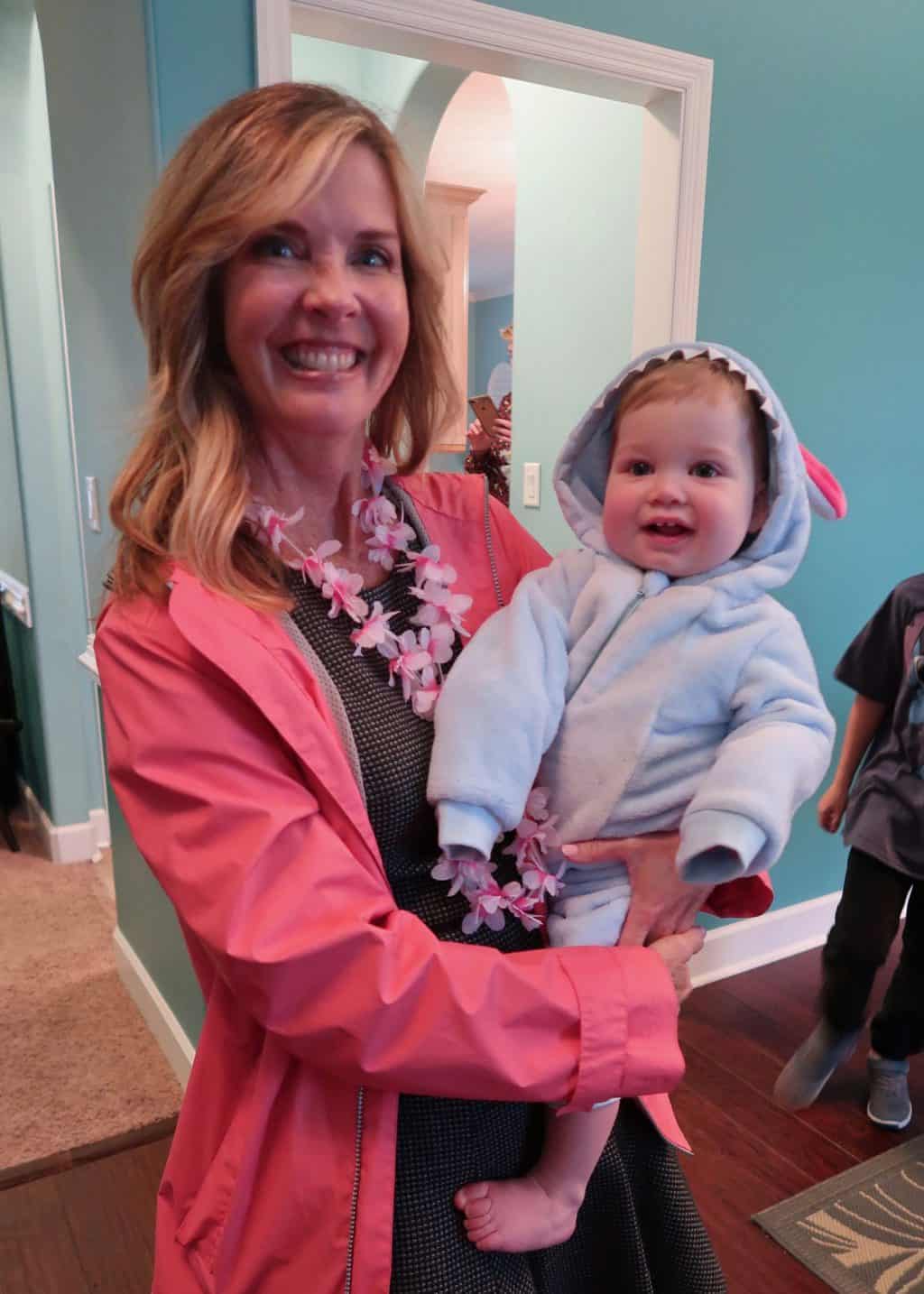 Auntie Katie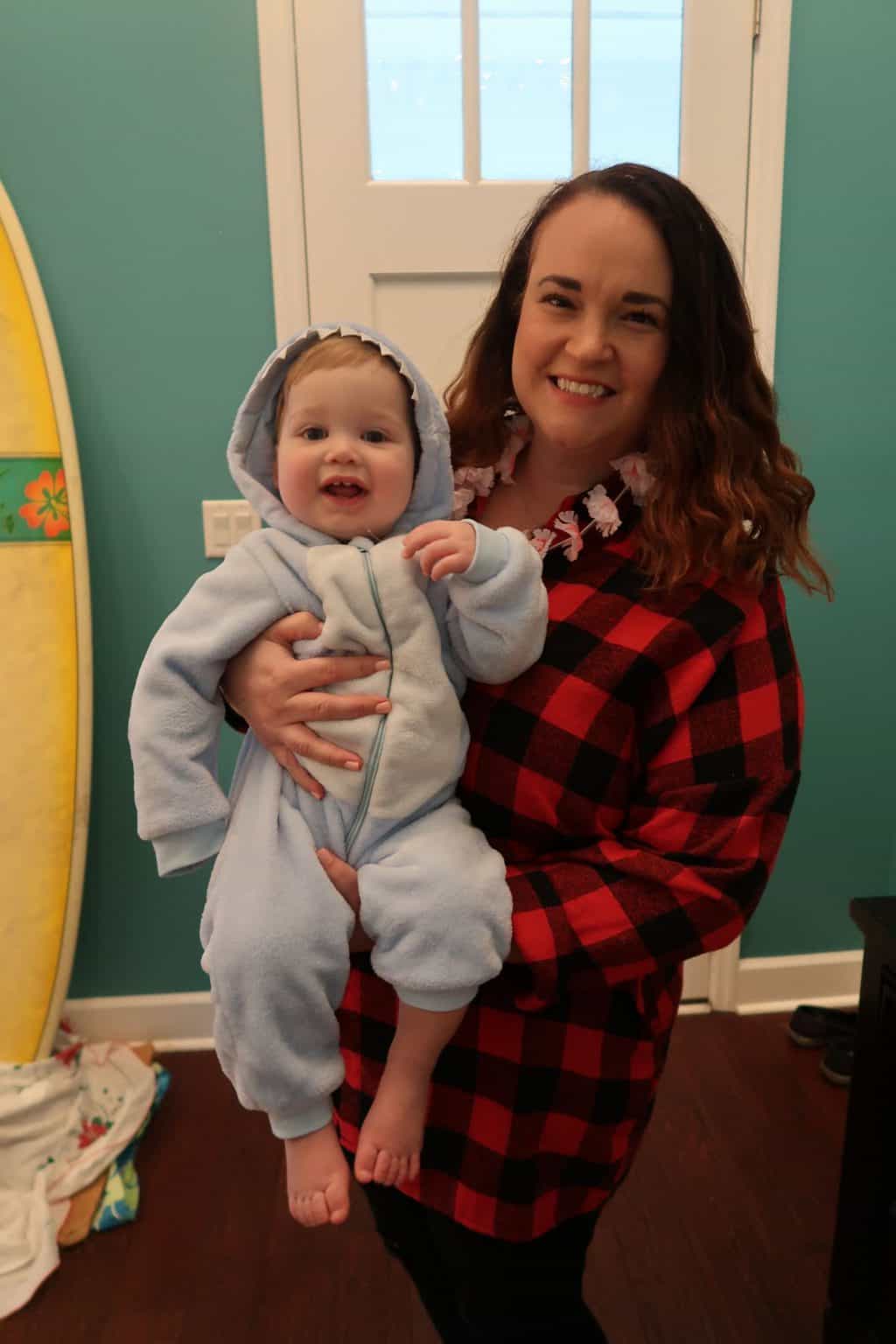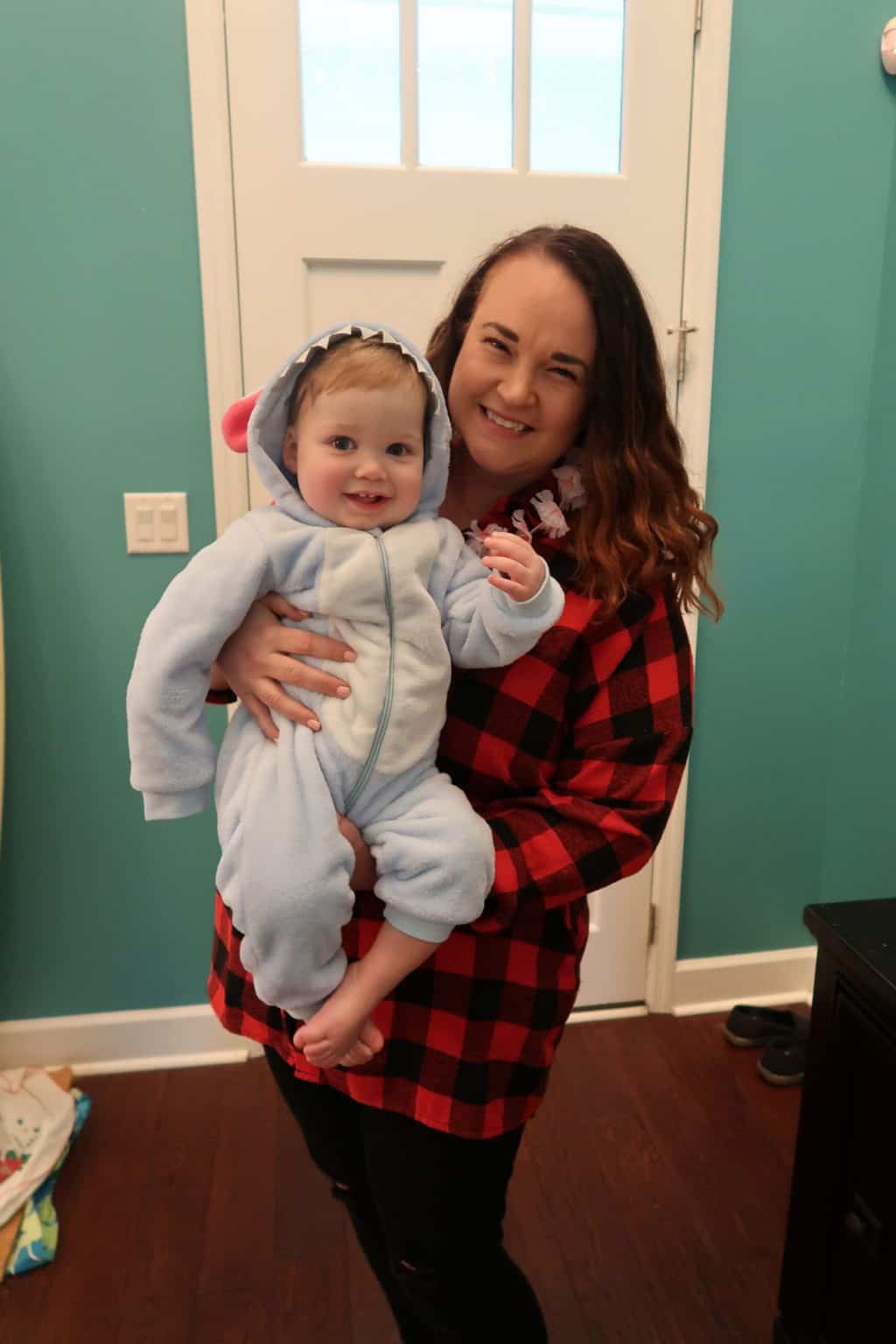 Auntie Robyn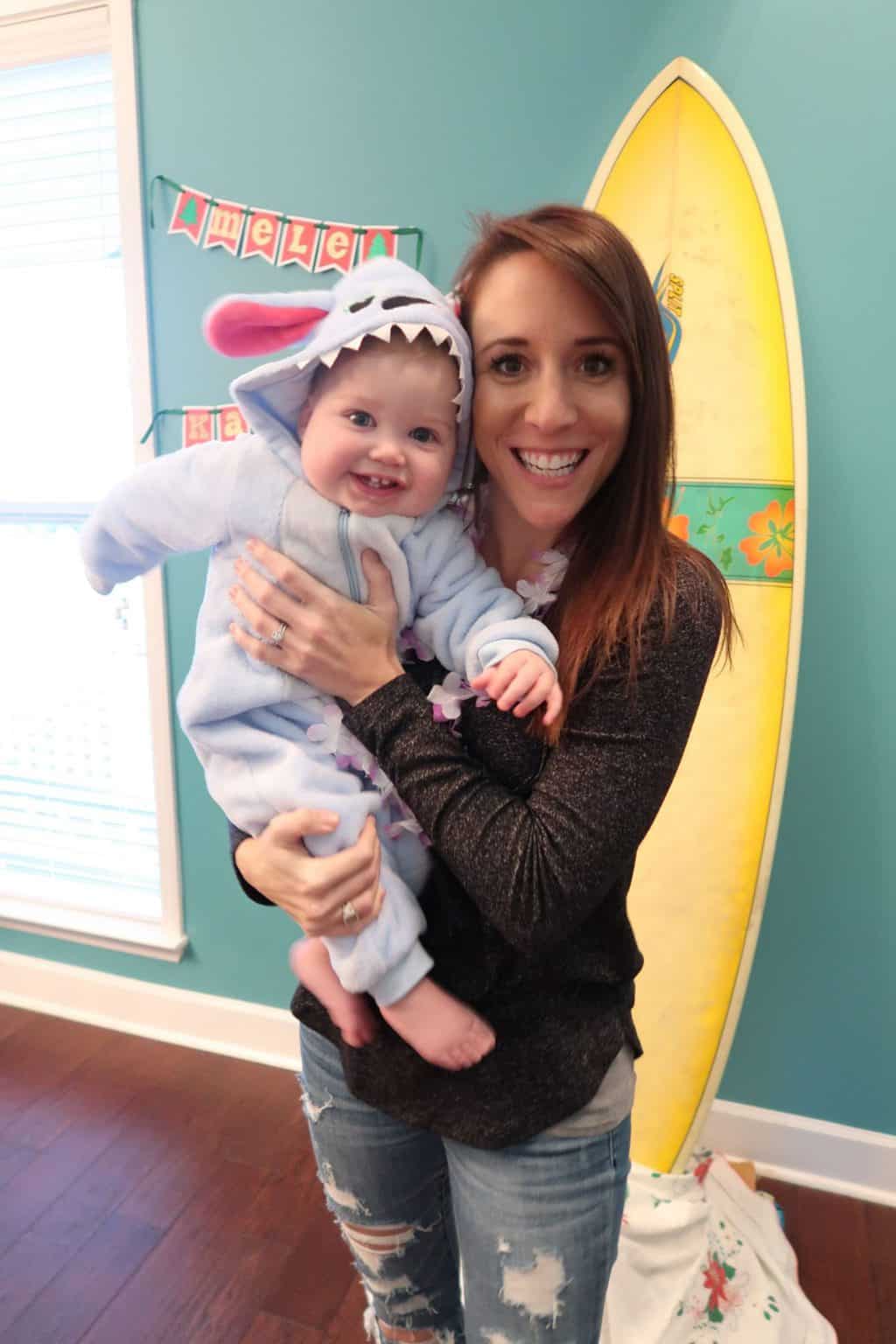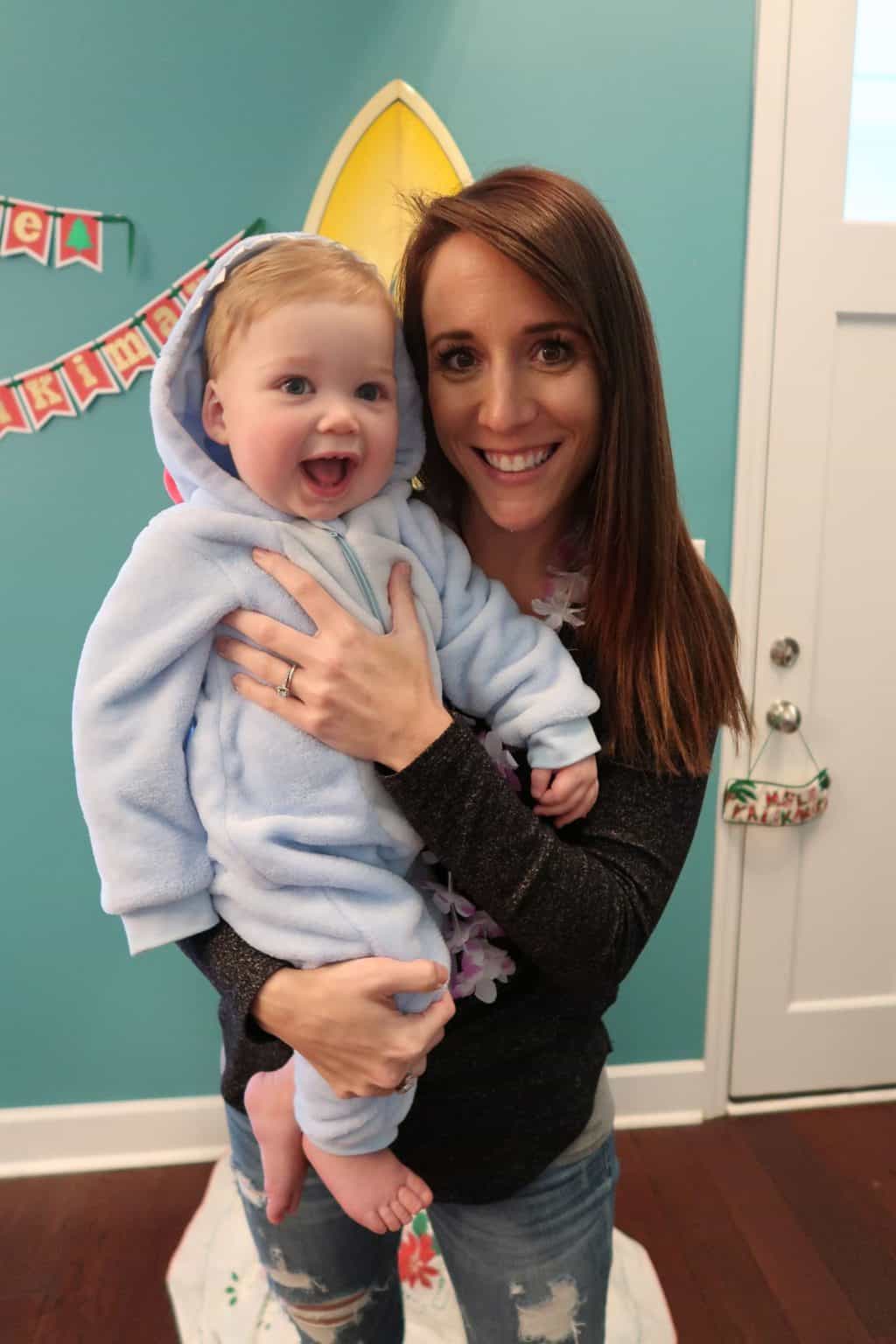 Aunt Casey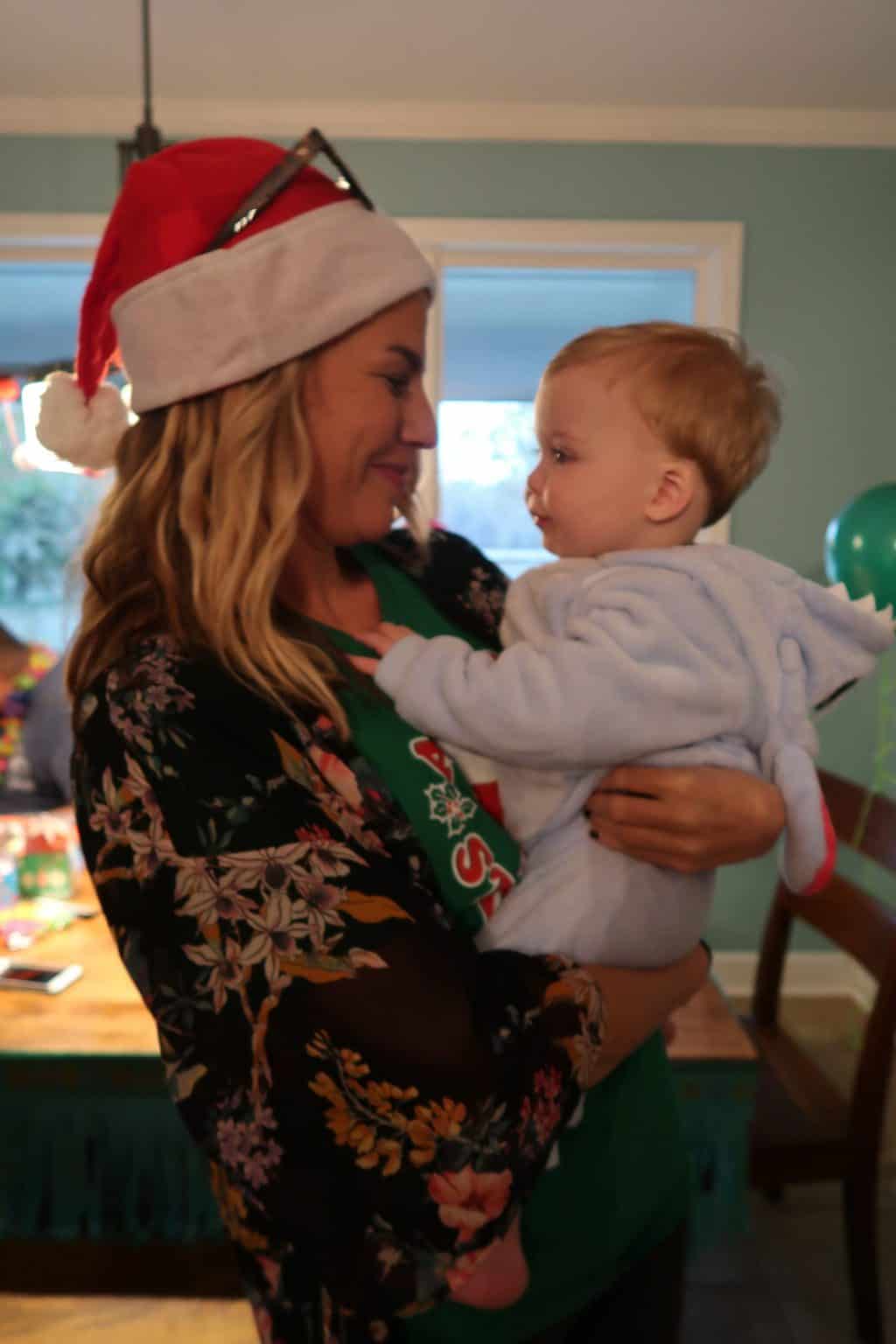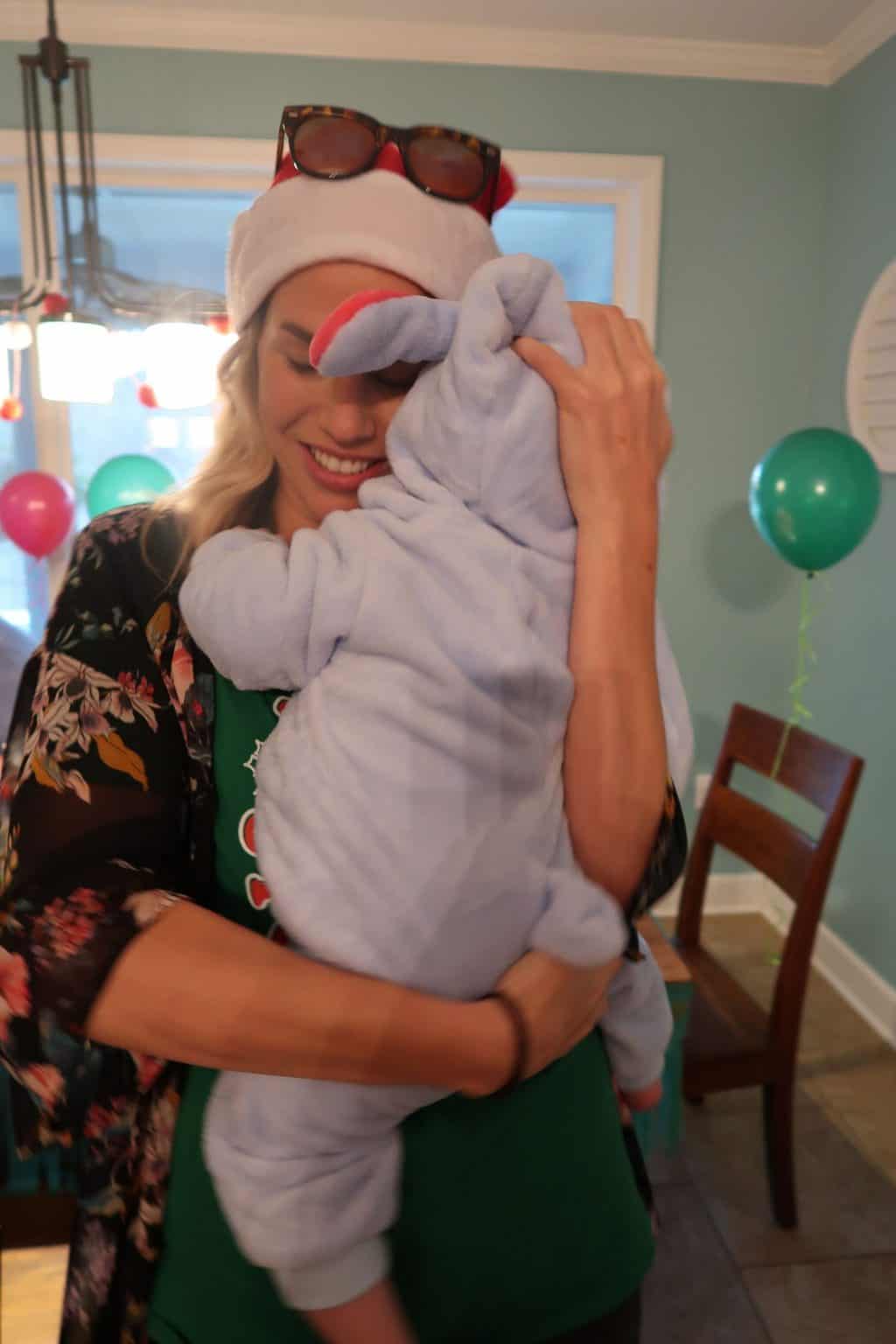 Matt (Robyn's husband)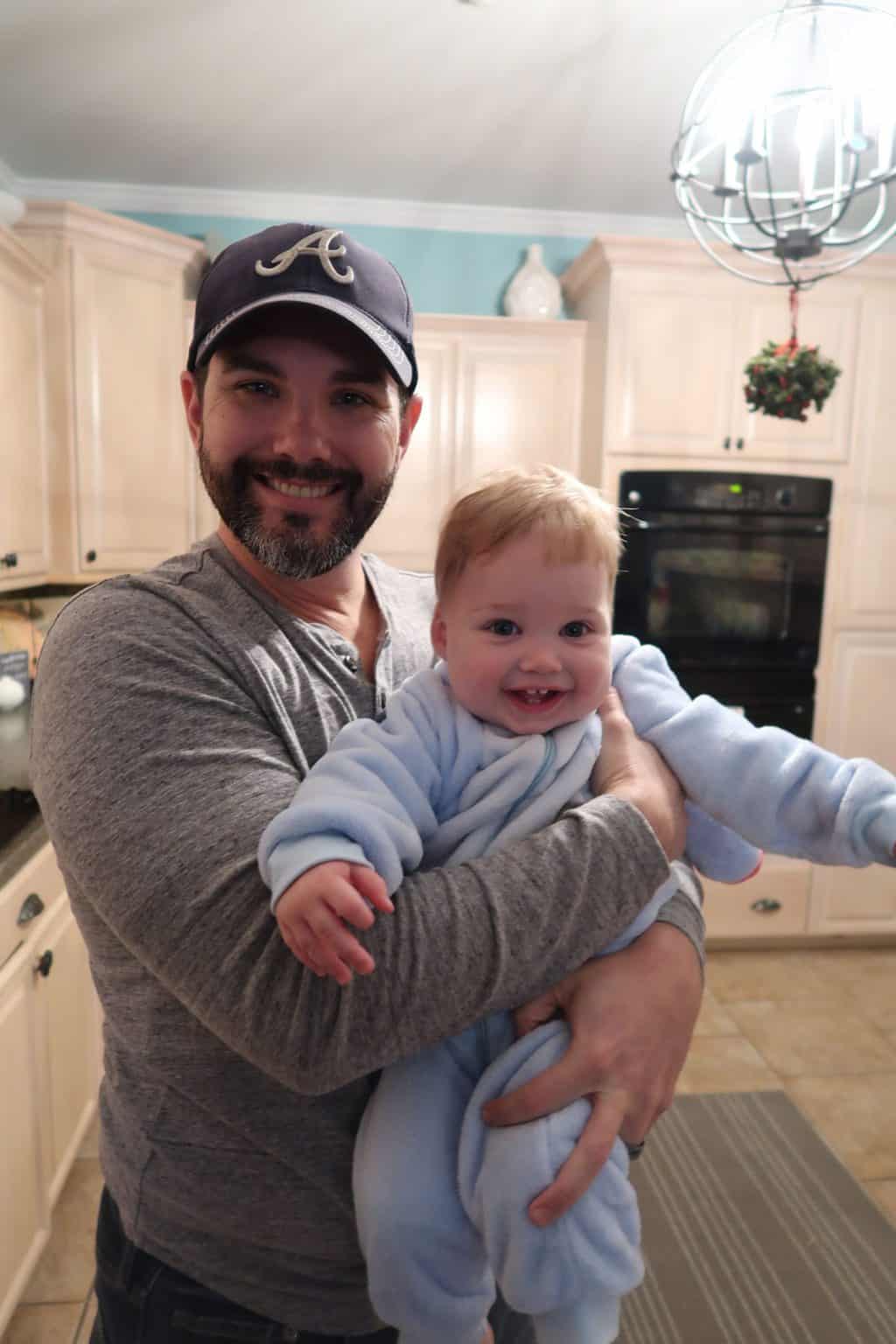 Austin, Katie, Kara and West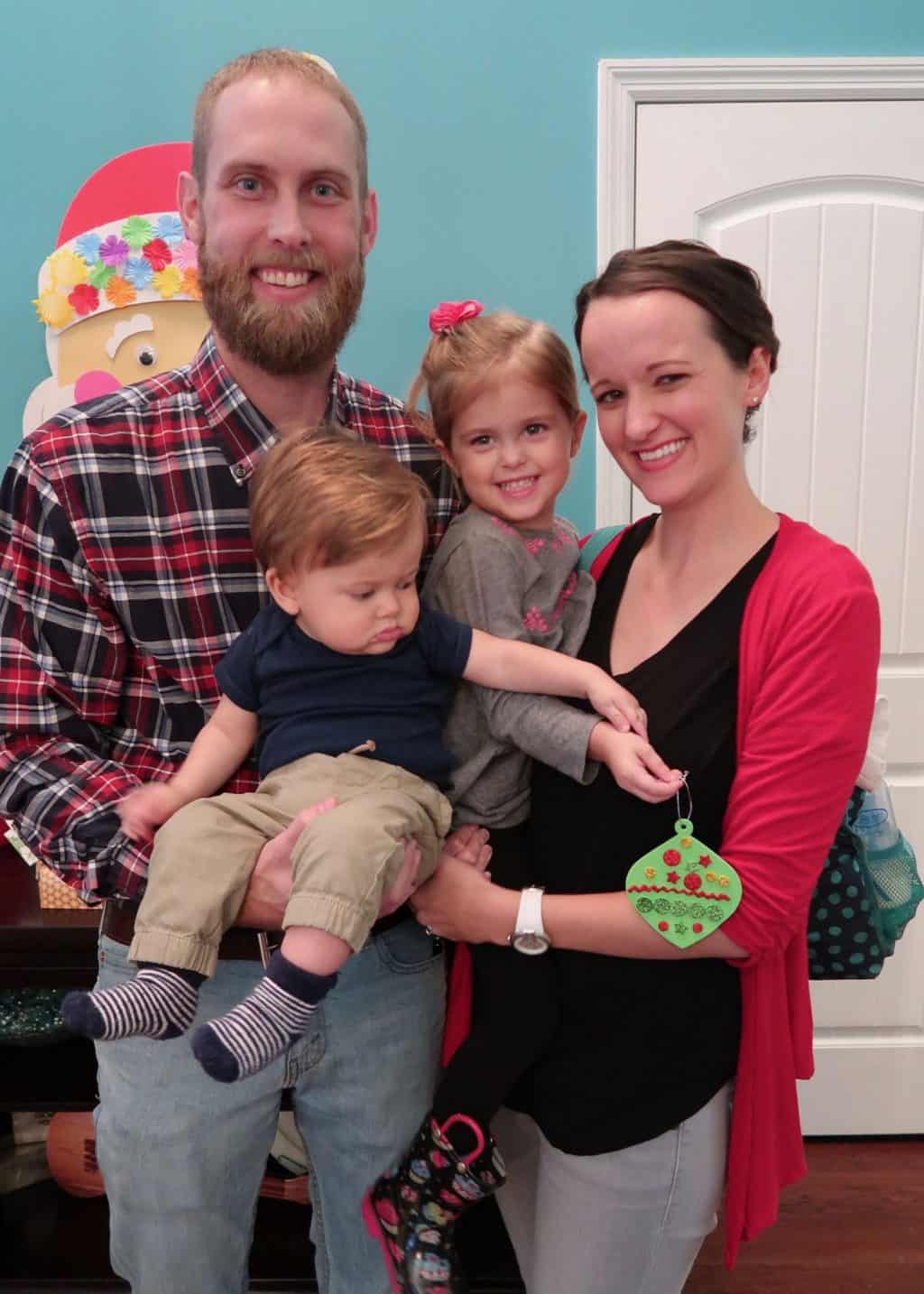 I always appreciate how Casey goes ALL OUT with whatever theme I have going for the party…she was the only one who did 😉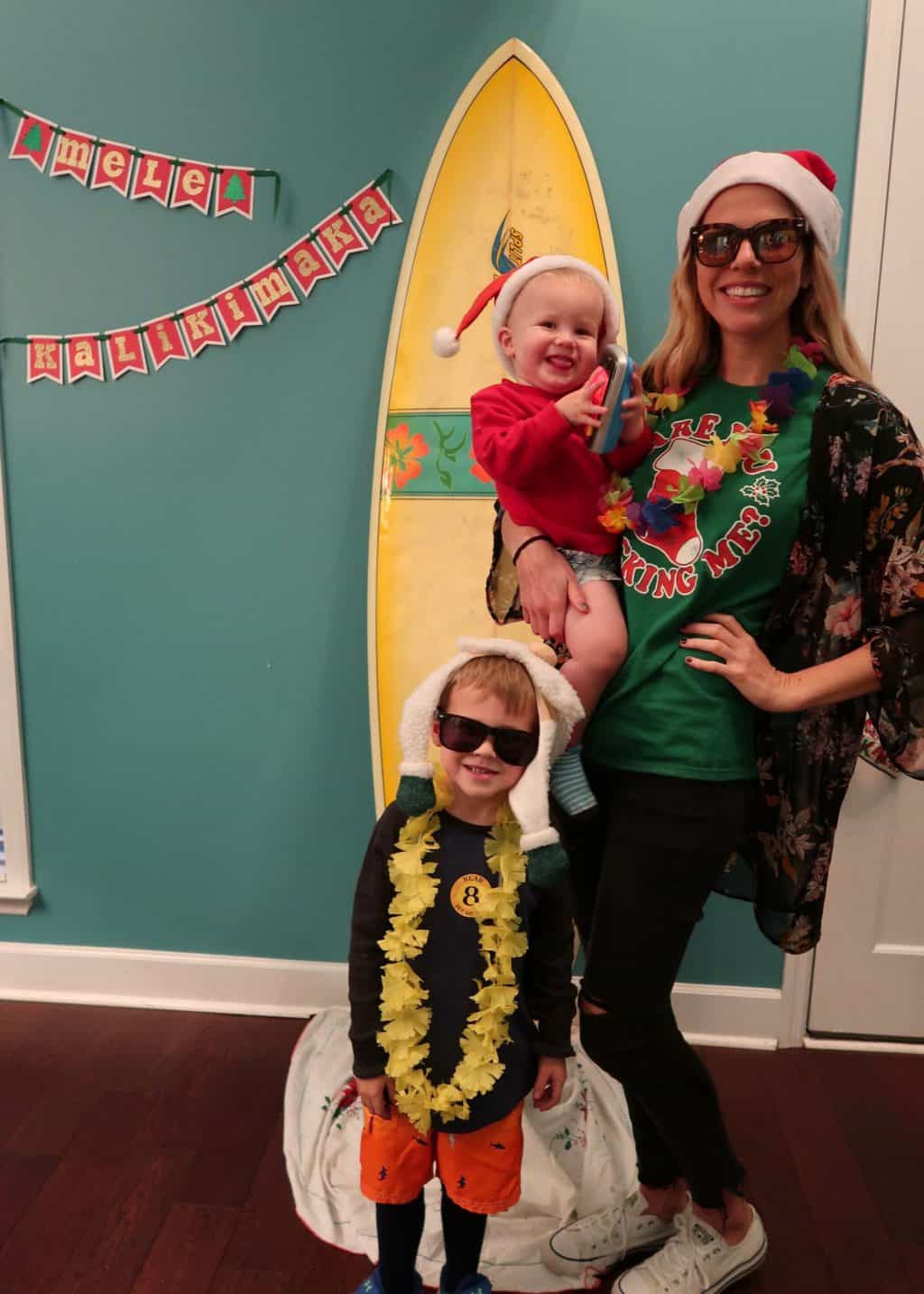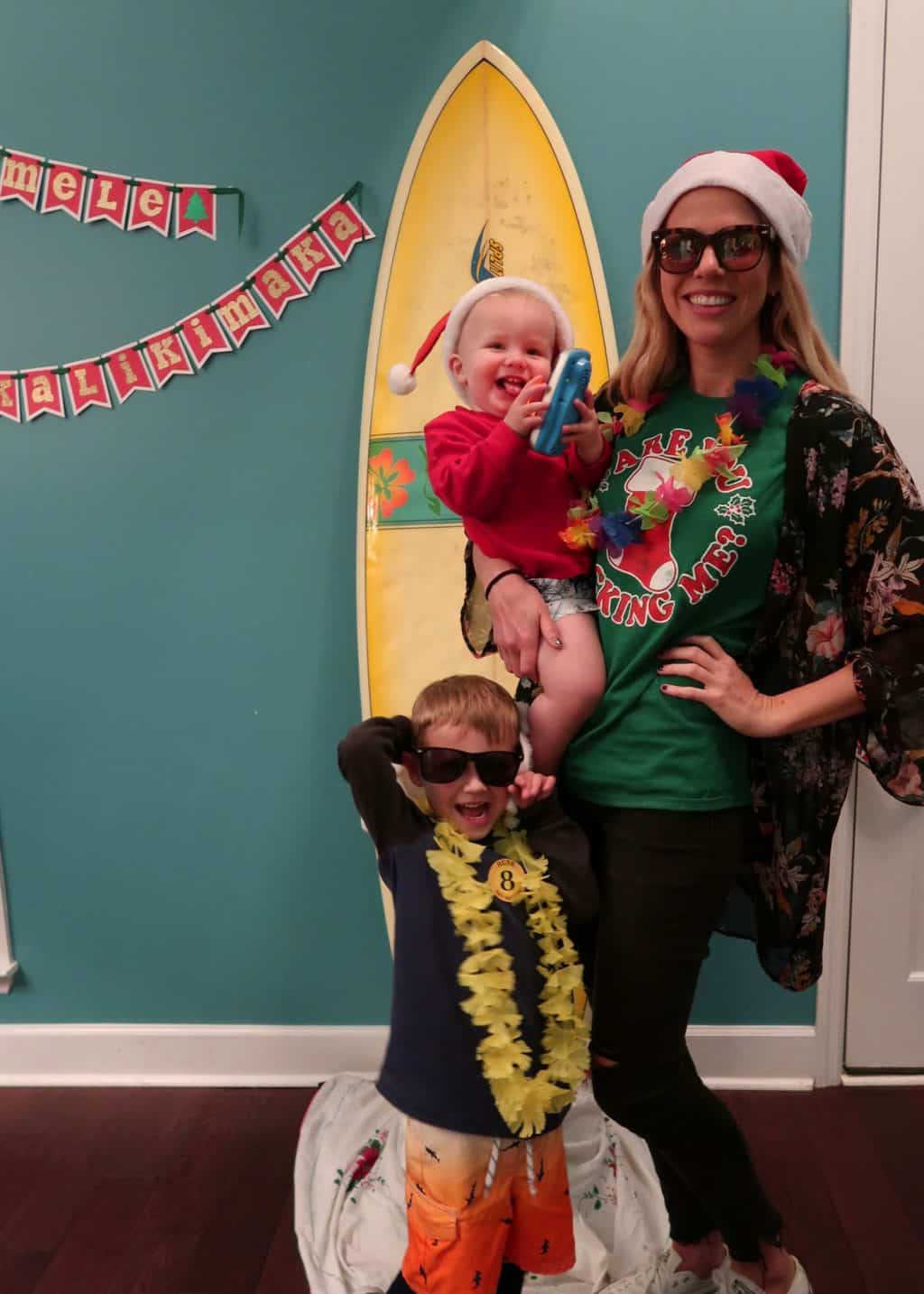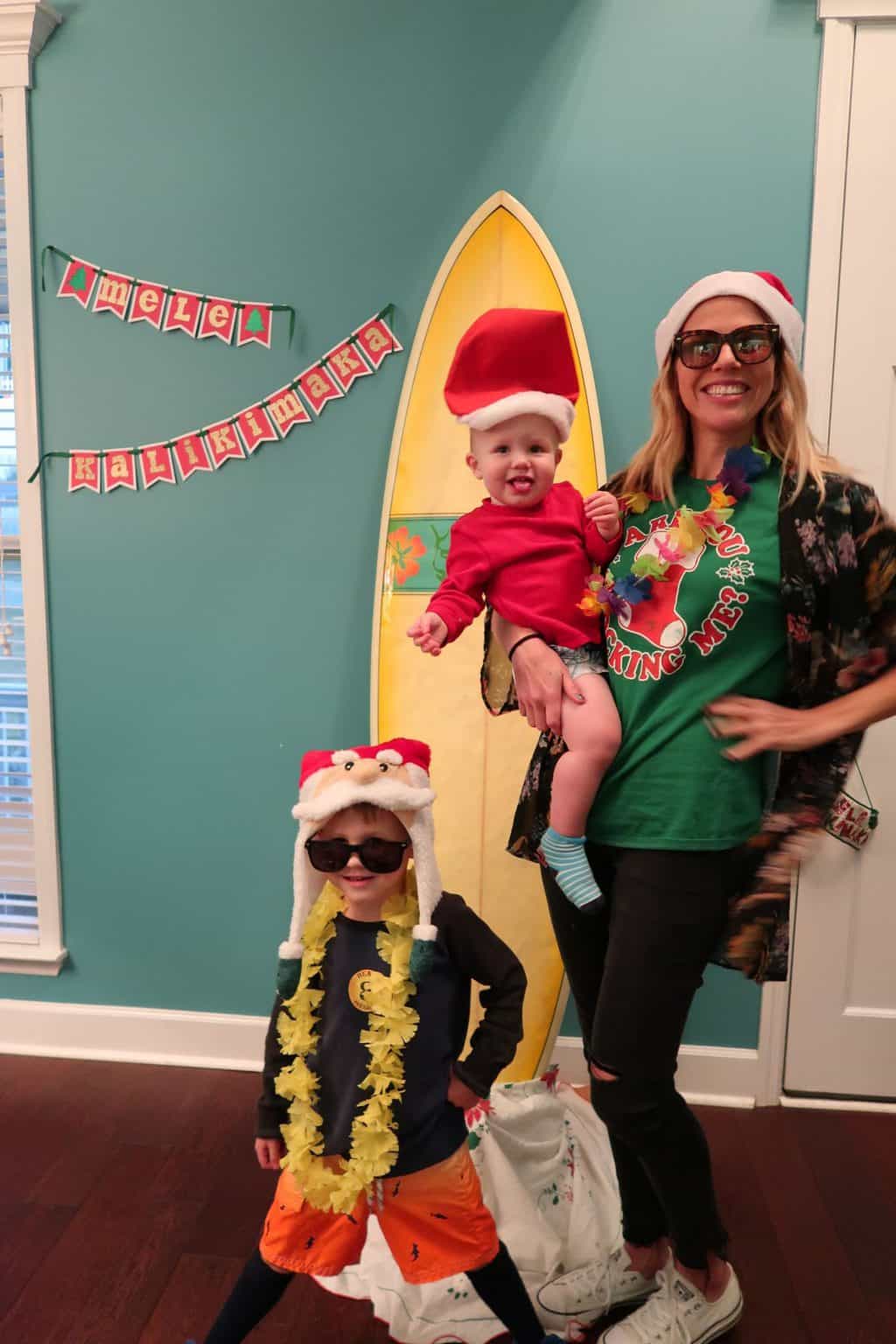 Morgan, Adam and Baylor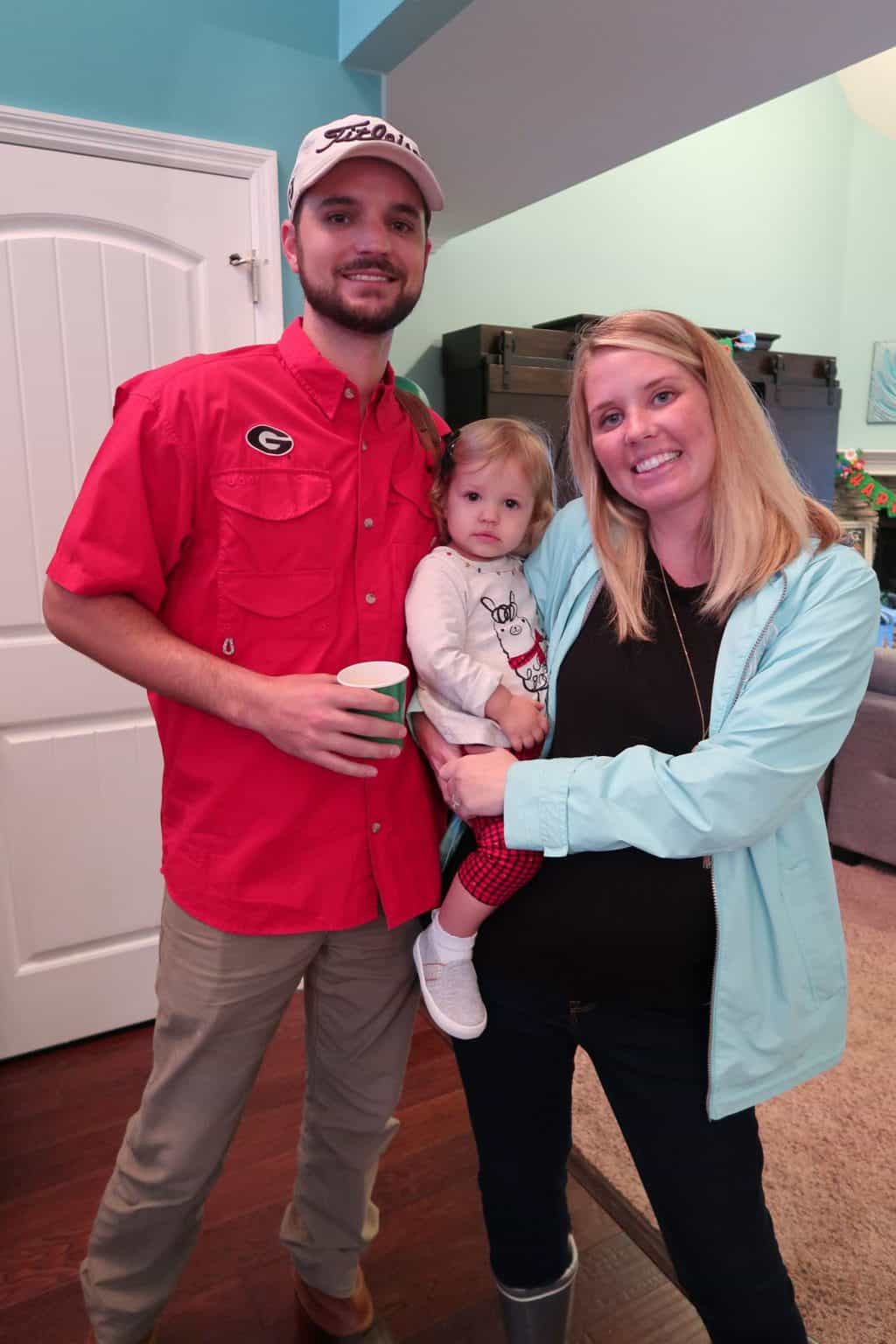 I'm SO glad Rachel and Emma came! It was so fun spending more time with them both and Emma and Spear played so sweetly together. Rachel went above and beyond in helping with the party too and the mess from the cake could have never gotten cleaned up without her help haha!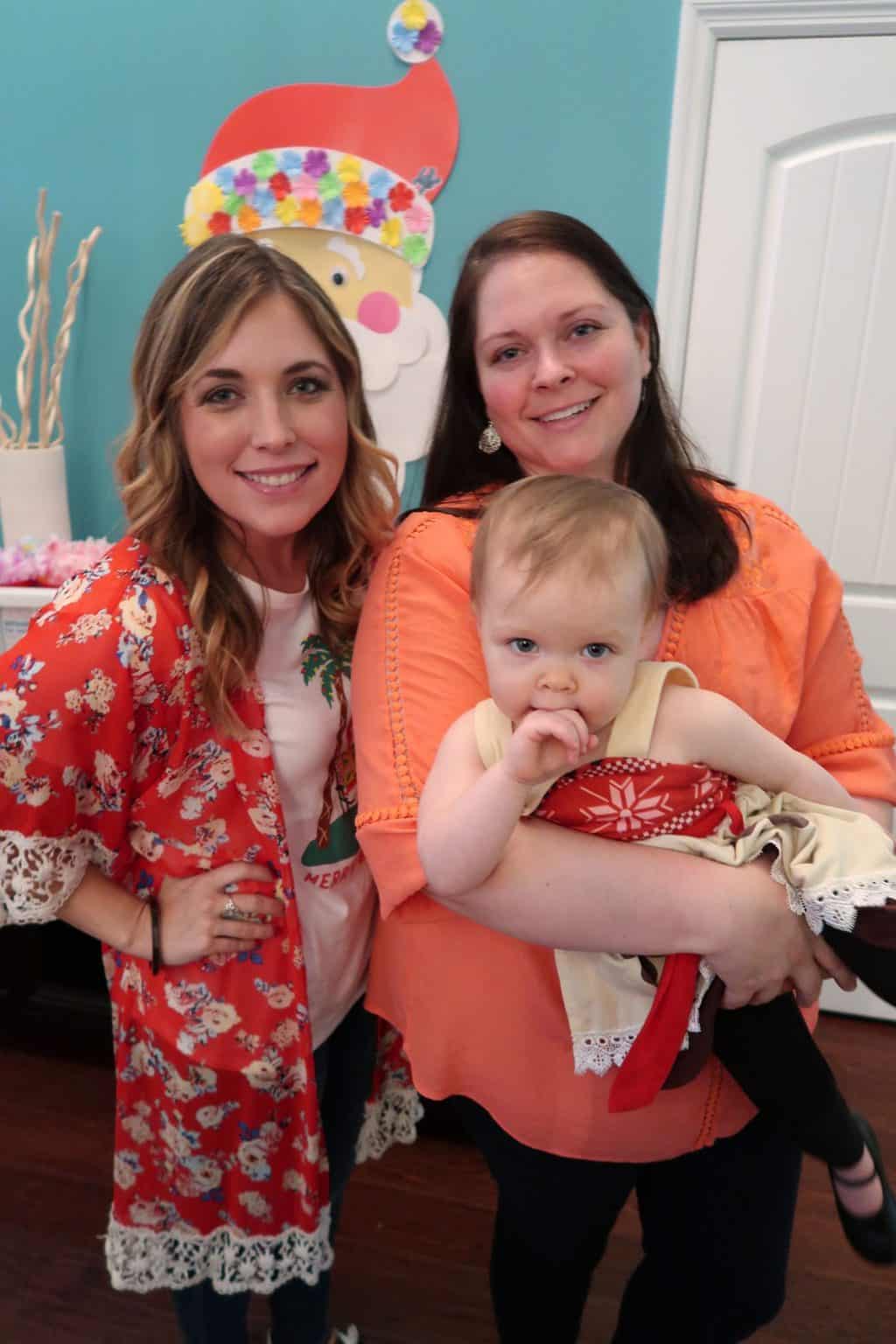 Aunt Courtney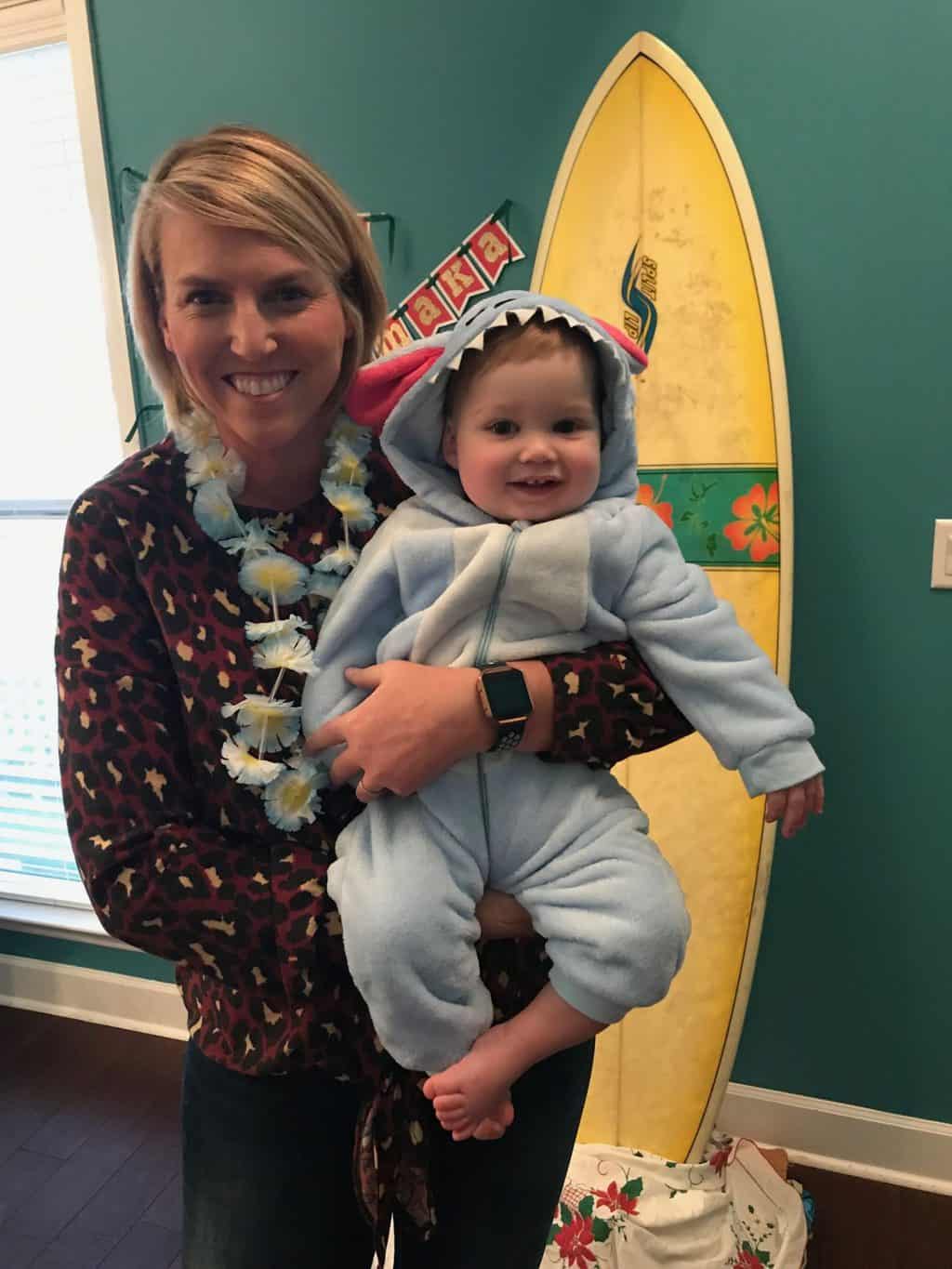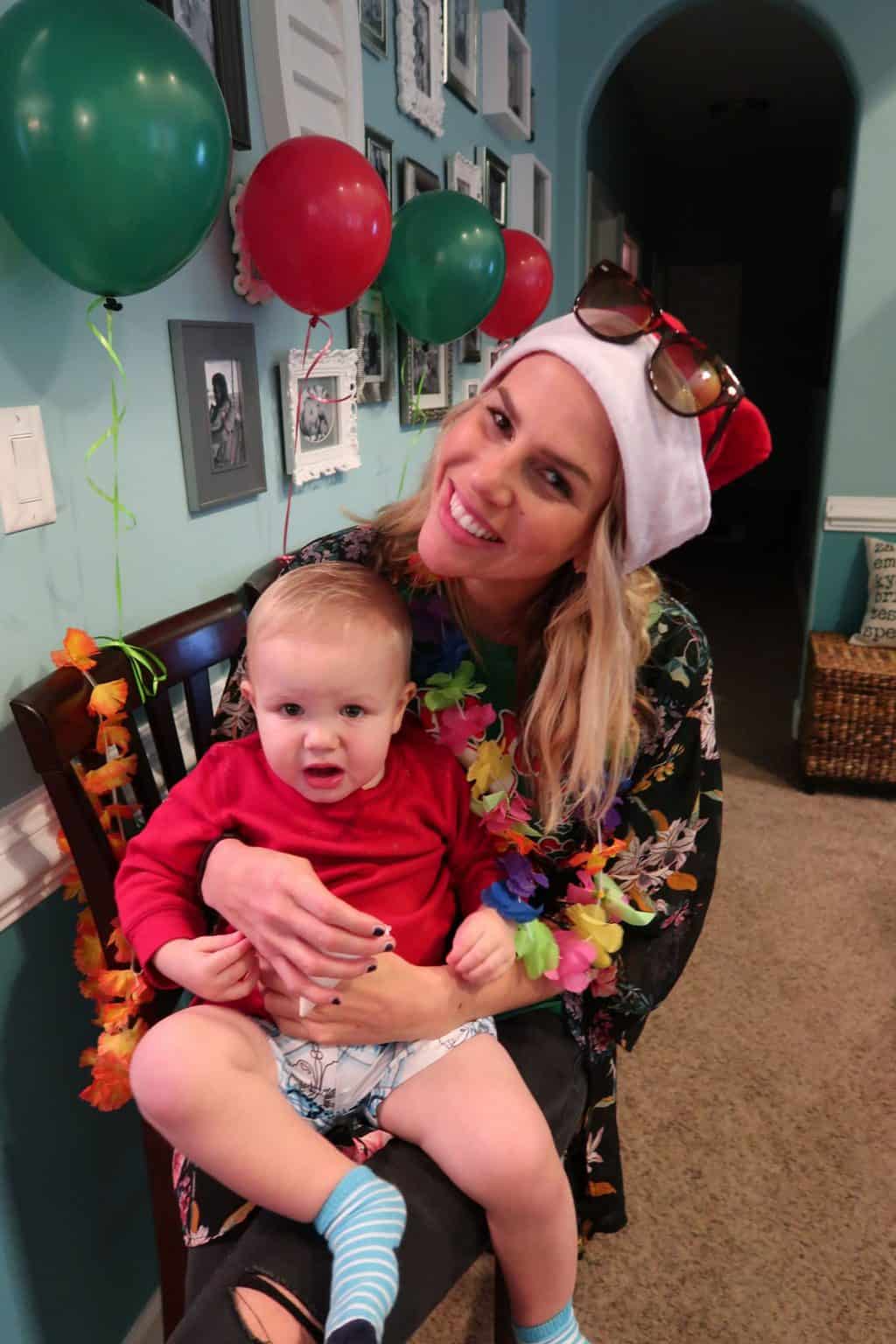 I have THE best best friends in the world who always show up 🙂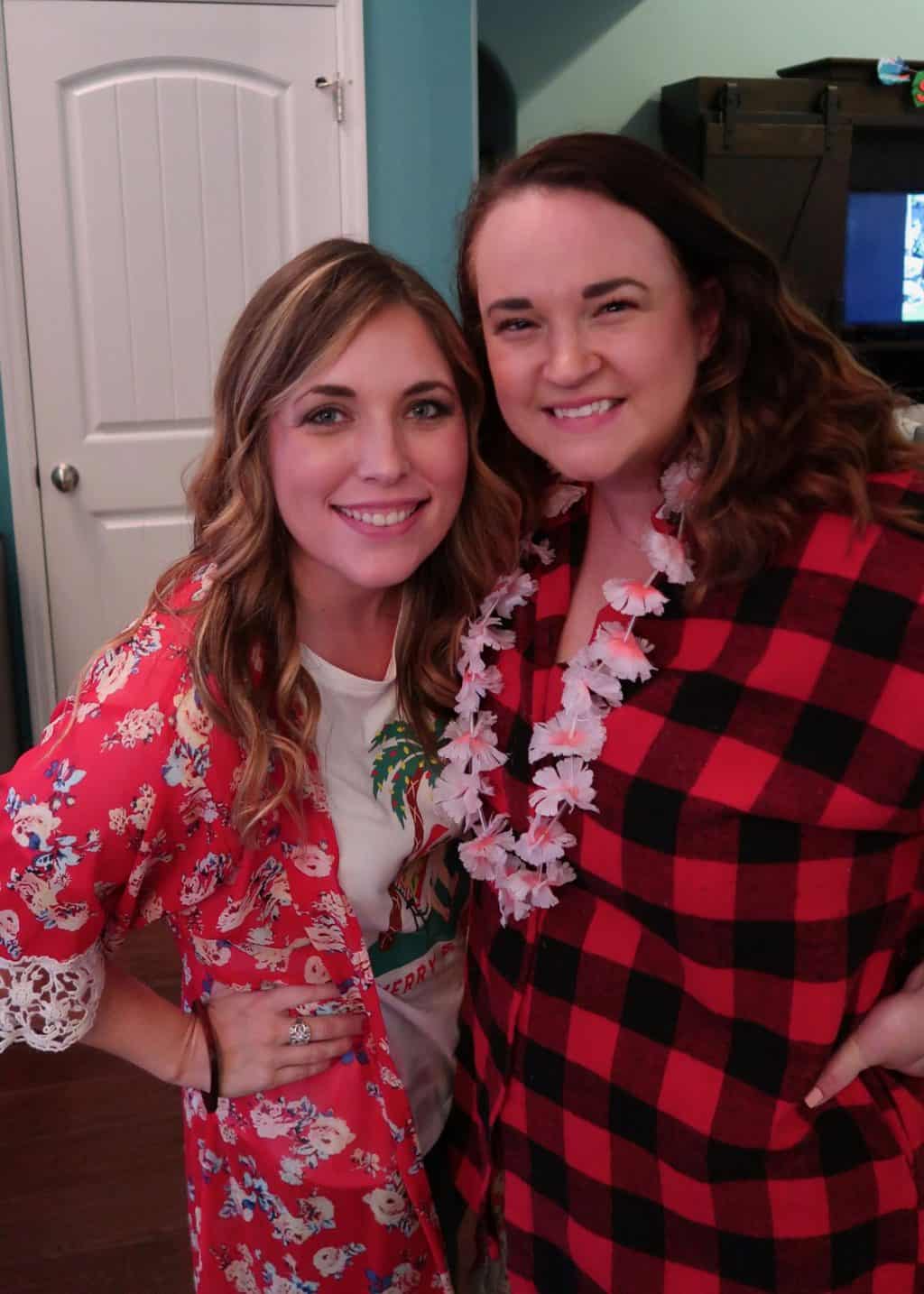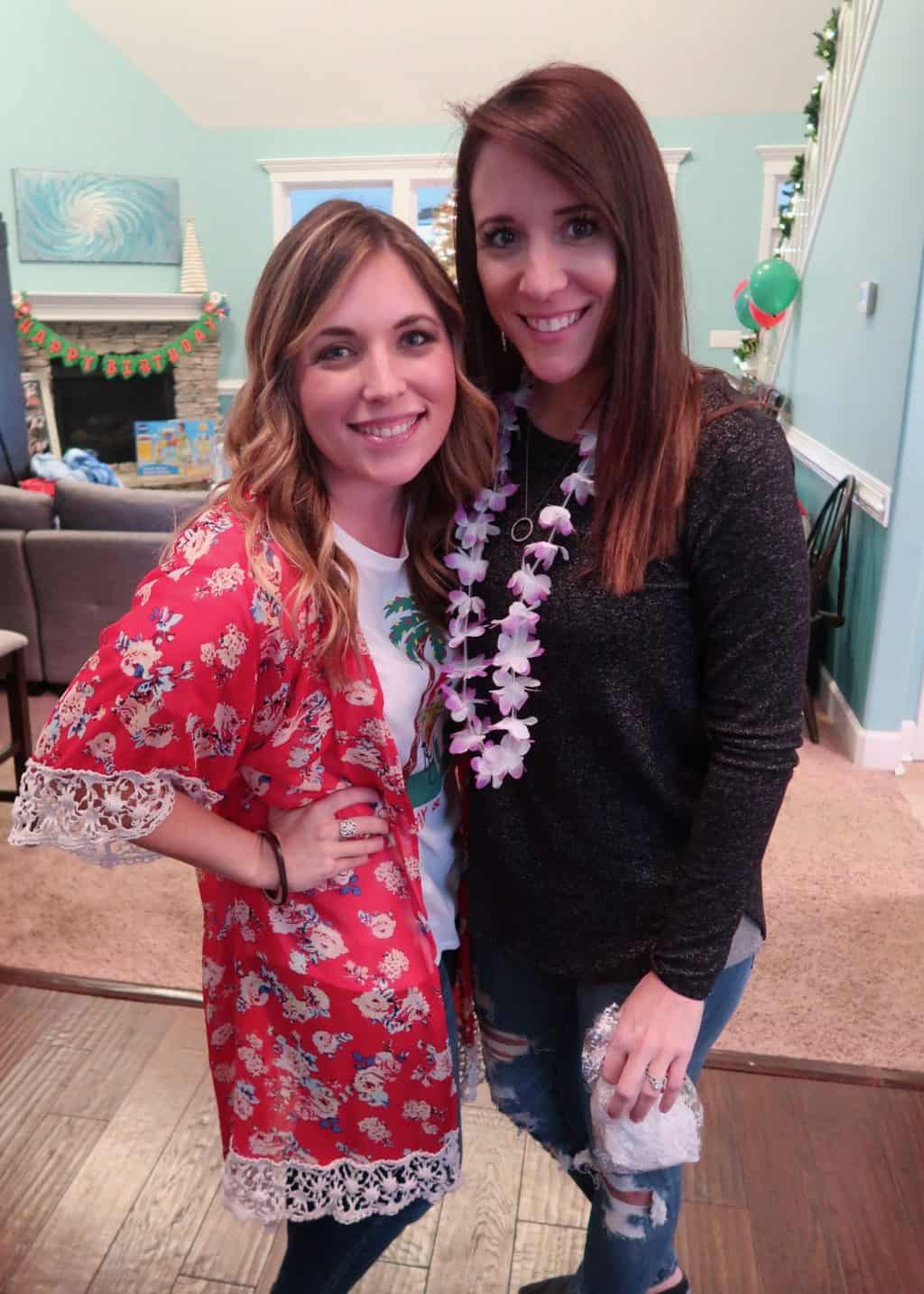 The food and crafts were a hit! Britt dropped TWO ornaments and busted them all over the kitchen and I'm so thankful to whoever spotted it and managed to clean it up. I never saw a bit of glass or sand in the kitchen (the drops happened during present opening so I literally couldn't get in there to help!). I did apologize to all the parents in advance who'd have sand all over their house at some point 😉 But it was a super cute craft!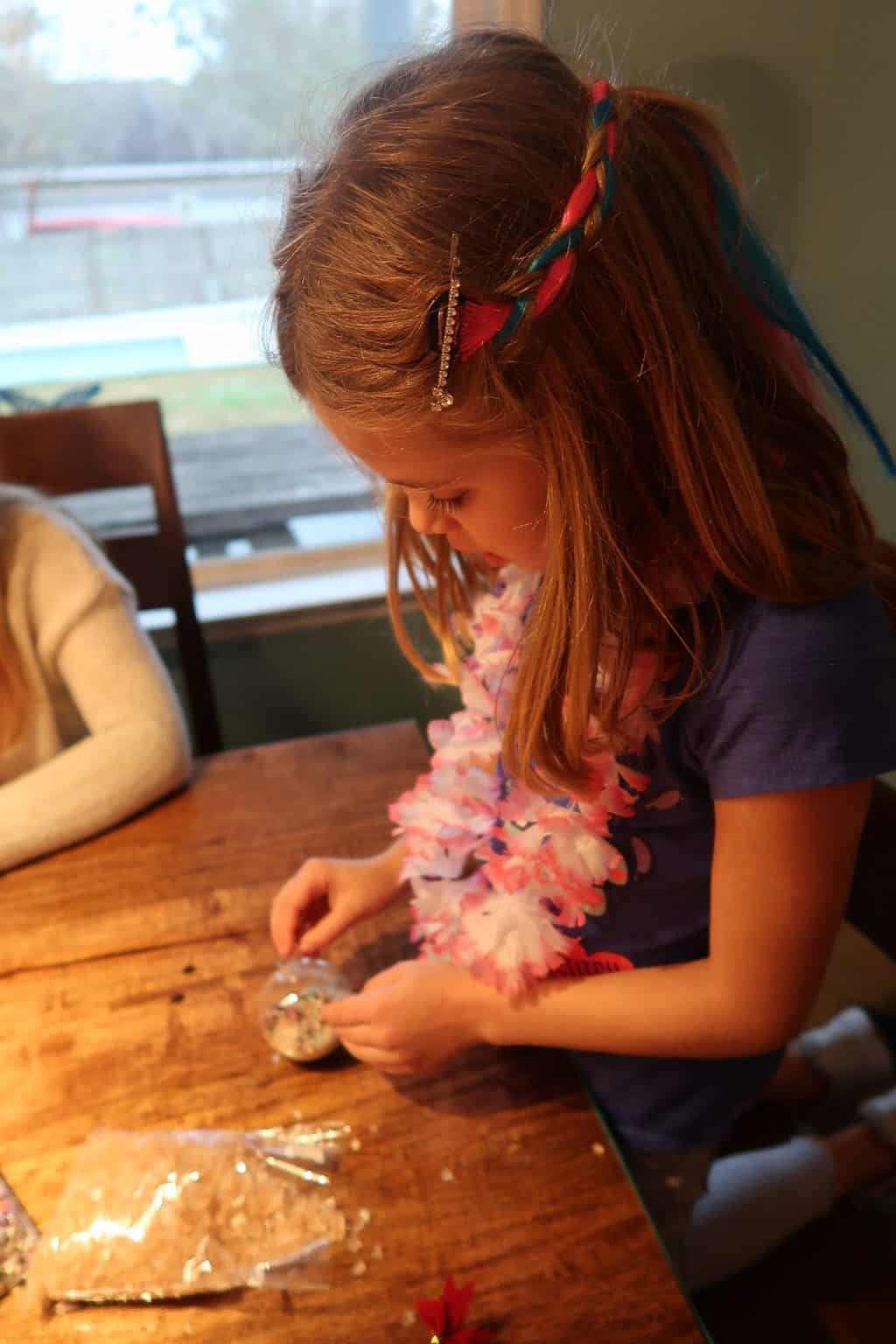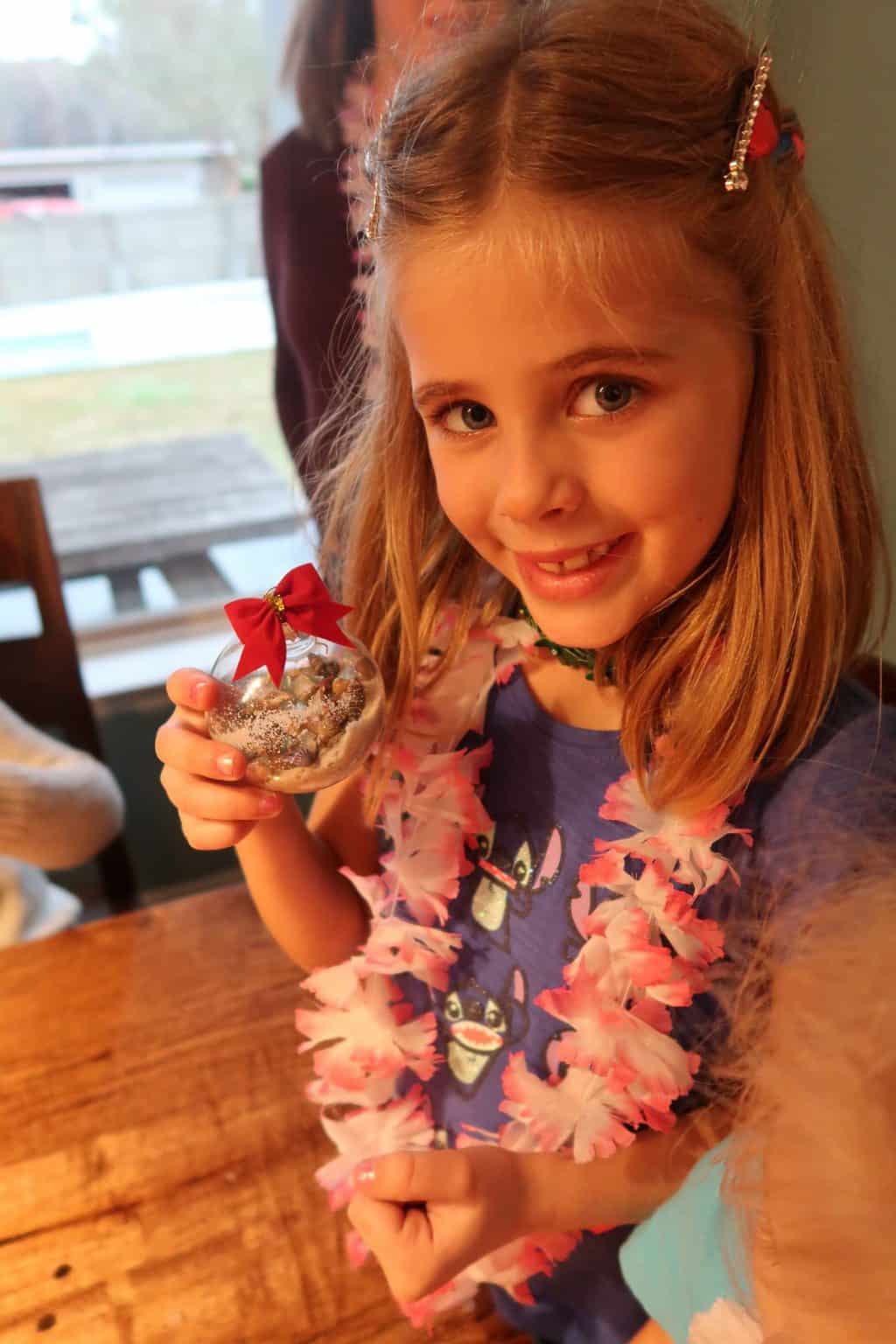 Sweet Nola! Britt kept saying how happy she was Nola and Maggie Grace were able to come!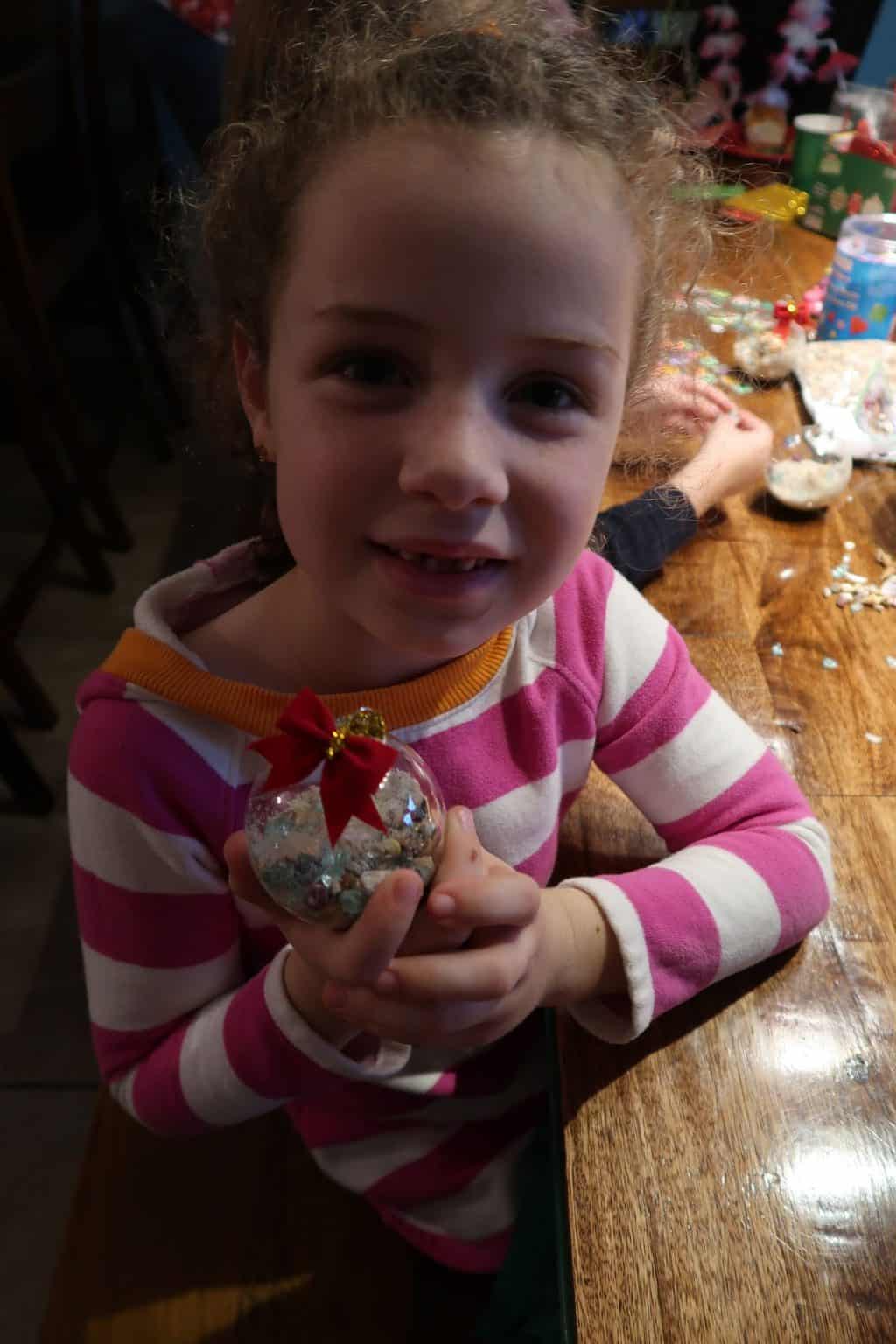 Never too old for some crafts 😉 Payton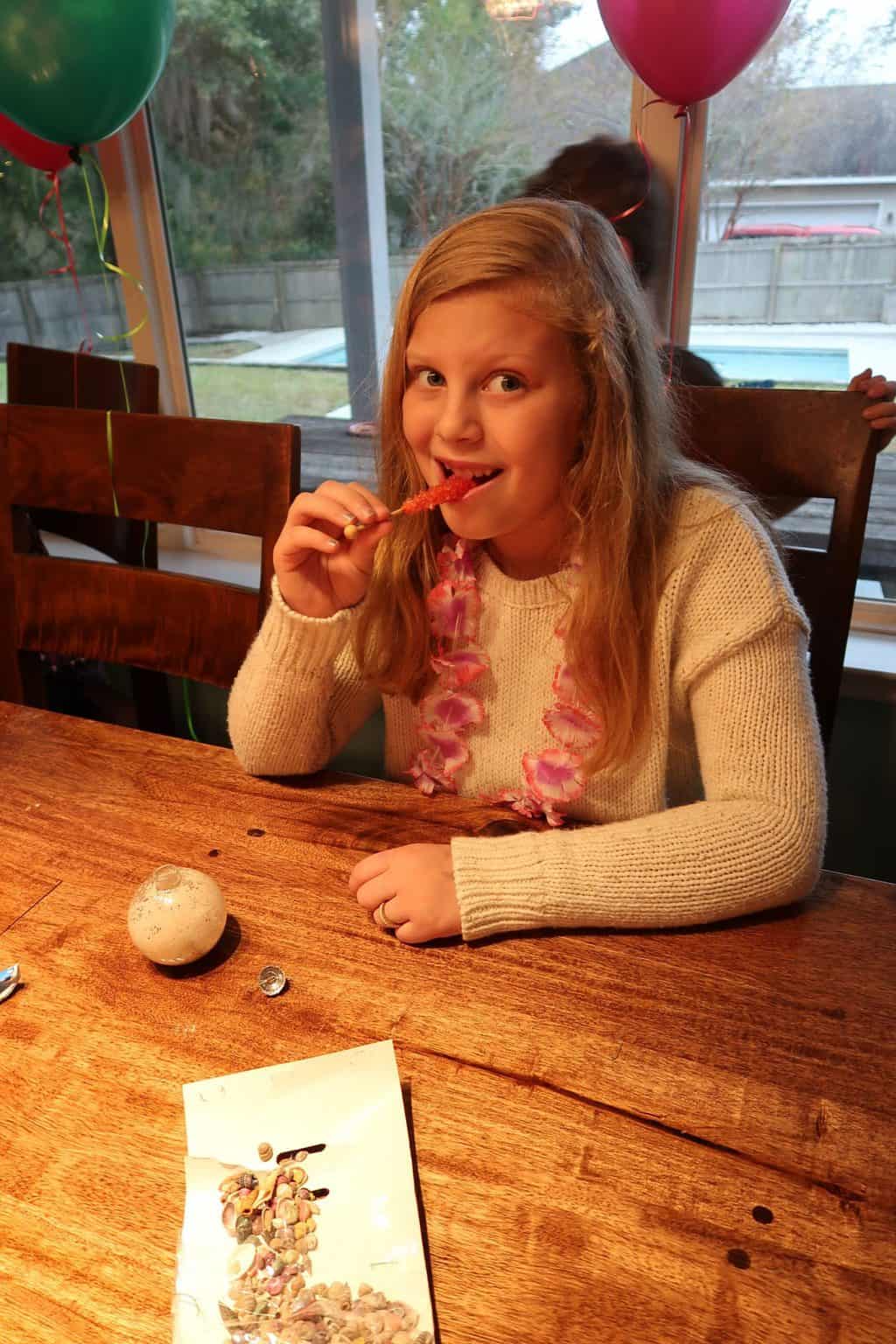 Tess and Carter are always SO precious together and super pumped to see each other but Tess freaked out when Lydia came in with her mama, Jamie (who I adore!). The three of them have been in preschool together but Lydia switched schools this year and Tess couldn't believe she was getting to hang out with Lydia again! It was beyond adorable!!!
It also made my heart so happy because at first Lydia was reserved. I mean 50 people in one house can be pretty overwhelming but by the time they left she was begging to stay 🙂 We need to plan some playdates for sure!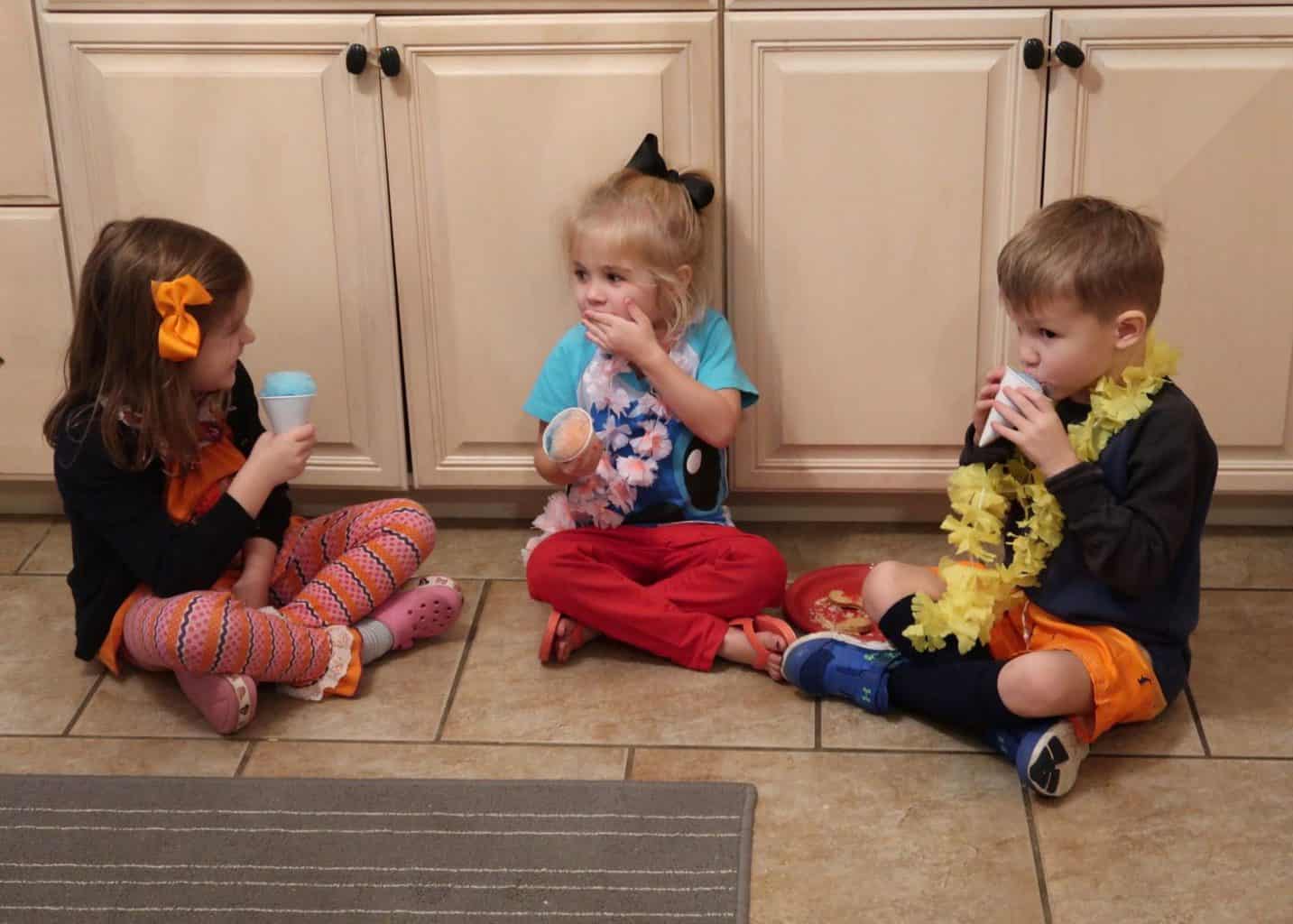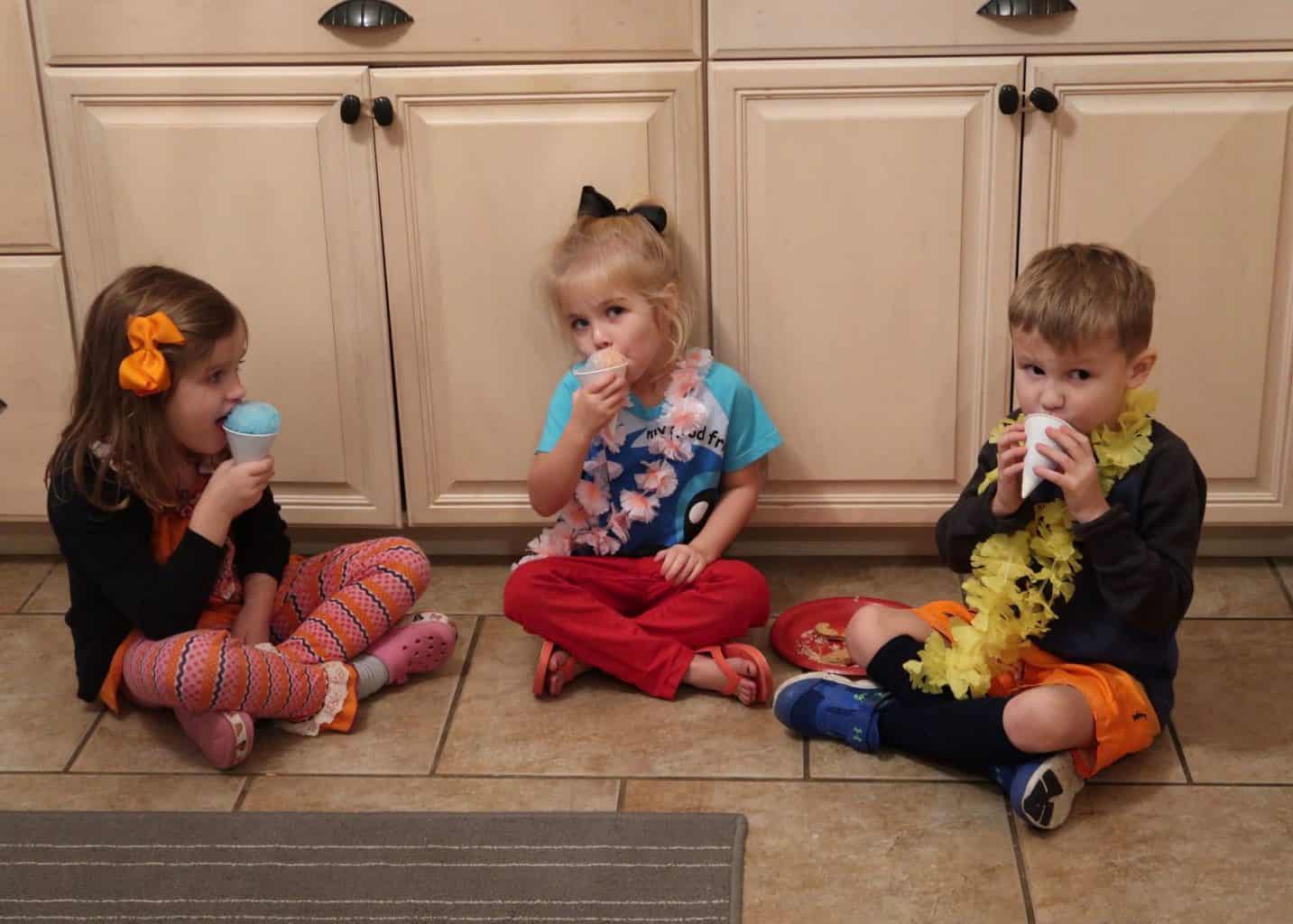 Ashley was so sweet to bring her crew by after their Nutcracker performance! Britt loves Maggie Grace!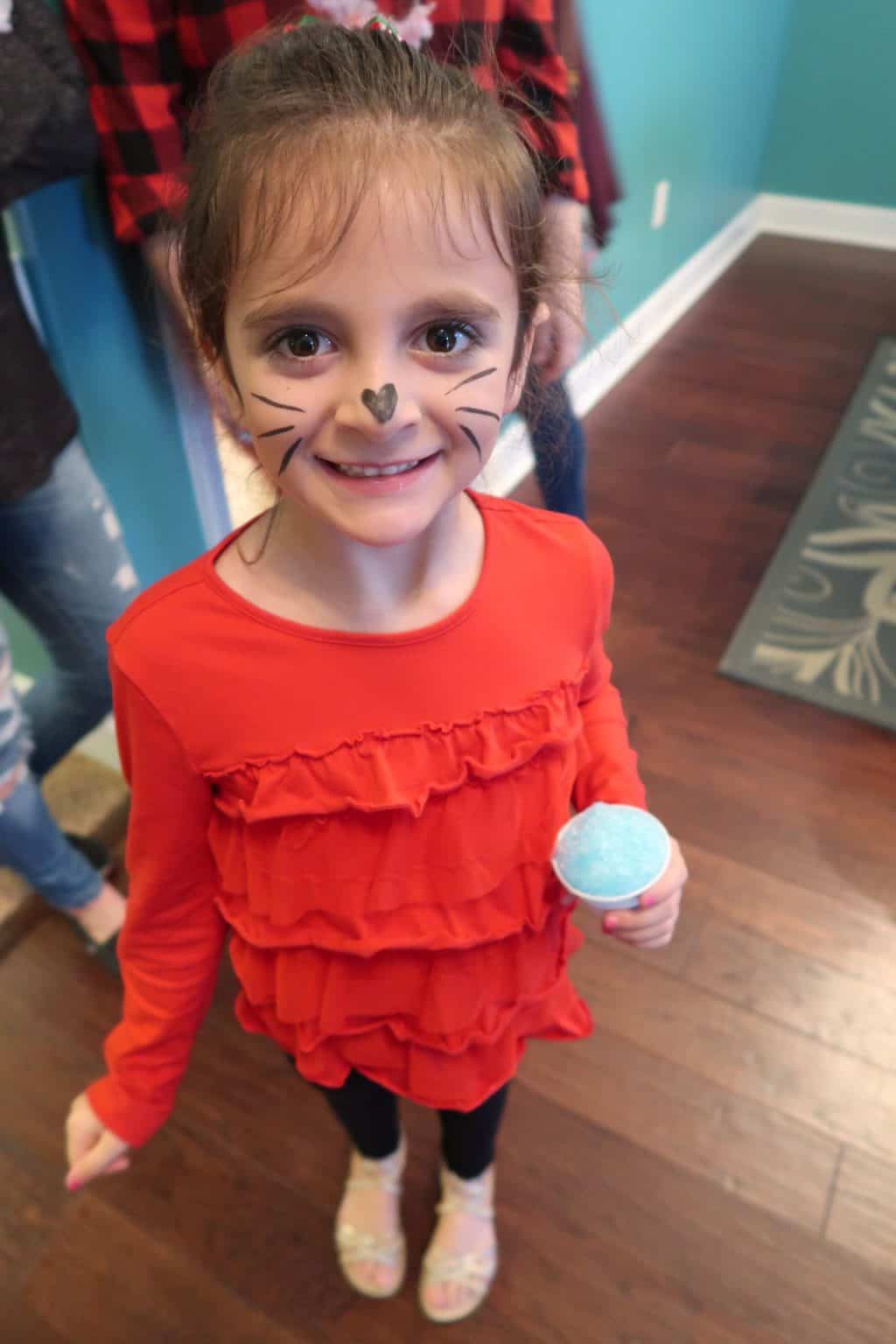 This kid had a blast too. It was SUCH a great blend of KIDS at the party. I typically expect mostly adults at a first birthday but the kid turn-out was HUGE and my crew LOVED having SO many friends to play with!!! They never wanted it to end!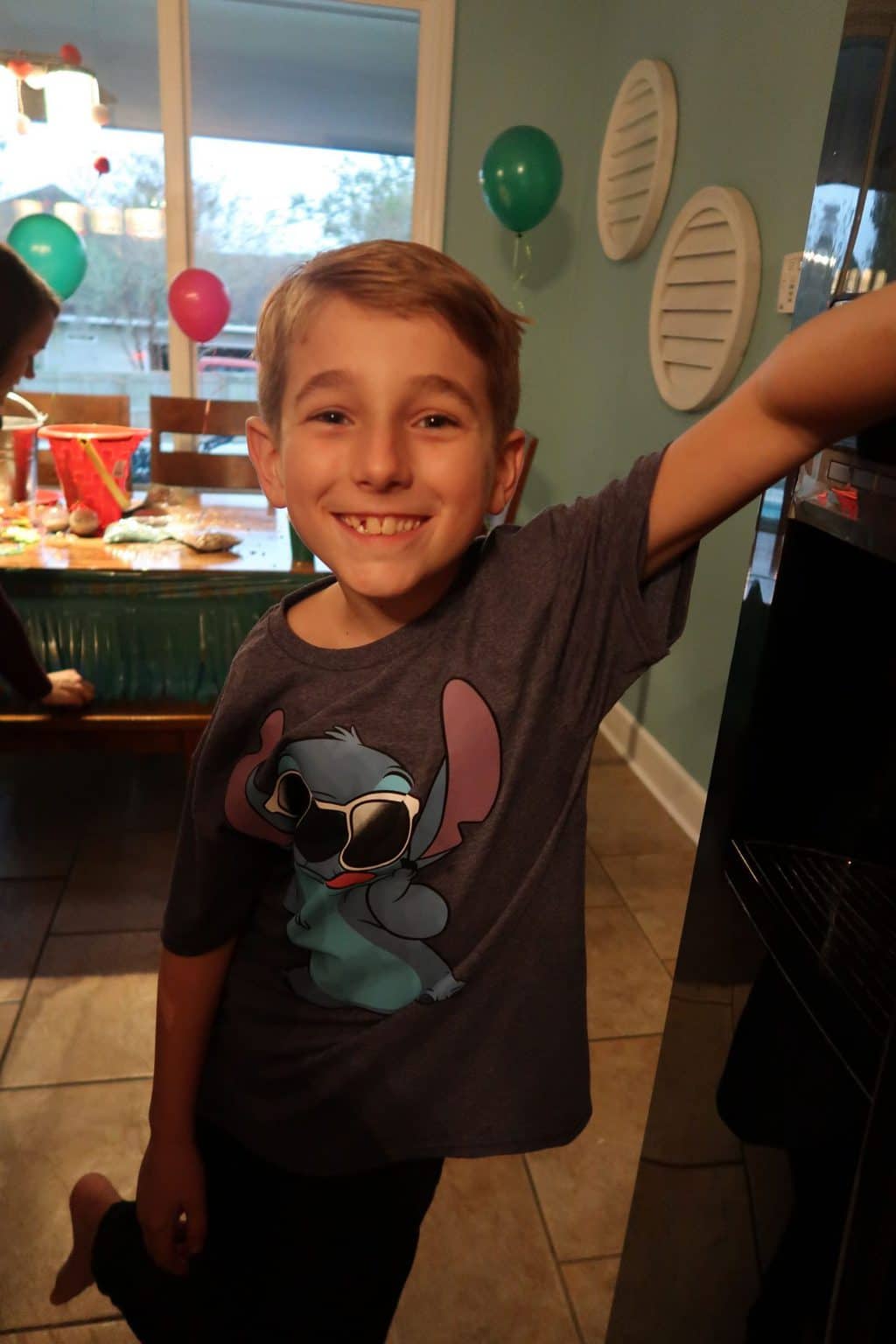 Another kid? What's one more at this point 😉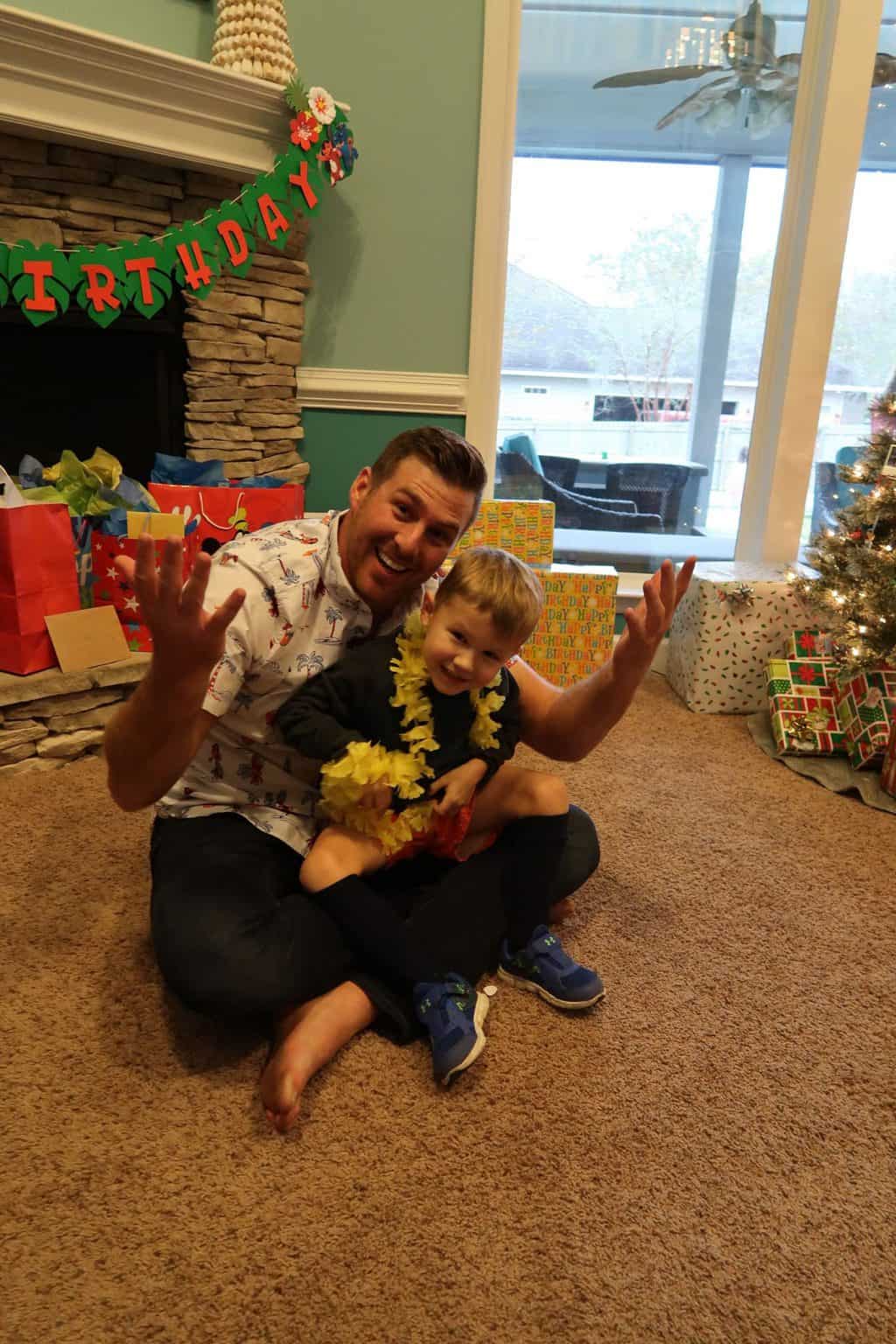 For a first birthday I roll things pretty quickly. We eat, we visit, we open gifts, we do cake. The entire party was over in under 90 minutes. I know, its a TON of work for just a 90 min time period but Zach and I both don't ever want people feeling bored or like it's dragging on too long. So we keep a solid pace and let everyone know they can stay as long as they'd like!
Several people left early on in order to go watch the game which I just appreciated them coming! I was shocked that so many hardcore UGA fans stopped by at all!
Present opening time was insane. We knew Spear wouldn't do so great with it because he wasn't interested in opening his gifts that morning. But we pushed through and survived haha. Y'all know I am not a huge fan of the present opening. In the past it was because all the children at the party all gather around so close. Now I have enough of my OWN kids all over me that it doesn't bother me as much anymore ha!
Thanks to Robyn for snapping some pics for us of the chaos!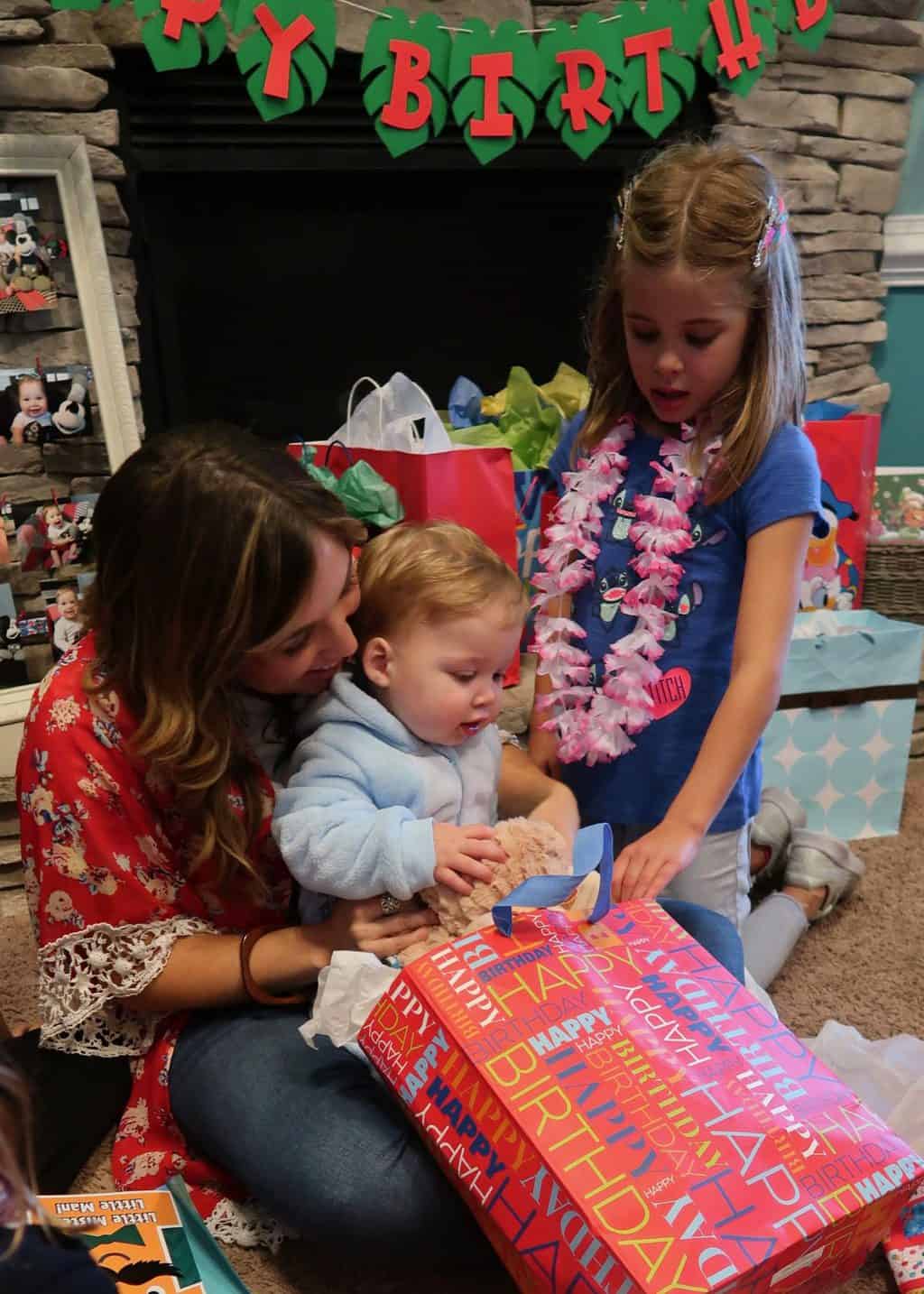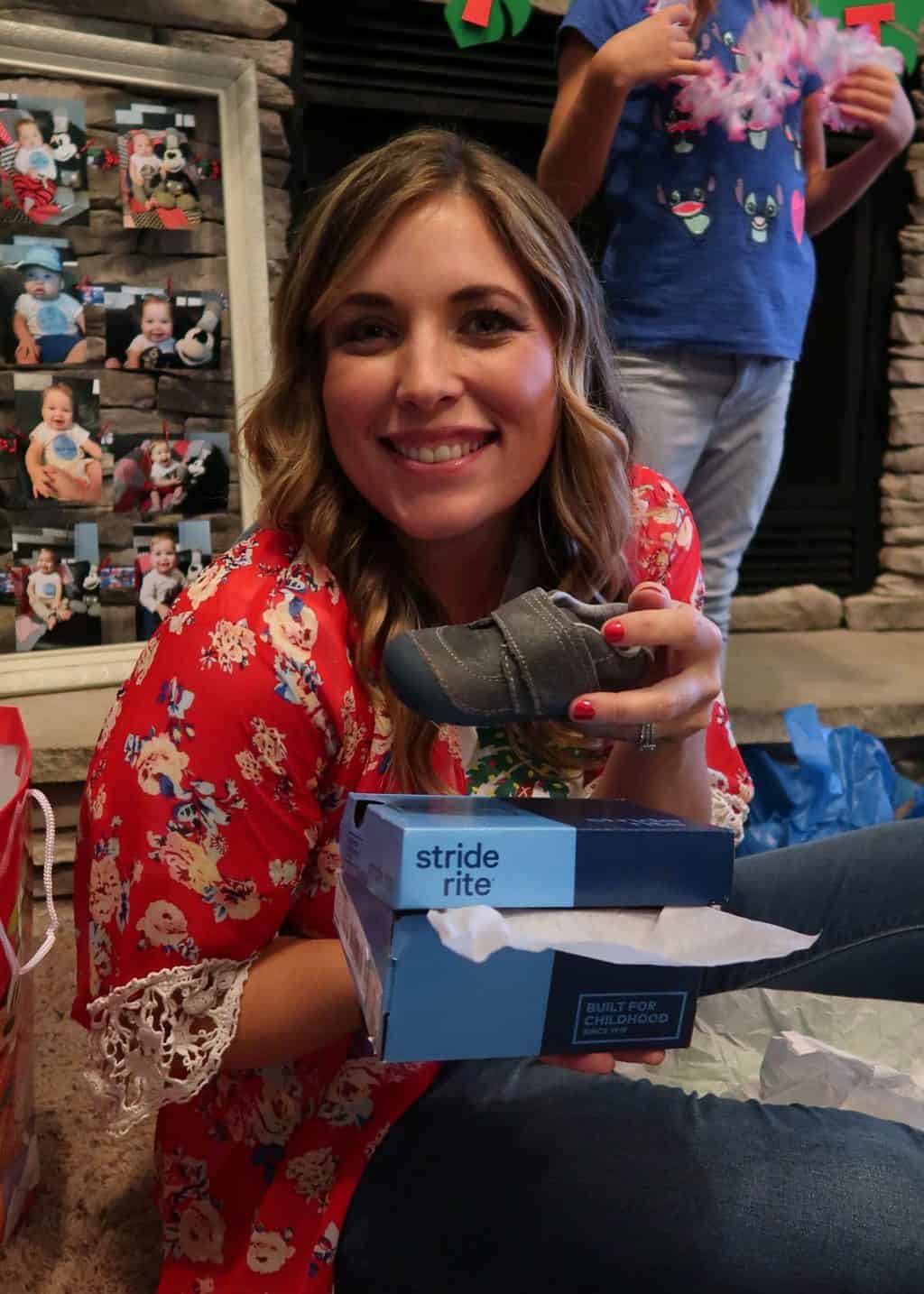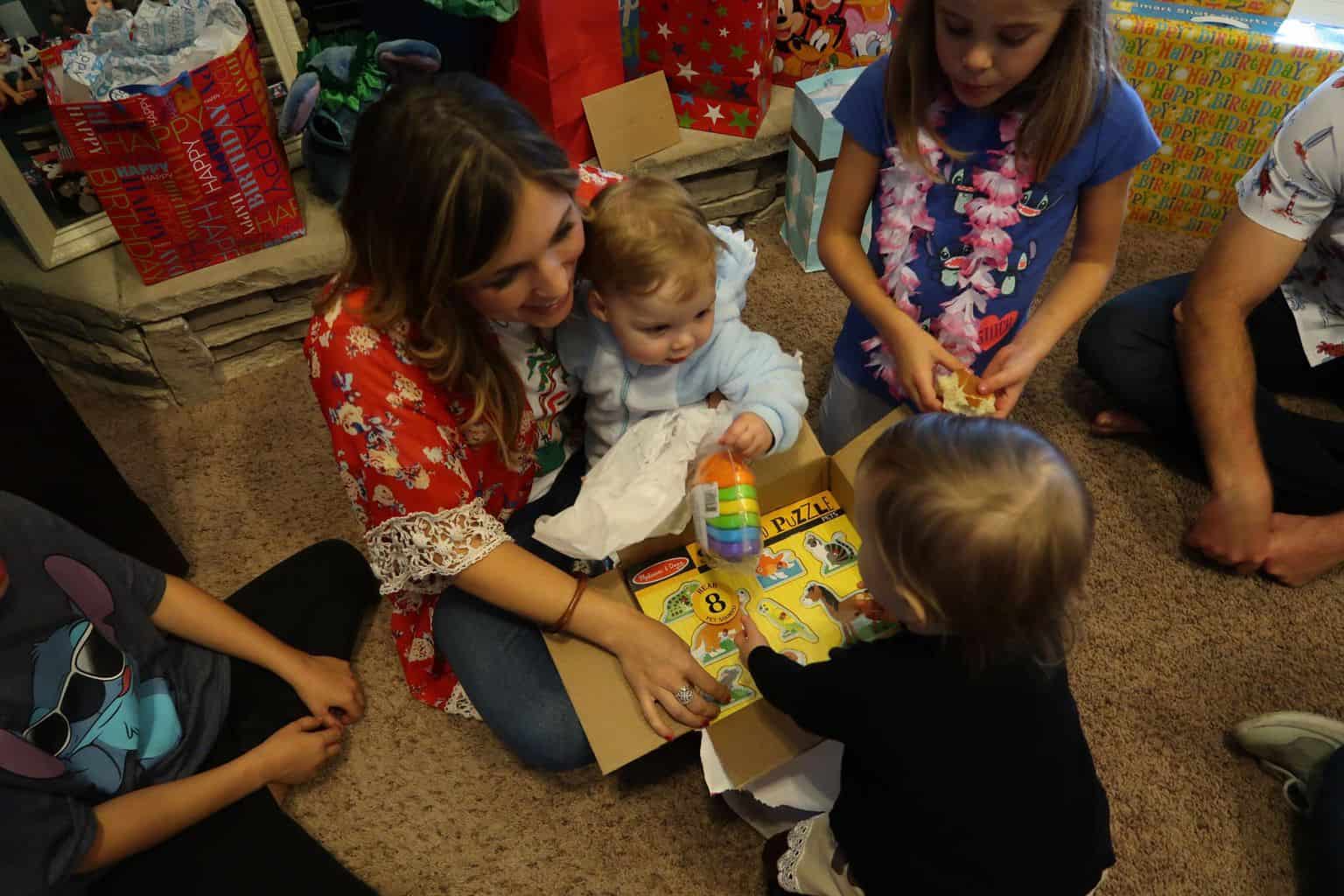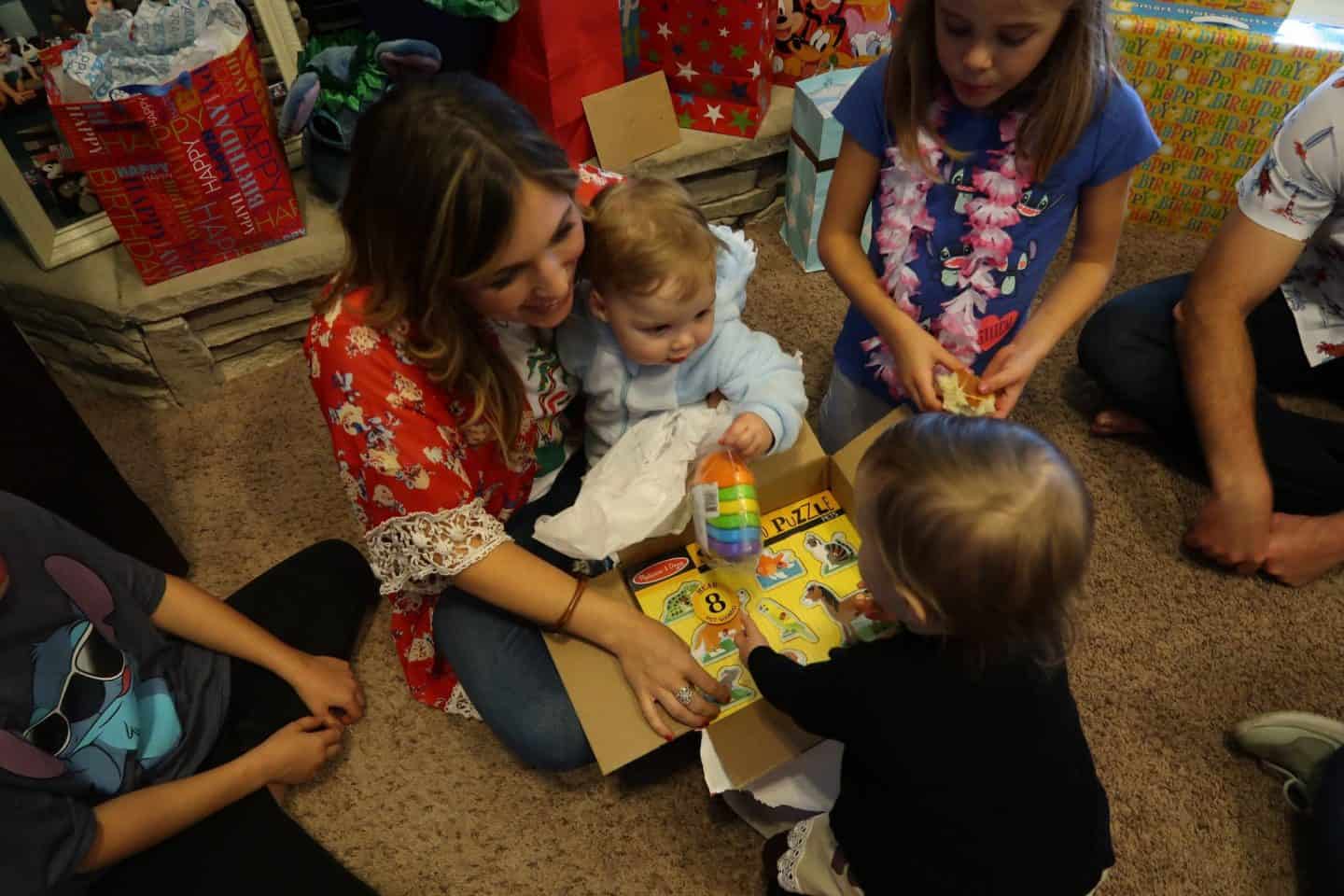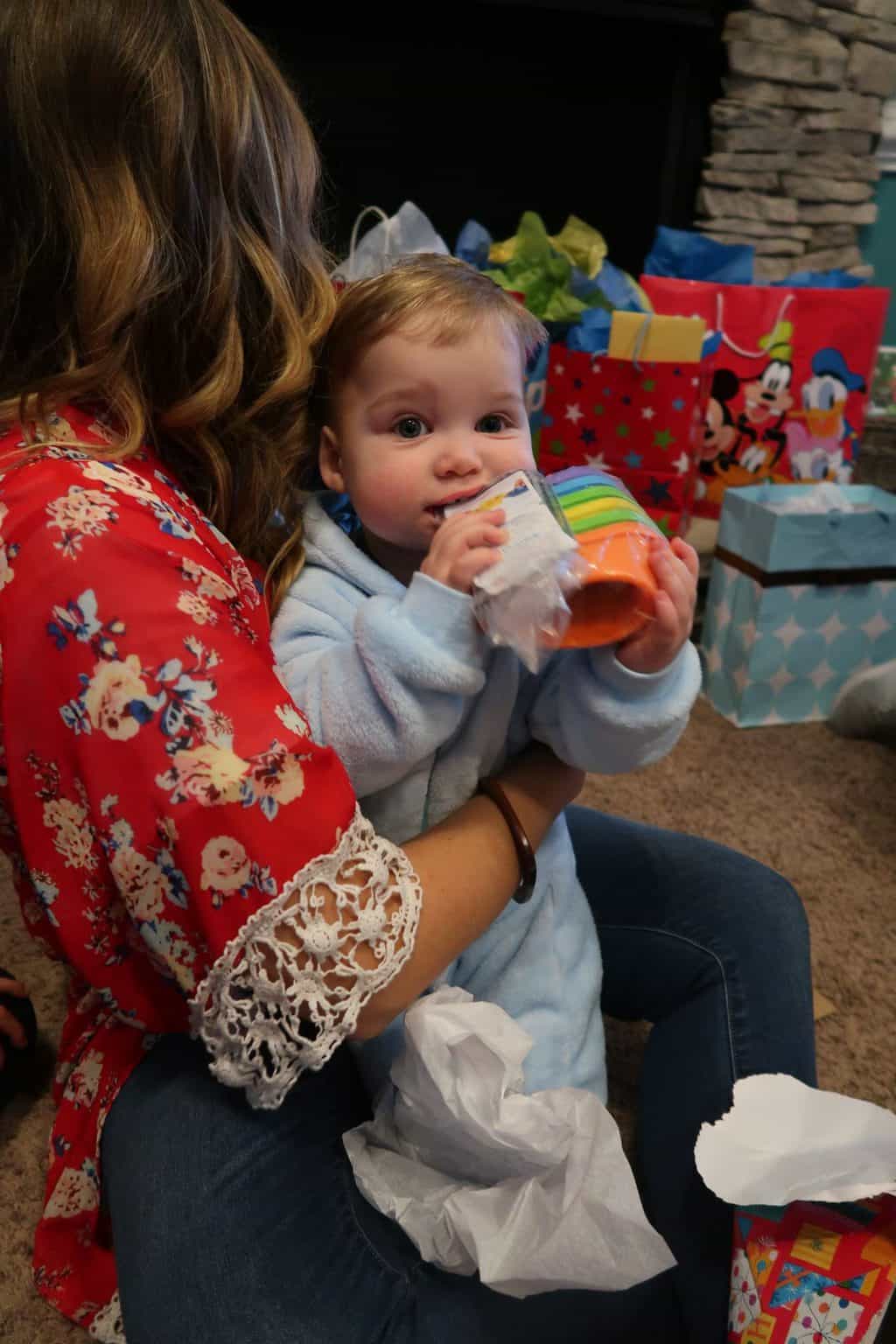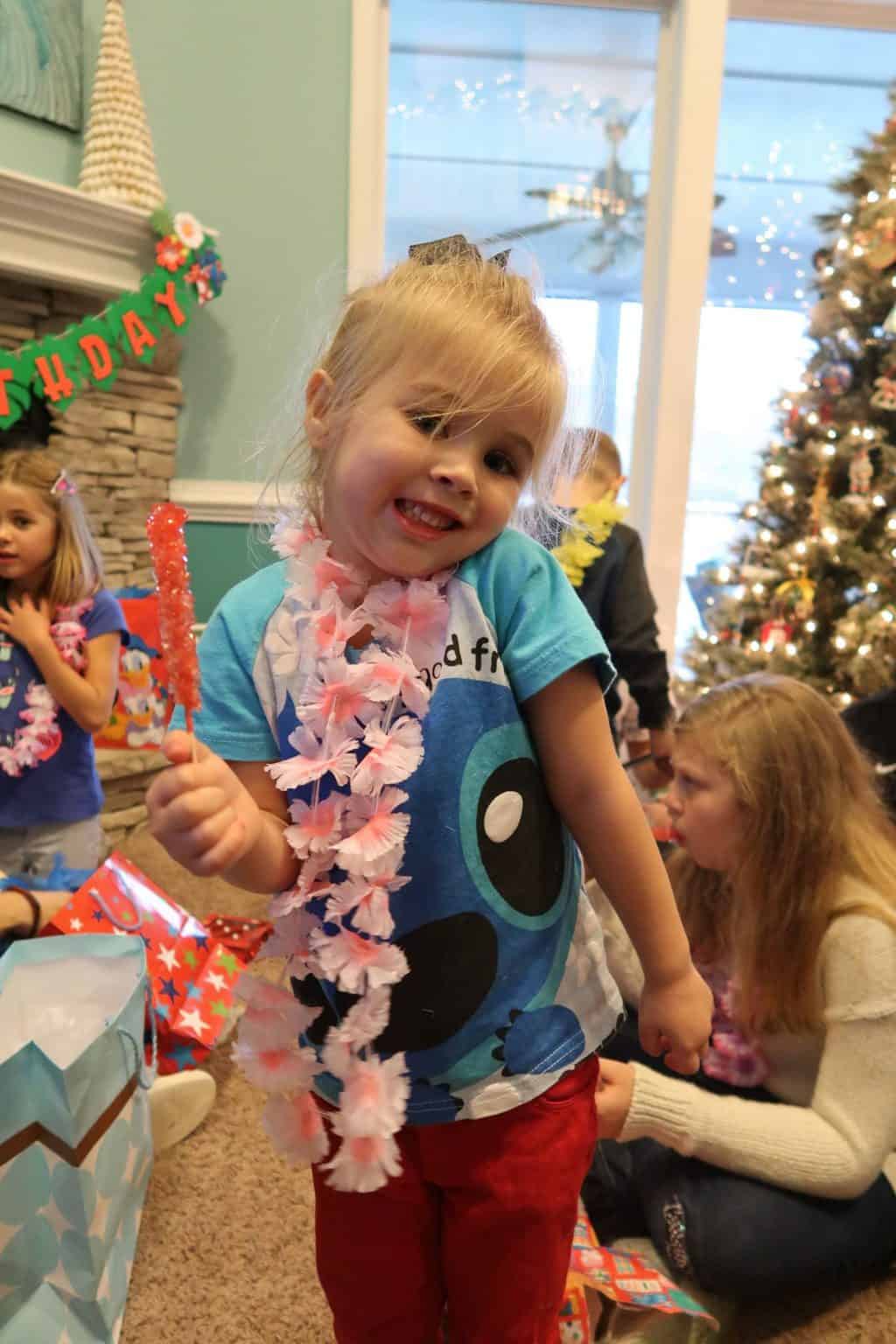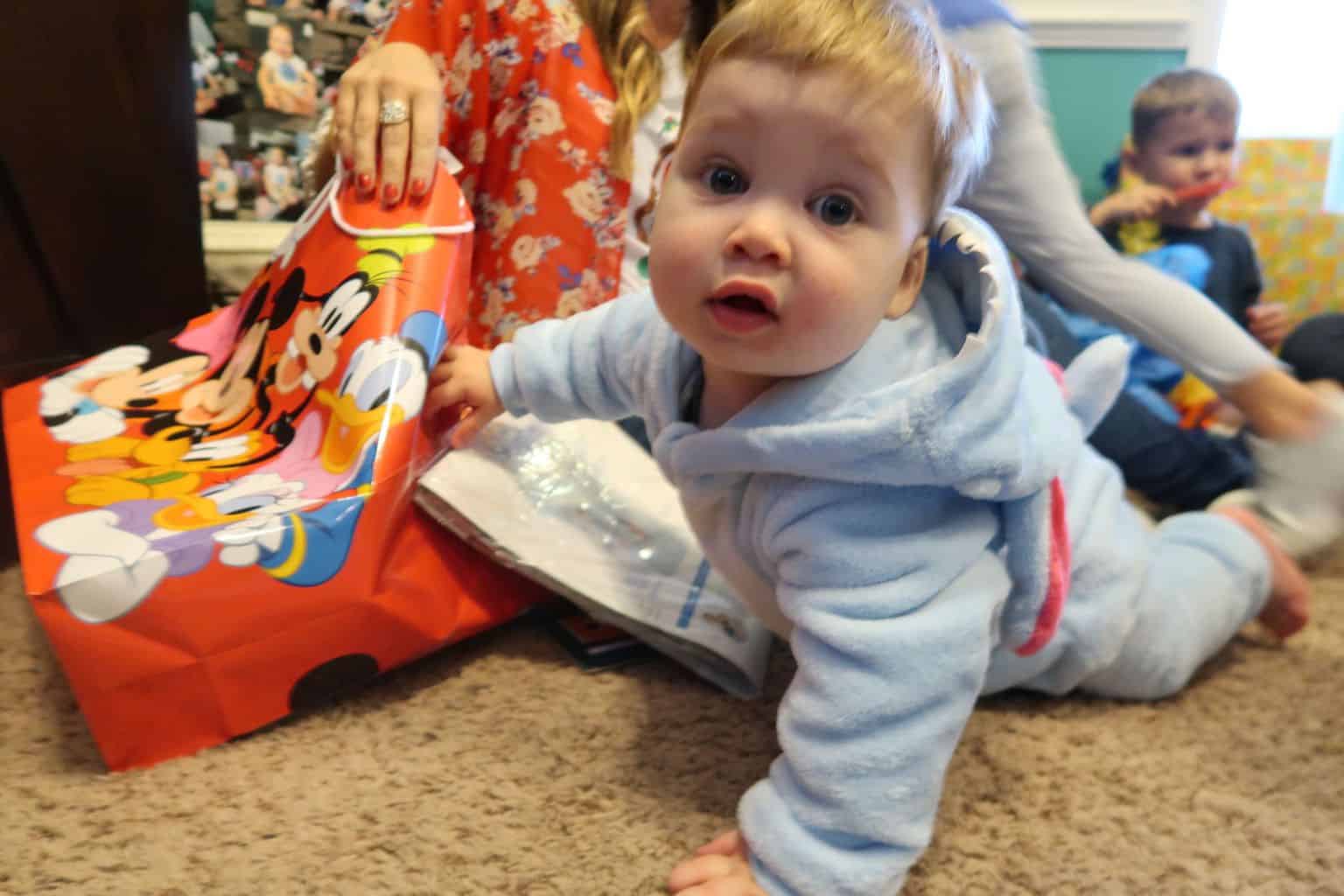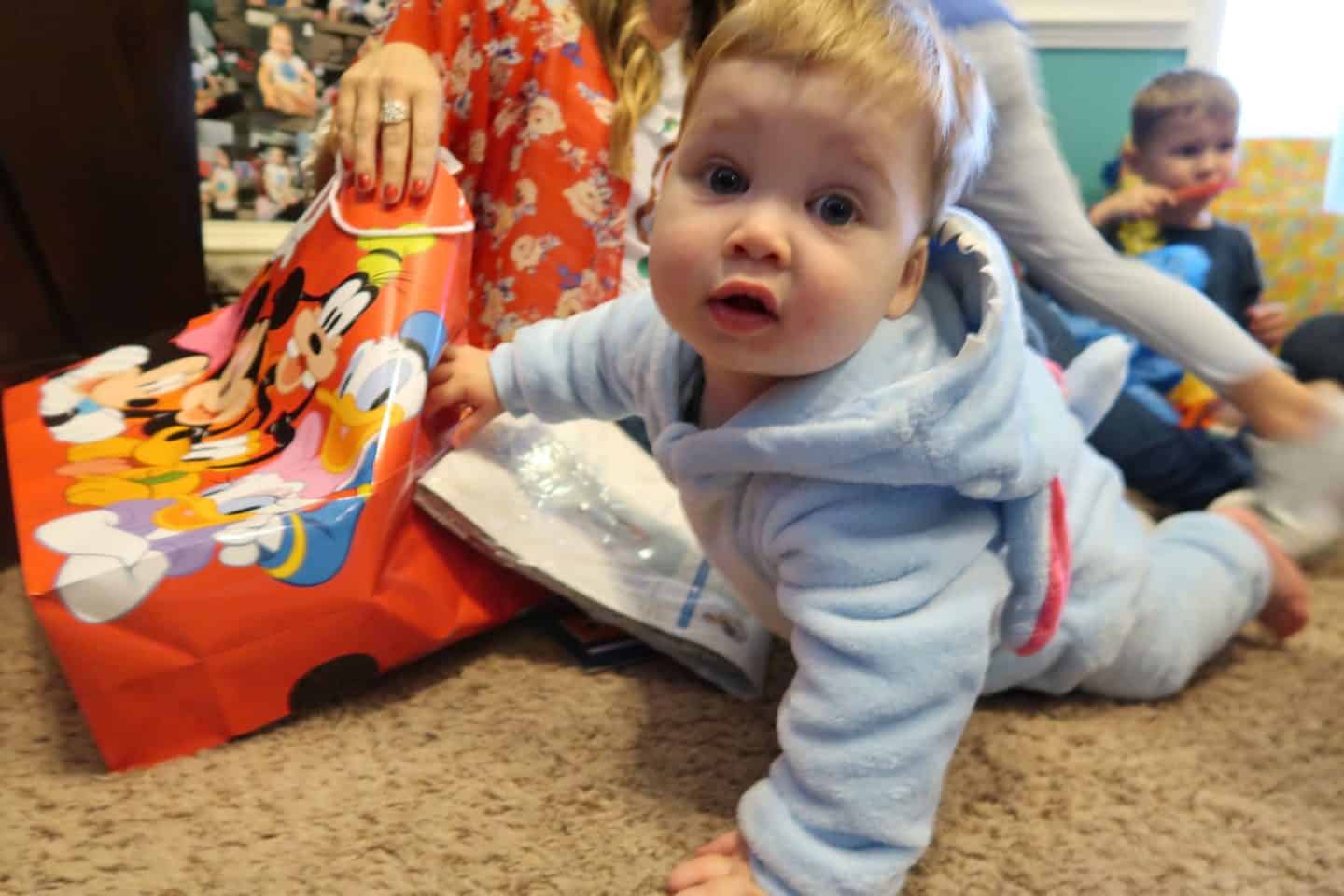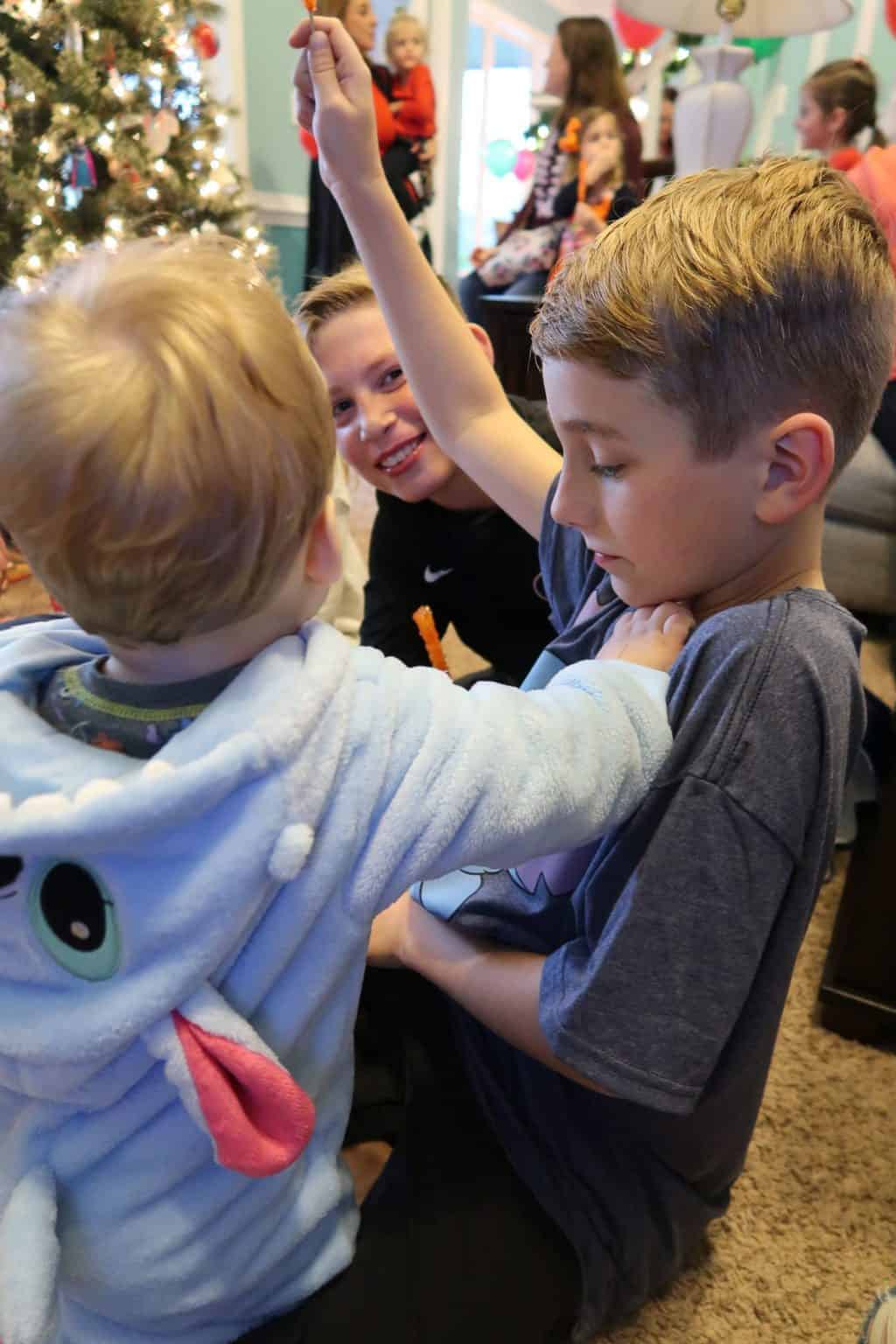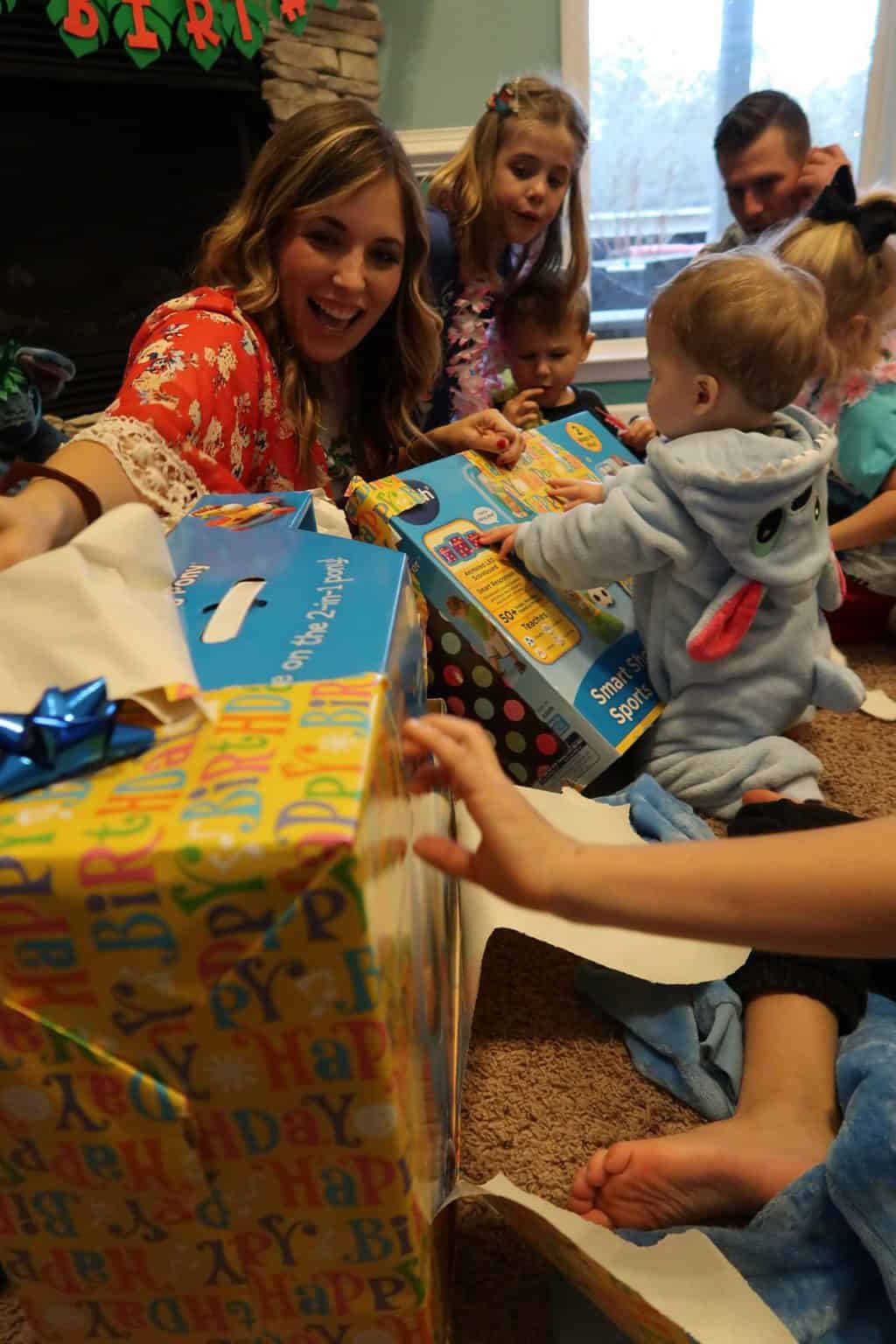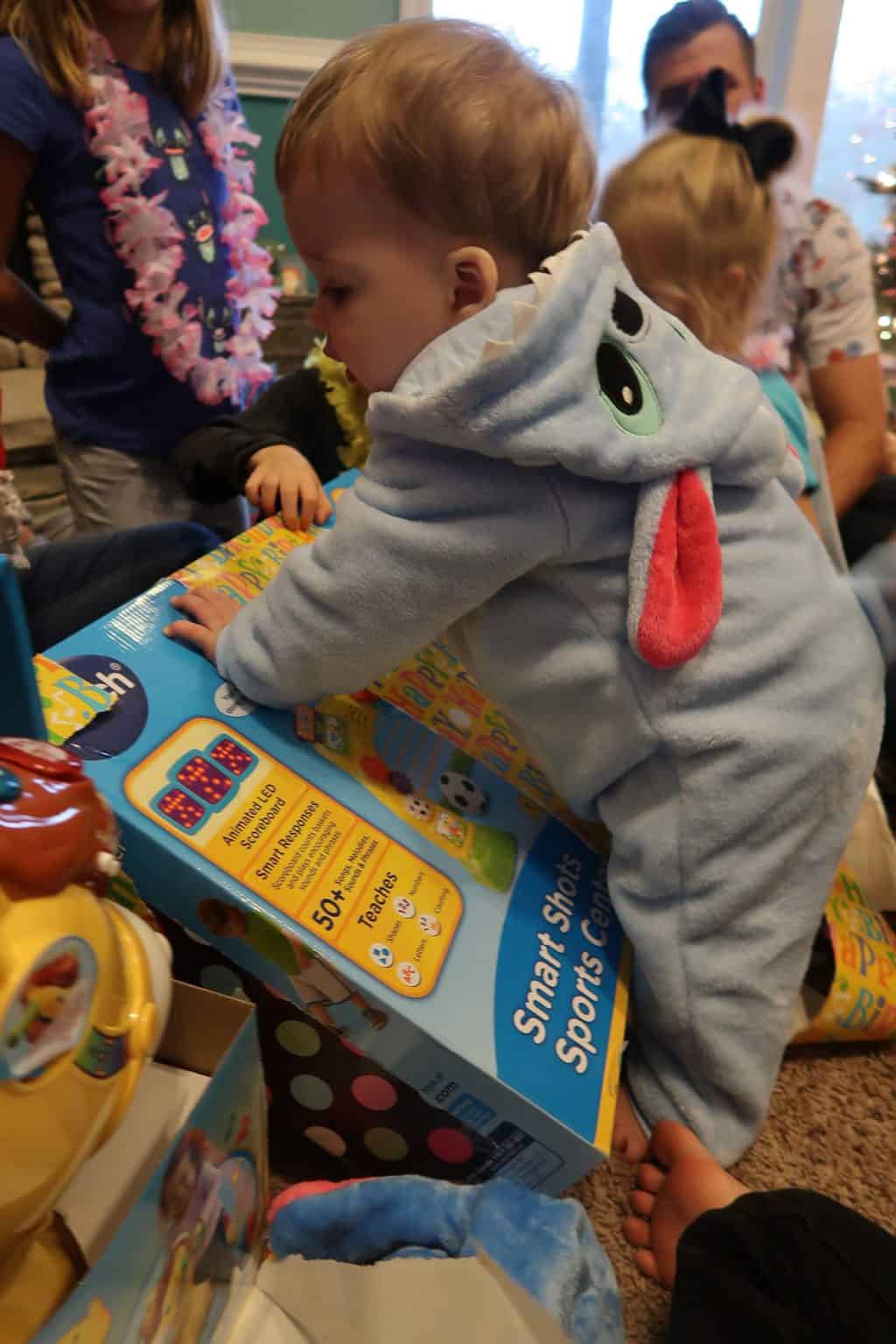 Time for cake! Spear was more allllll about the singing to him and that attention than he was the cake. He was also much more interested in the balloons as well! Spear is my first big MEAT lover (like his daddy!) and I could tell that day he just isn't going to be as into sweets. It was his first time ever eating sweets and he wasn't much into his cookie that morning or the smash cake either.
Here's the video of his cake fun: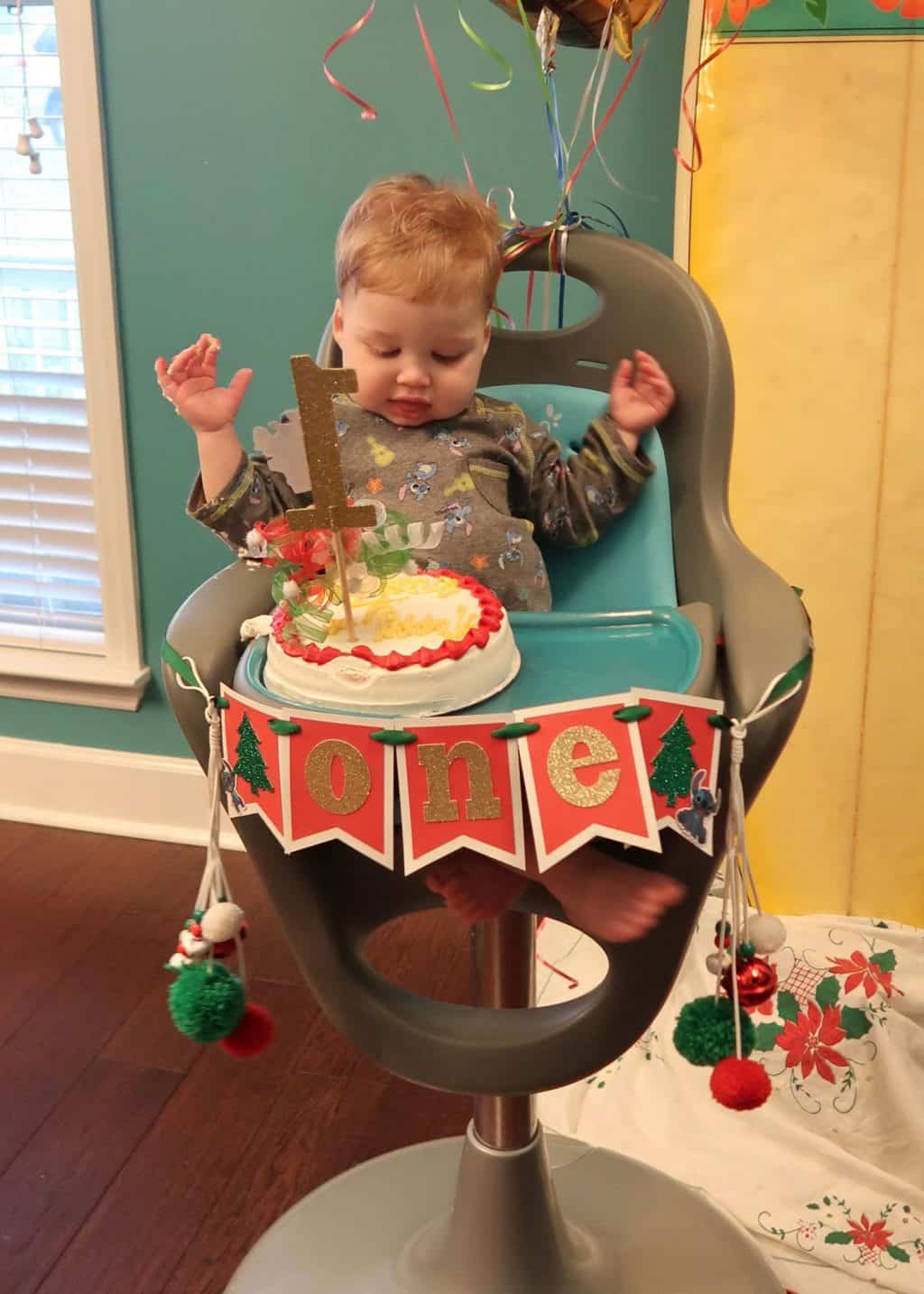 Daddy giving him a taste to get him going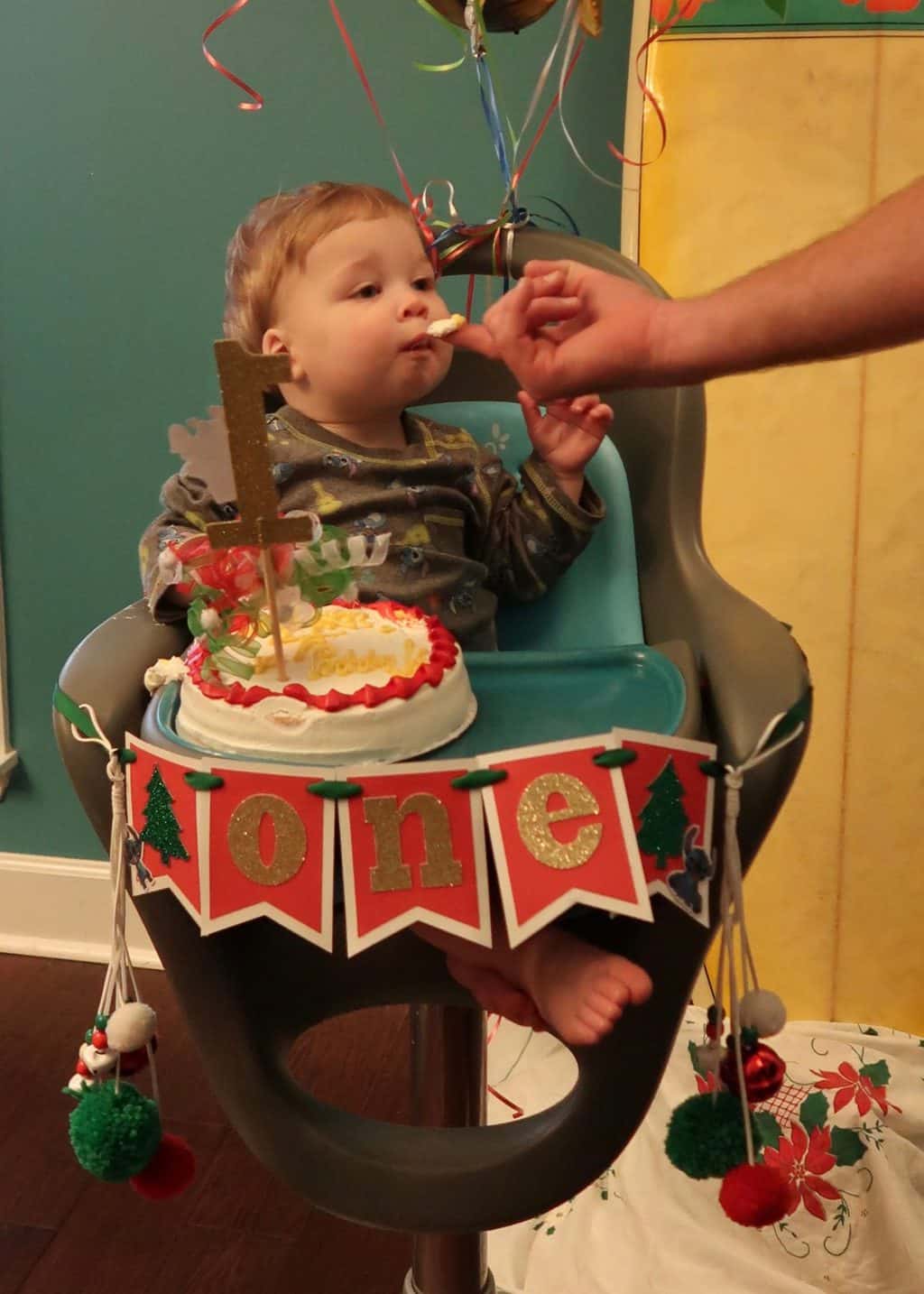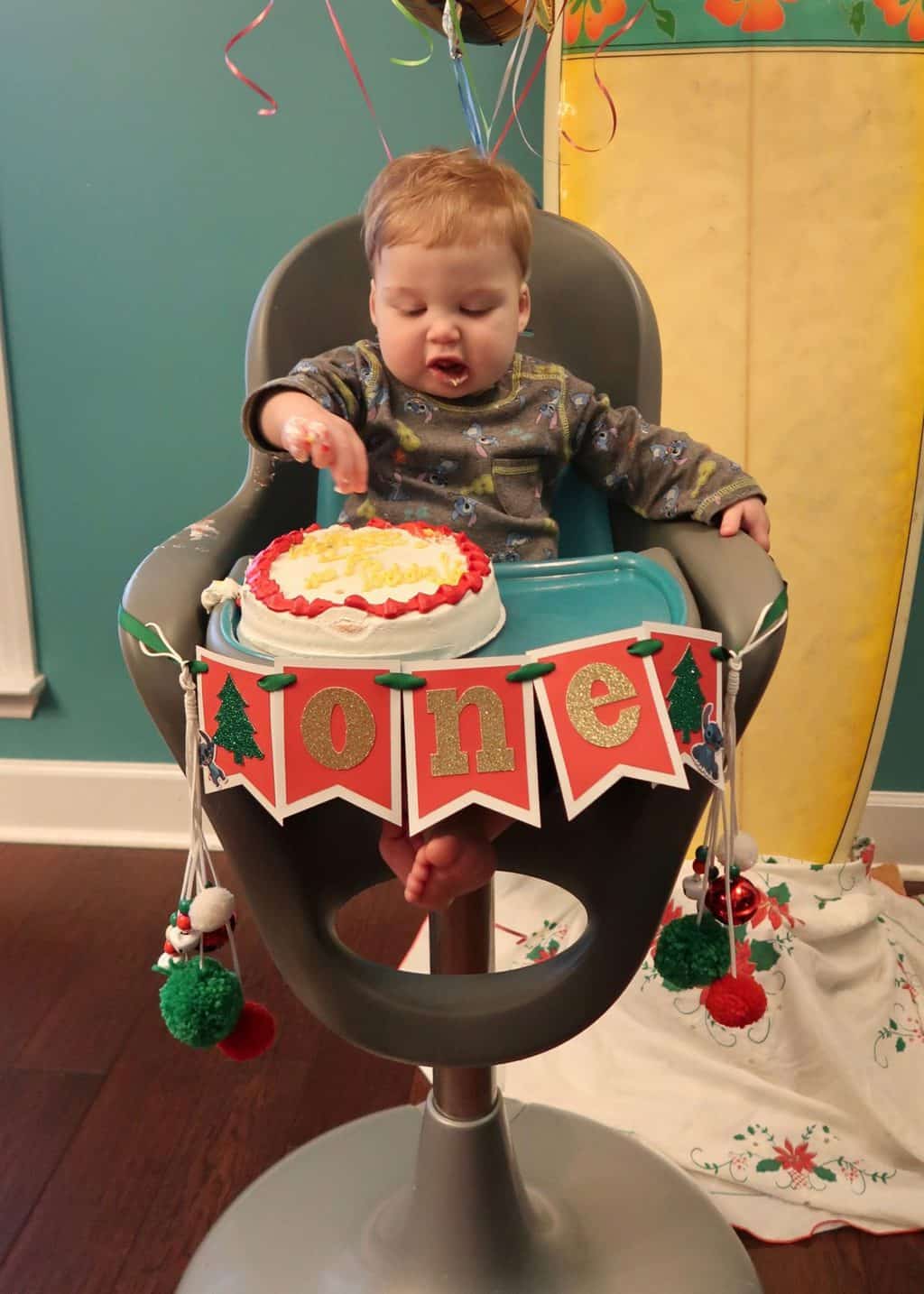 The smash cake was covered in SO MUCH ICING that it's pretty much all he even ate and that red. Oh my goodness that RED ICING.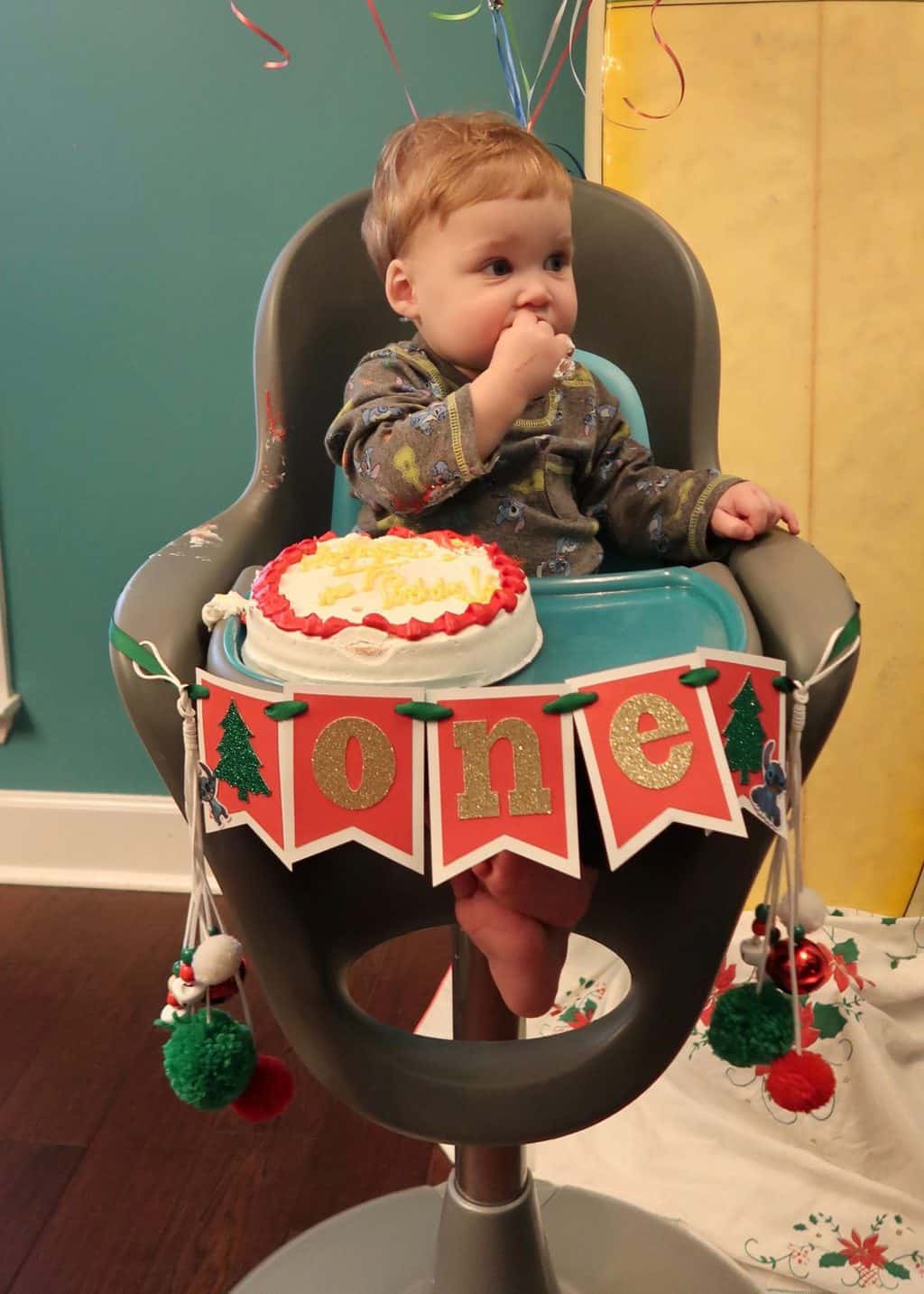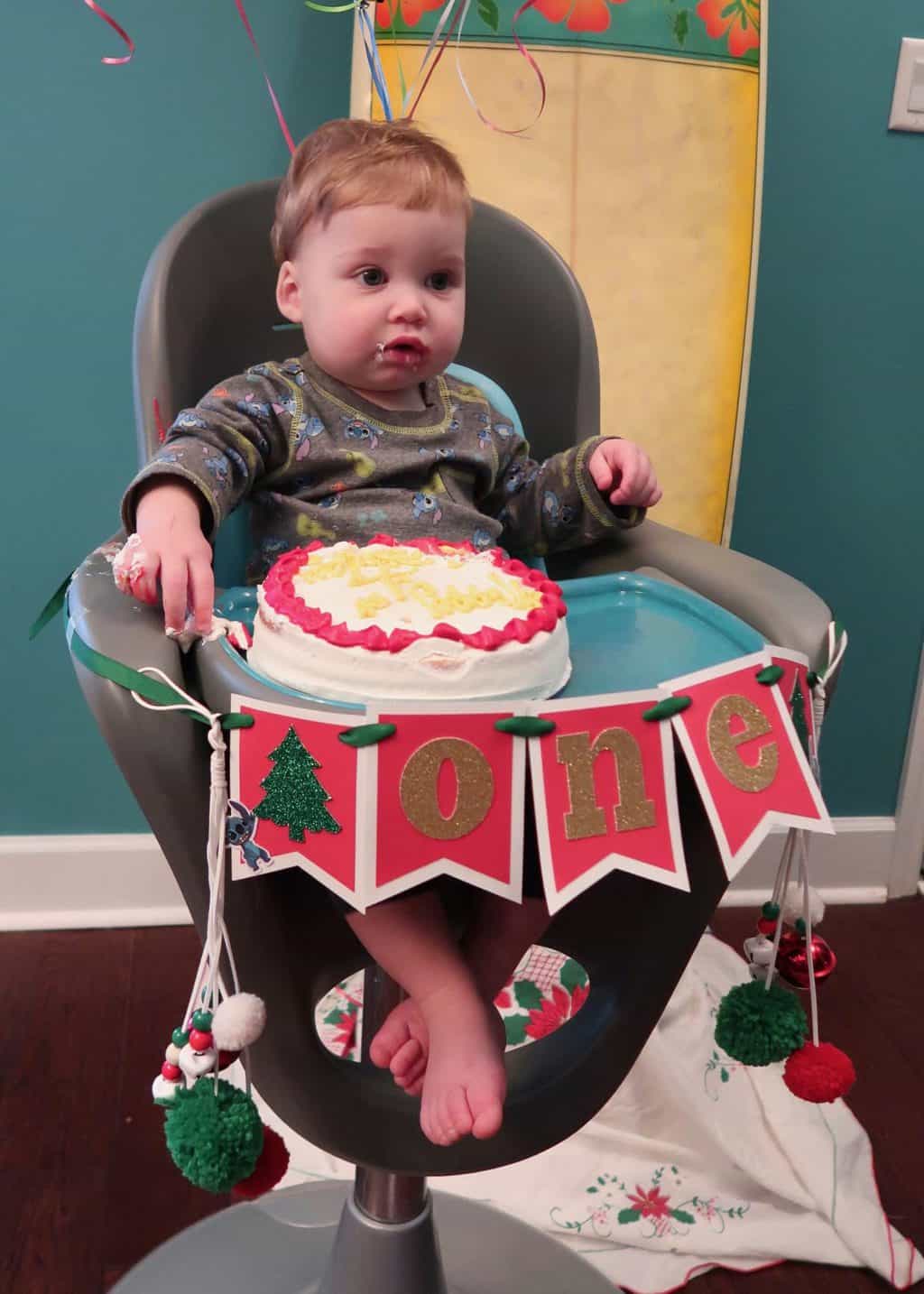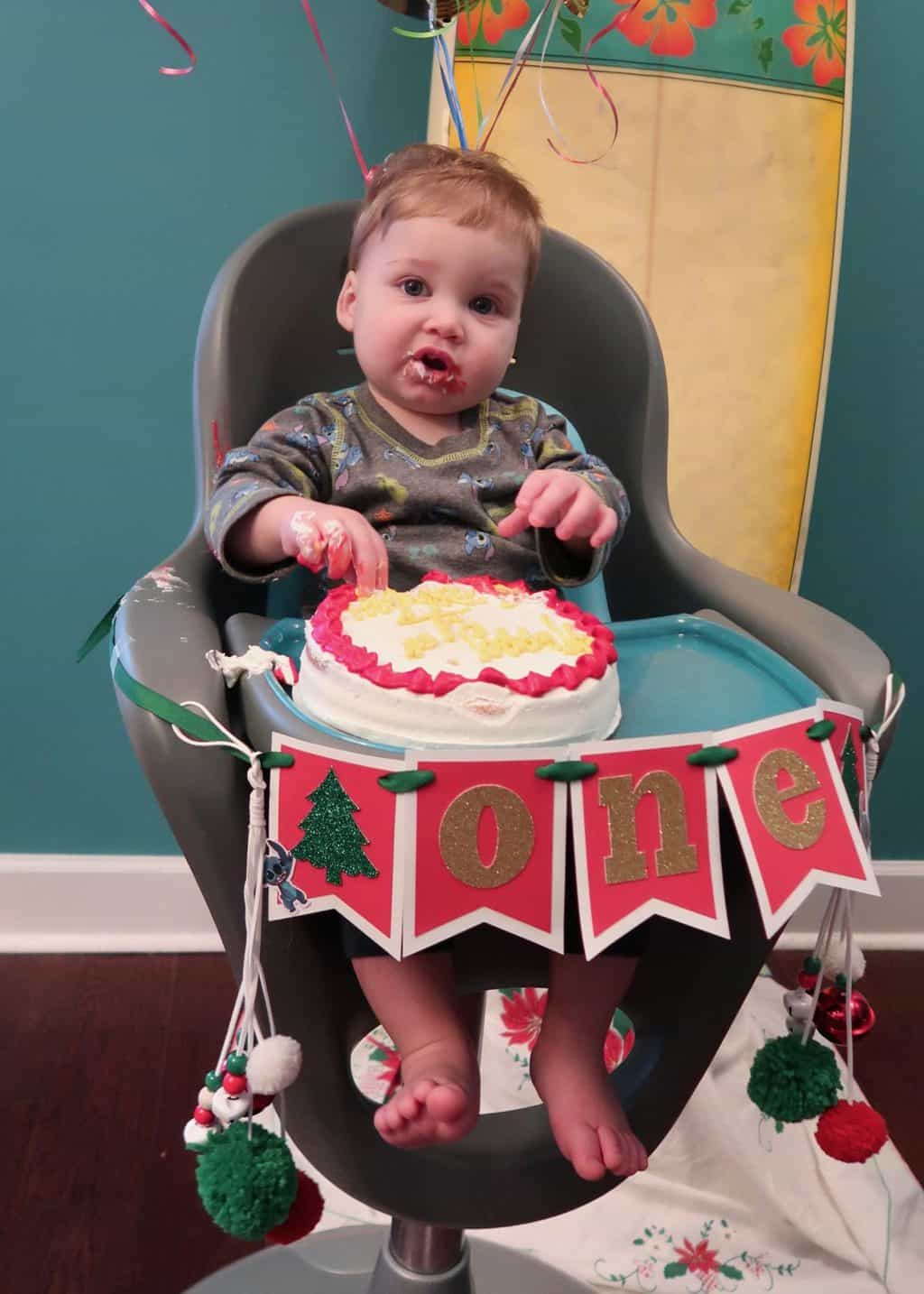 The balloons combined WITH the icing. Even more fun of a mess!
(Sidenote but NONE of my other kids even NOTICED the balloons on their high chair yet it's all Spear cared about!)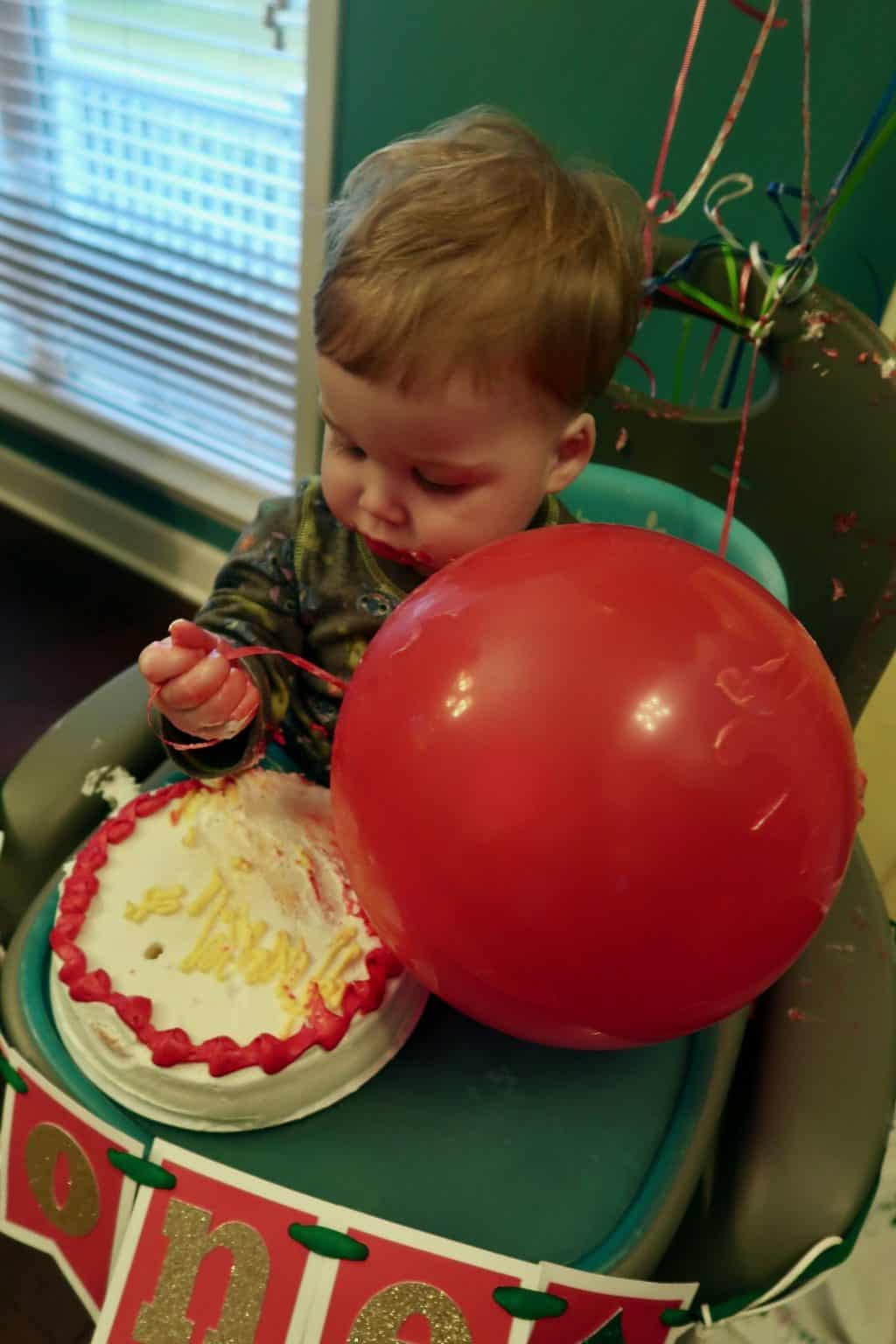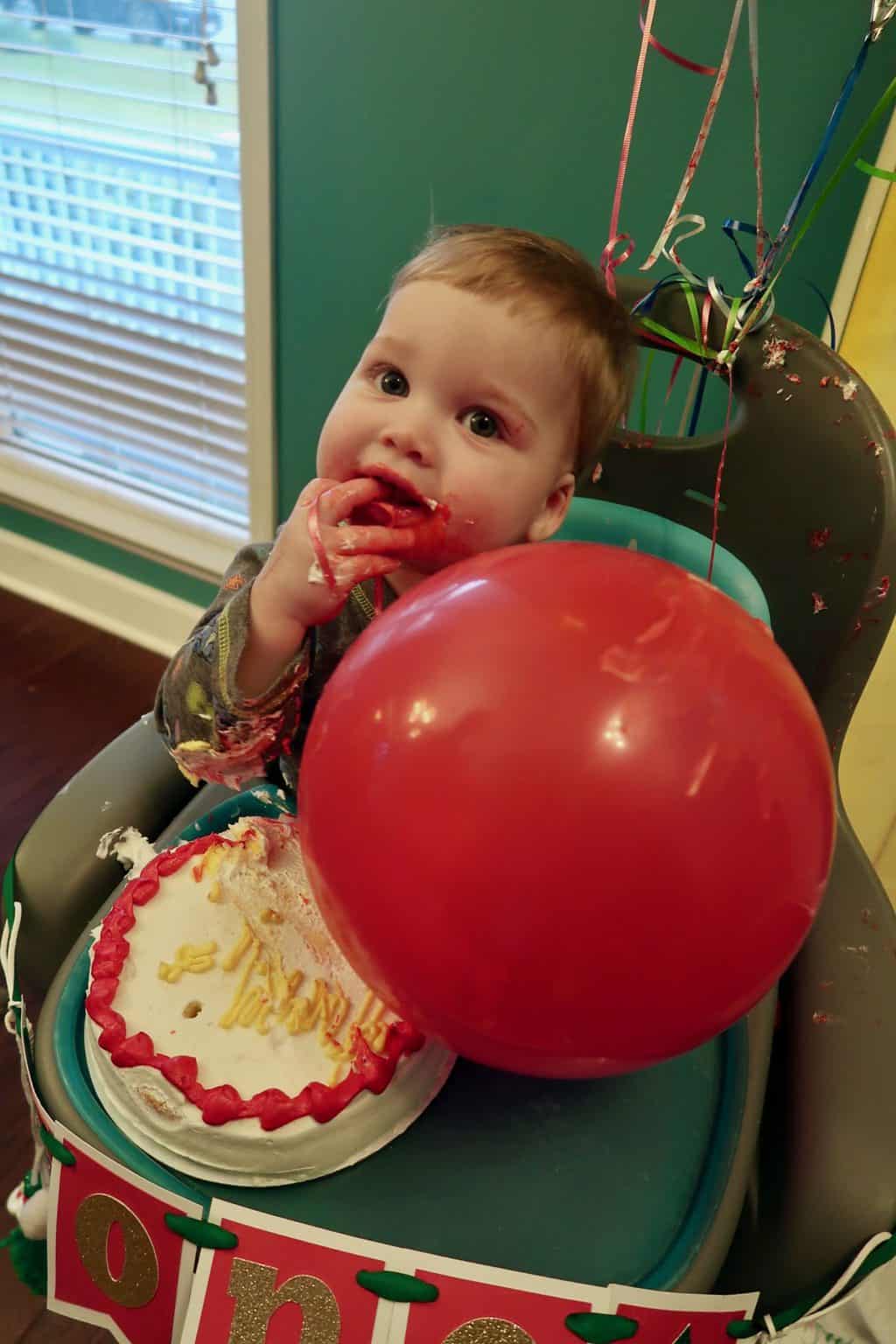 O.M.G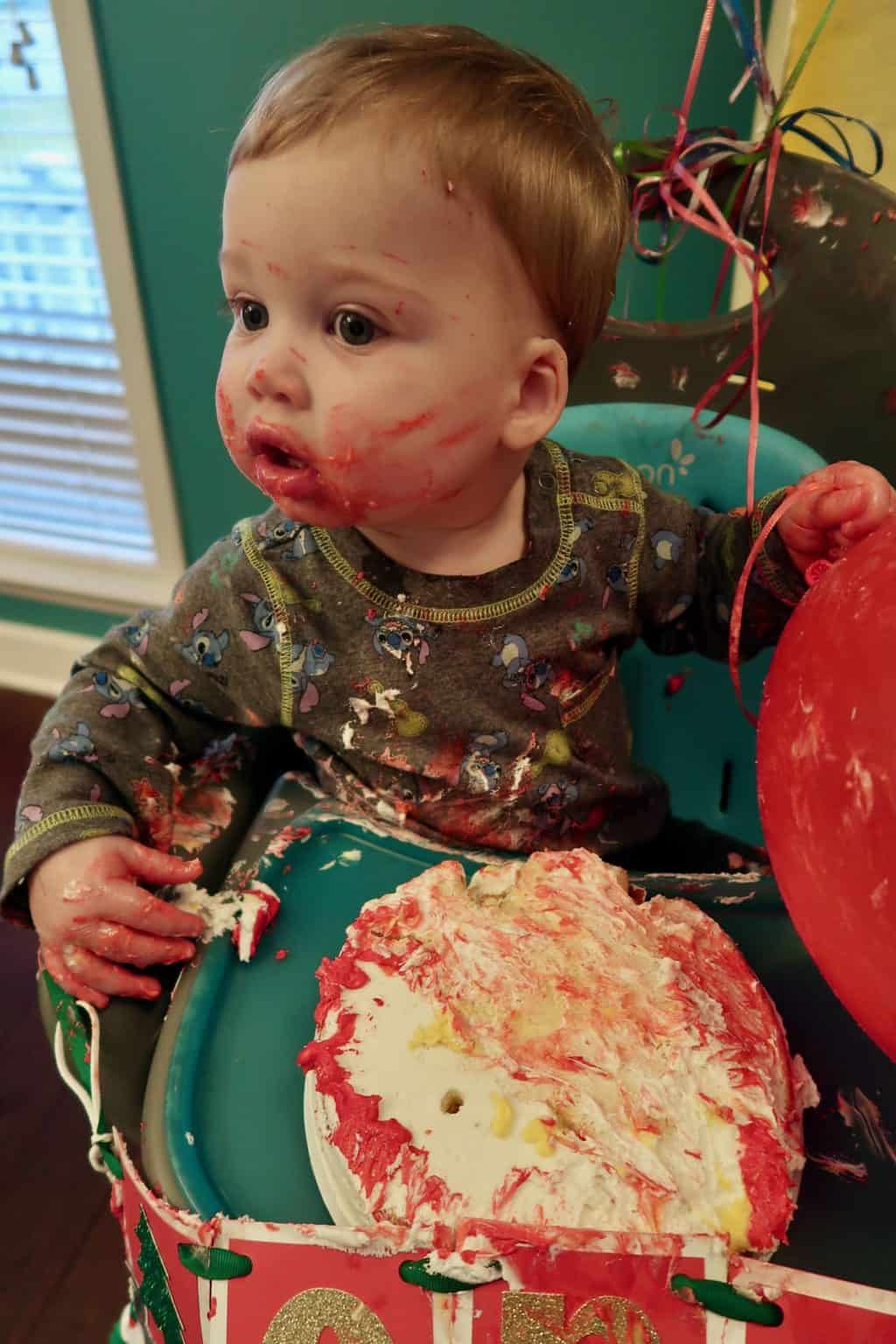 Spear ate very little of the actual cake and mostly just played with it and wore it. It was SO MESSY. I tried to let him linger as long as possible so I wouldn't have to deal with the clean up. I kept hoping maybe someone would volunteer to hose him off but no one did 😉 Having him contained did allow me to visit more with guests and see them out as they left.
We let him do his thing…until he went to push the cake off the high chair tray and then he was DONE.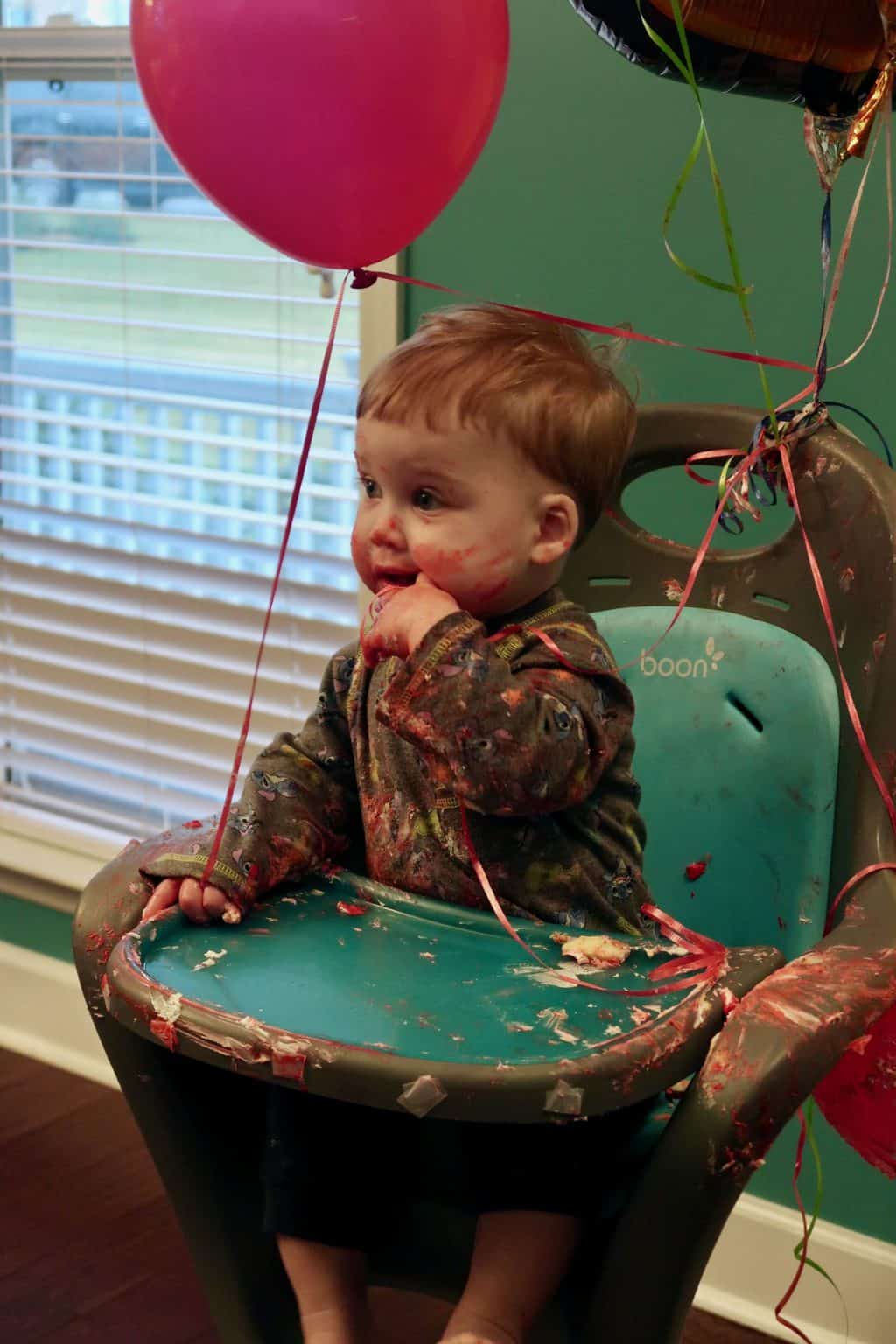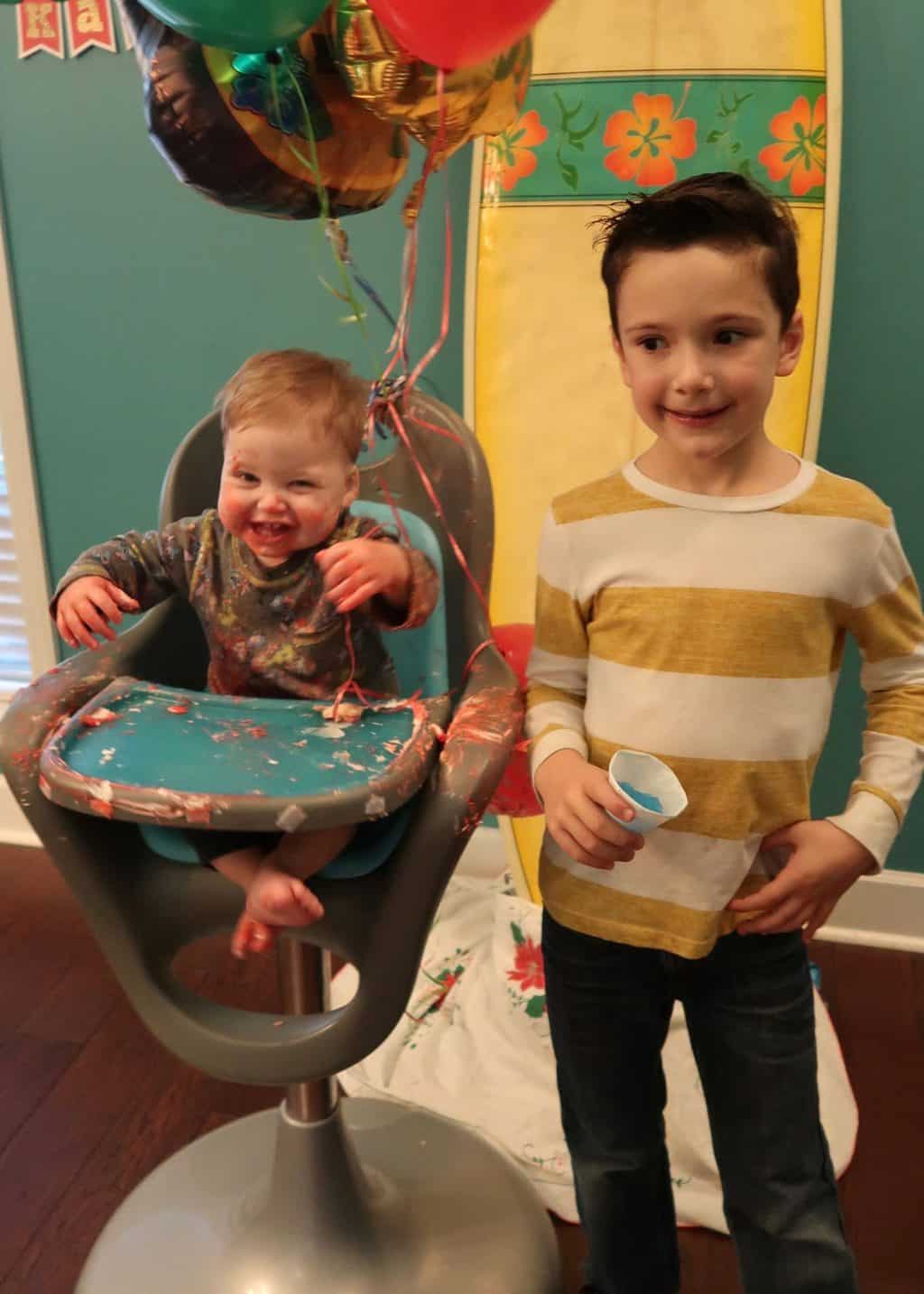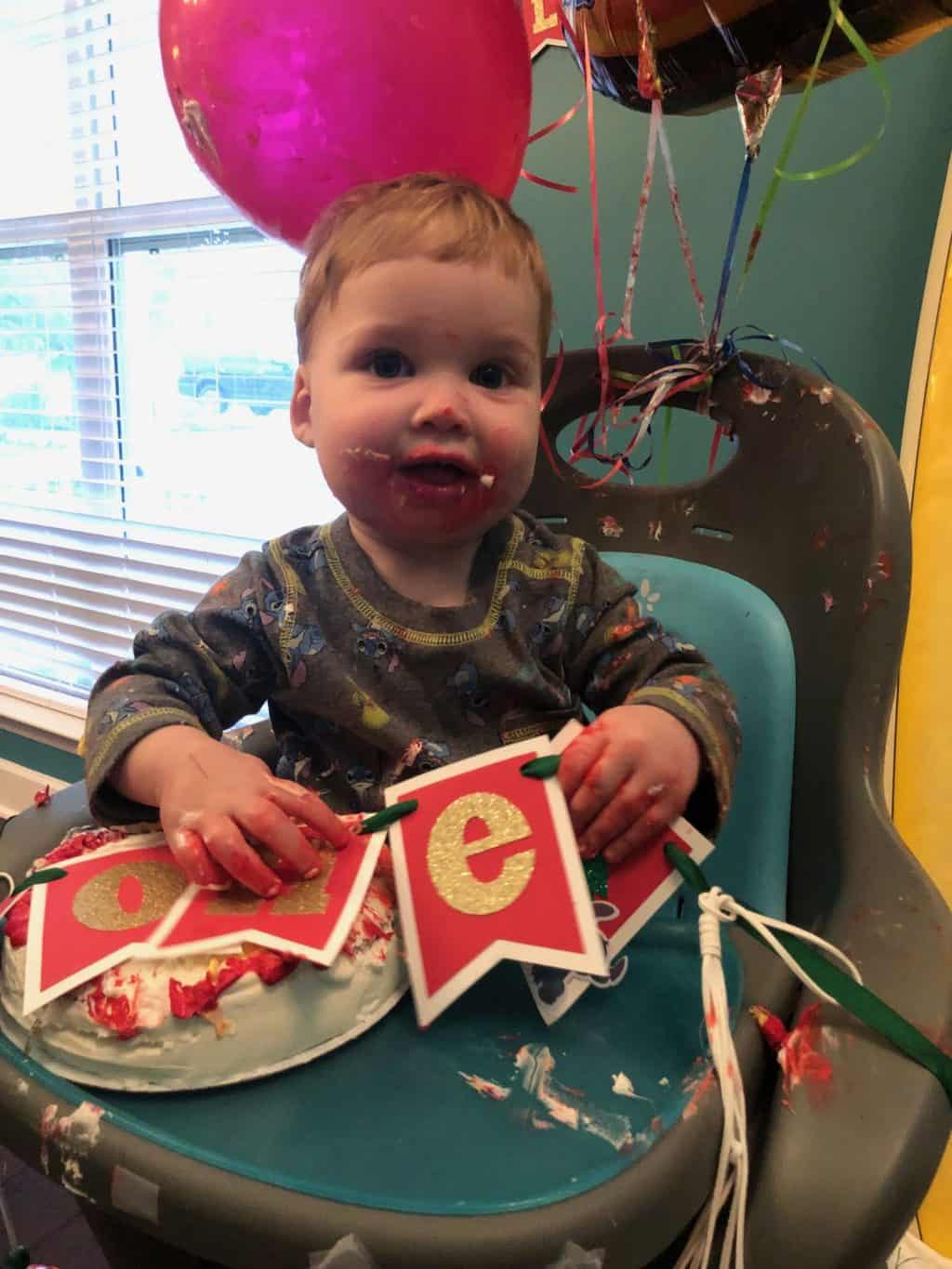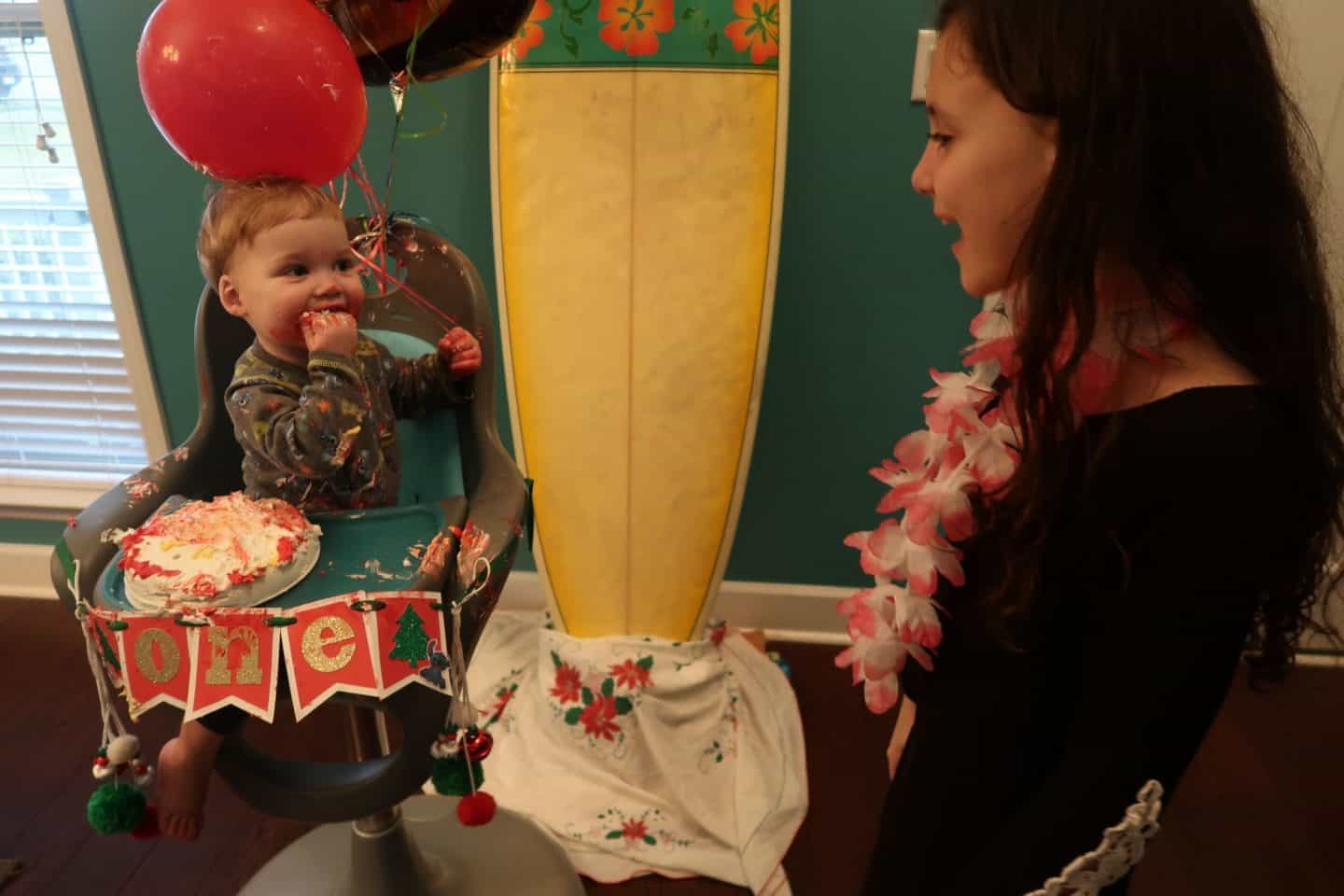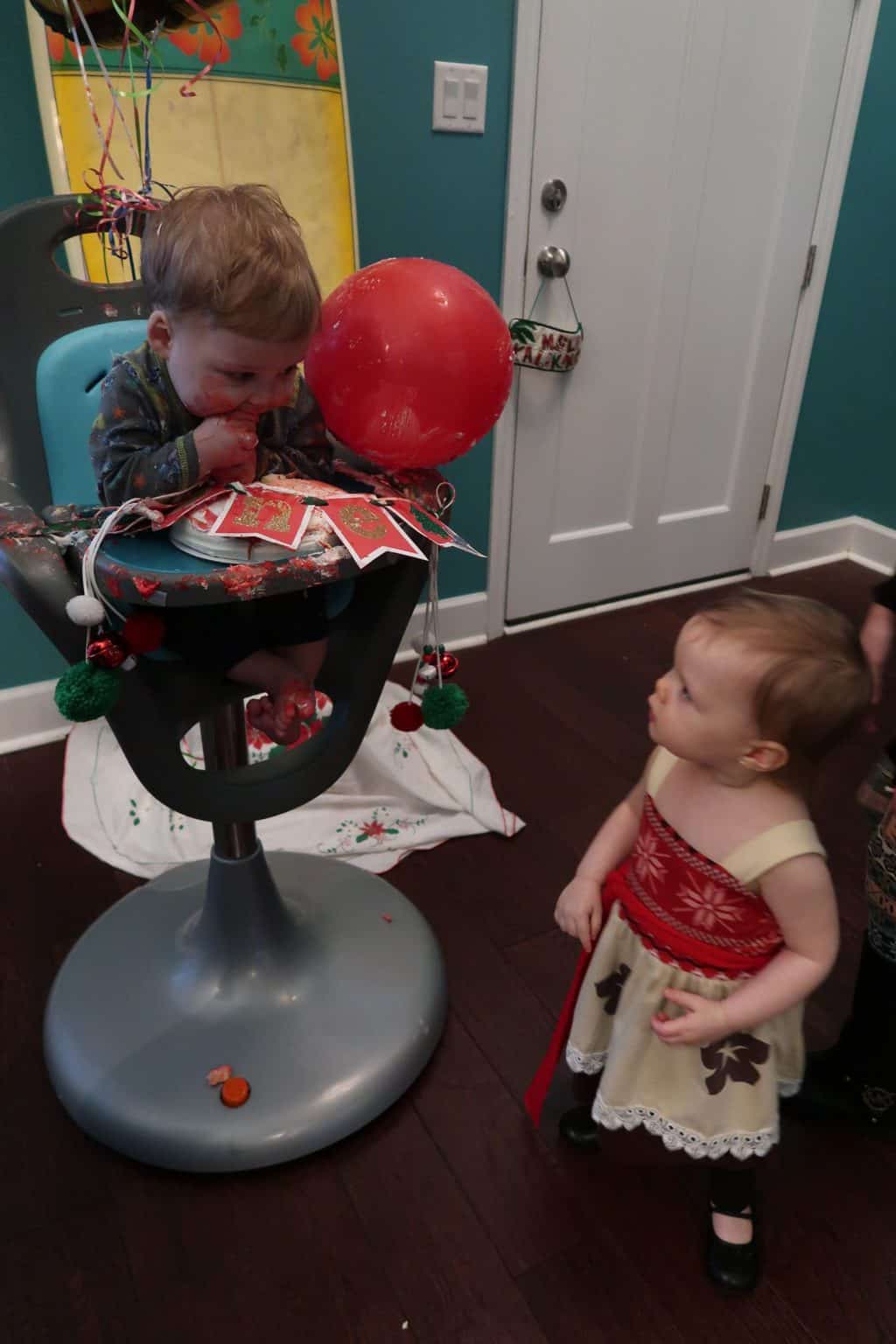 Once the pushing of the cake happened I knew it was time to deal with the unavoidable – clean up. I decided to just toss him in the bathtub, clothes and all. I was SHOCKED that the red icing came out of his outfit! I soaked it in oxiclean over night and it worked like a charm!
Me praying "please don't touch me. please don't touch me"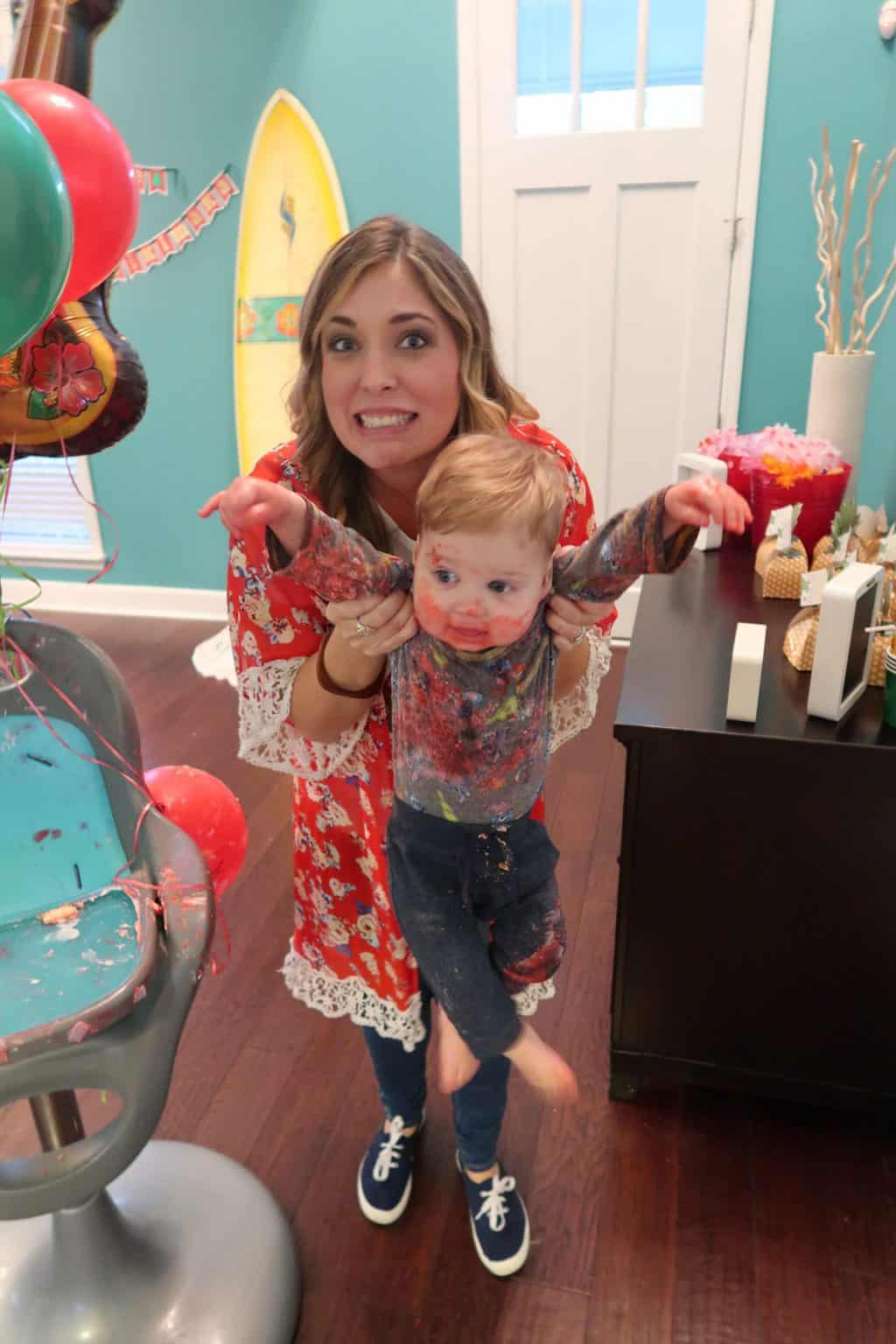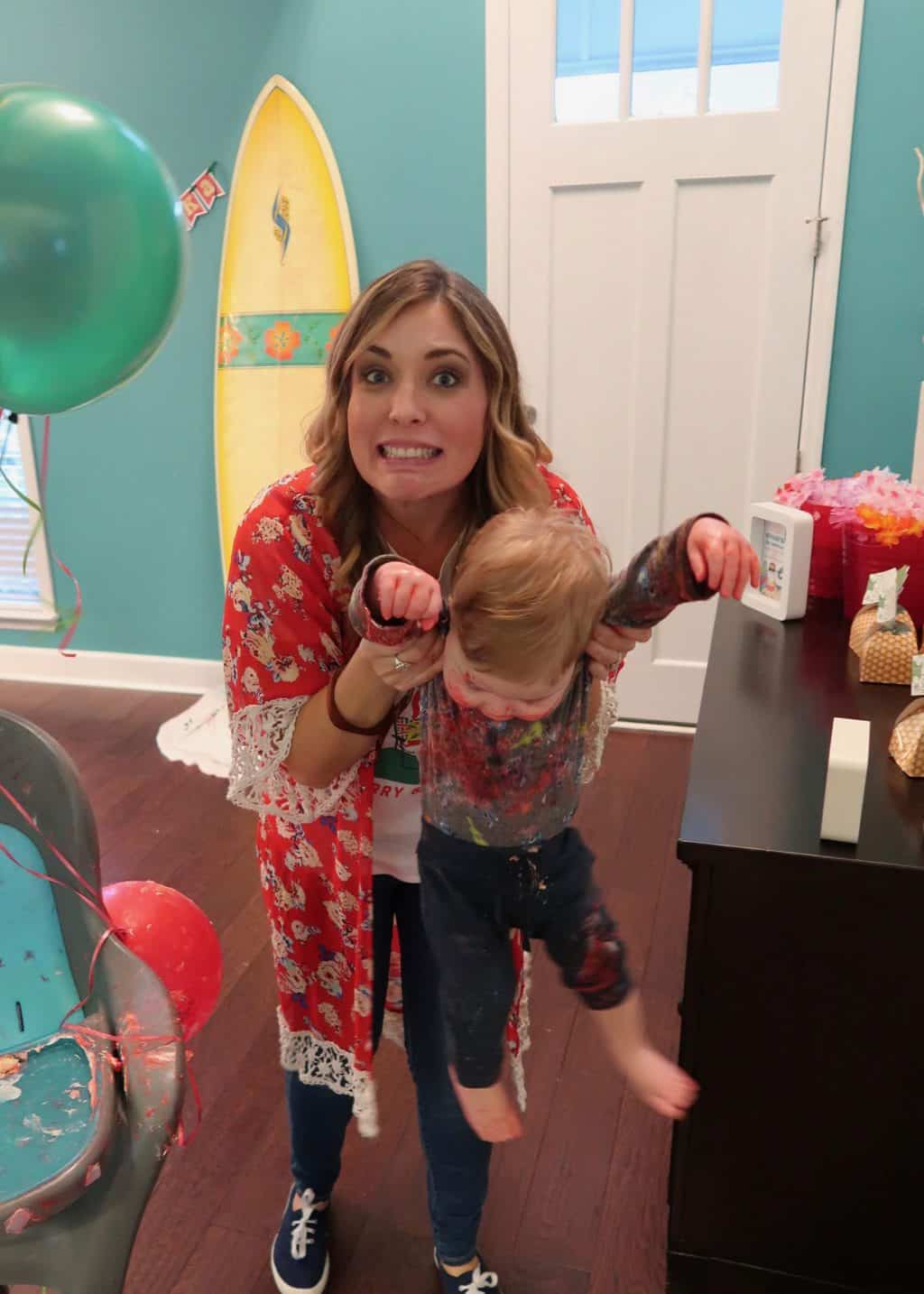 We let him roam in his diaper and play with his new toys and new friends while the adults cleaned up. It was SO nice having so much help in clean-up and I appreciate it all so, so much. It made it go by quicker and I enjoyed getting to visit with everyone!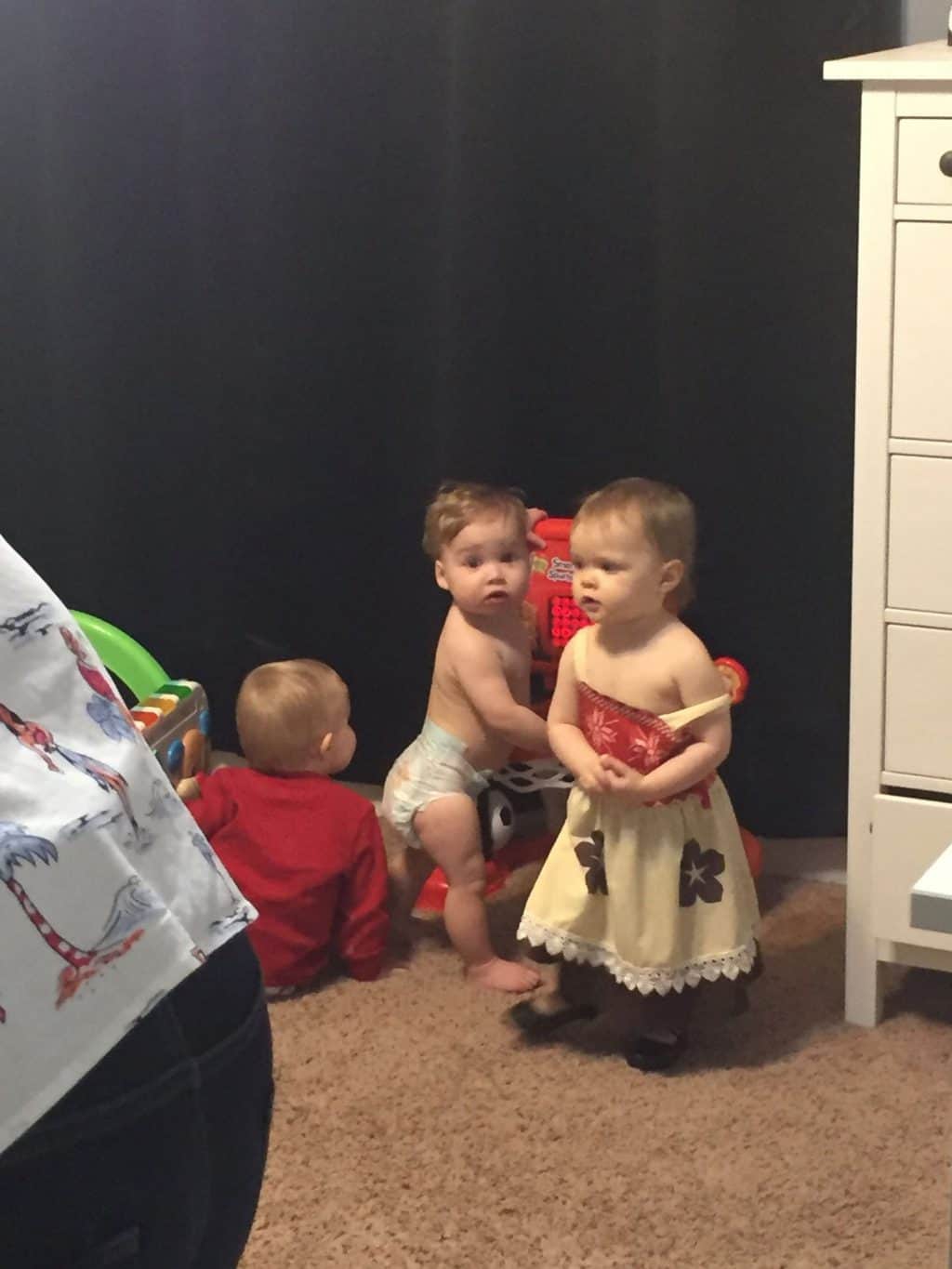 Spear had such a fun day! It truly meant the world to us to have so many people come celebrate our sweet boy. Our last first birthday ever and it was a huge success for sure.
I like to list all the people who attend our kids' first birthdays so they can always look back and know who came to celebrate their special day with them. Hopefully I don't forget anyone!
Our crew, G-mama and Big Papa, Little Mama, Mema, Uncle Brad, Aunt Courtney, Colt, Payton, Aunt Casey, Carter, Cam, Matt and Robyn, Lorelai, Cooper, Auntie Katie, Aunt Satrina and Uncle Scott, Austin, Katie, Kara, West, Adam, Morgan, Baylor, Lora, Lewis, Nola, Margo, Bruce, Ashley, Maggie Grace, Emma, Rachel, Emma, Jamie, and Lydia!
Happy Birthday to our Precious Spear!!!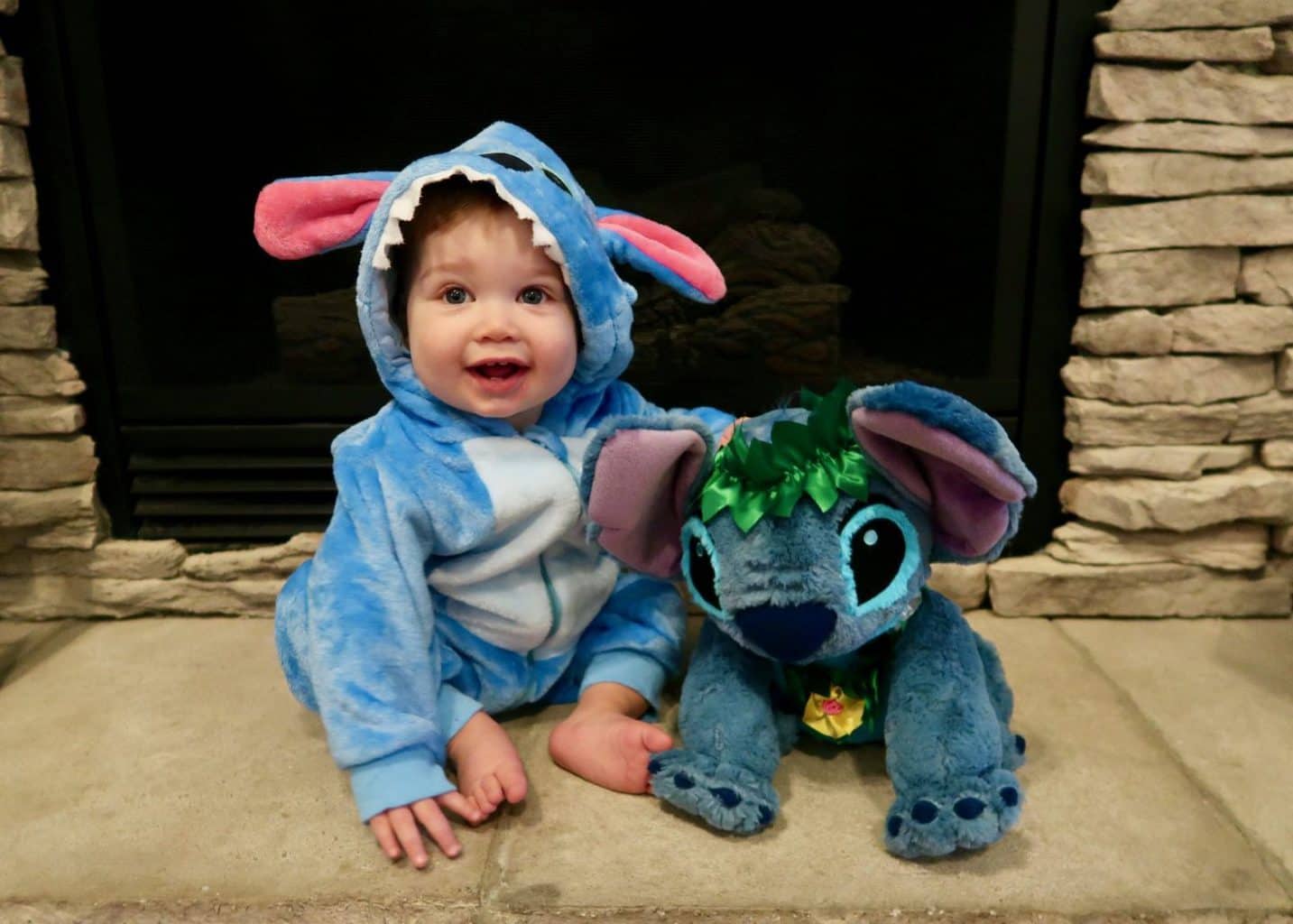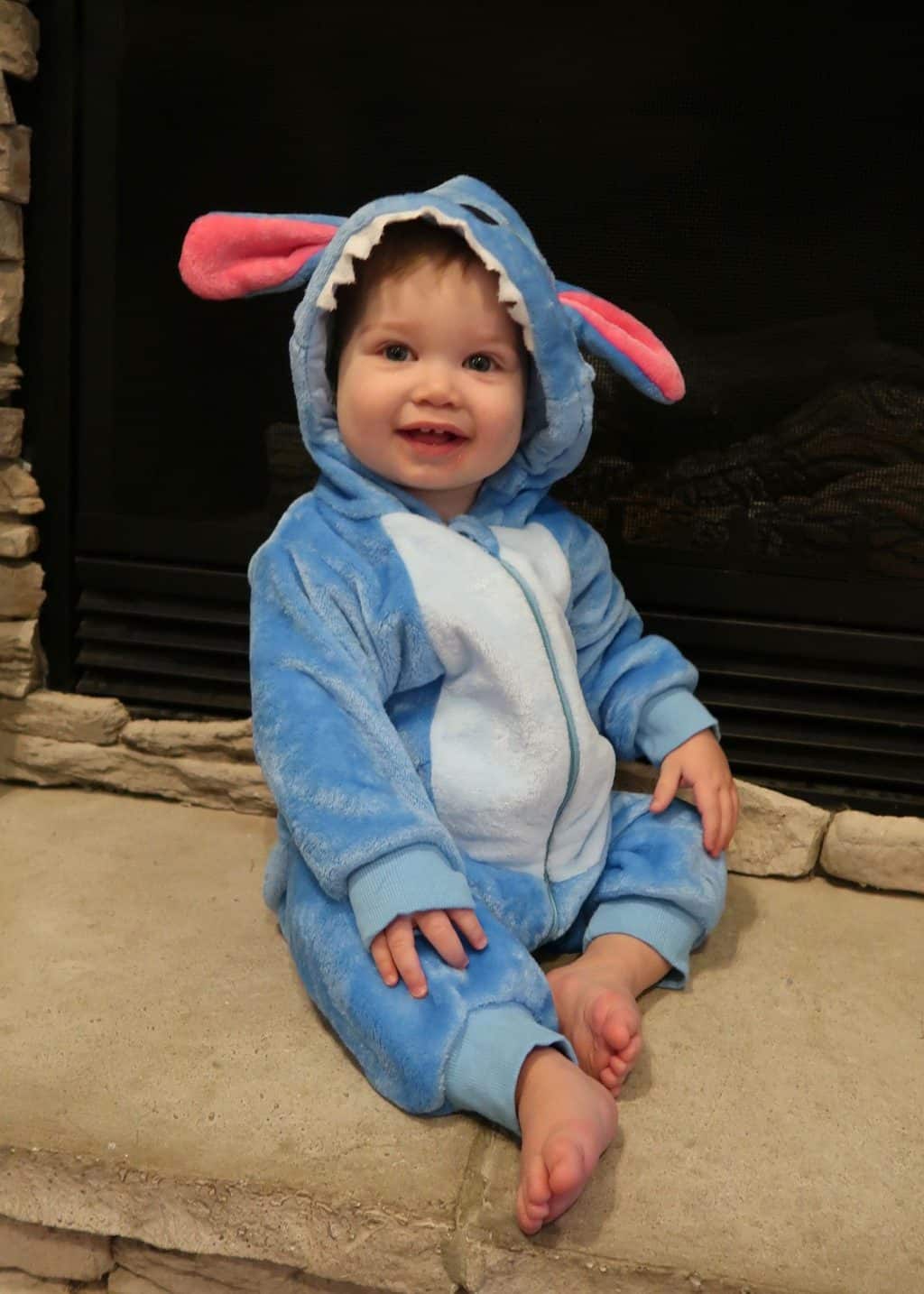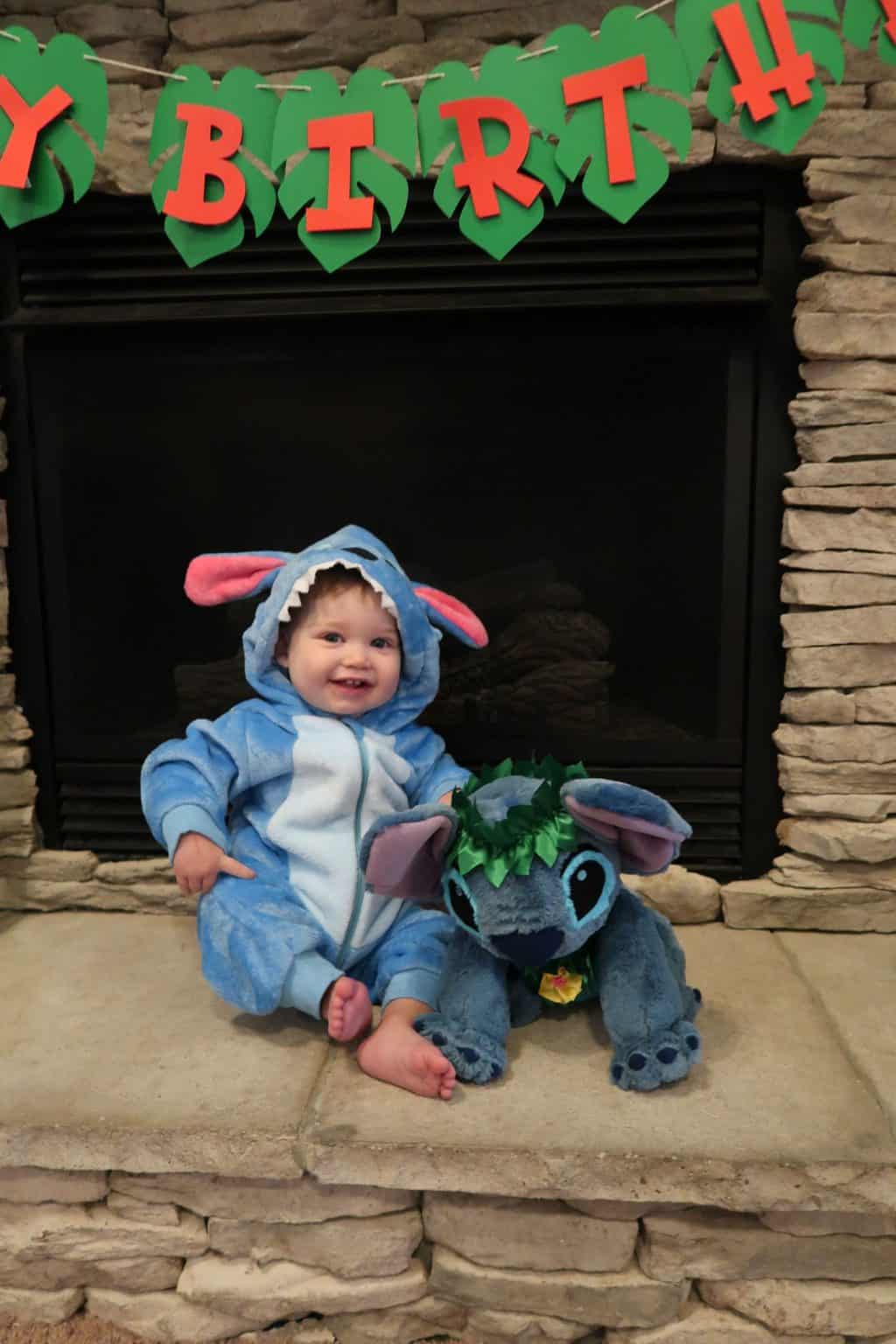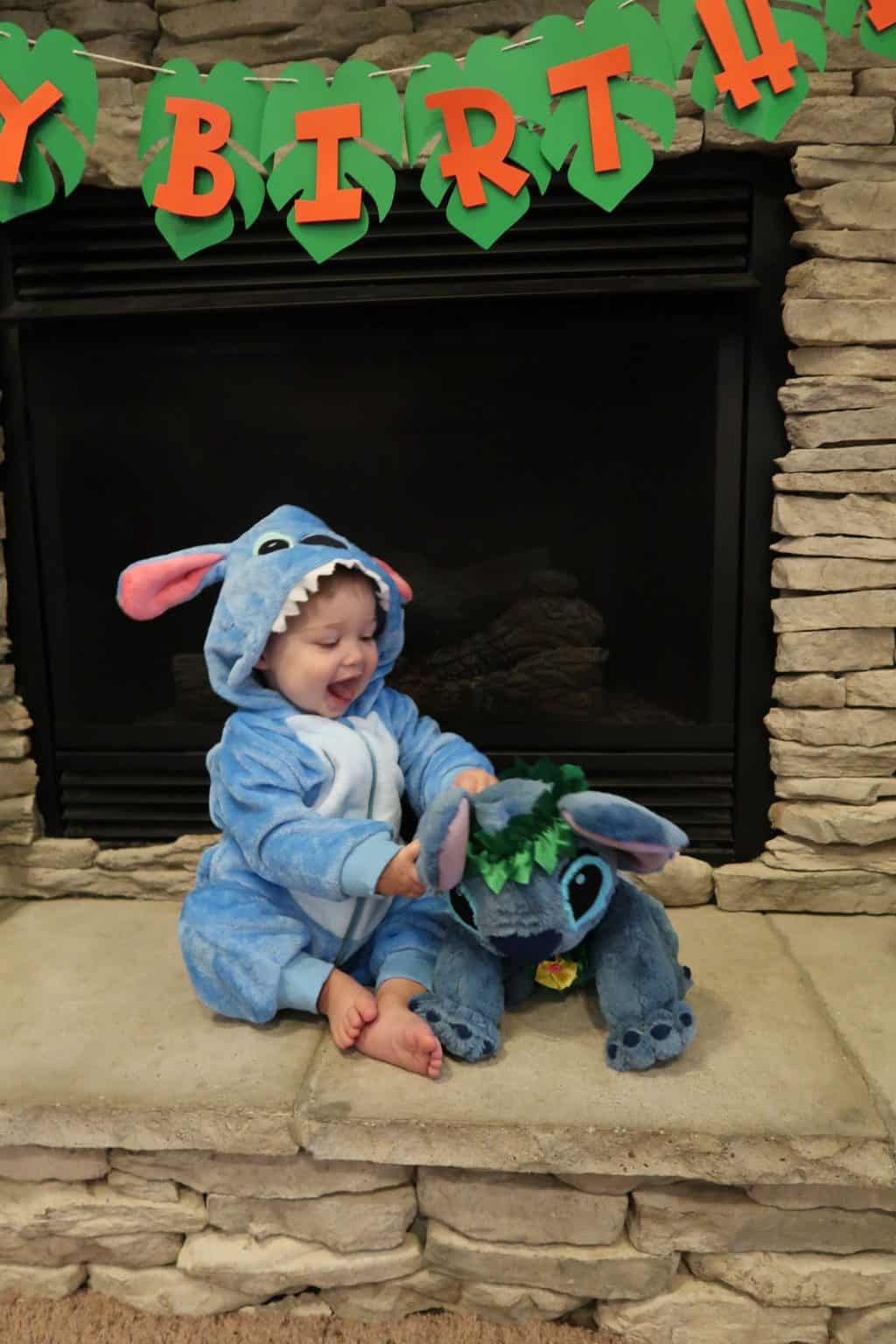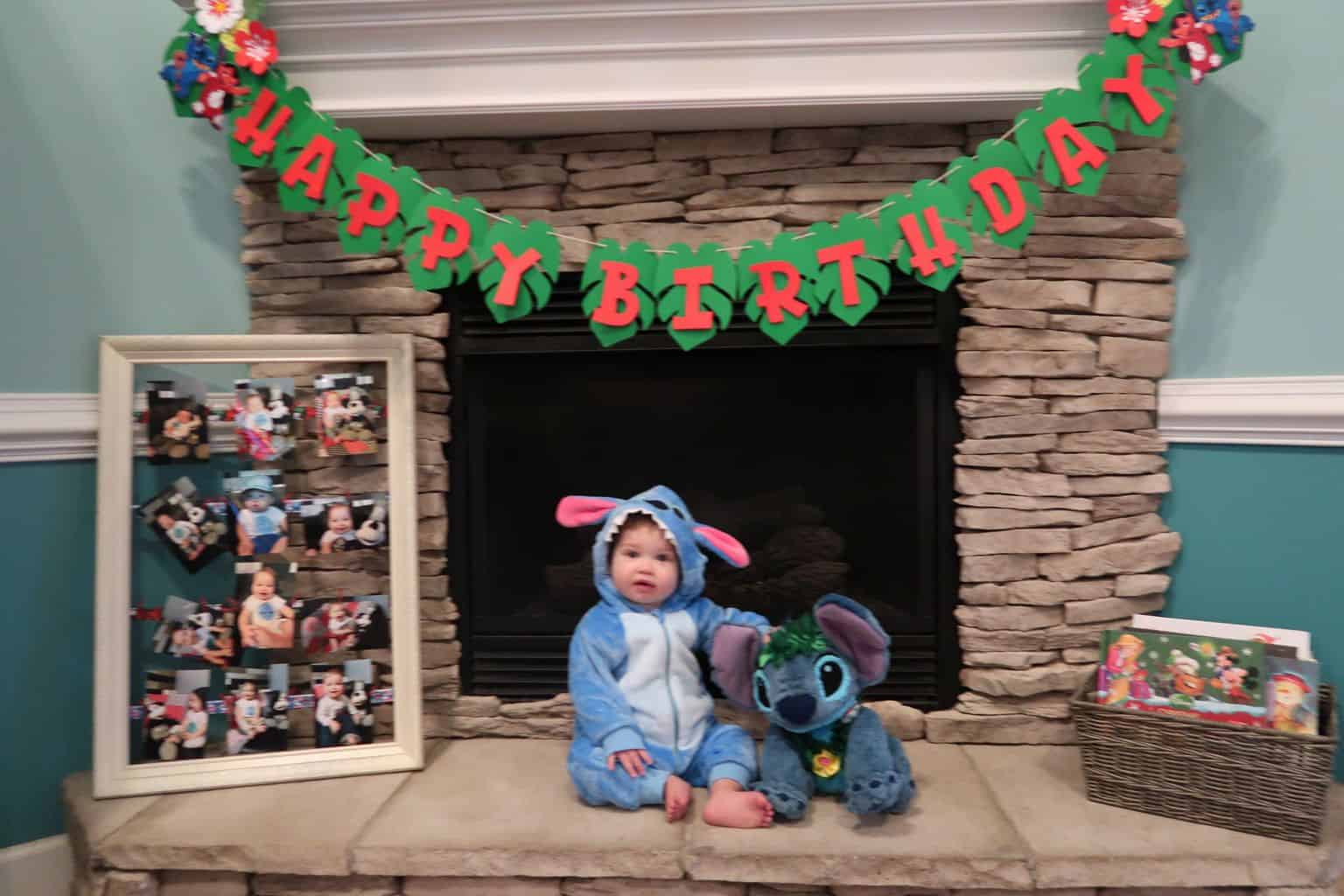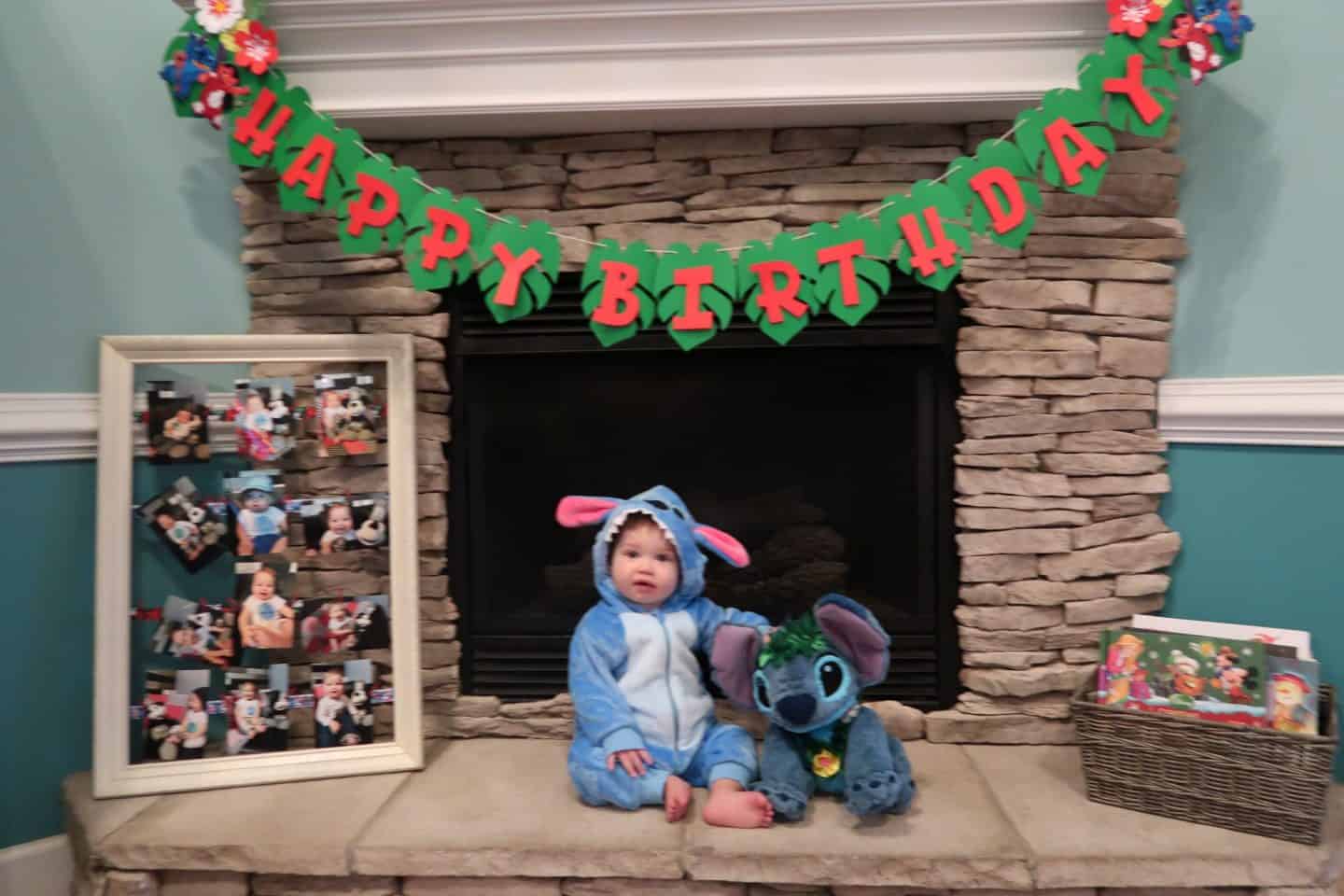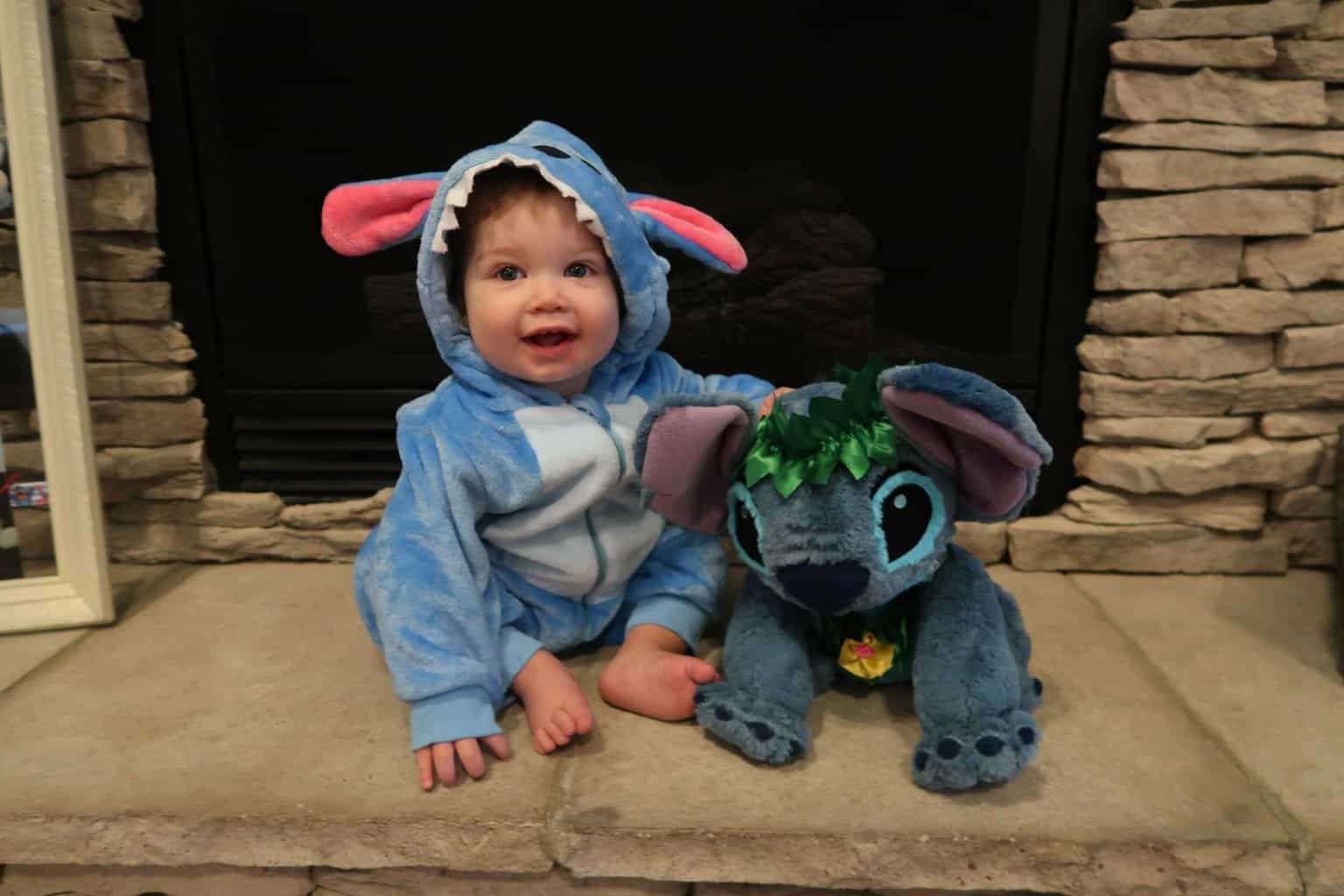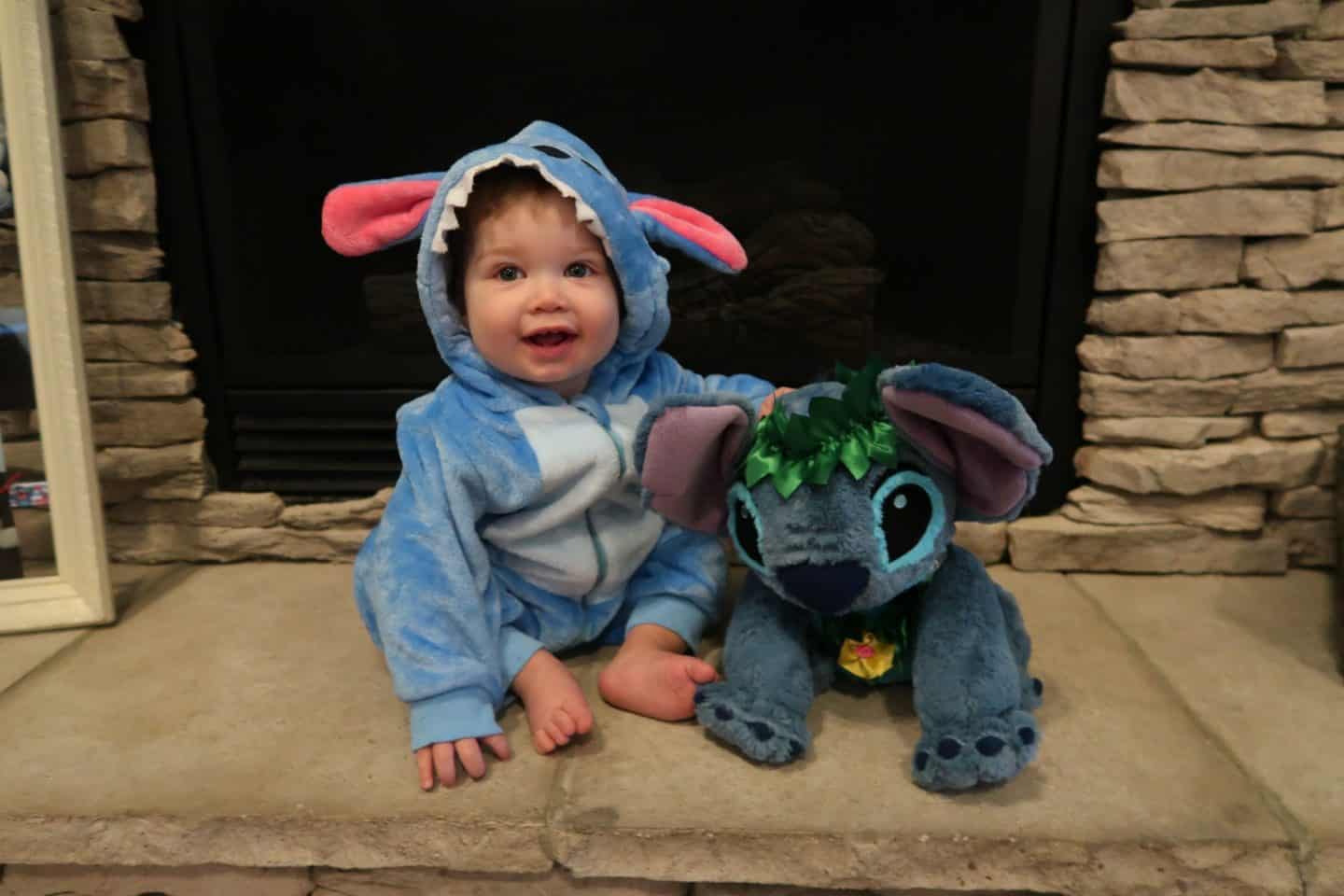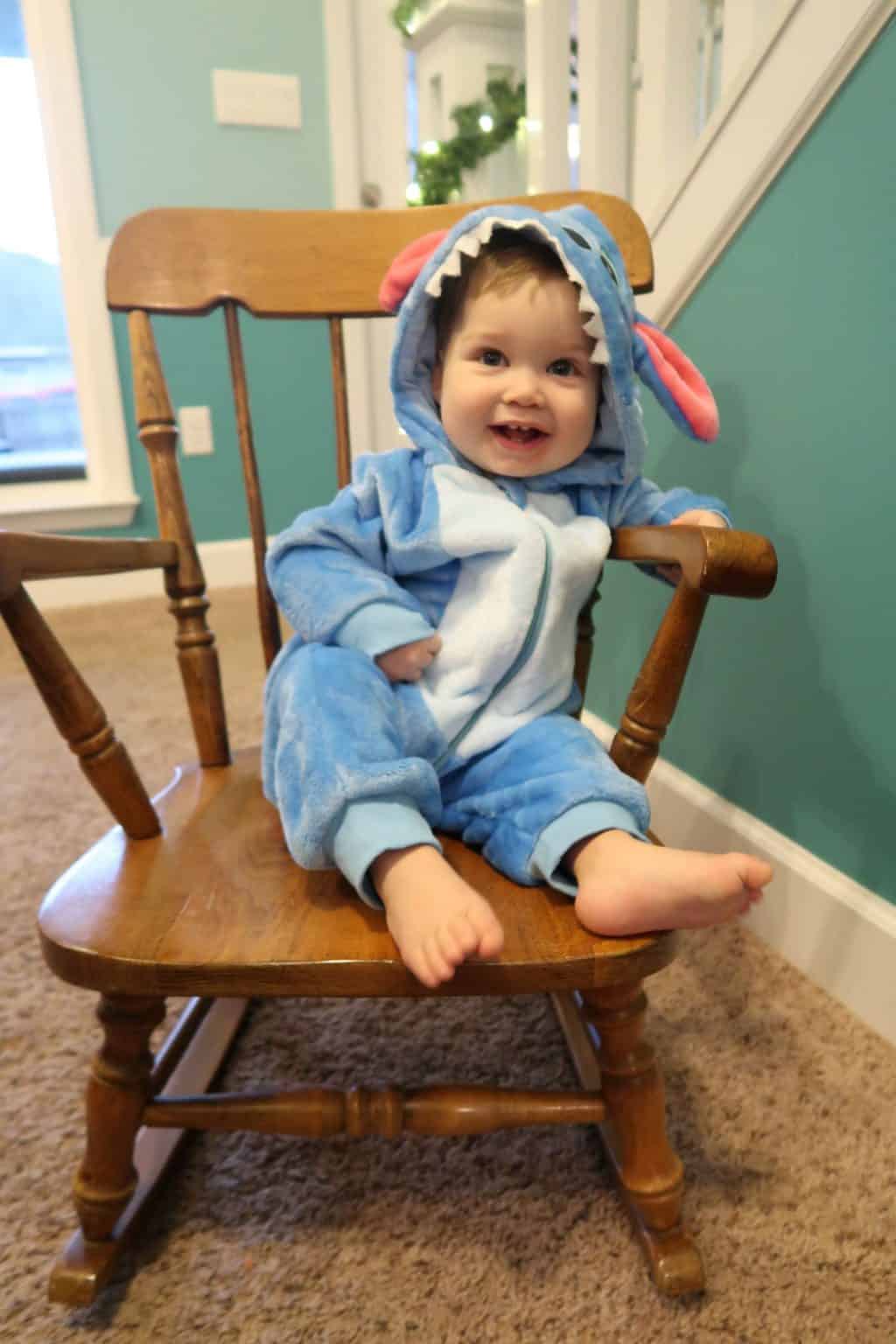 Officially on our family height chart! (Kye isn't on there as we didn't live in this house when he turned one).