Spear's first birthday (December 1st) fell on a Saturday and it happened to be the same day that we had his birthday party. This was my first experience with a first birthday being the same day as the party. It has happened before where party day was the birthday but it wasn't when the birthday child had a morning nap! For Britt's 3rd birthday we did a morning brunch for her party then celebrated as a family that afternoon.
Since Spear has two naps a day it only made sense to have his party in the afternoon so we only had the morning time to really celebrate his birthday as a family. We did it breakfast style and it went really well and was super chill and simple. Which is all you need for a one year old anyway!
We have a family birthday tradition of waking up the birthday child as a family by singing "happy birthday" Spear was SO PUMPED and LOVED us all being in there giving him so much attention 😉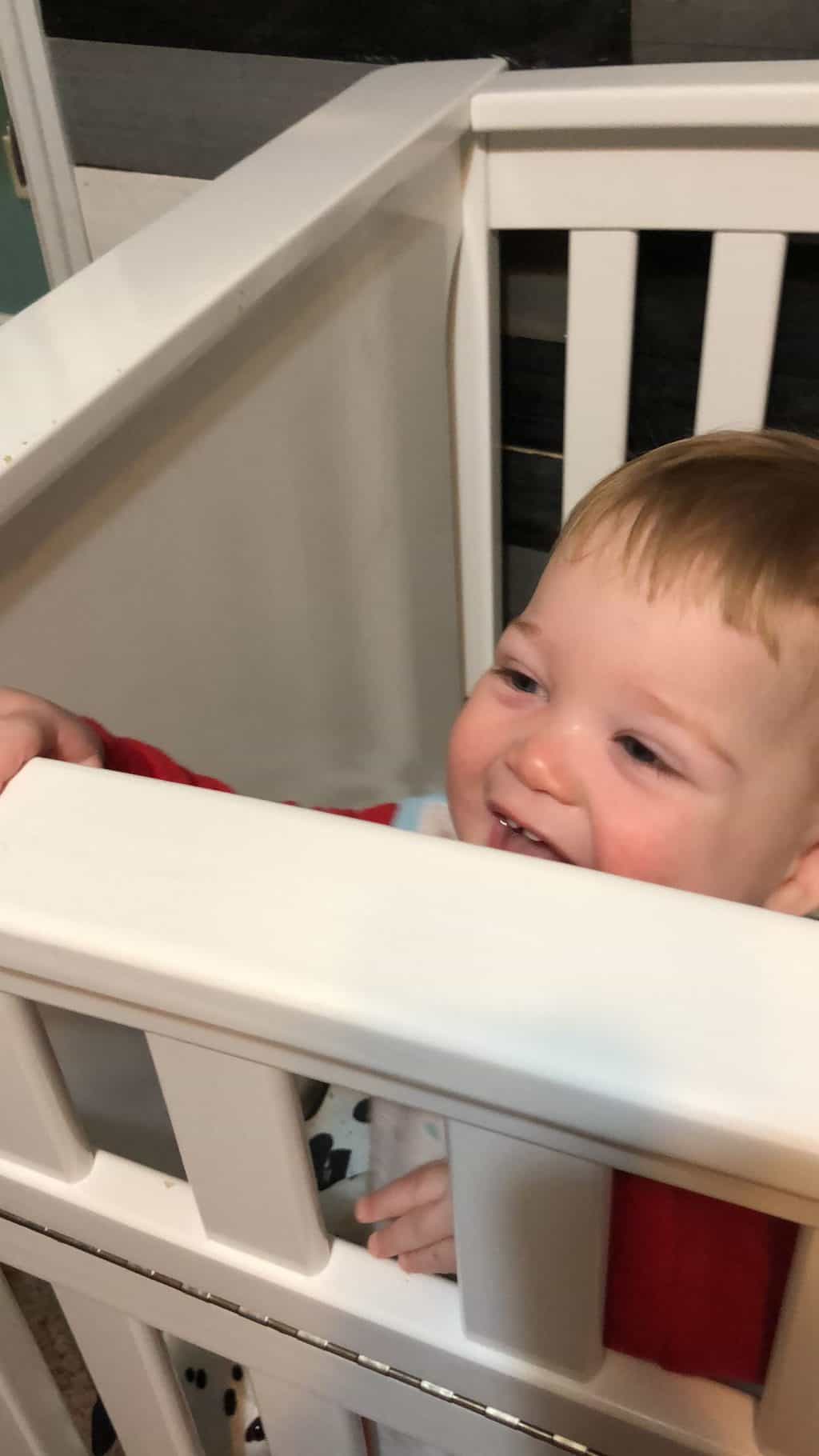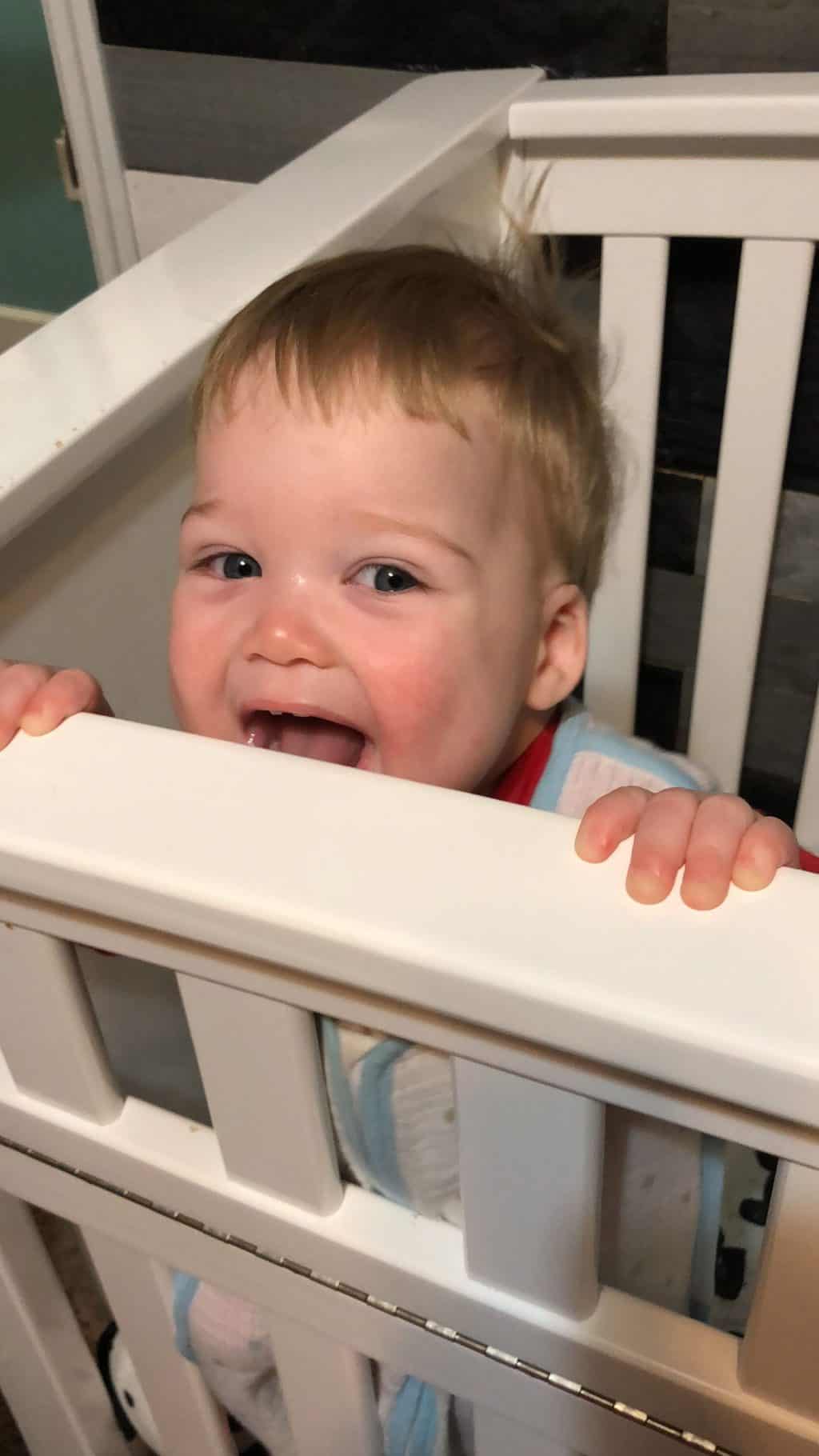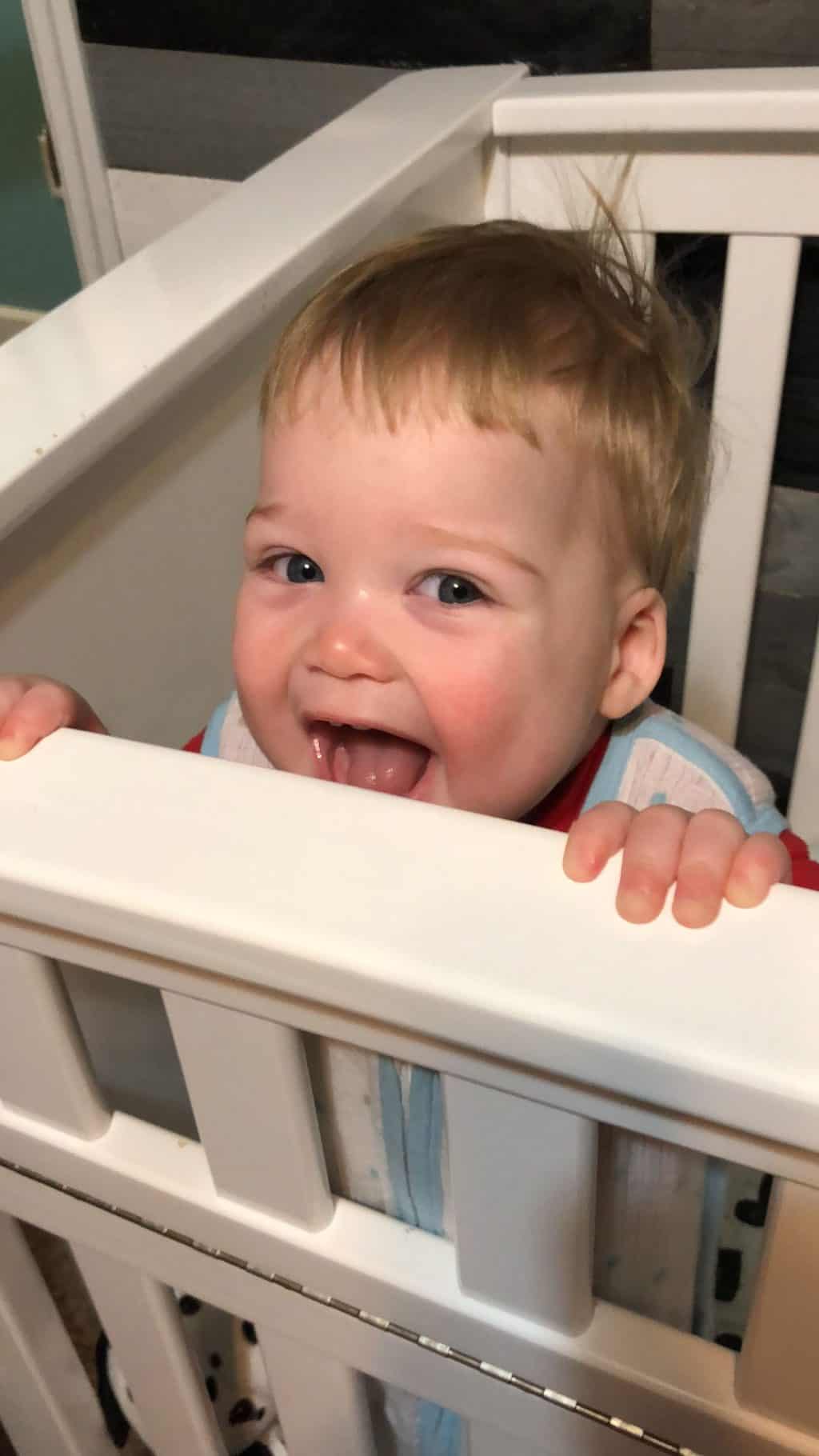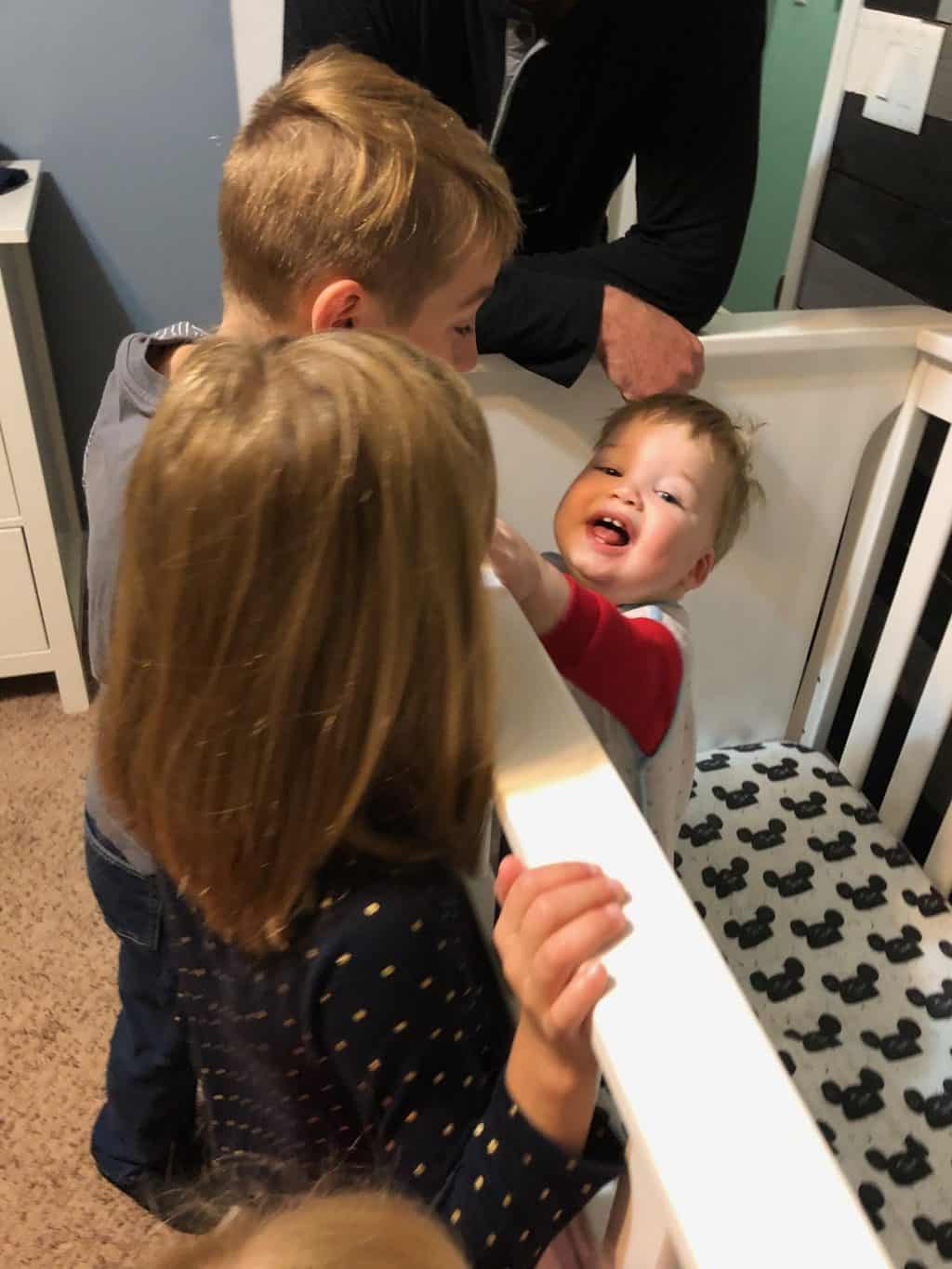 We had all his gifts set up and let him crawl out to see them!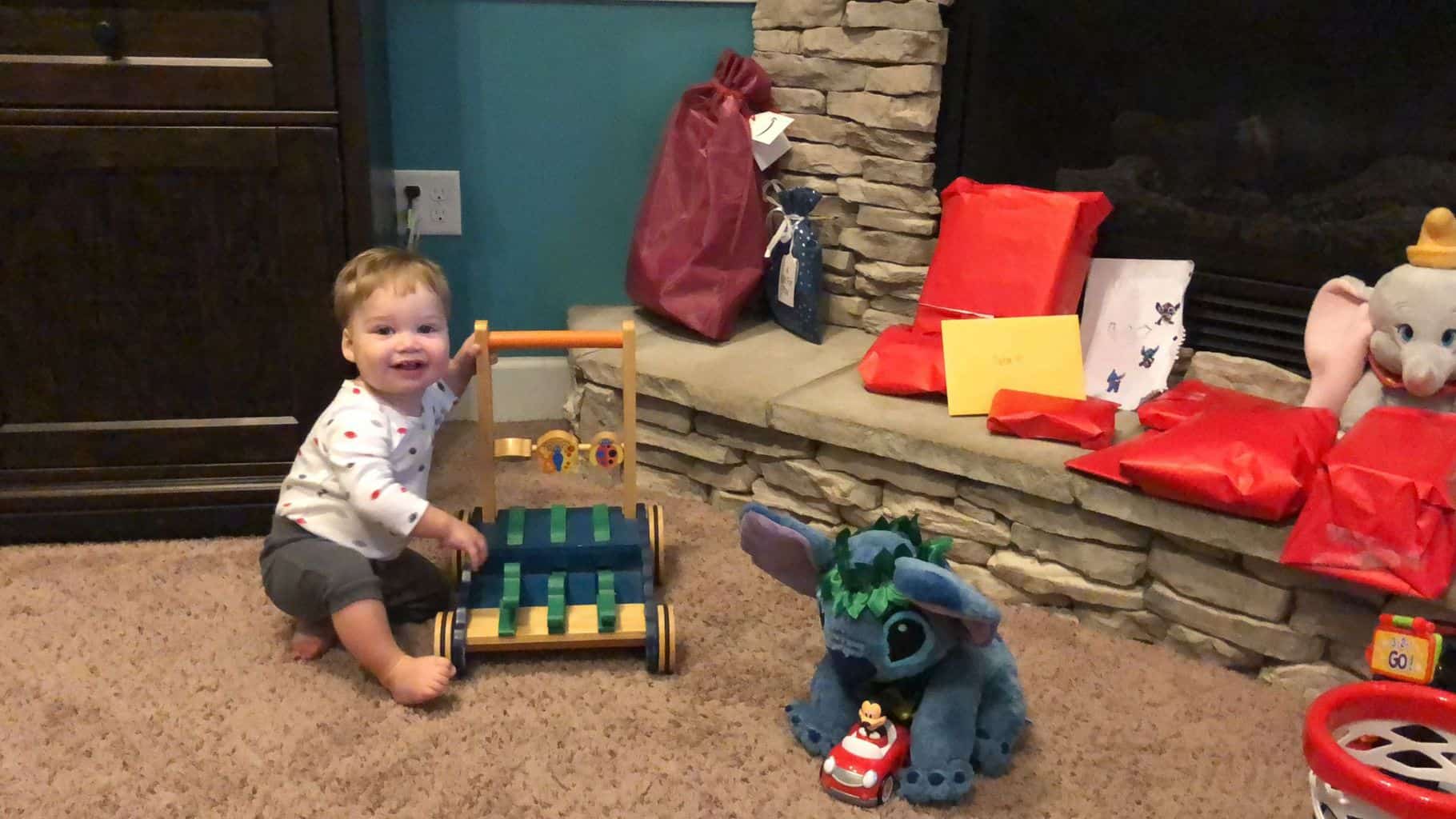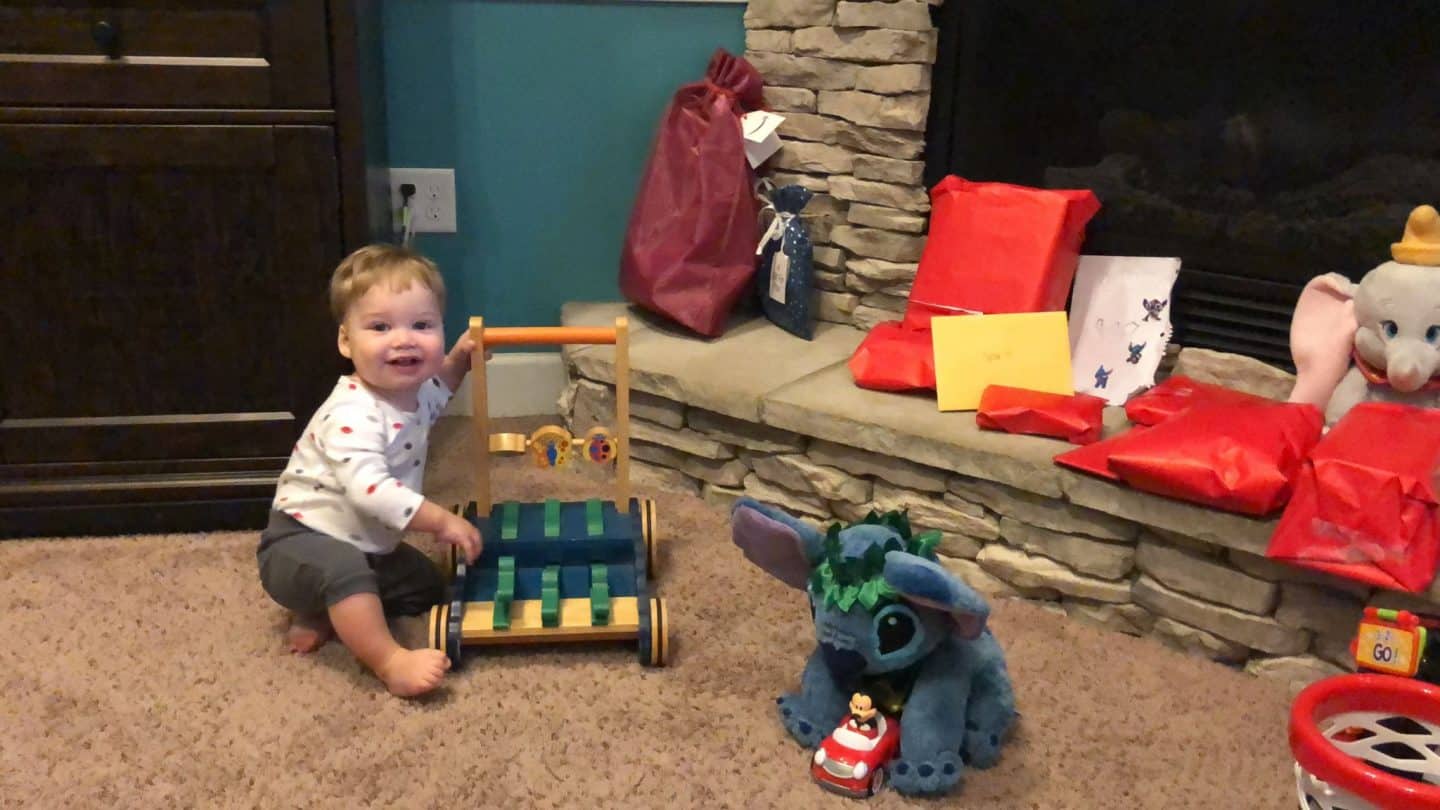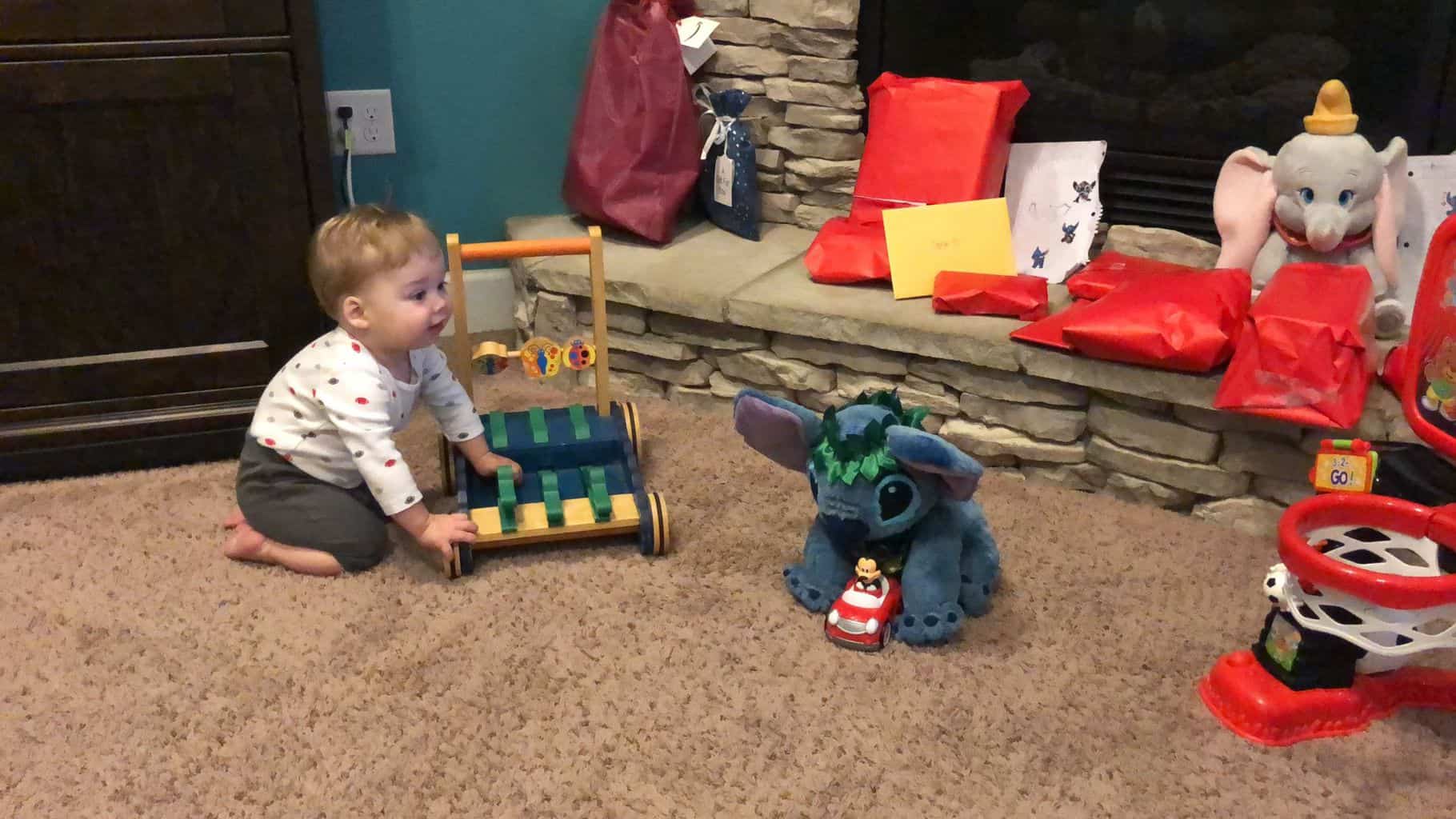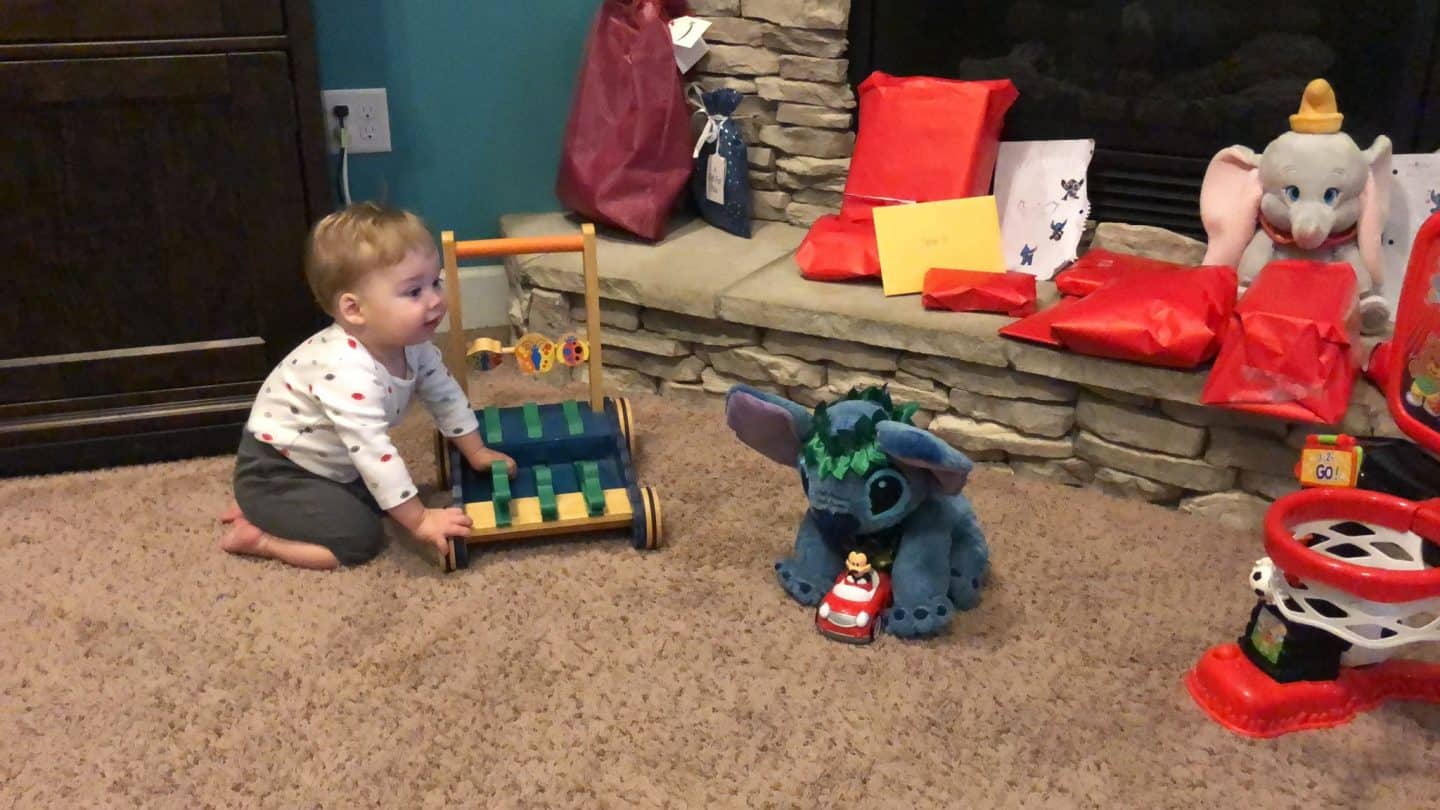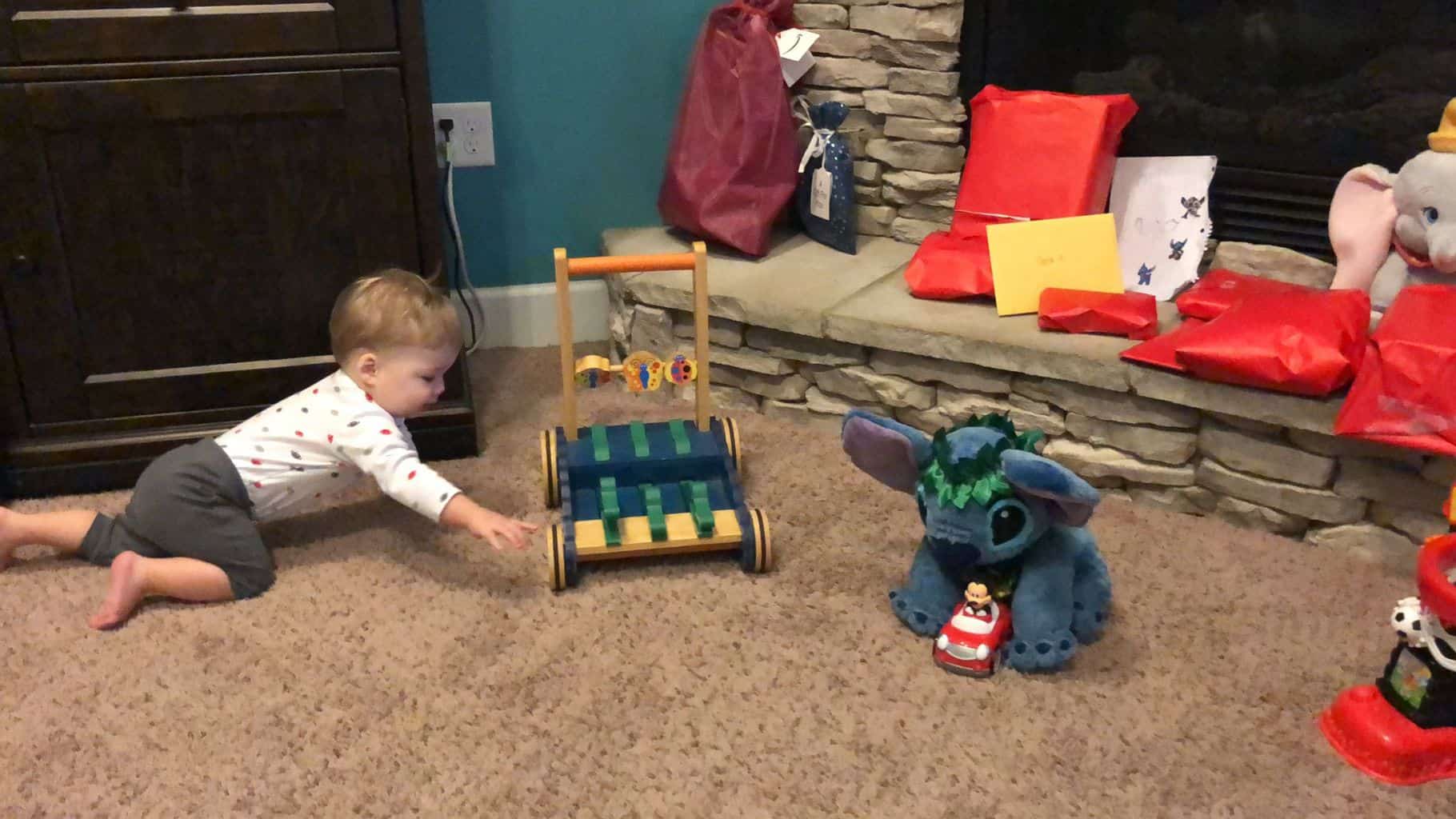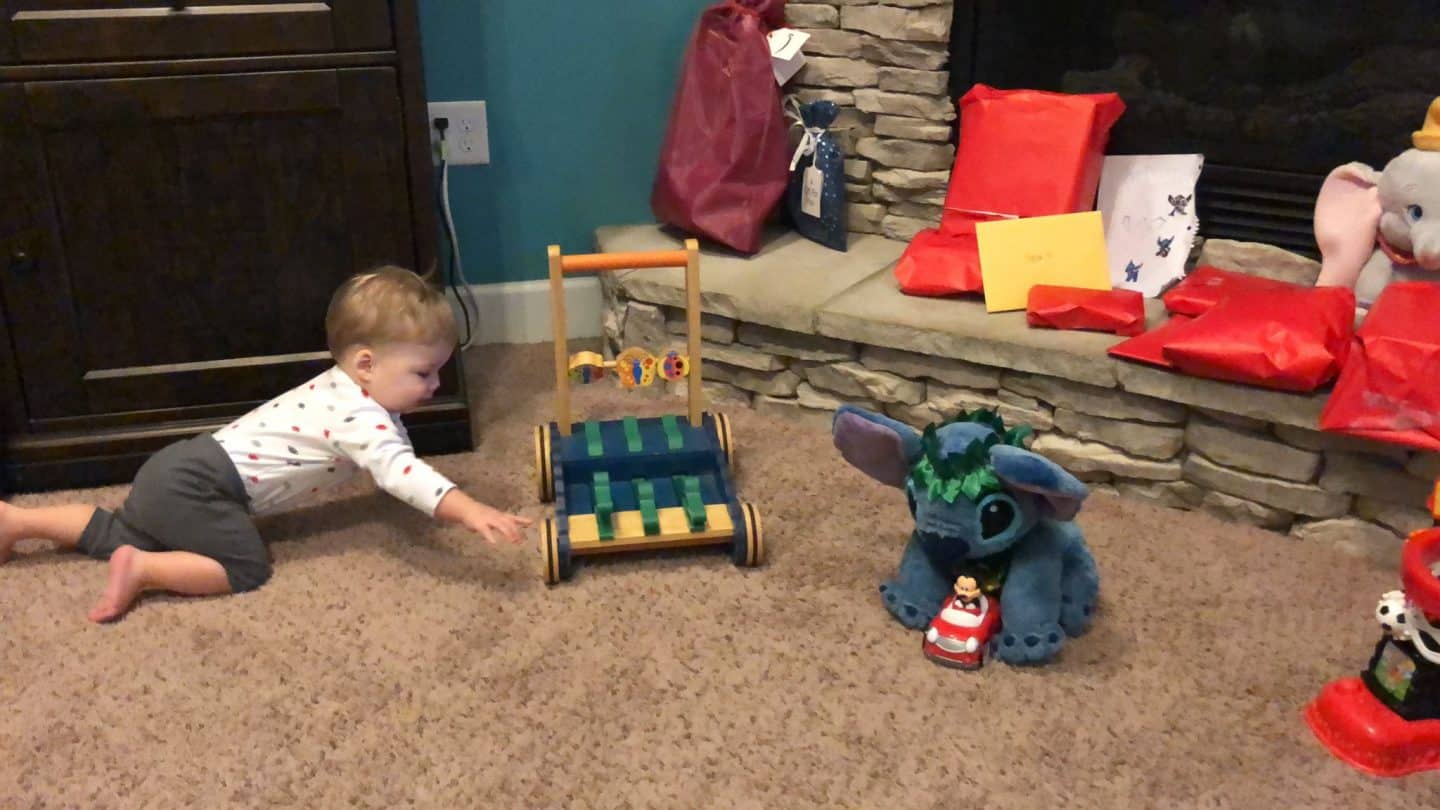 We bought this toy at a yard sale when we'd just started the adoption process in 2016 😉
It's a Melissa and Doug Walker and the little alligators open and close their mouths, so cute.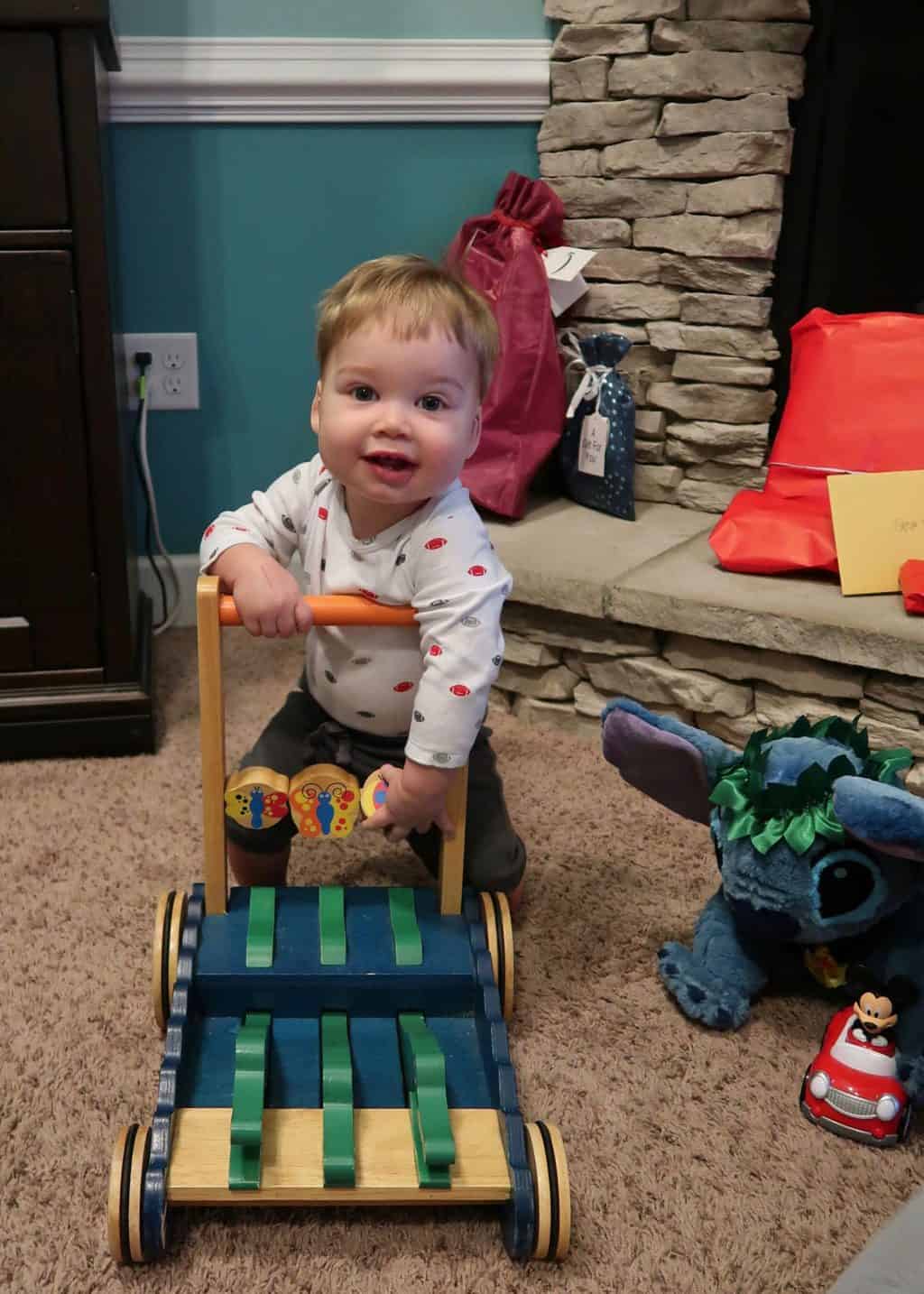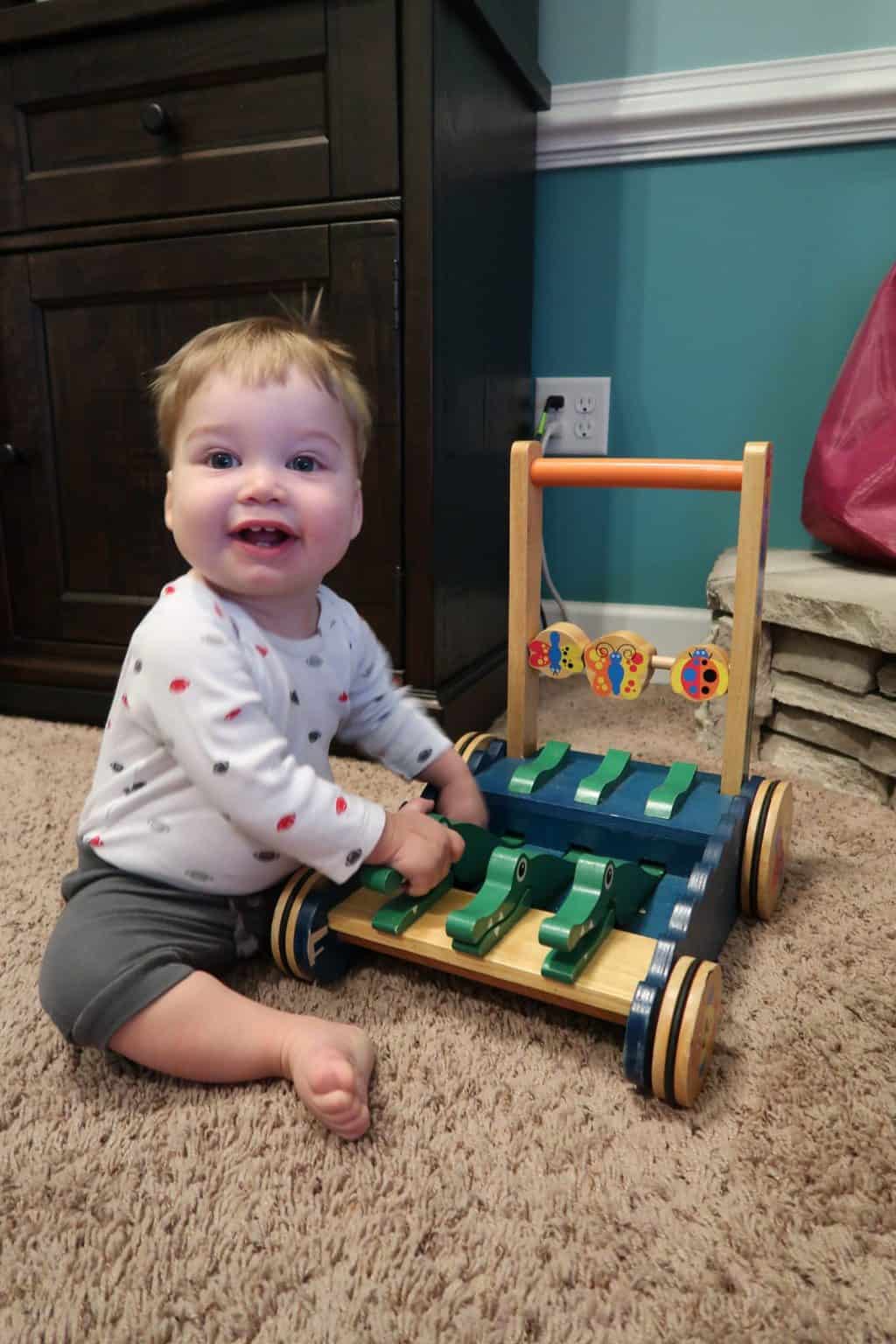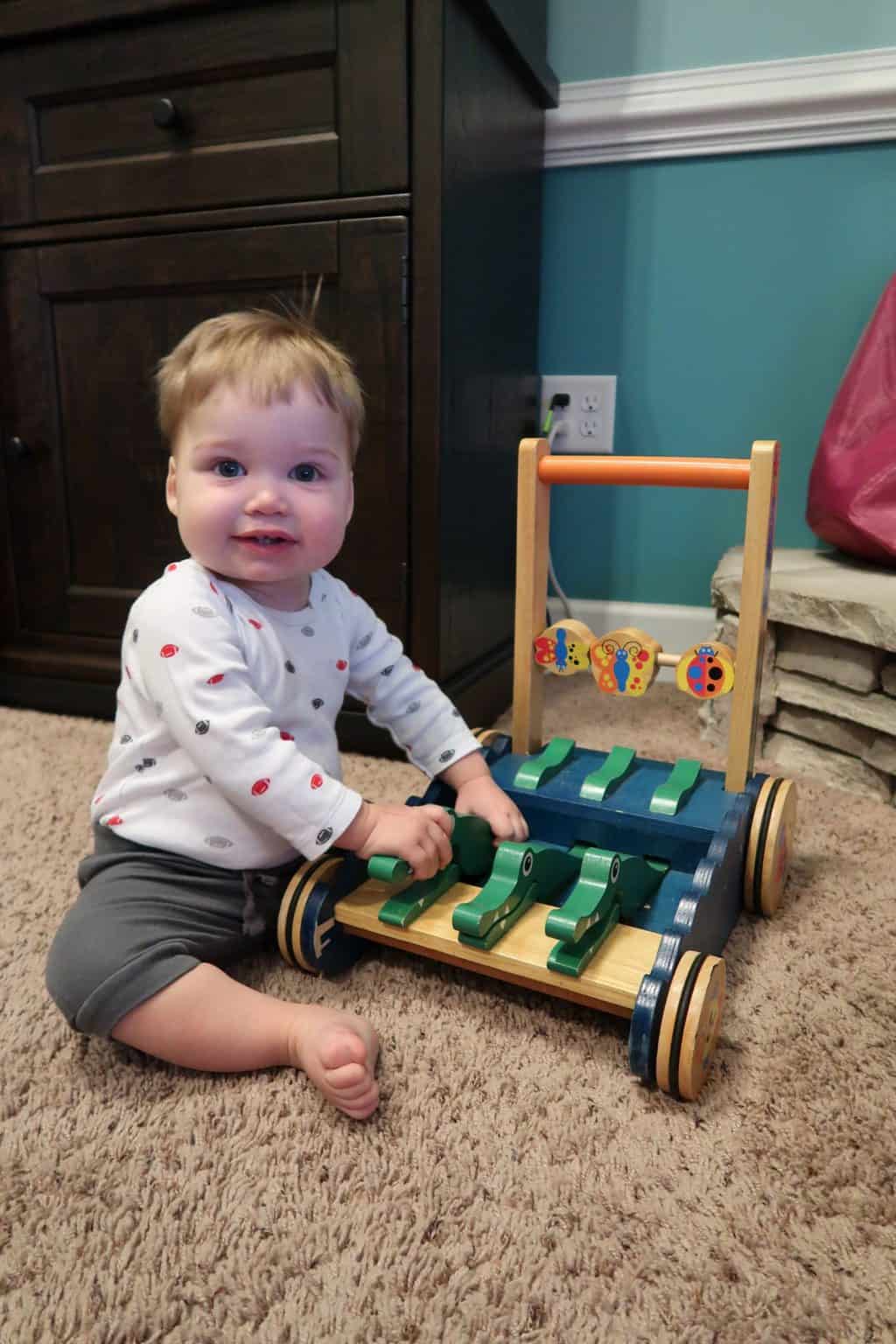 This V-Tech Sports Center toy was our big gift to Spear and y'all it's a HUGE HIT. Tess all the time asks to go play in Spear's room so she can play with it! He loves it too and I like to buy my kids toys they can grow into so it's nice knowing Tess, at 4, still likes it!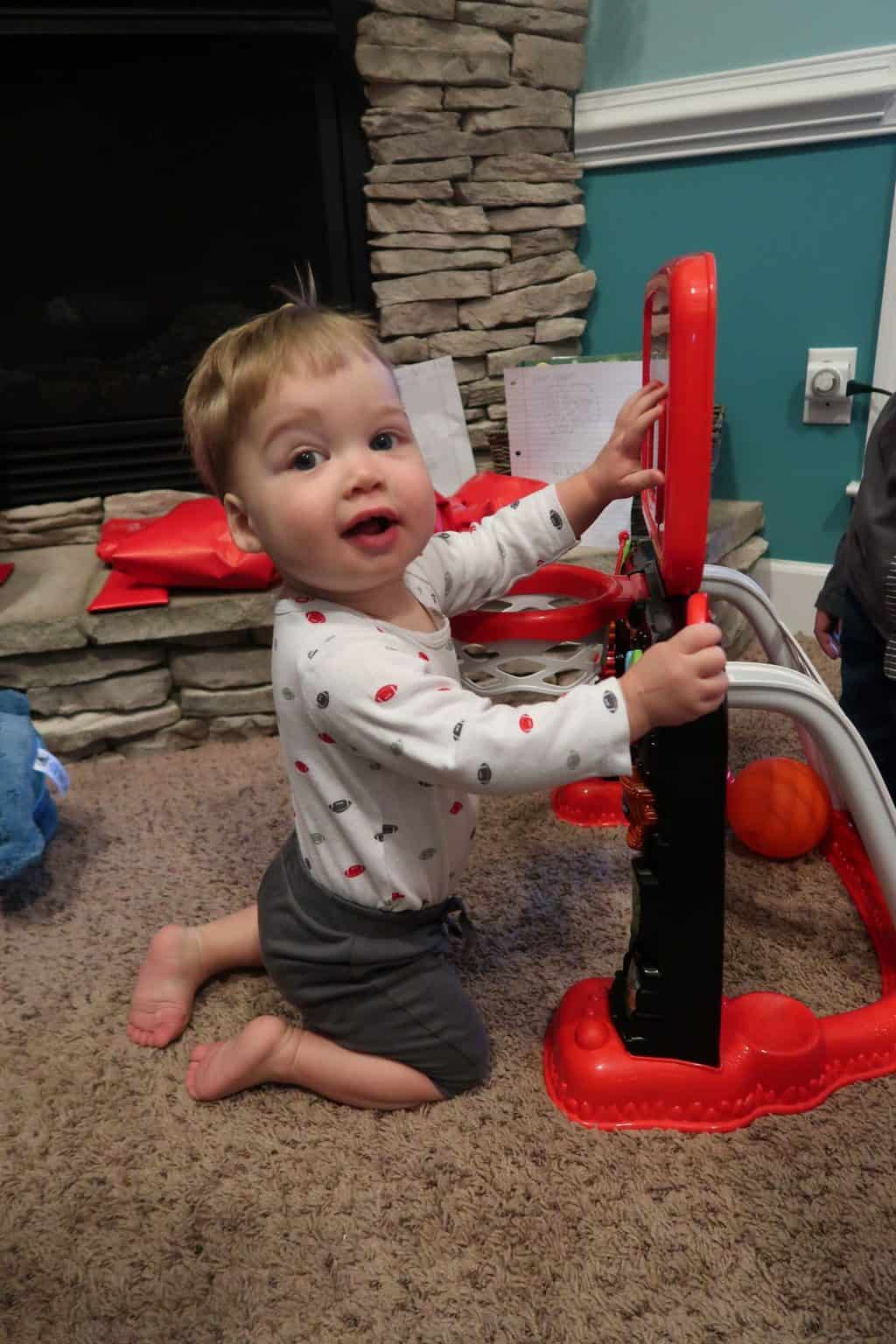 We recently started a new tradition where the siblings choose a gift for the birthday child that is from the heart and something they own that they know their sibling would enjoy owning. It's been SO neat to see what the kids choose for each other and they take a lot of time in care in choosing the gift as well as wrapping it. You can see how we do gifts in our family here!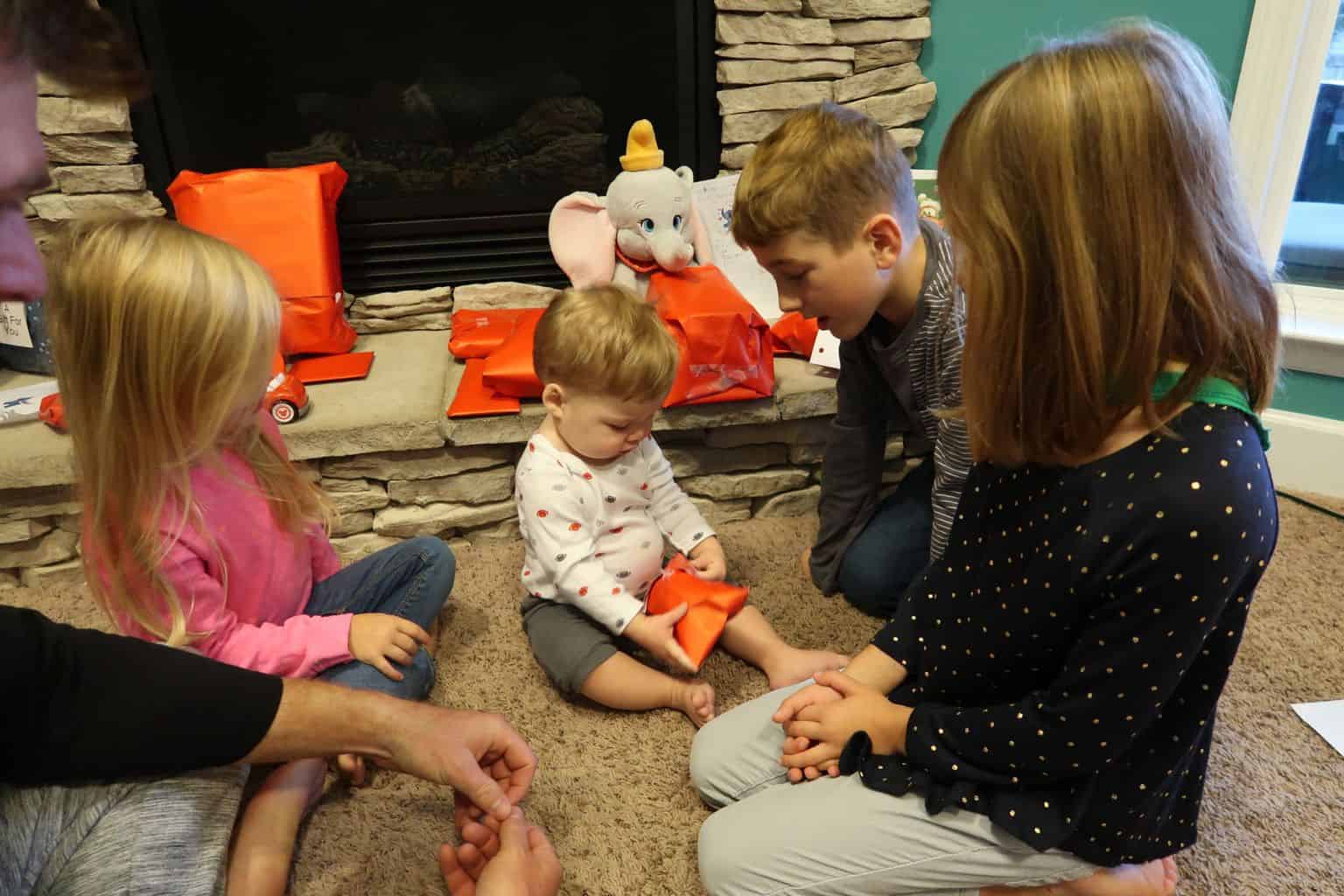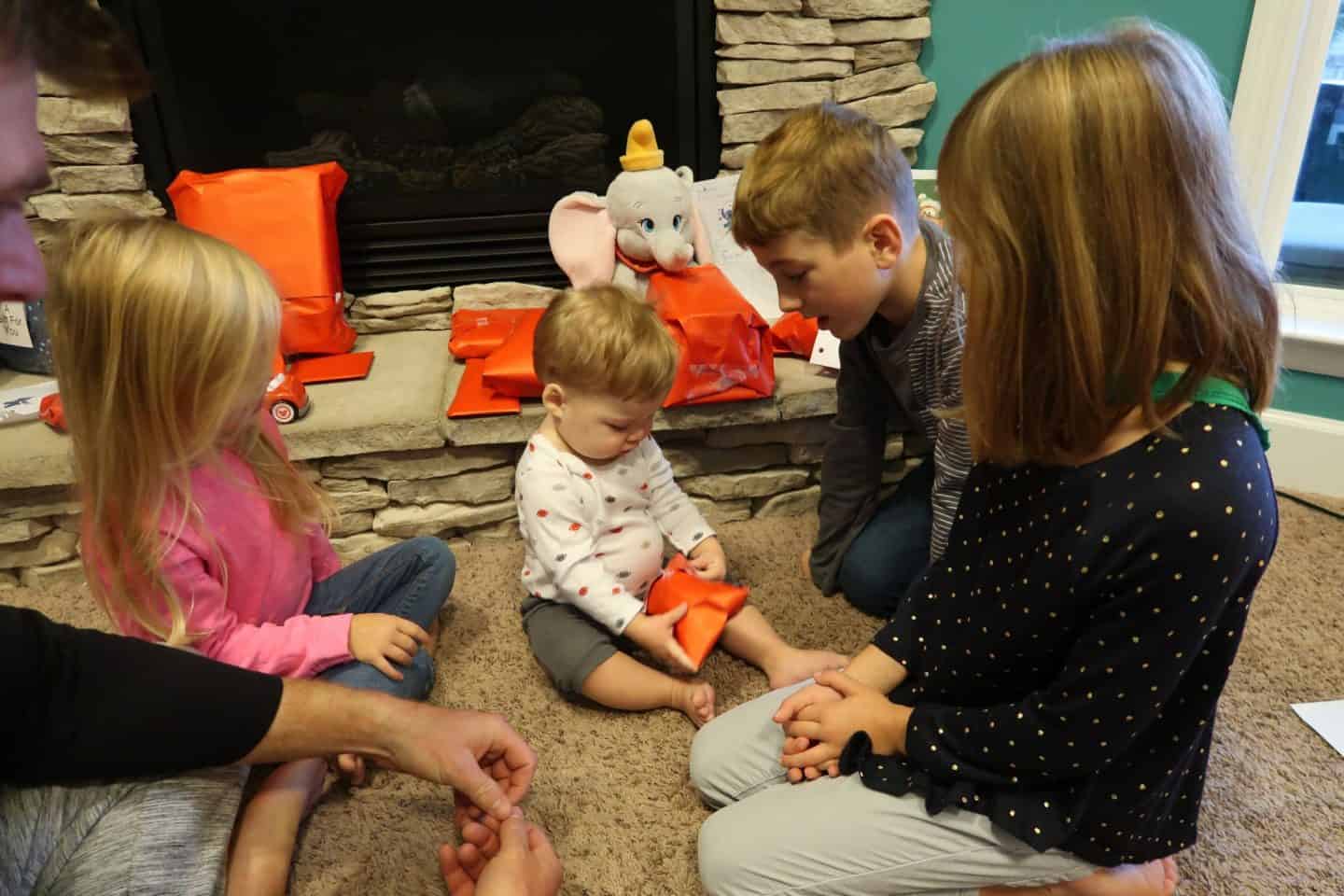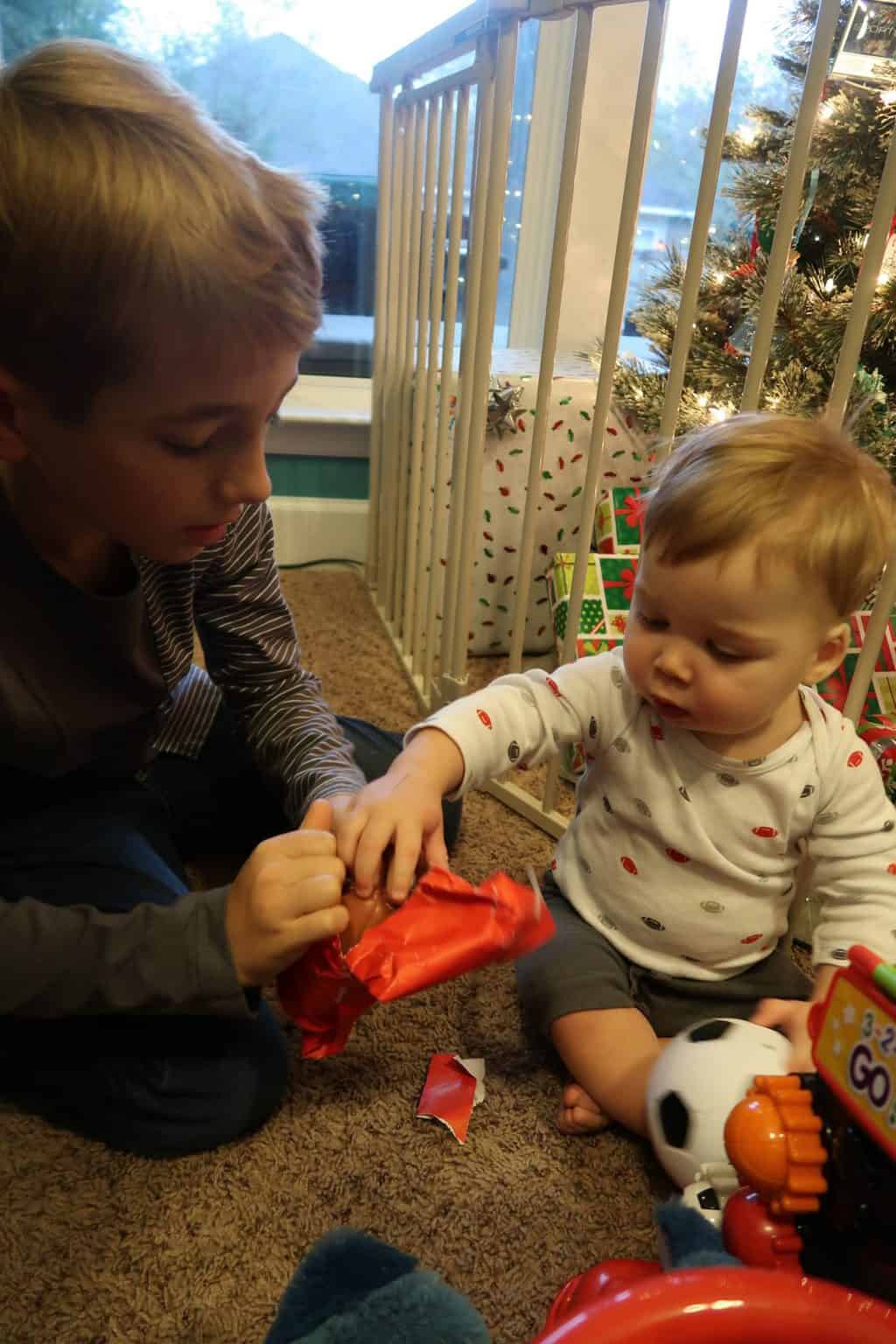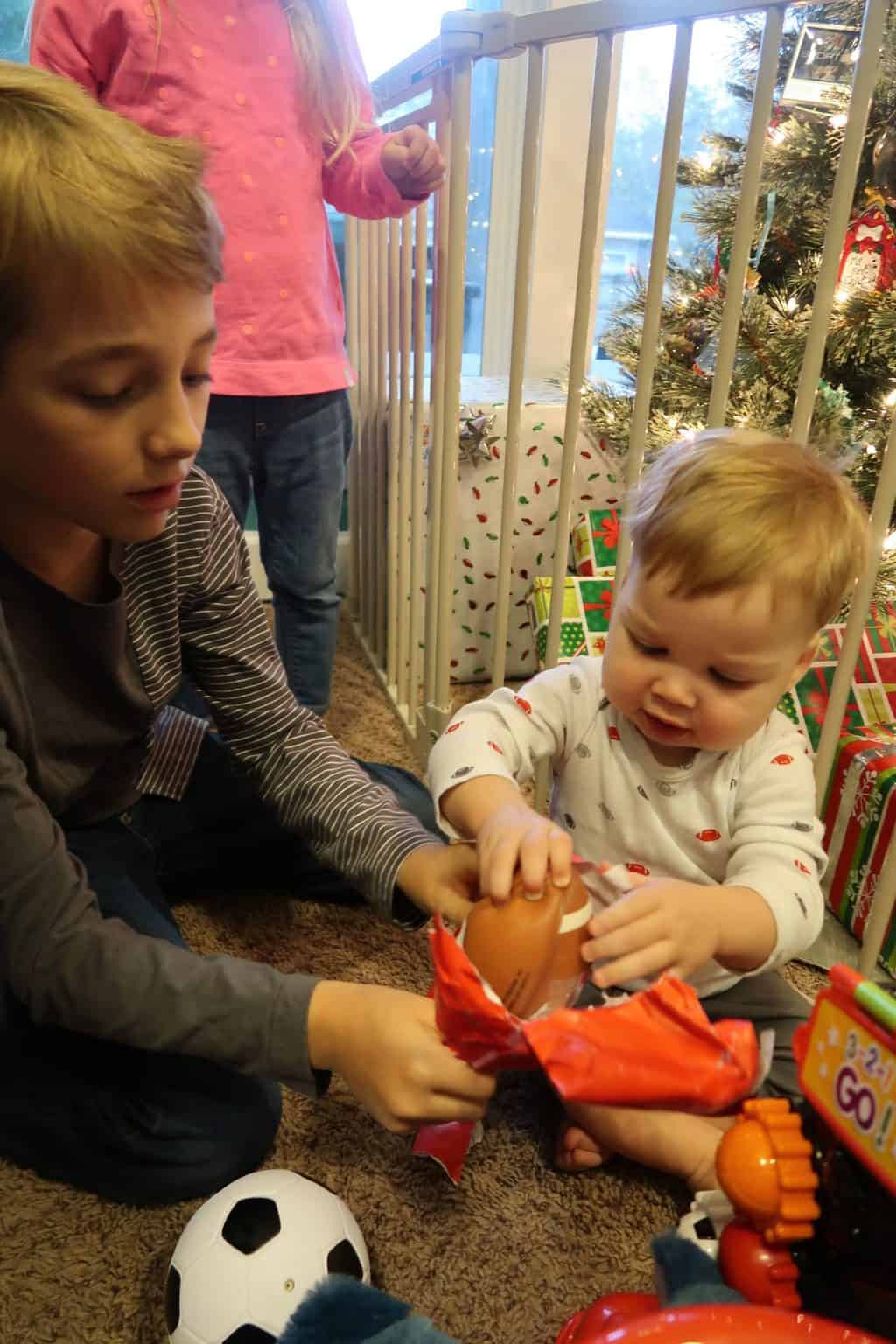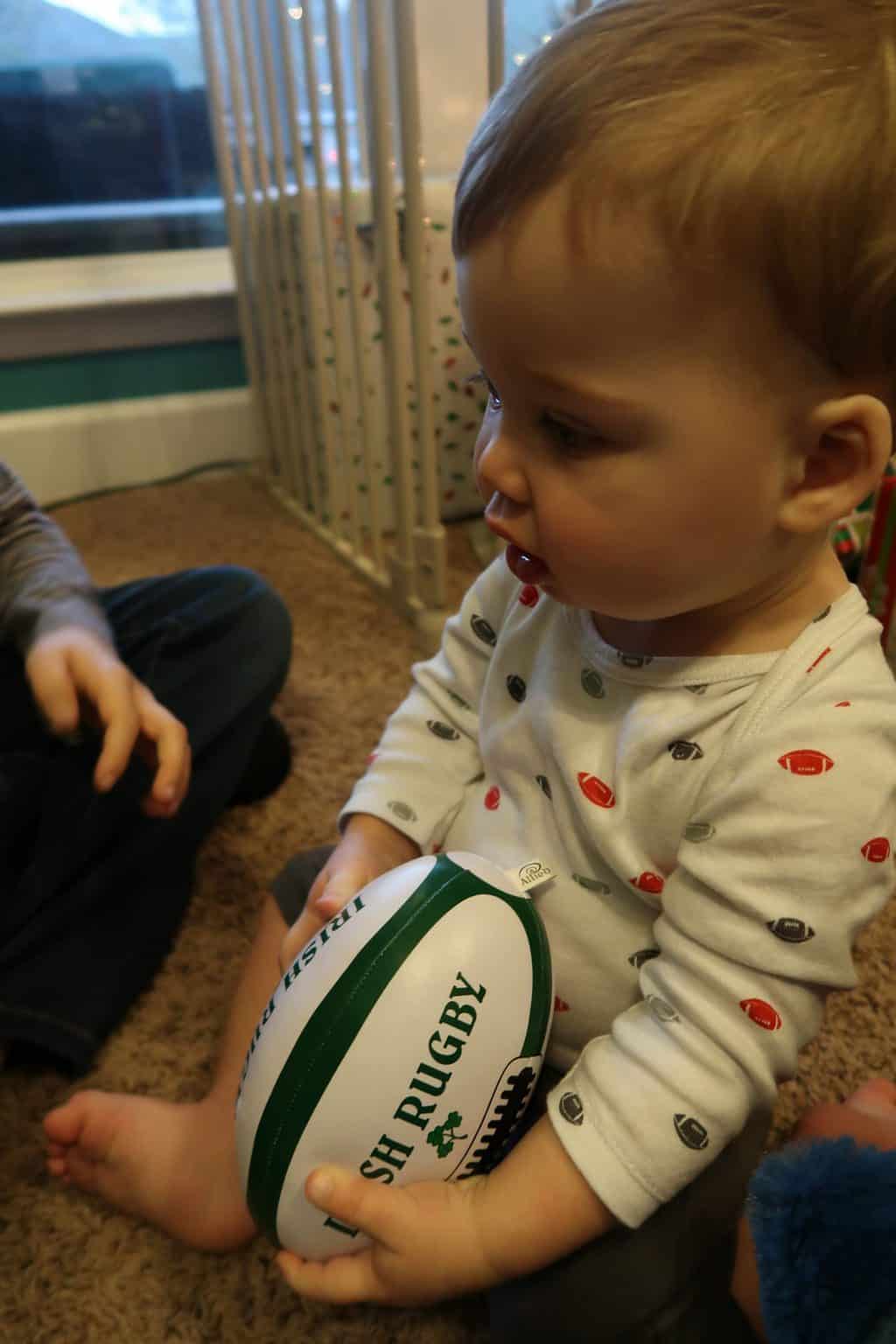 Each child also wrote Spear a card and read it to him!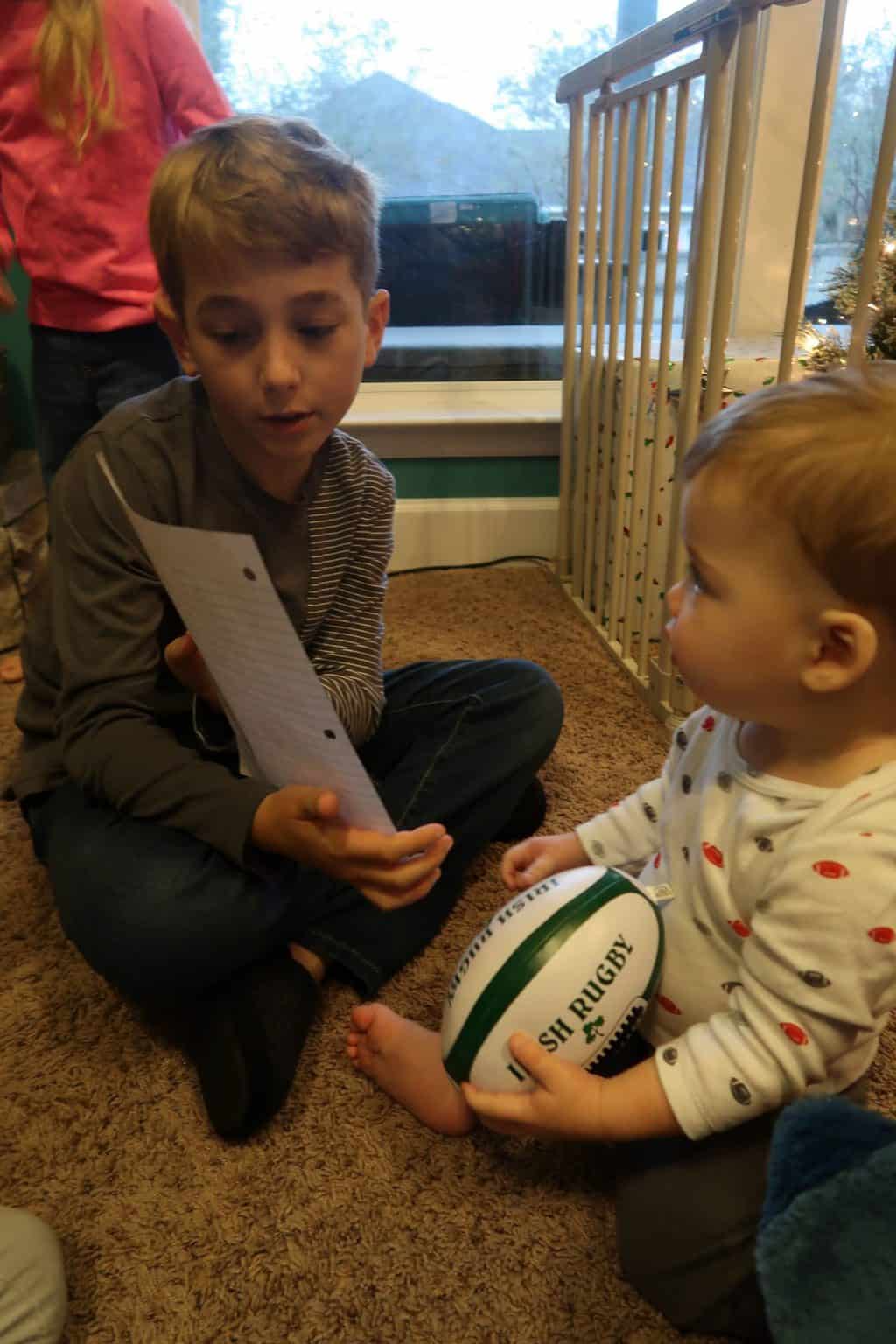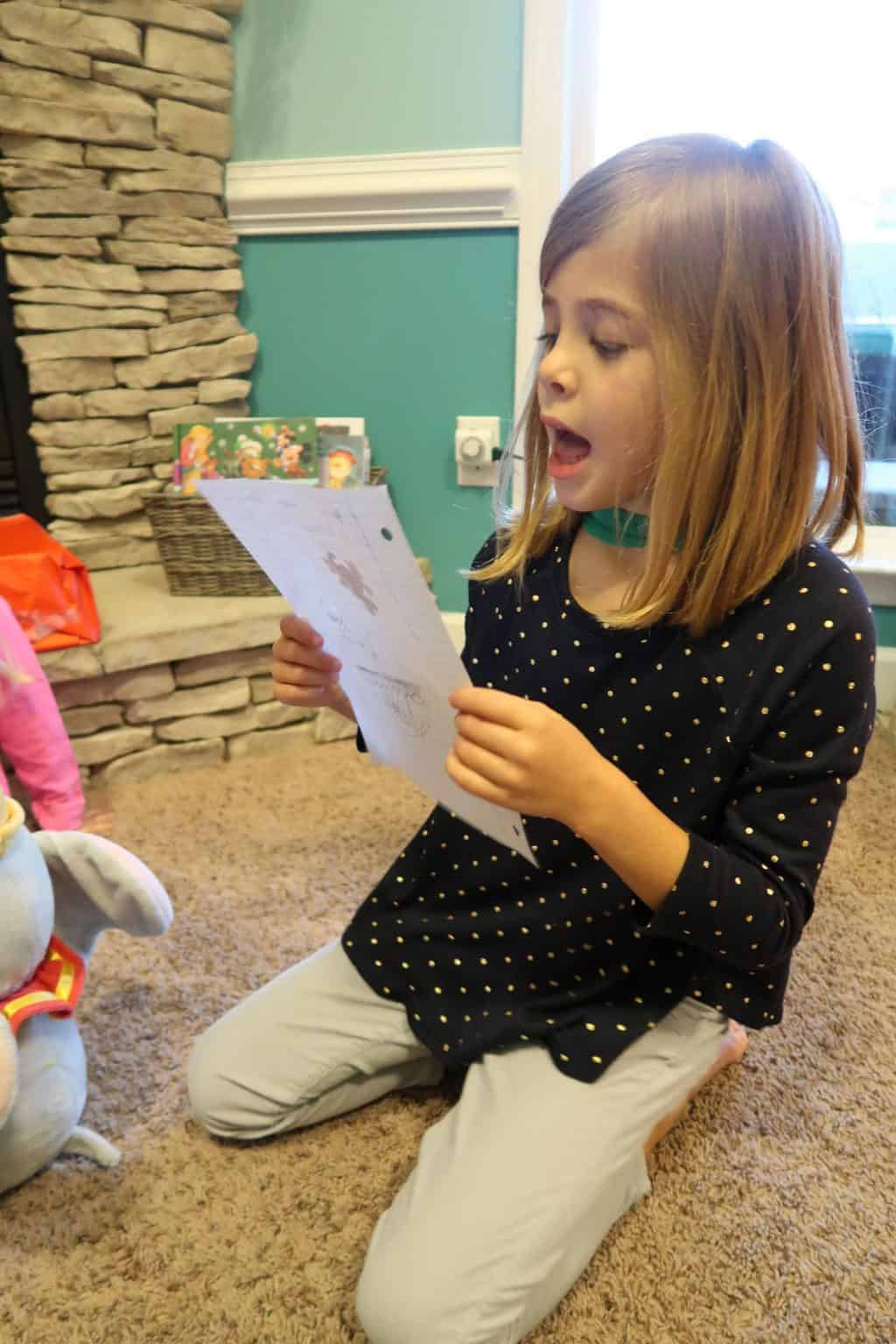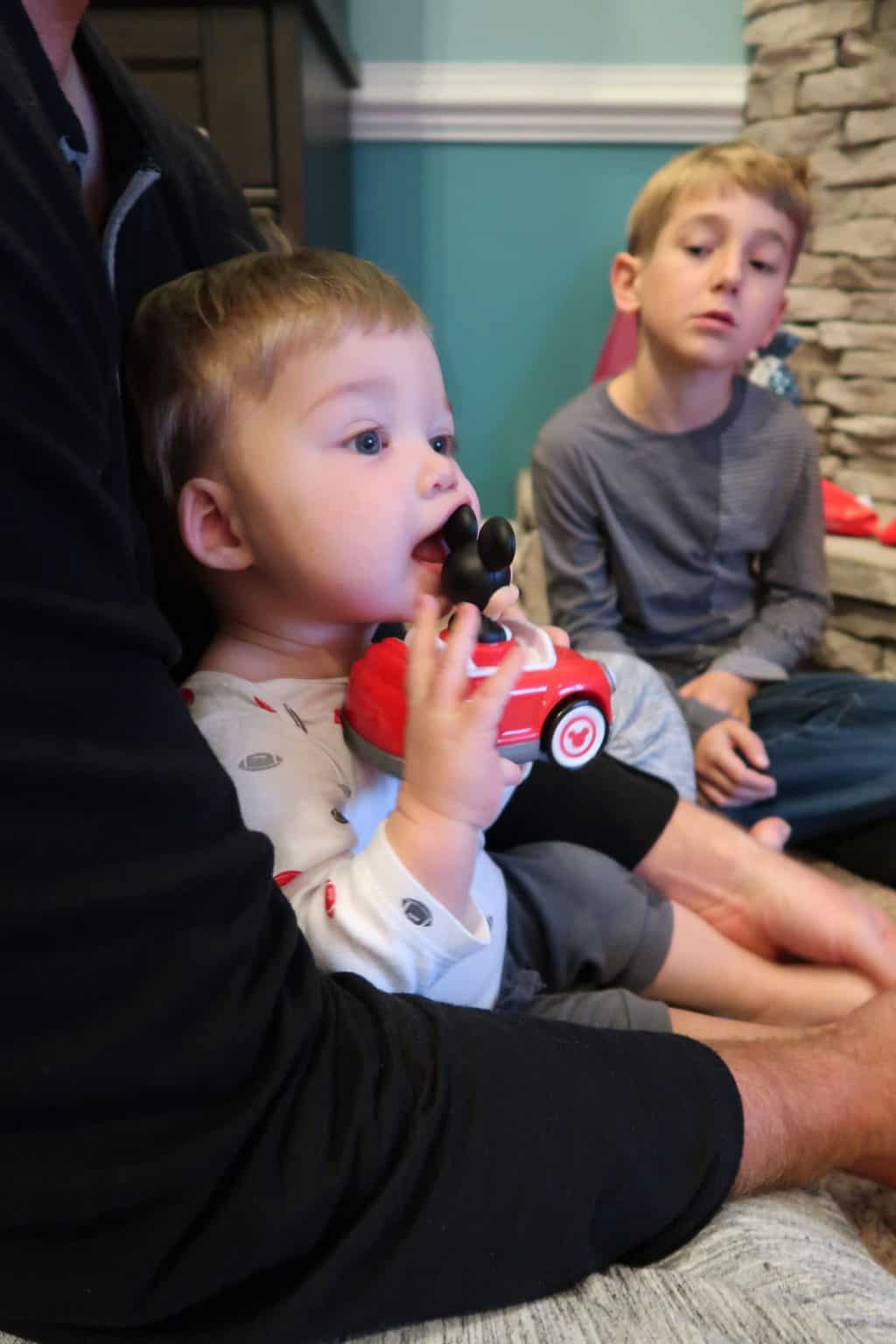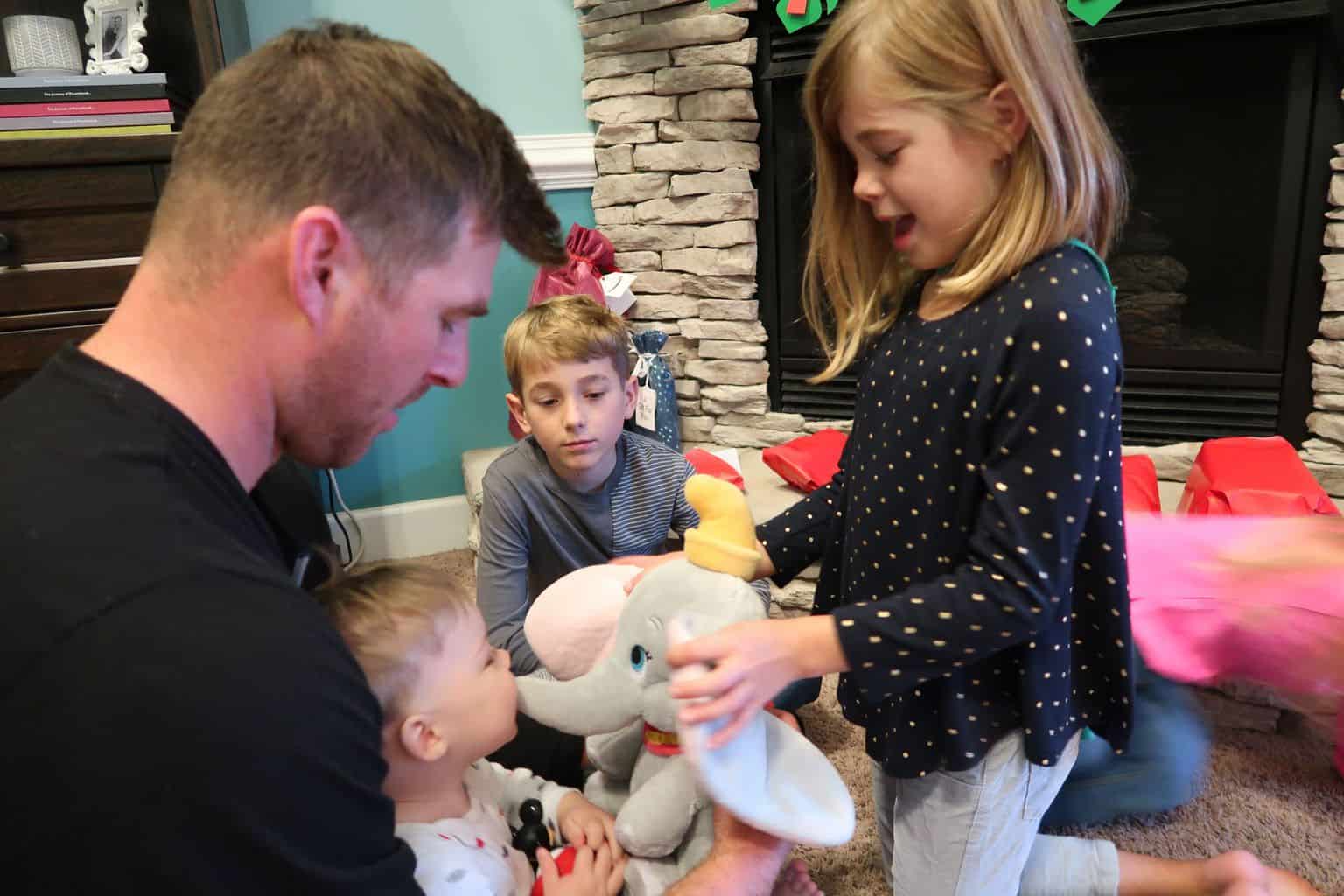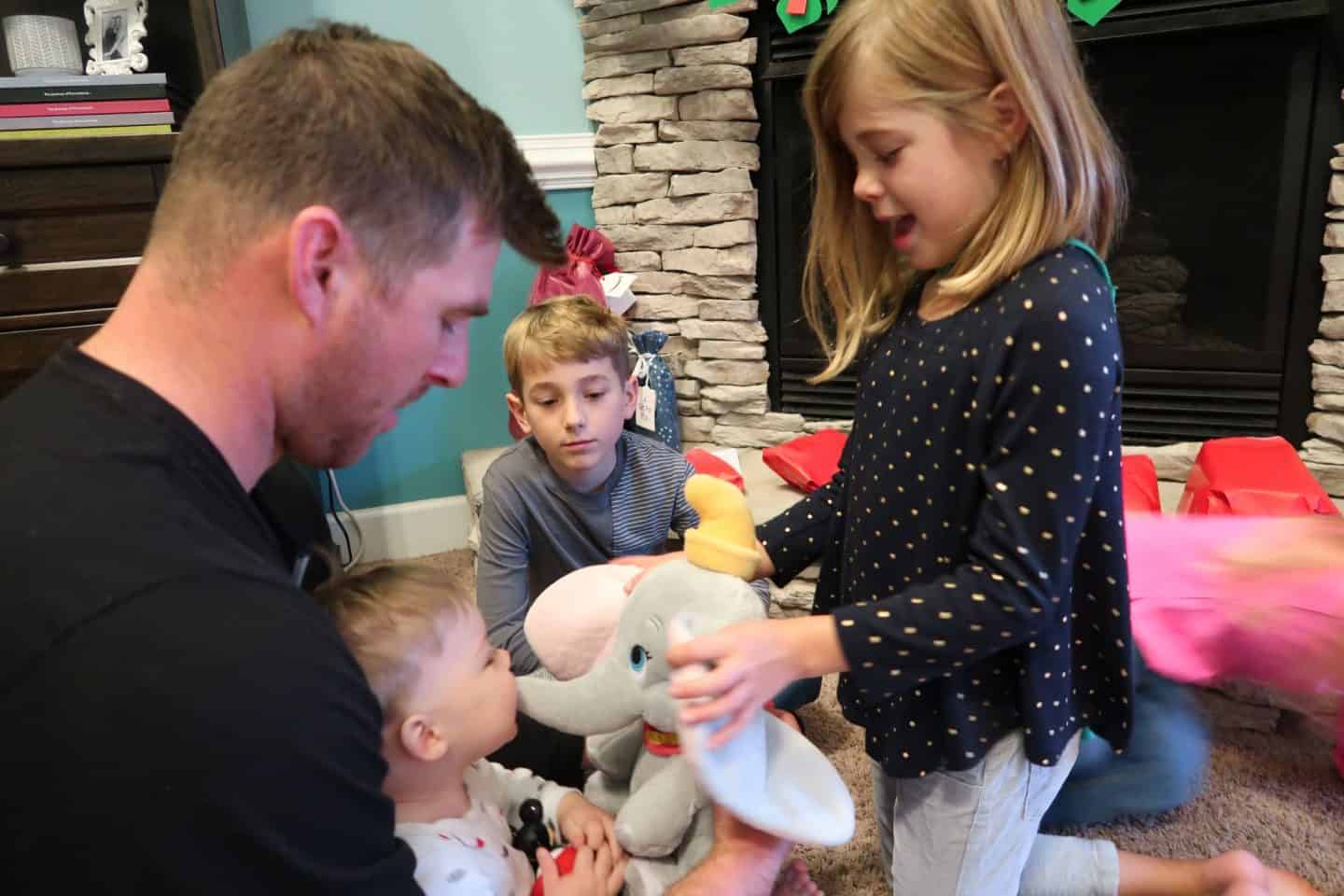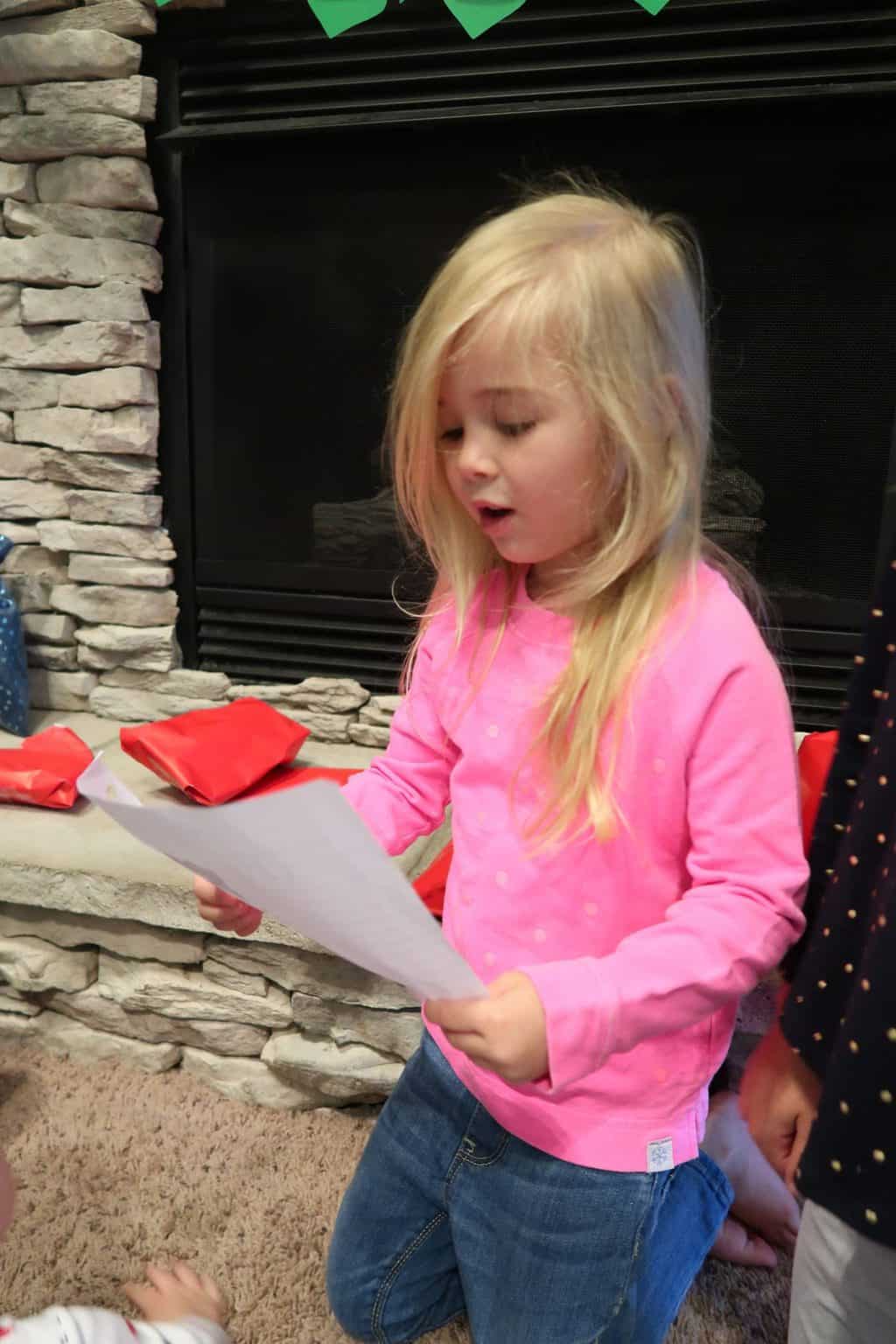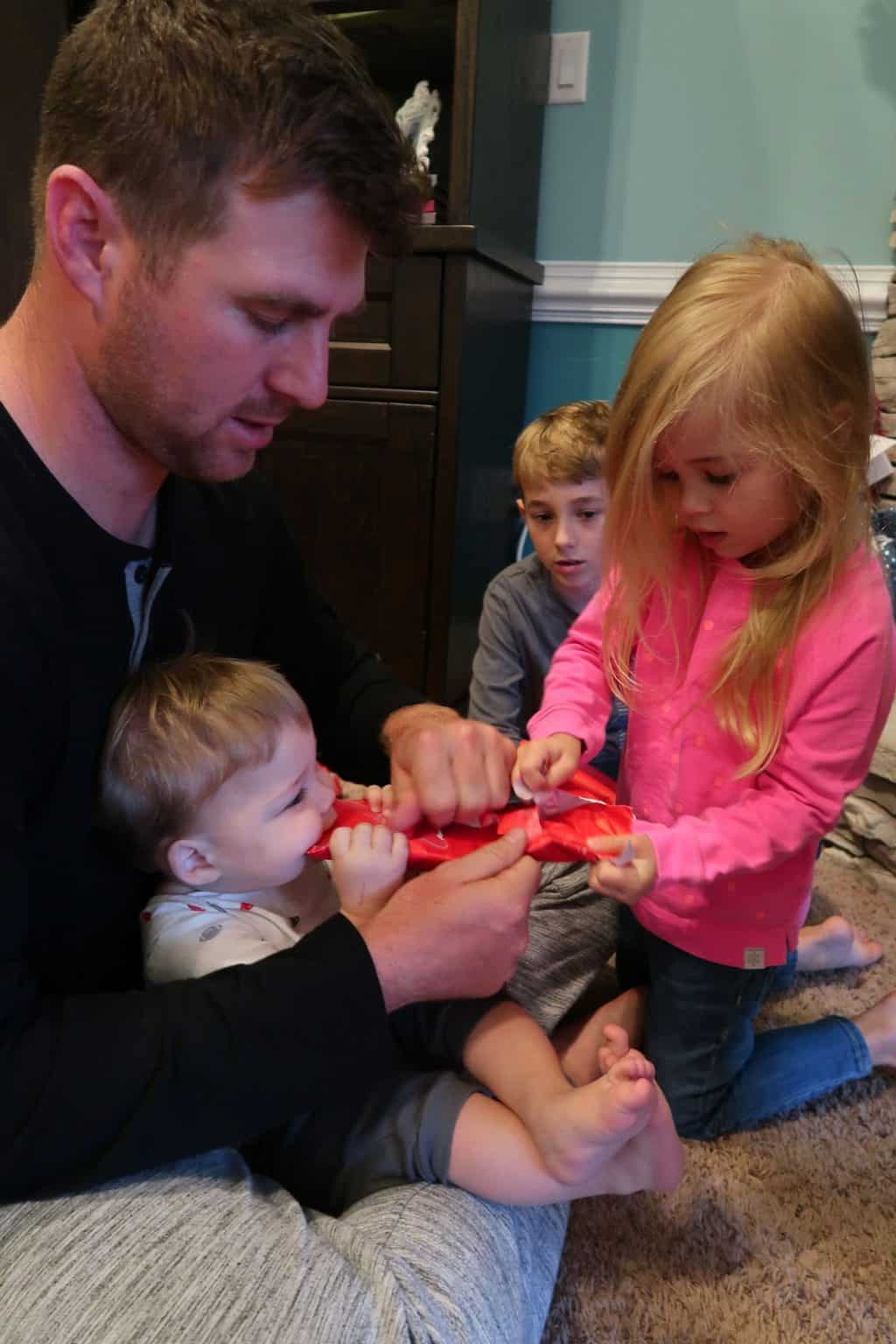 The cards: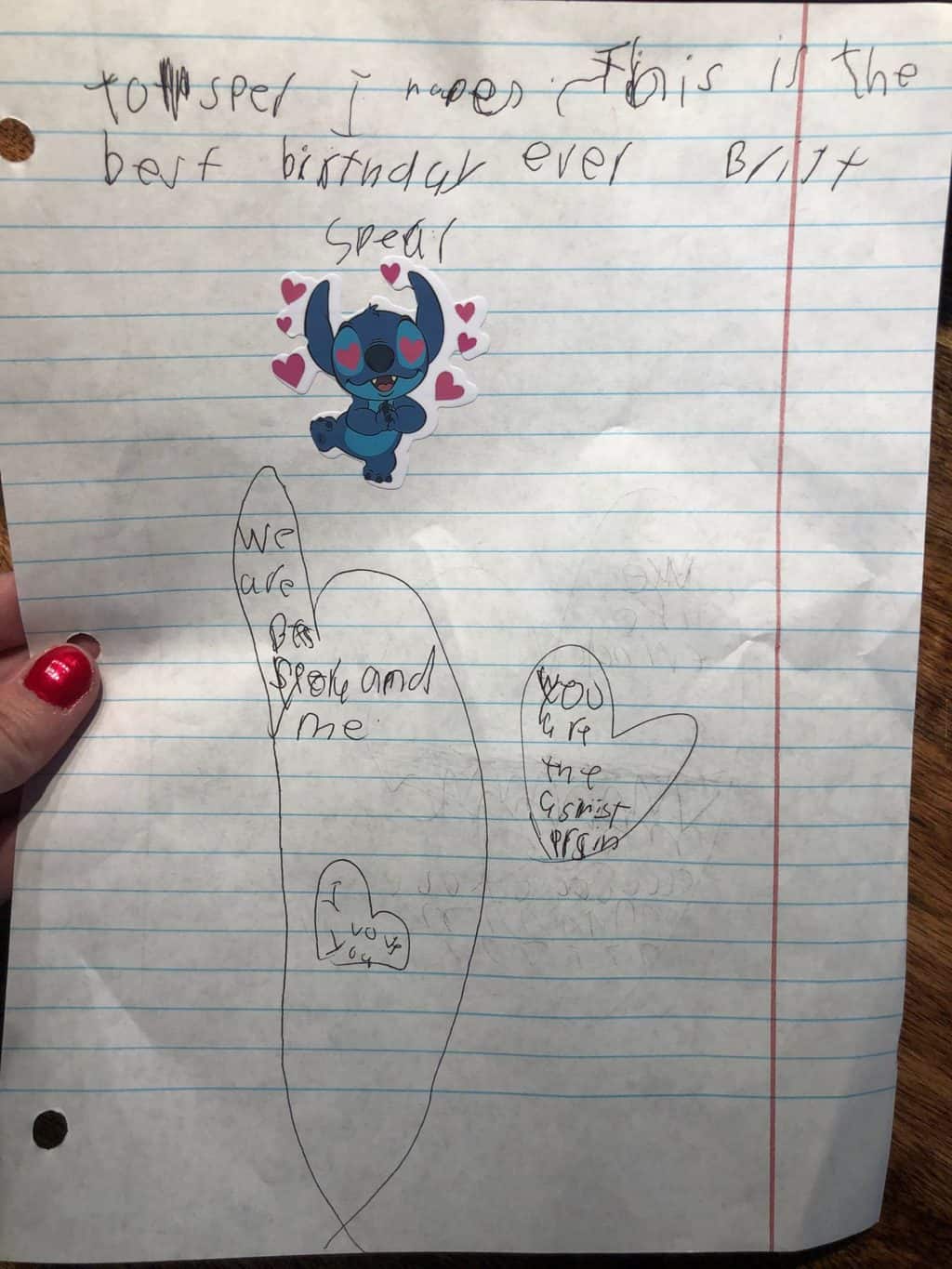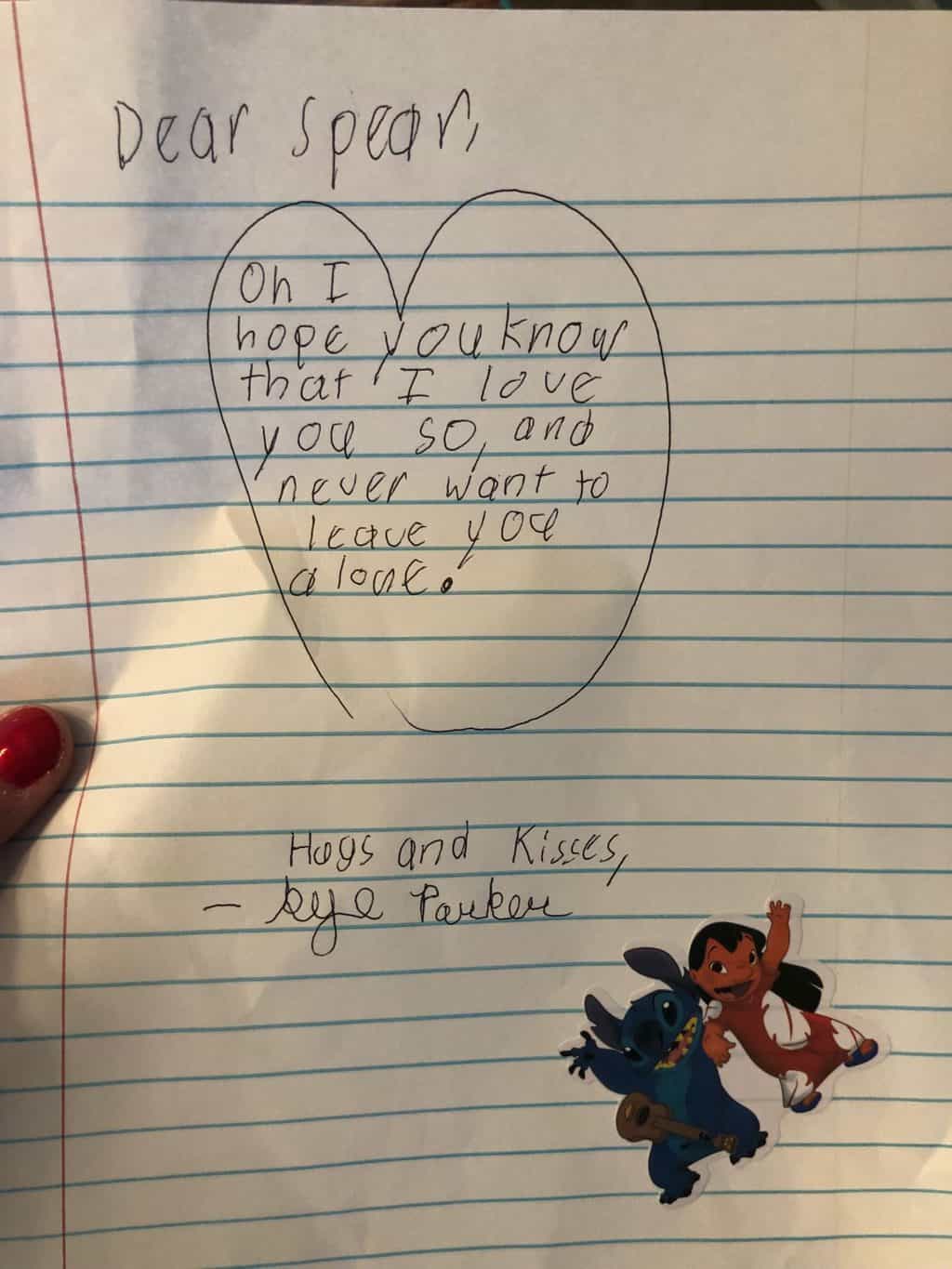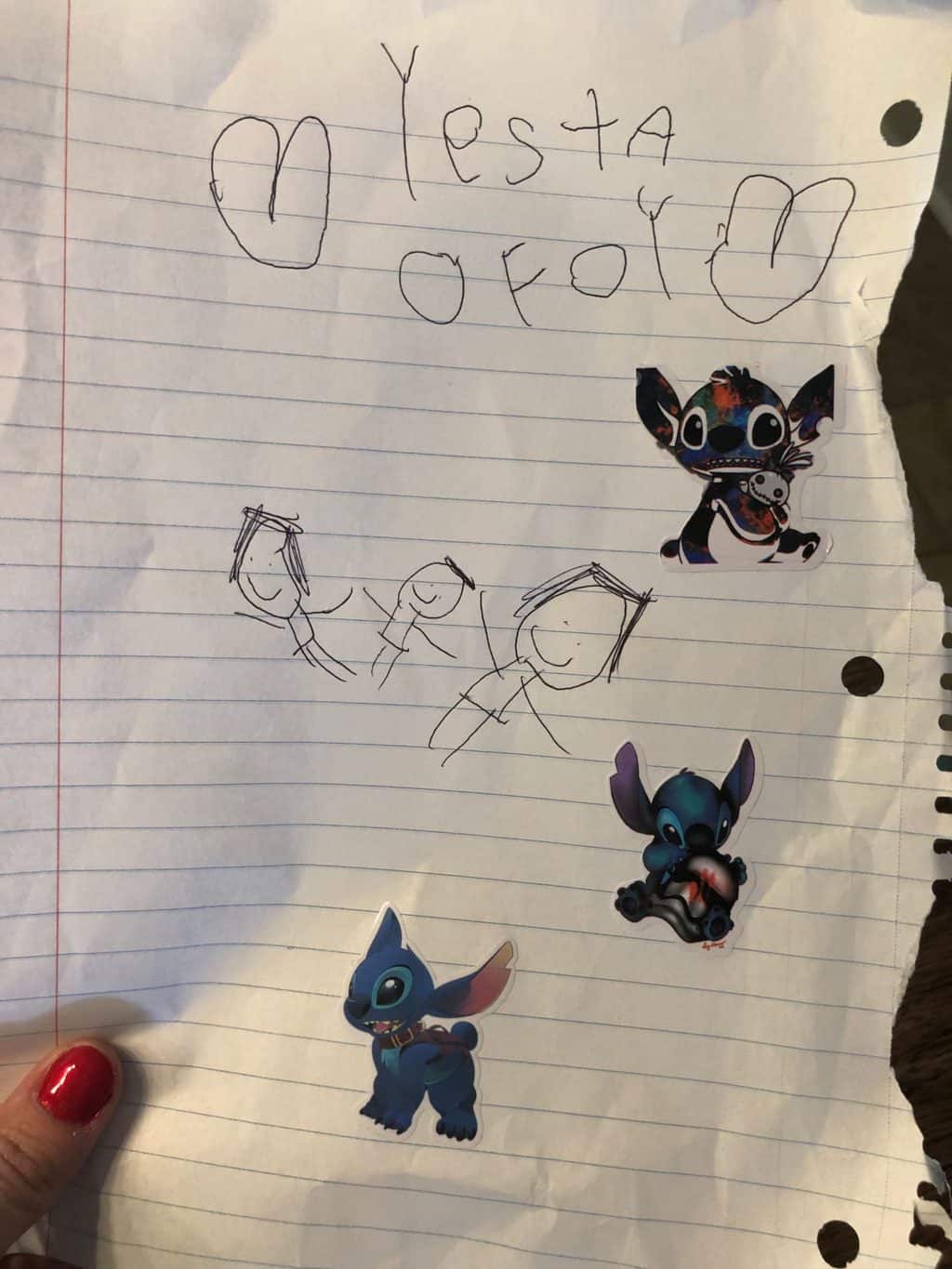 Grandpa and Grammie sent this really cool polar bear stuffed animal for Spear and it came all shrink wrapped and tiny and then opened up to be pretty big!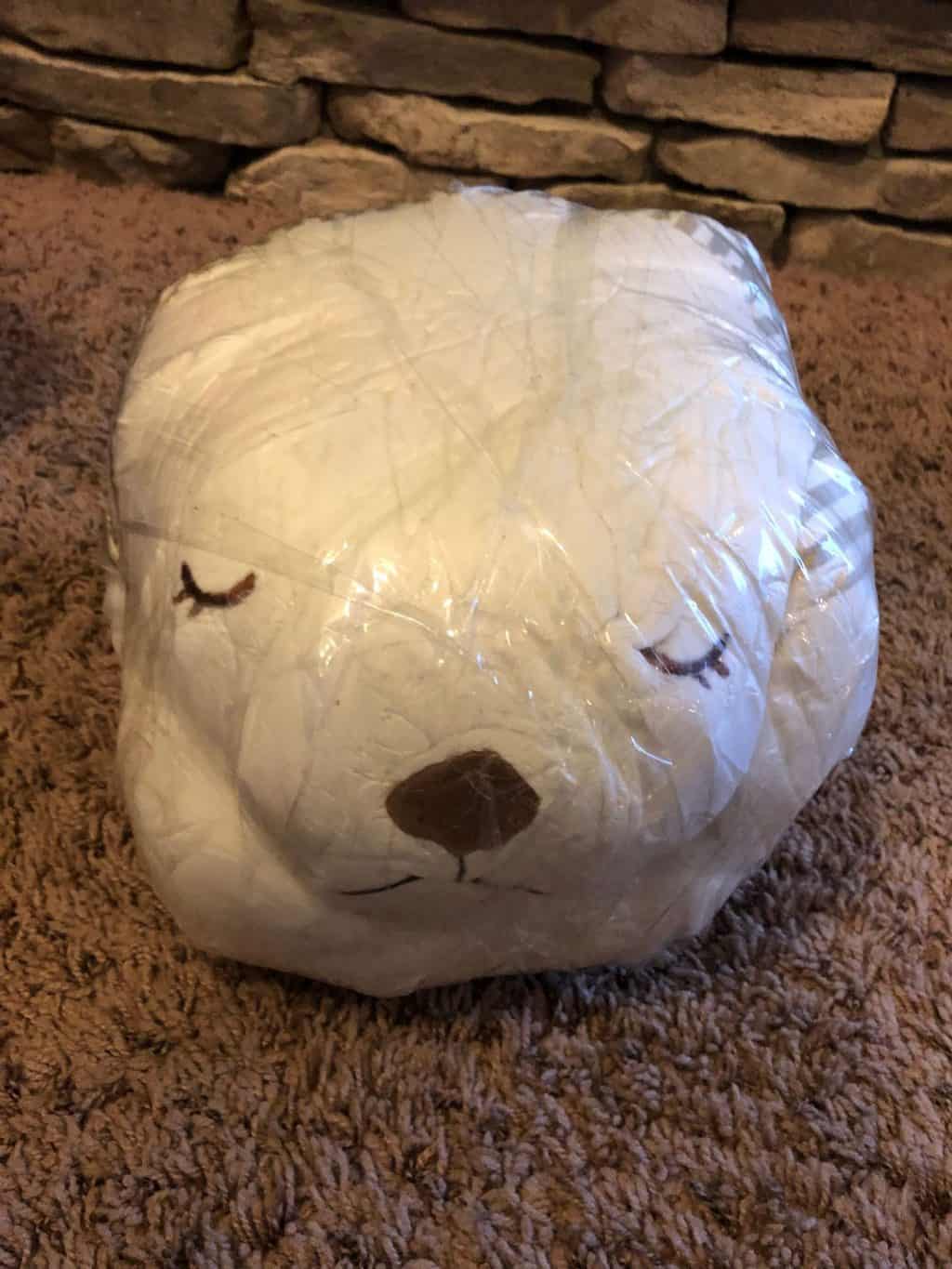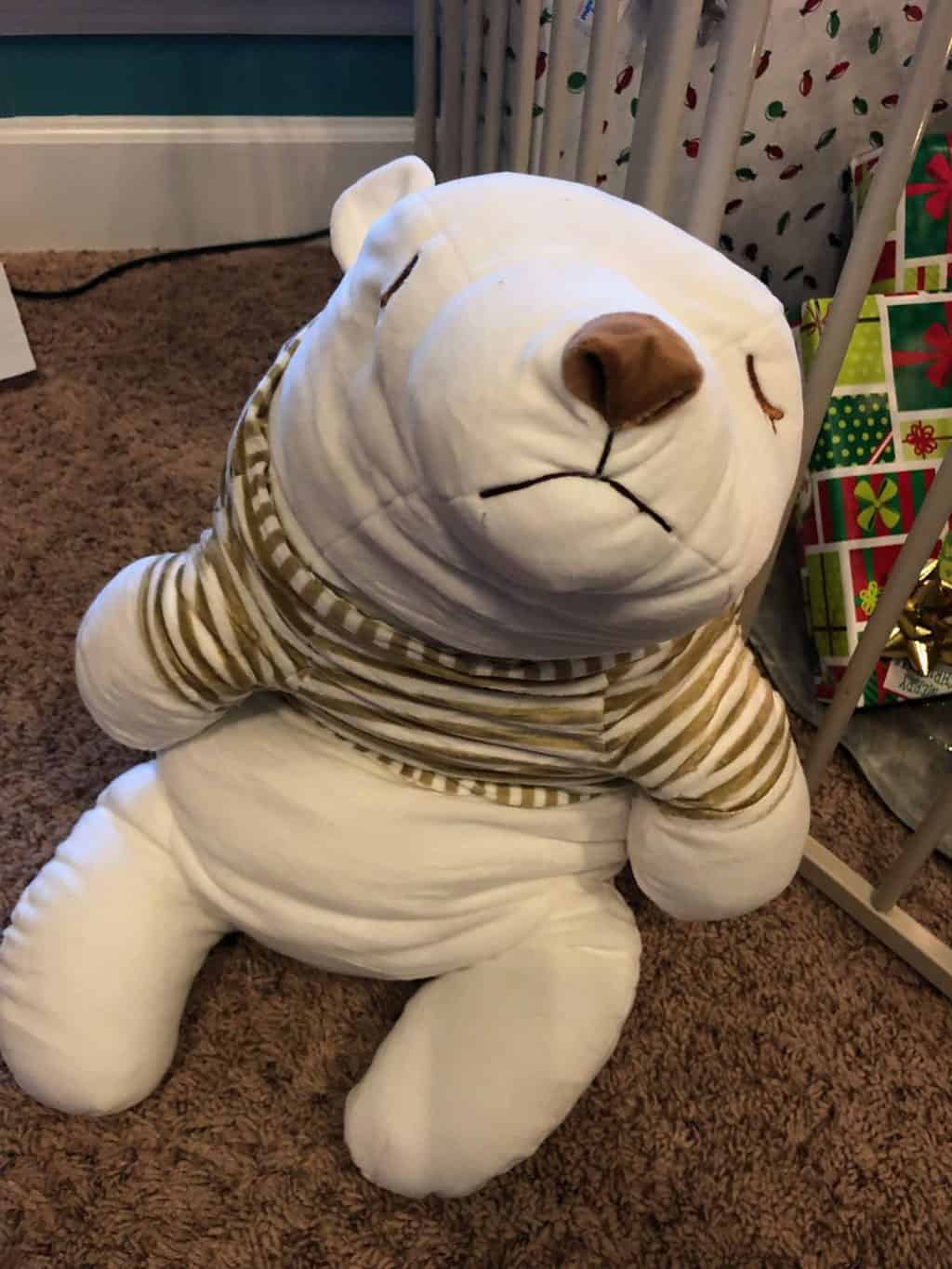 Even our elves came to wish Spear a happy birthday!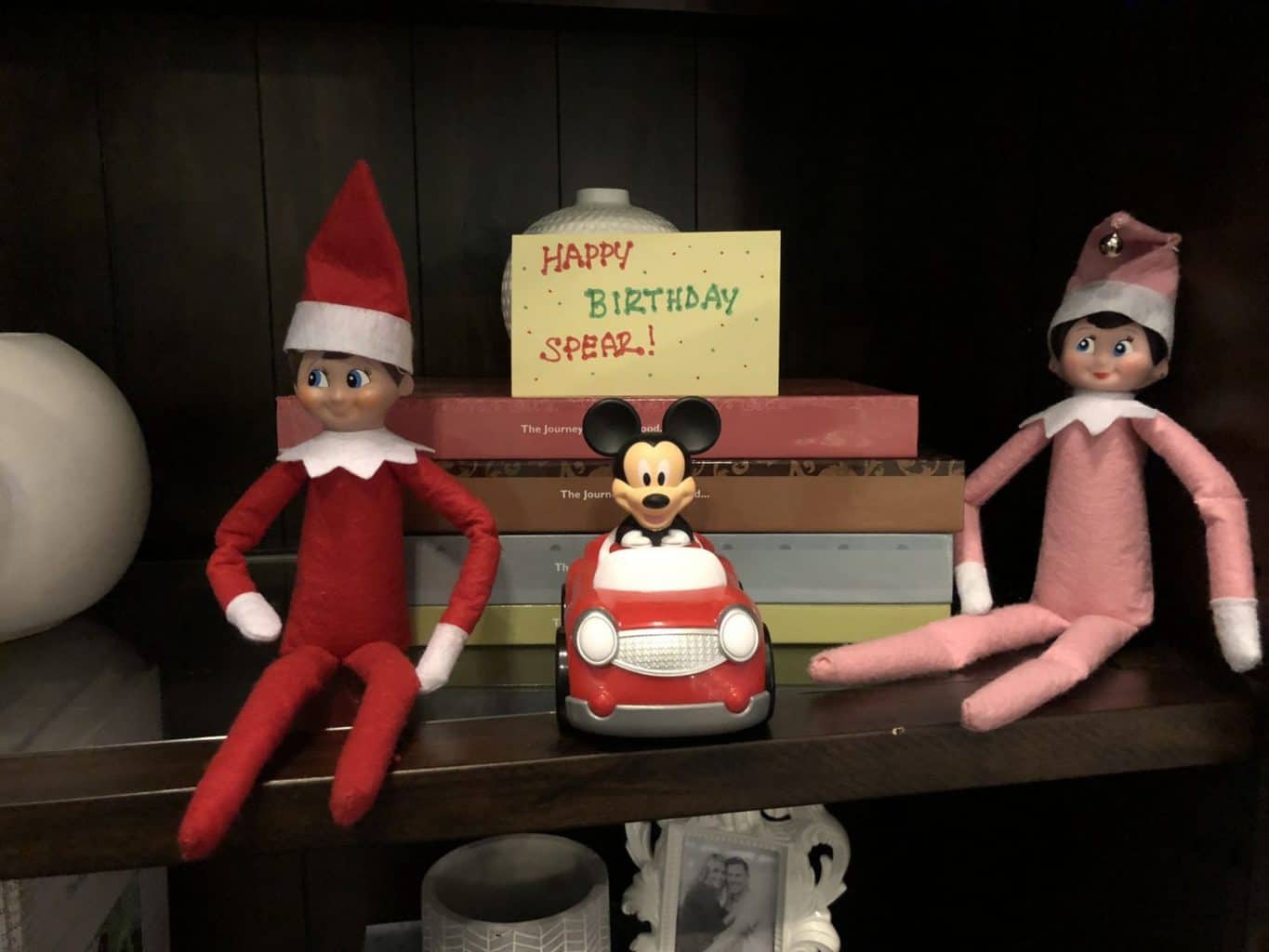 Here's a video of Spear opening his gifts as well as one of him listening to his Captain Zoom birthday cd!
Fresh Beginnings Cookies was SUPER sweet and thoughtful to send us a tin for Spear's birthday and they included several different types of holiday and celebration cookies for us to enjoy and to serve at his party!
I had originally planned on picking up donuts to eat for our family celebration but why buy donuts when you can have COOKIES for breakfast? I was excited for Spear to have his FIRST ever sweet treat!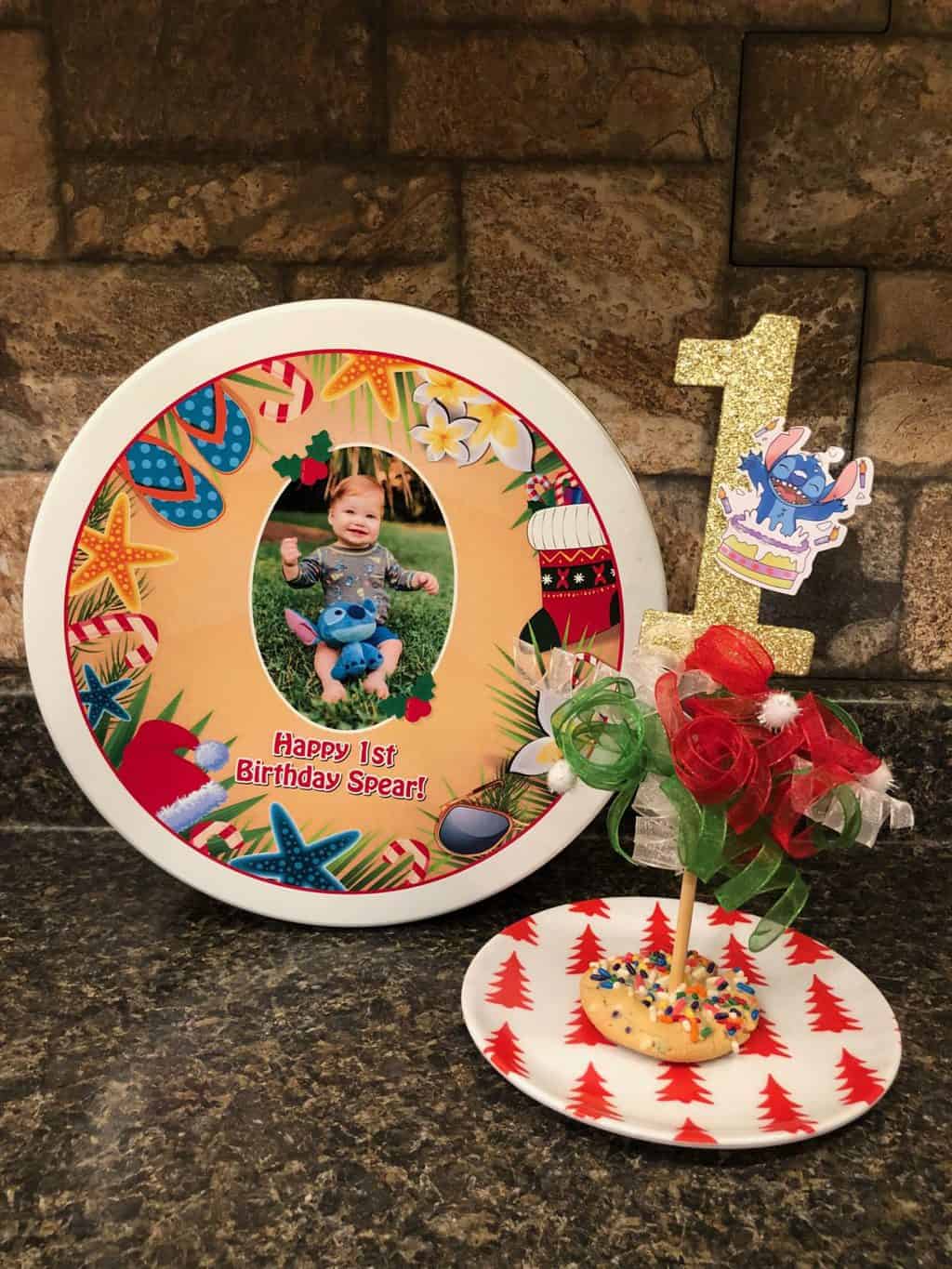 Fresh Beginnings have TONS of awesome options for ANY occasion. The party platter was perfect for our large turn out at his party and the personalized tins are always a huge hit too!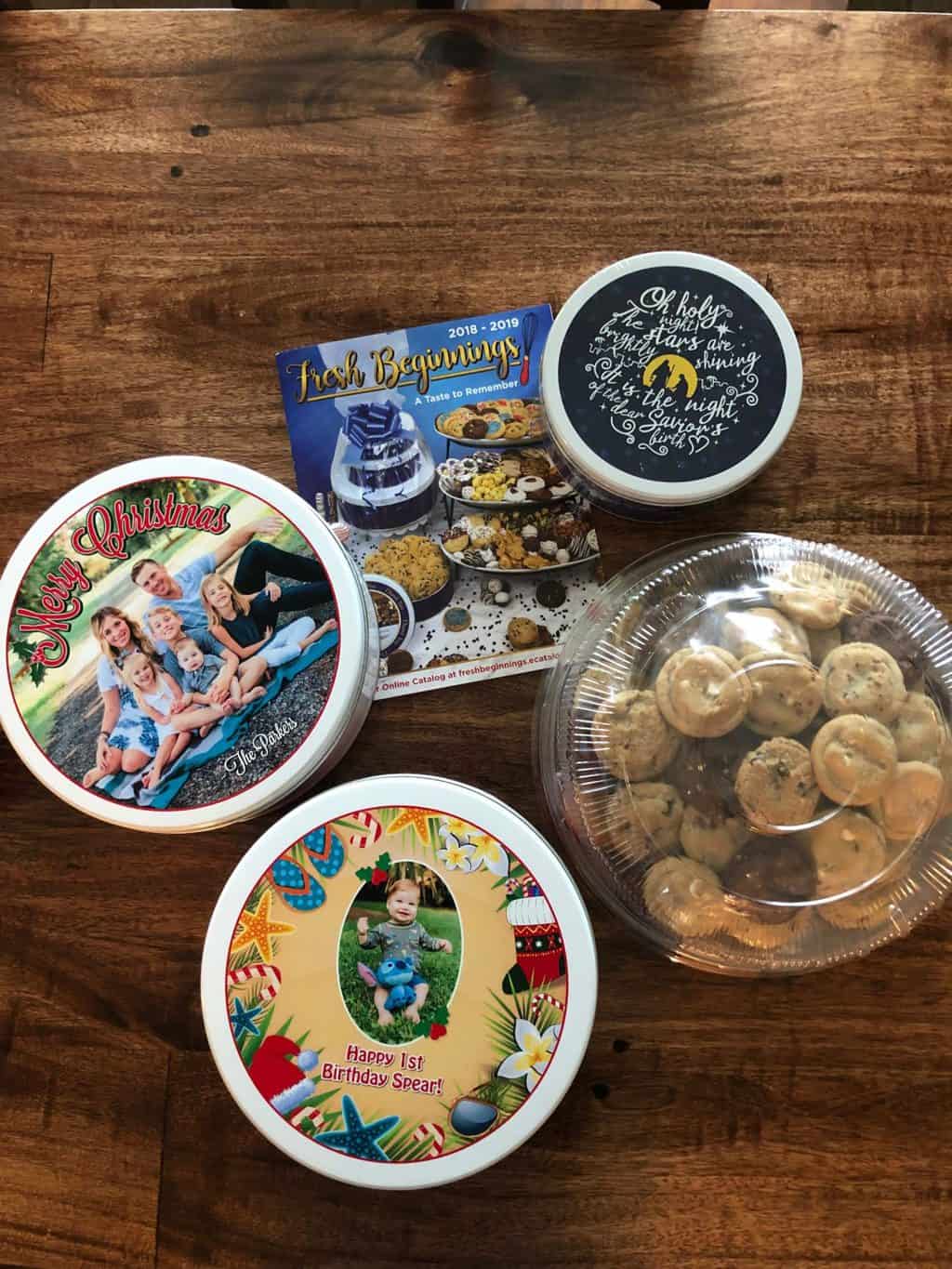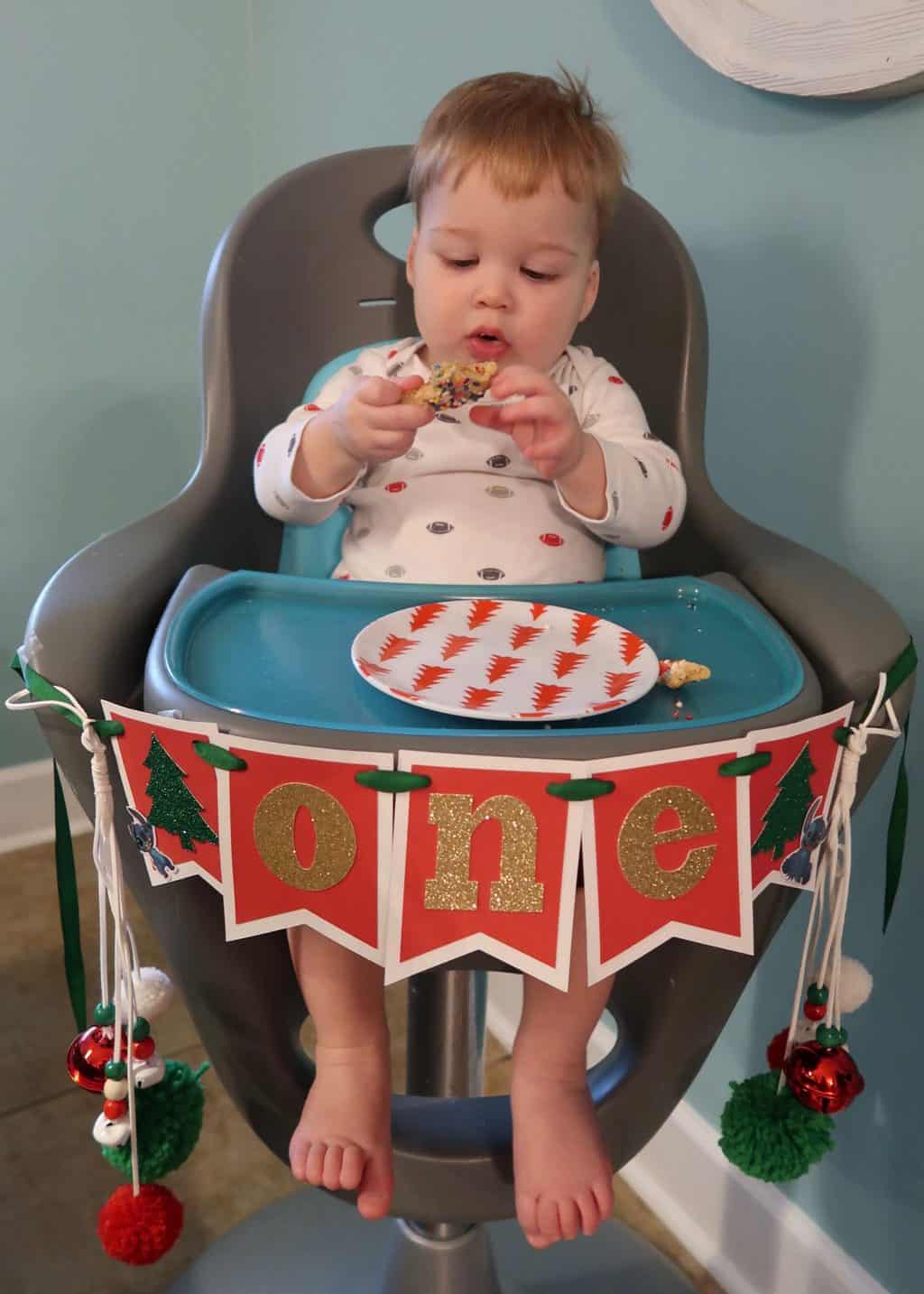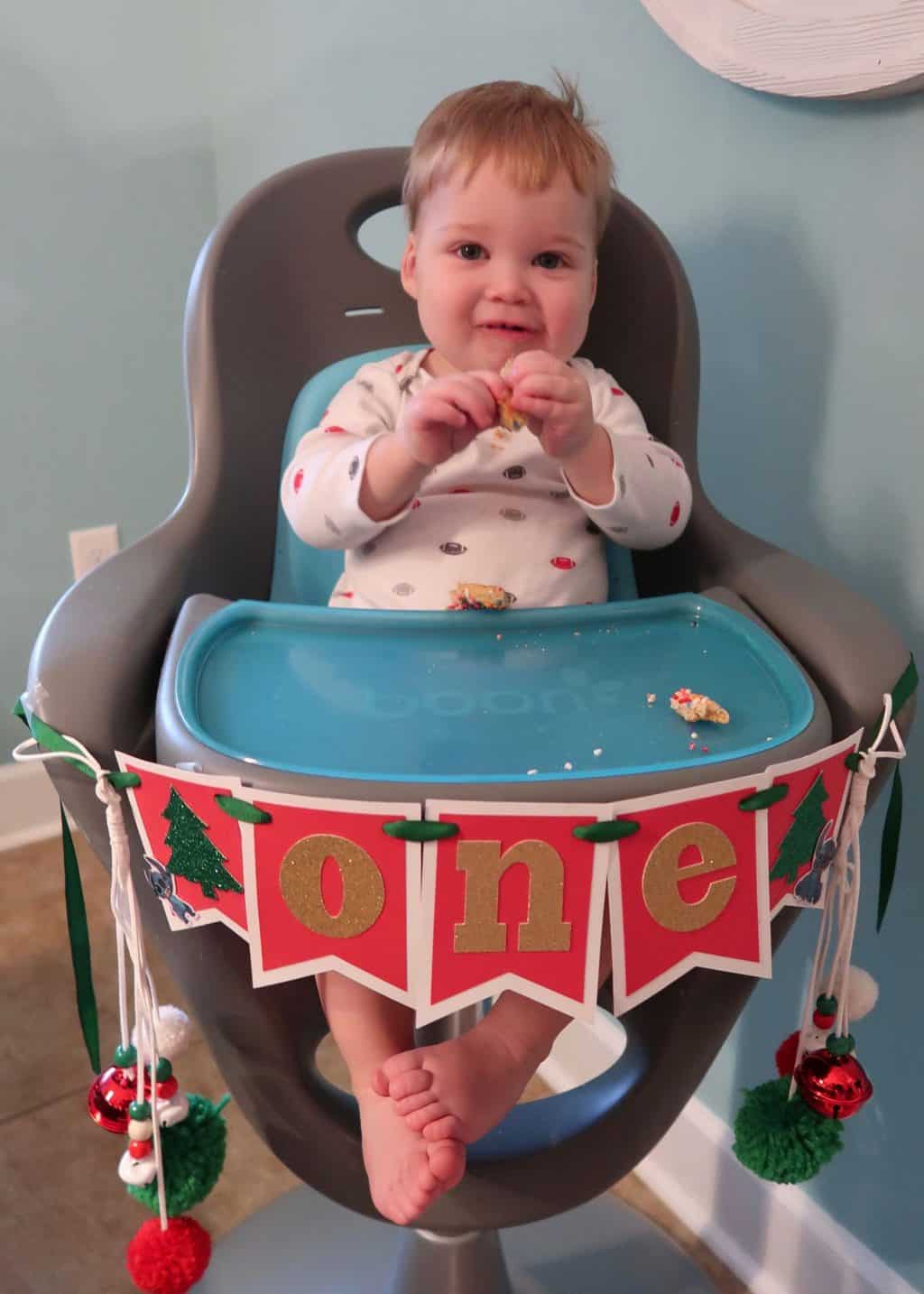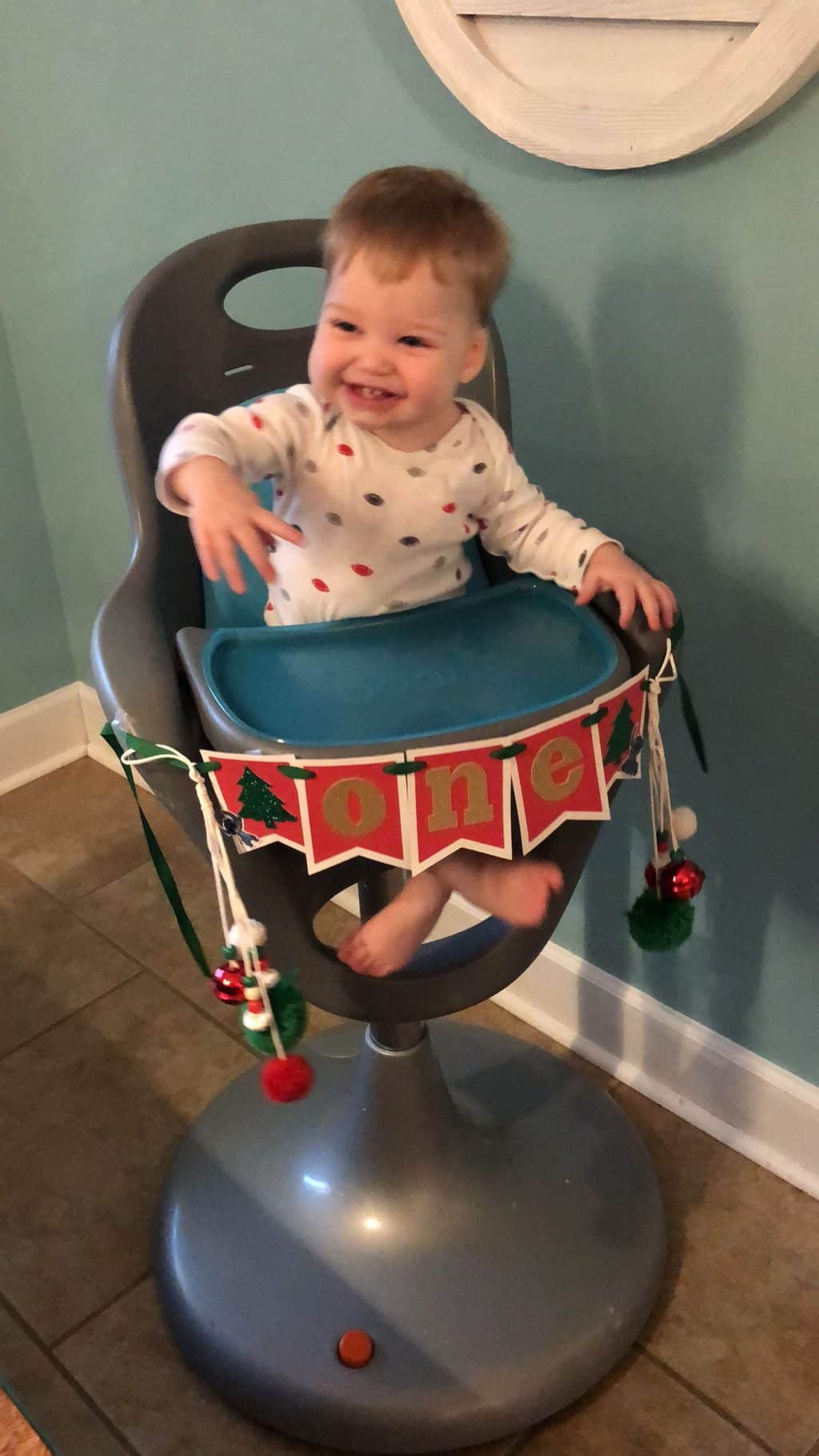 He didn't chow down like I'd expected but he hasn't ever tasted sweet food before so it took him a little bit to warm up to it! I just loved that the mess was so easy to clean up haha.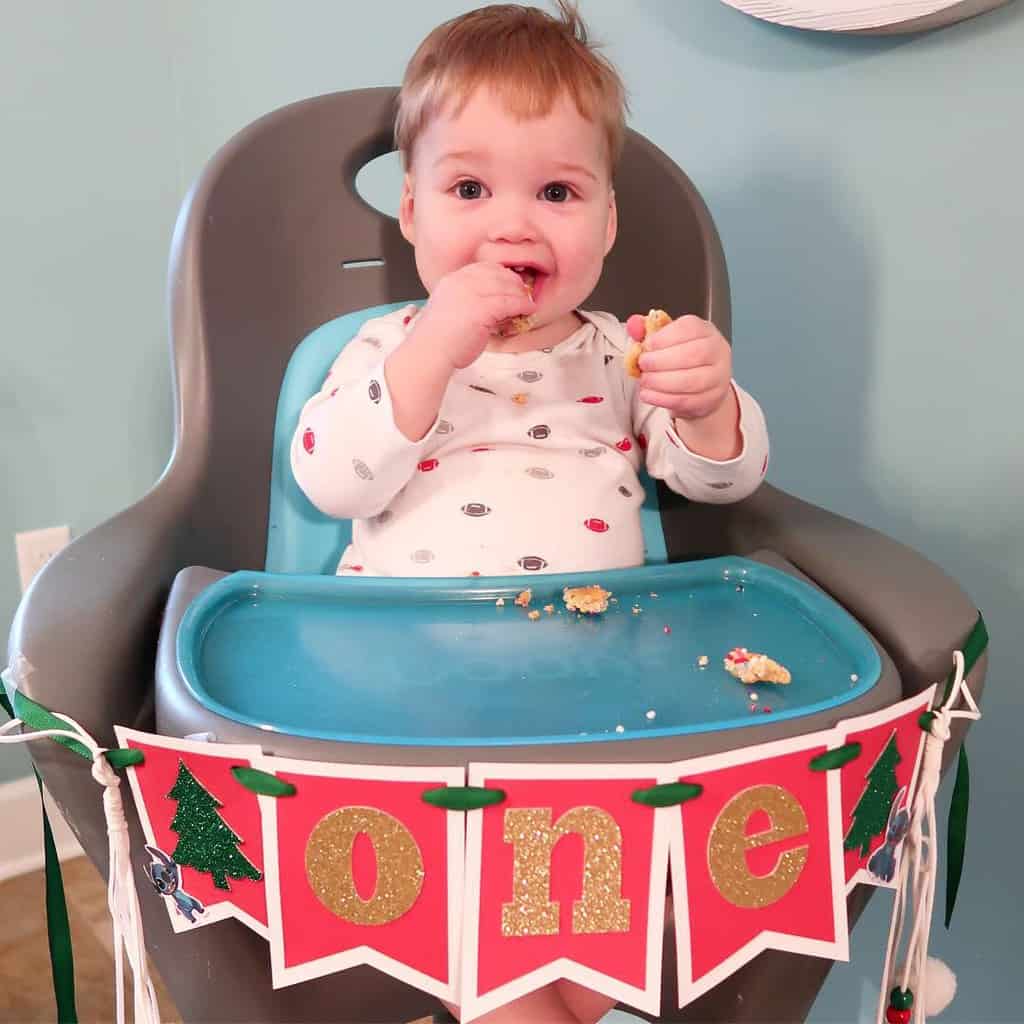 We ALL ate cookies for breakfast!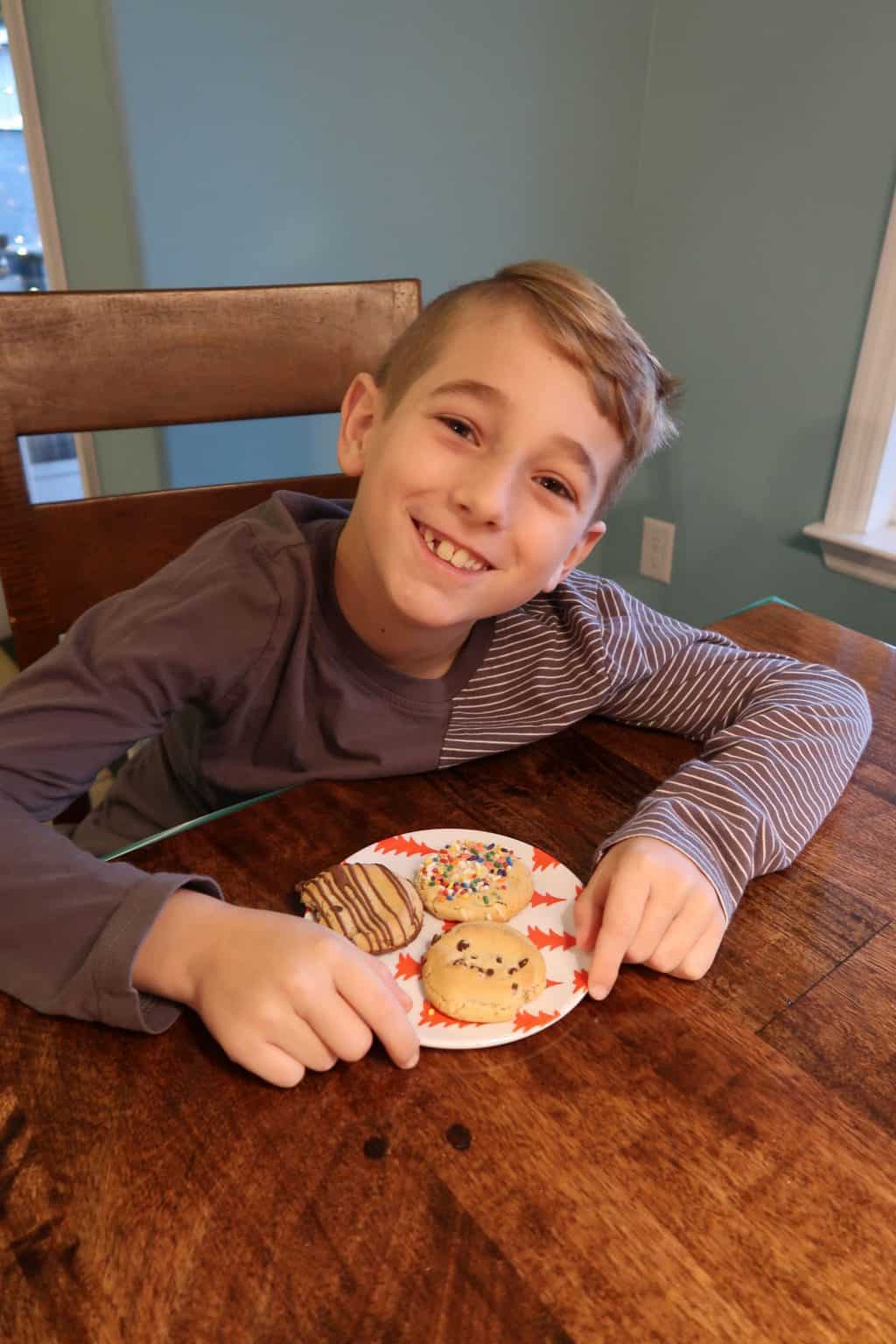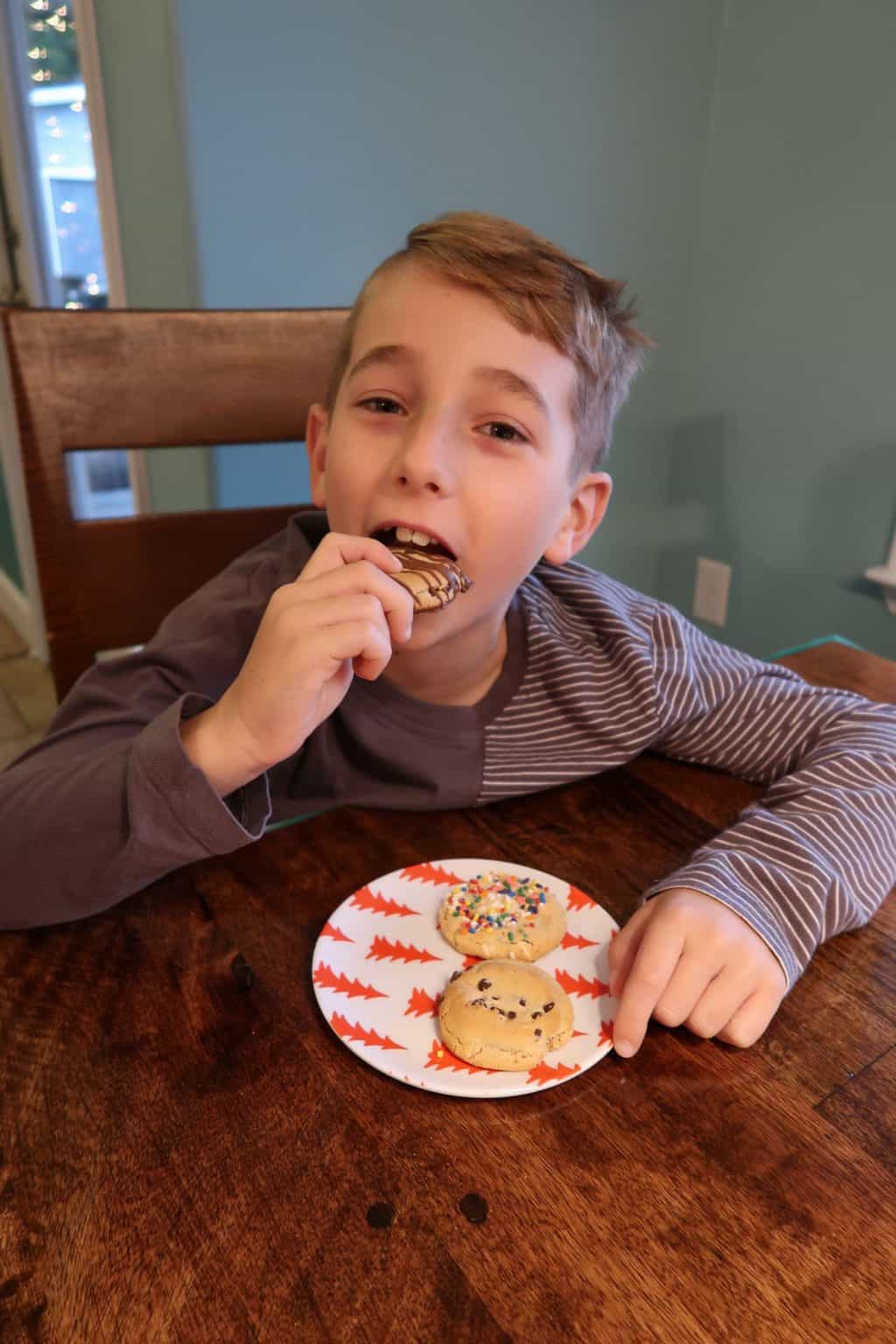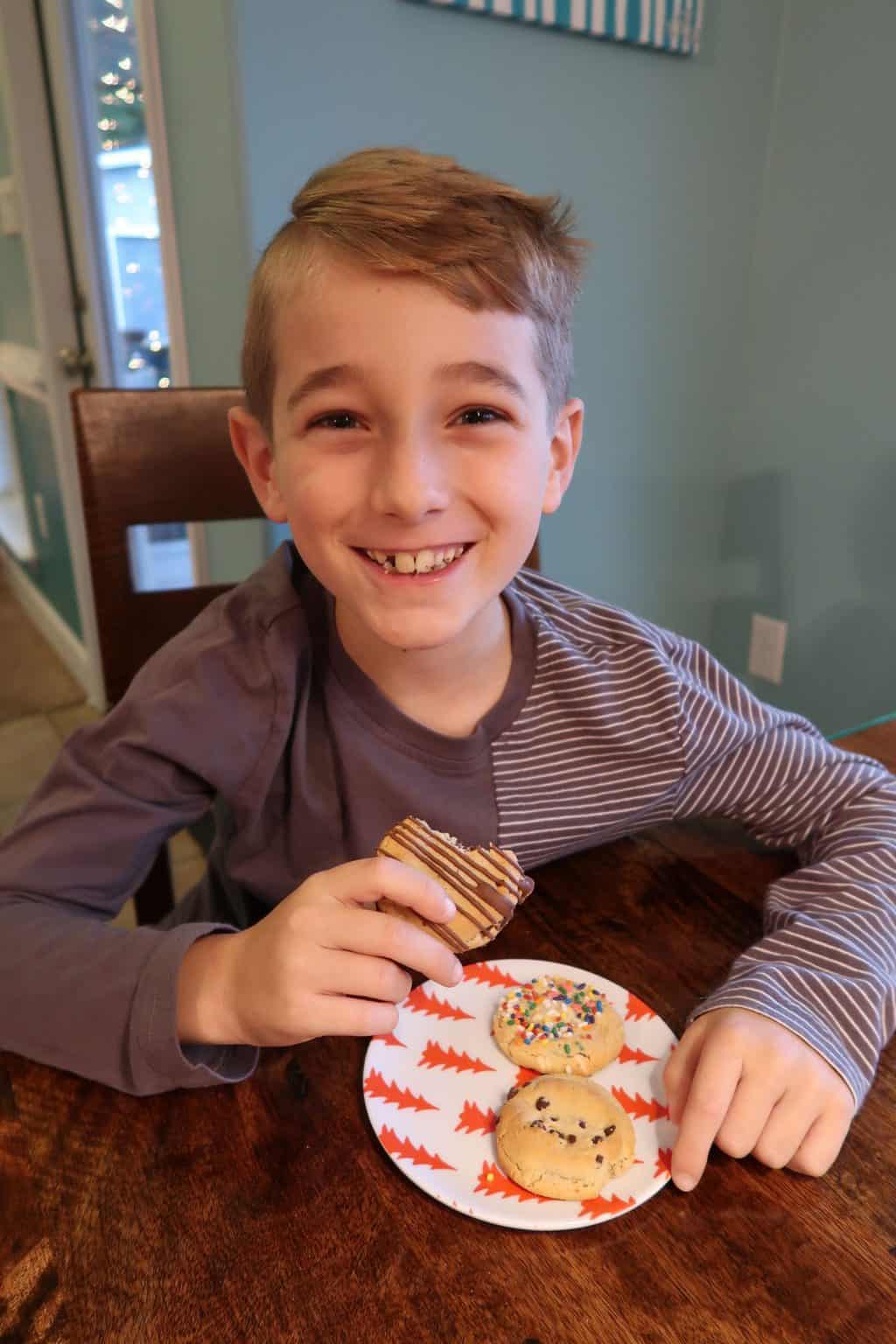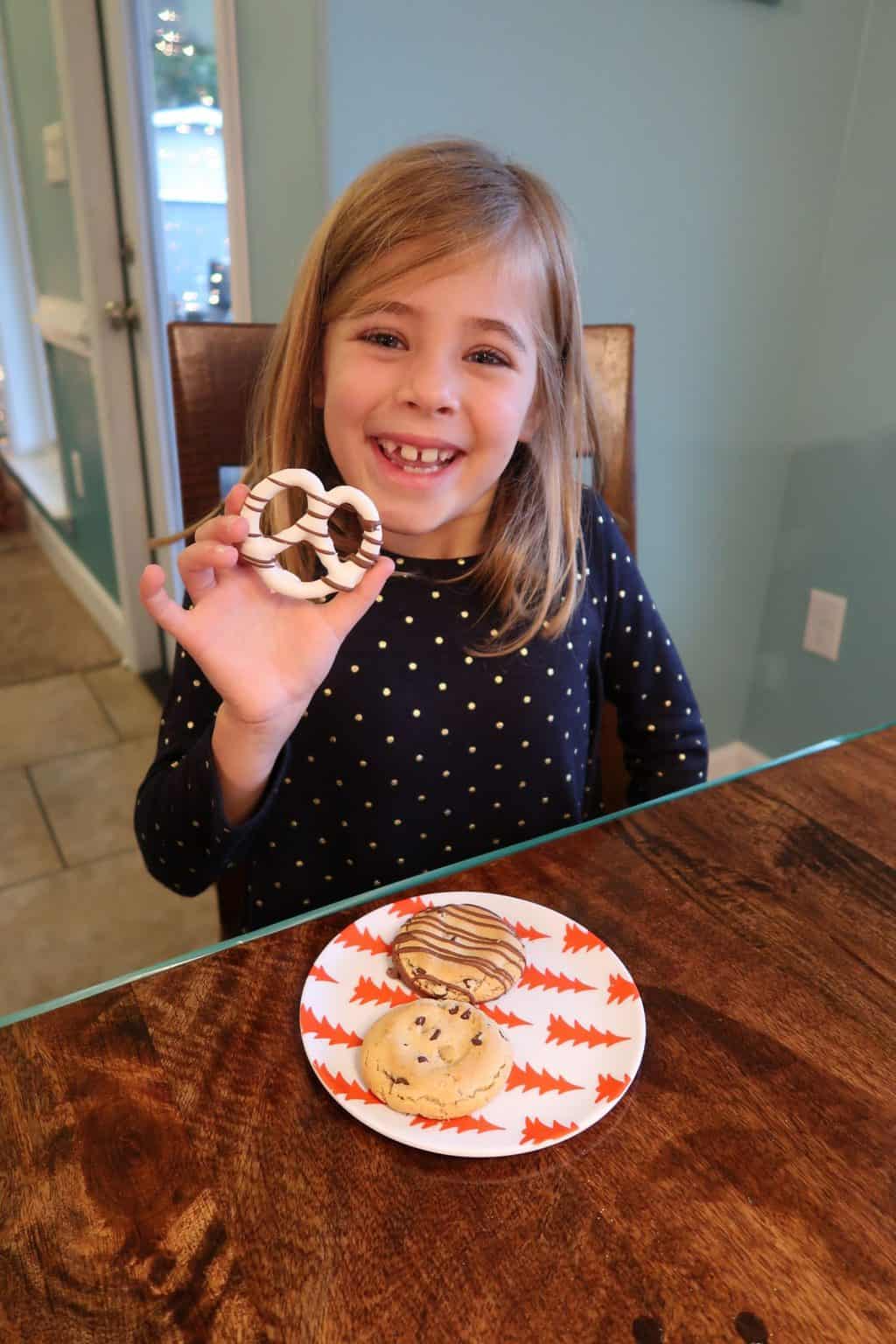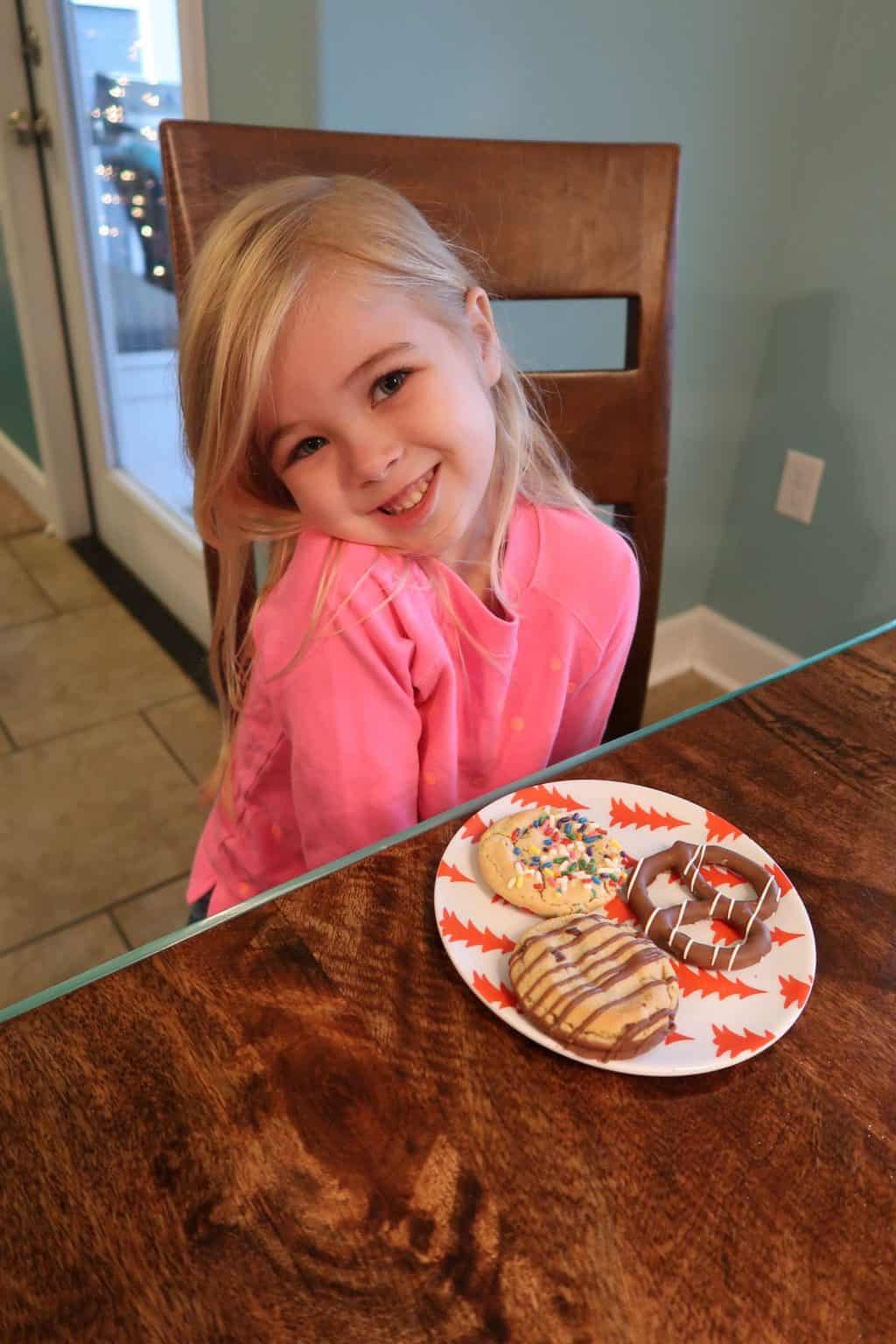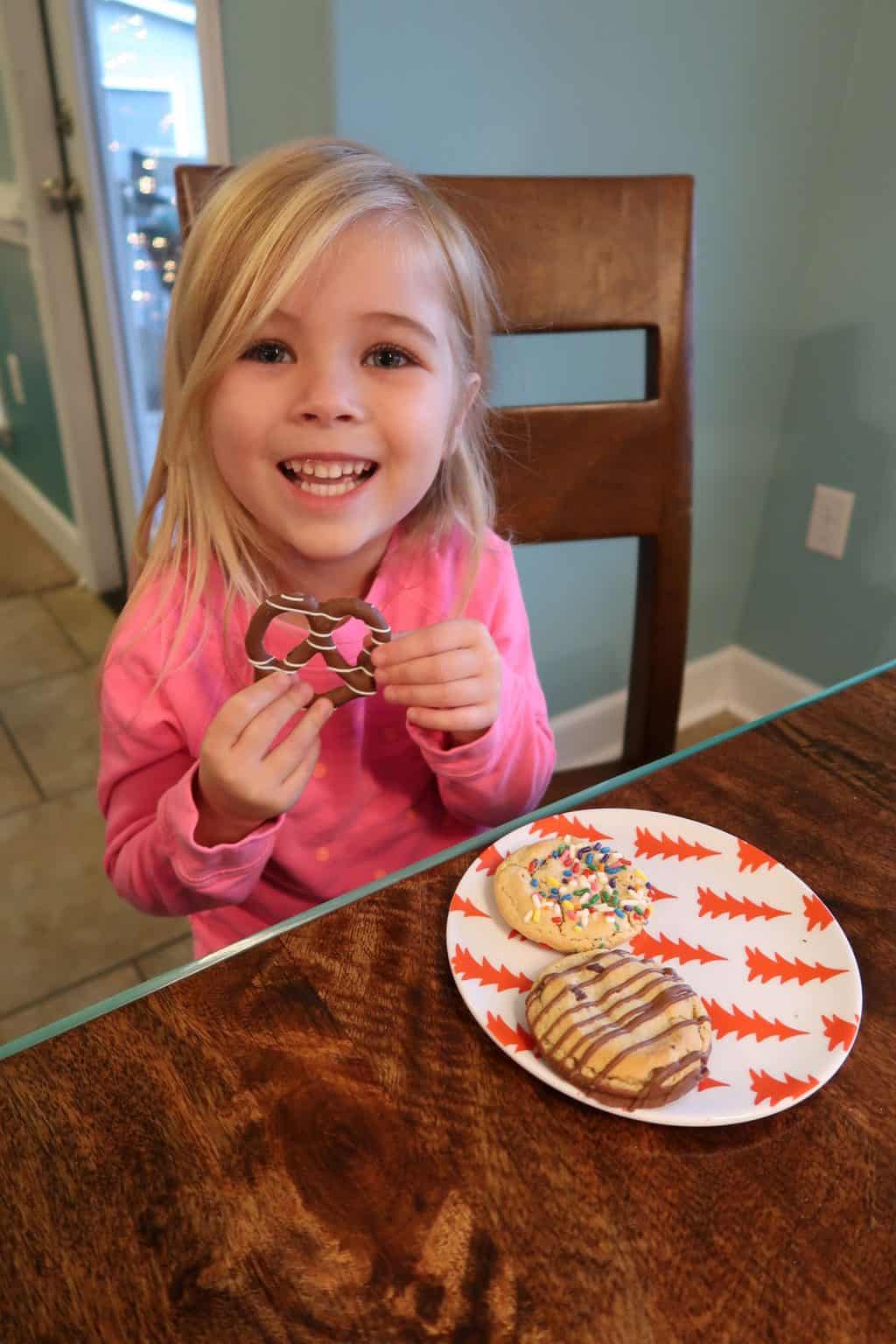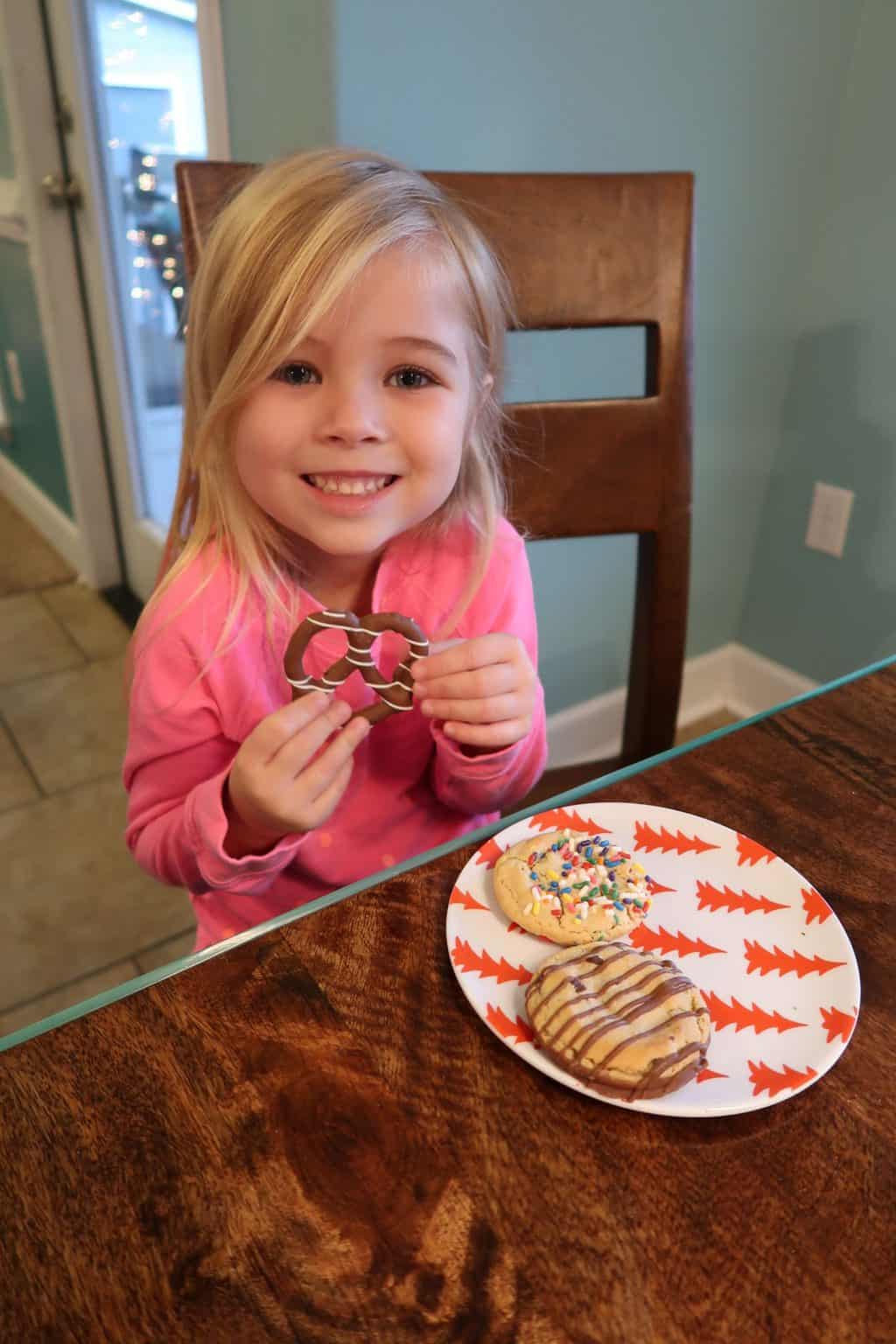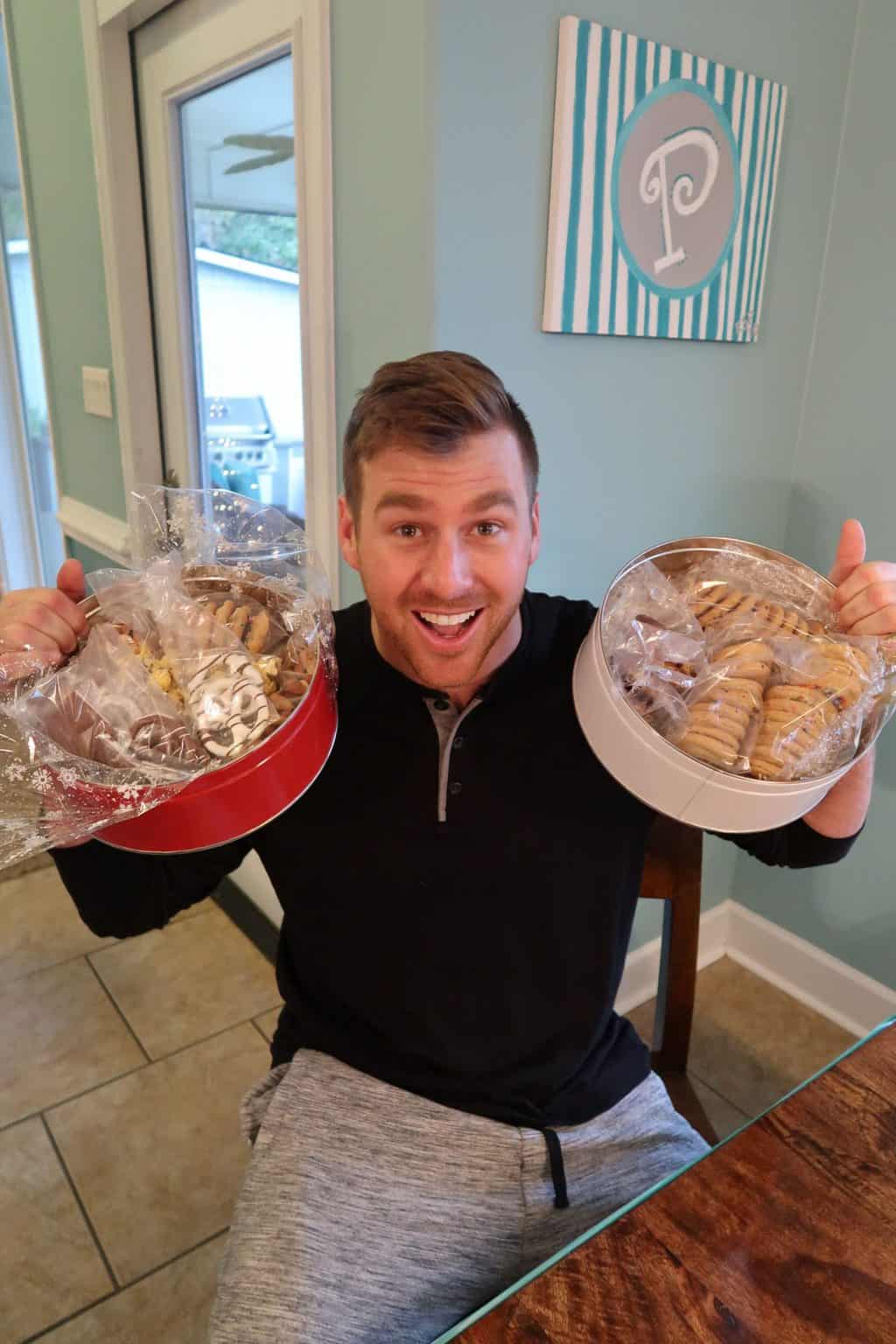 All of Spear's gifts! I really stuck to getting him things to use for the party (his birthday outfit, birthday cd, some Stitch decor items) as well as practical gifts (a shirt for Disney, silverware). It's hard buying for a FOURTH kid but I still wanted to make sure he felt special and had some new, fun items to enjoy too!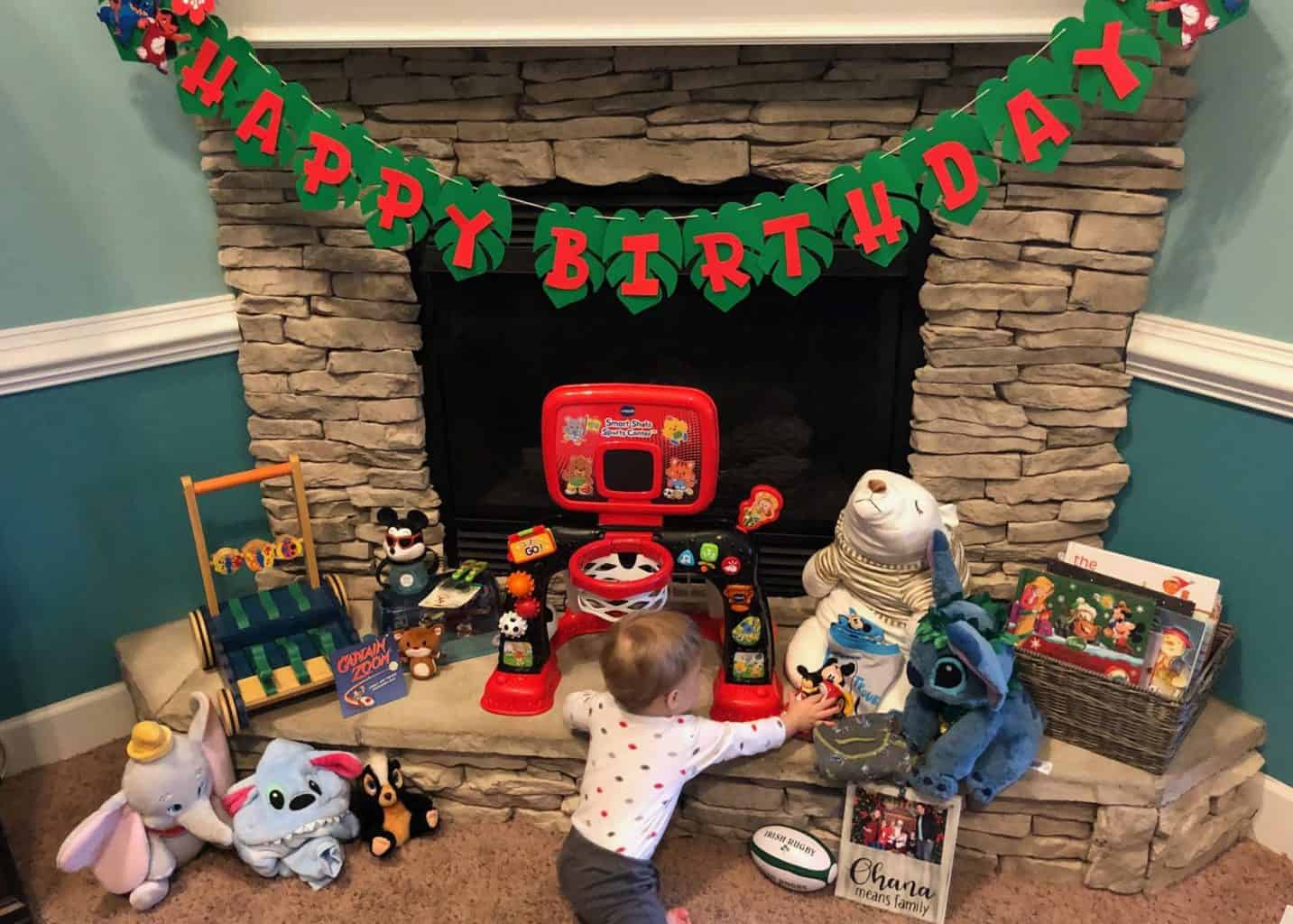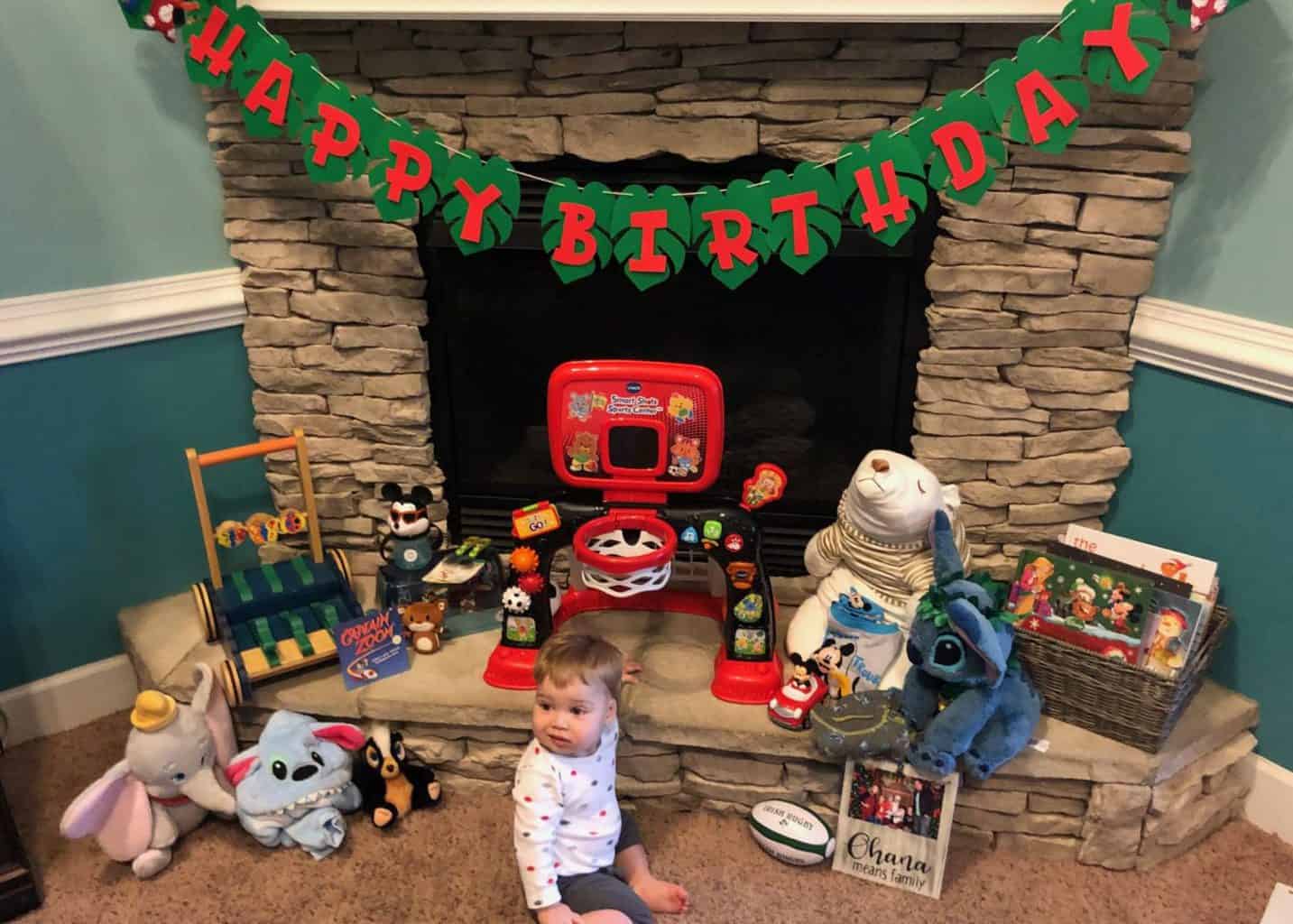 We opened gifts, had our special treat for breakfast then let Spear play a bit with his new items before his nap! Once he went down the birthday celebration shifted to PARTY MODE 😉
Me and my TODDLER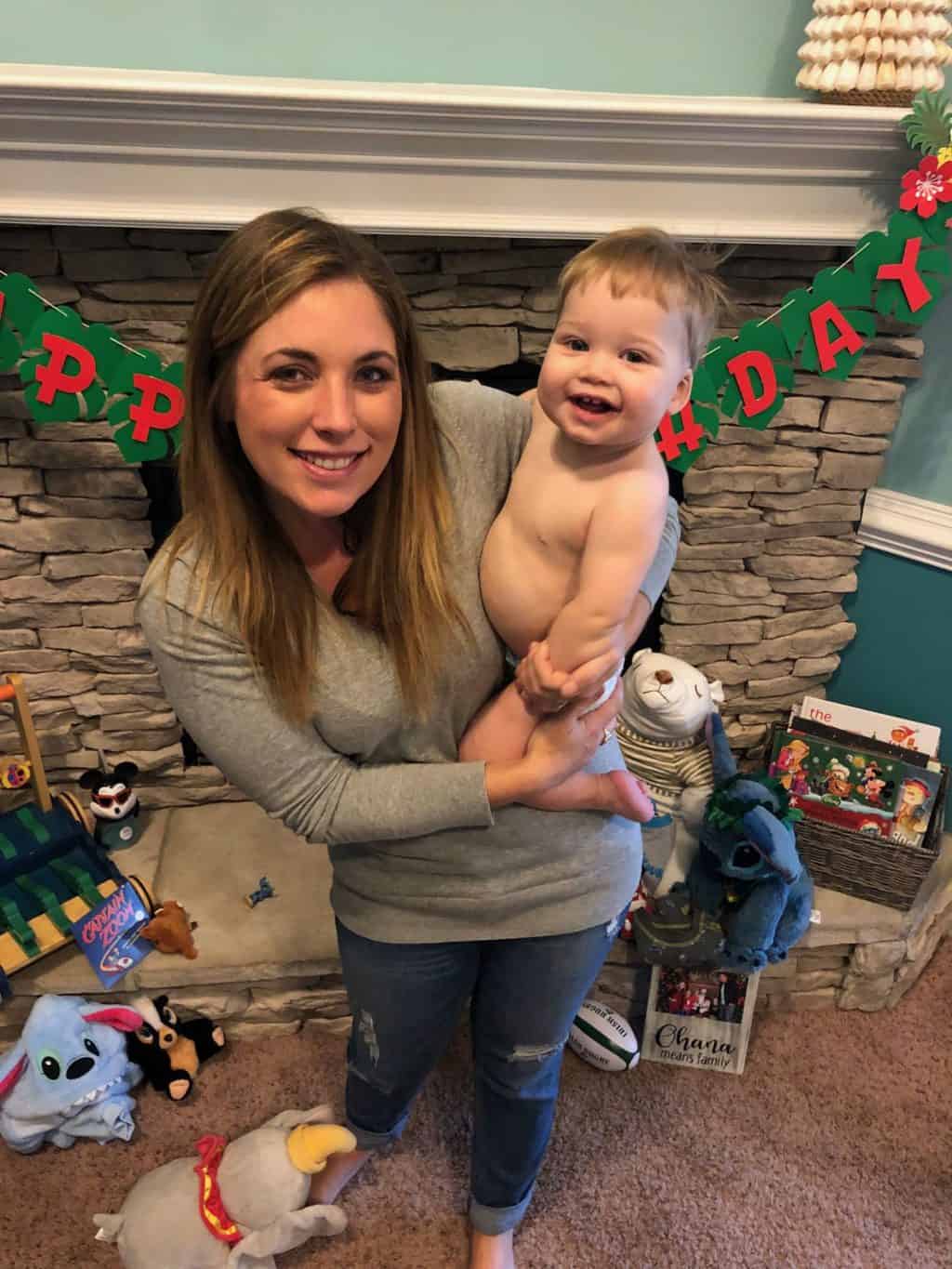 I love looking back on our kids' birth stories when celebrating their birthdays. You can see my version of Spear's birth here and Zach's version here.
It is so crazy how fast this year has gone. I'm so thankful for our precious boy…the final piece to our family puzzle. I feel so content in this stage of my life. Being complete is THE best feeling and I'm just so blessed to have the honor of being Spear's mommy. I'm so excited for the coming year…I'm not the biggest fan of the baby stage of life so I'm PUMPED to have a TODDLER!!!