A recap of our January in 2021: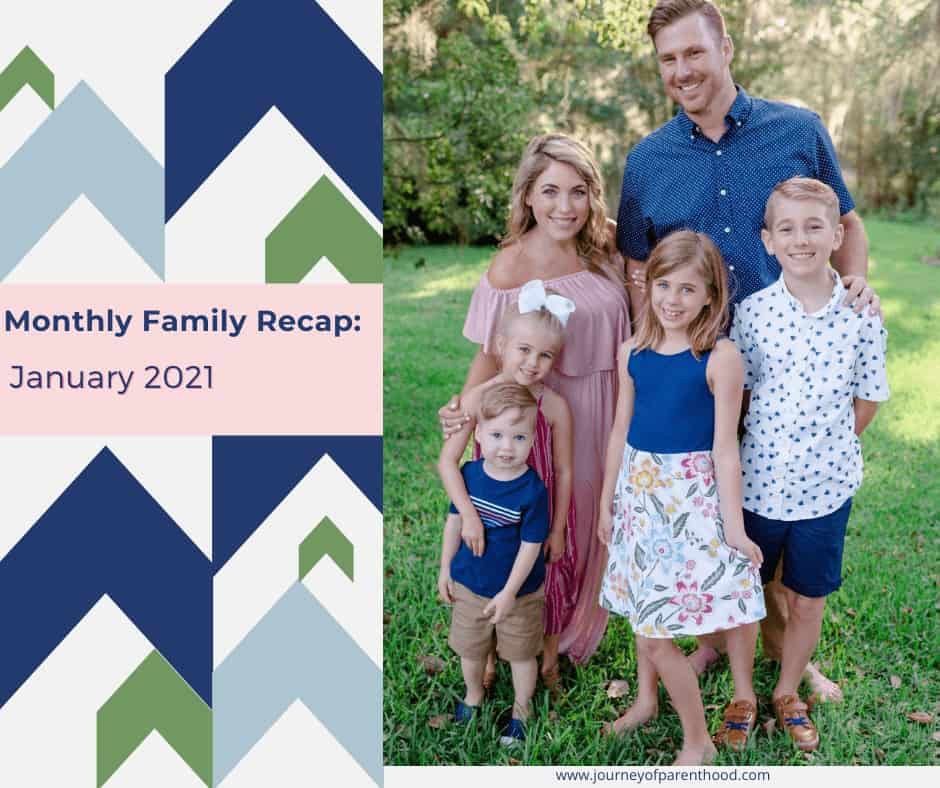 With the tough year of 2020 finally behind us I really wanted to make sure we started off the new year on the best foot possible…and that meant LEAVING THE HOUSE. Usually on Jan 1st we hang at the house but this year I took the kids down to the neighborhood playground. I just wanted to make sure we went somewhere outside of the walls of our home to do my part to make sure we're not stuck at home again this year 😉
Tess also did the entire monkey bars completely on her own! Whoop whoop!
We also spent the day practicing some archery and getting the treehouse sleepover ready. Zach's big goal over Christmas break was to have the treehouse completed enough for the kids to have a sleepover. We'd originally planned for them to sleep out there ON New Year's Eve but we remembered that lots of people set off fireworks so we didn't want to put the kids in a position to be scared and then be WAY up there afraid!
We opted to have them wait for their first Treehouse 2.0 sleepover until New Year's night and it worked out perfectly. Aunt Katie always comes to do our little Christmas celebration with her on New Year's so we did dinner and gift exchange (whoop whoop for new games!) and then Katie and I watched some Oscar potential movies while the kids had their sleepover. They did GREAT and LOVED it!
Mrs Charlotte's birthday is in Jan and fell on a Sunday. Since we're in the middle of looking for a new church home it was a perfect opportunity to surprise Mrs Charlotte for her birthday! She had to come off her medicine in preparation for her foot surgery so she was in a lot of pain and our surprise seemed to help make her special day a little brighter 🙂
We loved getting to worship with the cousins and then all went out for a birthday lunch after! We love our G-Mama! She always goes above and beyond for everyone else and deserves to have everyone put her first for a change 🙂
Usually in the winter we still get some beautiful warm days and thankfully we had a couple during this month so we were able to get outside and play and soak up as much sunshine as we could!
Britt worked a lot this month on practicing riding her big kid bike. We also had a freak out moment when she did some gymnastics in the yard and lost her ring. Thankfully we found it!!! But it was quite the process to locate it in the grass.
We really kept things super chill over Christmas break which was nice and much needed! Spear no longer wants to sit in the "baby swings." Big kid swings only for this crew from here on out!
Tess chose to walk really far behind me on one of our walks. I asked if she was okay and she said yes but that she was just wanting some space to do some thinking by herself. She's got that "old grandma spirit" 😉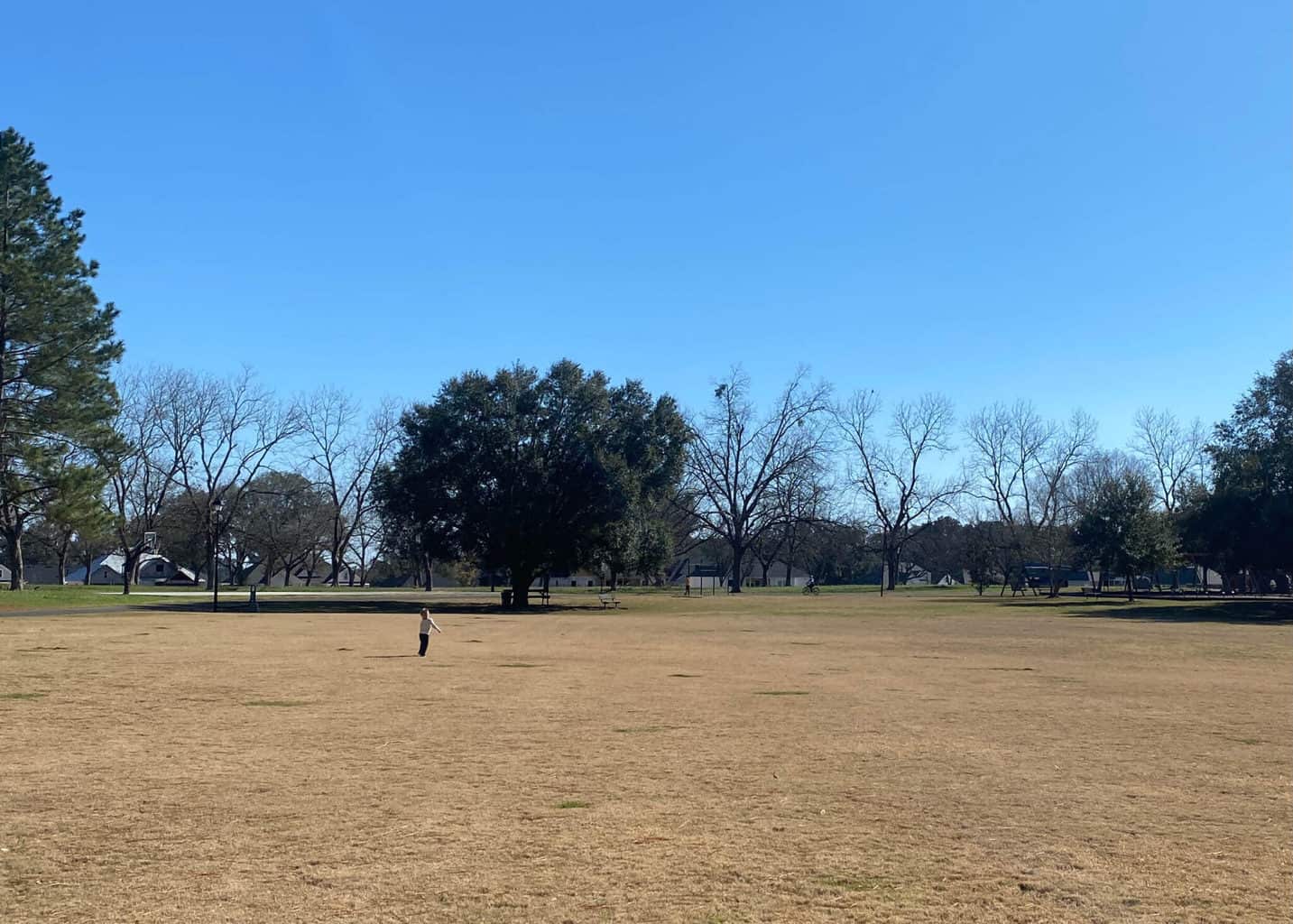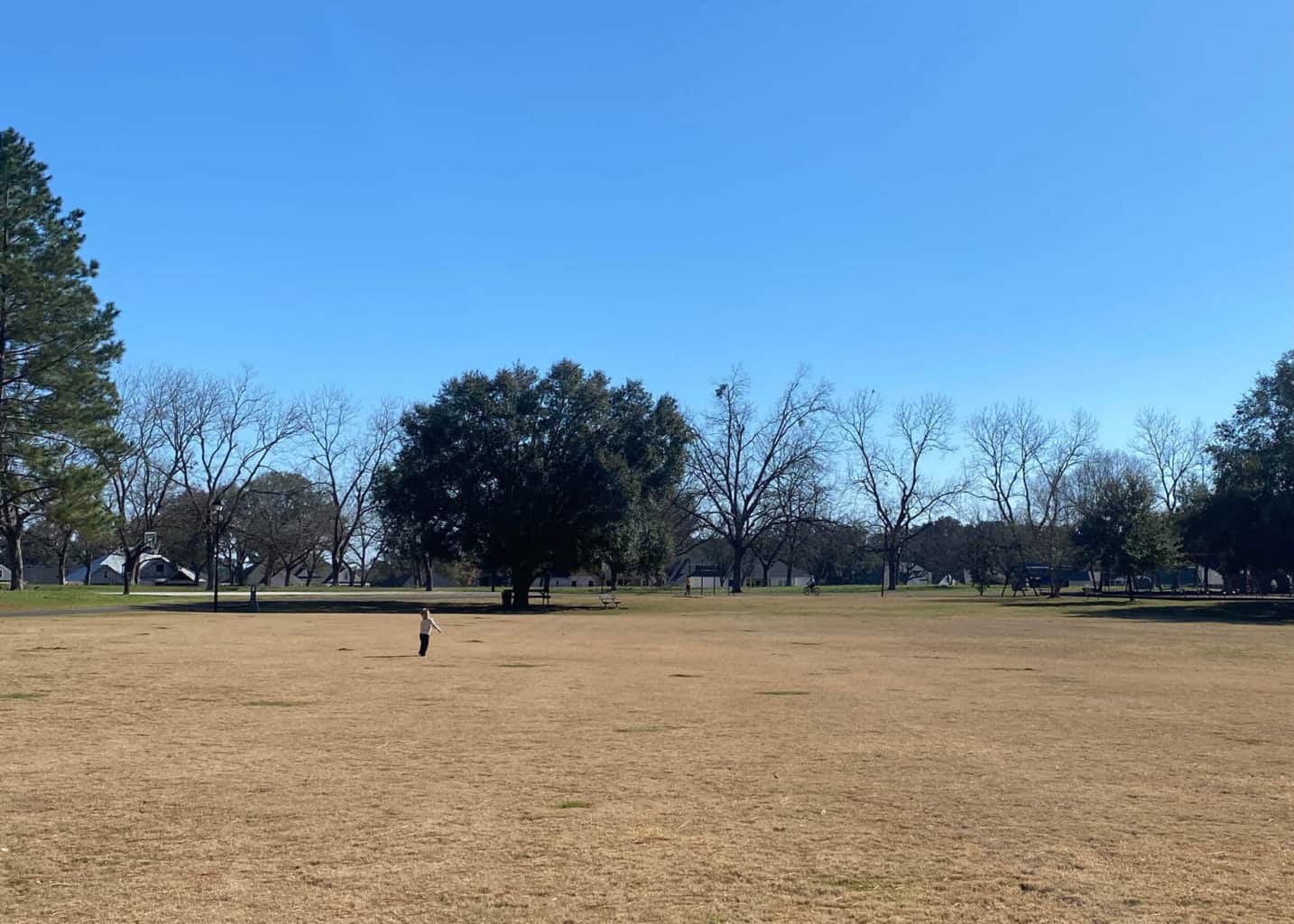 We spent a lot of time just hanging at the house and playing games and snuggling and doing movie nights! My big goal for the break was to organize the attic storage area. When Zach finished Tess's treehouse room we had to move attic storage stuff to this smaller space and basically threw it all in. I used some time over the break to really clean out and organize the space!
While I love time at home to chill during Christmas break, I also get this MEGA ITCH TO GO. I don't do well having too many days in a row hanging at the house. I need to go-go-go so I planned a morning with the kids. I had a campaign with Walgreens to get Valentine's Day goodies so we had a super fun outing shopping it up there and then decided to grab lunch at Cici's.
I wanted to take the kids to get ice cream or a fun treat but yall buffet ALL YOU CAN EAT at Cici's was only $11!!! I couldn't have gotten ice cream for that!!!! Plus no one was there so it meant all the fresh pizza they wanted!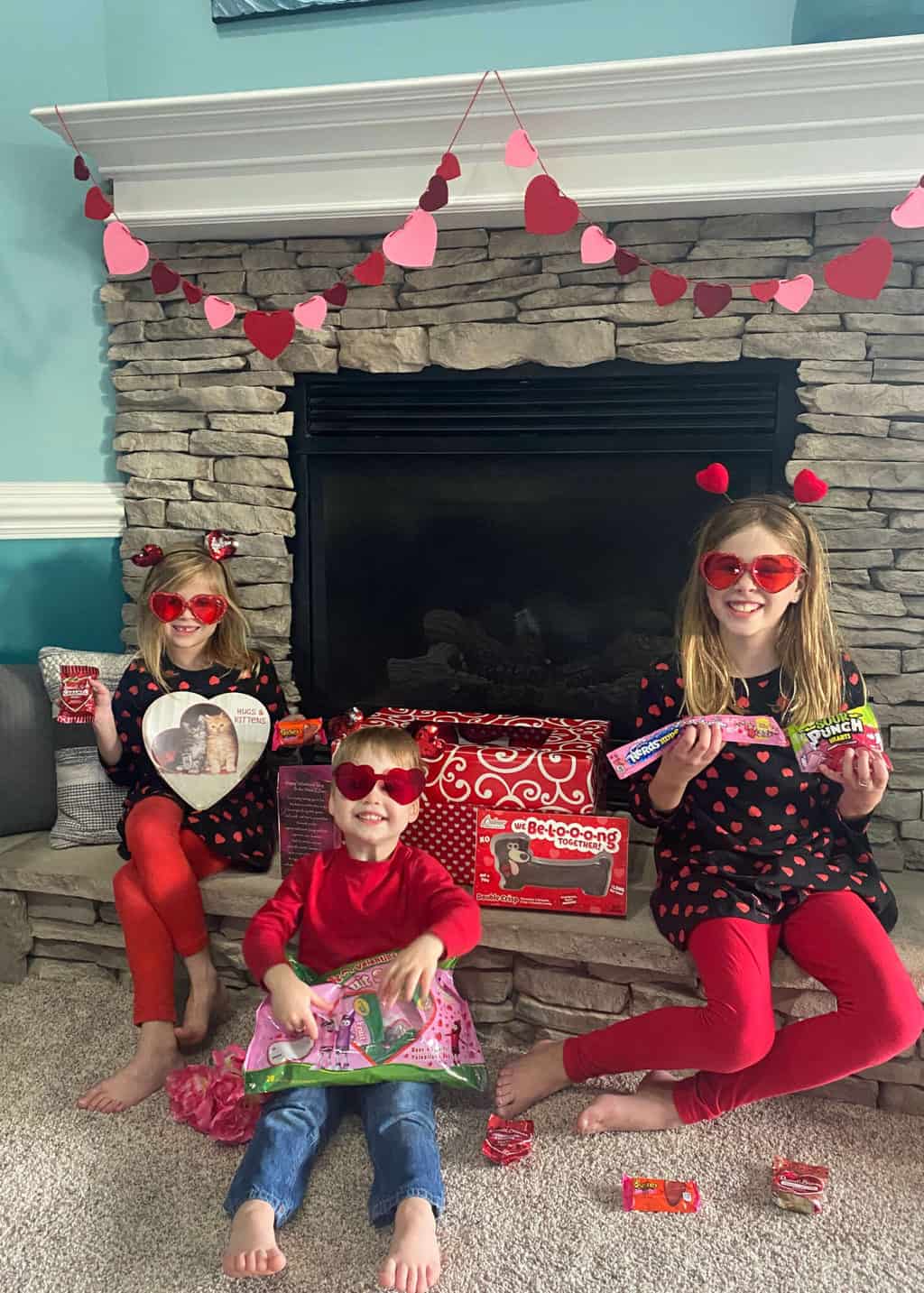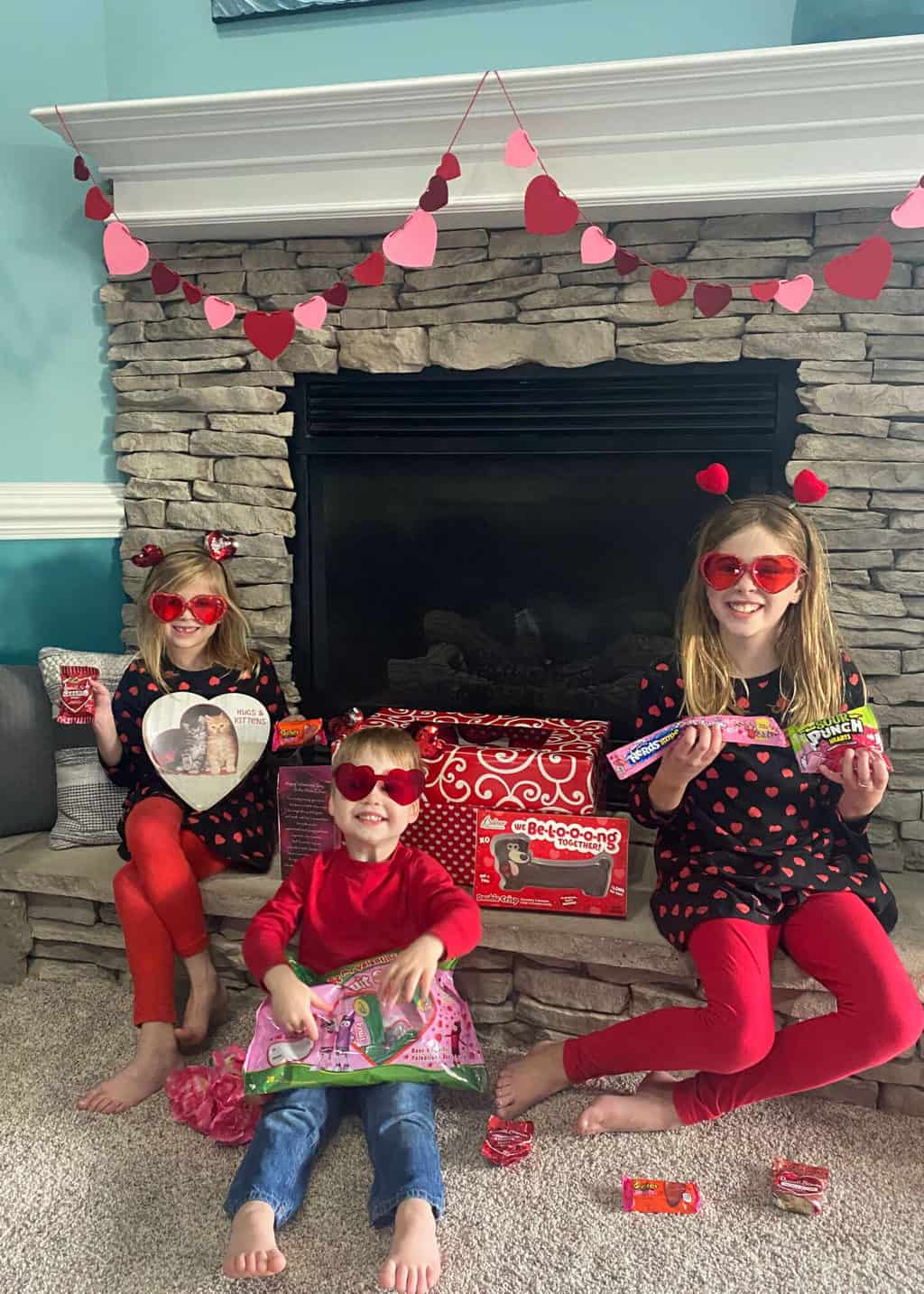 We spent a LOT of the month at the school gym cheering on Kye with his archery. He did SO great and it's been such a fun sport for our entire family to watch and to root for him during. Mrs. Charlotte had her entire foot reconstructed and still came to watch him just a couple days later. She loves her grand babies something fierce for sure.
We have a LOT to learn about the sport of archery and it's a weird first year to be involved in the sport because Covid and all the changes that brings to normalcy. But basically they do a bunch of these tournaments and then each archer has their top three scores and that is what is used towards deciding their ranking and if they make the official team.
Kye ended up making the team for BOTH bullseye (target) as well as 3D (animals). We are all SO EXCITED and, most importantly, Kye is THRILLED! He's really found his "thing" and we're just so thankful that he has something he enjoys. We are pumped for the future to come!
One of Kye's big goals for the new year was to get a score of 260 and he completed that goal prior to even making the team…he got a 261! Whoop whoop!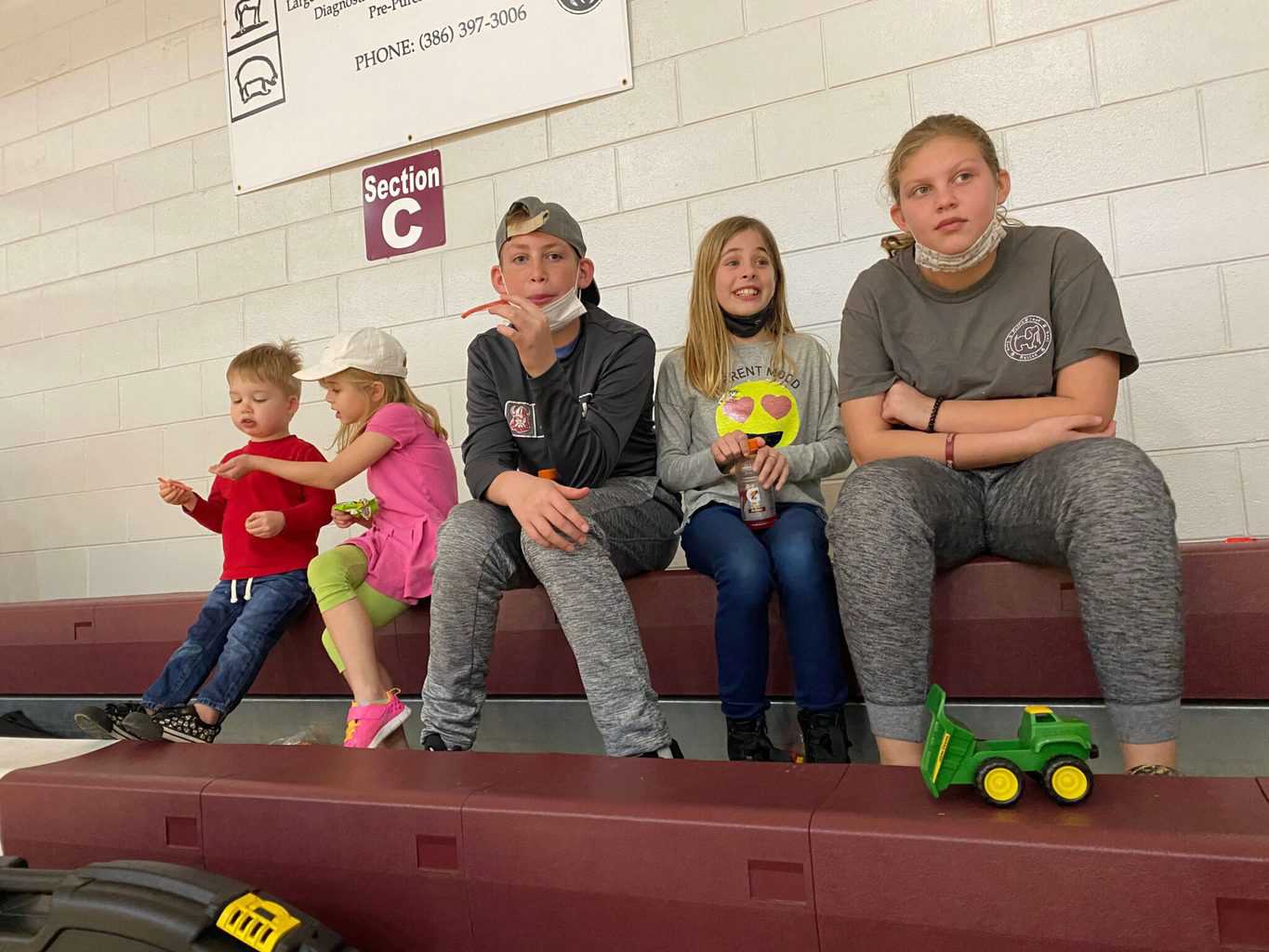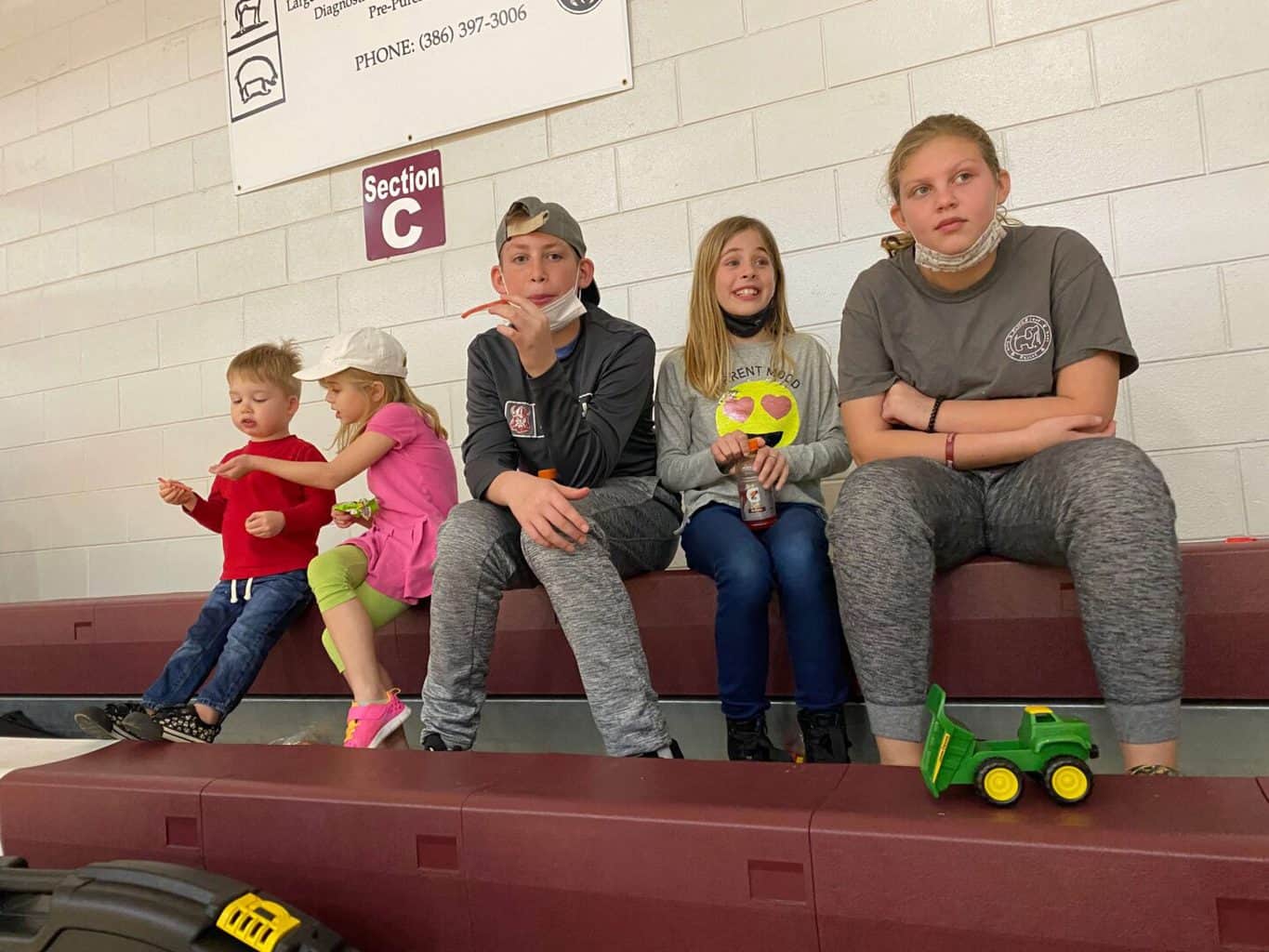 Kye had to sign a contact committing to the team and the work it'll take. He started, on his own, doing some workouts at the house to build his strength up.
He is always a HUGE help and jumps in without us having to ask which is such a great quality to have. I love that he and Zach are bonding closer too as he's getting older and that they have found common interests. They love going to watch live sports together and Zach says it's so fun to see how into it Kye gets!
Kye had to get some new face shields for school and he had the genius idea of cutting out the eye portion of the shield so he won't have any glare. Crossing fingers these weird concerns aren't a thing next school year. Who would have ever thought we'd be buying face shields and figuring out how to cut them to see haha
Britt got her ears pierced in November and we were told by the staff there to wait one month before taking them out. We decided to wait to take them out until 6ish weeks. When we were at Disney we were loading up to leave and Britt realized her starter earring FELL OUT. Oh my gosh it was so stressful because I didn't know what to do to make sure her hole didn't close up!
I had her put in one of my earrings and we put in her Mickey earrings when we got home. Thankfully the hole didn't close AND it was super, super easy to swap out the earrings. I am so thankful we HAD a second set. And then we got a super great surprise when our property manager and cleaning team at the Disney Rental House FOUND her earring and shipped it to us!
Britt is my outdoor child. She LOVES being outside and I would have never thought she'd be all about playing solo, but she is! She creates these elaborate stories she acts out on the trampoline and I love listening to her tell me all about the characters and storylines.
She is also starting to have her own style and wanting to choose her own outfits and such. She is learning how to match and coordinate and what clothing styles are appropriate.
I am very proud of Britt's work ethic. She had optional homework over Christmas break and did it ALL. She also just loves to read and write stories and drawing. I love that she's got such a great blend of being athletic and outdoorsy and active as well as being studious and creative!
Tess randomly picked out a "golfer" outfit for school and then announced she wants to take up golf as a sport hobby. Of course Zach was ALL ABOUT THAT. 😉 She asked to go golfing with Daddy so on a Saturday I dropped her off with him for them to play together. She LOVES it and it's quickly become their "thing" together. She will ask to hit balls together, even just in the yard. She is def the cutest little golfer out there 😉
I love that Tess has an inner confidence and rocks her own unique style. I always thought she was the most impressionable of my kids as she tends to go with the flow but as she's getting older she's really gaining that positive self esteem!
She read Freckle Juice at school and made her own "juice" recipe so we created it at home and it was super yummy. She loves to snuggle, read her bible, take her time choosing her own outfits and loves to draw too! I love her heart and the note she wrote my dad in his birthday card was so sweet!
Tessie found a pair of Britt's old glasses that is missing the lenses and she's been wearing them…just in time too for the 100th day of school. She dressed up like an "Old Grandma" which really isn't a far cry from her regular clothing choices anyway haha!
I love love love this snaggle tooth stage of her smile! It's SO cute and I'm glad I got some pics to remember it by!
I love the ways my babies love each other and the special bonds they share!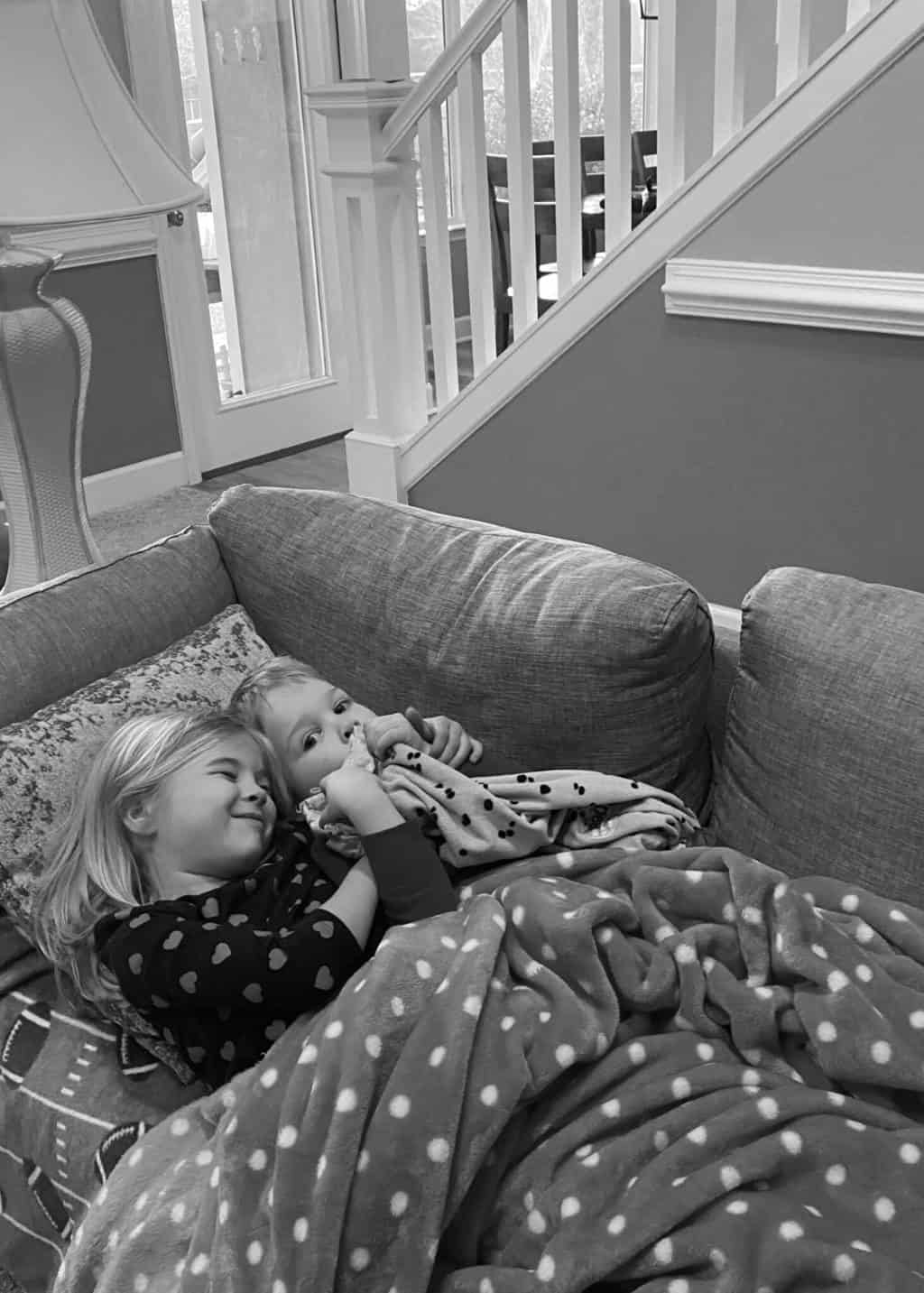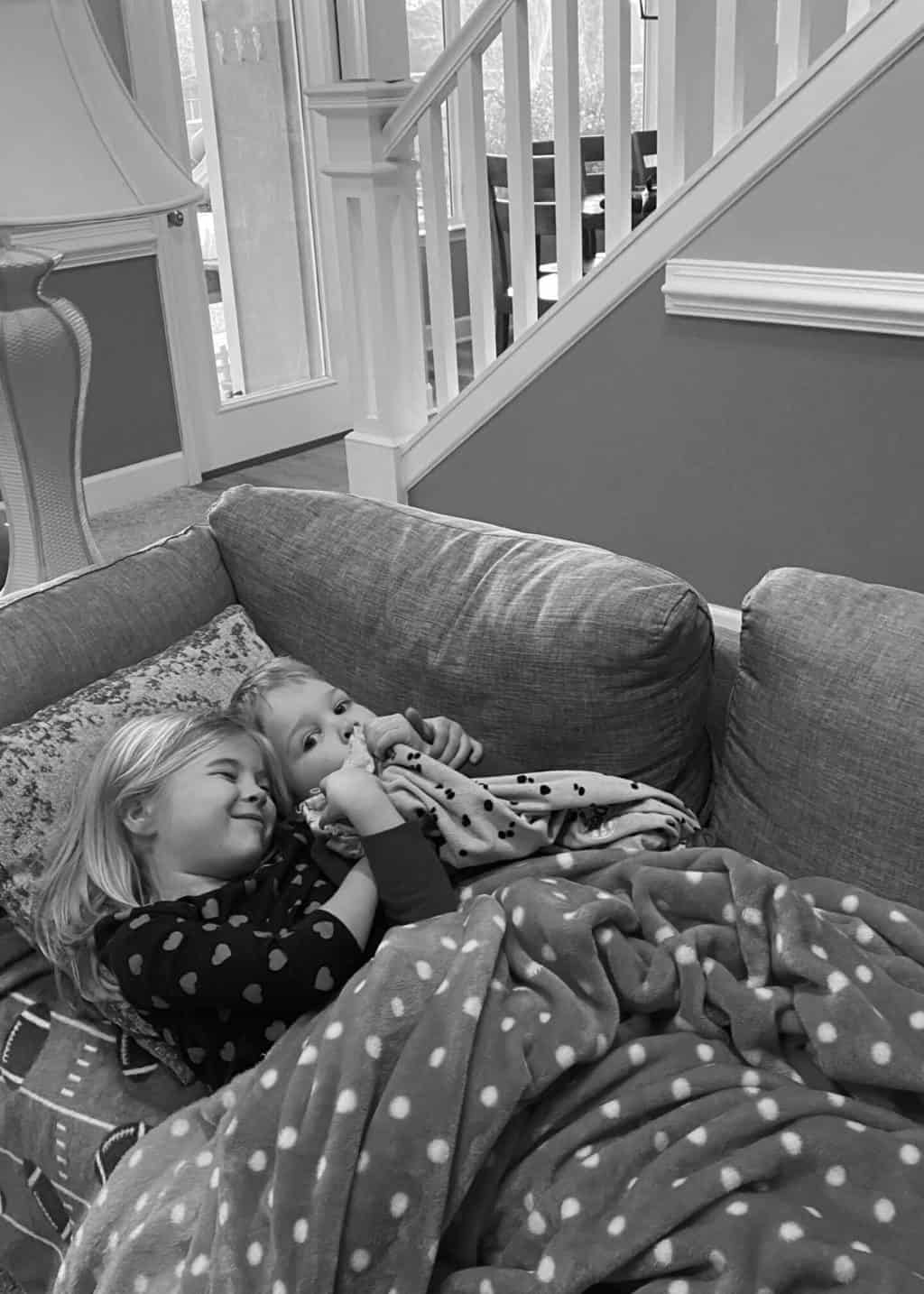 I have always said that three is my FAV age and I am realllllly trying to soak it alllll in with Spear as my LAST baby is living through my fav stage. Whew. These moments fly by and I just wanna hold on!
I love our mornings together running errands. I love his excitement over the little things.My sweet baby boy!
As he gets older he's getting more independent and gaining a bit of my trust along with it 😉 He plays so well on his own and loves reading books and is starting to get into that age where he likes to organize/set things up.
He cracks me up in the mornings because he will whine and complain about not wanting oatmeal so I will tell him he doesn't have to eat it but that it's going to sit right there if he wants it. Sure enough, he always eats every last bite ha!
We added a new cousin to the fam! Sweet Bryce was born on Dec 31st and Zach and I were super excited to welcome Cole and Gabi into the parenting club! We were able to go visit and get some of those sweet newborn snuggles.
We also had another exciting family moment when Mr Rusty got our cow slaughtered this month! Helllllo meeeeeeat. Our freezer is FULL and it cracked me up how the kids chanted the name of the cow while eating the meat haha.
We had a great kick off to the new year – bring it on 2021 we're here for itttttt!