I never really think that yall are that into the whole flashback friday thing but when I don't do them I get several people asking about when I'm going to do another one 😉 So here goes!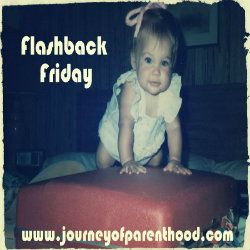 I've flashed back to our St Augustine and Beach engagement pictures with Javon Longieliere already…but we did one more engagement session with him! How lucky were we?!?!
We spent several hours together around Valdosta. Zach and I met in Valdosta and I moved here only 3 months after we started dating (I know, my parents were not too thrilled about that haha!). VSU is a special place for us both. Whenever I drive by the campus I always think back to walking between classes together, holding hands and talking. The simple times in life, right? We took majority of our classes together and I'm really glad we did! College was so much fun as a couple 😉
VSU was our first stop for some pics!
After we finished up on campus we headed over to Zaxby's. At the time is was the only Zaxby's in town and Zach used to believe it was the original Zaxby's (which he's wrong!) because it was designed in a different way than other Zaxby's chains. Sadly, it burned down a couple years ago 🙁 But that makes these pictures even more special! Yall KNOW I LOVE some Zaxby's!!!
Up next we headed to the Field House…the team let us take some pictures in the football locker room which was super awesome of them. I know Zach is so thankful to have these images. Football was something that has defined him and it is probably his one true love in life (I def come in second haha). It makes me sad to think about those fun days at the games and how those times are behind us now! #85 for life 😉
At the end of the shoot we went to the "new" outdoor section of the mall. It's so funny that it wasn't even open yet! All the store fronts were just these pictures of pretend stores.
This is the picture we used for the invitations to our Dessert Reception in Valdosta (we got married in Cocoa Beach, Florida so Zach's parents were sweet enough to host a little gathering in Valdosta for people who didn't travel for the wedding).
That sums up all the Engagement pictures with took with Javon! I love looking back at how YOUNG we look. While I def wouldn't mind being that skinny again…I do personally think we have been getting better with age 😉 Well…at least for the most part. I know that last dress I had on I have had to get rid of. No bra? Yeah RIGHT. Those days are def behind me haha! Push ups are my friend 😉