Zach and I haven't been on a lazy, relaxing vacation in awhile. We are going to be celebrating our 6th Wedding Anniversary at a resort in Cozumel, Mexico! We have been looking SO forward to this trip! We were laying in bed the other night trying to recall all of our fun memories at the beach so I thought it'd be fun for a Flashback Friday post in honor of our anniversary to look back at many of our fun beach days as we prepare for our trip!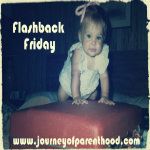 Our first trip to the beach together was a day trip to Fernandina Beach. We drove down (or it is over?) there with Casey, Brad, Don, and Petey! It was a great time and I love this picture of us together from the day 🙂
Even though I've lived in Georgia and Florida my entire life I'd never visited St Augustine until Zach introduced me to the area! I INSTANTLY fell in love with it and it's become a yearly tradition for us each summer with our little family. Don't lie…you love his hat 😉
My mom lived in Melbourne, Florida and a lot of my family lived in Satellite Beach so we would go visit there all the time. I didn't even attempt to find ALL the pictures from that beach spot since we have been so many times! I do love this picture from our first time visiting together. I'm passionate about my sunscreen application haha
Our very first time share trip was a 17 day vacation early on in our relationship. We went on TWO cruise, stayed in Ft Lauderdale, stayed in the Bahamas, and visited Disney. It was so so awesome, it needs it own Flashback Friday post someday 🙂 Great memories! This picture was when we went to the market in Bahamas!
Of course some of my happiest memories of the beach are when I remember Zach proposing to me at our special spot in Satellite Beach! Made me the luckiest girl on the planet!
We visited Savannah with the Christian Student Center while we were engaged and had a BLAST!
We also had our engagement pictures done on the beach in St. Augustine!
And we decided to have a sunrise wedding on the beach in Cocoa Beach, Florida. I have ZERO regrets about having our perfect beach wedding. I cannot wait to do a post all about our special day!
We even had part of our honeymoon at the beach! We got to stay in an overwater bungalow in the Maldives! Talk about romantic!!! We hope to be able to go back there someday, maybe for our 10 year anniversary??? I HAVE to get over my new fear of flying before then though b/c that flight was a BEAST!
Snorkeling in the Indian Ocean!
Another fun trip to St Augustine with a group of friends!
I cracked UP when I found this picture…eating sausage balls on the beach. Yes, we've ALWAYS lived life on the cheap cheap haha
We celebrated our 1st wedding anniversary in Cancun, Mexico and totally LOVED it! So relaxing and the all-inclusive was awesome. We also conceived Kye on that trip 🙂
Kye's first time at the beach (in Satellite Beach, Florida)
For our 2nd anniversary we had a newborn baby and didn't want to go too far away (plus we had just gotten back from Paris!) so we went down to Ft Lauderdale for a long weekend. I actually had COMPLETELY forgotten about this trip until I was looking back through old blog posts to write this one haha!
We went to the beach a couple times that summer, including a trip with friends to Daytona another with other friends to Panama City Beach and a third back to Panama City Beach with the Parkers for Labor Day!
That fall we went back to Cancun but with Aflac and were able to take Kye with us! Yes, it's a legit monkey…
For our third anniversary is the last time we've been to a LAZY beach resort together for our anniversary! It's hard to believe it was THREE years ago! We went to Playa Del Carmen and had a crazy experience. Zach almost got arrested and we thought we were being kidnapped...I'm praying our upcoming trip is much less eventful!!!
That summer we went on a beach trip with the Mullican family to Daytona
Of course we also went to St Augustine for July 4th!
That fall we had the opportunity to travel with Aflac to Jamaica. It was a SUPER nice resort and we had a great time. Zach says of all the resorts we've been to he thinks this was one of the nicer ones. Honestly? I don't remember it at all. I think they all just run together for me? I'm not HUGE on food so maybe that's why? While it was a lazy vacation we weren't exactly alone since we had all the Aflac people with us so it def was a little different than our anniversary trips!
Also that fall Aflac sent us on a cruise. Ugh cruises. We just aren't big fans! I'm secretly hoping this will be the last cruise memory we ever make 😉 We were able to go jet skiing together in the ocean which was SUPER insane. Like I still can't believe I actually did it haha!
I was pregnant with Britt when we went to the beach again together with Aflac to Bermuda. We counted that trip as our anniversary trip as well. It was too cold to actually go swimming in the ocean but we got a picture in front of it so it counts, right? 😉
We visited Fort Walden Beach that spring for a wedding and were able to stay an extra day to have a little family vacation!
And who could forget our amazing beach trip with the Megows?
We had a GREAT time at St Augustine that year because Kye was old enough to REALLY enjoy the beach and we were able to relax a bit 🙂 I'm eager for our trip this year because both kids are great swimmers which means I'll get to breathe a little easier around the water and have more FUN!
We did not have as much fun though on that Labor Day trip with Zach's family to St. Augustine haha. Probably one of our least favorite vacations ever. At least we look happy in this picture, right? 😉
Even though I was mega, mega pregnant (you really can't tell in this picture though haha) we still went to Hawaii with Aflac that fall and got to spend a beach day at North Shore!
After Britt was born I wanted her first beach outing to be in Satellite Beach as well but it did not go so great 😉
We FOR SURE made up for it on our family trip to St Augustine though!
We were so blessed with an opportunity to go to Panama City Beach over Valentine's Day this year and it was a great escape and such a blast! It makes me SO excited for more family beach time coming up this summer!!!
While Italy for our Anniversary last year was AMAZING, I'm very very excited about our Cozumel plans this year. It's been a pretty stressful year and we both deserve (and need!) to just CHILL. For me, it's an awesome year to vacation b/c for the first time in a LONG time I'm not pregnant or nursing! It's been three years since I wasn't dealing with one or the other on our anniversary! We literally have ZERO plans! I've download a bunch of new books on my Ipad and plan to slather up on sunscreen, lay by the pool/beach, do some snorkeling, start our new show together (Parks and Recreation was the winner!) and PIG OUT at the all-inclusive! Virgin Pina Coladas here I COME!!!!
What are your favorite things to do on beach vacations? Where do you like to go to relax?
I hope everyone has a fun and SAFE Memorial Day Weekend!!!