Disney Resort Categories: Breaking Down the Options for WDW Resorts.
I am often faced with questions regarding staying on-site at a Walt Disney World Resorts.
When planning your Disney World vacation a tough decision in the planning process can be which of the Disney World hotels is best suited for your family and stay.
This is an area I'm not super knowledgeable about. We own a rental house near the Disney theme parks so we very, very rarely stay on property.
And, as you know, our family is also too large to really fit in a lot of the Walt Disney on-site options.
I am so thankful to the guest blogger today who is giving you guys everything you need to know regarding making the decision to stay near your favorite theme park in a themed setting.
She's sharing the difference in the Disney resort categories, the benefits of staying on-site, and helps you in deciding which resort best fits your family and Disney trip plans!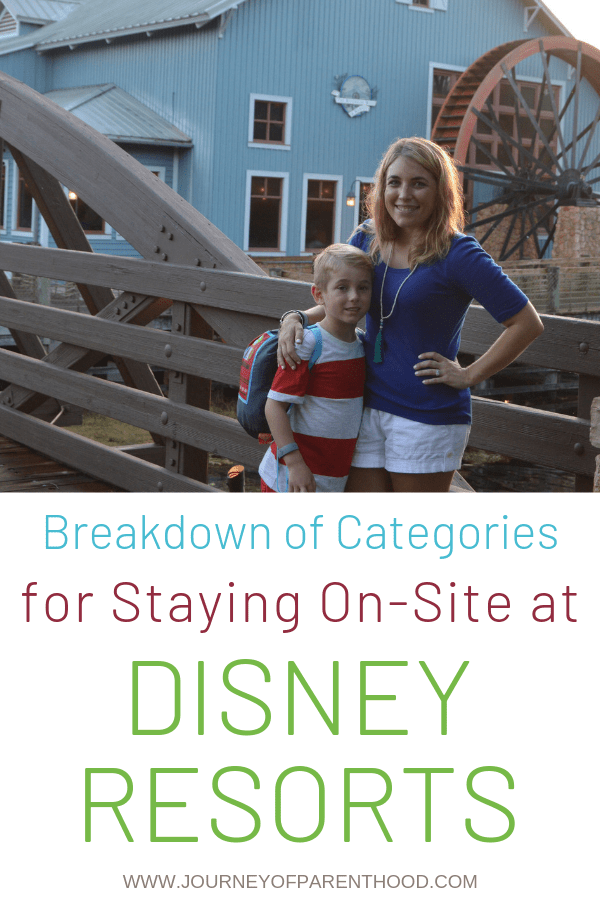 Hey, guys! My name is Nicole Graber, from the Disney vacation planning blog, The Disney Journey.
My goal with this post is to make selecting your Disney resort a little easier.
Choosing which Disney resort is right for your family can be overwhelming.
I am a HUGE fan of staying at a Disney resort whenever possible for several reasons.
The most important aspect of staying on-site is complete immersion into the "Disney Bubble".
Disney does such a great job with creating a themed environment to enhance your trip.
The other major advantage to staying at a Disney resort is the convenience and benefits you receive as a result.
These can really enhance your overall vacation experience. But what are the similarities and differences between the Disney resort categories?
Disney Resort List
Disney has 25 resorts to choose from.
With that many, there's a very good chance you can find one that fits the needs of your family.
The resorts are categorized as Value, Moderate, Deluxe, and Deluxe Villas.
Each of these Disney resort categories have their own pros and cons.
Here is a list of all the Disney resorts by category: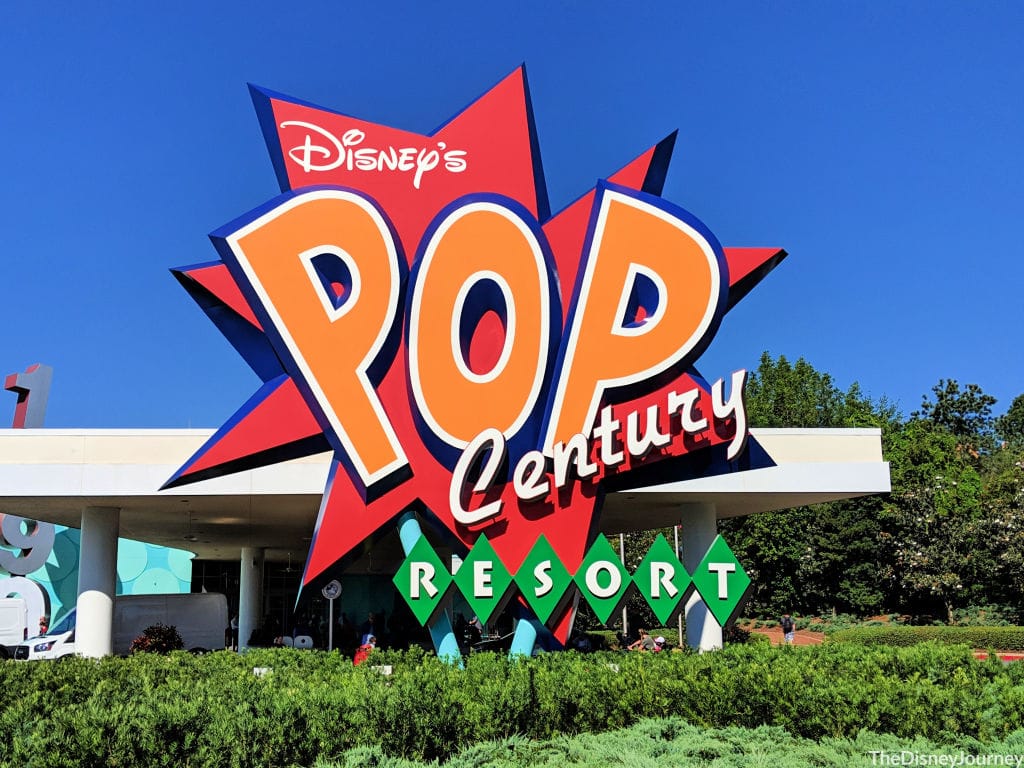 Disney Value Resorts
All-Star Movie Resort
All-Star Music Resort
All-Star Sports Resort
Art of Animation Resort
Pop Century Resort
Campsites at Fort Wilderness Resort
Disney Moderate Resorts
Caribbean Beach Resort
Coronado Springs Resort
Port Orleans Resort – French Quarter
Port Orleans Resort – Riverside
Cabins at Fort Wilderness Resort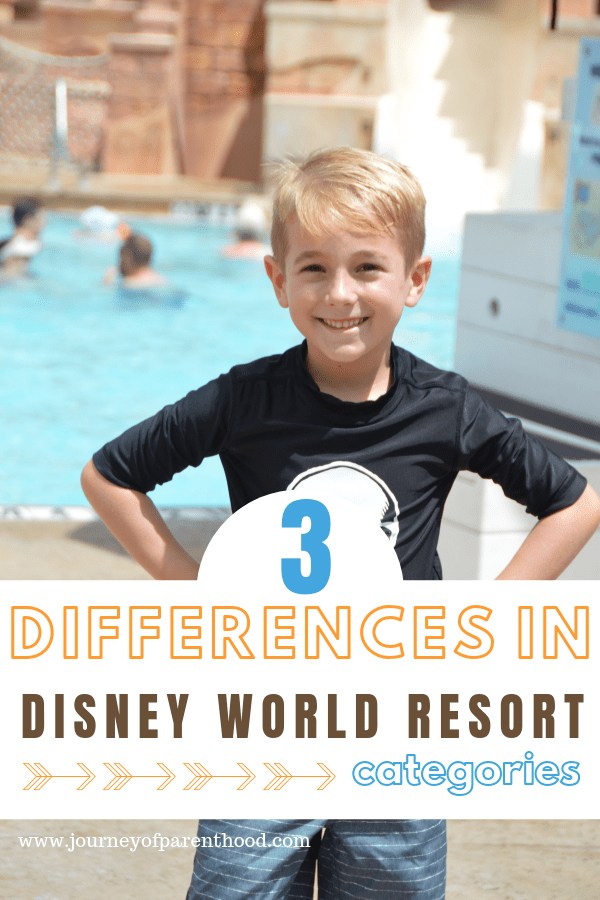 Disney Deluxe Resorts
Animal Kingdom Lodge
Beach Club Resort
BoardWalk Inn
Contemporary Resort
Grand Floridian Resort & Spa
Polynesian Village Resort
Wilderness Lodge
Yacht Club Resort
Disney Deluxe Villas
Bay Lake Tower at the Contemporary Resort
Boulder Ridge Villas at Wilderness Lodge
Copper Creek Villas and Cabins at Wilderness Lodge
Animal Kingdom Lodge Villas – Jambo House
Animal Kingdom Lodge Villas – Kidani Village
Beach Club Villas
BoardWalk Villas
Old Key West Resort
Polynesian Villas and Bungalows
Riviera Resort
Saratoga Springs Resort & Spa
The Villas at Grand Floridian Resort & Spa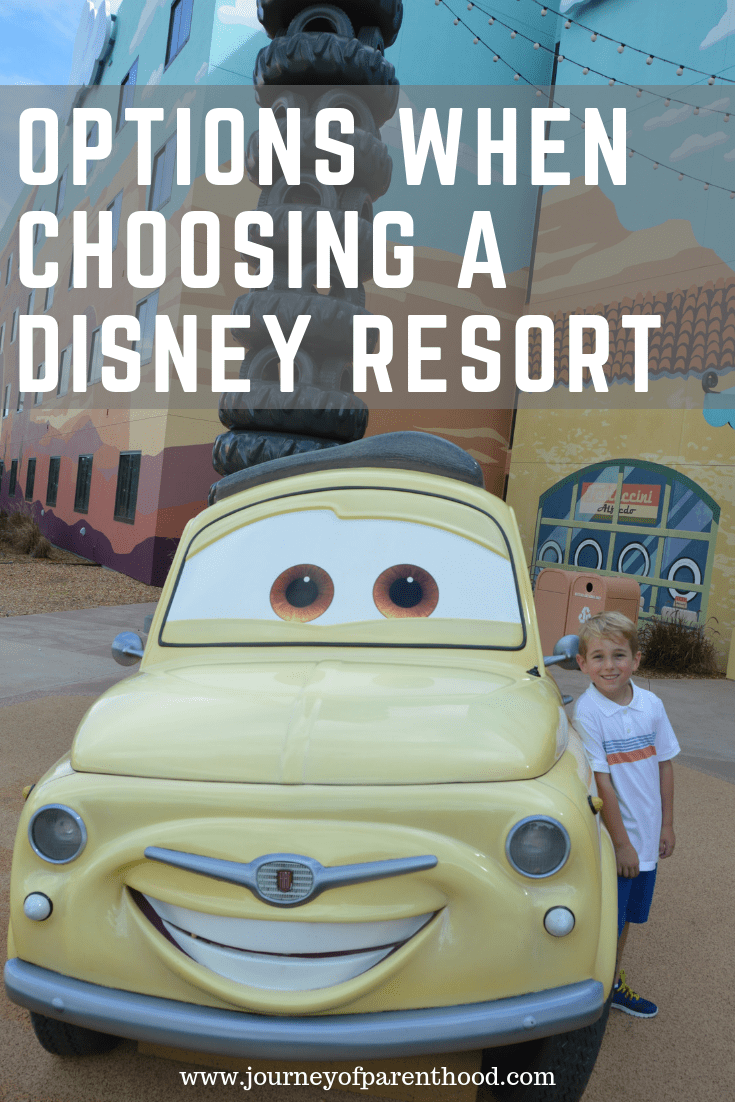 Similarities Between Disney Resort Categories
When you stay at a Disney World Resort, you are eligible for some pretty significant benefits designed to make your trip better (and easier).
These benefits apply regardless of the Disney resort category your resort falls into.
Disney's Magical Express
Any and all guests who have a Disney resort reservation are able to sign up for Disney's Magical Express service.
The Magical Express is a free bus service to and from Orlando International Airport.
Disney Cast Members even collect your luggage from baggage claim for you and deliver it to your resort.
Talk about convenience!
Learn more about Disney's Magical Express and how you can take advantage of this perk.
Free Transportation to Parks
Each and every Disney resort offers free bus transportation to and from the parks and Disney Springs.
This gives guests the ease of coming and going on their own schedule, to suit their own needs.
There are other forms of free transportation offered as well, but more on that below.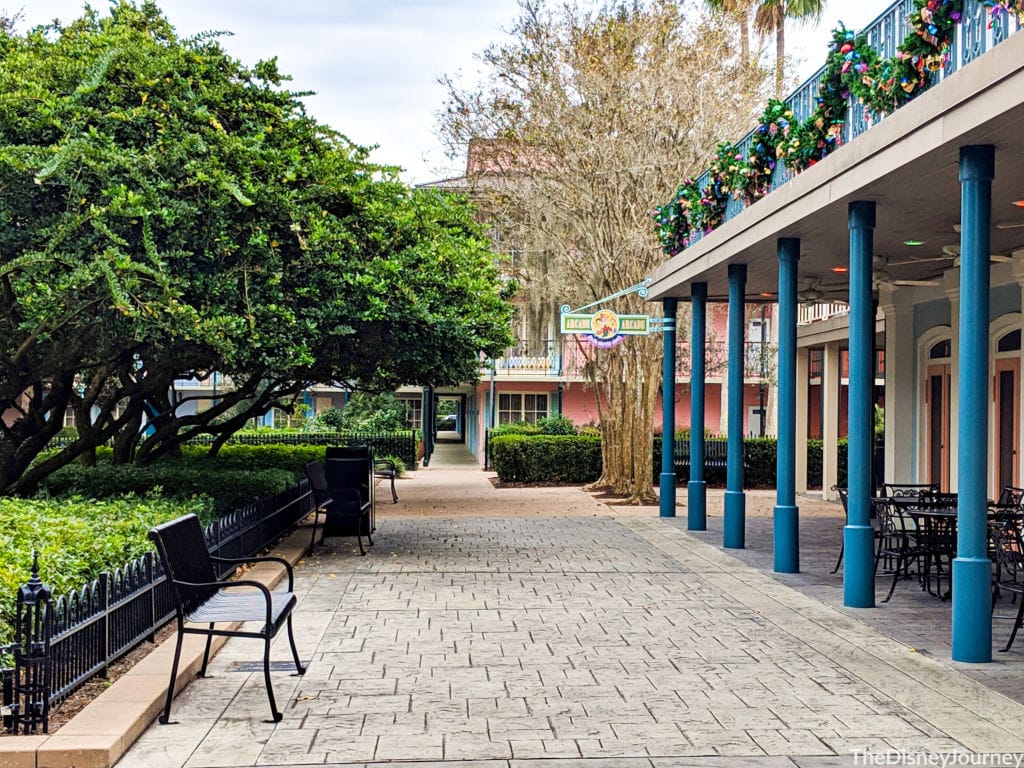 FastPass and Dining Booking Advantages
The booking advantages available to all Disney World resort guests are quite important to your Disney vacation.
All Disney resort guests are able to book their FastPasses 60 days prior to resort check-in.
That gives them a 30–day head start on the people staying off-site.
This is important when you want to book some of the hottest rides in Disney World.
In addition to the month-long head start, Disney resort guests are able to book all of their FastPasses at one time, up to 10 days from date of check–in.
Off-site guests are limited to booking FastPasses 30 days in advance of each park day.
That means they have to book FastPasses on a different morning for each of your park days.
The dining booking advantage for Disney resort guests is similar.
Anyone can make an Advanced Dining Reservation (ADR) 180 days prior to the desired date.
However, Disney resort guests get to book all of their ADRs at once, based on their date of check-in.
This is important as the booking window for dining reservations opens at 6:00a EST. Having to do that for multiple days in a row is not fun!
Ready to Book Your Fastpasses? Here's Help for Each Park:
Disney Dining Plan Eligibility
Another benefit for Disney resort guests is access to the Disney Dining Plan.
If you are considering the dining plan, read up on the ins and out of the Disney Dining Plan so you know what it involves.
But the short of it is: you pay ahead for all of your dining and then use dining credits for your meals and snacks.
Some people love the dining plan and others don't see the value. The general opinion is you likely won't save any money with the dining plan but it sure makes things easy.
MagicBands
Anyone can go to a store at Disney World and buy a MagicBand.
However, all Disney resort guests will receive a free MagicBand with their resort reservation.
Your MagicBand acts as your room key, park tickets, souvenir purchaser, and more.
Disney now offers resort guests the option to upgrade their MagicBands to a fun design for only $10.
Previously, the free options were solid colors only, but now everyone can choose their favorite design.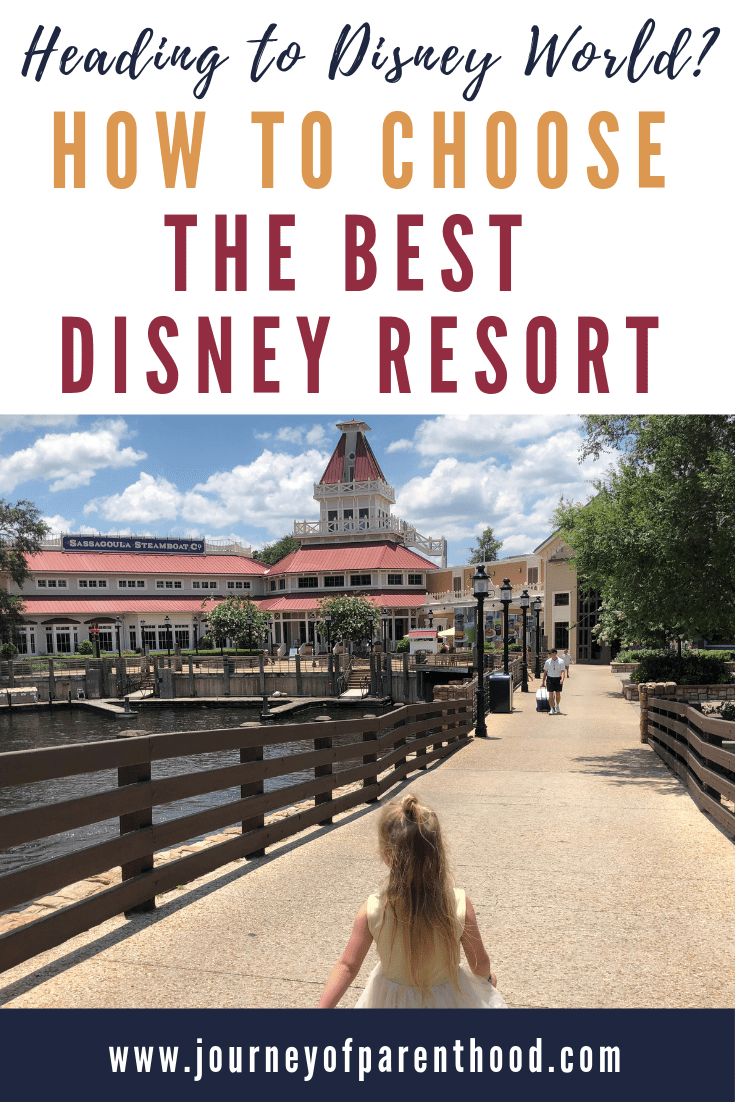 Differences Between Disney Resort Categories
Perhaps the most significant difference between the Disney resort categories is the price point. The Value Resorts provide the most affordable option while the Deluxe resorts are a big splurge.
But as with the rest of life, you often get what you pay for. The more money you spend on the resort, the more amenities and intangible bonuses you get.
The Value Resorts have more of a "hotel" feel to them. The room doors all lead directly outside, are on the smaller side, and don't have as much storage.
On the other hand, some of the Deluxe Resorts are truly breathtaking in their design. They also have much nicer finishes to go with that higher price tag.
Location, Location, Location
In general, the higher the category of resort, the more convenient the location.
Of course, there are exceptions to this rule, but as a whole, this holds true.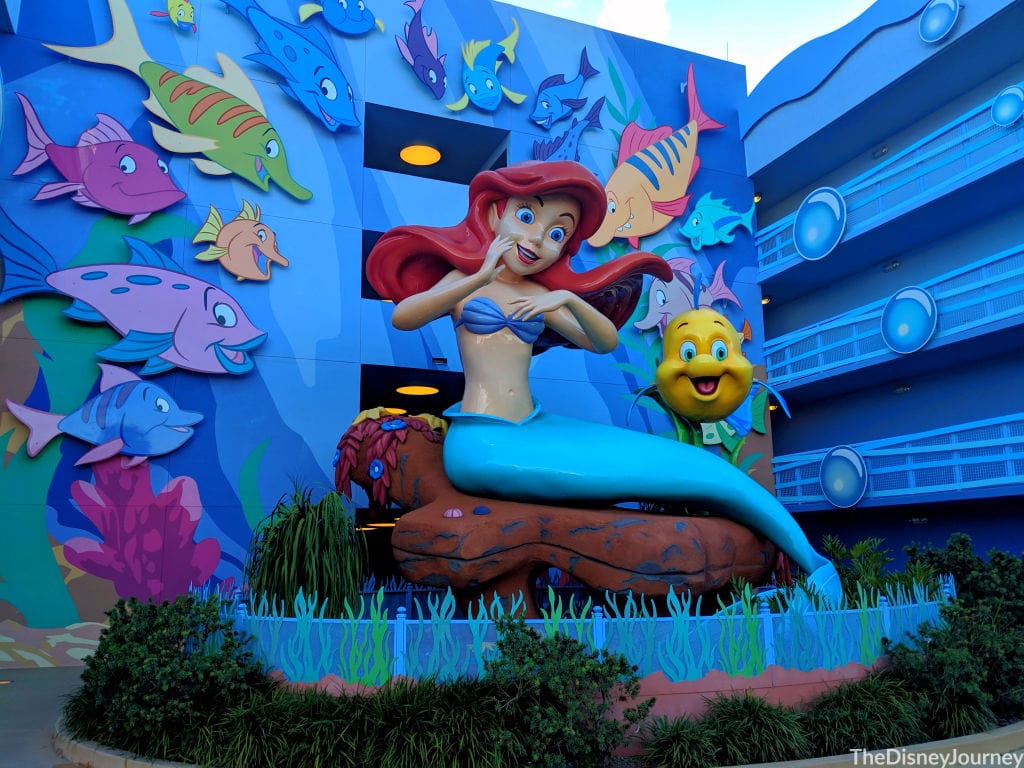 The most extreme examples can be seen in the Deluxe Resorts that allow you to WALK to a park.
If you stay at the Contemporary or Bay Lake Towers, there is a short 10 minute walk to Magic Kingdom.
Staying here makes it a lot easier to rope drop Magic Kingdom or use my favorite hack in all of Disney World: a pre-park opening Be Our Guest breakfast reservation.
However, Beach Club, Boardwalk, and Yacht Club can beat that. Those resorts are within walking distance of BOTH Epcot and Hollywood Studios.
Disney Transportation Options
As I stated above, free transportation to the parks is offered to all Disney resort guests. However, not all transportation is created equal.
Value Resort Transportation
At the Value Resorts, most of the transportation is offered in the form of buses. Disney buses are generally viewed as the worst form of Disney transportation, but really, they are not that bad.
It is important to note that during the off-season, all three of the All-Star resorts share a single bus line. This will clearly effect your bus experience.
In very exciting news, when the Skyliner Gondolas open later in 2019, Pop Century and Art of Animation will add that to their transportation options.
This makes them the only Value Resorts with a choice other than buses.
Moderate Resort Transportation
Most of the Moderate Resorts offer one transportation choice in addition to the bus.
Coronado Springs Resort is the only Moderate Resort that only offers buses.
Caribbean Beach Resort is the only Moderate Resort to provide access to the Skyliner Gondolas as well as buses.
All of the other Moderate Resorts offer boat transportation in addition to buses.
Deluxe Resort (and Villas) Transportation
The most convenient transportation options are offered to guests staying at Deluxe Resorts and Villas.
Animal Kingdom Lodge is the only Deluxe Resort to offer only buses to and from the parks. The other Deluxe Resorts offer boats to various locations.
The monorail resorts in the Magic Kingdom resort area (Polynesian, Contemporary, and Grand Floridian) offer bus, boat, and monorail transportation options.
Once the Skyliner Gondolas are finished, the Crescent Lake area resorts (Yacht Club, Beach Club, and BoardWalk) will have a short walk to Skyliner Gondola stations in addition to buses and boats.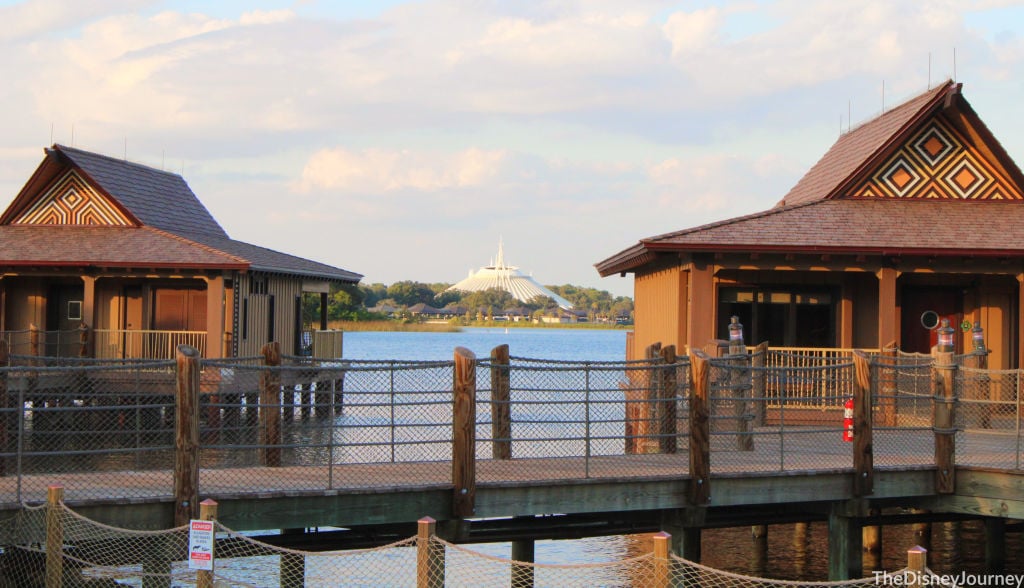 Resort Amenities
Some of the real differences between the Disney resort categories is seen when you look at the amenities offered at each resort.
Disney Restaurant Options
As a whole, Disney restaurants surpass most other options outside of Disney.
However, there is a difference in restaurant quality in the Disney resort categories.
For some people this is not a huge deal. But for others this may be a factor in your decision.
The Value Resorts each have food court style dining options for breakfast, lunch, and dinner.
These food courts actually serve a wide variety of choices to please even the pickiest eaters.
However, it is essentially Disney's equivalent to fast food.
The Moderate Resorts provide you with more options.
Most of the moderates have multiple restaurants to choose from, typically a Quick Service and Table Service restaurant.
As usual, the Deluxe Resorts boast the most choices. Typically, you will find at least 1 Quick Service restaurant, 1 Table Service restaurant, a Signature restaurant, and a lounge.
But often, there are even more options. For example, at Wilderness Lodge you will find 2 Quick Service restaurants, 1 Table Service restaurant, 1 Signature Character Meal, and a Lounge.
Pools
Of course, all of the Disney Resorts have pools.
This is Florida after all.
However, just as with the quality of the restaurants, the higher the category of your resort, the more bells and whistles your pool will have.
None of the Value Resort pools have slides, while Moderate and Deluxe Resorts do.
Moderate and Deluxe Resort pools also often have amazing themes, hot tubs, splash parks for the younger kids, etc.
All of the Disney pools are fun, but the more expensive your Resort, the more bells and whistles your pool areas will have.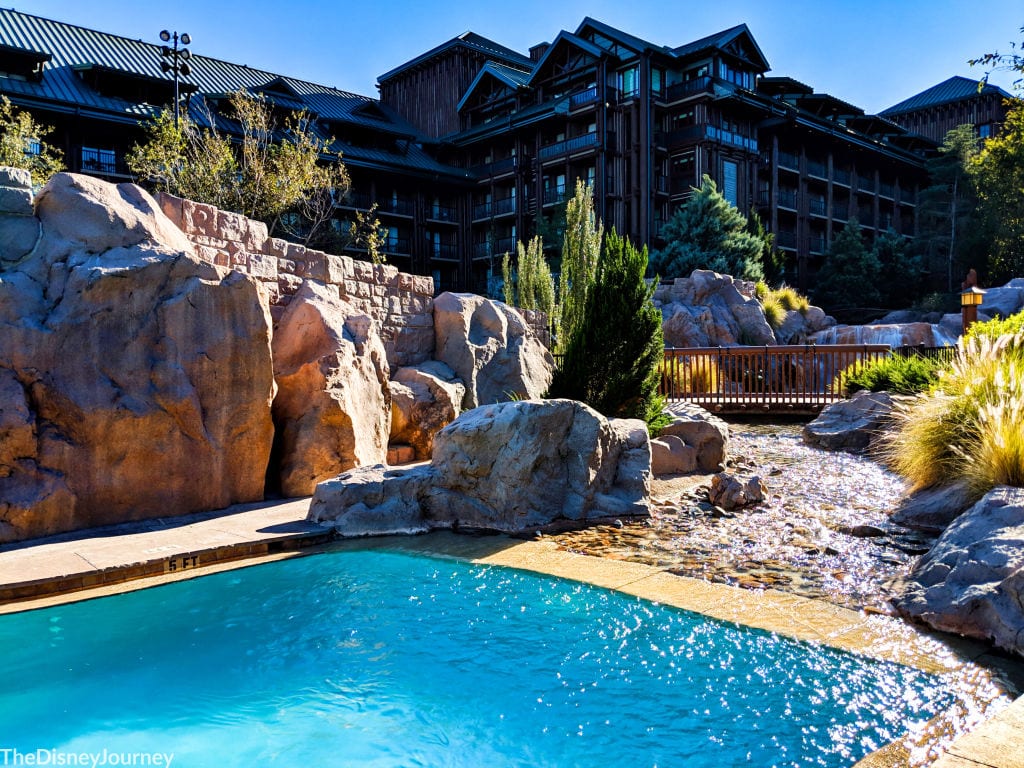 Final Thoughts on Disney Resort Categories
In the end, you can't make a wrong choice.
All of the Disney resorts come with benefits to enhance your Disney vacation.
Once you identify your budget, and therefore which Disney resort category will work for you, base the rest of your decision on the "feel" and theme of the hotel.
Whichever one catches your fancy is the one.
---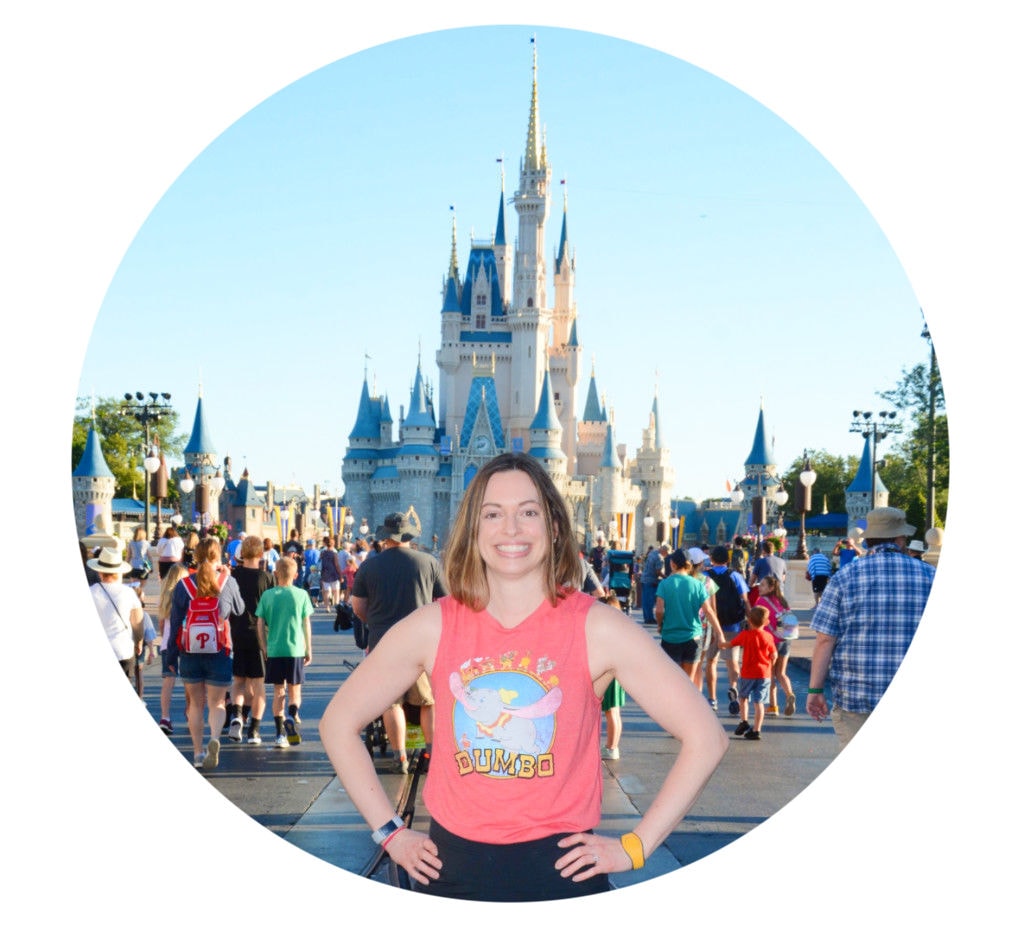 Nicole is a mom, a Disney lover, and a social worker all rolled into one. Her passions for planning Disney trips and helping people collided to create the blog, The Disney Journey. The goal of The Disney Journey is to help people plan the ultimate Disney vacation, without the stress and anxiety. You can follow The Disney Journey on Pinterest and Facebook.
Planning a Disney Trip?
My favorite planning tool for Walt Disney World parks is Touring Plans. Being a member of their site allows you access to crowd calendars and daily itineraries to avoid waiting in lines! Learn more here!
More Disney Planning Posts: