Britt's 8th Disney Birthday: Magic Kingdom and Pirate's League
Britt LOVED Tess's mermaid makeover at the Pirate's League on her birthday and decided that she too wanted to skip BBB and to the Pirate's League version instead.
Zach and I were all about it because it's MUCH cheaper 😉
I made Britt's reservation for 11:45 in the morning to give us plenty of time to enjoy the park a bit beforehand.
It was another GORGEOUS day and another VERY chill vibe for our crew!
We didn't rush to get to the park super early as Zach and Kye planned to "run" to Space Mountain at opening and it's just not one that the masses rush to so we didn't have to rush either.
My BIG goal was to get an awesome family picture on Main Street.
I've been bitter about the great pic Katie got with the kids in October and I was super pumped about the cute Mickey shirts I got for all the kids at the Disney Outlet on my big kid trip in September 🙂
So we headed straight for Main Street and found the best no-sun-in-our-eyes spot for our pic 😉
While just regular Magic Kingdom (no holiday decorations) is my favorite…there is just something so special about Christmastime at Disney!
I told the kids that THIS picture was MY present for the trip and they def did so great getting the shot for me.
I. LOVE. THESE.
G-Mama got some cute pics too!
Zach and Kye headed to wait closer to the entrance of Tomorrowland and the girls and Spear didn't really have any sort of rush.
We knew we were going to Jungle Cruise as we haven't ridden it in awhile and it's transformed to "Jingle Cruise" for Christmas!
And NO ONE runs to Jungle Cruise at opening so we had plenty of time.
Britt really loves "magic pictures" at Disney…where they take the photo at the park and then there is something magical added later when you download the photo in the app.
Since we were in no rush we just walked back down Main Street and took more pics – yall know I'd never turn down that opportunity 😉
Part of the fun in magic shots is that you have no clue when the photo is being taken what the "magical" part will be.
Most often it's Tinkerbell but this time we were so excited to see holiday themed magic…including Tink in a Christmas dress too!
We went as close to the castle as we could in order to watch the park opening show and Spear was ALL ABOUT IT.
If you read my post about the last time we brought Spear to the parks then you know I am really struggling with handling him solo at the parks at this stage.
He's the youngest kid I've ever brought to Disney and it's HARD when I'm solo with him. He gets upset with all the "in and out" over and over with the stroller and he's HEAVY to have to carry from place to place.
So often the stroller is parked and my arm will go numb trying to carrying him from a ride back to the stroller or through the line for the ride when I'm solo with him.
Zach was anti a "kid leash" and I understand his reasoning for sure and it's not something we'll use for a long period of time or something I'll use outside of Disney.
Truly, I just need it for those times that I'm managing Spear without another adult to help me.
This super cute Mickey toddler book bag mayyyy have ended up on his birthday wishlist and G-Mama mayyyy have just happened to buy it for Spear 😉
I def have a learning curve with it but I think it'll be great to help Spear be able to have a bit of freedom at Disney (tough to always see your siblings walking and not be allowed to) and help train him to stay close to me too!
He LOVED watching the park opening show!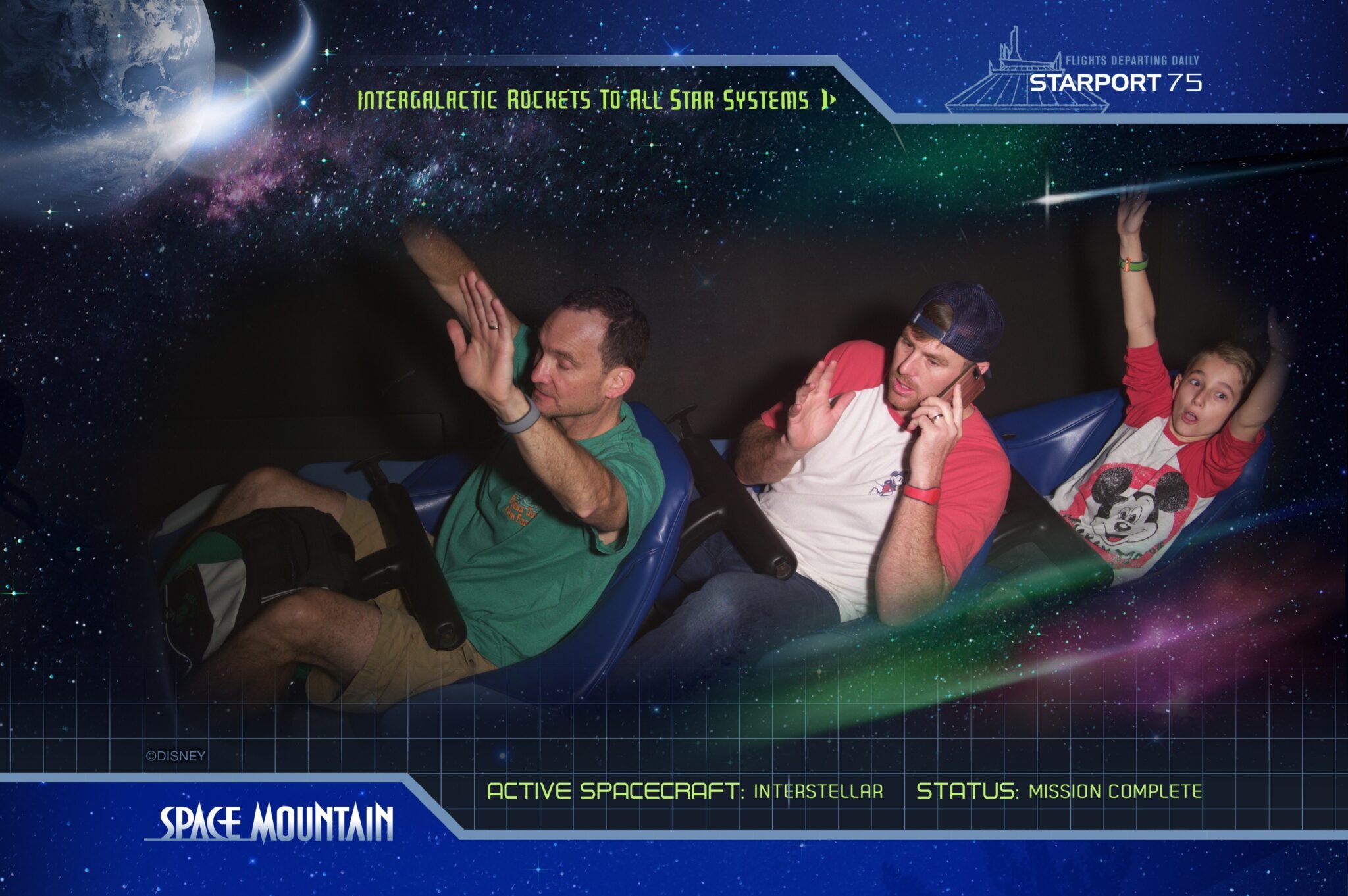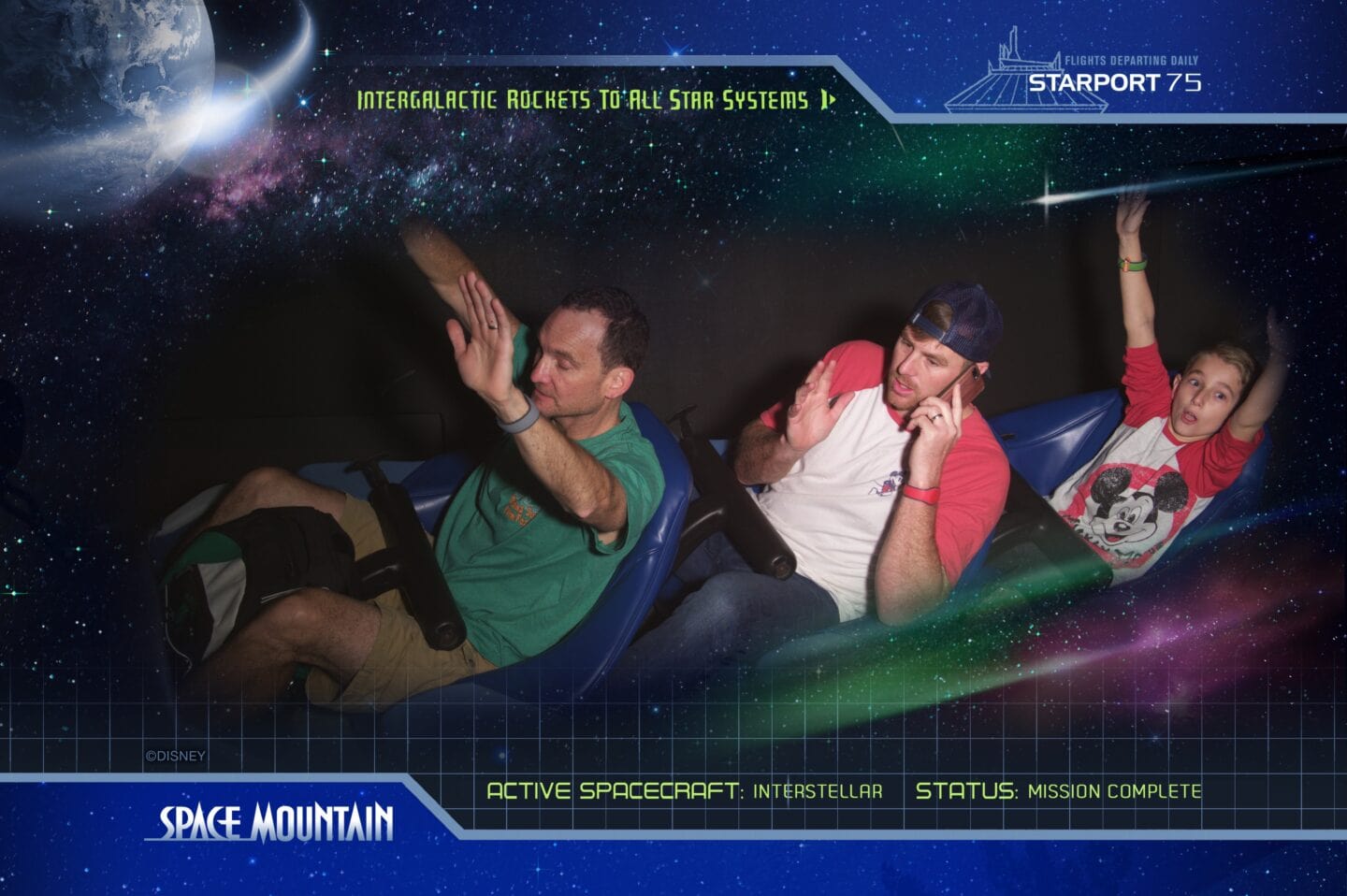 We went over to Jingle Cruise and were able to get right on with pretty much no wait! I think we had like one boat in front of us.
Tess and Spear are just SO precious. He held her hand the entire boat ride.
The guys met us as we were getting off the ride and then Zach took everyone except Spear with him to ride Thunder and Splash.
I decided I'd stick close to Jungle Cruise for a little bit and hop on Aladdin's Magic Carpets with Spear.
It was SO FUN. And it's when the backpack really came in SUPER handy. He was able to stand in the line and I didn't have to worry about him darting off through people and having to push through to grab him.
We rode it twice and he loved steering and going up and down.
The magic carpets are mine and Kye's ride together as he loves trying to get me soaked by the camel…Spear is def carrying on the tradition as he got me DRENCHED! Ha!
I decided to take him over to Splash and let him play at the playground while we waited and I'm glad I did!
He loved having the freedom to play and was so stinking adorable.
It was also cute to observe him with other kids who aren't his siblings.
He went up to a little girl and gave her a big hug and played SO well with the other kids. He was very sweet and waited his turn for the slide and minded me when I told him he couldn't climb up it.
Proud mama moment 😉
The thrill seeker crew had fun riding Thunder and Splash!
Once they finished up we discussed a "what to do next" plan.
Britt's FAV "ride" is Phillarmagic so we decided to go check that out as an entire crew!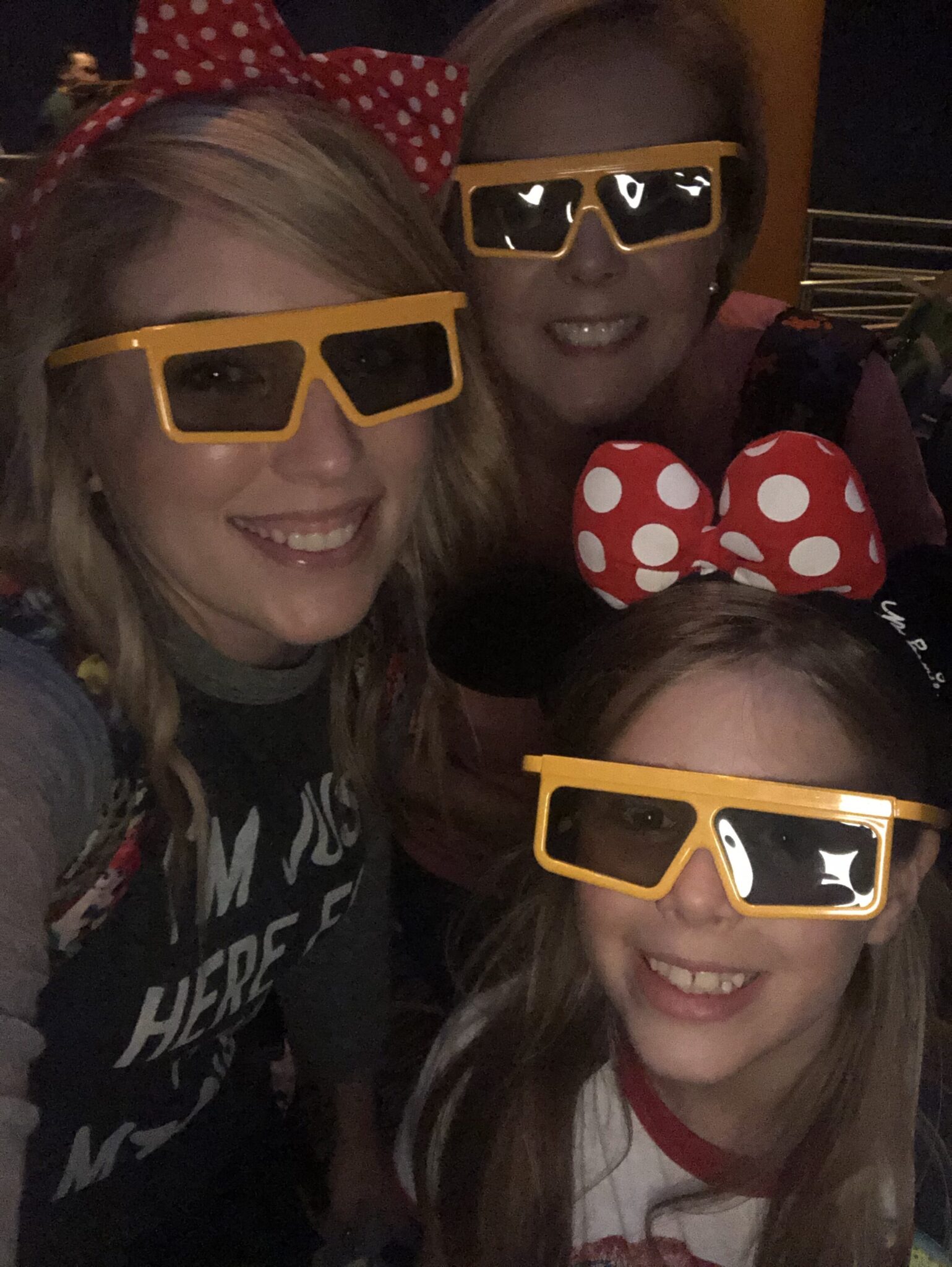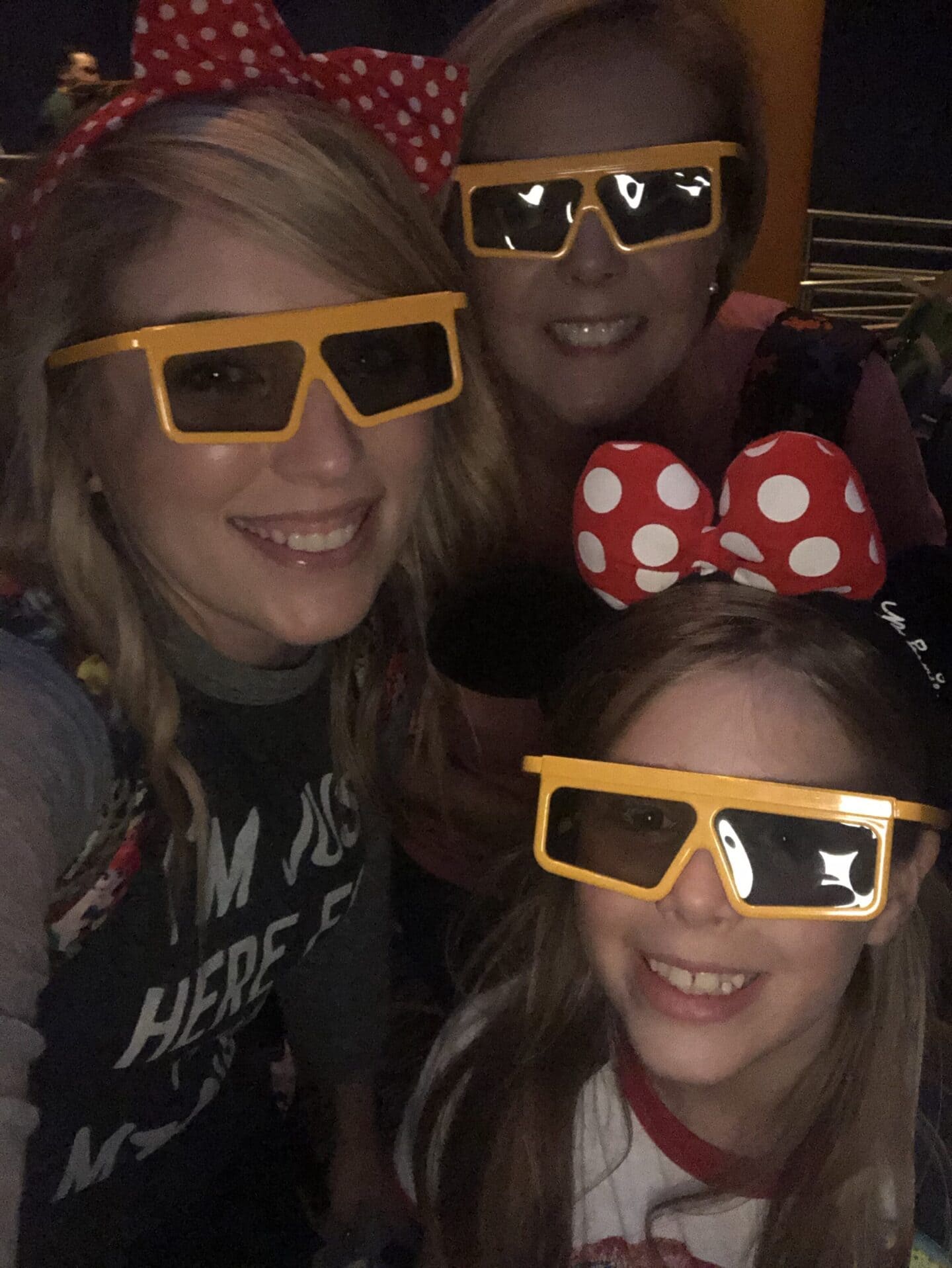 Then we went ahead and went to check in at Britt's appointment time.
With Tess we waited a good bit but with Britt by the time Zach parked the stroller we were called back!
We did learn this time through that Captain Jack is NOT part of the package…we just got lucky the first time and we happened to get lucky right at the end of our experience this time too 😉
We still LOVED the entire experience but I will say that we felt like Tess's makeover was done more professionally and looked more polished than Britt's.
Maybe the pirate was new who did Britt's? She seemed to struggle a bit and have to keep fixing things!
Of course we didn't say any of that to Britt and she still looked STUNNING and felt so pretty too!
Girl loves a makeover 😉
Tess shocked us when she struggled HARD watching Britt have her makeover.
She was very, very upset with jealously which I've never, ever seen from Tess before.
Usually? Britt struggles when someone else is getting attention and Tess is the one who struggled when she HAD the attention all on her!
Instead this time Britt was super shy about the announcement of her makeover and birthday and Tess was literally crying because it wasn't all about her.
Hello role reversal!
Captain Jack had to come by to meet the mermaid 😉
We all agreed this will be a MUST DO for Spear as soon as he's old enough.
We also found out there is a super cheap option where they just draw a little scar on your face and Kye loved the idea of getting the scar on his face whenever Spear gets his pirate makeover done 😉 It'll be so fun!
We had a fastpass for Buzz on our way out and the days of me getting to actually play while holding Spear in my lap are gone…kid took full control of the gun 😉
It's crazy he's about old enough to sit by himself beside me!
This trip was def one where I saw signs of Spear growing up and I can see the Disney days getting smoother soon!
Stopped by the purple wall on our way out to get pics of our beautiful birthday mermaid!
We headed back to the house for lunch, naps and another birthday surprise to come that evening!
Yall know walking through Disney holding hands with my kids just makes my heart SO HAPPY.
I keep thinking the day is coming soon where Kye will be embarrassed to hold my hand in public so I savor it each and every time knowing it could be the last!