It's C-RAZY that I now have TWO kids age 10 and over! Britt has been so, so excited for turning TEN and it's such a big milestone age. The last year that you can count your age on your fingers 🙂
The night before my babies birthdays I always take extra long tucking them in and retell them the story of the day they were born and soak in some extra snuggles and take a "last picture" of them at their current age.
We then wake up the birthday child as a family singing happy birthday! Spear got to join in for Britt's day which made it even more special for her 🙂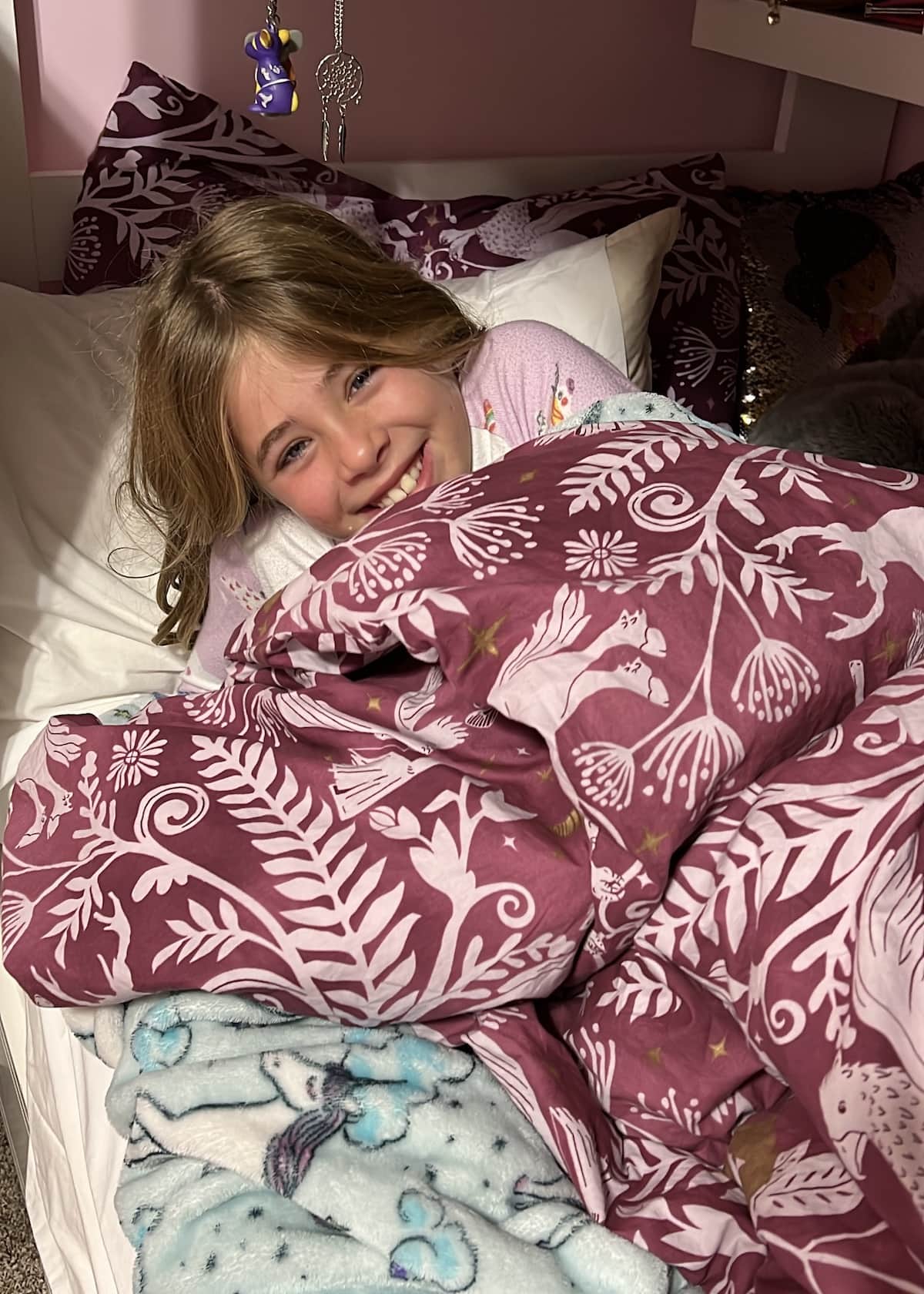 I LOVE Britt's reactions – it makes it so, so fun to buy for her and hard not to spoil her or go crazy. Britt loves having a December birthday because it means she gets to have all the Christmas decor up on her bday! She wanted to do a winter/ski sort of theme as her big birthday trip was a ski trip as a family just like we did for Kye when he turned ten.
It is cute that she wanted a winter theme because her first birthday was also a winter theme party 🙂 I found these super fun "tie-dye" colored number balloons that were a perfect touch for our tie-dye obsessed girl!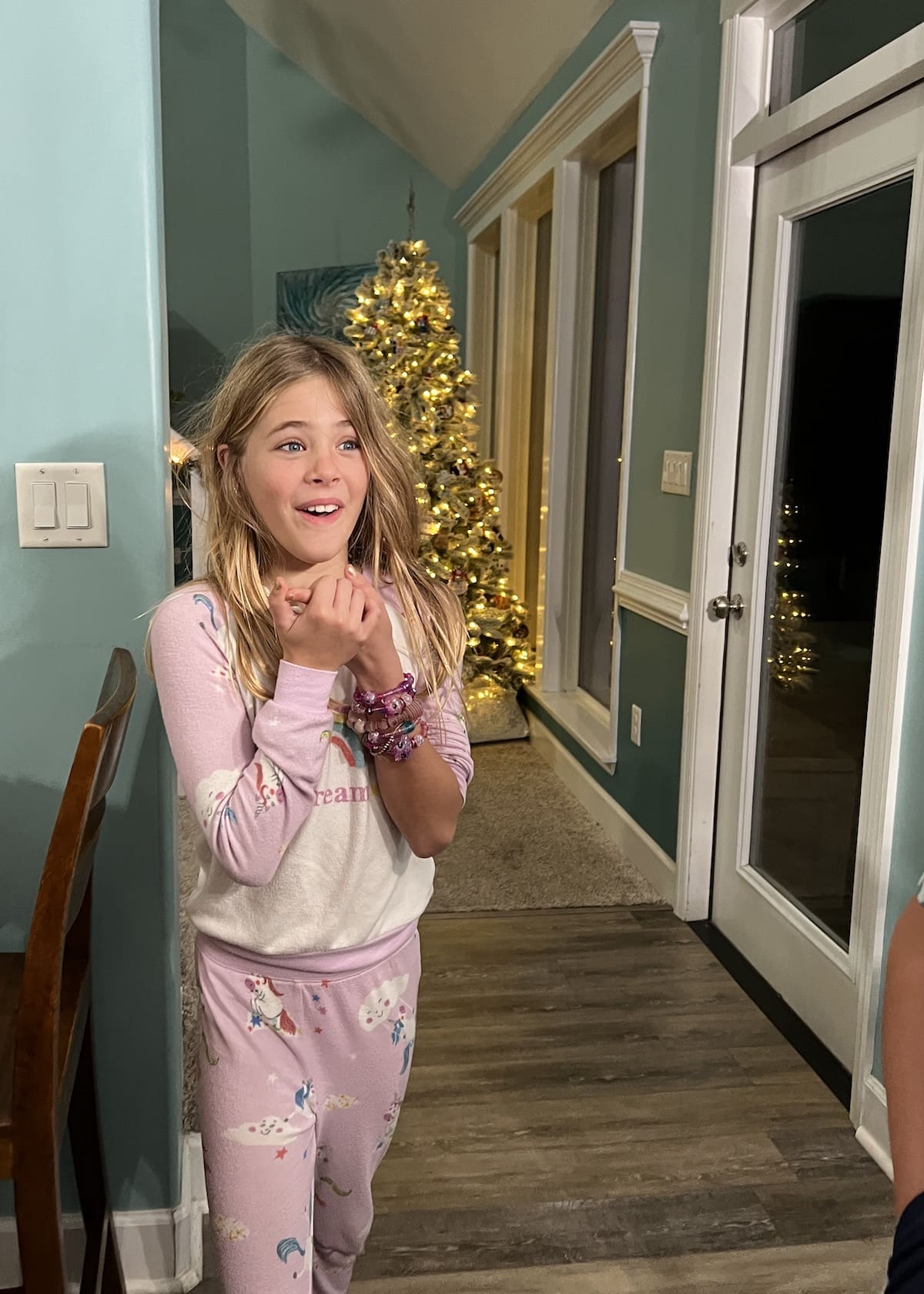 Britt's fav thing about having a December birthday is that our elves come to visit on her special day every year and they always bring her a little surprise!
Britt got her ears pierced for her 9th birthday and has been wanting some "dangle earrings" but I told her we weren't going to start swapping out earrings on a regular basis or doing any sort of cheaper quality earring until she turned ten. She especially wanted some Christmas themed earrings and she loved the hot cocoa ones that Hermey and Snowflake brought her!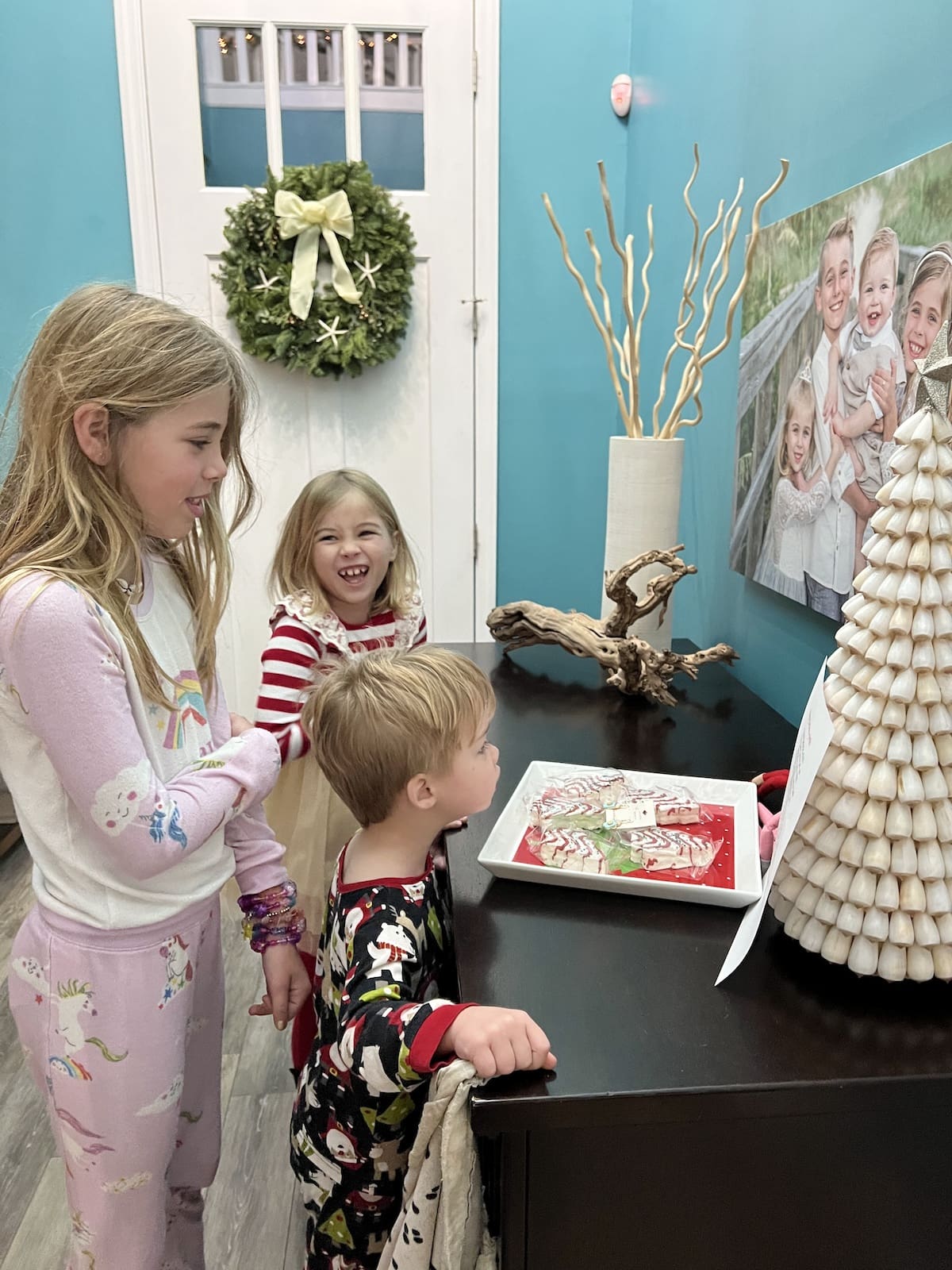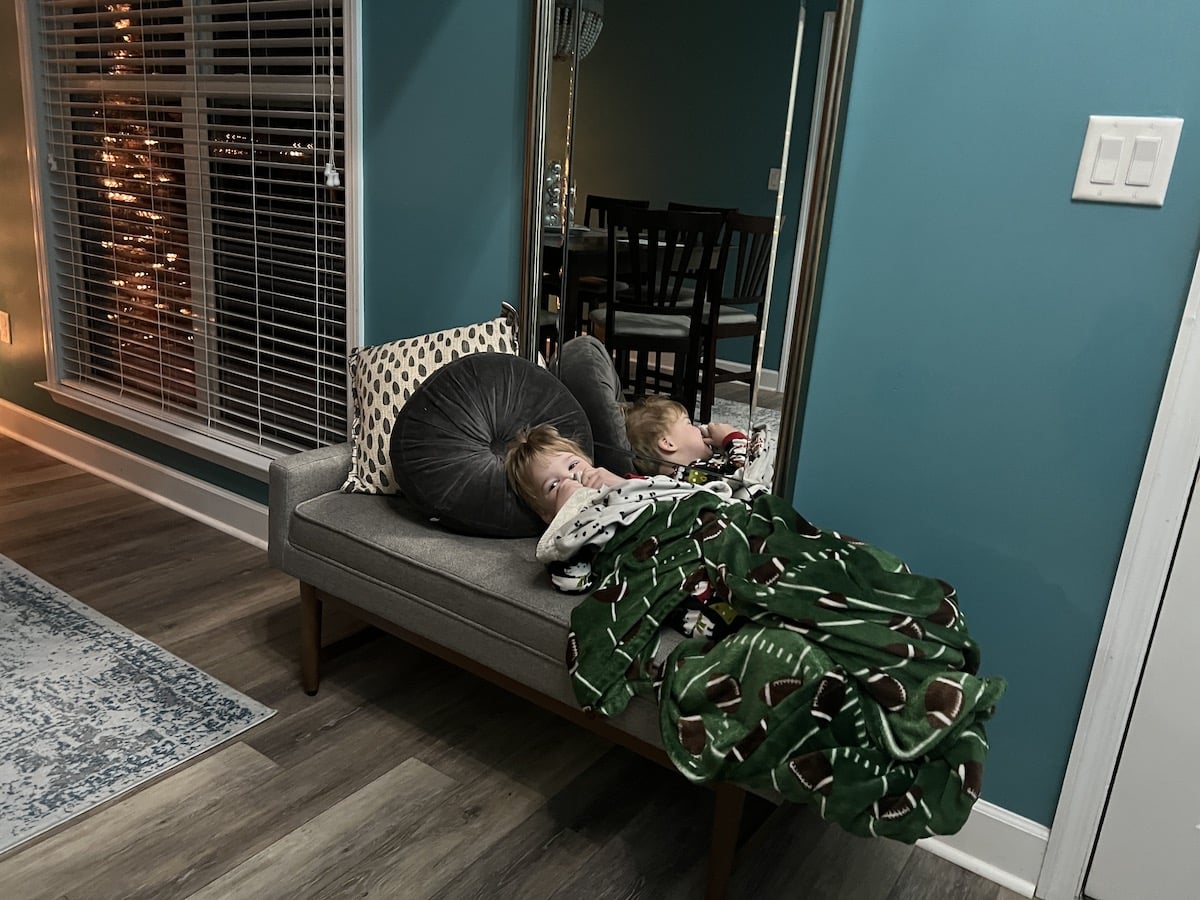 G-Mama always brings the kids a special gift on their actual birthday and this year she brought Britt her first advent calendar kit – a Harry Potter Lego themed one!
We also always have donuts and a special seat for the birthday kid! Britt wore her new earrings to school and was so excited for her special day!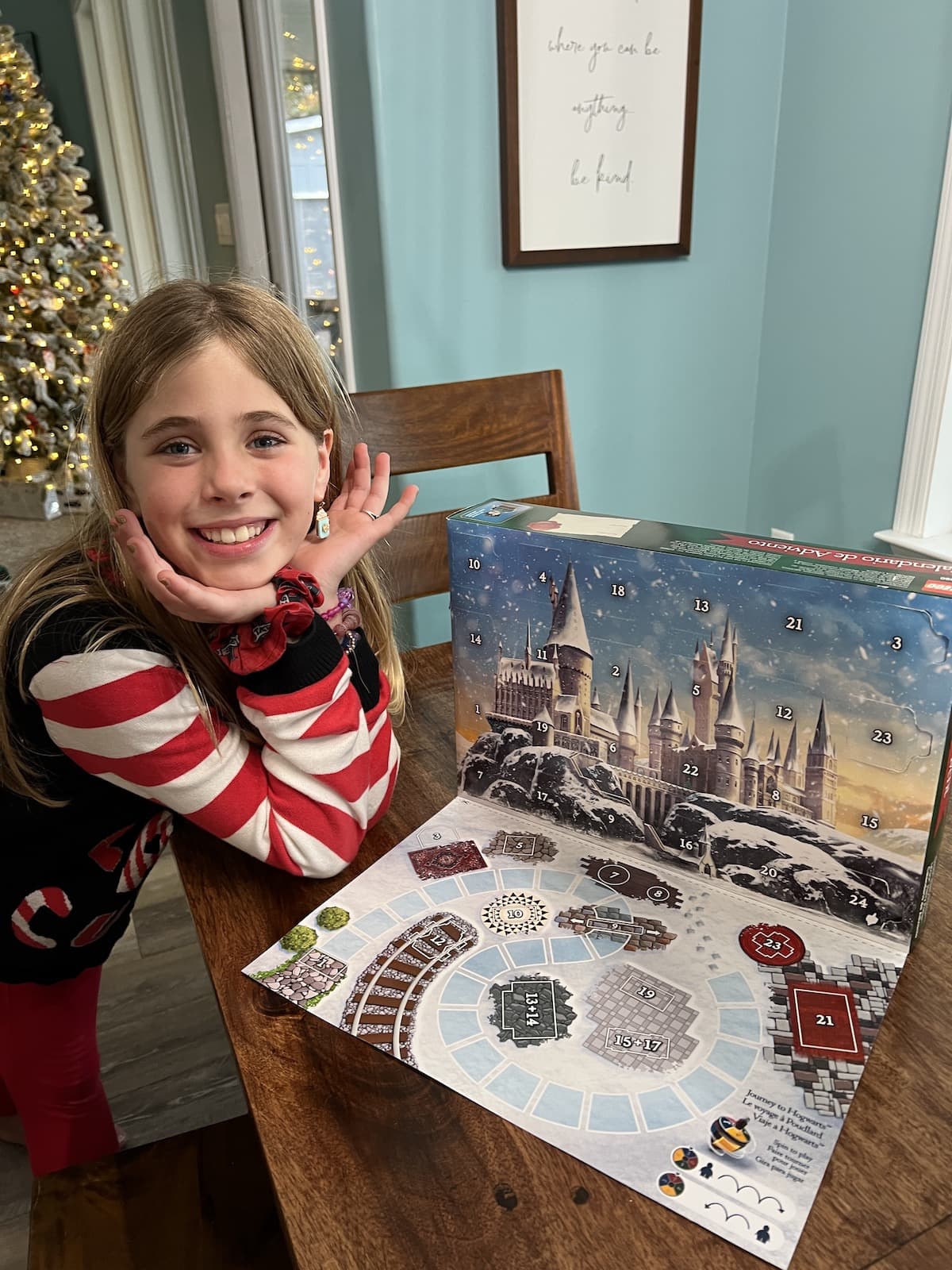 For her birthday dinner we went to Red Lobster. It's always been a favorite spot for Britt and it's been ages since we've gone as a family and it was the perfect 10th birthday celebration dinner spot!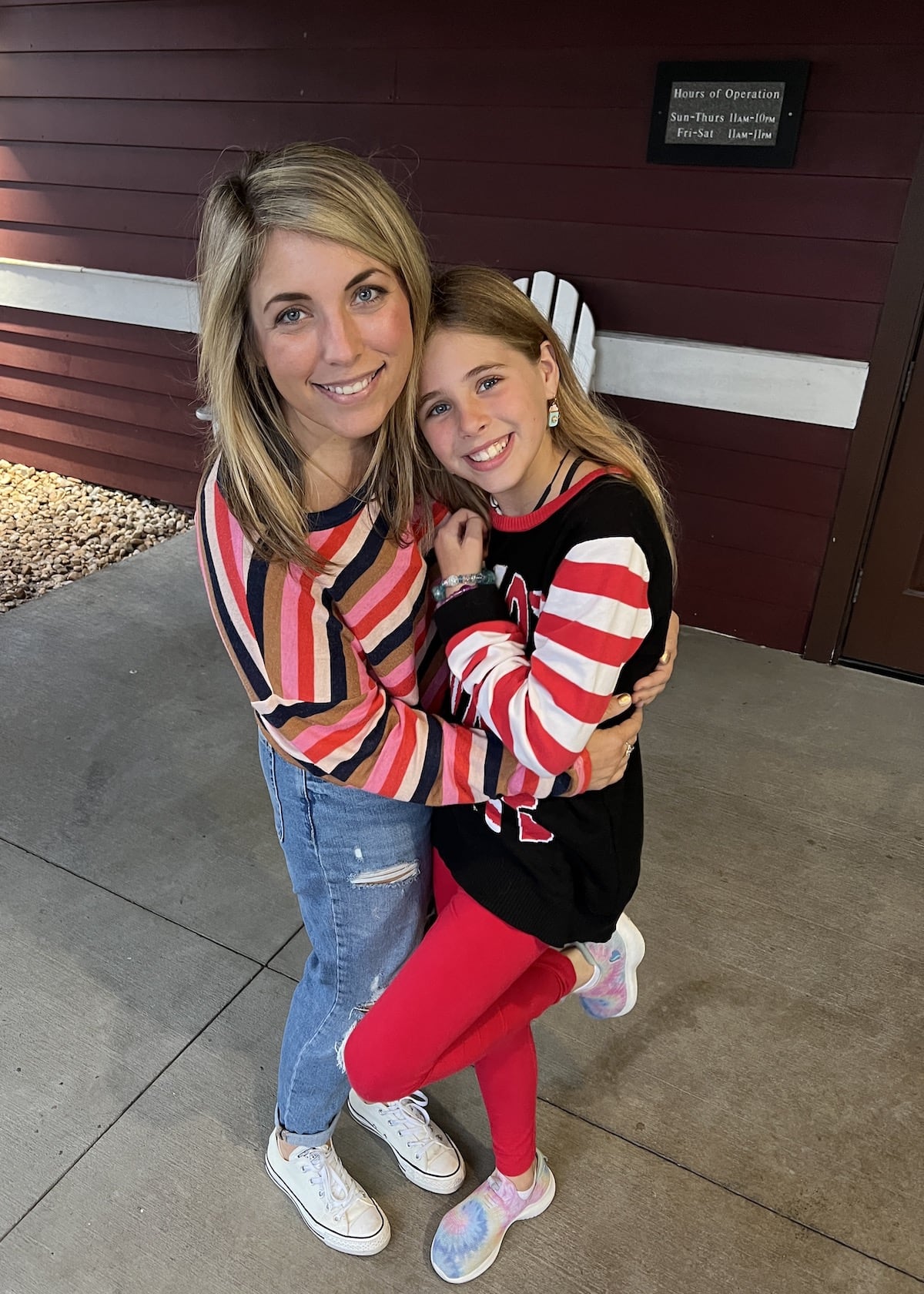 We had JUST celebrated Spear's birthday 5 days prior and had an awful experience at Mellow Mushroom but our experience at Red Lobster more than made up for it. We had an awesome server who went above and beyond and the kids loved getting to handle the lobsters and eat alllll the cheddar biscuits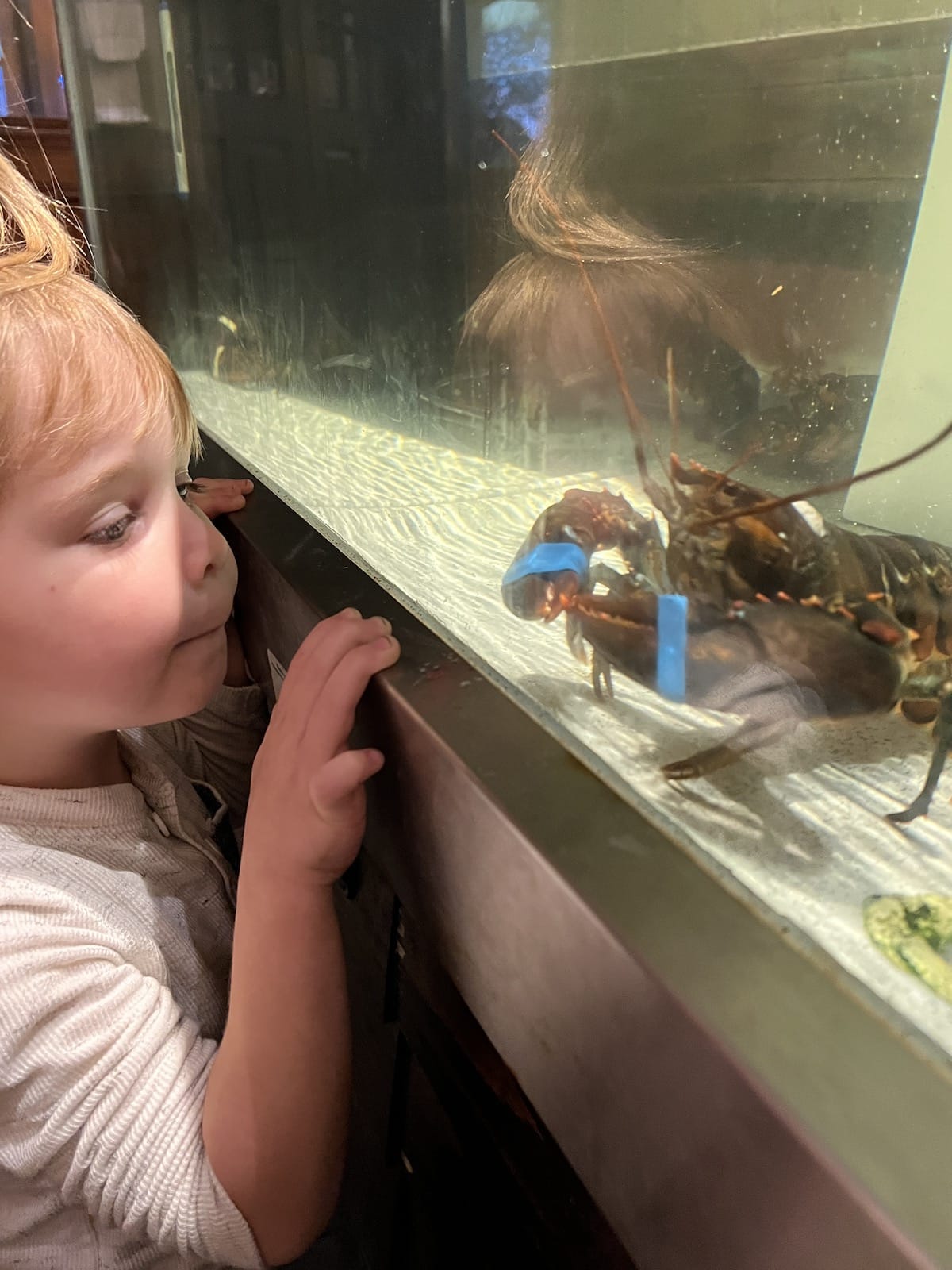 I love moments when I catch Kye and Britt being sweet with each other and Kye was so precious with her on her birthday! The kids were all HYPED and just SUPER pumped. Zach and I had to keep telling them to whisper and be more quiet and calm because we were at a fancy restaurant. Ya know, Red Lobster. So fancy 😉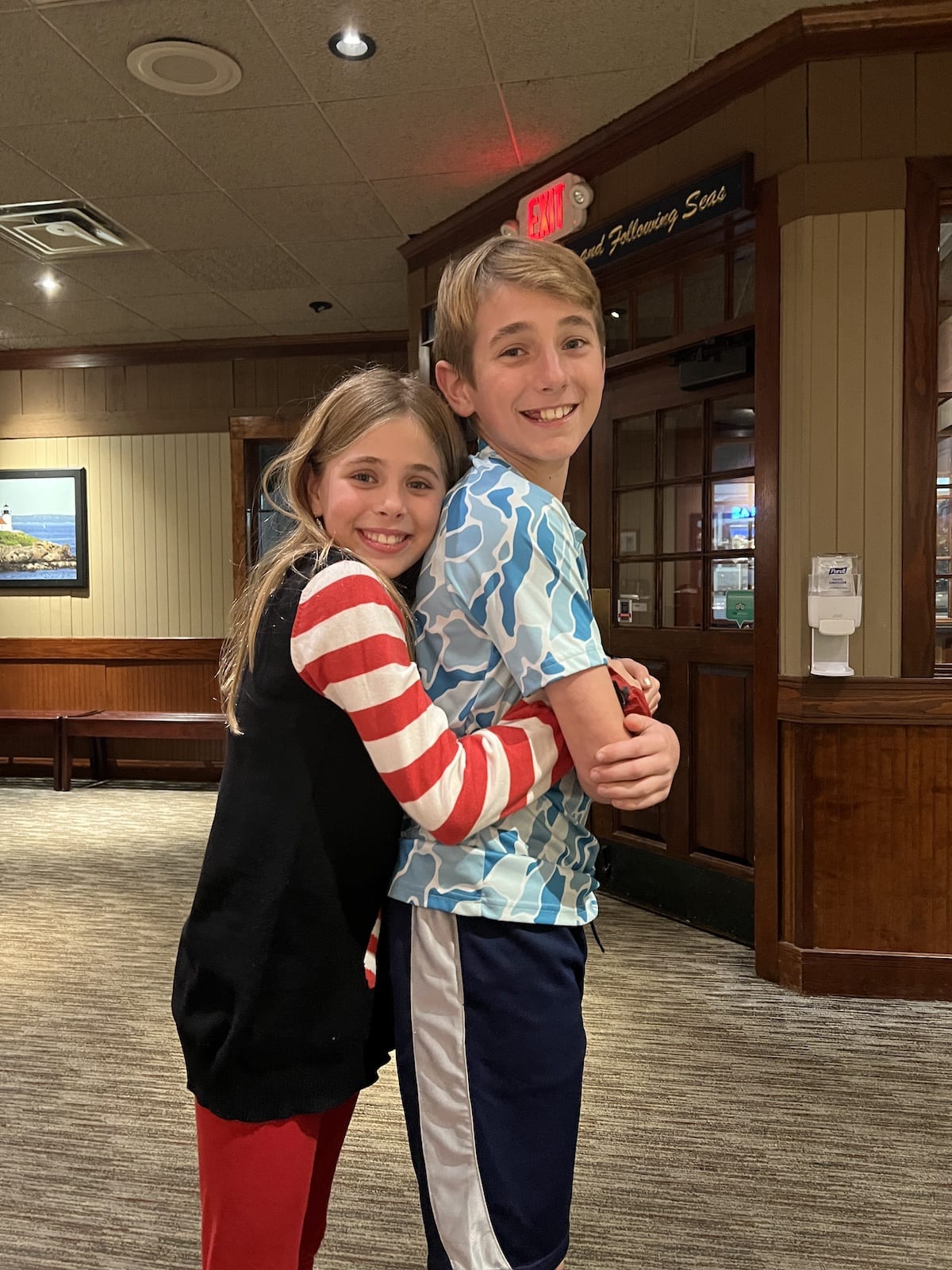 We got home and opened gifts to let our tummies settle before cake. Britt is truly growing up. She's always been so BIG in her reactions but I saw her being SO reserved this year in her gift opening. It wasn't a negative thing, it was just she's growing up and maturing! She was still as appreciative as ever and loved her gifts.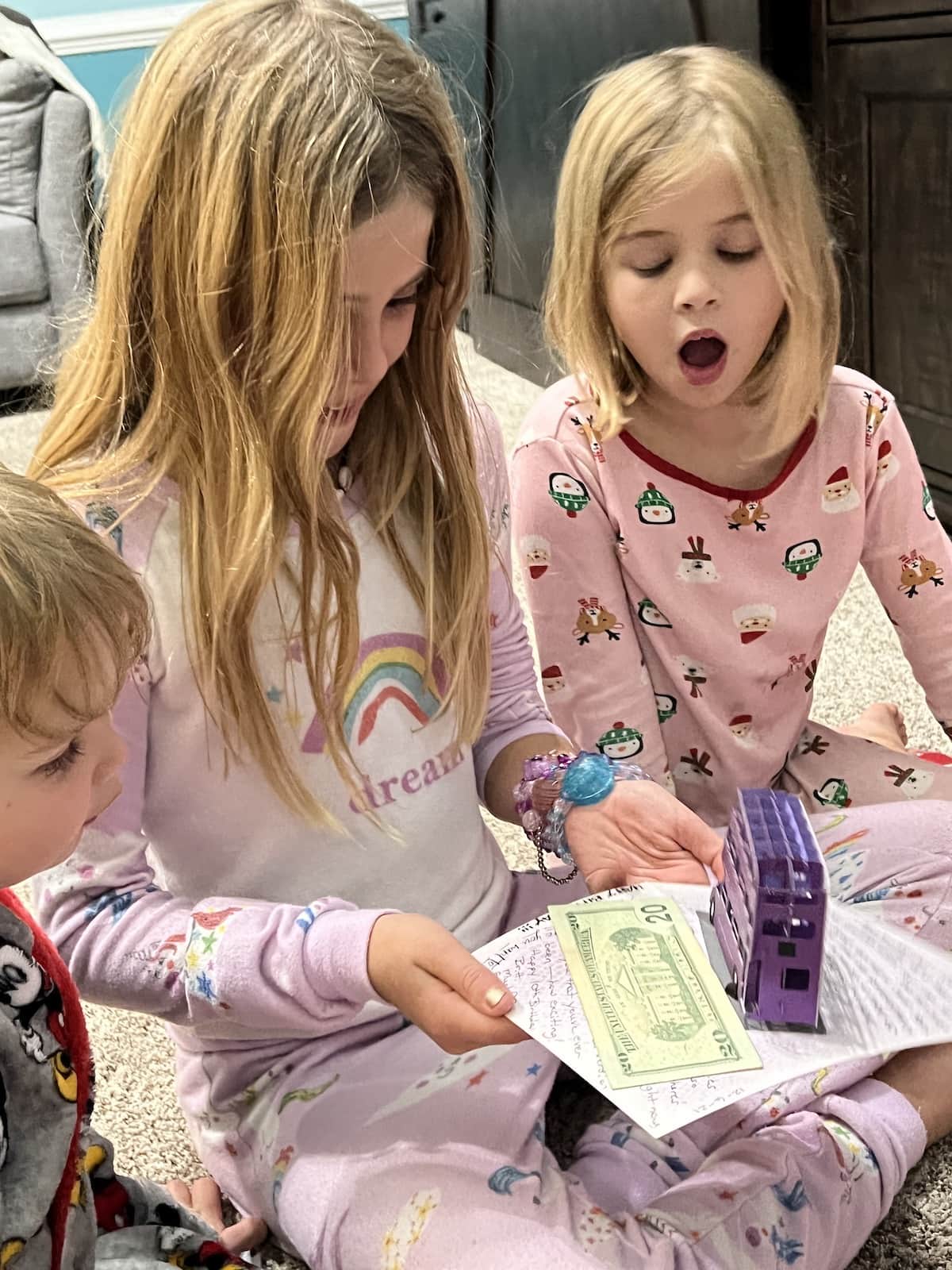 Bracelets and jewelry and all things Harry Potter topped the list this year 🙂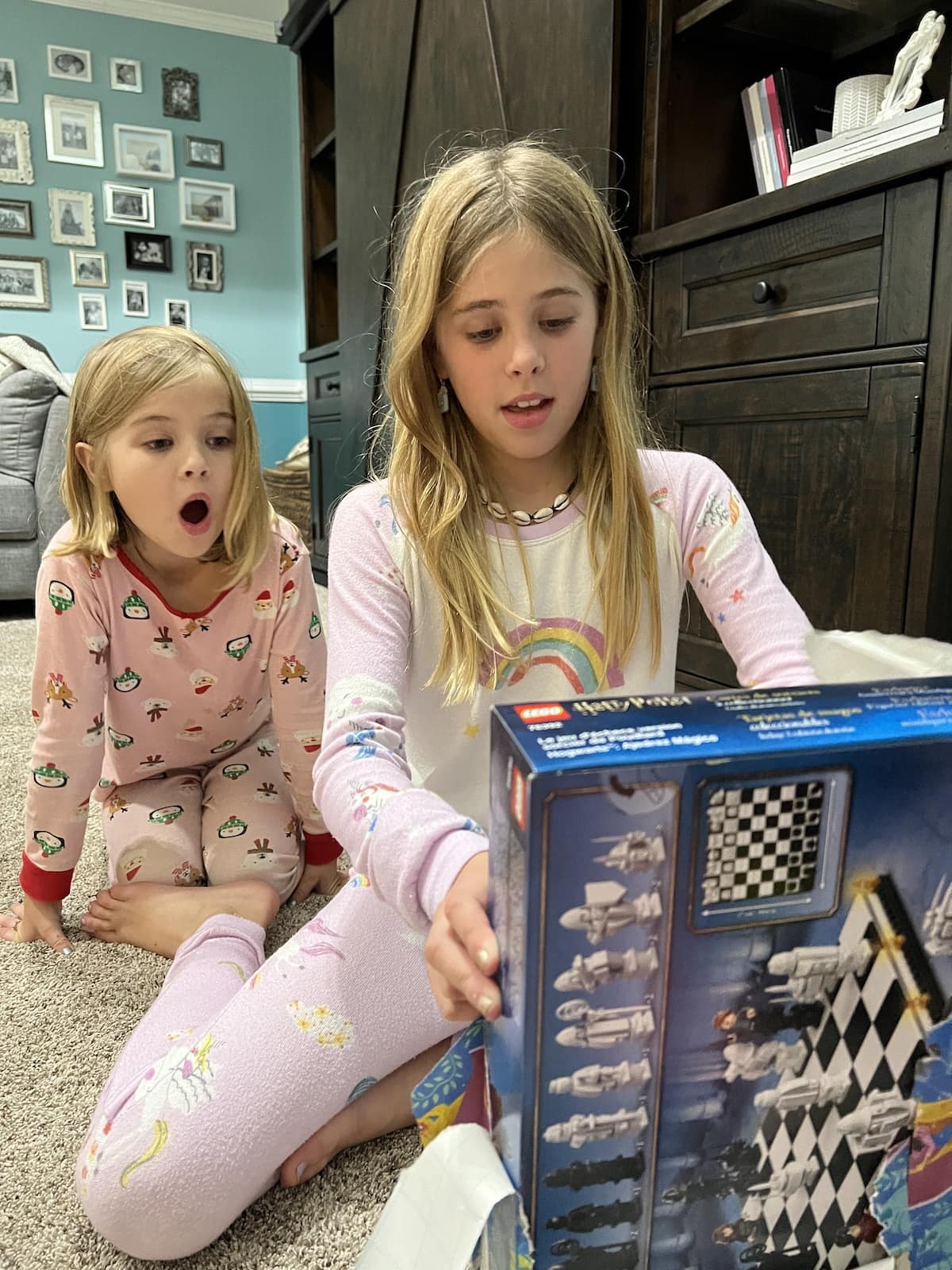 We love a good Sam's Club deal and this cake was HILARIOUS! Britt & Lynn! At least they spelled them both right? Ha!
I wasn't the least bit worried about it. They were super apologetic and gave us the cake for free so who would ever be mad about free cake? It tastes just as good and was a hilarious surprise for her.
We finished the night watching her birthday slideshow and enjoying the cake as a family!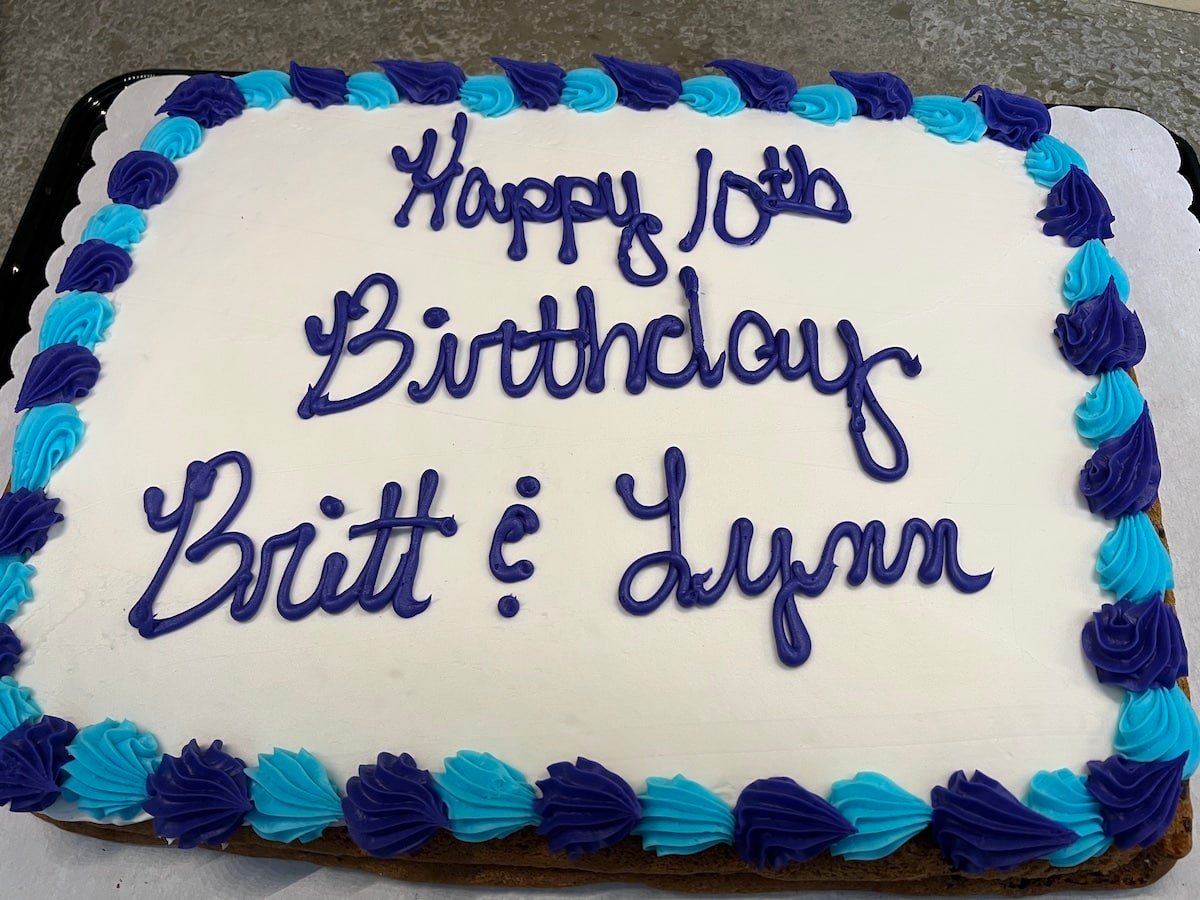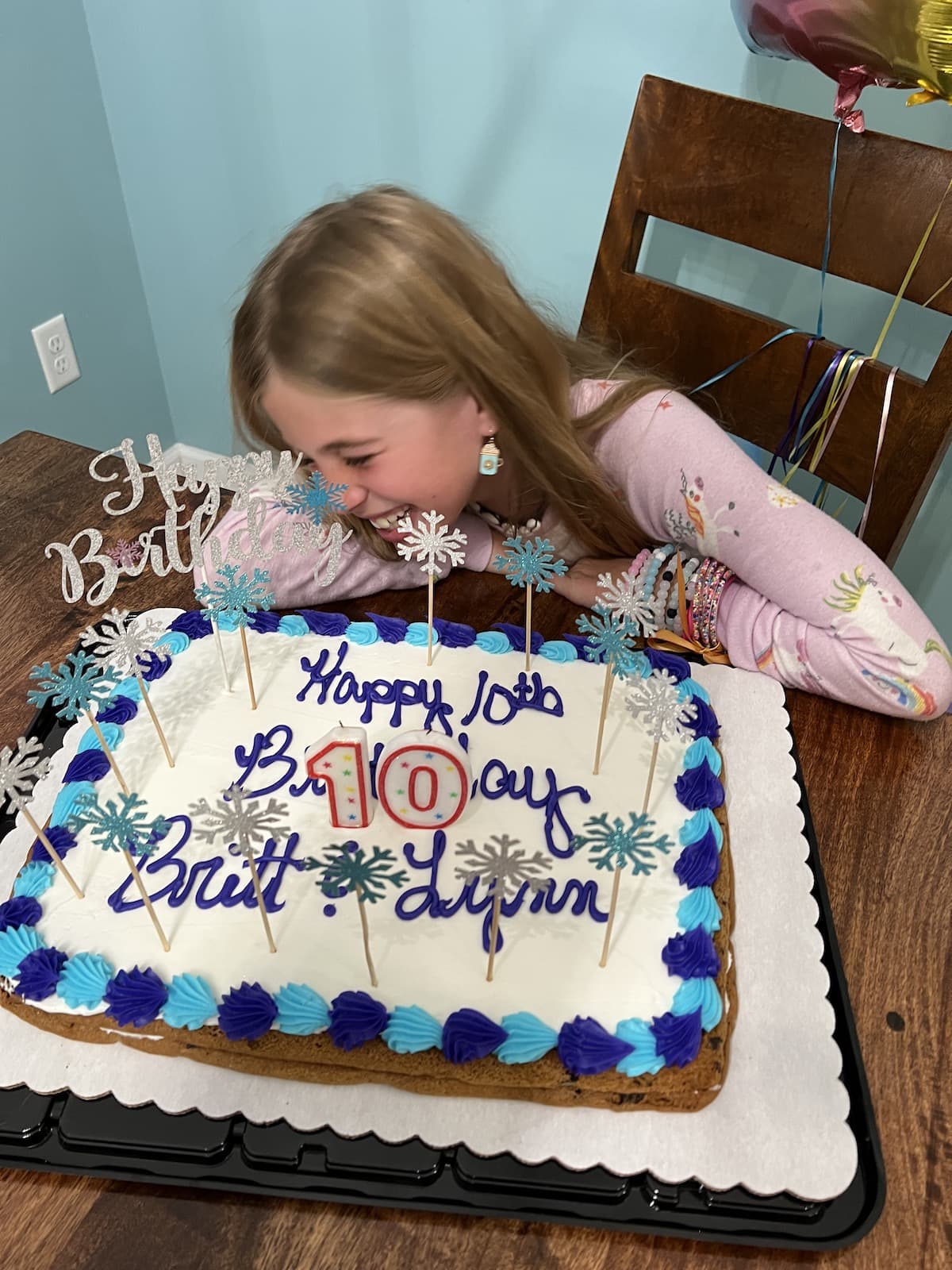 Since Spear went to Disney for his birthday celebration and Britt was going skiing for hers we didn't have any sort of party for either of them but decided to do a combo family celebration and had everyone over to celebrate BOTH of the December birthday kids.
Tess was so sweet and really wanted to make it special so she can I had a date night (more to come on that) and I let her choose crafts to use for hosting the party. She was adorable getting it all set up and organized and labeled and like a true hostess she didn't get upset when barely any of the kids wanted to actually participate in the crafts.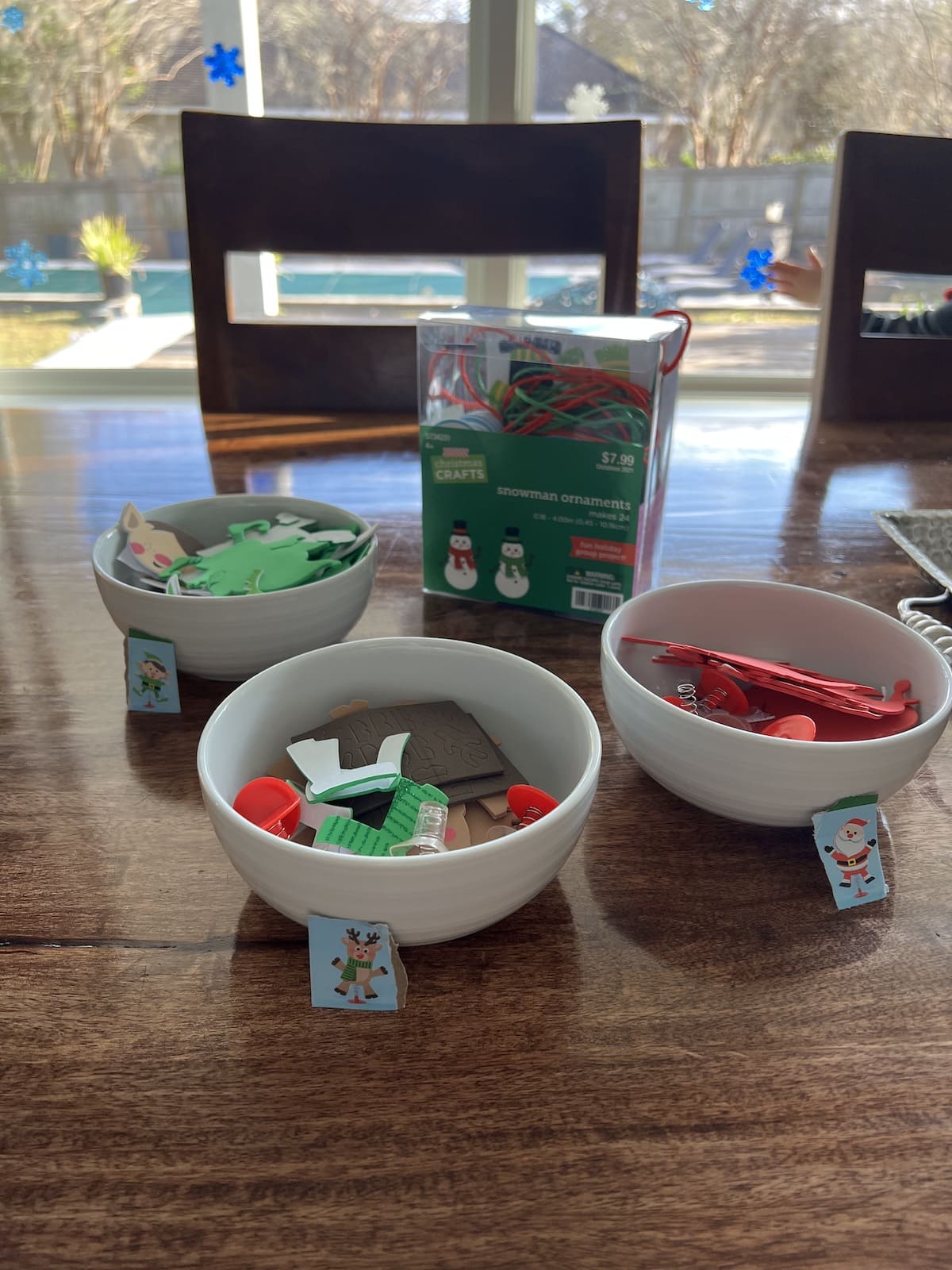 All the cousins had SO much fun together and played SO well. It was the first time we had everyone over where the adults could just sit and talk and not have to be keeping eyes on kids the whole time. It's def not a bad thing to be done with babies…a perk of the kids growing up!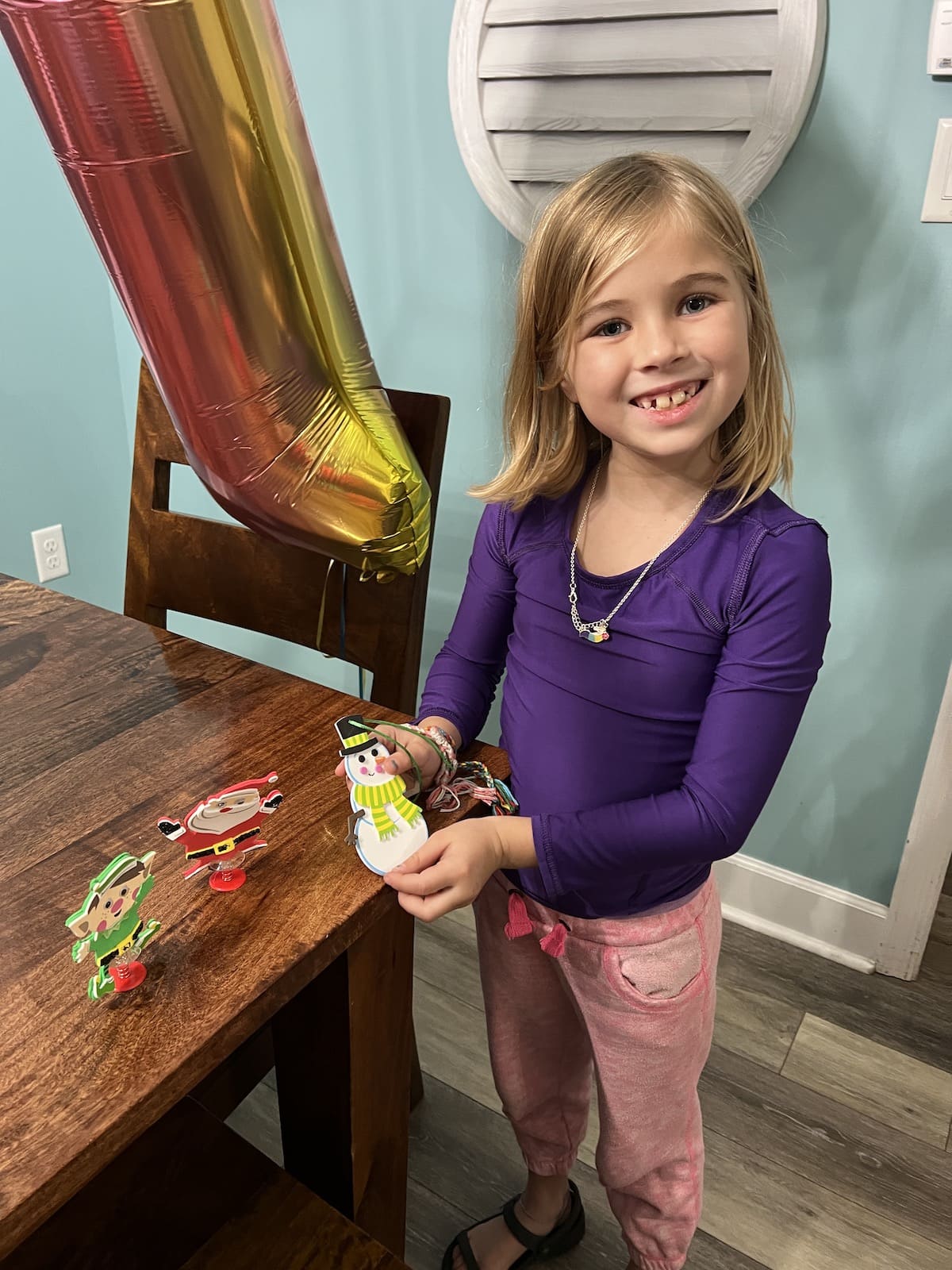 The older kids even got to learn Tripoley and I loved passing the game down to the next generation. All the cousins had SO MUCH fun and never wanted the night to end. They played until after 9! Love this sweet crew and especially how much they all love each other!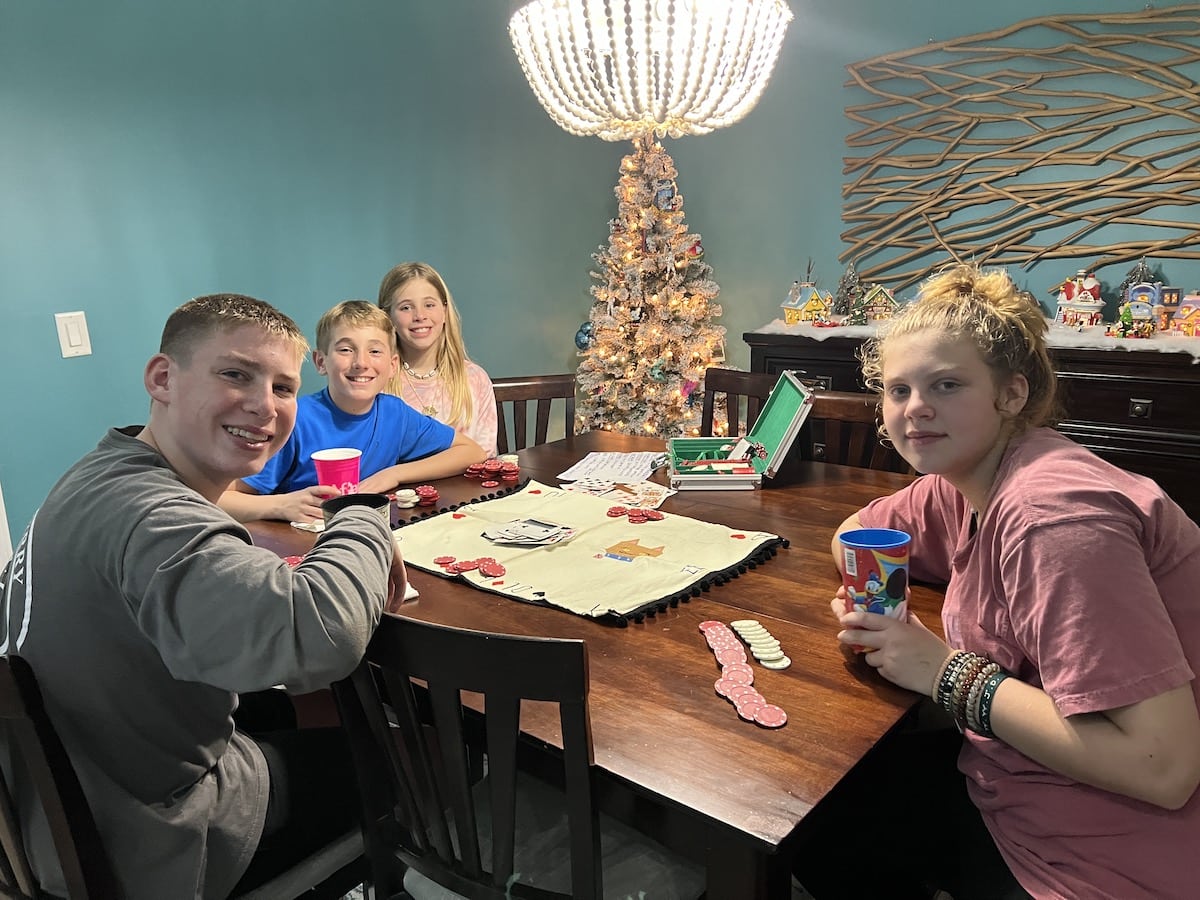 TEN 🔟
My gymnast, THE Harry Potter expert, our trampoline enthusiast and my fellow extrovert. 🤗
You are everything I ever dreamed a daughter would be and more 💕
I admire you in so many ways – you are such an incredible leader to your peers and never shy away from sharing your faith. You have a habit of personal growth and it's amazing to see you continually strive to better yourself and witness the results of the hard work you put in! ❤️
Our relationship is so special to me. My first baby girl. As you get older it's so fun to see our similarities but I especially love our differences as we make each other better people together 🥰
You are SO fun to celebrate and hard not to spoil so I'm pretty sure your day is gonna be epic! 😉
Happy 10th Birthday Britt – my forever sunshine girl ☀️