25 Super Easy Elf on the Shelf Ideas
We have two elves on the shelf – Hermey and Snowflake 🙂
They arrive to visit each year on Thanksgiving morning and come visit each night leading up to Christmas!
I always share our elf adventures on Instagram so be sure to follow me there if your elves need some inspiration 😉
Also be sure to check out my Pinterest board for other ideas too!
Sometimes it can be a STRUGGLE for the elves to come up with creative ideas.
I am SO excited to be partnering with The Confetti Box and their awesome 2020 Extravagant Elf Box!
It's a reusable Elf Kit to give lots of adorable fun creative things for you elves to do. There is a discount to preorder so check it out here!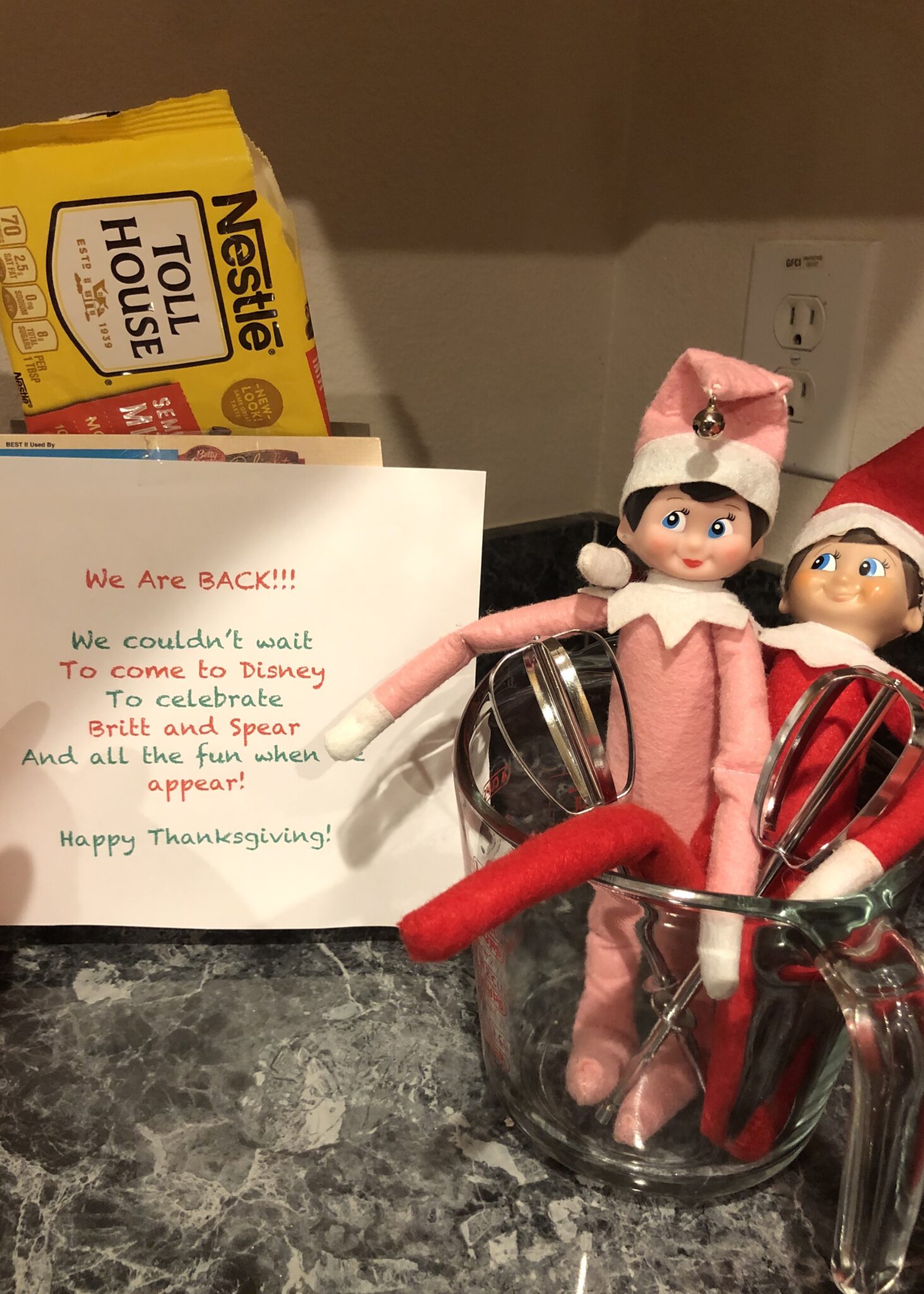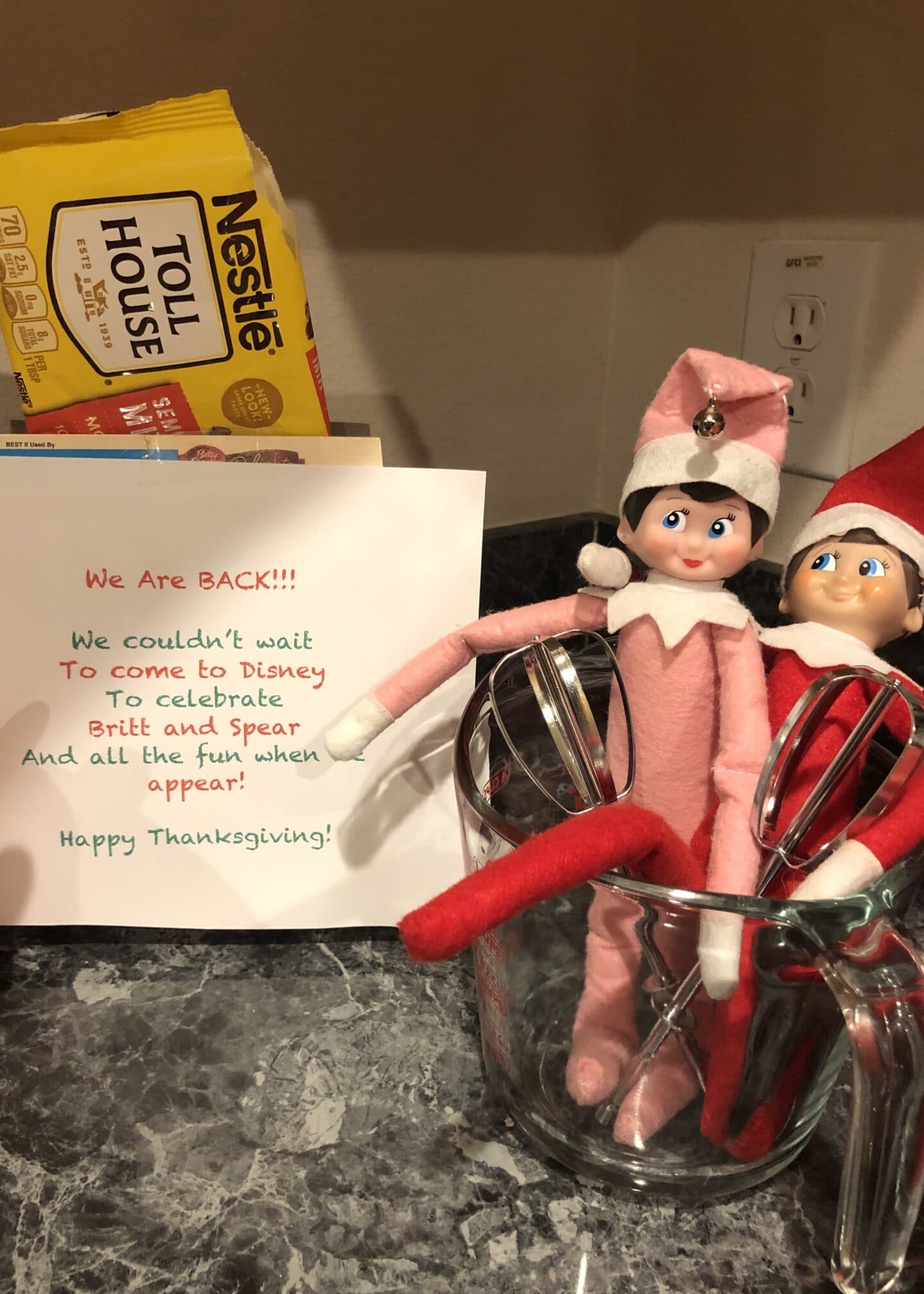 Every year the elves arrive and make their special muffins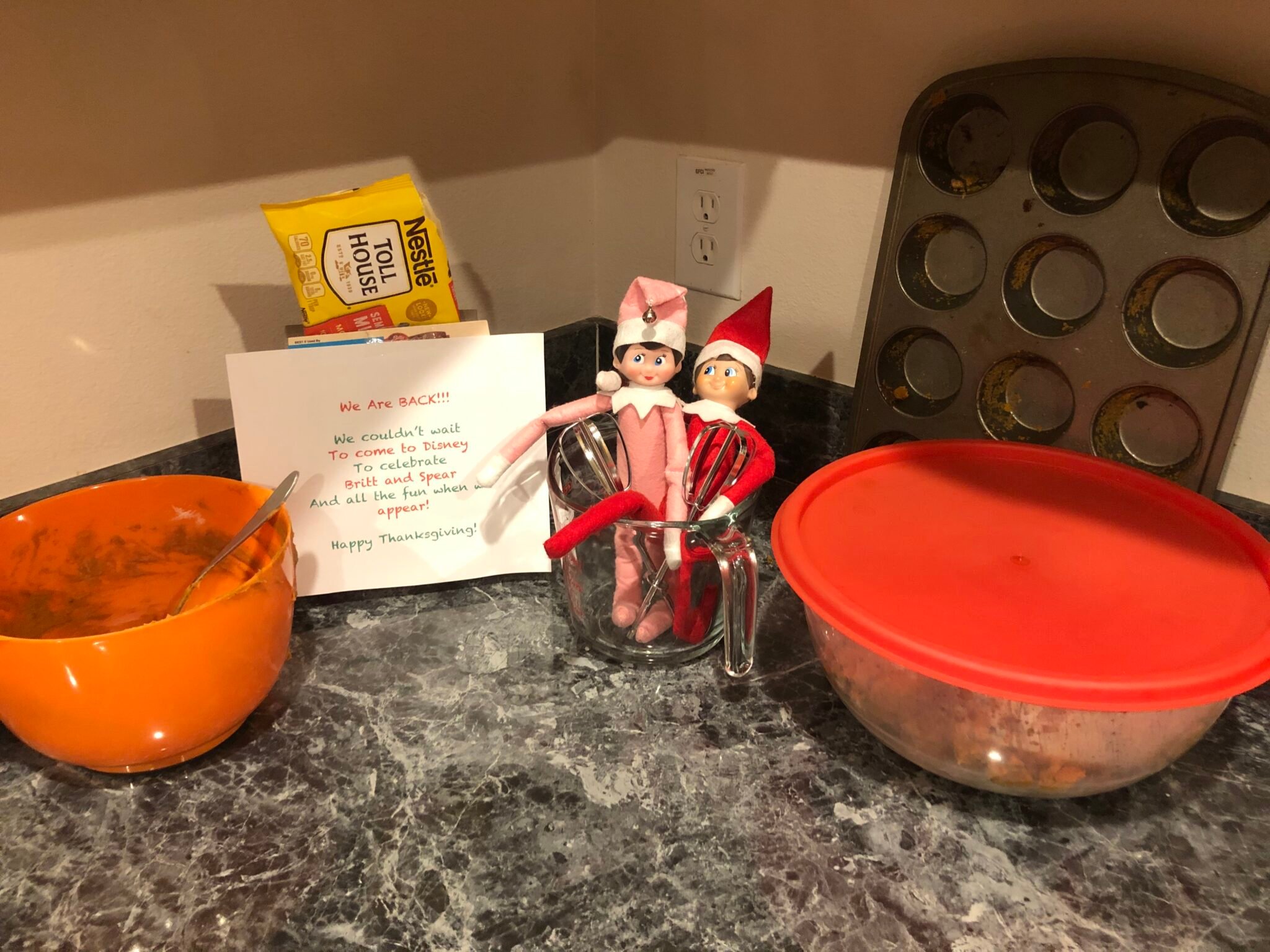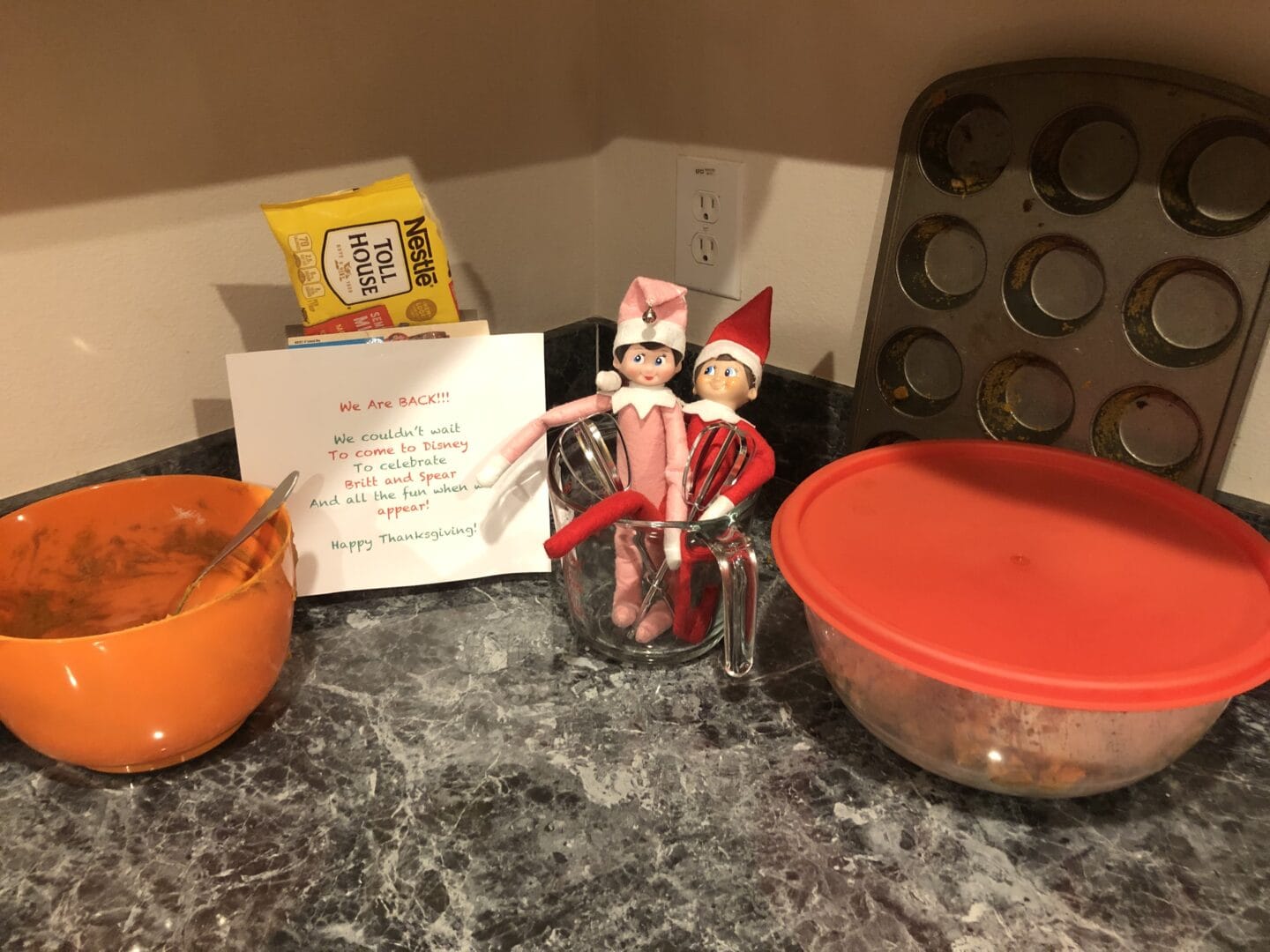 Looks like the elves ate too much on Thanksgiving!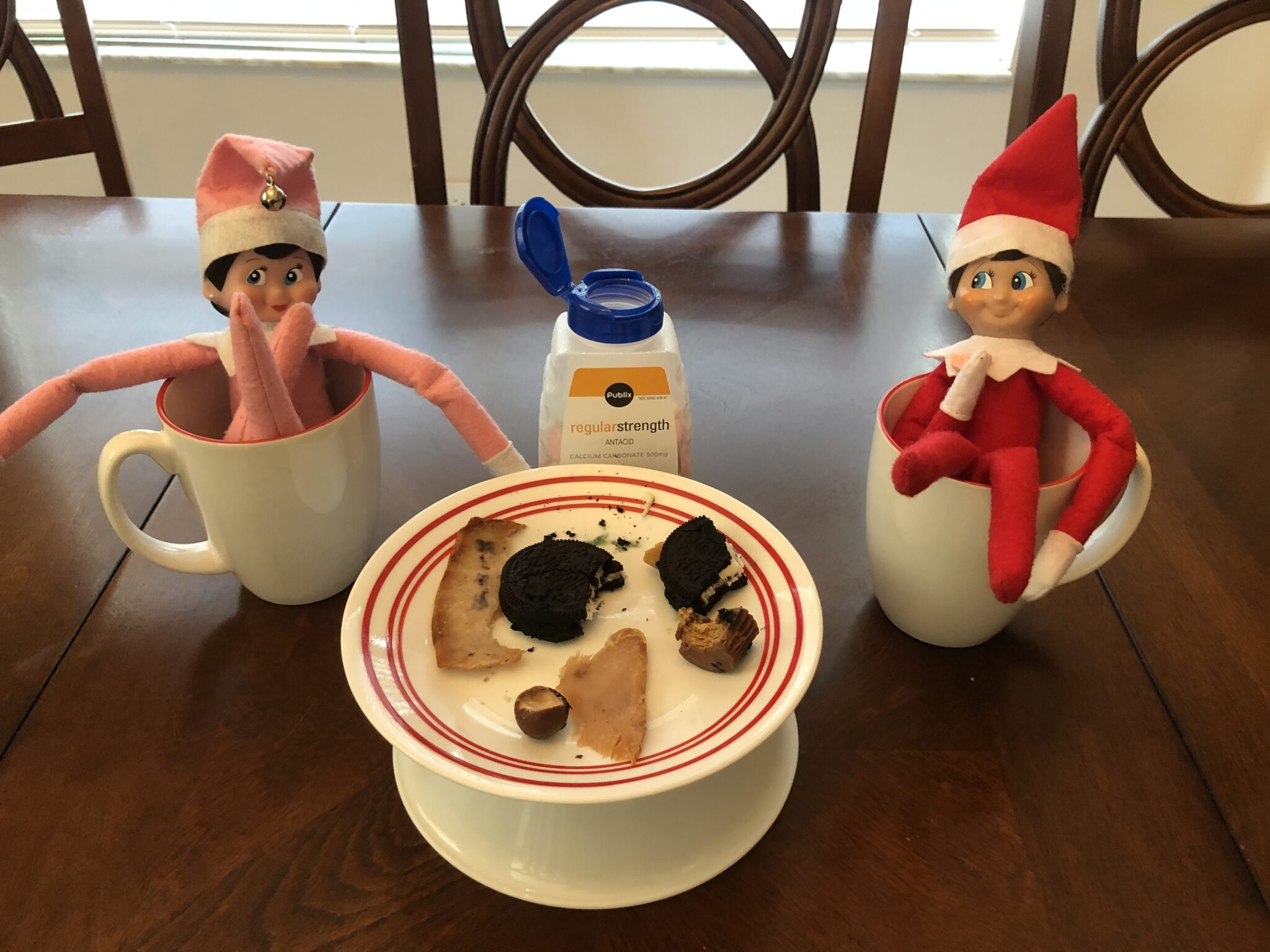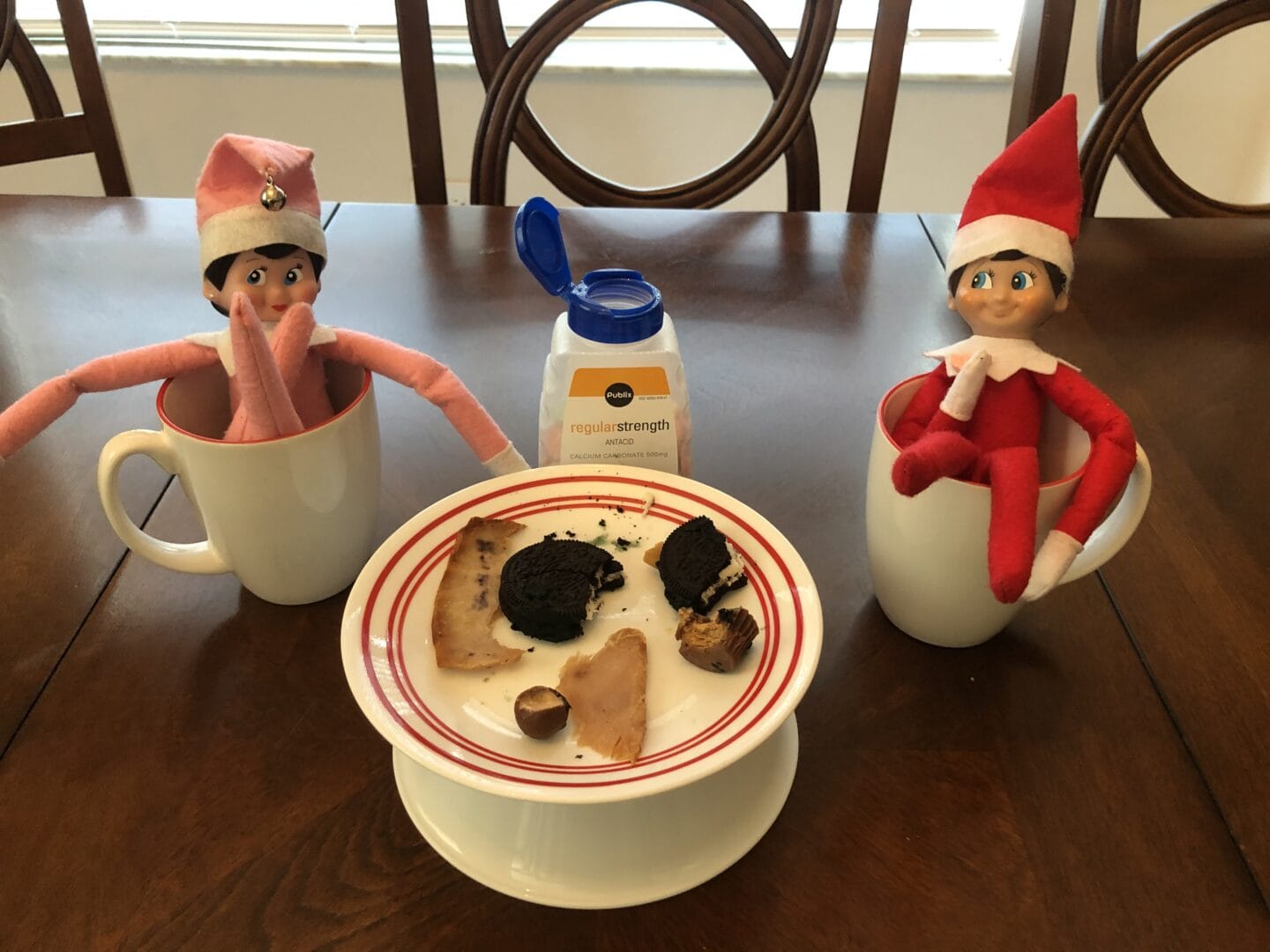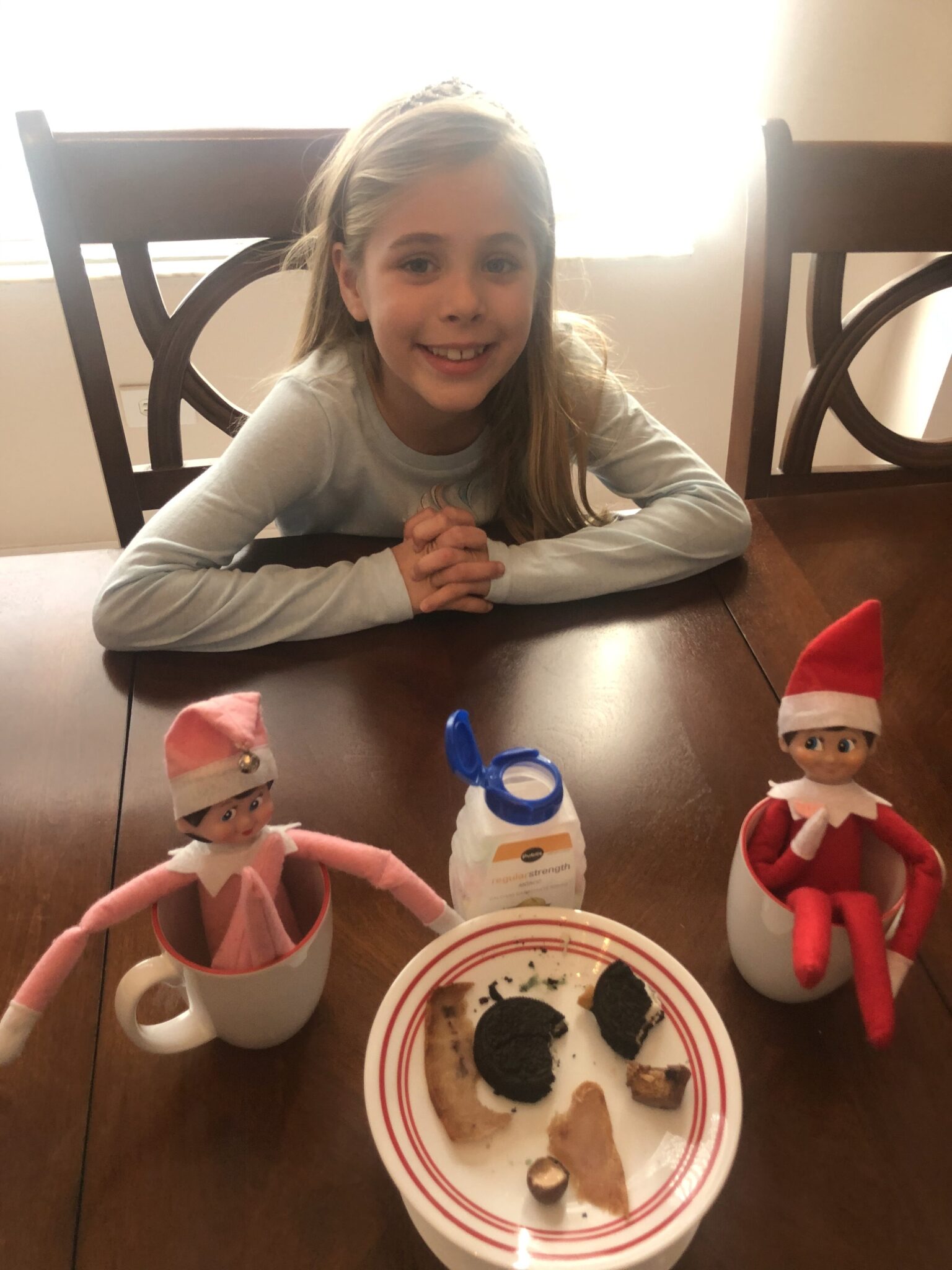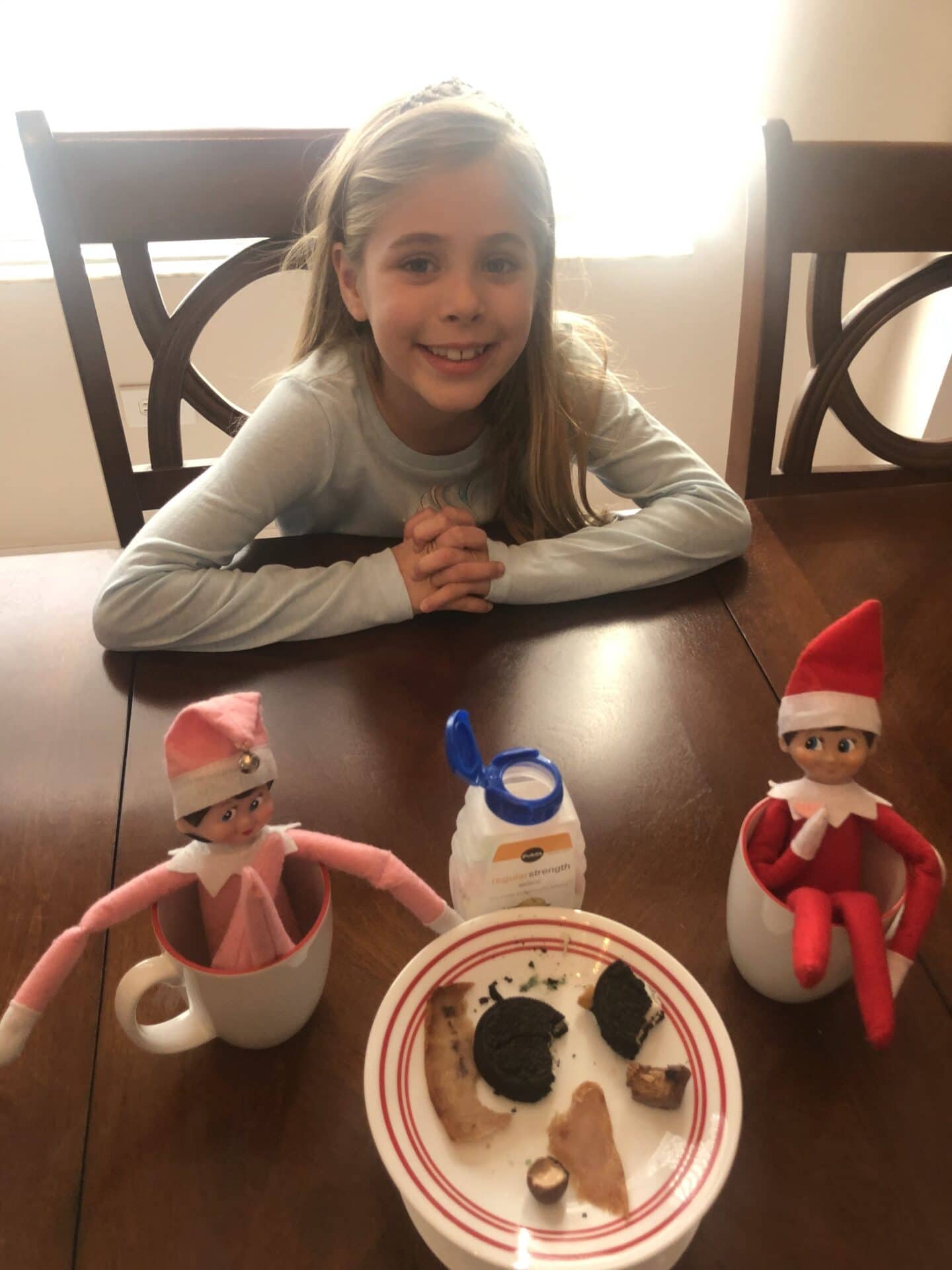 Christmas countdowns are so fun and our elves brought us a new one from Disney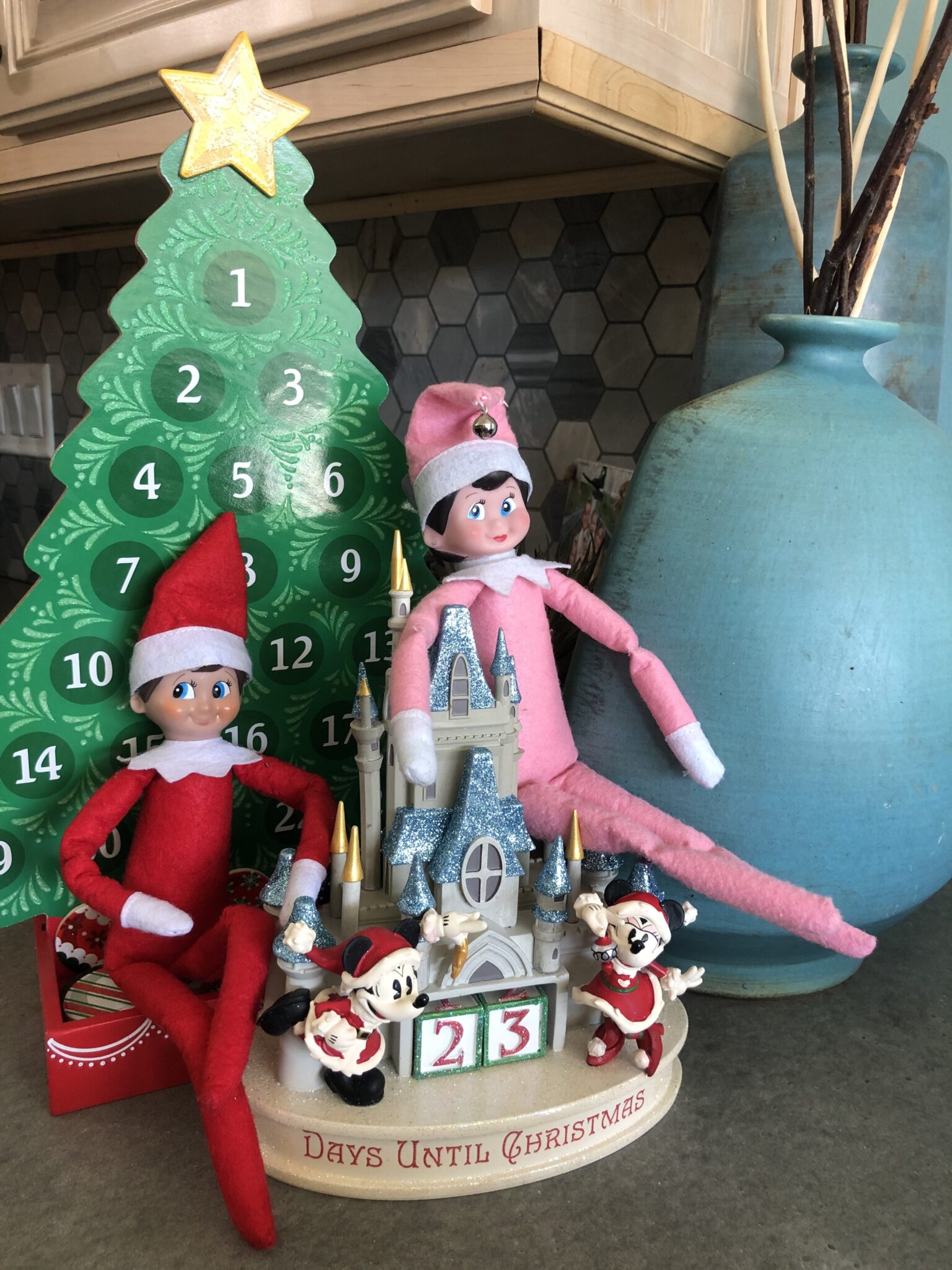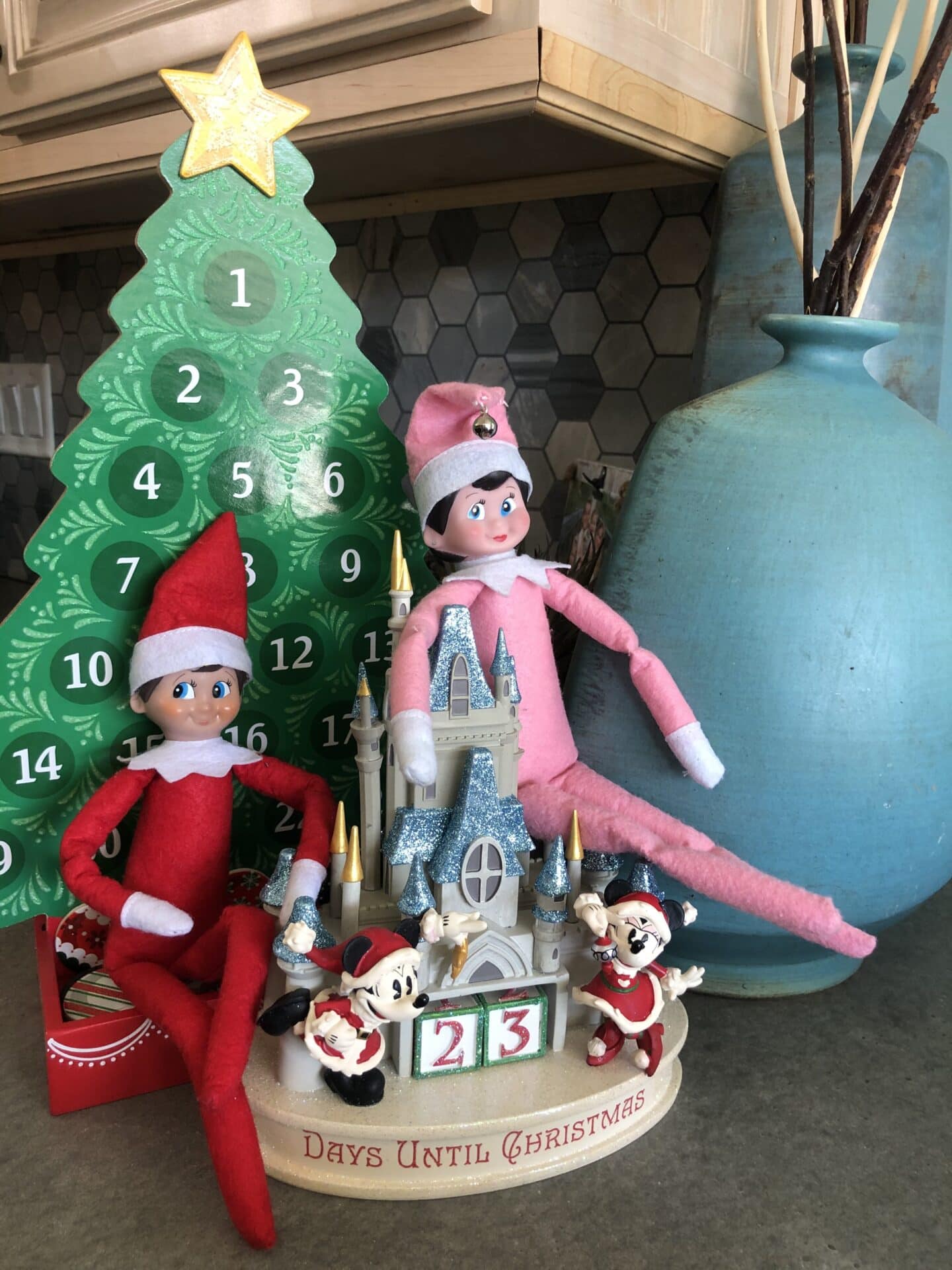 I don't think they got the floss quite right…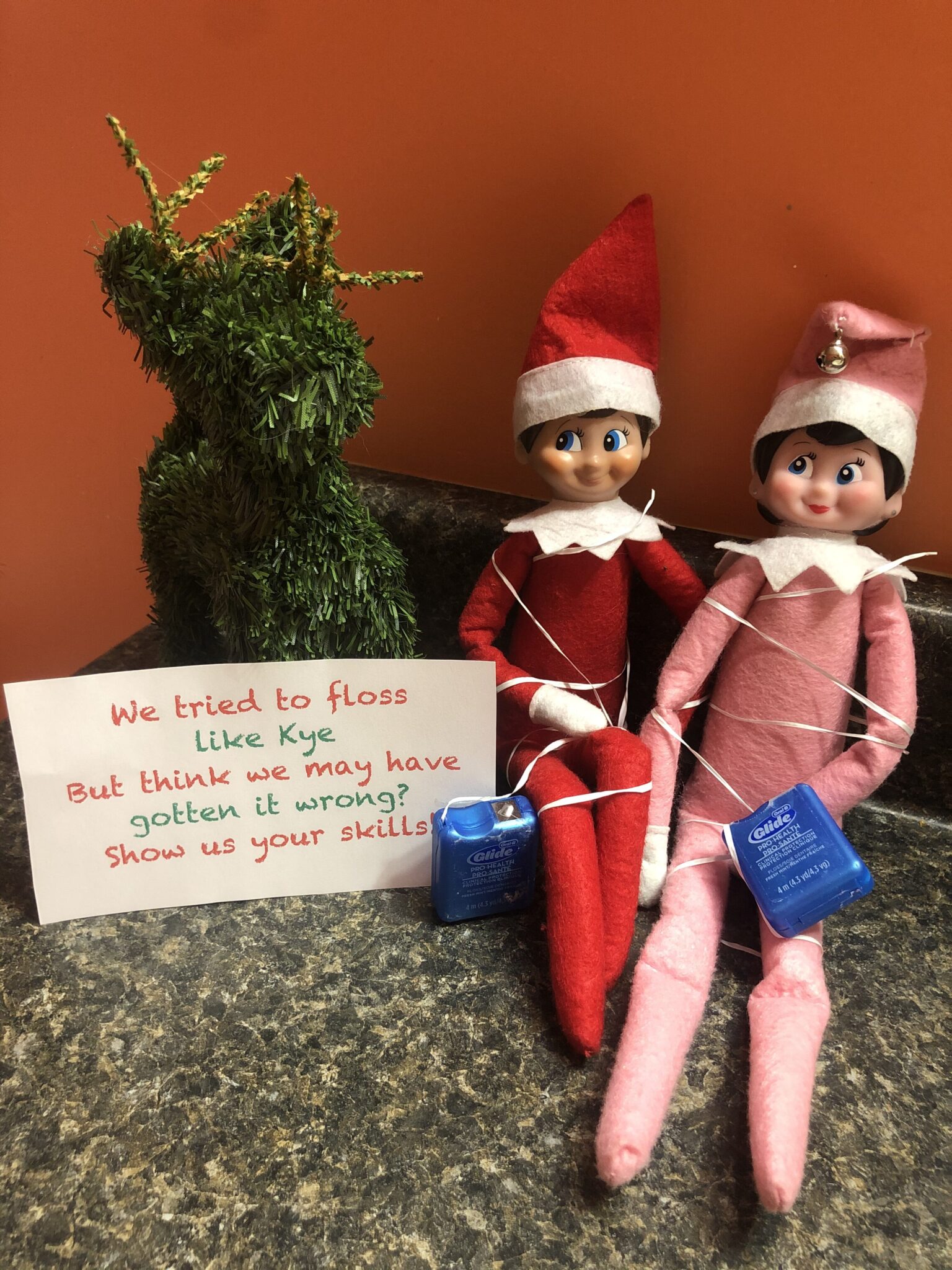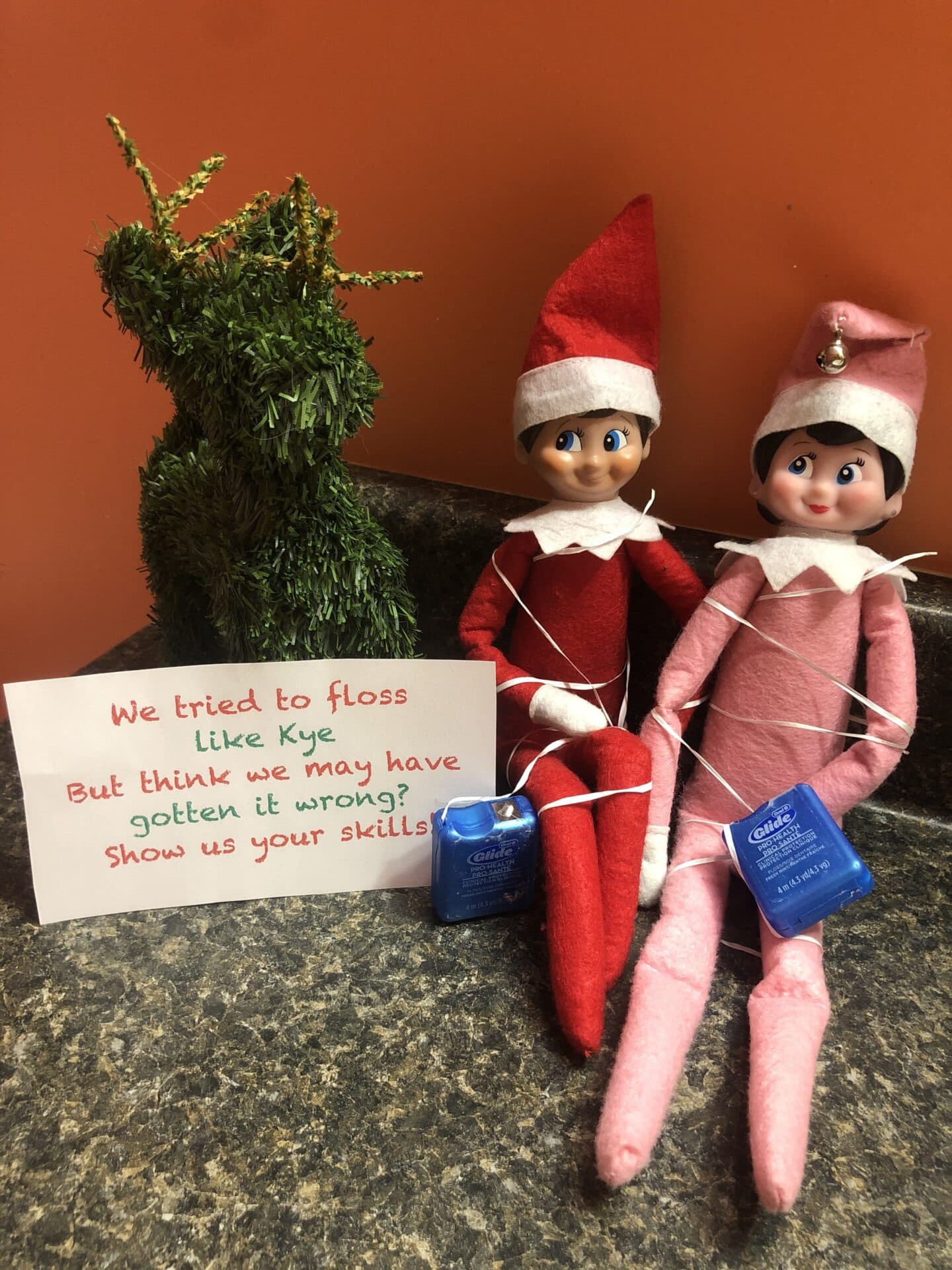 Hermey was sinking Snowflakes ships!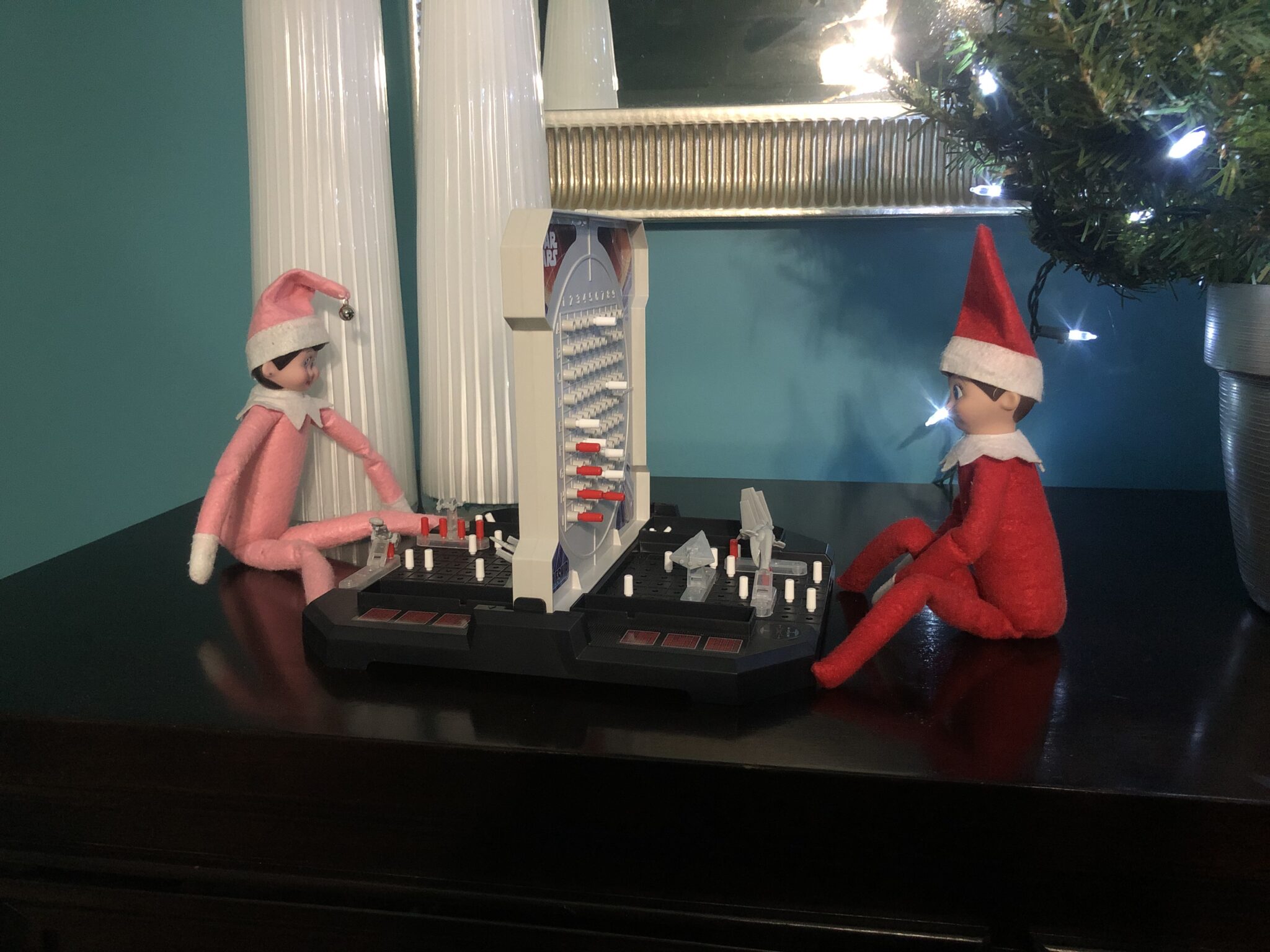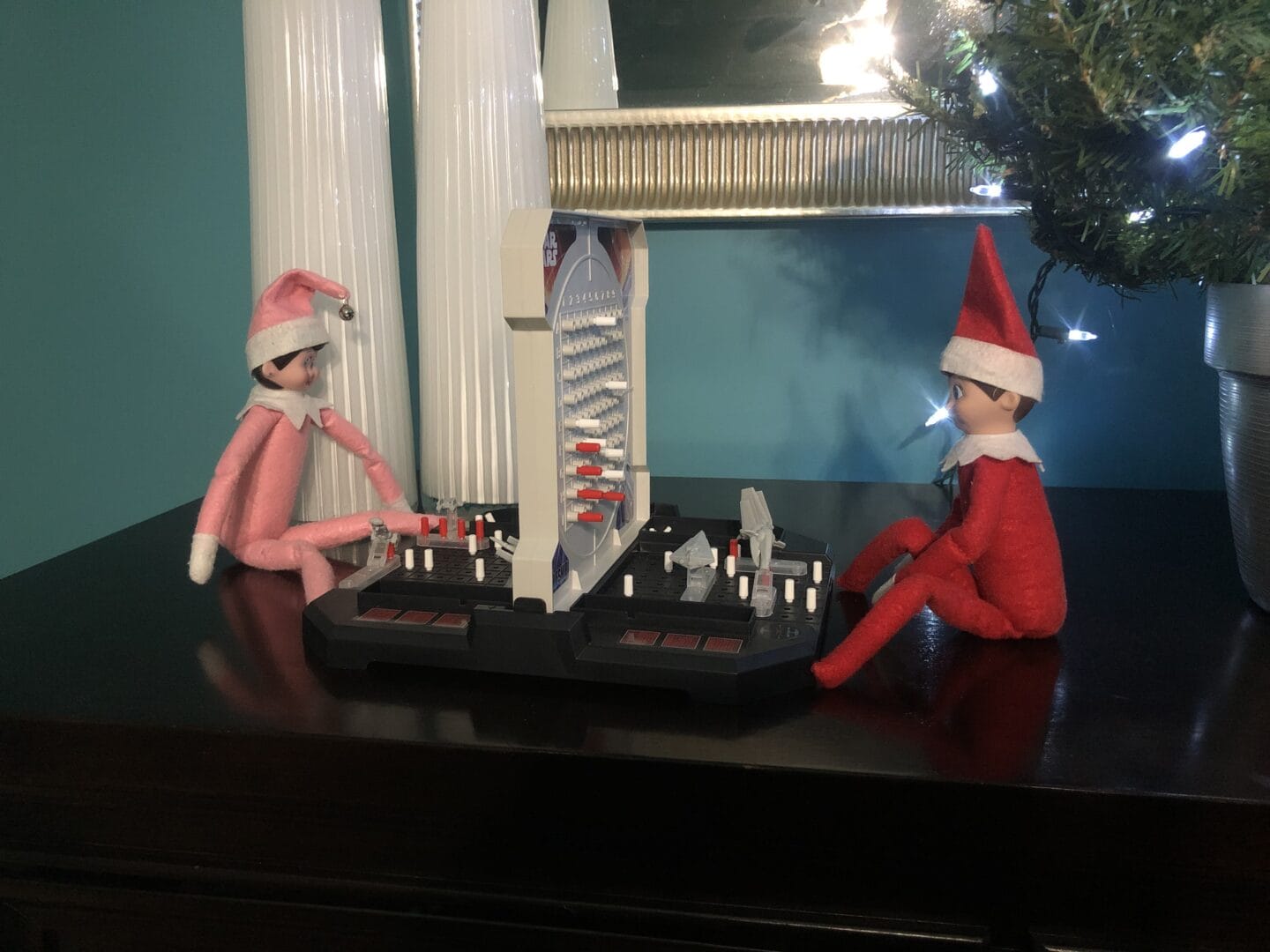 We have two December birthdays and our elves brought a little gift on their special days!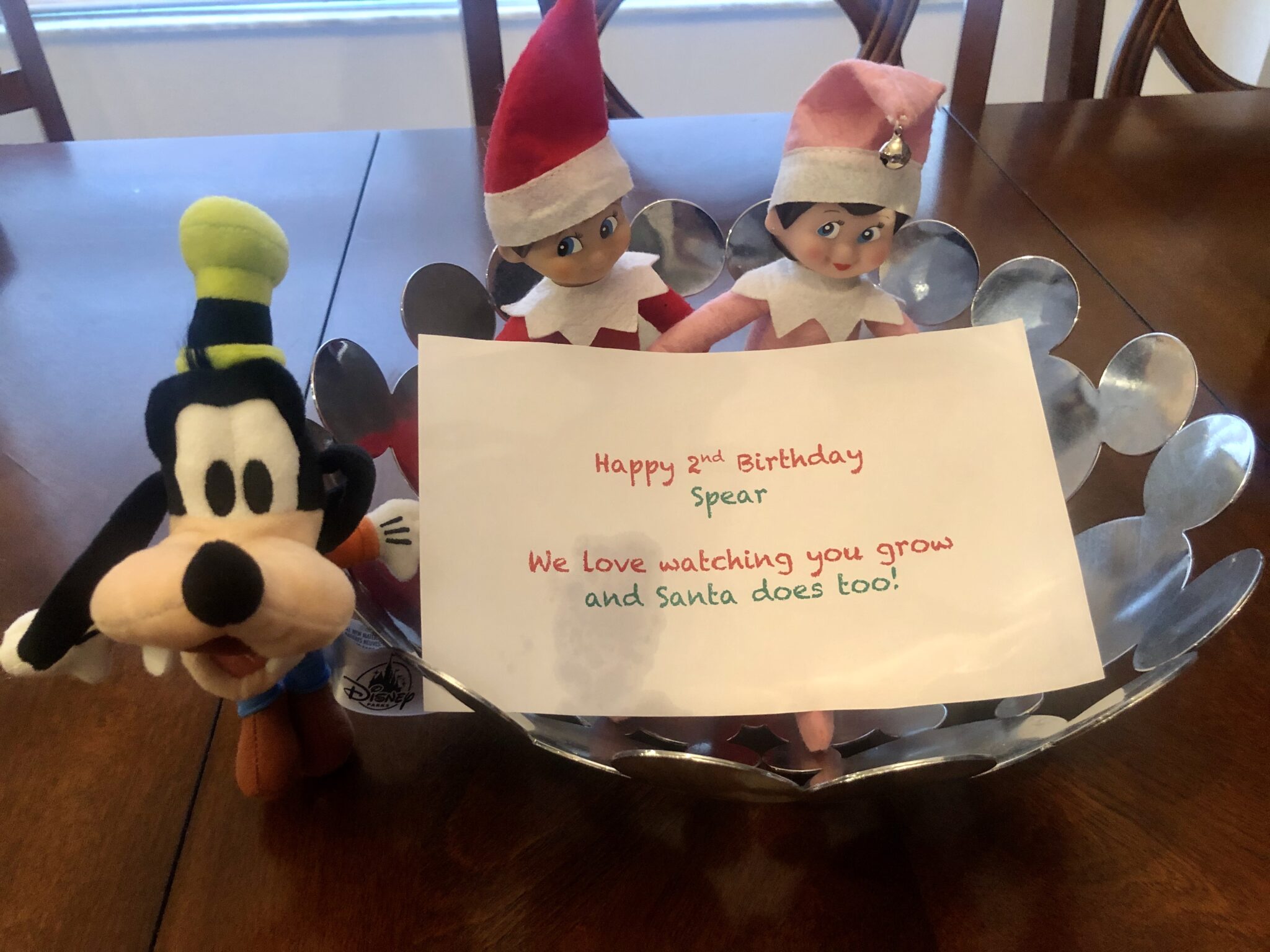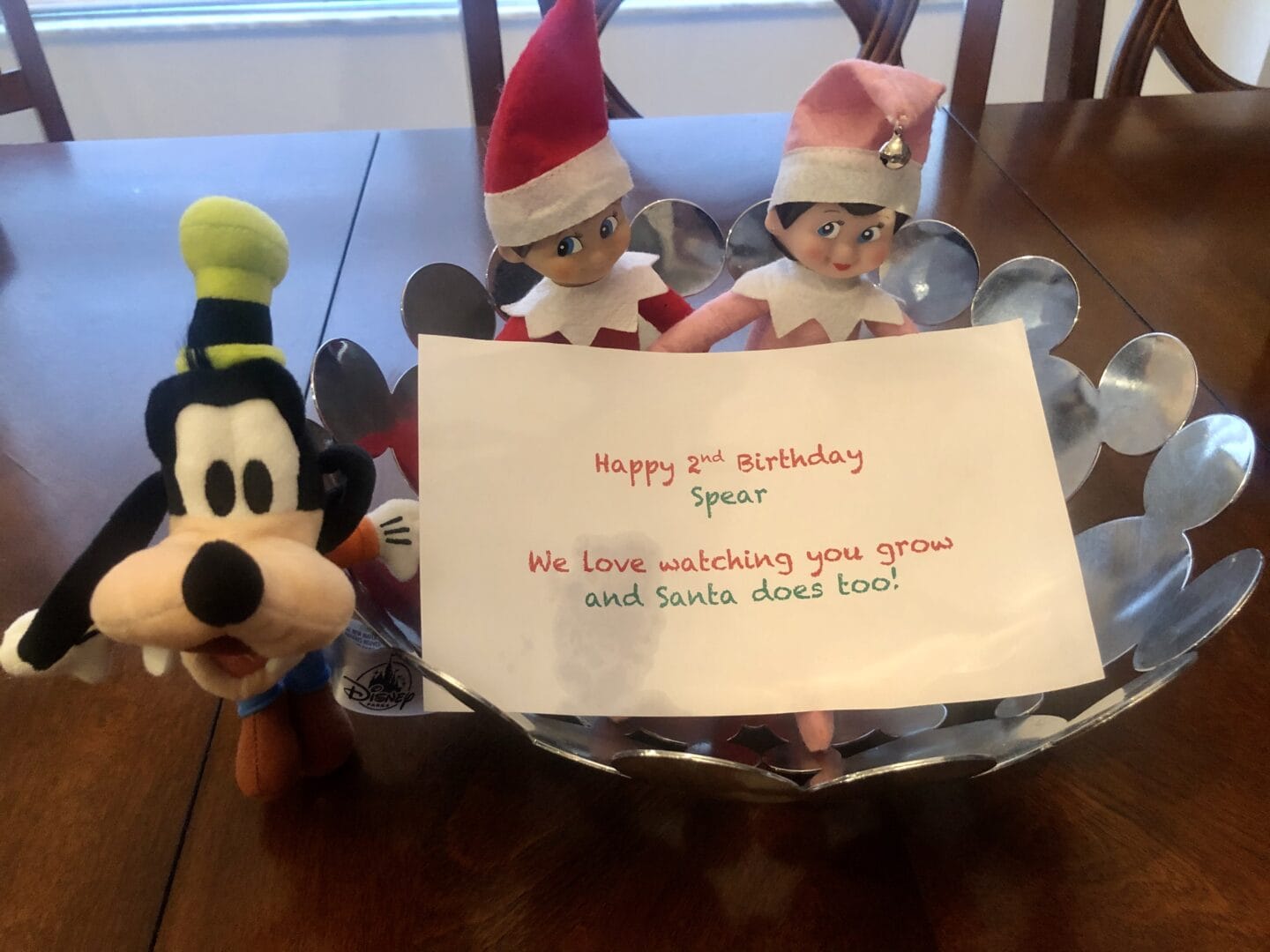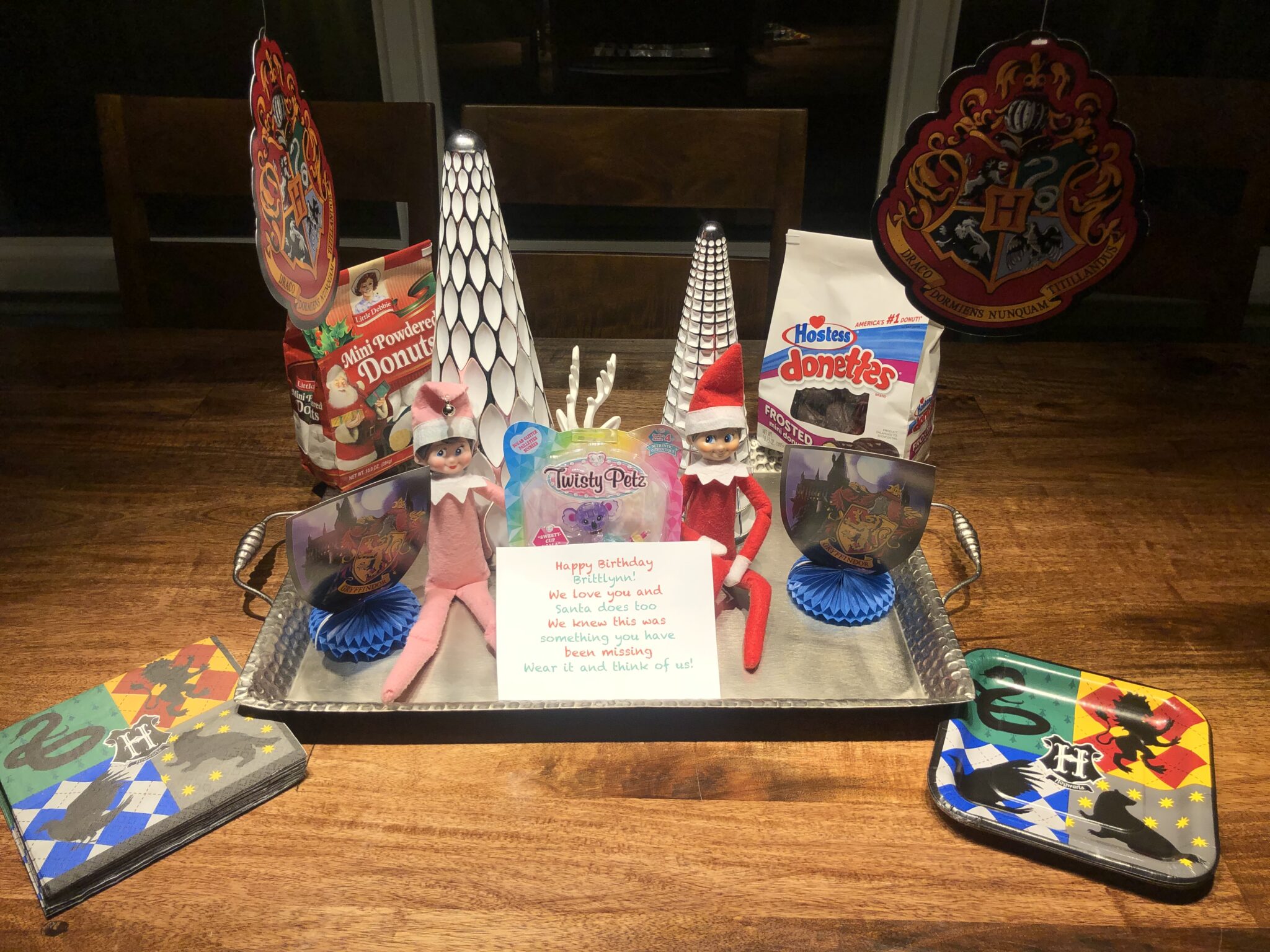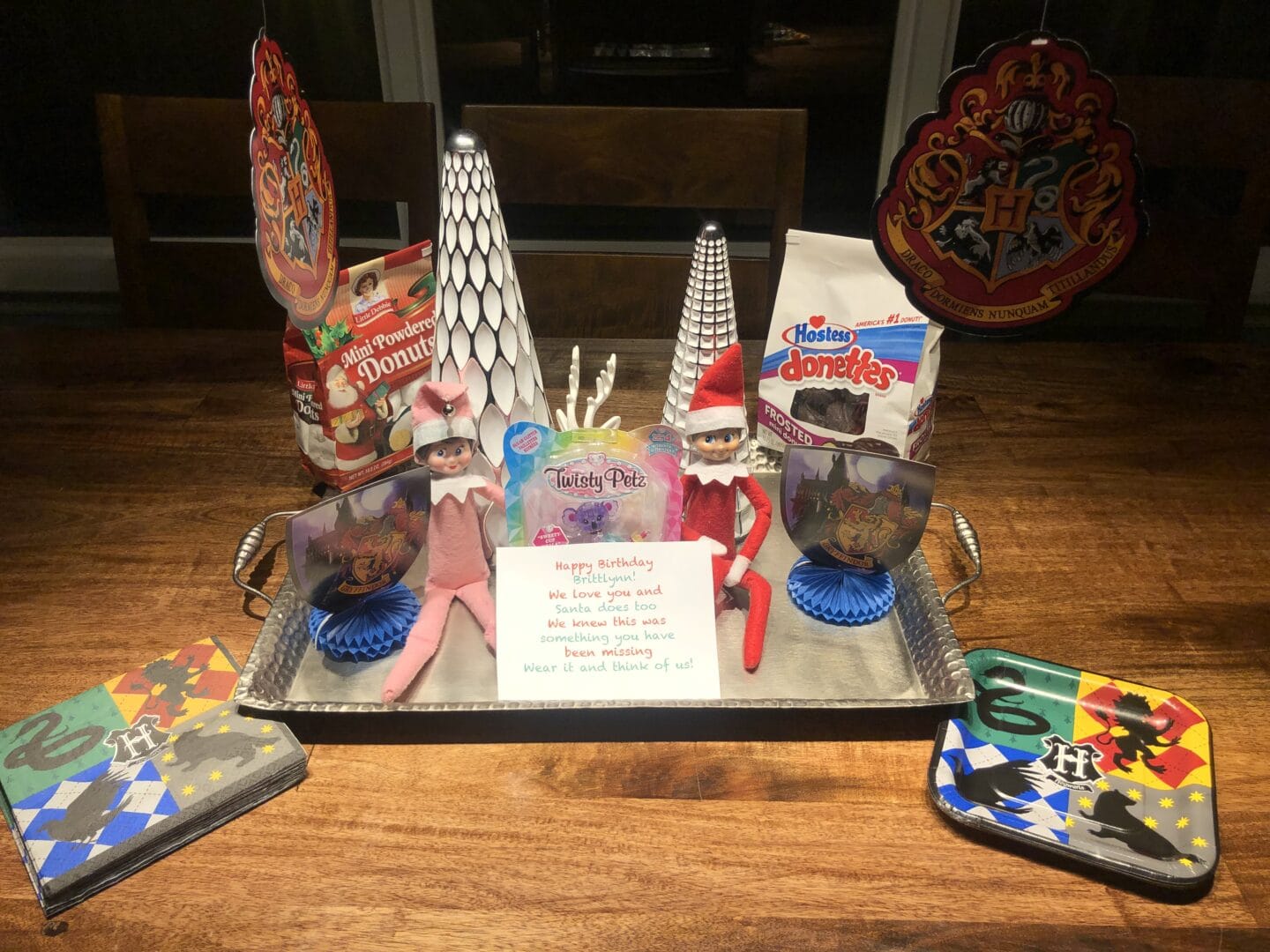 Elf Mummies!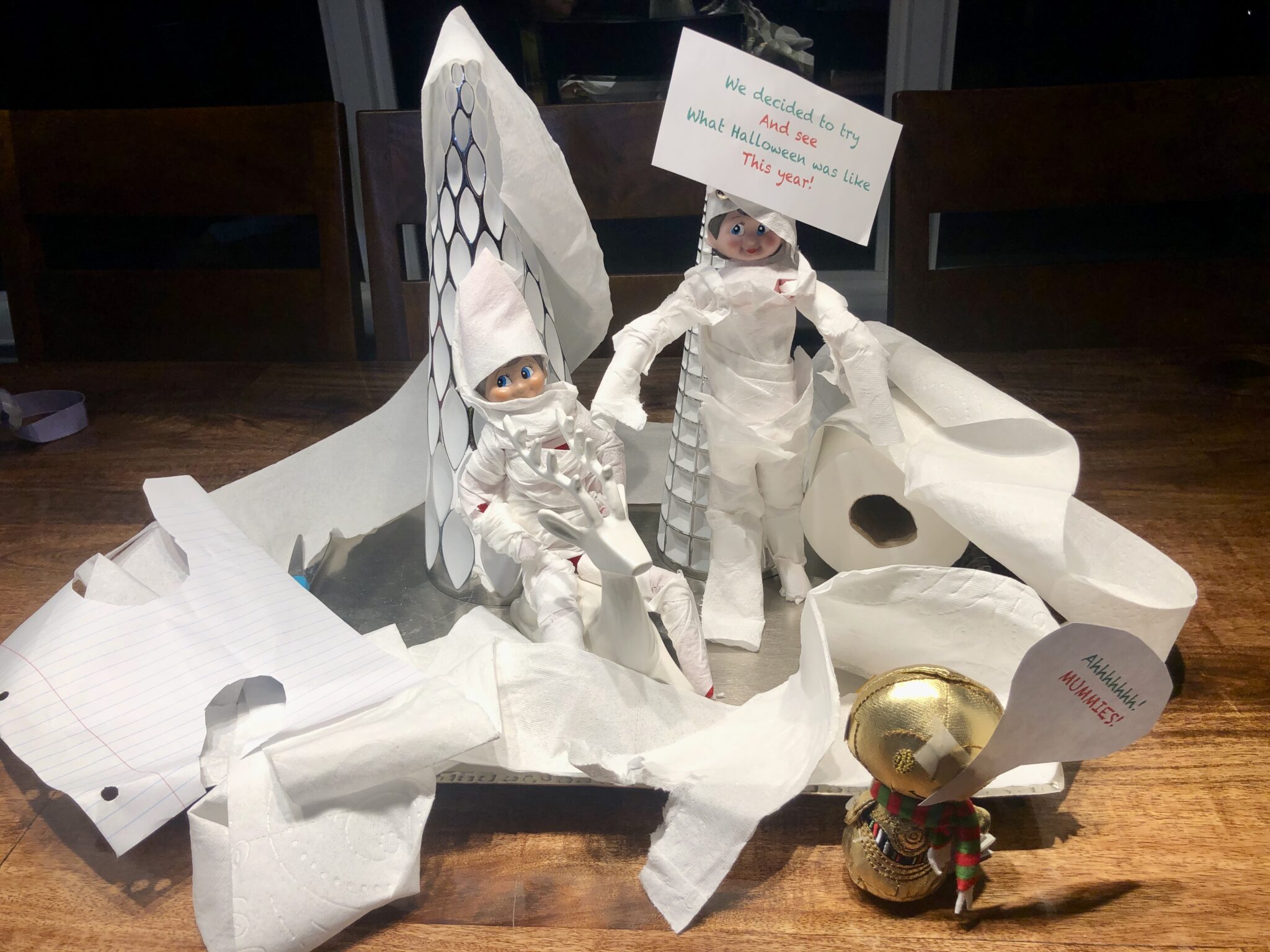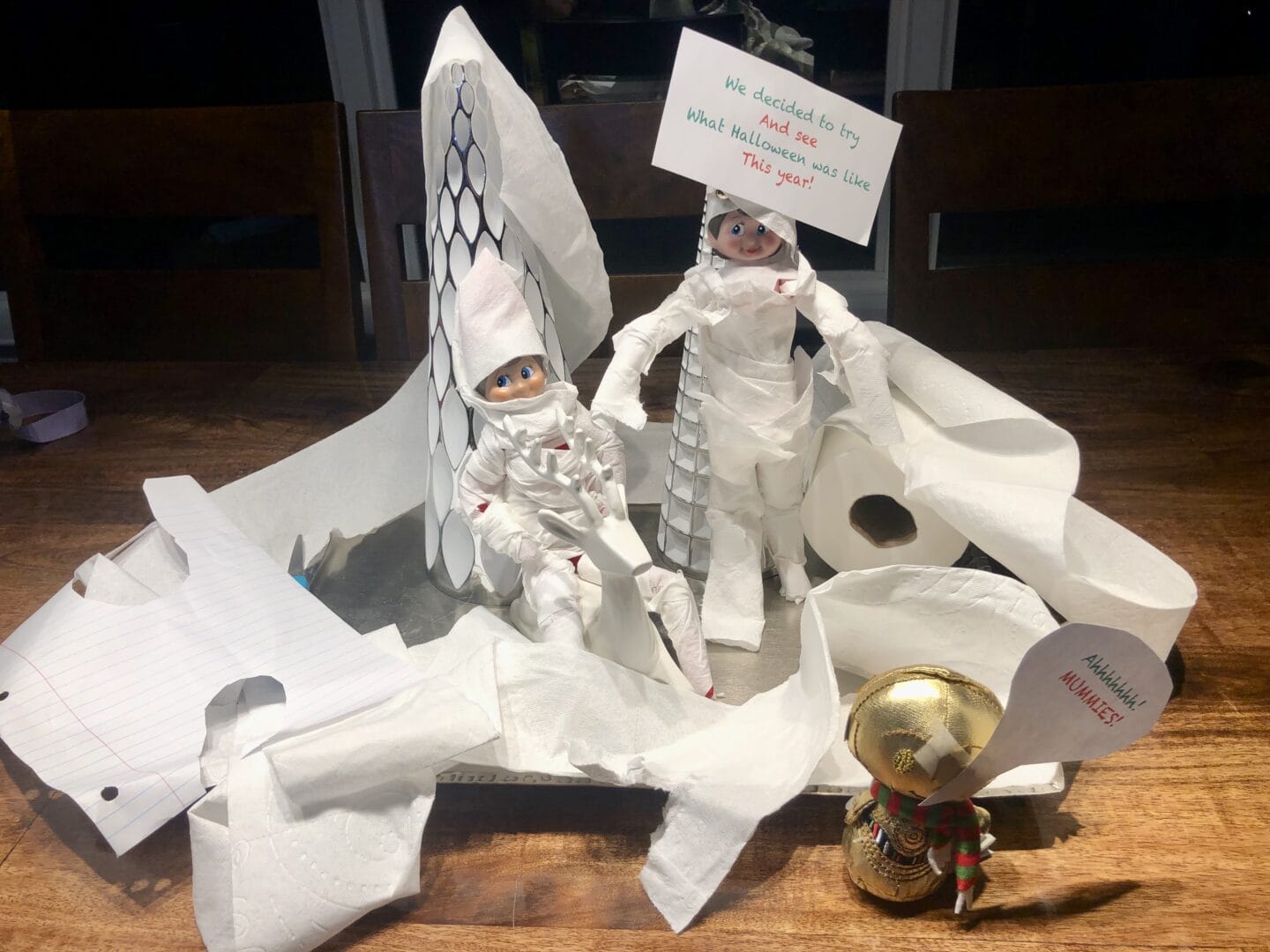 Stitch is wild and our elves helped tame him 😉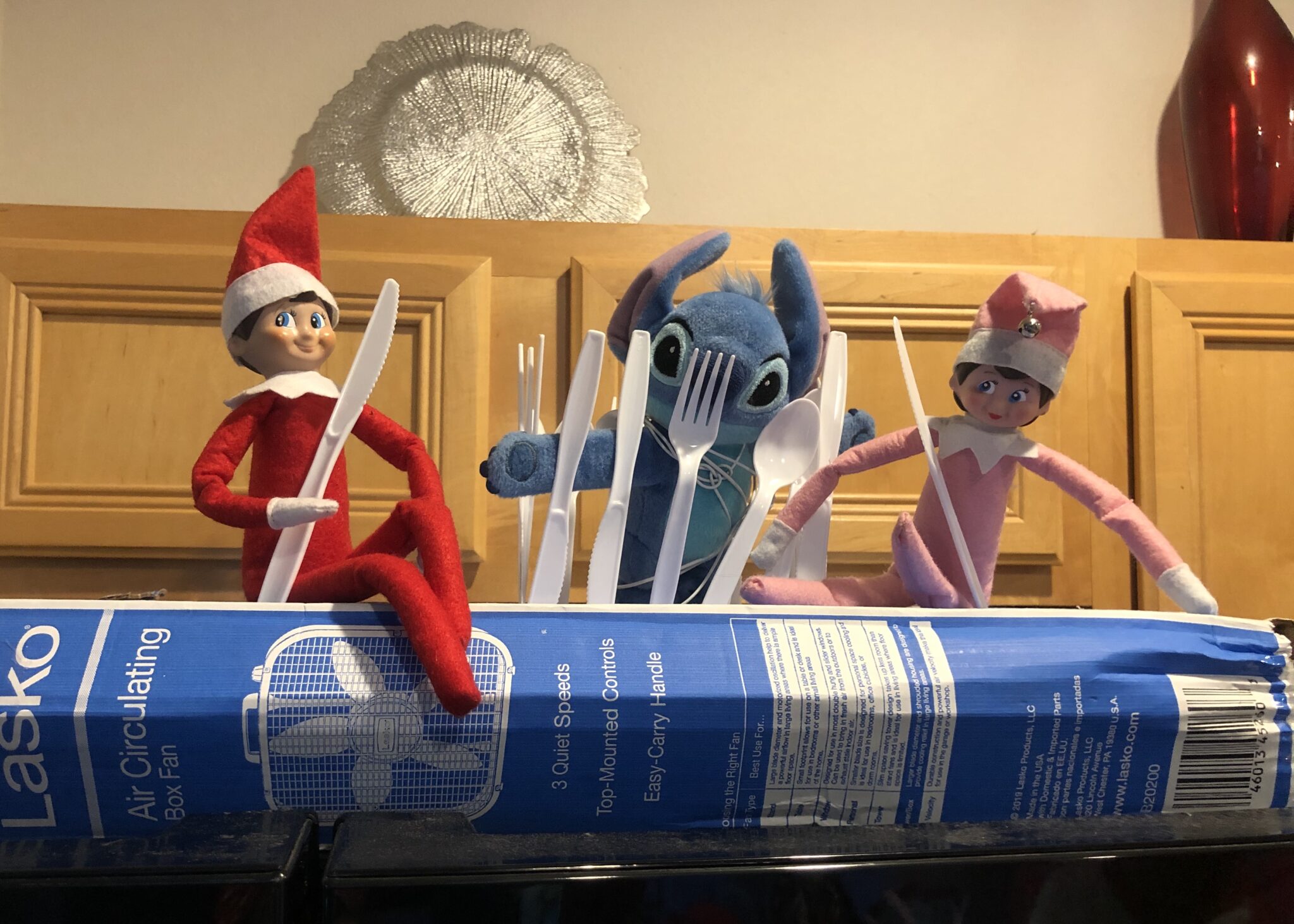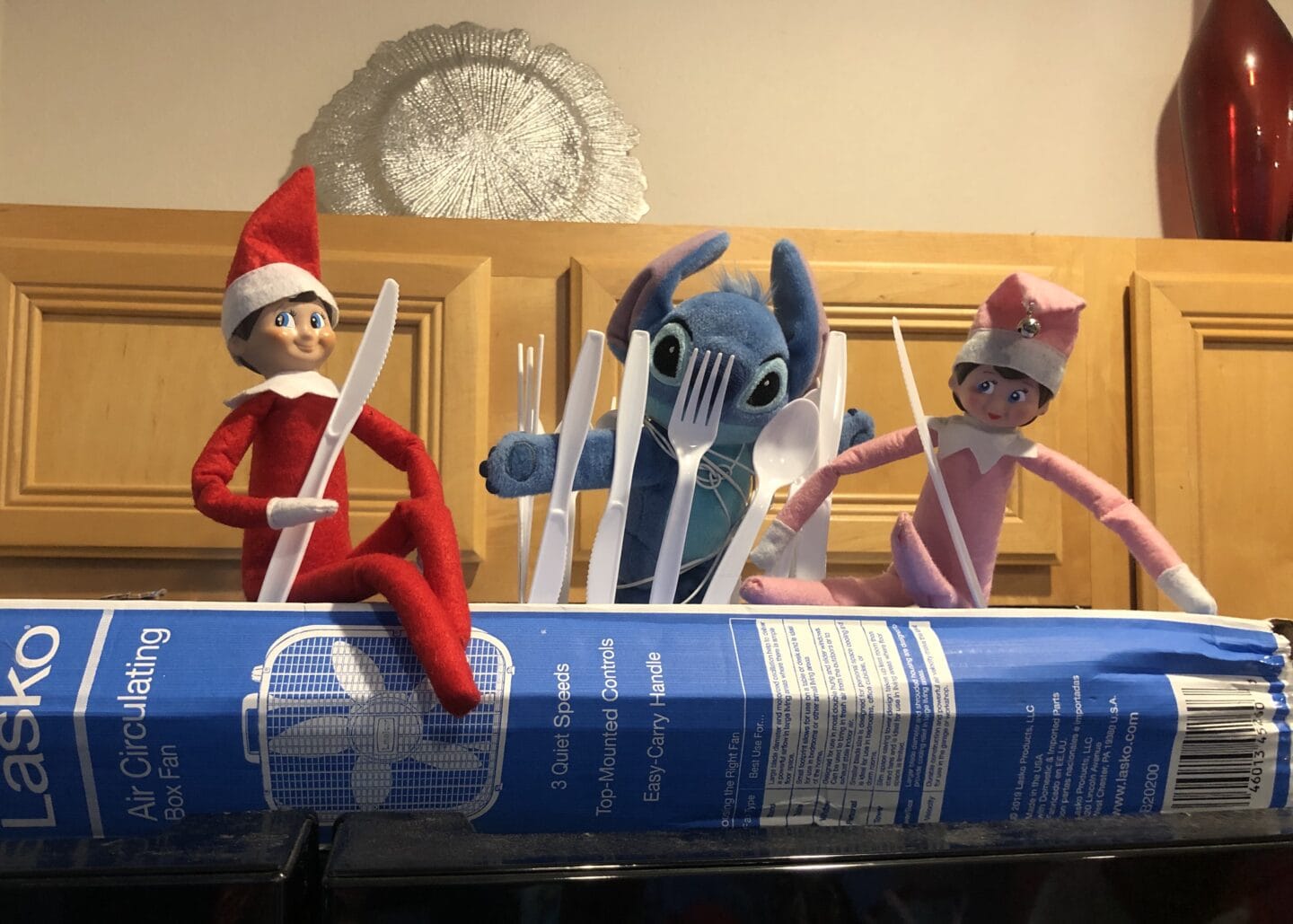 Elf tip: use rubbing alcohol to get Sharpie off of furniture 😉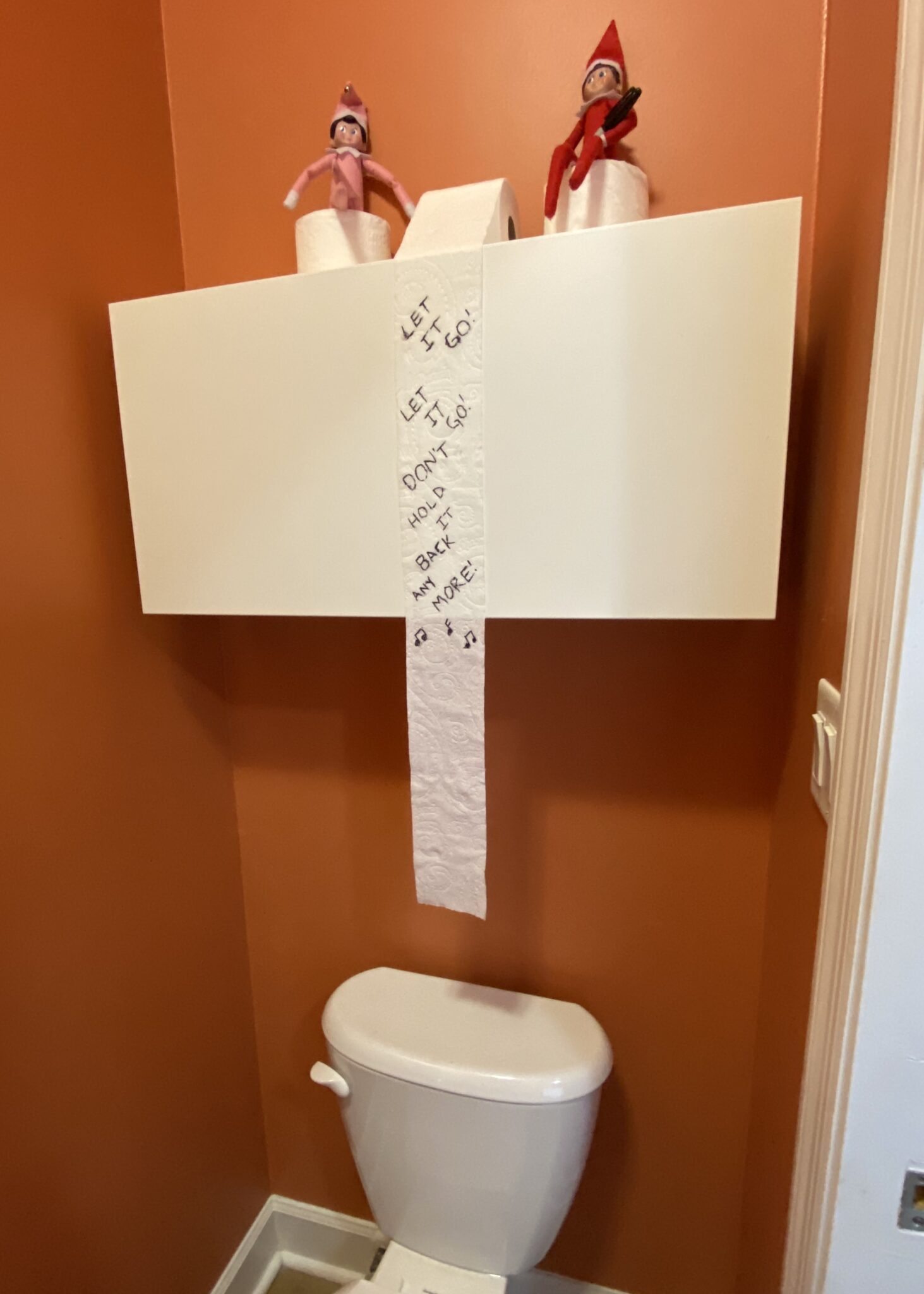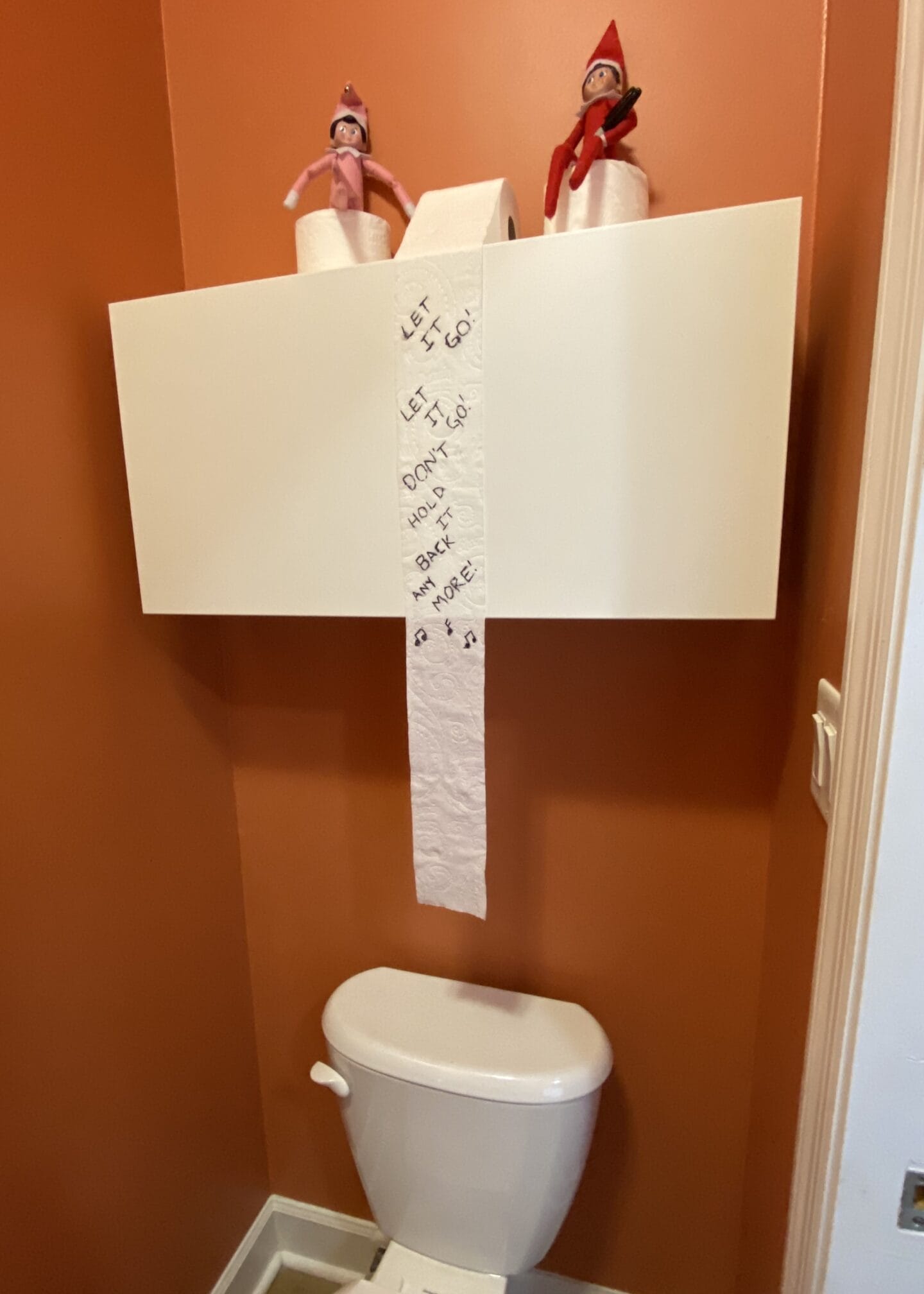 Our elves know some Frozen 2 jams 😉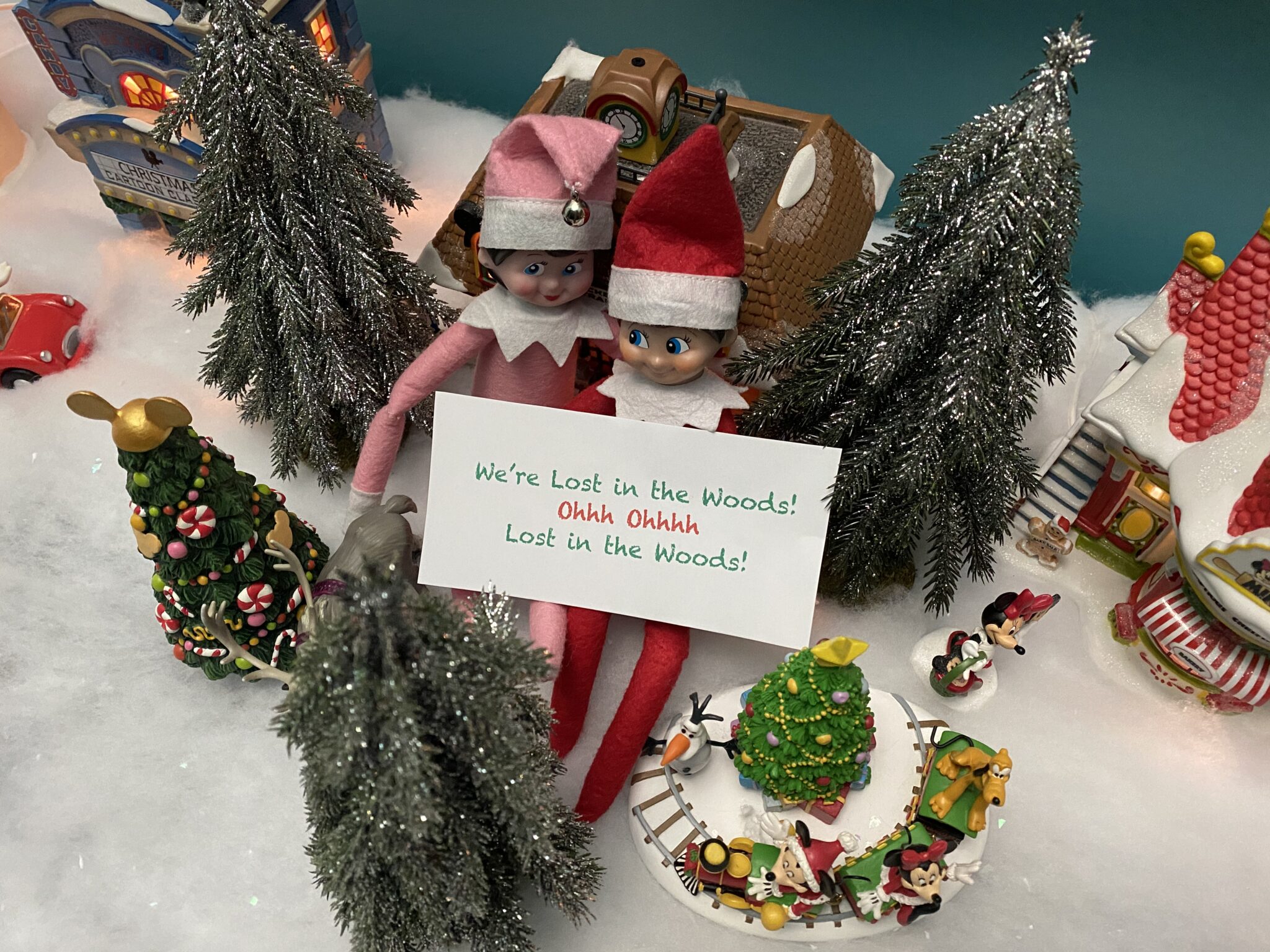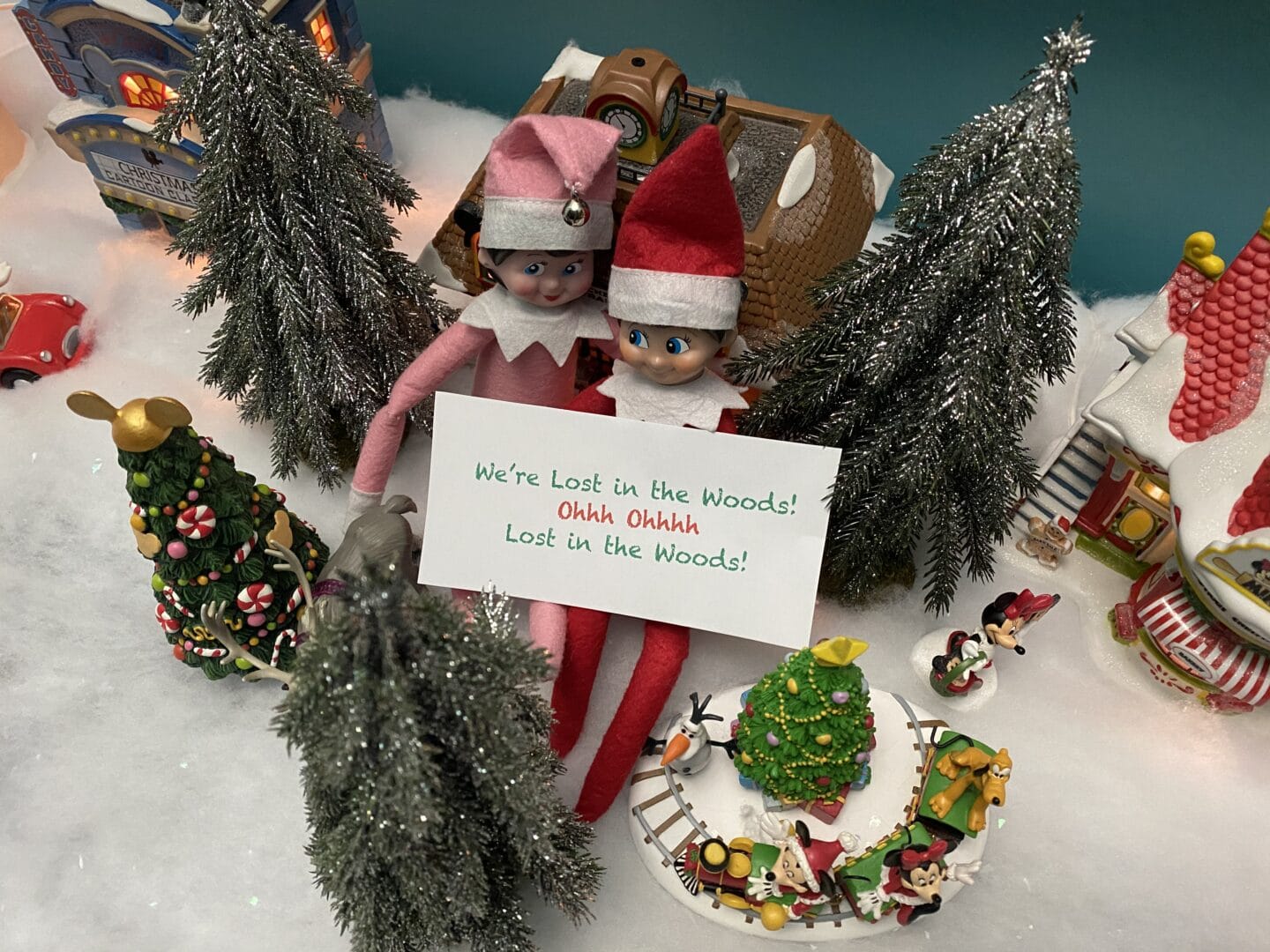 Christmas rocks!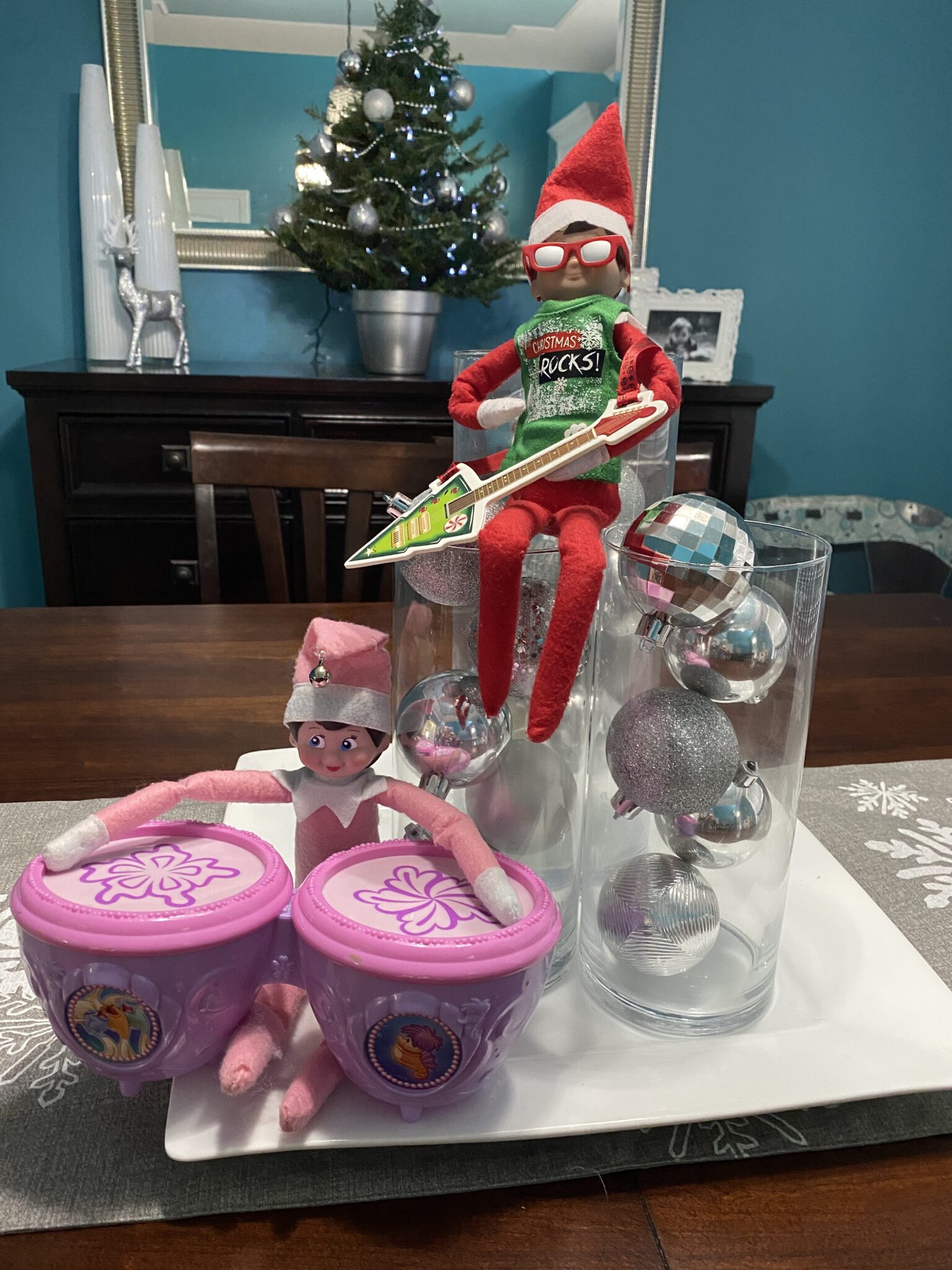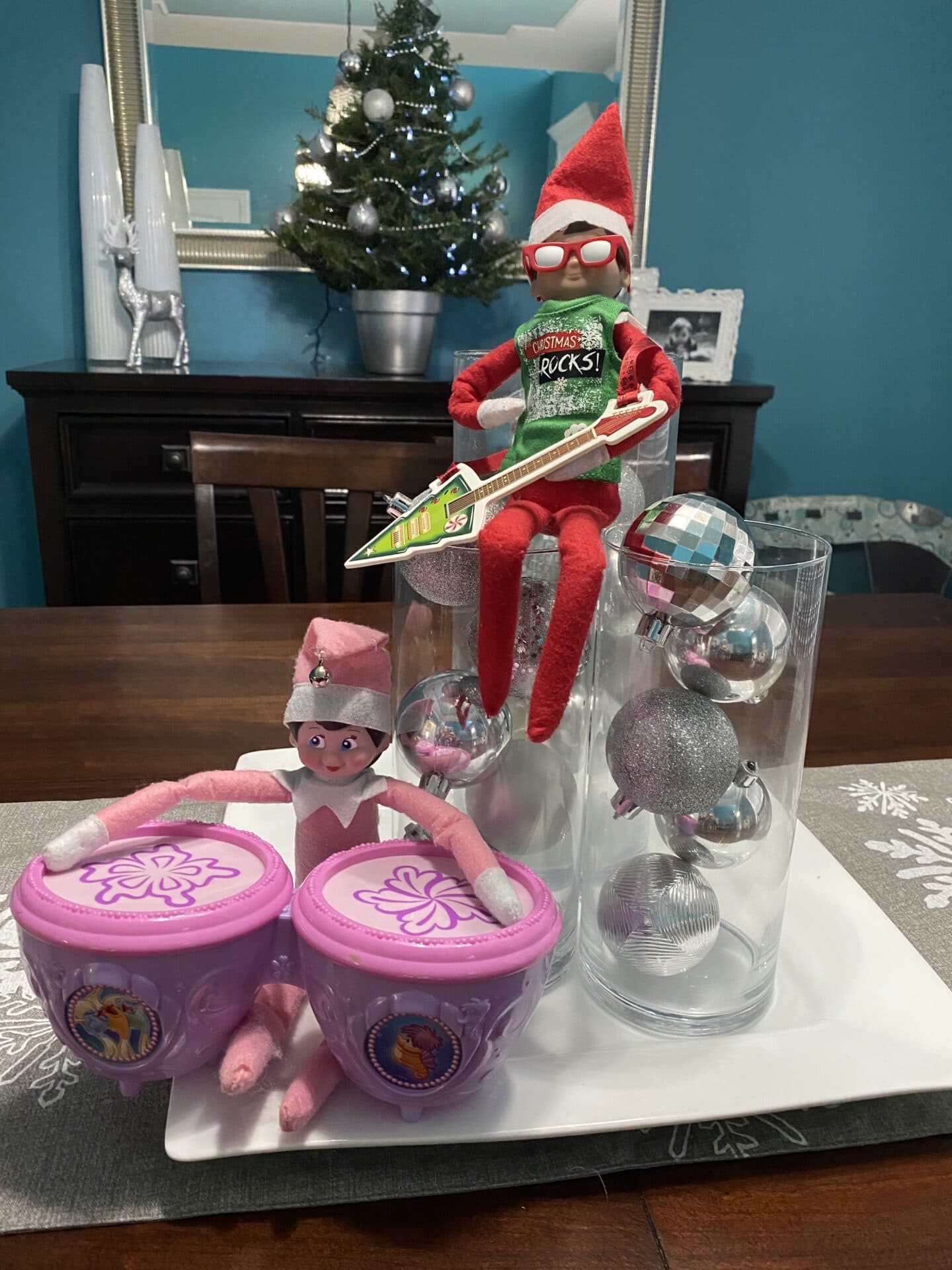 Every elf loves something sweet 🙂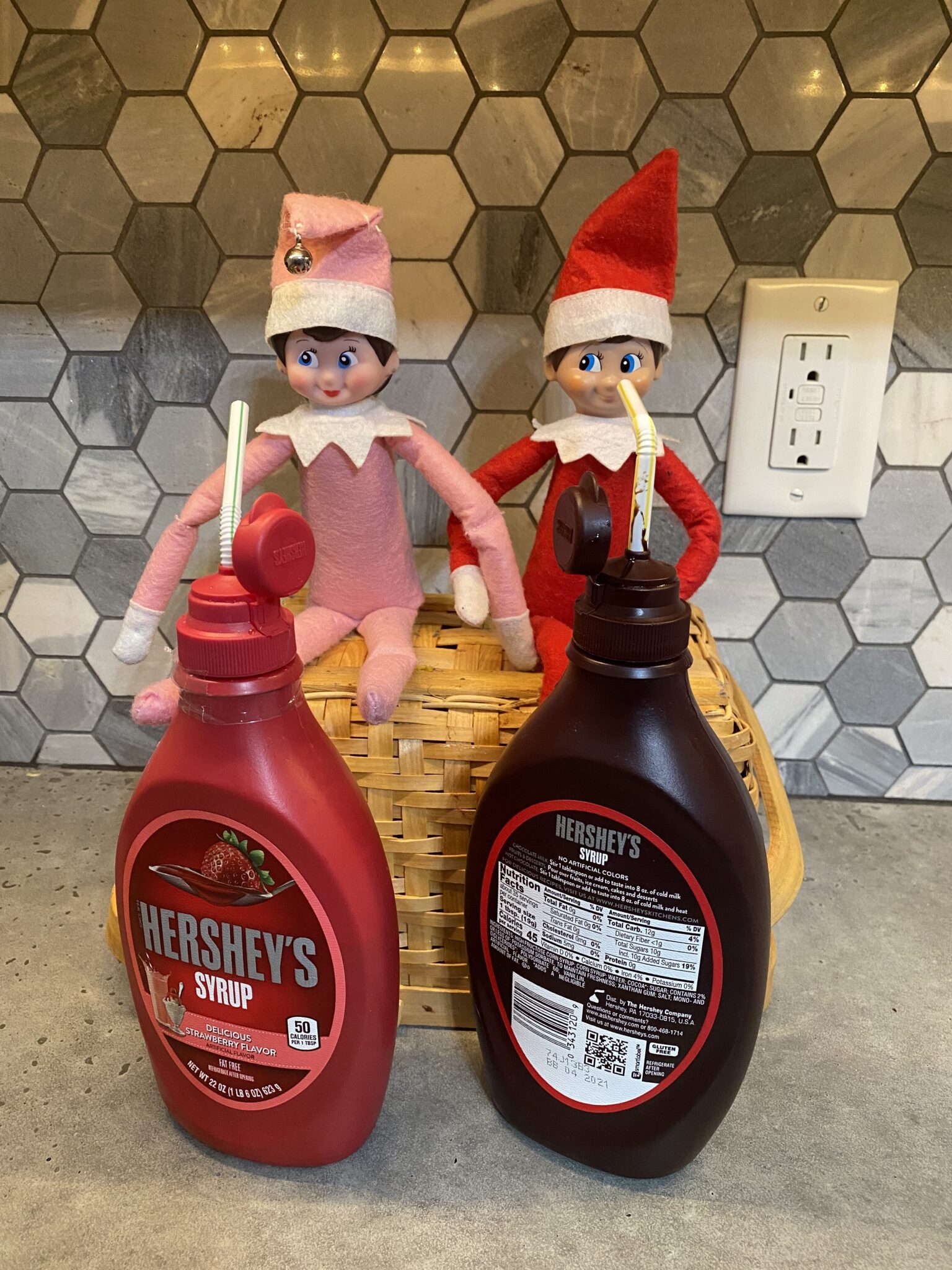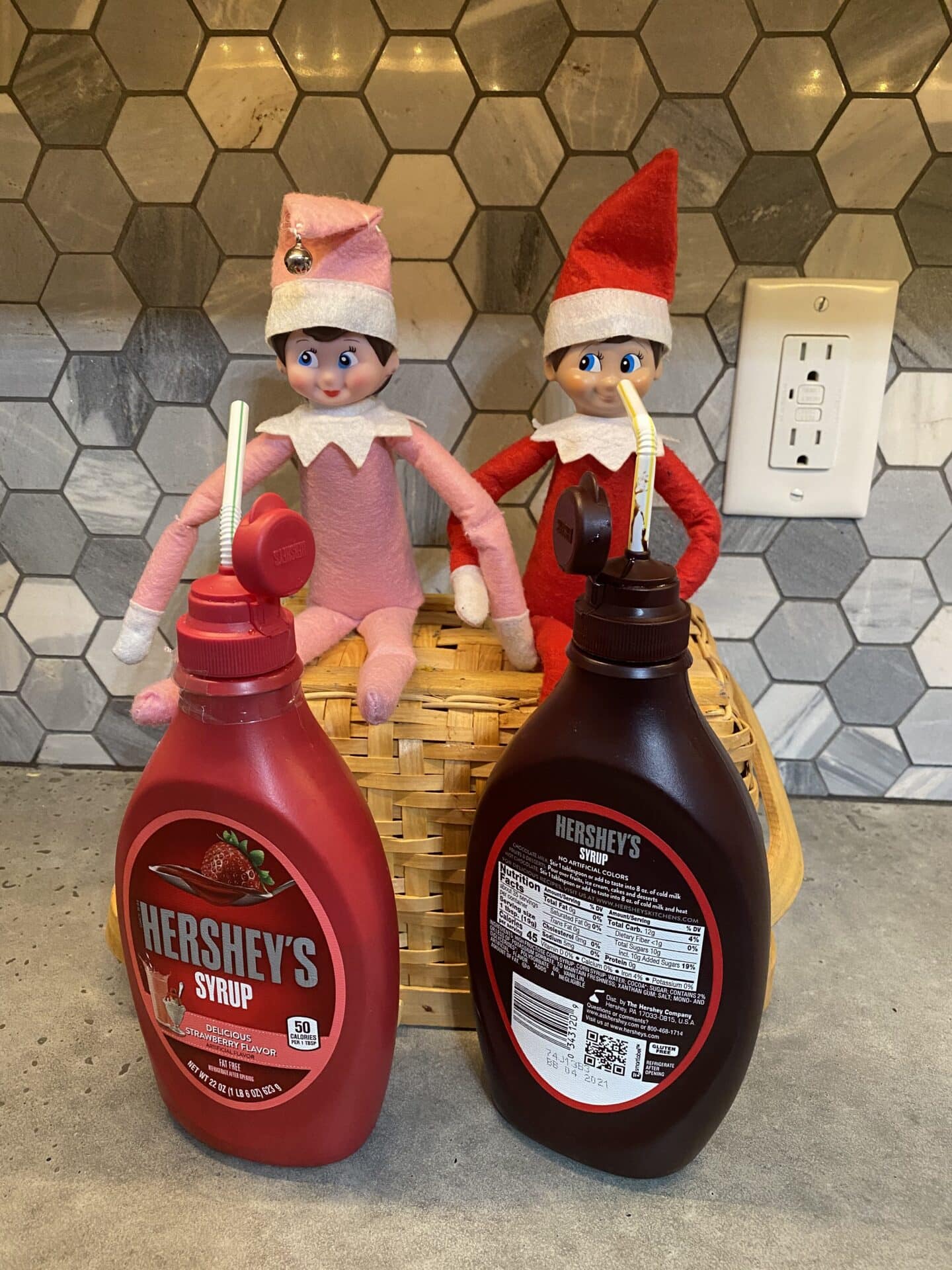 Cooking up something sweet!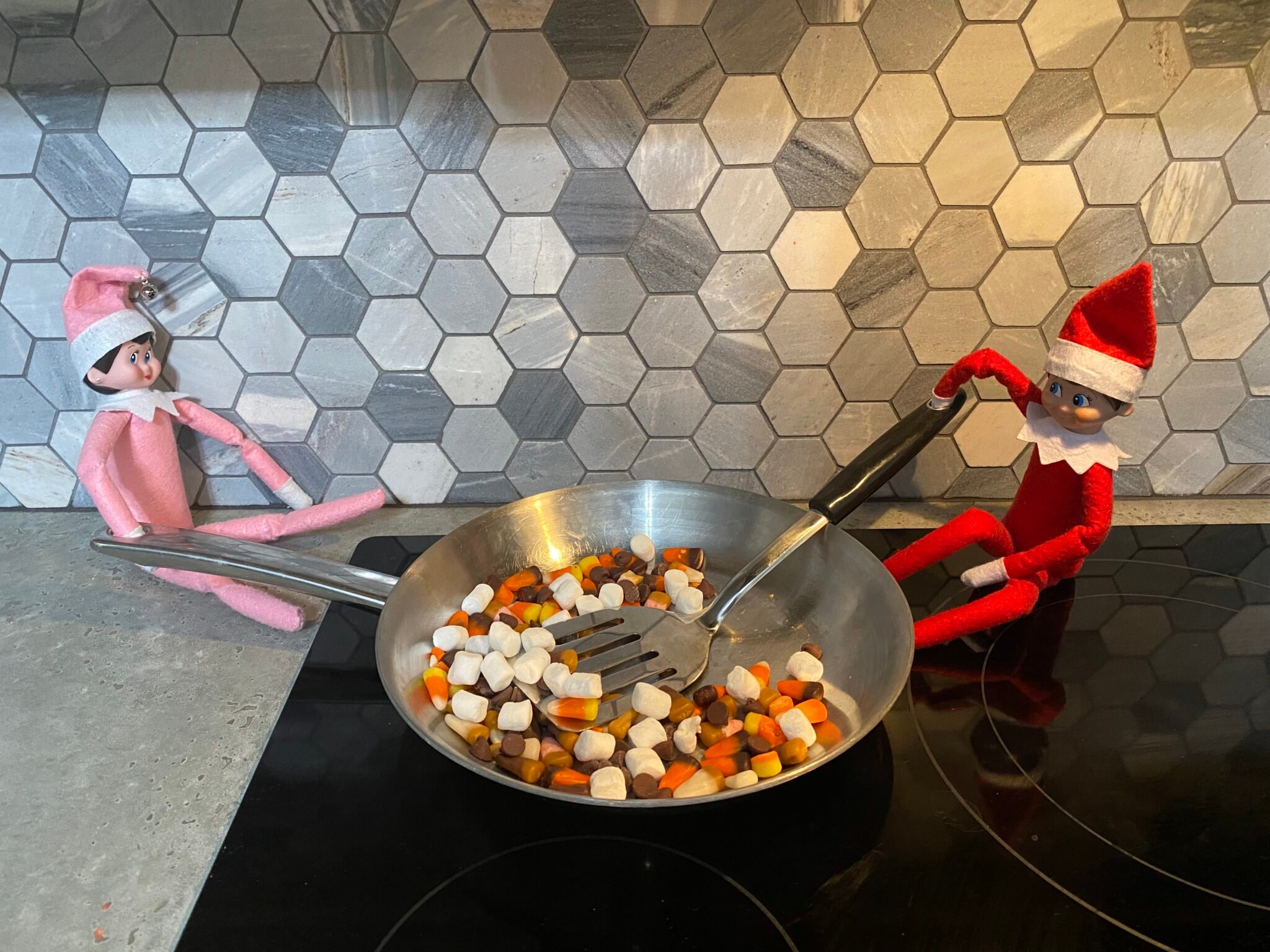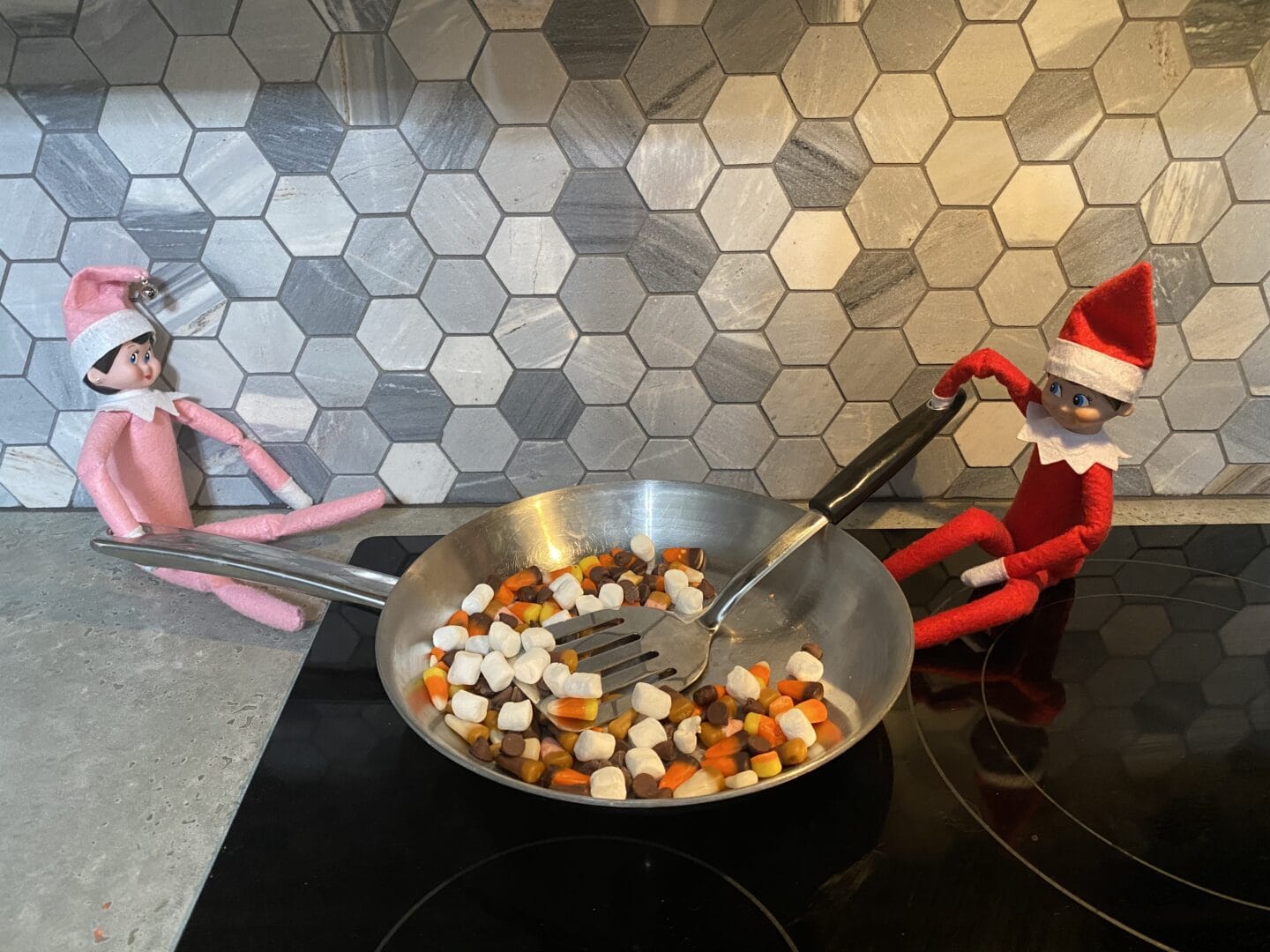 Poop scoop duty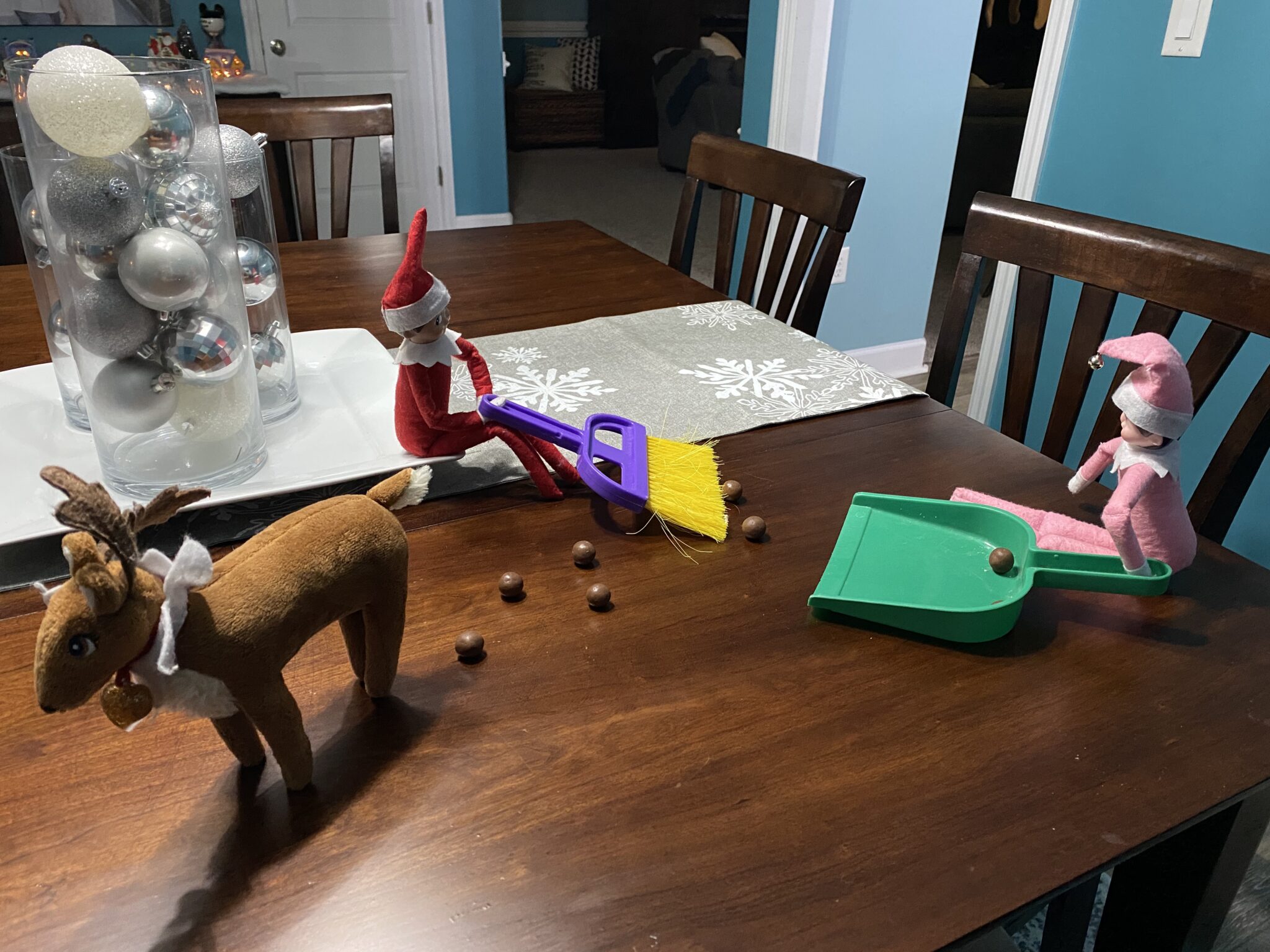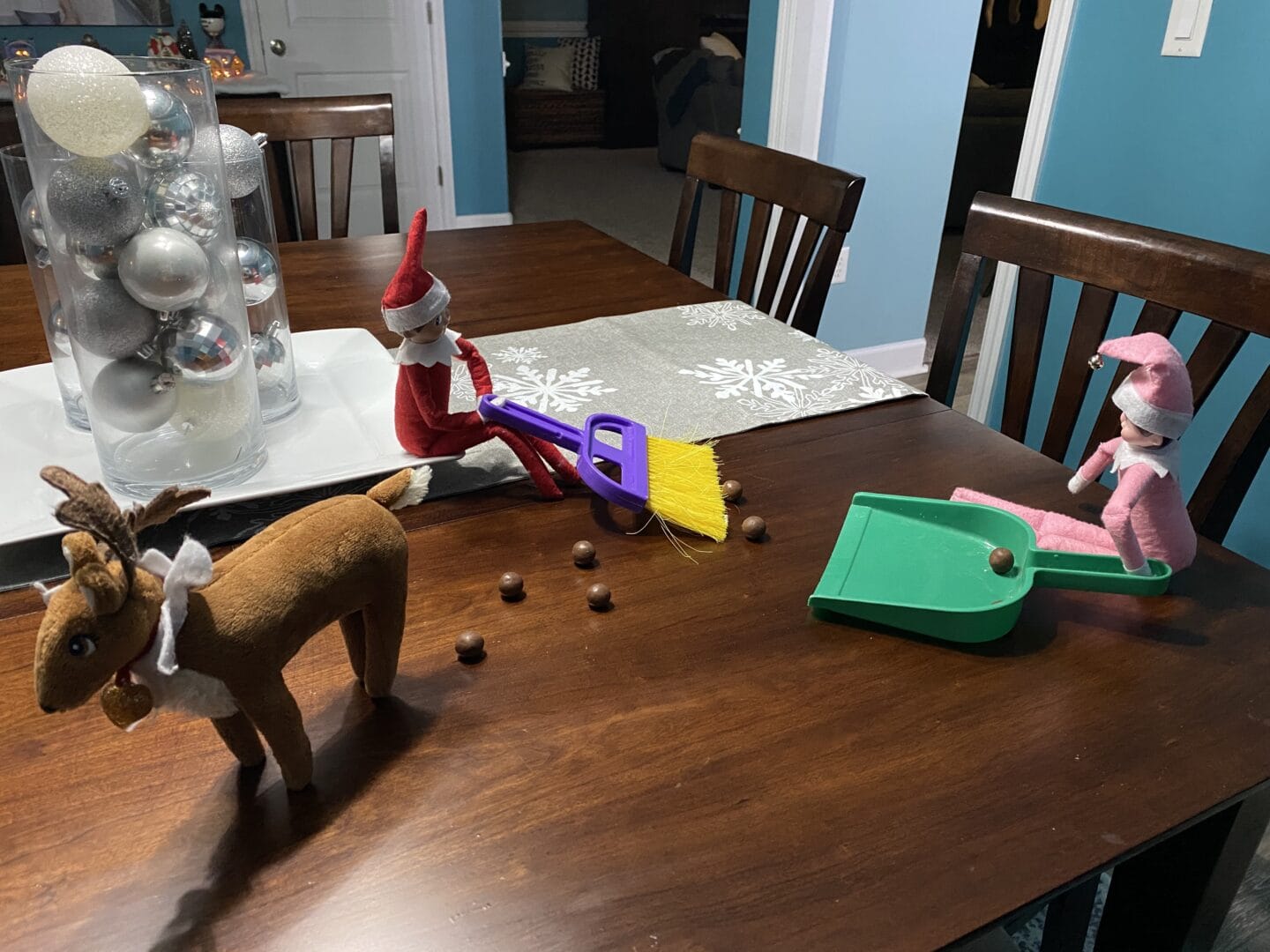 Battling the dark side 😉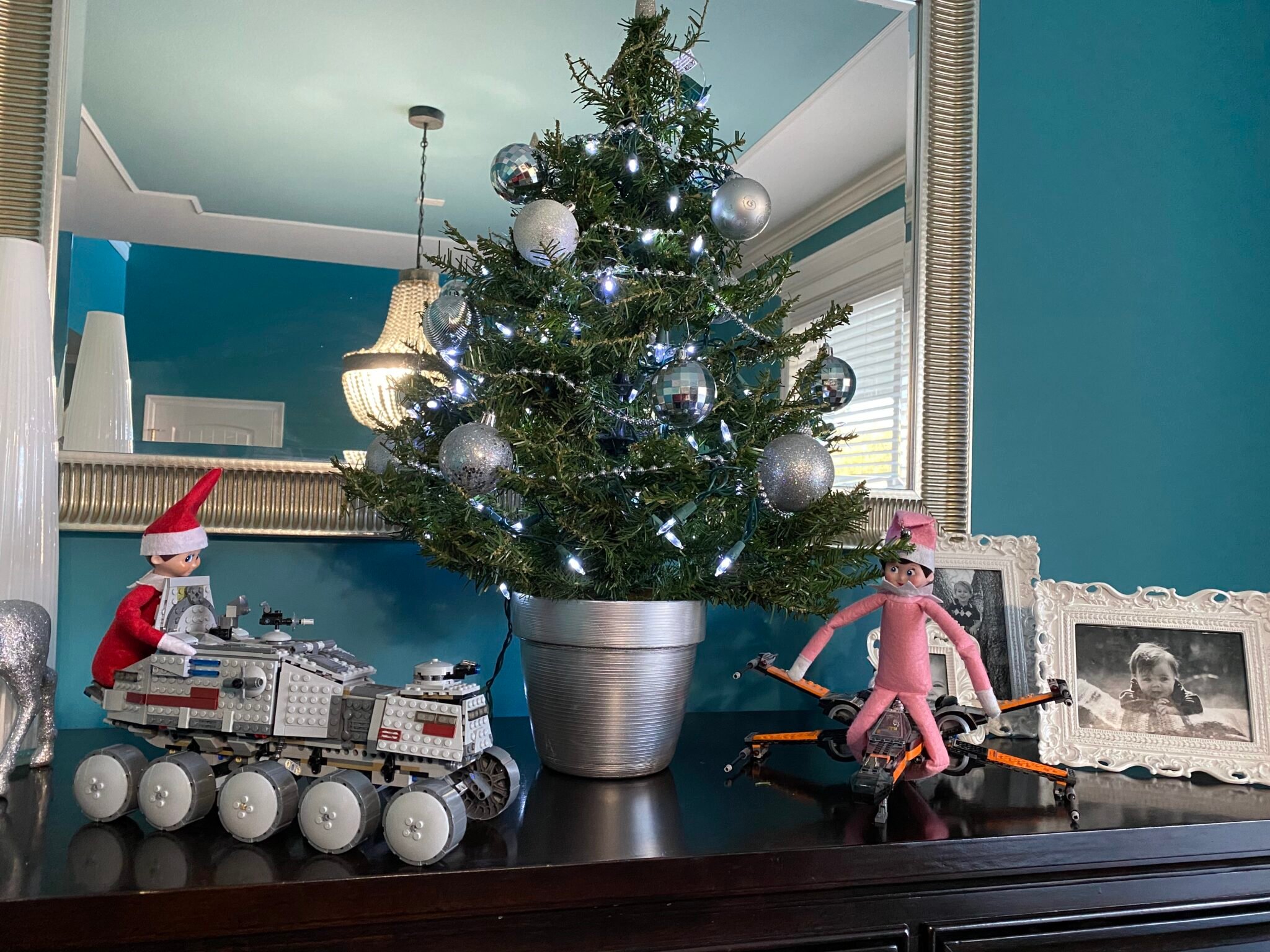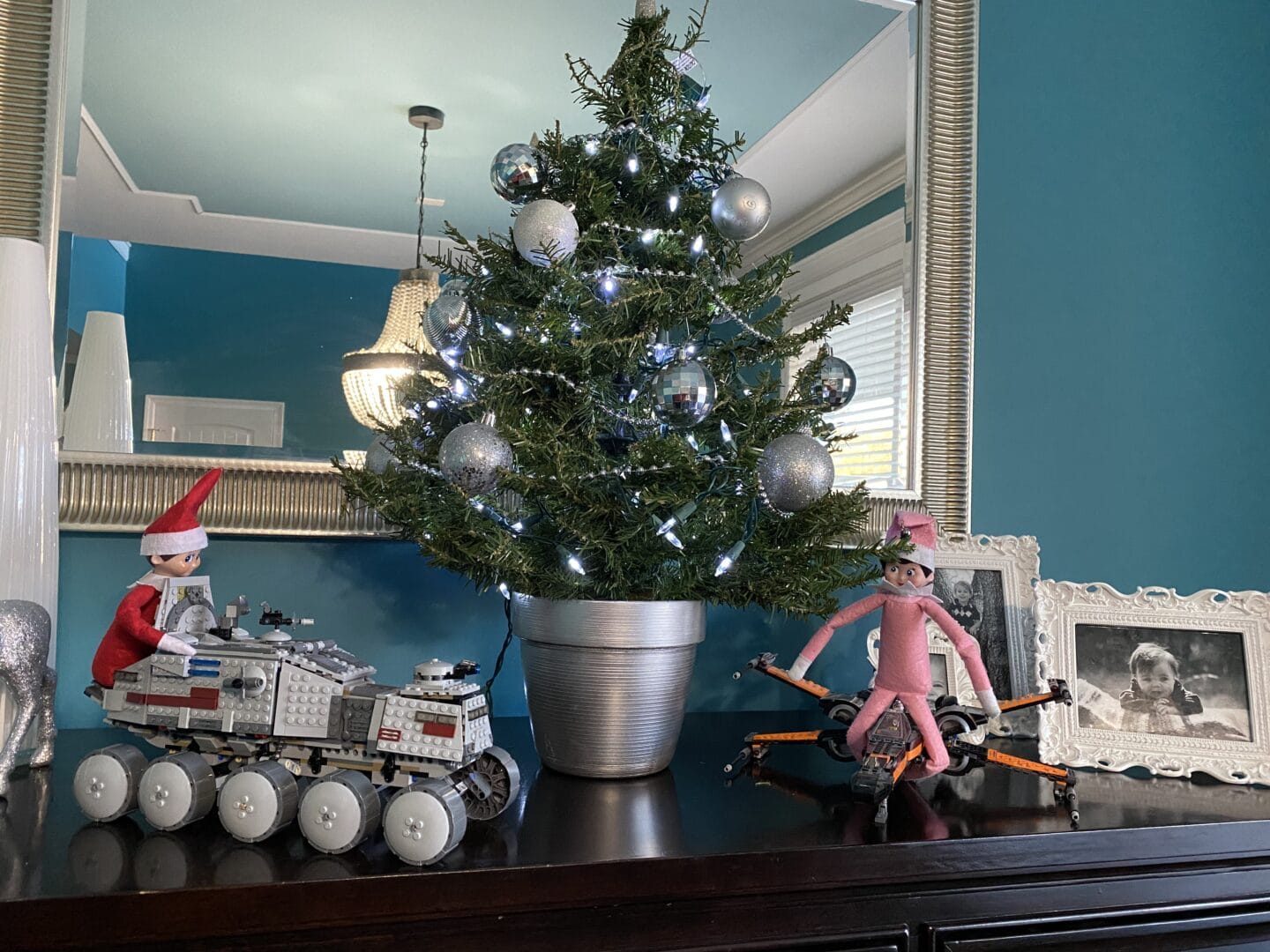 Super Snowflake to the rescue!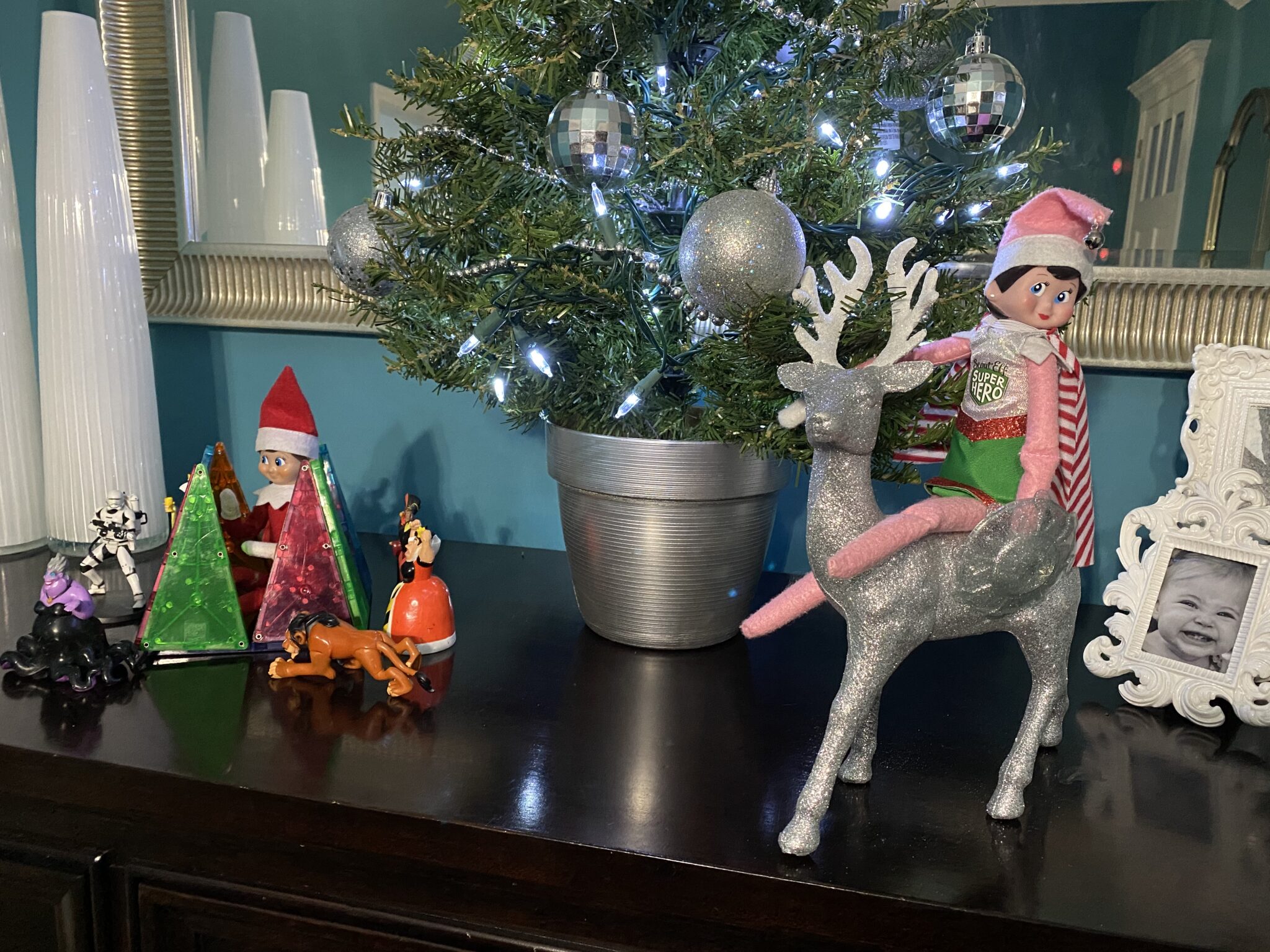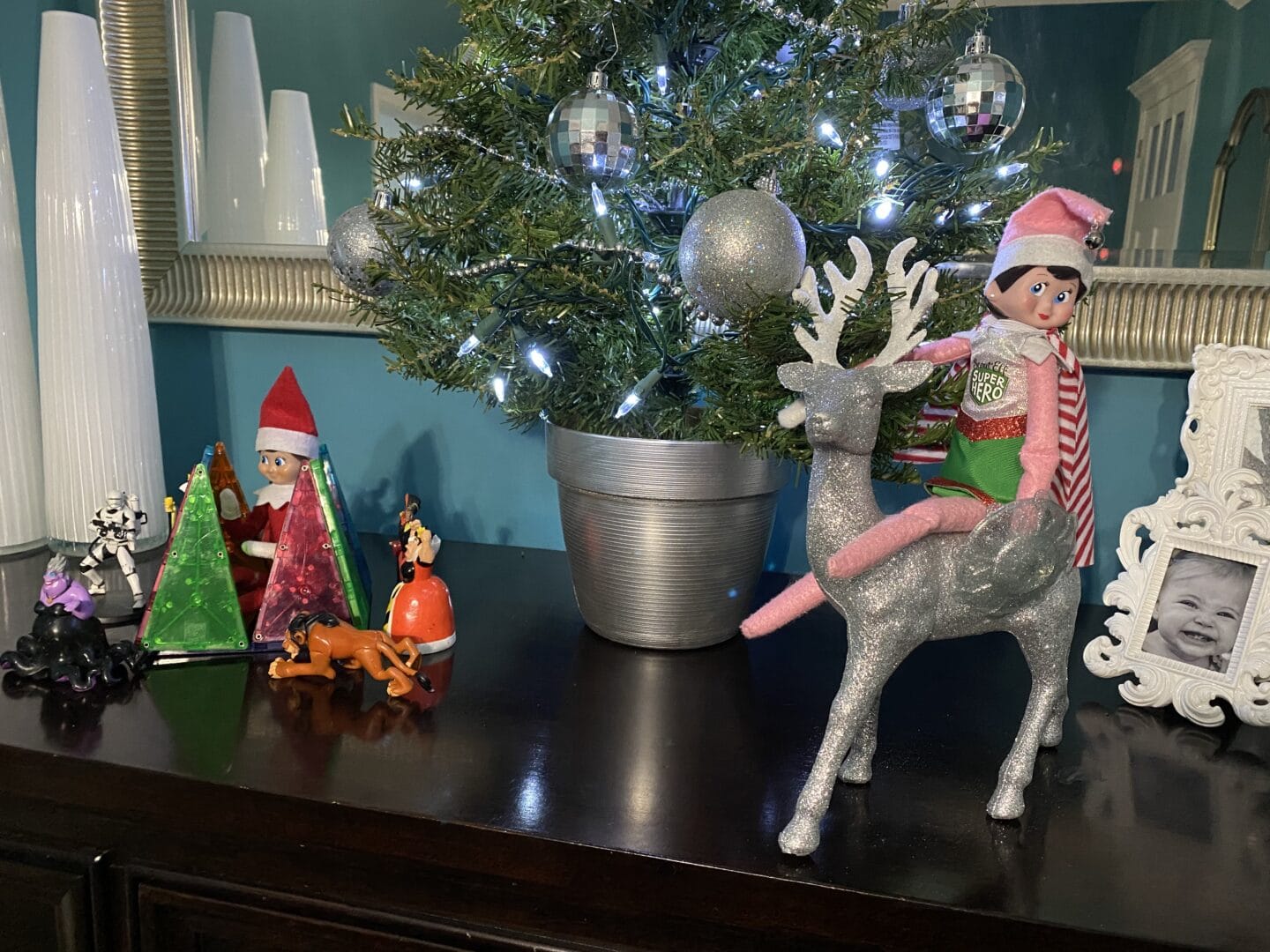 The elves delivered some special gnome friends!
They had fun drawing on our family photos
Shaving lessons 😉
Every elf, every year has to hide in the Christmas tree right?
"Roses are red, Violets are blue, we go kind of caught up coming back home to you!"
Elves like to bring little gifts for the kids and this year they brought The Polar Express book and downloaded the movie for us to watch!
Snowflake and Hermey played hide and seek but Snowflake couldn't find Hermey so we had to help track him down for her!
Our elves always leave a goodbye message and this year included a fun colorful festive activity!
Looking for further elf inspiration?