On the night we returned home from Legoland we met up with Courtney, Brad, Payton and G-Mama to get burgers at D-Luxe in Disney Springs (the girls and I had eaten there during our character challenge trip and had LOVED it!). It didn't disappoint! A sweet Cast Member even surprised Tessie with a bday milkshake!
It was also a beautiful evening and we enjoyed spending the time with family walking through Disney Springs.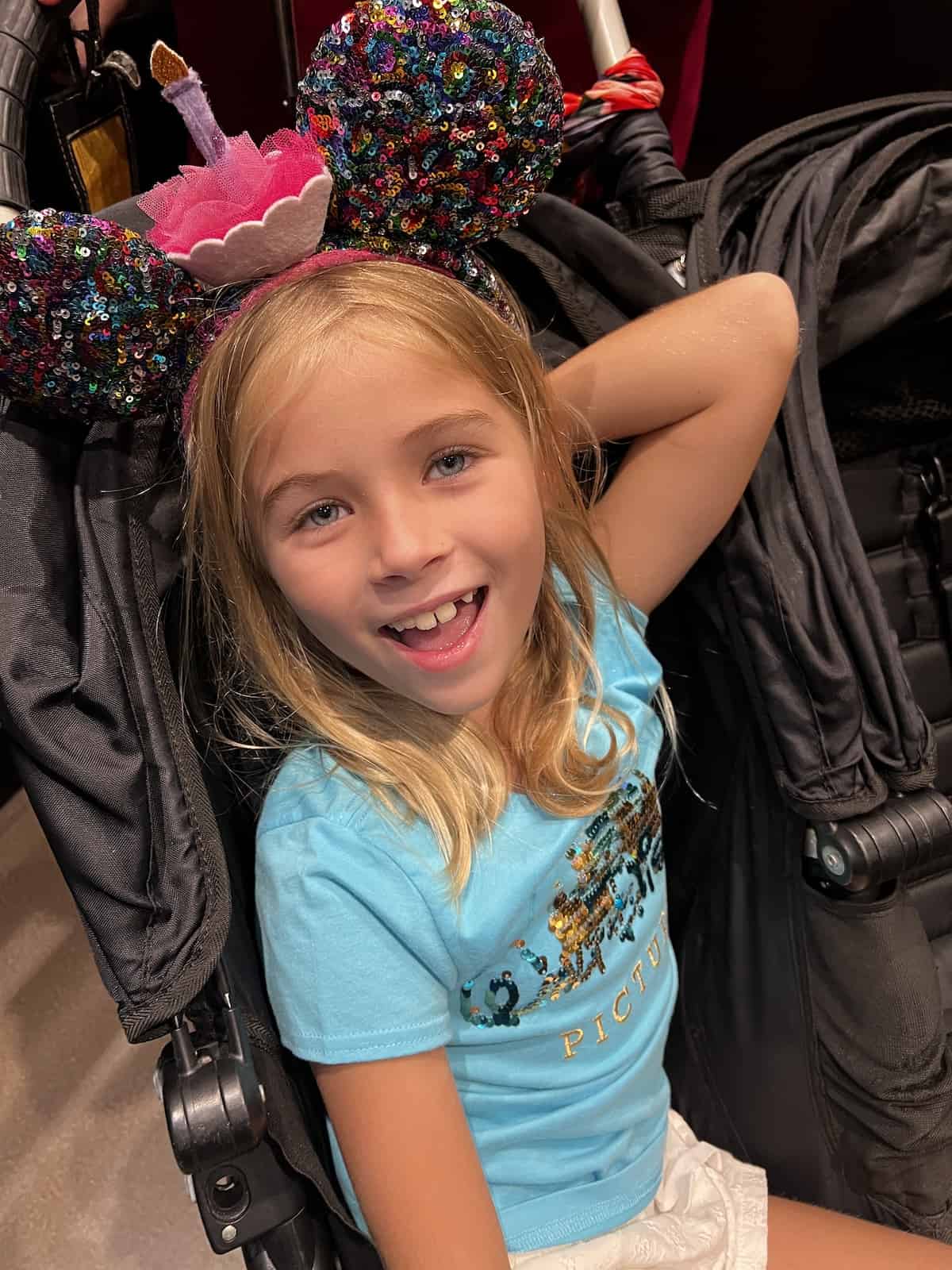 The next morning we headed to Topolino's bright and early for breakfast with Mickey and friends!
After meeting characters and enjoying the delicious breakfast we headed back to the Disney House to change into suits and then visit Typhoon Lagoon for the first time!
When we ended our Universal passes we decided to spend the extra on our Disney passes to add on the water parks and sports package (includes putt-putt). We love a waterpark!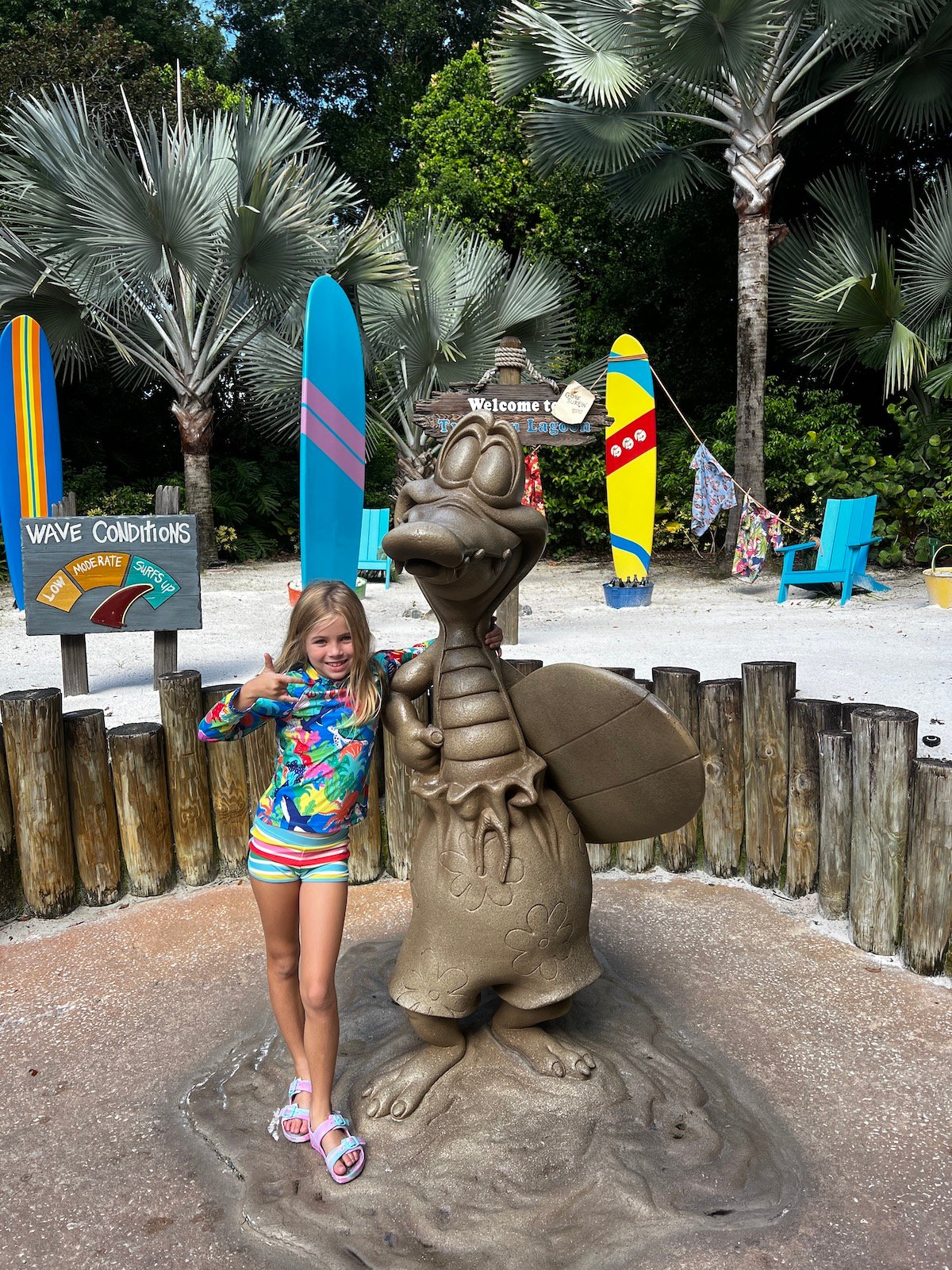 The little kid area was SO FUN for Spear. I loved that it included a legit water slide and he was able to carry the float himself up through the line to come down.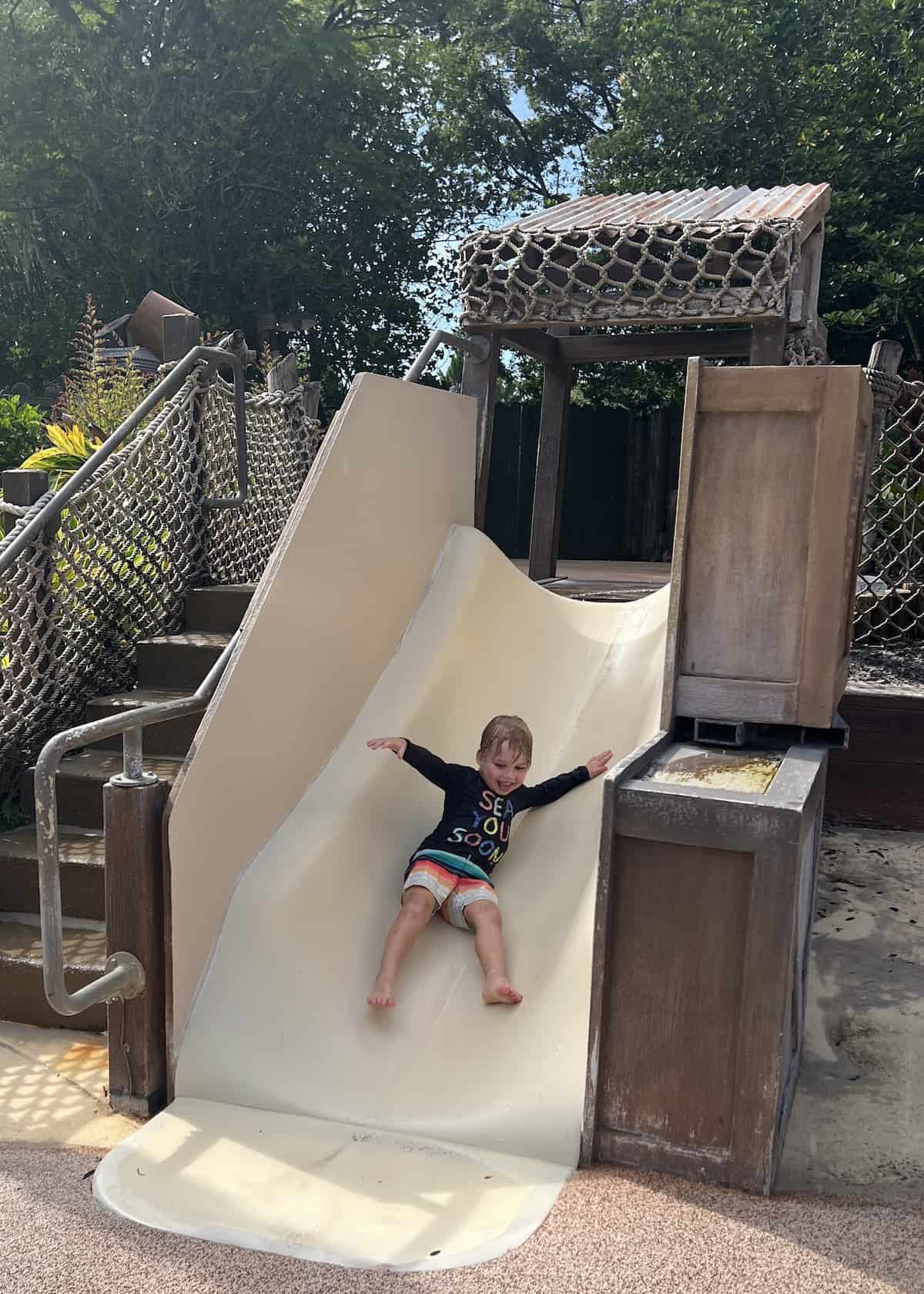 Of course Spear also always loves a lazy river with Mama!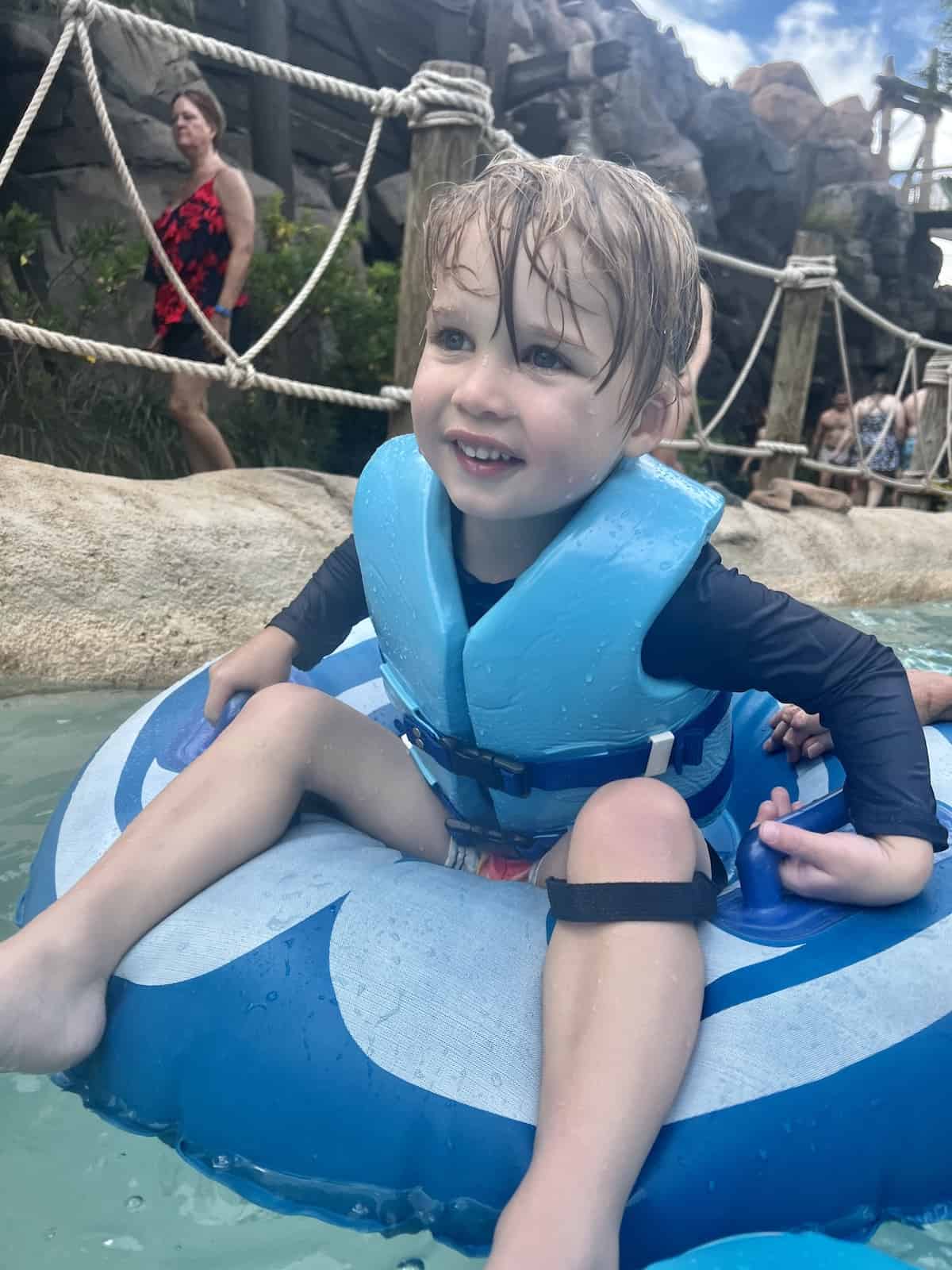 We brought leftovers from breakfast and snacked on 'em during water slide breaks.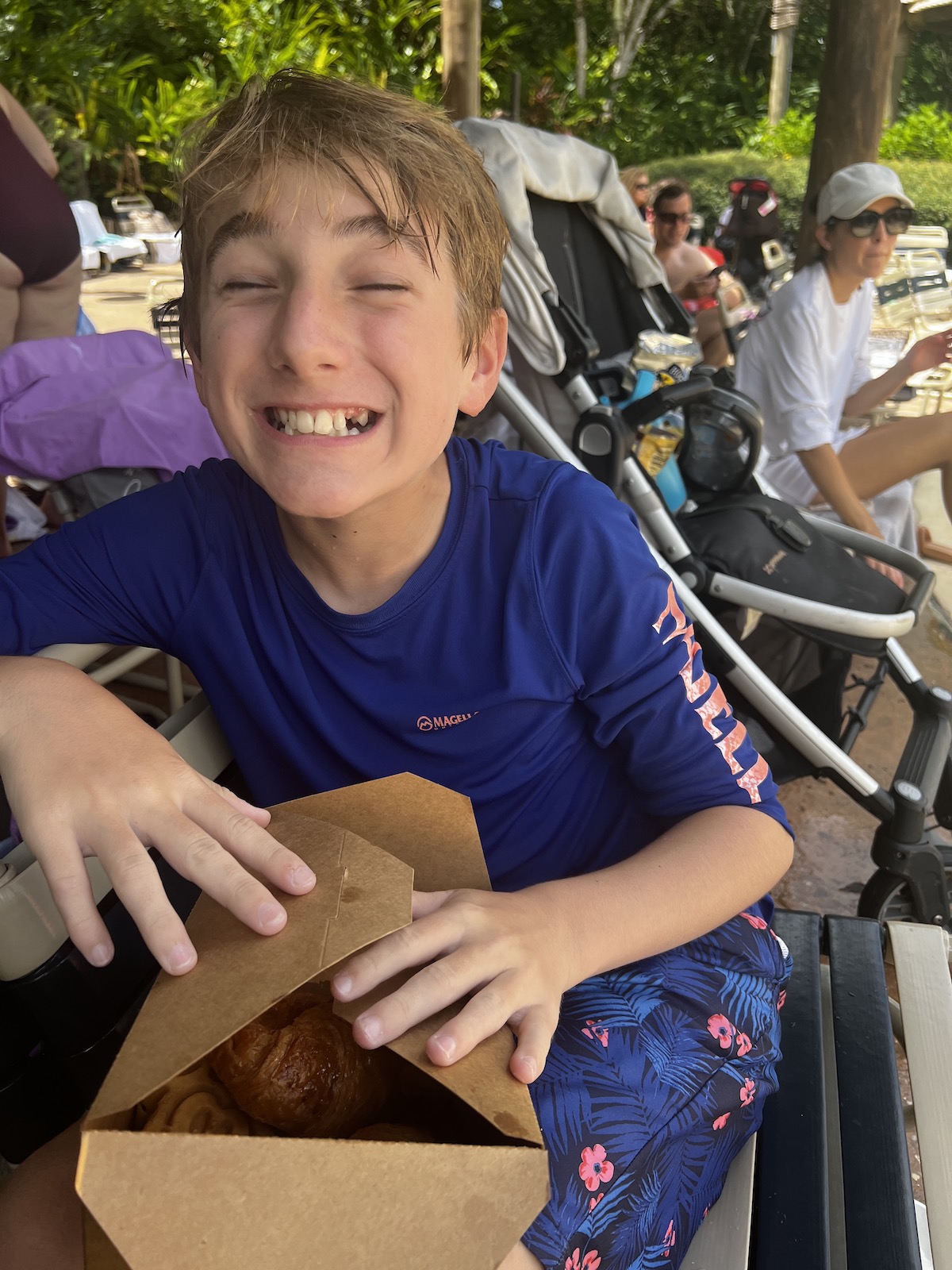 The wave pool is C-RAZY epic! Like INTENSE!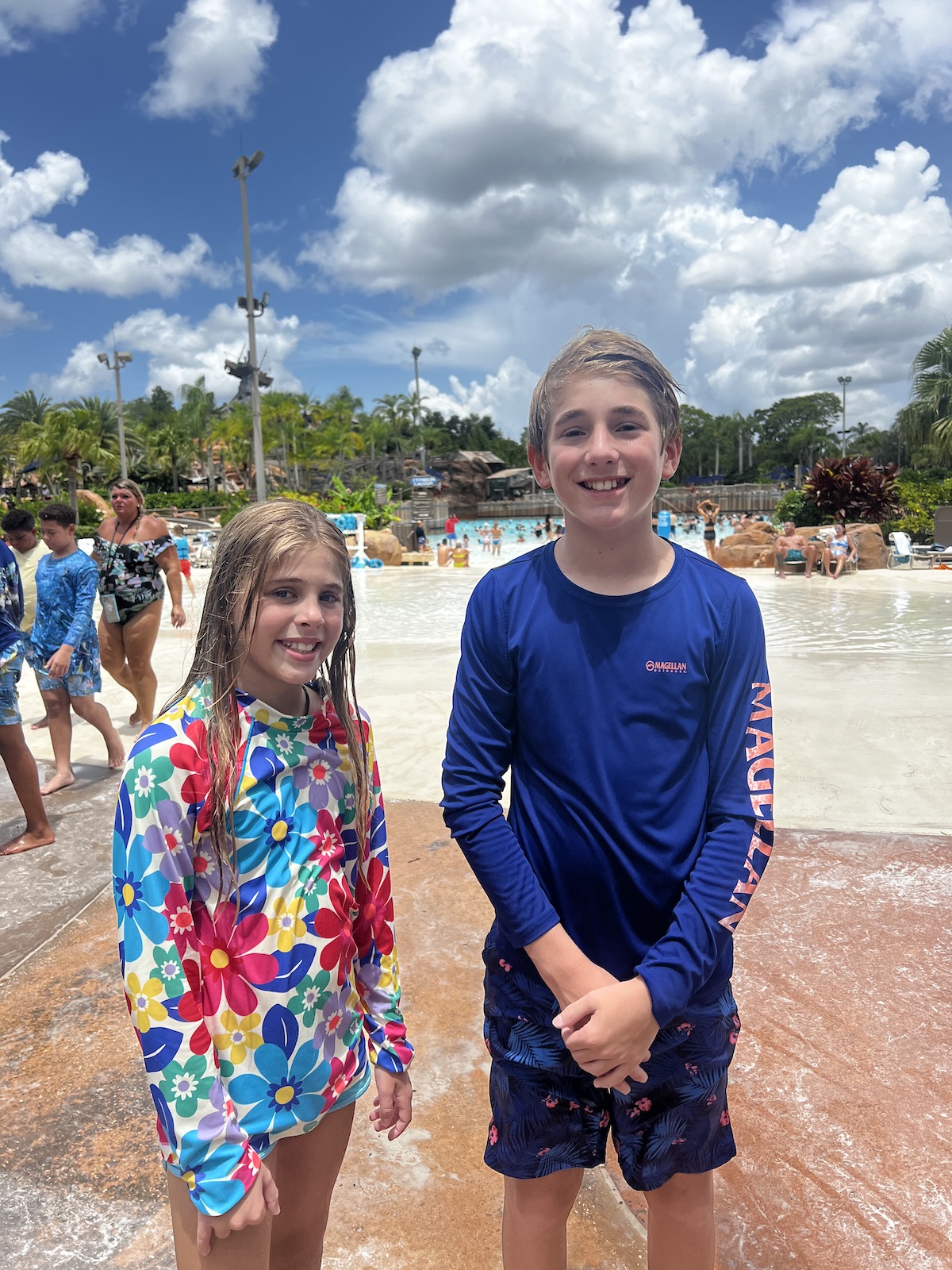 It was a great first experience and we learned a lot for future trips – Z and the big kids did every single ride in the first hour that the park was opened. He said a LOT of the rides were geared towards the entire family so next time we will ride those FIRST and then let Spear play in the kiddie area while the bigs do the rest.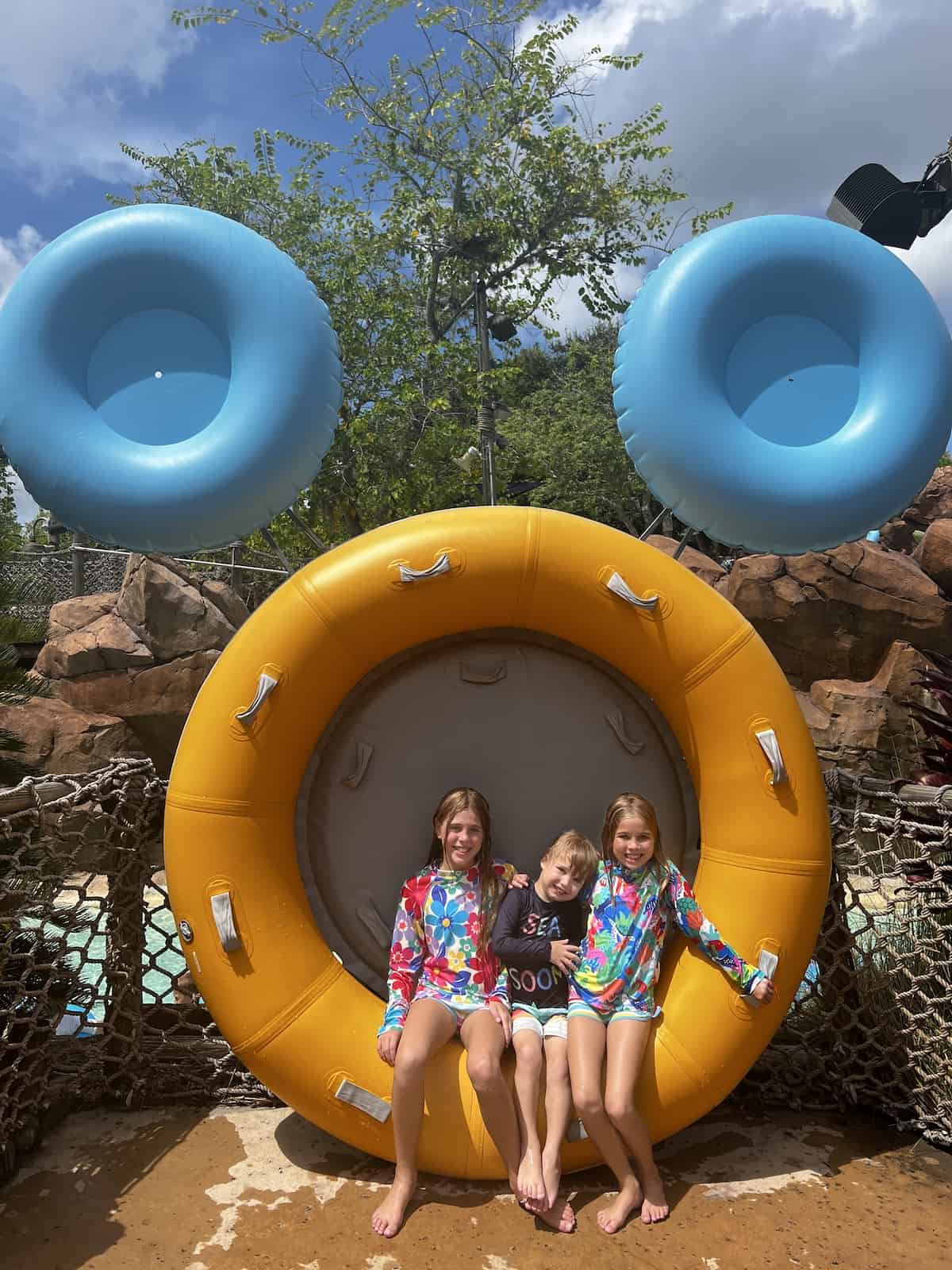 We had a chill evening that afternoon and then were up and ready for Epcot the next day!
Guardians of the Galaxy had recently opened and I tried for the virtual queue at 7 am but didn't have ANY luck which was super frustrating. Thankfully we were able to join a virtual queue at 1 pm while at the park but it was def aggravating to have to hang out all day waiting around in the heat for it.
We kicked off our day at Spaceship Earth! So glad the play areas are reopened for all the hands on experiences.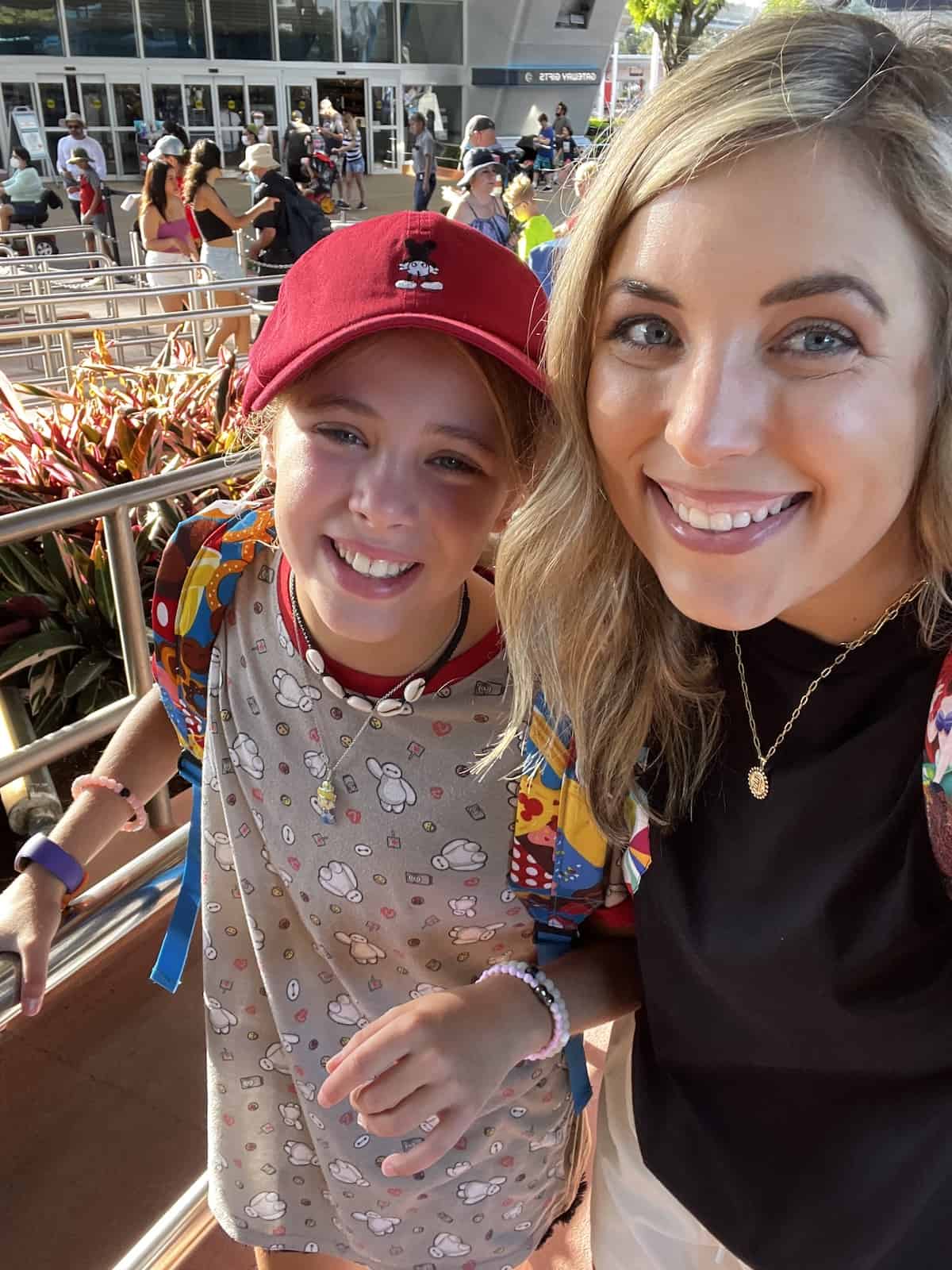 Then we headed to Remi!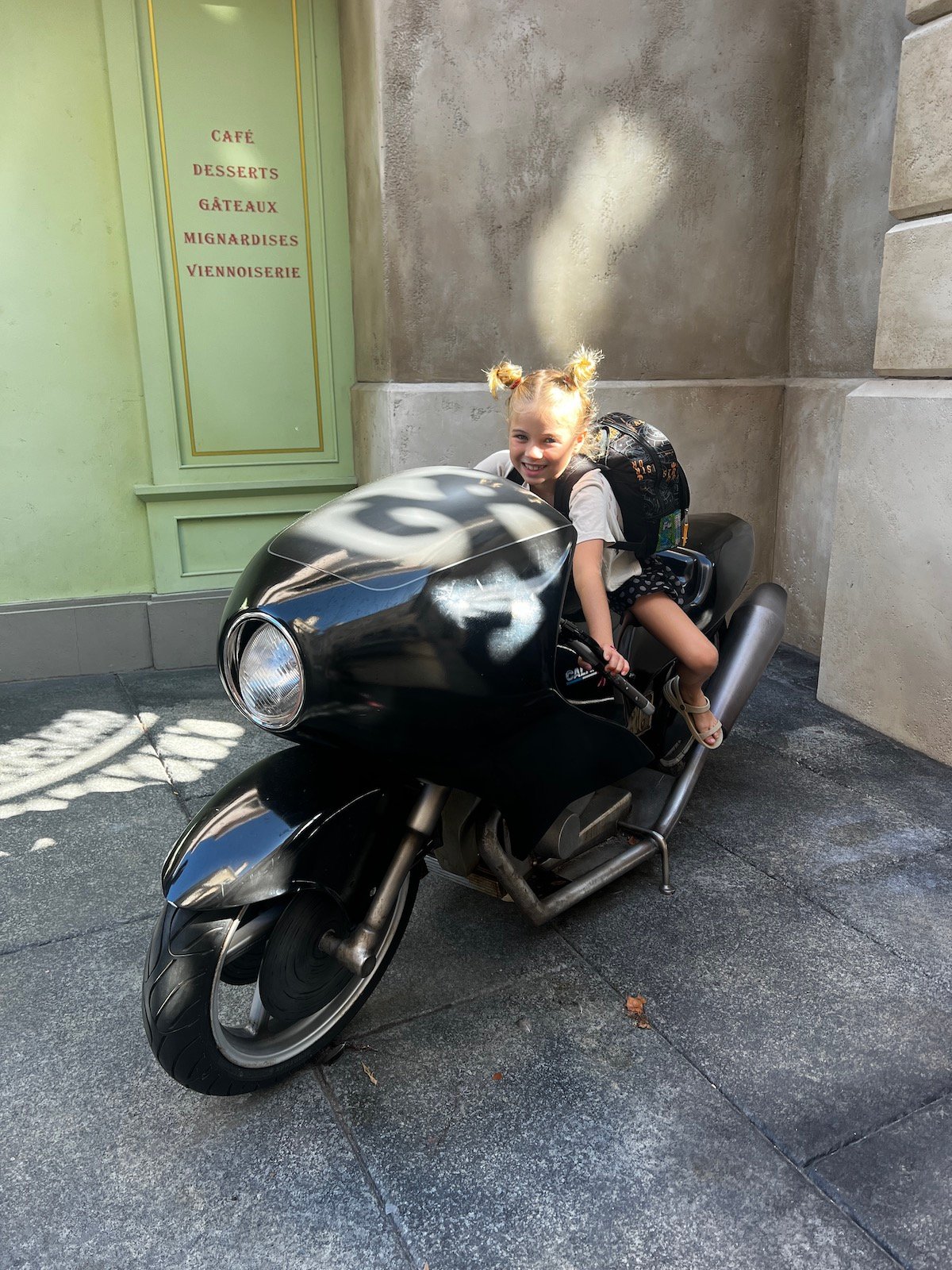 The kids all wanted G-Mama to get to watch the Beauty and the Beast Singalong show (it's super cute) and we enjoyed seeing all the movie props from the Live Action version in the waiting area.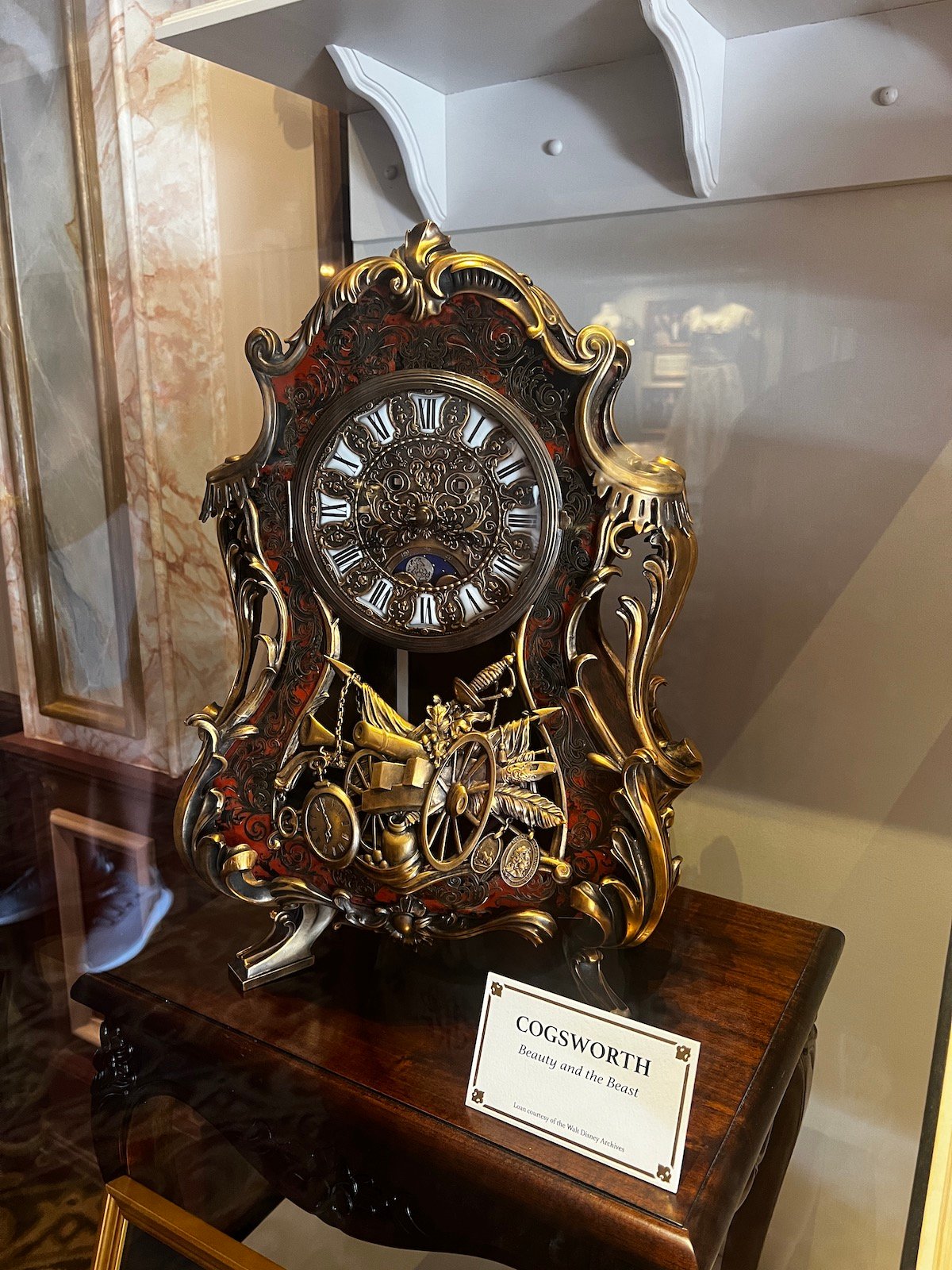 Spear got to ride Soarin' for the first time! He loved all the animals! I've also become "that parent" who can't say no to some Disney coins 😉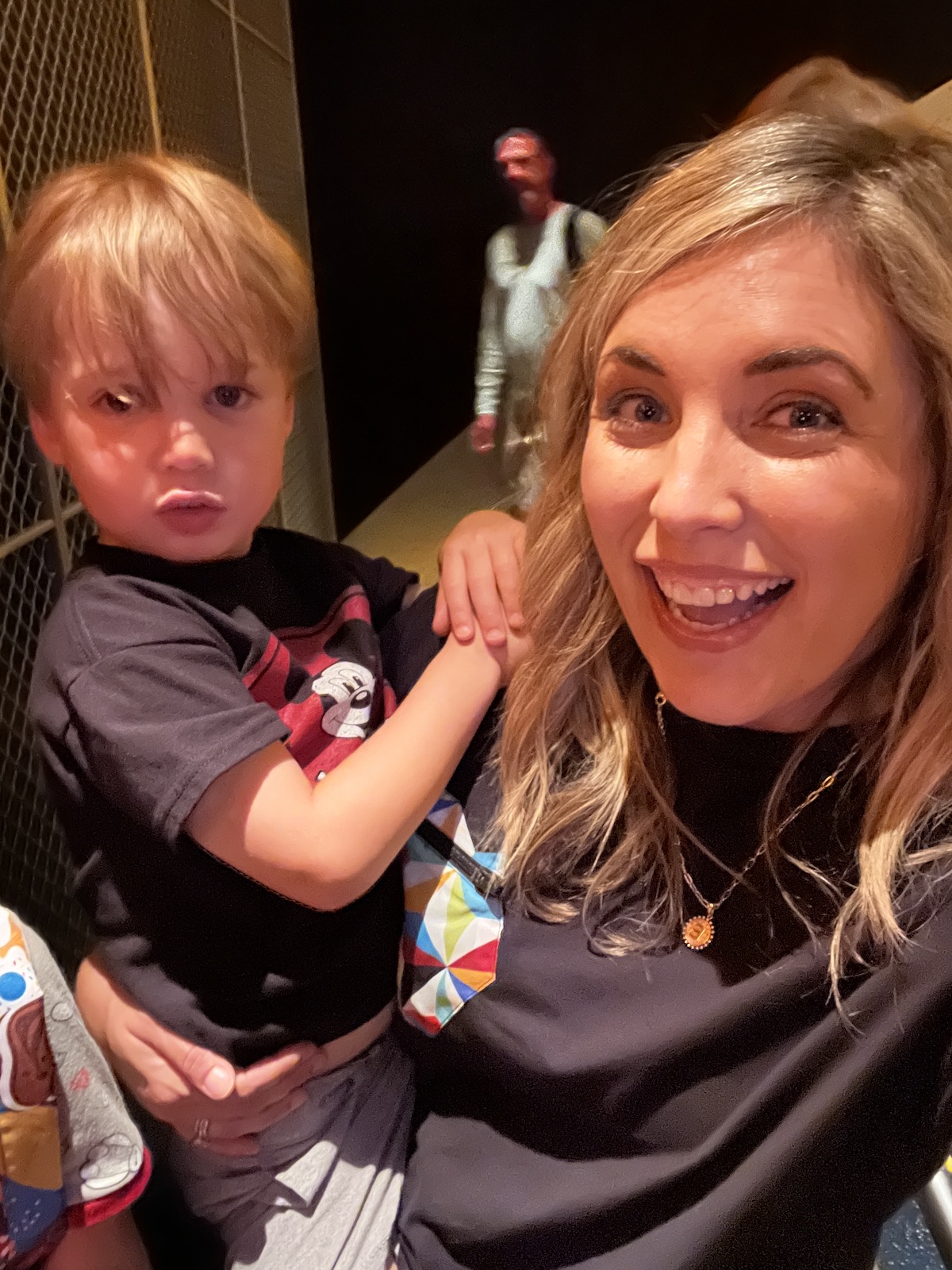 Spear ASKED for a pic with Nemo before we rode his fav at Epcot! He loves the Nemo ride and I know our days are limited until he grows out of rides like these so I wanna soak 'em allllll in as much as I possibly can.
Tessie was the OG Nemo loving kid in the fam and I got to ride with her! My fav kinda Disney days are the ones where we just take our time and can say YES to doing ALL the playgrounds and chill time activities!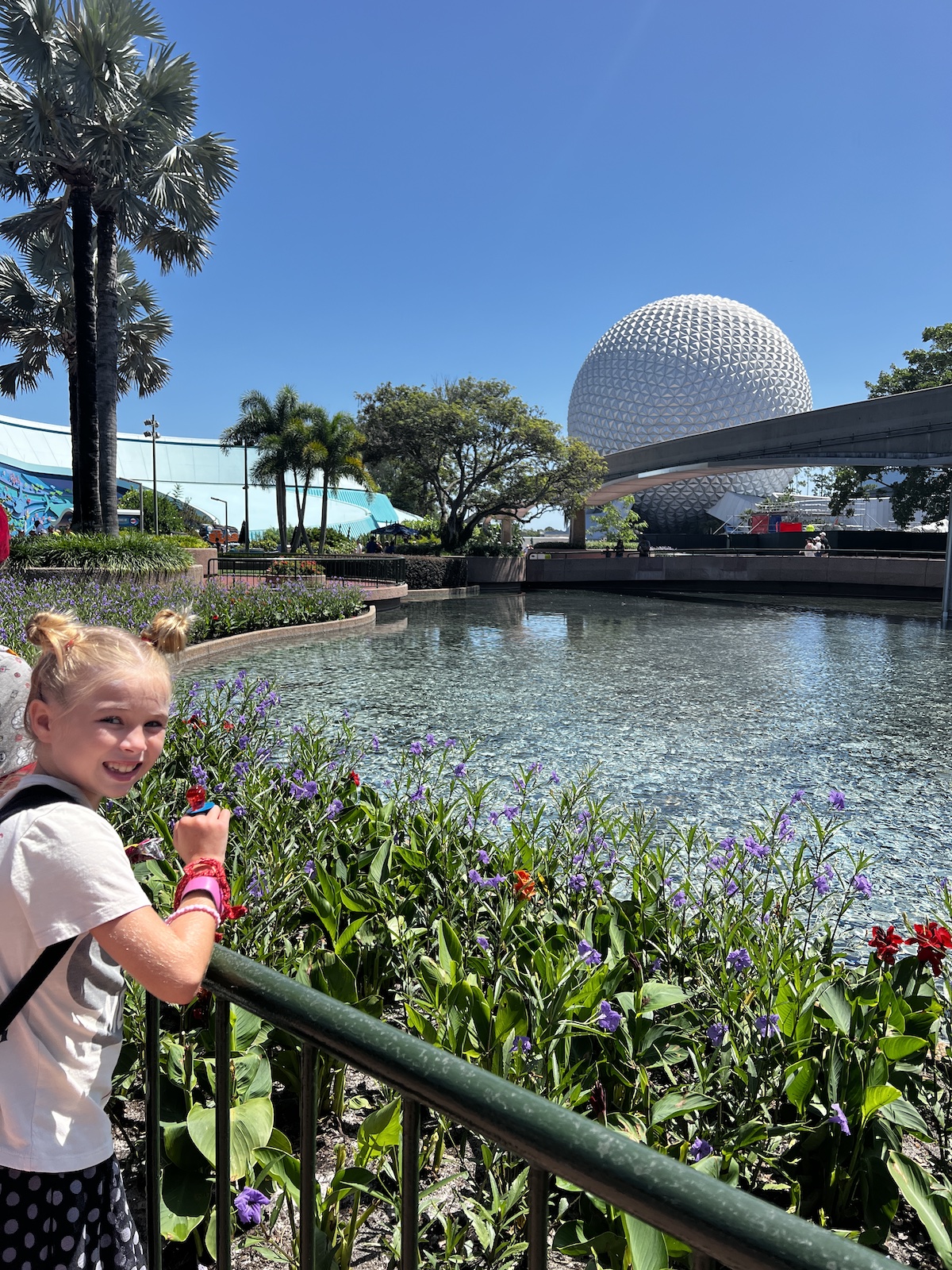 Of course Club Cool is ALWAYS a YES! As is a bit of shopping when the girls and G-Mama are involved! Z and I got a coffee fix at Starbucks and I joked with a CM that "Maria" still hadn't pick up her drink that had been sitting there our entire time in line so they gave it to me! It was also decaf which meant the kids all got to enjoy it too 🙂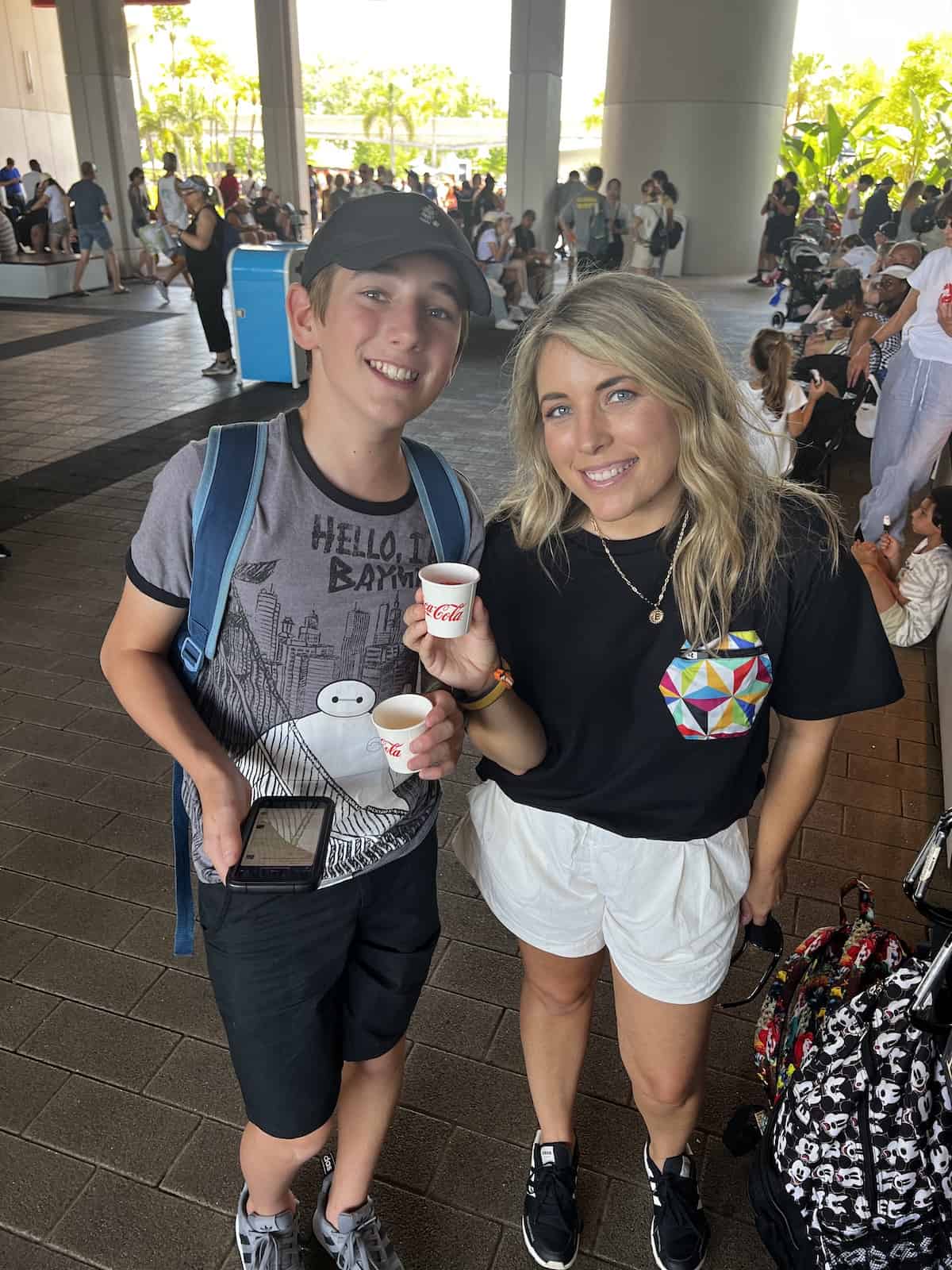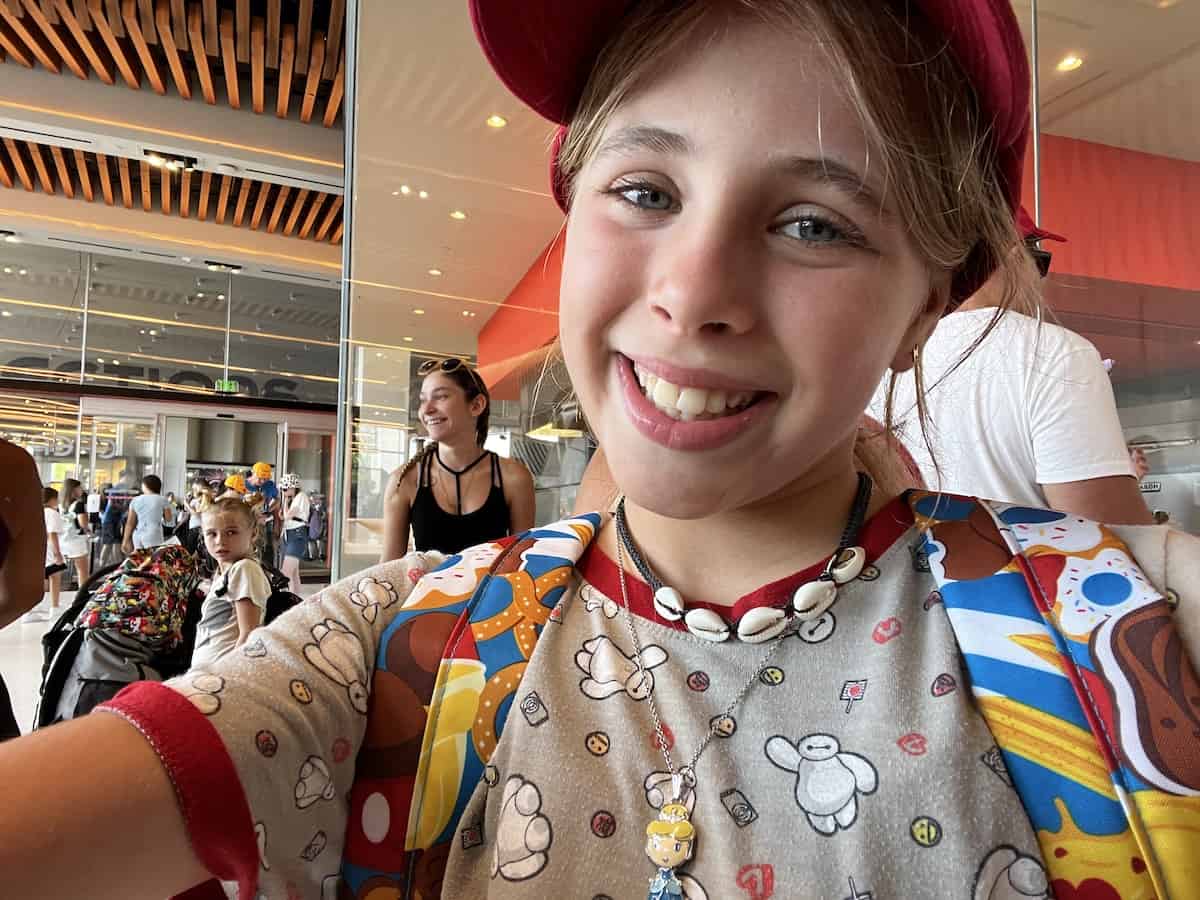 With our downtime waiting for Guardians the kids and Z rode Mission Space and it was my legit first time EVER in that area of Epcot. We even got to meet, and interact with, a fun talking robot 🙂
Not gonna lie I was sligggghtly annoyed that NO ONE HAD TOLD ME ABOUT THE MISSION SPACE PLAYGROUND. Yall. It's inside in the cool AC and it is SUPER fun and awesome! I also hadn't ever been in the Testtrack area either and realized it has both a gift shop as well as a large area to walk around.
Would have been nice to know ALL these years with a BABY who could ride the rides! The kids rode Test Track and we enjoyed just hanging out for a good bit in the playground area of Mission Space.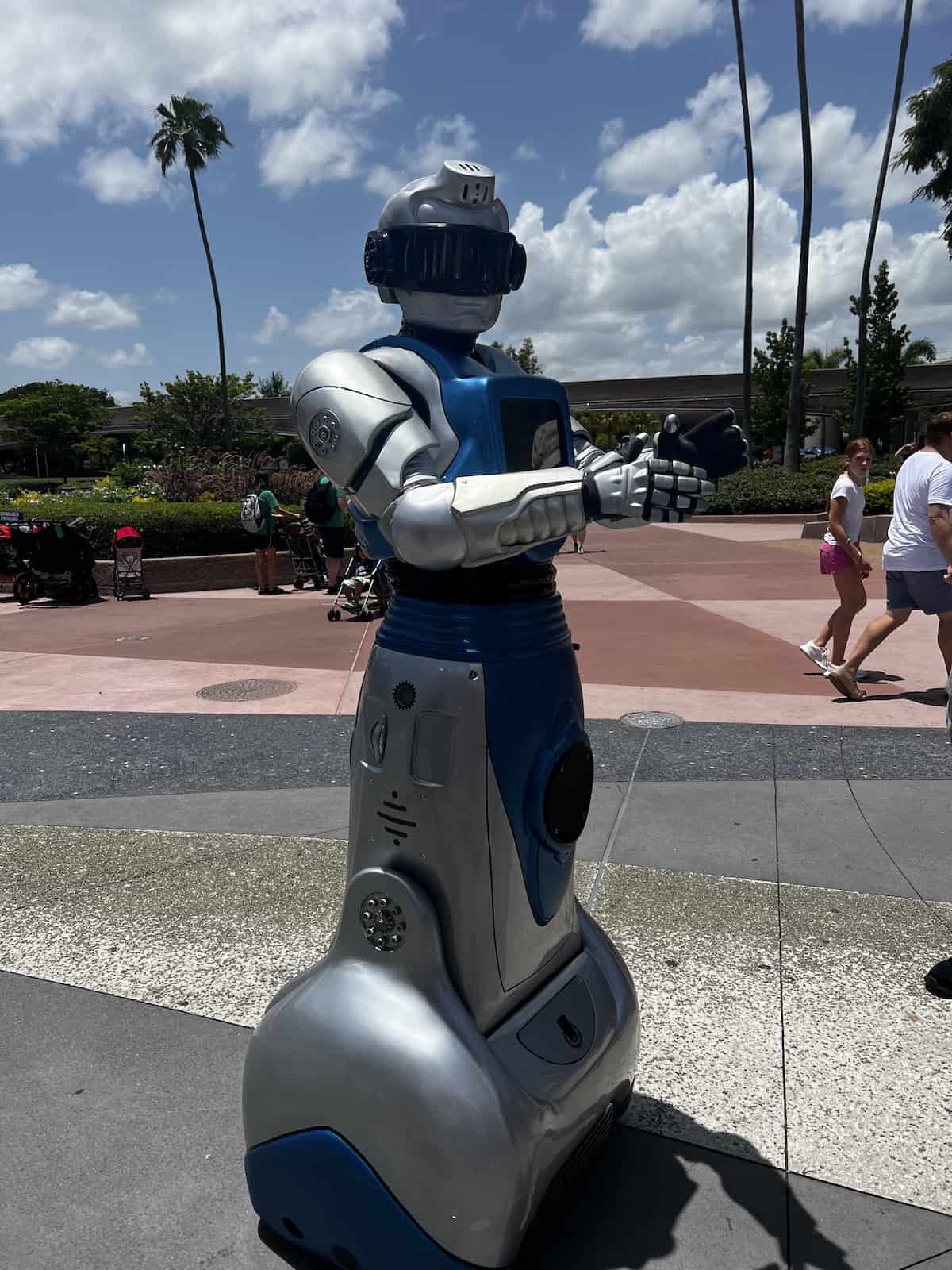 Frozen is my FAVORITE ride and a troll pic is always a must!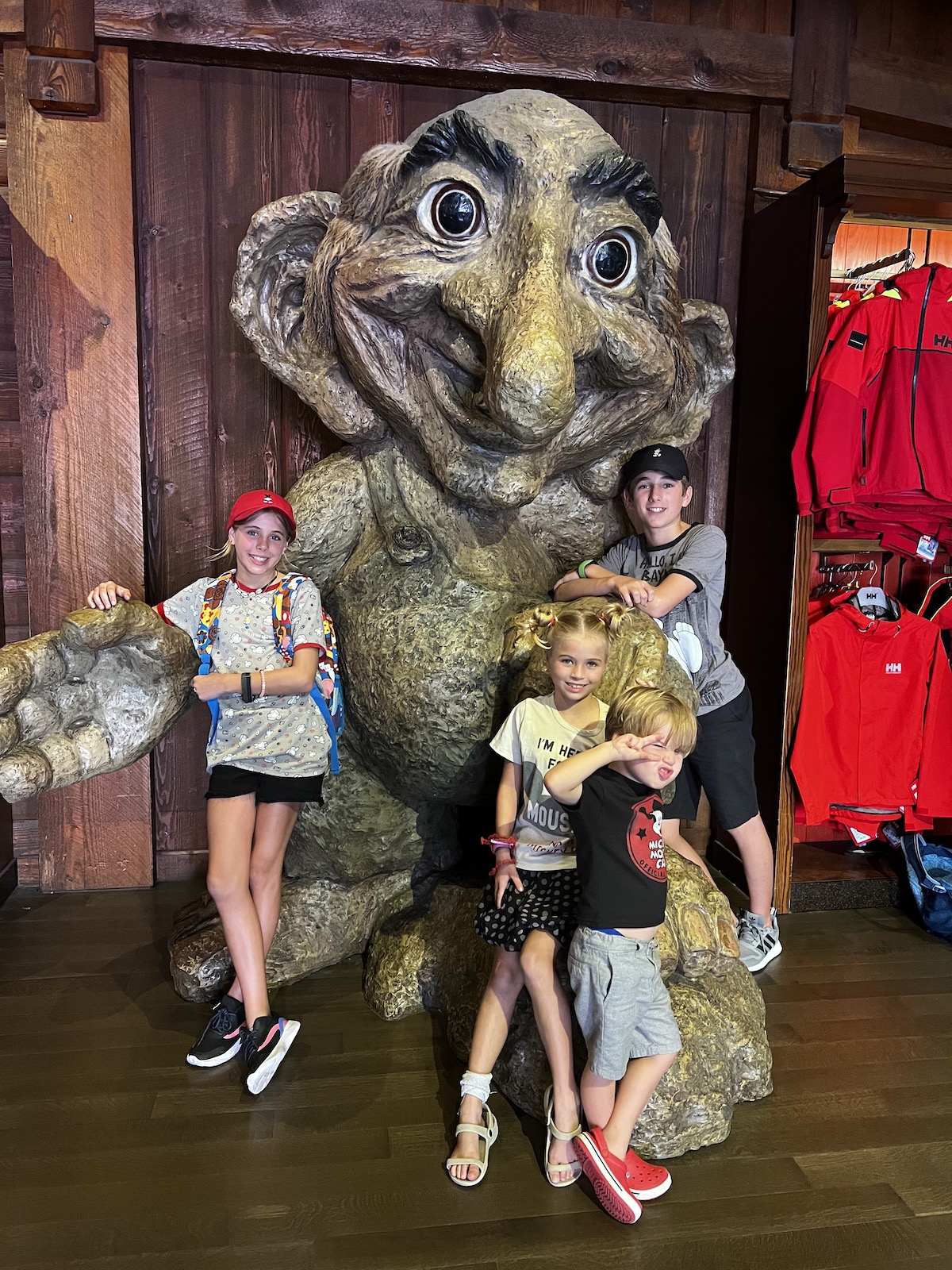 Once their virtual queue was called for Guardians G-Mama and I kept Spear as entertained as possible. We explored the gift shop and he explained that Darth Vadar was a good guy but now he's a bad guy who fights Buzz Lightyear 😉
Z and the bigs all LOVED Guardians of the Galaxy Cosmic Rewind! A new fav FOR SURE!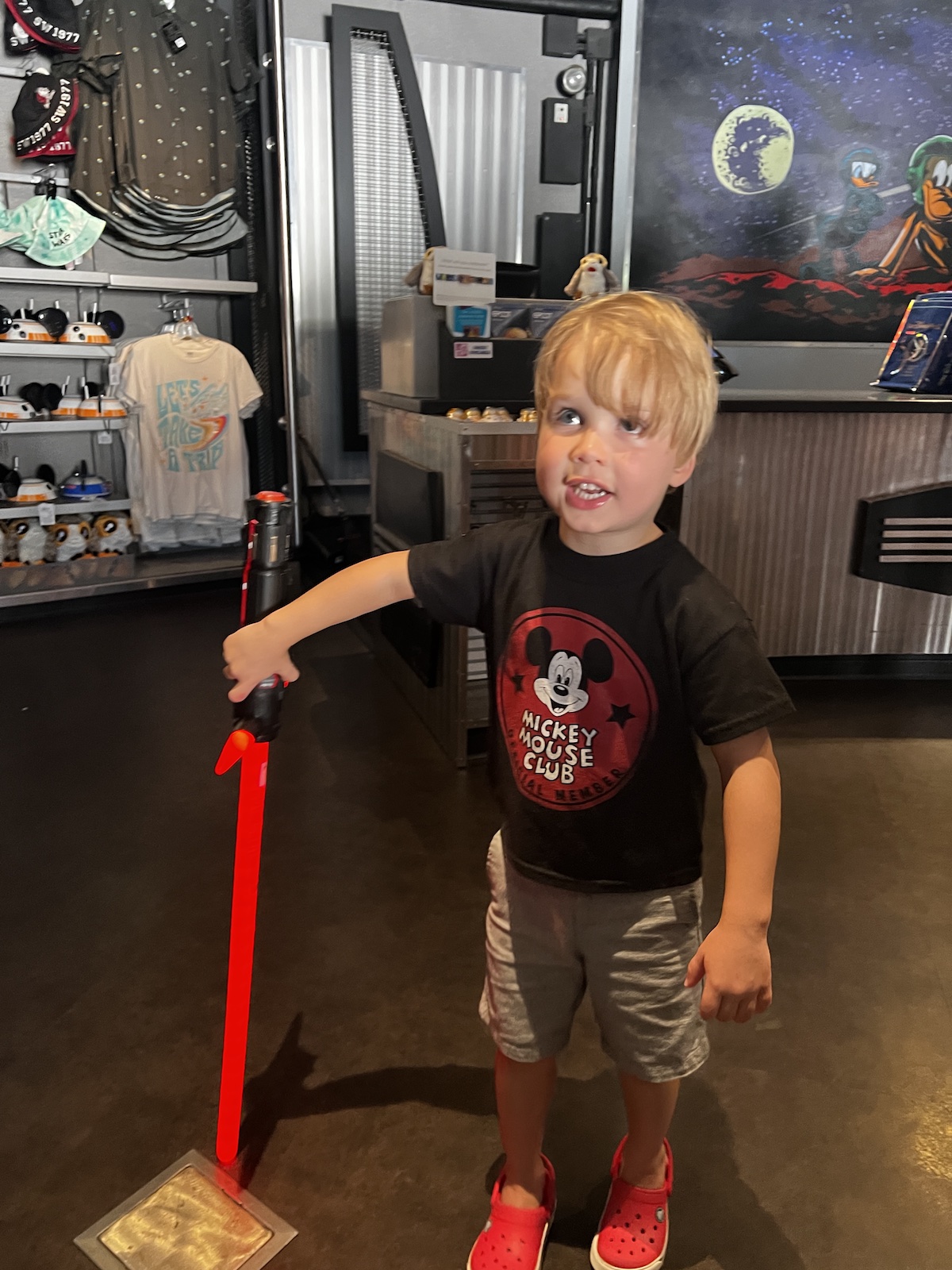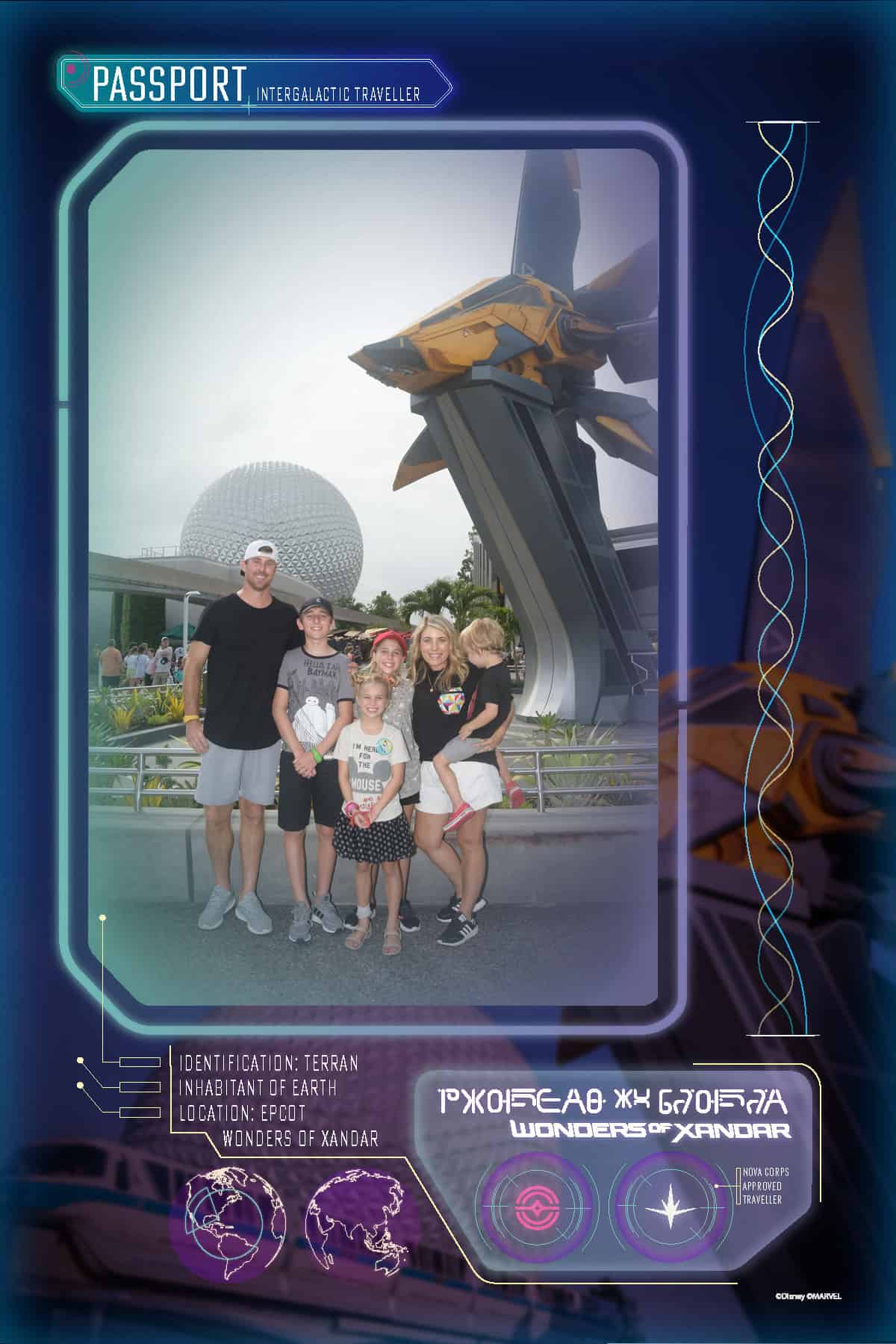 I had made reservations for us at San Angel Inn. When we visited Disneyland we ate at their restaurant located inside the Pirates Ride and San Angel is located inside Three Cabellarios. I thought it'd be a fun treat for the birthday girl.
OH MY WORD Zach the food was AMAZING. Truly SUPER yummy food and would make for a great date night too! We did swap the chicken tacos for steak for the kids and they liked it but it wasn't worth the upcharge for sure.
We, naturally, couldn't leave without trying the HUGE dessert!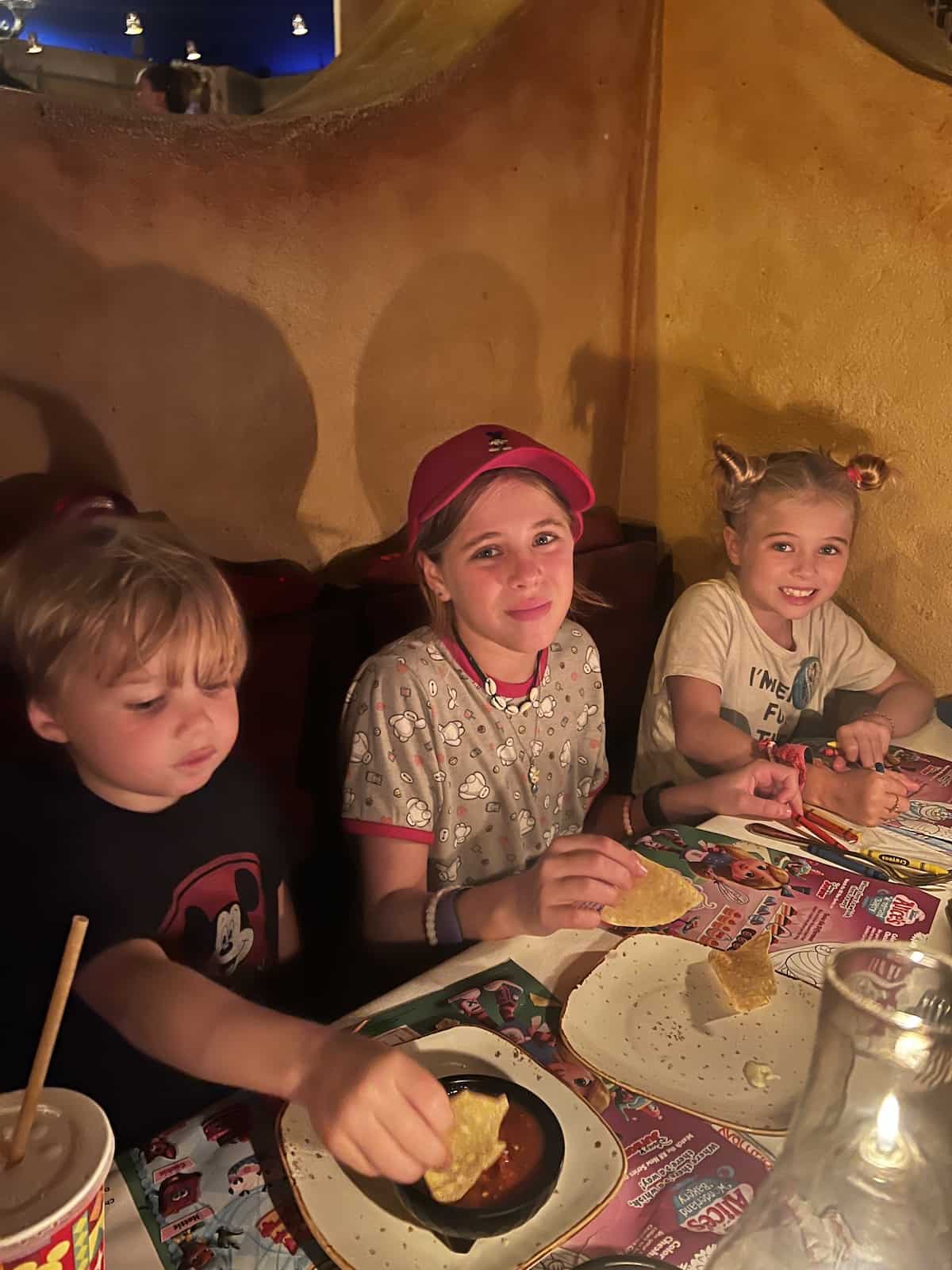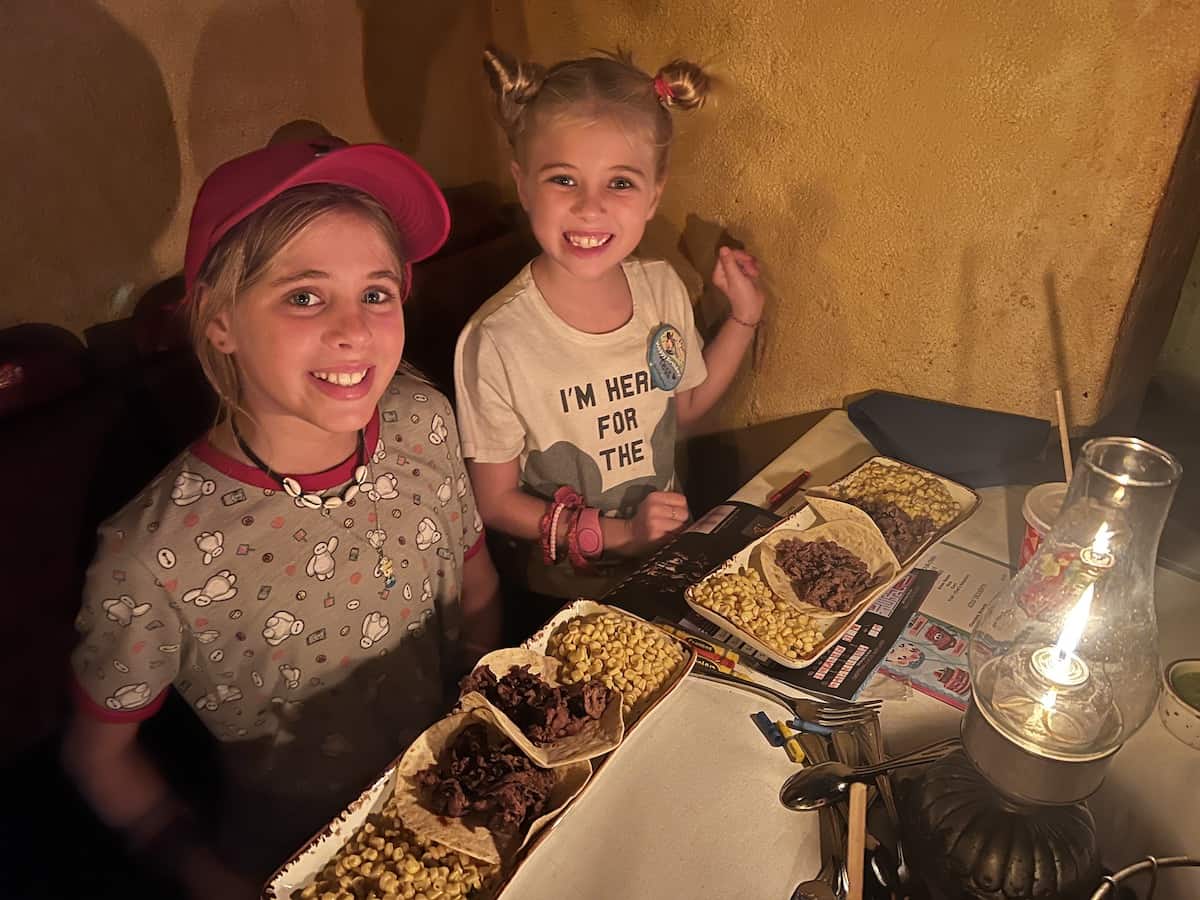 The boys headed out (we ALWAYS drive two cars now to the parks) while the girls and GMama rode the Donald Ride as I finished up paying the bill and then I joined them and we all rode it again. Sweet Spear was BEAT and fell asleep in the car reading a book.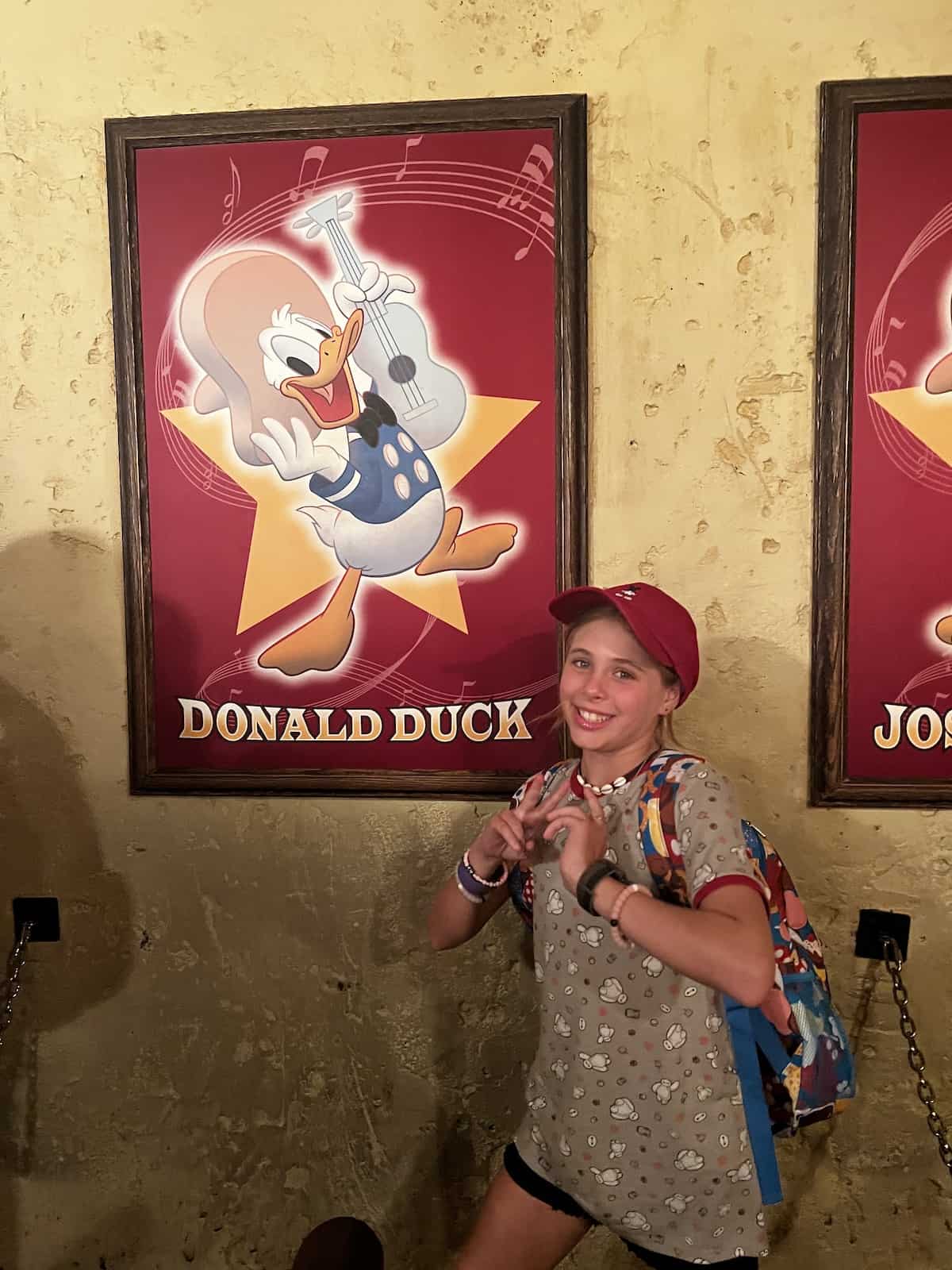 When we went to leave the Mexico pavilion is was POURING. We had no idea!
We loaded up in our rain gear and headed through the puddles as we were ladies on a mission to do some shopping!
It was so fun staying late and getting to finally show the girls the ball all lit up. So pretty!
Tess completely crashed on the ride home but then she woke up as soon as we pulled in and had herself an epic dance party before bedtime. Birthday girl vibes for sure!