After Tess's BIG princess morning we headed back to our Disney House for naps. When Tess woke from nap she was SO PROUD that she took down her princess hair all by herself. Oh well at least we got the super cute pics that morning, right?
Mrs. Charlotte came with us for Tess's birthday celebration and didn't mind at all hanging back with Spear so we could do a few night activities. It was important to ME to plan for Mrs Charlotte to be part of as much of everything we did as possible but it was also nice to just go to the park baby-free.
Tess is obsessed with Nemo (Remember her 2nd birthday party? She still loves it!) and loves all animals so I thought it'd be fun to visit Epcot. I've heard rumors that Illuminations will be retired/changing soon so the more times we can see it the better as so often Disney gives very little notice for big switches or closures.
For as often as we visit the parks you'd think we'd run into people we know more often! It's about dang time we ran into Angel and her crew! Angel has been my hairdresser for a little over a year now (Yes yall can thank her for the longer locks and color I'm always getting complemented on!). I ADORE her and her precious family and they've become hardcore Disney fans too so I love chatting her up on all the Disney knowledge we both share 😉 We just so happened to enter the line for Spaceship Earth directly behind them so we all rode together!
I felt bad b/c we have NEVER had an issue with the kids riding in one seat and us riding in the row behind them (but attached the same vehicle) but for some reason they were hardcore cracking down about this on that day. We had planned for Tess and Britt to sit together with Zach and I behind them (which, again, we've done PLENTY of times) and then Kye could sit with Angel's son, Beau, with Angel and her husband Daniel behind them. Beau and Kye really like each other and I knew they'd love that experience but when we all loaded in the cars the cast member made us switch it all up so each kid had an adult in their row. #lame. Kye ended up with Angel and I'm sure he chatted her up the entire ride ha!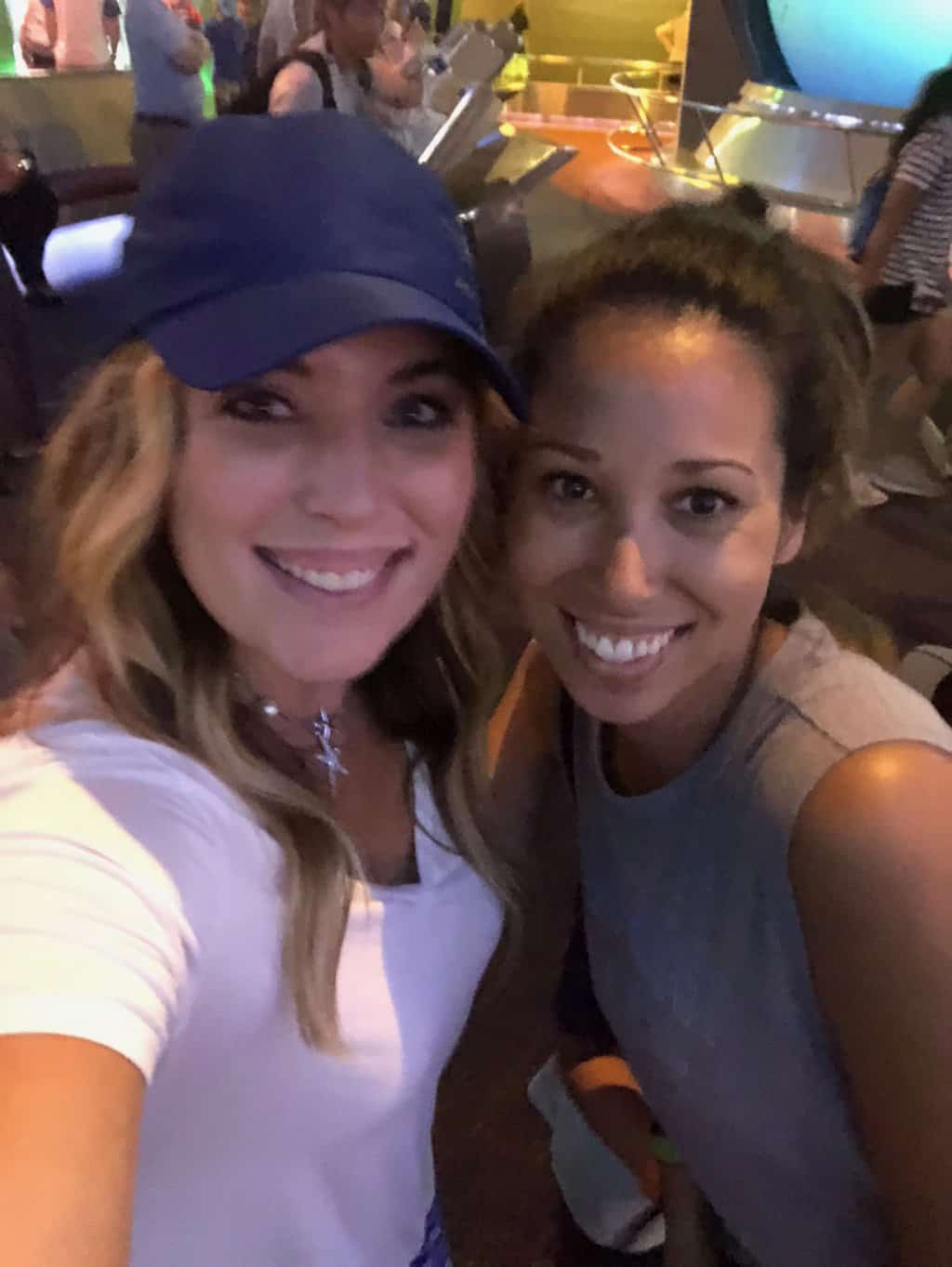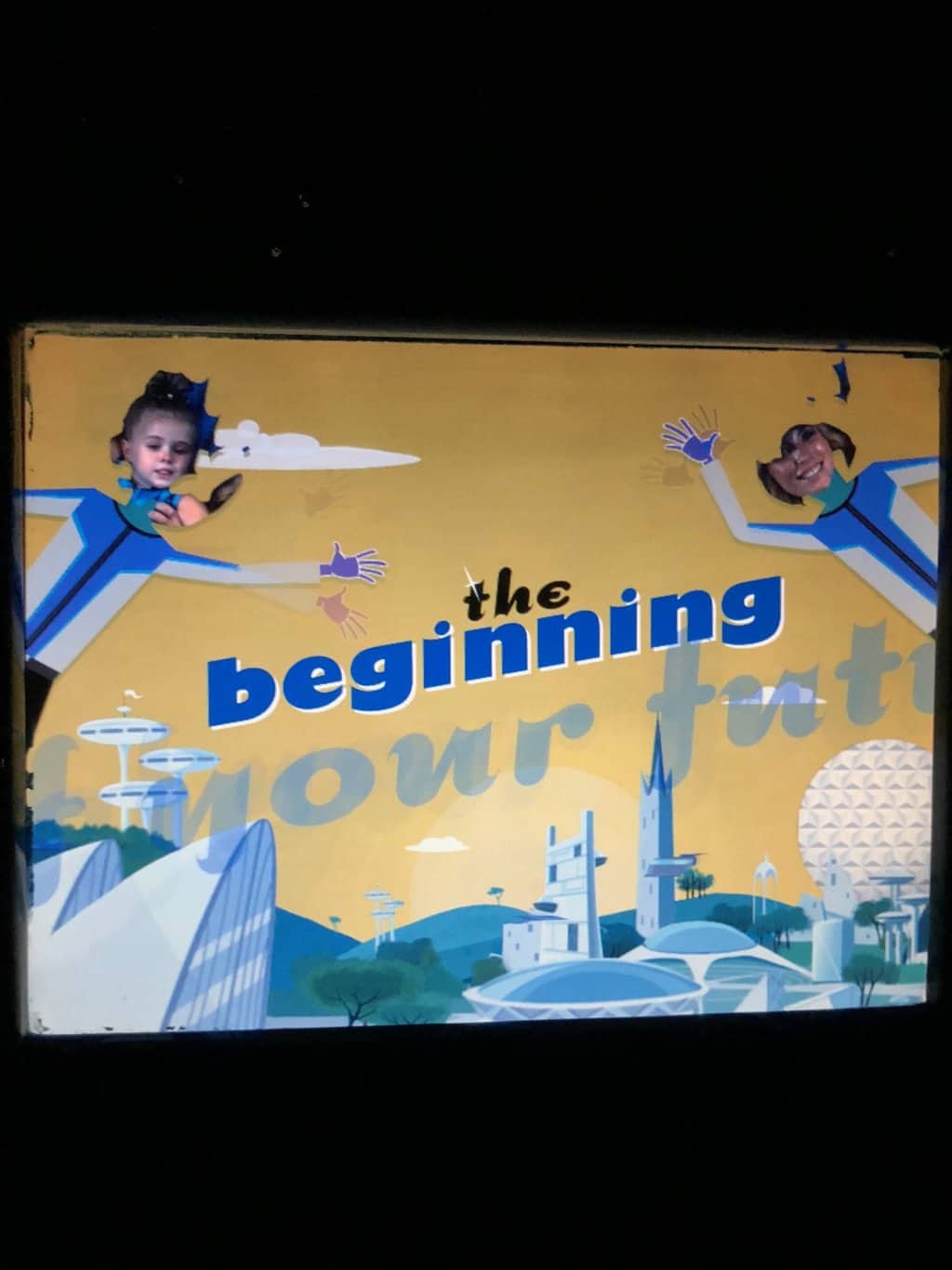 All about the games after the rides!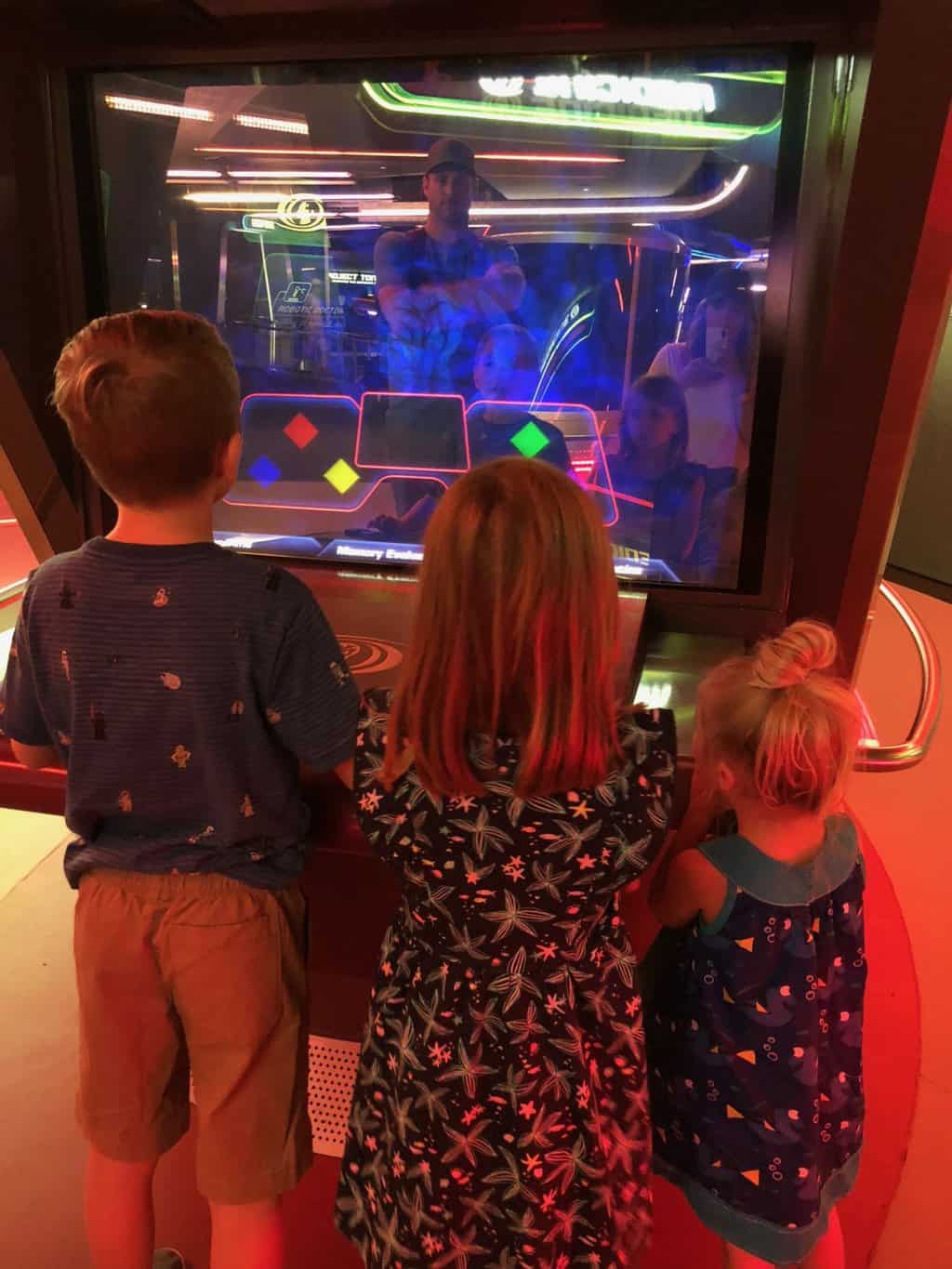 Club Cool is our Epcot MUST DO.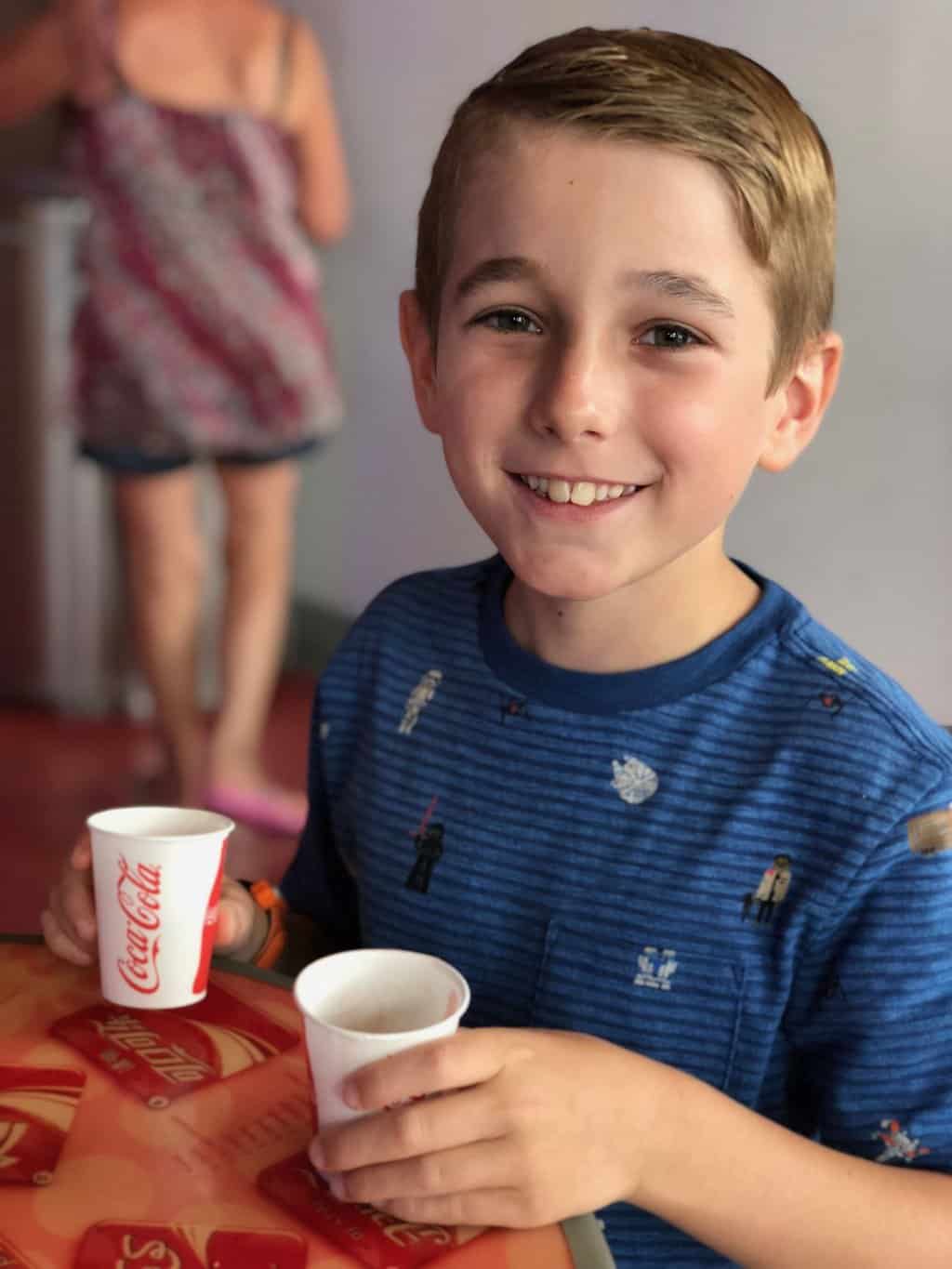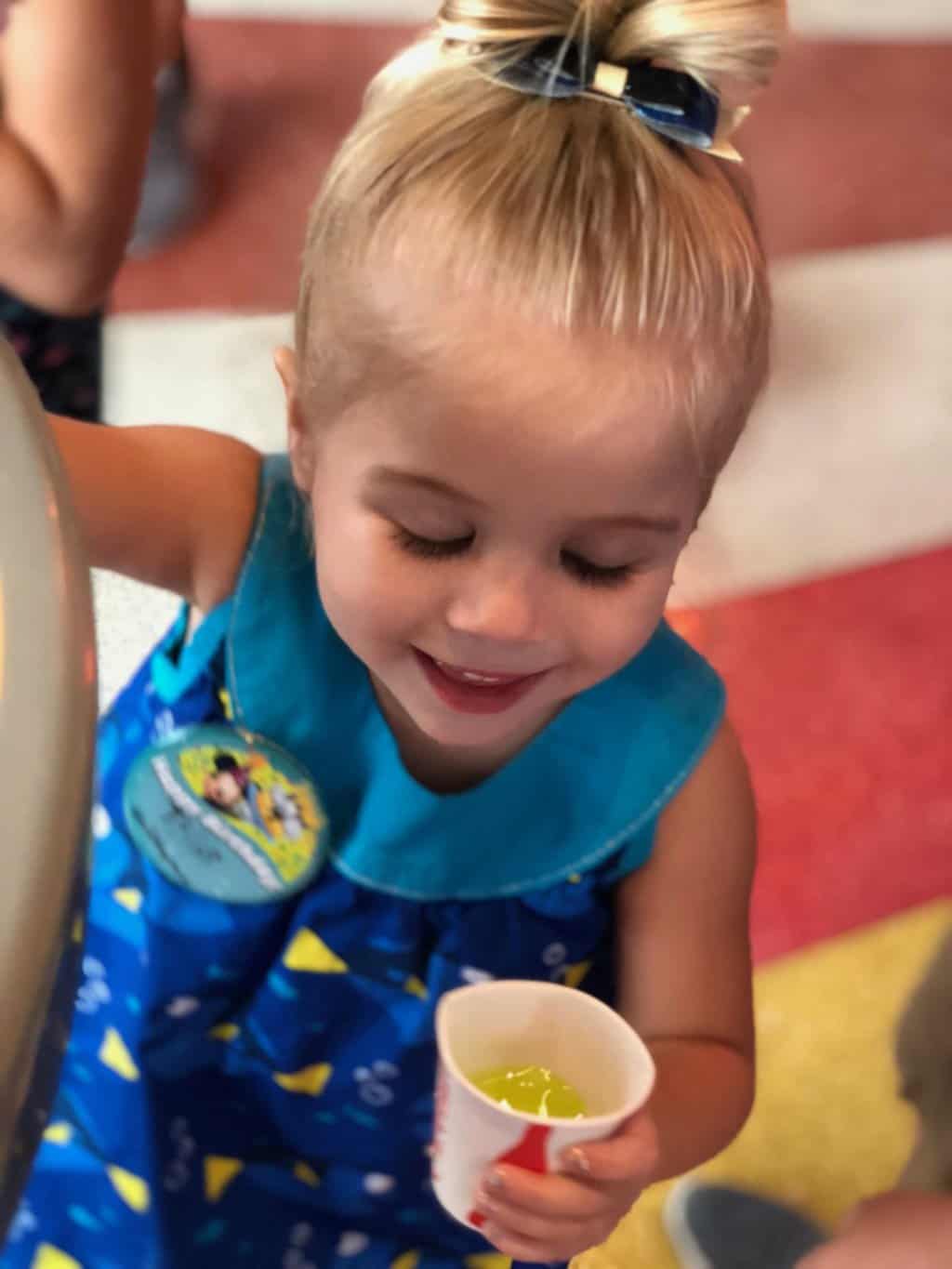 When I planned our Epcot time Zach was SO sweet. I asked him if he wanted to split up and take the older kids to do something and he said that he wanted us all to be together so he could get to experience Tess doing what SHE enjoys at the park for her birthday! Such a good Daddy 🙂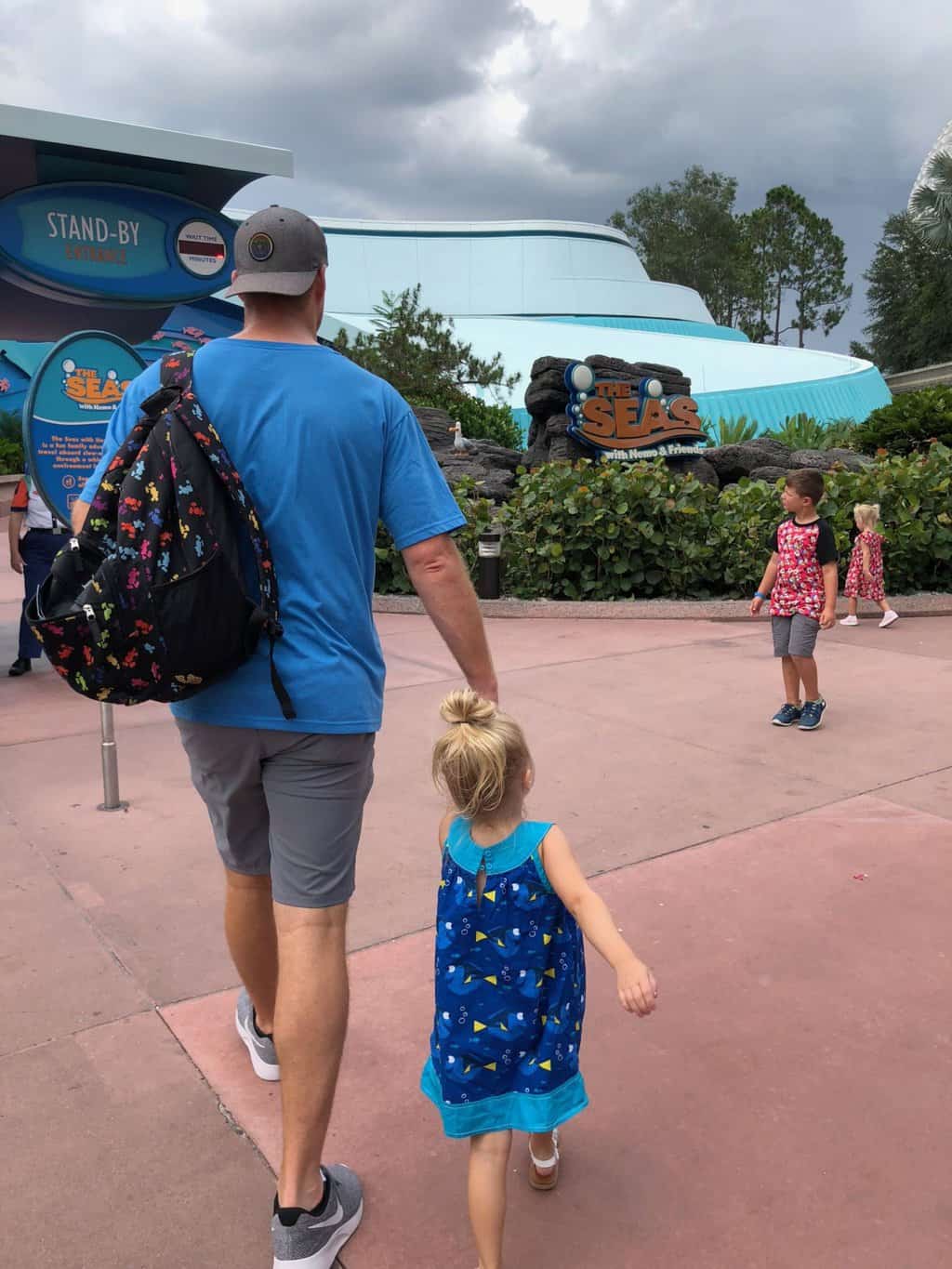 Nemo Club!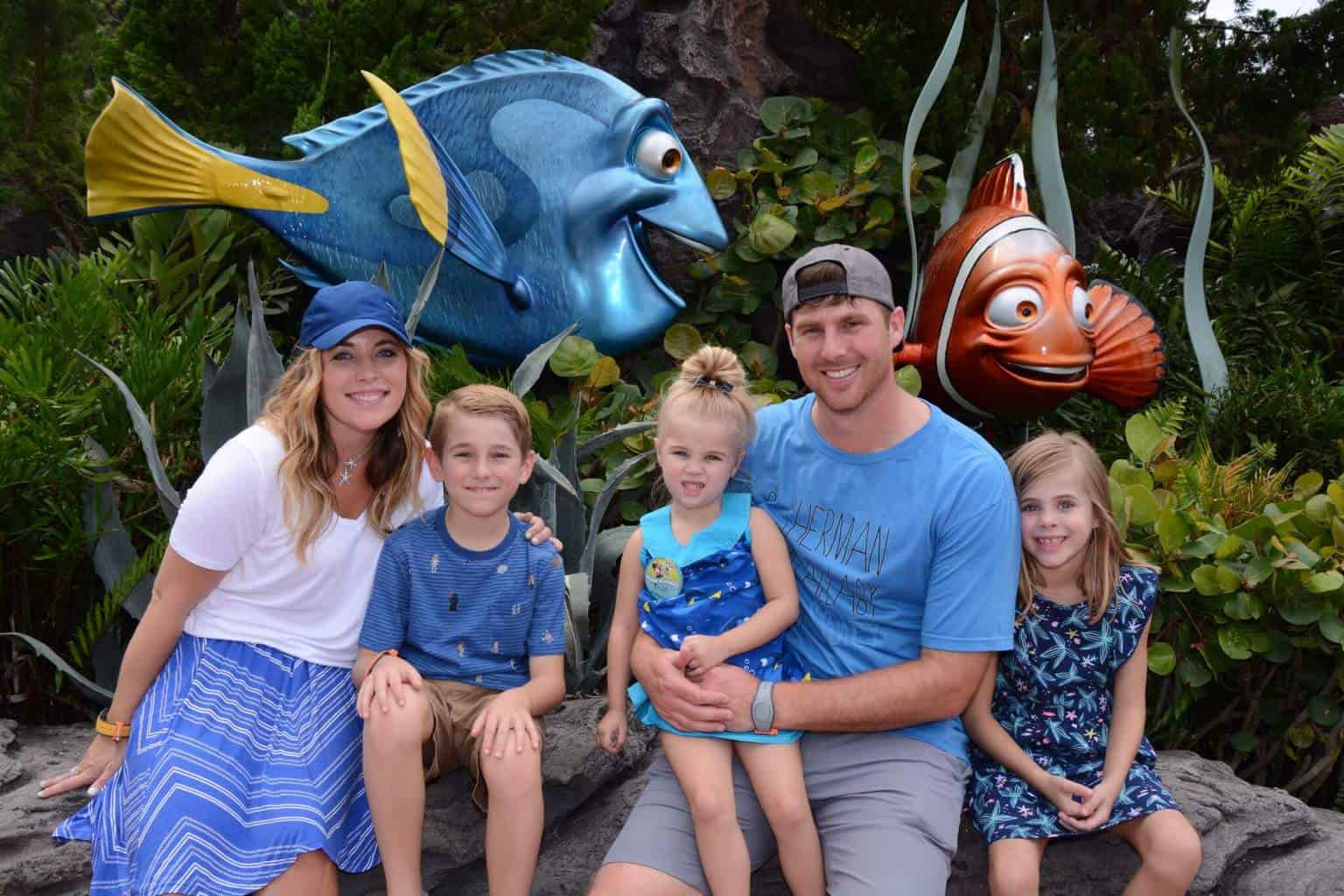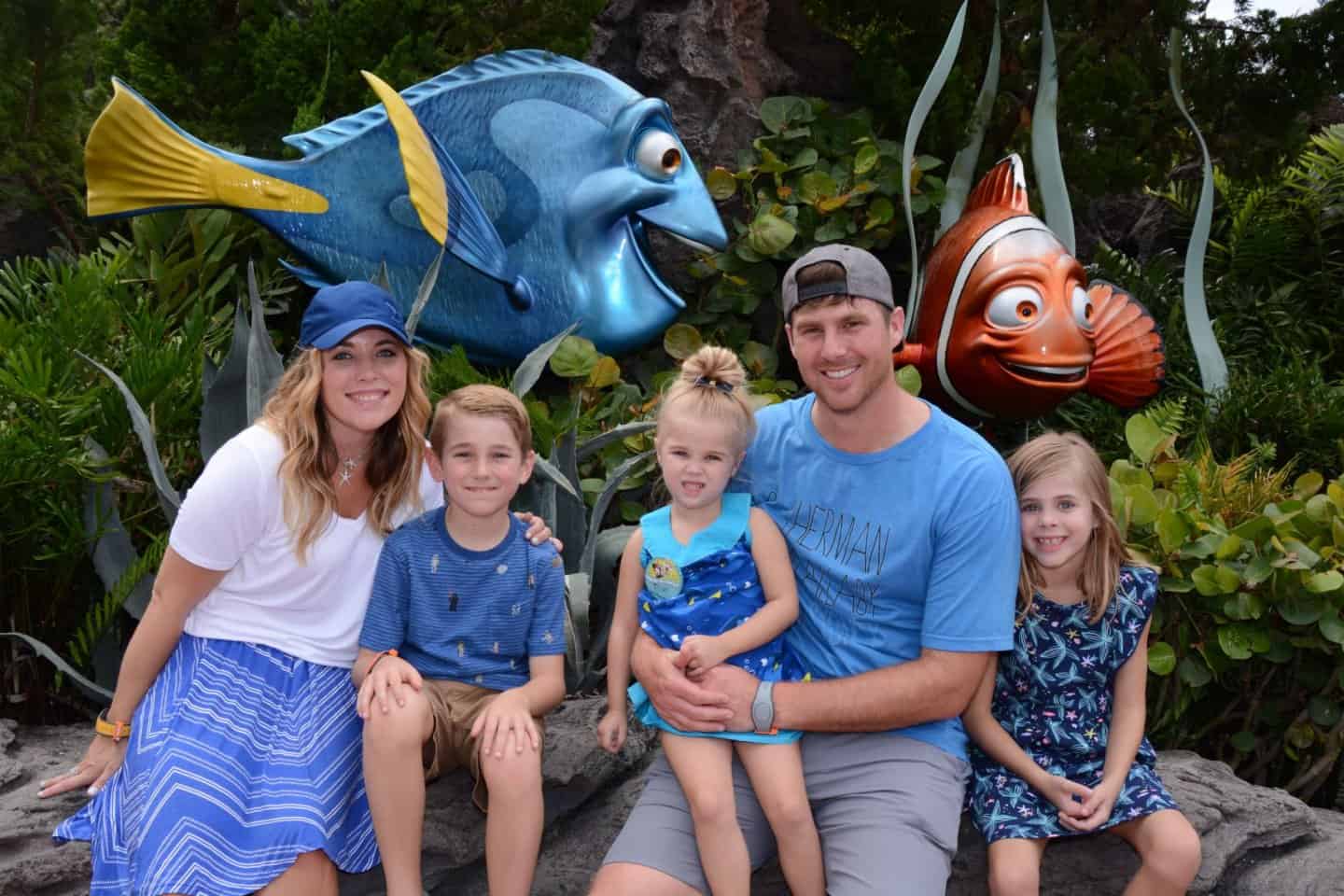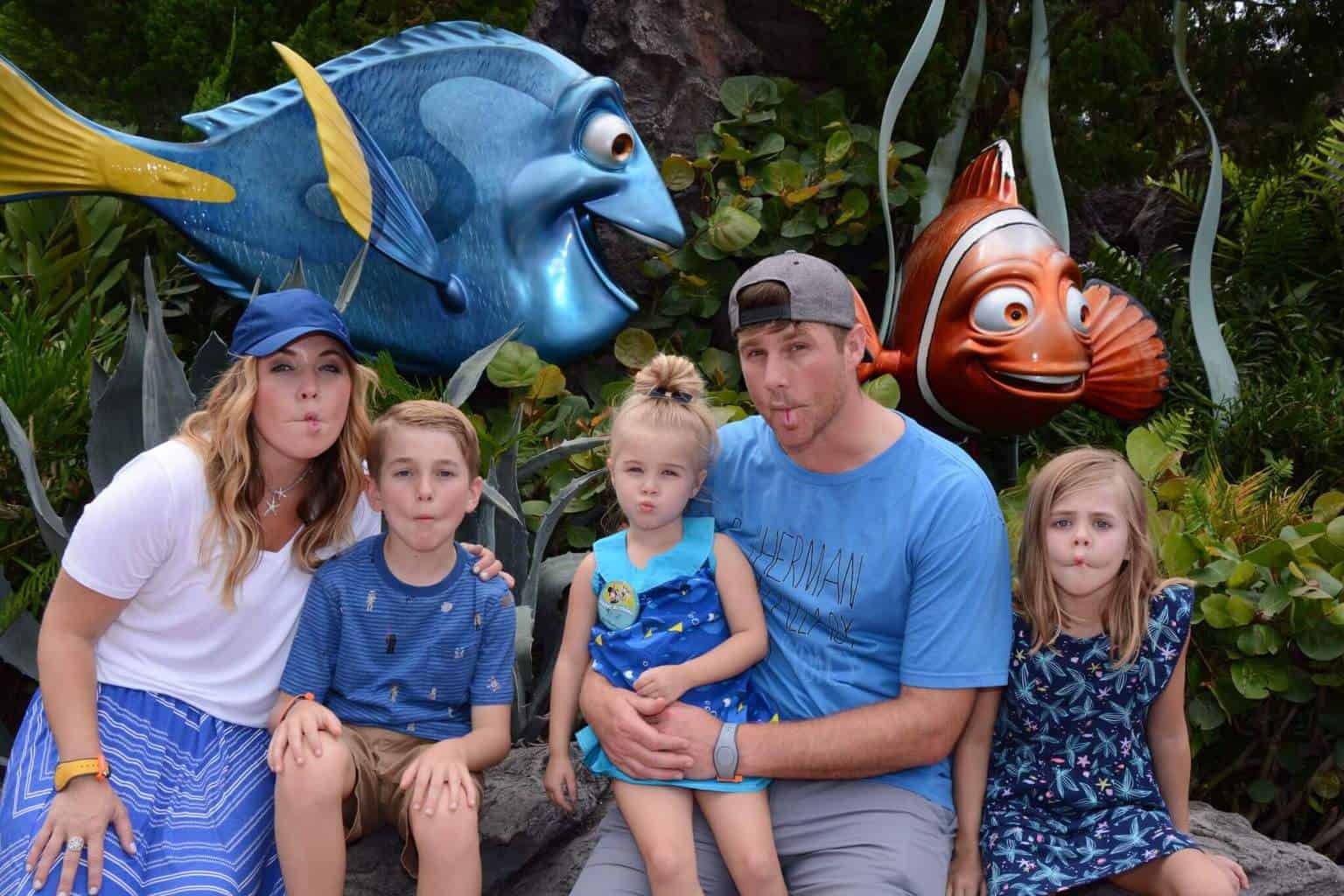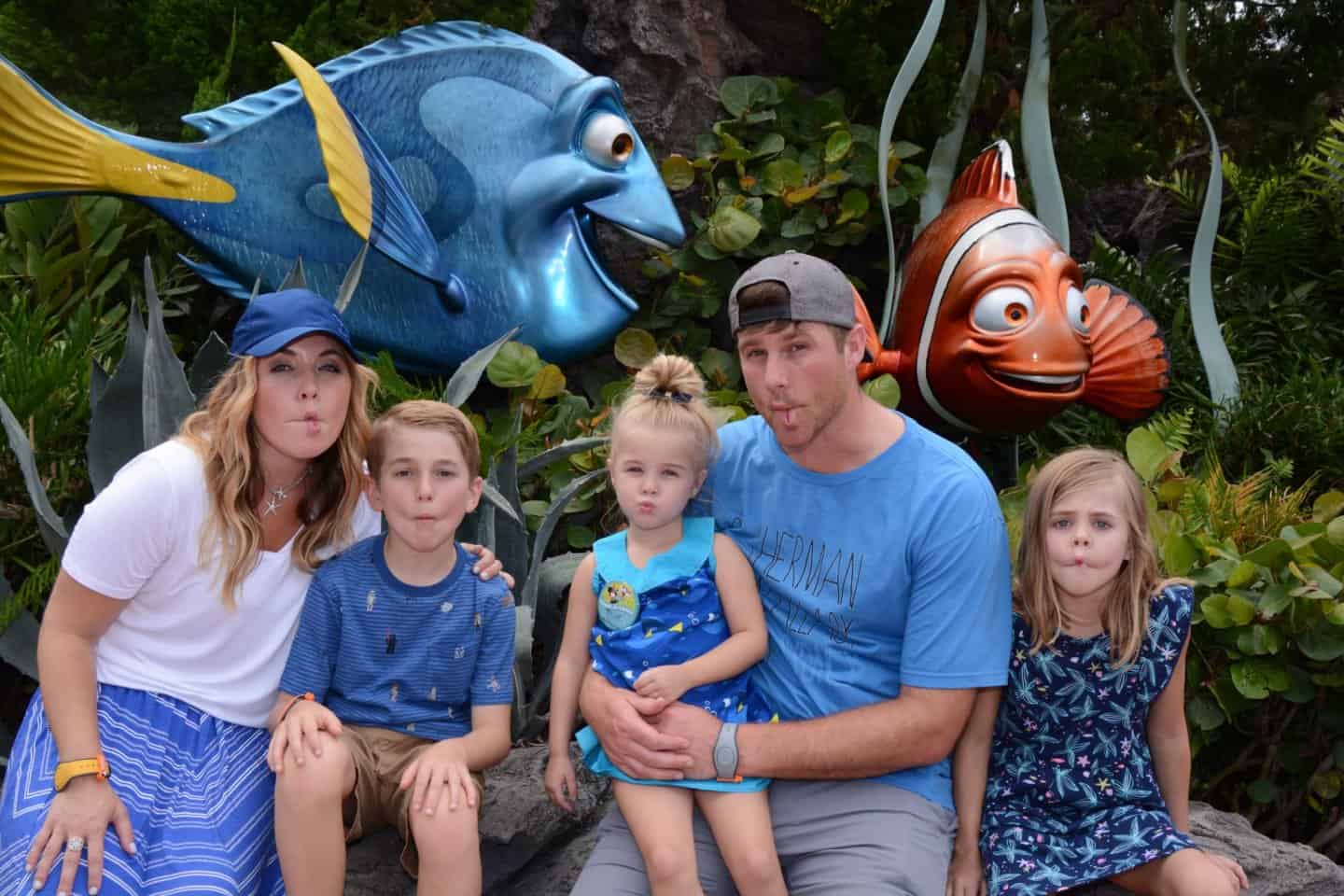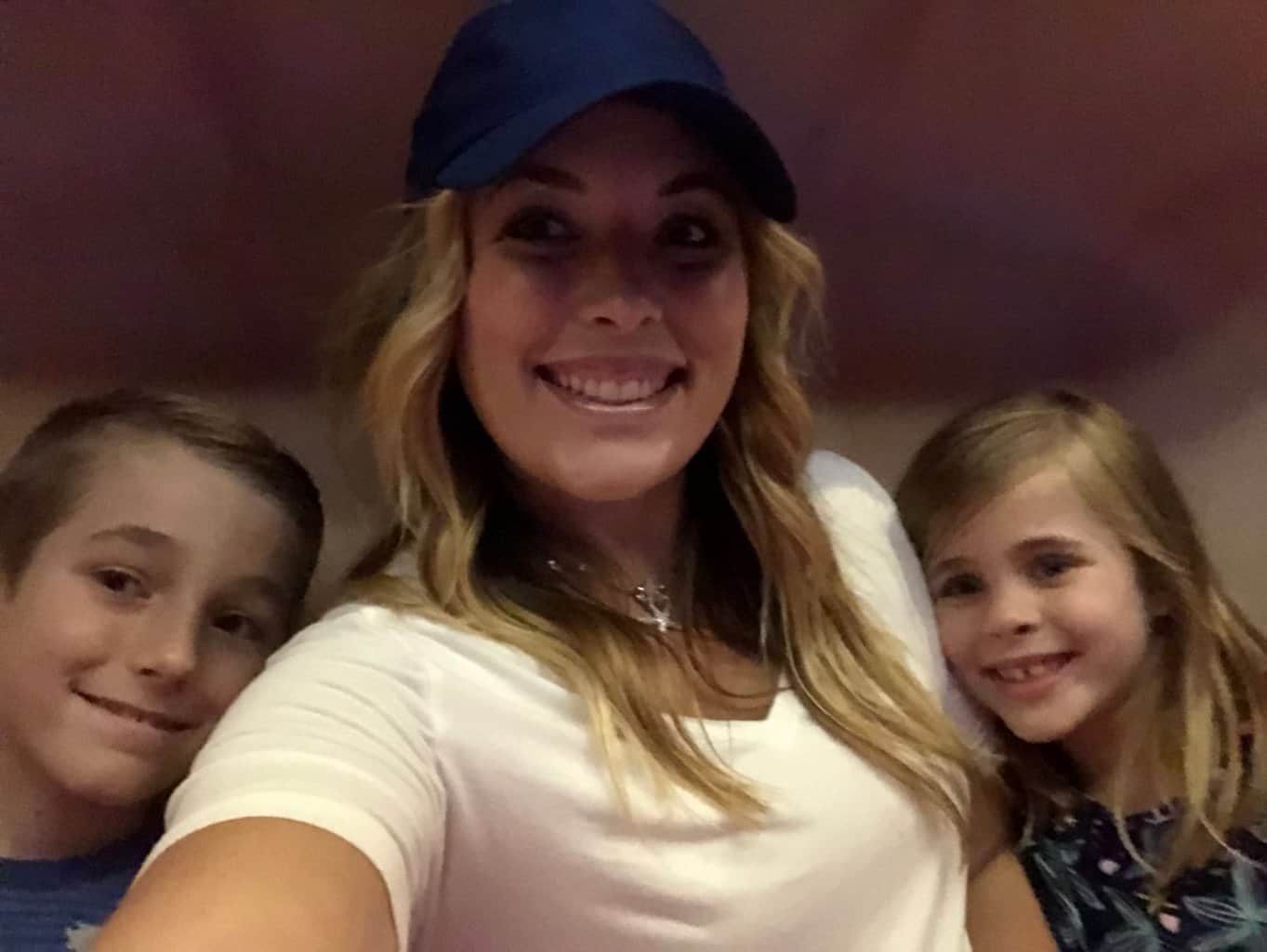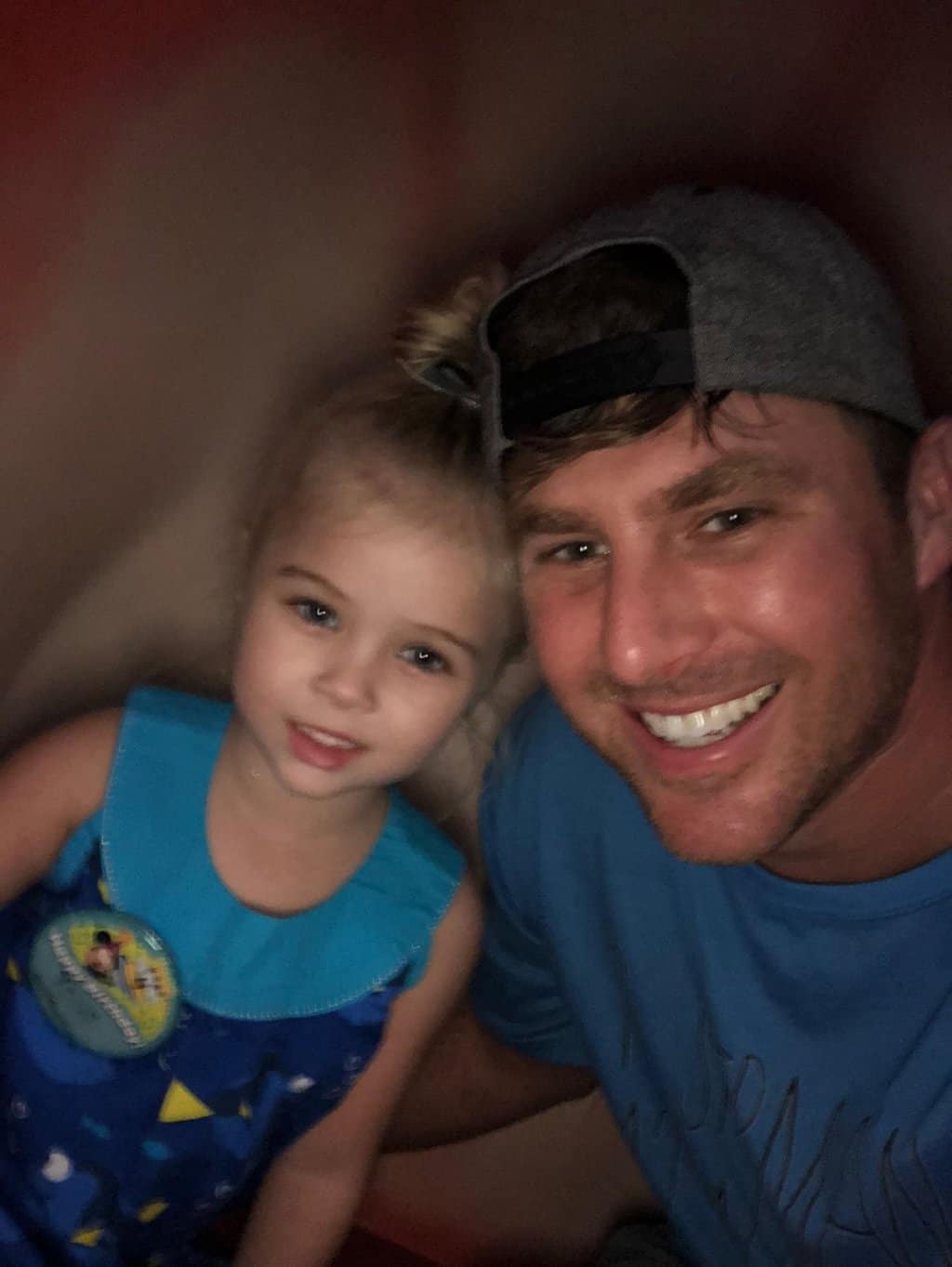 After the ride we did also hop in to talk with Crush! It's not something we do every visit but it's always fun and, shocker, Britt got picked to ask Crush a question 🙂 
Kye and Britt wanted to play on the playground but not Tess. She wanted to walk to each exhibit and look at ALL the animals. I love that about her!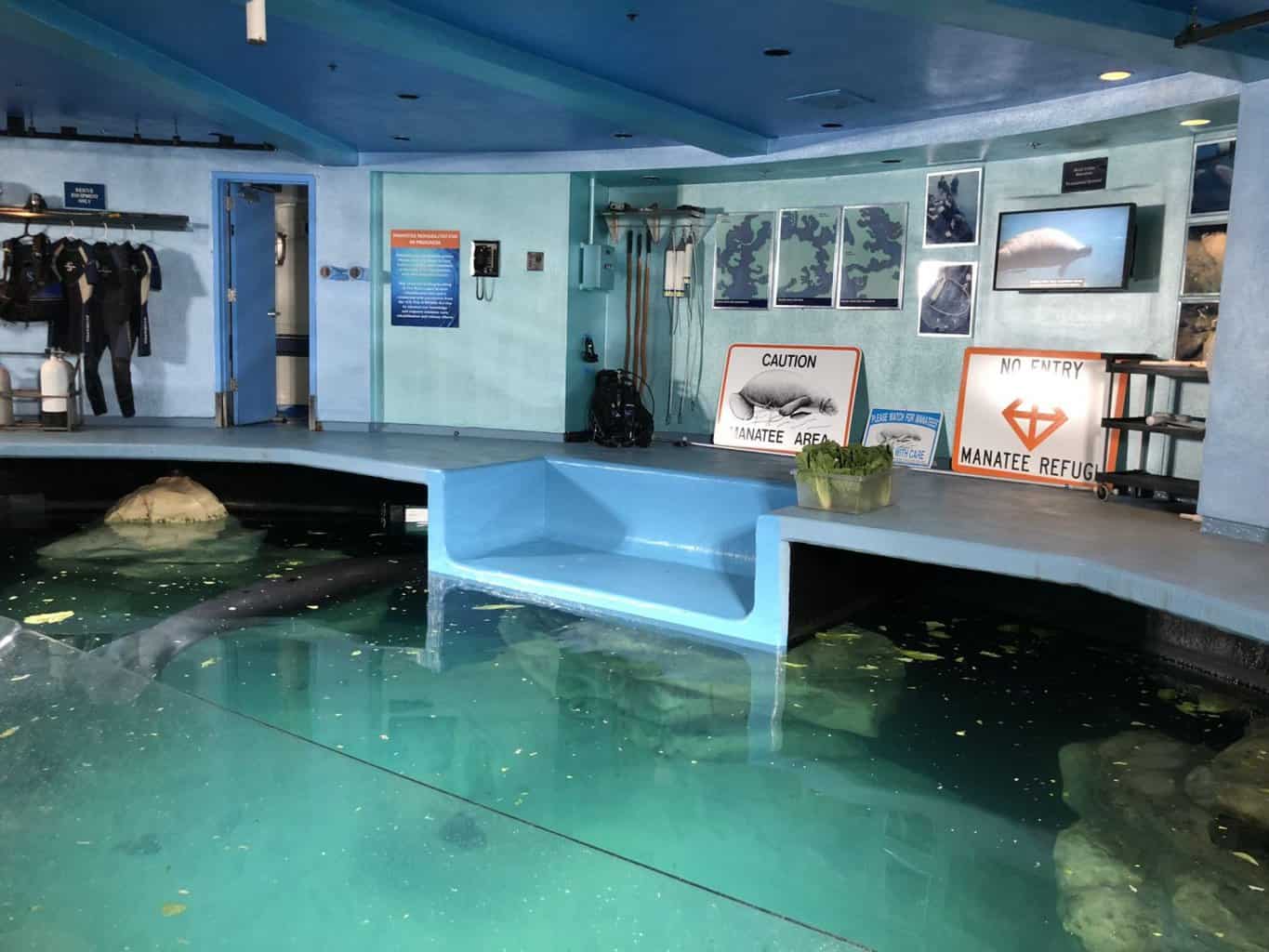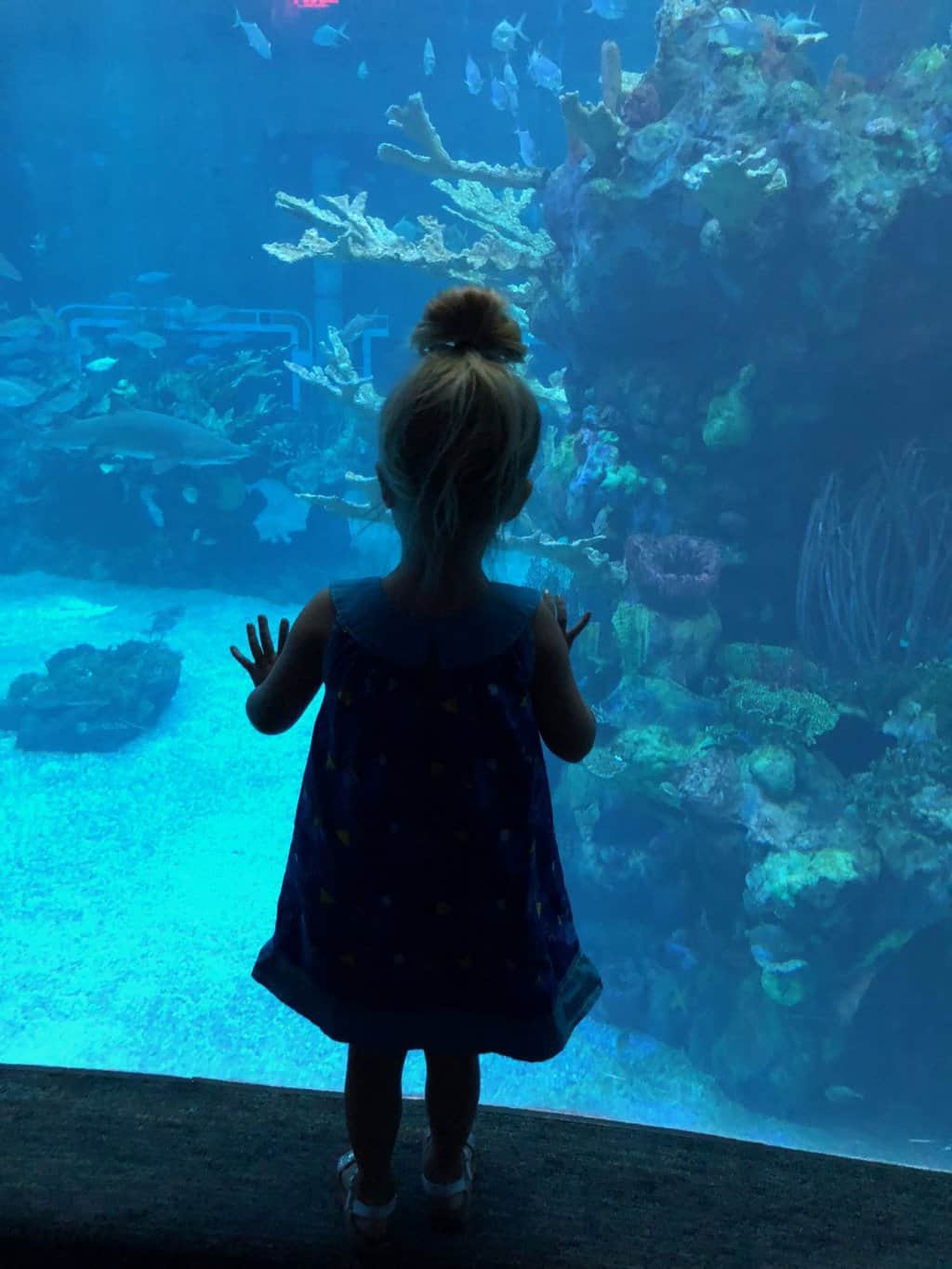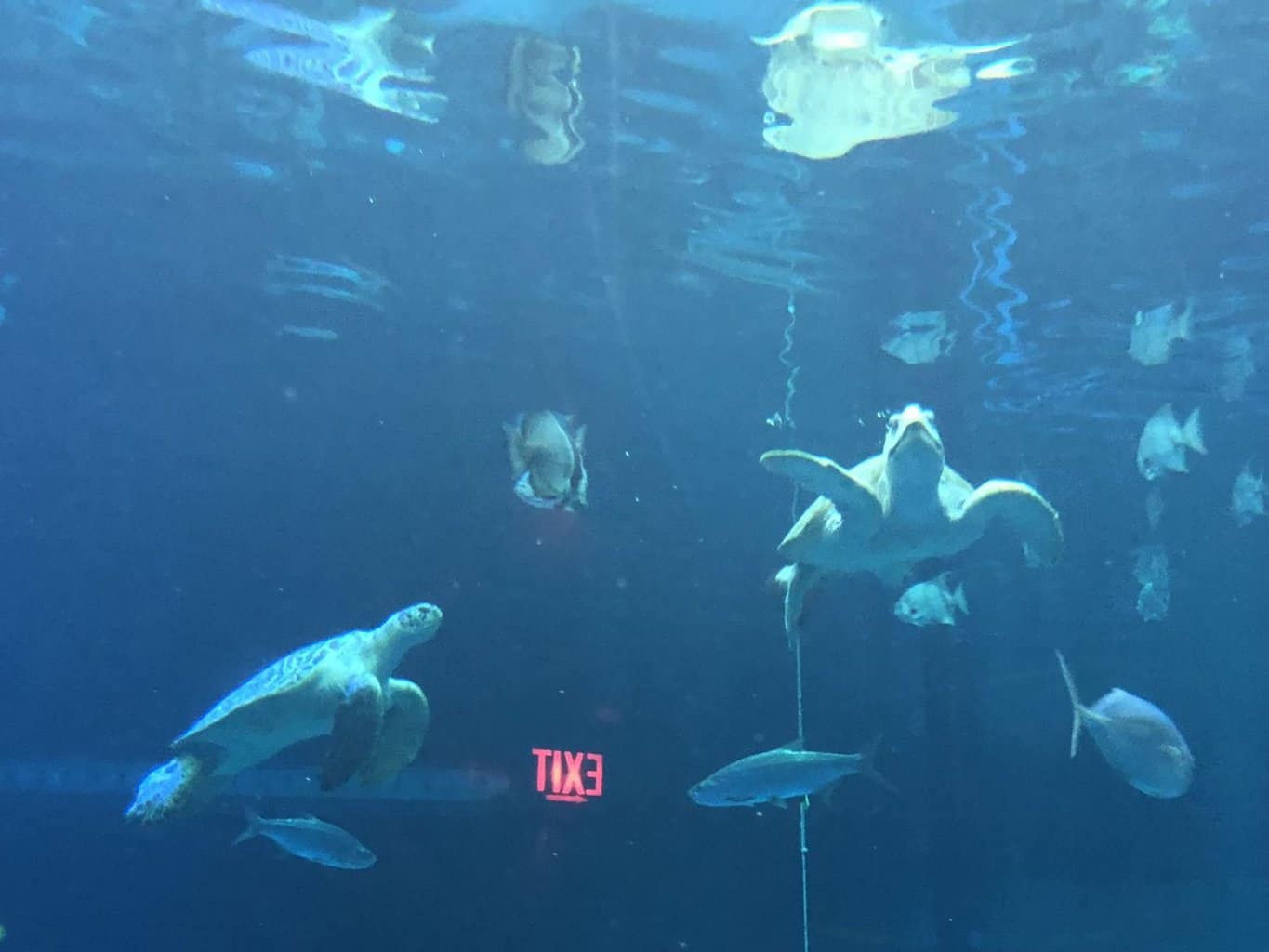 Pretty awesome hidden mickey!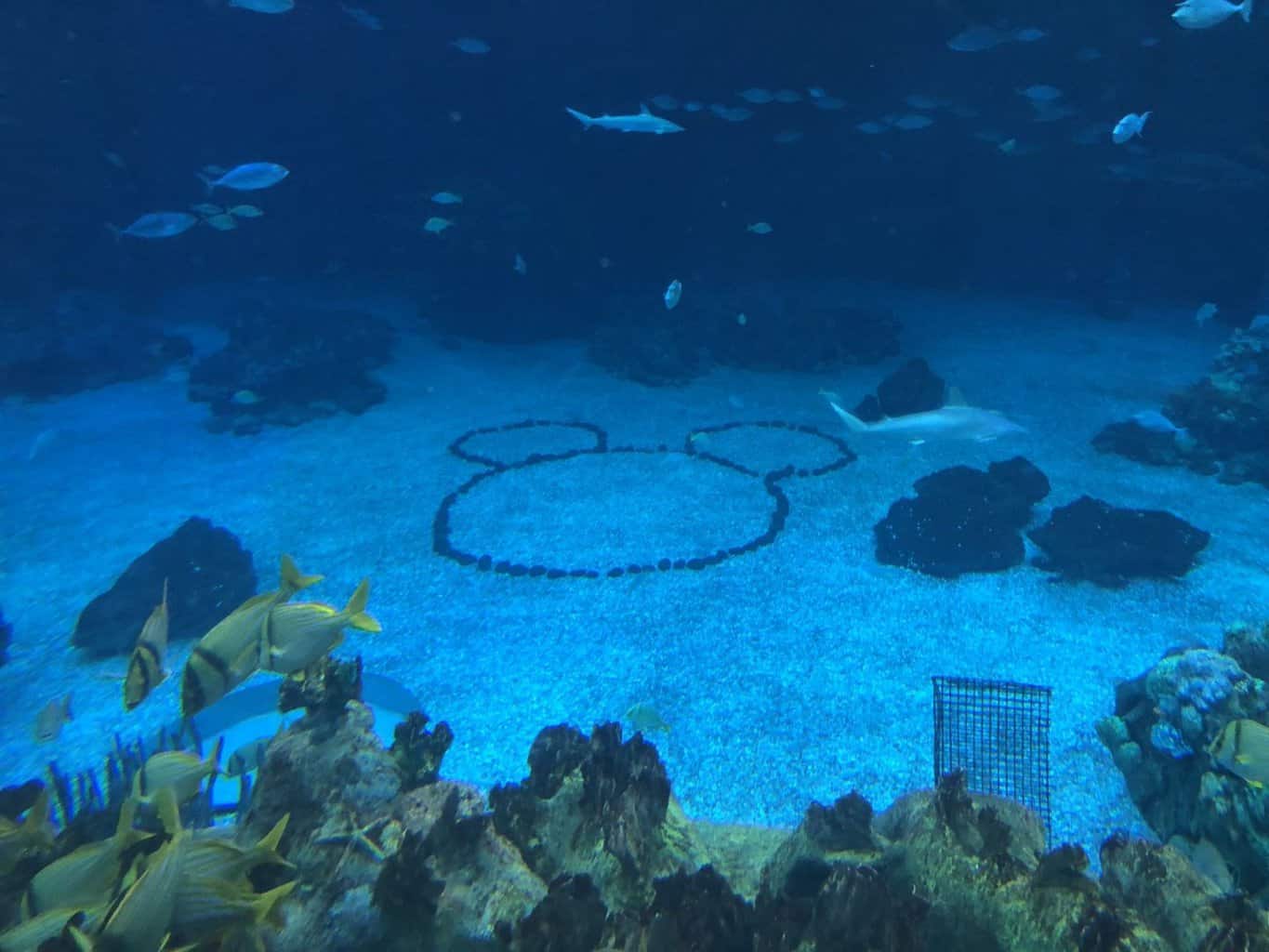 We visited each tank and found all of the animals listed there, she was very serious about it and would not move on until she found each of them!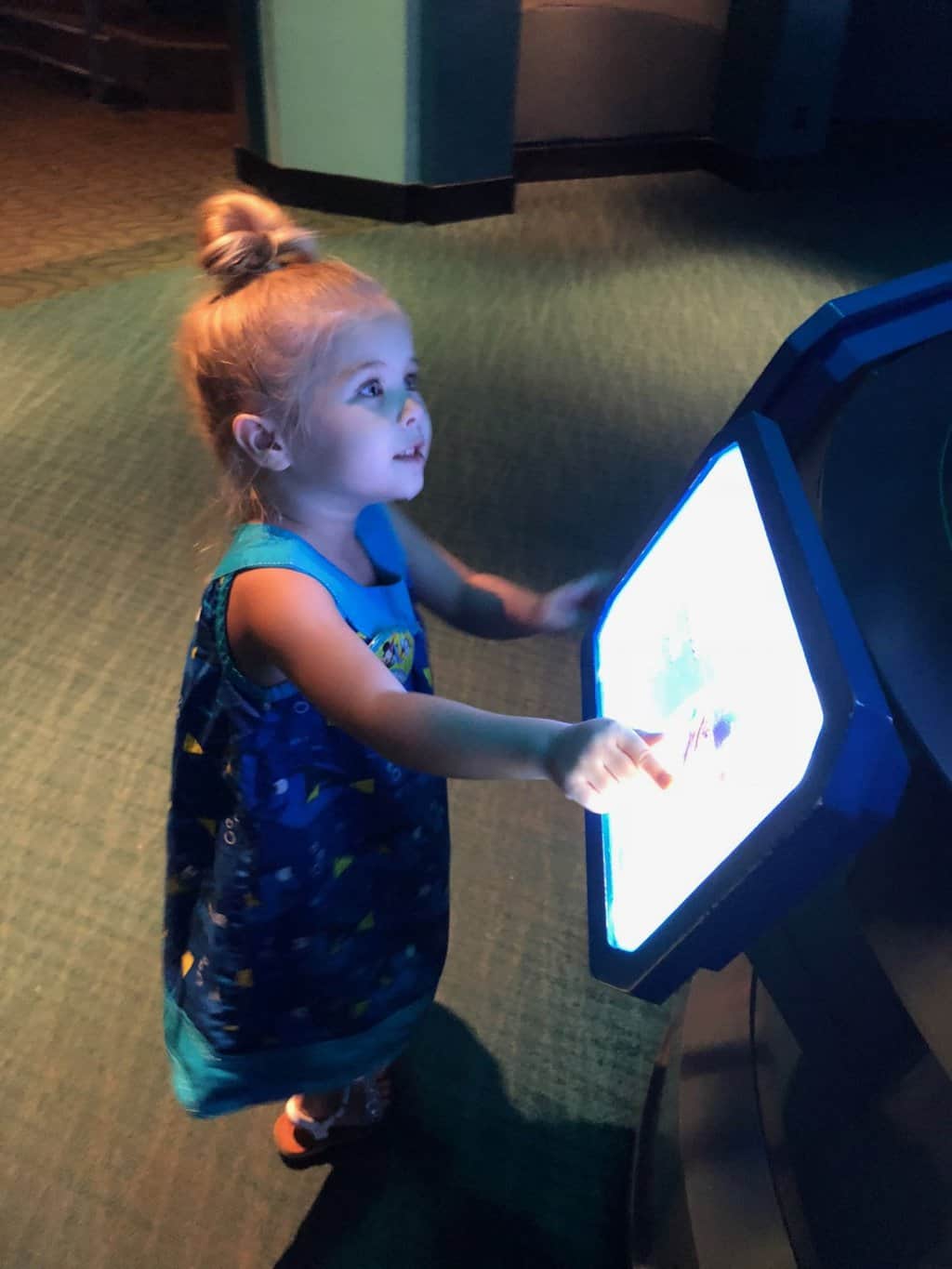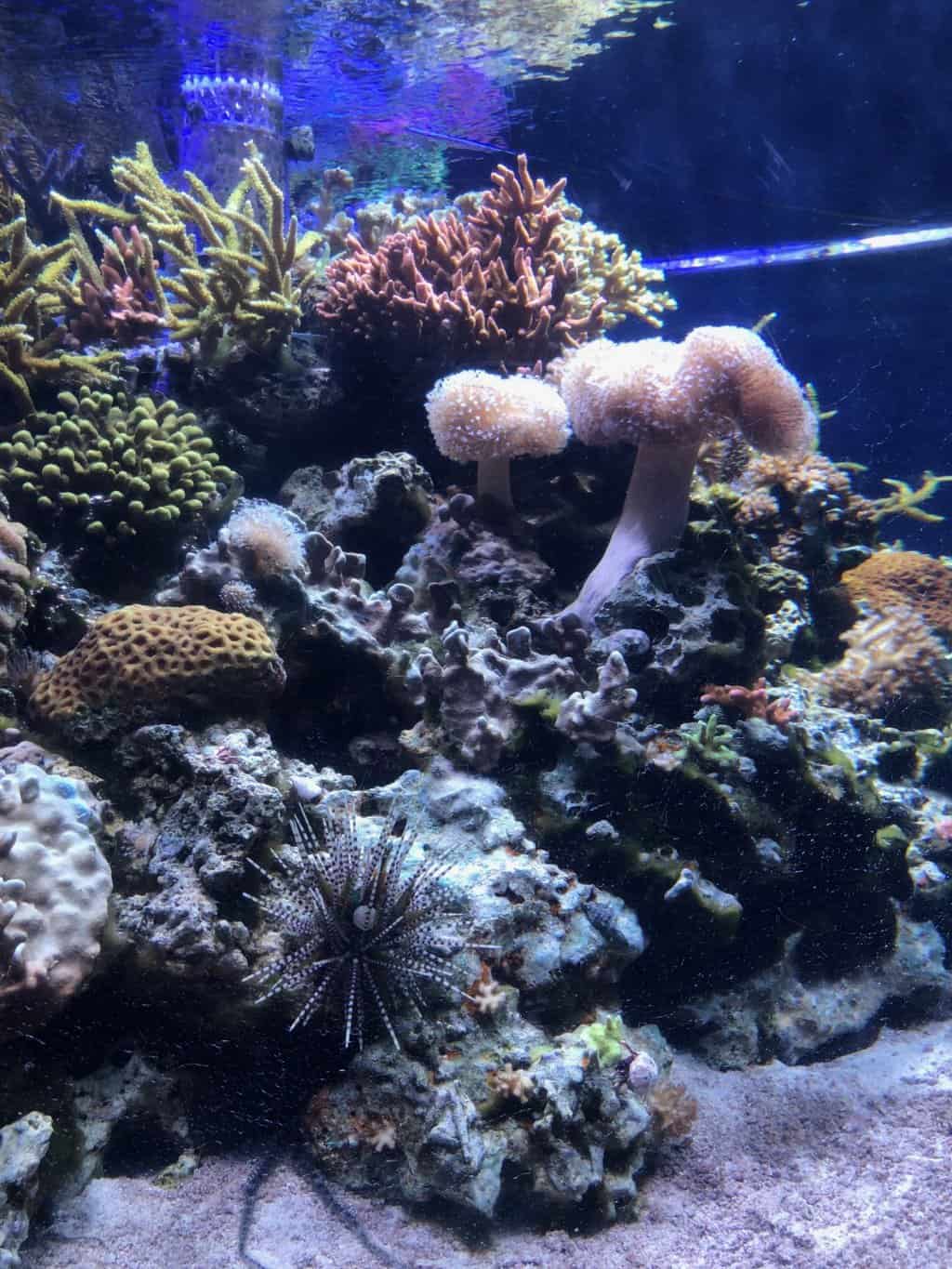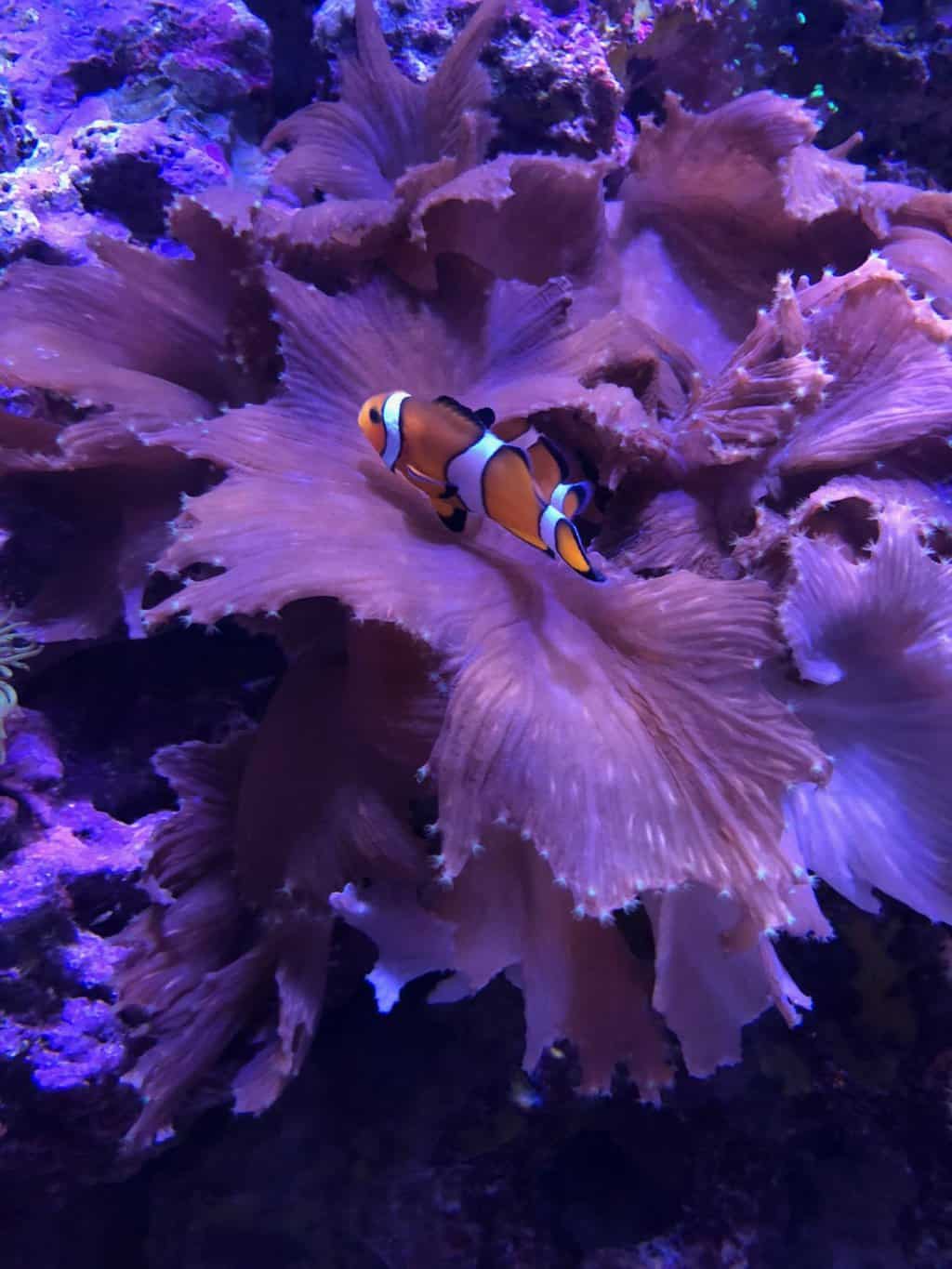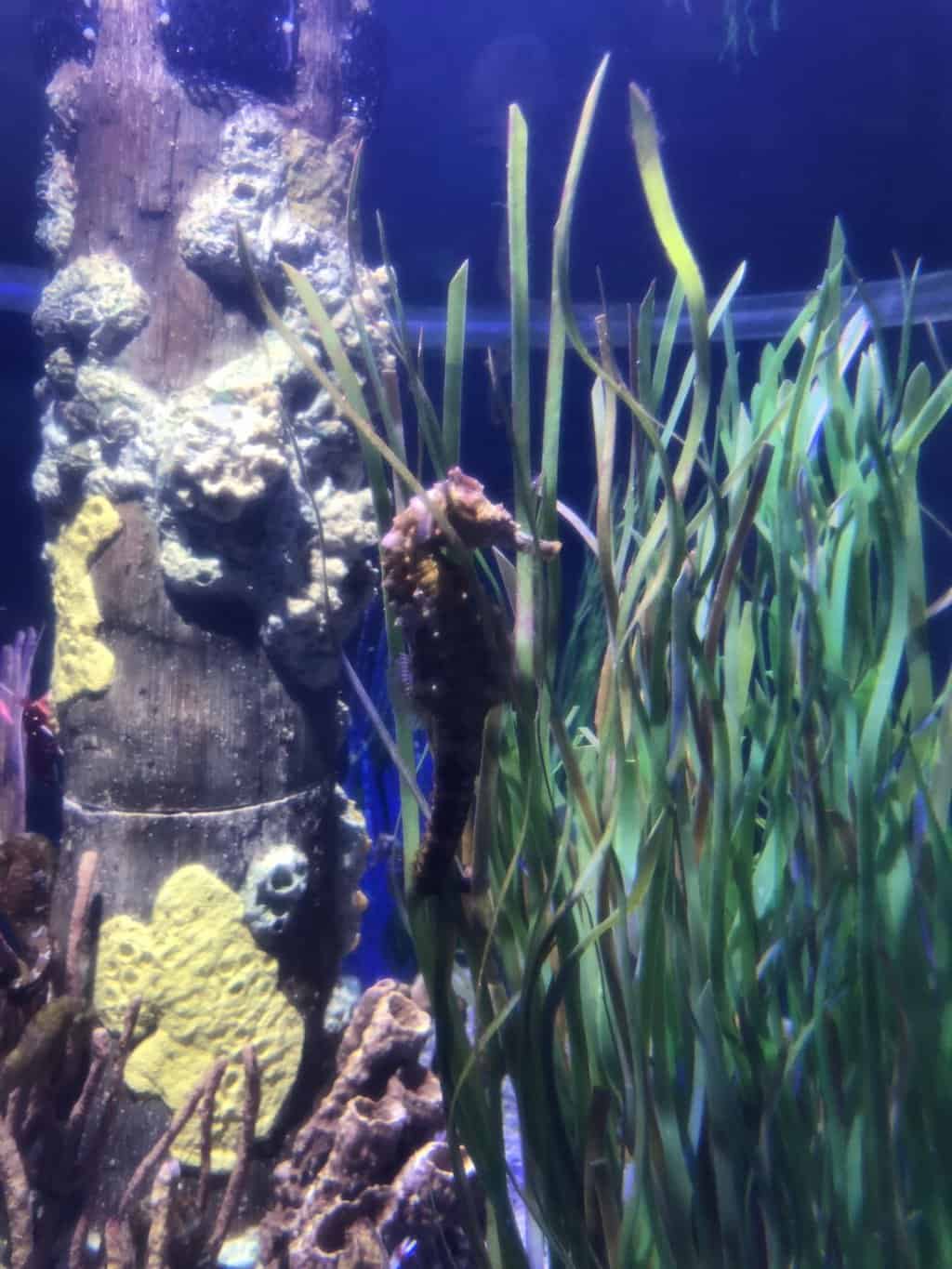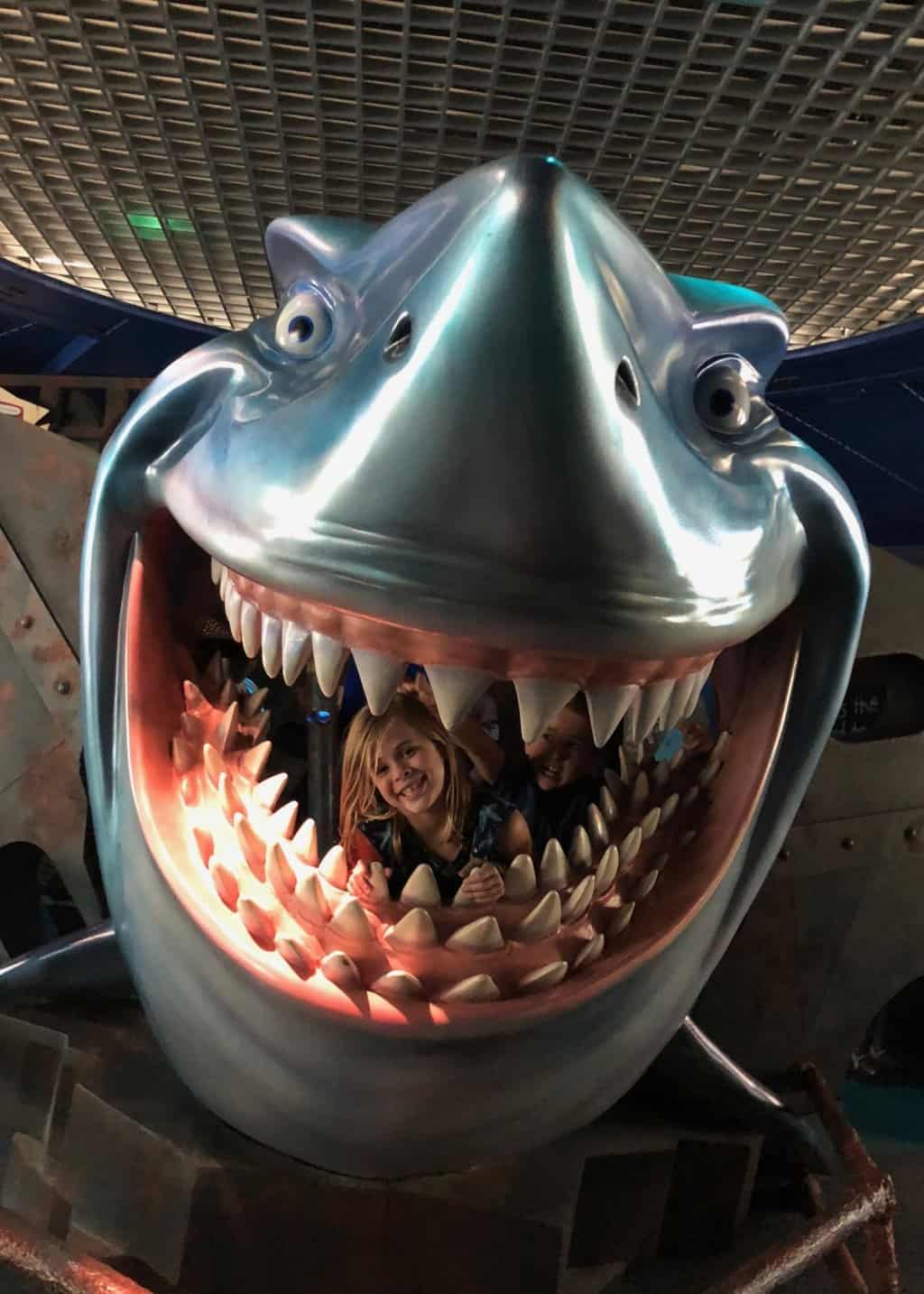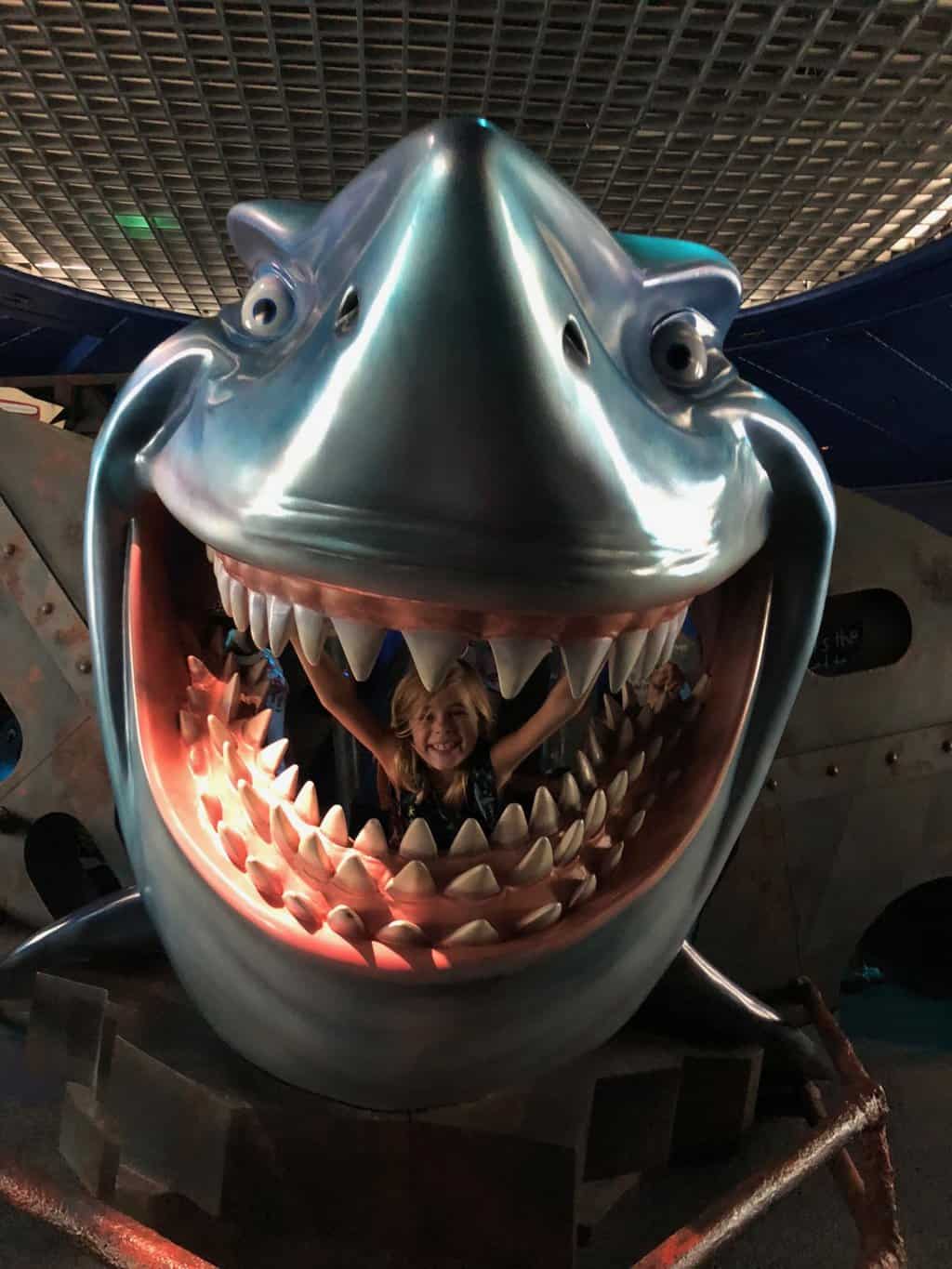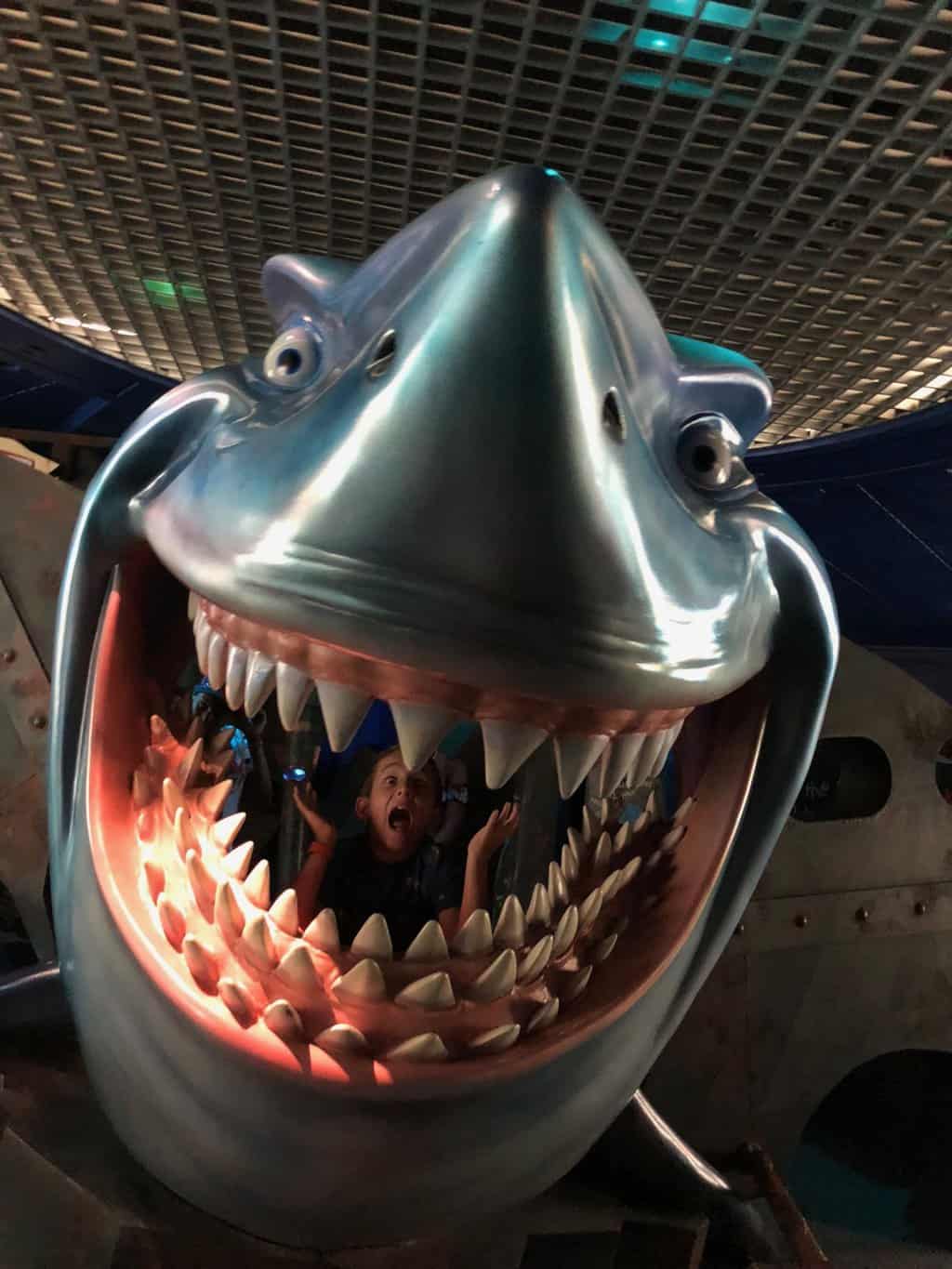 Britt just adding more to her Christmas wishlist 😉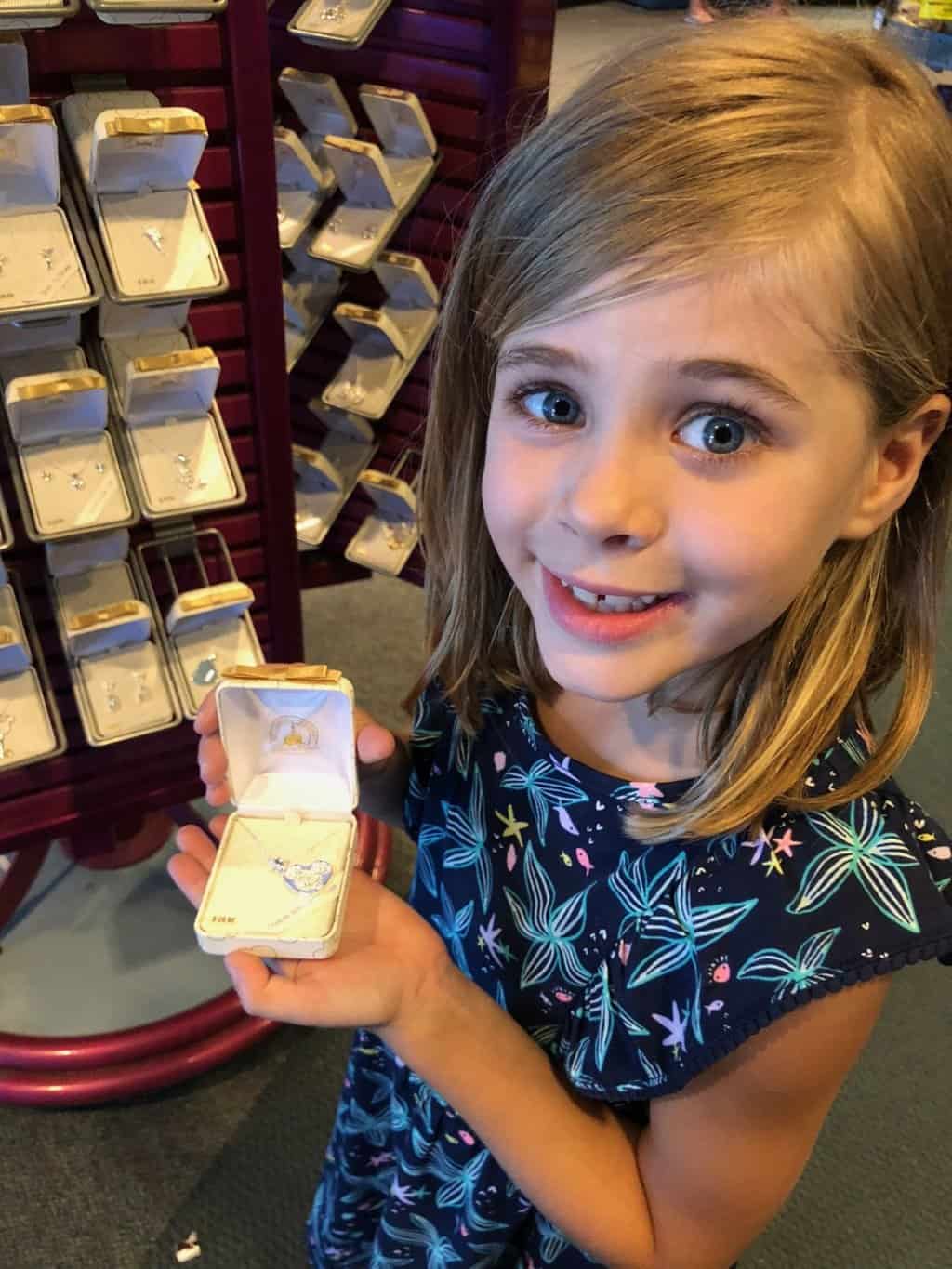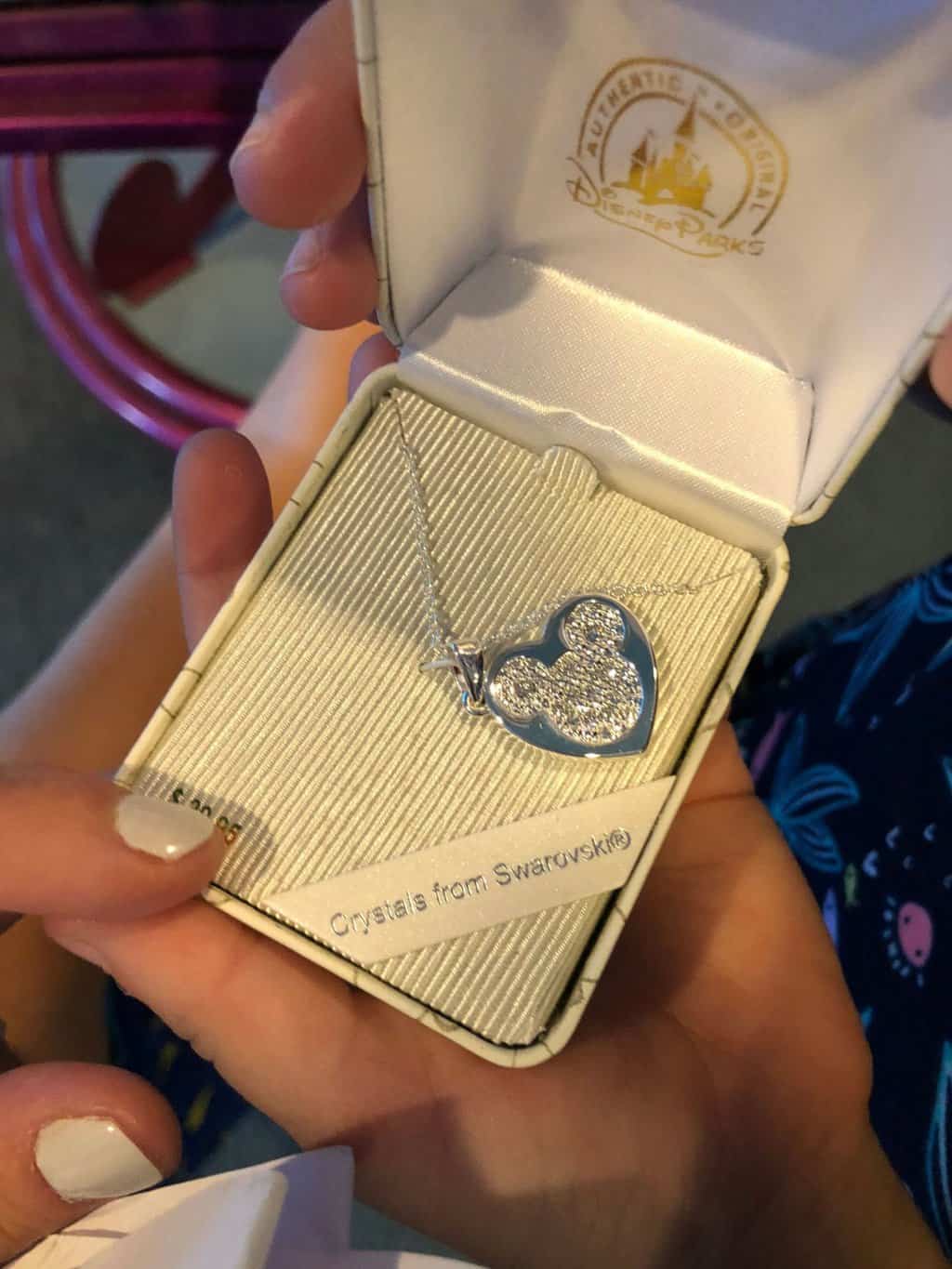 Zach and I ate at Coral Reef when we came for my 30th birthday celebration but the kids don't even know it exists. I thought it'd be the perfect birthday surprise for Tess because they have a HUGE tank inside the restaurant. We headed over for our reservations! The thing I really love about a Disney birthday is that EVERYONE wins. Sure, it's Tess's celebration and I tried to plan things revolved around her, but we all got to enjoy the restaurant and experience 🙂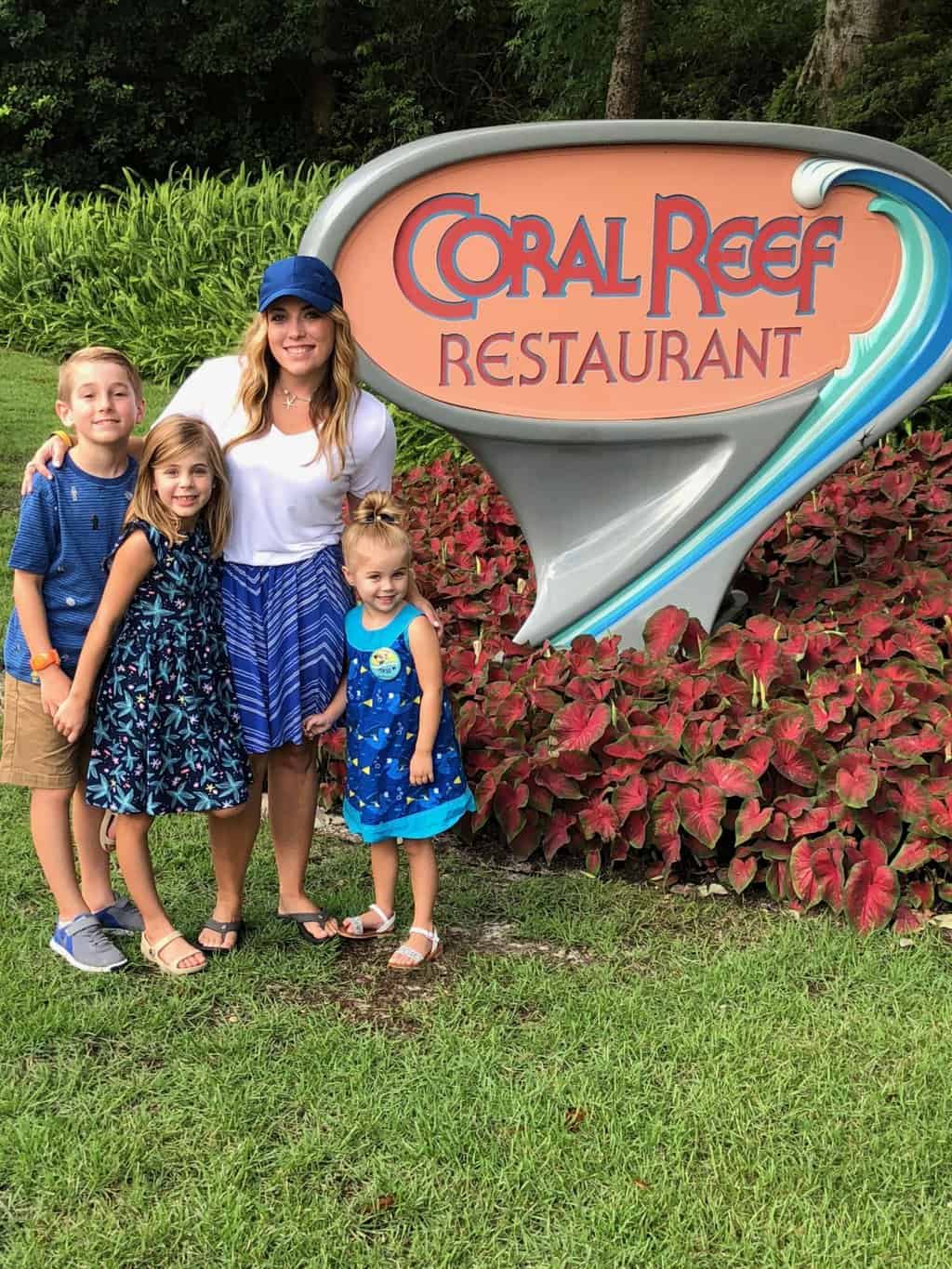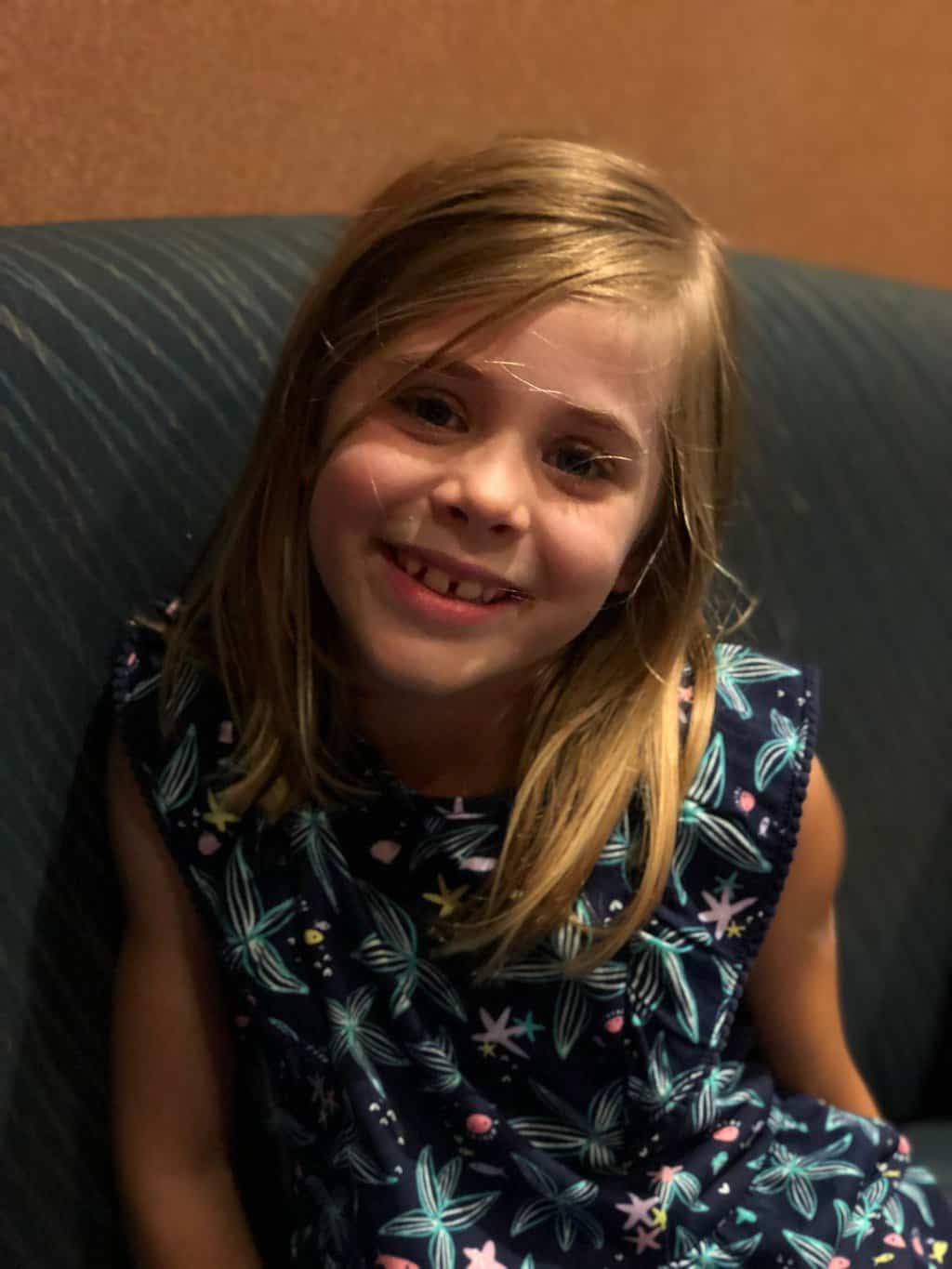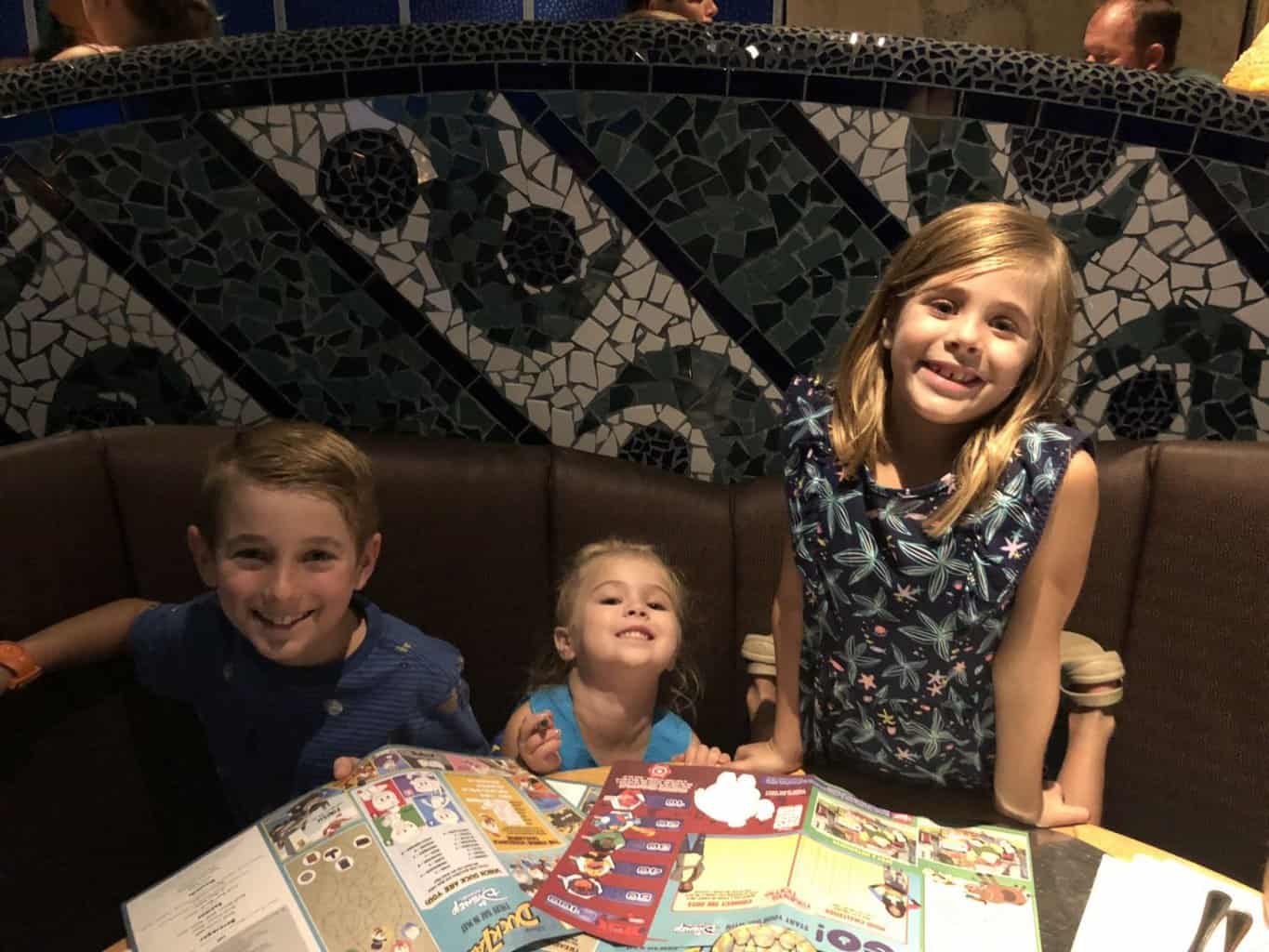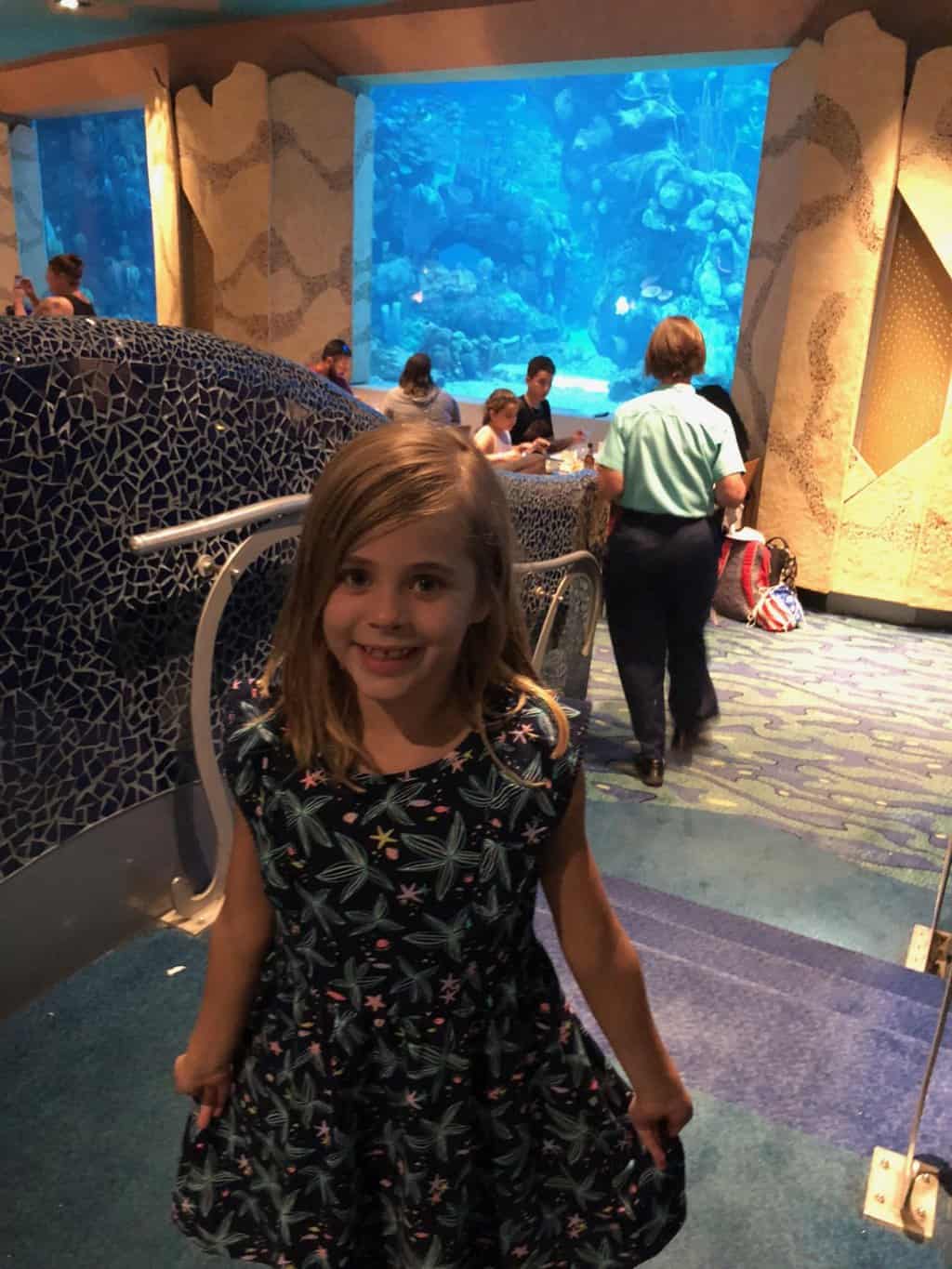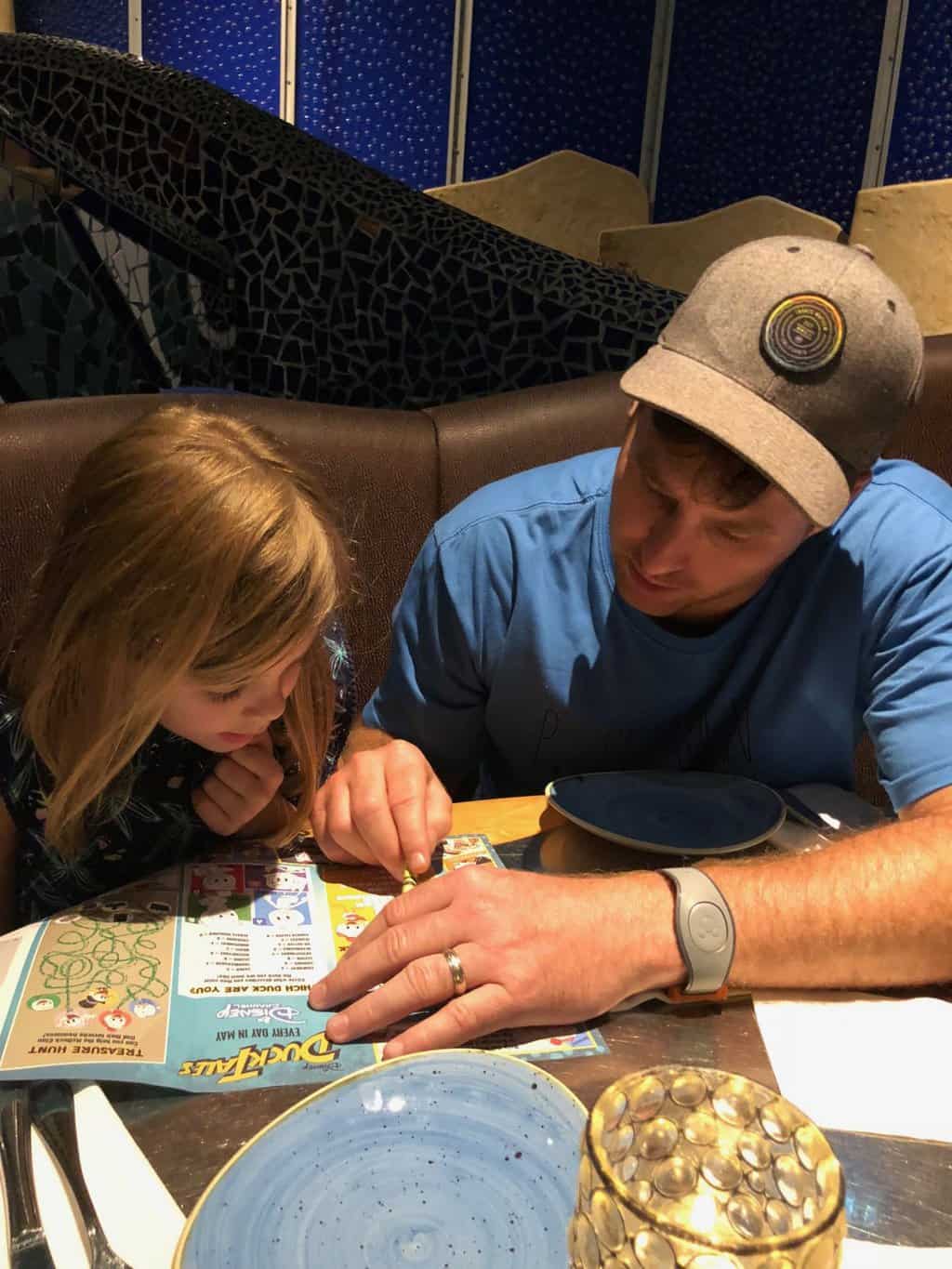 Not all Disney restaurants have free bread so you know we chowed DOWN on it!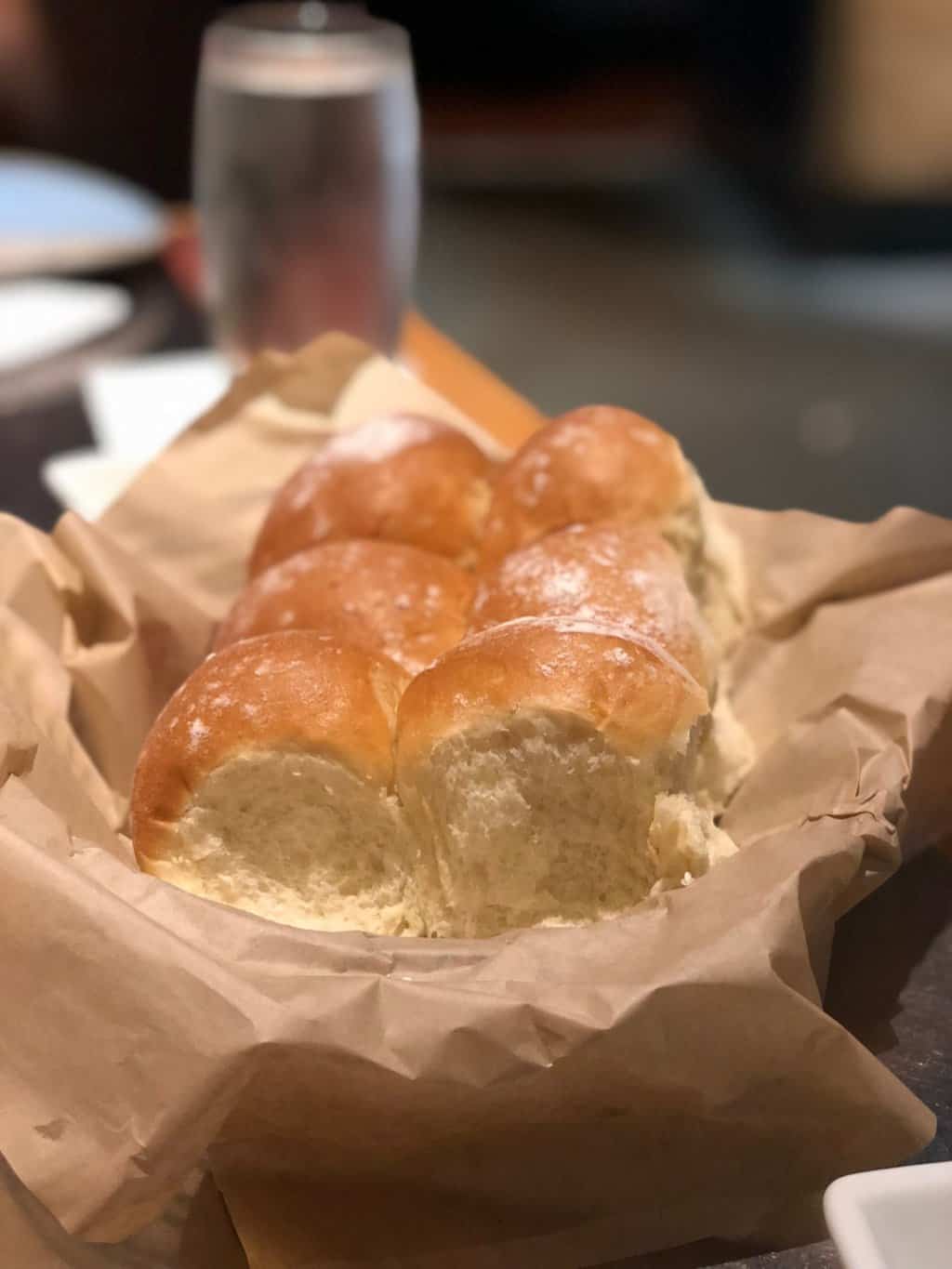 We originally didn't order a salad but when I took the girls to walk around the restaurant and check it out I noticed that others had ordered it and that it looked super amazing and it did NOT disappoint!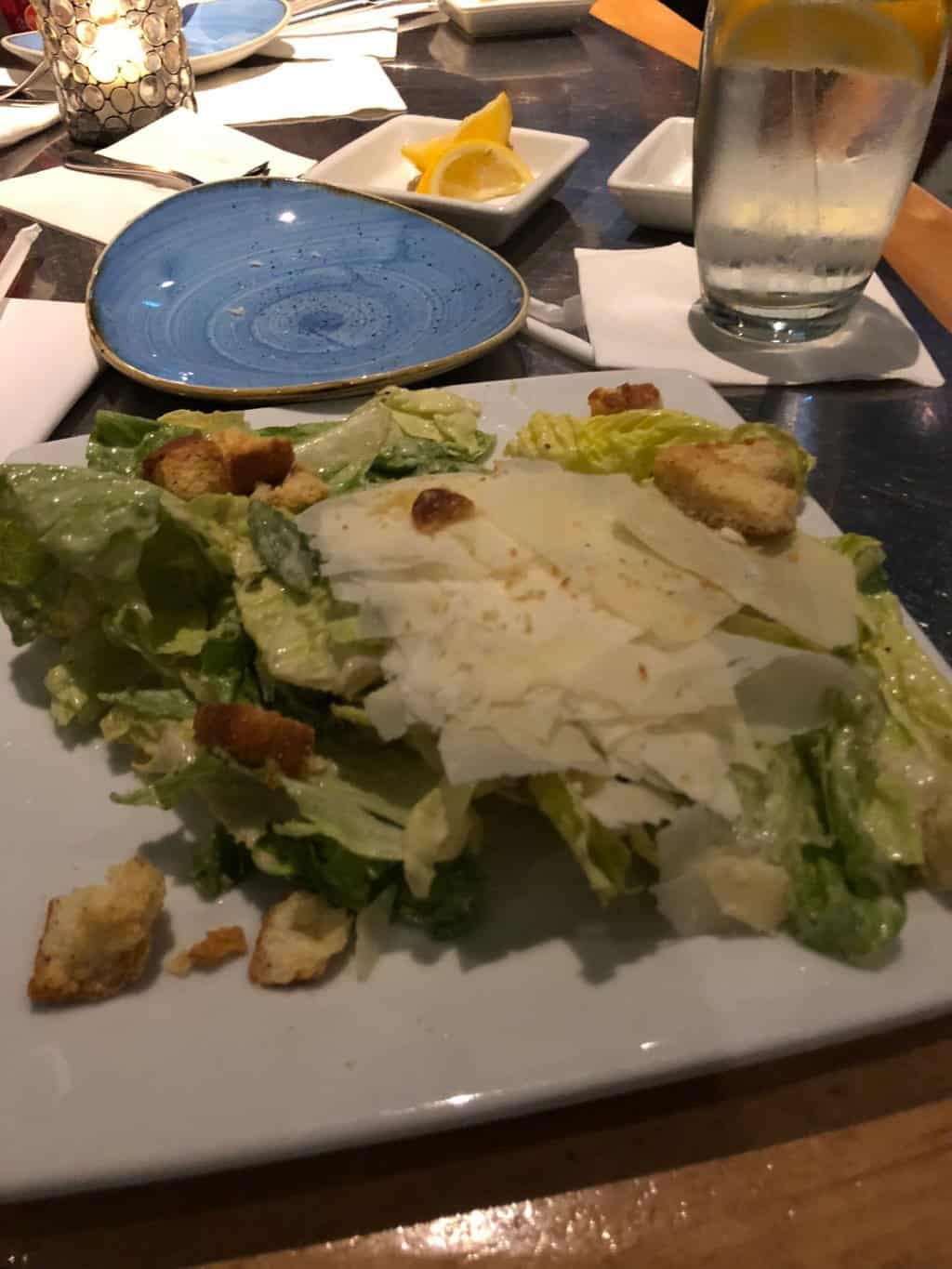 Steak had to happen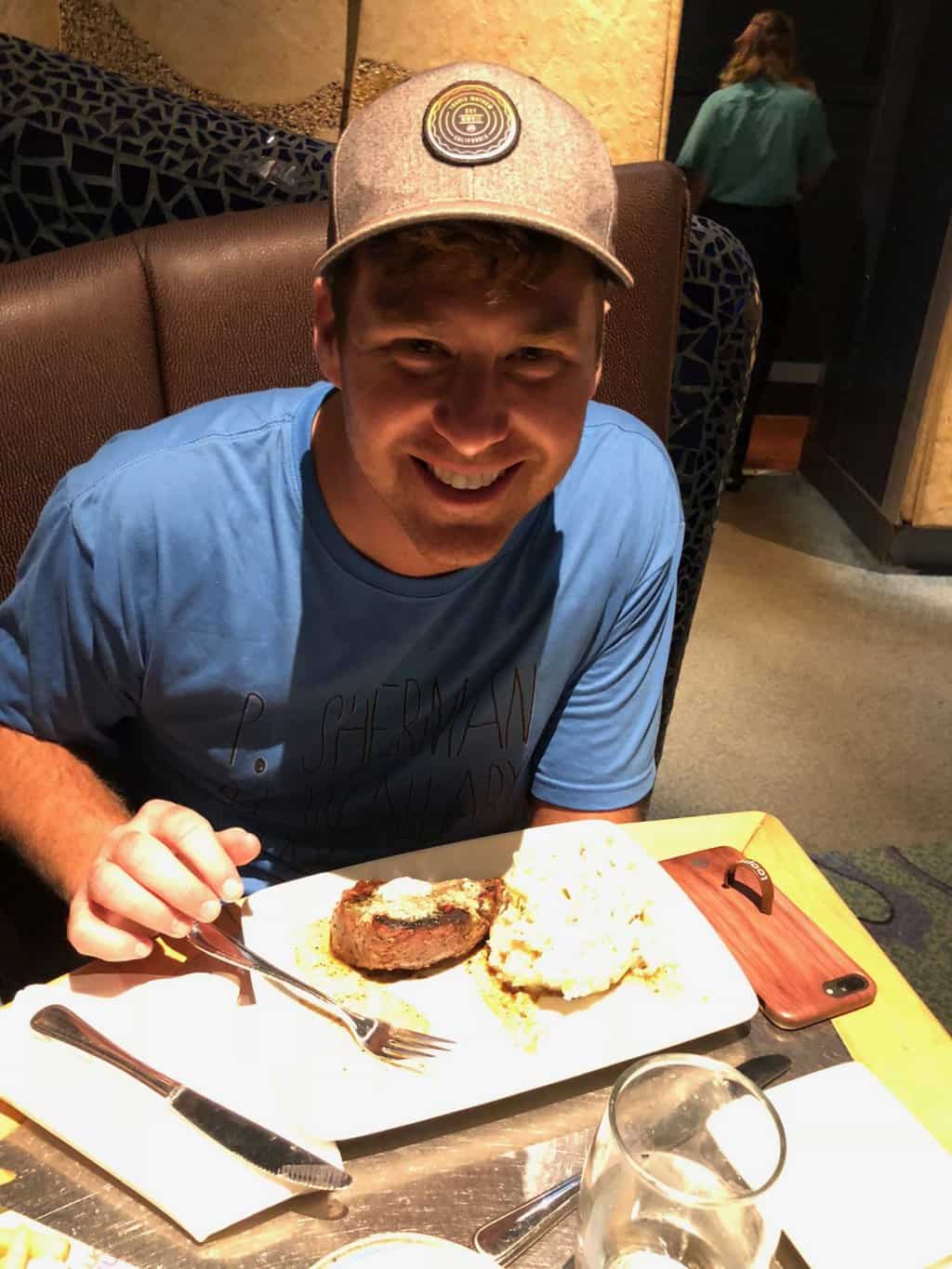 It is NOT a cheap restaurant (although they do take Tables in Wonderland) so we tried to order strategically to save money as much as we could. I ended up going with the lobster bisque and a crab cake with asparagus. The crab cake was rather dry but the other items were fantastic! If/when we go again I'll probably just get the salad and bisque!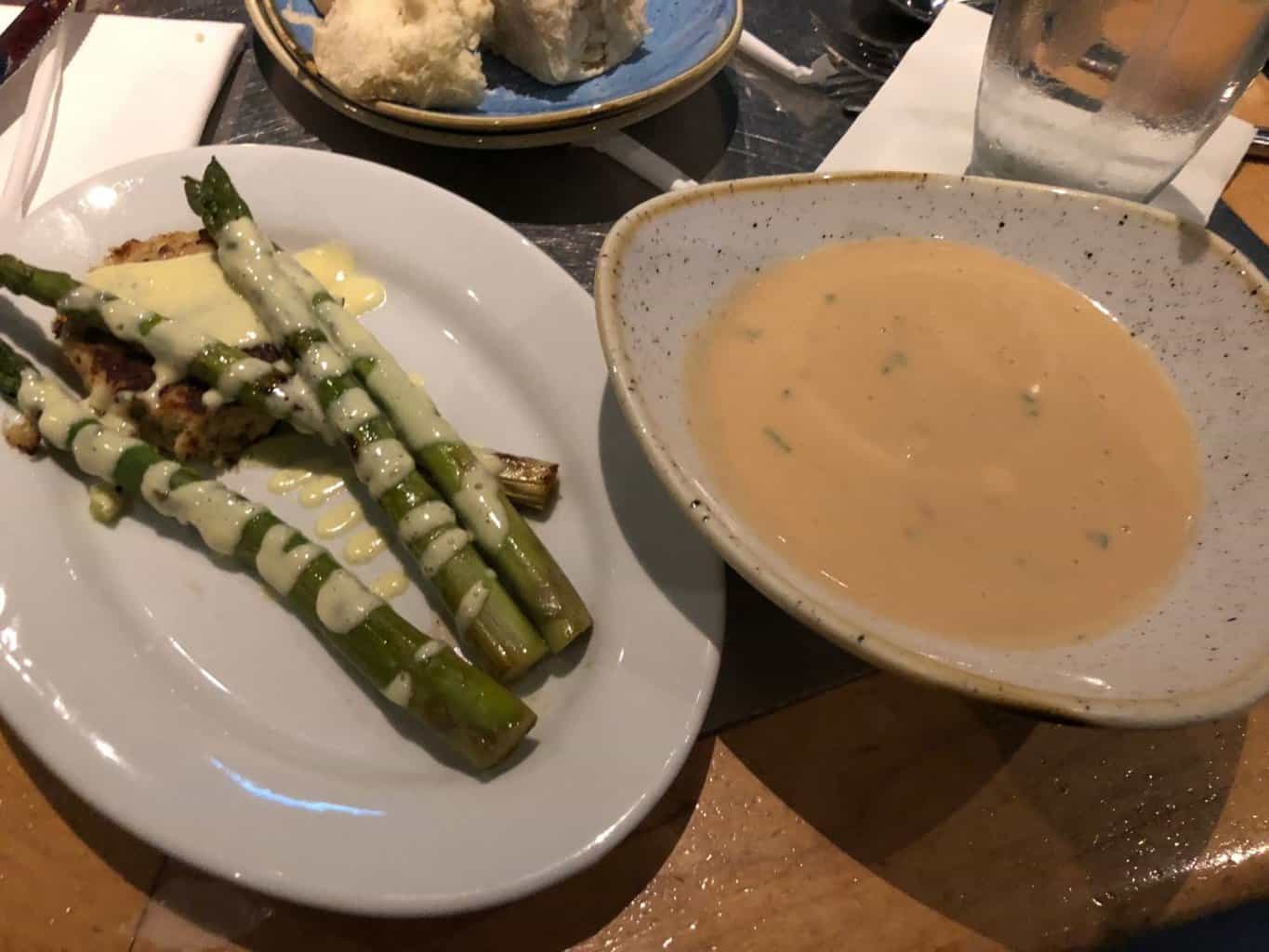 Kye's first time ordering a steak!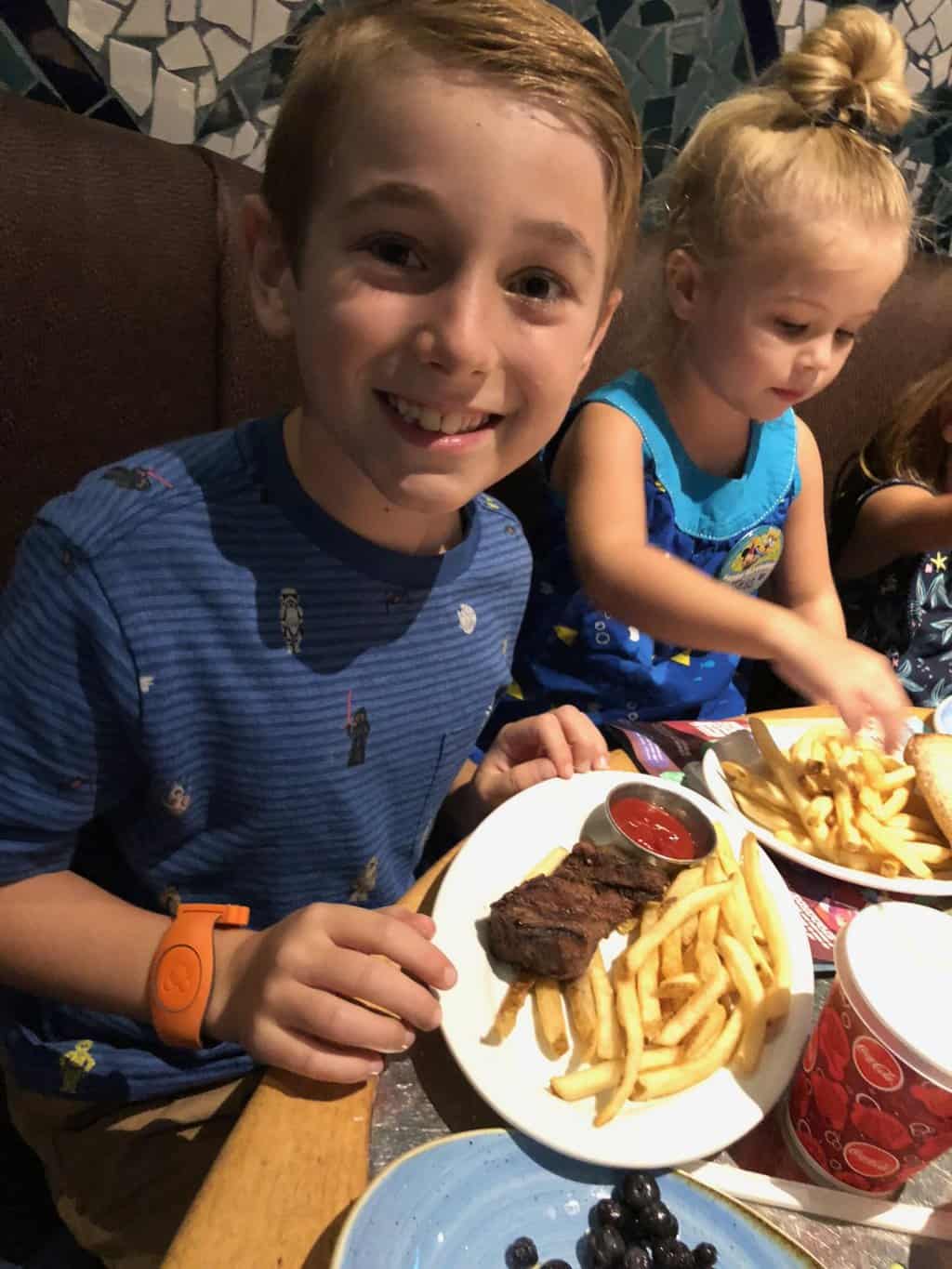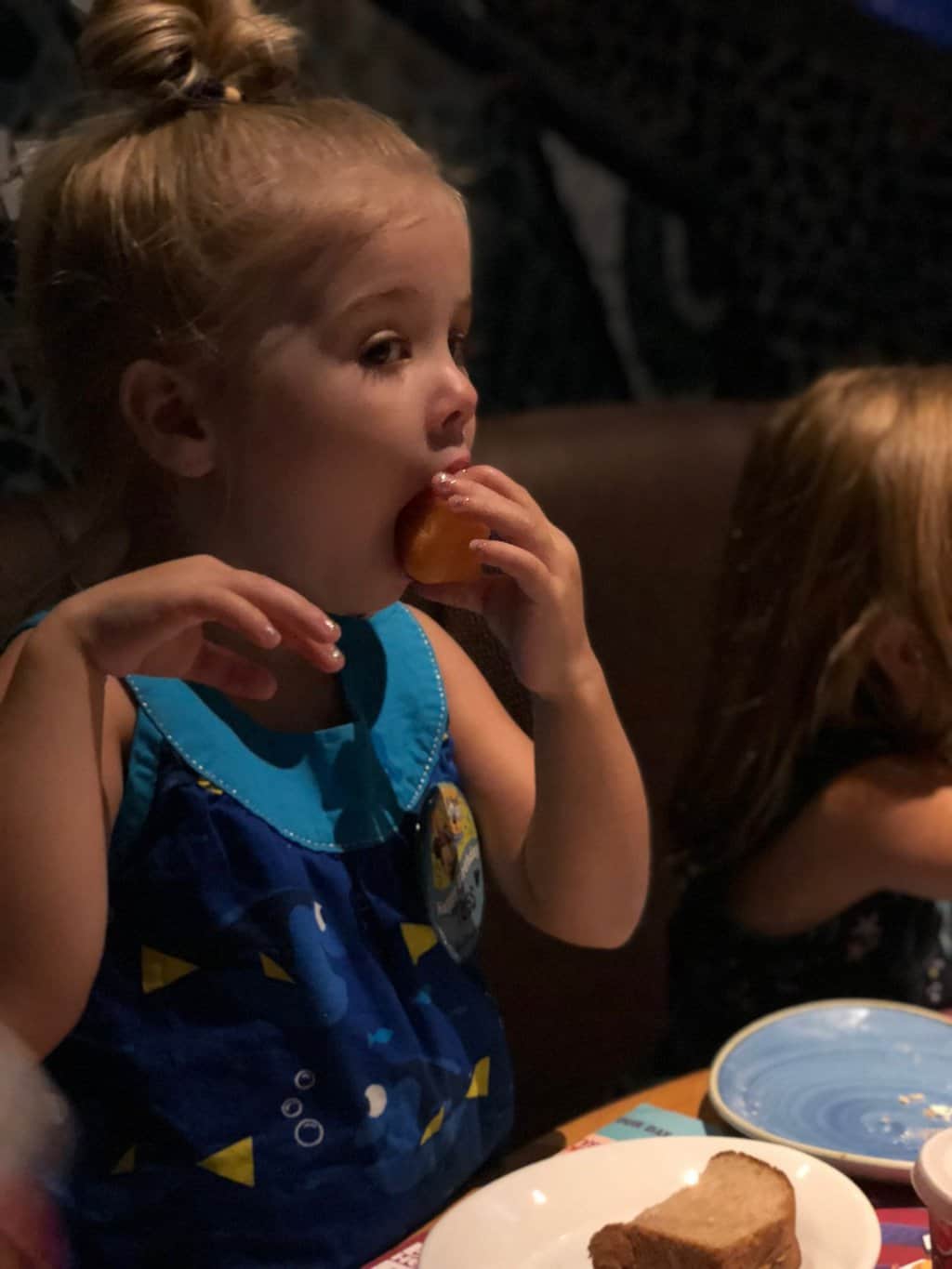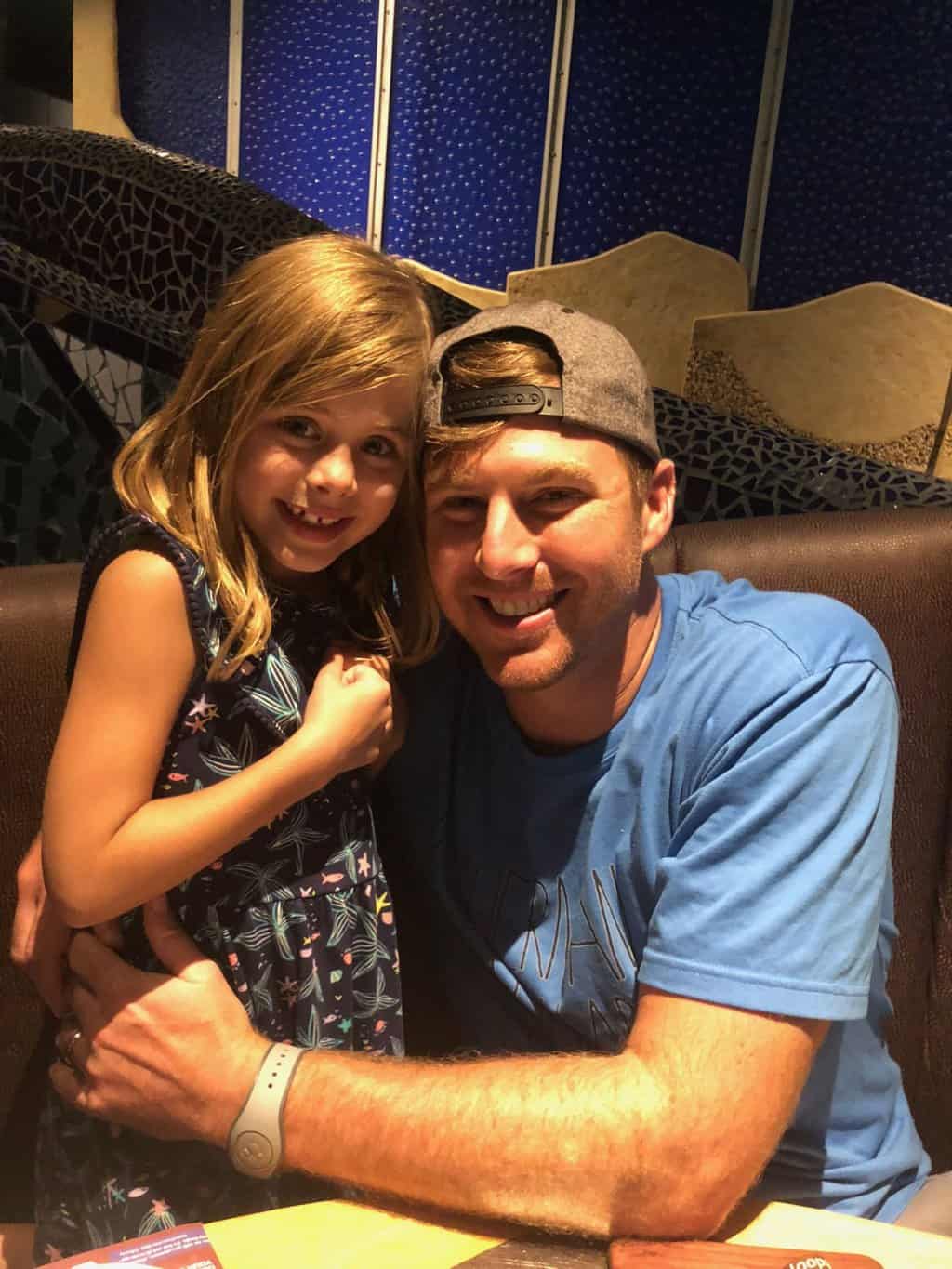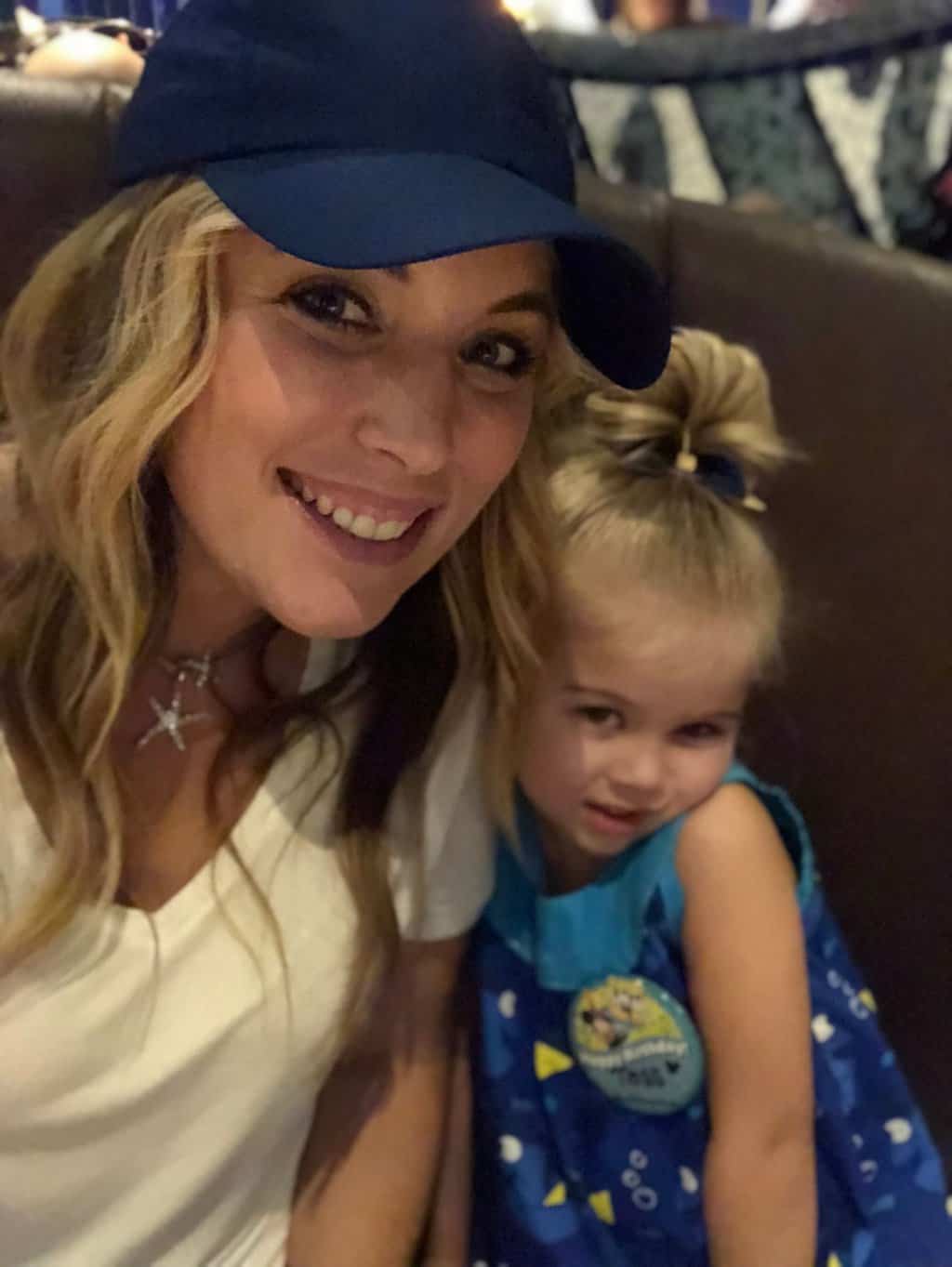 When I was working on Tess's birthday slideshow I noticed we don't have very many photos of JUST Kye and Tess together so I'm going to make more of an effort for that!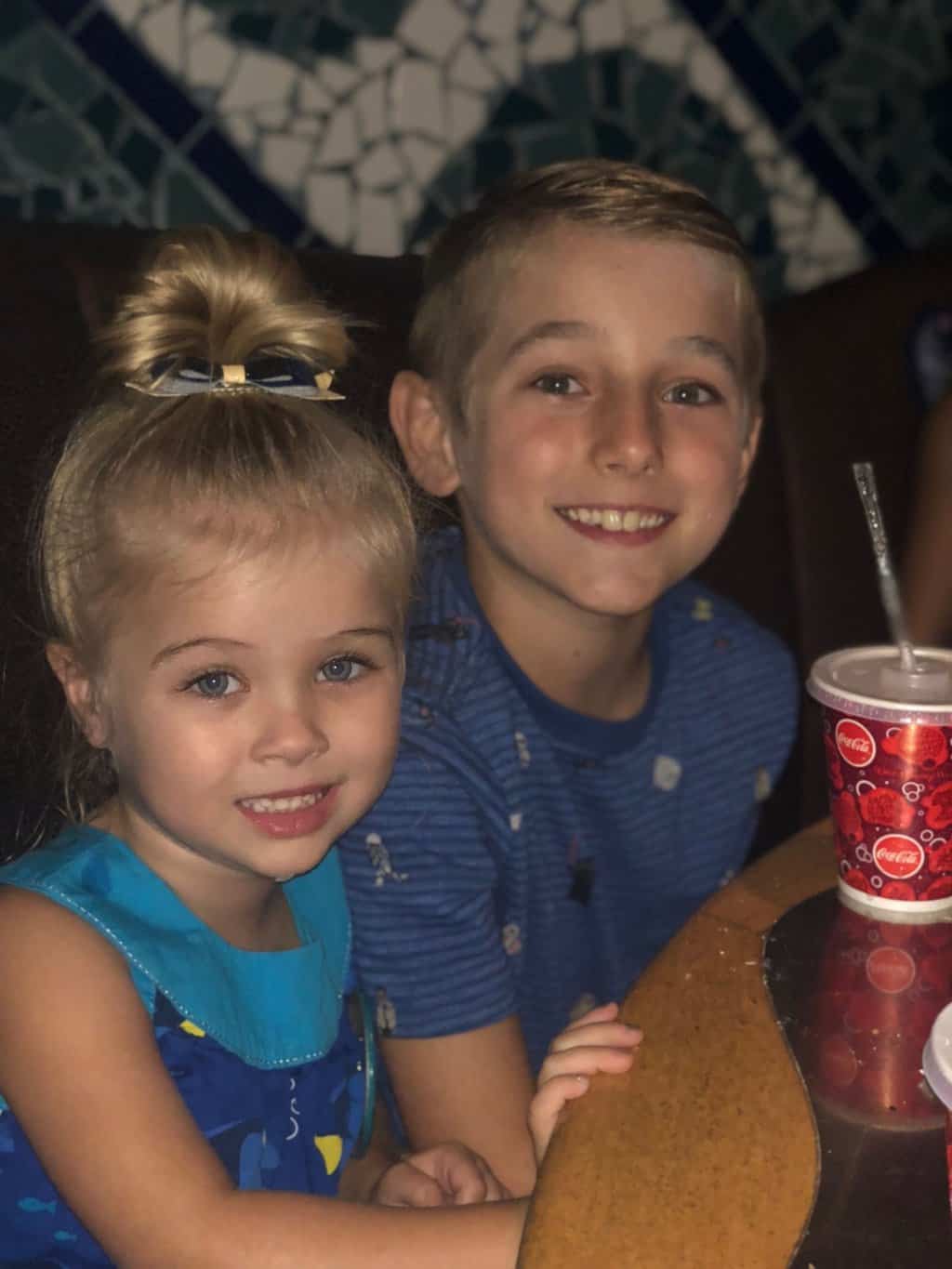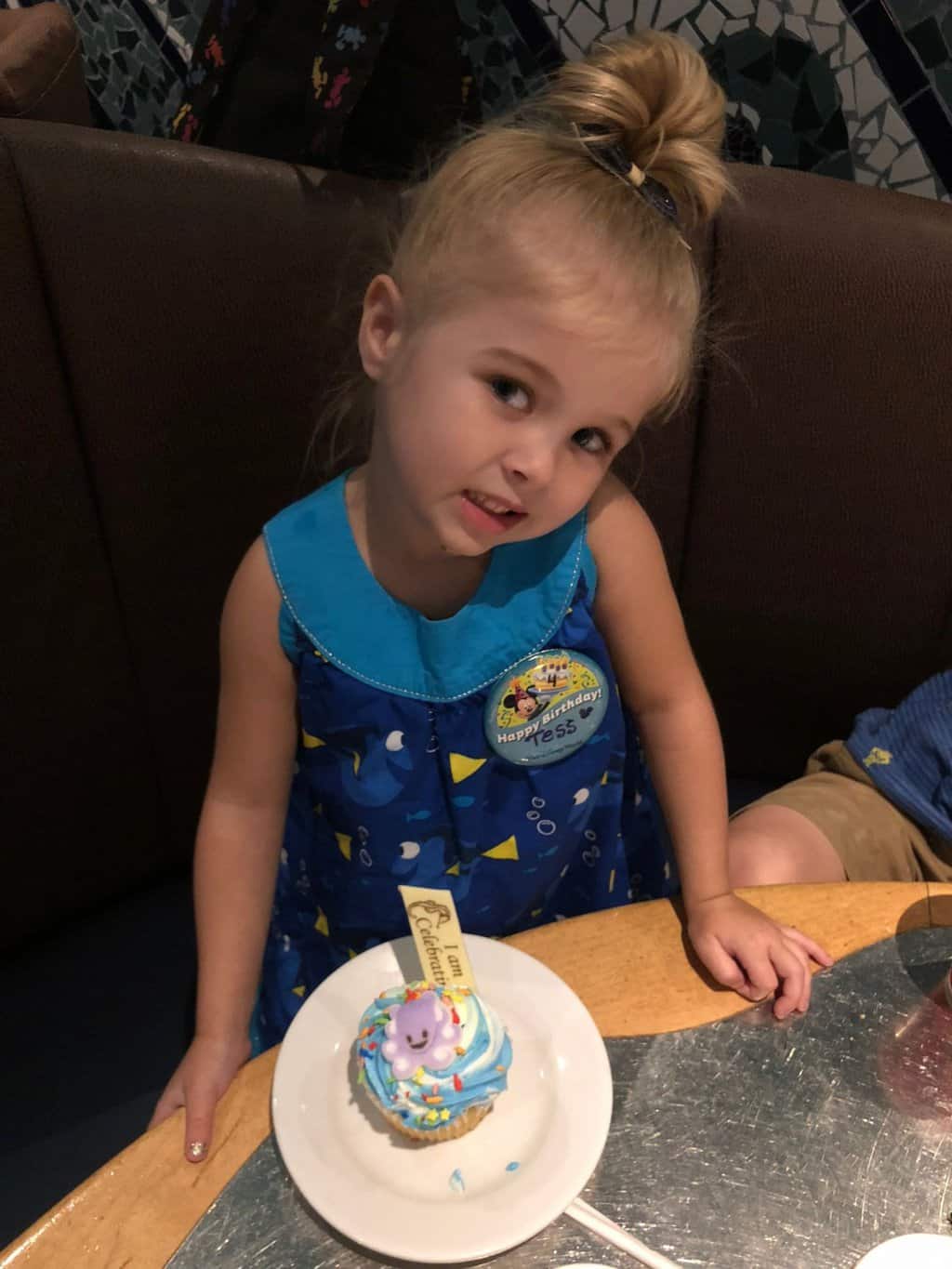 Deep sea diver pose?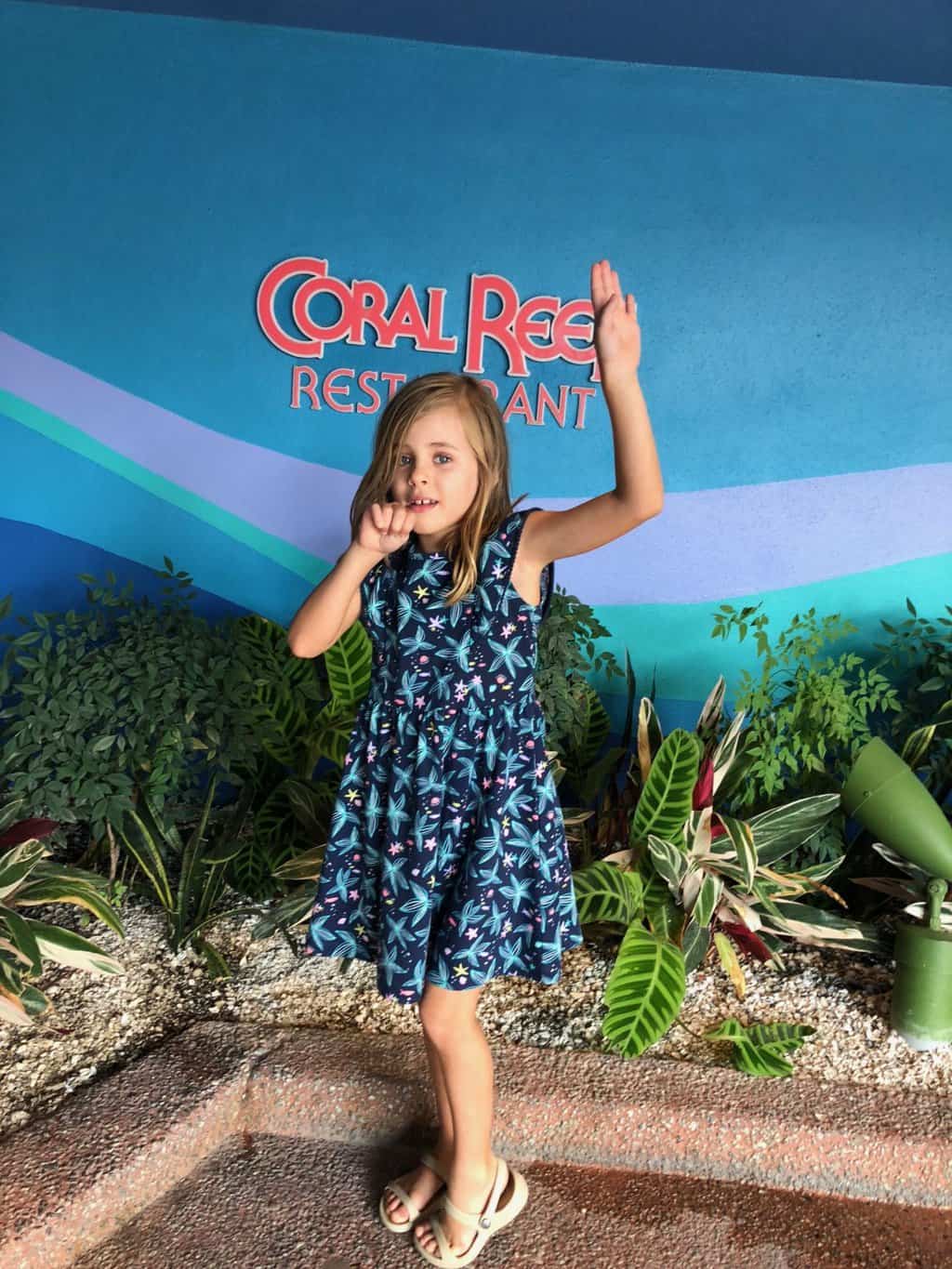 We all had SO much fun and really loved the restaurant! The vibe is SO great. I keep telling Zach I really want to redo our master bedroom and paint it a nice dark blue color. I just love the calming effect that color has and I felt so relaxed throughout dinner and the time literally just passed us by without us even realizing it!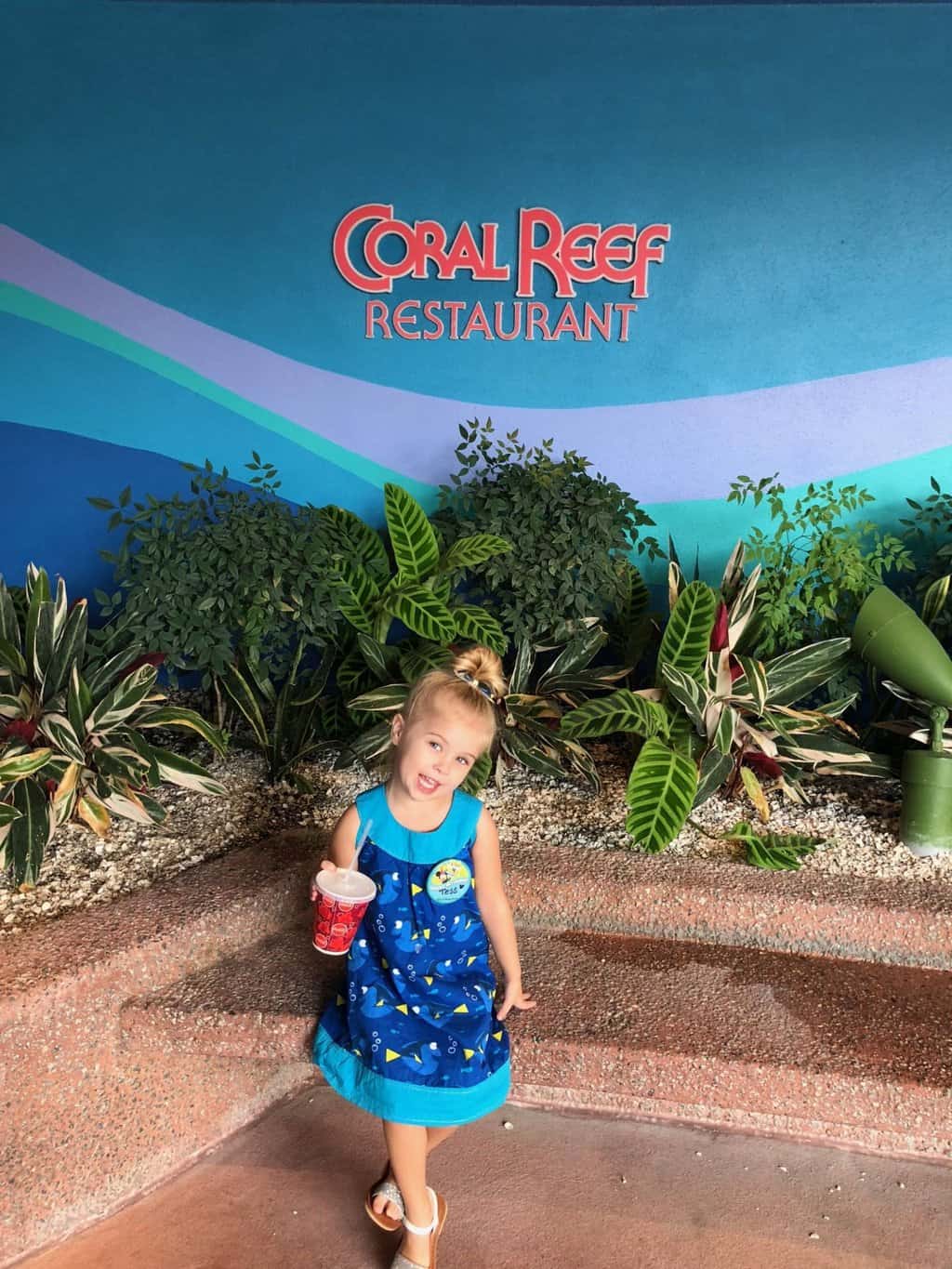 Figment!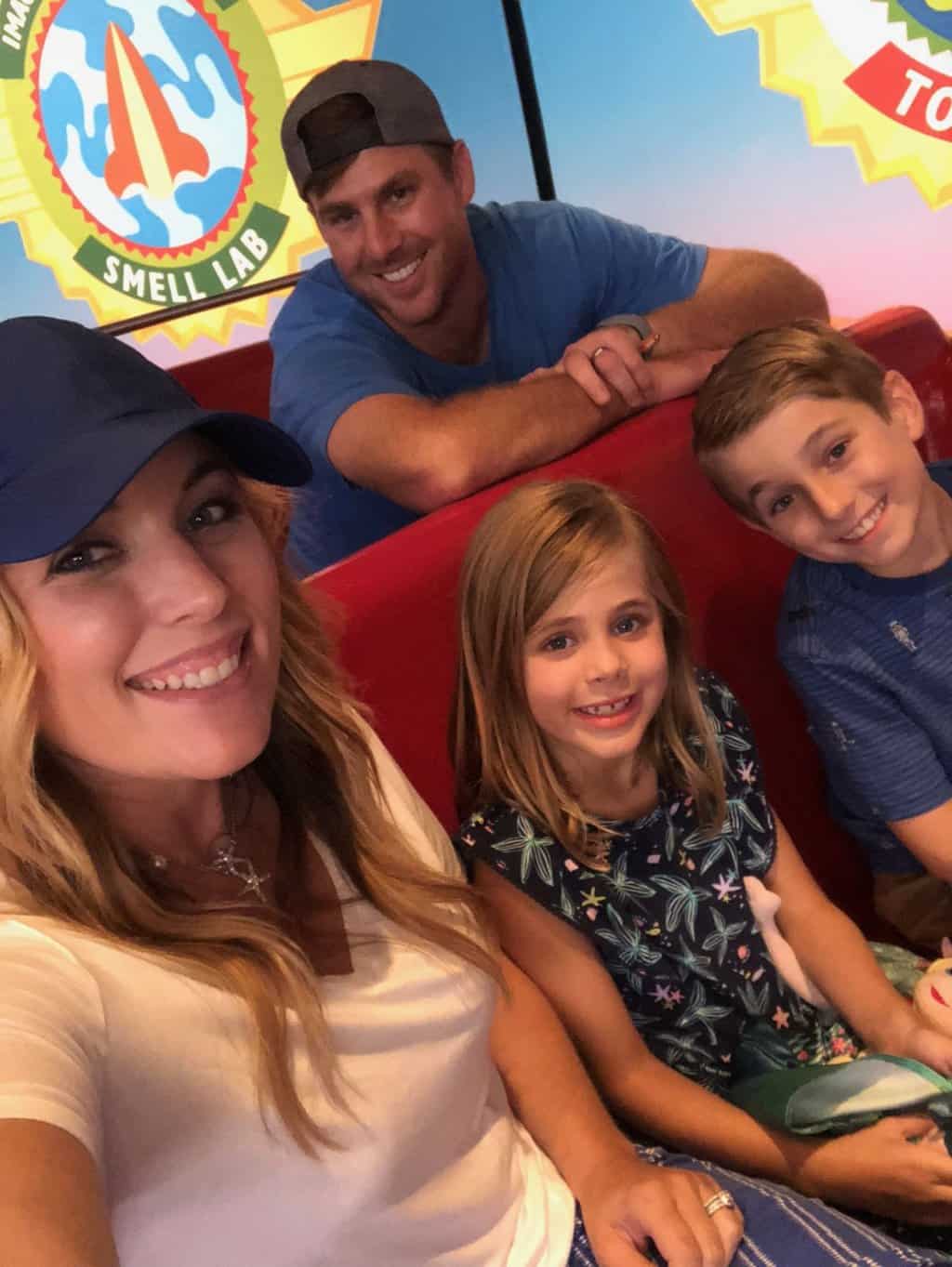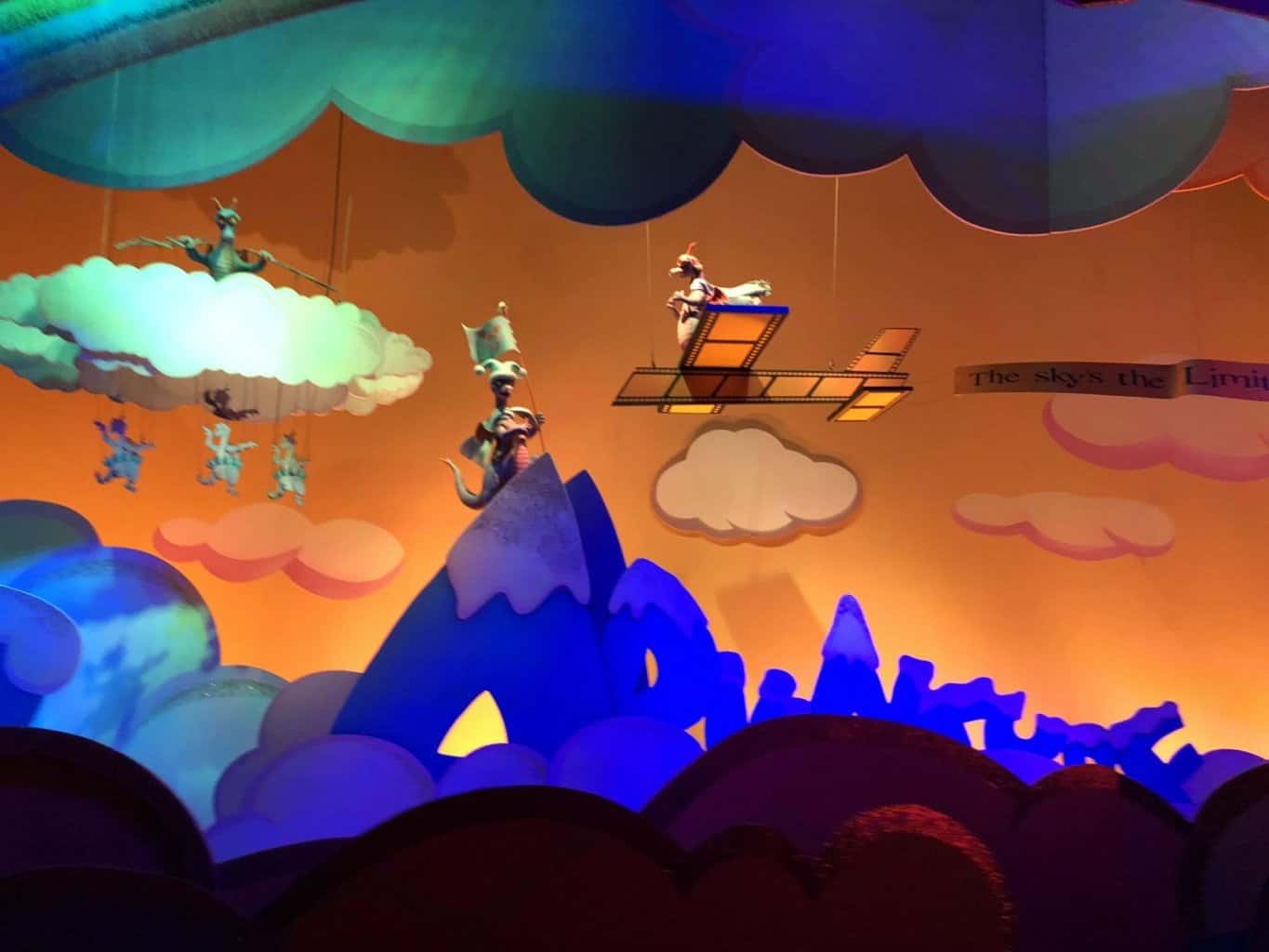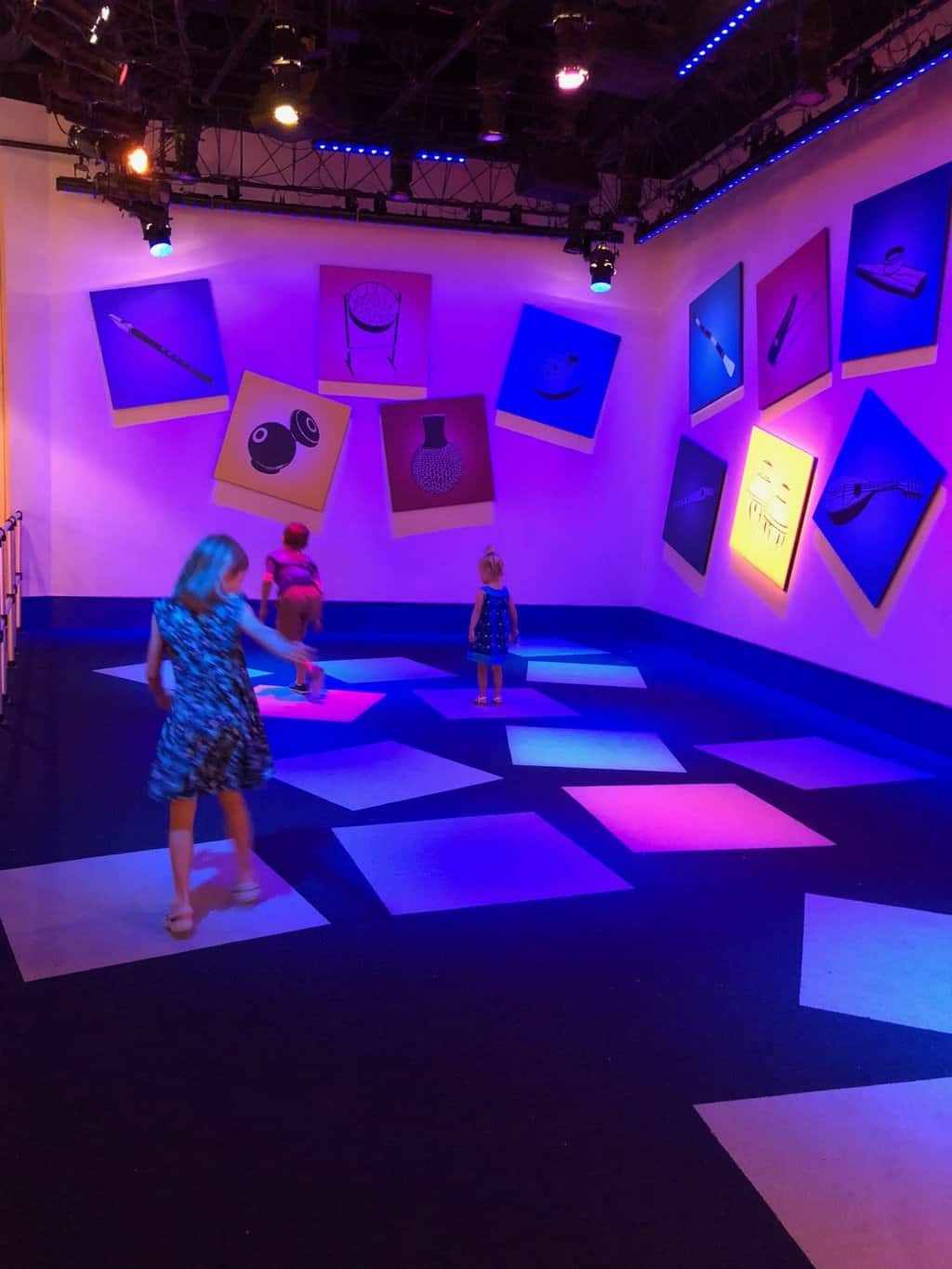 Another one of Tess's favorites: Donald Ride in Mexico!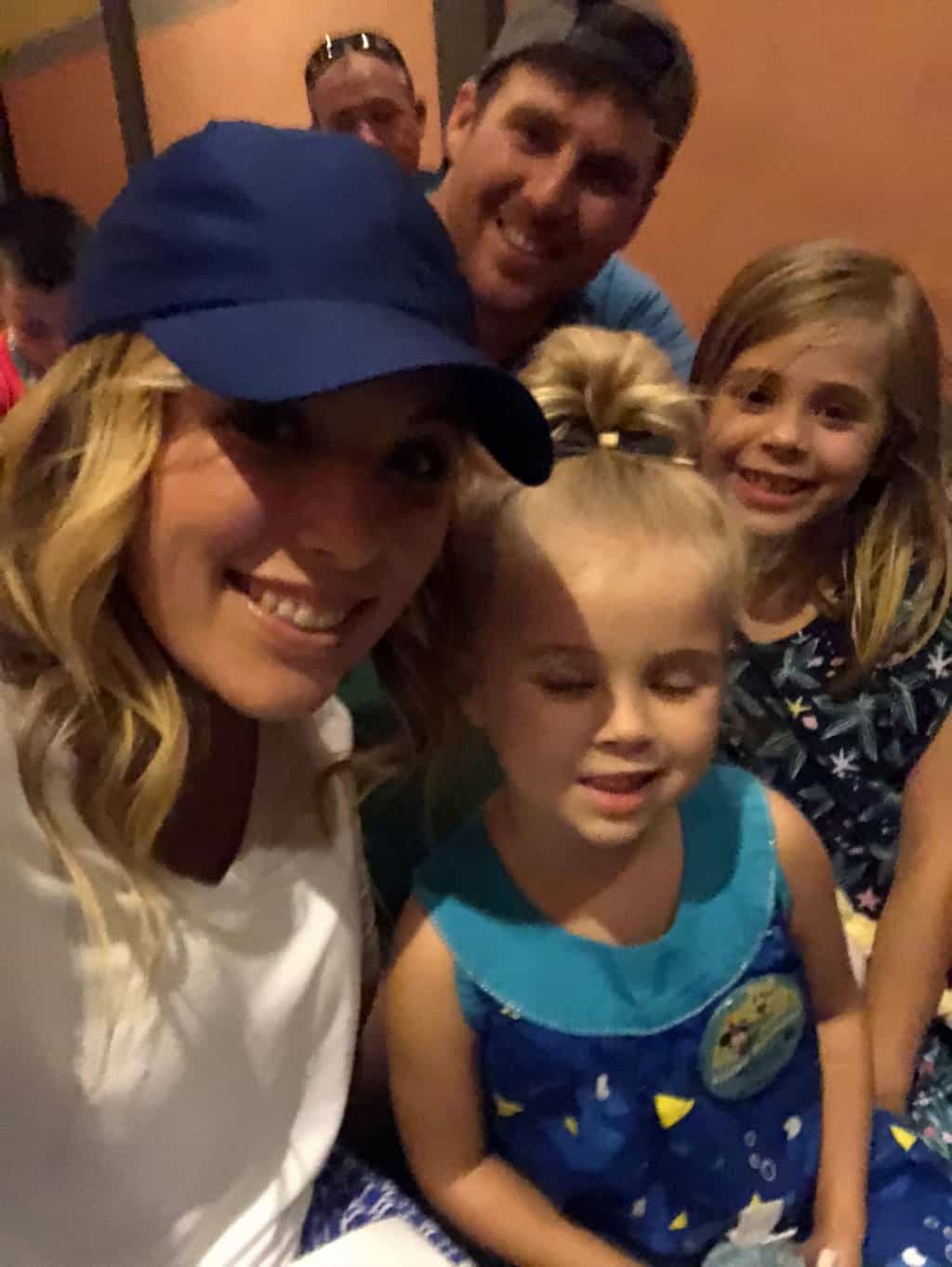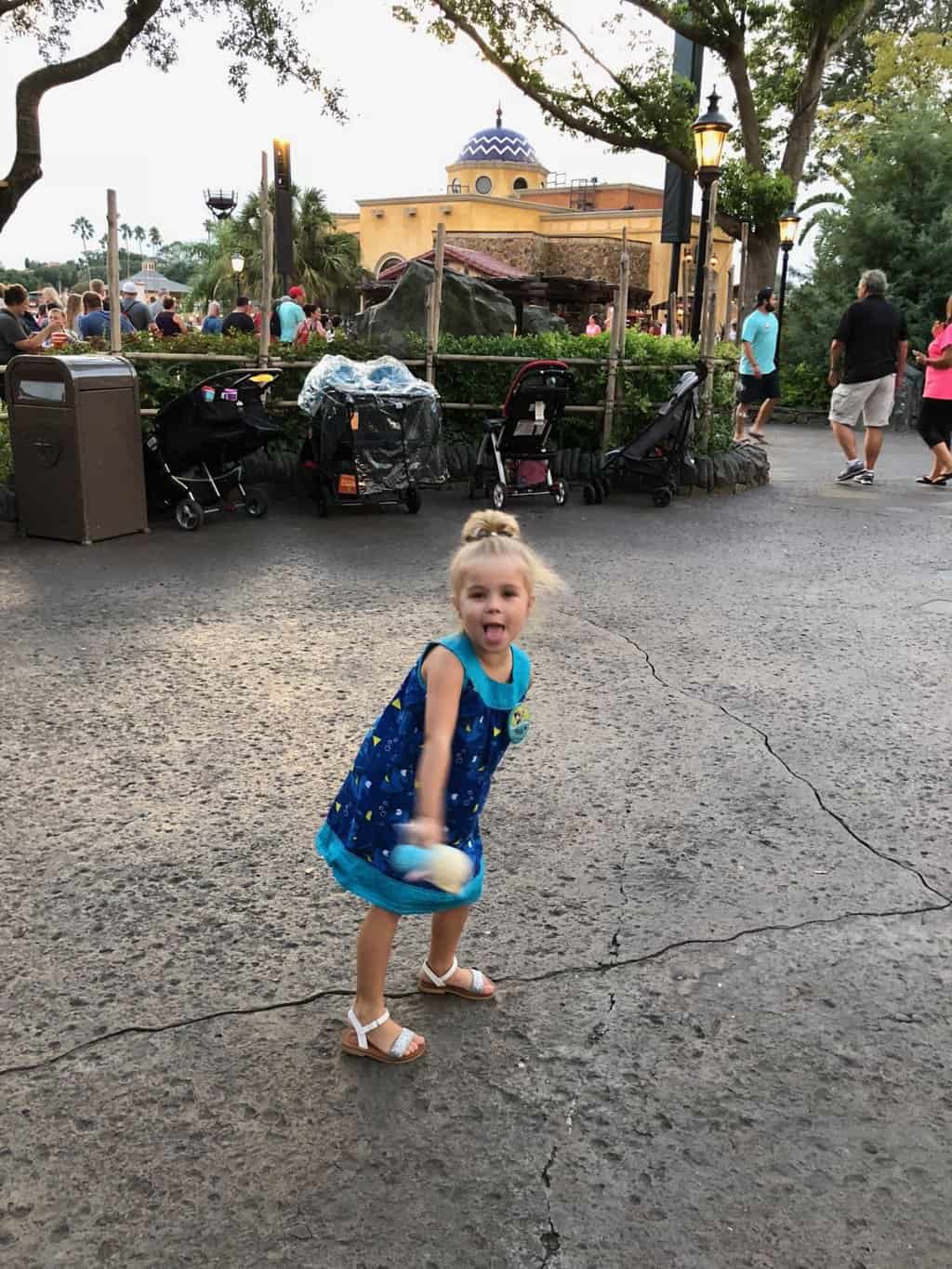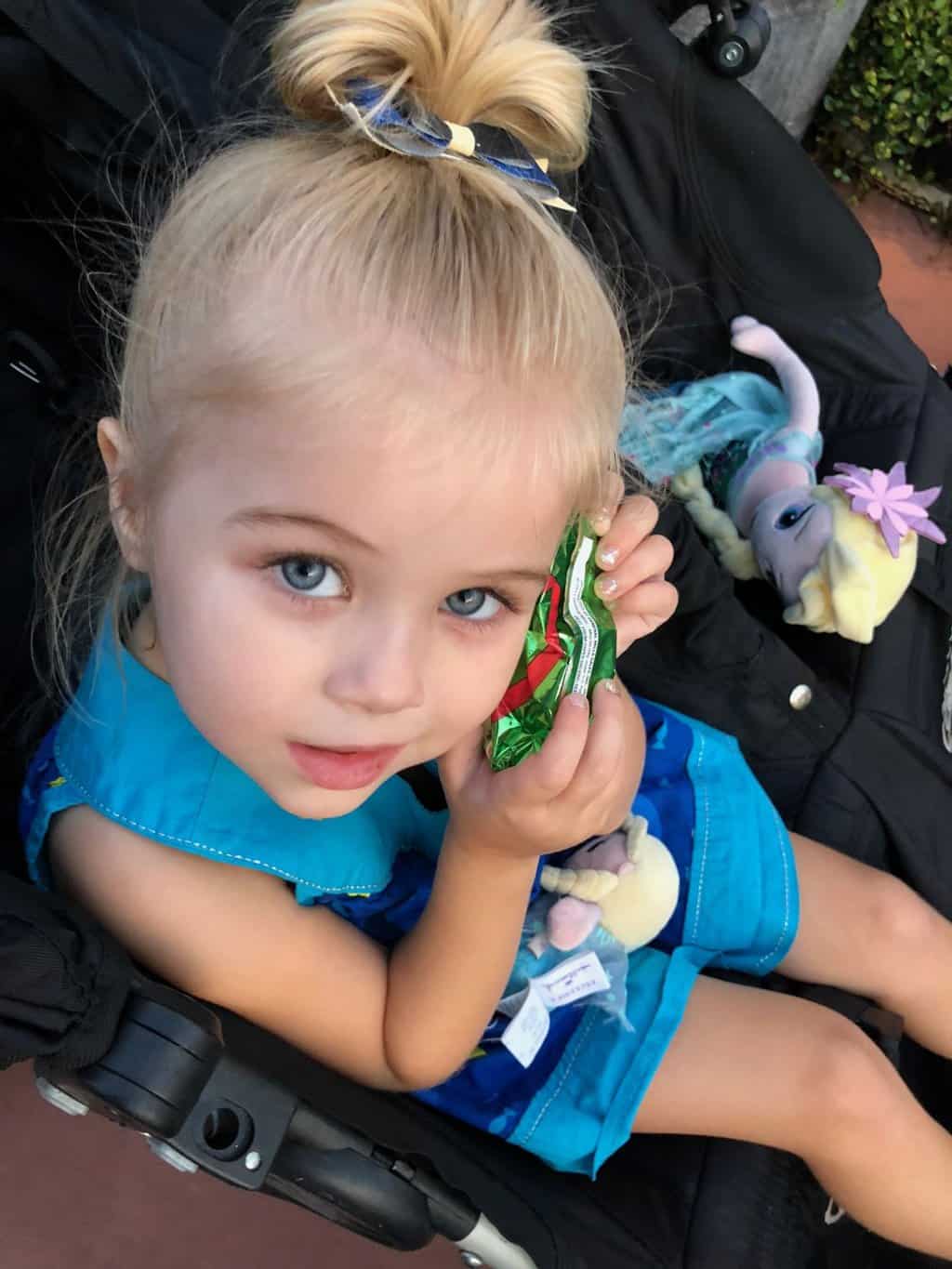 Fastpass for Frozen! Seriously SUCH a fun ride!!!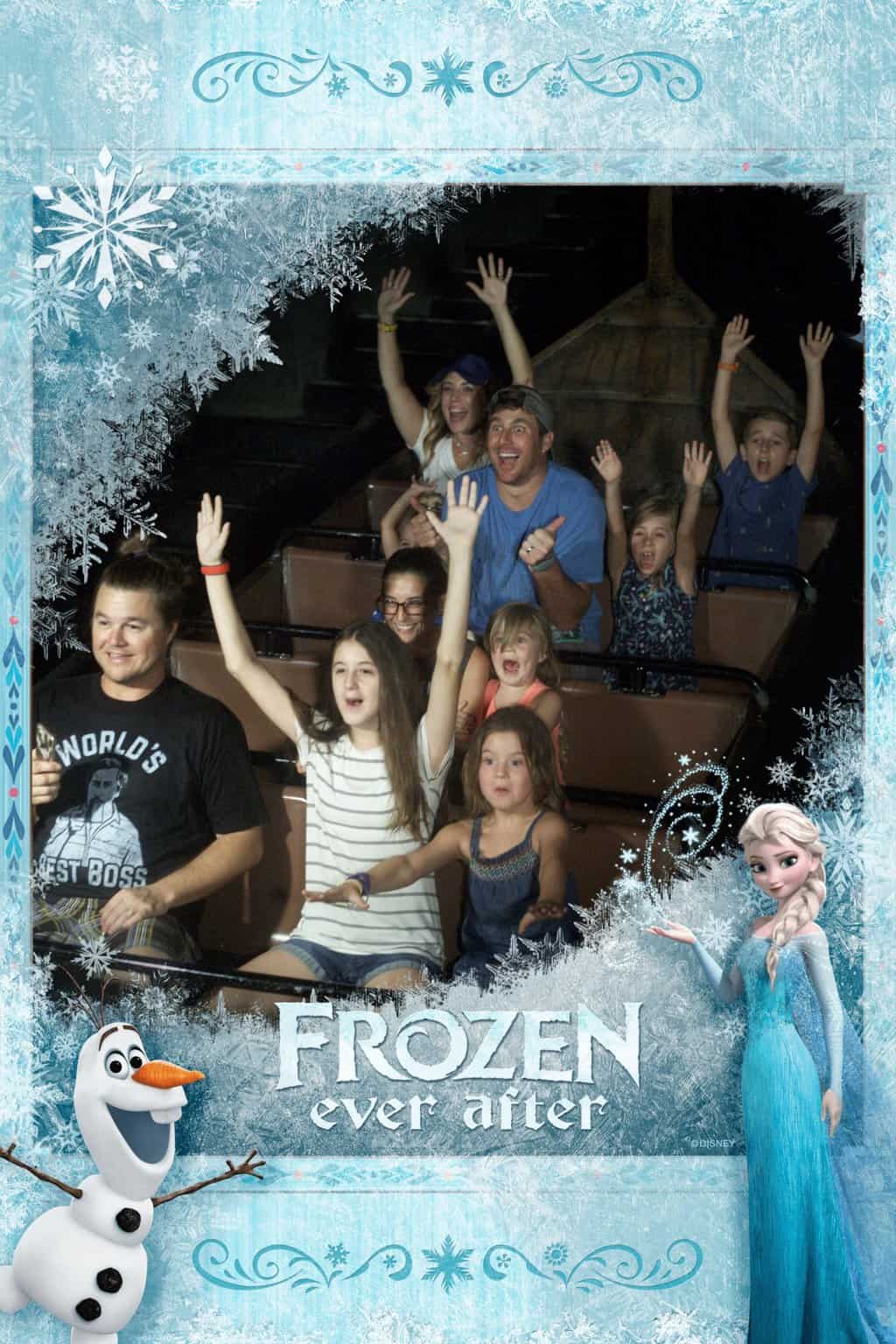 We did not have a fastpass for Test Track and it's typically a ride we do when we arrive first thing in the morning at the park because the wait times skyrocket. Zach and the big two kept checking the waits and decided to go for it since we had so much time before Illuminations. Tess and I would do our thing and then find a fireworks spot and they could meet us after riding! It was a good haul worth of a walk and, again, Zach gets some mega brownie points for making that trek for the kids but they LOVED it!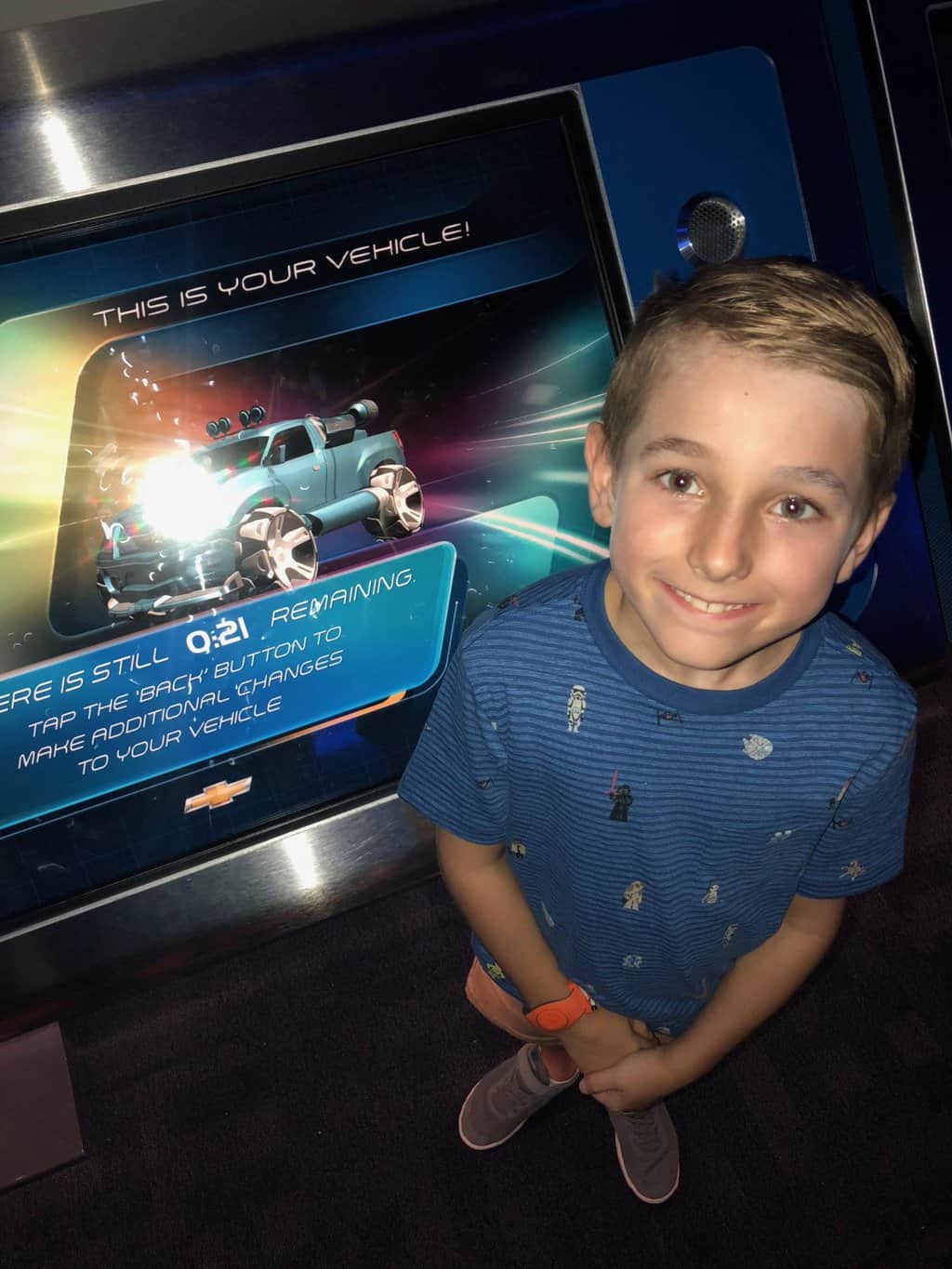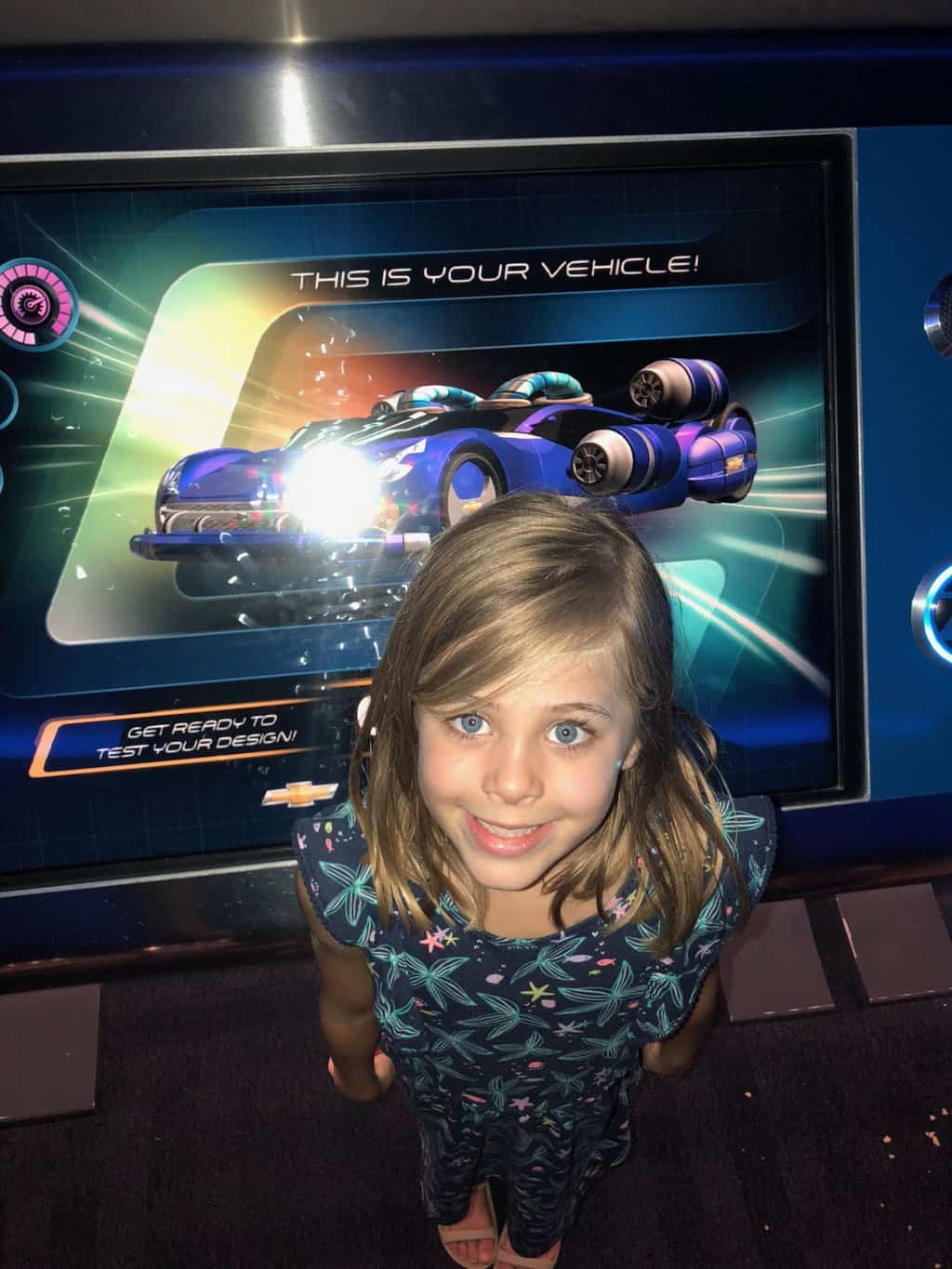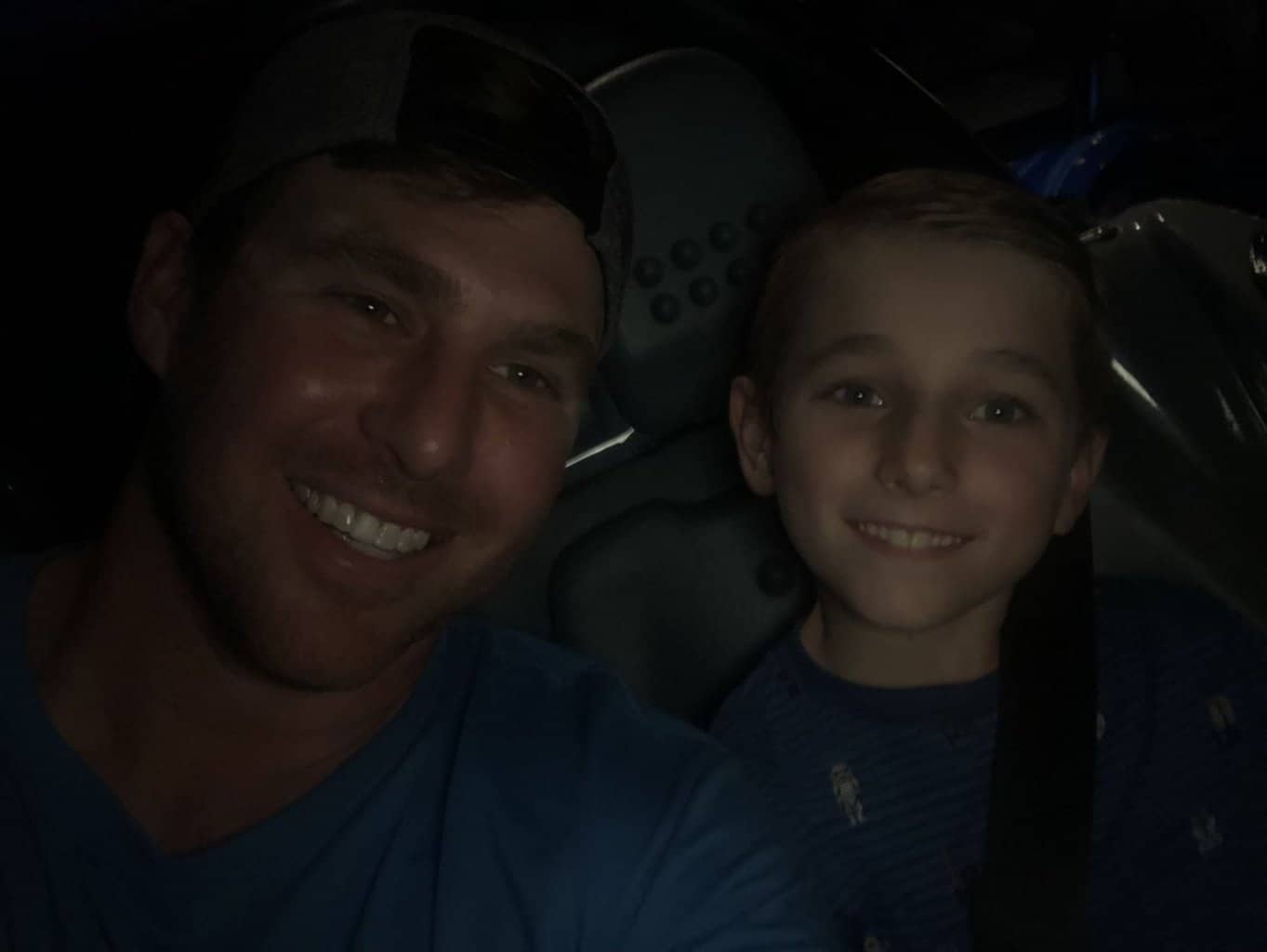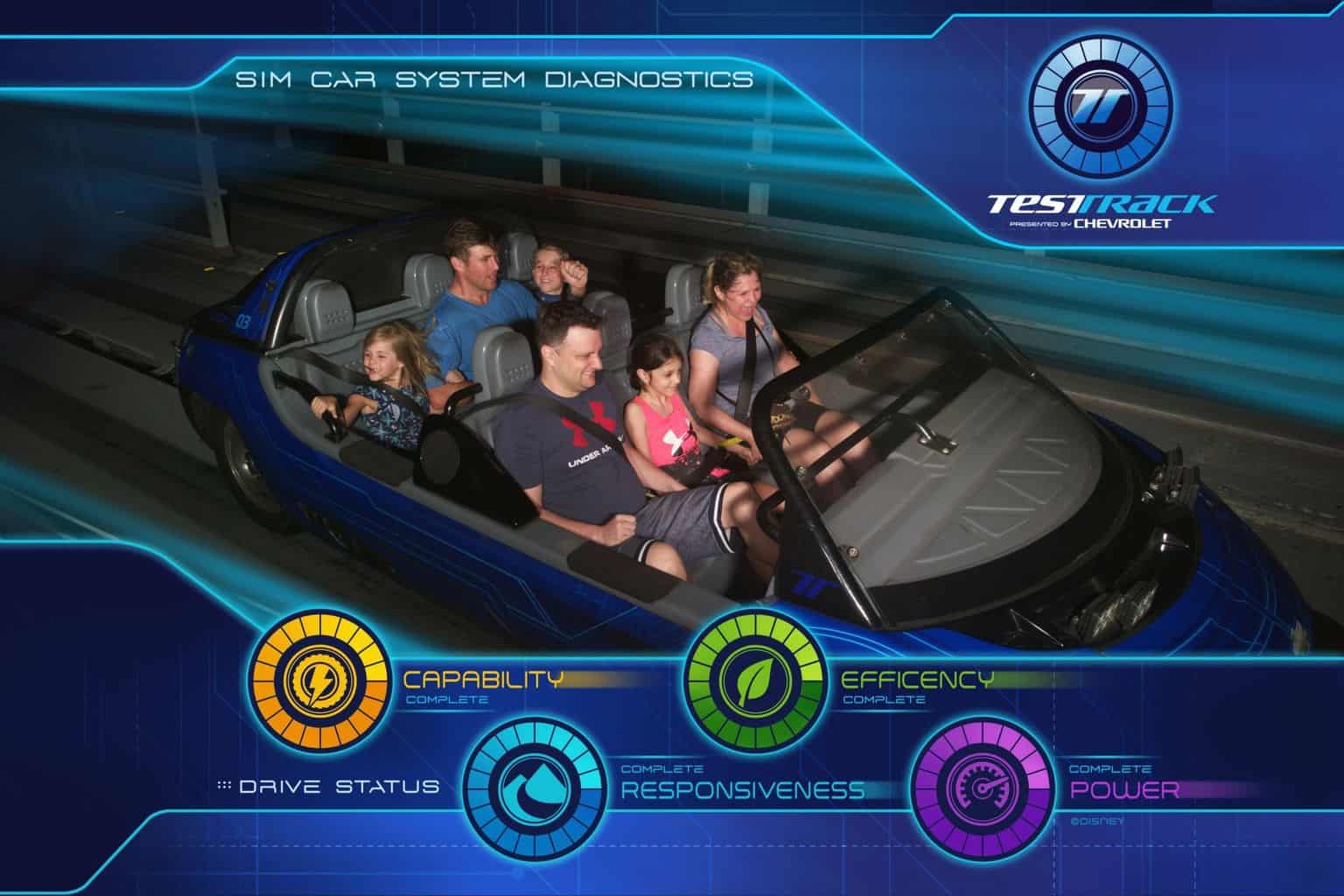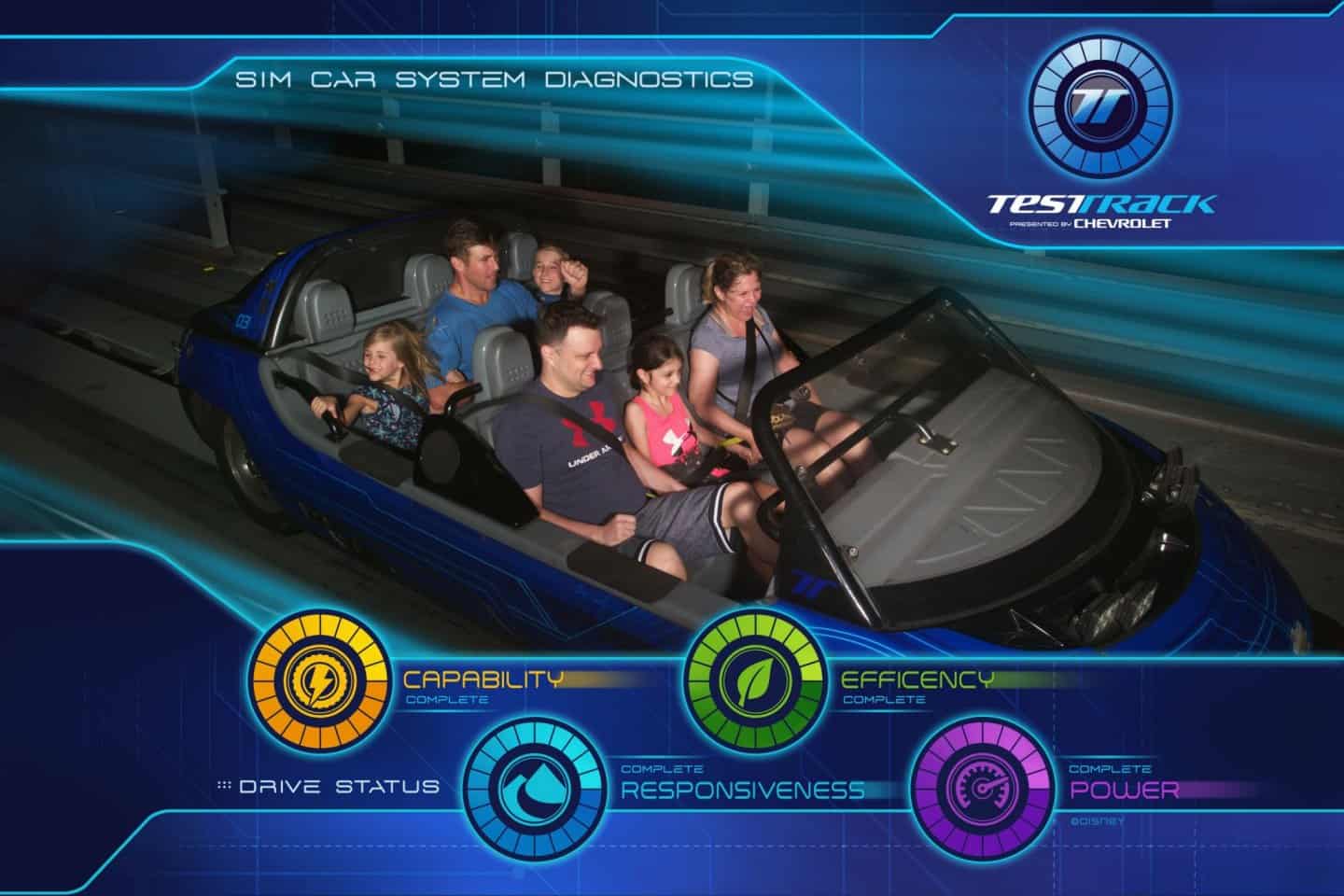 While they headed to Test Track Tess and I literally walked RIGHT in to meet Elsa and Anna. Zero wait. And we were the ONLY people in the room with them. Truly a little birthday magic for the birthday girl! Not only did it mean a TON of interaction for Tess but it also meant that Anna and Elsa communicated a lot to each other as well which was fun!
Tess loves bringing little friends to the parks and had her Elsa with her to show them 🙂 I love moments like these where she gets to SHINE!
I had totally forgotten how in love with her Birthday pin Tess was! It had four candles on it and it was perfect for her 4th birthday…she shows it to Anna in this video 🙂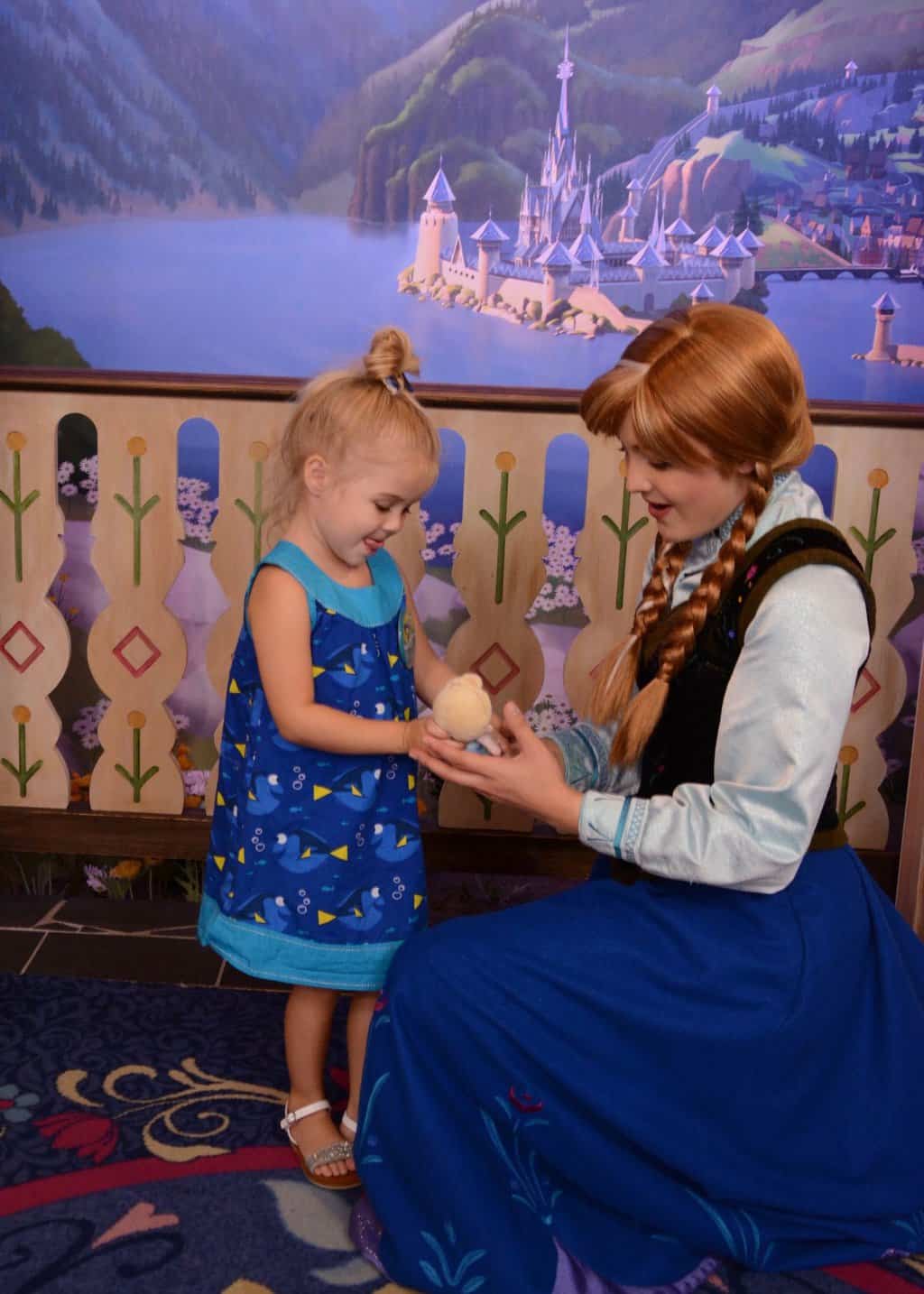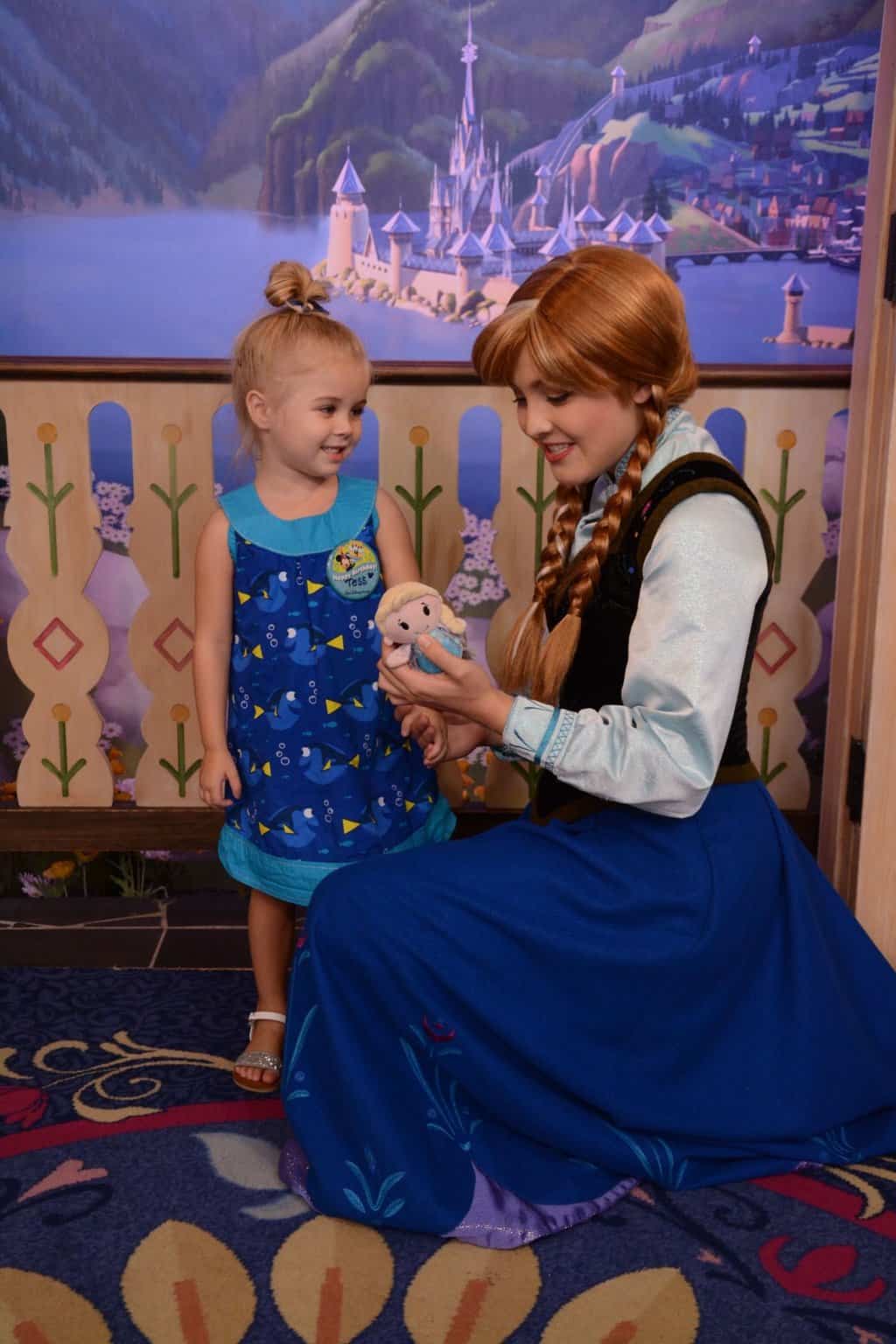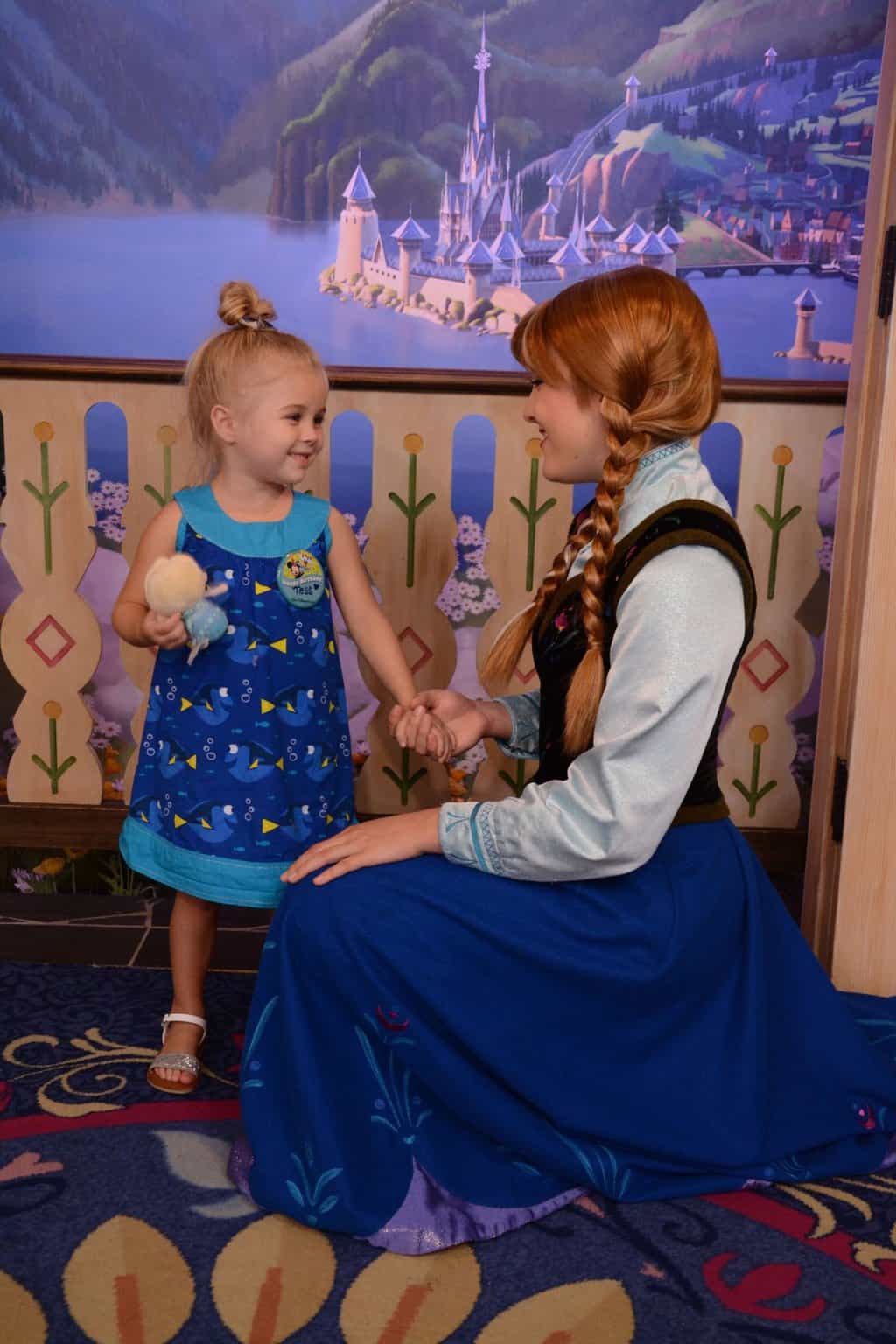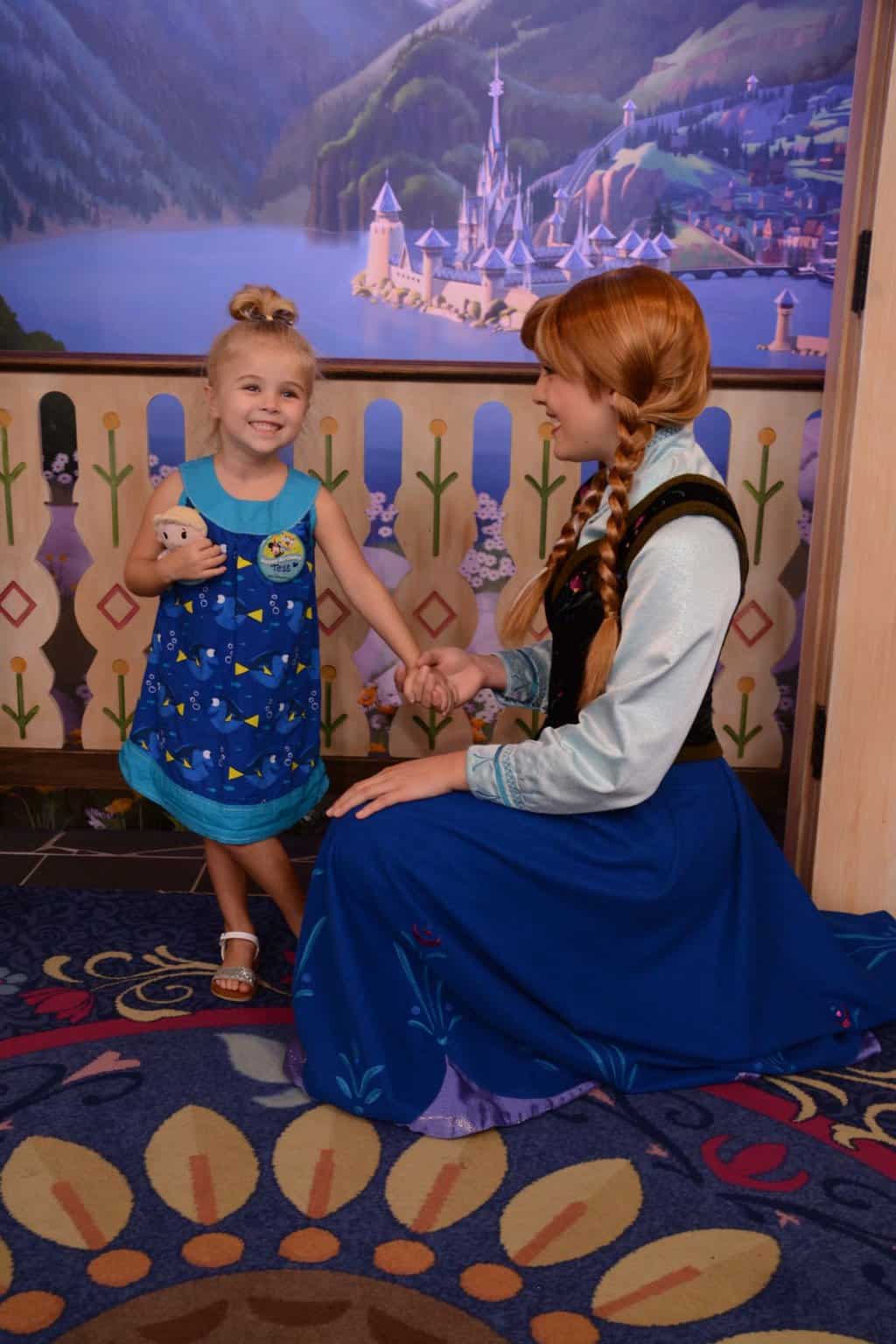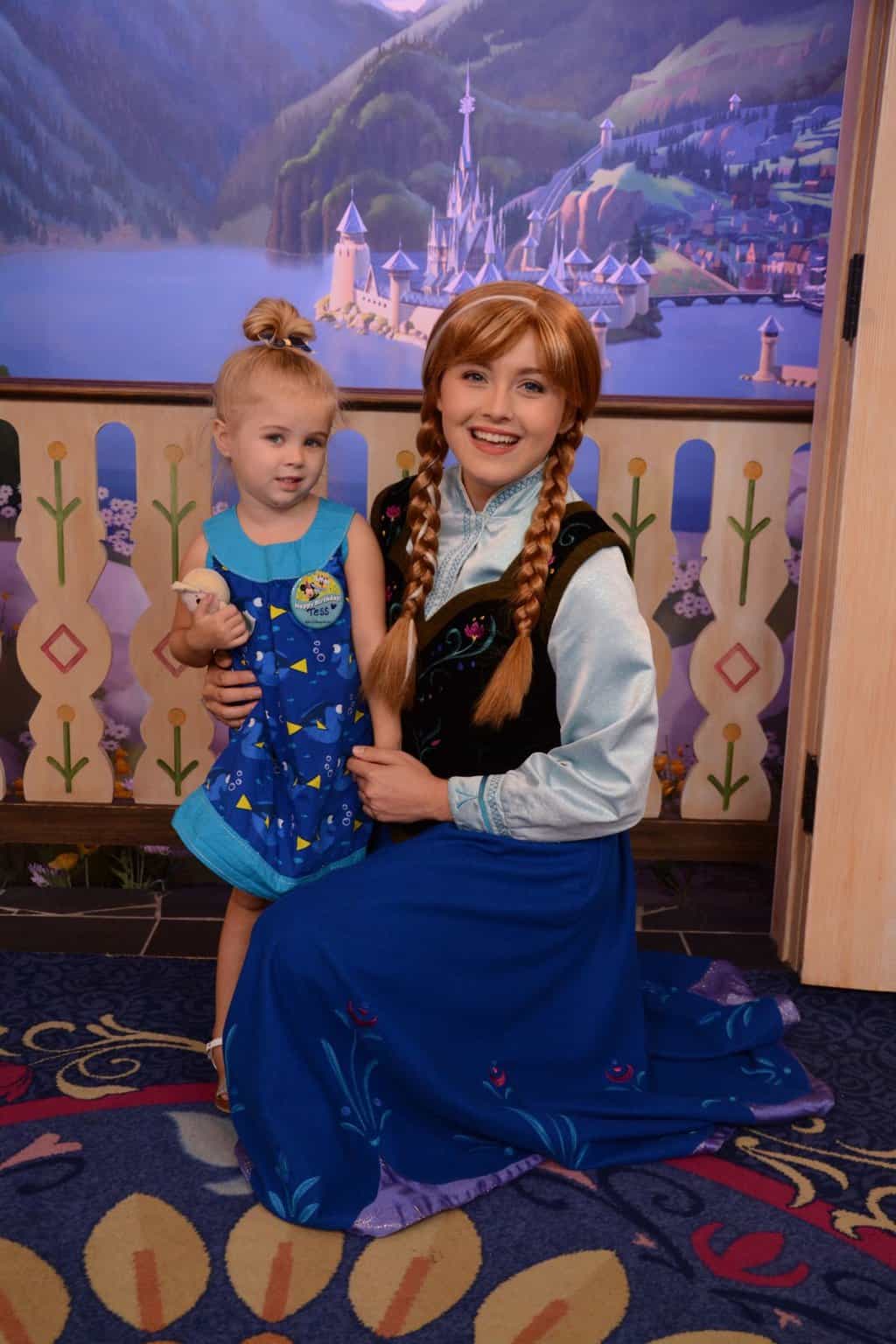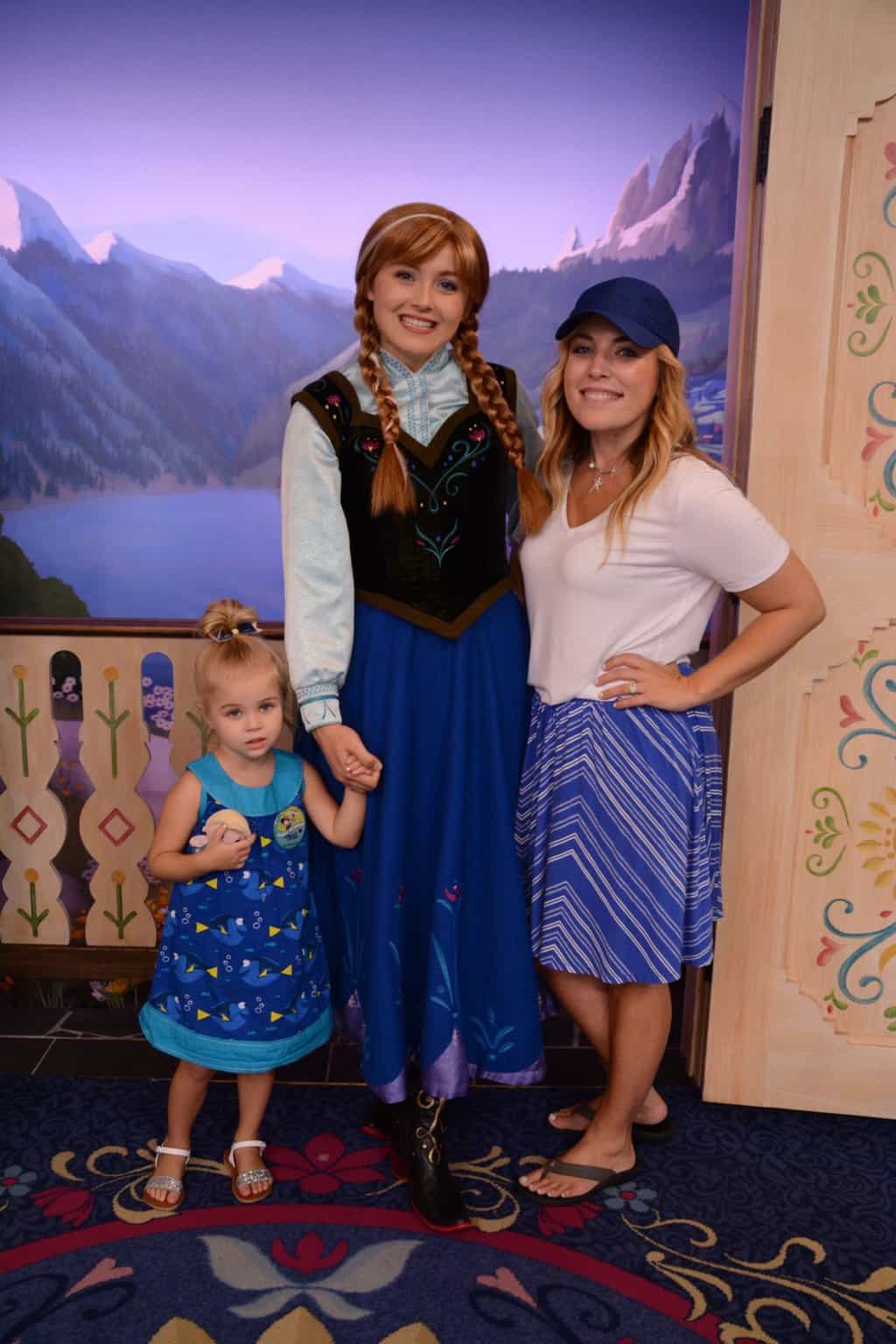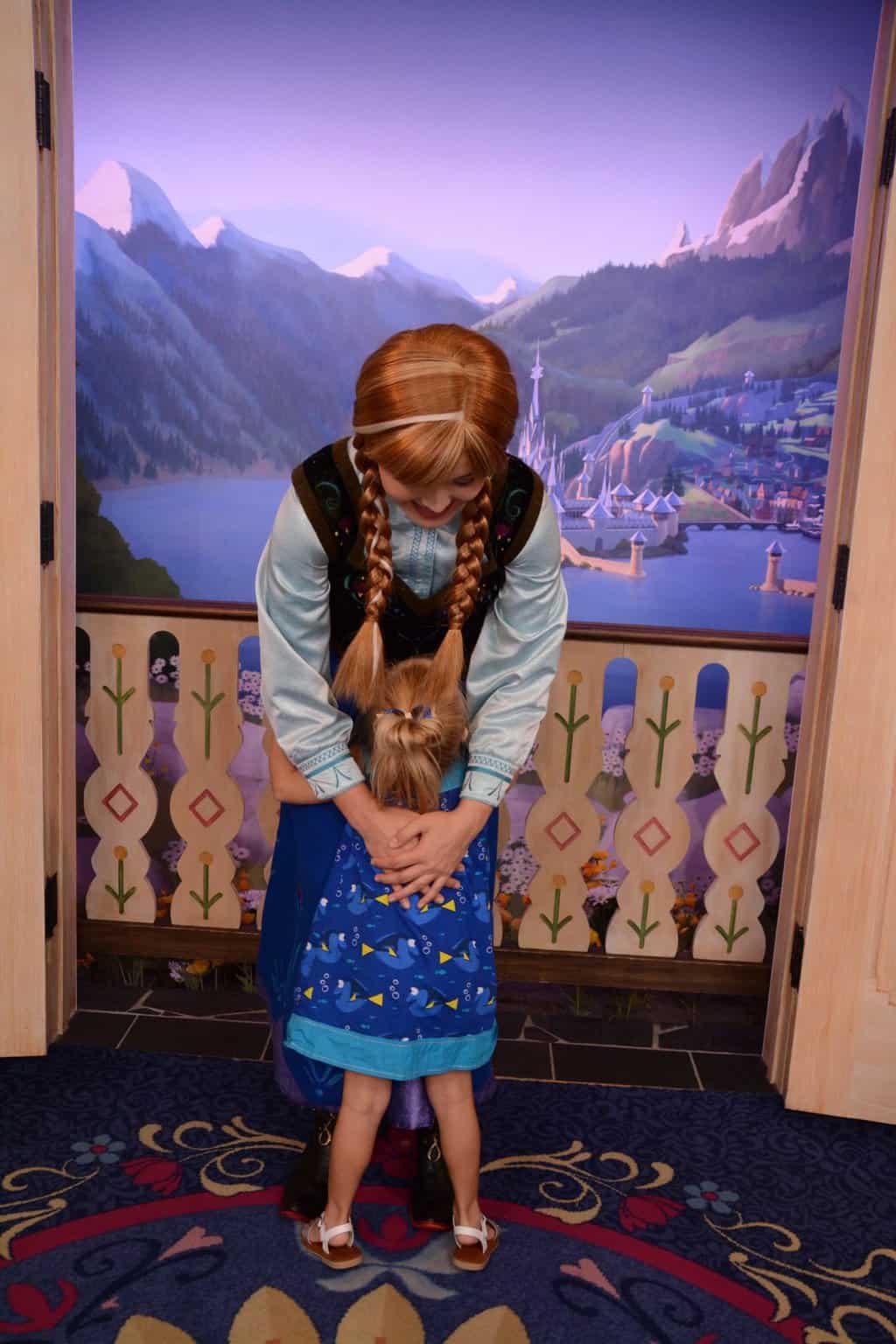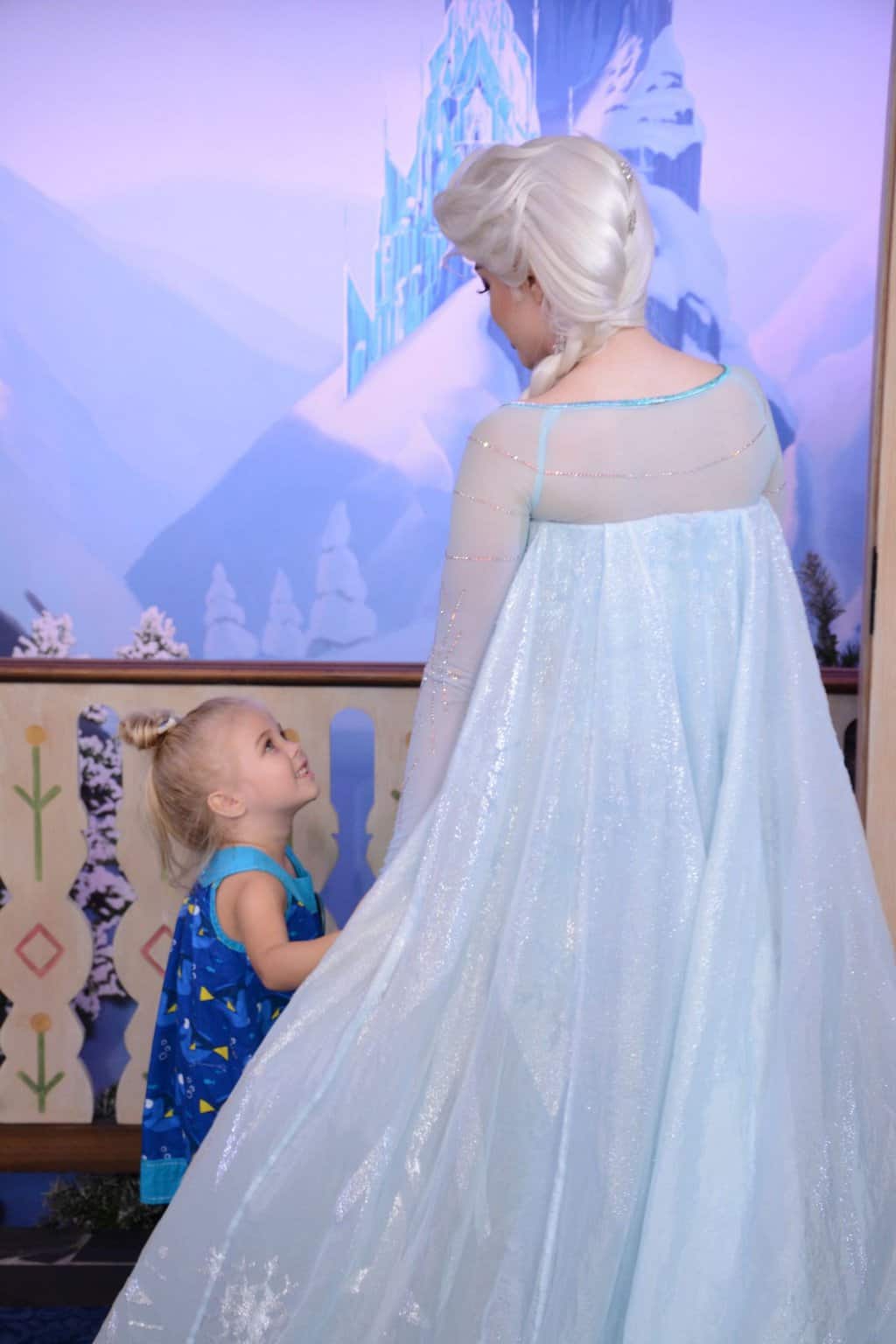 Elsa asked "what is your favorite chocolate treat?"
Tess answered "vanilla"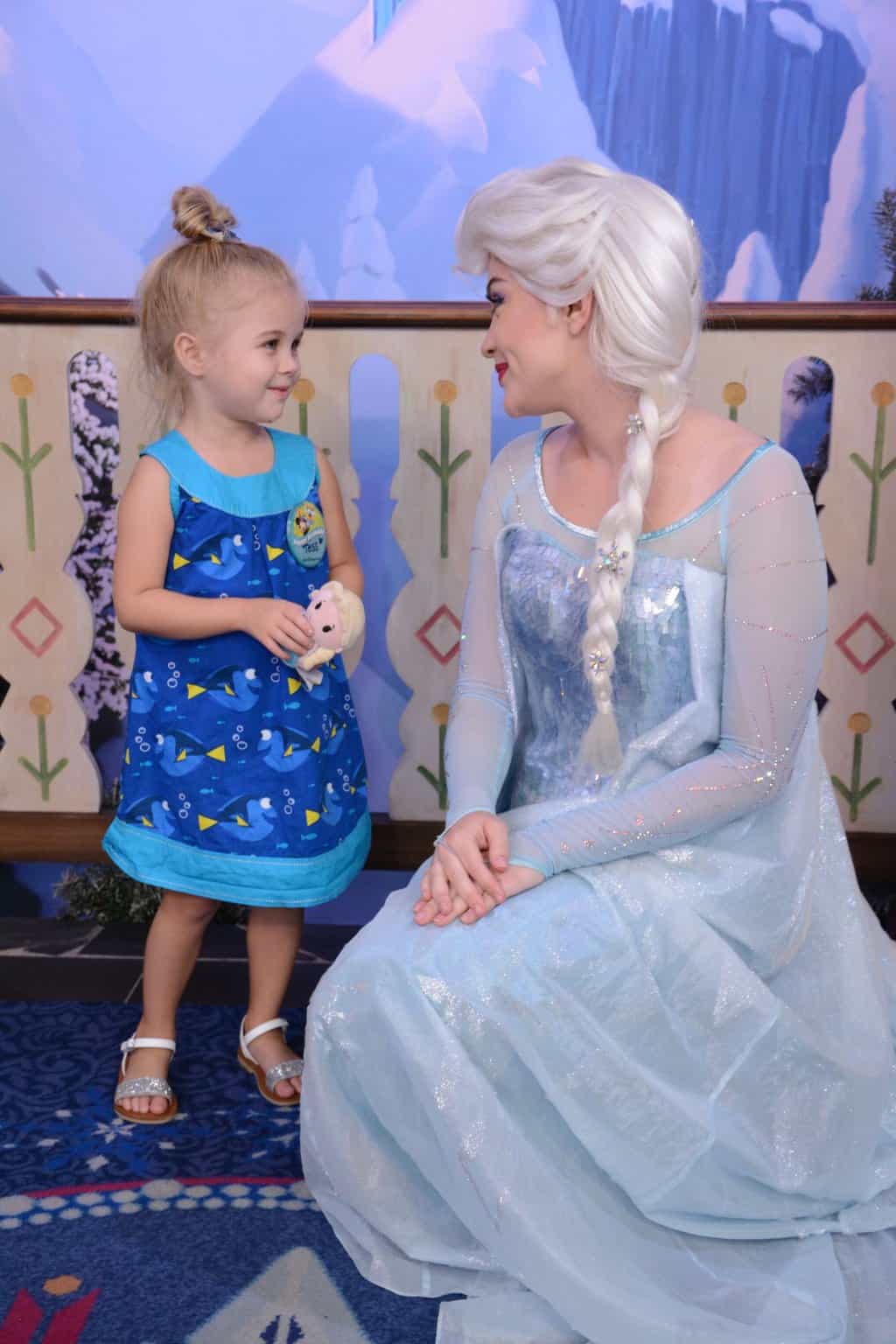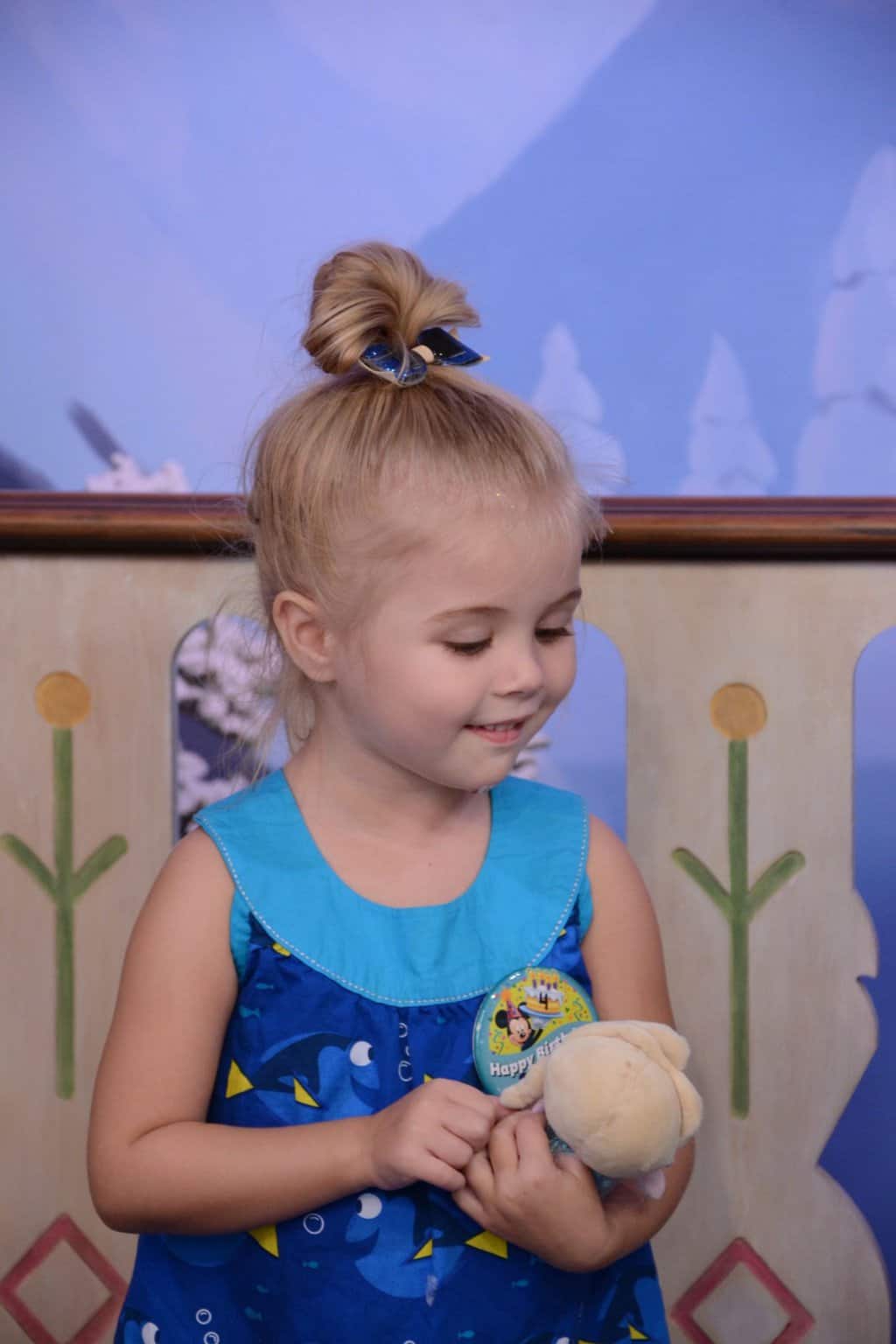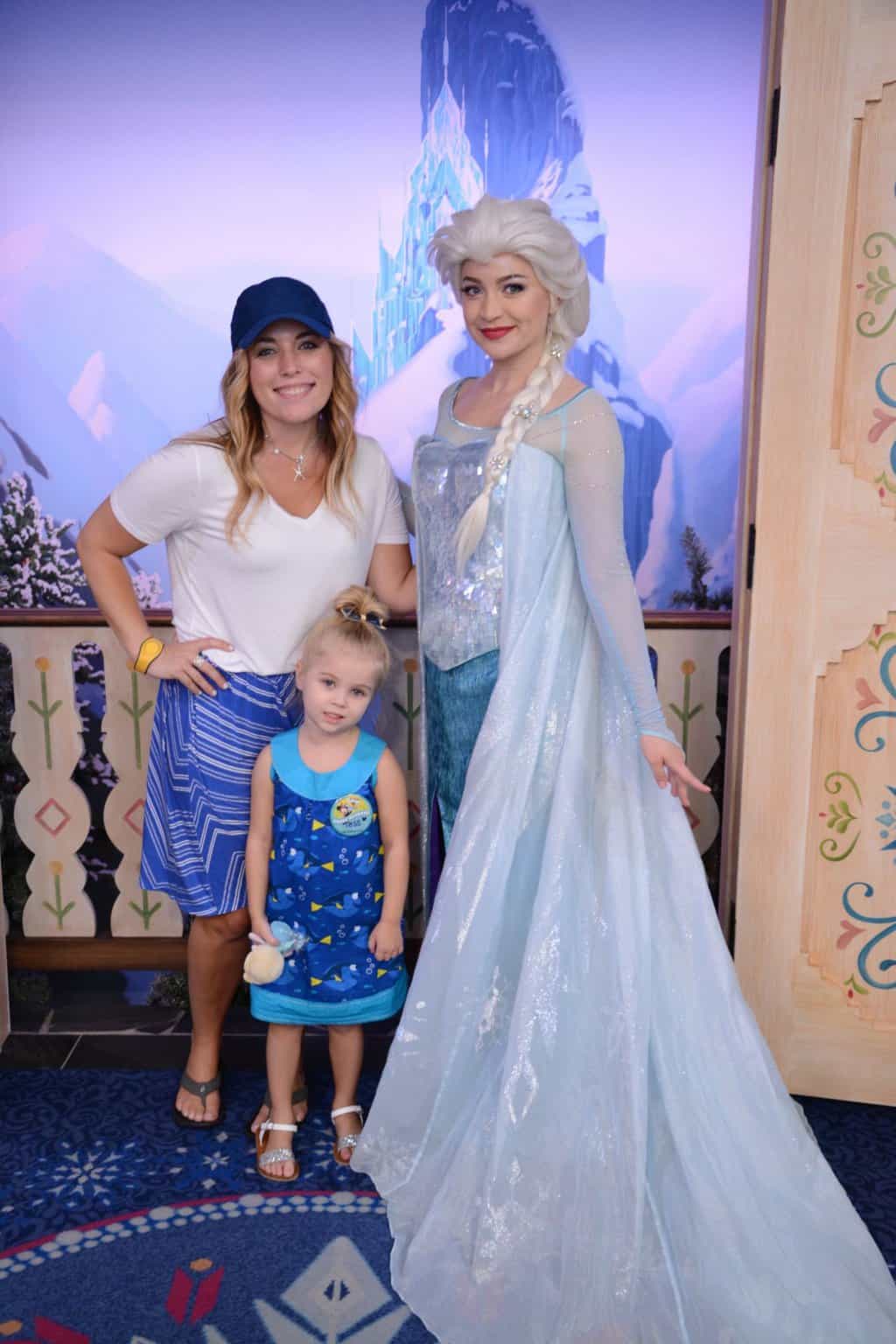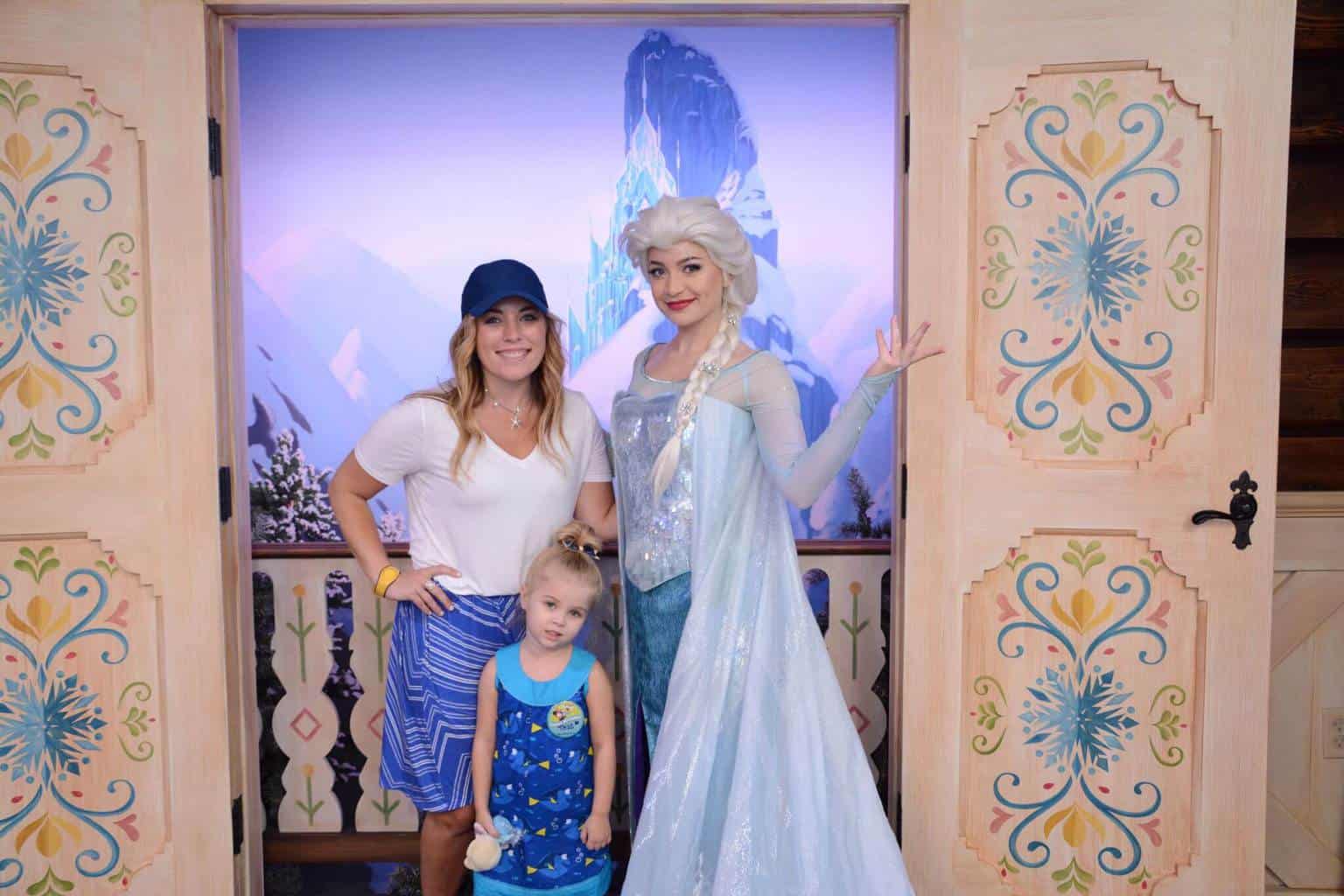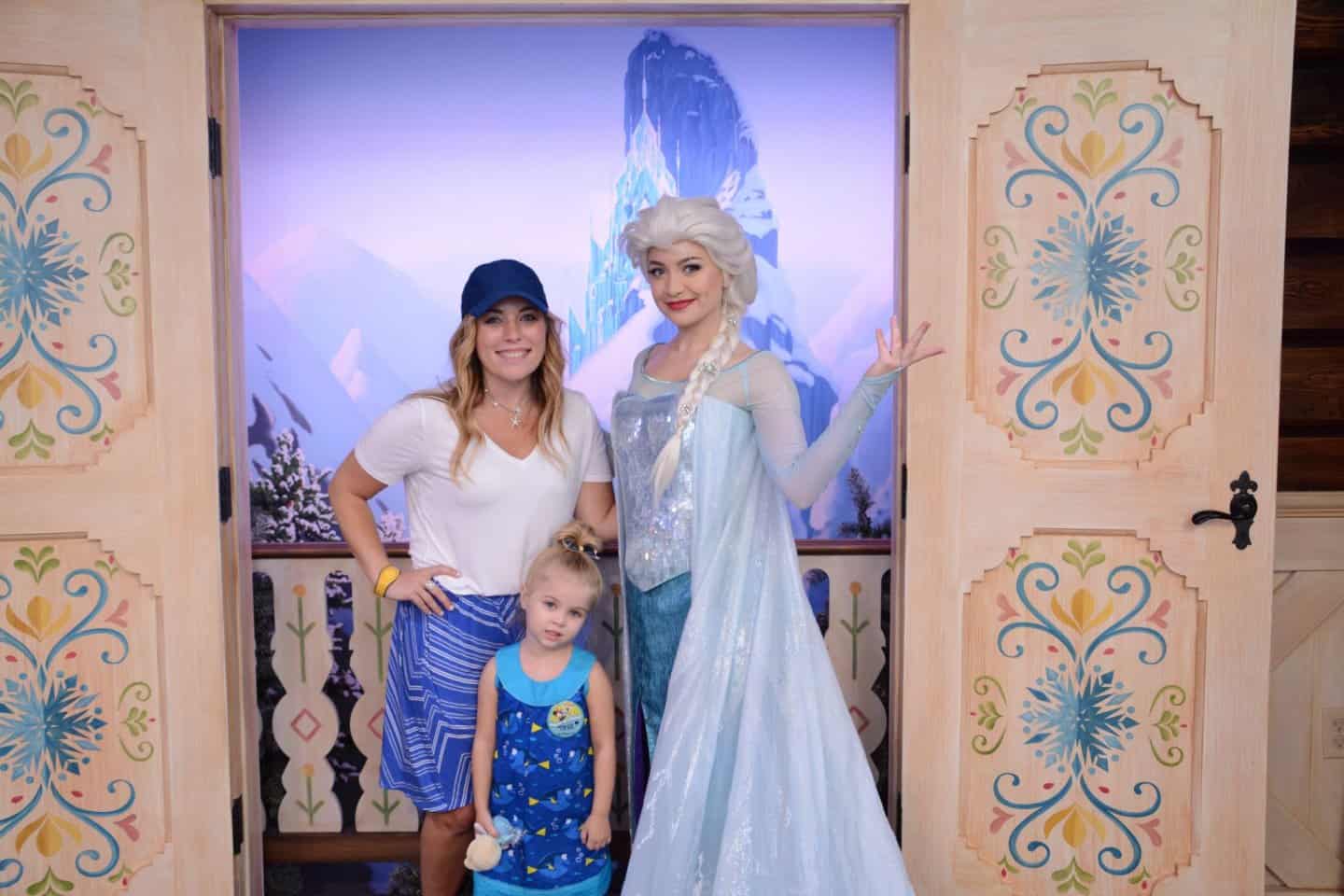 Found our spot for Illuminations!
Tess is so chill and easy going. Zach and the big two were gone for awhileShe ate snacks and danced like crazy and we just held down the fort. and I got stuck talking to some other mom sitting near us. Yall know I'm super extroverted and typically LOVE chatting up some strangers. But those off times when I get stuck talking to someone I'm just not that into totally makes me insecure about being outgoing towards others…what if I'm that super annoying person that they wish would leave them alone?!?!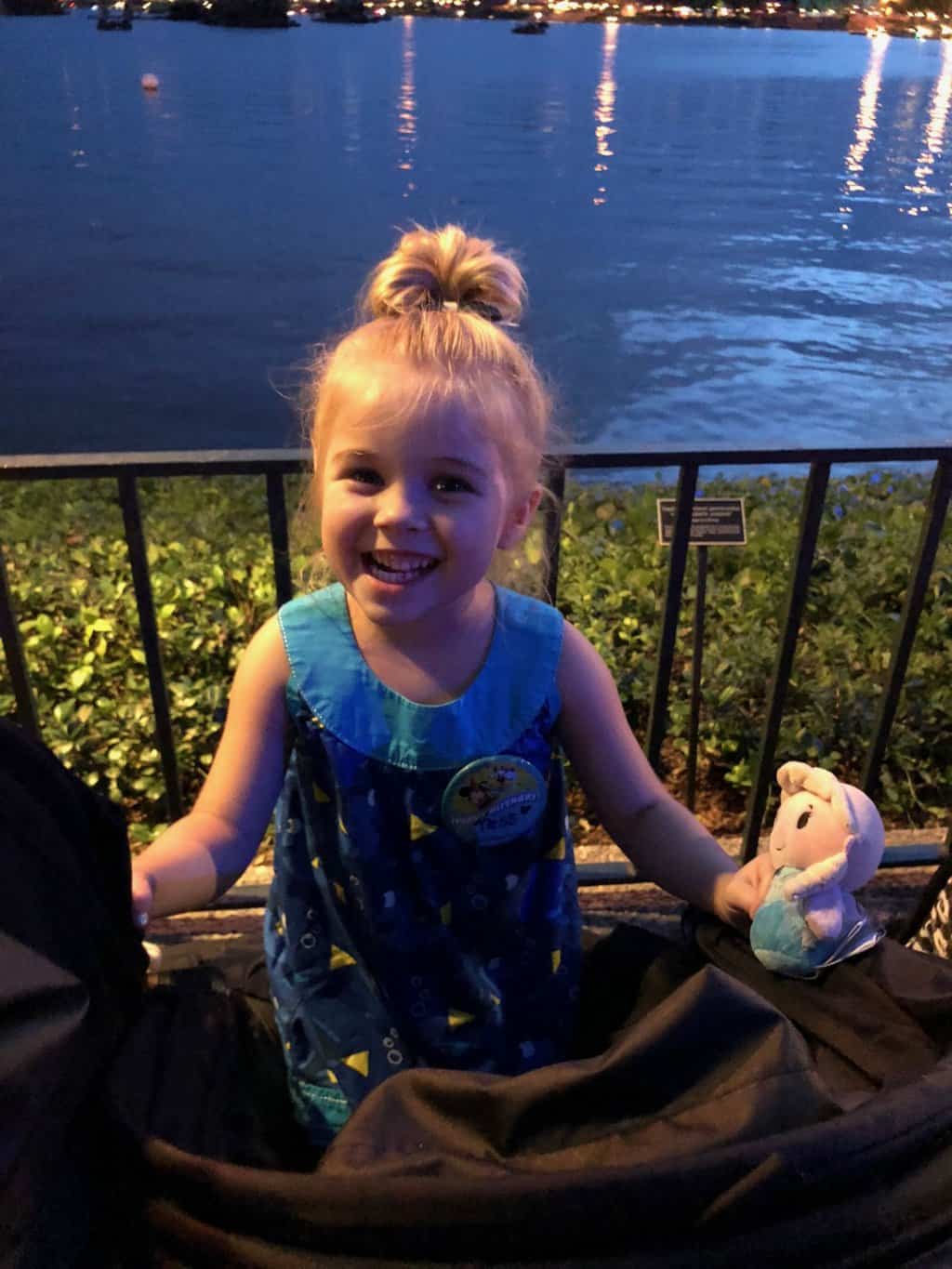 Such a fun way to end an awesome day!!!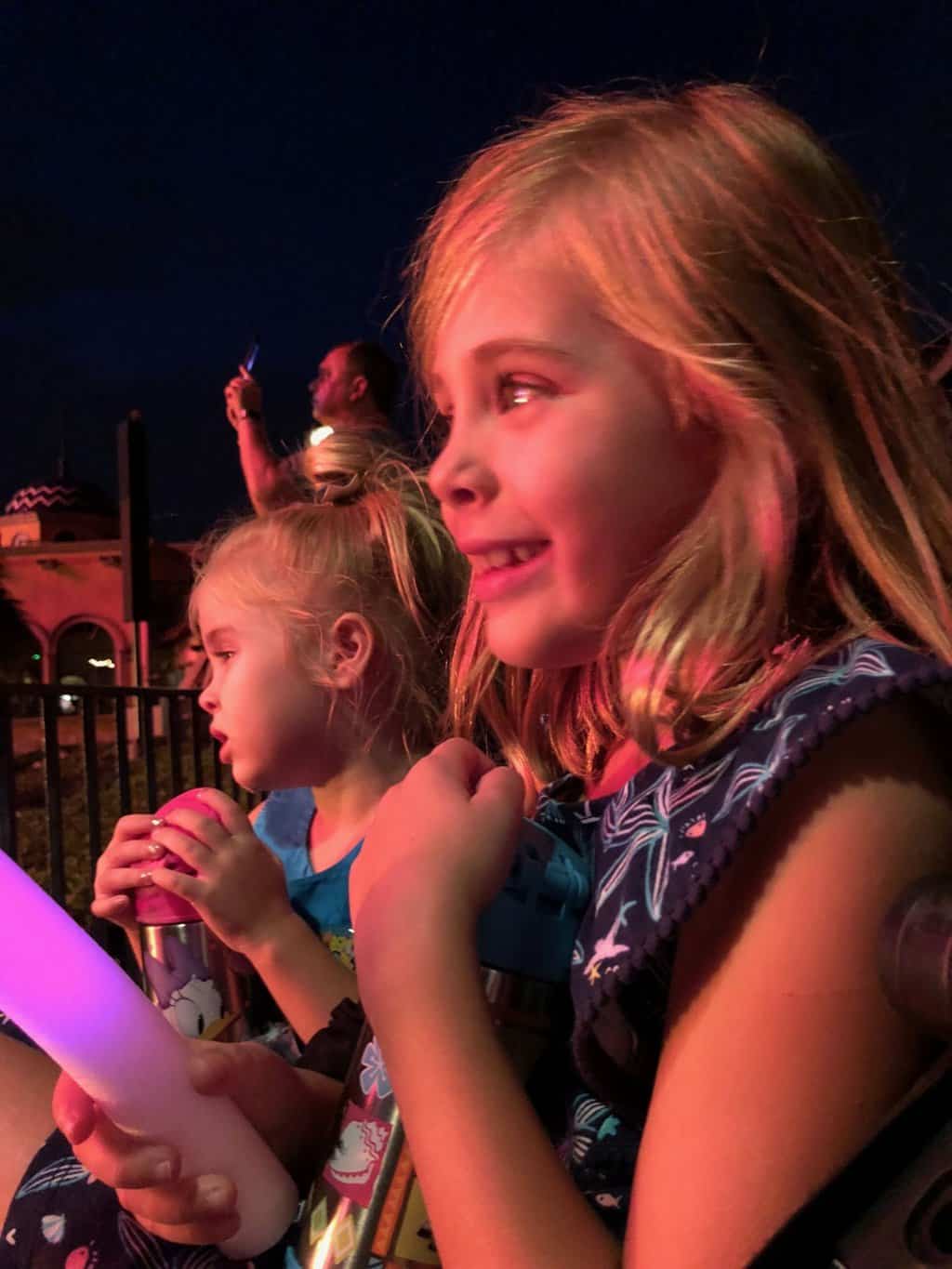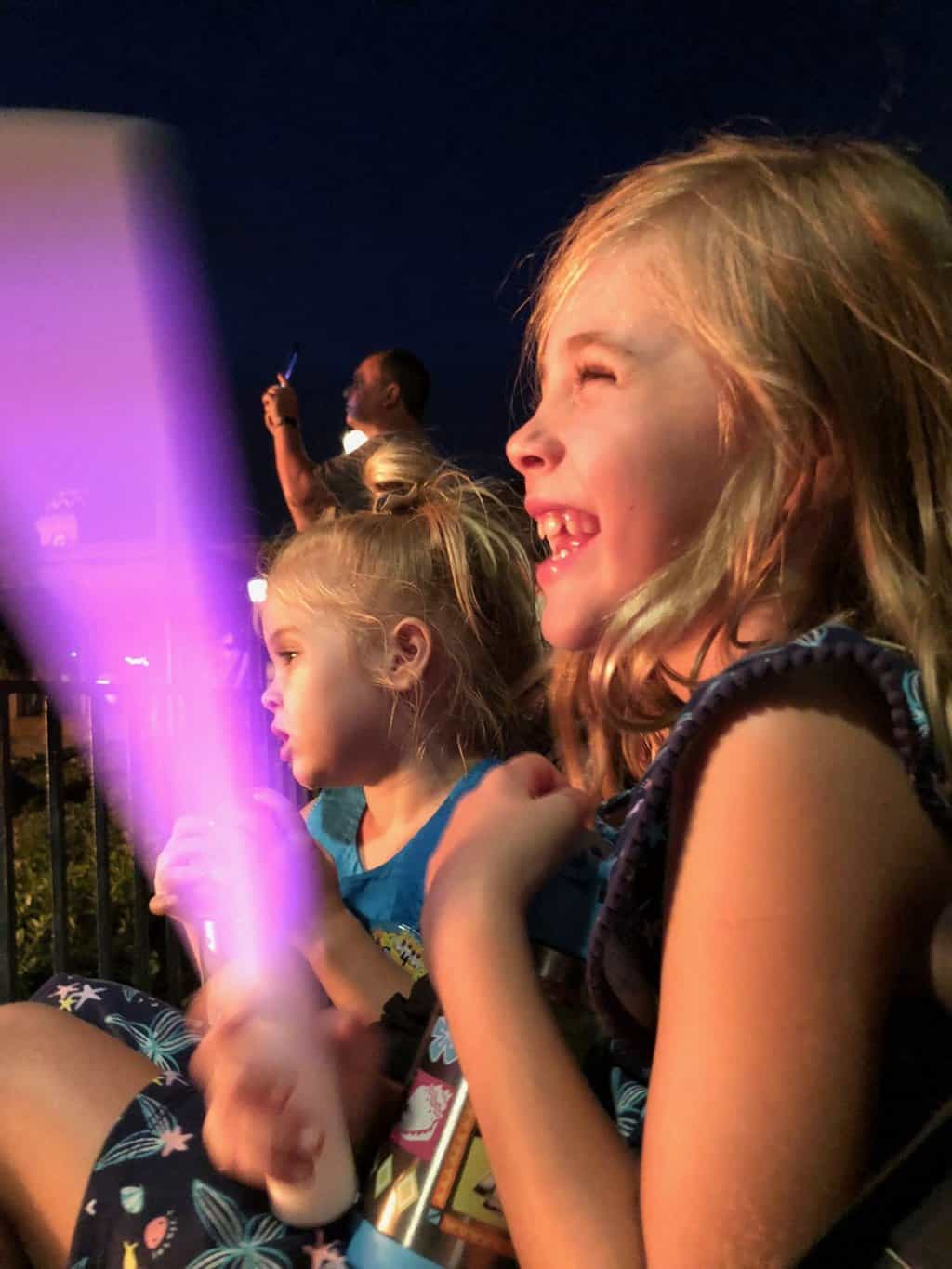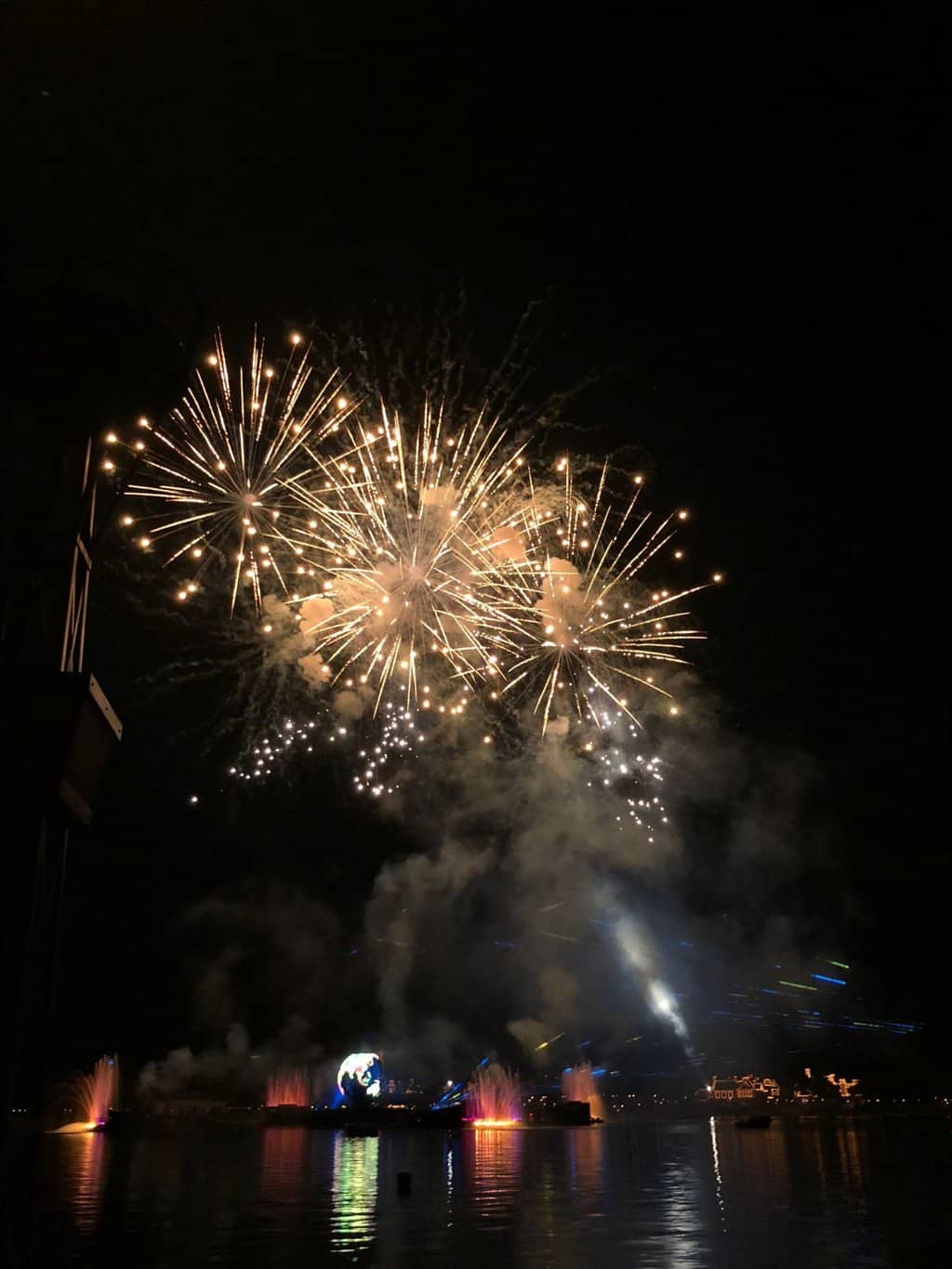 Epcot is a great park to do for a half day experience. There are not a TON of rides and many can be walked on with little or no wait. There are also lots of places to stay cool (Club Cool obviously but also in the play areas after many of the rides) and Illuminations is one of our favorite night shows (it's Zach favorite). We love Epcot!
If you're visiting the Disney area be sure to check out our Disney Rental House and the hefty discount we offer to blog readers!
We visit Disney frequently and the best place to see our in the moment adventures is via my stories on Instagram!