I love, love, love any chance for quality time with my kids! Over the years I'm so thankful for the ways in which my blog and social media have allowed us so many fun opportunities to create memorable moments together.
Tess has been patiently waiting for her turn for a Mommy and Me adventure! Kye and I attended Monster Jam in Atlanta, Britt and I attended Grinch the Musical and Spear and I attended Monster Jam as well (post to come on that).
Finally an event offer was sent to me that was the perfect thing for Tessie! Disney on Ice! We were invited to attend Disney On Ice in Duluth, Georgia which I was also very excited about as it's the area in which I grew up.
I surprised Tess with the news by putting a bunch of Disney characters literally on ice 😉 It took her a second to figure it out 🙂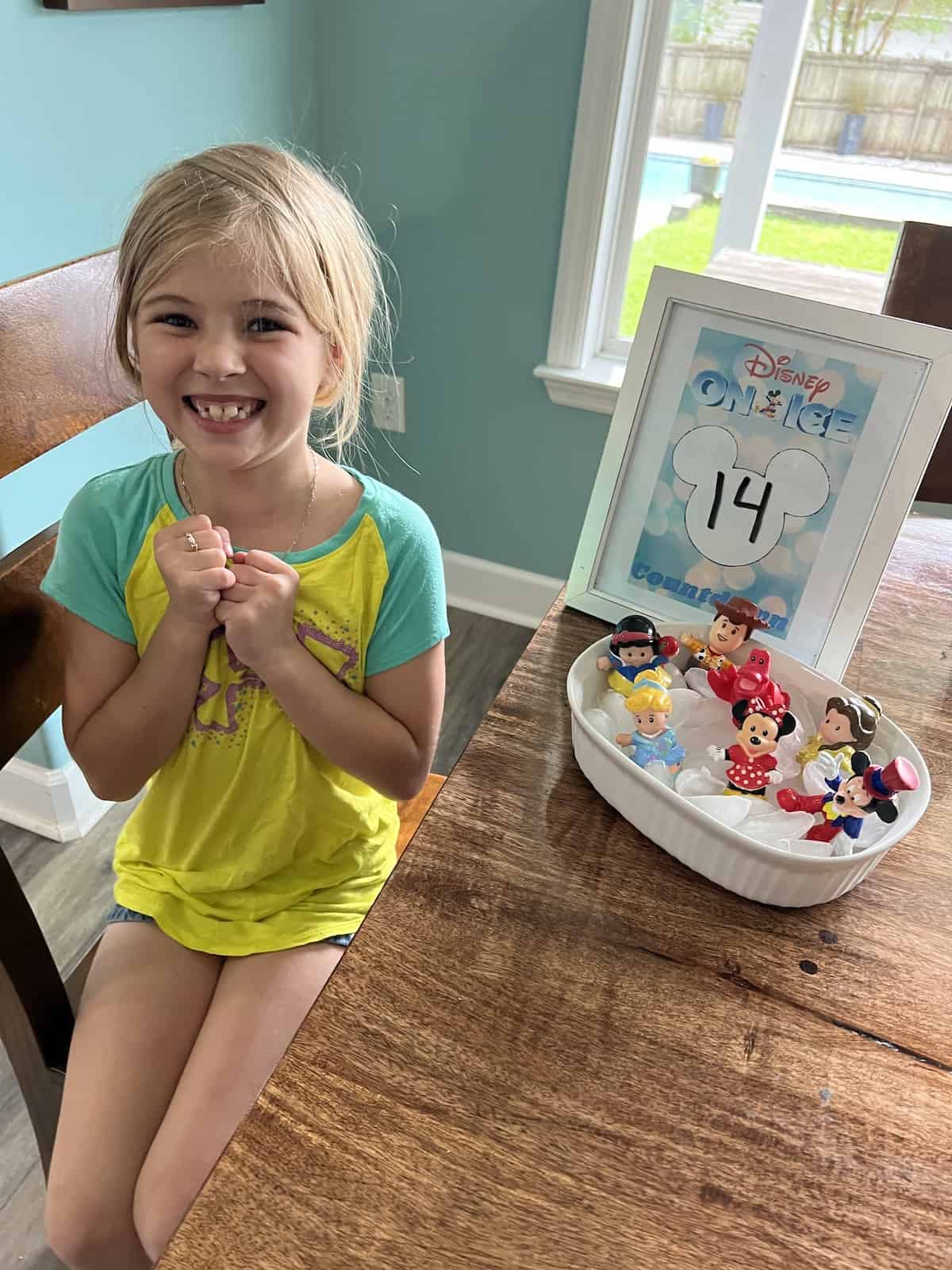 I decided to just have Tess miss school on April 21st so we could head up early in the day and allow time to meet up with some of my very good friends from childhood and take Tess on a tour of where I grew up 🙂
Of course, we had to make a stop at Buc-ees! Girl loves her popcorn and she also loved the ability to choose ANY slushee she wanted and to make the slushee herself 🙂
We invited friends from church to go to the show with us so Tess also got a gift for Kallie so they could have matching scrunchies!
I grew up in Lawrenceville and haven't been back to the area since our 10 year high school reunion…which was almost TEN years ago. Whew, I don't feel that old! The downtown area has changed SO MUCH and it looks amazing. They've done an awesome job of creating a great area to eat and shop and it felt safe for Tess and I to explore too.
We met up with Rachael and Claire for lunch and I was glad I brought along a new sticker book for Tess. I knew the three of us catching up would be quite boring for her 😉
We had a great lunch and had plenty of time to walk around downtown a bit. Tess was SUPER into learning all about the area and the history and wanted to read every single sign. Taking after Kye with the love for history apparently! We read one sign about the original town bank and she even wanted to walk inside to see if the banker was in whose family line founded the original one. Sadly he was out that day 😉
The only thing I really wanted to do was to get a picture on the steps of the courthouse 😉 It was THE spot for prom pictures and Rachael and I also revisited the spot during the 10 year reunion weekend.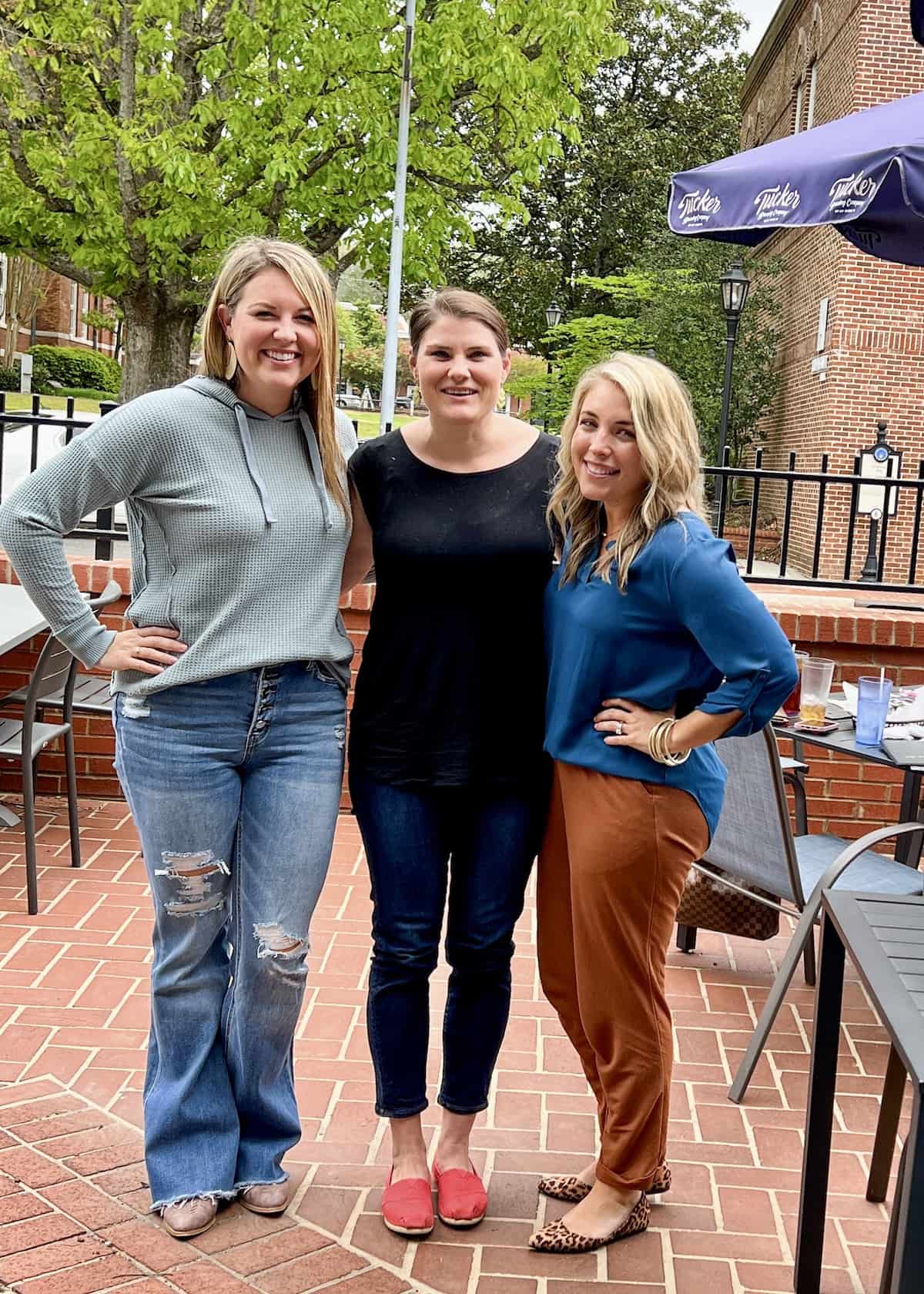 Tess and I took additional time to walk around downtown Lawrenceville for a bit. It wasn't something I'd planned on doing but Tess was just SO into it and excited about it so we went for it. They've actually added a really neat Veterans Museum on the first floor of the courthouse and even have a section dedicated to honoring local veterans too.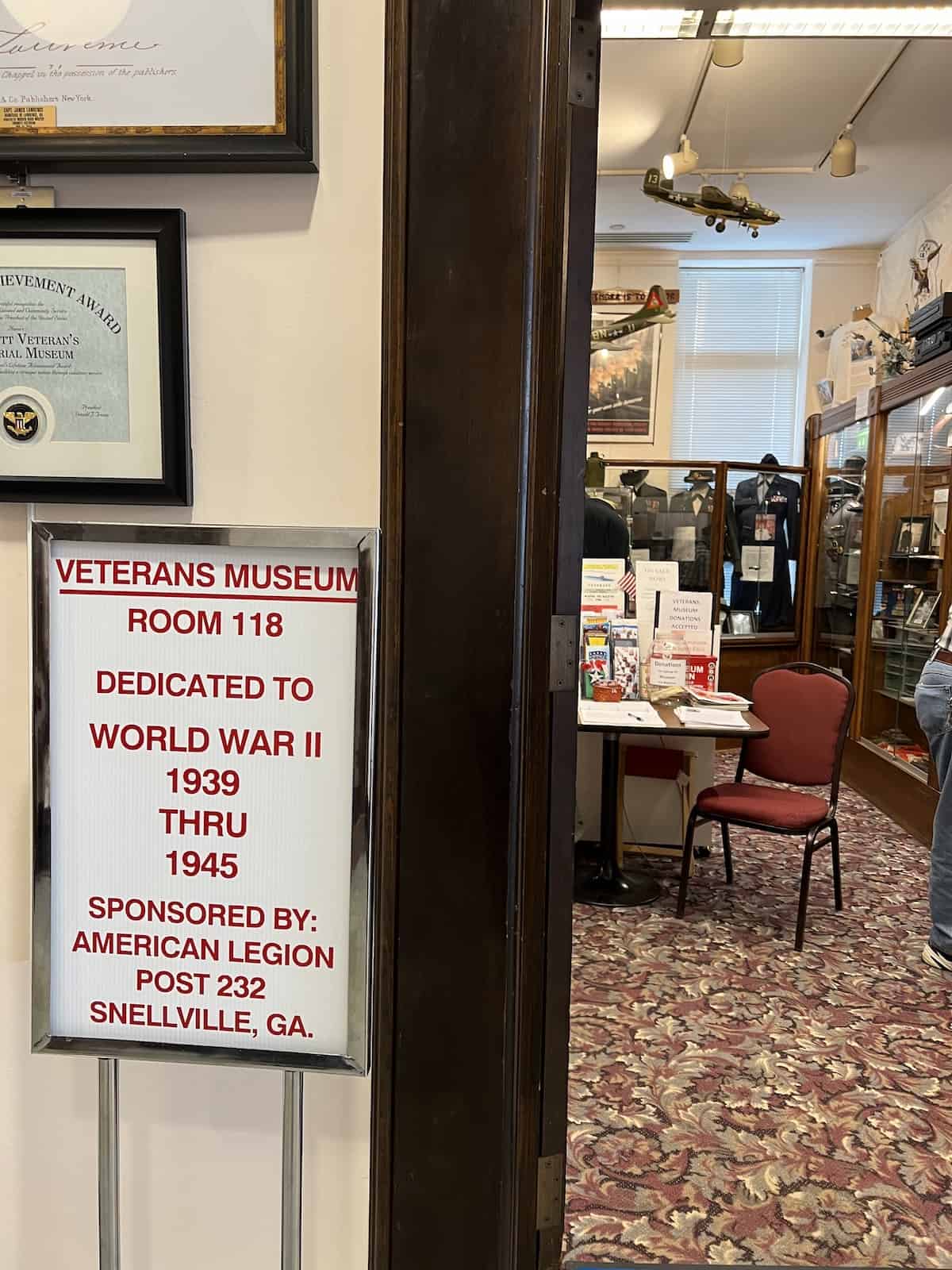 We took a little break for some snacks and then completed our walk around the square. Tess loved getting to "walk around a big city" and thought the crosswalk signals were so fun. It's the little things right? She said "WOW Atlanta IS a big town" which was so funny to me and just showed that she's got those rural south Georgia roots because everyone who lives in South Georgia considers anything north of Macon to be "Atlanta"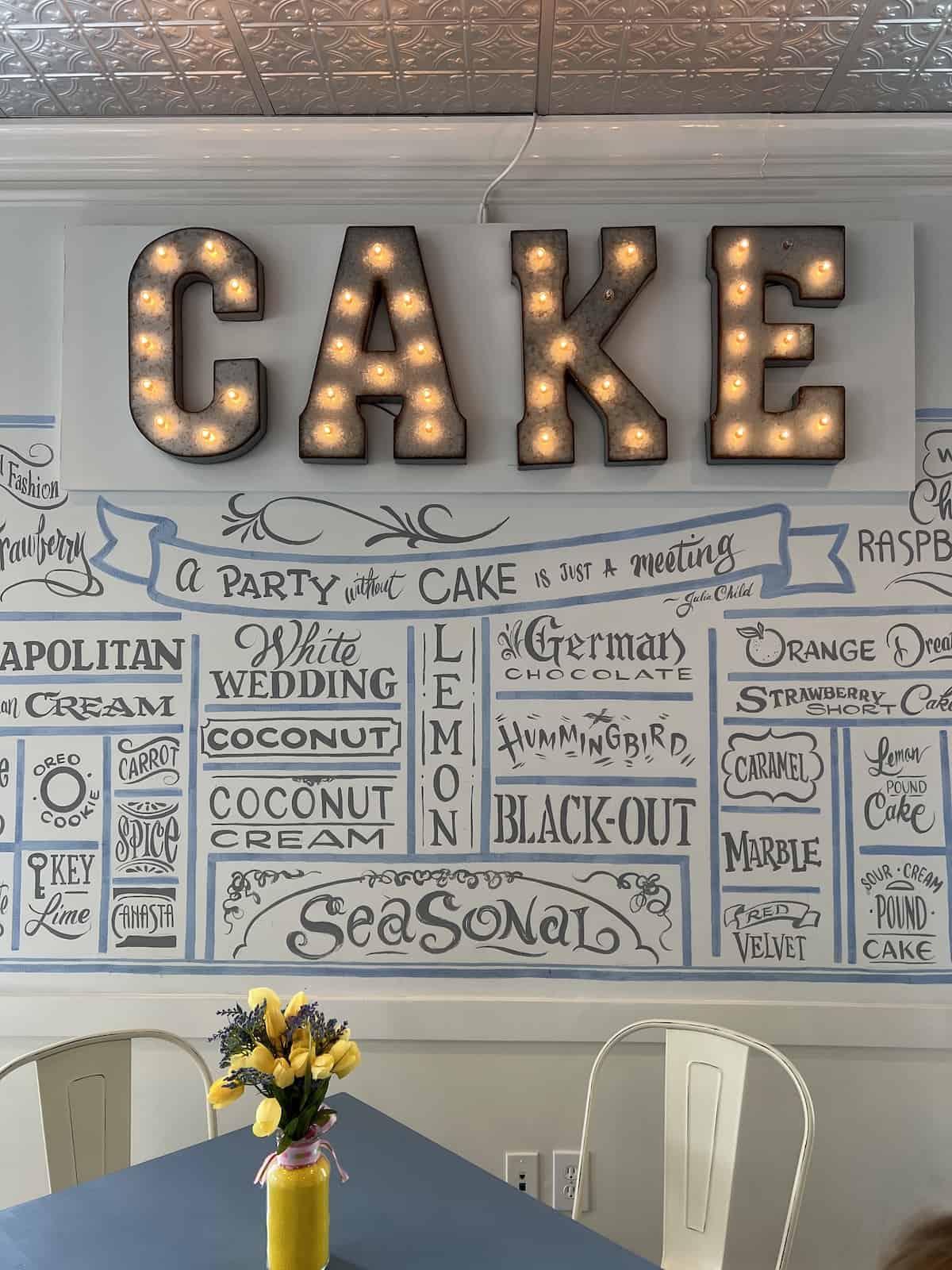 She wanted to read EVERY. SINGLE. SIGN. I am notttt a museum kinda person. I'm a hit the highlights and go girl so I offered to take pictures of all the signs to allow for her to read them later 😉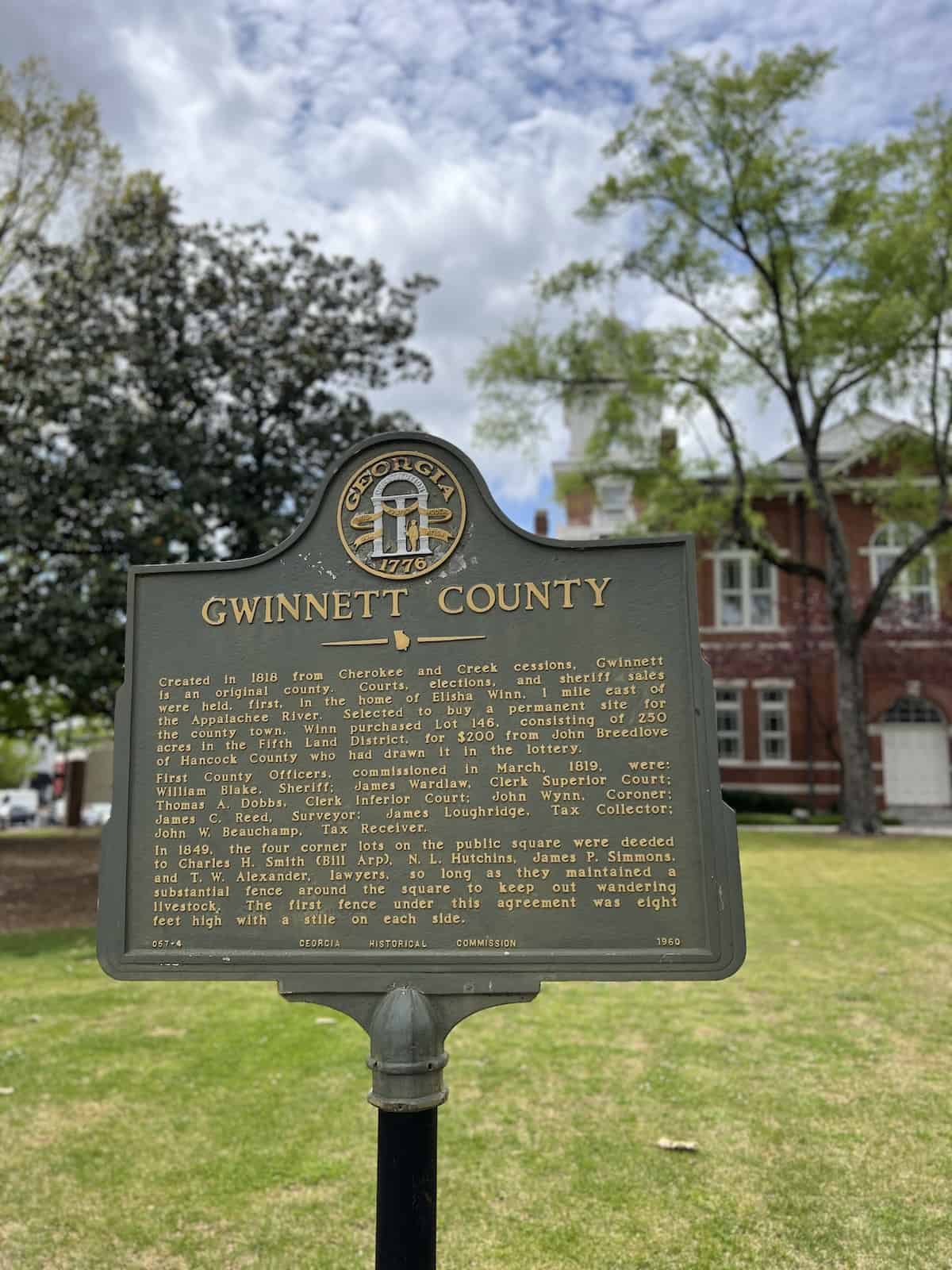 To continue on the Tour of Emily we went to my high school which is literally just a couple minutes down the road from the downtown area. It has an entirely new section added on but the front is still the same and so is the giant castle at the football stadium.
Our kids are growing up in the area in which Zach was raised. Where his parents were raised. There is SO much "Daddy history" in their everyday lives. Kye has even had some of the same teachers who taught Zach! Everywhere they go there is a tie to Zach's family. Which is awesome! But it was SO NICE to be in an area that was MINE and to be able to share that with Tess was so special to me.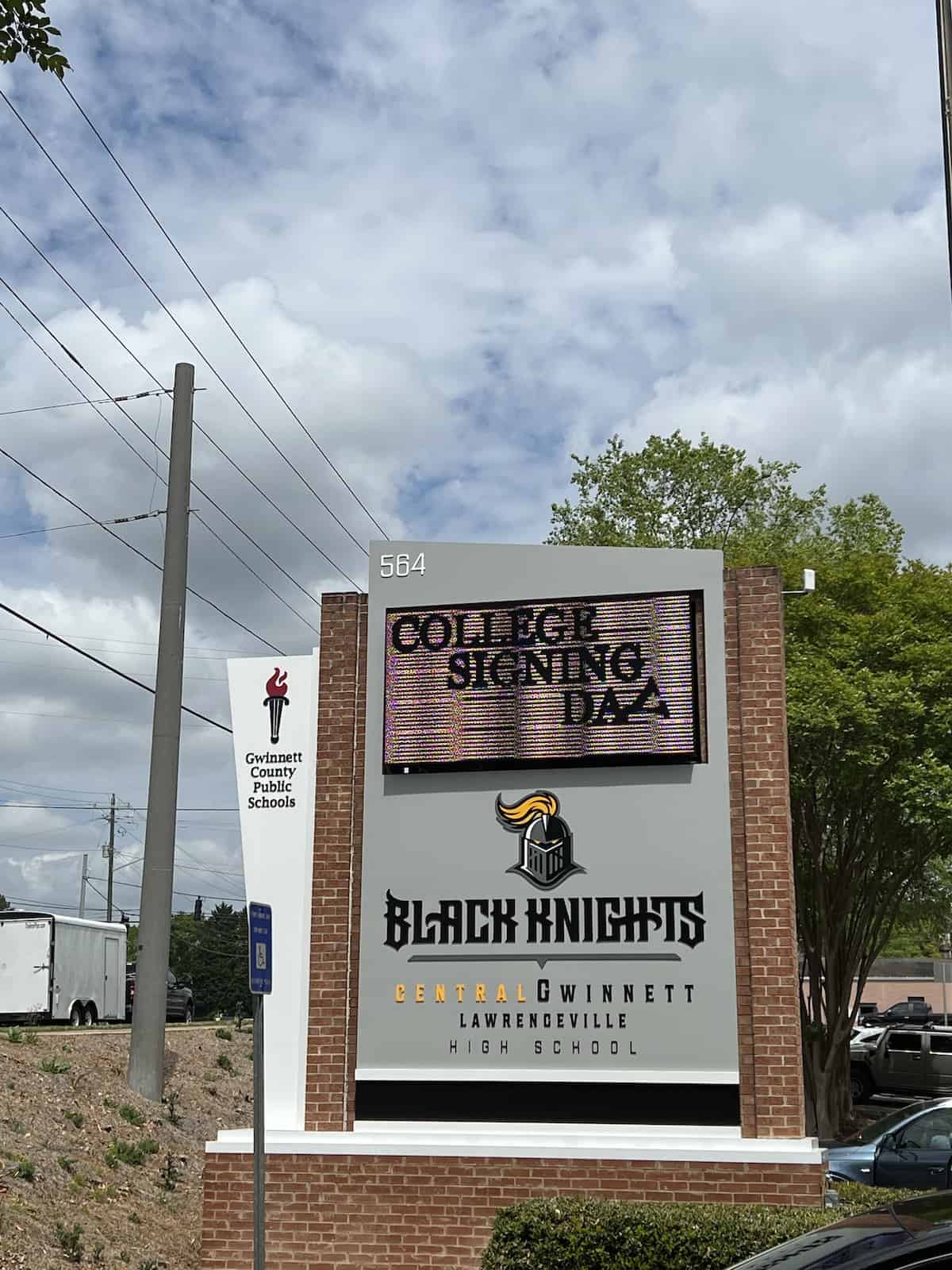 Up next we headed down the road to visit both my Middle and Elementary schools which are on the same property. I have SO many memories of walking back and forth between the two when my mom was teaching at the elementary school. It was so neat to get to go back and to take my child with me. It's crazy to think about the memories I have that are SO vivid to me and now I have children those same ages that I was!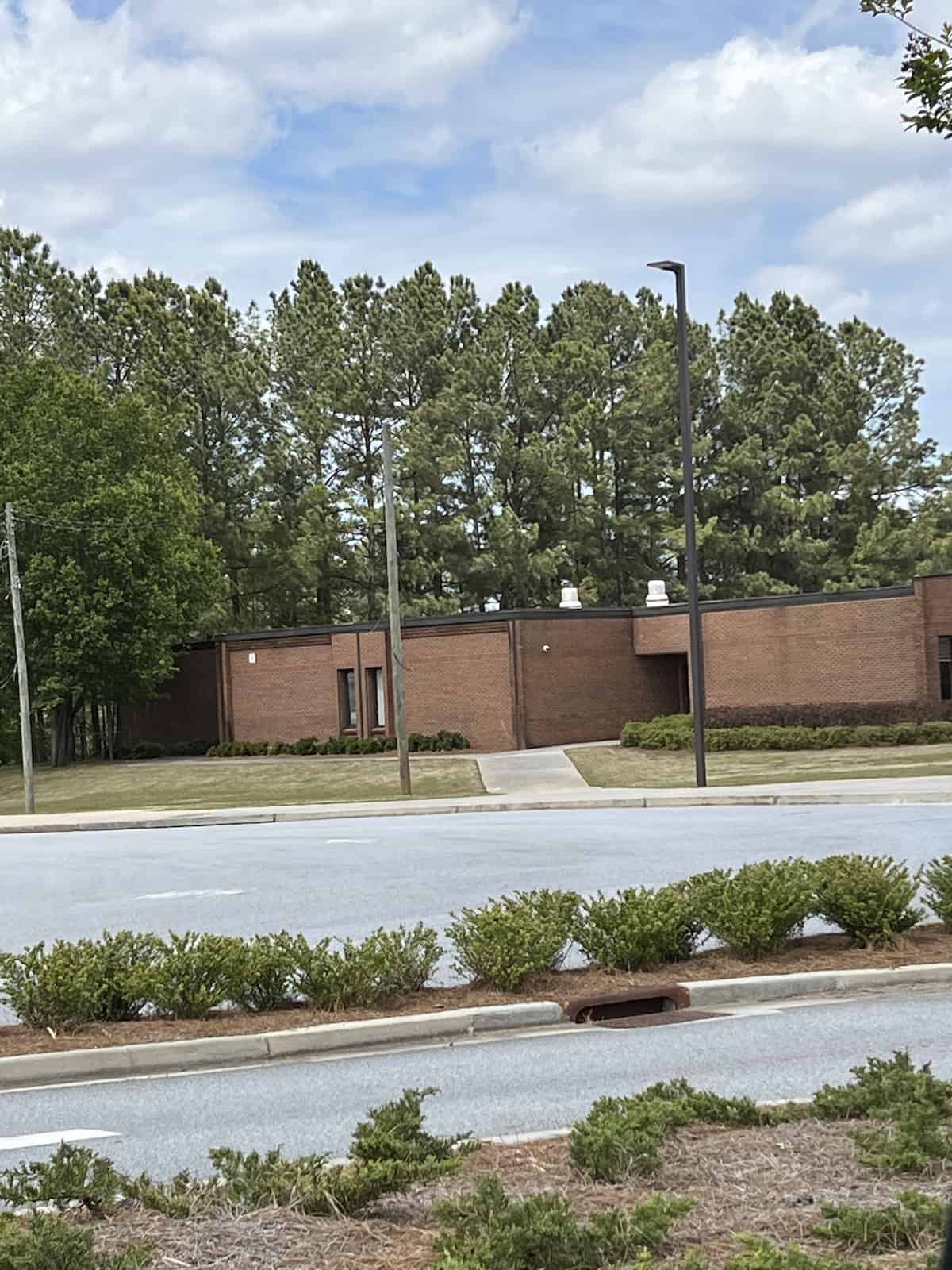 Our last stop was to go through the neighborhood where I spent most of my childhood and then spent most of my high school years. It's a super confusing story but our first stop was the home where I lived in the basement of through high school. We referred to it as "my apartment." I have this blog post explaining it a bit further 😉
The neighborhood I lived in through high school is the same one I also lived in from about age 4 until age 13. I will forever consider it where I grew up and it's the home I dream about!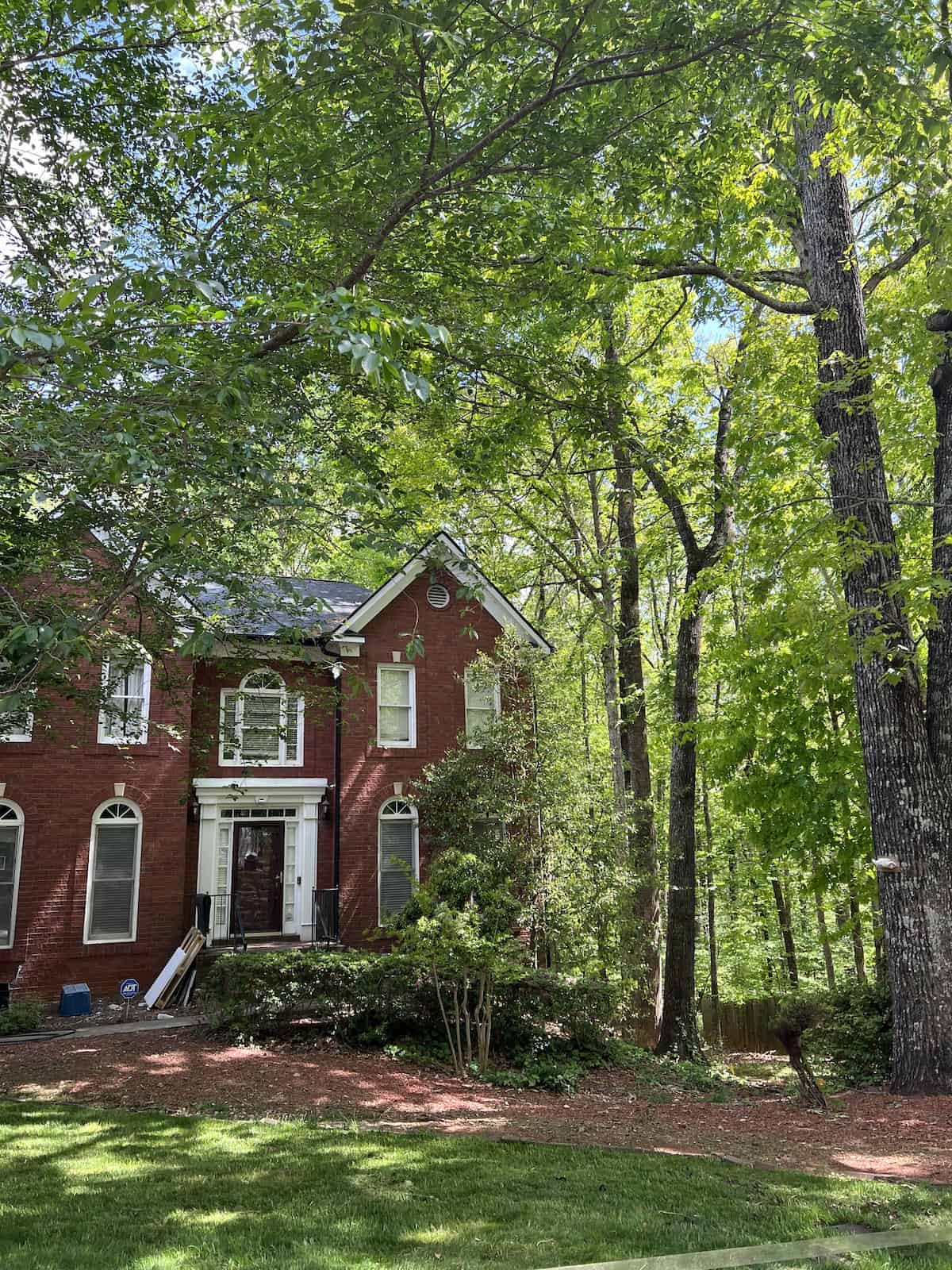 We made a stop at the clubhouse area first and it SHOCKED me how little has changed. I mean the school I get, but a community clubhouse that people pay dues for I expected to have been updated by now. We moved in the neighborhood in the 80s!
Not that I'm too mad about it not changing…it was awesome to get to look around a bit and have all the memories flooding back. The summers spent at the pool. The pool parties on the deck. Running up the steps to catch the ice cream truck. And playing on the playground waiting for Mom to finish up a tennis match.
So cool to have Tess play on the SAME playground my little brother and I played on countless times. Oh the burns from that metal slide and the pokes from the dang bushes whenever we'd go to get a lost ball!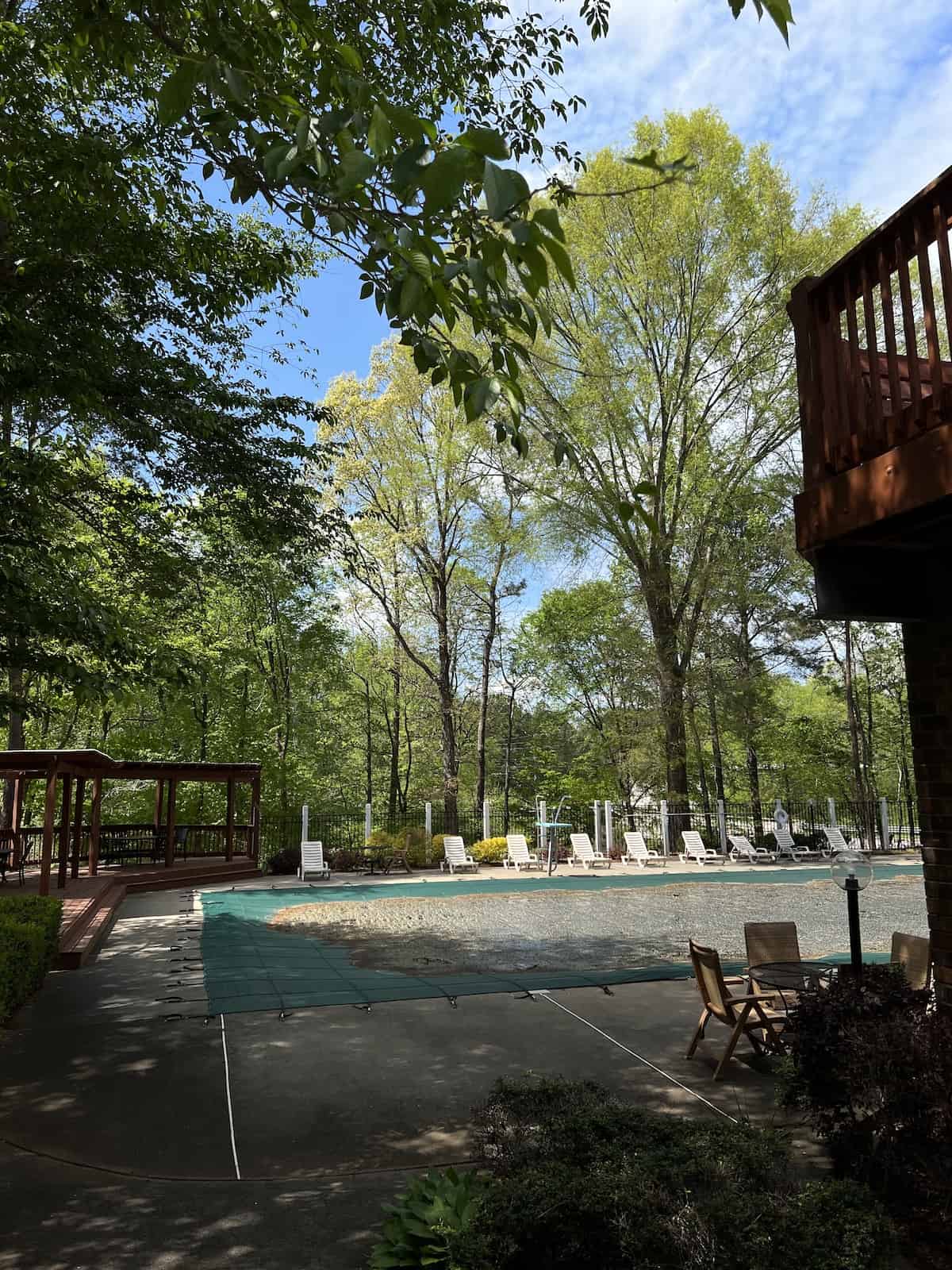 Lastly, we went to my childhood home. My parents built our house and we lived at the end of a cul-a-sac. I loved that house so much! And, again, not much had changed. A small plum tree we had was gone. And they finally replaced my pink blinds in my bedroom. But otherwise, it looked just like home!
It was a special and meaningful moment for me. And, again, just kinda a full circle experience having my daughter there with me. Close to her age is when my life changed so much. When my parents divorced and I look at her and just can't fathom seeing her have to experience that pain. I am so thankful for the family unit Zach and I have created.
It was also a big moment for me going back to my home because we had made the decision to sell the home MY children will forever call their childhood home and it's been really emotional and difficult for me. However, driving through the neighborhood and seeing how years change a place. How upkeep doesn't keep up. How time wears on a community. It makes me thankful for our decision to buy land and build in our own little space. I know our kids may drive by our current home with fond memories but our new home will be the one where they make memories forever with us and our future grandbabies too!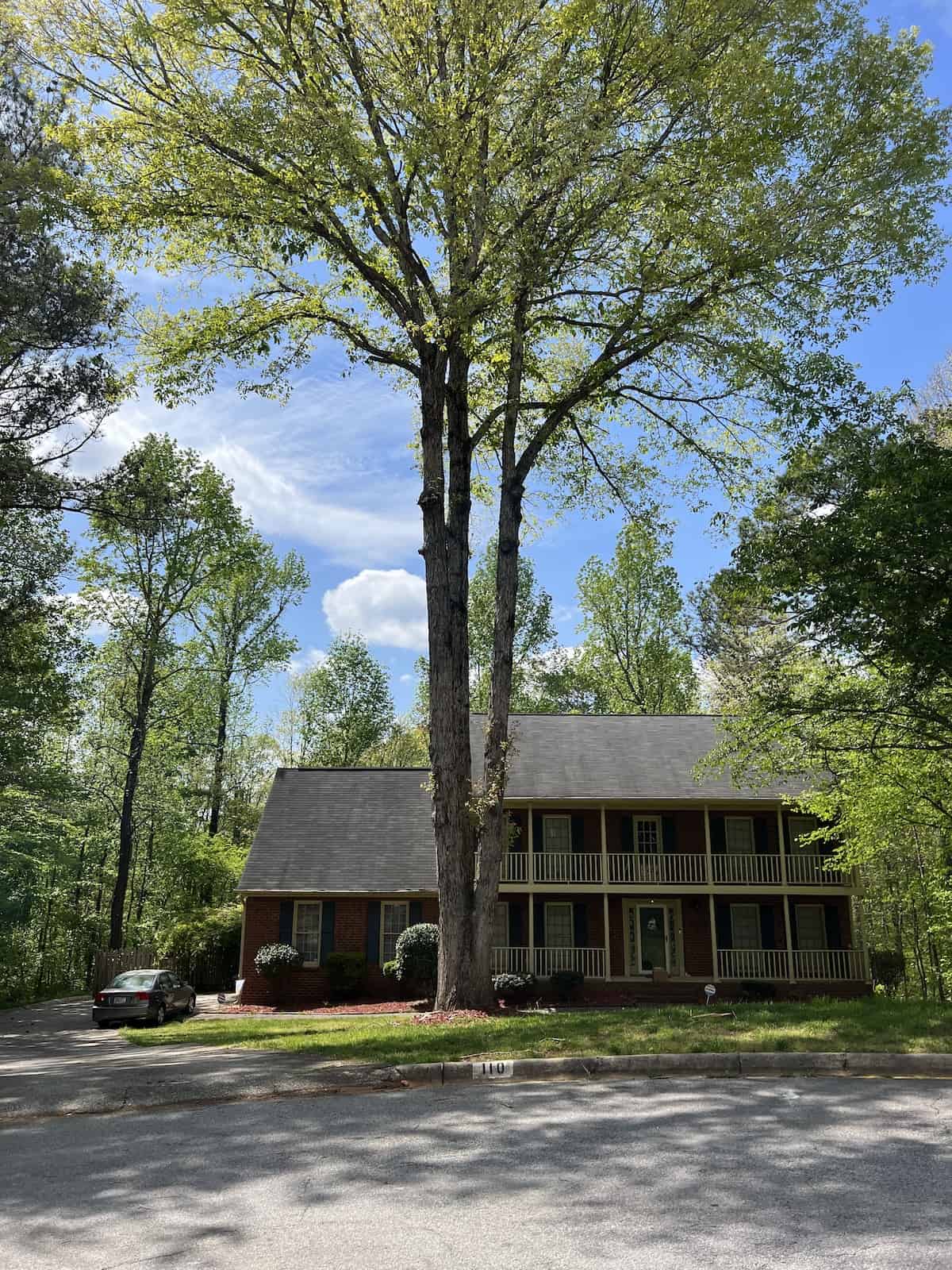 We headed to check in at the hotel and get settled in for the night! If you're attending an event at GAS South District in Duluth then I highly recommend Hampton Inn Lawrenceville Duluth. It was SUPER close to the arena but, most importantly, it was very safe. Super clean and great breakfast too!
We brought our stuff up and got changed and ready for the show. Tess was so cute about wanting to dress up (which, duh, I loved!) so I bought her an Encanto dress. She also wanted to bring her doll and she dressed her up in an Elsa outfit. Two princesses!
We hung out and waited for Kami and Kallie to arrive and I just loved watching Tess. She is so precious and sweet and I love THIS stage with her but I am also excited to see her as a mother someday. She just has this nurturing quality about her and I know she'll be an incredible mother!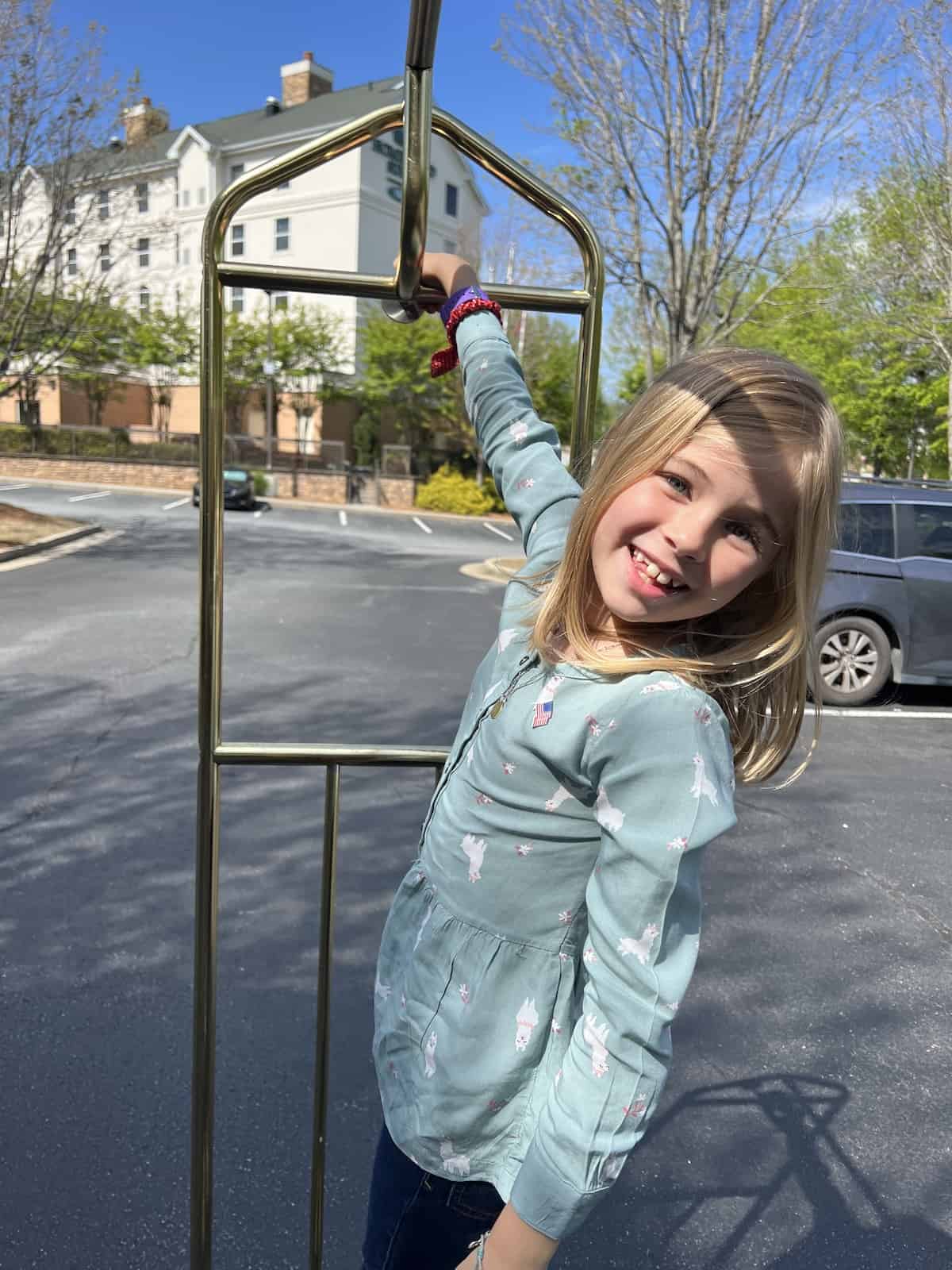 We met up and got dinner at Marlows Tavern near the arena before heading to the show. I also felt that GAS South Arena was an excellent location for a family-friendly show. I felt very safe the entire night! It's also well mapped out and easy to navigate and to find parking too!
We had a little time before the show started to get some pictures and some SNACKS 😉 Nothing says Disney like $18 for cotton candy and over $20 for a snowcone!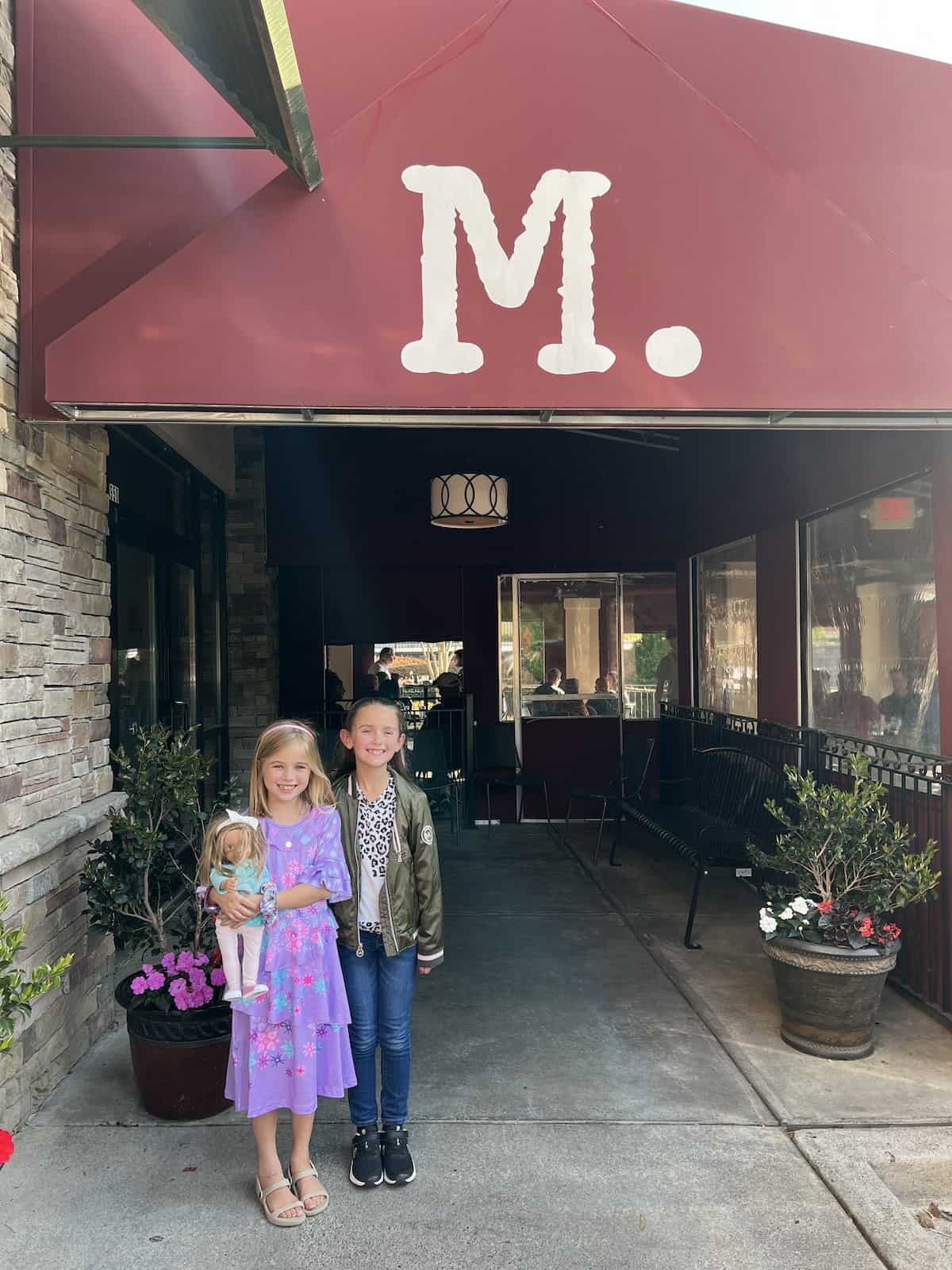 Disney on Ice has lots of different shows and ours was "Let's Celebrate" It was heavy on Frozen, which none of us were mad about, and it was just awesome to get to see all the classic characters…, especially Mickey! At this time Disney wasn't yet back to character meet and greets so I was ecstatic to get to see MICKEY!
The girls had so much fun and it was a wonderful, magical night. Most important to me is that Tess felt special! It's so important to me to connect with each of my kids one-on-one and I love that she got my full attention.
A couple of Disney on Ice tips: bring a jacket because the ice is COLD!
And in case you're wondering what would be the ideal age for Disney on Ice, I'd recommend ages 3-9. I felt some guilt not having Spear with me but I will make sure to bring him to the next one for sure. I also do think that with us being a Disney family even Britt would love it still, even at age 10. I do think for most kids age 10 would be pushing it but at 7 Tess was PERFECT.
The show was 90 minutes total in length with a 15 minute intermission which was PERFECT. Great for little kids with short attention spans for sure.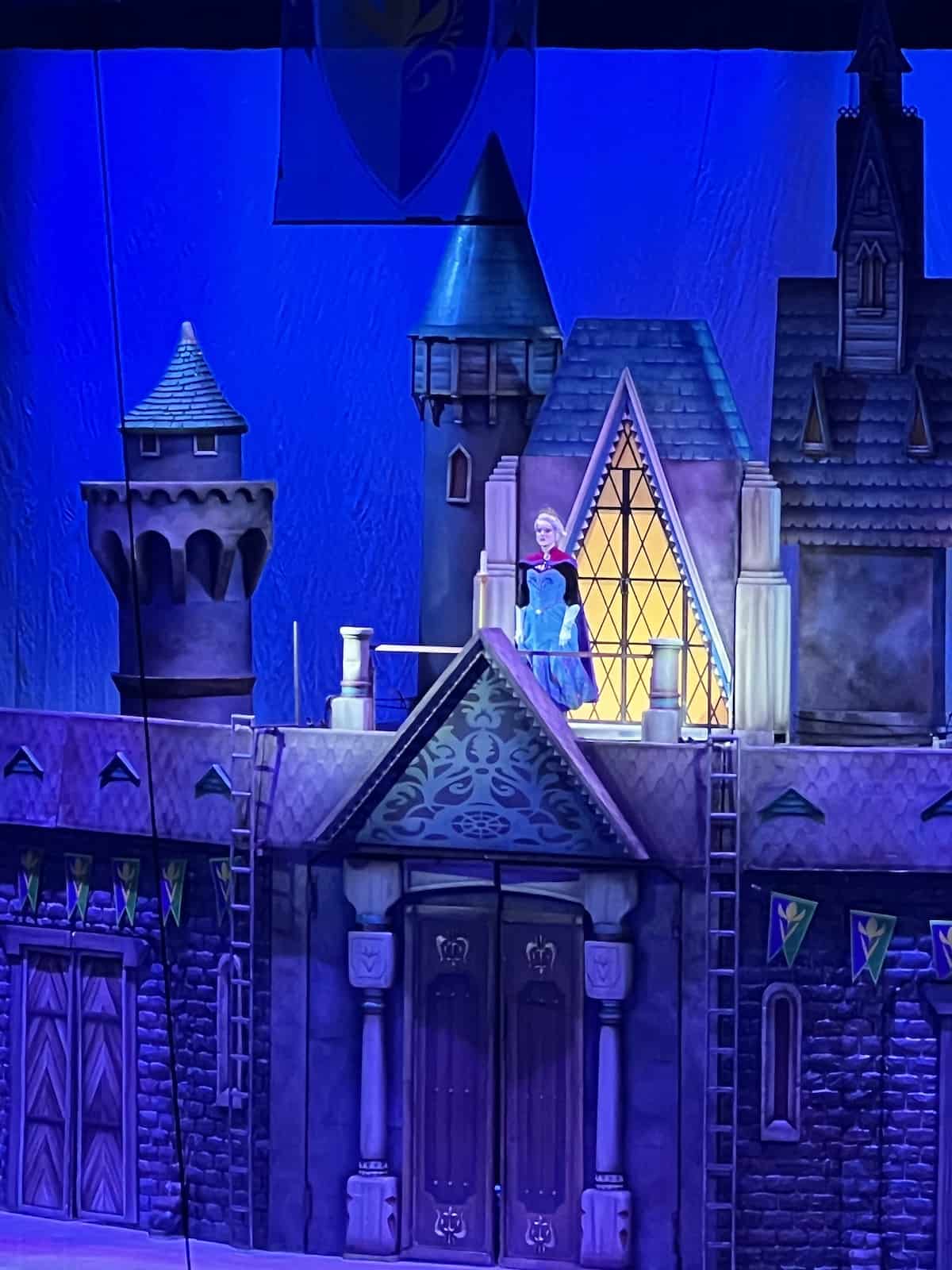 Kallie and Kami came back to our hotel room and hung out for a while. The girls played games and Kami and I talked and then they headed out and Tess and I got ready for bed. Out of all my kids, I think Tess would be the one to most likely love co-sleeping. She is ALL about cuddling and was so excited to get to snuggle with Mommy.
She had SUCH a fun time and said she wants to do the exact same trip again in the exact same way even when she's a grown up. I loved every second of our quality time together!
We hit up the yummy breakfast buffet and made a stop for another slushee before getting her checked into school for the day! A fun filled 24 hours 🙂