This post covers our last week of summer! From July 30th – August 4th.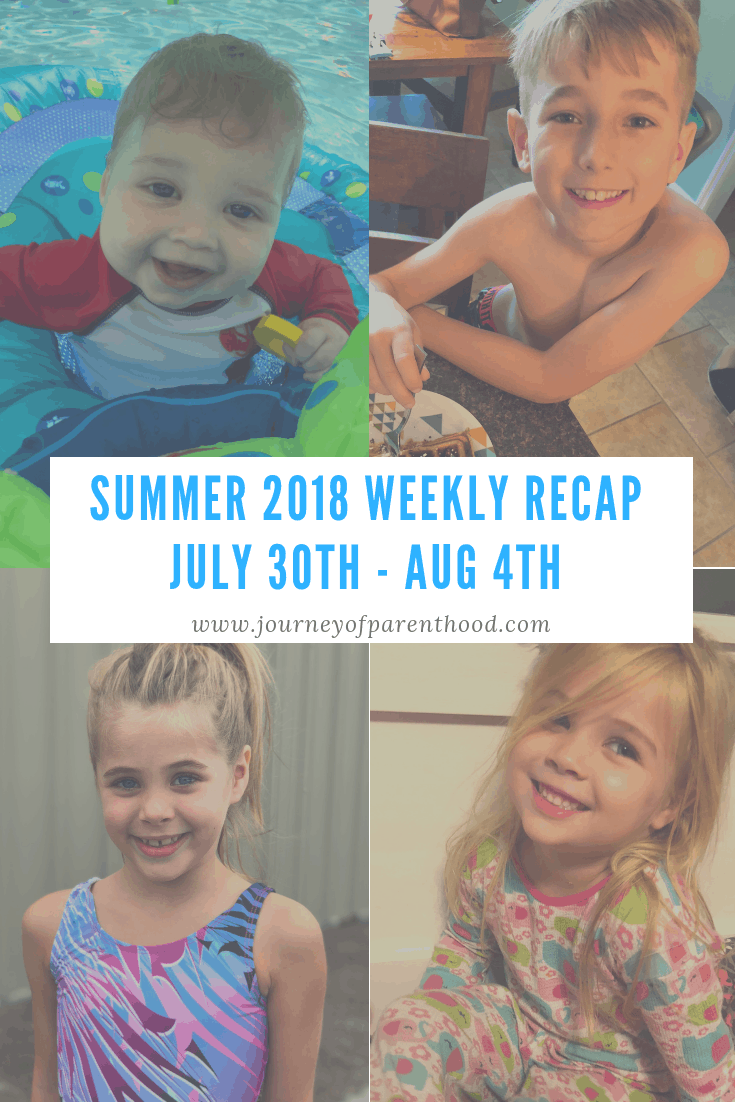 Tess had her last night of being three and celebrated turning FOUR this week!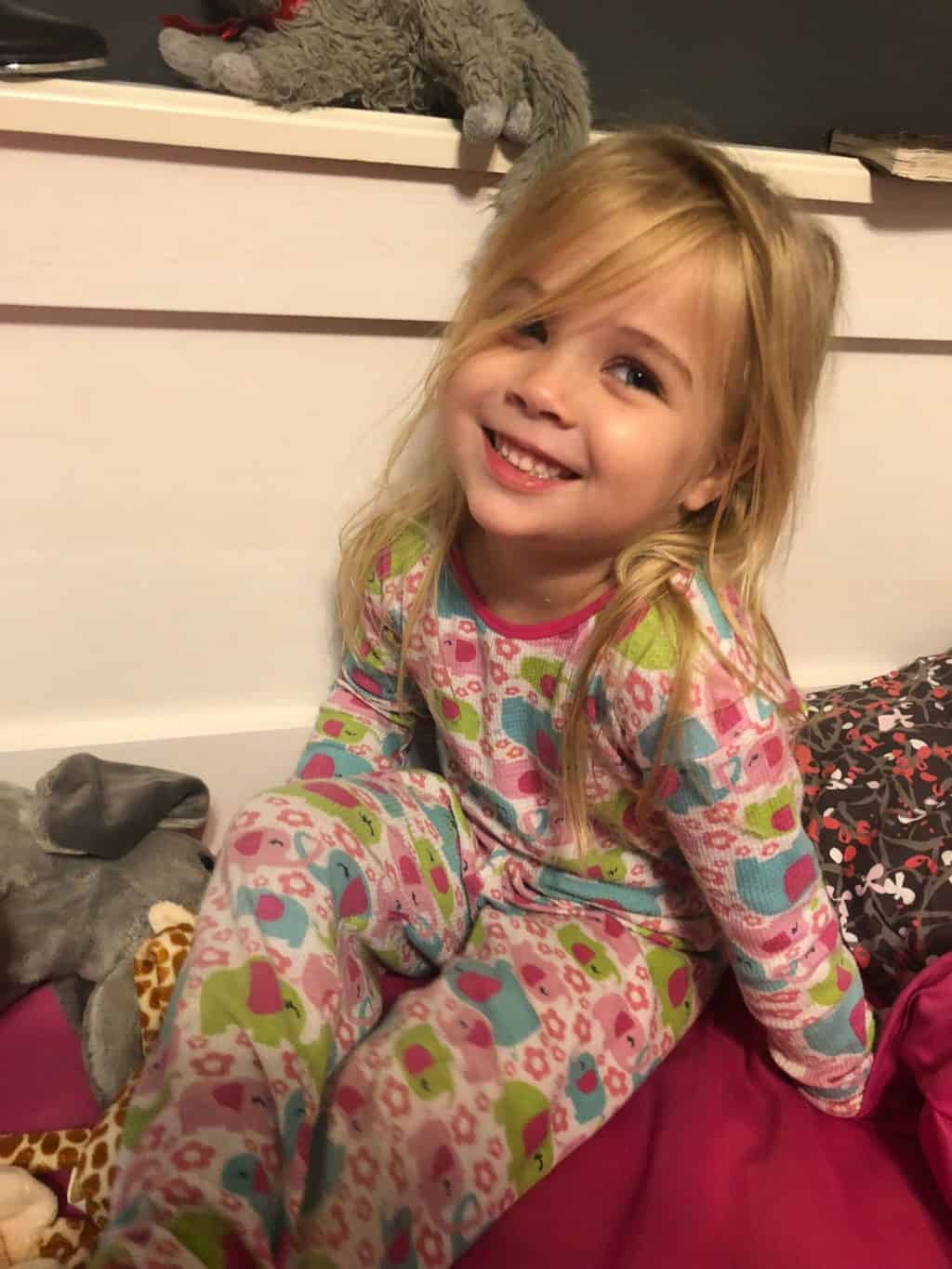 Kids are so funny with how literally they take things. Britt was struggling with some obedience and I told her to write "I will obey" ten times on a piece of paper before she was able to come out of her room and re-join in our activities. This is what she brought me haha I mean I had to give her credit for being so clever 😉 And at least she followed instructions!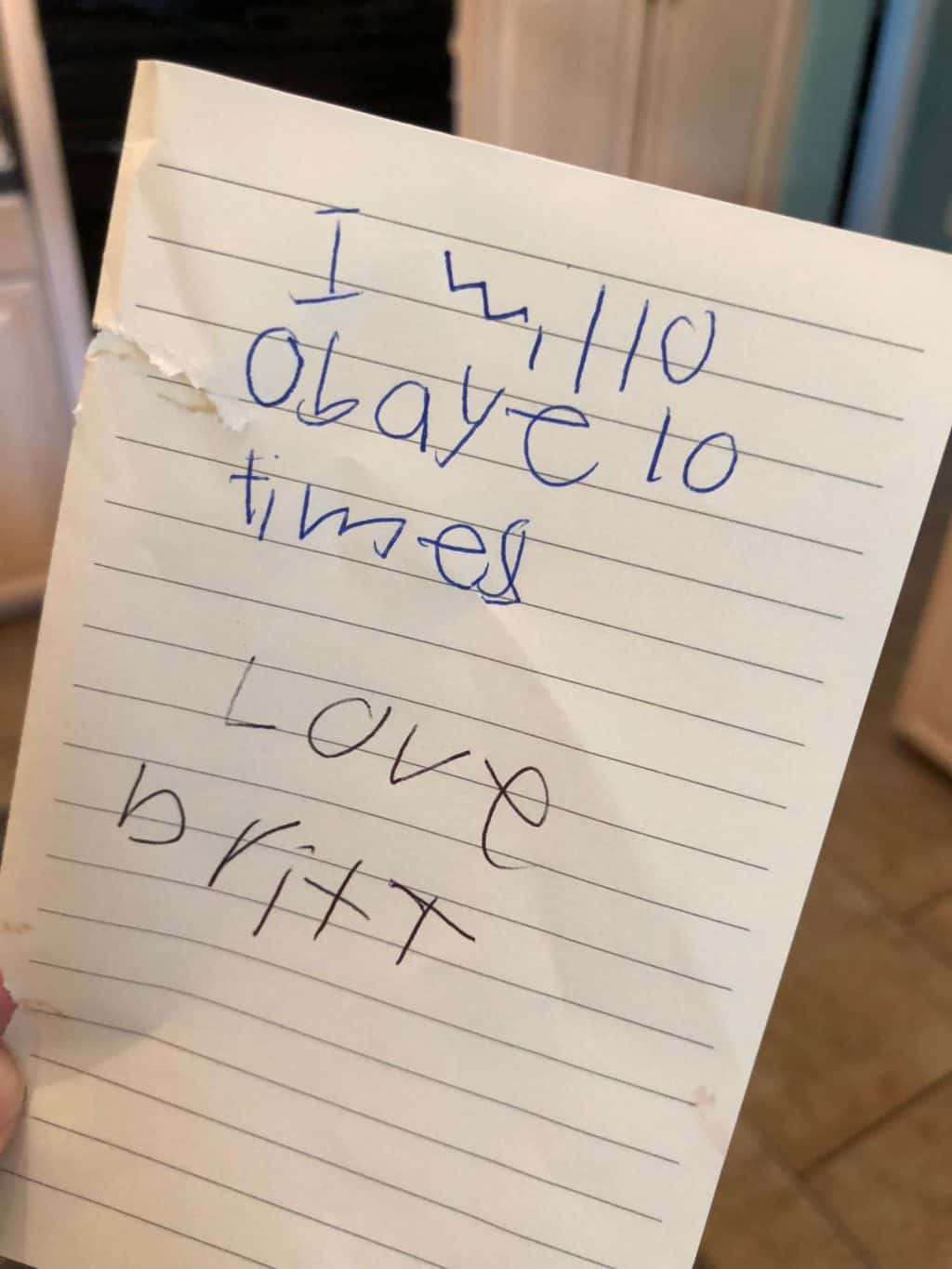 Love from afar 😉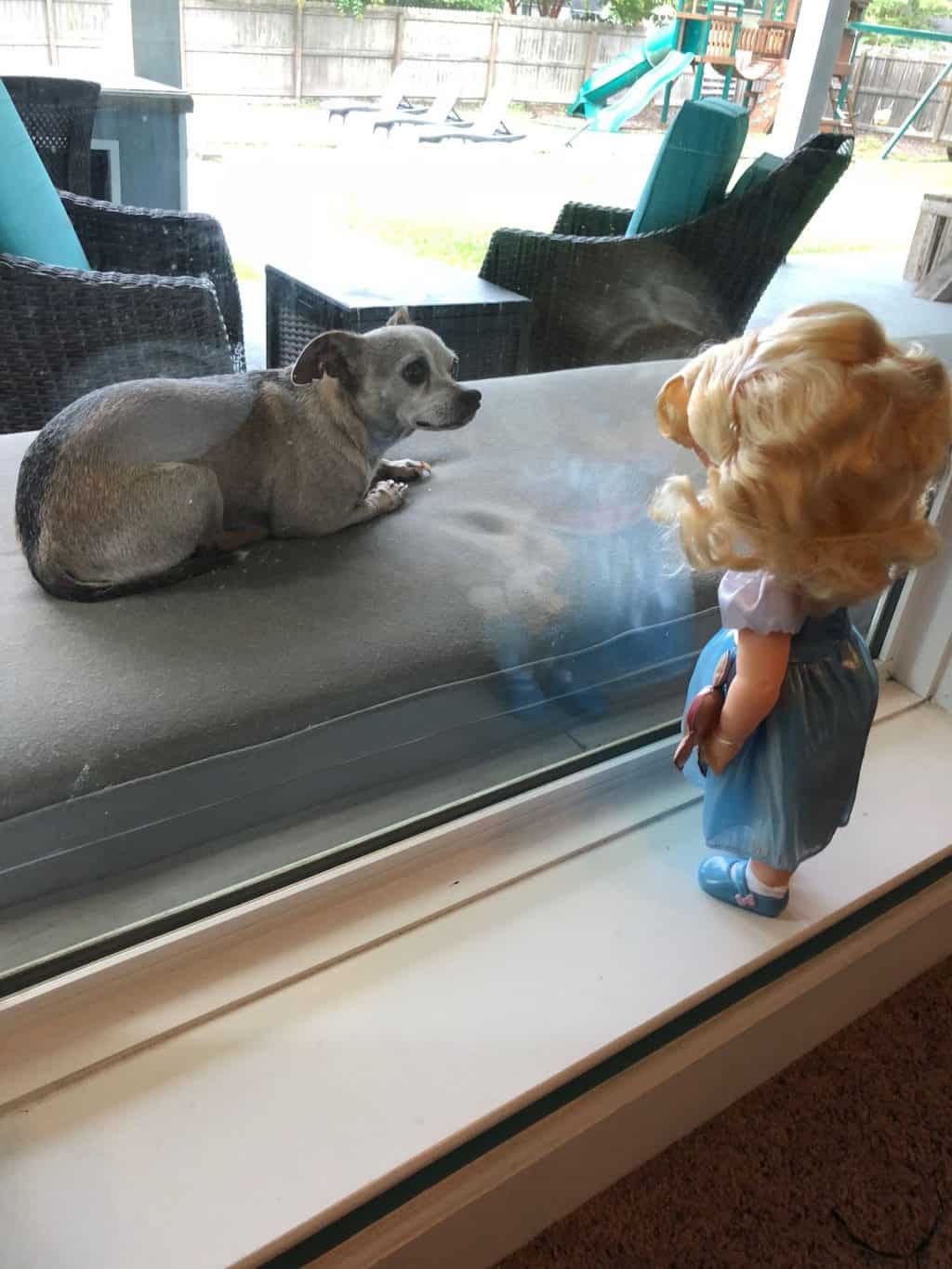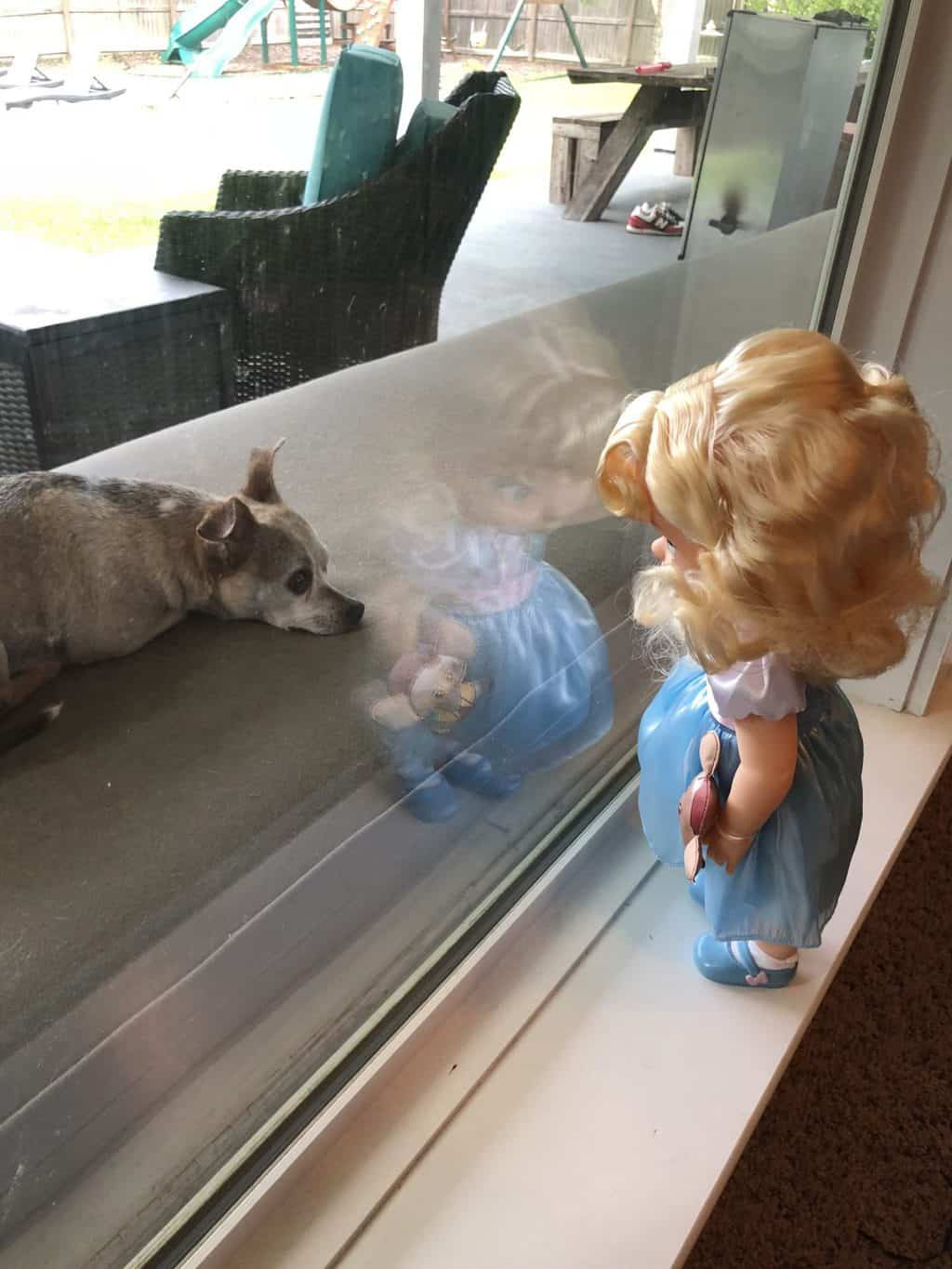 Britt missed gymnastics a good bit over the summer with our traveling but she was SO HAPPY to be back in town. Whenever we miss she truly MISSES IT. And she NEVER complains about having to go to practice! She loves gymnastics and is learning so much and I just love to see her enjoying her passion. It's her THING and it's so awesome to see my baby girl find that thing she enjoys so much and I hope all our babies figure out what they are passionate about. Gymnastics has been such a good fit for Britt. It challenges her while allowing her to get out all her energy (we joke she's just like her G-Mama as the two of them are non-stop energy!) and allows for extra socialization too as Britt is our little social butterfly!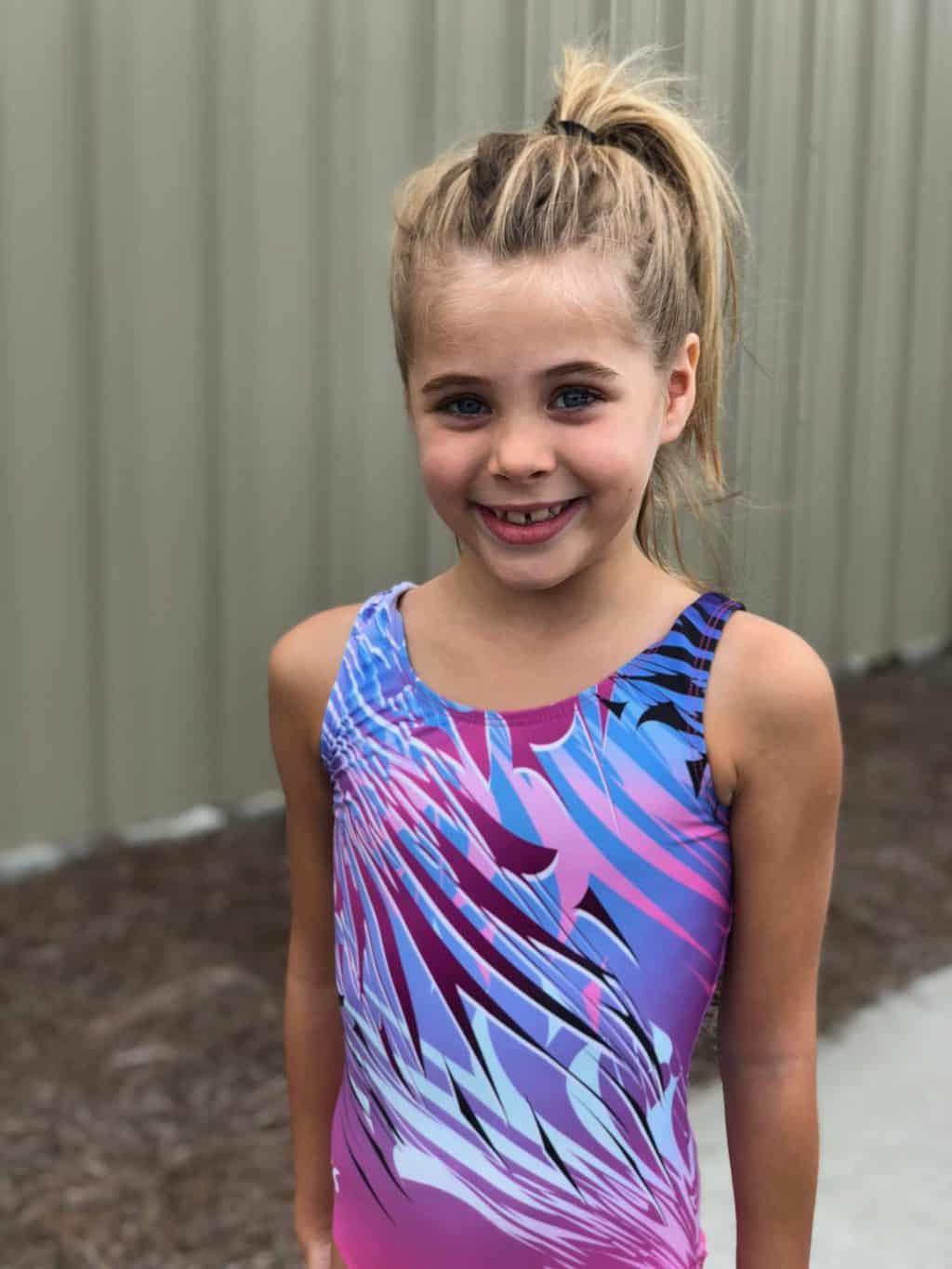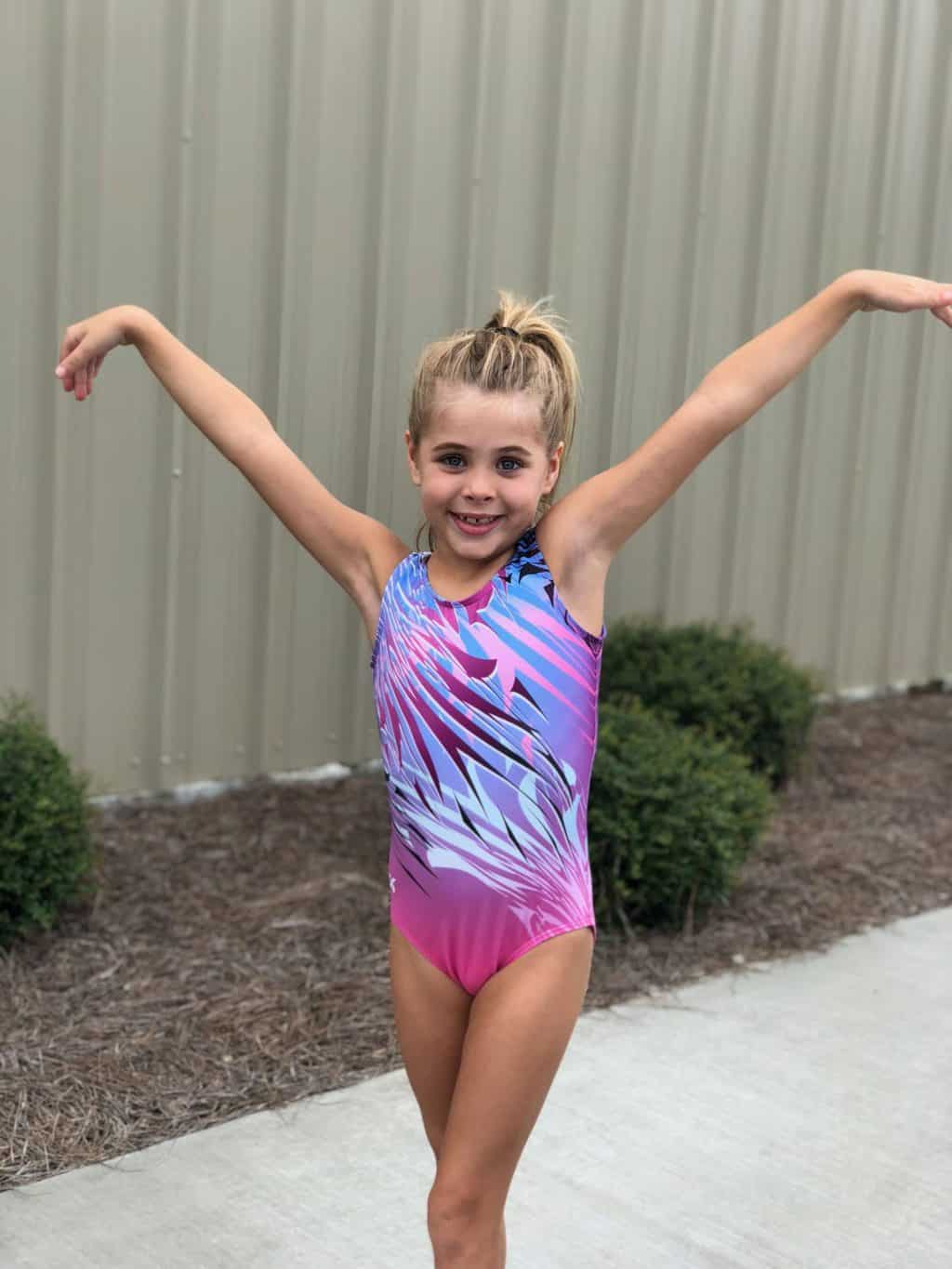 You know she's working hard when her hair always looks like this at pick up haha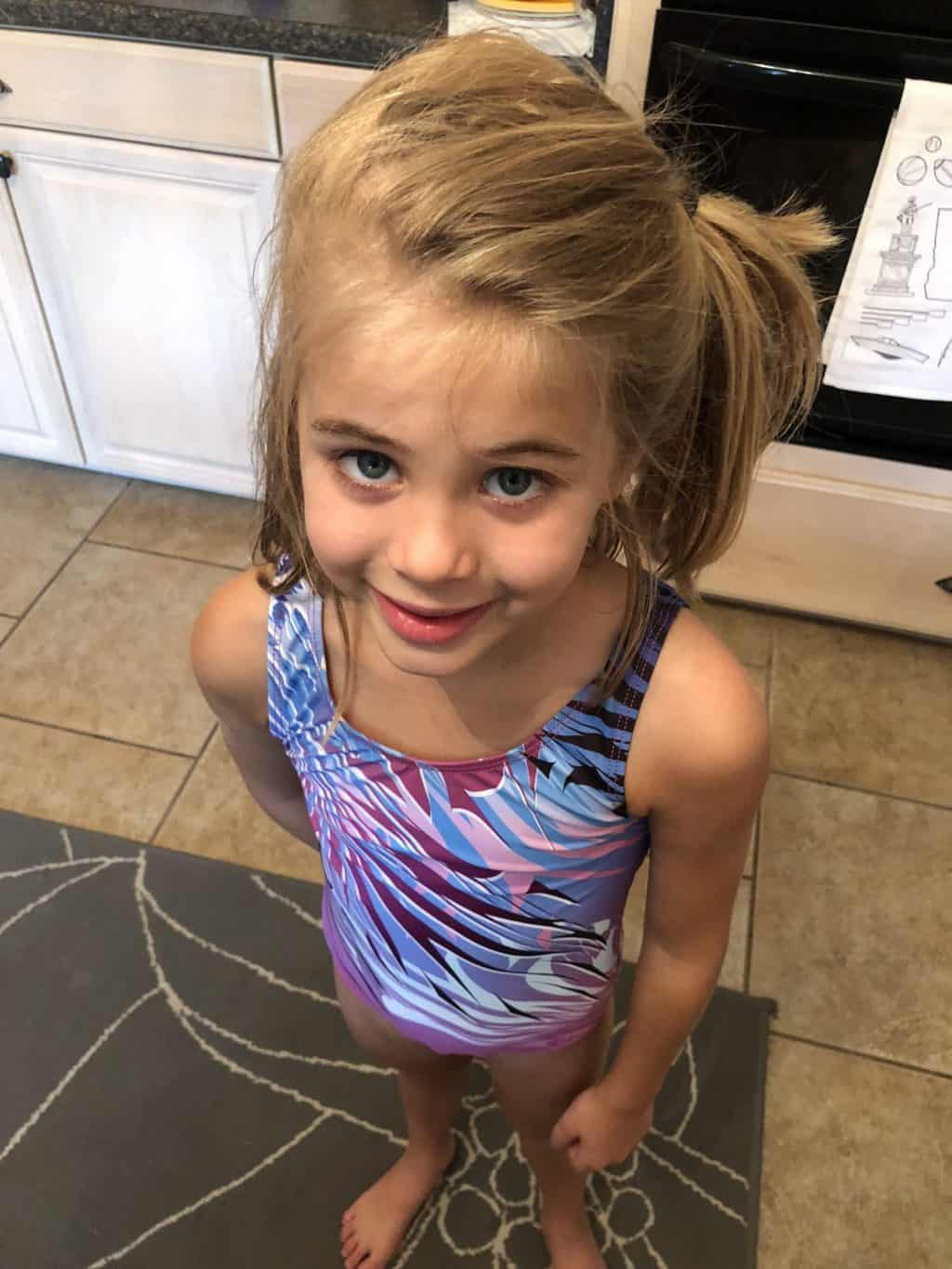 Kye wanted to get organized for back to school and did all of this on his own. I love his organization but we did have a talk about the two showers a day…that might be a tad bit much right? 😉 He has started showering in the mornings rather than evenings and he likes starting his day that way!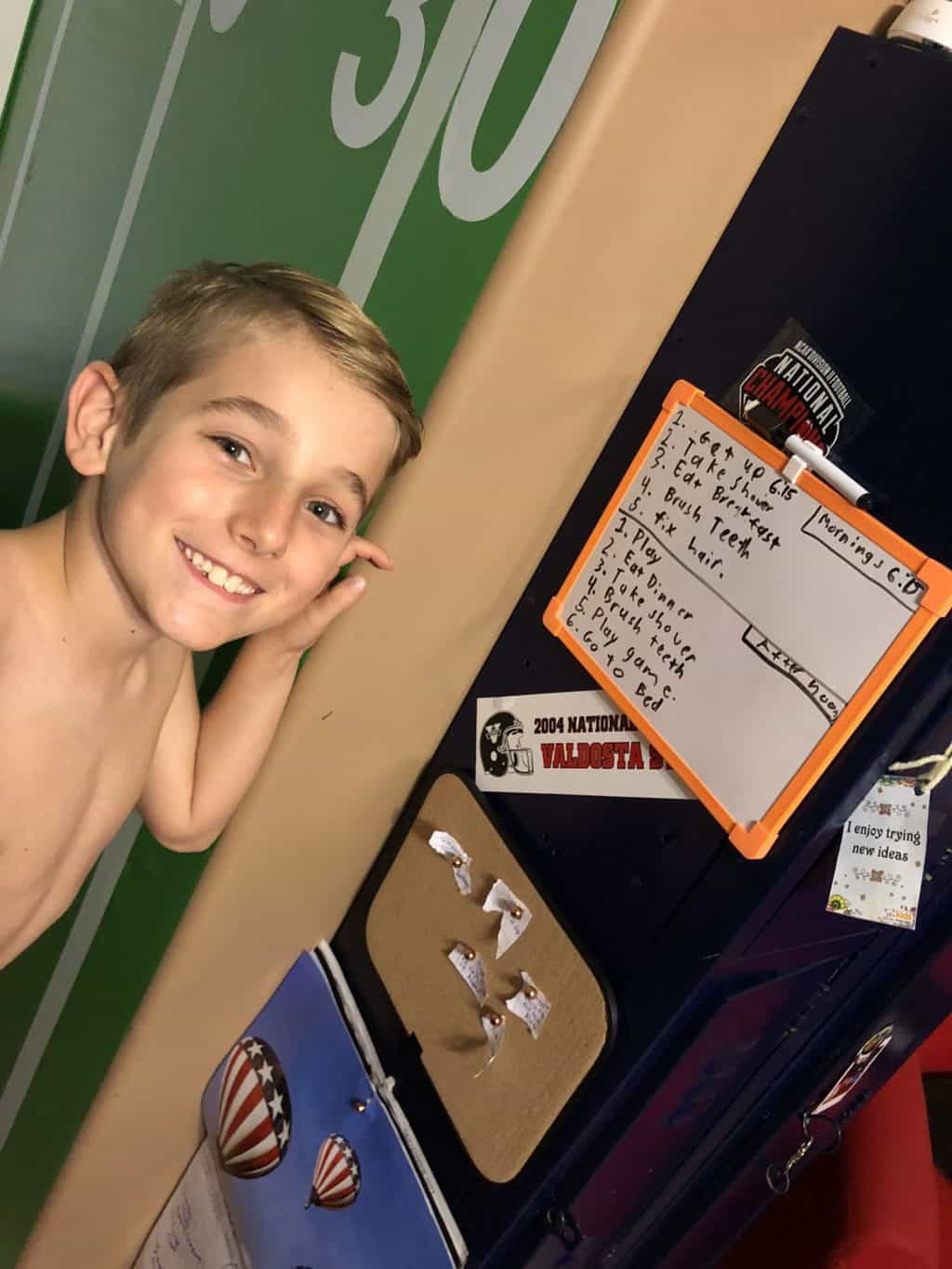 I love that he included my schedule into his schedule haha little family organizer 😉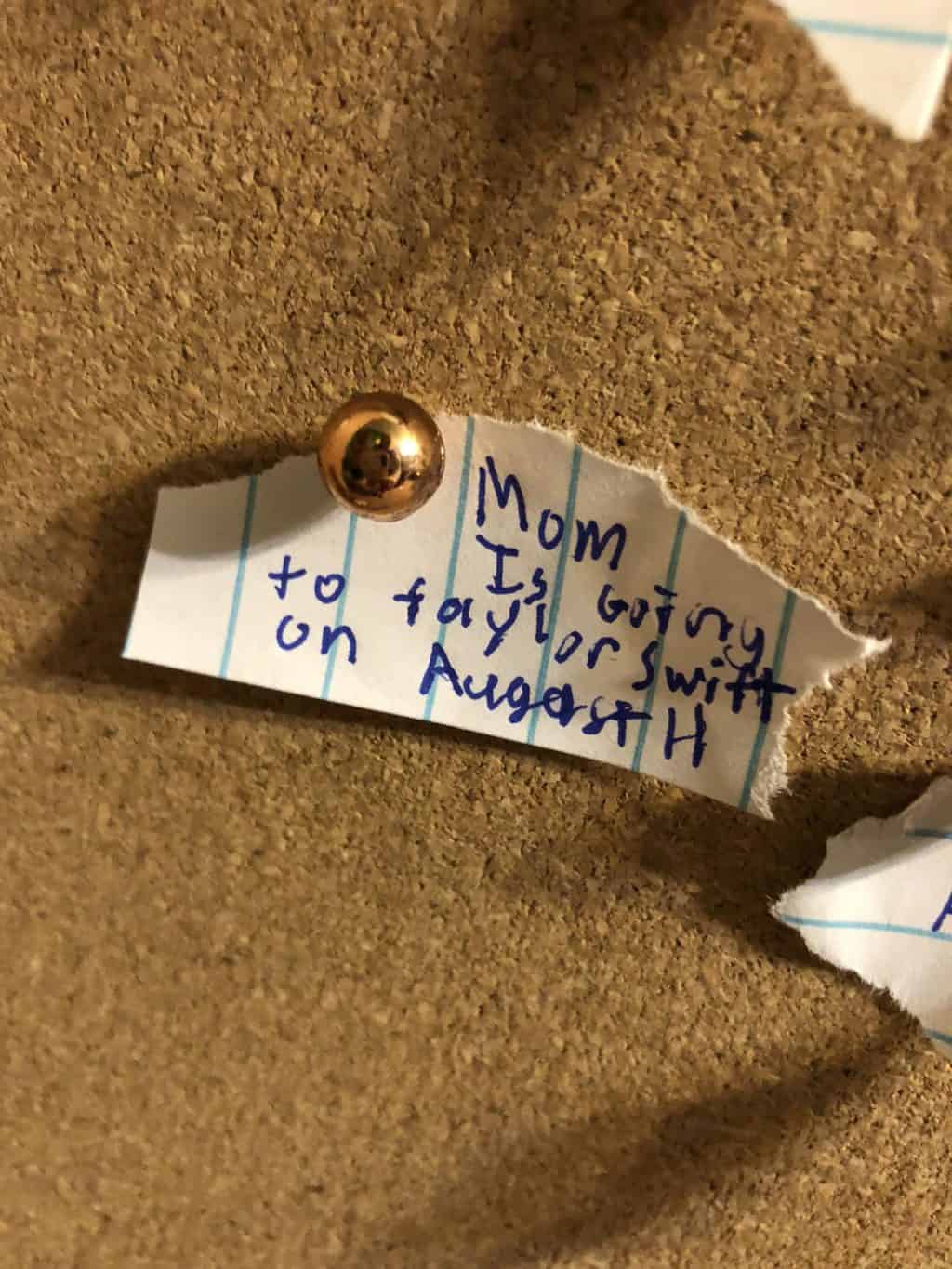 At church they had a back to school bash and the kids had a blast with their friends and picked up some school supplies!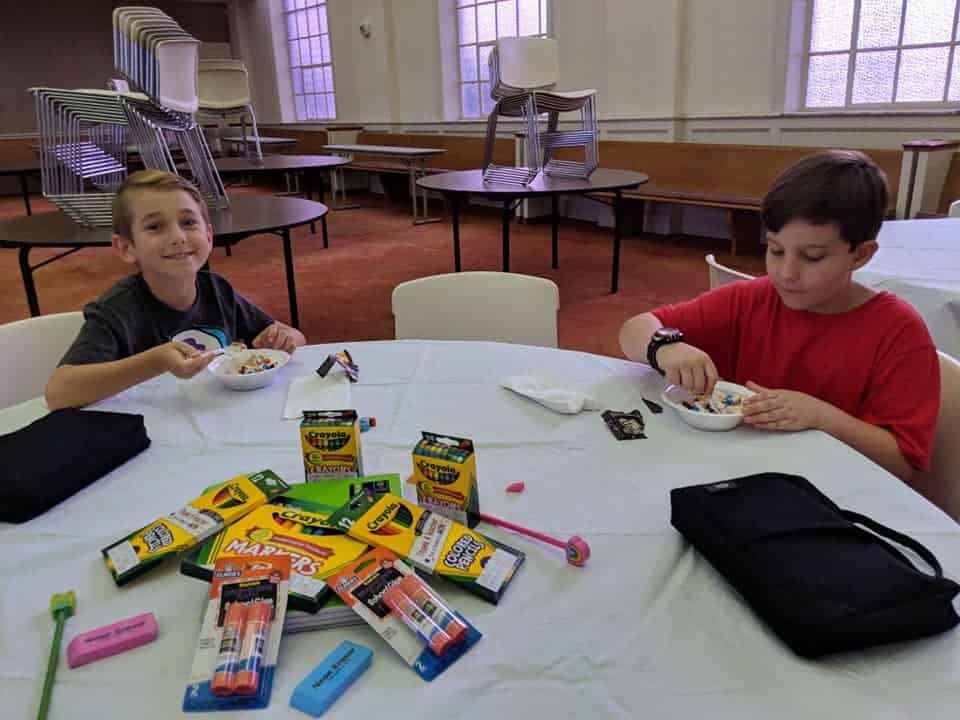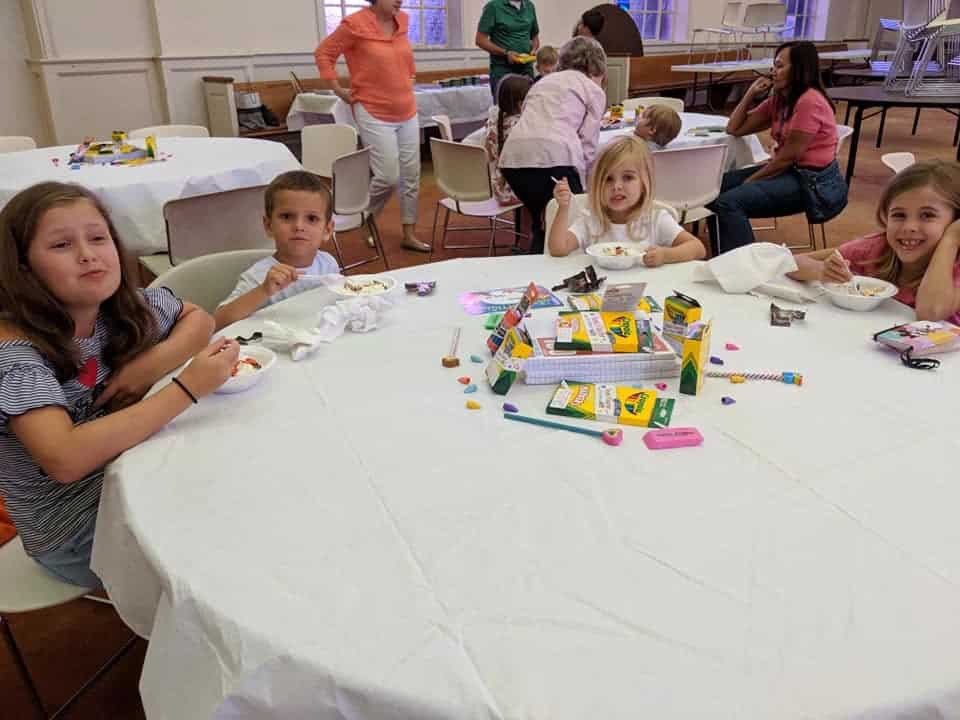 Zach and Kye had a little father-son golf day together since it's TOUGH for Kye to get to go golfing once school starts. Kye really loves time with JUST daddy and it worked out so well that they were able to go on a day where it was just the two of them!
Zach is SO AWESOME about recognizing how to handle Kye. They are very different personalities which can be difficult to parent. Zach likes coaching and advice and input from others and Kye doesn't. Kye kinda shuts down when there is pressure on him and it's taken time and practice to get in a good grove for them both with golf. I'm SO happy to see that they have SO MUCH FUN together out there and have found the best ways that work for them both to truly enjoy it!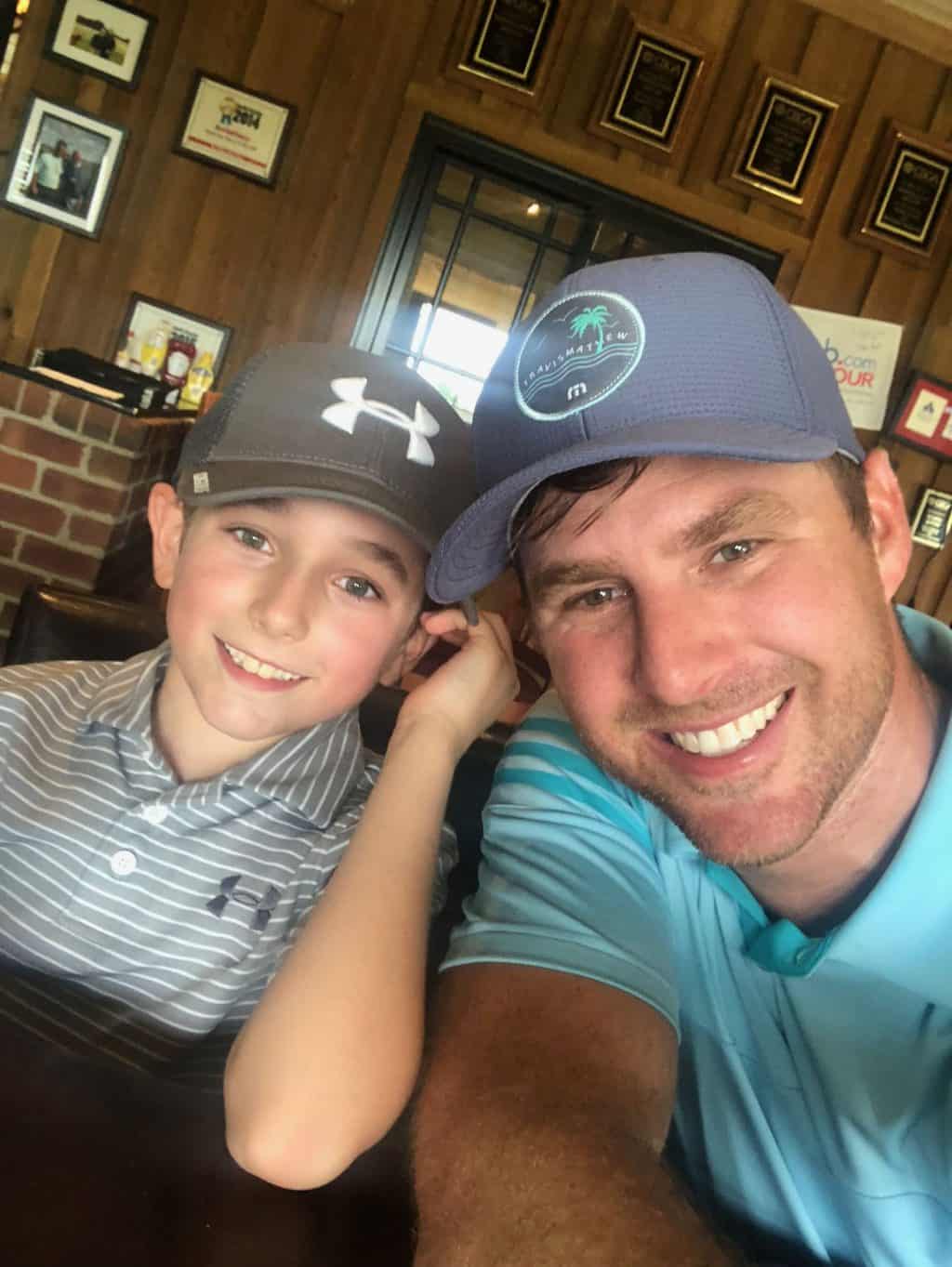 At the start of summer when we discussed our summer goals Britt said one of hers was that she really wanted to sleep in until 8:00 in the morning! During our last week she achieved it and didn't wake up until 8:15!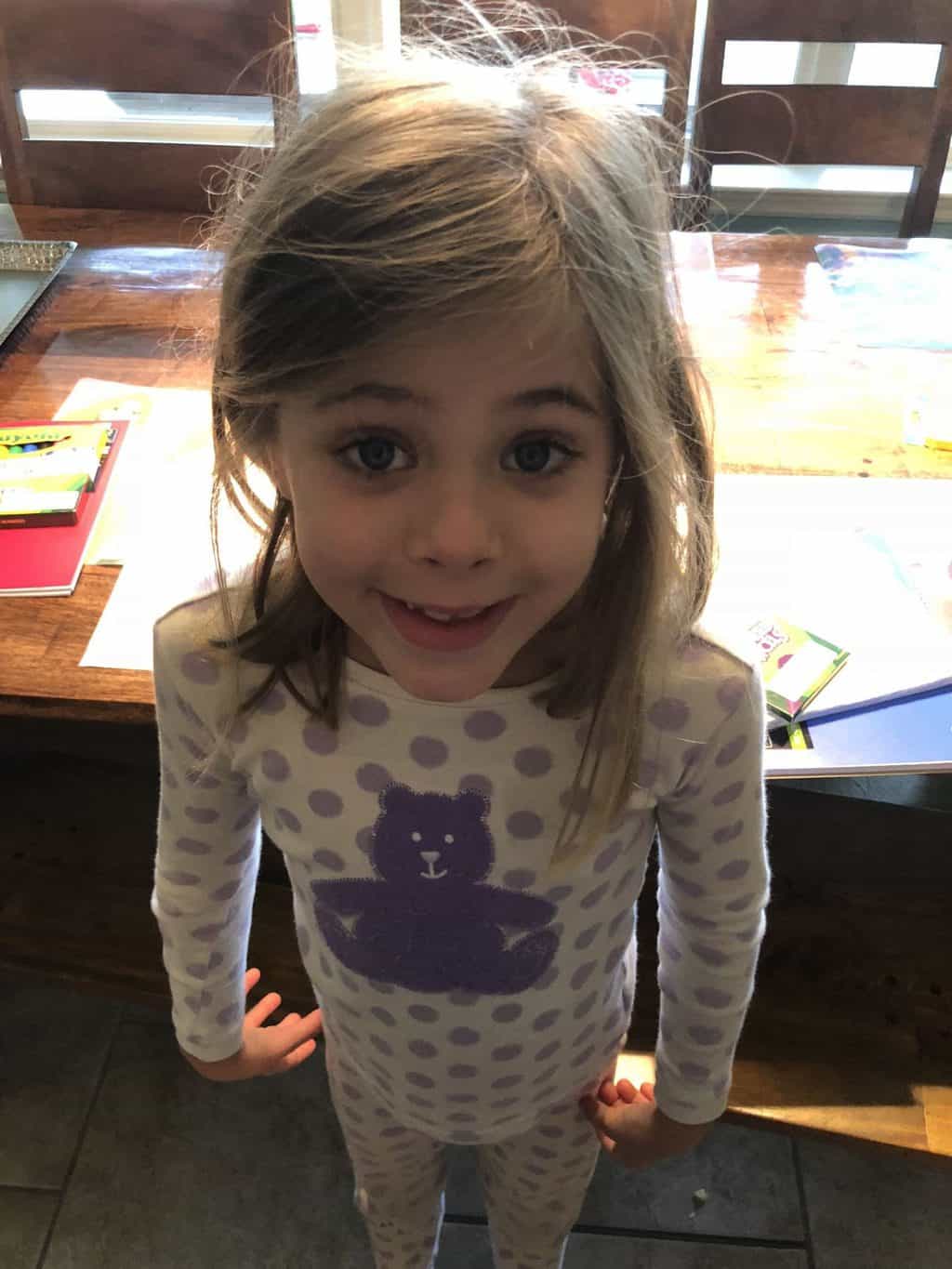 We finally all sat down to watch Tess's birthday slideshow and she loved it. It's always so great to sit and rewatch all of our family memories together. Yes I take a TON of pics but so often the kids never see them (it's not like they are following me on Insta or reading the blog ha!) so their birthday slideshows are really something they ALL enjoy!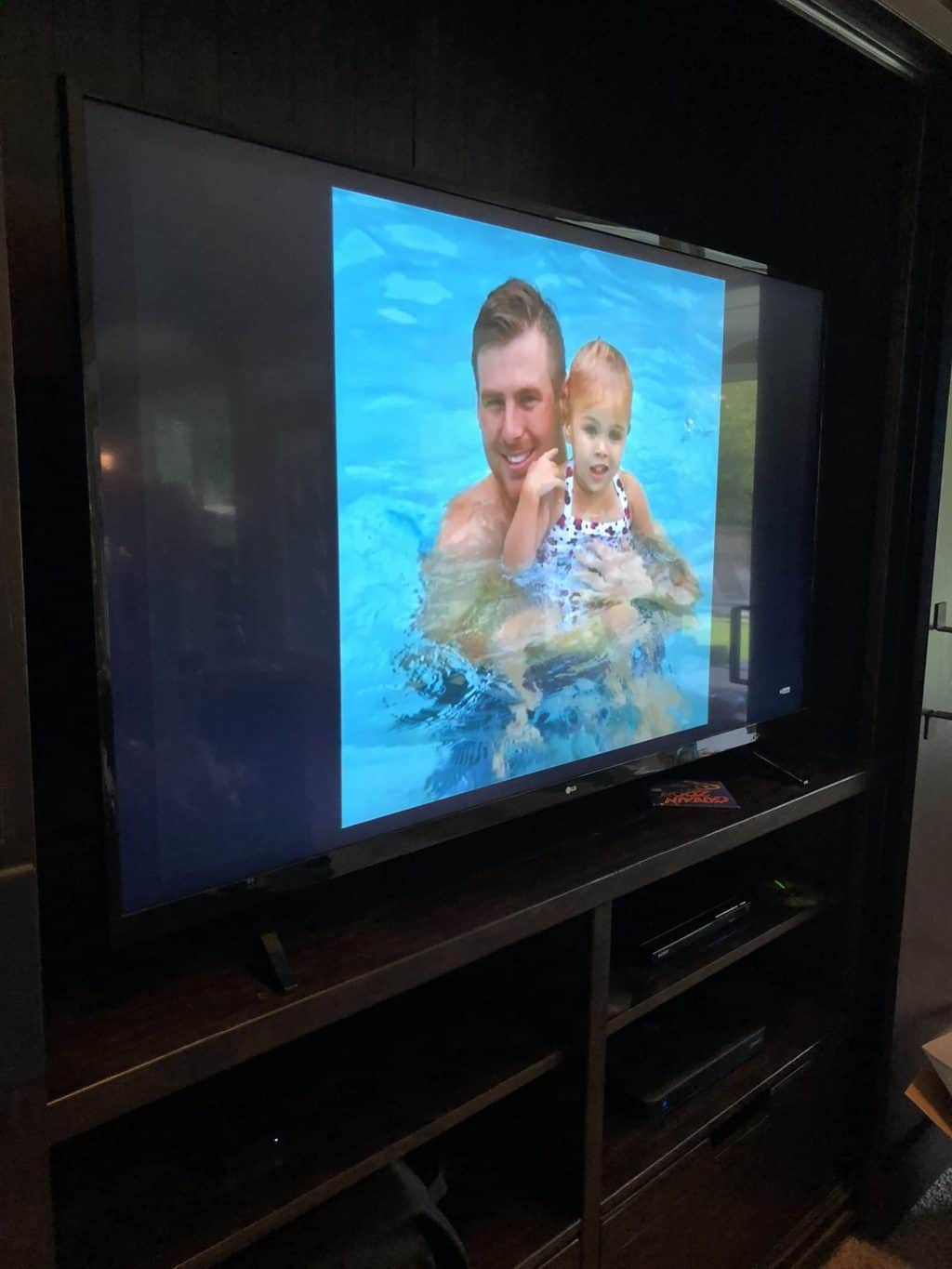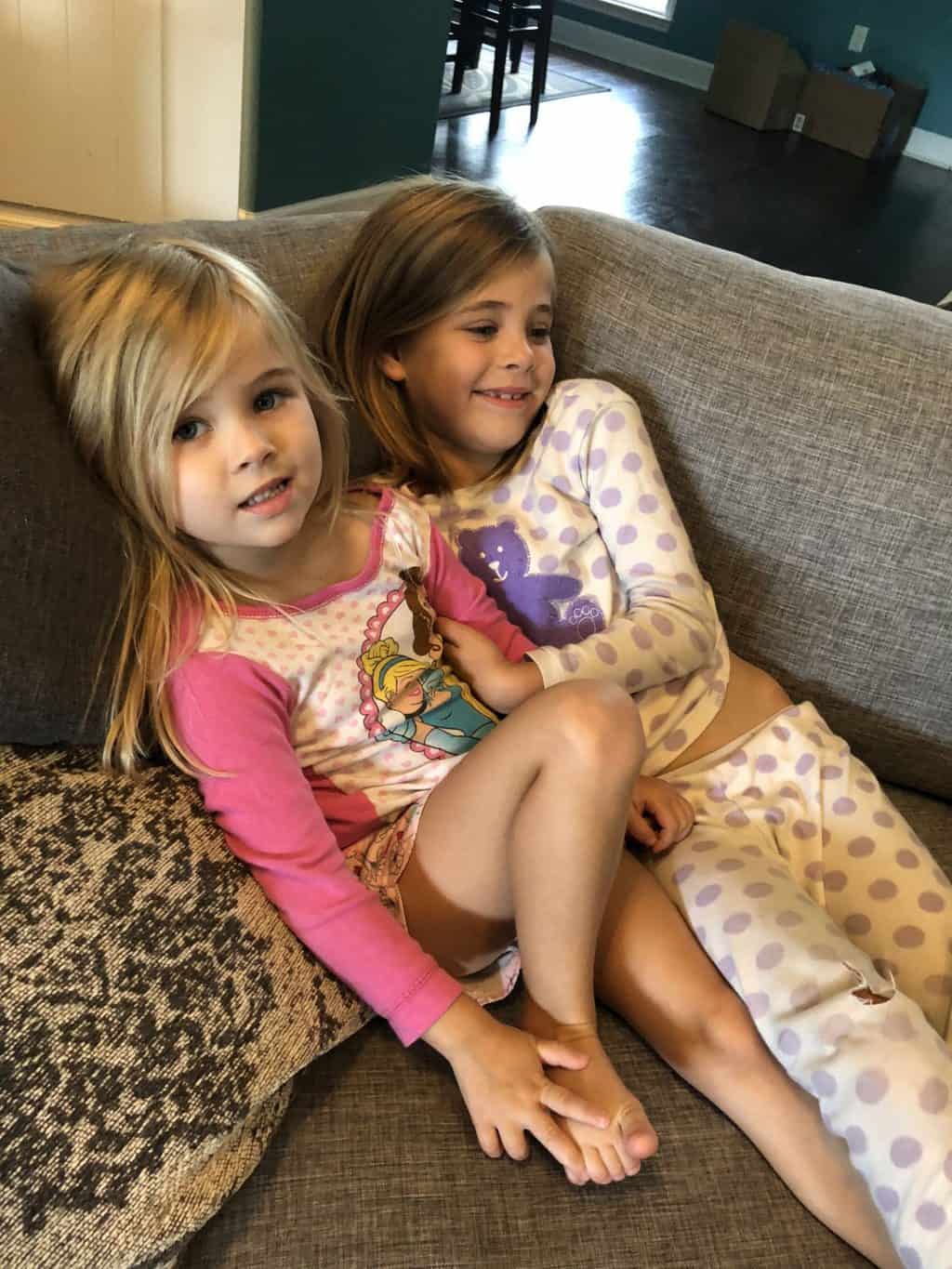 Kye may be enjoying some of Tess's gifts even more than she is…and he sure does have a cute backup singer 😉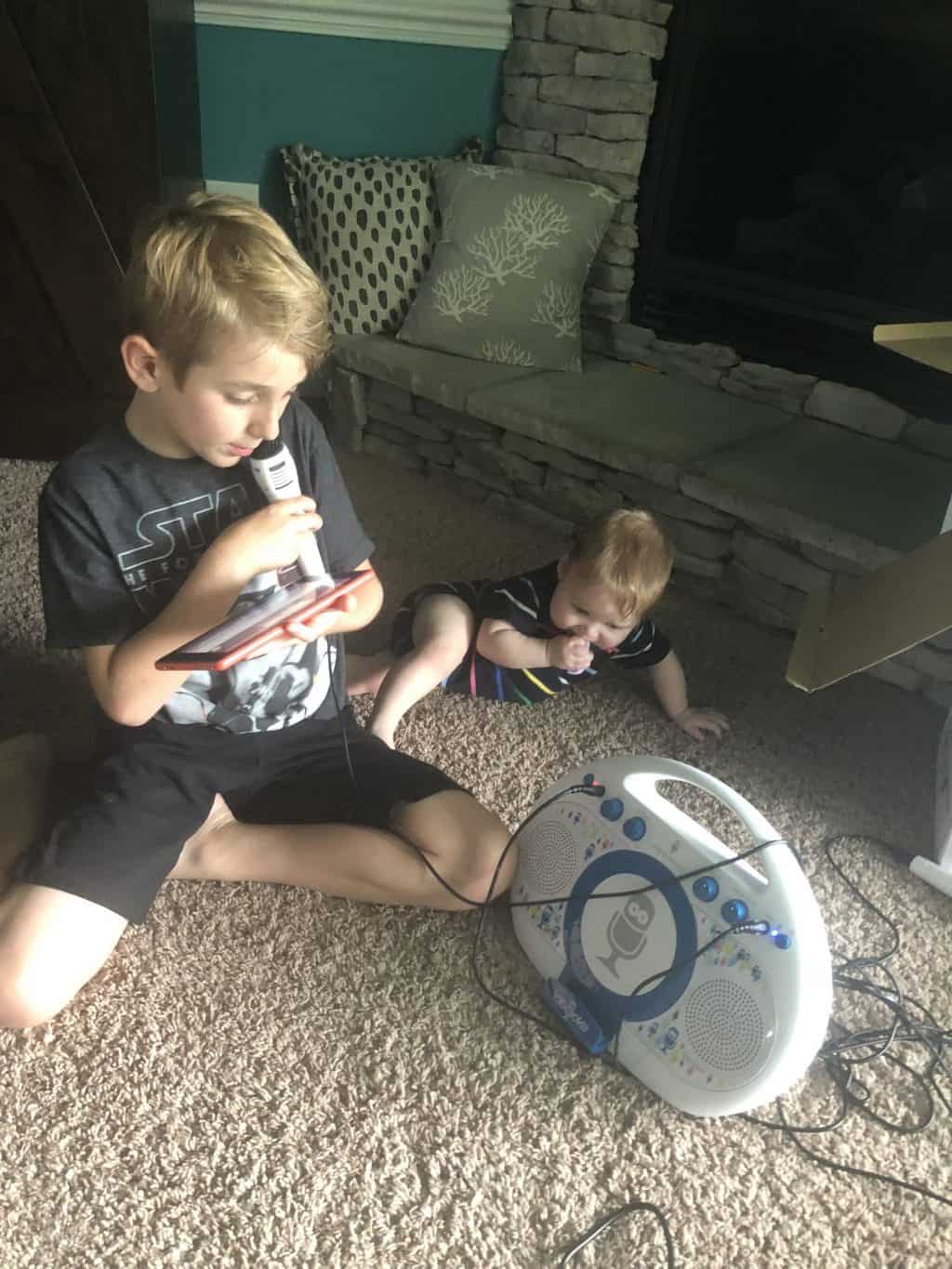 A big milestone in our house with turning four is that the kids are officially old enough to eat Advocare chewable vitamins! Haha! I give them each one per day (V100 chews and Citrizinc). If you're wanting to learn more about Advocare be sure to visit my page here!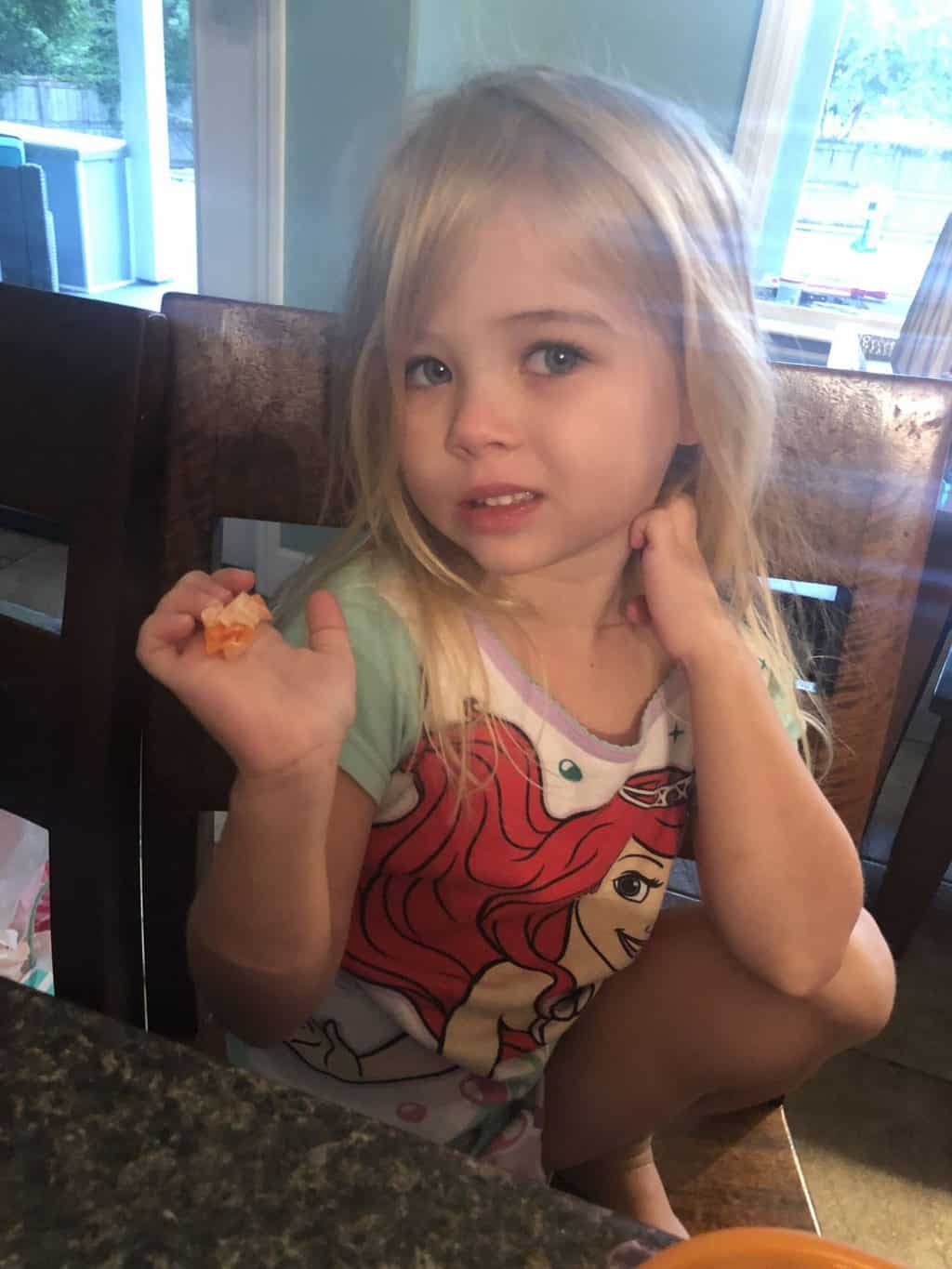 Britt is tricky for me when it comes to packing school lunches so I tried some new stuff over summer in hopes of coming up with new things for her that she enjoys! She found a new love: mini bagels with butter and jelly!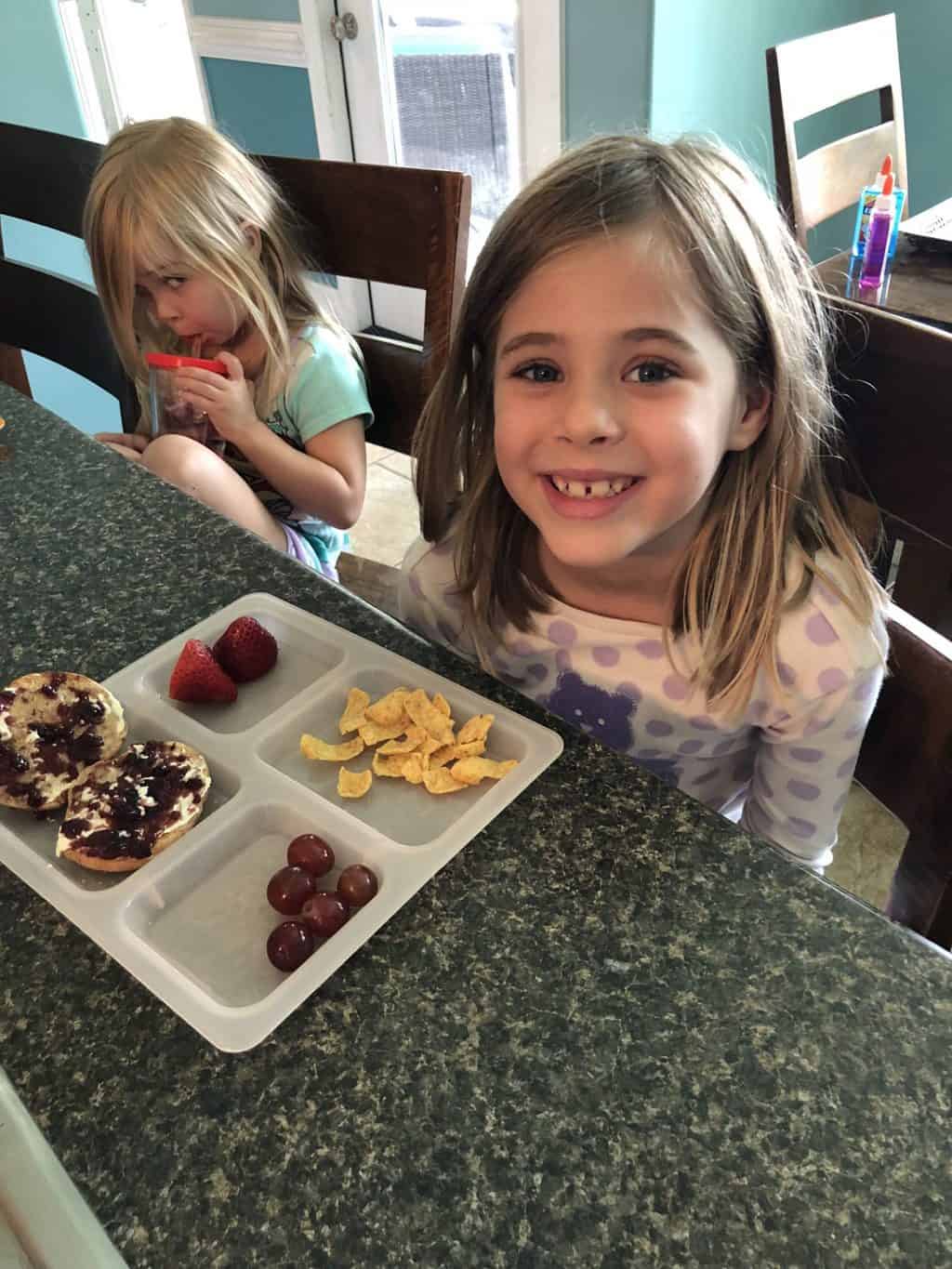 She's got her purse and phone and she's ready to take on the world!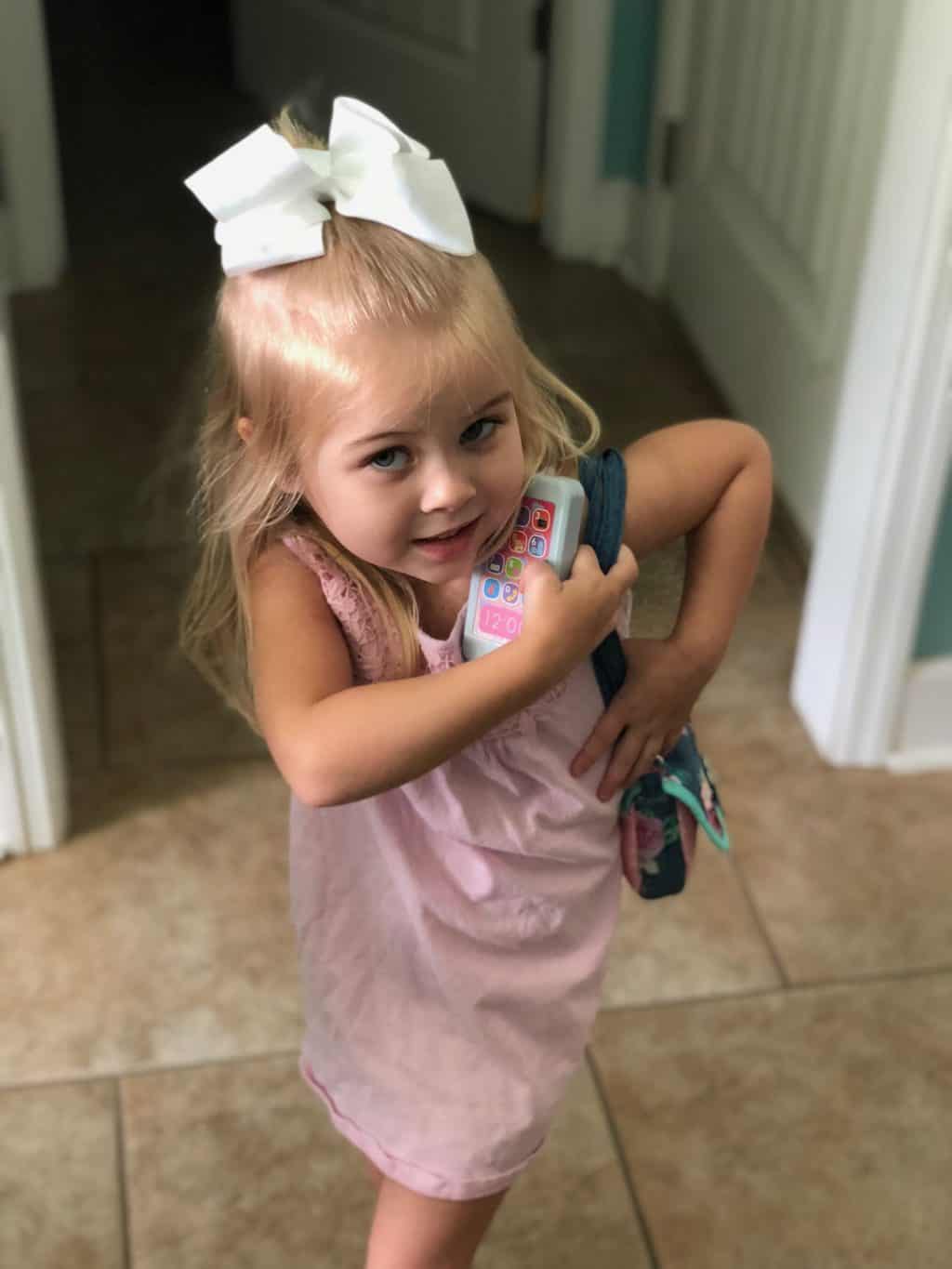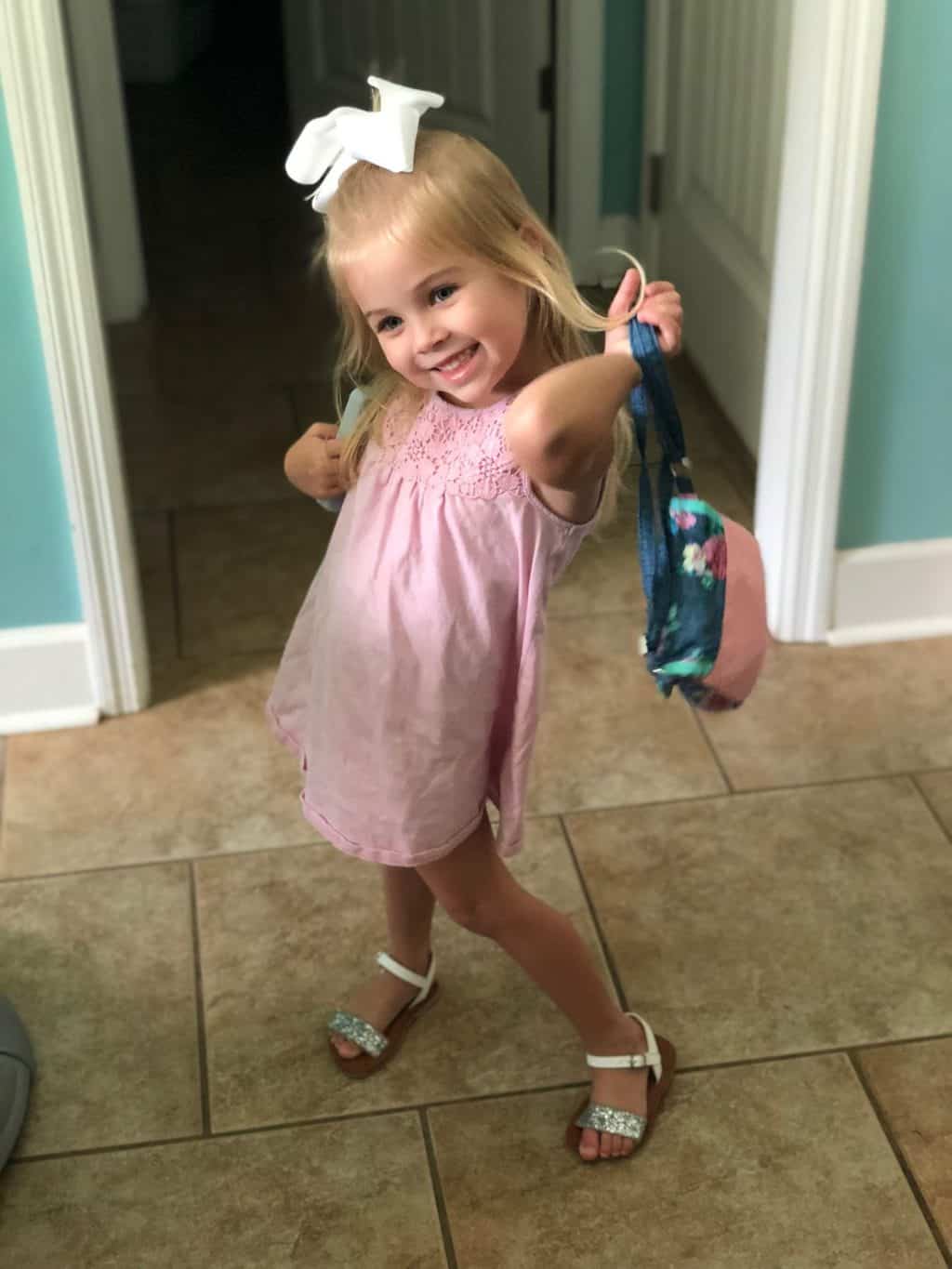 It takes a village right? So thankful for my little helpers!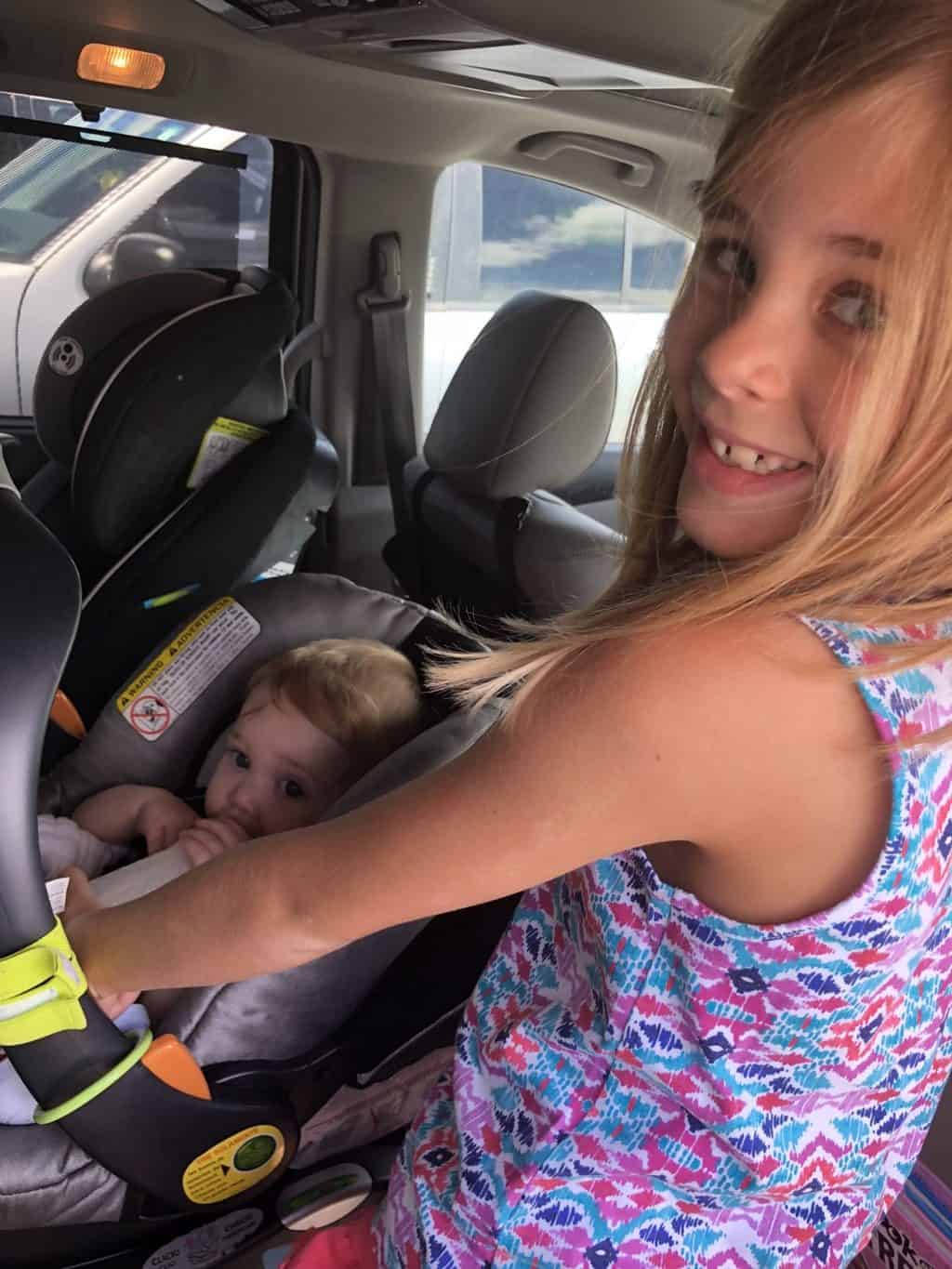 Zach and I FINALLY got to go on a double date with our friends Stephen and Tiffany!
I LOVE a long cardigan…this one is from Amazon
My bag is also Amazon and it's reversible!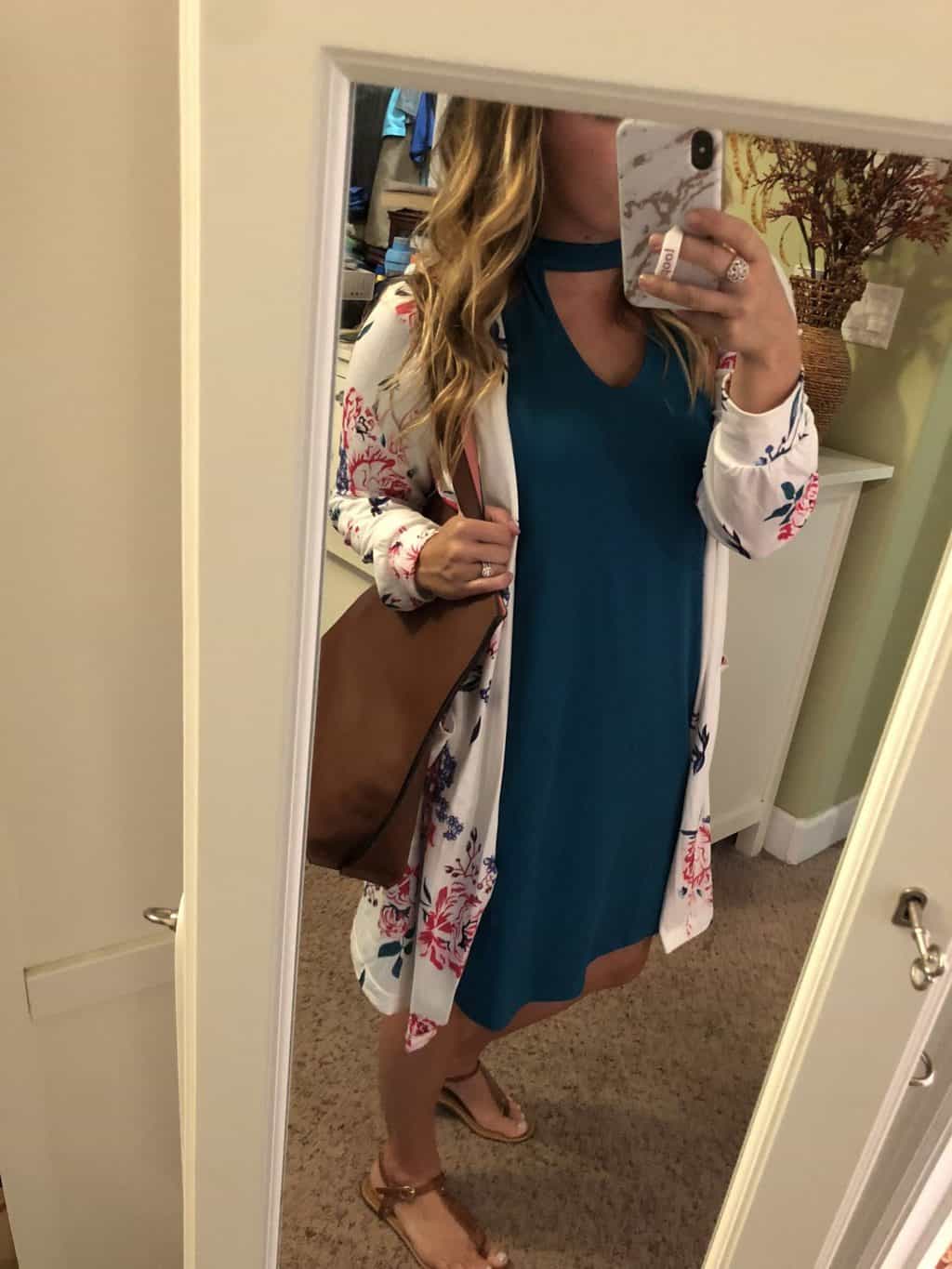 Tiffany and I are both SUPER indecisive so we let the guys plan our evening which really ended up being SO FUN! First we ate dinner at Surcheros and ran into like 5 billion people haha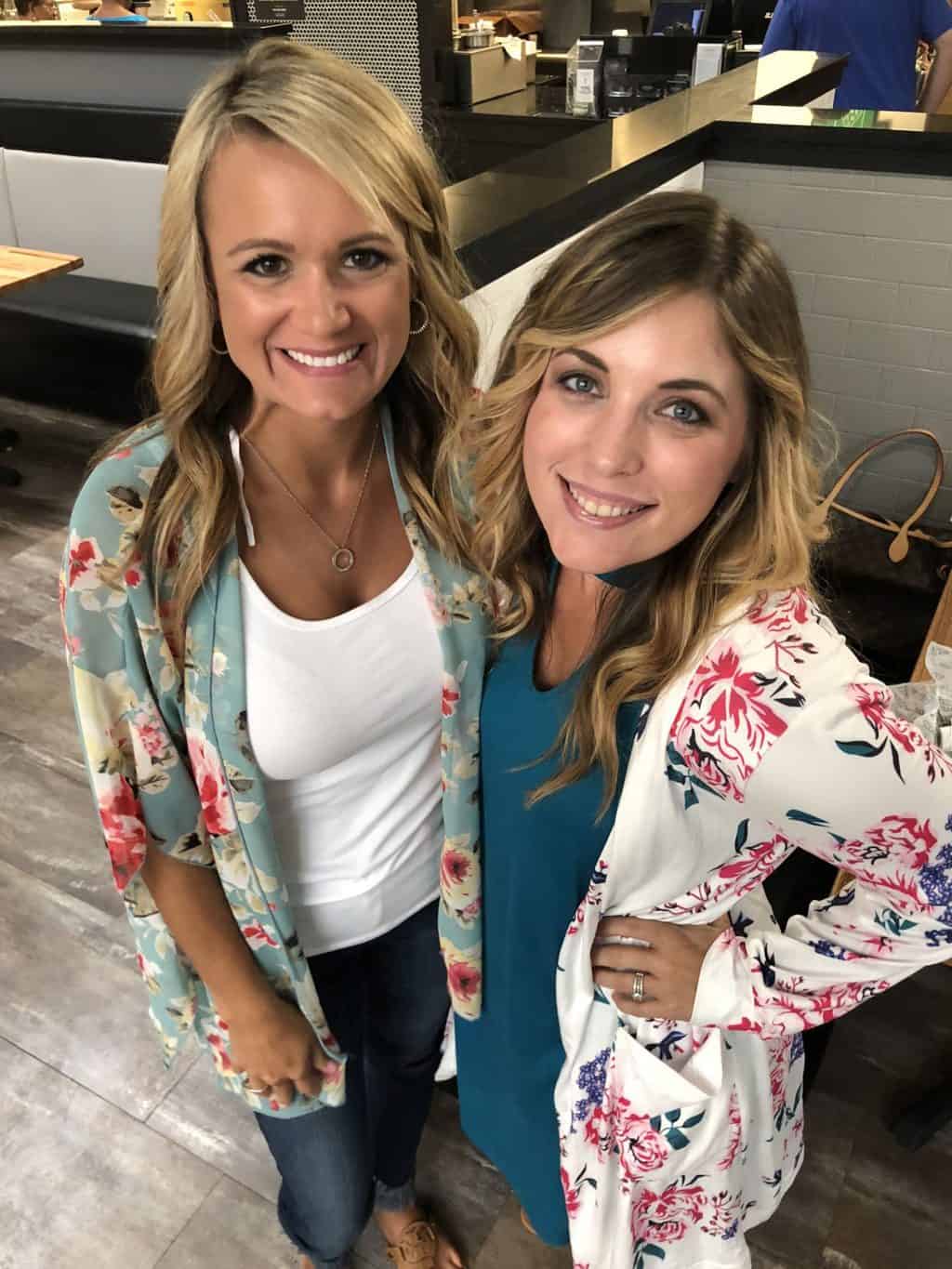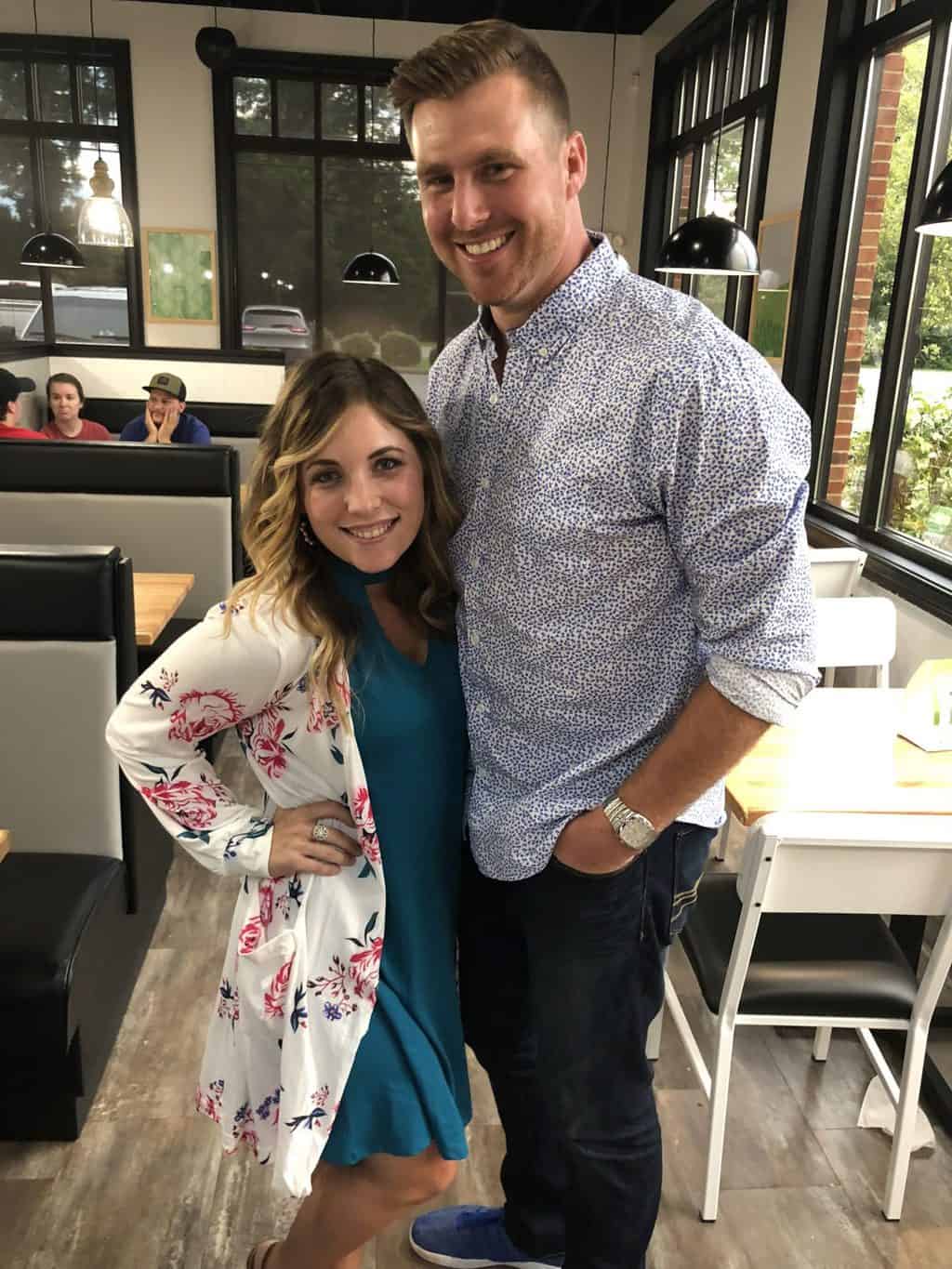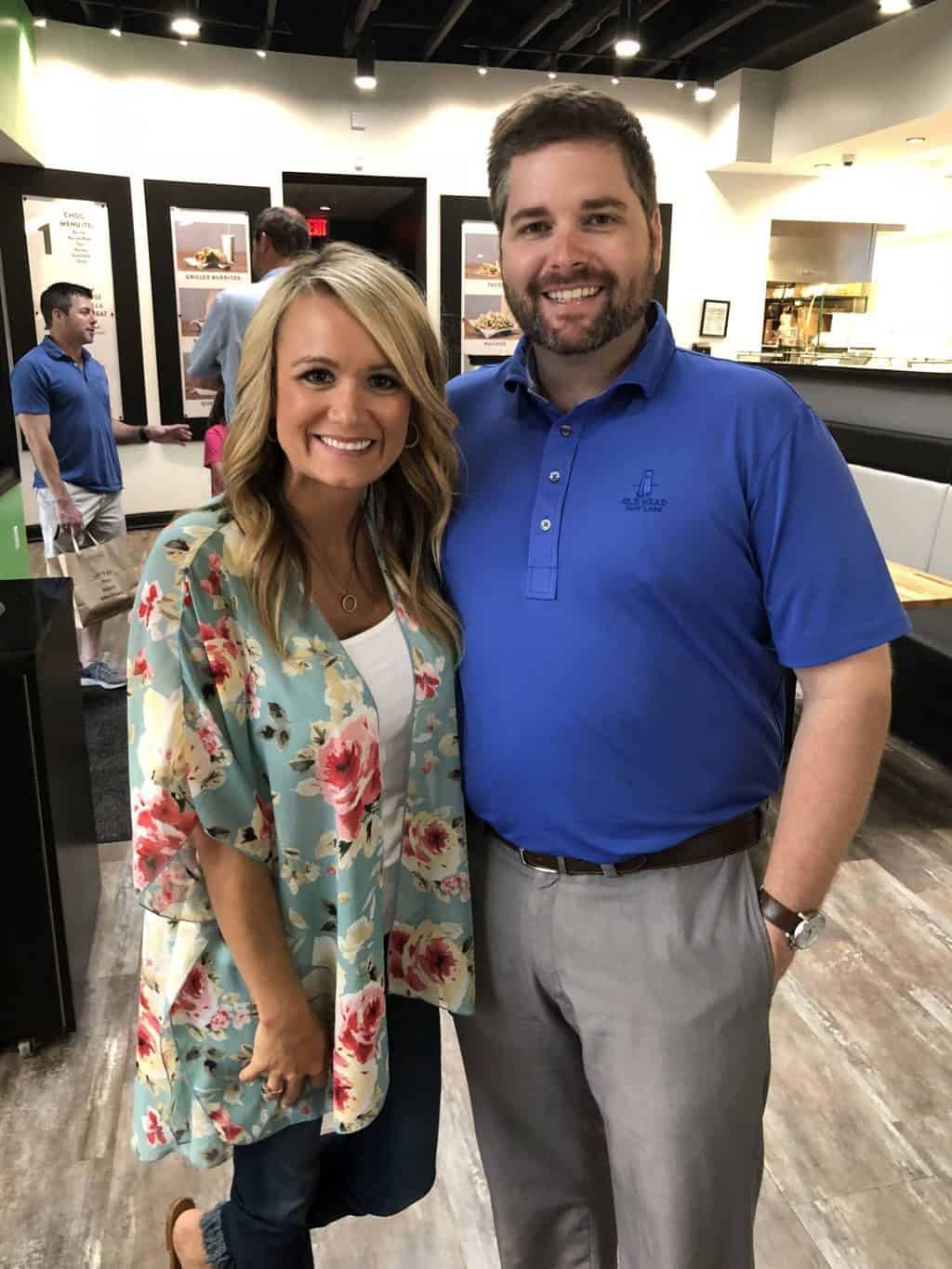 Then we went bowling. Yes. Bowling. I about died when Zach told me the plans! I haven't been bowling since I was super mega pregnant with Tess.
We really do need to plan a big kid night and take the older three bowling as Tess hasn't ever been! It's just pretty expensive!!!
We had SO MUCH FUN though! We all laughed so much and just it was one of those really great nights and I can't wait to plan another one together with them soon!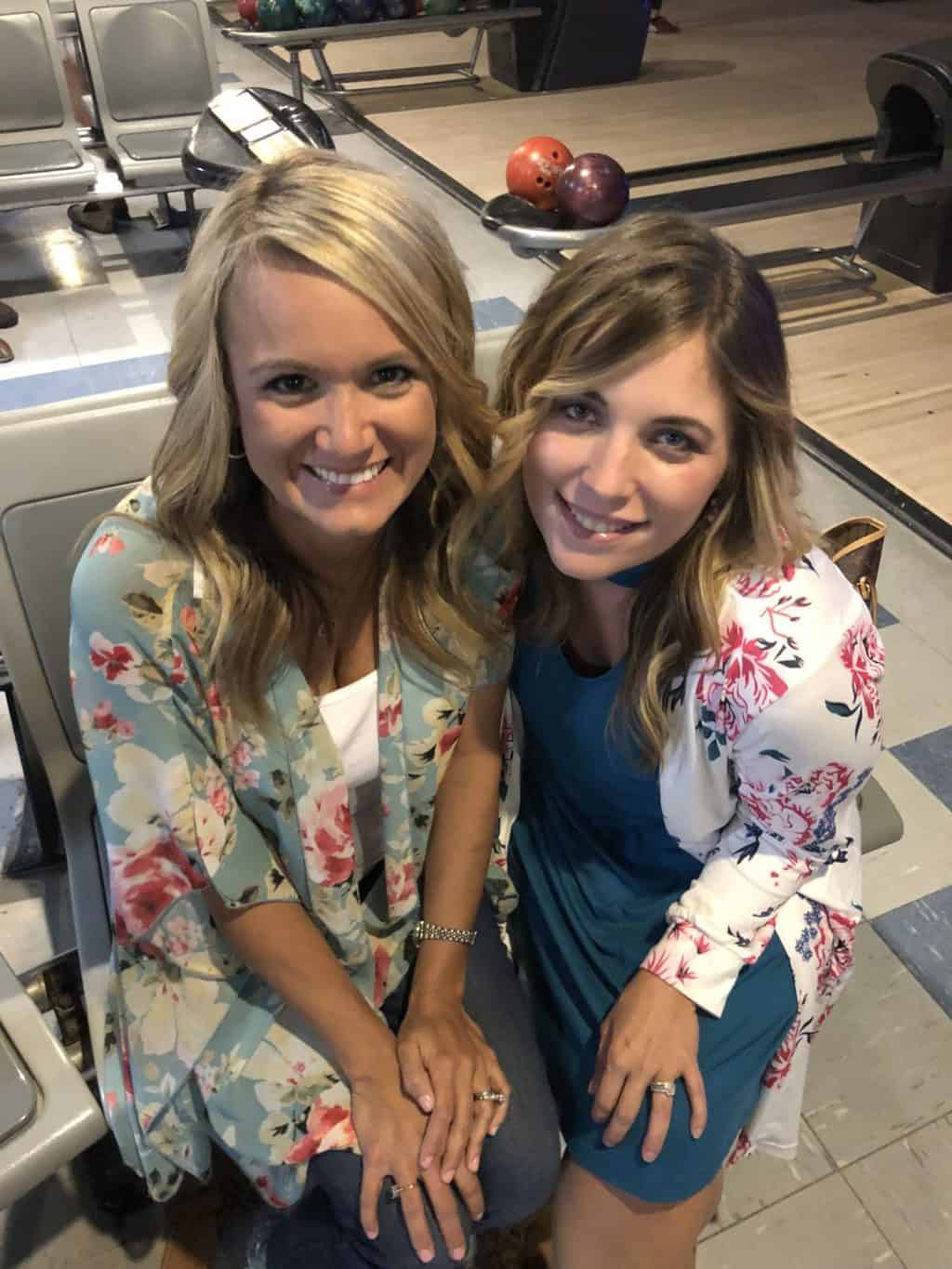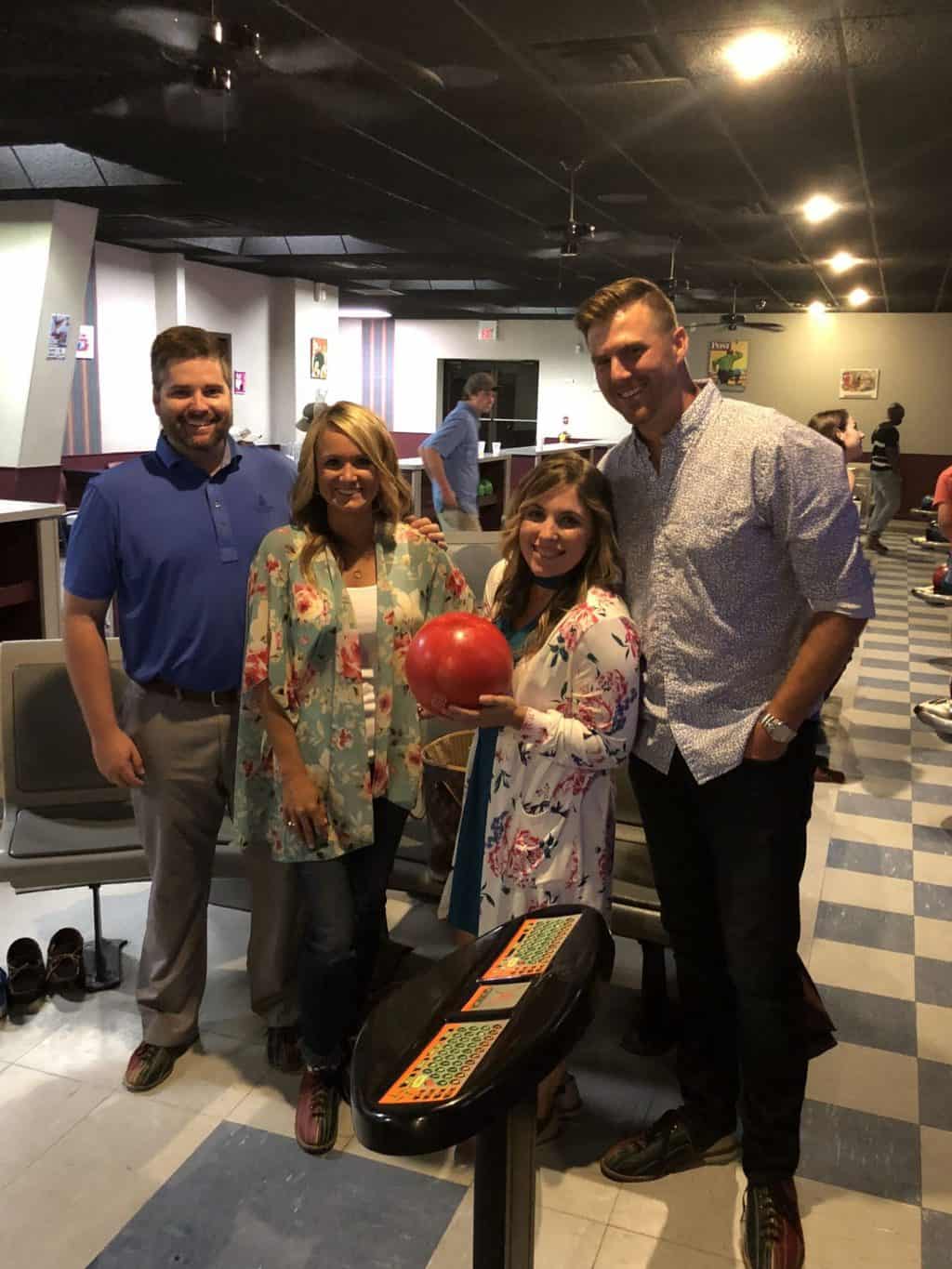 ZACH NOT WINNING. say whhhhhat (and noticed your girl got a STRIKE!)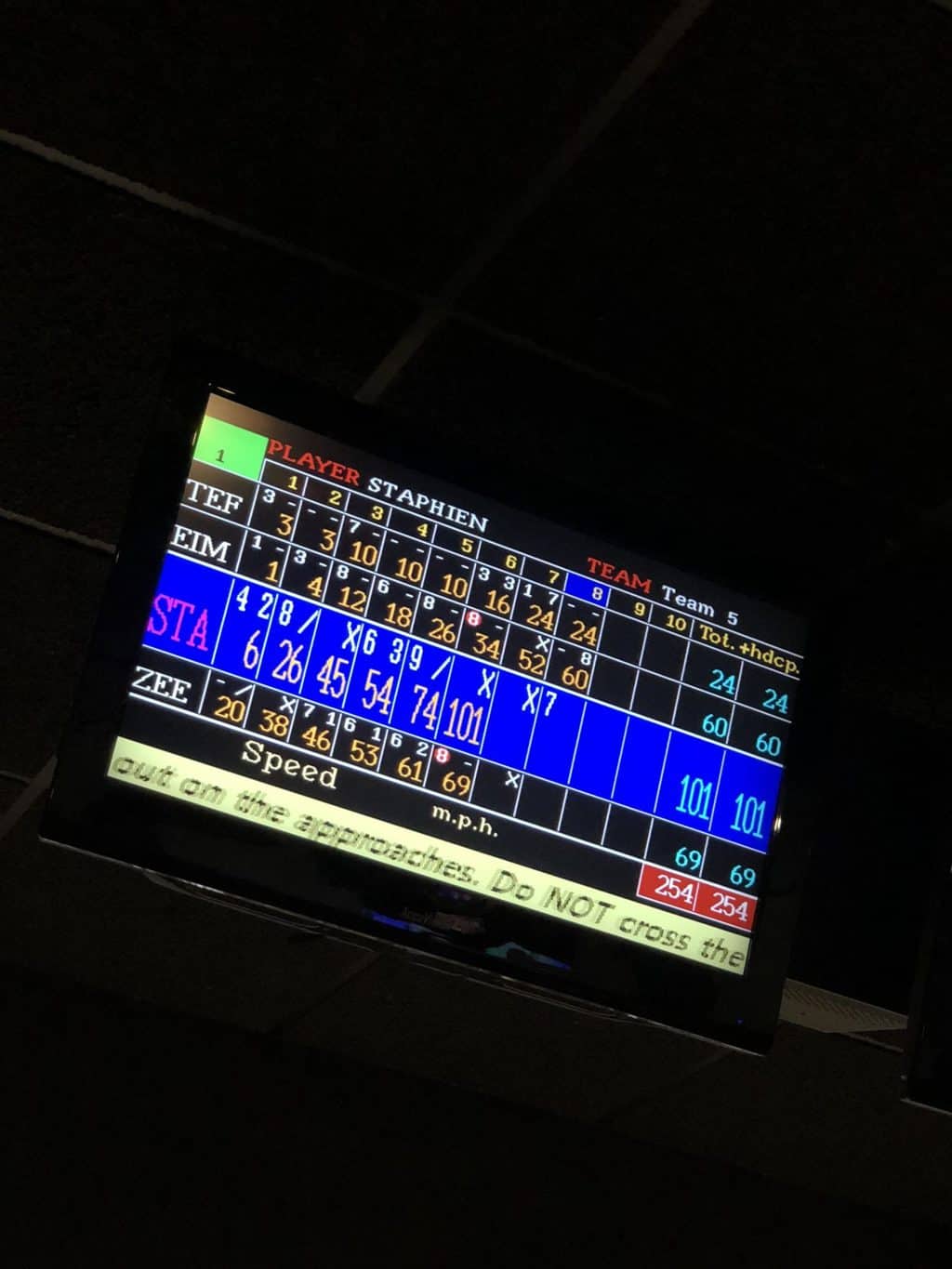 Tiffany was hilarious because she only knocked over pins when Stephen was coaching her on haha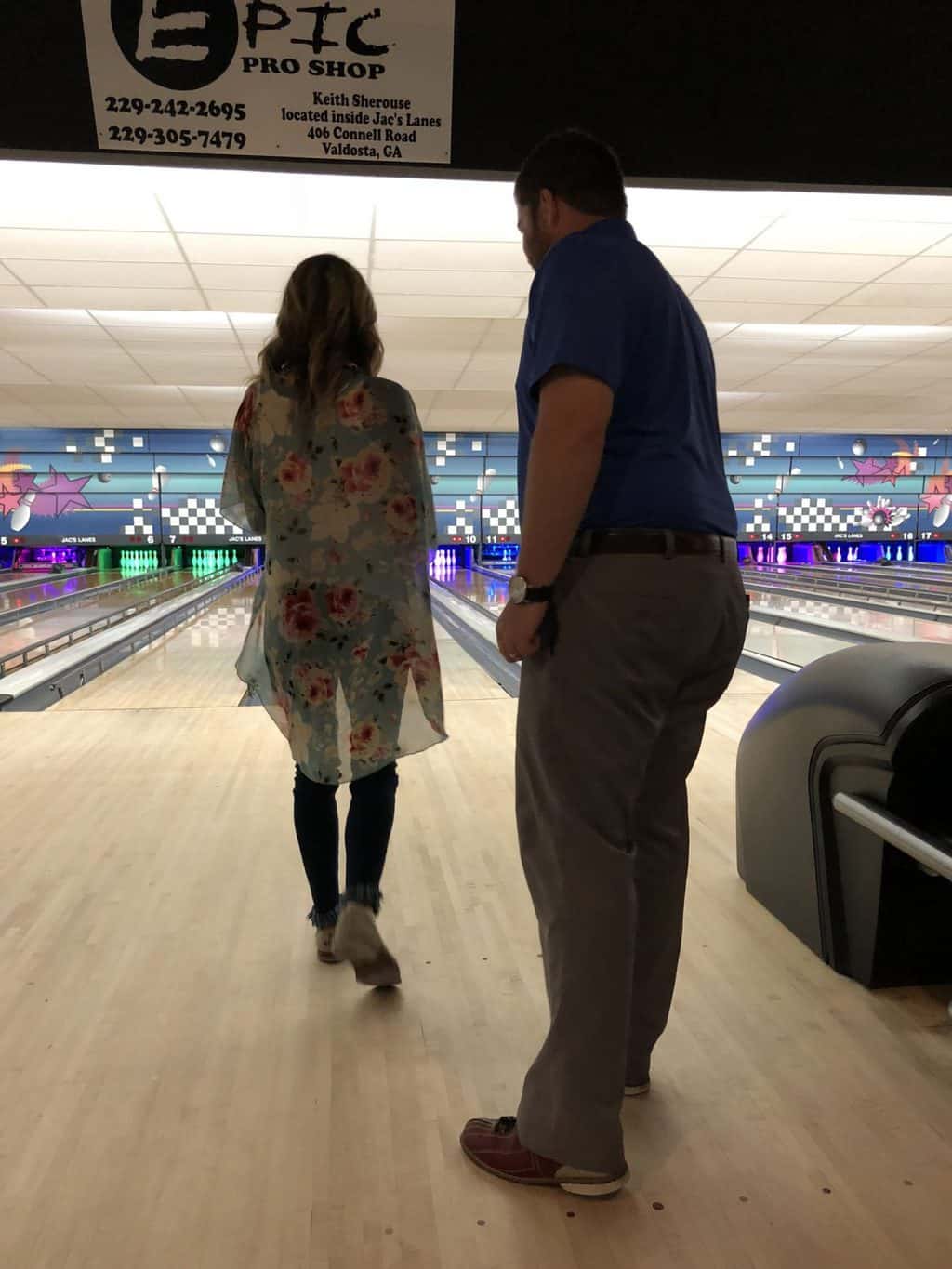 Game 1 Scores…I felt pretty proud of myself! And at least Tiffany bowled her age bahaha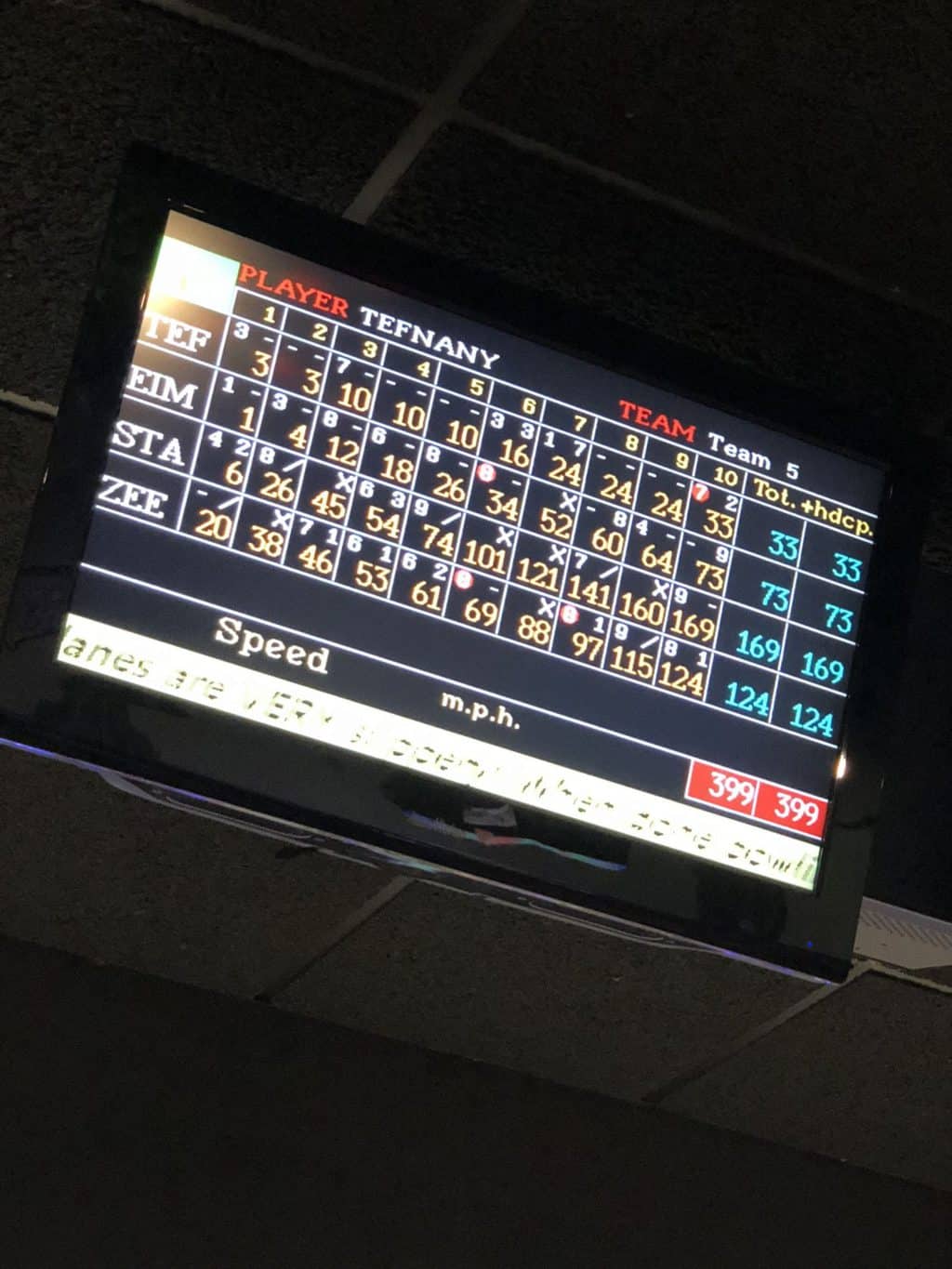 We even improved for Game 2 (which rarely happens for me) and I even broke 100!!!
Such a fun night, so thankful for new friendships and a couple to do fun things with!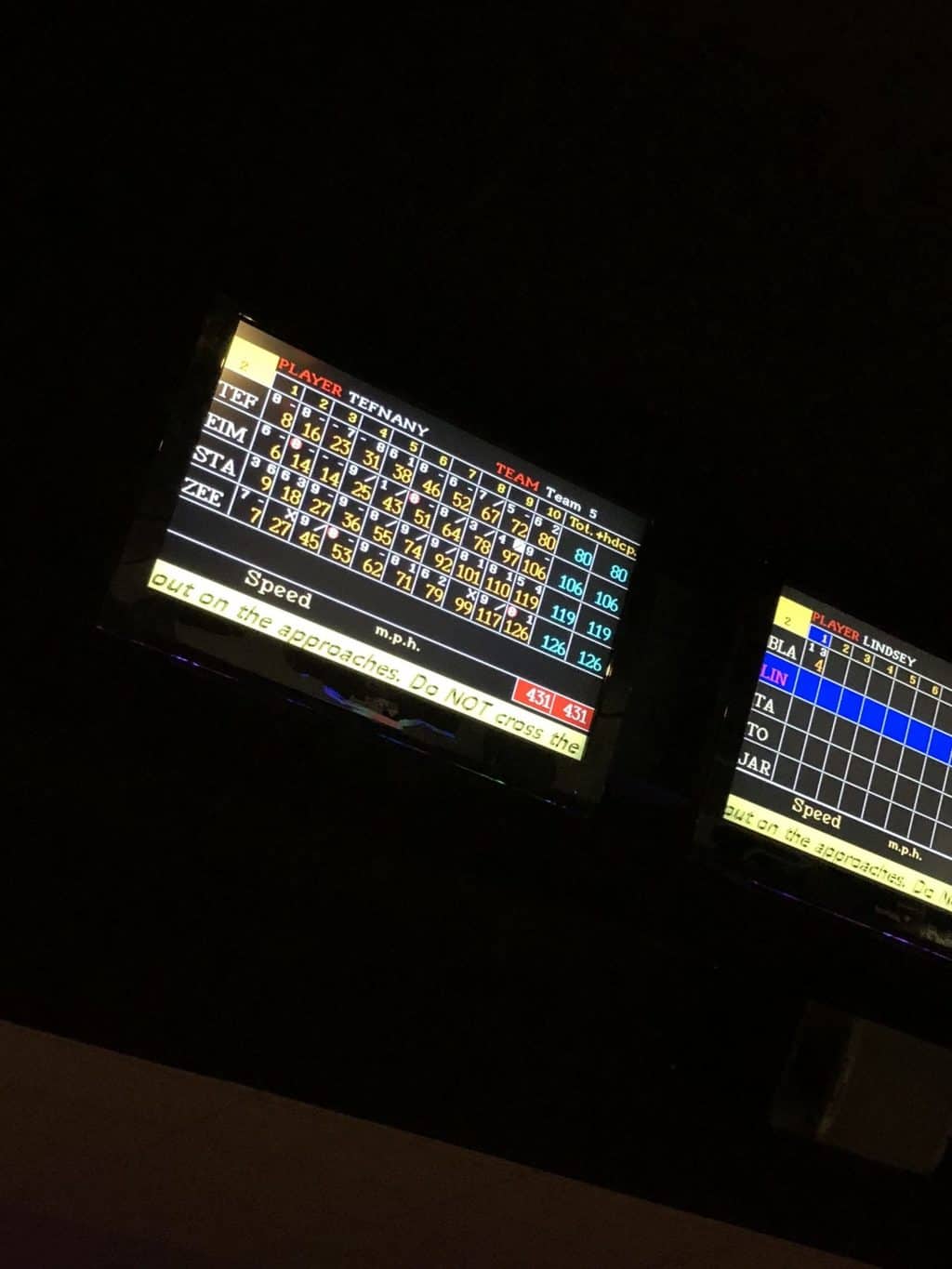 On Saturday Zach had a golf tournament so we had a chill Mommy day. I love proving to the kids that I can make awesome breakfasts too on Saturday mornings 😉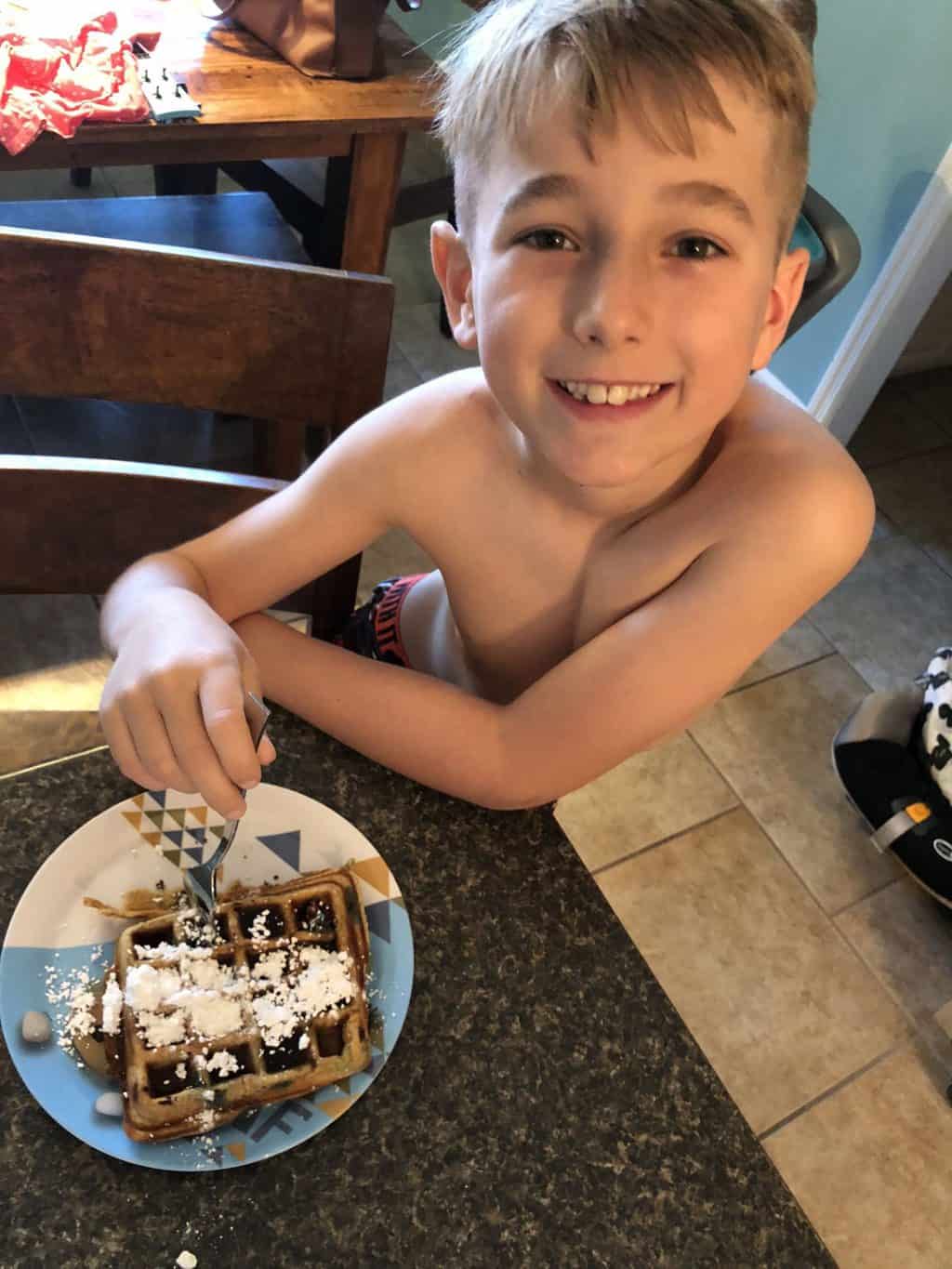 The only birthday gift Tess actually asked for were water shoes 🙂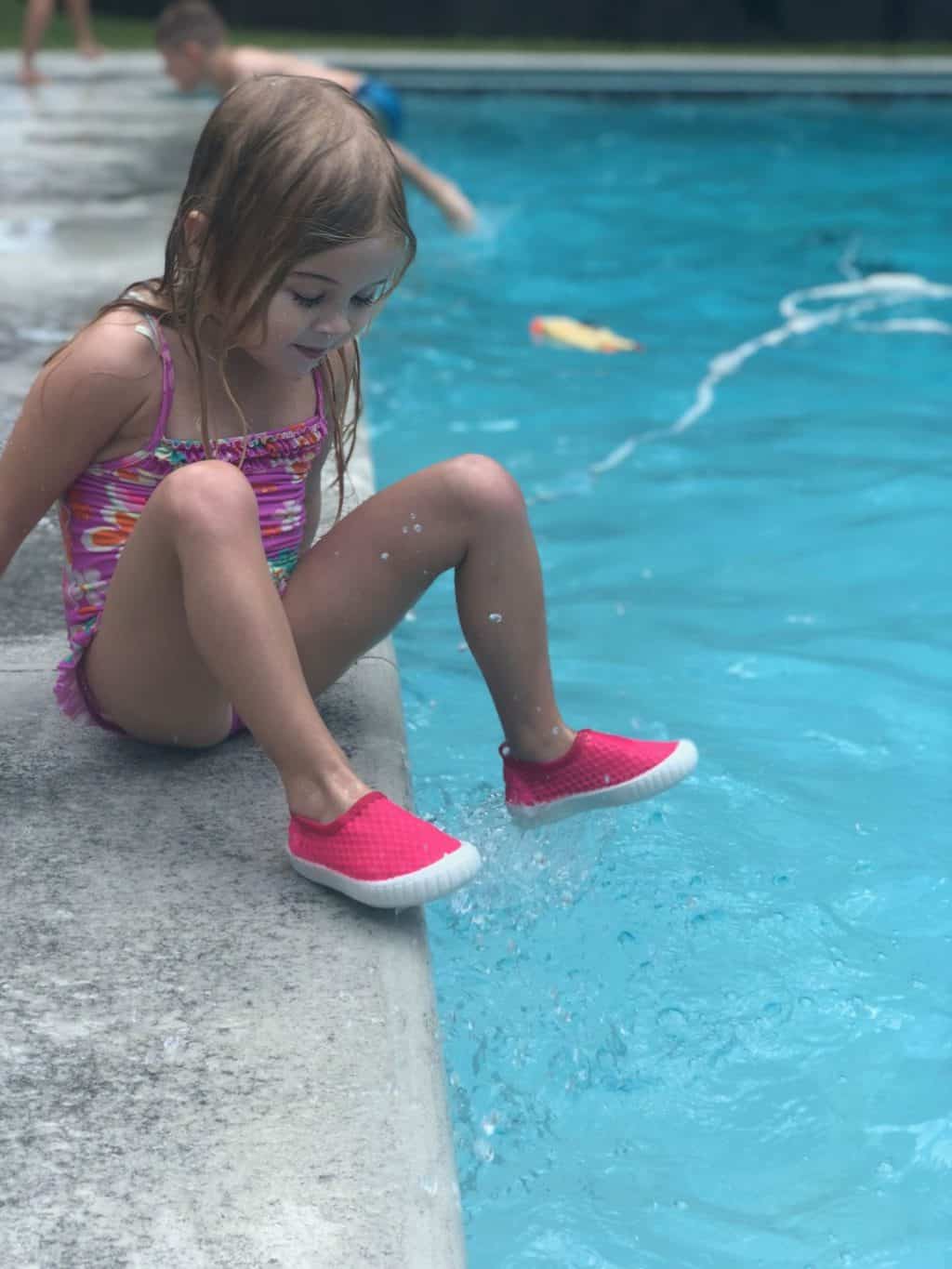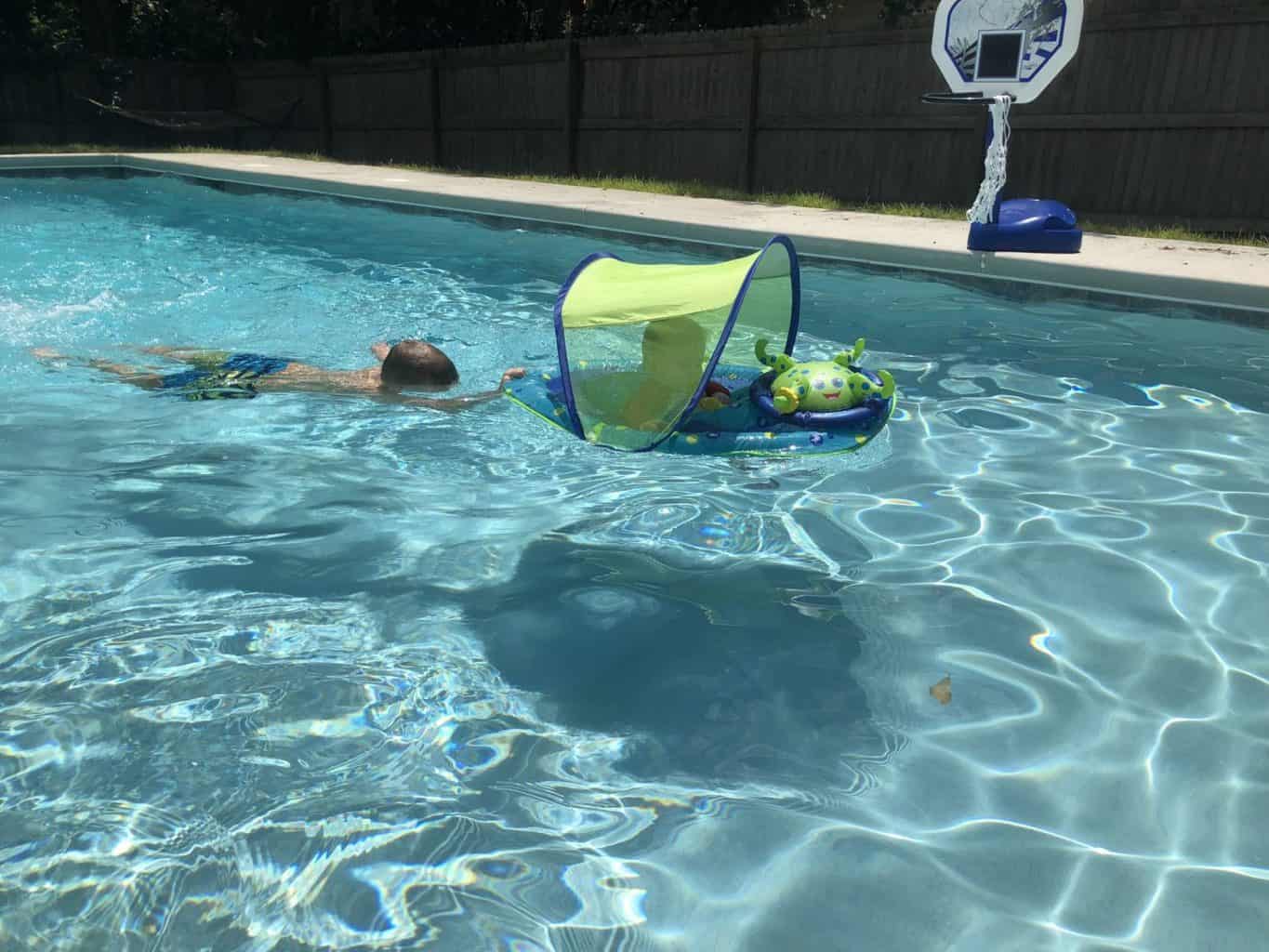 How many nine year olds ask to play with their infant brothers? So sweet watching them together!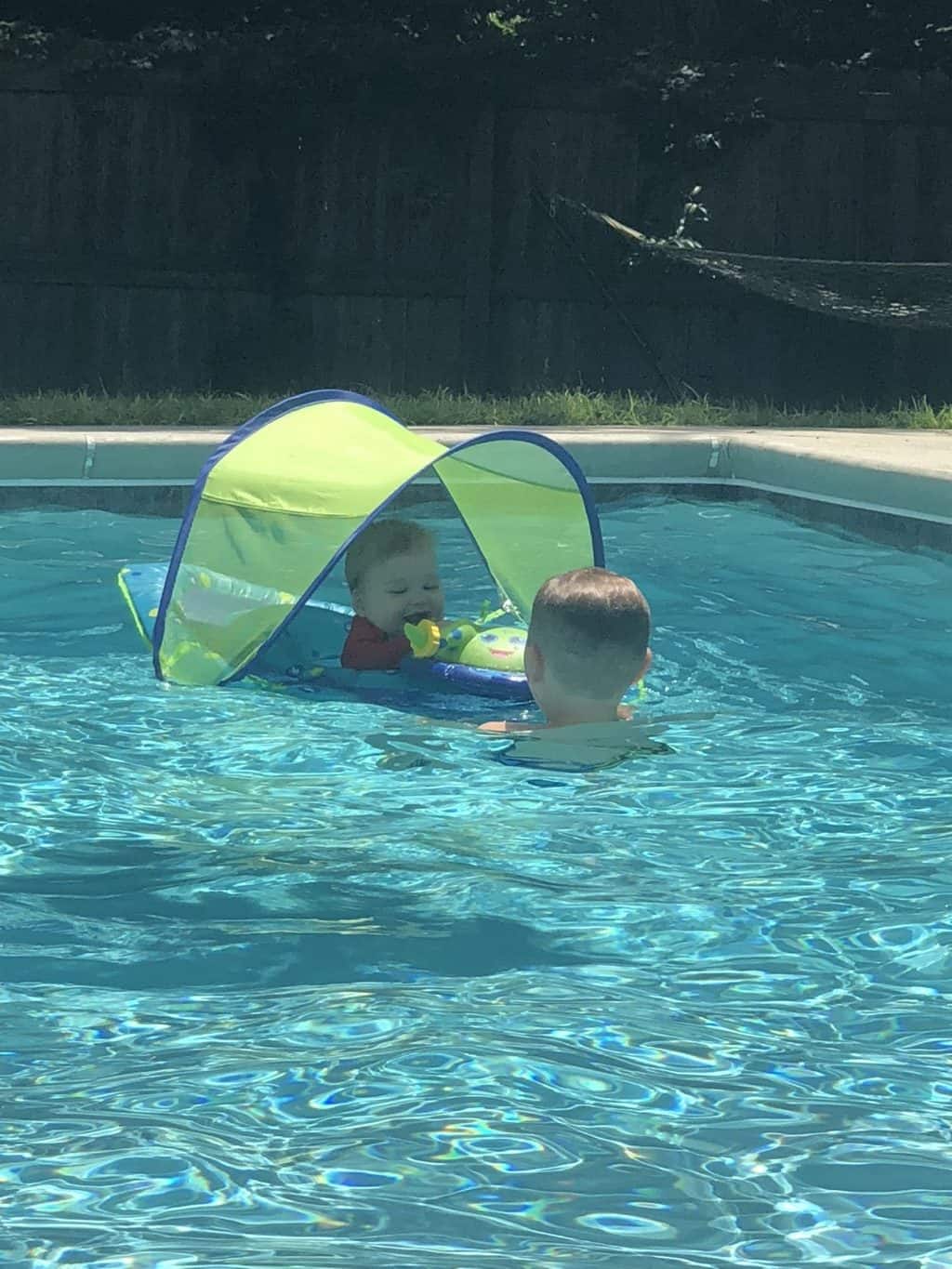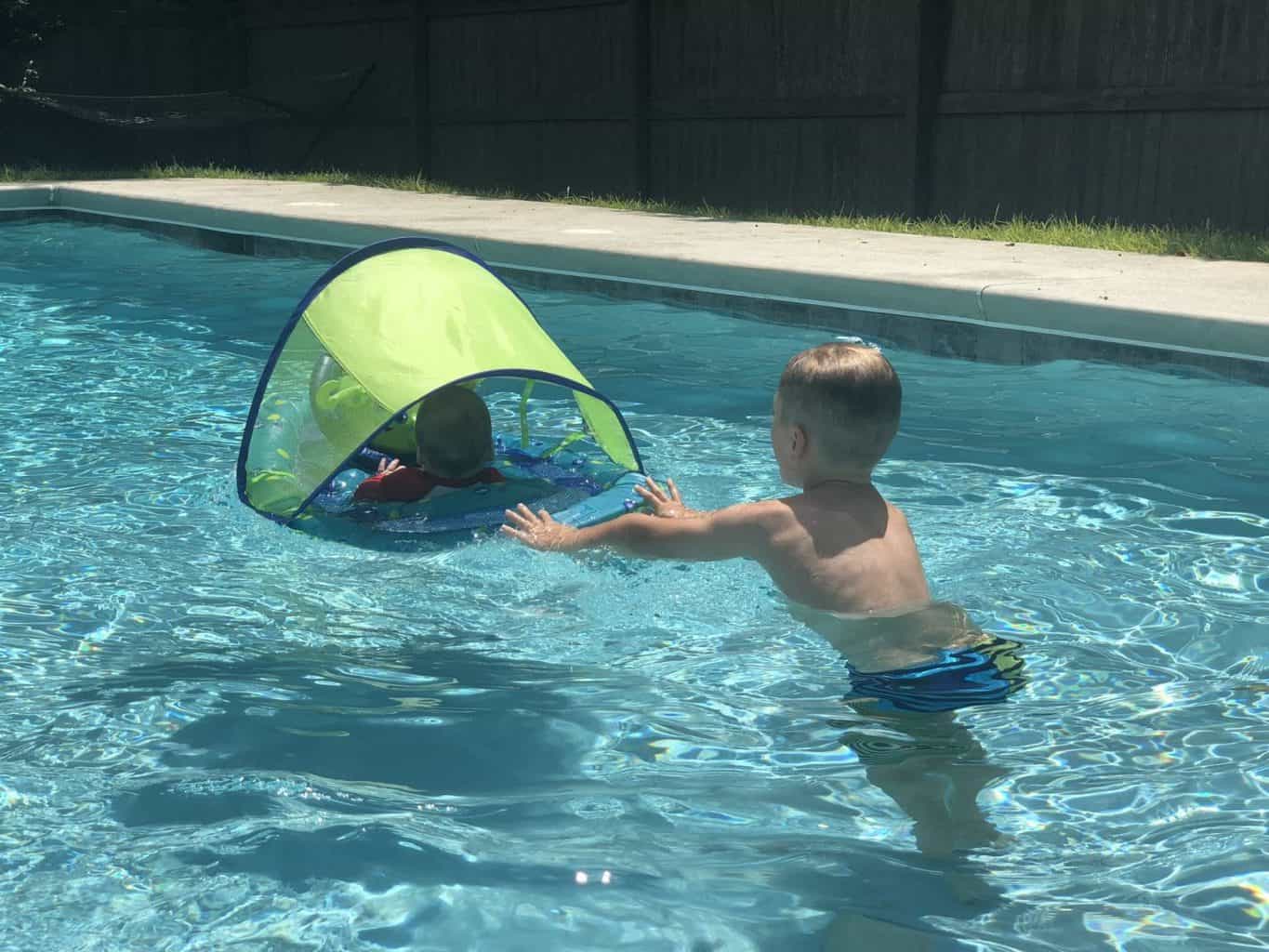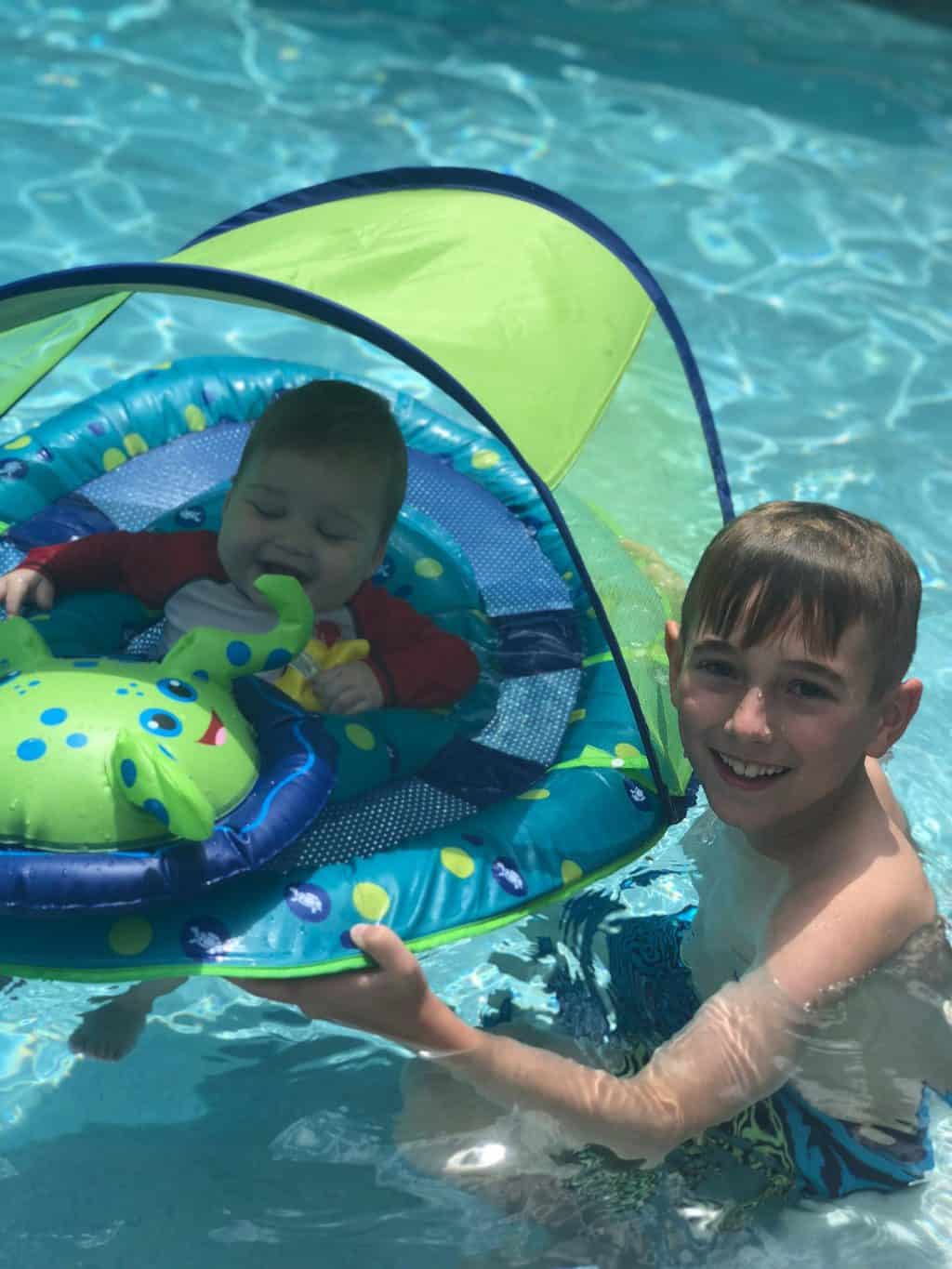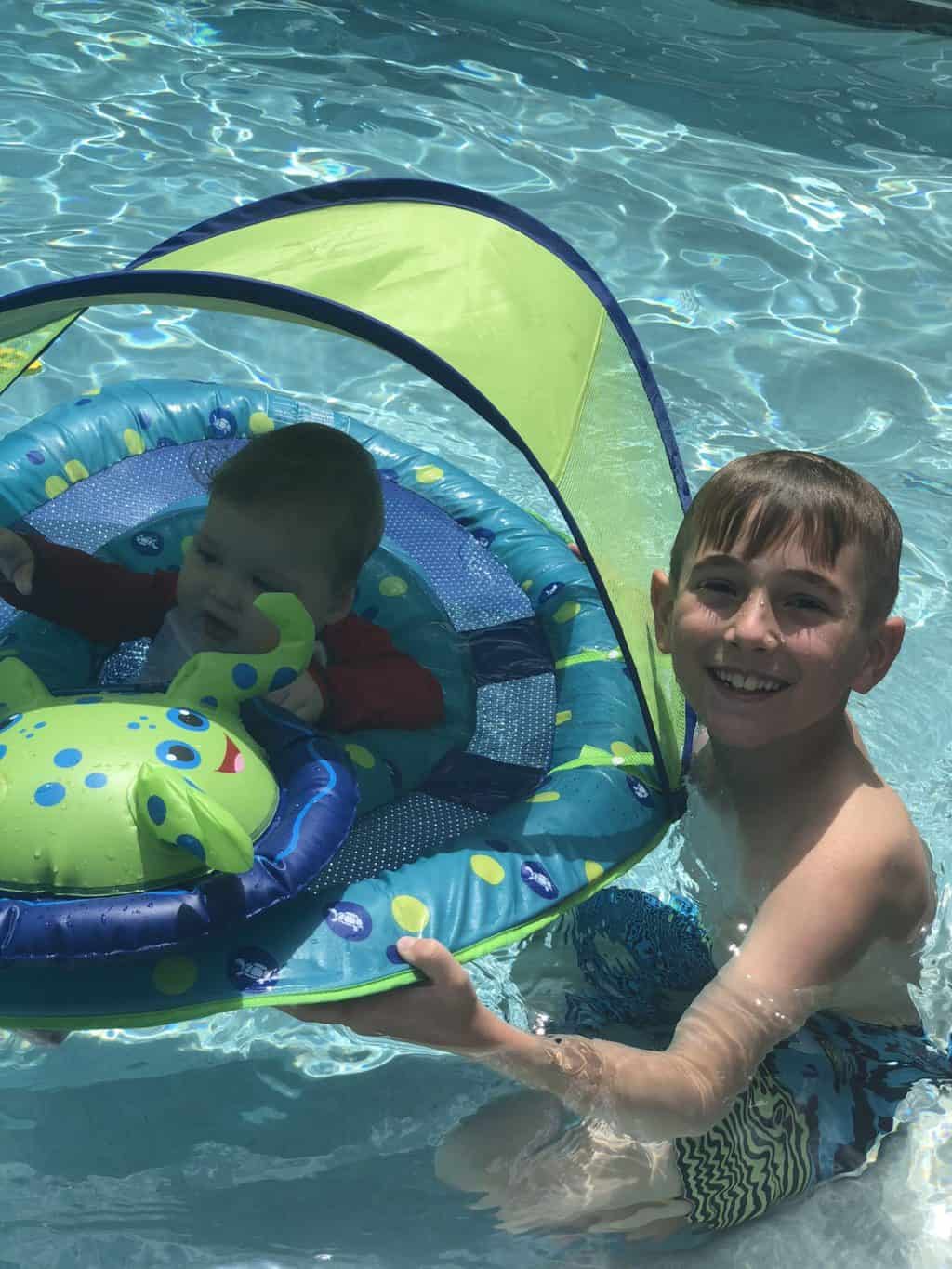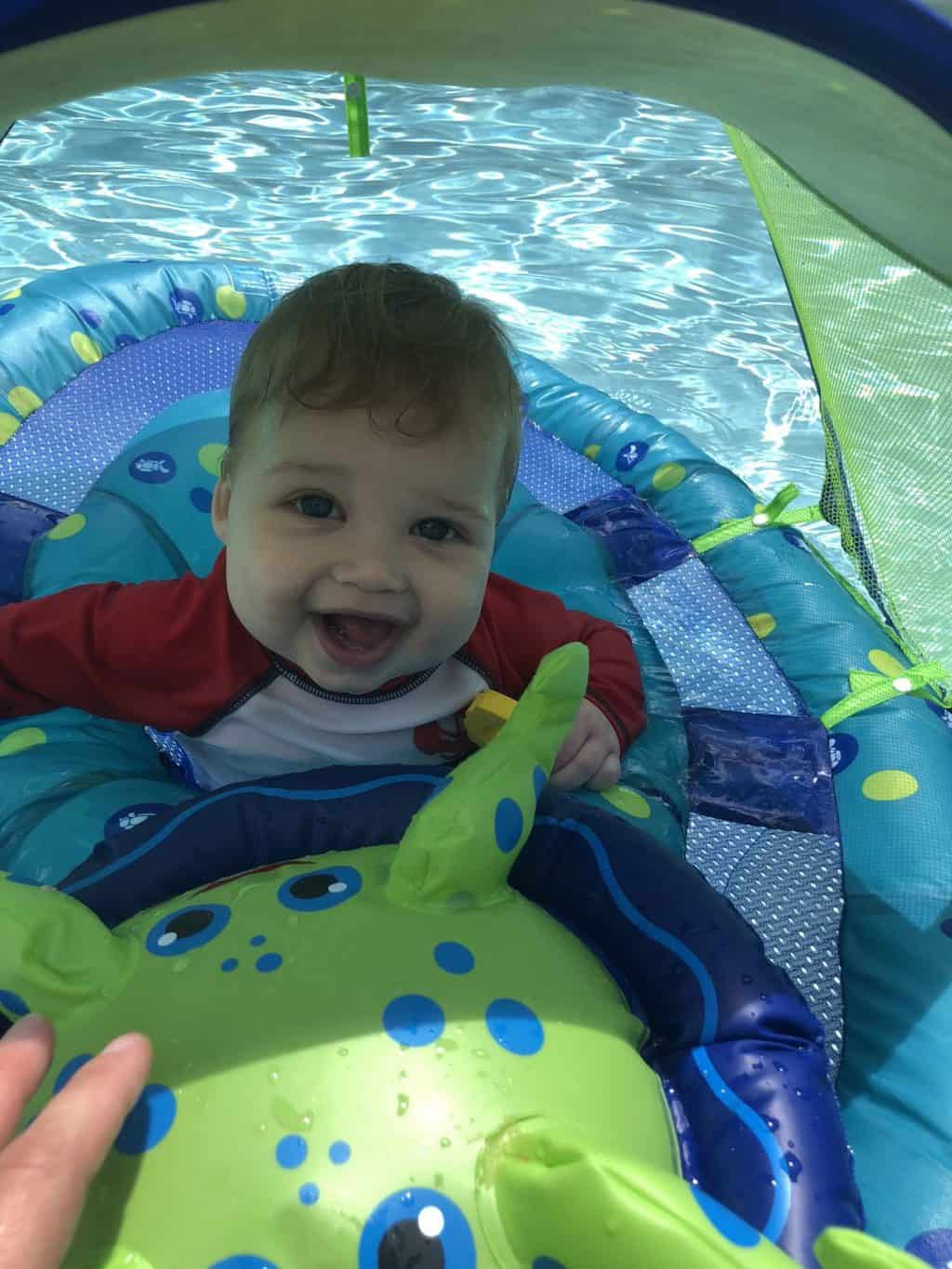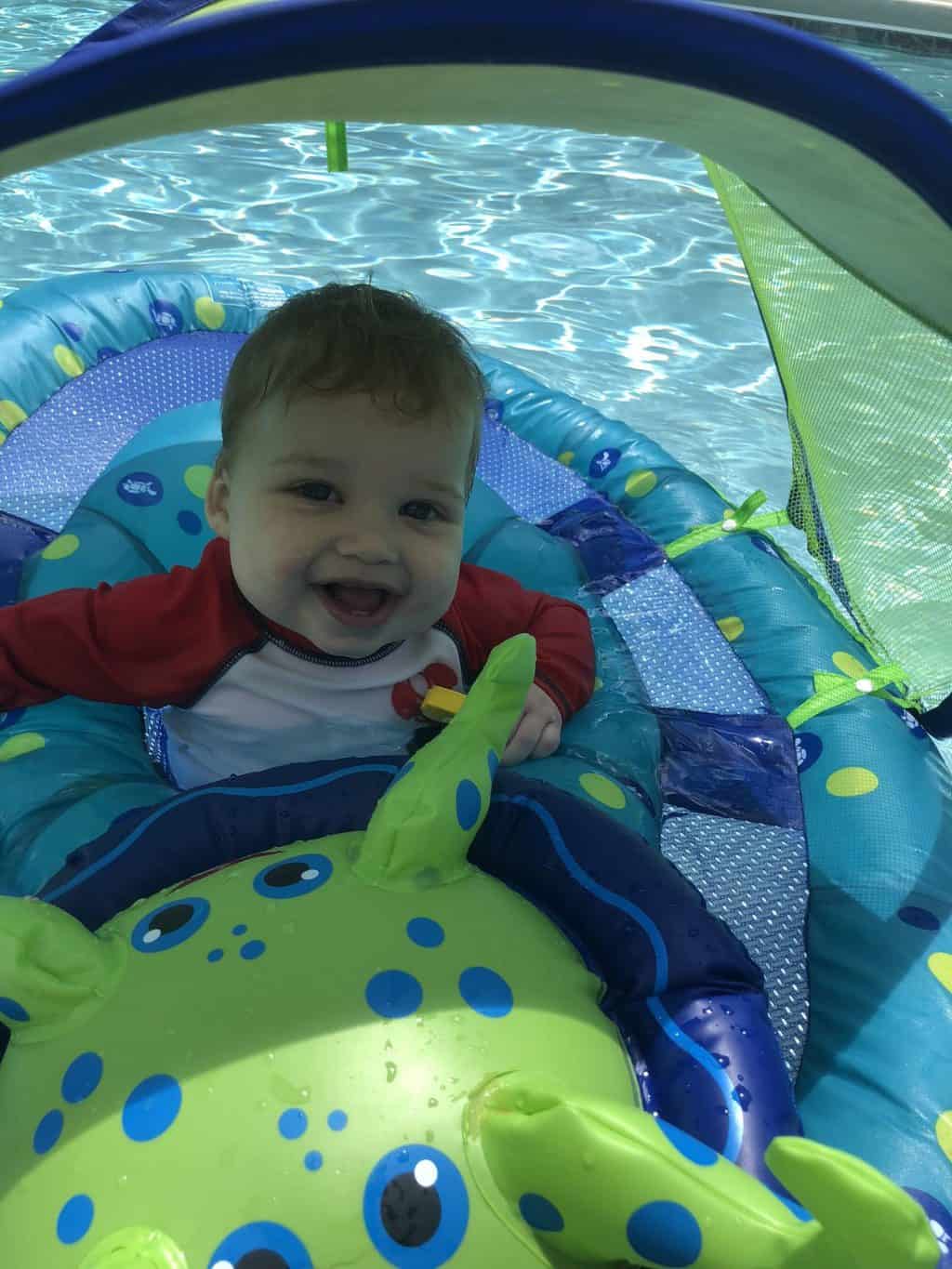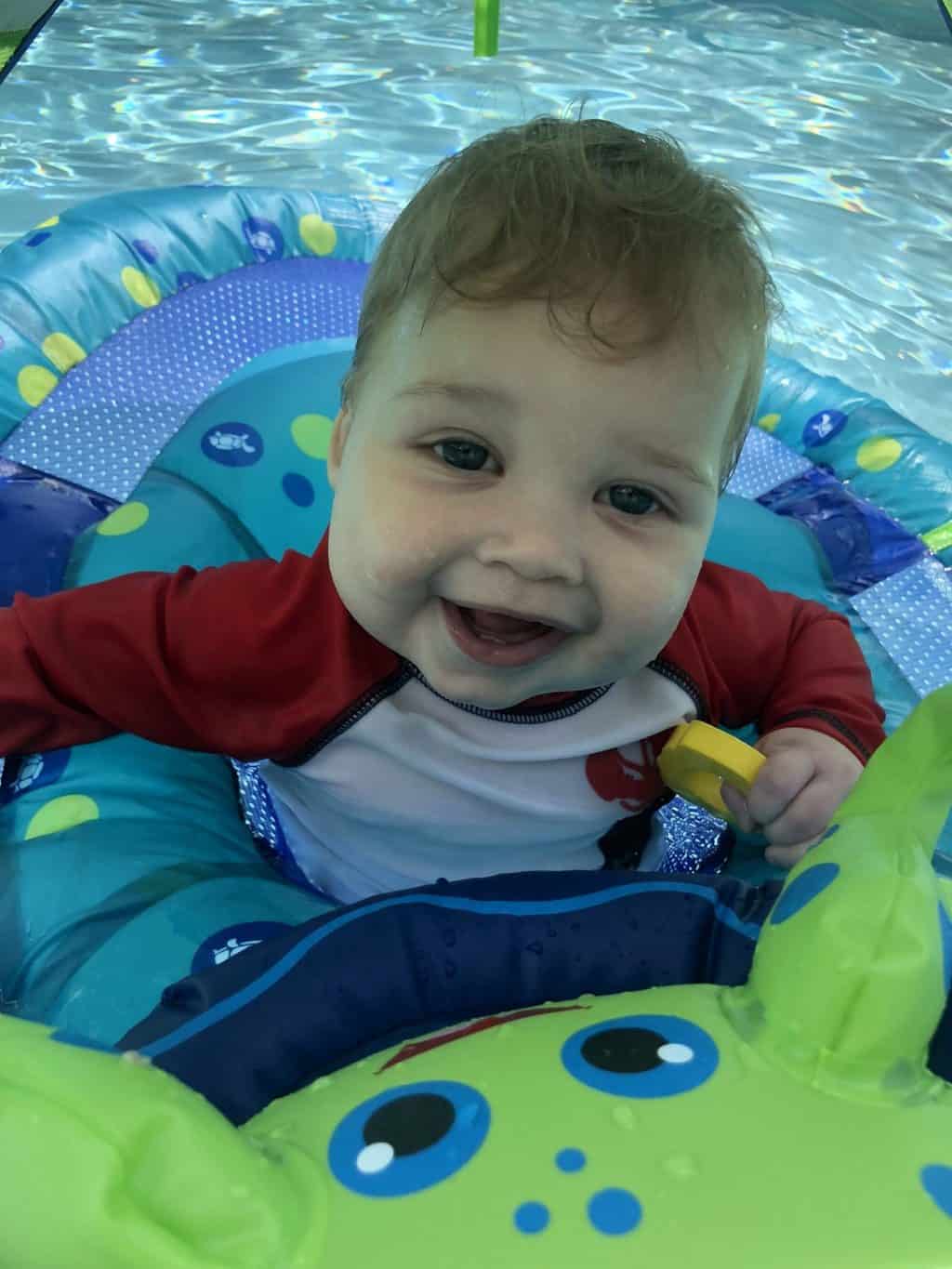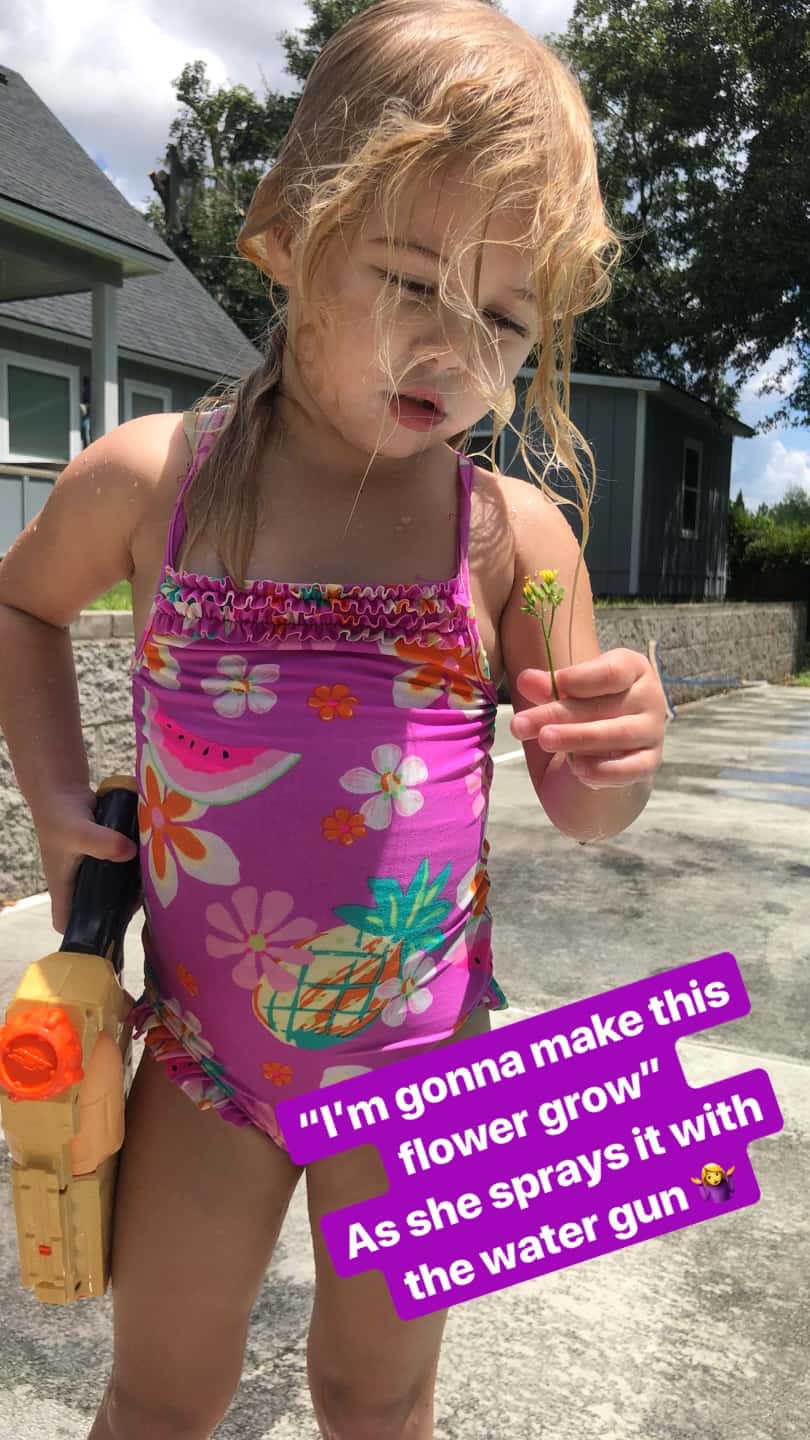 Zach is on quite the roll with golfing. He had his first hole in one recently and during this tournament he had his second hole in one and it was on a Par 4!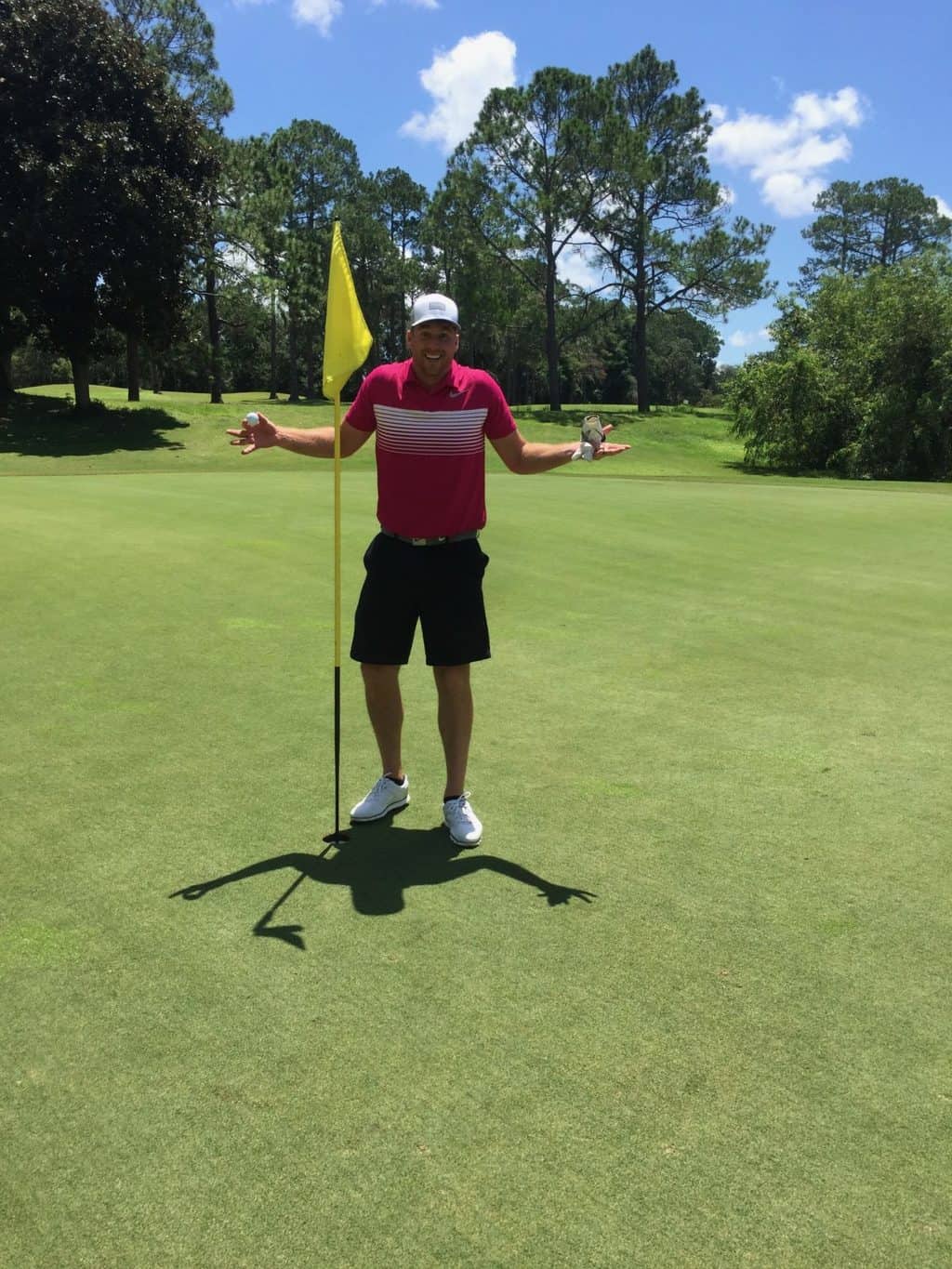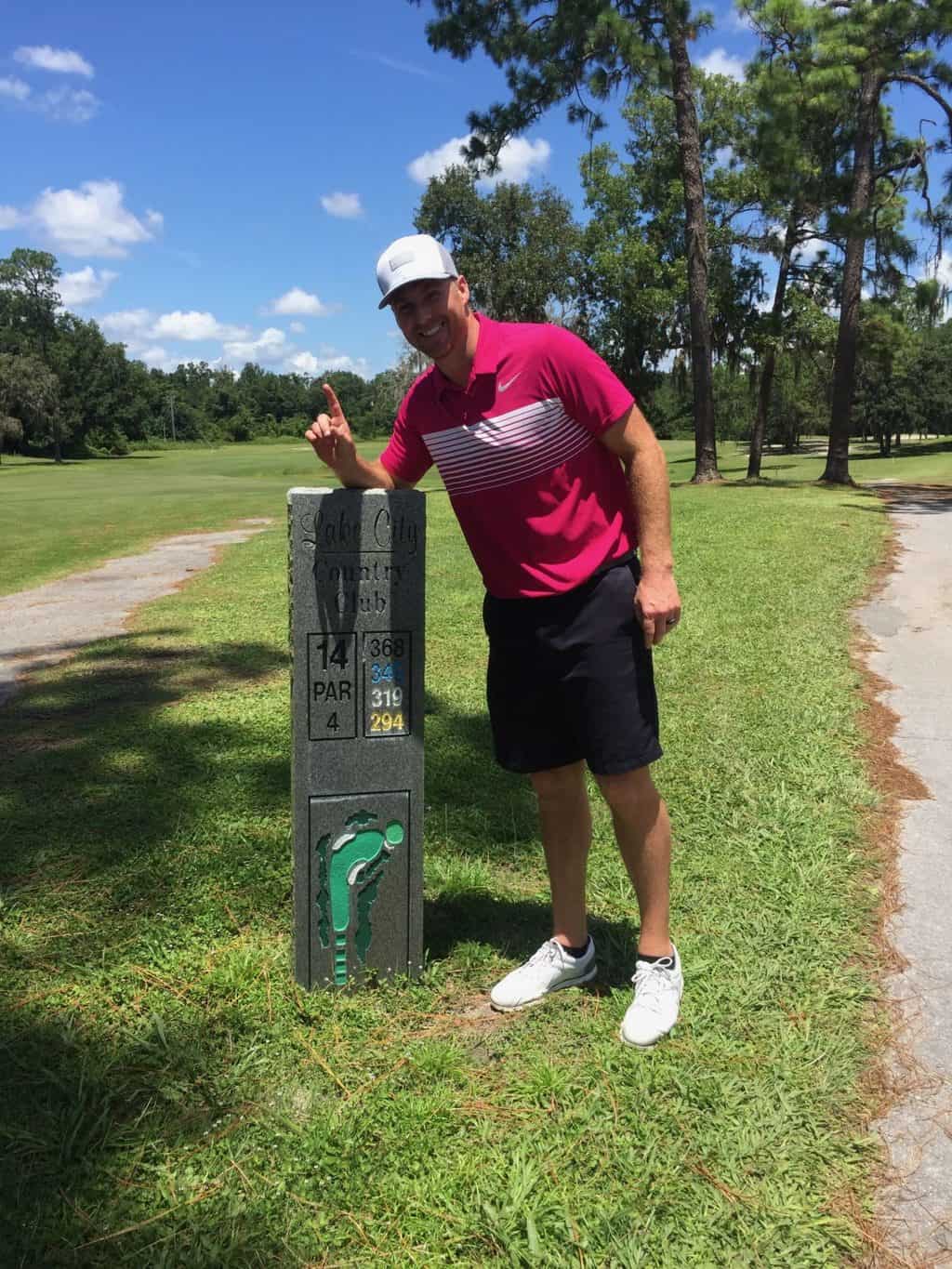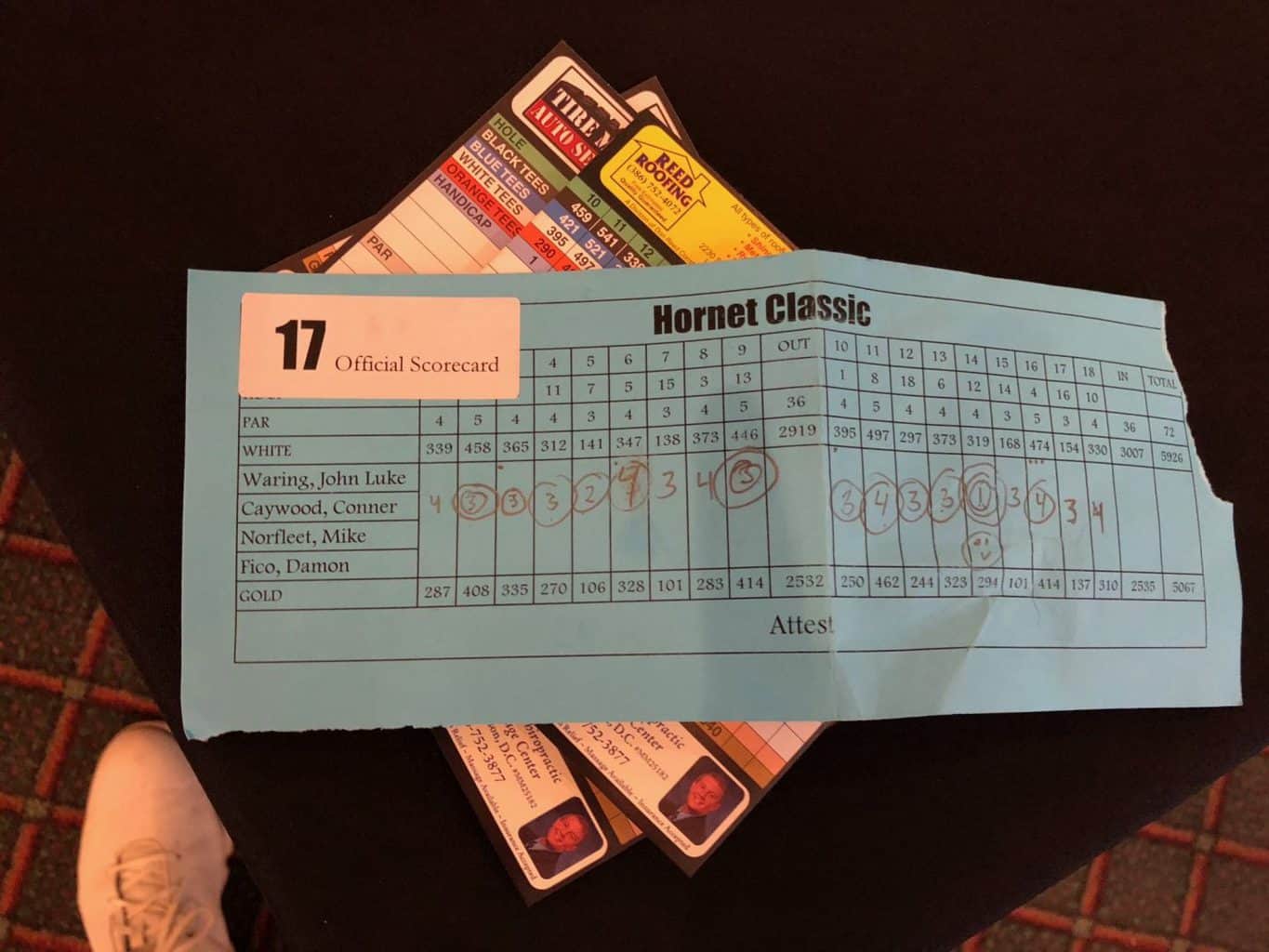 Zach got home then I headed out to the kids sale! It ended up being a me and Robyn dinner night which was really nice just the two of us (and funny because we ran into each other that Thur night at CFA for Tess Bday, then again Friday night at Surcheros then we ate together Sat night haha)
I LOVE pineapples and love this cute kimono from Amazon!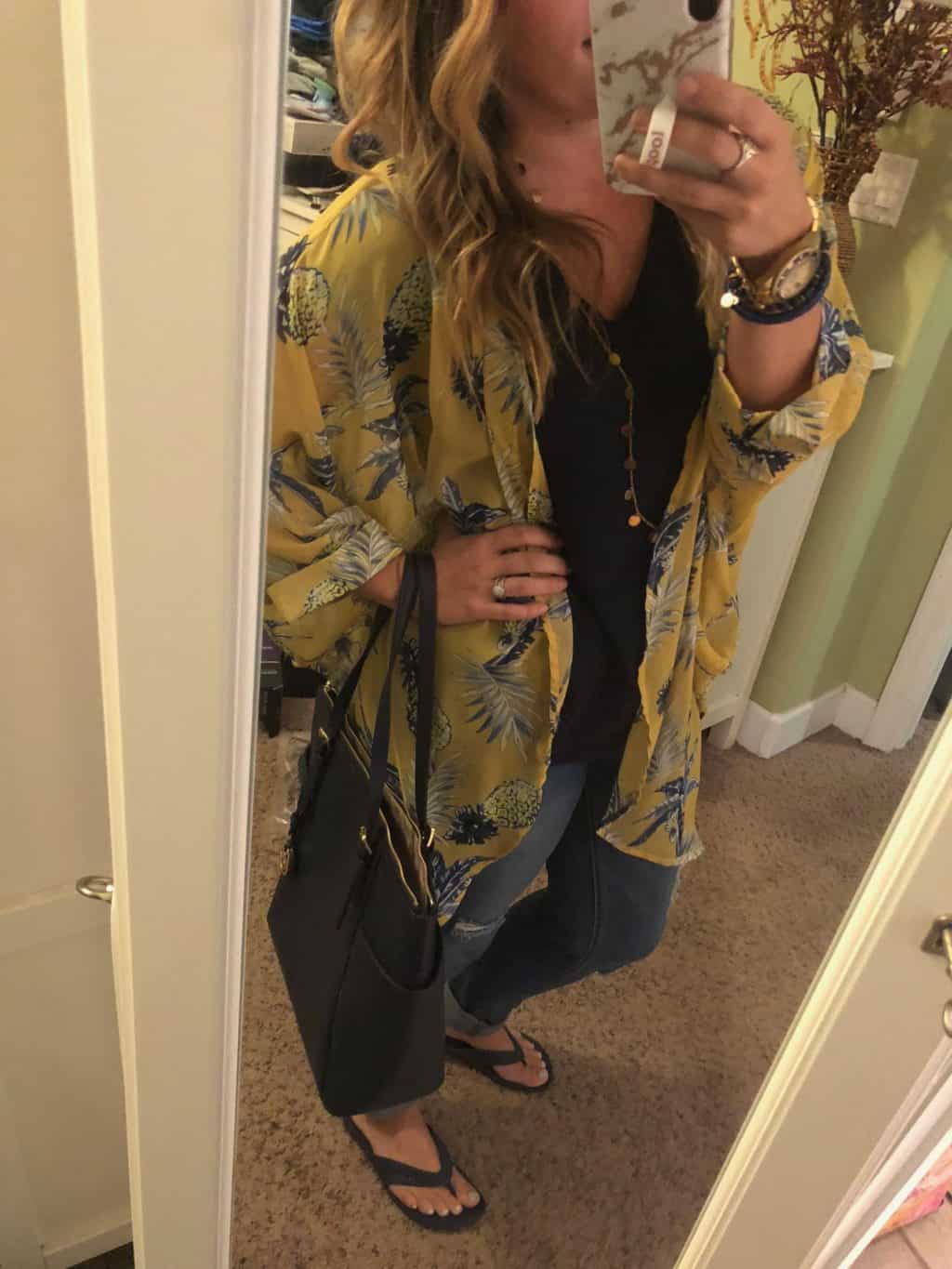 Kid sale pro status with my laundry basket that I drag around using a dog leash haha I ALWAYS get comments about it b/c it's #genius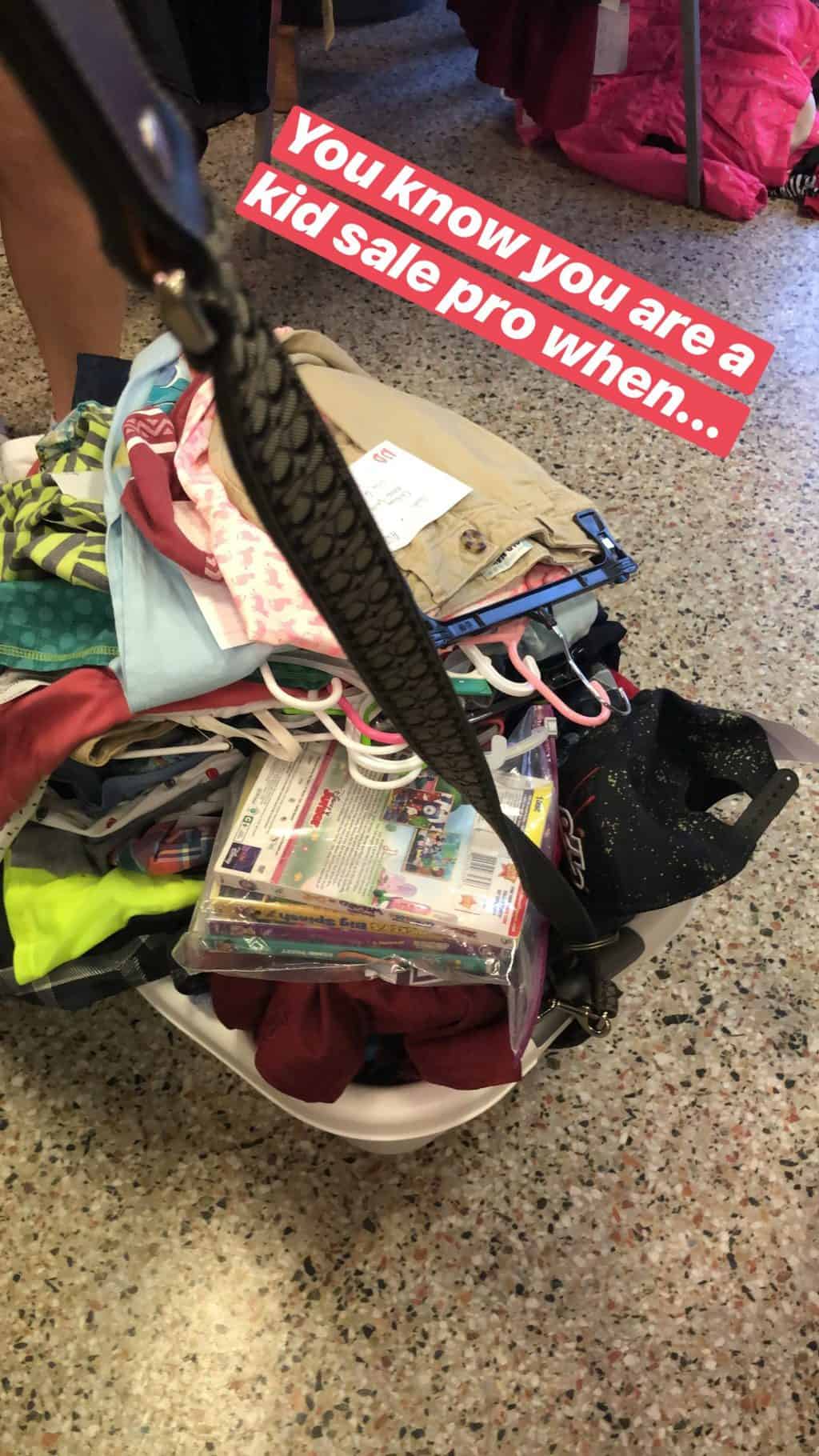 We had a GREAT summer! A little too busy but next year we will be more mindful in our planning. Y'all know I LOVE going and doing and creating memories but sometimes it can be a bit too much and this year has really been that way so we're hoping for 2019 to be a little better balanced!