After the morning at Showcase of Citrus Kye and Daddy had some guy time playing putt-putt together and had their first deep dish pizza.
I'm really trying to do better at focusing on individual memories and moments of Zach and I with the kids – we don't have to do everything as a family all the time and we don't have to make sure everything is "fair" all the time either. Different people have different interests!
Kye is getting older and less excited about the theme parks and Zach has never really been super excited about them so carving out time for them to go and do stuff they ARE excited about together is a great way to make sure they enjoy our family Disney trips as much as possible too 🙂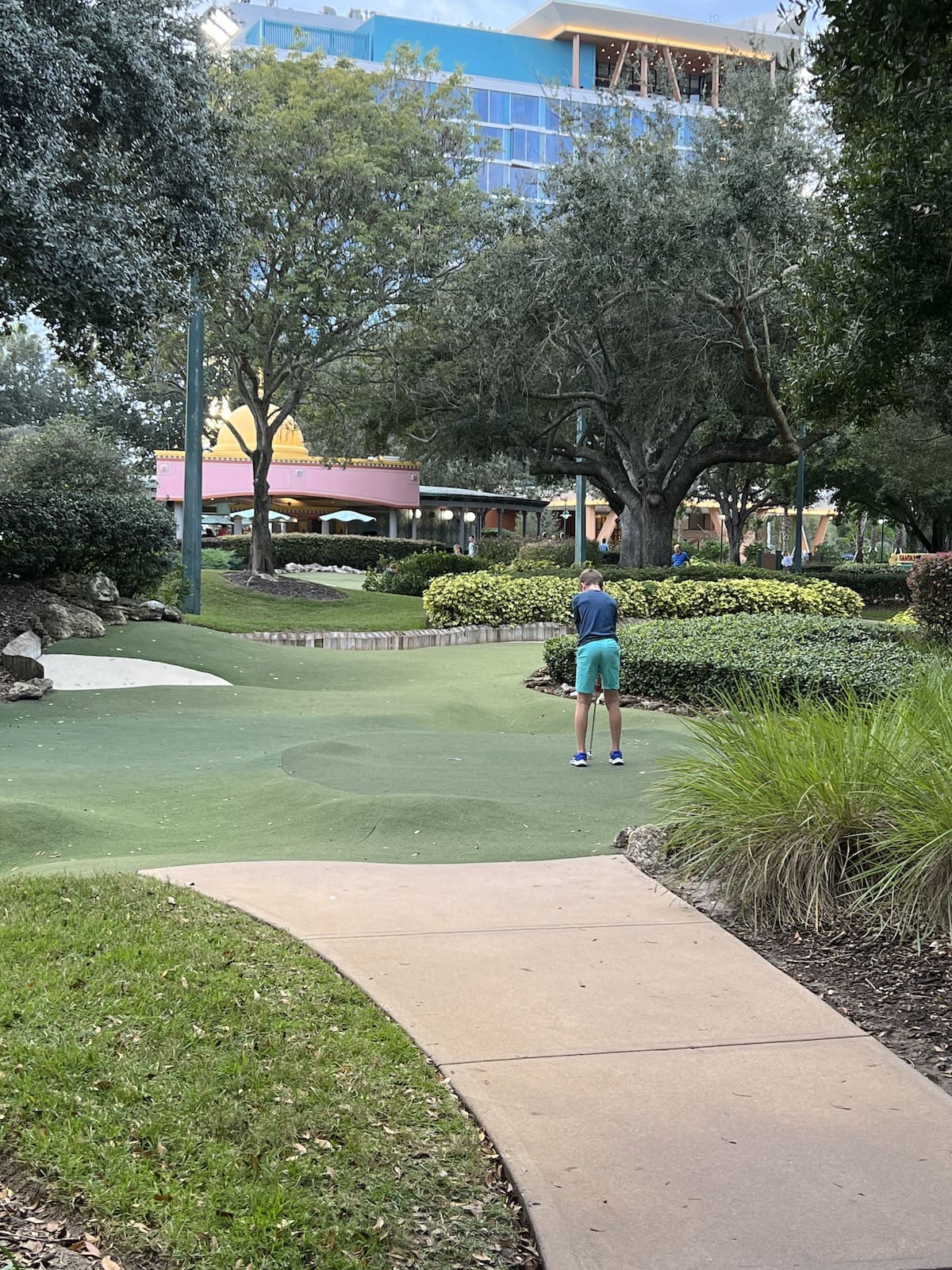 For our Magic Kingdom day we played it safe and decided to arrive earlier than we did previous mornings. It's going to take some time to figure out how to best manage the on-property guests getting in 30 min earlier. Some parks it still is worthwhile to arrive an hour prior to park opening (like DHS) but others it isn't any sort of advantage (like AK).
I do think Magic Kingdom was worth getting there early as well. We were on the ferry at 8:15 for the 9 am opening!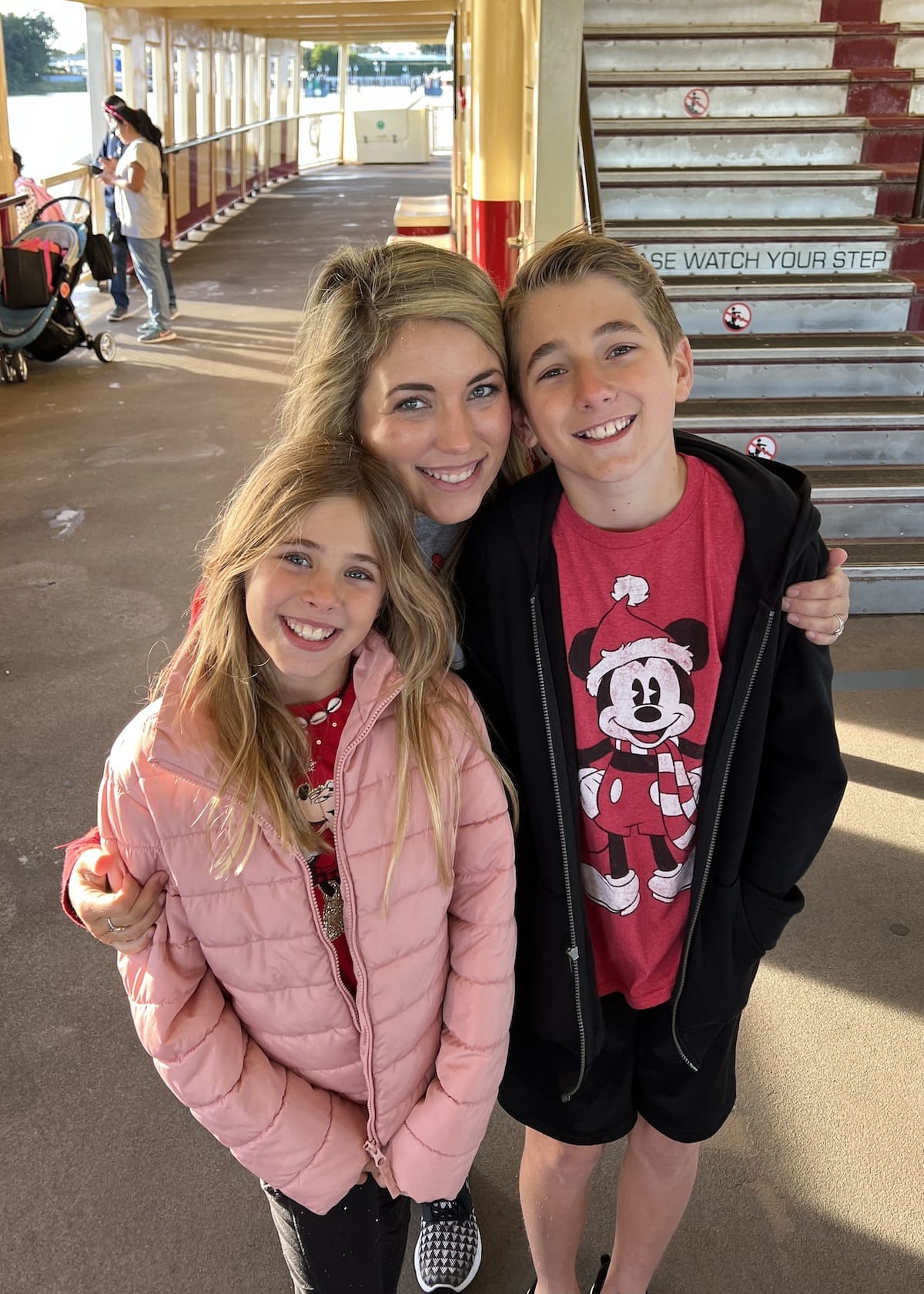 We went ahead and got our family picture on Main Street and then went to wait for Adventureland to open so we could head straight to Jungle Cruise. With the Jingle Cruise overlay the line gets pretty bad! It was a beautiful, but cooler, morning so we were glad for our jackets and the sunshine!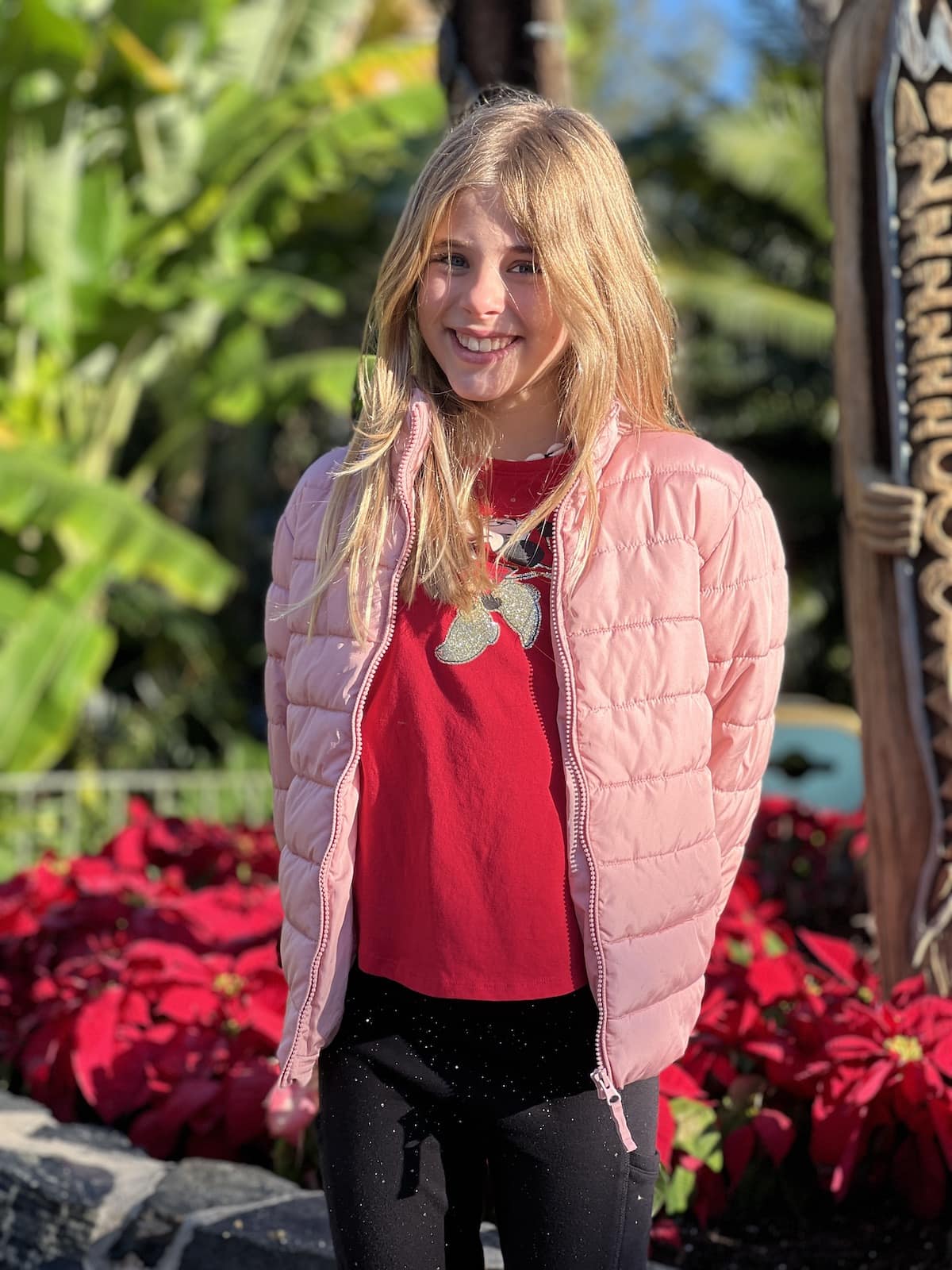 We had THE BEST Jungle Cruise experience EVER. Not only was our skipper awesome but the family sitting beside us had an AWESOME Disney Dad and he made it SO fun. We've never laughed so hard! He was super into it and it made it really, really fun.
I just love all the details at Jungle Cruise and the thought put into the Jingle Cruise transformation at Christmas time too!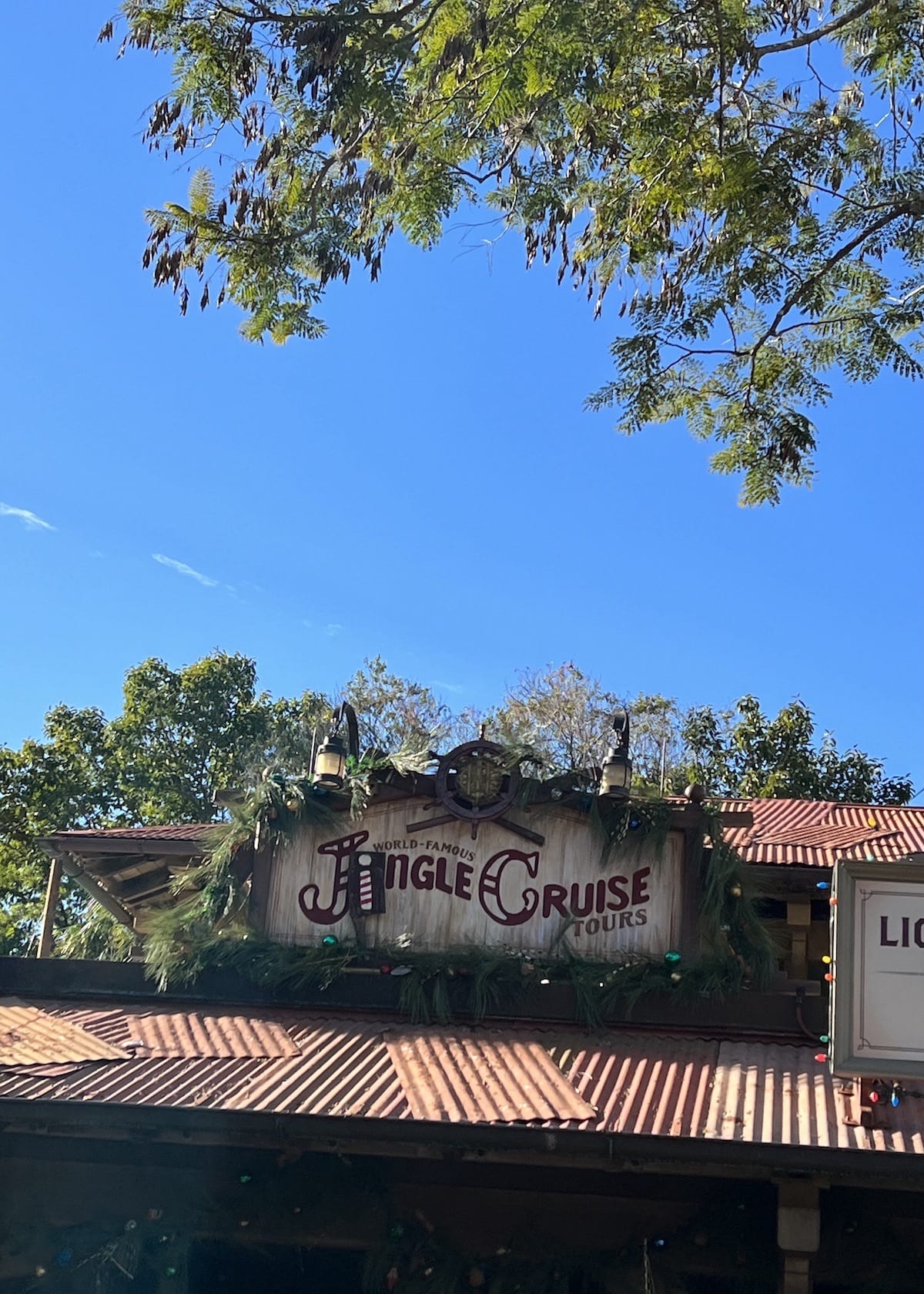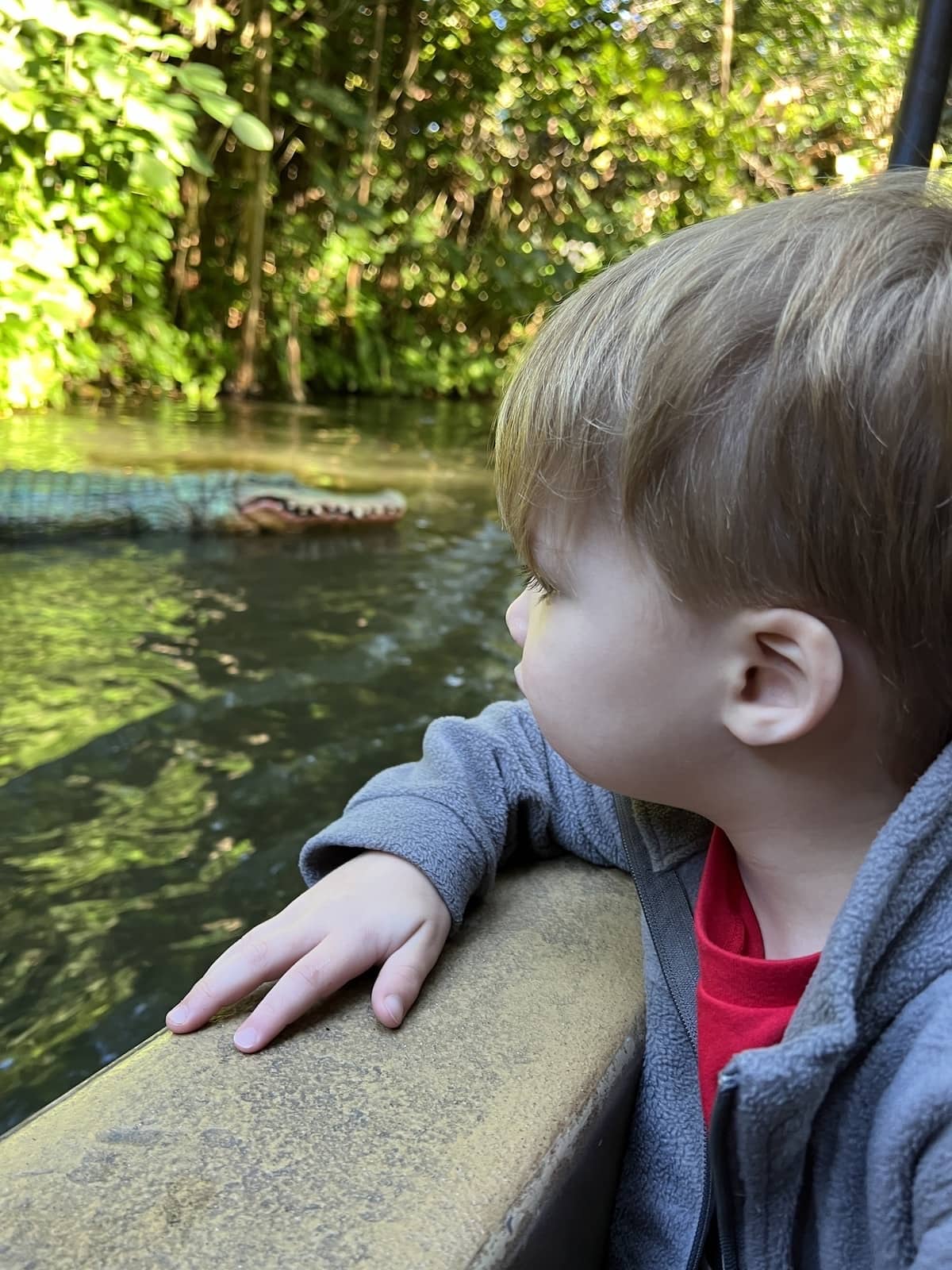 Everyone went to ride Space and Spear and I headed over to Dumbo. He will tell you it's his favorite ride at Disney World! I will miss this SO MUCH and try to embrace every single second of these little kid rides. I think the stage between having older kids and grandkids will be tougher for me at Disney World than it will be when having empty nest phase at home! I may have to find some random kids to ride with me ha!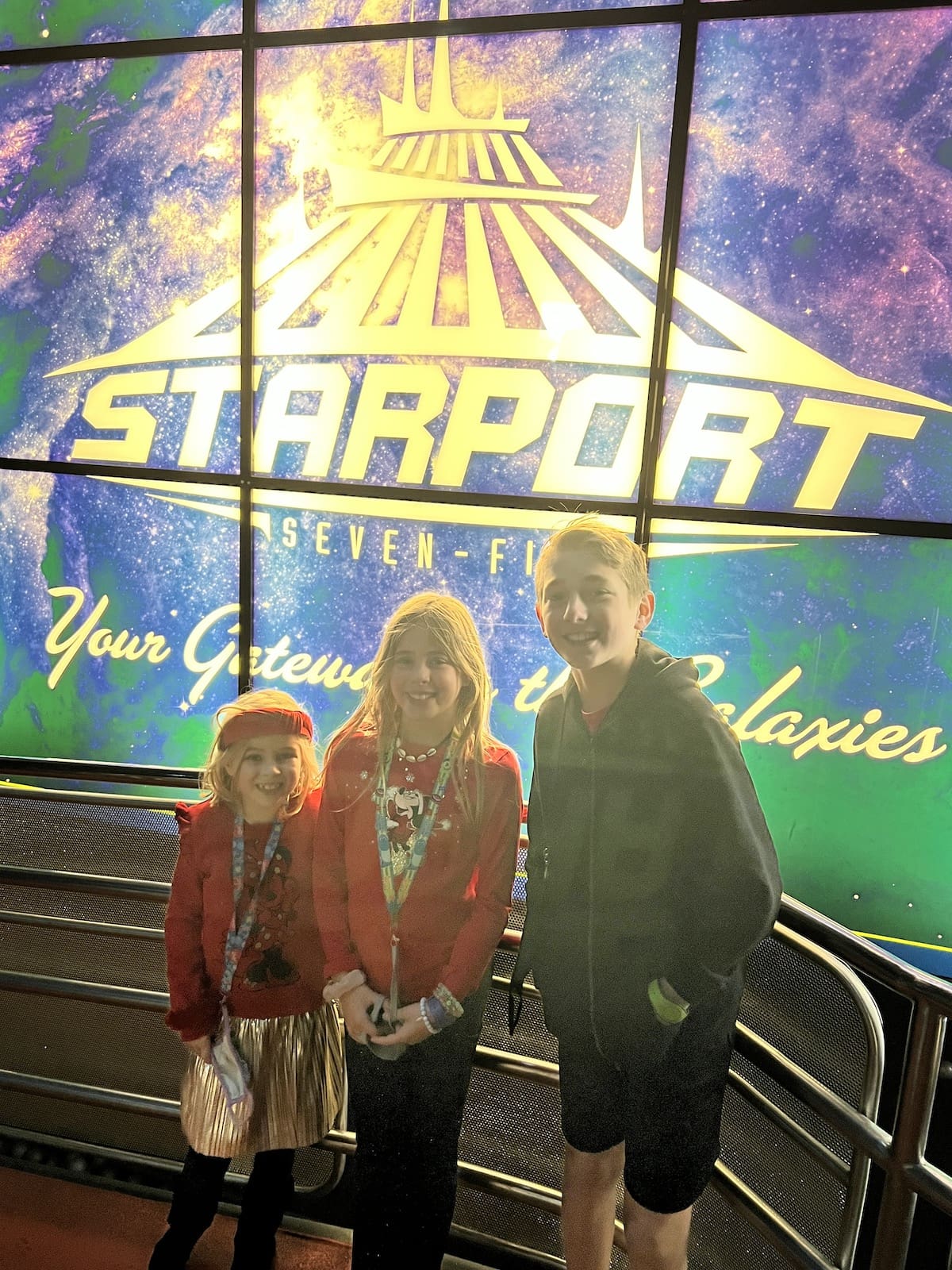 We met up with the others at Thunder Mountain and Spear loved getting to be part of the Thunder Mountain Rollercoaster Crew!
I did some shopping for pins for the kids while they rode and was SO ANNOYED to see the SPECIAL OCT 1 ONLY PIN that we bought on the 50th STILL for sale. Mega eye roll.
We then all went over to Pirates! I always get a little sad seeing the Pirate's League signage. I'm so thankful the girls got to participate in it. IF and when dress up options come back to Disney I feel like my girls may not even be interested in it anymore. Ugh. Very, very glad we did 'em when we could and that at least each of them had the opportunity!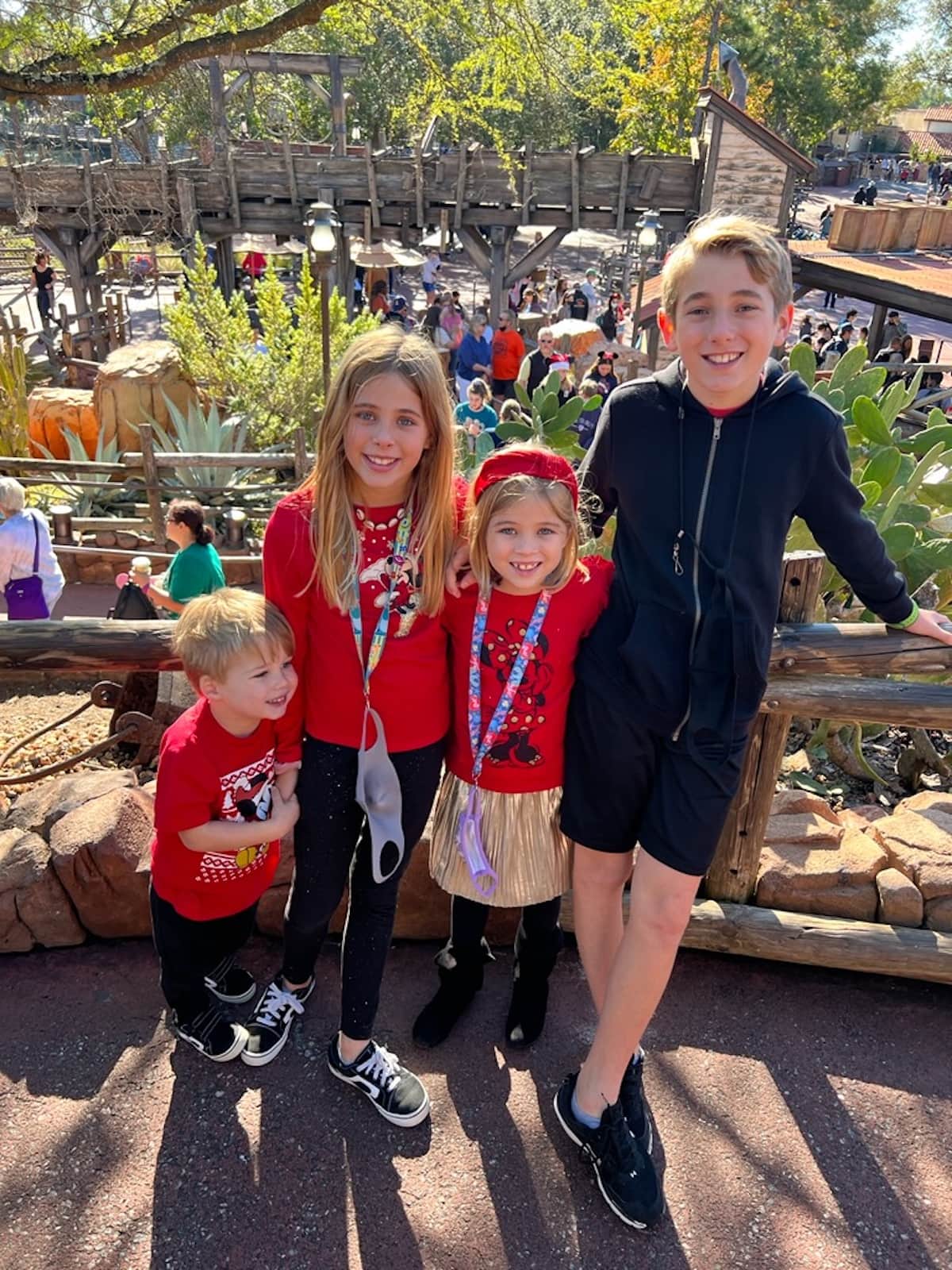 Character meet and greets are BACK! But at this time they were still requiring masks indoors AND distance from characters and no photo pass either. Even though it is so sad not to be able to HUG Mickey, this trip was about SPEAR. Spear doesn't remember how it used to be. He doesn't remember character hugs. He was too little to have those memories stored or to have an assumption or expectation.
So I had a chat with the other kids. Reminded them that we know this isn't ideal but that Spear will be SO excited for MICKEY and to just roll with that. Focus on that! His joy and him having fun rather than focusing on the sadness of the whole situation. I was preaching to myself just as much as I was to them 😉
The first glimpse of Mickey as we turned the corner Spear said "He IS the real Mickey!" SO PRECIOUS.
Spear just stood and waved and waved and waved. We told Mickey it's Spear's 4th birthday so Mickey showed us that Spear is a "whole hand" old.
Anytime I asked Spear his favorite part of the trip he said "Meeting Mickey!" He didn't mind the mask or the distance. You can't hide that HUGE smile! He WAS bother though that Mickey didn't talk. Which is funny because this specific Mickey location he USED to talk!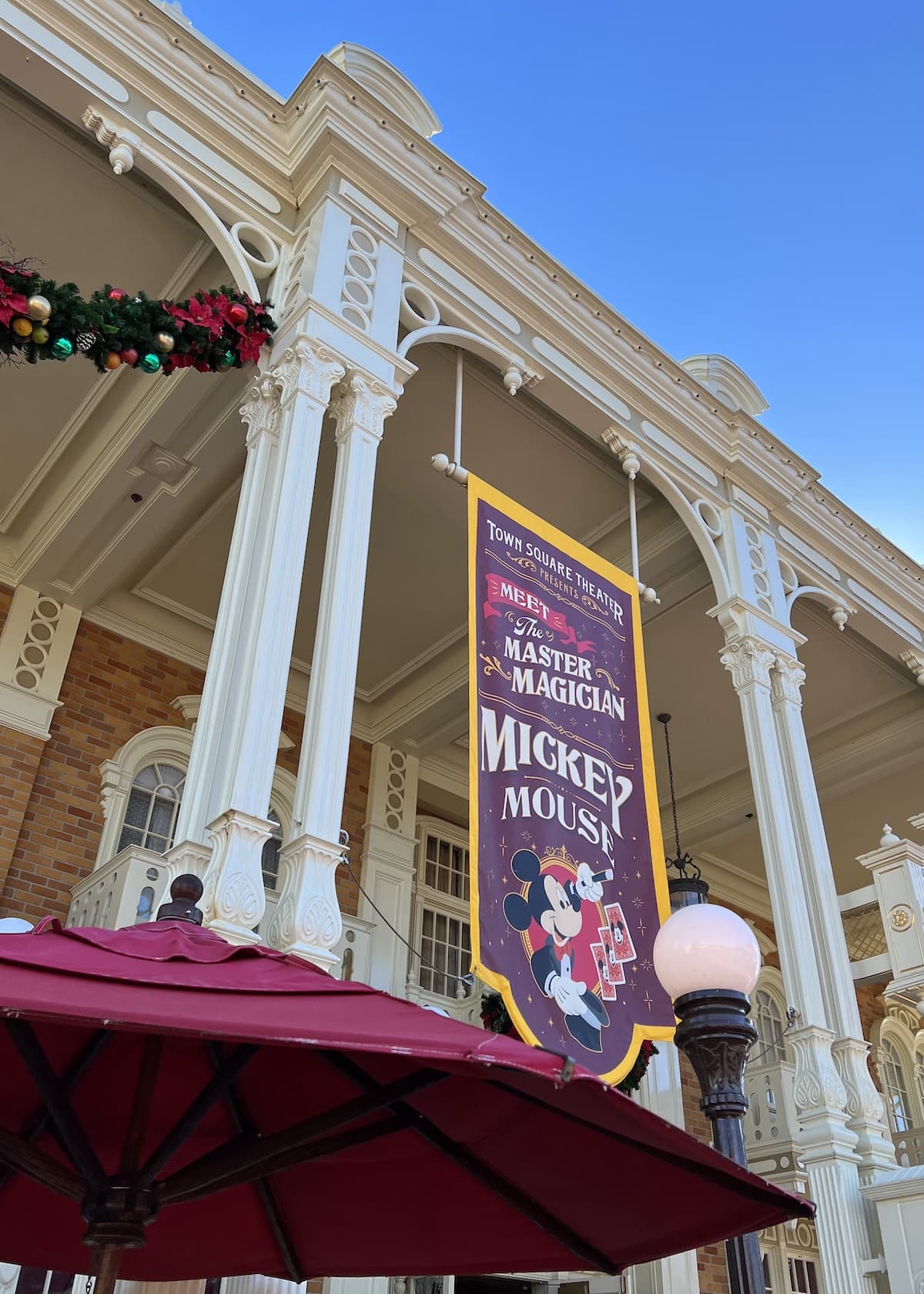 The cast member did take a group photo for us and I love that Spear didn't take his eyes off Mickey the whole time.
The distanced meet and greet is MUCH quicker paced and it's easy to feel even more rushed than regular character meet and greets felt. TAKE. YOUR. TIME. Do not feel rushed. Let your kids ENJOY the moment! Take all the pictures, chat it up with the characters. We treated it like a normal meet and greet as much as possible. And made sure to tell Mickey just how much we miss hugging him and how excited we are to get to hug him again soon 🙂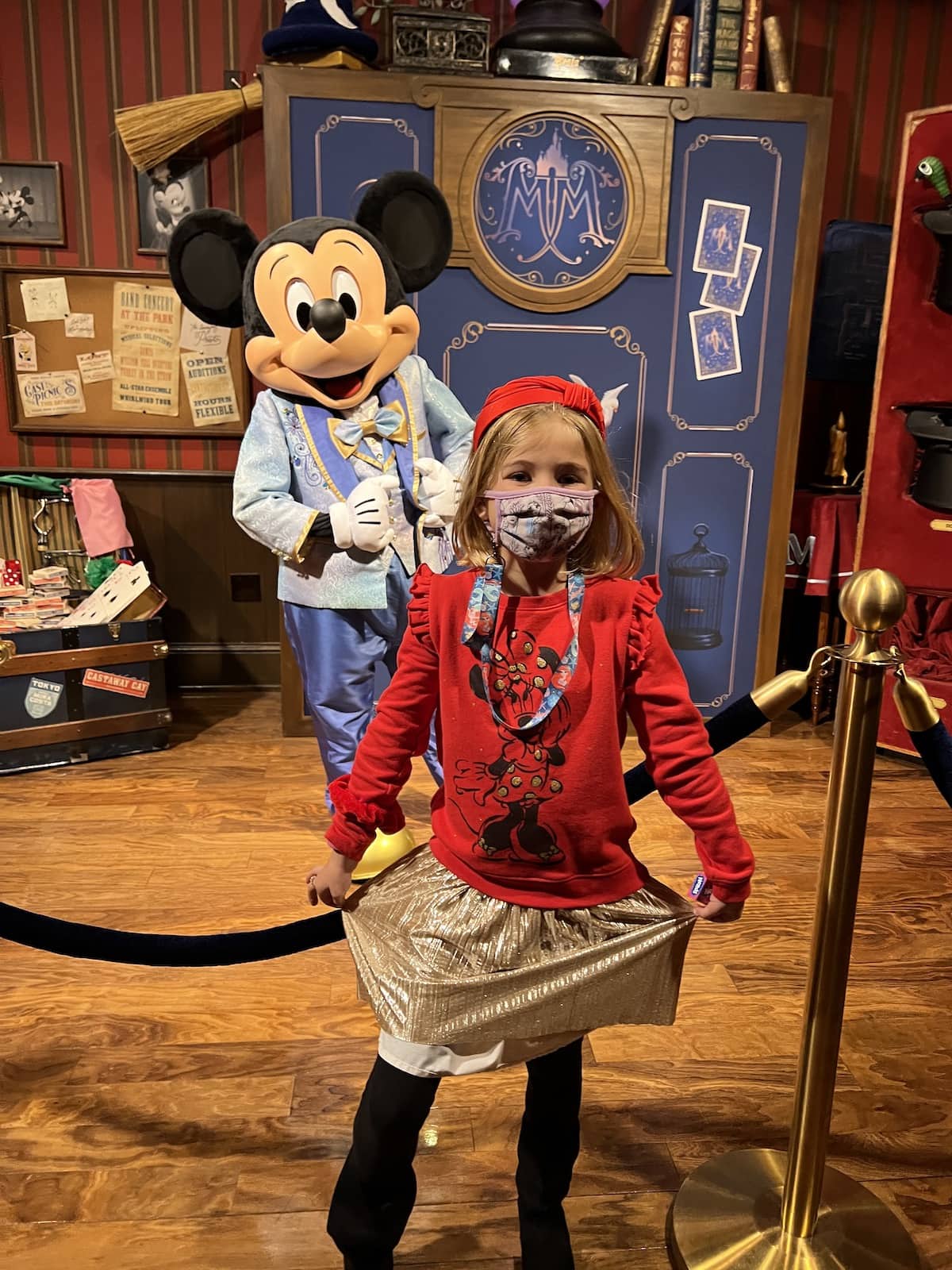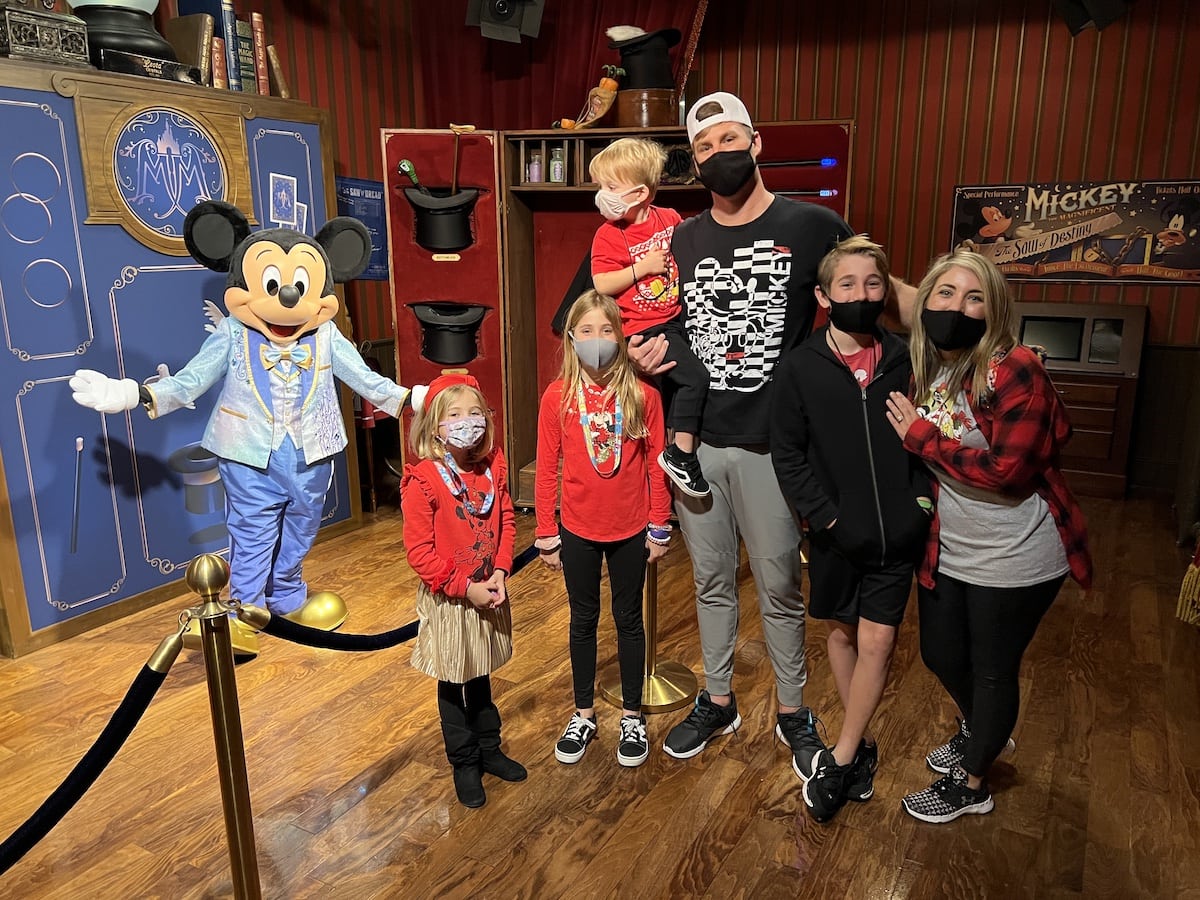 Growing up my mom had these silhouettes hanging in my childhood home and I've ALWAYS wanted them done of my babies. I've literally dreamed of the day I'd have them for as long as I can remember and even saved a wall in our house for them over the last 11 years that we've lived in it!
It was PERFECT weather. We had already walked down Main Street to go meet Mickey and we were heading back down to go rid Buzz so stopping at the cart was not out of the way. Everyone was in a good mood and we had the time in our schedule. It was truly a dream come true moment for me!!!!
Britt was SO sweet and "got it" how important this was to me and she fixed her hair and wanted to make sure she looked a certain way for her moment!
From start to finish the entire process took just 21 minutes! AND a cavalcade was passing by during it so the kids were easily distracted and stayed still 🙂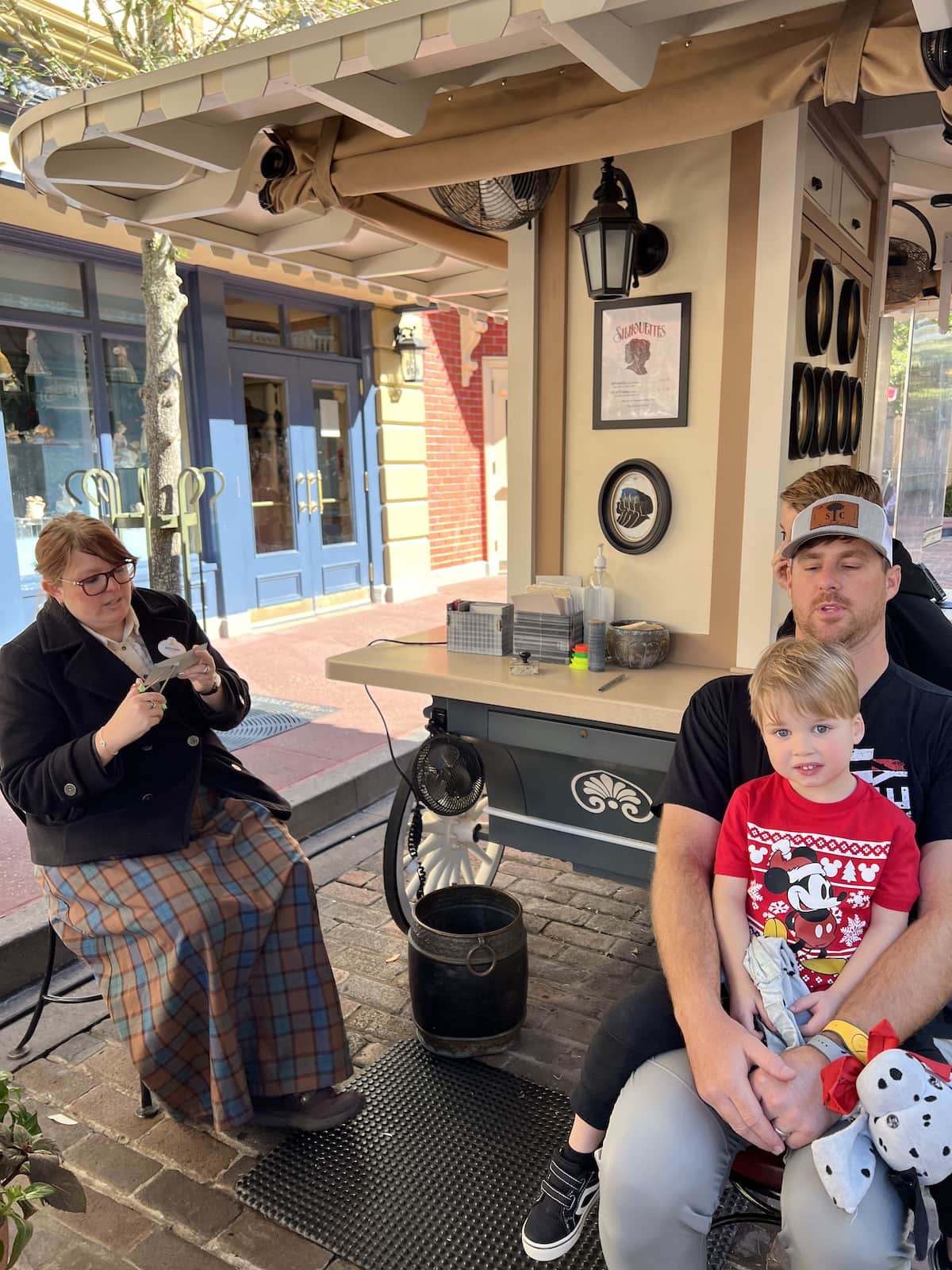 I love, love, LOVE them!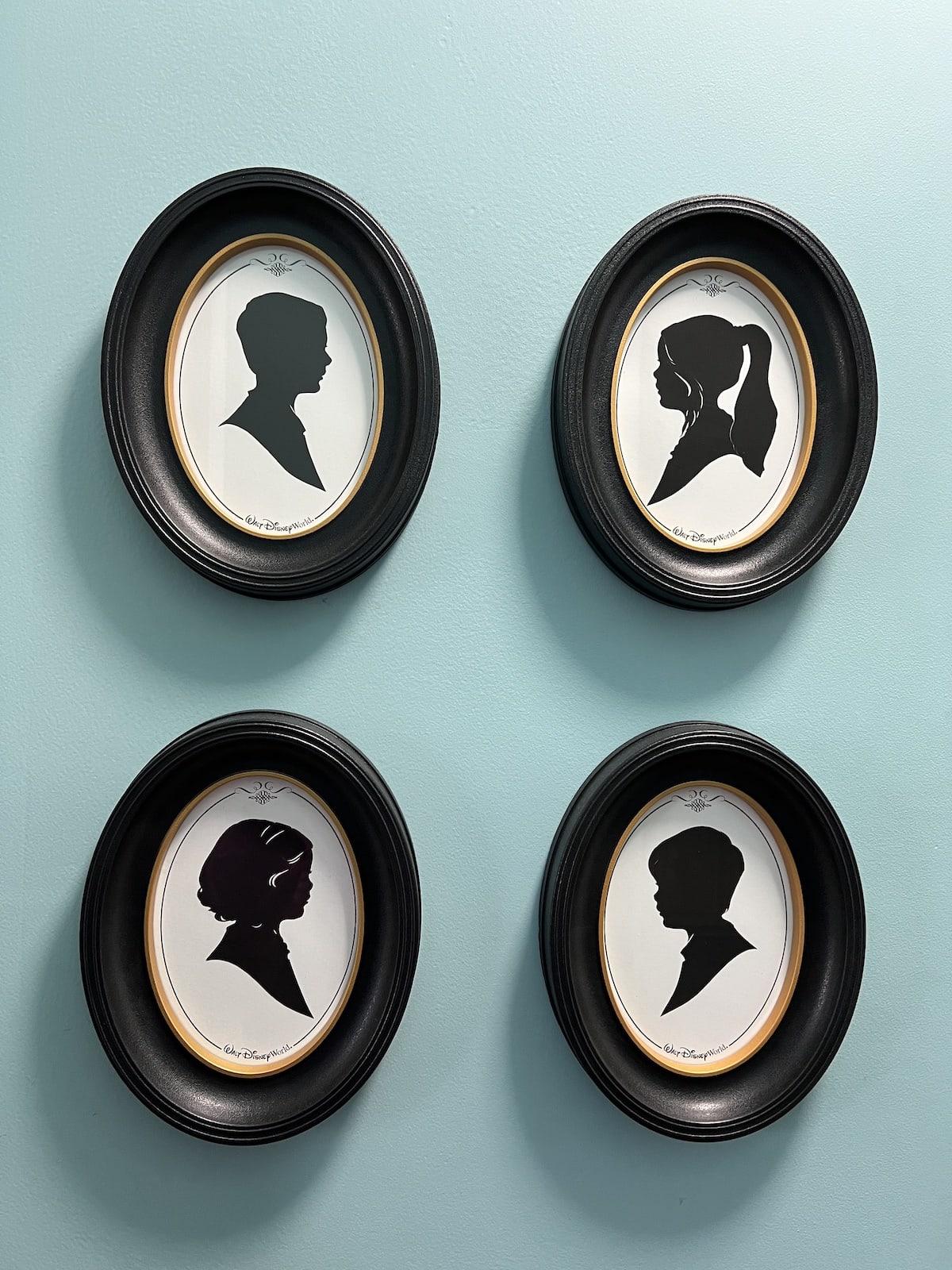 Kye would like it to be documented that he had his highest score EVER of 935,700 and that Zach only beat him by 1,400 points 😉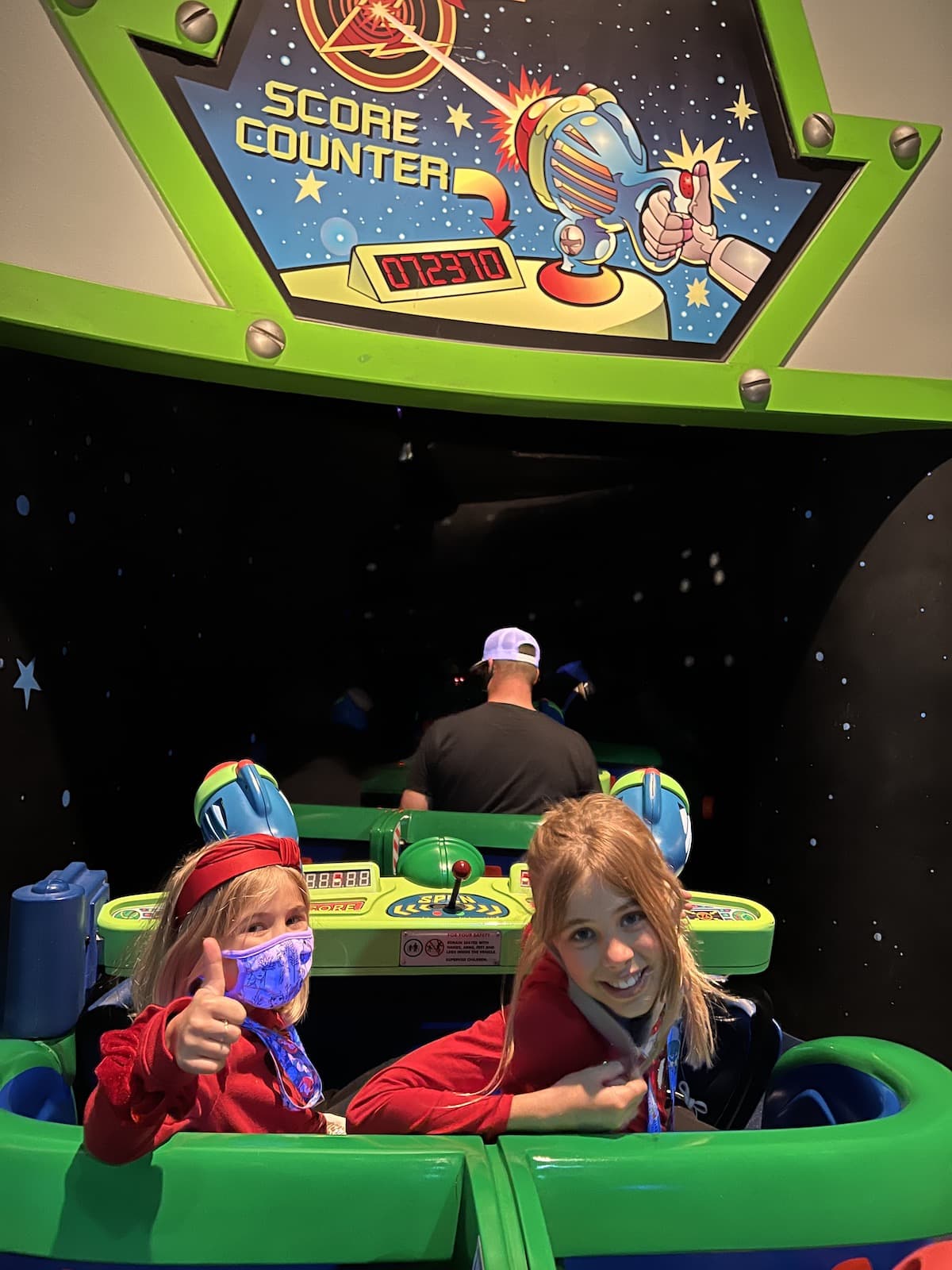 This was our first family trip taking TWO cars to Disney. It was an adjustment, but one that proved worthwhile. We utilizing having the two vehicles almost every single day of the trip. Zach, Kye and Britt wanted to head back to the house to watch the FSU game after riding Buzz.
Tess really wanted to stay at the park longer and yall know I can't say no to more Disney time! So I kept Tess and Spear with me and we had some special park time the three of us! Having the two cars allowed us to have so much more freedom and ability to pair off in different ways. I've never been to Disney with JUST Tess and Spear and we had so much fun!
First up they wanted to ride People Mover. Which if you're looking for cute pictures in the parks I always get such cute pics of my kids on People Mover!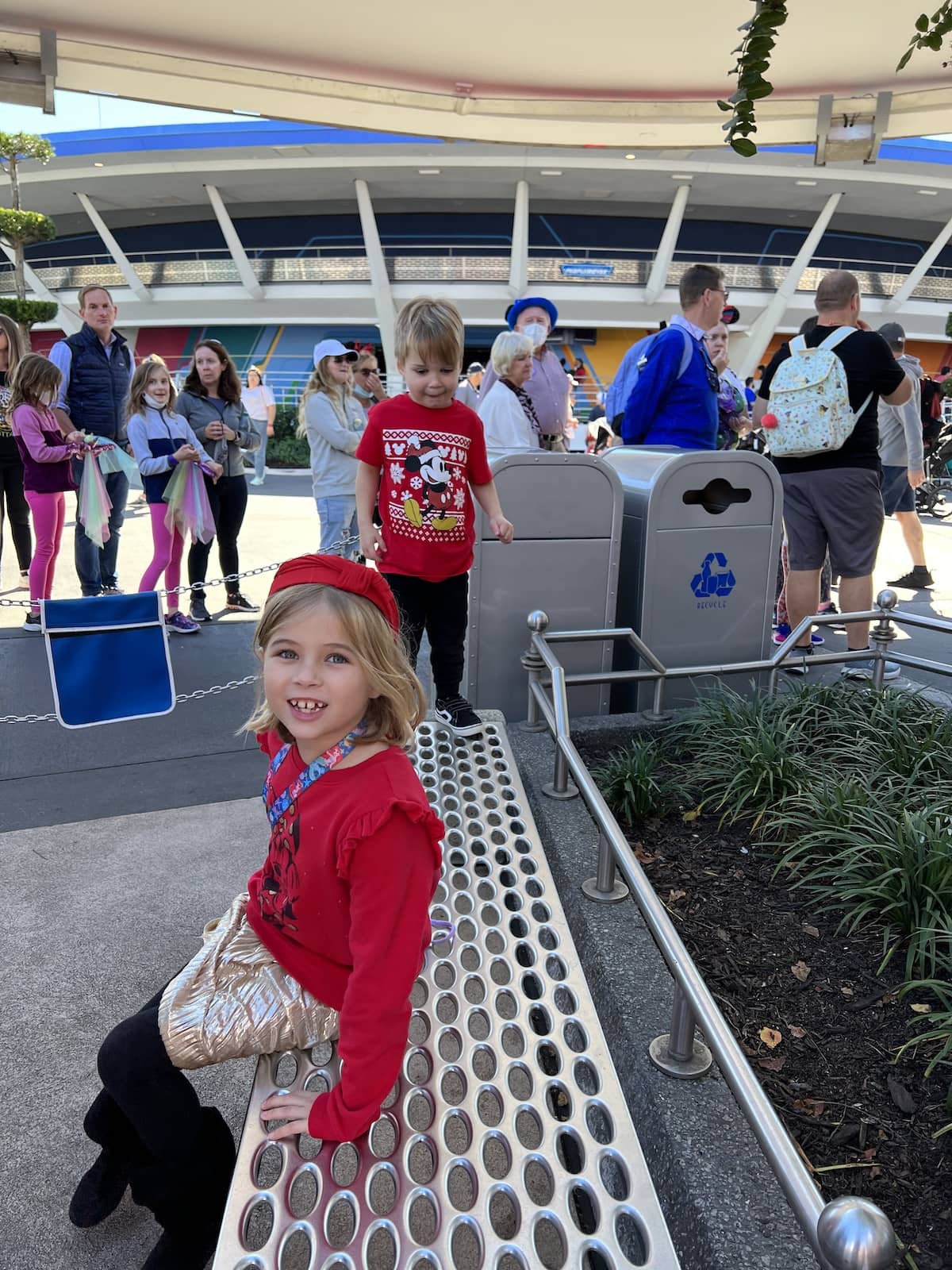 We had been talking about favorite Disney snacks and one of mine has always been the cream cheese filled pretzel but I TOTALLY forgot about it! We decided to do a mobile order from People Mover at Lunching Pad for a little Disney treat. We shared the pretzel and a blue slushy! TEAM BLUE SLUSHY 🙂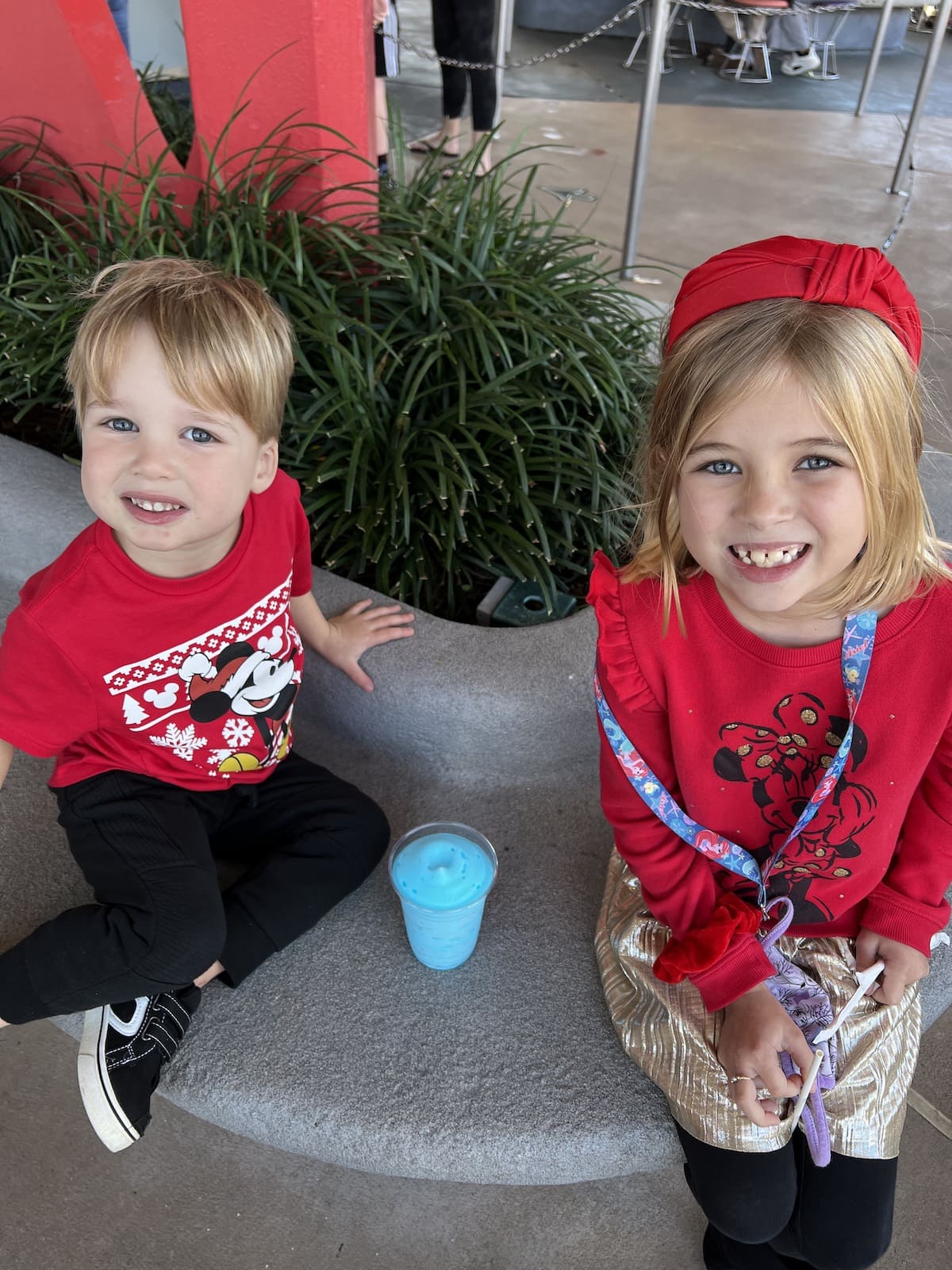 PhilarMagic had reopened and Tess wanted to check it out so we headed over to Fantasyland and made a stop at the sword in the stone. Spear was SO funny as he really, really didn't want to give up trying to remove the stone. A Disney magic moment will forever be on my heart when Britt removed it!
Pretty sure he's our first kid to get up ON the stone to pull!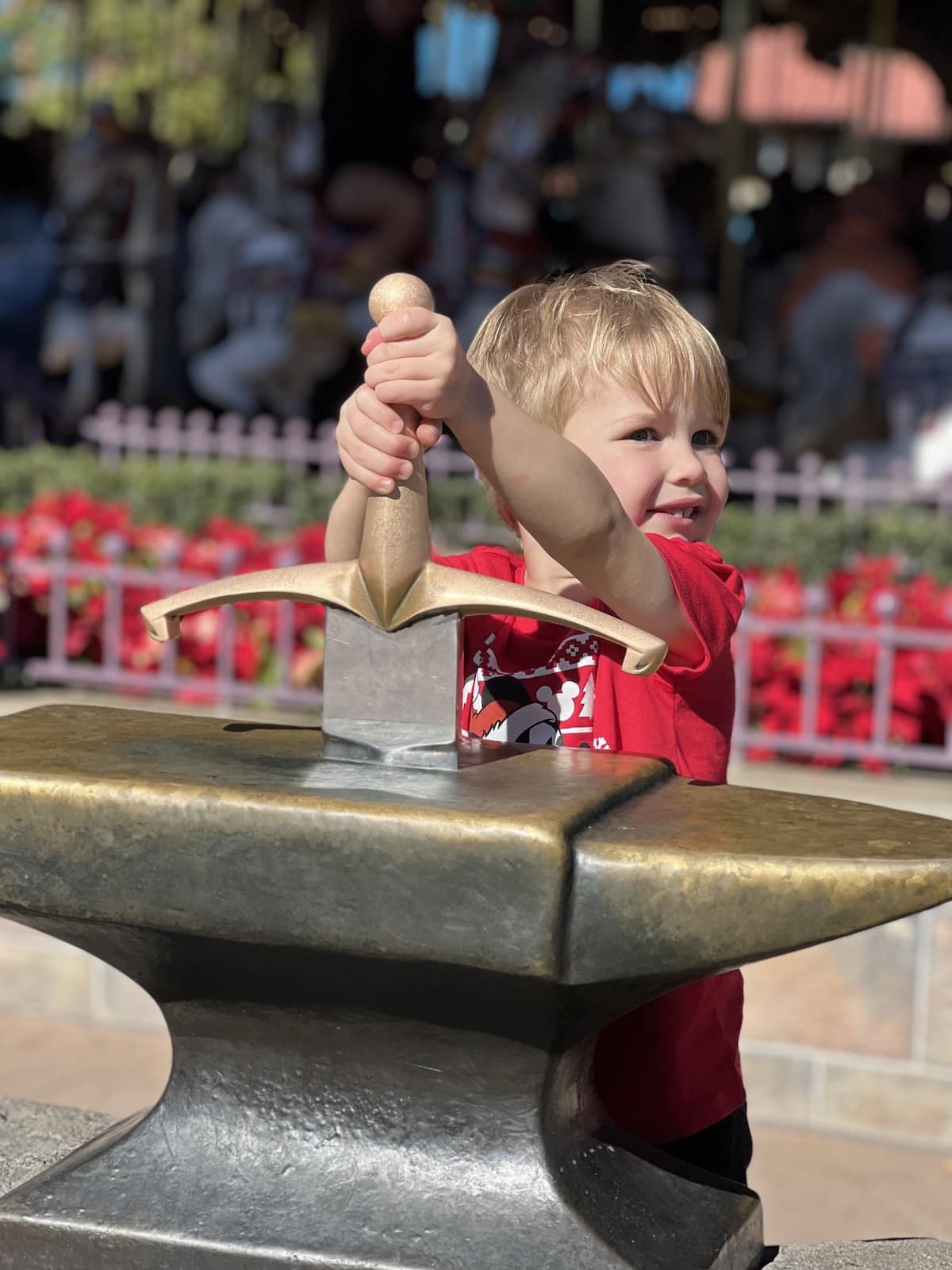 The remastered PhilharMagic did not disappoint! It's CRAZY the difference the refresh made. The images are much sharper and the new CoCo scene is adorable!
On our way out we passed a Cast Member named Tess! Had to get a pic of the two Tesses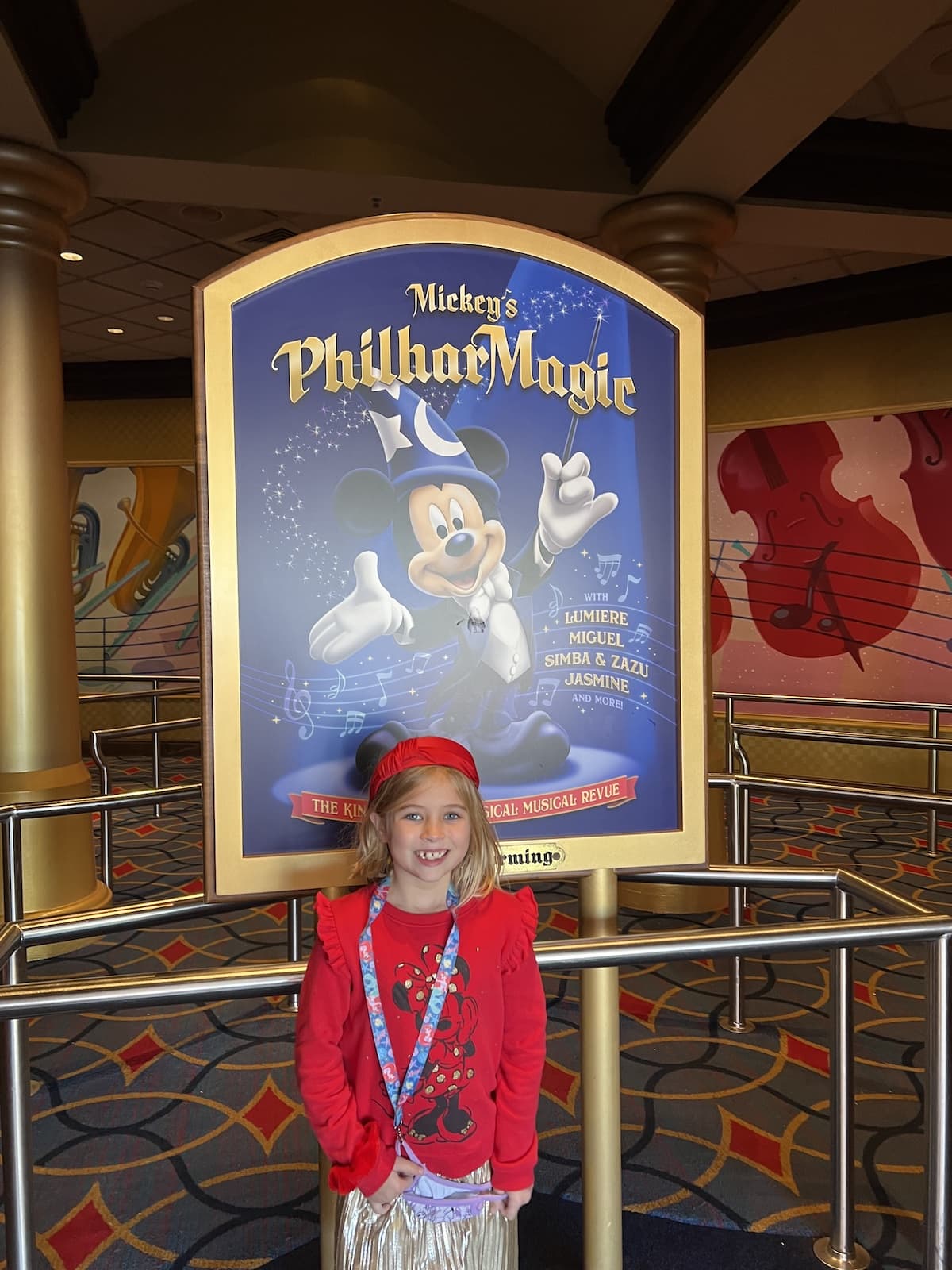 We really had SUCH a fun time just me and my littles. It reminded me just how much I love the solo birthday park days with each of them and how I would really like to plan little solo getaways to do the parks with each of them just US!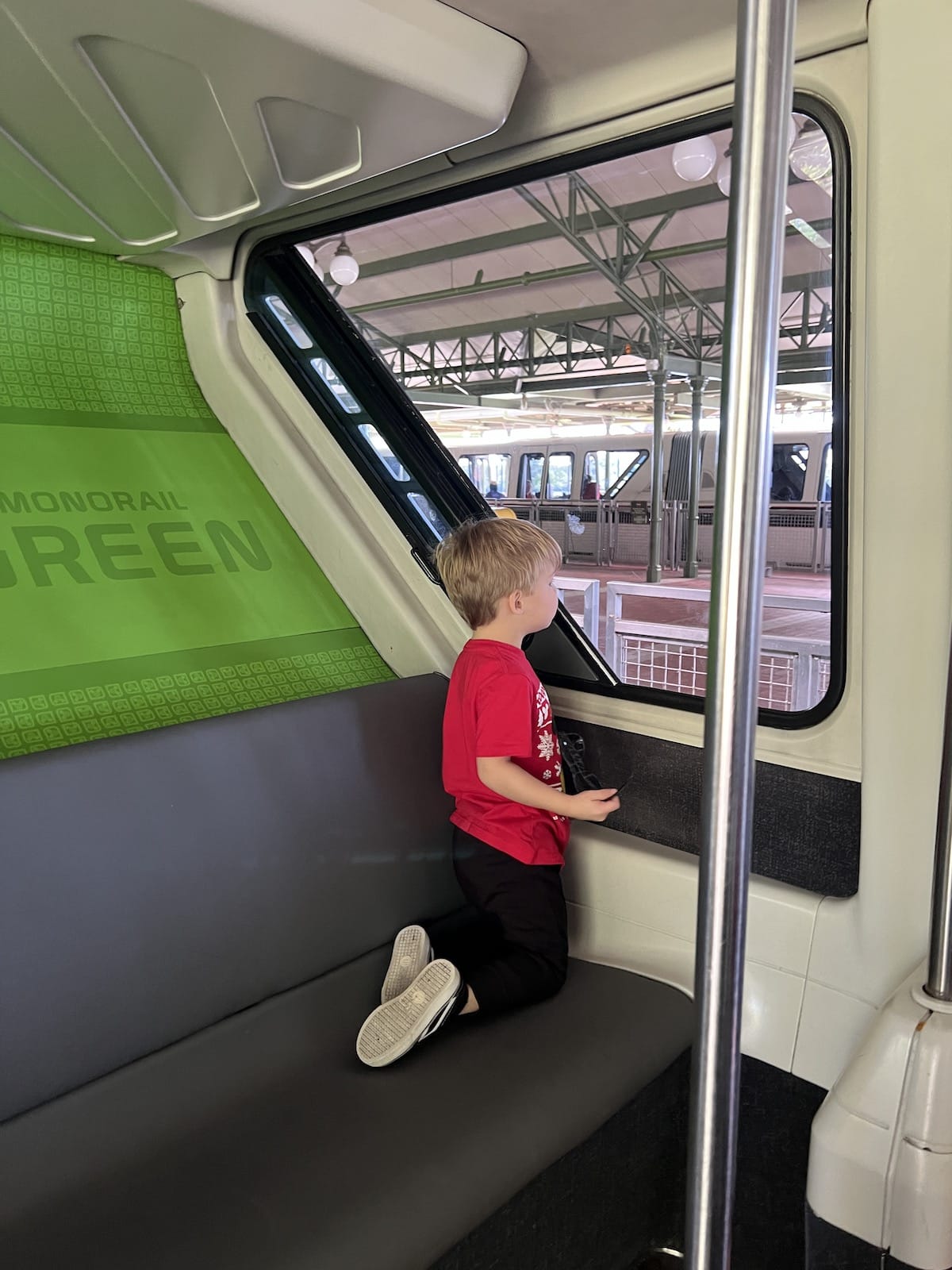 My BABIES!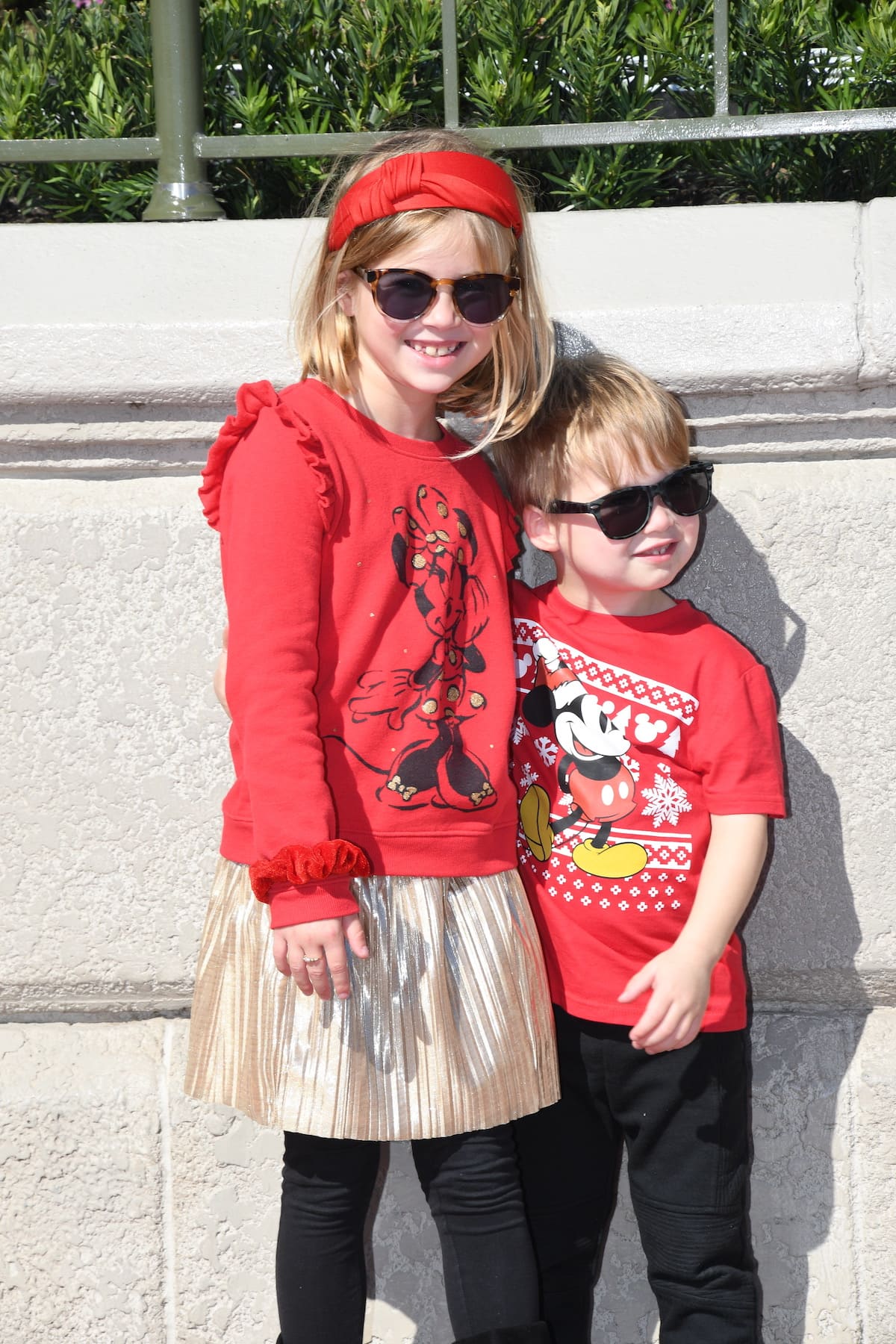 We got back to the house with just enough time to see FSU almmmmost beat UF. Zach and the bigs had fun watching and then spent the afternoon working on the puzzle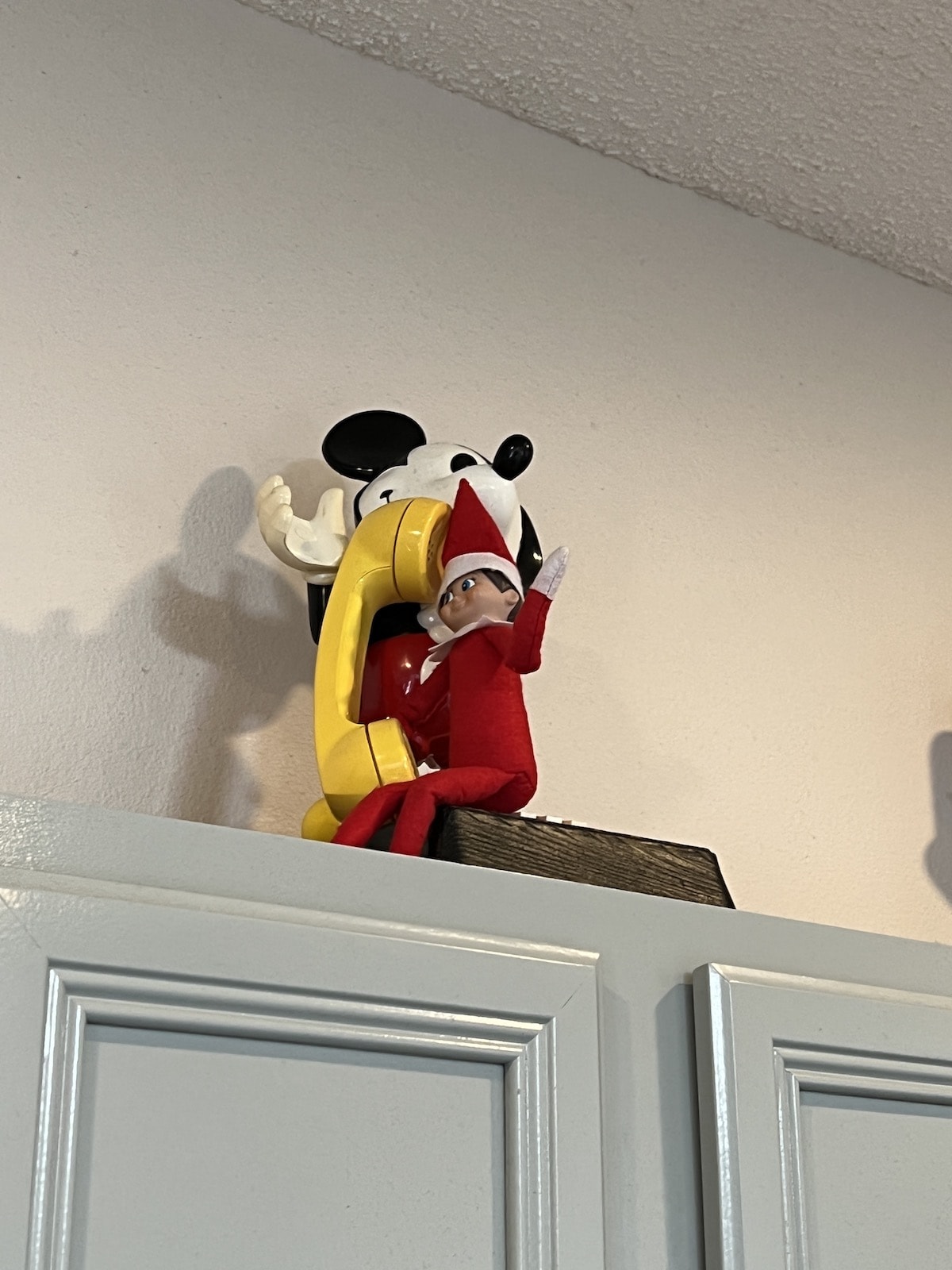 If you buy the 50th Anniversary Puzzle be warned that it is a BEAST to put together! It's the first year the puzzle didn't get completed before we headed home – this is as far as they got.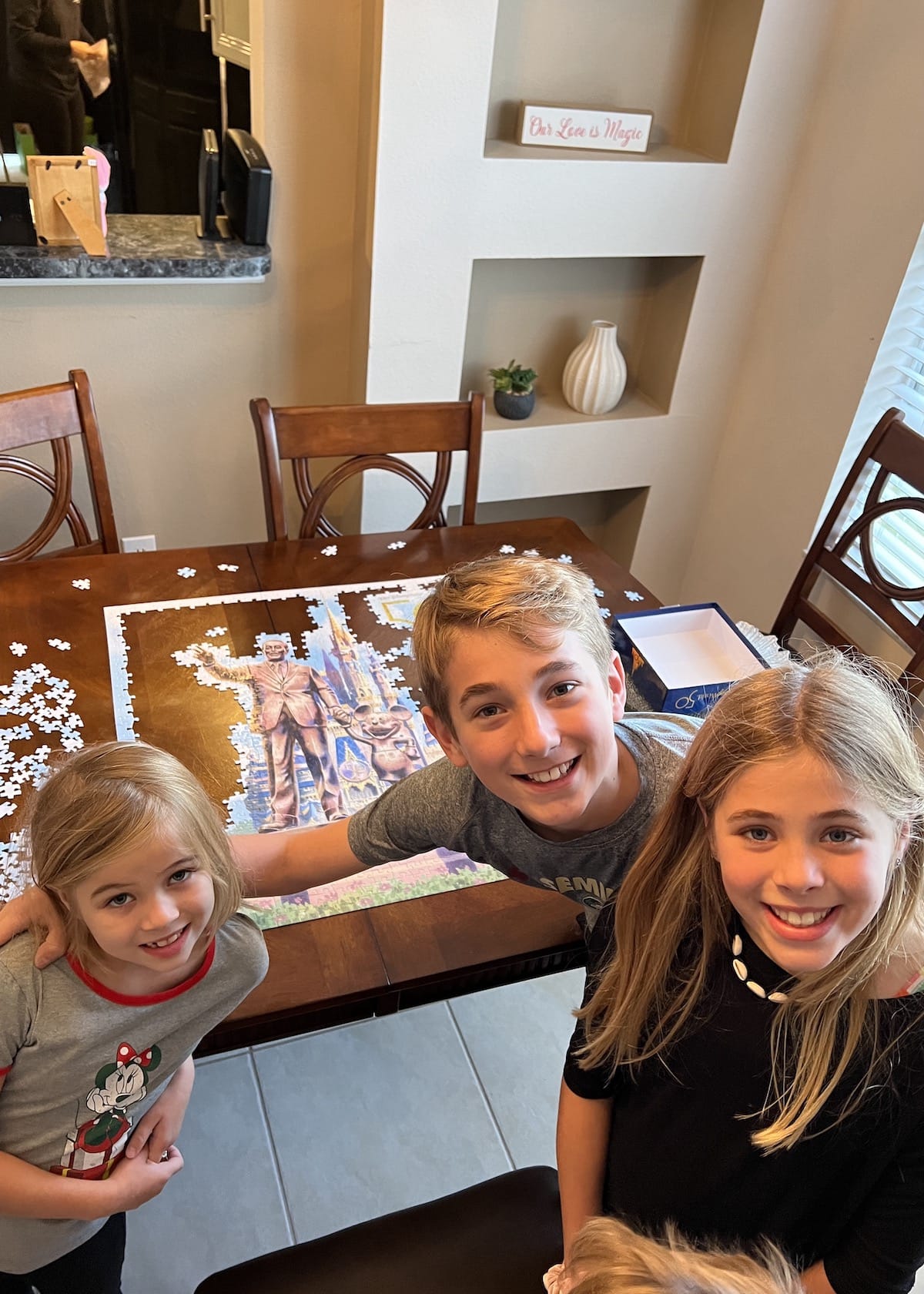 The last night of Spear's first ever Disney birthday celebration trip I planned something special just for he and I! At first he was NOT excited about going to Disney with just Mommy. He wanted the others to come, he didn't want to go with "just Mommy." I'm glad I stuck to the plan and kept moving because as soon as we got out of the car in the parking lot he said "I was just kidding I do want to go with Mommy."
And we had THE best time together! I'm writing a separate post about the fireworks dessert party fun but we had a bit of time before we had to check in for the event and were able to walk around Magic Kingdom and being such a busy Thanksgiving holiday time I knew it'd be crazy crowded. So I kept the agenda simple: Tiki Room. NEVER a long wait, NEVER crowded and NEVER disappoints!
We also had a little time to pop in the Christmas shop and were able to finally find a Christmas ornament to remember the trip by. Birthday Mickey and Minnie for our birthday boy!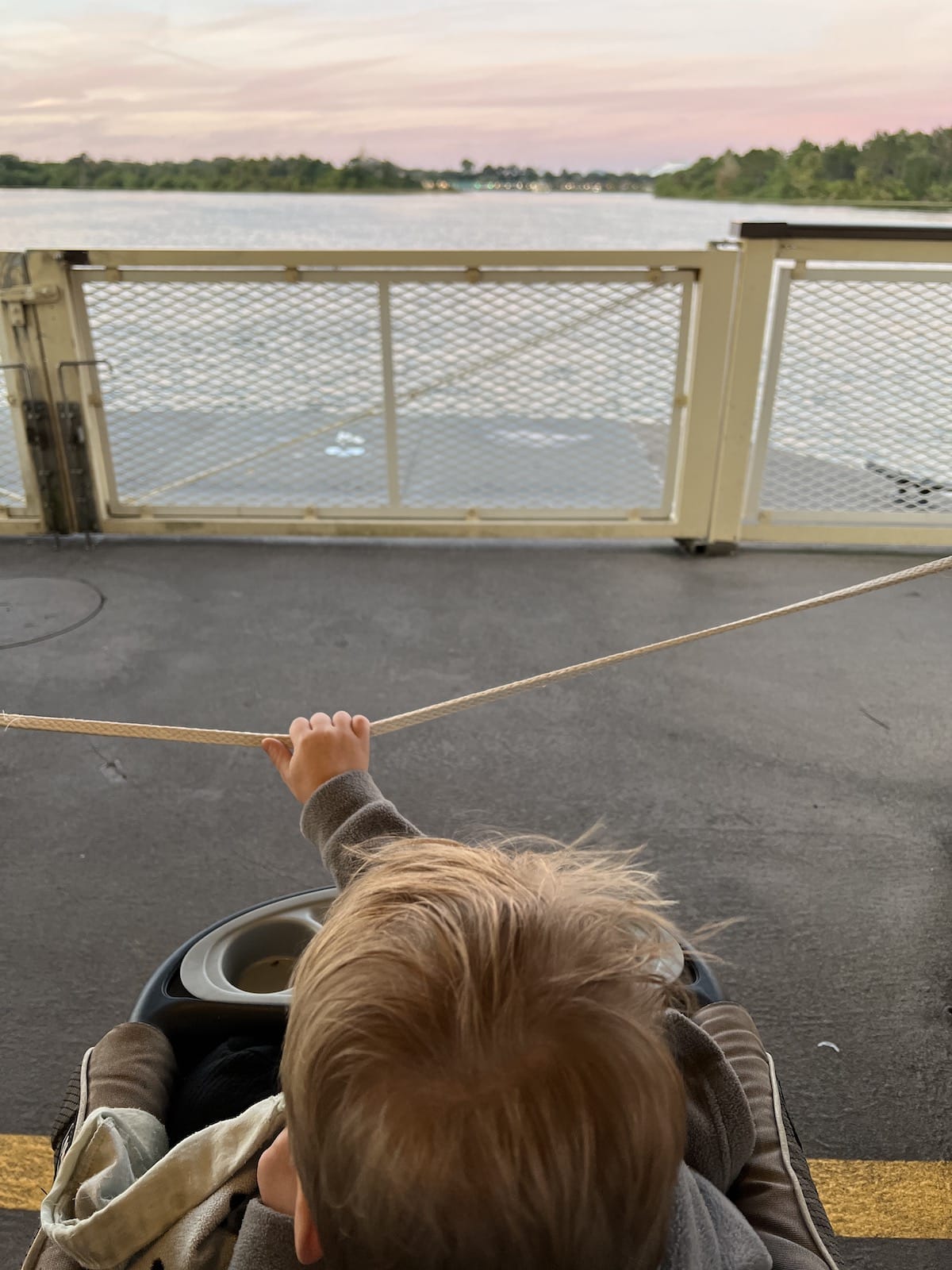 We finished the night with Spear's FIRST viewing of Disney fireworks and I'll post about that soon but overall we had SUCH a fun family week together and Spear loved celebrating his birthday at our favorite family place!