Every year on Thanksgiving morning our elves surprise us with their arrival – even at the Disney House! Hermey and Snowflake always greet our family with their special muffins and it's an event my kids look forward to each year.
This year we celebrated Thanksgiving the day before the actual holiday due to G-Mama needing to head home early but our elves still waited to make their arrival until the actual day of 🙂
I love the JOY our elves bring to our kids! It's such a simple thing that helps make the holidays extra special.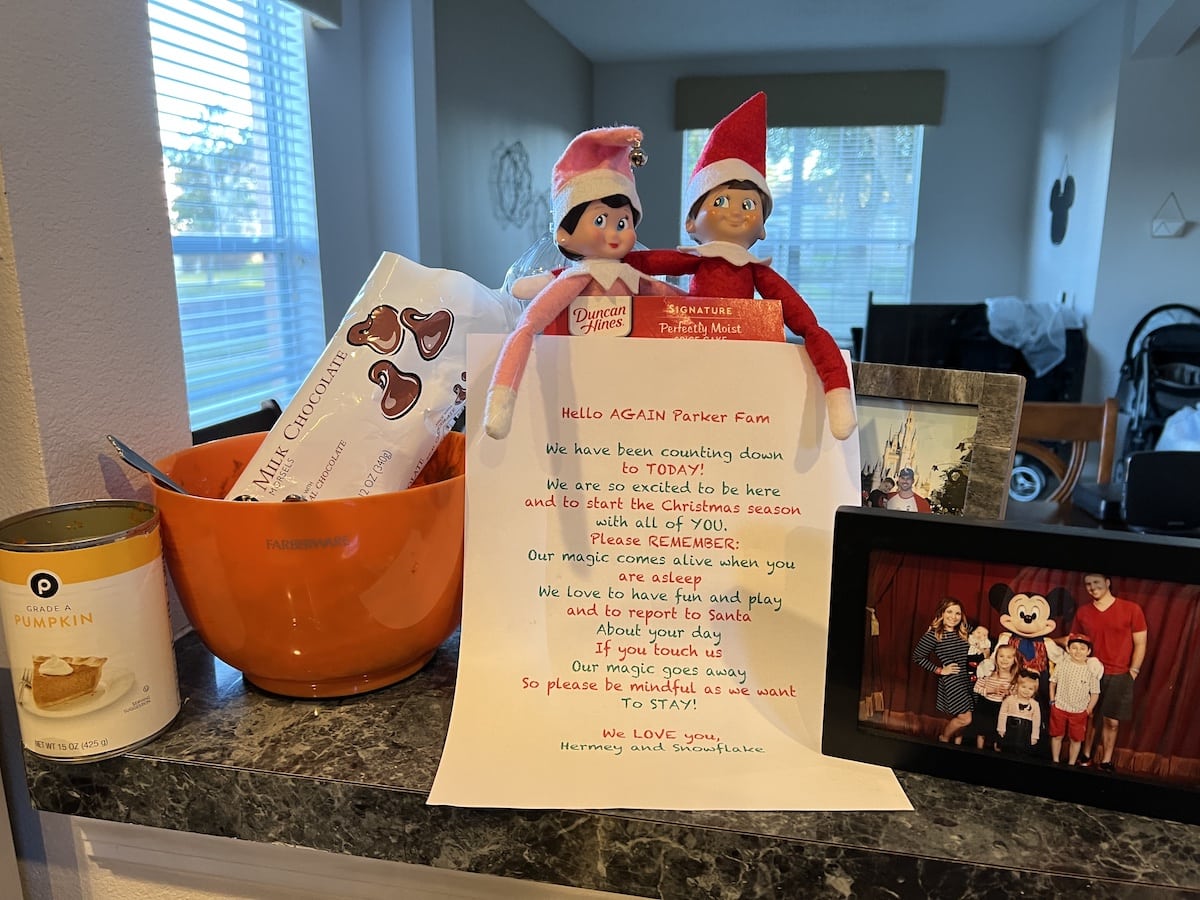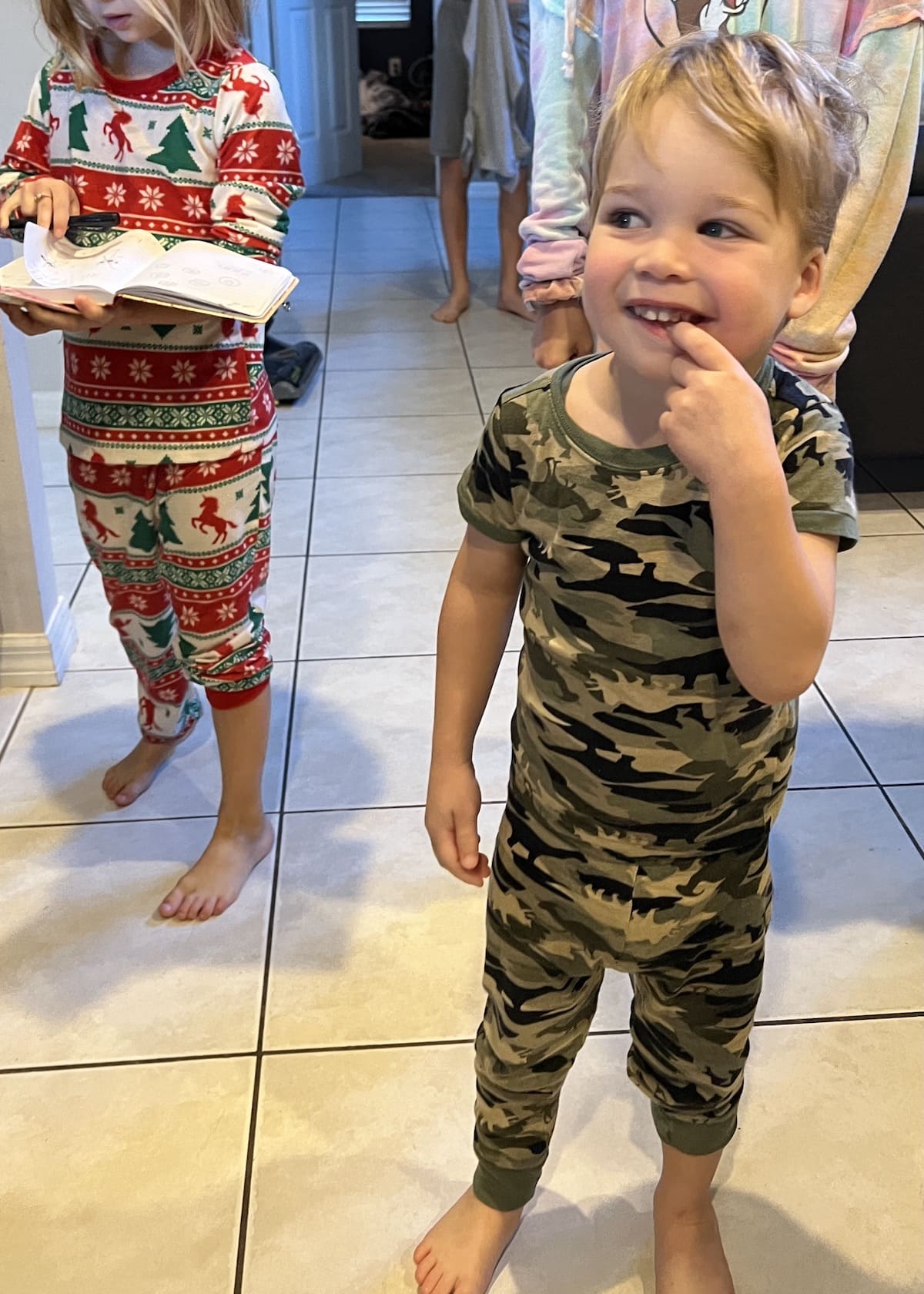 We continued Spear's 4th Birthday celebration at Disney with a morning at Hollywood Studios. If you asked my kids they would ALL FOUR say that Hollywood Studios is their favorite Disney park. It truly does have something for everyone right now at all of their ages and interests.
Hollywood Studios had us wait outside of the park to enter while onsite guests got to enter 30 min prior. I DO still think it's beneficial to arrive an hour early at DHS. We brushed hair and ate breakfast while we waited and then headed straight to Mickey and Minnie's Runaway Railway!
It was another beautiful weather day – 71 degrees at 9 am! Theme park perfection!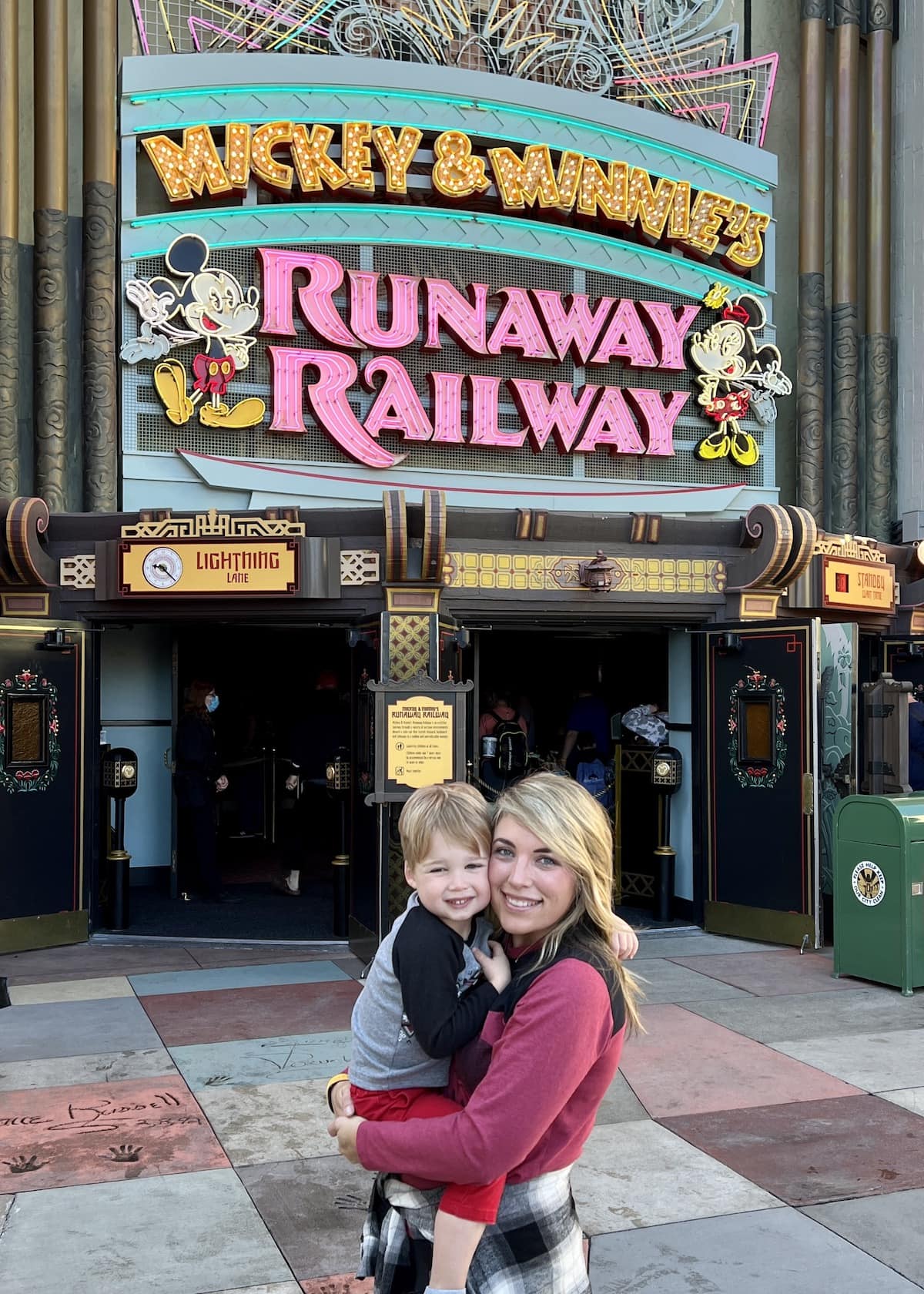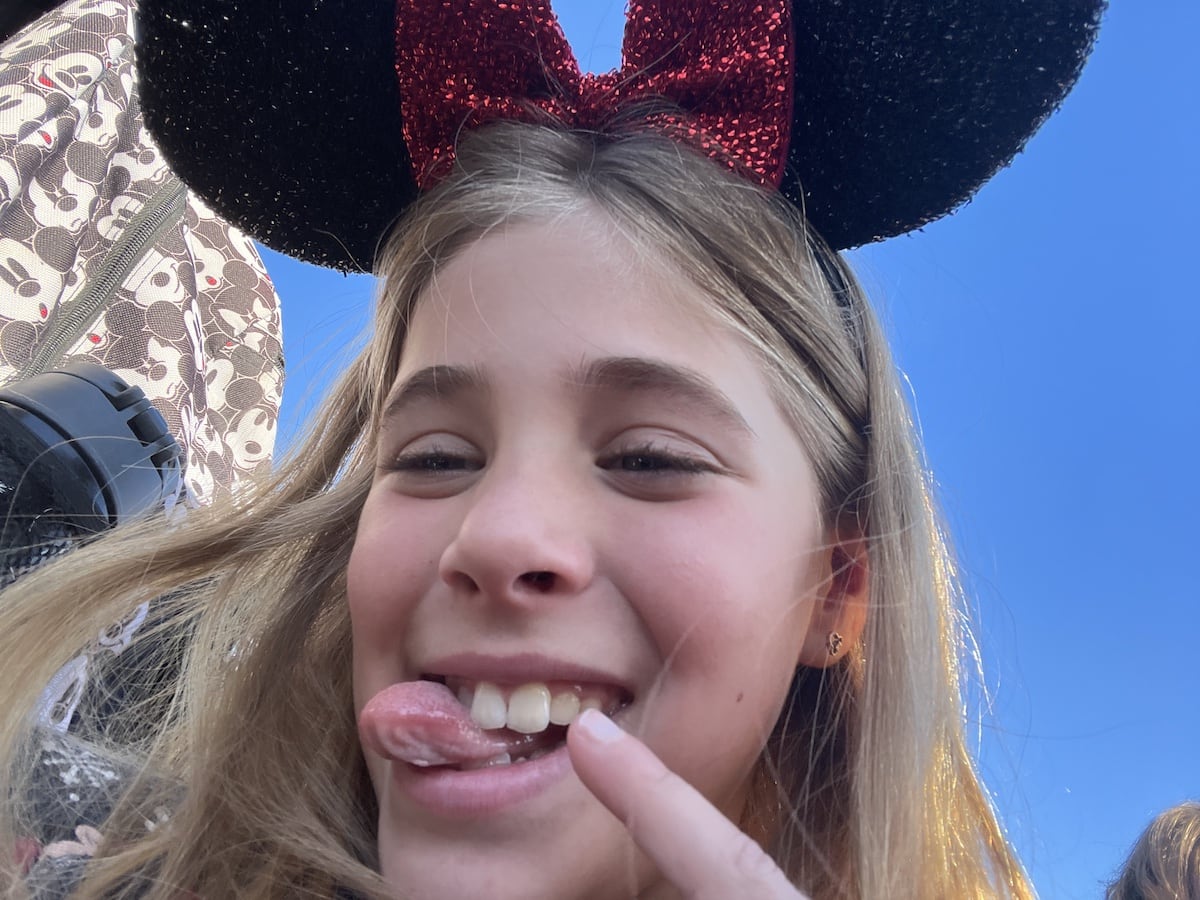 Spear was the main focus of the trip so we hit up his favorites first thing. He loves "Mickey Choo Choo" and loves Lightning McQueen show! We watched as a family, whereas usually we split up and I take Spear to the Lightning McQueen show while the others ride Rock N Rollercoaster. It was nice to all be together to keep that focus on Spear 🙂
Then we split after and Spear and I just took our time checking out the cars and then walking through the park to go meet up with everyone else.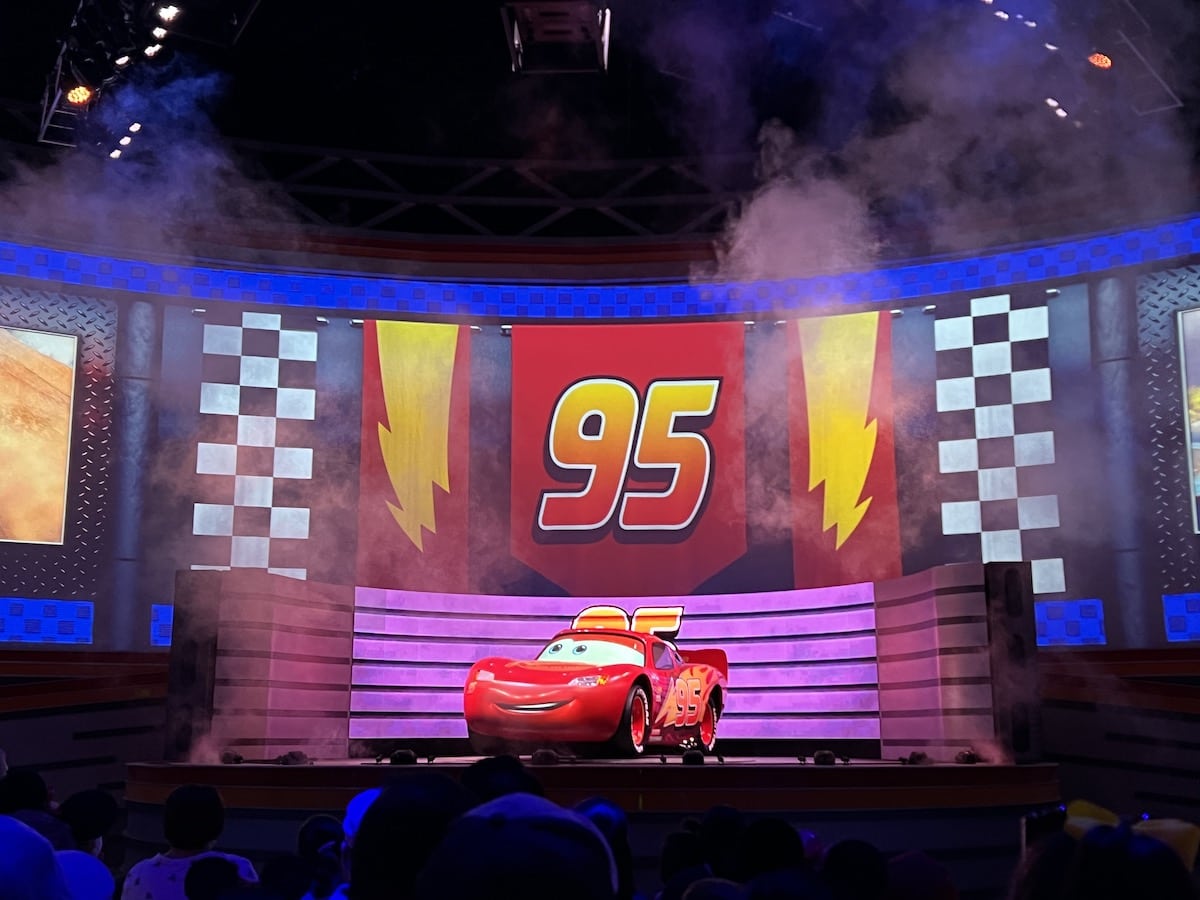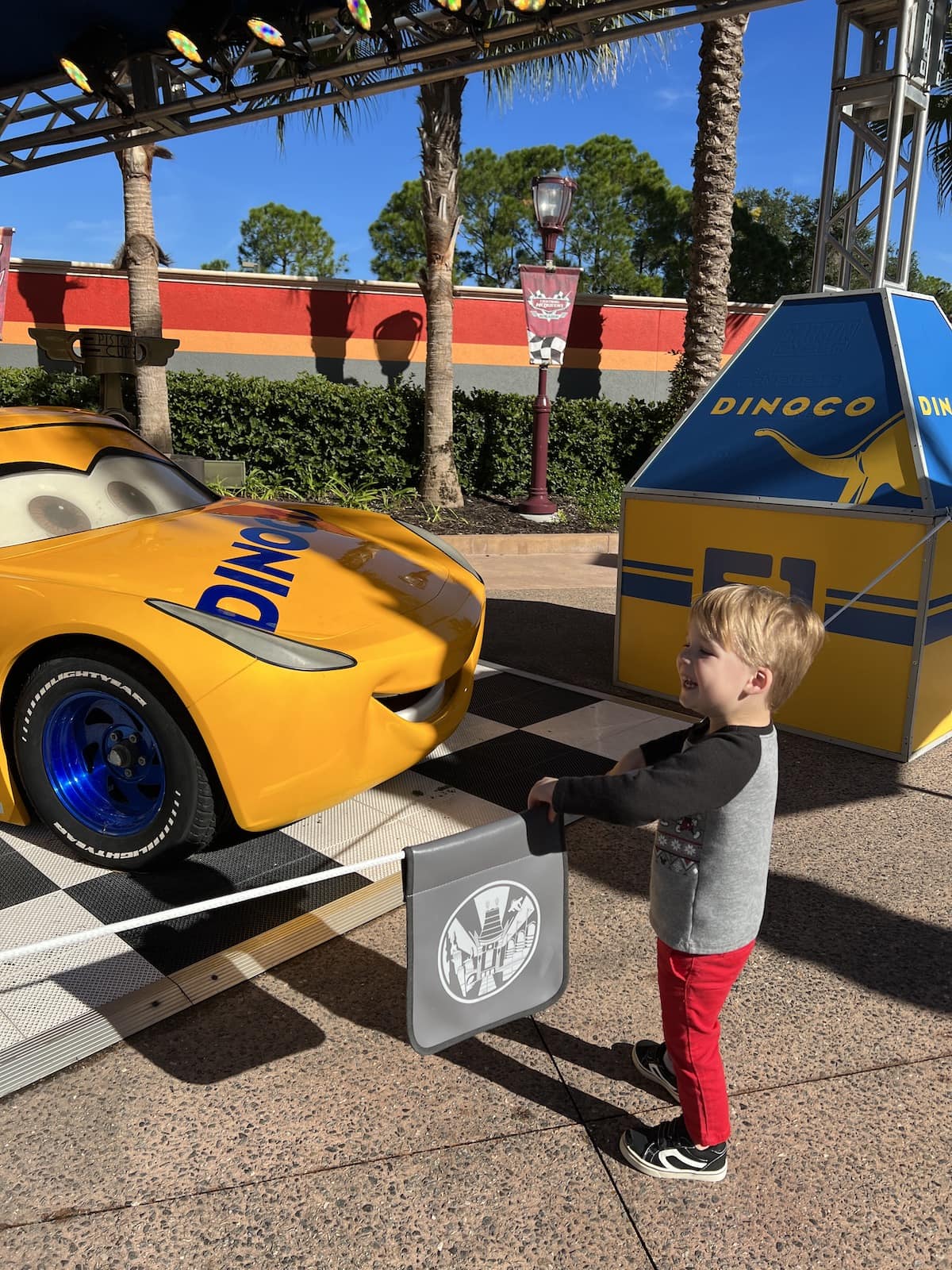 I had wanted to stop and meet Minnie Mouse since her meet and greet is back open but the wait was too long and I didn't want to risk us missing our next ride as a family so we just walked around a bit and Spear was content to check stuff out and then was SO excited when he saw Britt coming! I love the way my babies love each other.
BIG DAY for Spear in that he's now over 40 inches and able to ride RISE OF RESISTANCE! We were all super, super excited for him to get to have the experience for the first time as part of his birthday trip! He was slightly overwhelmed by it all but also LOVED it!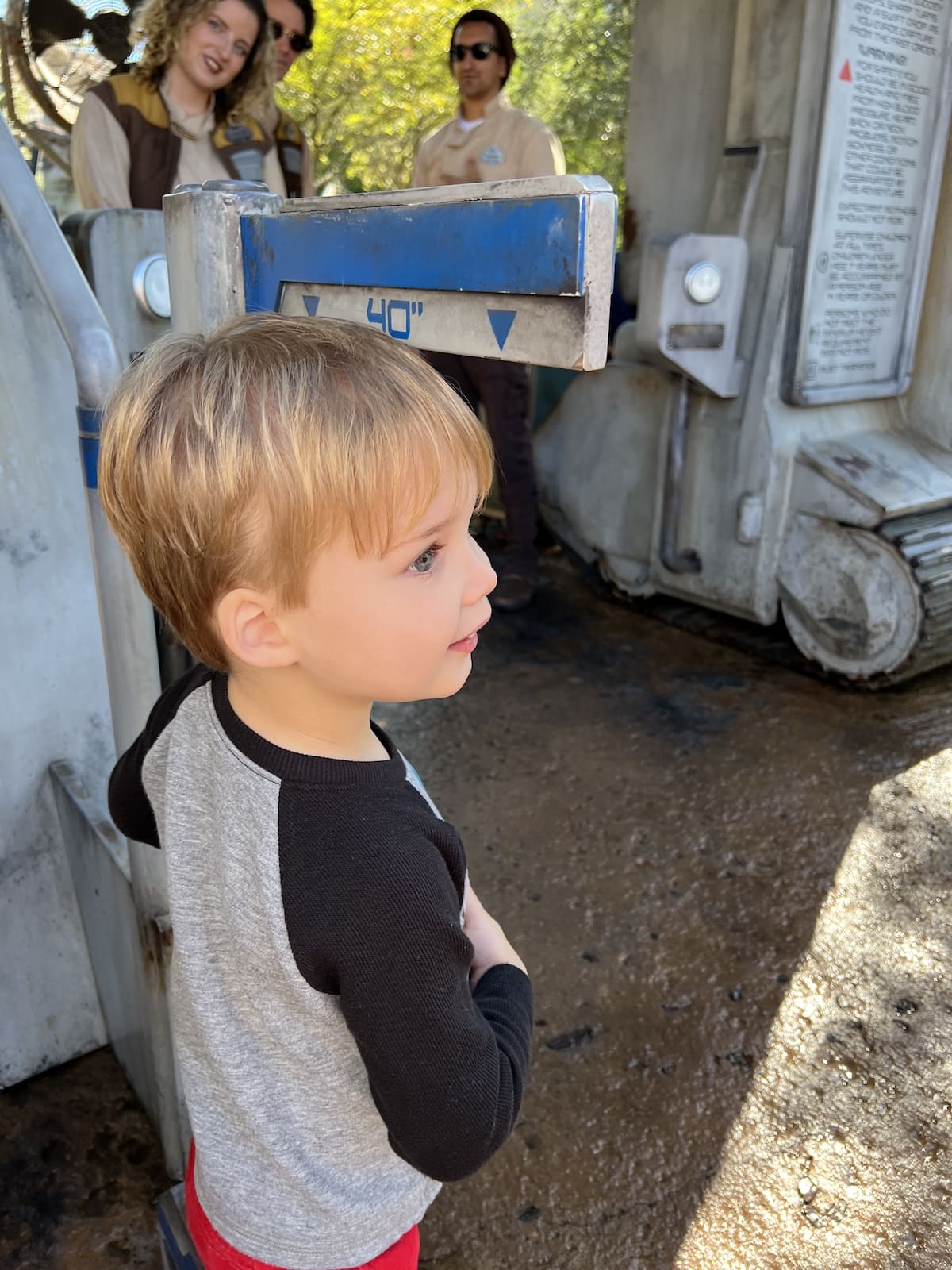 Tess and I opted out on riding Smuggler's Run. It's Kye's favorite ride but it makes me feel a bit sick, especially when the kids want to drive. I don't think Tess loves it either and she preferred spending some quality time with me.
I LOVED this bit of time with her so much. We spent the whole time talking about TESS. What she loves, what she enjoys, what she's into the most. As the third kid I feel like she's often lumped into the others and their interests and it was such a nice moment to just ask her questions without their influence. She told me she has a hard time deciding what SHE likes because she does like all the same things Kye and Britt like too.
In the end she said just for HERSELF she truly really likes Art, American Girl, and Ducktales.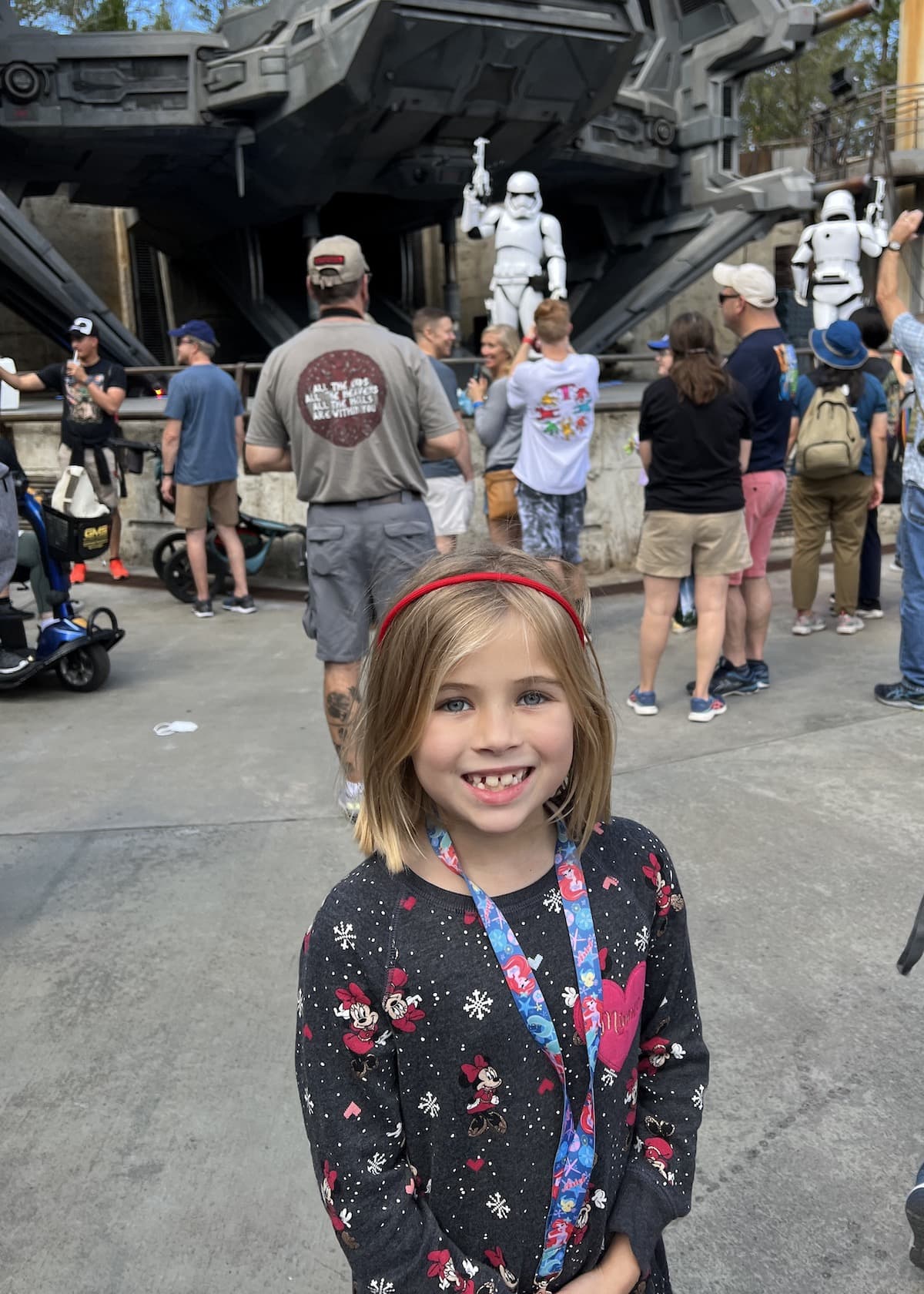 We ate some lunch that we'd packed from the house (seriously THE best tip to saving money on food at Disney!) and then Kye, Tess and Zach went to ride Tess's fav (Tower of Terror) while Britt, Spear and I just took our time walking through the park checking out all the holiday decorations and even stopping to get some fun photopass pictures and then met them at the park exit when they finished up!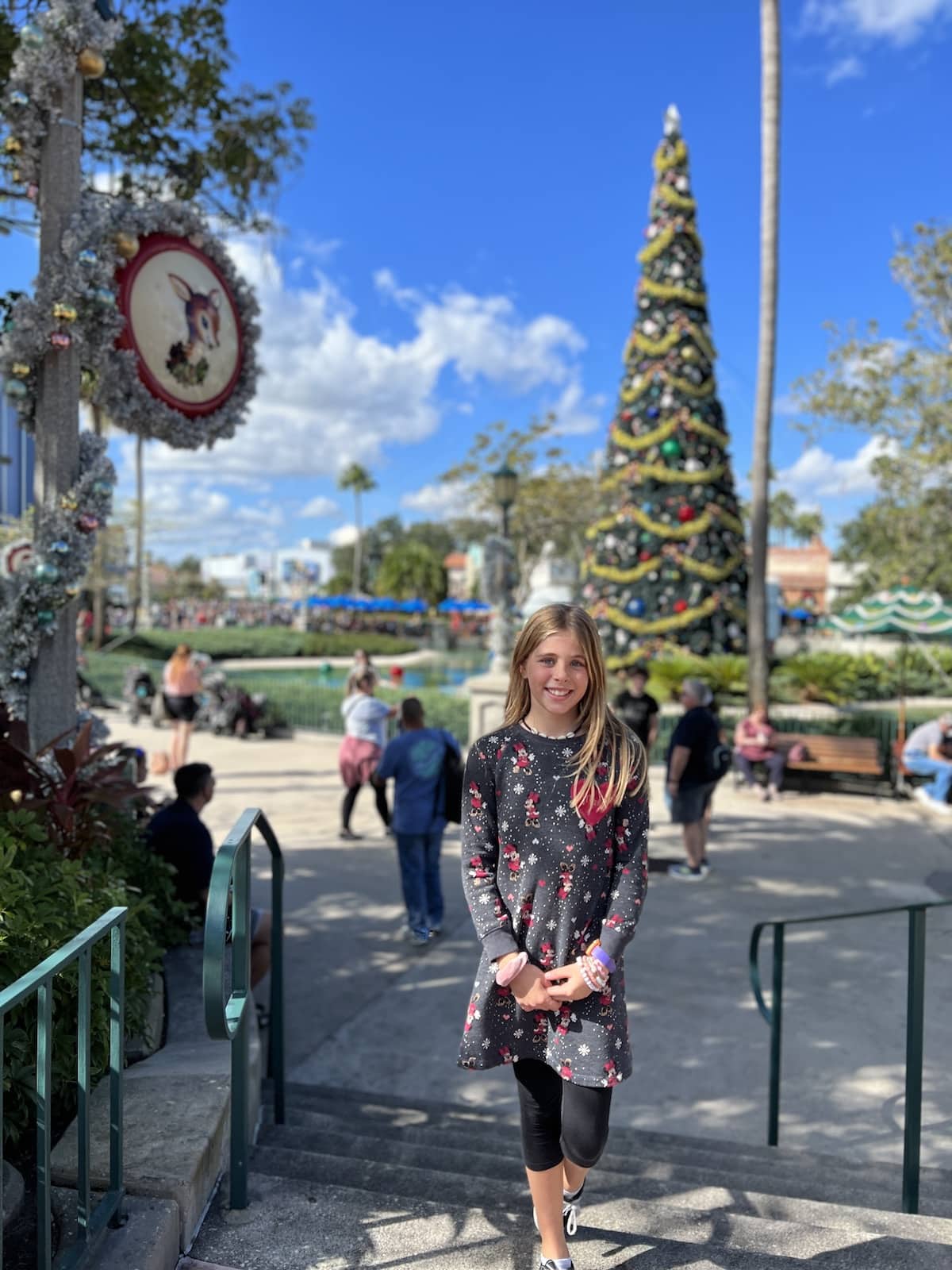 Zach's favorite park days are the easy in and easy out kinda mornings and this was def a time when everything flowed smoothly, everyone got to do what they wanted to do and we were done! not a whole lot of super magical moments and nothing really "extra" but we were all down for some downtime at the house. A chance to get some things done around the house from the upkeep – owner side of things and then we got to end the night with another family tradition: ice cream for dinner!
It started several years ago when we'd have a HUGE thanksgiving lunch at Zach's grandmothers house and we would be so full that we didn't really want any sort of dinner so we started ice cream for dinner and the kids look forward to it every year. Simple traditions are the best!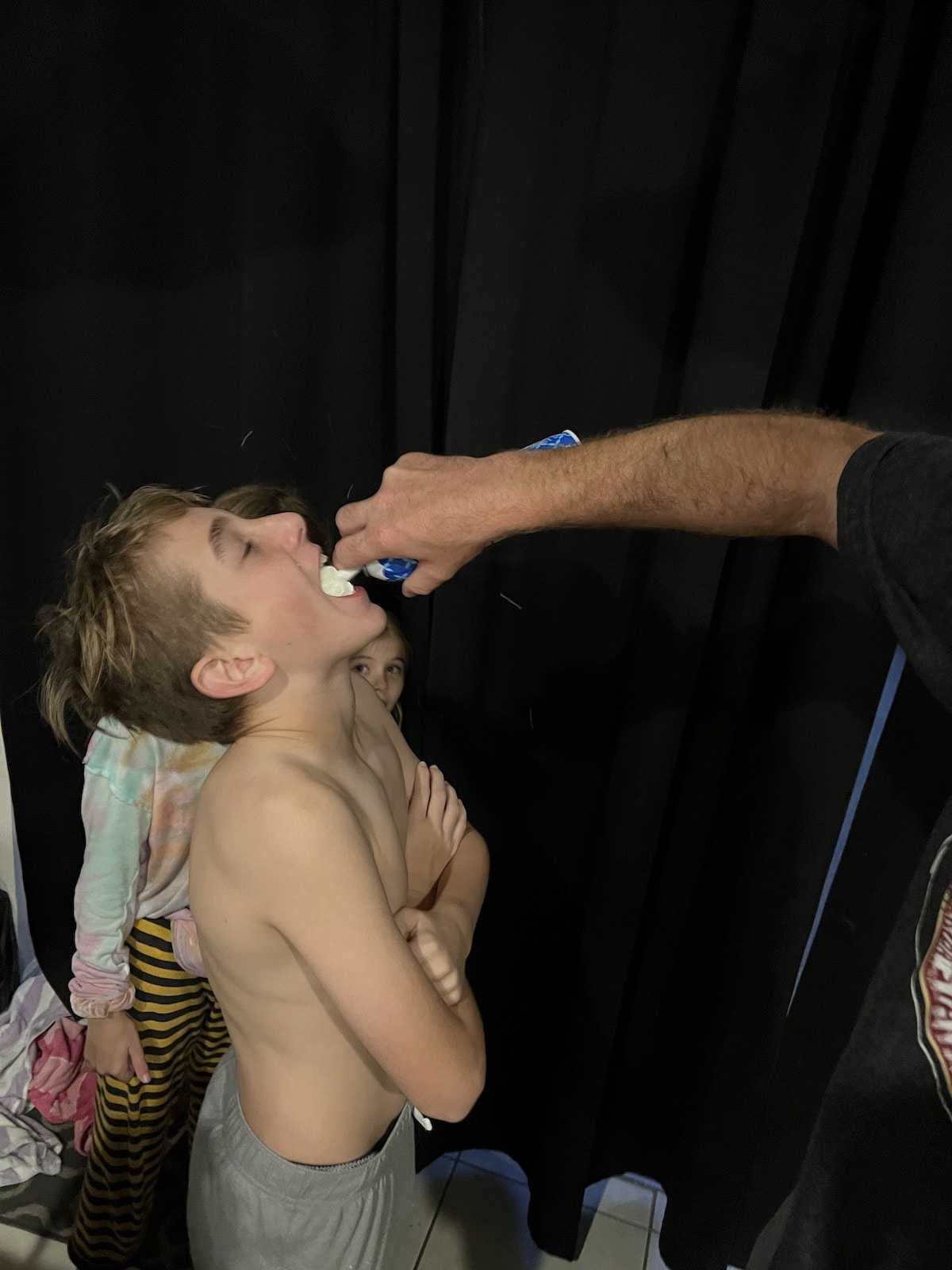 Even our elves geared up for the big game ahead and our Nole Gnome came on the trip with us to cheer on our seminoles the day after Thanksgiving!