Spear turned 20 months old on August 1st!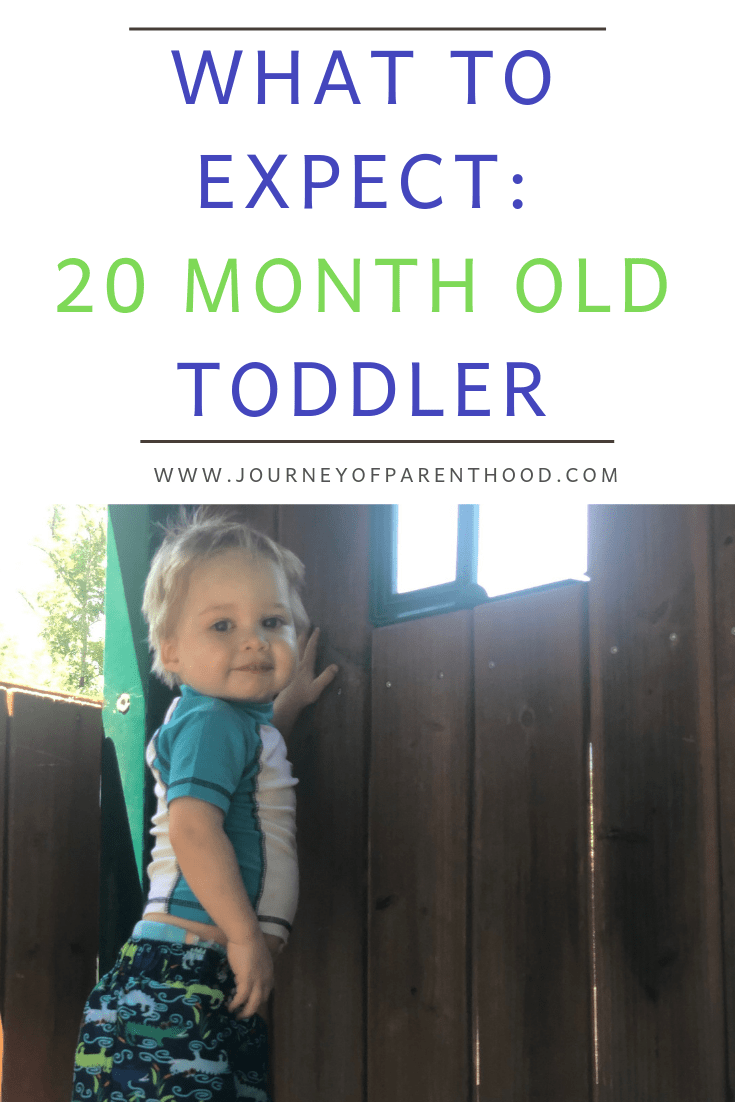 Spear turned 20 Months Old on August 1st.
I'm using What to Expect the Toddler Years to compare his milestones and development.
At 20 months old Spear is doing everything a toddler his age should be able to do including:
use an object in imitation
use a spoon/fork (but not exclusively)
run
He is doing some of the things a toddler his age may possibly be able to do including:
combine words
identify 1 picture by naming
throw a ball overhand
He is not yet:
name 6 body parts
speak and be understood half the time
use 50+ single words
Spear is doing one thing that a toddler his age may even be able to do and that is build a tower of 6 cubes. He cannot yet identify four pictures by pointing.
20 Month Old Schedule
7:00: Up for the Day, Diaper Change and Breakfast
8:00: Independent Playtime (45 minutes)
8:45: Speech Movie Time, followed by storytime
9:30 – 11:00: Morning Nap
11:00 Up from Nap.
11:30: Freeplay with Mommy.
12:00: Lunch Time
1:00 – 4:00: Afternoon Nap
4:00: Up from Nap
5:30: Dinner
6:30: Bathtime
6:45: Pjs, Story, Prayer
7:00: Down for the Night
Sibling Comparisions: