In my attempts to catch up a bit I'm doing another combo post for October! Just all our family stuff and all the stuff each of the big kids were into…Spear will still have his own separate summary 🙂
Our neighborhood does a semi-annual yard sale and we had planned to participate in October. The kids were SO excited to sell stuff and earn money and Zach and I were eager to clean house and gut everything. Butttt then Hurricane Michael happened and it was hard to get back in the grove so we just opted to skip it.
However, the kids had been so pumped that we still let them sell their items. Kye was ALL ABOUT IT and I felt bad that we hadn't put more out as a family and def plan to participate more in the Spring.
Zach looks thrilled about it haha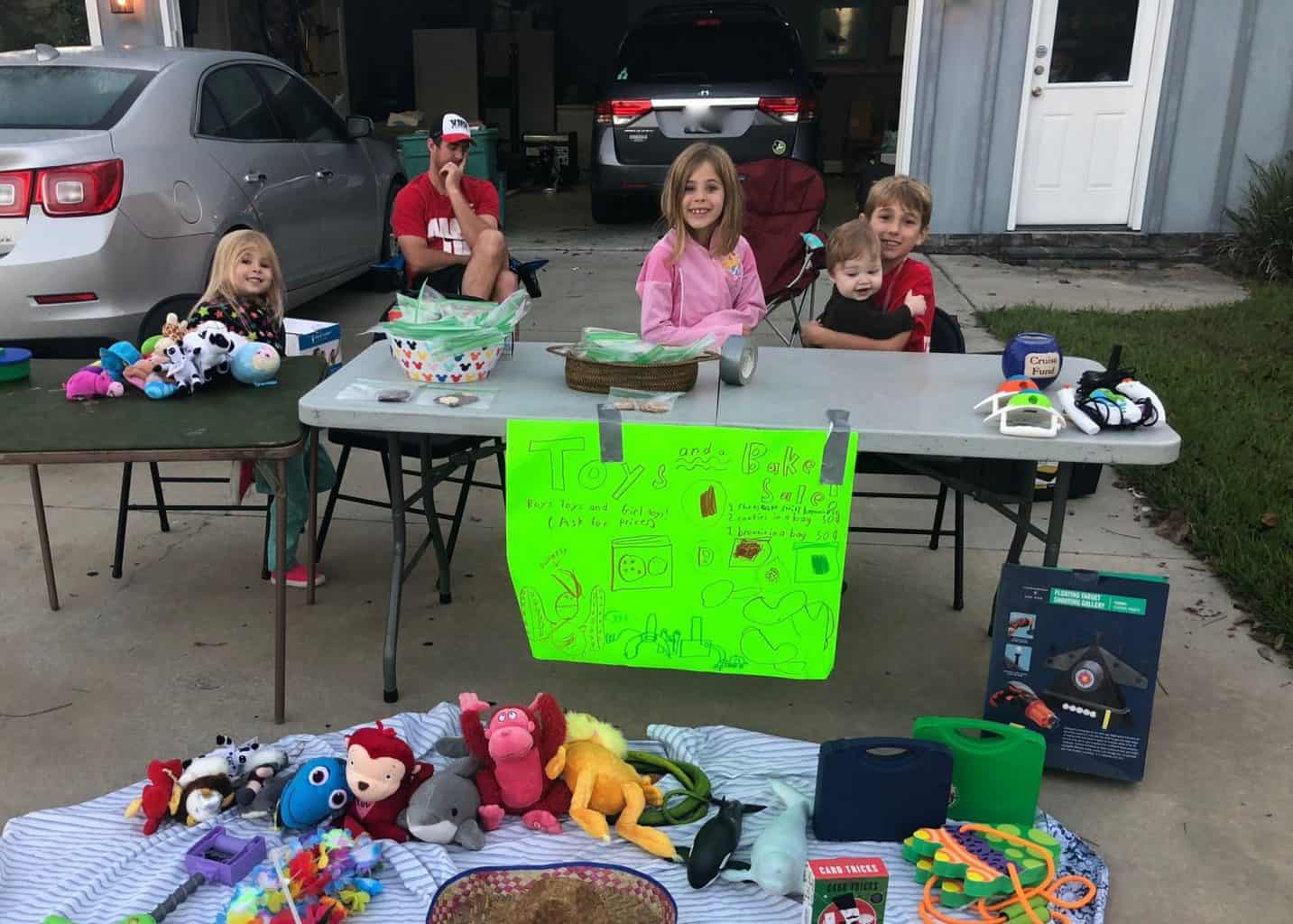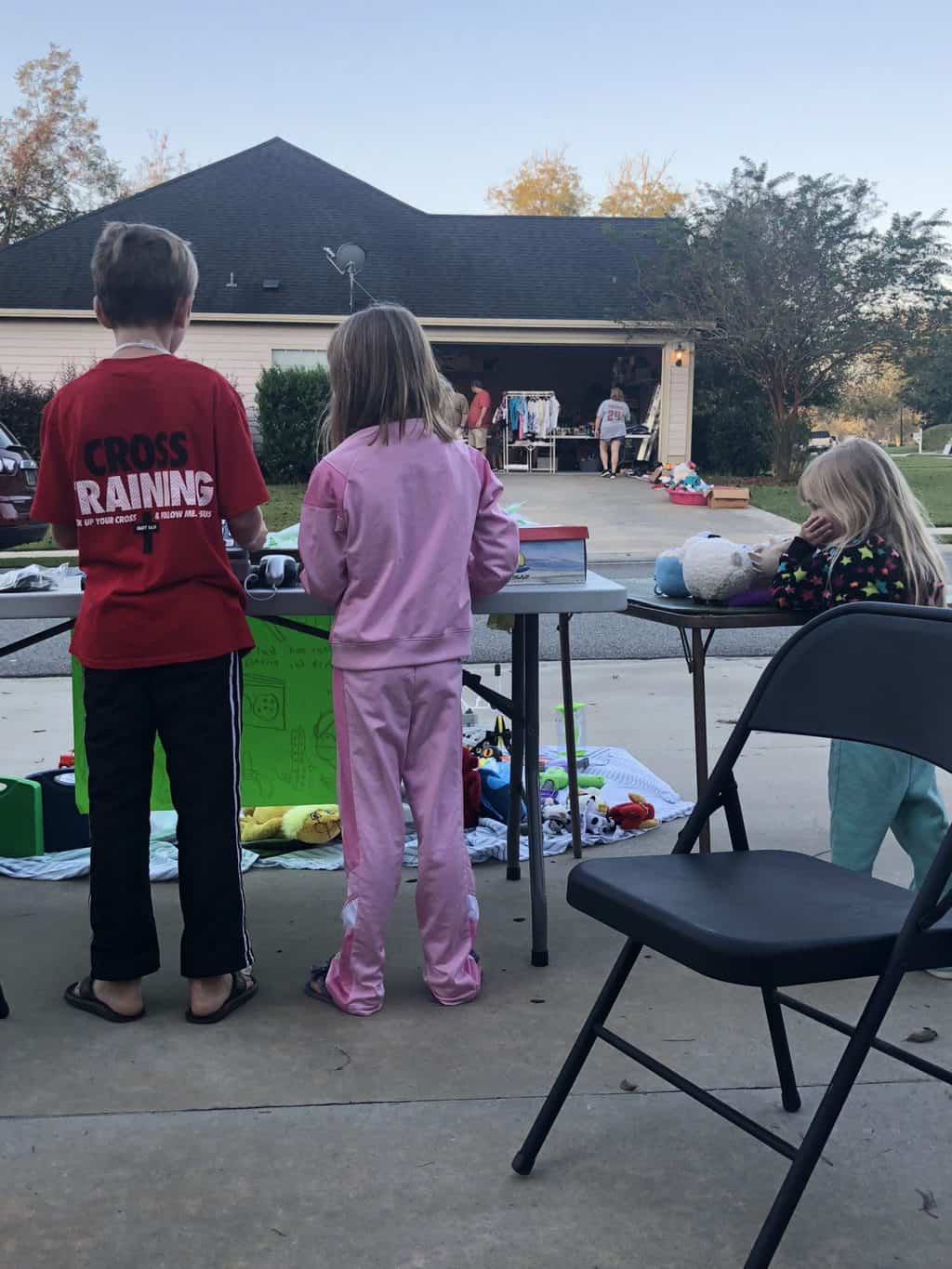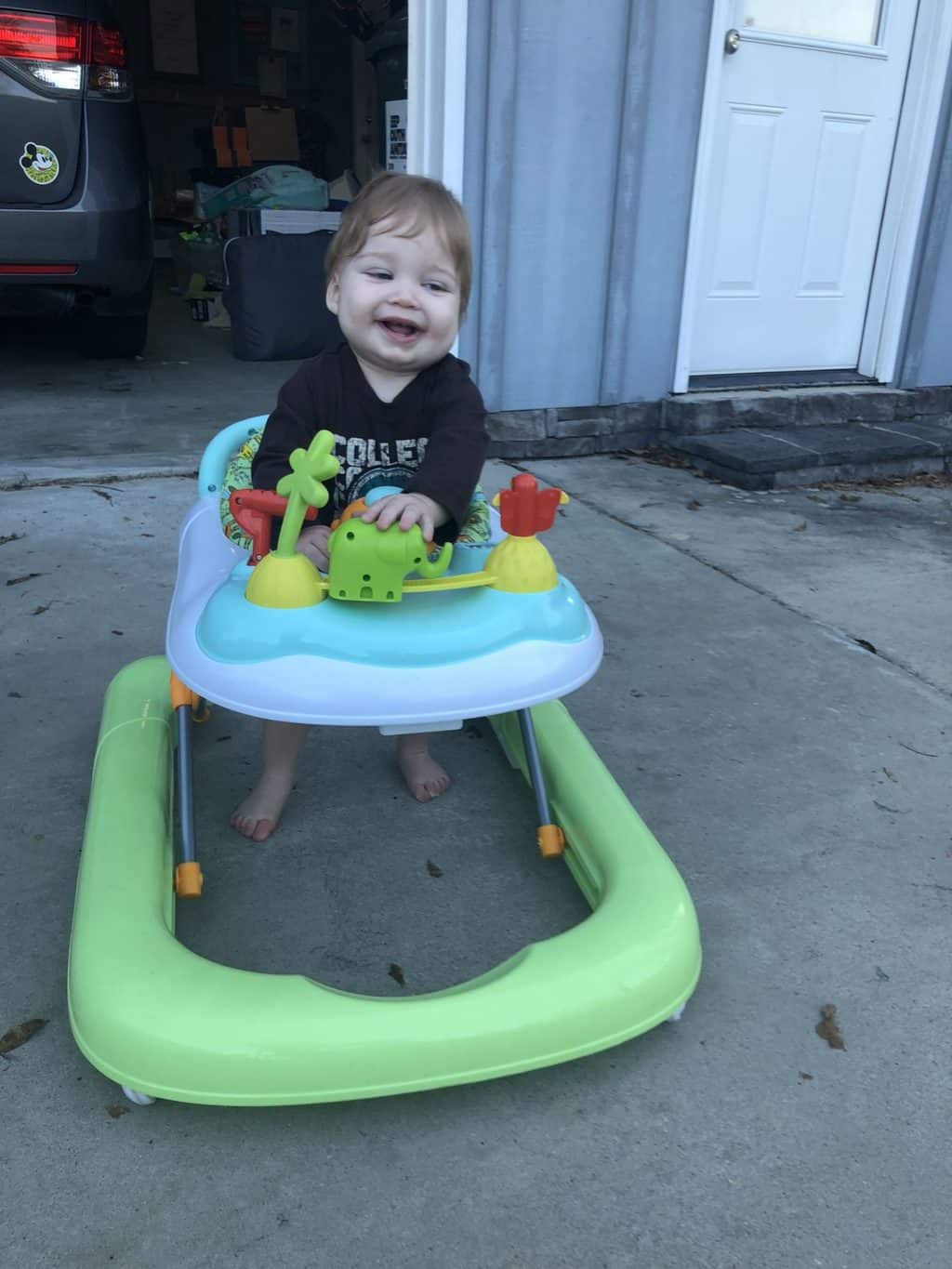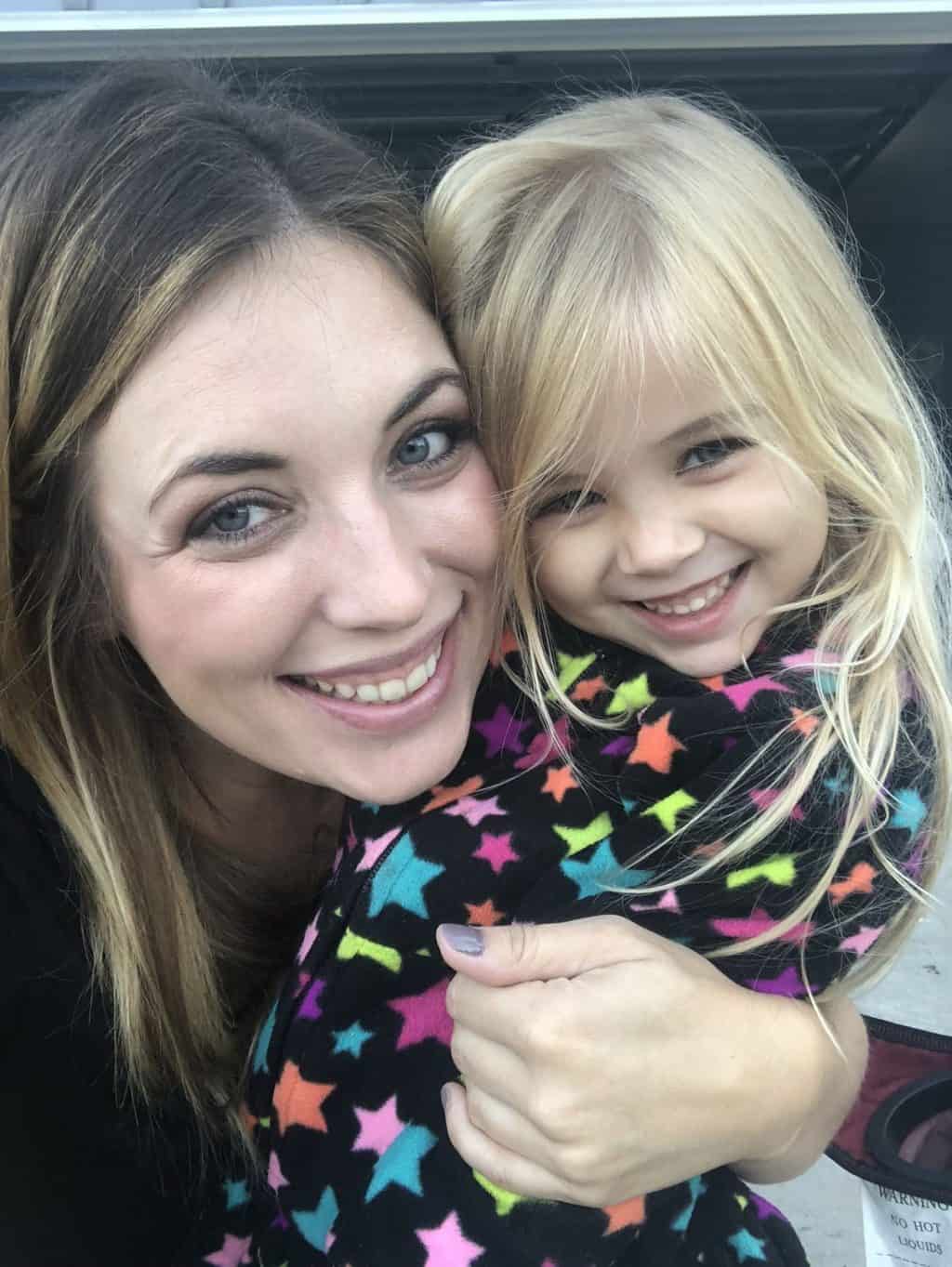 Filter fun helps when sisters are OVER the sale ha!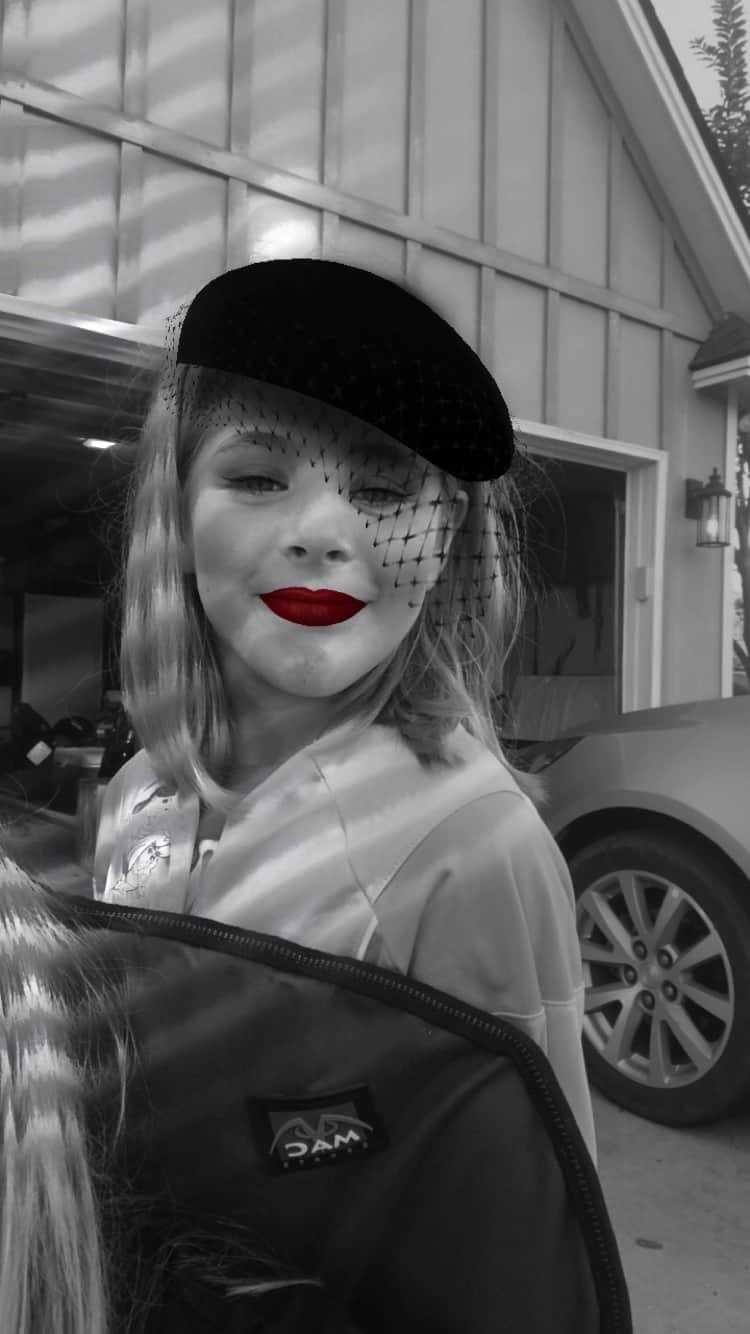 Not a surprise: everyone quit on him, except his mama 😉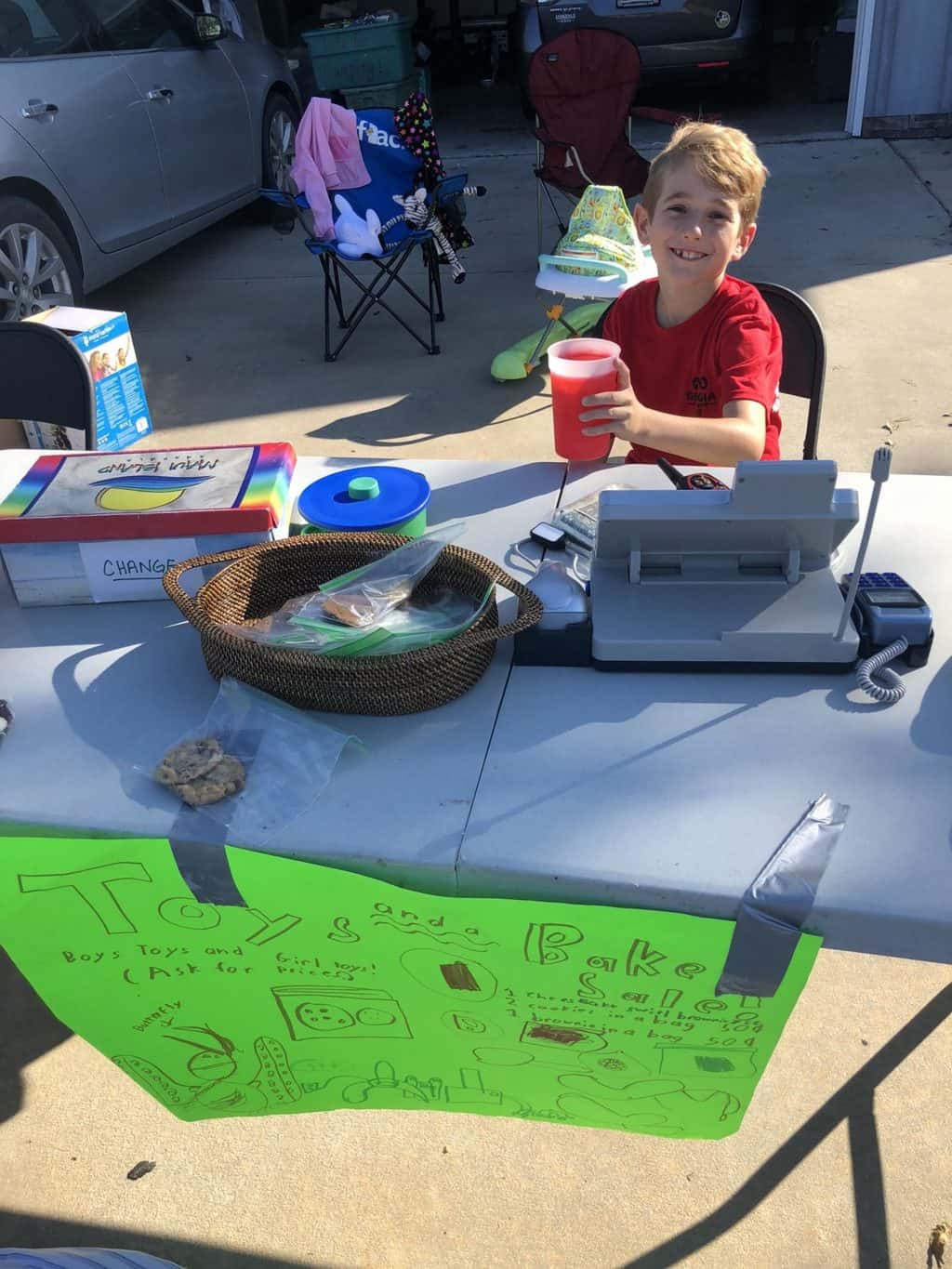 One of my favorite traditions is filling Christmas Shoeboxes for Operation Christmas Child! It's a GREAT way to allow the kids to be hands on in the giving process. They LOVE it and it's always a fun outing!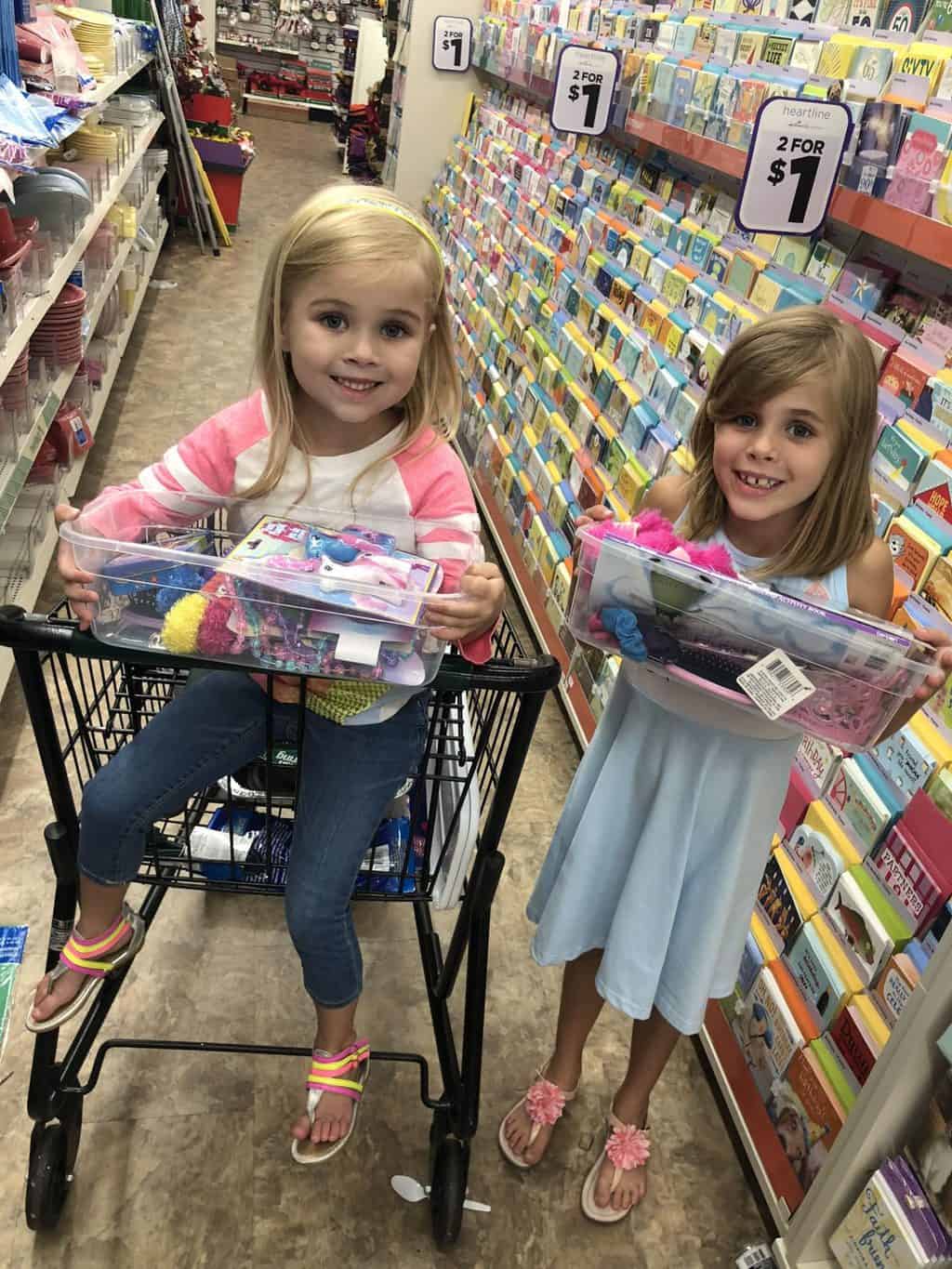 Smallcakes is a local cupcake shop and sometimes they host events. This month they had a Unicorn event. DUH. We HAD to go! It was so fun and so cute and the girls LOVED seeing the unicorn and enjoying their unicorn cupcake. I love how big the cupcakes are because they are perfect for sharing!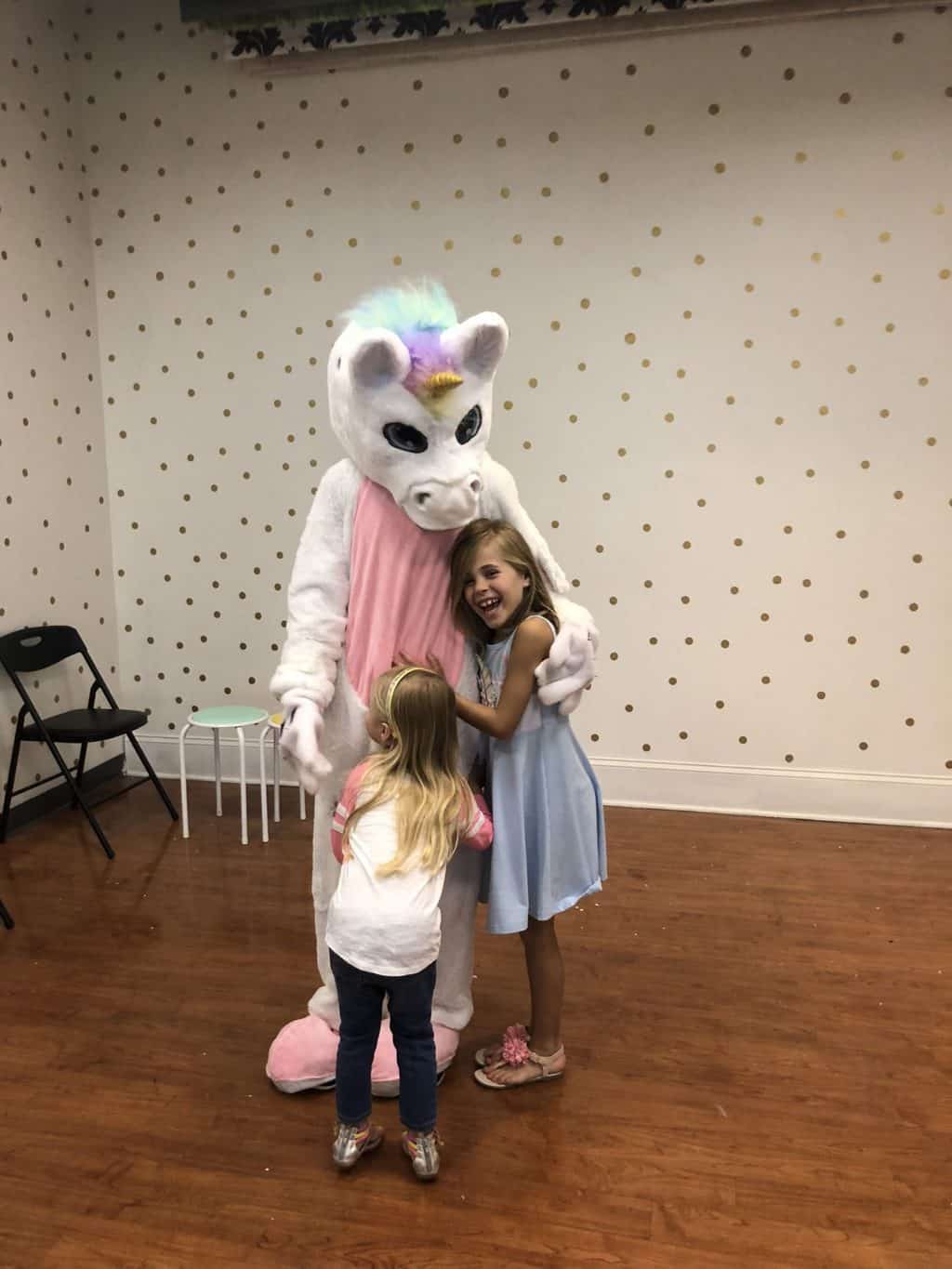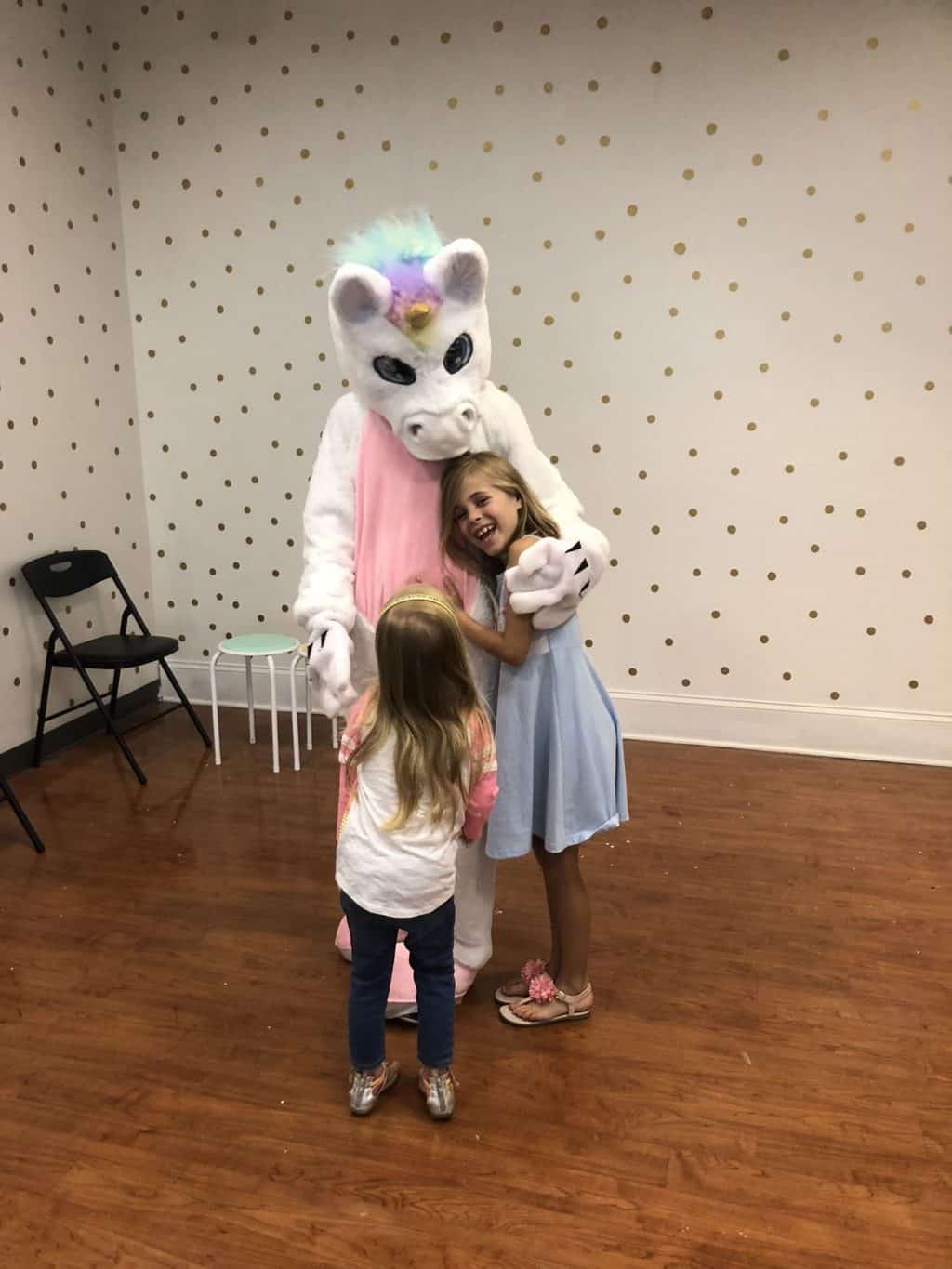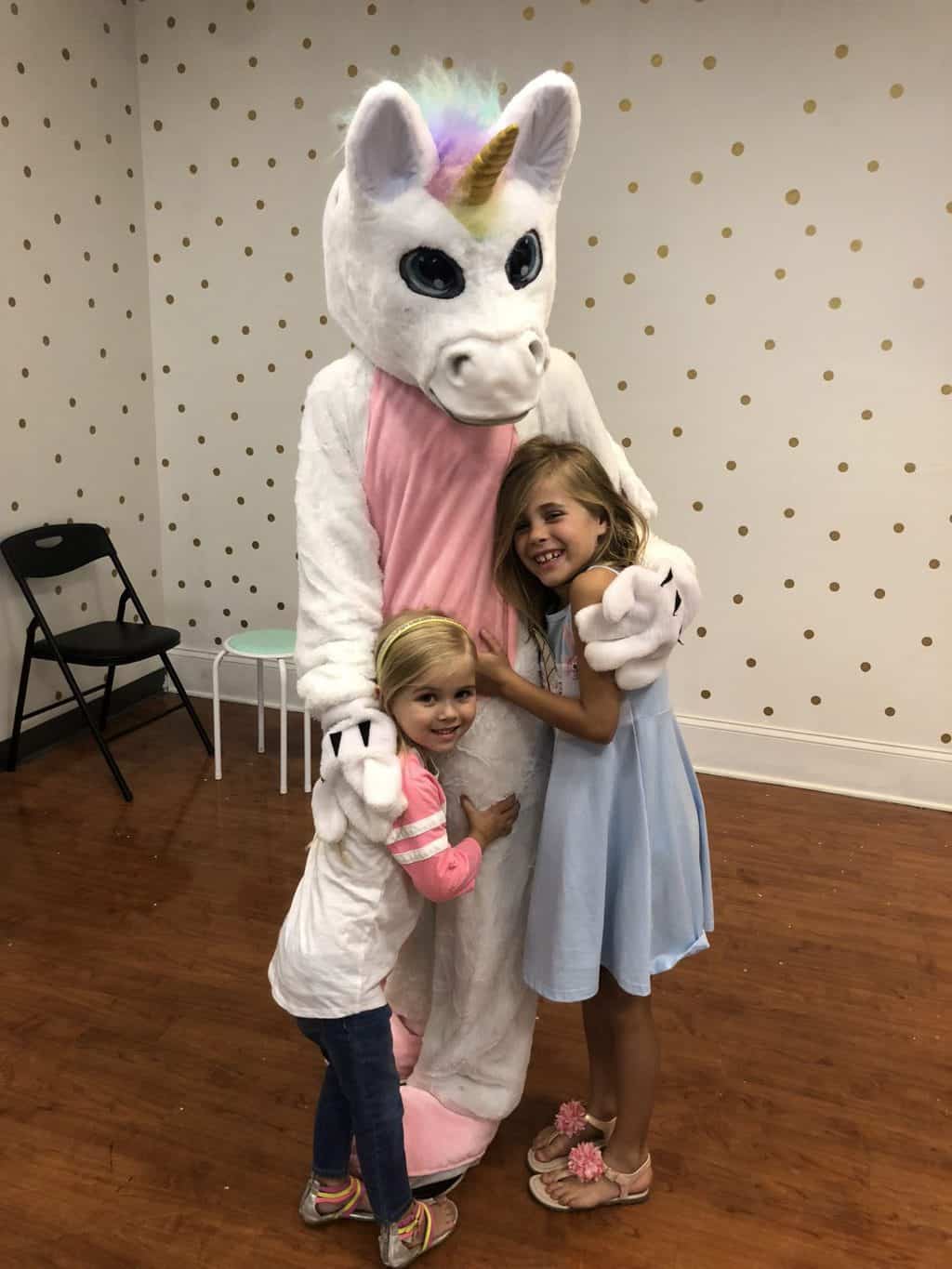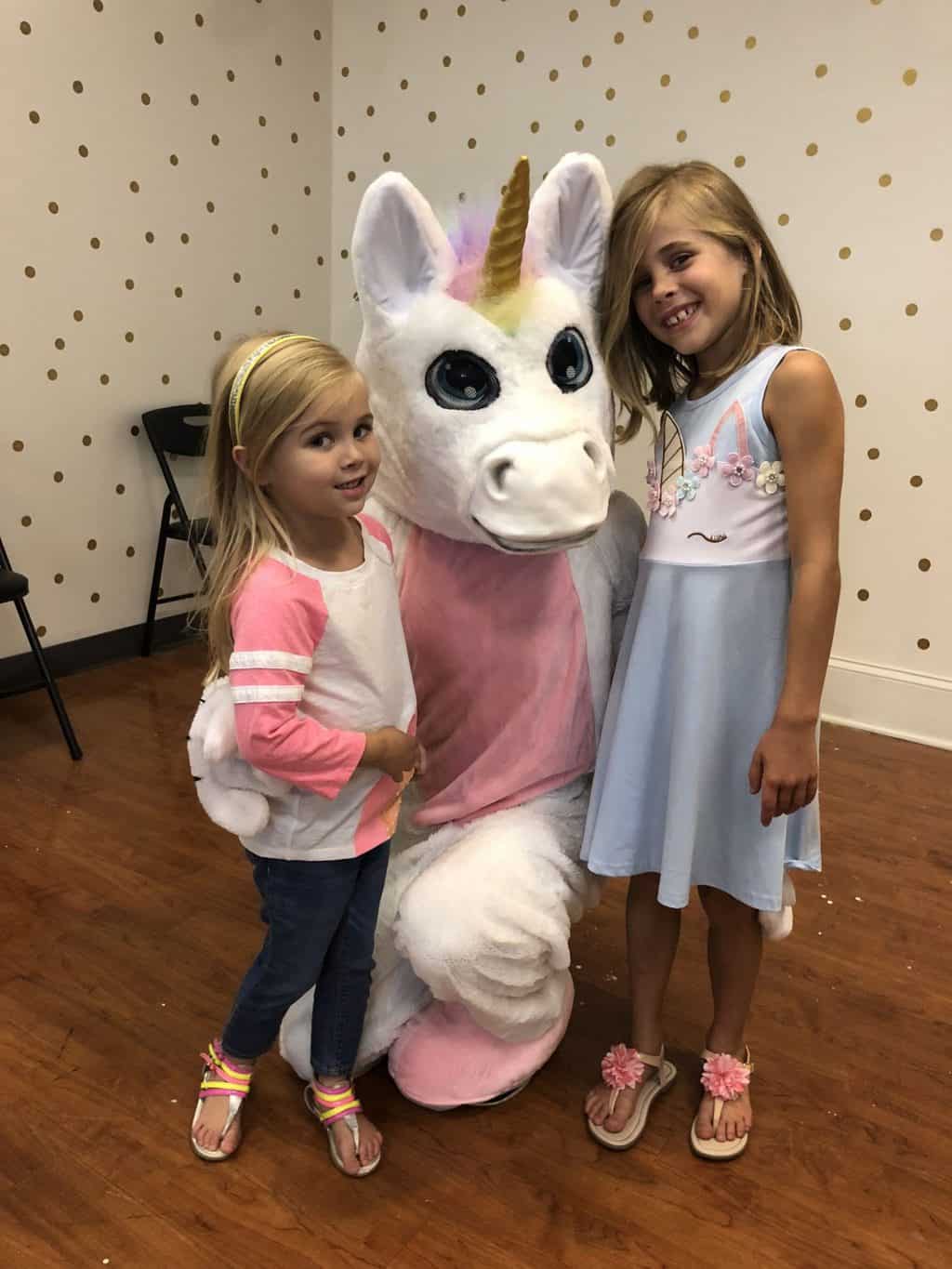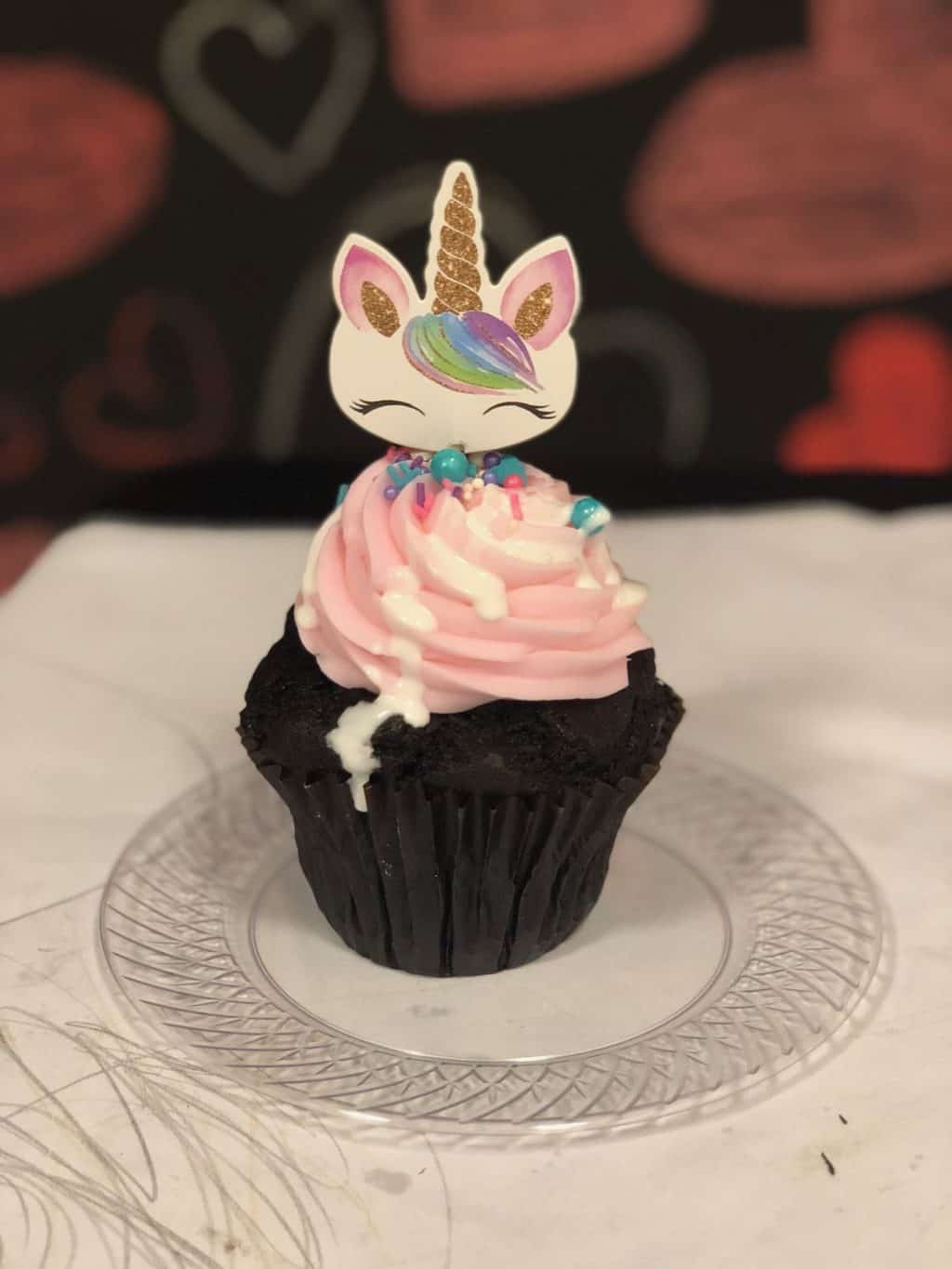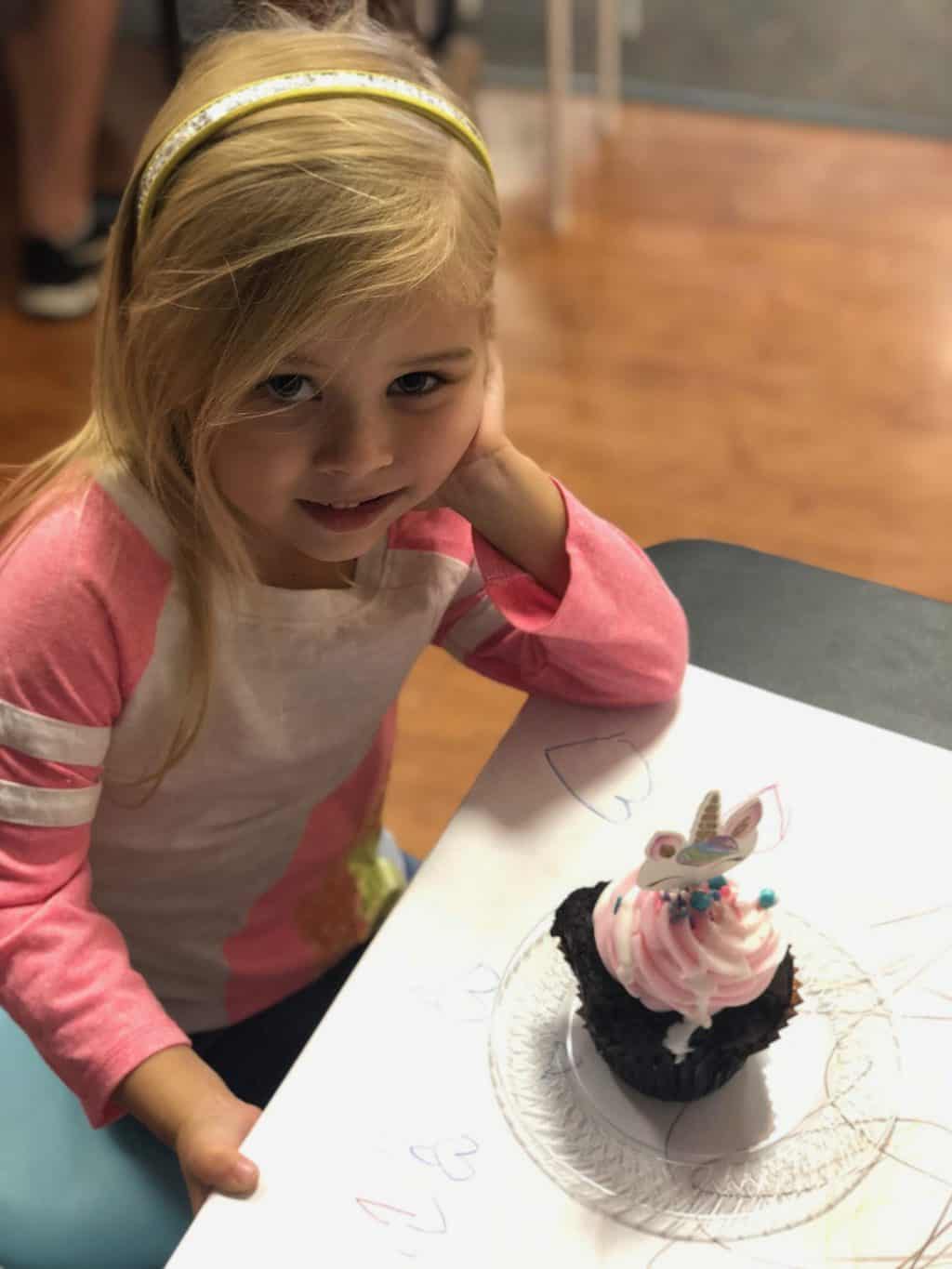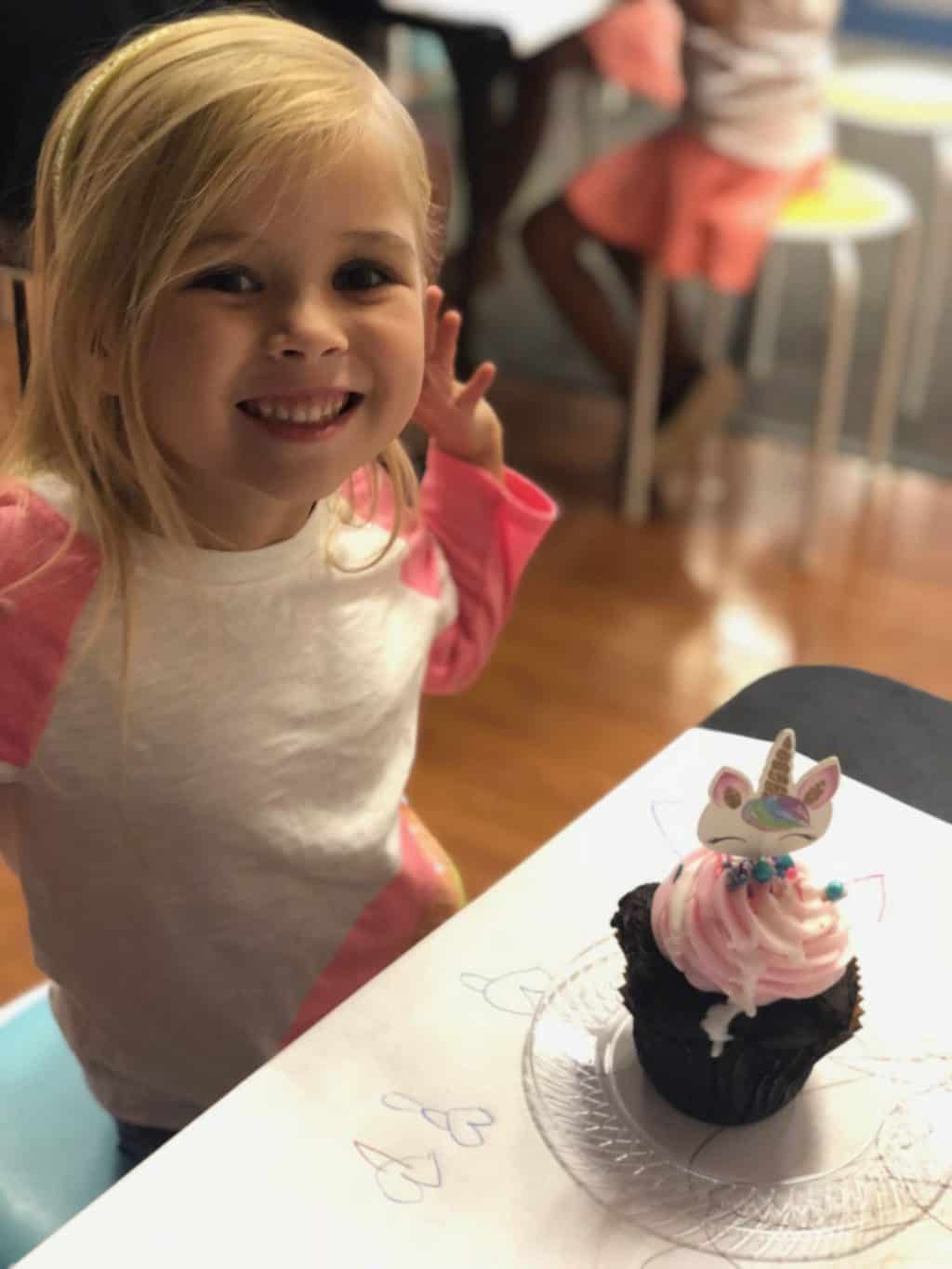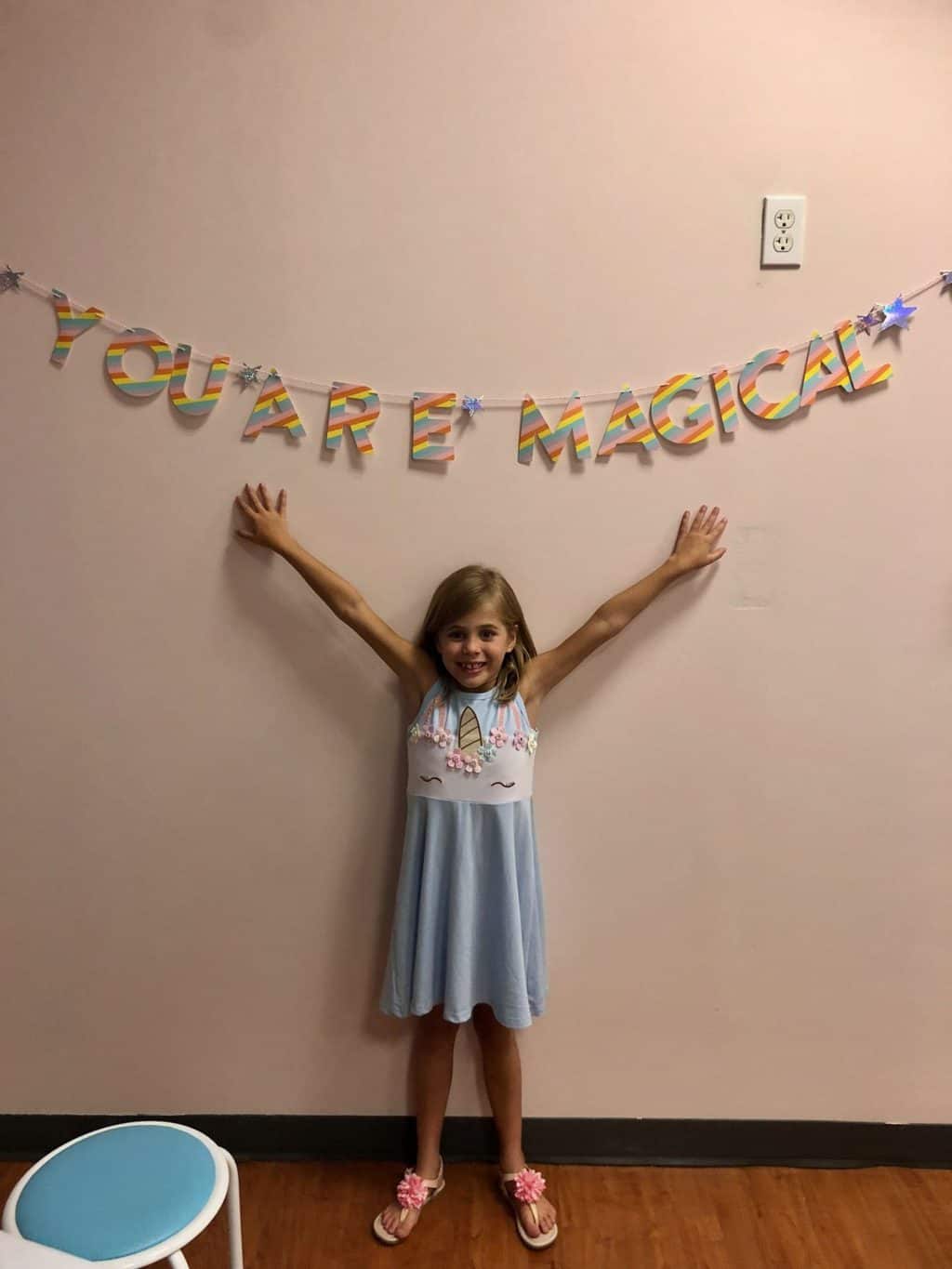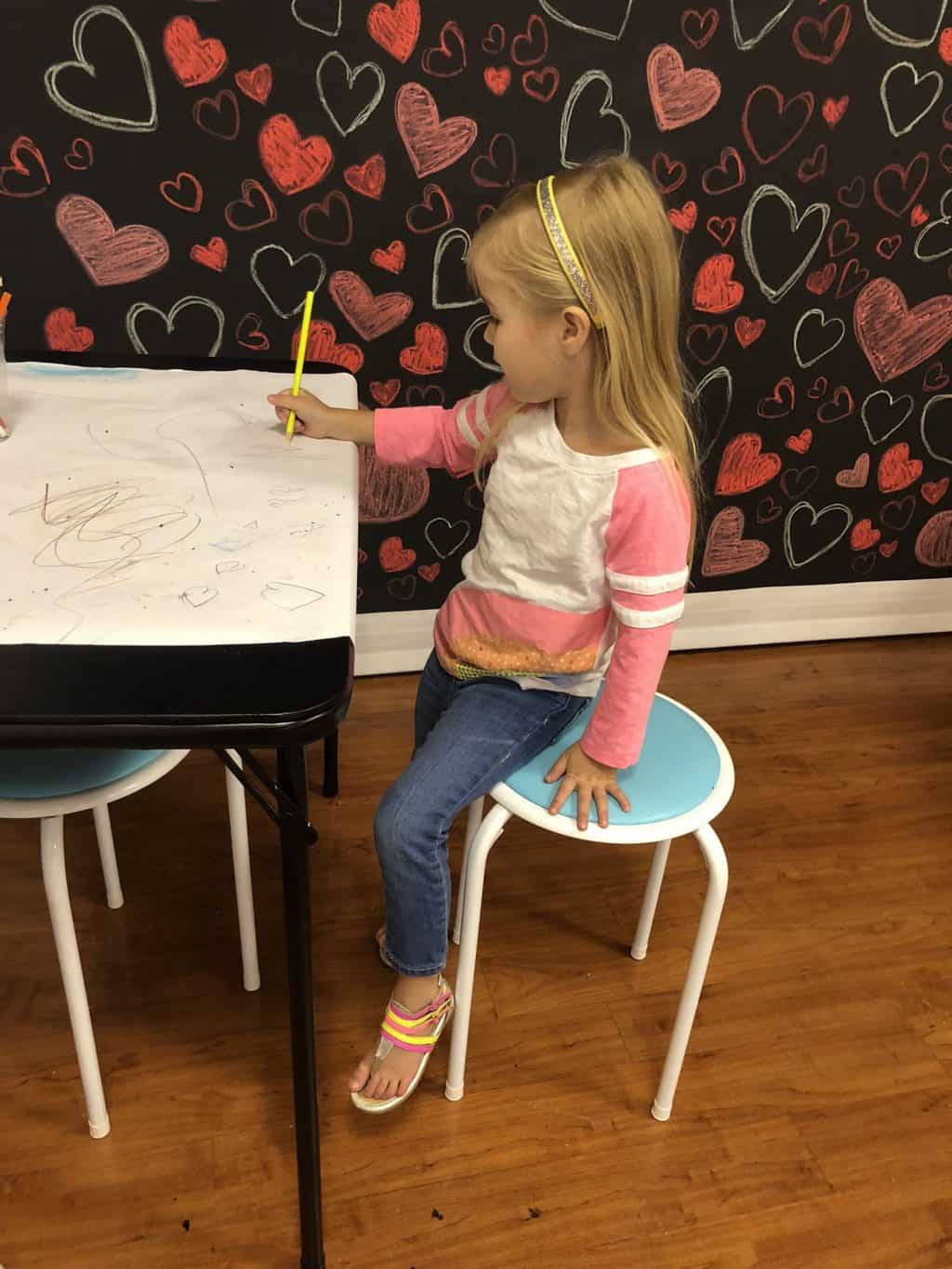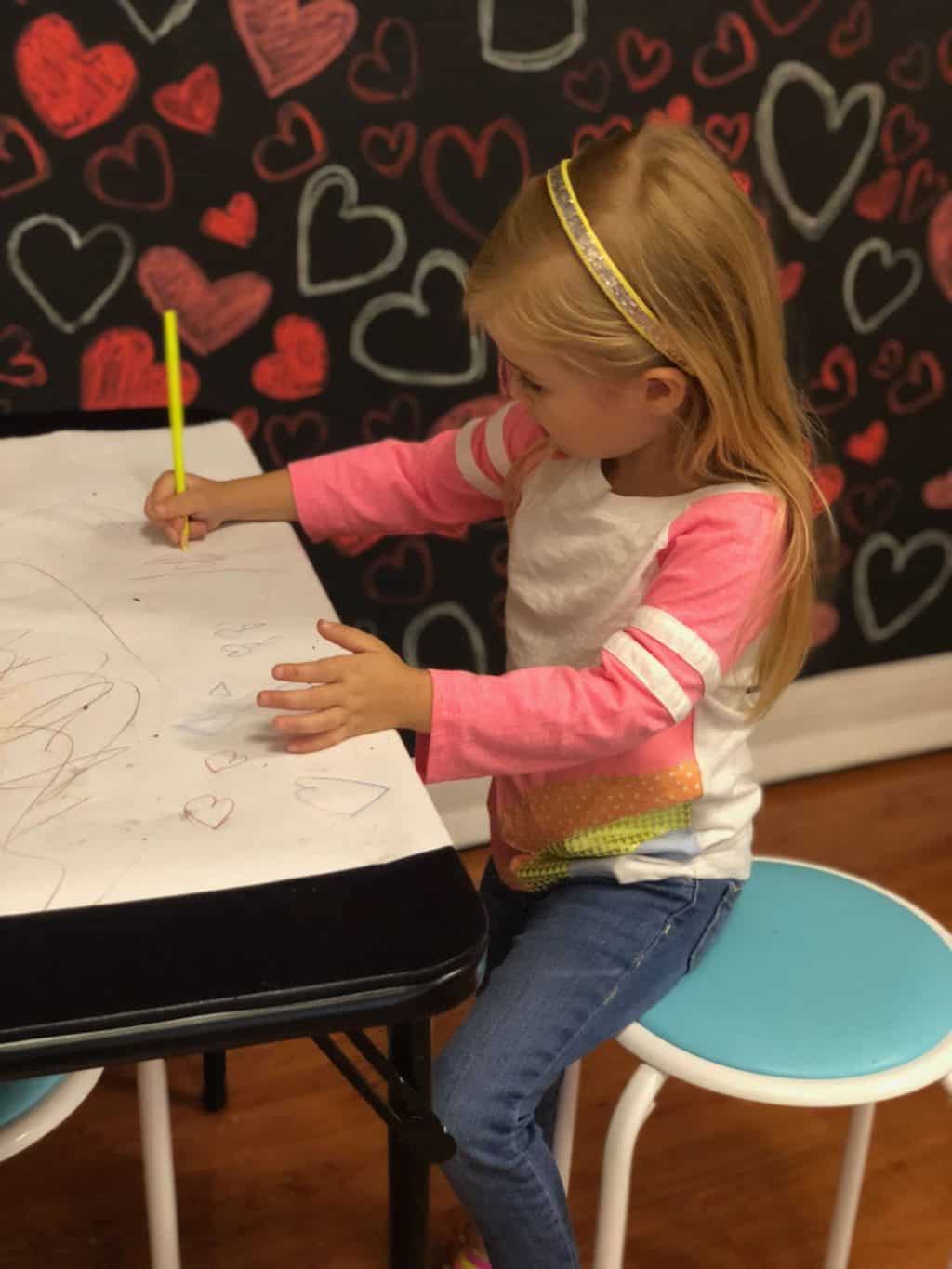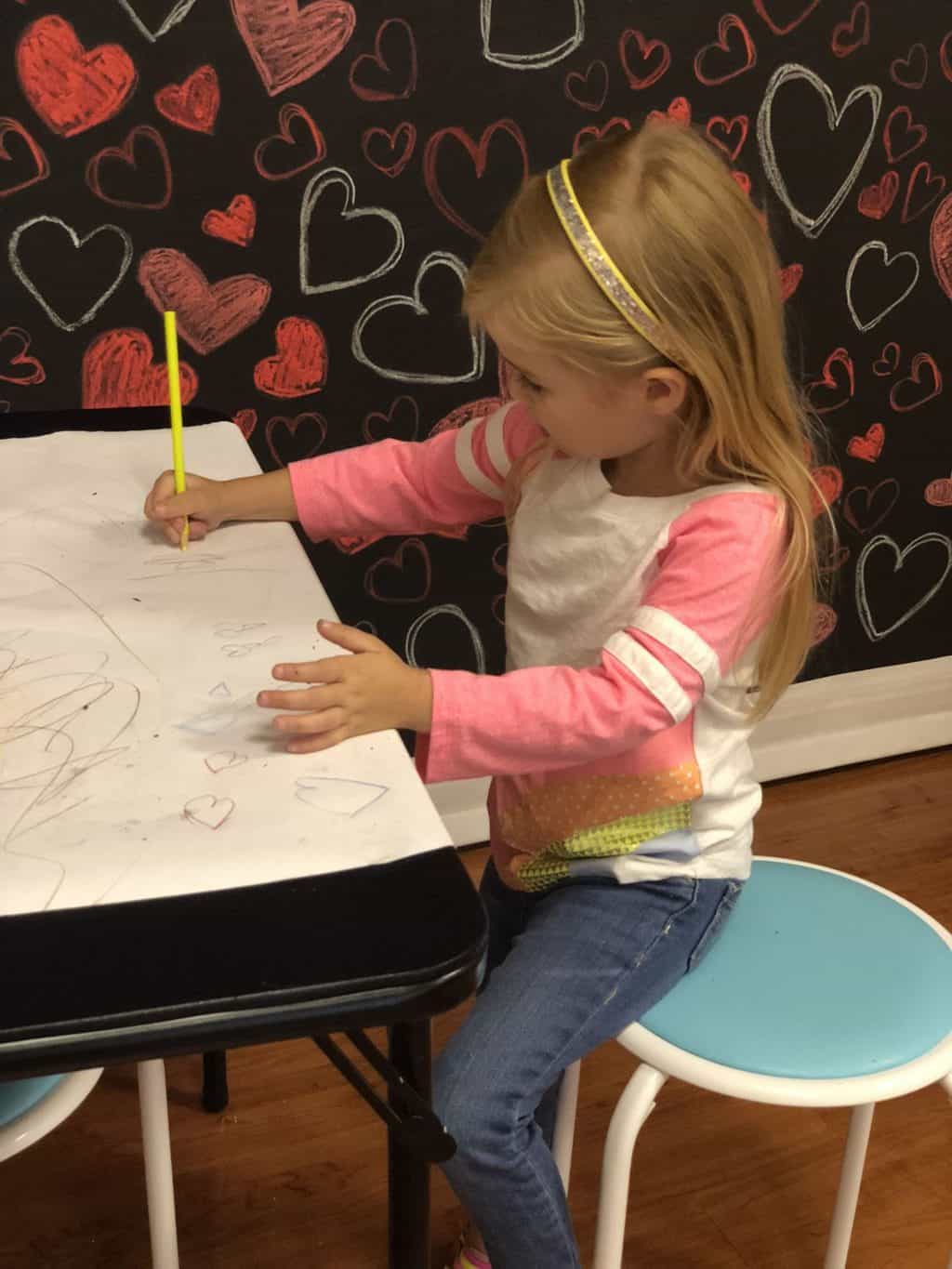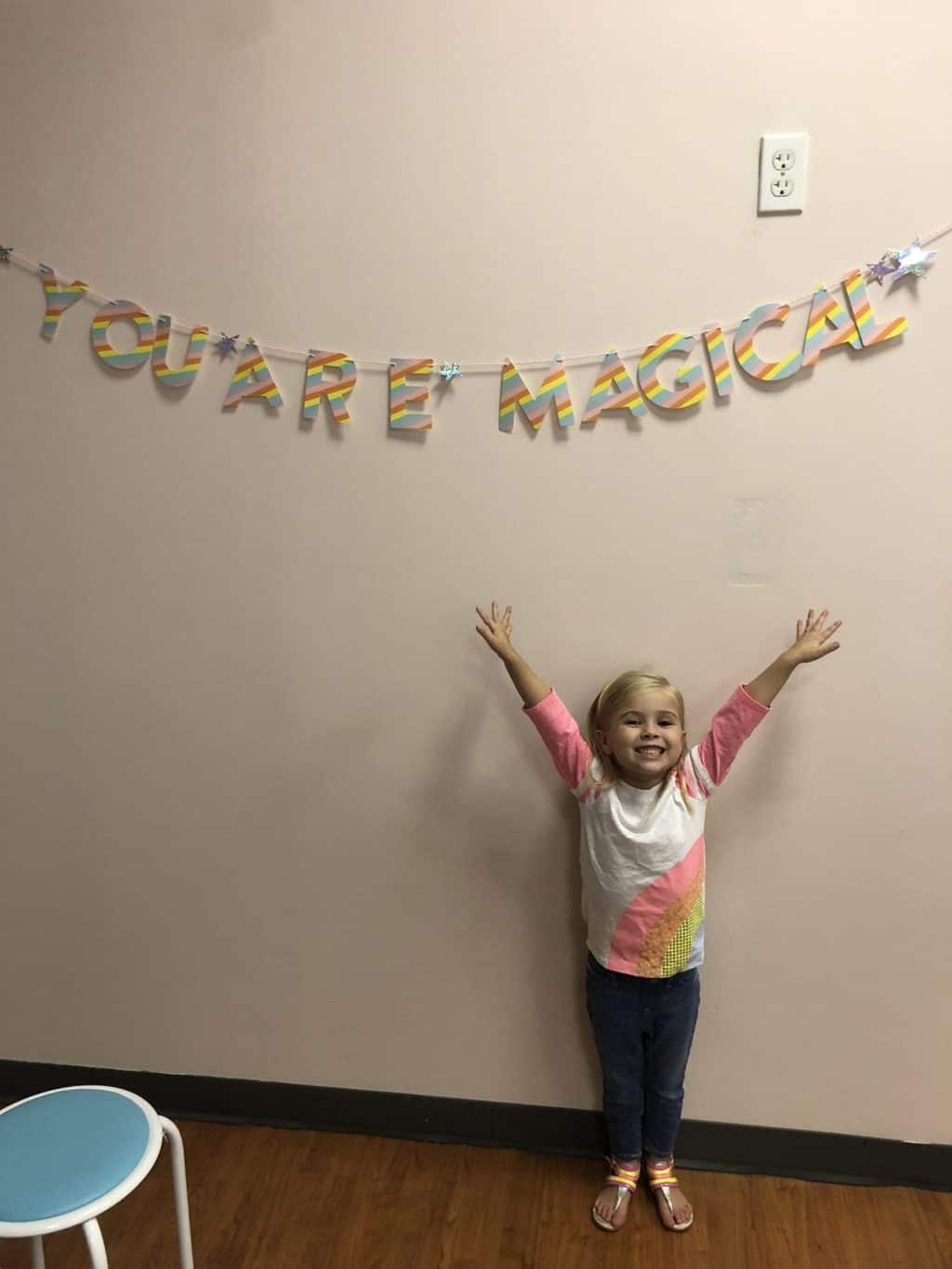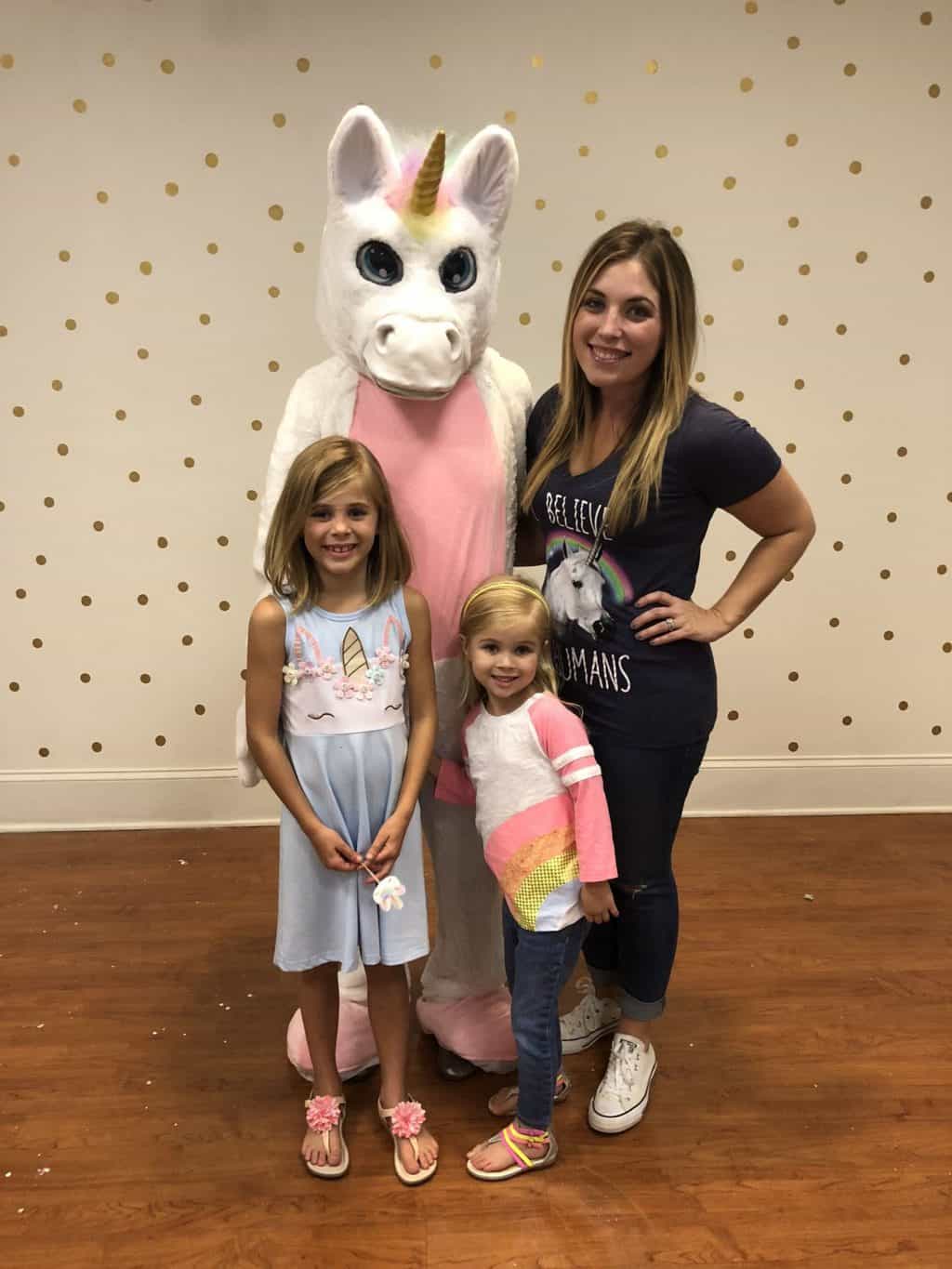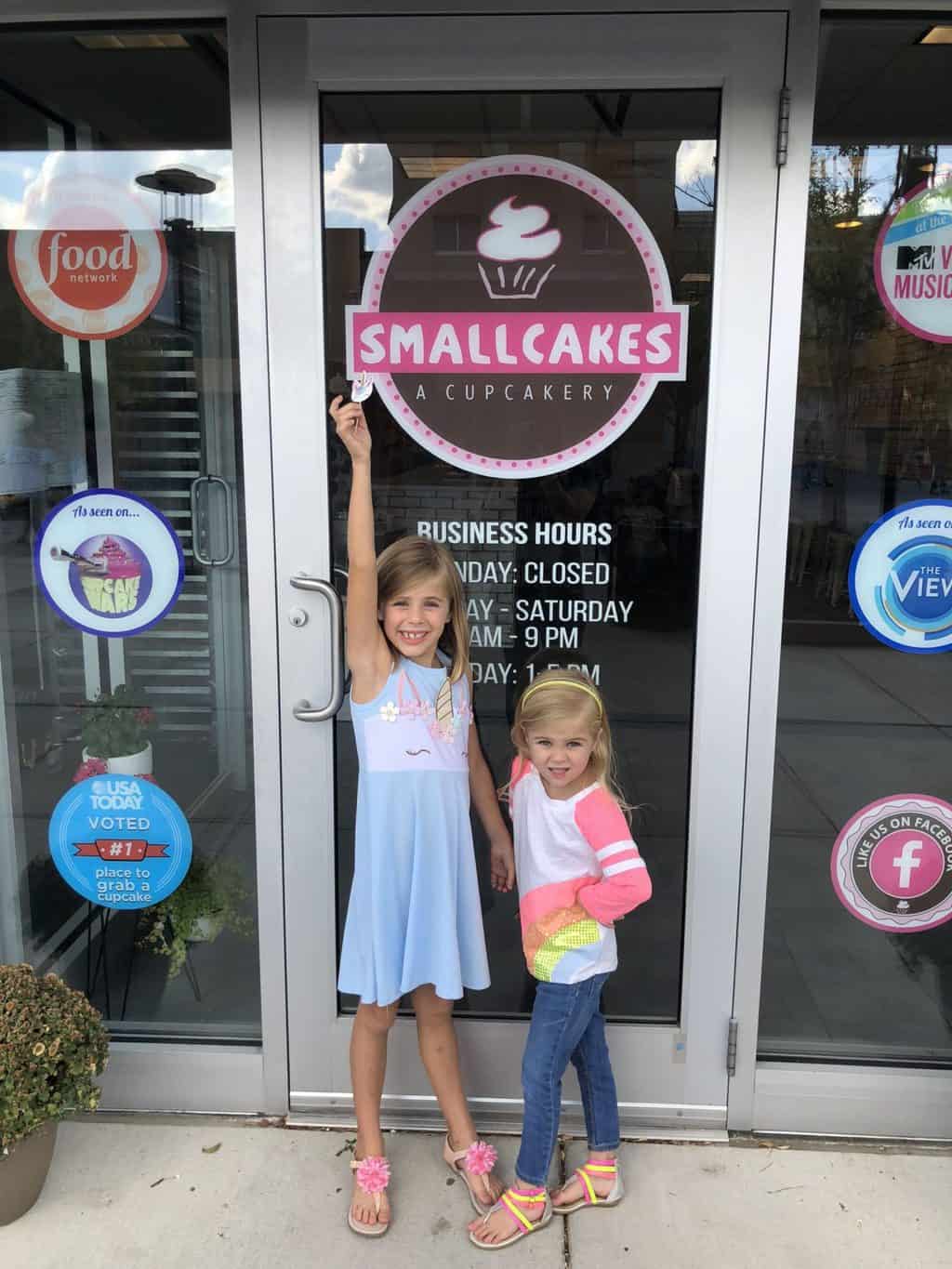 I have been so beyond happy to have so many doors opening in regards to relationships in my extended family! It has filled my heart with such joy and I was so pumped for Susi's baby shower! Zach and I attended her wedding back in March and it was SO fun and I couldn't wait to celebrate sweet baby Jade!
I drove down the morning of the shower and stayed the night with Ben and Liz and then headed home the next morning. The shower was at a clubhouse where we've had SO many family events, including my own baby shower for Kye 🙂
It was such an incredible feeling to be in my hometown with my family. I cried a ton of the way home just from being so happy and thankful and appreciative of these relationships. Sometimes you don't even realize just how much you've missed something in your life until you have it back.
I just felt SO comfortable. It was like feeling like my truest true self. Being with MY family. People who have loved me from day 1 and who are so much part of ME. It felt like HOME. It was just so amazing and filled me up in a way that I haven't felt in years. I am so thankful for this time with everyone and am excited for more together time in the future!
Susi is such a pretty mama-to-be!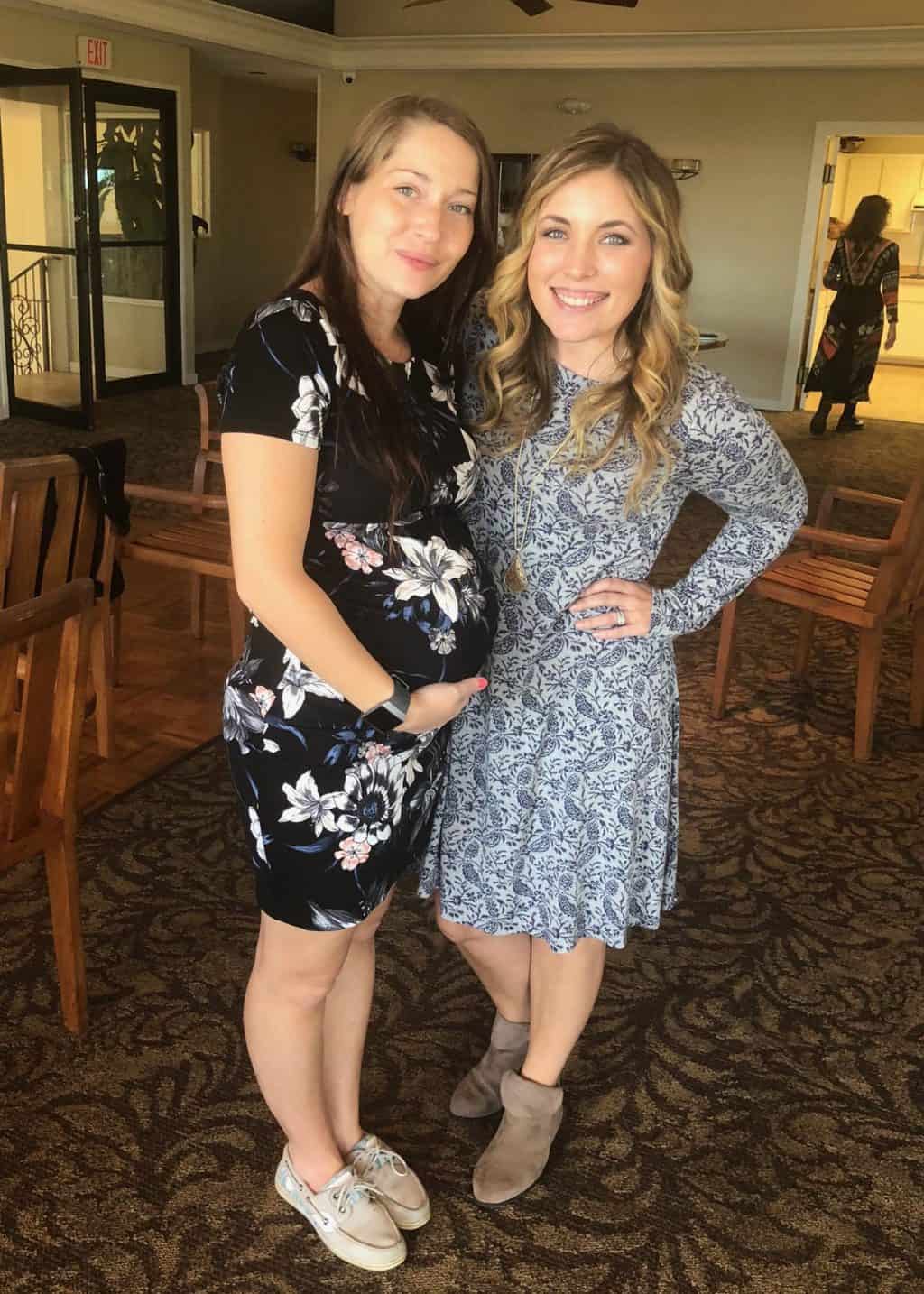 I LOVED the theme for the shower: Tinkerbelle / Peter Pan. All the details were super cute and I can't wait to see Jade's Tinkerbelle themed nursery! Auntie Becky has always been a super talented artist. She painted pictures for all of us as kids and even did little lessons teaching us all art. It was BEYOND special that she made a painting for Jade! Such a special gift.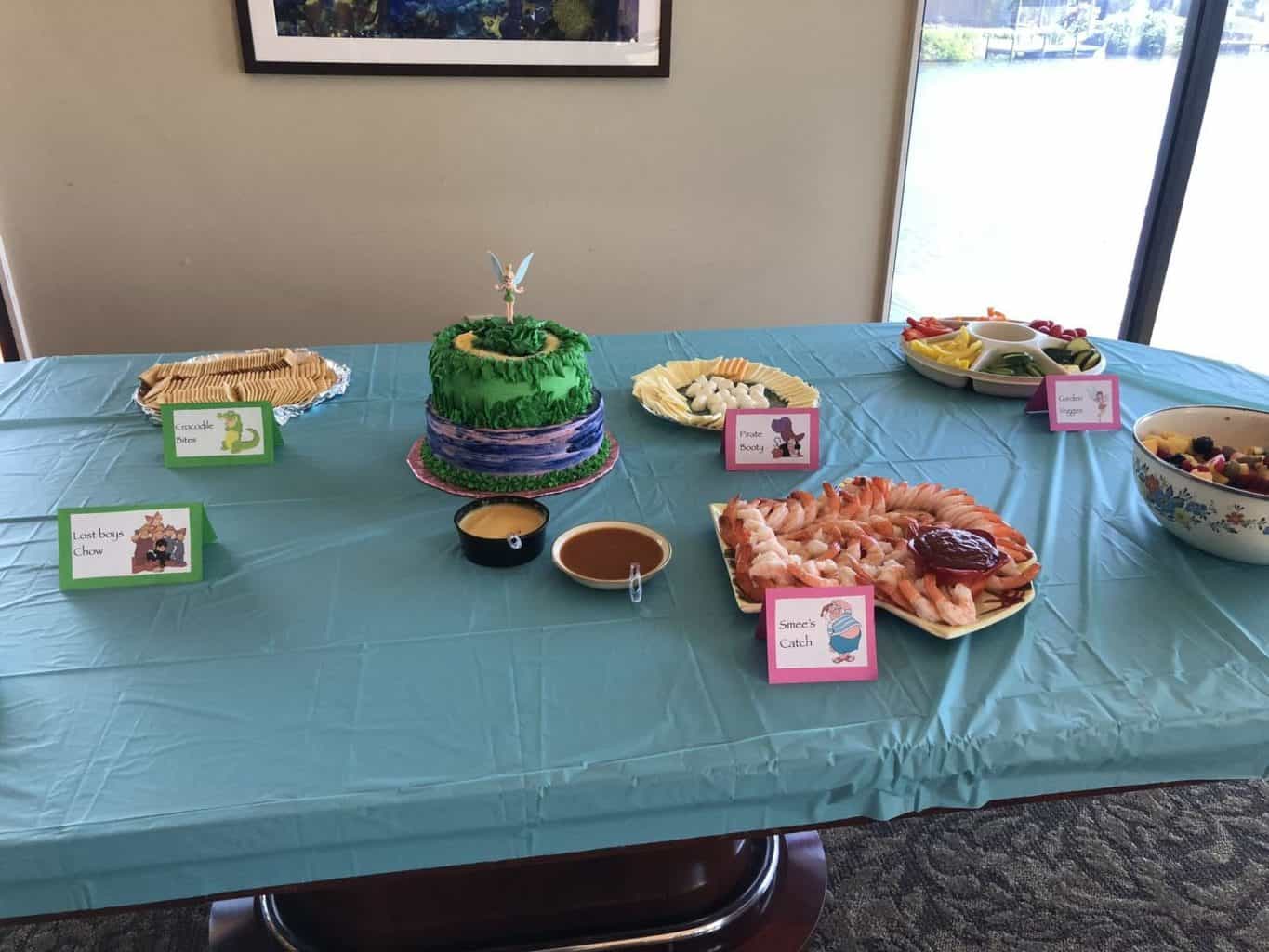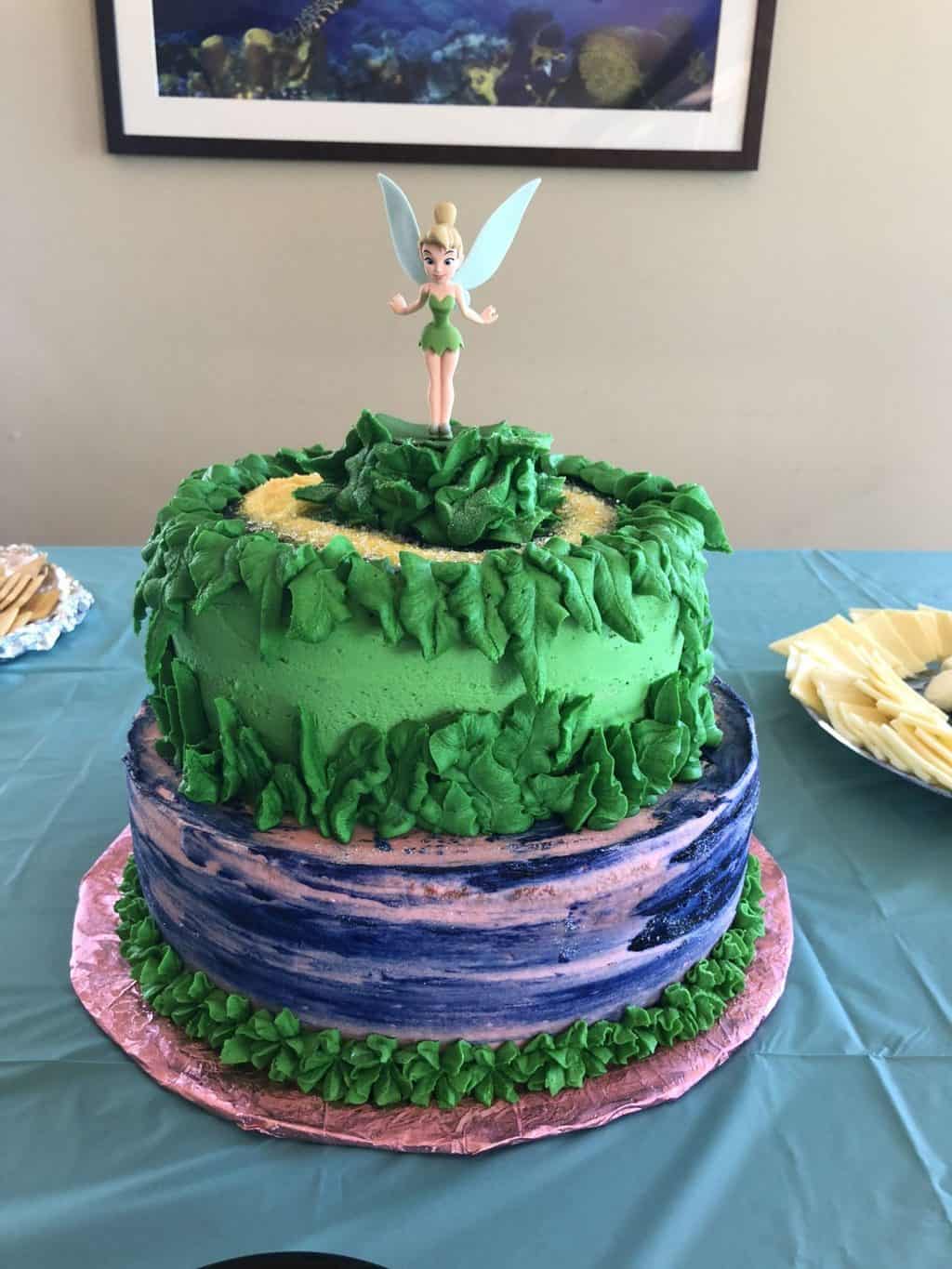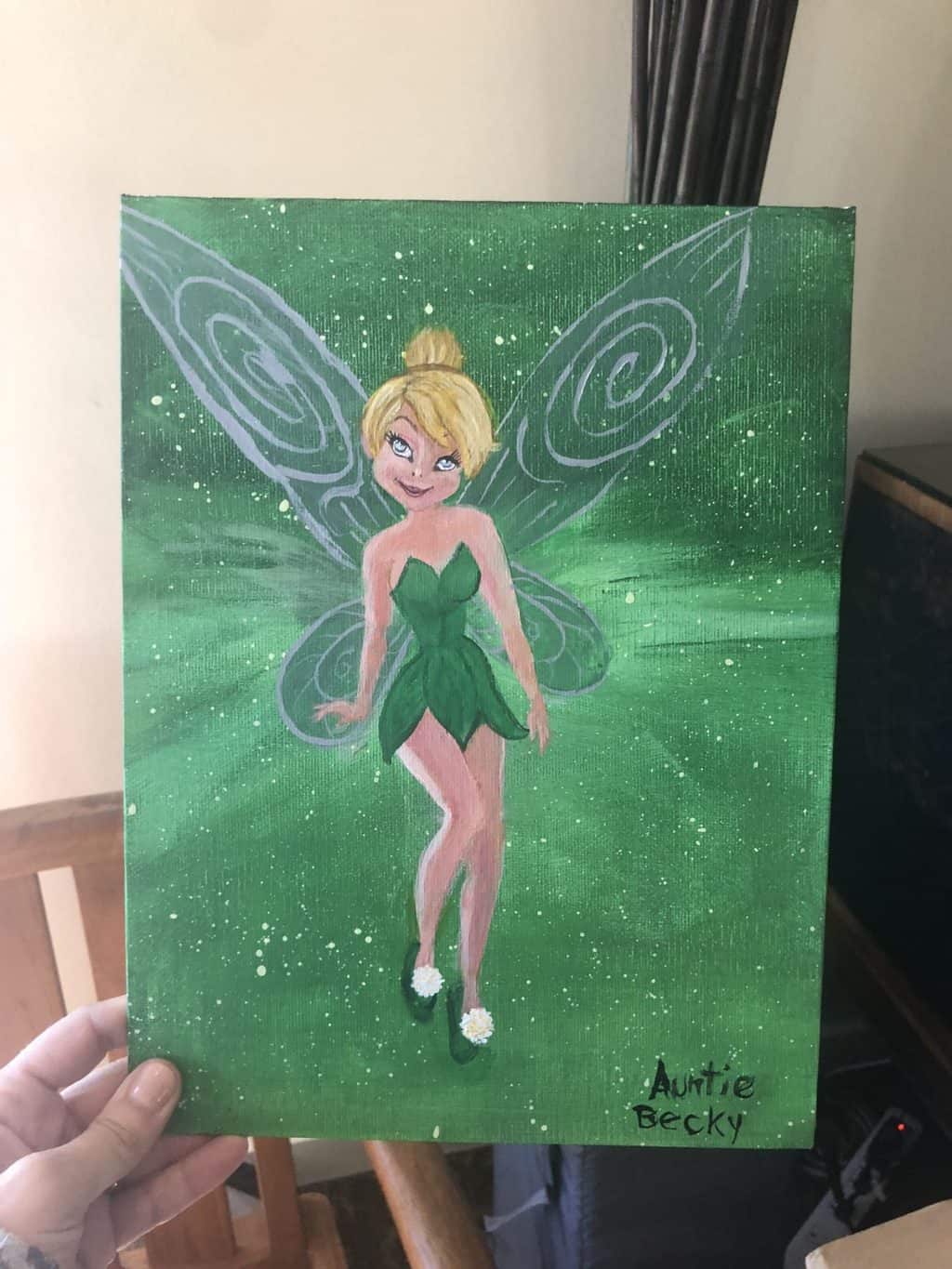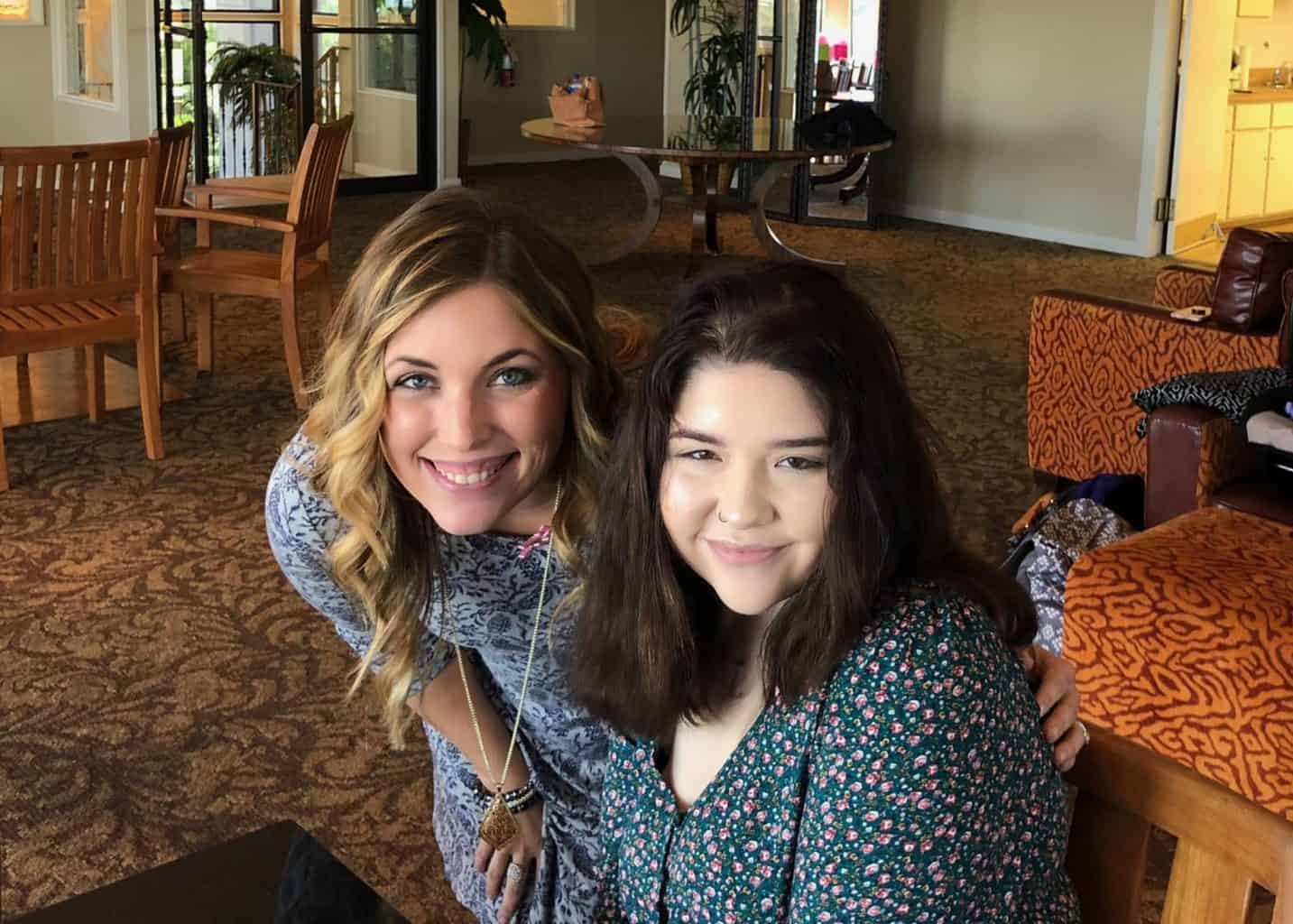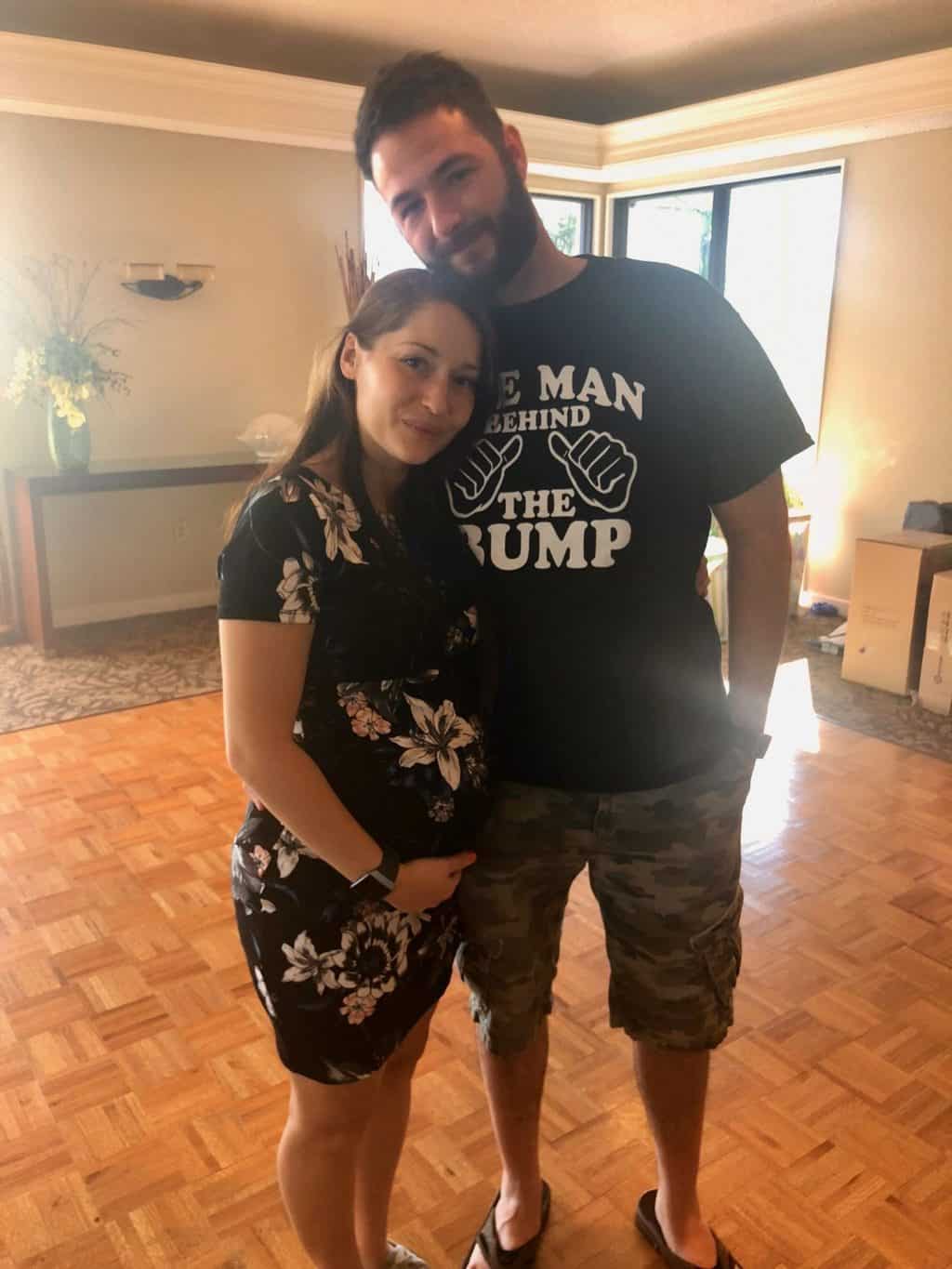 The guys game at the end of the shower and I was so excited to get to spend time with Jonathan. I'm always talking about my kids' and their "bff cousins" and it's something that means a lot for my kids to have because it's something my brother and I had growing up. All of us cousins are pretty close in age which makes for such great friendships! Jonathan is my "bff cousin" so having a chance to catch up and spend quality time with him was AWESOME.
He and Brian recently moved beachside which is so great. Our little beach town where were all from is now turning back into where all the cousins live. I love it!
We went by Nana's house. Every time we'd come to visit she'd be sitting waiting for us in the window with a yoo-hoo ready. Precious memories.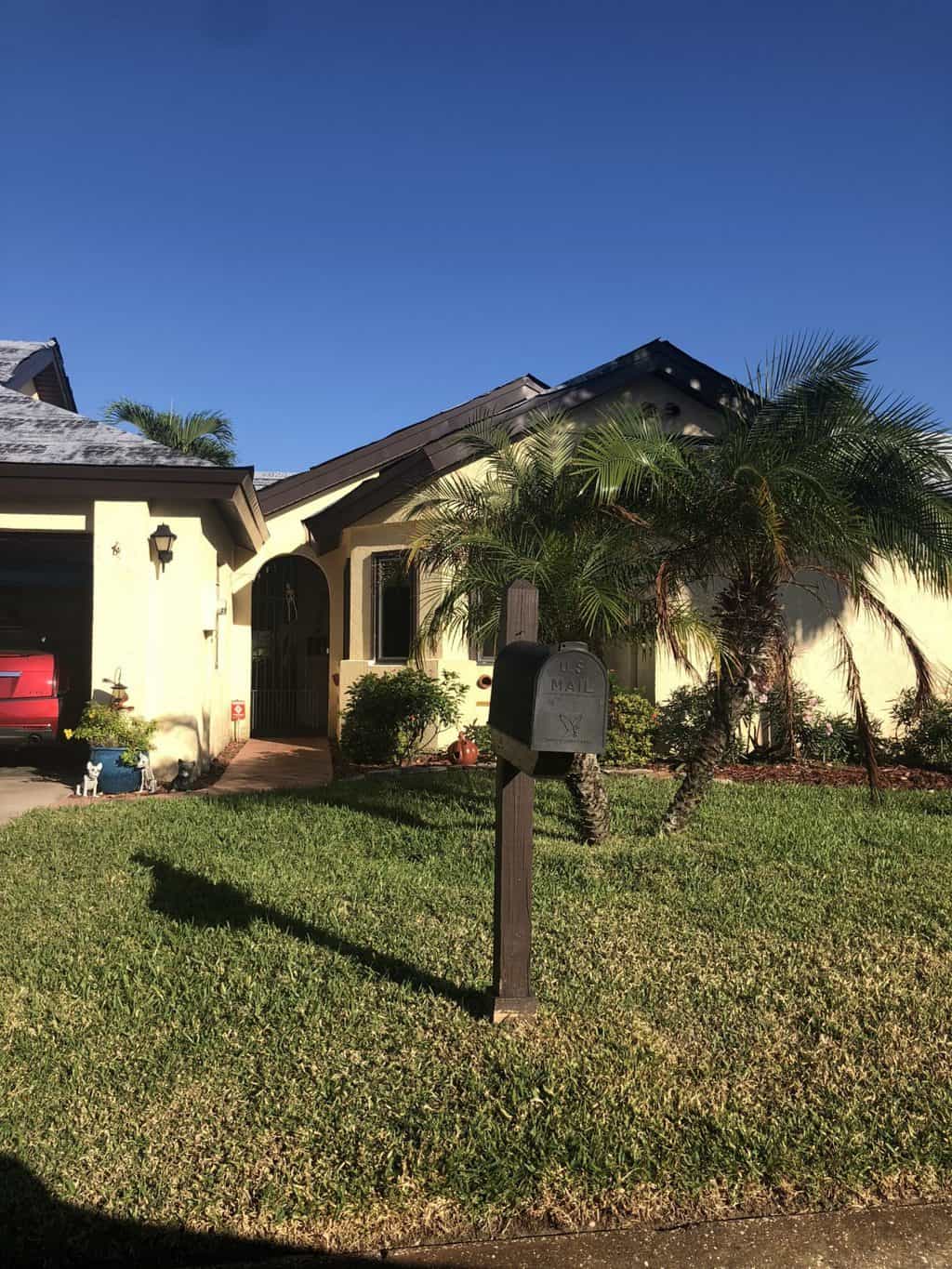 Jonathan, Brian and I just sat and talked (and snacked haha) for a few hours. It was just beyond perfect. I adore Brian and he and Jonathan crack me up. Jonathan will start telling a story and totally mess it up so Brian will take over.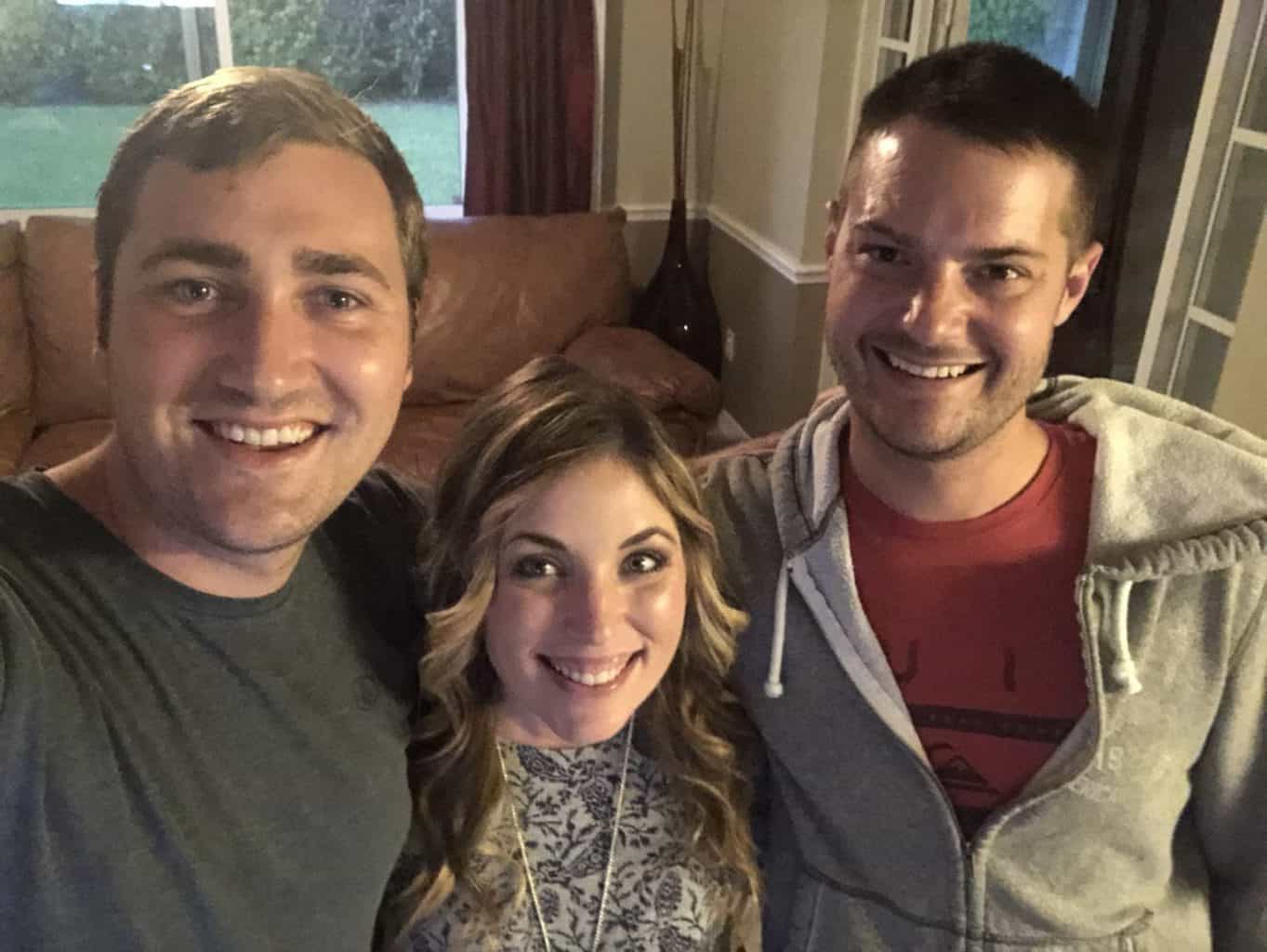 I picked up dinner on the way back to Ben and Liz's house. They JUST had a baby in September and I loved getting a chance to snuggle sweet Brooke, hear all the details of her birth story, and watch Liz and Ben as new parents. They are killing it! It was great to catch up with them both. It especially meant a lot that Ben said he'd love to hang out with Kye sometime. Kye has really been wanting connections with my family so he is SO excited about this!
The next morning Bagel World HAD TO HAPPEN before heading home. I haven't been to Bagel World in YEARS and Zach and the kids were beyond jealous that I got to go! Jonathan met me there for breakfast and more catching up. He also said he'd love to spend time with my babies and I can't wait for all these connections to happen!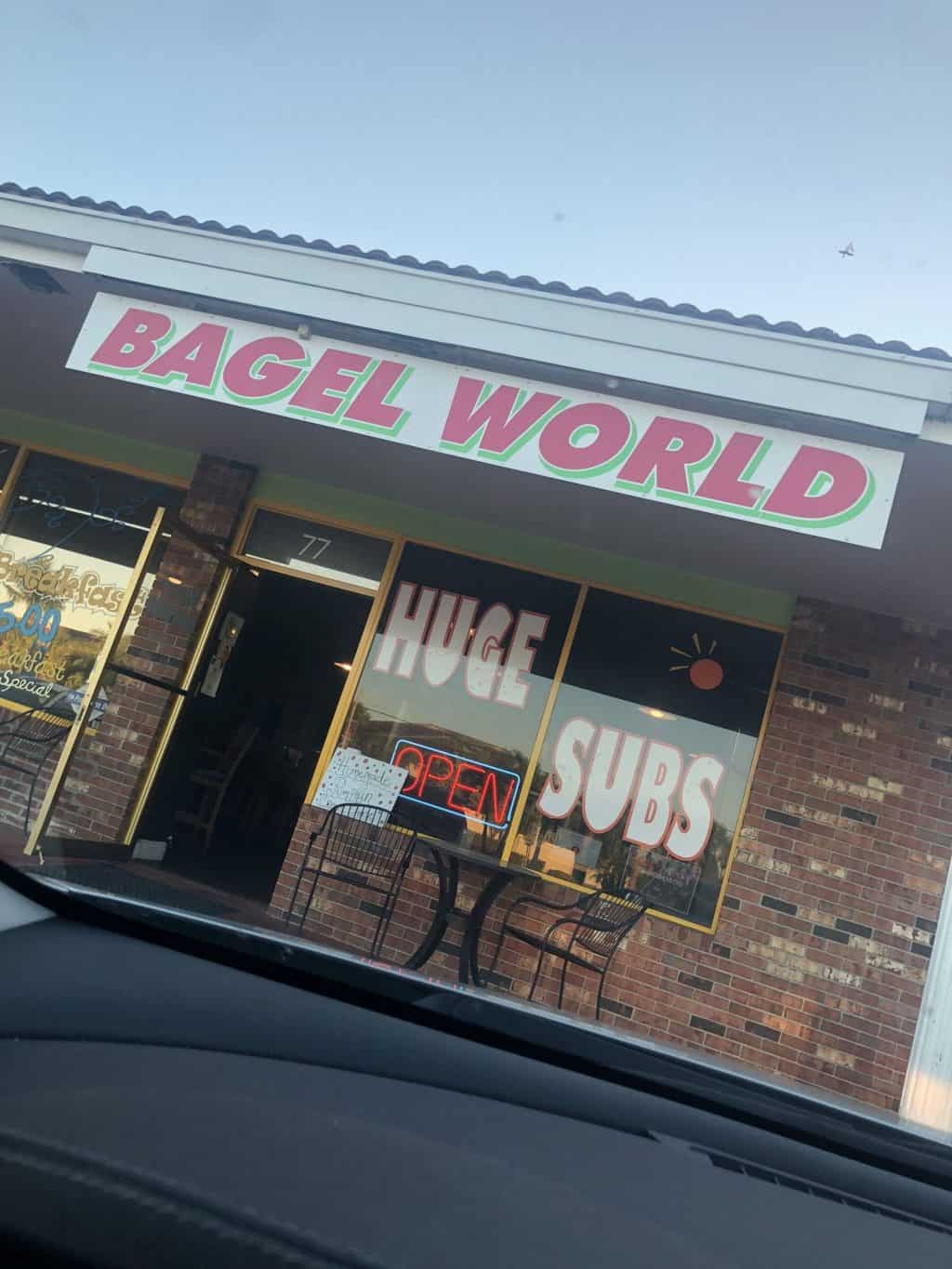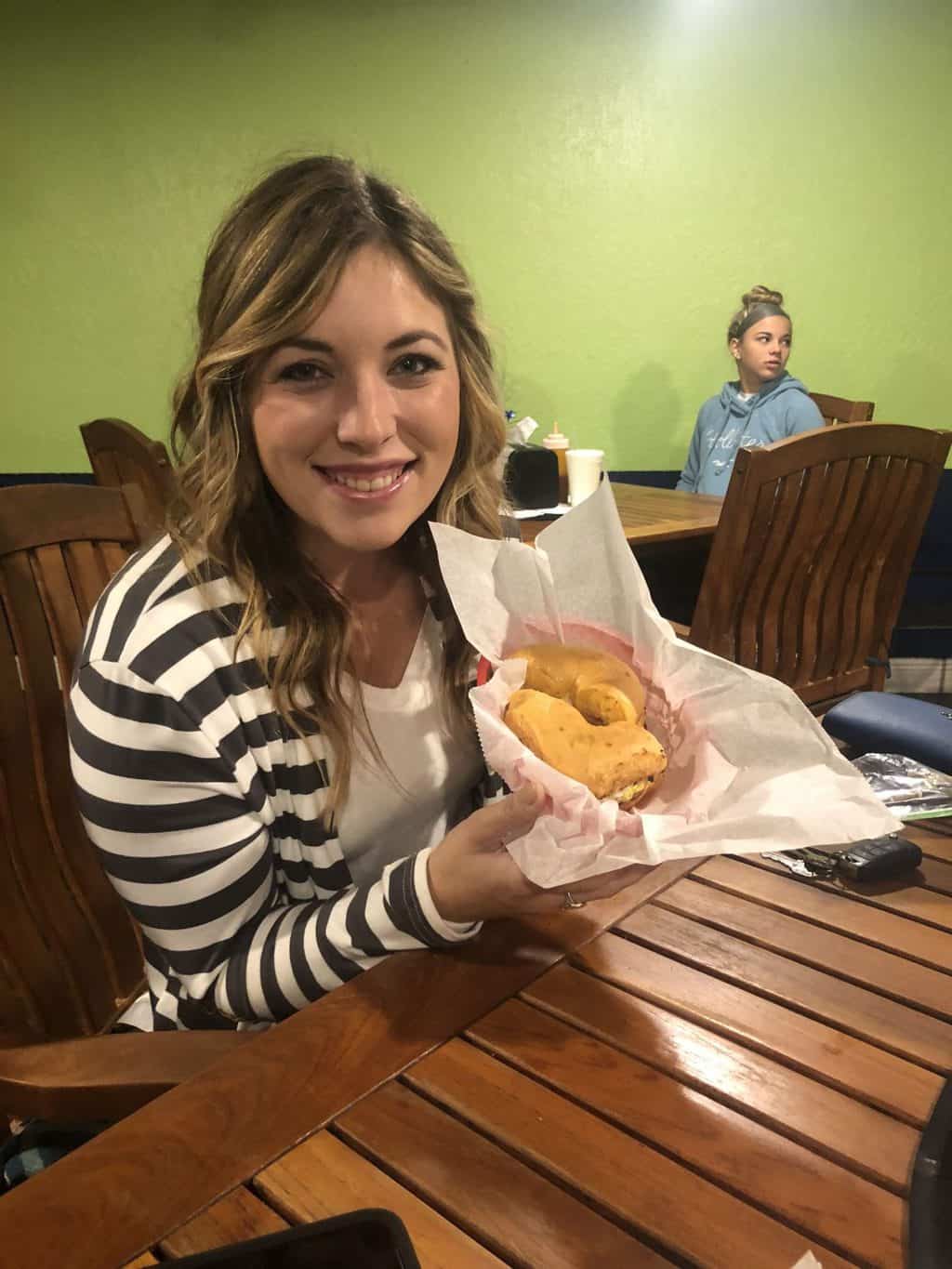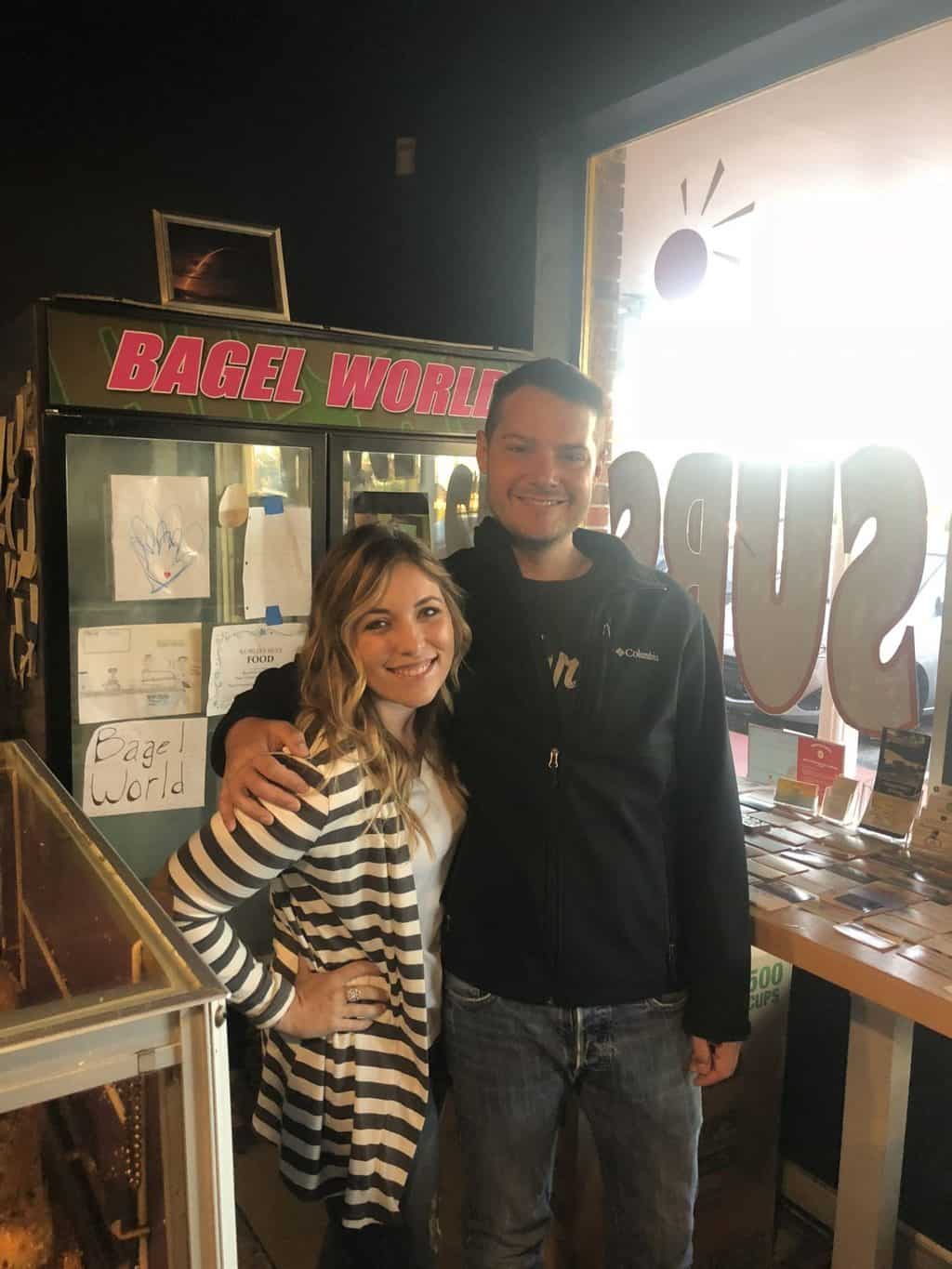 I hit up Starbucks on the way home and I know people are always asking what I order. I seriously order something different every time in an attempt to find a FAVORITE. Iced skinny caramel macchiato. SO GOOD.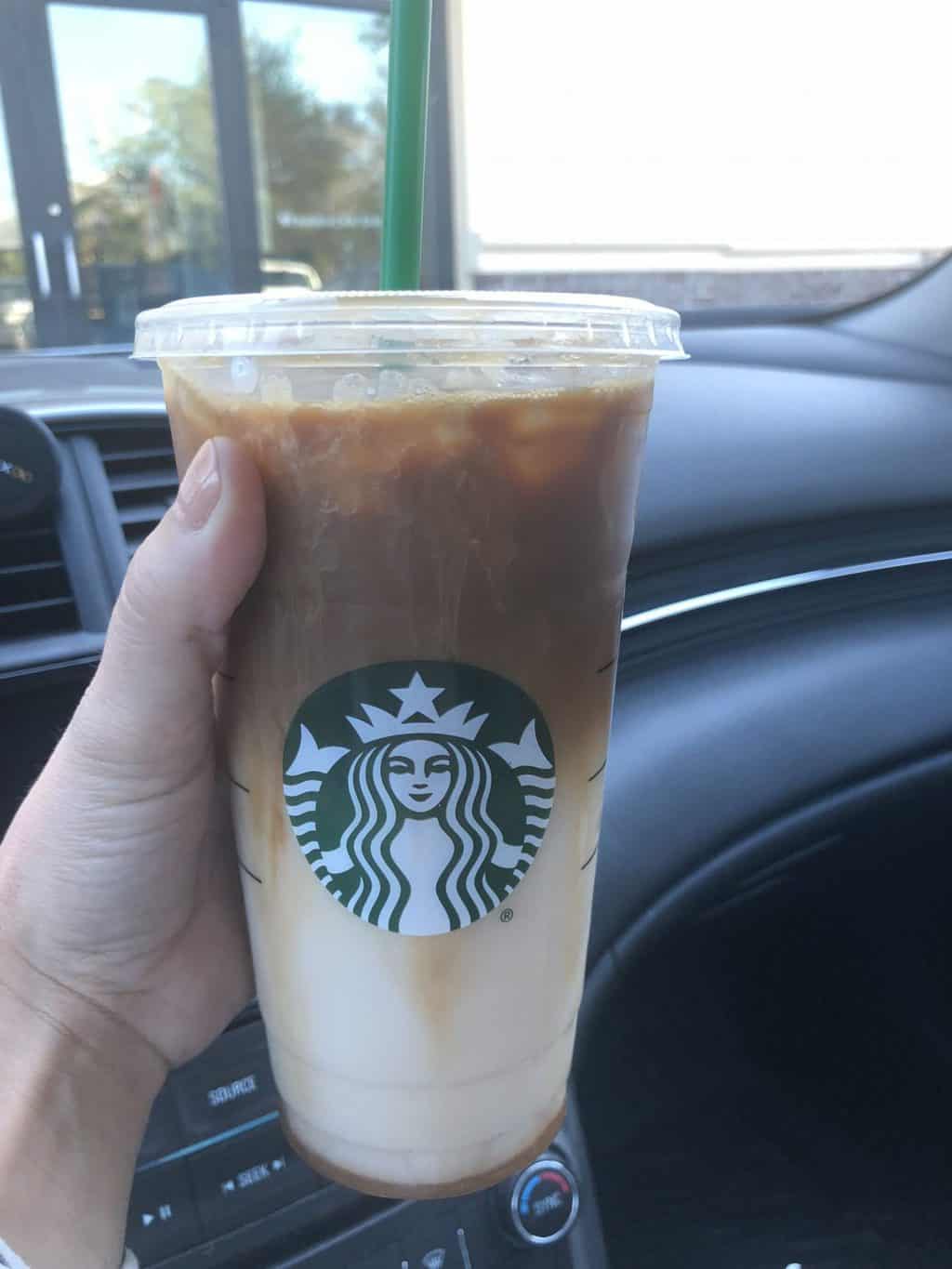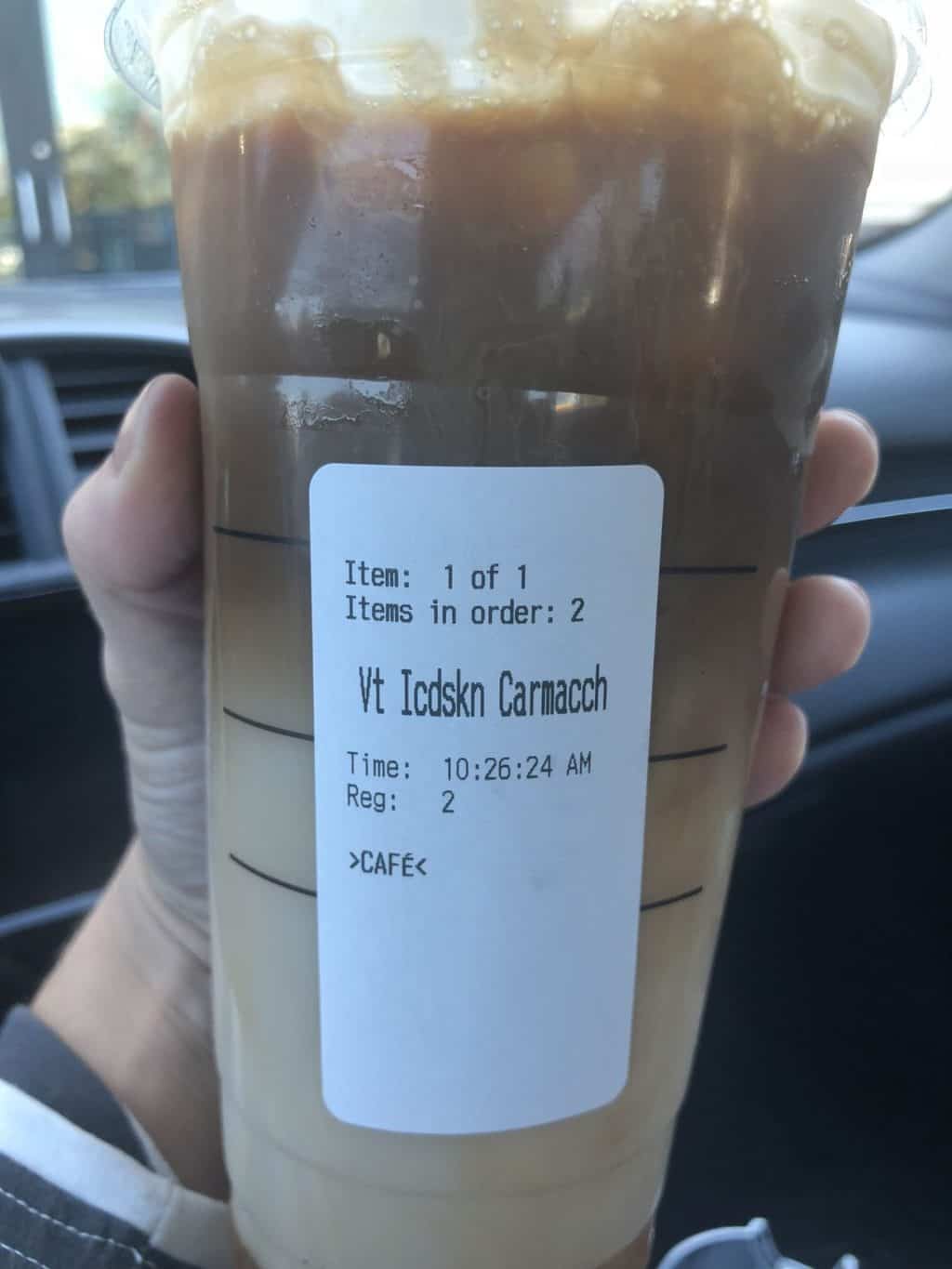 We met up at Olive Garden for book club and discussed PS I Still Love You. It was not as cute as the first one but felt like a lead in to the third, which I still need to read!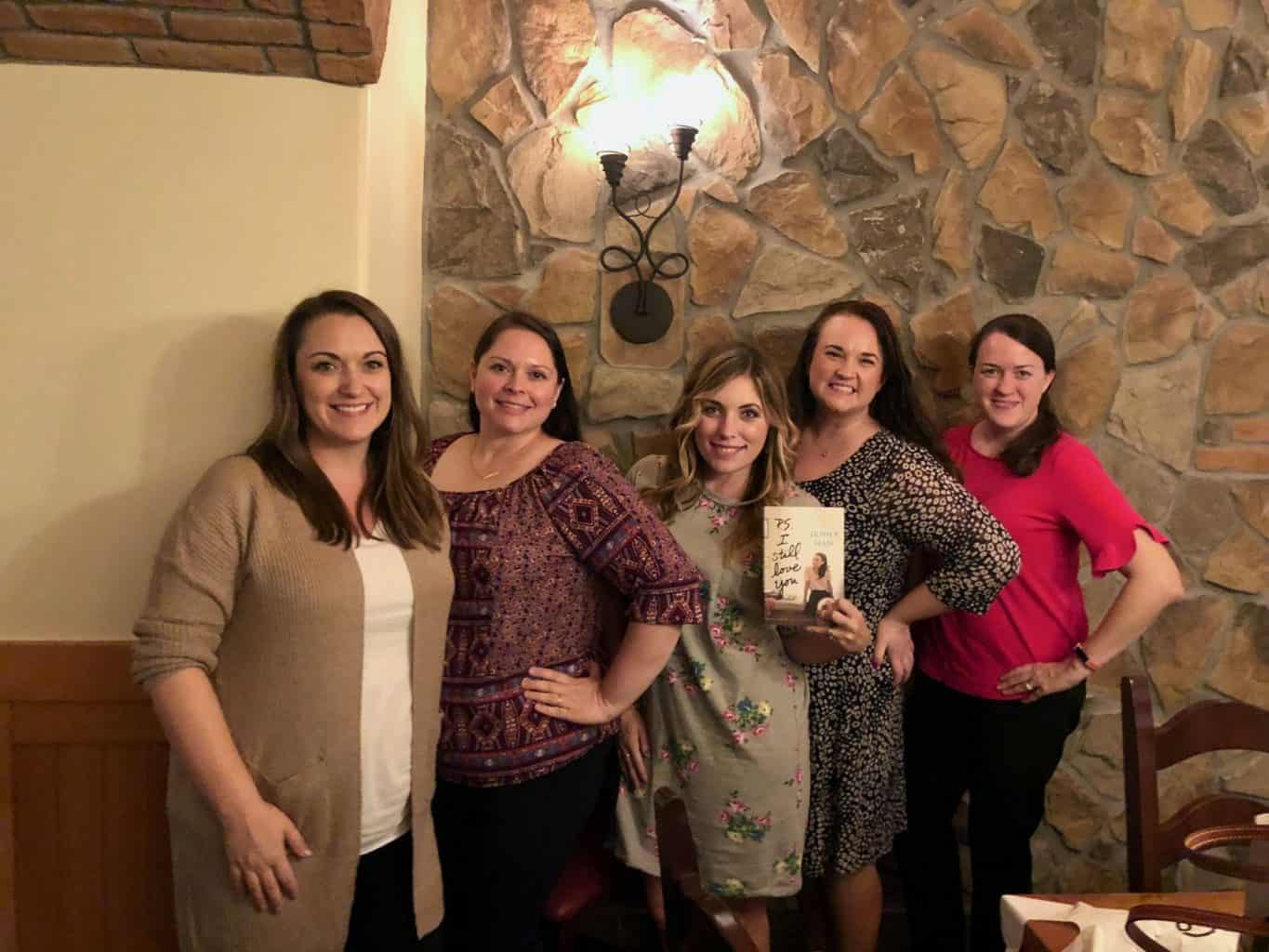 Katie and I try to see all the Oscar nominated movies (for Best Picture) each year and this year some contenders were released in October so we got started!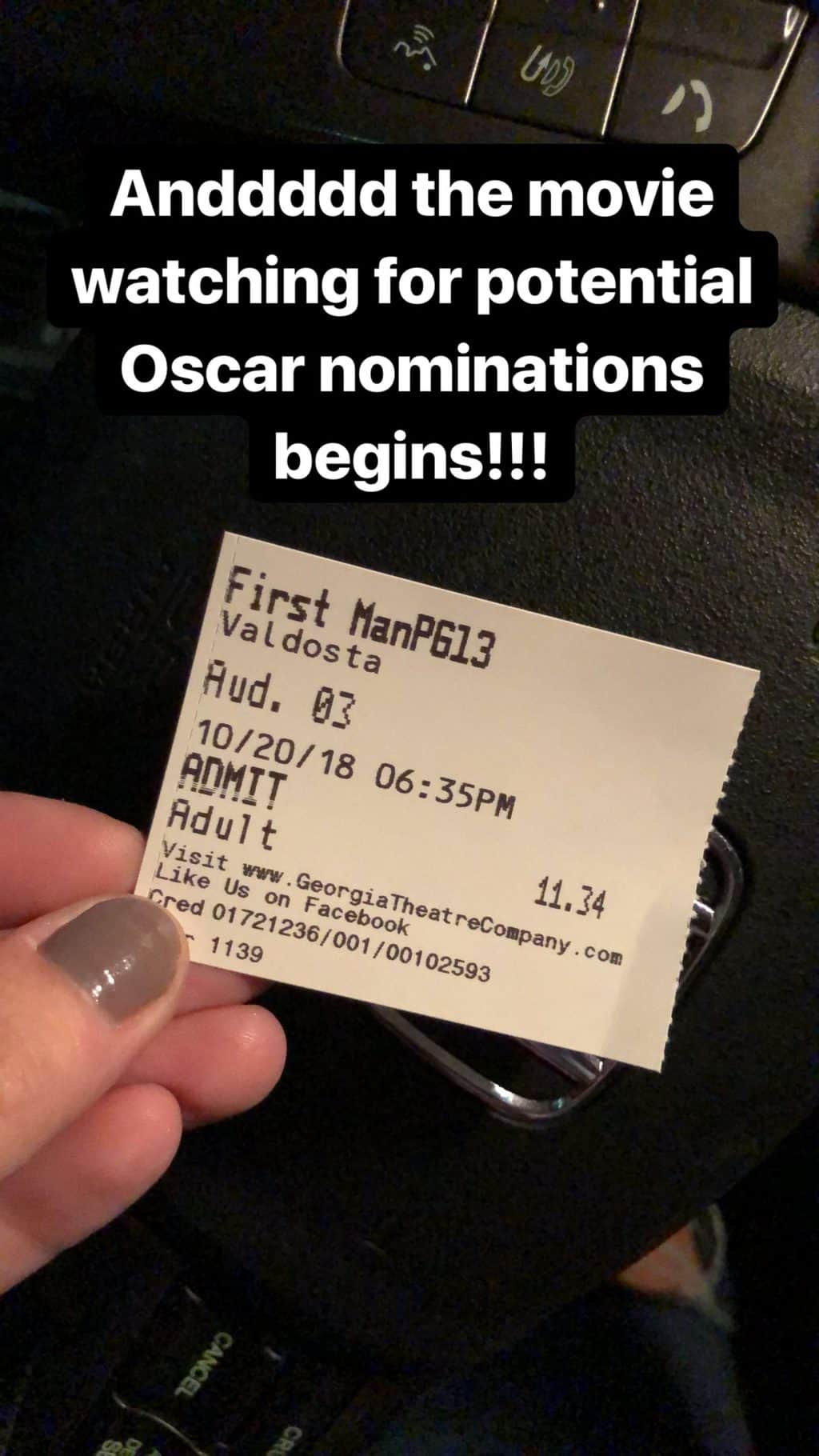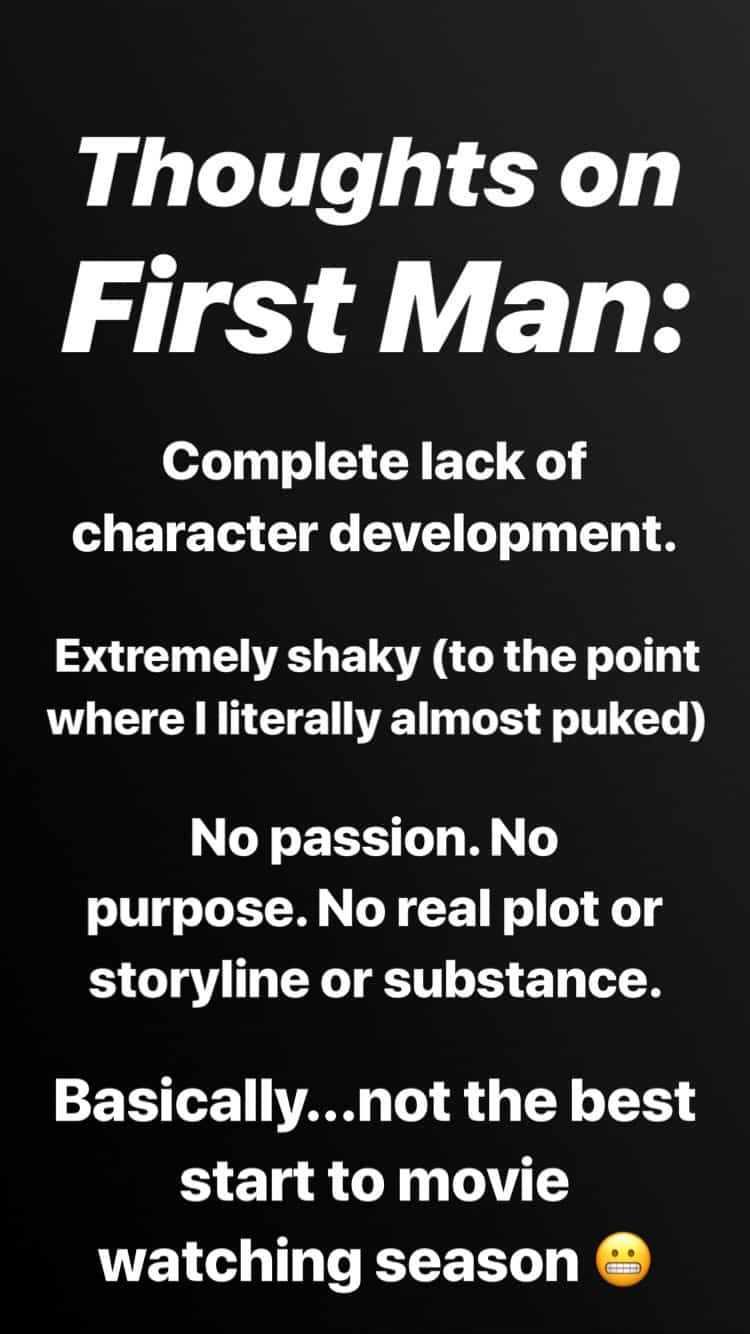 First Man was our first one and A Star is Born was our second. Watching the movie was good…but Bradley Cooper was AMAZING. Neither Katie or I have ever been super into him but he was truly awesome in A Star is Born. And it's one of those movies where it's good while watching but the more you sit on it after the more you like it. I truly want to see it again! I've downloaded the soundtrack and listen to it DAILY. For real.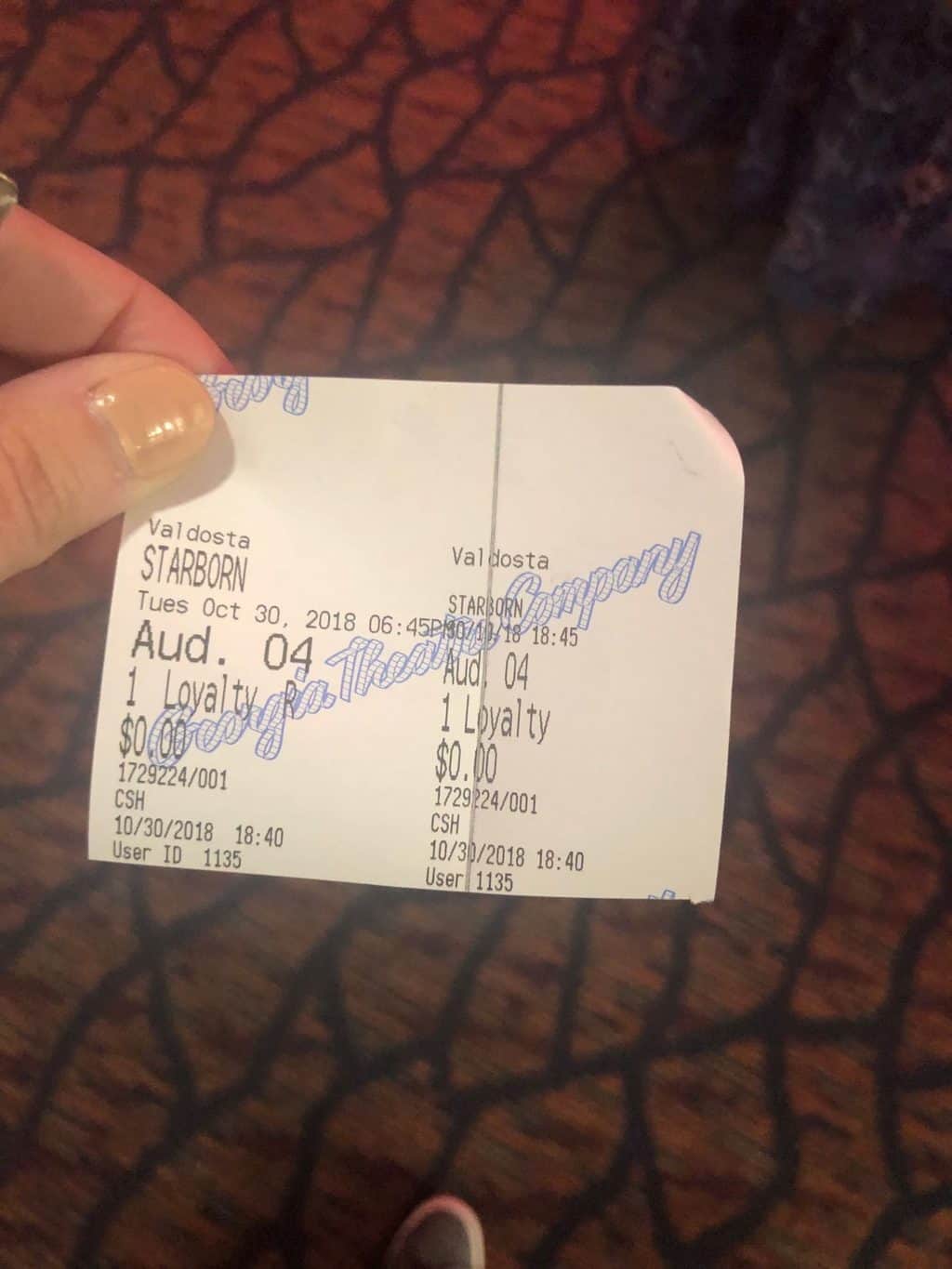 I have really been working in the area of self growth and reading the book Uninvited has been HUGE for me in my journey. I cannot possibly recommend it enough y'all!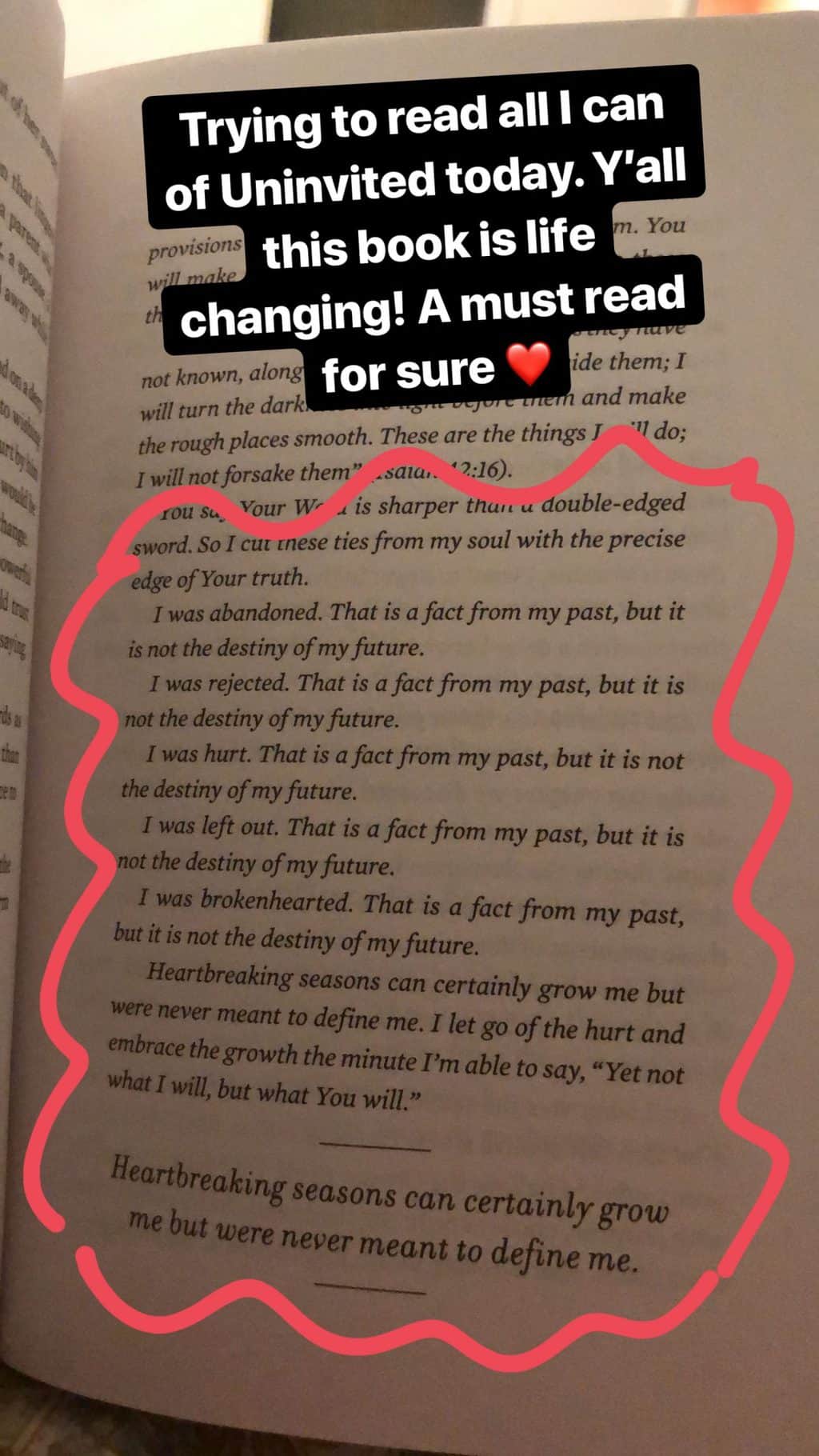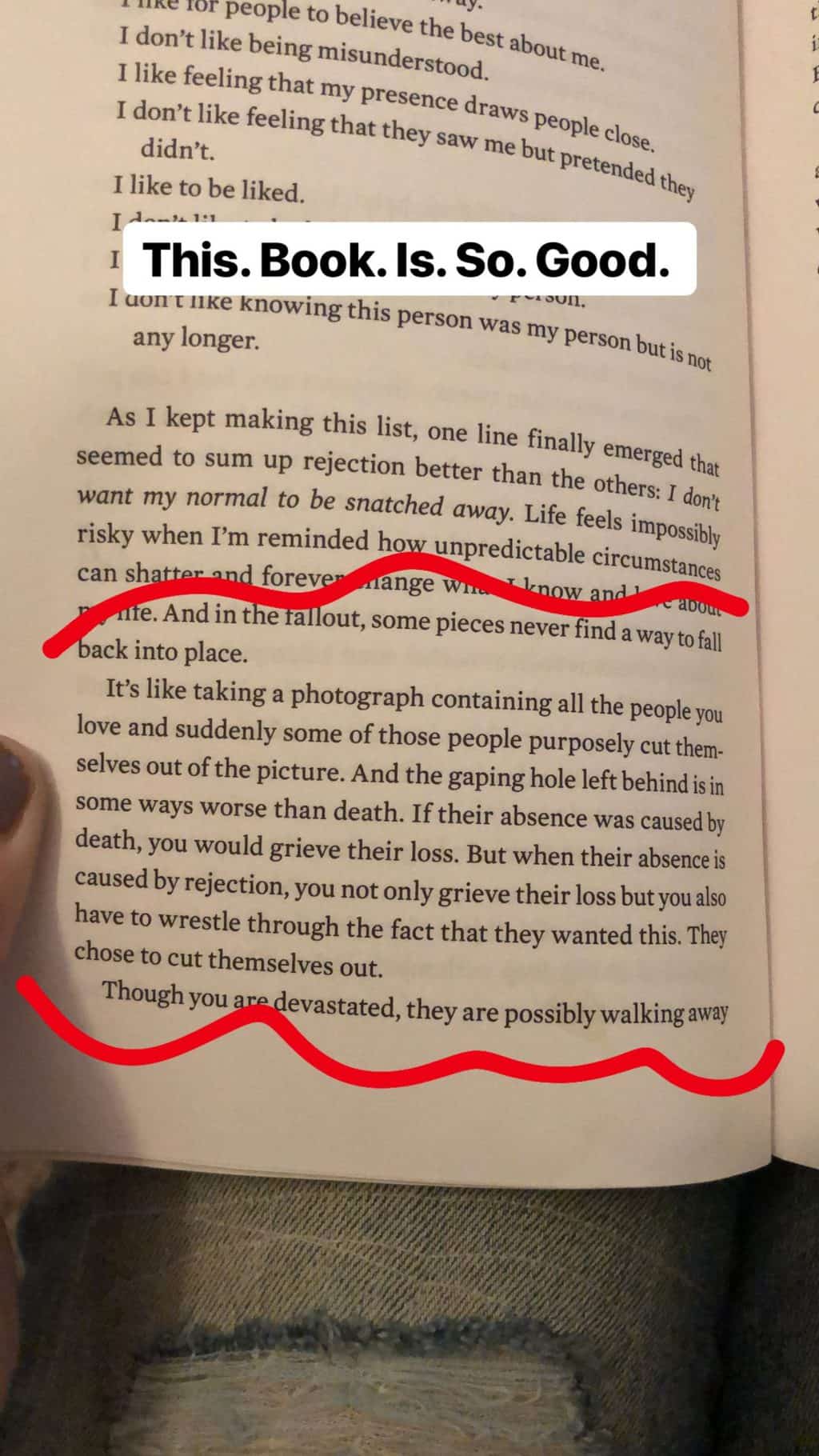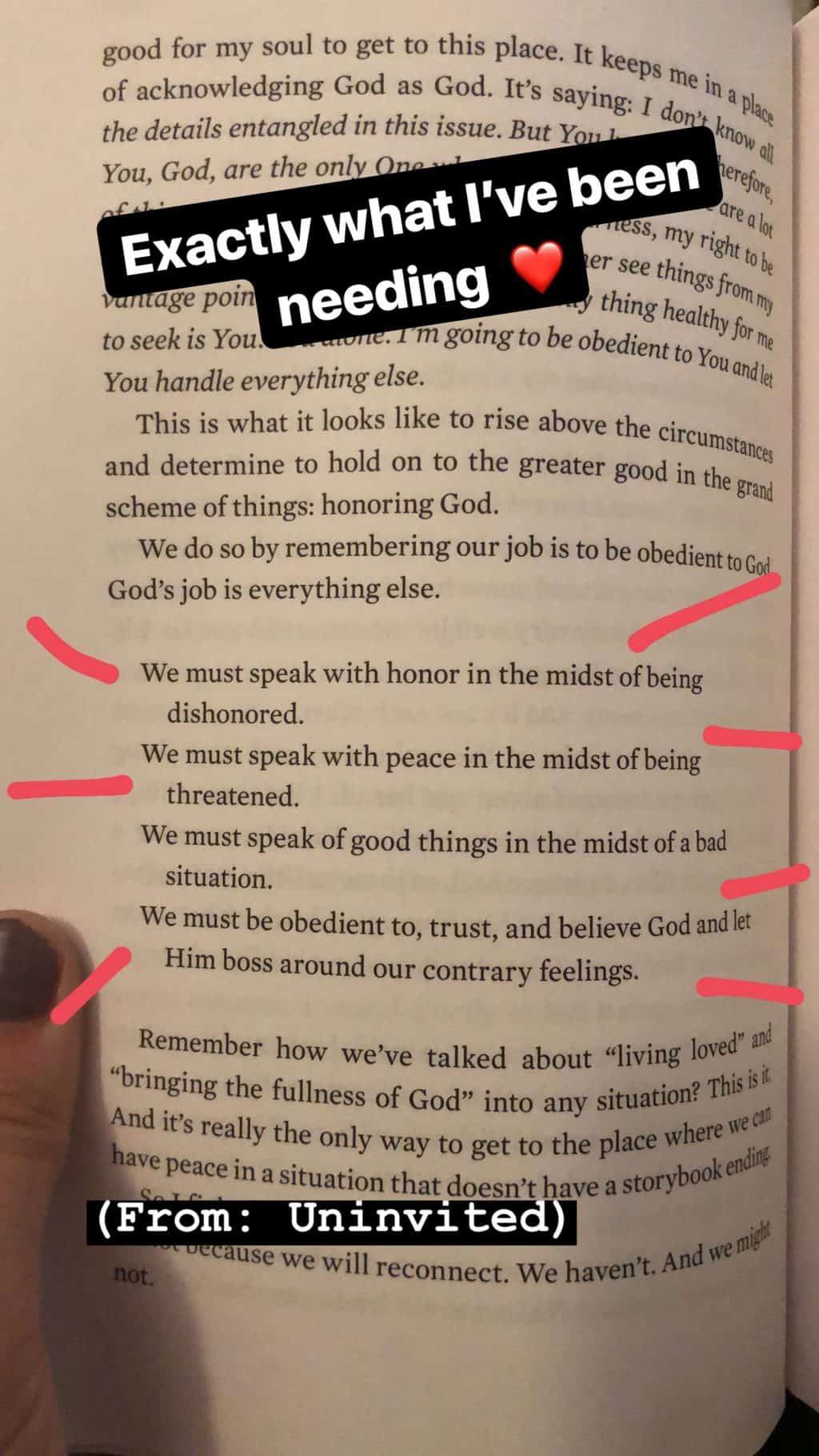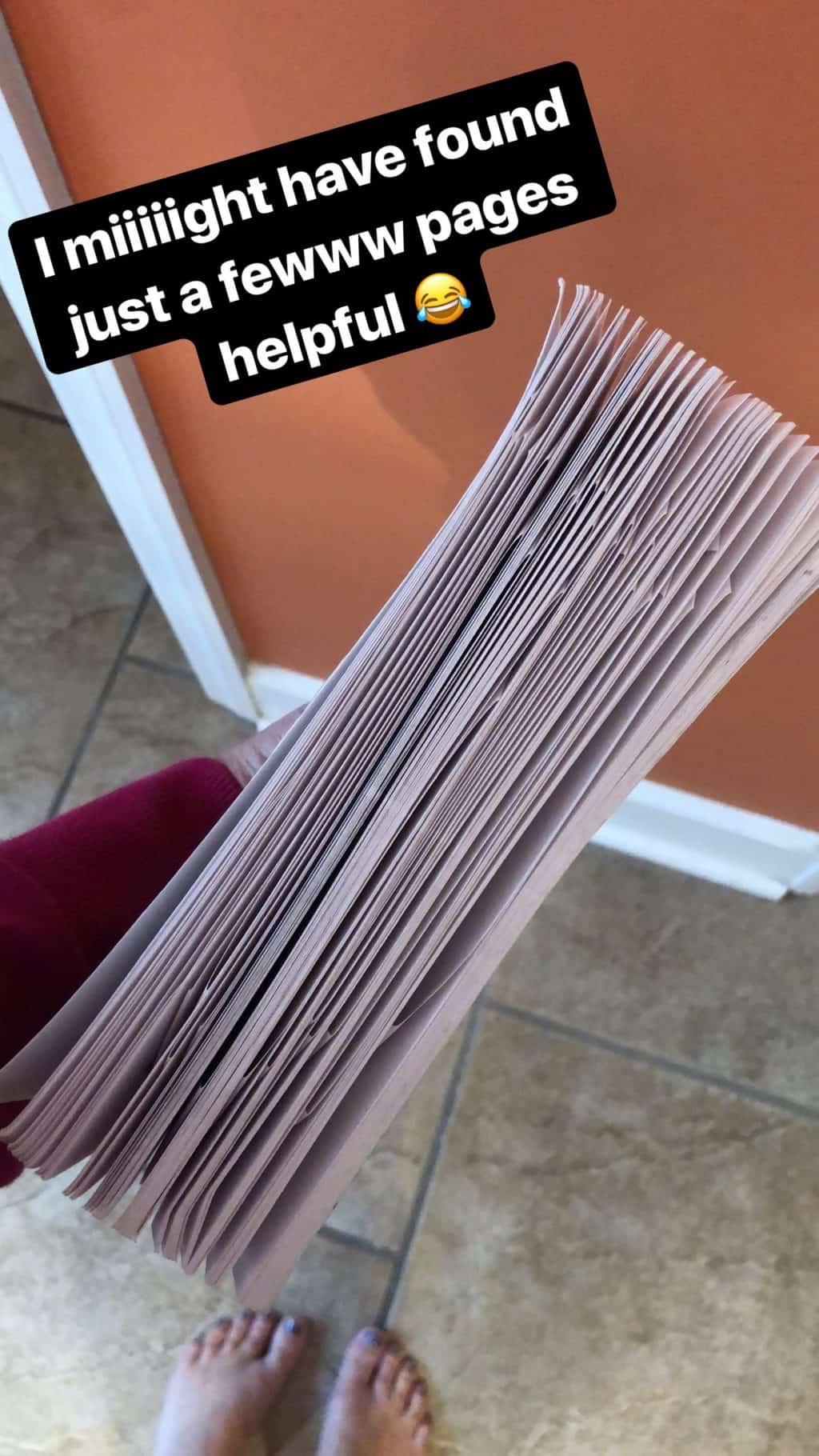 Every weekend we aren't out of town Zach has been grinding to get our new yard area completed! We've had some bad drainage/run off issues and putting in pavers along the back side of our yard should help! We are all excited to put the fire pit to good use this winter!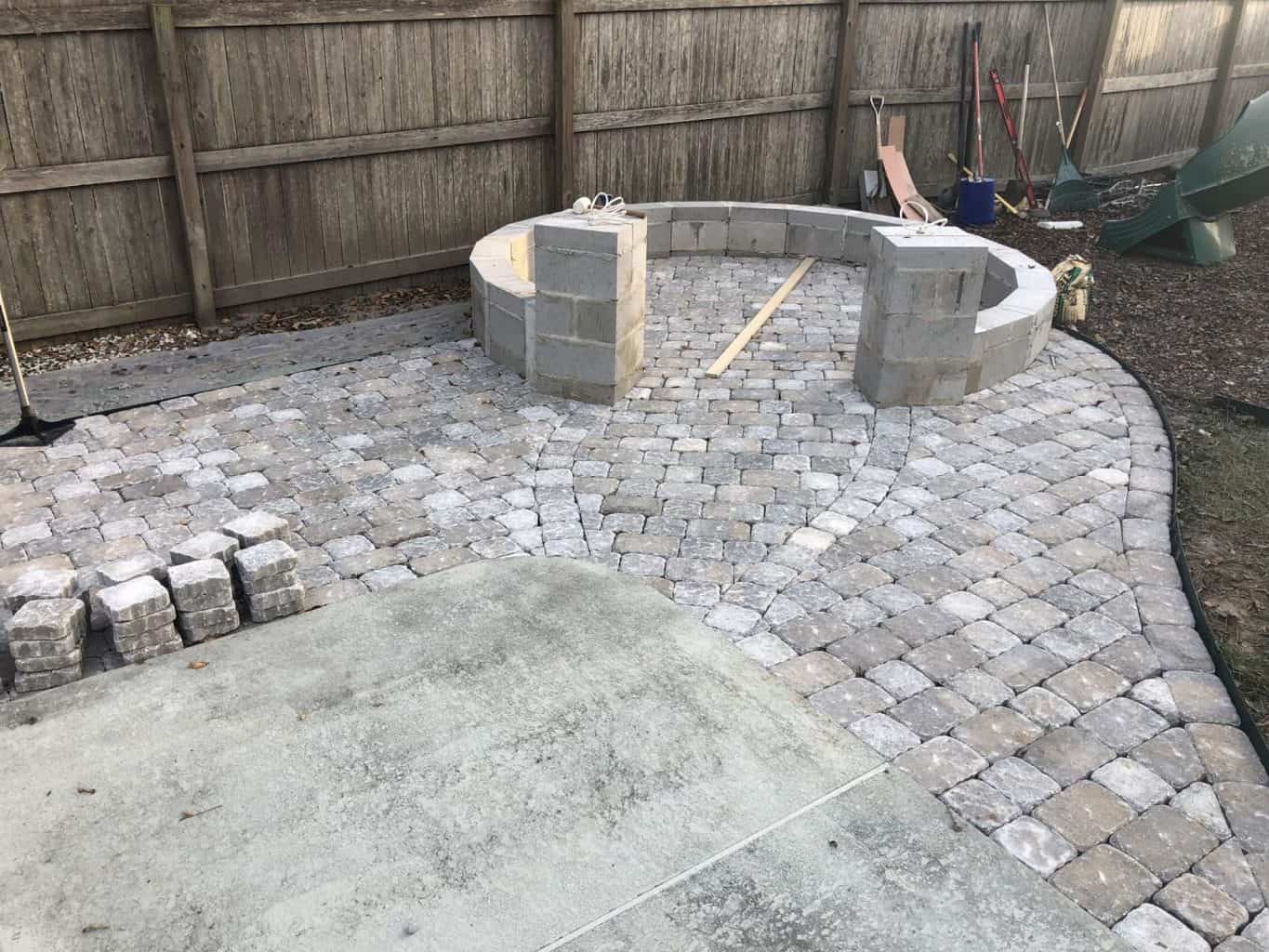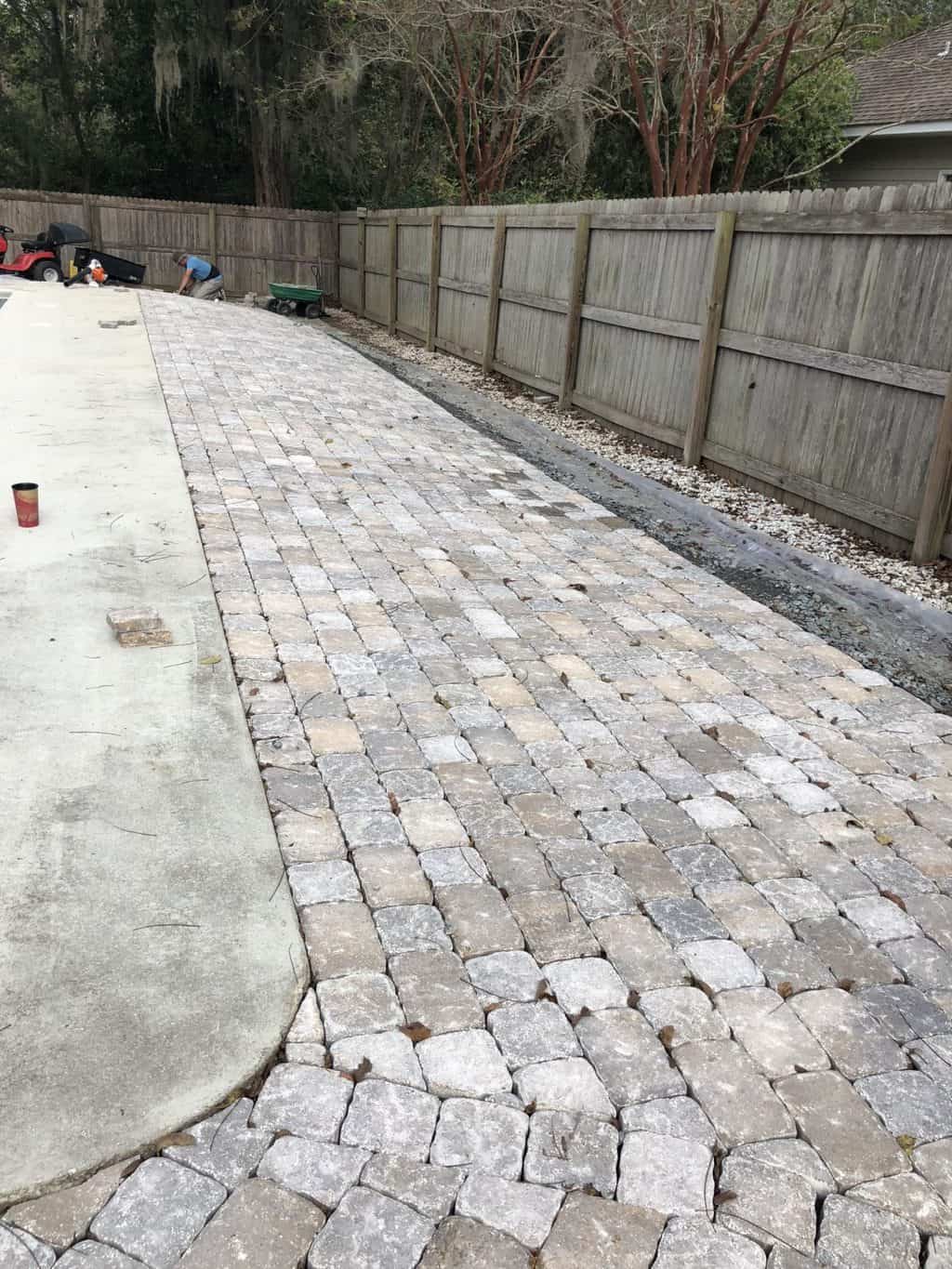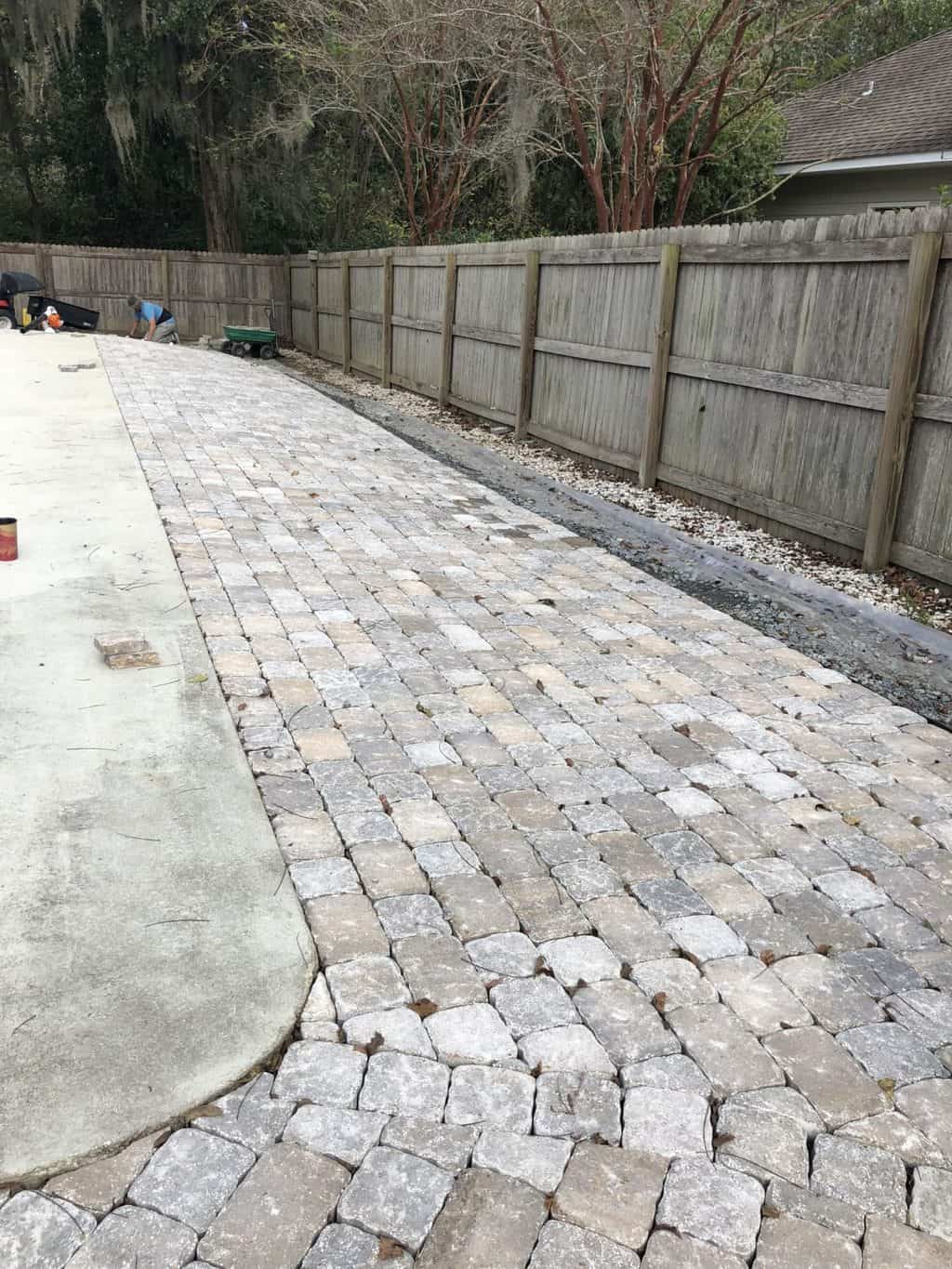 Daddy's got some big helpers!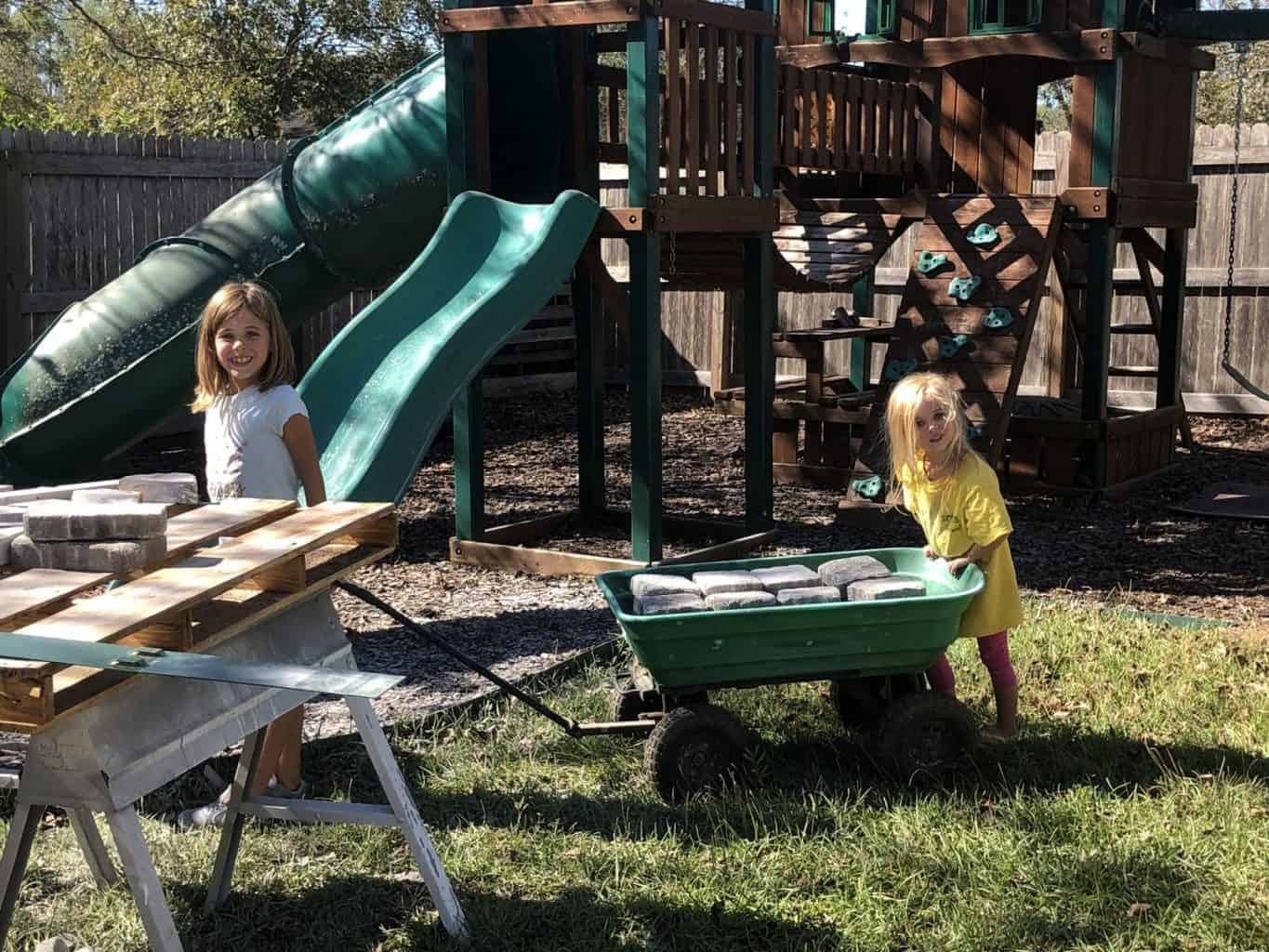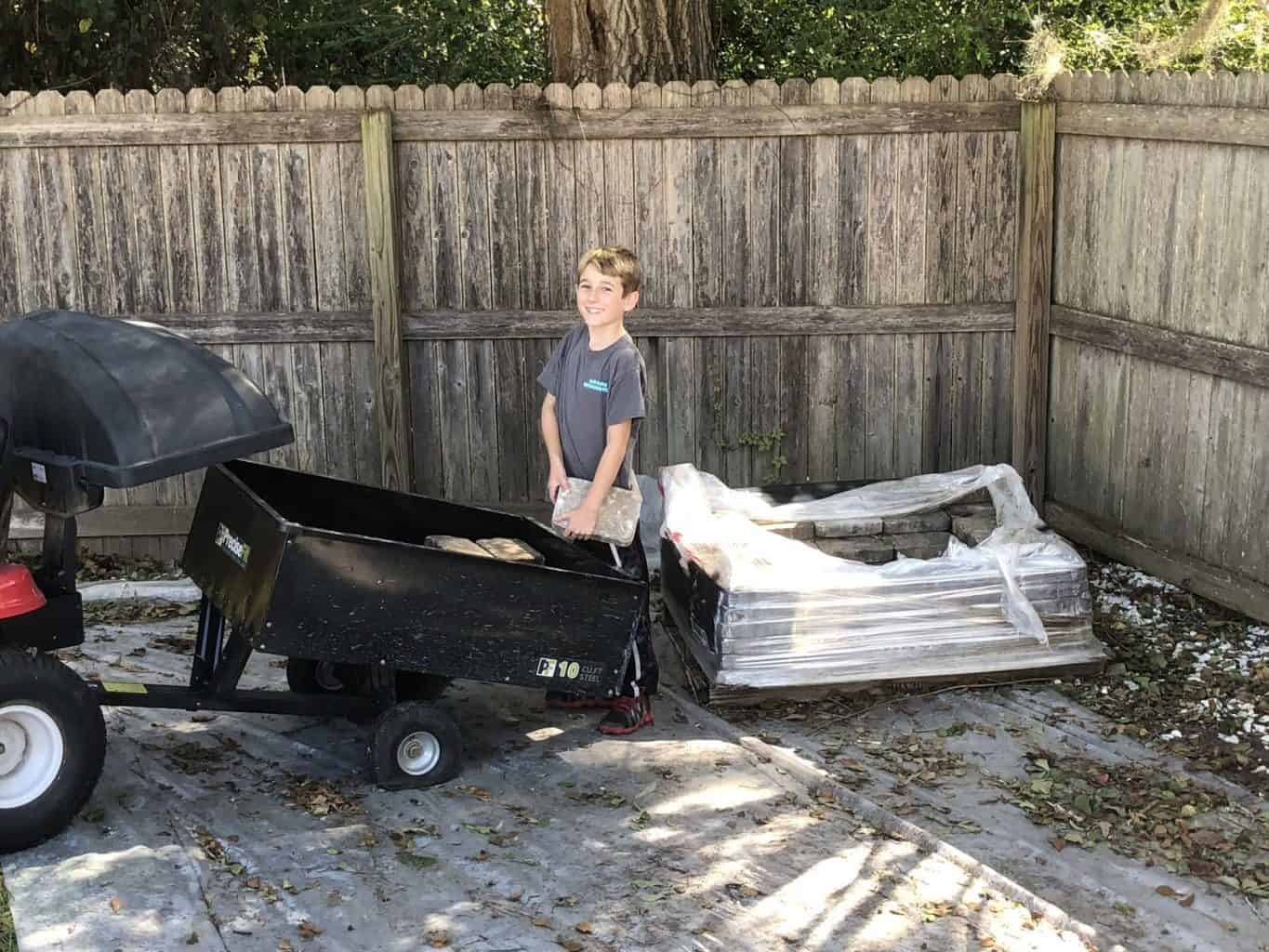 While outside so much helping Zach, Tess has learned how to swing by herself! Britt has done such a great job teaching her!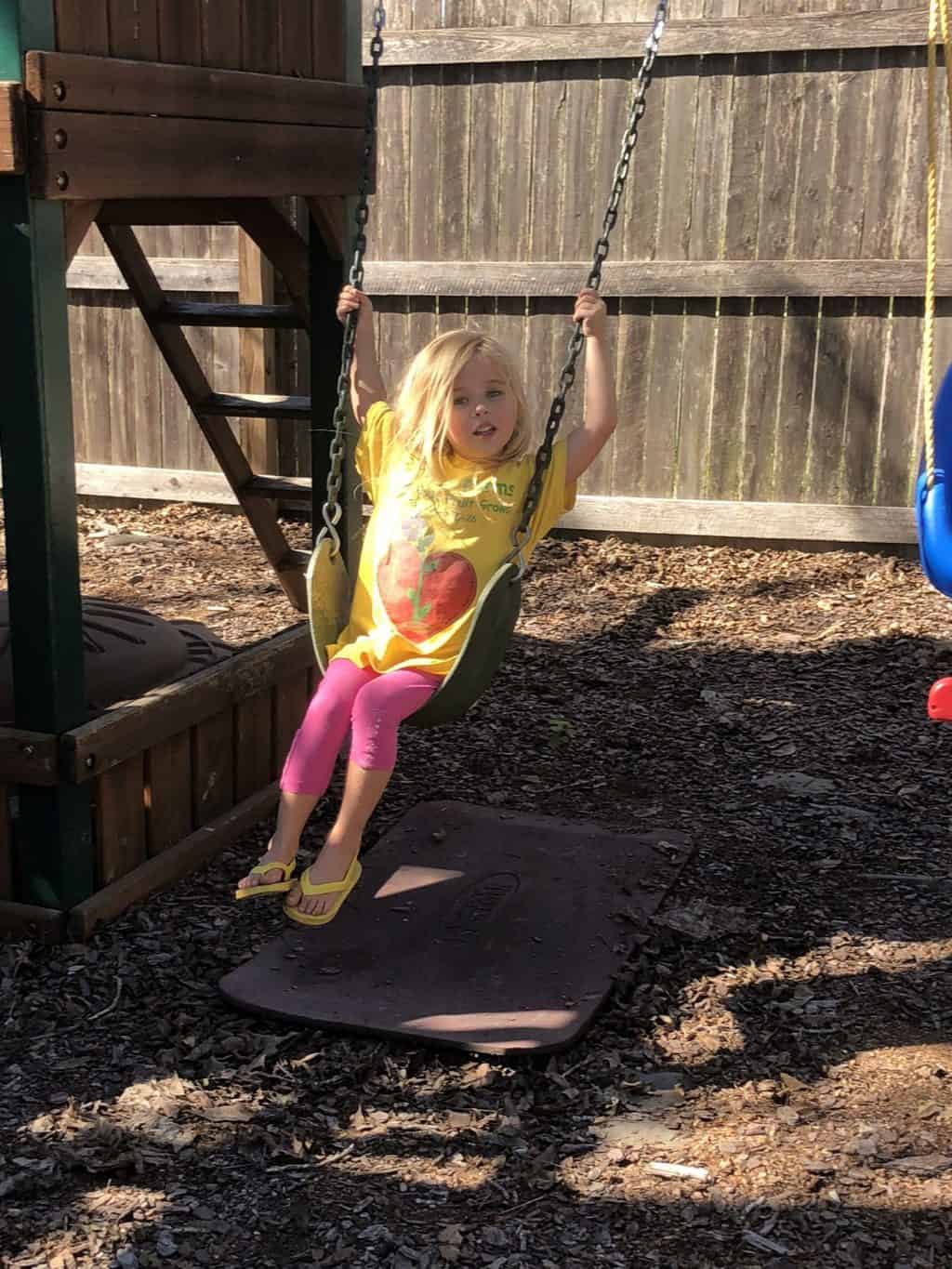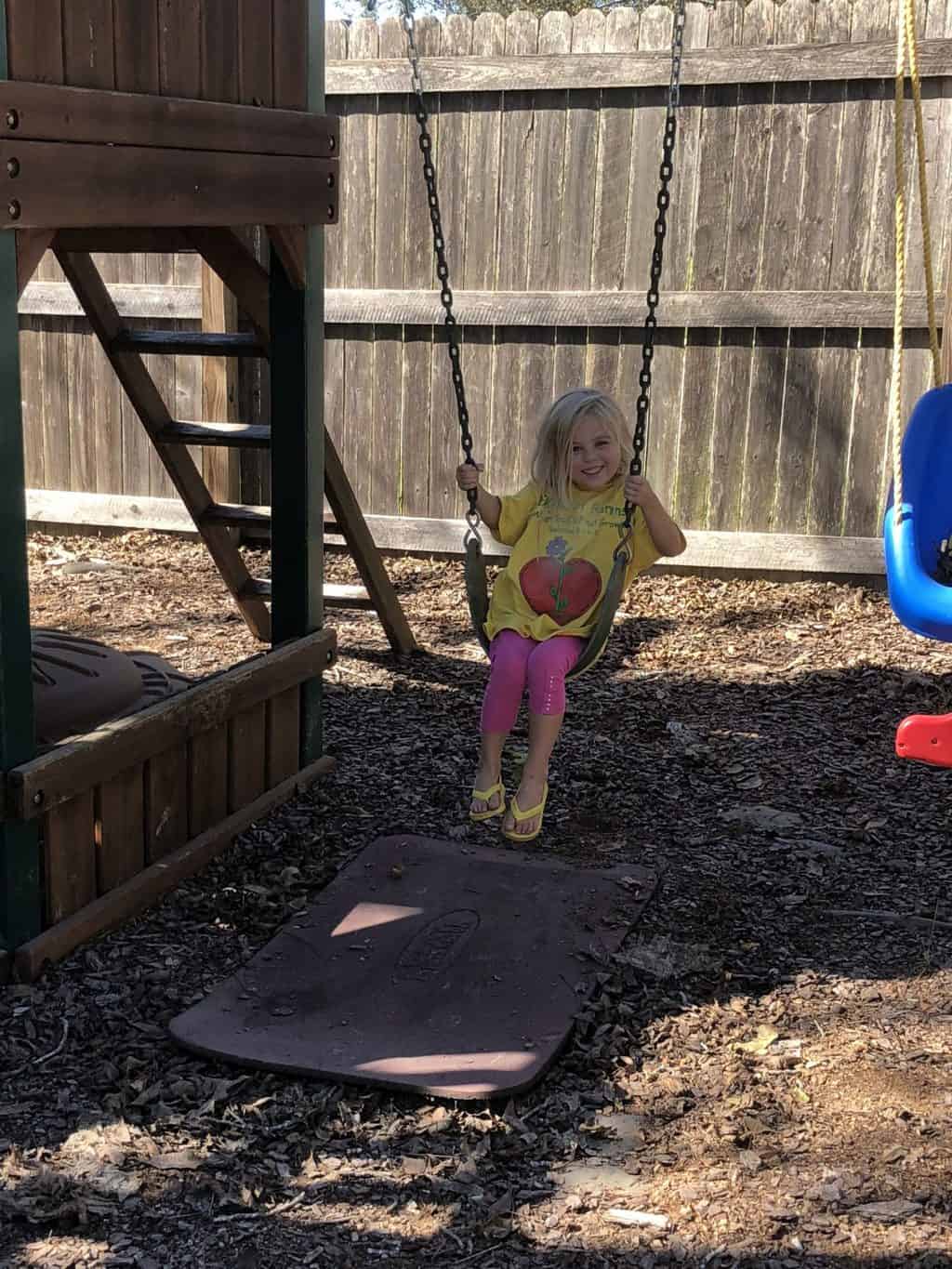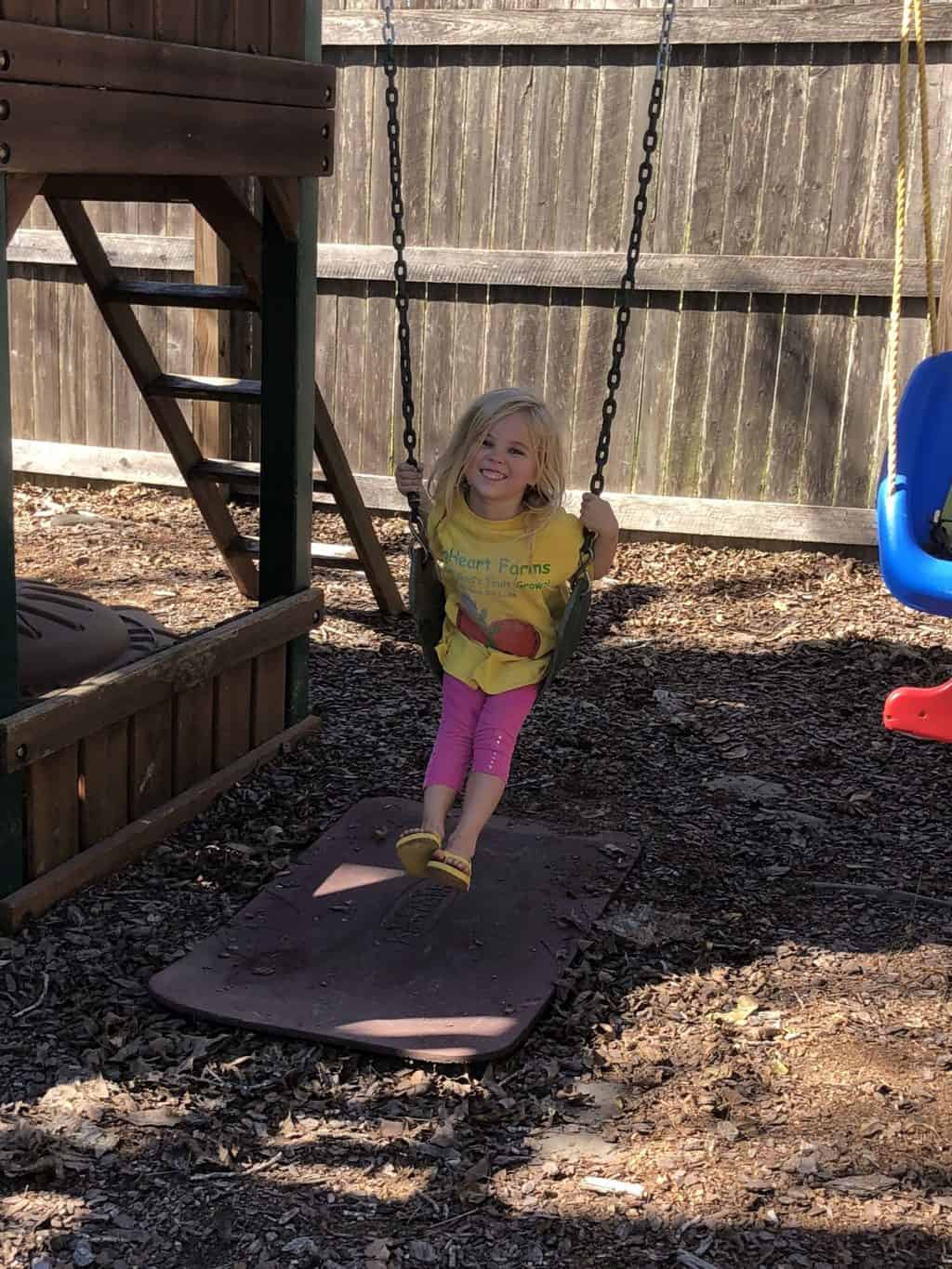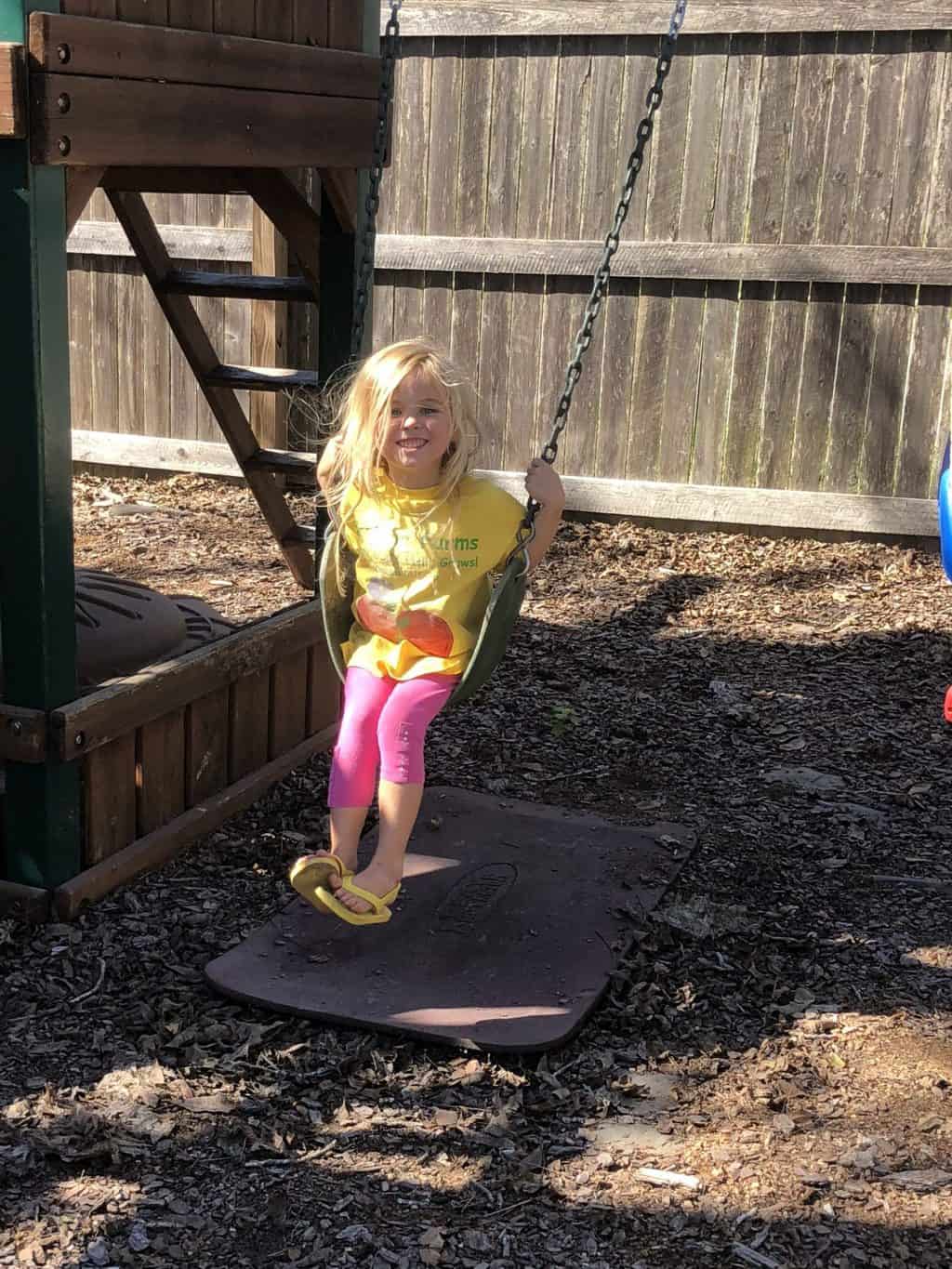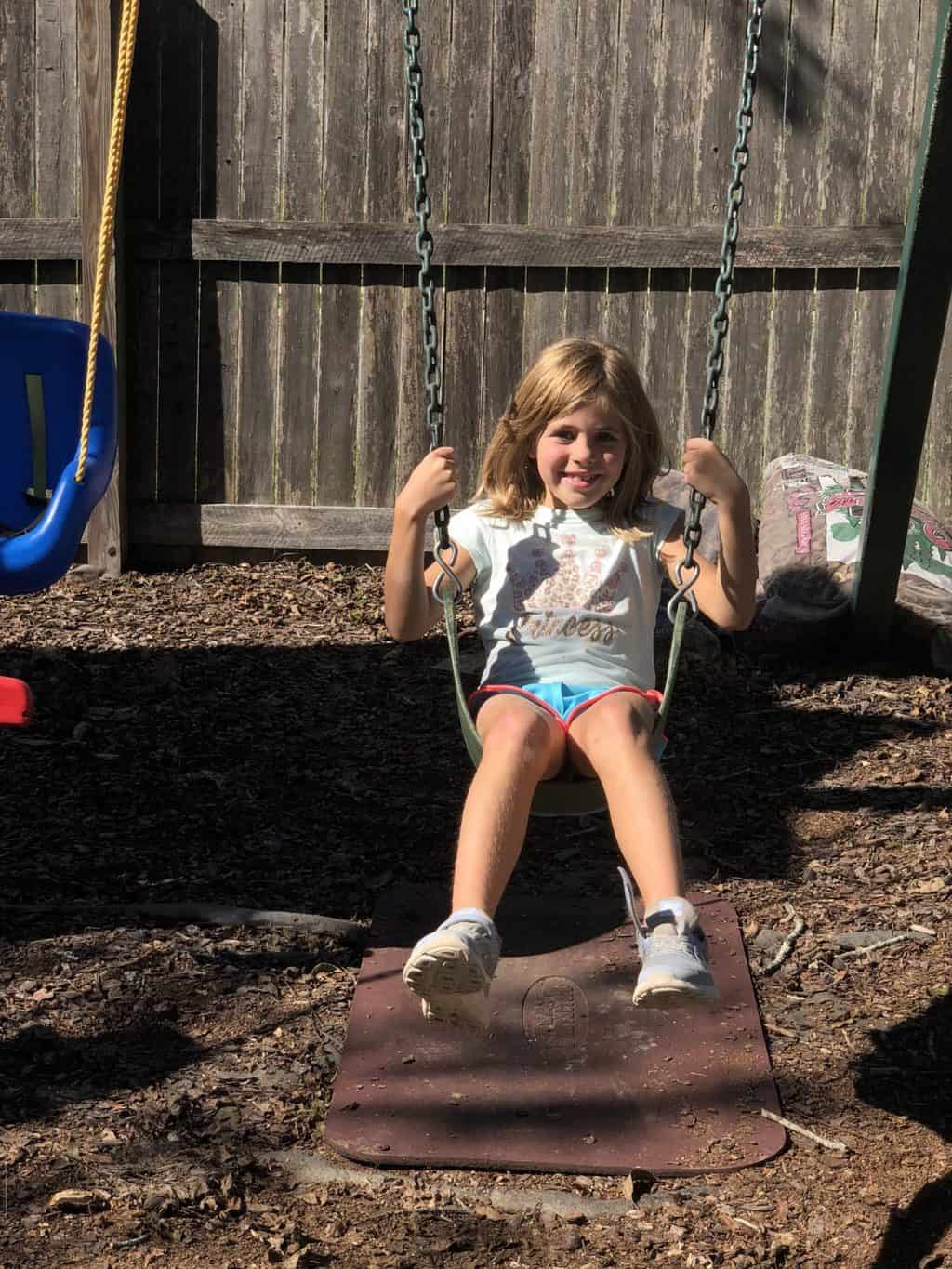 Kye found a stick with a hidden mickey on it and said "look Mom! A sign that God loves Disney too!"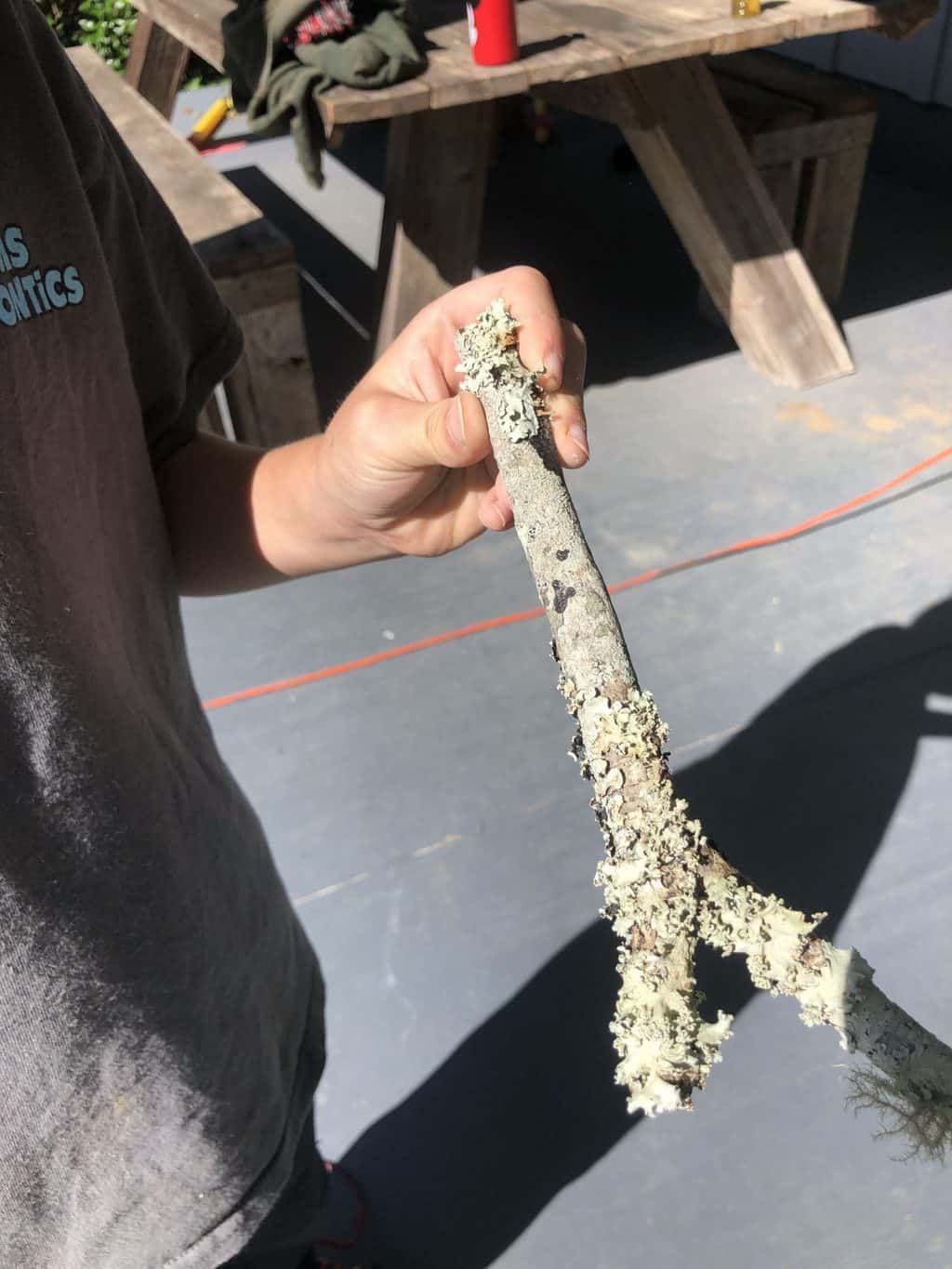 I was so thankful to Mrs Charlotte for helping keep Spear and Tess so I was able to go eat lunch with both Kye and Britt this month! Their lunch times are tricky with Tess's school schedule so it's not often I'm able to go!
The kids crack me up at how different they are. Kye was ALL ABOUT SOME MAMA. Britt was excited to have me but also constantly looking around the room for who she could wave to haha. Kye didn't care at all about me seeing his classmates…Britt took me around to meet every single one!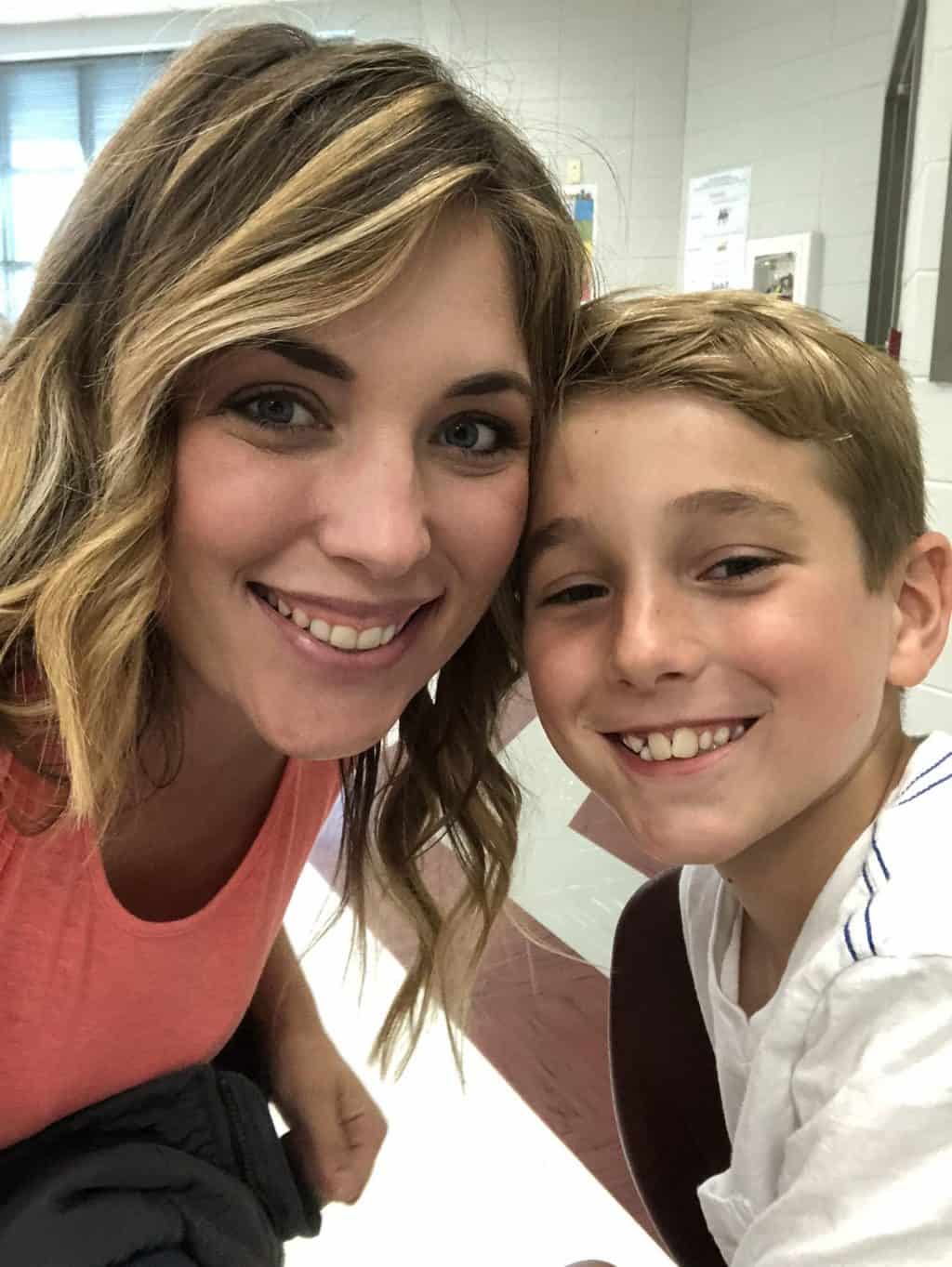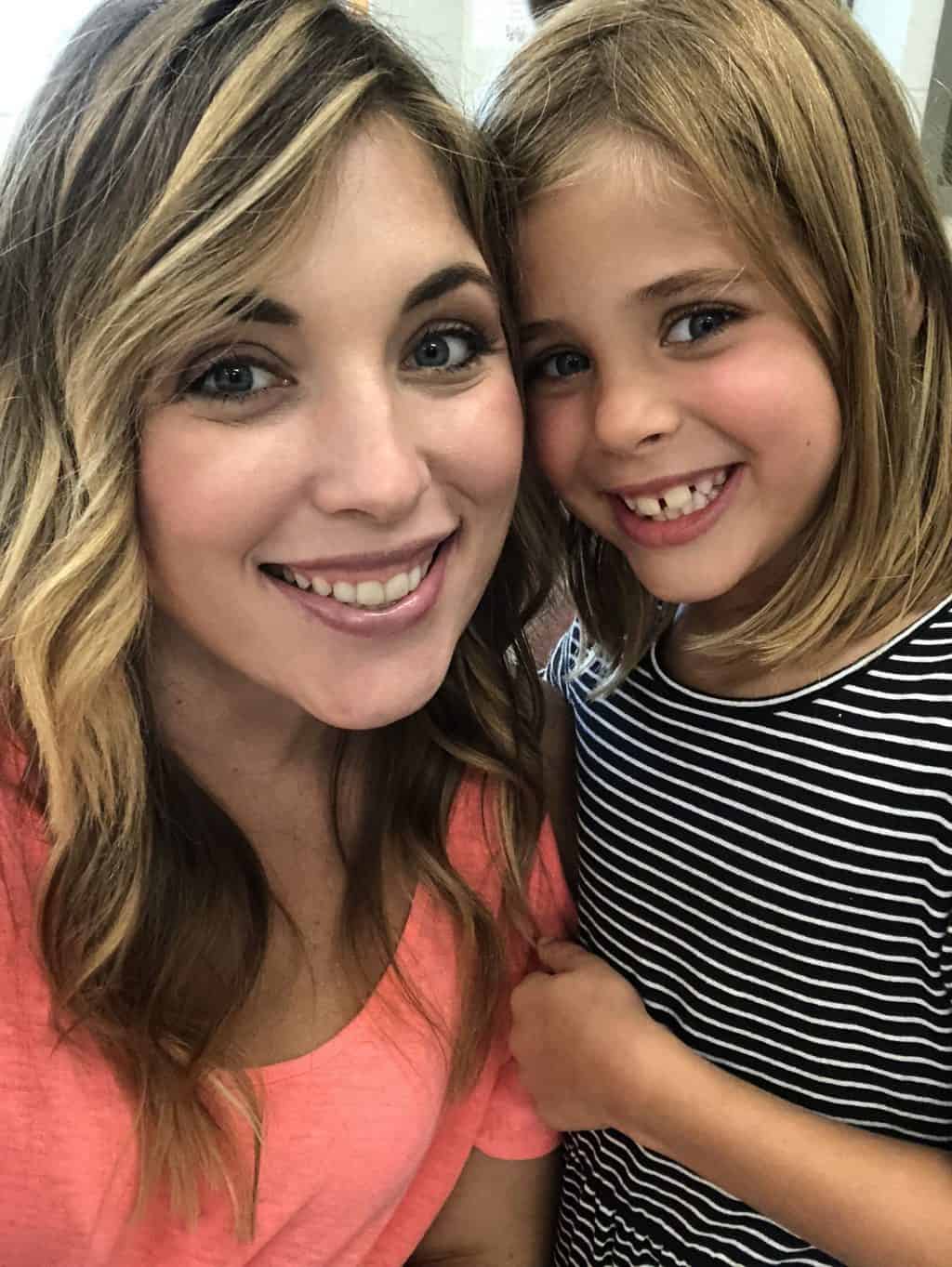 Had some quality time with Tessie too where she did my hair and nails and kept saying "gorgeous!"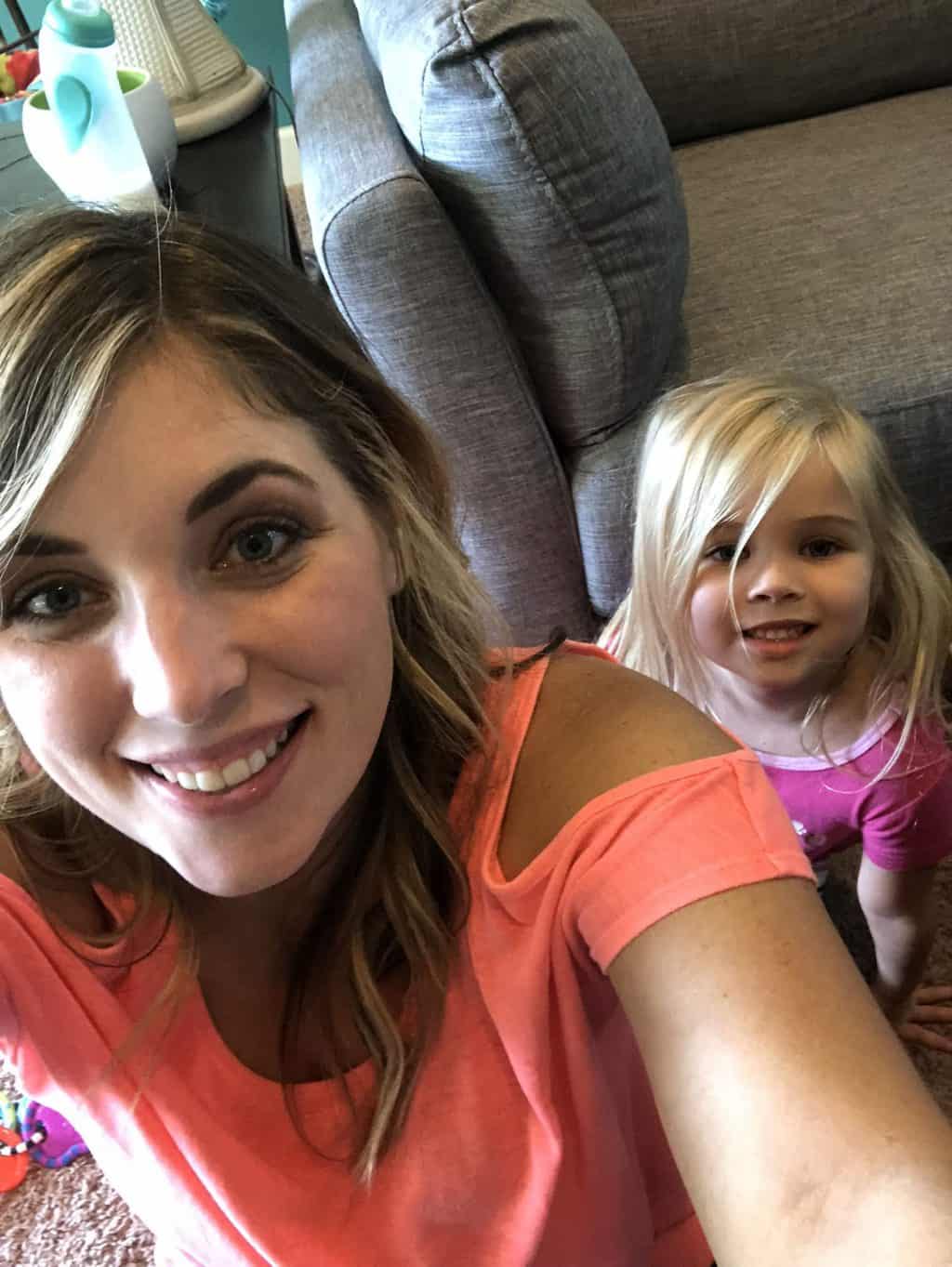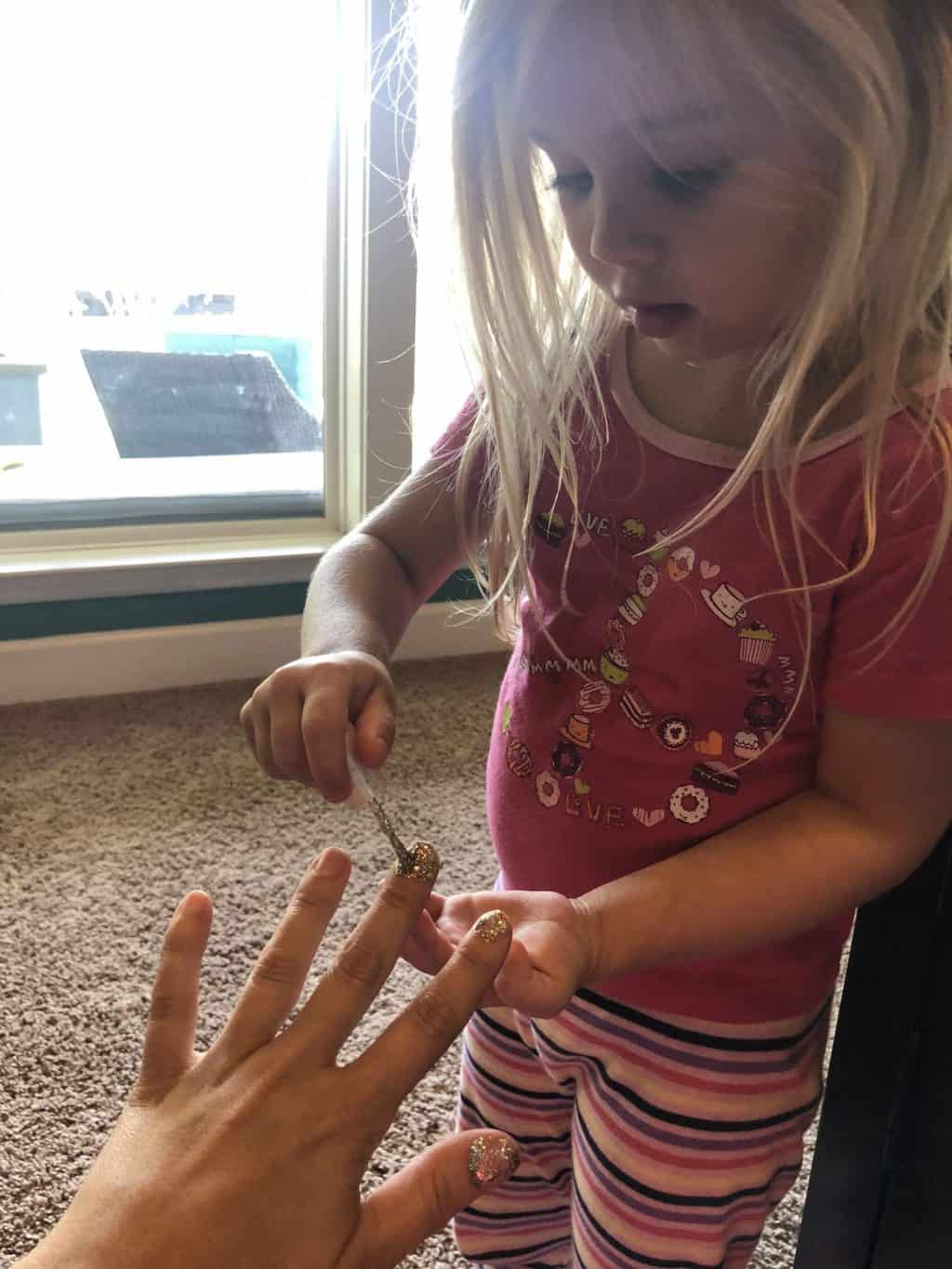 In year's past the kids have decked out their bathroom in halloween stuff and made it a "spooky bathroom" but this year I let them go wild in the playroom and they did a "spooky playroom" and they loved it!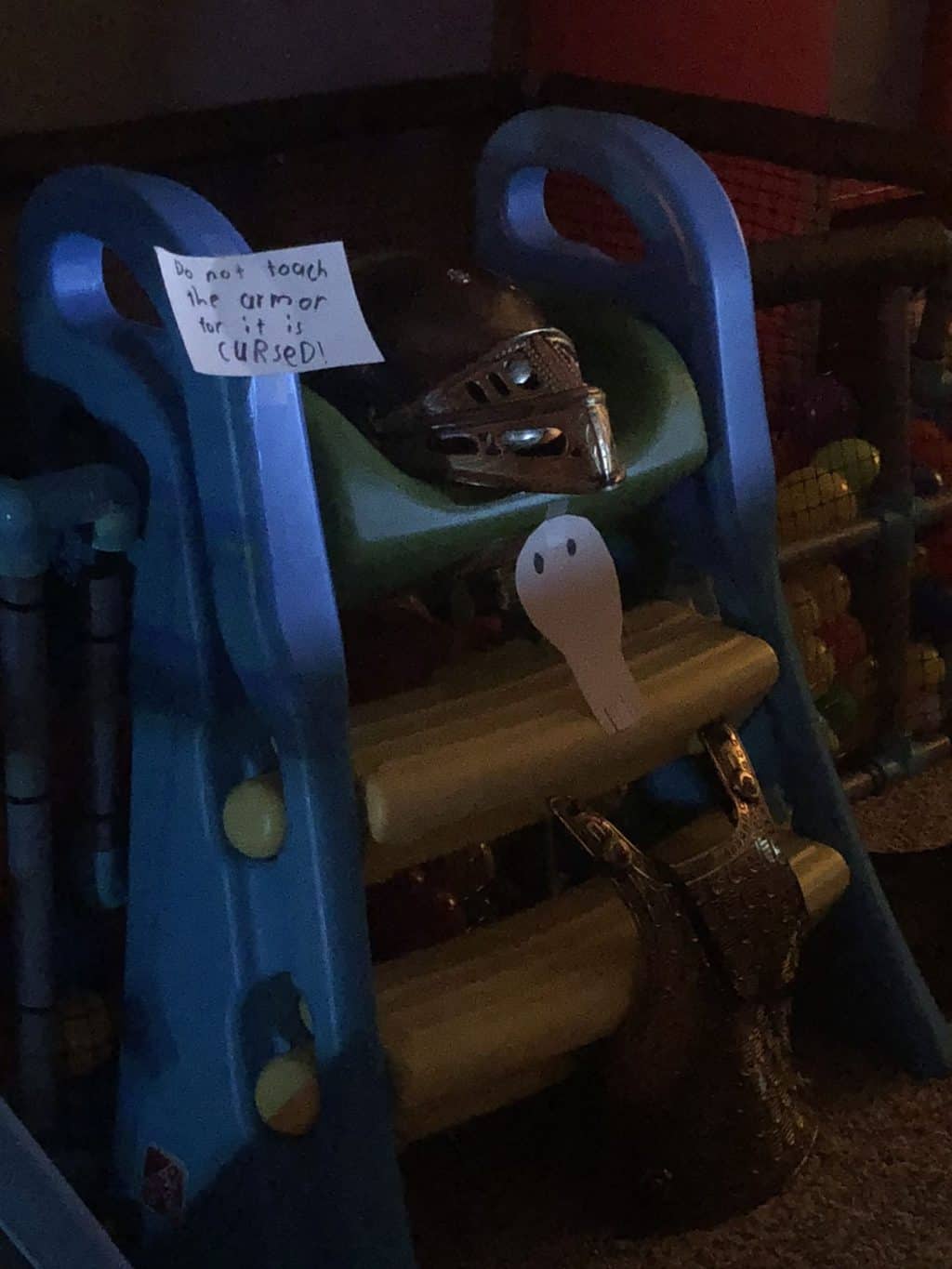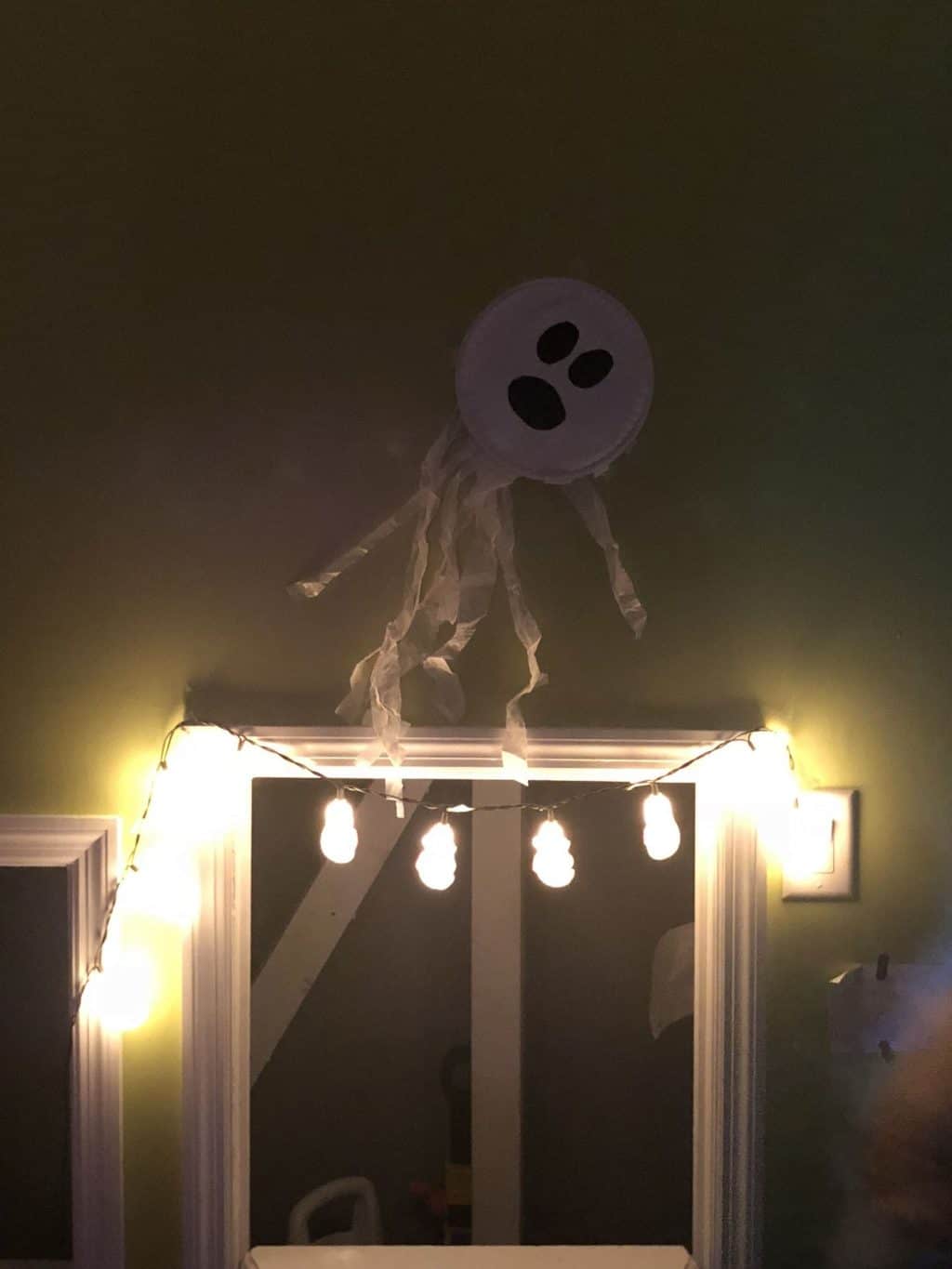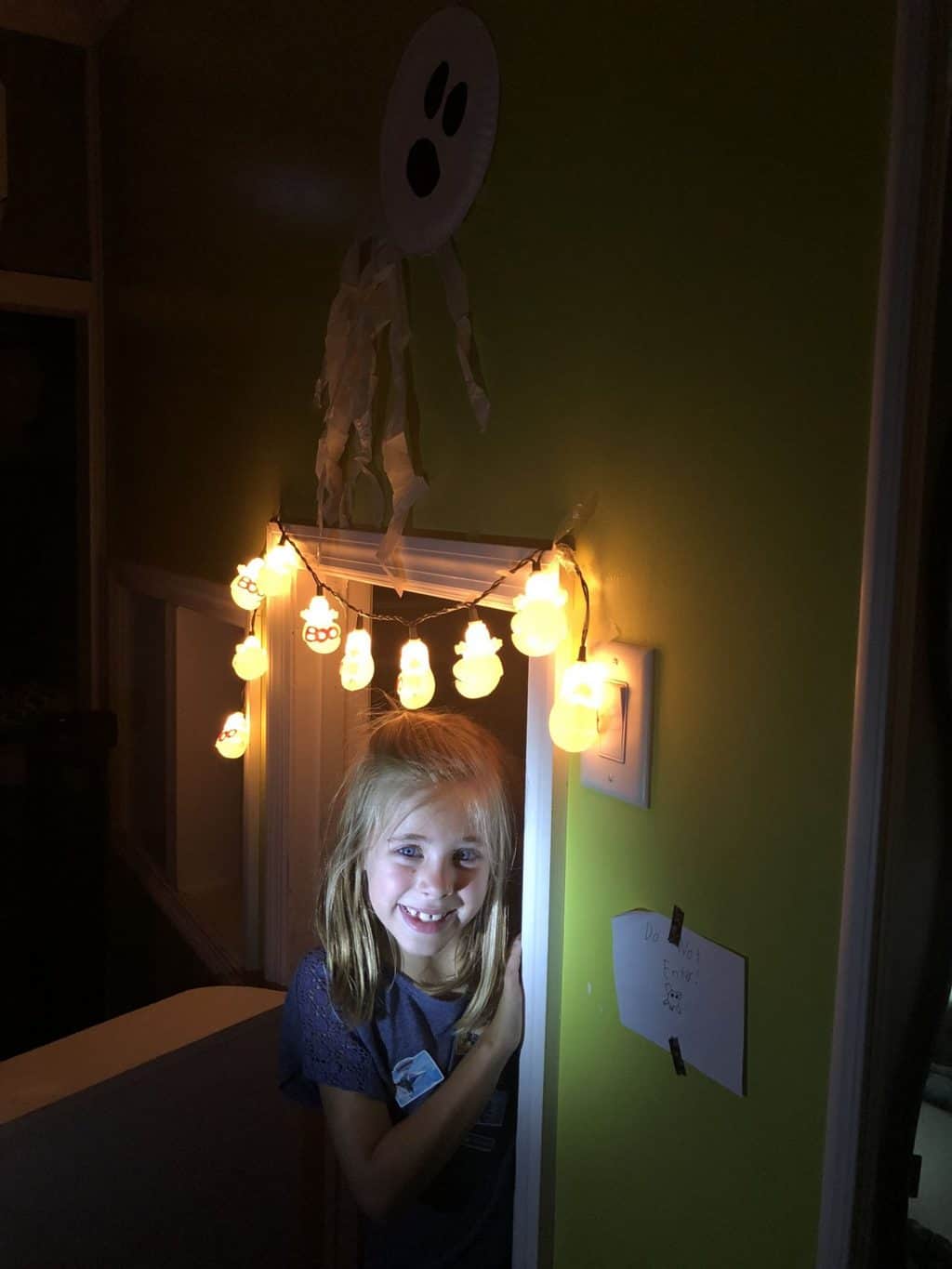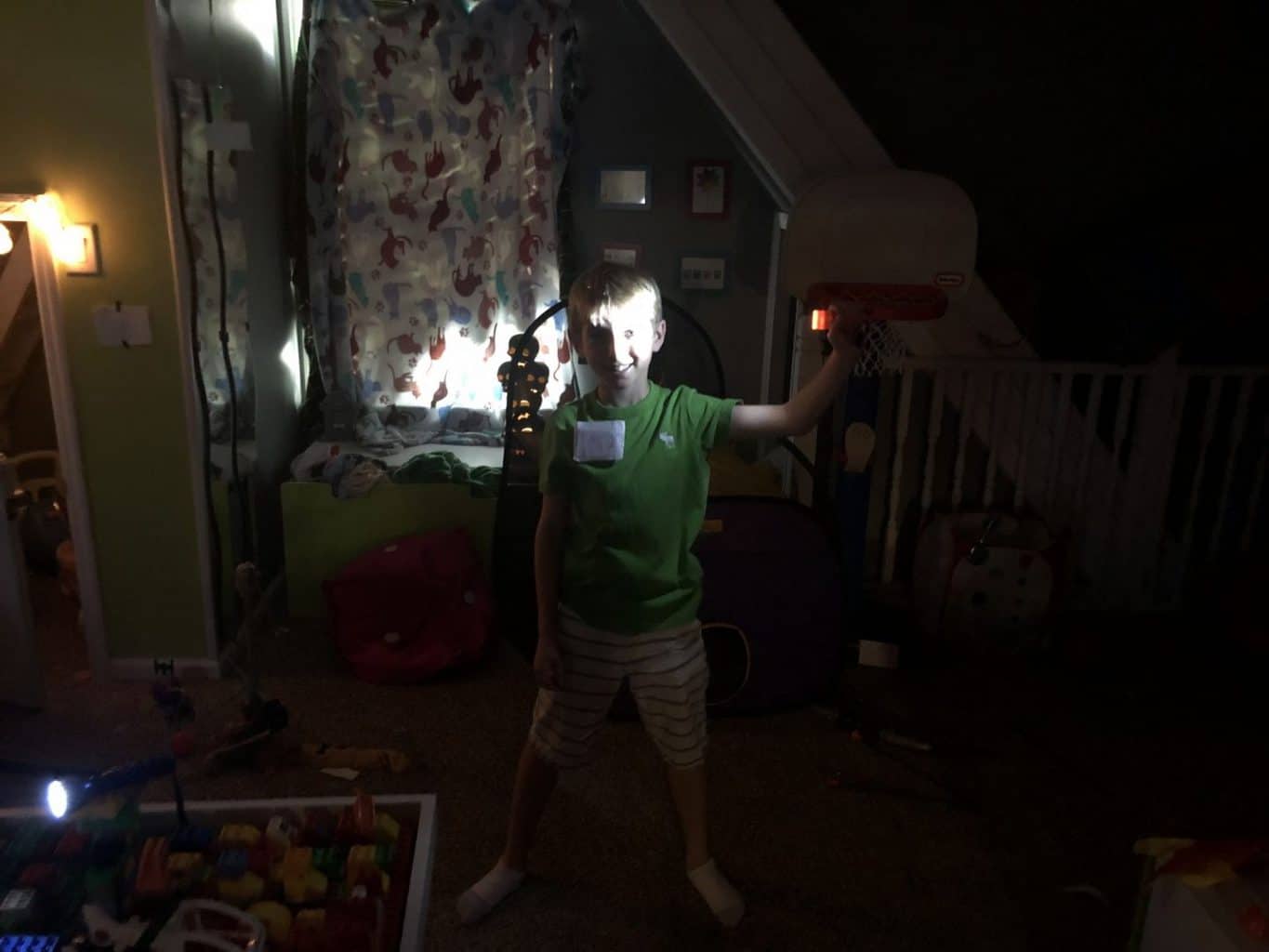 Kye had a chance to speak at church. Loved how he insisted to sit up front and I couldn't help but to snap this pic of our preacher and our mini preacher!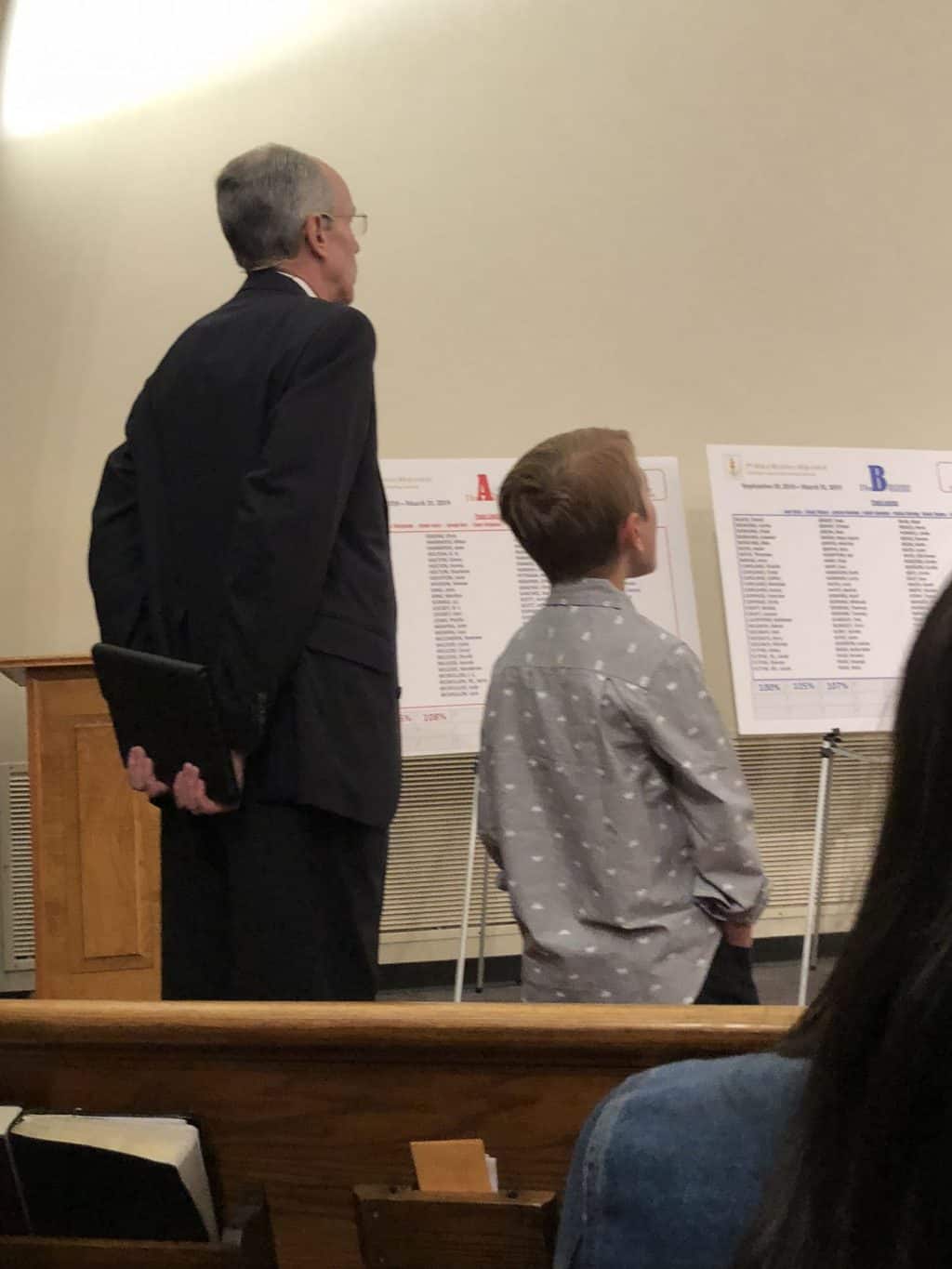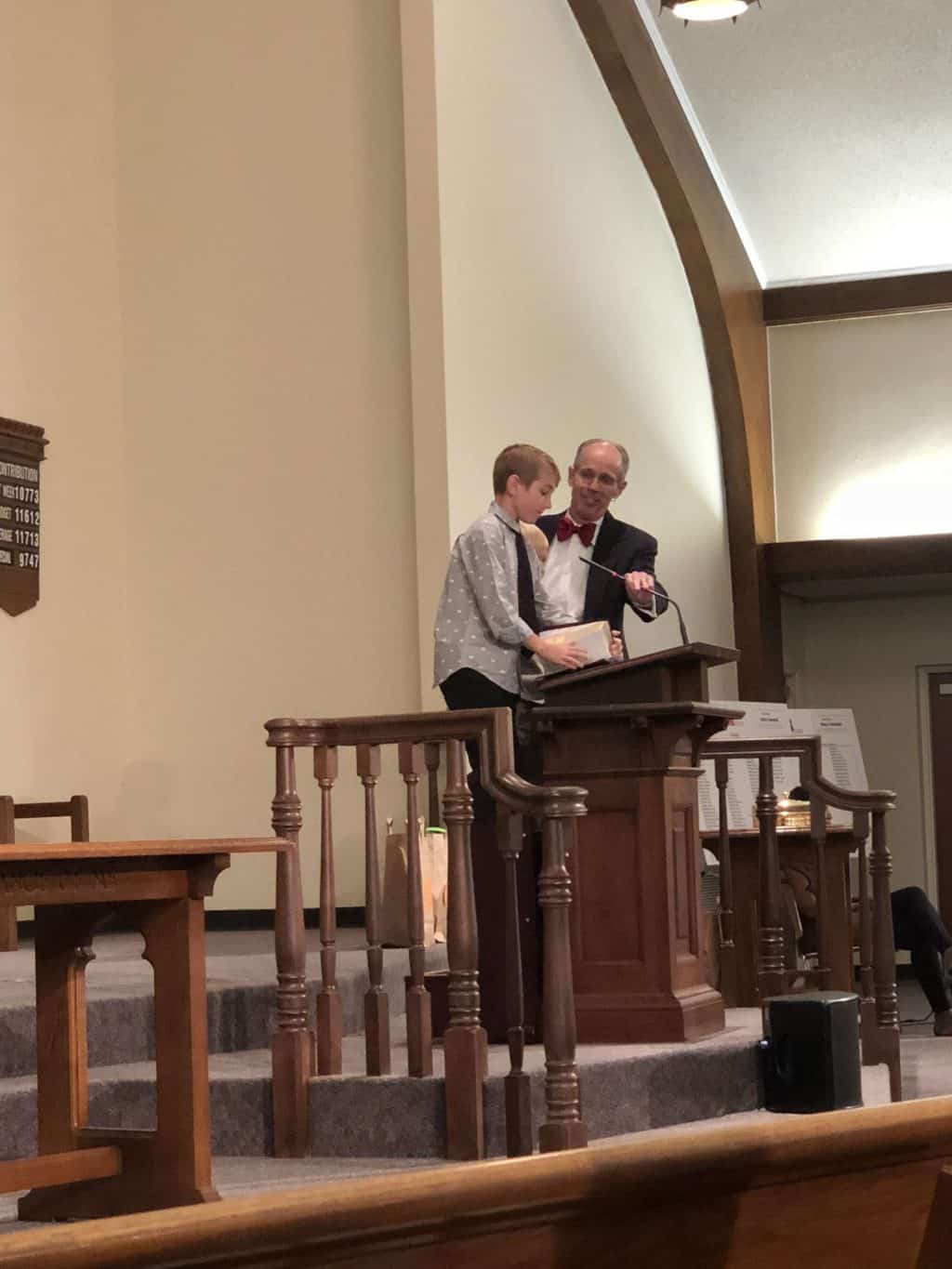 Love how our church lets our children's lights shine! Sweet Rex is another leader with Kye of the Bible reading marathon and they were both so cute together.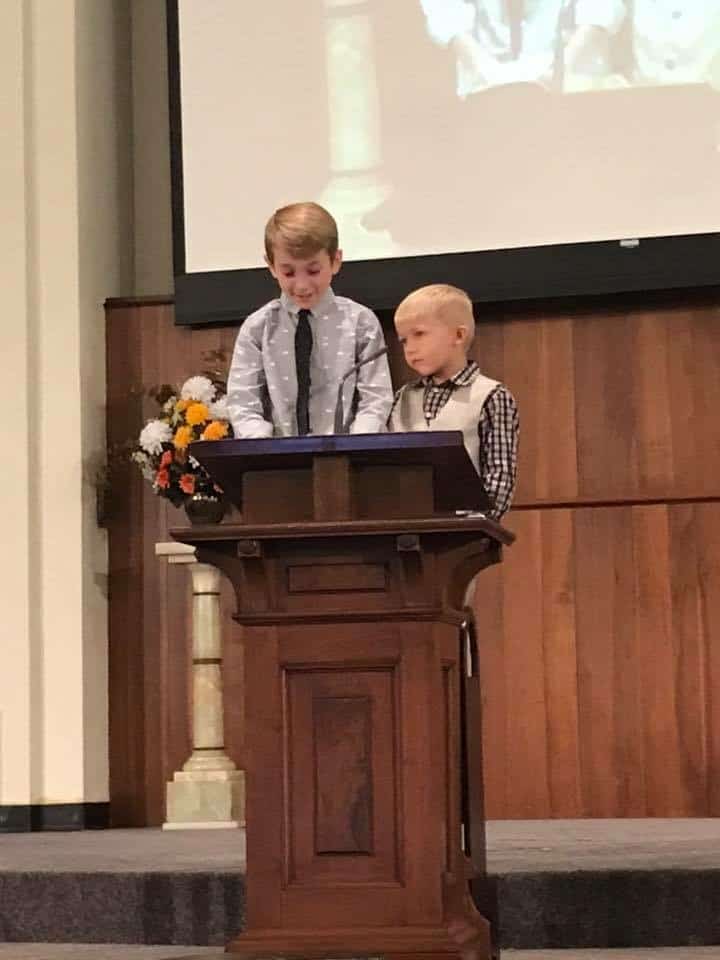 This girl and her wacky hair requests haha!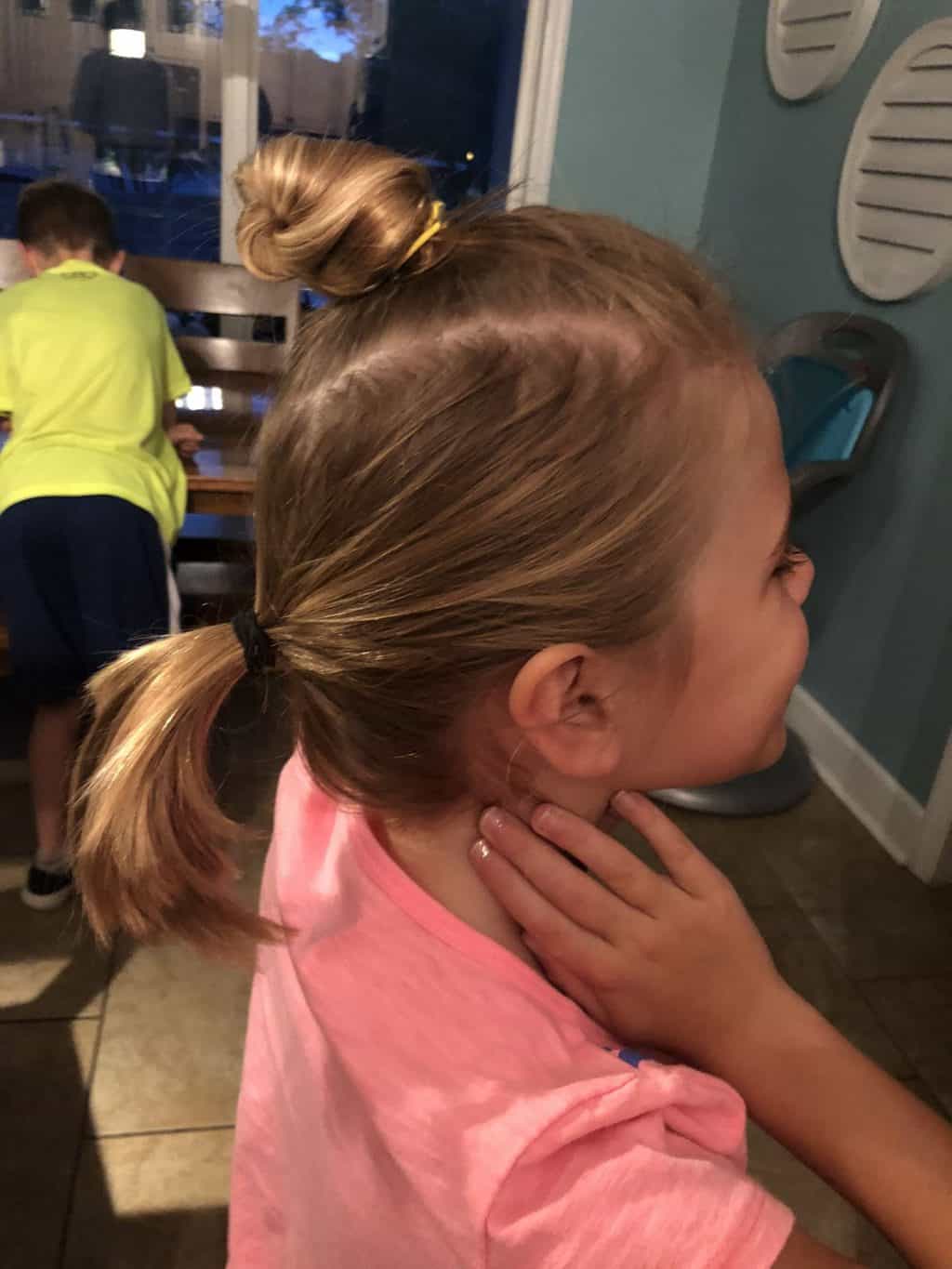 Our kids love spending time together and it's also super cute how they break away and have quality time two on two as well. Tessie and Britt love playing games and on Wednesday's when Britt has gymnastics Tess and Kye have quality cuddle time watching Mickey and The Roadster Racers.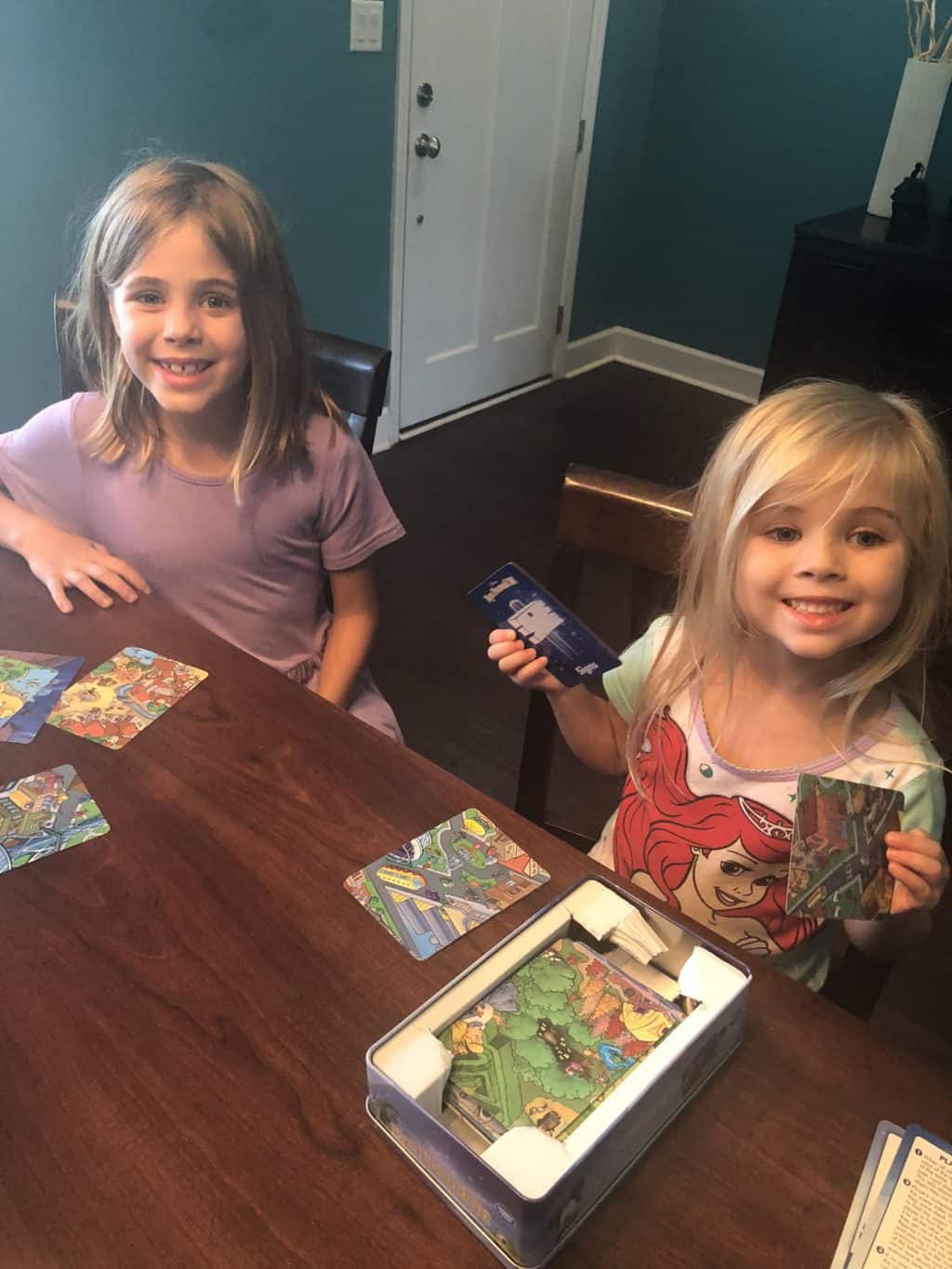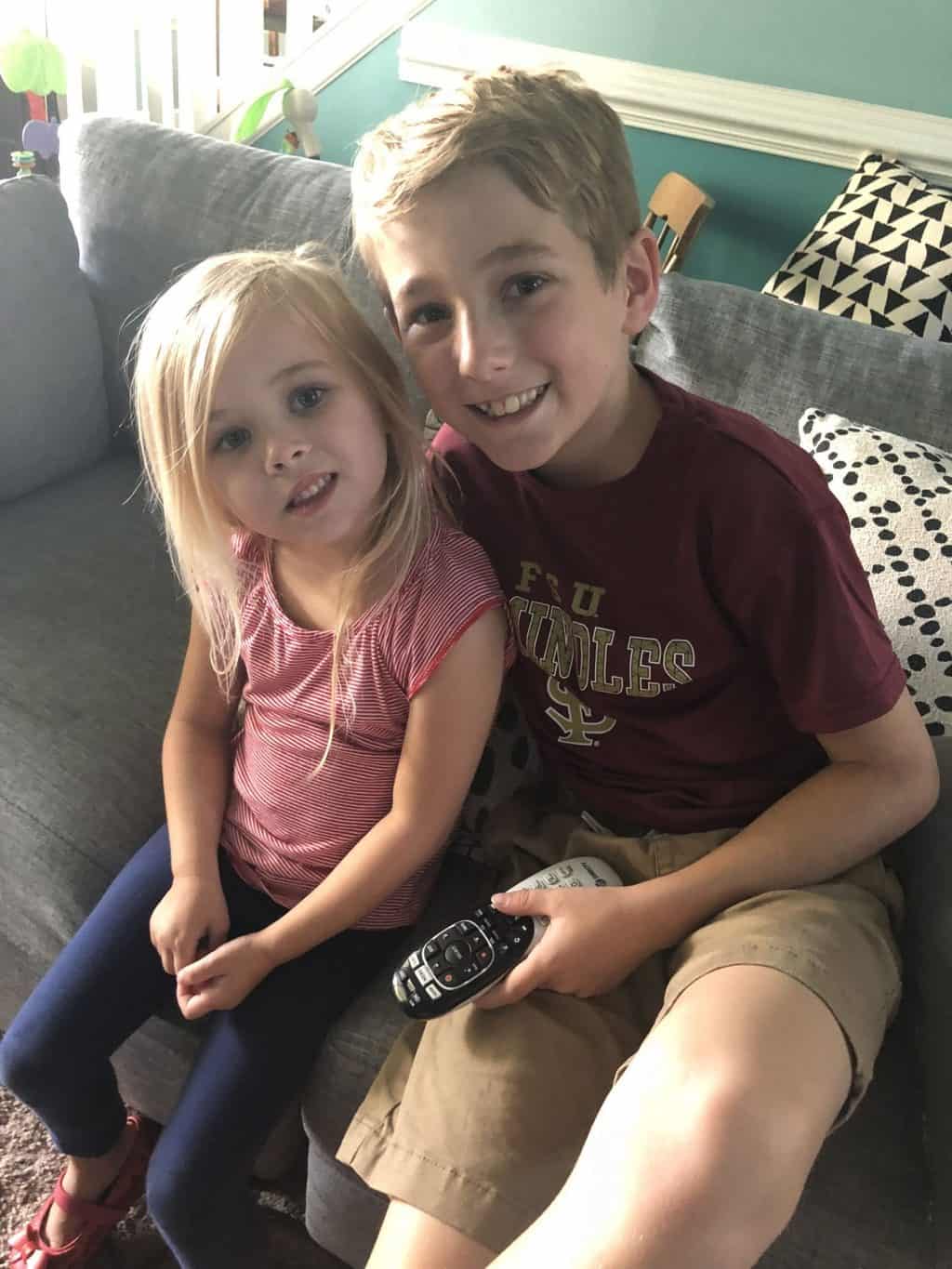 These two are also so stinking cute together!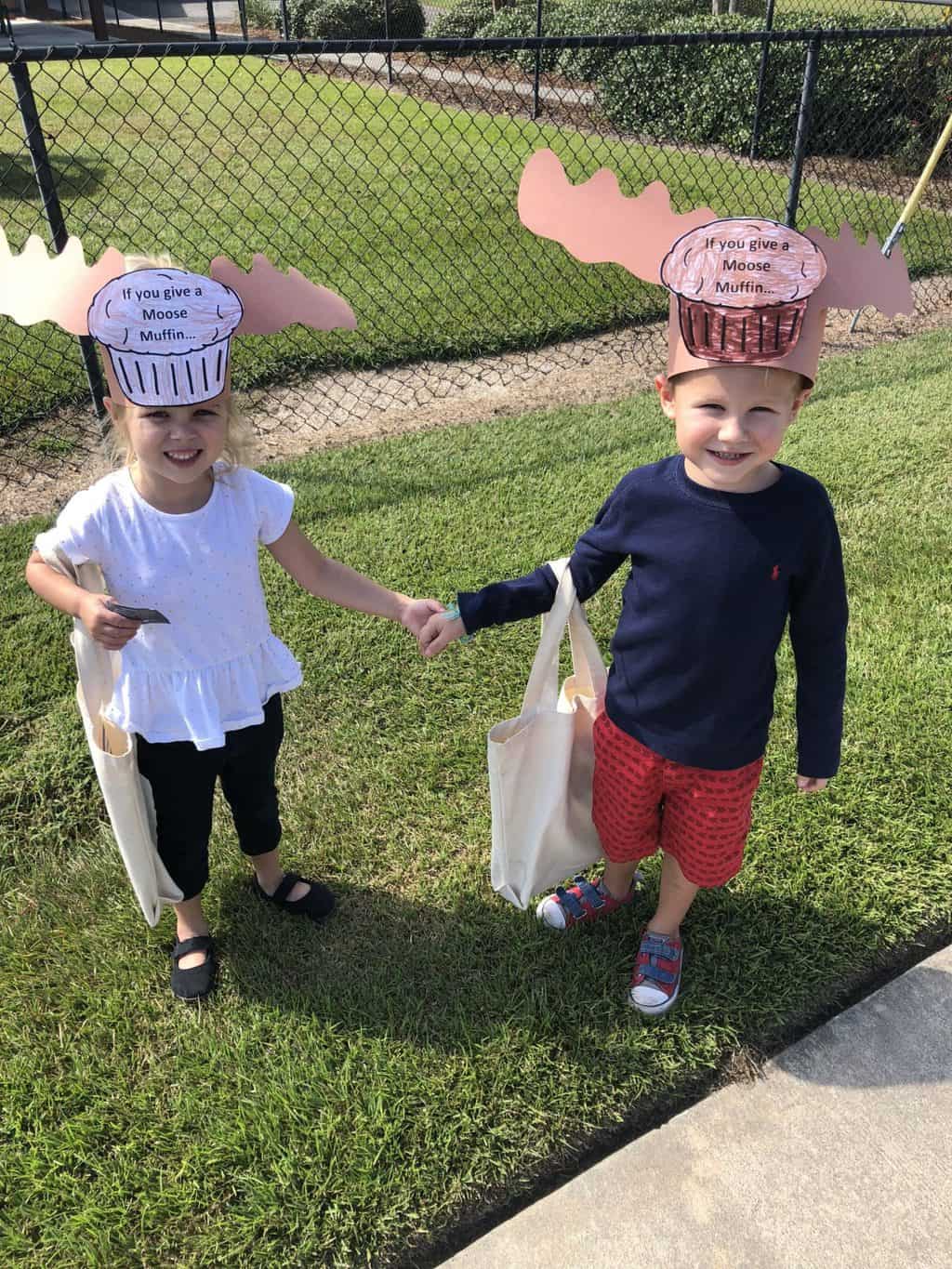 I love our kids with their Disney knowledge and love…Tess said "look Mommy! Monorail!" 🙂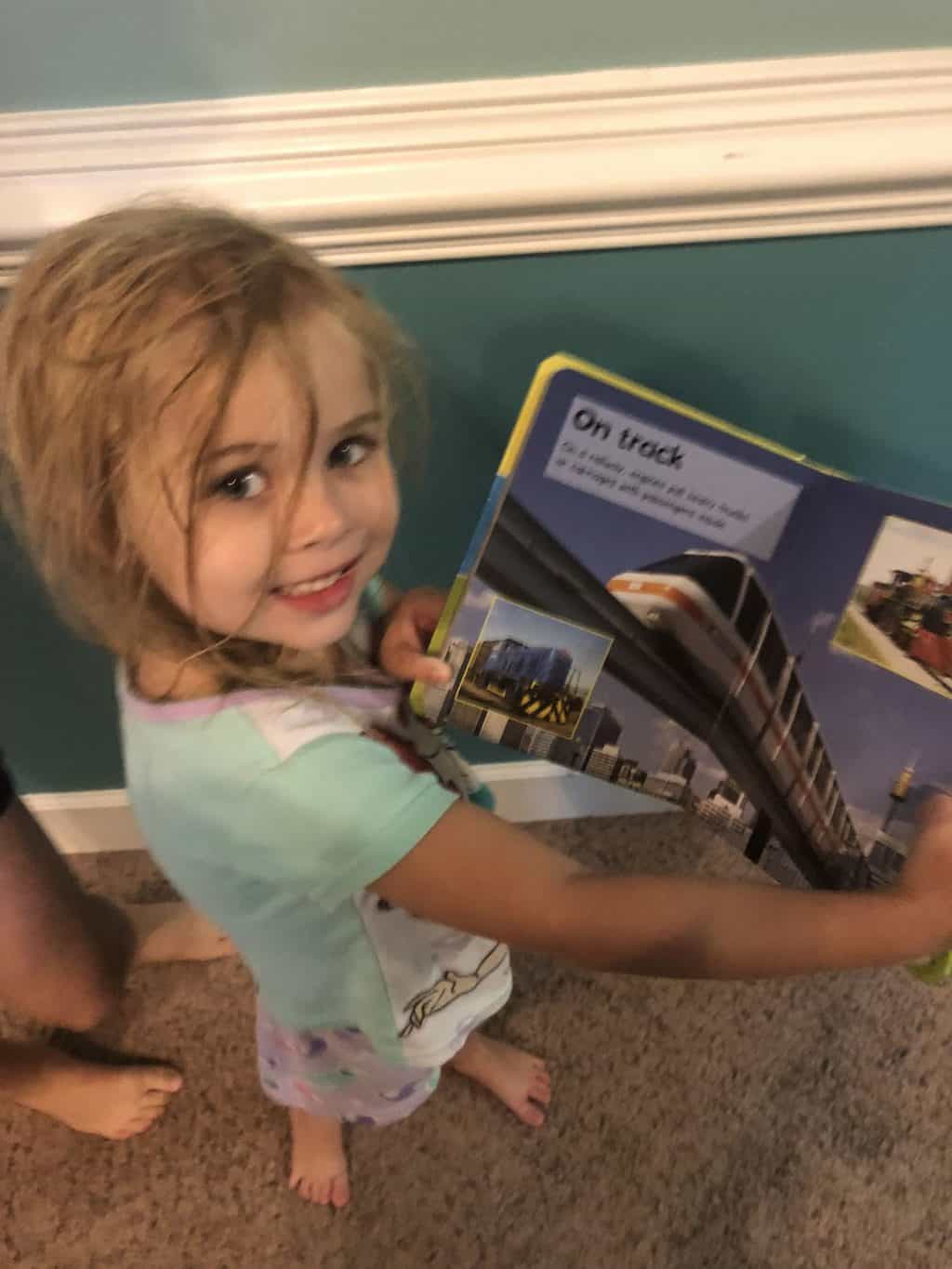 Tess's new morning routine is to finish up her breakfast and read through blog books. Def a good motivator to get them caught up!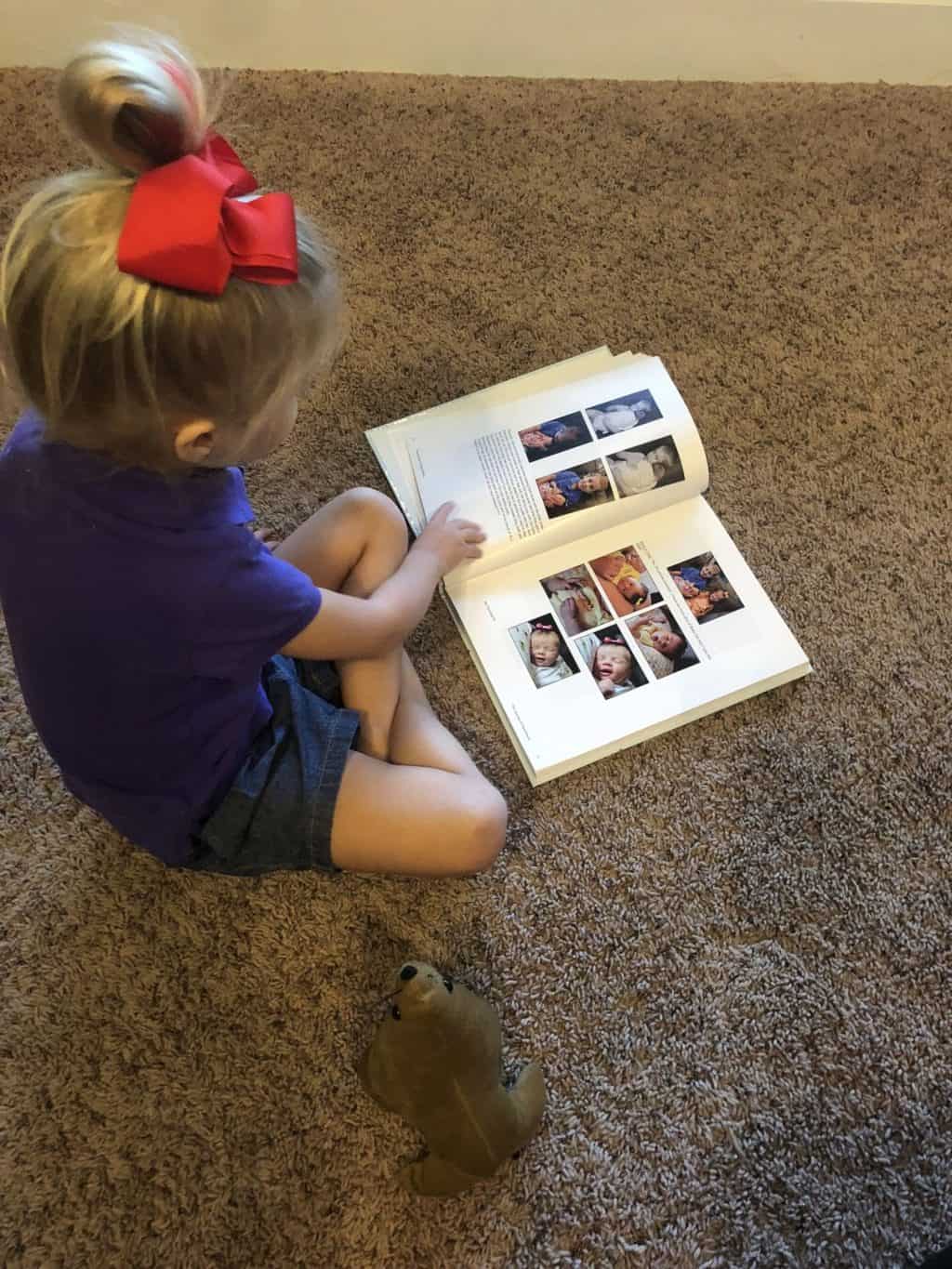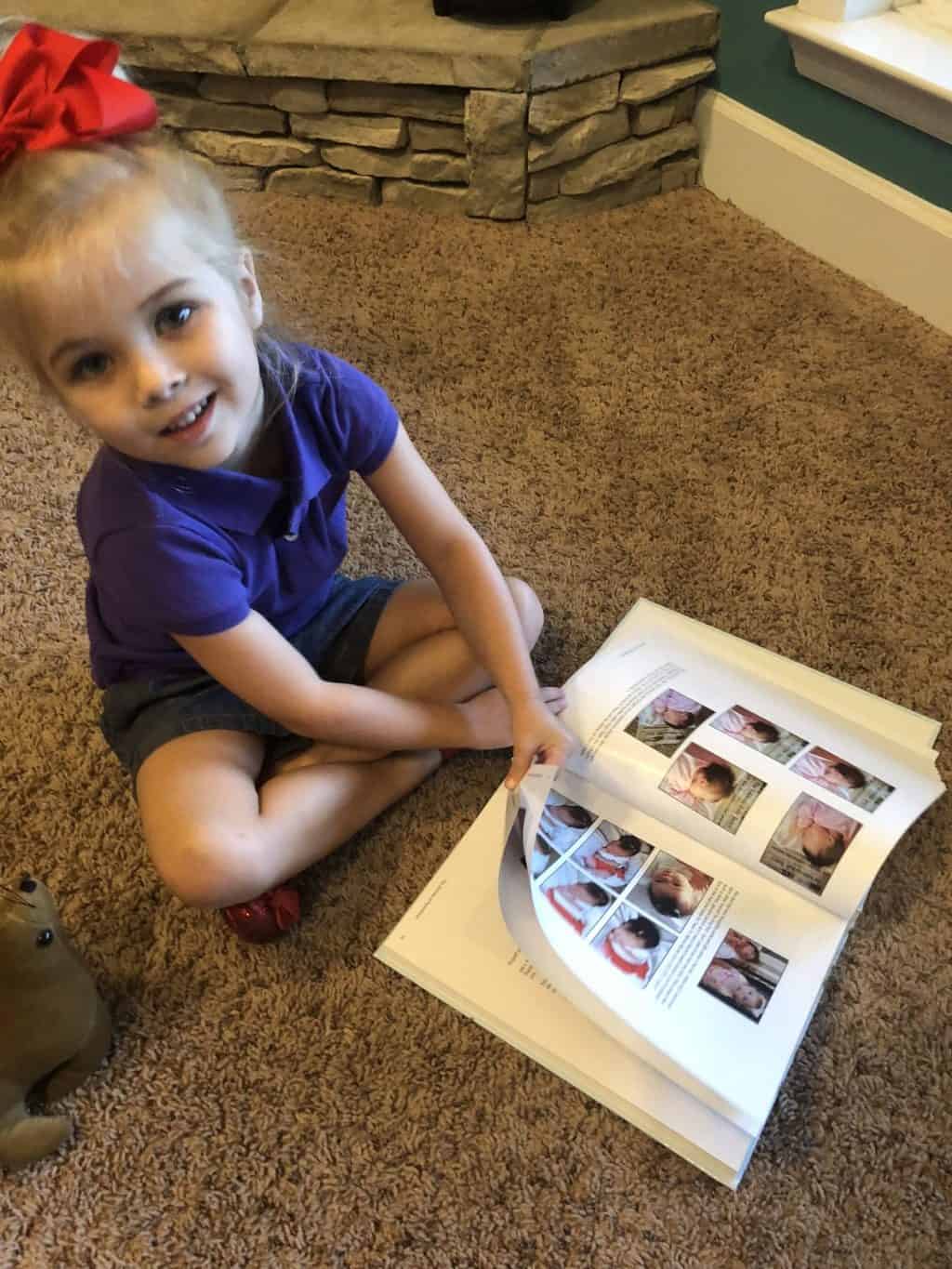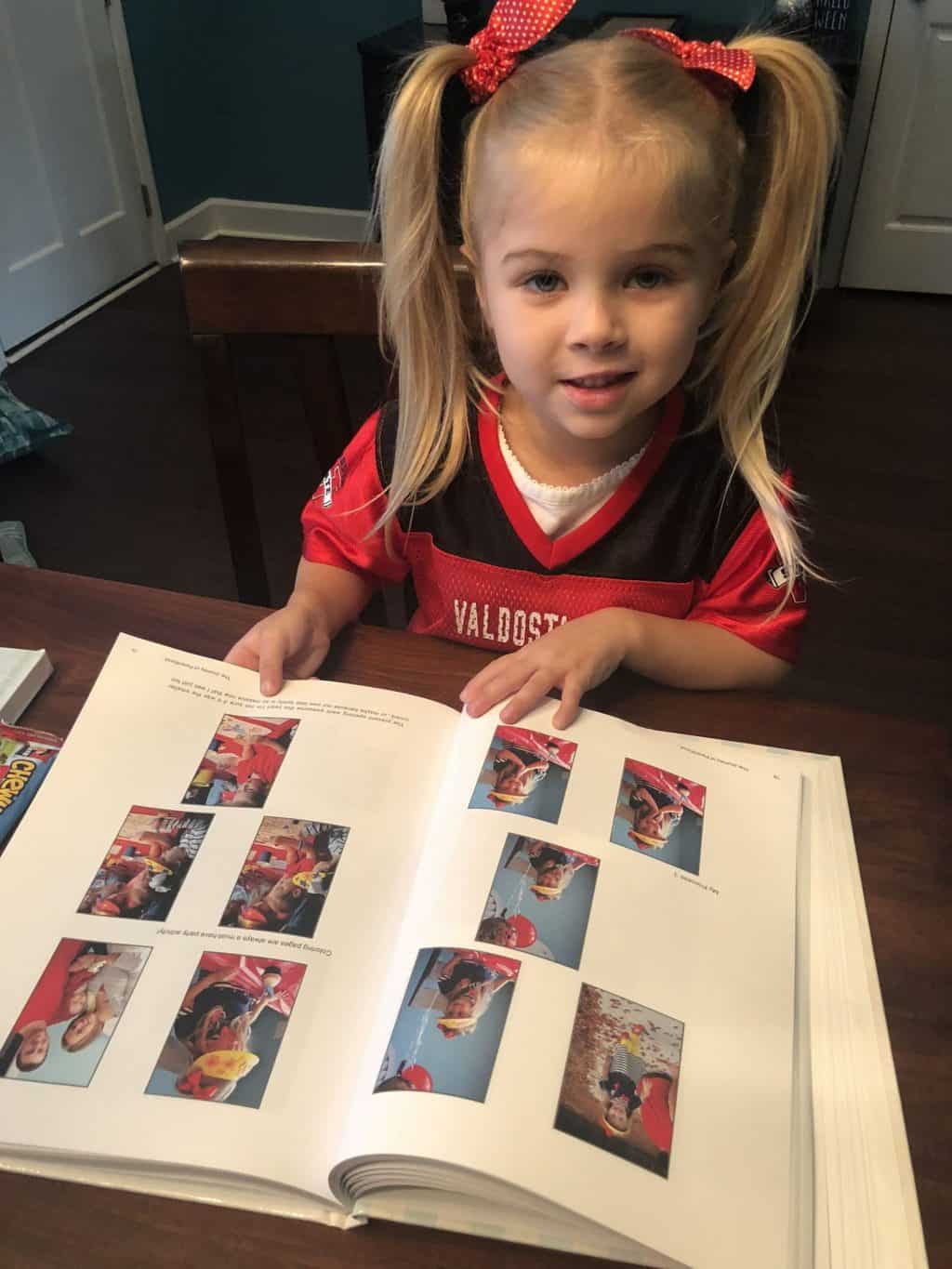 This little school project made me laugh so hard. It only shows the kids face and it literally took me awhile to figure out it was Tess! I never think our kids look that similar but they really do! Kinda weird but also pretty awesome.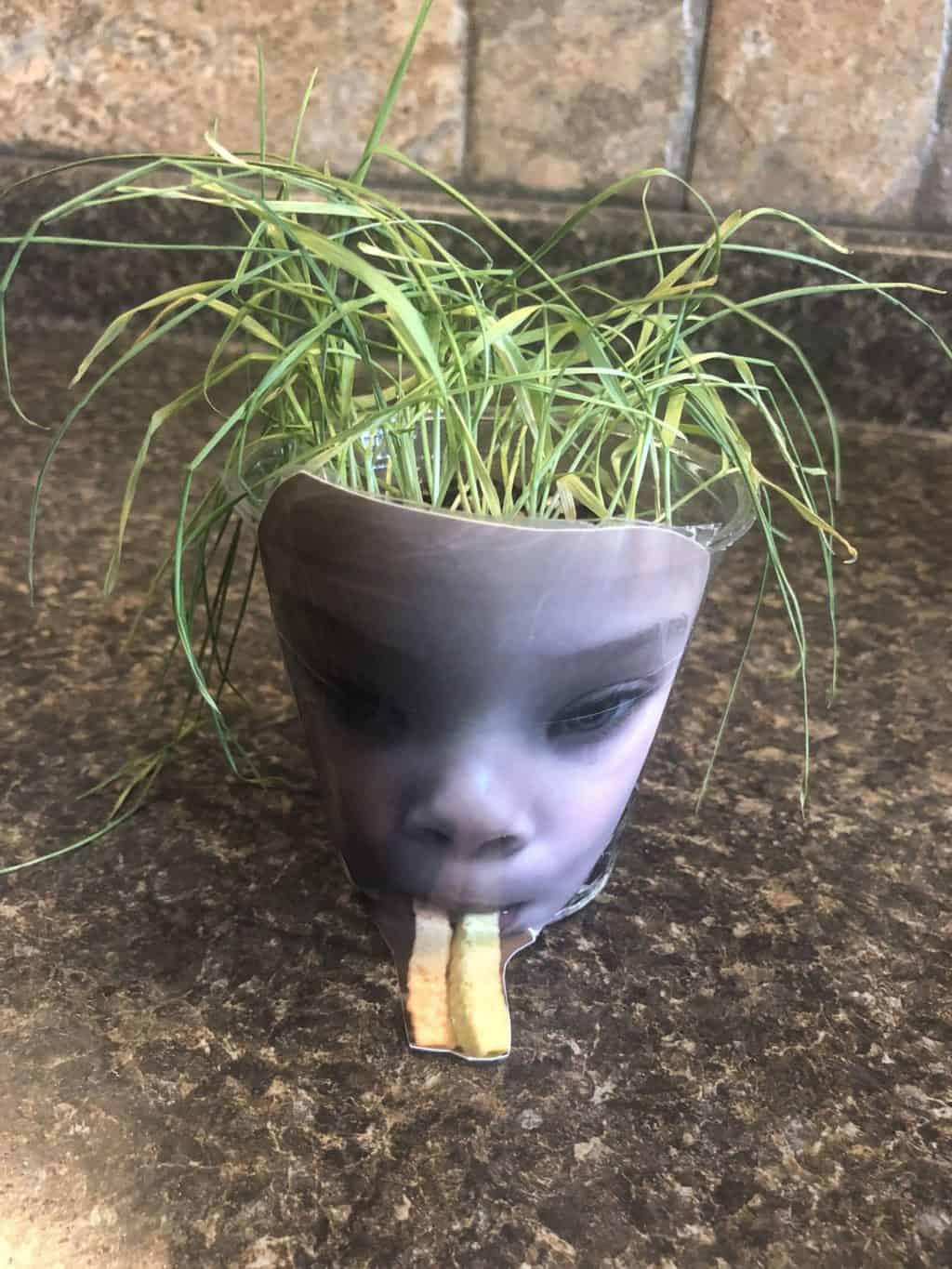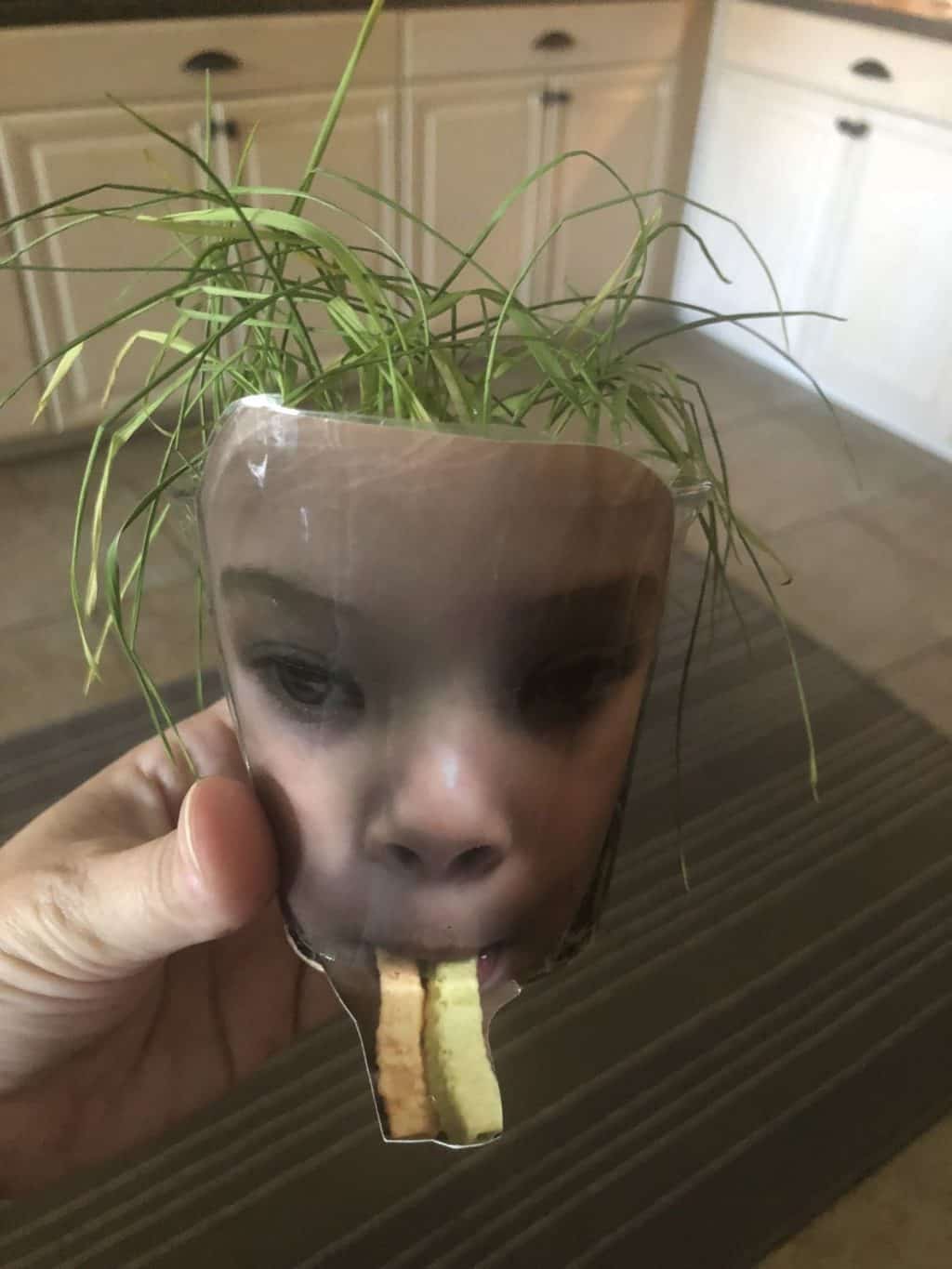 This child is too stinking cute!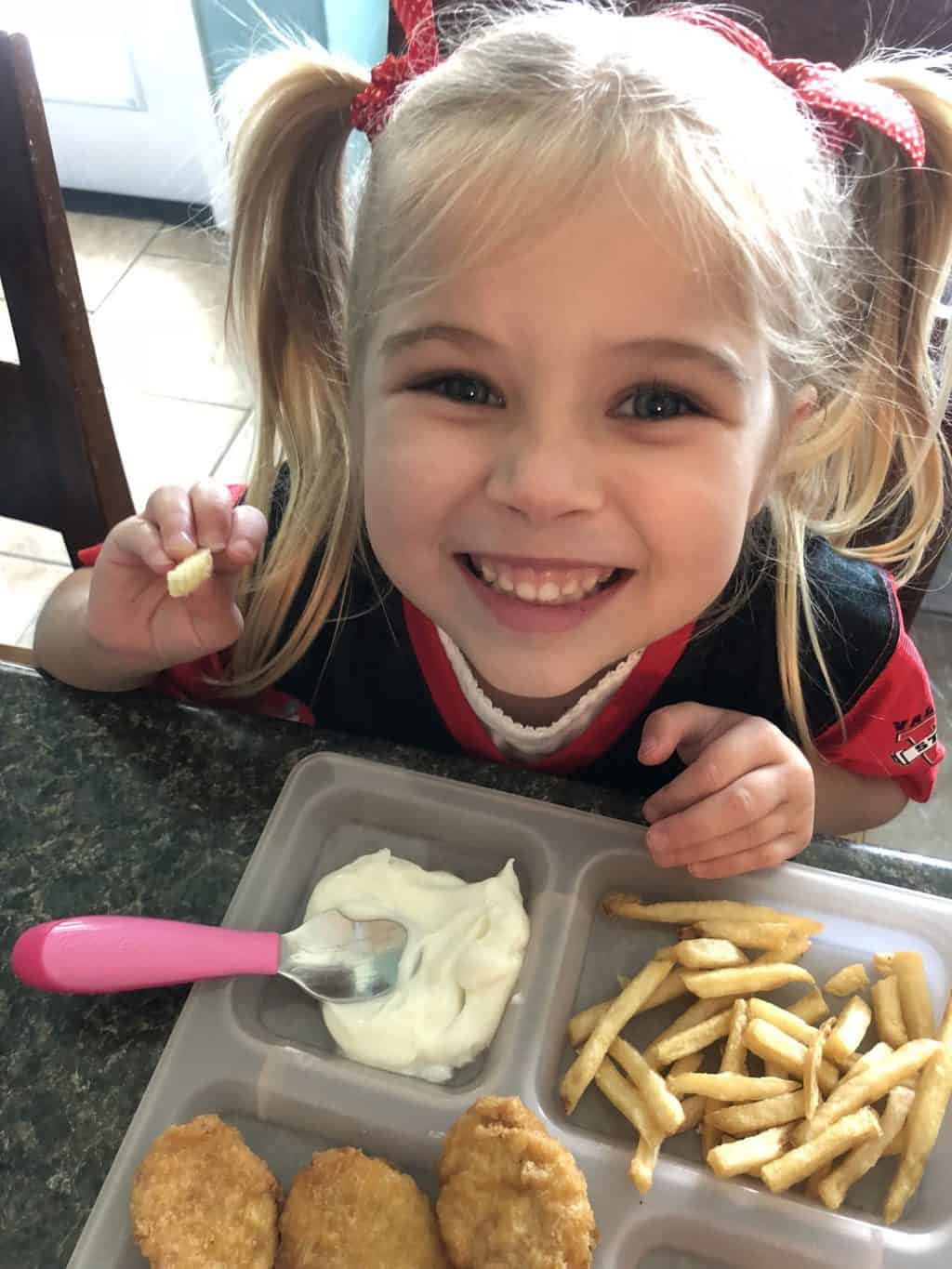 The struggle of being a second girl…hand me downs for the win except when they are too big haha!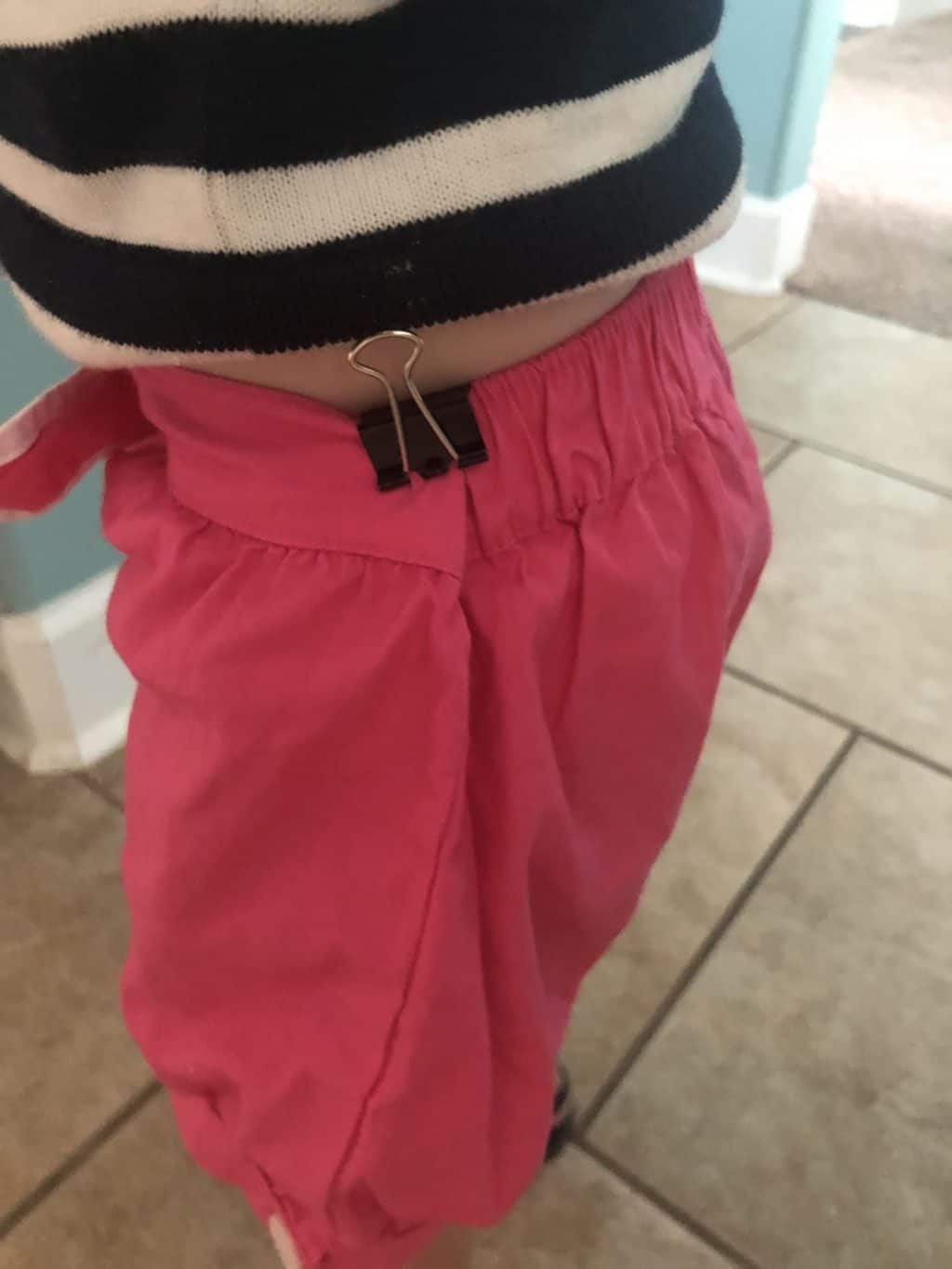 A few videos from this month: