All of our family moments from June – a summertime recap.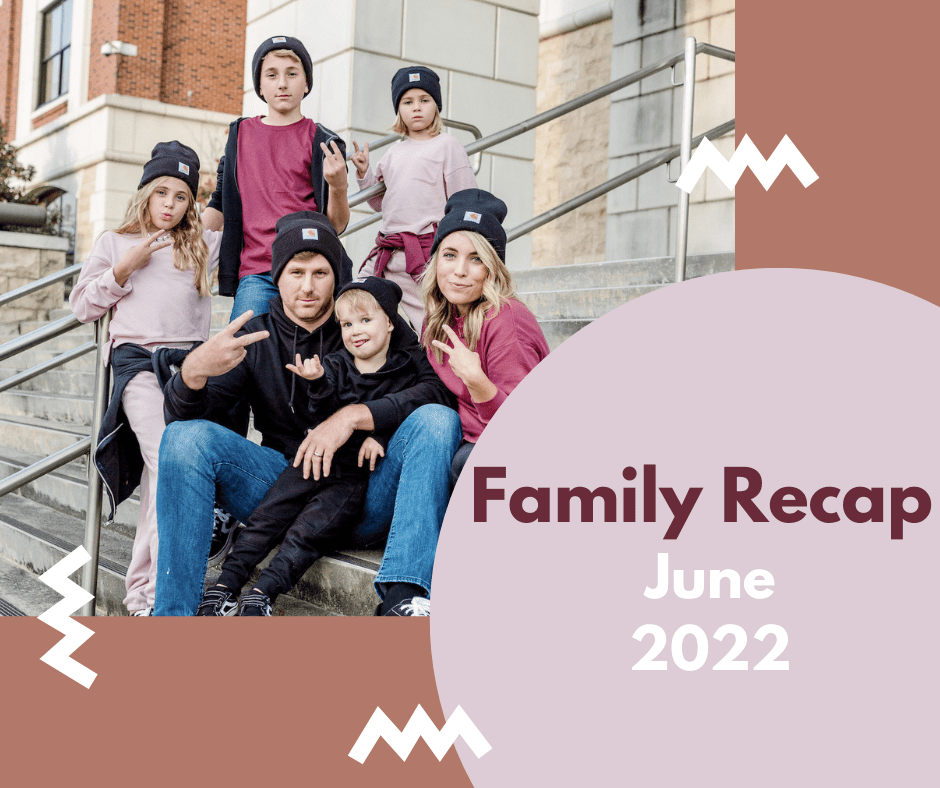 Something I've done with my kids since Kye was little is movie themed days where I out together themed snacks, crafts and activities for a movie followed by watching the movie.
The kids have always LOVED movie themed days and it was so precious that Kye wanted to do his own version with Star Wars theme. It was fun watching him put it all together and the kids enjoyed it and had fun dressing up and playing Cantina in the playroom together too.
Our movie theater shows summer discounted movies and only ONE movie fit into our schedule – Tom and Jerry! Britt said her favorite part was that Spear wanted to snuggle with her.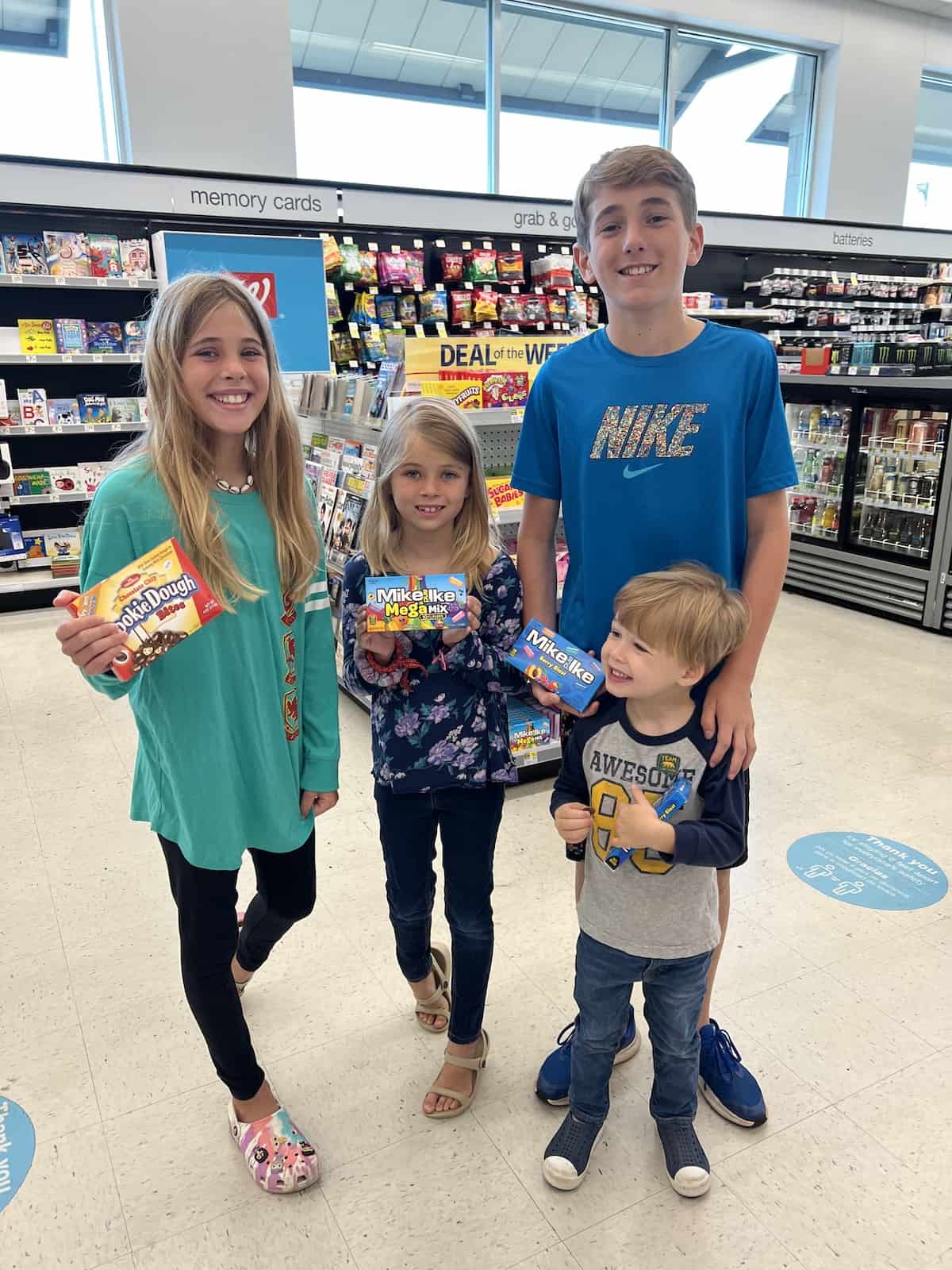 Summertime means Mom Errands and snow cones! And the sad realization that you're officially too big to fit in the shopping cart.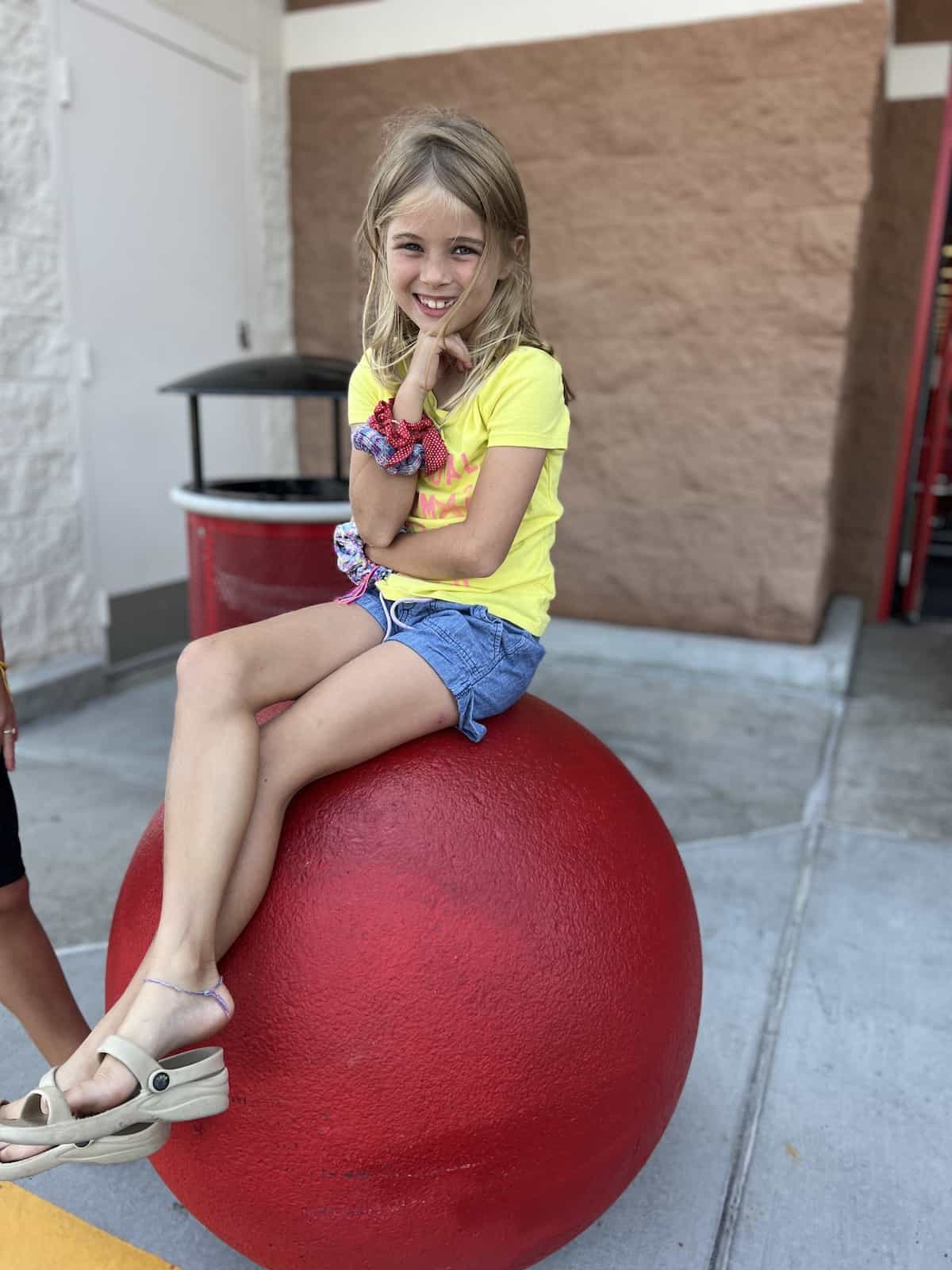 We had a pool kinda day the same night that we had Katie over to celebrate her bday. While we were out by the pool Lily showed us her prize…a bird she'd caught and killed.
I heard baby birds chirping in the birdhouse on our porch and my heart sank. Lily killed their mama 🙁
I, naturally, felt personally responsible and felt like I HAD to do all I could to SAVE THE BABIES.
Zach got home from work and also felt bad so he also helped!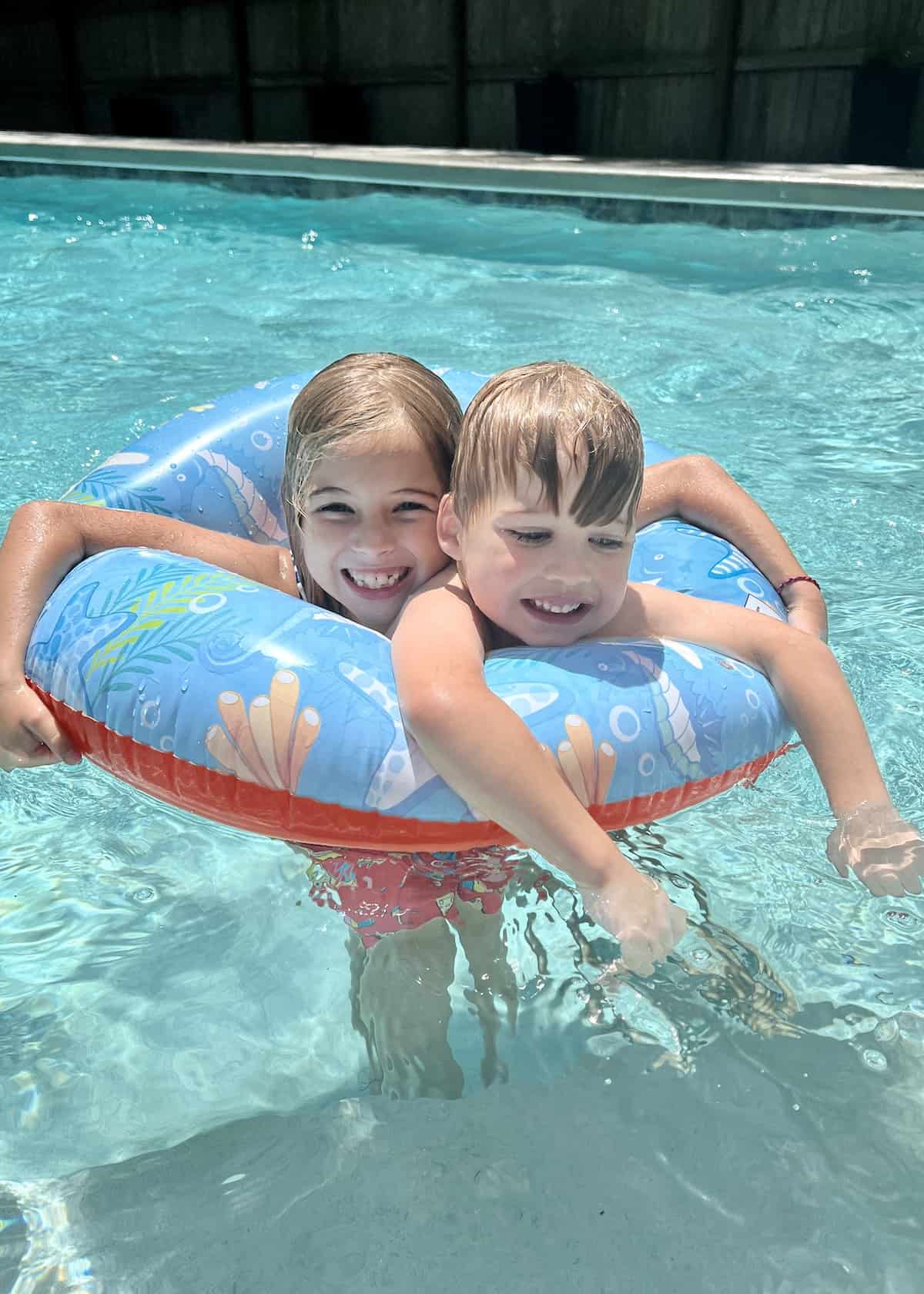 We ended up taking the babies out of the bird house and feeding them worms from our pecan tree. It was a very tedious and educational experience. I called around to all sorts of places and was met with no after no regarding anyone helping to rescue the birds. (One lady apologized she couldn't help bc she was recovering from a BEAR ATTACK – so random).
We still celebrated Katie and played games and had a fun night but also all took turns checking on and feeding the babies.
We had a door knocking event at church the next day so I had to leave the babies and just hope for the best. We brought worms home. Taking care of the birds was a family effort and an experience we won't ever forget. It was sad when they all did end up dying…but also not shocking. At least we did our best!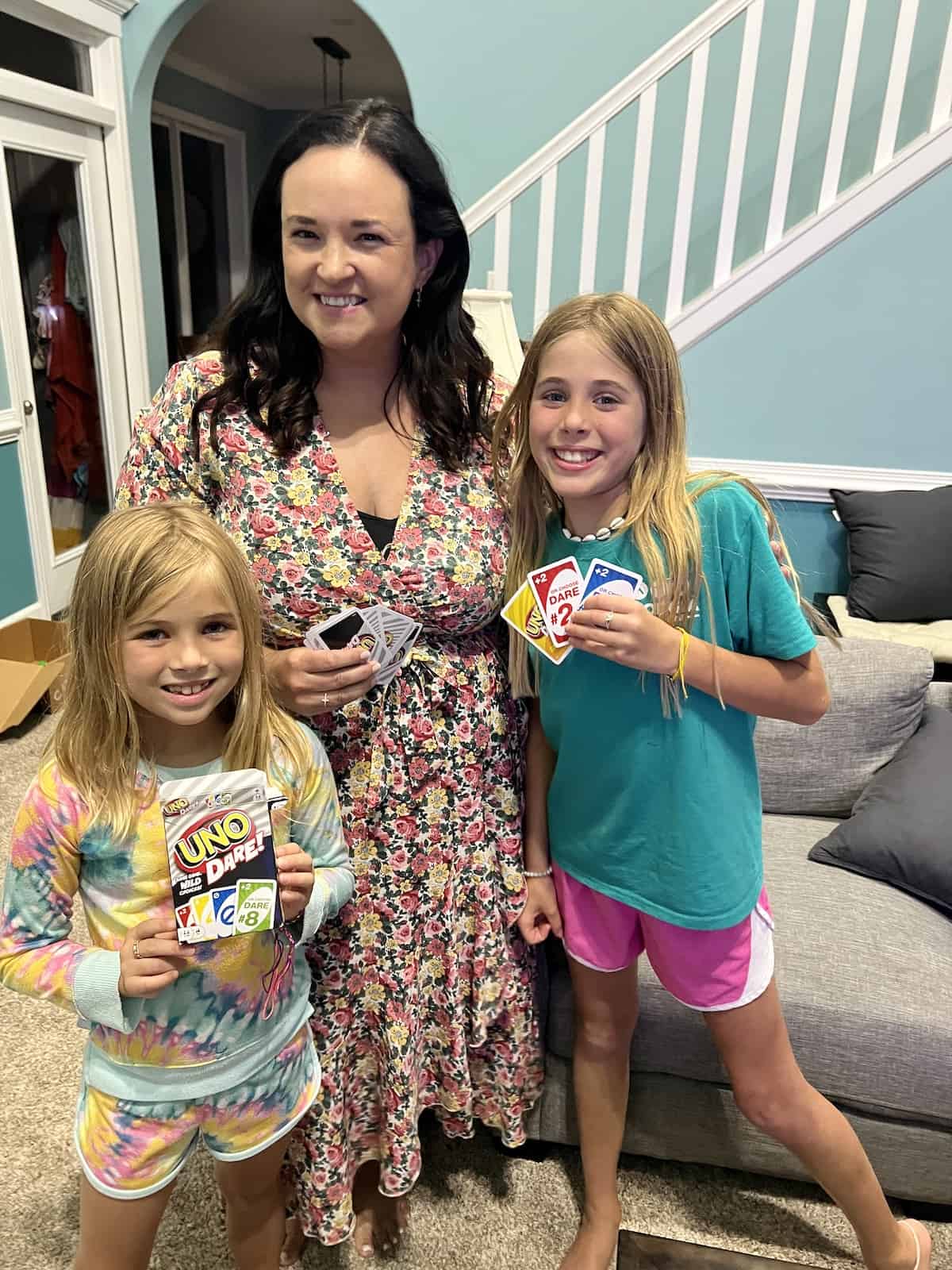 For our church gospel meeting we went door-knocking and all the kids did so great talking to people and wanting the chance to invite them to church! Afterward we had a great lunch with church friends.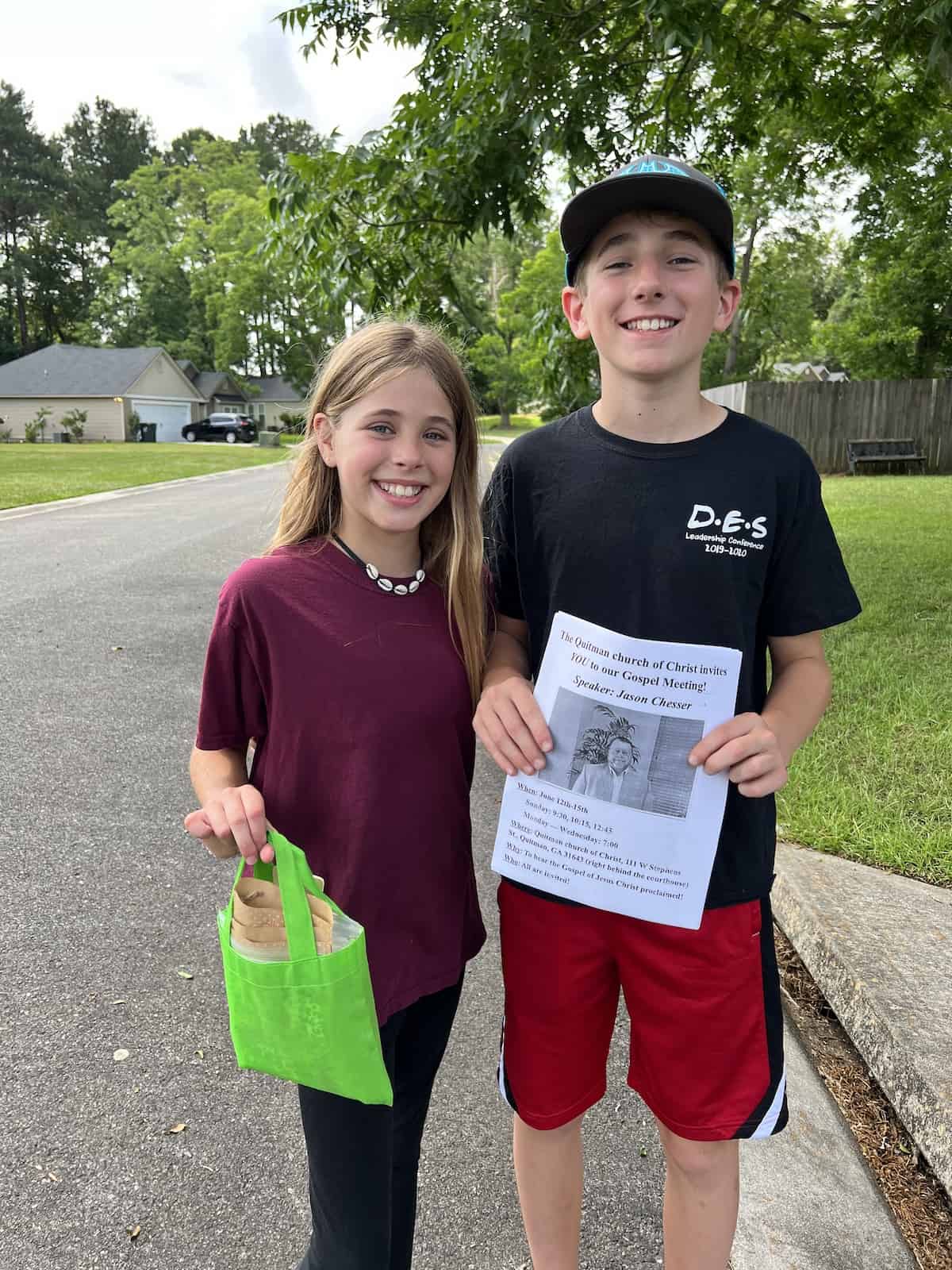 The little kids got to participate in VBS at our former church home and it was so wonderful to see everyone! Meanwhile Kye put on a lemonade stand at the house. I know he's probably too old for lemonade stands but I didn't have the heart to discourage him! The littles got home and joined in his efforts 🙂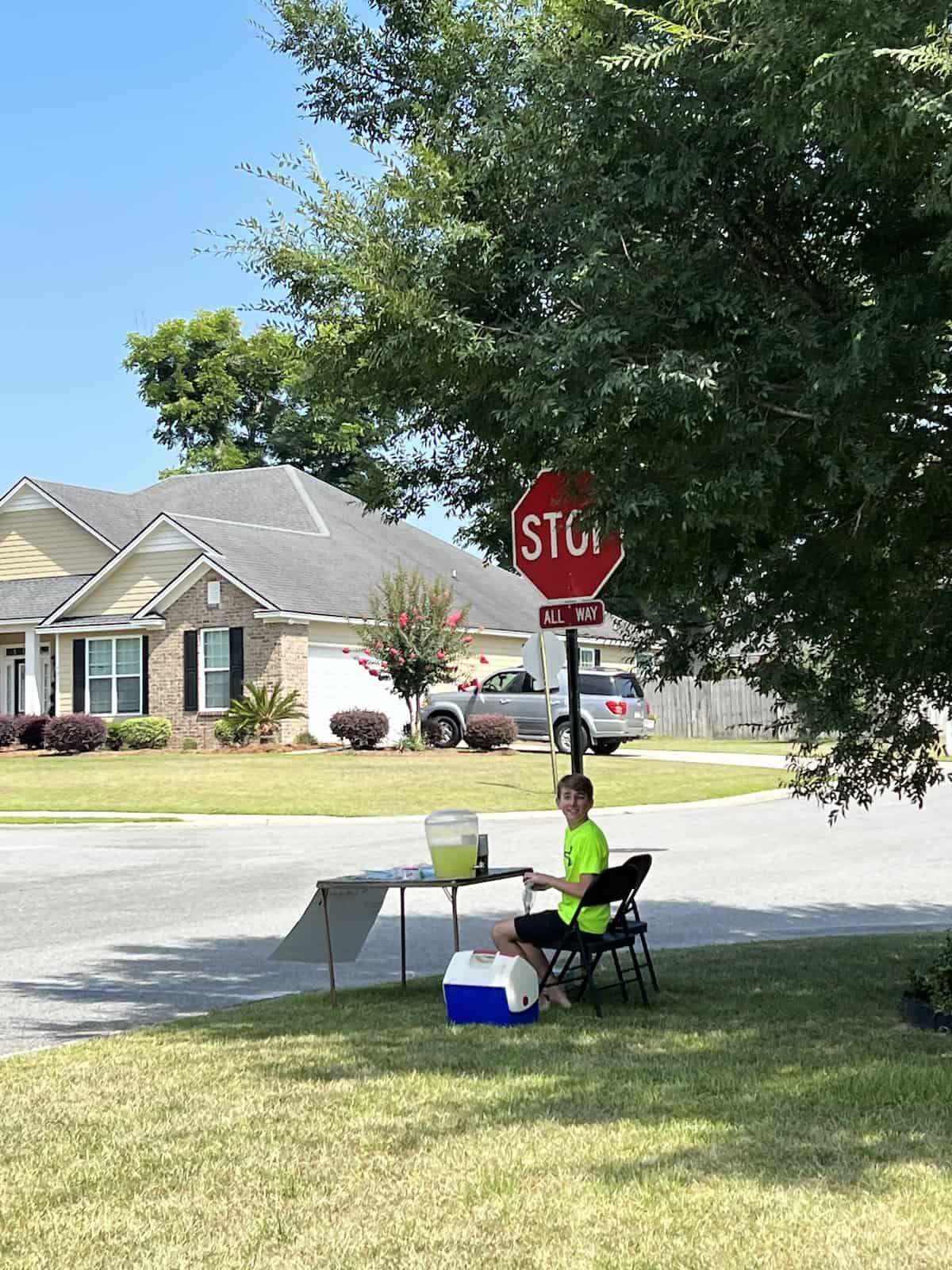 Gotta have summer fun time with friends! LOVE Robyn's mom's pool – def backyard GOALS.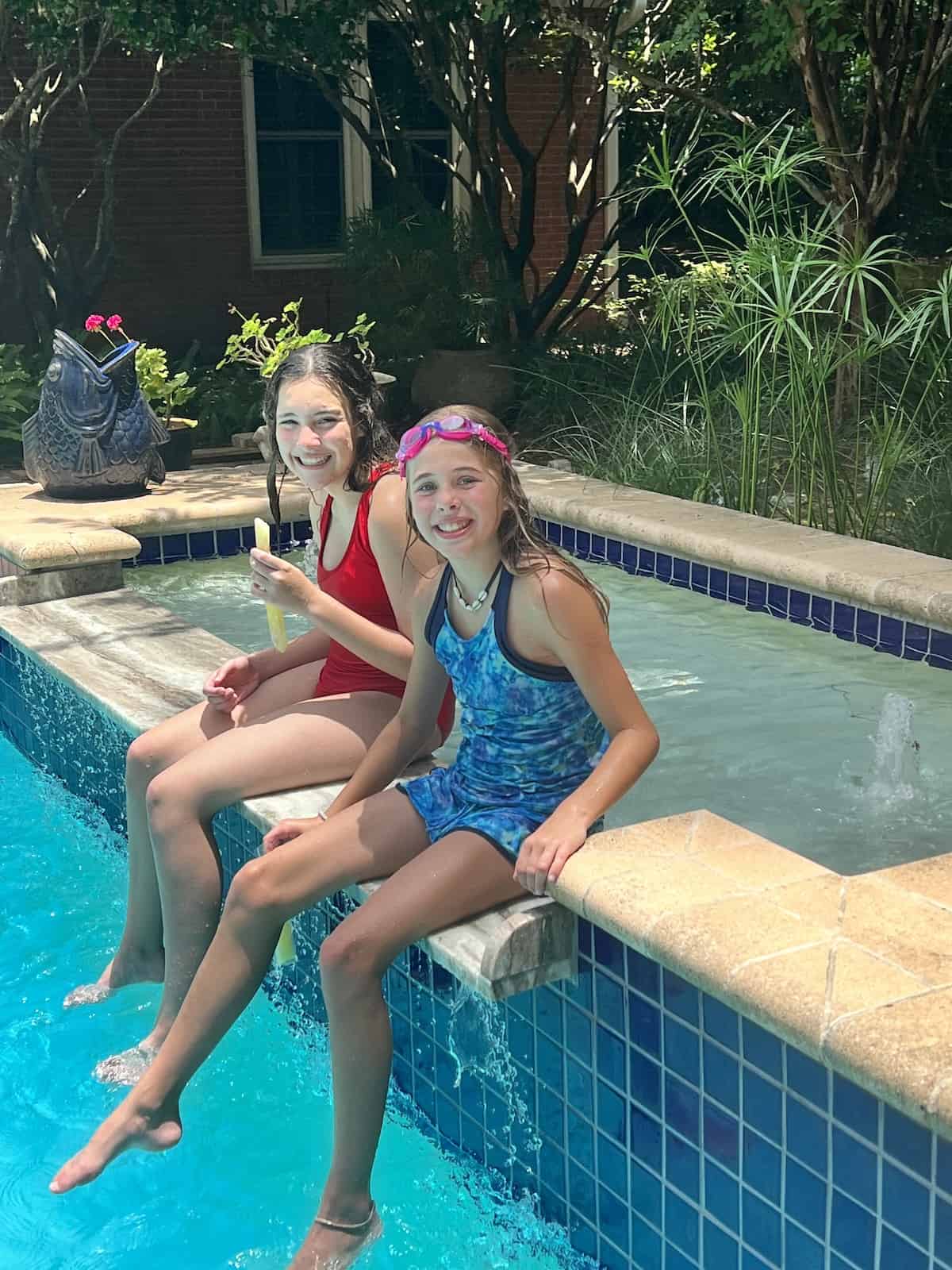 I also put on a movie theme day myself – we did Live Action Mulan and I LOVE the way the kids fans turned out. They googled how to write their names in Chinese so it was educational too 😉
I also let Kye lead as to how involved he wanted to be. He was super into the chop stick race (Tess on the other hand kept saying "I'm just doing this for fun" the entire time)! We also made panda cookies by putting icing on some oatmeal cookies and made "sushi" with fruit roll ups and, of course, some Ramen!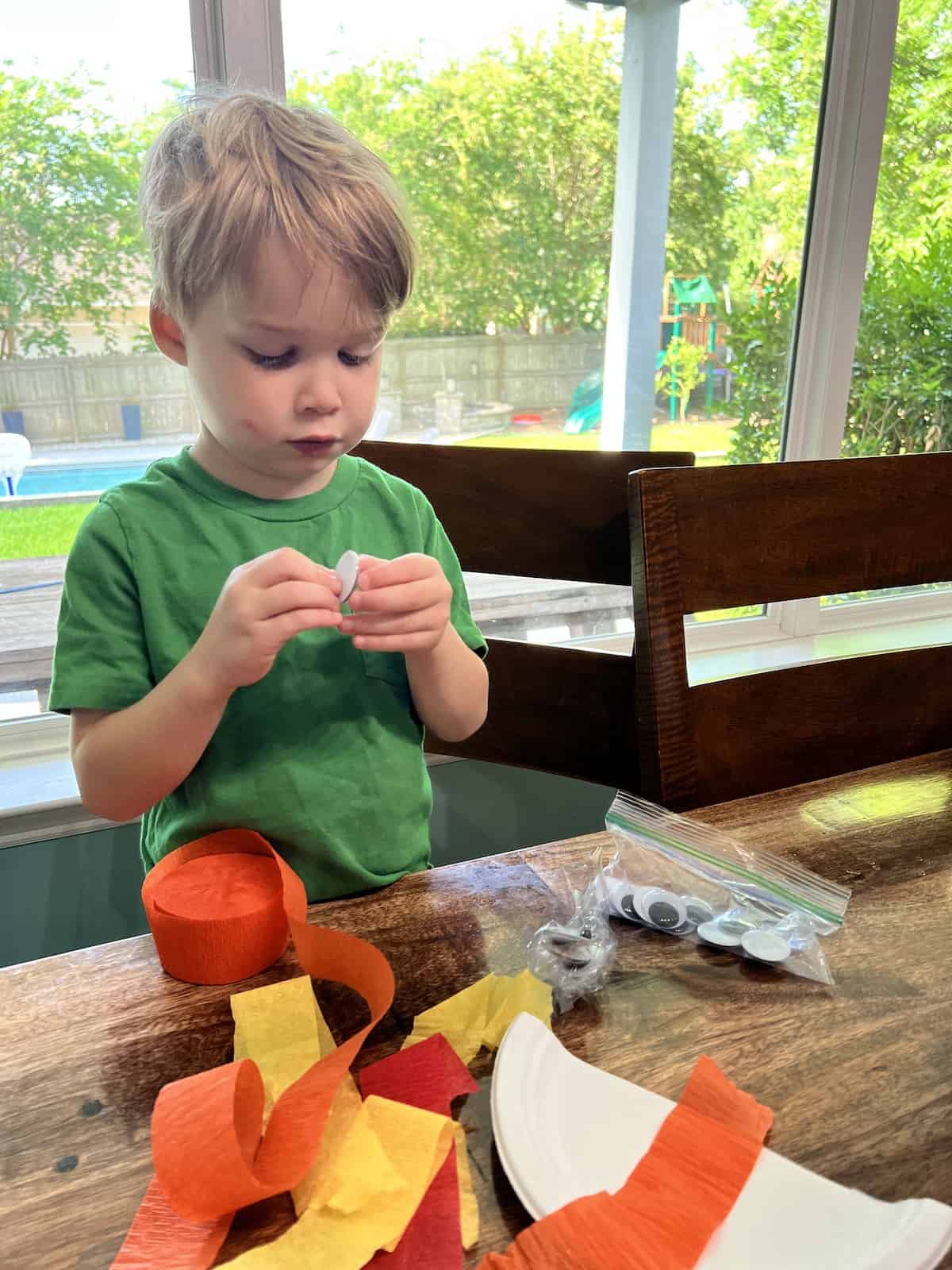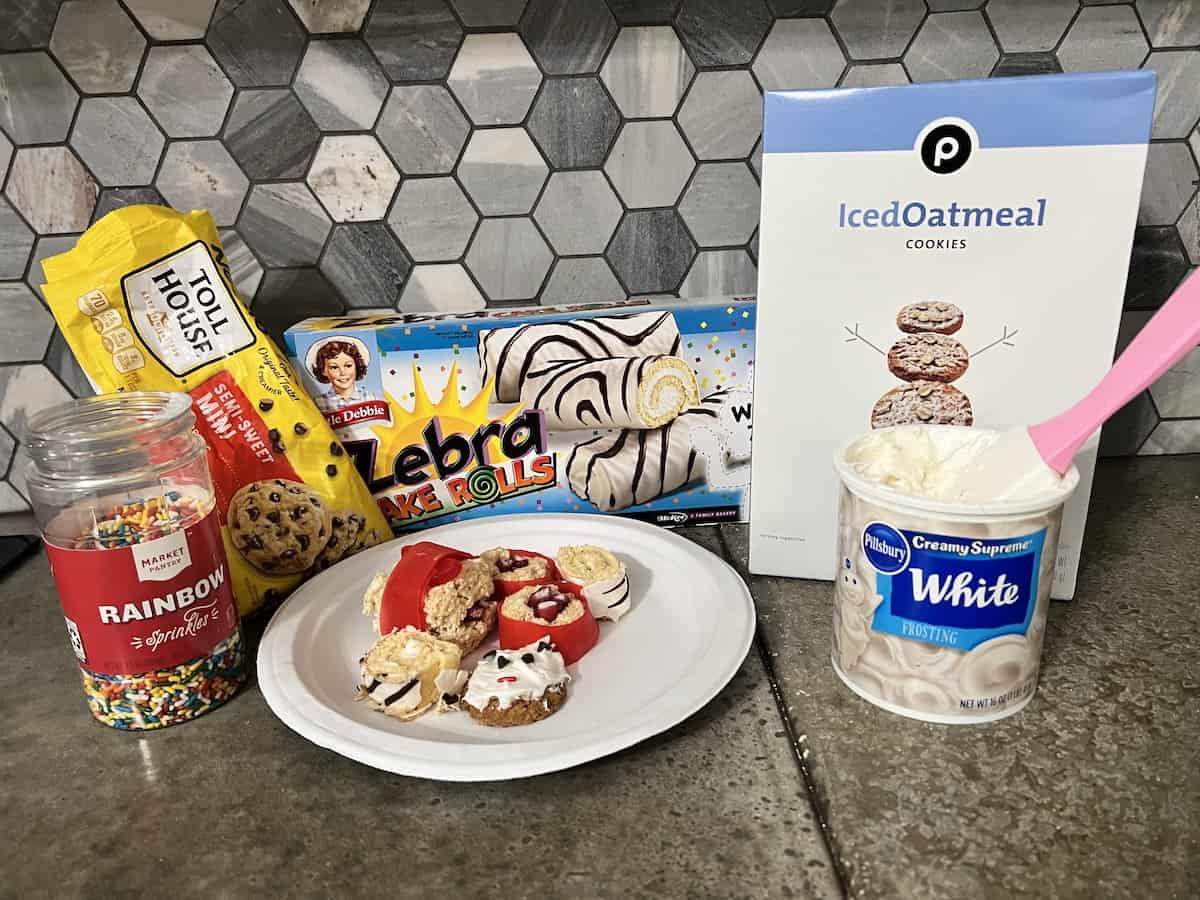 Love spending time with friends in the summer time and meeting for ice cream is ALWAYS A good idea and a great way to cool off.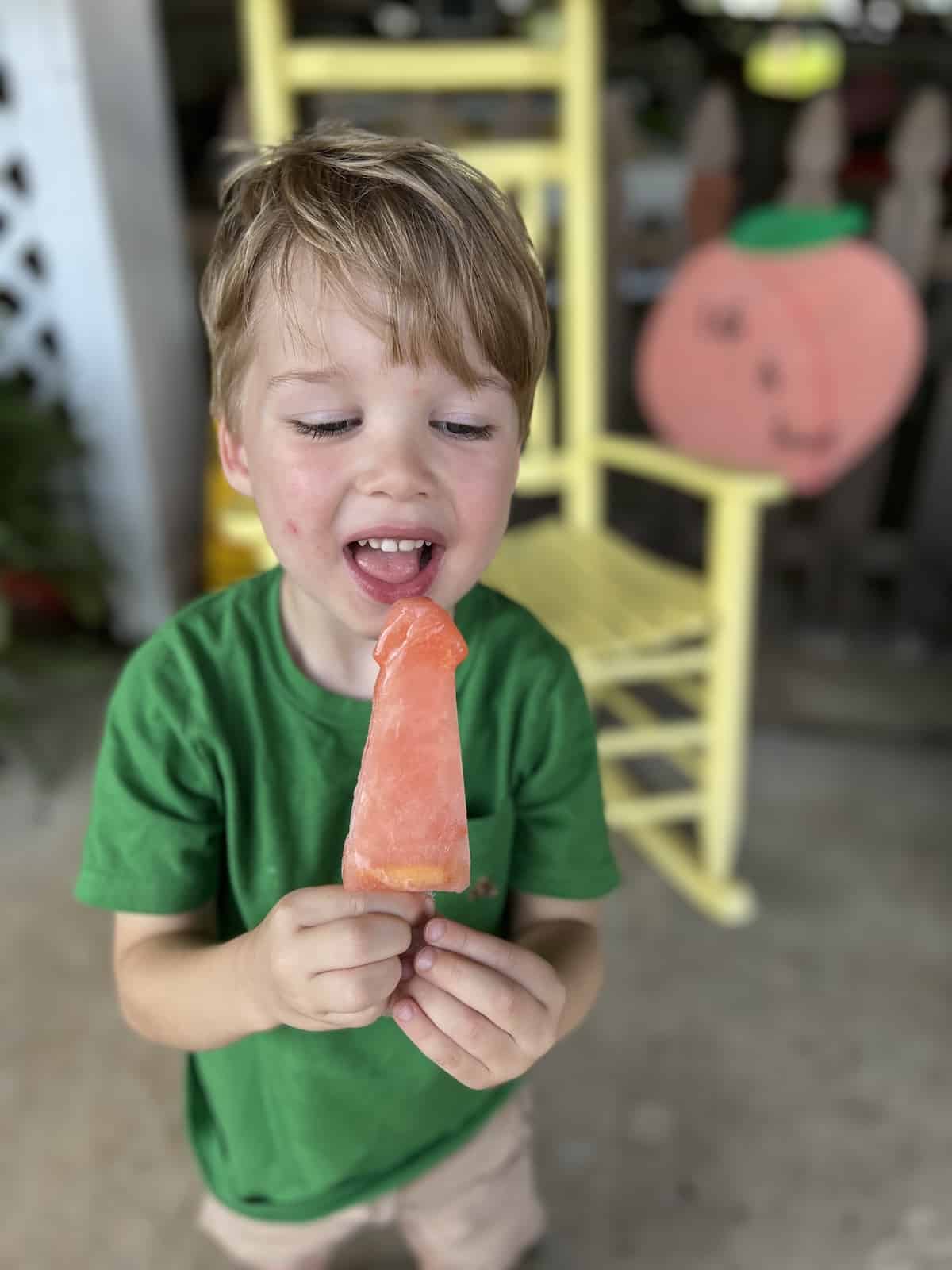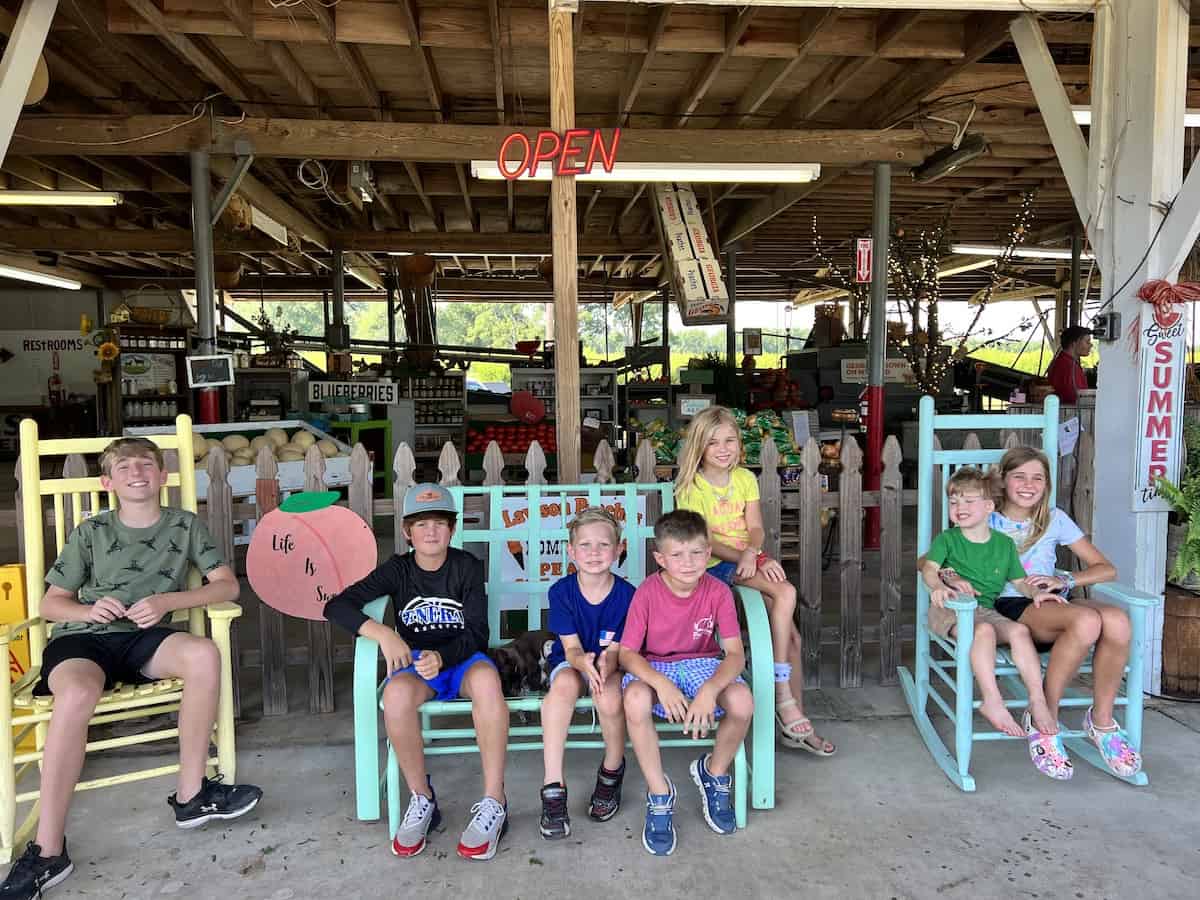 We also visit a local fire station every single summer to refresh our fire safety and check out the trucks.
We added a donut stop to the tradition a couple years ago to bring a treat to the firemen as a thank you for all they do and the kids all wanted to make them thank you cards this year too.
I love our tradition and all of these kids! We always hit up CFA after for lunch and it's always a fun day – no matter how hot it may be outside!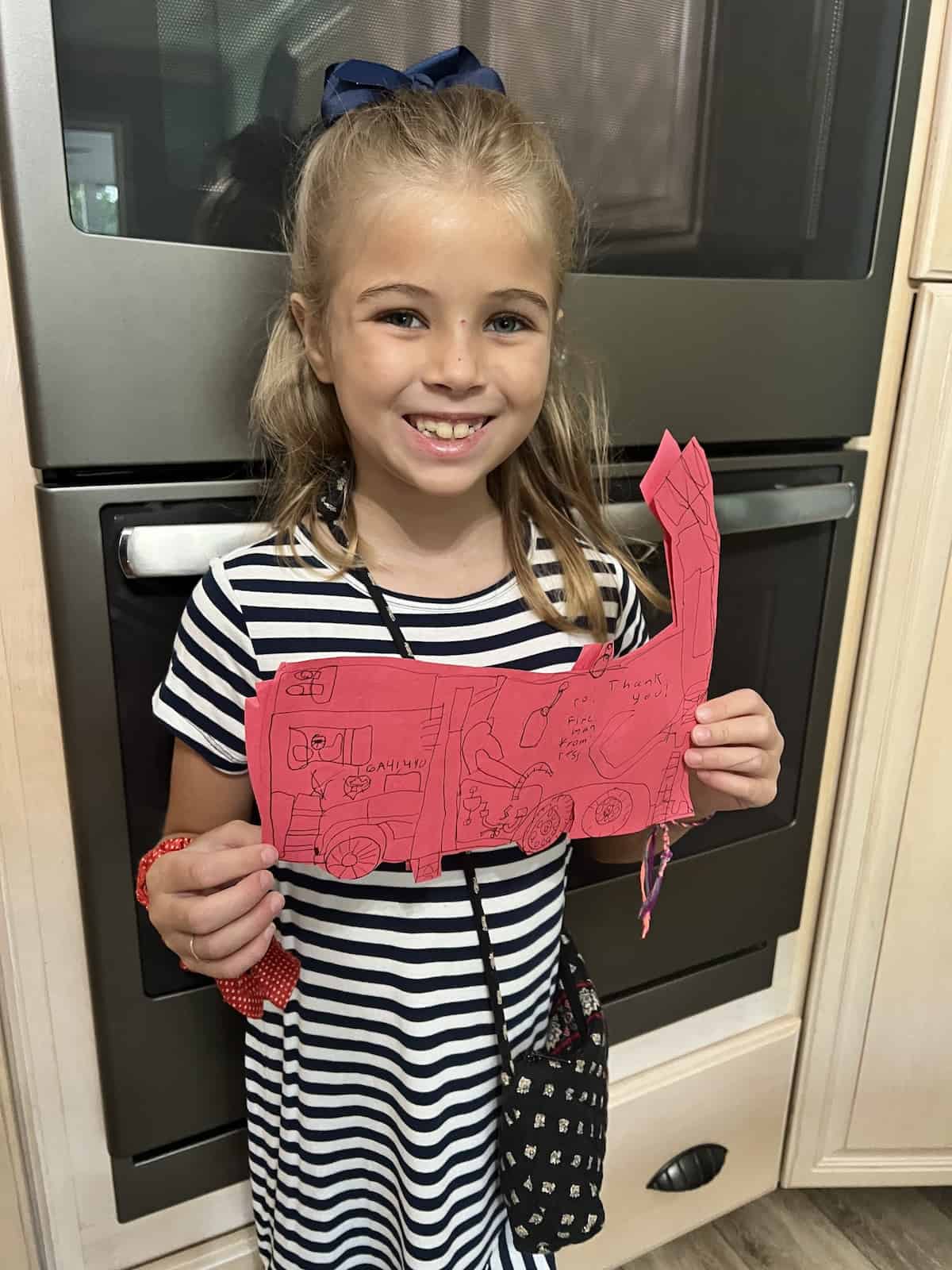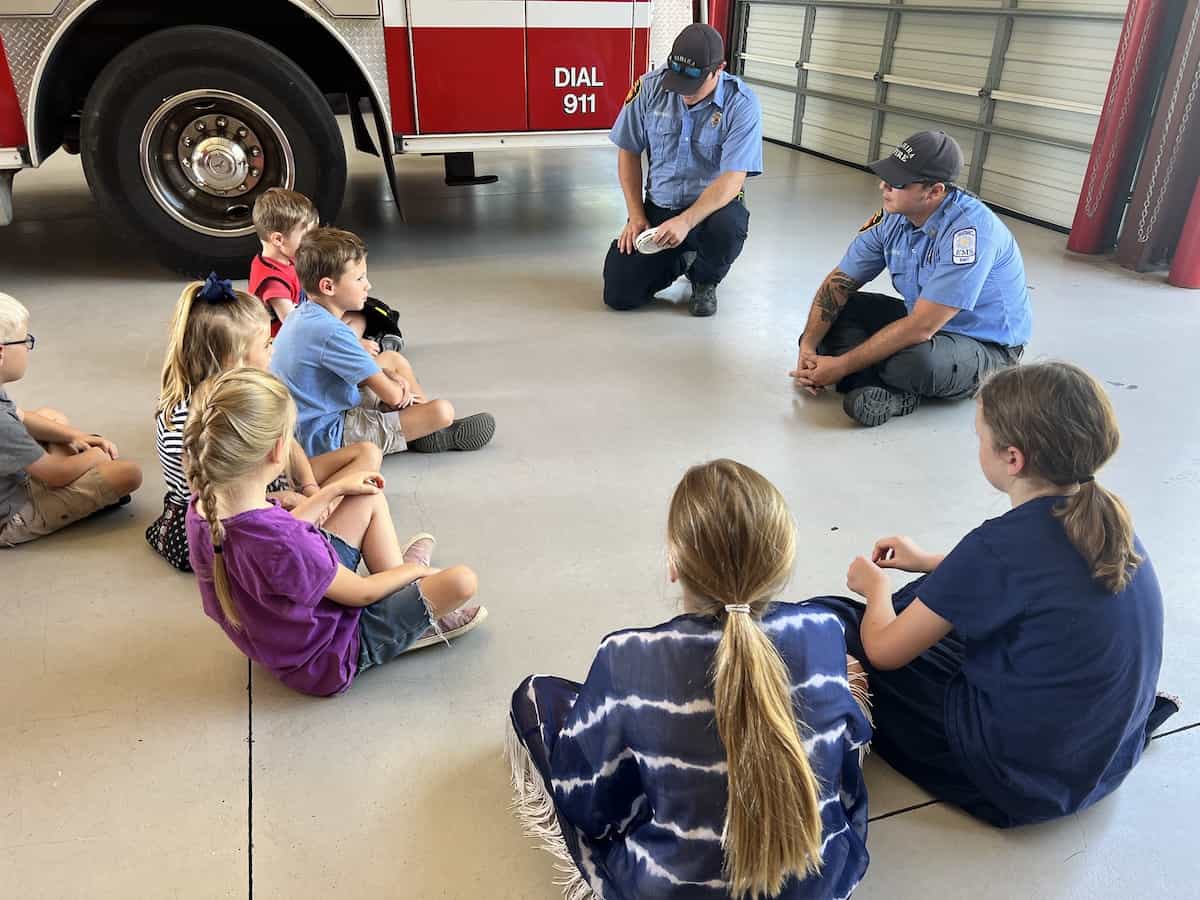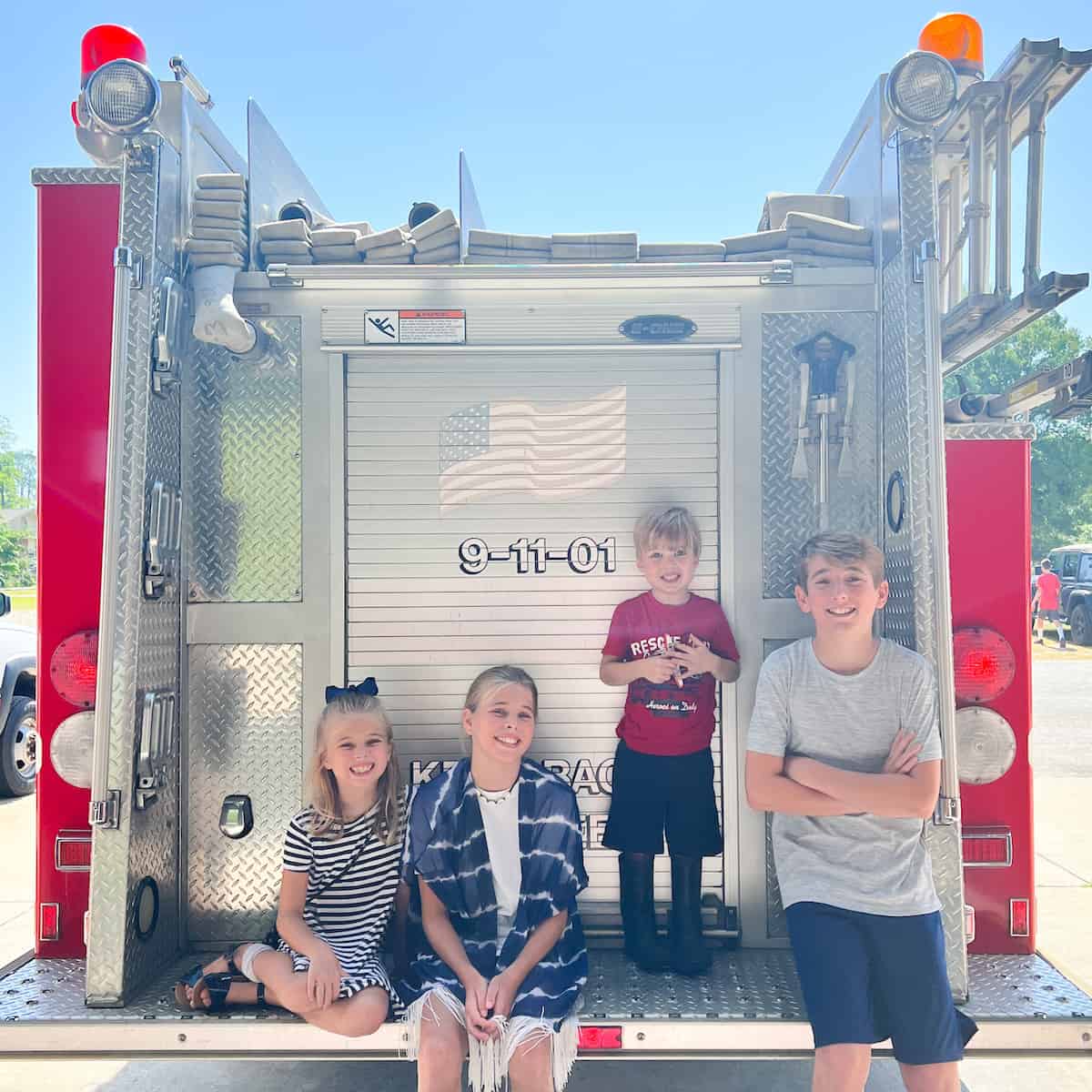 I'm trying to embrace more "no plans" kinda days with having friend over to just HANG. Summer's crew came over to beat the heat and we had an epic water balloon battle followed with a bake-off. Everyone had to use NERDS to come up with a tasty treat and then the boys voted on the winner.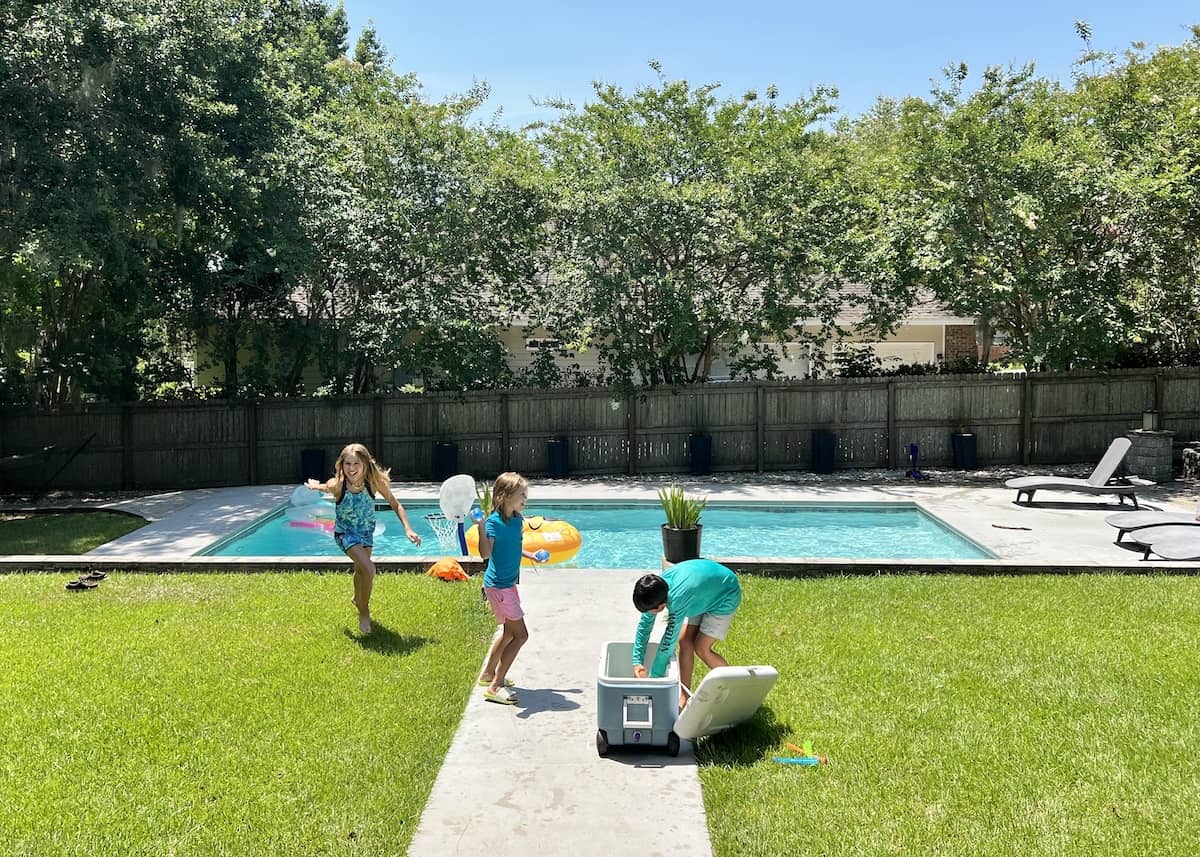 I've spent many a summer day taking my crew to the zoo. I used to do a trip up to Zoo Atlanta but in more recent years have been visiting Jacksonville Zoo instead.
Last year I took Spear and Tess while the older kids were at camp but this year Britt wanted to come and Tess went to camp so I planned our adventure for a different day rather than during camp. And "Baby Bryce" and Gabi tagged along with us for a fun road trip!
Seeing Spear with Baby Bryce put me in my feels a little bit because he'd be SUCH a good big brother and I'm a tad sad he'll never have that experience. And it also made me realize how much of a BIG kid he is and that I won't ever have a toddler ever again!
Tessie loved reading the animal facts and she also did so great without having a stroller for herself. I debated bringing the double stroller but it was just TOO hot to deal with and she didn't complain about all the walking!
While we were at the zoo Kye had some solo time at the house (a first for him) then got to hang with Colt and Payton.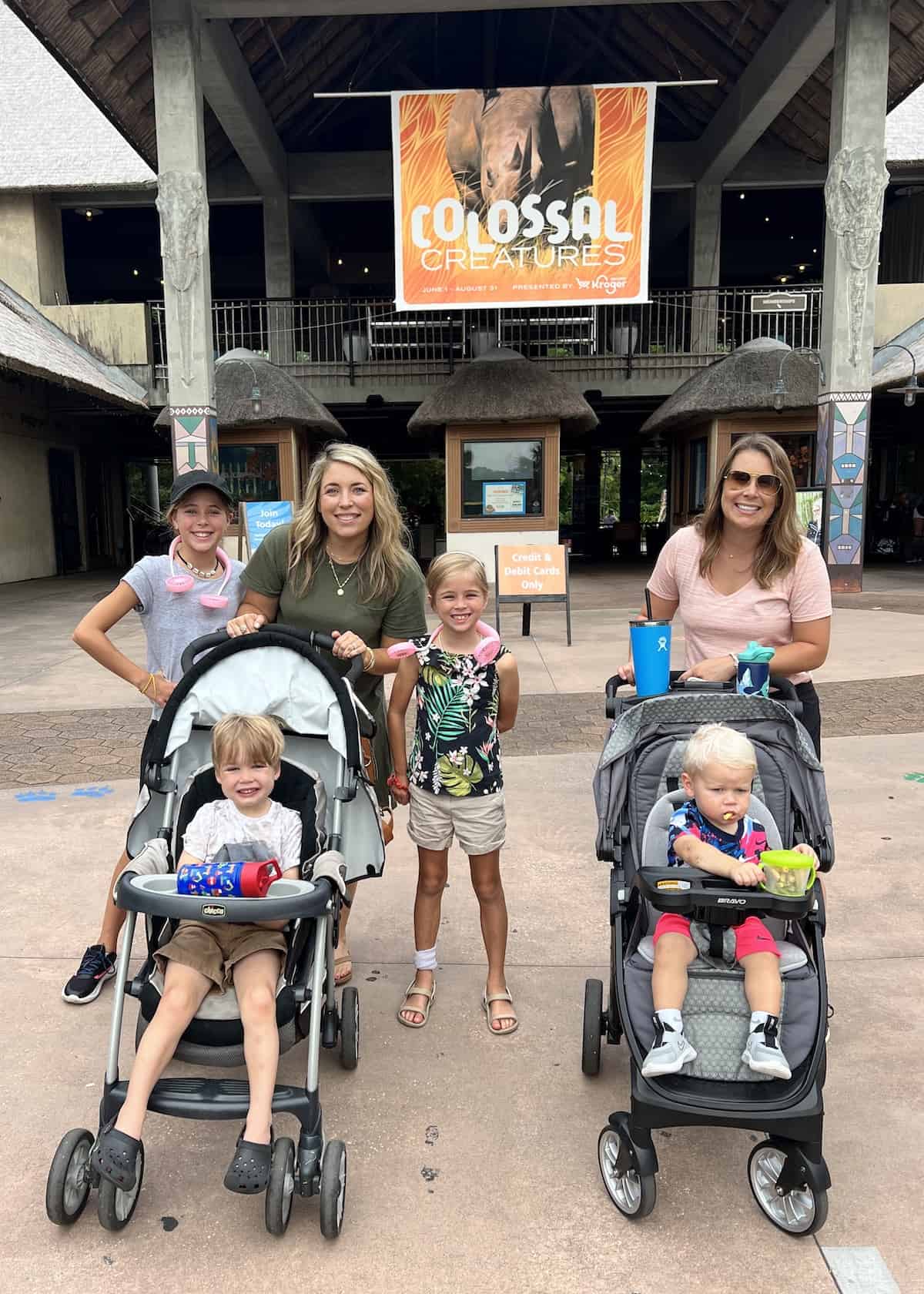 For Carter and Cam's bdays Tessie worked hard making all sorts of crafts and gifts for them! It was a fun cousin time celebrating two of our favs.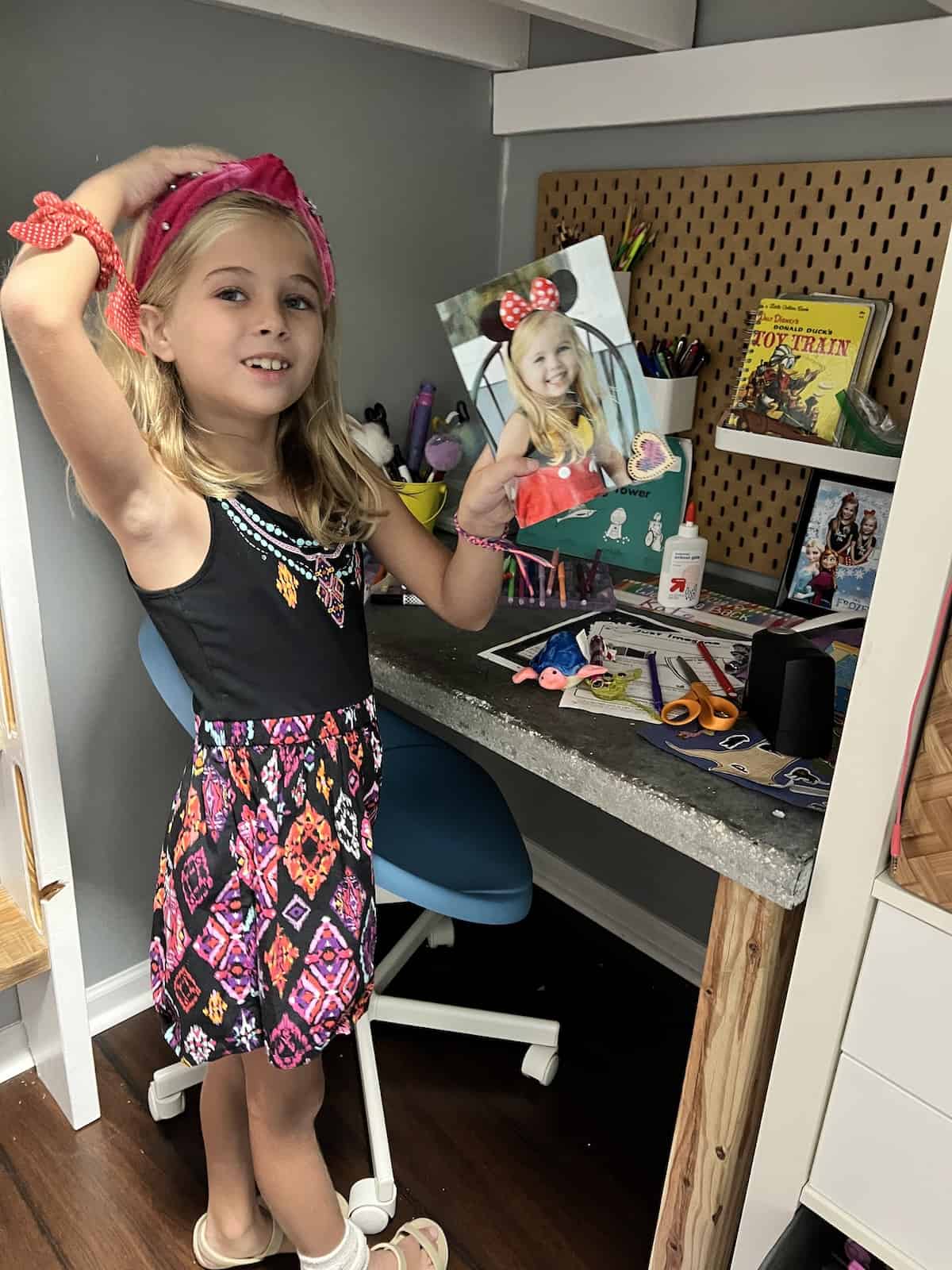 After our 2020 cruise fiasco I canceled our Disney Cruise and got the money back from Disney. I'd paid on gift cards which meant I had a ton of Disney gift cards. It was the perfect opportunity to get Zach on board for a once-in-a-lifetime Disney experience: a trip on the Galactic Starcruiser.
It's a new offering from Disney that is a completely immersive Star Wars experience. When Zach and I learned about it we knew if we were gonna do it, we needed to do it ASAP because Kye is at that tender age where he'd still be super into it but we're not sure how much longer that phase will last (spoiler but I'm writing this in April 2023 and he is DEF PASSED that age now so I'm soooo glad we did it when we did!).
We had hoped to gift the Starcruiser as a gift for Christmas but with so many rules and guidelines still in place we ended up pushing our original travel plans from close to when the Starcruiser opened until August.
We decided to just surprise the kids with it prior to our annual beach trip to give us time to plan out our outfits and storylines and such!
The experience is recommended for ages 7+ so we did not bring Spear along. I also used a travel agent (shout out to Tara!) and she was awesome in helping plan out how to surprise the kids. A special letter was delivered for them to decode!
I haven't seen Kye THIS invested in something in so long and he was SO pumped and excited and wanted to stay up late to plan out his outfit ideas. I knew we made the right call!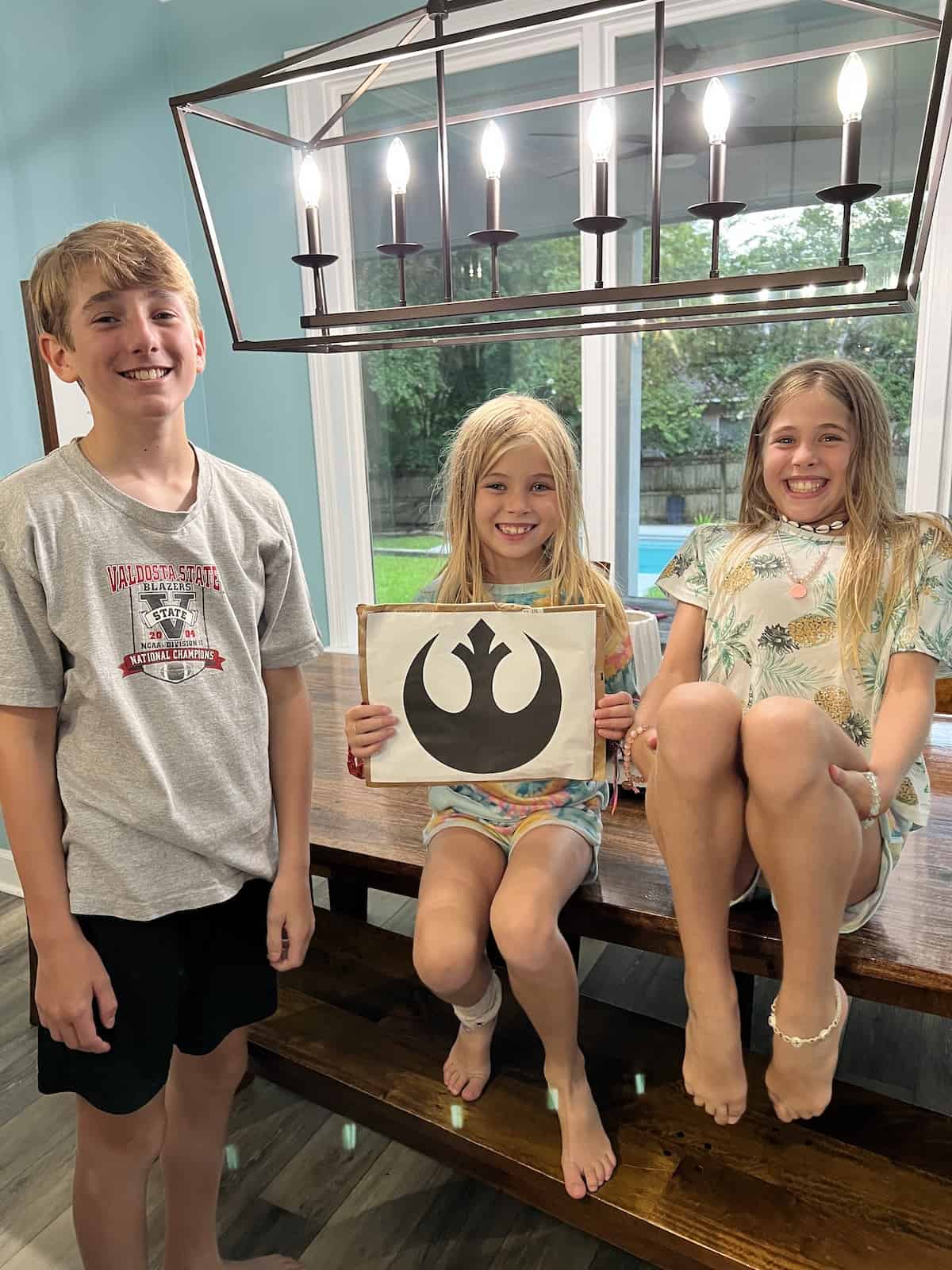 We made a BIG announcement this month regarding our purchase of some land and the decision to build a new home for our family (you can read the announcement and details here!)
Lots of progress was made this month! Zach is SO excited for this move and wants to spend so much time out at the land. He bought trees to line the property and eventually provide a blockage from less desirable views.
He also cleared the land by himself cutting down over 40 trees getting it prepped for building!
This month we finalized our house plans (Zach drew them up himself then we had a draftsman put them into life) and started getting the plans out to contractors to have them price it. And started figuring out appliances as that's the first major decision to make!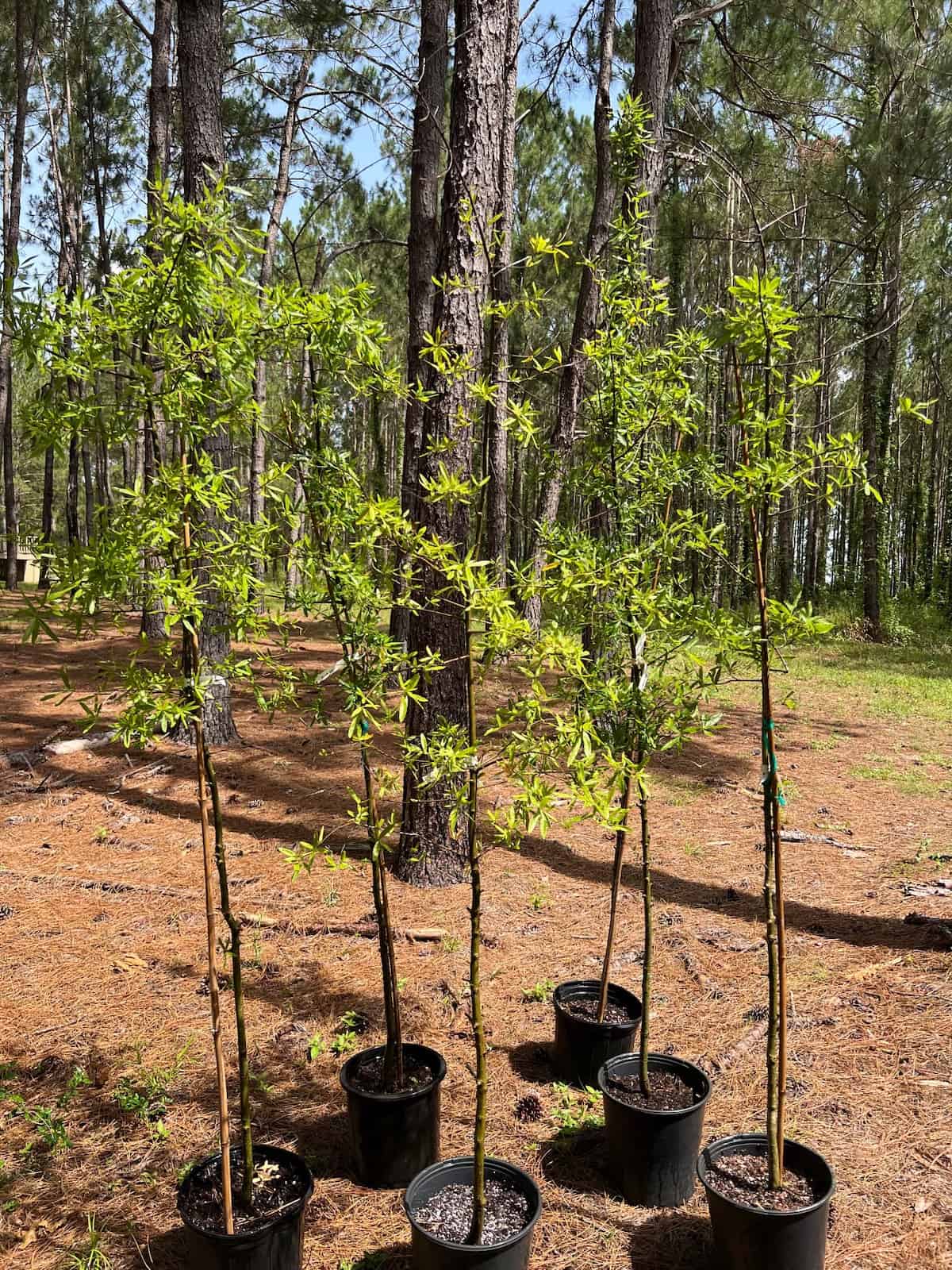 Kye had a work day with Zach and really enjoyed it! He caught onto things super quickly and was a true asset to Zach's business. He is very interested in working with Zach as an adult 🙂
He also inherited a friends pet fish when he moved and, in apparently true Parker fashion, the little guy didn't live long with us.
I love having so much more time with Kye at home in the summer but this summer was also a time where he did and went a lot too which was also great! He also had a friend over one day to hang out and he text the kid in advance to remind him not to cuss while in our home – the boy responded that he's been working on not cussing anymore because it's a bad habit. Kye was so thrilled to hear that and I'm so proud of the example he's setting!
Kye and I had a sweet moment where he was just sitting and started talking to me about when he was little and different childhood memories he had. He got a little emotional and said "You are such a good mom." It's amazing to me that he's 13 and he's able to get the "why" behind the parenting decisions we have made and see that the decisions we make truly are out of our love for him and that he already appreciates that!
Kye is such a joy – I am so thankful the teenage years, so far, are nothing like what I was lead to believe they'd be. He loves spending time at home with our family and his siblings. He builds forts and makes things fun!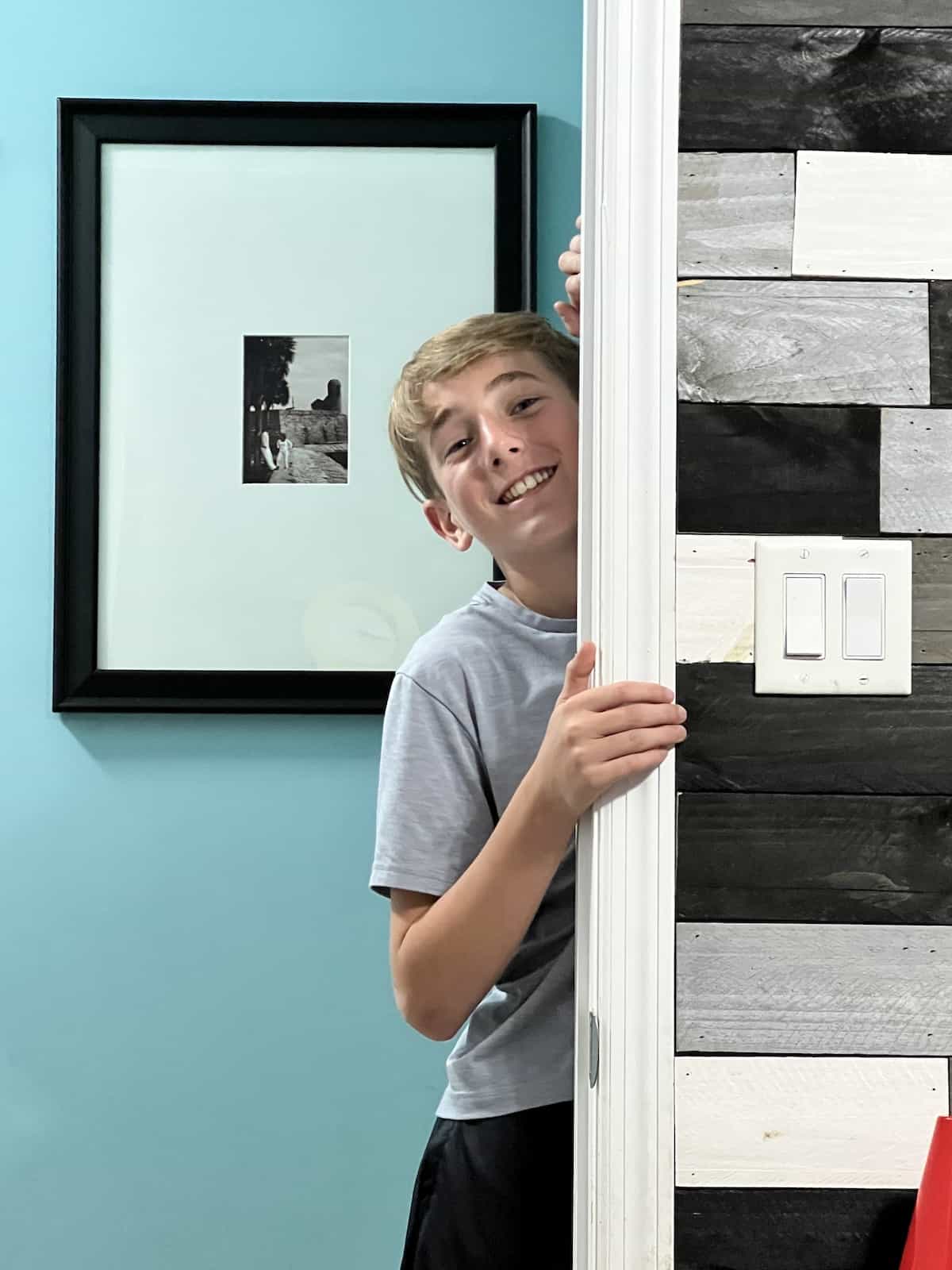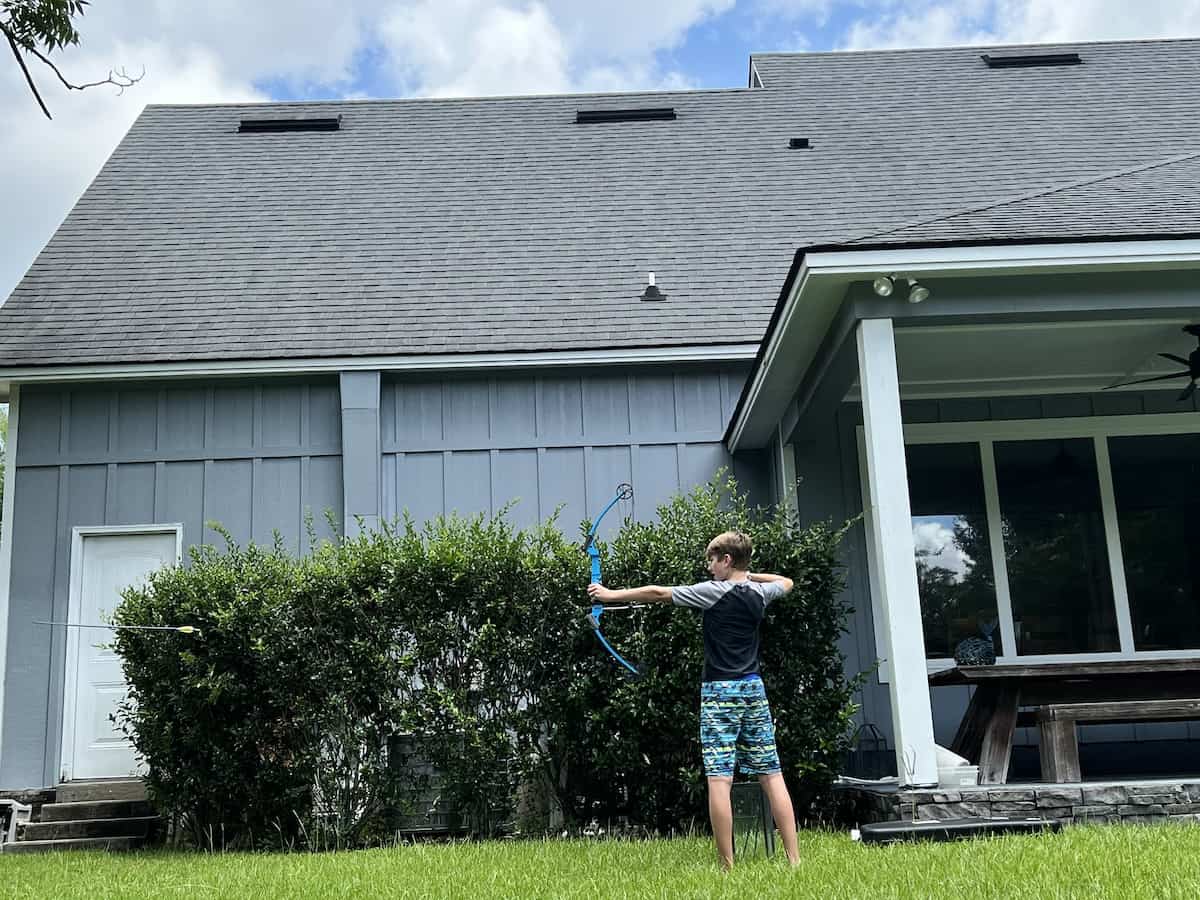 Britt started up her own buisiness – writing custom letters for people from various Harry Potter characters and we promptly got shut down by Warner Brothers haha oops. You'd think I'd know better!
Current fav food – buttered toast!
Even in "off season" Britt never stops practicing volleyball!
My little British Import had her first spot of tea and she was notttt a fan!
Britt was always my kid who would cry and cry over having to do independent playtime as she never wanted to be alone but now? She loves doing puzzles in her room while listening to Harry Potter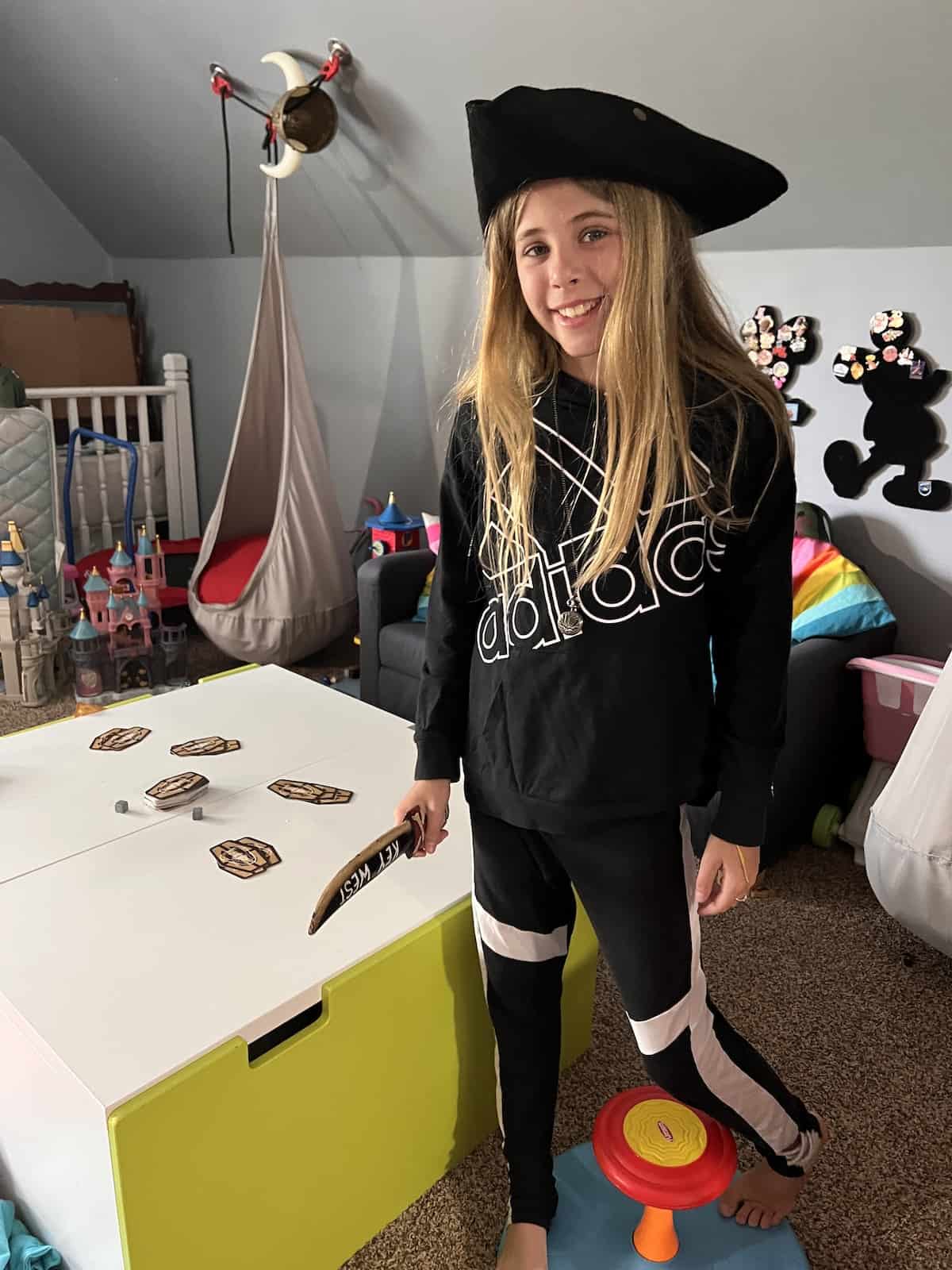 Kye as gone a lot during summer (mostly spending time with Colt) and that opened up a lot of time for the girls to bond even closer and for Zach and I to spend time pouring into them as well. The girls are still sleeping together the majority of the time and they both had a morning where they slept in past 9 am!
I like having different combos of my kids as it allows for the kids to experience different rolls. I took JUST Spear and Tess to the grocery store and Tess LOVED being the "oldest" and especially was excited to put the shopping cart away.
Tessie is very easy to please when it comes to spending time with her one-on-one. She LOVES to play stuffed animals with me and it fills her love tank SO FULL.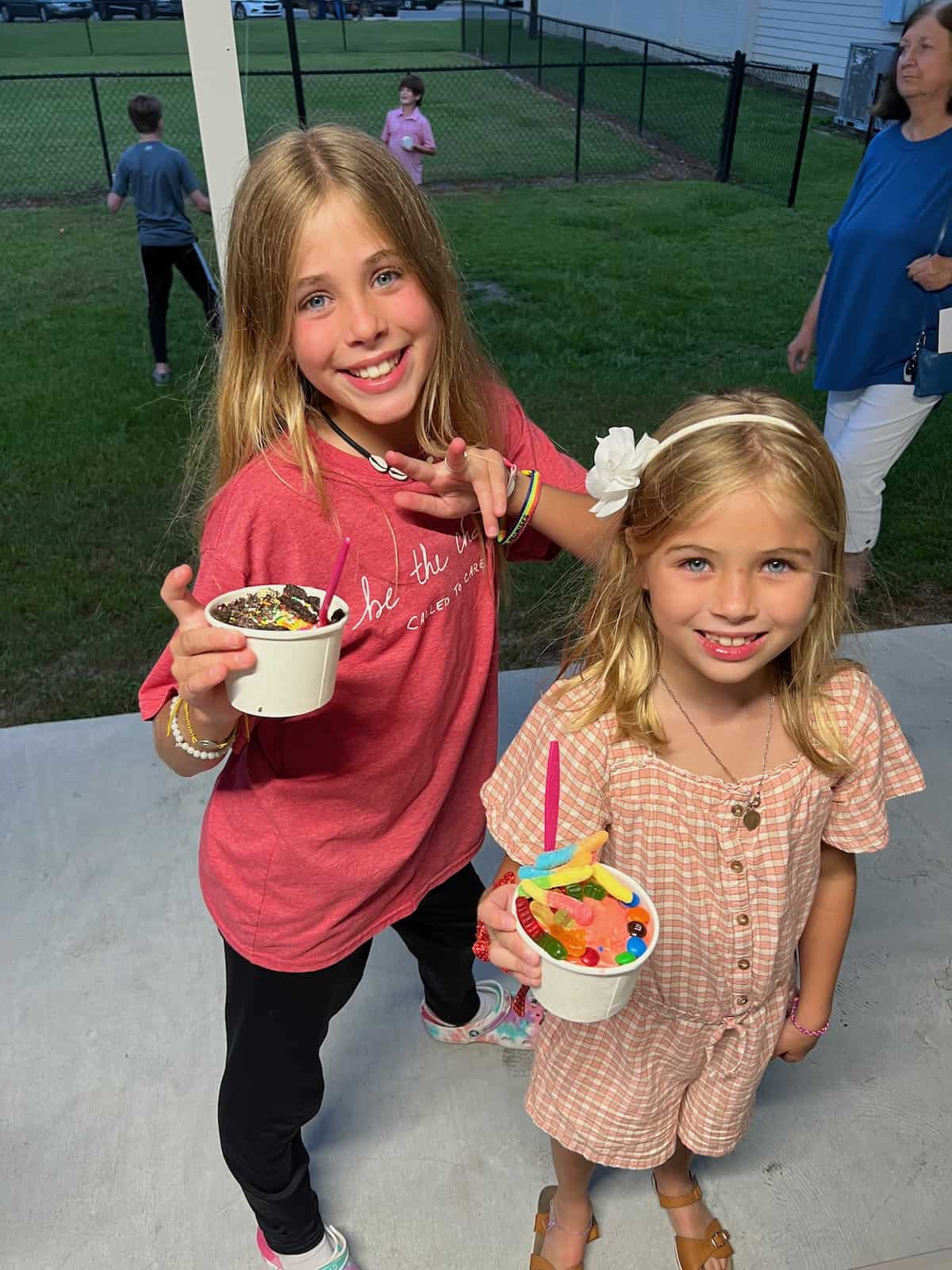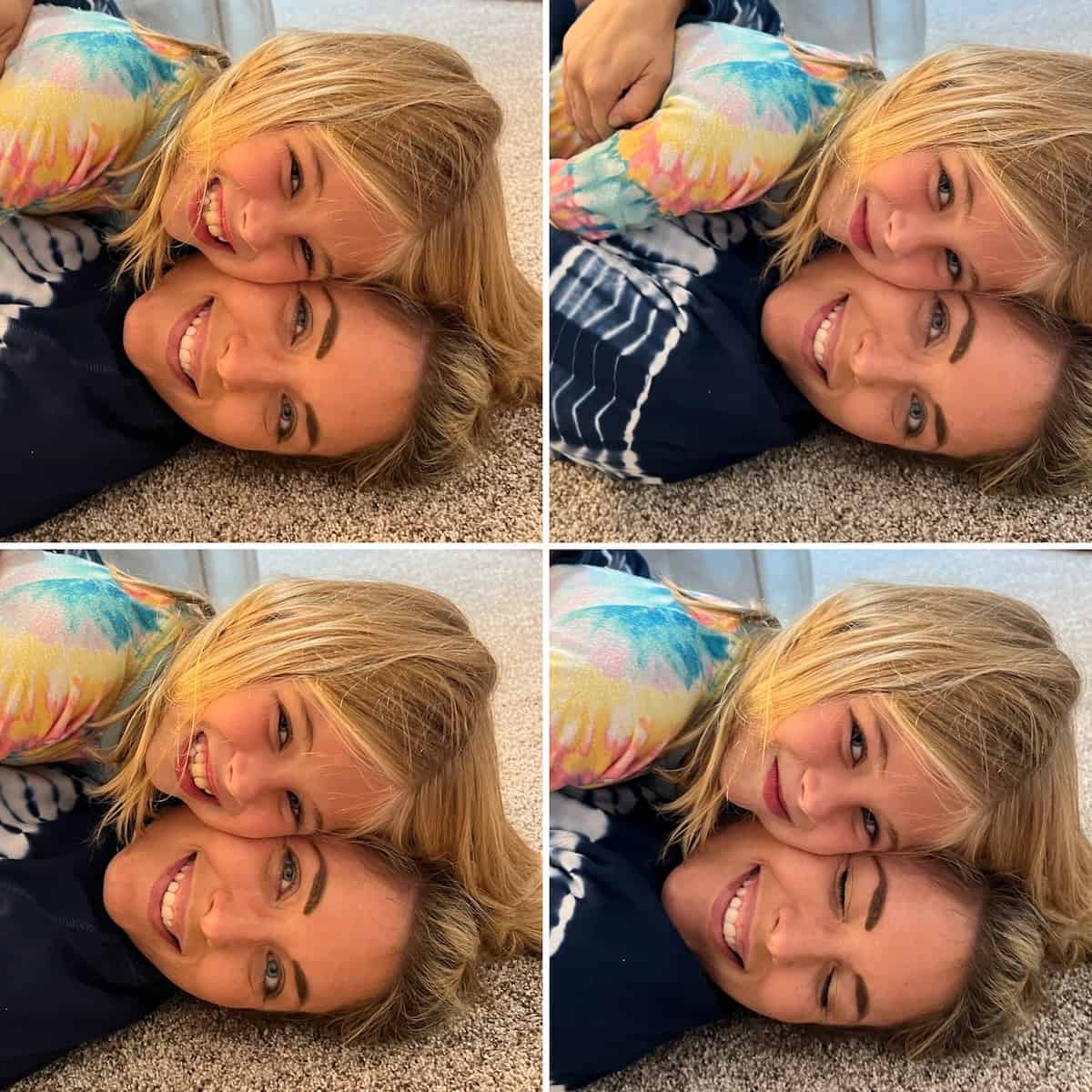 Tess spent a lot of the month planning out her bday plans for her birthday coming up in July. We also had a little birthday surprise for her!
She has said the thing she REALLY wants to do for her bday is go to LEGOland and she was thrilled by her special birthday delivery. Love her JOY! She's hard not to spoil 😉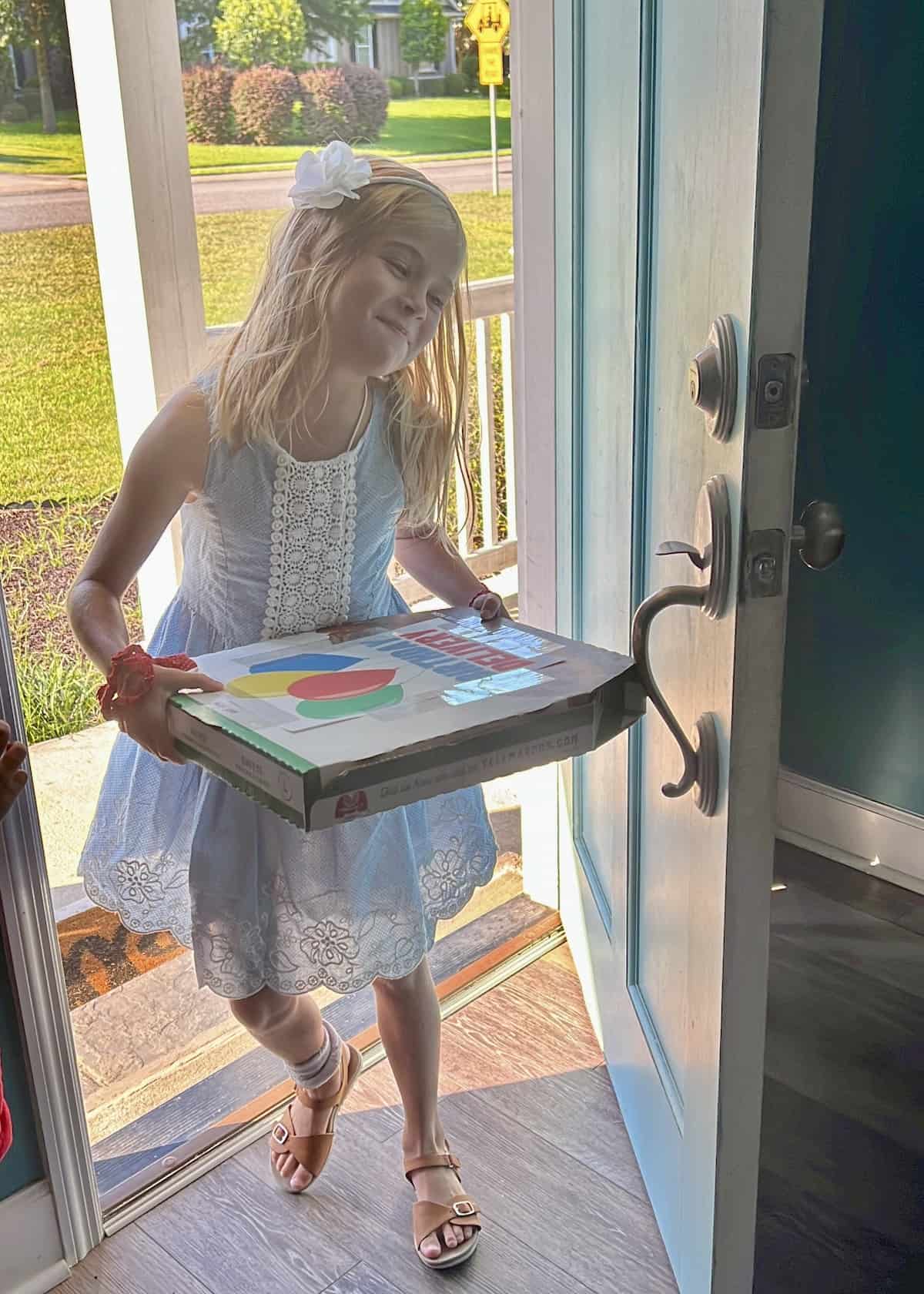 After our zoo visit Spear loves dressing up like a zookeeper. He's also getting much more responsible and helpful and enjoys helping me make lunches.
He had a little sickness and spent a day snuggling on the couch watching Toy Story movies all day!
It has been SO NICE that he is really able to SWIM and put his water safety skills to work this summer – he's a little star fish PRO and it means I'm able to RELAX and even READ while he's doing his thing. He will never ever turn down swimming and is always the last one to be ready to go inside.
I went ahead and ordered Spear's bookbag for school and it was so good for helping him get excited for the big shift to all day school in the fall!
Anytime Zach isn 't home Spear asks if he can have a sucker – he knows Daddy does NOT like suckers haha
Not only is Spear able to handle swimming like a big kid but he's also able to handle having later nights too. We loved having smores and not being a rush for bedtime! It's weird to be able to be so flexible!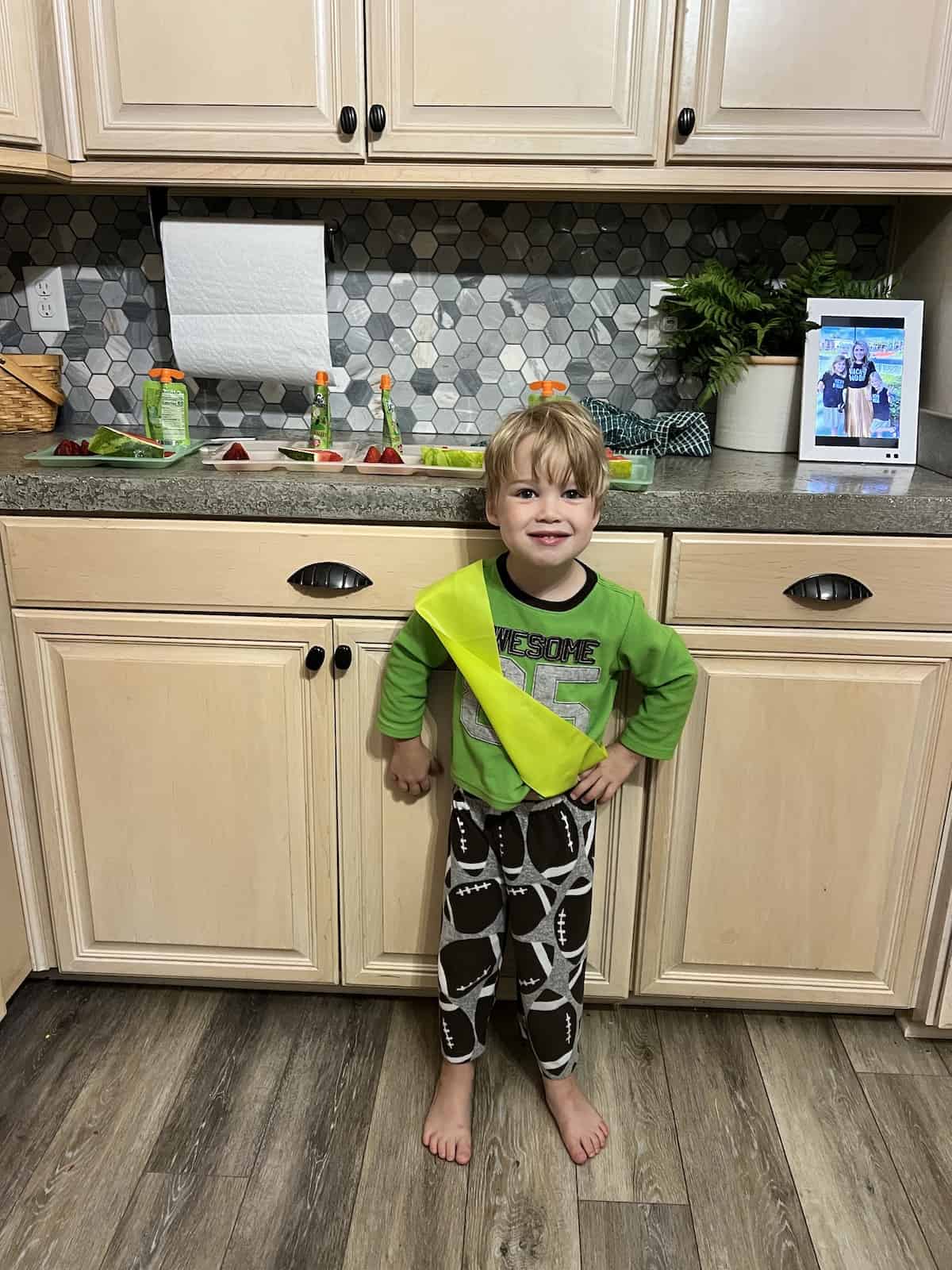 We had a small but fun crew for Book Club and got together again this month to go see the Elvis movie!
Zach and I also had a date night with Cole and Gabi to see Top Gun Maverick.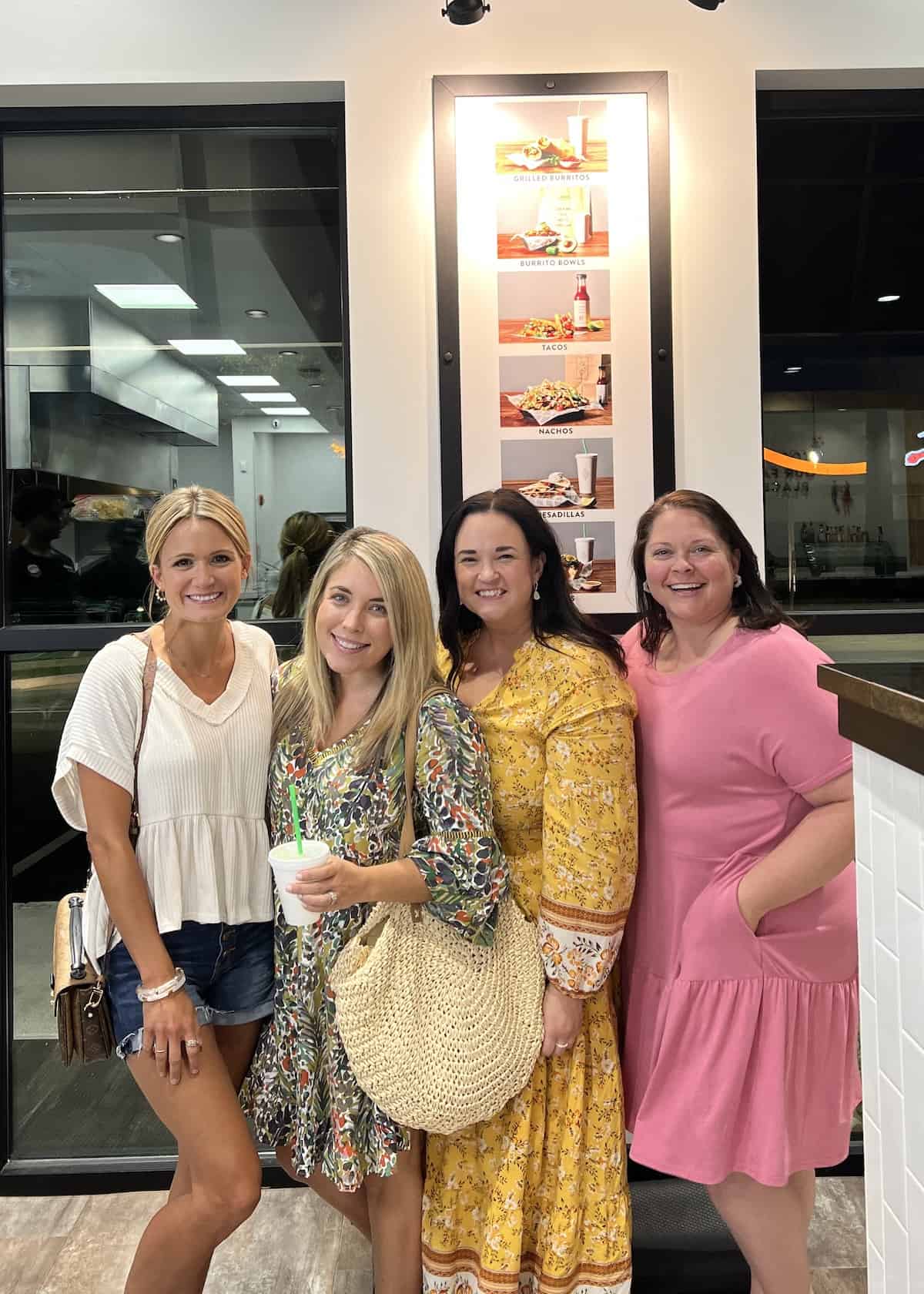 Can't have a recap post without some Lily LOVE 🙂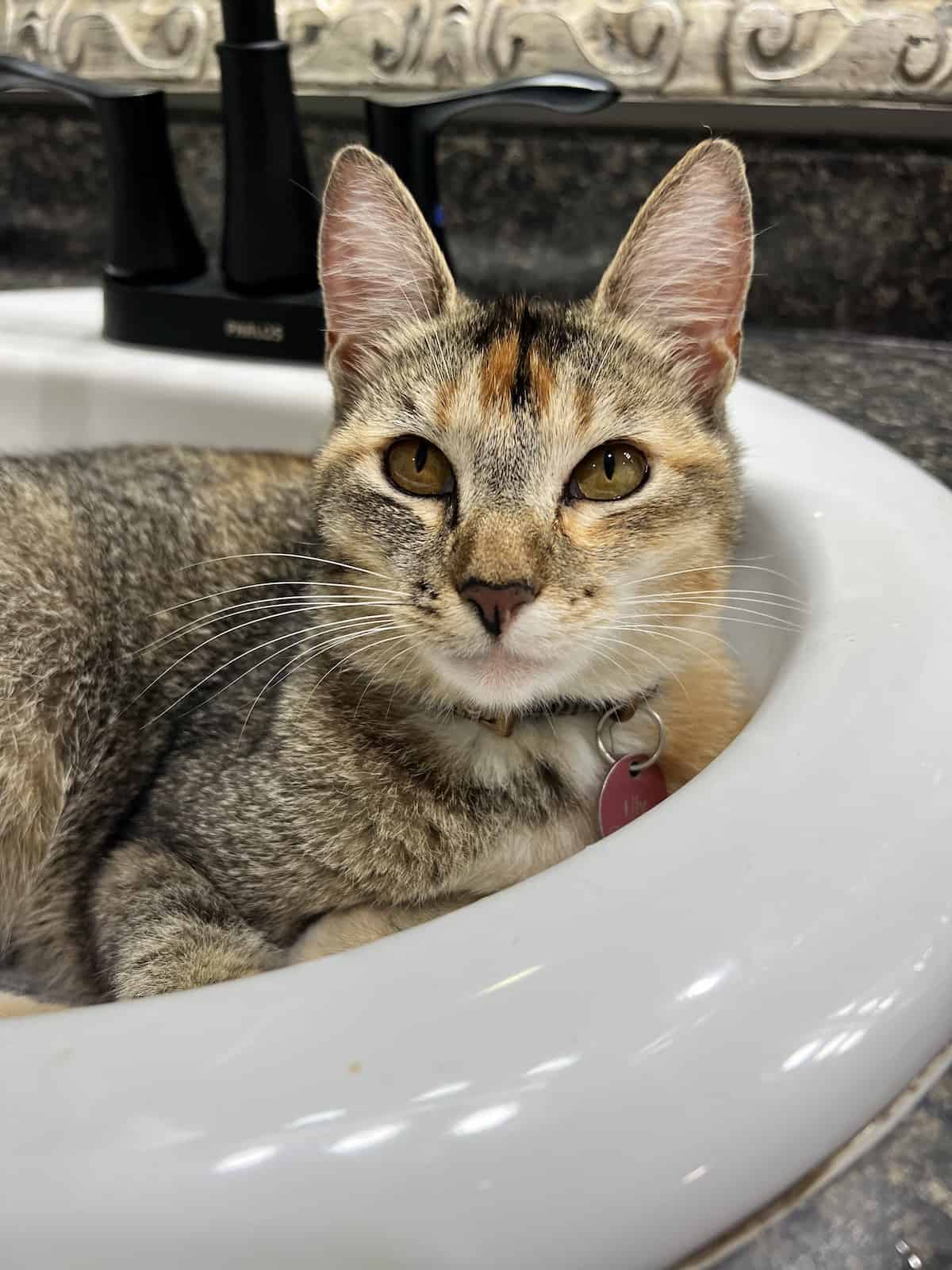 Zach came home with a MASSIVE tv and tried to say we NEEDED it in our bedroom. No bro haha he ended up swapping it for a slightly smaller one and putting it in the living room instead – thankfully.
I'm not usually a fun swimming mom (can't get that hair wet right?) but when night swimming falls on the same night I need to wash my hair – count me IN. Spear and I played "lightsabers" with glow sticks, the bigs and I played sharks and minnows, Kye and I had a water gun battle, the girls and I played "school" and we all played Marco Polo with some pretty epic Mom swimming races mixed in.
I'm glad for many reasons that Zach and I finally upgraded to a king bed – but especially bc I love how much the KIDS love using it for wrestling matches with each other.
Spear has been really into talking about weddings and especially mine and Zach's wedding. We like to try to re-watch our wedding video around our anniversary each year and Spear was ALL about it! While it is always so fun to look back at the memories…a lot also changes over time (hello it's been 15 years!). It is emotional to see people who are no longer with us.
We noticed Big Daddy this year especially and his precious reaction when I walked down the aisle. Means even more to me now!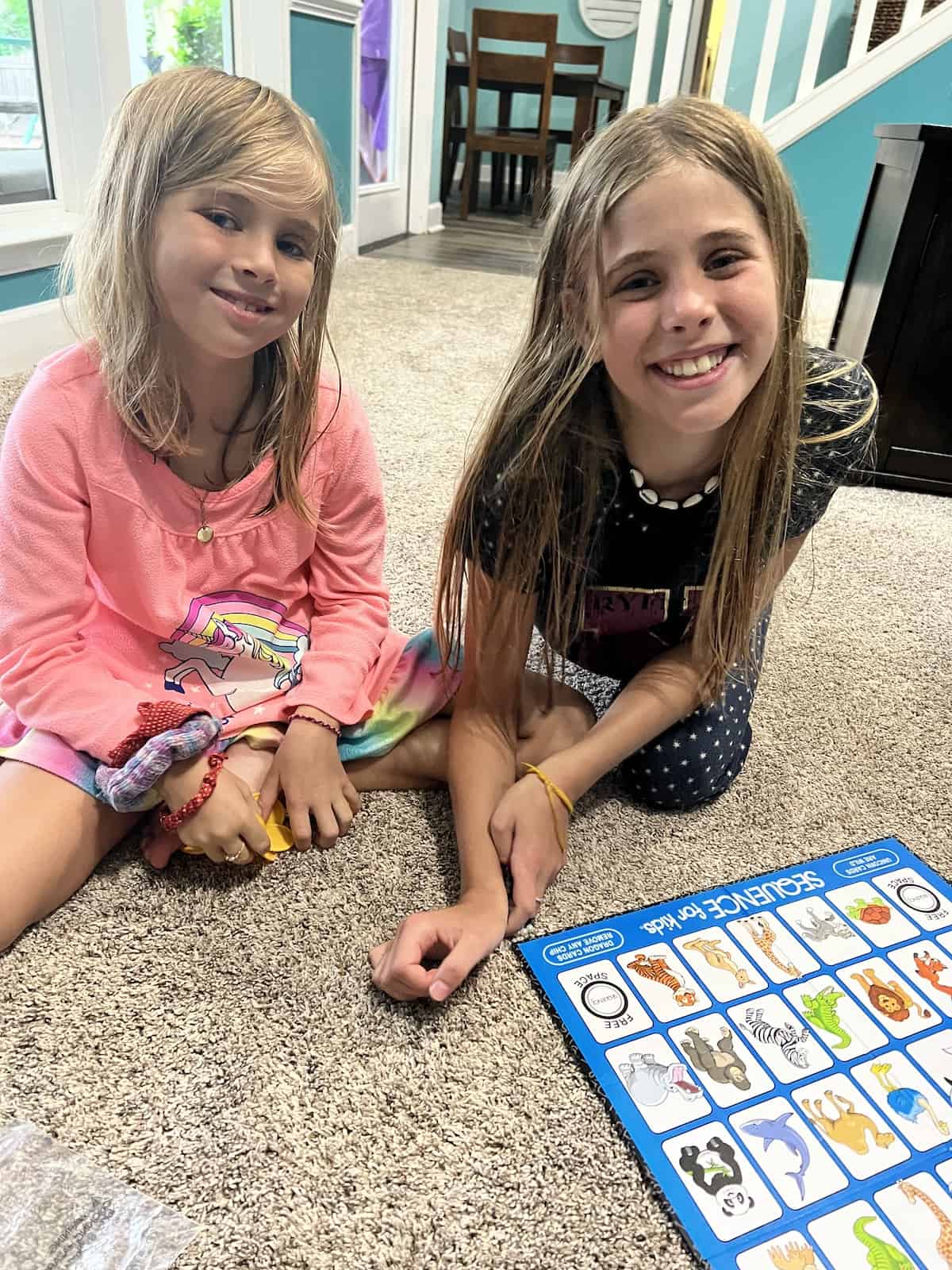 A couple non-photo moments I wanna remember from this month. First off we had a crazy heat wave!
And I also received the sweetest message about my babies from GBC 🙂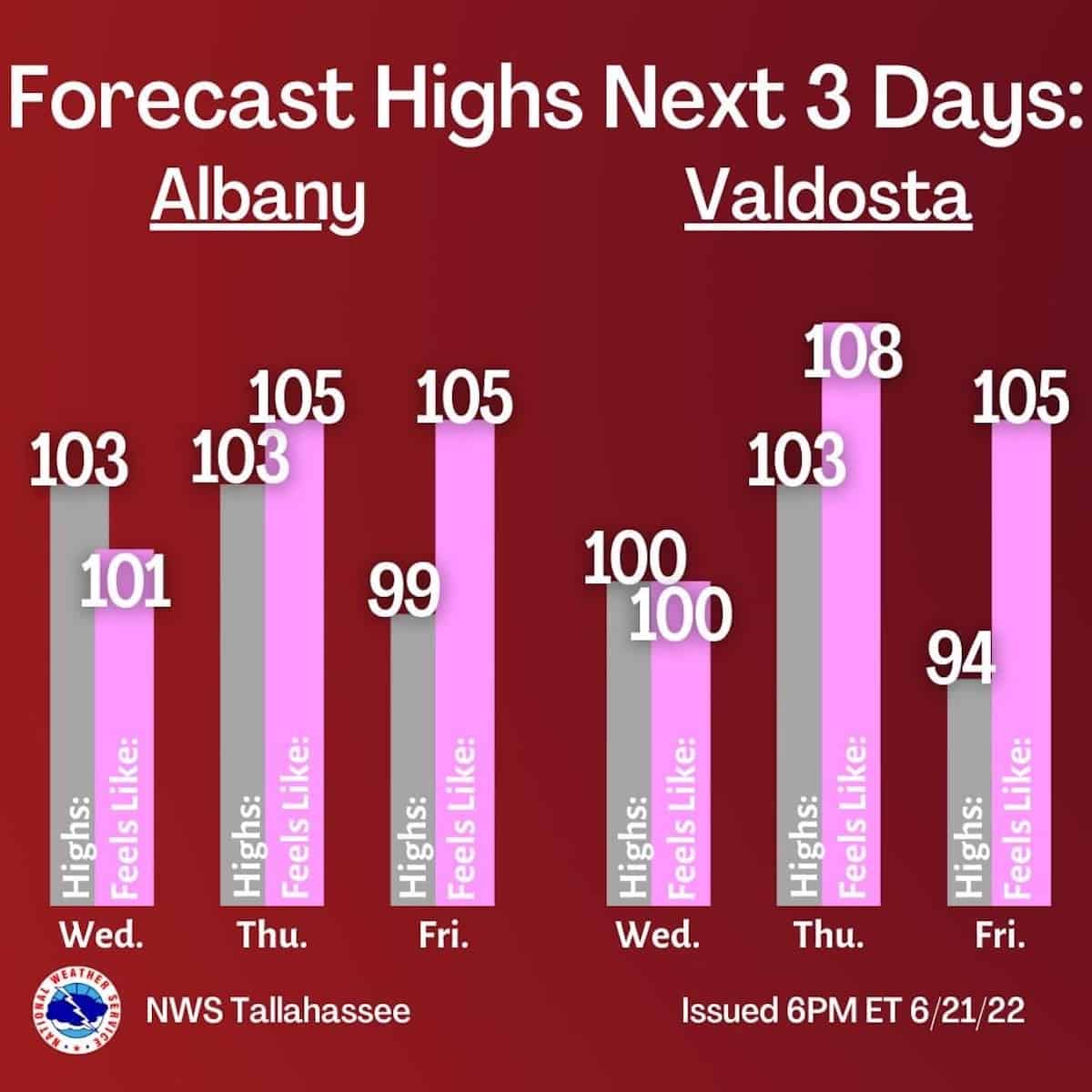 Soaking up summertime with these sweet babies and what will, most likely, be our last summer in this home!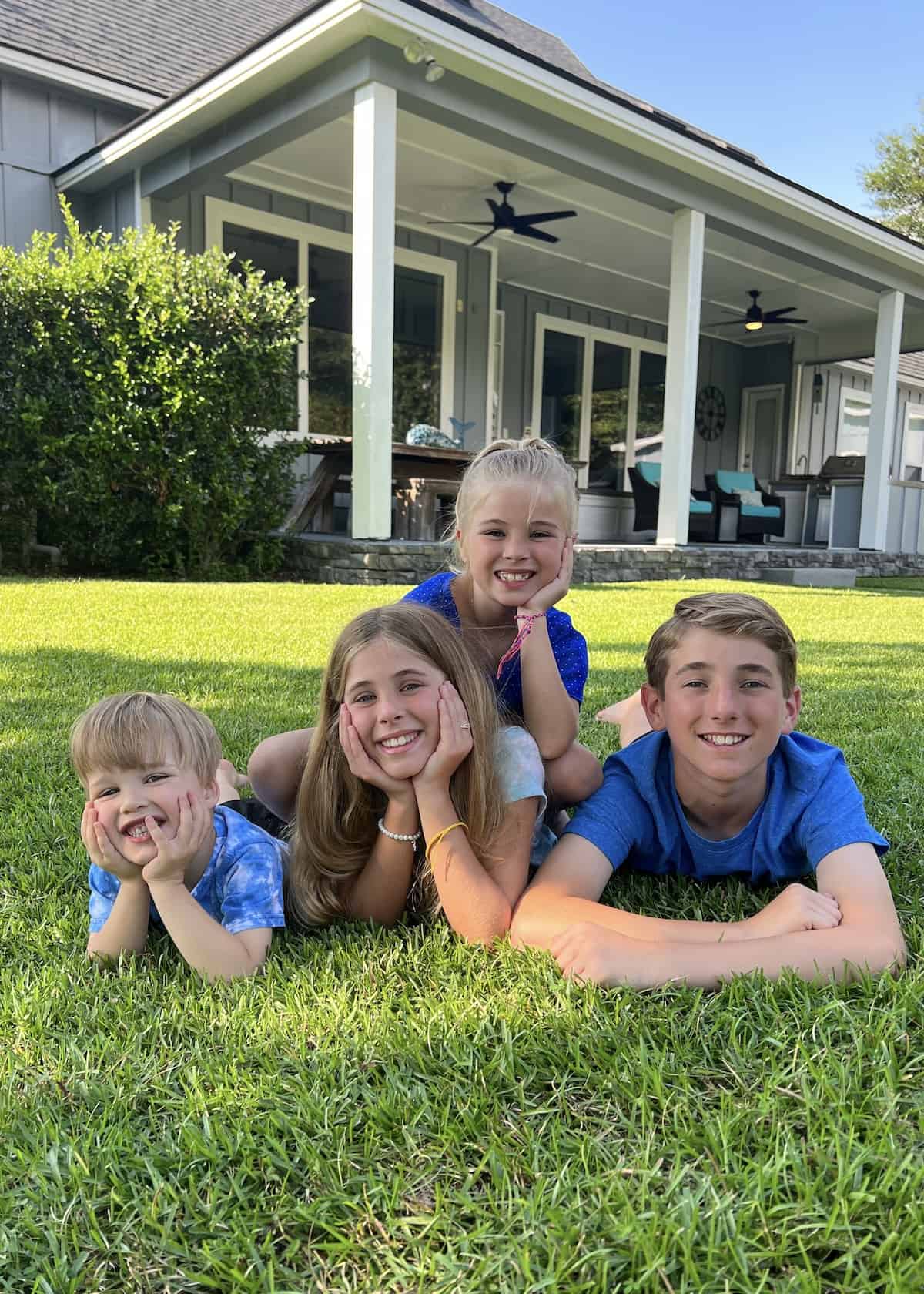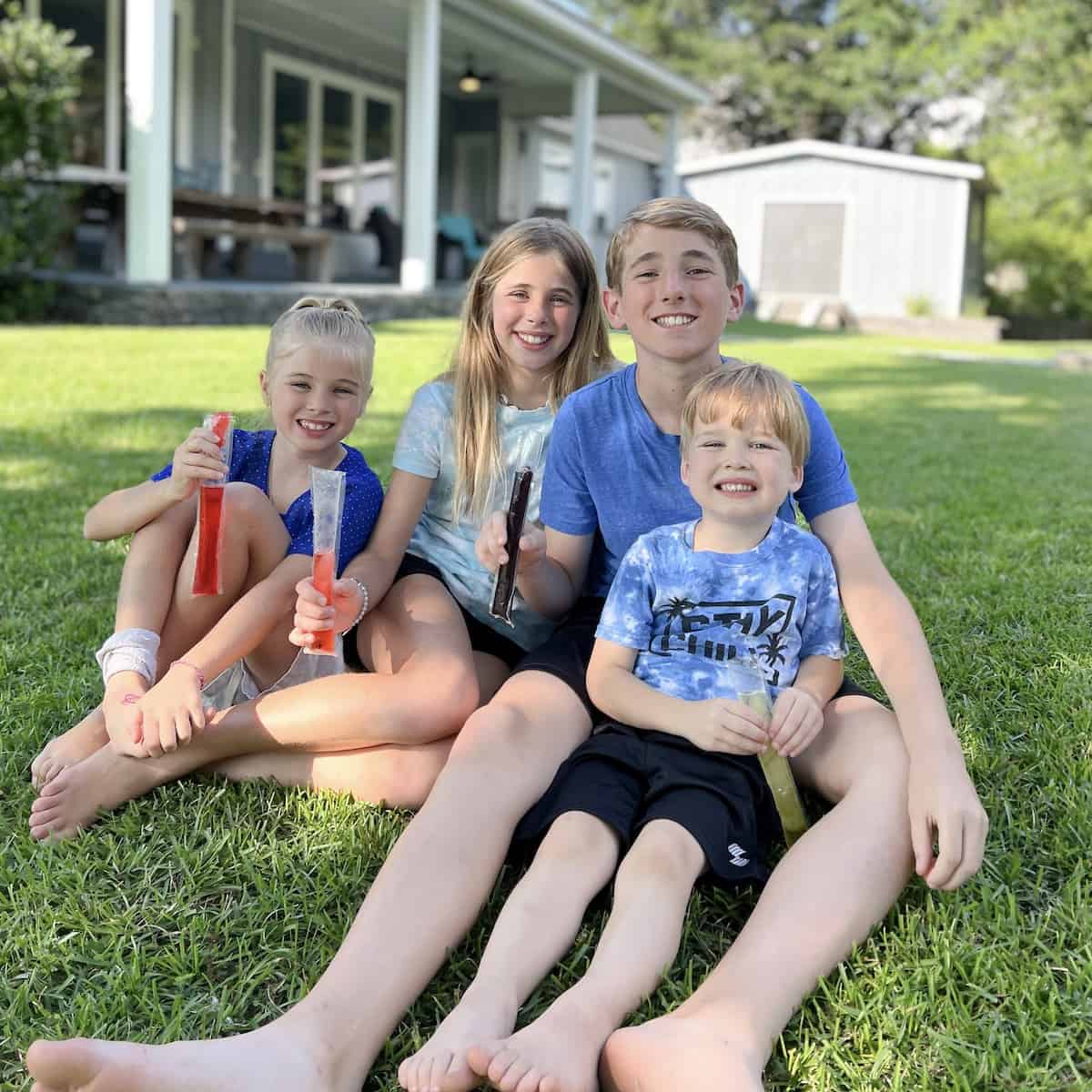 I made a summer recap video! Here's the first recap video from our Summer 🙂