Here's a recap of our July!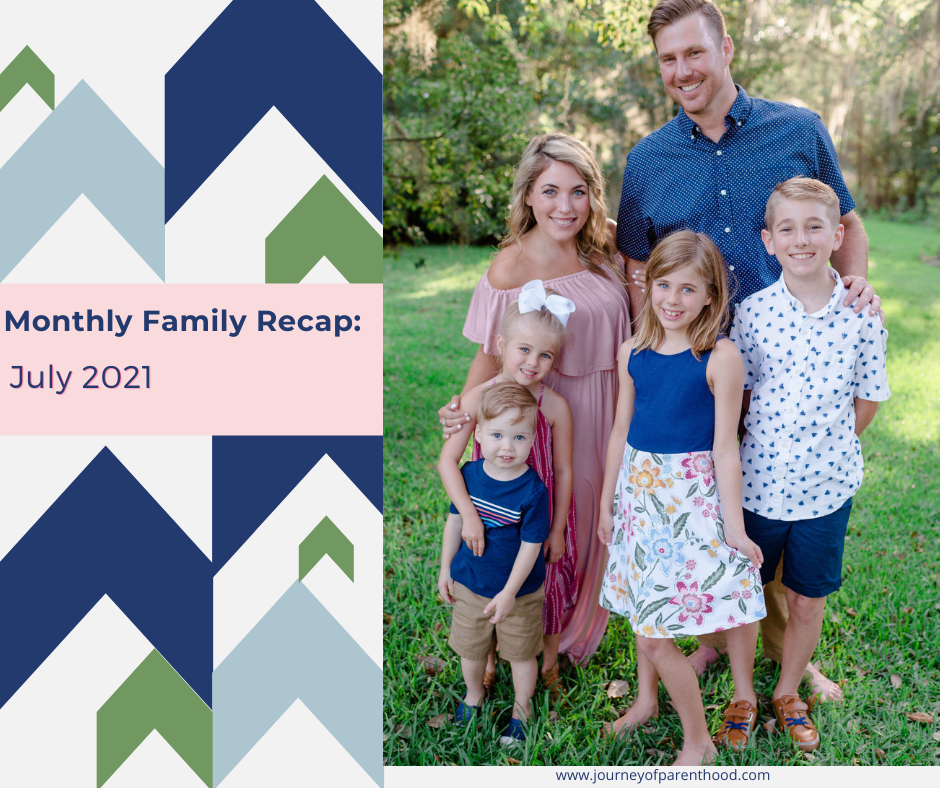 Every single summer we go to the fire station to learn fire safety and get to check out the trucks. Last year I assumed they wouldn't be down to host a big group with Covid and everything but this summer I went for it and I'm SO glad I did!
We had a GREAT group and it makes me so happy that so many others look forward to this annual tradition just as much as we do 🙂
The kids and I headed out early to pick up donuts to thank the firemen too. They always do such a great job and I think the guys enjoy this day just as much as the kids!
I was happily surprised by how into it Kye still was and how he still wanted to do all the things. It was nice that this year a couple of his friends came out too 🙂 I remember so clearly when he was the little guy like Spear!
Spear had no interest in the water hose and was just content to play with his toy firetruck in a little pile of dirt. A few of us also hit up ChickFilA afterwards for lunch and it was fun to visit and for the kids to get to hang out with friends too!
So thankful for this fun tradition to be BACK!
We had another big moment happen this month…Spear's hair was FINALLY long enough to CUT! If you don't remember he cut it himself back in late April (here's the post).
I took all the kids to get cuts and the girls had planned to get a good trim. Tess sat down in the seat and announced she wanted to chop hers off like "Little Girl Cruella." I trust my hair stylist (shout out to Angel) completely and she went for it so I was all for it too!
It LOOKS SO GOOD! Tess had a vision and I LOVE the result!
Britt also got a couple of pieces tapered in the front of hers and it looks great too.
LOVE Spear with the shorter hair!!!
But Tessie with her short cut – KILLS IT!!!! So stinking adorable!!! And she really does look exactly like "Little Girl Cruella" too!
Kye and I started a new tradition last summer where we go shopping for some back to school clothes for him. He's at the age where I want to make sure he LIKES what I pick out and it's more fun for him to just come with me 🙂
We went to Texas Roadhouse and then hit up Academy and got so many great finds. I love spending quality time together with my biggest kid (who is almost taller than me!).
Tess has always had a passion for the homeless. She has prayed DAILY for the homeless to have homes for as long as I can ever remember her being able to pray. We decided to get together with our local homeless shelter to help meet their needs.
The kids and I took the list to Sam's and Tess did a great job leading the adventure! I love the picture she drew of Jesus helping at the bottom of the wishlist too 🙂 We delivered the items during our Yes Day!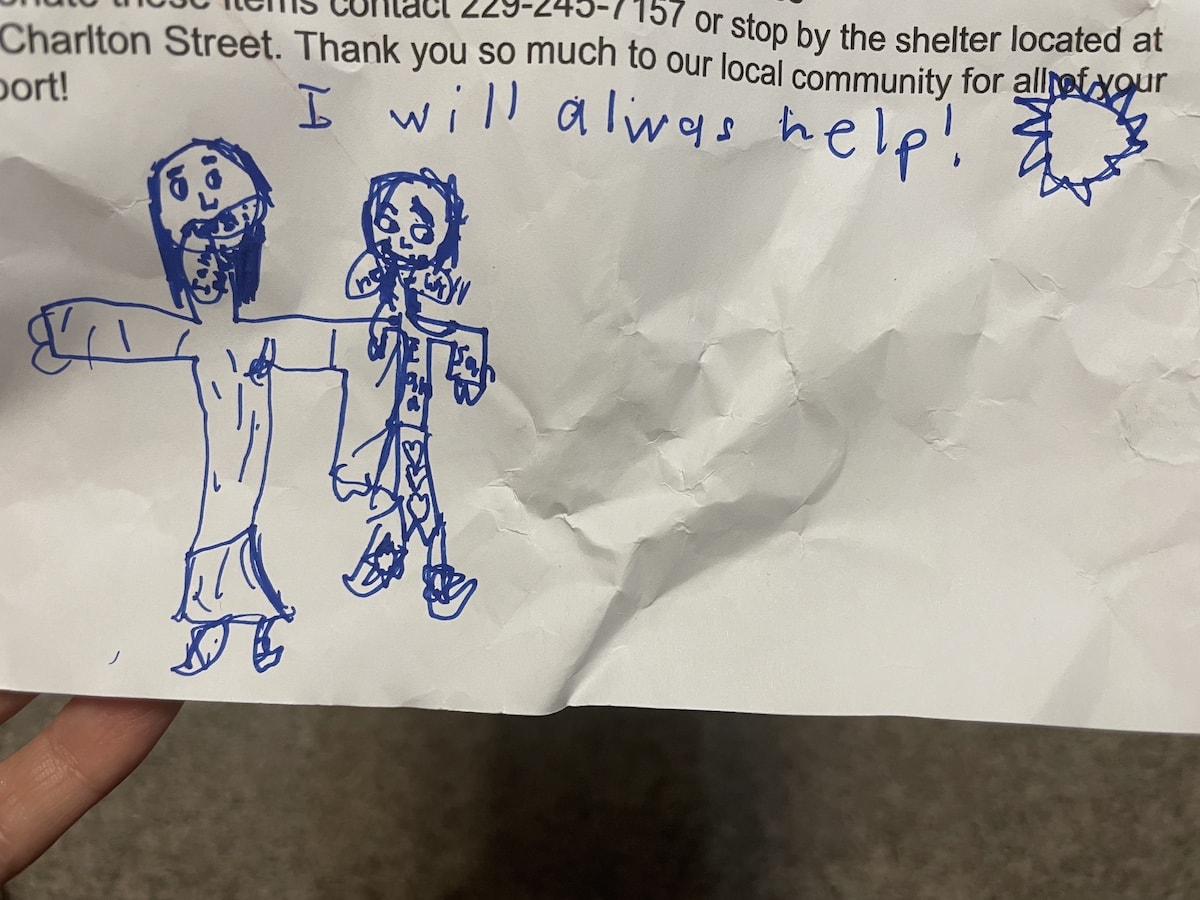 We made quite a few Sam's runs over the summer and the kids were always big helpers whether it was getting groceries, loading the car, or helping pack for our many summer trips! We had a cousin fun swim day together too.
Kye is at that age where he's getting invited to hang with friends and go and do and I'm trying hard to find that balance and am thankful for sweet friendships with families we trust to have the same sort of values we do! He got to go down the Itchnetucknee and had a BLAST! He also got to attend a couple of birthday parties over the summer with friends…and was a typical exhausted teen from all the going and doing 😉
Our sitter got Covid over summer and the girls were so sweet to make her cards and put together a gift for her to help her feel better.
We spent a lot of days at home between all of our trips and I love just hanging out by the pool with the kids!
Cam celebrated his 4th birthday with a Froyo party!
The girls and I hit up the kids sale together and I tried to be a "cool mom" and let them choose some of the items they purchased (Tessie LOVED this Christmas dress!).
Britt and Spear are my sleepers like their mama. Tess and Kye always wake up early but Spear and Britt will sleep in! Britt is always proud of herself in the mornings during summer when she wakes up late 😉
Tess is getting more and more independent and asked to make her own dinner and I was proud of the choices she made!
I encourage the kids to spend time together but also to enjoy time independently on their own doing their own thing. The girls each set up a library and cafe in their rooms and loved having customers.
It's also been so fun that Spear is old enough now to LEGIT PLAY with the other kids. He loves playing house with the girls and building legos and forts with Kye. But reading is always the favorite with his siblings!
Kye is really stepping up in taking archery seriously and spent a lot of time over summer practicing. He also did quite a bit of blog work for me to earn some extra money!
Spear expressed the desire to stop wearing diapers to bed so we tried it for a few days…didn't last long…as he's just not capable yet of holding it in his sleep! No biggie. Fourth kid status and I ain't even worried about it!
Kye discovered the ability to draw on his iPad…the girls were not amused haha
We had the kids dentist visits. They all did EXCELLENT for their cleanings and Spear's capped tooth looks great too!
We had a really small crew for Book Club this month – only Katie, Robyn and I could make it but it was also so nice just eating queso and catching up 🙂
These two are so fun together 🙂 My sam's jams crew!
Spear is Daddy's little football player for sure and he loves being in the yard with Daddy. I LOVE how these pics turned out of the two of them together!