Monthly Family Recap from December 2020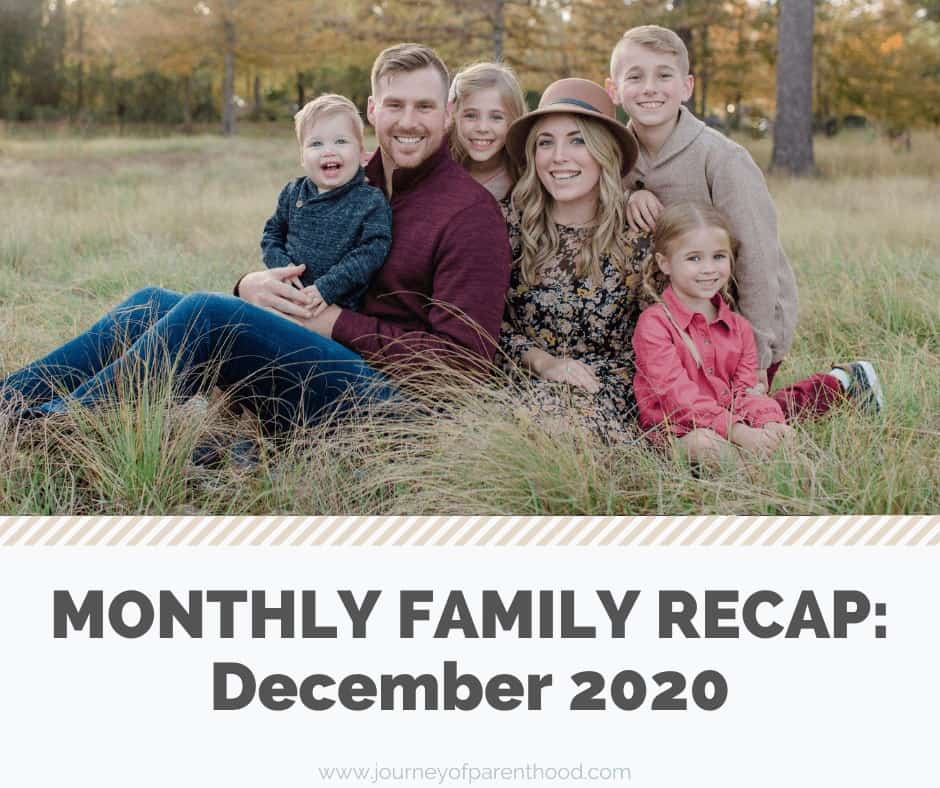 I think EVERYONE was eager for 2020 to come to an end and to have the fresh start that 2021 would hopefully bring for us all.
I felt that eagerness too and a bit of anxiousness that went along with it. We had some "loose-ends" to tie up before 2020 came to a close and I felt like we HAD to make some decisions on somethings before we could really start the new year.
One of the big things weighing heavy on Zach and I was the decision regarding our church home. We have been members at our church for 13 years and we had been praying and debating and considering things for much of the year regarding our family moving forward and we came to the extremely difficult decision to leave our church home.
We will forever love Central. It's the first church home I've ever had. It's been where we've truly grown up from our early marriage days to bringing each of our babies home to having the blessing to see both Kye and Britt put on Christ in baptism.
It's been a family for us and a place where we've grown spiritually and it's truly been our home and family for over a decade! It was so fitting that the morning of our last time at Central as our church home that both Kye and Zach had been asked to participate in the worship service.
We will forever be grateful to Central for so many things but especially for encouraging Kye to be such an active part of the church family and to participate from such a young age in worship services. I truly believe it's helped shaped who he is and will continue to be into the future!
Making this decision was so difficult and it was the first time I've experienced breaking my child's heart while also knowing it was the right thing. Kye and I cried and cried together the night we told him the decision. And we continue to hurt. It continues to be difficult. It has shown us just how important it is to HAVE a church HOME. Our hearts feel this huge void and we are praying that the right fit for our future church home is found soon and that we have that church family experience again soon too!
I'm so proud of Zach as he does his best to lead our family spiritually in this difficult decision and I'm so proud of the kids too that they DO care so much about being involved in the church body and that they see the value and importance of that connection. I know that God will plant us where we are meant to be and I can't wait to see where we end up!
Over Christmas break we were gifted one day tickets to Wild Adventures by a family friend and Mrs Charlotte had enough for ALL the grandkids to go! We planned the outing and all of us headed out there for a fun cousin time 🙂
It was SO weird to not have to ride a SINGLE ride because the kids were all able to ride with their cousins (and Aunt Casey hopped on as needed too). The big kids were even able to go on their own to some rides together and I know those kinda moments are the ones the kids will always cherish. The sweet cousin bond is so special and they LOVED having that ability and responsibility and they did a great job checking in with us.
Spear was in HEAVEN getting to ride with Cam and Carter! He just adores the Bacon boys!
It was perfect weather and the crowds weren't too bad and we were able to do ALL THE THINGS. We hadn't been to Wild Adventures in a super long time (we stopped buying passes because it just doesn't make sense financially for us when we already have Disney ones) and it was SUCH a fun morning!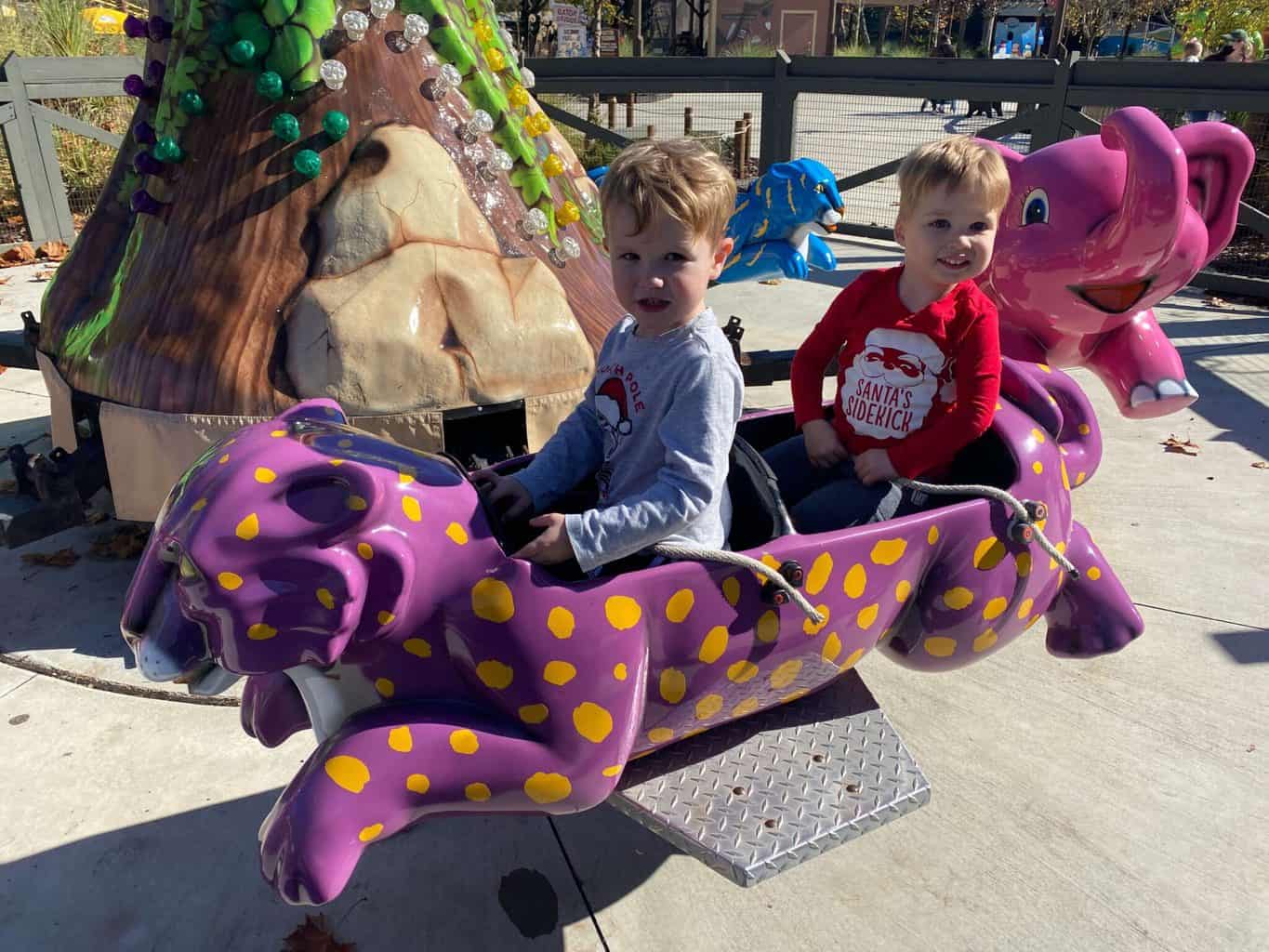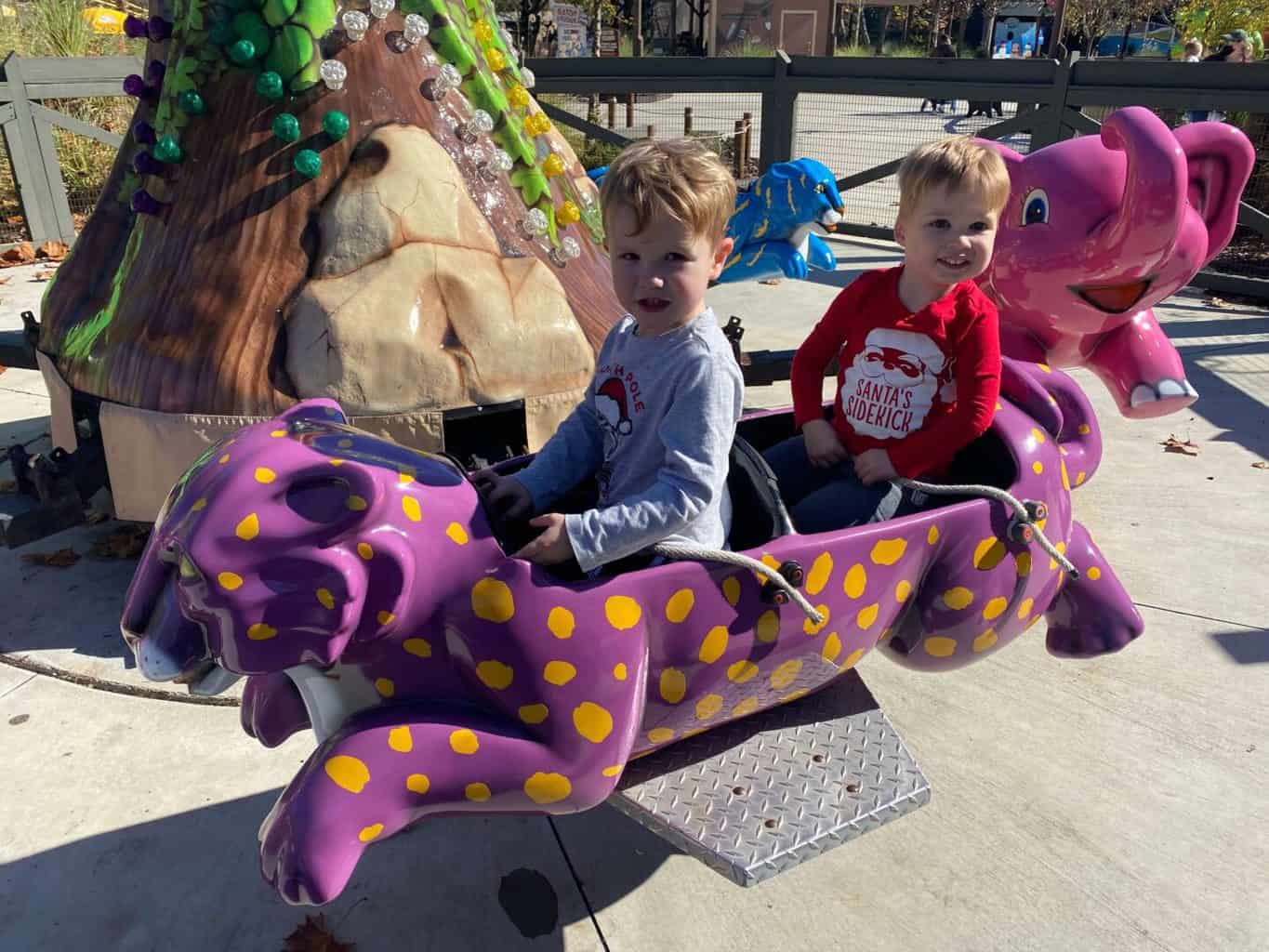 I packed lunches for the kids to eat on the way home and they were all worn out from all the fun times together with fam!
December was hardcore Treehouse 2.0 work time! Zach and the kids put a TON of work into getting it mostly completed and it's really come together!
We also love our backyard fire pit hang out area and made sure to have plenty of s'mores nights too. We play a game where we think of a Disney character and everyone has to try to guess it by only asking "yes" or "no" questions. It's always fun!
For Christmas Britt got a new bike and Daddy worked with her to get her riding! She's so tall that they don't make bikes with training wheels in her needed height haha so she's gotta start learning to just go for it!
We had a much colder Dec then usual but still found some pretty days and sunshine for some walks!
ALL the kid had a dentist appointment this month…it was Spear's first dentist visit EVER and he did SO AMAZING. I was truly shocked how awesome he did. He sat in the chair and held his mouth open wide. He rocked it! All of my kids LOVE the dentist and Spear is no exception!
Speaking of teeth we had a milestone moment at home too…Tess lost her first front tooth. I was NOT emotionally prepared. Whew. MY BABY. Kye did the honors, as usual, and the first thing Tess said when it was out was "I look RIDICULOUS" haha!
It was the first time I've watched Kye in action with the teeth pulling and man the kids are SO TOUGH with this stuff! Tess said "it hurts but keep going!" ZERO tears or drama!
As if Tess losing that first big tooth wasn't emotional enough for me, we also went and got all of the kids hair cut this month and Tess went drastic. We said goodbye to her Rapunzel hair and went shorter for her!
She's never had a legit hair style kinda haircut before and it was WELL beyond time. My reasoning for not cutting it sooner was that her hair has always been so stringy and tangled and thin that it's easiest just to put it UP and keeping it long makes it easier to put it up. But she has been wanting to wear it down more often so that means we need to get it in better shape.
It instantly looks healthier and fuller with her new shorter style!
Britt wanted to keep hers long so she just did a trim. We're trying something a bit different with Kye where we're leaving the front longer so he can "swoop it". Spear was so wiggly he ended up getting a good chunk taken out of his ear on accident. Oops!
It was nice to get to connect with friends and with Zach too this month! He and I did a LUNCH DATE which was so nice and relaxing and yummy too 🙂 I met up with Robyn one day for lunch as well and Casey and I grabbed breakfast one morning at a new coffee place in town.
Zach and I have really started enjoying doing instagram campaigns together. We discovered by having Zach involved in the campaigns it's SO MUCH MORE FUN. We crack up laughing and it's become a great together activity for us!
I also did a pretty big giveaway for my IG crew…if you're not already following along on Instagram come hang out with us here 🙂
Christmas break meant a LOT of chill time together. We finished this season of the Mandalorian and it was SO GREAT. We played lots of games and had lazy pjs mornings. The kids all loved spending quality time together and I love seeing them build those bonds together.
I'm all about having easy activities for the kids on hand too and this month I partnered with a brand who gave us these fun art boxes with all the supplies for the kids to make different forms of art. Spear and Tess decorated bird houses (and gave them as gifts to Big Papa and Carter), Britt painted a gorgeous gift for G-Mama and Kye made a Campbell's soup art piece!
Kye finished up his archery stuff for the year but it'll start back up in Jan! He had his highest score yet and of course it was with Big Papa watching and a time I wasn't there!
During the break ALL Kye wanted was to have a hang out session with his friend, Harrison. I'm so glad it worked out for Harrison to come over and they had a BLAST together! Kye also taught Tess the joys of Minecraft and he has a little video game loving buddy 🙂
When I was in third grade I really developed my love for writing and I'm seeing the same thing happening with Britt which is SO awesome. I feel like so often Britt is the least like me in so many ways but having her start to write stories and be creative in that way is really a fun thing we have in common 🙂
She found her beloved glasses again and started wearing a face shield to school so she could wear em. She also had a big oops and accidentally sprayed BLEACH cleaning spray all over her room thinking it was a dusting product and then it spilled all over the carpet so I basically freaked out and thankfully was able to get it all out without staining the carpet (so glad we got stain master carpet!).
Britt got her ears pierced in November and we were told to wait a month for her earrings to be able to swap out but then I heard from lots of people to wait longer so we decided to just keep her starter earrings in for longer.
Tess read the ENTRE Big Picture Story Bible ON HER OWN and it made me so proud that she CHOSE to read it and that she did it solo and enjoyed it so much! Tess loved having downtime at home. She's very much like Kye in that she enjoy solo time to herself and is totally content playing on her own.
She also loves to play family games and often chooses to be on a team or just help run the game rather than playing herself. She was cracking us up as the dealer when we played Sorry, every time she put down a card she said "SH-BLAM!"
She is also so cute when she reads out loud. She told me she likes to pretend she's taking a video so she always says "Hi! I'm Tess!" before she starts reading.
She is my sweet girl with BIG feelings and sometimes it can be hard for her to sort through those feelings and to be able to calm down when she is worked up. We got this calm down stuffed animal that has a heartbeat to help calm down and it's helped her a lot! I love my sweet girl and her big heart 🙂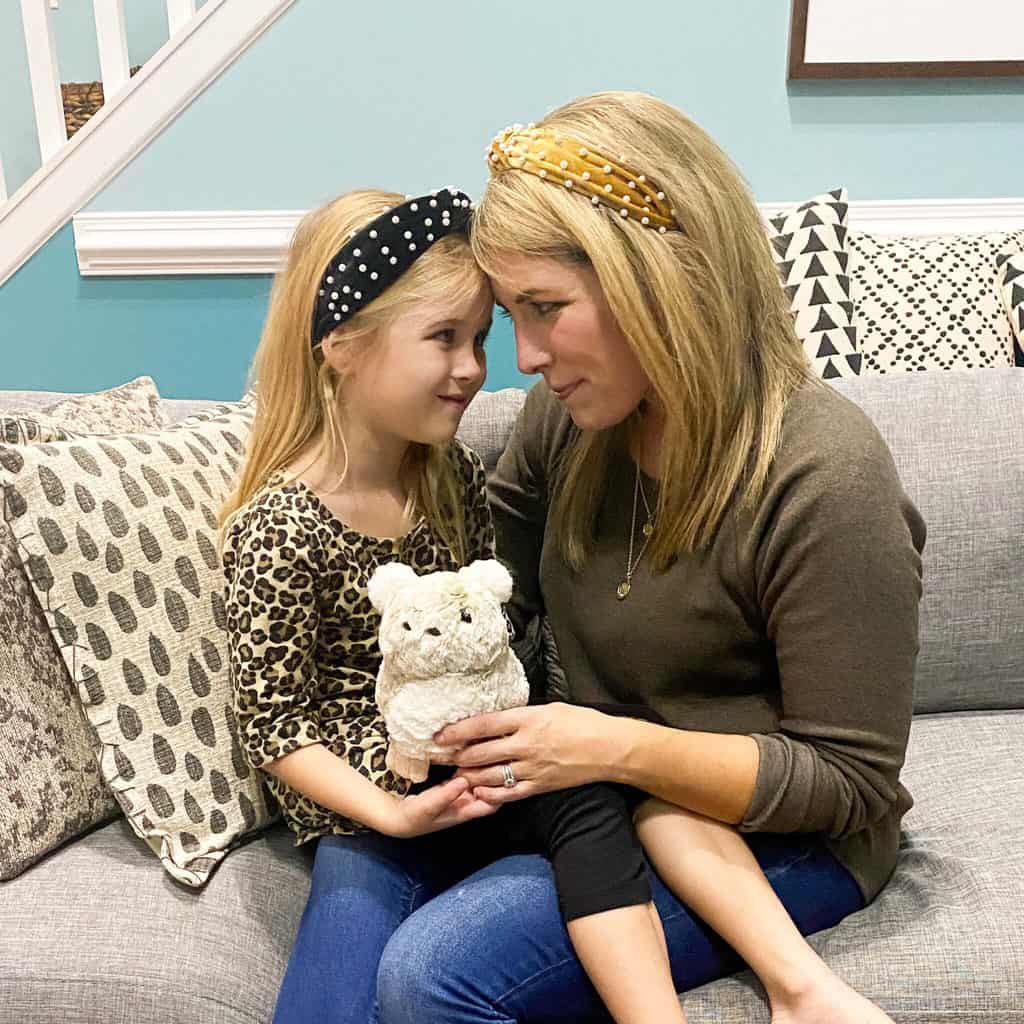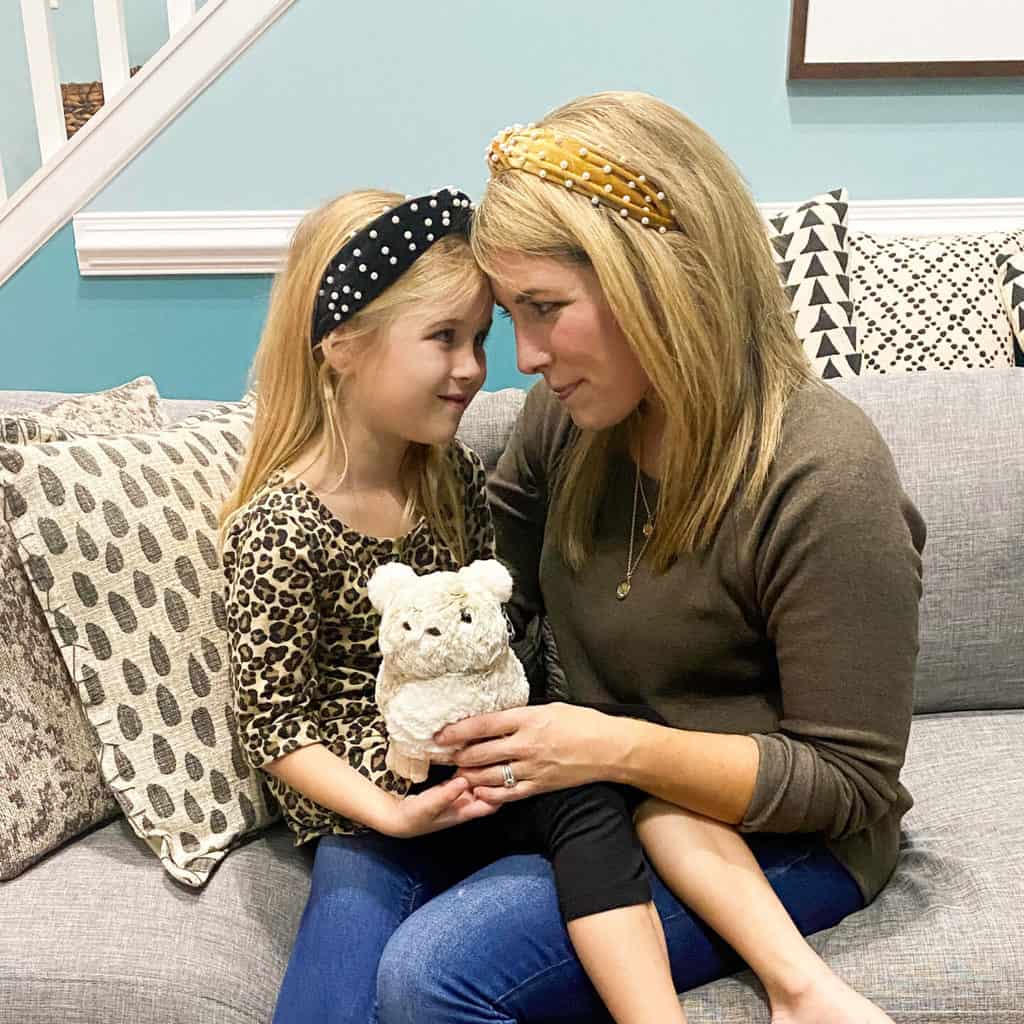 Spear is always keeping us on our toes and this month was no different! He figured out how to bust a hole in his "crib tent" so he could escape. It freaked Britt out during naps and it lead to Daddy busting out some more zip ties to secure it!
I know the common question is why is he not in a big kid bed yet? Truly? He LOVES HIS CRIB. He is very specific with his sleep. He refuses to use a blanket or pillow. He even insists on laying a certain way when we put him down. I know HE doesn't want a big kid bed and WE don't either…because I also know he's not ready for that freedom. At least not yet!
Spear loved the Christmas season this year and it was so fun to see things through his eyes. Every time a package would arrive he'd say "Santa comin?" SO CUTE. He would also pull out the step stool and set it up all on his own to stare at the Christmas tree and would use it to look at the Christmas cards.
Spear's memory AMAZES me. I took him with me in October to do early voting in the election and I went back to do the second voting in Georgia in December. When I got to the building he said "We go vote and bring Mickey with us?" CRAZY. He remembered that we went to vote at that building AND remembered the toy he had been holding when we went in!
Spear loves when Daddy reads to him by the fire and there was lots of that this month! He also loves playing outside and has started to ask to use a big boy cup more frequently at meal times and does a great job taking little sips 🙂 I love that he's now THREE and am excited for this year ahead!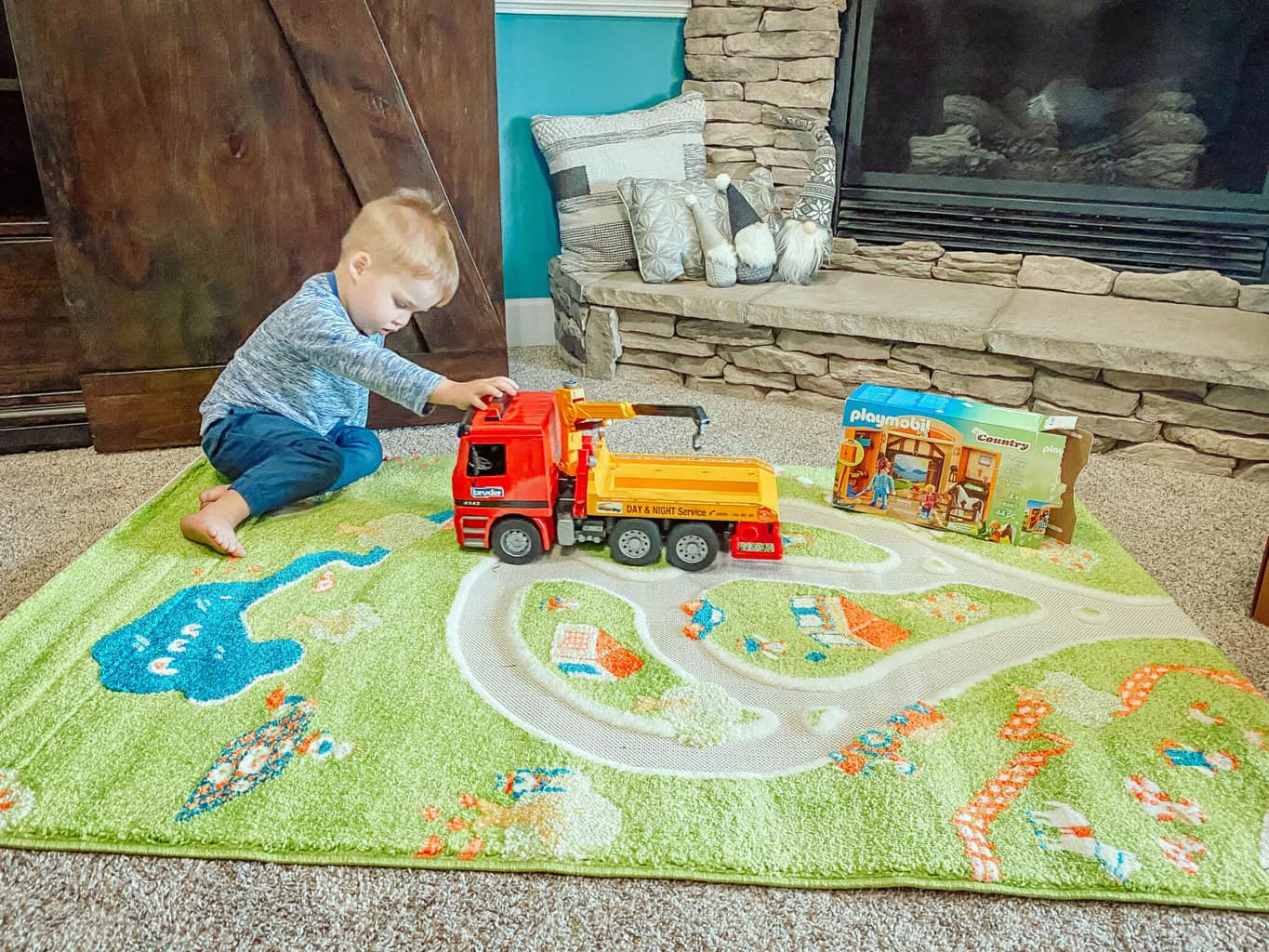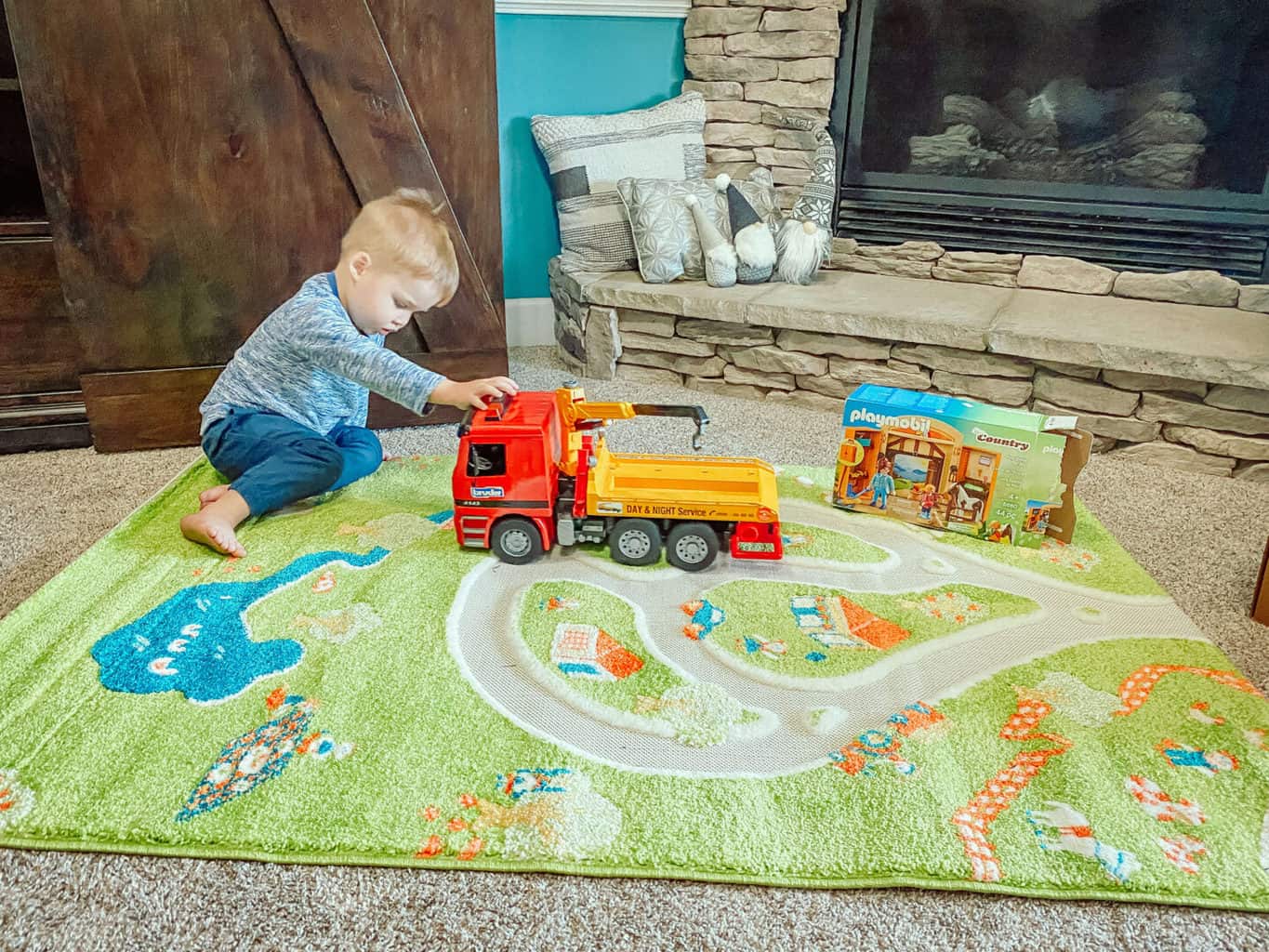 Here's the video recap of our month including Kye's participation in worship services and lots of family moments: