This is the first month I'm attempting to split up our family recaps! My plan is to do a mid-month and end-of-month family recap. Then I'm also going to still have Spear have his own monthly recap (until age 2 most likely). And I will do a post each month of more MY stuff – my favorite items, books, things I've done just for me etc. We'll see how this goes!
Just because I've always done something one way doesn't mean it has to stay that way and I'm hoping dividing it up will make these posts easier for me to write. Blogging is supposed to be FUN and sometimes I feel bogged down about how much I "have to" "get done" rather than enjoy the process…so here goes!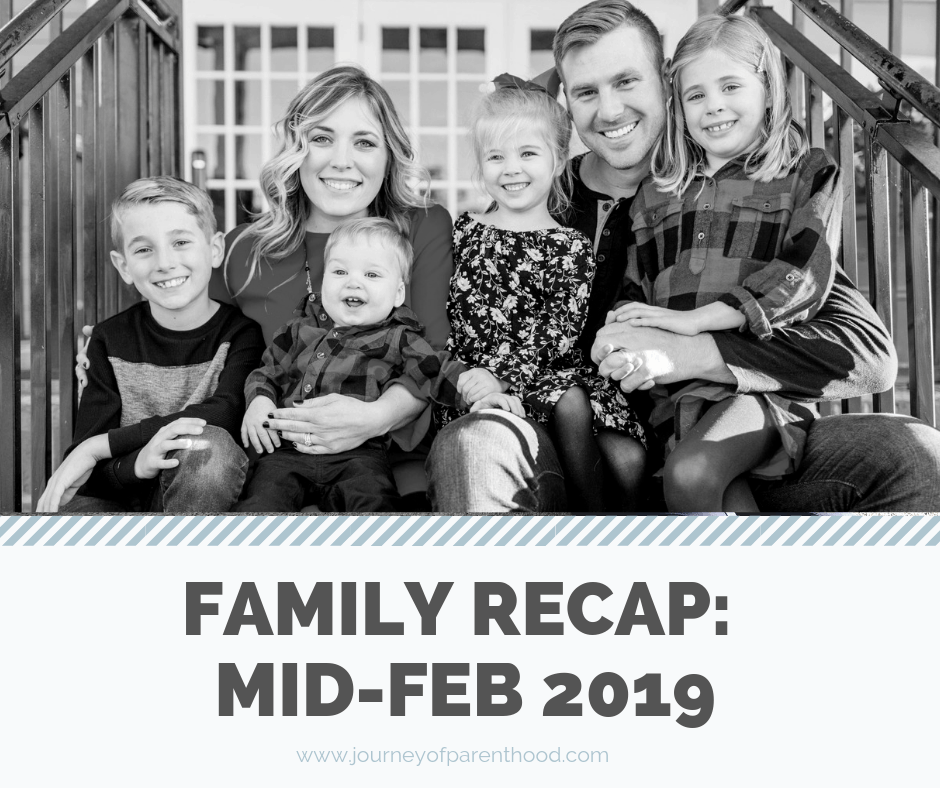 We kicked off February with Zach's company kick-off meeting. Zach is a district coordinator and has both a new regional coordinator as well as a new state coordinator – so many changes! The new state coordinator invited spouses to both their kick-off meeting as well as the party that night (the party is a reward that agents earn the ability to attend).
I was SO EXCITED to get to attend with Zach and what was so sweet was how excited he was to have me too. The events were in Columbus so some of his team rode with us and it was a great chance to get to know them better too.
We stopped at CFA on the way and they had this on the sinks, our local CFA's don't have this and I think it's a great idea!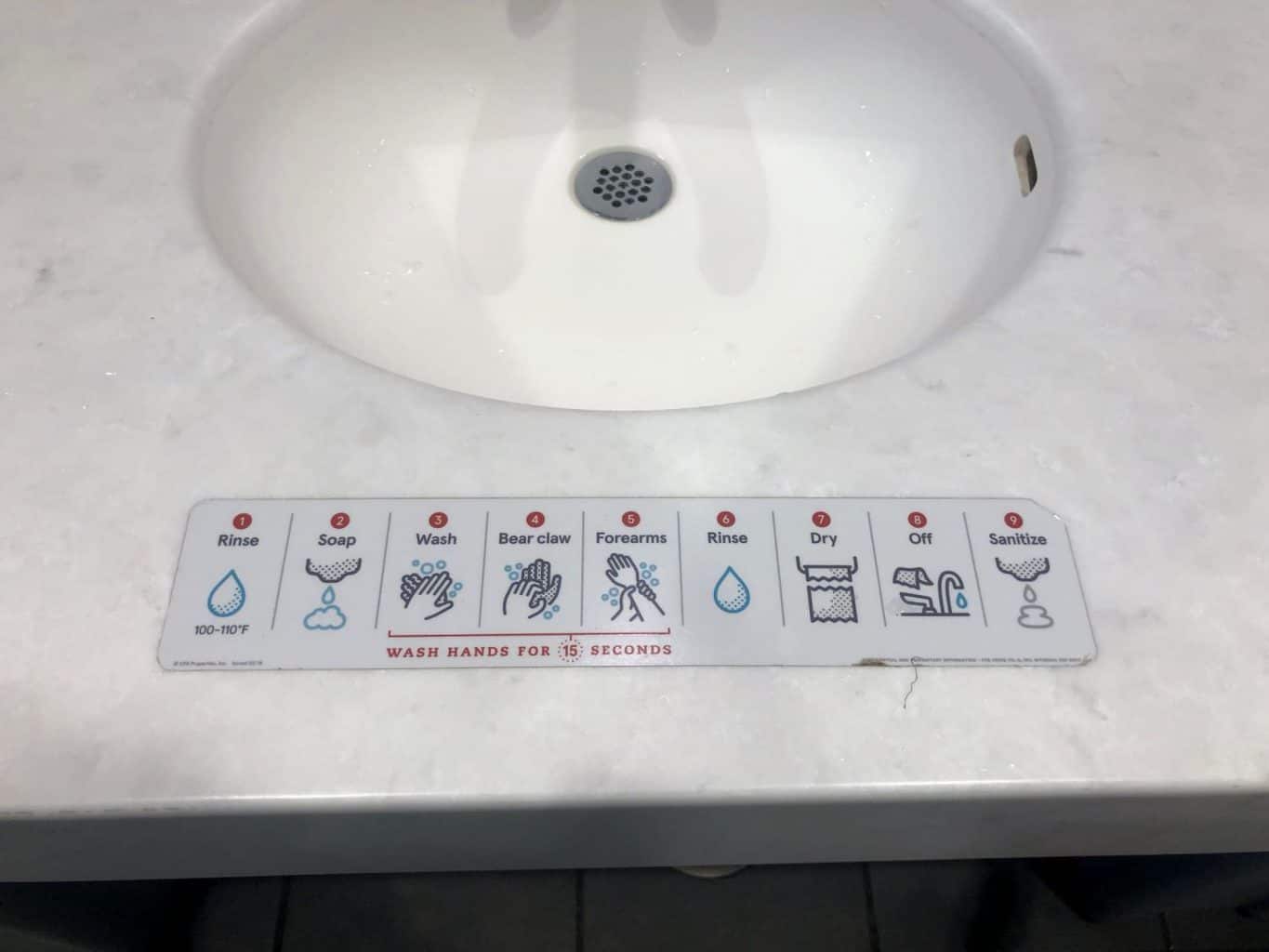 During the meeting, Zach was honored with the opportunity to sit at the front of the room. We had all sorts of goodies and snacks. I love getting to know the other agents and all the new people. I know lots of the more seasoned crew but this day was such a wonderful time to visit with the newer people too!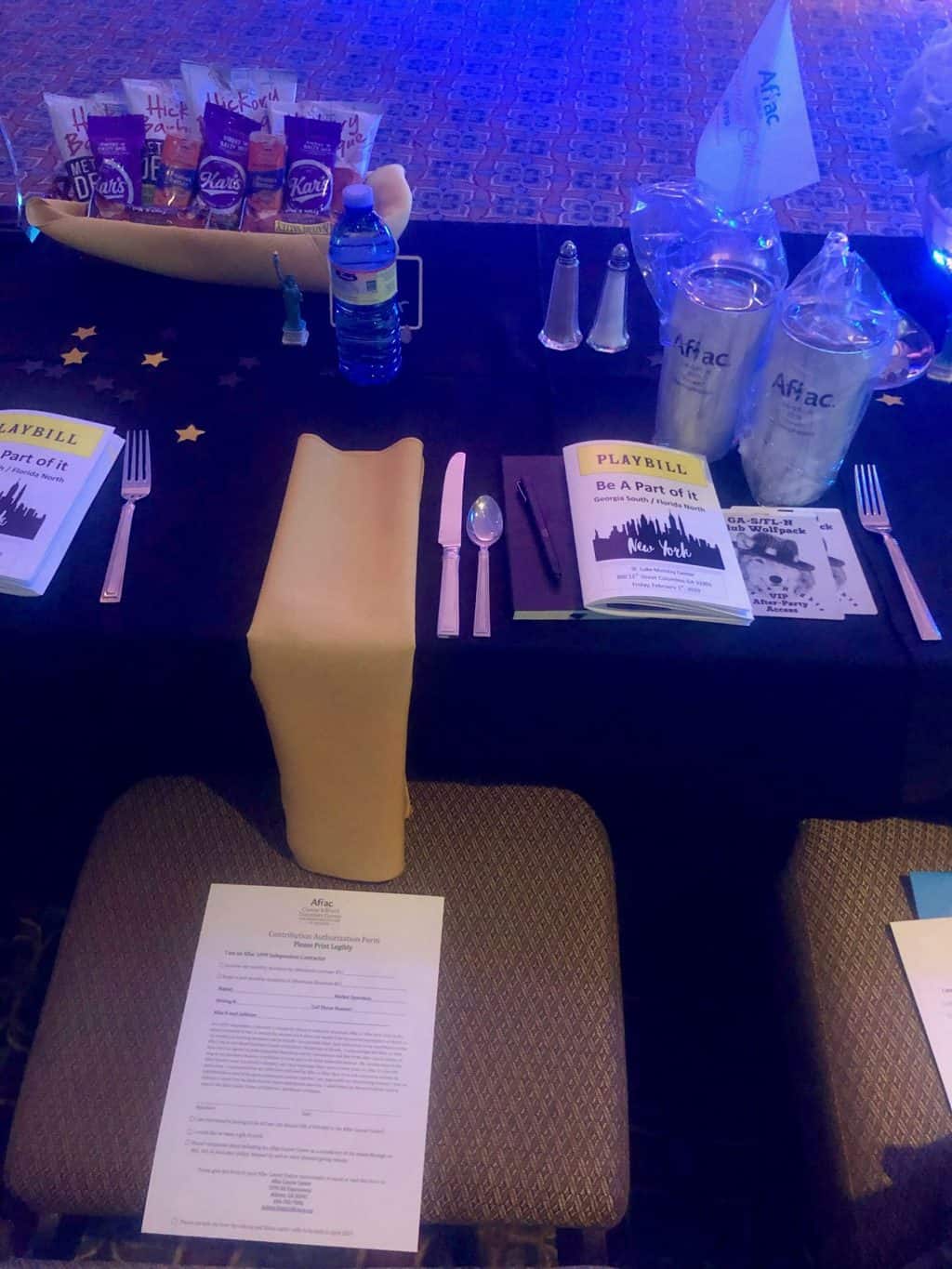 Zach's award for faming three out of four quarters this year – so proud of his accomplishments in his first year in management!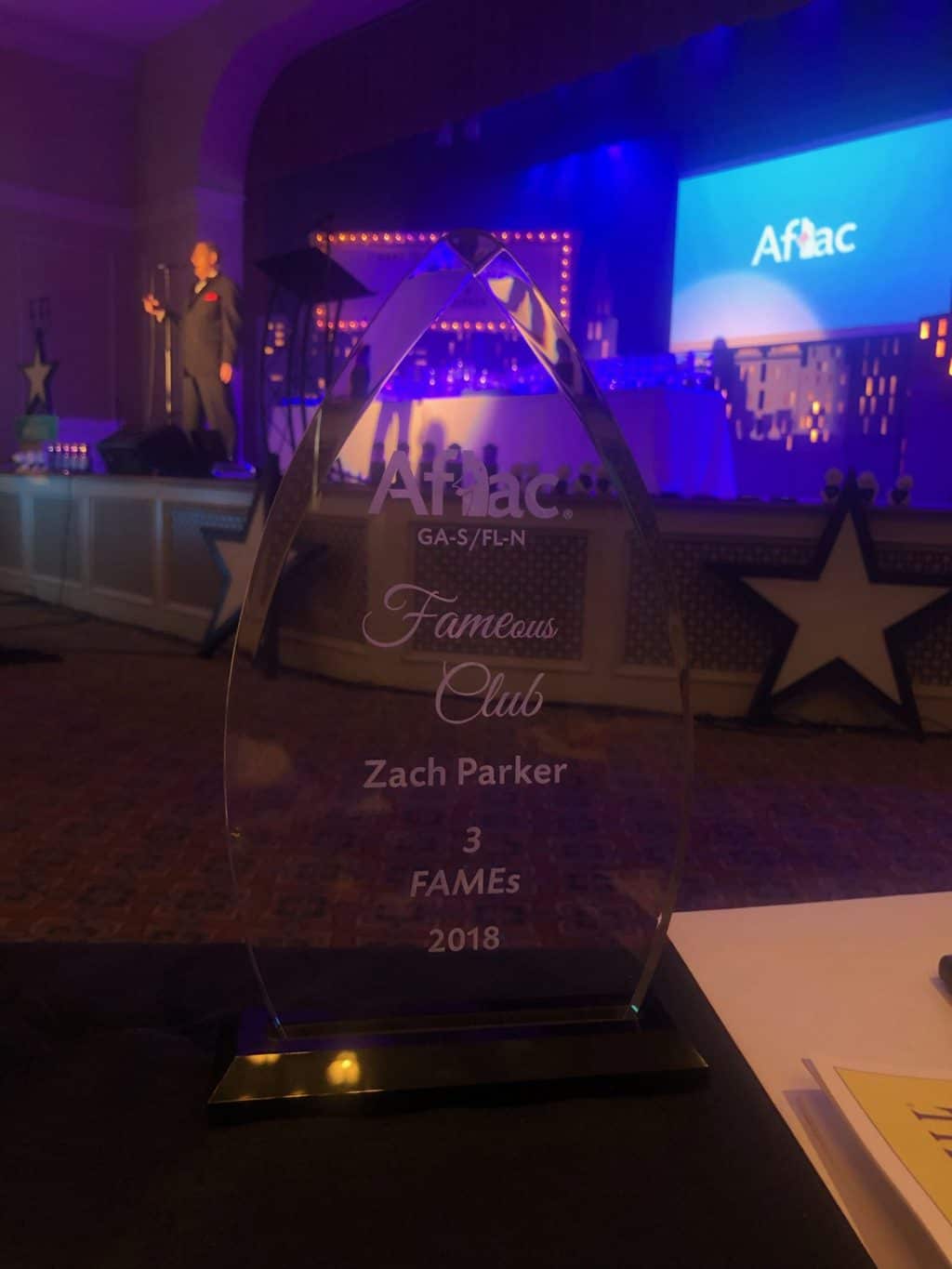 The food was SO GOOD.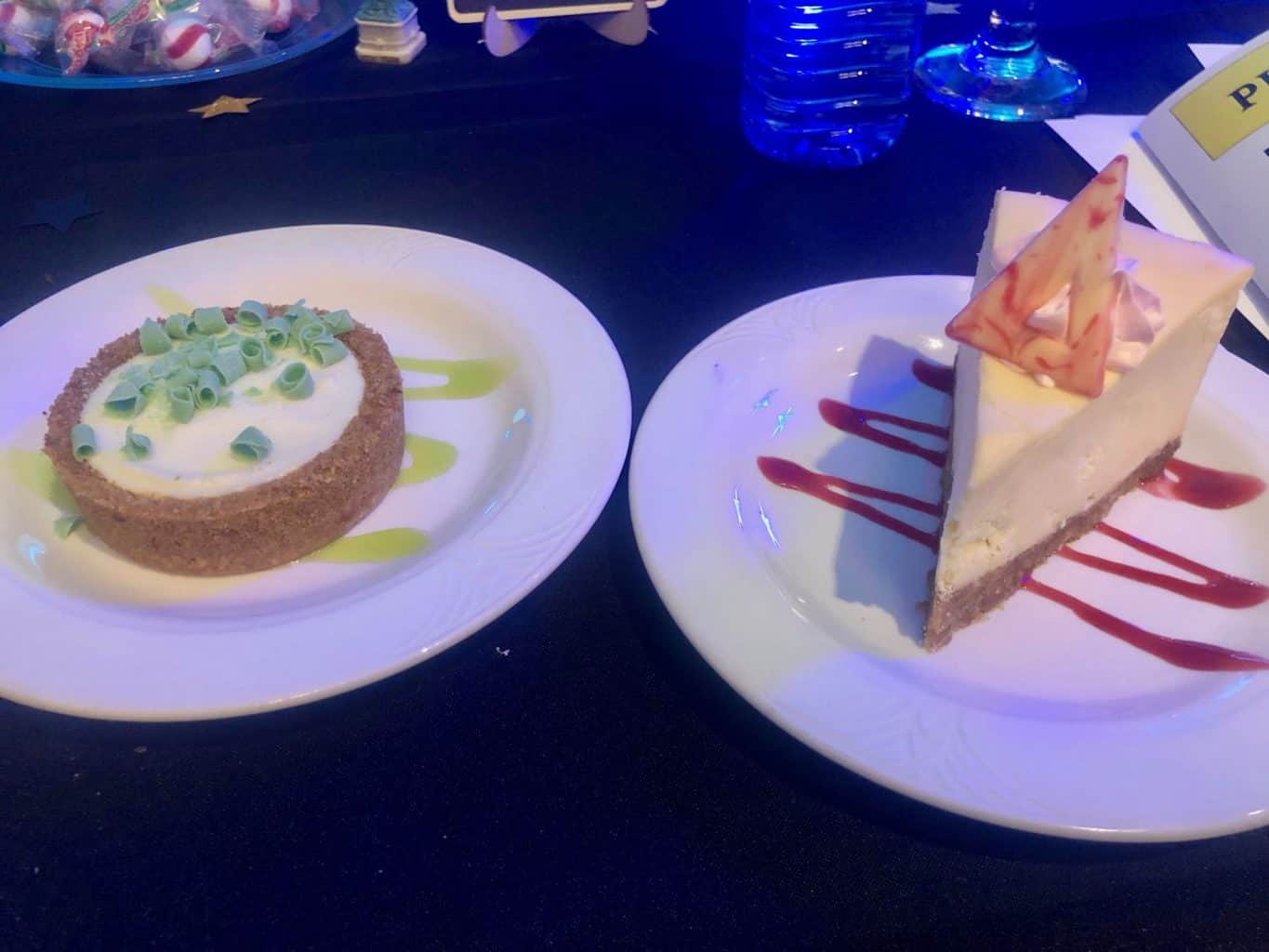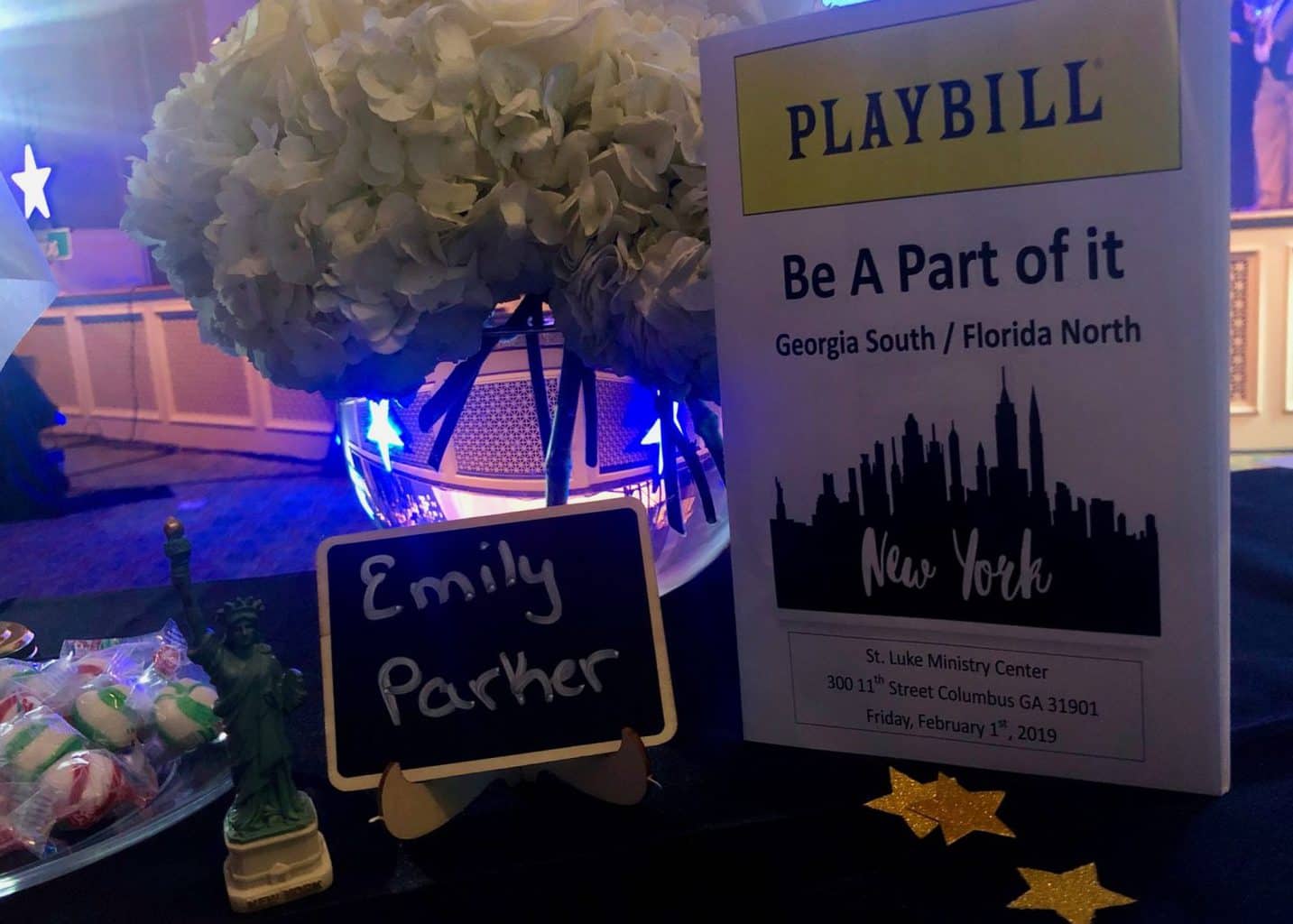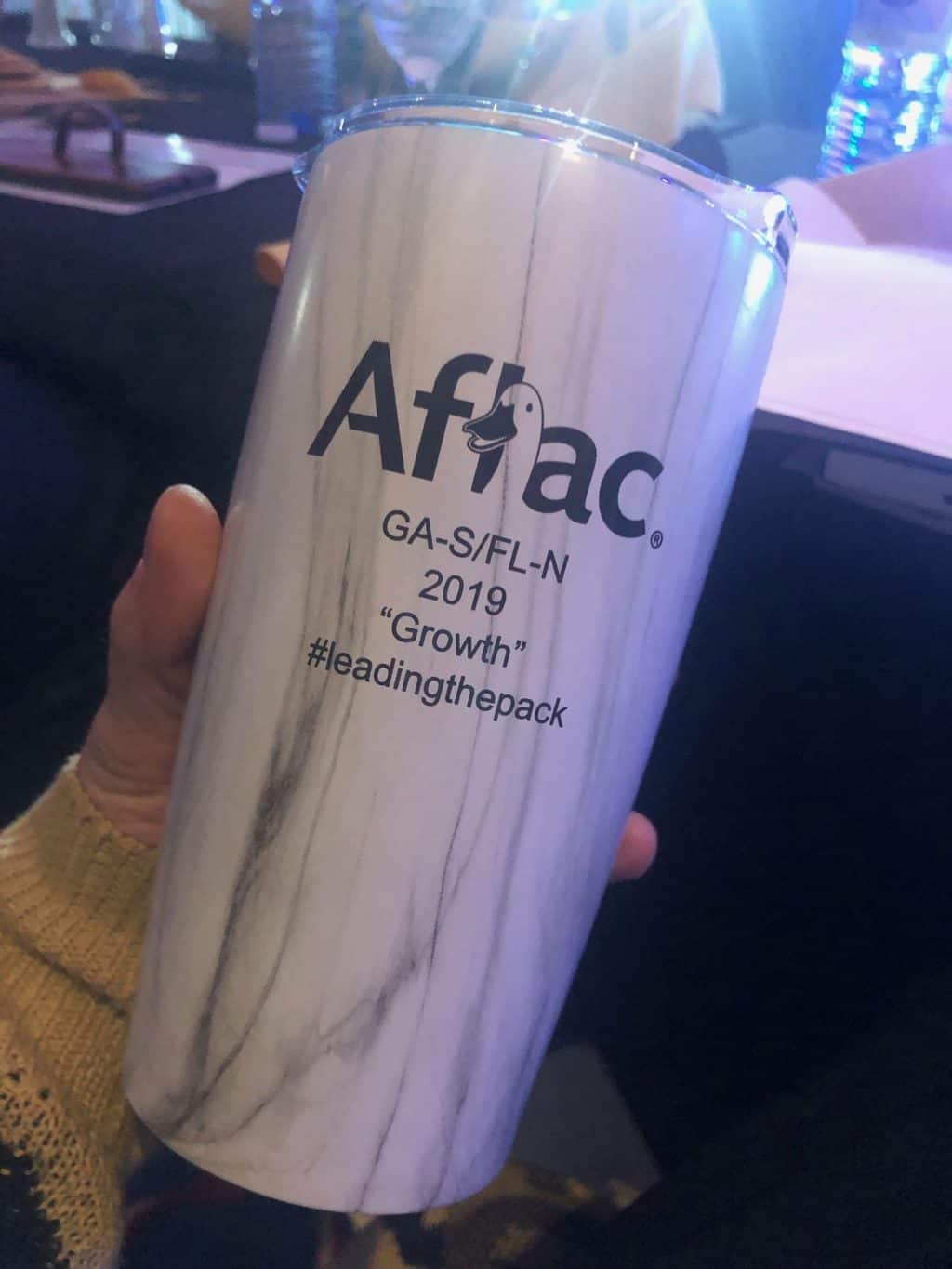 Zach and his team (Mr Rusty included!) spent a lot of time on the stage!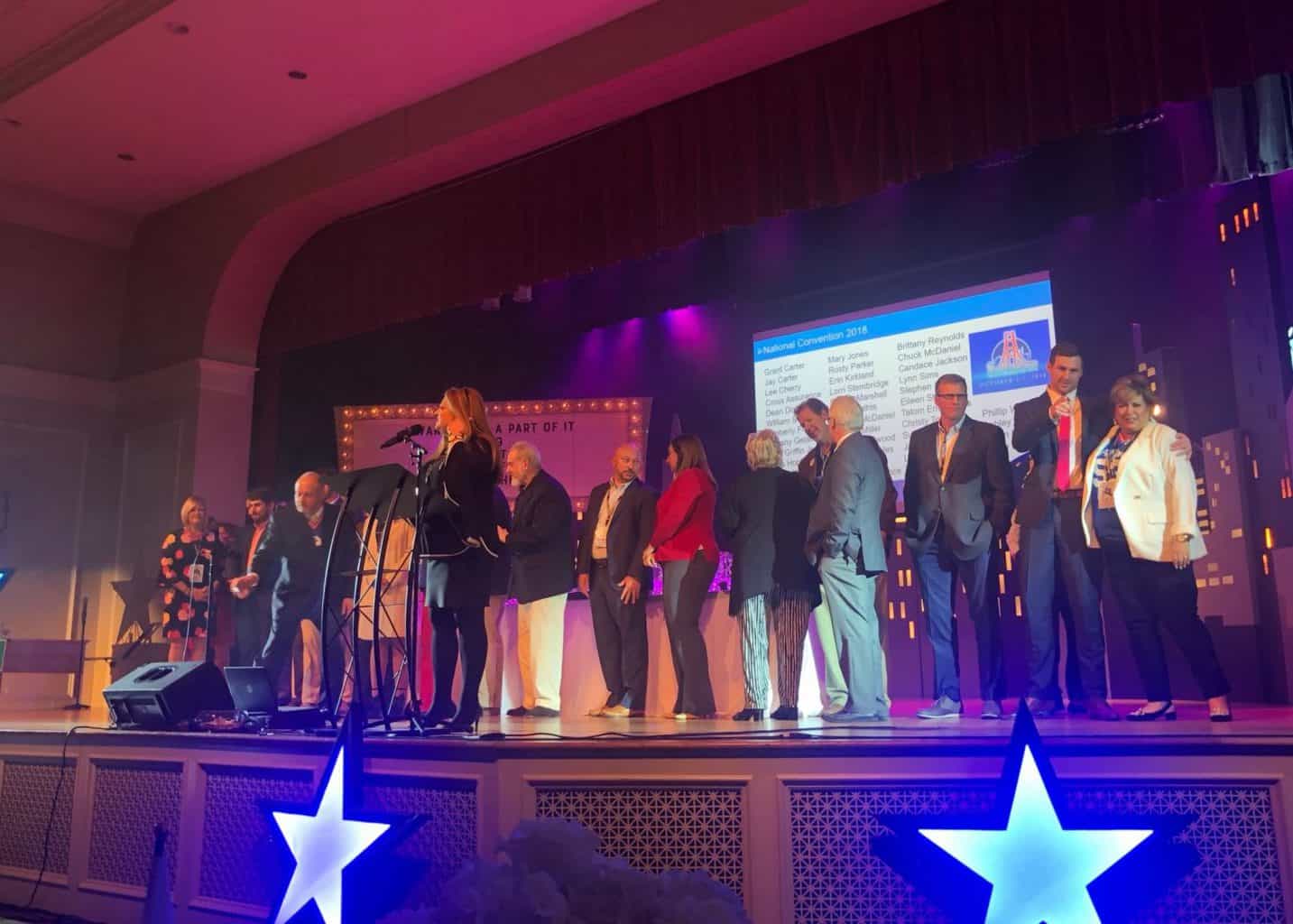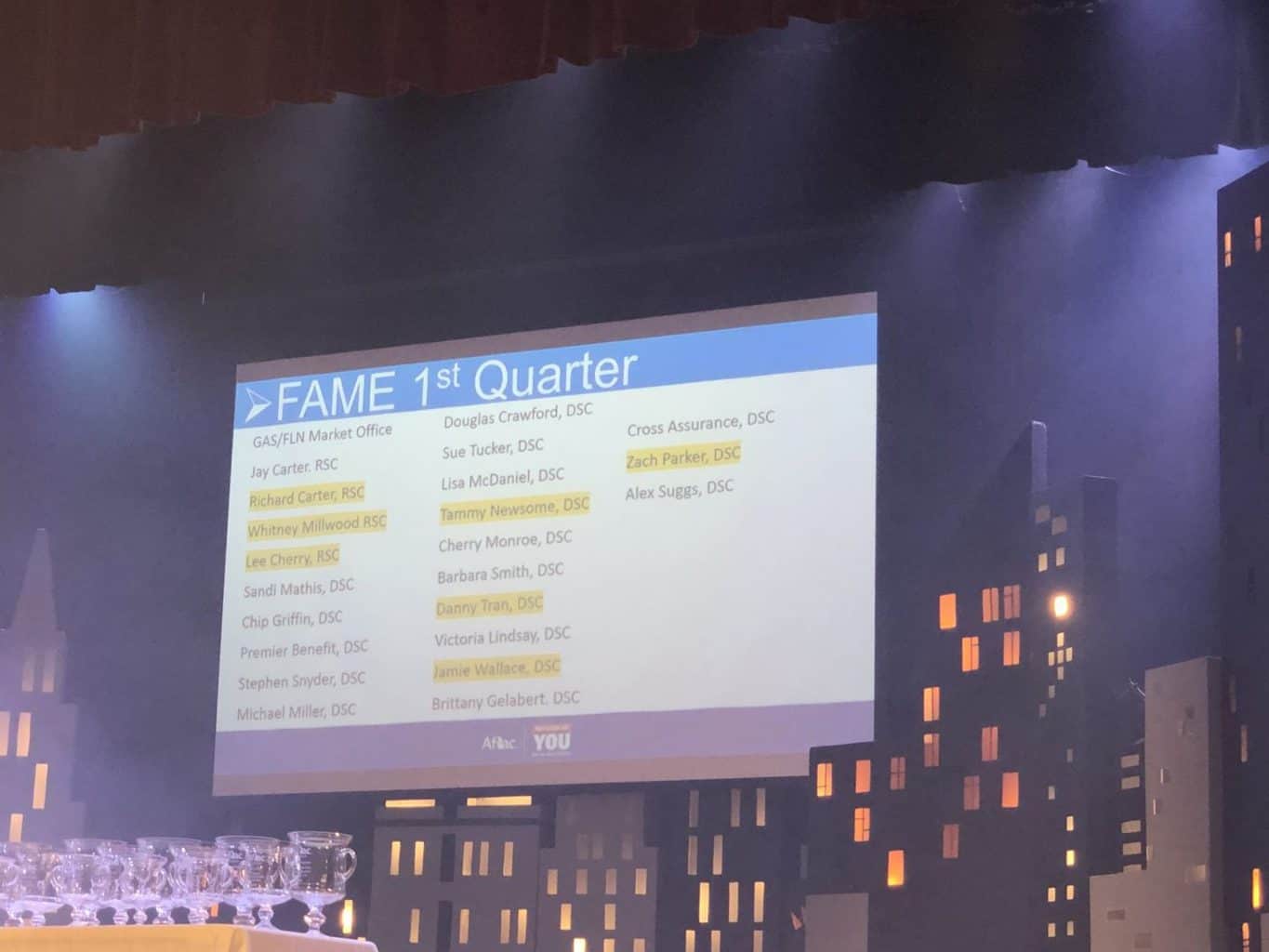 Teresa White is the President of Aflac and she was able to attend the meeting and gave Richard, the highest regional coordinator, tickets to the Super Bowl! It was SUCH a touching moment!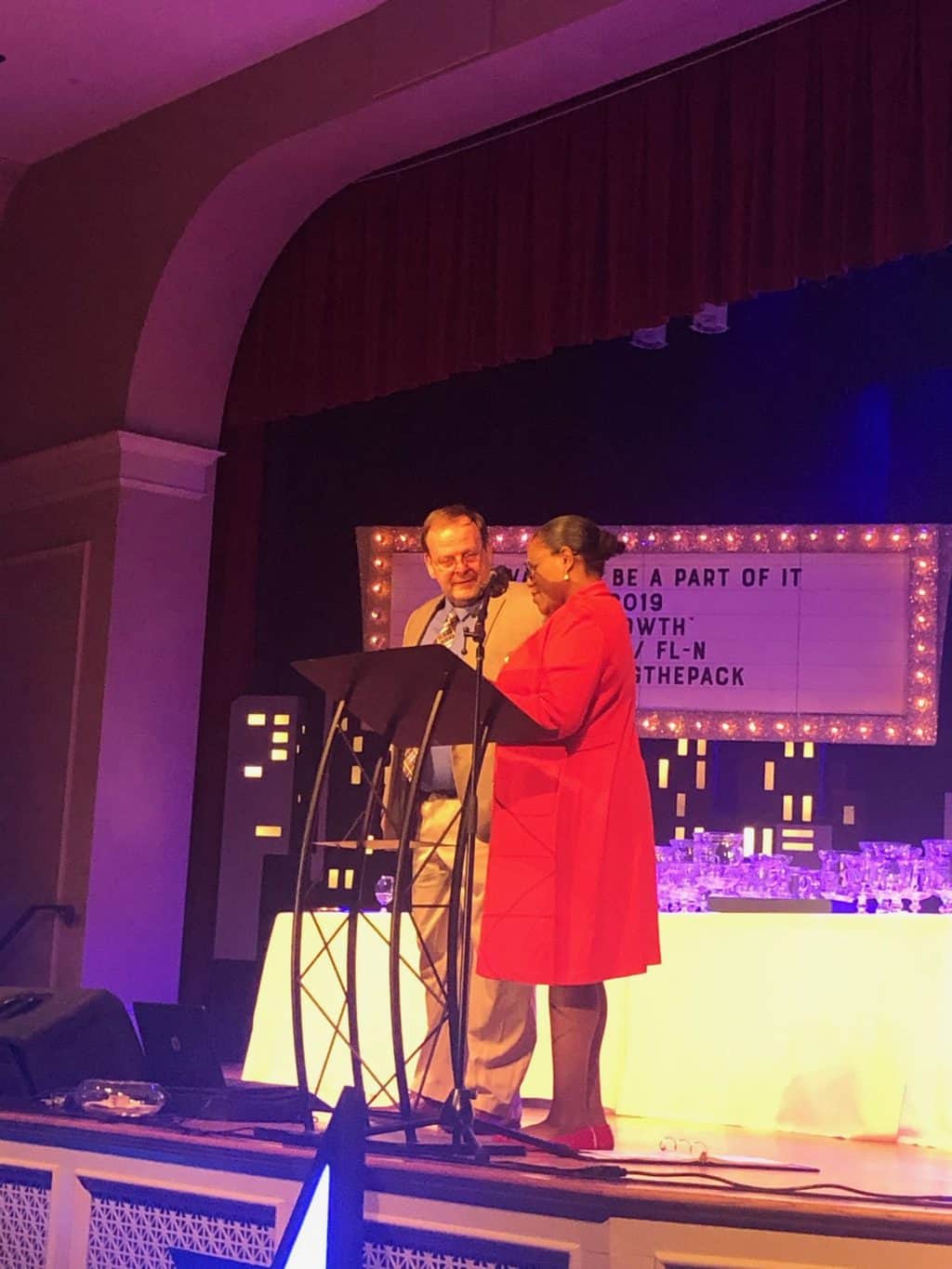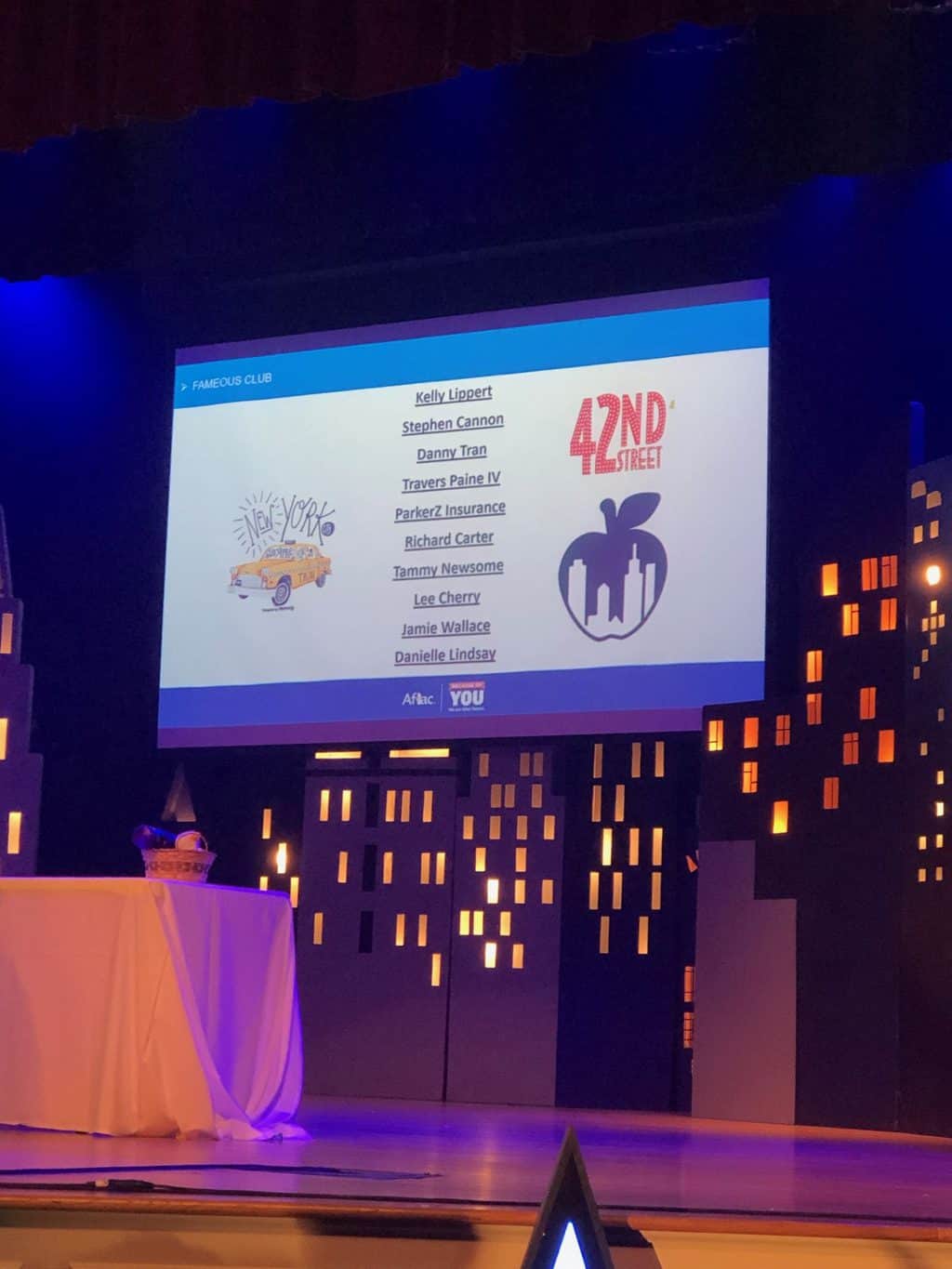 SO proud of Colleen! In her first year with the company, she was up on the stage plenty of times herself receiving awards. Aflac is a GREAT company to work for. Yall see all of the trips we go on and the amazing quality time Aflac allows us to have as a family. Aflac is a family company and family is the focus. I LOVE THAT. Zach is in management now and is always looking for great people to add to his team. If you're in the local South Georgia area and are looking for a career change be sure to reach out to him: zachary_parker(@)us.aflac.com He'd be happy to tell you more about the company and set up an interview!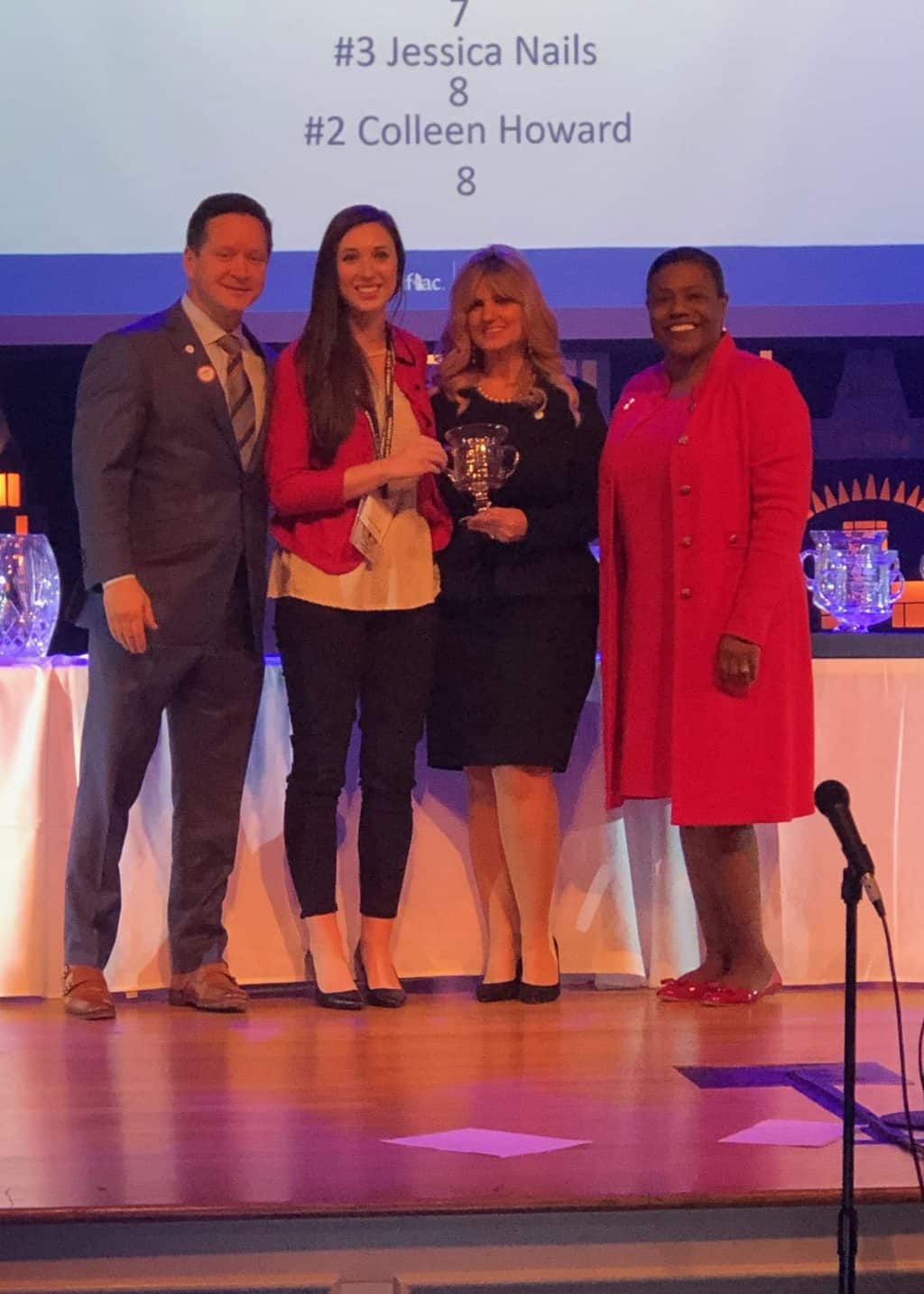 Alex's first year in management too and he's killing it as well and he kept us laughing during the meeting 😉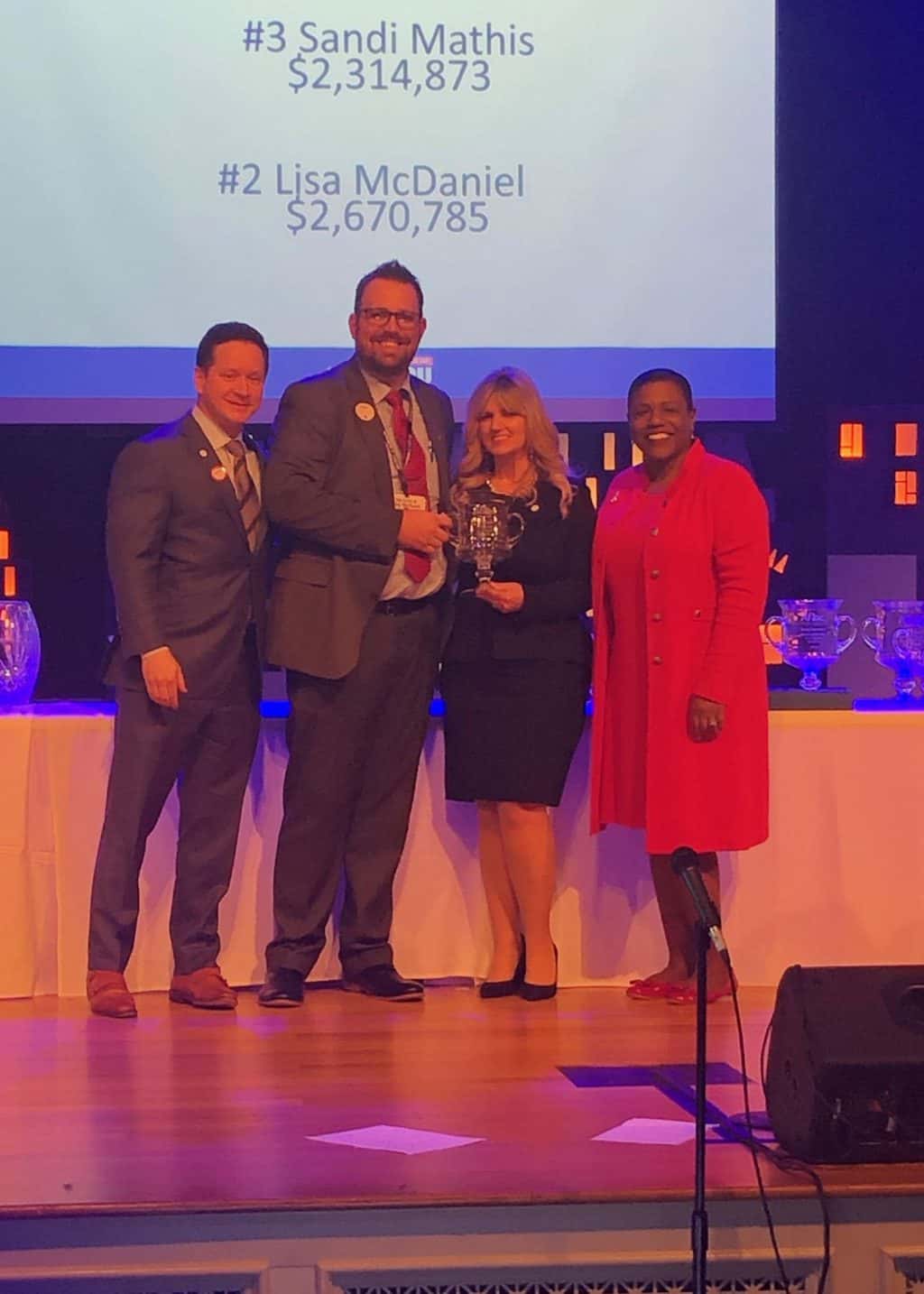 I have been growing my Instagram account a good bit and part of that growth has opened doors for collaborations with brands. My first paid collab was with a company that sells really neat card sets. They have family packs to play as a family and romantic ones to bond with your spouse/significant other. You can see all the products on the Vertellis site here.
Colleen was SO sweet to take time out after the long meeting to snap some pics of us for me to use for that collaboration. It worked out perfectly timing wise that we were at a hotel as hotel beds are just so much better for pics like that than our bed at home!
Even though we were super awkward they turned out great!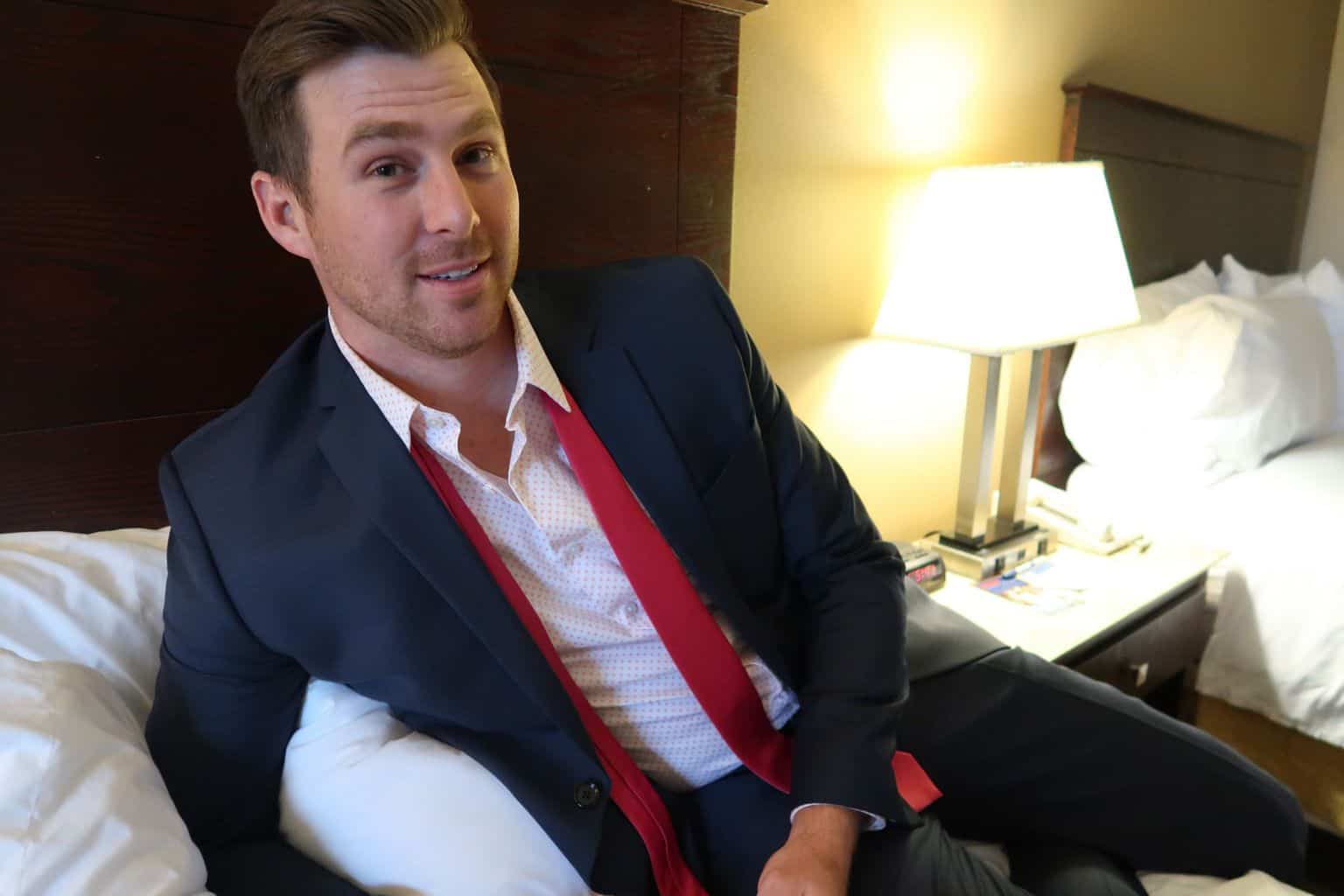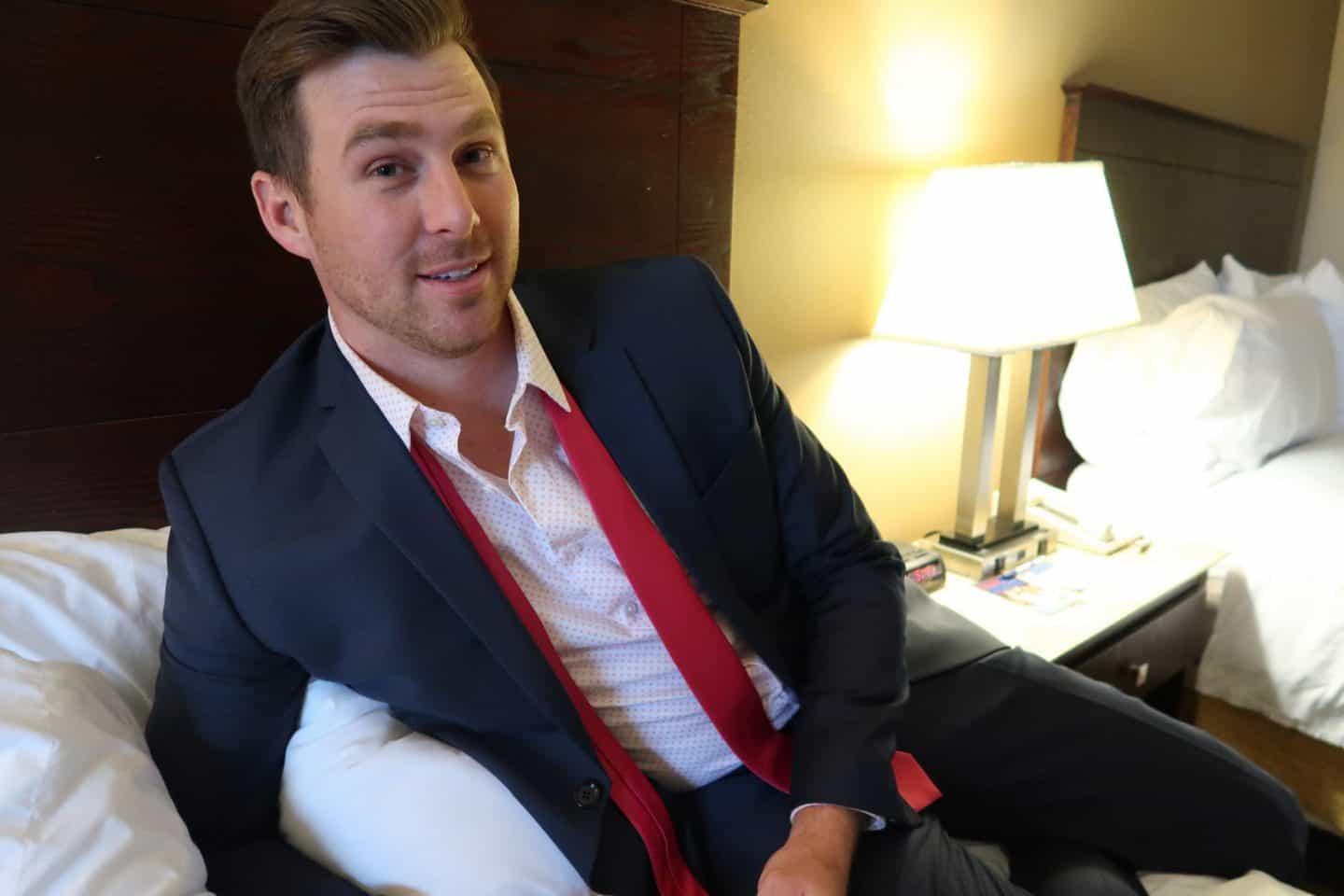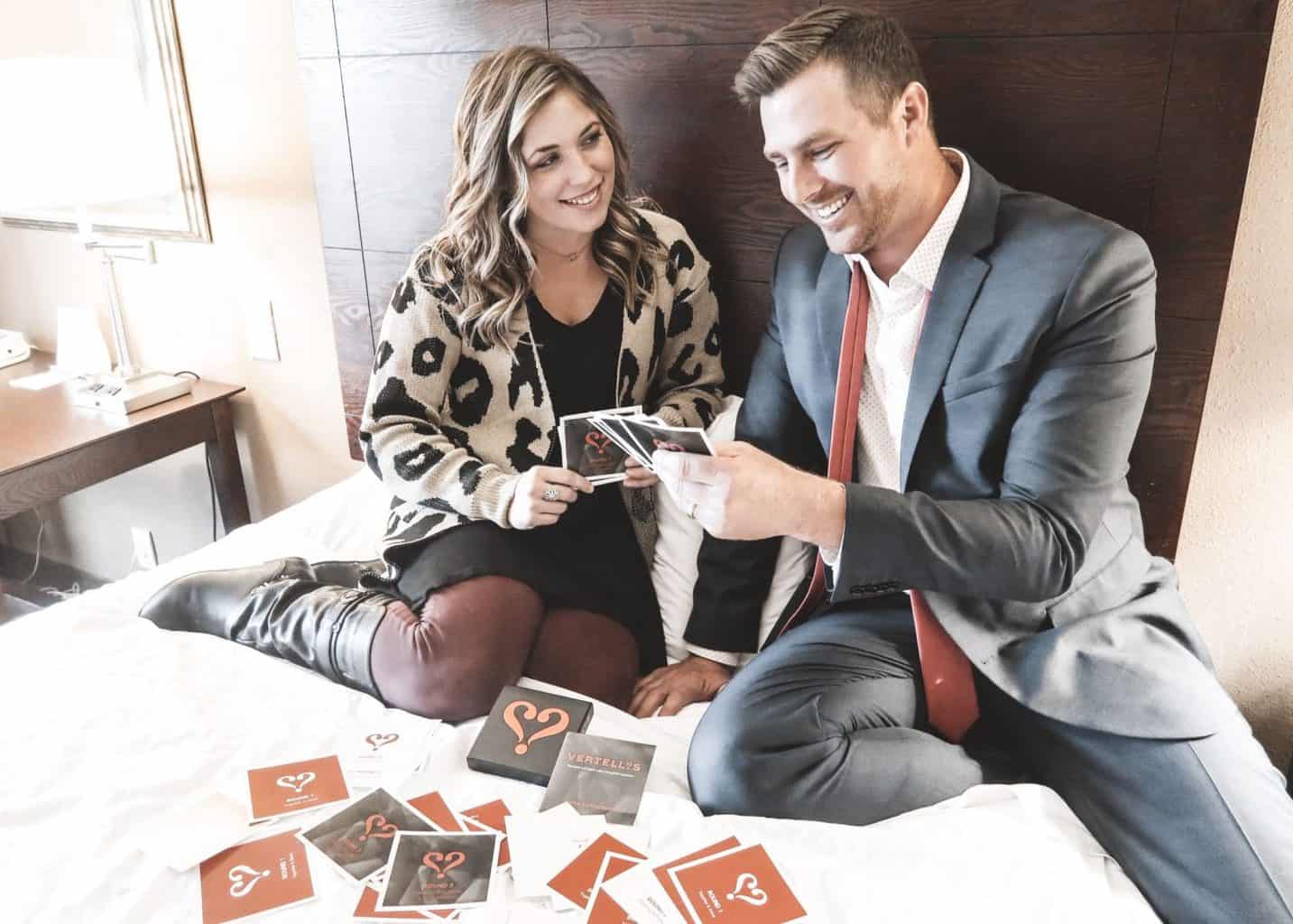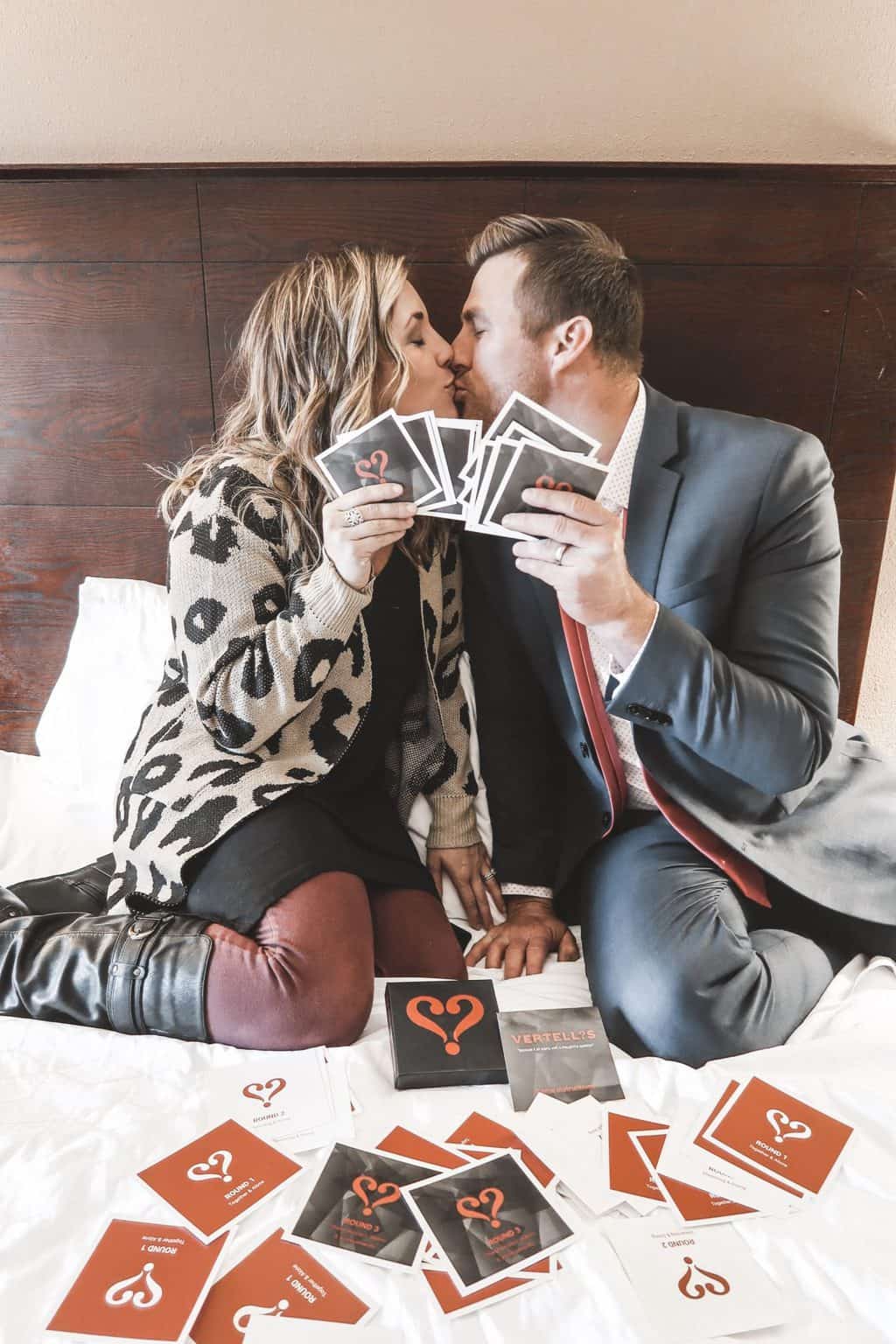 Here are some examples of what the cards look like and the type of questions they include…
As a side note anytime I work with a company on Instagram I never have to talk about them on the blog. But I enjoy including all the pics of our family and such on the blog for our blog books so when I include photos taken for such collaborations I will still include them in the blog from time to time too!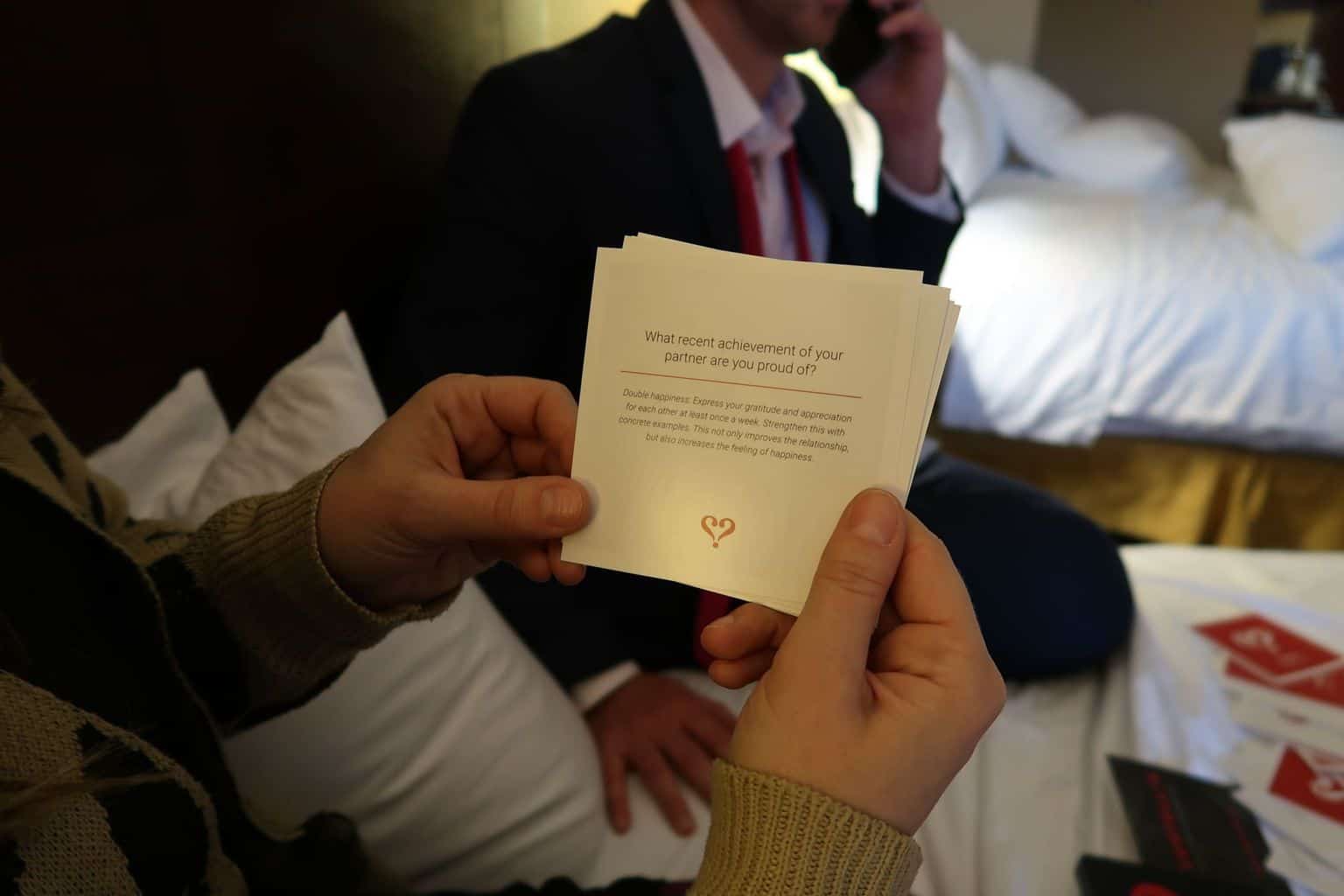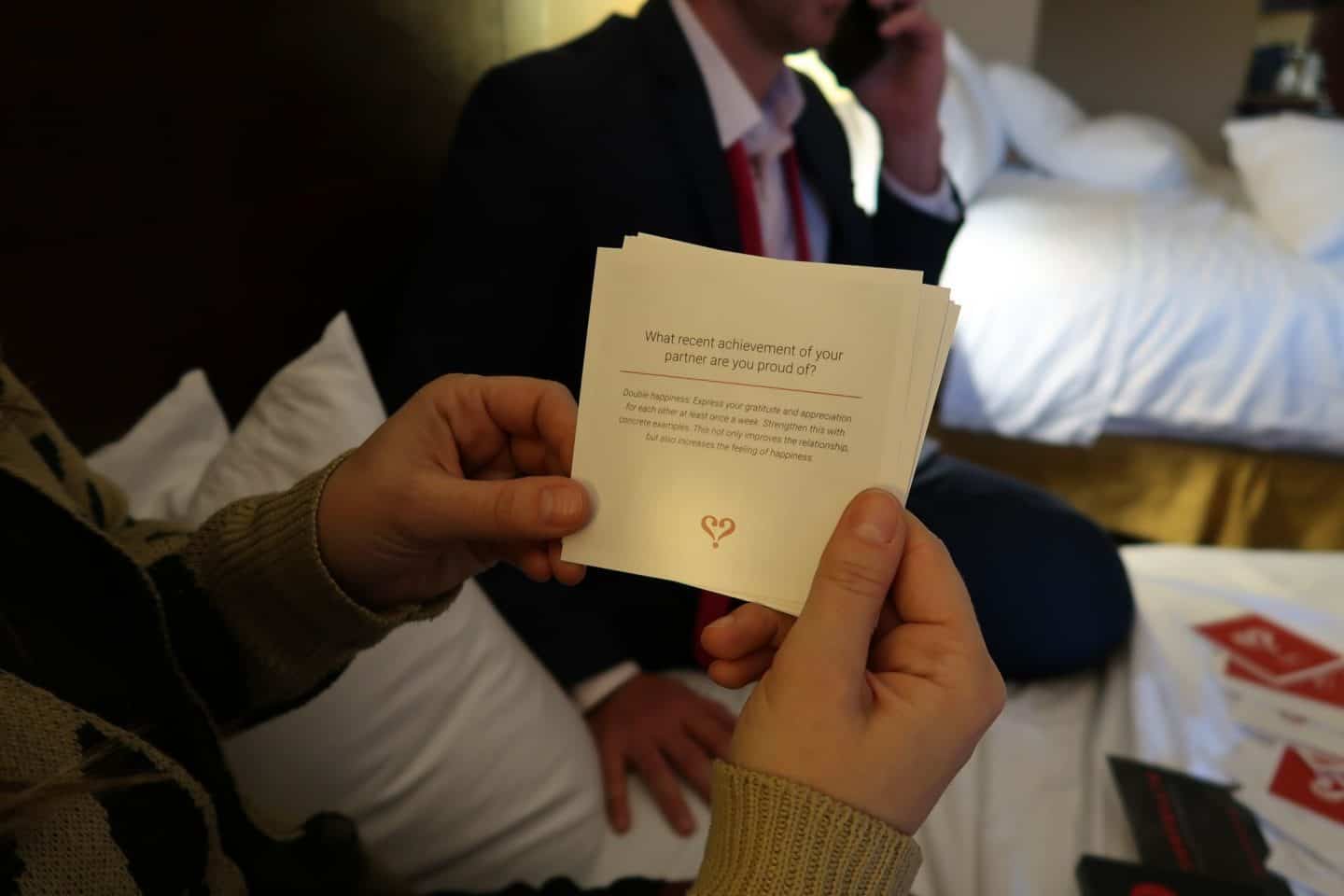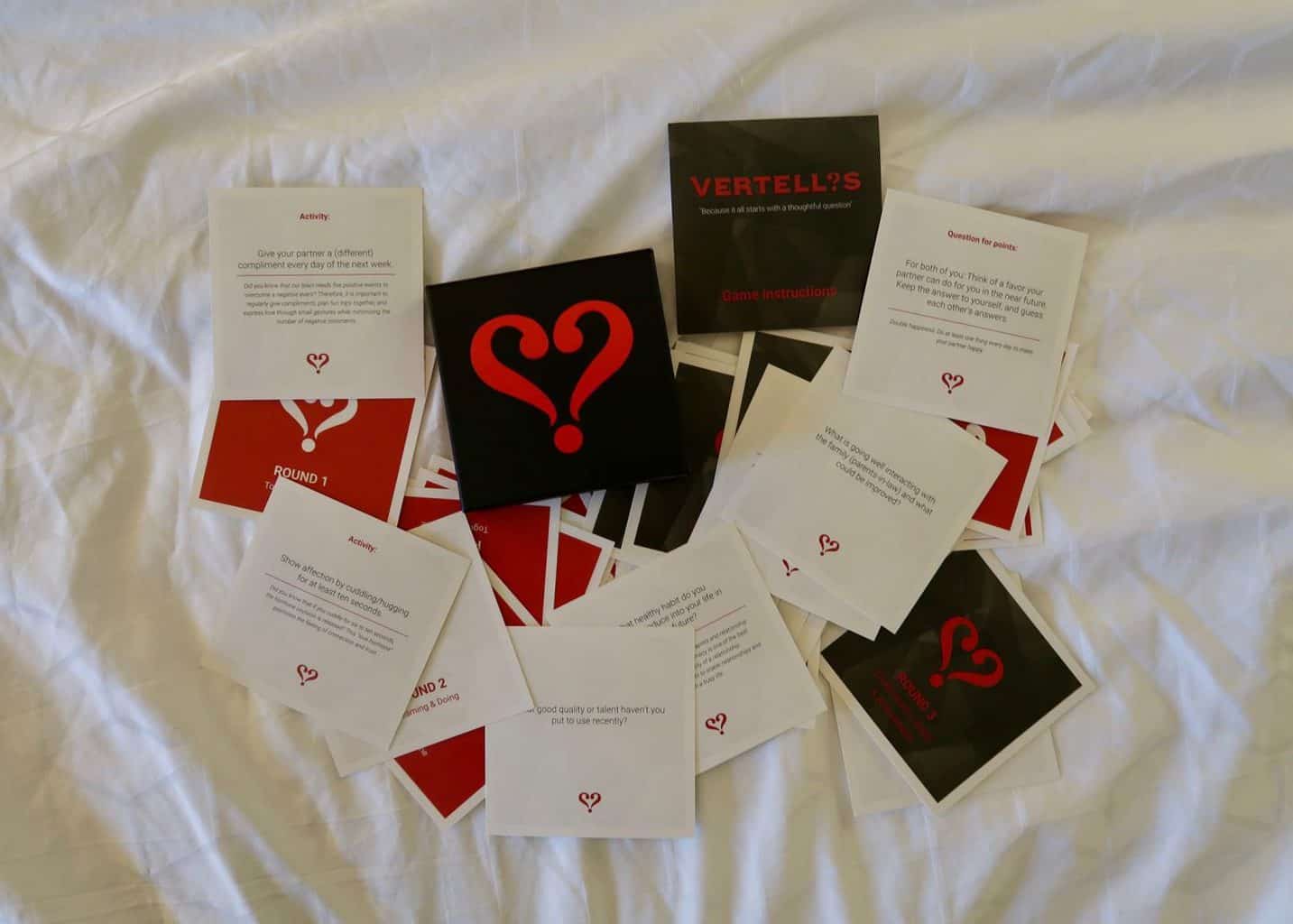 The party location was at the new state coordinators home. It was a gorgeous house and she did a great job decorating for the Havana Nights theme! We were the first ones back on the shuttle for the hotel 😉 We loved mingling with everyone but yall know parties aren't our scene so we stayed long enough to be appreciative of the invite and opportunity to attend and long enough to speak to everyone and then we headed back to enjoy a peaceful night kid free!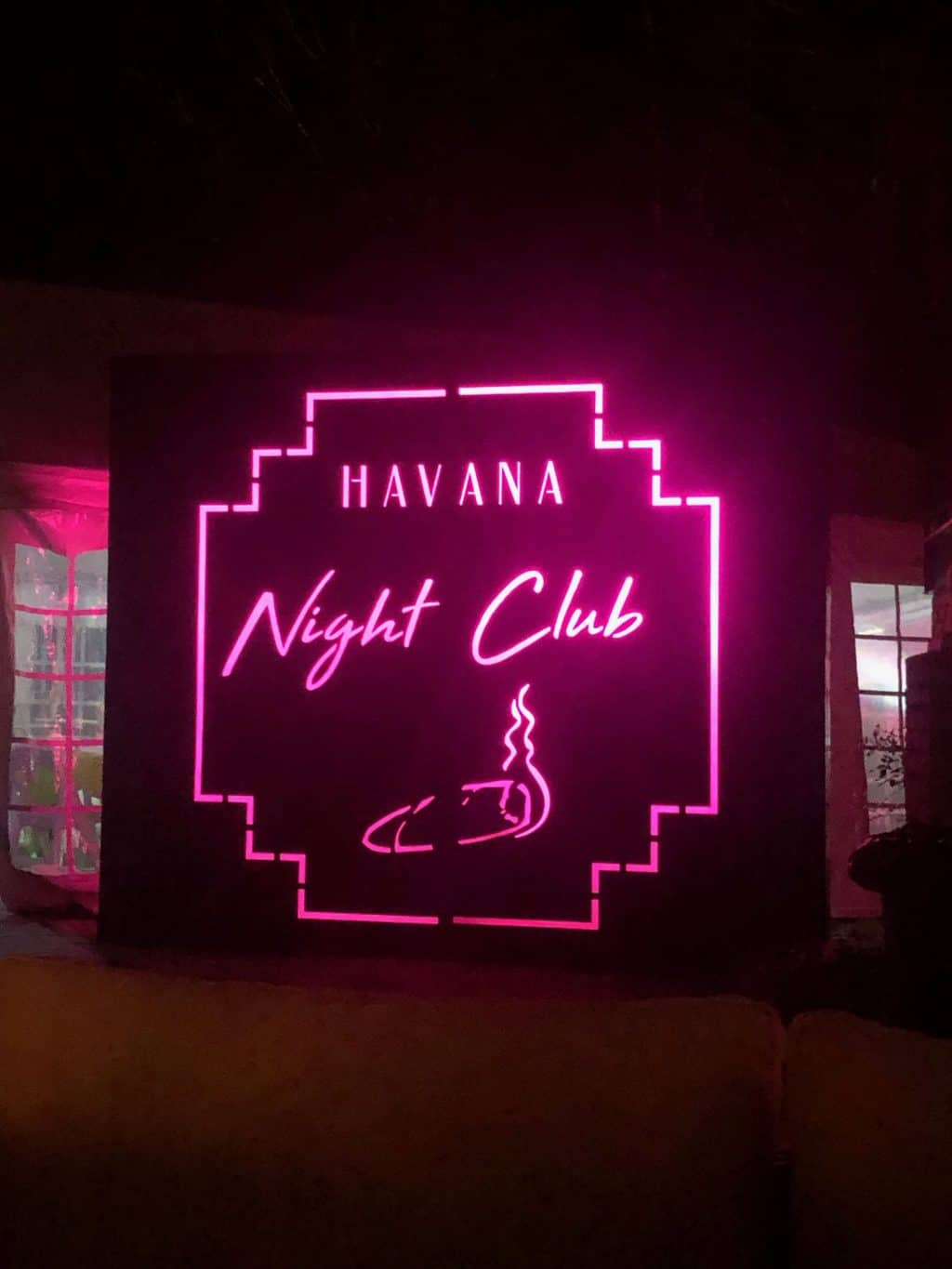 When I bought this dress (random clearance find at Belk) I assumed I'd never find a place to wear it and now I've worn it twice already! I really love it!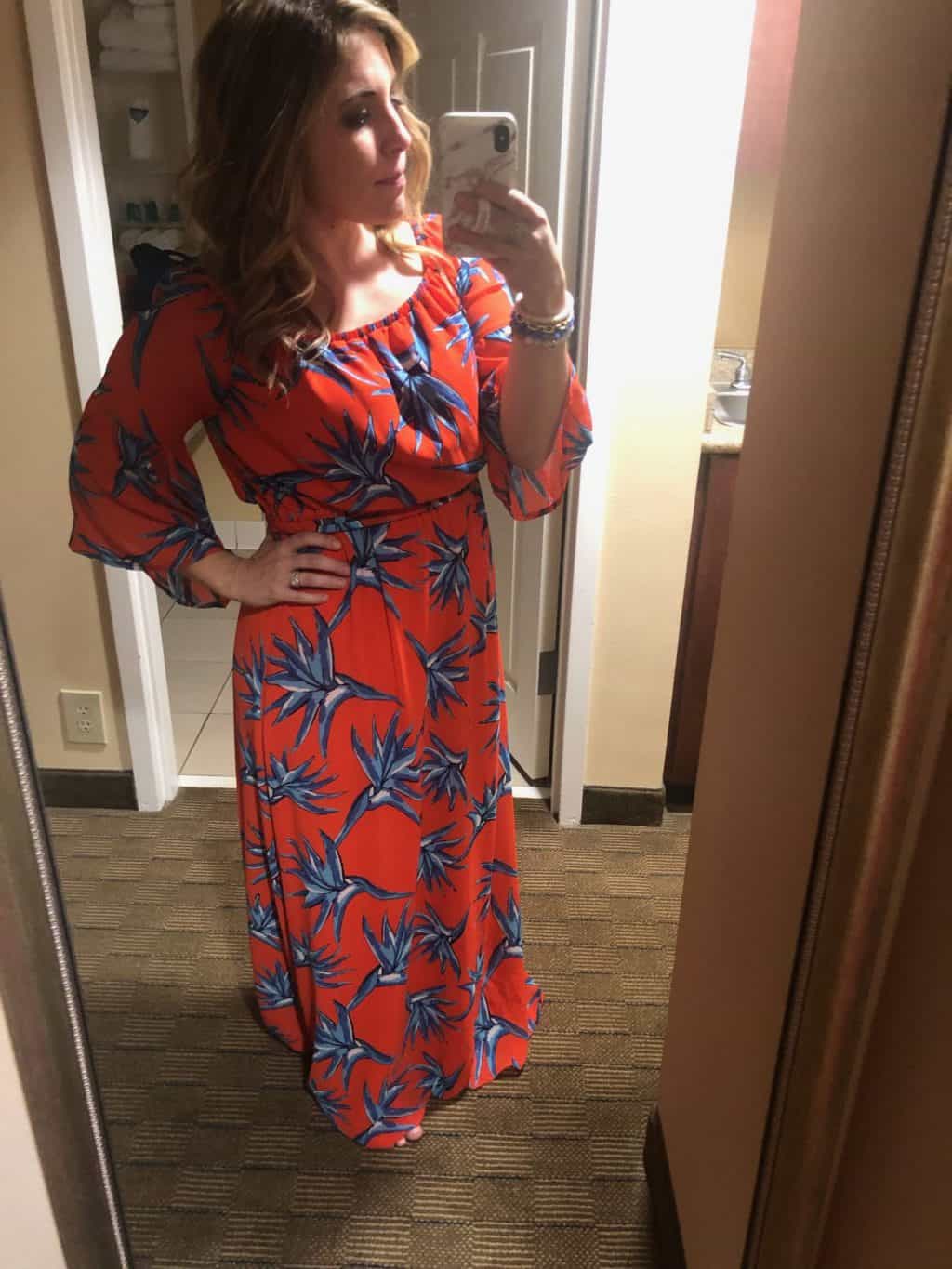 It was SO funny to see our height difference, I look like his child haha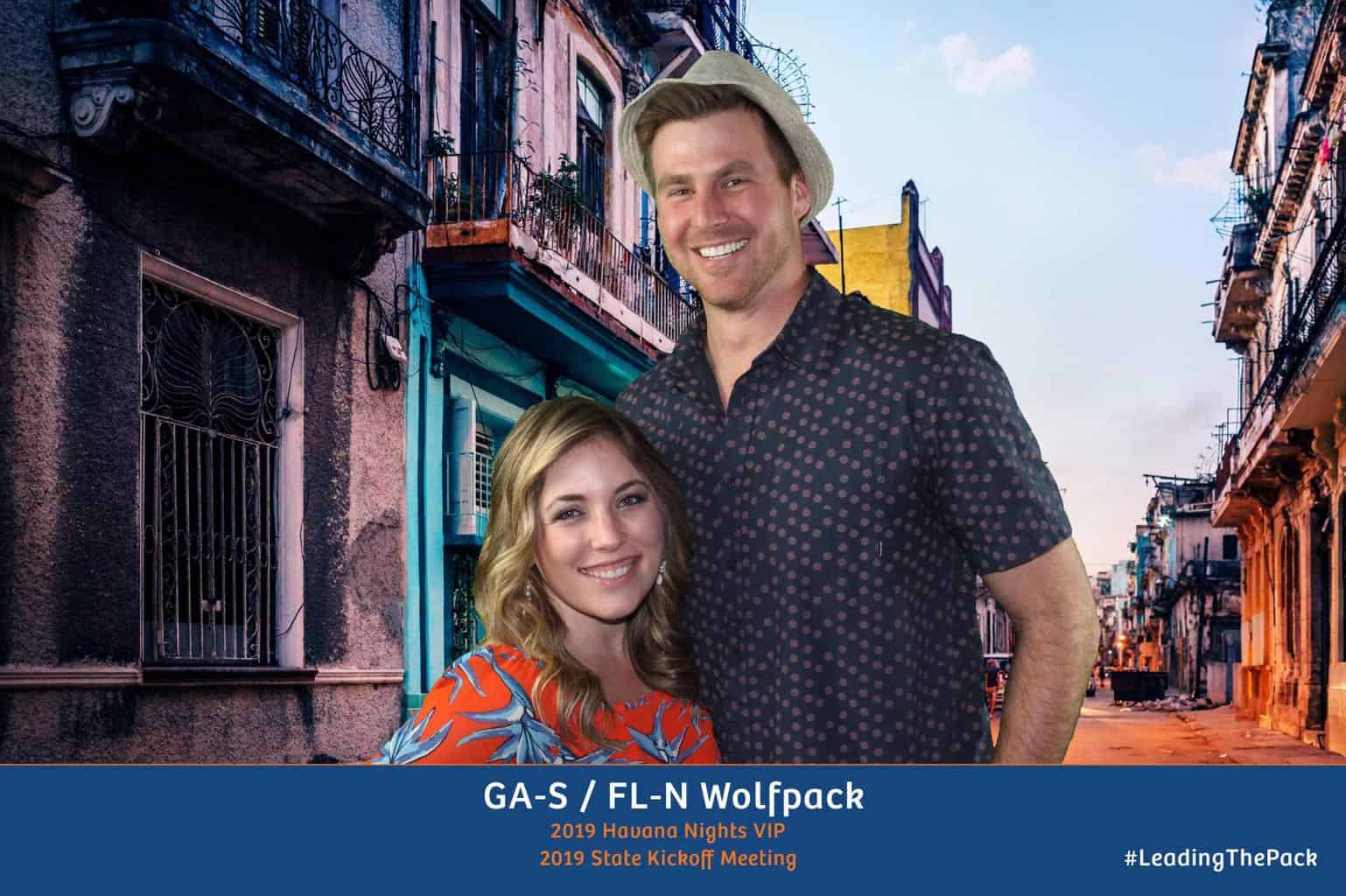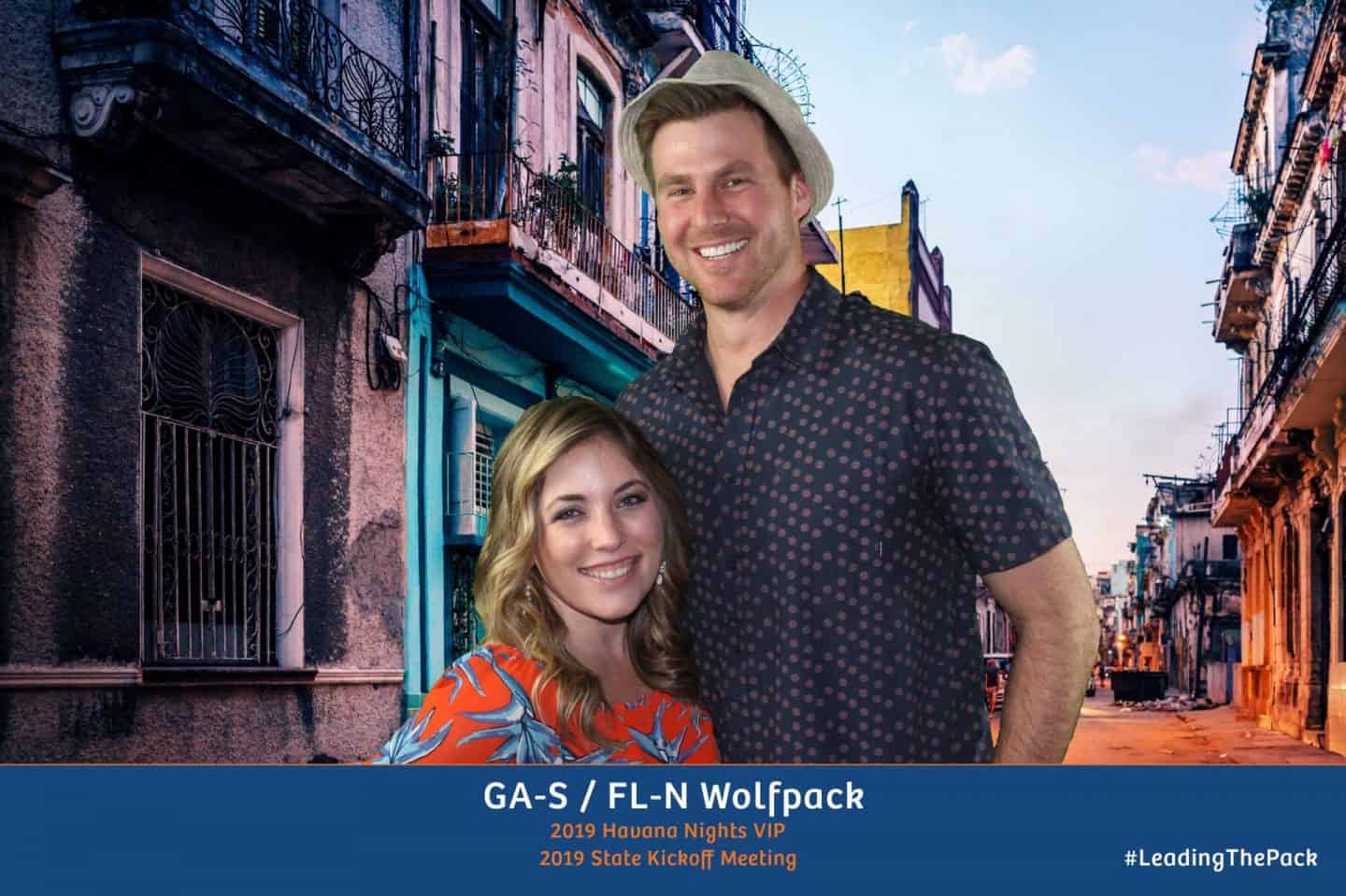 Zach has been working in the yard a lot and really enjoying the fire pit he built. He came inside and asked if I noticed any change in him and yall. He'd singed his hair…both on his head AND ON HIS ARMS. He ended up having to SHAVE his arms.
I don't know if yalls husbands shave their arms, but mine surely never has and I DO NOT LIKE IT haha. It's SO WEIRD. Thankfully it's growing back fast! And the timing did work out as he had his infusion the next week and it made the tape hurt less with his injections 🙂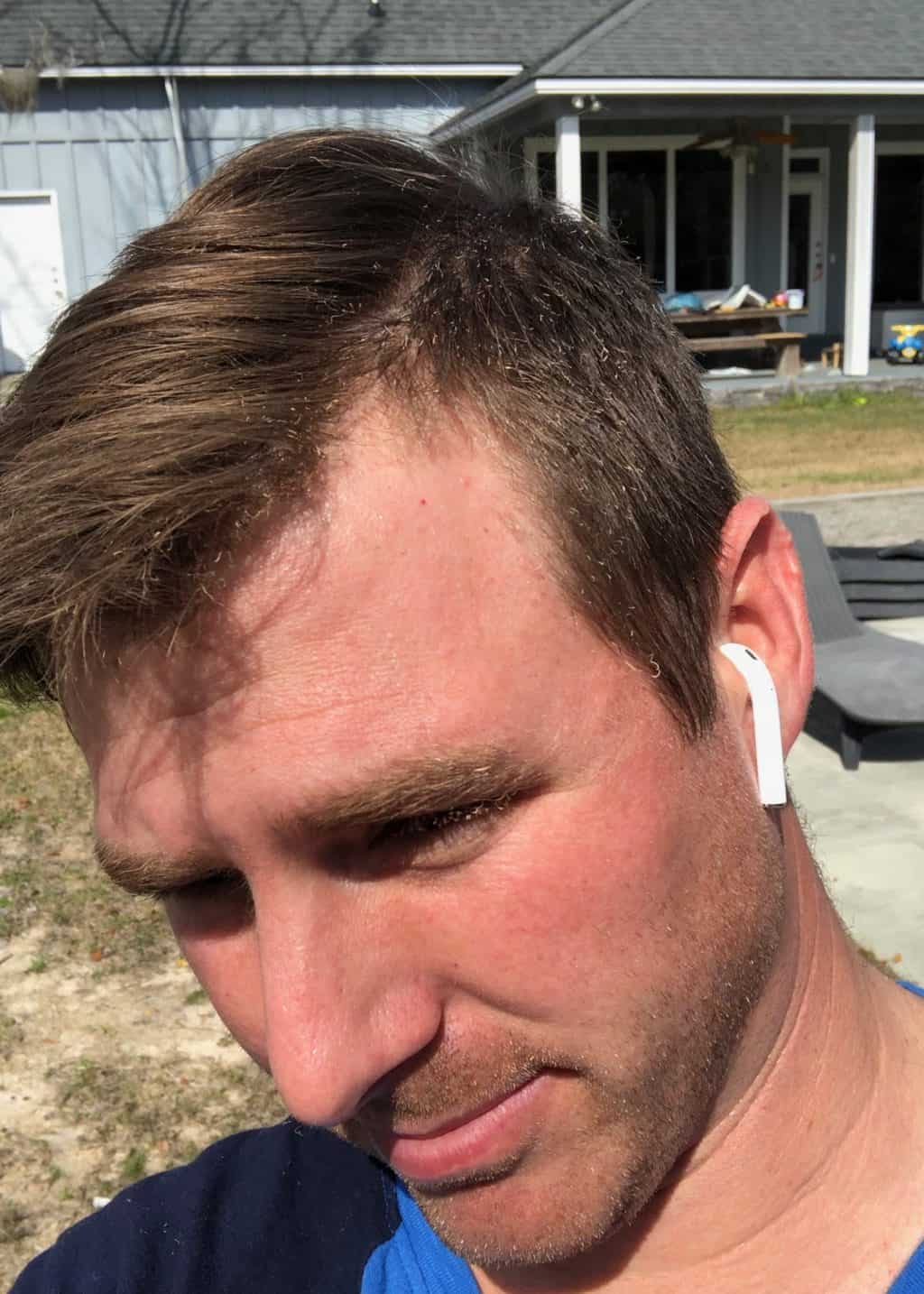 I cannot believe sweet Lorelai turned TEN this month. The big three kids and I attended her gymnastics themed party. Robyn and I met when Kye and LL were only 6 months old. It's so neat that they've been in each others lives for the large majority of them!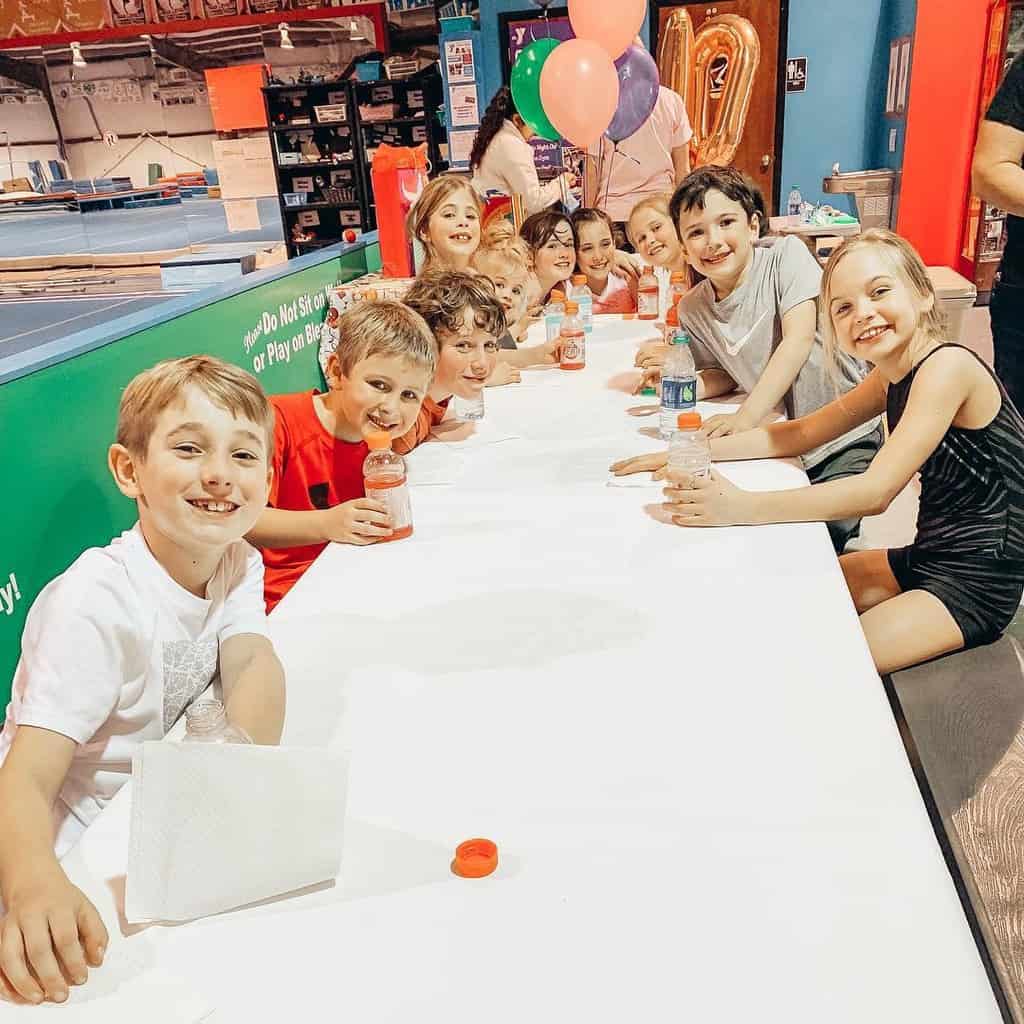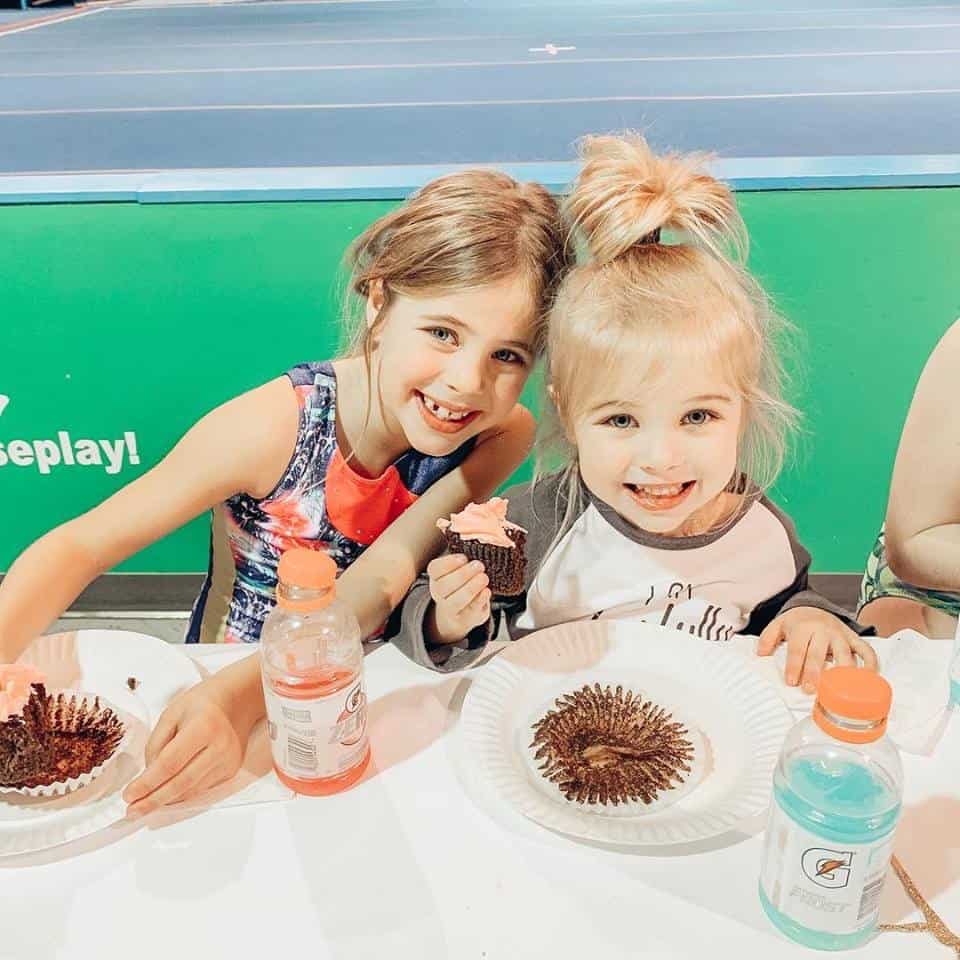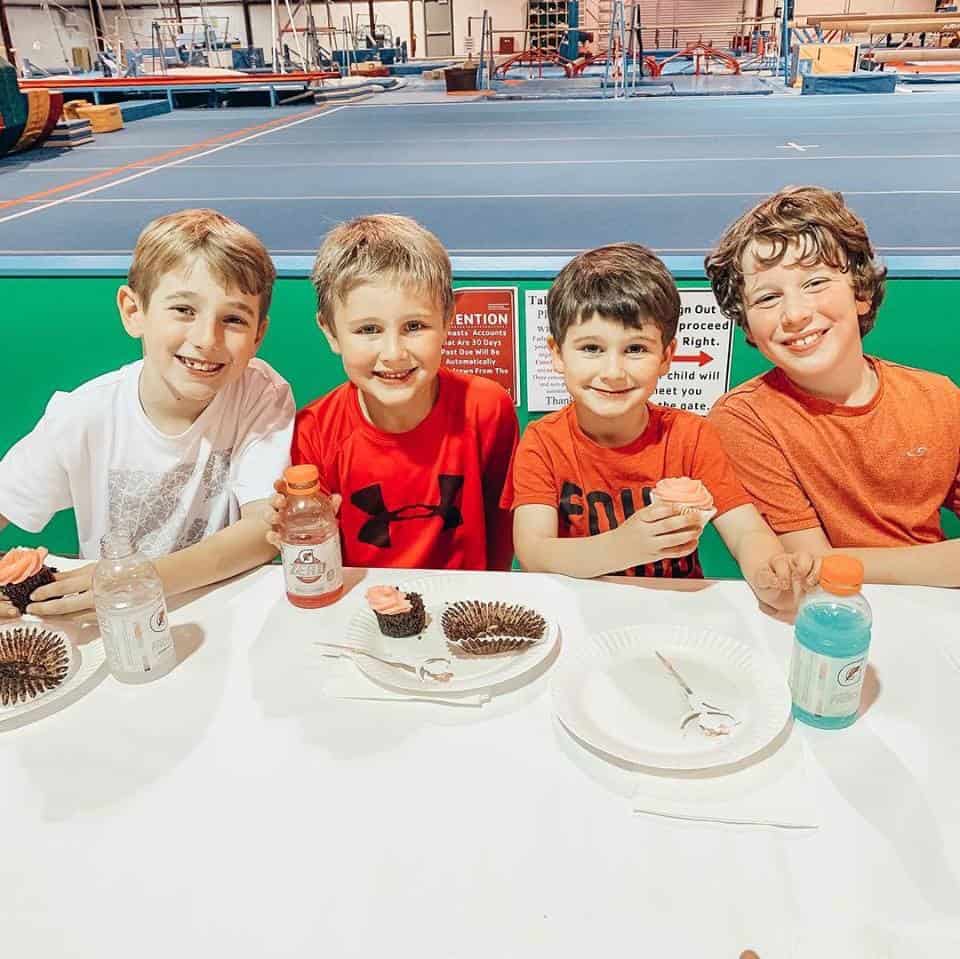 I don't know about yall but this season has been SO ROUGH for our crew. The weather going up and down and all the rain has just made us all miserable. Kye and Zach woke up one Sunday morning feeling miserable so they decided to go to the urgent care walkin to get seen. Zach took Spear too becuase kid has a CONSTANT runny nose and so much congestion and drainage.
They said our whole family was probably suffering from upper resperatory infections which is basically the common cold and to just do dimetapp as needed to help clear it up. I will talk about Spear specifically in his post for the month but I ended up back at the dr a few days later with him puking.
Then the day after that Tess woke up with a fever (although doesn't she look just so happy about it?)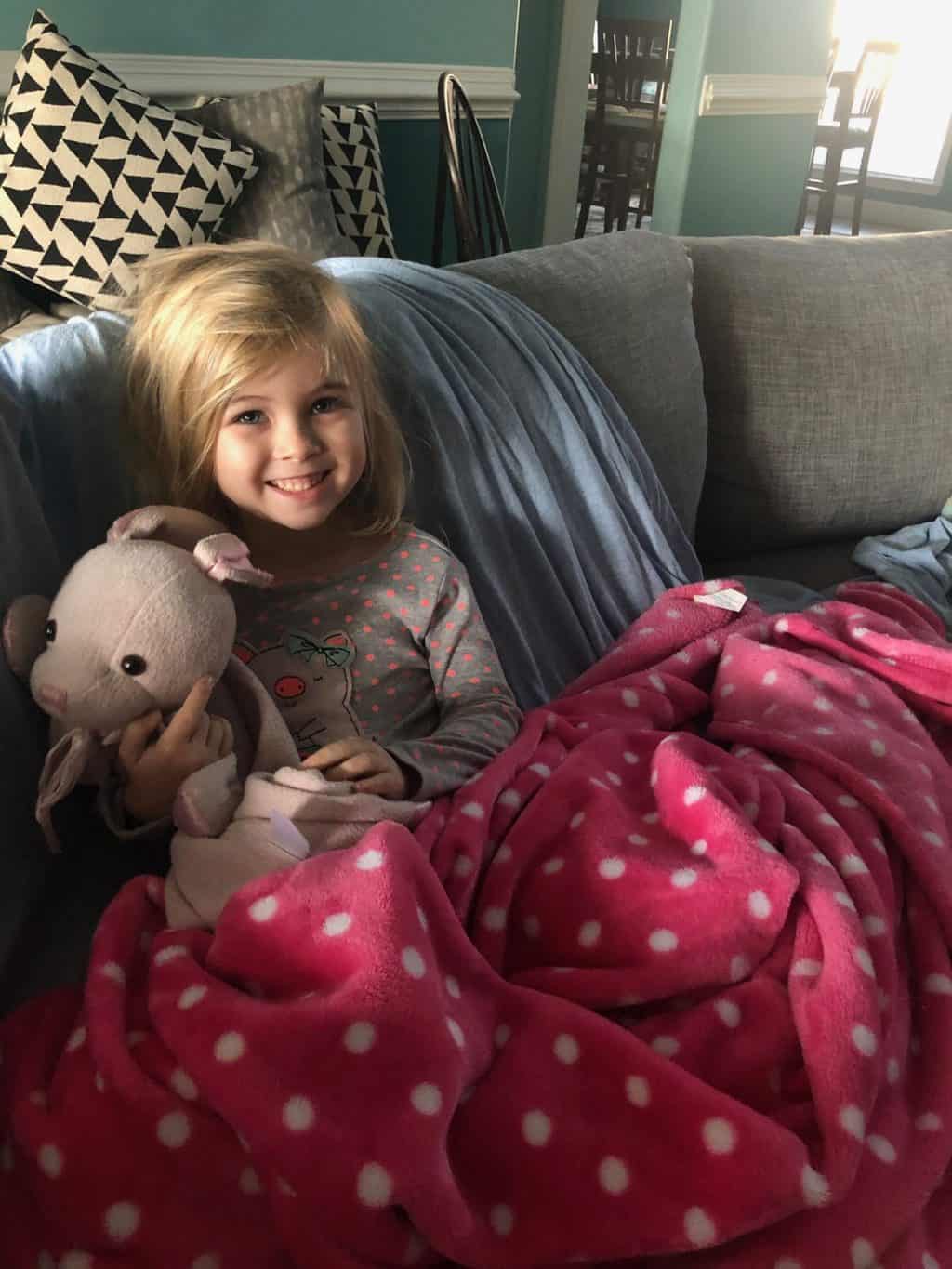 Then two days after having Tess home and having Spear start antibiotics for his junk I woke up at 5 am puking. Then that same day Kye puked too. Yall. We were struggle CITY around here and the timing was so, so rough on me. Zach was out of town majority of the week when the kids were sick and he left again for out of town two days after I puked.
Thankfully the girls never threw up and neither did Zach and it just took a couple days to run its course but we are all def still battling the sinus, upper respiratory crud!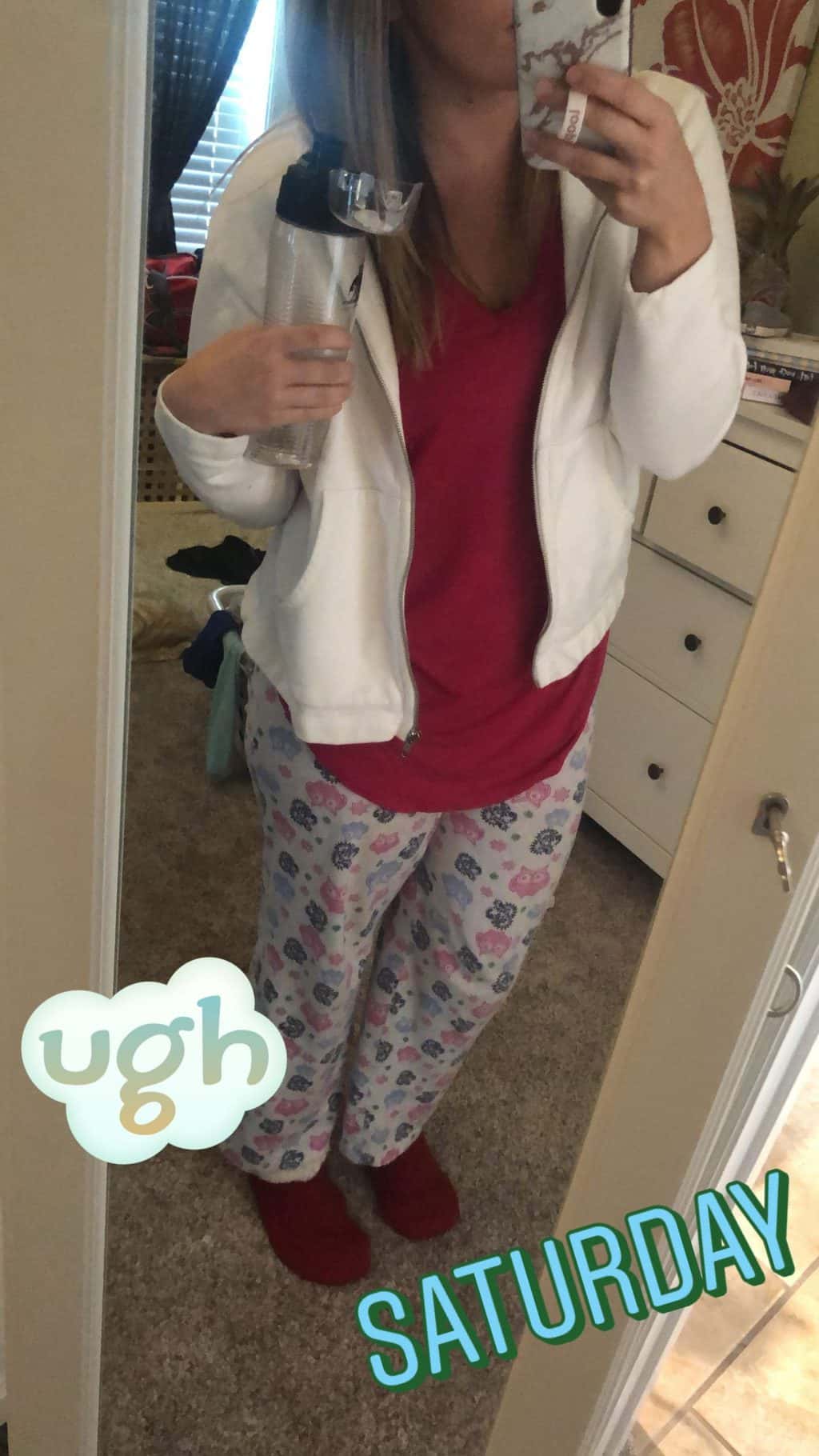 Zach brought me a make-at-home bread bowl when I was sick, so sweet!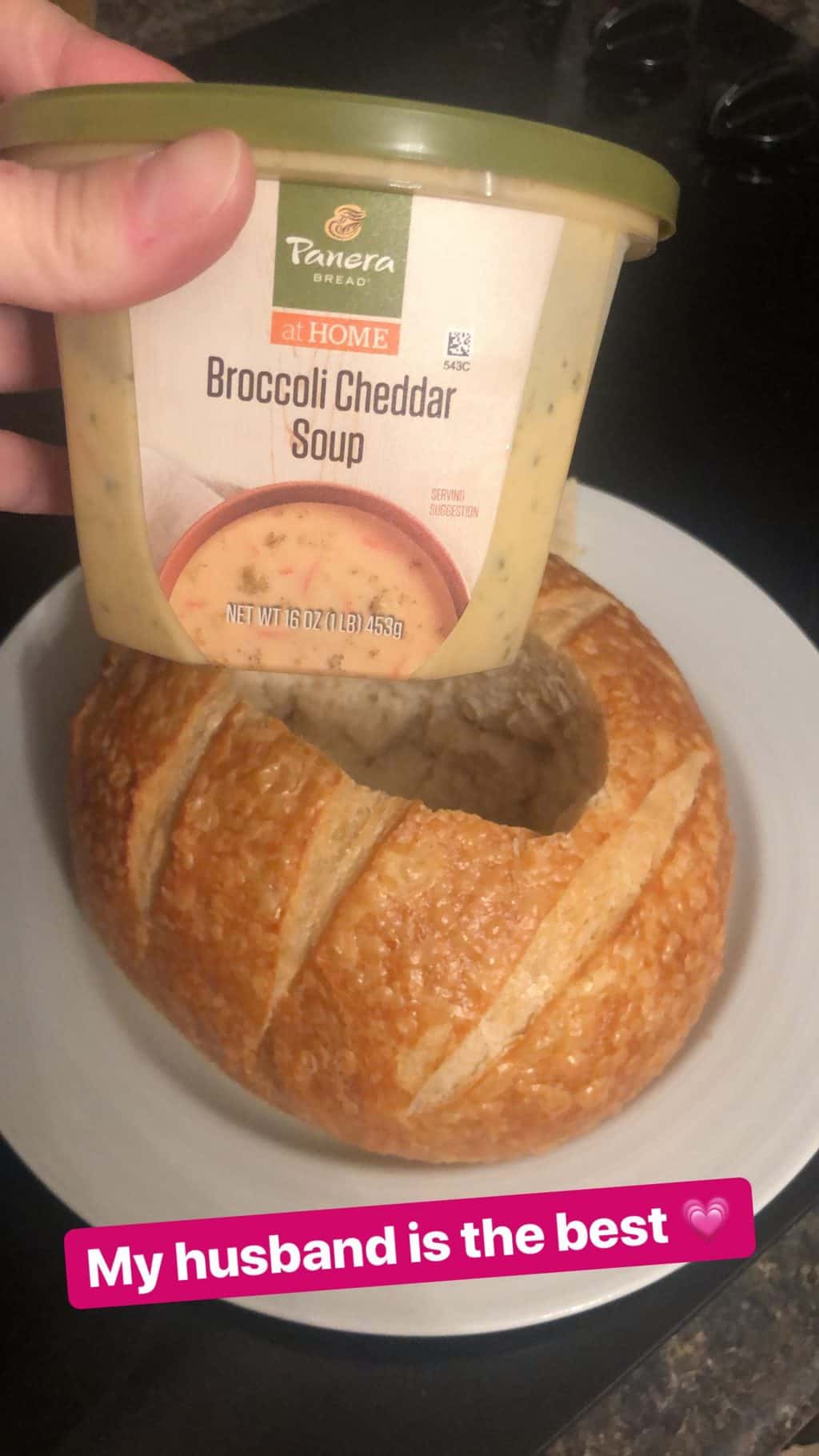 While Kye and I were sick Zach took the girls on their Valentine's Day Dates and Kye and I decided to start watching Lemony Snicket's Series of Unfortunate Events. He read all of the books in the series and when I heard about the show I figured it was a must-see. I did some research and it's really a perfect "big kid" show for him and I (and Zach too as I'd think he'd enjoy it!) to watch without the younger siblings. I'm all about focusing on his age and stage and embracing it and helping him see the positives in getting older.
The series is on Netflix and Neil Patrick Harris is in it and it's fabulous so far and I didn't read the books!
Kye is so sweet with Britt. He had to wake her up a lot of mornings with Zach being out of town and he would wake her up by singing "Good morning beautiful, how was your night?" Isn't that so sweet!
The girls were big helpers in going through all our ski gear to get packed up for the big ski trip!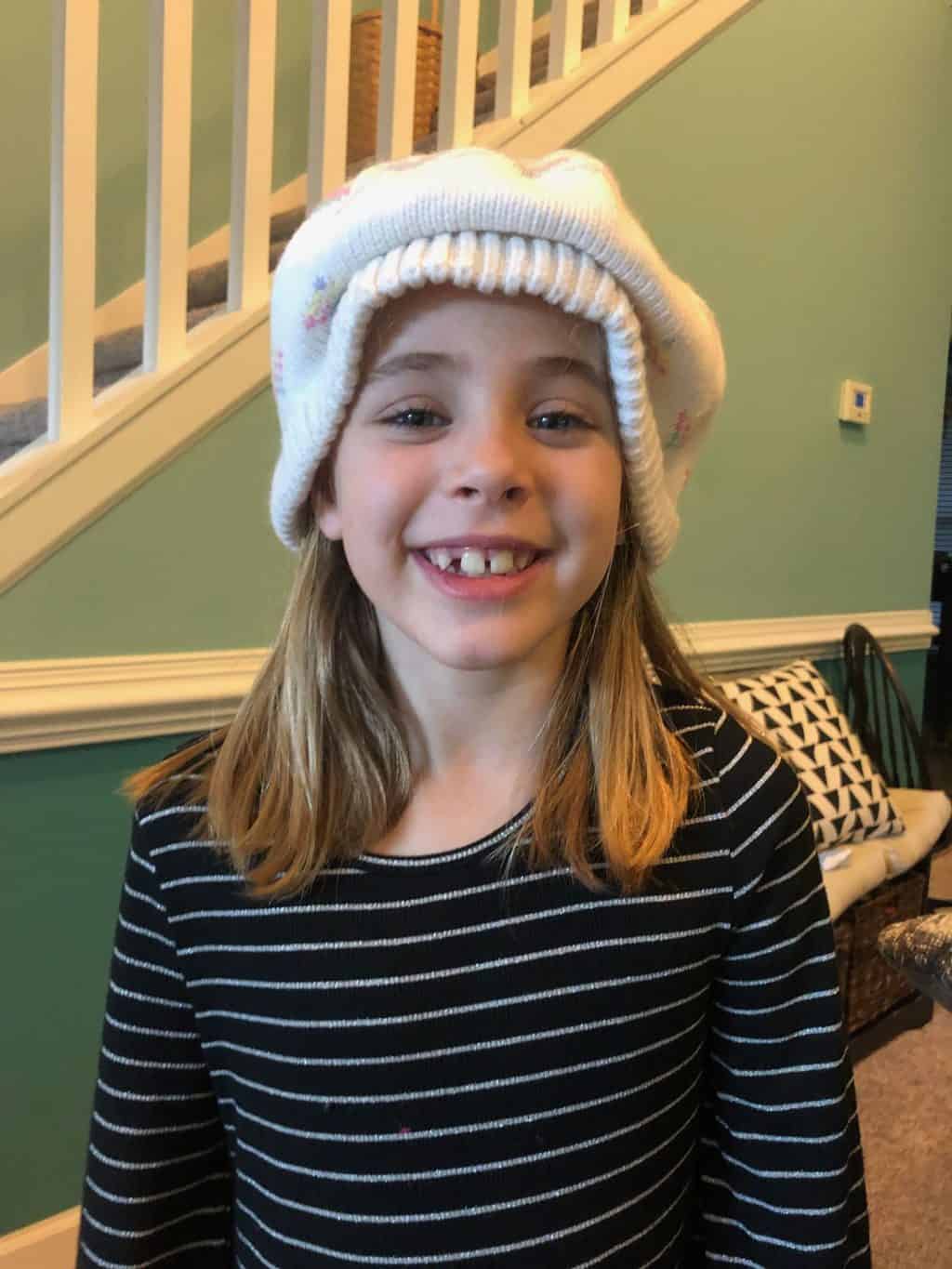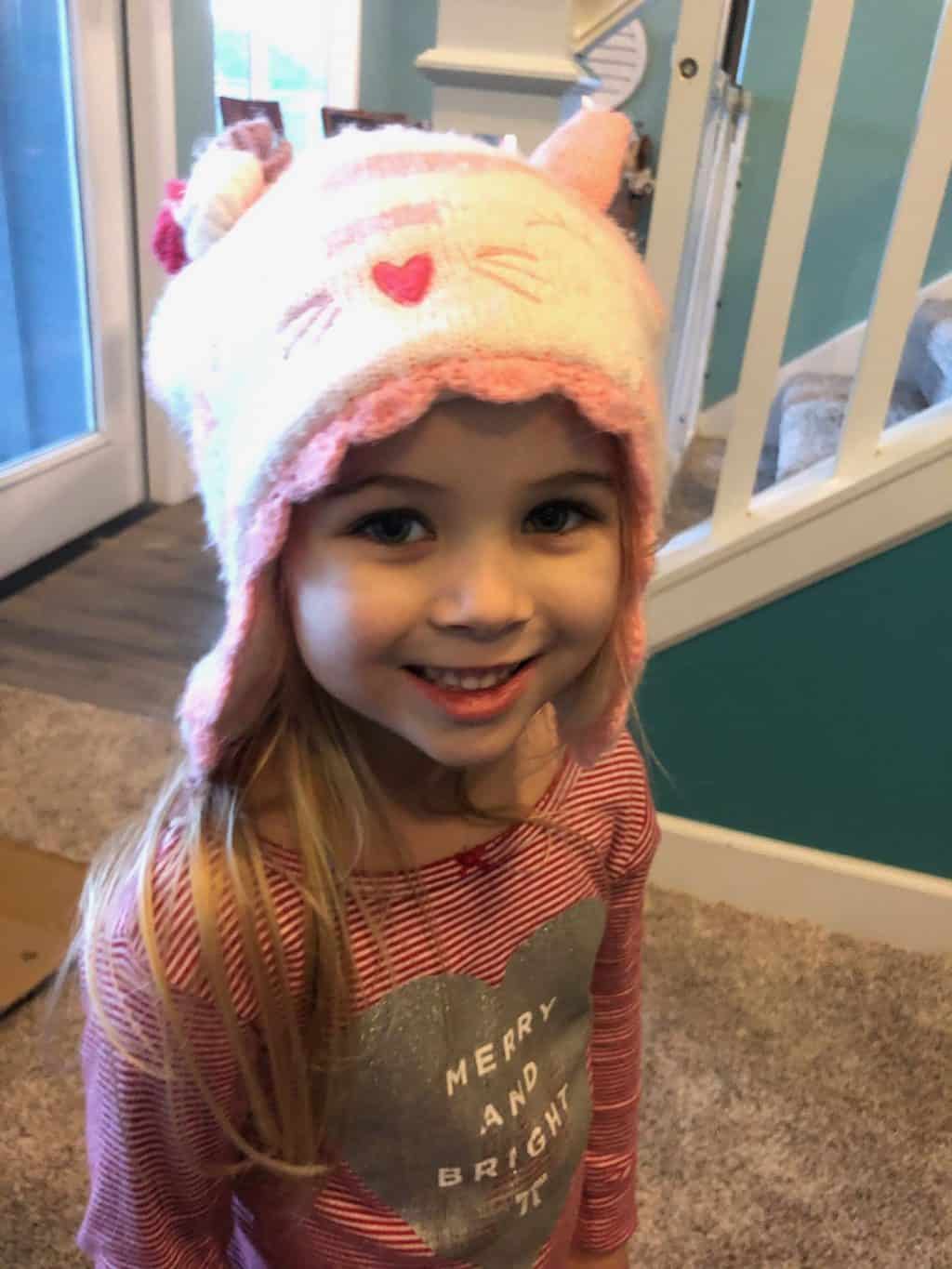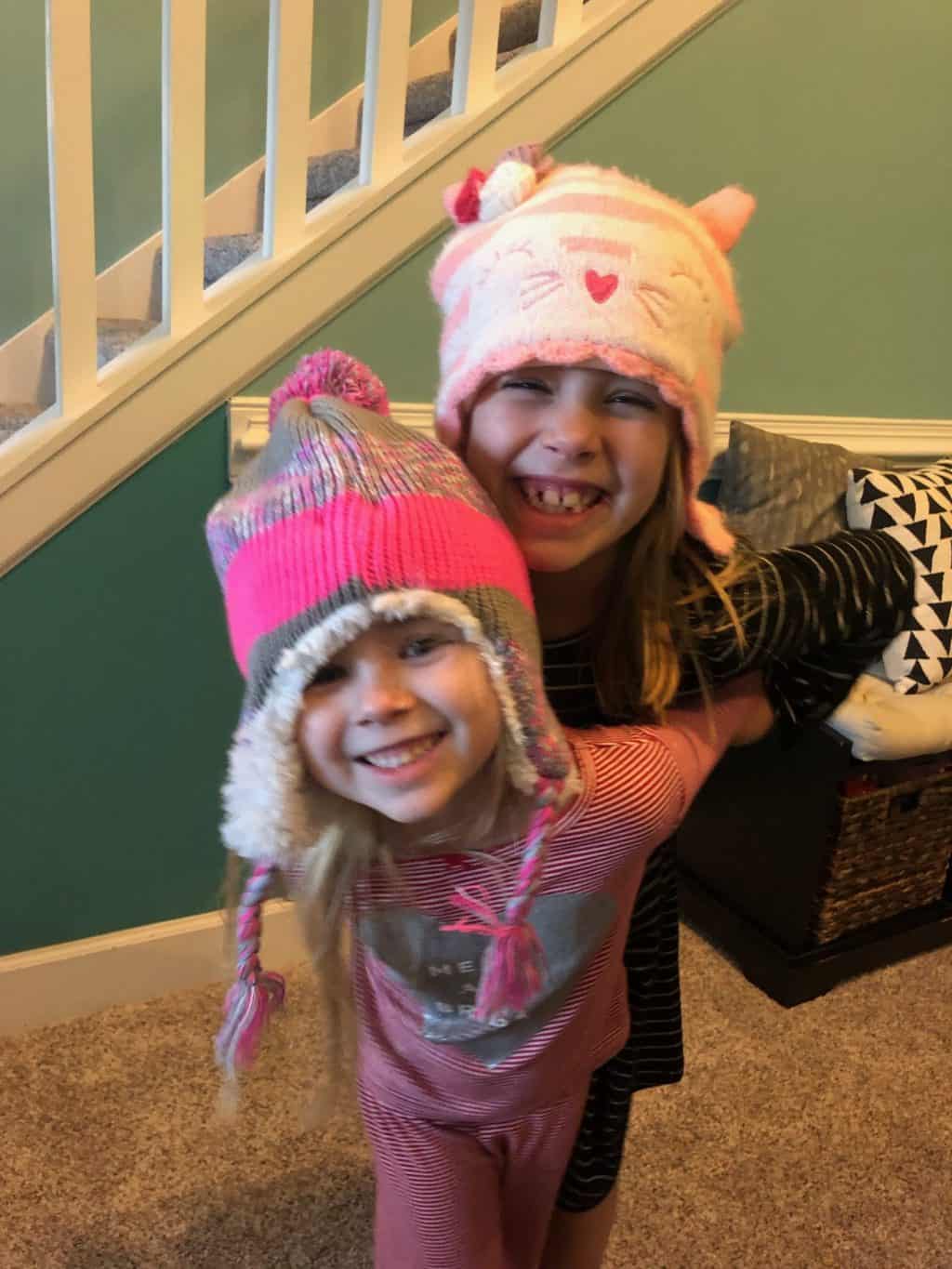 Britt has been really working on growing a love for reading. With Kye this love came naturally but Britt isn't a natural lover for books the way Kye is. So to help her we've printed a calendar for her each month and she's checking off the days as she reads for 30 min. It's going GREAT and she filled January and was very motivated to get it done and earned a $5 giftcard to Starbucks for filling her calendar!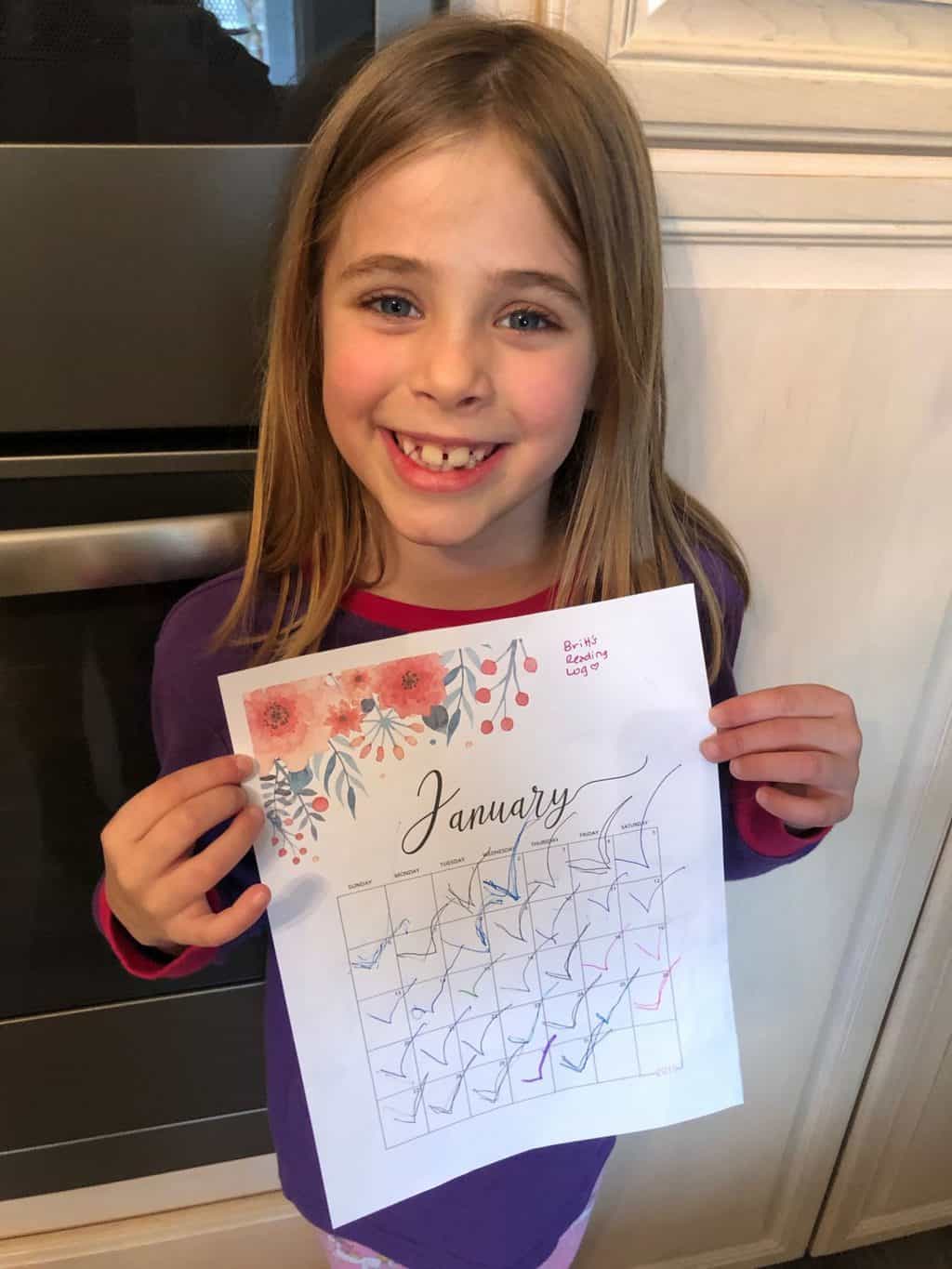 Britt had a field trip this month to a local farm area. I'd planned on going but then Spear started throwing up and there was just no way I could leave him. I felt SO BAD missing her field trip. I really love attending school events with my children and it breaks my heart when I'm not able to. But that's life with four kids…sometimes one kid needs me more than another and those priorities shift and change all the time and I have to roll with it and be where I'm needed most in that moment.
I'm super proud of how well Britt handled it. She was disappointed that I couldn't be there but also understood the situation and didn't cry or complain or add any guilt to my plate about it. She was such a big kid and had a great time on the field trip!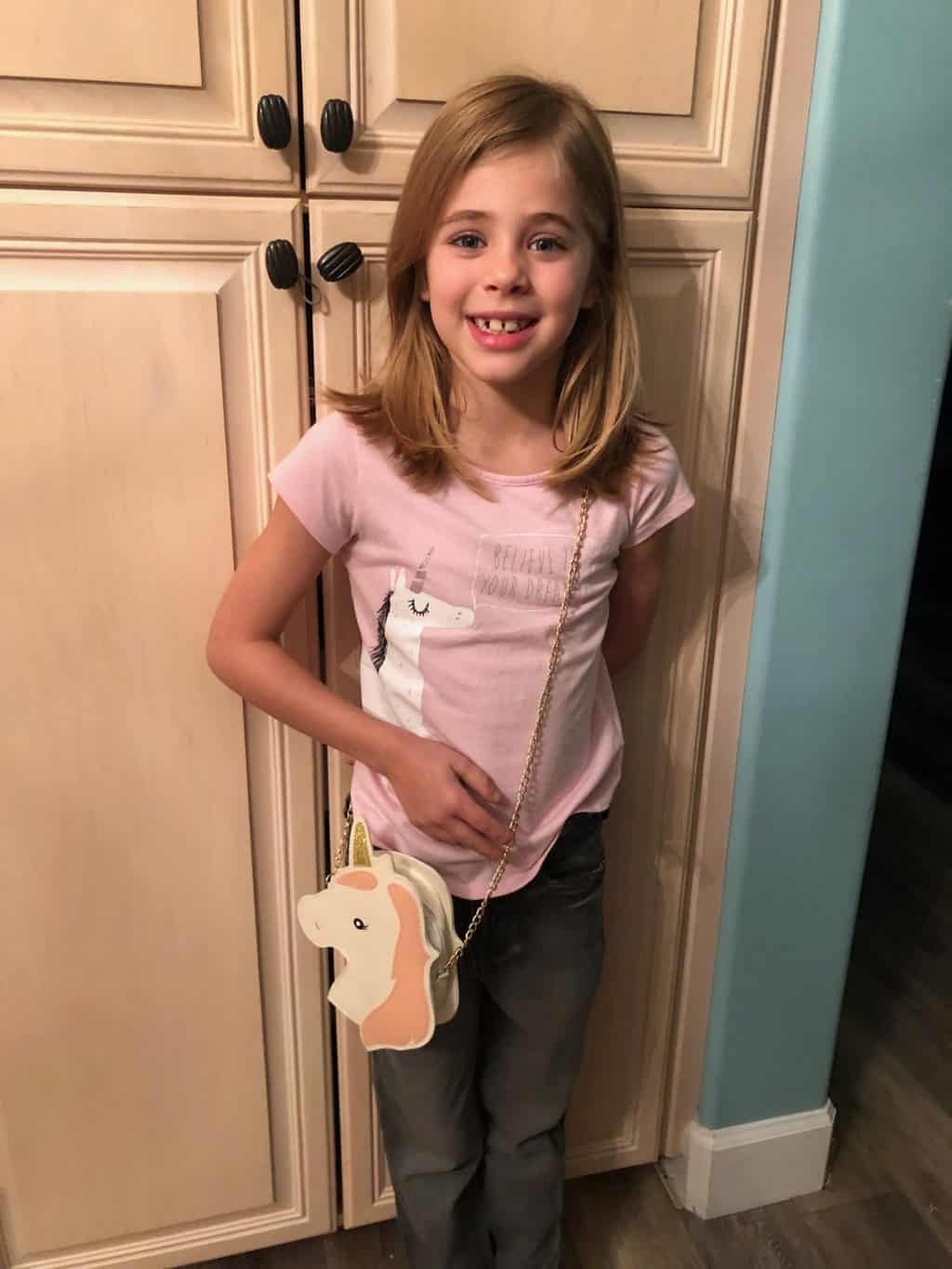 The girls crack me up how they'll watch movies on the portable dvd player.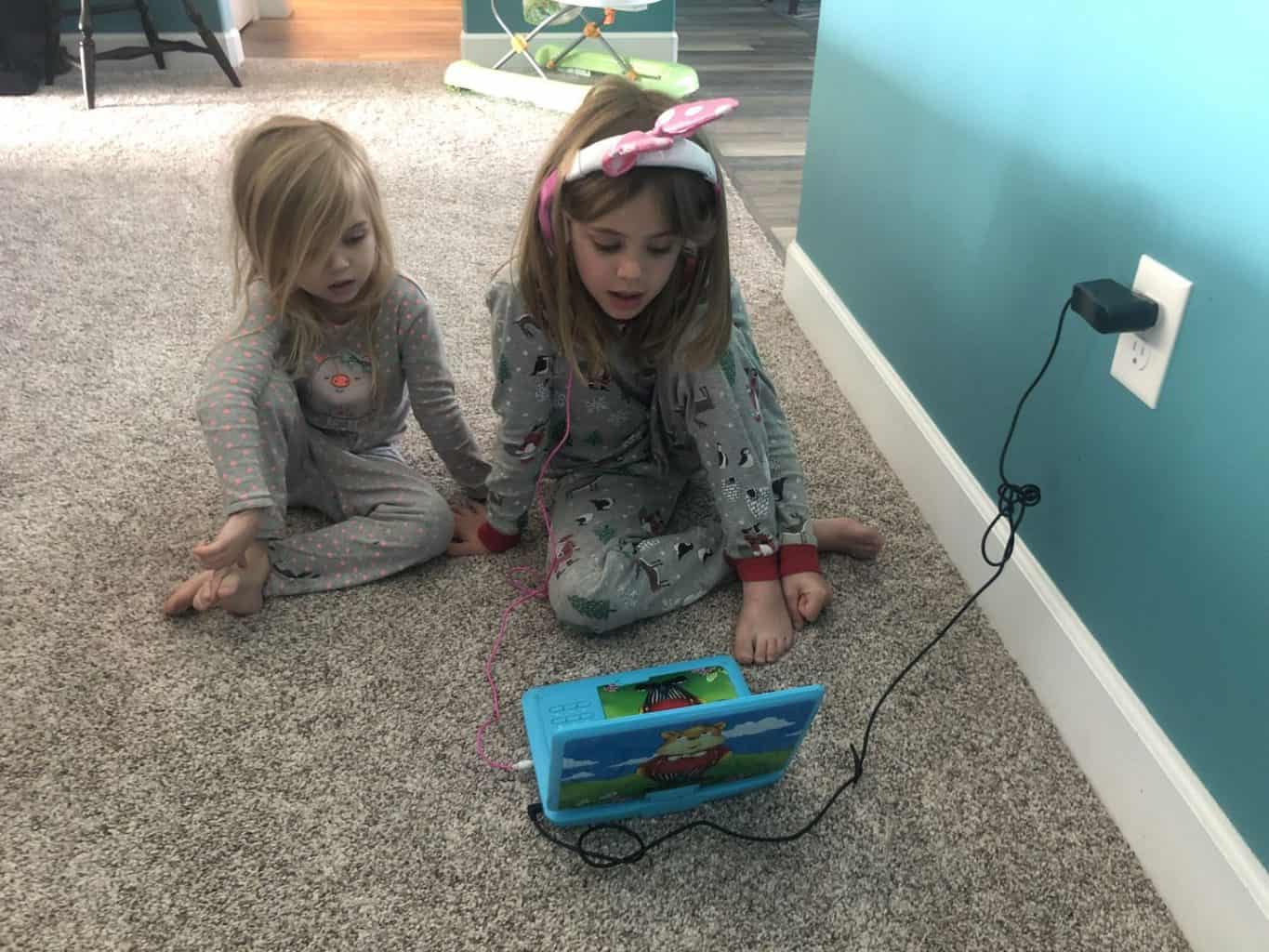 Tess is continuing to do so well at school. She made me so proud when I got this note home from her teacher! She's yet to pull a single clip the entire school year and is always a big helper to her teachers and classmates!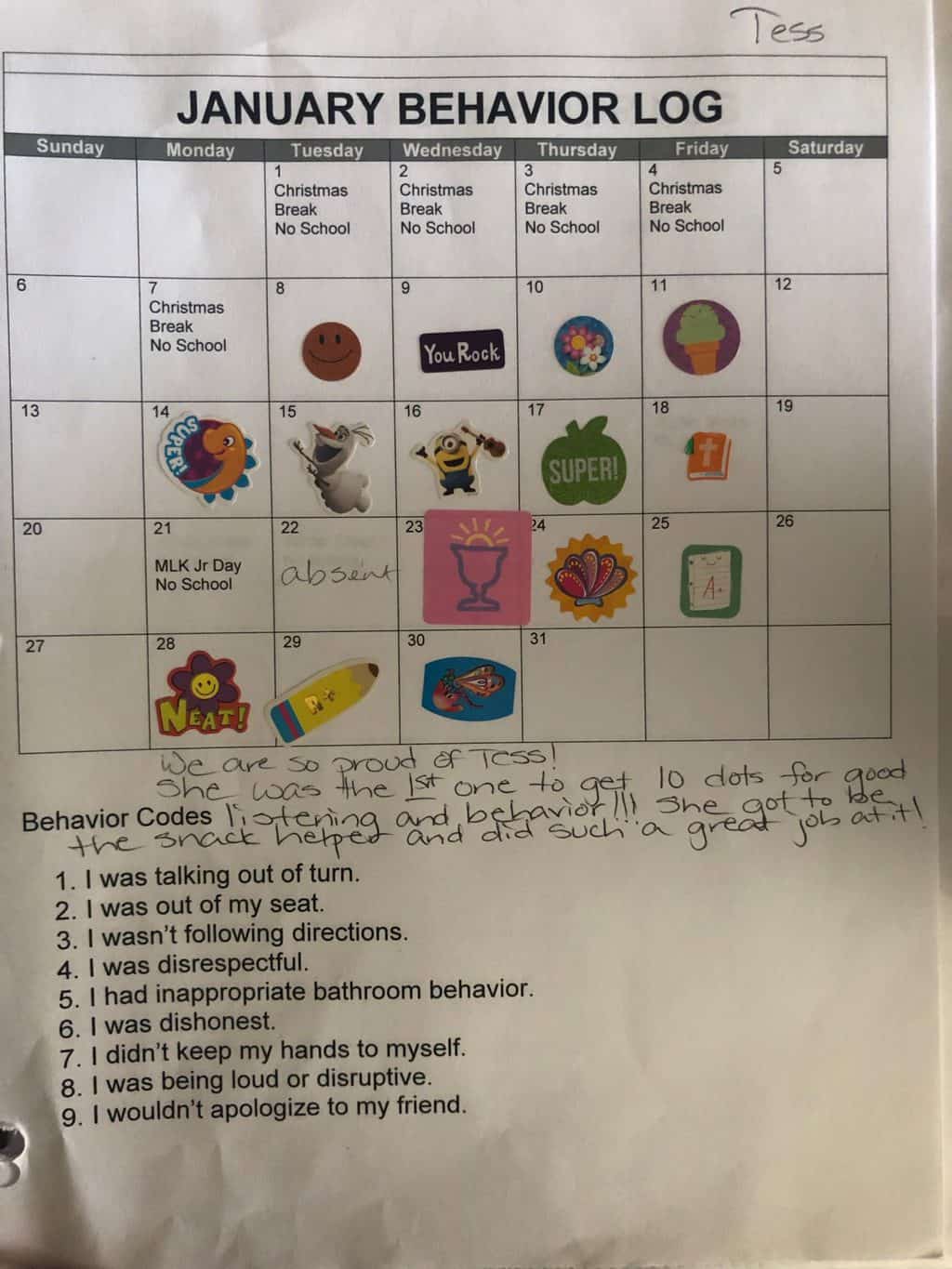 Tess's class did a little song and program about love for Valentine's Day during Chapel so Spear and I went to watch and Tess LOVED having us there. When I asked her if she was excited to sing at Chapel she said "I'm excited to be DONE WITH IT" haha!
Tess is my more reserved child but she LIT UP on the stage this time. She was so cute and just wore this huge grin the whole time. She soaked it all up!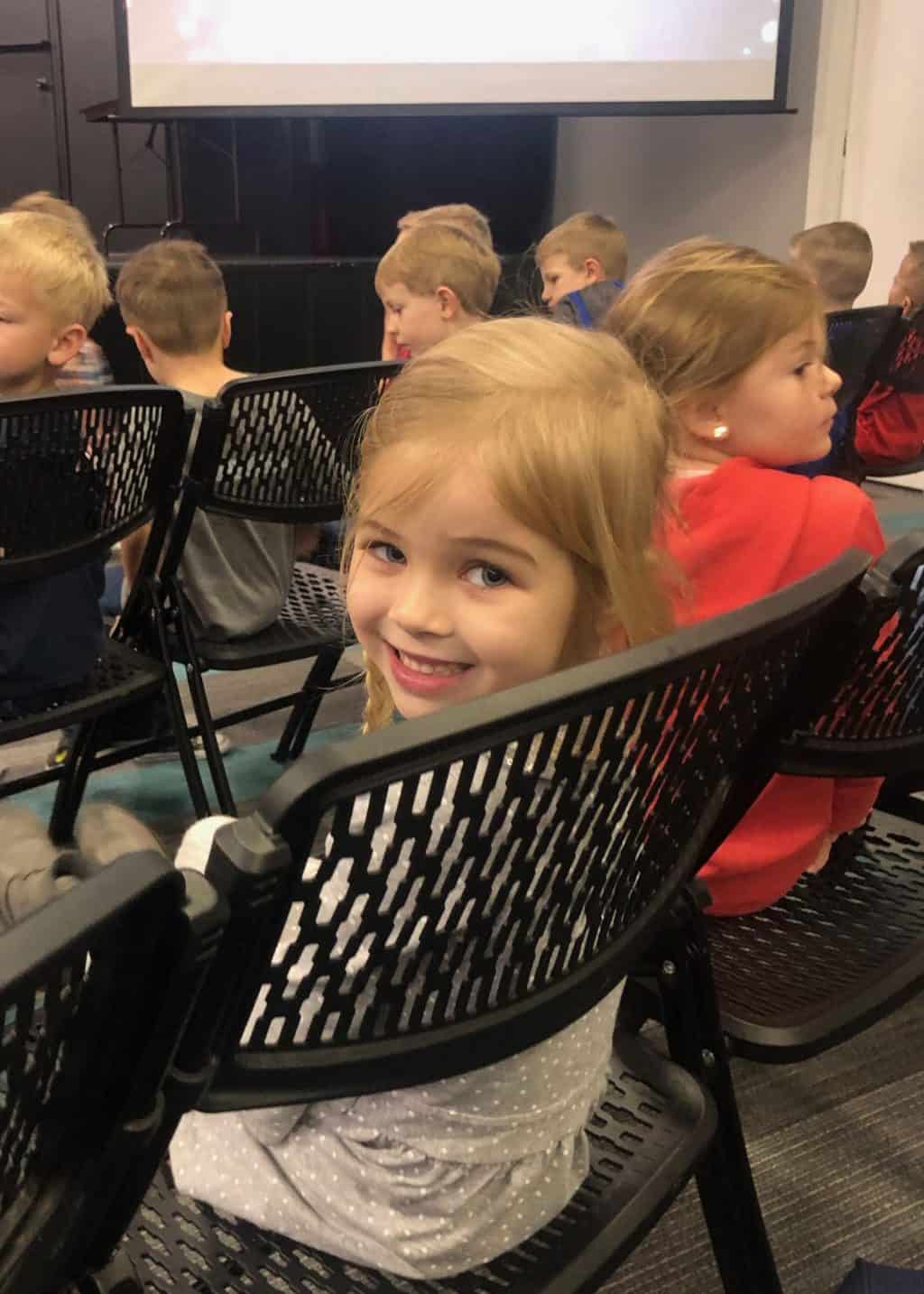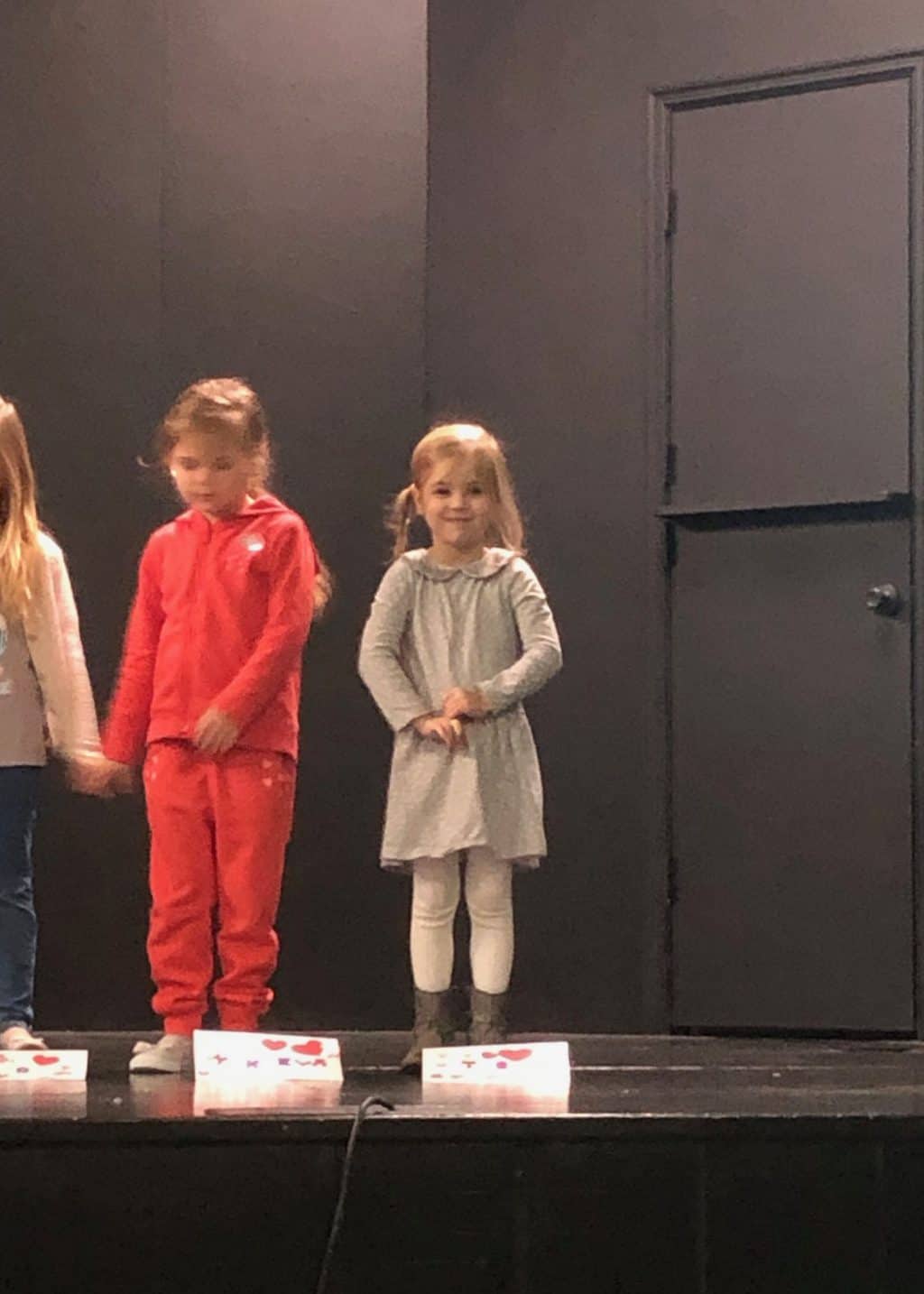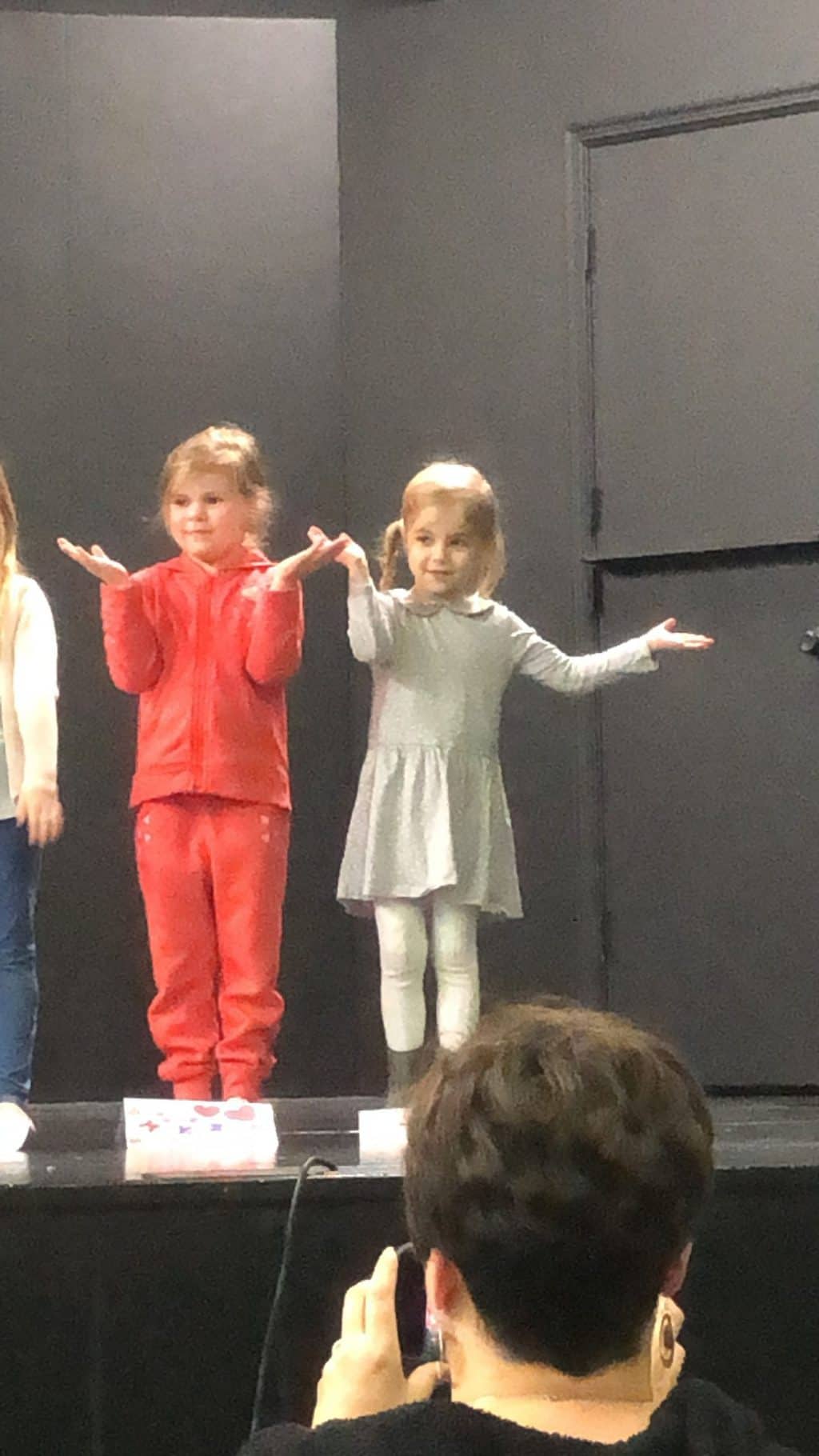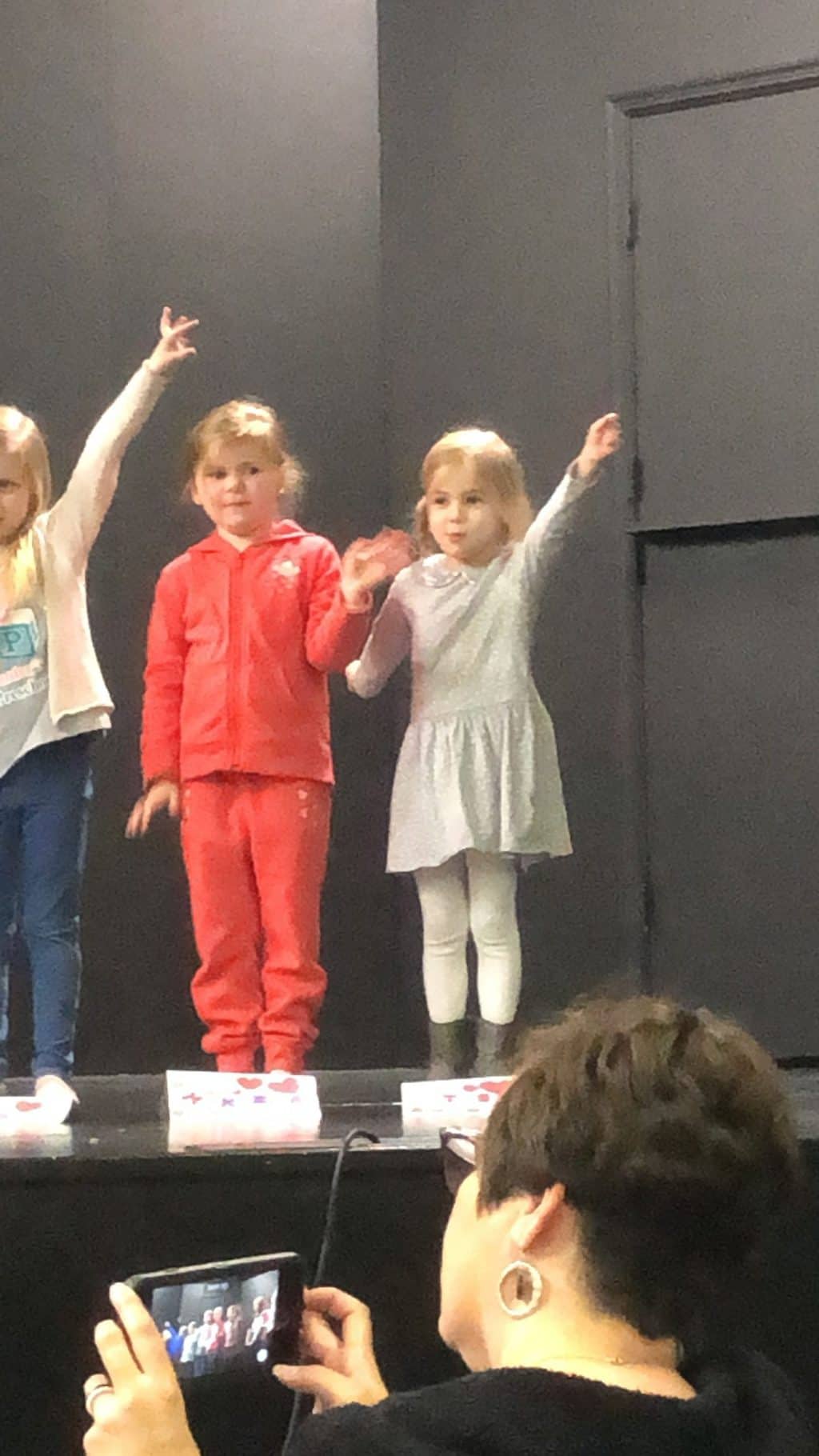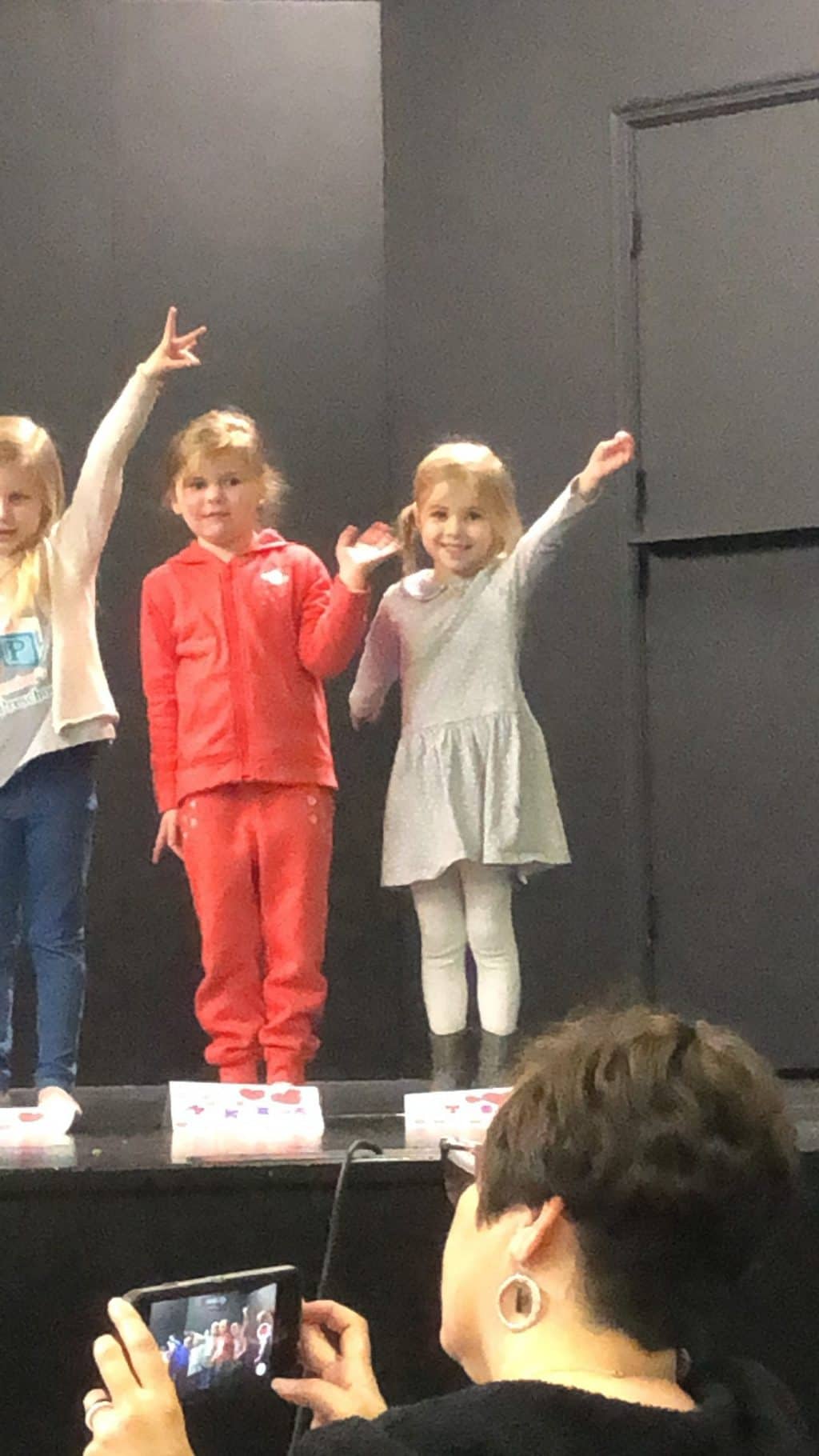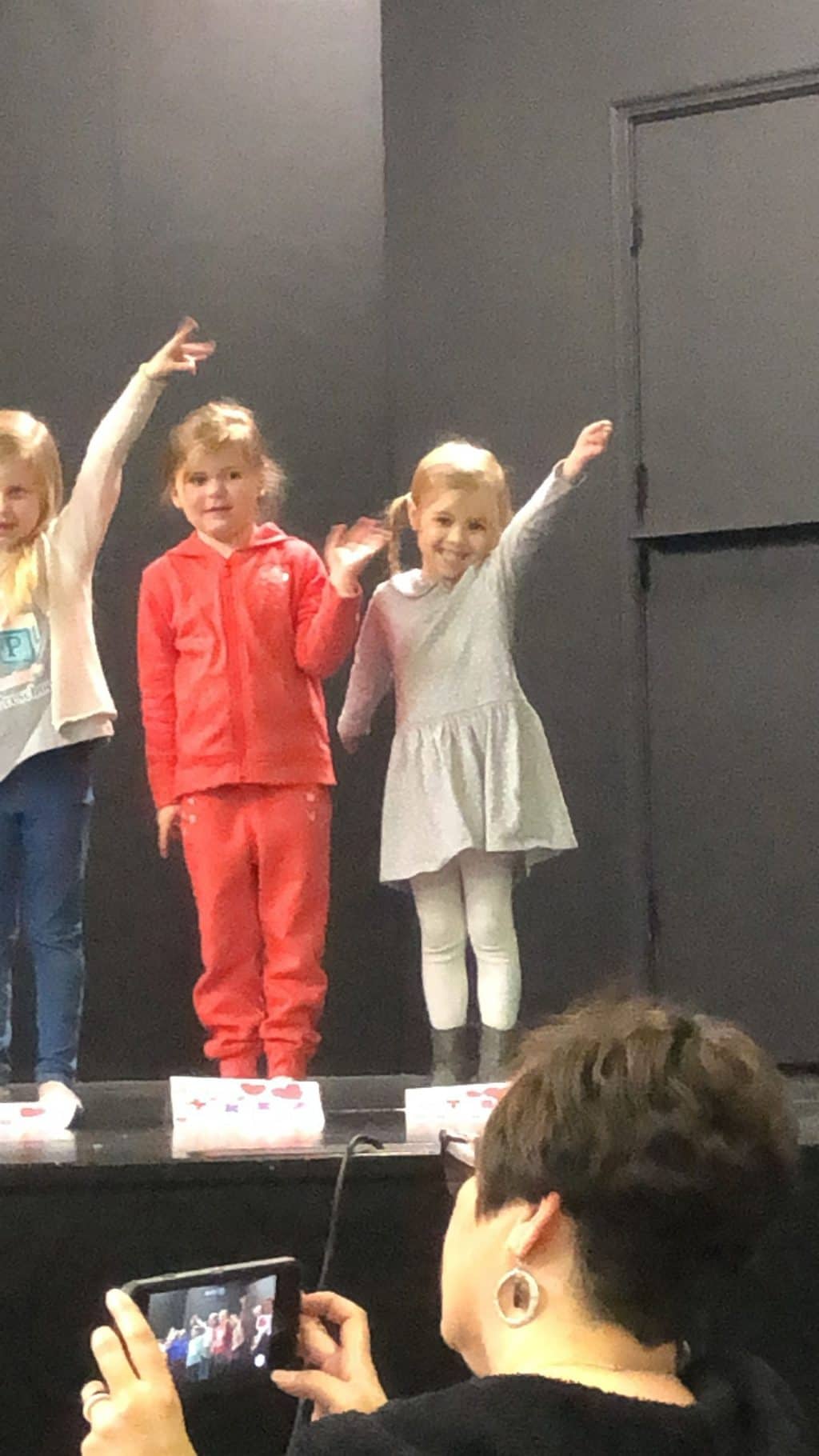 The kids each shared what love means to them and they sang a song together as a class. Here's a video of what love means to Tess and here's the class singing!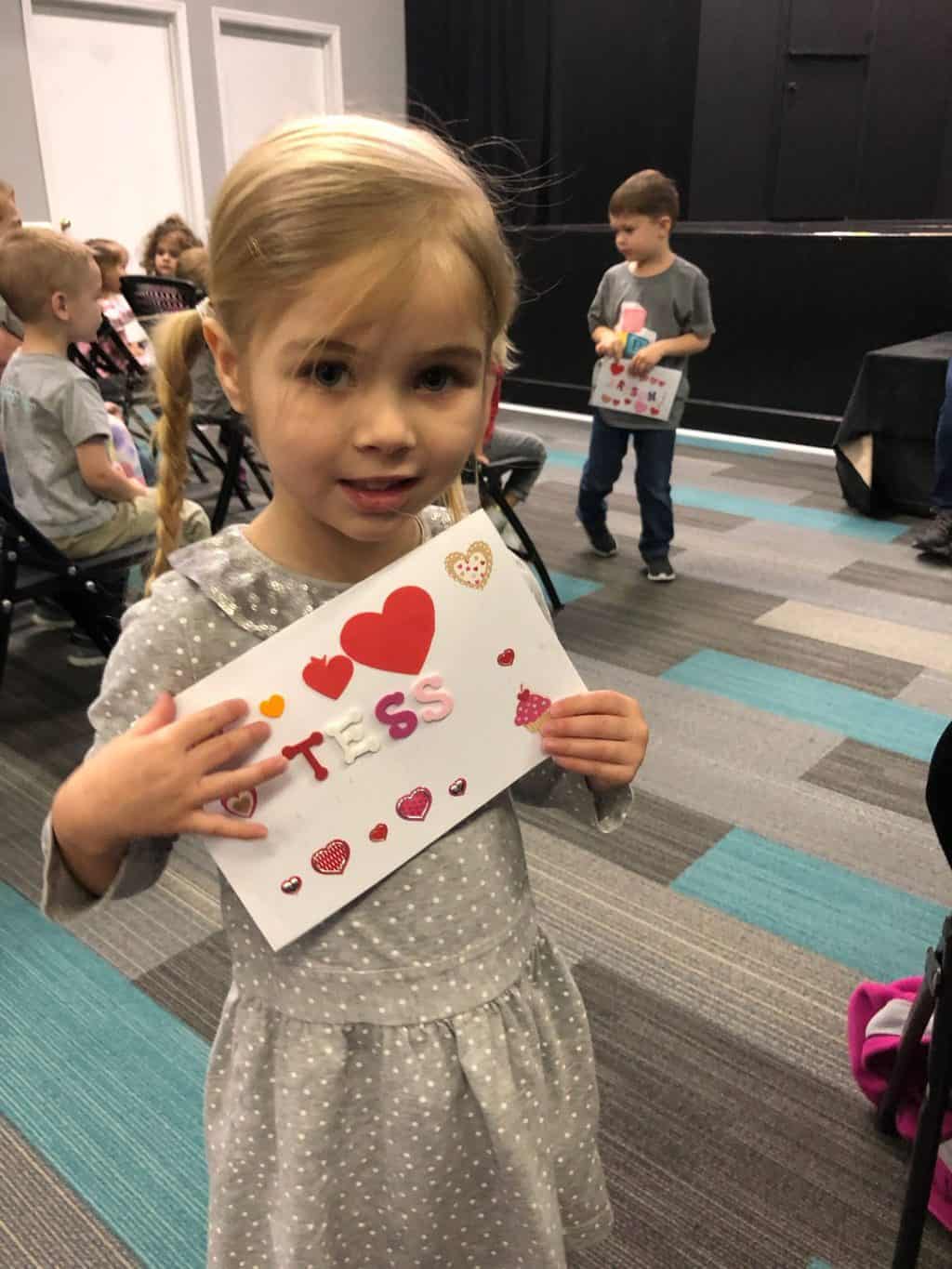 I also love her drawings and how she always, always writes her siblings names too (she used to only write Britt but now she's got Kye down…Spear is next to learn!)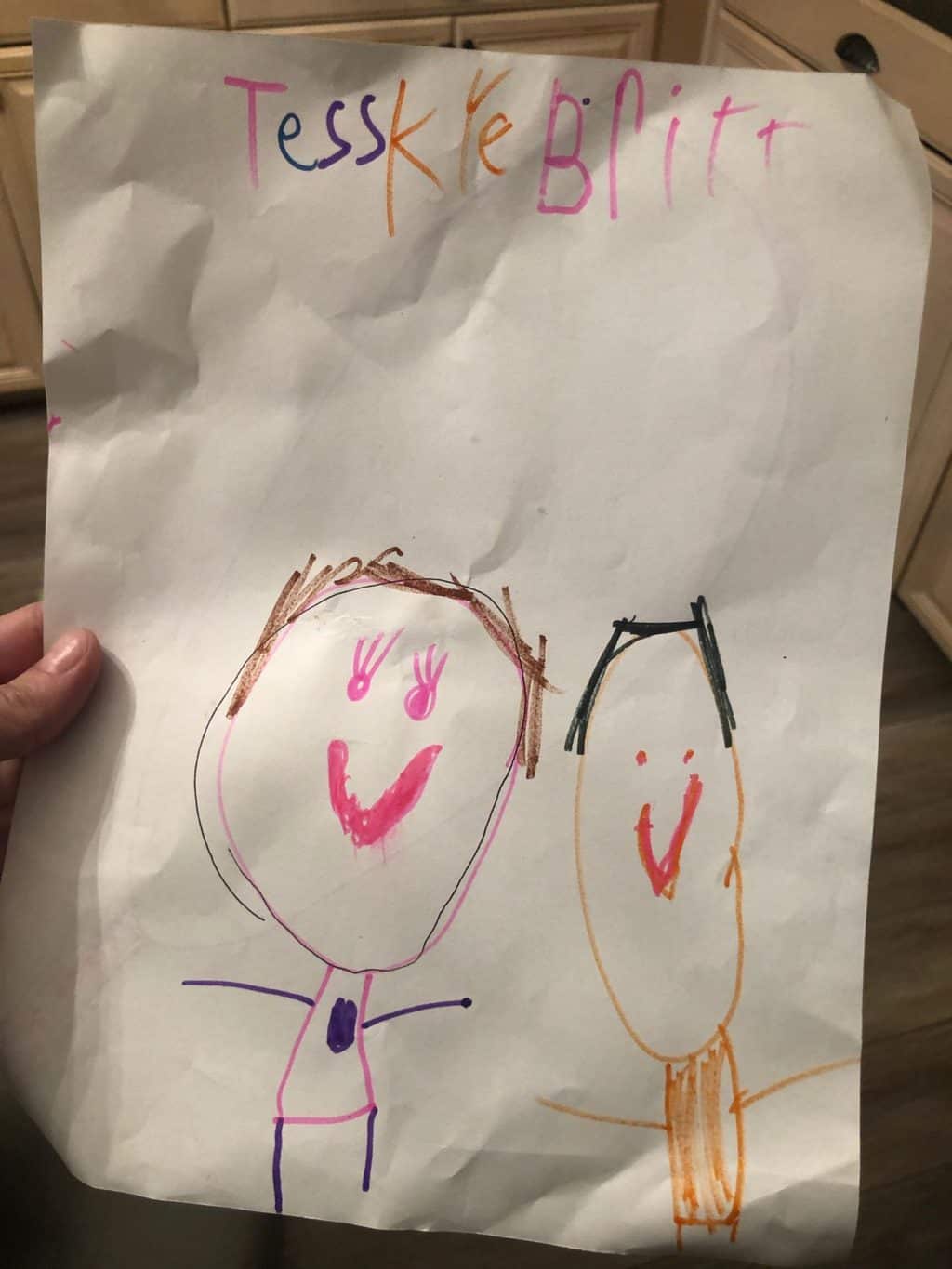 Tessie is a slower eater and with her going to kindergarten in the fall we're working on helping her speed up a little. She knows if she eats her breakfast fast enough that she's able to take a granola bar in the car on the way to school – girl would eat a granola bar every meal if I let her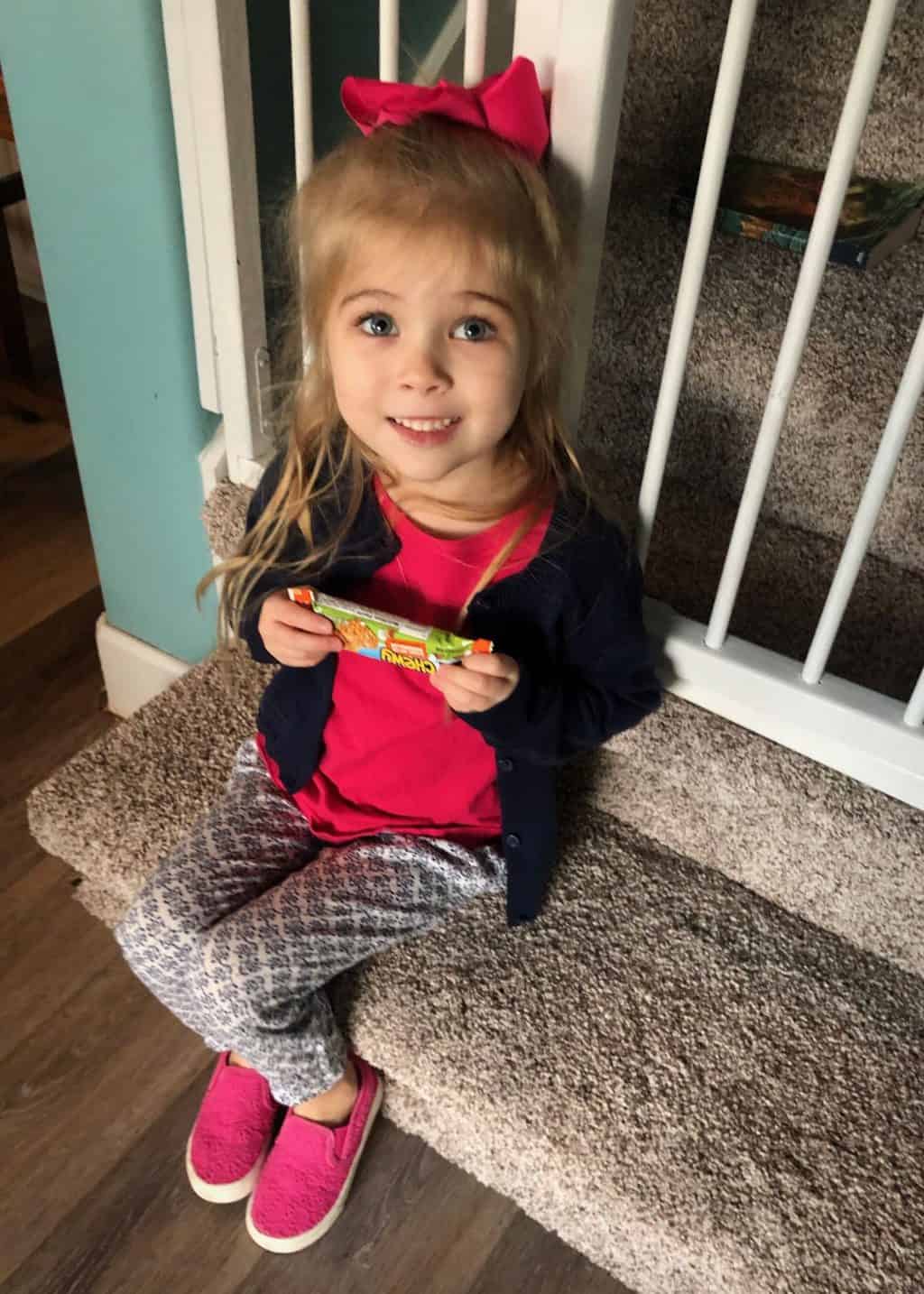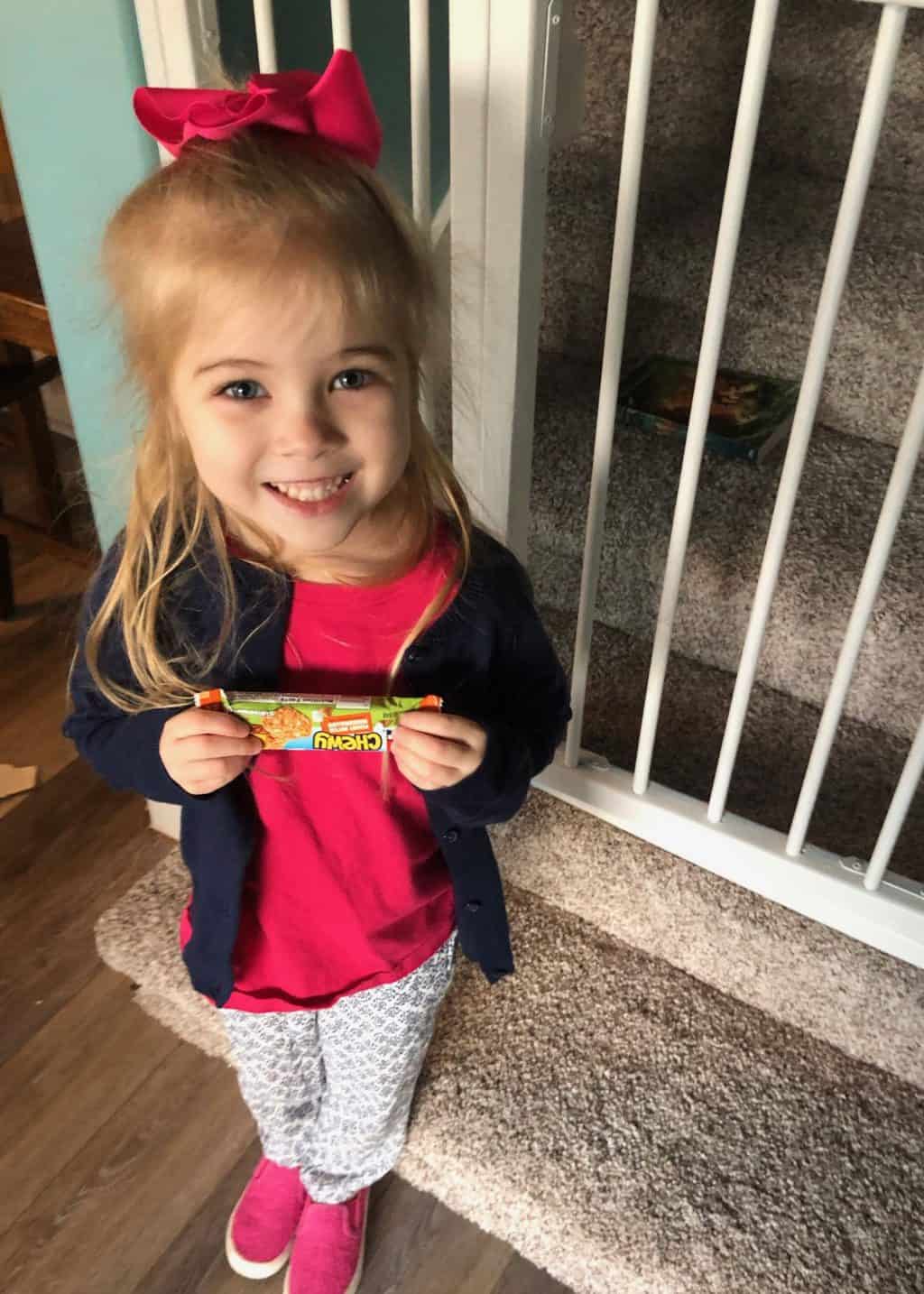 Tess is really working hard on her sight words and is really getting them down!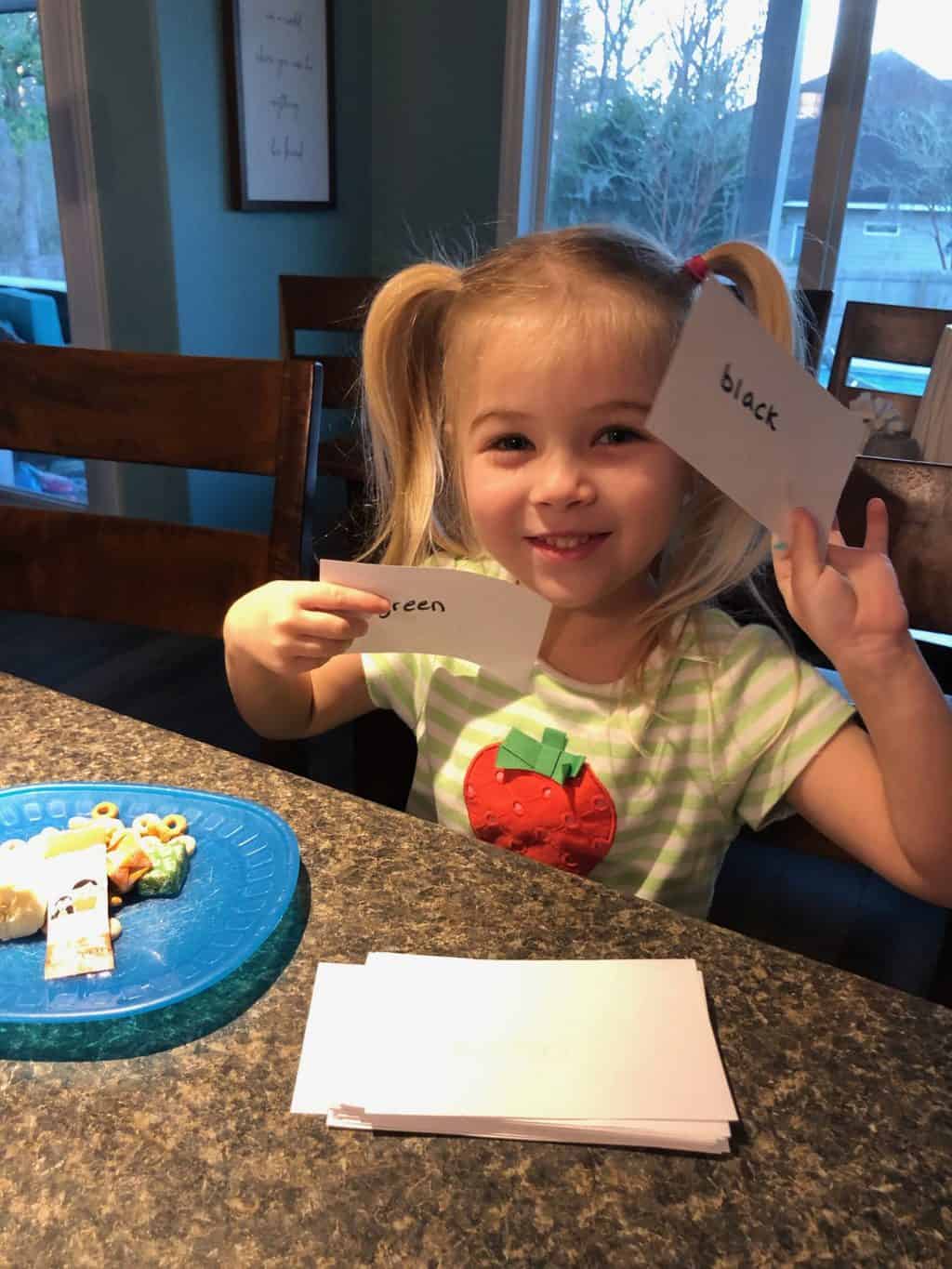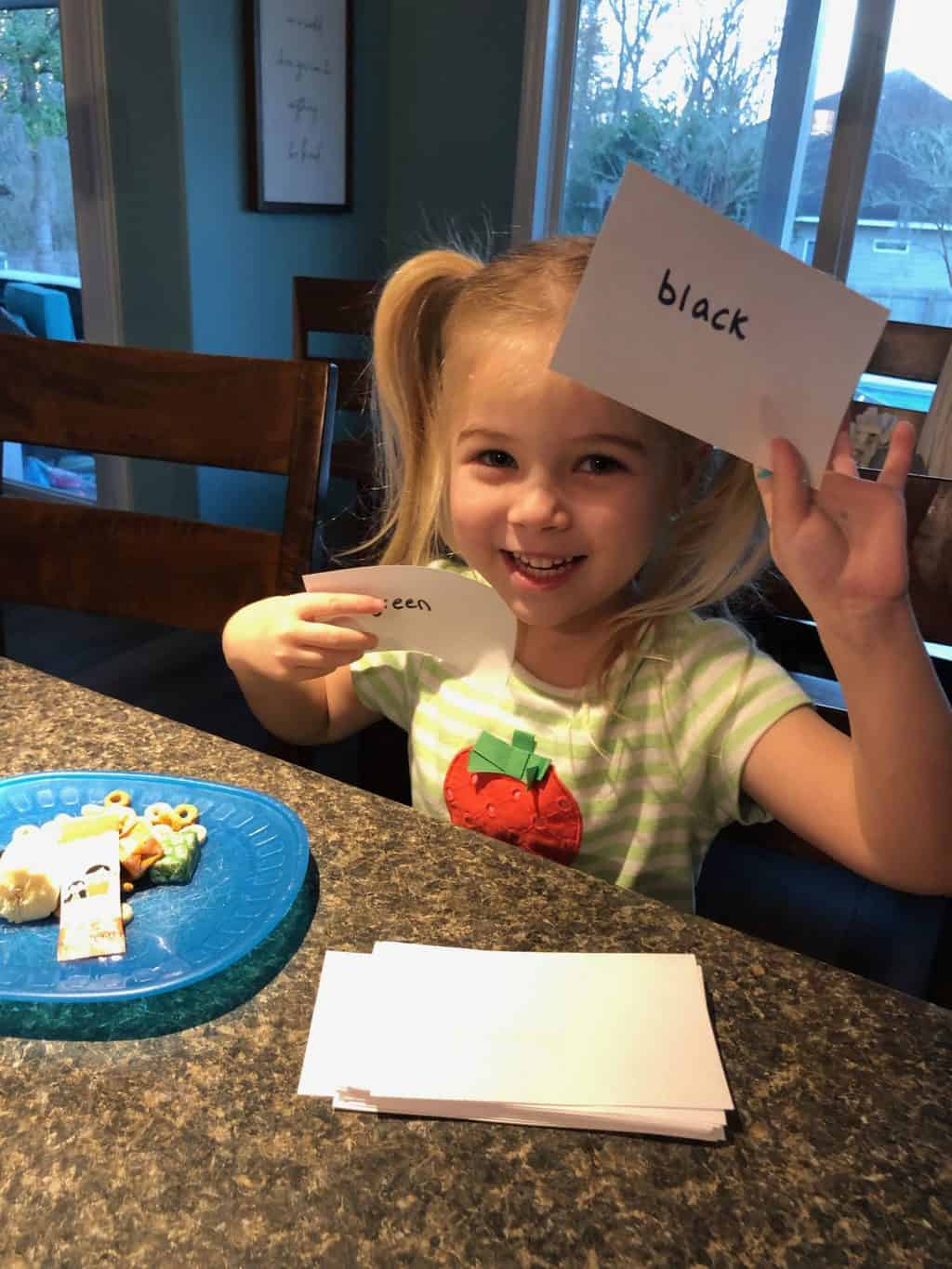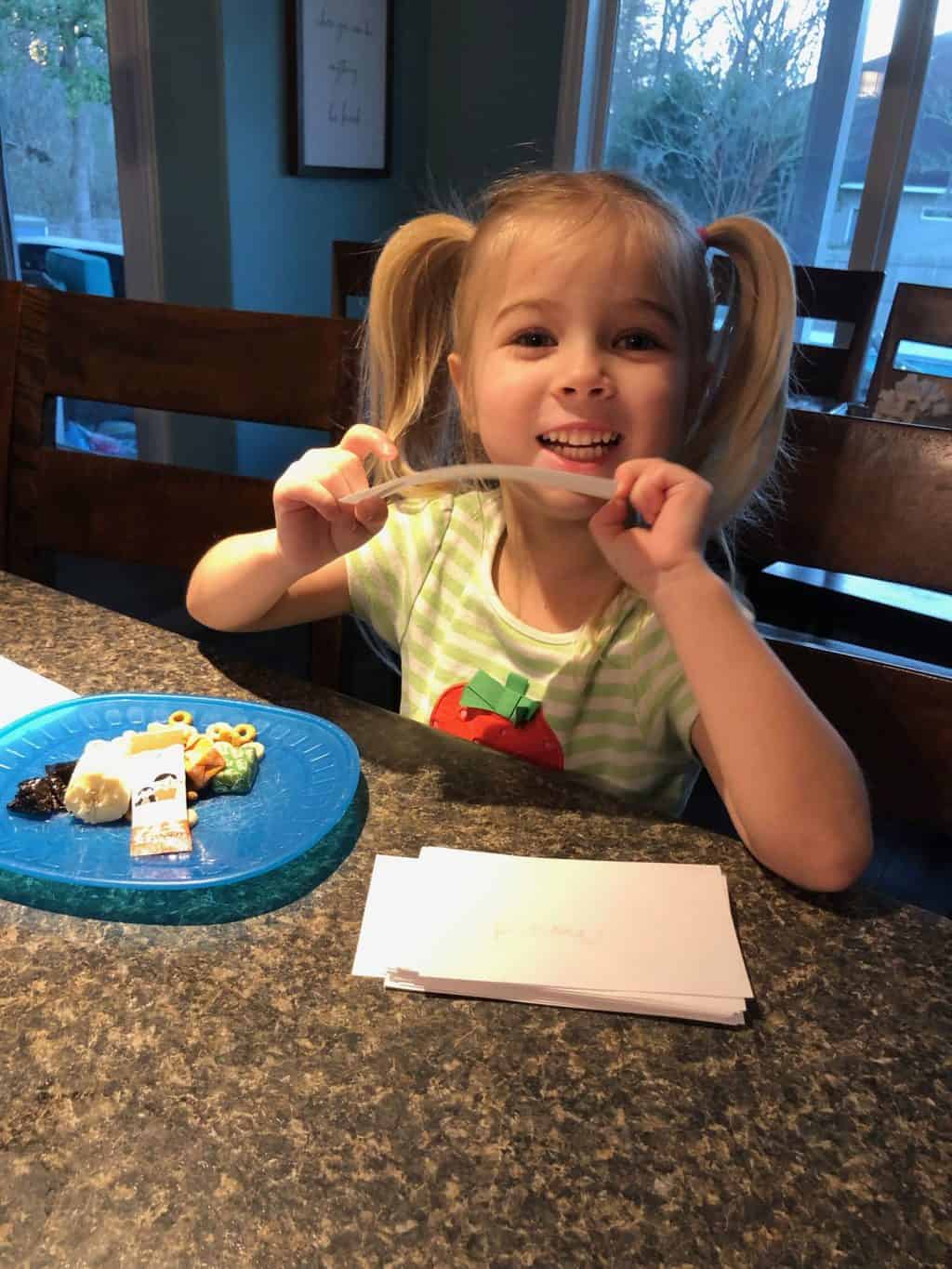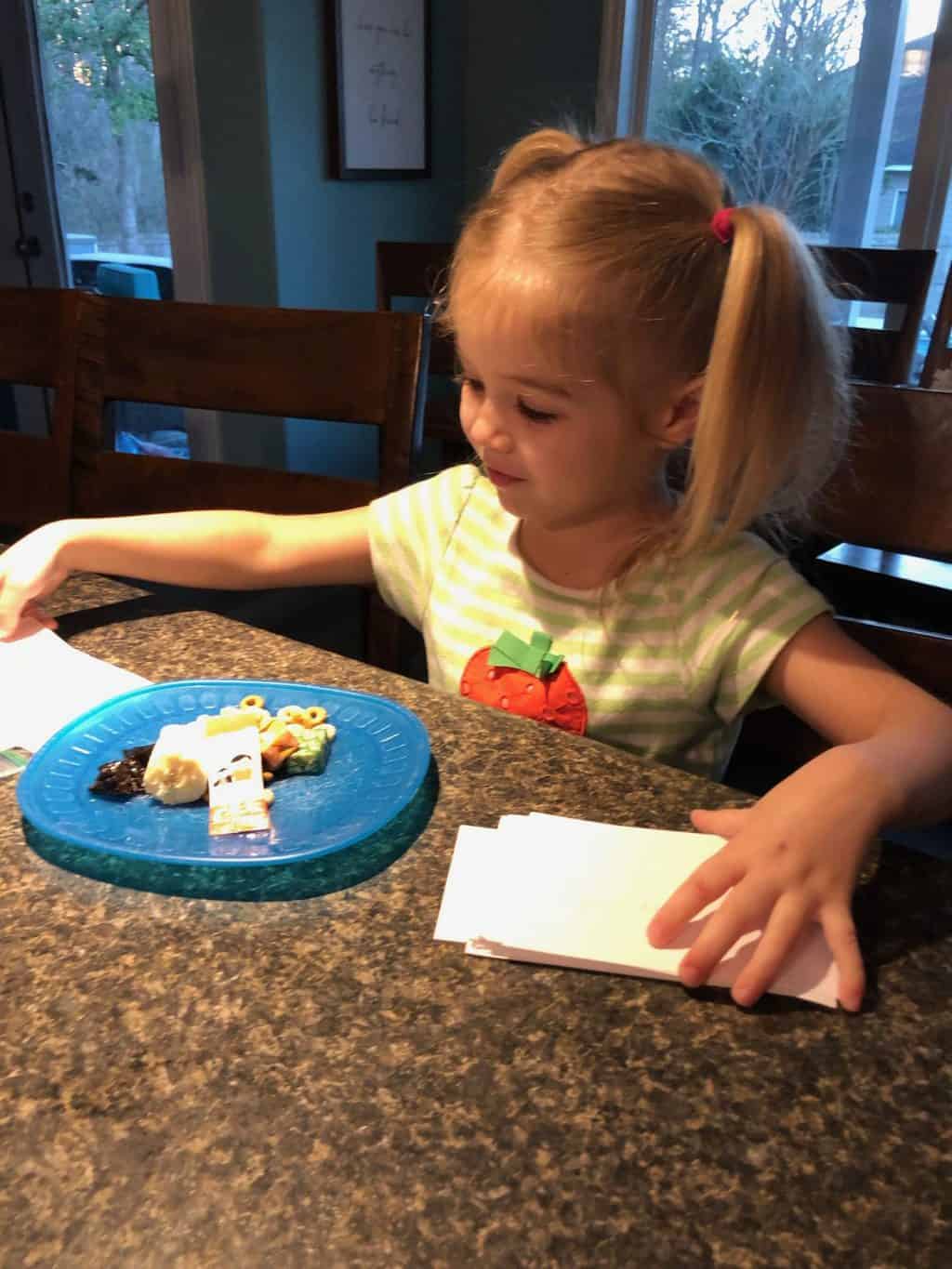 She is also getting into picture taking and asked me to take pictures of her, yall know I won't refuse that!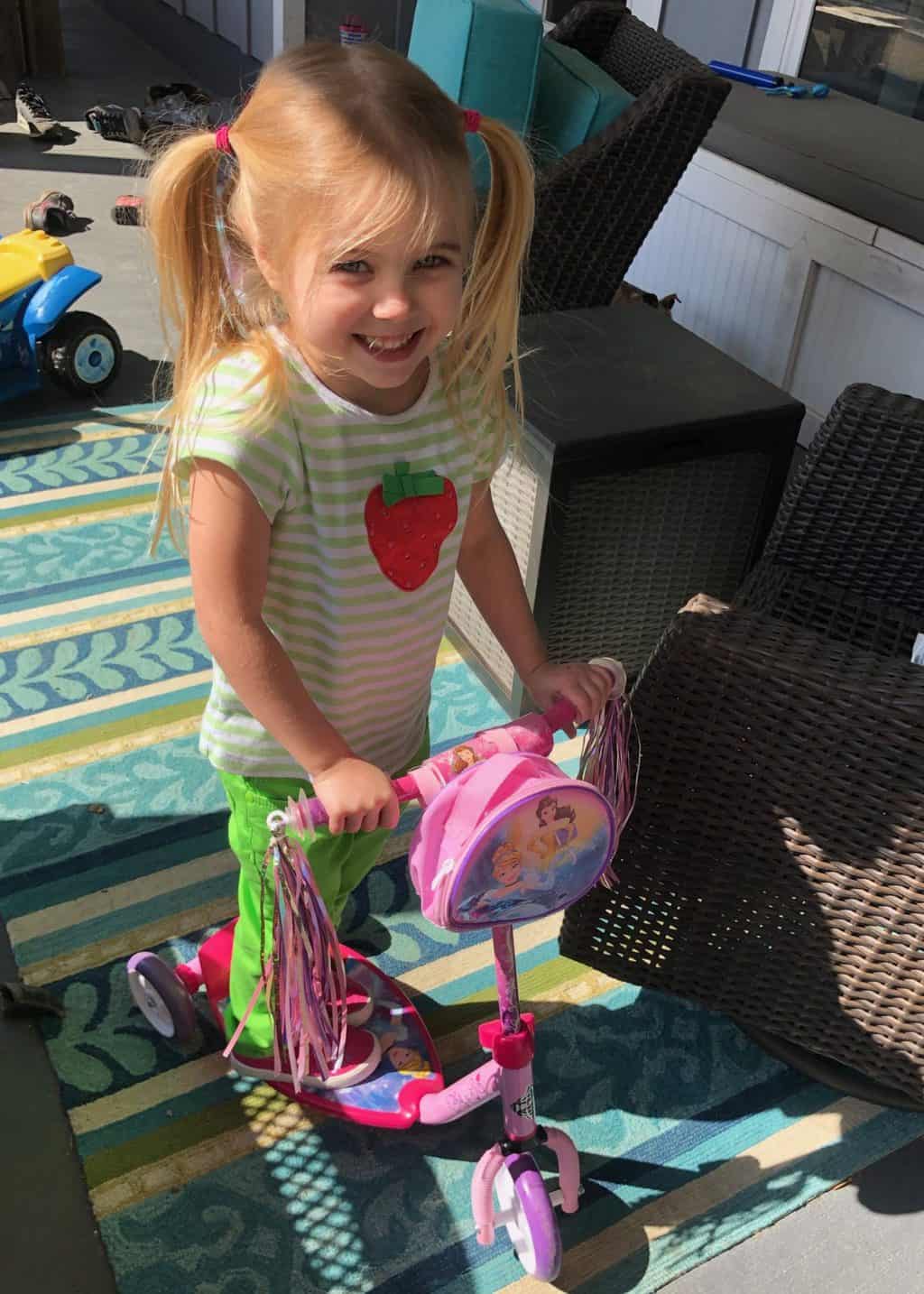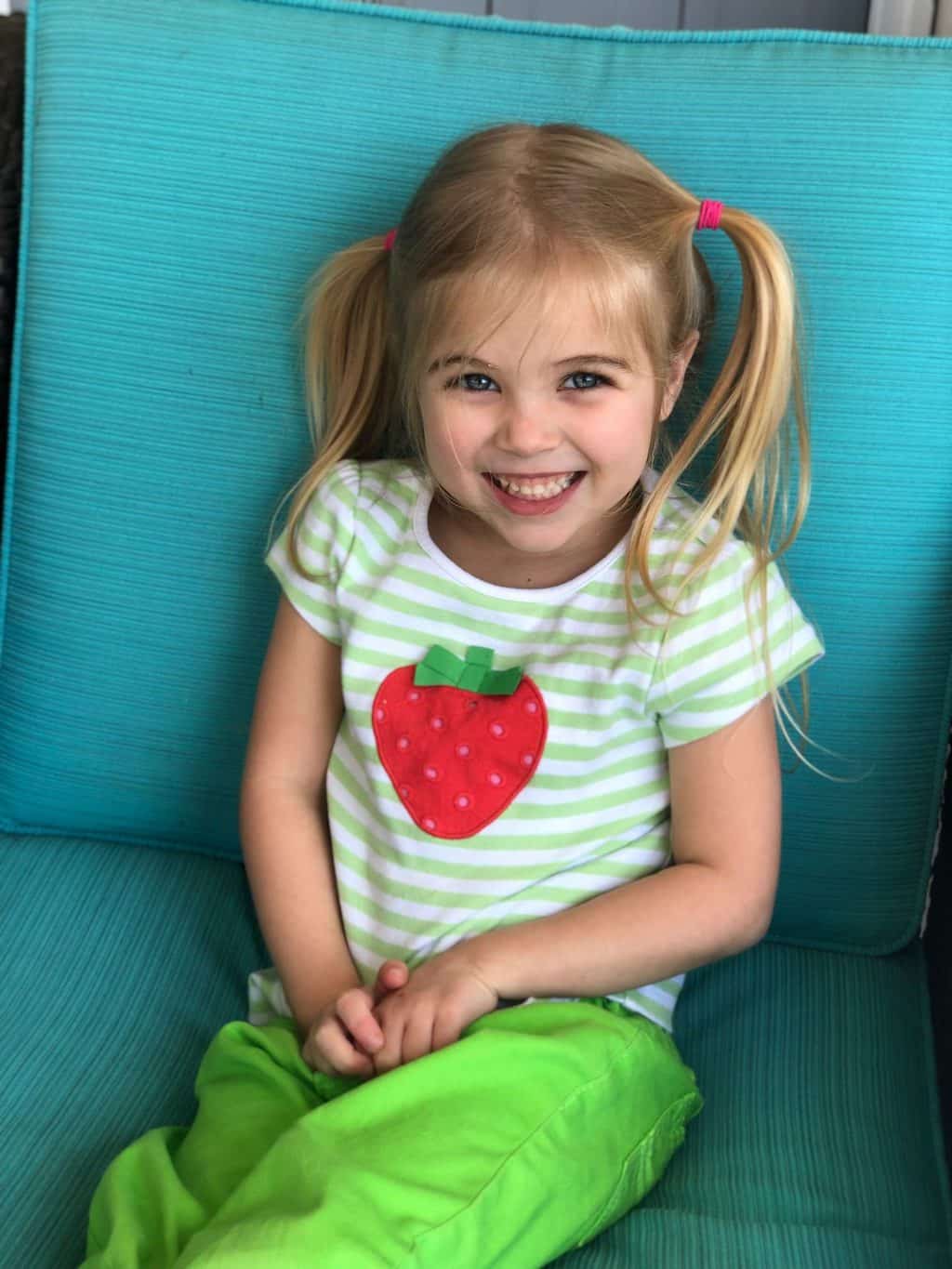 Another collab I did this month was with See Kai Run shoes (now available at Target here!) and Tess felt SO special that SHE got to take pictures for them of her new shoes!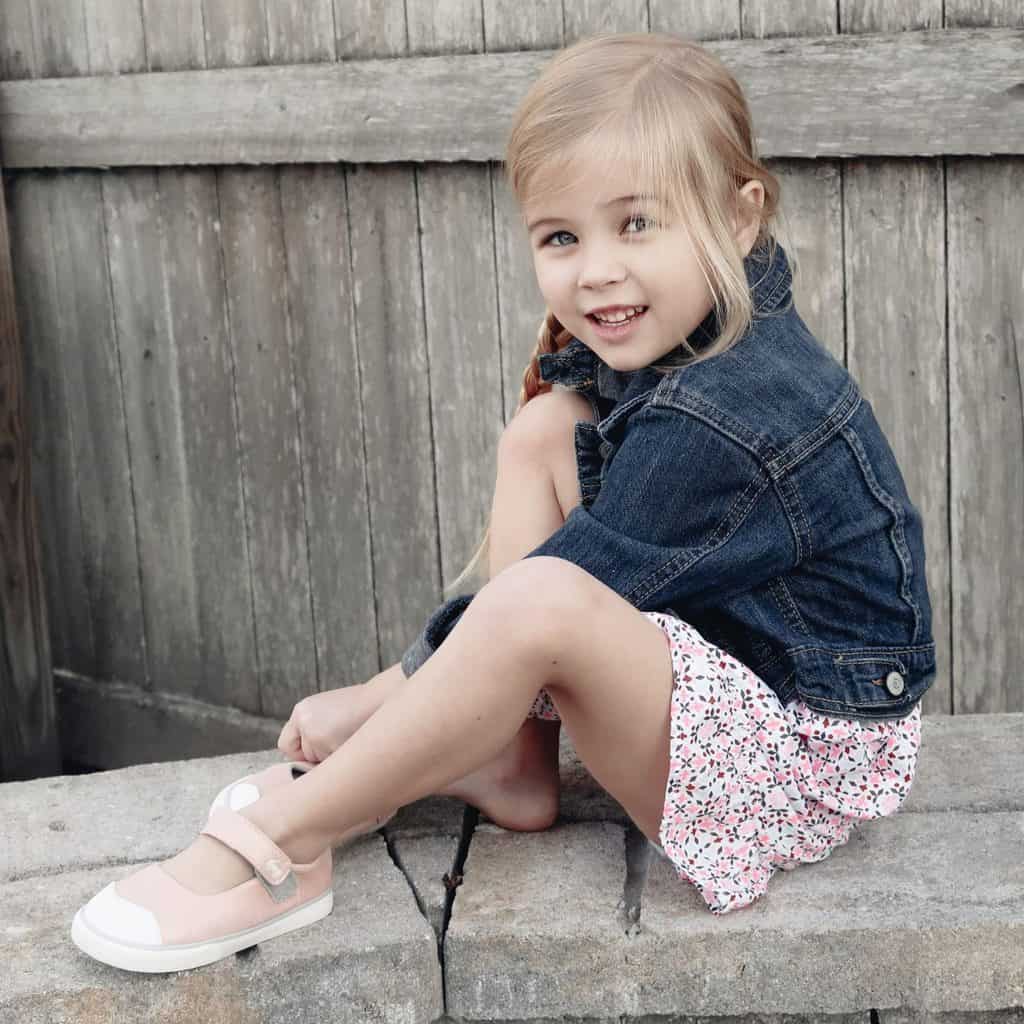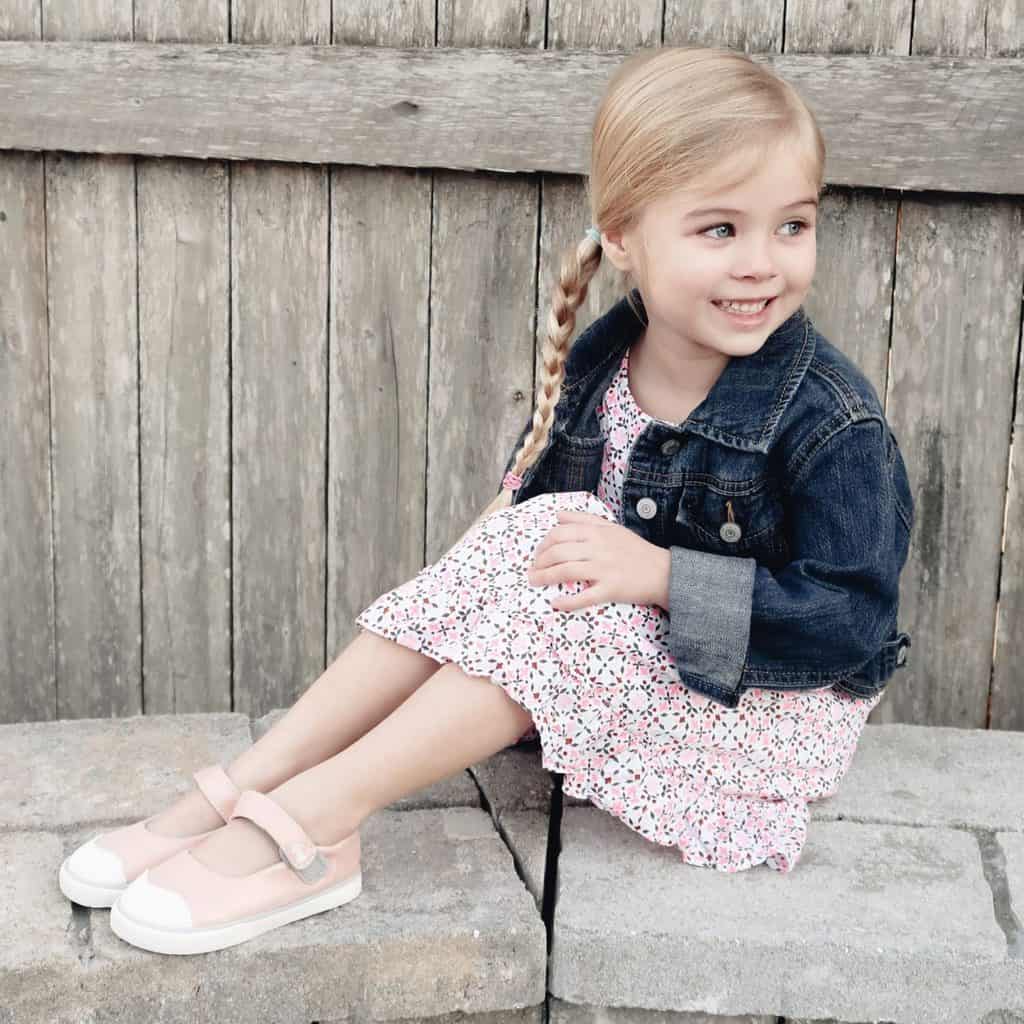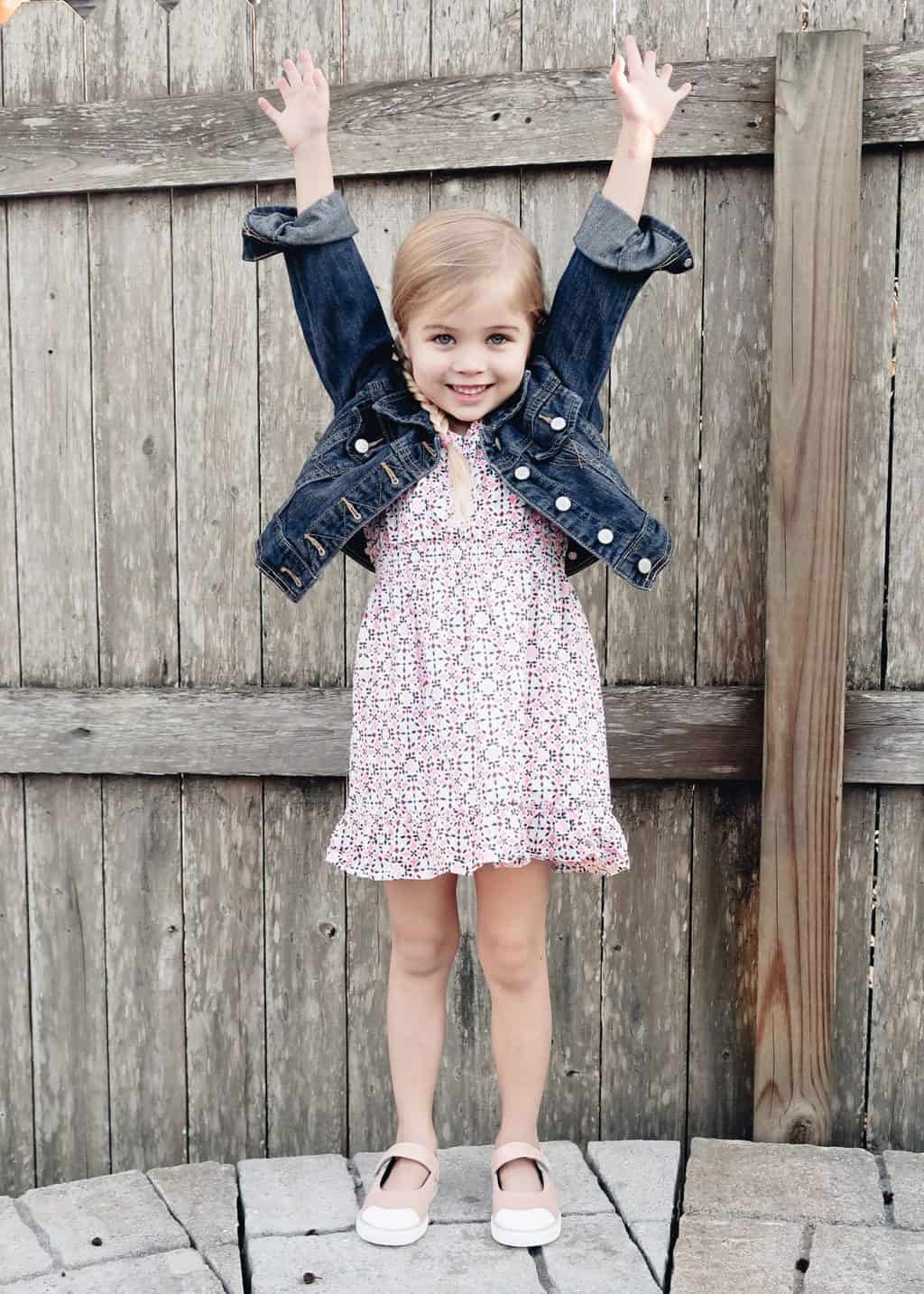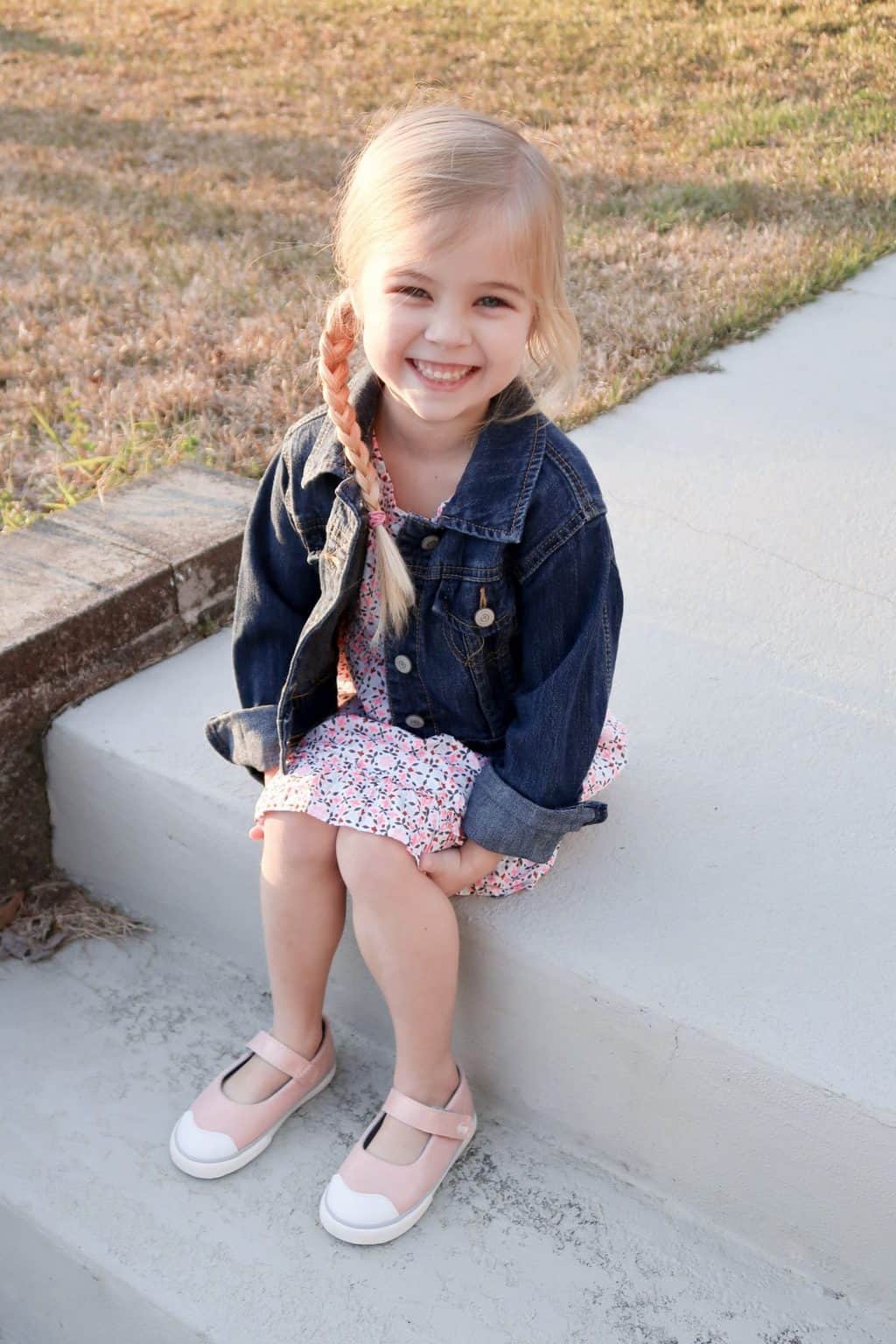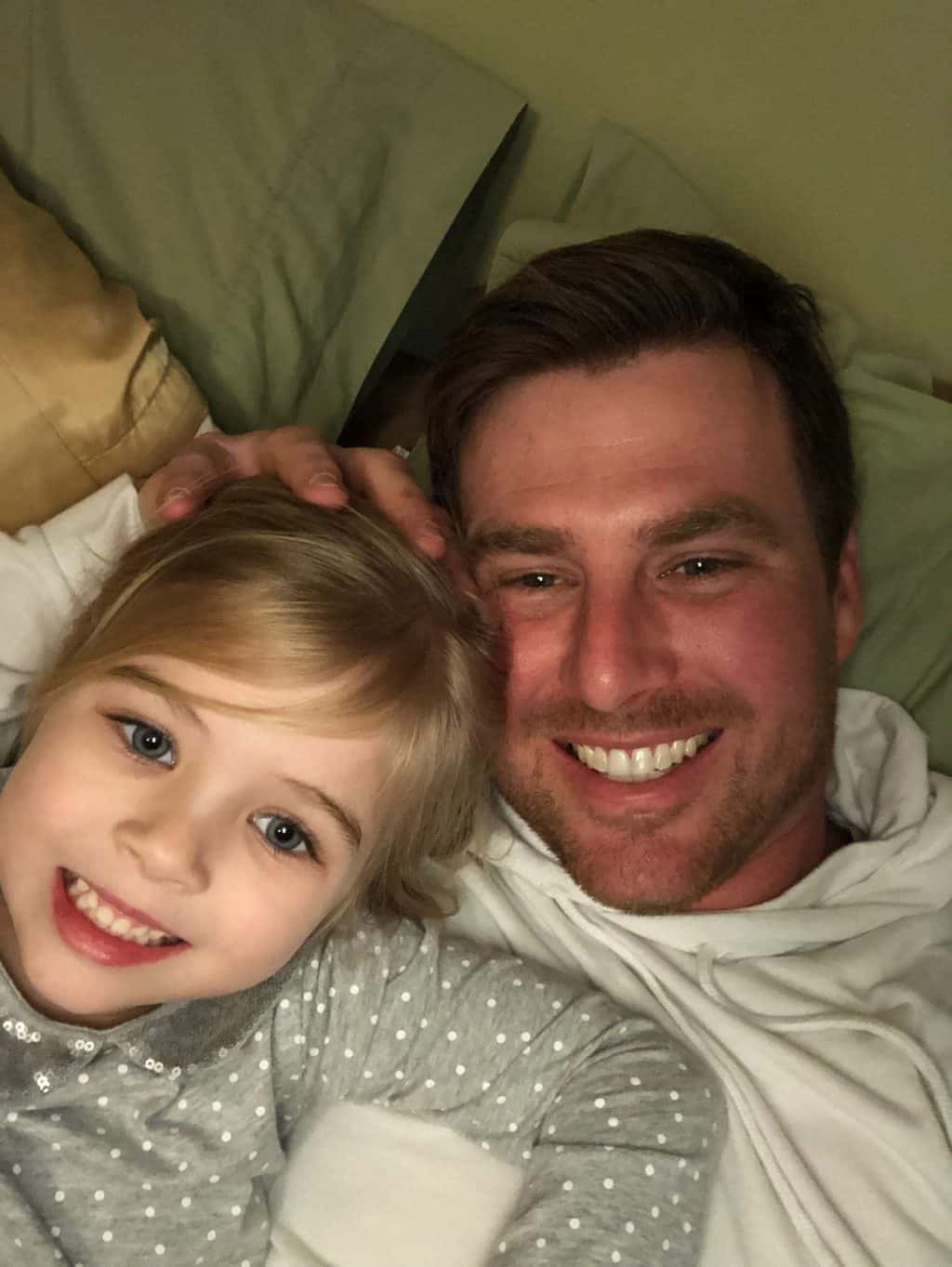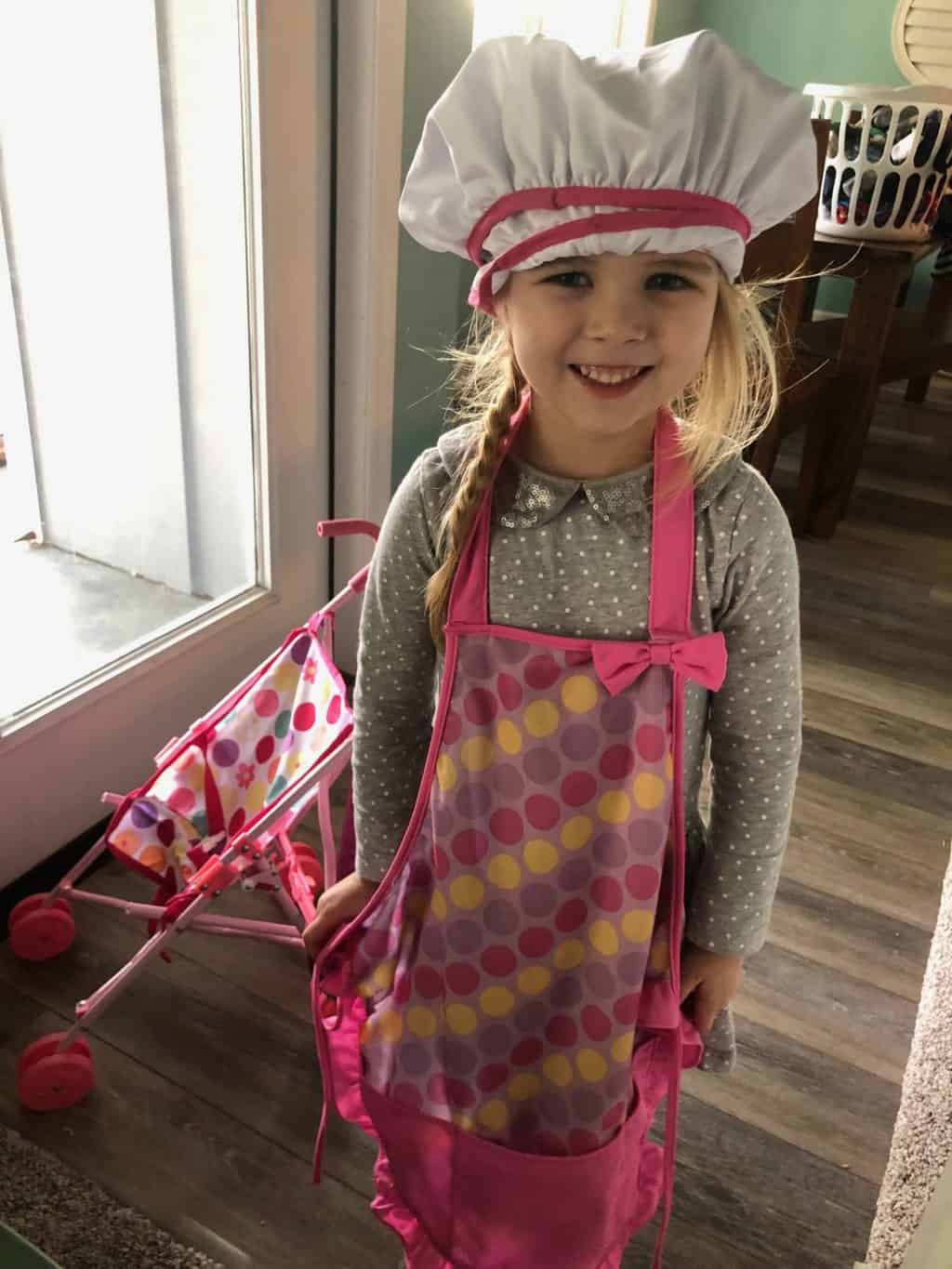 Tess said to me: "When we get to go to Heaven we will go on LOTS of field trips." I asked her where we'd go on field trips to and she answered: "To Jesus' house!"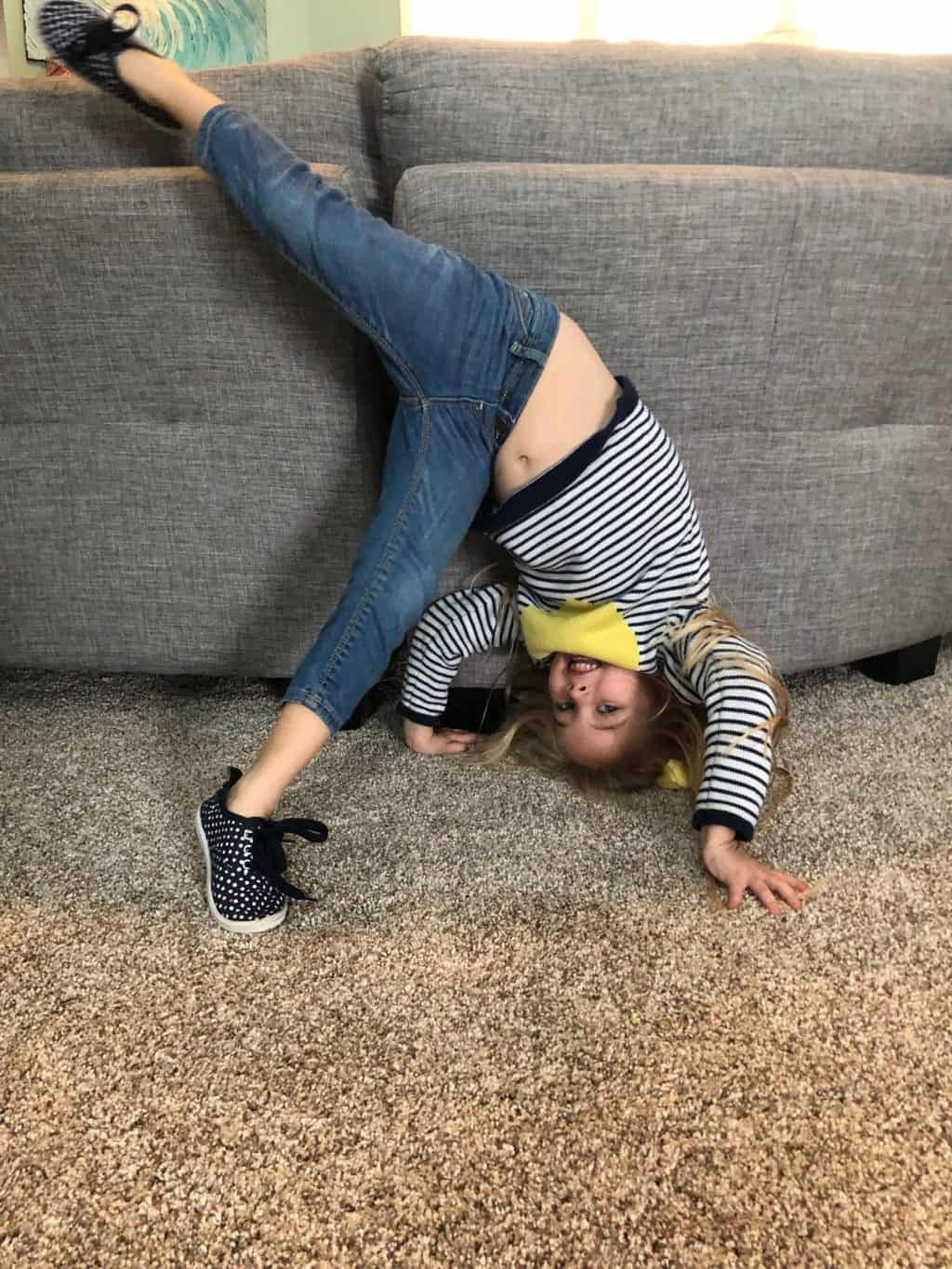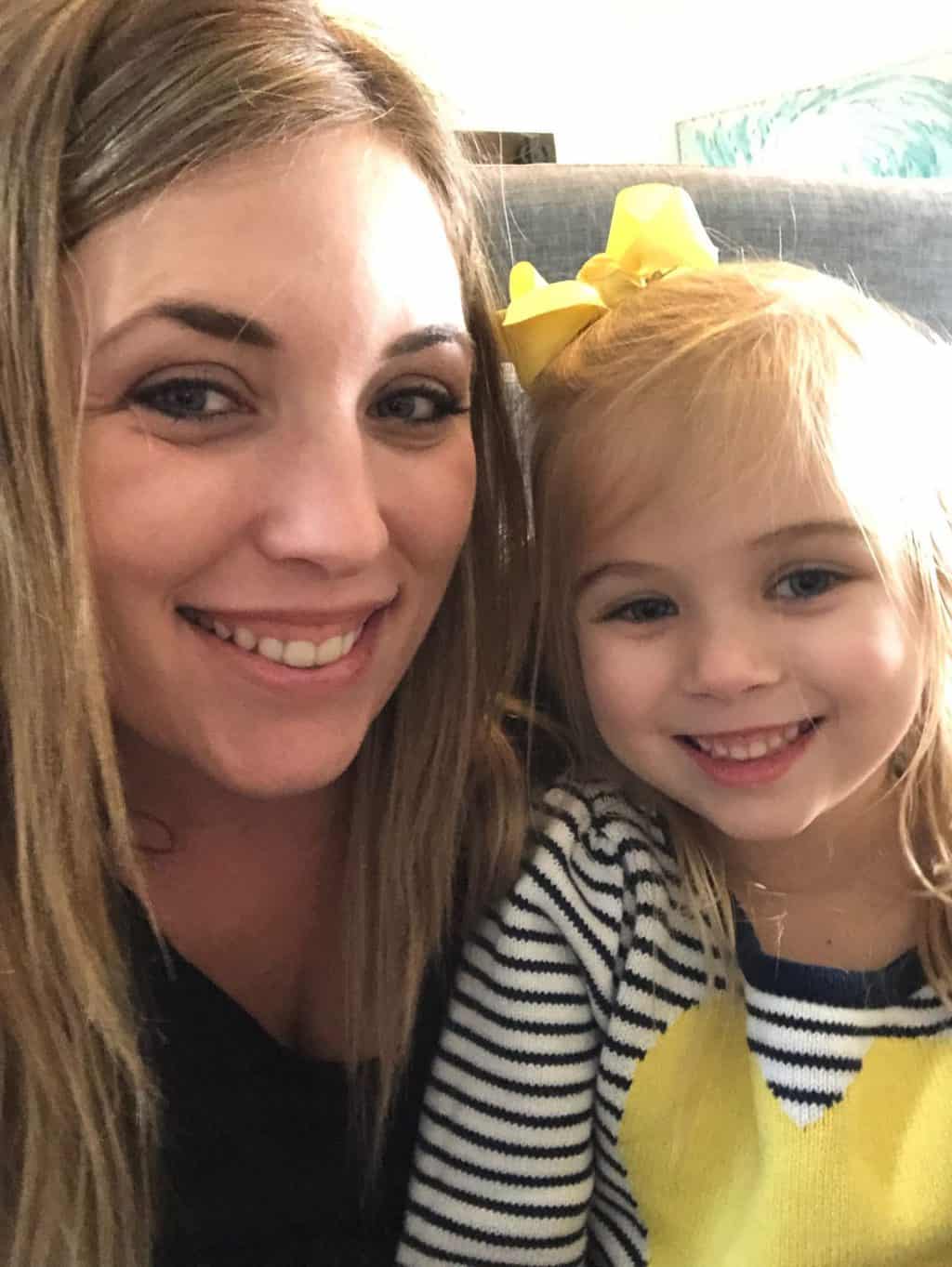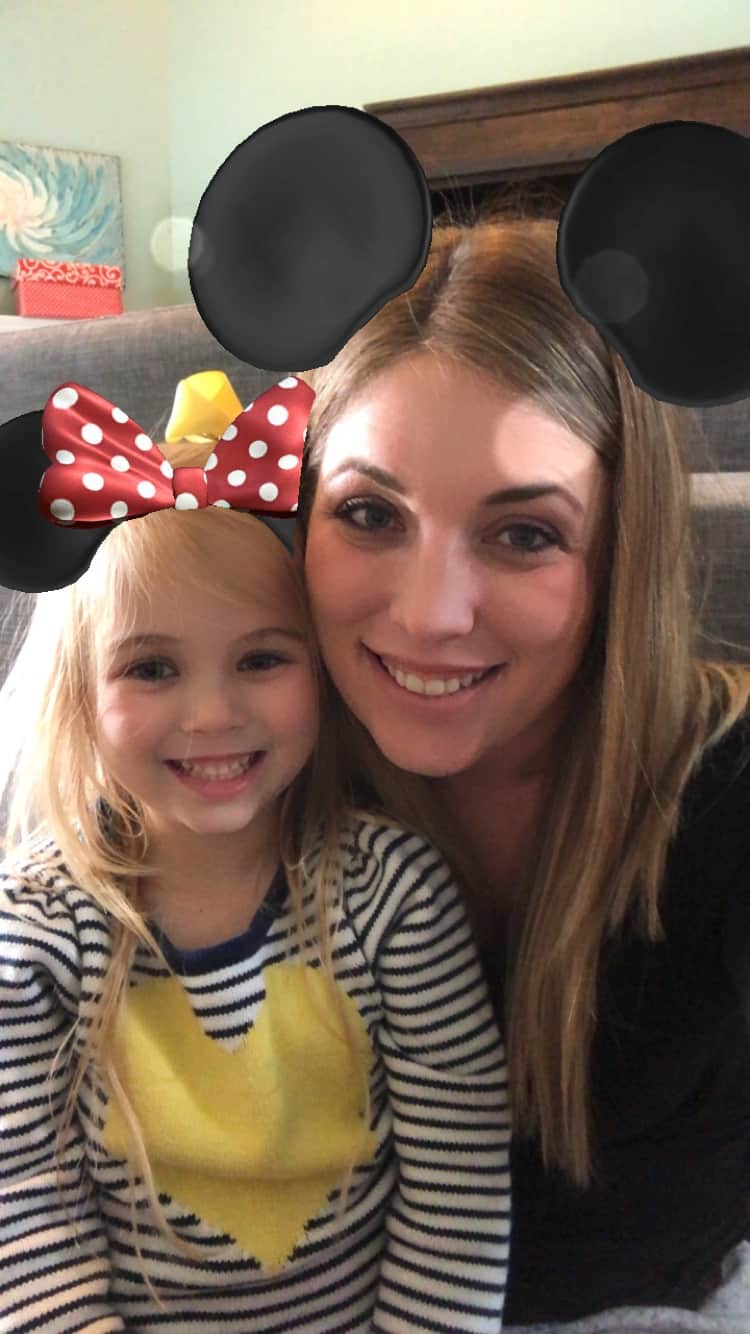 We also did one other collab for Instagram (it's like when it rains it pours with that kinda thing, I was SWAMPED with stuff to do for Insta and then I got it all done and now it's been crickets for a bit and my plate is pretty empty in that area which I'm not minding…taking pics is a lot more work than you'd think it is haha!). This particular company ended up canceling the campaign so I'm not going to name them or link to their site. We appreciate having the free items but it's frustrating when you put time and work and energy into something and then they cancel and don't pay! I'm def learning the ropes to all of this though!
The kids are WAY more into the picture taking side of things than I'd thought they'd be. They were SO INTO this particular session and came up with ideas all on their own so I still wanted to include the pics for our blog books as they were so cute and it was such a fun memory together!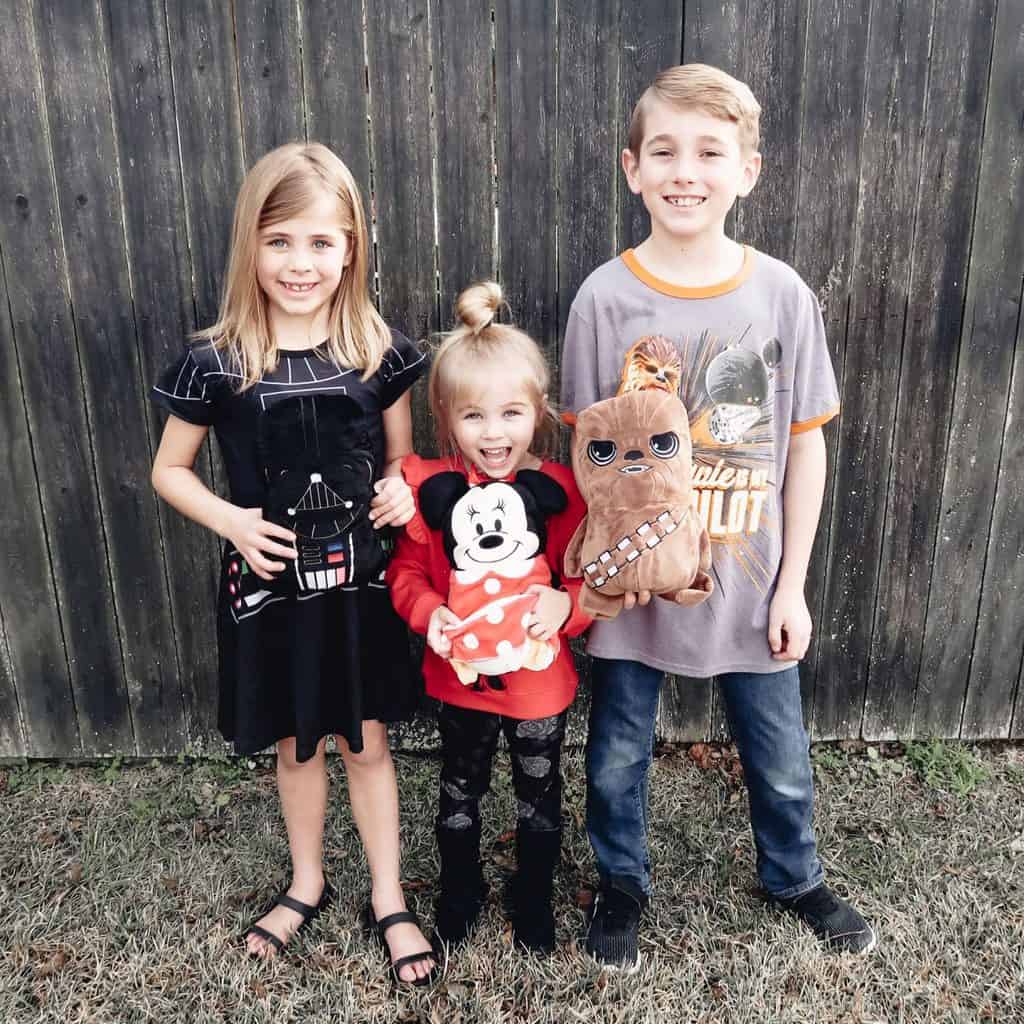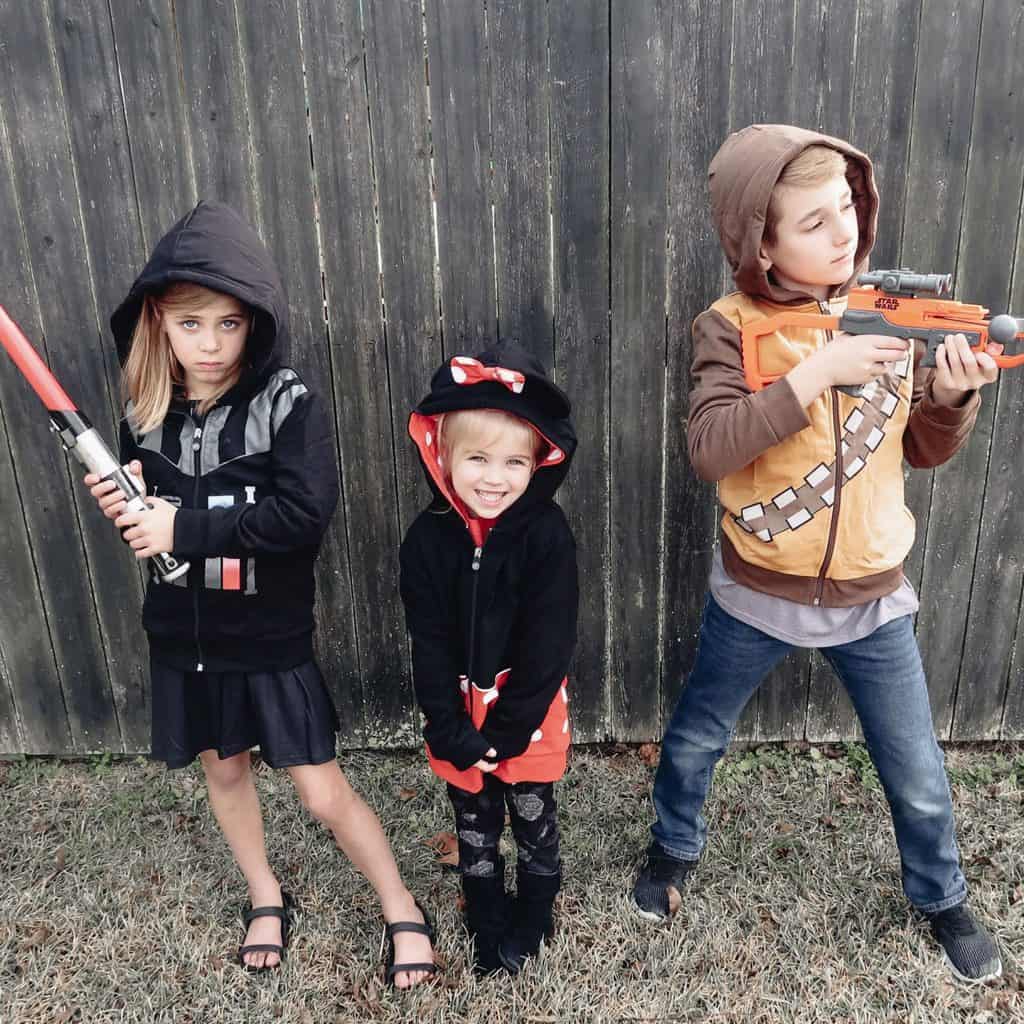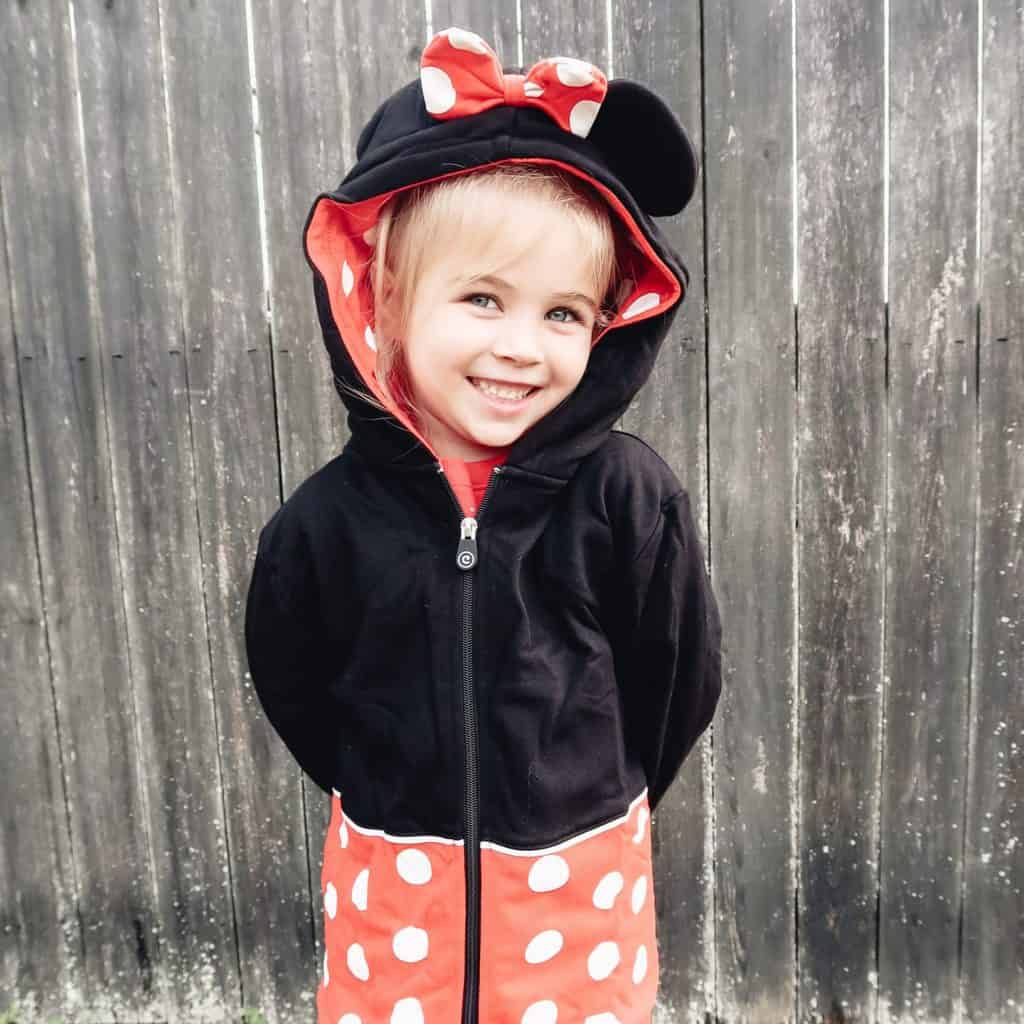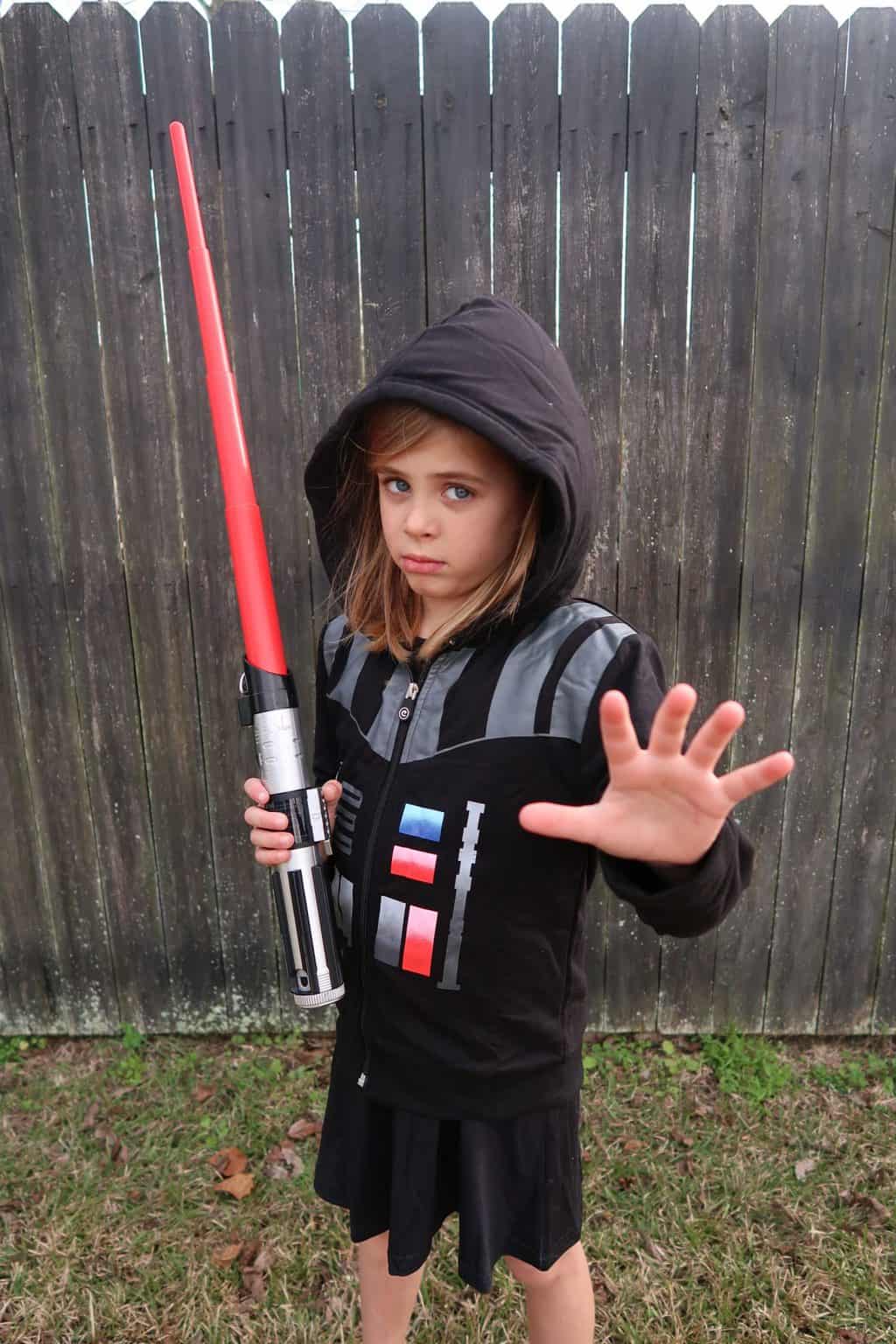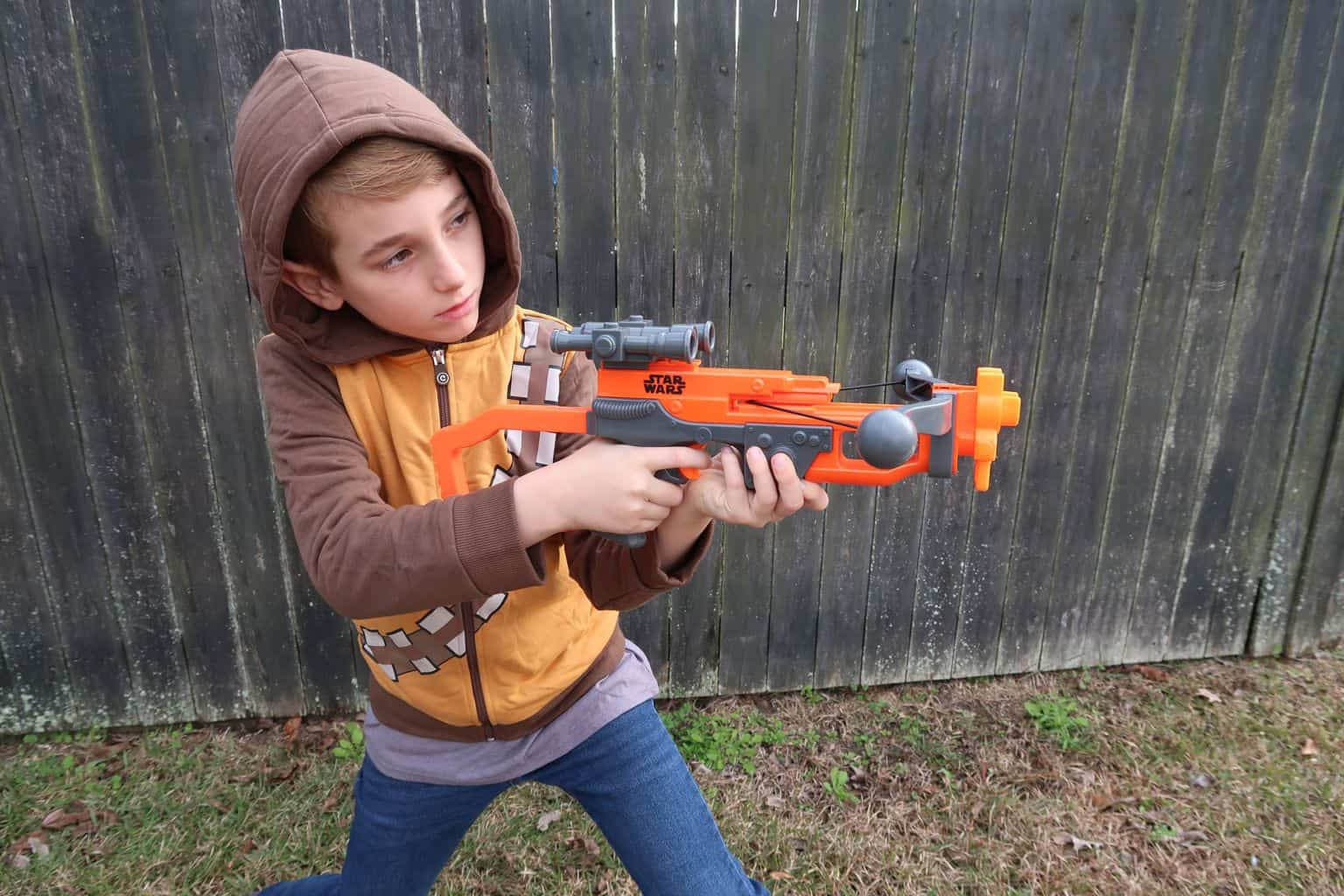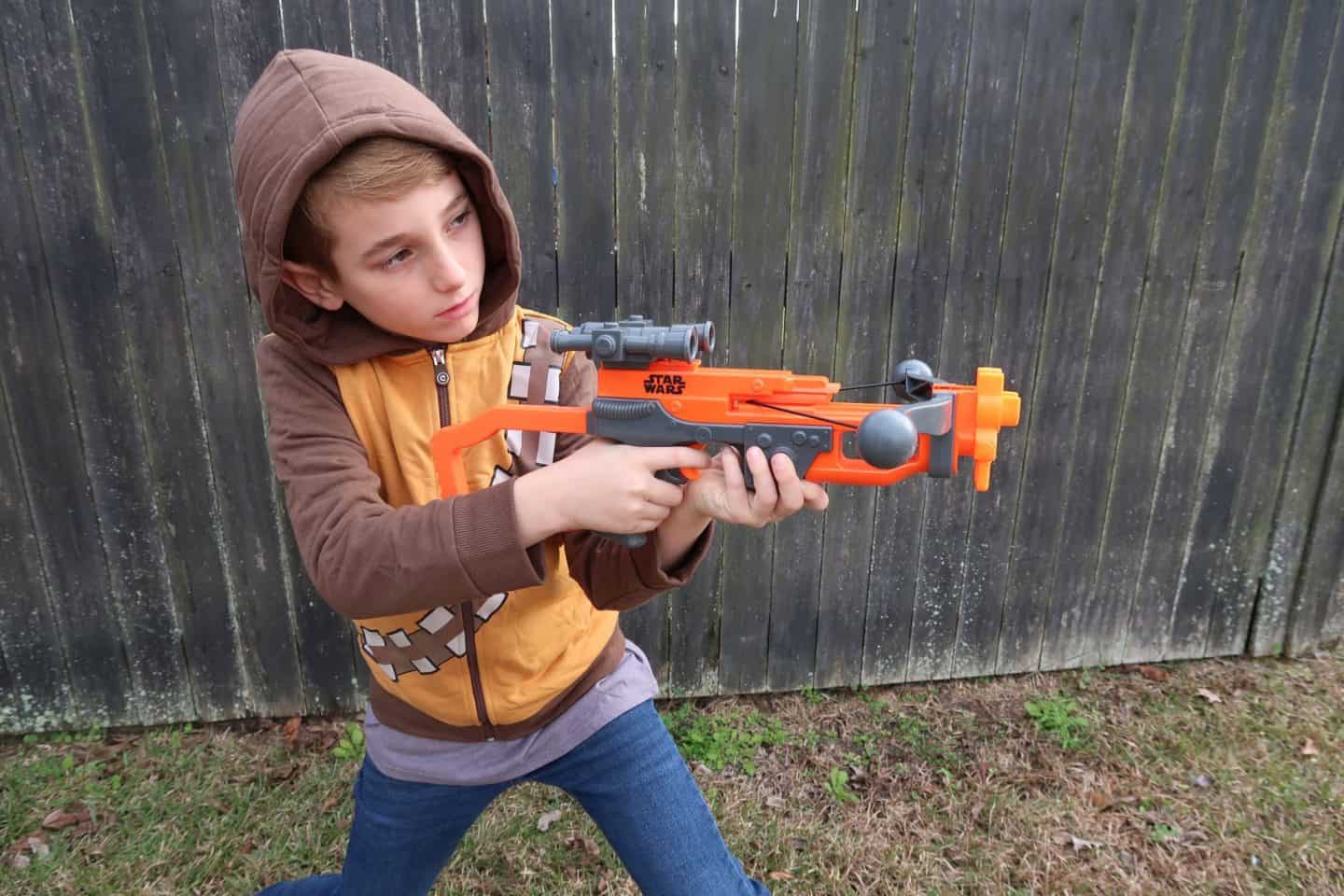 This is 100% all their idea and I love it! Totally my fav 😉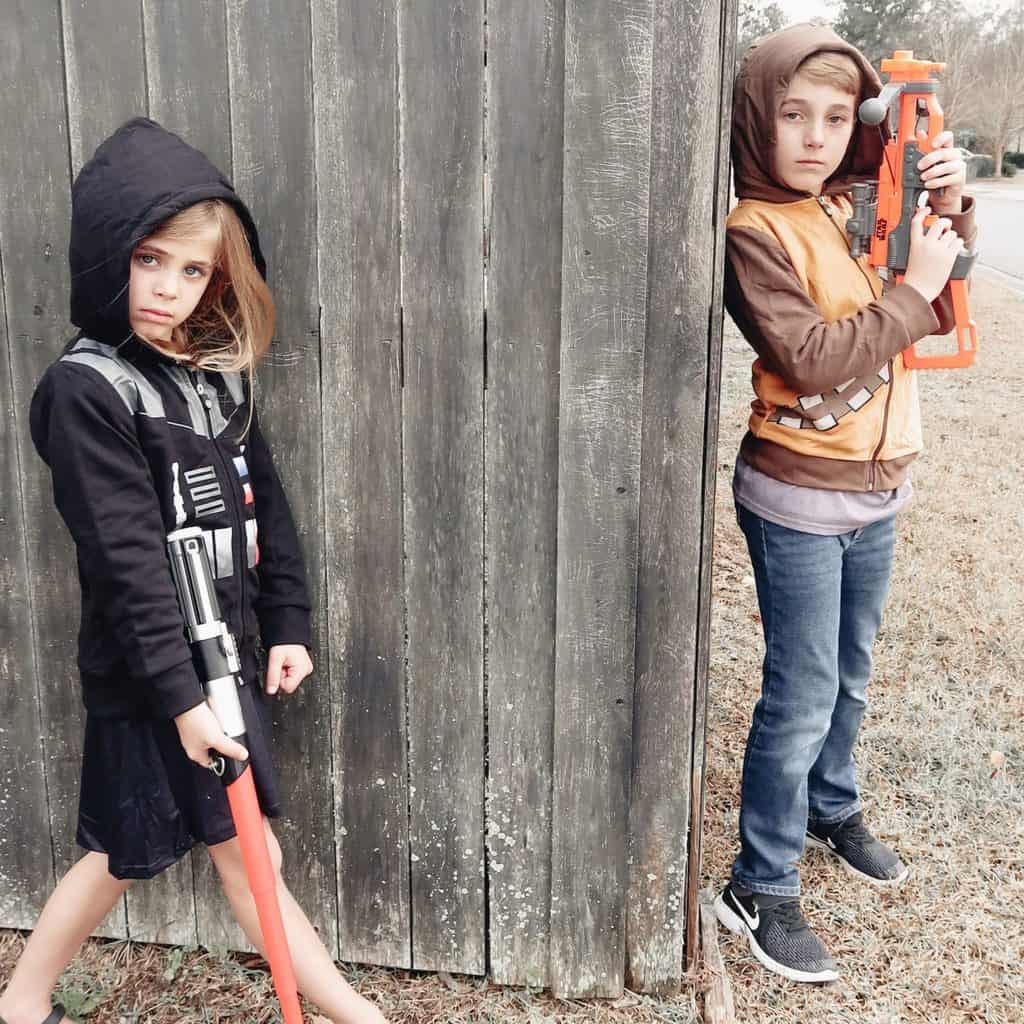 That's a wrap on our first half of February!