It's c-razy to believe that Kye is now THIRTEEN! We've entered into the land of teenagers!!! I wrote this post on his actual birthday regarding all of my feelings as I say goodbye to his childhood years and enter into this new phase of parenting my first baby!
We kicked off the celebration early as we had his birthday Disney trip in February and also got together with the family in Feb for some pizza buffet, cookie cake and lots of games. It's always a fun time when all the cousins get together and it meant a lot to us that everyone worked out their schedules to make it happen.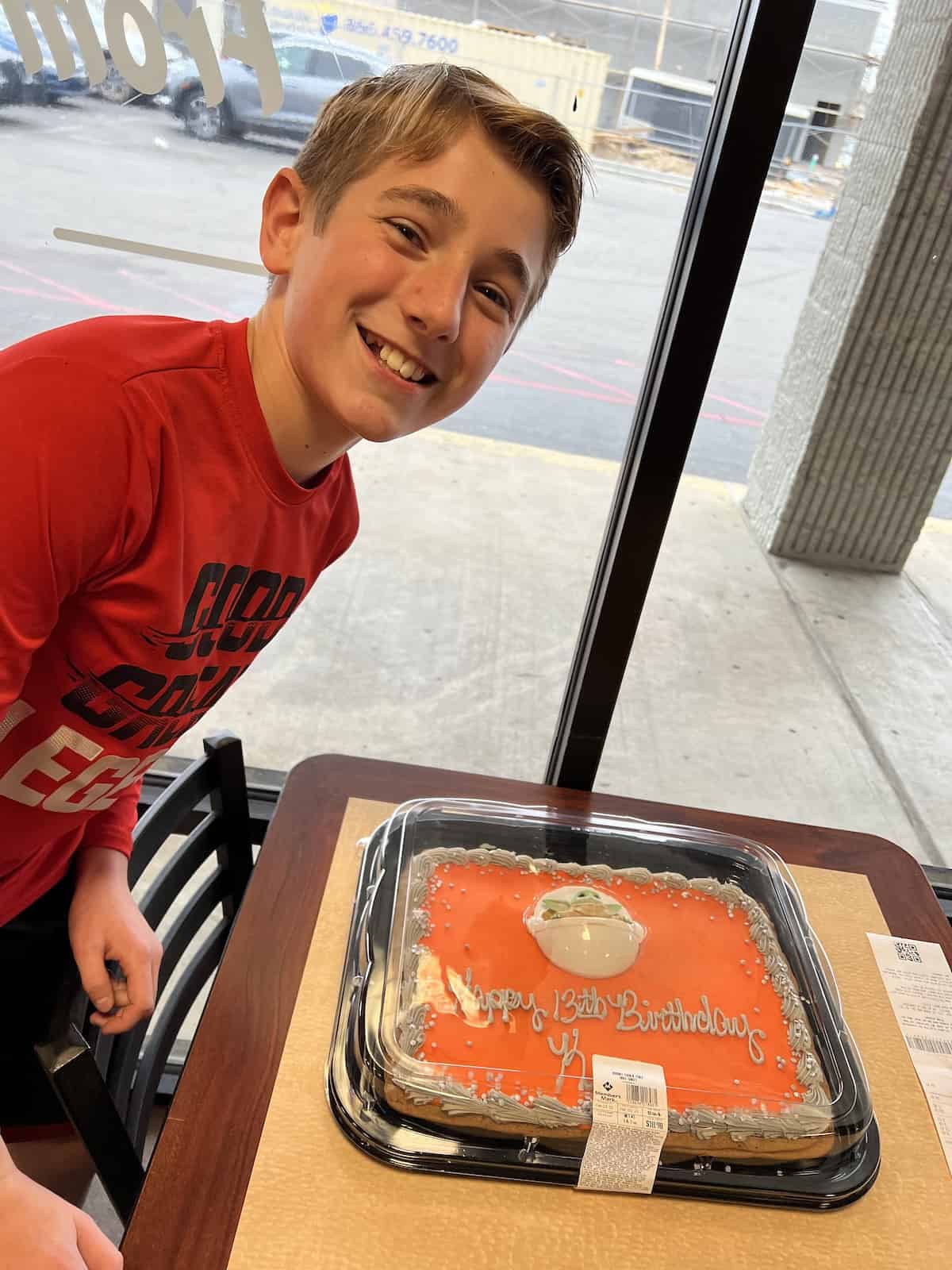 The girls and Spear are obsessed with the Encanto soundtrack right now and it drives Kye crazy so all the kids sang Encanto songs to him in honor of his birthday 😉 Kye also balled out at the games and won his sisters more fidgets…because we all know that's exactly what they need – more fidgets.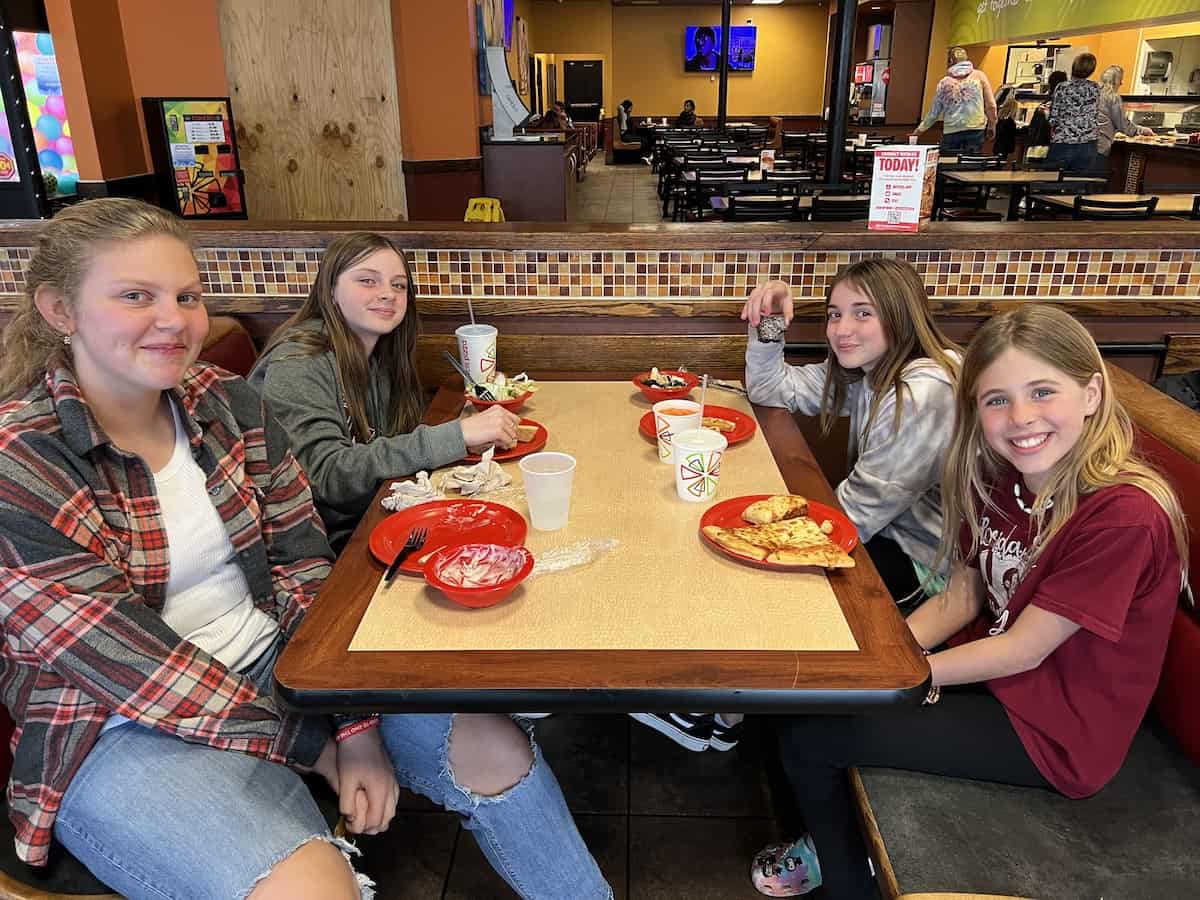 I did a pretty solid job when I tucked him in the night before his birthday at holding together my emotions. I love telling the kids their birth stories on the night before their birthday. We always kick off a birthday day with waking up the birthday child in song as a family! Kye gets up SO EARLY that he was already dressed and ready for school and got back into bed so we could sing to him 😉
He's also, being 13 and all, at the age where I basically just do the same theme every year bc it's not like he's changed what he's into the same way kids do when they are little. Star Wars was a safe bet!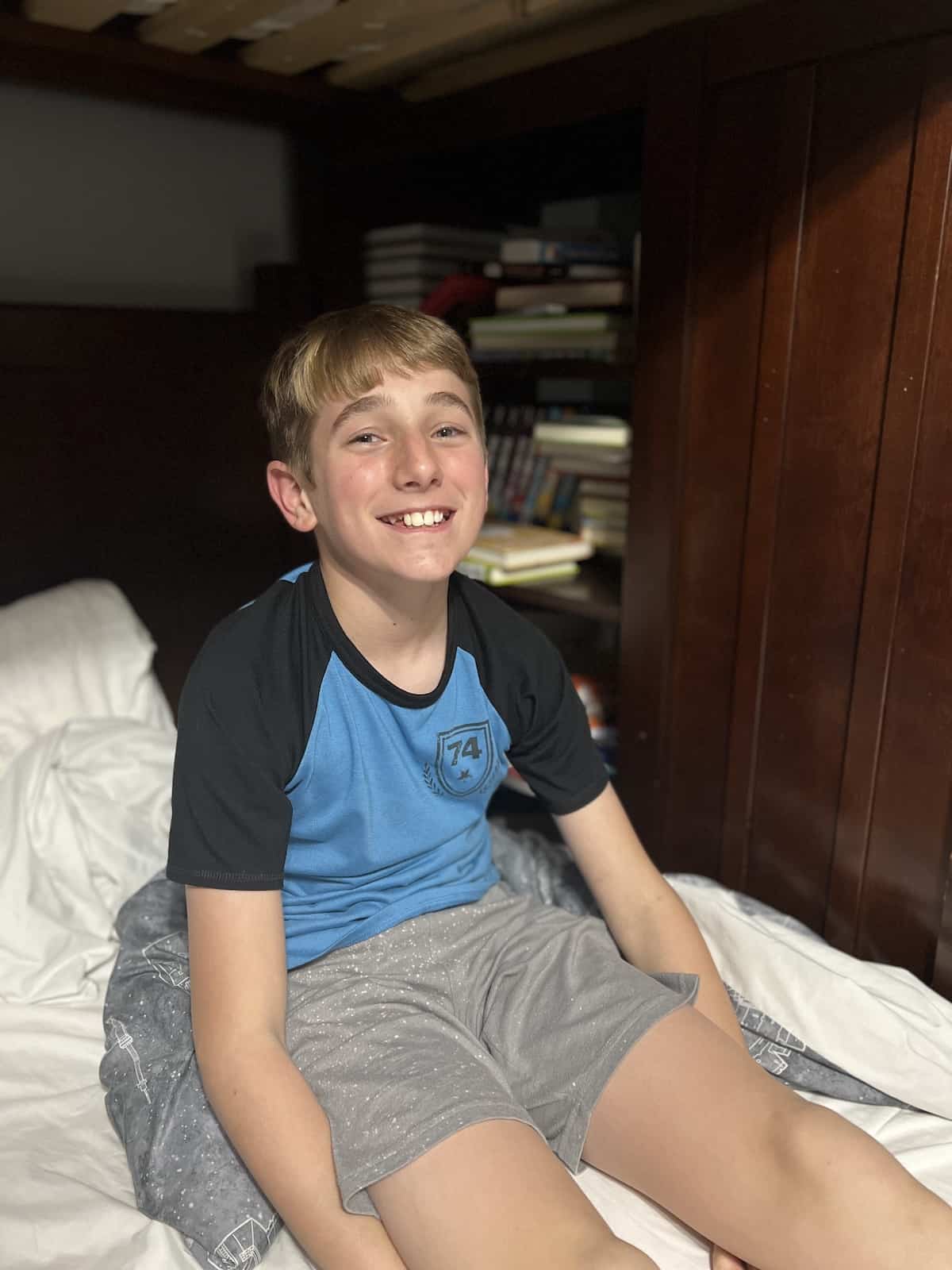 When he got home from school Zach was home so they had some RocketLeague time together. He's so much like Zach in that for his birthday he just wanted to CHILL and have homemade pizza at the house. Me and the girls are all about going and doing and Kye and Z are about hanging out and relaxing 😉
We opened one gift before dinner – I grabbed a coke from Batuu when we were at Hollywood Studios for his bday as a surprise and I refrigerated it so it'd be cold for him to drink with his birthday pizza!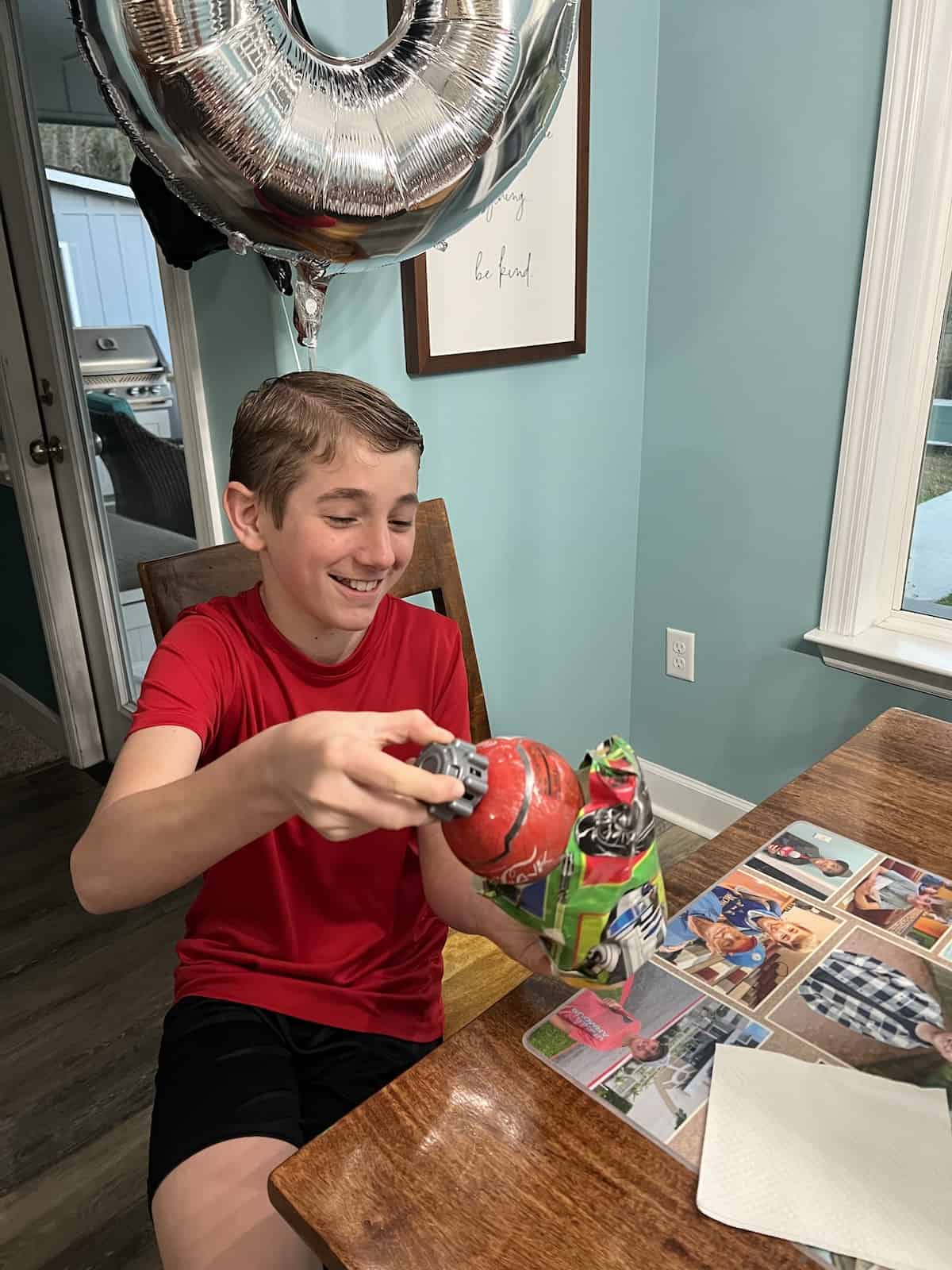 A gift I was excited about for his birthday was The Hunger Games. Kye LOVES to read (you can read his book reviews here) and has been asking for a while now to read the Hunger Games series but I just wasn't comfortable with the plot of the story and the emphasis on being forced to kill each other, ya know? So I decided to wait until he was 13. A great milestone birthday gift!
I love that he still loves LEGO and I found a super sneaky way to surprise him with the video game he wanted too. I'm all about trying to disguise the videogames!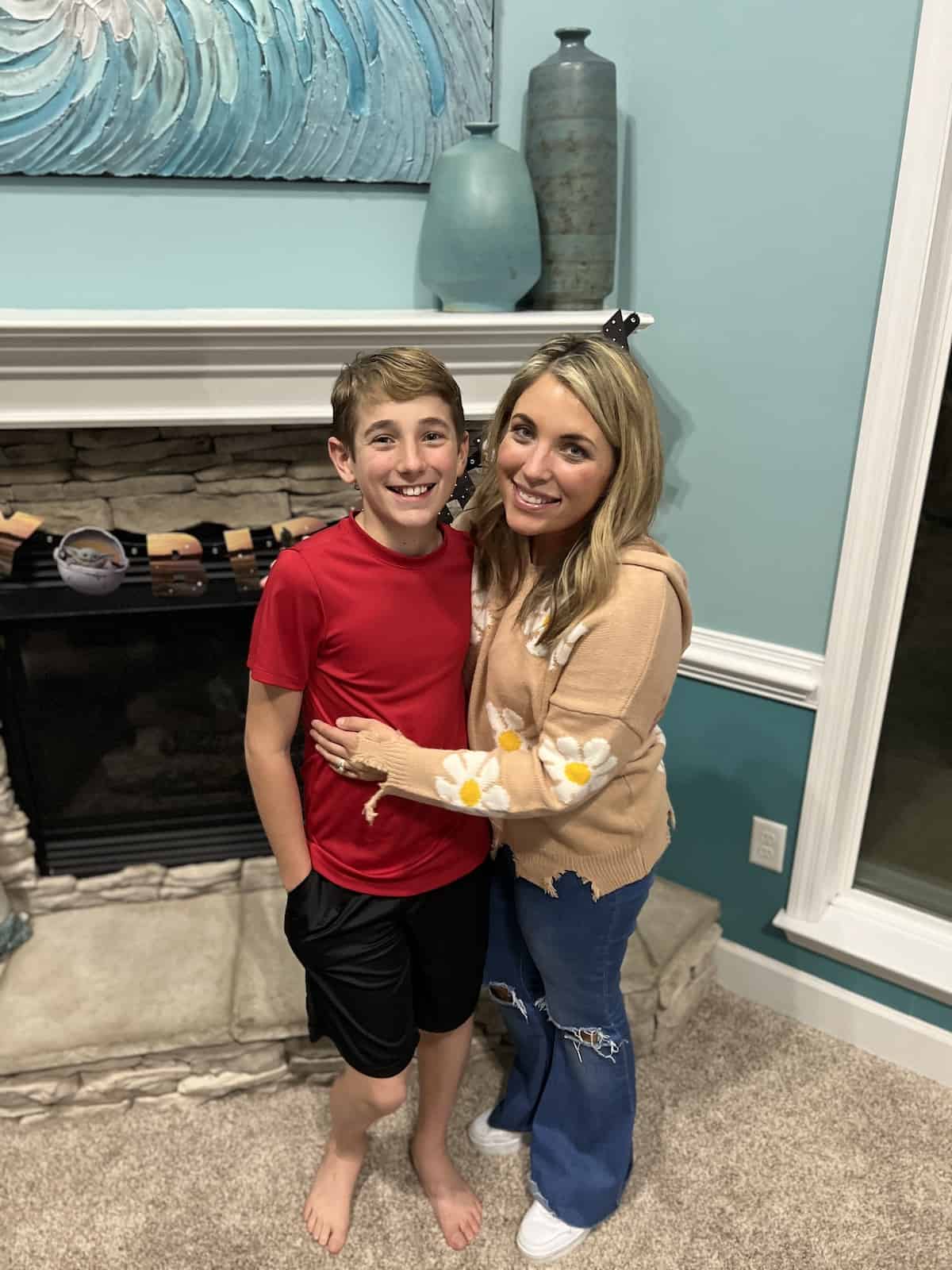 My favorite part of our family holidays is to watch the kids celebrate each other. Kye is a tricky one to do a gift for and the girls made coupons for him. Tess made about 50 coupons and Britt made the promise on each of hers that she'd do them without complaining 🙂
For Kye's birthday gift he asked to have a day with his buddy, Evan, and go to Tallahassee to play painball. We adore Evan's family and I planned with Zach and with his mama to have Evan spend the night the night before and did a "Dude Day" where Zach, Kye and Evan went to Tally to play paintball and go to the FSU Spring Game! It was about a month out from Kye's actual birthday so he just had a looooong bday celebration. Disney a month prior – paintball a month later 😉
Prior to Kye asking to do the paintball thing as his gift I'd already been planning a special trip just he and I. I've had many friends with older kids say to take a trip with the opposite sex child around this age. As kids get older they naturally, typically, draw closer to the same sex parent. Just like with Kye, he's getting closer with Zach (which I love!) because they share a lot of the same interests. This little getaway was more for ME than for Kye. A chance to get some one on one time with him. It really wasn't part of his birthday gift at all but the timing worked out where I just wrapped it up and made it a bday surprise too 🙂
I planned a trip to NOLA for us over Spring Break. Kye LOVES history so I planned for us to visit the National WWII museum together!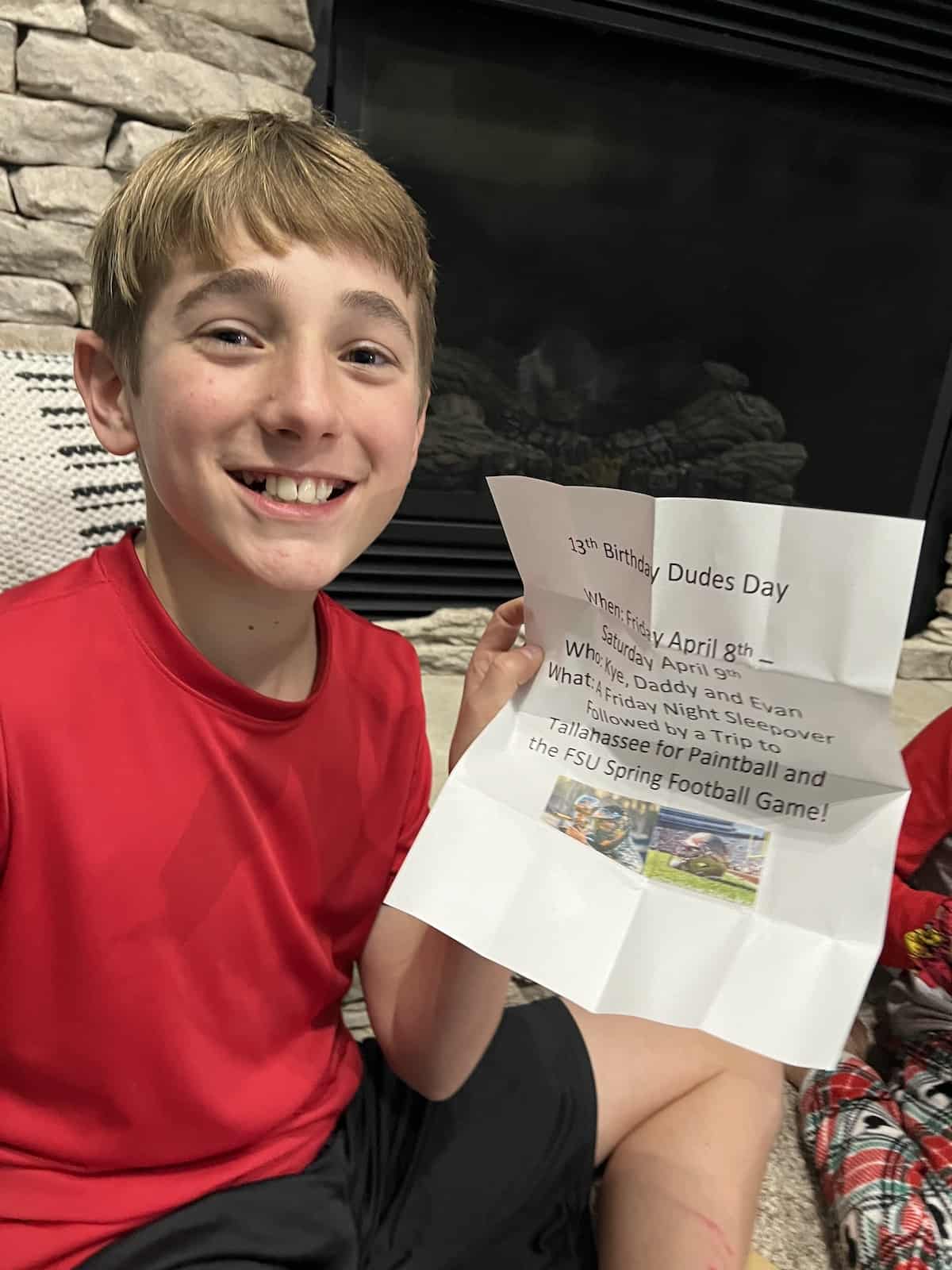 The kids always get to pick what kind of cake they want and Kye asked for my homemade ice cream cake. Not to brag but it was THE BEST one EVER. SO GOOD!
Having a bday on a weekend means a late night of playing his new video game and reading his new books and a sibling sleepover 🙂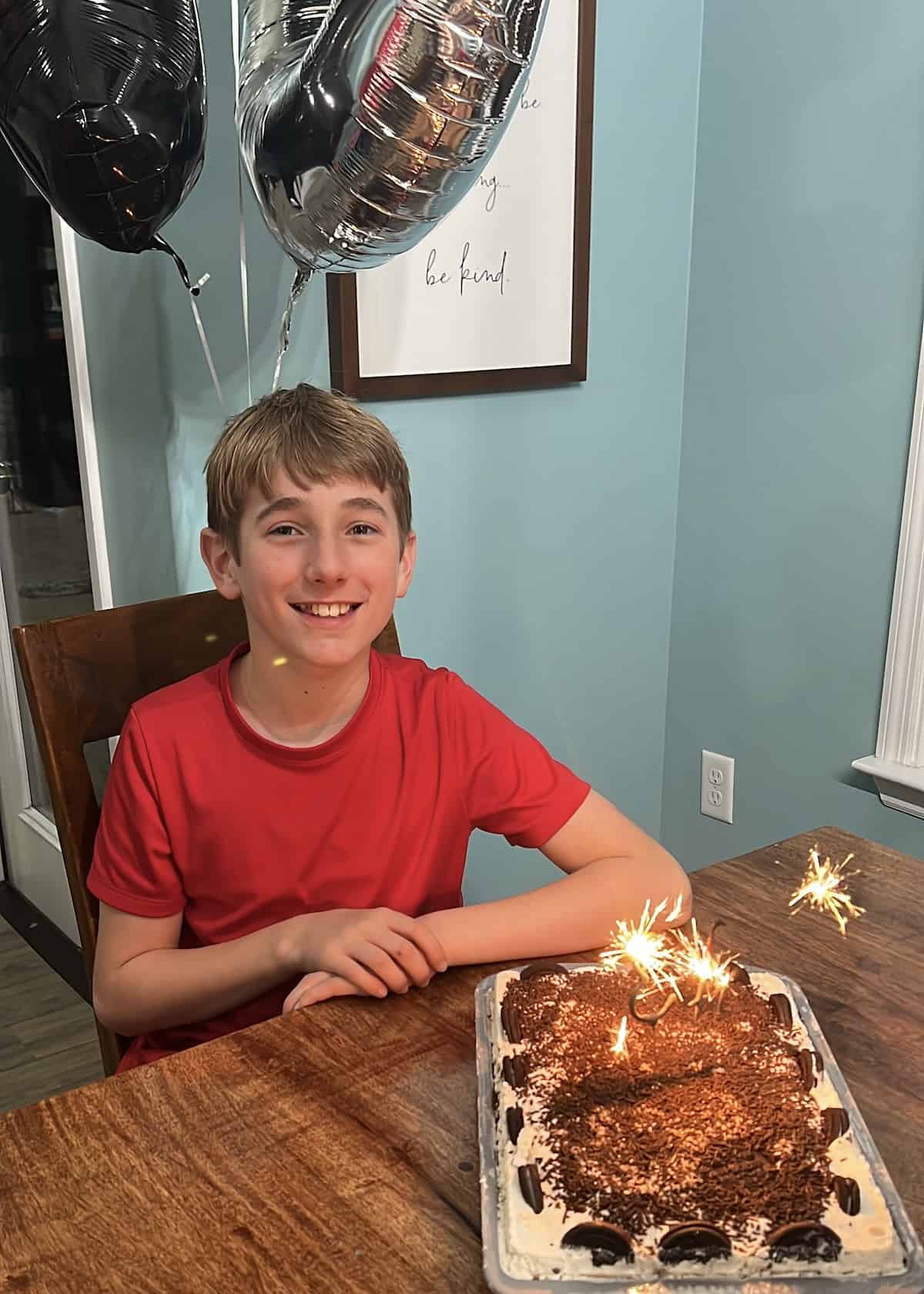 At the start of Spring Break week Kye and I went on our NOLA trip (you can read about that here and here!) and the last part of Spring Break week Kye had his guy time with Evan and Zach in Tallahassee playing paintball, grubbing out and going to the FSU Spring Game! They had an absolute blast and I'm so thankful for their friendship!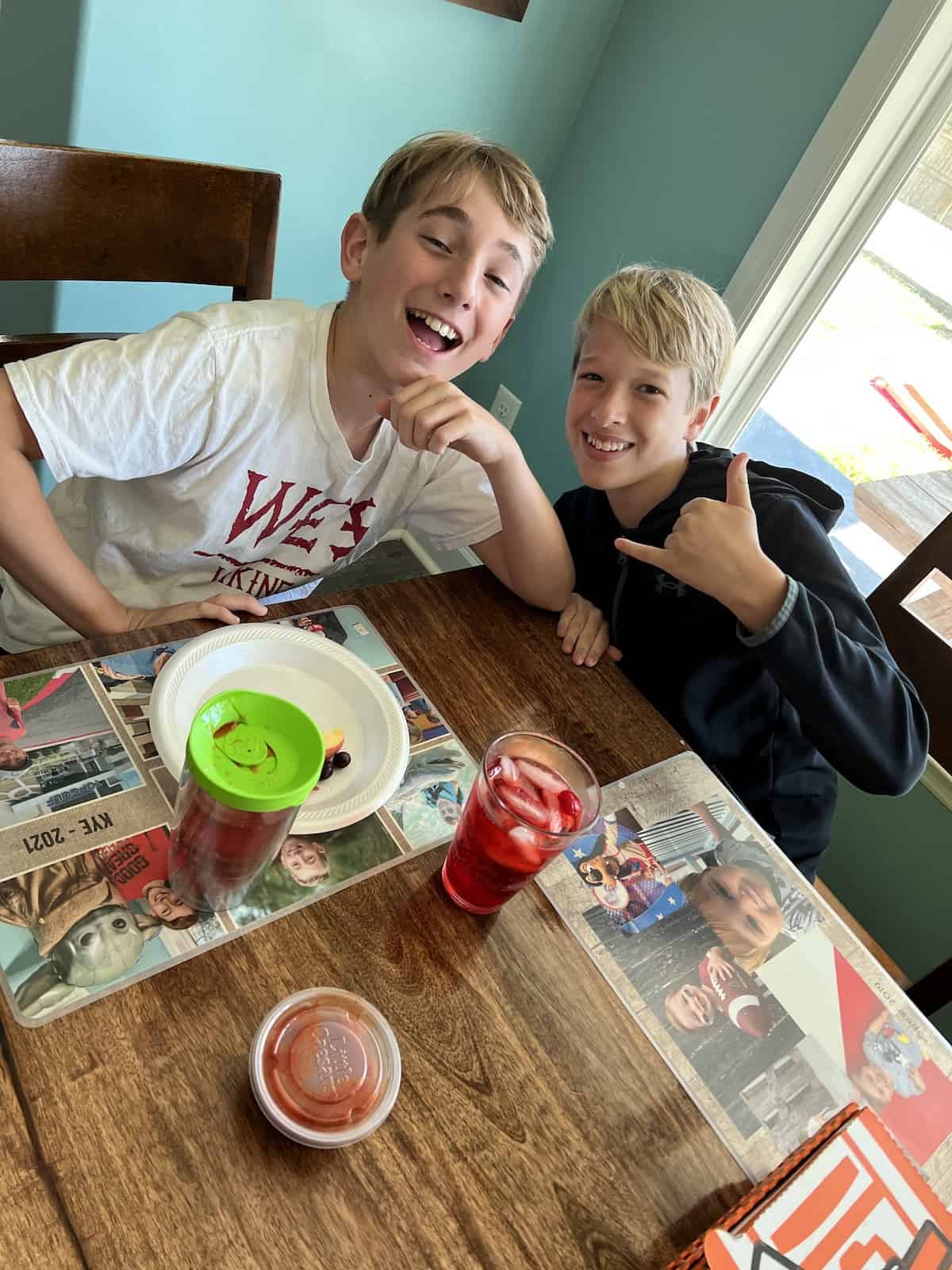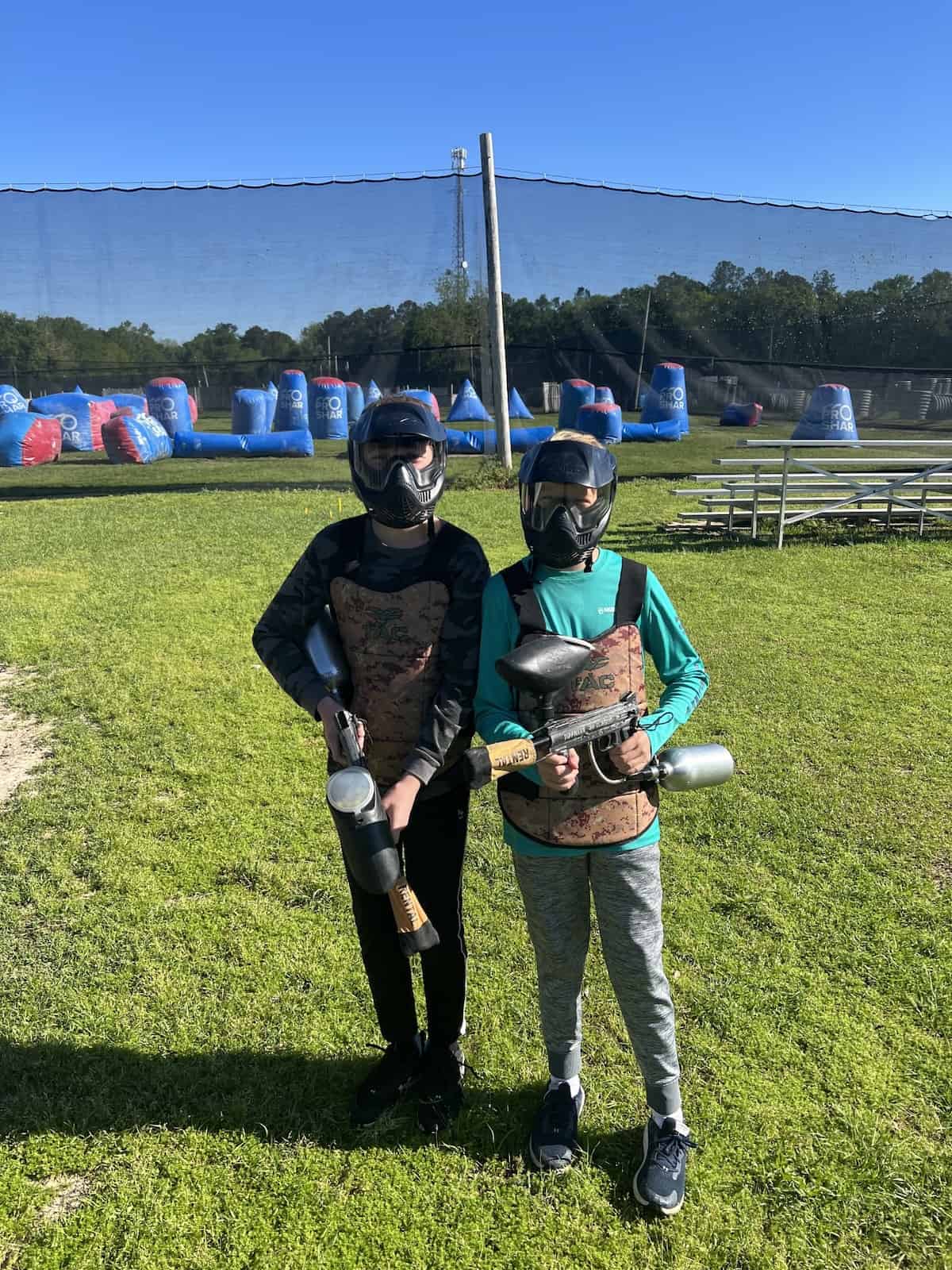 I stopped doing birthday slideshows this year but still did a little flashback on Instagram on his special day:
Thirteen wonderful years of being your mom 💙
I knew I always wanted to be a mother but I had no idea how incredible this journey would be. Watching you go from that bald-headed baby to the handsome teen you are today has been one of the greatest joys and blessings in my life. 🥰
As you say goodbye to the days of childhood I am honored to get to continue on this path with you towards adulthood and will always be cheering you on in all areas of life. Yes, the state champ wins are exciting and fun but what makes me most proud is your heart. Your moral compass. Your love for Jesus and passion for leading others to Him. ❤️
I'm so lucky to get to be "Kye's Mom." I love our talks, those moments I catch you being silly with your siblings, and I even love when you jump out and scare me 😆 Happy 13th Birthday Kye! 🎂