I had another Flashback Friday post planned for this week but then I got a message on FB from a friend asking me about this video. I had COMPLETELY forgotten about this and with this weekend being the kick-off to college football…I figured it was a good time to share it 🙂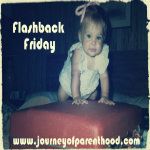 Growing up Zach was always a Florida State fan. I'm not exactly sure why since his dad is such a hardcore UGA fan but I'm thankful for it since I'm a Seminole Girl myself. 😉 While in college I started listening to Corey Smith a decent bit and it always annoyed Zach. He's never been a fan of that sound in music and especially loves to mock country music. He went to visit Austin when he was at Georgia Tech and they made this video together. I don't get half the jokes b/c I know very, very little about football and absolutely nothing about UGA football 😉 But let it be said that we in no way dislike UGA or their fans at all. We're neutral with UGA b/c we both hate UF right? 😉 It was just two cousins and good friends having fun together. It's a Saturday Night Live type skit and not meant to bash anyone or anything like that. I'm thankful we have this video and thought others might enjoy it as well. It brought a smile to my face today for sure and I know Zach was happy for the opportunity to see it again.
Speaking of Austin, our local paper re-ran a beautiful article that was written by a paper out in Montana. It is such a well written piece and really does answer any questions anyone may have about what happened to Austin and gives a very wonderful picture of the young man he was. It's a tough read for the family…I don't think that Zach has even read it yet. It's just a little too soon for something with so many details. The wound starts to heal a little and then it's like something else happens to reopen it ya know? I do think it's something I want to keep and put up and someday get down to have him read and will be a great thing to have for the kids to read when they are much older and have questions. I wanted to share it here. I know so many of you are keeping Austin's family in your prayers and I hope that you continue to do so in the days ahead. Something like this isn't ever going to stop hurting or become less painful. I hope, with time, we're all about to talk about Austin without getting tears in our eyes. Be able to share stories (I know I'd love to hear more since I didn't get to experience many with him myself!) and be able to remember him and who he was. I know this video is a great thing for Zach and I to have and to cherish.
Here's the article from our local paper: http://valdostadailytimes.com/local/x250193356/Fatal-Attraction-Georgia-man-s-love-of-Montana-ends-in-tragedy
Thank you again for the prayers and I hope everyone has a great weekend enjoying some college football (Yeah…I mean I won't be watching any football myself but I know many others will enjoy it!).