Writing my posts about our recent Disney trip got me thinking about my hatred of roller coasters. I'm SUPER lame when it comes to theme parks. I admit it, I accept it, and I'm okay with it. I don't like pretty much any rides that are made for adults. Nothing fast. Nothing upside down. Nothing that causes motion sickness. Nothing in a cramped space. And NOTHING is gonna change that either! I've had people in the past "force" me to ride stuff and I didn't enjoy it, ended up getting sick, and it ruined my time. Instead? I just ask people not to bug me about it and tell them I'm HAPPY to wait in lines with them, hold their stuff, and take their pictures 🙂 And it's true, I really am! This inspired me to do a little Flashback Friday post 🙂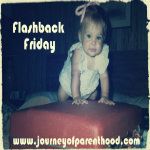 Since I'm not a roller coaster person, it's DUMB for me to go to amusement parks. It's a total waste of money! I don't mind going with people, but it's just silly to spend like $50 when I'm not going to ride anything. Back when Zach and I were in college and were engaged we got buy one get one free passes to Six Flags. Well, hello, then it made total sense for me to go since I'd be the free ticket 🙂 We talked Ryan and Katie into coming with us (okay let's be real…Katie was down to go immediately, it was Ryan that took the convincing like always haha) and making a trip out of it! We decided to drive up to Atlanta, stay the night in a hotel, then go to Six Flags the next day and drive home after. Great plan and it ended up being such a fun trip together!
Little close on the parking!
We decided to grow up and sell Zach's 20″ rims on his trailblazer…this was the first time driving his car with the factory rims!
On our way! Ryan was mega crunk for some car games 😉
When we arrived we headed to Maggiano's for dinner!
I love me some old school pics 🙂
We got the hook up (duh, don't we always find a way to get free stuff?) and our waitress brought us a MASSIVE free piece of cake!
It was as big as my head which yall know is BIG!
Hahaha this still cracks me up!
I love reading through all our pictures on FB and all the funny things we said and made jokes about. Now my fb albums are all about my kids! Not that I would change it for the world, but those carefree college days sure were a blast 🙂
Pumped for Six Flags!
In my true non-rollercoaster-riding self, I took pics of them all on several of the rides. They were having a blast! And I wasn't the least bit envious! I was happy though that no one tried to convince me to ride anything. It's SO annoying when people do that. It's like DUH people I'm not gonna ride. I don't wanna ride. So just stop talking about it!
This was their fav!
Haha This Robin dude FREAKED me out! He was lurking around the corner and popped out at us!
The closest I got to riding anything 😉
They had ONE kiddy type ride that I did go on. It was like the Six Flags version of It's a Small World or something. The boys were terrified, obviously.
When we were in line for one of the rides we were behind this guy who we couldn't figure out if he was a guy or a girl. You all know you've done it. We had to snap a picture. Totally rude of us and would have been MUCH easier to pull off now with camera phones. Our attempts at a picture are pretty hilarious though!
Katie's face is saying "omg hurry up!"
I thiiiiiiiink we got caught! Don't you hate when that happens?!?!
I adore this picture of our crew! We all look so stinkin' YOUNG! I miss our fun times together so much!
I think it's funny that even back then I was hardcore loyal to Disney, even though we didn't go as often as we go now. I felt guilty taking a picture with this sign featuring Bugs Bunny. B/c, hello, Bugs Bunny is Warner Brothers and not Disney…
We all had so much fun and I love reliving those days! We were total nerds though. The games we played were beyond nerdy. We used to love playing this game where we each had to say a part of a sentence…like someone was the noun, the verb, etc. It was actually pretty hilarious even though it doesn't sound like it would be haha I remember on this car ride home we had a spelling bee. Like, for real, a spelling bee. Hahaha. We were SUCH cool kids right??? I mean didn't all college kids spend their free time having spelling bees? 😉
If you have a Flashback Friday post to share link up below! You can blog about ANY story from the past and join in 🙂