Remember back in the day when parents would have a HUGE framed picture of their daughter in her wedding dress hanging in their house? Remember when you'd go to weddings and see that large picture on display somewhere? Remember those photo shoots for the bride before the wedding? I feel like no one does them anymore? However, I totally did! And you get to see those pics today 🙂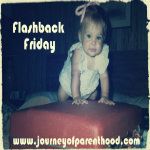 I don't think I've ever used a single picture from this shoot for anything (heck, they aren't even up on Facebook!) but I'm still glad we did the shoot. It's fun looking back through them now but I especially am so thankful I had a chance to try out my hair, makeup, and overall look prior to my wedding day. I did NOT like my hair for these pictures at all and knew what to tell my hair stylist the day of to give me the look I wanted! Looking through all these pictures brought back a lot of great memories for me of such a fun day. Riding around town in a wedding dress is SUCH a BLAST 🙂 Plus I got to work with the amazingly talented Javon Longieliere! Even though these photos were all taken over 6 years ago…I think they could still go up on Facebook right now and know one would even know they are that old!
I love love LOVE my wedding dress. I will be posting the story behind it on another Flashback Friday post but seriously, I LOVE it. I feel that it's very classic and timeless and I do hope that someday Britt (and hopefully other daughters as well) will choose to at least use elements of it on their own wedding day. I also really loved all my jewelry! Since Zach bought my engagement and wedding rings from Steel's we got to borrow ANYTHING I wanted! Um, hello blingin' earrings and amazing hair pin 🙂
Yes, I had Sadie in a couple pictures hahaha
Not only did I ADORE my wedding dress, but my veil was amazing. Seriously. I LOVE it and it really completed my entire look! I always offer to let brides borrow it for their wedding day because I think it's such a different style and made such a statement! No one has taken me up on my offer but if anyone ever wants to borrow, just let me know 😉
I LOVE the bright colors in these! I think I was a pretty "cool bride" to be willing to let my dress drag in the dirt prior to the big day 😉 Amazingly we were actually able to get it pretty clean again! I think these images were well worth the little bit of dirt (and the shady location we took them in haha).
Did you do any bridal pictures prior to your big day? Do your parents have a big one on display at their house? Mrs. Charlotte has a large framed wedding picture of each of her children's wedding days but it's one of the couple together, not just the bride. And I like that idea! I really do LOVE so many of these pictures…I wonder if there is some Pinterest idea or something of a way to use them somehow?