I work with several companies and links to any products within posts are affiliate.
Since I got all the baby attention last week I thought it'd be fun to
upload Zach's baby pictures! With mine the general consensuses was that
Kye looked NOTHING like me but that Britt and I share some similar
facial expressions. Overall though, I don't think you can look at my
baby pictures and say that either of my kids look just like me. Everyone did
point out how much my mom and I look alike though in those pics last
week and I TOTALLY see it!!! Which I take as a compliment for sure 😉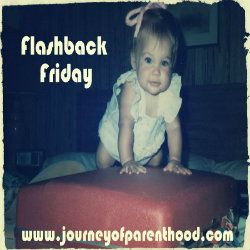 Anyways I'm interested to see what everyone thinks about Zach as a baby. Do either of our children look like him??? Unfortunately I don't have very many pics of Baby Zach. The Parker's aren't as big into picture taking as my family has always been 😉
With Big Daddy
With Big Daddy, Little Mama, and Courtney
I'm assuming 1st Easter?
With Big Daddy…1st Birthday!
LOVE this of Mrs Charlotte!
First Hair Cut
These were taken with a Polaroid camera!
His little tummy is so cute! THAT does remind me of Baby Kye haha
One last one…where I see 100% BRITT!
My opinion? We may wanna check Kye's birth certificate b/c homeboy didn't look like EITHER of his parents as a baby!!! After looking at these though I think Brittlynn looks a TON like her Daddy! Especially in that last one. I really want to look through Casey's baby book b/c when people ask who I think Britt looks like I do think she favors Casey a lot (hello BIG beautiful lips!!!) so I'd be interested to see if they looked similar as babies.
Like me with my mom I KNOW yall are gonna say Zach looks like his Dad. They look SO MUCH alike!!! Maybe our kids will look more like us as they age too???
Can't wait to hear what you think and to see what everyone links up to this week!