Father's Day 2020
So many memes were going around at Mother's Day time about how the pandemic would totally end just in time for Father's Day.
And while that's not totally true (as obviously we're still living through it), much of normal life DID start rolling again during the time period between Mother's Day and Father's Day. Because of course it did, right? 😉
Zach and I have been working on communicating expectations a lot – especially regarding holidays.
The reality is Zach just likes straight chilling and hanging out and isn't looking for some big grand celebration. So I stuck to that!
We kicked off the morning by letting Daddy sleep in – which was easy to do when we had a super late night the night prior with friends over and we ALL slept in. Even Spear slept until 9 am when I had to wake him up – CRAZY.
The kids wanted to do breakfast in bed for him and insisted that his favorite breakfast items are zebra cakes and star crunches which cracked me UP because Zach's mom still to this day ALWAYS has Little Debbie snack cakes on hand when we go to her house.
The kids decorated envelopes and made cards for him and we gave him his gifts once we woke Spear up for the day!
As his Father's Day gift we got Daddy a massage! He has been saying "Ugh I need a massage" SO frequently that it was an easy go-to gift for us 😉
During the morning time he wanted to work on the treehouse with the big kids (it's been their Corona-Project) and then they all swam together while I fixed lunch and took it out to them to enjoy a picnic together before his massage!
The kids each wanted to have some quality time with Daddy. Kye and Zach played video games together and Tessie had some Barbie time with him 😉
After naps Britt and Daddy worked on dessert together for their quality time. She has been watching some videos on one of the school platforms (Go Noodle or Epic I can't remember which this came from) and wanted to make Grinch Pops.
As in The Grinch. Ya know like Christmas. Sure, why not? 😉
I bought all the supplies she'd need and she wanted to save the festivities for Father's Day with Daddy. She was SO excited and I love how you can see the excitement in her smile!
Zach felt honored that she wanted to make them with him and I secretly hoped it'd help him have more appreciation for all my themed party food – cute food is HARD to make ha!
Zach said "my fingers are too big for this" haha! But they turned out pretty cute!
Tess had the idea to watch Ralph Breaks the Internet as a family so I took Spear and picked Zach's favorite pizza for dinner and we had the Grinch Pops for dessert!
I saw the movie in theaters when it first came out but watching it a second time impressed me with how deep the storyline is – especially regarding friendships. I really enjoyed it. We tried out Aunt Katie's fav way to eat popcorn – with marshmallows and enjoyed it too.
Zach read a book with Spear before bed for their quality time together to end the night!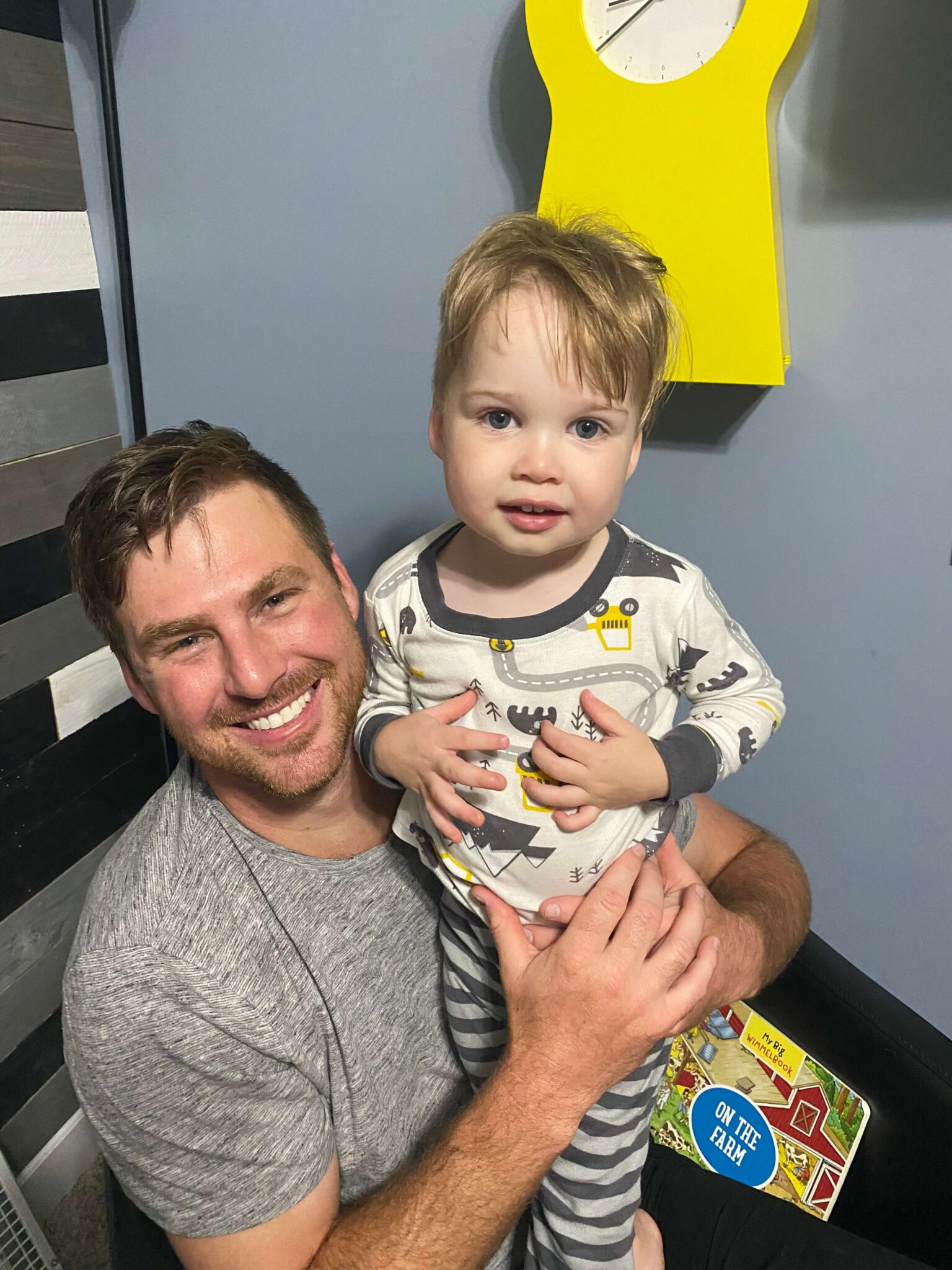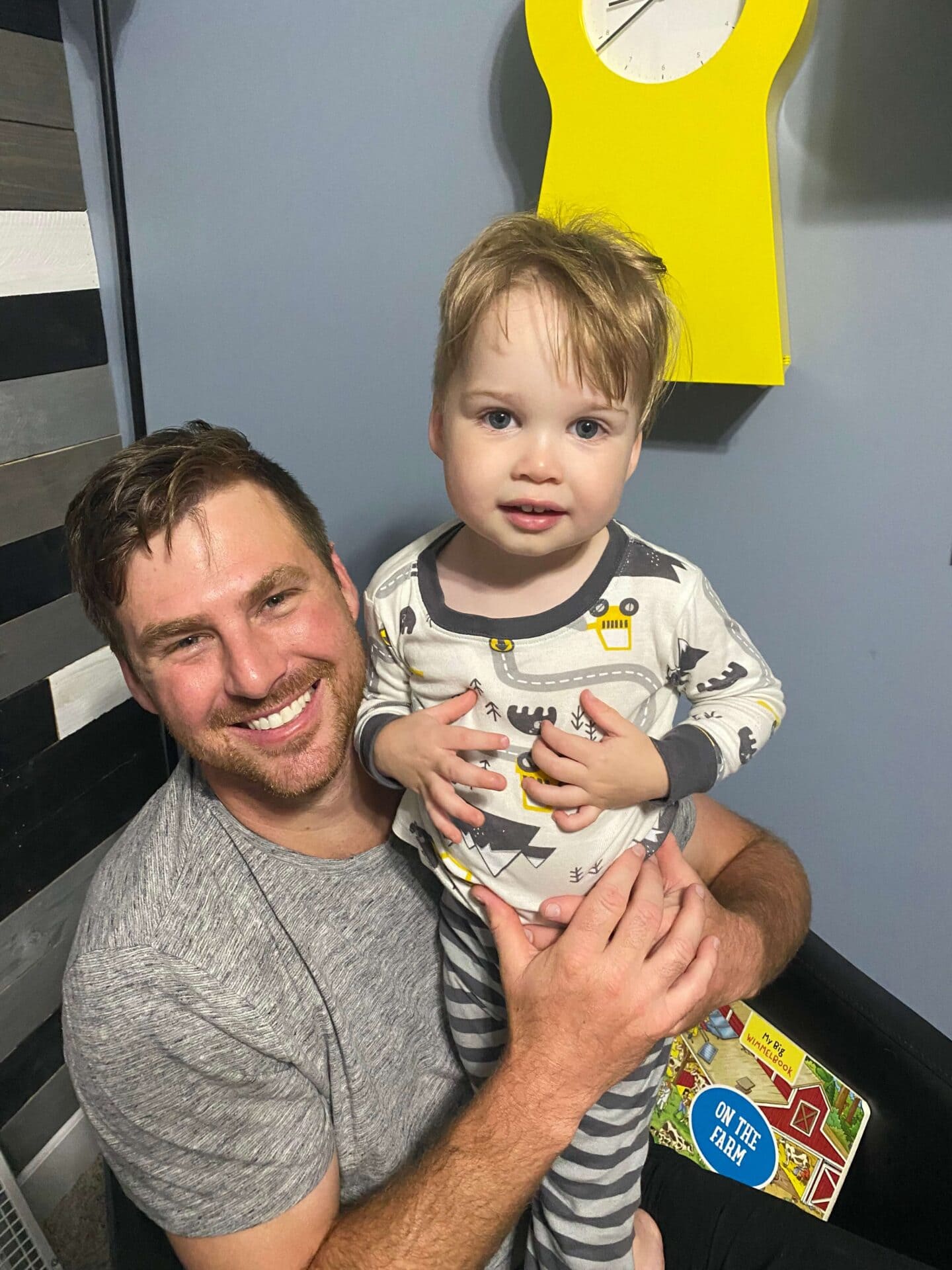 We had church the morning of actual Father's Day (our tradition is to celebrate with Zach the day prior) and went over to Zach's parents house after church to celebrate Father's Day with his dad as well as combined the Father's Day celebration with also celebrating Mr Rusty's birthday.
We had bought a Father's Day card for Mr Rusty but not a birthday card so Zach wrote his own – watch out Hallmark with these skills! All he needs is a good editor to fix the spelling.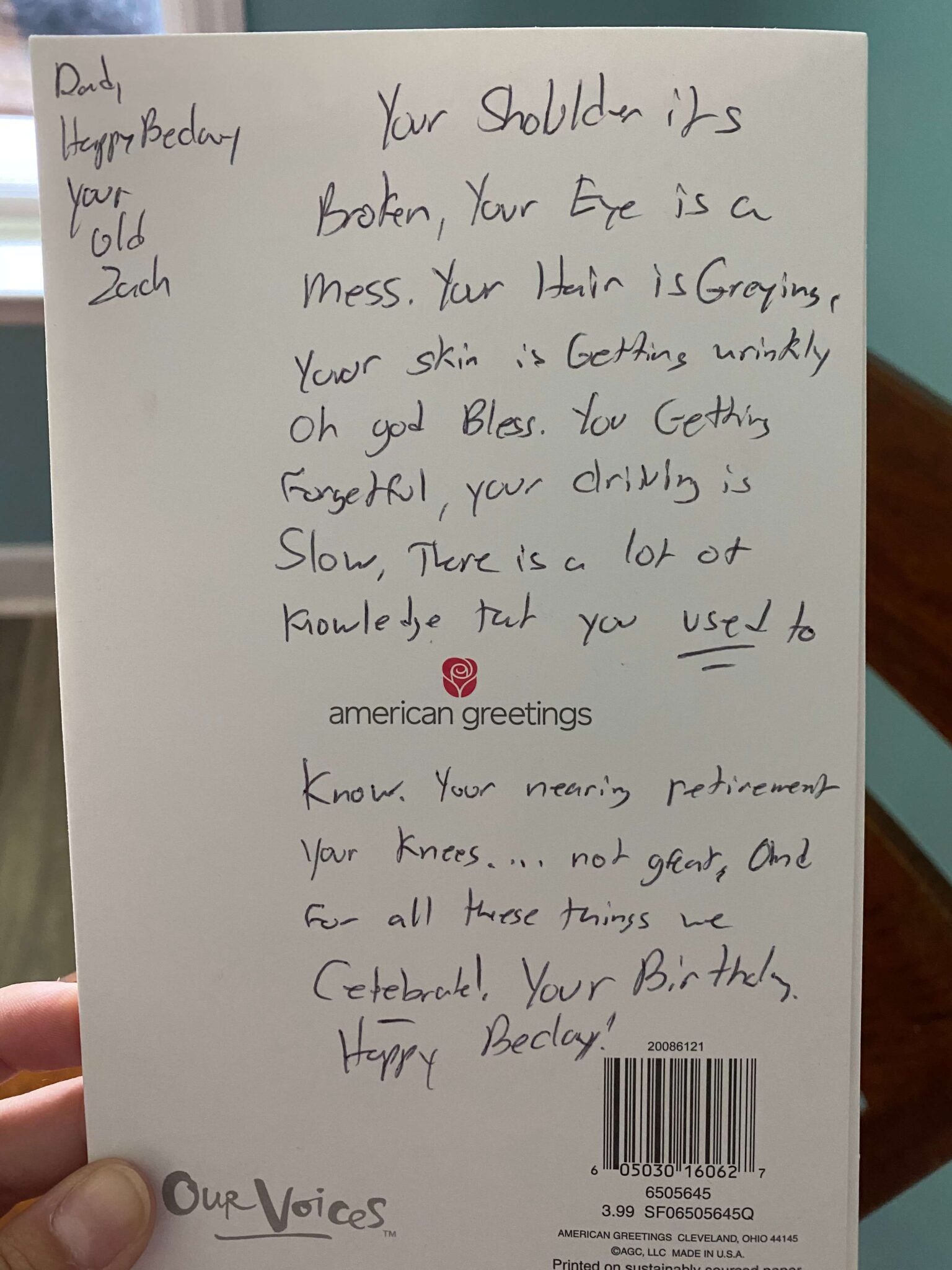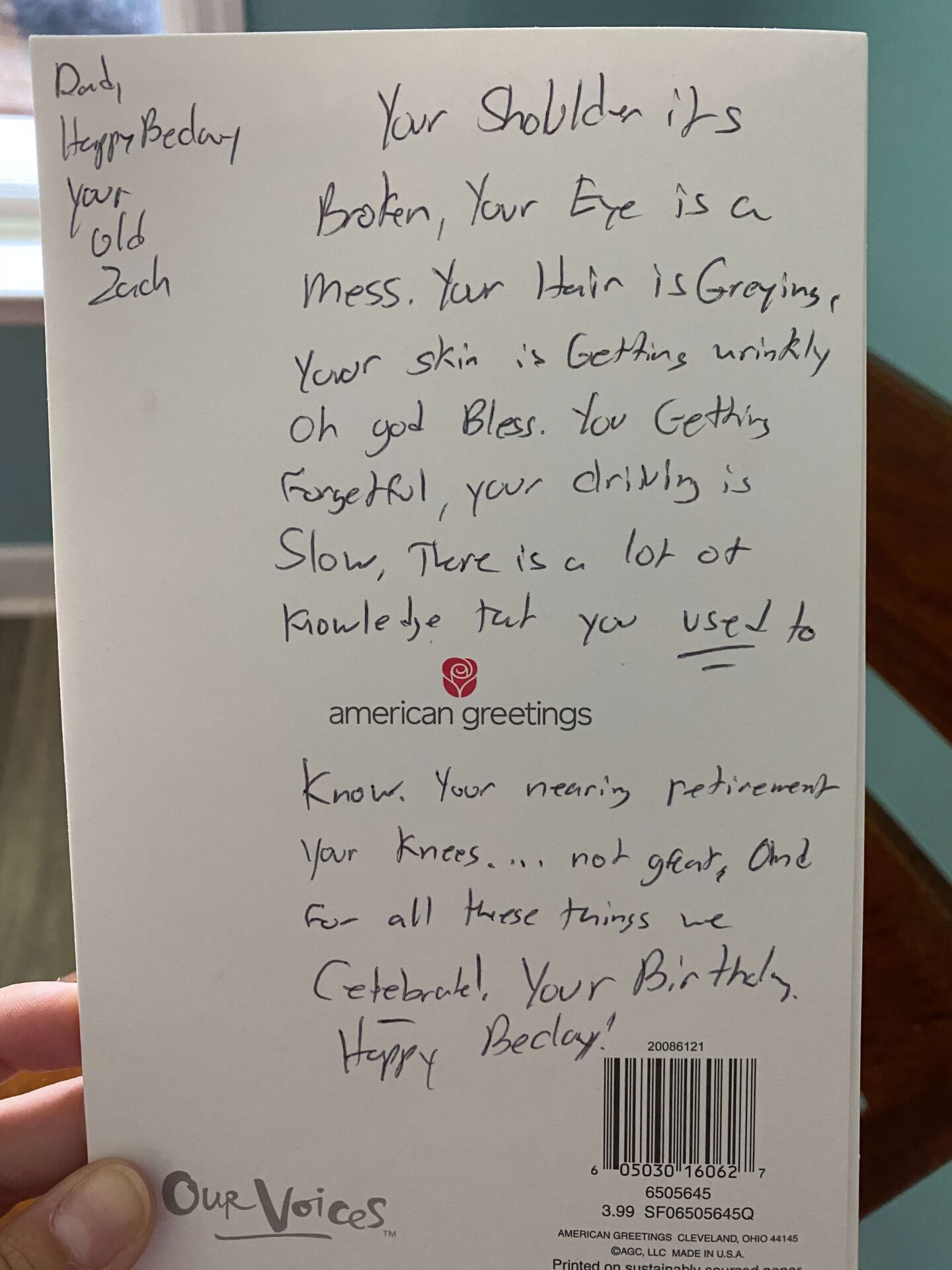 Every passing year I'm more and more thankful that my kids have Zach as their dad. They don't even know how blessed they are to have him – and that's a good thing! I love that they spend so much quality time with their dad and have so many memories with him that are just for them.
He's not only a great leader of our family but he's intentional in spending quality time with our children which is such a gift to them and our core unit too.
Had to take some Father's Day pics! I LOVE them so much 🙂