Family Photos June 2020 – Family
You can see the kids solo pictures in this post here 🙂
The ultimate goal for any mama during a photo session is to have a picture together as a family! It's so hard to ever get a great pic together so having that perfect picture is always the dream and ideal end result when you hire a photographer.
Lindsay, with Captured by Colson, really understands that desire because she's a mama too! She gets it and she's always keeping that goal in mind and will take LOTS of family photos in a variety of poses to really ensure the mama gets her goal met 😉
Lindsay specializes in weddings and seniors and has a great eye for natural, beautiful light and the ability to allow individual personalities to shine. She doesn't often do family sessions but has a mini-family session offering going on now so grab a spot while you can if you're local!
As I mentioned last post – we lucked out on some BEAUTIFUL weather for our summer session. Usually we're all a hot sweaty mess less than 5 minutes in but this was just simply a perfect night. Knowing it was an evening shoot and that Katie's land sometimes gets bugs I was also a #promom and sprayed us all down with bug spray when we arrived. No bugs bothered us and we all had that nice dewy bug spray glow haha
I try to be pretty go with the flow when it comes to the kids and our sessions. I want everyone in a good mood and HAPPY. I've learned over the many, many years of doing these sessions that it's best to keep things as upbeat as possible. And to have the promise of an epic treat if everyone does well (as well as smaller treats for those SMILE BRIBES!).
I love a barefoot session. If you look at most of our family pictures we're probably barefoot in them. Honestly? Planning family outfits is not easy and having everyone not wear shoes eliminates one of the elements to figure out and plan! Plus kids and uncomfortable shoes can add an element of complaining that no one needs.
But it had rained a good bit that day and I knew mud was a possibility so I gave the kids the option to wear shoes or go barefoot. I truly did not care! We'd all brought shoes that matched the colors in our outfits and I just let them all decide what they wanted to do.
Some wore shoes, some went barefoot 🙂 I will link all of our outfits at the end of the post! I totally plan to buy more of my dress. I LOVE it!
I love that our family is complete and that all the pictures we have taken will never be "life before" another baby along later 😉
Brothers
It's so fun that Spear is getting big enough to do more pics with Kye! Kye ADORES having a baby brother and loves being able to have "bro" pics!
Those little rabbit teeth Spear has 😉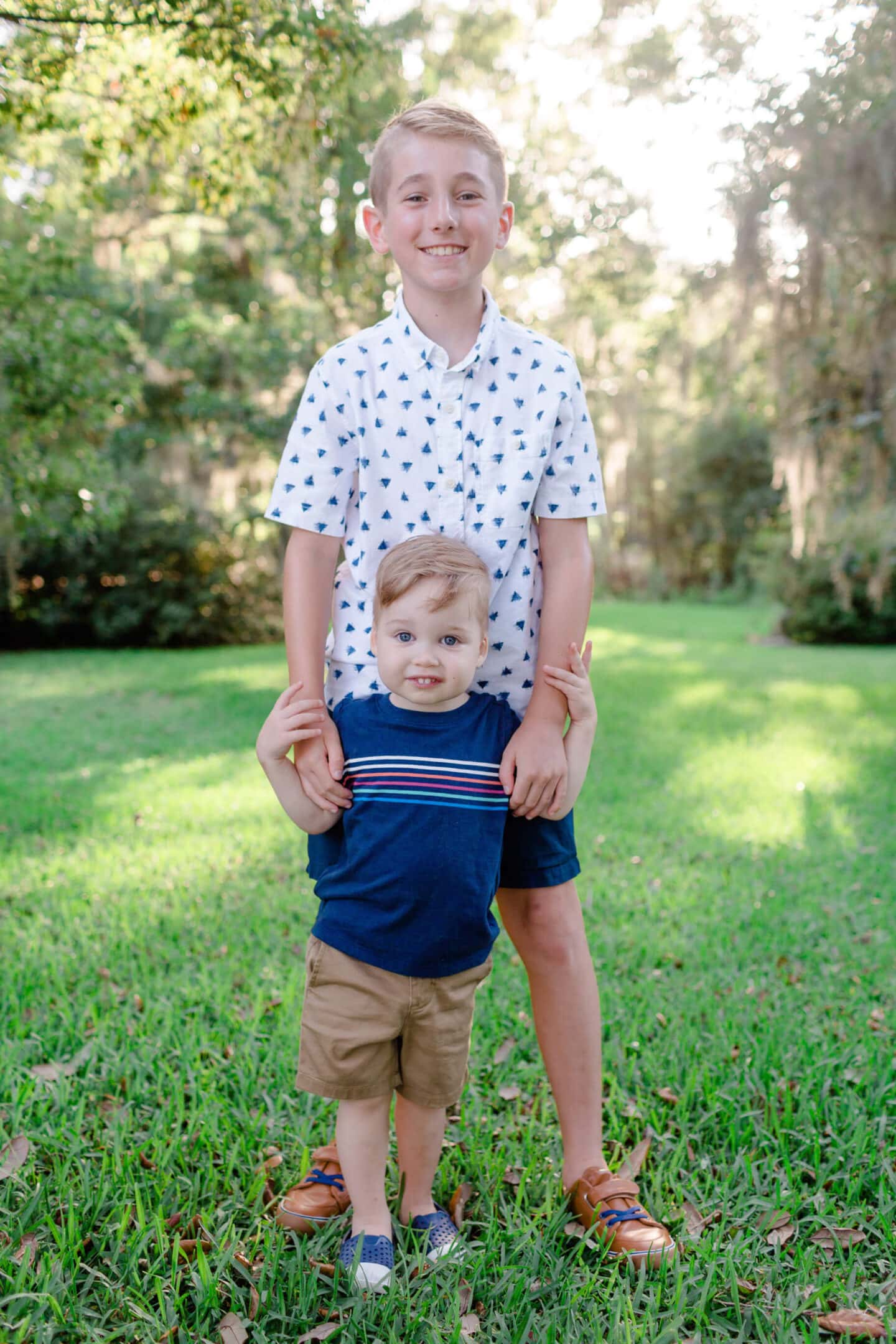 LOVE THIS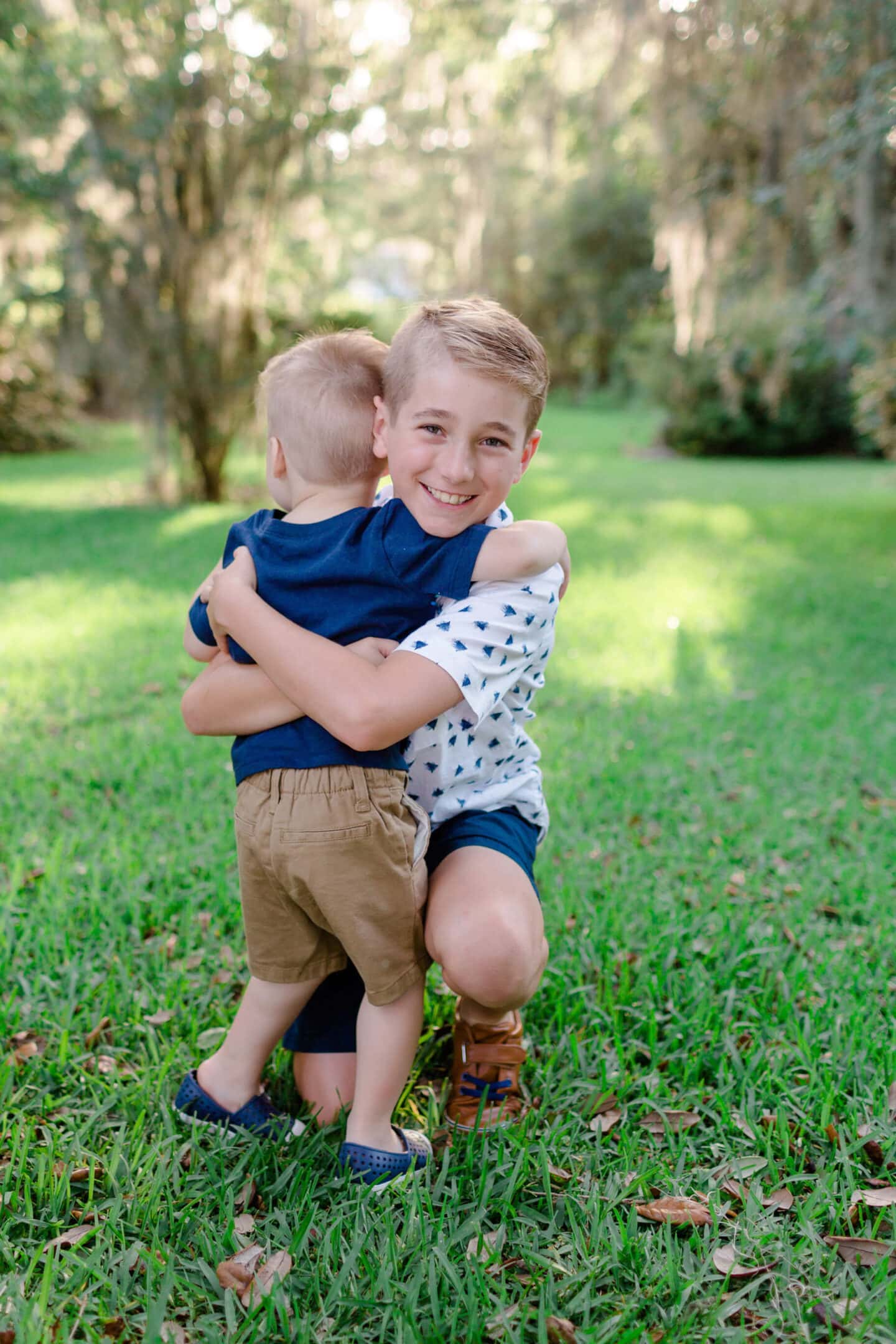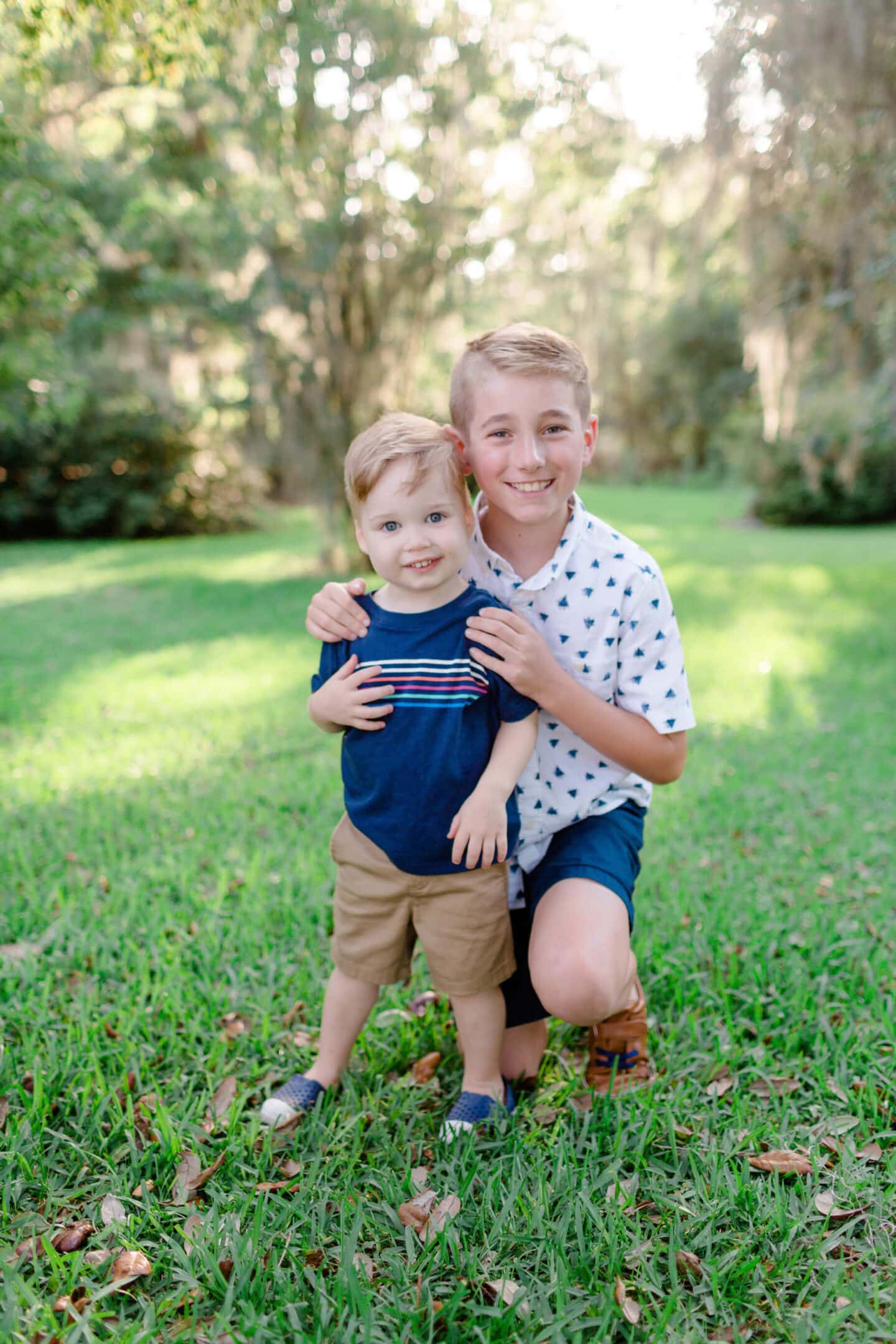 All my guys 🙂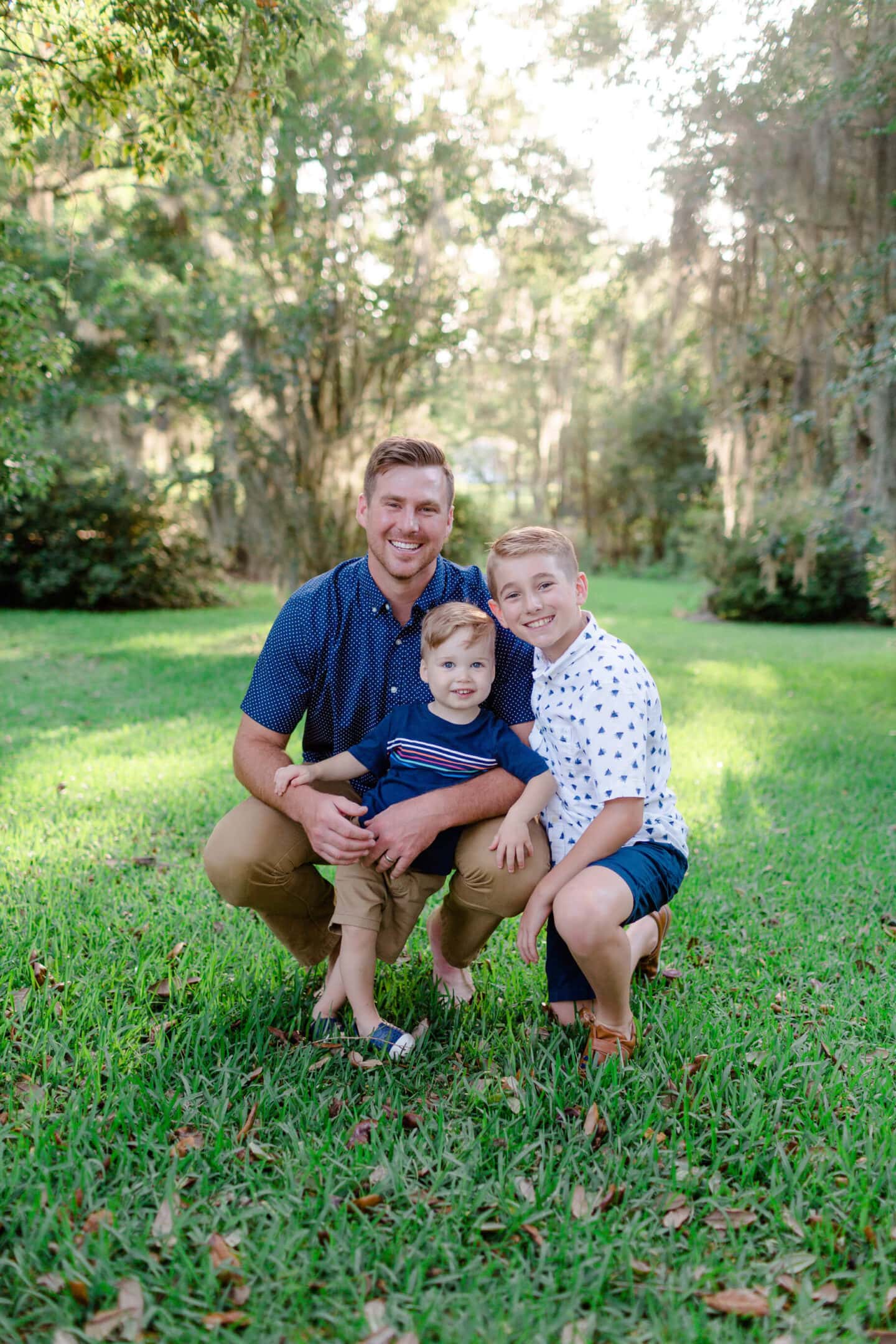 I love being a boy mama!
Sisters
I LOVE the bond my girls share. They are truly each other's bffs. I love how they both are such unique individuals but that they also share so many similarities too!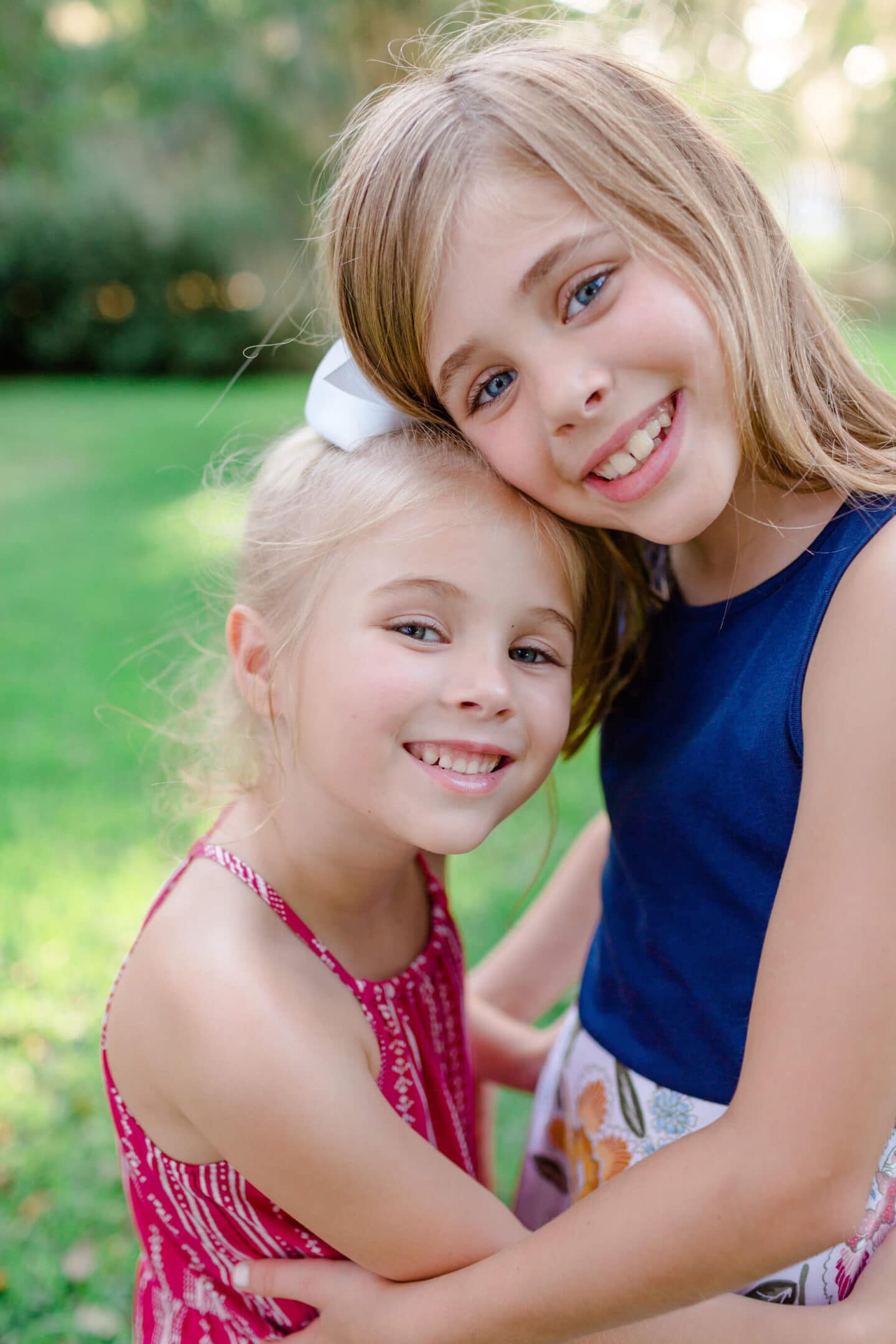 I love being a girl mama too 🙂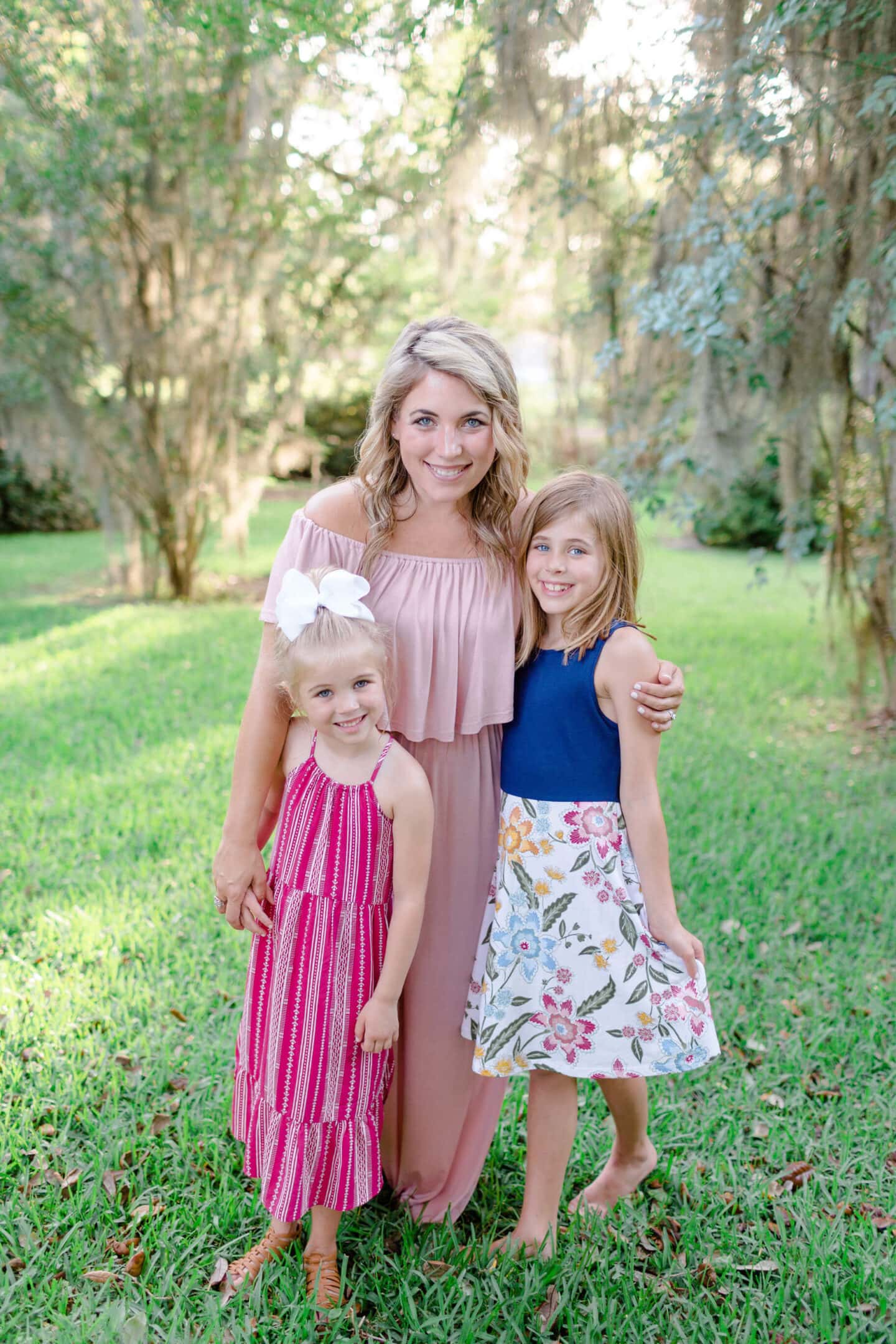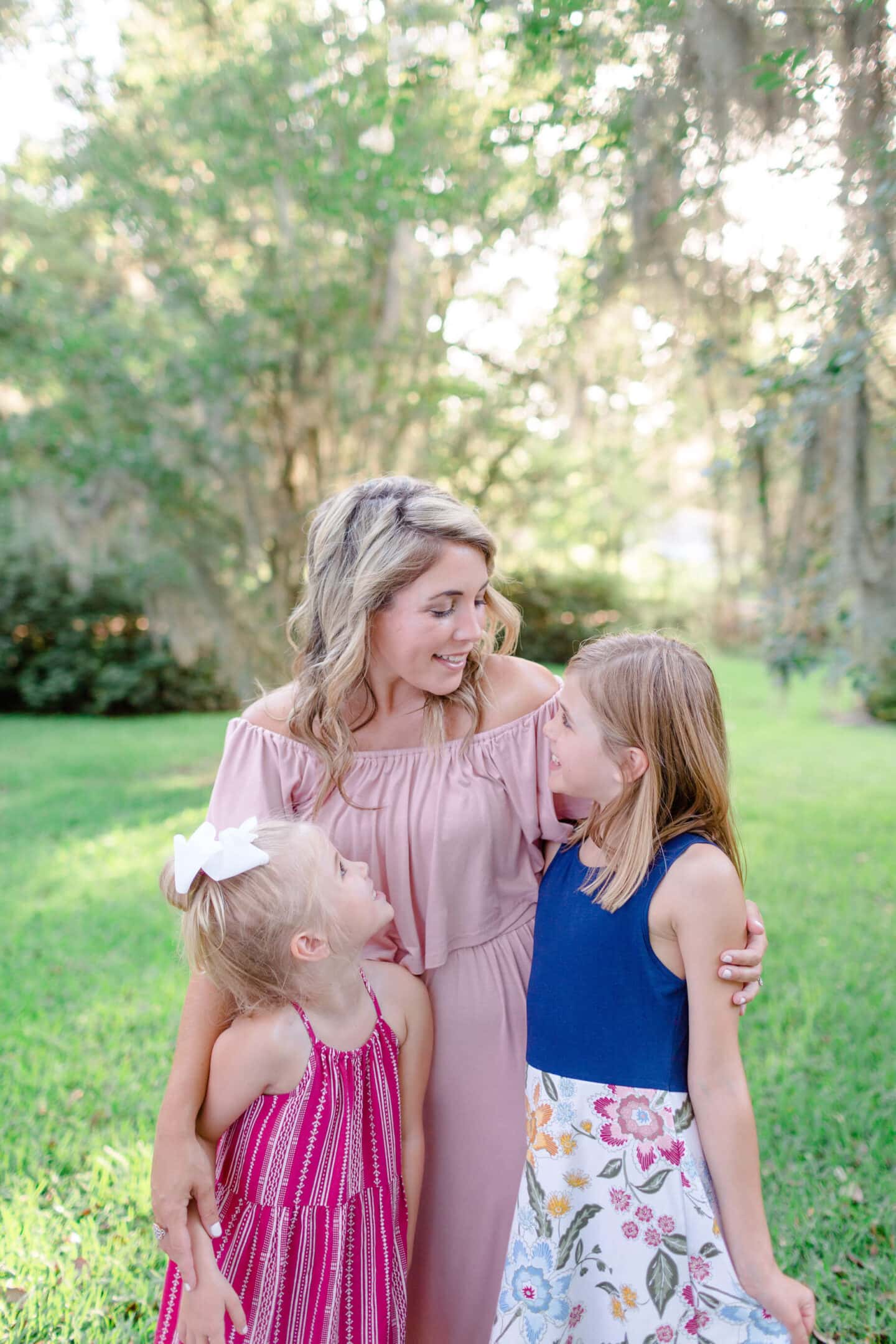 Daddy loves his girls!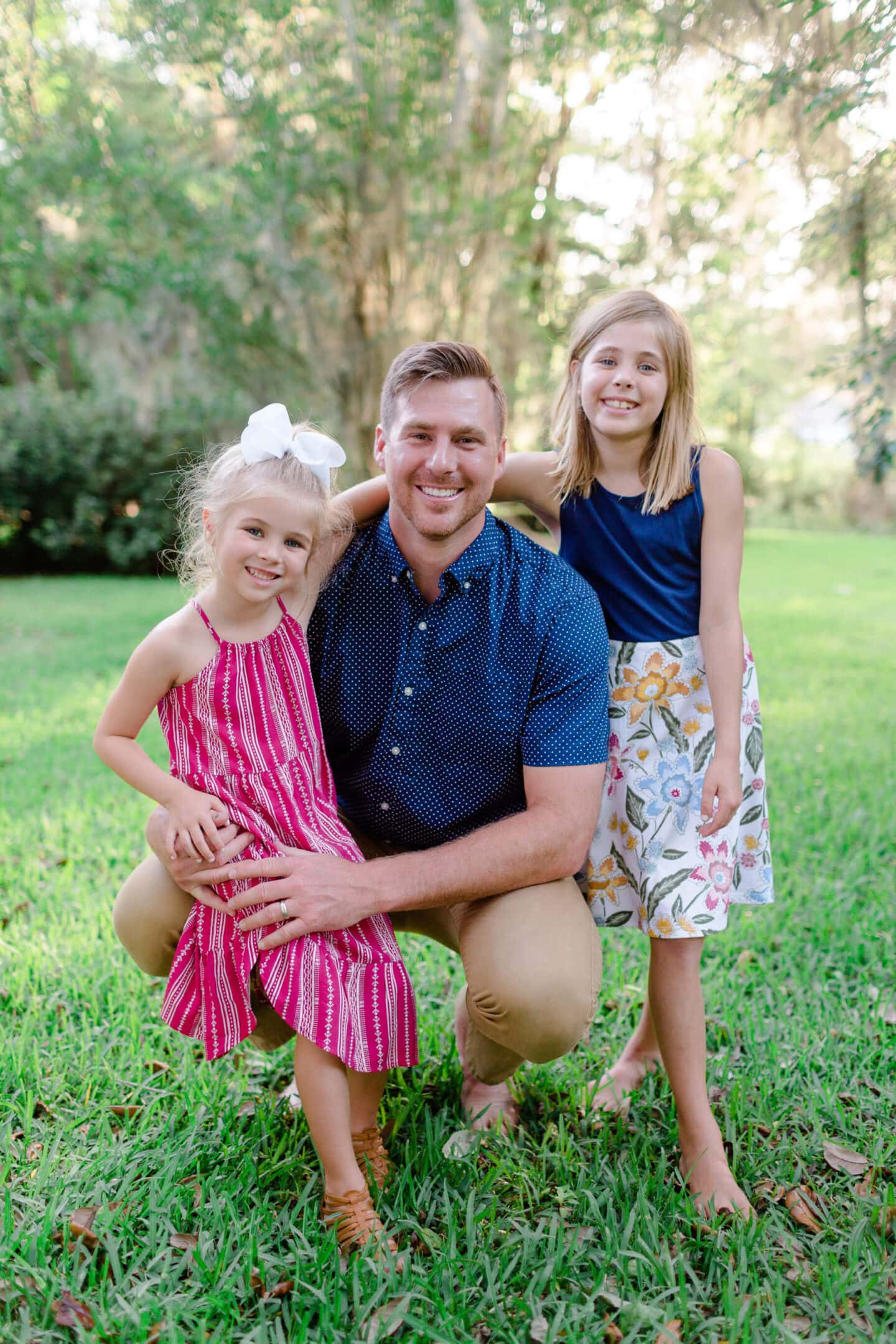 Siblings
Being a mom of four is truly my dream come true! I LOVE the close bonds all my babies share with each other and just love sitting back and watching them interact. My heart is full and I'm just so blessed!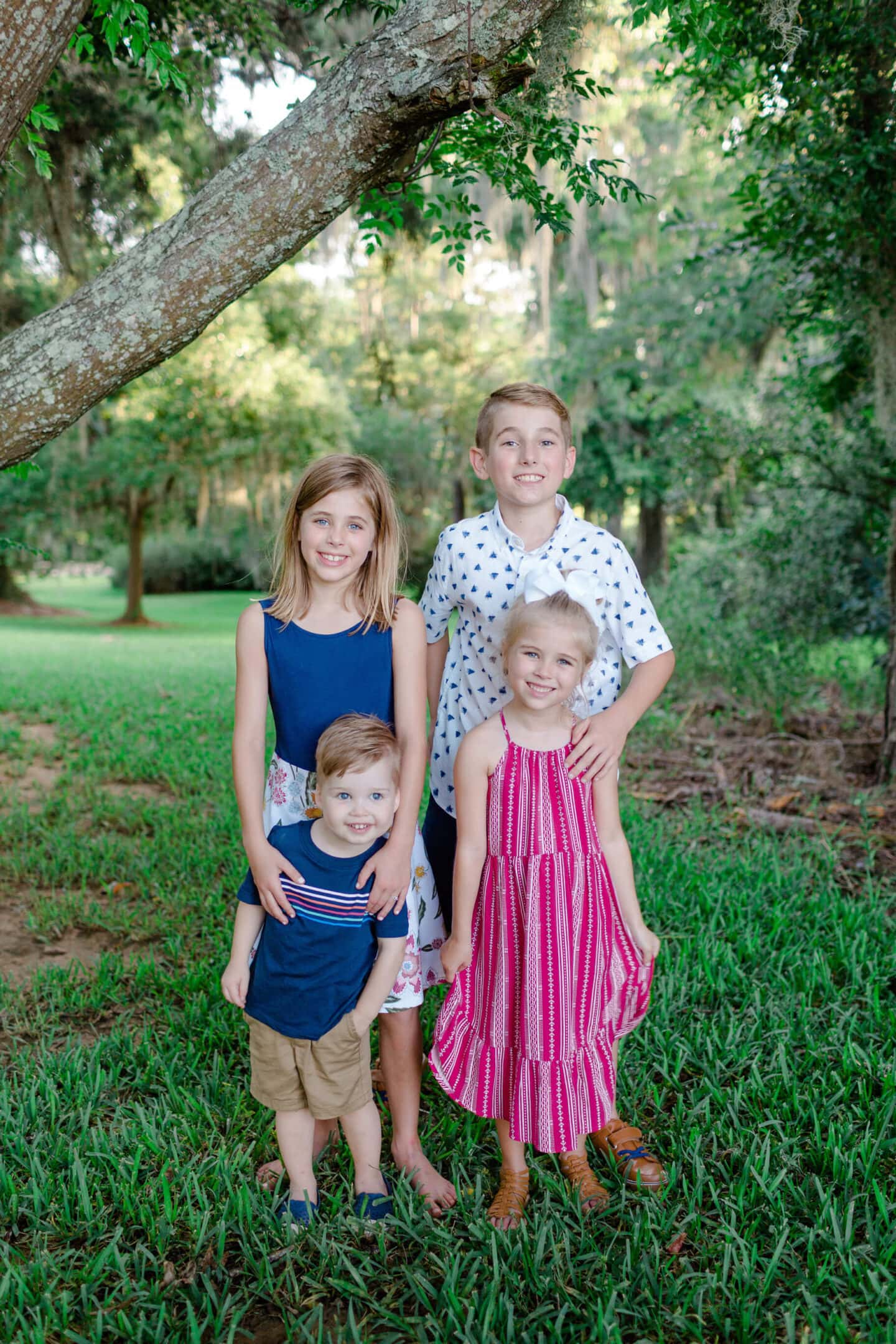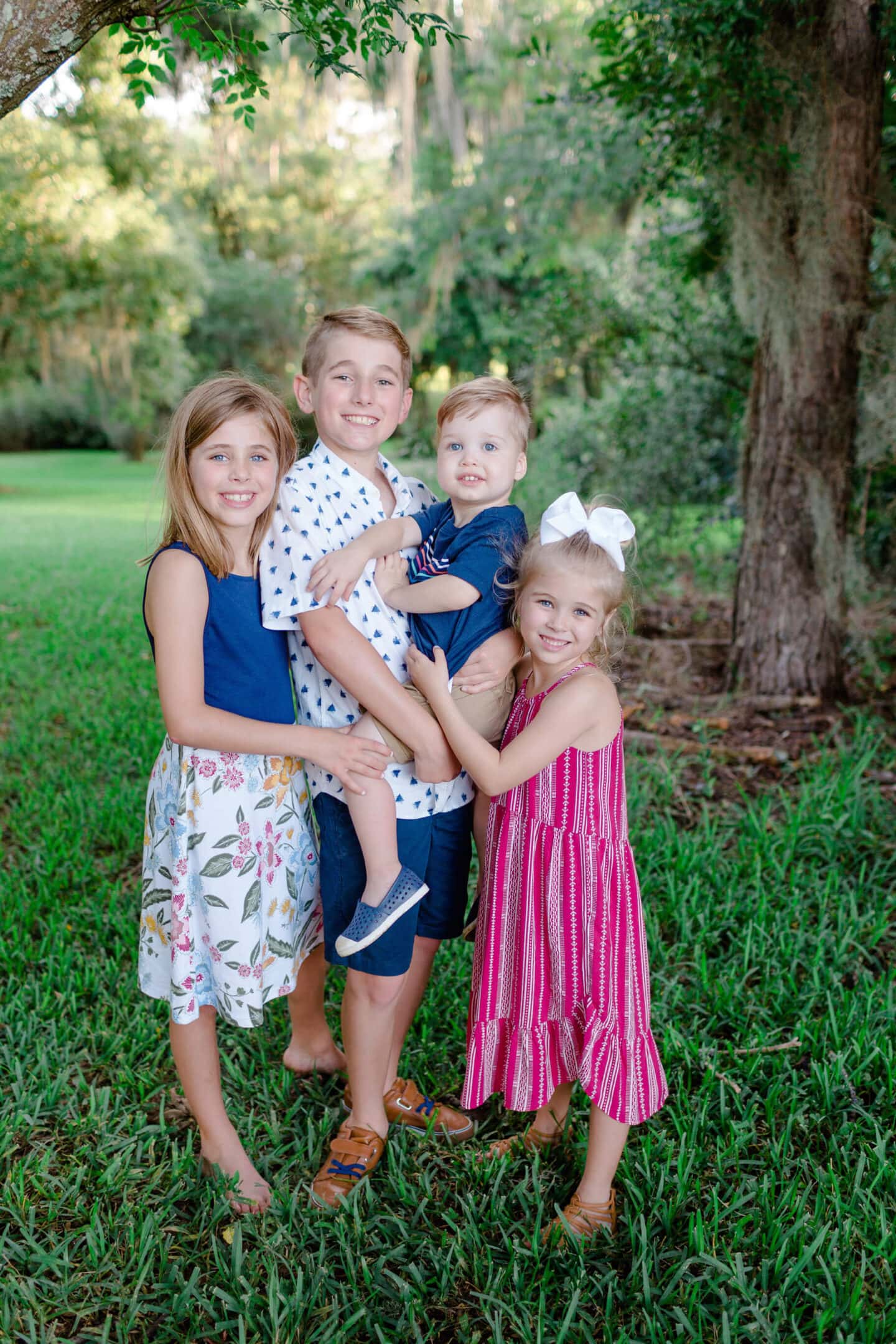 I ADORE this so much!!!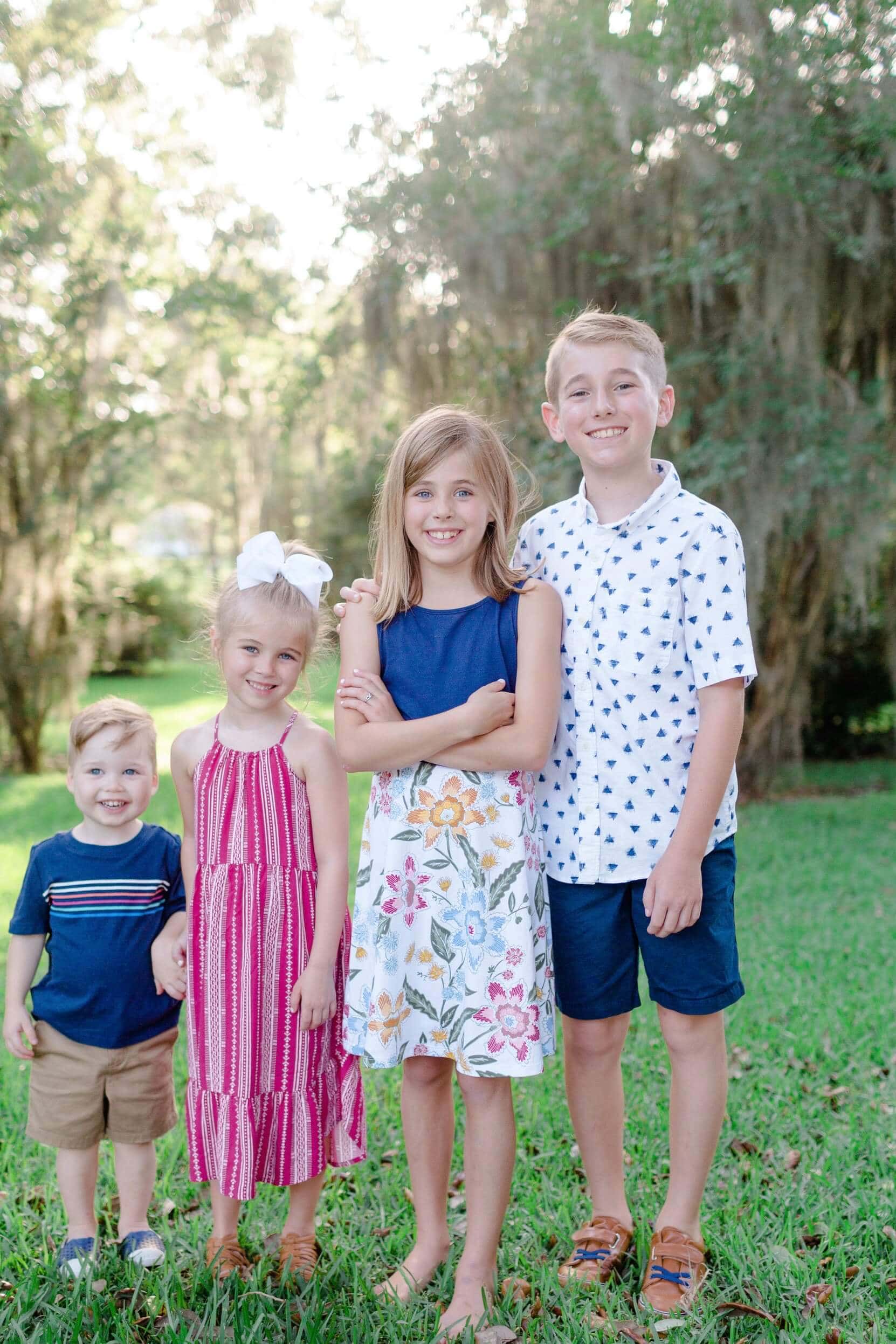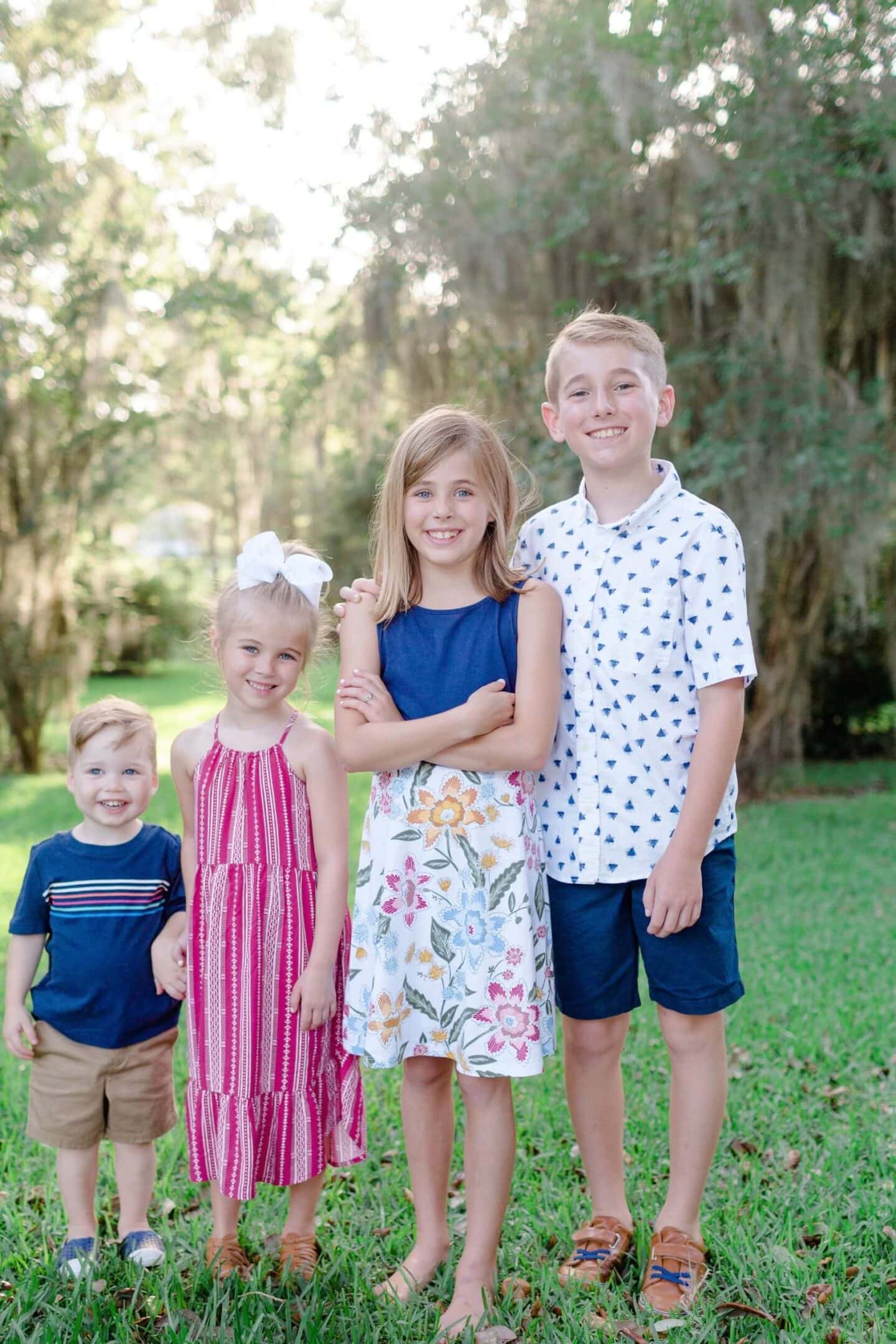 Us
As moms when we first think of having photos taken we think about getting some of our whole family, but really almost just as rare is the ability to have a picture of JUST Zach and I (that isn't a selfie!).
I love that Lindsay always makes it a priority to get pictures of the two of us together. I adore this one!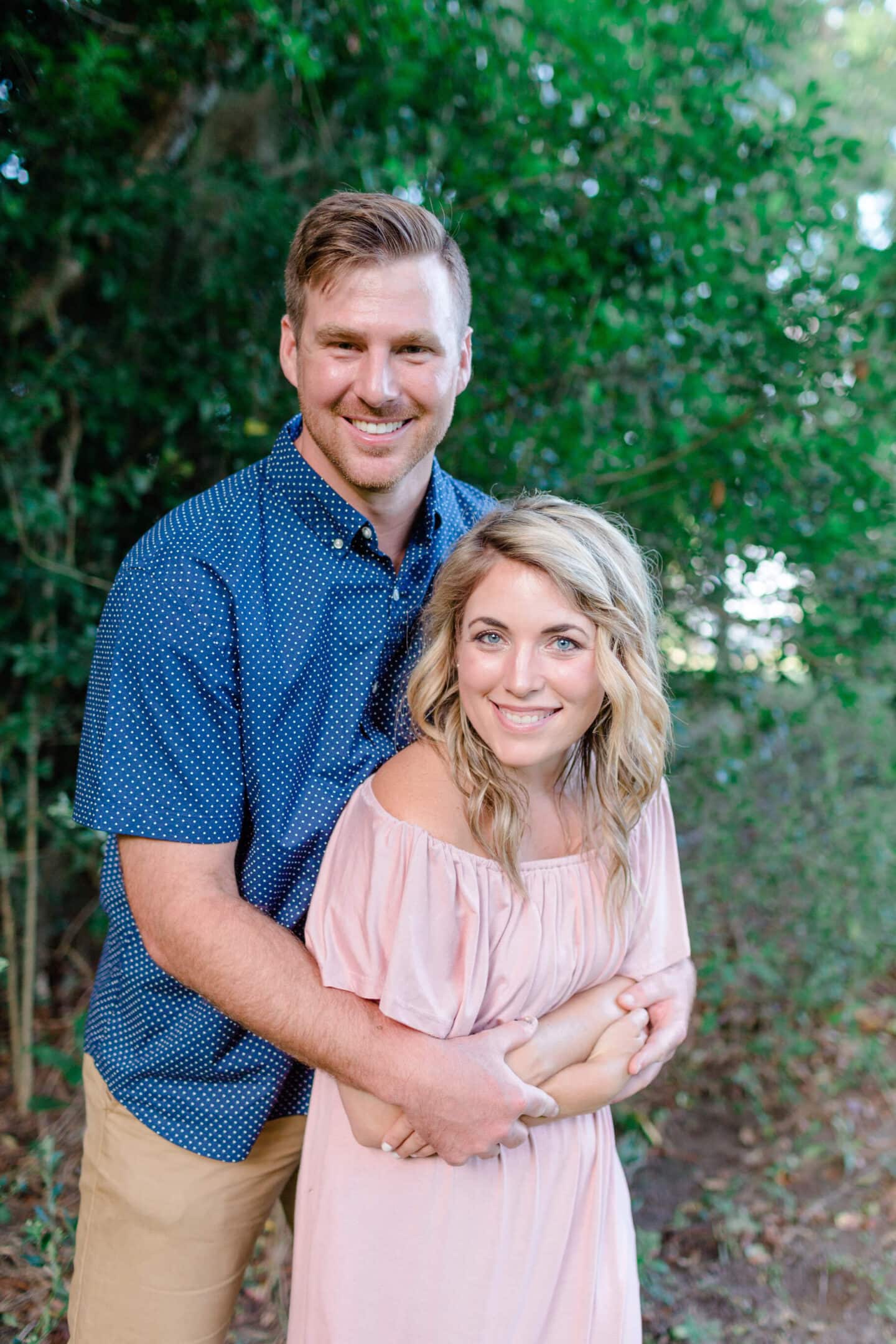 Family
It's c-razy to me that we've officially entered the stage of life where I don't always have either a baby on the way or a baby in my arms in every picture!
ALL of our kids can stand and, at least somewhat, take direction! It only gets easier from here 🙂
Spear did SO great this session. I was so proud of him smiling and standing when he was asked to. Having Aunt Katie there doing some bribing and having us ALL showering him with attention and praise def helped!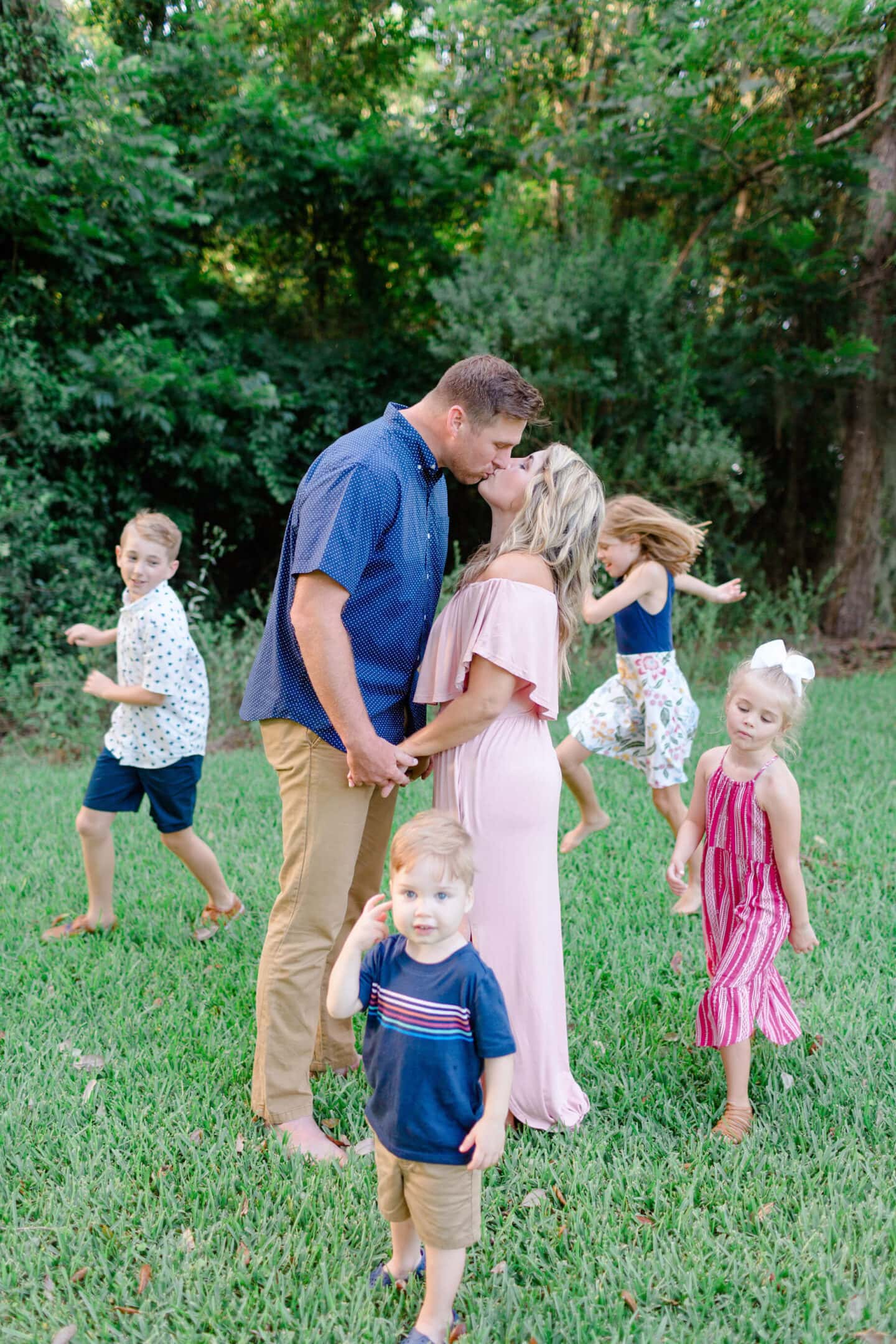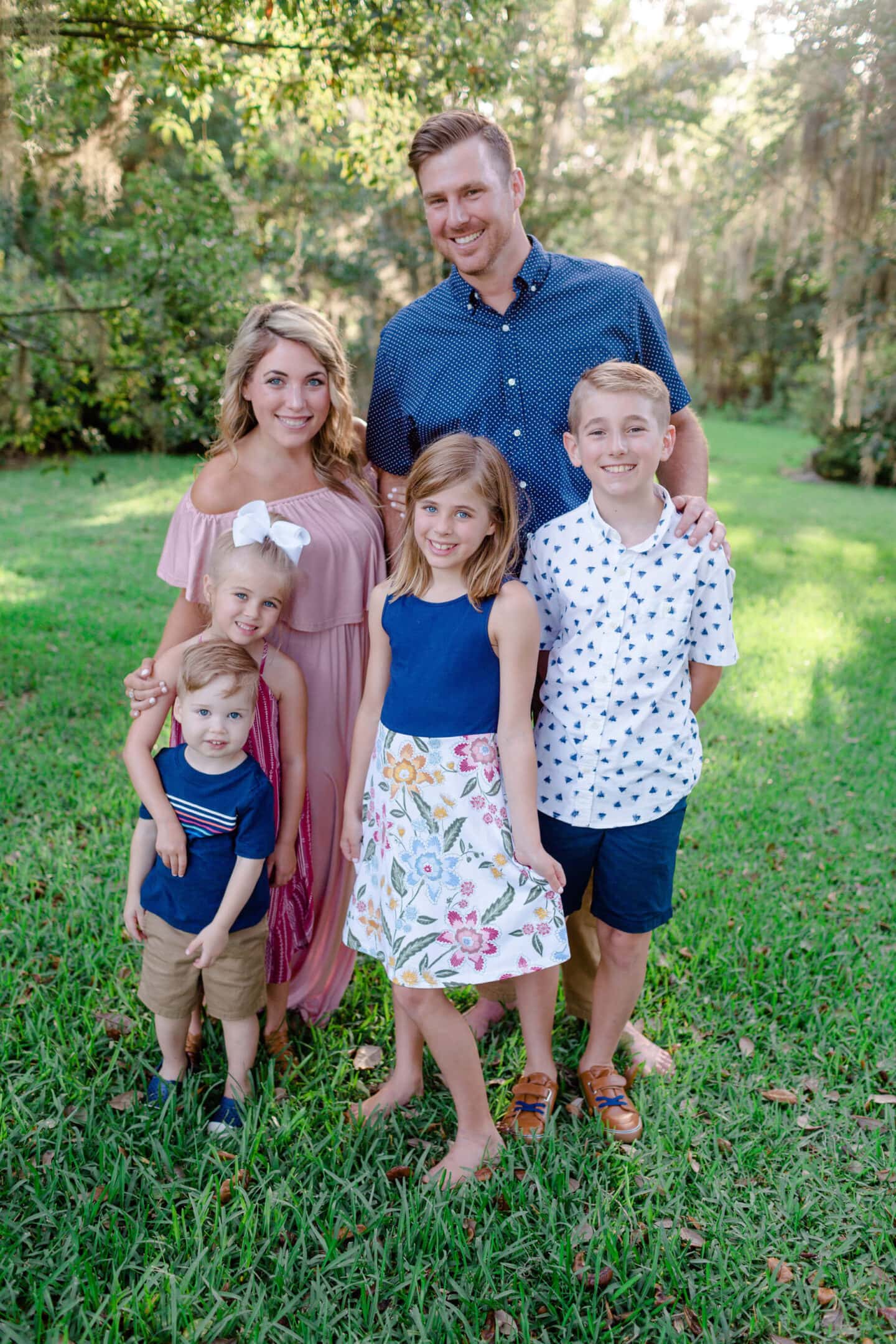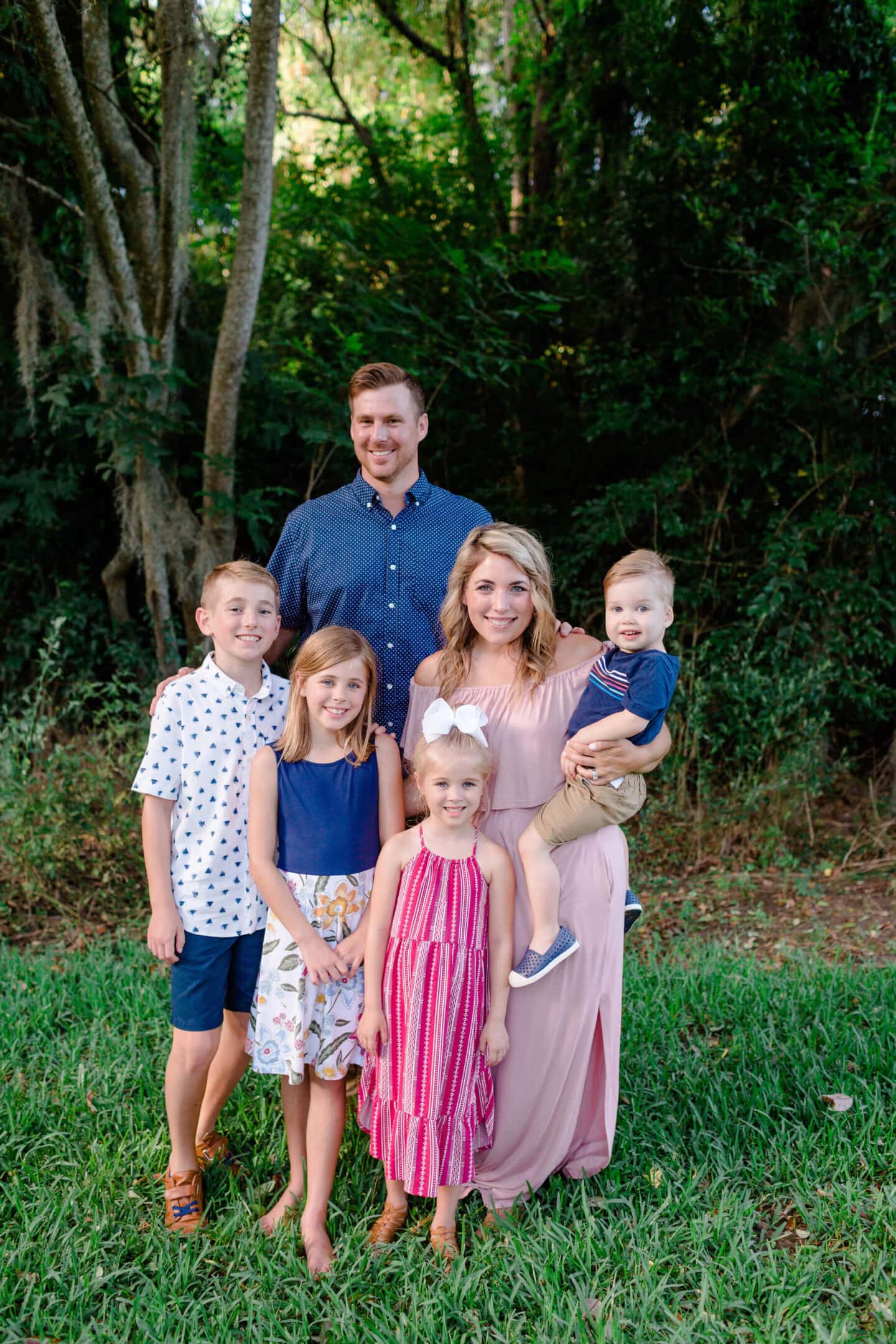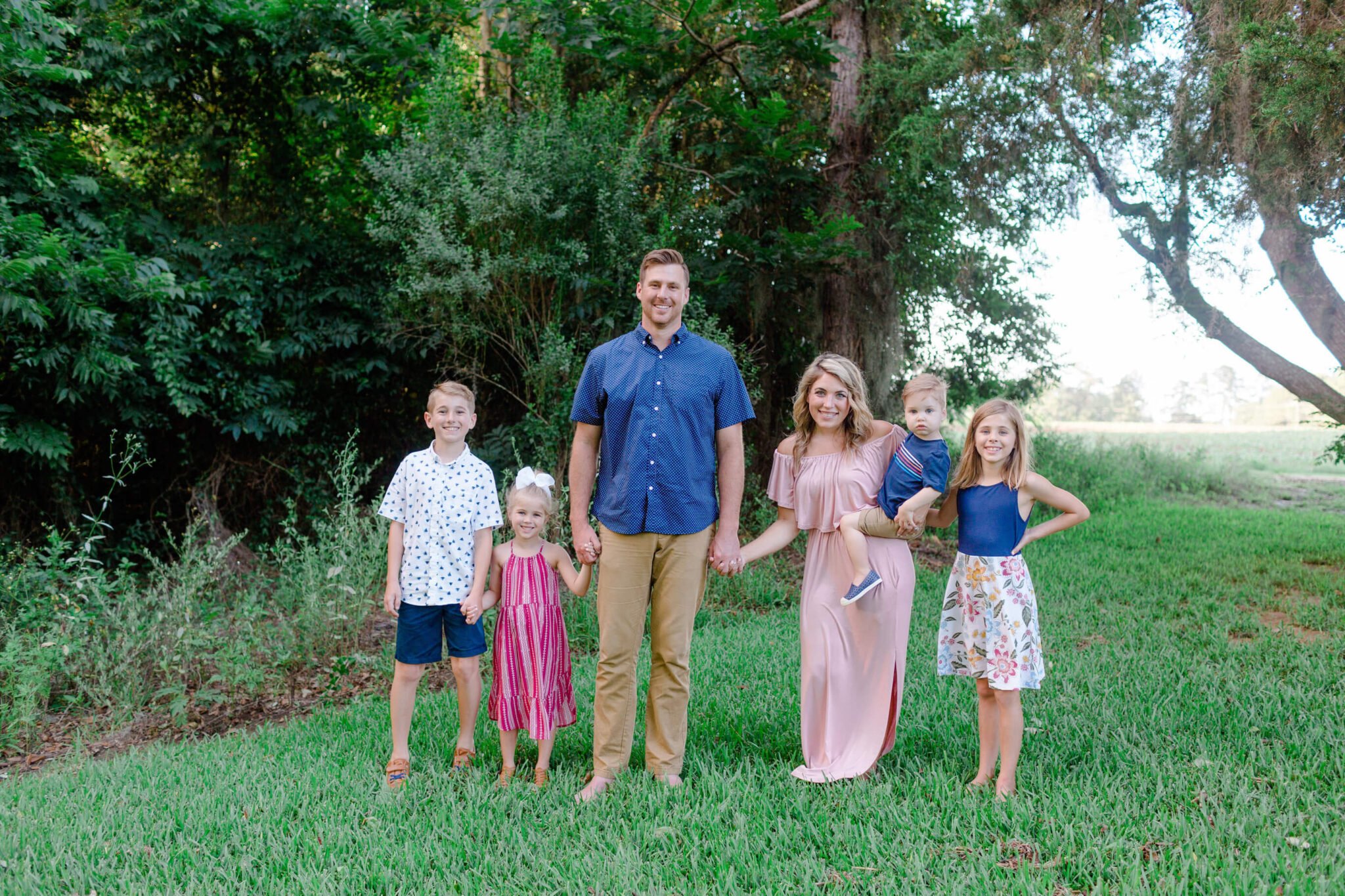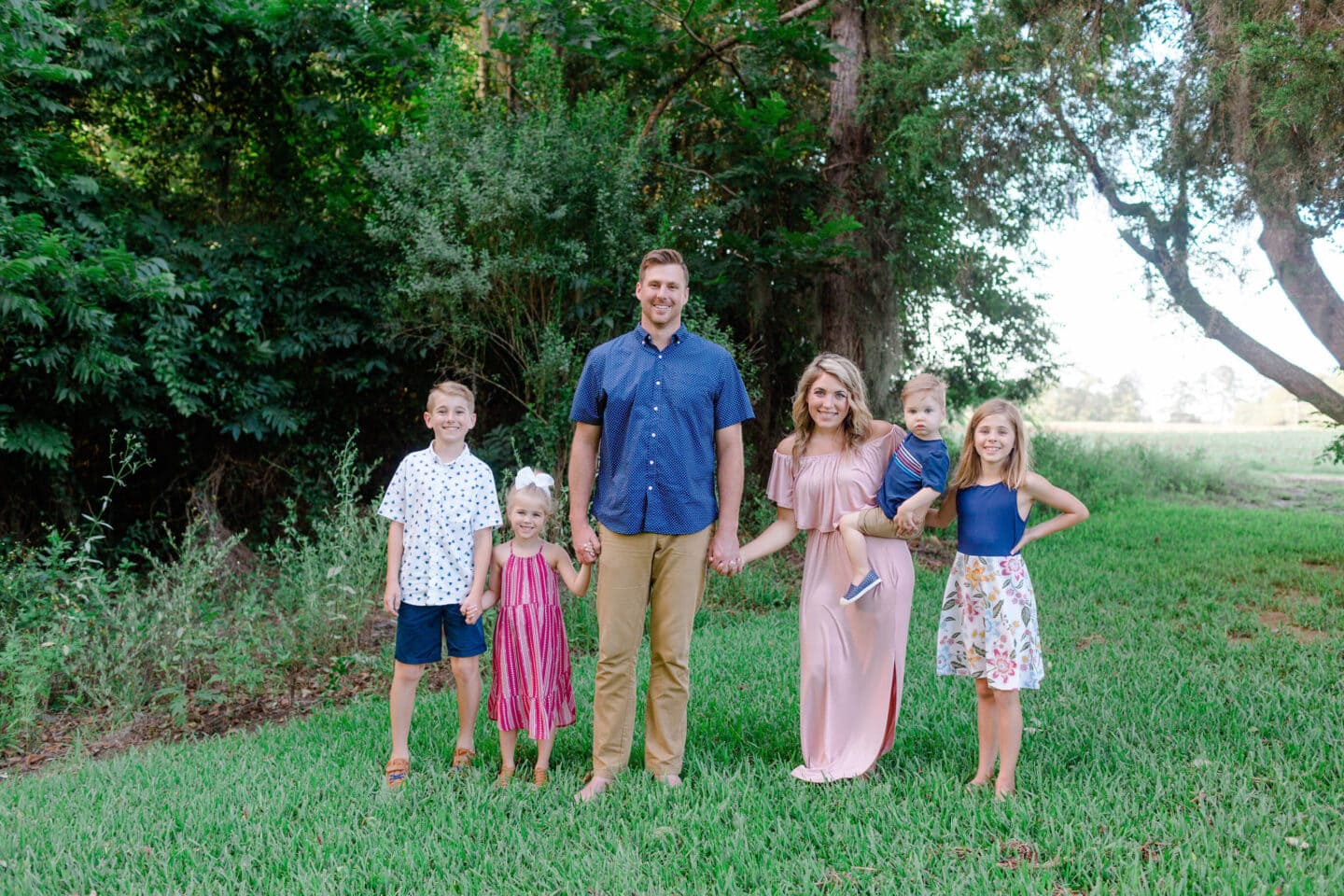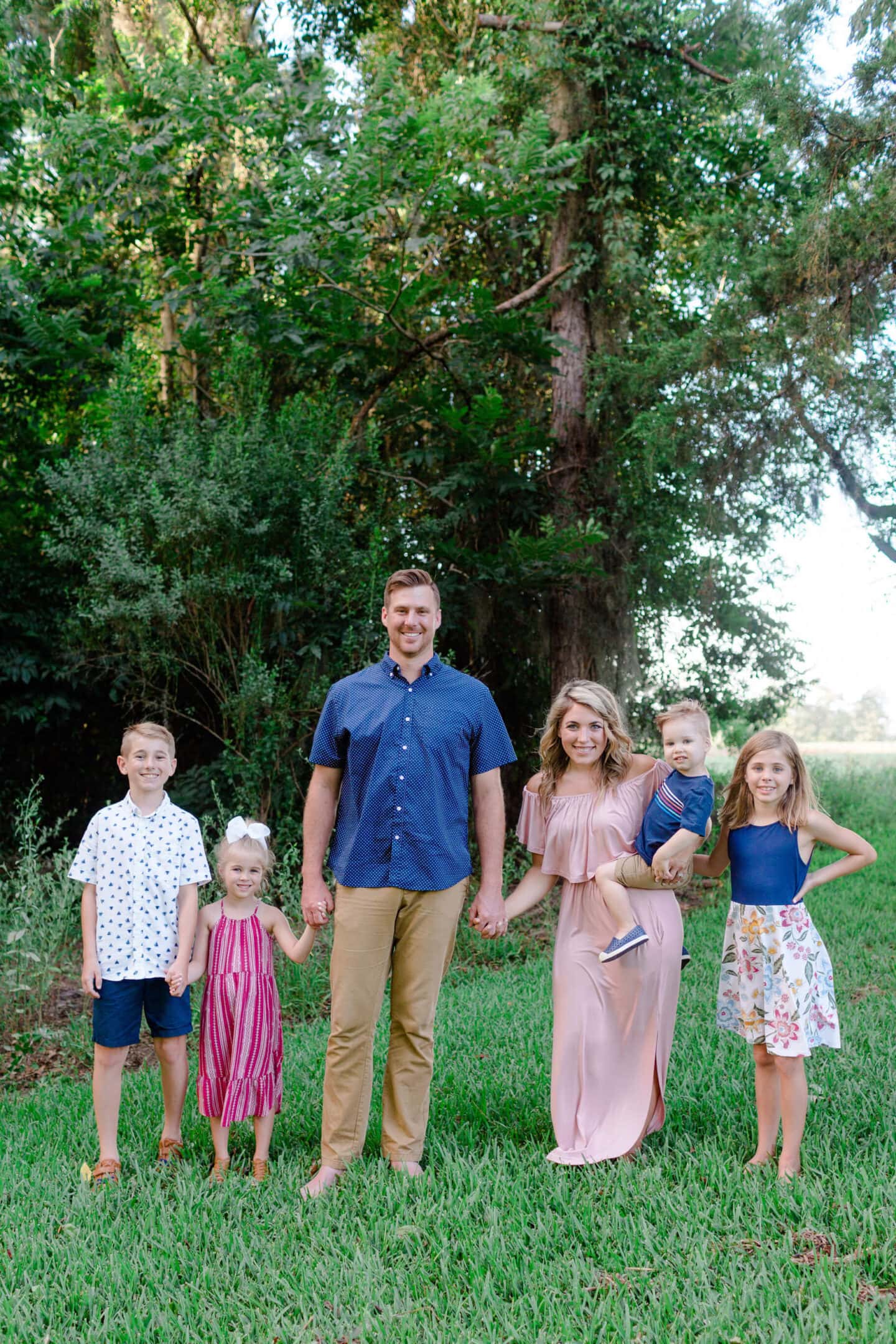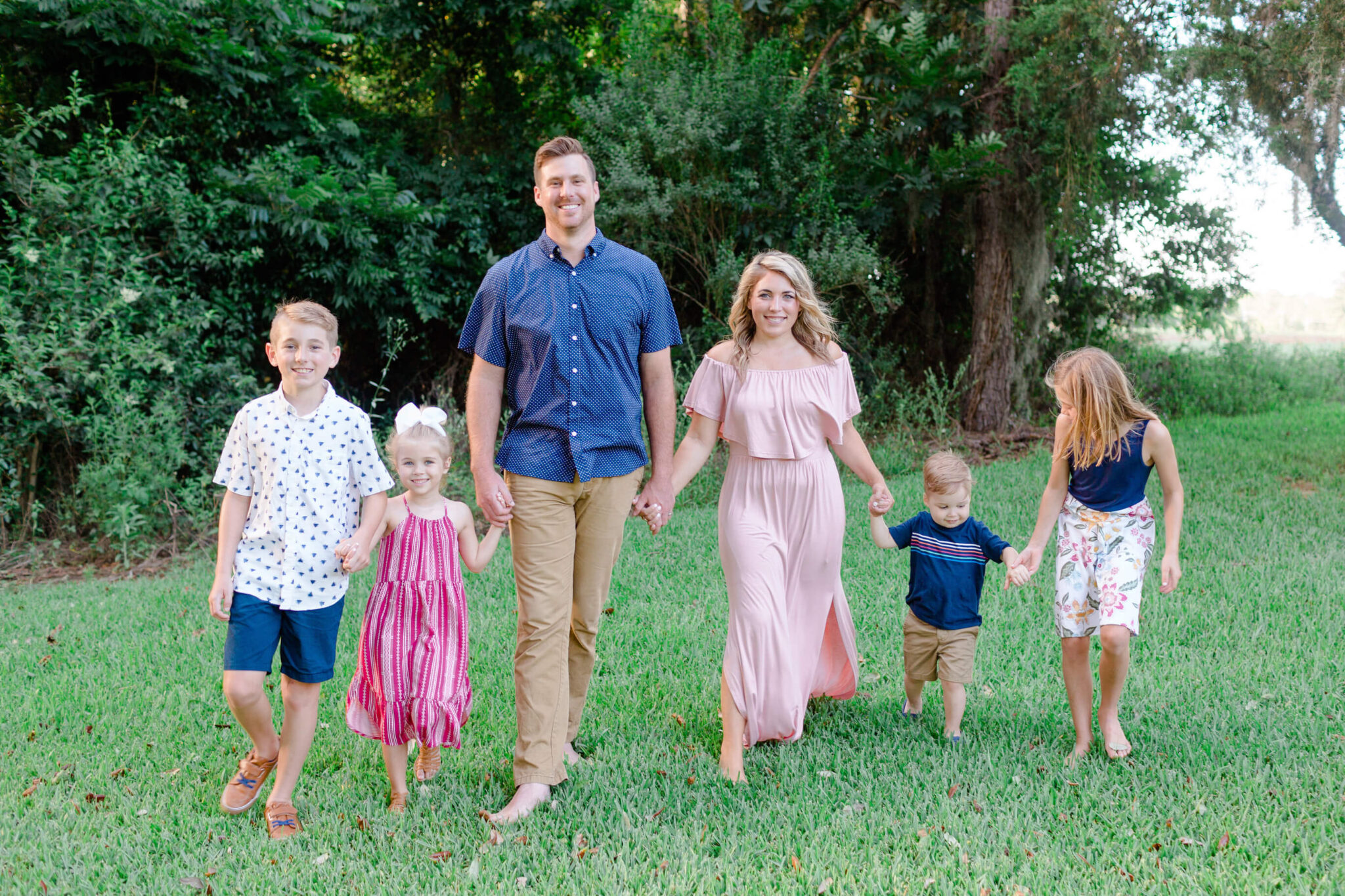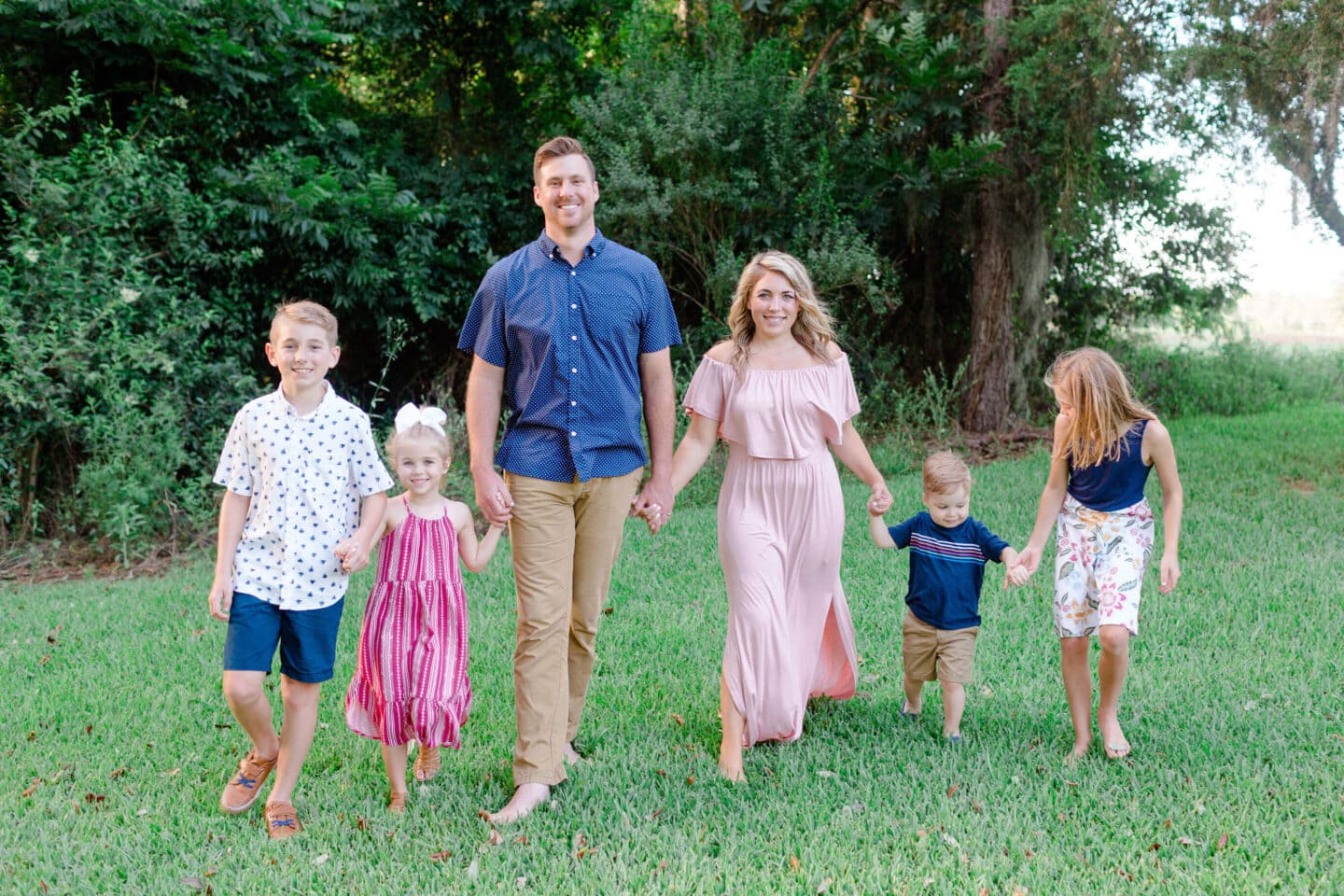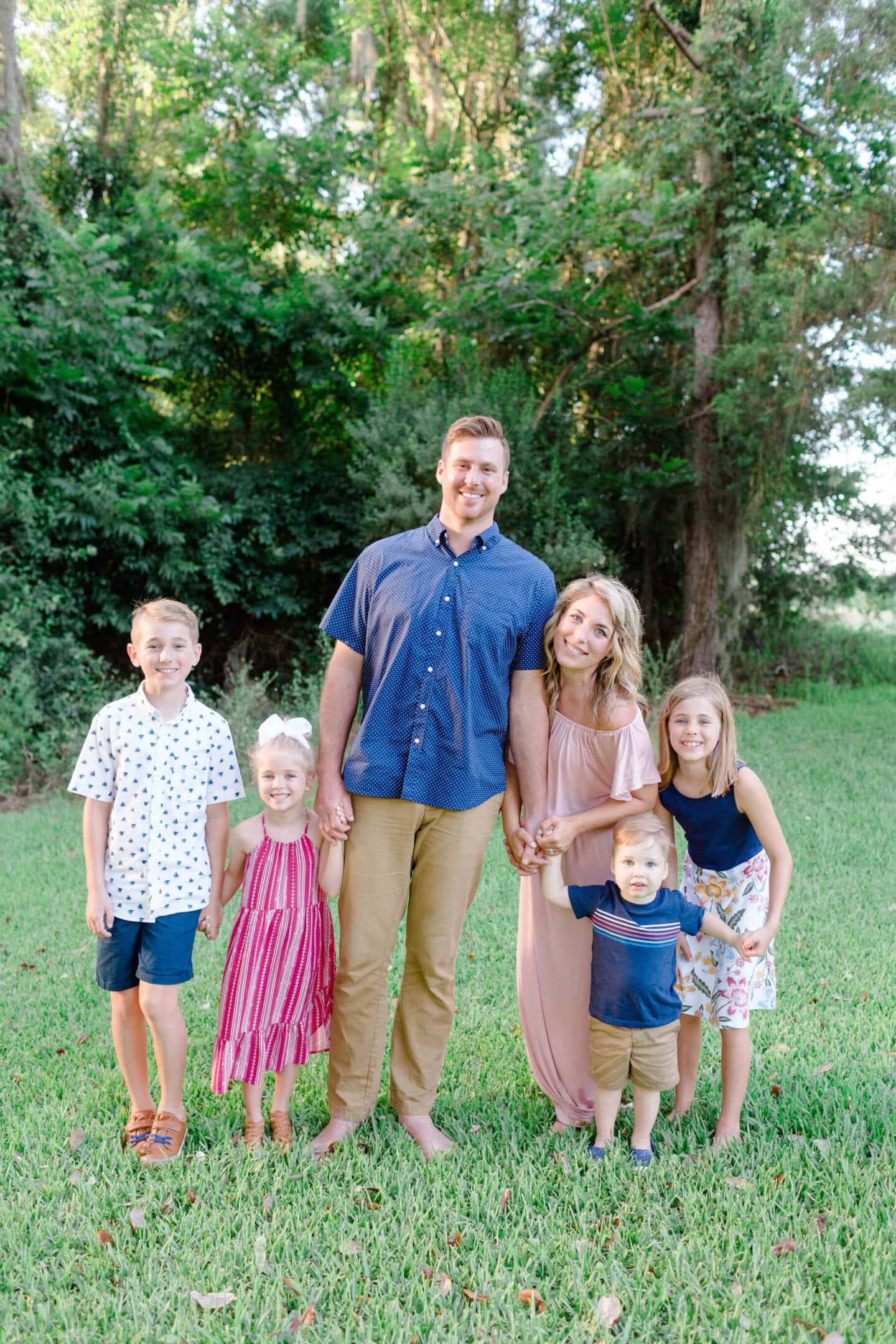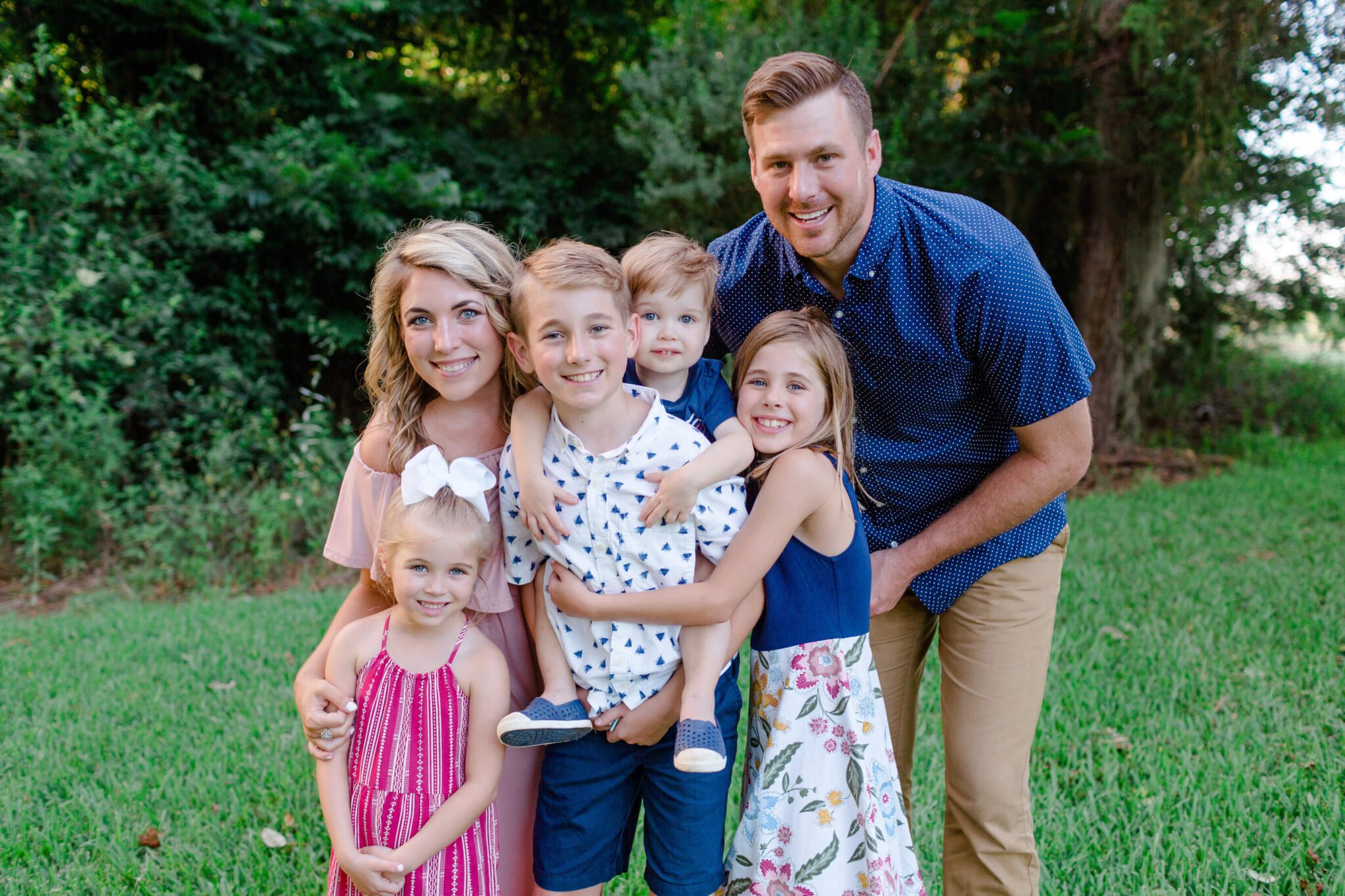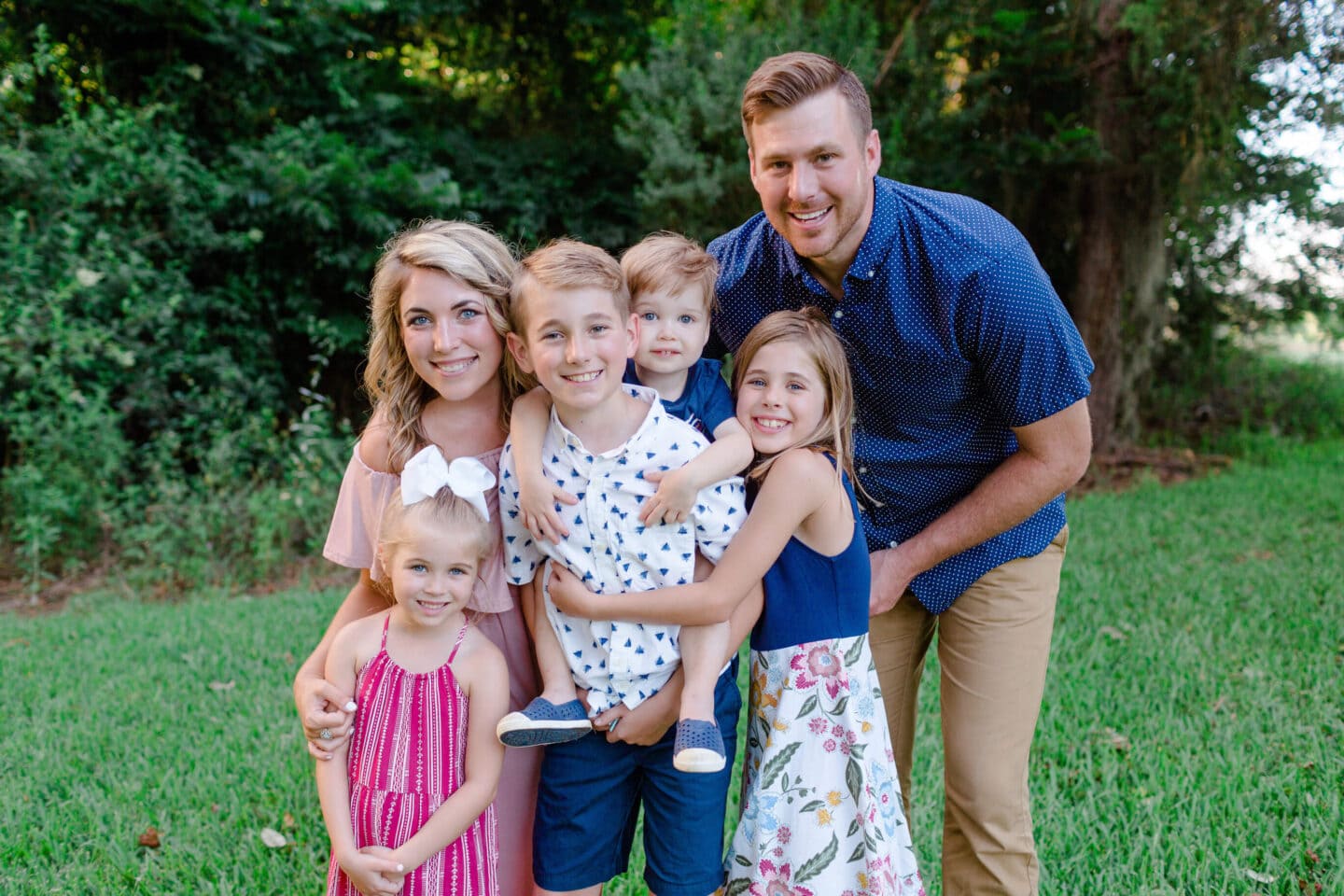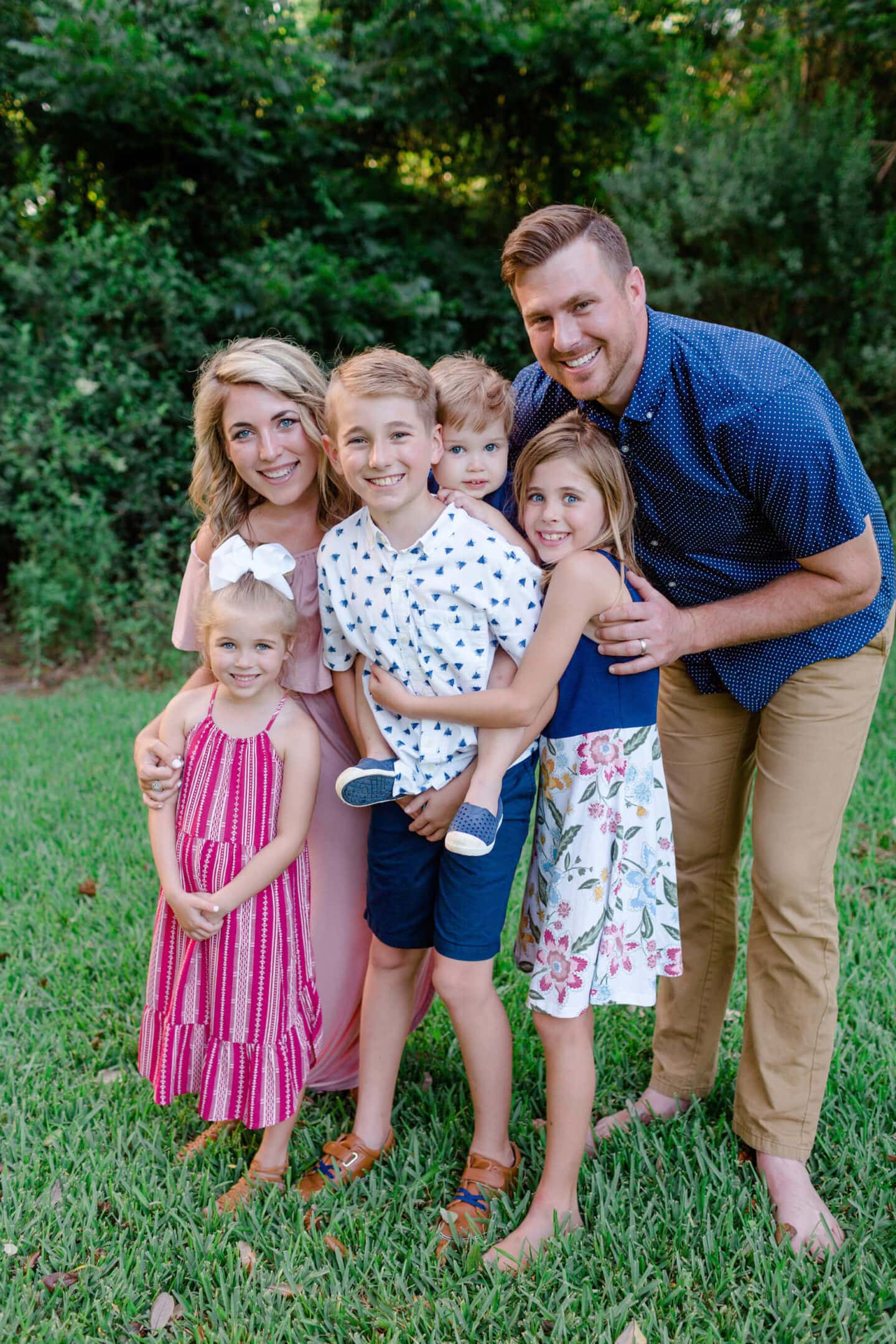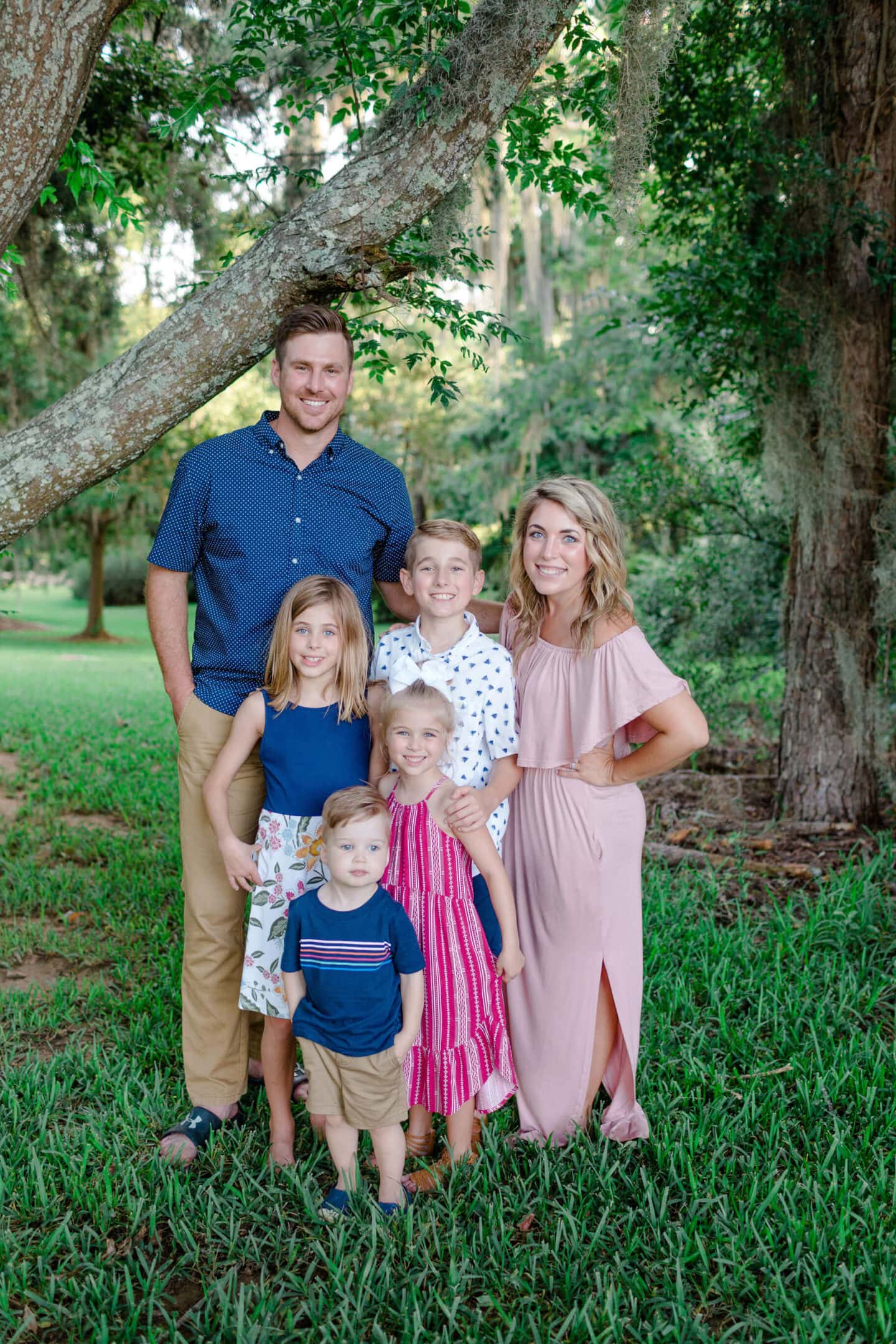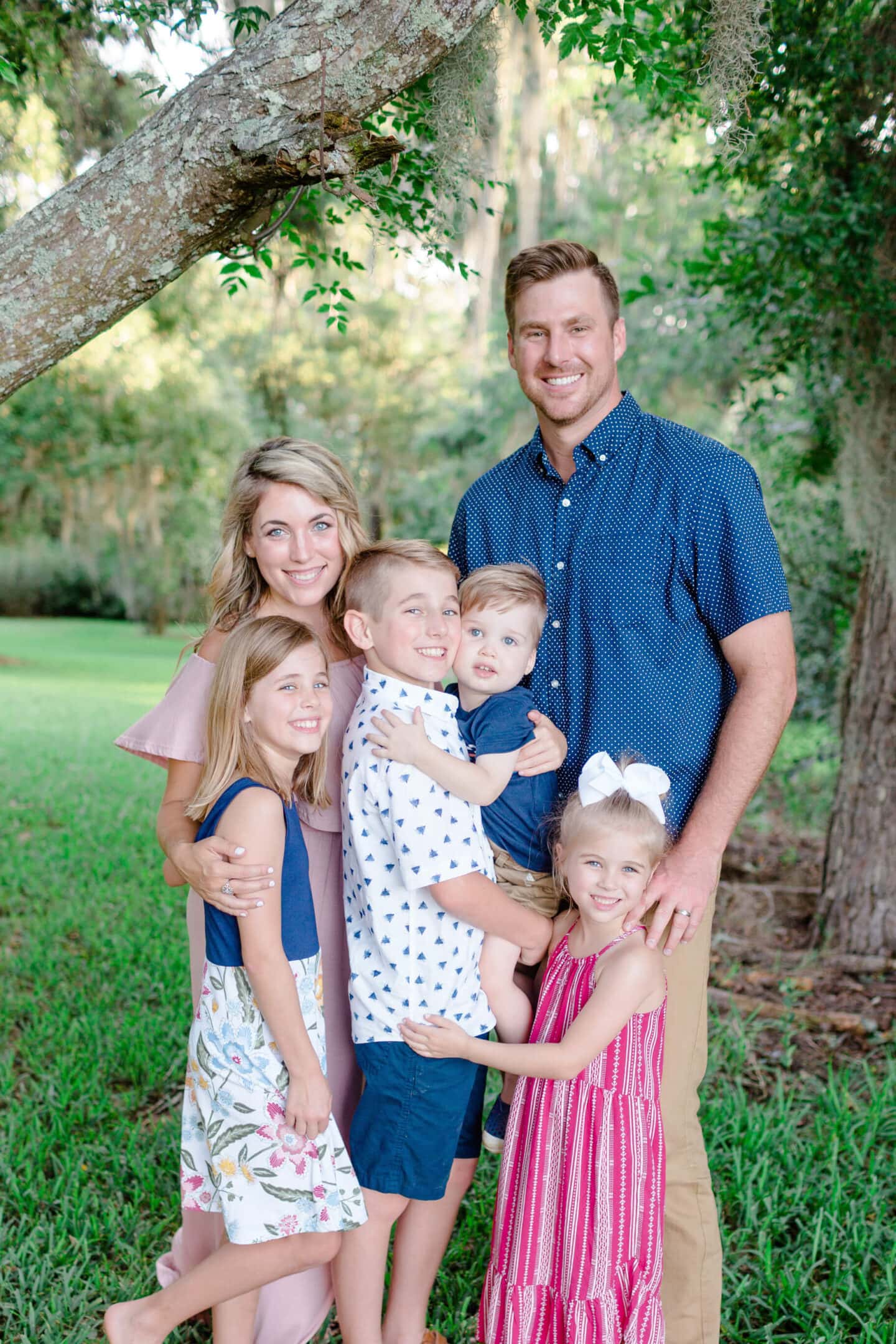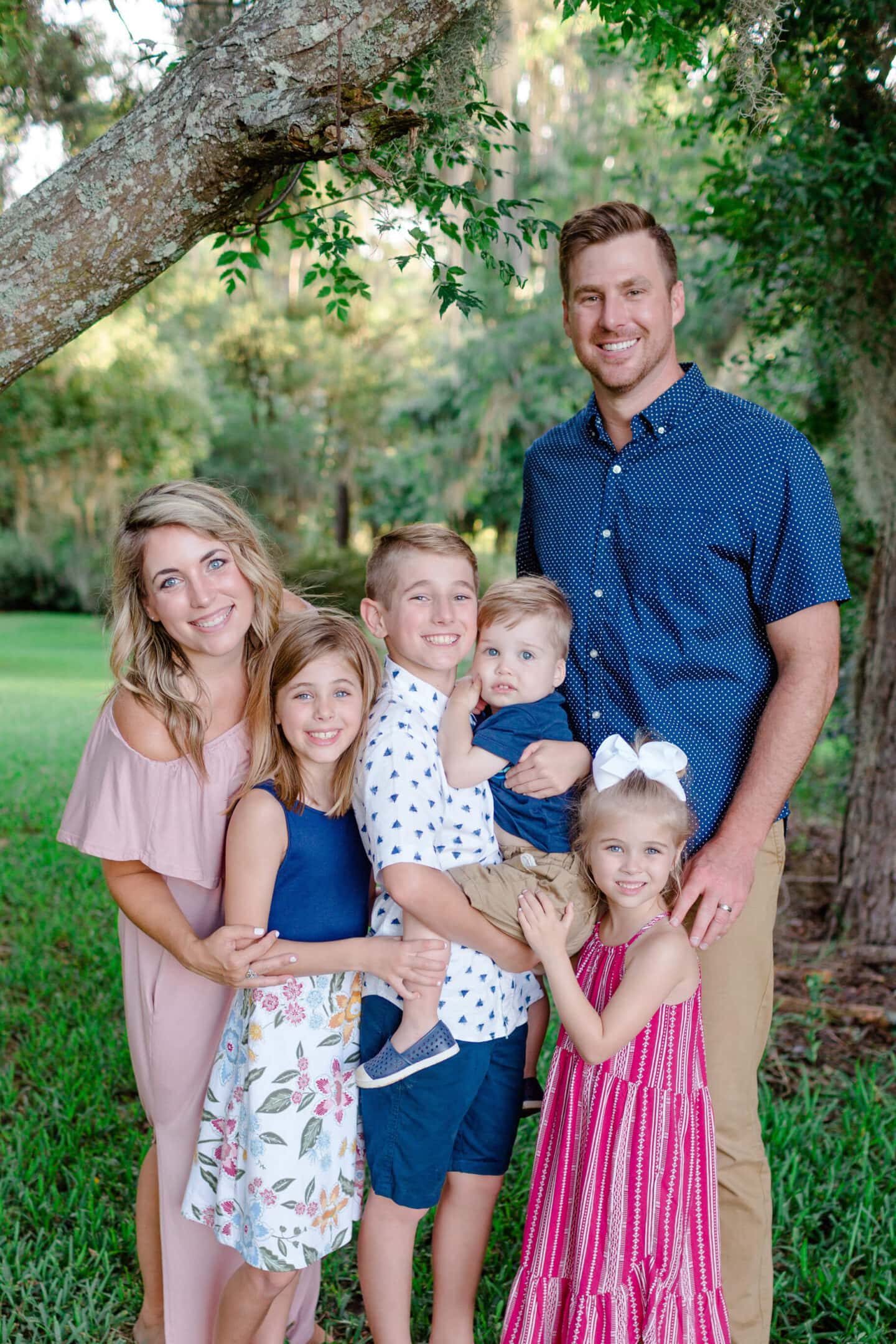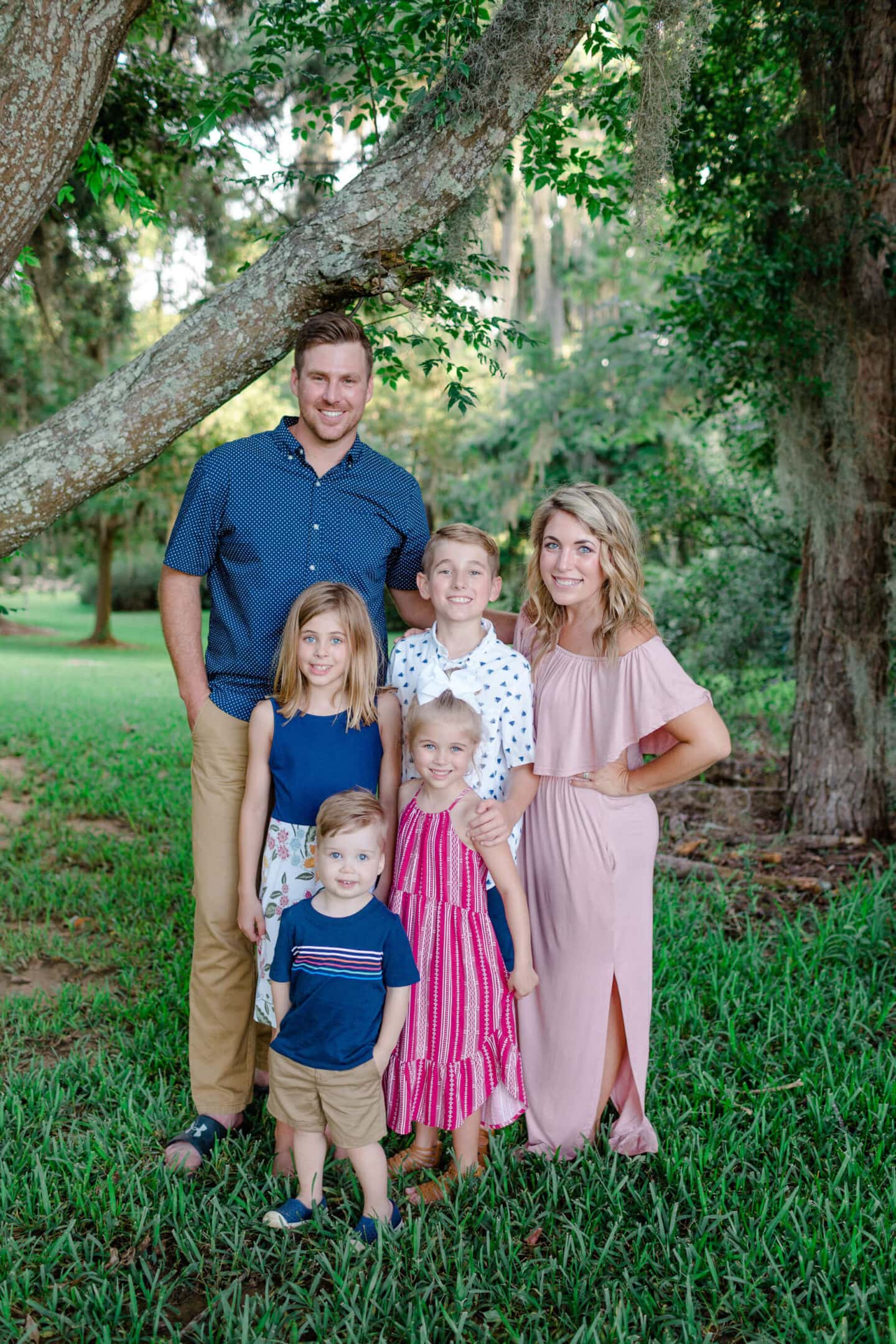 Me
I always try to sneak in a few pics of me by myself at the end of the session – which typically means I'm a hot sweaty mess by that point!
But with my mom side-hustle being in the blog and social media world having headshot style of photos come in handy and I appreciate Lindsay for always helping me look my best to have photos I'm always super proud of 🙂
My favorite title is Mommy 🙂
I really love the way everything came together for this session! We've had some over the years where everything seemed like it went wrong (Britt's 6th month ones go down in history…Lindsay had camera fog issues, Zach and I were bickering, and Kye ended up going to the dr that day being diagnosed with STREP. It was a cluster). But sometimes everything just goes RIGHT and this was def one of those sessions!
All of our outfits blended together so well, all the kids were in happy moods, the weather was amazing, and all the green from the rain was just super perfect!
I love how all of these turned out! HUGE thanks again to Lindsay, with Captured by Colson, for always giving our family so many amazing pictures to cherish forever!
Countdown till our next pics in November!
Shop Our Looks