You can read about the first part of our 50th Anniversary Celebration trip here! I gotta say…day 1 had its hiccups but day 2? Was SO GREAT. From start to finish it was just exactly what I had hoped the weekend would be!
Claire came through again making a breakfast reservation at Topolio's which is located at Riviera Resort. I'd never been to either so I was excited to get to explore the resort AND have my first character dining experience since the reopening. I haven't dined with characters since February 2020!
I've been pretty hesitant about the new layout for character dining so I've put it off as I felt like it would be a "tease" seeing Mickey from far away but not being able to actually HUG him. Getting to have this experience with friends was so perfect because it was my chance to test run the whole new character thing without having ALL my kids there or spending the money to have our whole family.
Topolino's is "all you care to enjoy" style menu so our cast member was SO great about encouraging us to TRY ALL THE THINGS. So we did 😉 And it was FANTASTIC. LOVED the food so much and for sure think Zach would enjoy it too (as well as the kids, but I always look at restaurants from the perspective of if Zach would feel the cost was worthwhile, I think this would be a YES vote from him).
The characters came out all together doing a dance around the room and then came one by one by the tables to meet and greet and mingle a bit. We did stand up AT our table and were not told that we had to put masks on. However, the cast members were visibly NERVOUS about the whole thing. Like I felt like they expected me to break out in a full sprint and jump on Mickey haha.
For me the magic of Disney is so much wrapped in the characters and their interactions. They MAKE the magic. And I still felt that. They all took their time and interacted with us and posed for all the pictures etc. But man it was NOT the same. I felt choked up and was overcome with this equal feeling of joy and sadness. Being SO CLOSE yet still SO FAR!!!
We saw a family with a little toddler boy and Rachael really helped remind me that to that child – this is IT. This is all he's known of meeting characters. So while it's super sad for ME, for like SPEAR it would still be super exciting. That made me much more eager to bring Spear to this sort of experience because the other kids may be sad but he would still LOVE IT so much!!!
The little French outfits were super cute and I think Daisy was my fav! But of course nothing beats MICKEY!
Not only are the character meets from a distance but they are also not signing autographs and instead we were given a postcard with all of their signatures printed on the back. This was something Disney was actually moving towards prior to Covid and I also don't love it because it's not their REAL signatures. I know that's debatable but still, there is just something more magical about having something signed by the character in front of you rather than handed a postcard.
We talked at length with a cast member after breakfast and he said that the staff LOVE this new format. I see the advantages from Disney's perspective. Character dining used to take a solid 90 min + and we were in and out in under 60 AND the character came to our area twice. Often with the prior format you'd have to sit around and wait for a character who you hadn't seen yet or who missed your table.
It's a money maker for Disney because they are able to fill more tables and take on more reservations by being able to get people in and out faster. The interactions being from a distance are quicker and require less on the cast members as well.
Therefore if you're like me and WANT the old format back…it's the time to speak up about it! I don't see Disney being in a hurry, even when guidelines are no longer a concern, to bring back the personal table meet and greet character interactions. If you'd like to see them come back voice your concerns with Disney! It makes a difference!
The email to write in your thoughts is: disneyworld.disney.go.com/help/email
We all LOVED the meal and the experience was still truly wonderful! I was very overcome with emotion to be able to reconnect with so many of my fav Disney characters!
Riviera resort was also beautiful and it was also another absolutely GORGEOUS weather day too! Usually early October is still super hot at the parks but we really lucked out!
The Topolino's restaurant has access to an outdoor area with incredible views and where you can see all four parks. We hung out for a bit and even met a girl who was on a birthday scavenger hunt her boyfriend put together for her around Disney. SO CUTE!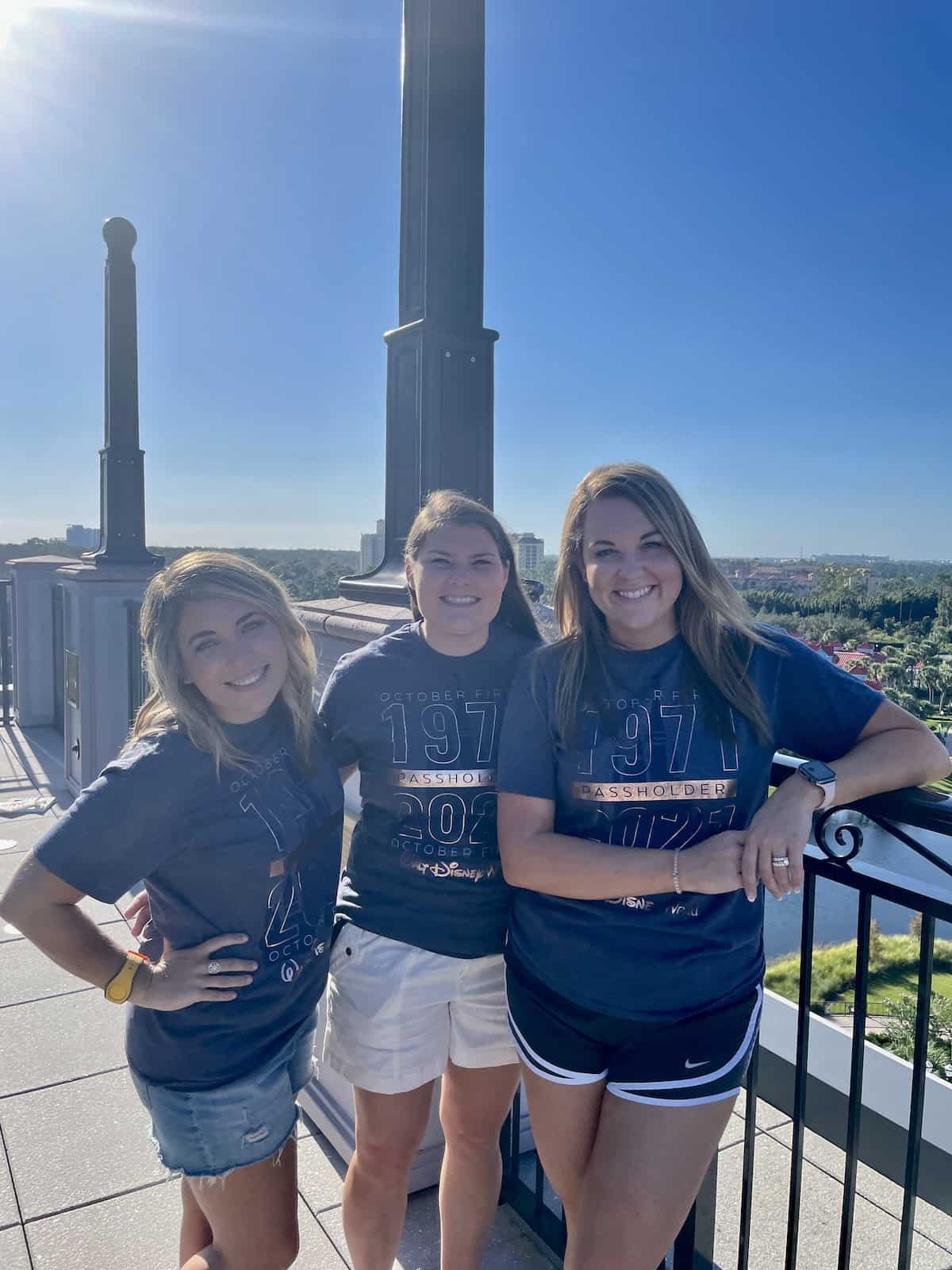 We then took our time exploring the inside of the resort too including the gift shop. I loved the touches of Walt and cute French accents in the art with Disney details too.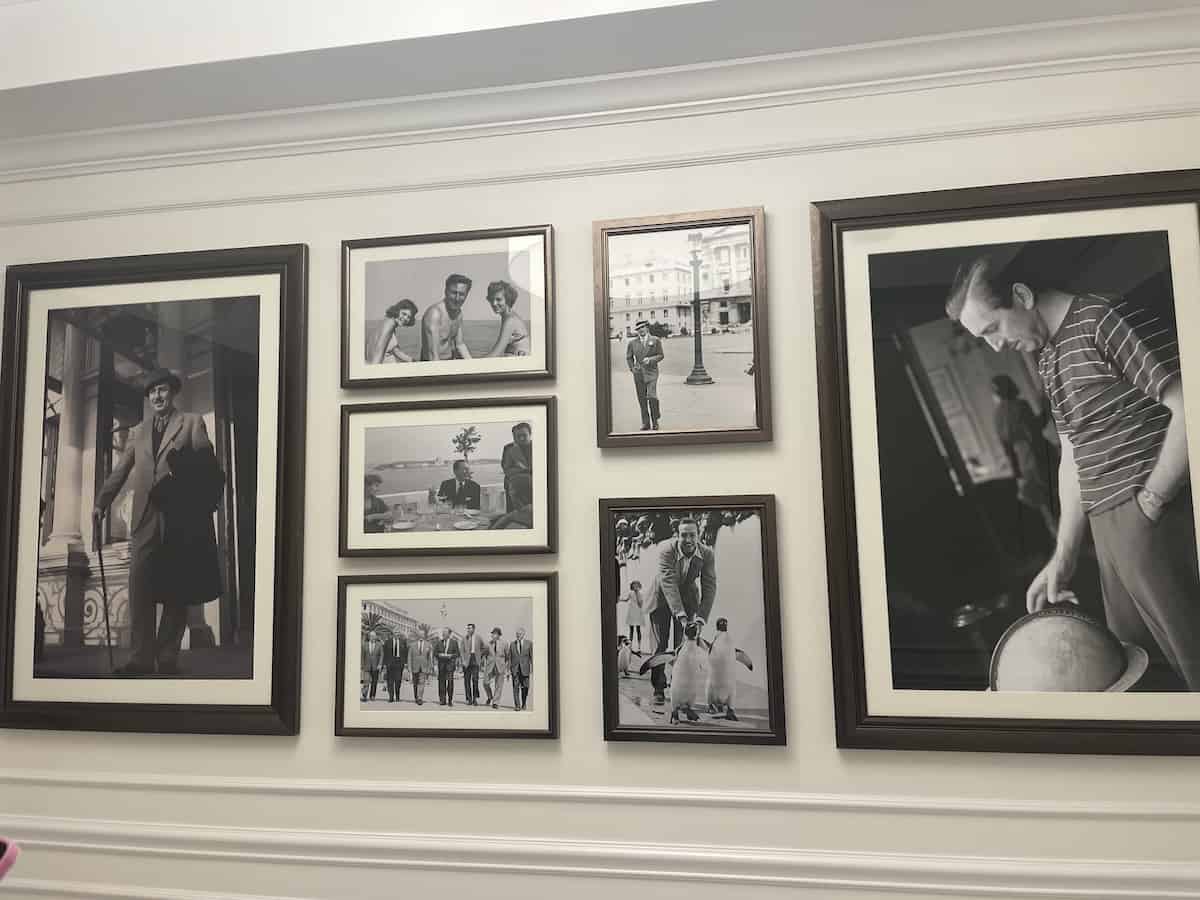 I also loved getting updates from the kids back home!
That morning was our local Honeybee Festival and G-mama took Spear and met up with some of the other cousins too and even Big Papa went out for the fun!
That morning while Spear was at the Honeybee Festival Zach took the big kids to do door knocking with our church in the local area where our church is located. I am so proud of the kids as they LOVED taking part in helping to spread God's Word to the local community!
That afternoon he took the three of them to the Blazer game and they had a blast. I tend to get a bit of FOMO when it comes to my kids doing fun things without me but I know these moments are so important to create memories JUST with Daddy too! I loved seeing all their smiles!
Once we finished up inside we then went to explore a bit of the outside too. The area with the murals is BEAUTIFUL and def not to be missed!!!
I loved the movie posters in French and in the lobby is a really cute touch screen table for kids while the adults check in. I thought the resort was very pretty although it didn't tempt me to want to stay on property either 😉
After we finished up we drove over to Epcot! It was SO nice not being in a hurry and just taking our time together. The whole day had such a better vibe than the day prior. I think going into it with no expectations helped it be more magical. We just were excited to spend the day together!
It was also a HUGE perk of ALL being pass holders. There is a different vibe being a pass holder. You don't feel rushed or any pressure on the day because you know you'll be back. It was my first Disney girl's trip where everyone is a pass holder and it was wonderful!
LOVE the new legacy wall area with the pretty colors! It's to the left before the entrance by the bathrooms.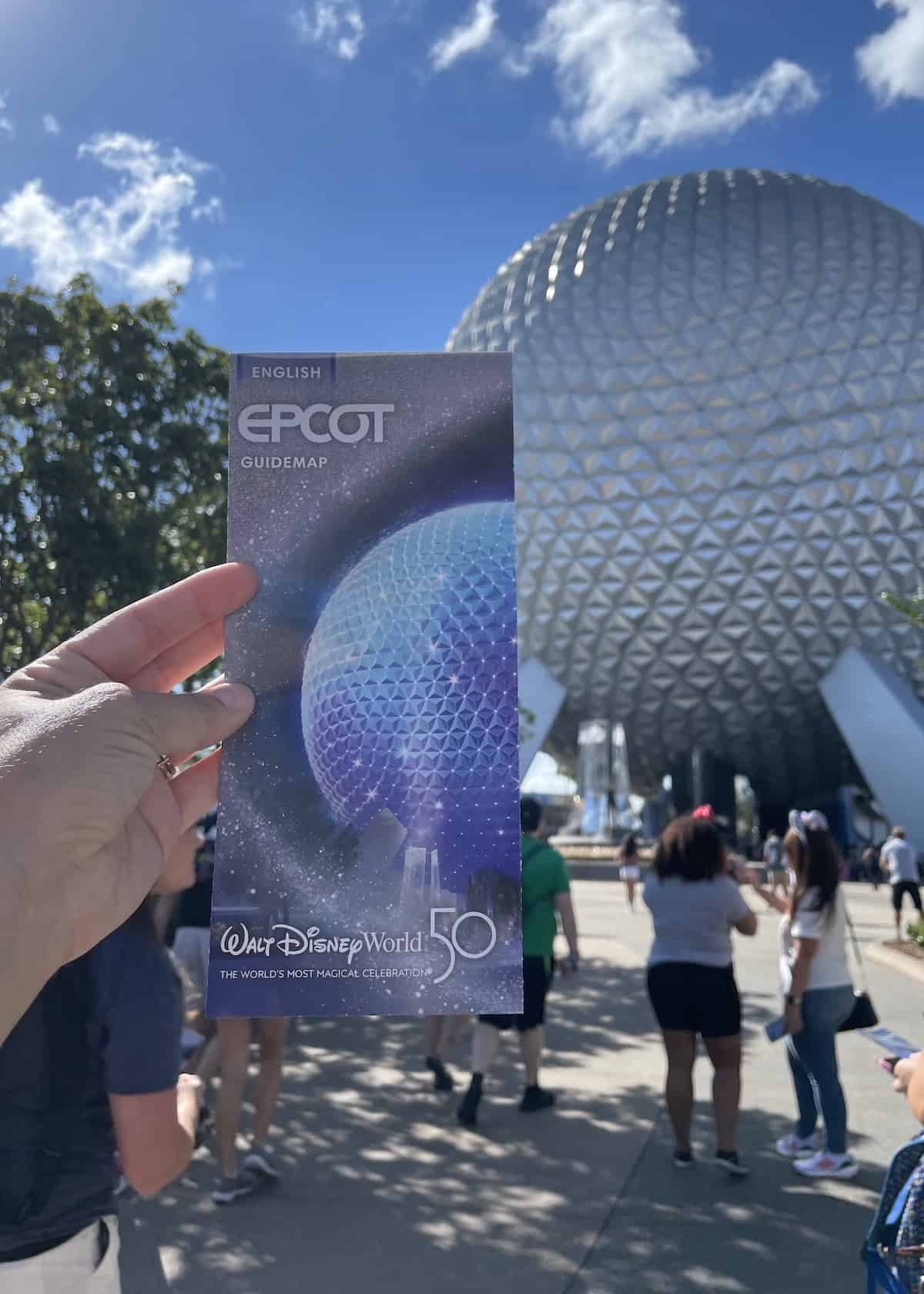 We had no major plans or agenda so we decided to hit up the newly opened Creations Store to check it out. I've learned with Disney merch if you see something you like, you better scoop it up because stuff sells out and then doesn't come back in stock. I grabbed this super cute Epcot shirt as well as a wallet for all my Disney cards!
I also saw that the dang stuff we were told was ONLY AVAILABLE ON OCT 1 was in fact available for purchase on Oct 2 as well. I swear if these dang pins end up at the outlets I'm gonna be annoyed!
I thought Creations was really well set up and I liked the Mickey touches with the modern, updated twist. I also LOVE the Epcot merch! Soooooo much better than the 50th stuff we saw at MK. Love, love, LOVE it!
We hit up Soarin' and I do think that Garden Grill appears to have CLOSER interactions with characters! See how close Dale is to that table? Def worth looking into a bit!
It was the first time seeing the Harmonious barges in person and they are as much of an eyesore as I've heard they were! Def take away from the views in World Showcase!
At the time of our visit (not sure if it's still the current set up) Akershus was being used by Florida Blue as a spot to sit and relax and even enjoy FREE beverages and snacks. WHHHHHAT?! Yes. FREE. Totally and completely FREE.
We got a table and a cast member came by with a cart and we could choose snacks and drinks and they even had fruity water too. It was WONDERFUL to be able to sit and enjoy the gorgeous space!
It was so nice to walk around at our own pace and take in little details that are so often missed when rushing around.
I did a lot of copycatting with Rachael on my purchases for the day. She had this fun fan that I NEEDED 😉 It's in Japan and it's perfect for quick cool downs without having the little handheld fan blasting.
We enjoyed walking around World Showcase and checking everything out and going through all the shops and things as this was Claire's first kid-free trip. Claire's kids are also younger and she doesn't do as many trips as Rach and I do so she hasn't gotten to see a lot of the shops and little details and it was so nice for her to get to experience that! World Showcase is gorgeous and Epcot truly is the perfect Girl's Day park!
We were able to join the virtual boarding group for Remi's Ratatouille Adventure at the 1 PM opening. I rode it during the pass holder preview but Rach and Claire hadn't yet ridden it so we were excited to experience that together!
We also hoped in a virtual line for the Remy Merch. Because why not right?
Turned out that the Remy stuff is ADORABLE. Another merchandise decision that Disney made that was SPOT ON (unlike the 50th merch which was pretty meh). SO Many cute things!!!!
We had a blast walking around and choosing items to get for our kids to take home and all decided to get Remy Christmas ornaments to remember our trip by!
It was the Food and Wine festival but the only thing any of us got all day from the Food and Wine menu was my coffee treat. I was also SUPER PUMPED to learn that Joffrey's HAS NON PAPER STRAWS!!!! HUGE WIN!
We were able to see more of the 50th character statues at Epcot as well. I felt like the character choices at Epcot were RANDOM. Figment yessssss but Pua? the dog from Coco?
We continued to check our boarding group wait times for Remy and realized our boarding group would very likely be called while we had a dinner reservation at Via Napoli (props to Rach for making this one! I def took a backseat to any planning specifics this trip and I didn't hate it). We went ahead and went early and they were wonderful to seat us!
We had a DELICIOUS meal (per usual!) and even did dessert!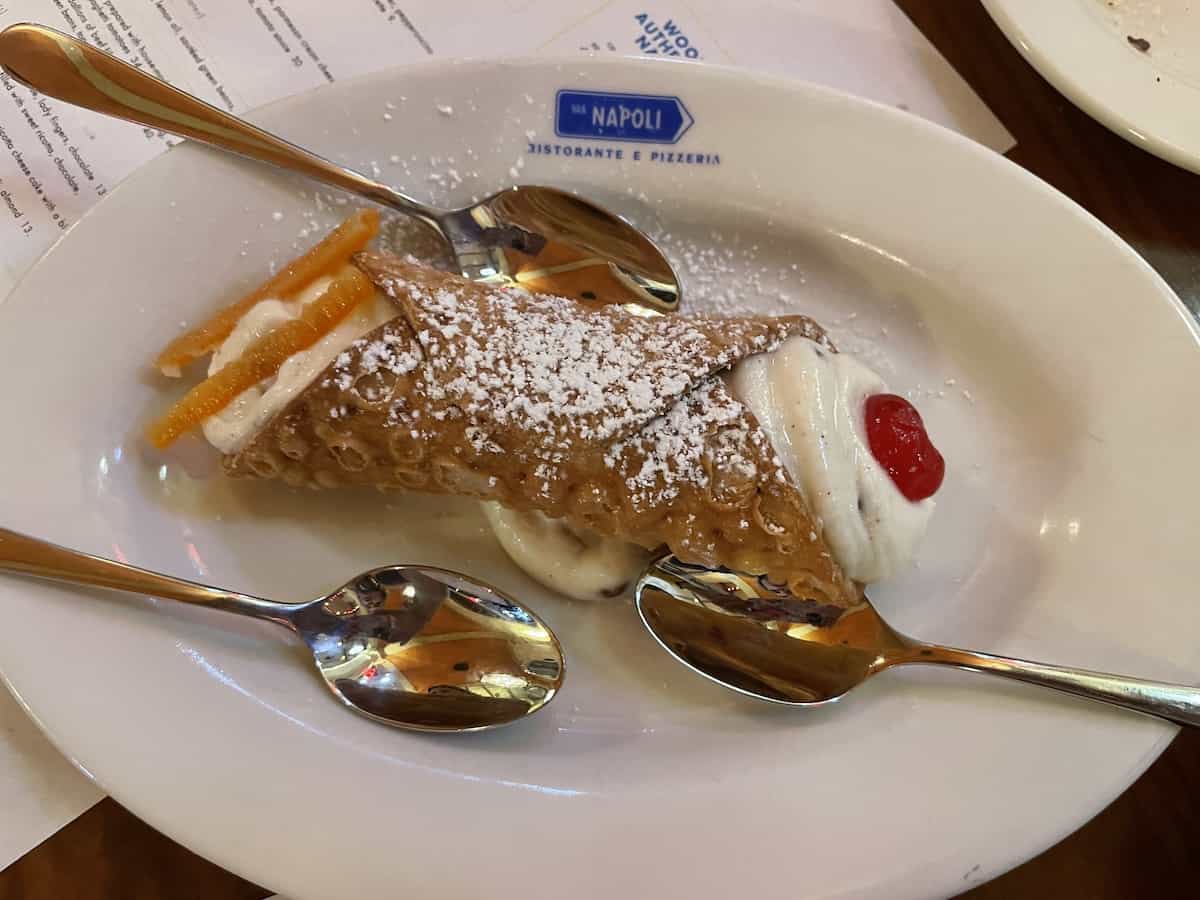 It was perfect timing. JUST as we were finishing up dinner our boarding group was called – right at 6 pm! We headed over and it was such a pretty time of day with the sun going down.
Even though they were doing virtual lines it was still straight CHAOS in the area. It was only the 2nd official ride opening day so it made sense for it to be a madhouse as I'm sure most people did what we did and aimed for MK for the 1st and then Epcot for the 2nd.
We had a bit of a line but didn't mind and loved getting to see more of the details! I think Disney did a fantastic job of incorporating little Remy touches without taking away from the French vibe.
I enjoyed the ride a LOT better the 2nd time through! Both Claire and Rachael enjoyed it, it's CUTE. And it's NEEDED for Epcot! Not a "omg gotta ride it" attraction but CUTE. It was cuter the 2nd time. Still not as immersive as I'd like but cute! The best room is def the fridge area as it's NOT in 4d!
After the ride we decided to go ahead and get a spot for Harmonious. Again, it had just premiered the night prior and, again, most people did what we had done with prioritizing MK on the 1st so we KNEW there would be a LARGE crowd at Harmonious. And there was!
We didn't have THE BEST view but It was still a solid viewing area (in Japan).
I LOVED Harmonious. I think it helped that I had VERY low expectations. I heard horrible things about it so the bar was low. And while my fam LOVED Illuminations we did NOT love Epcot Forever. So Disney was wise in that as well as THEY helped set the bar lower. Anything following Happily Ever After at Magic Kingdom was going to be tough. But ANYTHING following Epcot Forever was pretty guaranteed to be a crowd pleaser.
I know it has very mixed reviews but I appreciated Disney going for something different and I am VERY excited to take the kids to see it! Much more than Enchantment!
We did a little more shopping on the way out. I saw someone earlier in the day with this adorable danity mickey head necklace and was super tempted to buy it but decided not to since it was silver and not gold but now I kinda regret it because the reviews online are SO good for it!
I was bitter seeing ALL THE PINS but still very much so love the Epcot merch. The more of it I see the more of it I love!
Club Cool also reopened but was closed by the time we made it over there. I cannot WAIT to surprise Kye with it's reopening though and experience with him! It's his FAV!
My opinion is that HANDS DOWN the Points of Light at Epcot is THE most magical 50th moment!!!!! It is INCREDIBLE. And I LOVVVVVE that pictures do not come CLOSE to doing it justice because you truly HAVE to be there to EXPERIENCE IT.
It will leave you breathless yall. It alone is a valid enough reason to make Epcot a must-visit on your next trip! I cannot wait for the kids to see it. I could have sat there watching it for hours. It is SO amazing!!!!!
This fake news piece made massive rounds on the 2nd and it so funny and just shows how the masses feel about Enchantment haha!
We had SUCH a great day! Not only was it a super fun day together but our shirts also received a LOT of attention and yall know I loveeeeee talking to random people haha. We chatted it up with SO many people. So many pass holders had bought the same shirts so it was like we were all part of this club and everyone shared their thoughts on the 50th (we all agreed it was less than magical) and it was great to chat it up with other Disney hardcore people. It's like family!
Speaking of family, getting to spend quality time with my childhood friends was like being with family too. There is just something so special to be around people who KNOW YOU. Who have ALWAYS known you. Sometimes as we get older we change but they know you are your CORE ya know? I am not close to a lot of my family so this opportunity was truly priceless for me. It was just so wonderful and filled my heart in a different kinda way that I hadn't even realized I really needed!
We ended up staying up talking until THREE AM. I felt SOOOO bad that Claire had to leave to catch her flight at 5:30!!! I literally do not KNOW how she did it OR how Rachael somehow got up and took her to the airport. Rach is a SAINT for doing that!
I wished we could have all had one more day together as we got into so many deep topics and had such wonderful conversations. Laughter and tears. That kinda night where you never want it to end (clearly we barely had it end!).
Rach came back to our Disney house after dropping Claire off and got some sleep and I took my time hitting the road to head back home.
It was such a special weekend and I'm sooooo glad it all worked out the way it did!
I listened to the rest of the Dr Death podcast on the way home and it was SO interesting but also totally freaked me out about our healthcare system riiiiight?!?
This weekend was everything I needed and I hope Rachael's and Claire's cups were filled as much as mine was! Can't wait to celebrate the 75th and 100th WDW anniversaries together tooooo…gotta save our shirts to wear then 😉