I have always wanted to attend a Cirque Du Soleil Disney Springs performance with my oldest daughter, Britt, who loves all things gymnastics. When I heard that Disney and Cirque Du Soleil were back with the new show Cirque Du Soleil Drawn to Life I knew tickets for the show would make a wonderful birthday gift for her 10th birthday!
La Noabu was the previous Cirque Du Soleil show at Walt Disney World Resort and it closed its doors after a 19 year run in 2017. I've been eagerly awaiting for Disney to announce a replacement show and was thrilled to learn that Drawn to Life was premiering in November 2021 – just in time for our Thanksgiving trip!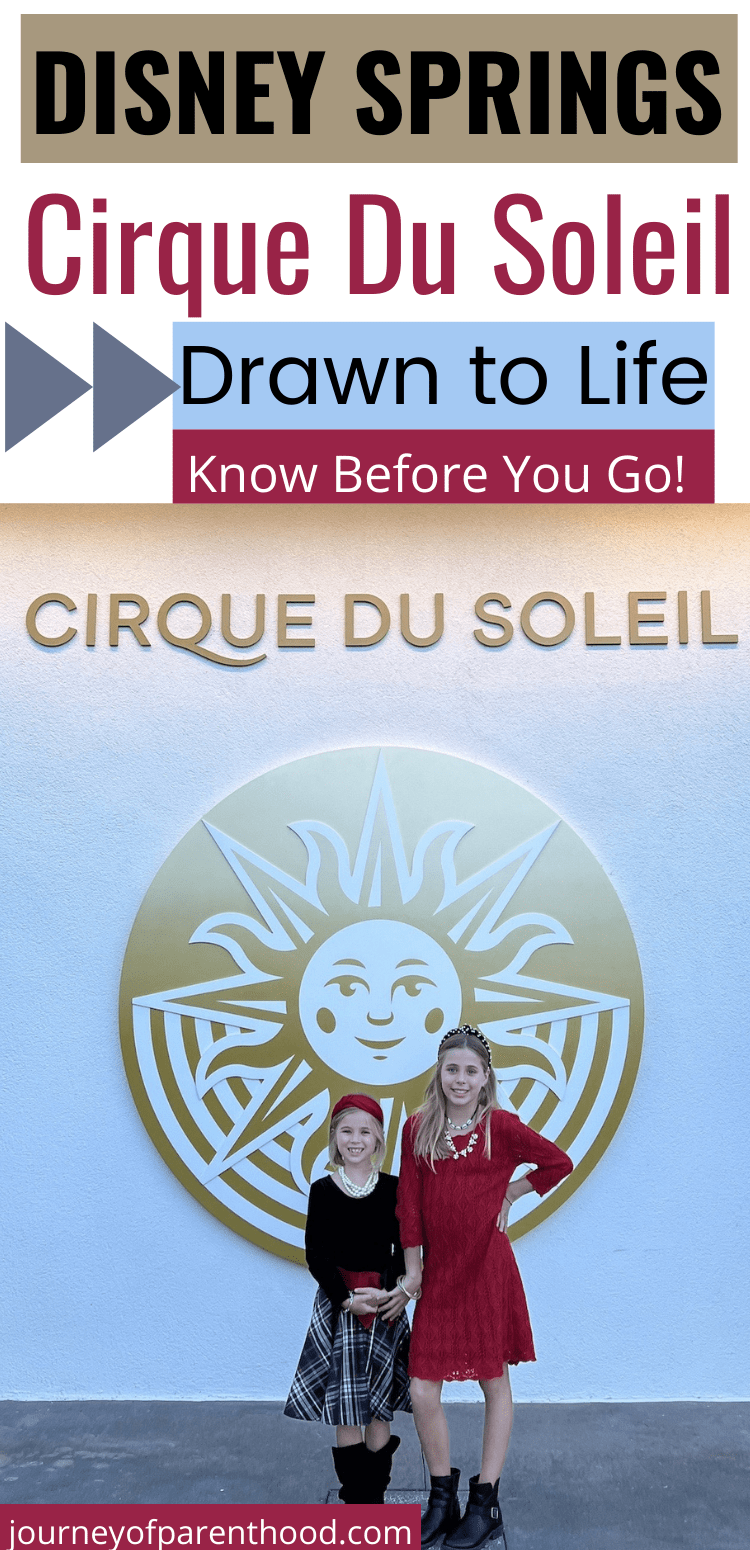 What is Cirque Du Soleil Drawn to Life?
Cirque Du Soleil is a theater type acrobatic performance with a blend of circus style acts with an overarching theme and characters and storyline.
I have never personally attended a Cirque Du Soleil performance myself and I was just as excited as my daughters were about the opportunity for a fun girl's night out at Disney Springs to check out the show together!
I am all about experiences and have always heard fantastic reviews of Cirque Du Soleil performances. I know La Noabu was a very loved show and I was eager to see Drawn to Life. Drawn to Life is a storyline that centers around a girl named Julie and incorporates many elements of Disney animation throughout the drawn life performance.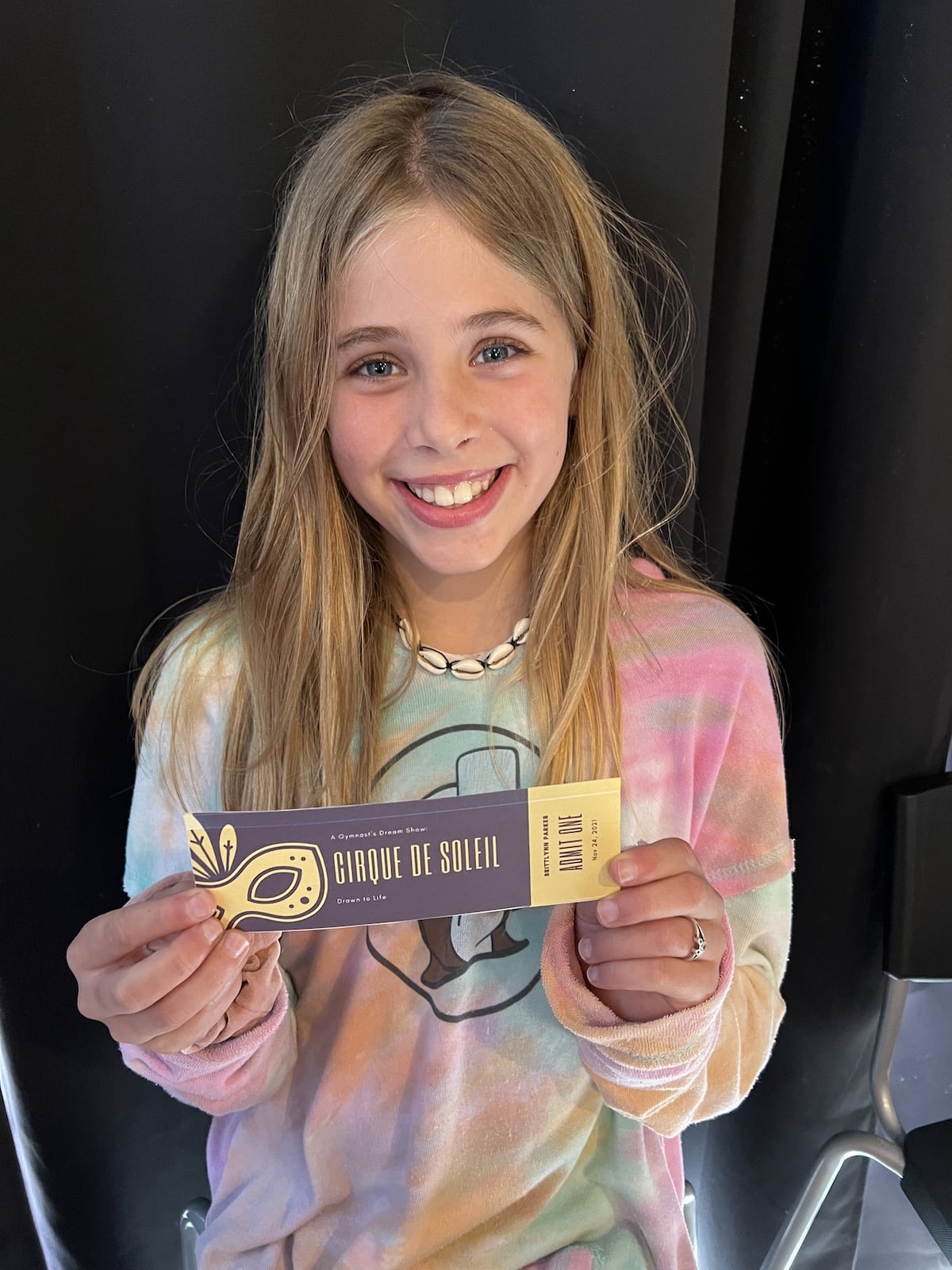 The girls had NO CLUE what we were in for! They have never been to any sort of theater show and they were excited to get to dress up and feel fancy and enjoy a night out together.
What to Expect When Attending Cirque Du Soleil at Disney Springs
Even though we have visited Disney Springs countless times, I've never gone to the Cirque Du Soleil area. From the outside, the theater looks like a large tent (playing to that circus theme a bit!). It is located at Disney Springs West Side. Rather than park in one of the garages, we chose to find parking in the Watermelon parking lot which is just open ground parking.
Parking at Disney Springs is free and we had no trouble finding a parking spot within close walking distance to the theater. There are valet parking options but we chose to self-park. Additional nearby parking lots would be Mango or Strawberry as well.
Our tickets said that the doors would open an hour before showtime, however when we arrived we were told they would not actually be opening the doors until 45 minutes prior to the show starting.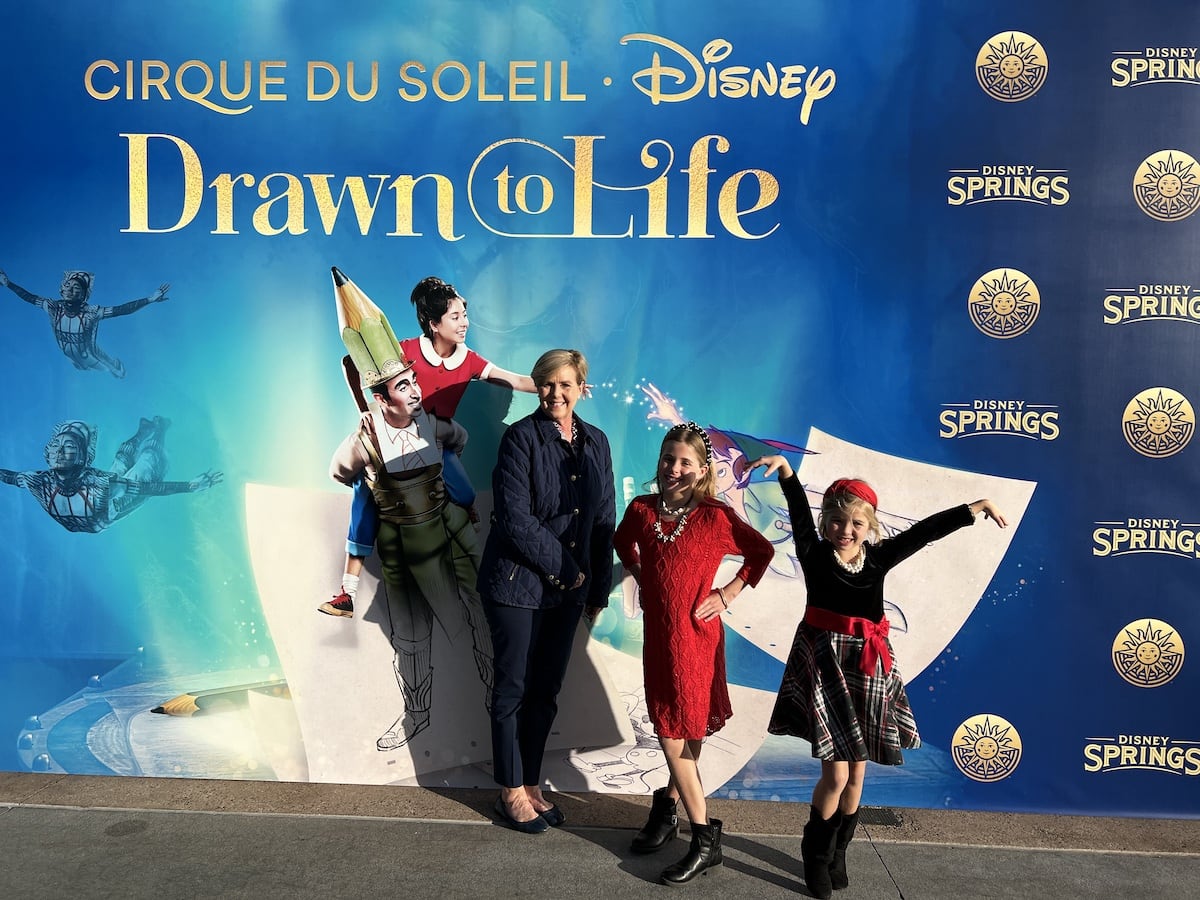 What to Do at Disney Springs While You Wait
Finding out we had a good bit of a wait before we'd be allowed inside wasn't too bothersome as we were able to take cute photos in front of the posters for the show as well as in front of the theater. It is located in a very pretty area of Disney Springs that is less crowded. There are plenty of places to sit while you wait but we opted to go in and out of a few of the shops, including the new M&M store.
The gift shop for Cirque Du Soleil Drawn to Life was open before the theater doors open (I believe it is open like a regular shop and can be visited anytime, no theater ticket required) so we browsed some of the merchandise.
Since we had no clue what the show would actually be about (we kept saying "what's with this pencil guy?" ha!) we couldn't really purchase any merchandise prior to the show starting. The gift shop did remain open following the curtain call of the show and we were able to easily browse items at that time and it was not overly crowded or rushed.
We like to buy ornaments for our Christmas tree of memorable moments and we picked up an ornament as well as a pin for each of the girls for their pin display boards we have in our playroom at home.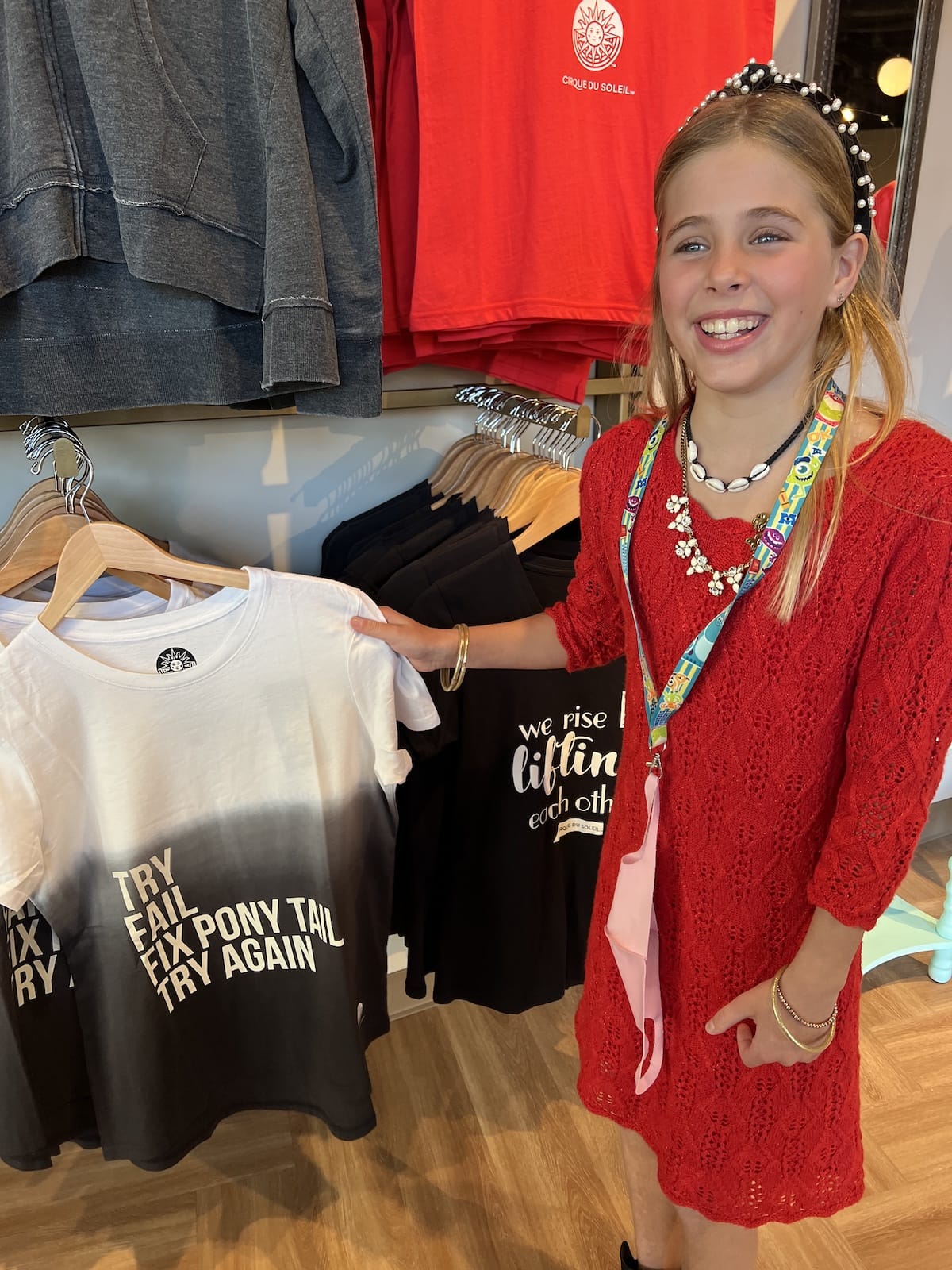 What to Wear to Cirque Du Soleil
Being a first timer to Cirque Du Soleil I wasn't really sure what the dress code may be or what we should wear. I know when it comes to any sort of activity in Orlando you can bet you will see a wide range of clothing choices as Florida is such a tourist location and it is usually such warm weather that shorts are considered appropriate for just about any outing.
I love to dress in theme and personally feel that dressing up makes an event feel more fun and more special. We wear Disney-themed outfits to the parks and usually, we coordinate the outfits to all match. Naturally, I wanted to make our night at Cirque Du Soleil feel special, and putting on cute dresses, fixing our hair, and even putting on a touch of makeup really made the night extra special and fun!
There is not a dress code for Drawn to Life by Cirque Du Soleil and we saw a wide range of clothing choices worn by audience members at the show. However, I would say that most people were in their "Sunday best" attire. Dresses, khaki pants, nicer tops. That sort of thing.
It does get chilly inside the theater so we were glad to have sweaters. Also, be sure to bring your glasses if you need them to see the stage…I forgot mine in the car and had to run back out to grab them before the show started 🙂
During our visit masks were also required to be worn during the show and they were very strict on the mask policy. However, guidelines are always being updated so be sure to check prior to your showtime. Currently, masks are optional.
If you're looking for a simple way to dress up your looks for the show this pack of headbands has come in SO handy for me on multiple occasions! Britt and I both wore them for the night 🙂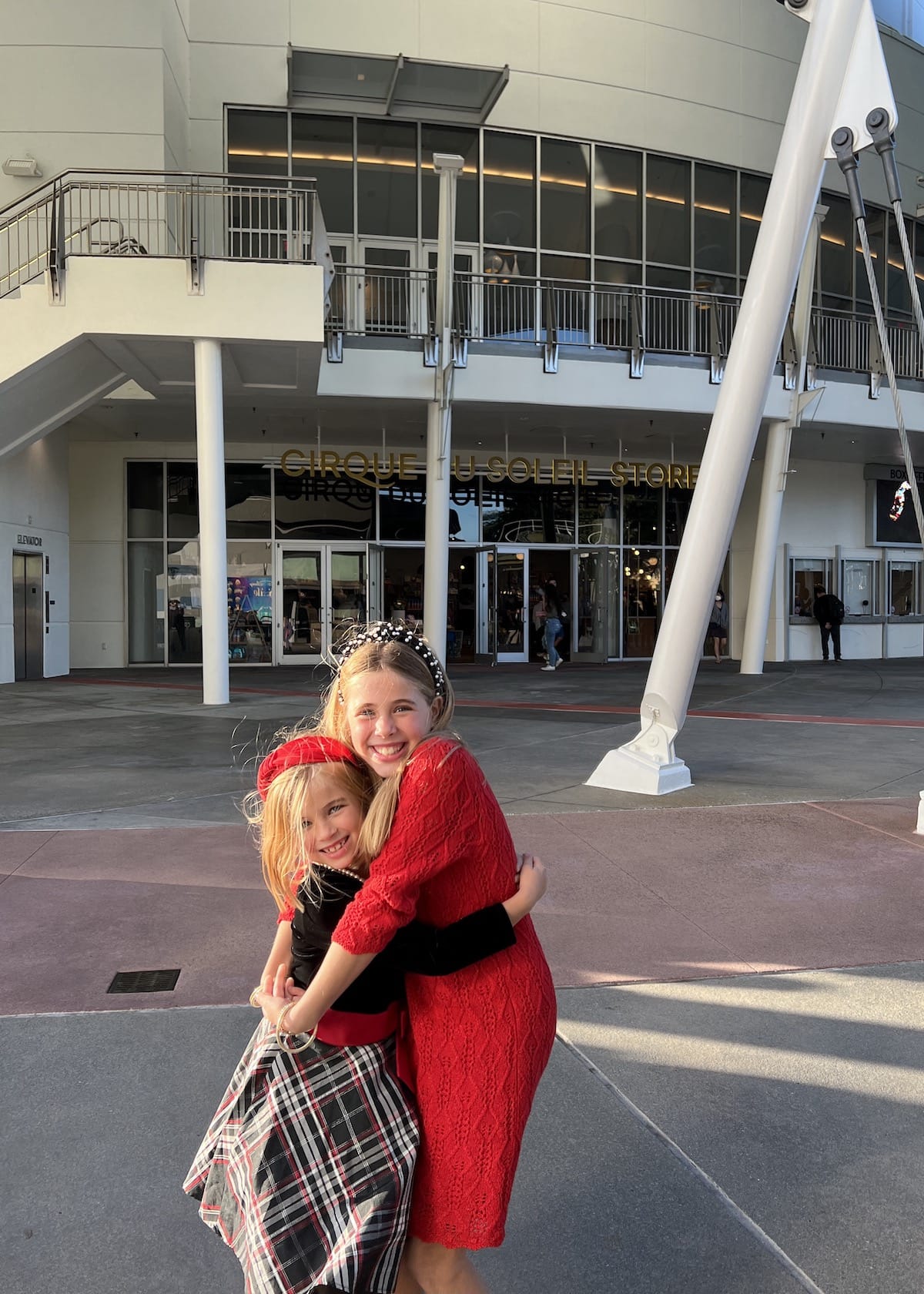 What Age is Best for Cirque Du Soleil Drawn to Life?
My original plan was to take Britt, my oldest daughter, to a Cirque Du Soleil show when she was eight or nine years old. I am actually glad that it wasn't able to work out for that to happen as she appreciated it MUCH more at age ten than she would have at a younger age.
It was the first time I'd seen her cry tears of joy. She LOVED every second of the show. She never wanted it to end and it made my heart so full to see her so, so happy.
Tess, however, is seven years old and while she enjoyed it, she didn't LOVE it or appreciate it the way Britt did. I don't regret bringing her as I think she would have felt left out if she hadn't been included, but I do think that the show is best suited for ages 10 and up.
I have heard many people say their entire family enjoys the Cirque Du Soleil productions and we did see many small children in the audience. I know my four-year-old would have NEVER made it through. The show is not high action enough to keep a small child's attention and the storyline is not easy enough to follow for even a bit older kids, like Tess, to really fully grasp and follow it either. I also think my almost thirteen-year-old son would appreciate the show but not be overly impressed by it.
My mother-in-law and I both loved it and would totally see another Cirque Du Soleil show in the future. If I were to recommend Cirque Du Soleil Drawn to Life I'd say it's a wonderful mother-daughter outing best suited for ages 10 and up.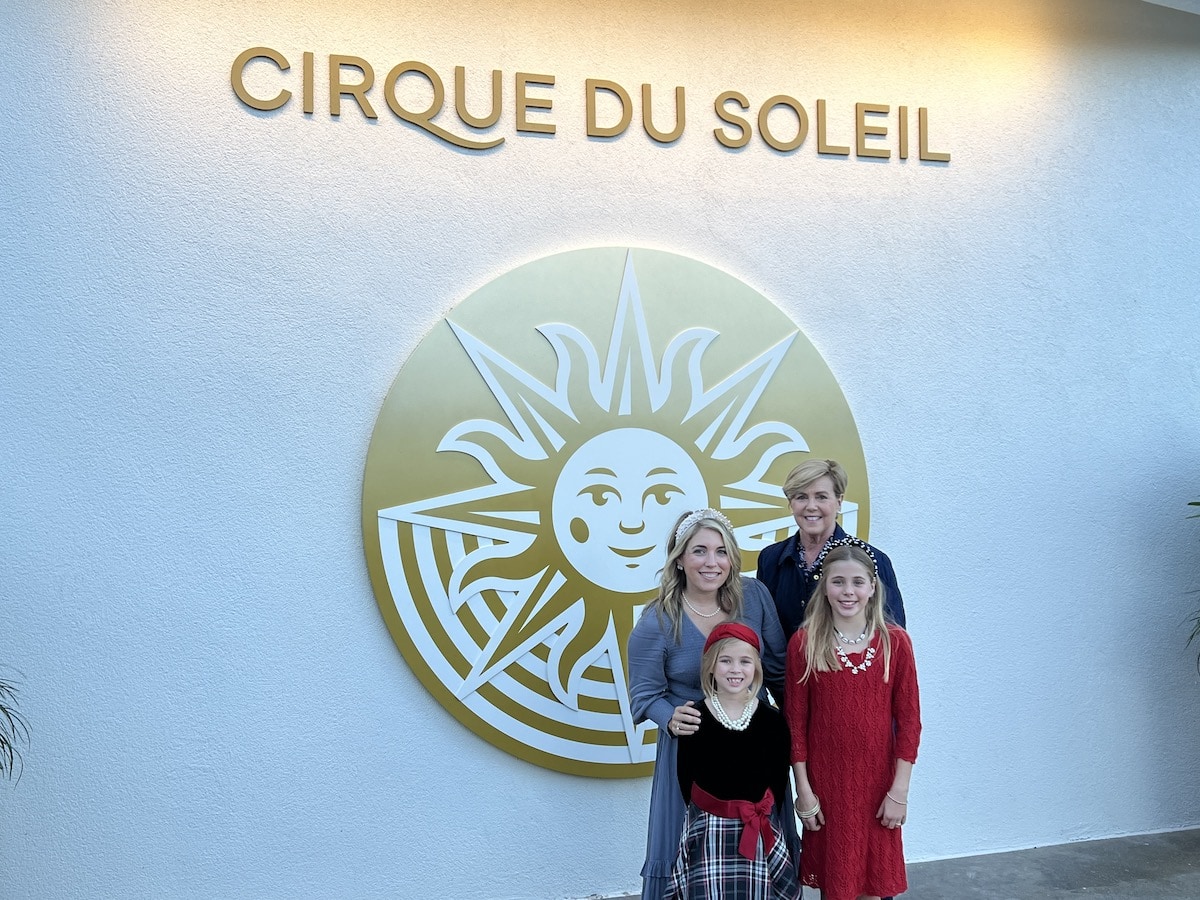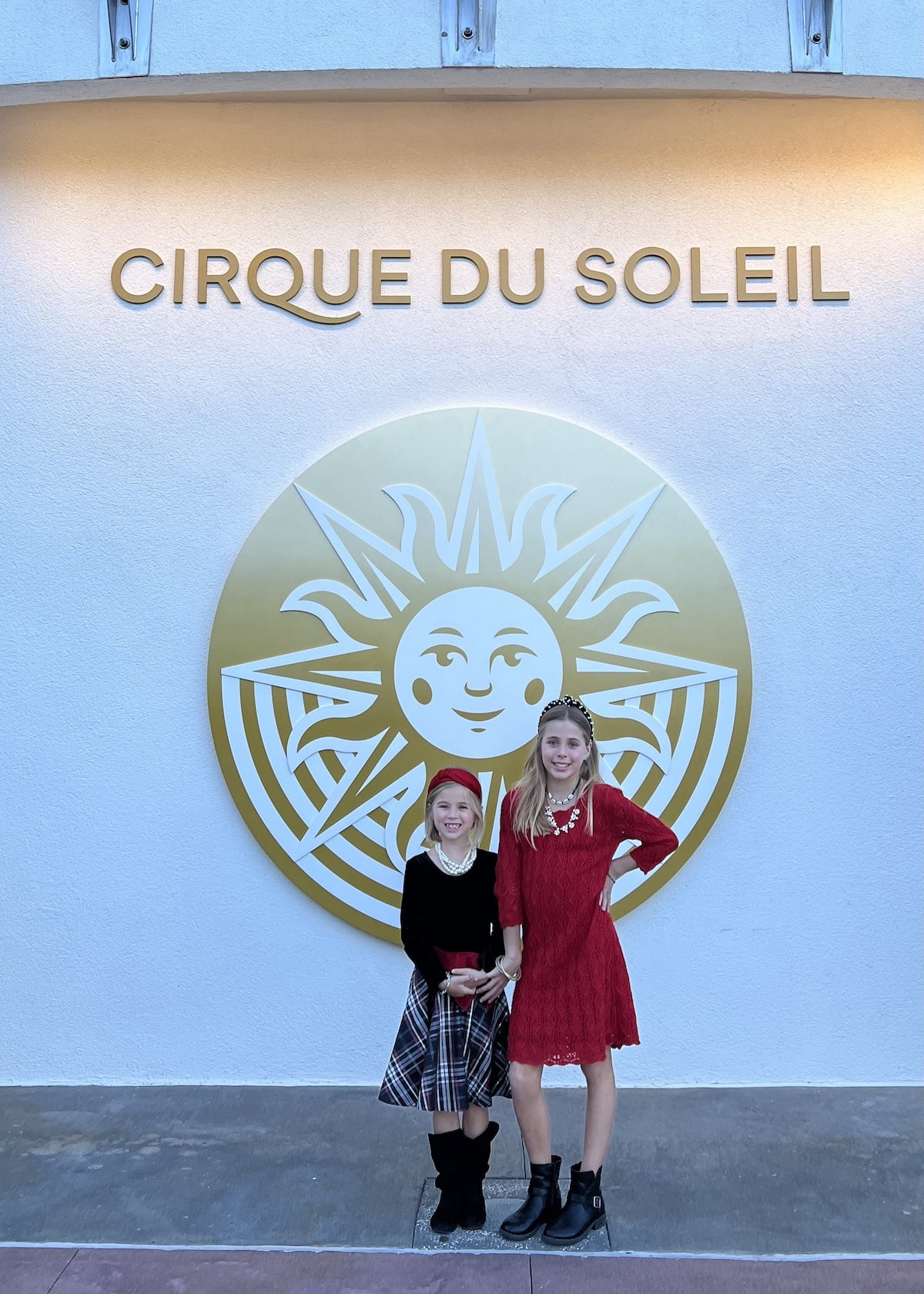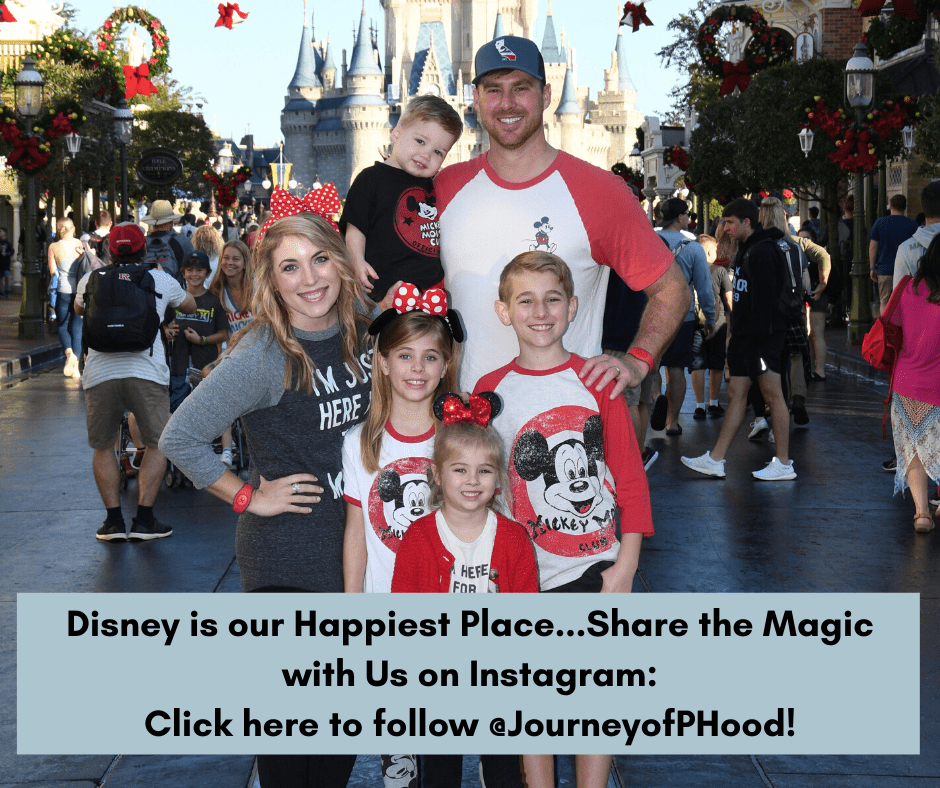 What to Expect inside the Theater at Cirque Du Soleil Drawn to Life Disney Springs
Be sure to eat prior to visiting the Cirque Du Soleil Disney Springs theater location! I was surprised to learn that there were no food offerings during the show, including snacks at the concessions. Even though the doors opened 45 minutes before the show started, there wasn't a lot to do inside the theater to take up that waiting time.
I would recommend waiting closer to showtime to arrive or grabbing something to eat at one of the nearby Disney Springs restaurants before your show.
Nearby restaurants include: House of Blues, The Front Porch, The Smokehouse, City Works Eatery & Pour House, Splitsville, Pepe, Jaleo, Everglazed Donuts & Cold Brew, and MacGuffins.
When visiting Orlando we always stay at our Disney Rental House so we just ate dinner prior to the show as it helps us save money during our Disney World trips 🙂
There is not a gift shop inside the theater so while we waited for the show to begin we found our seats and got settled, used the bathroom, and walked around a bit to a couple of the photo spots but really there wasn't anything else to do to take up the time!
There was a bit of a cute pre-show prior to the show starting and it was cute and interactive and a good way to pass the time as well!
A Parents Review of the Cirque Du Soleil Show
Drawn to Life by Cirque Du Soleil features Walt Disney animation truly coming to life in a unique, interactive, and fascinating way.
If you're like me and this is your first Cirque Du Soleil experience it's good to know going in that it's more action-based than story-based. It's not a typical Broadway-style production with an obvious storyline and acting. It's more about the acrobatics with a loose storyline to tie them all together.
It is amazing to see the talent and skill and the story itself was also engaging and thoughtful, although a bit sad too (but what Disney style production isn't a bit sad, right?) There is a focus on family, relationships, personal growth, and overcoming obstacles. It touches on your emotions and tugs at your heartstrings.
This show is the first time that Disney and Cirque Du Soleil collaborated together in writing the production and Disney's hand throughout the show was obvious and added so much to the theming and those special, magical, Disney touches!
The story also has a wonderful twist at the end that left my mother in law and I with tears in our eyes. The story has humor interlaced with the acrobatic performances, dazzling choreography, and eclectic costuming that Cirque Du Soleil show's are known for having.
Overall it was an experience like none of us have ever had and was the perfect first show of this kind for my girls. With Britt's gymnastics background she especially appreciated the talent and skill that goes into the awesome acrobatic performance!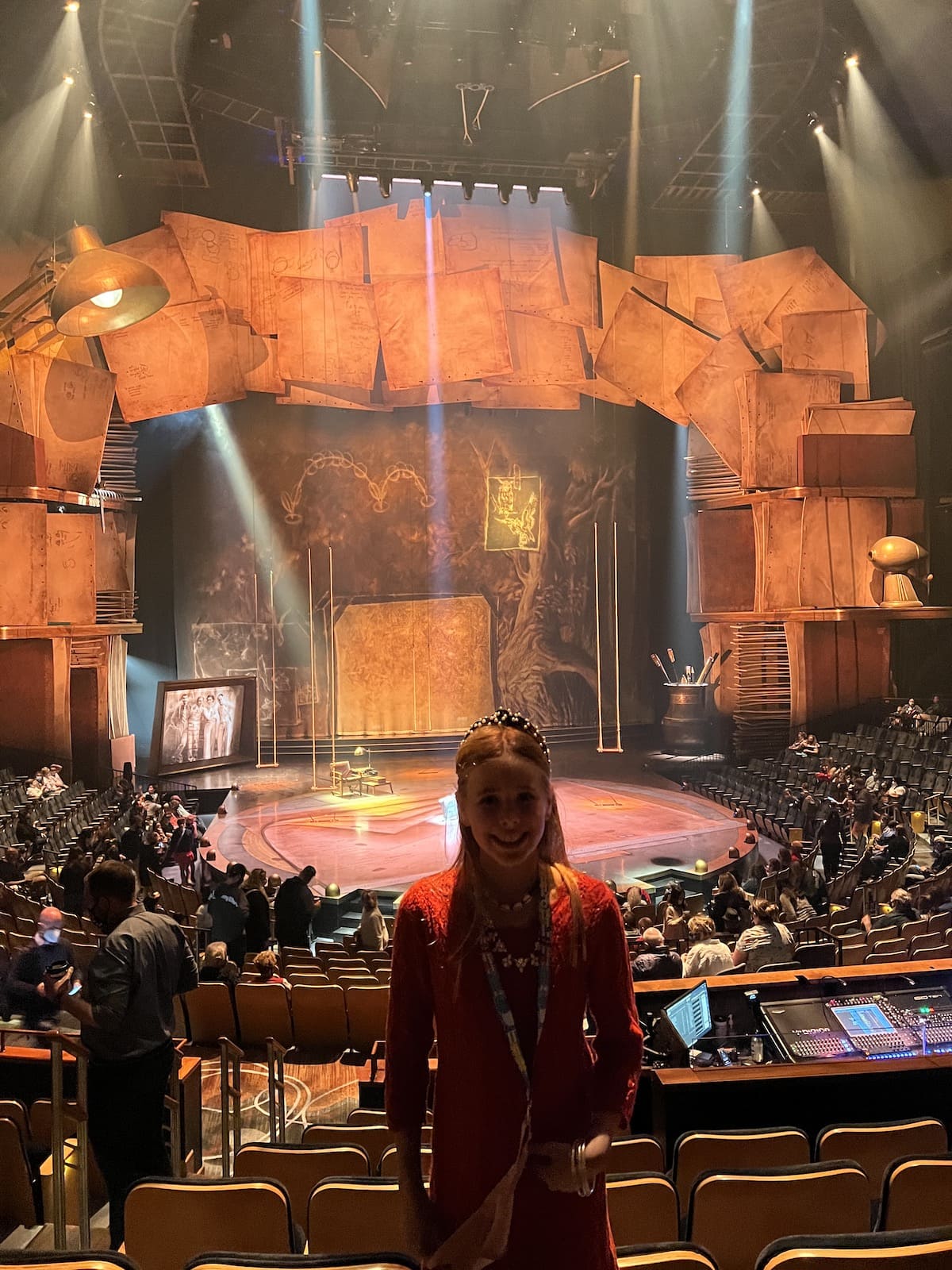 Tips for Cirque Du Soileil Drawn to Life
We had INCREDIBLE seats and I have no regrets regarding choosing not to purchase the more expensive, closer to the stage, seats. We were seated in section 204 and it was truly perfect. We were in the Center Stage section as well as sitting far enough back to see the entire show.
Parking is free at Disney Springs. You will also go through security upon entering the Disney Springs area. If you are carrying umbrellas, metal water bottles, or sunglasses cases it is wise to remove them from your bags prior to security screening as it makes the process move quicker.
The show is roughly 90 minutes in length and there is no intermission. I will say we kept thinking an intermission was coming and were ready for the break and were surprised when none ever happened. I know that Cirque Du Soleil shows of this kind take pride in being action-filled with no breaks and having a continuous show but with small children in the audience, I feel like Drawn to Life would benefit from even just a 10-minute intermission.
Ninety minutes is a long time to hold anyone's attention, especially a child. And the show did drag a bit in the middle.
As I mentioned previously, there is not a lot to do in the Disney Springs theater while you wait for the show to start. The gift shop is located outside of the main theater and the only concessions offerings were drinks.
No food is served so it may be smart to pack a little snack or two!
It is chilly in the theater so be sure to bring a light sweater or jacket.
There is no photography or video taping allowed during the show but there are lots of great photo spots throughout the theater area as well as outside the building in the Disney Springs entrances too!
Currently face coverings are optional, they were required during our visit.
Current showtimes are either 5:30 or 8:30. Which is tricky for kids and families! Either right at dinnertime or right at bedtime. We opted for the 5:30 show and ate an early dinner but that did mean that the girls were hungry again by the time the show ended. So snacking during would be wise!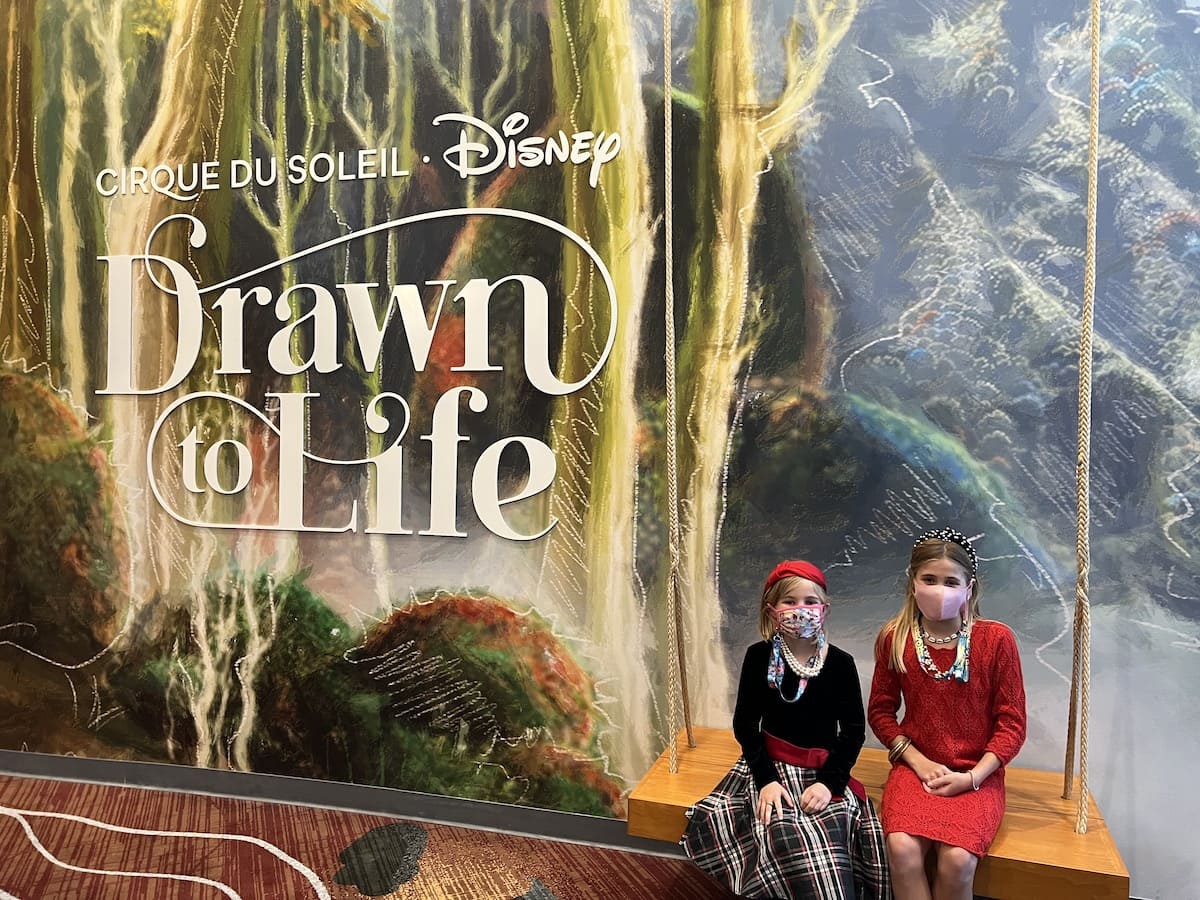 Final Thoughts on Drawn to Life by Cirque Du Soleil
Overall we loved the show and production and felt it lived up to the hype and news surrounding the premiere of Drawn to Life!
It was a wonderful girls night out at the theater and a great first show for my girls to experience. It also made a very special 10th birthday gift for my oldest and was an evening that we all enjoyed.
Overall I don't think Drawn to Life is a "must do" Disney experience. It is a nice add-on to a trip or a great way to mix it up if you've been to Disney several times. It's not something I would choose to do over spending time in the parks. But if you're looking for something indoors, relaxing, entertaining, special and memorable then watching Drawn to Life is a great option!
I am glad we saw it and do not have any regrets over purchasing the tickets and think that any family who decides to see the show will feel the same way! It's not something you'll want to see over and over again but is a wonderful one-time experience and a beautifully executed production.