Britt's 8th Disney Birthday: Mommy and Daddy Solo Park Days.
We are a mega Disney Family and I always post all of our fun live day-of in my stories on Instagram so be sure to be following me! 🙂
I love our tradition of taking the kids on solo days to the parks for their birthday celebrations.
The birthday child gets to choose the park to visit for their solo day, and it's typically not an entire day but more of a half-day per parent time.
With Thanksgiving week being the week we celebrate Britt's birthday it's tricky to do her solo park time because it's one of THE busiest times of the year at the parks.
We go ahead and do her solo days early in the week and save most of the birthday celebrating until after Thanksgiving so Mrs Charlotte can be with us for the fun!
I'm not sure how it'll work out when Spear starts celebrating his bday at Disney…we'll probably have to make our trip longer and skip a couple days of school to make it all work and Z and I may have to take two cars or something!
This year Britt wanted to go to Epcot with me for our time.
Awhile back on a solo trip I took to the parks I bought the girls little lucky kitties from Japan around World Showcase and Britt lost hers and has been wanting to go back so she could get another one.
We NEVER go around the entire World Showcase so I thought it'd be a lot of fun to do that together and Britt was super excited about it.
As part of her birthday gift we surprised her with a $50 gift card so she and I could shop our way around the world!
It was SO nice that she and I didn't have to rush – rush to Epcot.
I was surprised, but also glad, that Disney didn't have early park openings for most of the parks while we were there.
It allowed us not to have to get up super early.
We also didn't have any HUGE plans until World Showcase opened at 11 so we just planned to run right to Soarin' at opening!
It worked out where we had plenty of time to also get cute pics together at the entrance 🙂
We had less than a 15 minute wait for Soarin' and got to be in the front, center seats which is the best view!
I really just let Britt lead all day in what she wanted to do and she did struggle a bit with decision making.
There are a LOT of choices at Disney!
She decided she wanted to ride Figment and then watch the Pixar Shorts which were both a fun, chill start to the day.
She decided to skip Spaceship Earth which surprised me but was also totally fine by me too!
Before heading into World Showcase we decided to check out the plans for Epcot!
I love Epcot as is but I've also learned to embrace the fact that Disney will ALWAYS be changing and that as a Disney fan we just have to roll with the changes as they come.
The new Epcot? Looks awesome! SO many fun things coming!!!
The Christmas tree at the entrance of World Showcase is SO gorgeous!
We stopped for pics before getting started with our fun adventure.
How fitting is it that Britt's head is RIGHT by the United Kingdom flag? My little British import 🙂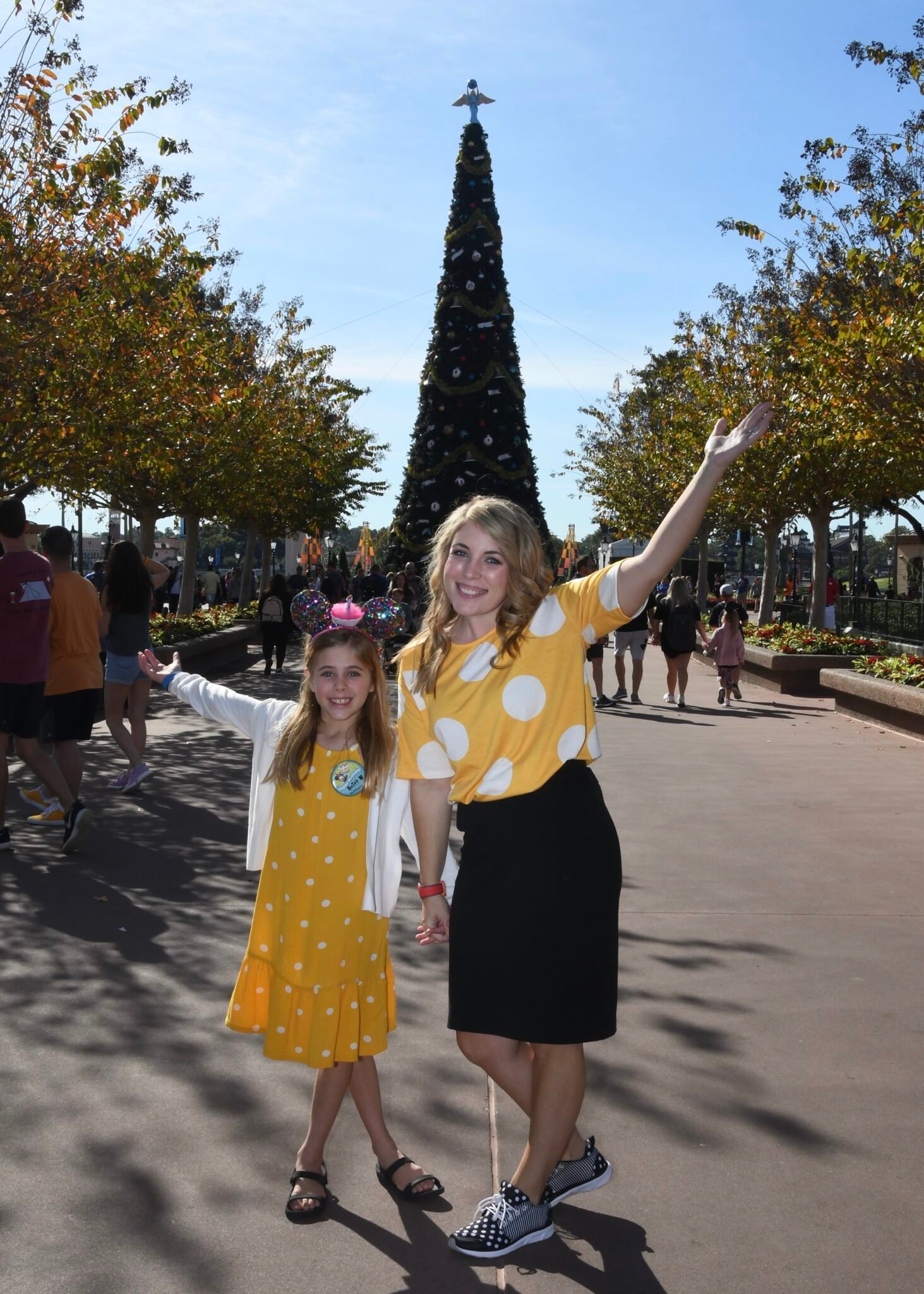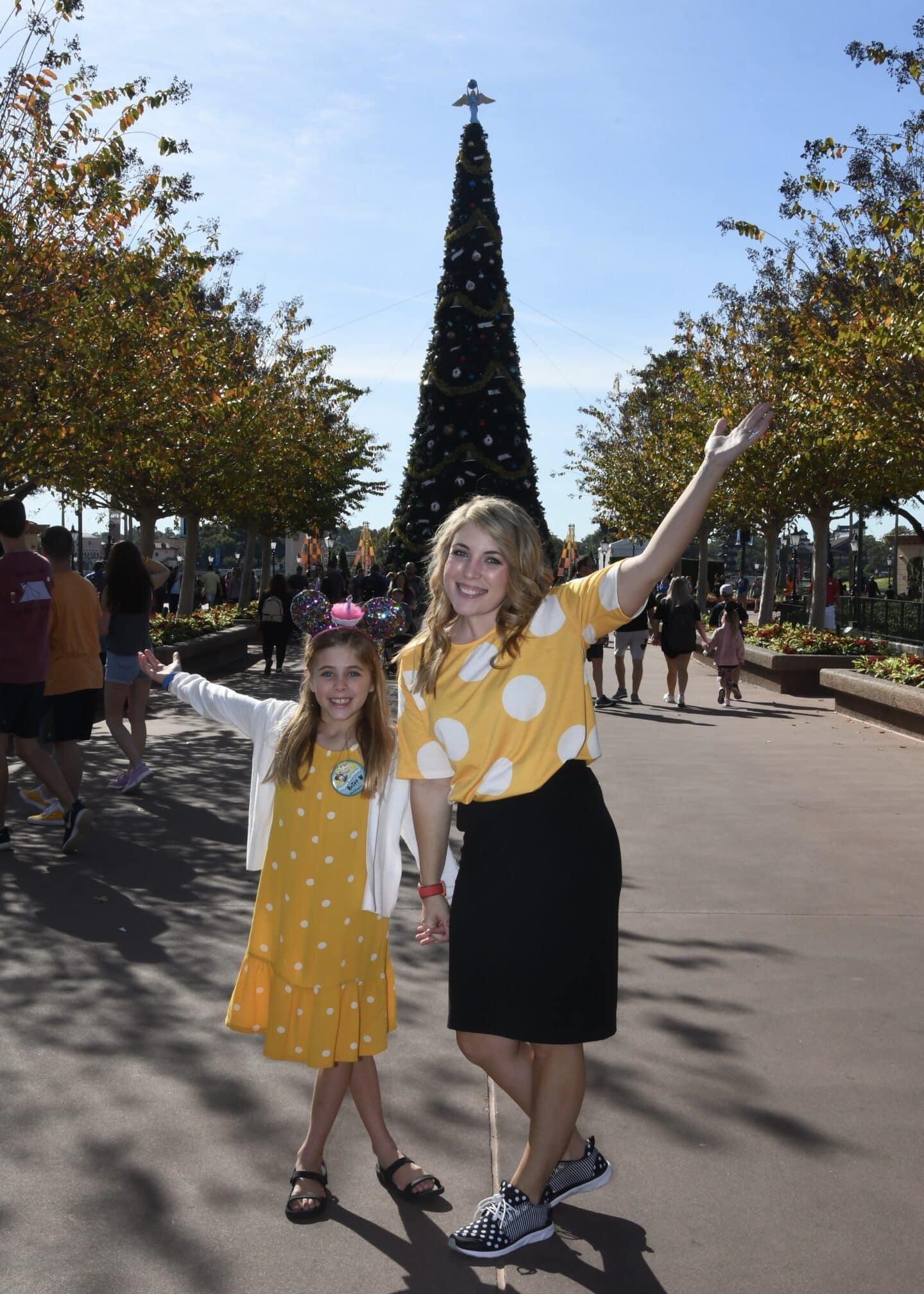 Can't say no to a photo pass picture!
Britt had a little snack break and we looked through options to do around World Showcase.
We were recently gifted these adorable personalized autograph books and they were perfect timing for Britt's trip. (Use code EMILY30 for 30% off yours!)
Britt is my character loving child and she was ALL about getting signatures in her book so we decided to start things off in United Kingdom to meet Alice and Mary Poppins.
If you have been hanging out with me for awhile then you probably already know that Britt has developed a bit of a British accent over this year.
She listens to the audio books of Harry Potter on REPEAT all the time in her room and she has a lot of the characters DOWN.
She loves all things Harry Potter and loves speaking with her posh accent 😉
So she was THRILLED to visit Great Britain.
Like literally we spent almost 2 hours just in that one country.
She loved chatting with the cast members who told her that her accent would be the same as someone from London (and now a London visit is on her bucket list!).
We met Alice (who also speaks with a British accent) and then were just a few minutes from meeting Mary and Britt decided she wanted to leave the line and just focus more on walking through the country instead.
Basically she was in Heaven 🙂
It's so funny to me how Britt loves speaking in British and loves the British culture since her name literally means "Of Britain!"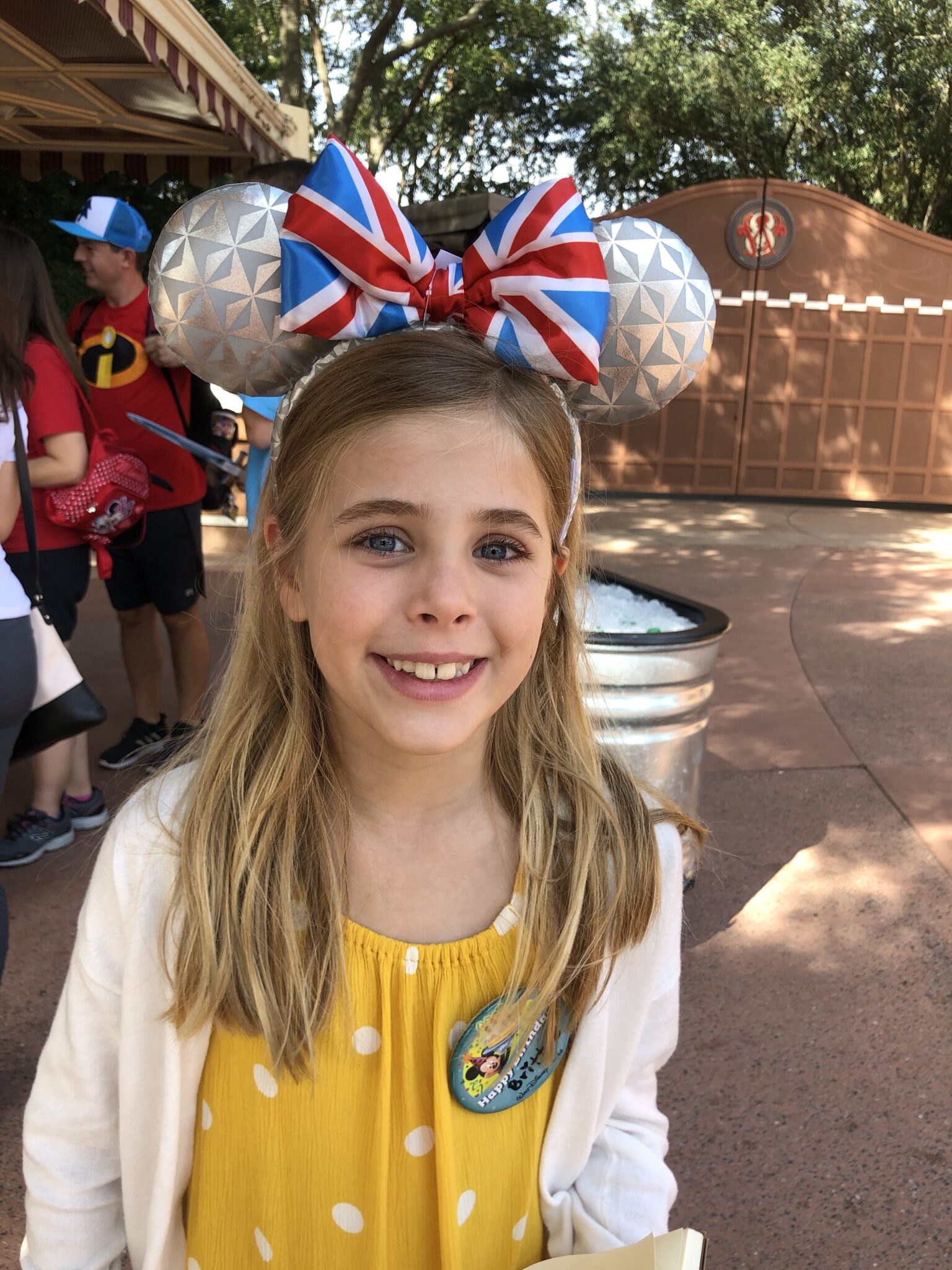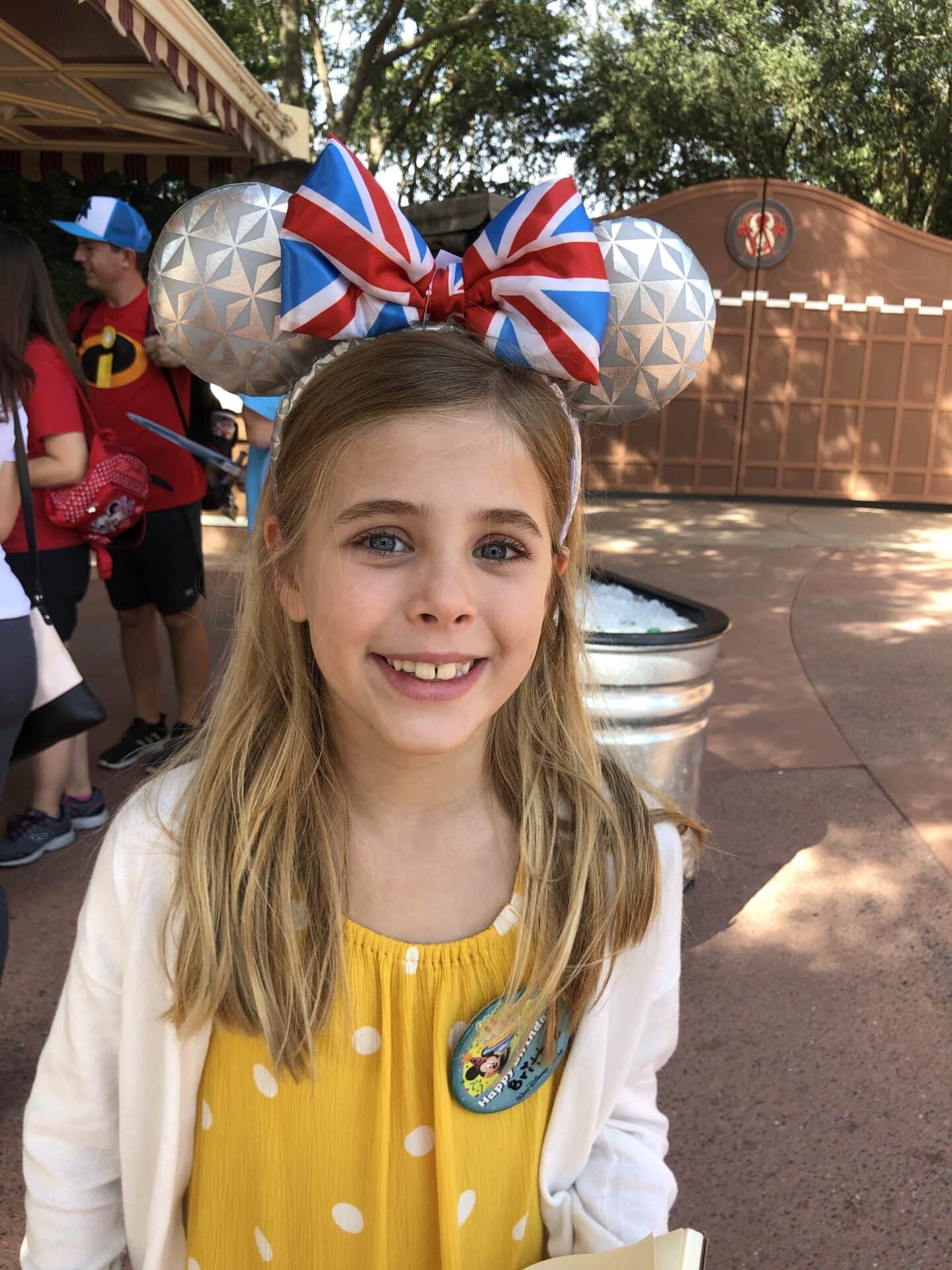 When people work their way around World Showcase they either start at Canada and go around OR they start in Mexico and go around from there.
We started in Great Britain then hit Canada and then went to Mexico to GRUB!
Britt was VERY wise with her gift card spending.
The experience with her made me really want to do this more often for the kids.
She loved browsing but was very, very selective when it came to actually making purchases. She debated prices and really thought through each decision.
Turns out when it's their own money…they are more mindful of what they buy 😉
Her first purchase was a GREAT value item – in Canada they have a station for personalized leather bracelets and they are only $11 which is a STEAL especially considering Disney prices!
I've actually looked at the bracelets before and have wanted to get them for the kids and was so glad Britt decided to get one!
She also chose to get Brittlynn over Britt as her name 😉
While in Great Britain we learned about the fun activity available FOR FREE in each country.
You do NOT have to purchase the passport thing! It's totally free to collect cute postcards in each country and the cast members made it super fun.
Britt loves a good mission and was all about visiting each country to collect the passports.
For lunch we quickly chose Mexico. I LOVE the nachos in Mexico and they are such a good price for how much food you get and Britt said she just really wanted churros for lunch – yolo right? At least she did have a side of apple slices 😉
We decided that our goal in working our way through all the countries was to get the postcard and do some shopping.
We didn't see any of the films or do any of the experiences.
World Showcase takes a LONG TIME yall. Much longer than you'd expect and it's annoying to me that it doesn't open until 11.
Britt was totally happy staying focused on those goals and each country I asked what she wanted to do and followed her lead and we got it DONE and had SO much fun doing it!
Britt kept saying how it was her favorite Disney day ever which is just proof that you can have an incredibly magical time at Disney without riding rides.
During our morning we rode Soarin' and Figment and watched the Pixar Shorts and that's IT.
Britt was also very excited about her special autograph book (it makes a GREAT gift guys…don't forget code EMILY30 for 30% off!) and wanted to meet more characters if at all possible.
Guess who just so happens to have a meet and greet location IN Mexico?
Donald Duck.
Fun Britt Fact: Donald is her FAVORITE character (she even had a Donald Duck Birthday Party!)
We've never met Fiesta Donald and he was so stinking adorable. I just adore the pic of Britt with him – you can see the JOY on her face!
We spent majority of our time in Great Britain and Mexico so we did keep things pretty quick through the rest of the countries.
Britt continued to be very wise in her purchases and it was so cute to me how the cast members had her sign the receipt at each transaction.
She felt VERY grown up which made the gift card gift an even better present for the Birthday Girl!
Along with the bracelet she also spent her gift card on: a squishy toy, the small kitty to replace her lost one, and a gorgeous tiara.
(I love the pic of her wearing the tiara…she had my phone in "selfie mode" to use as a mirror and I love the look on her face when she saw herself!).
She ended the day with $8 left to spend on the gift card!
Such a big girl day together – I love pouring into each of my kids individually as it's such a great time to connect deeper!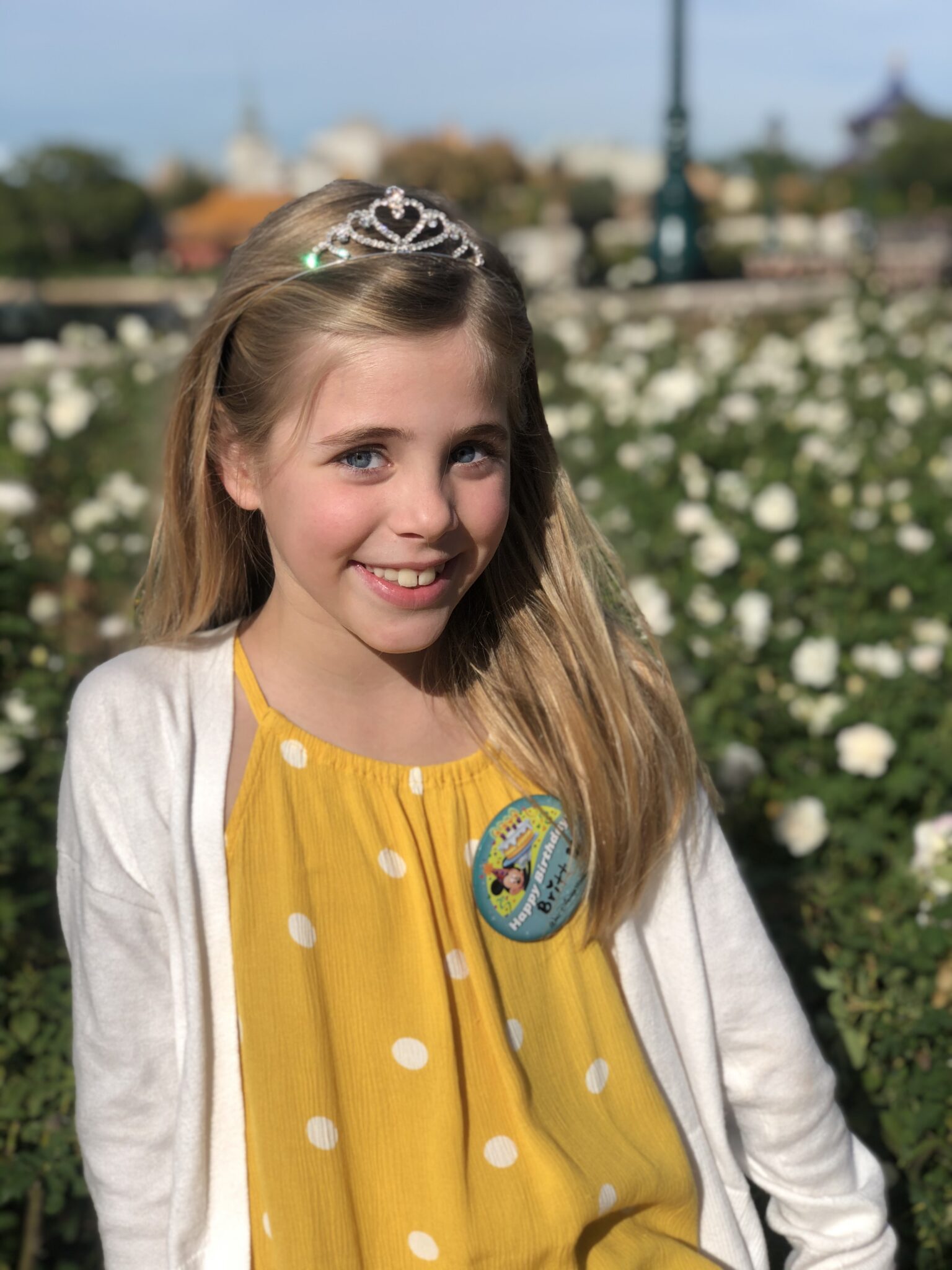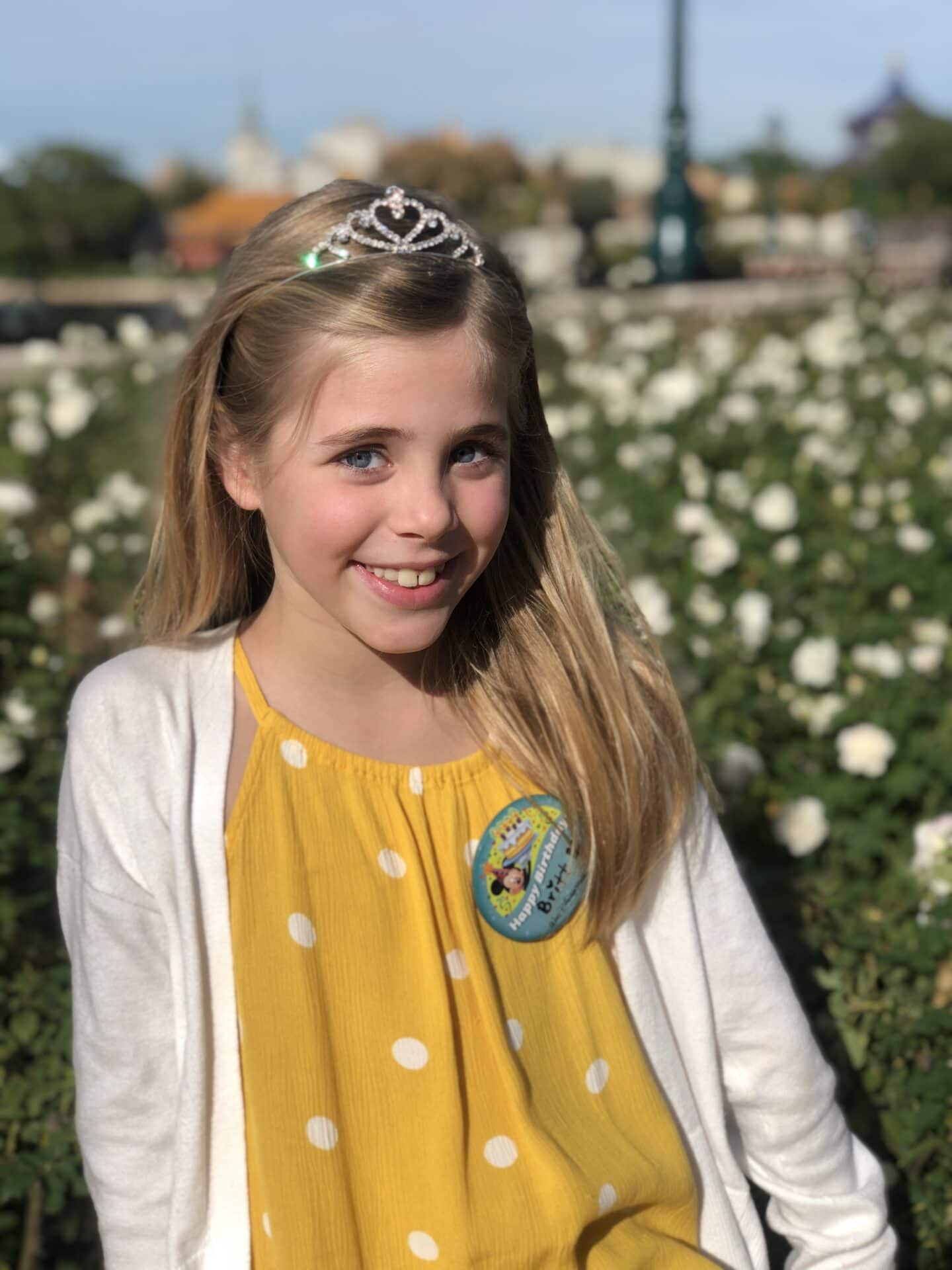 We finished up our World Tour in Paris and celebrated with some ice cream!
Upon completion of collecting postcards in each country you receive a bonus postcard and Britt was so honored to have collected them all.
I highly recommend this activity although it's important to keep timing in mind. Again, it takes much longer than you'd think and often the stations do have lines especially the later you get in the day.
My goal was to leave by 4ish to go back to the Disney Rental House and pick up Tess and Kye to bring them BACK to Epcot to close down the park (you know how this Disney Mama Rolls!).
We finished up with World Showcase a little ahead of schedule and rather than rushing out I did want to surprise Britt with a bonus character meet and greet since she was so into the character meetings.
The Disney Chase Visa has two cardholder special character meeting spots and one is at Epcot.
We had a bit of a wait but it was worth it to meet our pals Goofy and Mickey!
Britt and I had THE most awesome parking spot that morning and neither of us really felt like leaving our spot and driving to the house to get the other kids haha.
I kept texting Zach to find out if they still wanted to come and sure enough, they did.
So we headed out and it was nice to save some money by eating dinner at the house and being able to freshen up a bit for Epcot round 2!
The kids had a fun morning with Zach at the house but I was still super happy that Kye especially wanted to come back with the girls and I.
Daddy Day!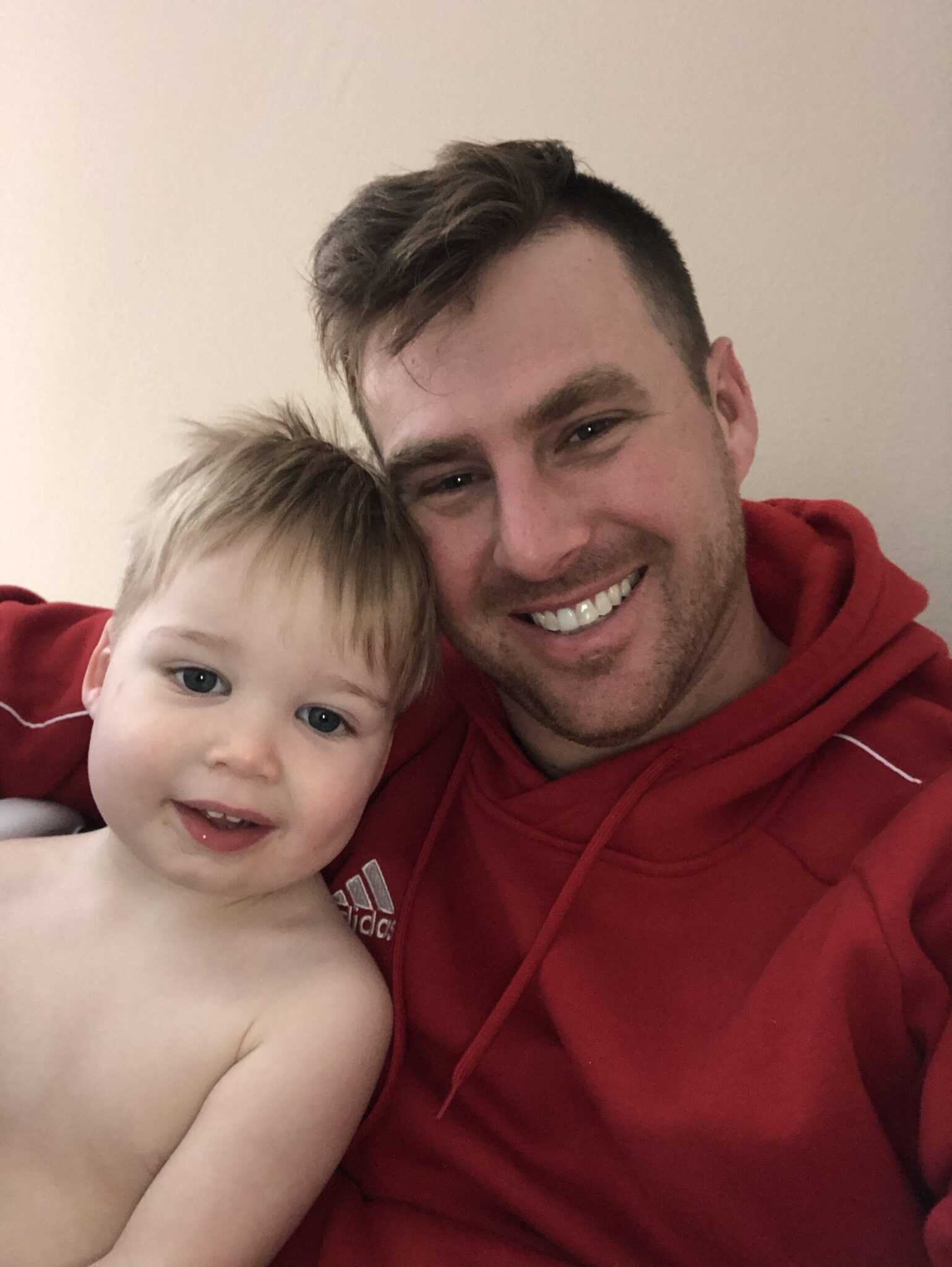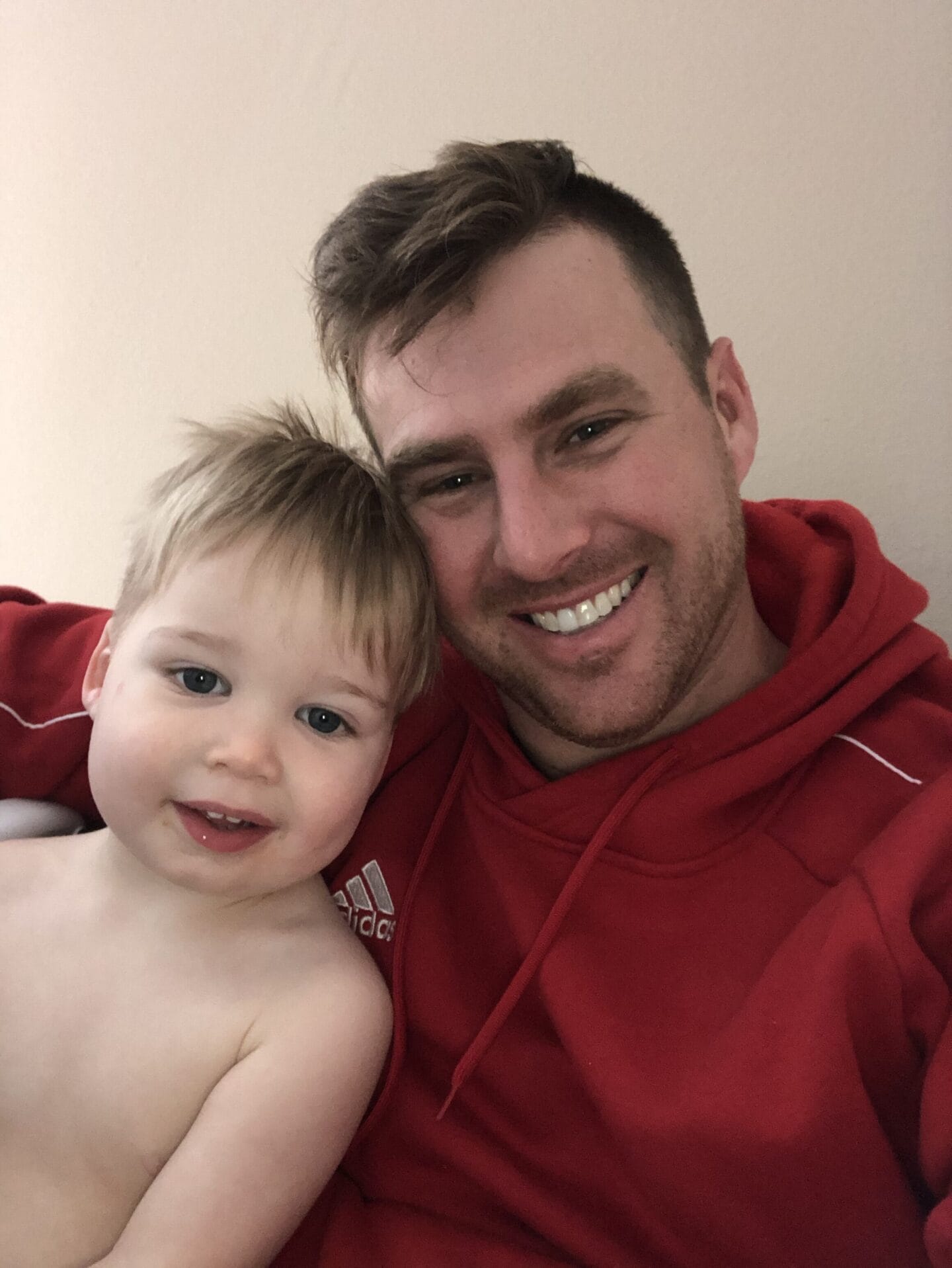 Lately it's been hard to tell if Kye is still as "into it" as he's chosen to go back to the house with Zach over staying with us but this time he wanted to come and it was SUCH a fun night!
Britt wanted to take them back to the Future of Epcot area to show them everything and we had so much fun at all the photo pass spots!
When we planned the trip Britt wanted to do our Frozen fastpass for the evening time so we could ride with Tess and Kye – such a sweet sister!
Our main mission was to have fun, duh, but also to see Epcot Forever (the new night show).
I wasn't super impressed with it myself when I saw it back in October (you can see my post here) but never pass up the opportunity for a "Disney first" with the kids!
We decided just to get a great spot for the show and sit and CHILL.
We filled up our popcorn bucket, the kids had some snacks they brought and we downloaded some Frozen game and Heads UP on my phone and played games while we waited.
We legit sat there for 90 minutes but didn't mind one bit!
The great thing about raising kids on Disney is that they learn to be pretty dang patient 😉
While we waited Kye made fast friends with another boy his age we met who is also a passholder and lives local. Yes, I totally got his moms number to hopefully hook up sometime when we're there!
The kids all loved Epcot Forever! It does have a TON of fireworks which is super fun!
We made pretty good time getting out of the park and back to our, much further away, parking spot.
It was a FULL – FUN day!
I was exhausted and of course randomly the power went out at 4:30 am. The kids use box fans for their white noise at Disney so when the fans went off…they woke up.
Thankfully somehow Spear and Tess slept without the white noise but Kye, Britt, Zach and I were all awake and tried to find options for white noise!
The power came back on at 5:30 and let's just say I was super thankful that it was my day to have a chill day at the house and I felt bad for Zach and Britt…second year in a row that a mishap happened the day of their solo day!
Last year we woke up to a dead car battery and this year we were up with power outage!
Plus they had an EARLY park day with Animal Kingdom opening at 8 am instead of the normal 9!
I legit didn't even hear them leave and felt bad when I got up and saw that Britt had forgot her jacket.
Zach said even with the lack of sleep, long day of walking the day prior, and no jacket in chilly weather that Britt still had a an awesome attitude and they had a super fun day!
They were there plenty early and were able to ride Flight of Passage before the park even officially opened and had such luck with crowds that they didn't even use fast passes.
They rode Dinosaur, Kali River Rapids, Bugs Life, Primevil Whirl, and Flight of Passage with TONS of down time to just hang out…and even…MEET CHARACTERS.
Yall. I about DIED when I checked the Disney App and saw the pics of Zach and Britt meeting characters.
Zach is notttt a fan of character meet and greets due to the long lines (hence why we love us some character meals!) so to see him meeting them with her was really special and I love that he did that!
He said it really just worked out so great that they got some hot chocolate and waited before the characters were set to arrive for the day and were the first ones to meet 'em!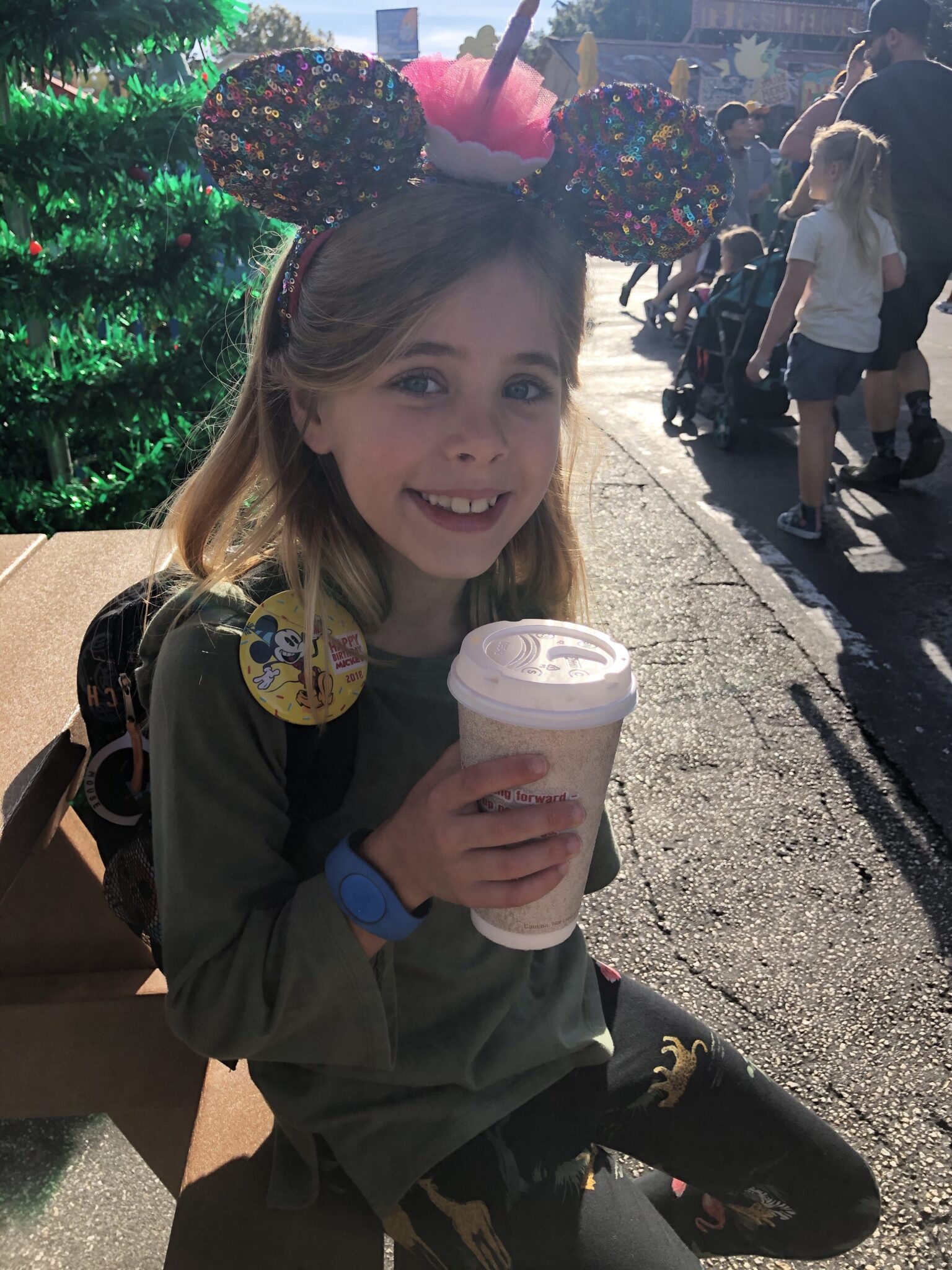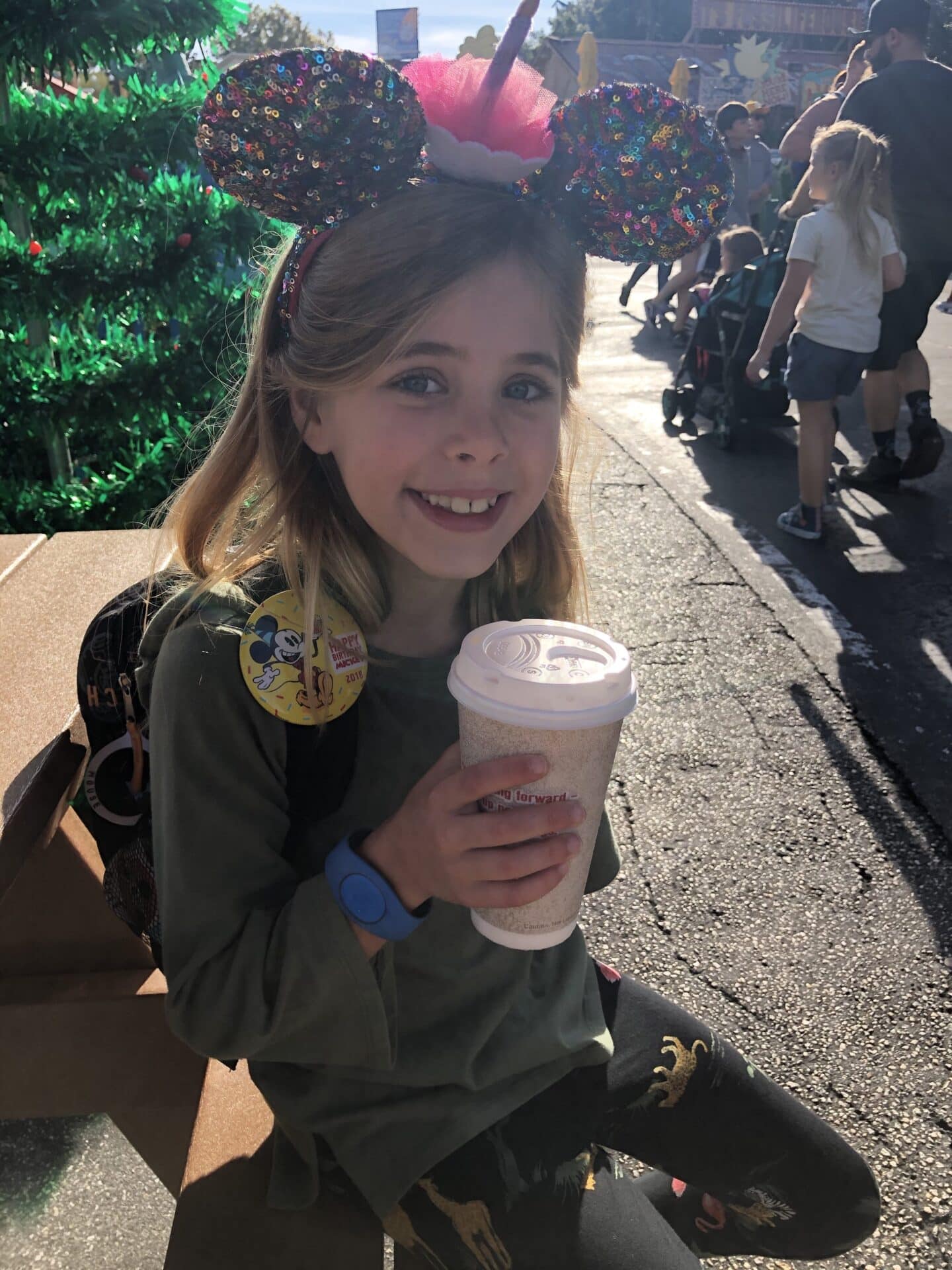 She got to meet more characters we've never met before (I was a little jealous about that!).
She said Chip and Dale were so fun because they kept trying to eat her birthday ears with the cupcake in the middle of them and they "sang" to her and danced with her.
Then she also got to meet Dino Bash Donald! Another special Donald for our special Birthday Girl!
They finished off their epic morning with lunch at Rainforest Cafe…another Disney First as we've only ever eaten at the Disney Springs location.
Zach said it wasn't any different but Britt had requested to eat there since we'd never done it and she loved the quality time with her Daddy as well as seeing the animals in festive hats for the season!
Back at the house we kept it SUPER MEGA CHILL.
I was EXHAUSTED.
From the first night not sleeping due to the whole ice cream for dinner to the FULL day the day prior and then waking up with the power out so early…I was DONE.
We stayed in pjs and watched Cars (or at least attempted to…Spear wasn't so into it haha).
I also made my "famous" cinnamon rolls (secret: under cook the canned ones haha)
And we did some swimming before lunch time and naps!
It was seriously so easy with Kye and Tess because they have SUCH similar personalities and get along SO GREAT.
Zach and I both agreed that our days solo with Britt flowed SO SMOOTHLY.
For it being such a super crowded time of the year we felt very, very chill.
I don't know if it's the pass holder life, or if it was truly not as crowded as usual this time of the year, or if it's just the ease of only having one kid…but we both LOVED our solo days with our sweet girl!