Britt's 8th Birthday
Britt's Birthday is on December 6th which fell on a Friday this year and she was SO PUMPED about that!
I keep our birthday traditions pretty basic and simple which really helps when birthdays fall on school days – we can still do all the birthday things even with school!
You can read about all of our family traditions here!
We always wake up the birthday child with a birthday song…sweet Kye forgot it was Britt's birthday and went in and woke her up as usual for school and she said "get out! get out!" haha She wanted to be woken up with her special song 😉
A video should auto play in this post highlighting all of the fun of her day!
She went to bed for the last time as a seven year old (and I told her a bit about the day she was born) and then woke up as EIGHT:
Britt LOVES having a December birthday because it means that our Elf on the Shelf comes to visit her and always brings a special little gift.
We also also get a birthday balloon as well as a banner and Britt requested a Harry Potter theme this year!
I had to get a sitter that morning to keep Spear as Kye was in the school spelling bee so it really worked out so nicely that I was able to drop by the birthday treats for Britt's class while I was there and was able to stay and eat lunch with each of the big kids!
We don't always eat lunch with the birthday child…it's ideal if Zach can as it's an extra special treat to have Daddy there but it all depends on his work schedule and this year Britt's bday fell on a Friday which meant golf schedule haha.
So I was glad I was able to be there AND it being a Friday it was ice cream day. We've NEVER given our kids money to by ice cream so it was an extra-extra special day 🙂
Britt had a great day at school (including a special note from their class elf too!) and we got ready to go out to eat for her birthday dinner.
She chose Red Lobster and we had a FANTASTIC experience.
I think being Disney people we have really gotten used to the level of customer service that Disney delivers and we're often left disappointed when doing non-Disney things.
But this dinner we had a GREAT server who made the entire meal a WIN! She was simply wonderful and we were grateful to her for taking the time and care to make our meal enjoyable!
We had a pretty late night (prior to dinner we stopped by Sprint to upgrade our phones which always takes awhile!) and decided to go ahead and put Spear to bed before doing gifts and cake!
Since we visited the American Girl Store in September Britt has been wanting a new American Girl Doll (her doll is actually my doll from childhood).
She was SO excited about MaryEllen and all the fun accessories!
Tess and Kye each made her a special birthday card and decided to put together a fun birthday gymnastics scavenger hunt for her as her gift.
Grandpa and Grammie also sent some special gifts as well as Aunt Katie!
Britt has THE best gift reactions which makes it so fun to give her things 🙂
We had cake before Britt did her scavenger hunt.
While we had a great Red Lobster experience…we had a TERRIBLE American Cookie Co one.
We ordered her cake in mid-November…went to pick it up and they didn't have our order.
They made it for us while we were at dinner and literally did everything the opposite of what we'd asked for. Zach said NO RED and the whole thing is dang RED ICING.
Zach wrote out exactly how to spell her name…and they spelled it wrong.
SO annoying. Thankfully she didn't care one bit and was just so grateful and loved her cake 🙂
Since it was a weekend Britt wanted to have a sleepover which we were cool with but then everything that night just took SO long and it was close to 9:00 by the time we got done with all of our birthday celebrating so we had Tess go to bed and let Kye and Britt have a sleepover.
Since we do Disney for birthdays we have a separate dinner one night with the extended family in honor of the birthday child and Britt chose Pizza Hut.
We happened to go on a Tuesday night and had no clue that they have a kids night…all the kids ate FREE! Crazy good deal!!!
It was fun cousin time and super chill since everyone eats at CFA on Tuesdays for Kids Night around here 😉
Everyone got the buffet and Tess said she wanted some of the grapes…she took one bite and realized the red tomatoes weren't grapes haha!
Britt had such a fun time and loved all of her gifts from everyone too!
I can't believe my little baby girl is EIGHT!
It suits her well and I couldn't be more proud to be her mama! Britt had an EPIC Disney birthday and some pretty great family celebrations too 🙂
So excited for all the FUN to come in the year ahead together!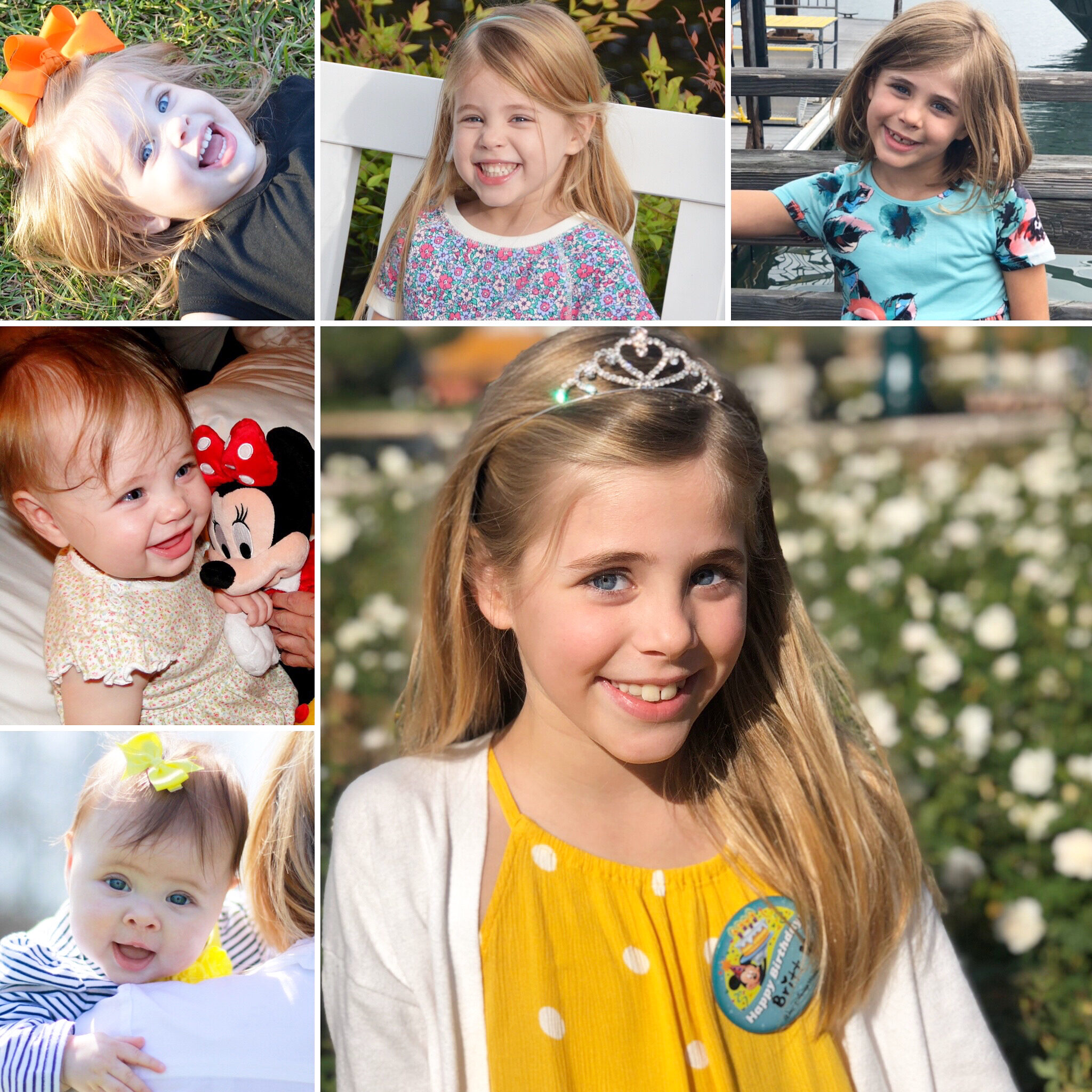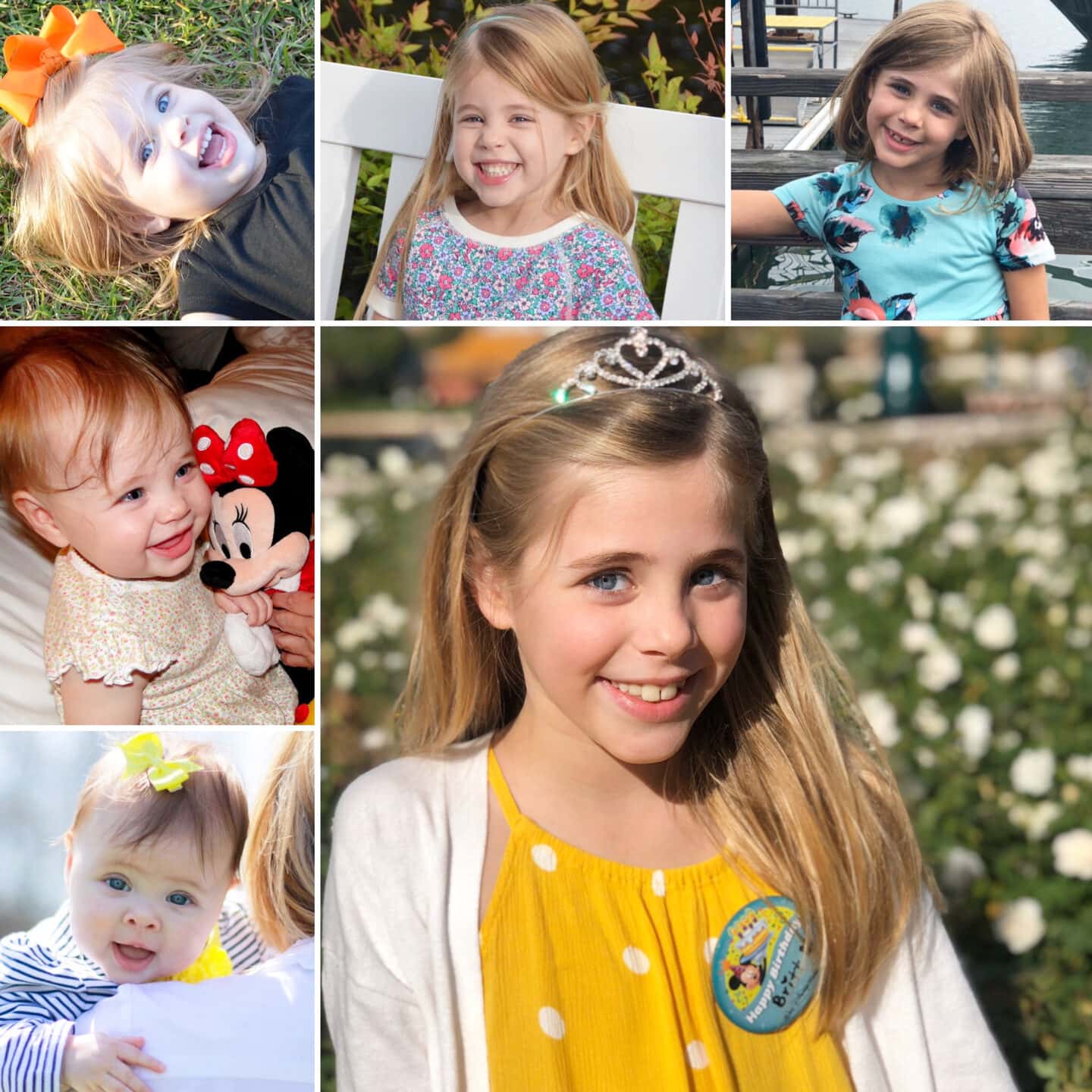 A video should auto play in this post recapping her birthday celebrations!