If you're in the process of making the preschool decision, you may be wondering what the benefits of preschool actually are.
The decision to send your children to preschool is completely personal, but it helps to have a full scope of what it entails before you and your spouse decide.
I am very blessed to be a stay-at-home mom with my children.
That being said, my husband and I still decided to enroll our son in a three day a week half day preschool program when he was two and half years old.
Why did we go that route? Why is our child attending preschool?
Here are some of the benefits of preschool to help you decide if your child should attend!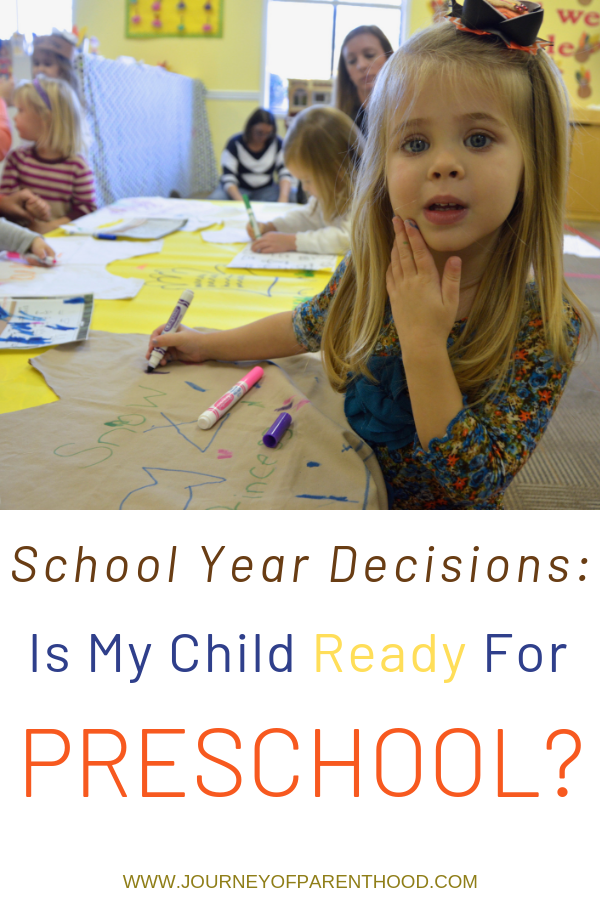 The Benefits of Preschool: What We Considered When Deciding to Enroll
Socialization:
At the time he was our only child and both my husband and I feel passionately about social skills being very important.
By going to school a few days a week it would allow Kye to interact with other children his age and to gain main social skills that I couldn't teach him myself at home with me.
Readiness:
At two and a half Kye was ready for a more freedoms.
He could handle the responsibilities that going to school would require.
He was potty trained, could communicate his wants and needs well, and was very obedient.
He was also able to sit still for extended periods of time and it was clear to me that he was ready to learn new things that I may not think to teach him in our daily activities.
Sibling:
I was pregnant with my daughter when we enrolled Kye in school.
We decided to put him in school due in large part to my pregnancy.
Not only would those three mornings a week give me a chance to rest and go to doctors appointments and such while I was pregnant, but it would also give me alone time with the baby once she was born.
Not only was this a benefit for myself and for our new baby, but it was also a benefit for Kye.
He had a special place to go that was just his.
When our home was changed due to adding a sibling, he had those three mornings a week to go to school and be with his own friends in an environment that was special and unique to him outside of our home.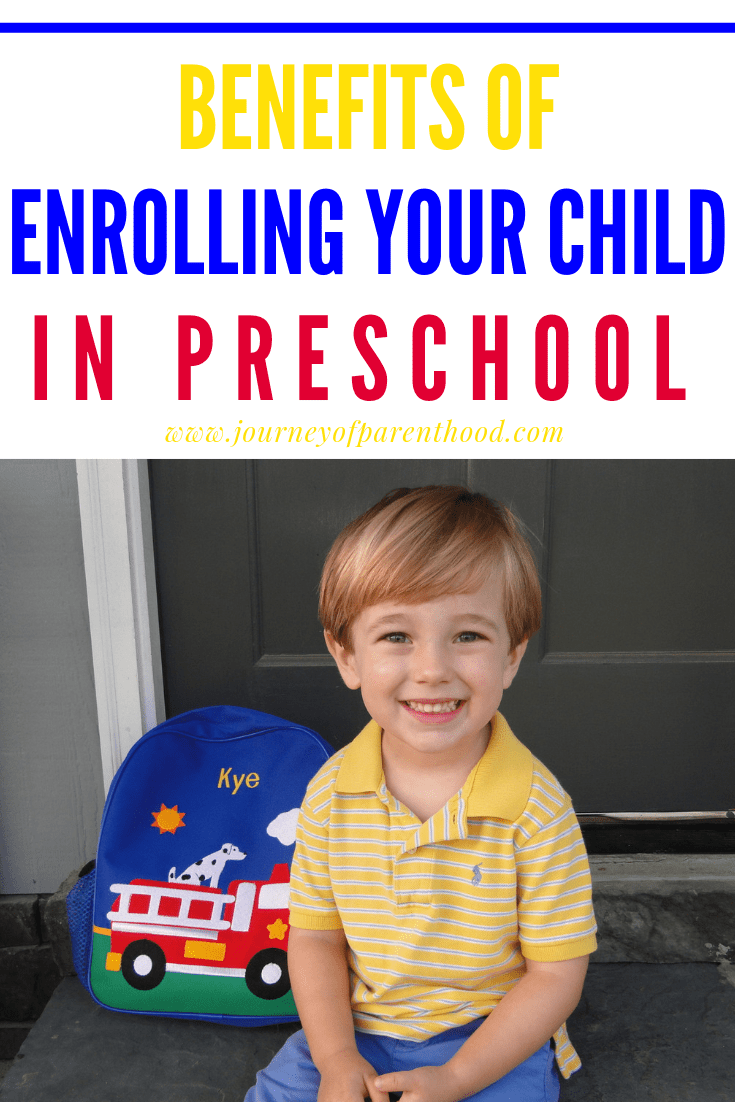 How Preschool has Benefitted Our Child:
I have been very, very happy with our decision to enroll Kye in school at the age we did.
He did very well in the school environment and I especially am thankful for the Christian based curriculum as well as the half-day program.
He attended only for three days a week his first two years at the school and then this year, in the four-year-old class, he attended five days a week but still at half a day.
The half-day schedule is wonderful for our Babywise child!
We get home at lunch time and then he's still able to take his nap every afternoon as usual.
It also worked out well for adding our daughter into our family as dropping Kye off at school and picking him back up fit perfectly into her schedule once she was on the four hour routine.
—-> Read More about How Babywise Sets up My Children for School Success Here
Making the Kindergarten Decision:
We have been so pleased with the benefits of preschool that we have decided to keep Kye at the school for kindergarten.
They offer a half-day program, five days a week and then we will have to make a decision on where to send him for all-day school once he is in first grade.
This, again, works out wonderfully with our schedule as our daughter will be two and a half this year and will be starting at the school for the three-day program.
We are expecting our third baby at the end of summer and having both of the older children at the same school and on the same time schedule each day will make it much, much easier to keep the baby on his or her Babywise routine.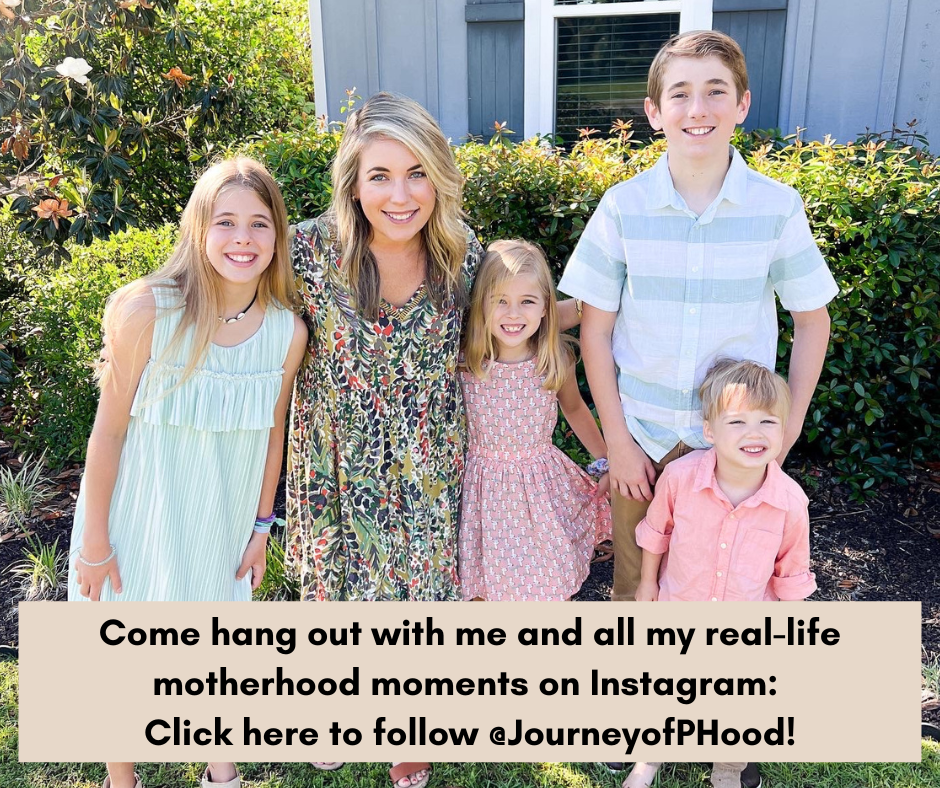 Deciding When to Enroll Siblings in Preschool:
The preschool our son attends offers both a three day and a five day program for the two and a half year olds.
I've been debating back and forth whether or not to enroll our daughter, Britt, into the five day program rather than the three day one we did with Kye.
My temptation for putting her in for five days is that I know she is going to love it and will be upset on the days that she doesn't get to go but her older brother does!
While I don't regret having her wait until the age of two and a half to begin school, it has been tough for her to not be able to attend this year!
She often cries and asks to go to school with Kye and even already has a book bag purchased and ready for her first day of school in the fall.
I do not, however, think she was ready for school though this past year.
She was very much the "typical toddler" in her struggles for independence and often disobedience.
I needed that quality time with her to help train and prepare her for the school days to come.
I would sit with her and do puzzles and have quiet time to help her learn to focus and be able to sit still.
We run errands together and I use that time as an opportunity to train her in her obedience.
I also just enjoy having our mornings just the two of us and it allows us to have quality time together!
I have seen SO much growth in her this year and fully believe she will excel in the classroom this fall.
My husband and I have discussed possibly putting her in for five days due simply to the fact that she will probably be upset on those days she doesn't go.
However, I do prefer the schedule of just three days a week.
I want her to have that alone time with me and with her new sibling on the days she doesn't go to school.
I think it's important for her bonding with the younger sibling, just as Kye's three-day program gave him the two days off each week to bond with her.
I also think this mama just isn't ready for her little girl to go to school every day quite yet either 😉
We also factor cost into the equation and it is significantly more expensive if she were to go every day of the week rather than just three days.
Since we are spending so much having both Kye and Britt enrolled in the school, we need to make it as affordable as we can in order to accommodate our budget and growing family!
—–> Have twins and debating whether to put them in preschool together or separate them? Be sure to read this post from Twin Mom and More!
The Backlash of The Preschool Decision:
While I have had some backlash regarding our decision to enroll our children in preschool at their young ages, I have no regrets about it.
It is a personal choice and it has been something that has been best for our family unit and our individual children as a whole.
We do not have our kids in any sports or other such activities outside of their school day and church involvement.
While I do spend a good portion of my day driving Kye (and soon Britt as well!) to and from school, I enjoy the quality time with them in the car and think the benefits of them attending preschool far outweigh the negative aspects. 
Benefits of Enrolling in Christian Preschool:
I am not a big believer in pushing my children to succeed academically when they are young. We did not choose to put them in school in order for them to "get ahead."
However, I do think the education they receive there is something that benefits them.
Kye just turned five and is great at writing and even reading!
For me though, the biggest benefit of school is how much he has grown spiritually.
He comes home with Bible verses that we work on together, he loves to pray in front of his class, and he even teaches me all kinds of Bible stories I didn't know!
I do my best to incorporate Jesus into every step of our daily walks, but having that reinforced outside of our home is such an added benefit.
We have also seen him blossom socially and I love hearing about his friends and how well the all play together.
I think it has helped him be a great older brother and I'm hopeful that being at school will also help Britt to be a great big sister this fall!
Update:
We now have four children and I wanted to add that we decided to enroll our fourth child in a preschool program an entire school year earlier than we did with our older children.
Our youngest son had some speech delay concerns and I felt it would be best for him to have a classroom setting to help develop his language skills!
If your child is struggling with some speech delays you may consider enrolling in a school program. Not only is being around other children beneficial in developing language but being around other adults who will not understand what your child is saying or trying to say the way you can, can really help that language explode!
Final Thoughts on the Benefits of Preschool:
Making the decision for preschool is very different for each family.
Whenever my husband and I make decisions for our children we try to look at the big picture and at how such decisions will affect the family unit as a whole.
For us, the choice to enroll our children in preschool has been a great one and is something we plan to continue to do with future children as well.
I do not think any parent should feel they "have to" put their child in some type of preschool program nor do I think that stay at home moms should feel like they "shouldn't" put their children in preschool!
Every parent has different strengths and weaknesses and I believe there is a balance to be found in all things.
I knew I wouldn't be able to offer my children the social skills they could learn at school and I think the combination of the half day program as well as their time with me at home has been the perfect fit for our family!