A 10th birthday letter to daughter from dad. As Britt turns double digits it's crazy that it's been 10 years of her life celebrated through birthday letters to our oldest daughter. These letters are so special as a great chance to recount our fun times together and sometimes cause a bit of tears while reflecting back on writing them. Both Zach and I take pride in using this yearly tradition as a time to focus on the individual child outside of the three others in our crew and have a place to see all of our photos one-on-one with that child in one place. I have big plans to turn these letters into a bound book on their 18th birthdays and know they will love reading them 🙂
Here is Zach's 10th birthday letter to his first little girl!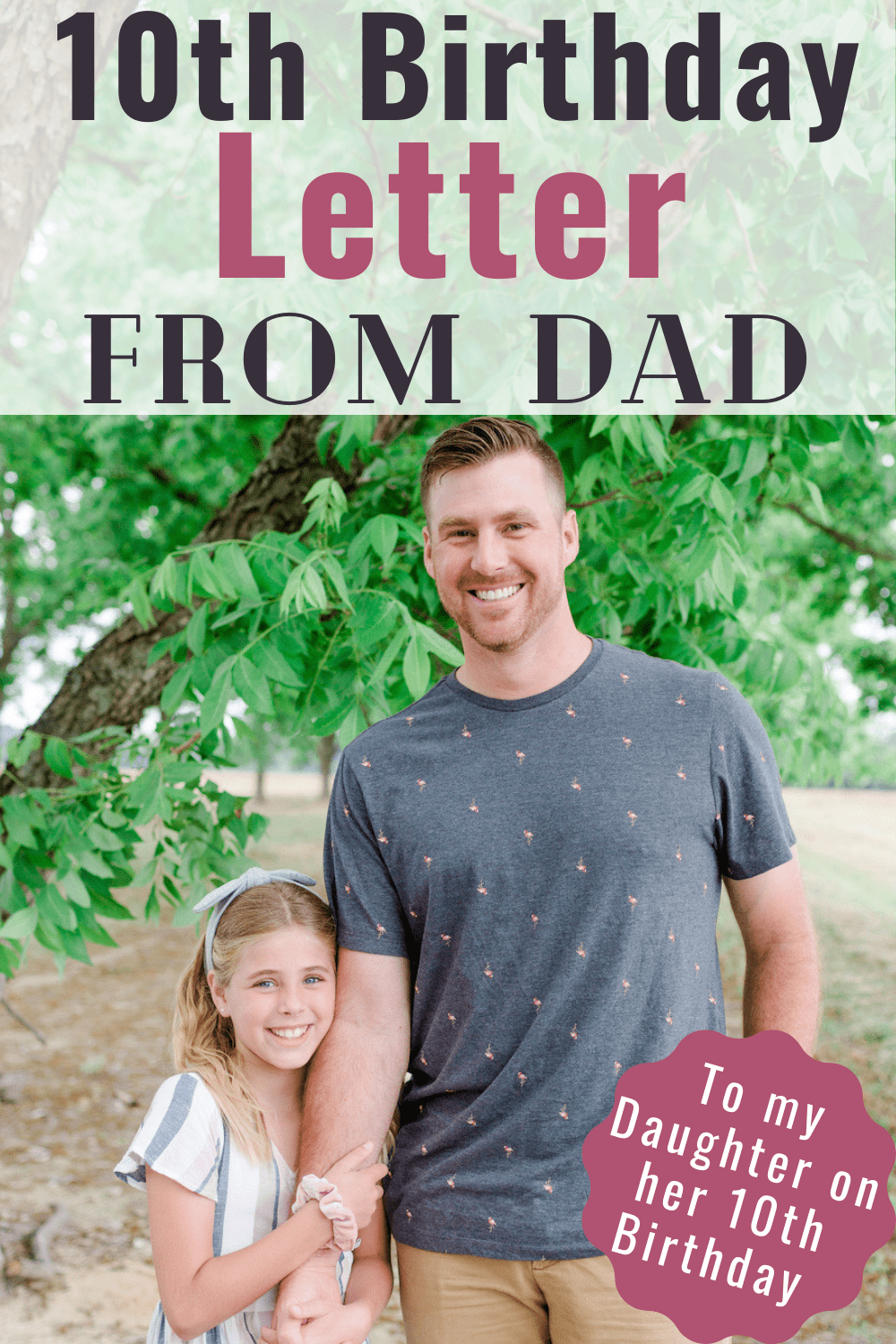 Brittlynn,
I am a little sad writing this letter. I don't think I can call you my little girl anymore. You are growing up right before my eyes and I want to slow down time somehow! It is a tough pill to swallow. I know that you will grow up and get married one day and have kids of your own, but I will always be your protector, and no matter what that will never change.
You are killing it in gymnastics this year. You have completed so many new moves! (Not sure if that's the right word). You are beautiful and graceful. You just look like you belong out there. Of all the things you can do, my favorite is the bars. It's just so amazing to watch to develop your skills.
The best part is your dedication. You practice every day! That really shows that when you set your mind to something you go get it. I am not sure if you will do gymnastics forever, but the determination and grit you are developing will make you successful in whatever you do!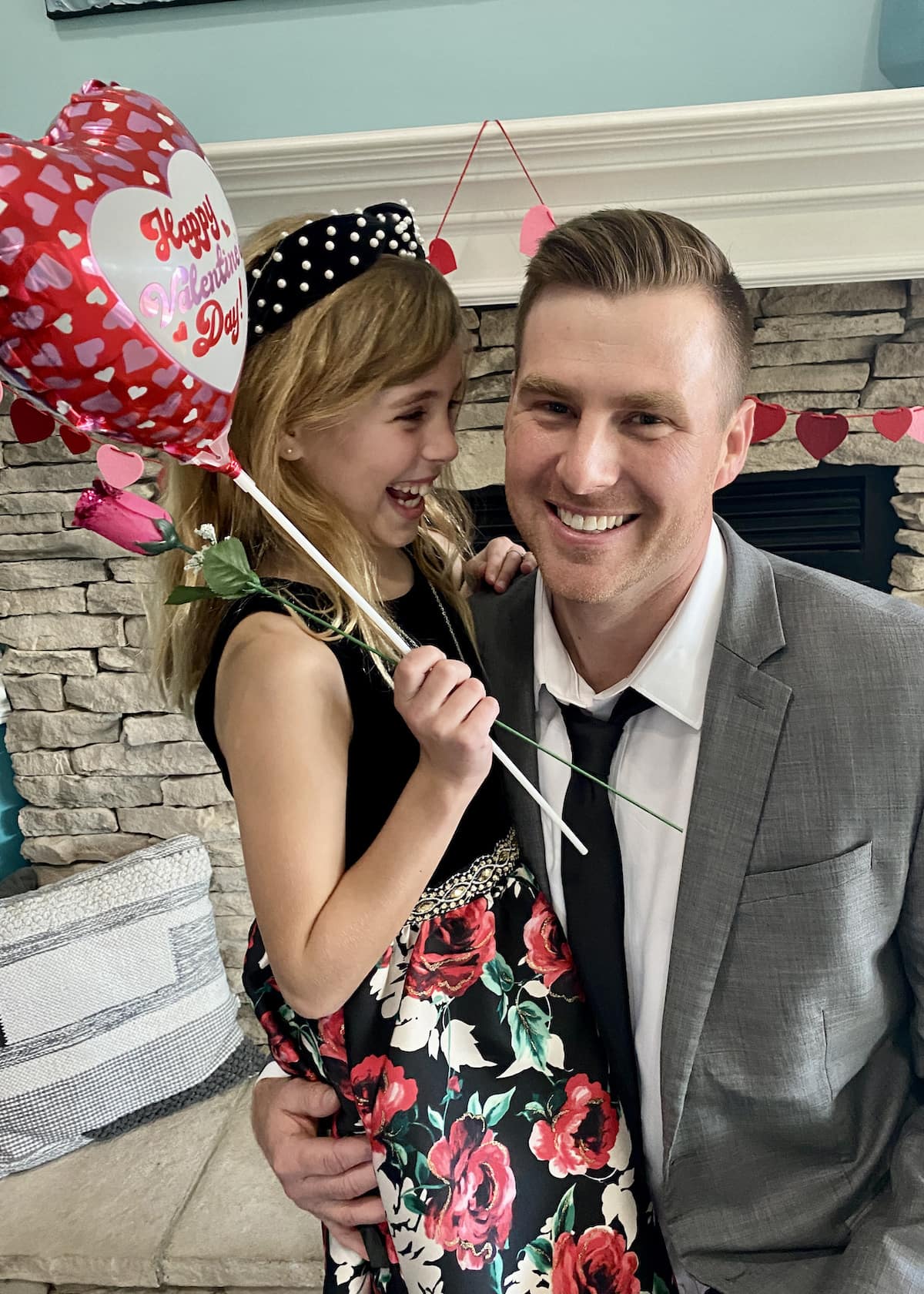 It warms my heart how often you tell me that I am a great dad! There is no better feeling than seeing the genuine love your child has for you, and you show that on a regular basis. I think you finally understand how much I love you! You understand that I am there for you no matter what. You have started to trust that and I see it in your actions and your responses to tough situations. Thank you for loving me the way you do!
Also, just a small reminder. You are forever on the trampoline. I mean it's insane. You jump, and jump, and jump for hours!!!! Just wanted to make sure when you read this back one day, I put a large emphasis on that! Haha
Your appetite this year has also been crazy. I am pretty sure you eat more than any of your siblings. You have not slowed down growing at all, so that's probably why.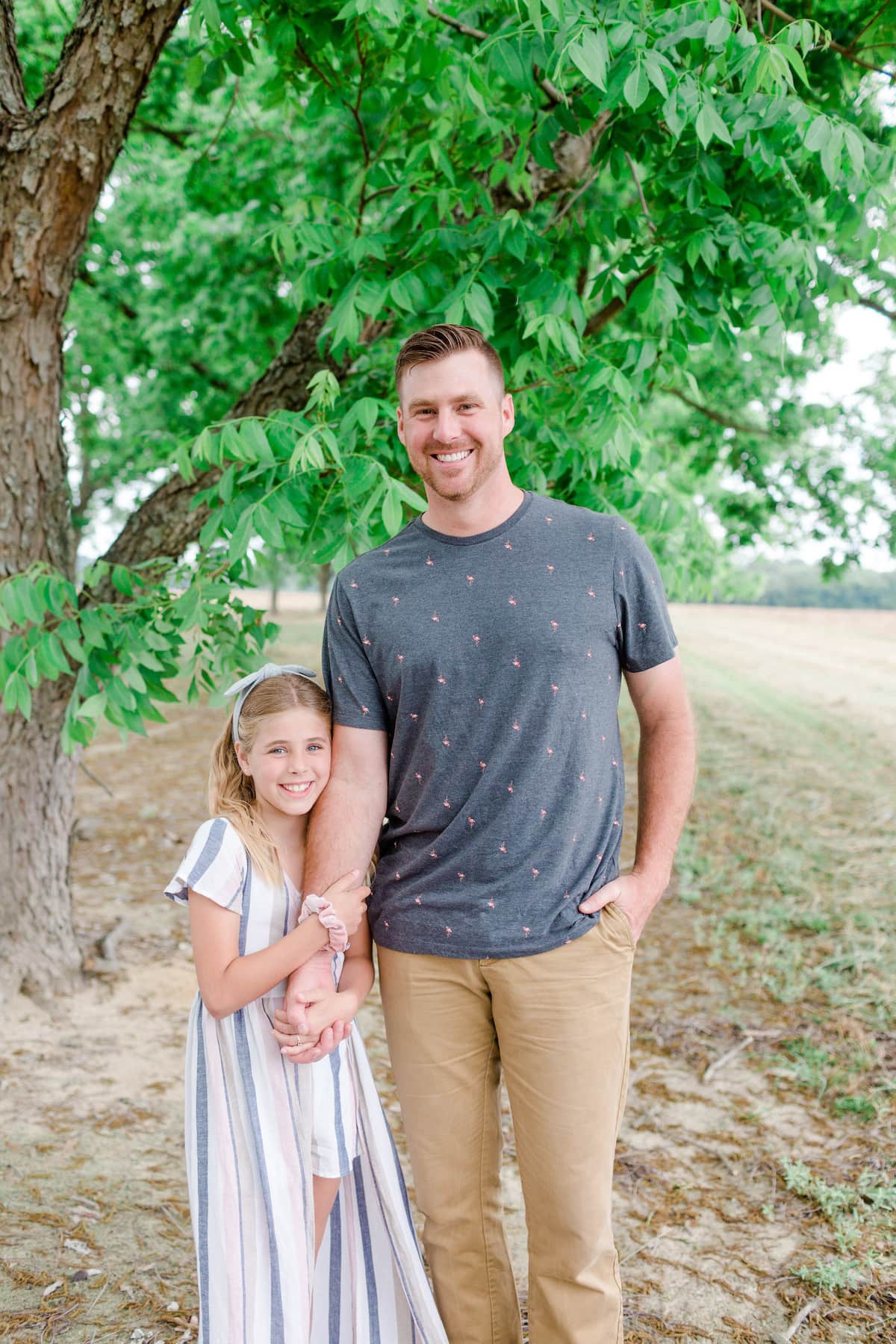 You are such an amazing young lady, (ugh that's hard to type). I am so impressed with your growth this year. You are stunningly beautiful, you have a magnetic personality, and you make me so proud.
You have grown spiritually this year as well! And that is what I am most proud of. You have started really paying attention to the lessons at church service. You are taking notes, and being an example to those around you.
God has blessed you with the type of personality that people will have eyes on you. You have the responsibility to be a good example to others. You will set an example one way or the other. Make sure it's a good one.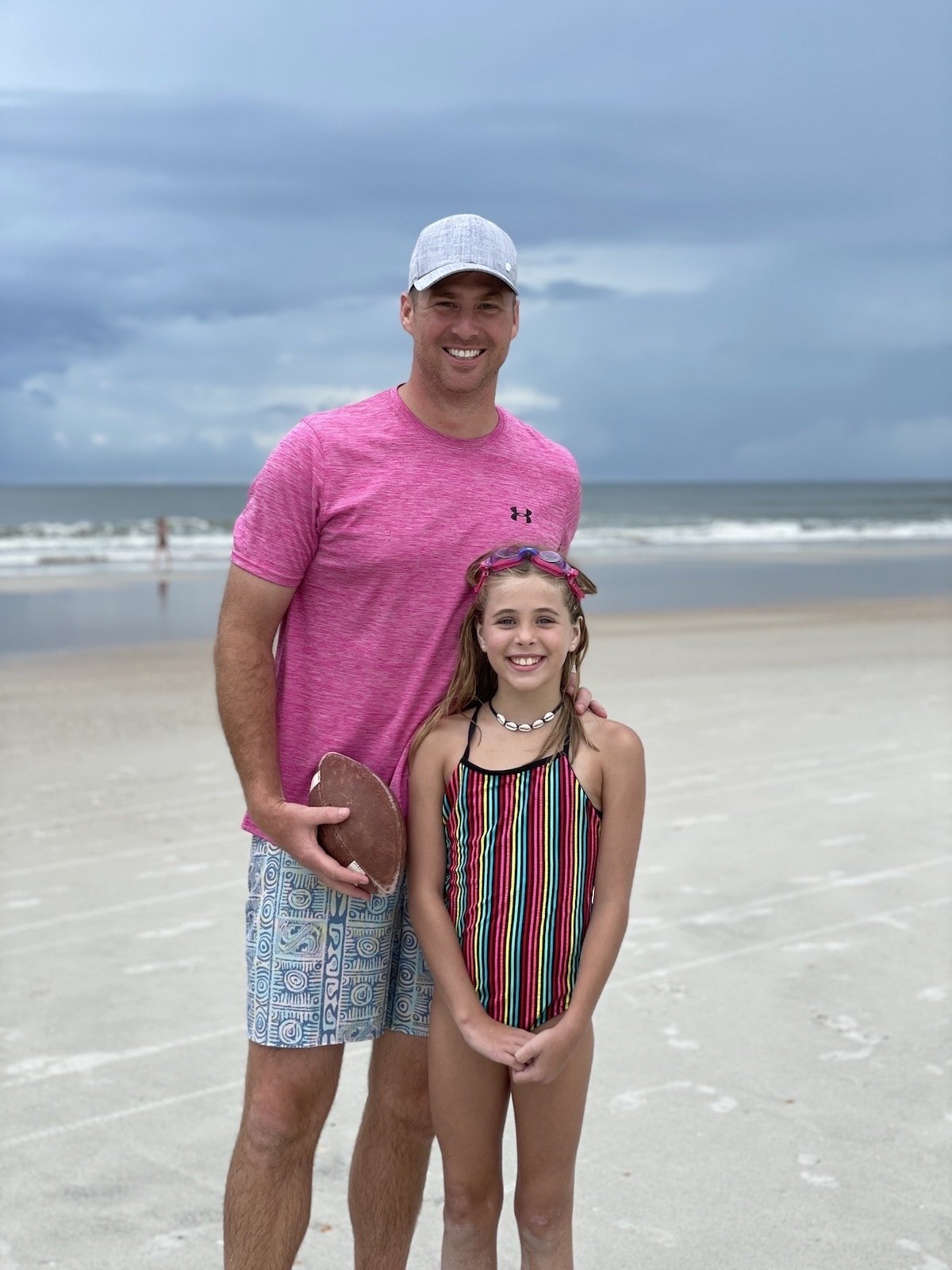 I love you so so much. You probably wont understand that until you have kids of your own. I am so proud of who you are and who you continue to grow to be. I love you Britt Britt! Happy Bday!
Love,
Daddy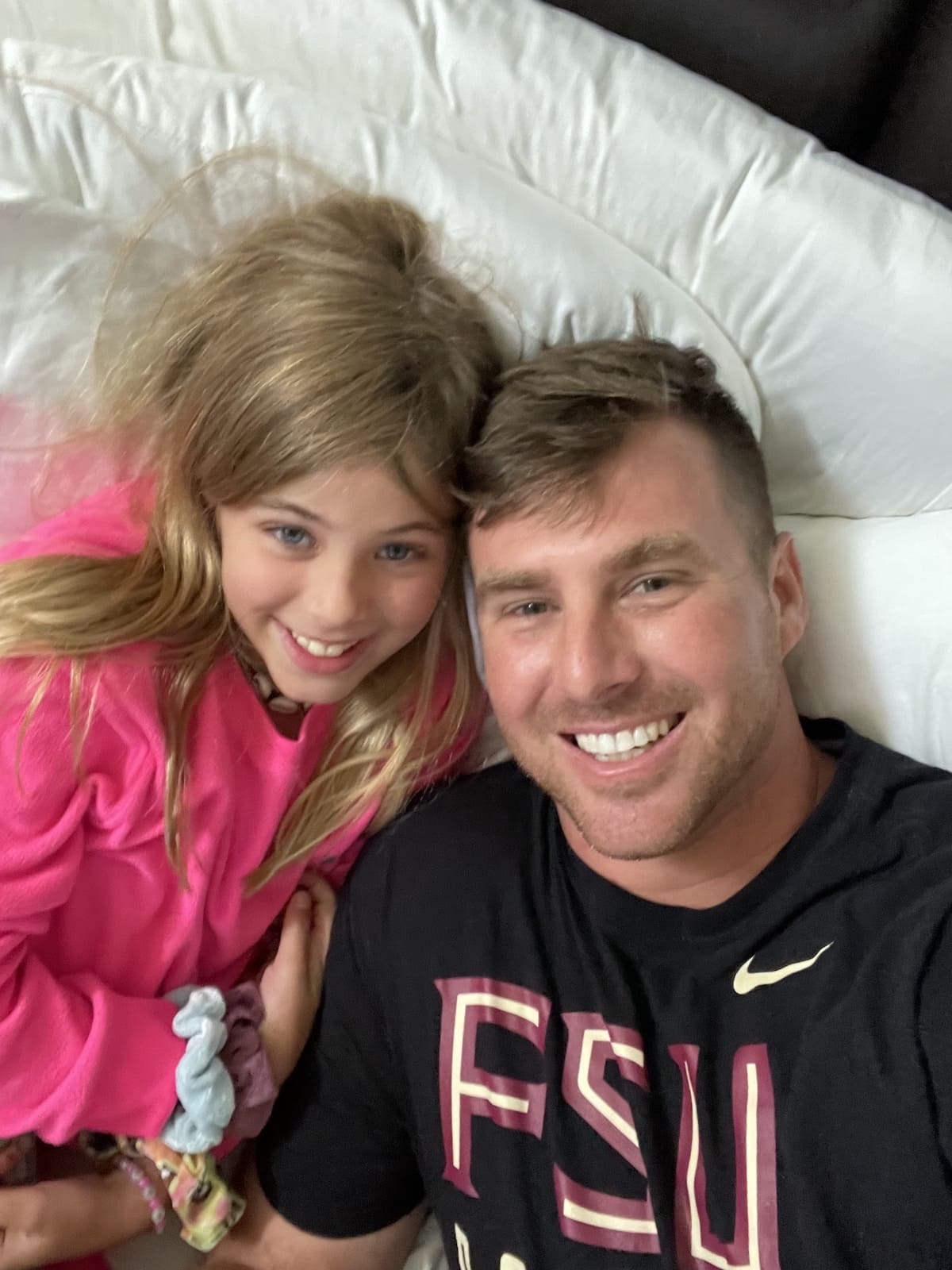 You can read Zach's other letters to Britt over the years here: