Every year Zach and I do our best to go away together at Christmas time. Rather than buy gifts for each other we use that money to go shopping together! Last year we had a newborn so we didn't take a trip away but instead combined our Christmas trip with our anniversary this last May.
Now that we own a house at Disney our plan is to take a couple of nights every year near Christmas and go down to the house to escape, have some "us" time, and do our shopping trip together.
We had no real set plans for our weekend. We have had SUCH a FULL year that we both just were looking forward to relaxing and sleeping in!
Our trip was the weekend following Britt's birthday (Dec 7-9th) and the crowds weren't too bad so we headed to Epcot. We had wanted to have a romantic walk around World Showcase for our anniversary but it poured down rain so this was our re-do!
The weather was FLAWLESS. SUCH a gorgeous day!!!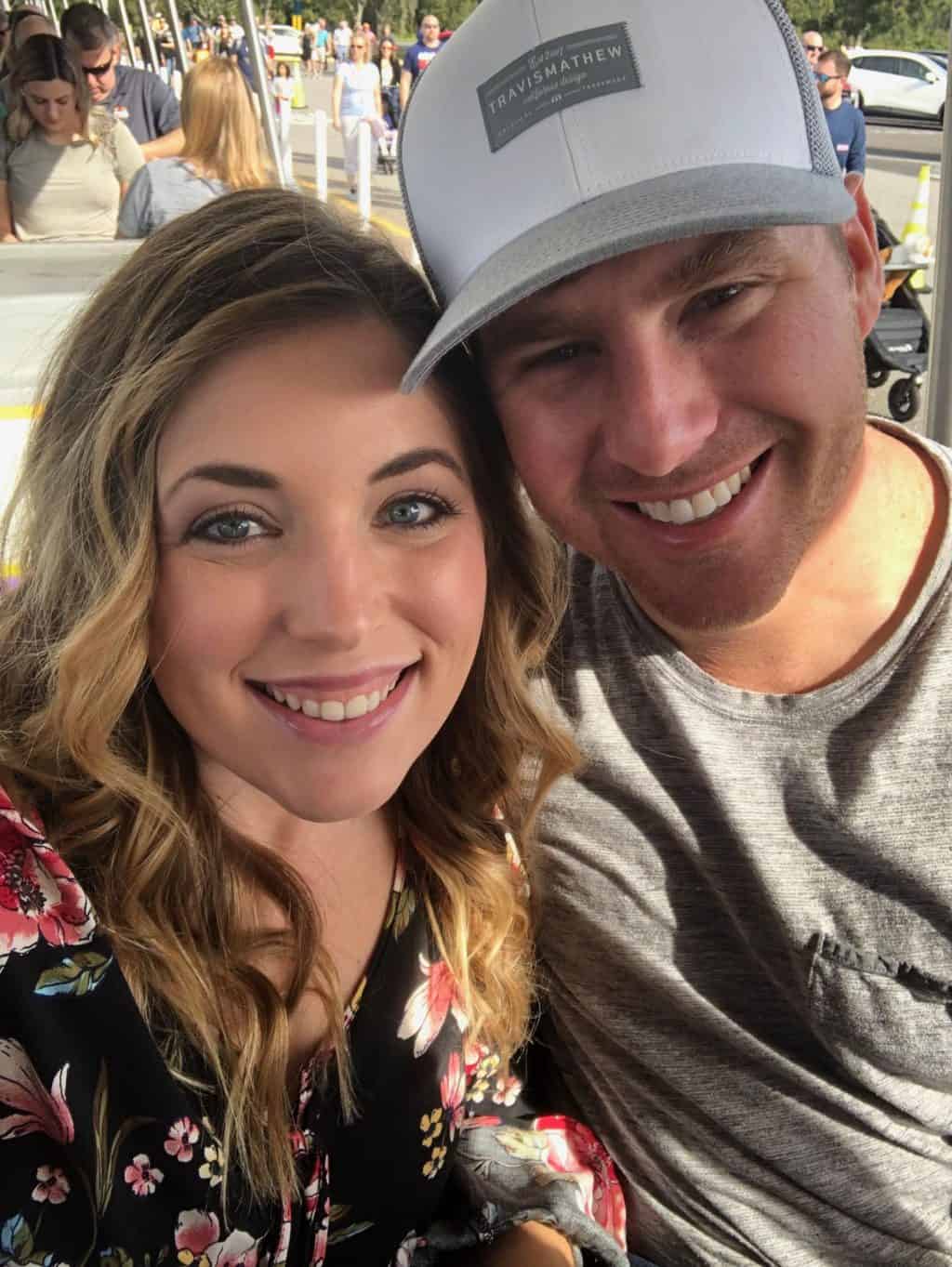 New Wreck-it-Ralph play area at Epcot!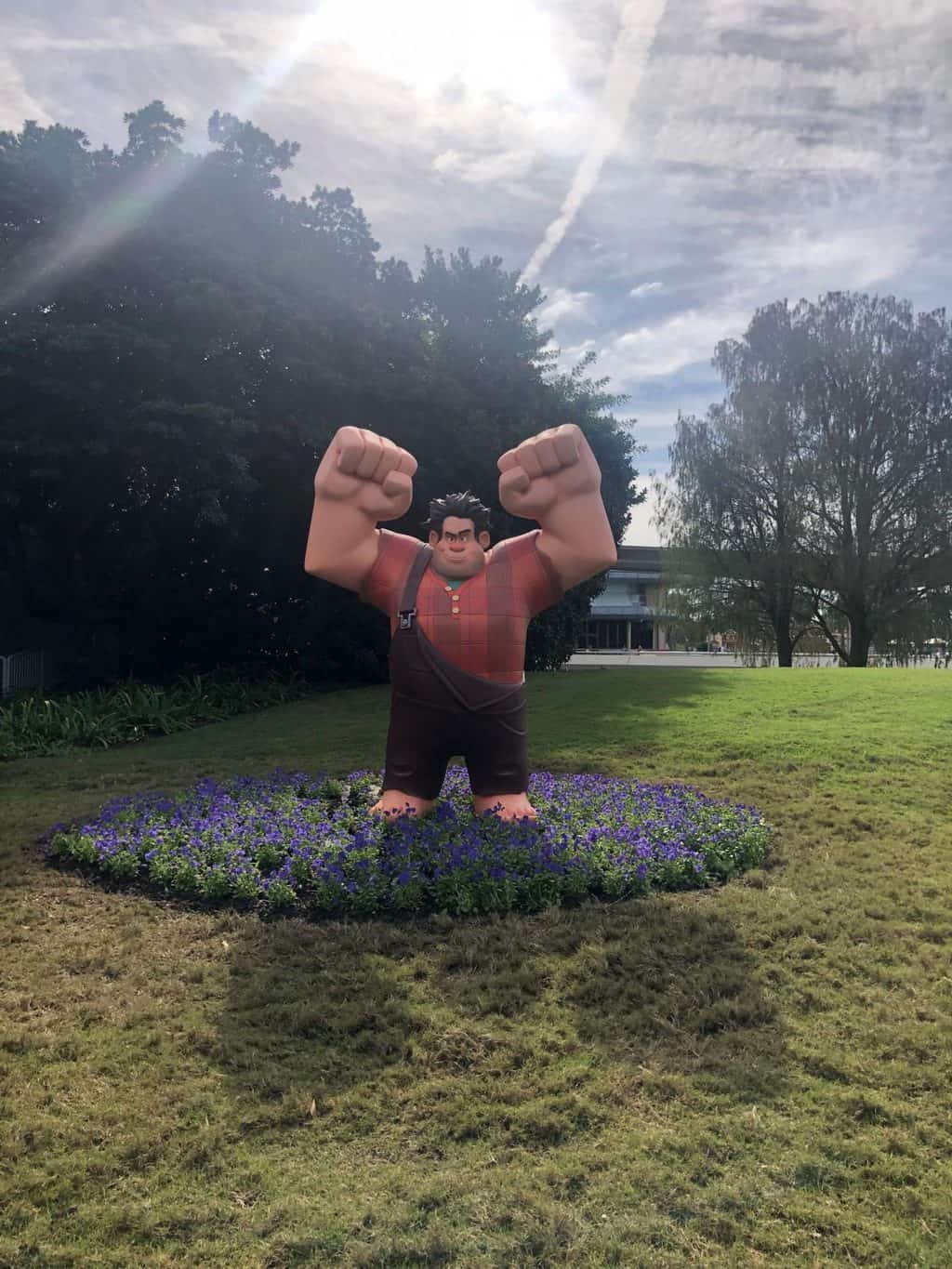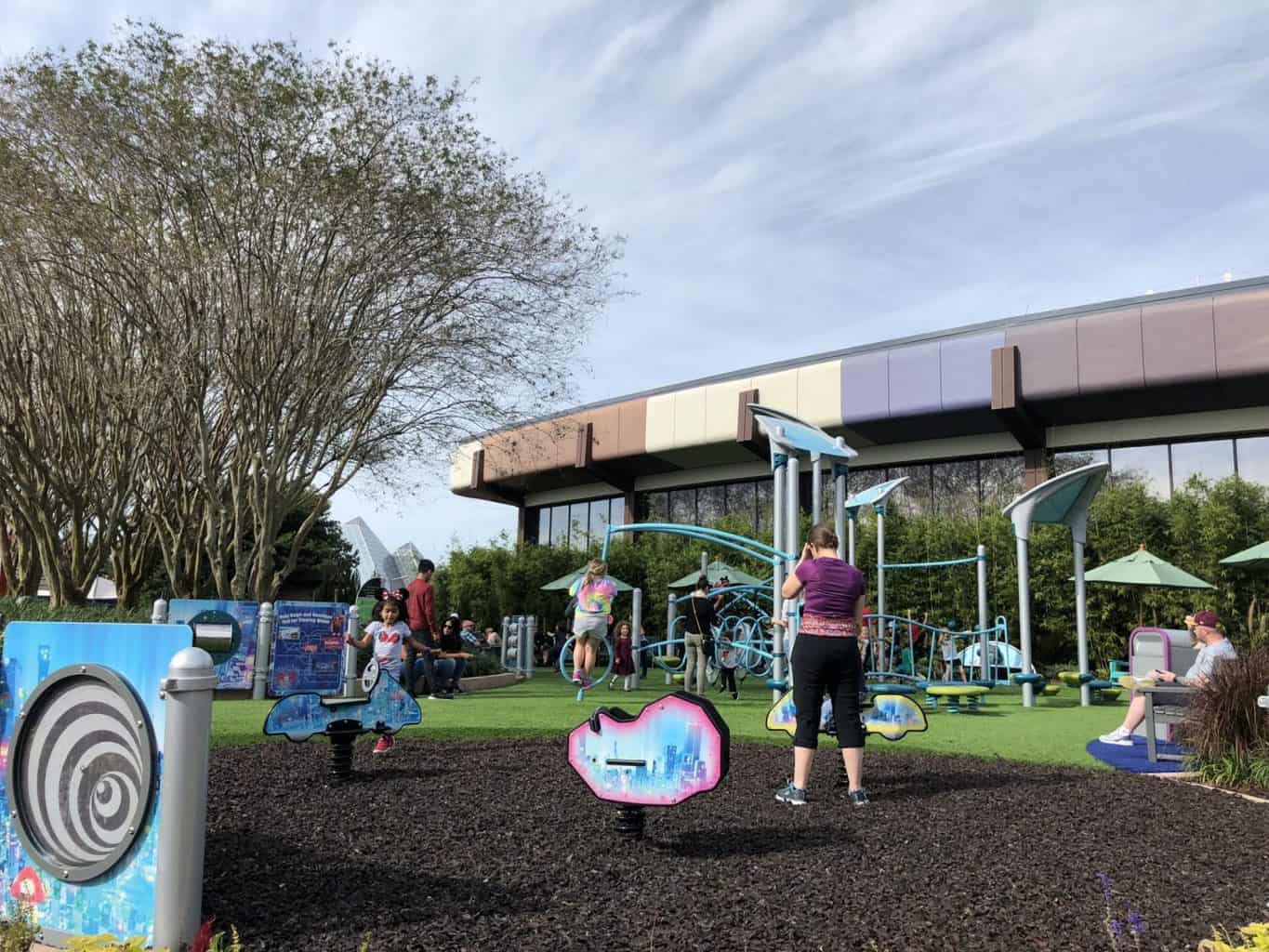 World Showcase is decorated so pretty for the holidays and we loved just walking hand in hand and taking our time experiencing it all together!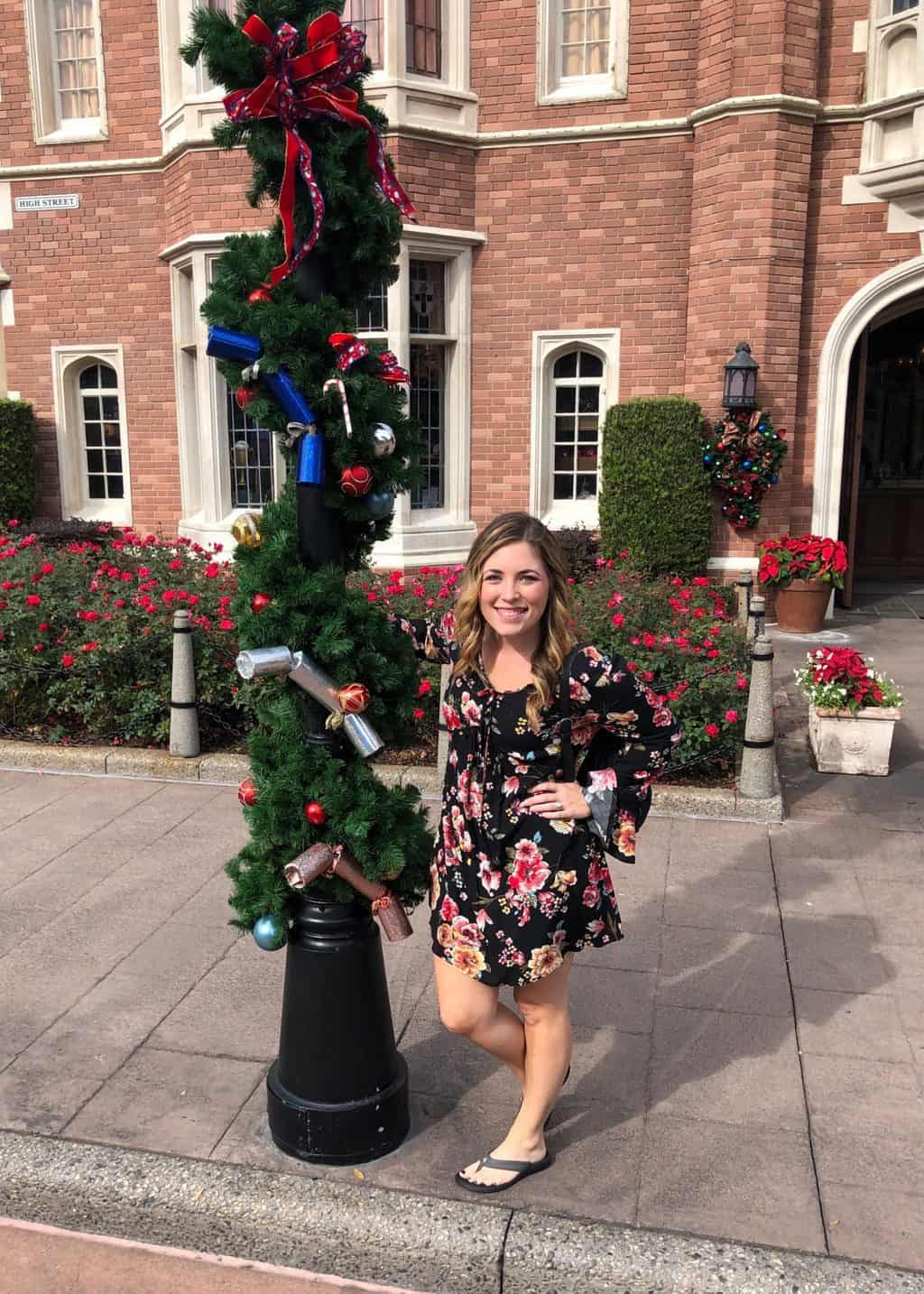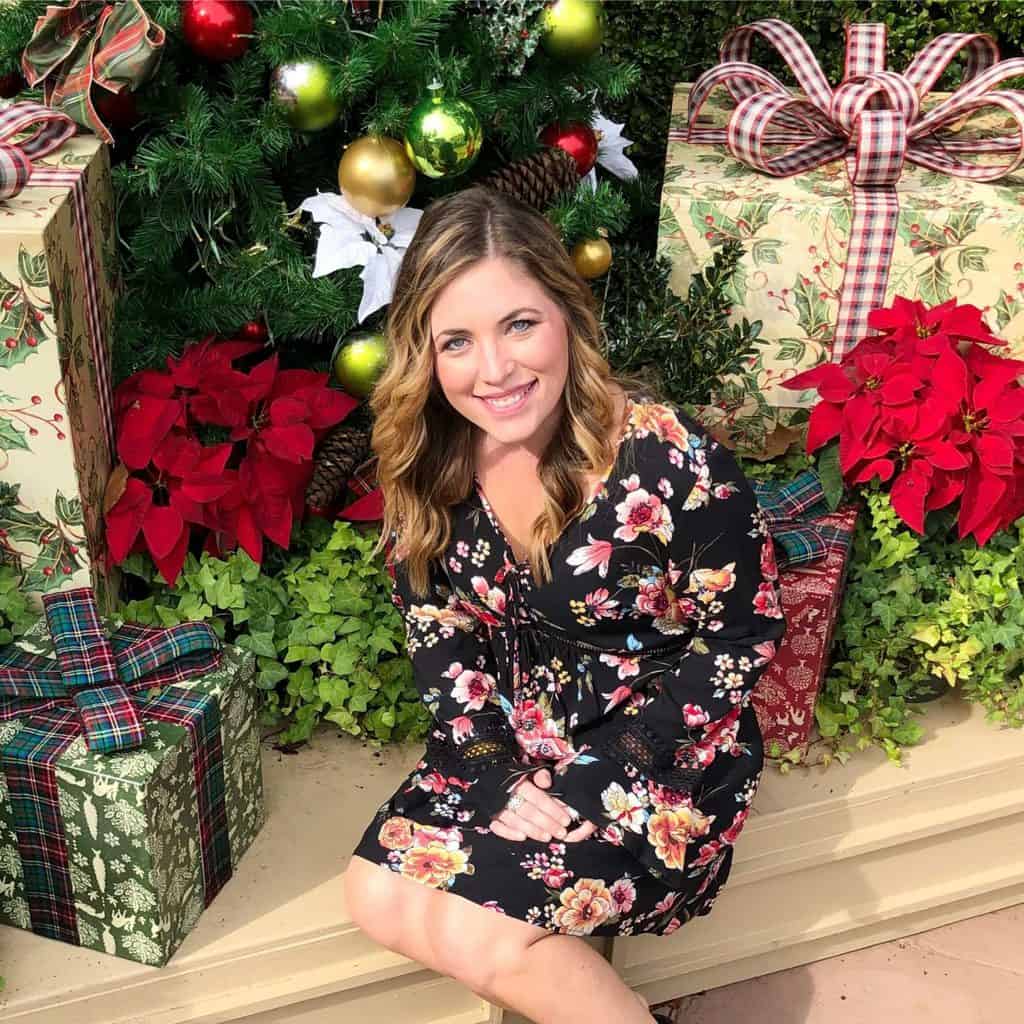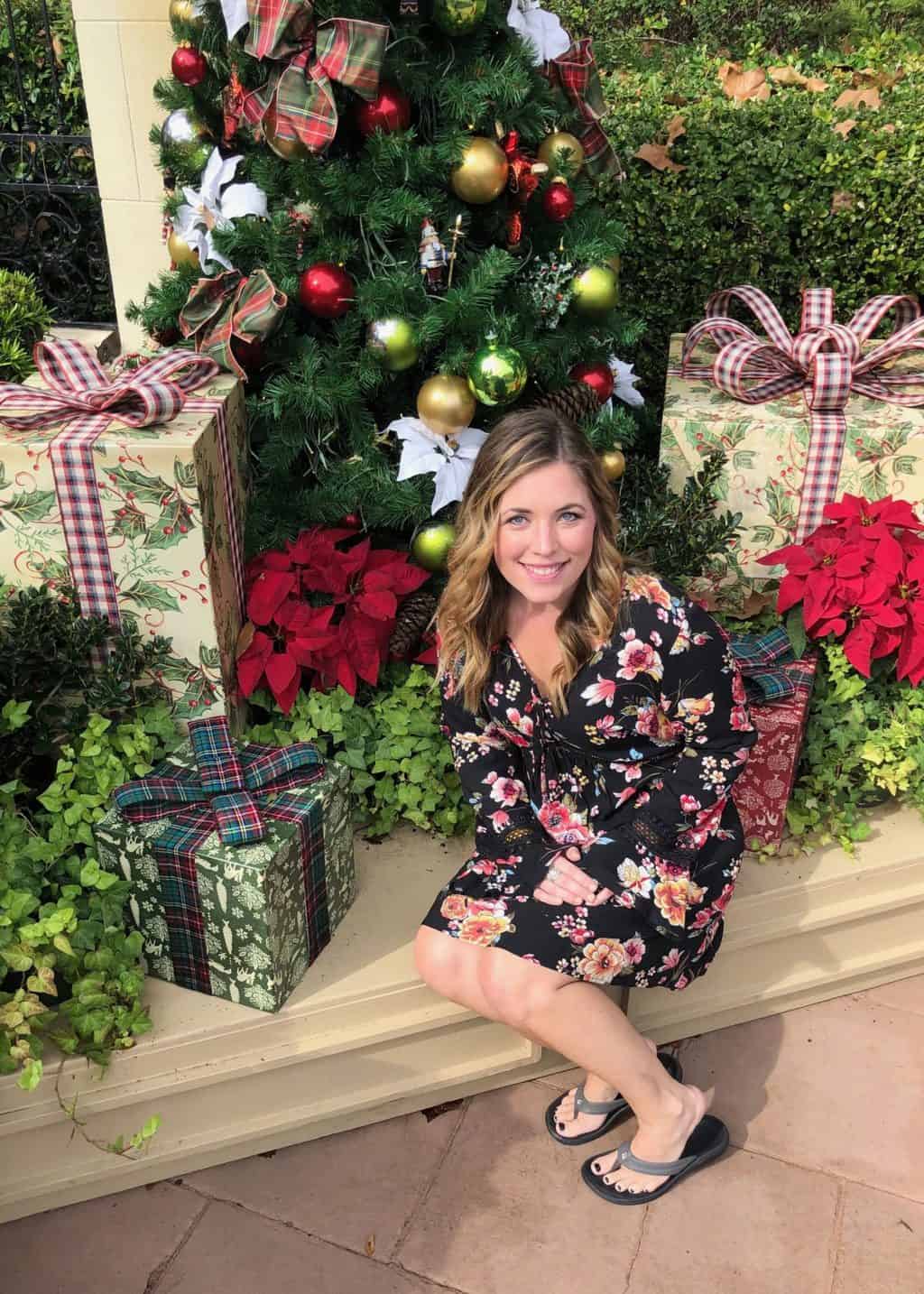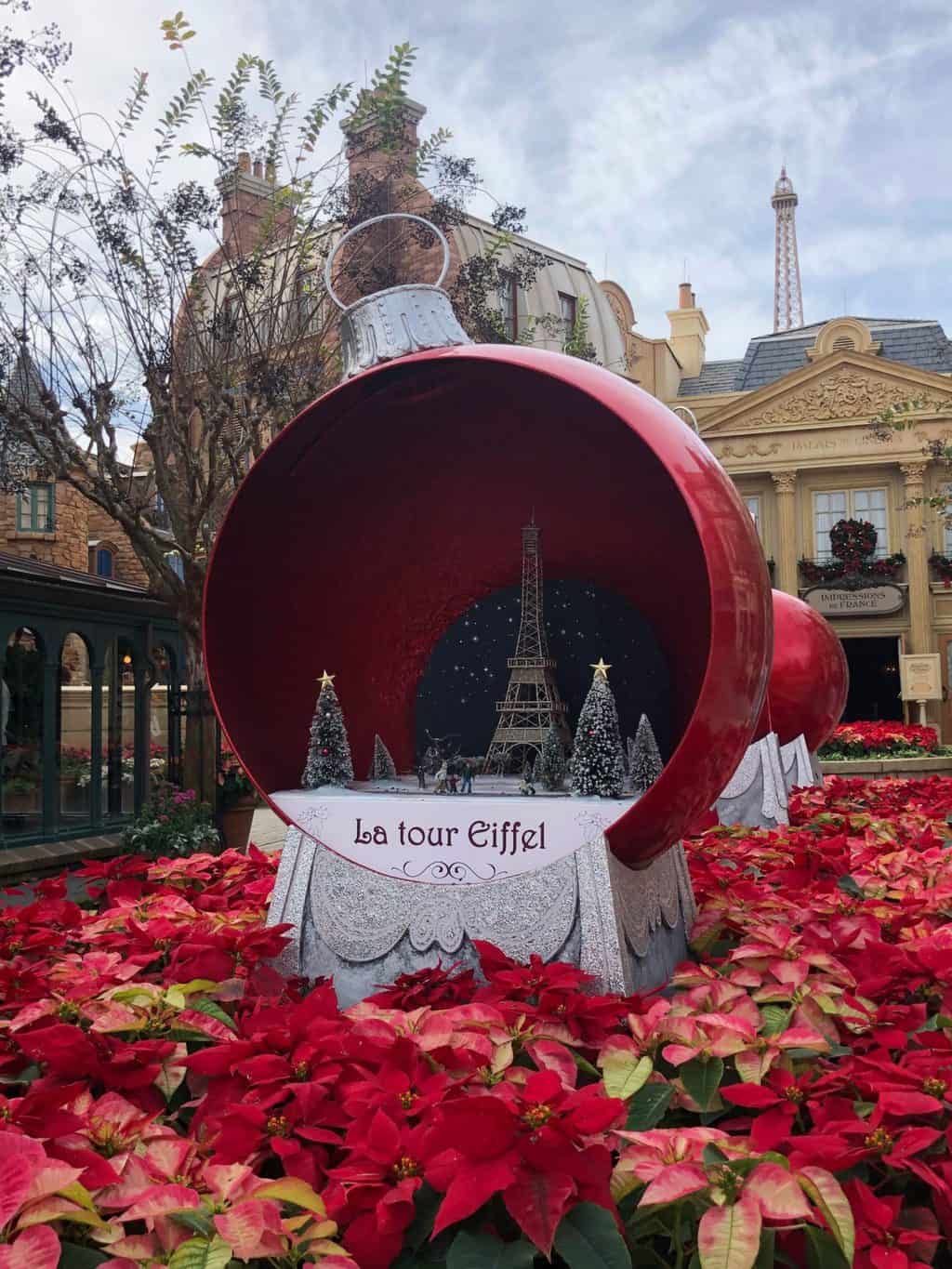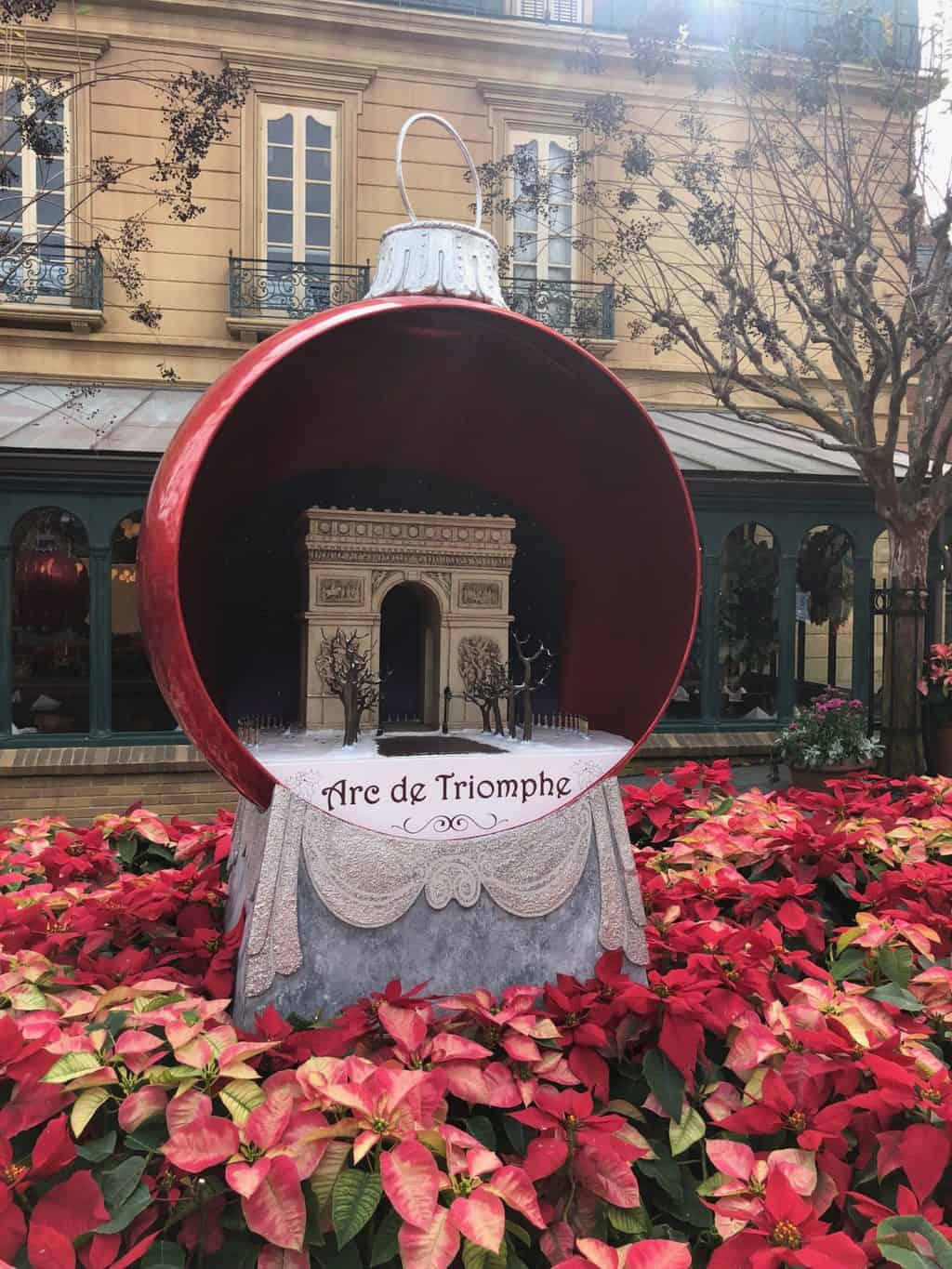 There are also speakers in each Country explaining their country's holiday traditions.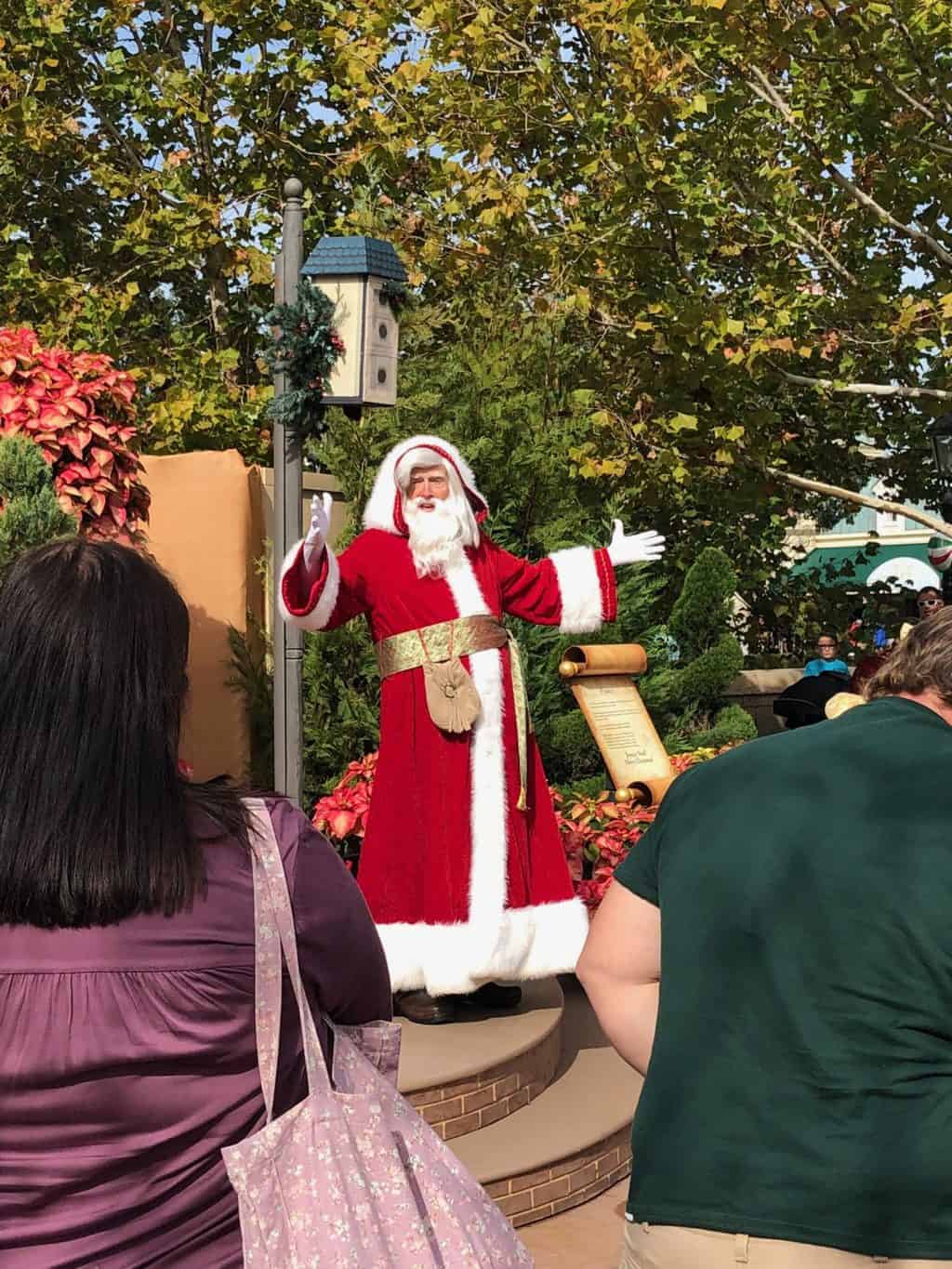 Give me alllll the photo pass spots!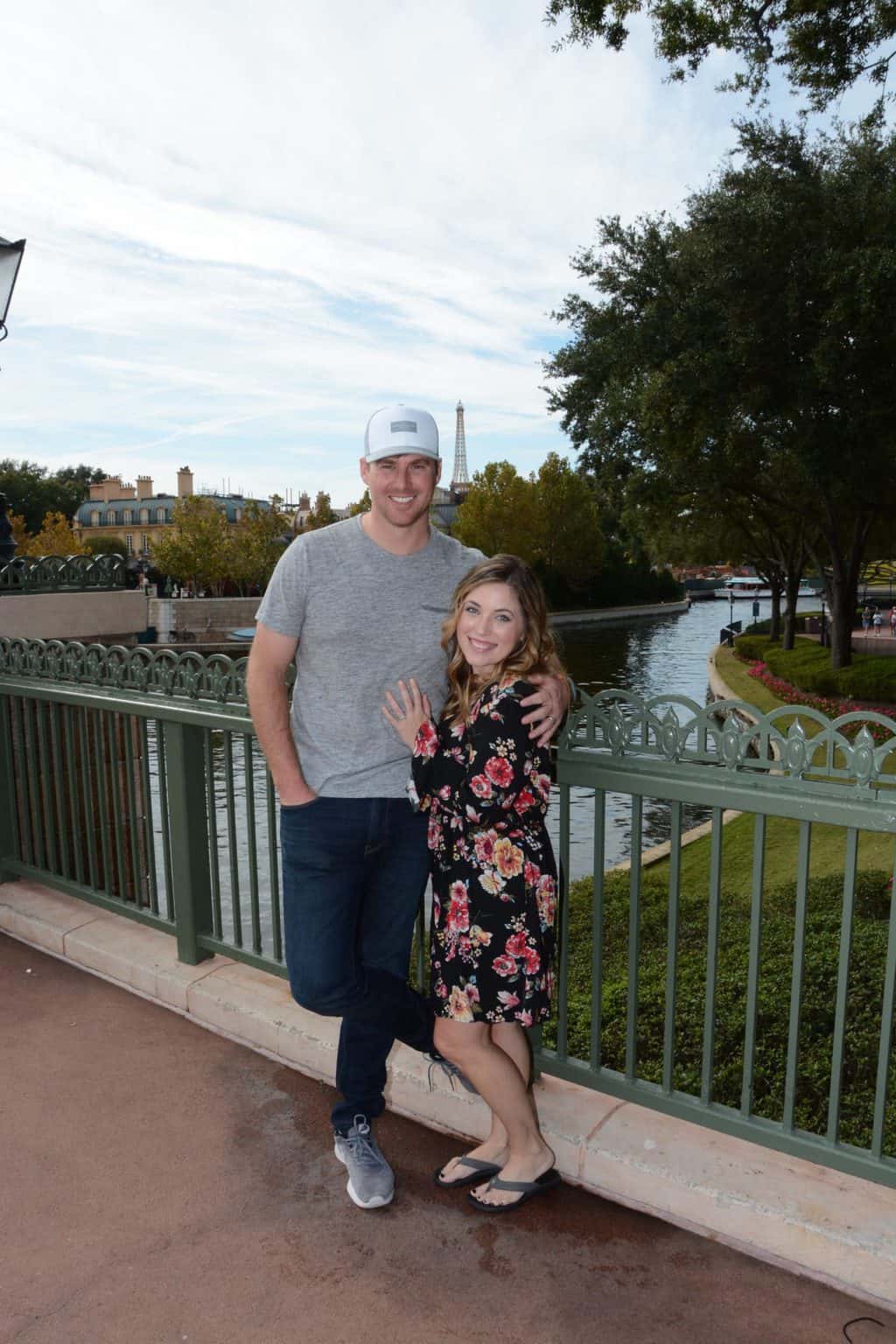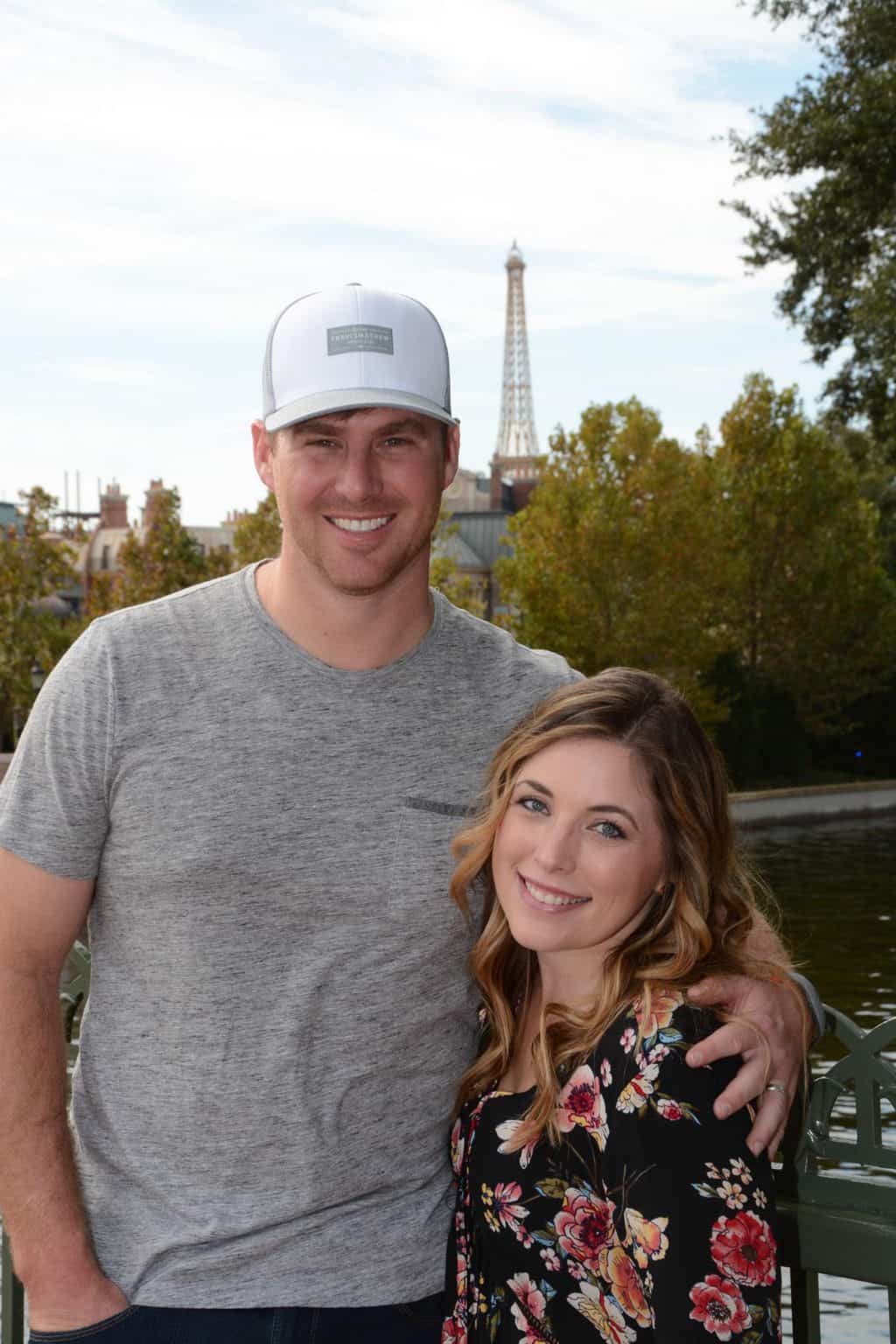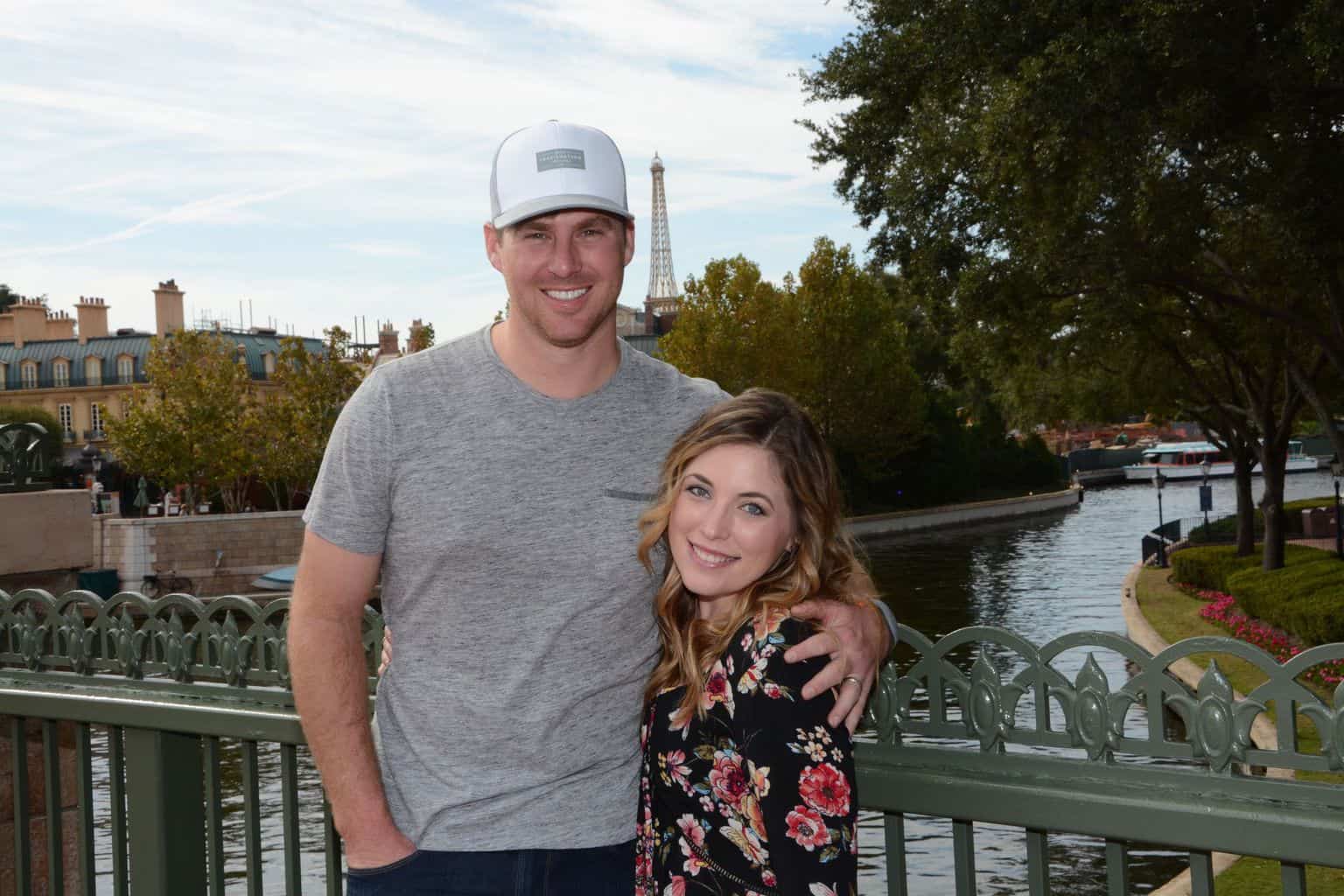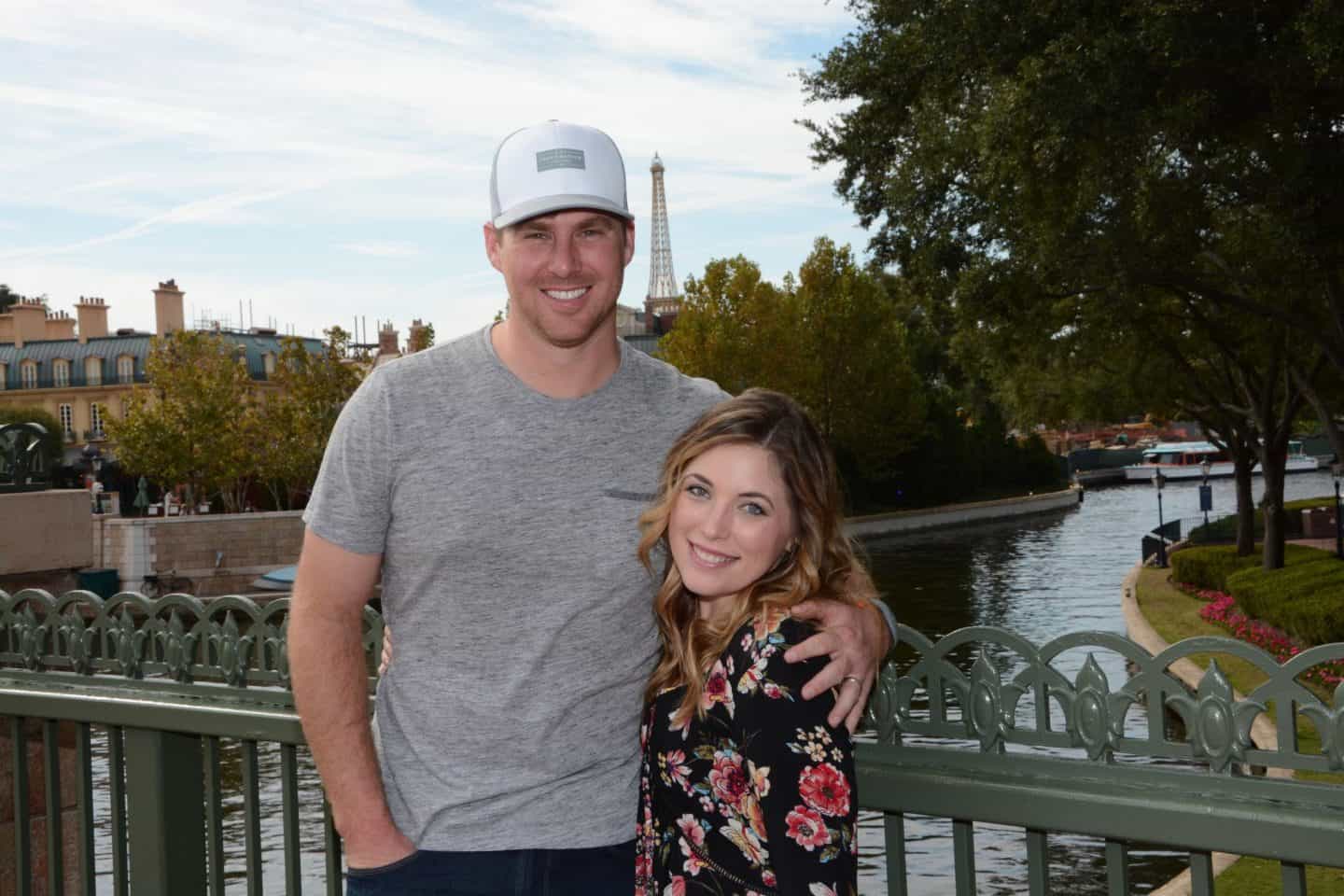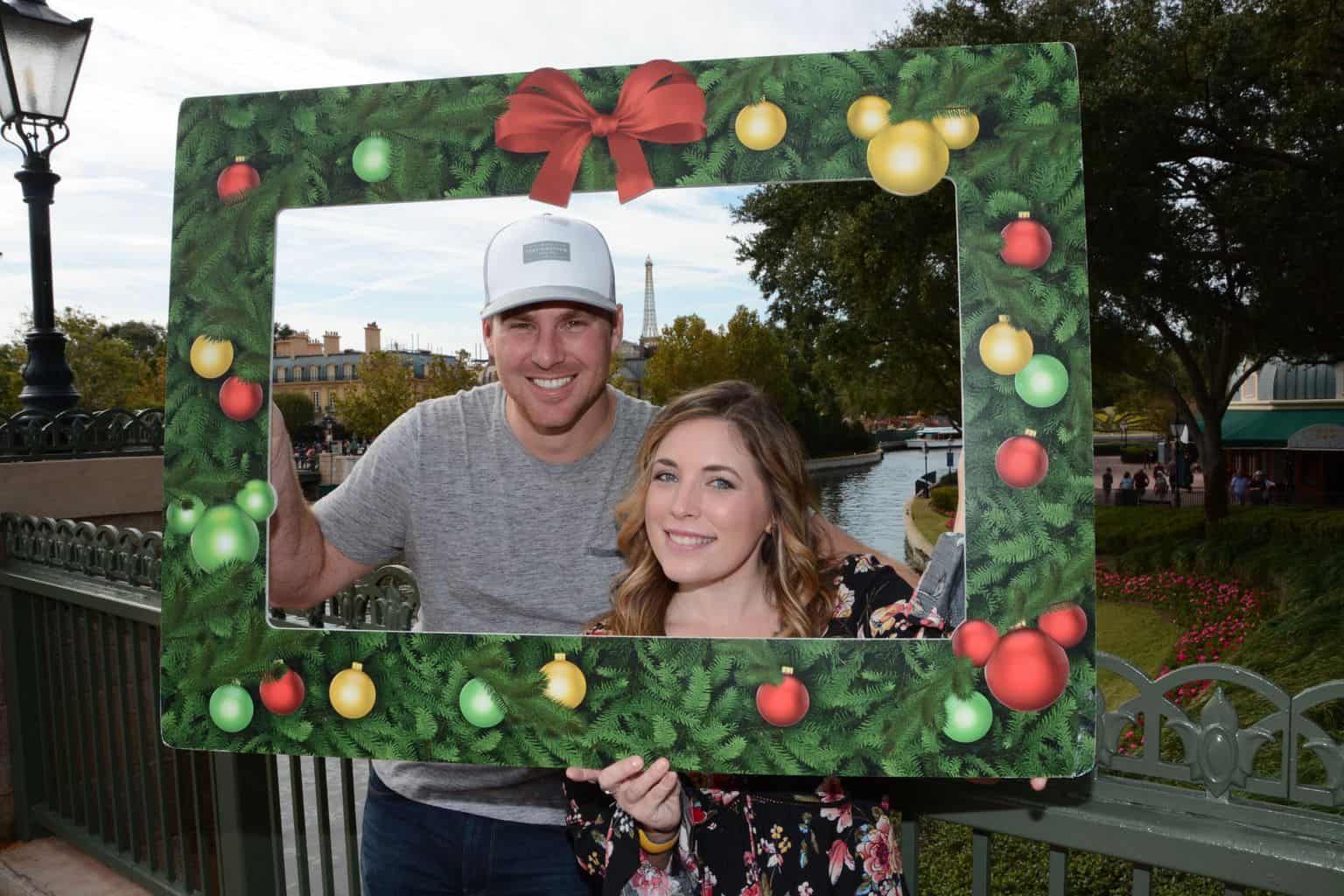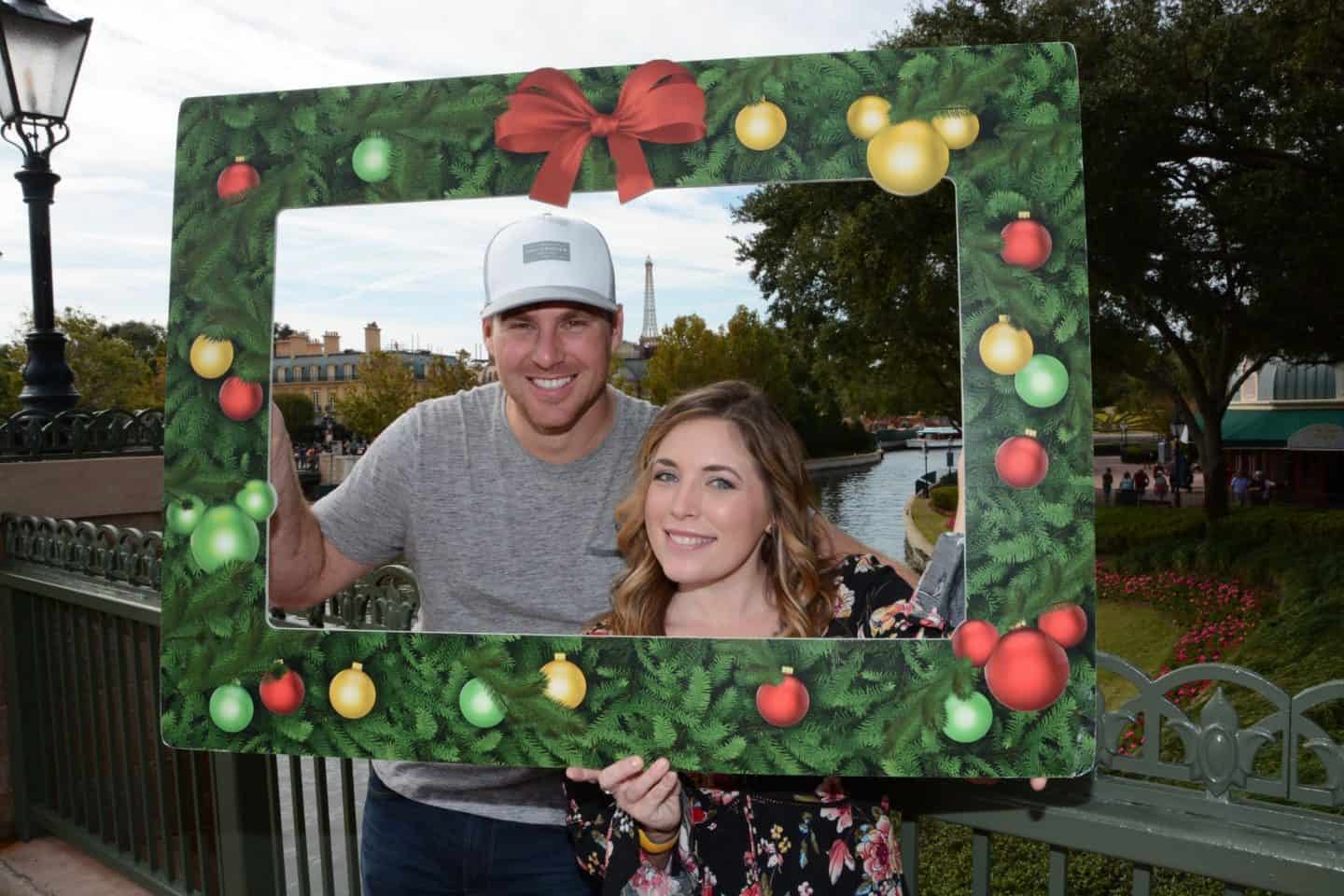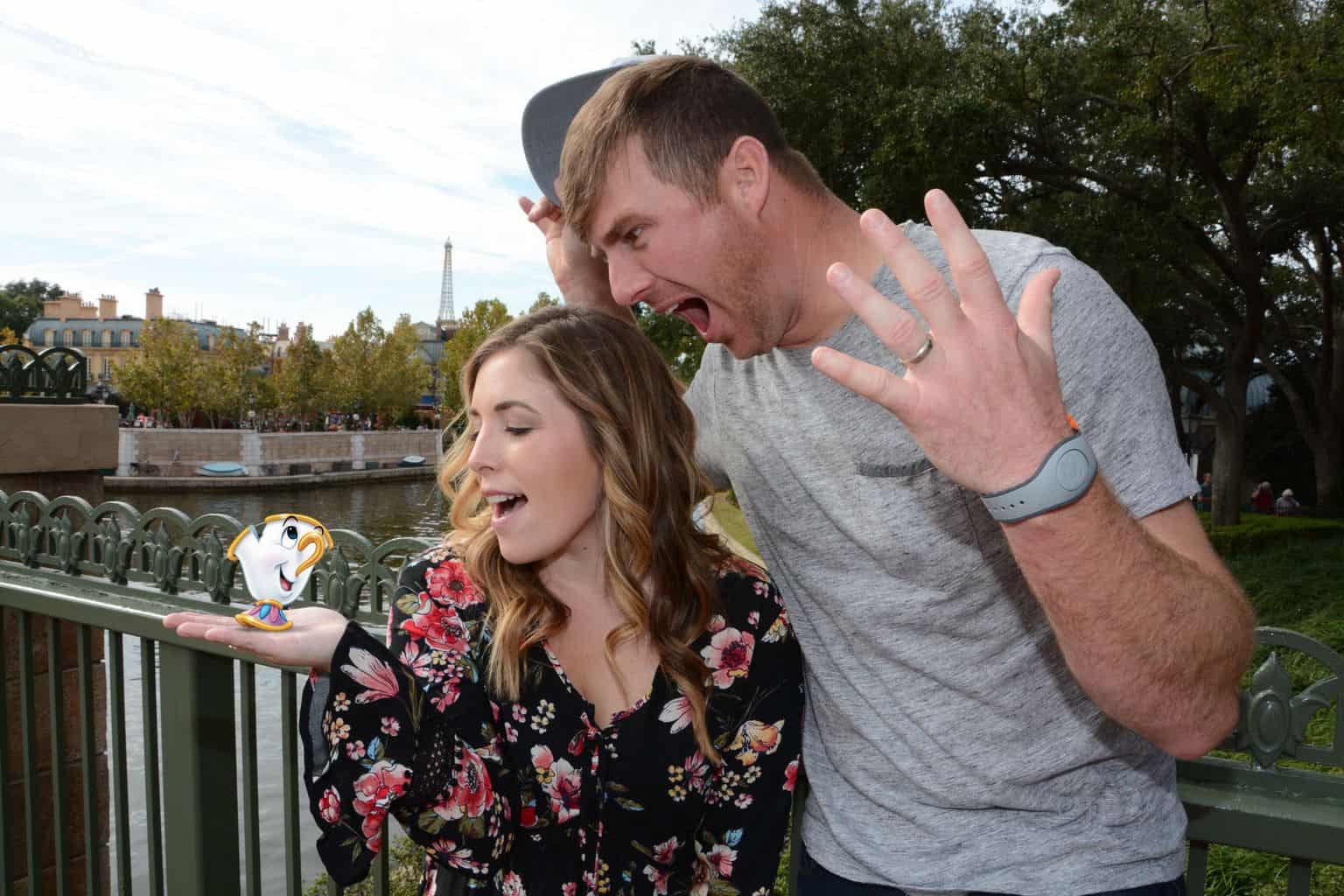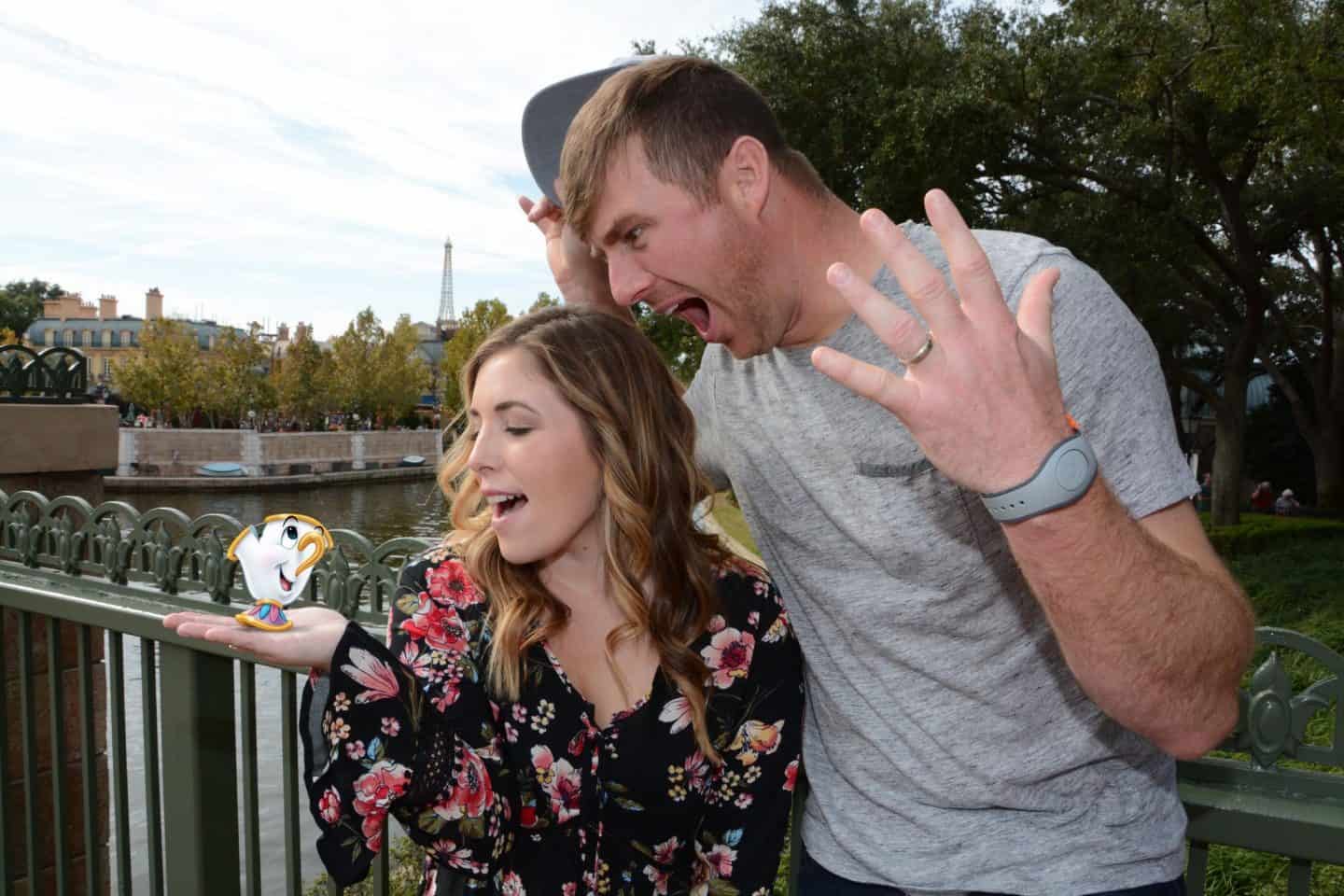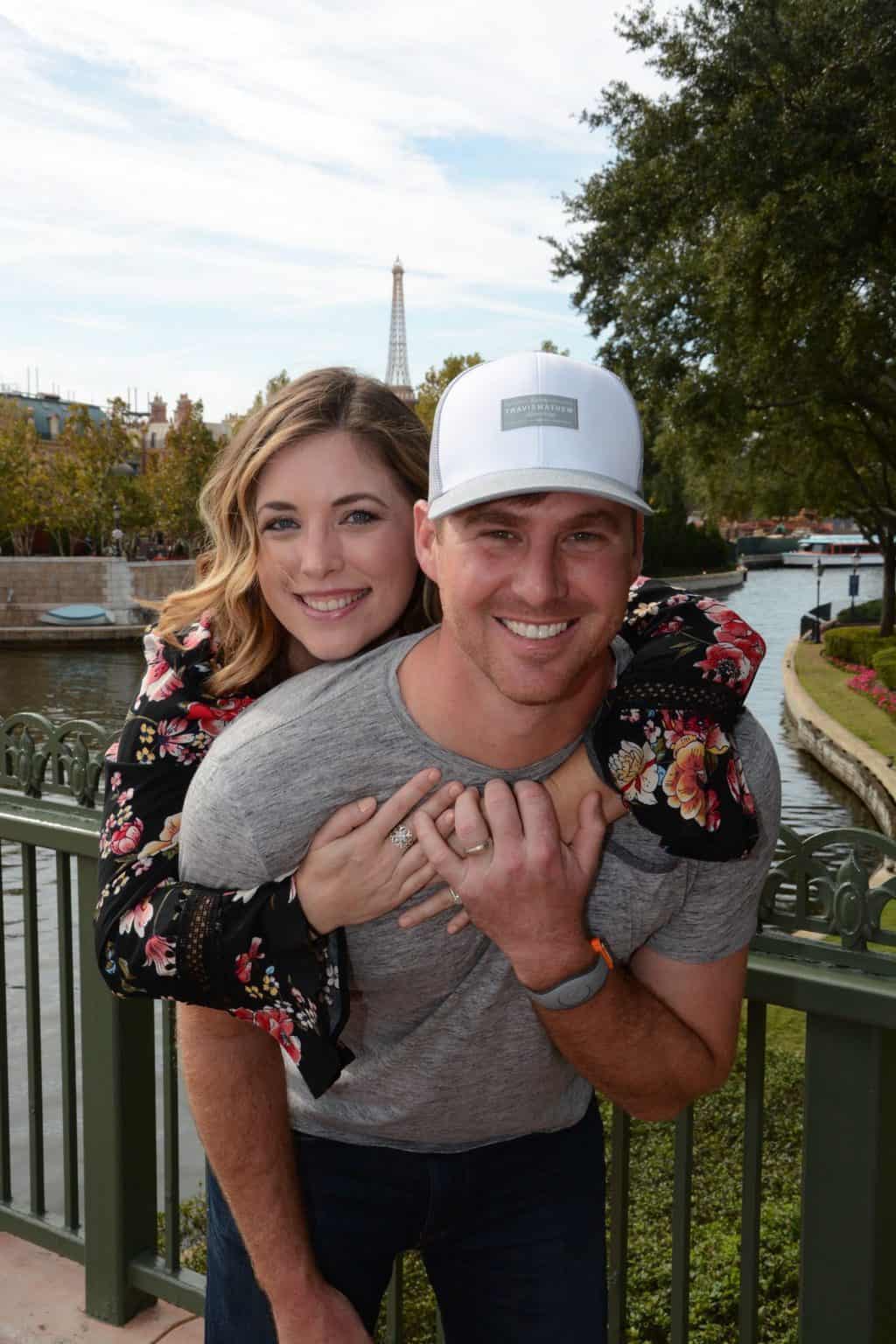 You really can very easily snack your way around the world. We had lunch reservations so we didn't want to over-eat but couldn't resist trying the cheese fondu in Germany. Oh my WORD it was FANTASTIC!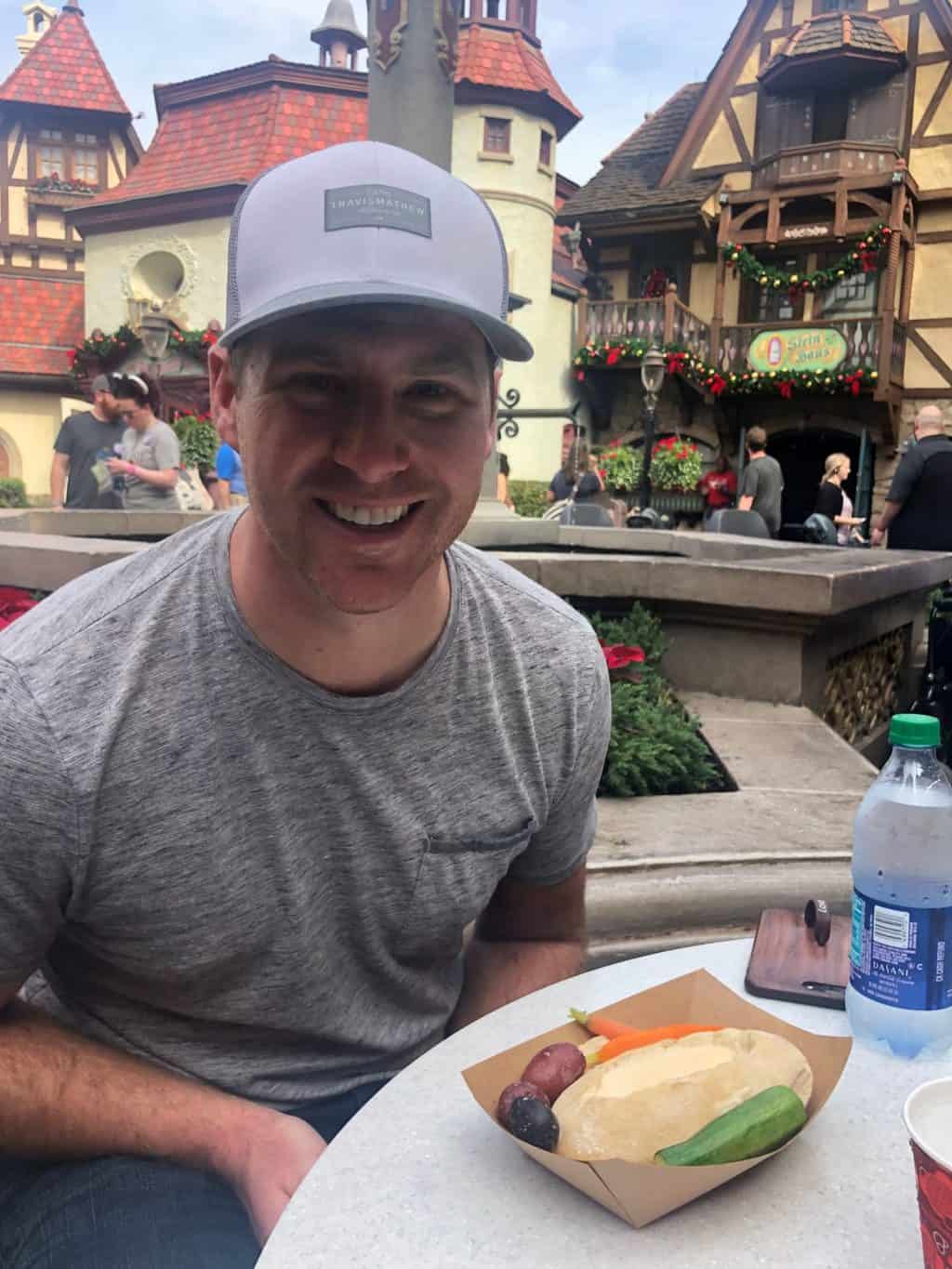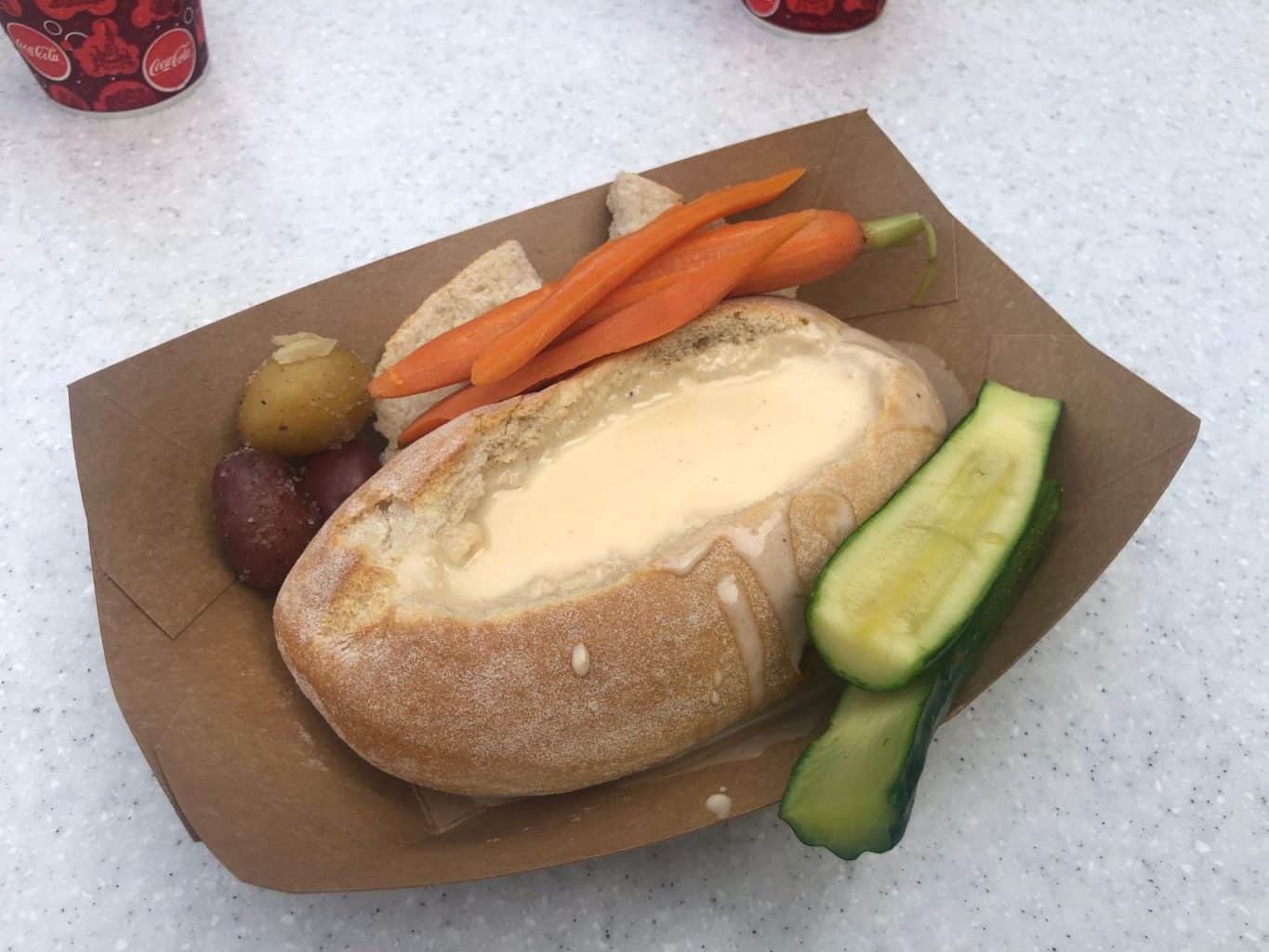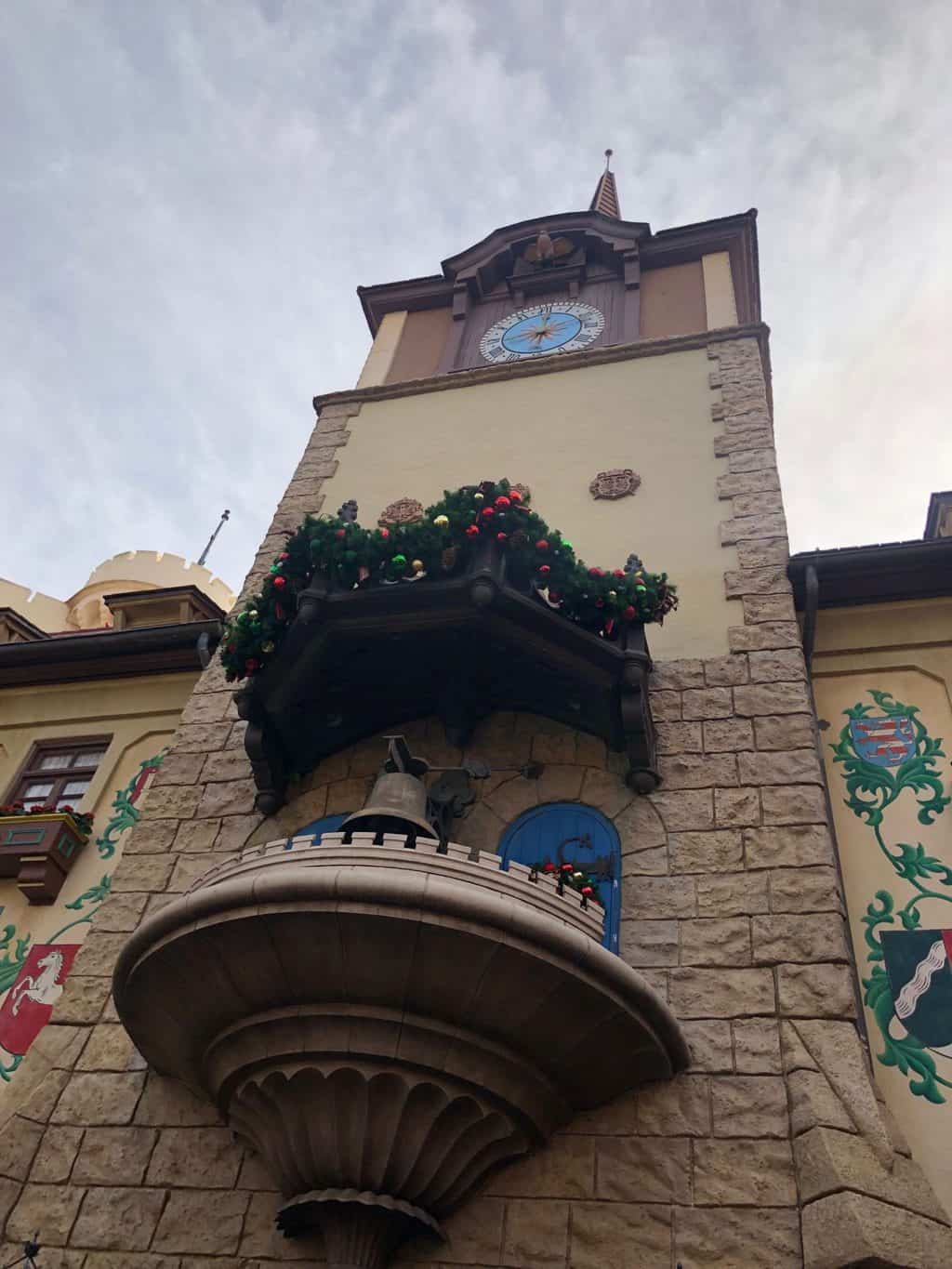 #sexy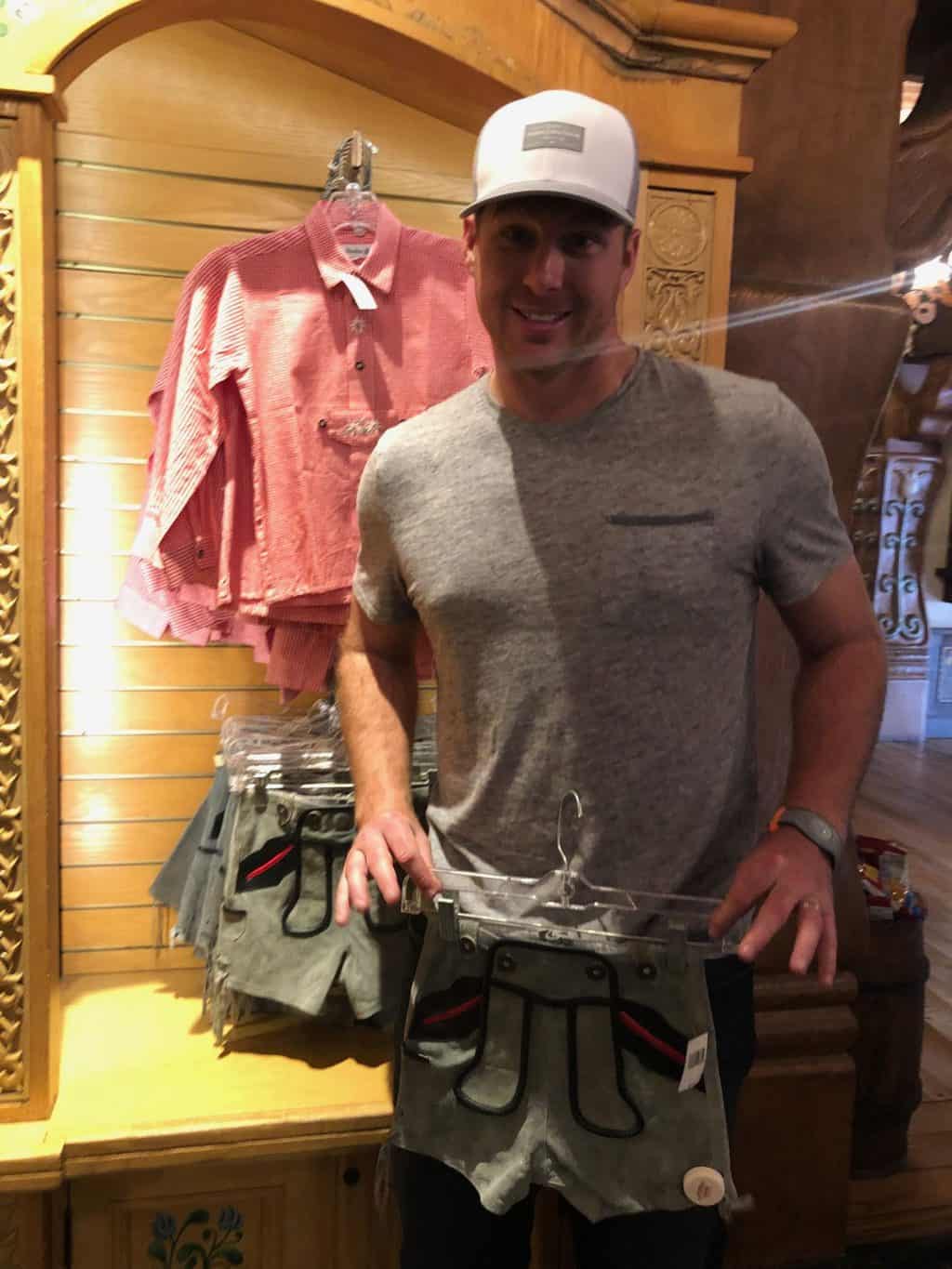 I really want to get the girls each a dainty ring to wear. I wore little rings as a girl and think they'd love wearing them too but I struggled with choosing one that would FIT. If your little girls wear rings…where do you find ones that stay on their small fingers?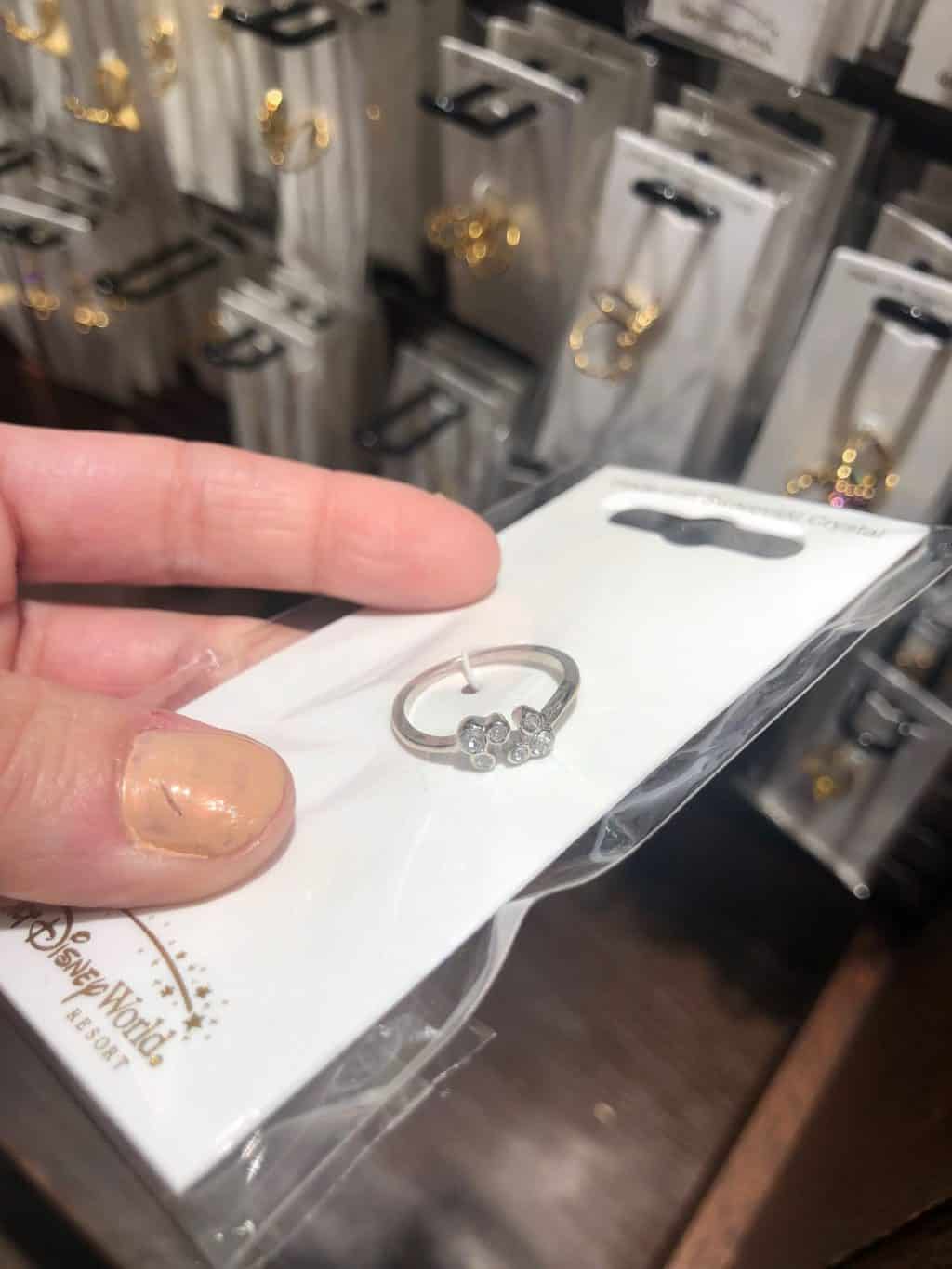 Growing up we had a tradition of finding a pickle on the Christmas tree and we have carried that on with our kids too. My family heritage is German and it's a neat custom from that culture!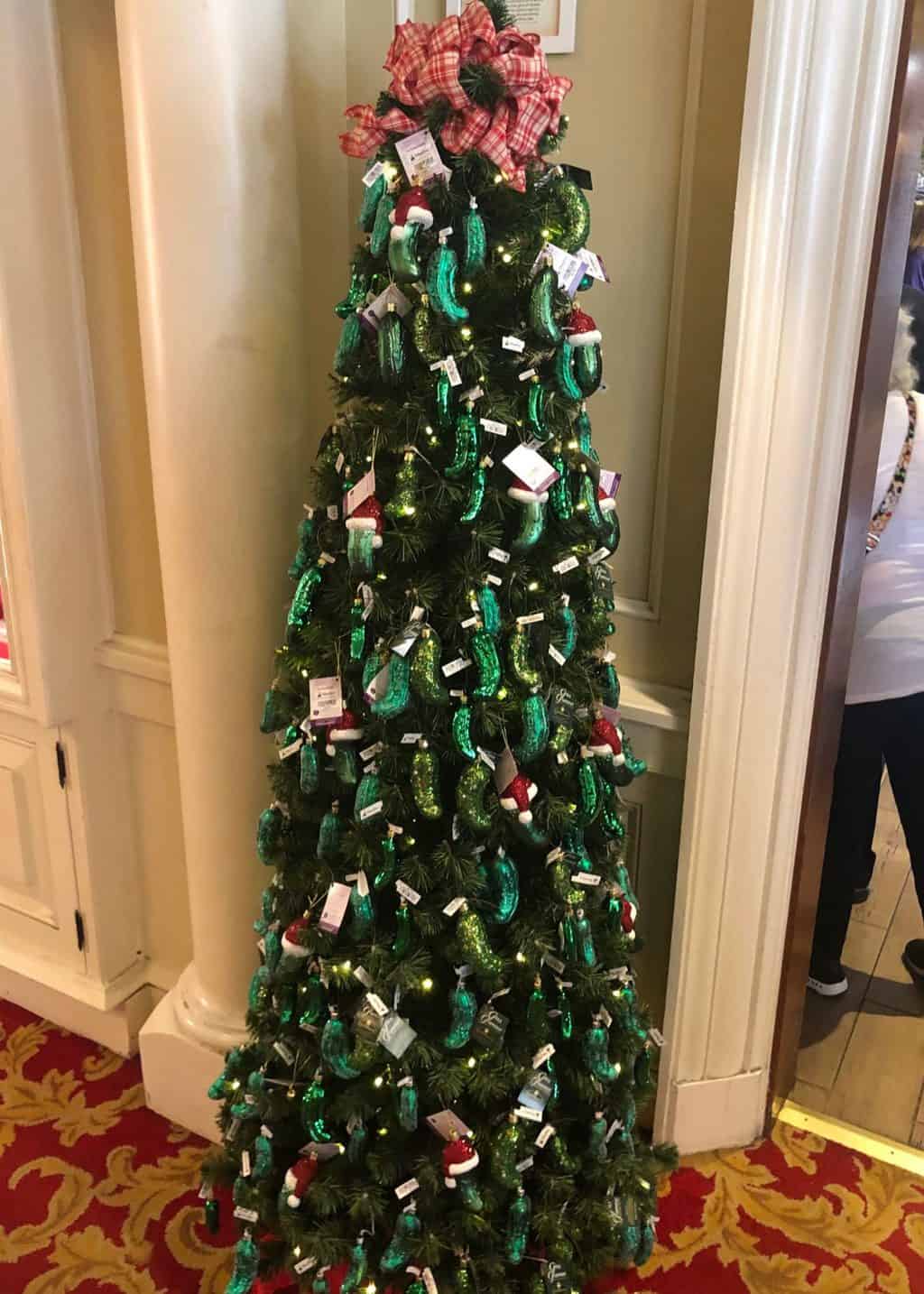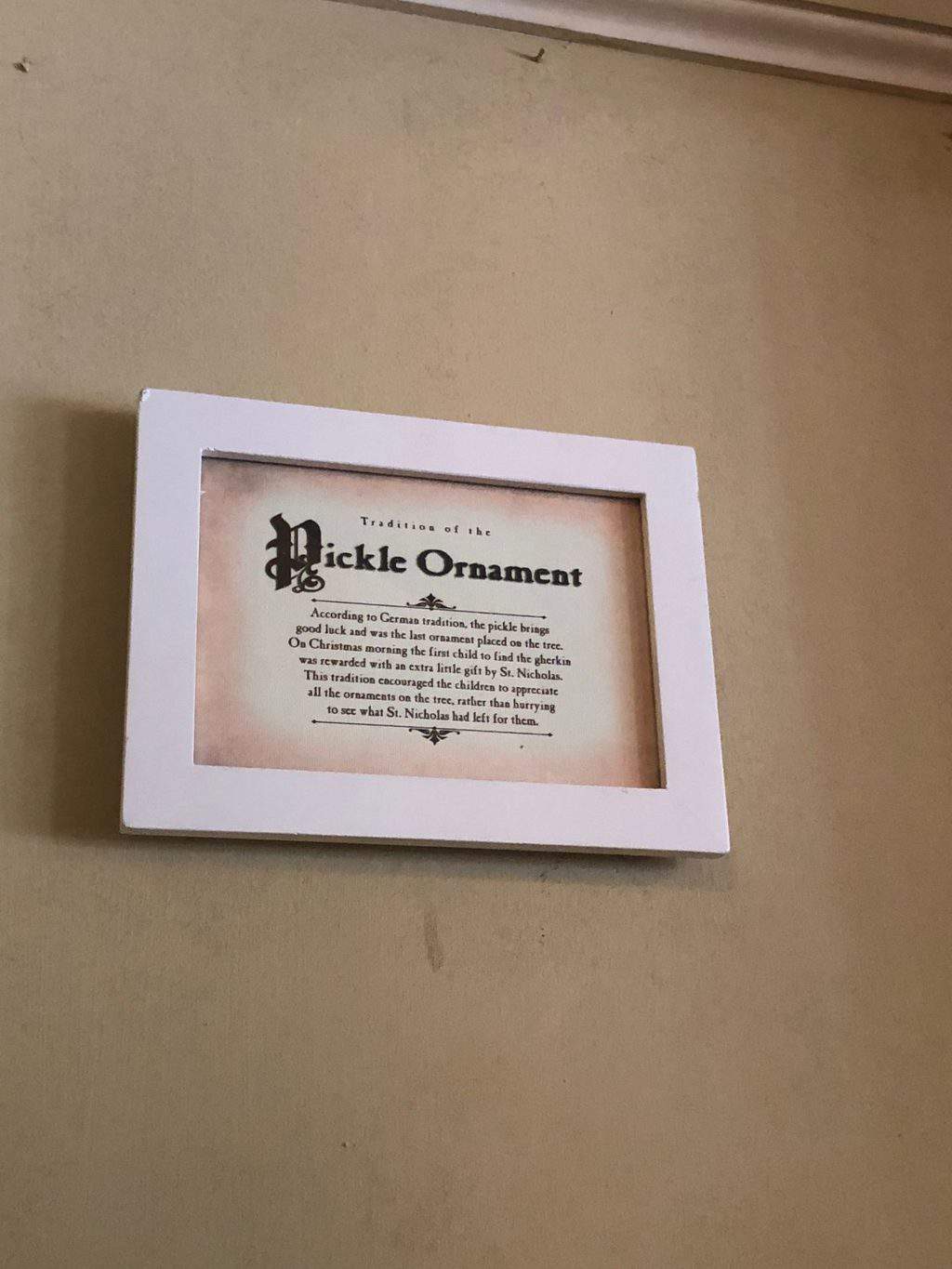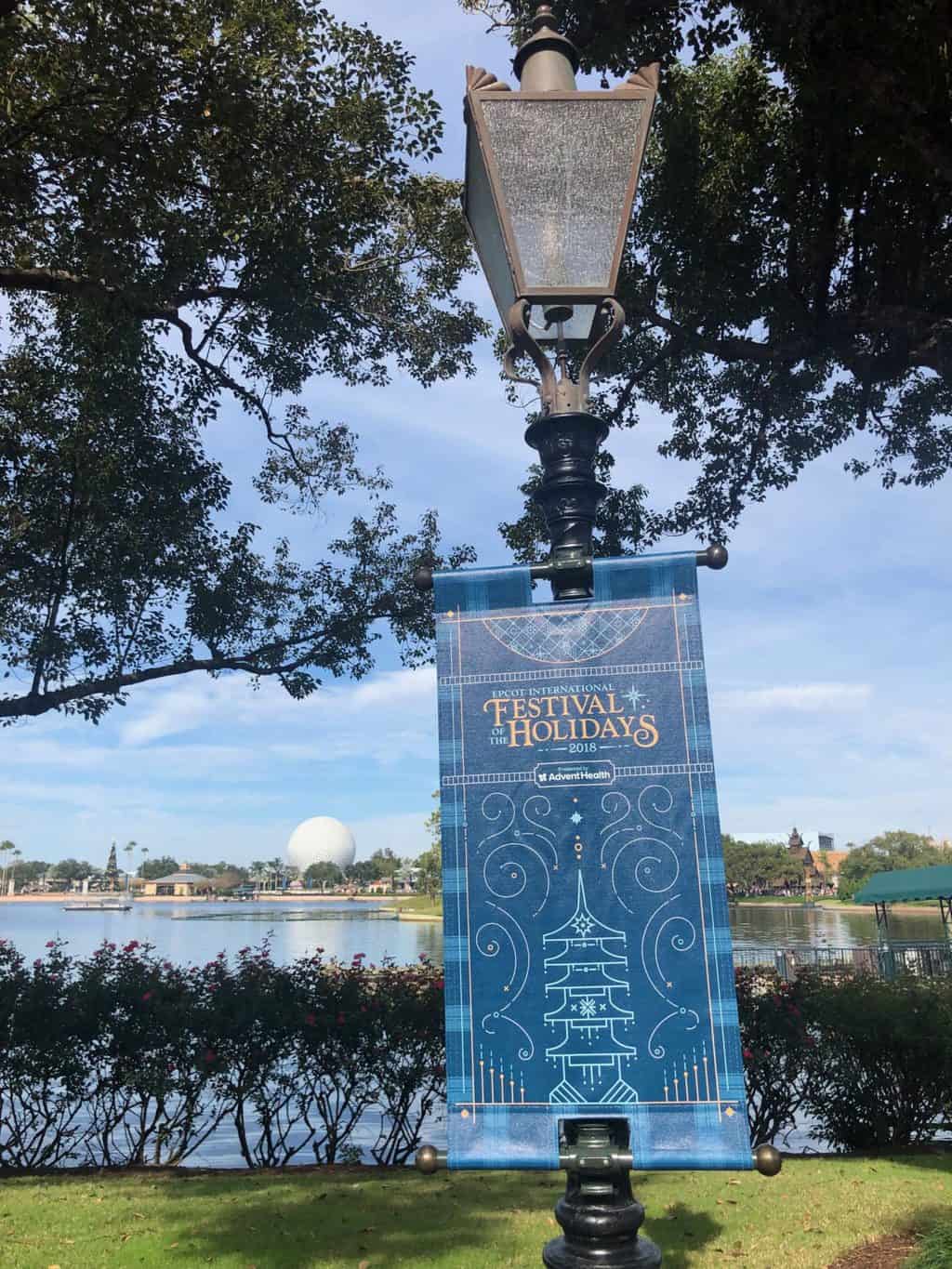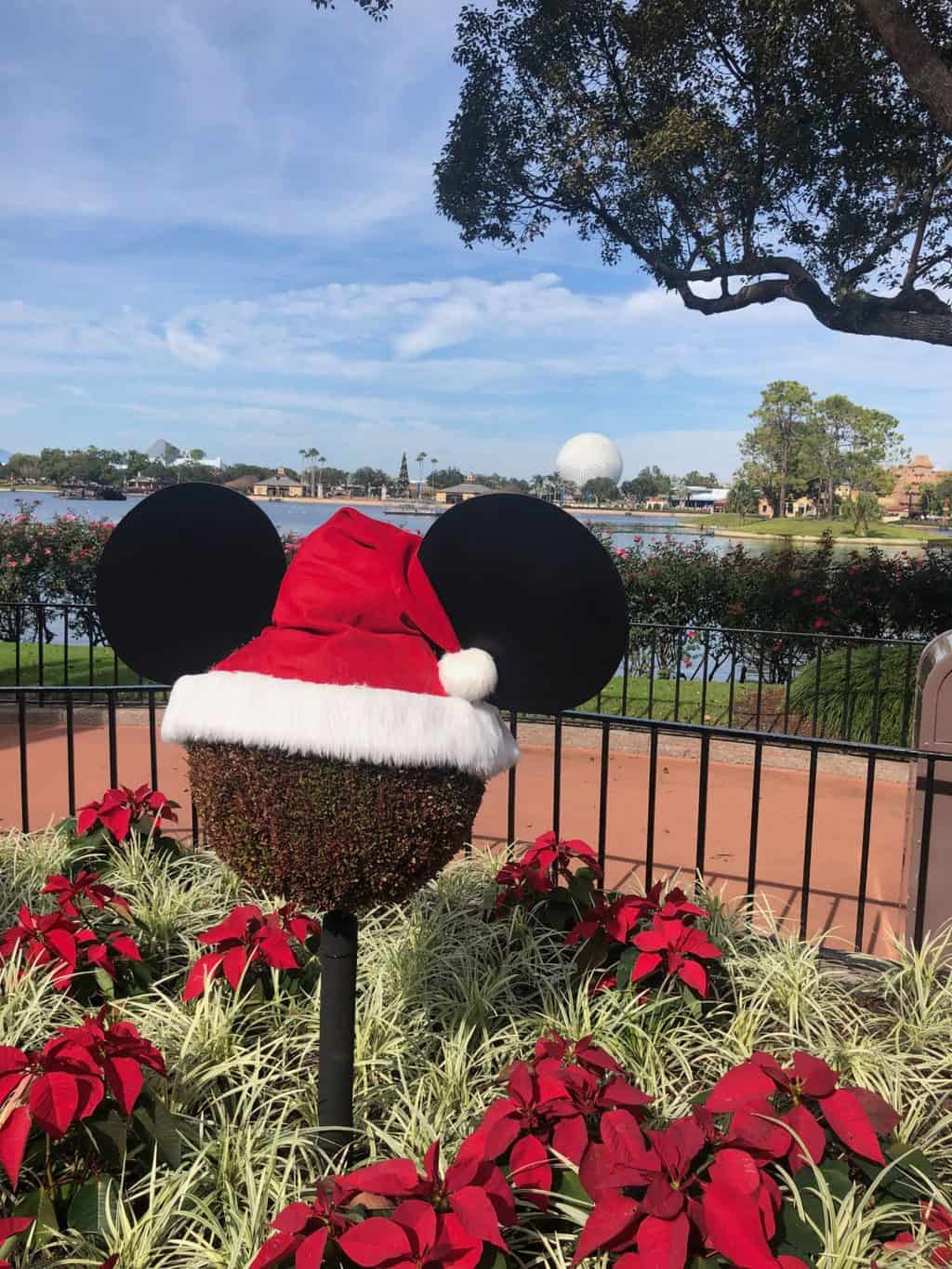 Popped in to watch the carolers sing for a bit in America! (video 1 and video 2)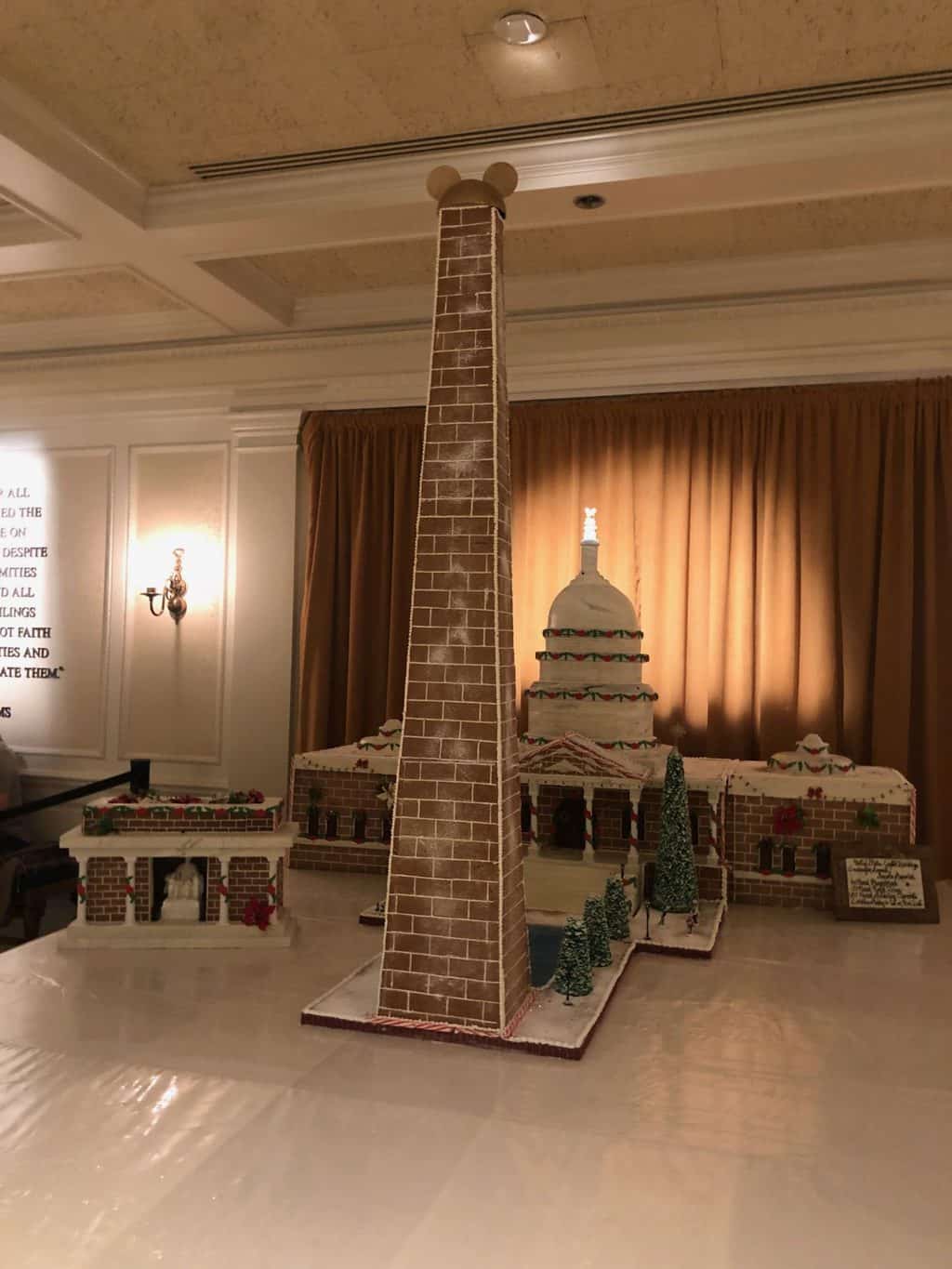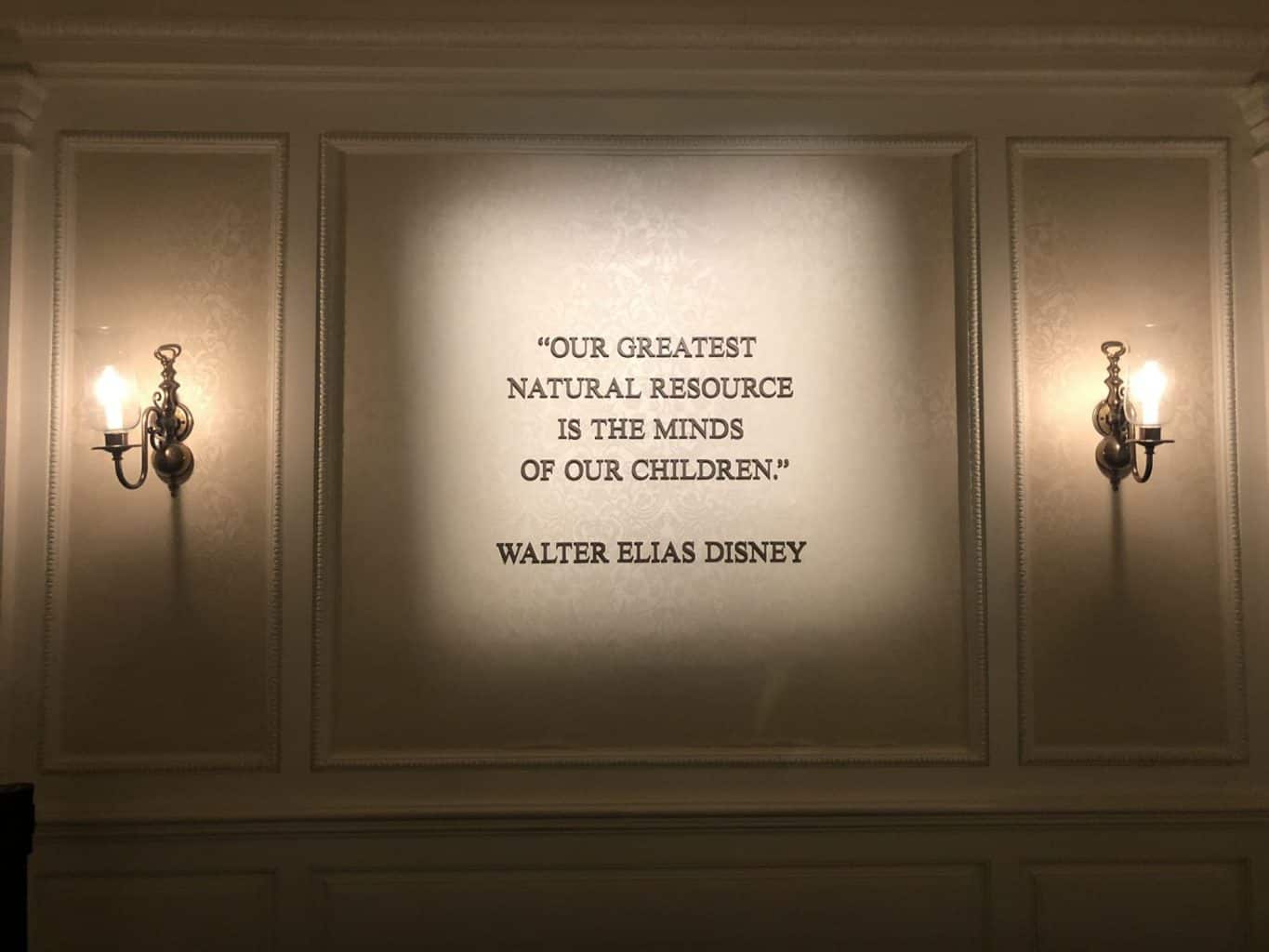 It made me proud that in the America area they actually had some Donald Trump merchandise for sale!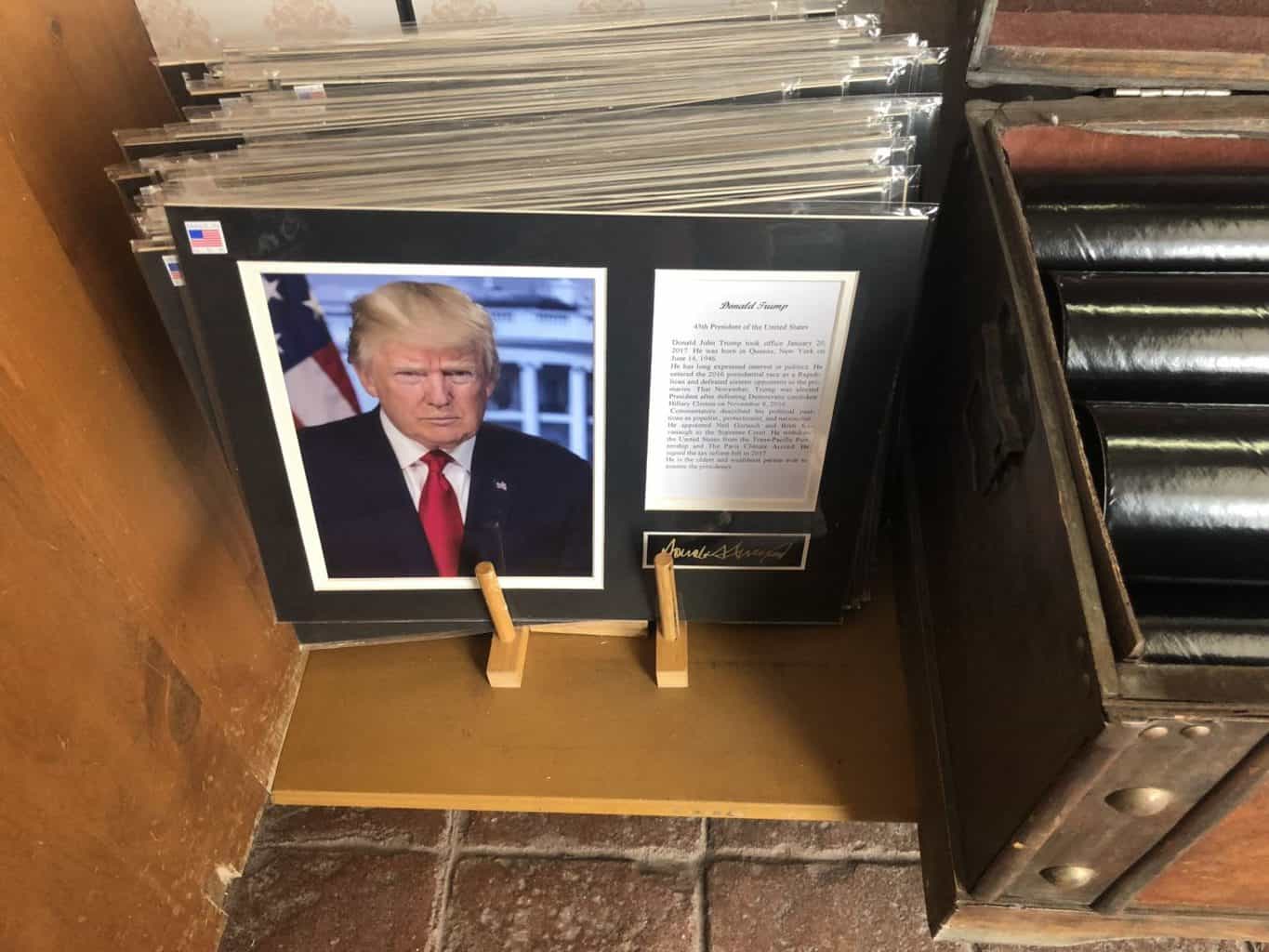 This was our first time experiencing World Showcase together at the holidays. We are pretty sure that we'll do a weekend away at Disney every year at Christmas time now that we have the rental house so it'd be a fun tradition to visit Epcot together each year too. We learned they have a Christmas Cookie Challenge that we'd enjoy participating in and they have a scavenger hunt around the world too that would be fun in the future!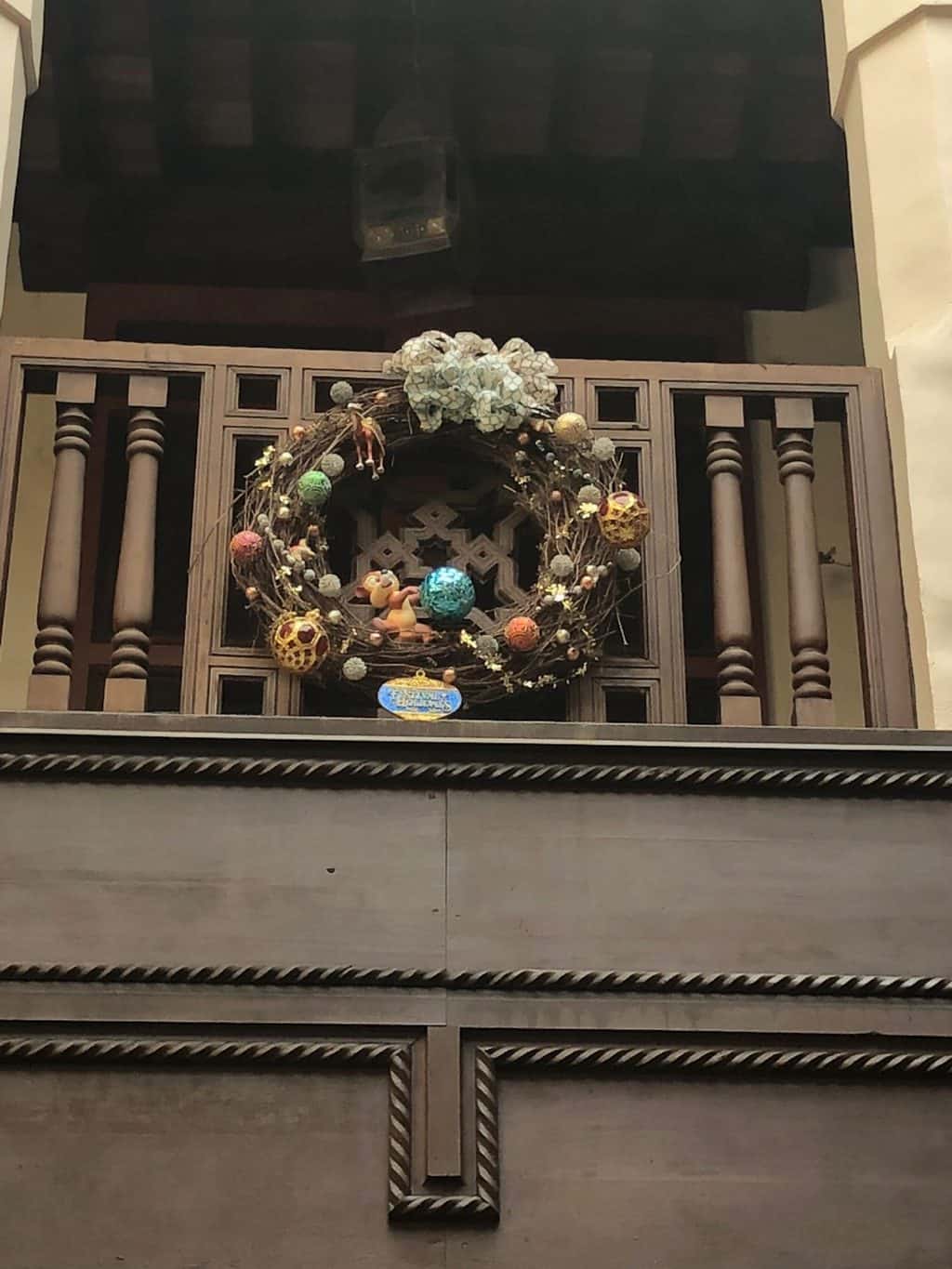 Must-Take Photo Spot in Morocco!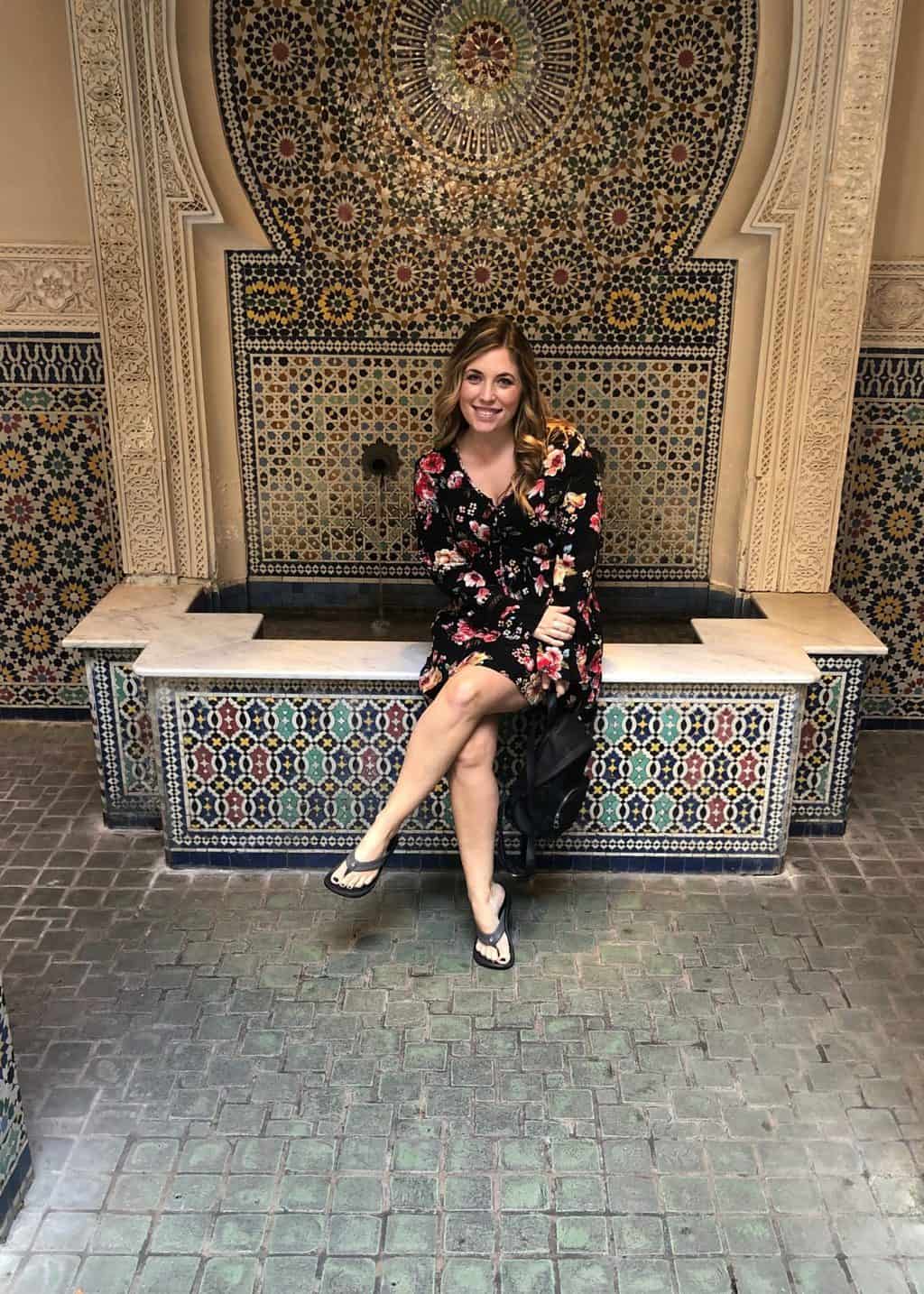 I love that Zach got these pics! Jasmine happened to walk by right behind Zach and I was FREAKING OUT.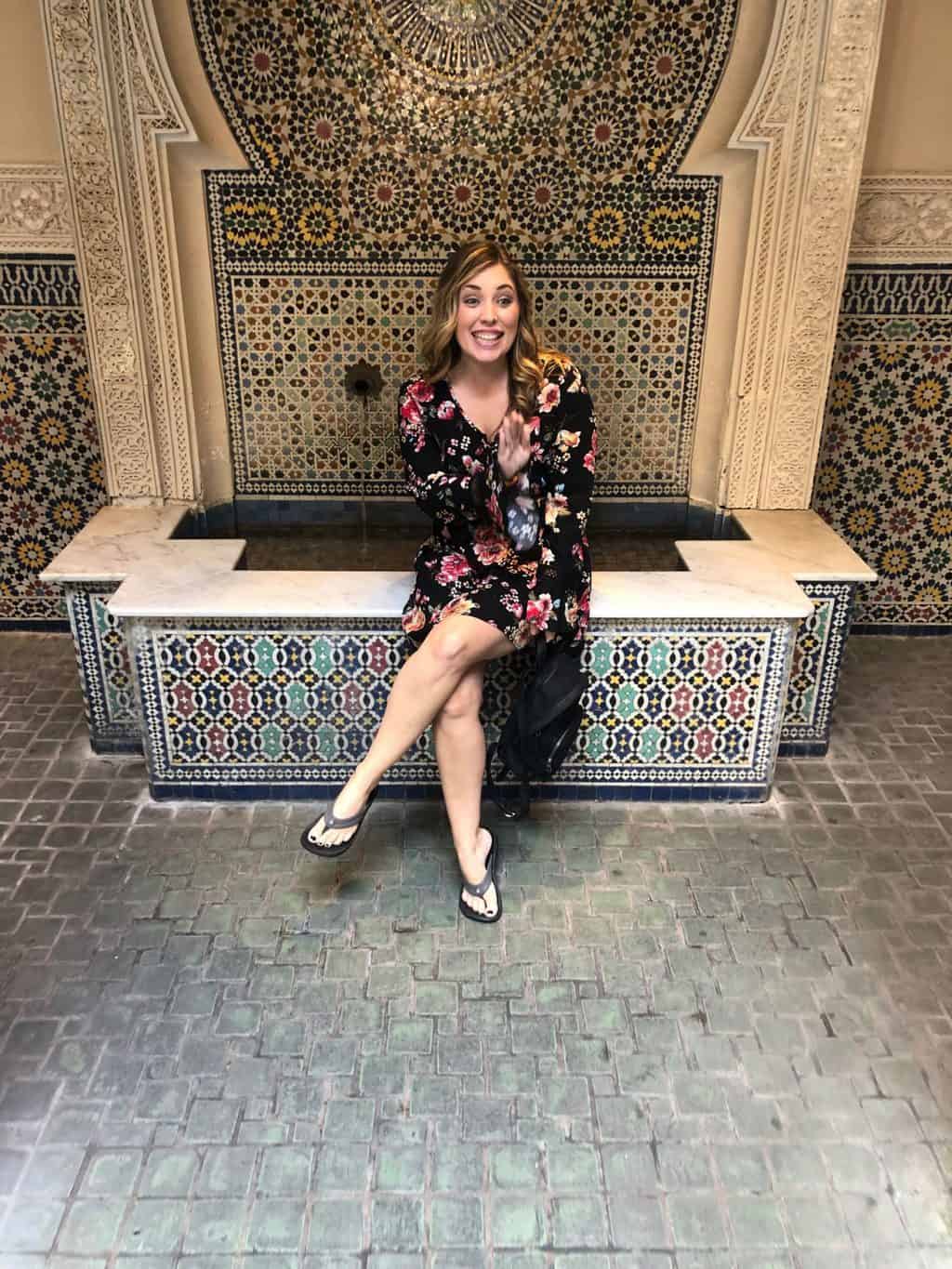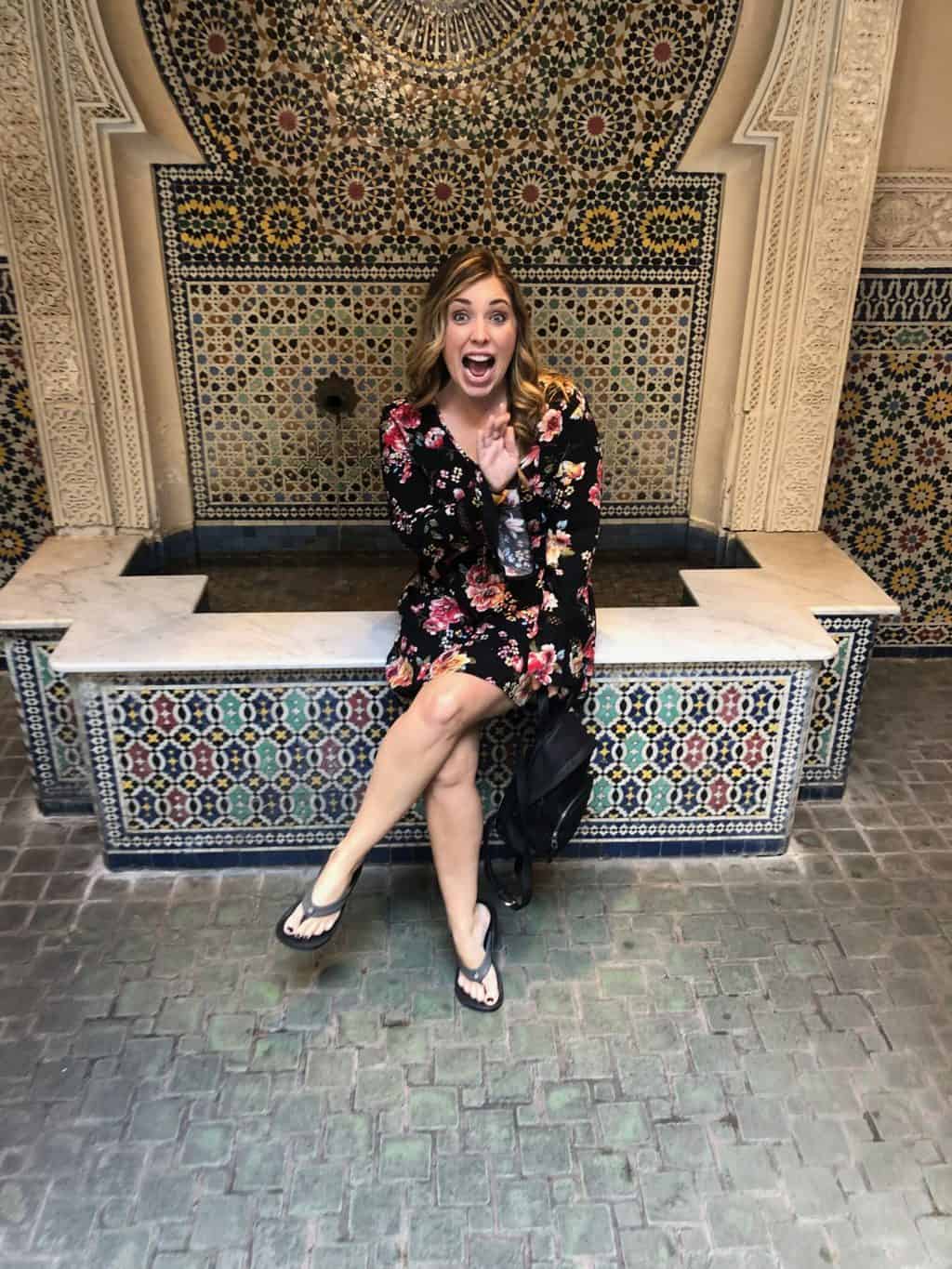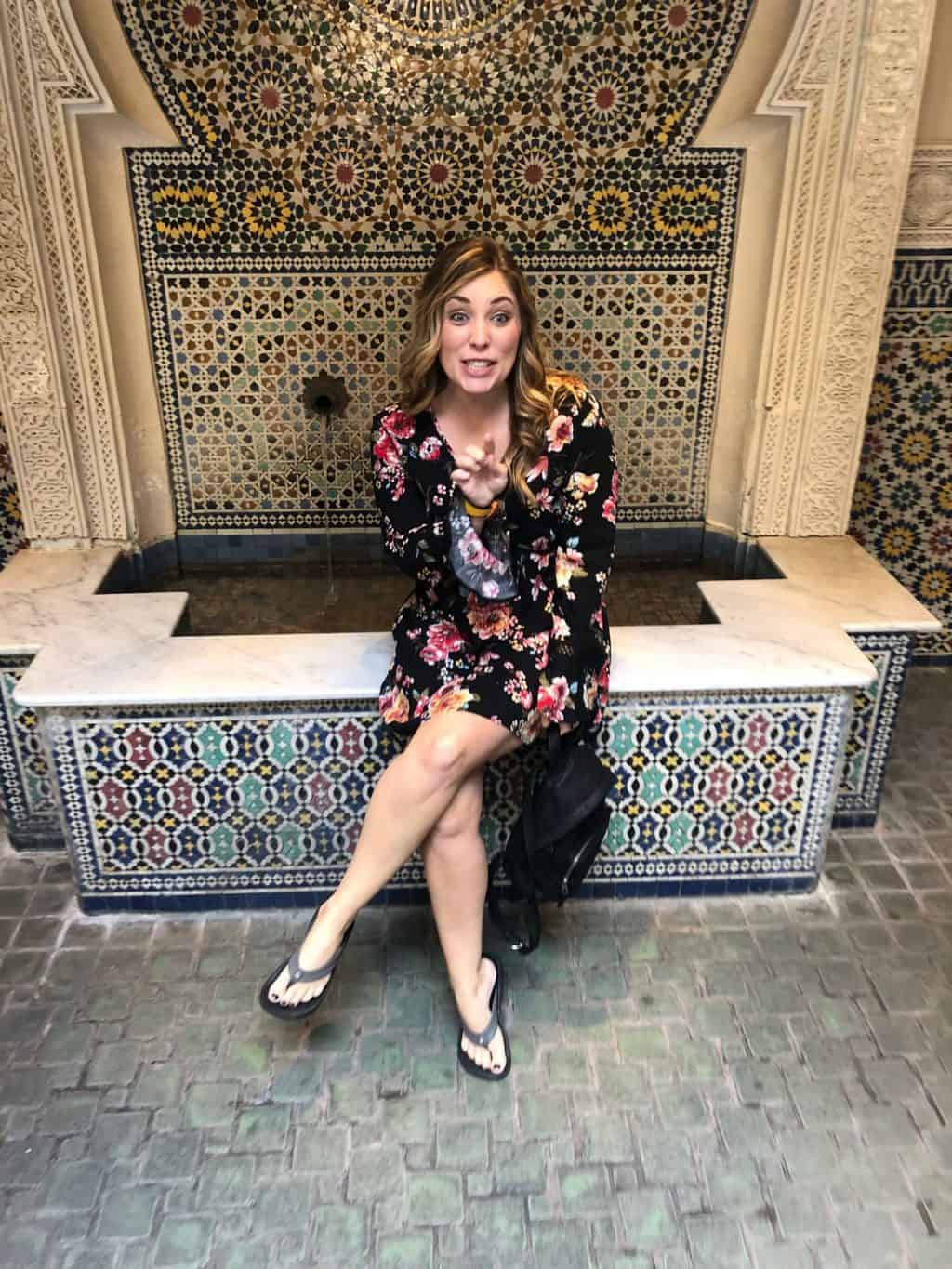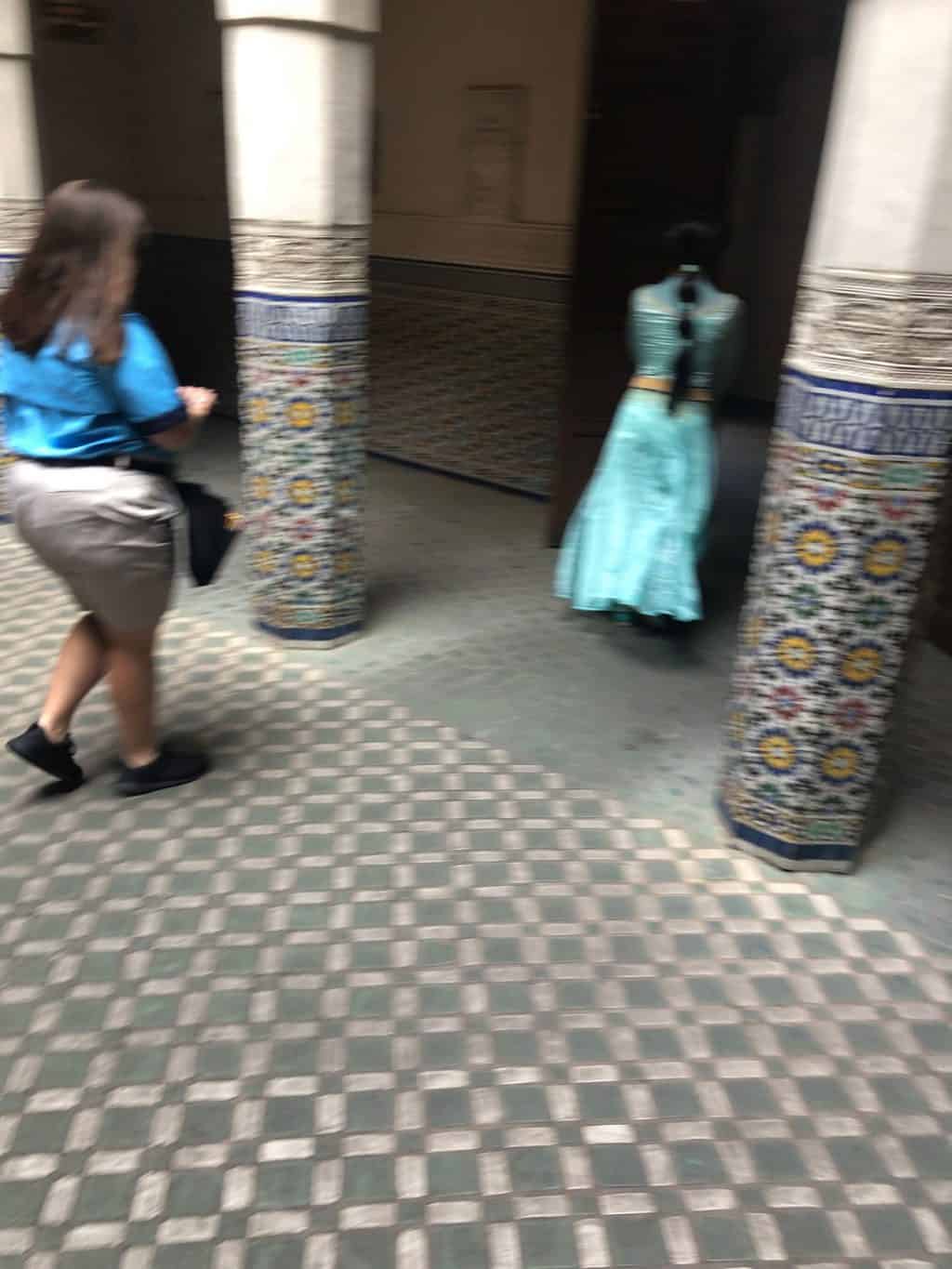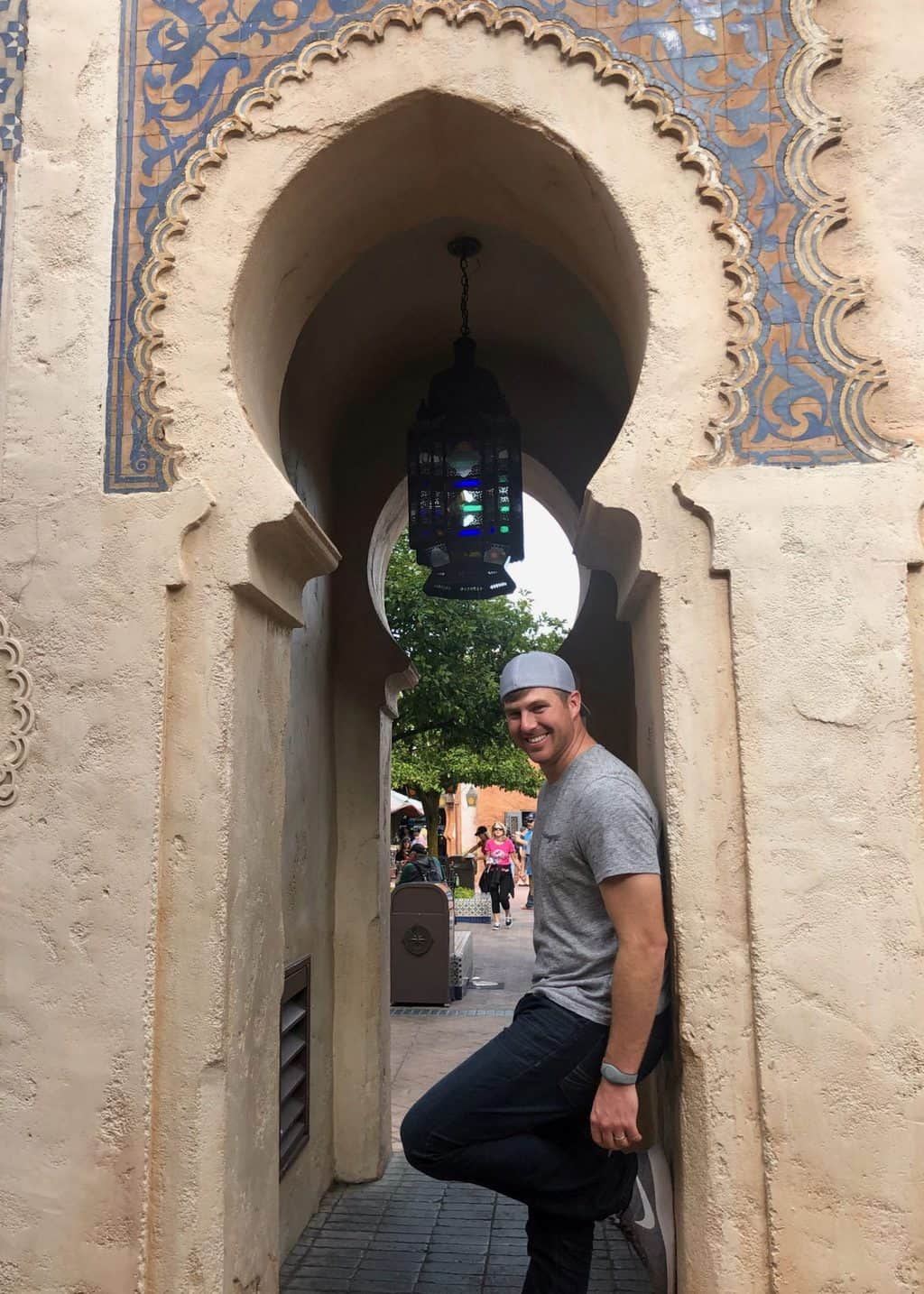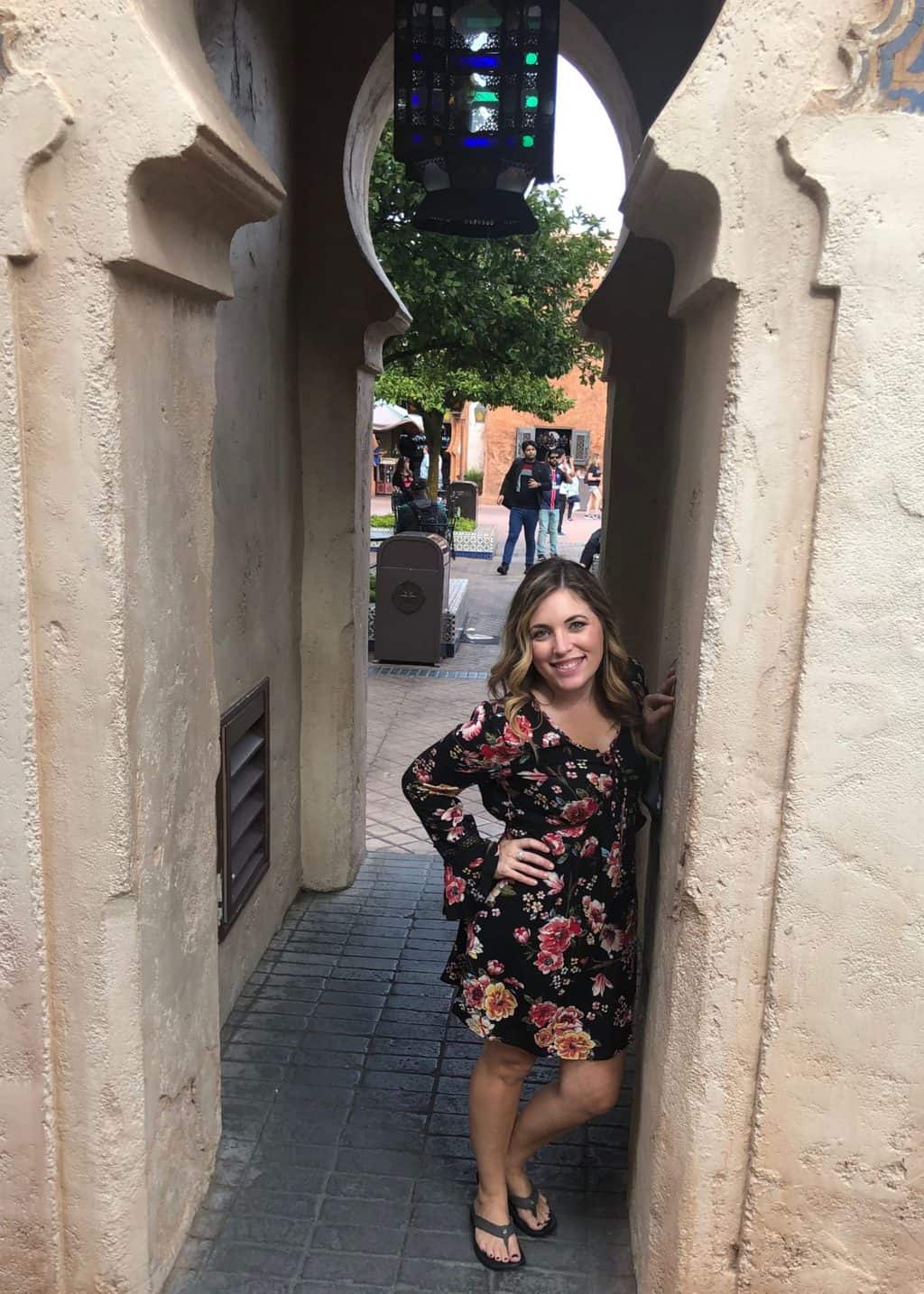 We headed to Canada for lunch!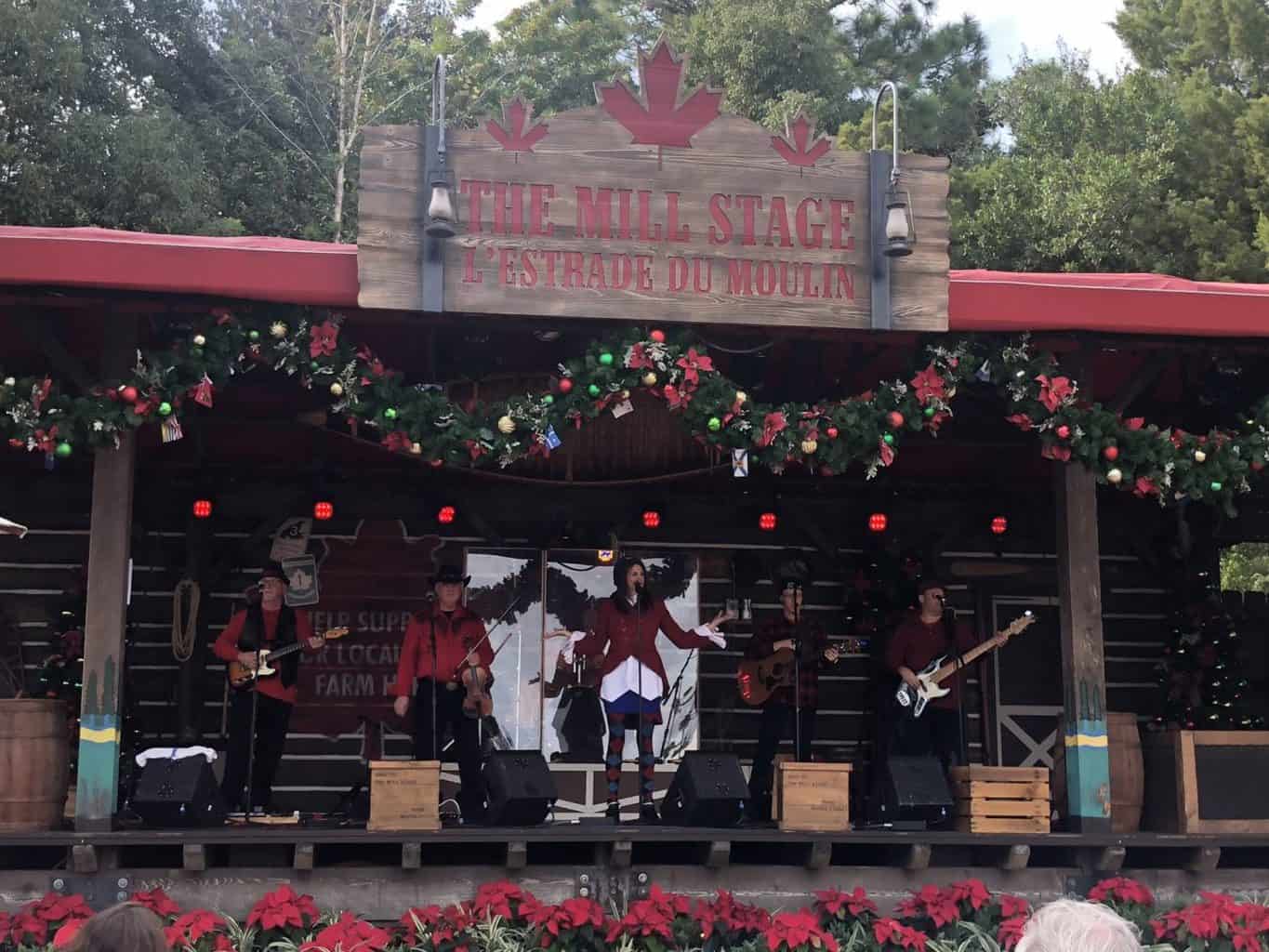 Le Cellier and Yachtsman's are heavily debated among Disney Fans regarding which location has the best steak on property. We ate at Yachtsman's for our anniversary so I thought it'd be fun to try out Le Cellier this time to compare for ourselves!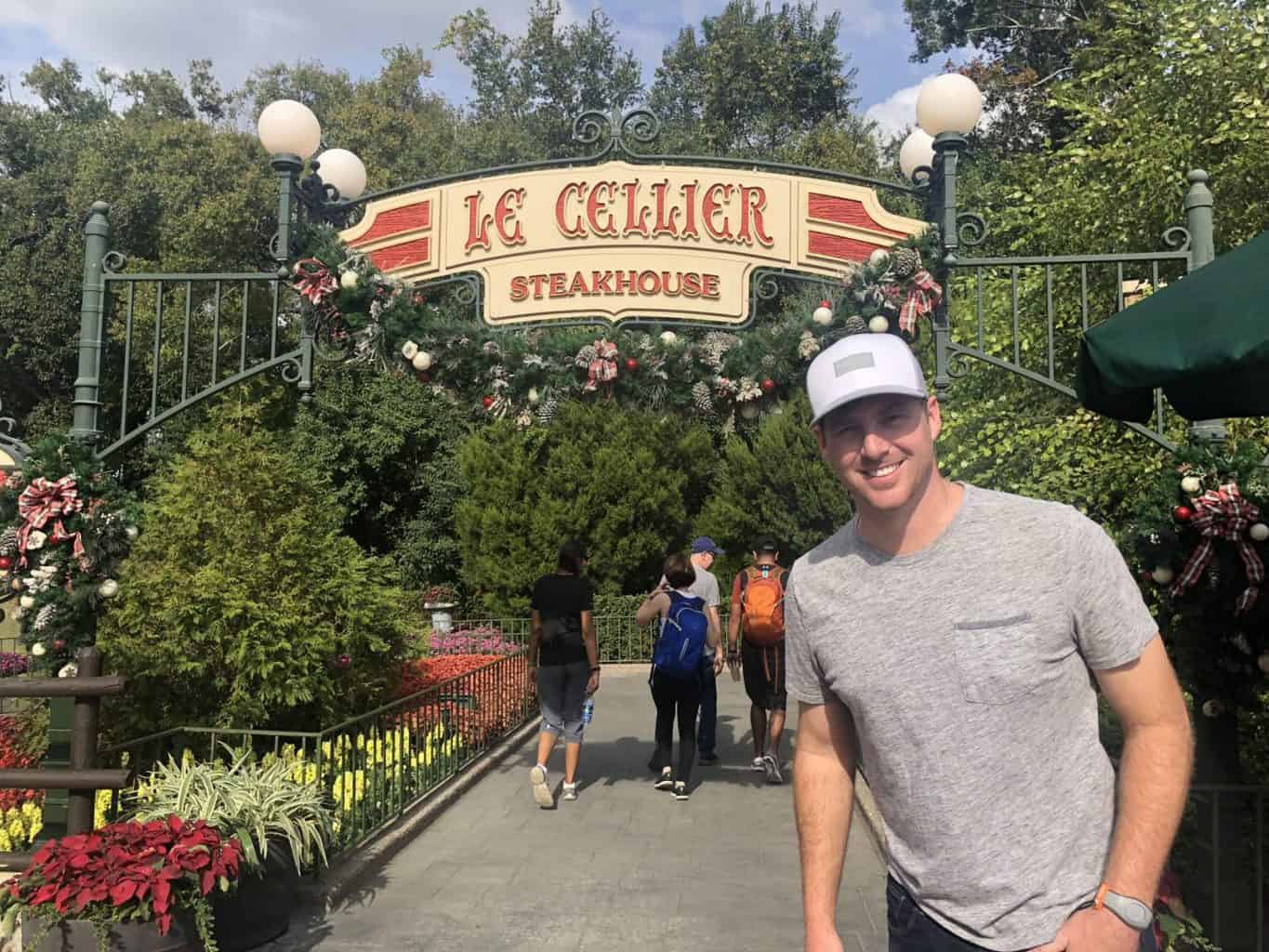 It is VERY pricey but the atmosphere is really neat. It's darker and feels like you're truly in a cellar. The steak y'all was truly INCREDIBLE. I'm not a huge steak eater and I kept asking for more and more bites of Zach's. We WILL be back again FOR SURE.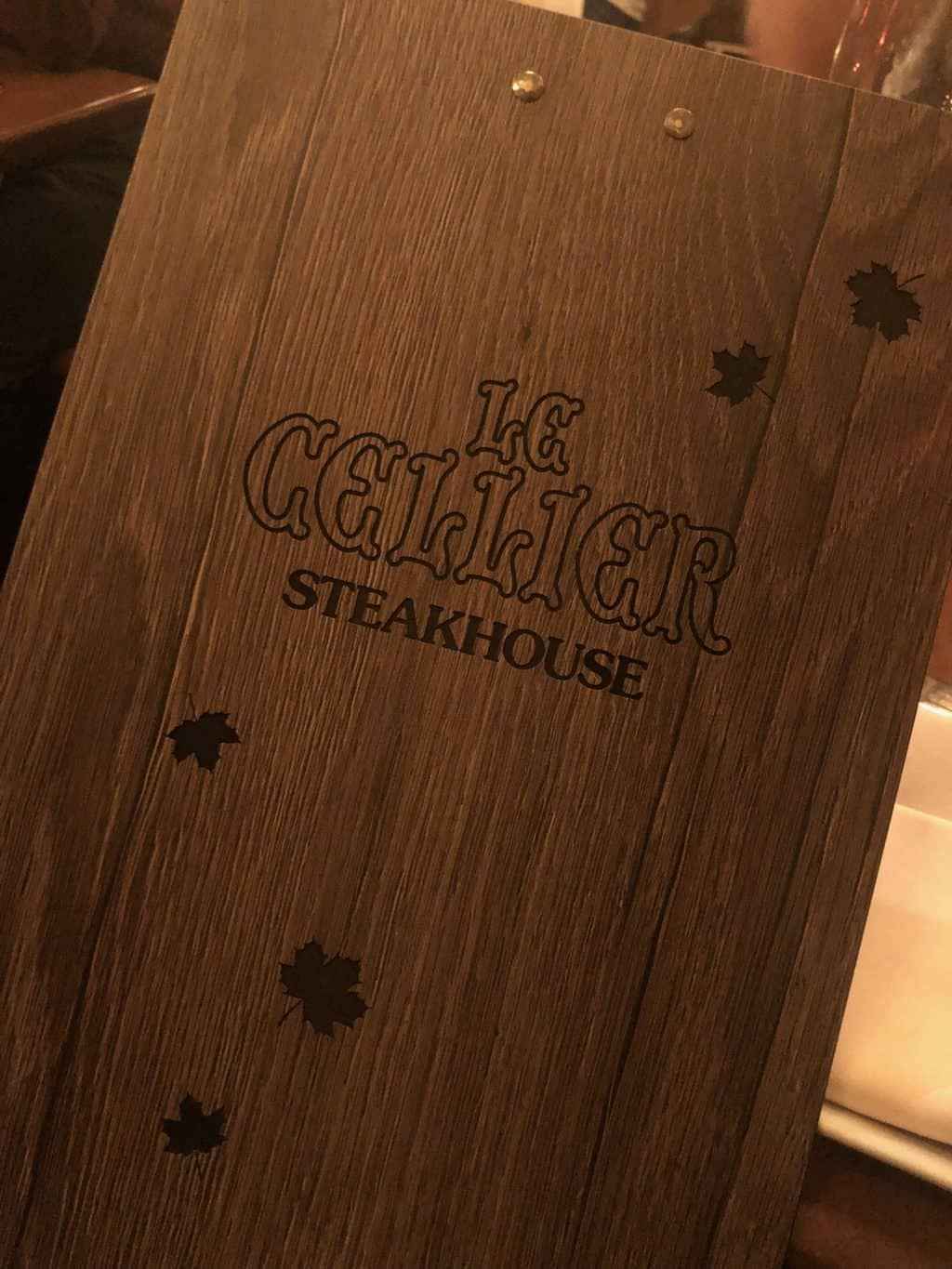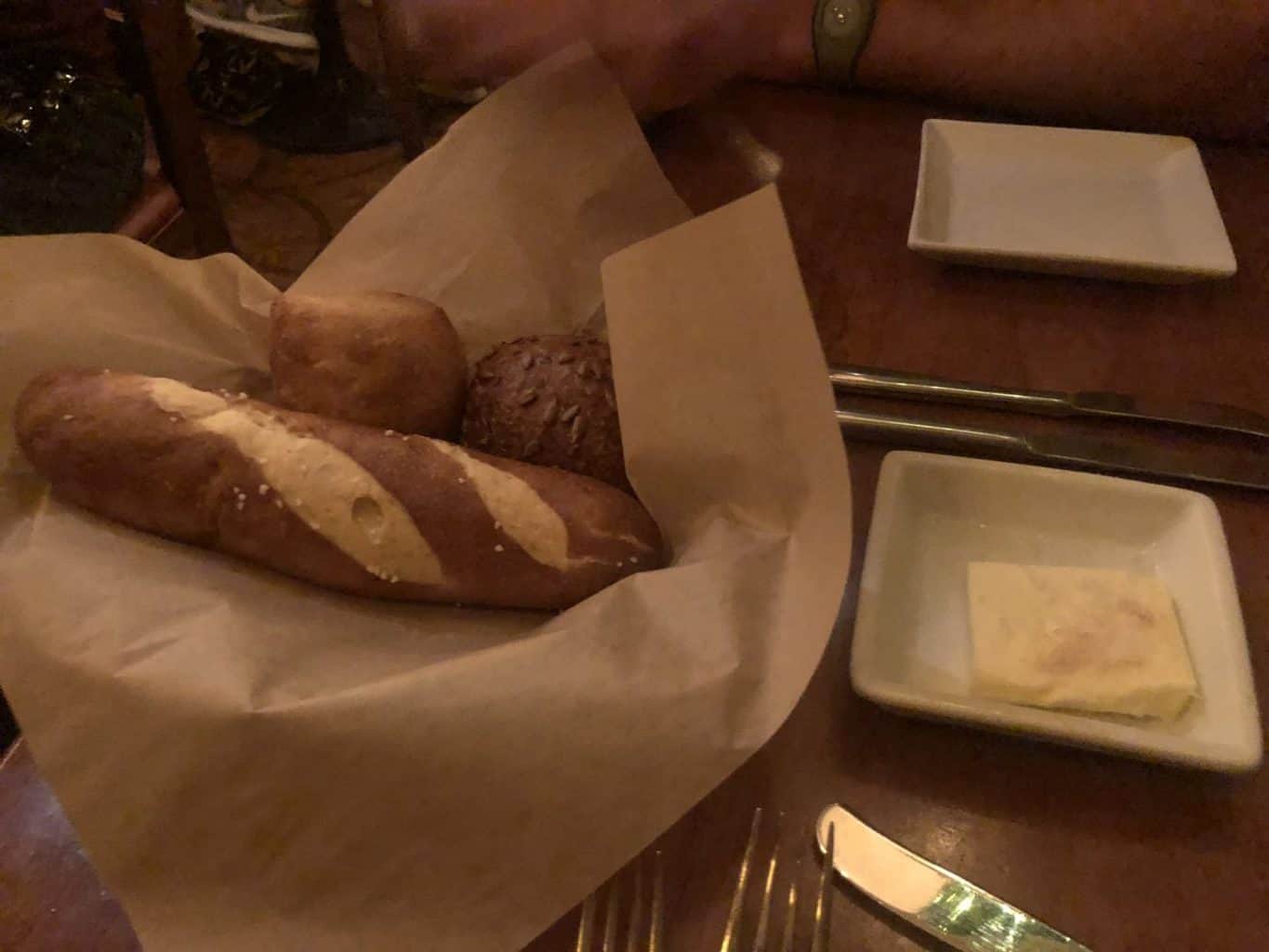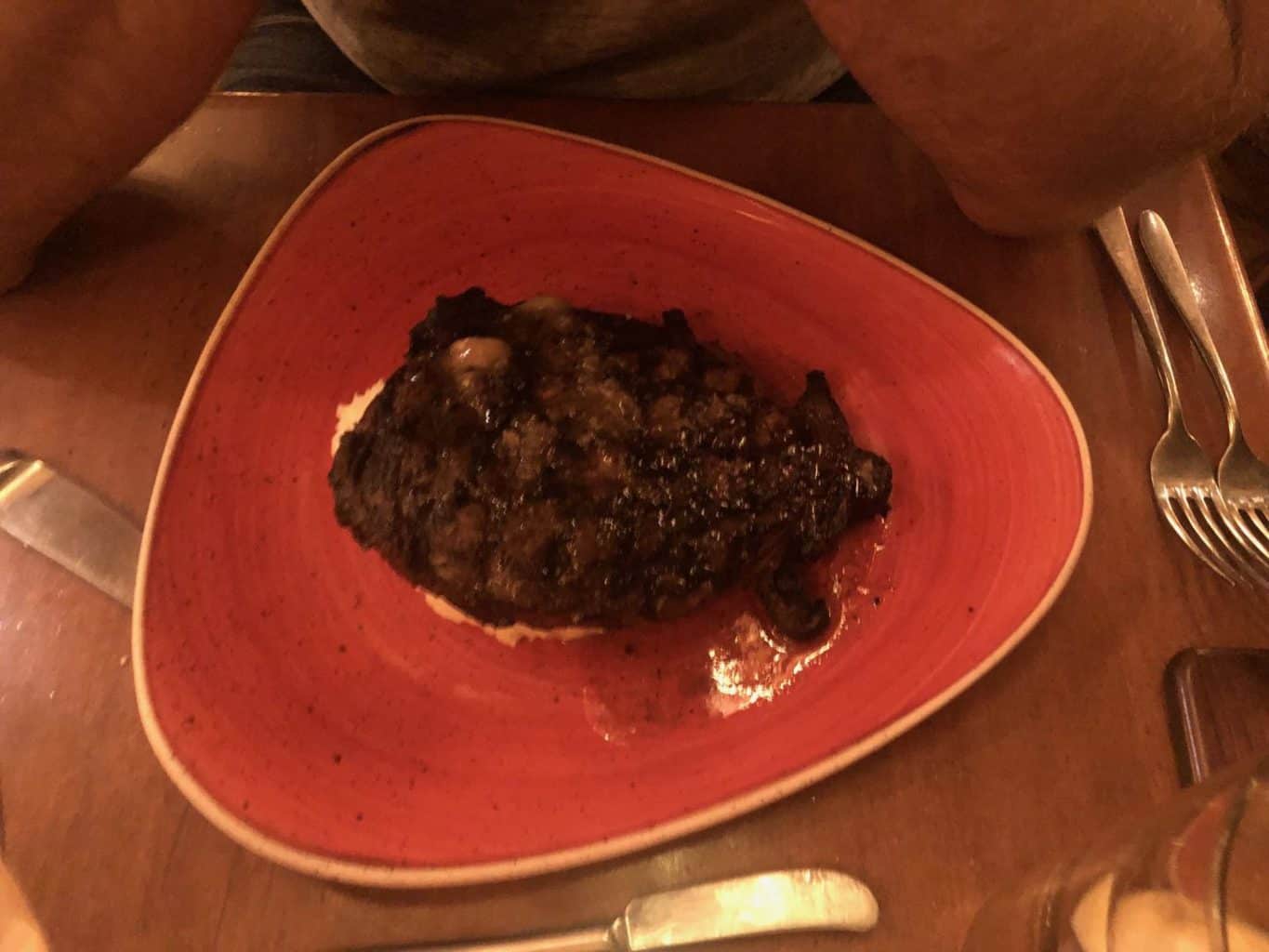 YUM!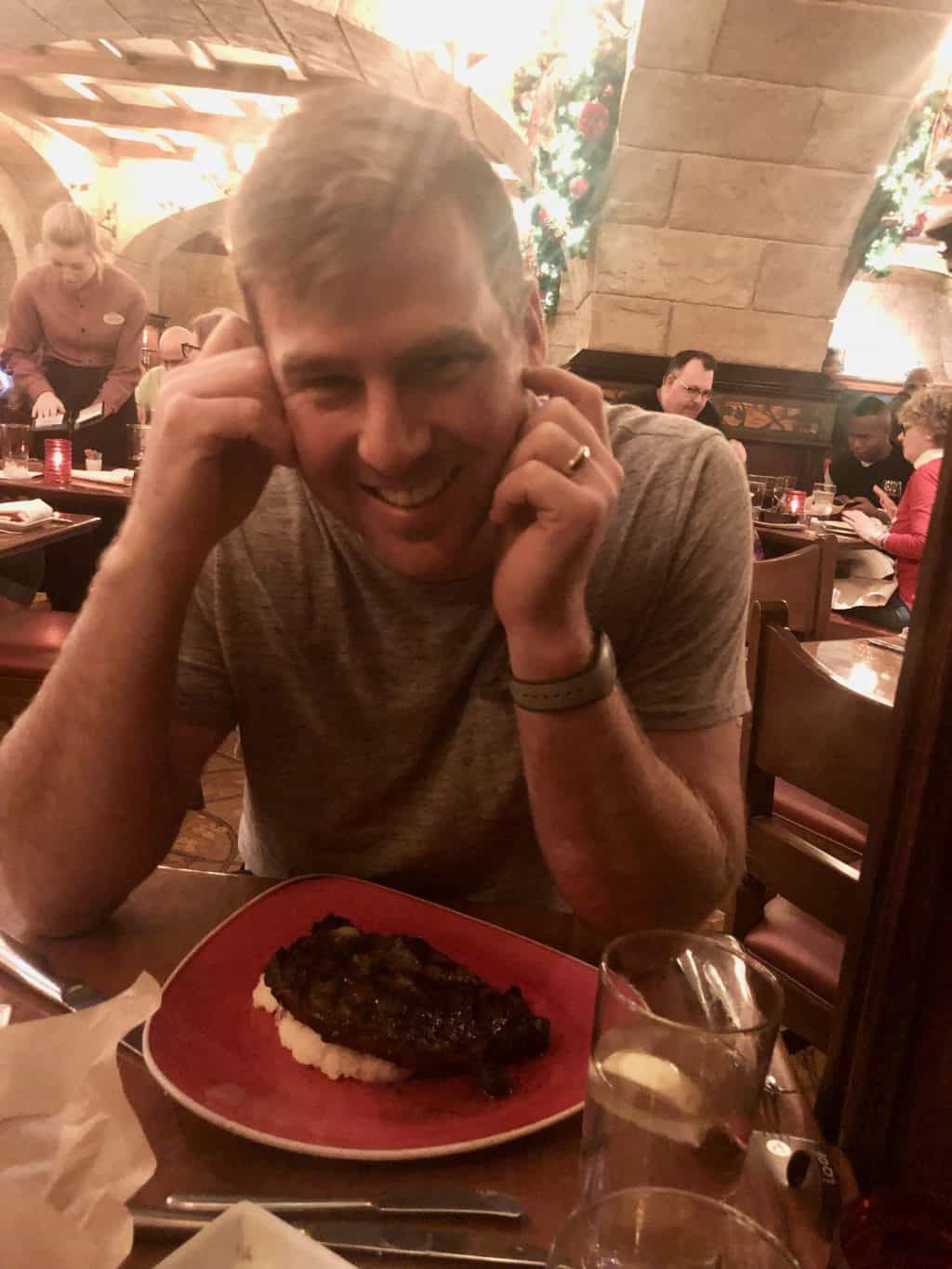 I ordered the beef poutine and it was DELICIOUS too!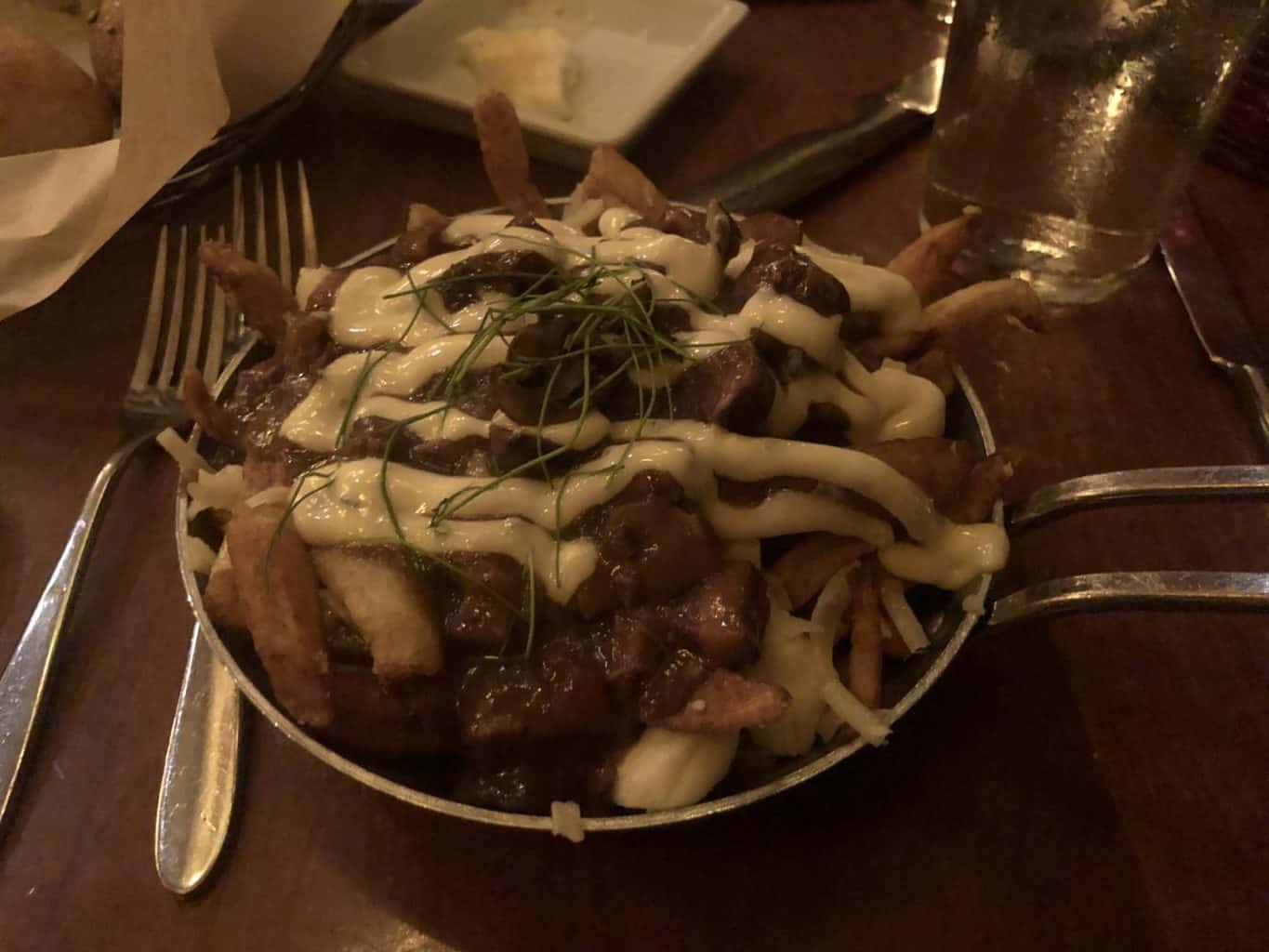 I felt some guilt that Britt wasn't with us for all the AWESOME magic shots we were able to get!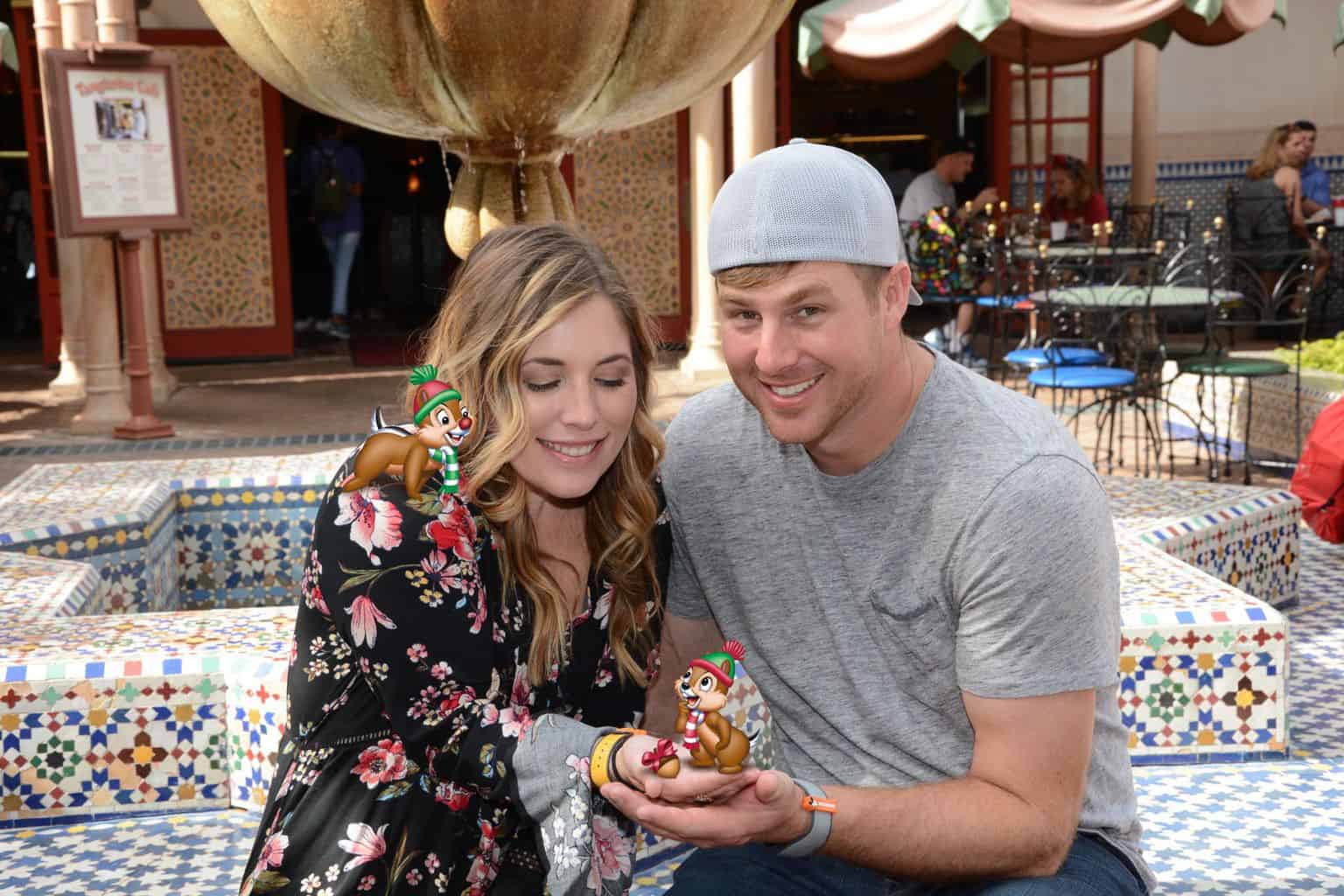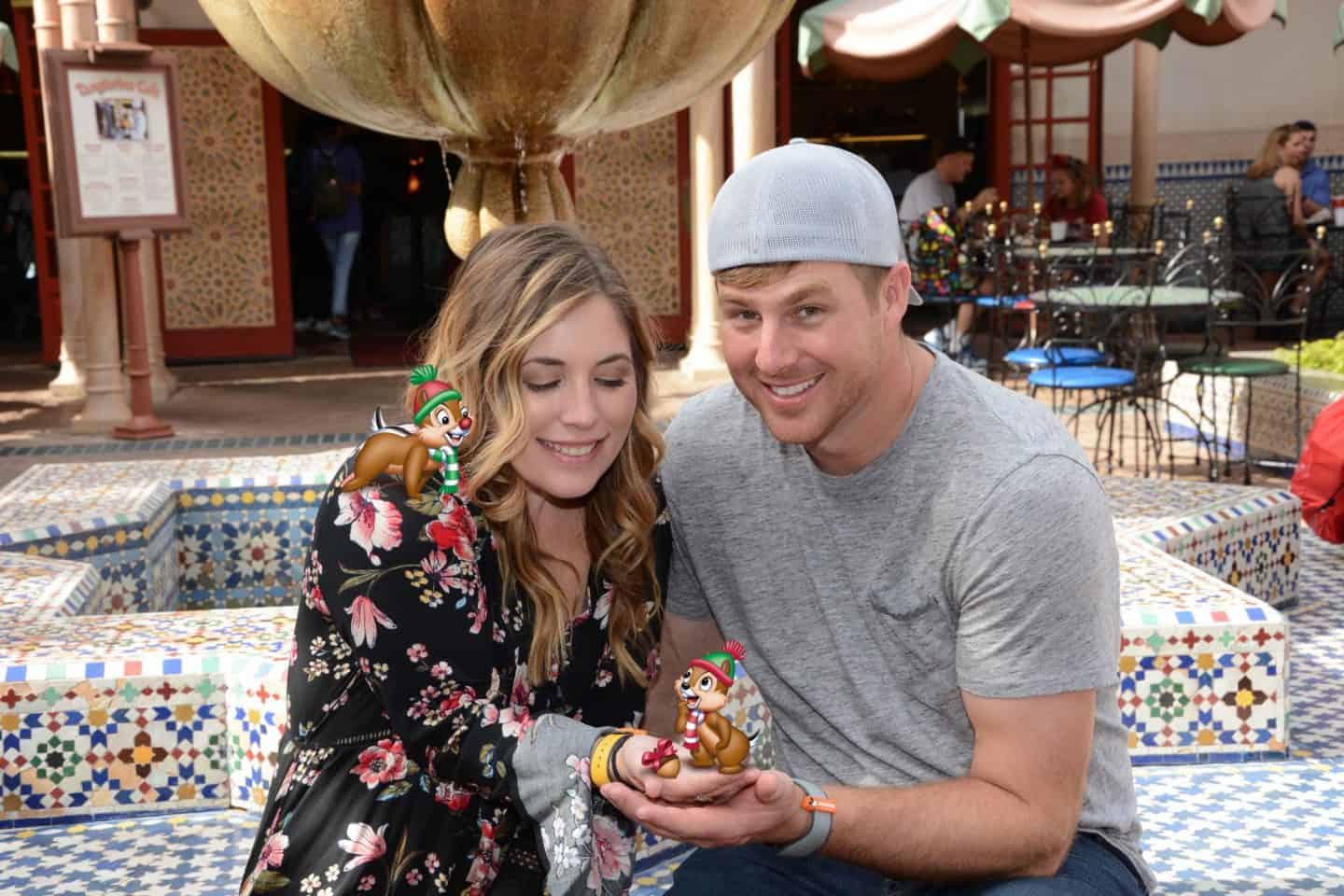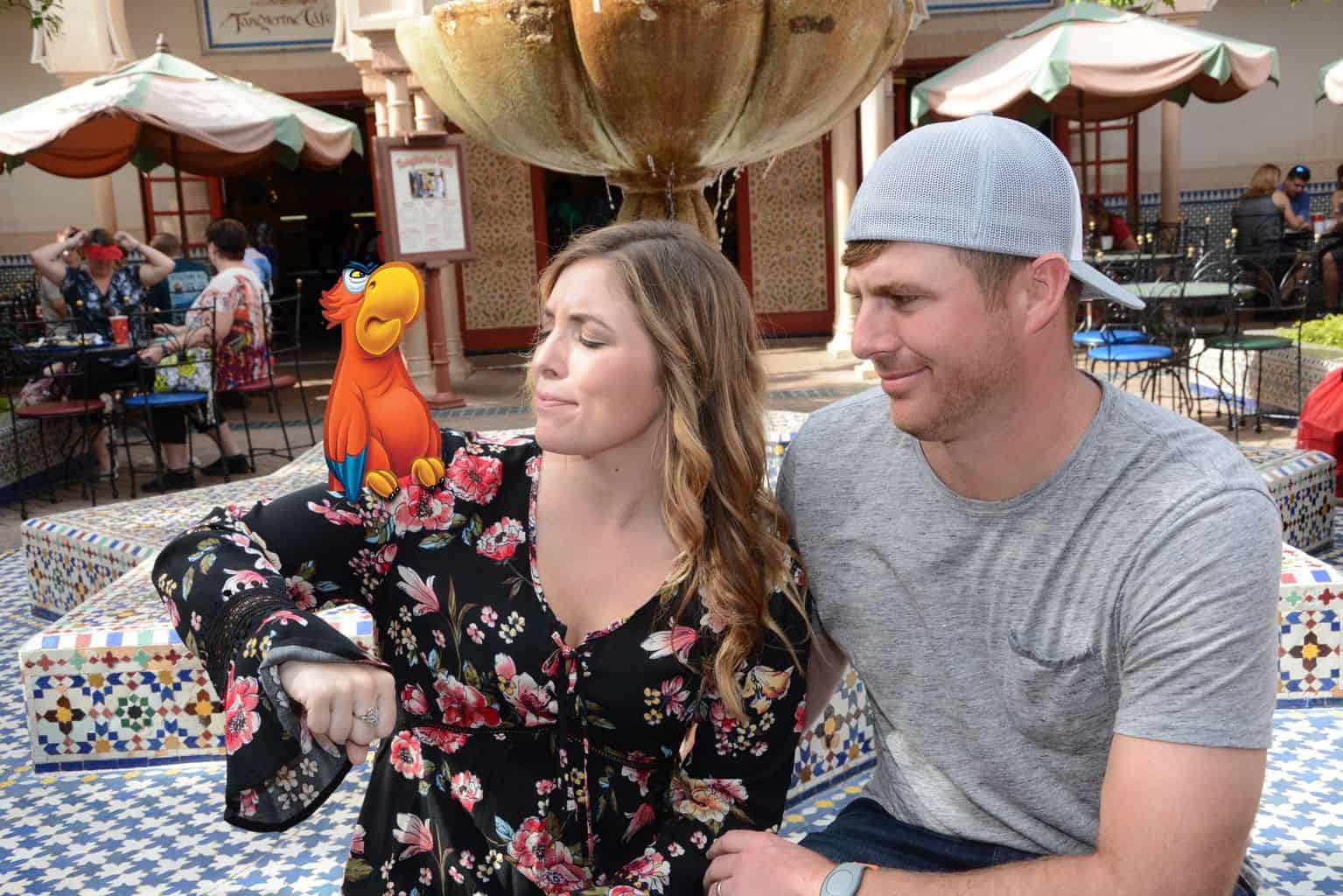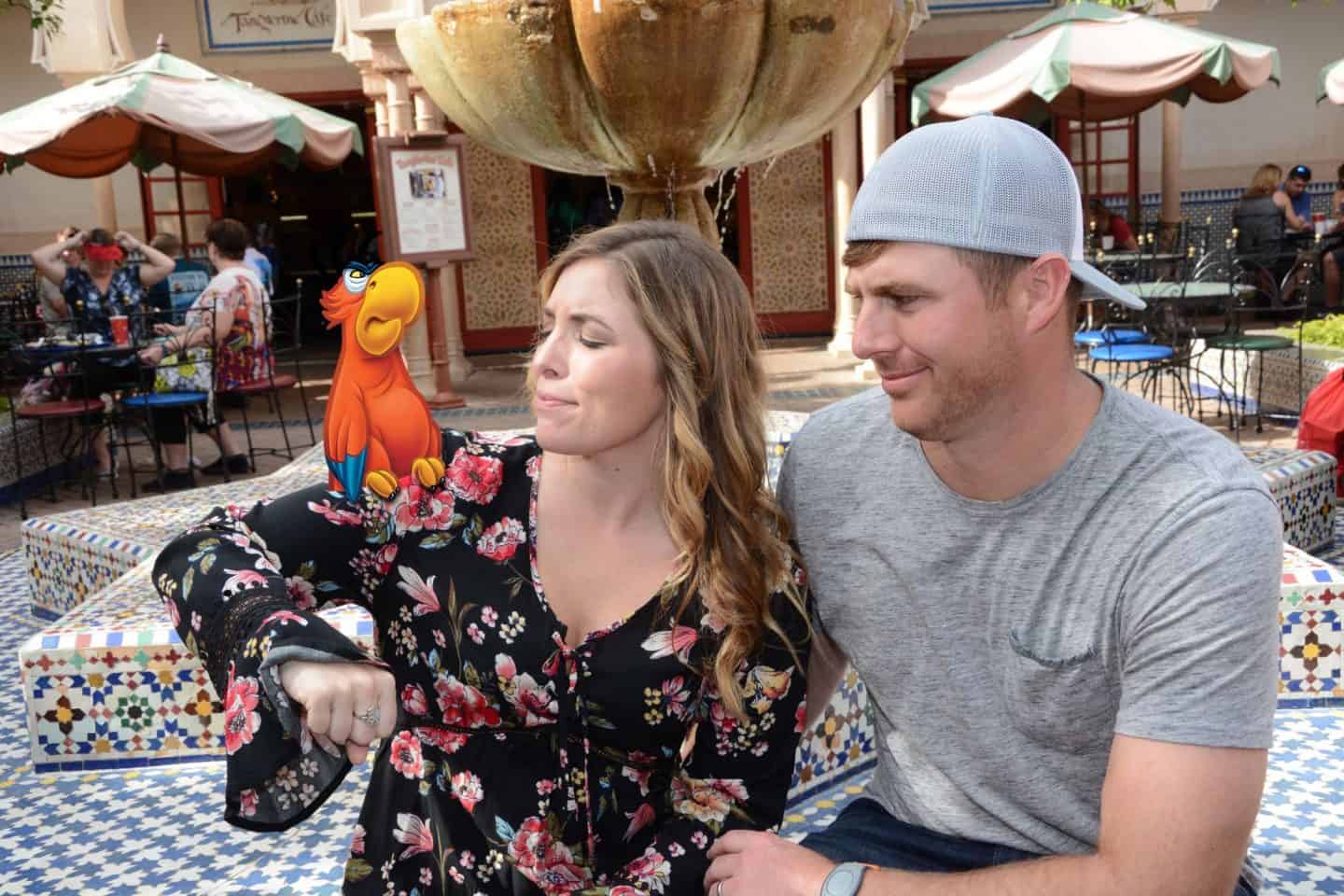 Had to get a couple pics by the MASSIVE Christmas tree!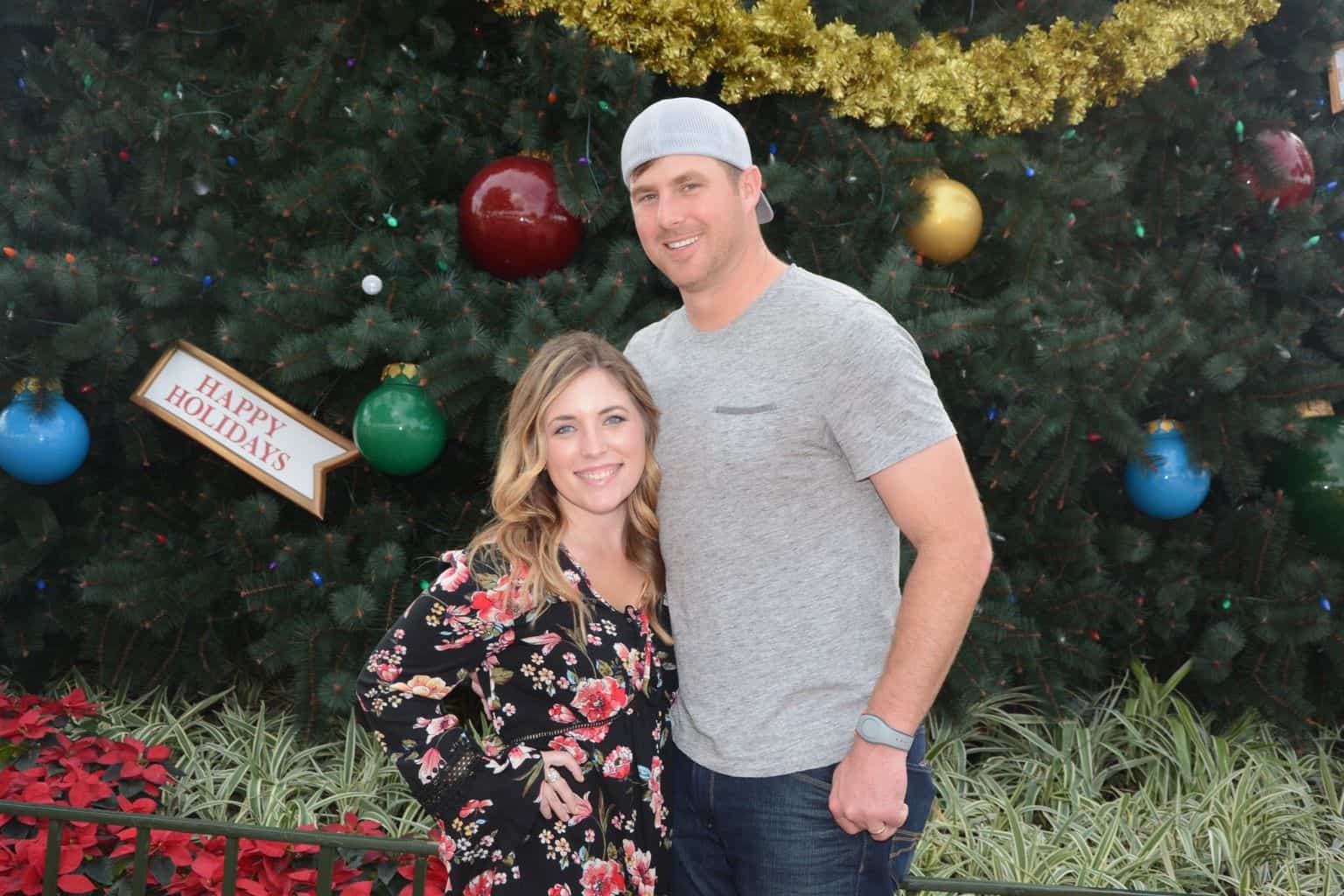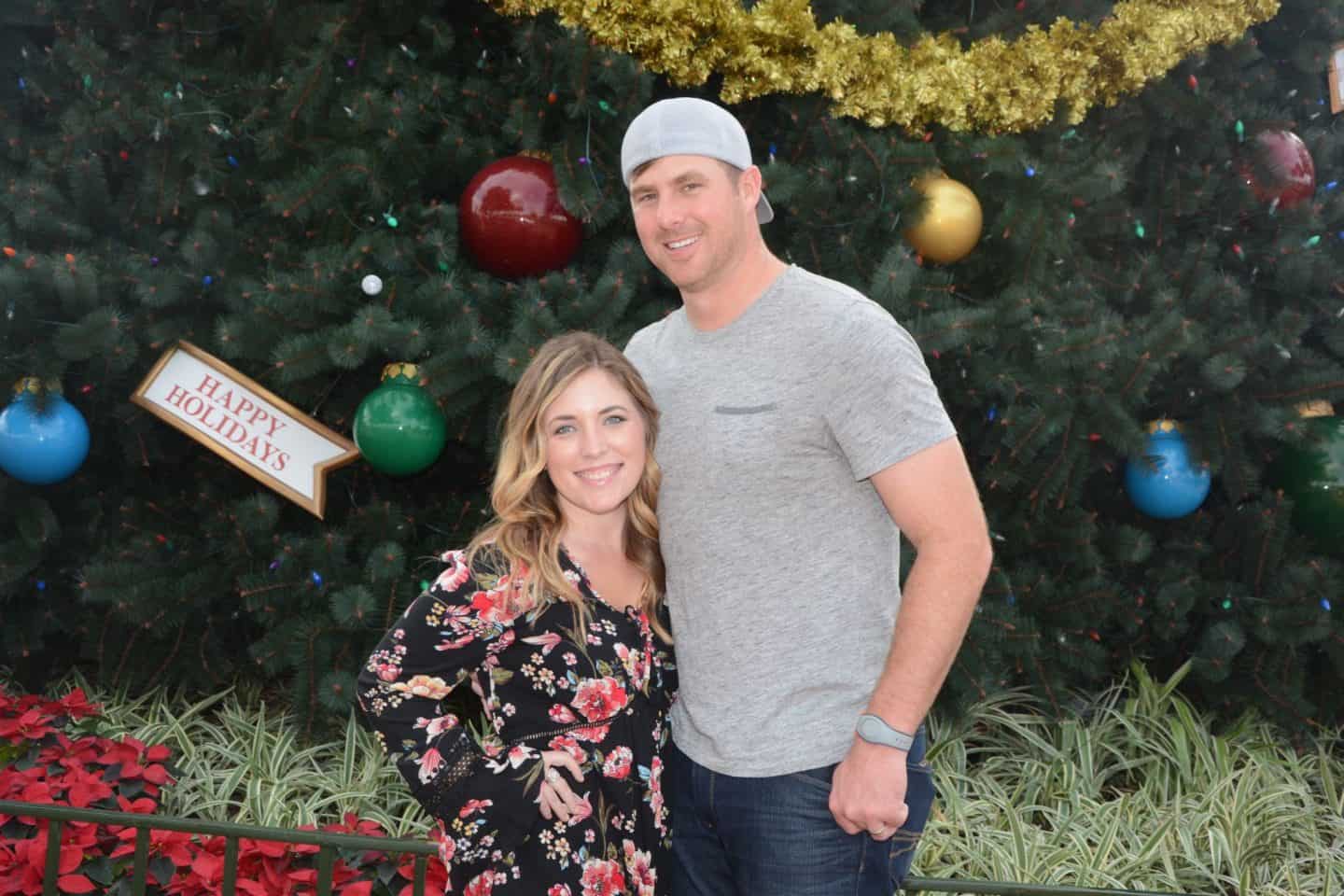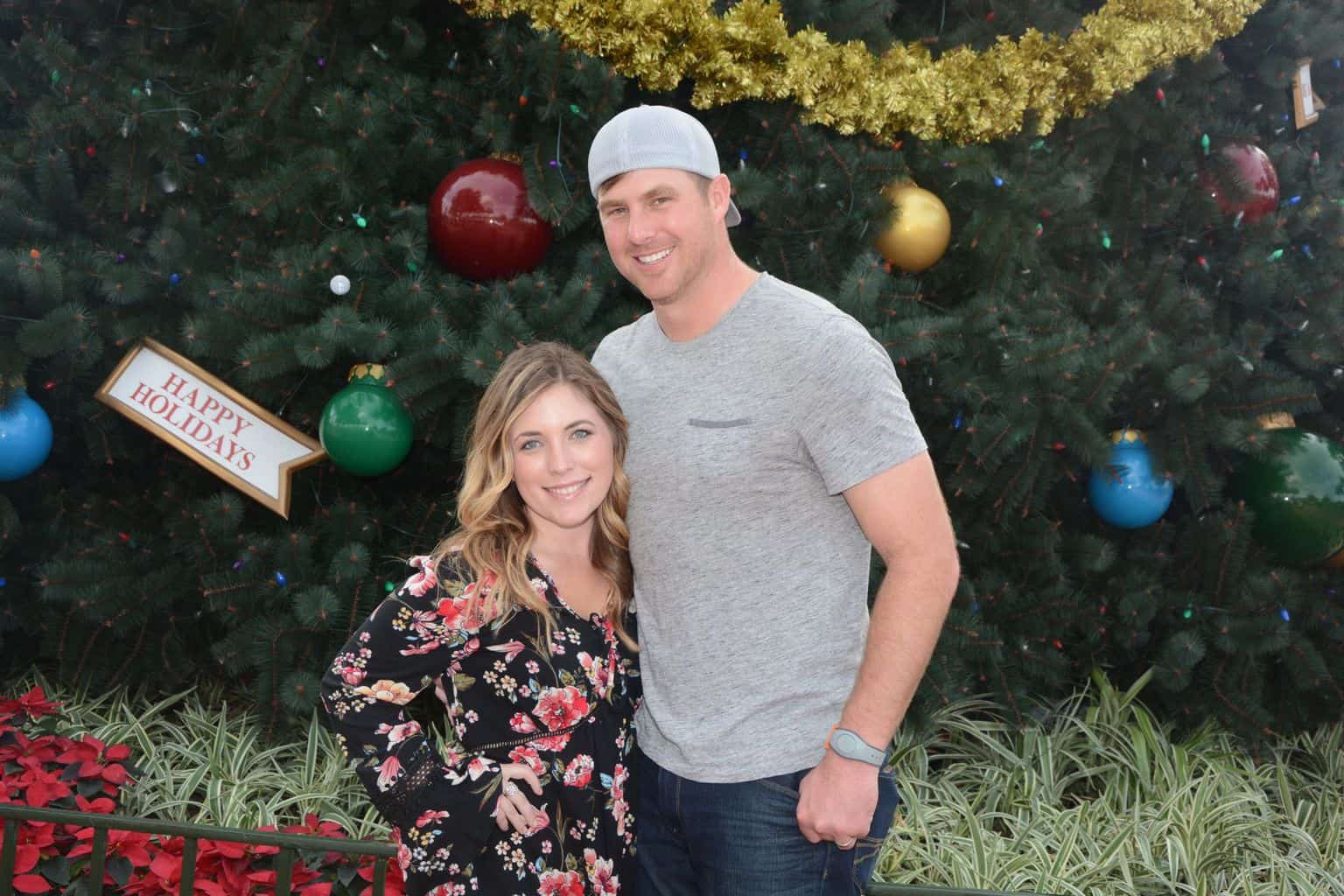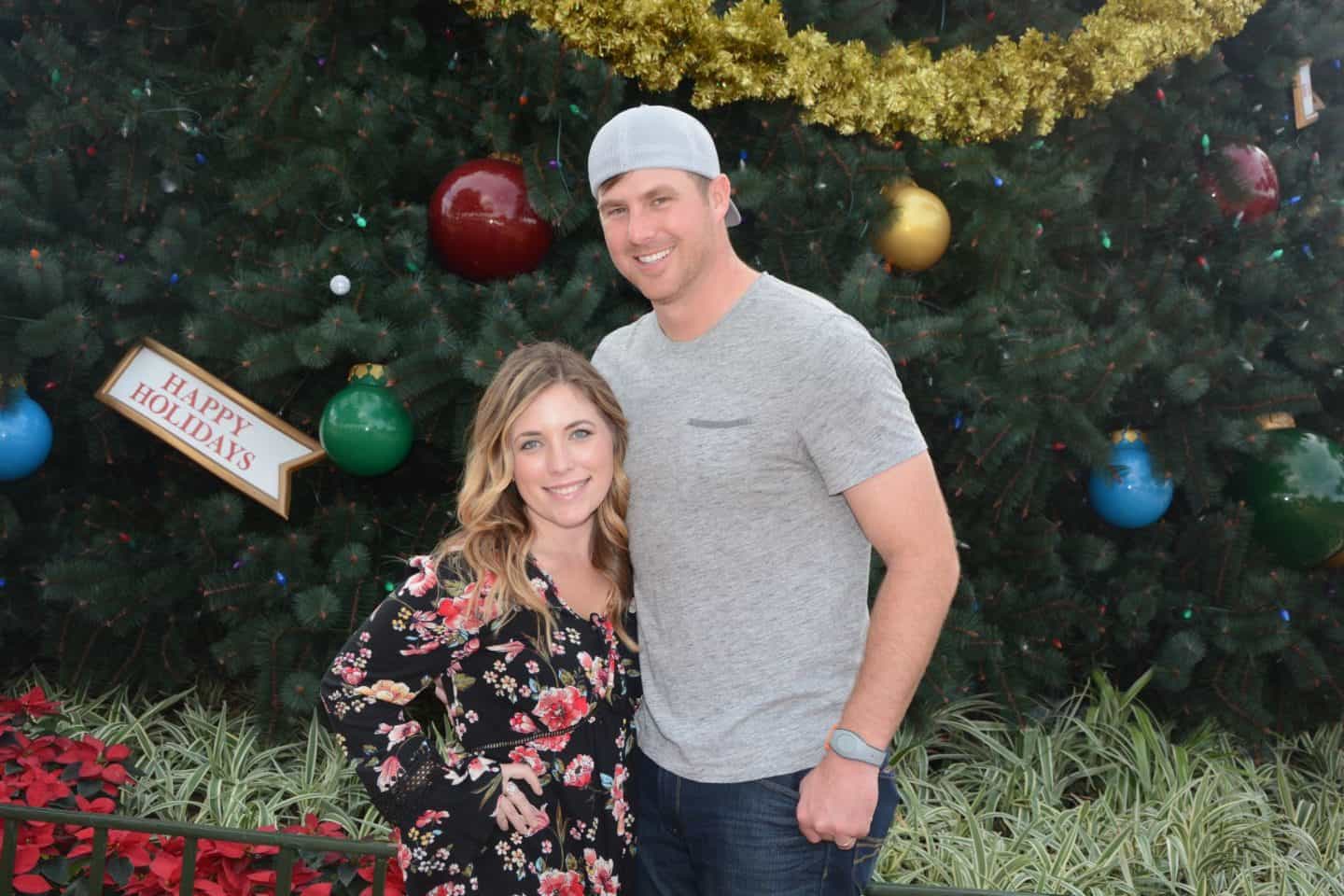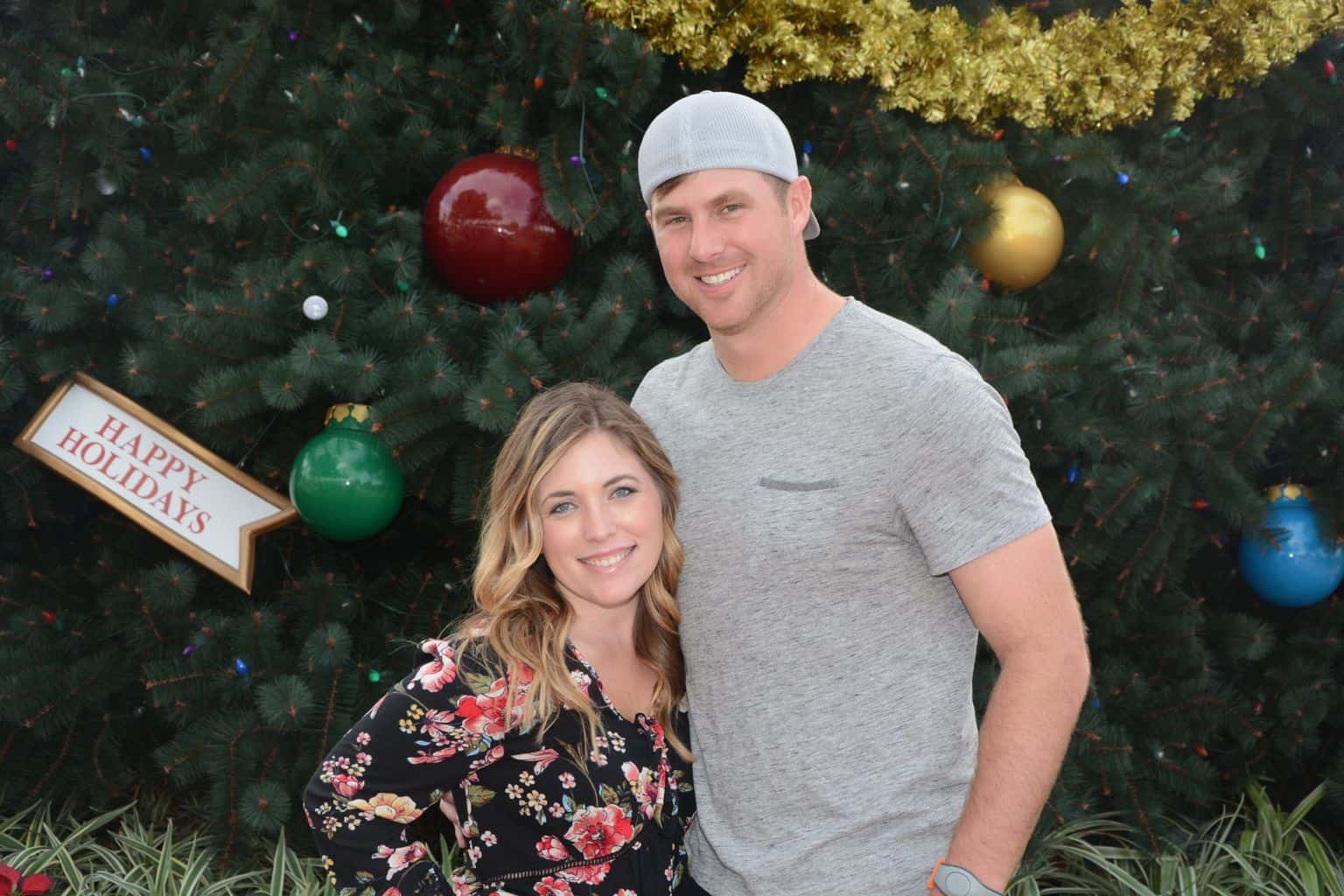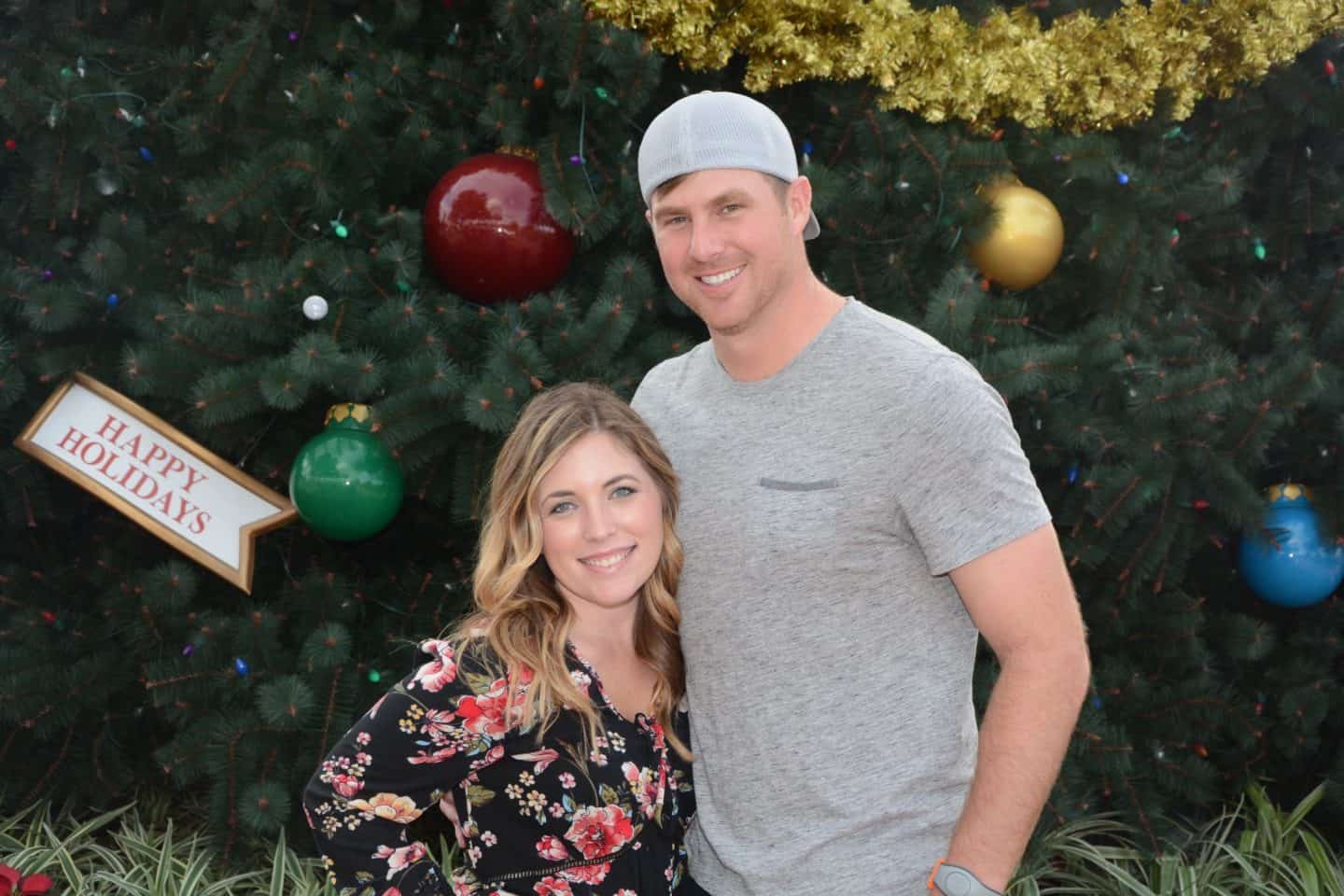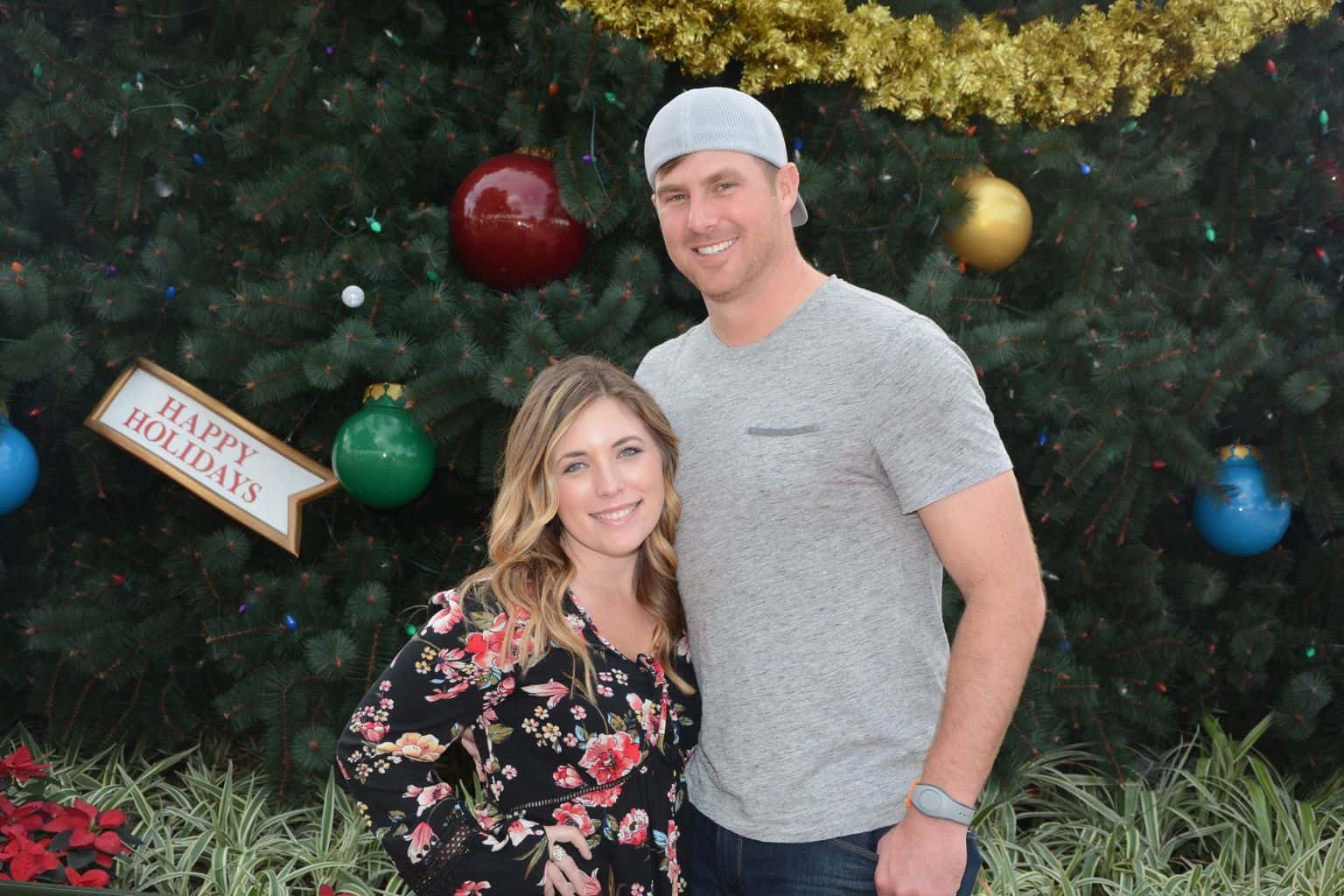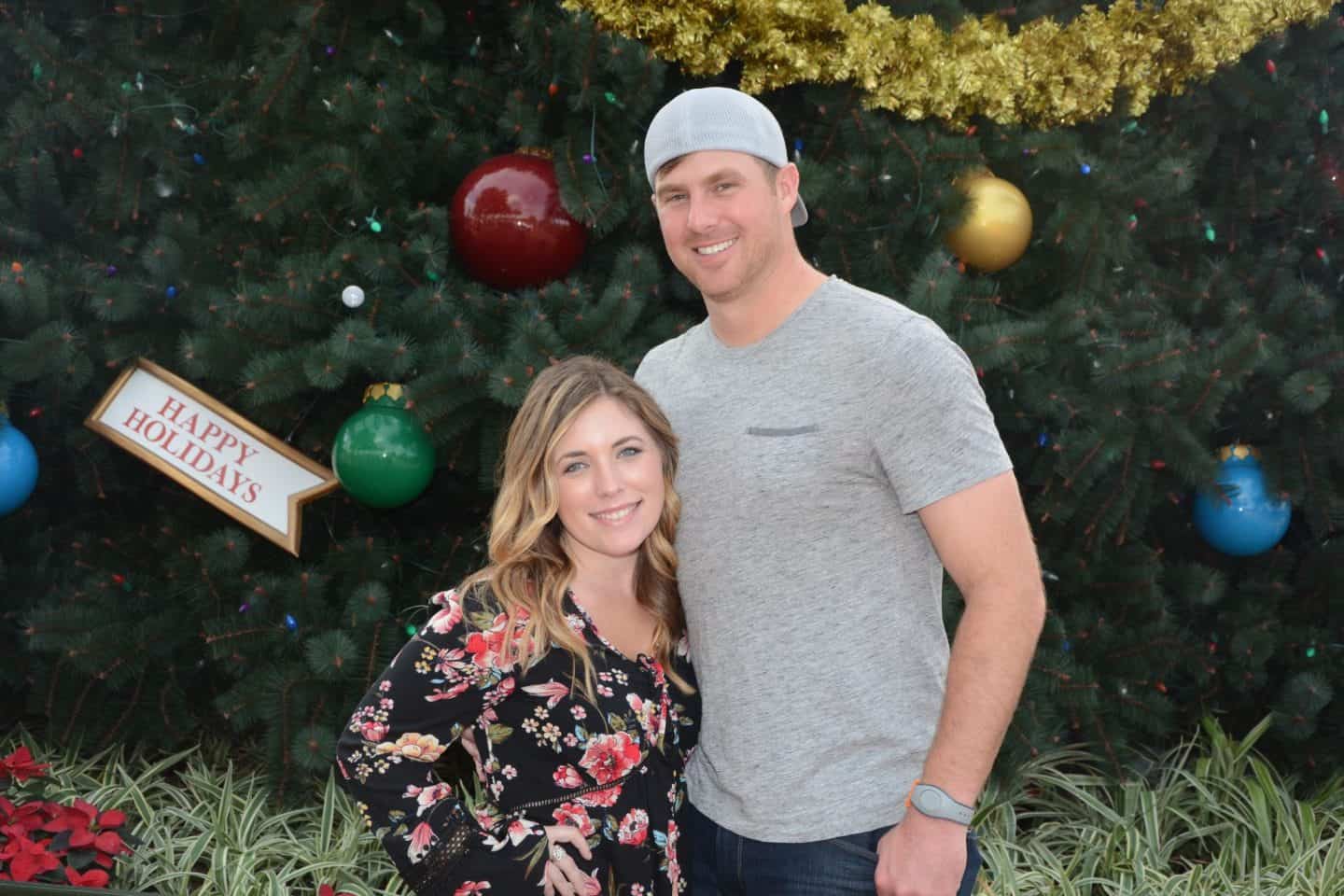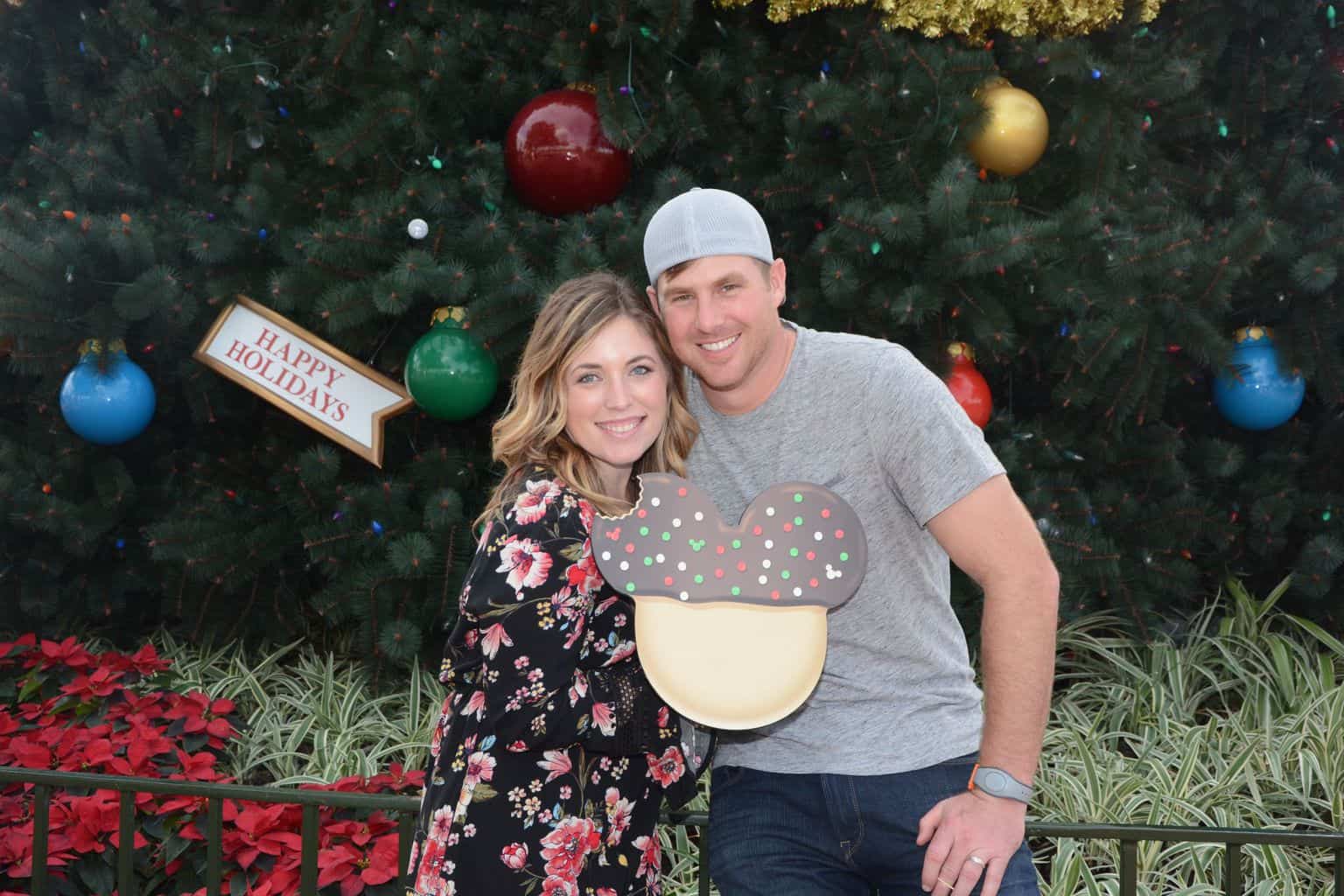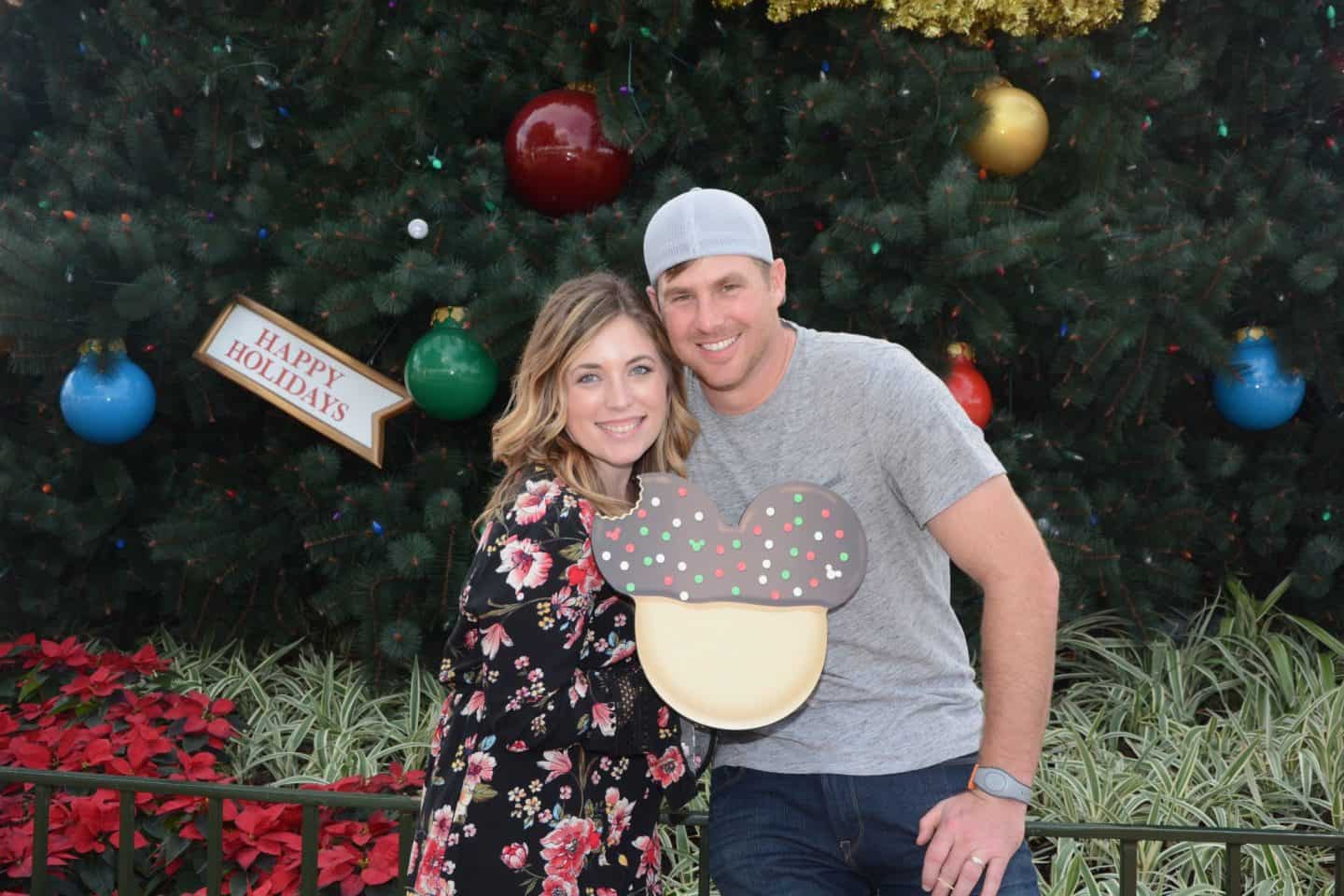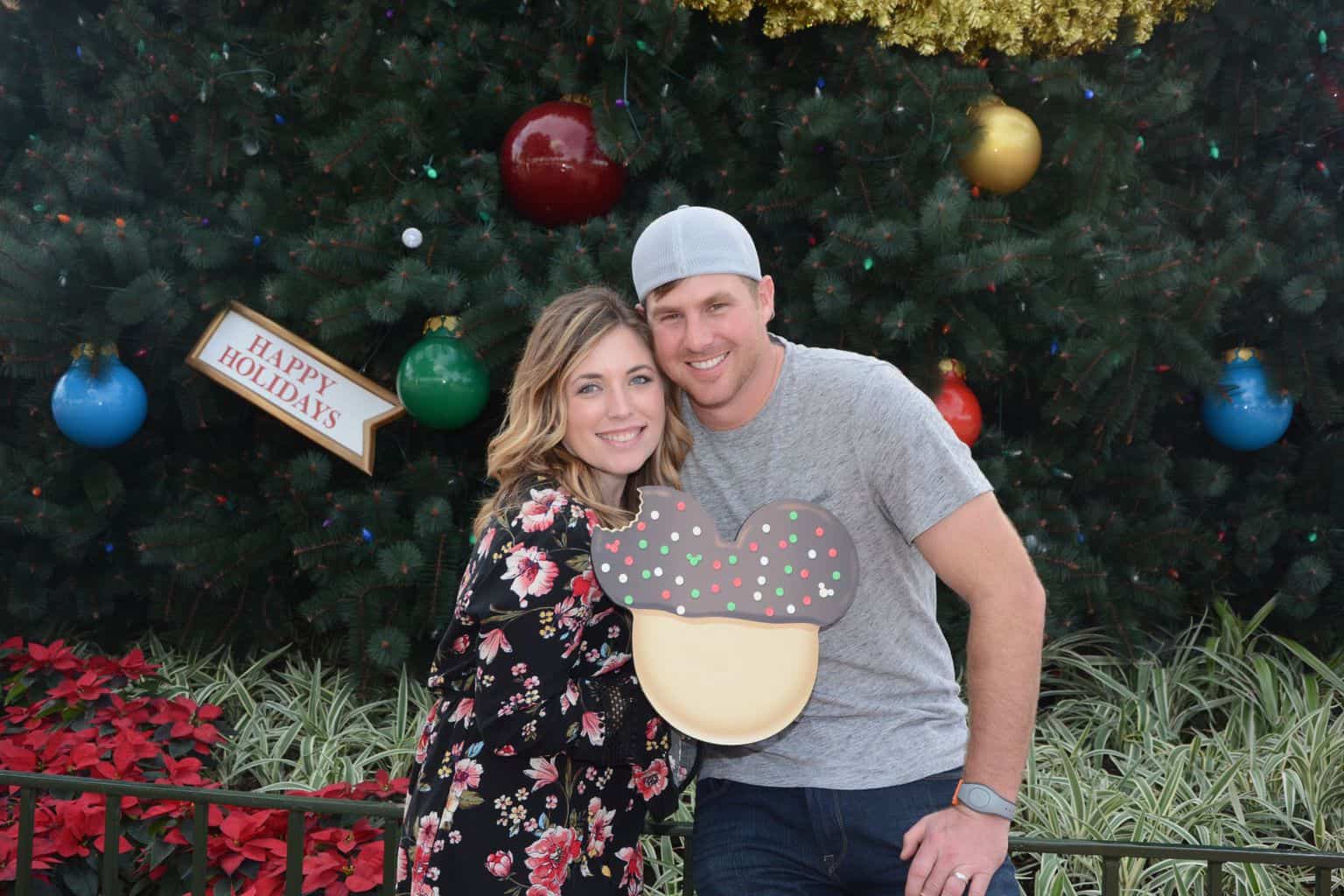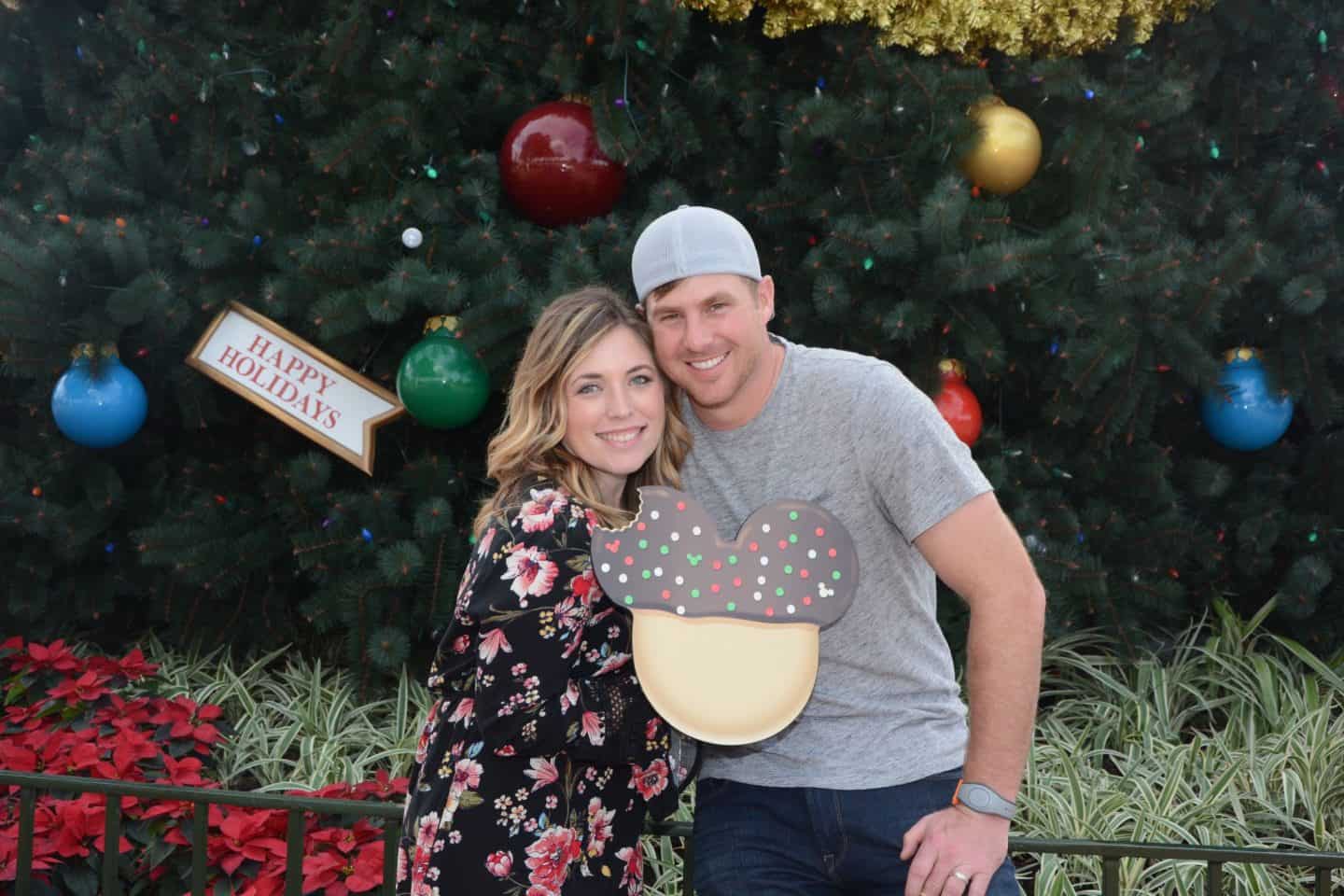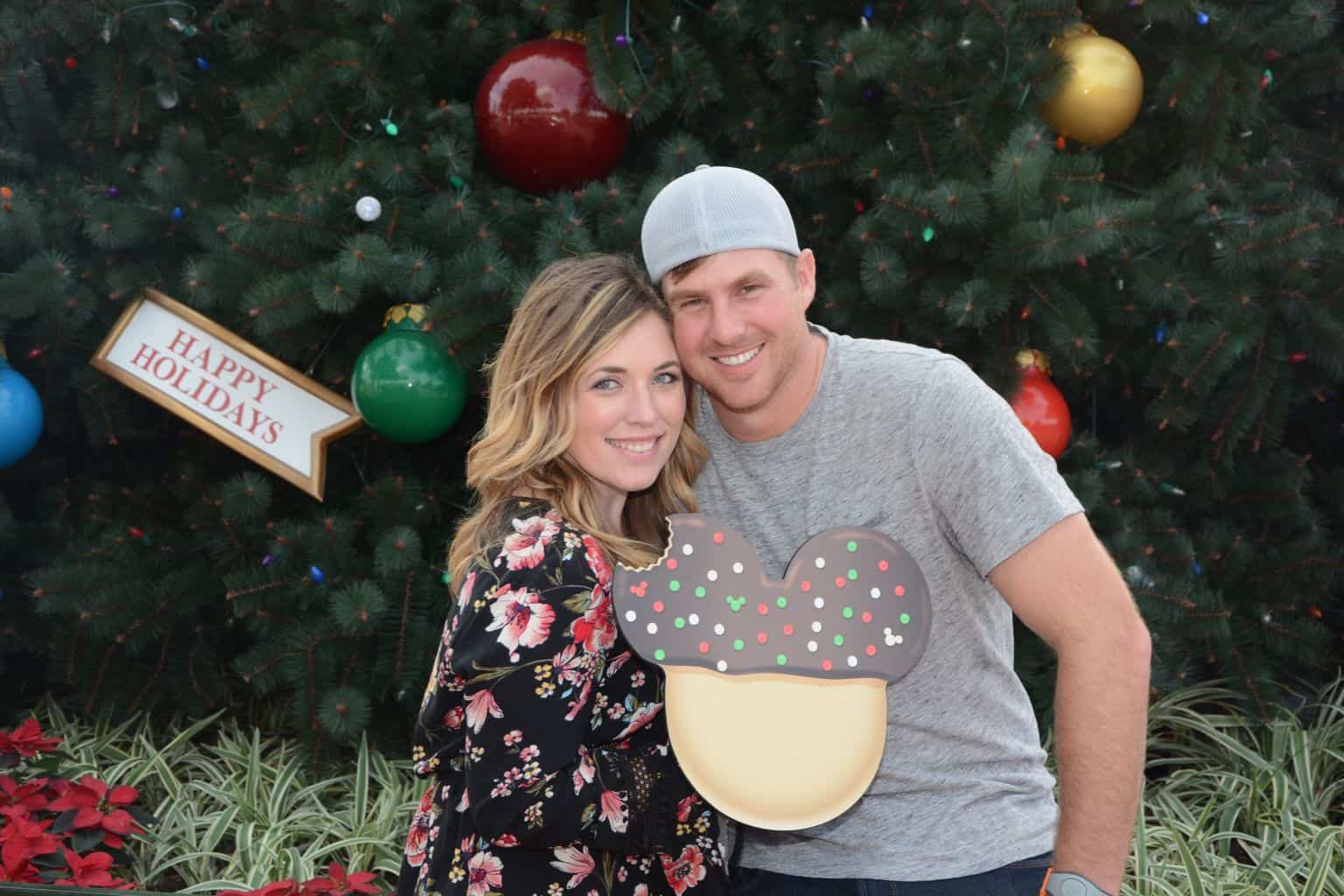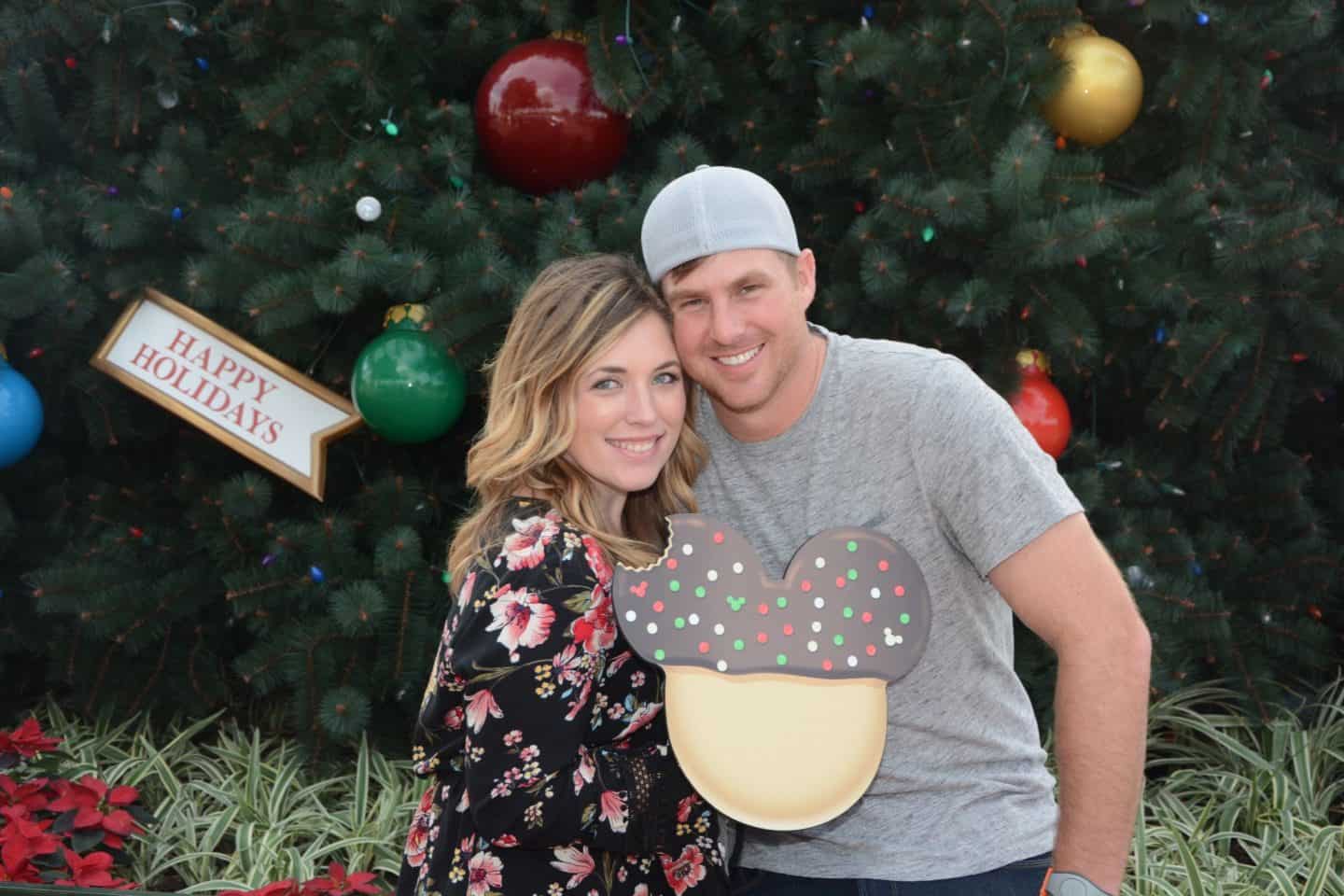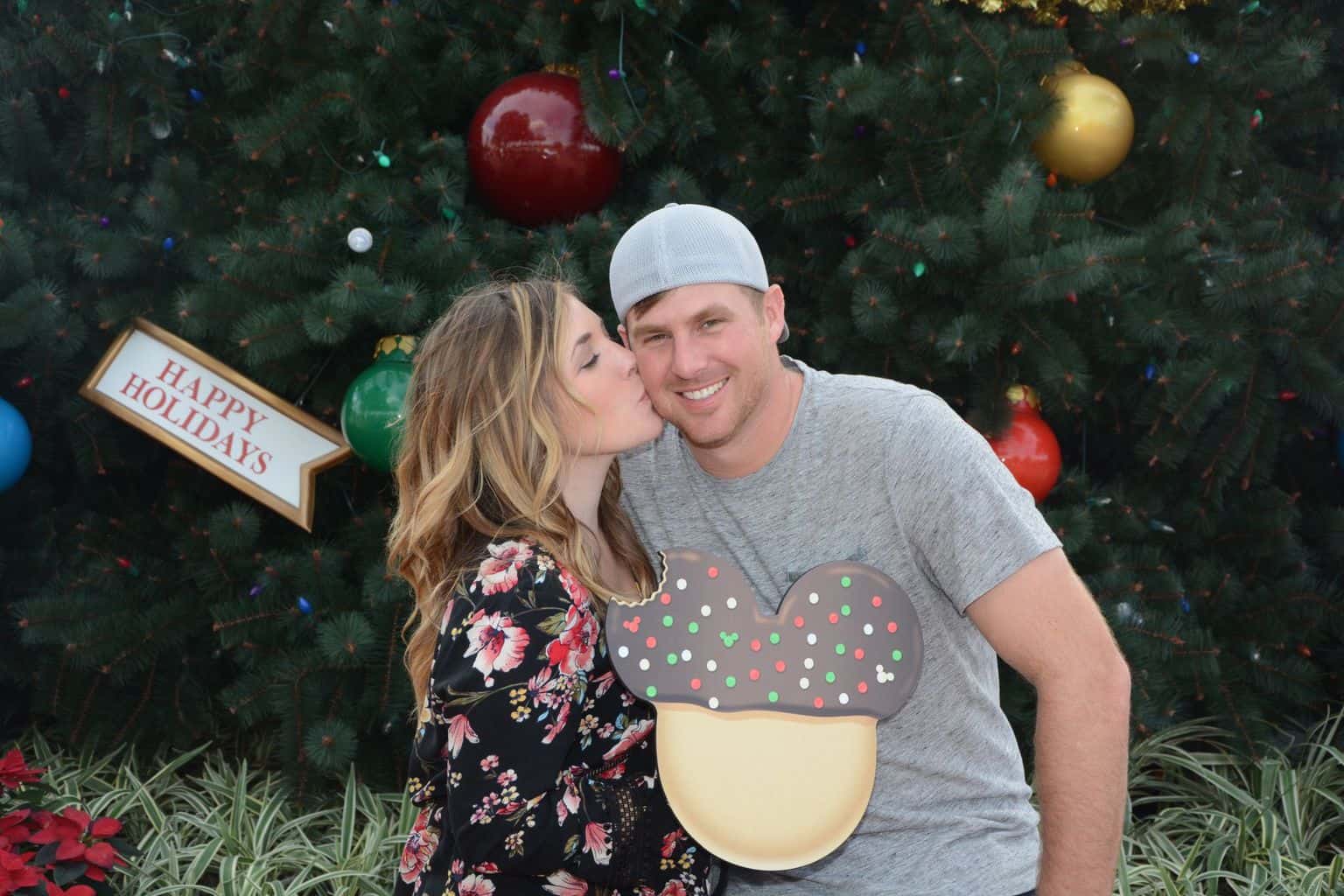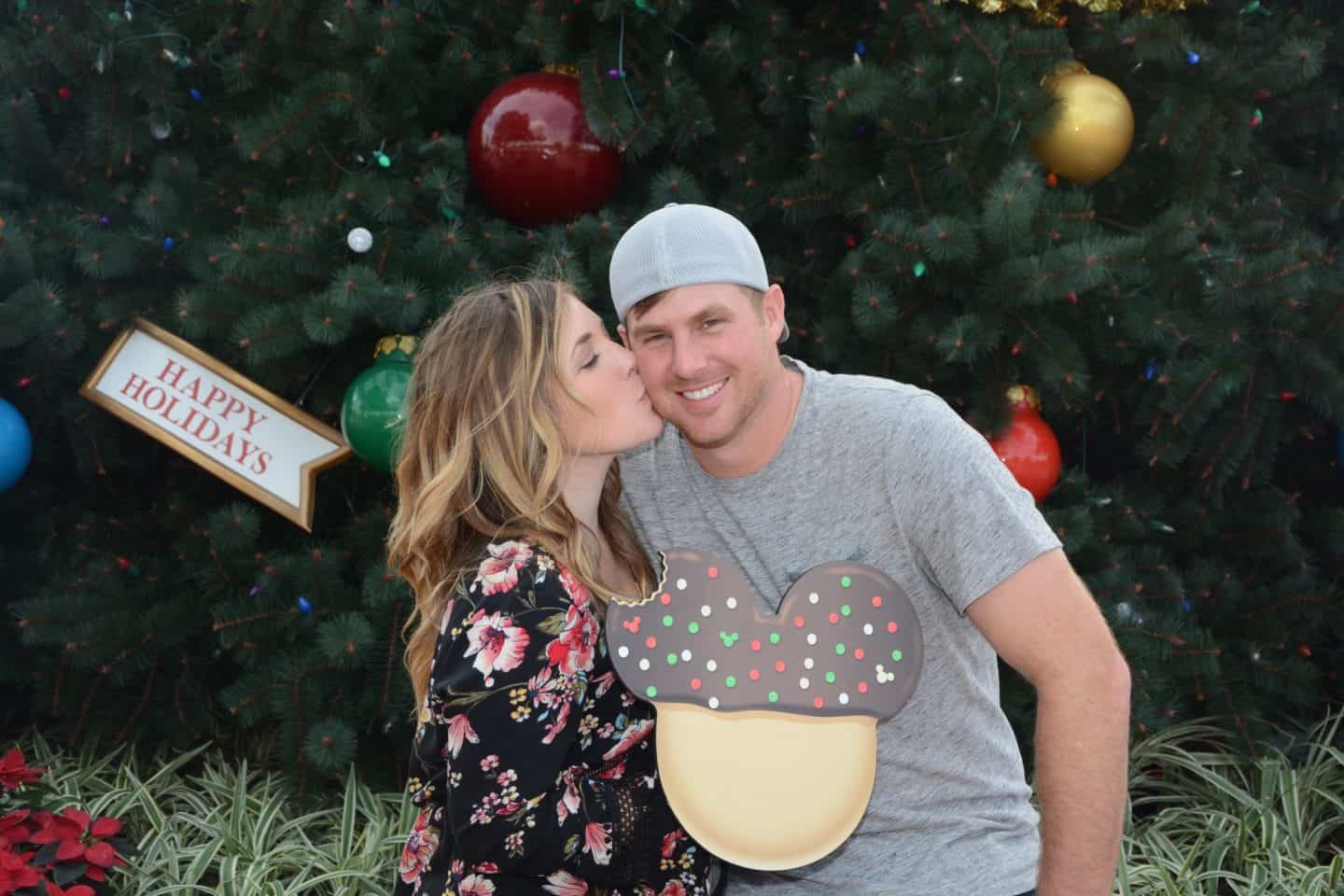 I was SO tempted to buy this! Y'all know my love for Tiki Room!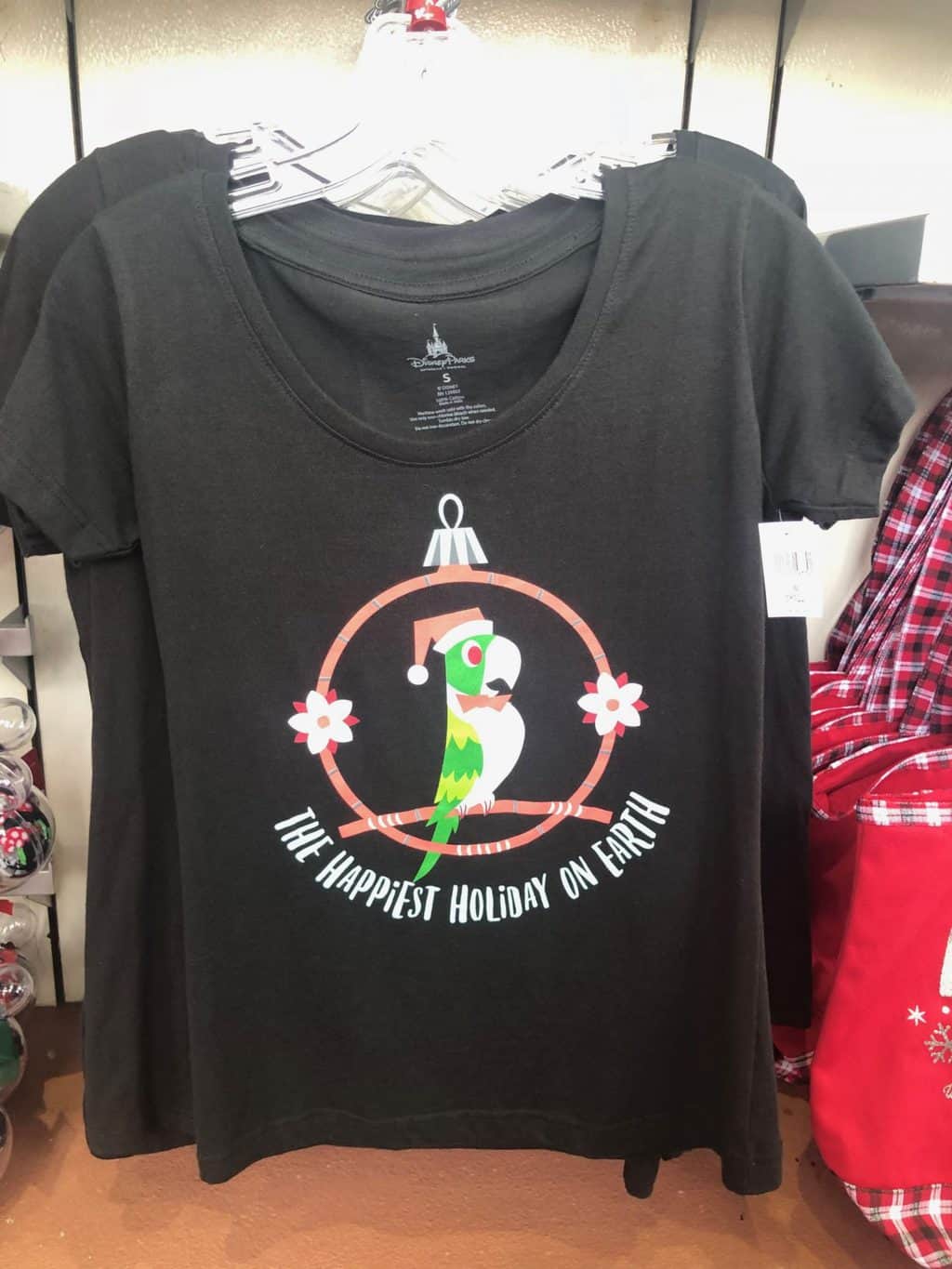 Bubblegum Wall!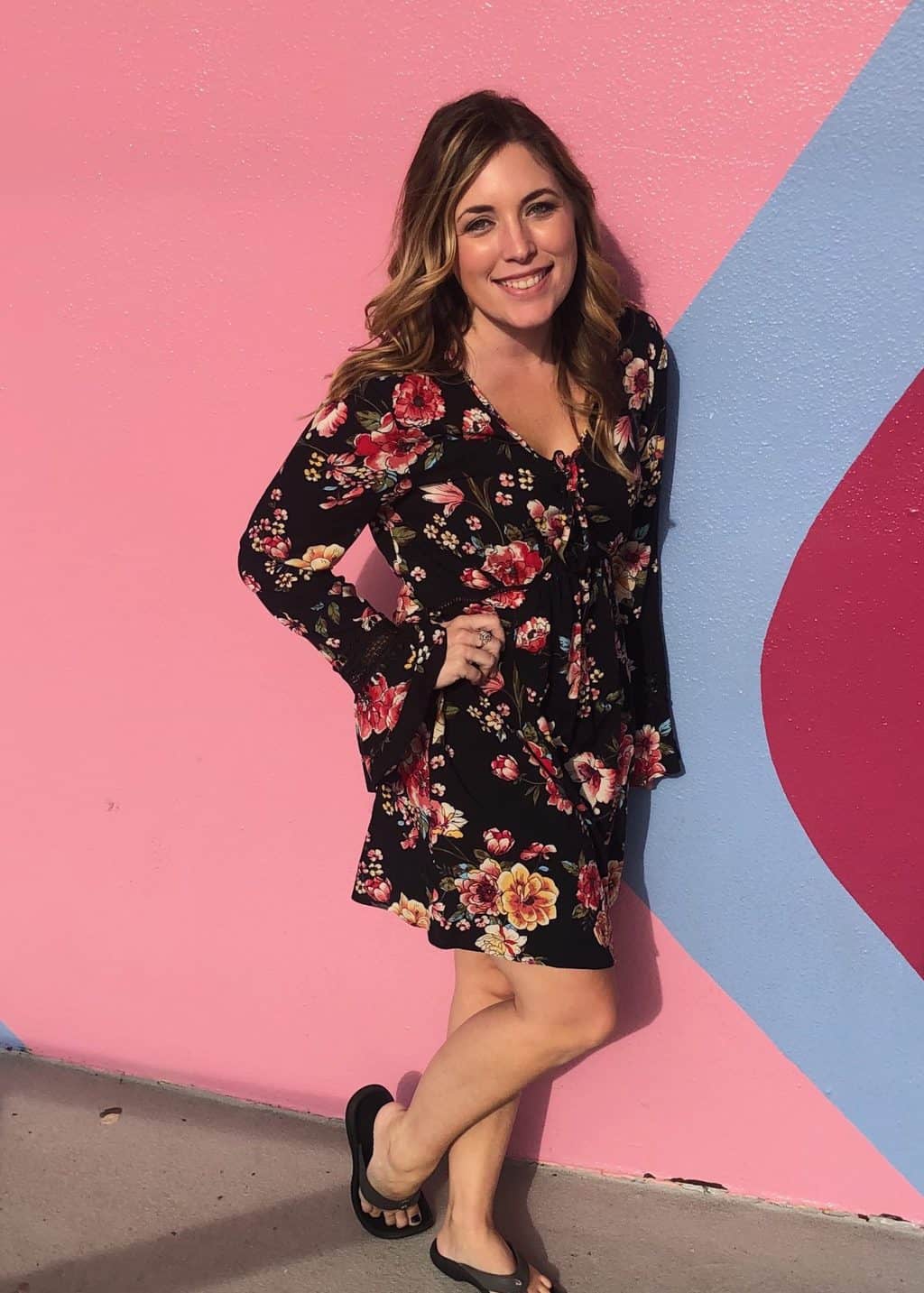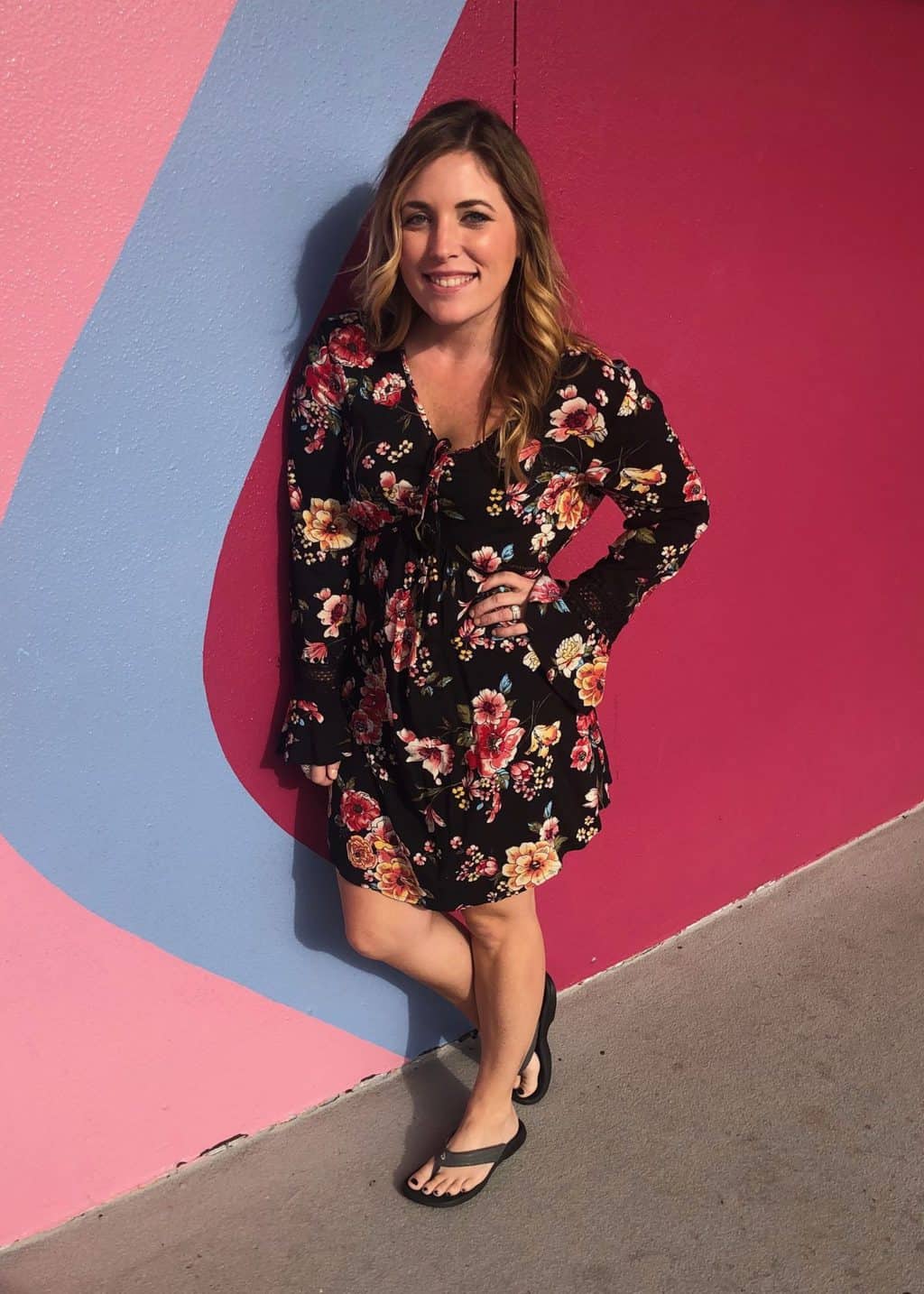 Coffee treat on our way out!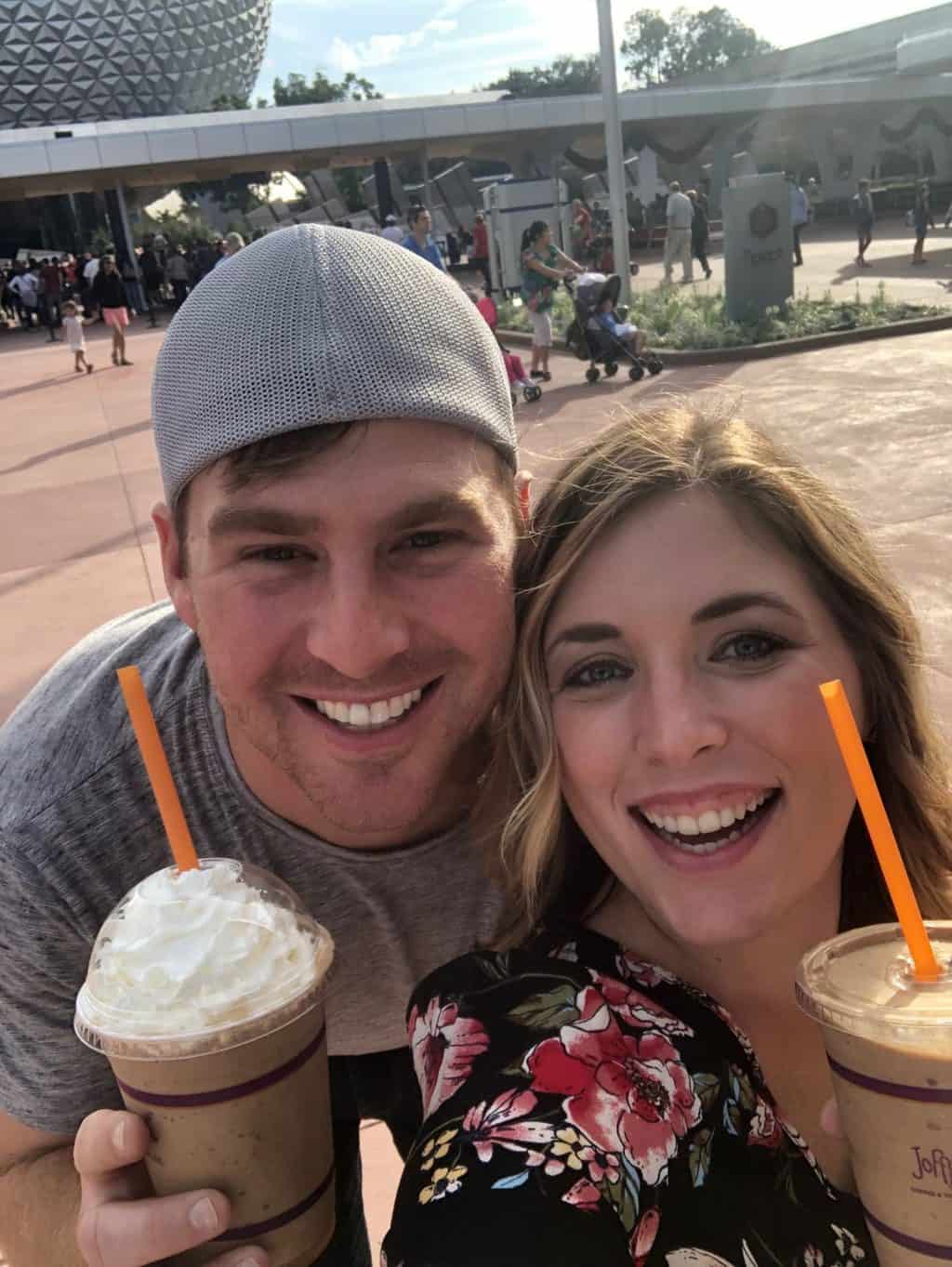 We headed back to the house and changed clothes then went to the Grand Floridian for our MASSAGES! It was our first time ever getting massages at Disney World and just like everything else Disney does…they did the spa RIGHT. It was THE BEST spa experience EVER and we deemed it another instant tradition!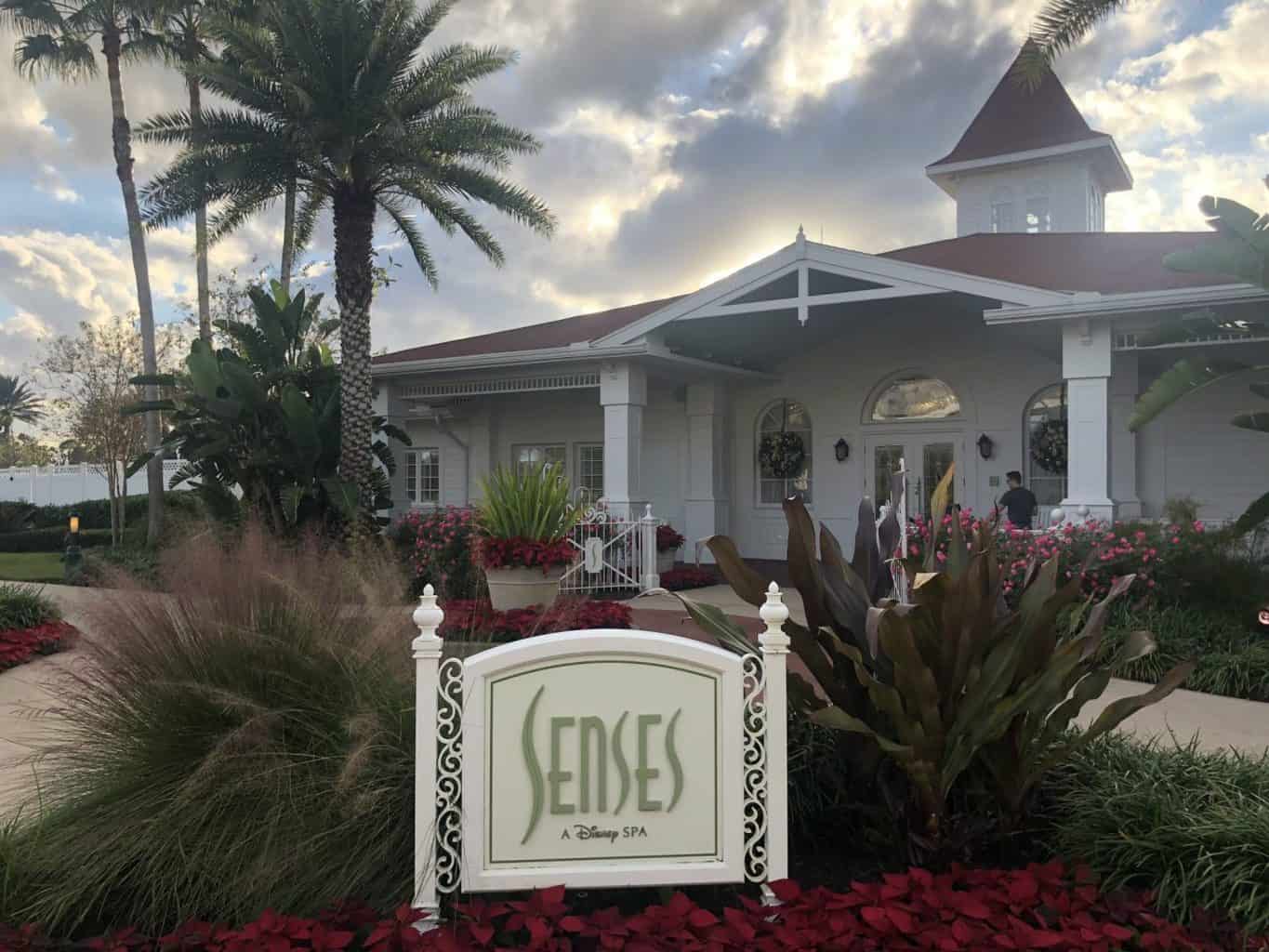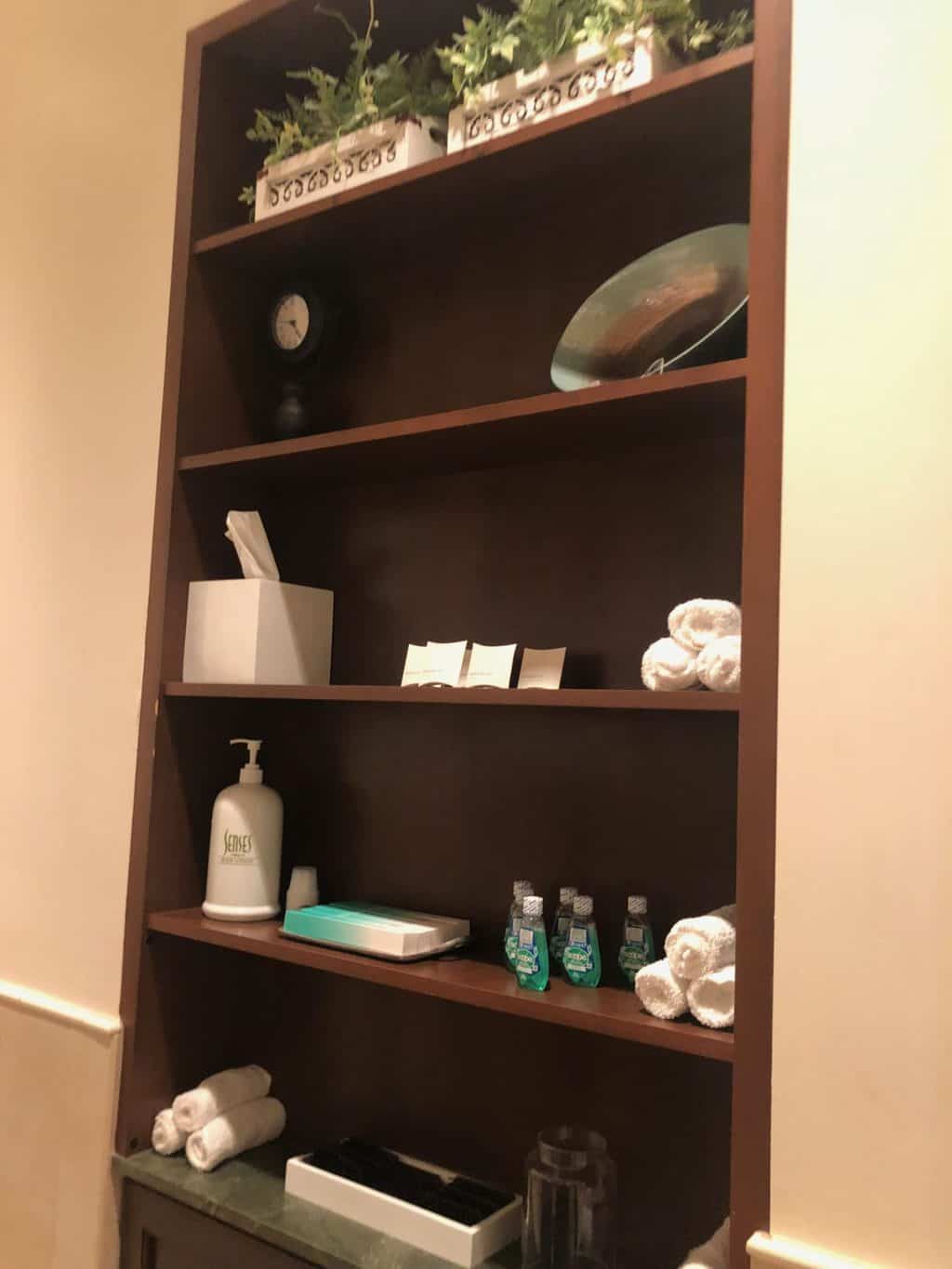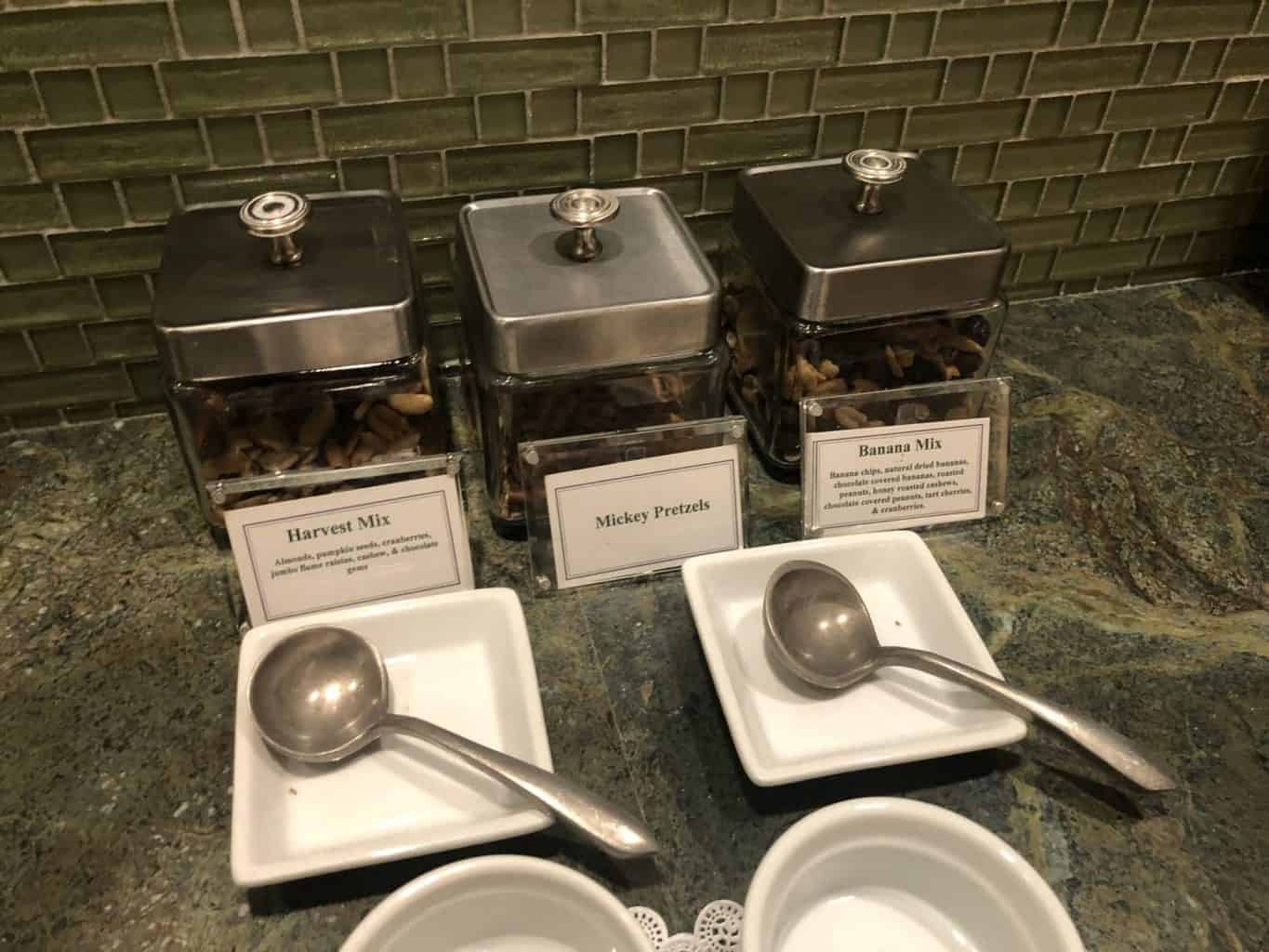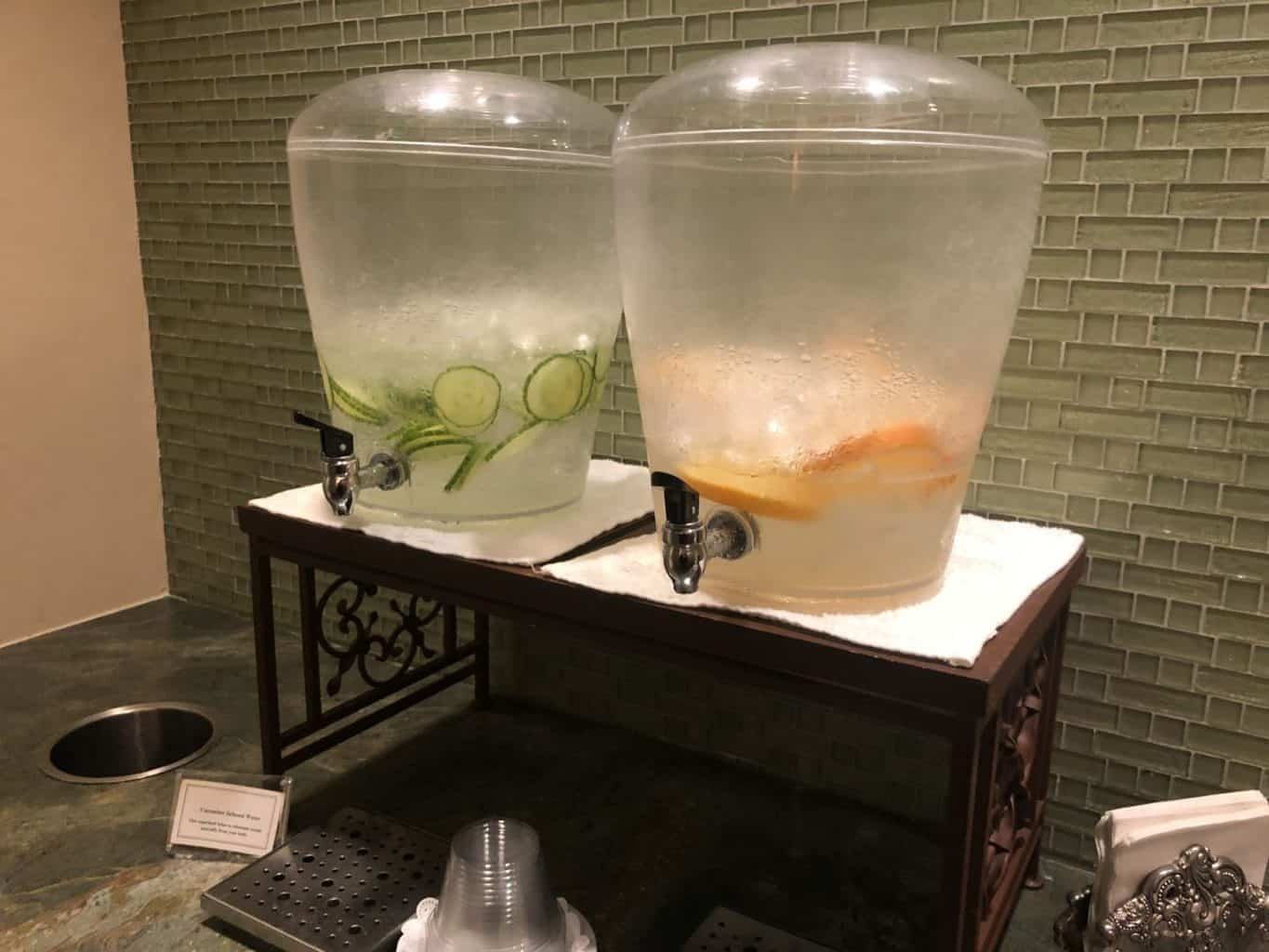 We felt so nice and relaxed after our couples massages and just decided to hang out at the house and watch a movie and CHILL. It was amazing! We ended up watching Fargo. Neither of us had ever seen it and it was GREAT. We then just headed up to Panera to grab dinner and I was craving milk and cookies. Typical chill mode food 😉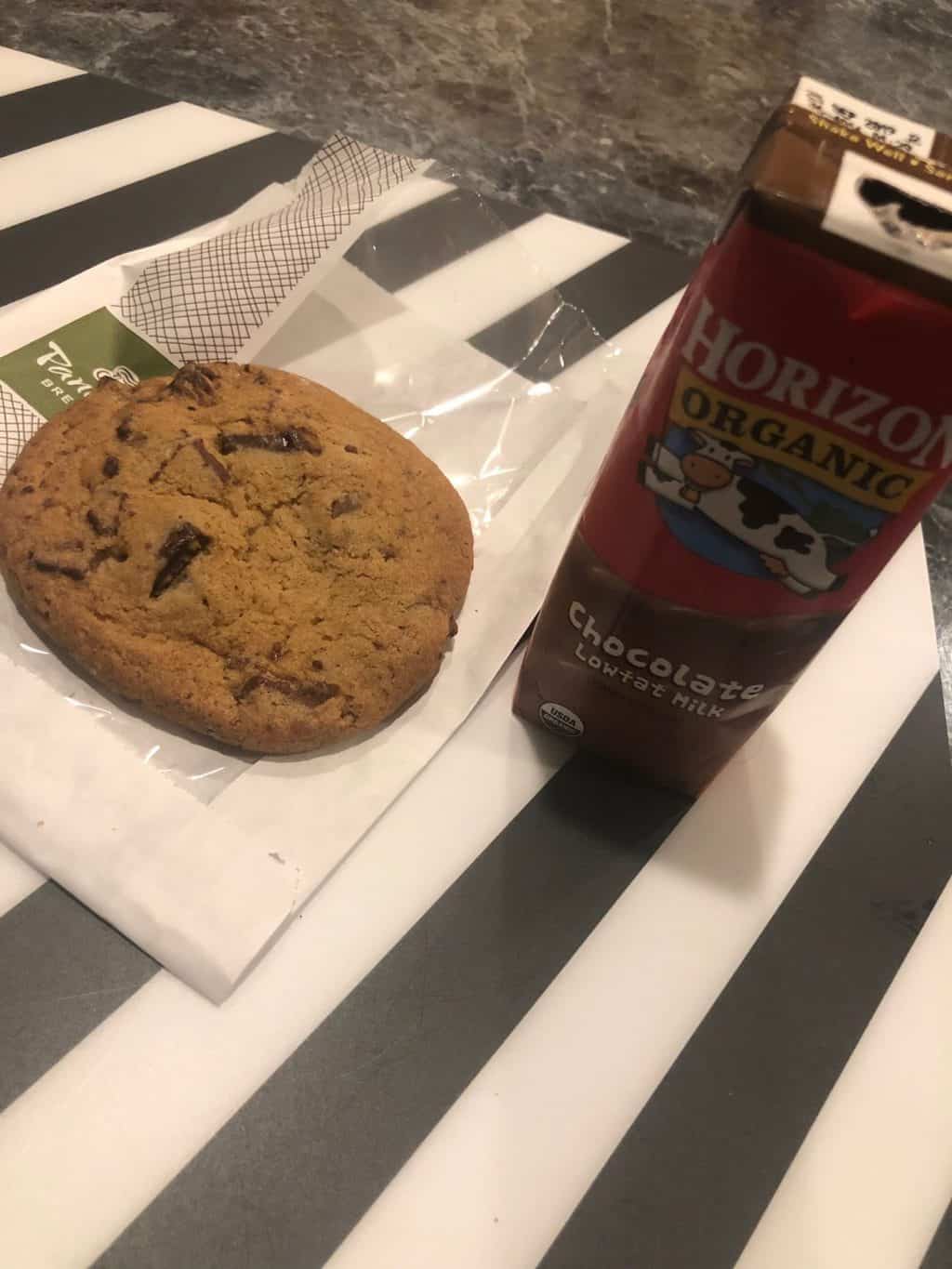 We spent the full next day shopping it UP! We took our time and truly hit pretty much every store at the outlets. We used our Christmas gift money to each other to shop and found some GREAT deals on great items!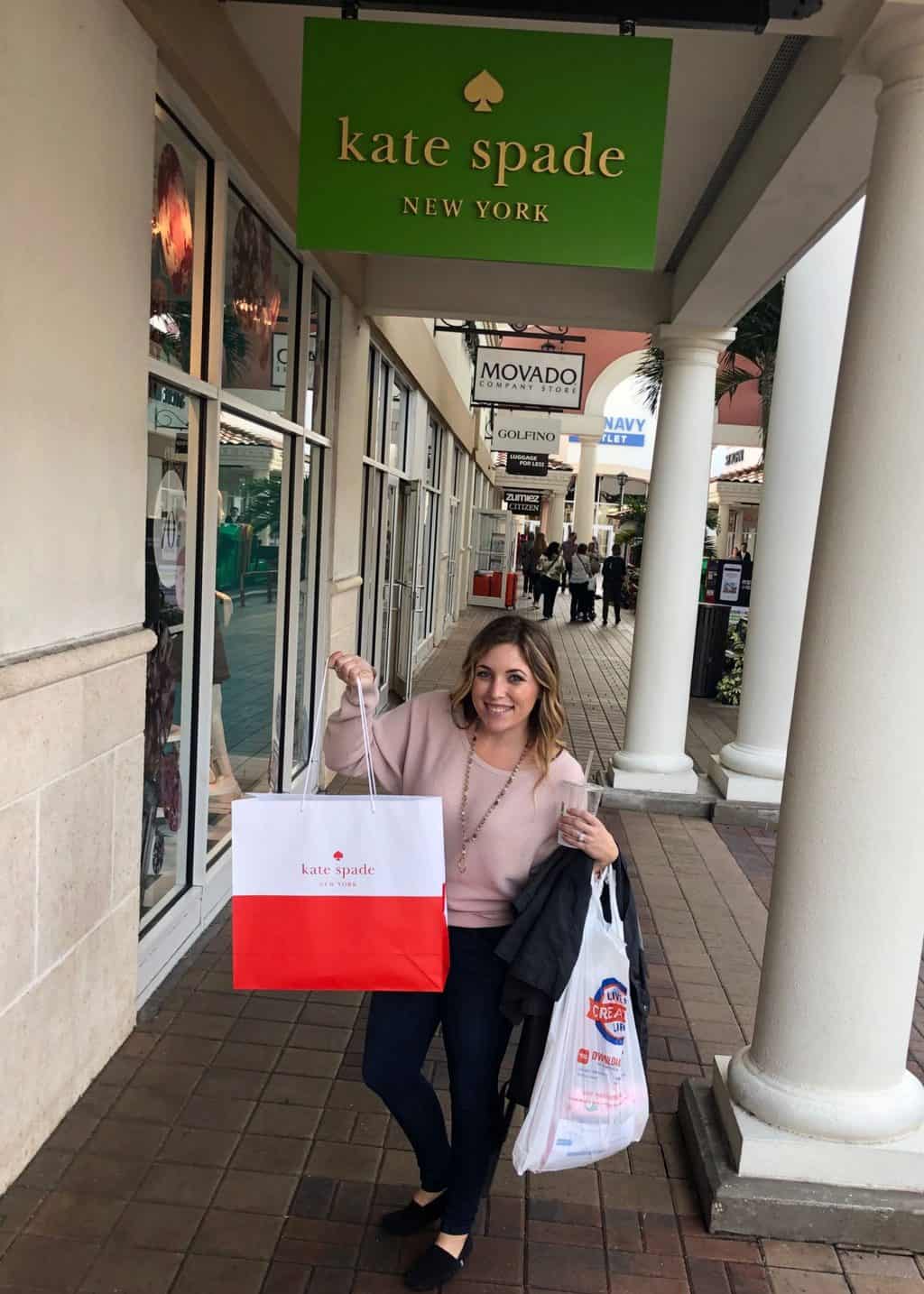 My first Kate Spade bag…under $100!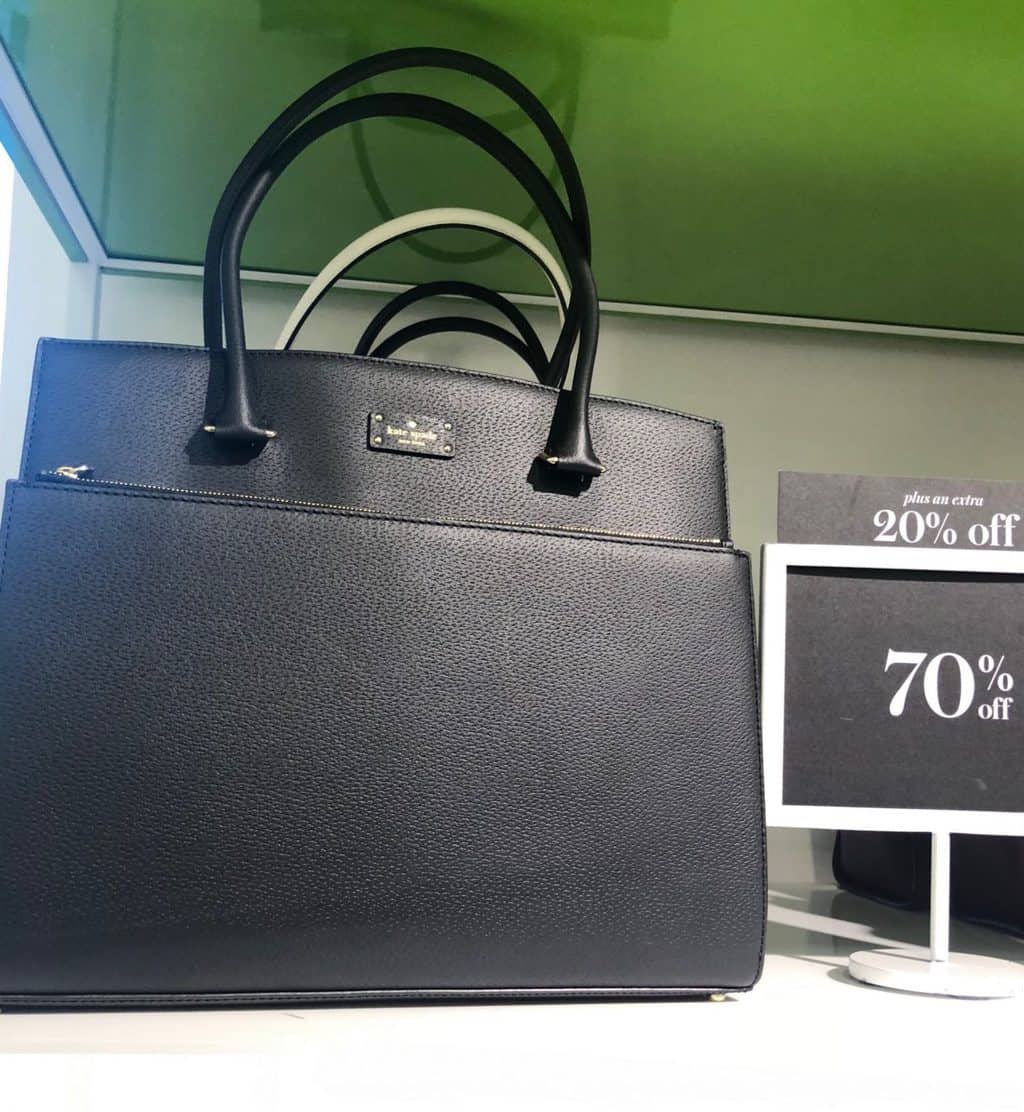 Panera for dinner…Panera for lunch…I LOVE PANERA.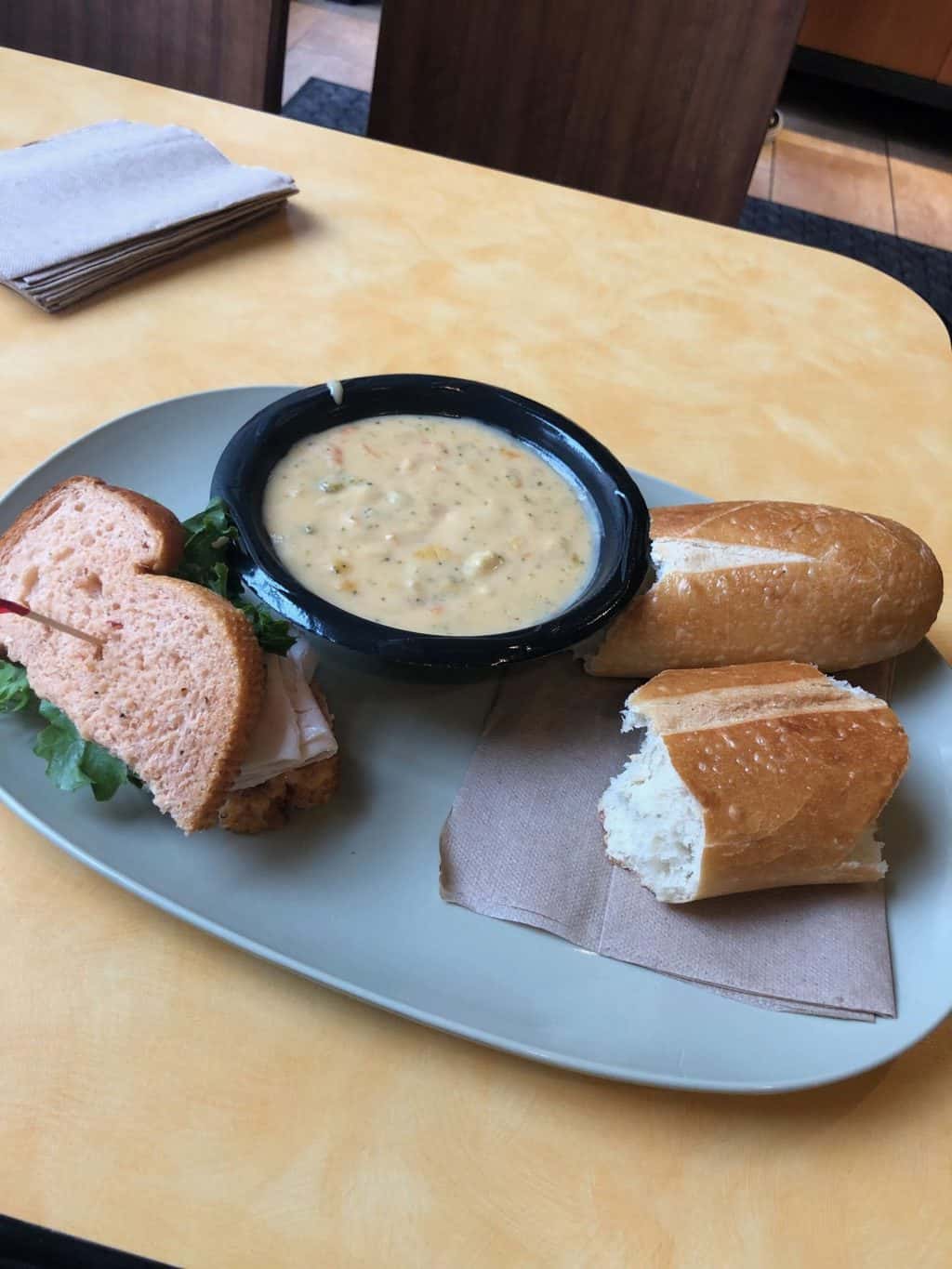 After we finished up at the outlets we then went down to Disney Springs to renew our annual passes for 2019! This is yet another tradition we'll be doing every year. I liked not having the kids with us to deal with the renewal process! It made it SO much easier!
We also went to eat at Blaze Pizza. I ate there with the girls back in September and have been dying to take Zach there and he LOVED it and we agreed it's so affordable that it'd be a great place to take the kids too!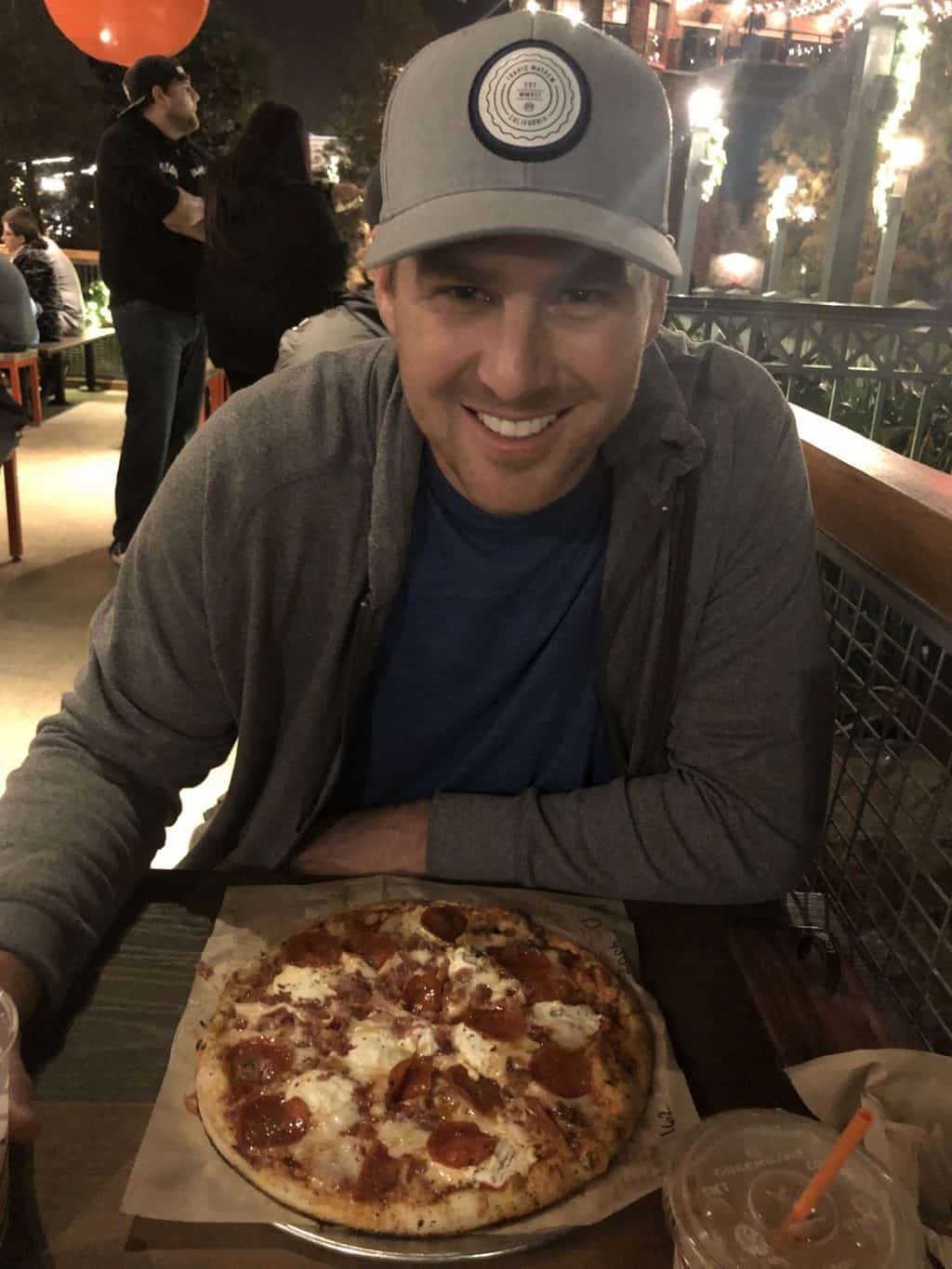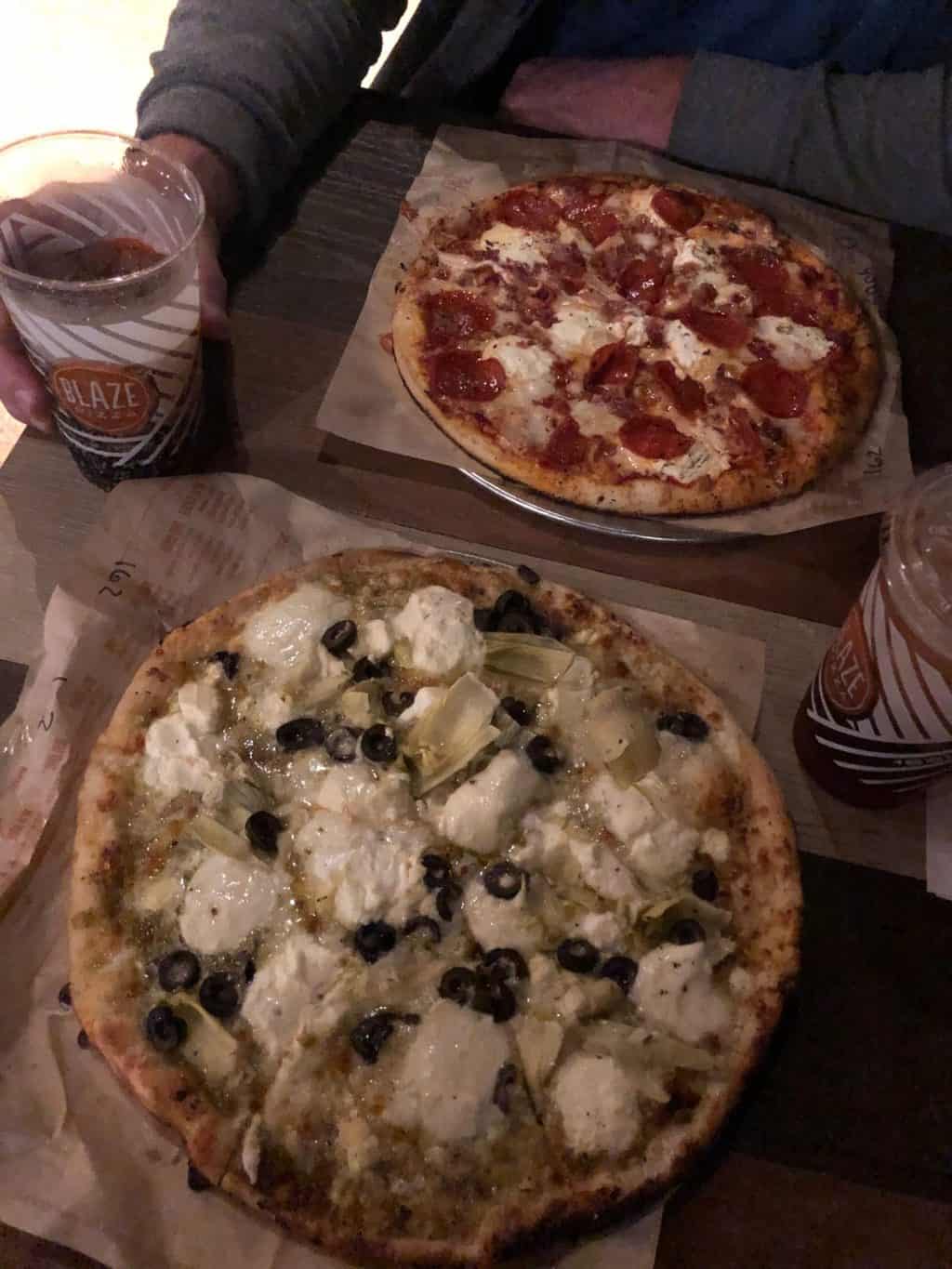 We had a TWO HOUR wait to be able to see someone at guest relations in order to renew our annual passes. Thankfully we had stopped by prior to dinner to get our names on the list and we just went ahead and hung out in the guest relations area while we waited for our turn. We had fun talking about my blog and added up earnings for the year and I realized just how much I've REALLY grown this year in my blogging!
I also finished up my shopping by making one last purchase: my first Loungefly bag! I've been eying them for AGES and just never saw one that looked 100% like ME but this one is perfect! I ADORE it!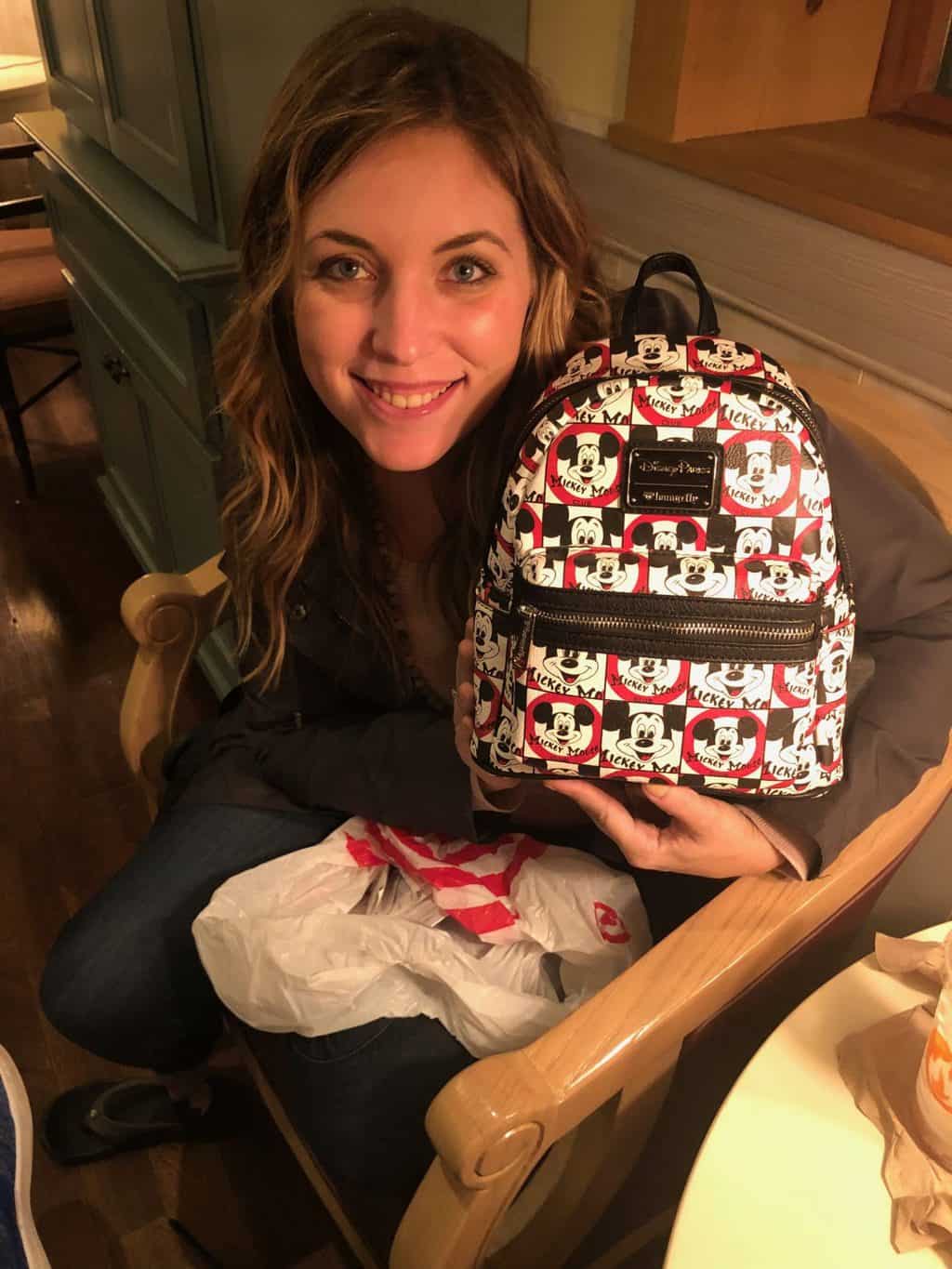 Our kids had a great weekend visiting with G-Mama and we had a nice time enjoying our rental home and just being able to RELAX. No pressure. No deadlines. No hard set plans. Just CHILL MODE!
If you're visiting the Disney area and are looking for accommodations be sure to check out our Rental Home Page! We offer a large discount to blog readers and the home is located less than 5 miles from the parks!