Zach and I fell in LOVE with Cali when we visited a few years ago and one of the things we really enjoyed was driving down the coast and going on a whale watching boat ride. 
When we planned our California trip it was important to both Zach and I to have a full day completely away from the theme parks. Yes, we LOVE some Disney in our fam but we also wanted to give the kids a taste of beautiful California.
We didn't want to spend a ton of time in the car on our off day so I did some research and decided to visit Newport Beach as it was only about a 45 min drive or less from Anaheim. We rented a car and had a GREAT experience. The car company was recommended through our hotel and they delivered the van to the hotel parking lot for us and then we just parked it in the lot when we got back and they came and picked it up. Super smooth experience and a GREAT day!
We headed out first thing in the morning and it was such a gorgeous day!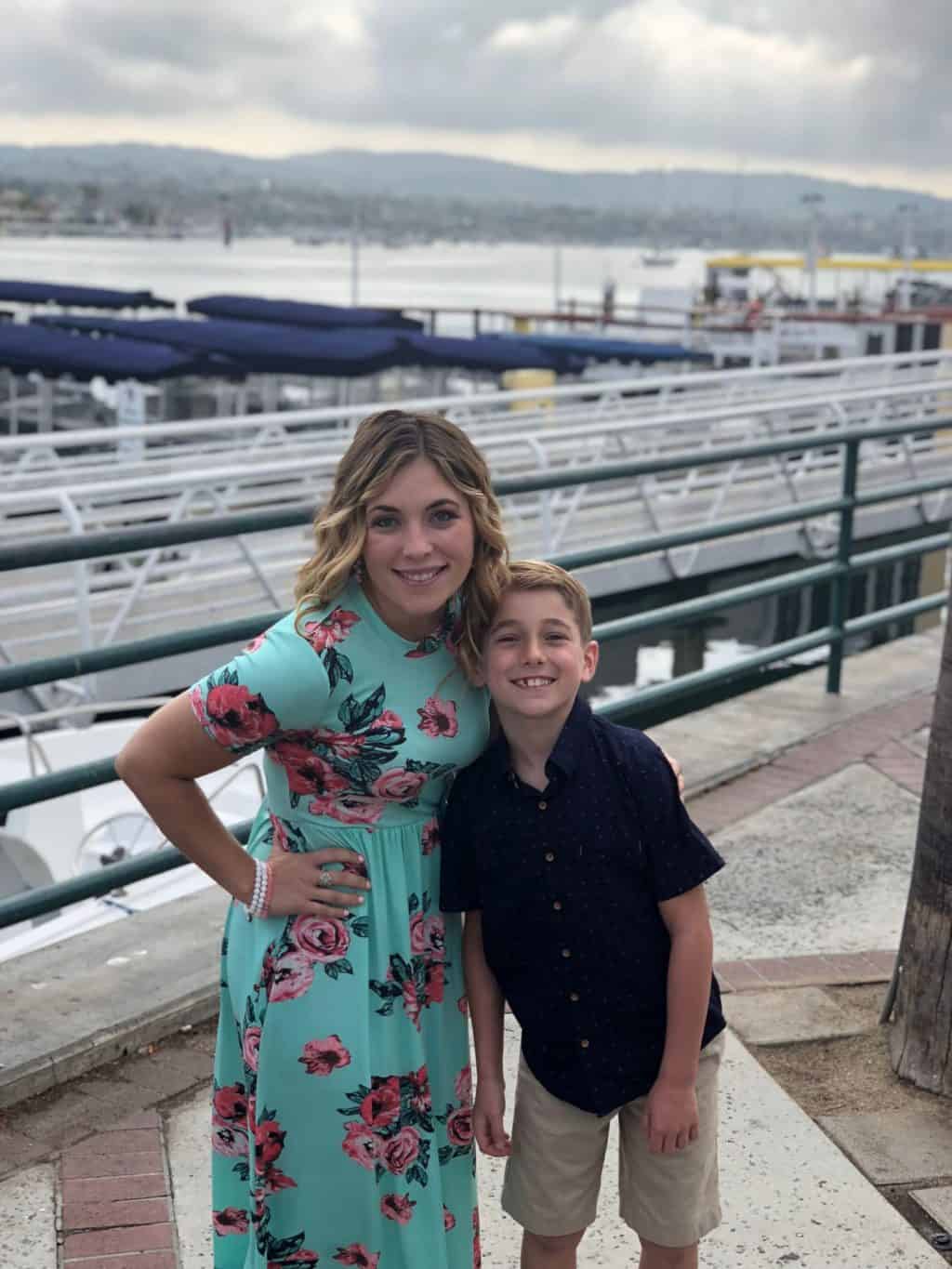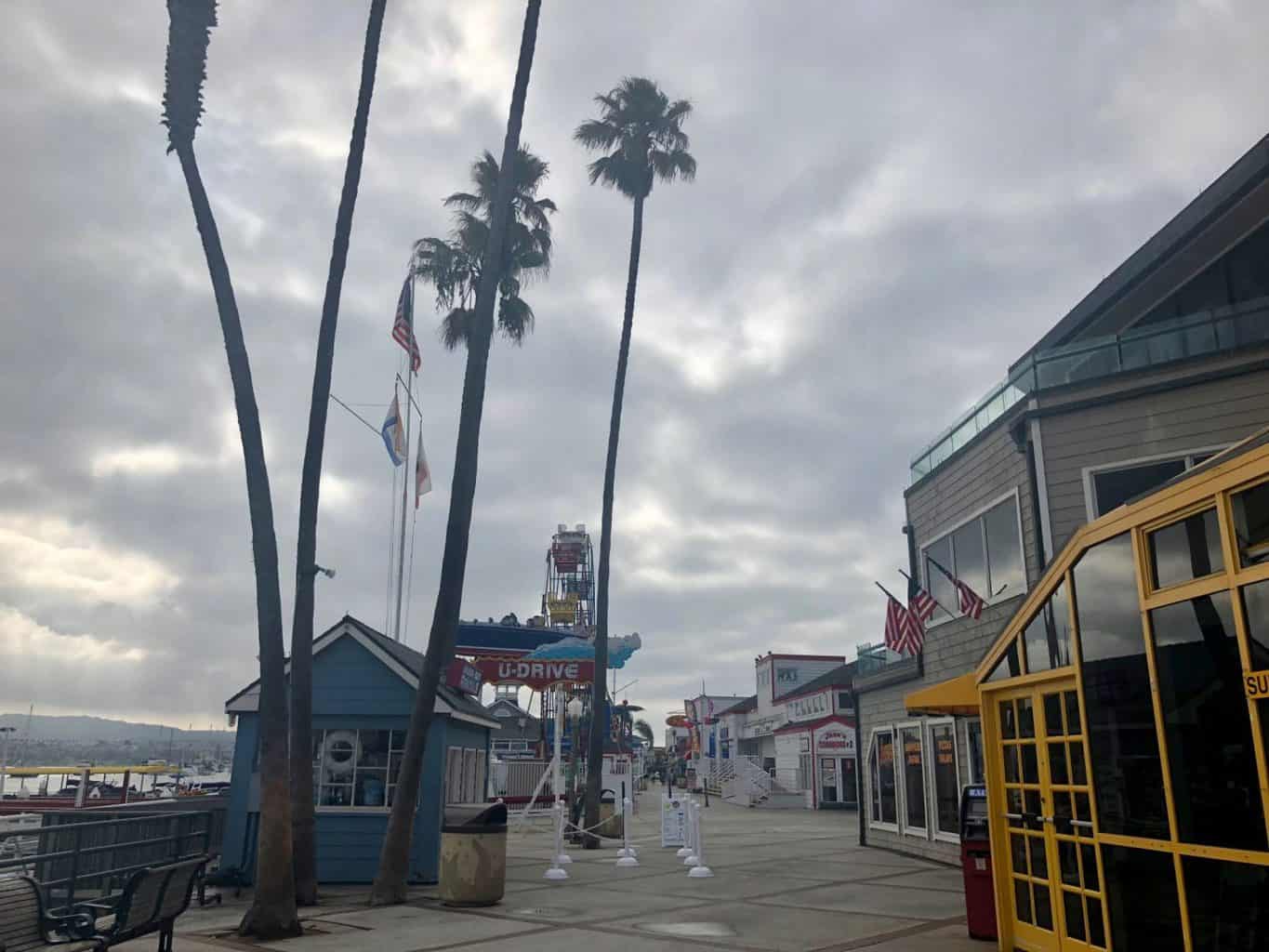 We decided to do a whale watching tour since it's something Zach and I enjoyed so much. We booked through Davey's Locker and they matched the discount offered on Groupon so it ended up being around $60 for all five of us. I call that a WIN! They suggested doing the earliest boat ride of the day for the calmest waters so I went for that.
We got there nice and early to check in and use the bathroom and explore the adorable (and empty!) pier area.
It was hilarious how many people stopped and asked us if we were getting professional family photos taken. Nope. This is just how we like to dress hahaha. My girls LOVE to match each other and especially love when I join in on the matching fun so I figured it was a perfect day to wear our coordinating dresses. You can find mine and the girls here!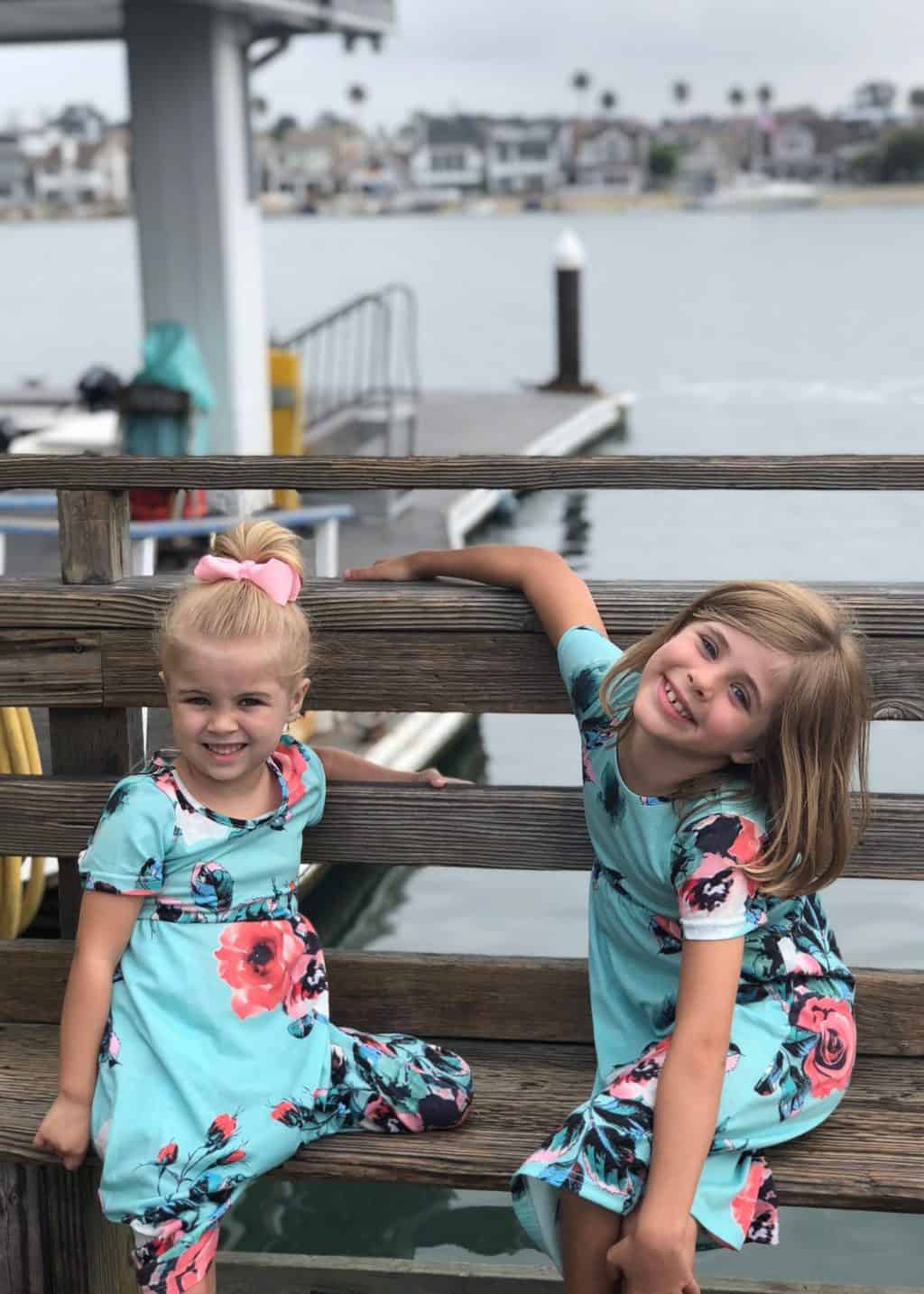 We tend to stick to a pretty strict schedule, even when traveling but sometimes it's fun to just YOLO. We had a good bit of time before the boat was to leave port so we walked around a bit and on a whim decided to get donuts! It was fun to just make a decision on the fly to have a little morning treat 🙂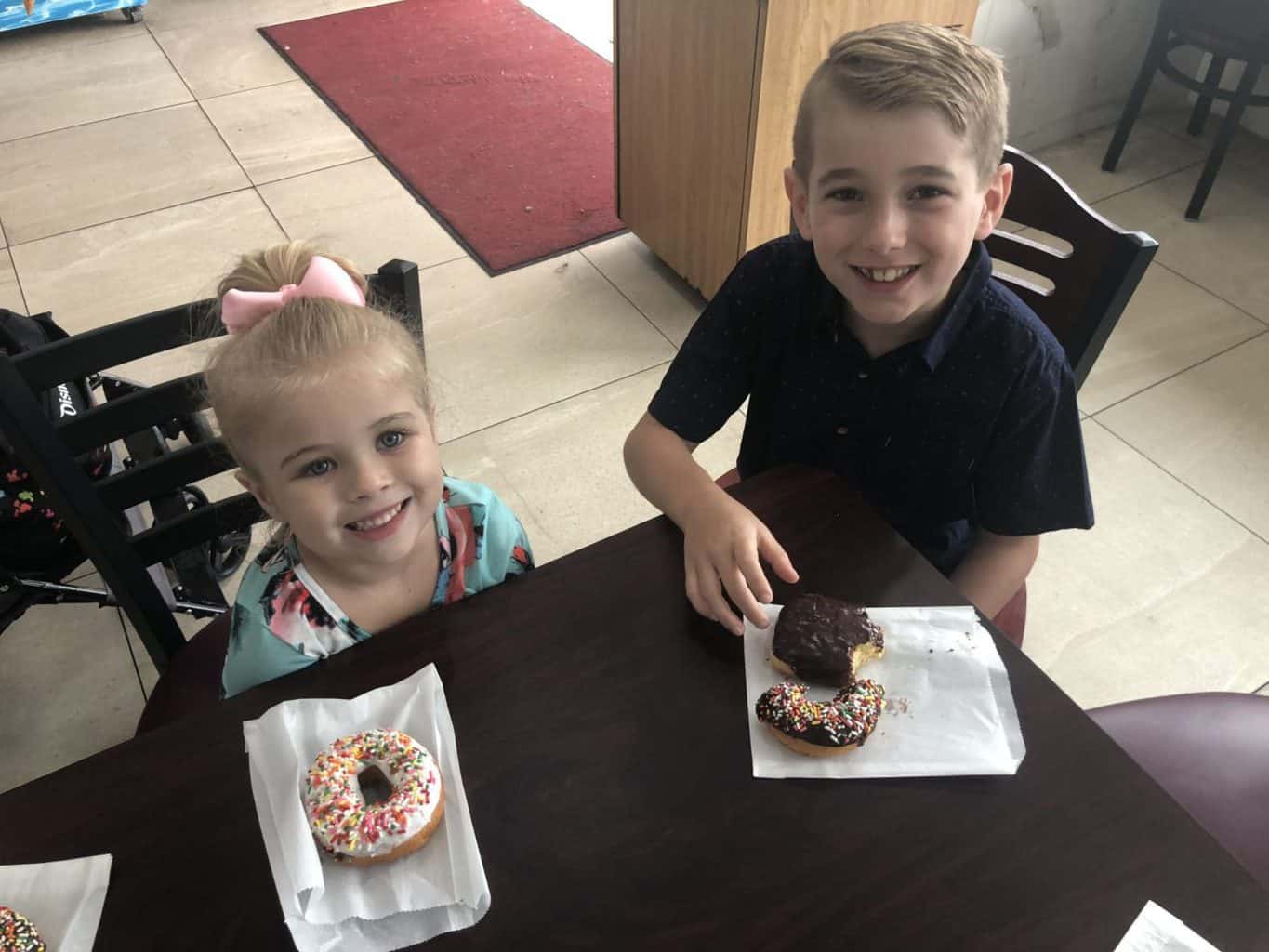 Our non-Disney day was Wednesday September 5th which also happens to be Casey's birthday. I sent her a text wishing her a happy bday and included this pic we took together on a trip to Daytona Beach a few years ago.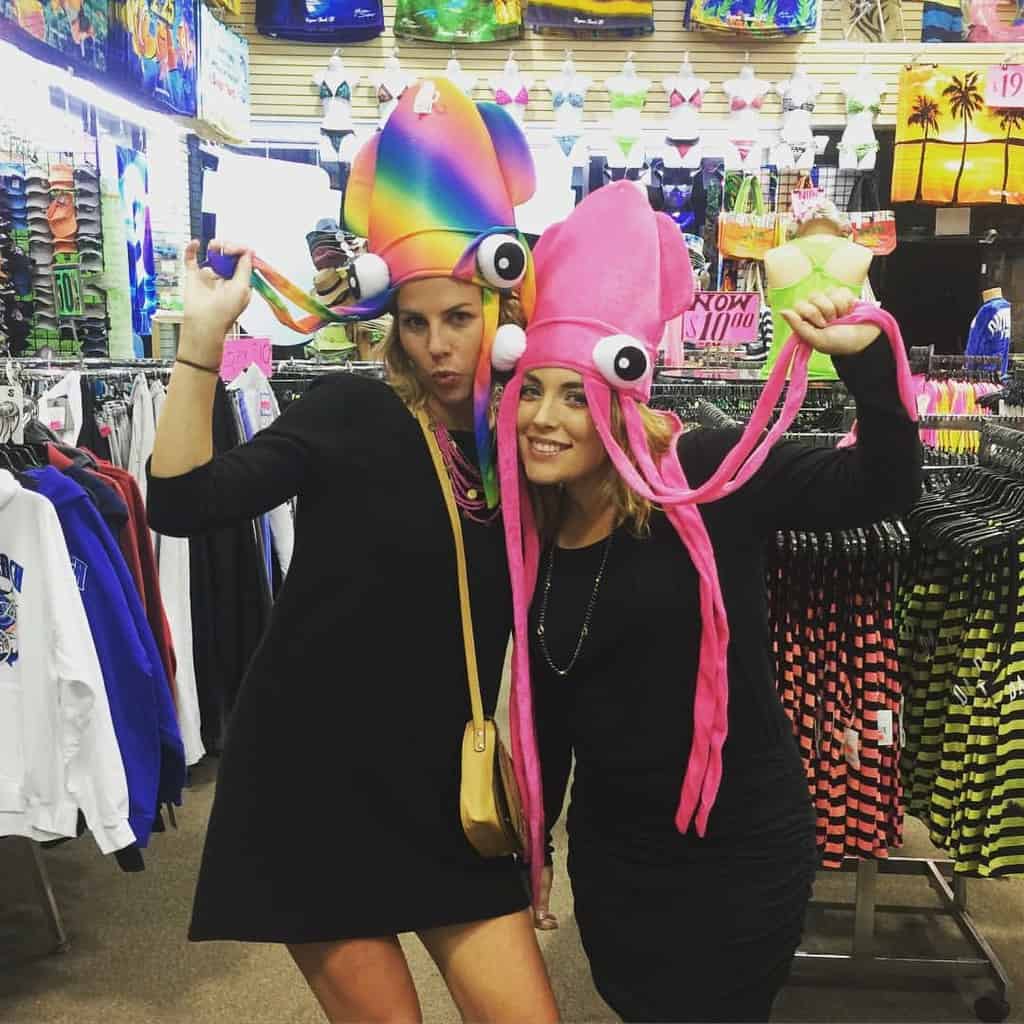 It was HILARIOUS because literally right after I sent her that text we walked into a gift shop and they had the same hats! I about died and had to take pics of the kids in them 😉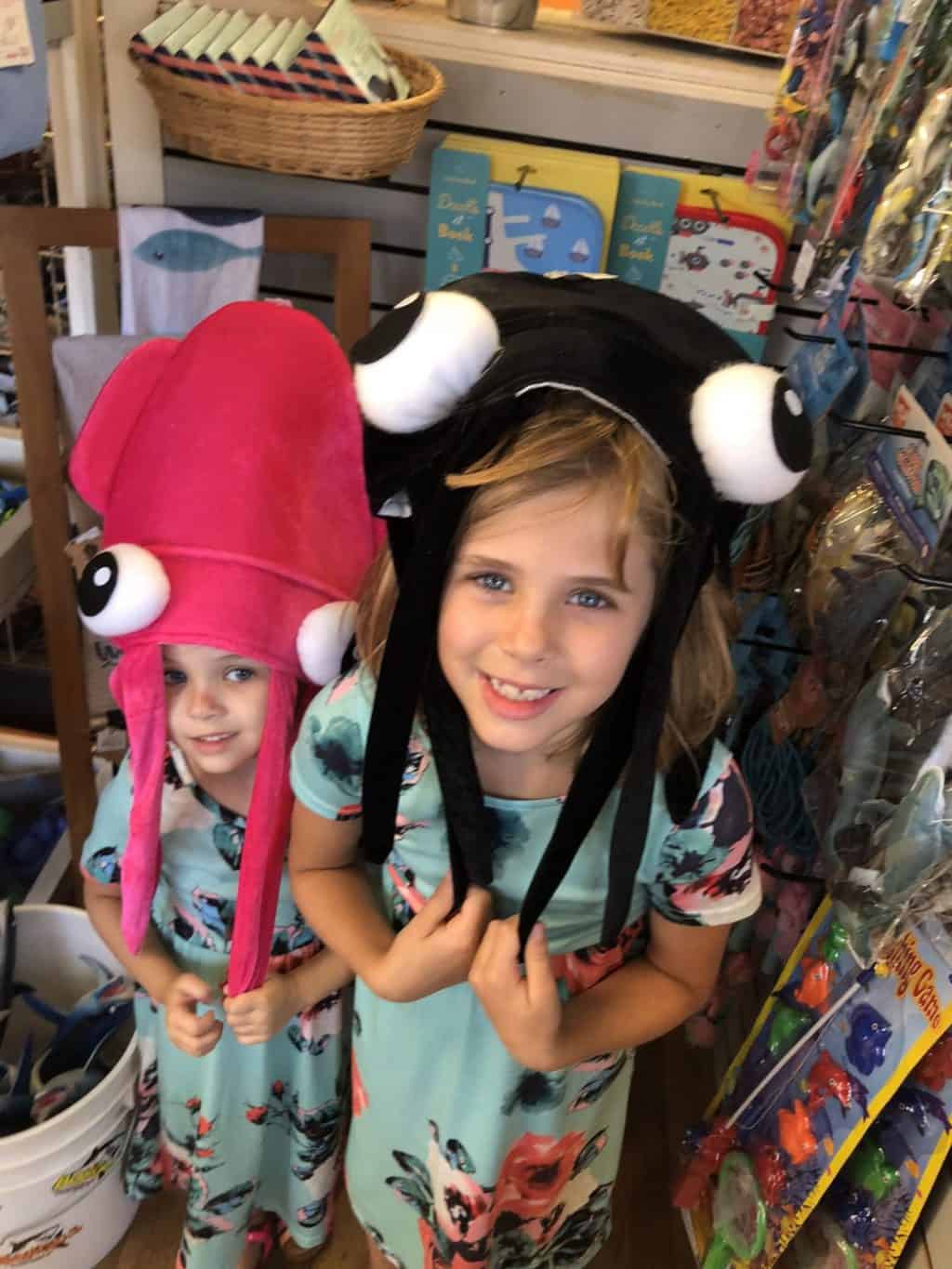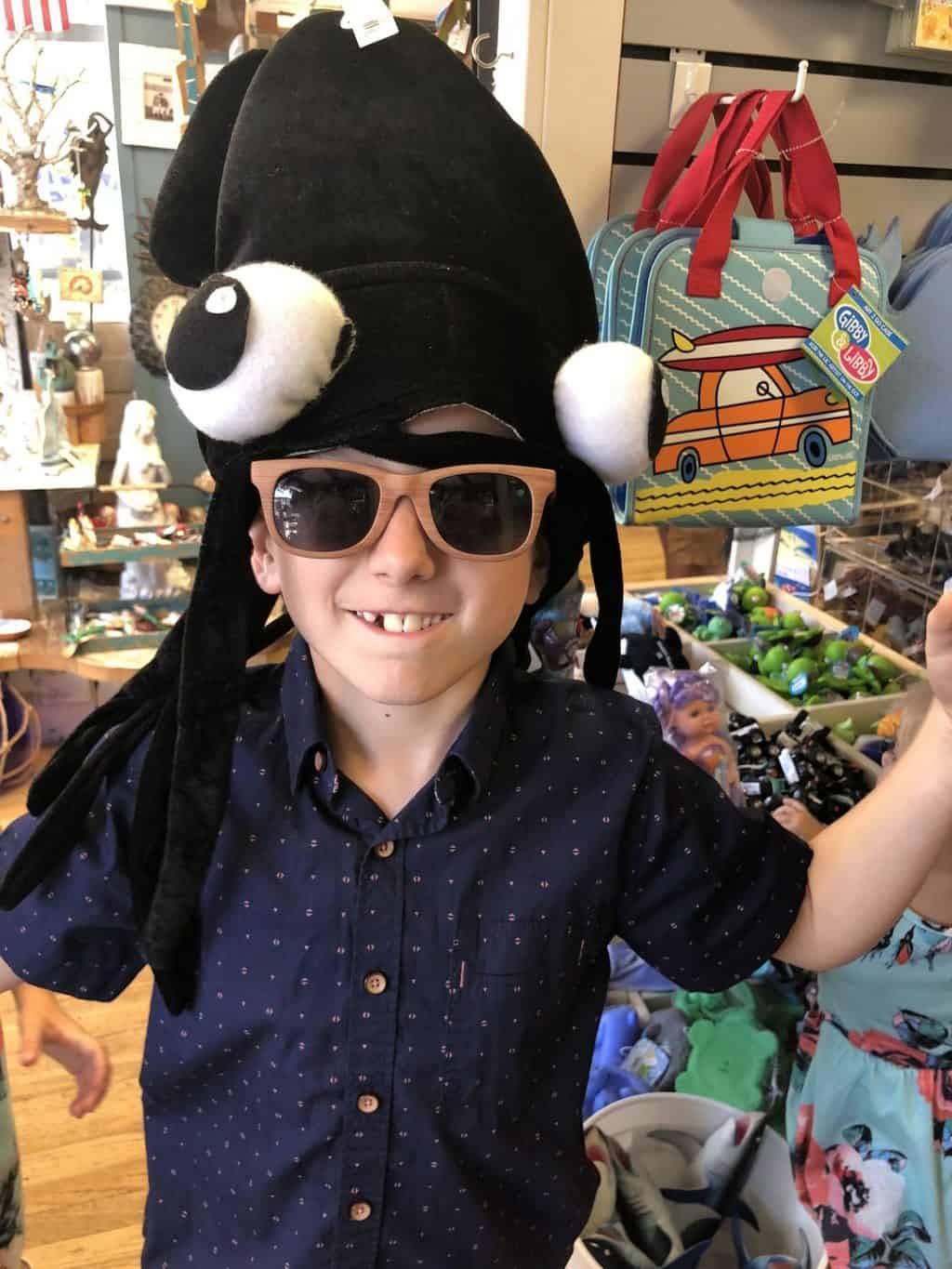 The tough decision of which yacht to buy 😉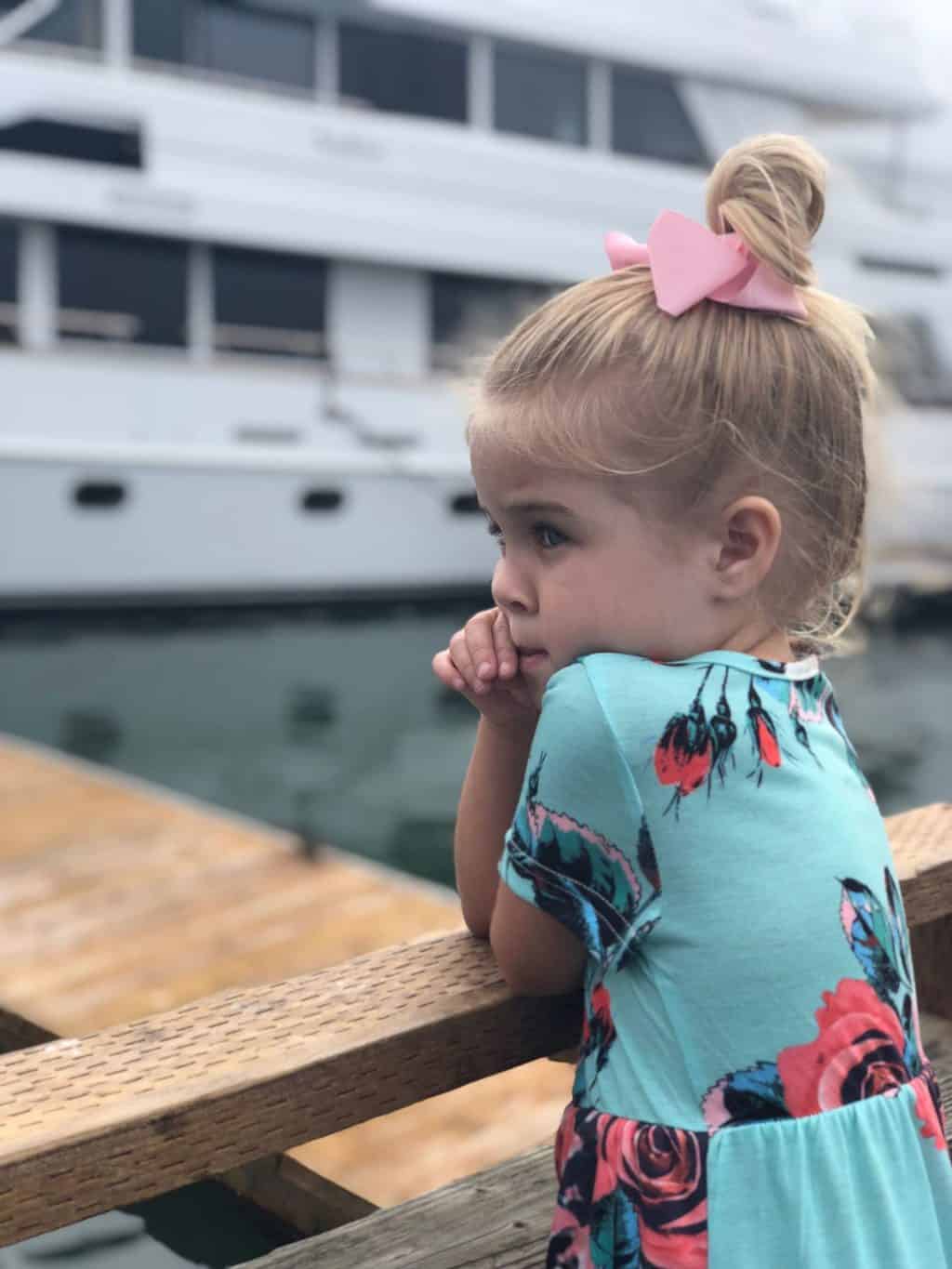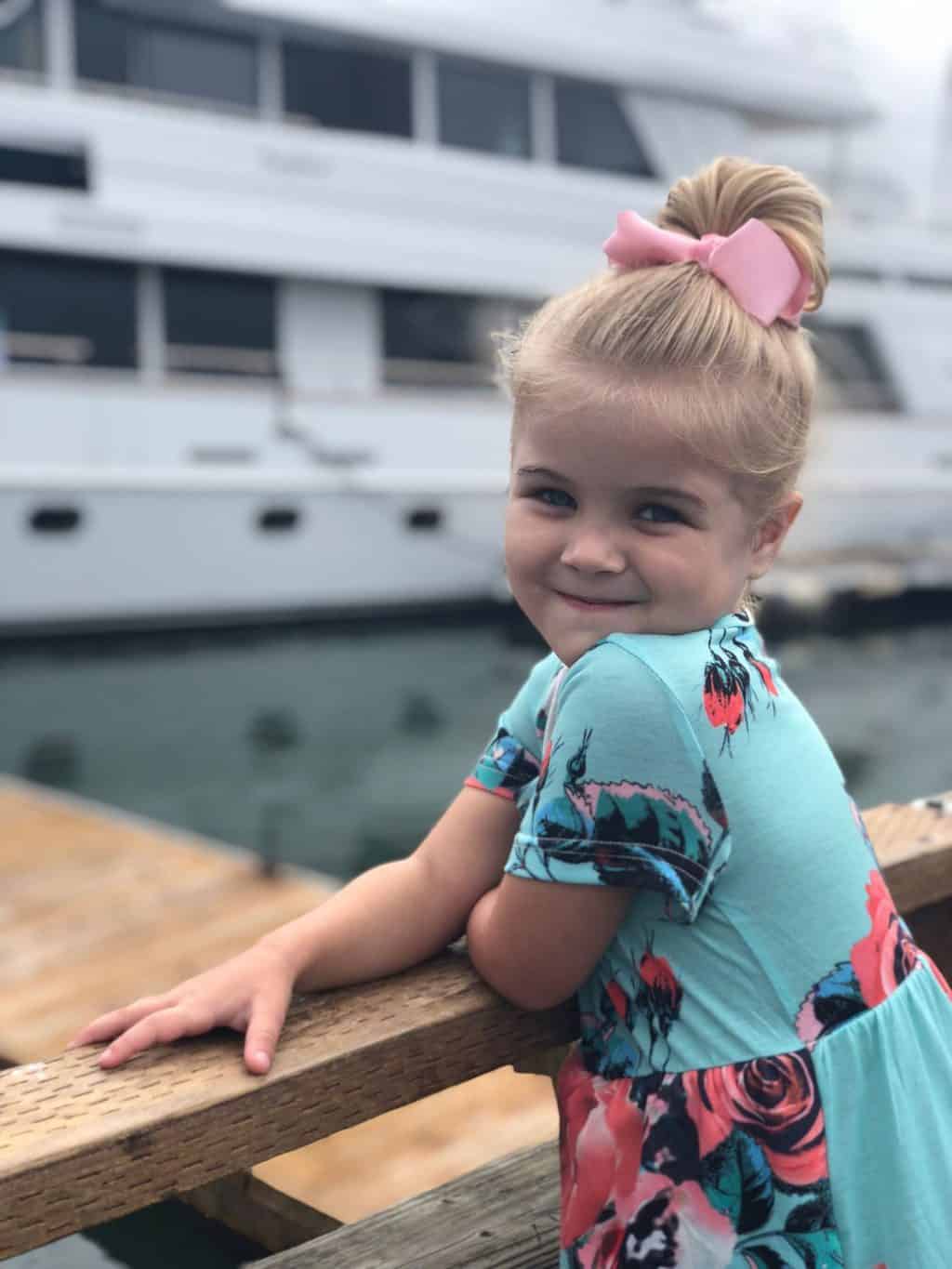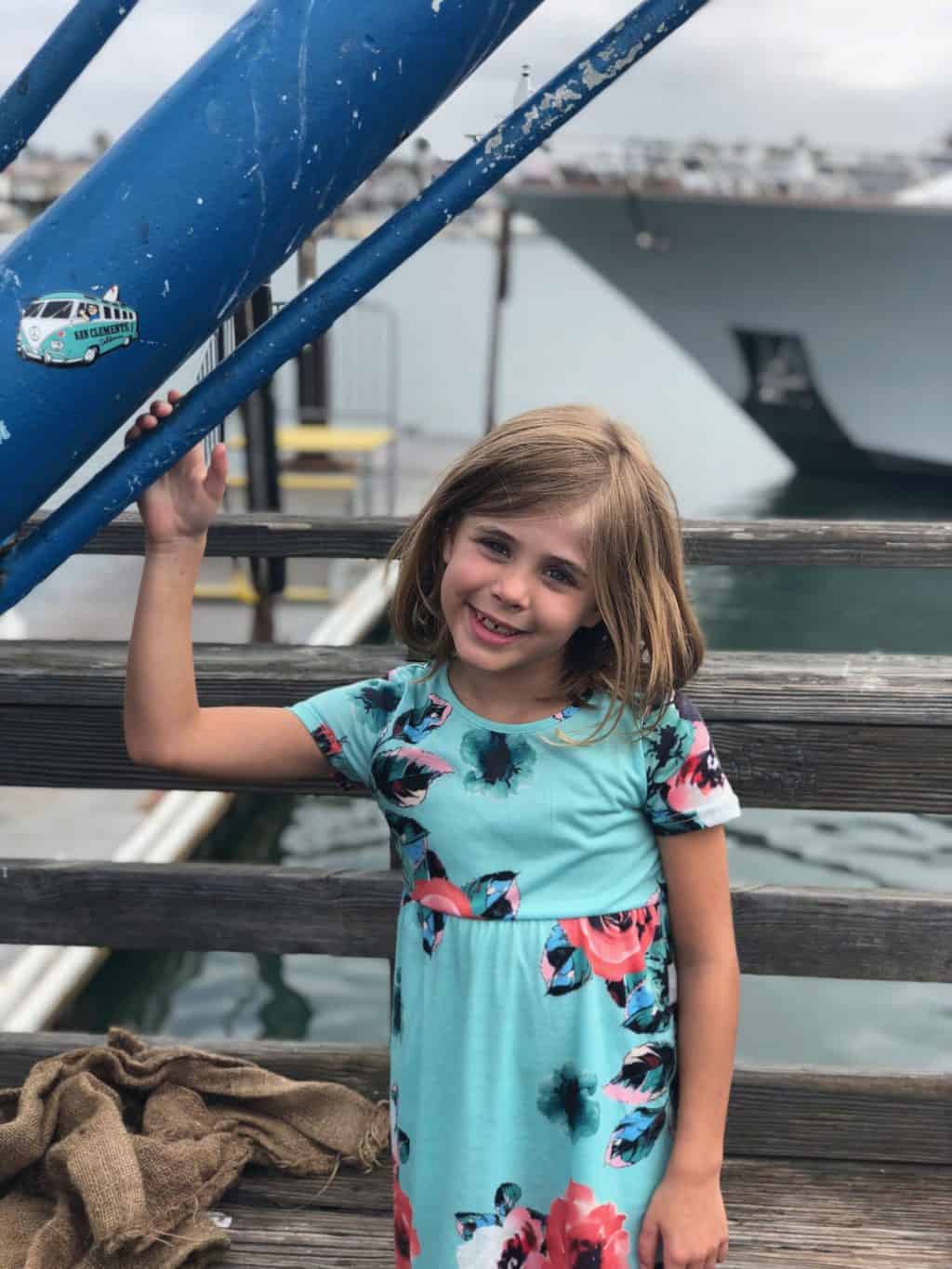 She picked one 😉 Living that FAB LIFE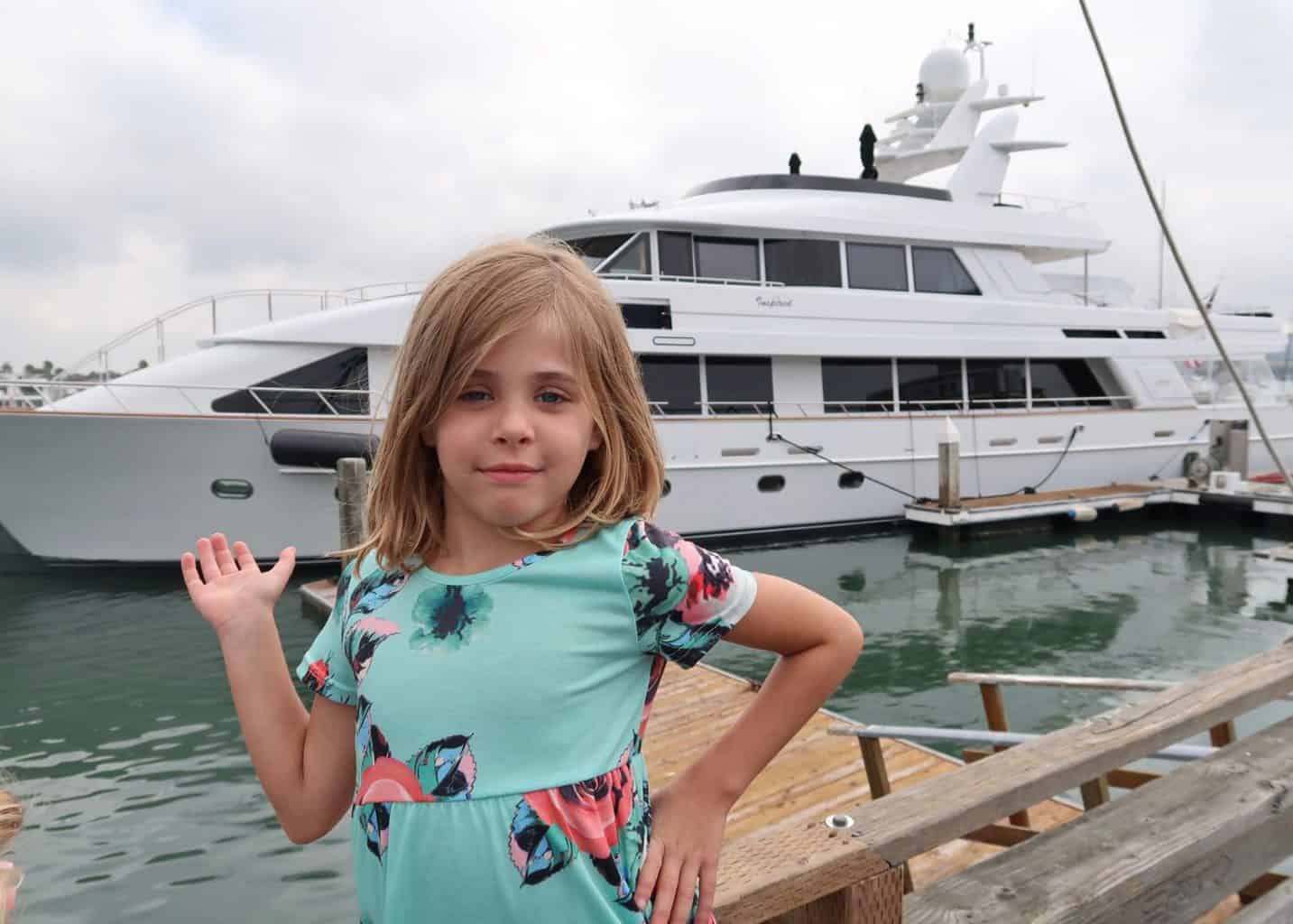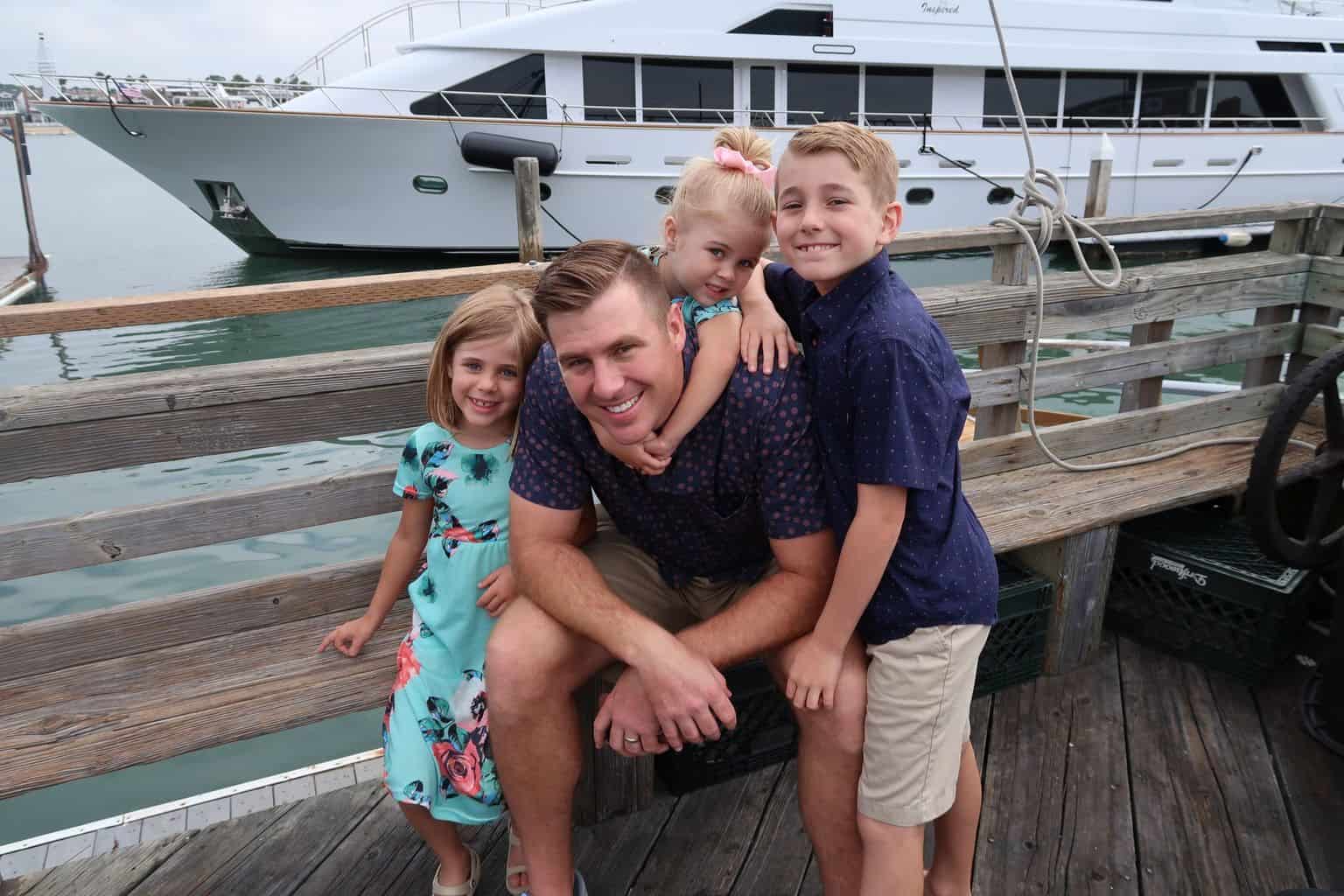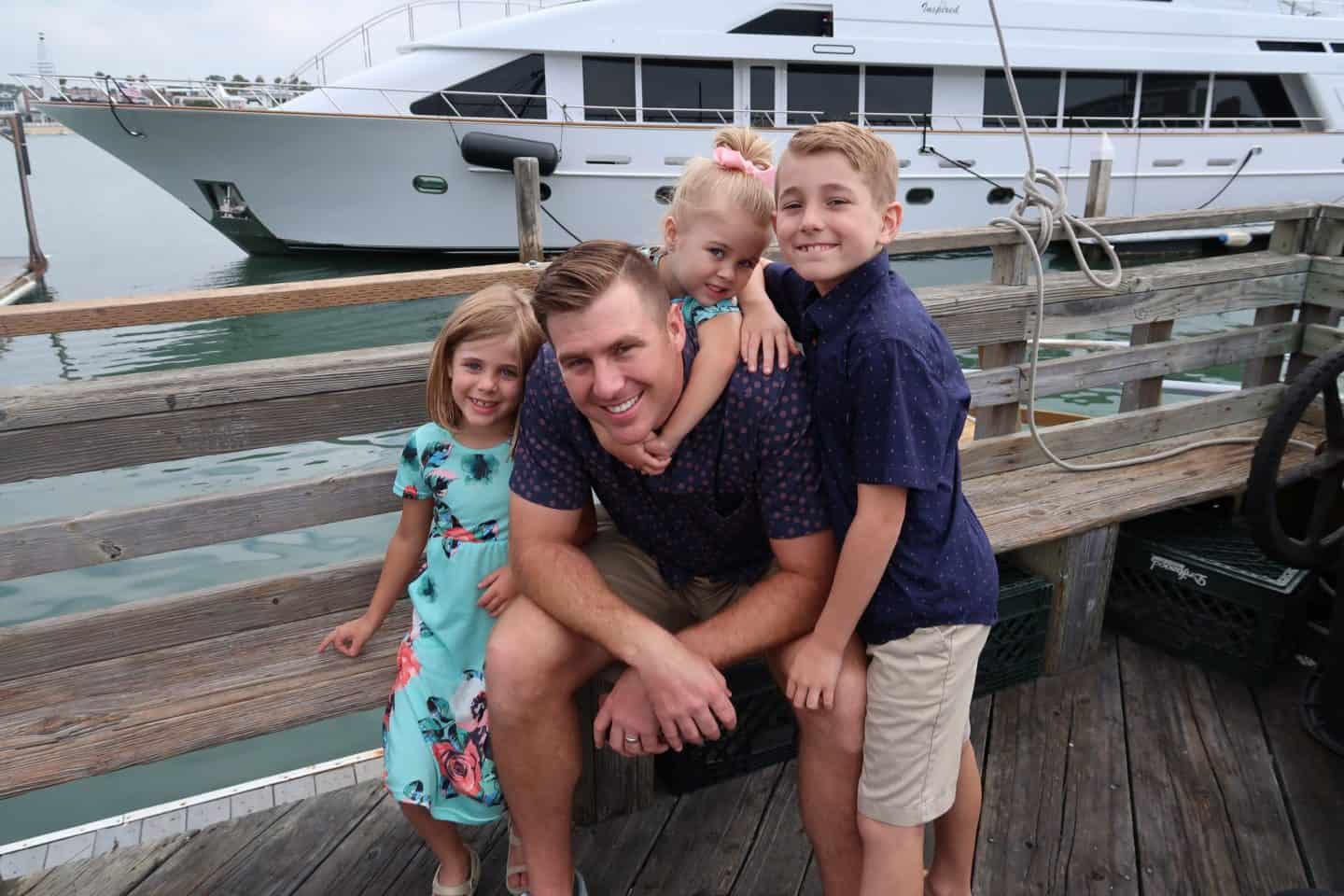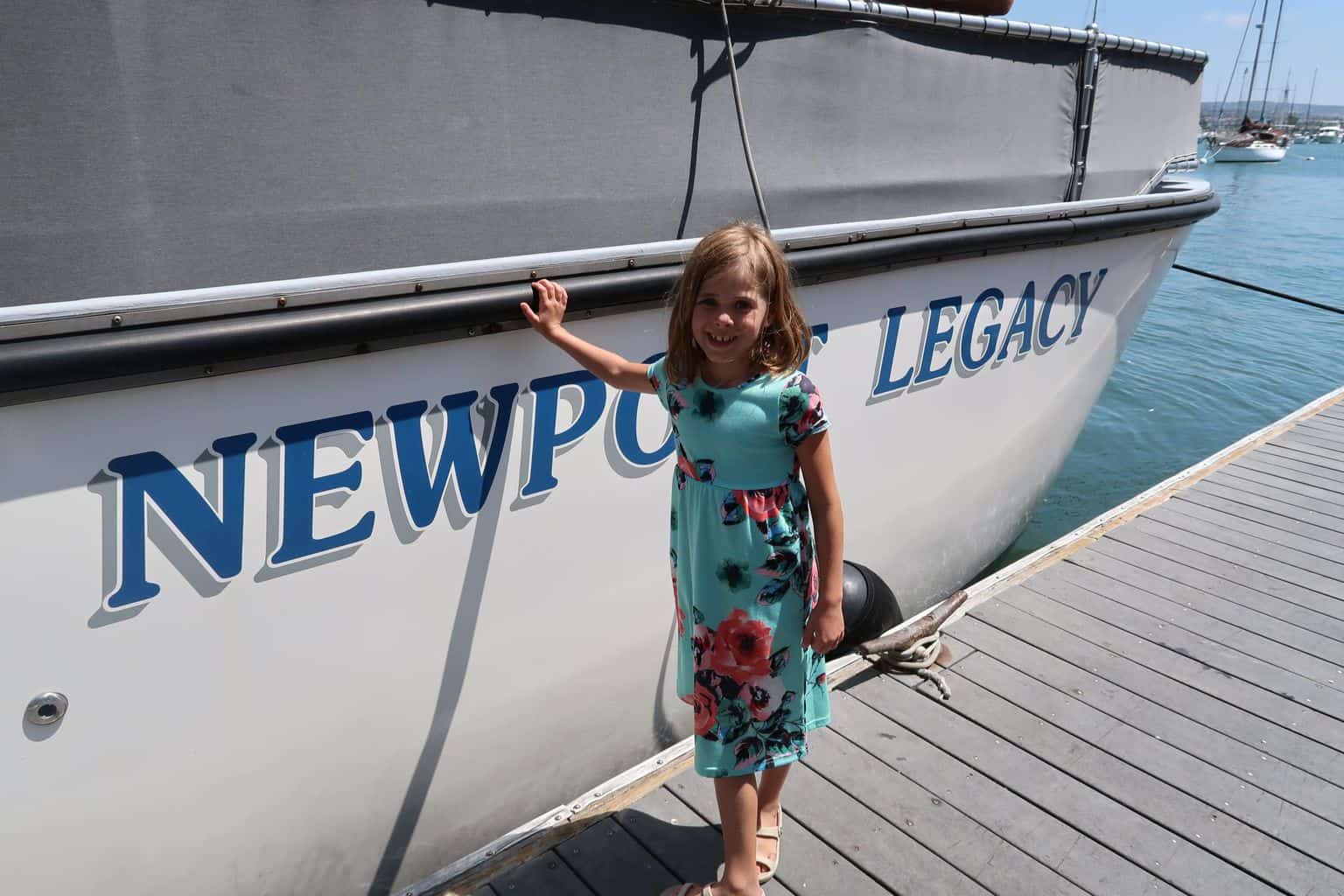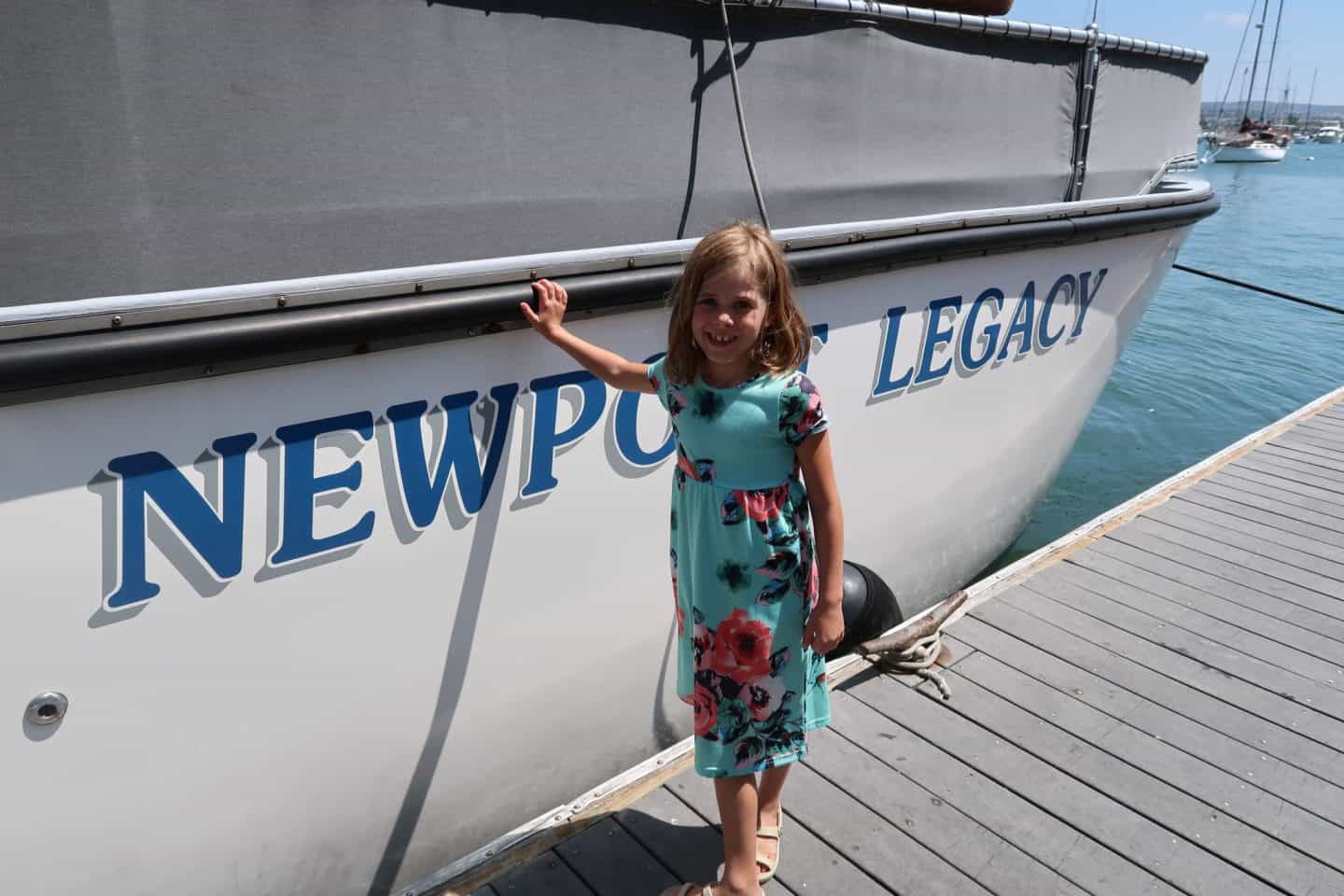 Our kids have never been to the Pacific Ocean and have never gone on any type of boat exertion. The only boat ride they've ever been on outside of Disney World is when we visited my dad at his house on the lake!
We did NOT tell them specifics about our adventure to come. I knew that seeing animals wasn't guaranteed. I read that it was a good time of year to see certain breads of whales and Zach and I had TONS of luck on our whale watching boat ride but I'm an experienced enough of a mama to know you never, ever make a promise to a child that you can't keep.
So we didn't say WHAT we'd be seeing on the boat. We just focused on the excitement of getting to GO ON a boat ride! We amped that up and that way if we ended up not seeing anything the kids would still be happy because they didn't have those expectations.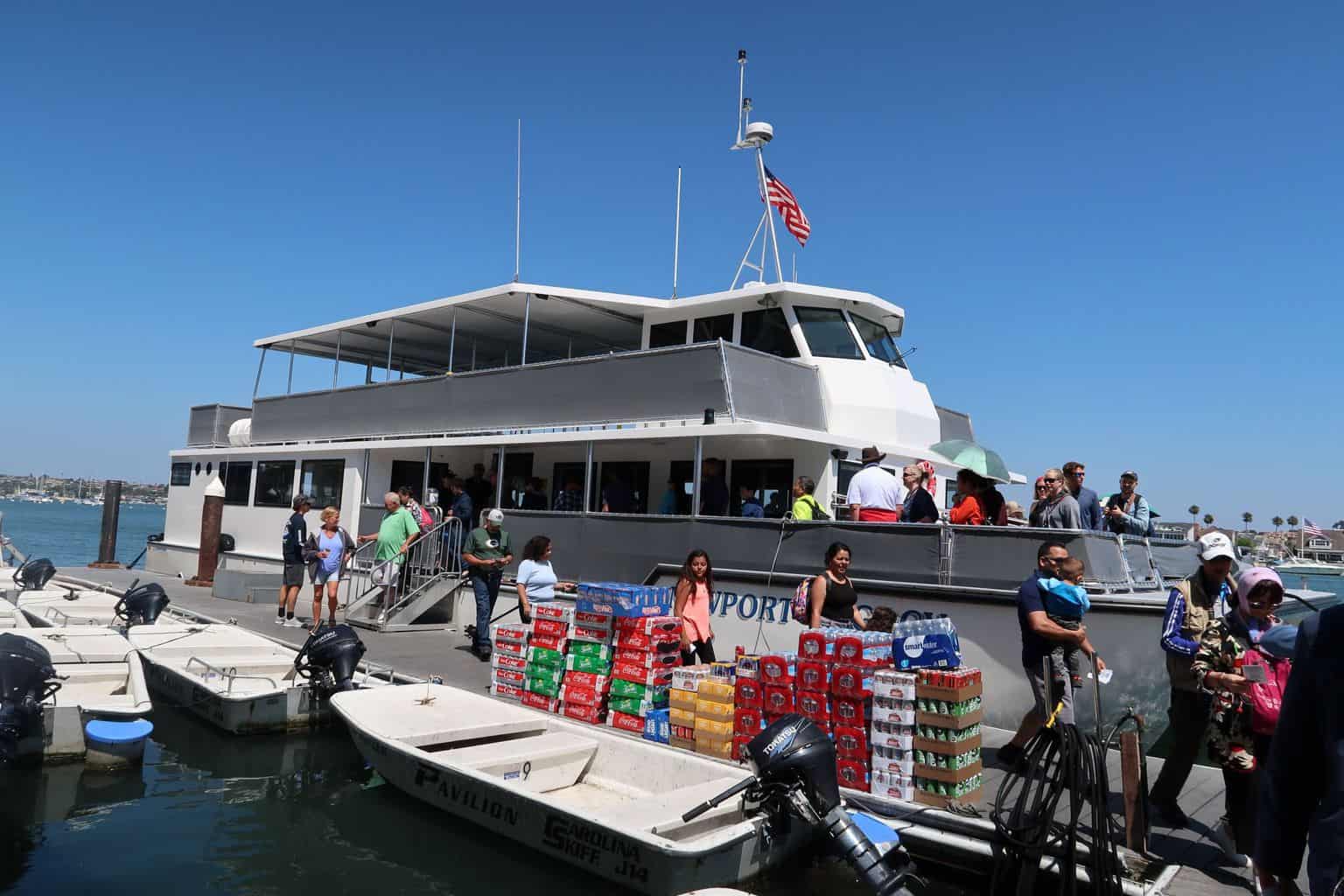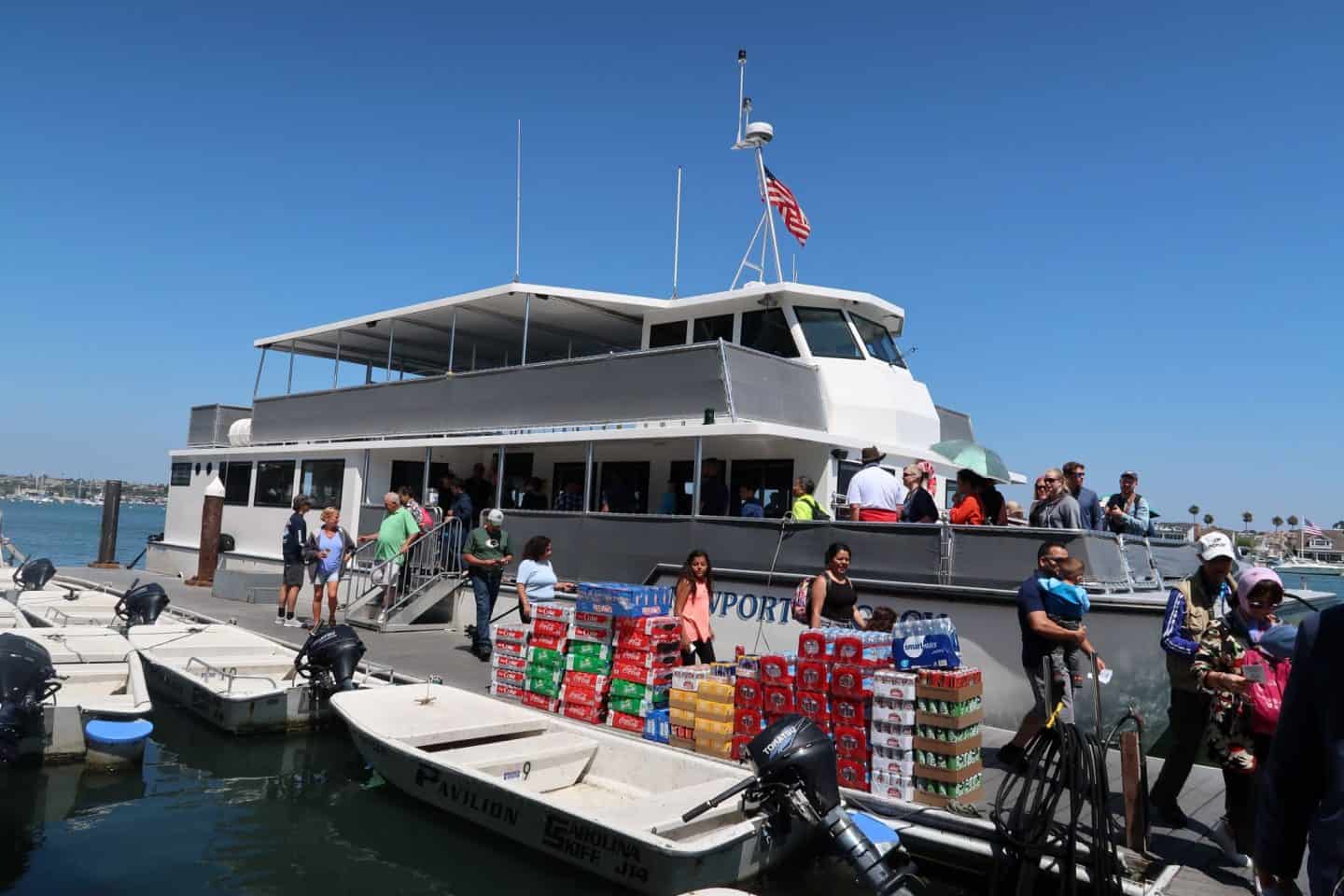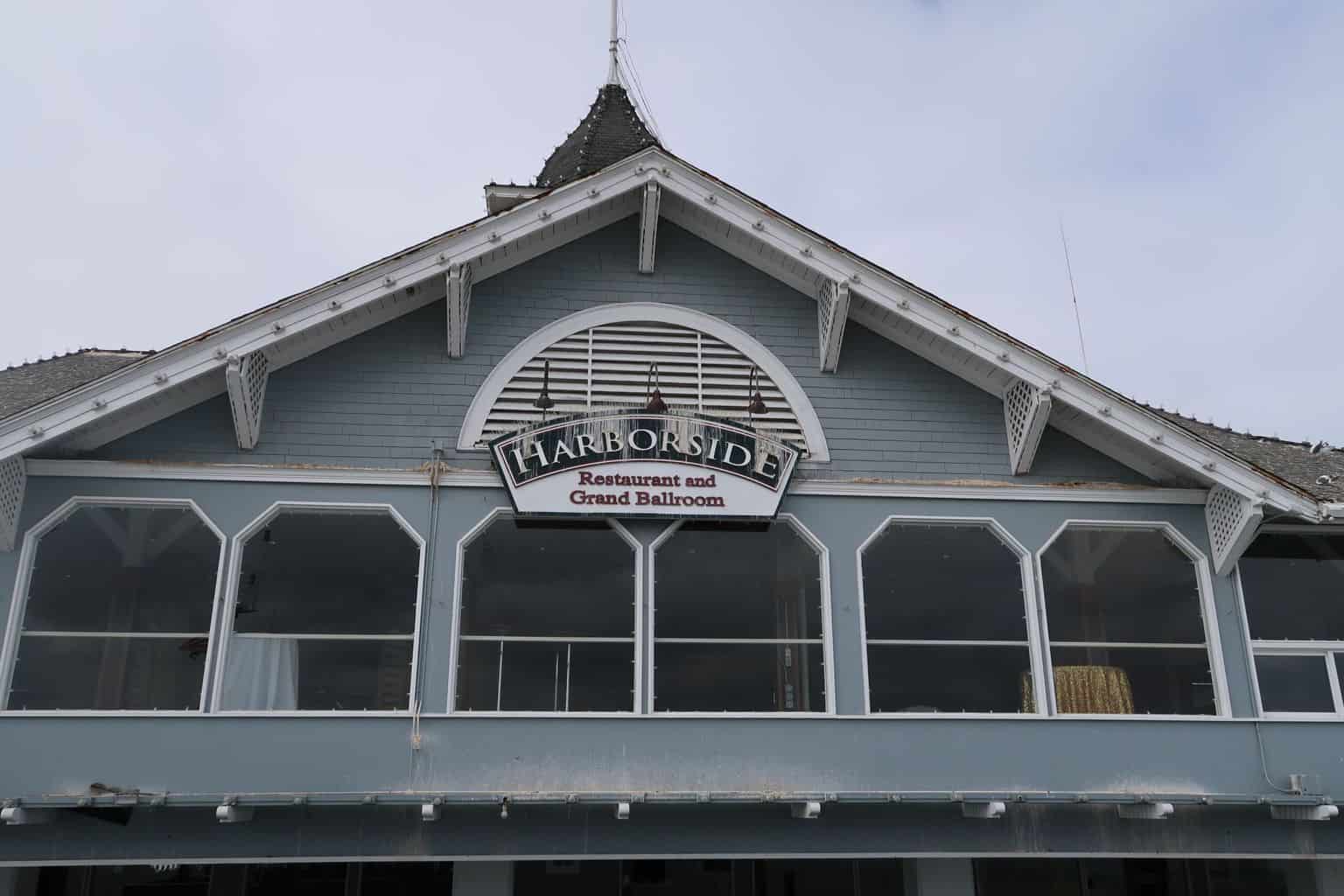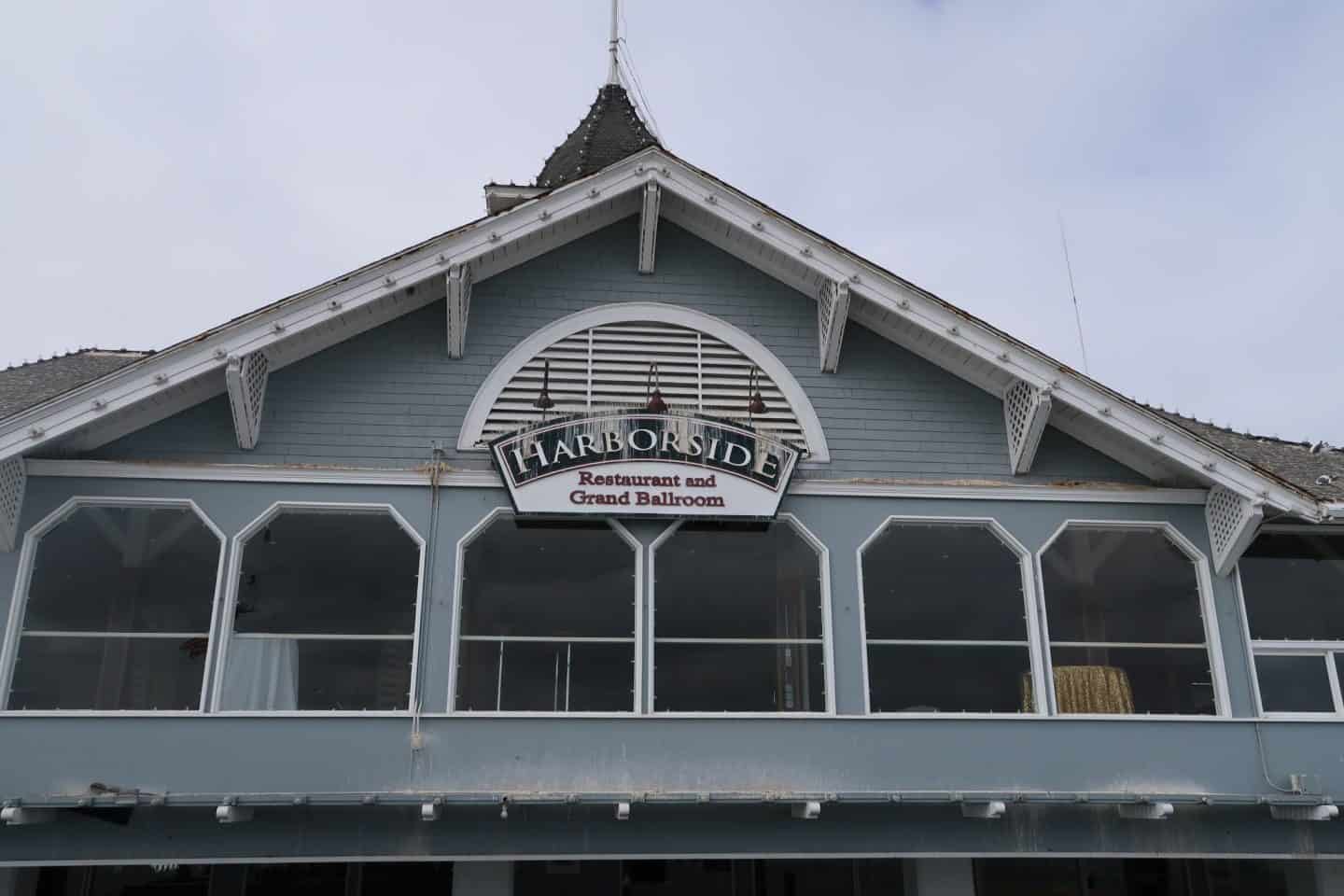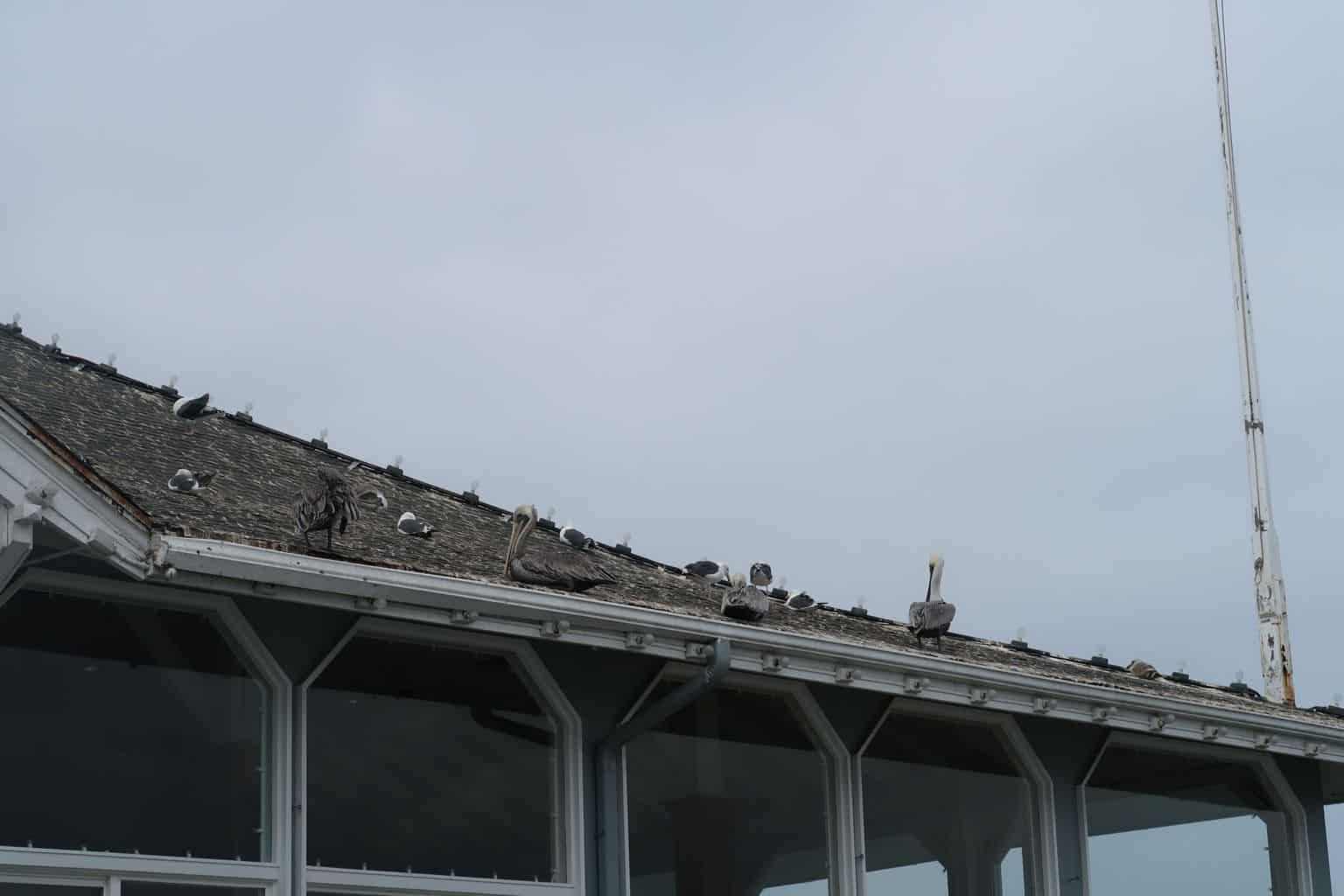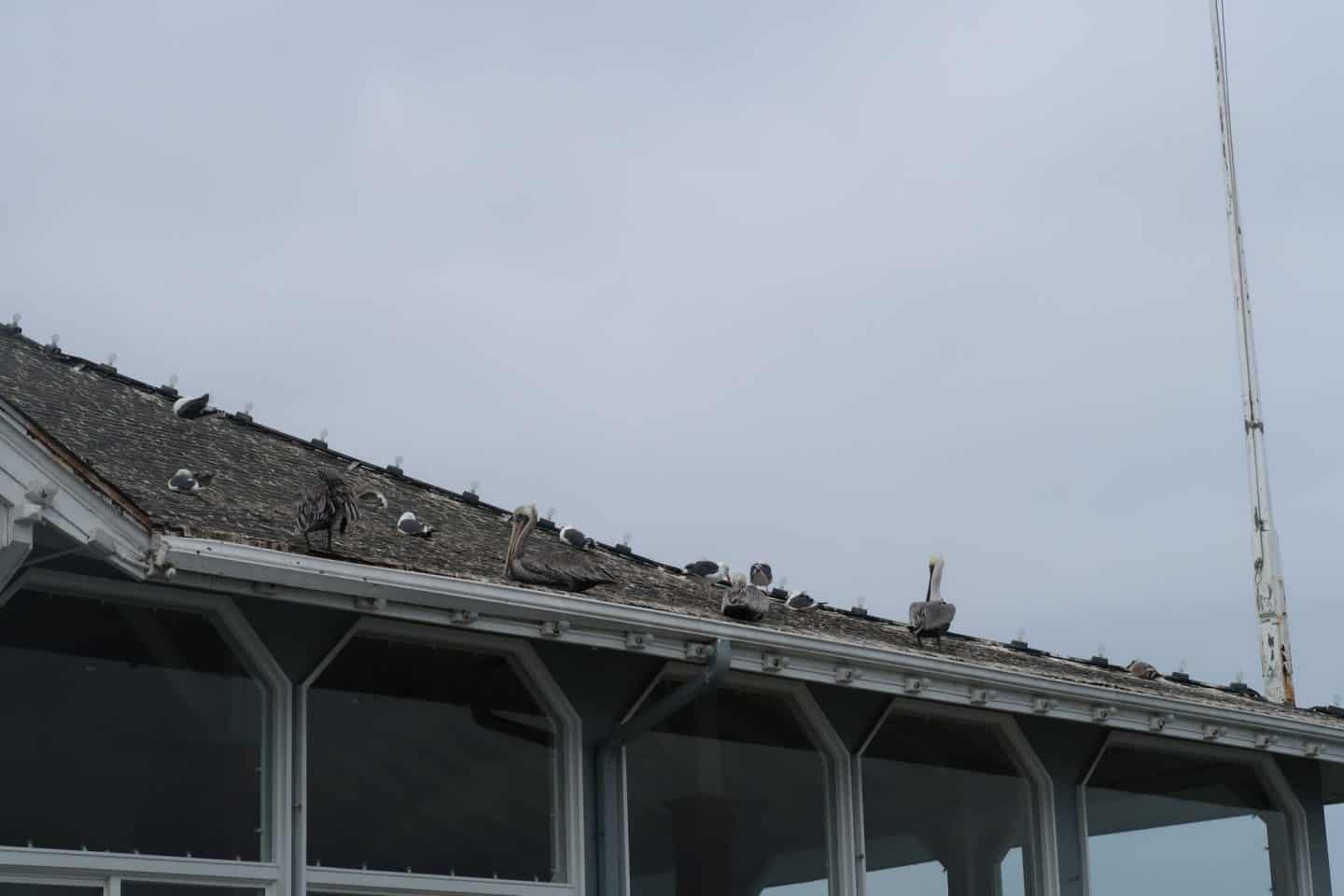 Things I'm glad I brought along with us: jackets, sunglasses, snacks, dramamine, water cups, and binoculars. I wish I'd thought to pack small toys too as a 2 hour boat ride can feel LONG for little kids!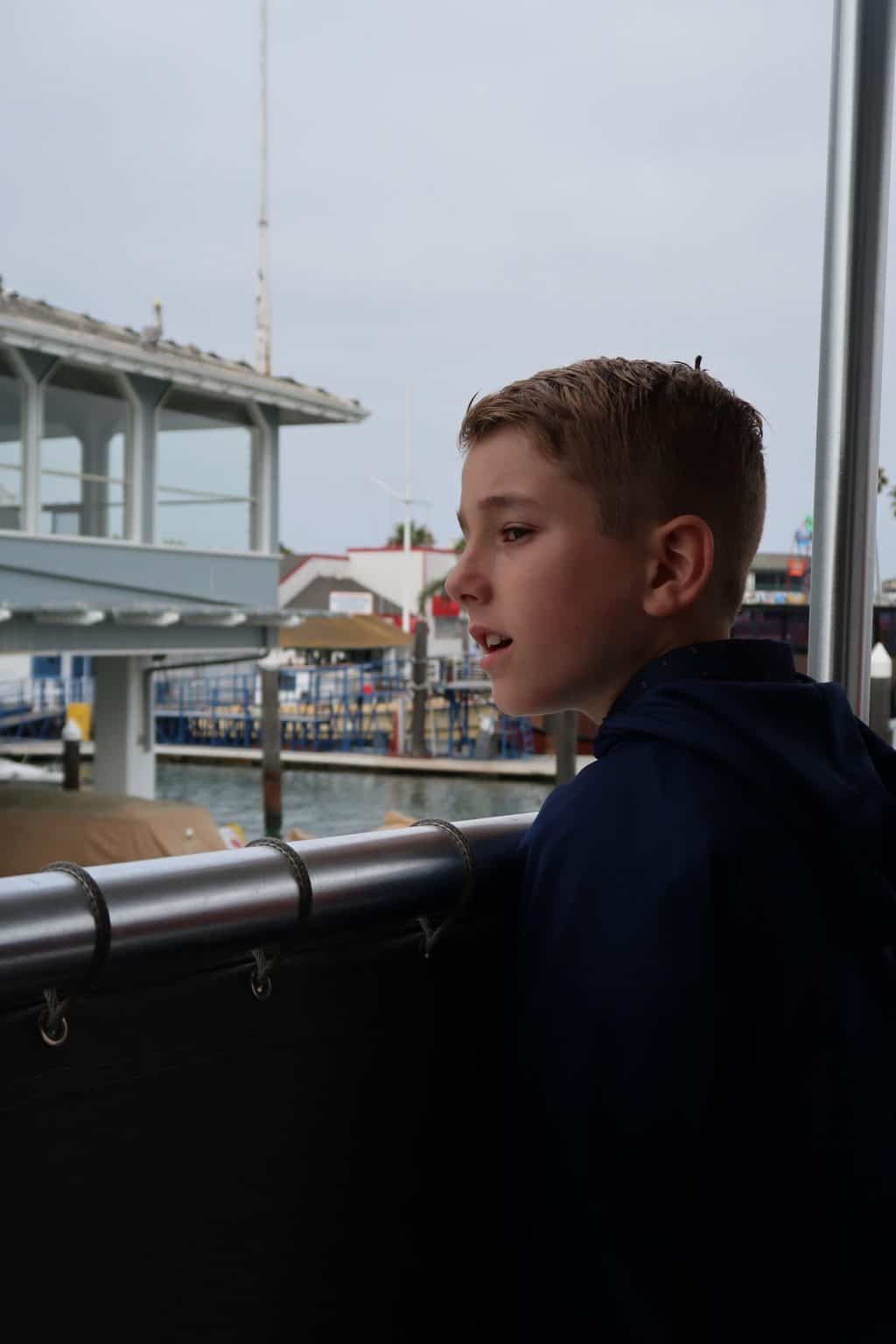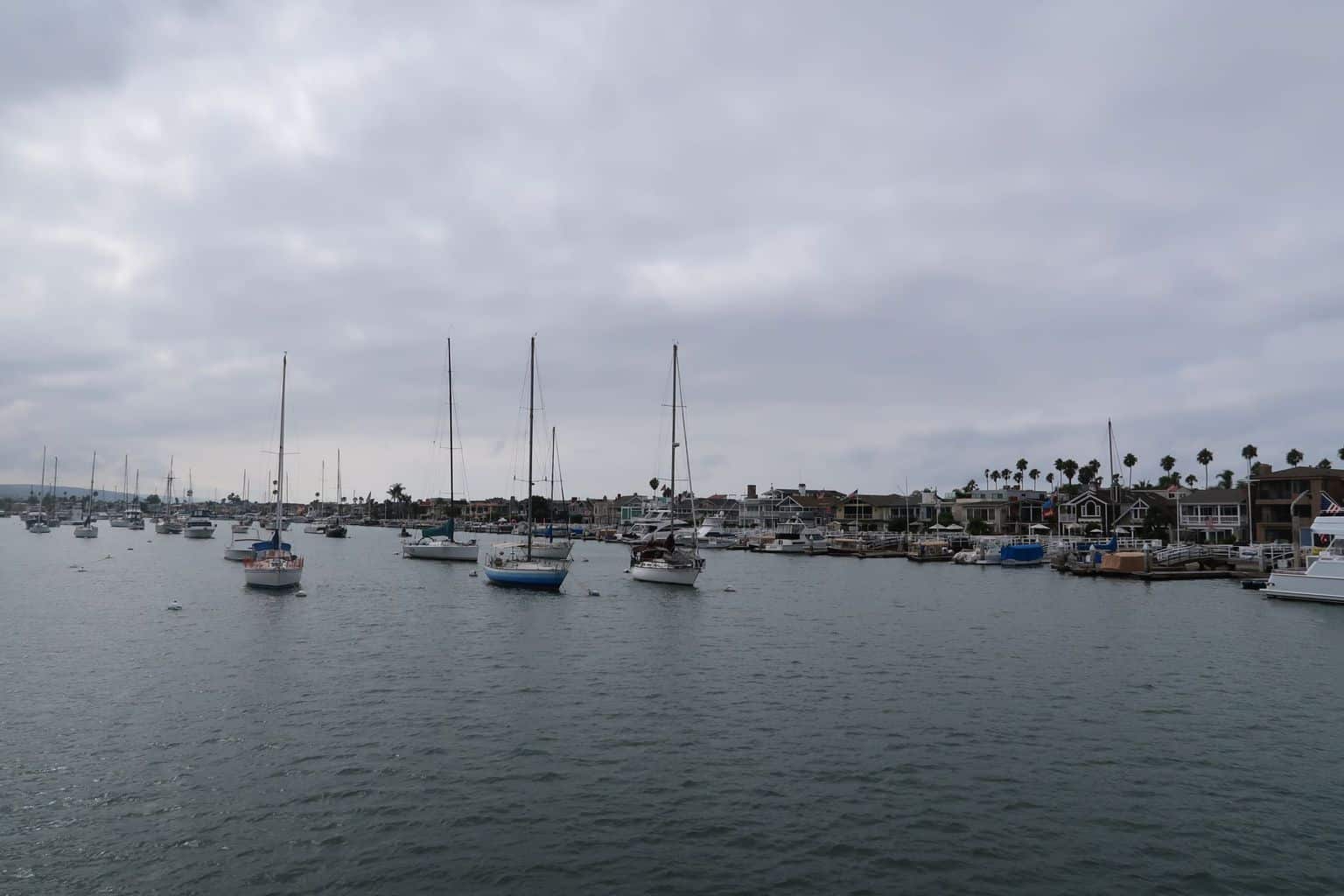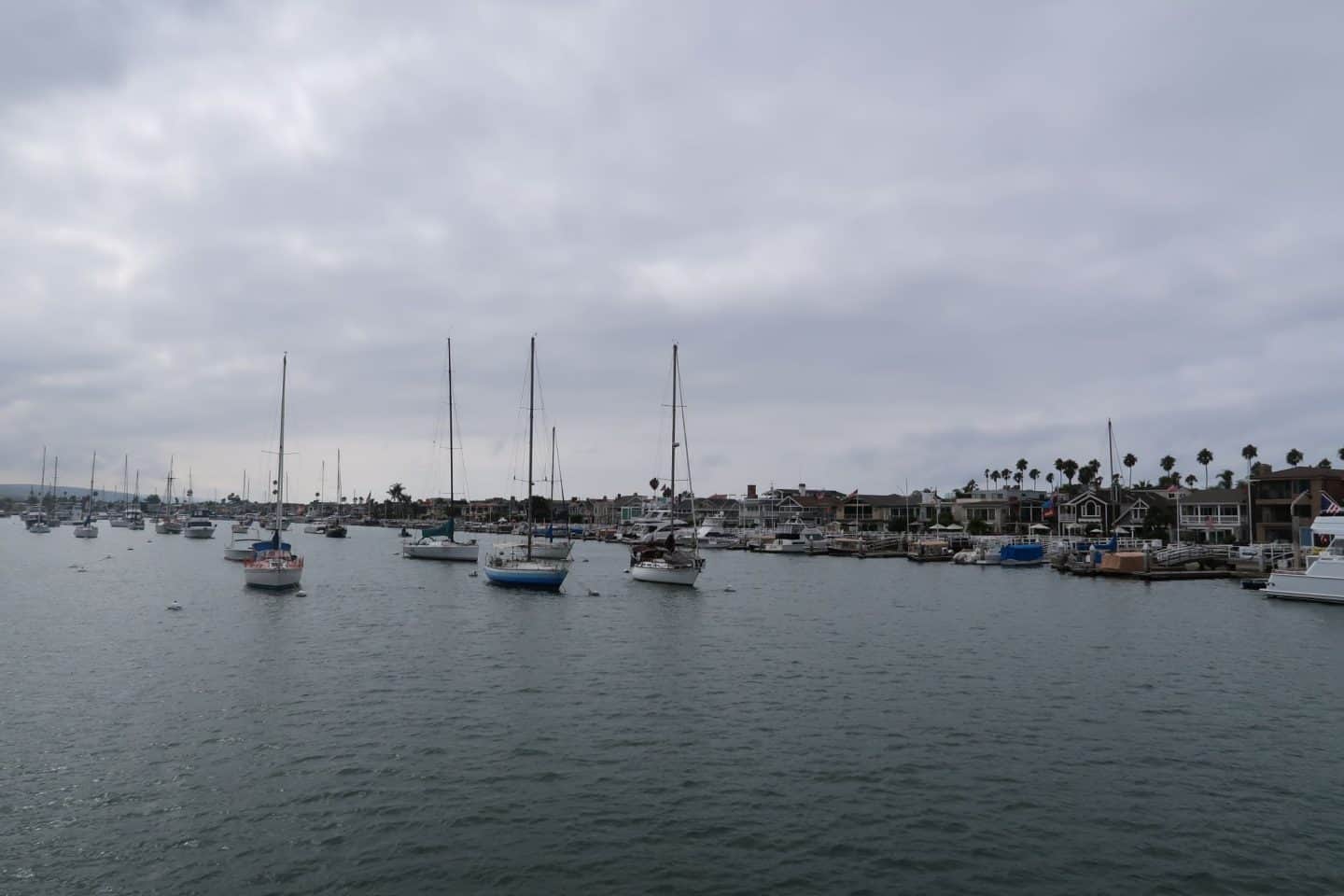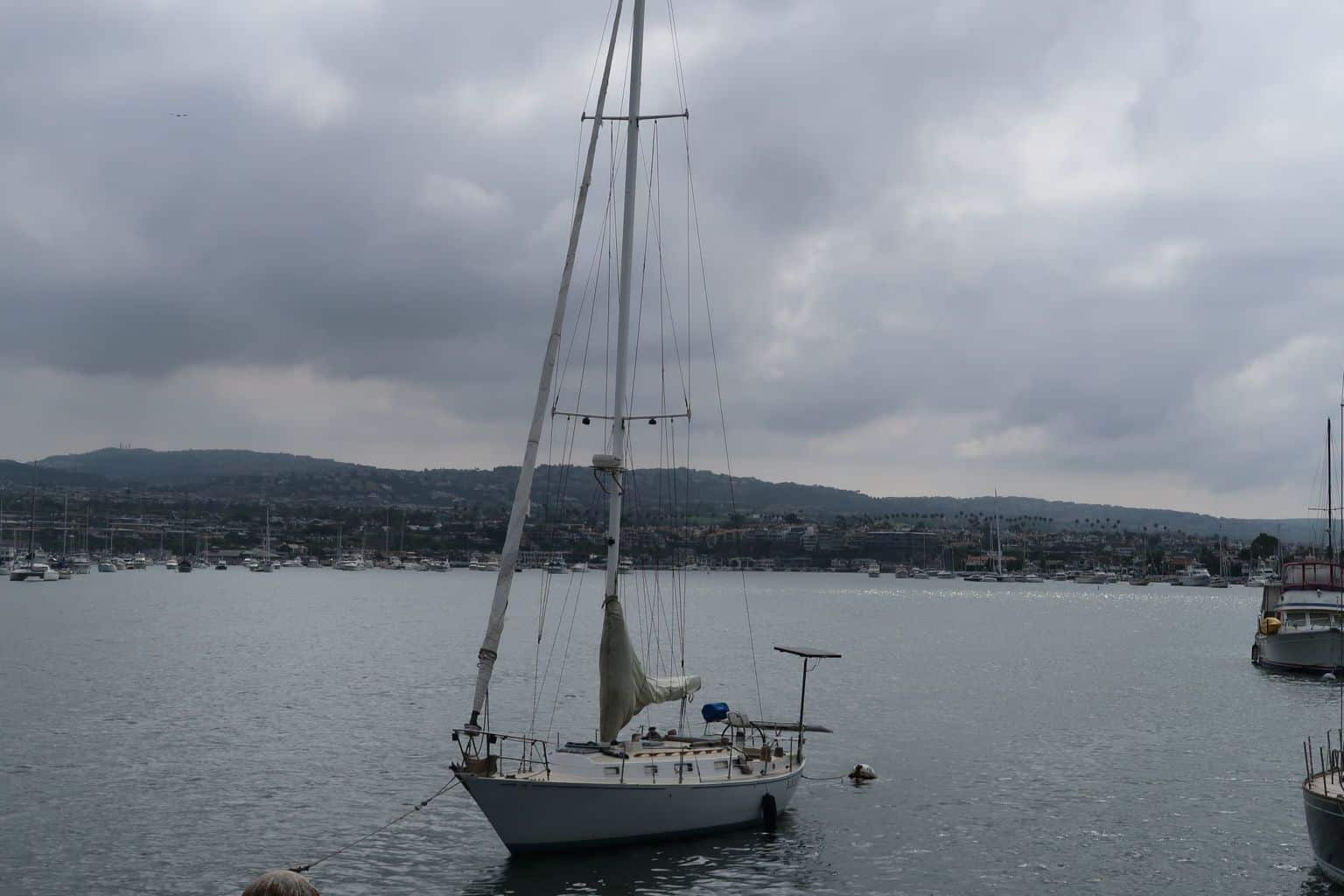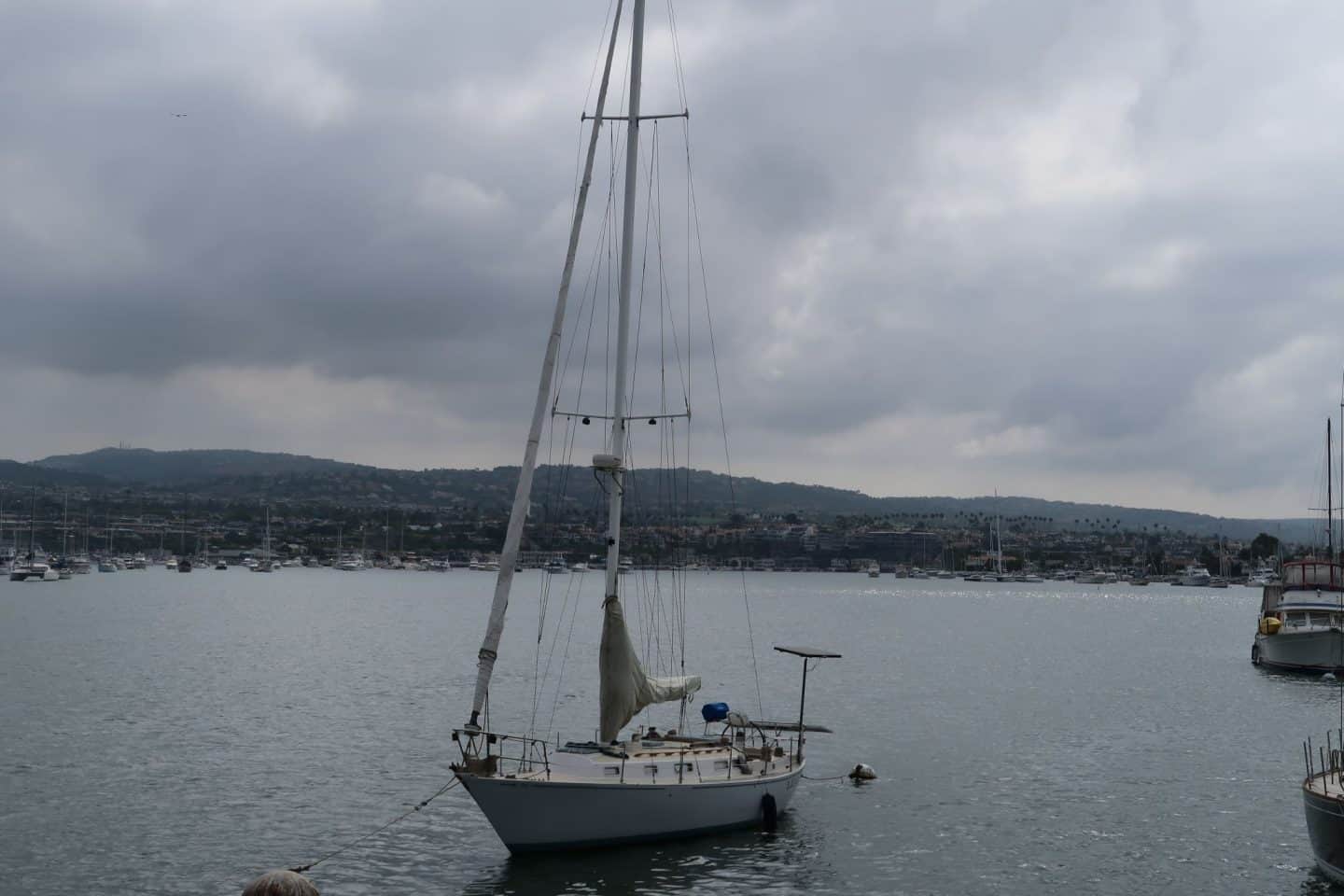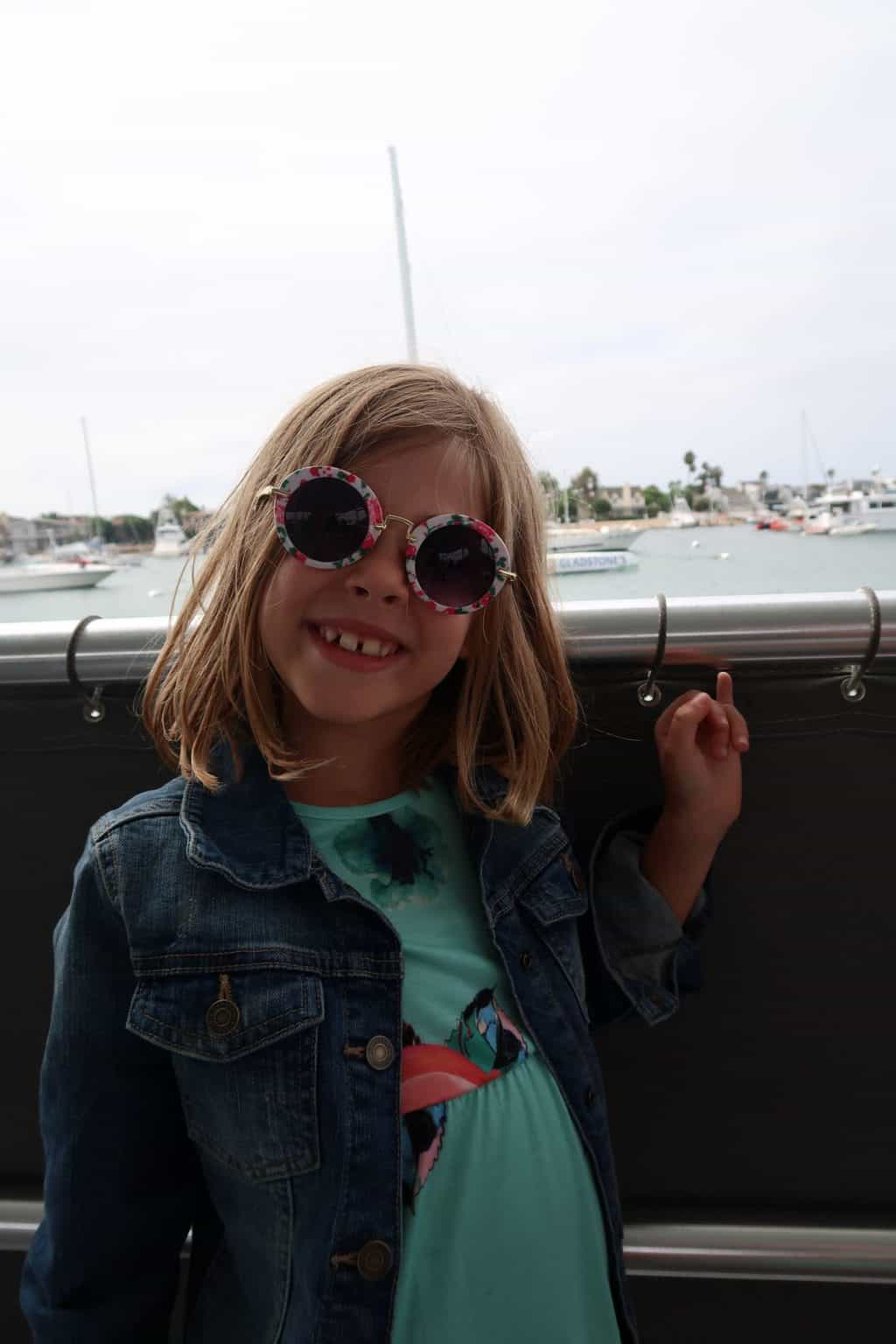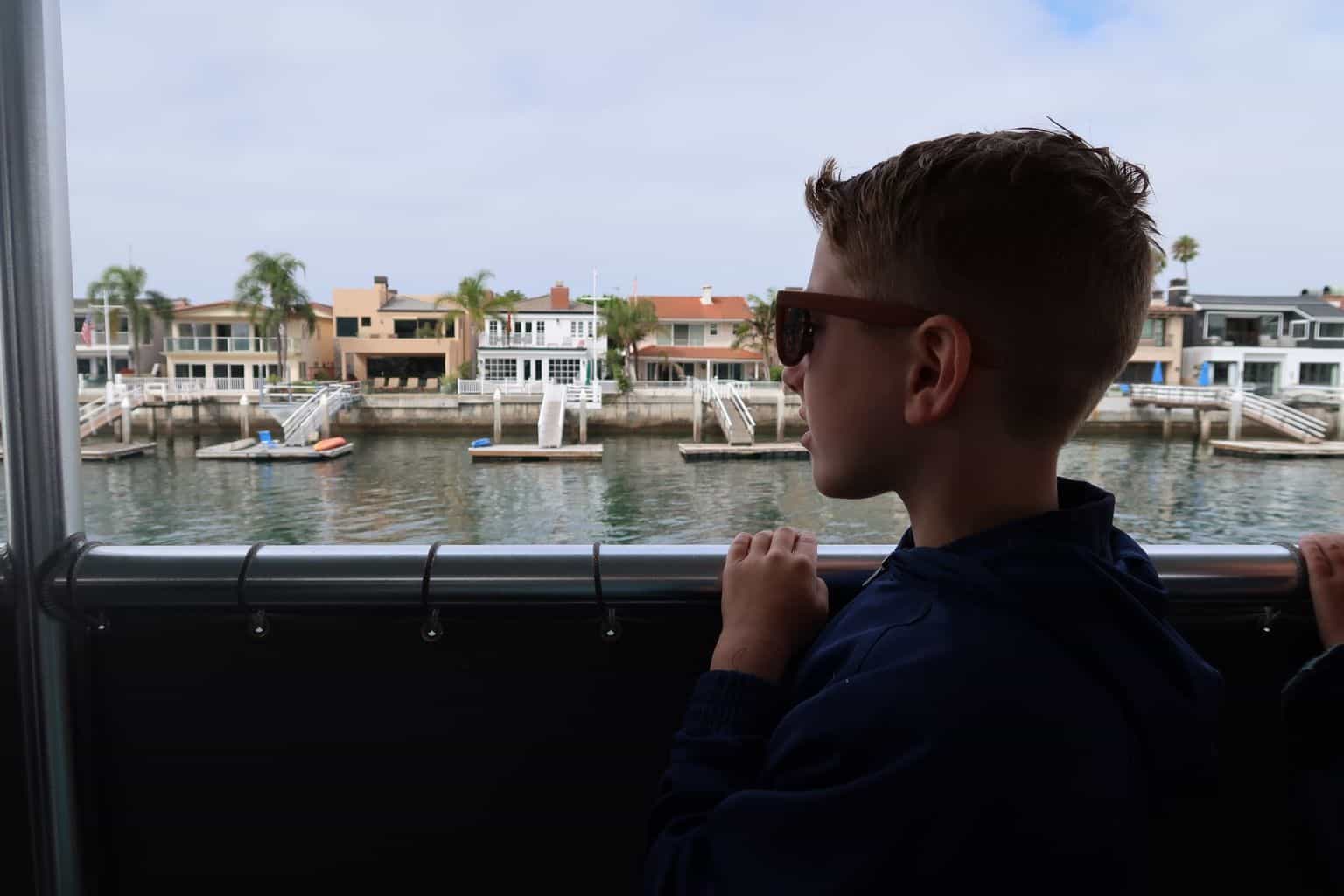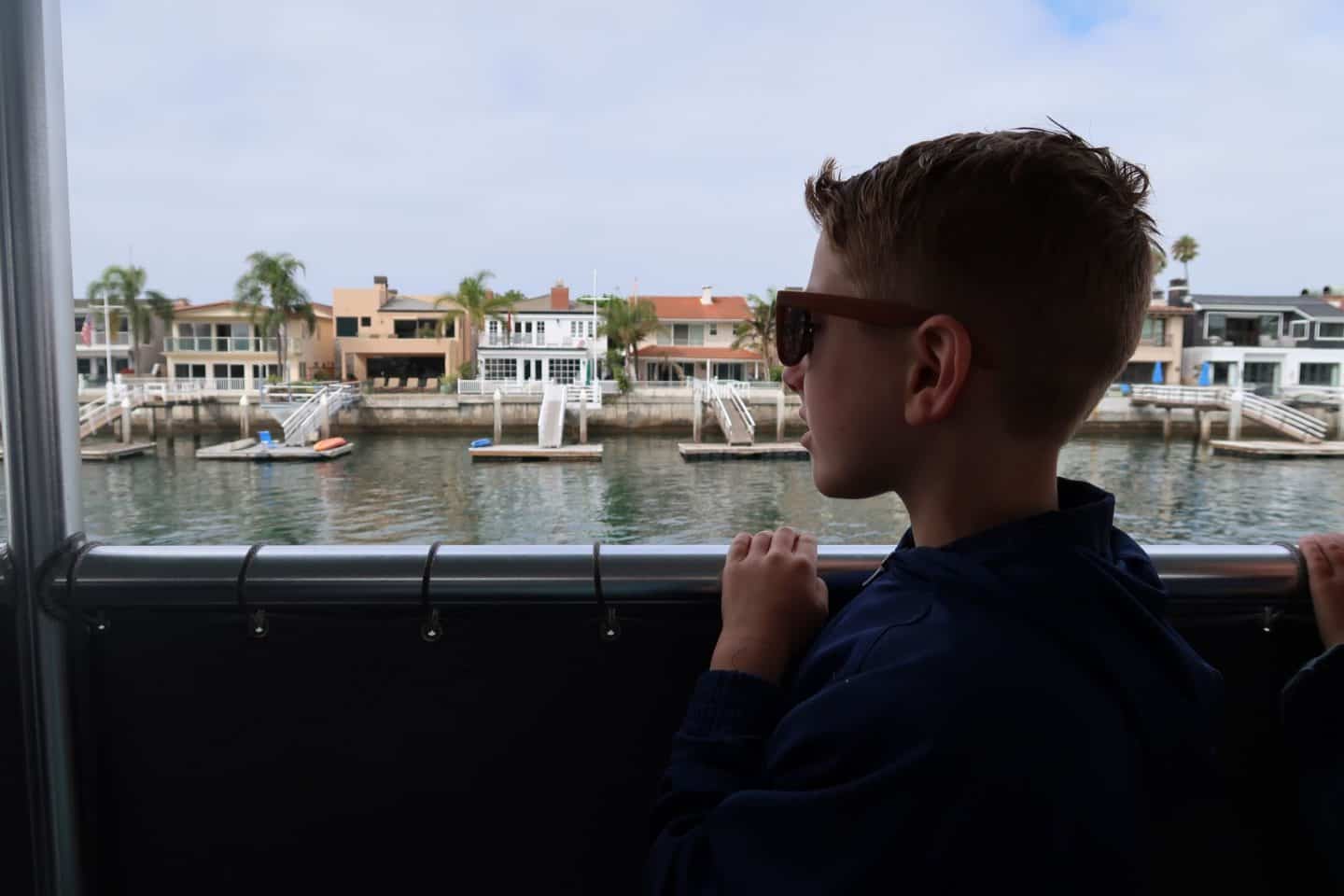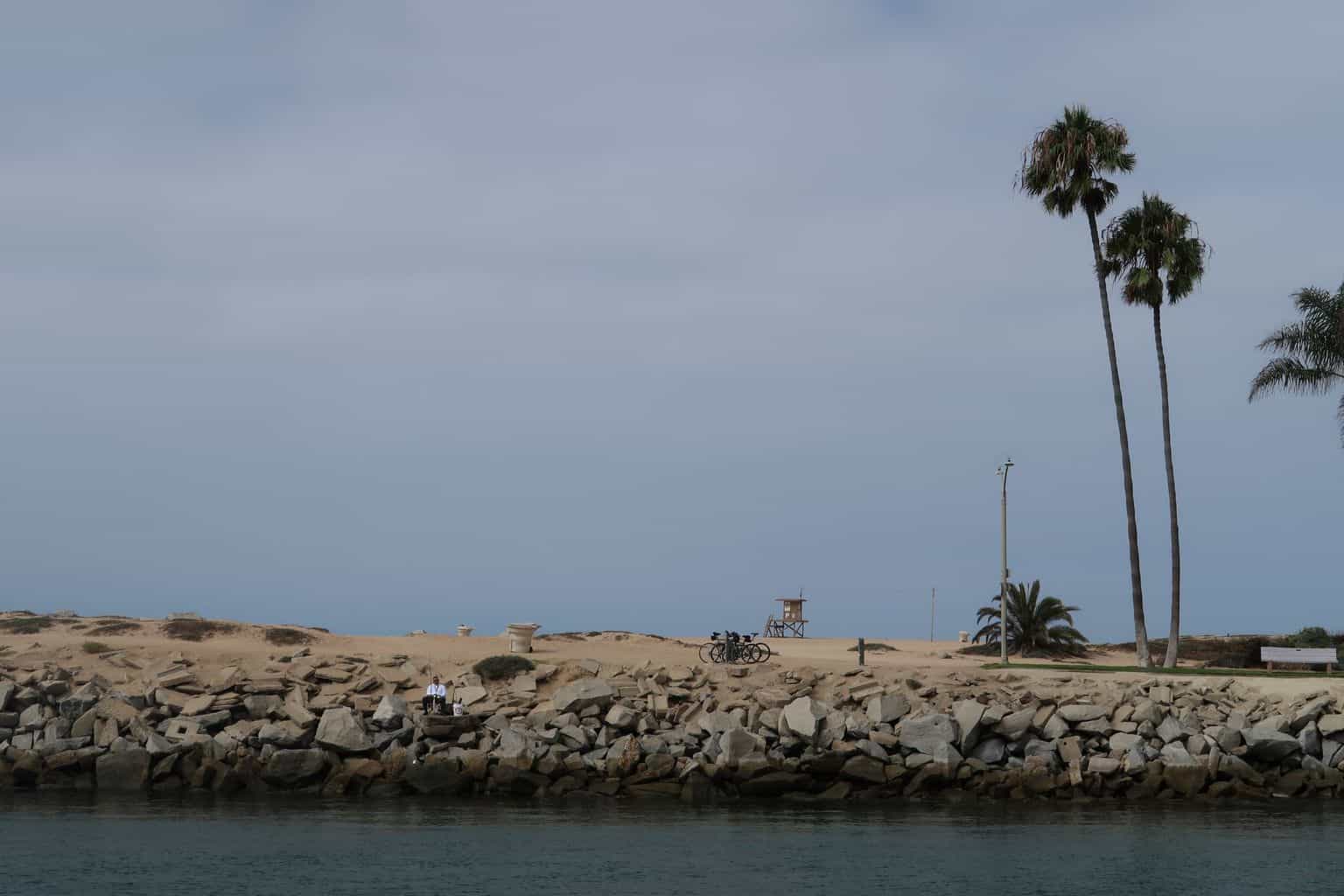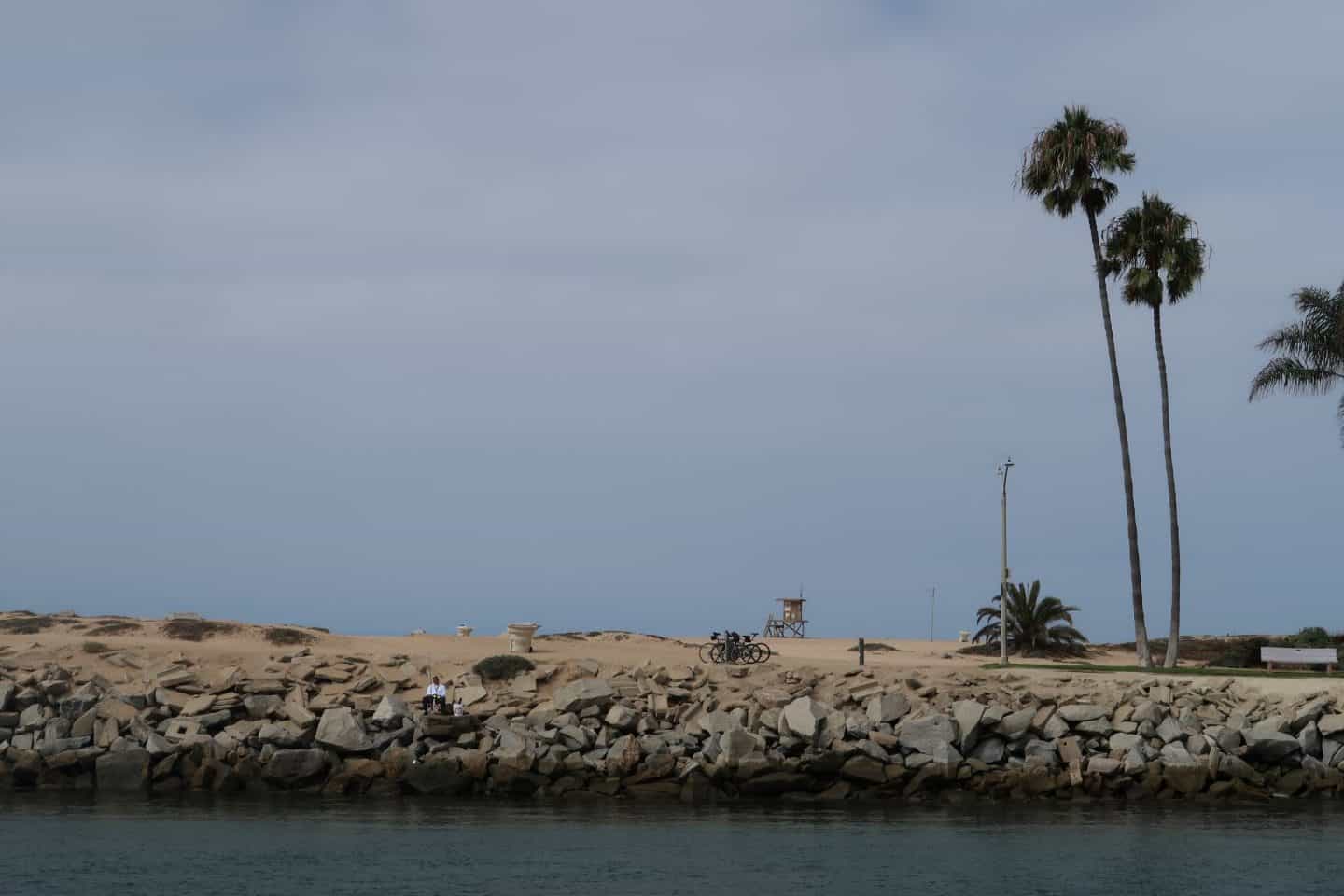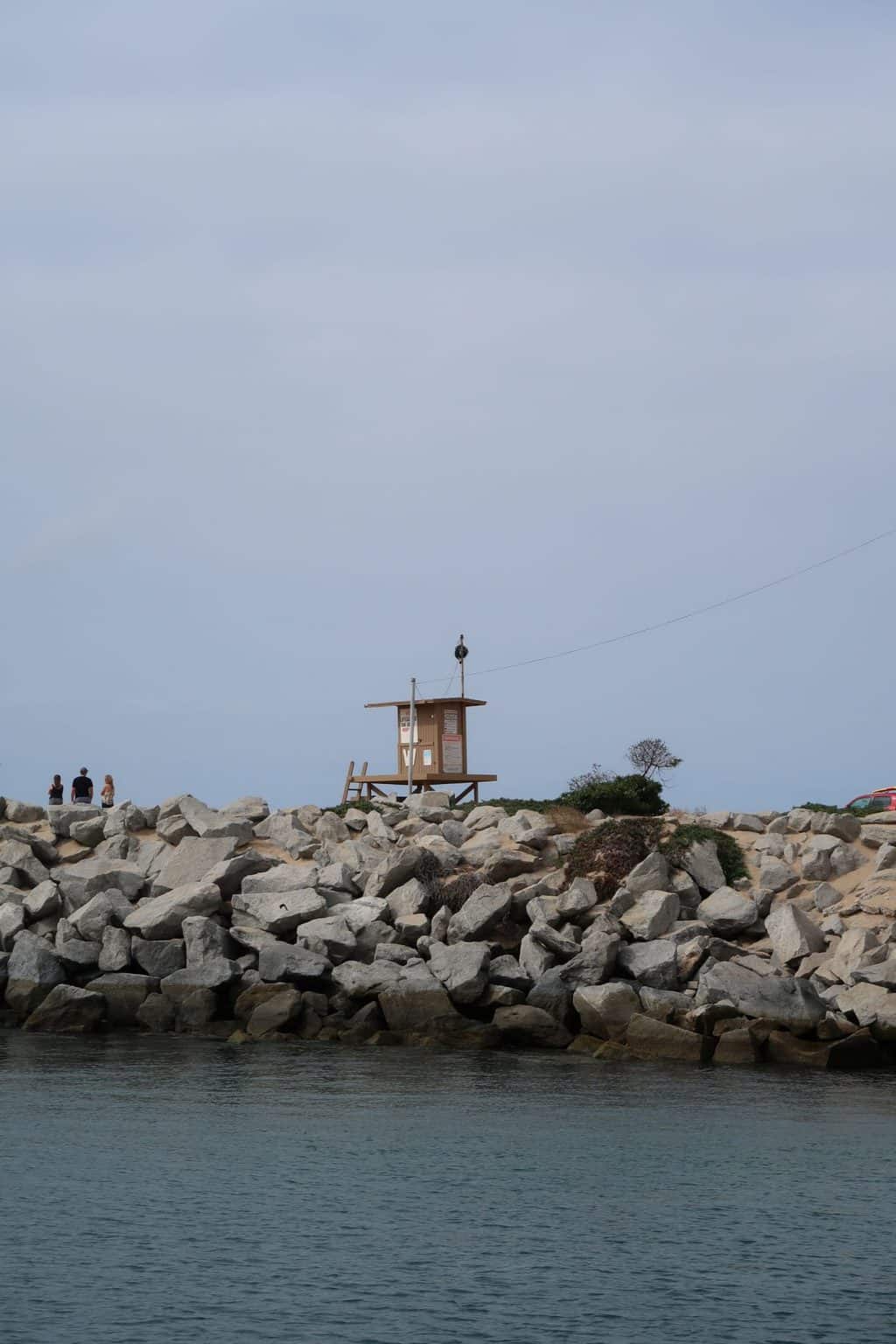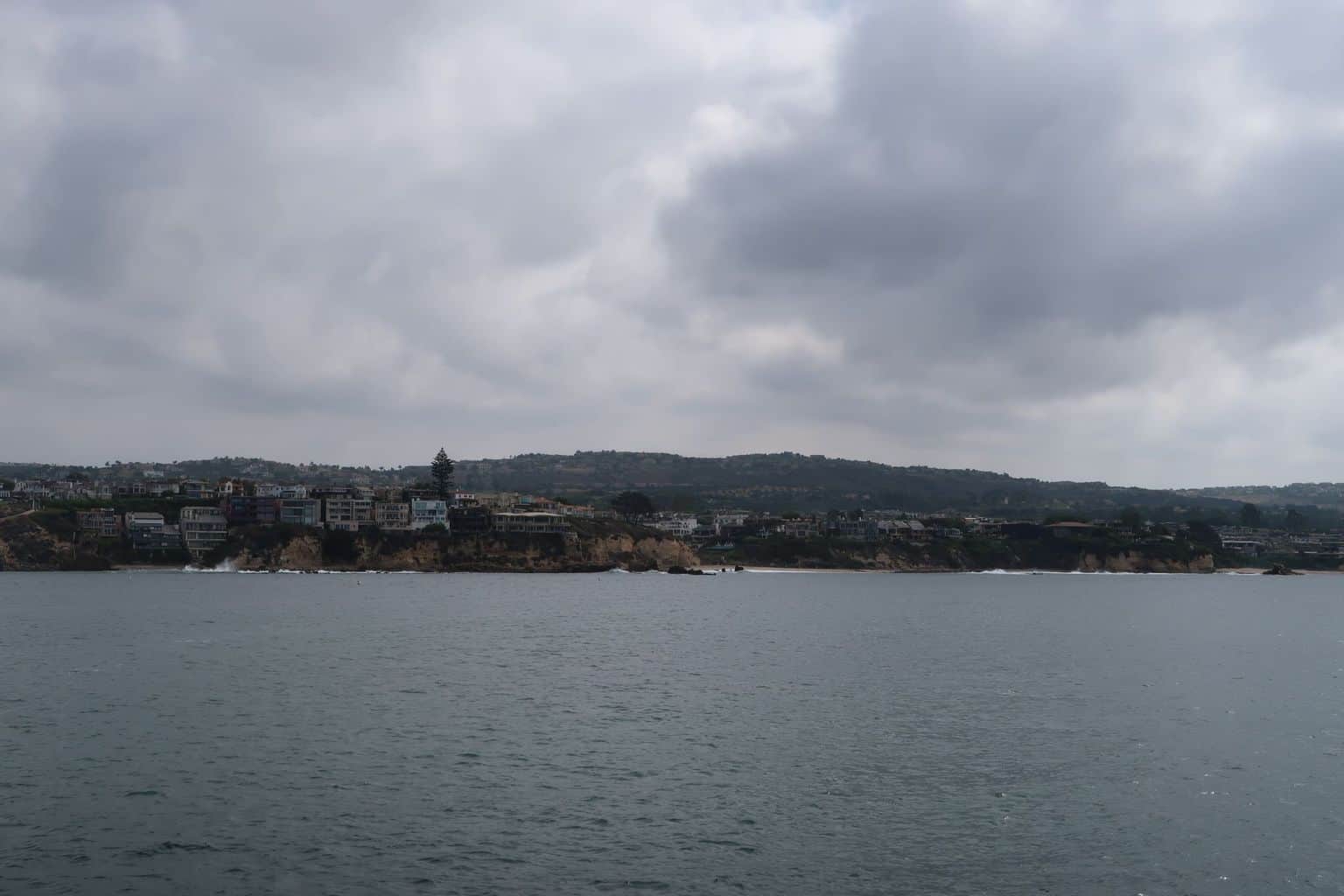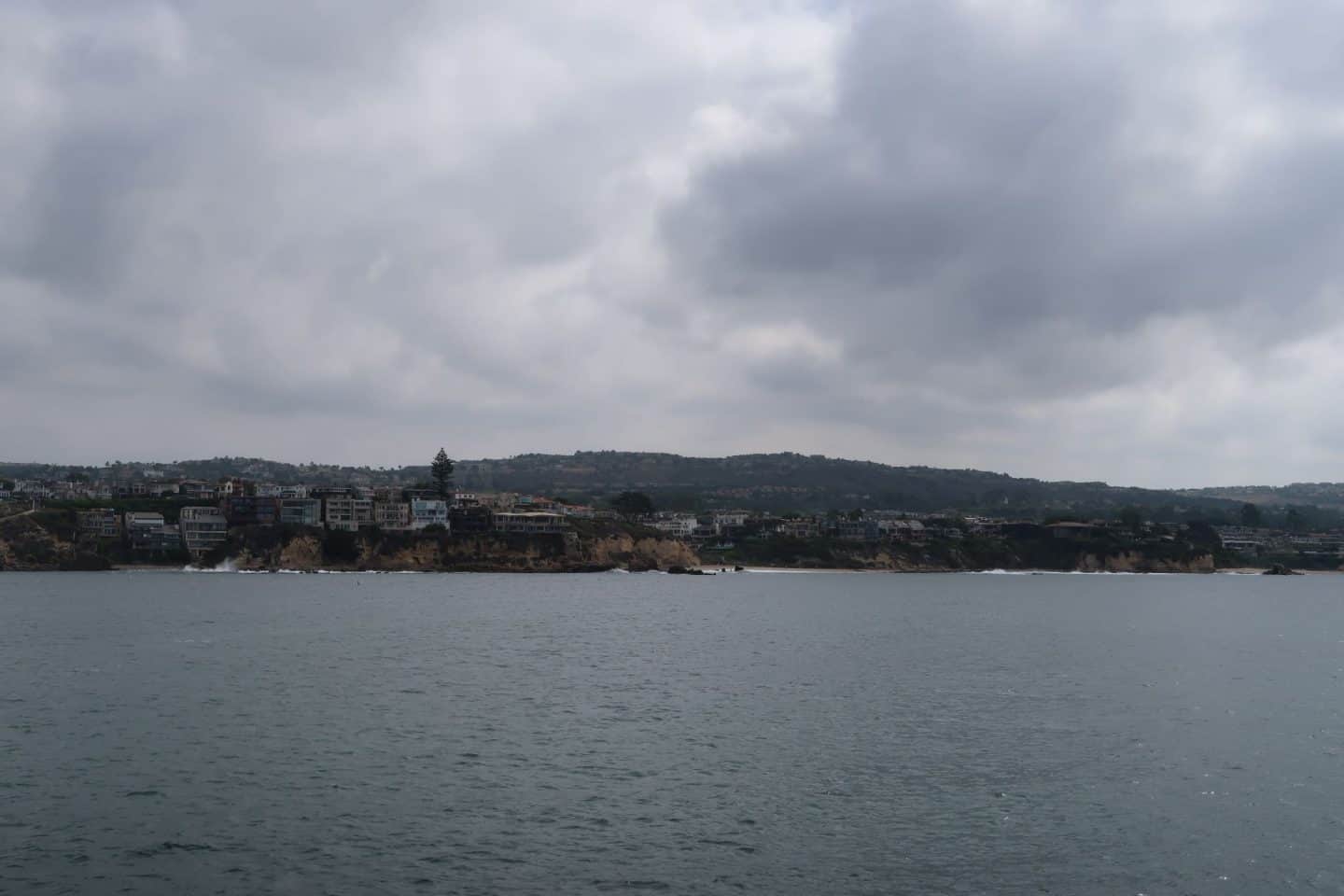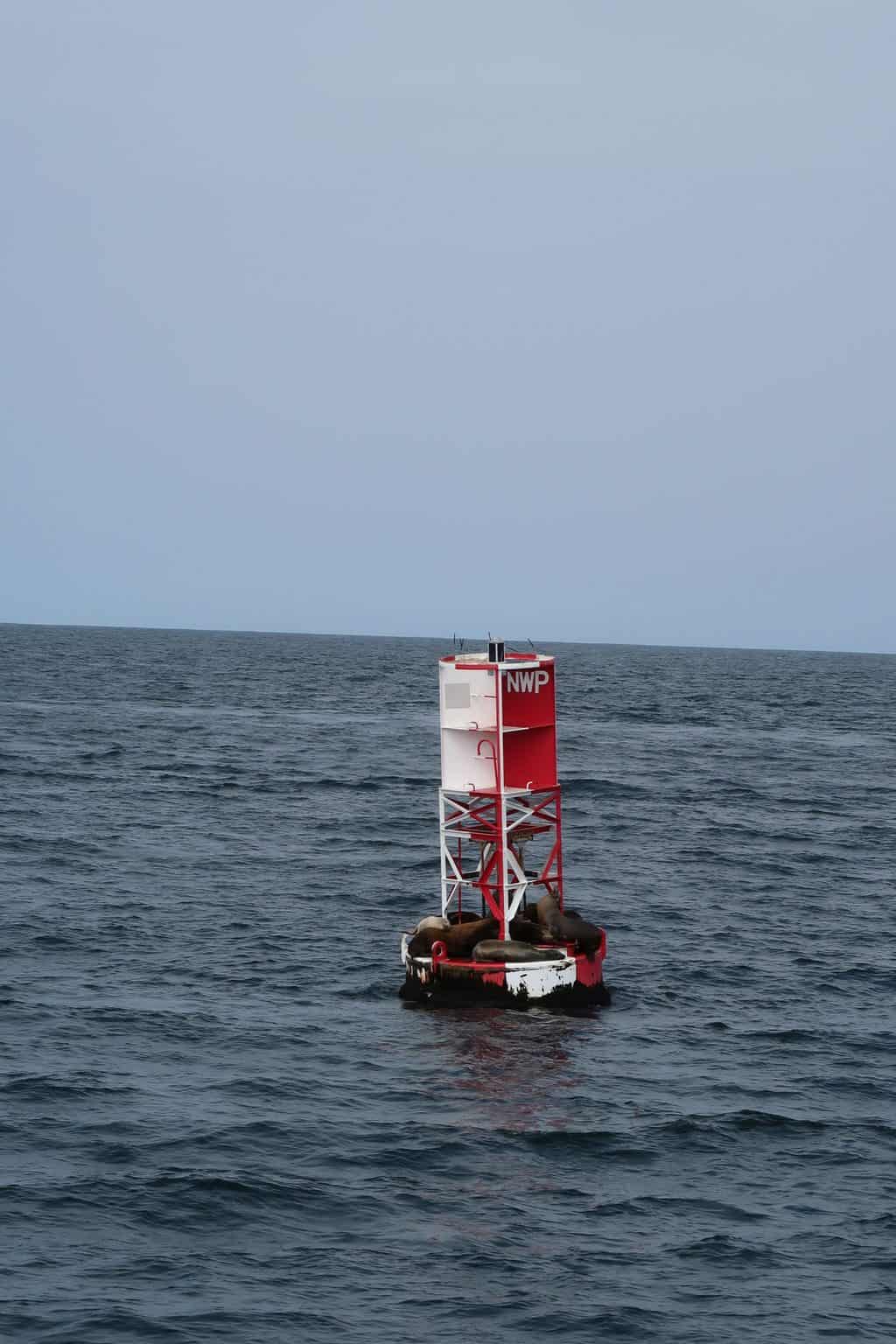 I get pretty motion sick pretty easily so I took dramamine and stayed seated for the full two hours and sat always looking at the horizon (it helps to prevent sea sickness). The girls and Zach felt FINE the whole time. They were up and moving and changing seats and never felt queasy. Kye is my mini-me in so many ways…he didn't feel so great about halfway into the ride even with the dramamine. Sorry kid, you inherited my motion sickness!
I was VERY proud of the kids and their behavior. It was a long boat ride. And the novelty of "we're on a boat!" wears off pretty quick. But they all stayed positive and upbeat and were all very appreciative of the experience.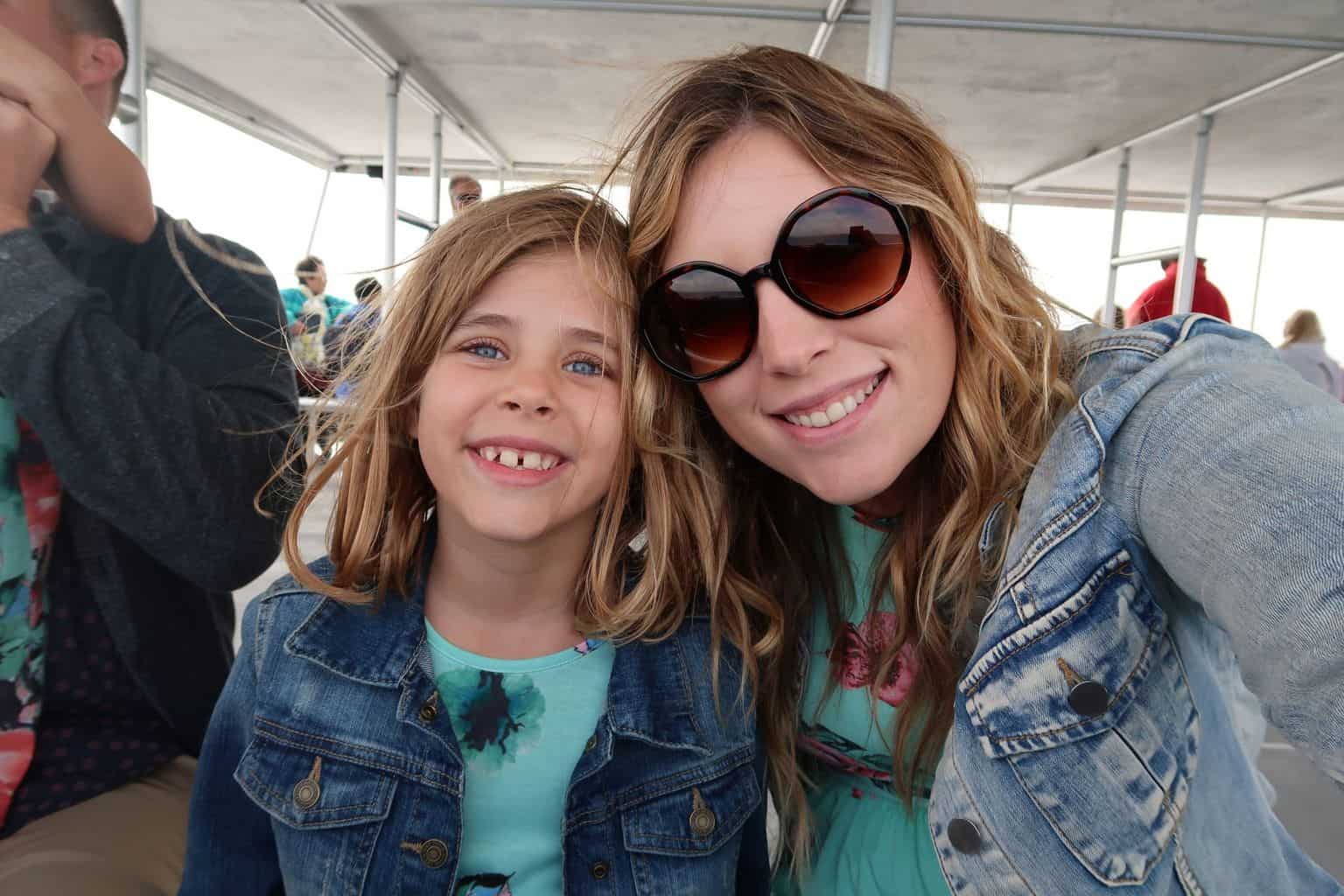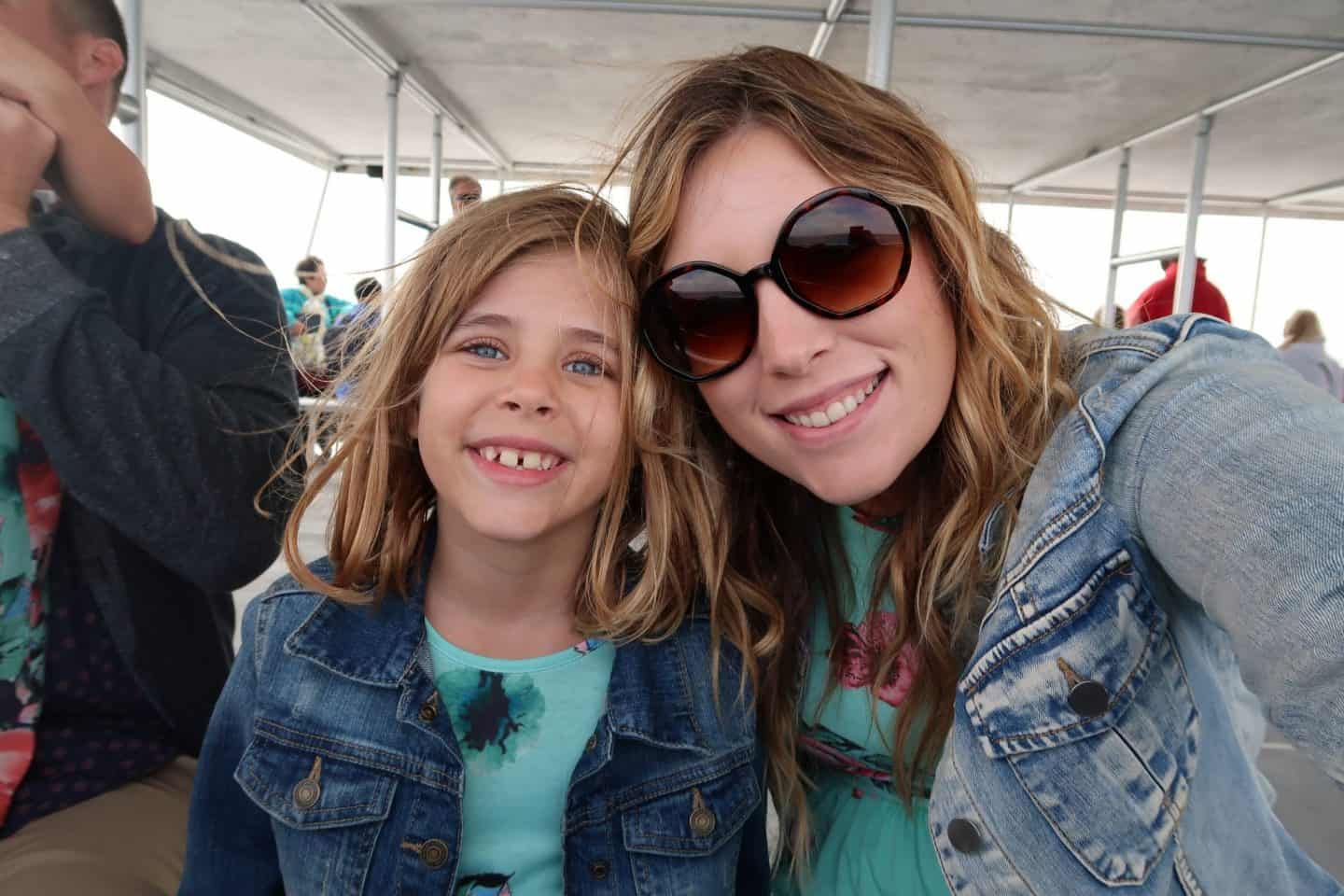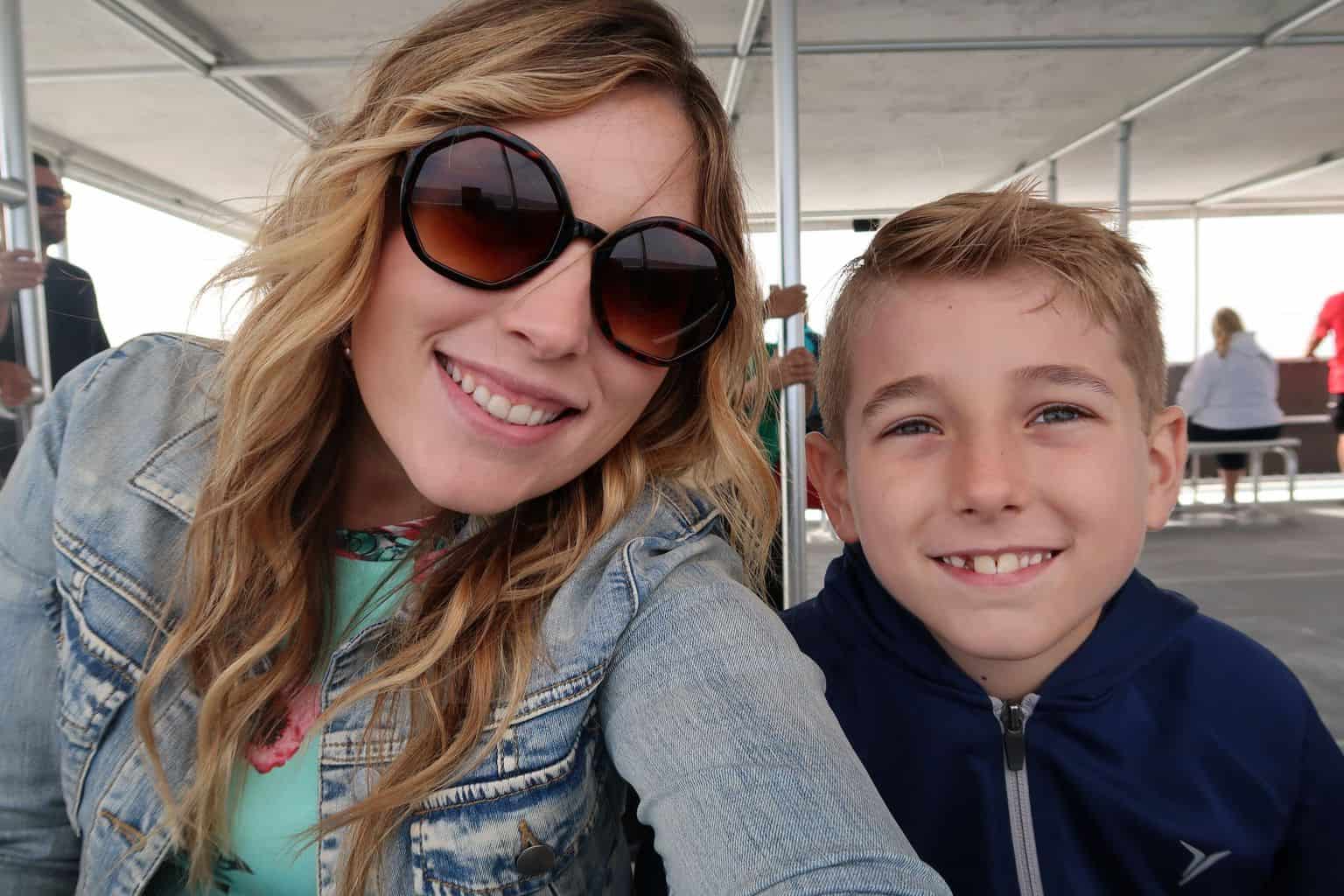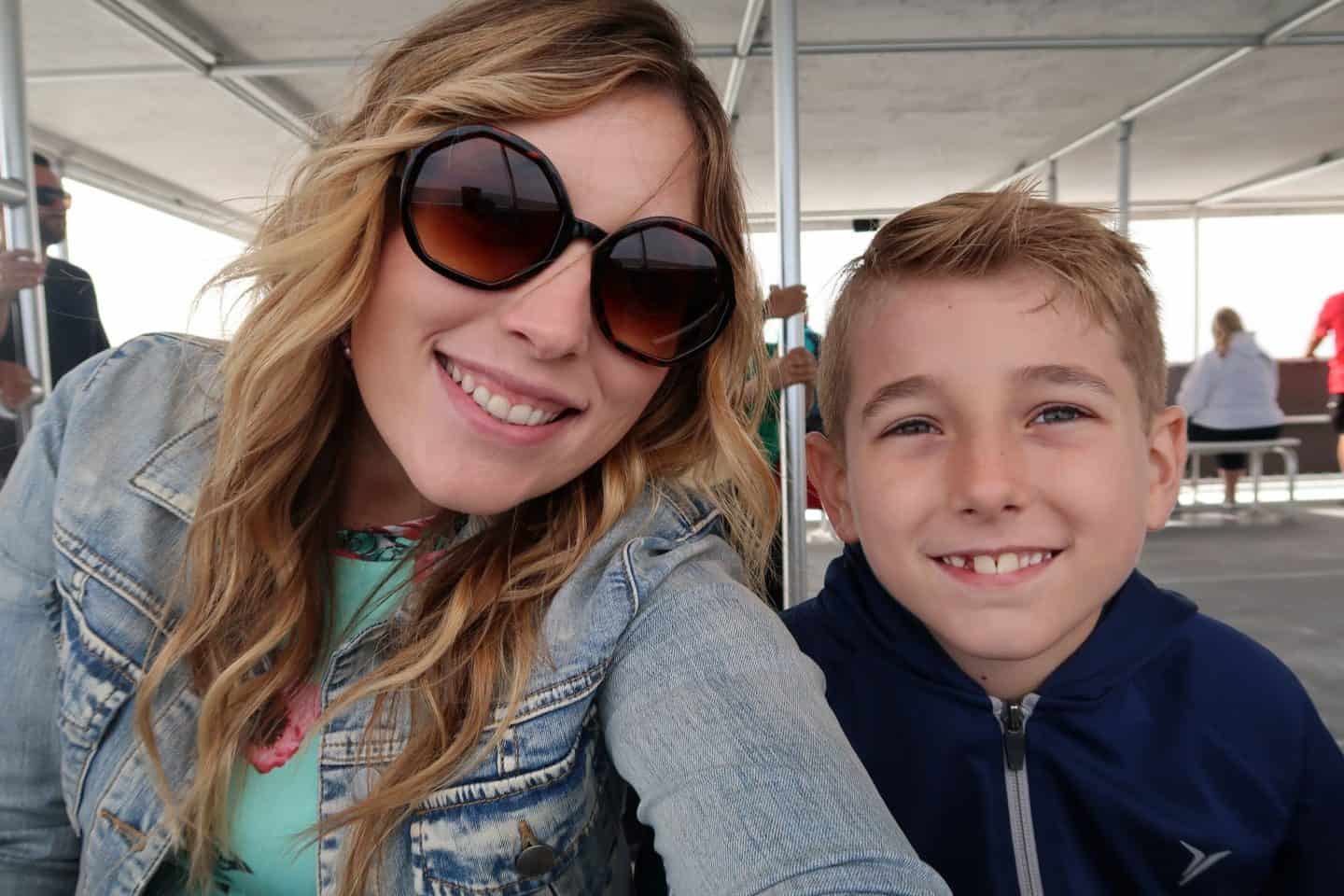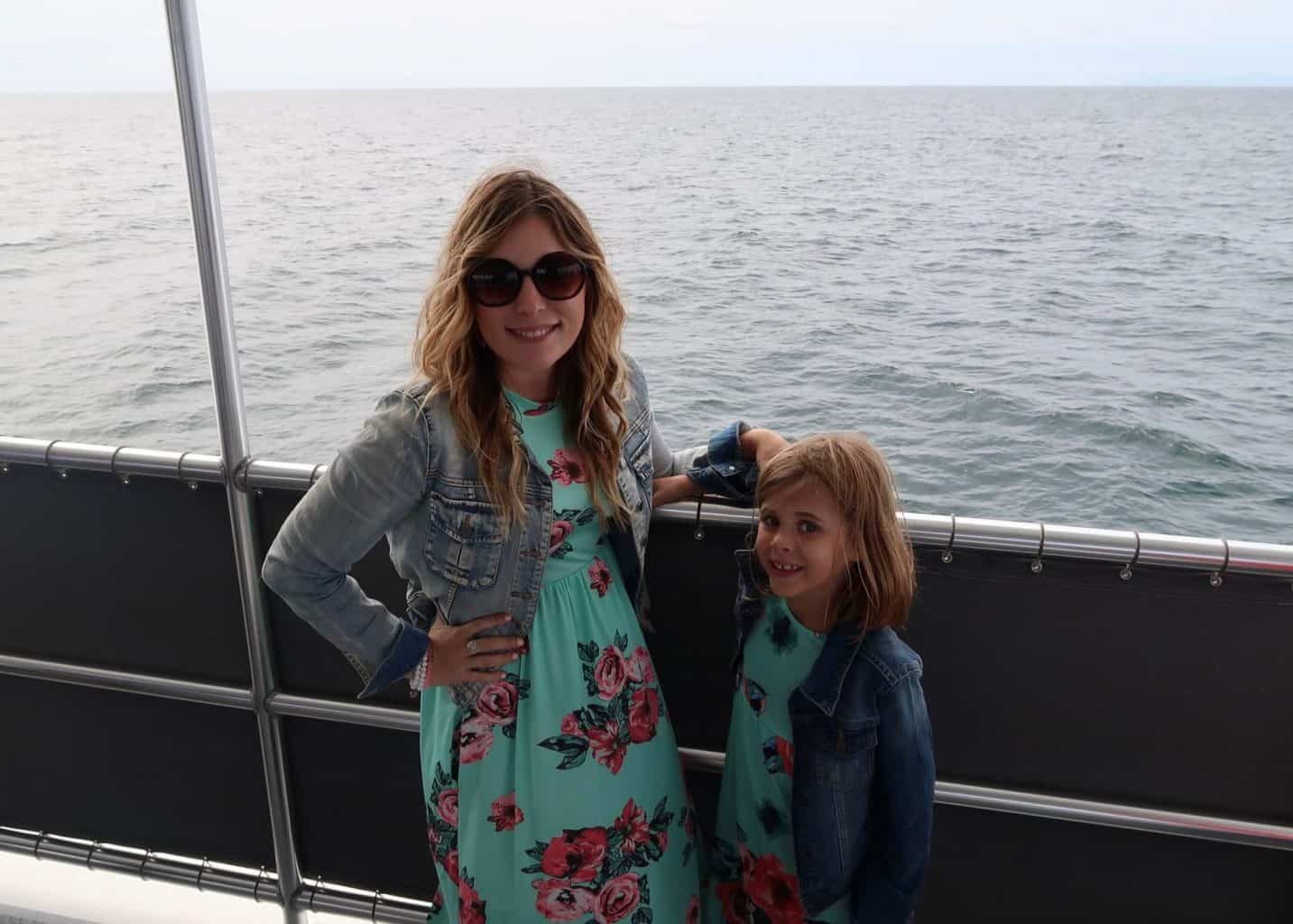 Thank you seagulls and pigeons for shedding feathers to keep my kids entertained 😉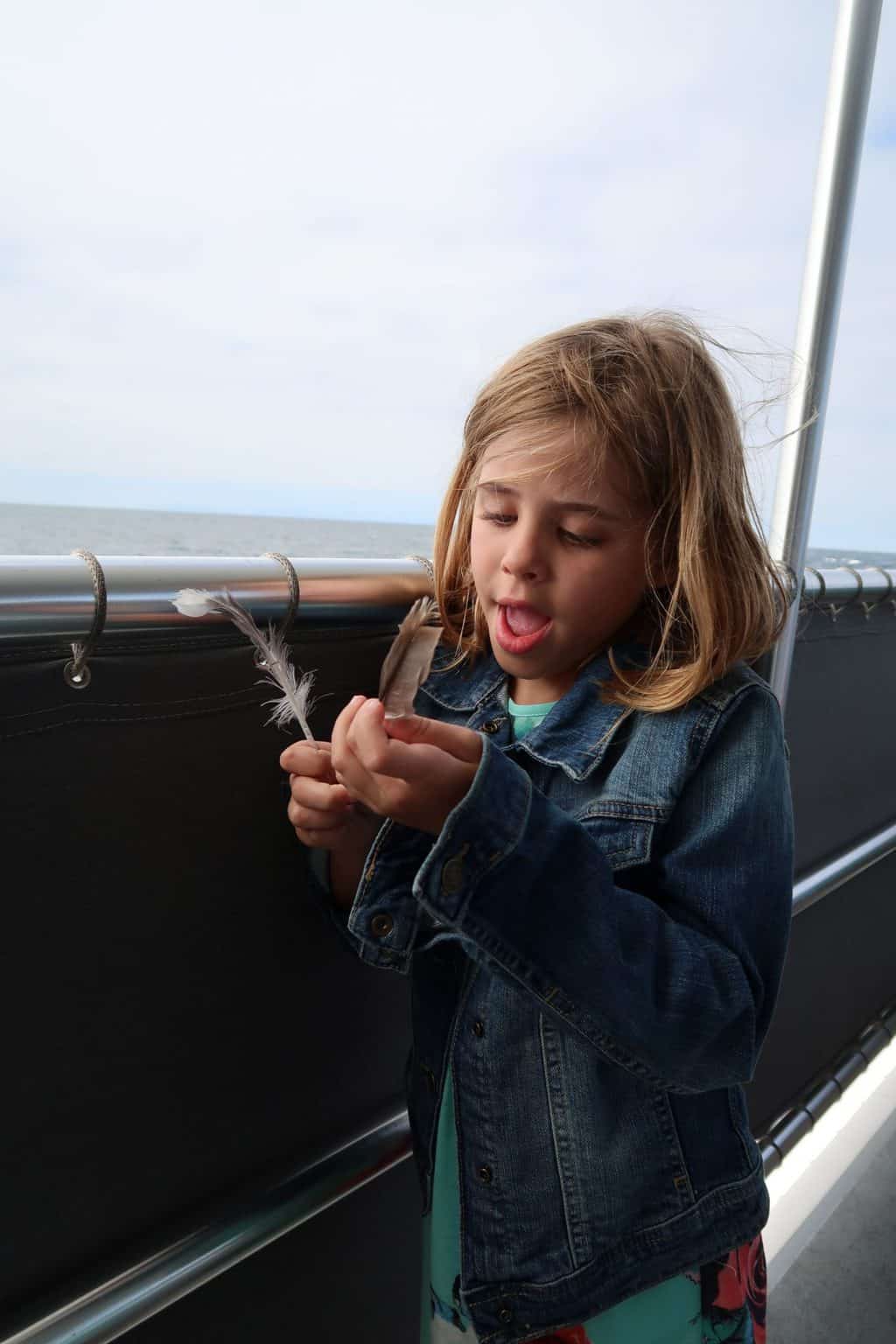 Even though we set the bar low I was still SO BUMMED that we didn't see ANYTHING. Not a whale. Not a dolphin. NOTHING. The kids kept looking and looking and I kept clinging to hope that maybe we'd see something at some point but no such luck. The company did offer a chance to go on another outing later in the day at a discounted rate but we were all boated out by the end of our ride.
I will say everything this ENTIRE trip went SO flawlessly that the ONLY single negative experience we had the WHOLE WEEK was not getting to see wild life on the whale boating. Like I told Zach, it was something we had ZERO control over so what a perfect thing to have be our "worst thing" of the trip. I mean you know it was an epic week if that's the ONLY hiccup you have the whole time!!!
And even then, it wasn't a HUGE negative because the kids didn't know what they were missing. And it frees us up to do it again someday in a better location for whale sightings and then they will be SO impressed when they DO see one!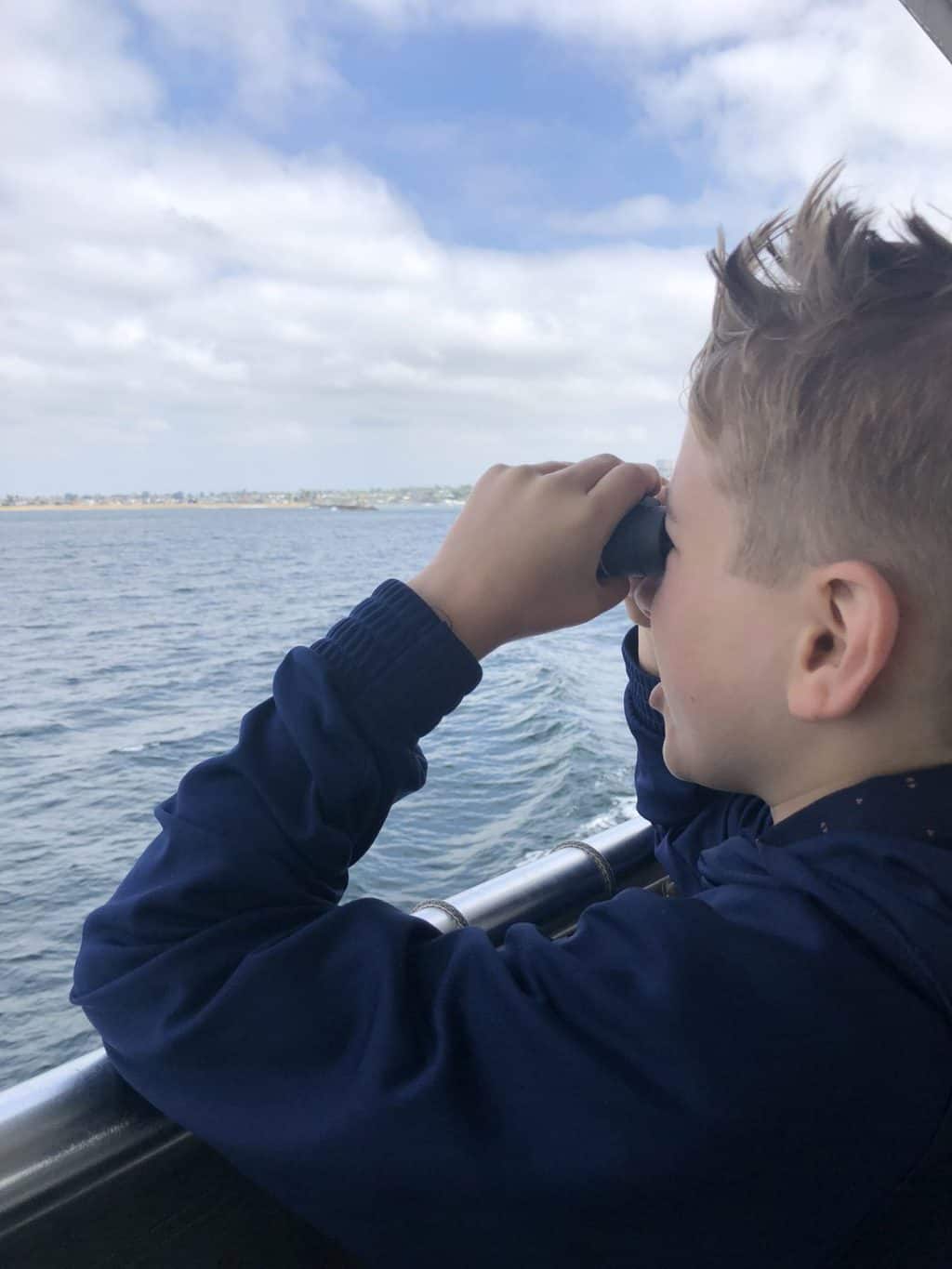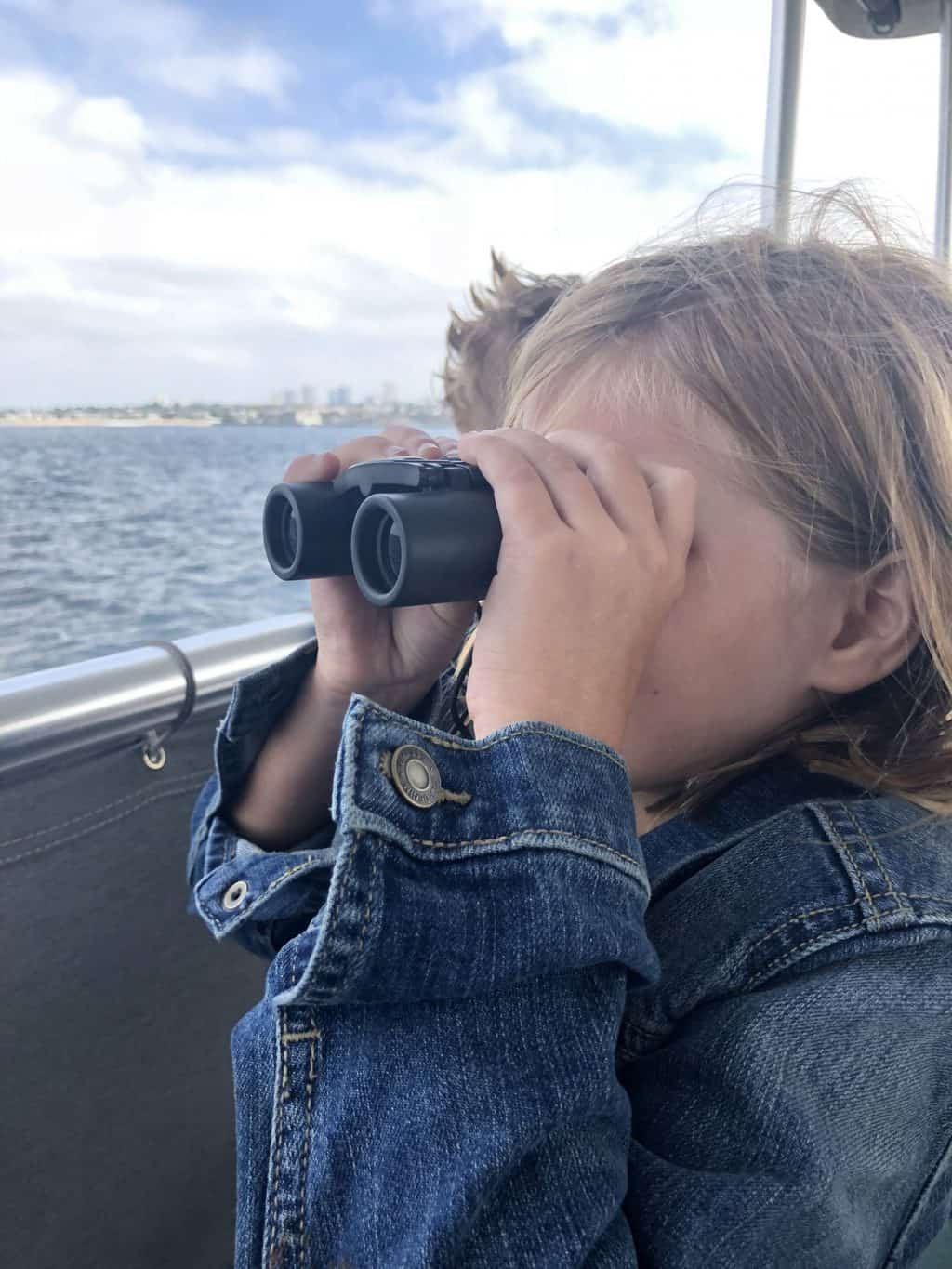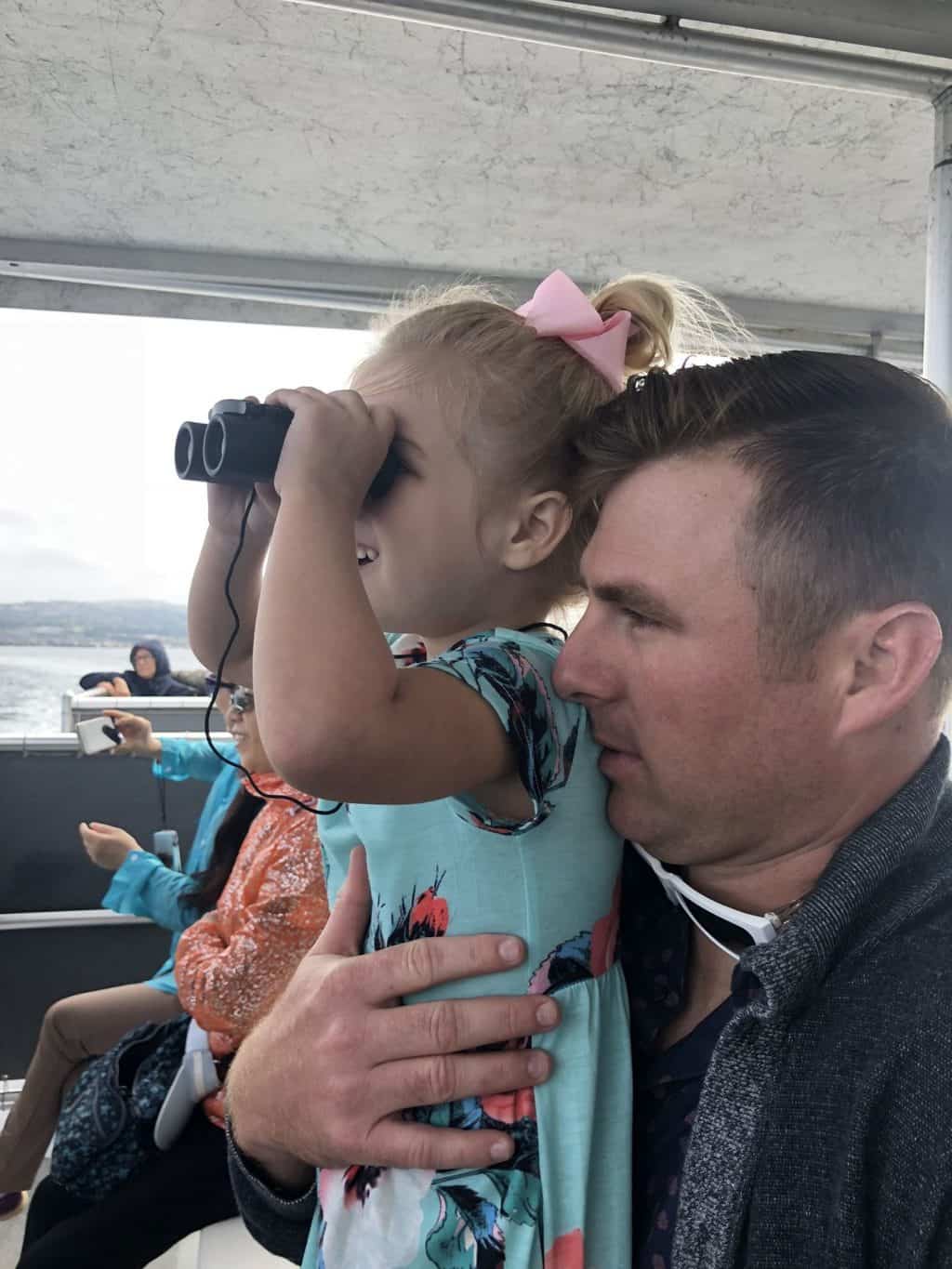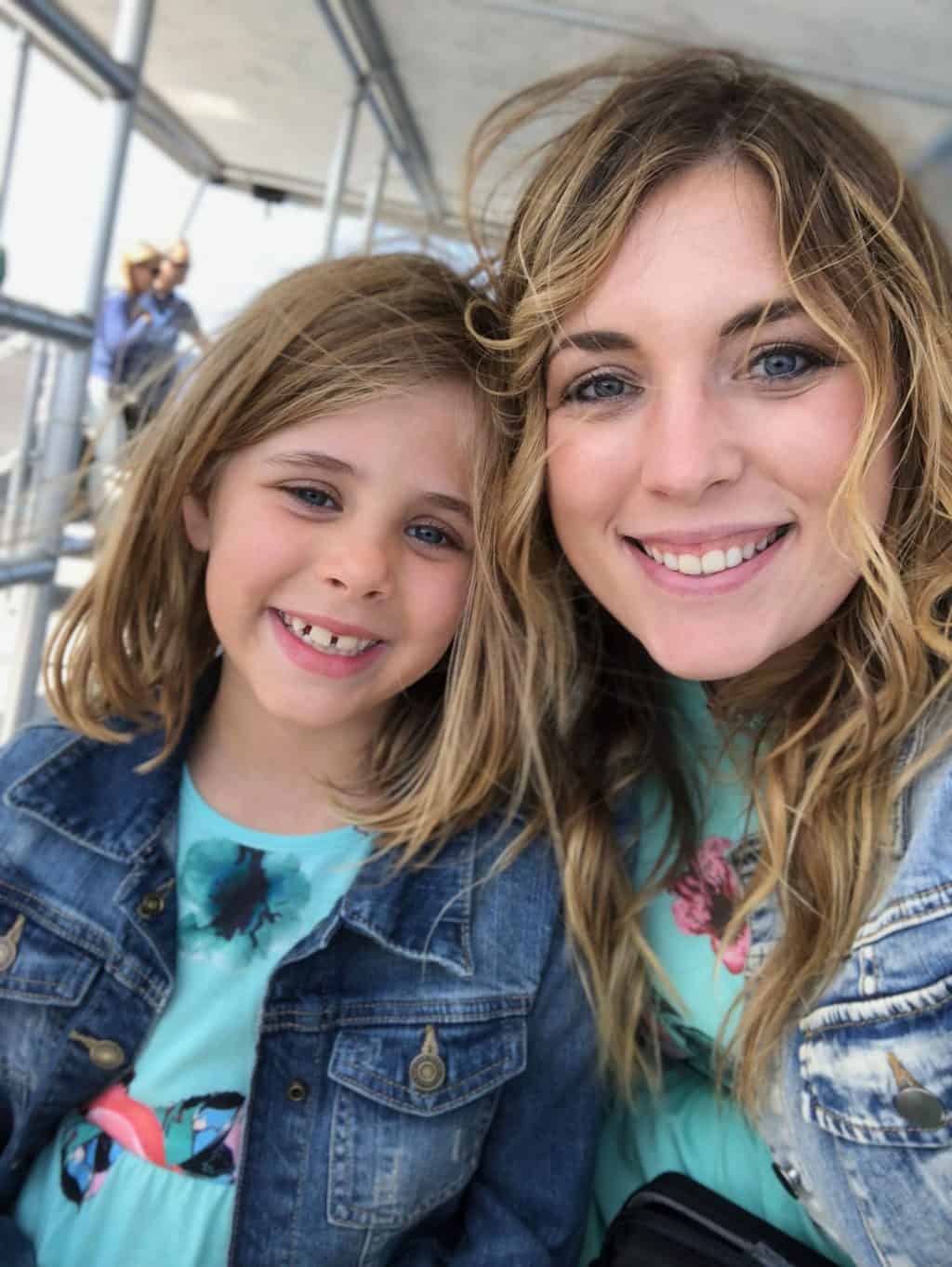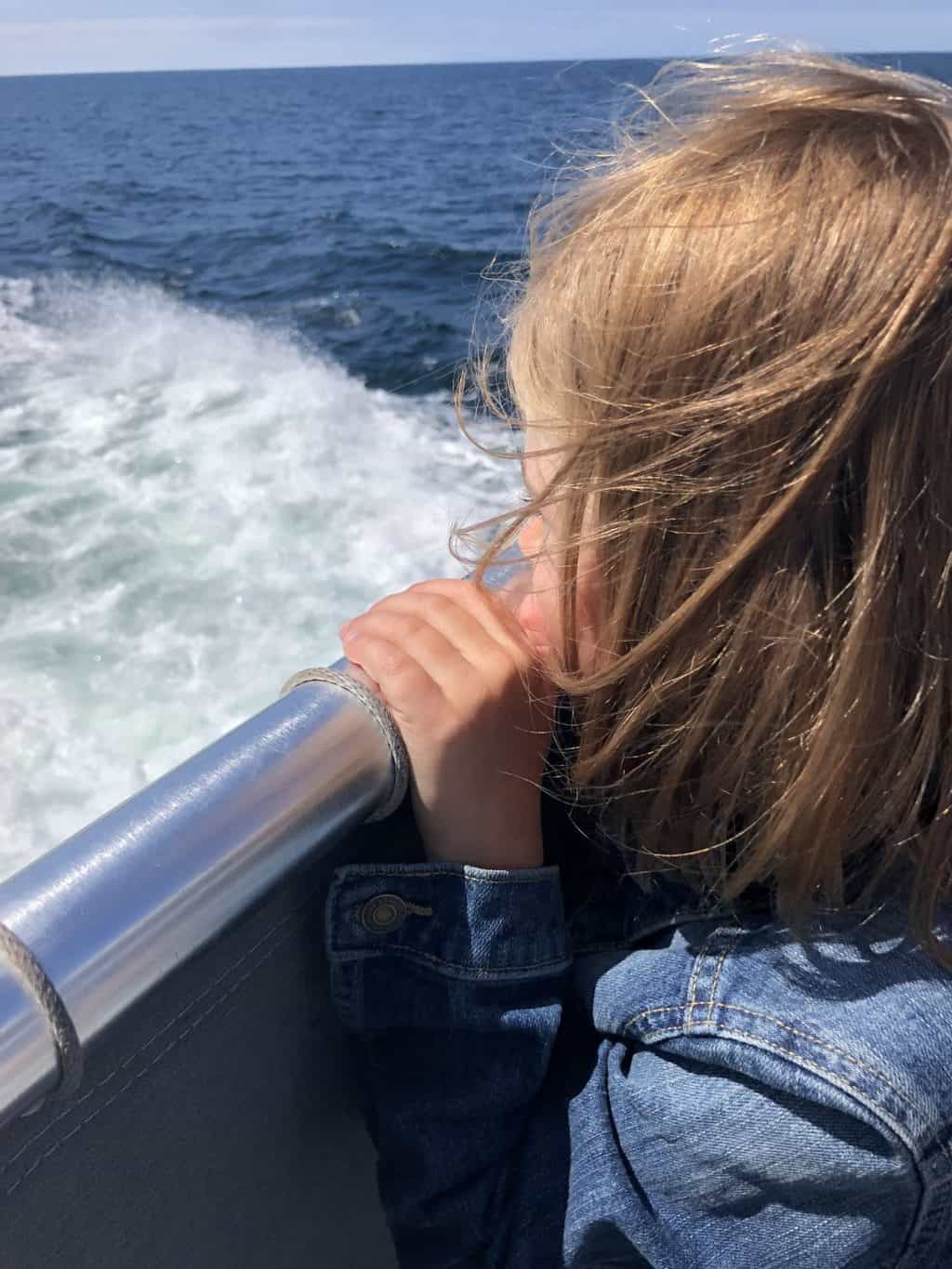 On our way back in we did see ONE animal sighting and it was hilarious because before we boarded the boat Kye was talking about the animals we might see and he said "yeah we might see a shark" and I was quick to be like "um no way will we possibly see a shark."
Then guess what was the ONLY animal we DID see? Yup. A shark! A small shark was jumping up out of the water and jumped enough times that we were able to see it!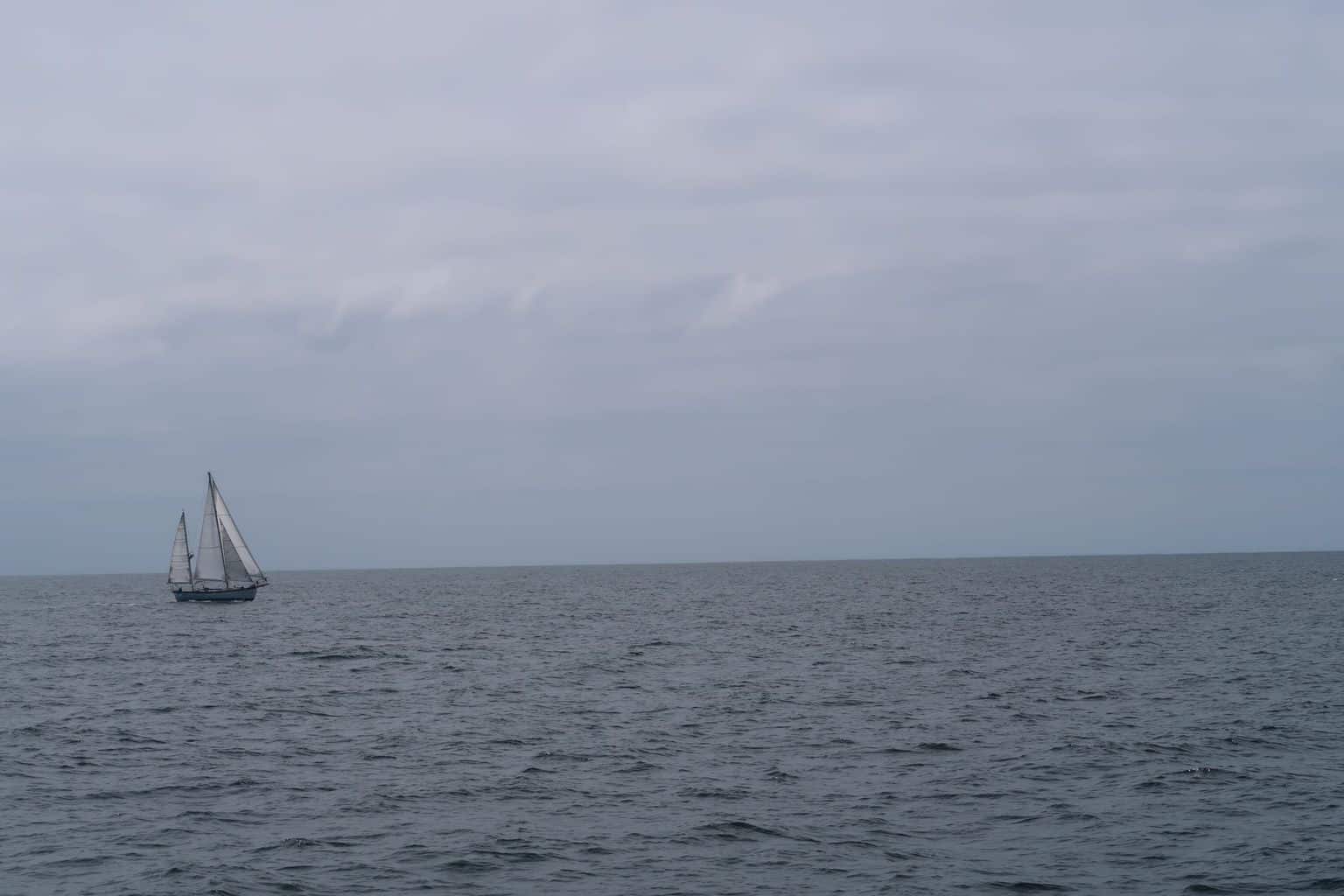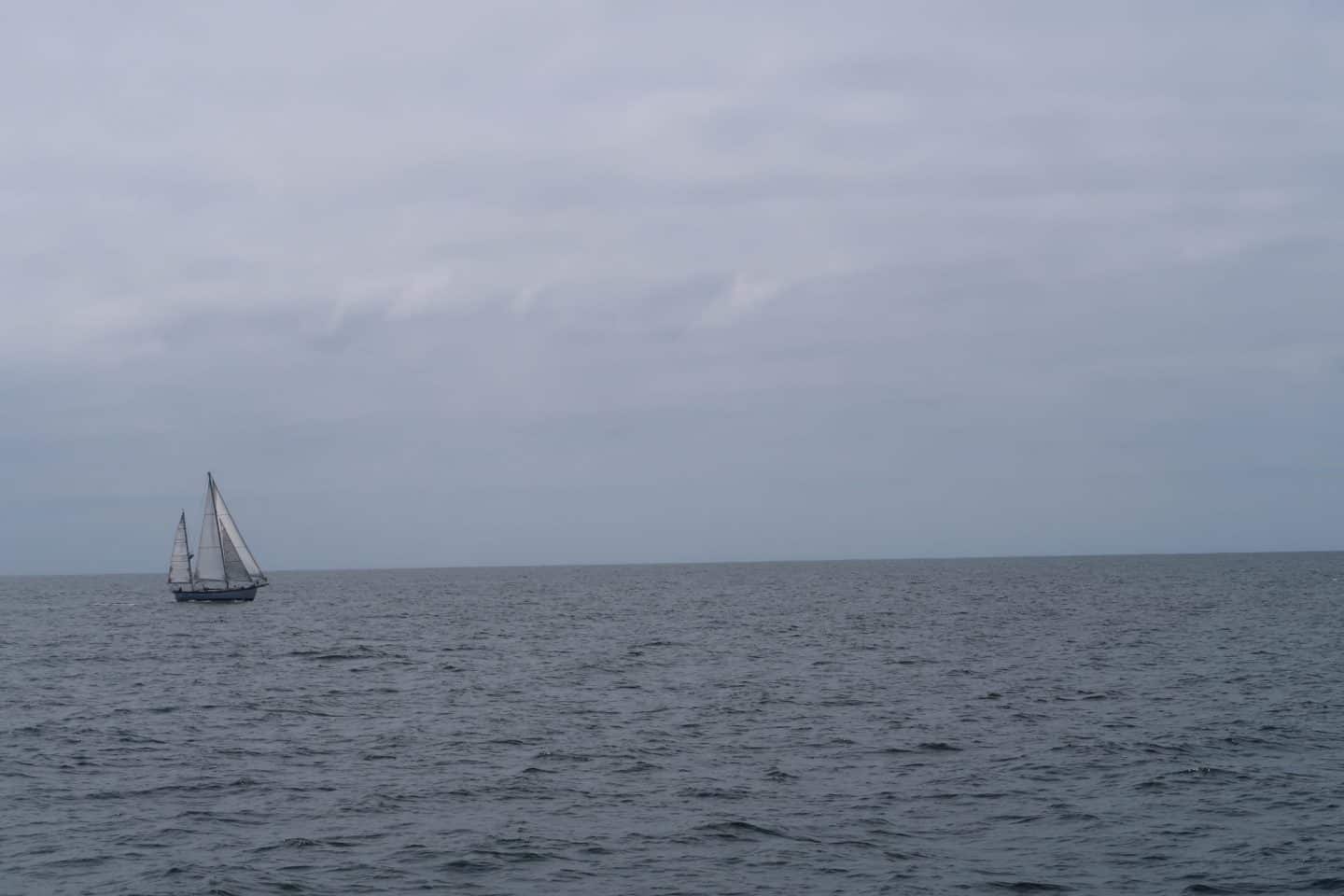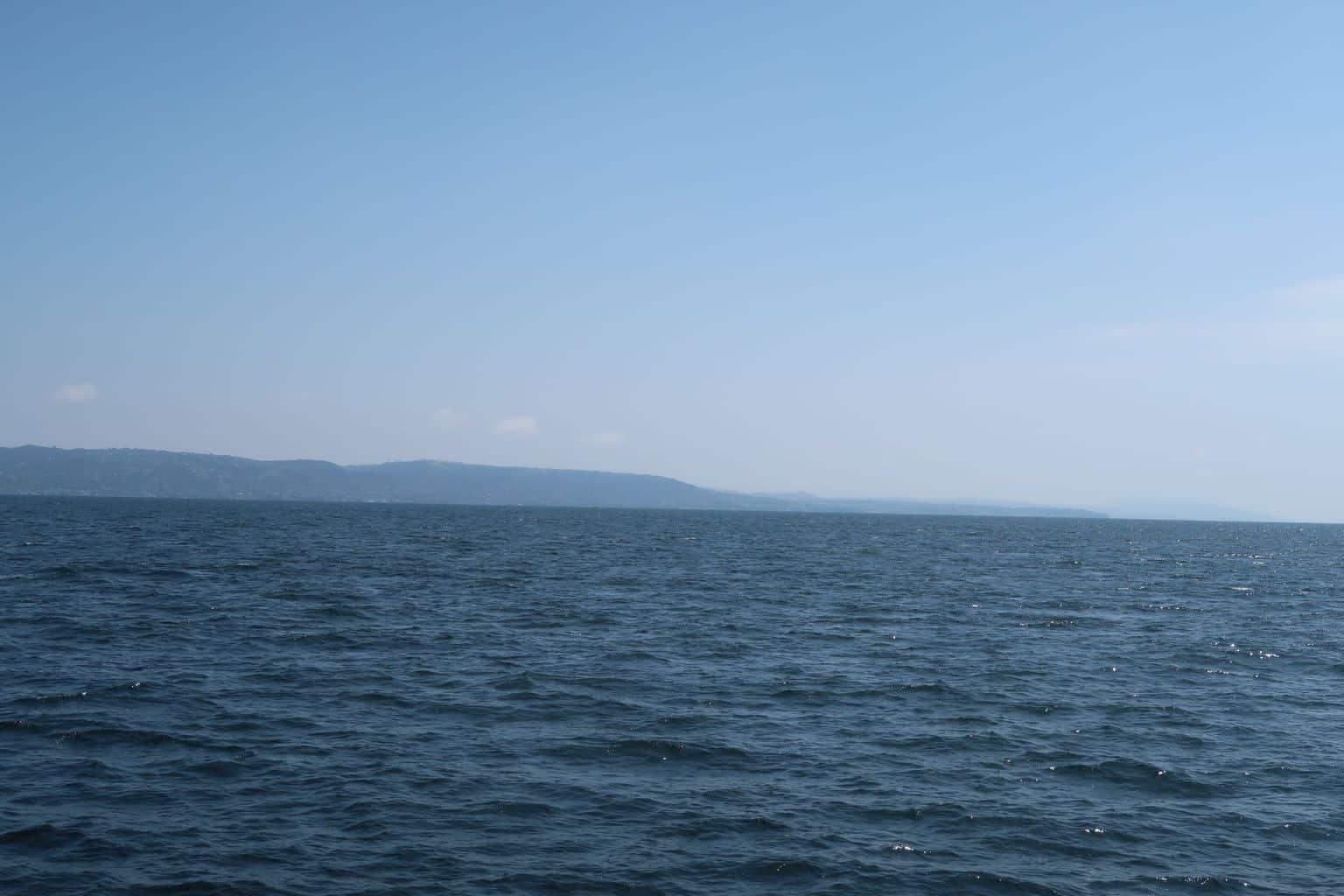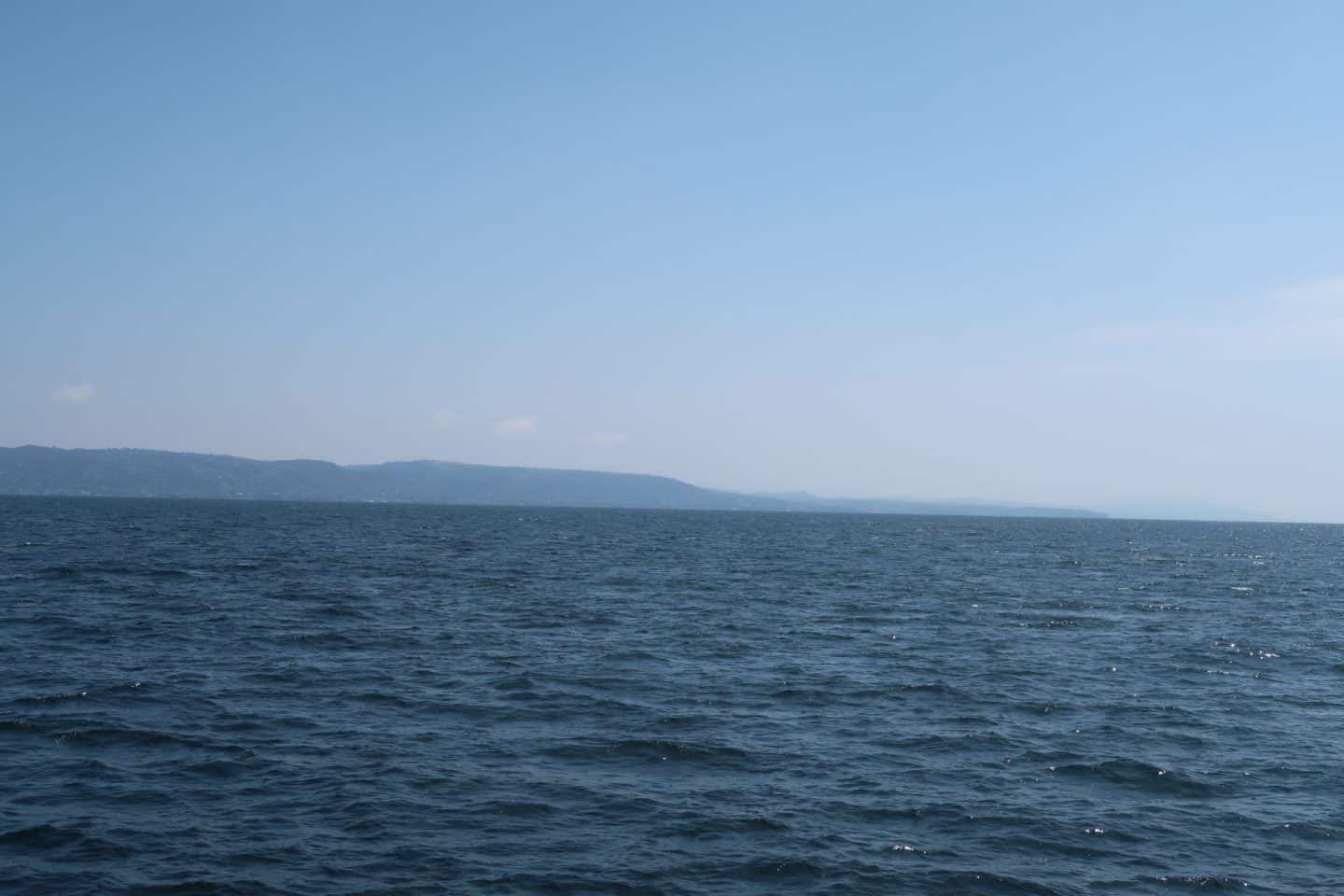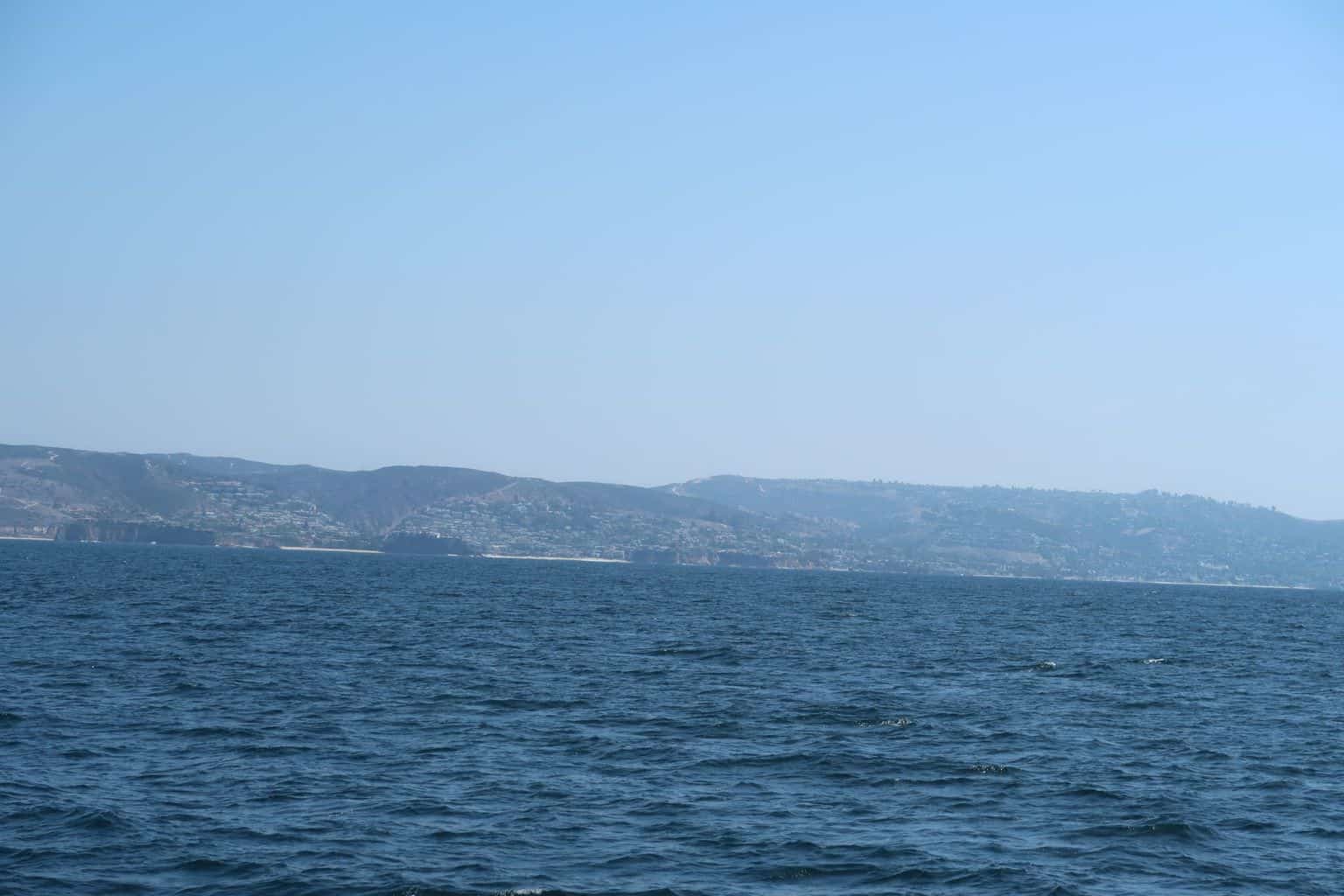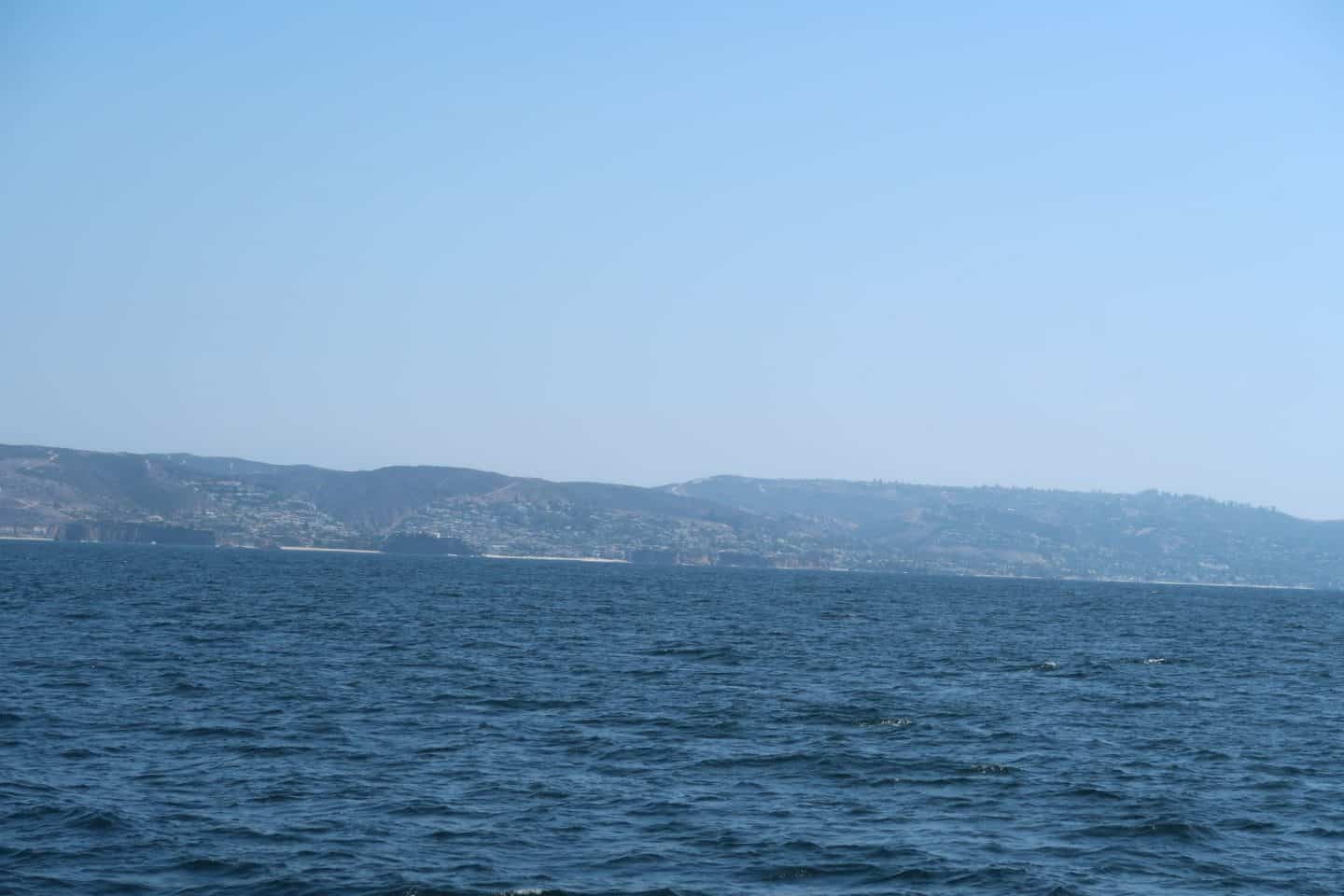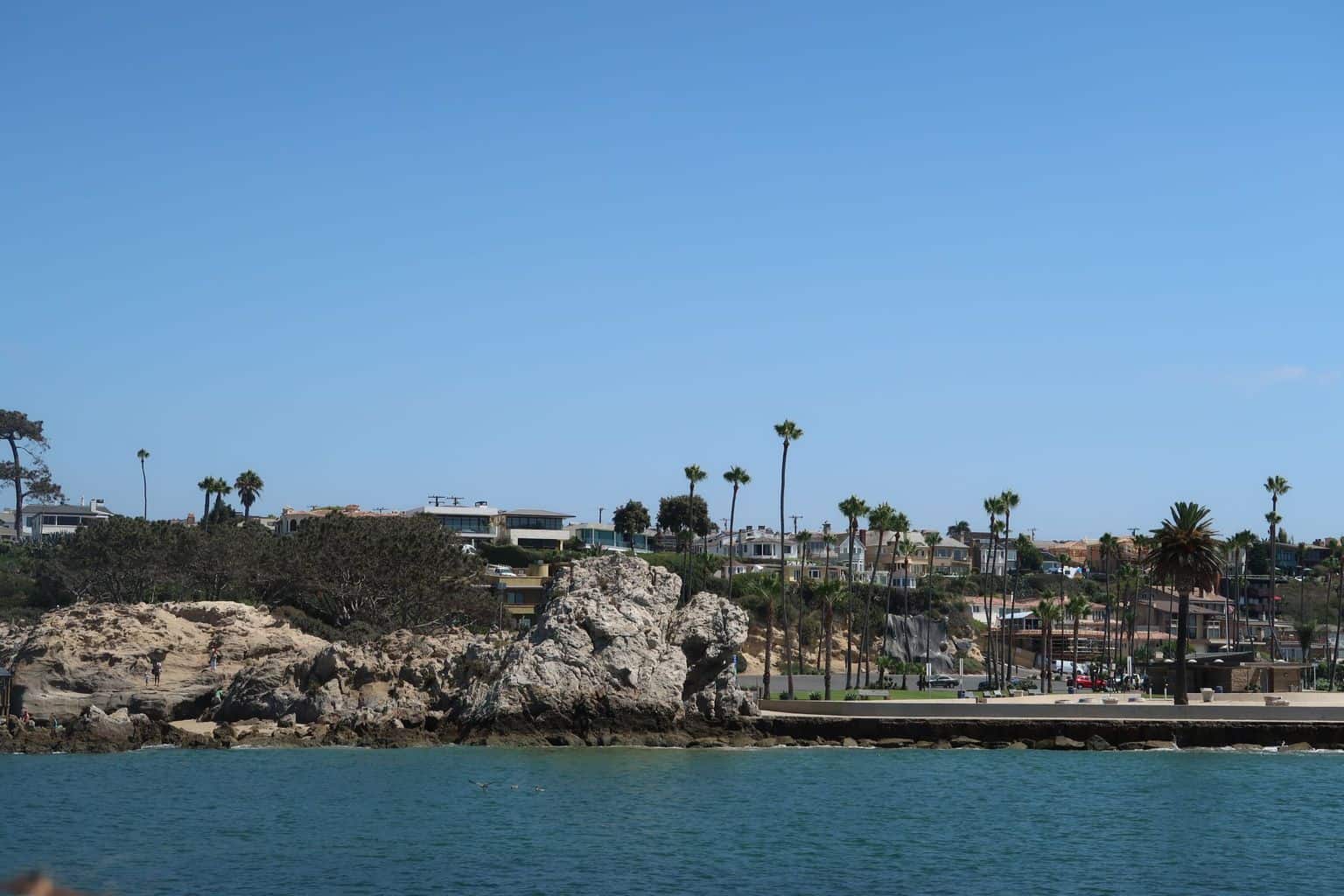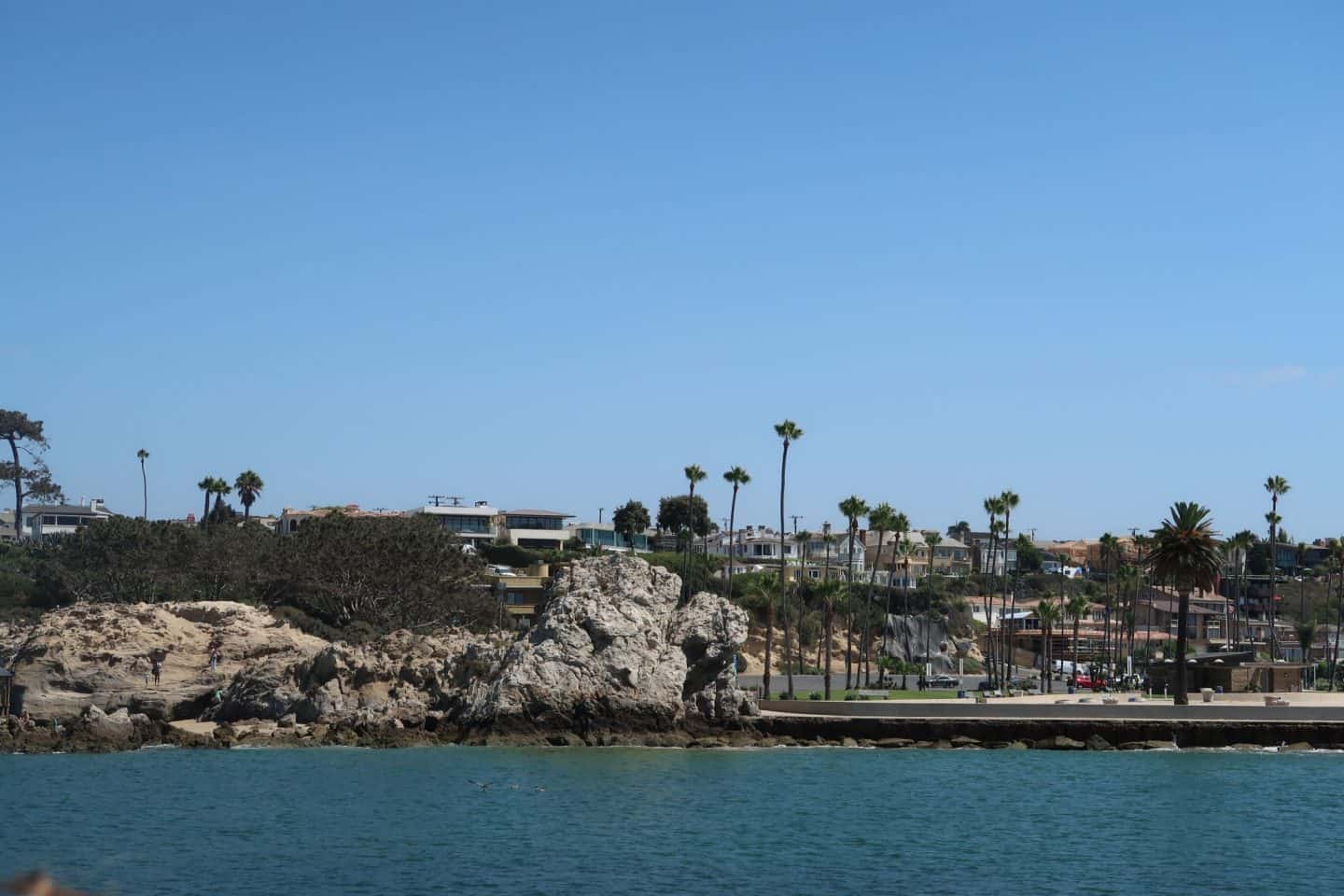 On our way back in we saw this really cool beach spot and Zach got on a mission to hunt it down later in the day  😉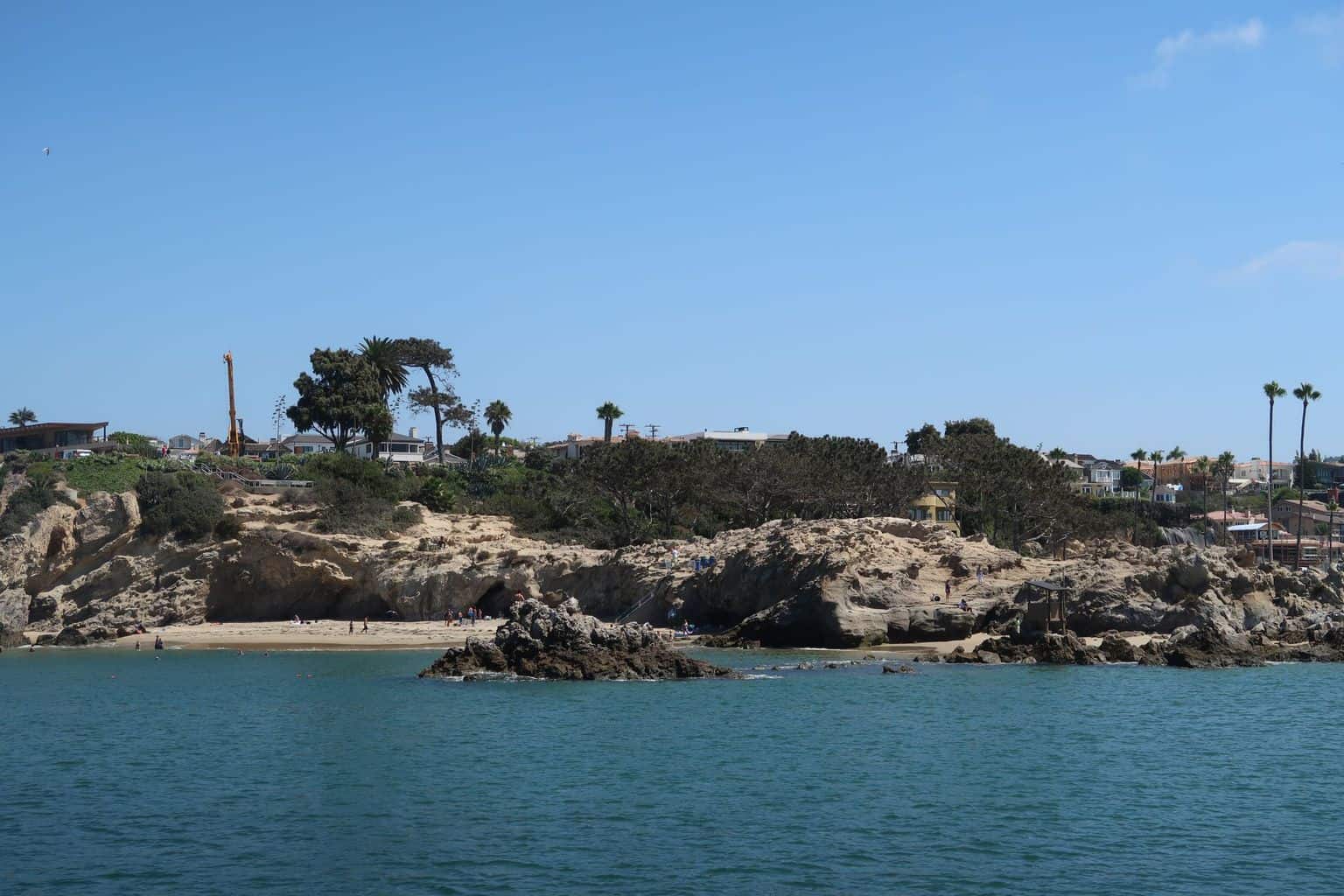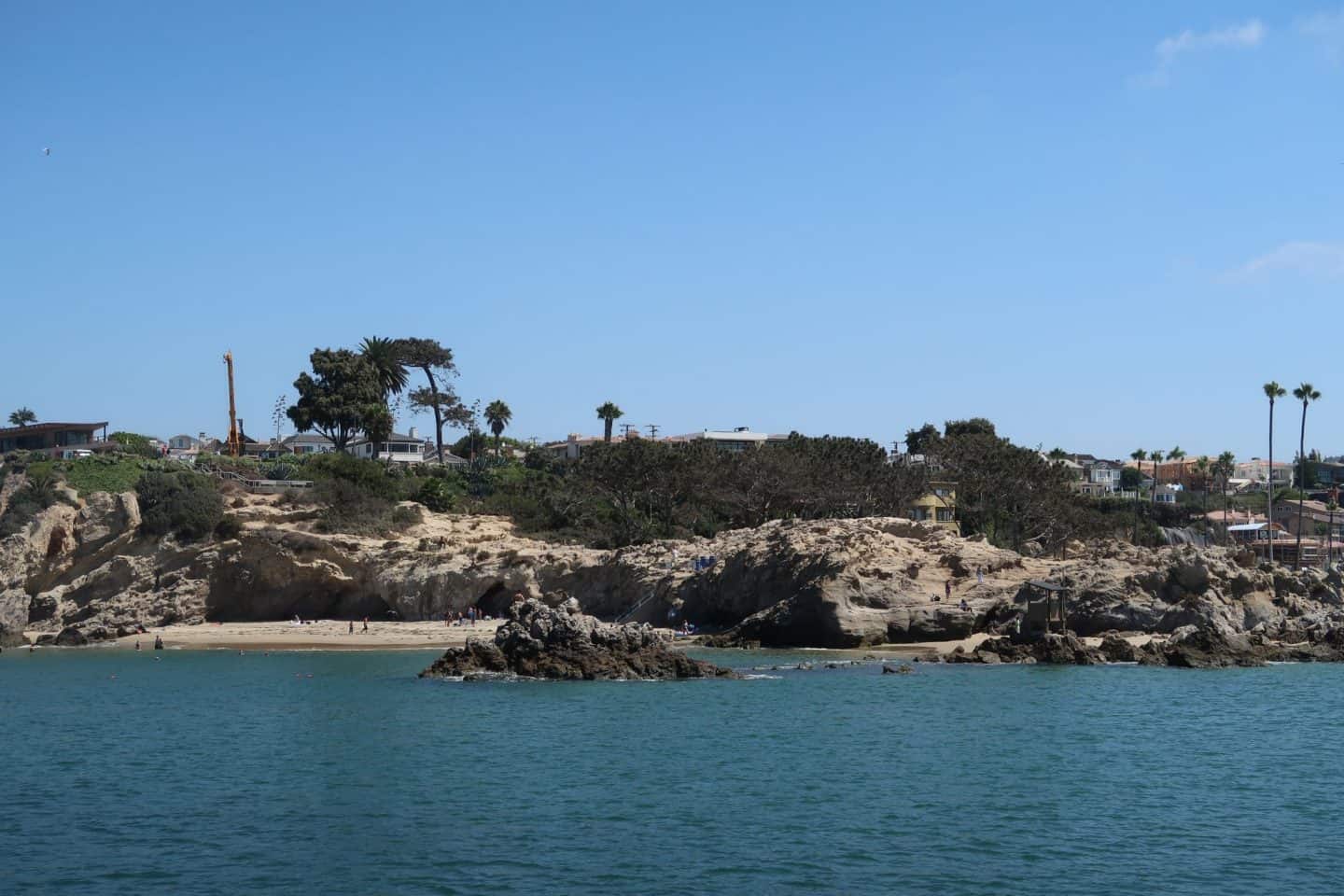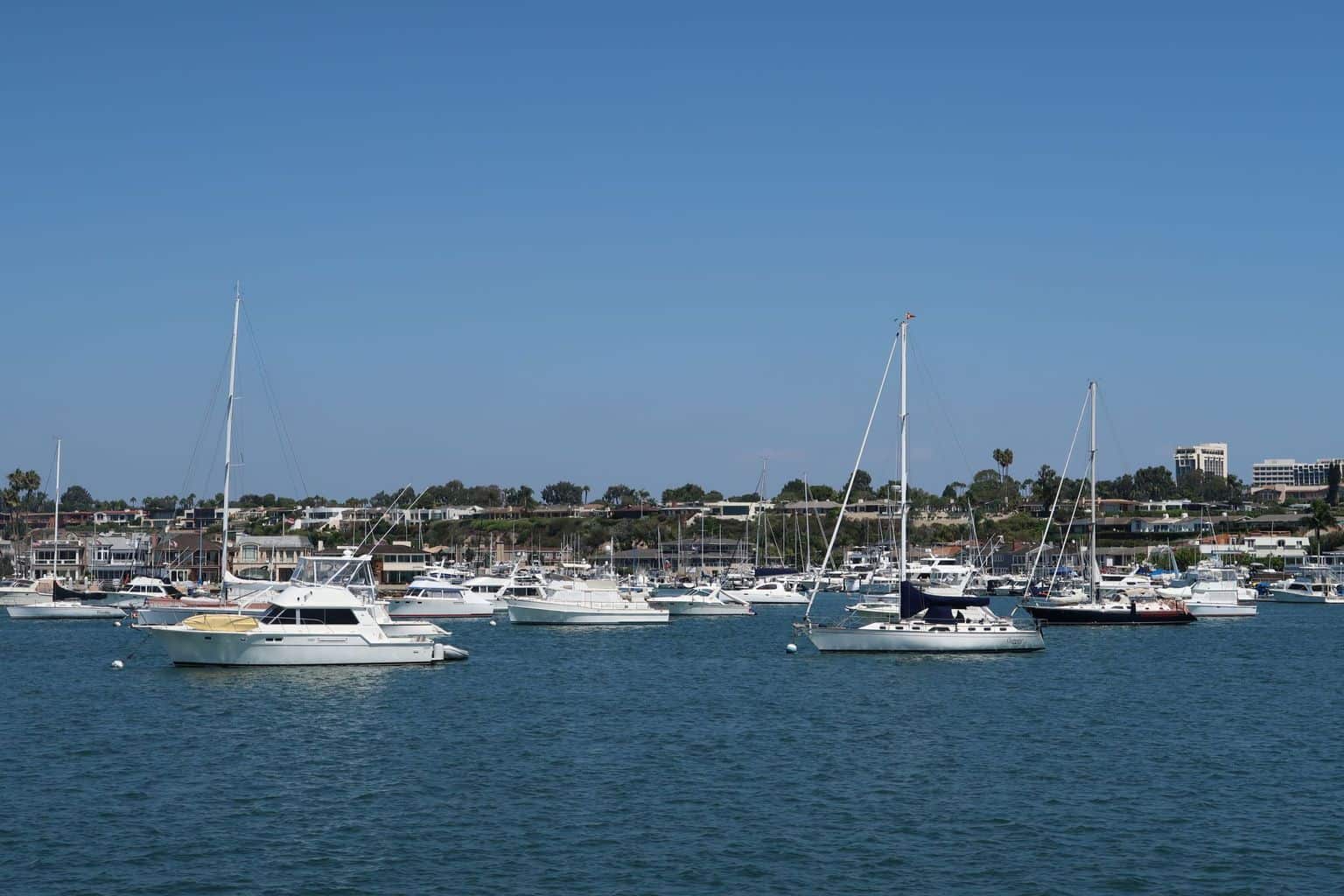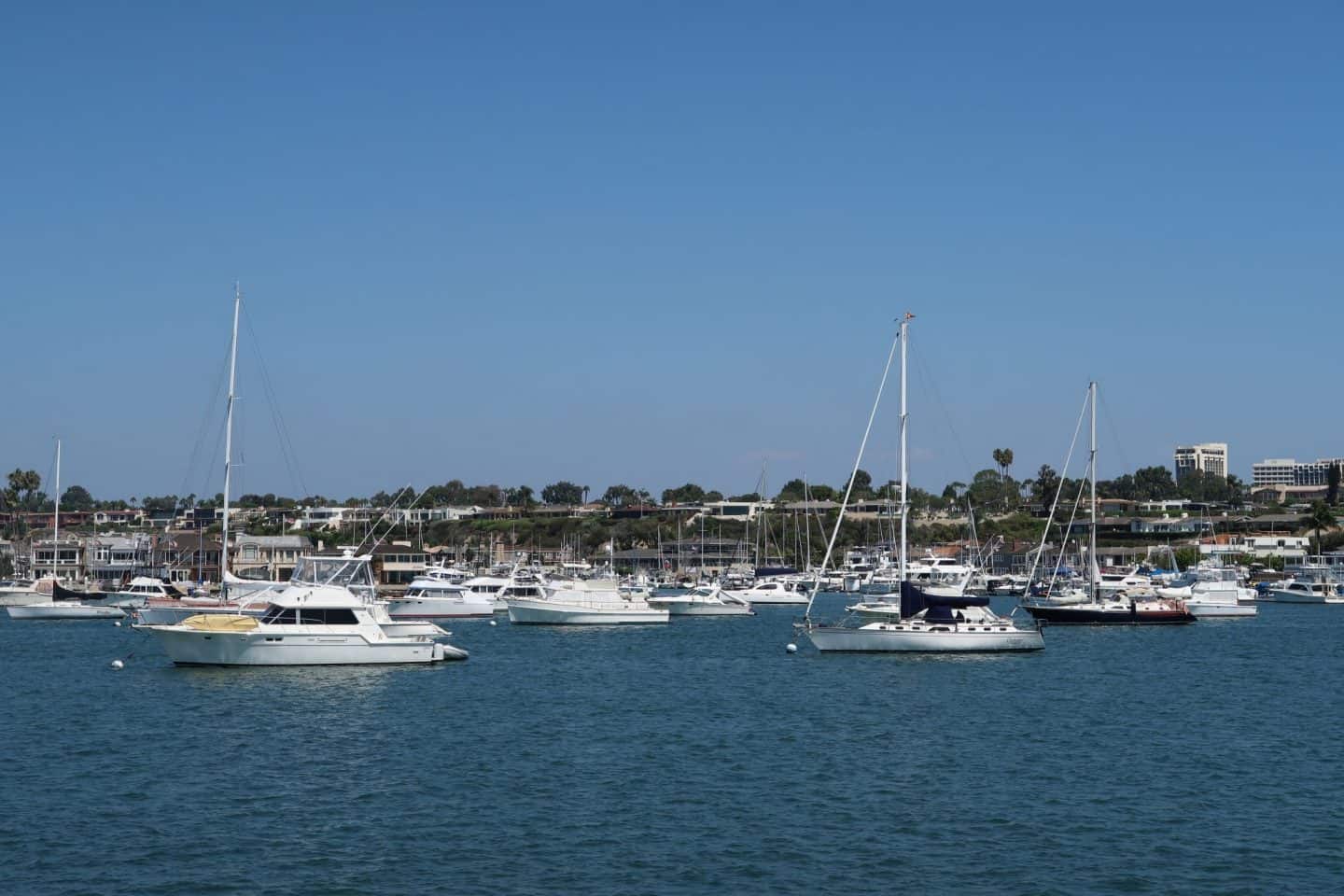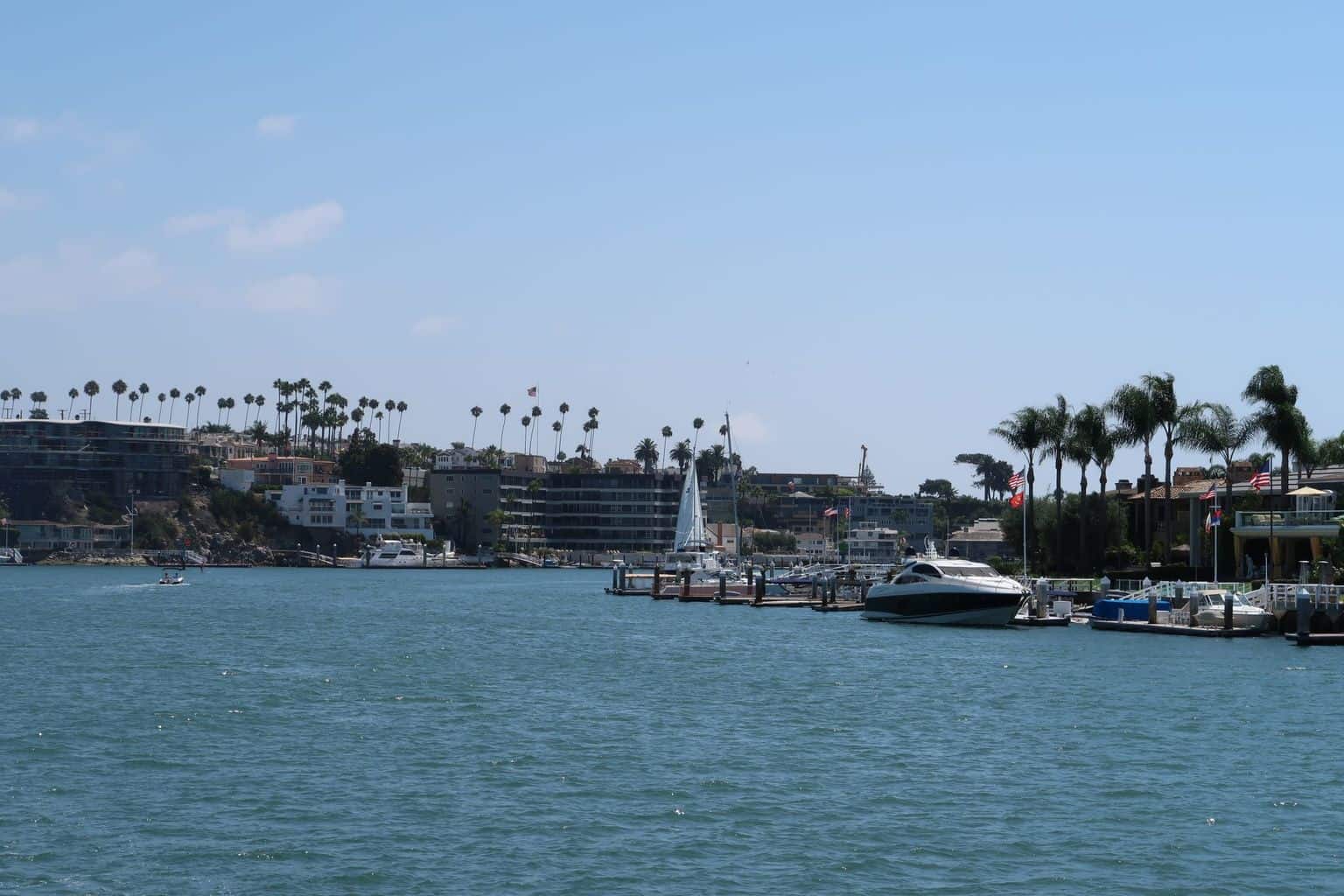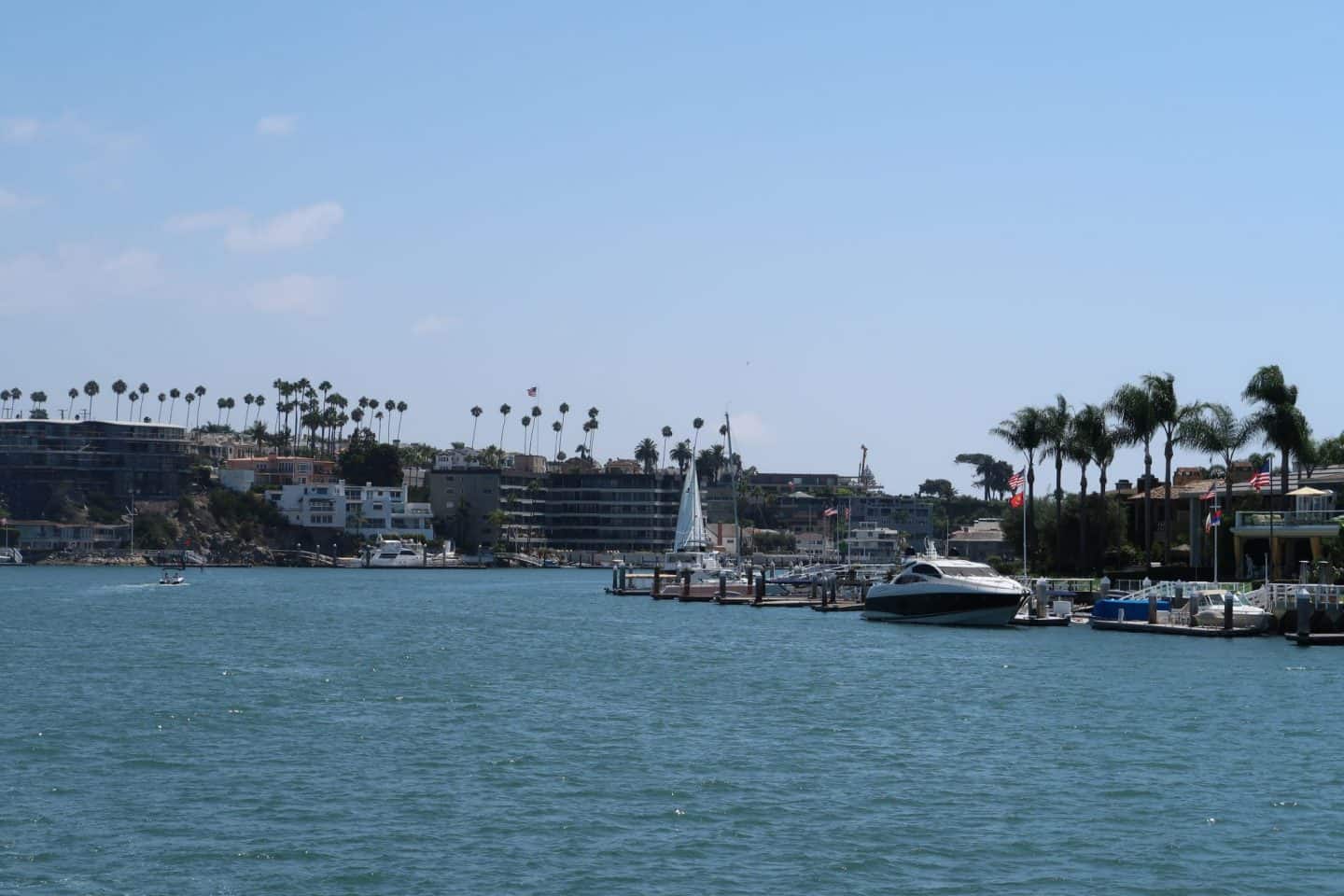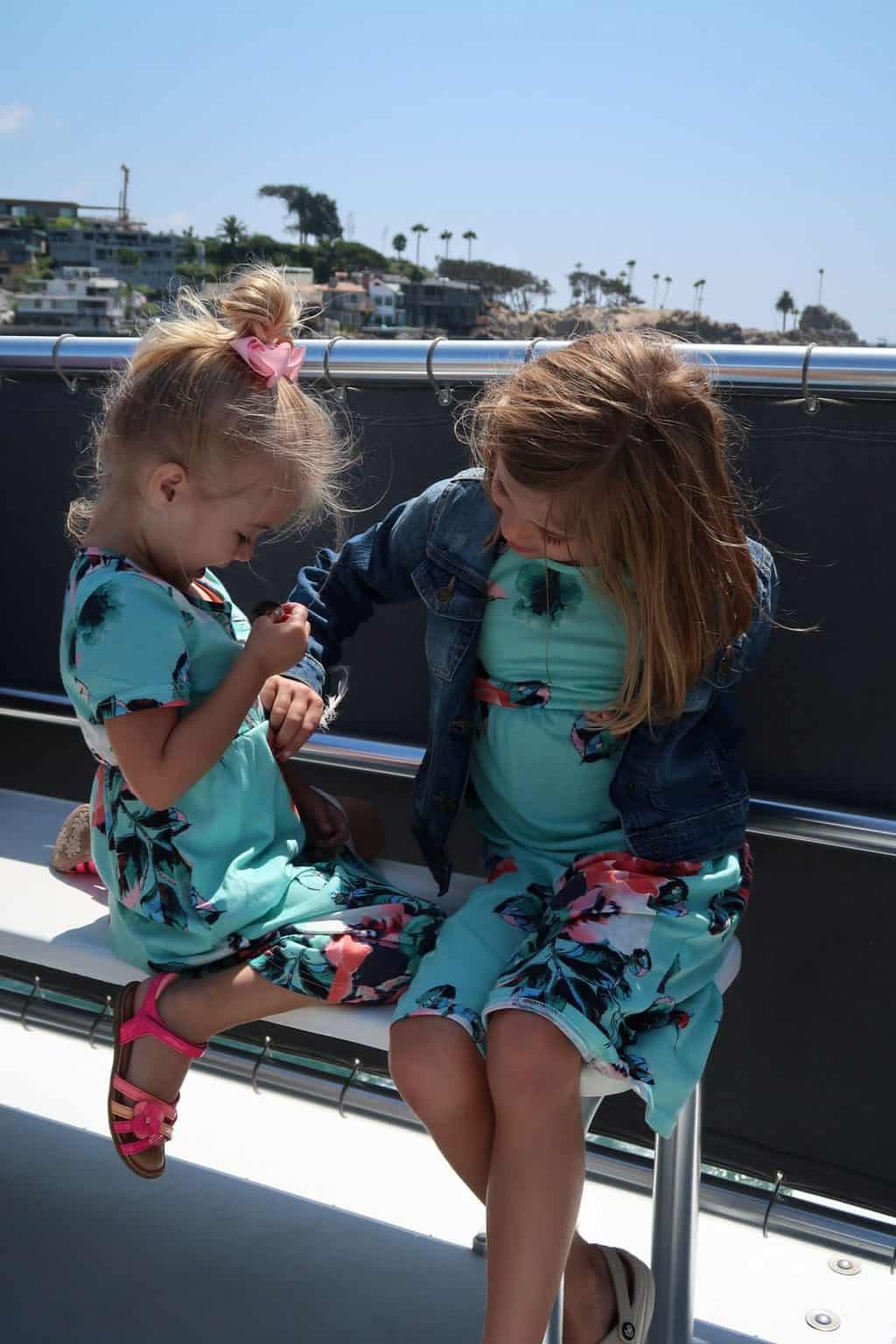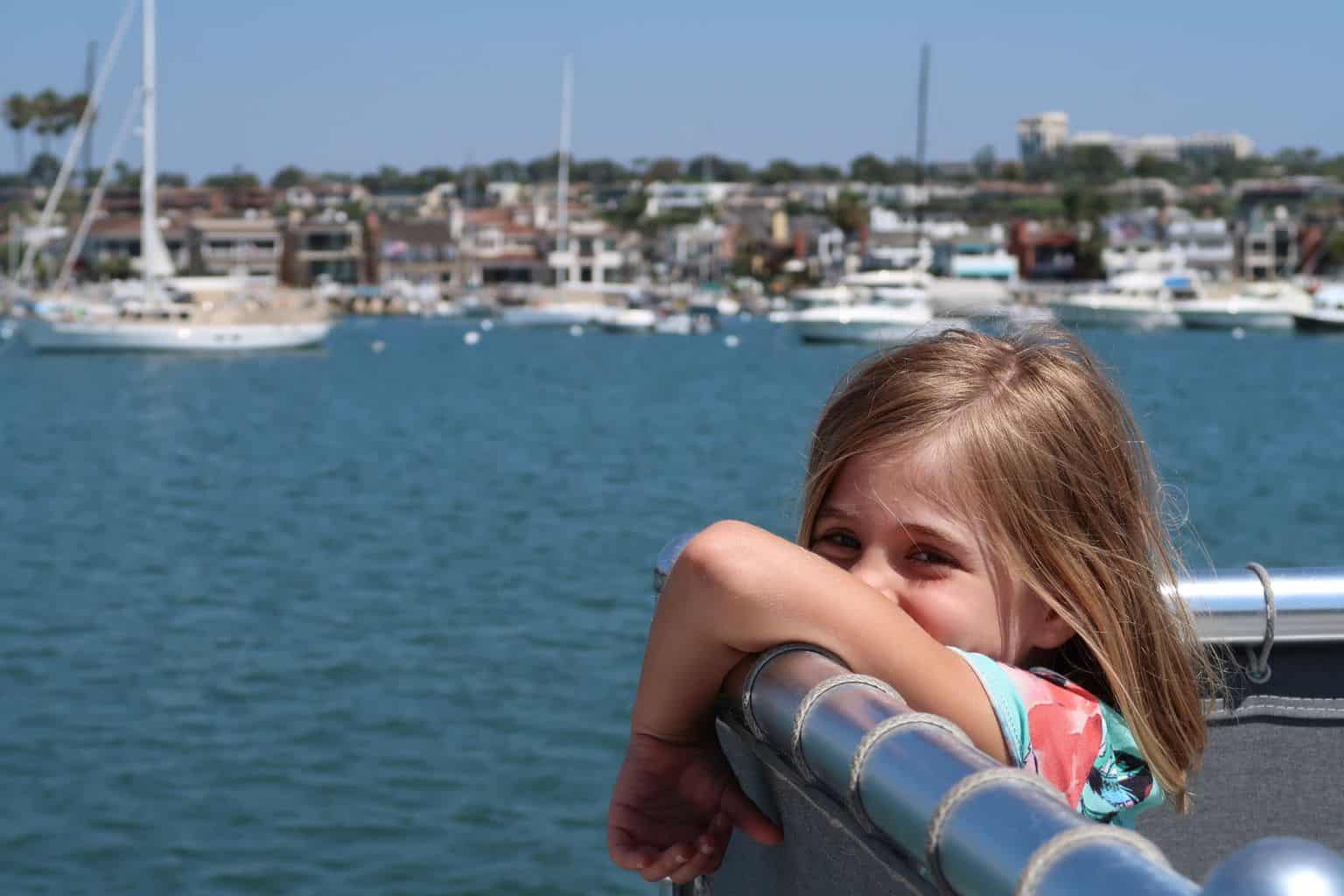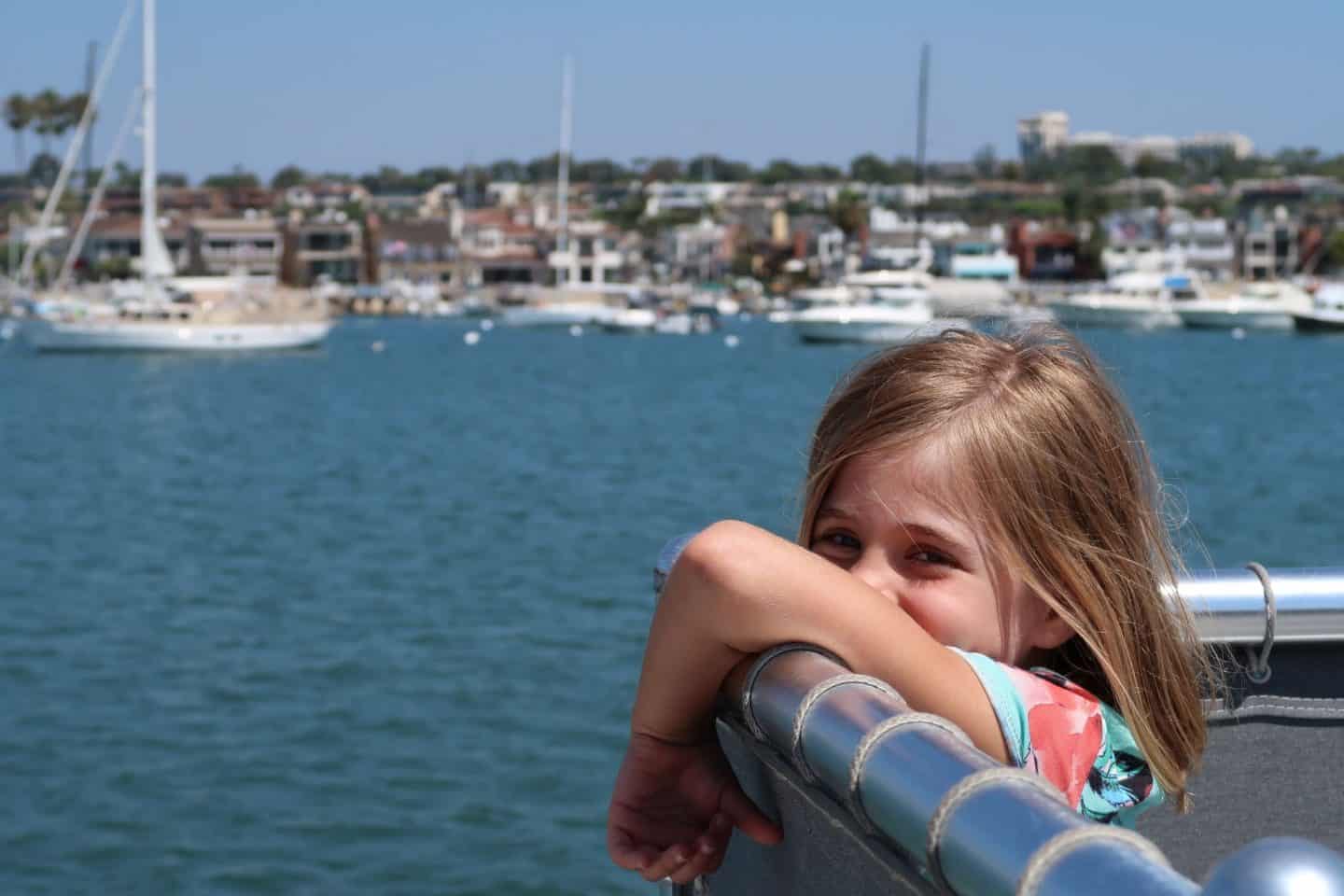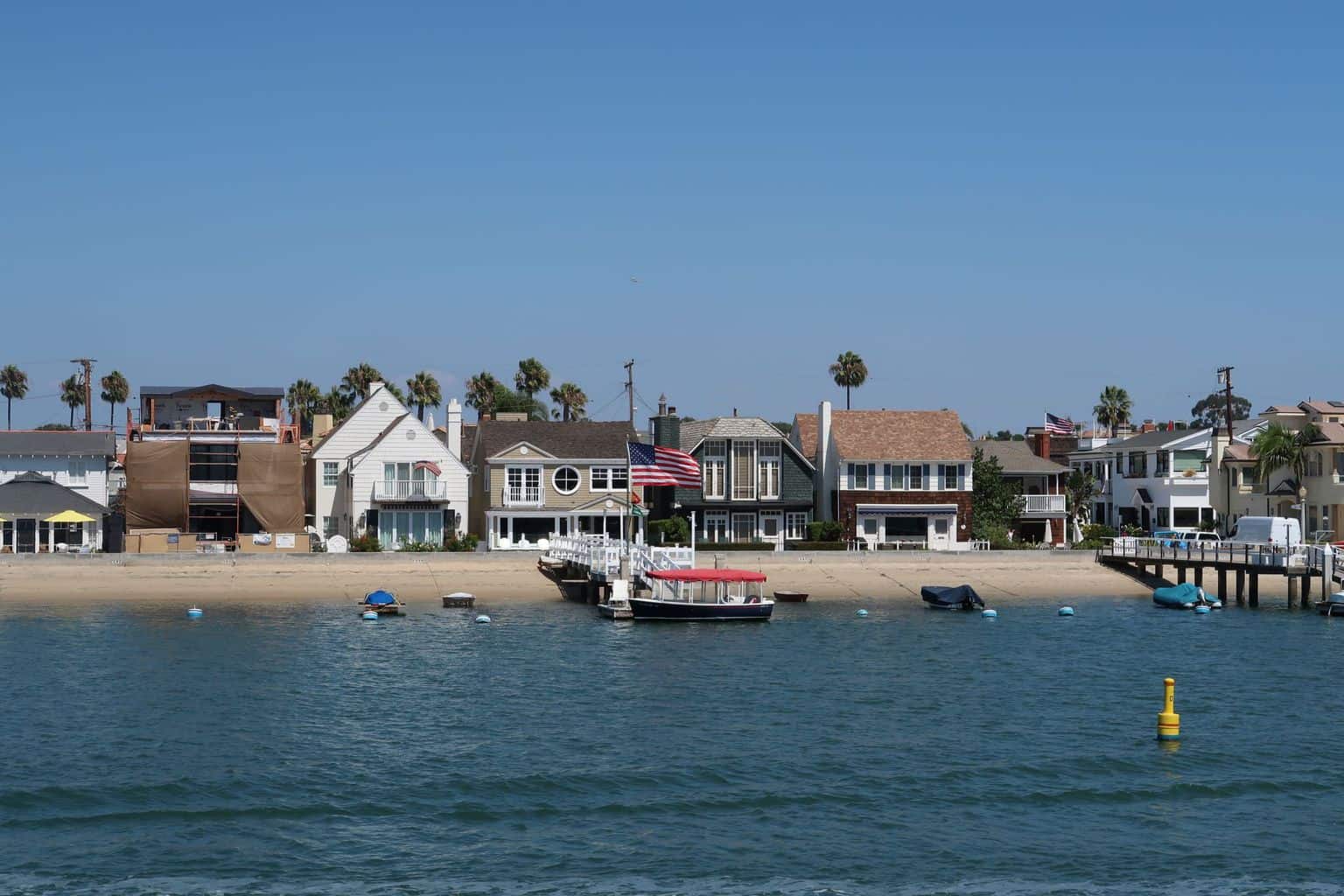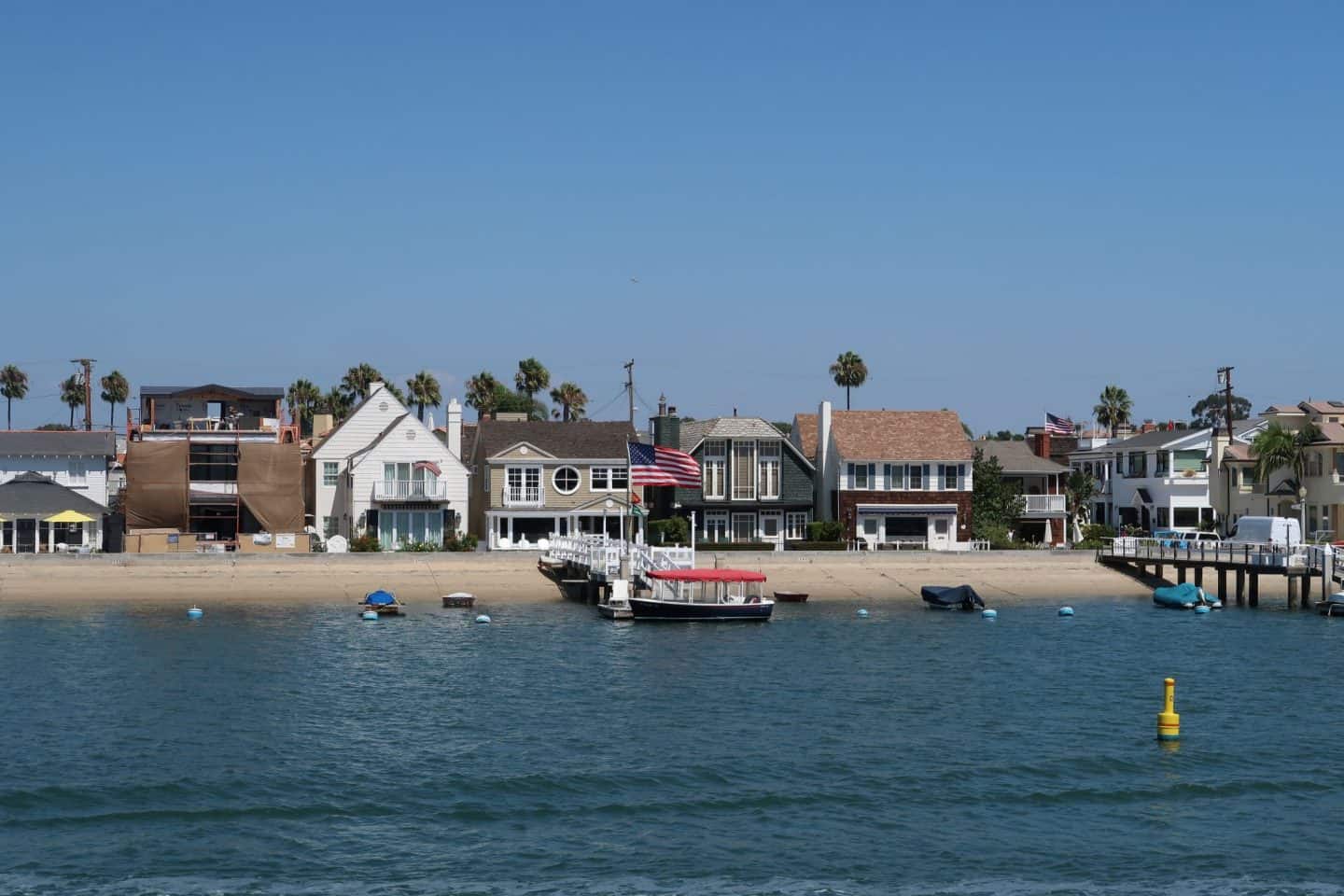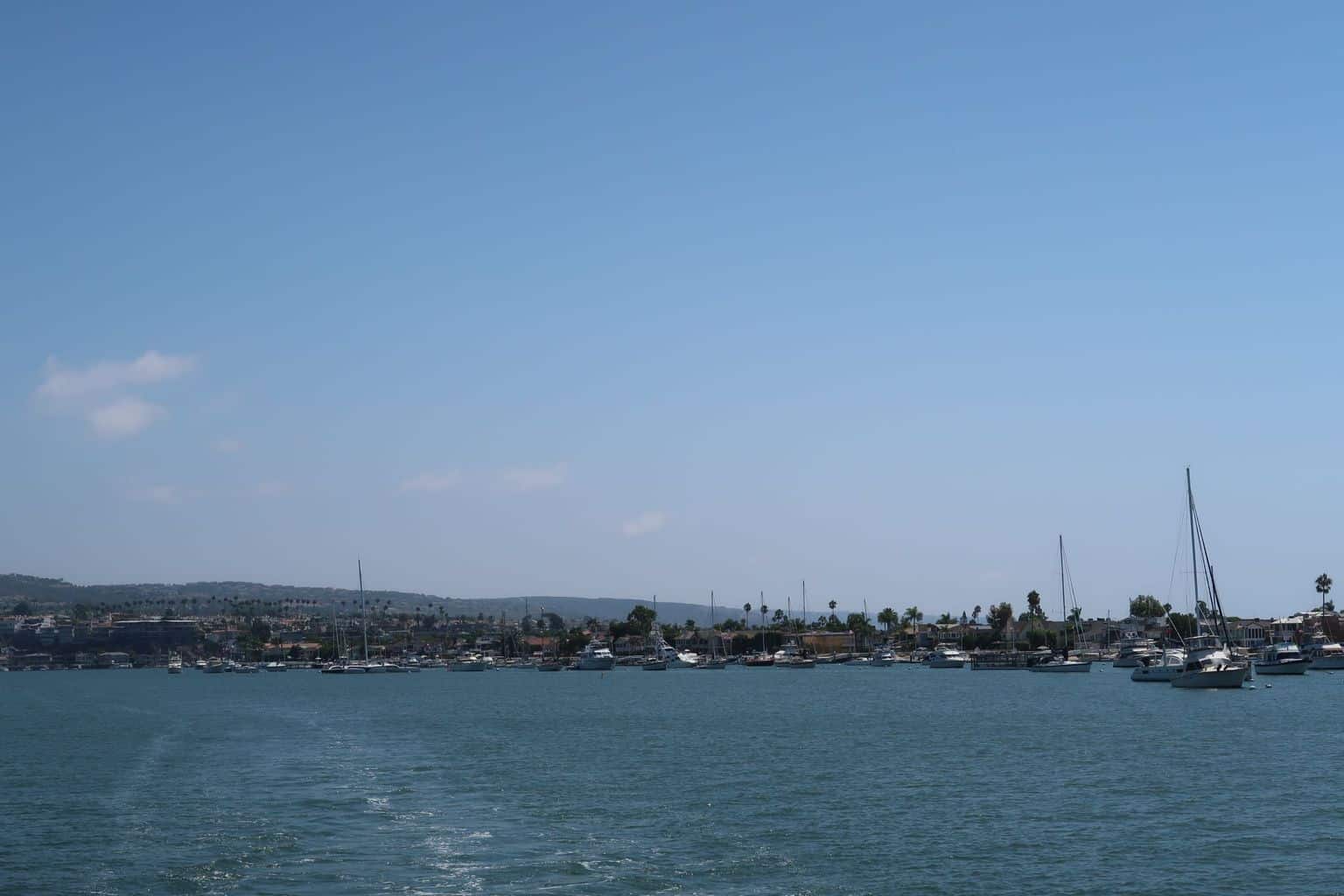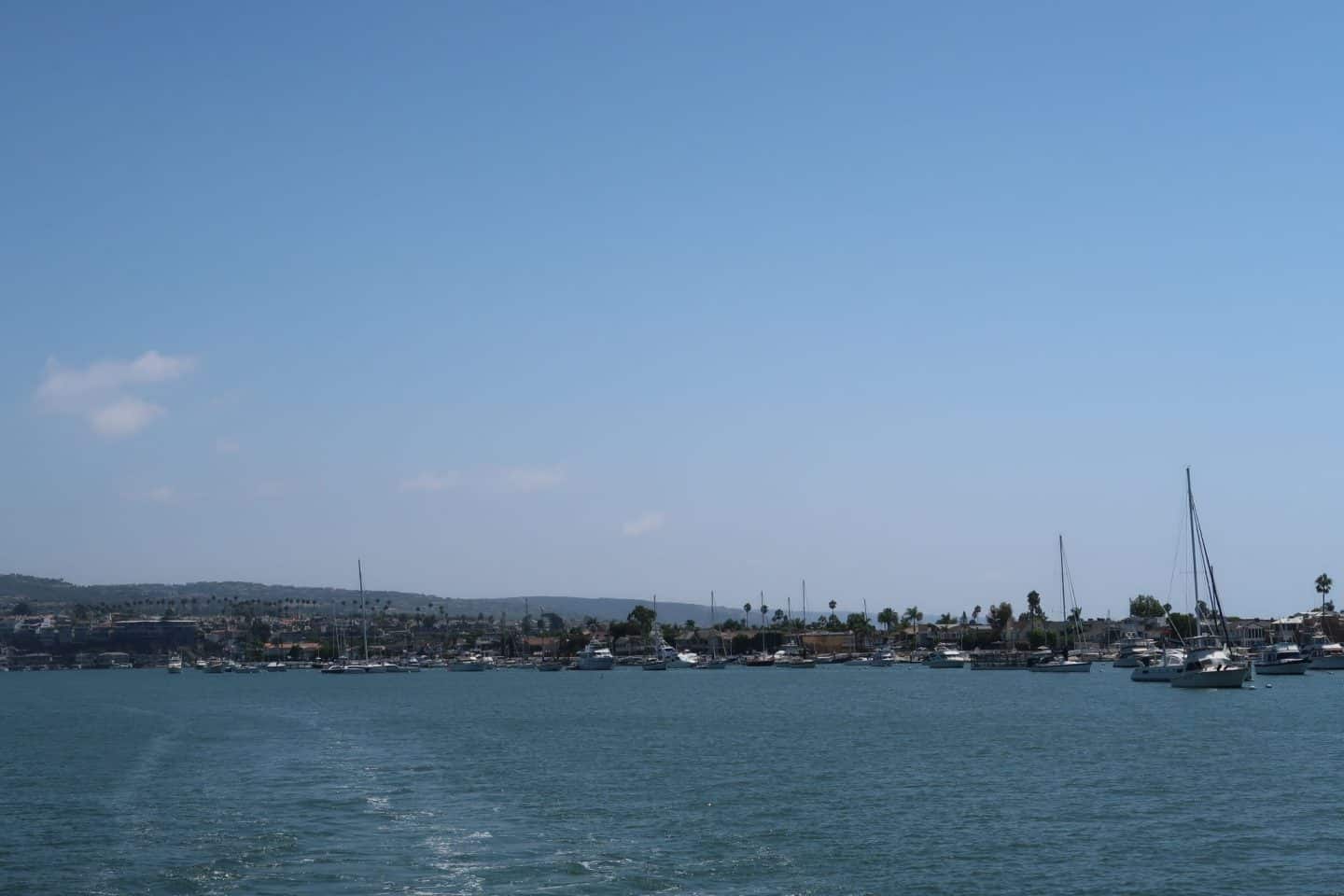 The tour guide clearly felt bad about not being able to show us any whales or dolphins and he was super cute about it because he slowed down on our way back into harbor and circled around a few times so we could really see all the sea lions. I mean they are always there hanging out and you def wouldn't need to pay to see them but it was still a nice gesture and I just got super pumped about them for the kids and we were able to hear them and see them swim and interact!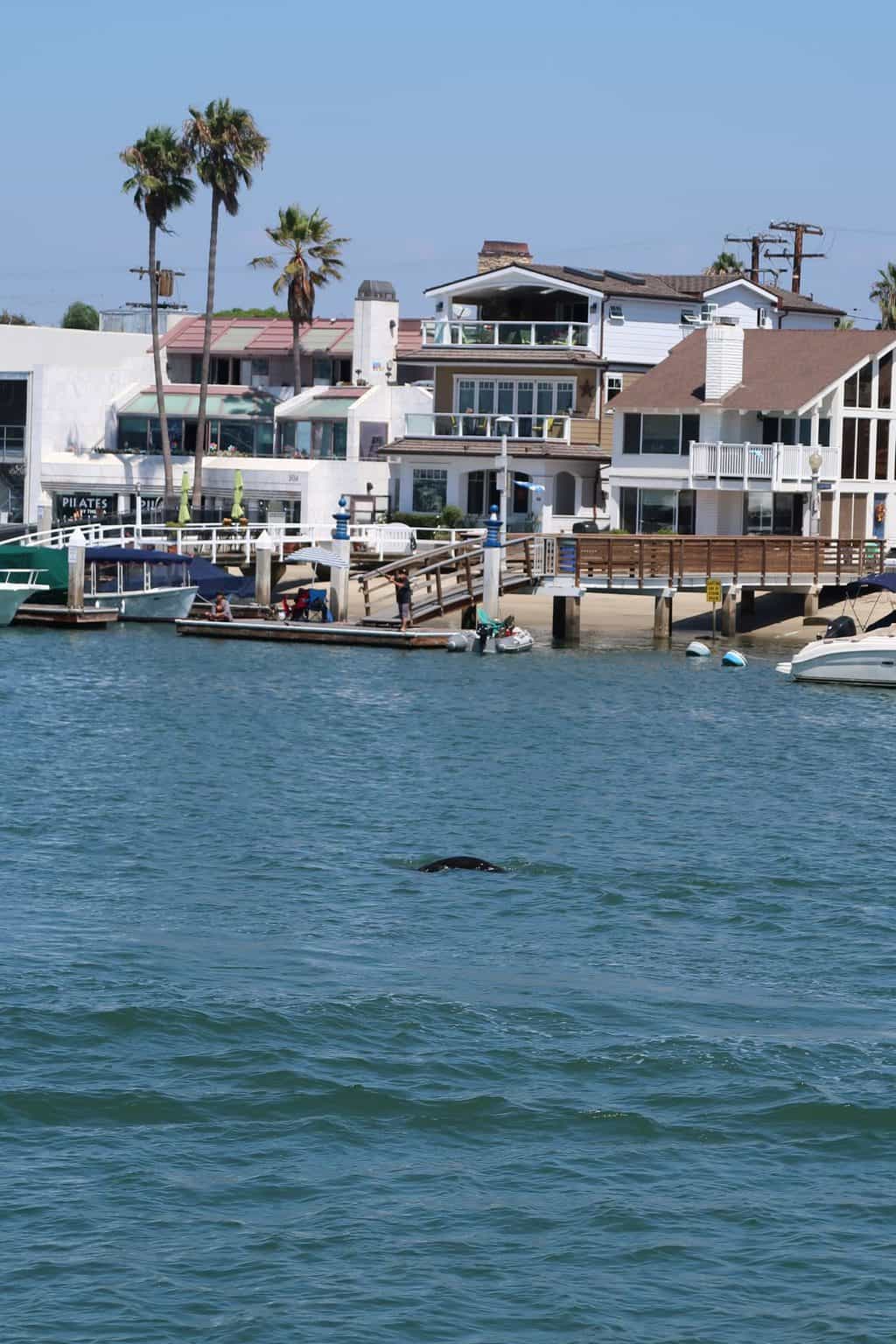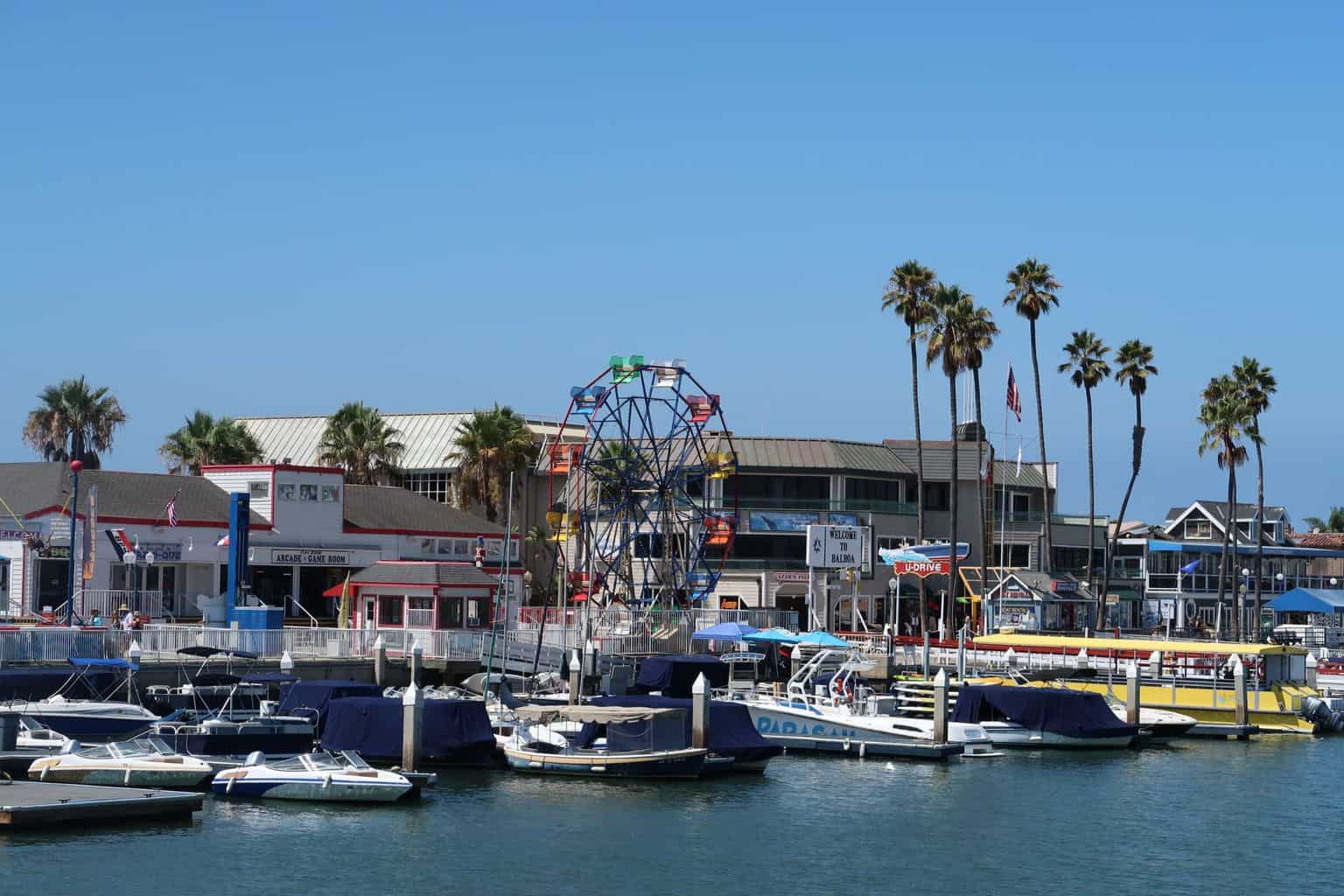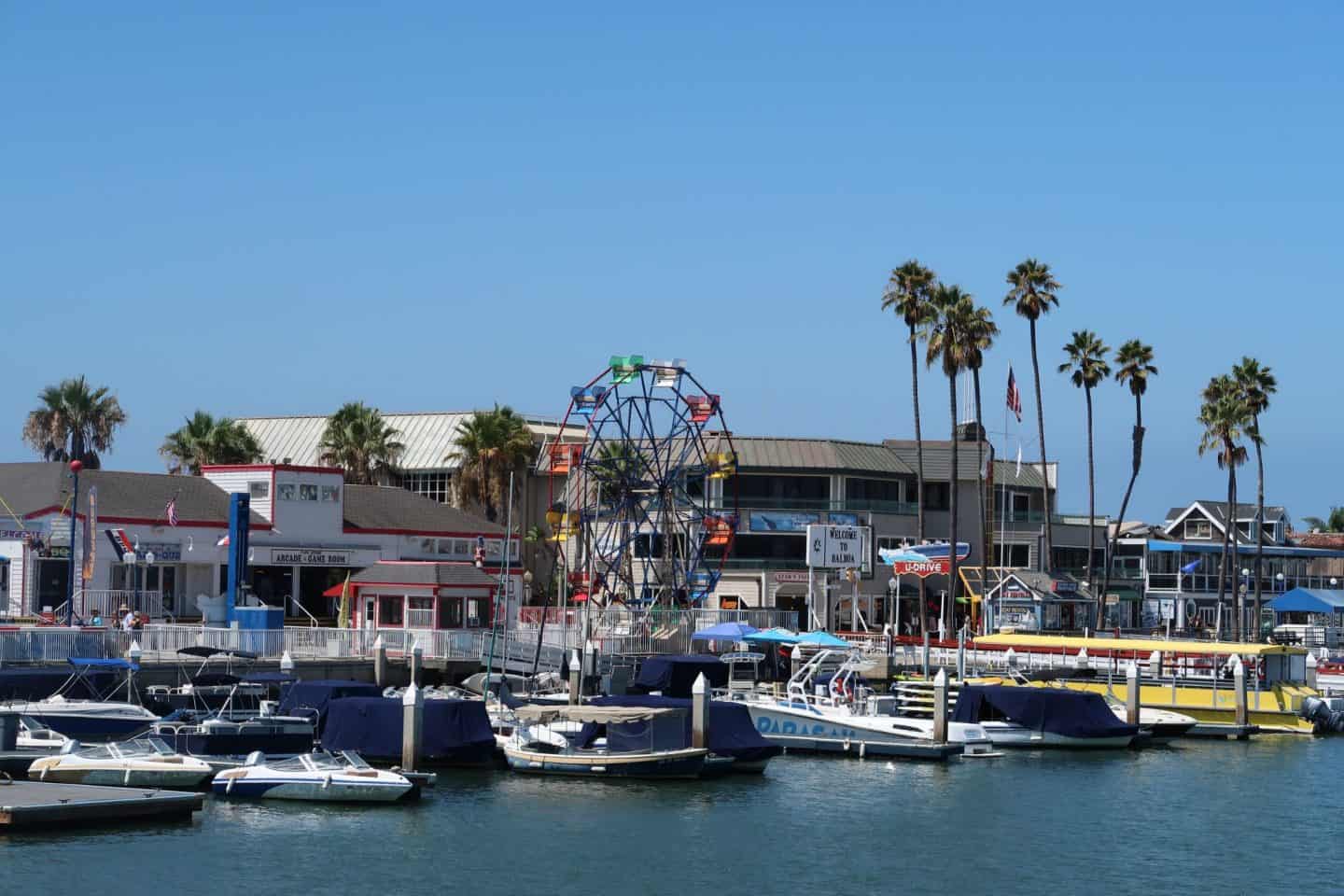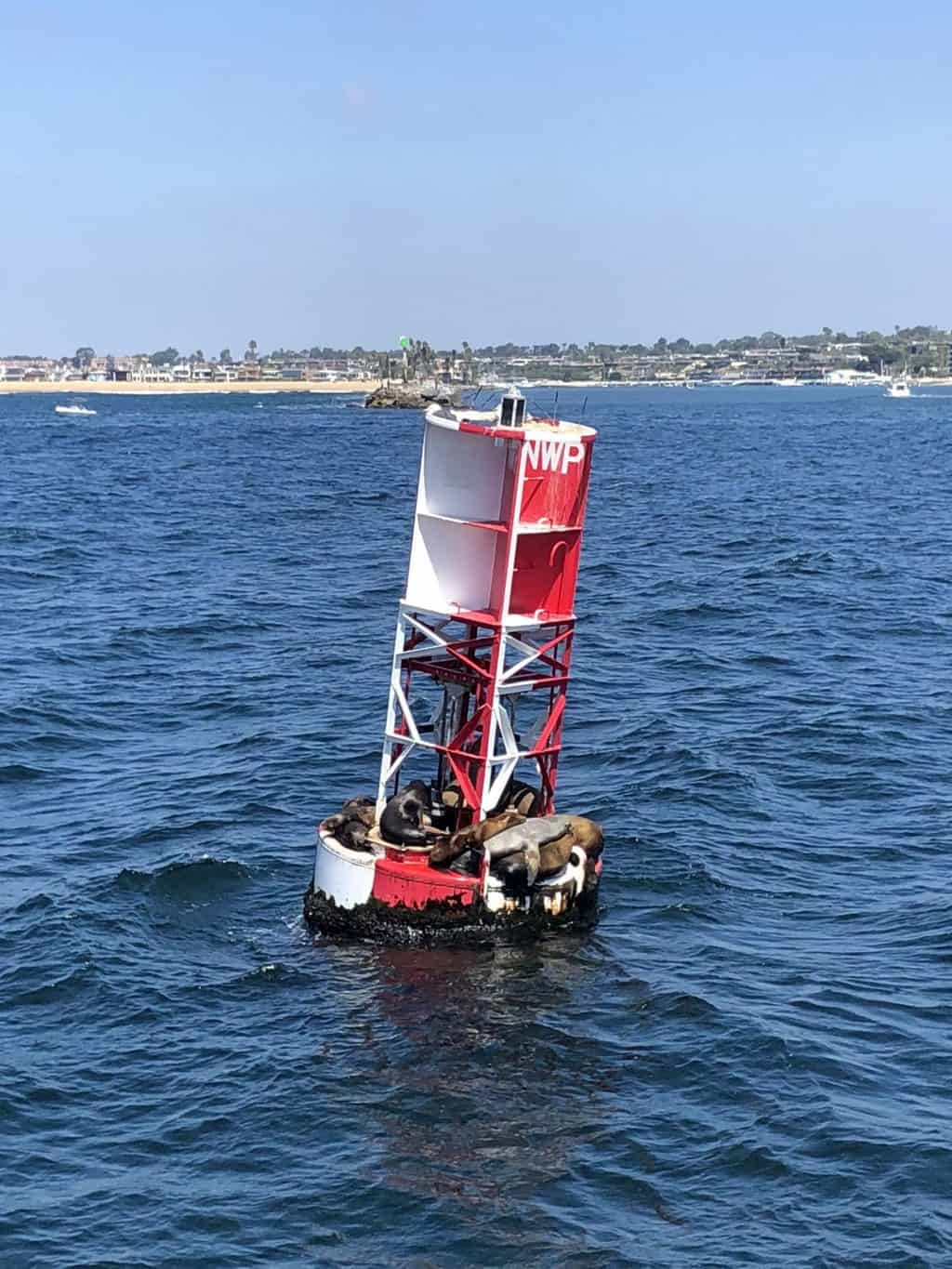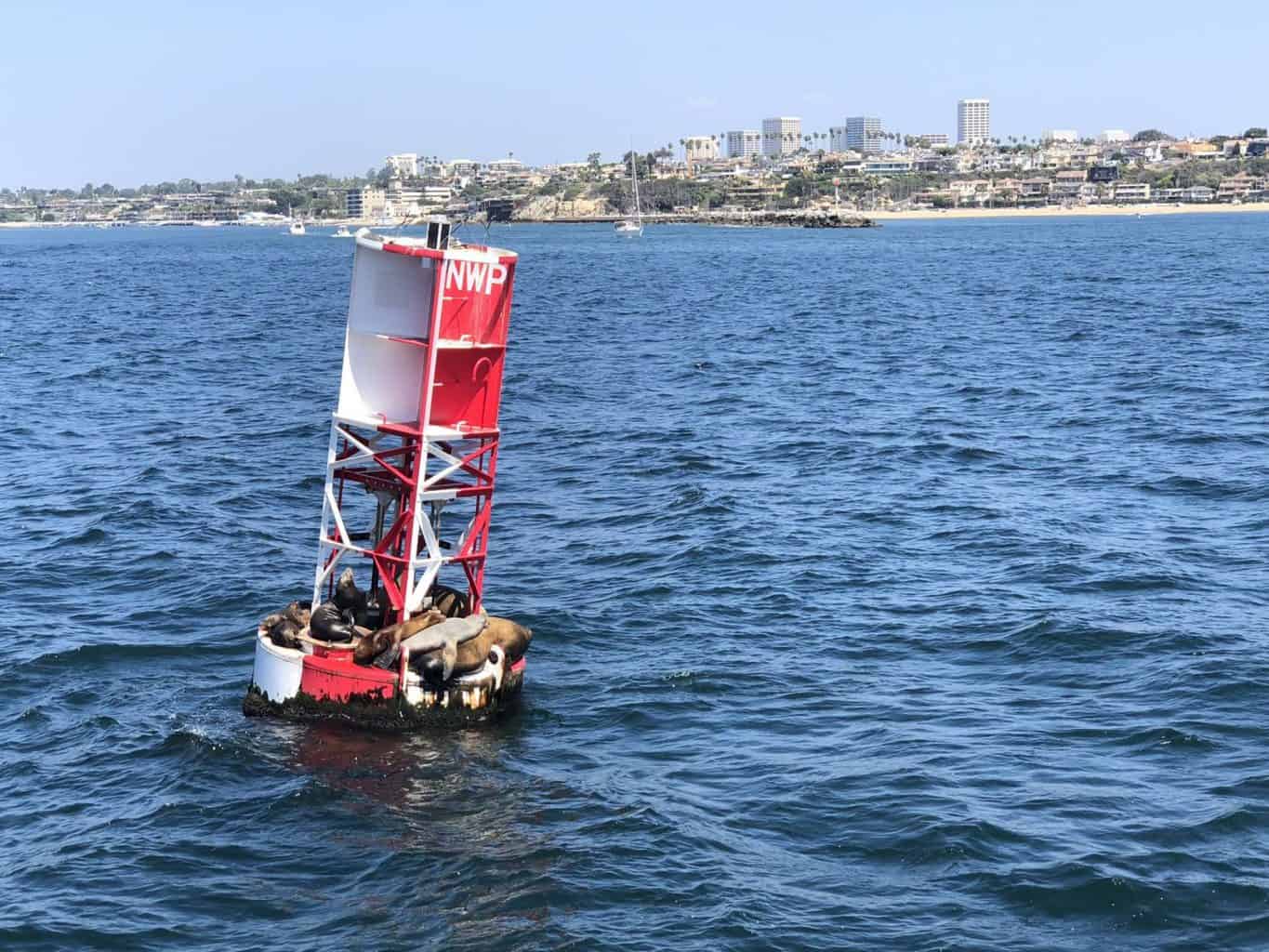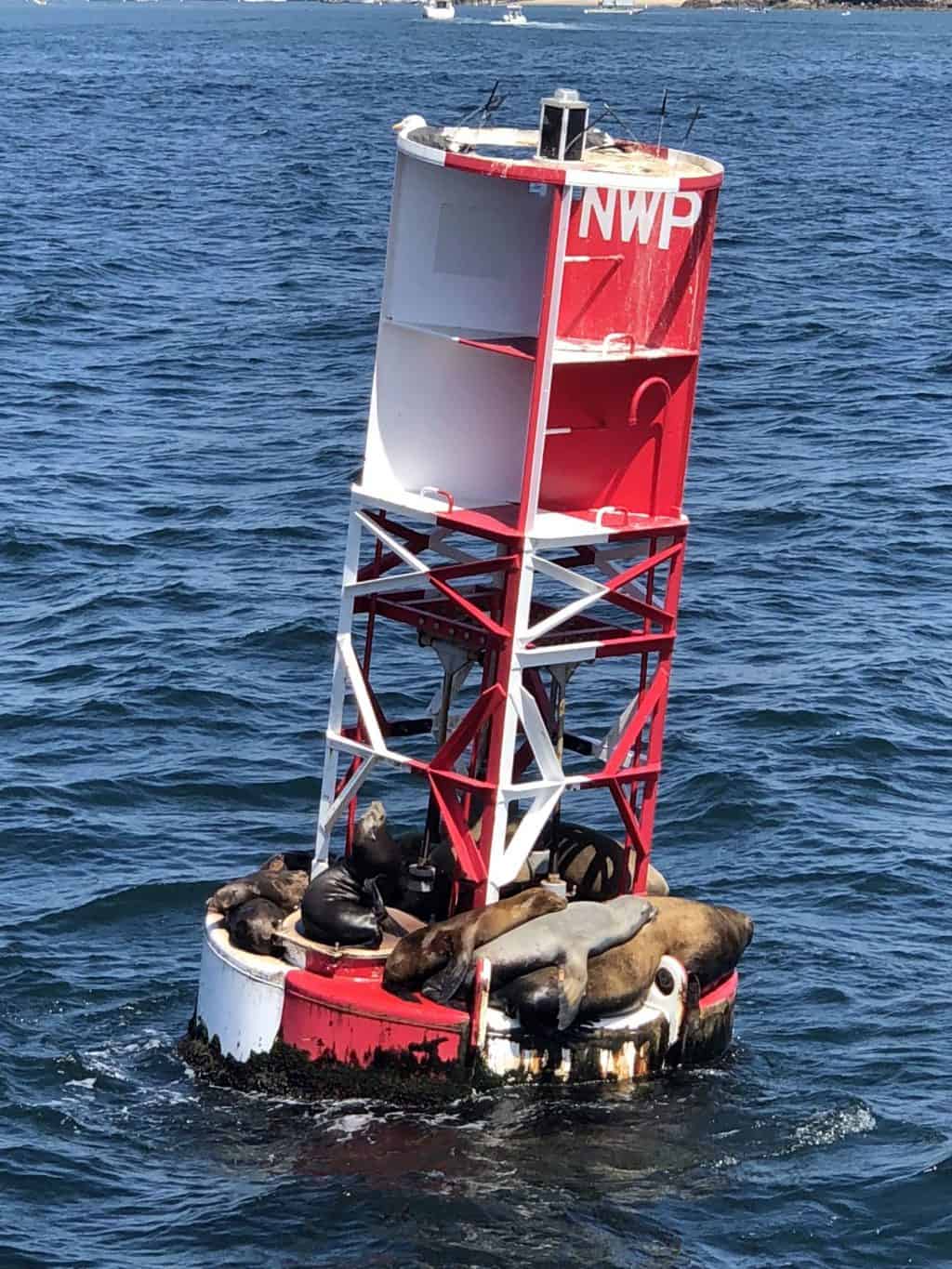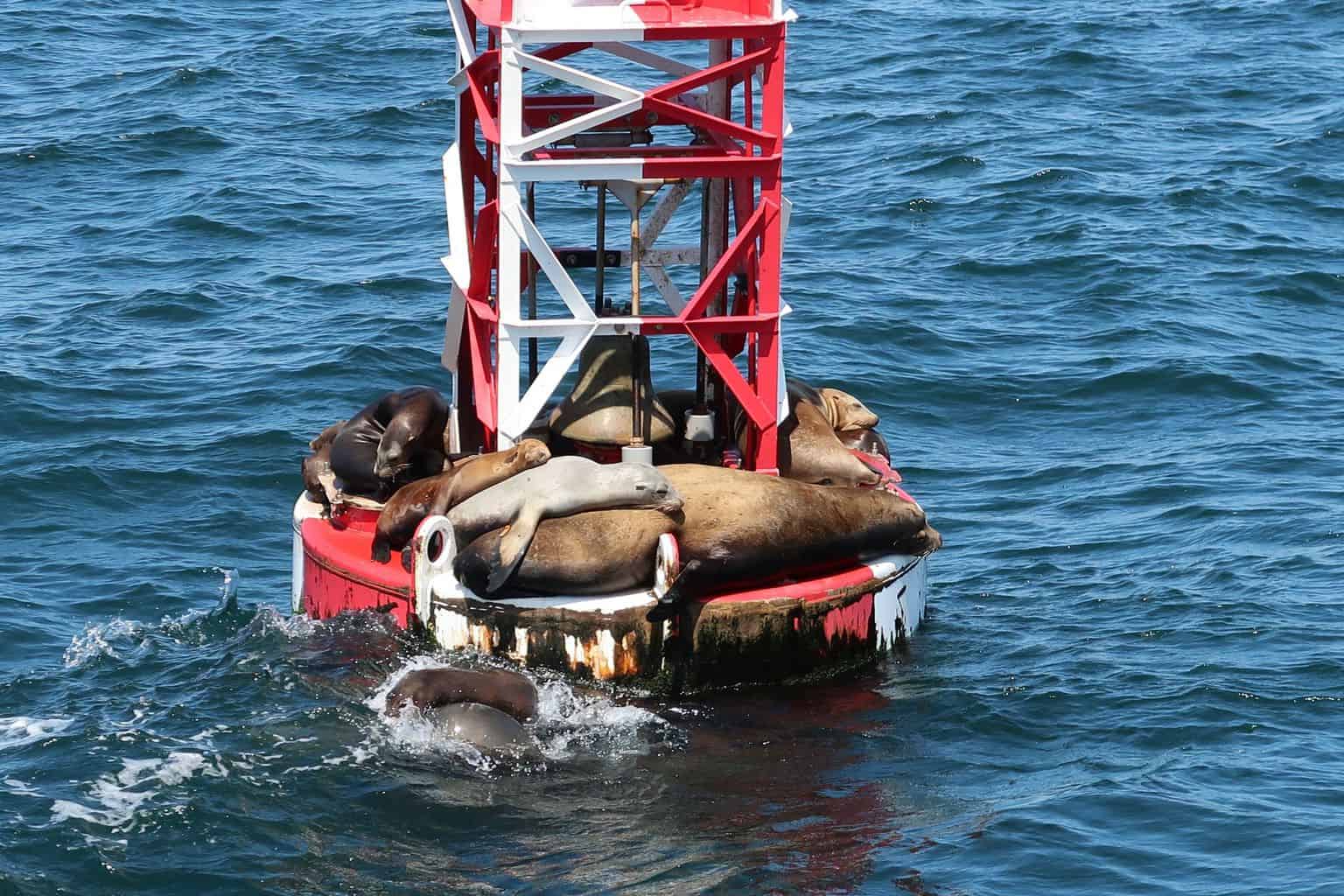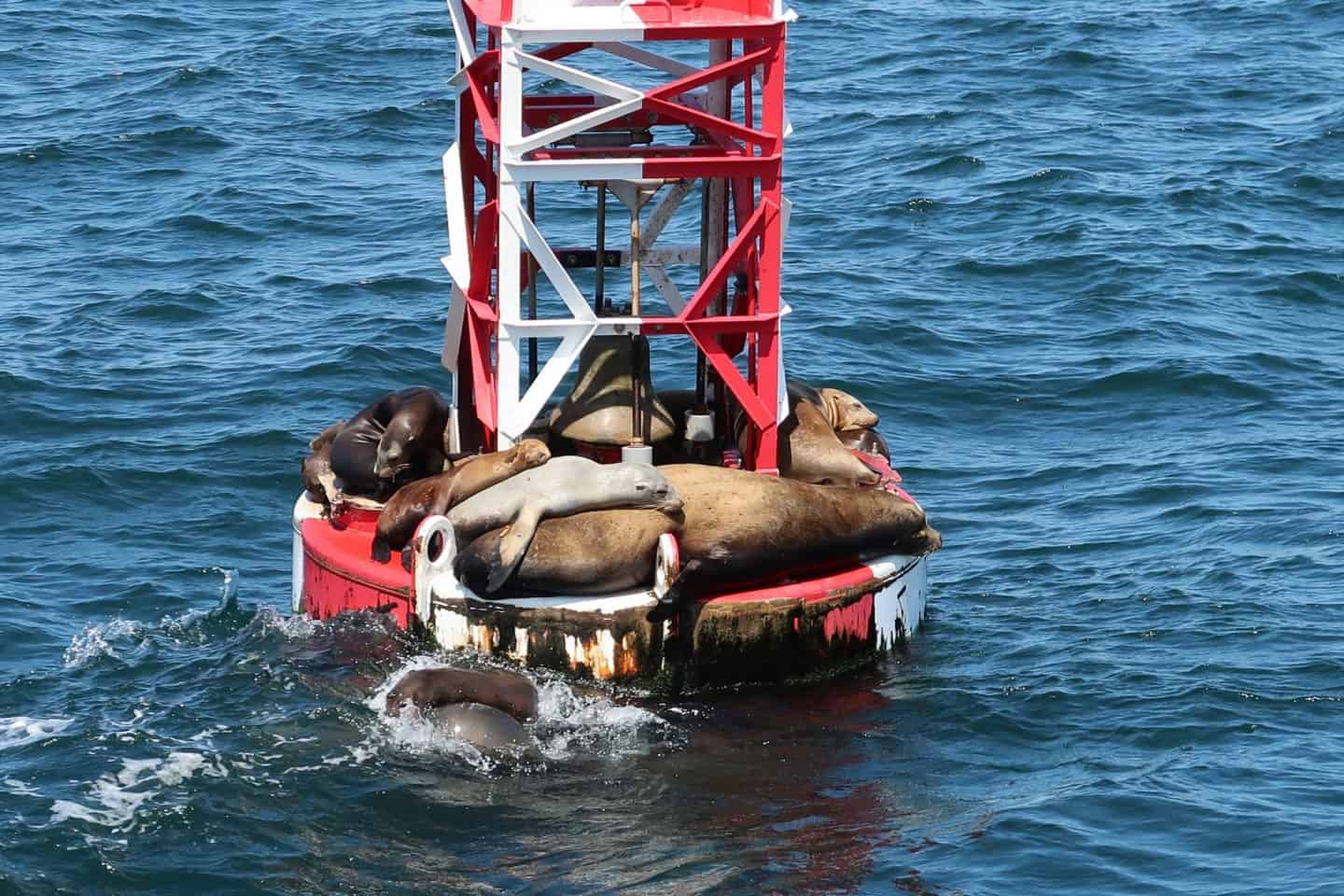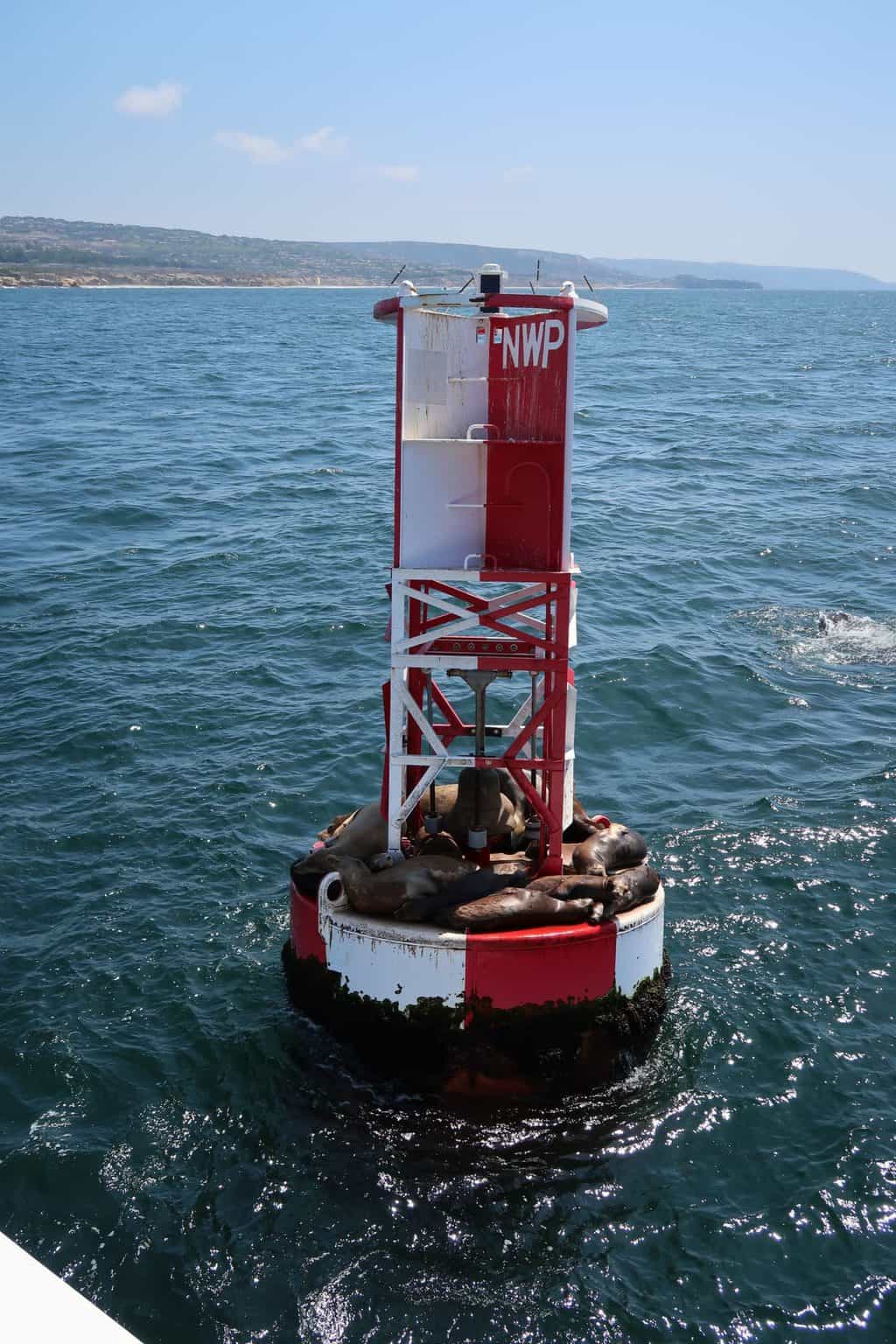 We may not have seen many animals on our boat ride but that doesn't mean it wasn't filled with some interesting characters. When we first walked up to get In line to board the boat it was like we were celebrities walking the red carpet. There were a LOT of international visitors who were whipping out their cameras and phones at the sight of us and snapping pictures wildly.
I know in the day and age of sex trafficking that it can be a bit scary to have that happen. But we've had it happen before. Being light skinned with blue eyes and lighter hair is VERY AMERICAN to international tourists and something they tend to just get very excited about. I'm sure our matching and Zach being so tall didn't help us blend in either haha
Some of them just took pictures and didn't speak. Others shouted orders for us to get together and smile for the picture. Others were very touchy feely and kept repeating things about being "so pretty" etc. NONE of them ASKED nicely about the photos.
Yes, it's a tad alarming. And awkward. And sometimes downright rude. It happened a LOT on this trip. At the parks many times but especially on the boating excursion.
We could have handled it several different ways but we chose to take it as a weird compliment. We were kind to everyone and just explained to the kids that they were so excited to see American children and how special it was to them. And that if we ever visit Asia as a family that we will probably be instant celebrities haha
I also watched my kids like a hawk and wasn't concerned about anyone snatching them up or anything at any time. Overall I felt like most of the people interacting with us were truly coming from a kind place and were just excited and we tried to shadow that excitement.
I DO wish I'd handed them MY camera to get a family photo of us. I mean they took enough on their own cameras they could have at least offered to use mine for me too, right?
The lack of personal space was also very interesting to me. Many of them had masks on but then would get so close to us. No just when speaking but also just sitting. On the boat several times people would come sit where they were touching me. Very odd!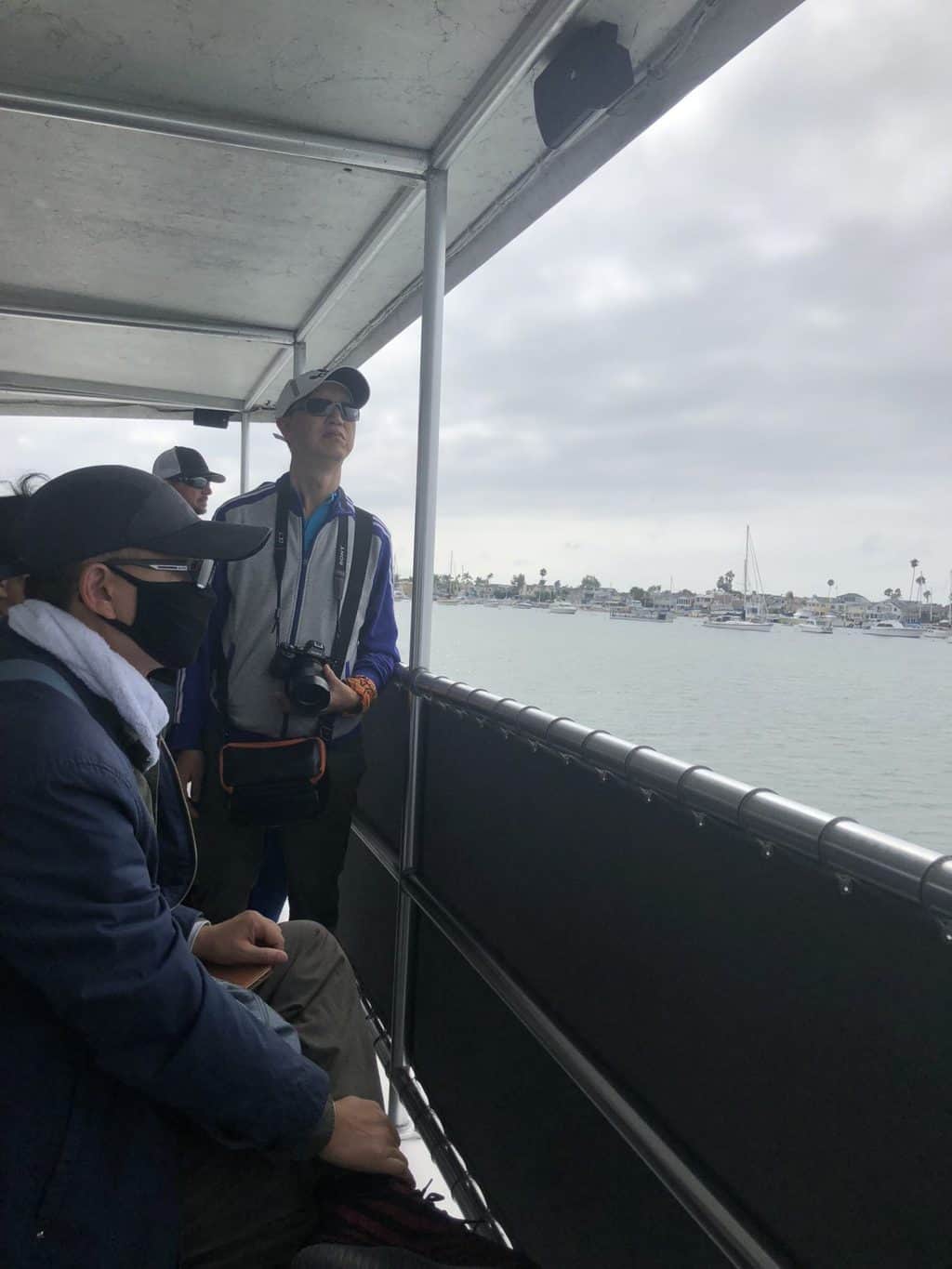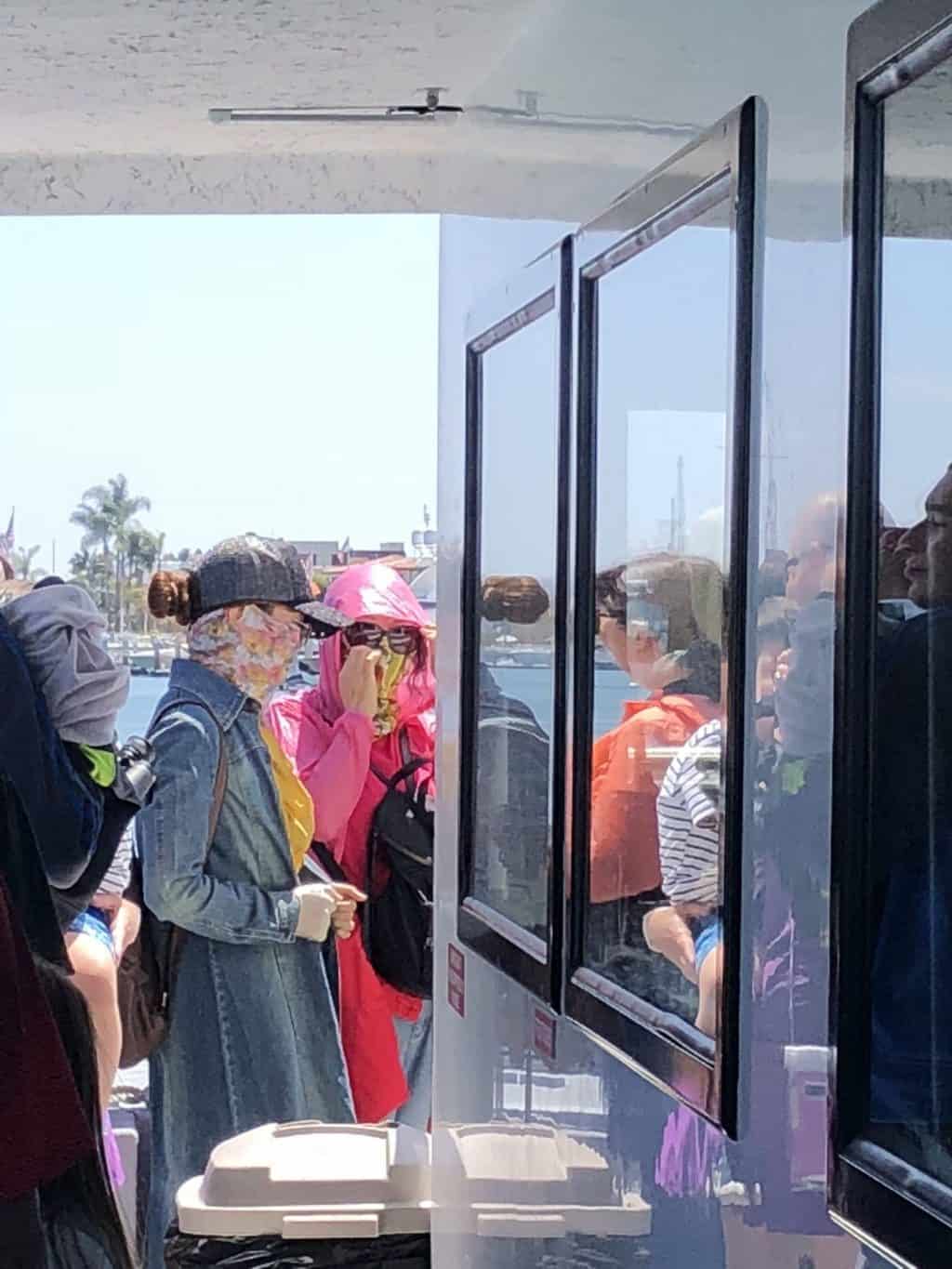 Once the boat docked we walked down a bit and hit up a little Mexican place for lunch!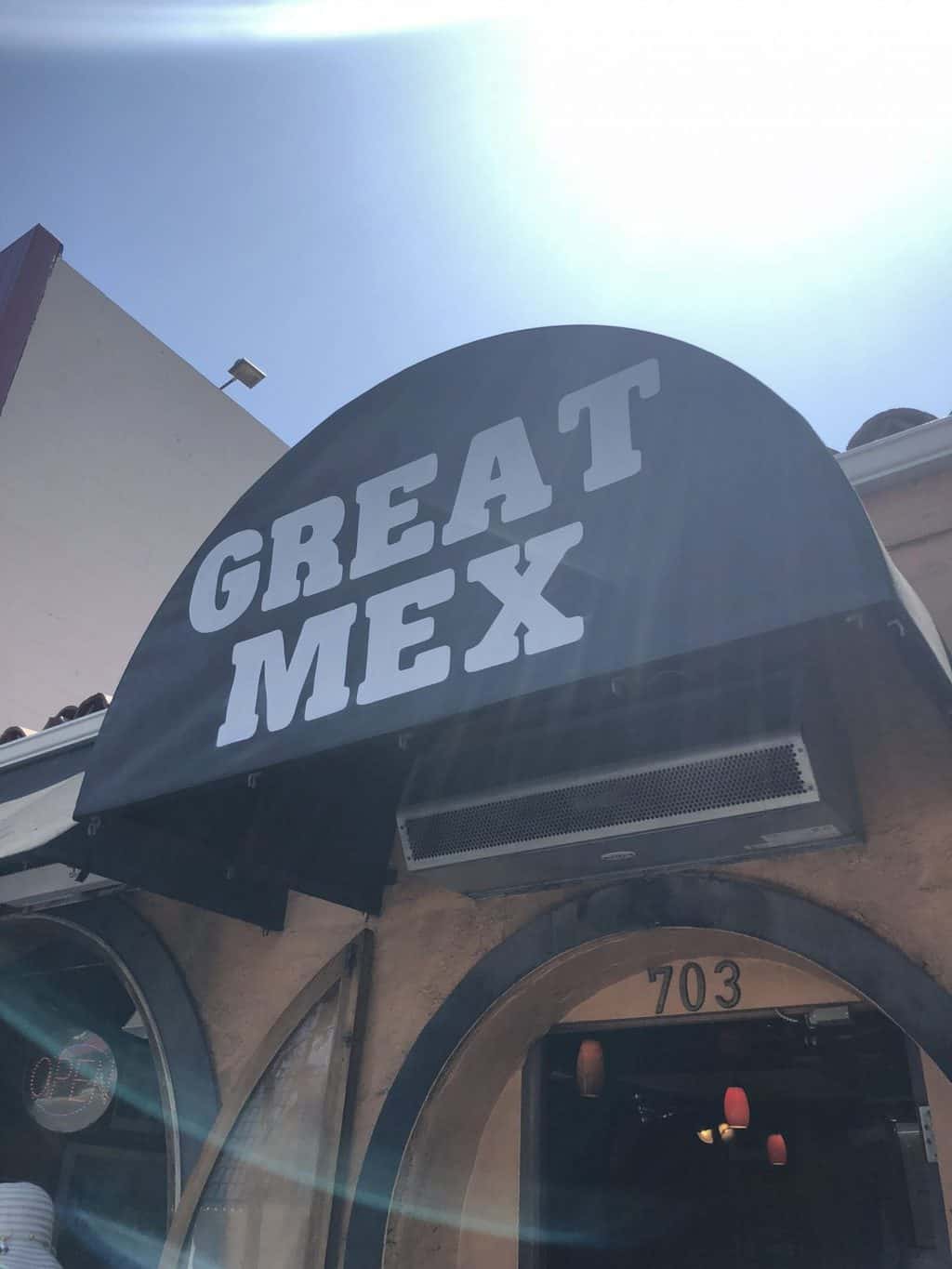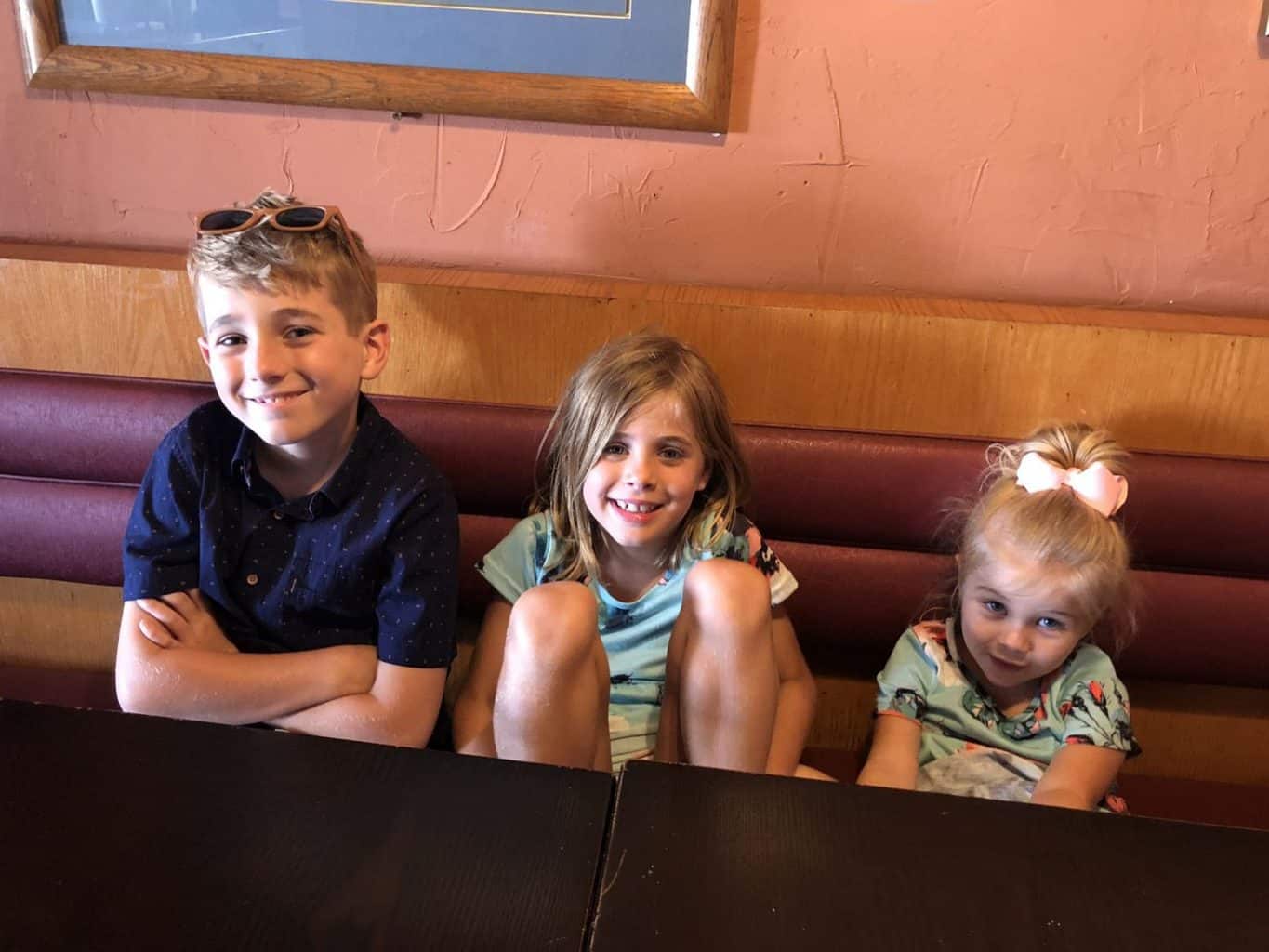 I also wanted to make sure we got some cute pics on the boardwalk before leaving!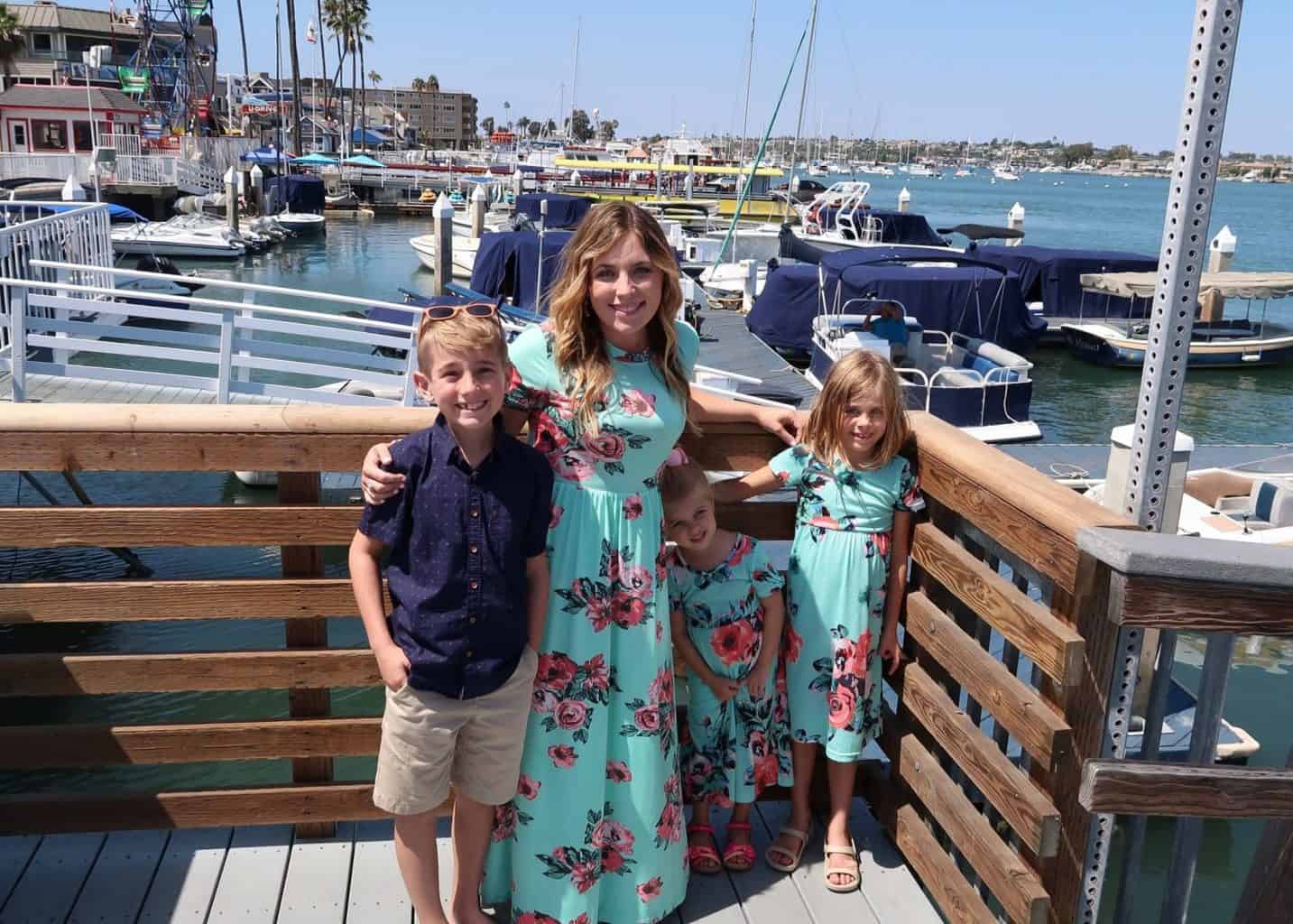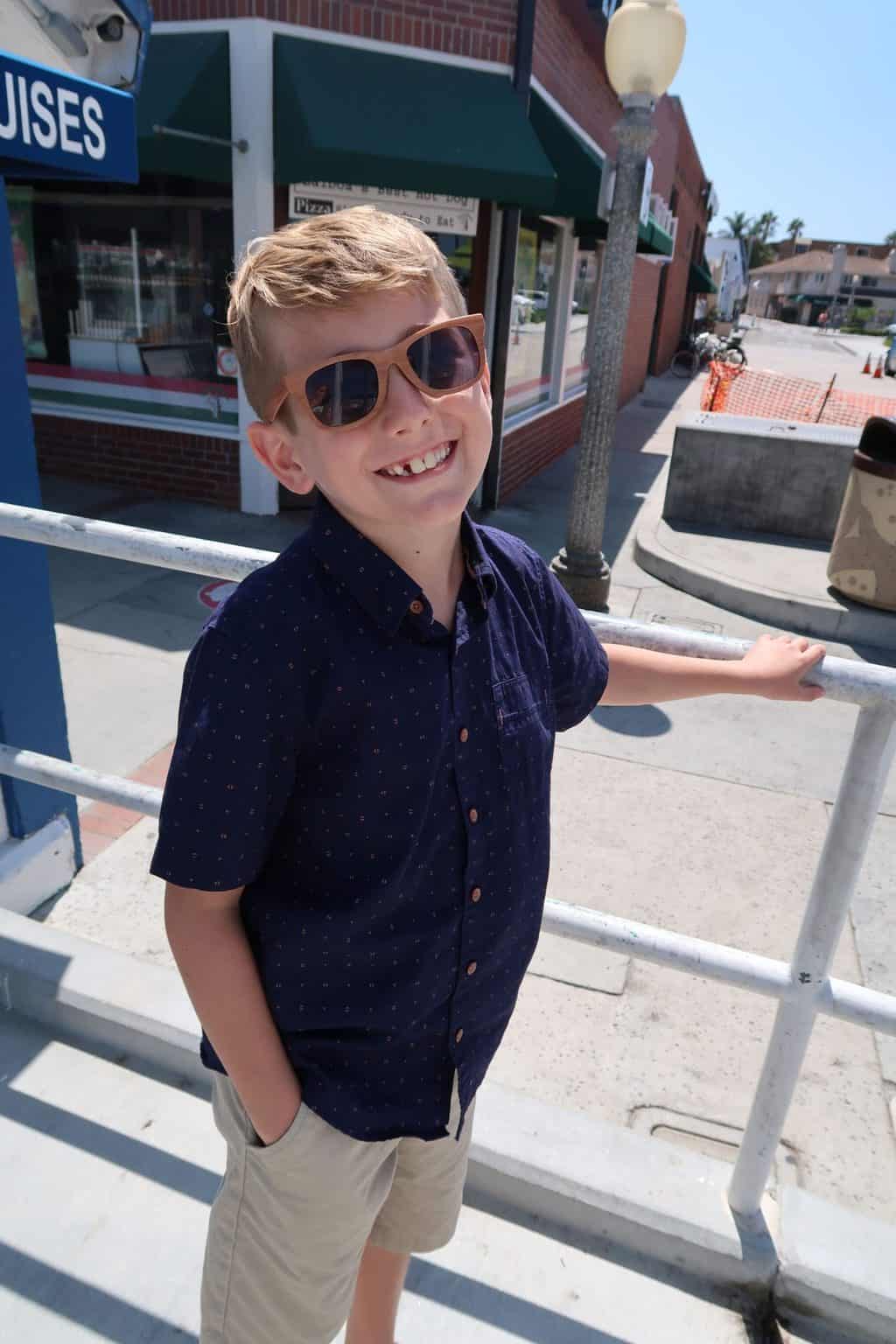 We may not have seen any whales but we still had such a fun morning on such a BEAUTIFUL day! It was great being able to give the kids an experience unlike anything they'd ever done before and lead into a super fun BEACH afternoon!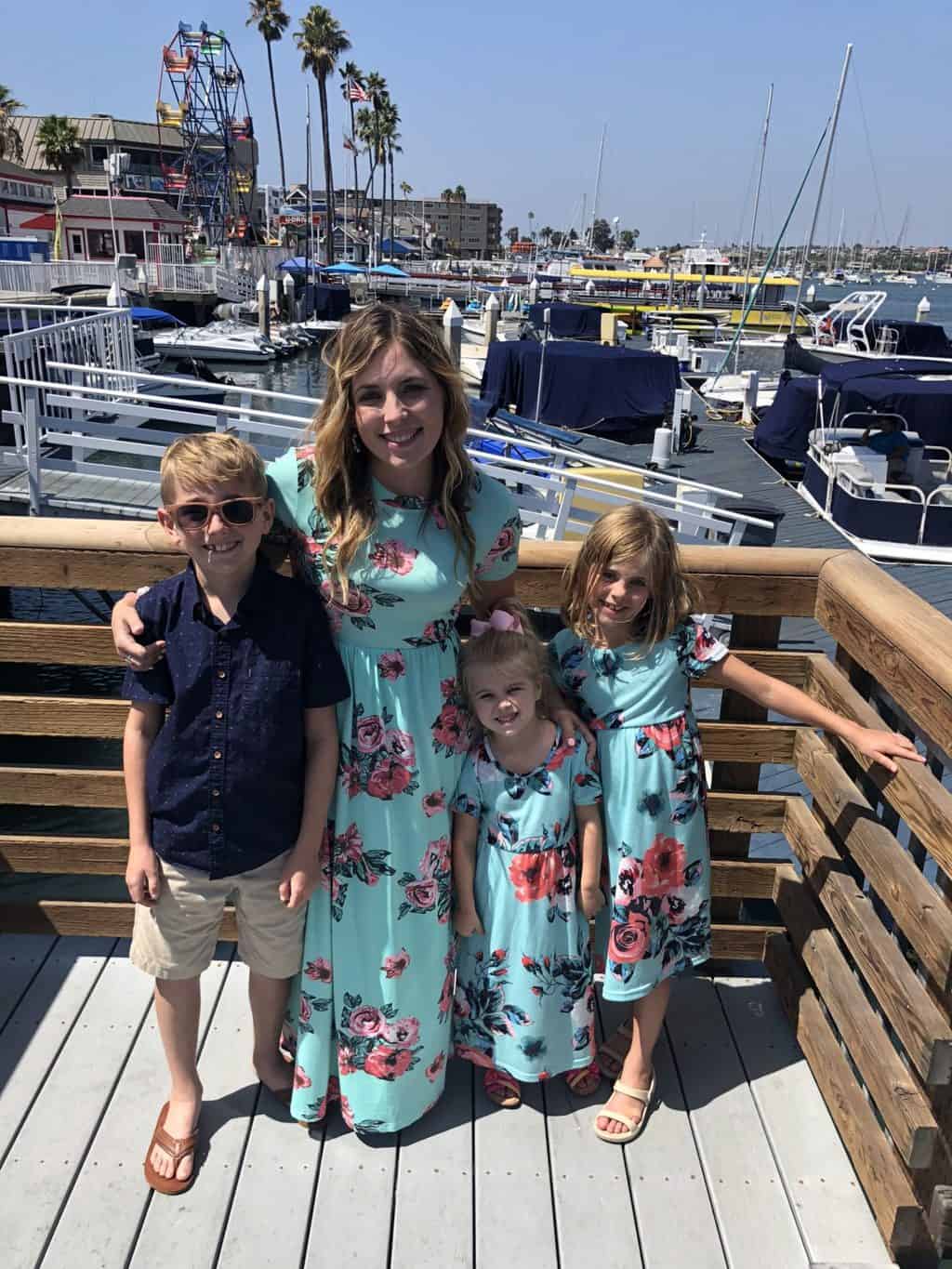 SaveSave
SaveSave
SaveSave
SaveSave
SaveSave
SaveSave
SaveSave
SaveSave