Every year for Valentine's Day we do special date nights! The girls have always done their date night with Daddy together. They get dressed up fancy and he takes them out to a nice restaurant for a special date with his girls.
This year Tess requested to have separate nights, which really worked out so well as it allowed Zach true quality time with each girl one-on-one. With the girls being closer in age, and SO close in their bond they do get lumped together frequently. Which they love! But it's also important, and valuable, to be sure we're pouring into them individually as well.
Tess went first and she picked out her own outfit and requested to have her hair fixed in a low ponytail and really wanted to wear red lipstick 😉
She looked, and felt, gorgeous!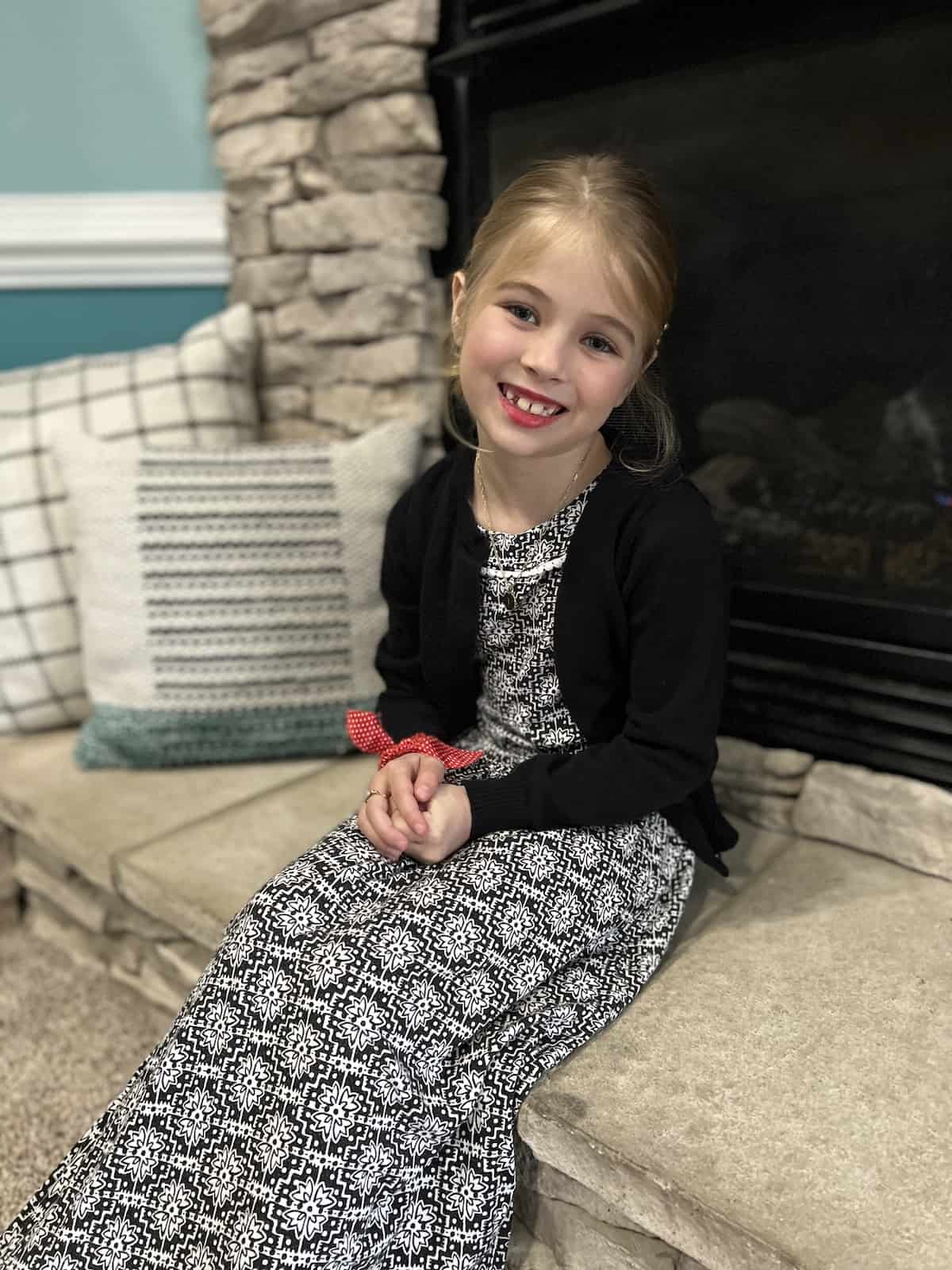 Tess is a very typical third child in a lot of ways and is a little chameleon so getting her by herself one-on-one is such a great opportunity to really learn more about HER as an individual! She adores her Daddy!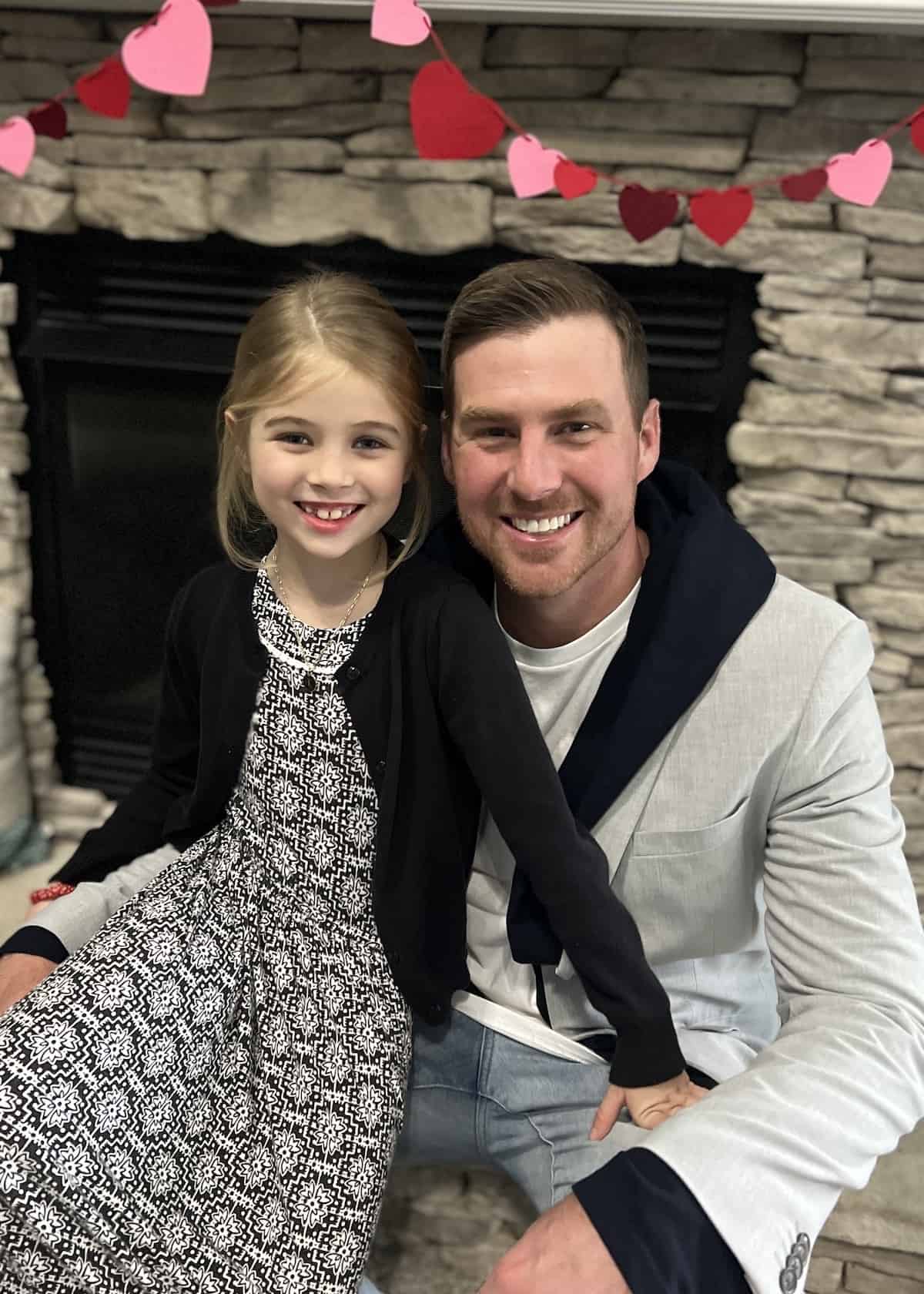 Tess's fav is spaghetti so Zach took her to Uncle Carlo's in Lake Park. A bit of a drive but totally worth it and so yummy! They had gelato for dessert and Tess loved every second of it.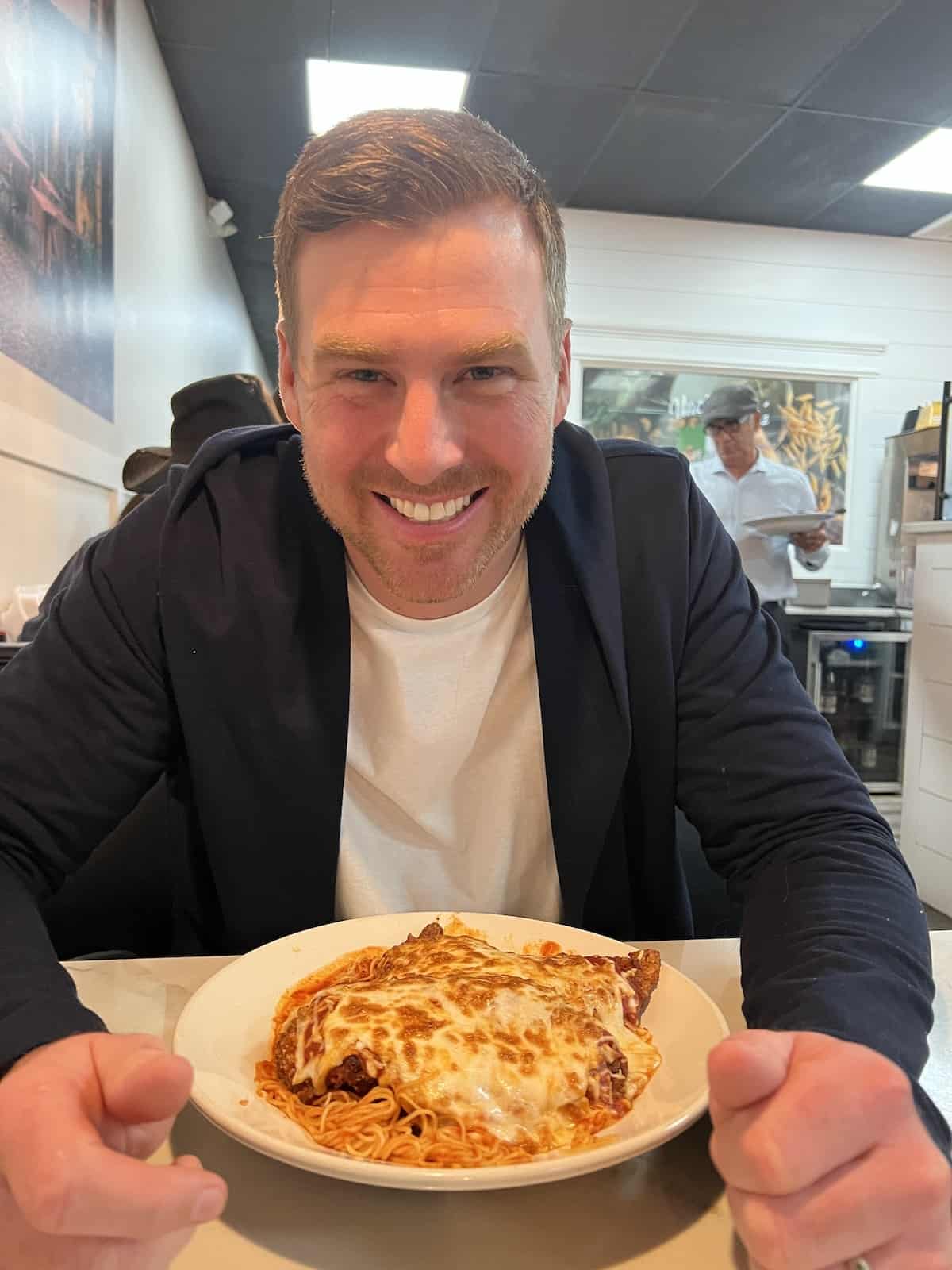 Britt also chose her entire outfit for her date with Daddy on her night! It's so cute to me how different the girls are, Britt wanted me to add a little bit of curl to her hair but didn't want any makeup or anything. She's a natural beauty for sure!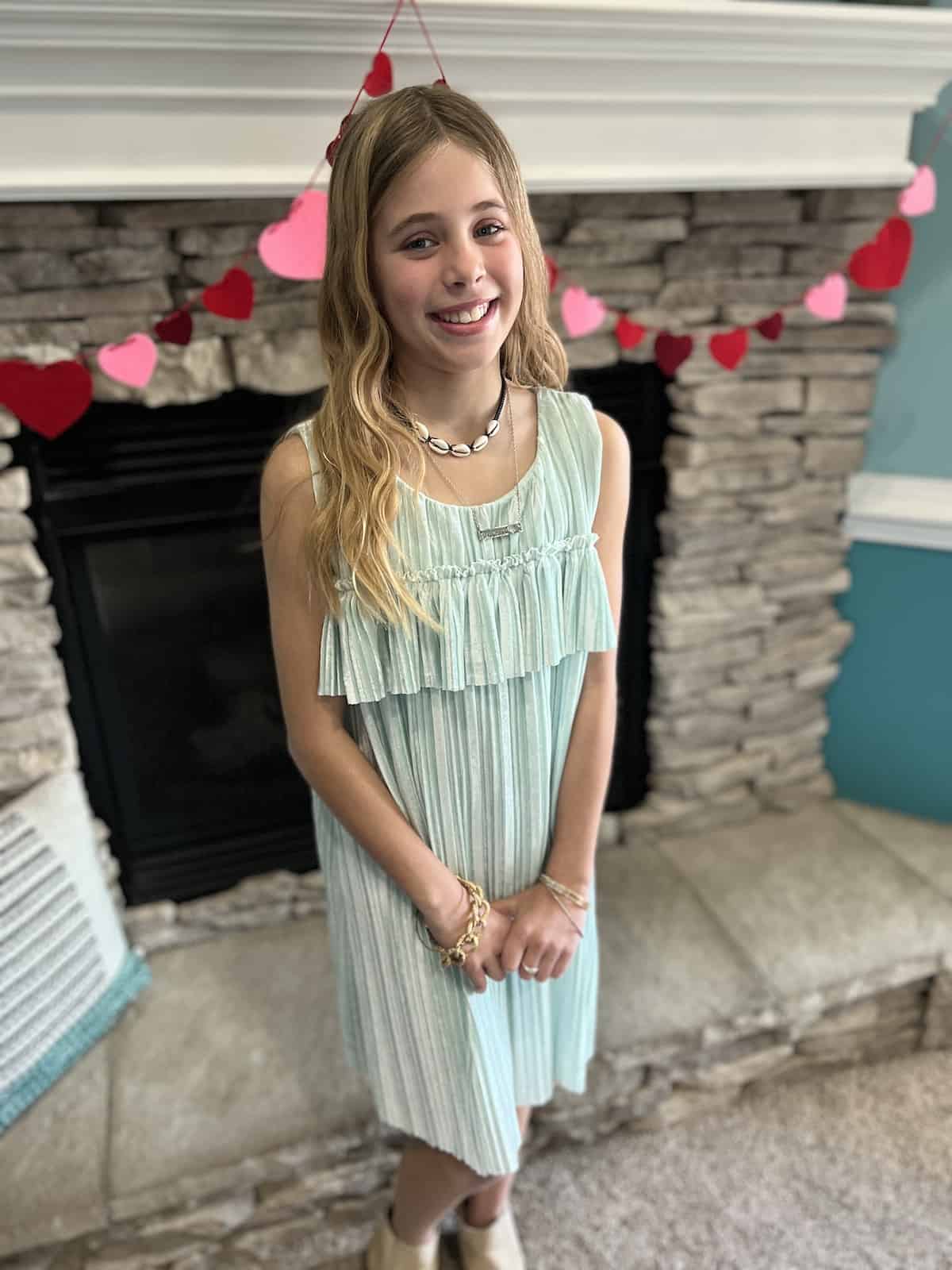 She even wanted to surprise Zach with her look so she didn't let him see her until it was time to leave. So sweet! Zach really had a great time with Britt. He said they had THE best talks together and I think it's really special to Zach to be able to connect in that way with her. Kye and I have always had that kinda bond and Zach and Britt have very similar personalities so I think it's awesome that they have a connection that way too!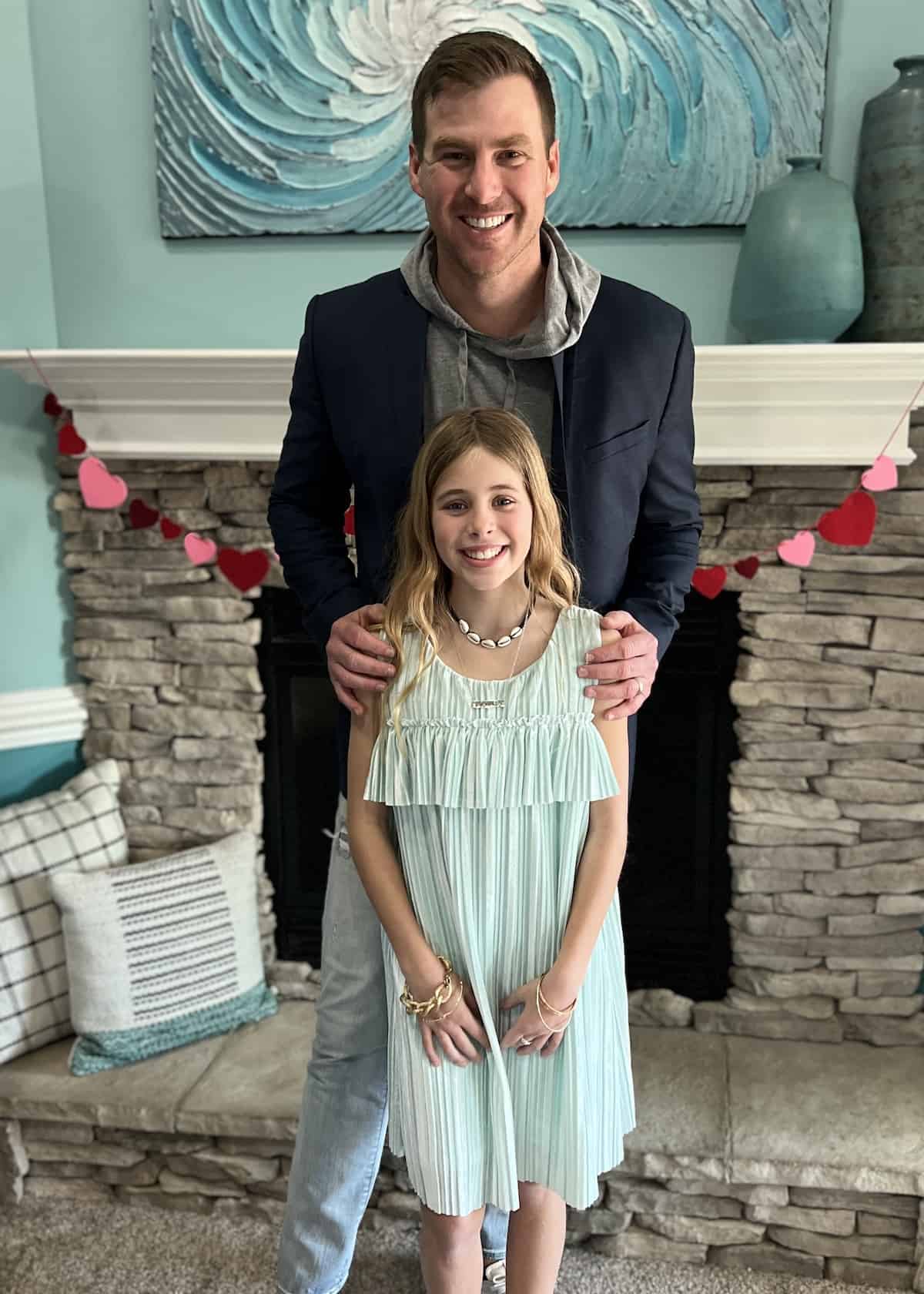 They ate at Texas Roadhouse as Britt LOVES steak, baked potatoes, and breeeeadddd and buttttter!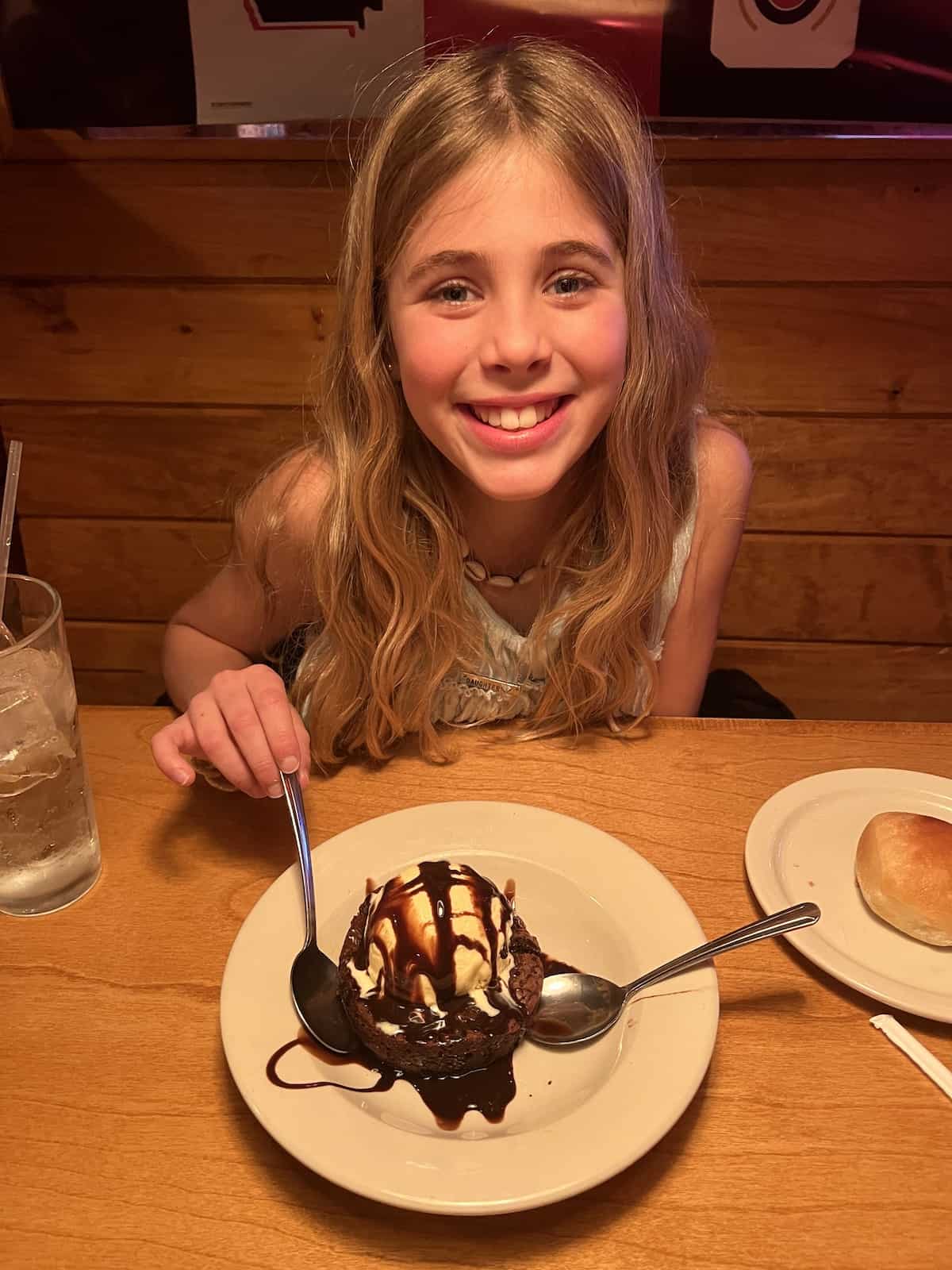 This year was the first year I took Spear on a solo date. Last year Kye and I had him tag along for dessert after our dinner out but I decided Spear is old enough to enjoy and appreciate a solo outing.
With the big age gap between Spear and Kye I feel like it's best to just always do theirs separately! Spear was not too sure about the whole idea, he gets a little unsure about new experiences. It can be tempting to just throw in the towel and not take him when he says over and over that he doesn't want to do something but I've learned to just DO IT and he will be super happy within minutes!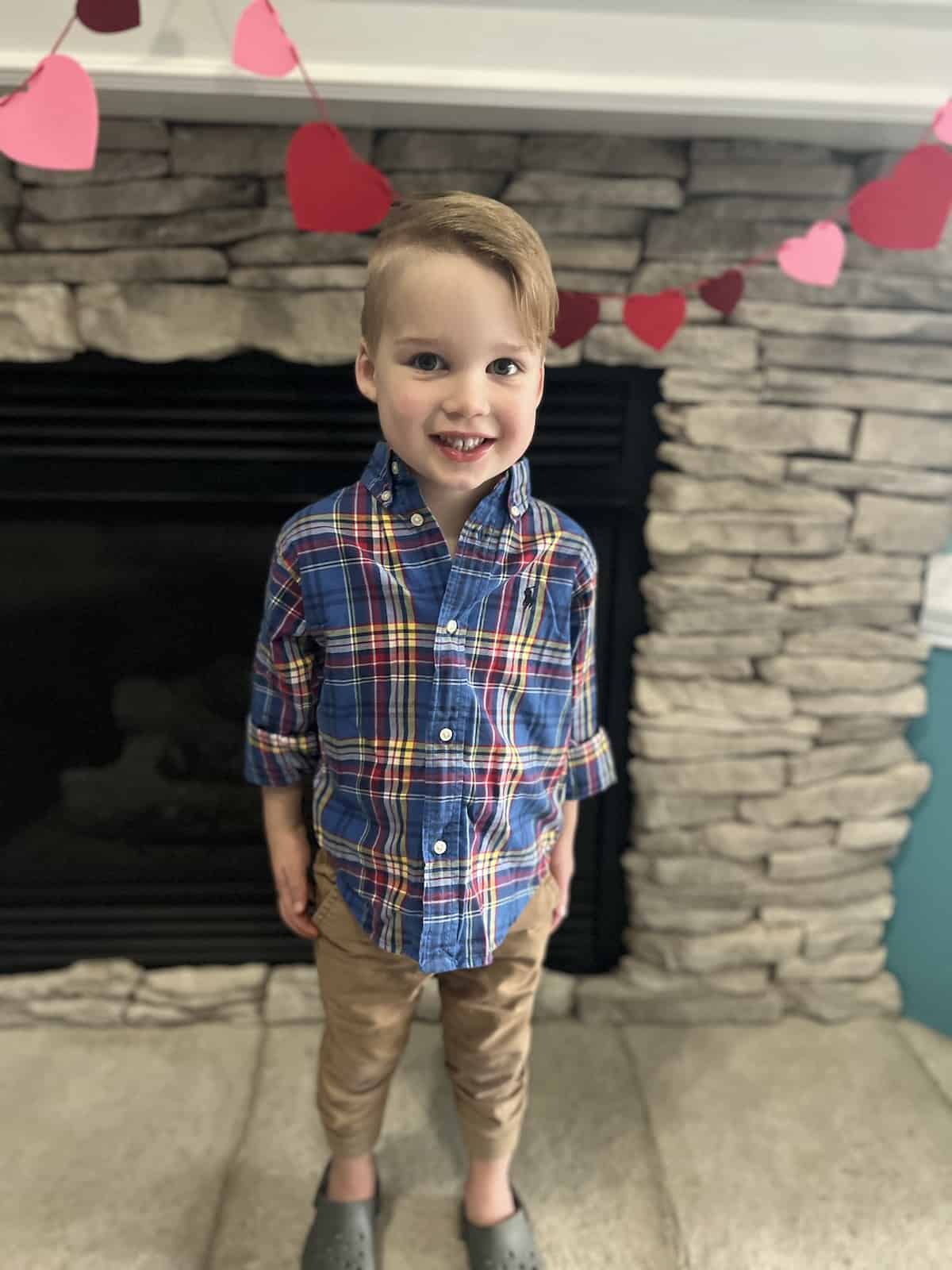 My precious baby!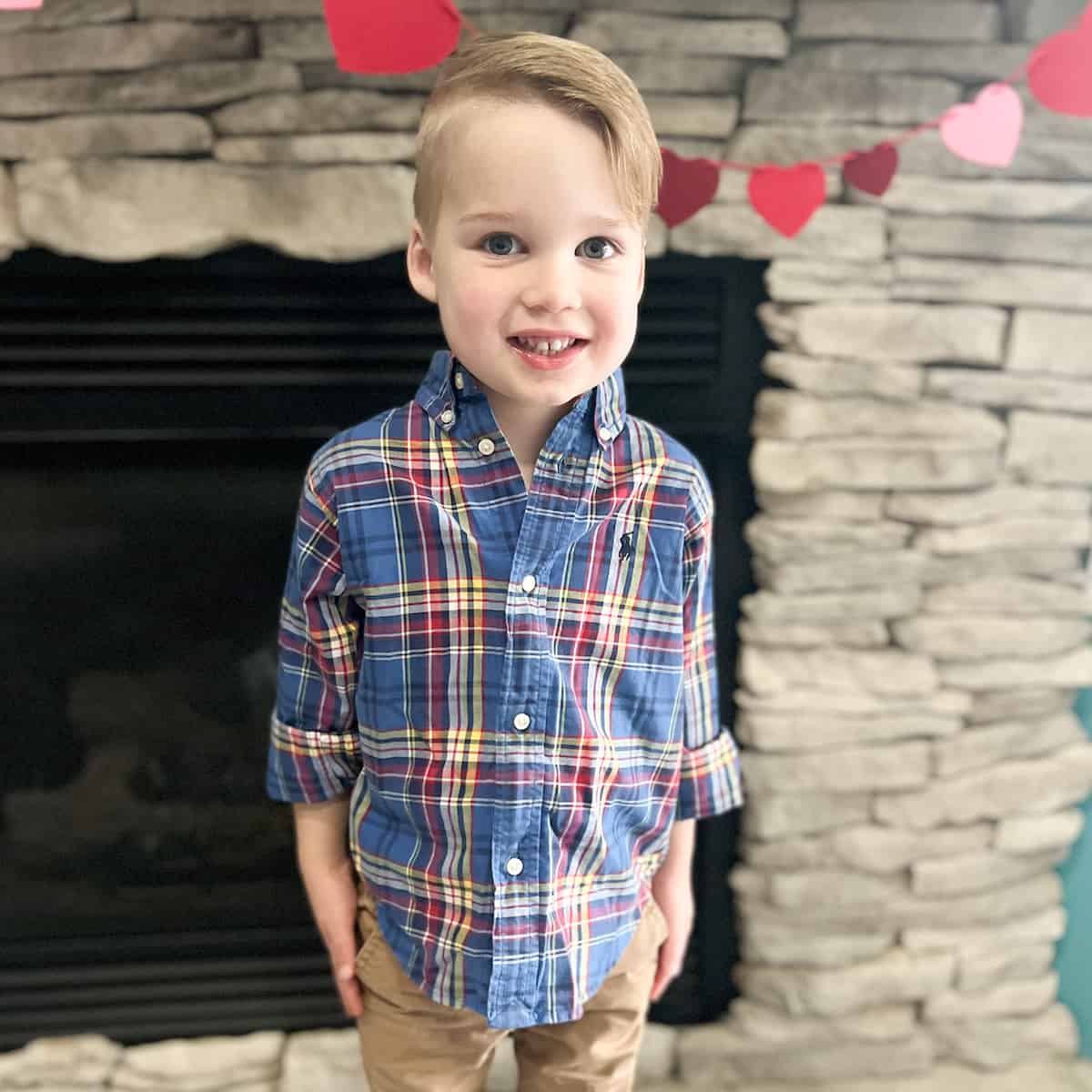 For our night out we also did Texas Roadhouse because Britt talking it up made me crave it 😉 Spear LOVES a good dip and was super excited that he got his OWN butter and was alllll about the bread situation.
I loved watching him color and let him lead. At this age it's just about giving him my full attention more than anything else. So I helped with his drawings and asked him questions about what he was working on!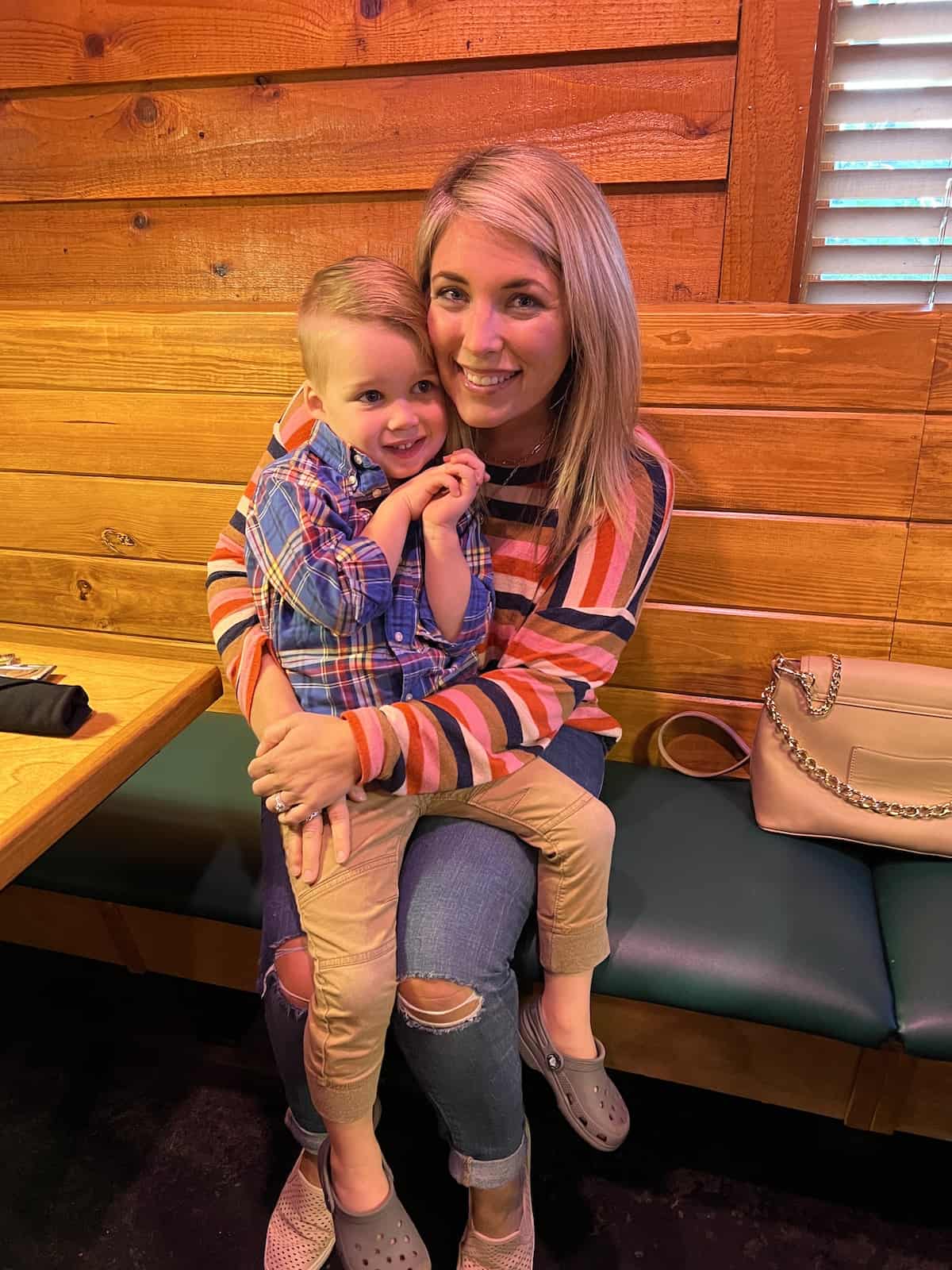 He really enjoyed it and so did I! Even though I get the most one on one time with Spear out of all the kids, it was a nice change of pace to have that designated time set aside for JUST us!
As we were leaving he stopped completely on his own to pick a flower for me. HEART MELTED. He will always stop to find a flower for his mama and it's just one of those super precious things that I never want to end.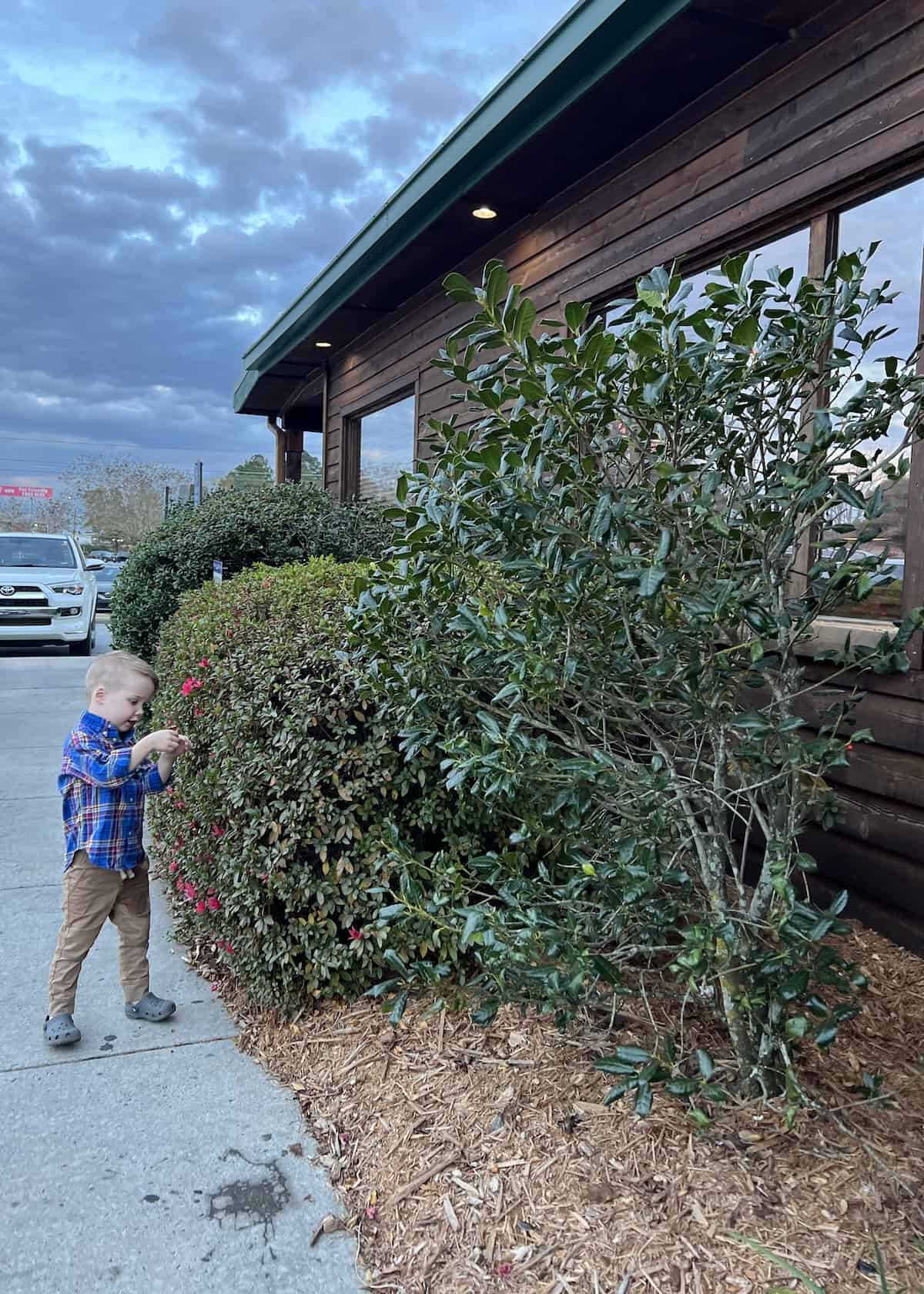 When Kye was this age he loved froyo so I thought it'd be a fun dessert option for us. Spear got ALL the toppings and enjoyed the treat – but he's my least sweet tooth kid for sure and the first to throw out a good bit of leftover froyo!
He was such a gentleman and held the door open for me as we left. It was a really nice time together with my forever baby 🙂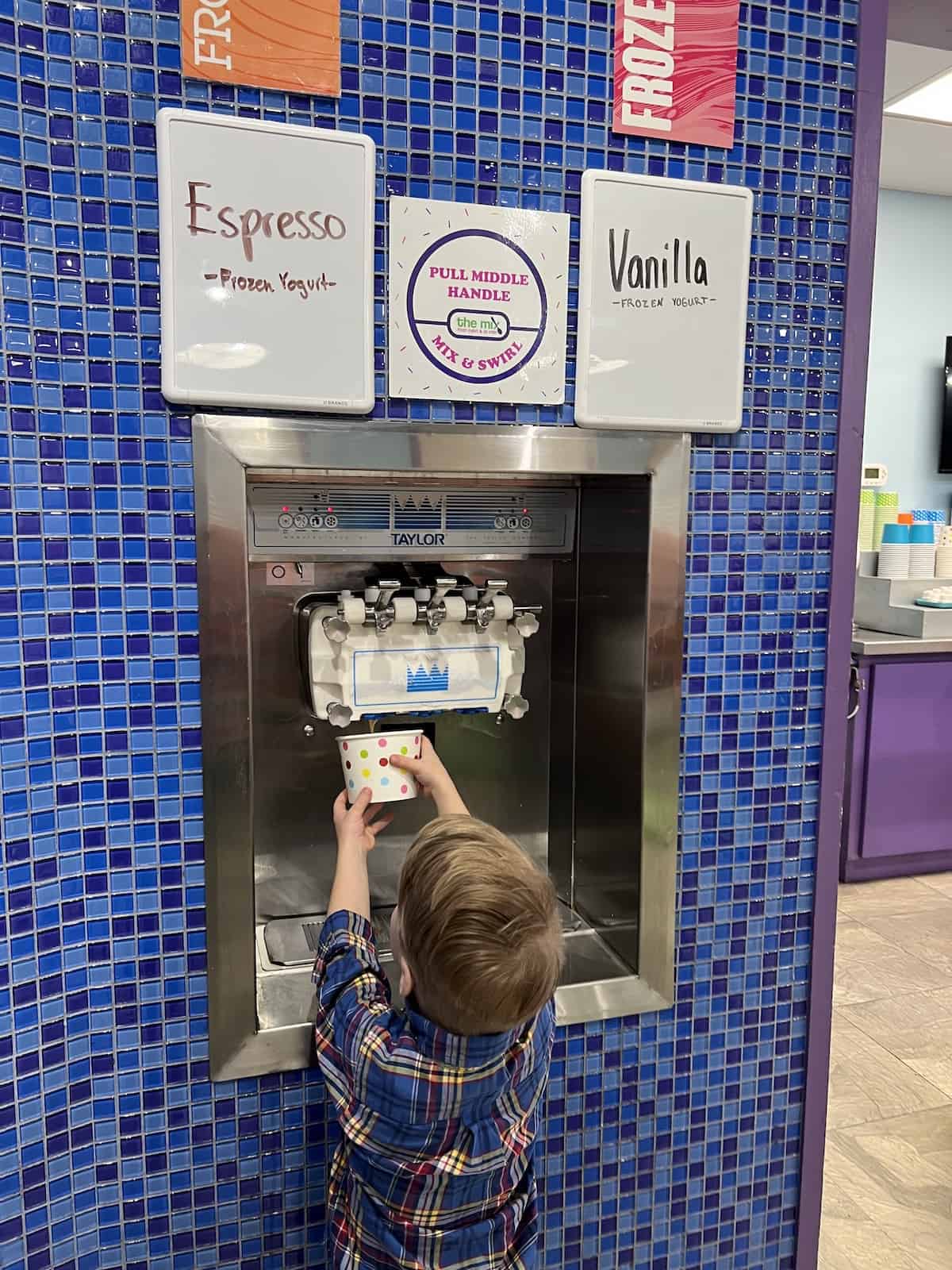 Kye was the last to get his Valentine's Day Date Night. The older he gets, the more I look forward to these moments when it's just us for some quality time. They are less frequent and that makes them all the more special!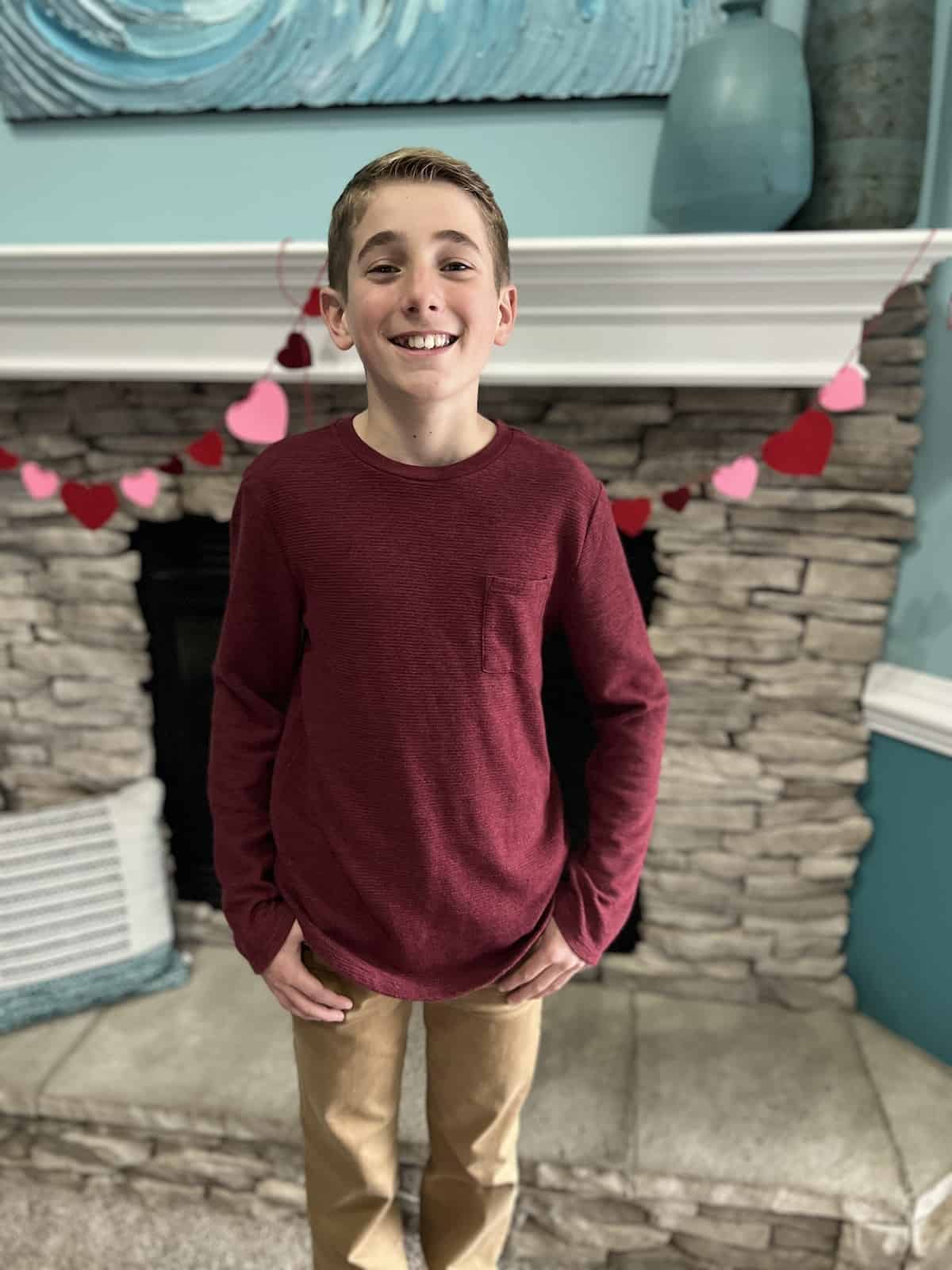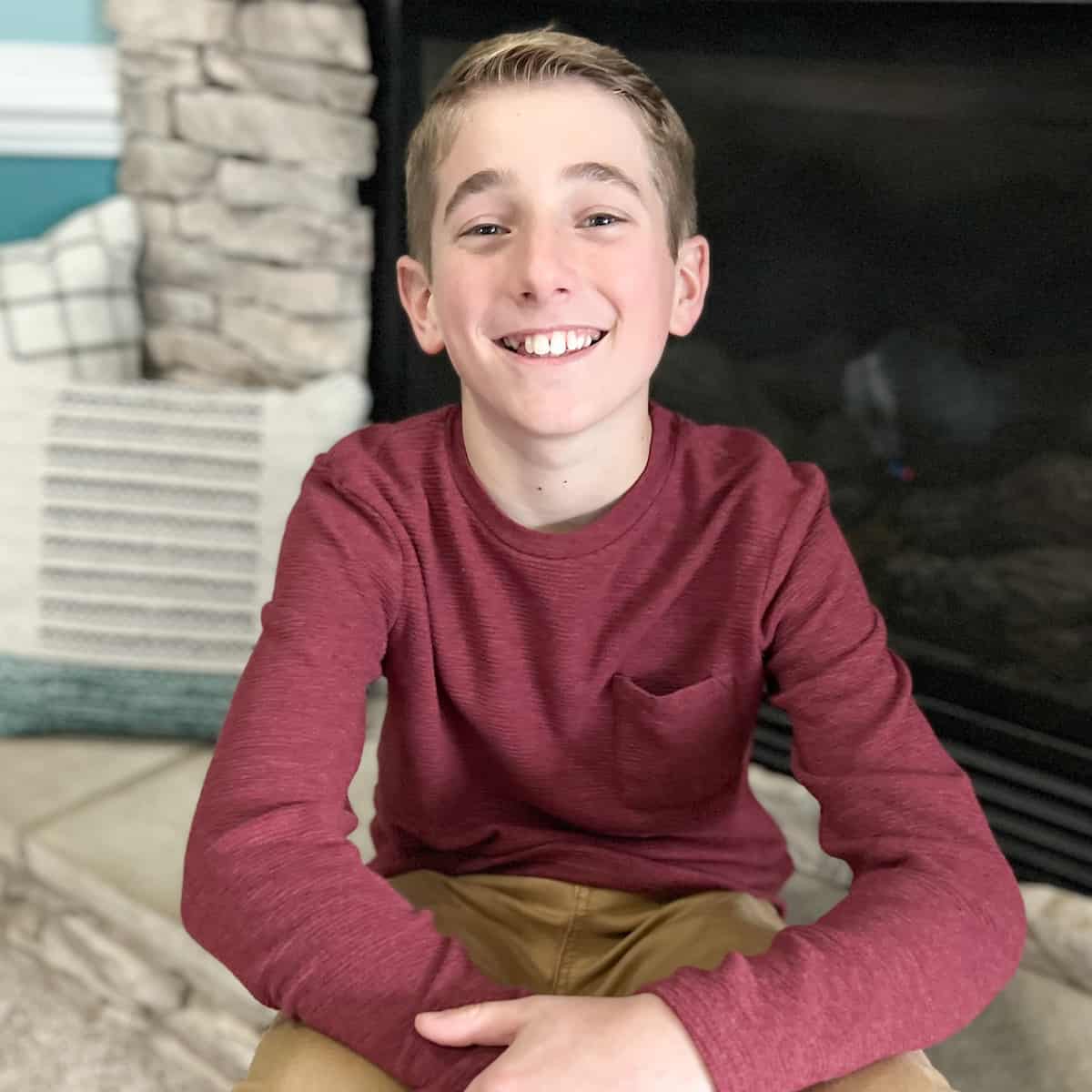 Tall husband can sometimes mean weird angles for pics but I wasn't mad about taking extra pictures with my oldest boy! It's crazy how GROWN he is. Time is a thief, for sure. Gotta also embarrass the teen a little bit from time to time right and snuggle in close for some pics 😉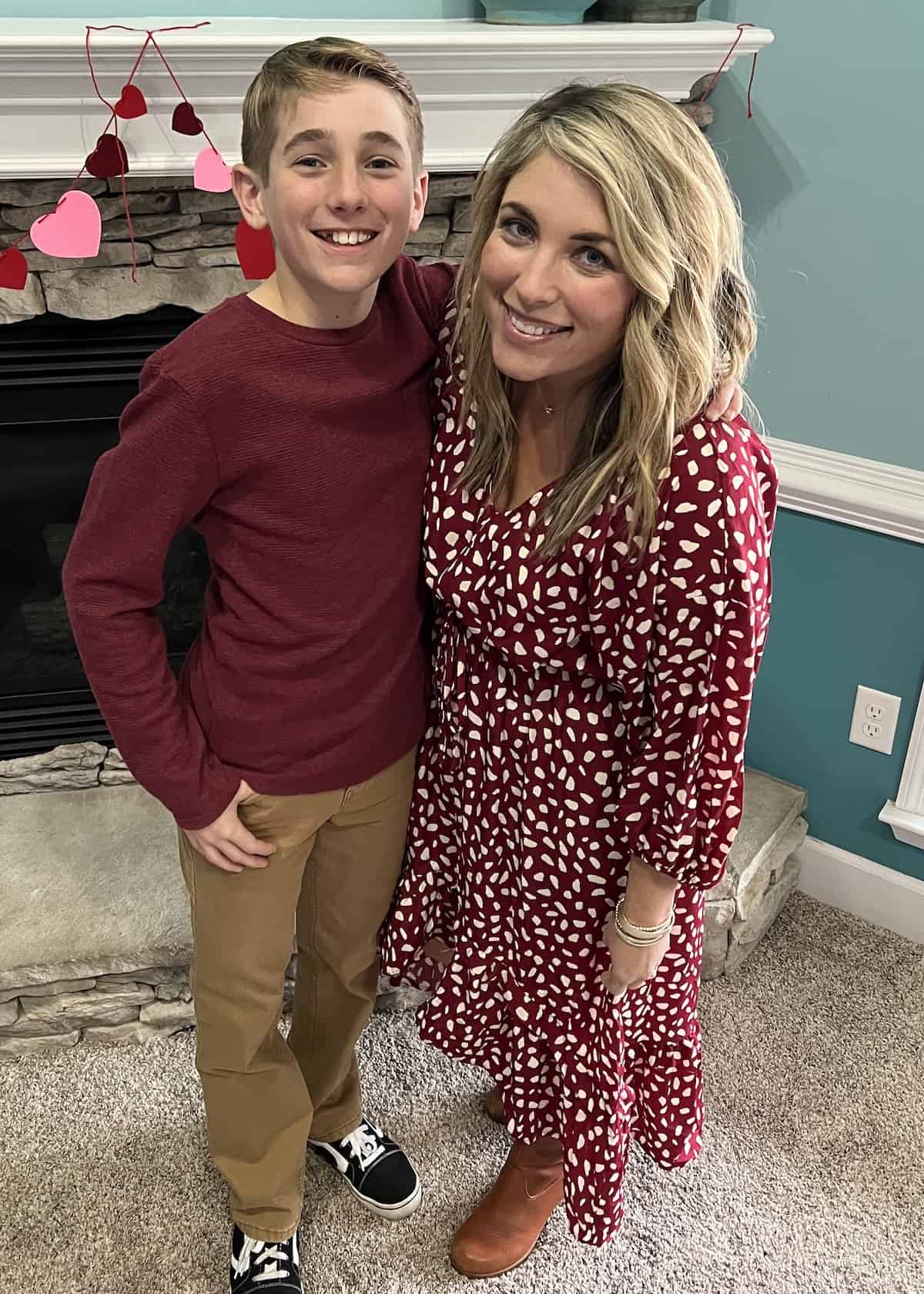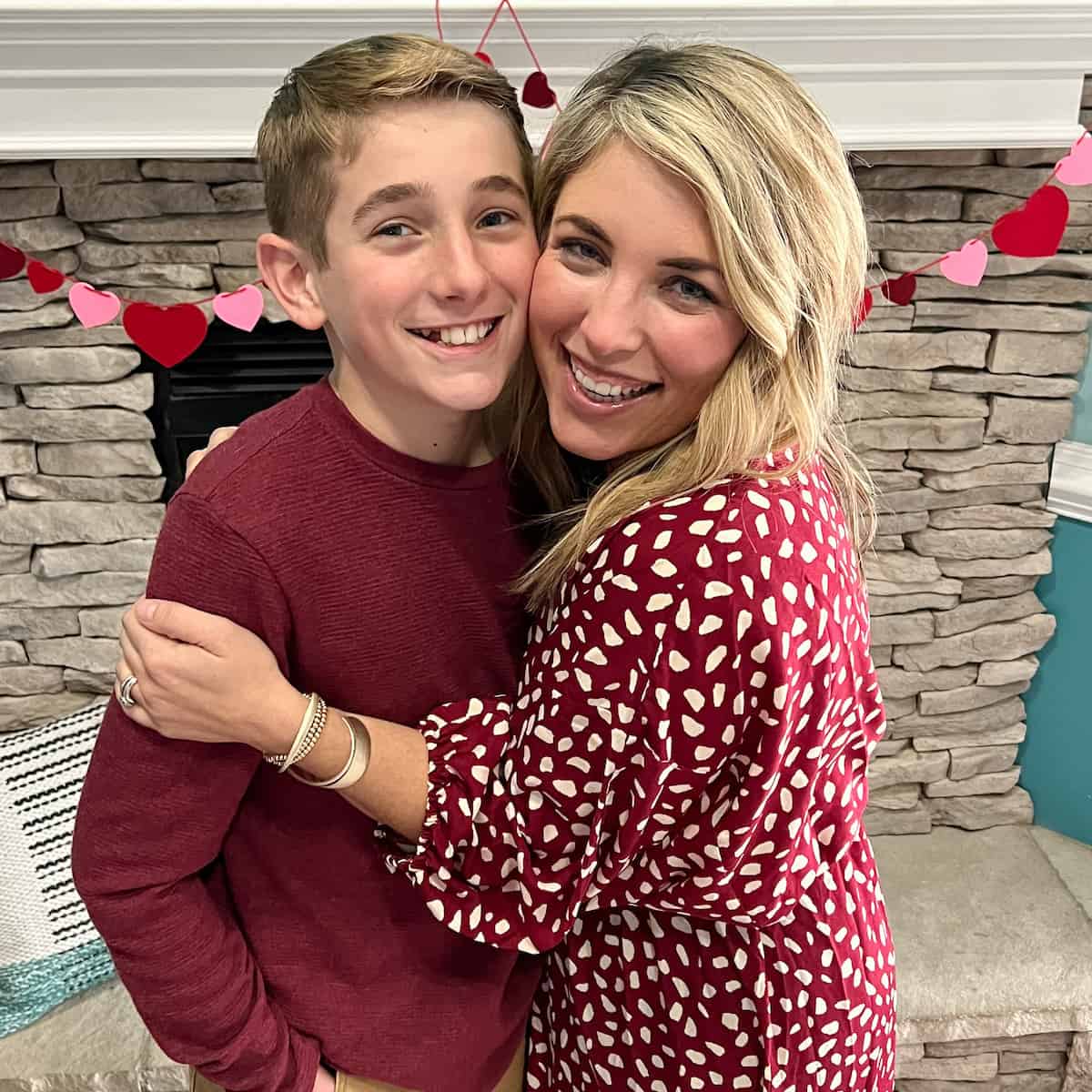 Kye chose Red Lobster solely for the cheddar bread and the fact that he loves shrimp! Def not a kids meal kinda night with this growing boy! We got snowcones after and enjoyed our one-on-one time.
This was our last date together before he officially became a TEENAGER in March. Let me tell yall, parenting a teen is different. I try very hard not to force things. I didn't put pressure on our conversation and tried to let him lead. Just the time together was special to me! Sometimes he's super chatty, and sometimes he's more reserved and thats okay. He knows I'm ALWAYS here for ALL the moments and I never want our time together to feel high-pressure for him or something he dreads. I'm hoping by being super chill with the flow of things that it'll encourage him to want to have these times together in the future – fingers crossed 😉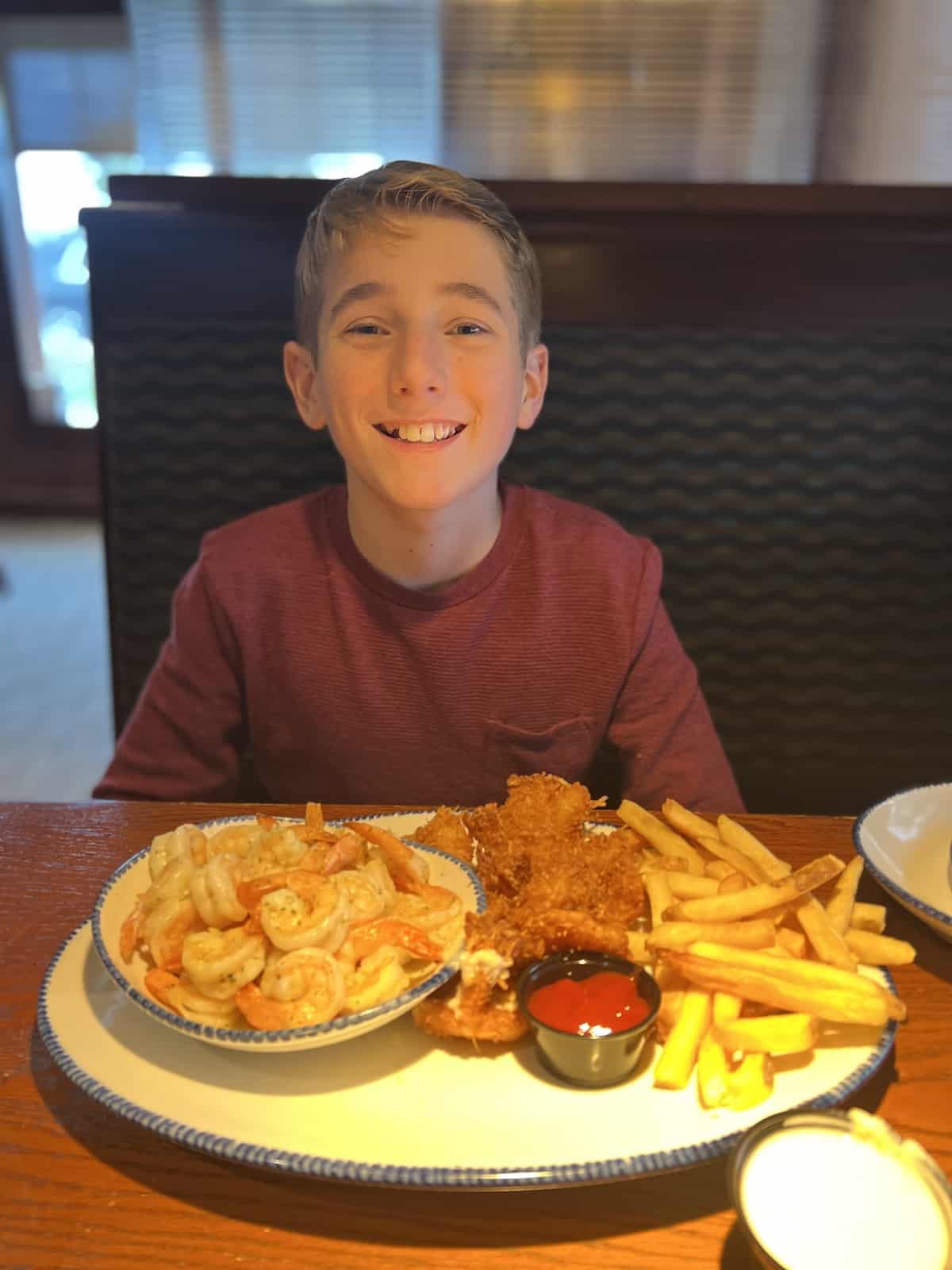 Our kids have a winter break that often falls on actual Valentine's Day and this year we headed to Disney to celebrate Kye's birthday over the winter break so we had our family V-Day celebration a little early. We had fun pulling out all of our Valentine's Day decor and red outfits!
We keep Valentine's Day SUPER simple around here and I love it. NO stress, no pressure. Just simple ways to show our love for each other!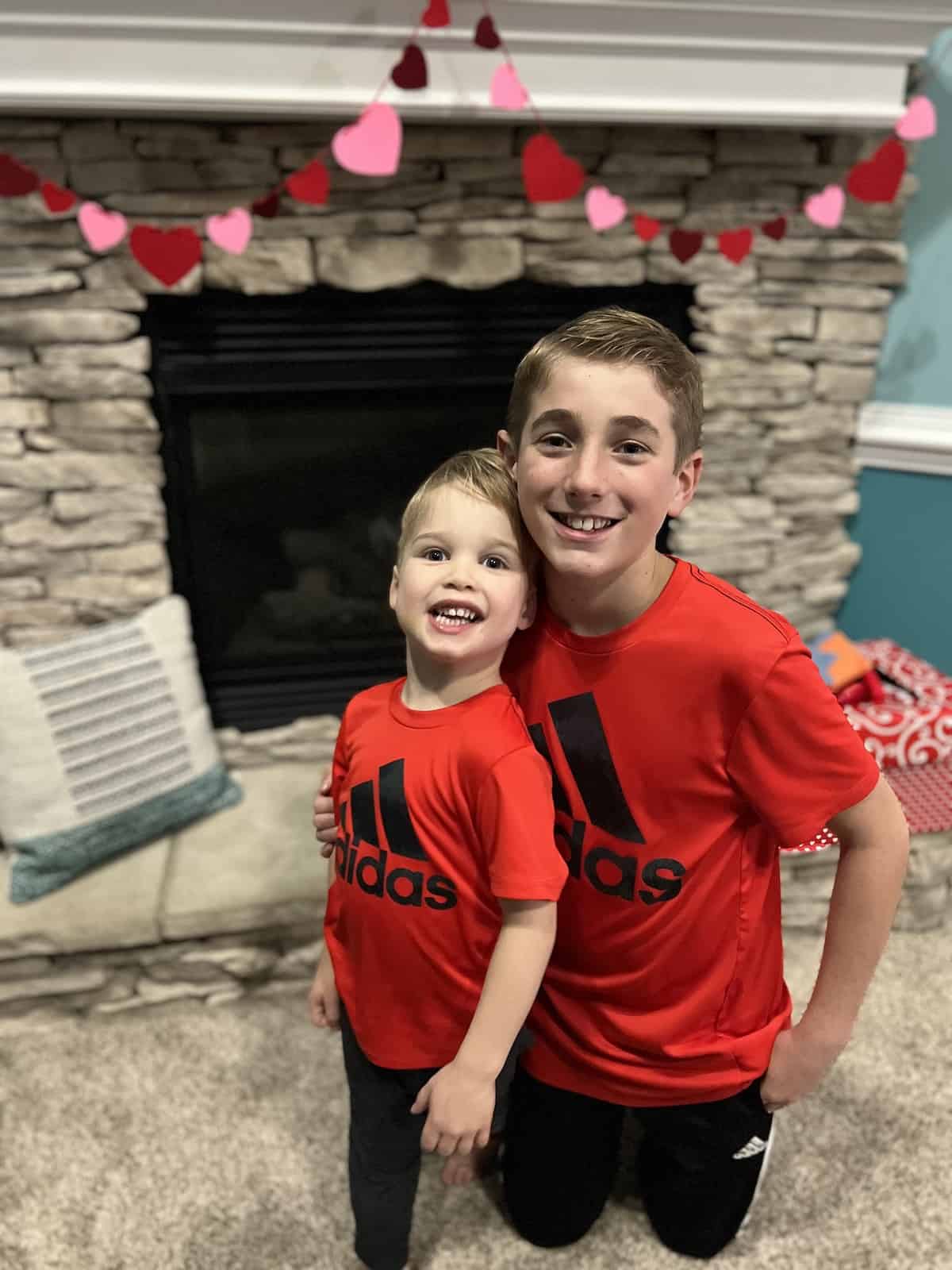 The BEST part about V-Day are the cards. Everyone makes or buys cards for each other and I just love hearing the kids read them aloud. SO many precious moments and you can literally feel the love being poured into each of them. My prayer is that these words of affirmation on special occasions help encourage their life-long bonds.
Here's a few of the special cards from this year. Not only do they encourage the kids – their cards are a HUGE encouragement to ME.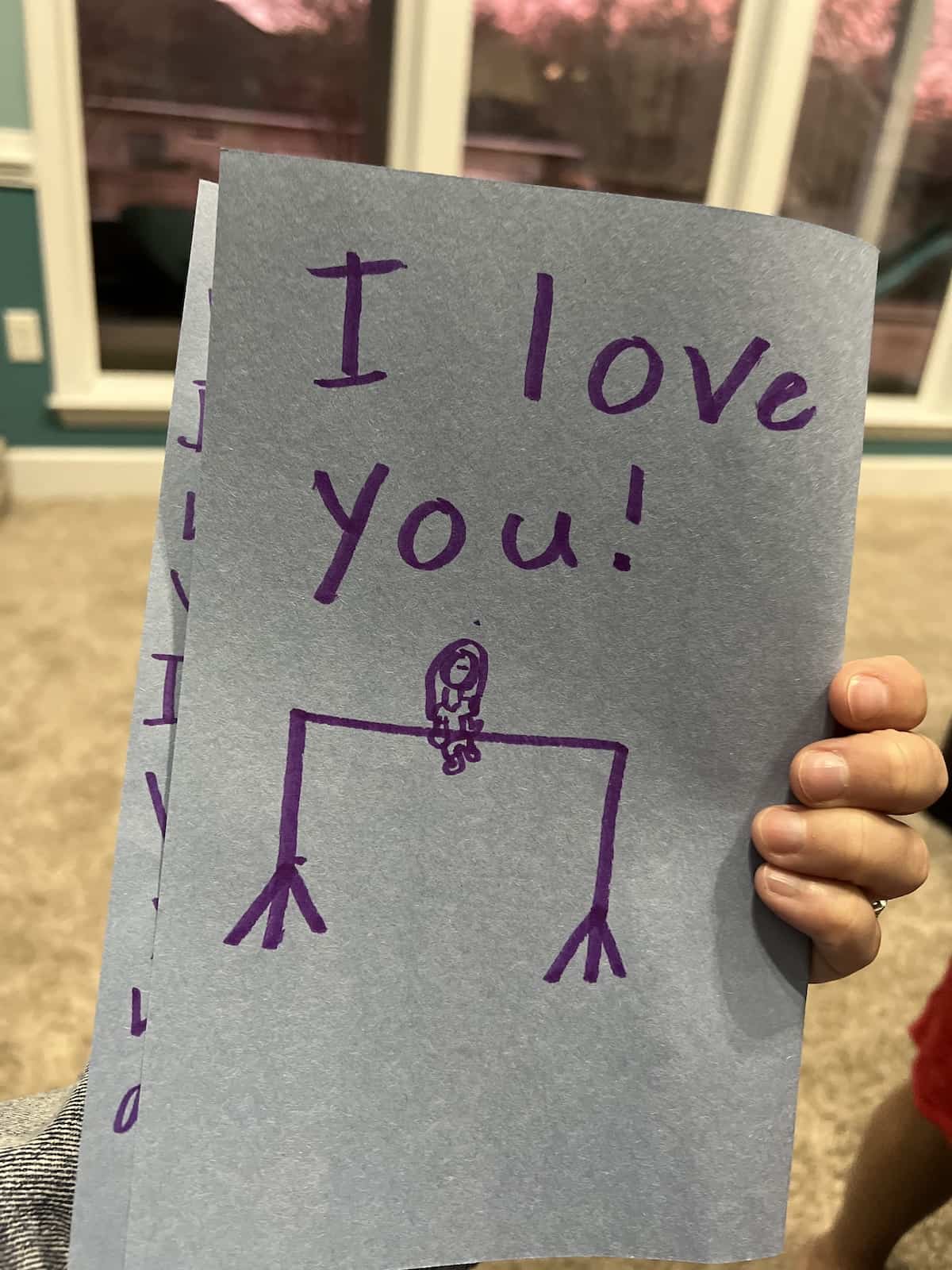 We do a little something for each kid, I try to keep it to a $1 box of chocolates and a small gift. The kids were super appreciative and each had a little something I knew they'd enjoy so it made the shopping portion of VDay easy on me this year 😉
Of course Zach was the most fun to buy for…couldn't resist some Lily socks for him!