Eight years ago today Tessie entered the world and she's been nothing but pure joy everyday since. She has the most giving, kind, selfless heart and its an honor and gift to get to be her mama
Happy 8th Birthday Tess!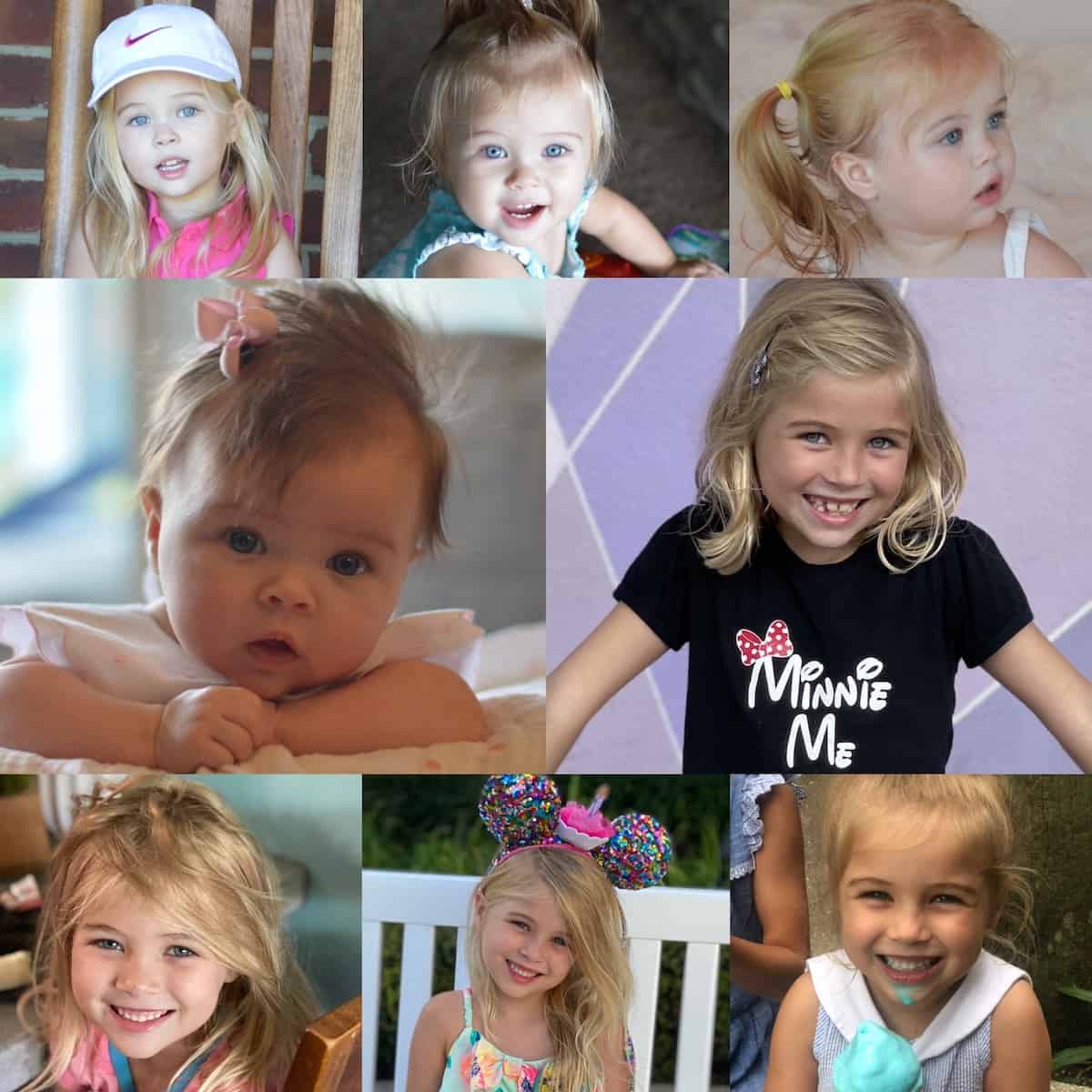 On July 30th our sweet Tessie went to sleep on her last night as a 7 year old!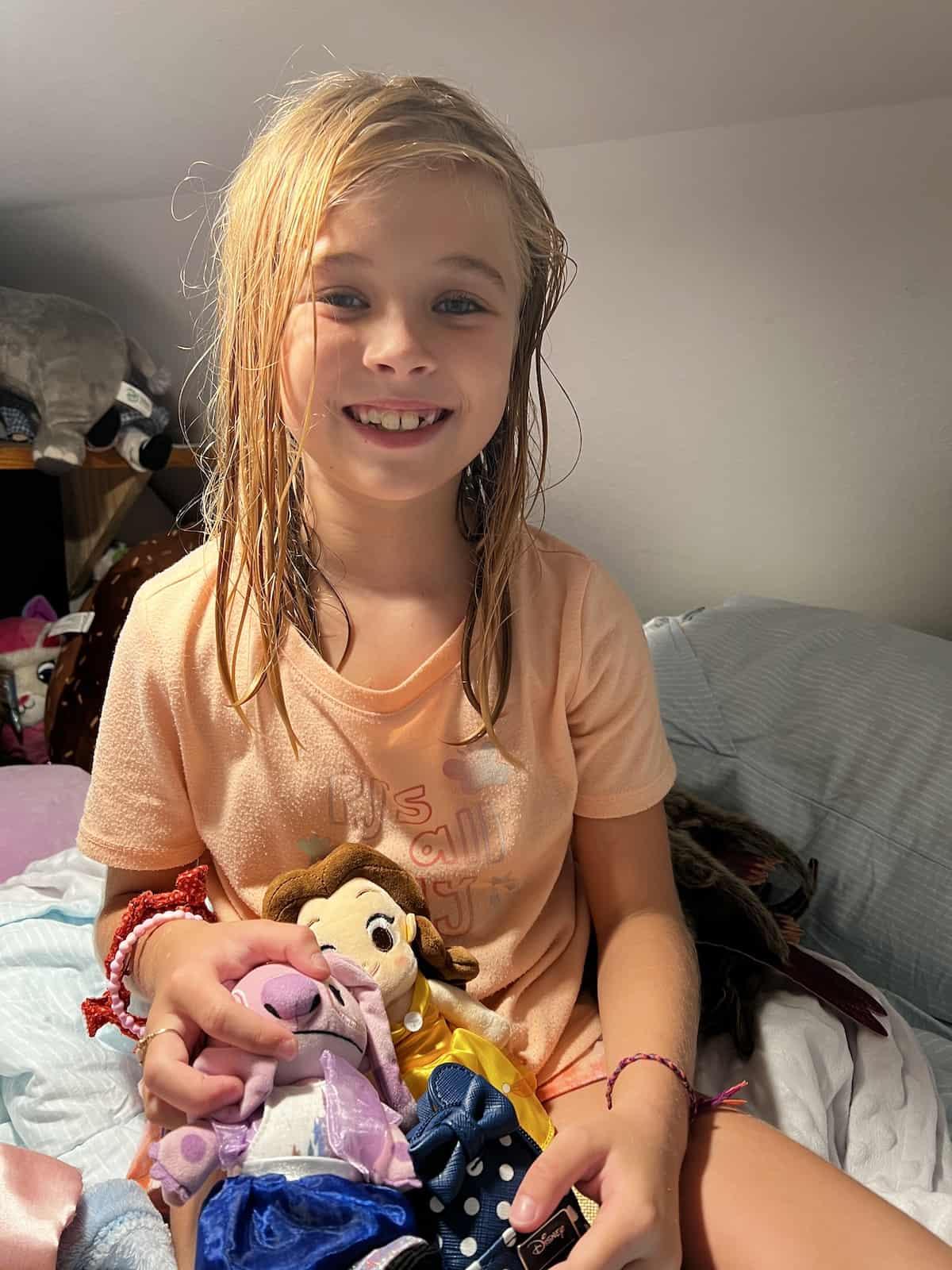 And when she woke up she was 8!
Our family tradition is to all go in as a family and wake up the birthday child by singing "Happy Birthday" together. They all LOVE it!
Tess wanted a summery vibe sorta theme and chose a rainbow balloon so I rolled with that for a little theming to her day. We kicked off the morning with donuts for breakfast.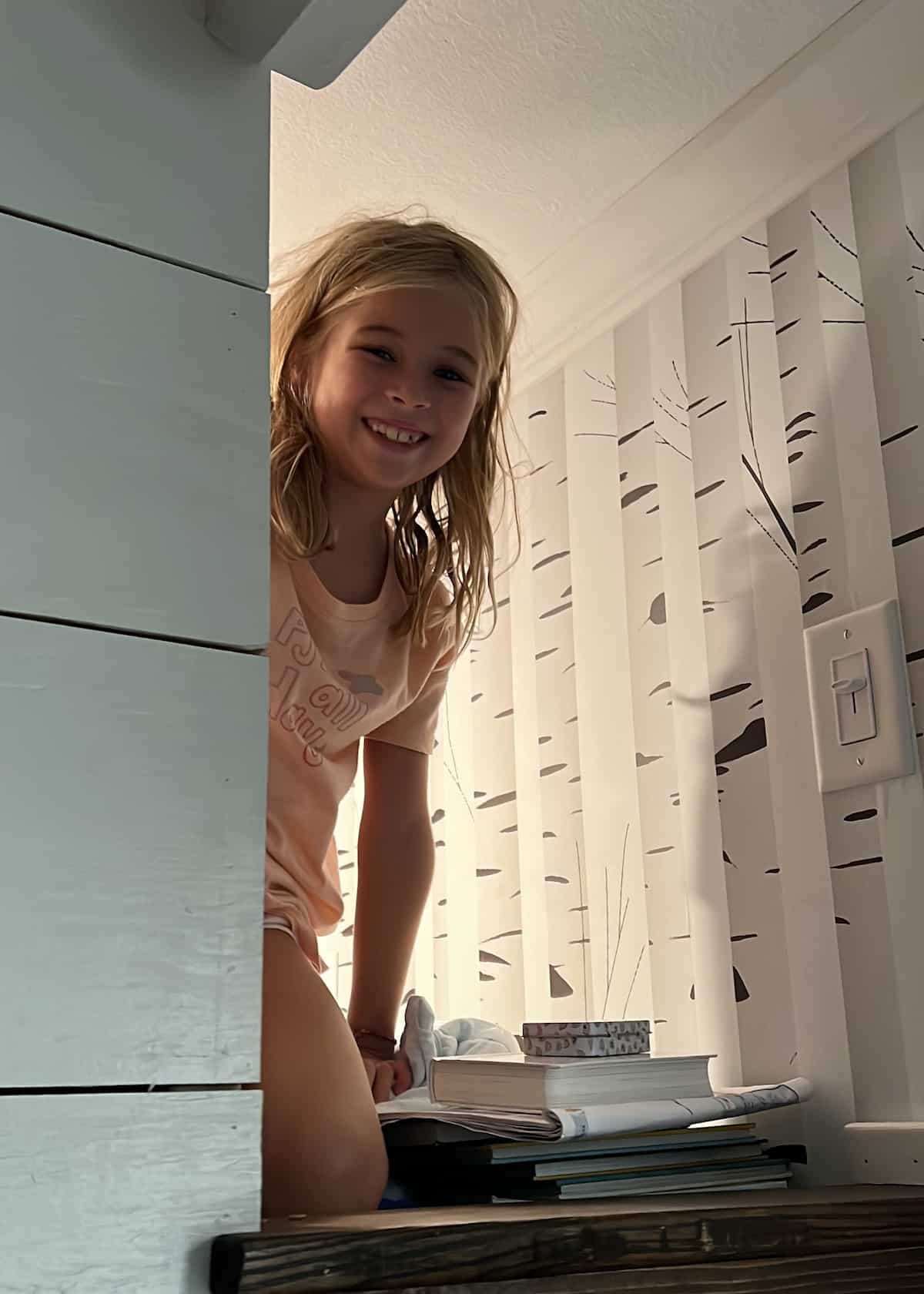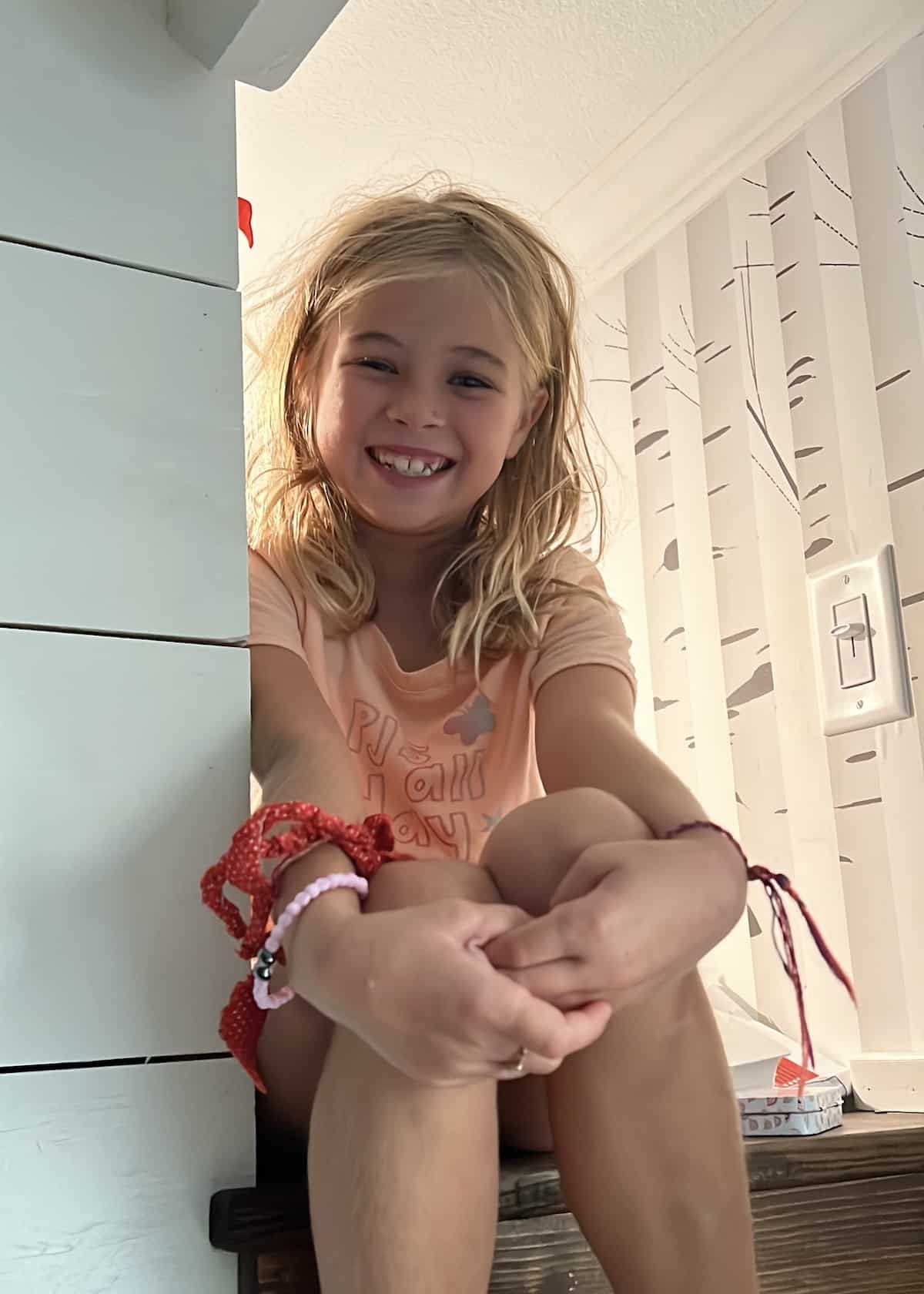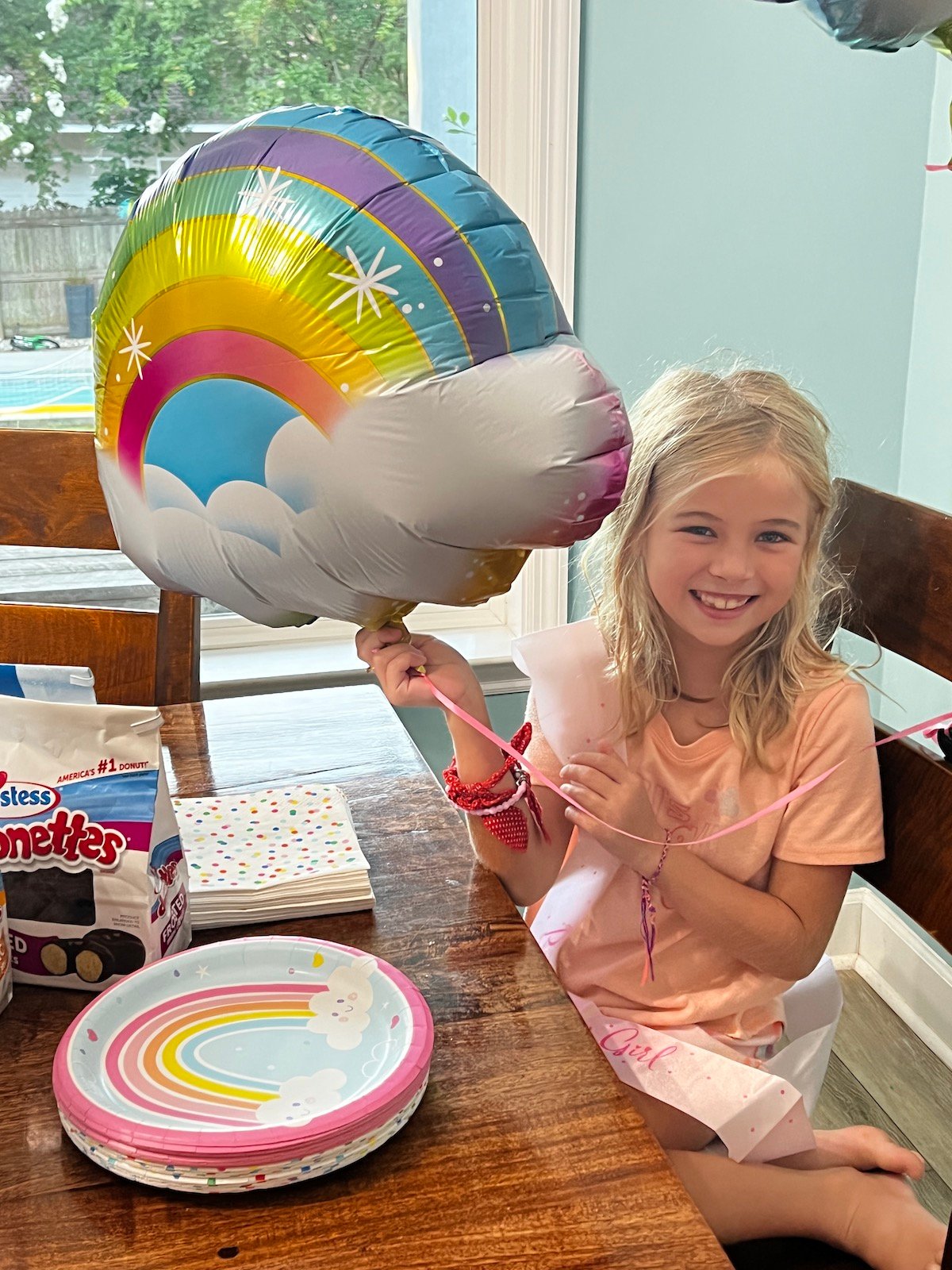 Her birthday fell on a Sunday this year and we had church so we decided to get ready for church early and have enough time to open presents before heading out!
The sweet sibling cards are always my fav 🙂
When asked what her favorite present was she said her big gift was "too obvious" to be her favorite so instead her new books were her fav 🙂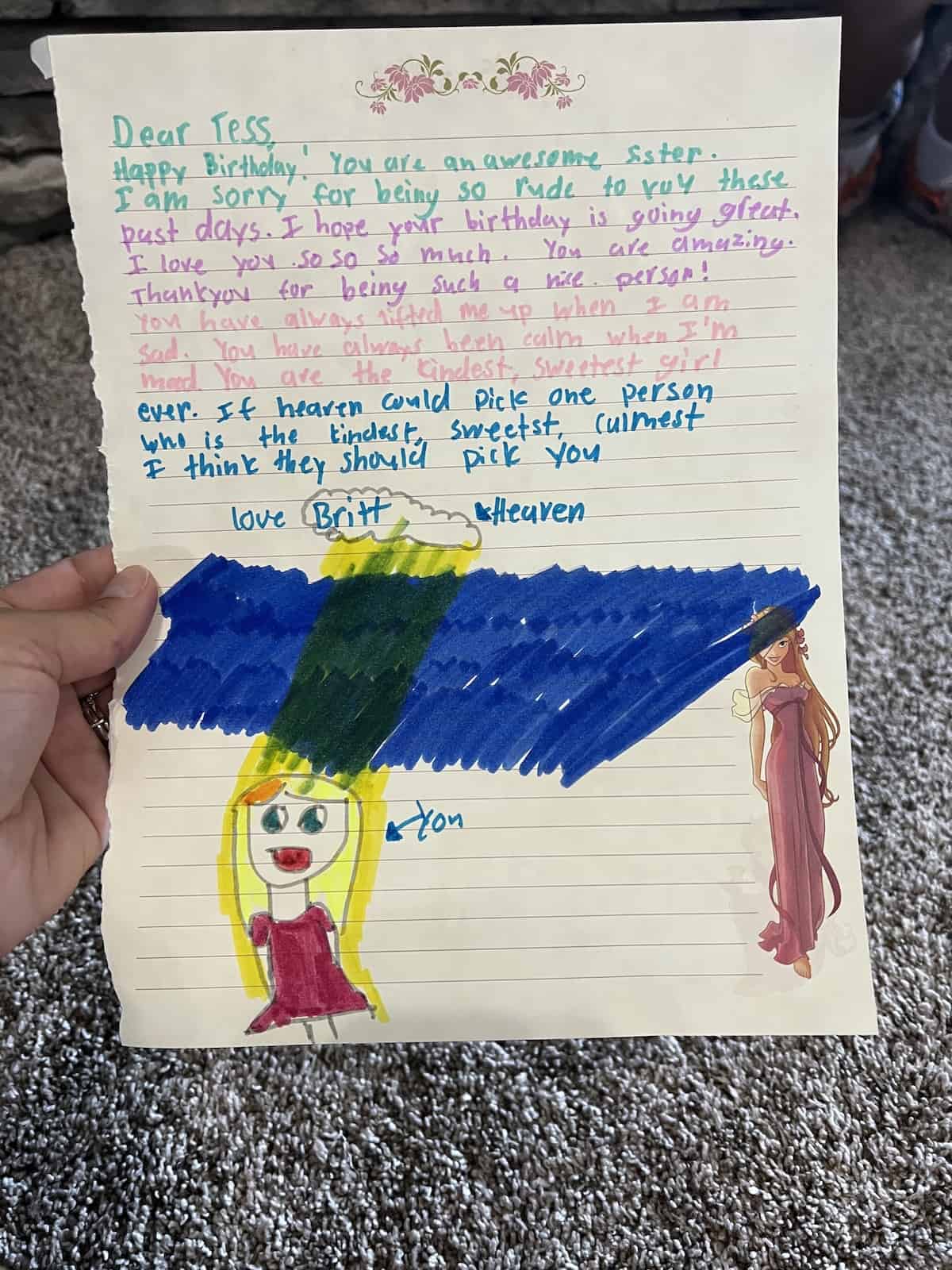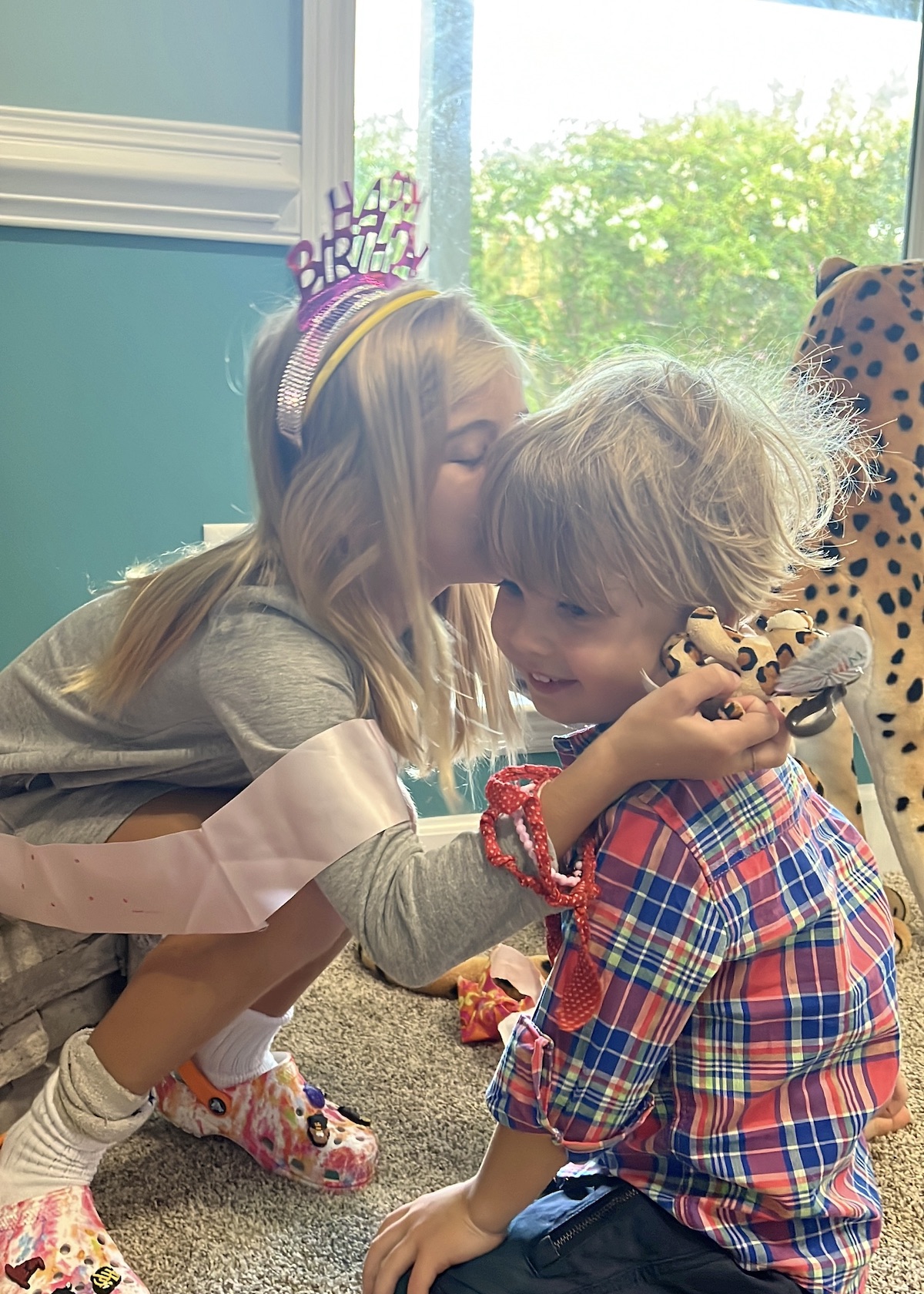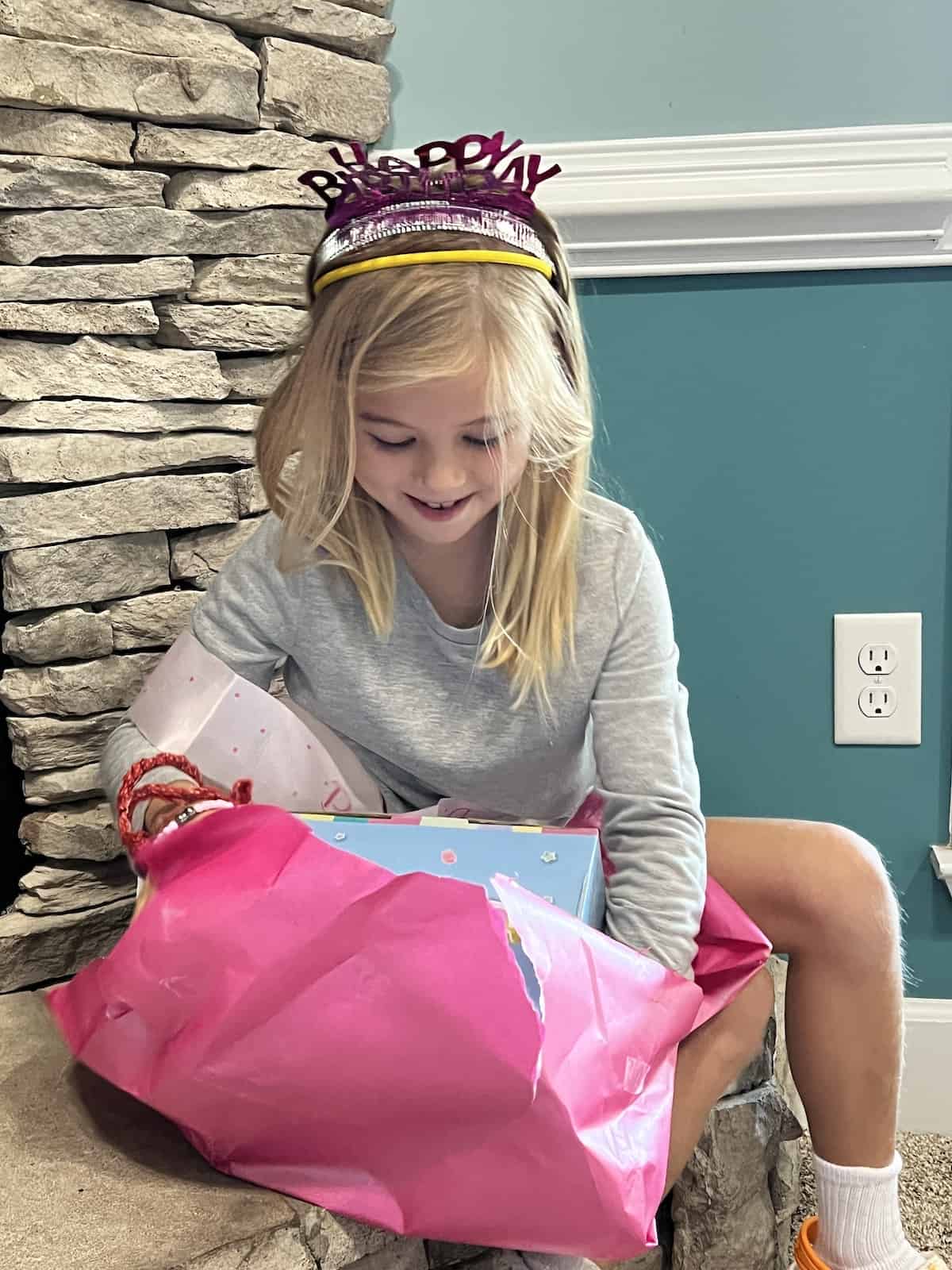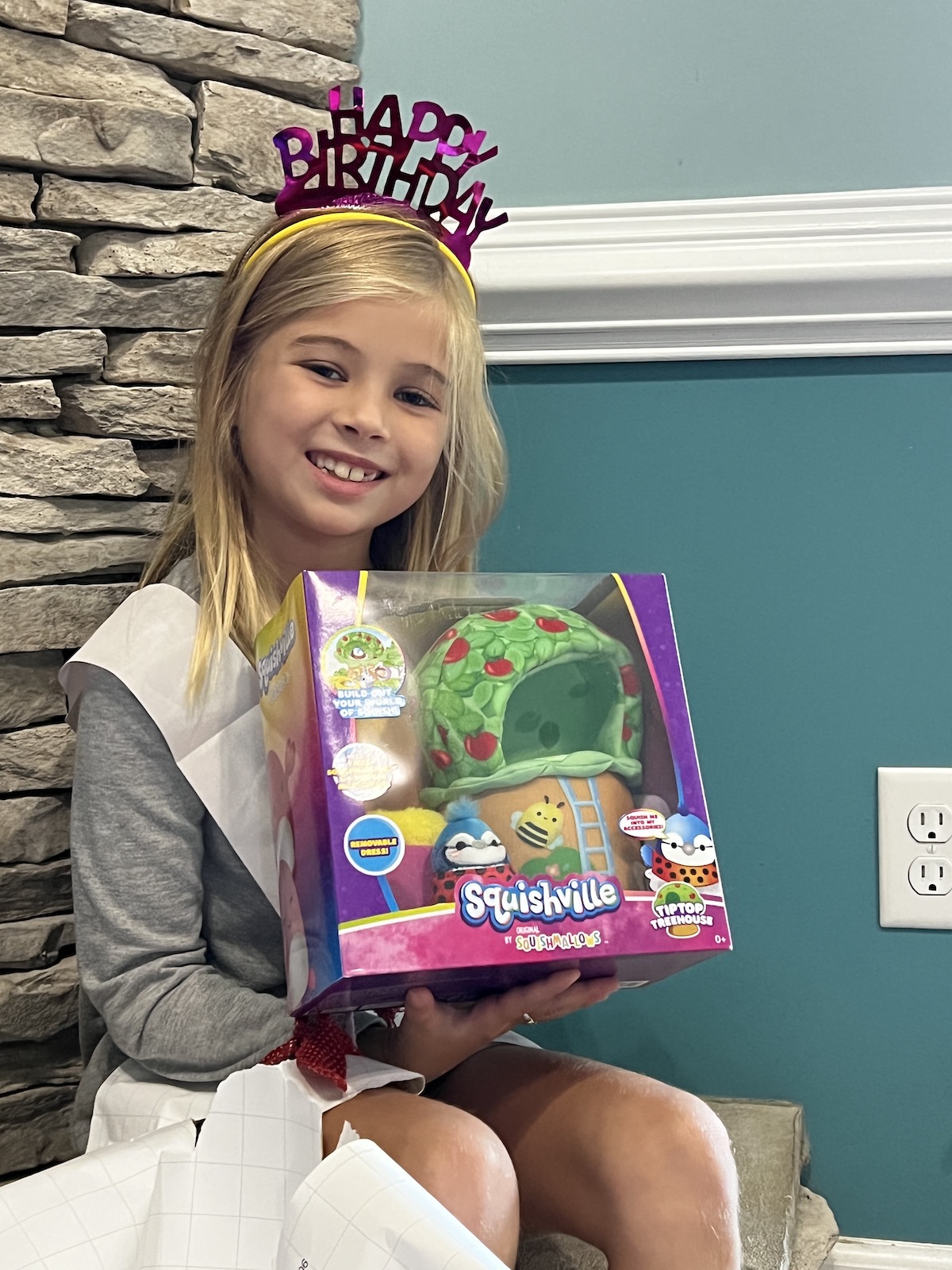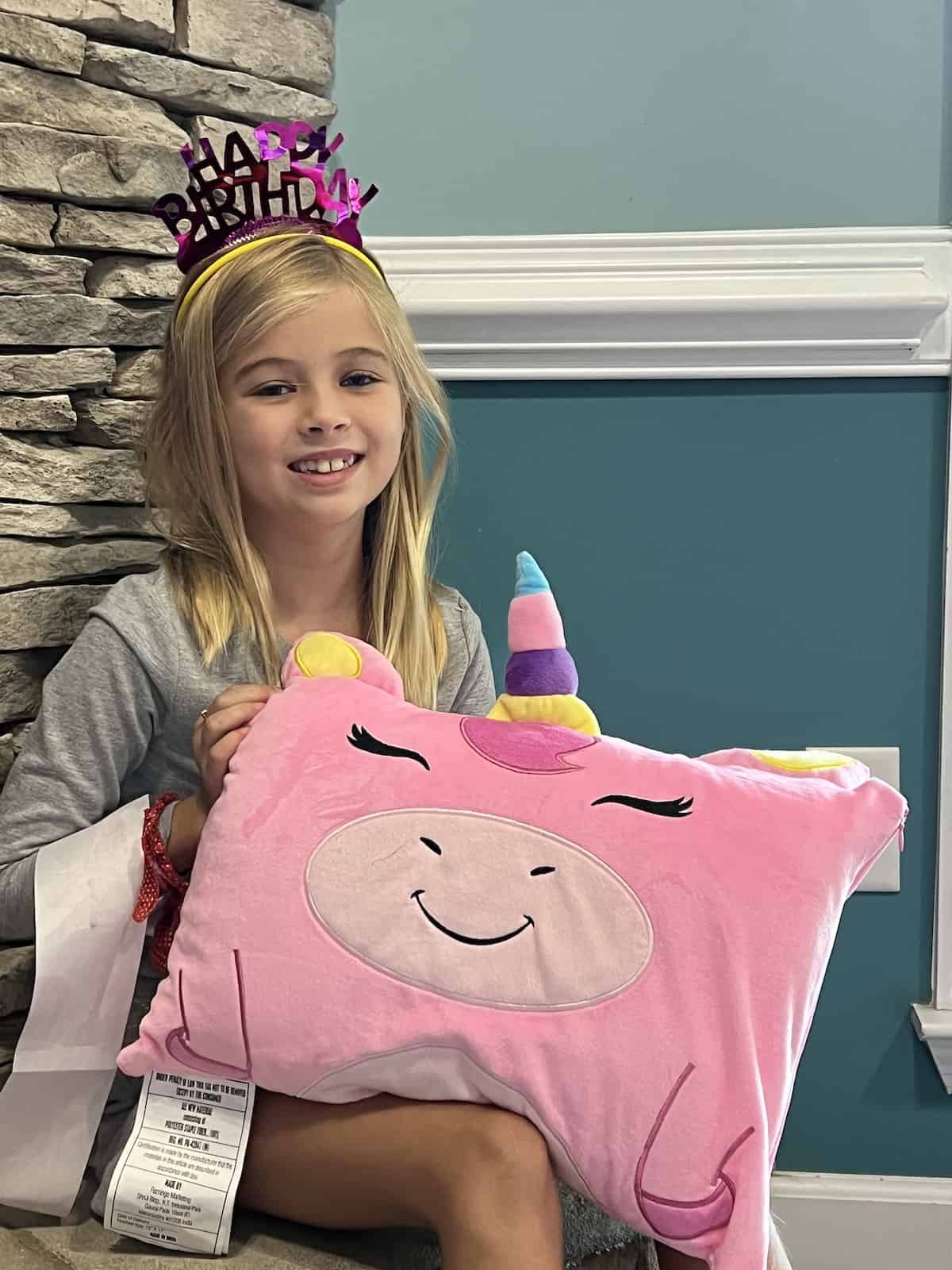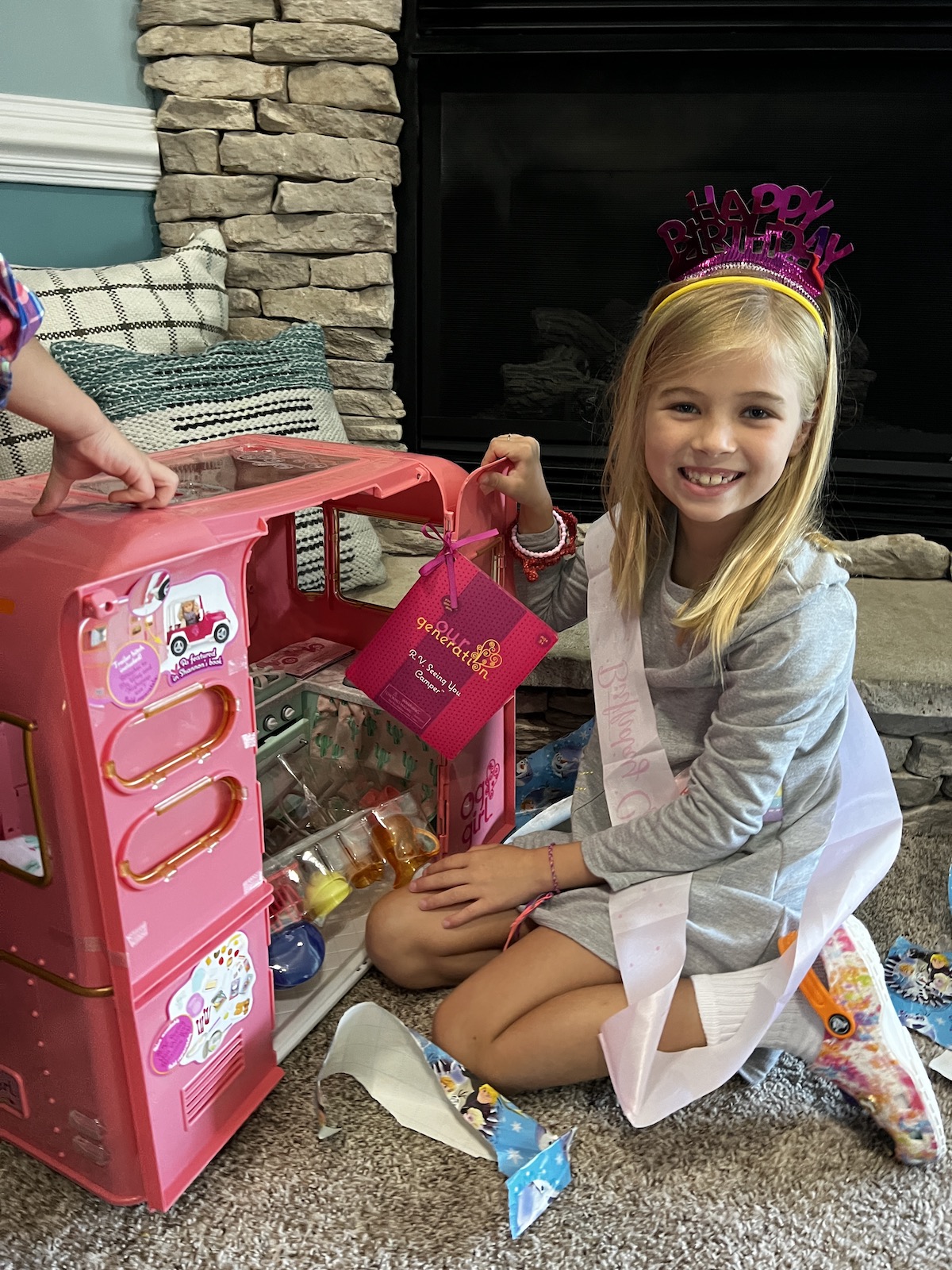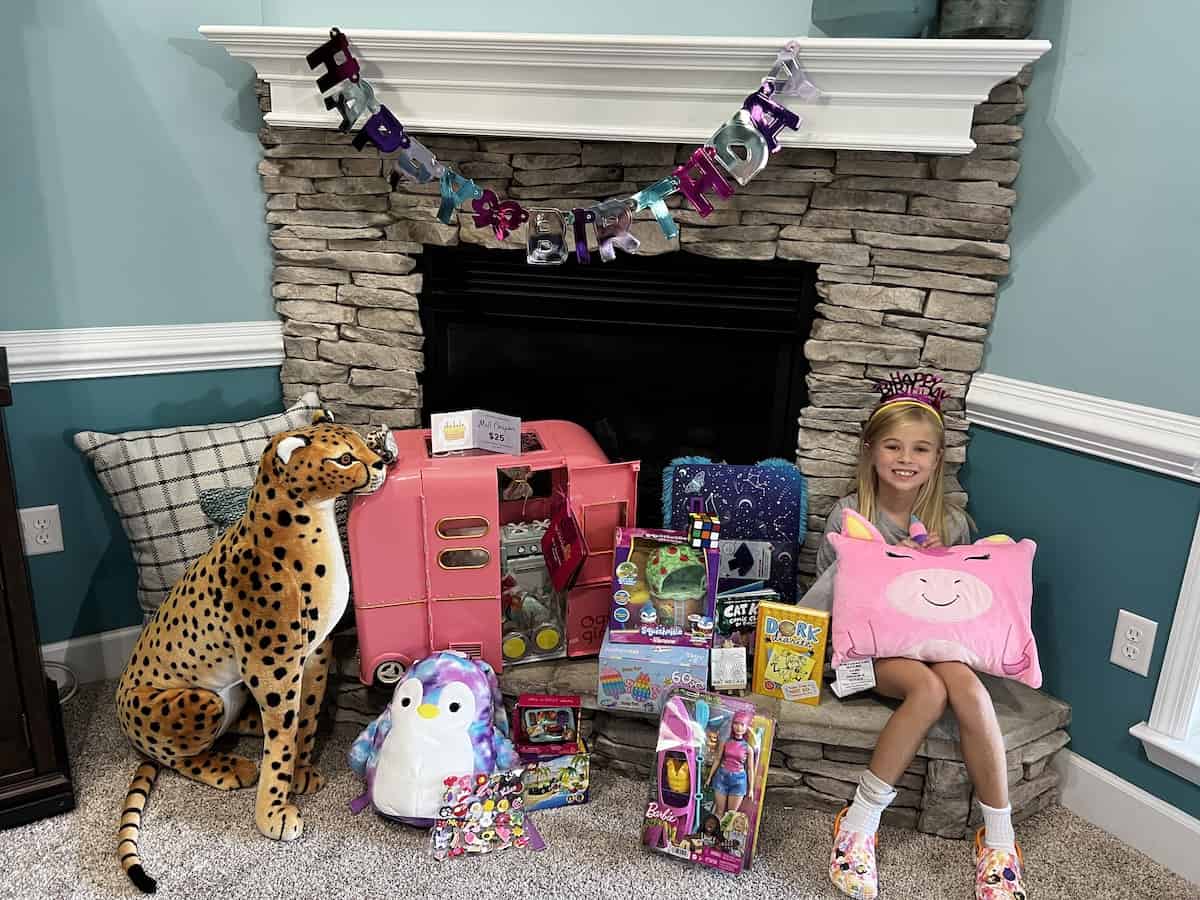 We rocked out to her Captain Zoom birthday song on our way to church! We had church-fellowship-church so we brought cupcakes in honor of the bday girl!
After church we went to get snow cones as a family as Tess wanted snow cones instead of a birthday cake.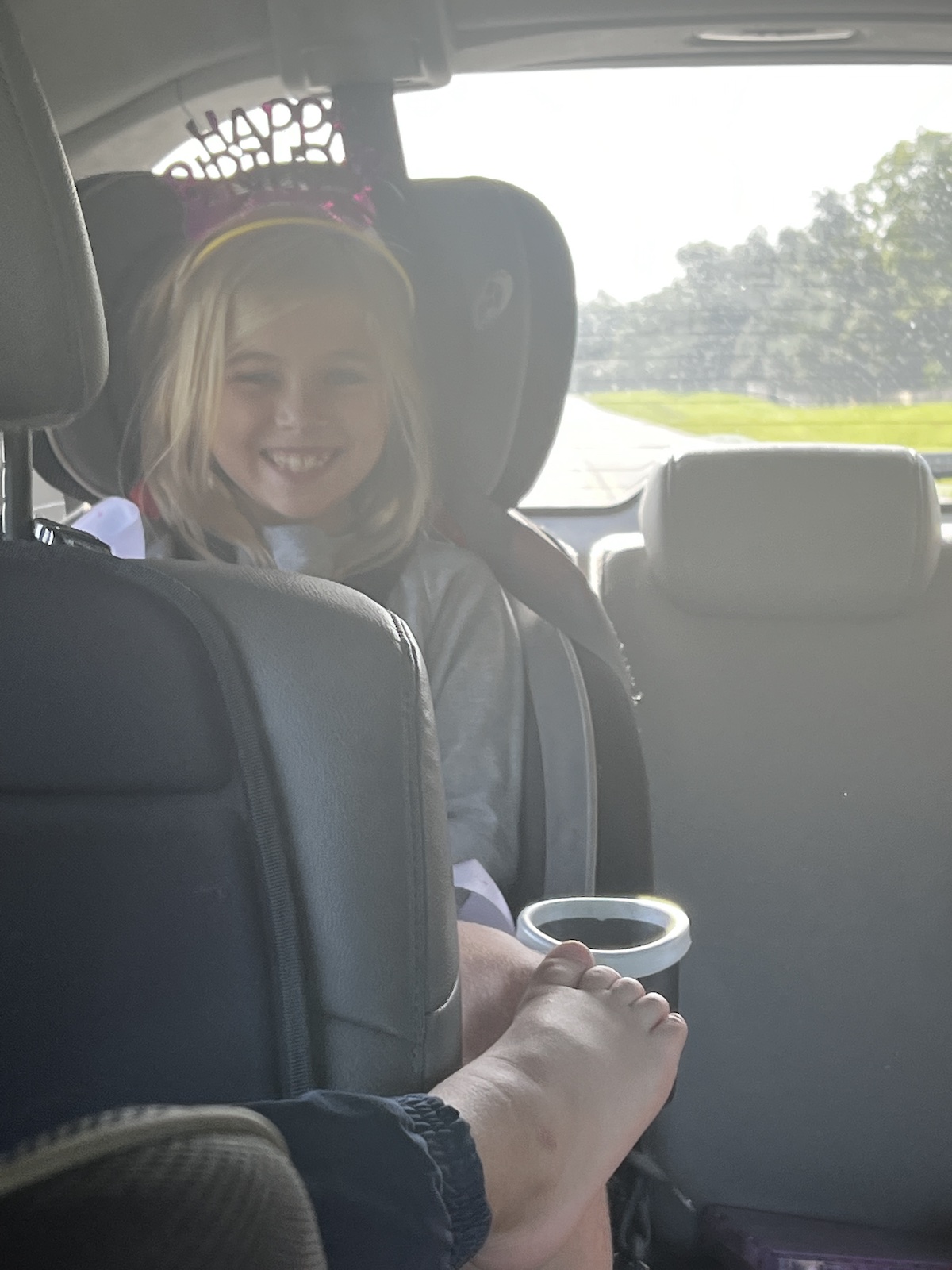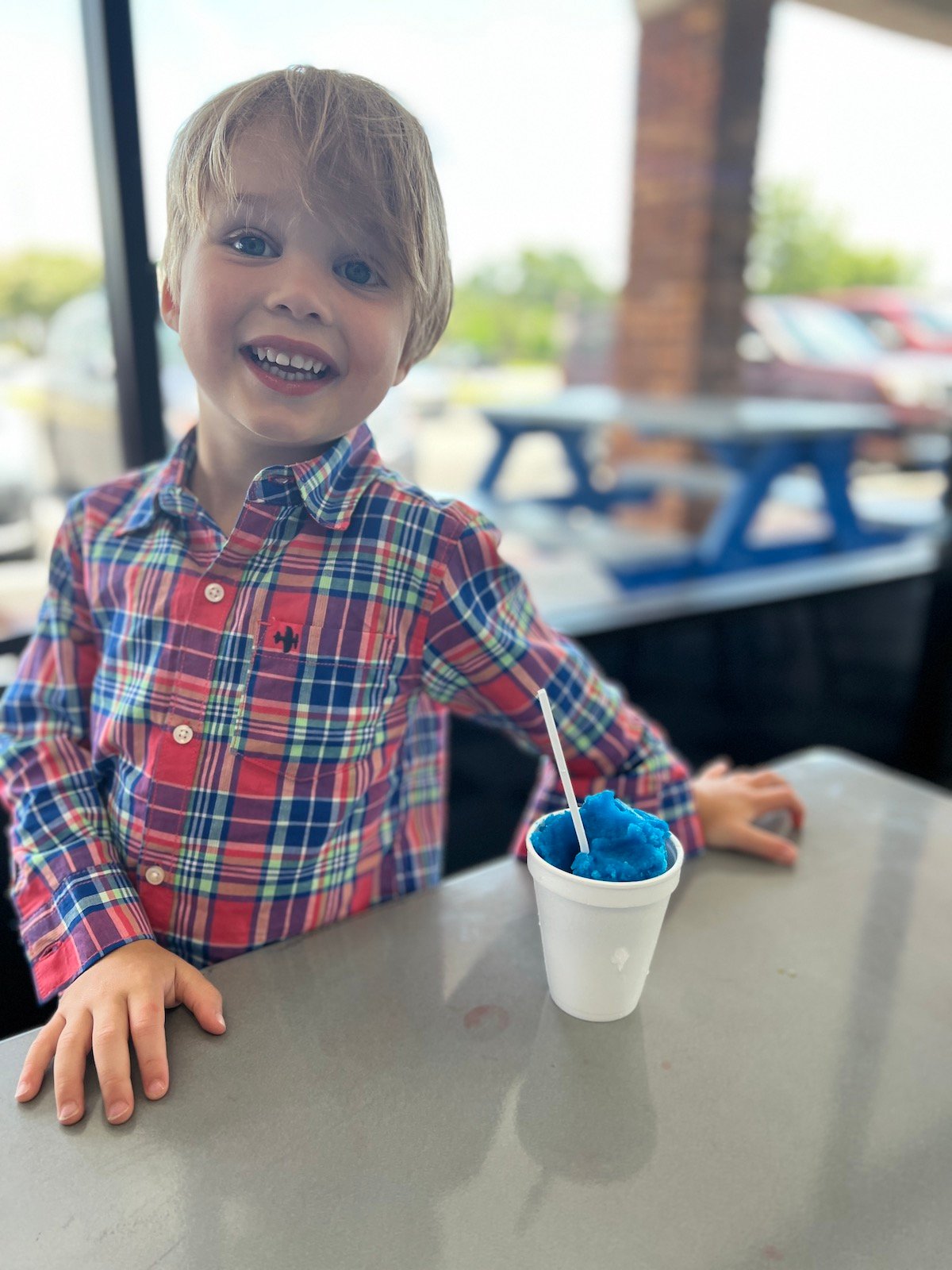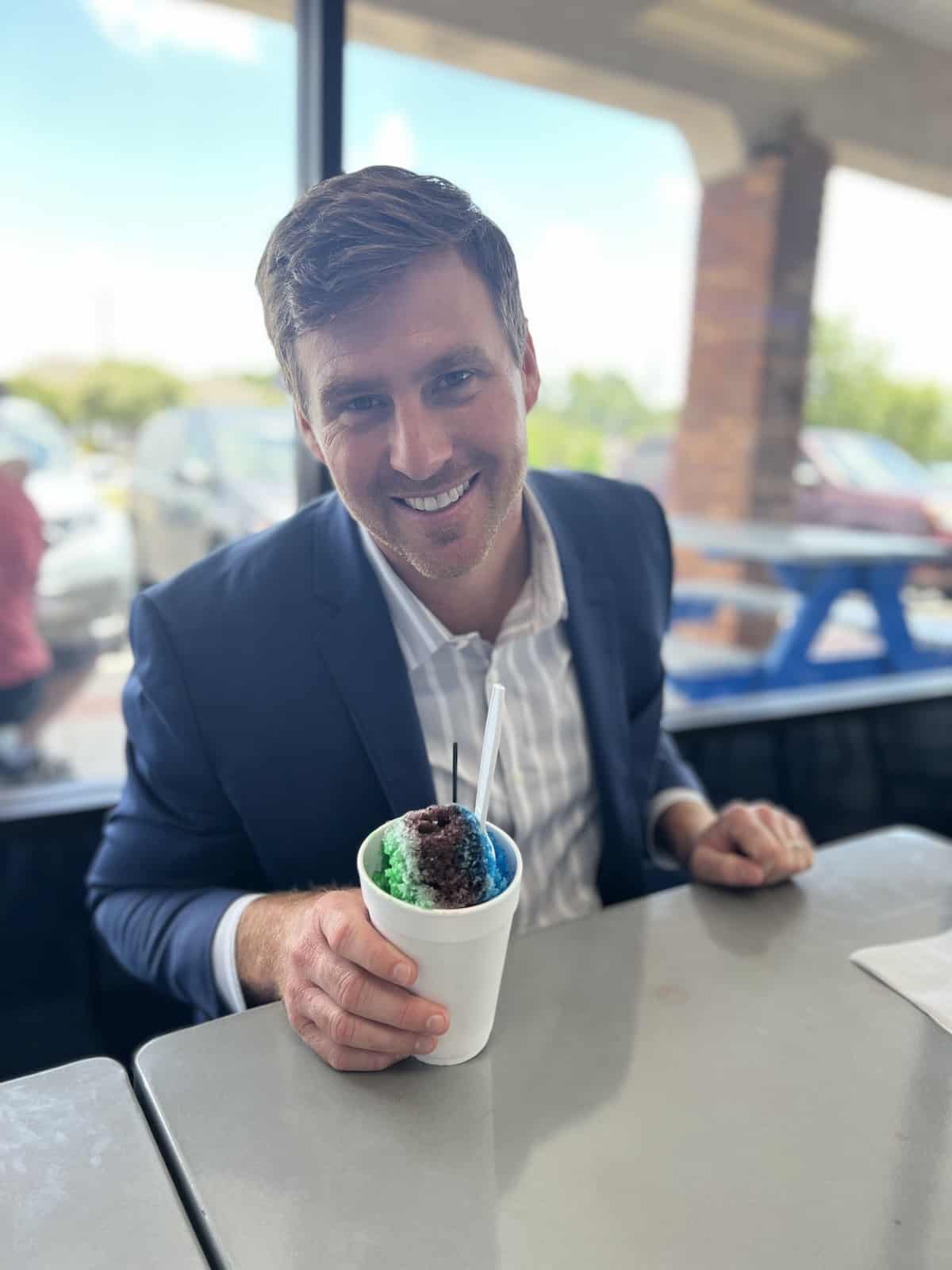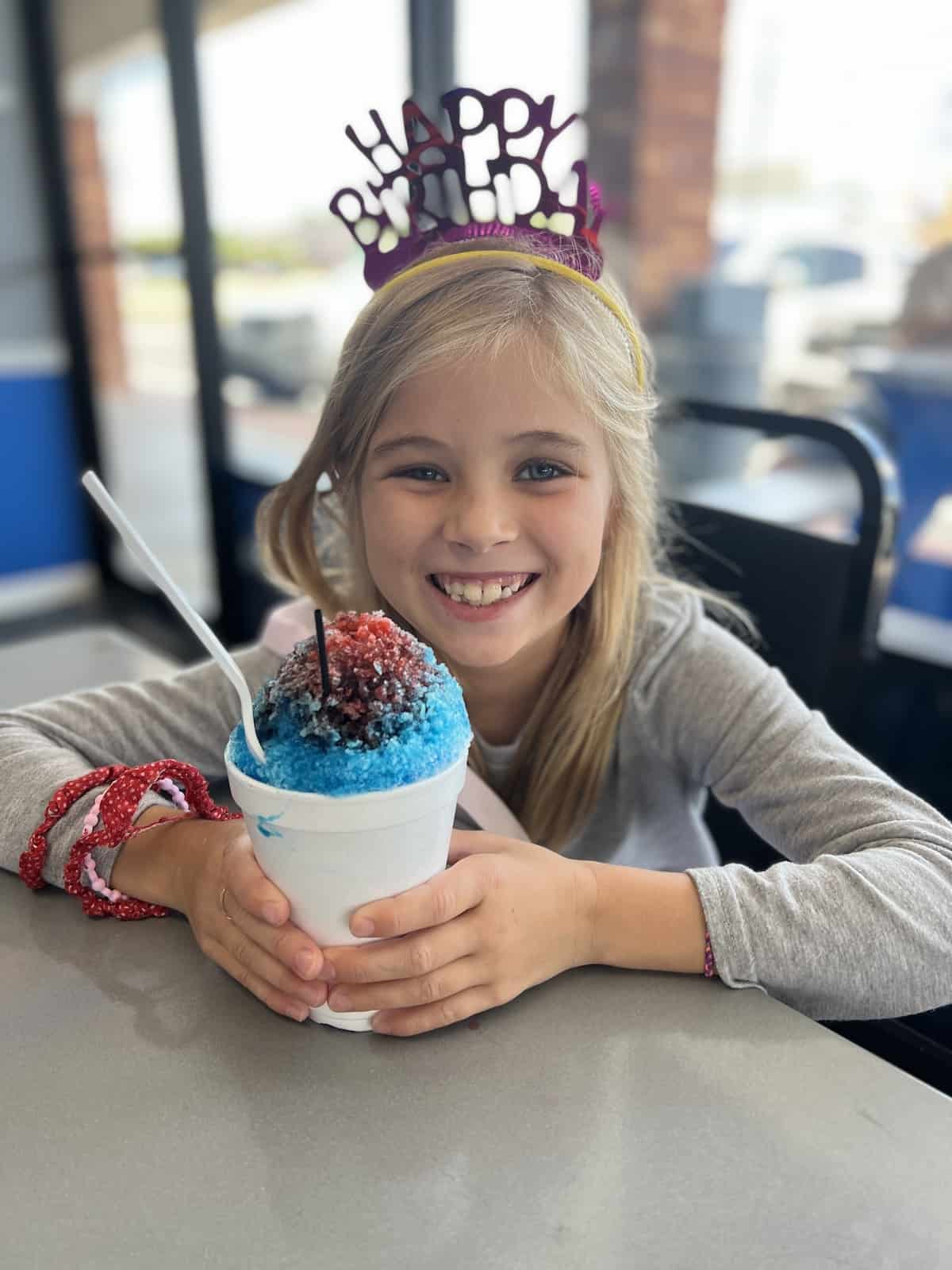 The boys headed home and the girls went shopping for a bit at the mall, per the birthday girls request. My dad sent her bday money so she wanted to spend it!
Shocker…she bought more stuffed animals and fidgets. And dropped $20 on a JOURNAL at Claire's. Such a rip off!
We ended our girl outing with pics in the photo booth – I love doing these with the kids. They make for fantastic bookmarks in my bible and help me relive sweet memories each time I look at them!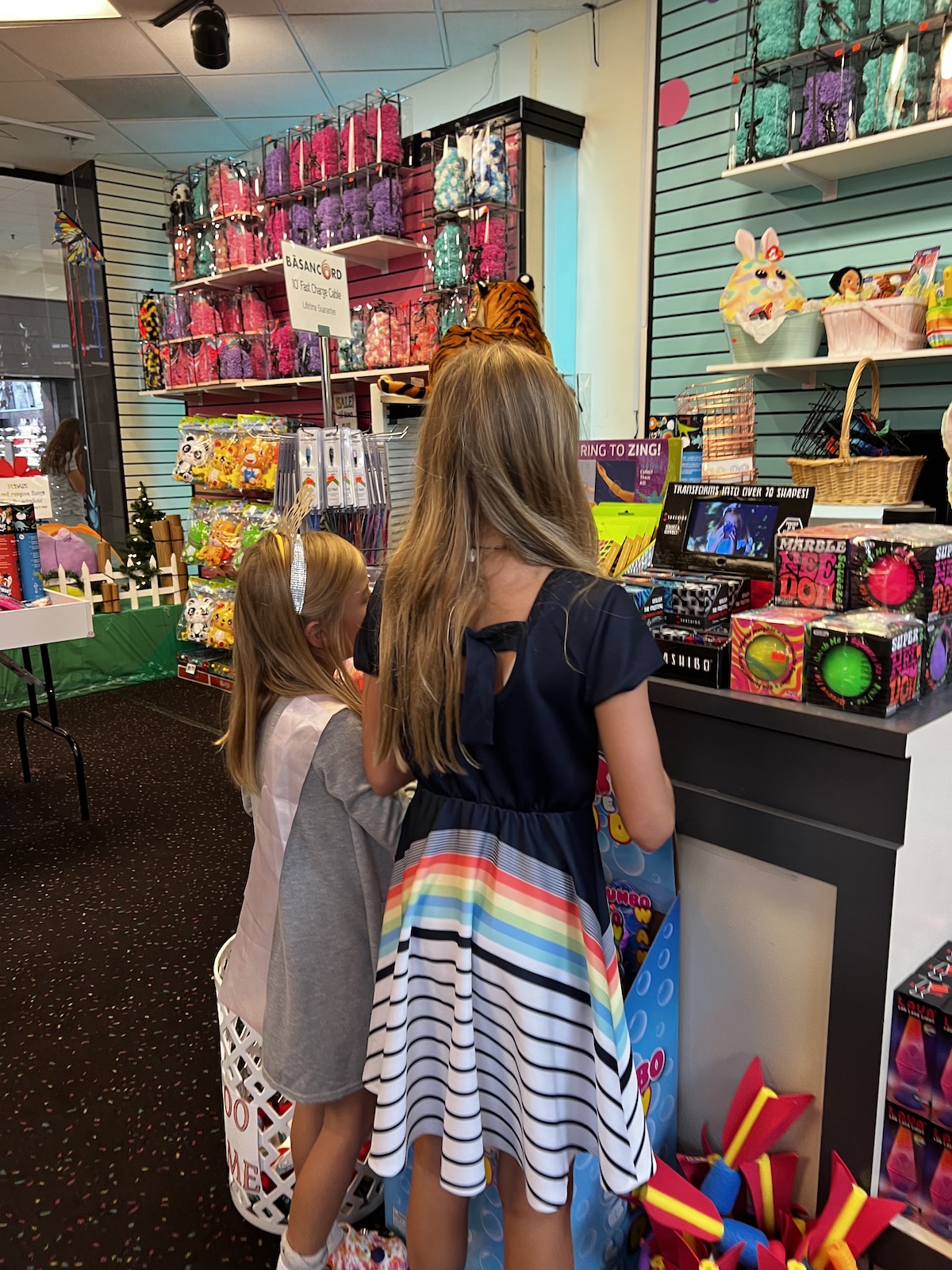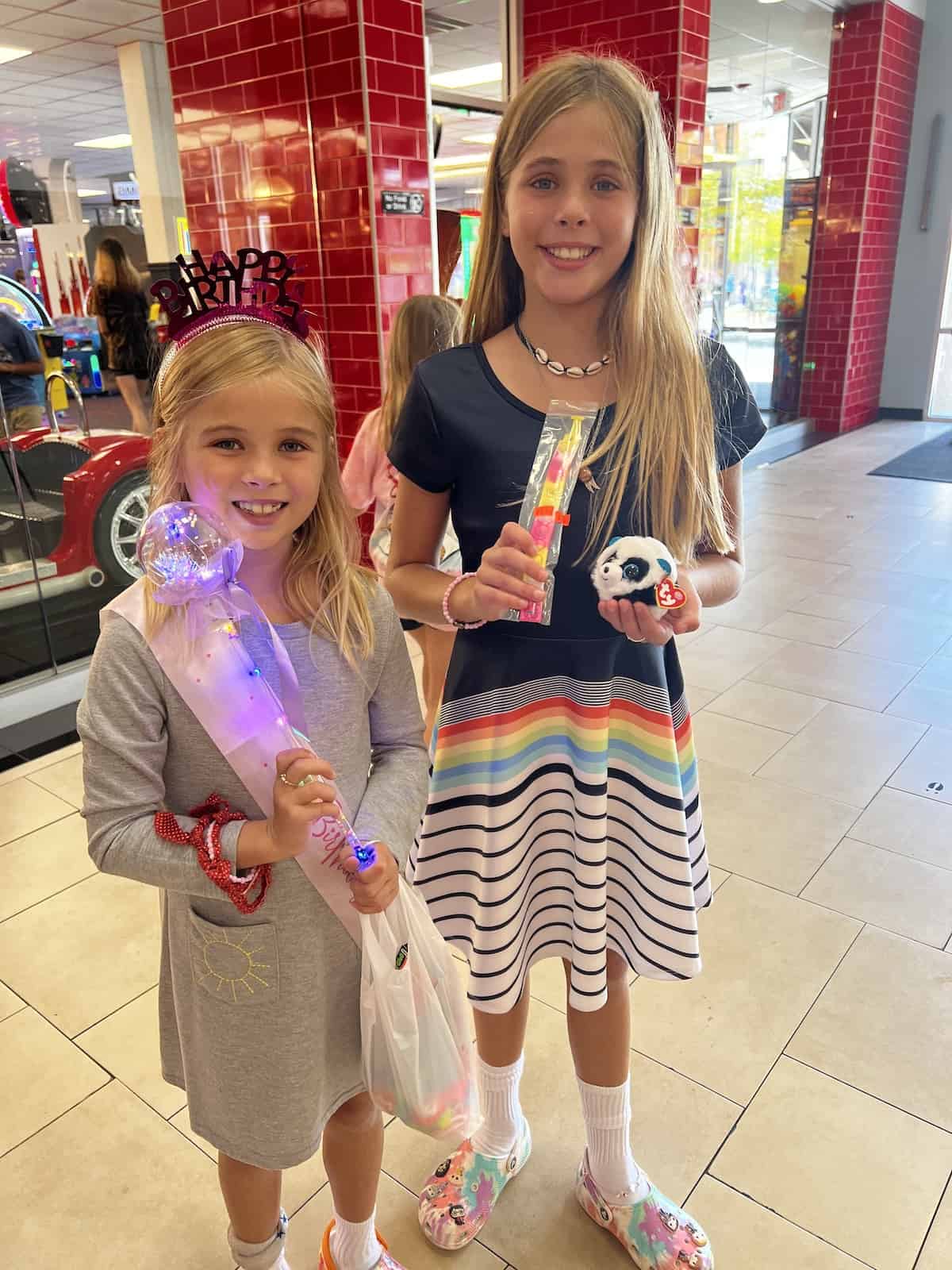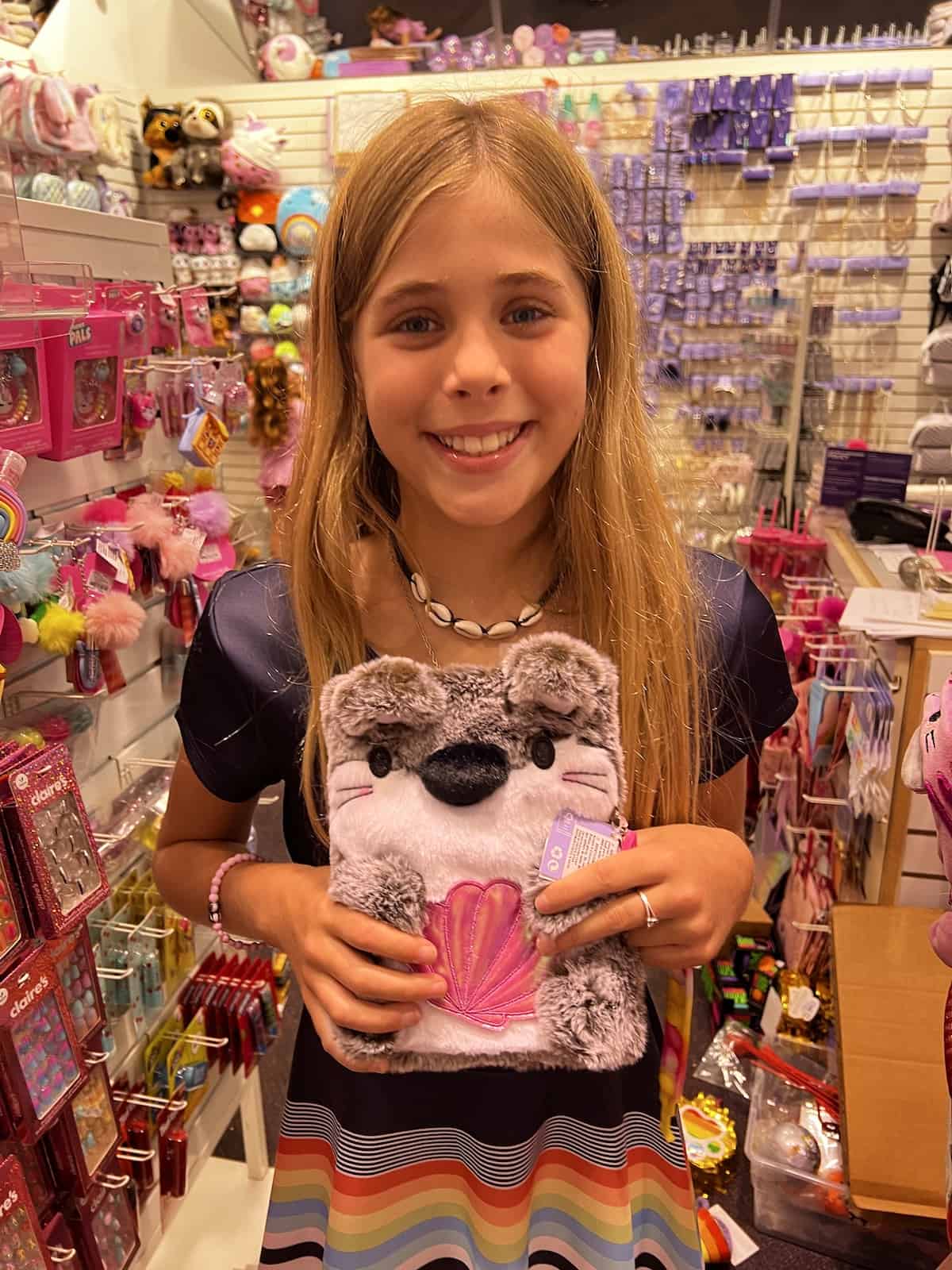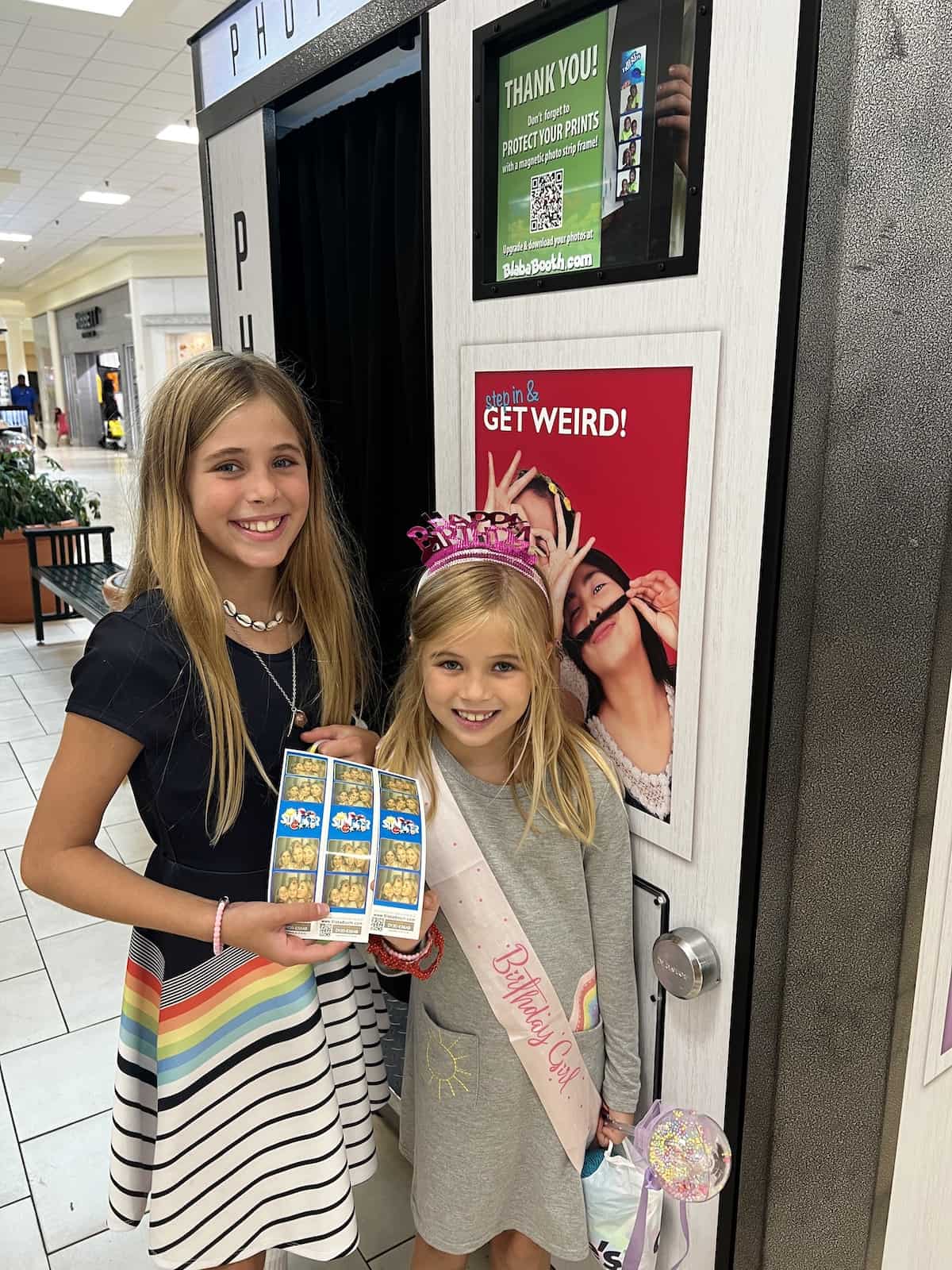 Then we met back up with the boys for dinner at Red Lobster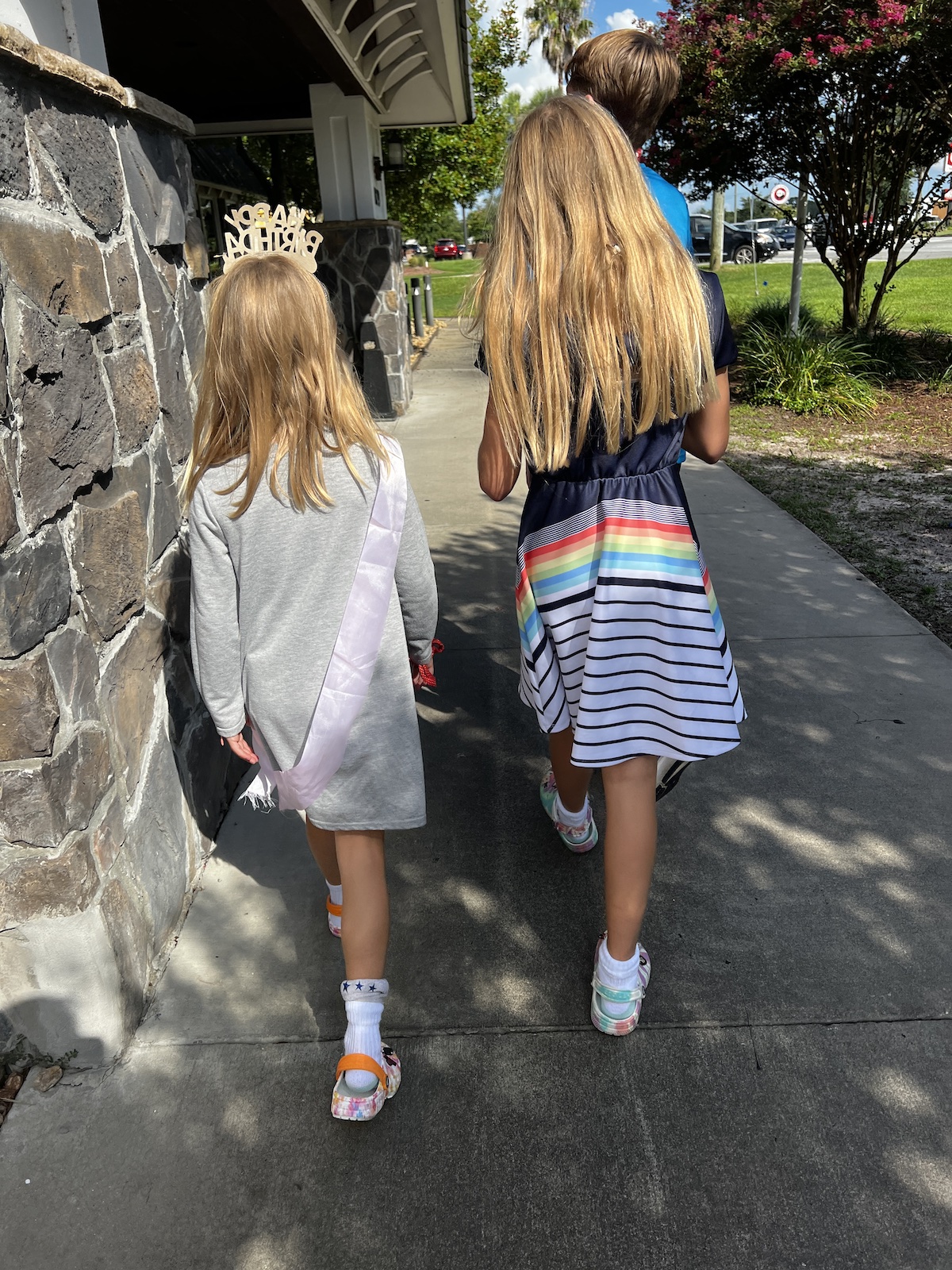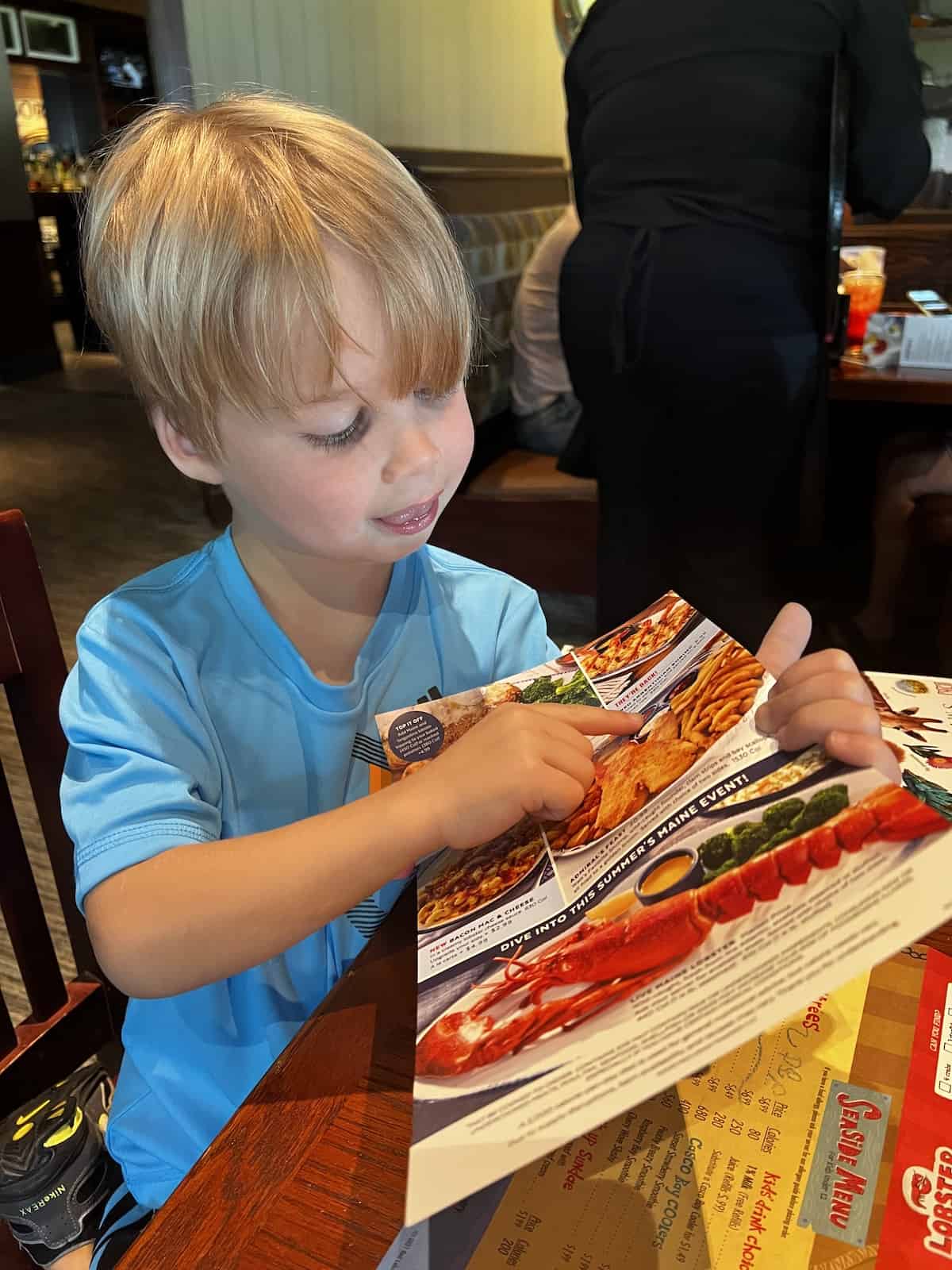 All the kids love Red Lobster…because they get to pet the lobsters haha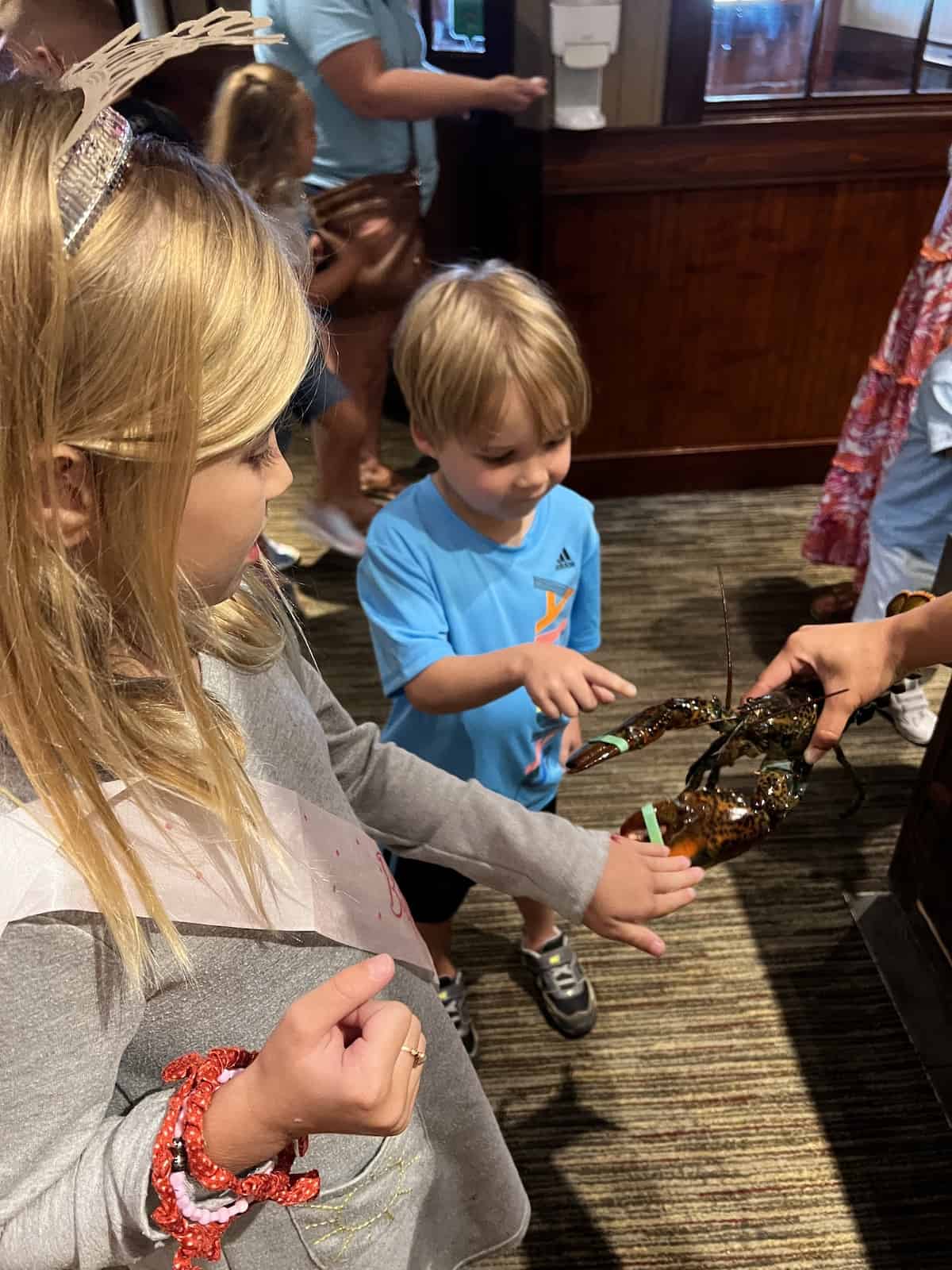 We did the absolute MOST for Tess's birthday. Crammed it ALL into one epic day!
After Red Lobster we had the rest of the family meet up at our house. We had cake and presents and a COUSIN SLEEPOVER! Which, naturally, was THE best part of the day for the birthday girl!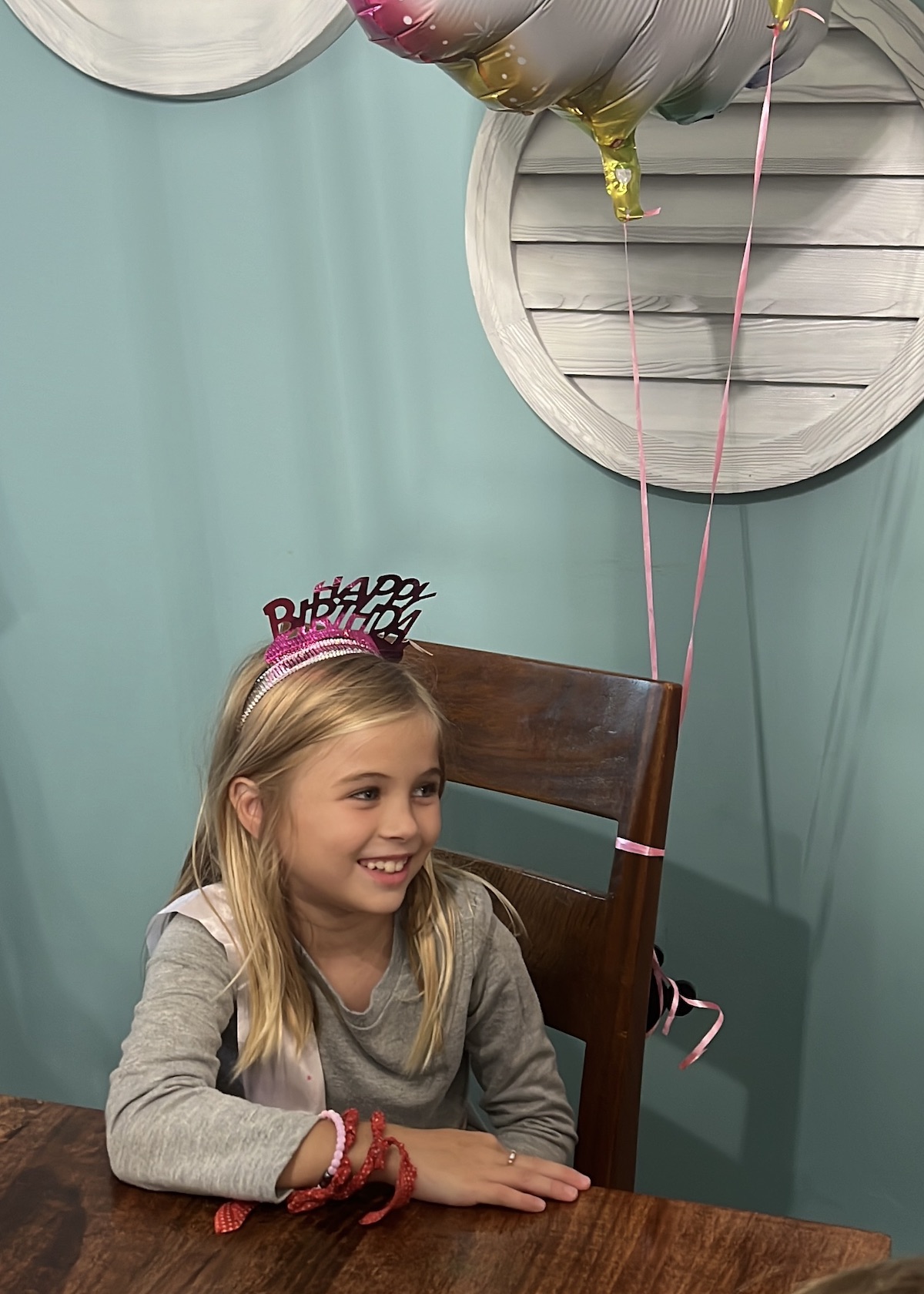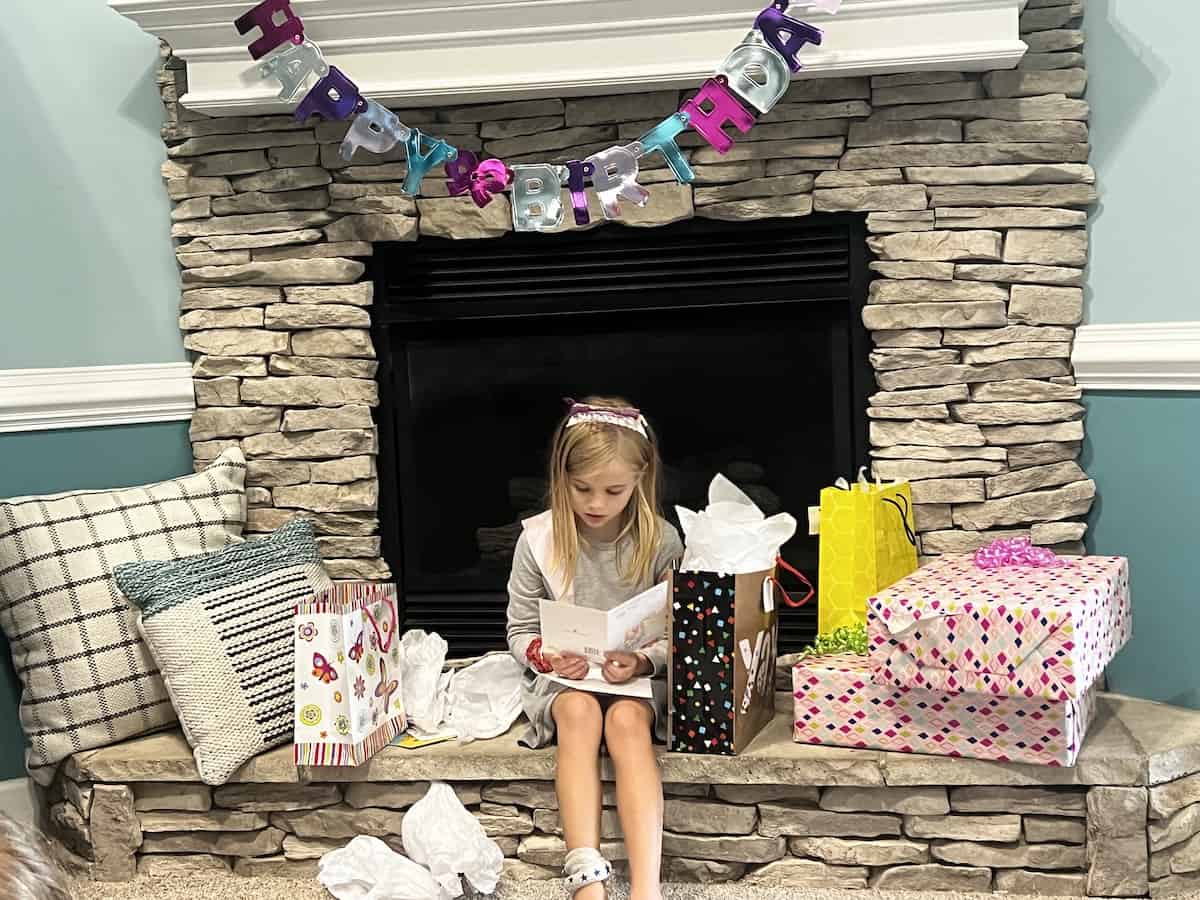 I used to put together birthday slideshows for each kid on their birthday – it was a TON of work and took a TON of time and while we ALL loved the end result – we also only watched the slideshow ONCE. We watched it together on their bday and then never again.
So I decided to stop doing them. We have a digital picture frame now so we get to all see pics more often. None of the kids minded me stopping doing the slideshows except for Tessie. So I thought I'd make an Instagram Reel in honor of her bday instead – still a fun collection of photos from the year that she enjoyed watching but a lot easier and quicker format 🙂