Tess's 5th Birthday at Disney: Epcot Evening and Morning.
With the news of SO MANY CHANGES coming to Epcot…including Illuminations LEAVING FOREVER I really wanted to make sure we spent some time in Epcot to enjoy it as it is now before all the changes.
Not that I'm against the changes…I know they are needed and I'm excited to see what they have planned!
Mrs. Charlotte came back from Valdosta that evening and wanted to go with us to hit up some Epcot fun!
Right away we noticed the big change in the entrance…and I'm pumped for it. SO MUCH MORE SPACE!
We were able to hop right on Spaceship Earth and get a cute sister pic 🙂
We snagged a fastpass for Soarin' which was super exciting as it was Mrs Charlotte's first time ever riding.
The kids LOVE getting to experience a Disney first!
Tess rode it in Cali and didn't love it but we got her to try it out and she enjoyed it a lot more this time around.
I LOVE a well planned Disney day but I also LOVE a super chill YOLO Disney day and this night was totally a YOLO MOMENT.
We just went with the flow and had a blast doing it!
I love that Mrs Charlotte is totally like me with Disney stuff and down for whatever and we always just have fun no matter what is going on!
Along with the changes coming to Epcot Club Cool will be closed for a bit so I wanted to experience it just in case it closes before we come back but it was closed.
I also heard rumors that they may be changing up a LOT of the park layout and even possibly doing away with the fountains so had to get a pic there too 🙂
Another change rumor I've heard is that Baymax may be leaving from his permanent meet and greet location.
I LOVE the Baymax meet and greet. It's been AWHILE since we met him and I really wanted to have one last experience hanging with him just in case he leaves.
We had very little wait and it was SO worthwhile!
He was SO FUN and such a great memory we'll keep!
Our buddy!
After meeting Baymax we headed over to World Showcase to start finding snacks and viewing spot for Illuminations as that's the main reason we were there!
We went into the gift shop at the entrance of World Showcase and found SO MUCH FUN merchandise for the end of Illuminations 🙂 Duh I had to get an ornament!!!
And, shocker, we found other fun things too…like how much do I need this Tiki Room raincoat? ADORABLE.
One of my favorite spots to view Illuminations is between Norway and Mexico and we got a sweet spot and then went from there to grab some snacks.
And this will be the night that goes down in history as the night when I found my love for the NACHOS in Mexico. SO GOOD.
I'm so sad to see Illuminations go but also believe IT IS TIME and we enjoyed getting to see it one last time 🙂
A simple night but SO FUN! Def having a BLAST with the Birthday GIRL!
Ironically…we planned on going to Epcot the next morning haha! Epcot round two!
We got there nice and early so the big kid crew could run straight to Test Track.
As I've mentioned before Spear just changes every time we visit Disney and how he experiences the parks changes too.
He's at a pretty tough stage right now for park visits…he's not patient with the waiting, especially the pre-park opening wait.
We had to just let him out of the stroller in the mornings and chase him around a bit and let him play. He was much happier!
Once it got closer to opening time I hung back with Spear and let the rest of the gang go on ahead and fight the masses 😉
I LOVE the new playground area by Test Track for Spear…but yall WHY NO SHADE?
It's not like Disney can't afford something to help keep it cooler!
Spear had fun playing anyway and I ended up running into a fellow mom whose daughter went to preschool with Britt! Such a small world!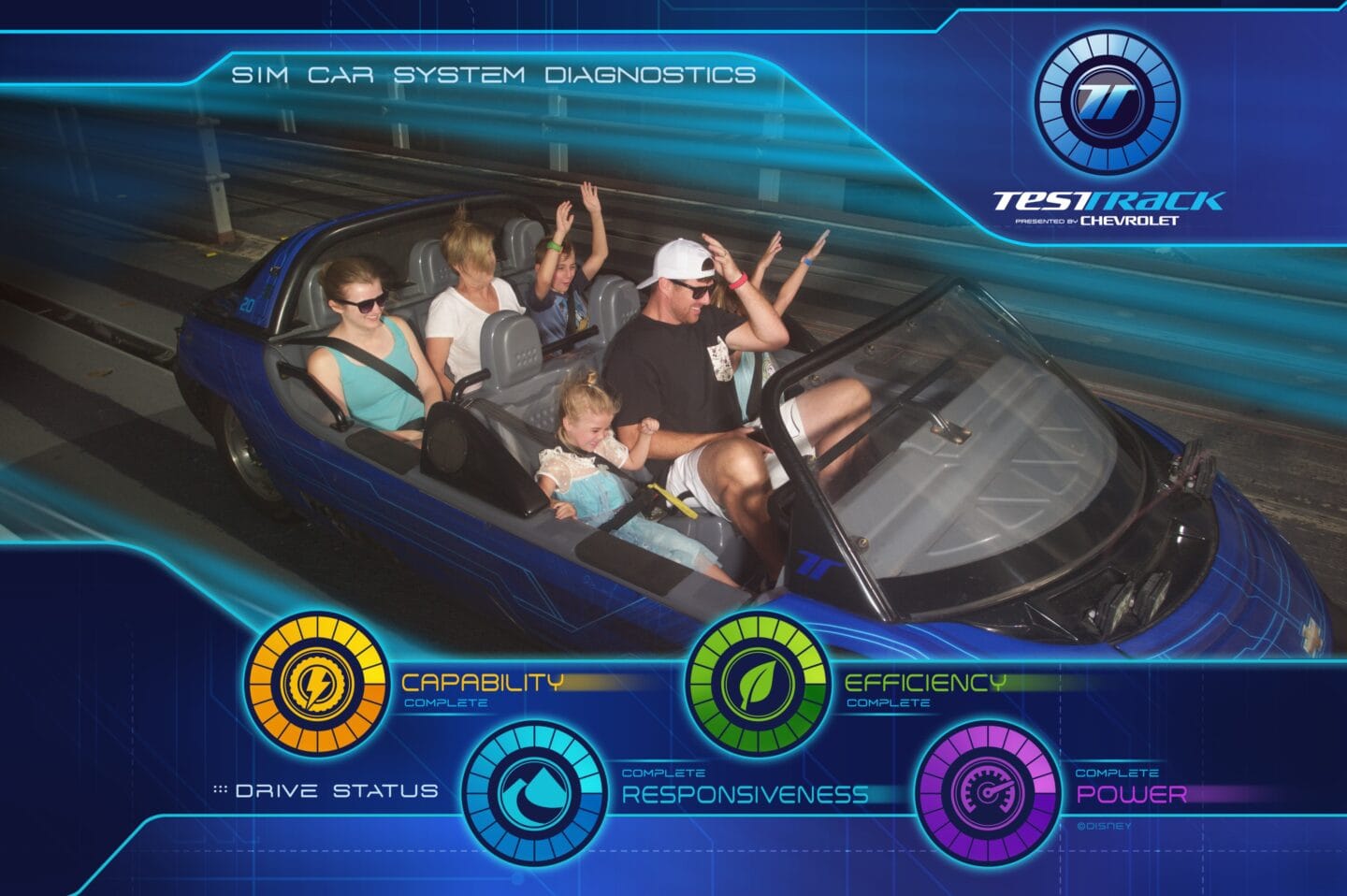 We scored a fastpass for Frozen which is my FAVORITE ride so I was pumped!
We had a little break before heading over…we tried to hit up Club Cool but they weren't open yet so we hung out in the AC nearby for snack time.
We did a bathroom break while there and Zach was literally saying the words "this is so perfect for Spear to run around" whennnnn Spear got his arm stuck in the motion sensor door.
I was really proud of myself b/c I did not freak out.
I knew Zach had it handled. I saw it happen. Like in that slow motion sorta way. I was back by the bathrooms and he was at the door telling me how great the space was for free play when Spear stuck his arm in a way that I guess the sensor didn't catch and it got his arm caught.
My cousin broke his arm in a revolving door as a kid and my immediate assumption was that Spear broke it.
Thankfully he was okay! It was his hand, not arm and was a hurt thumb that was fine after some lovin' and snacks.
We headed over to Norway and Britt lead the way!
After Frozen we decided to hang out in Mexico to introduce Zach to the life changing nachos.
For real yall. FOR REAL.
Spear couldn't stop grubbing on them! Again…only $12 for a LOT of food. Easy to share and SO GOOD.
We took our time so we could be at Mexico for the opening and Tessie and Britt got to be the special helpers to get it open 🙂
Spear fell asleep for a little stroller nap and we FINALLY got to hit up CLUB COOL! Whoop Whoop!
We headed for our fastpass for Nemo and got to see a diver enter the tank with the animals before heading back to the house.
We had planned to go to Disney Springs for dinner but a BAD storm came in so we decided to watch Harry Potter instead and just have a chill night at the house 🙂
ONE last day left of the epic birthday trip for our Tessie!