With Kye and Britt we had themed birthday parties up until they turned five and then on their fifth birthday we went to Disney. Now that we own our Disney Home Zach has been pretty hardcore about the kids doing birthdays at Disney as opposed to a themed party (which I LOVE me a party so it bums me out a bit butttt nothing compares to my love for Disney ha!).
Even though this is Tess's 4th birthday we did go ahead and plan on it being her first Disney birthday!!! It was our first time going to the parks in July so I was a bit nervous about how HOT it'd be but it's a new tradition now since her birthday never changes so I better just adjust 😉
We have been doing quite a bit of updating at the Disney House and I wanted to show yall a few of the changes. I have to give a HUGE thanks to WallPressions on Etsy. I contacted them about what I was wanting for the Star Wars and Moana rooms and they brought it to life and went above and beyond to include Pua too! We wanted the themed rooms to be fun but not over the top or tacky and I think the decals were the perfect balance!!! If you're looking to update your space be sure to contact WallPressions as they do custom work and a great job!
We also decided to rearrange the themed rooms a bit and converted the bunk beds into twin beds. This was suggested by our property manager to allow for two adults to use the room if needed for larger parties. Plus many parents don't like a bunk bed for safety concerns so this helps parents feel more comfortable too. Our long term plan for the Moana room is to do wooden beds and make a floating bunk hopefully to make it three beds in there!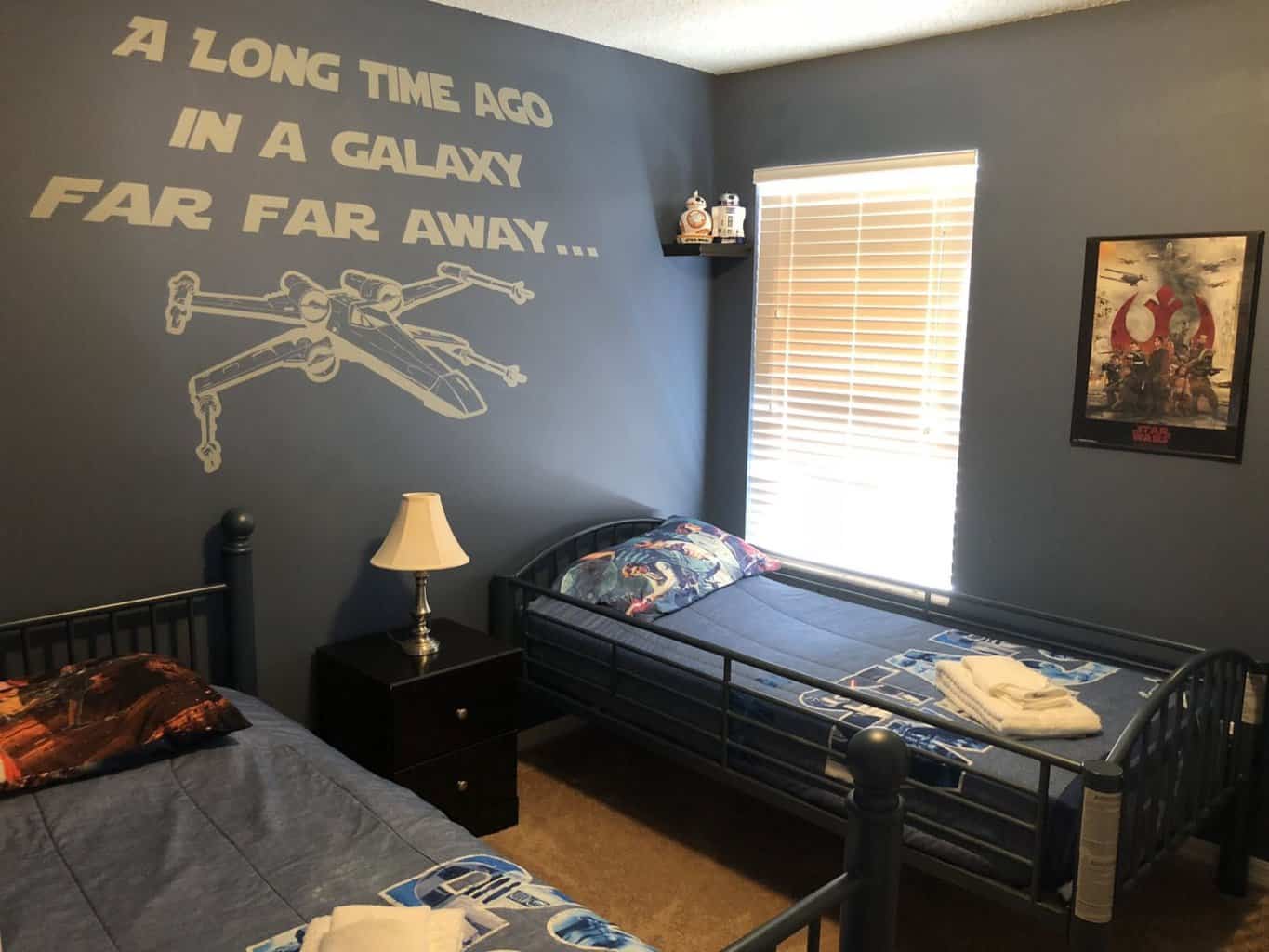 Moana Room Updates!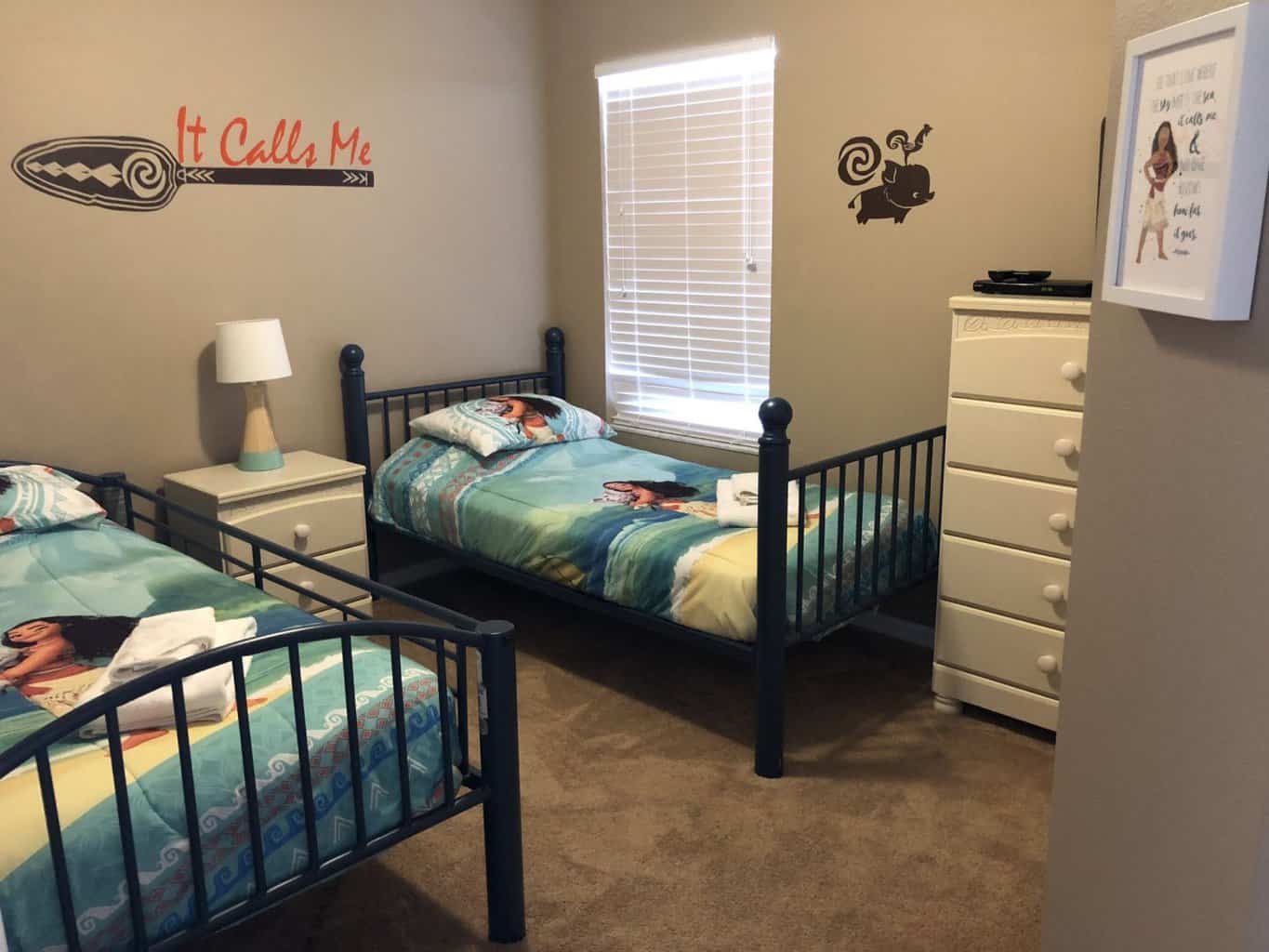 We also finally updated the two upstairs bathrooms. The first one we made Coco themed and the second we went for a "Tiki Room" vibe!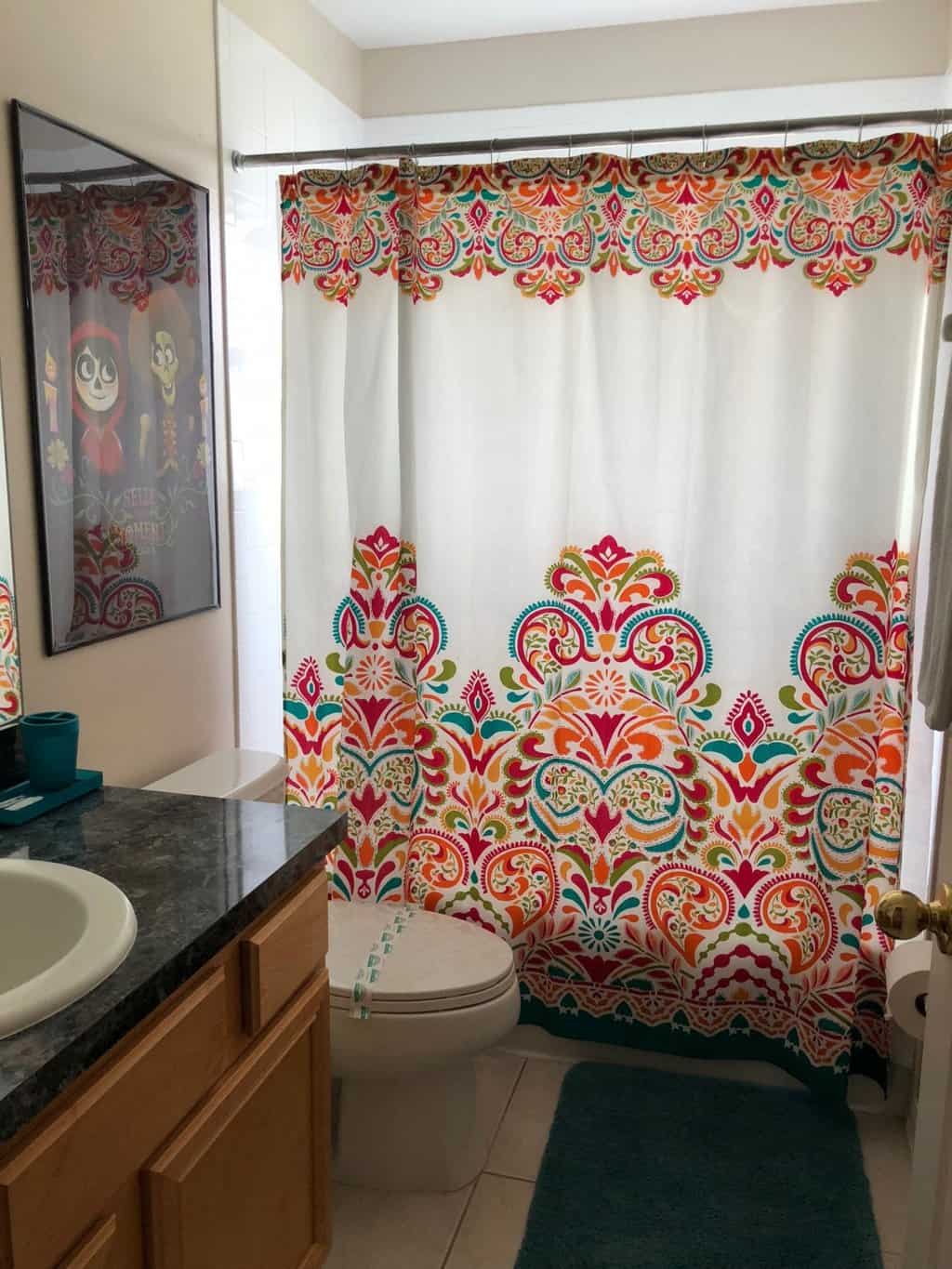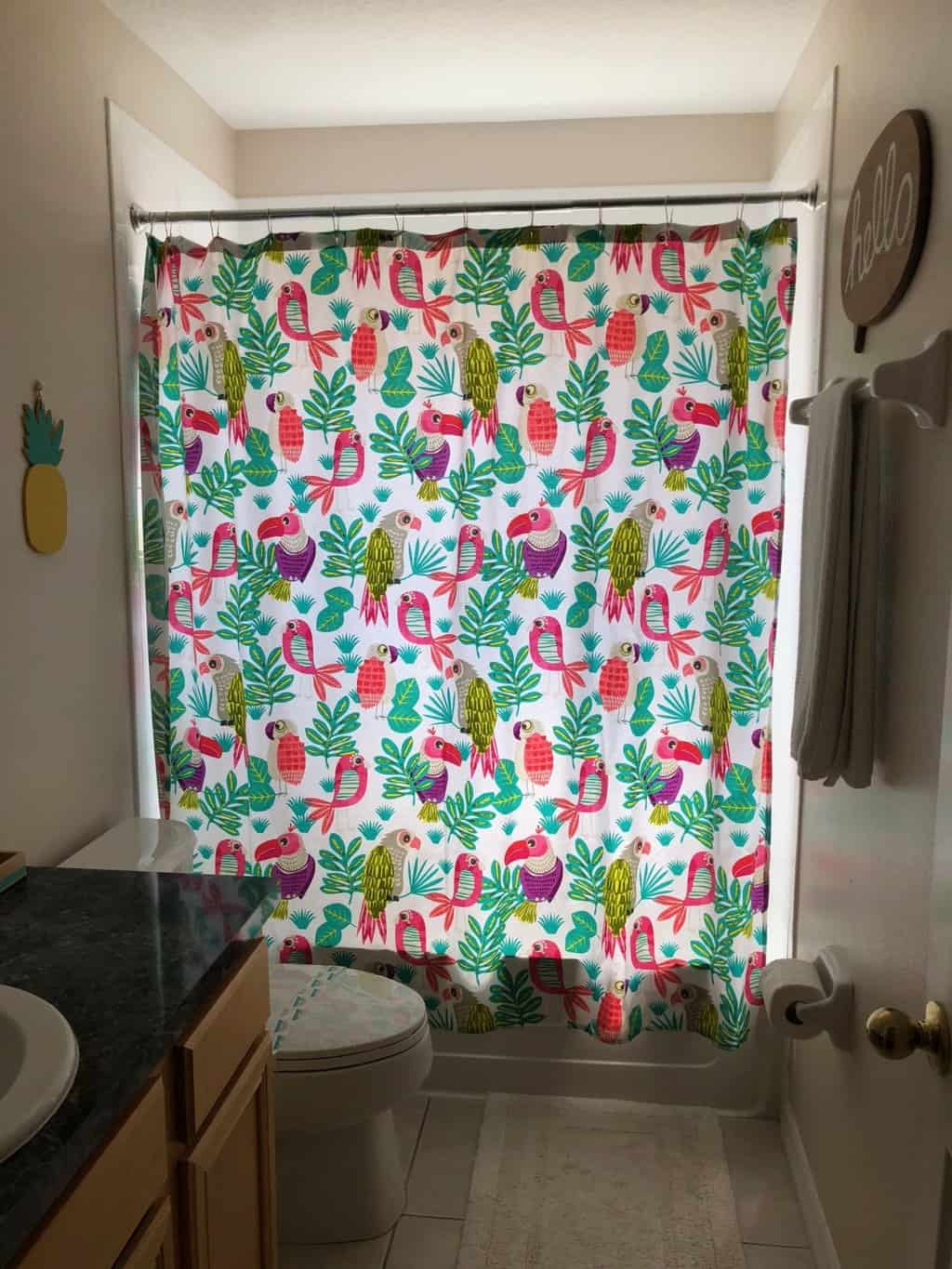 We have rented a lot of homes through the years when traveling and always love when the home has a name! We decided on Hidden Mickey Hideaway for the name of our rental house. Duh. We love finding hidden mickeys and it was a natural fit for us! We also got some Mickey head decals and hid them around the house. We thought it'd be fun for guests to keep an eye out to find them during their stay. I also found a super cute Mickey notebook to use as a guest book 🙂 We love leaving notes about our trips when we stay places and then come back and read them the next time we visit so I hope other families make memories in this home like we have elsewhere!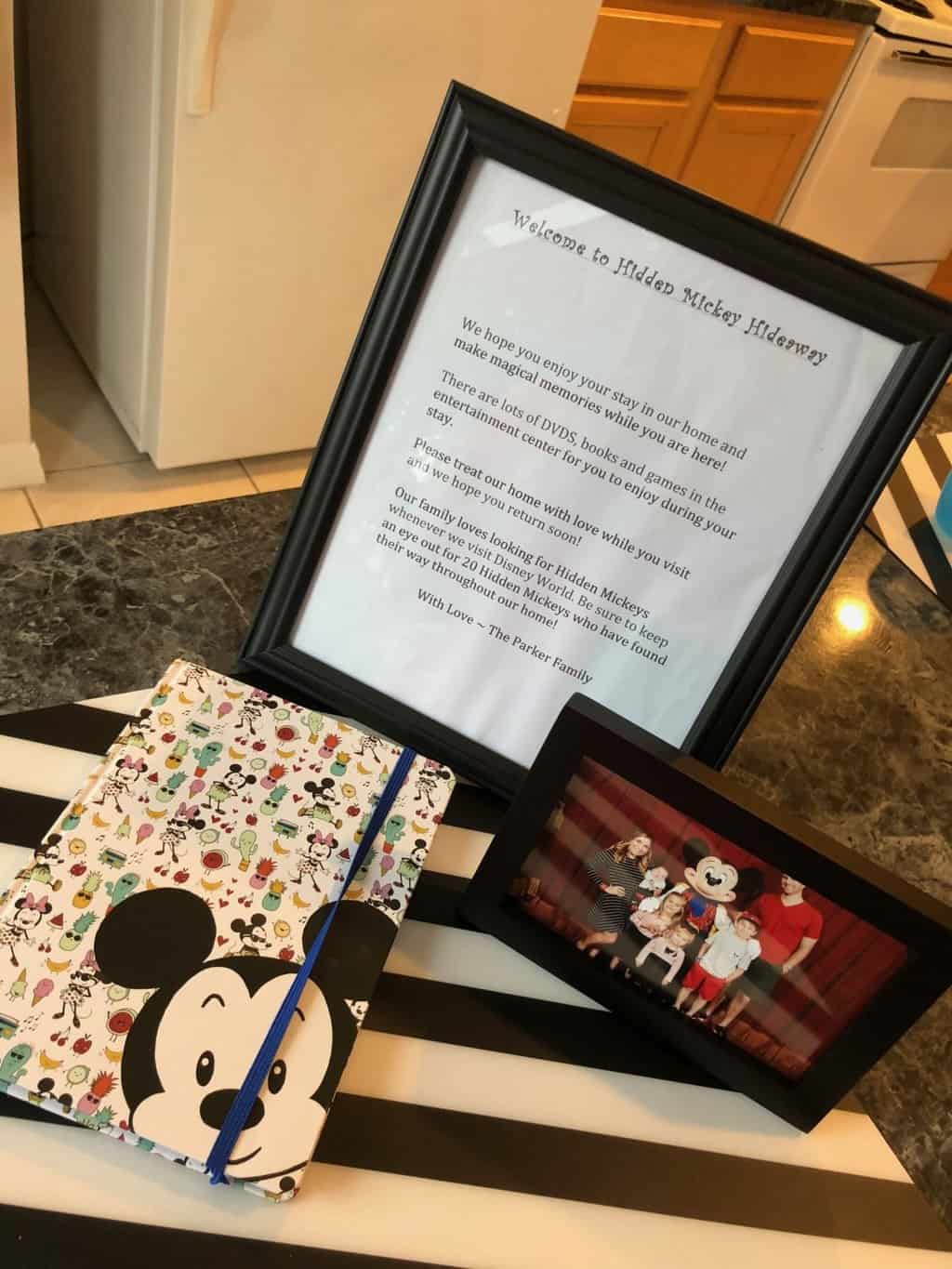 Tessie loves her Mickey and Minnie room 🙂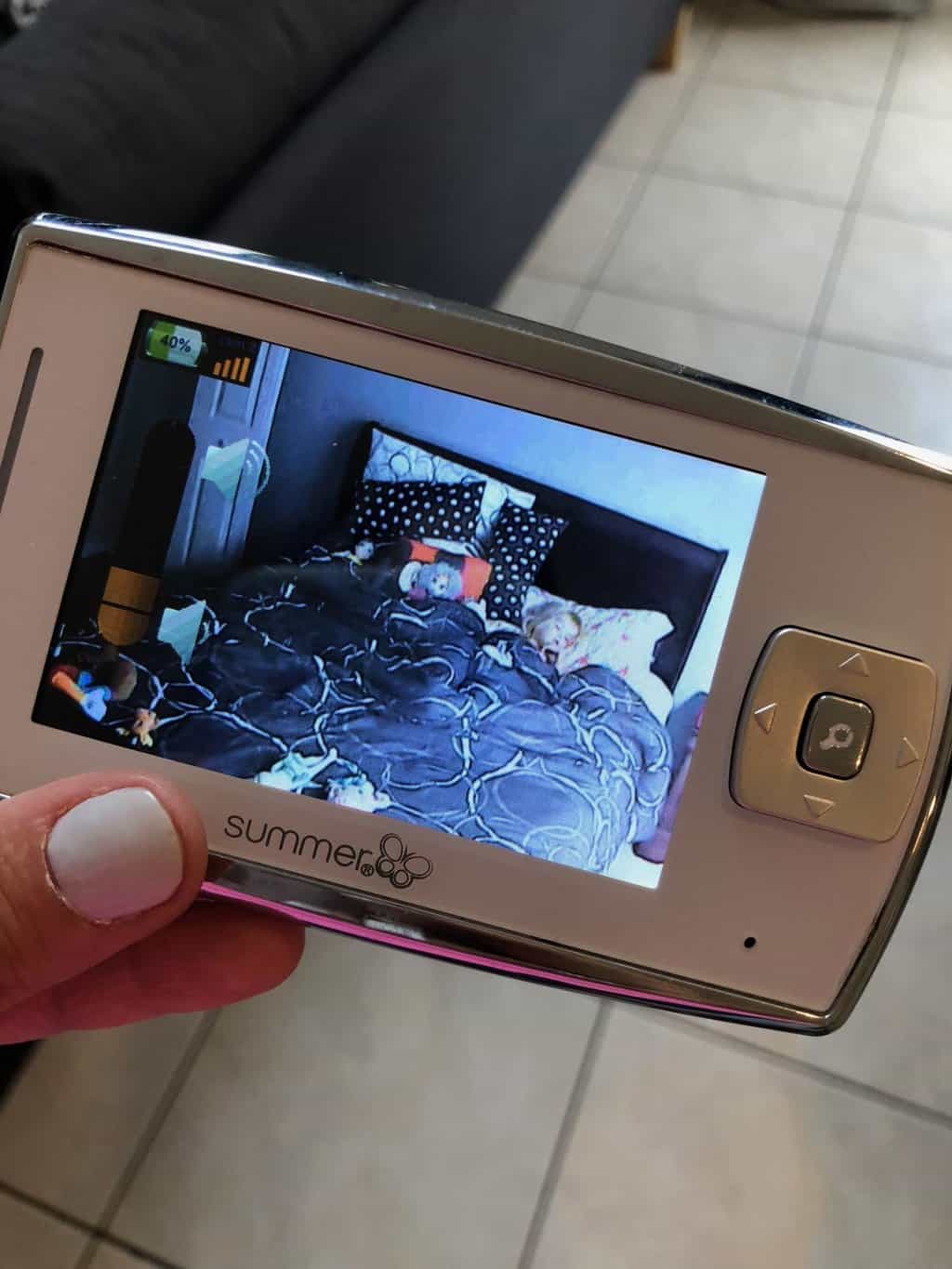 Our arrival day we got there around nap time and then kicked off the celebrating! When we celebrate birthdays at Disney I like to make them extra special with lots of "surprises." Just about anything is a special surprise to the kids if they don't know about it ahead of time. I try to plan a combo kinda trip with a mix of surprise elements but also things that they get to help plan so they can have that anticipation and excitement building up leading up to their special trip!
We headed to Disney Springs and parked at the top level of the parking deck for the first time ever and it was such a great view of the area!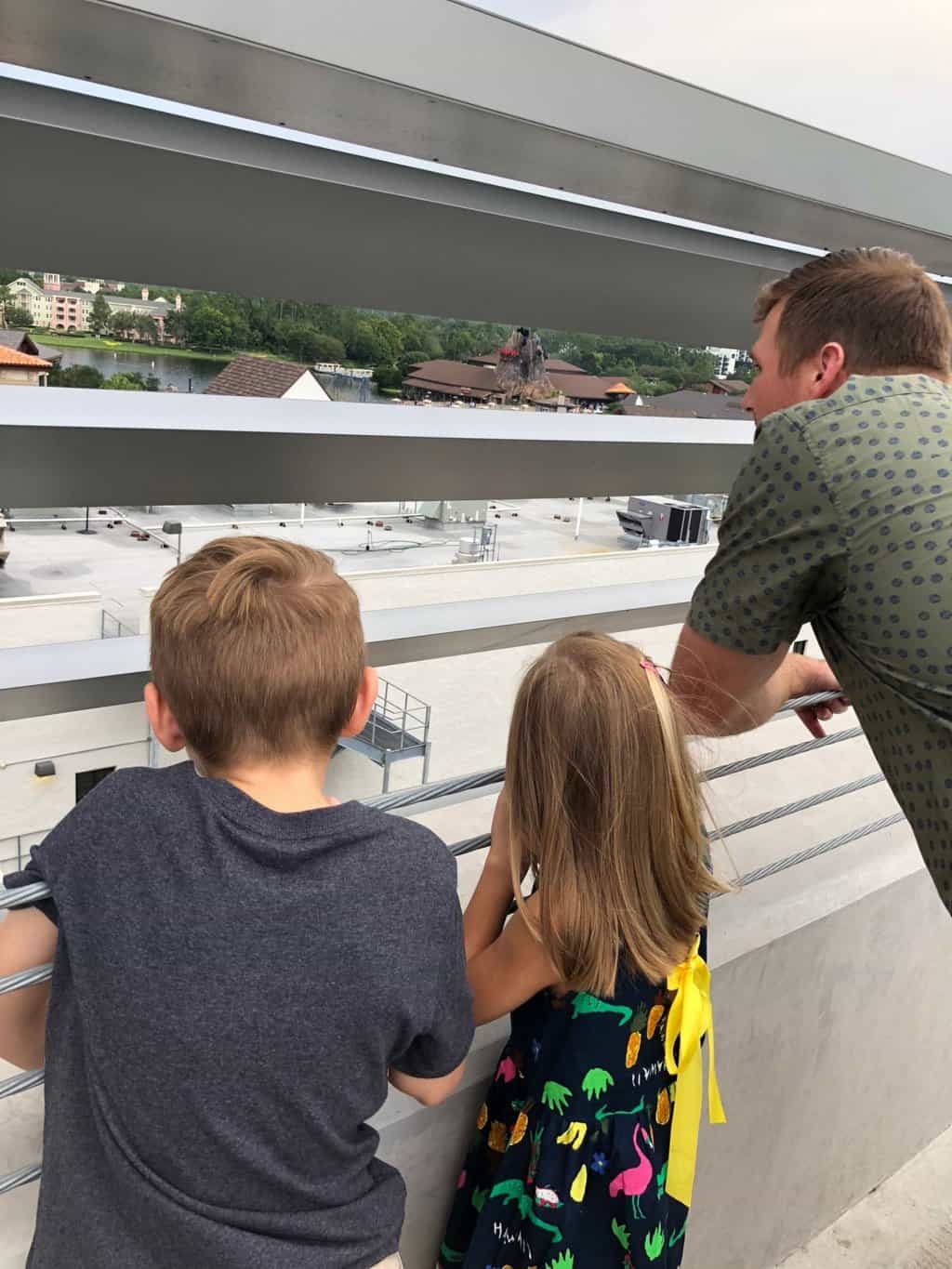 Daddy fed Spear his bottle while we headed into Lego Store for a bit!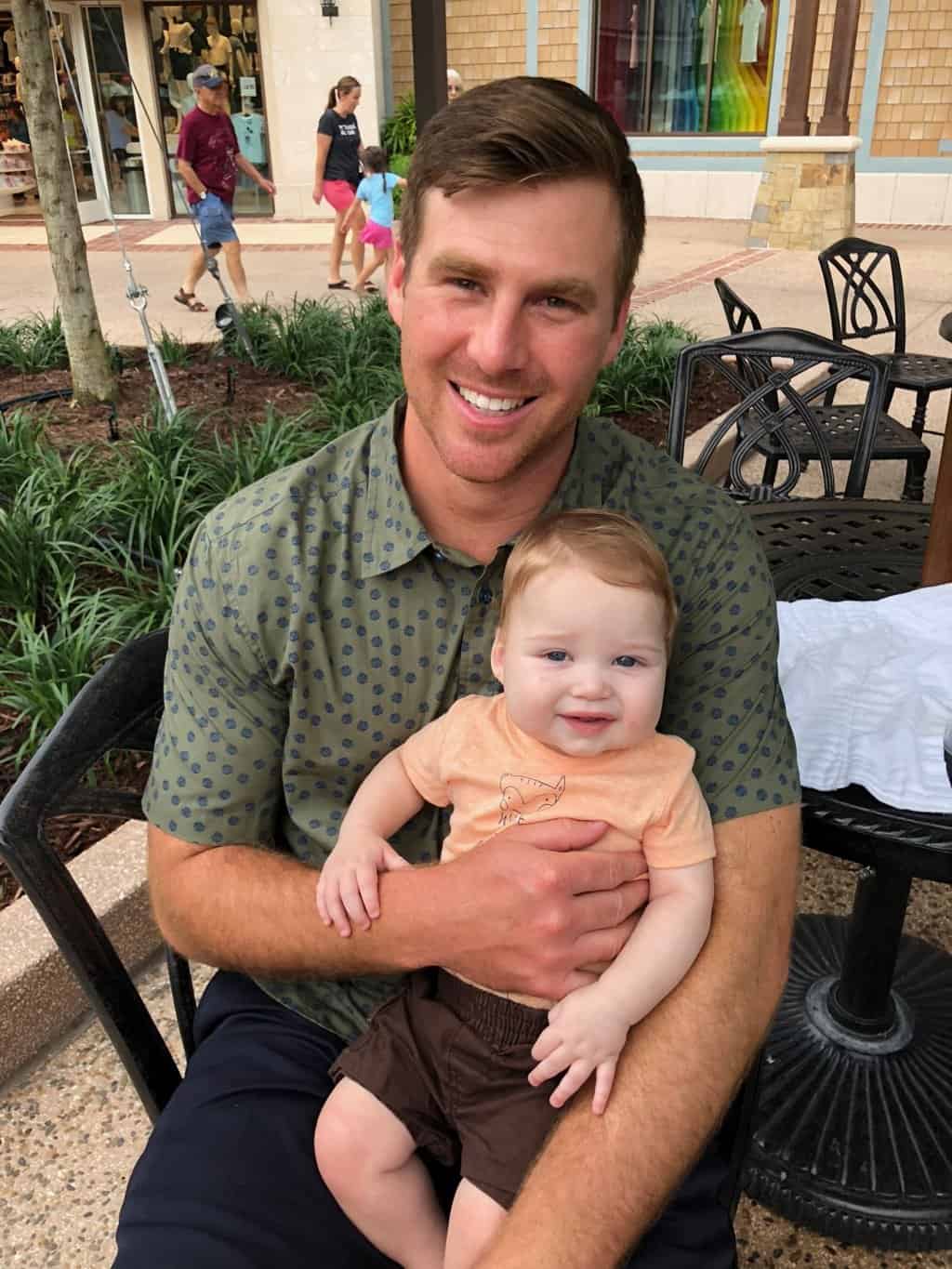 Trying to give a little hint to Tess about where we were going 😉 Birthday surprise number one…dinner at Rainforest Cafe!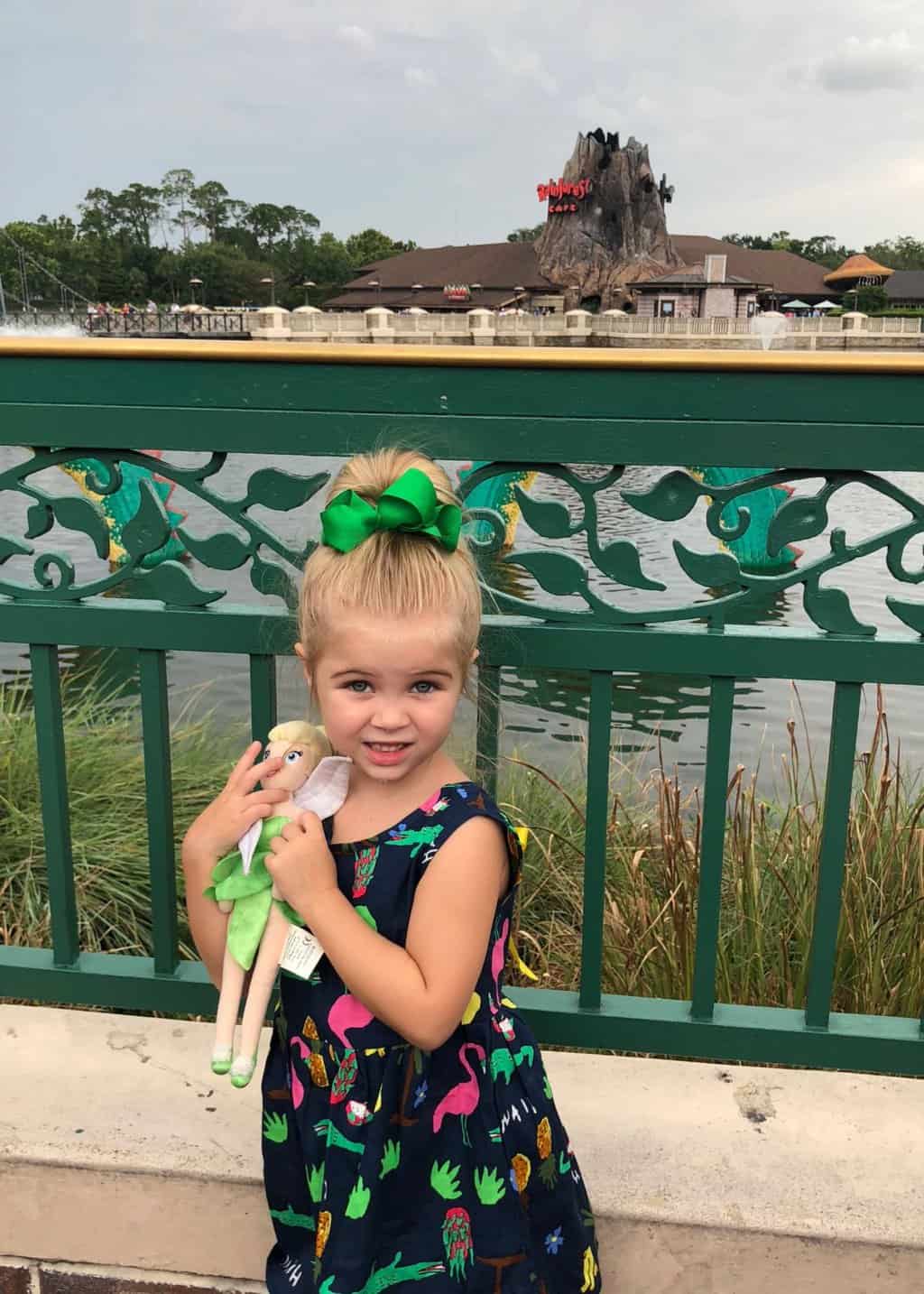 The Lego Store always has fun activities and is a great spot for free fun in the AC!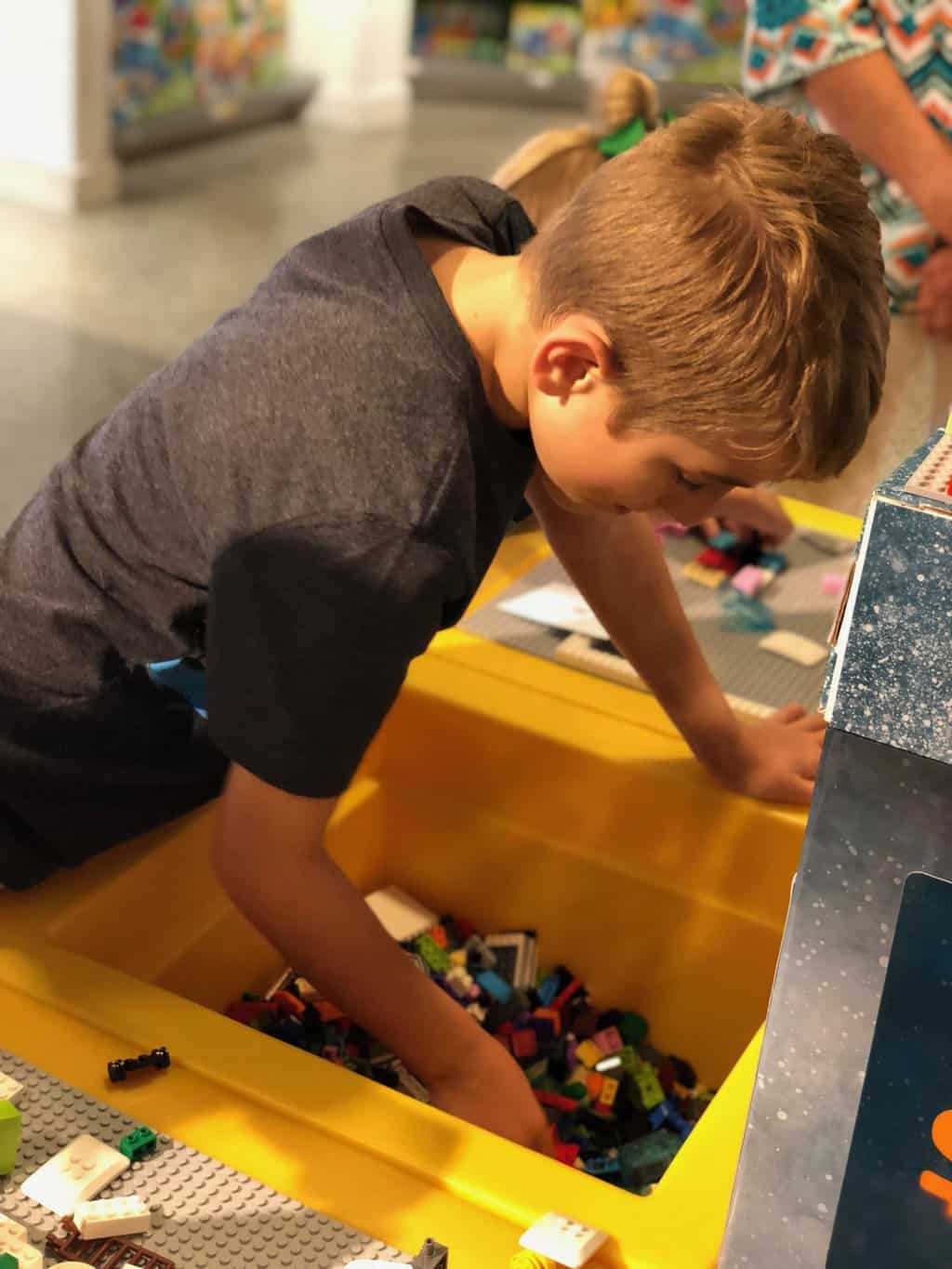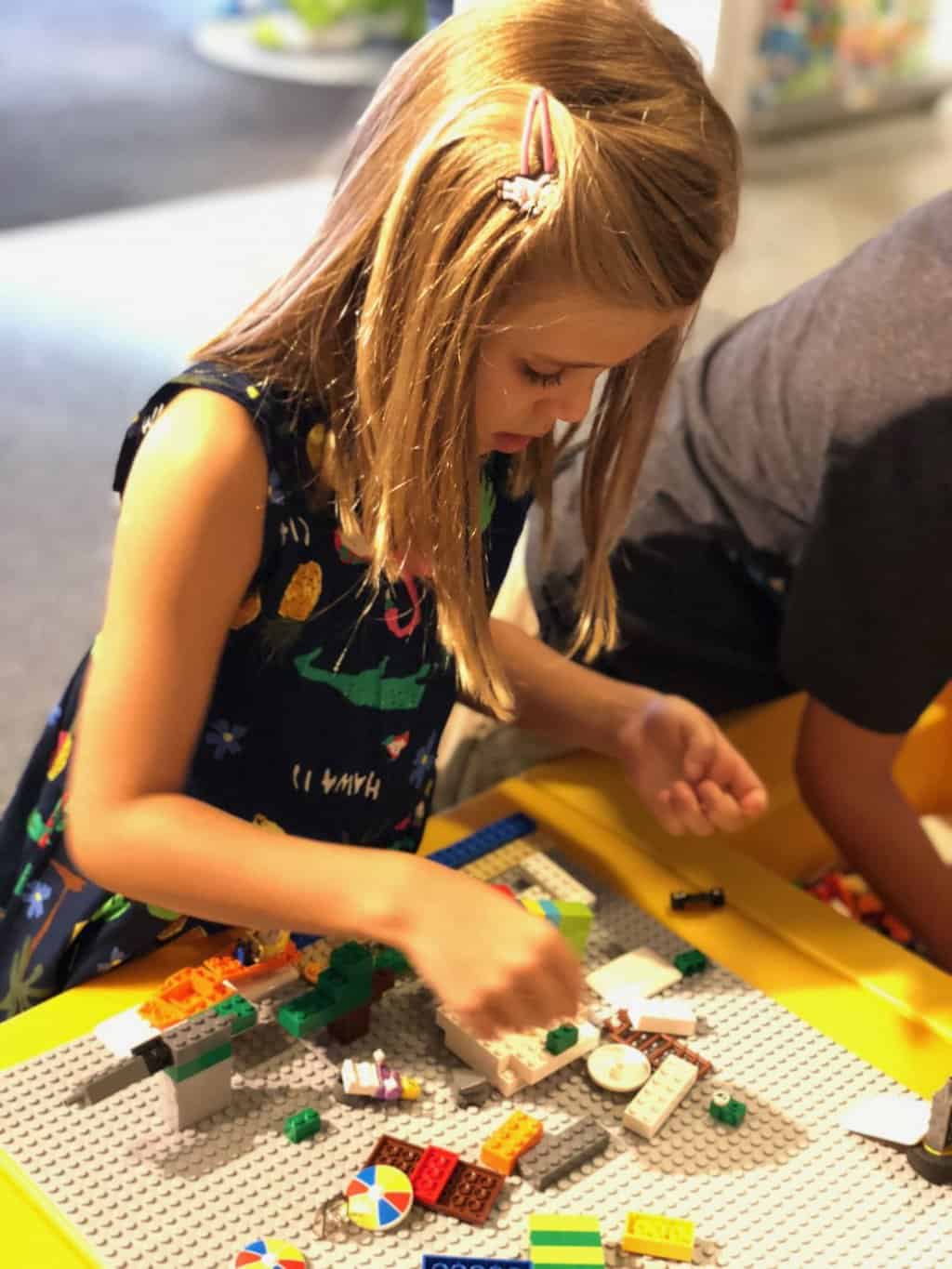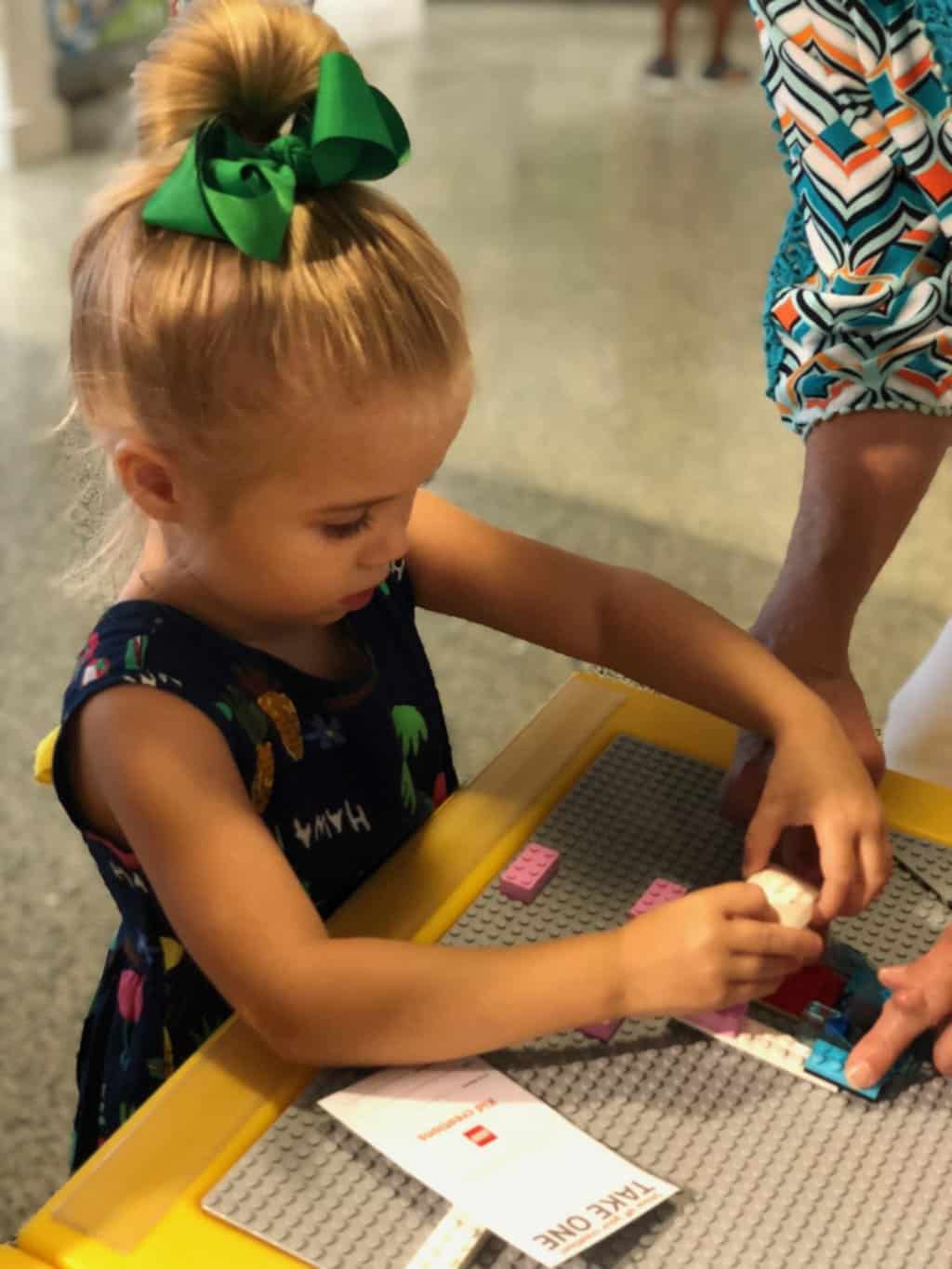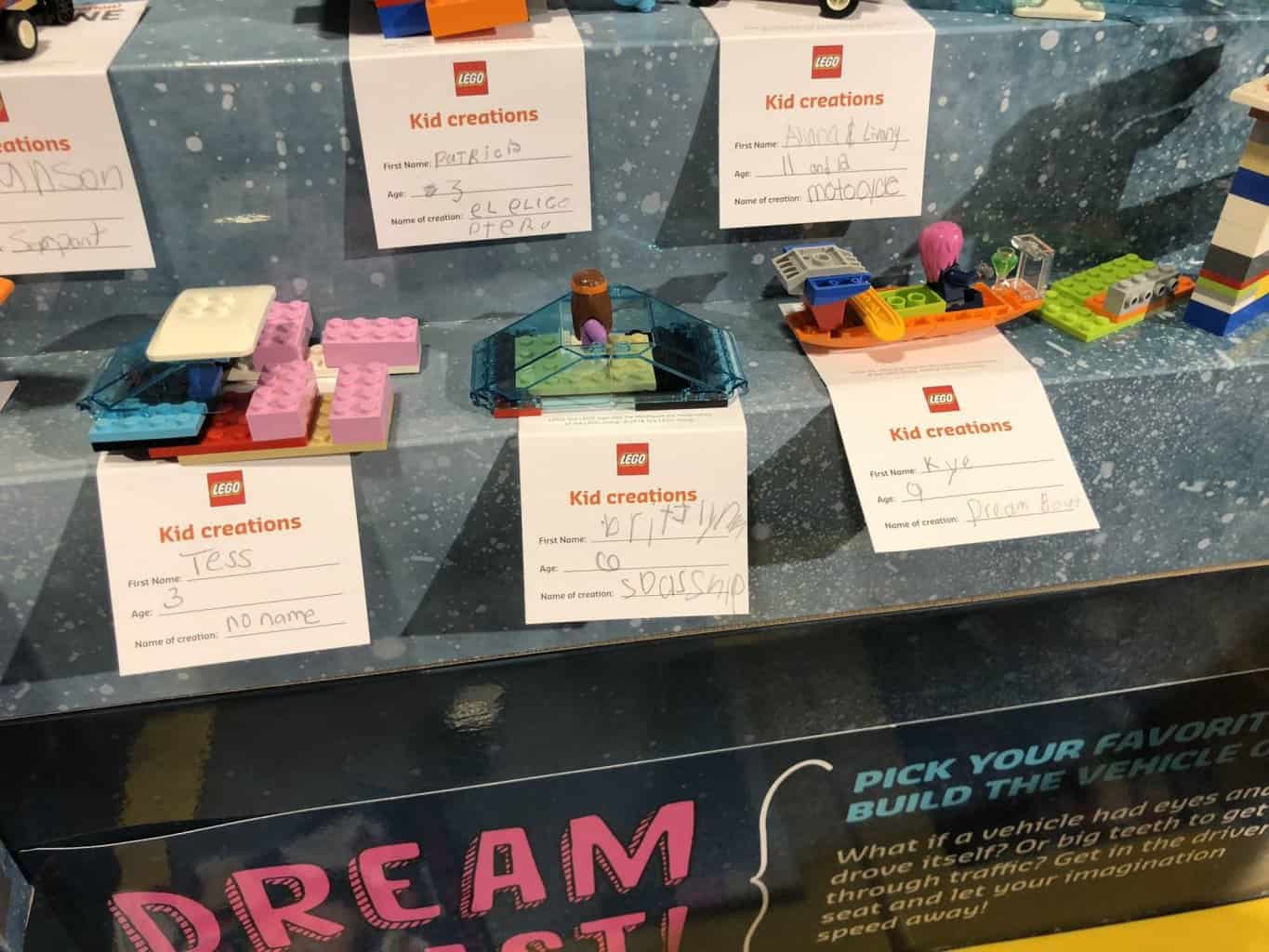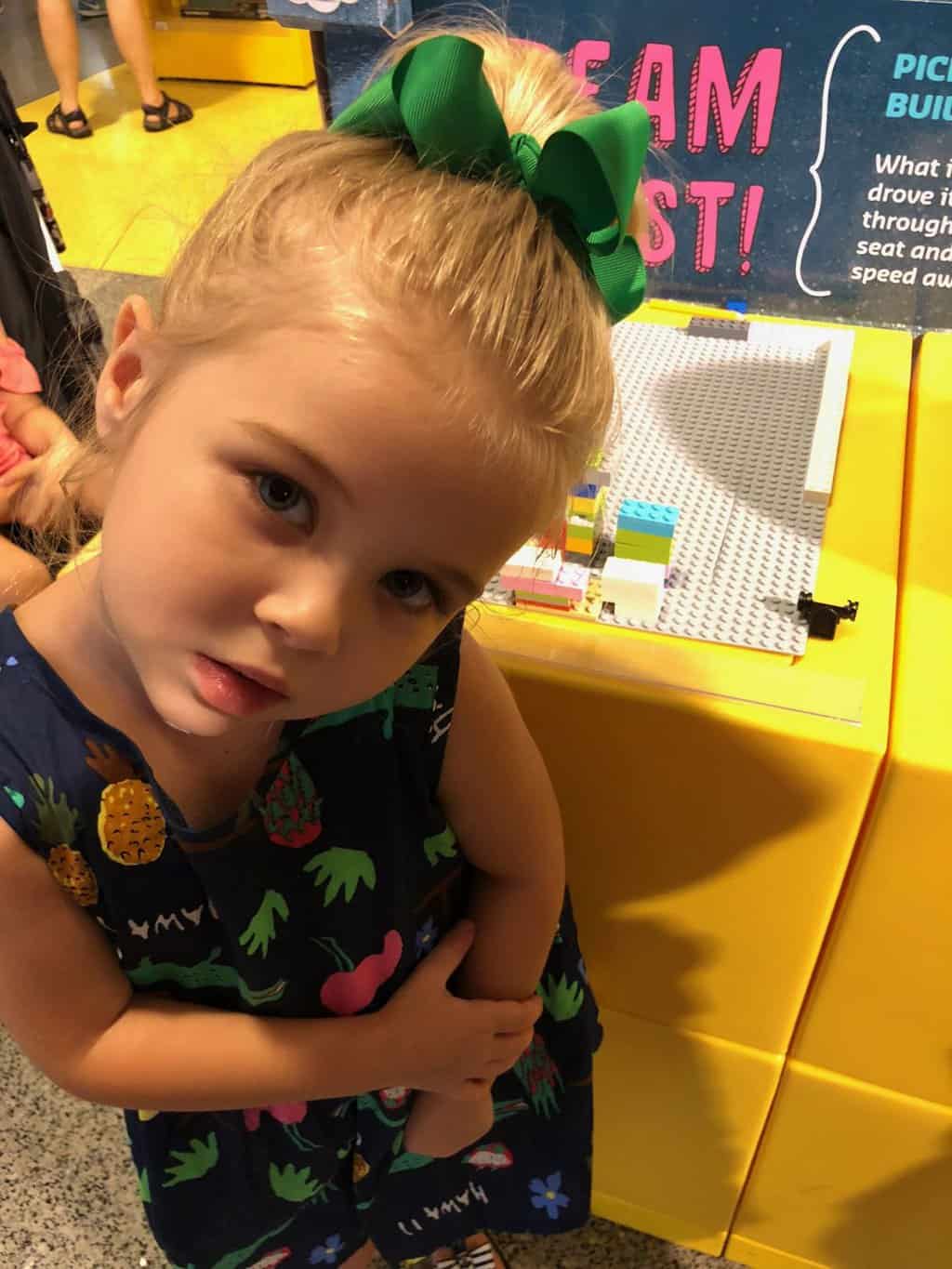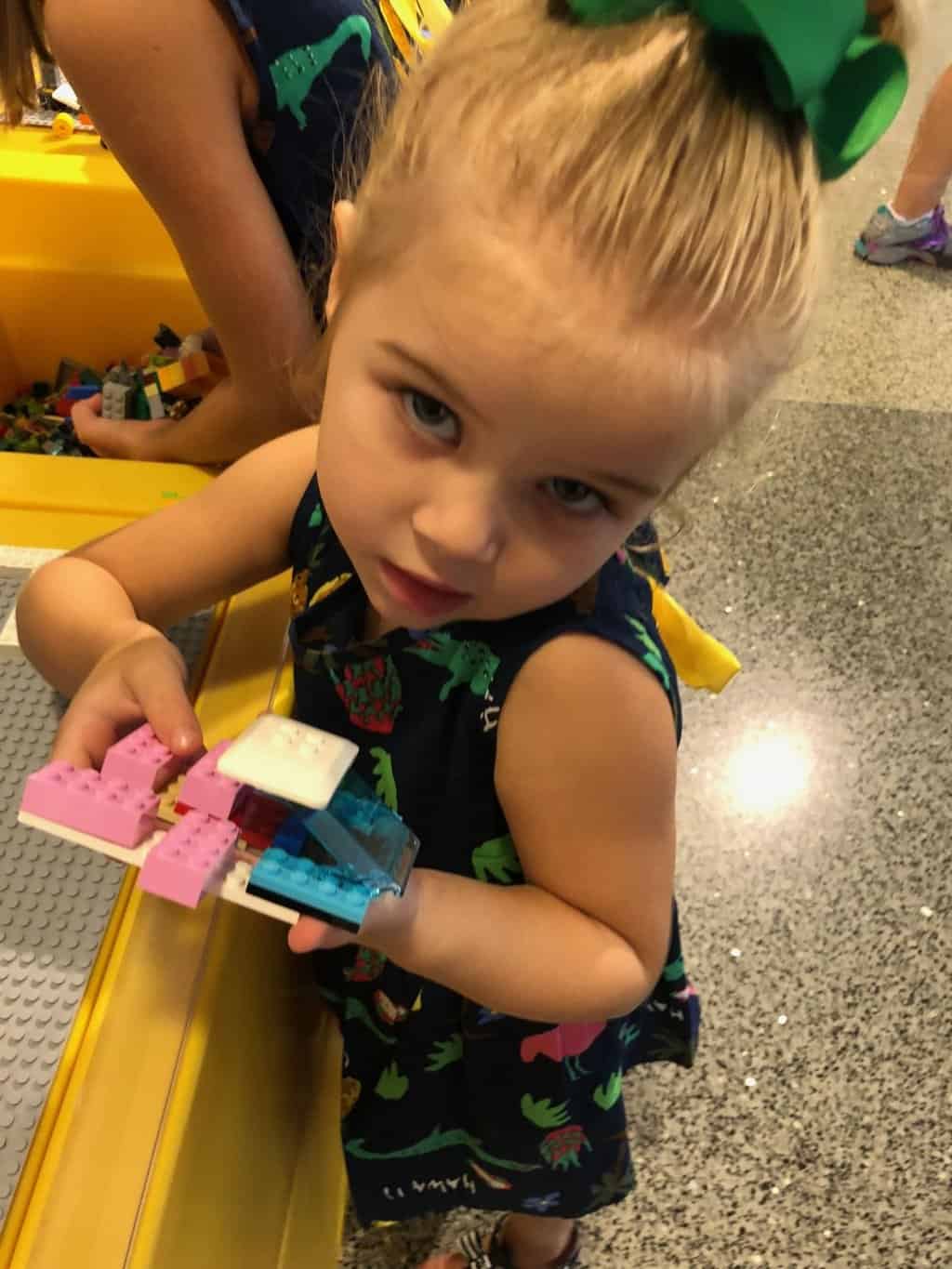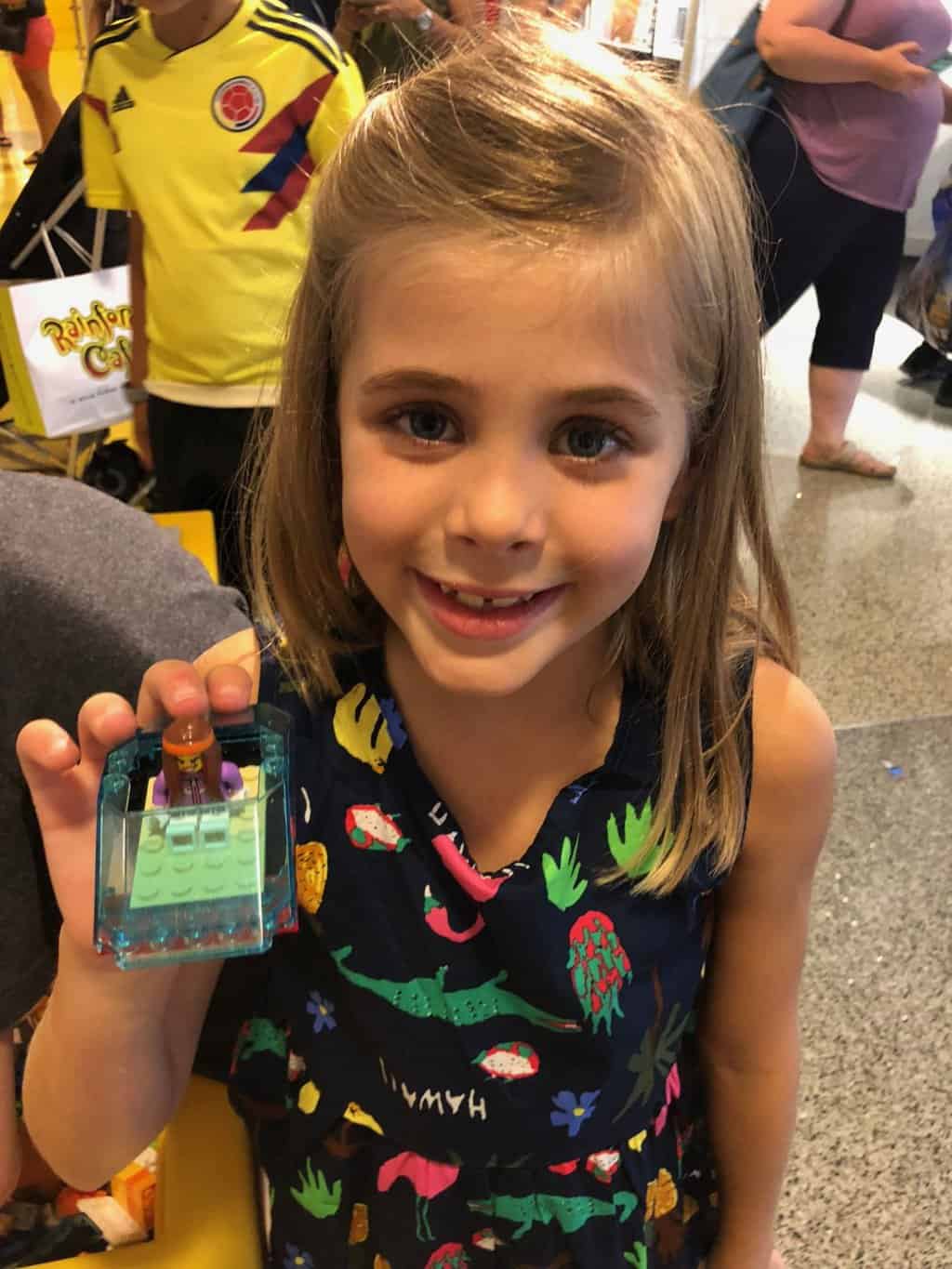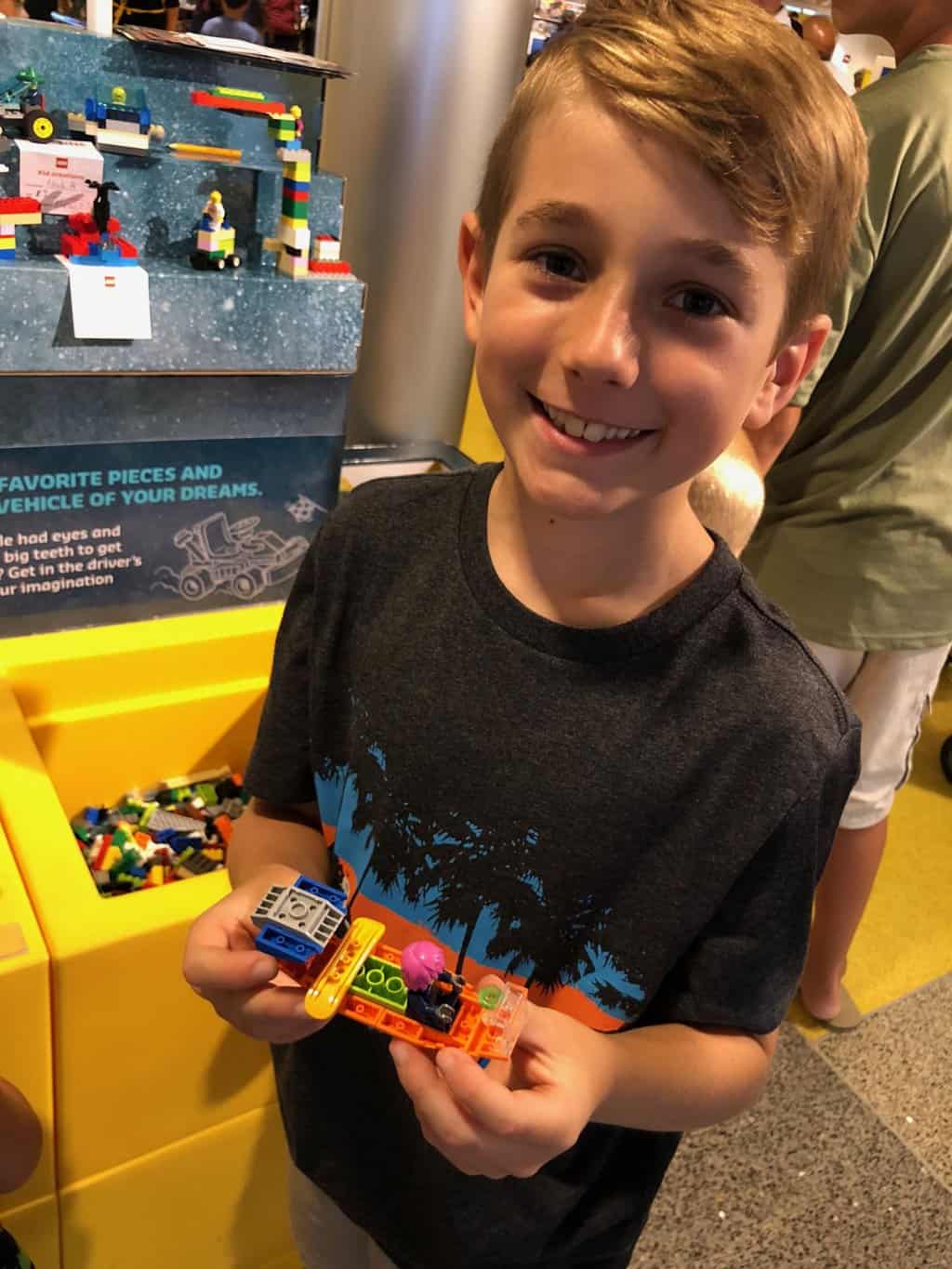 The huge World of Disney store is undergoing a total overhaul and makeover. A lot of people feel really upset over it and I don't blame them. The World of Disney has always been SO AWESOME. I just hope the changes are positive!!!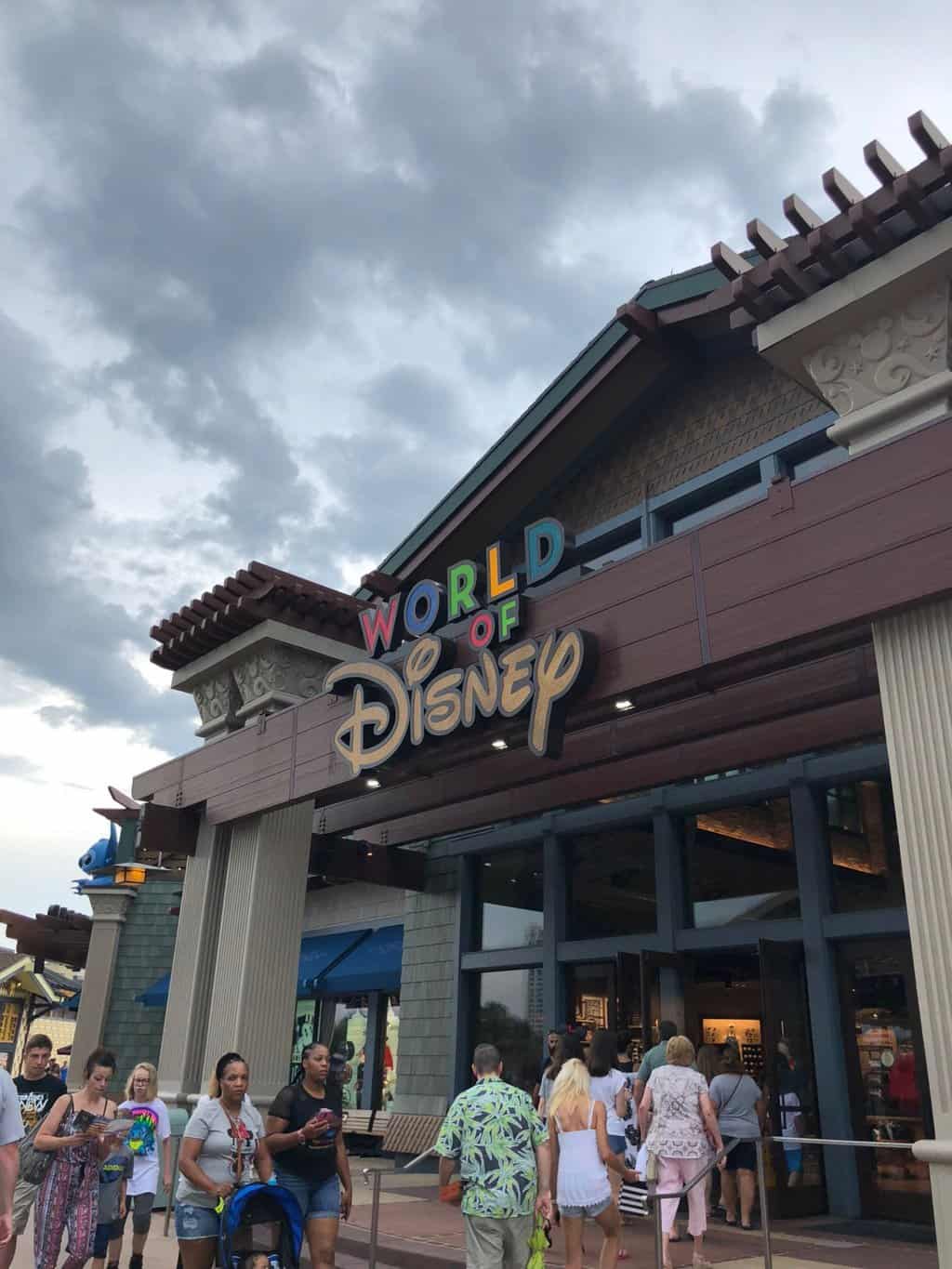 Everyone else wanted to stay at the Lego Store but my Britt Britt wanted to SHOP 😉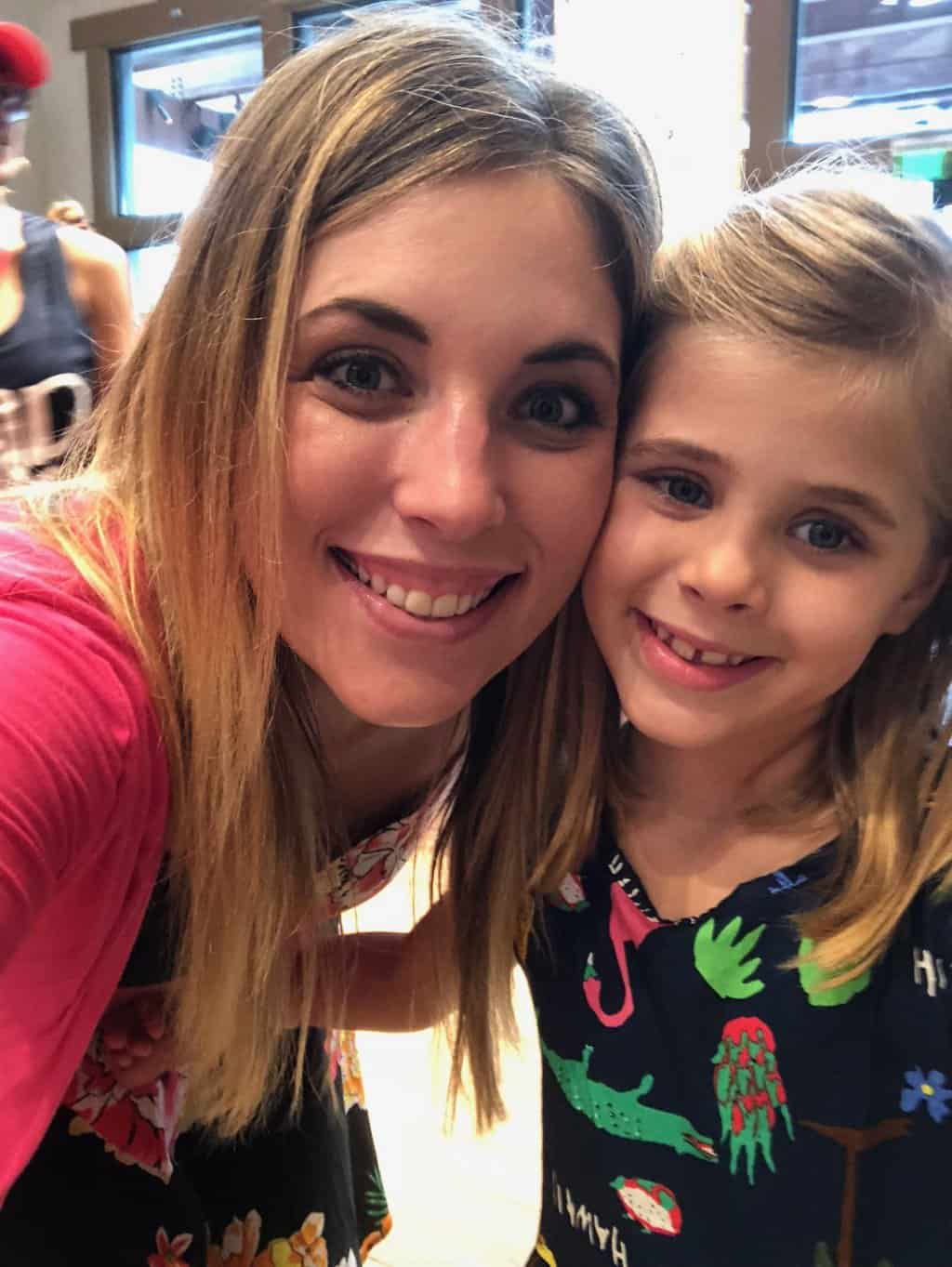 My rule of thumb is when the kids as for something I take a picture and add it to their "wishlists." OR they decide to spend their chore earnings on it and can buy it then.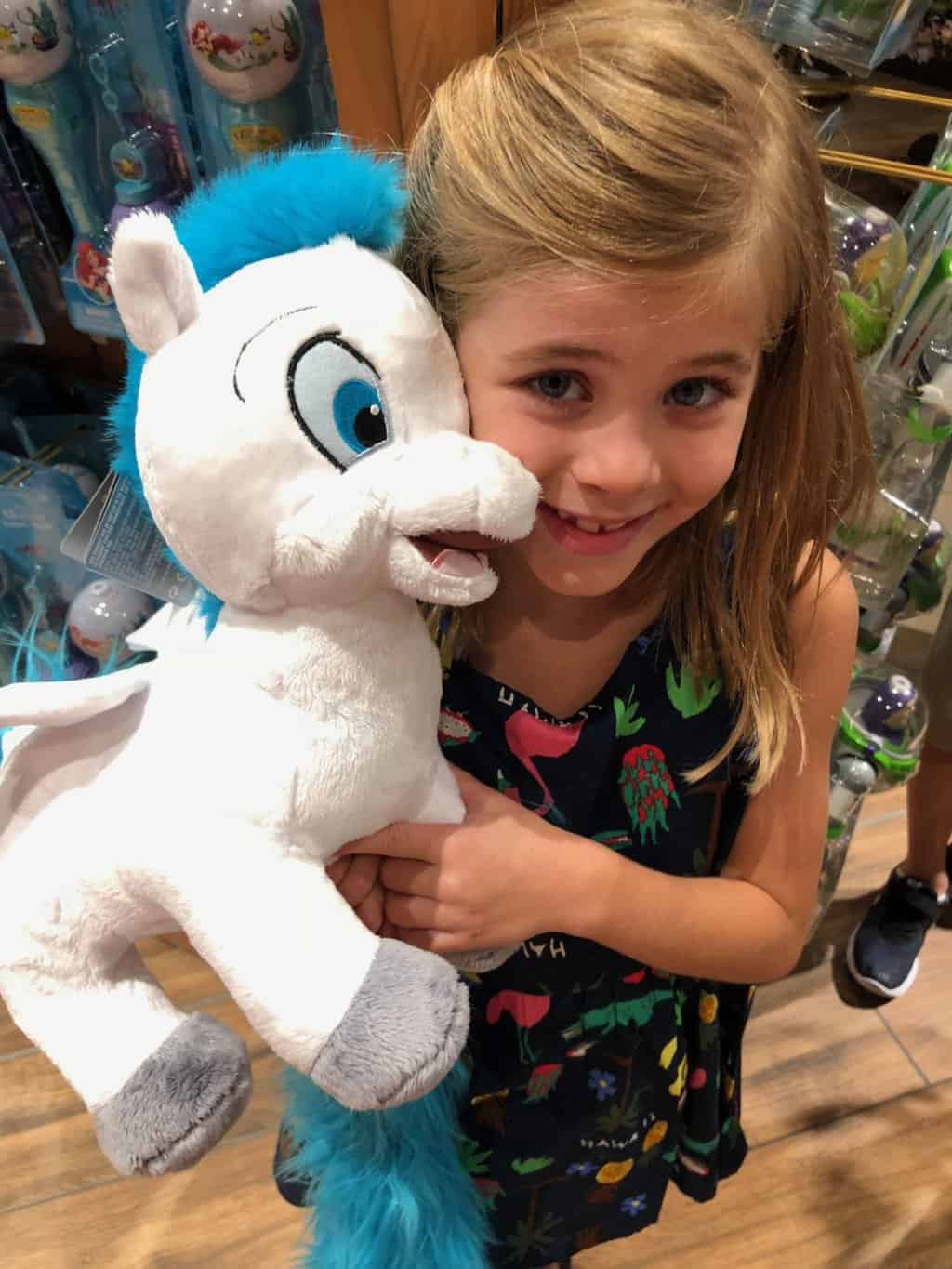 Loving Disney Springs!!!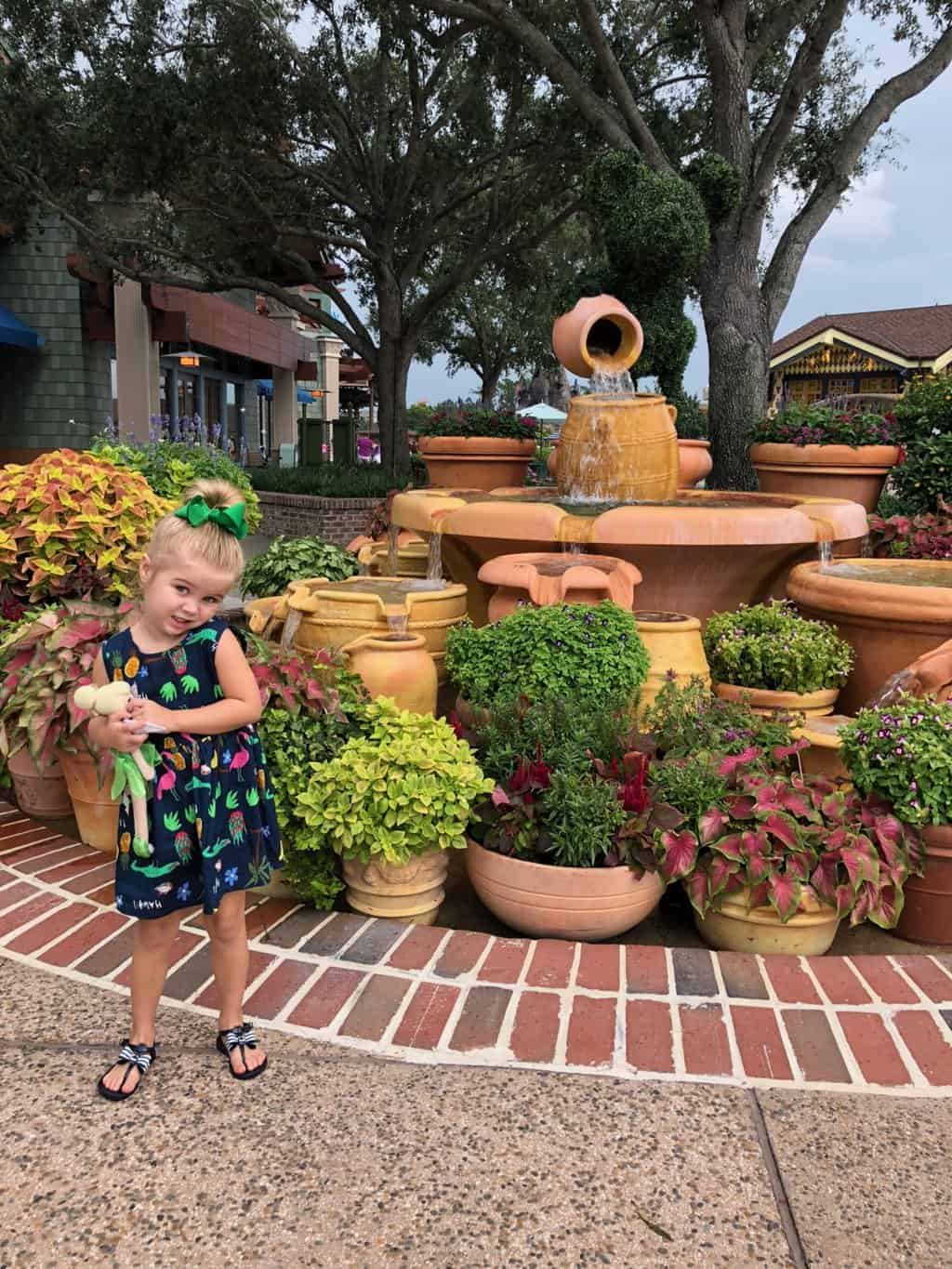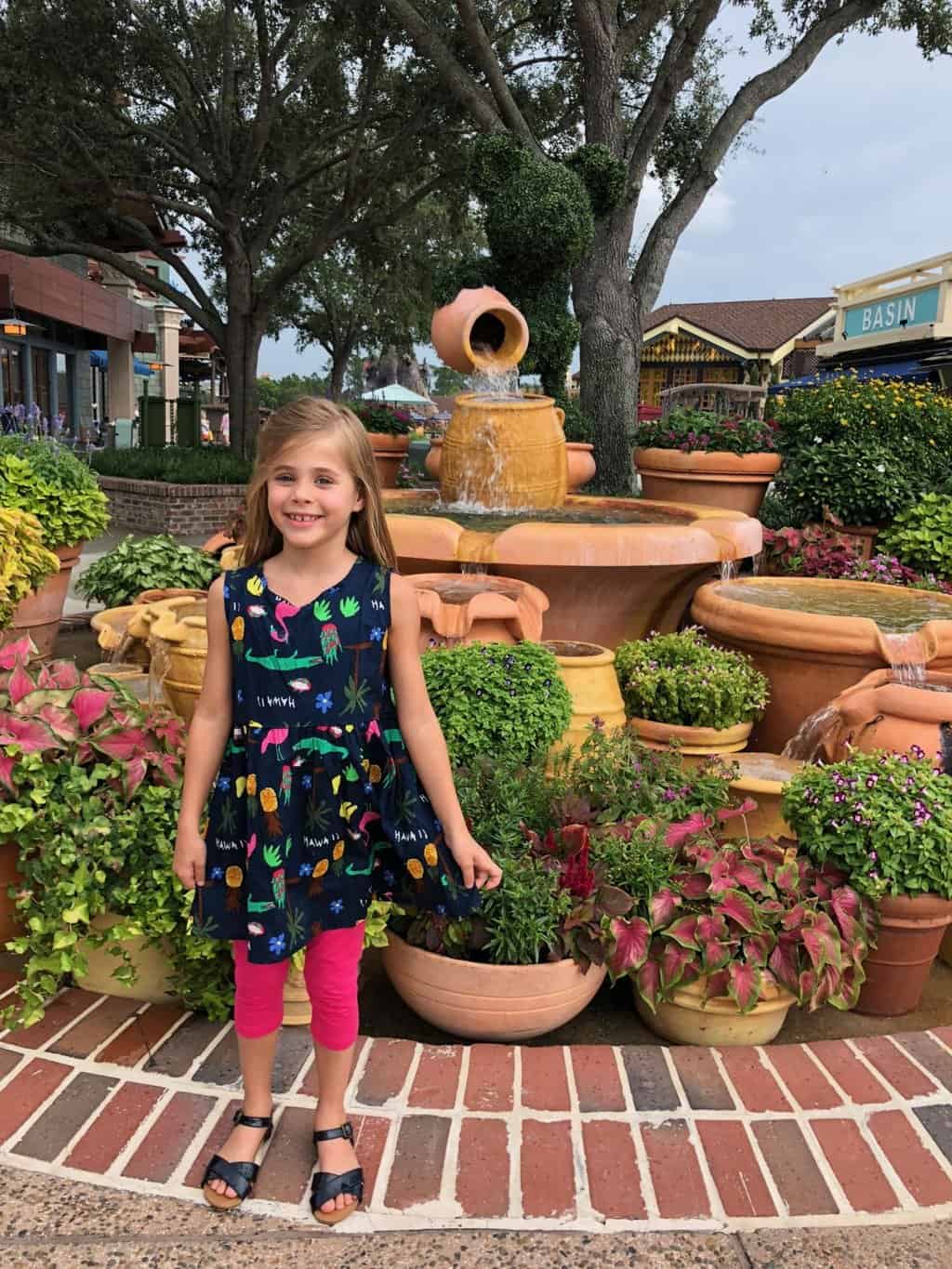 Can't pass up free chocolate!!!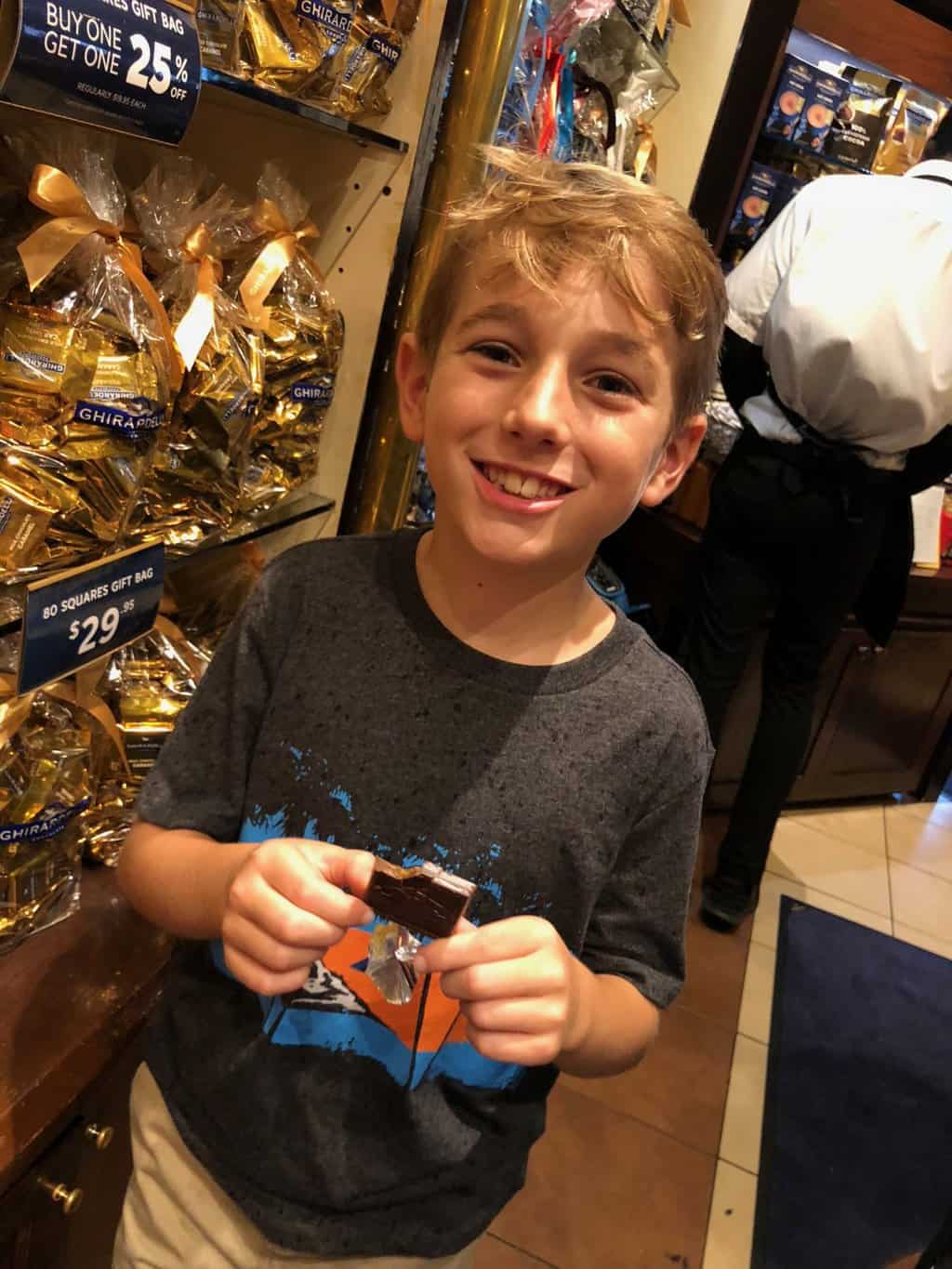 Sorry Spear, no chocolate for you 🙁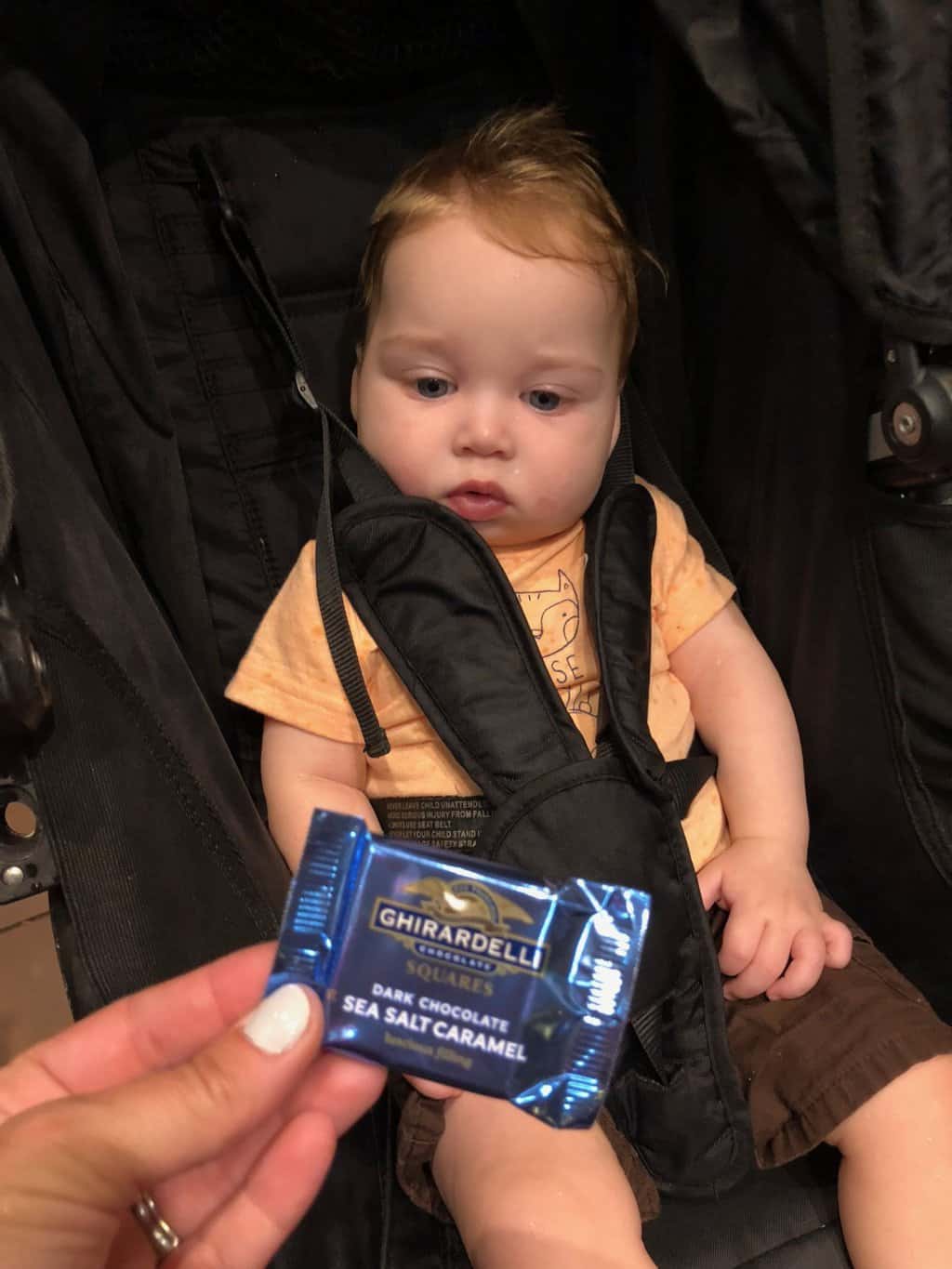 Love seeing these two walking together so sweetly!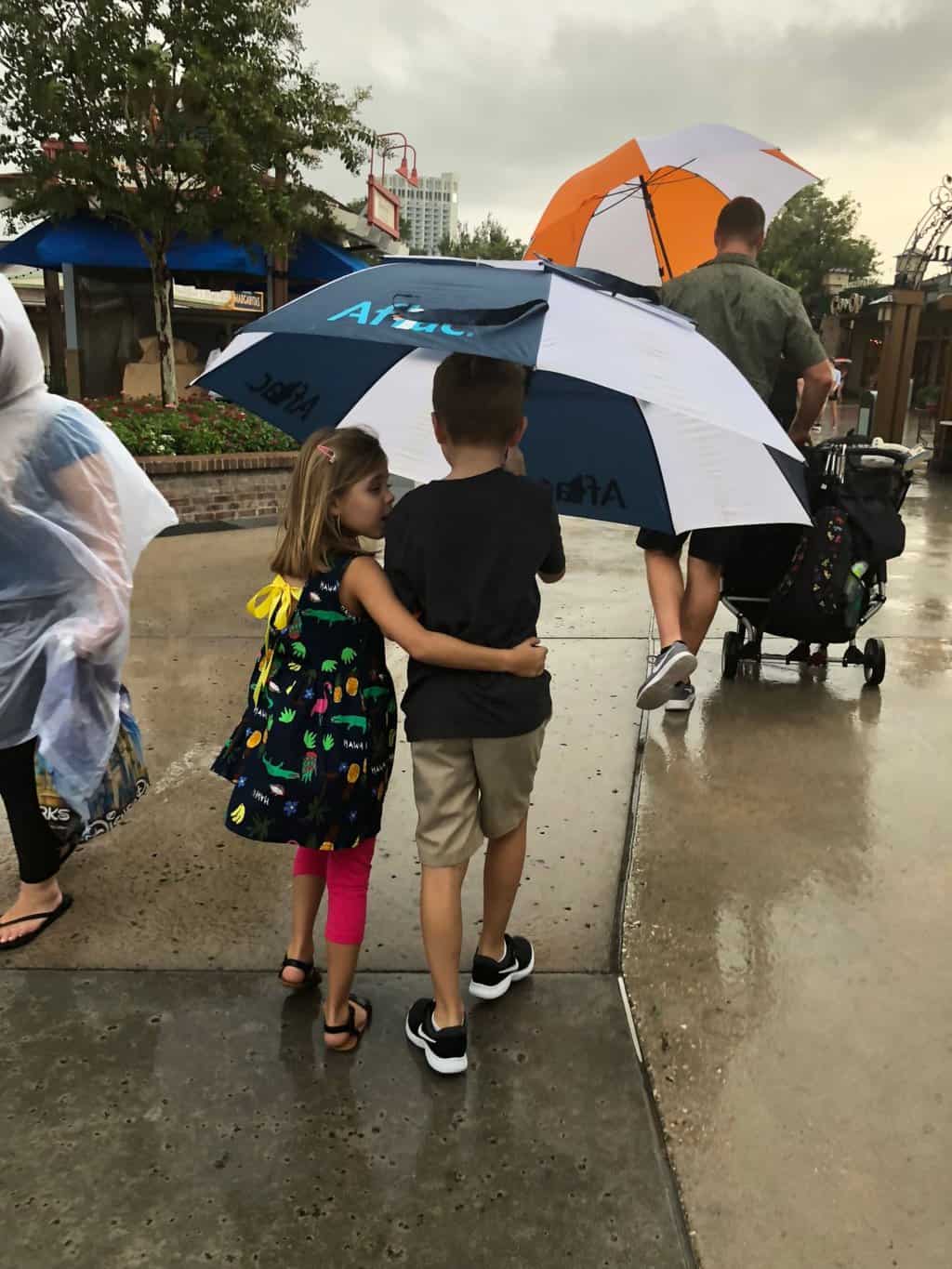 Our must-stop is always Goofy's Candy Co!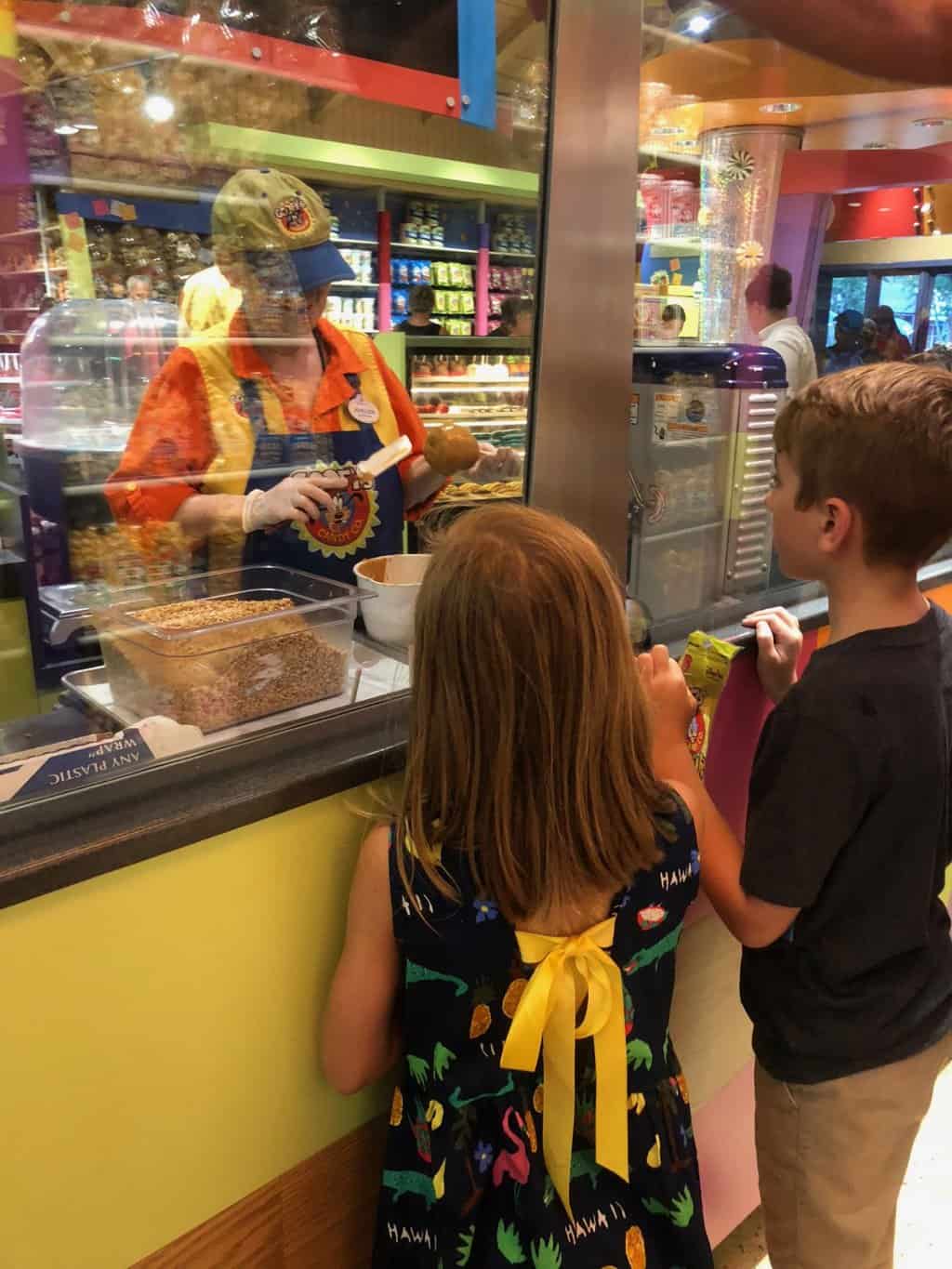 I was SO PUMPED to see this!!! I LOVED the taffy during our stay at Yacht Club and my sweet husband tried to buy it for me but I ate way too much during that trip and don't need more haha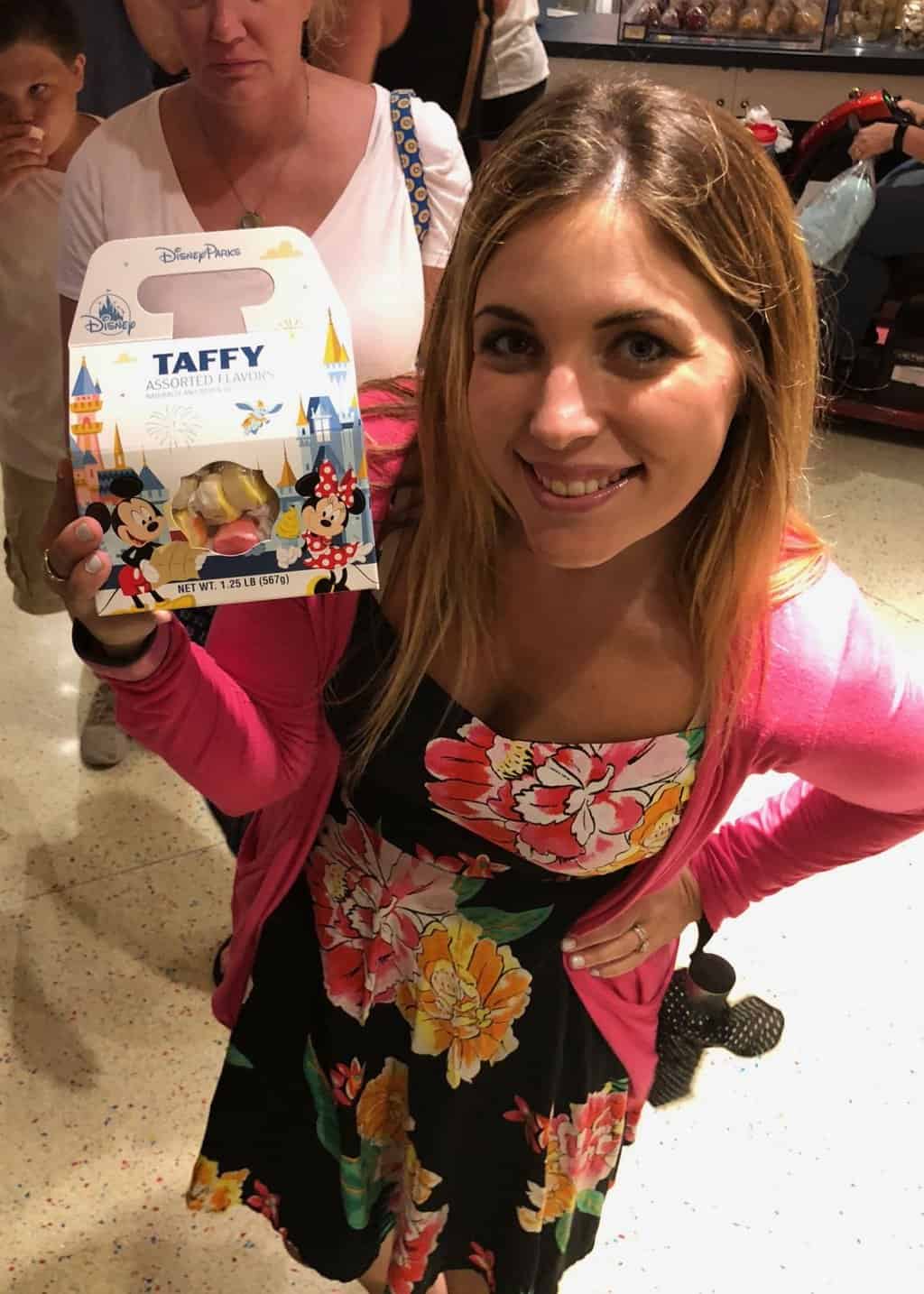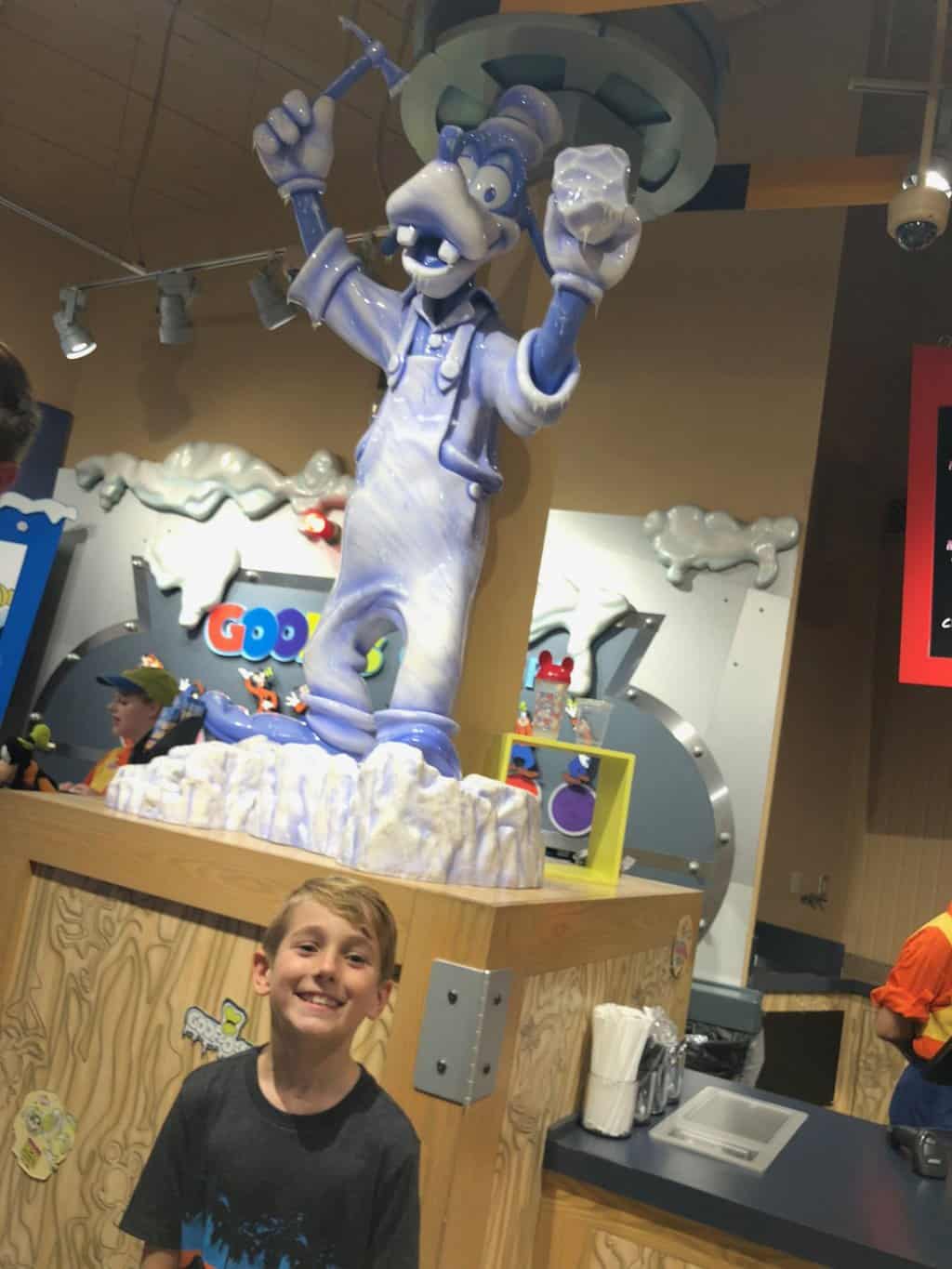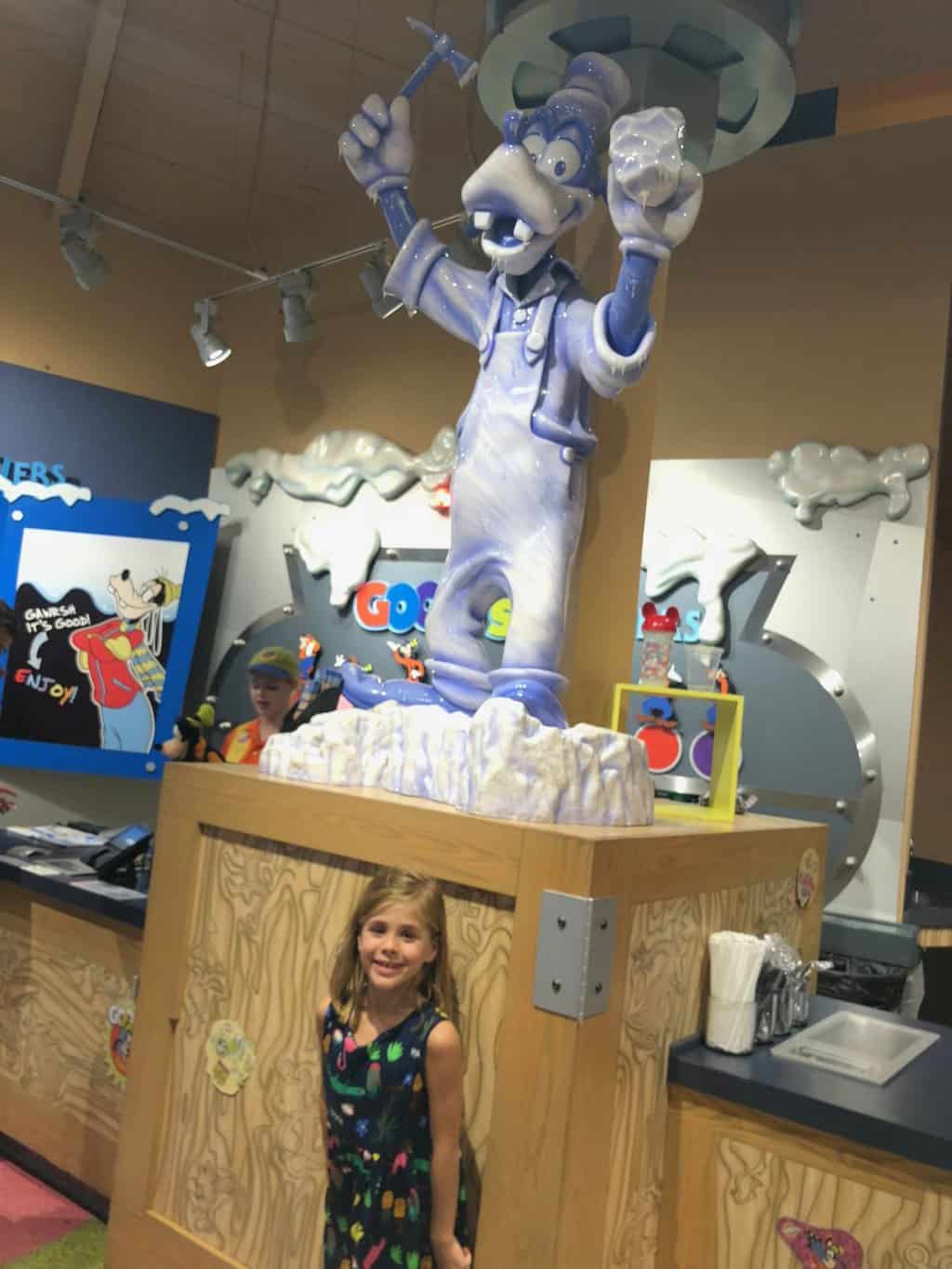 I was on a hunt for a birthday pin for Tess and tried everywhere and no where had one! Finally we went into the Christmas Store to ask them and they not only had one but they took the time to make it extra special for her and personalized it with their fancy ornament pens and designs. It was SO SWEET except…they put the wrong age on it haha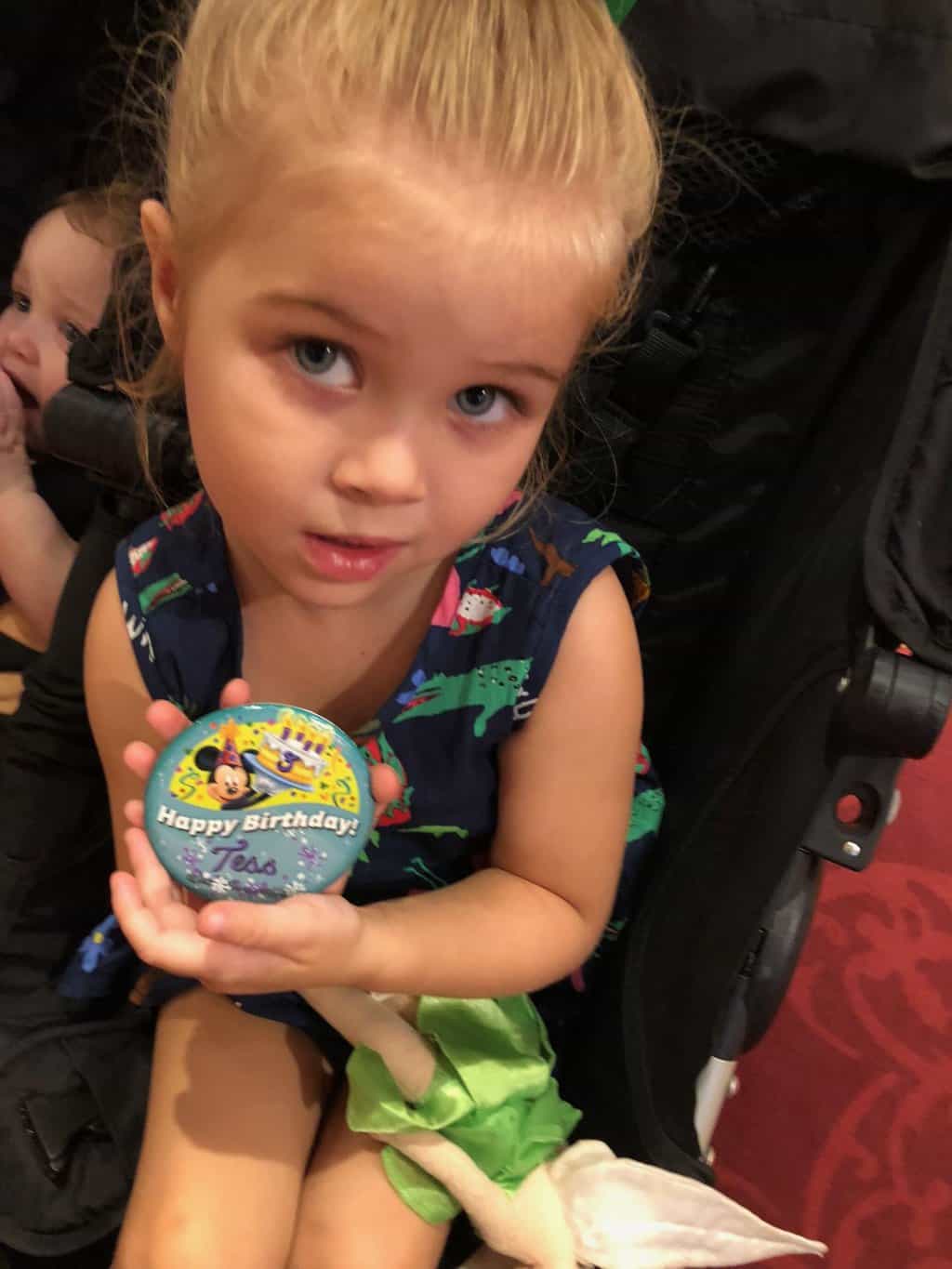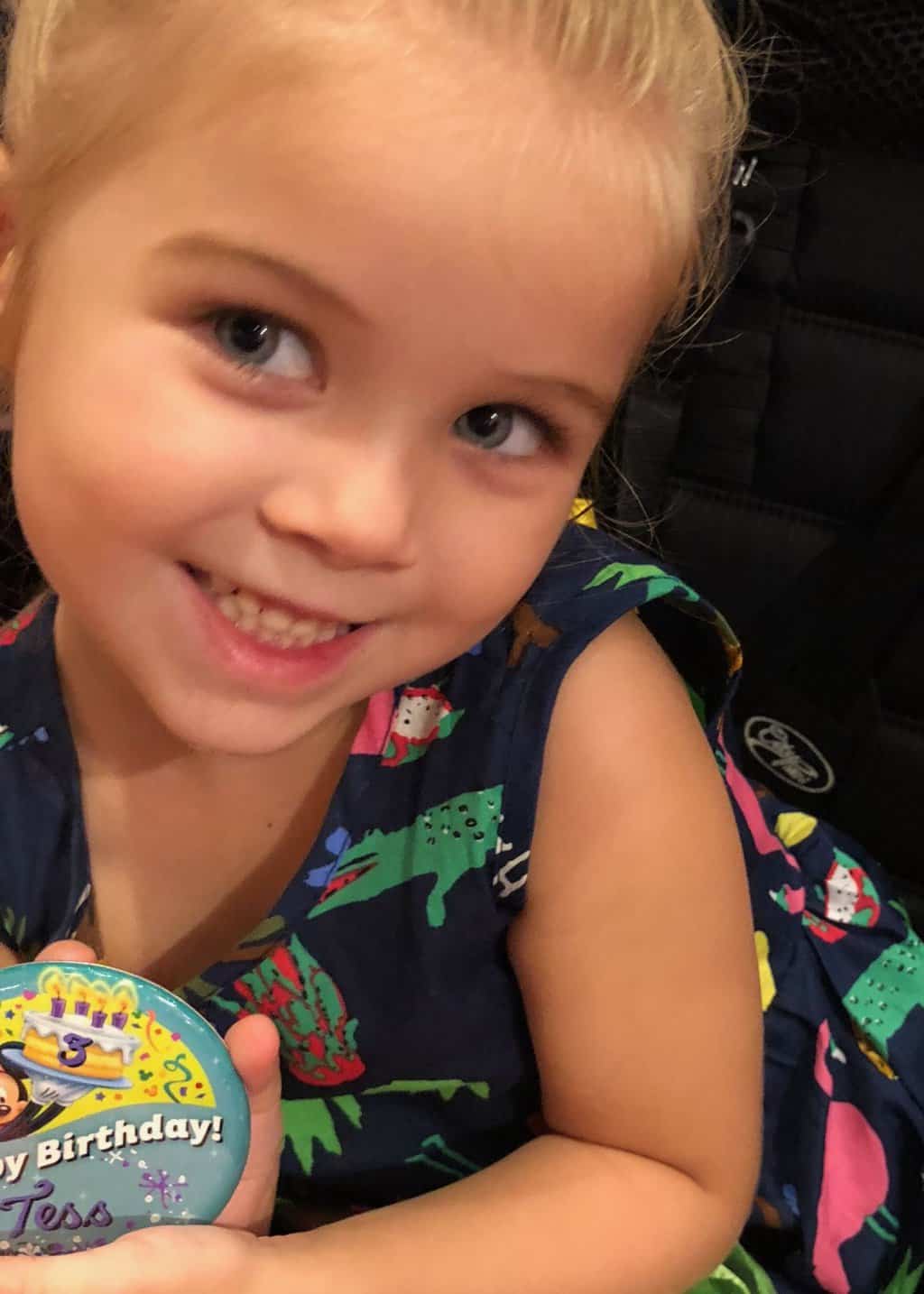 While the crew waited for the birthday button…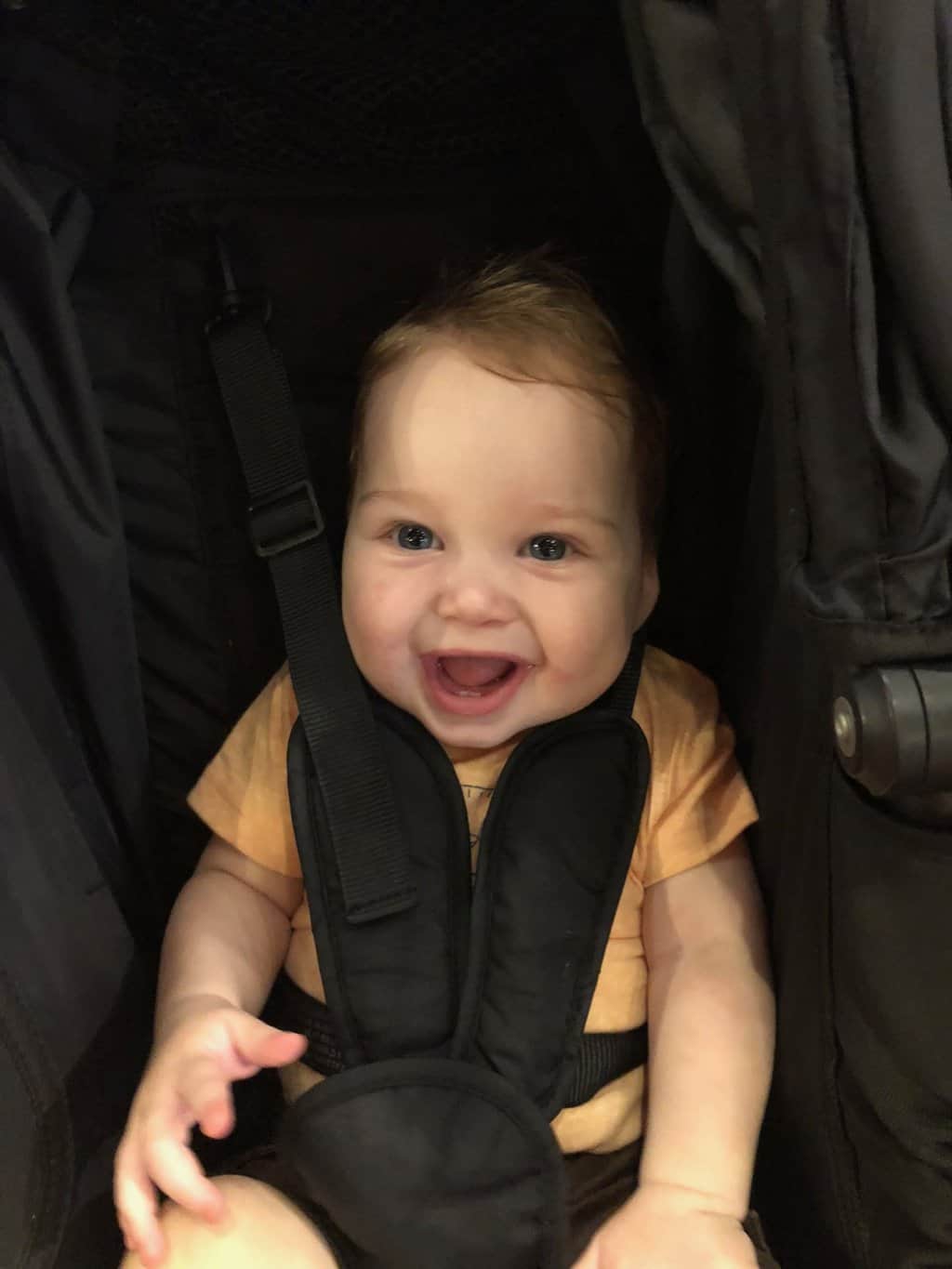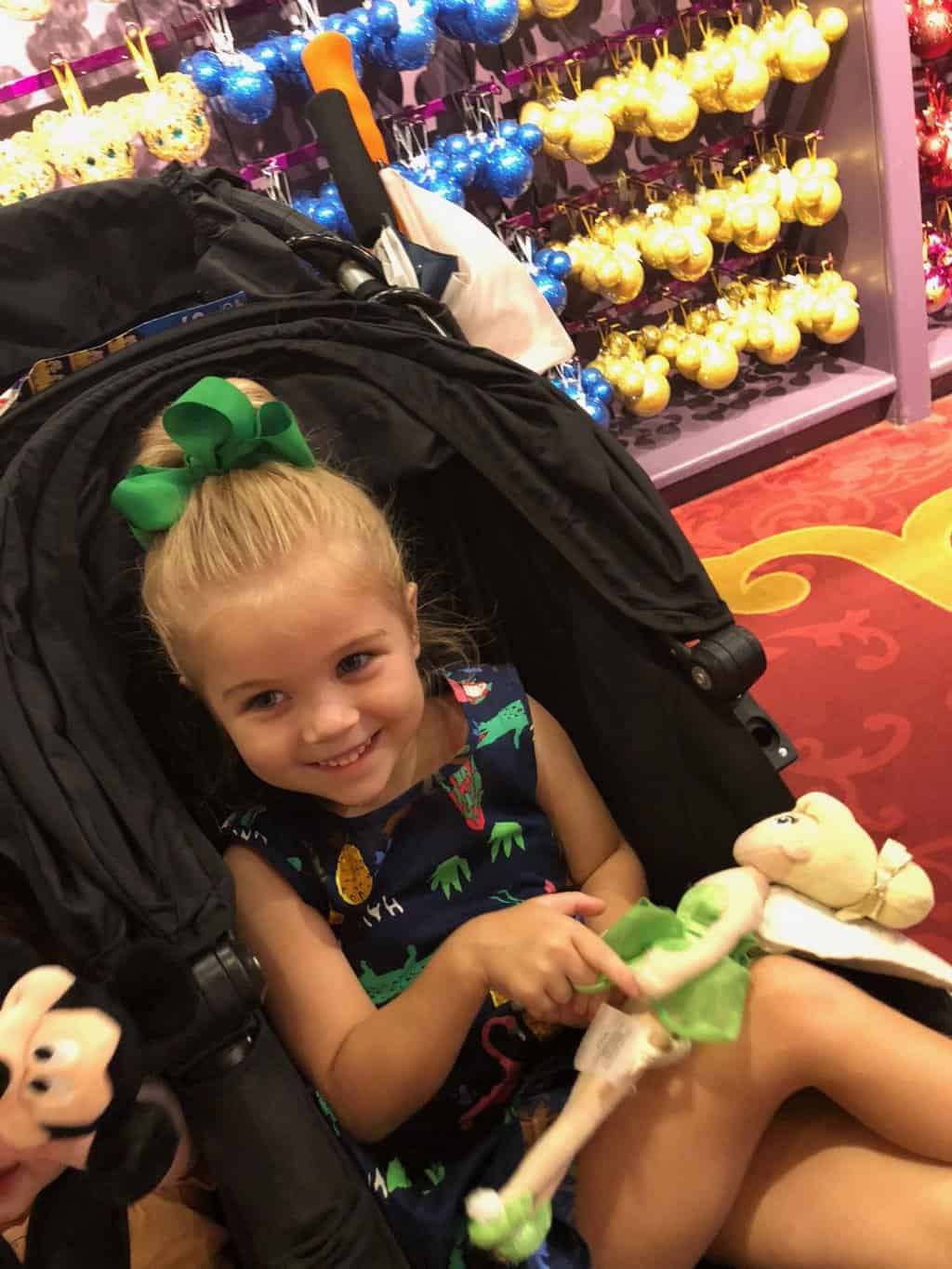 Britt decided she just HAD to have the WHITE stuffed animal and used her savings to buy it! Why do they always go for the white ones that are for sure going to get filthy?!?!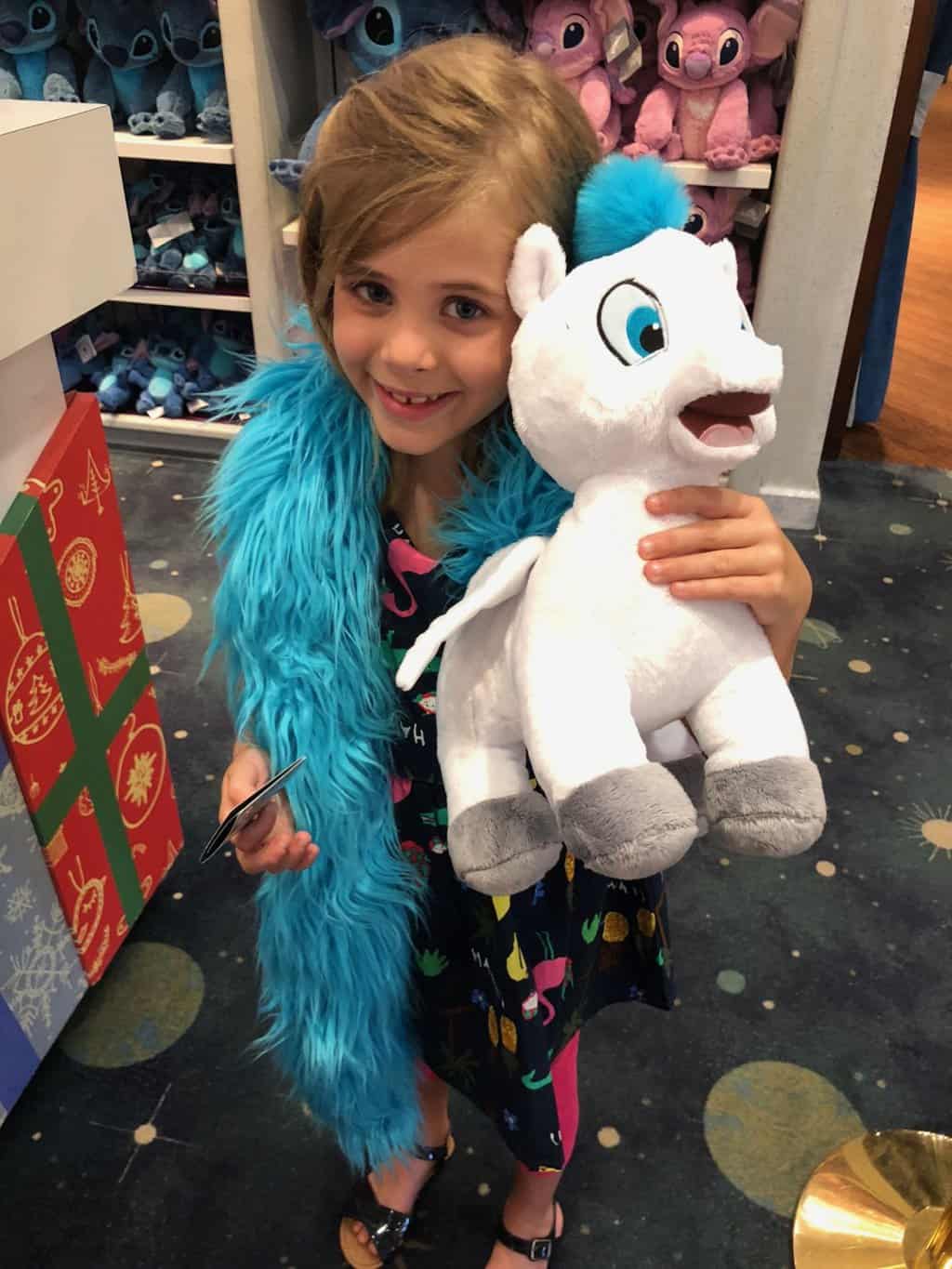 Whoop whoop! First birthday celebration!!!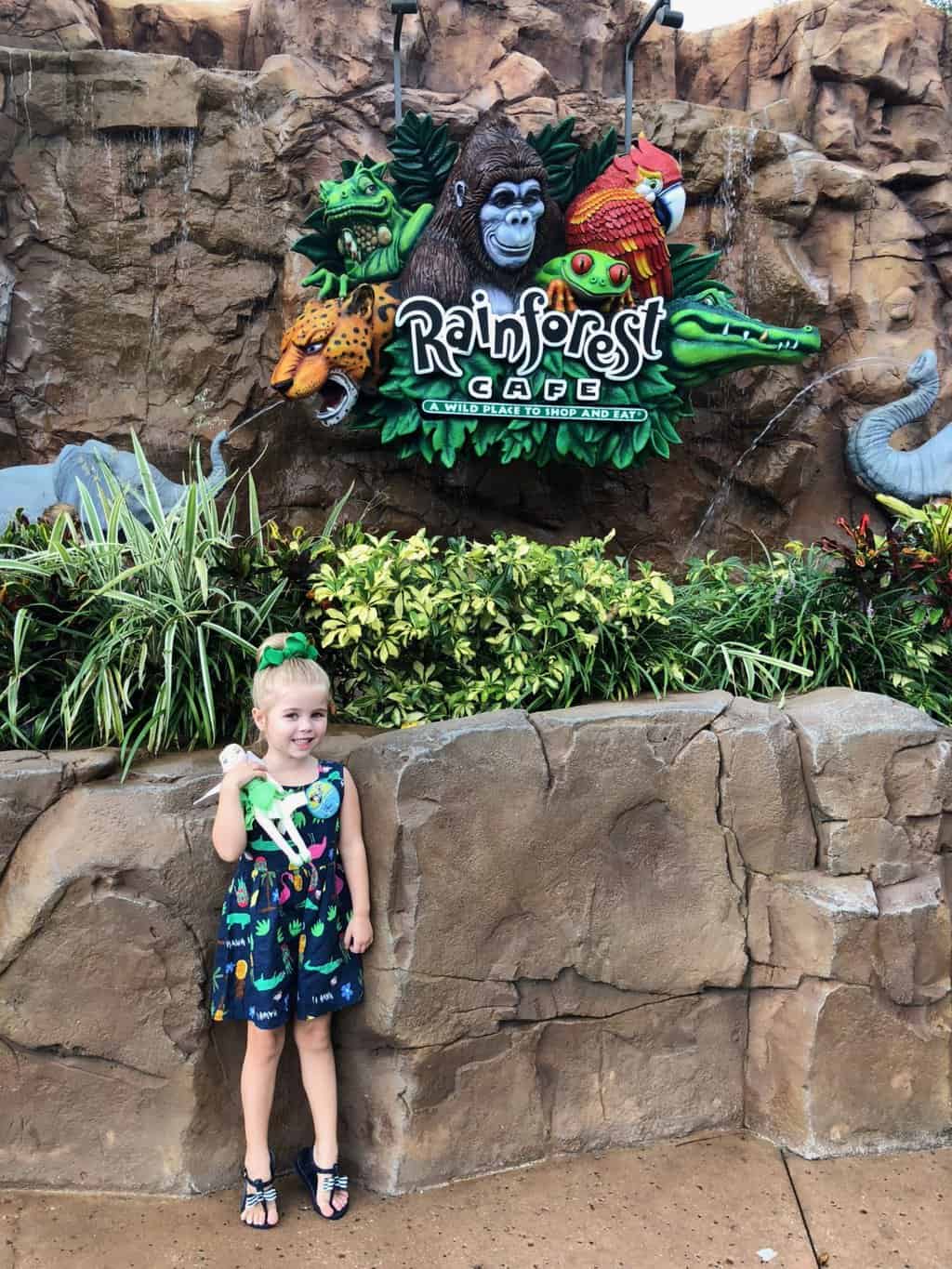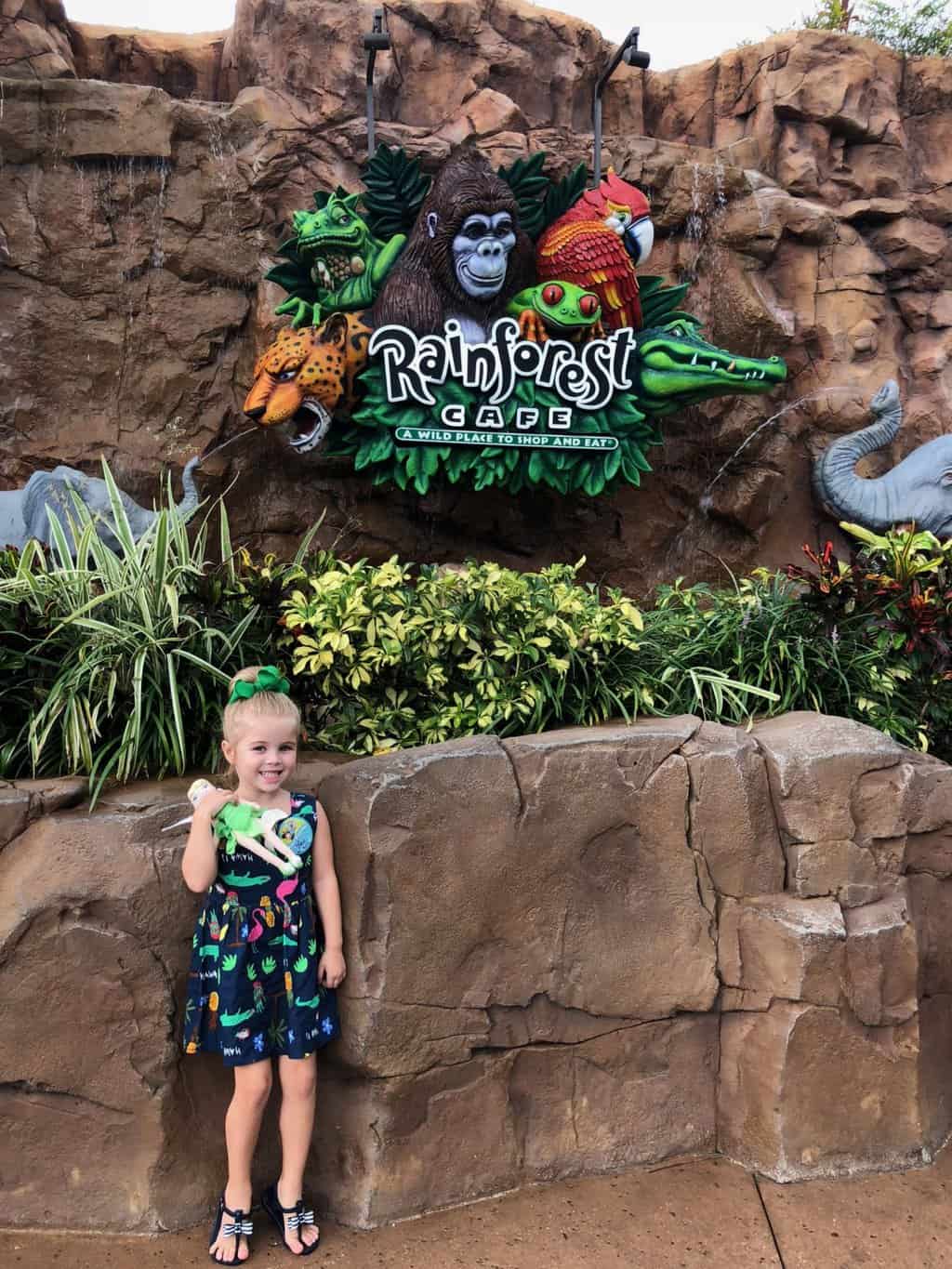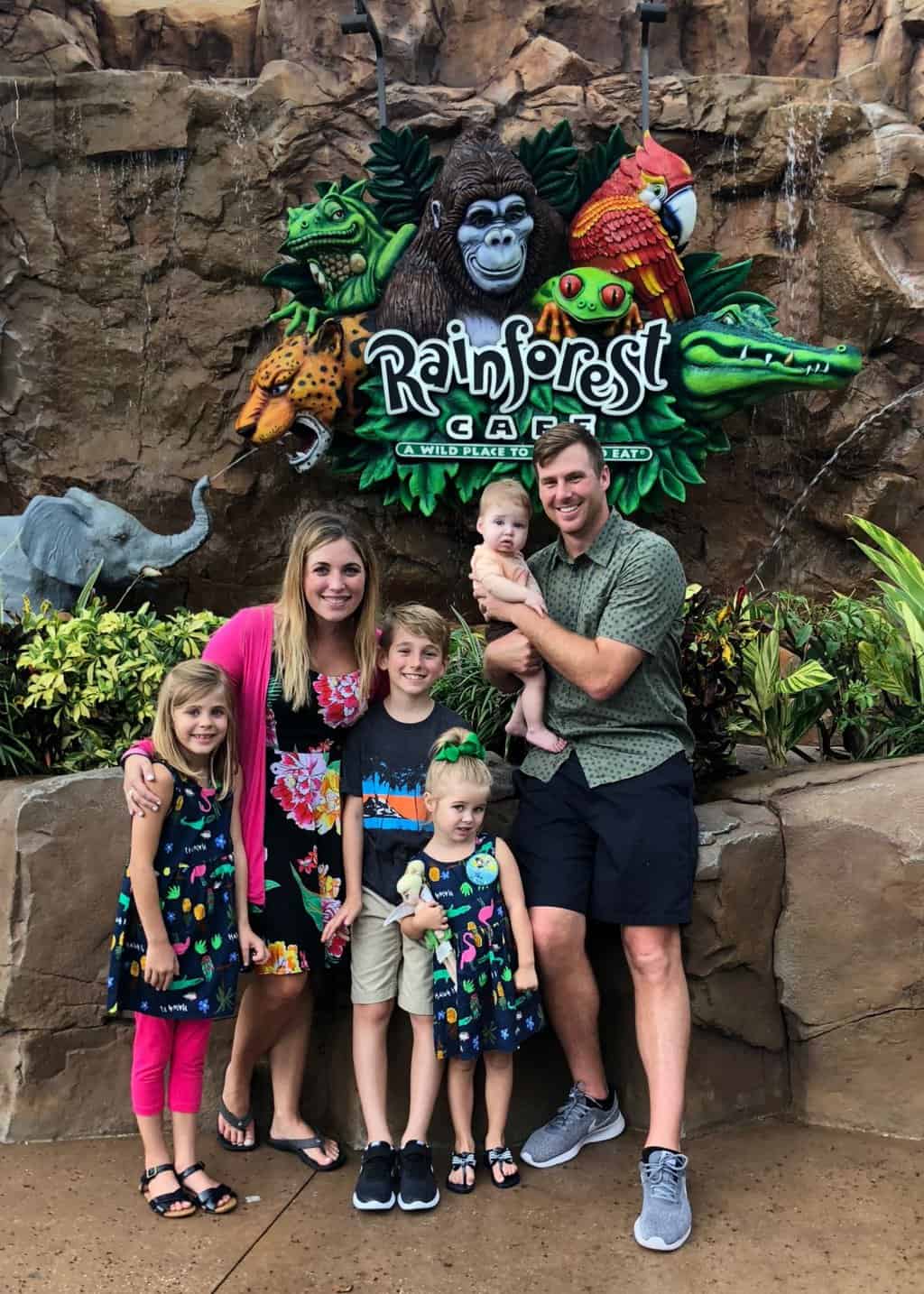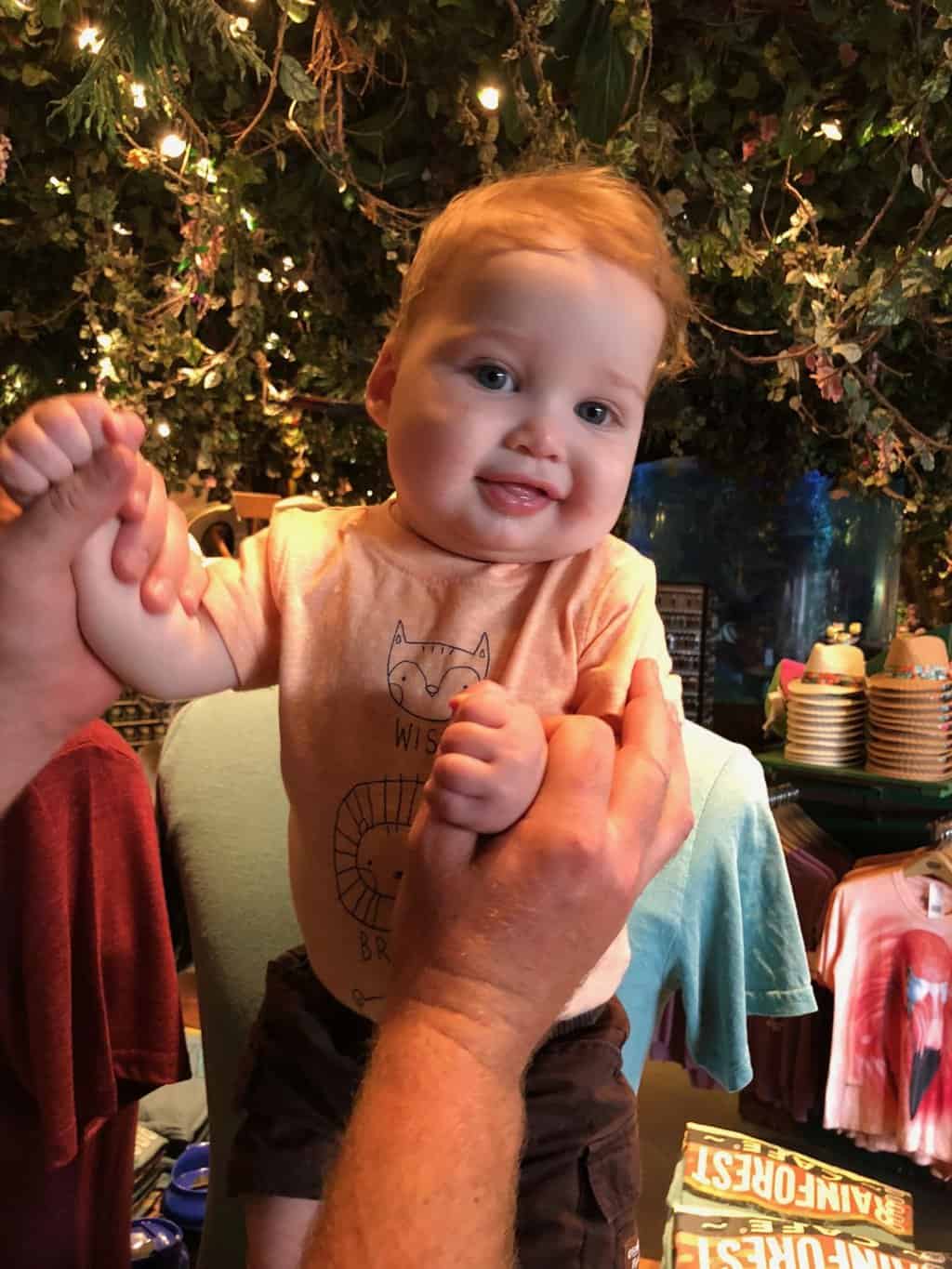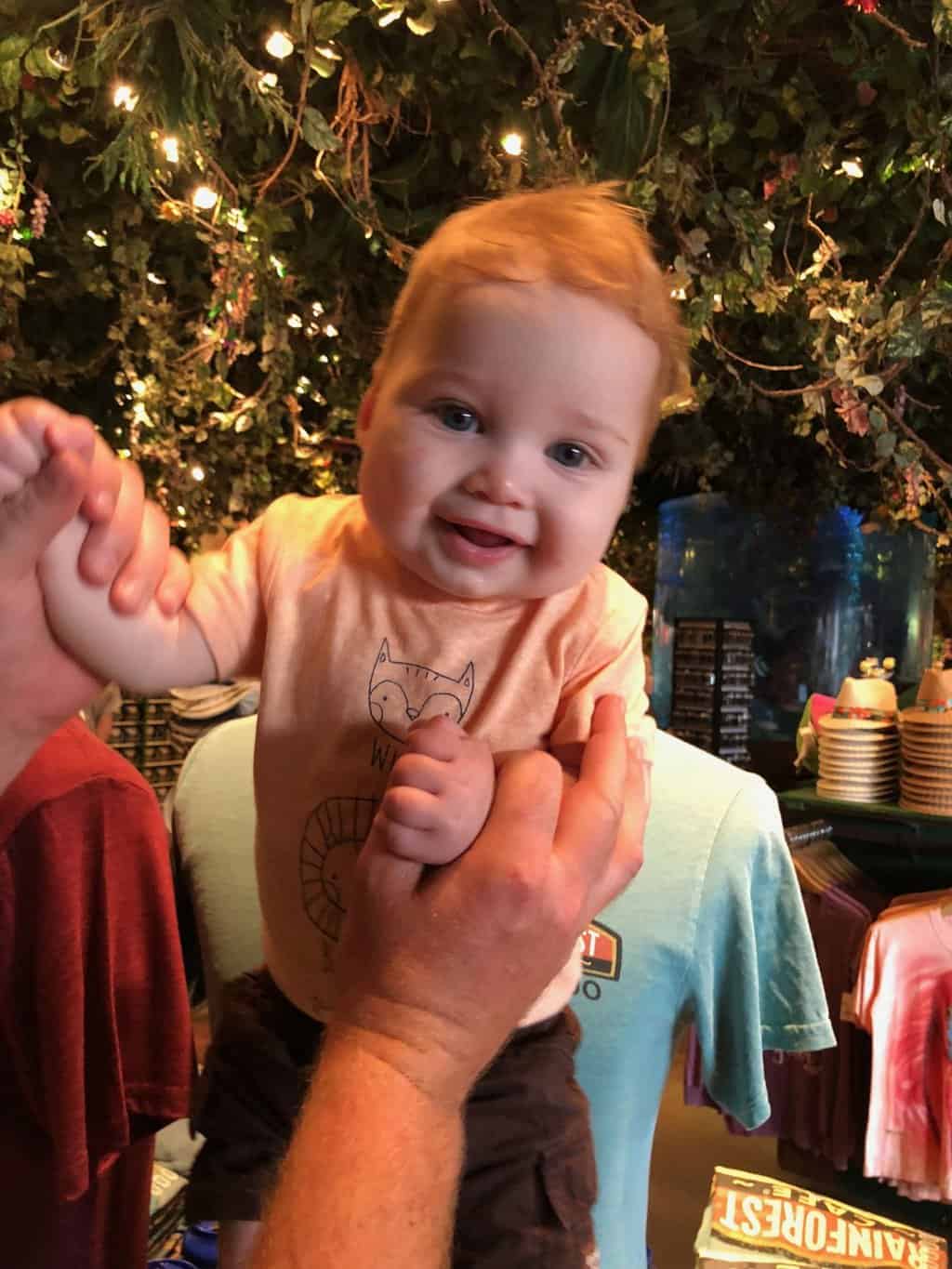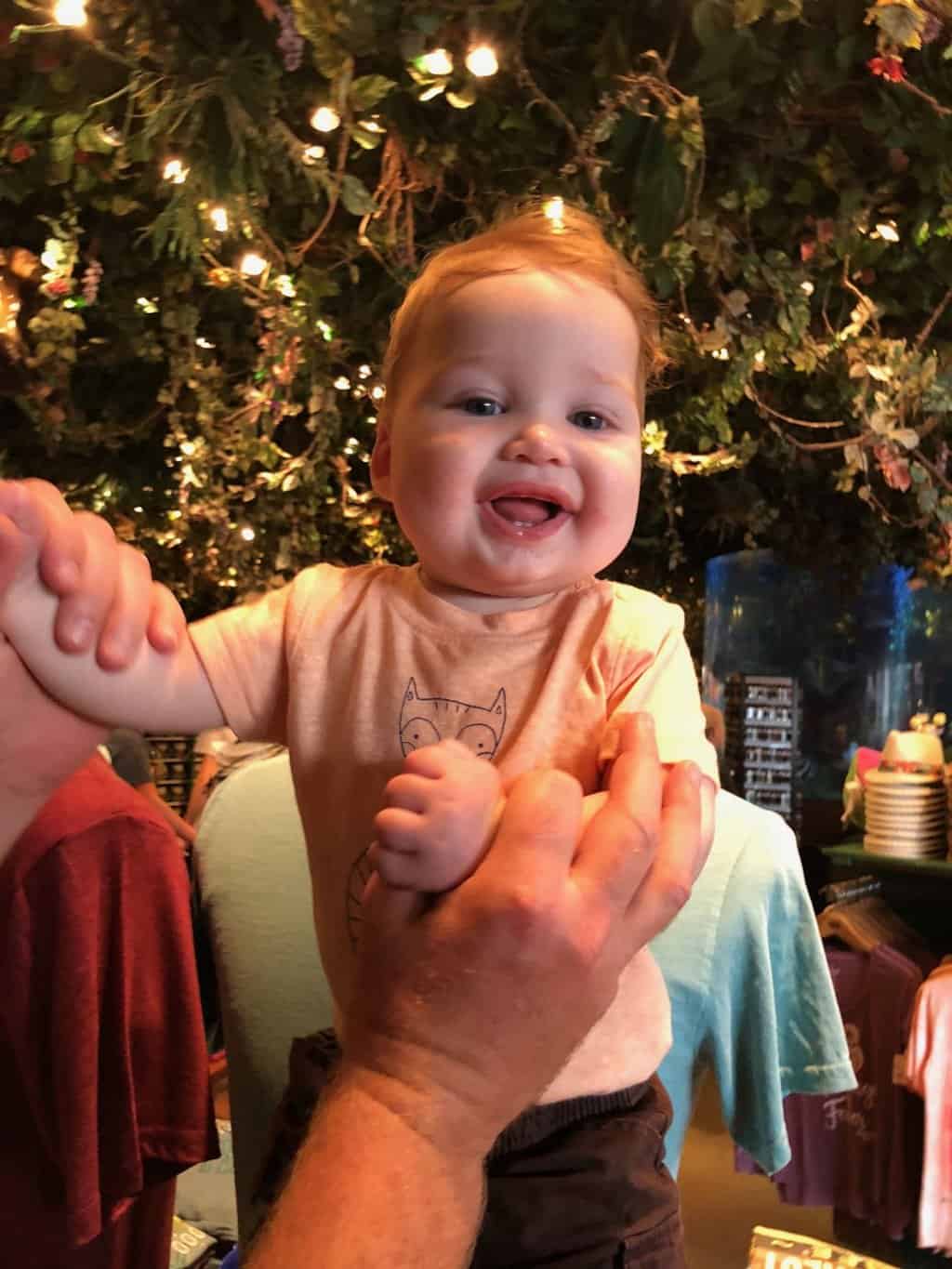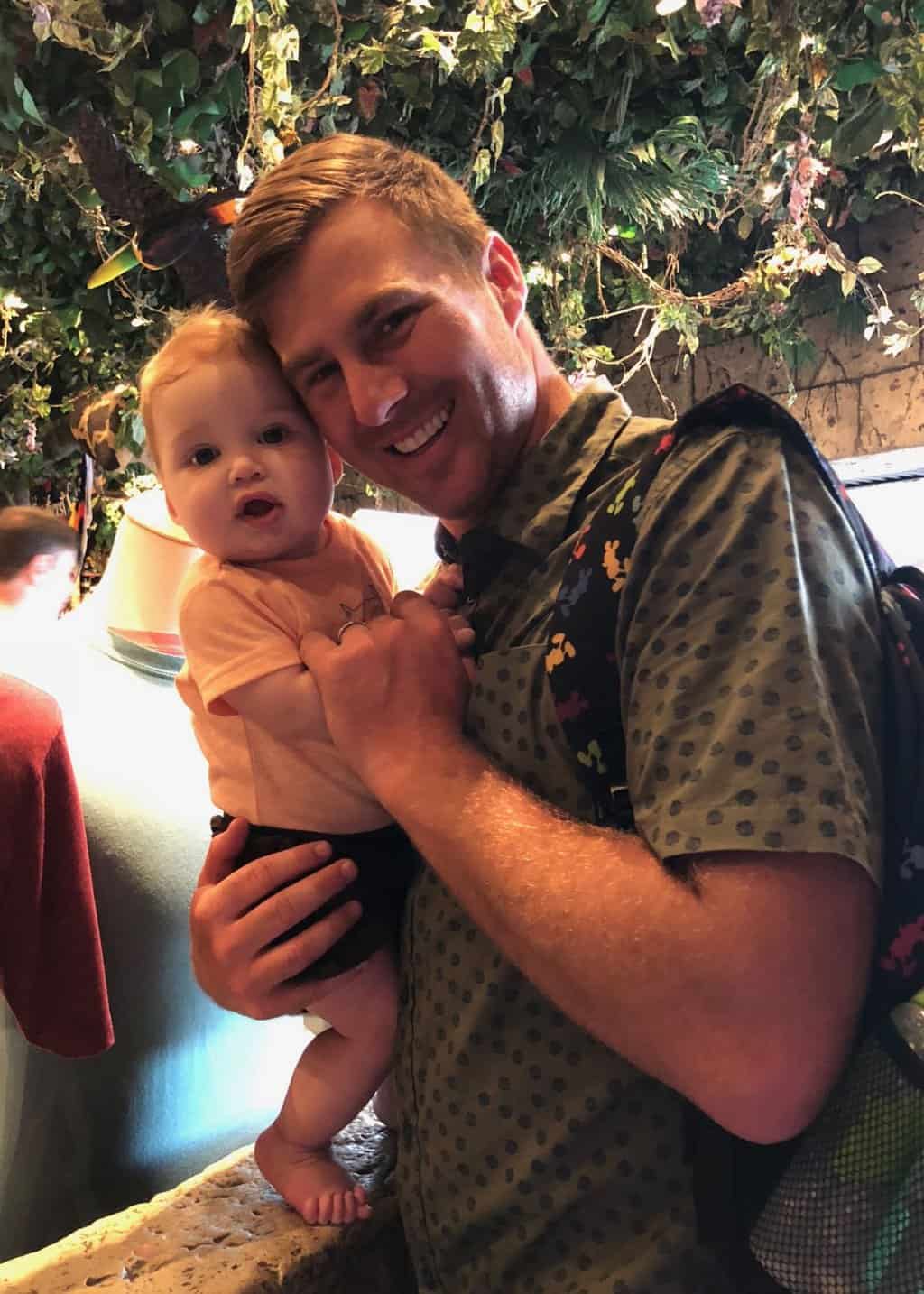 Tess LOVES animals so I knew she'd be super excited to eat dinner amongst so many of them! She loved looking around and saying hi to each of them and seeing when they came to "life."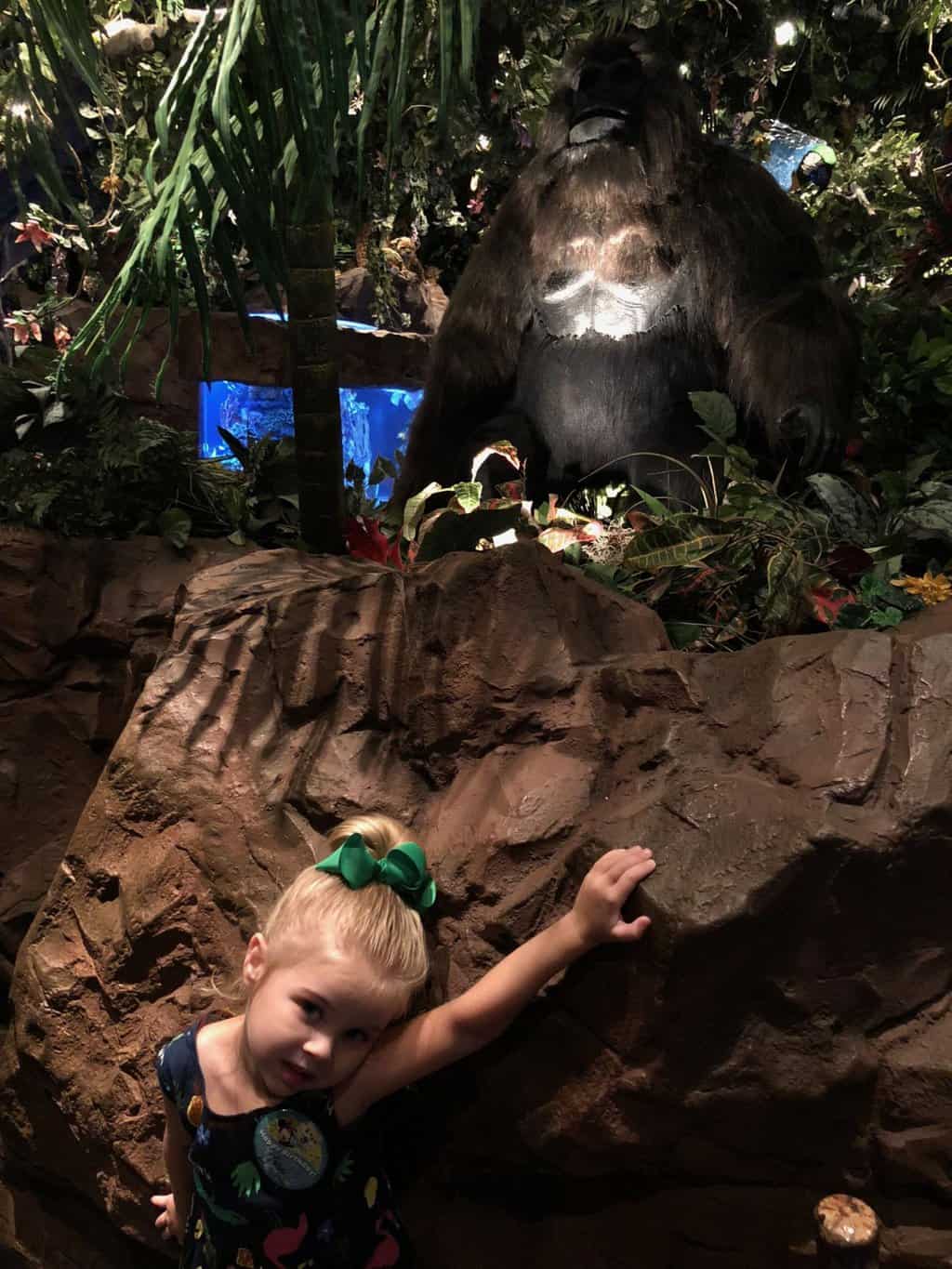 Tessie's favorites…ELEPHANTS!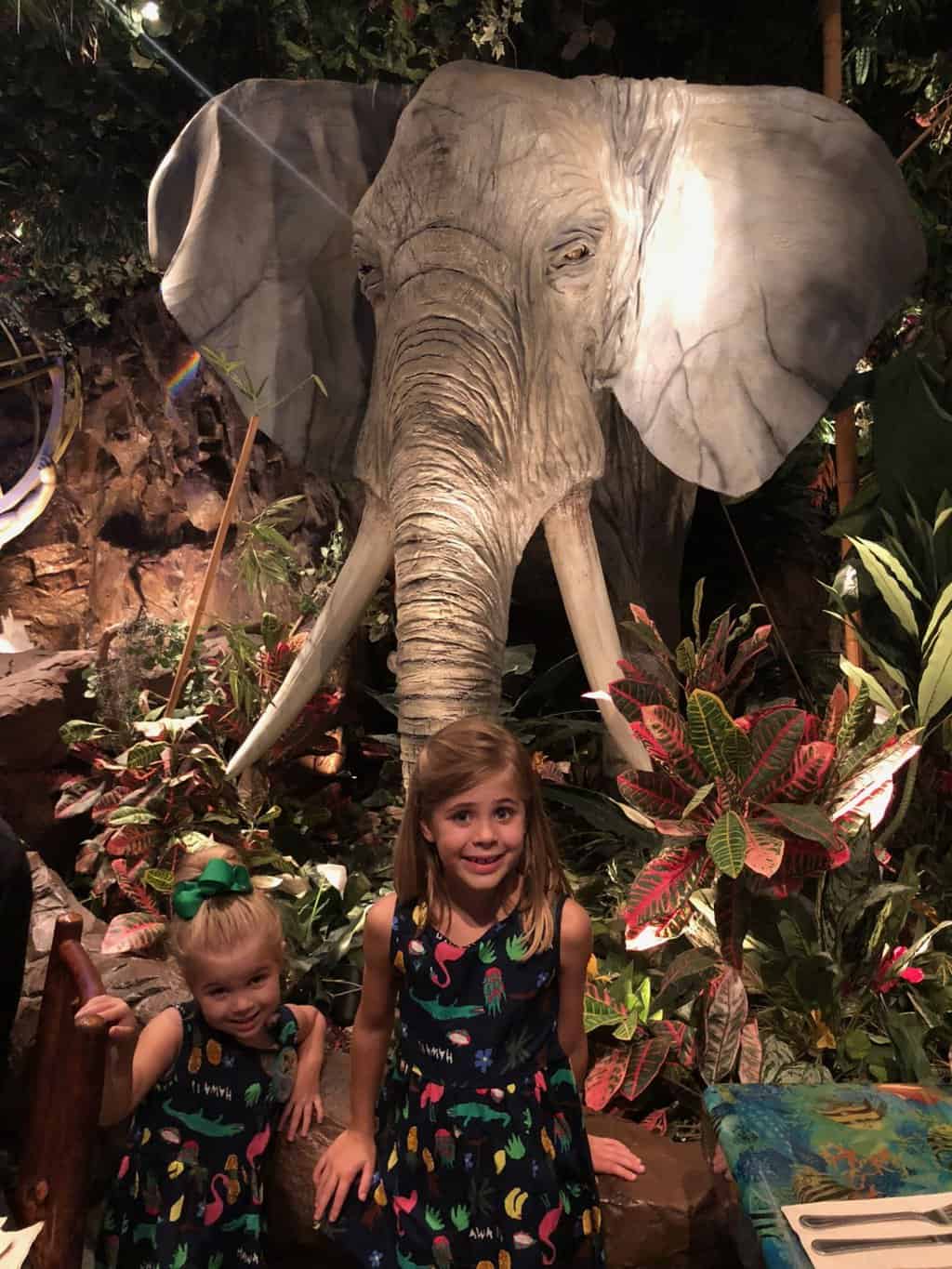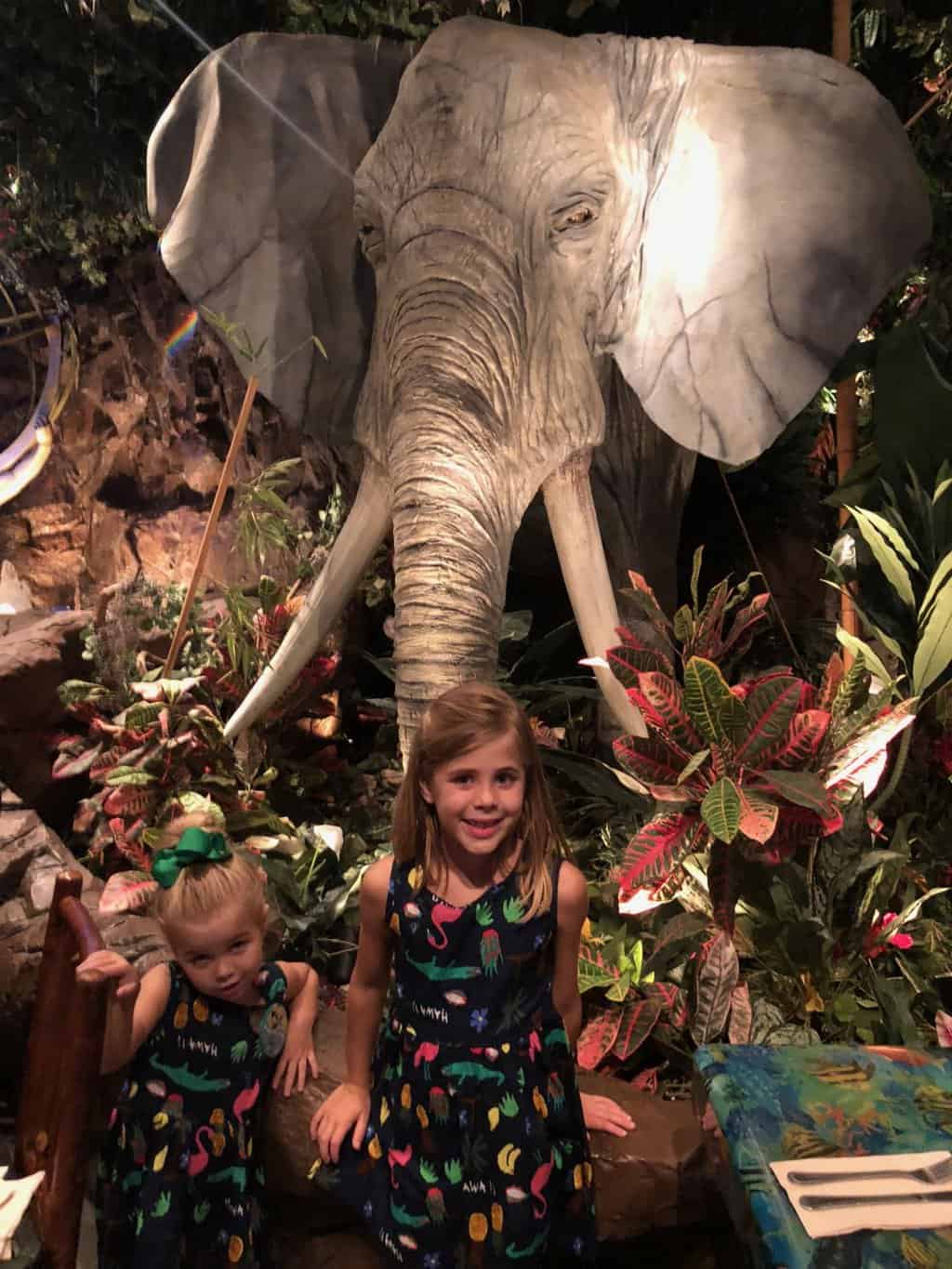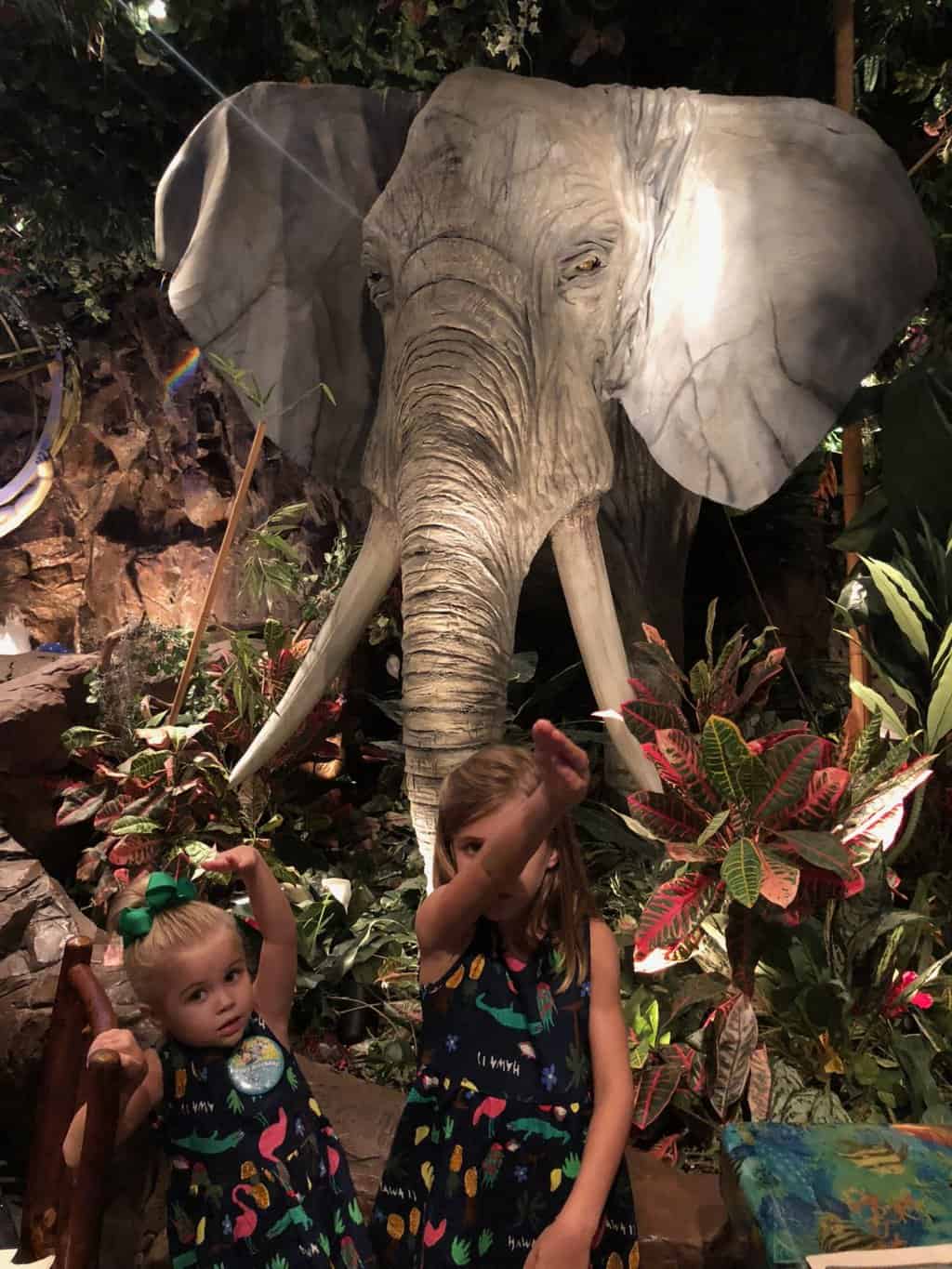 So glad G-Mama was able to come on the trip with us! We always try to include her to be part of the Disney birthday fun!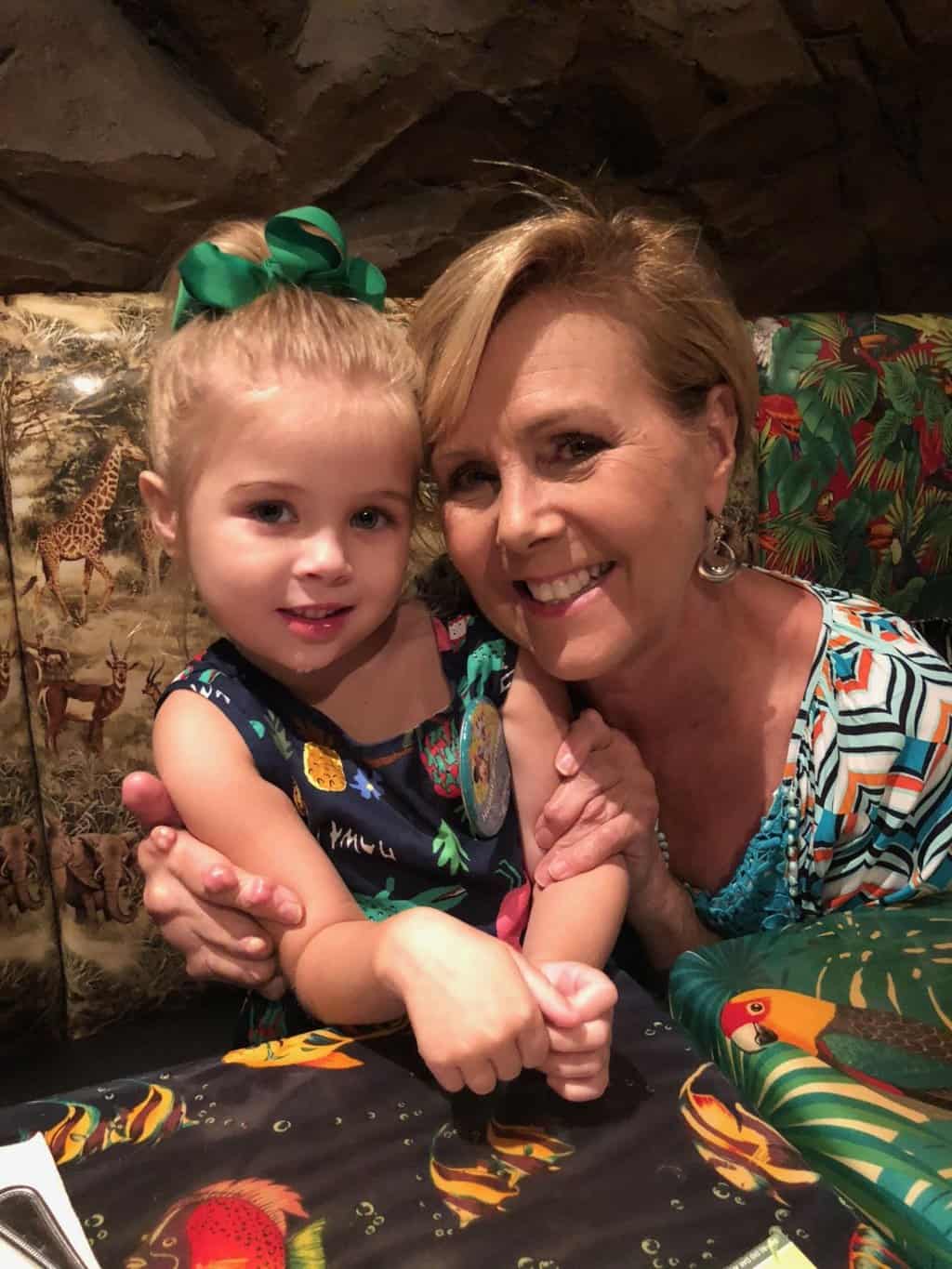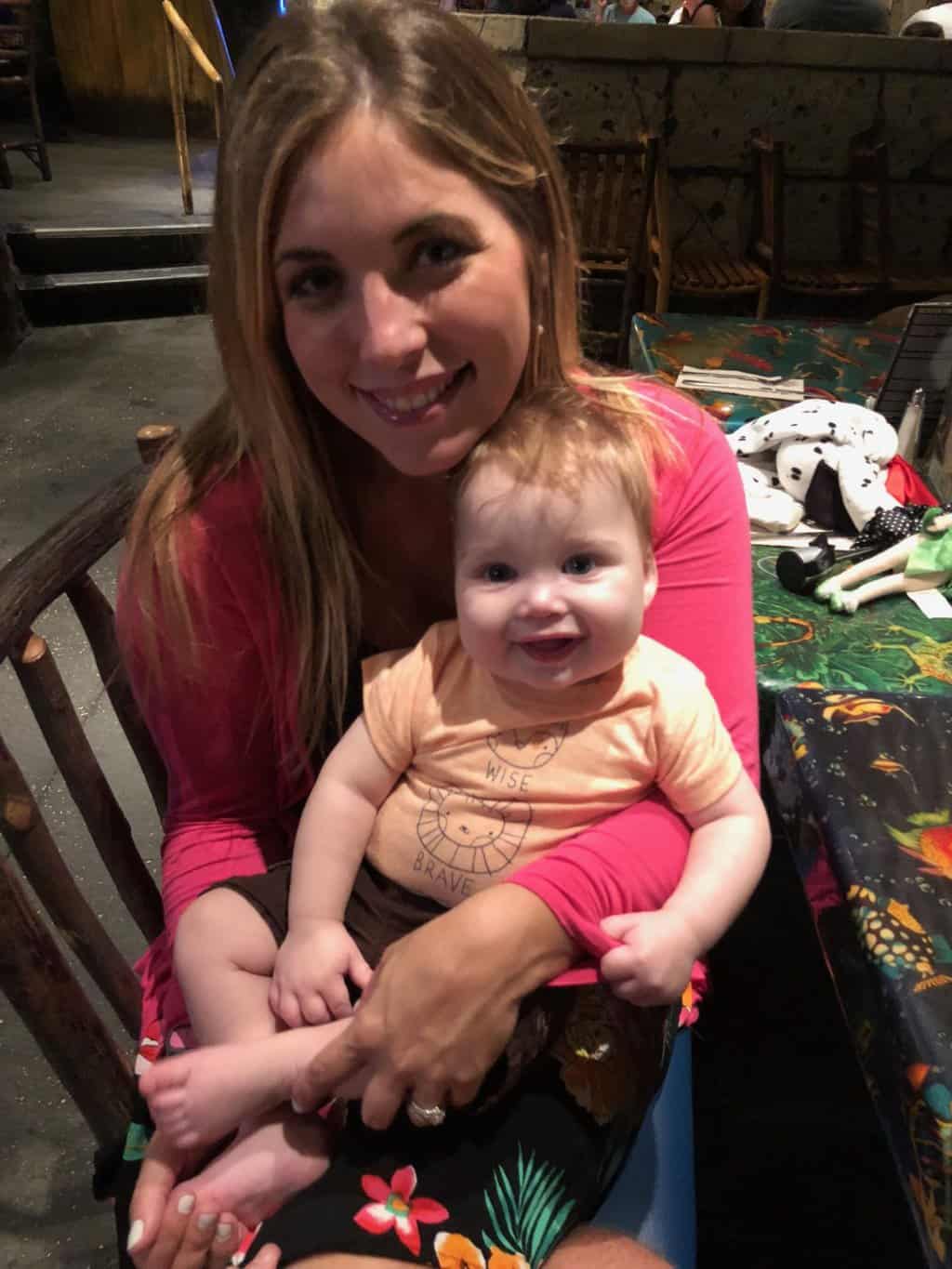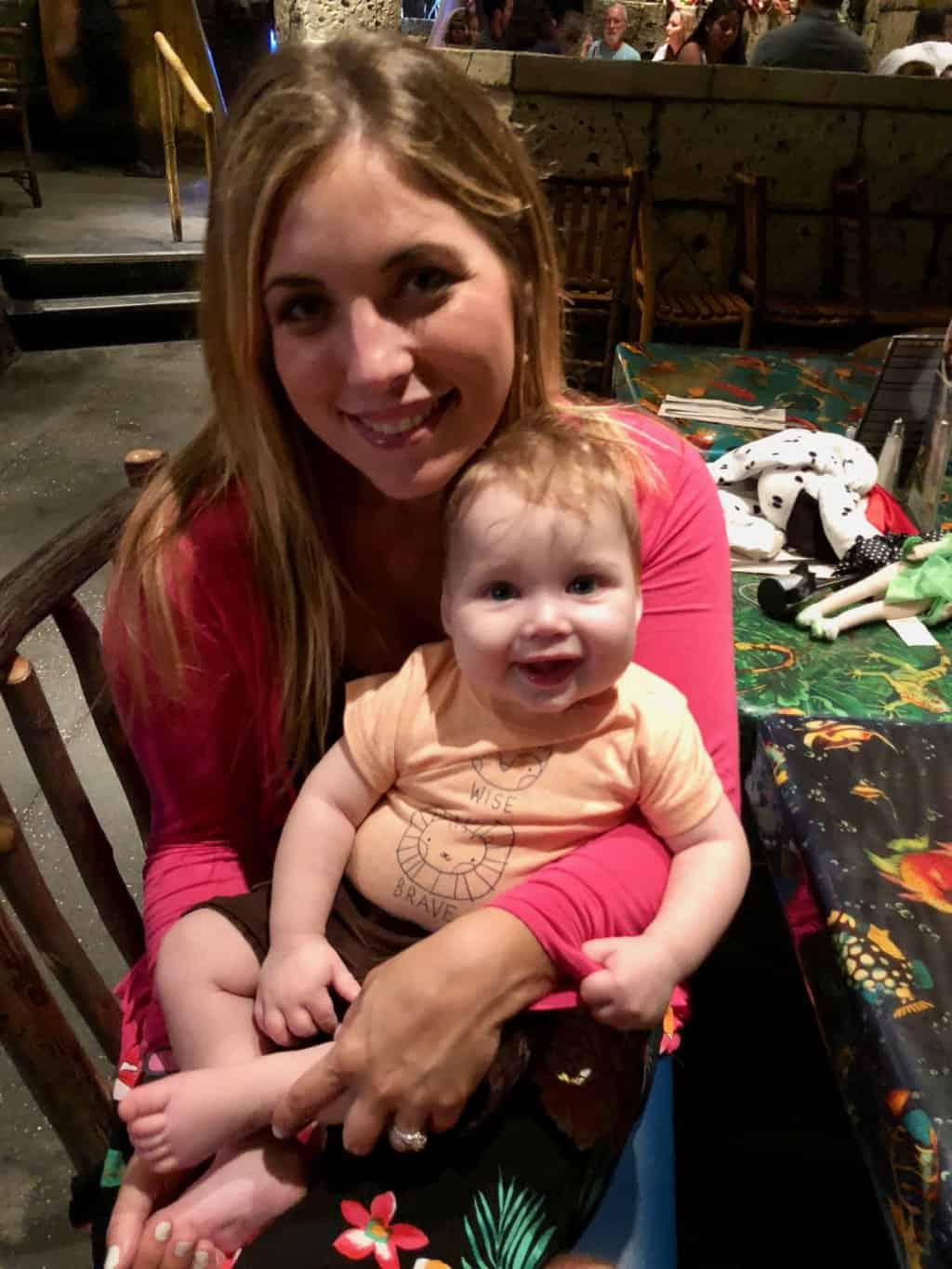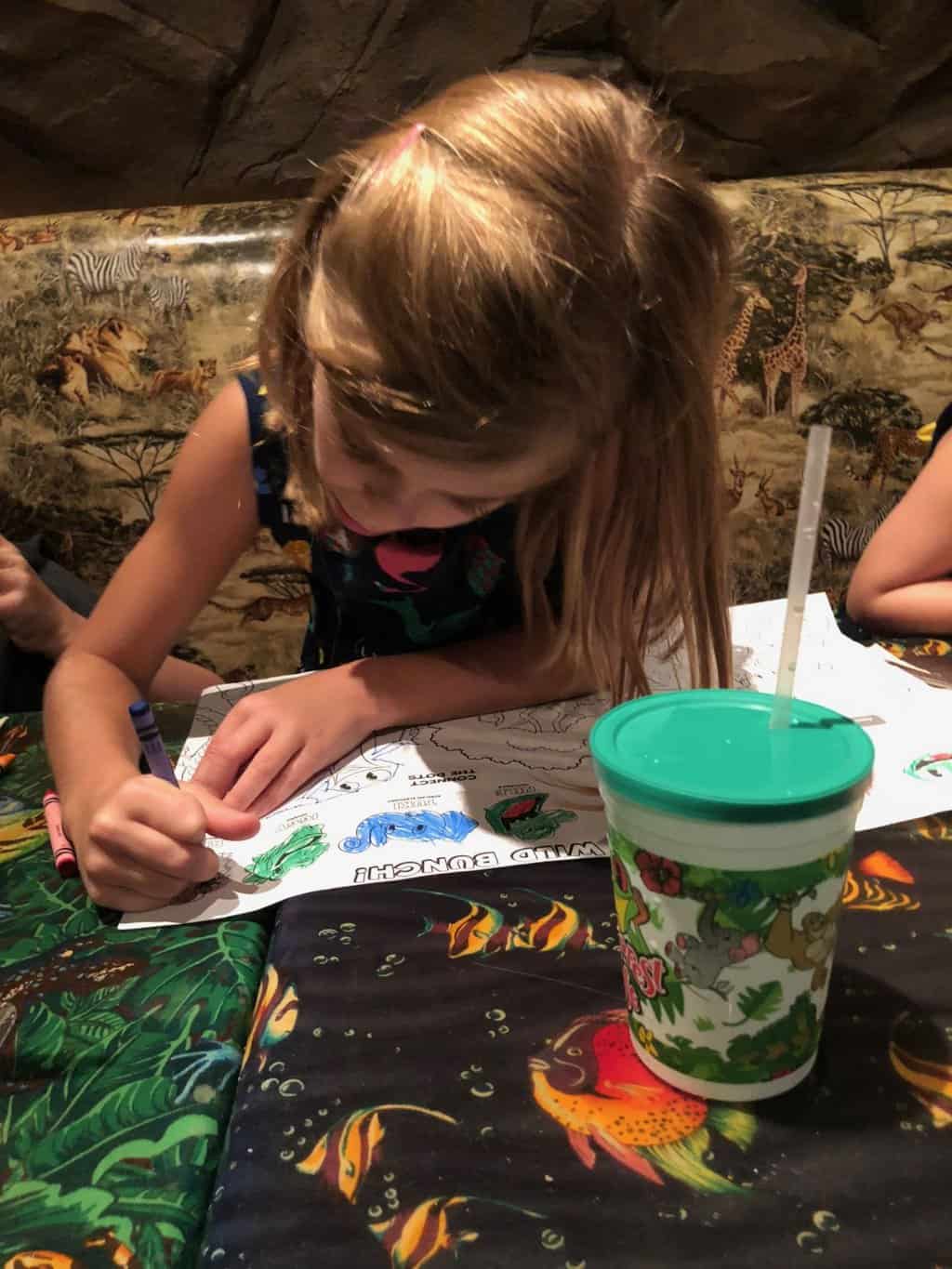 Girl LOVES some fries!!!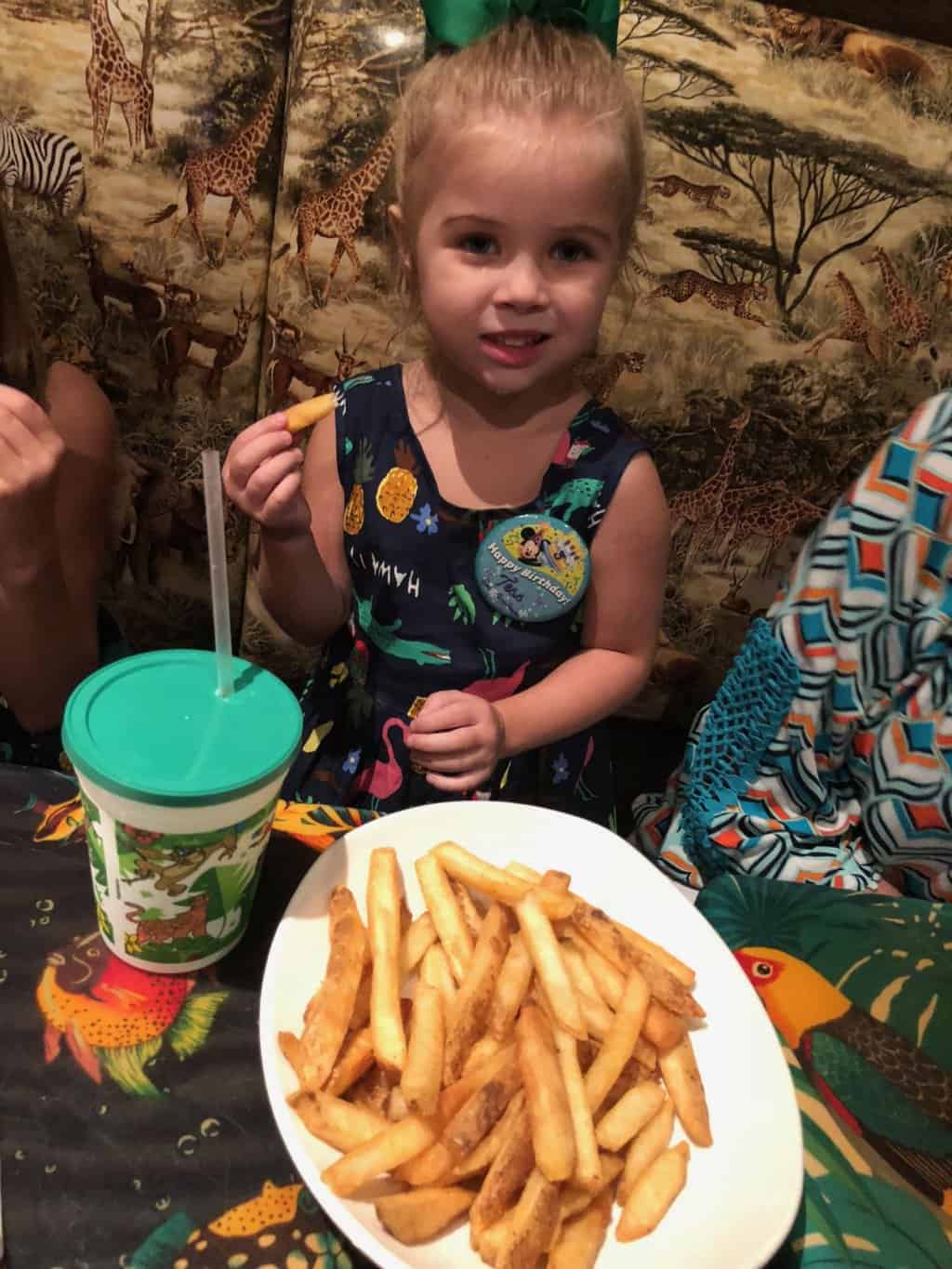 And this one loves some cheese pizza 😉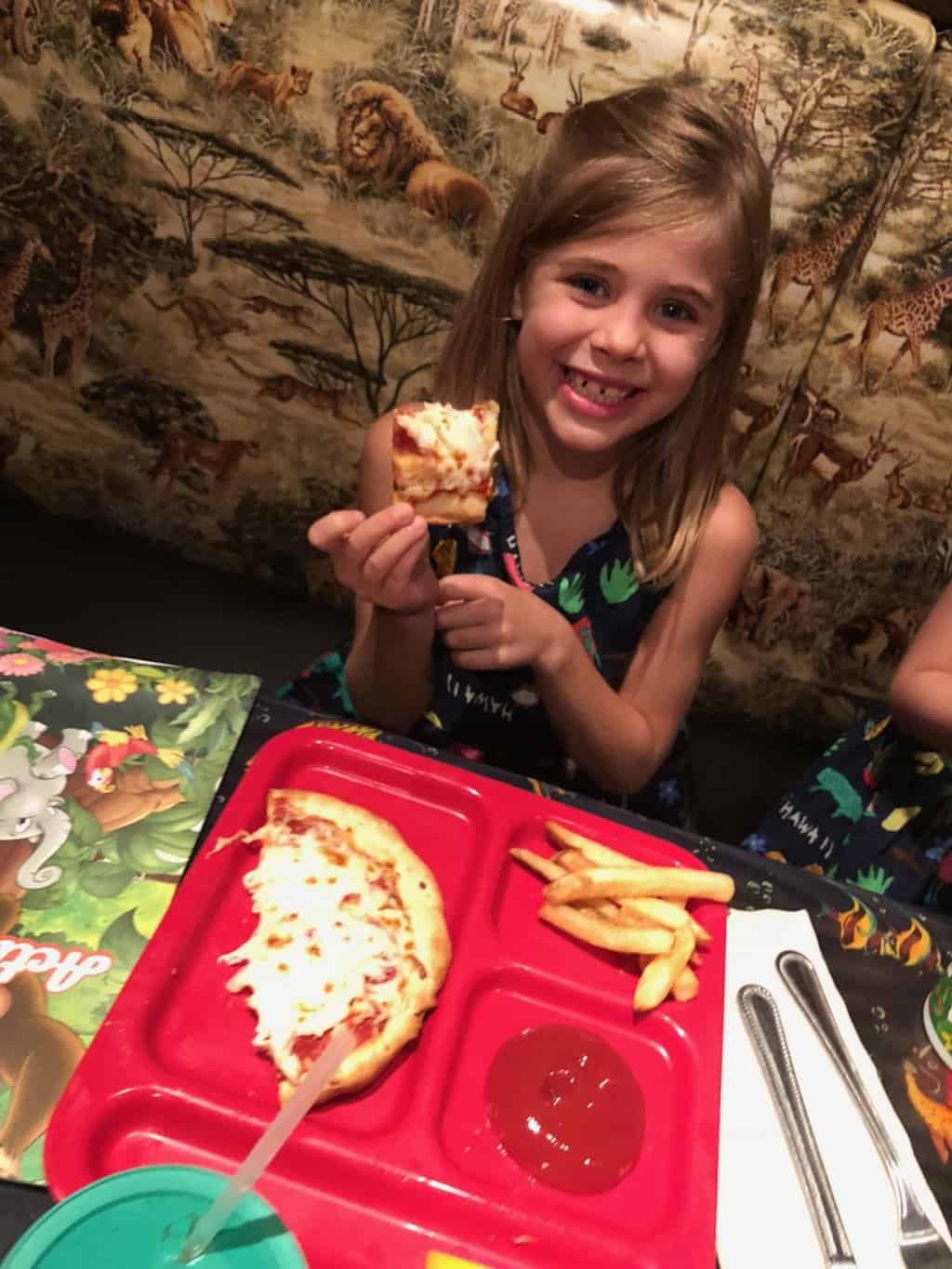 Kye said the hamburgers were just "okay"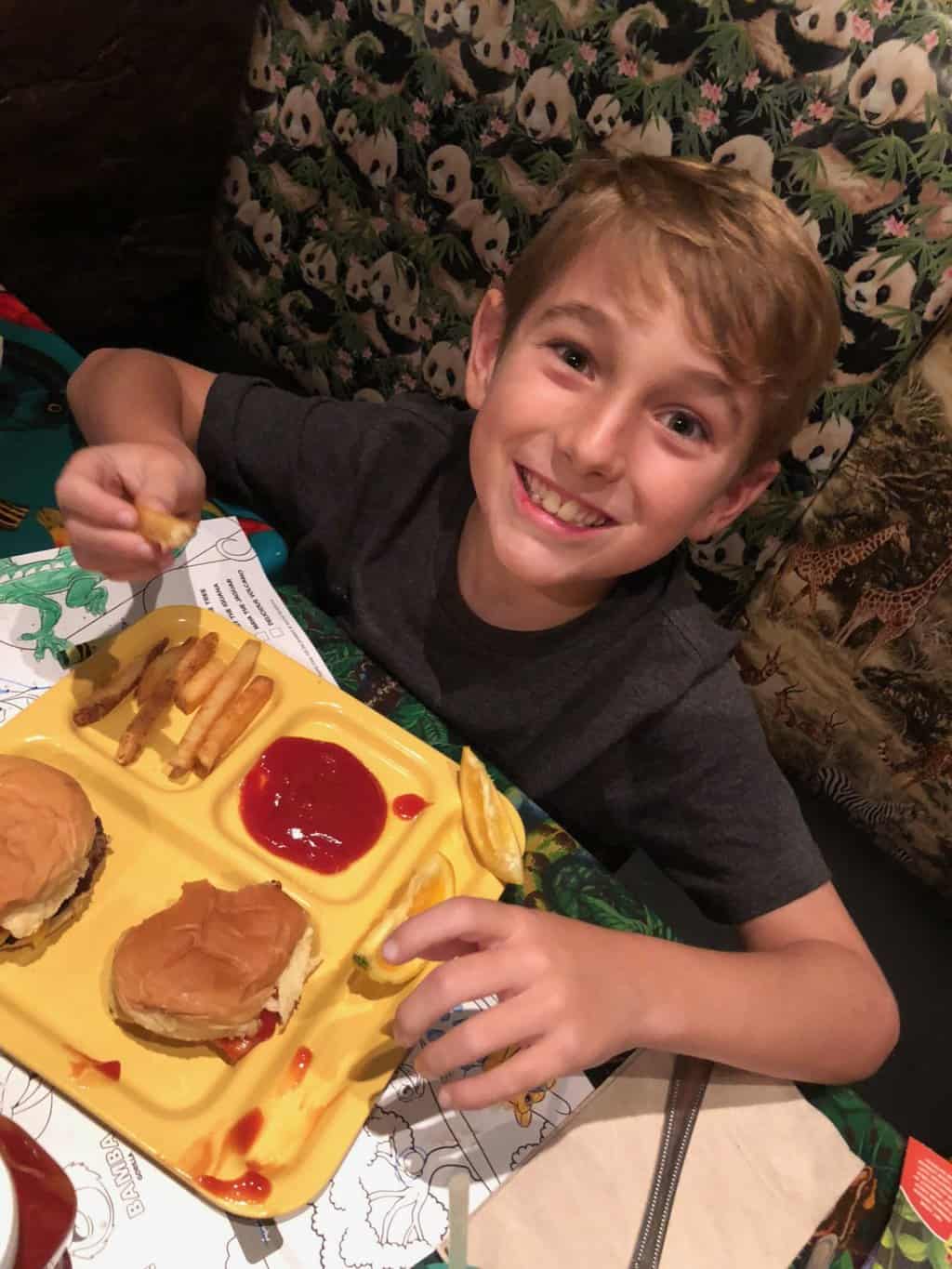 An awesome thing about Baby-Led Weaning…when we left the house and I realized I forgot to bring Spear solids I was just able to order some steamed vegetables at the restaurant and we were good to go!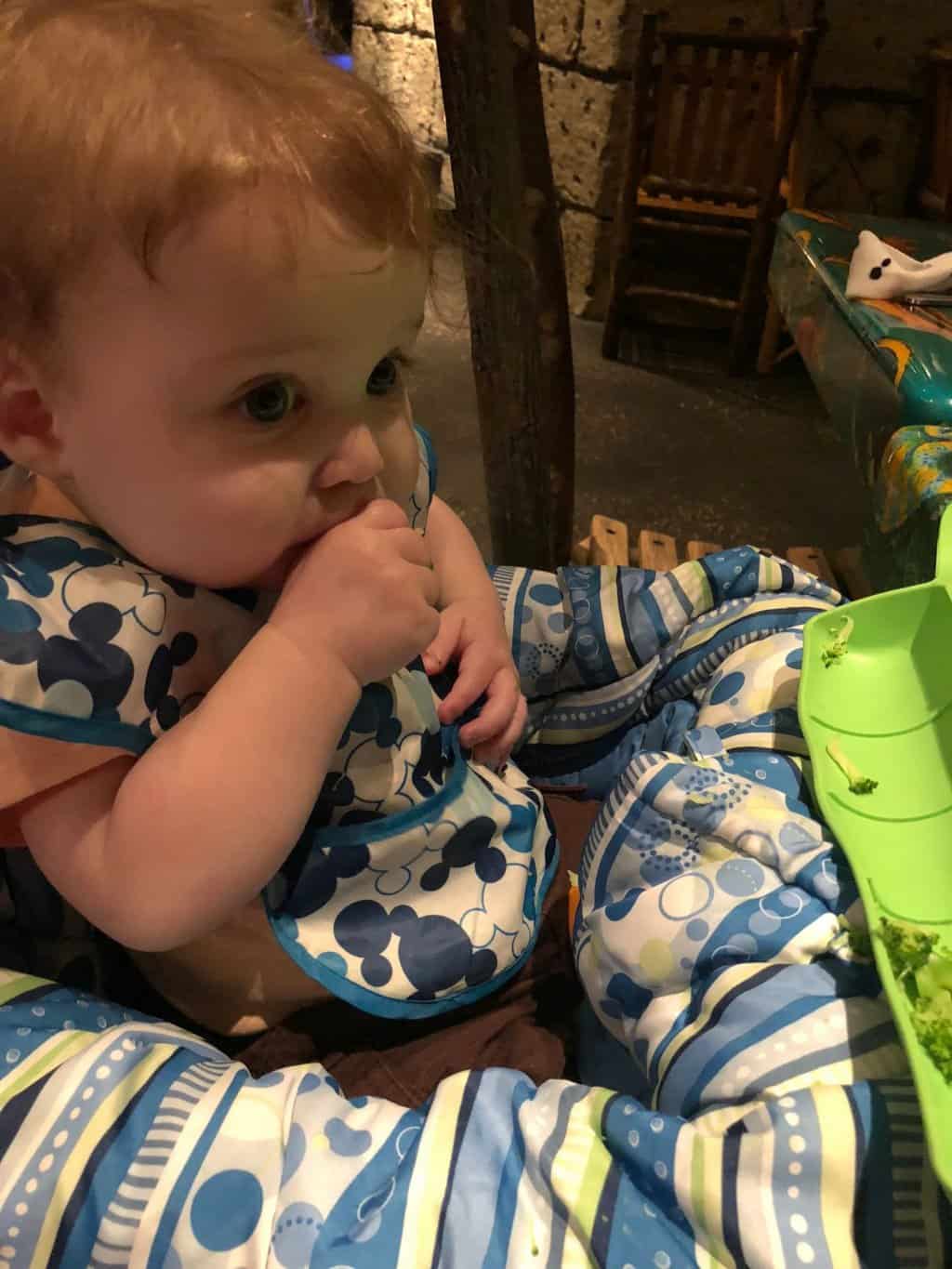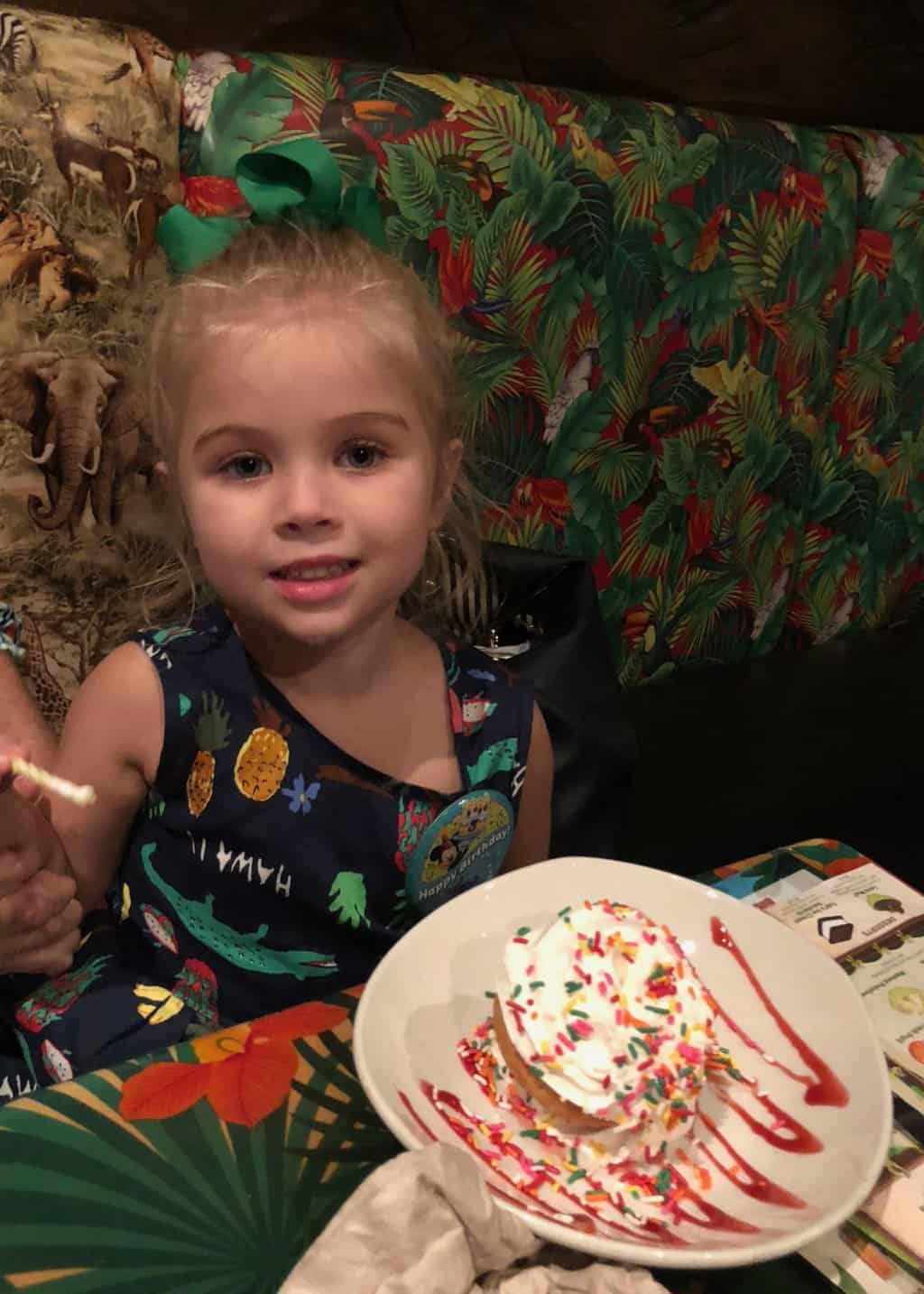 We had a little "who has the biggest mouth" contest and Britt wins. By a landslide!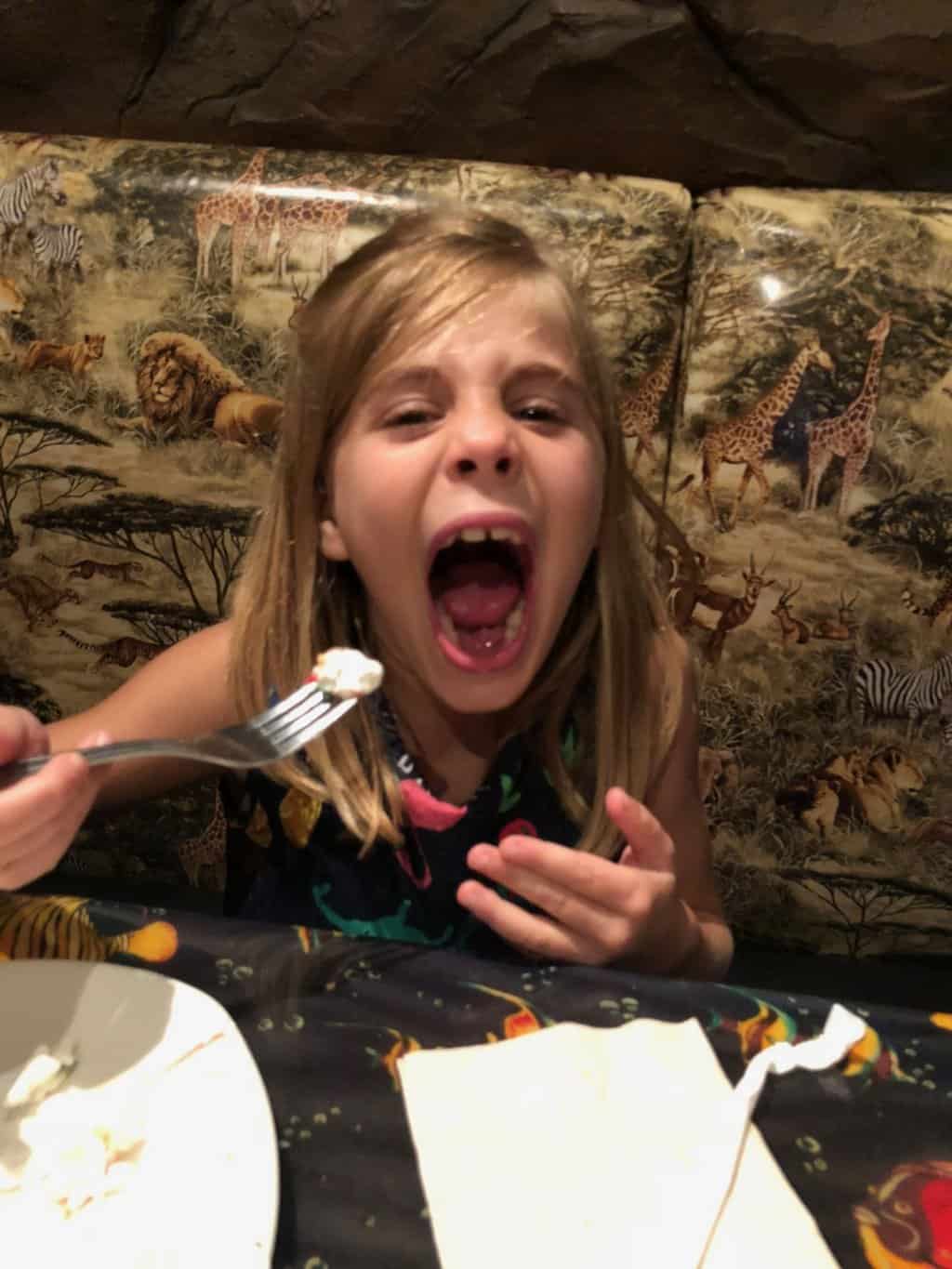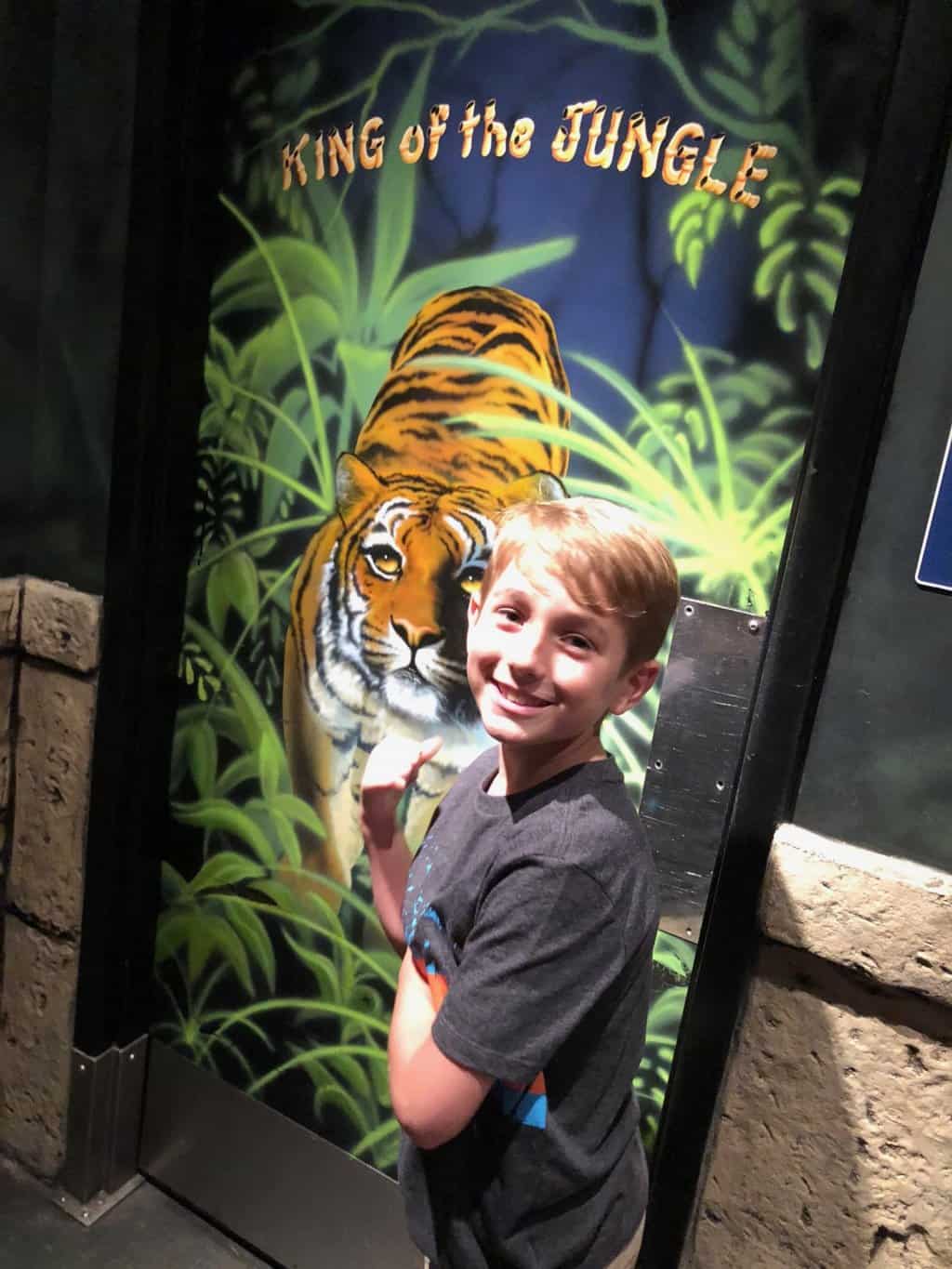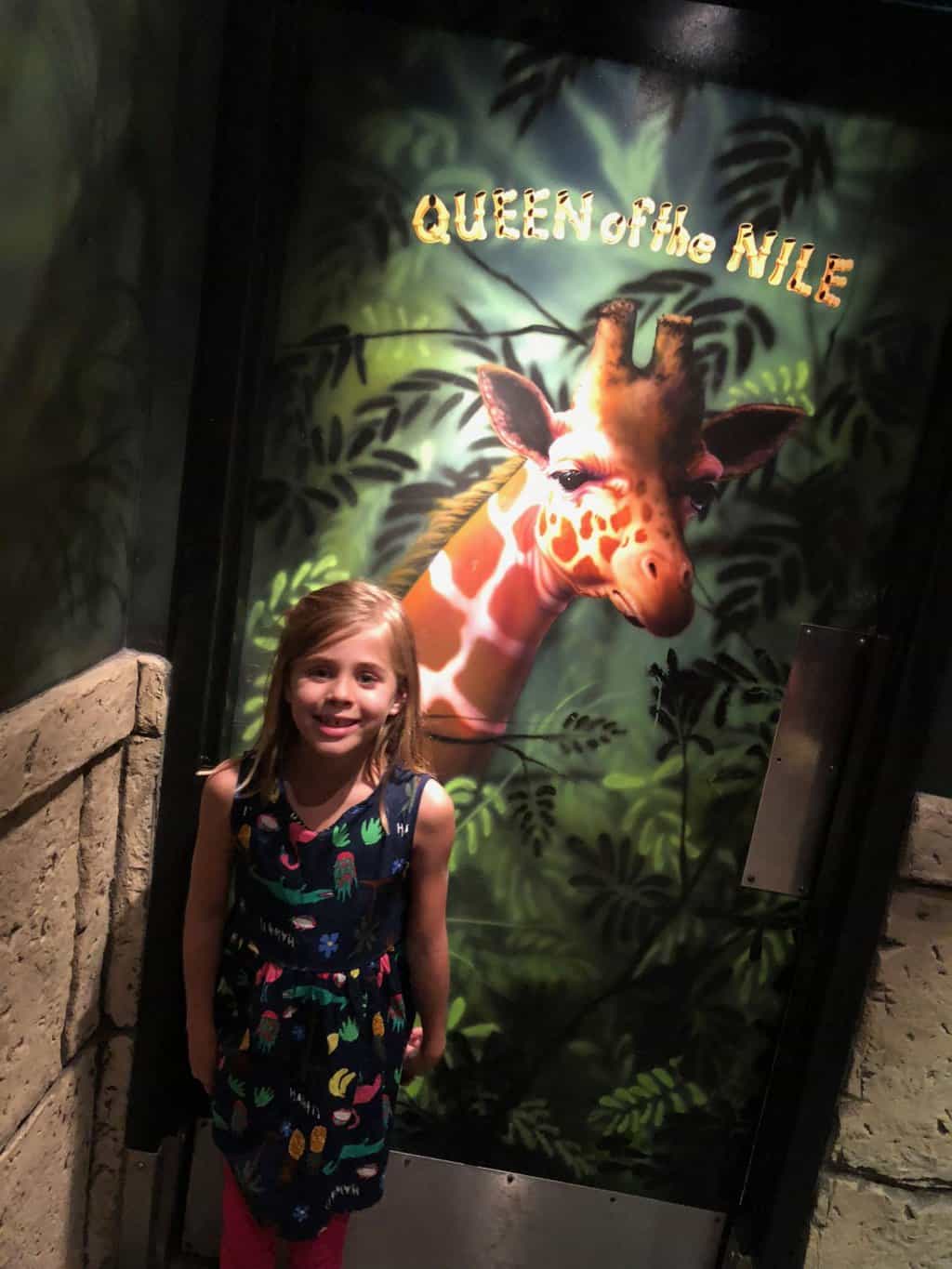 It was a very fun dinner experience however the service was TERRIBLE. It's important to keep in mind when dining at Disney Springs that many of the restaurants aren't Disney owned. So the quality of service may not be what most people expect when at Disney. That was for sure the case this night, however our food was all good which surprised me as that's not something I always hear about Rainforest Cafe! Zach, Mrs. Charlotte and I all split an appetizer sampler and I loved the crab dip!
After dinner we were heading out and sweet Kye just couldn't pass up getting a slushee. He gets one every time we're at Disney Springs and it's something he always uses his chore money on. He LOVES them. Thankfully Daddy agreed to let him run in and buy one on our way out 🙂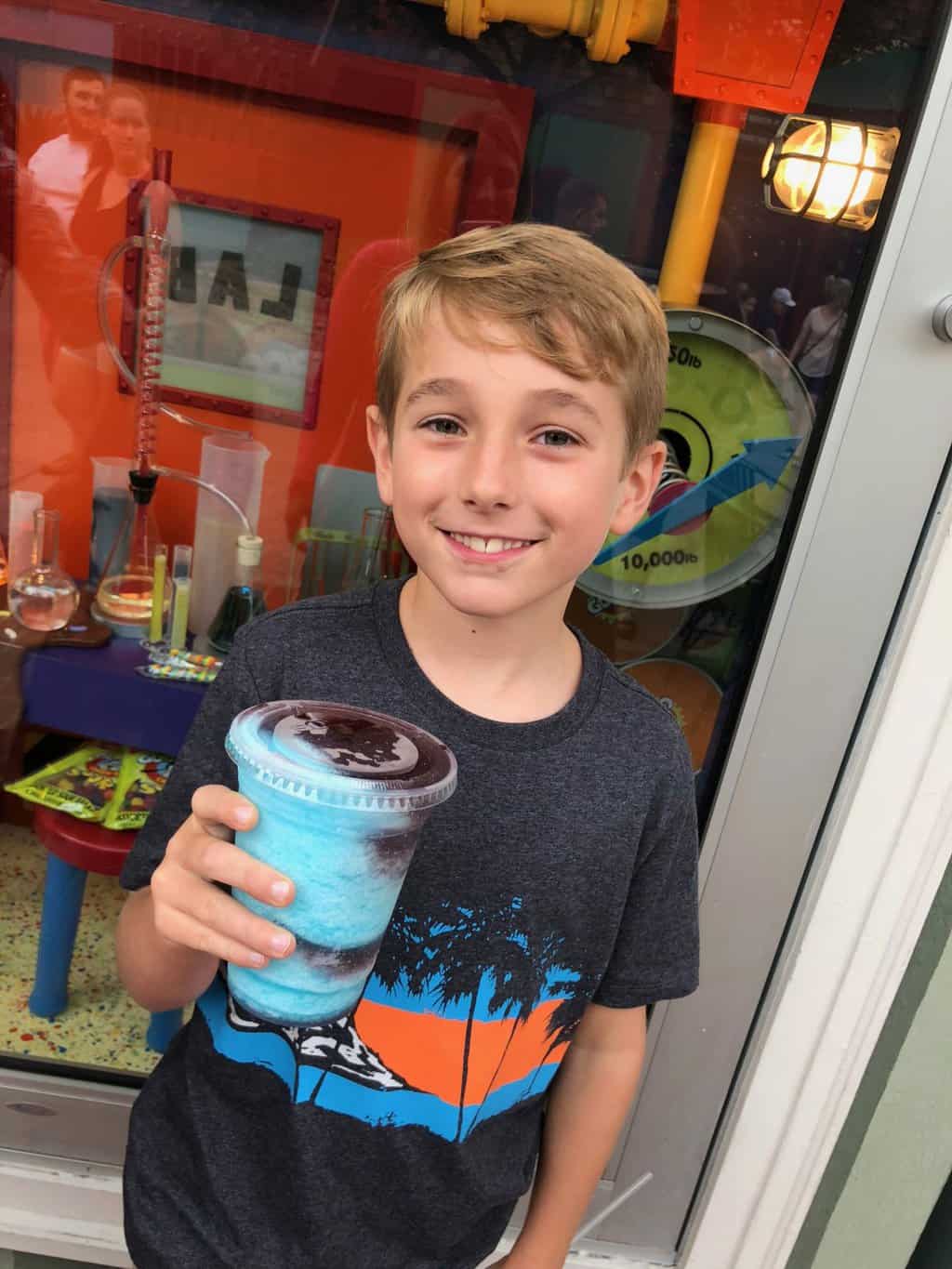 Training 'em young to do the "chin tuck" for pics haha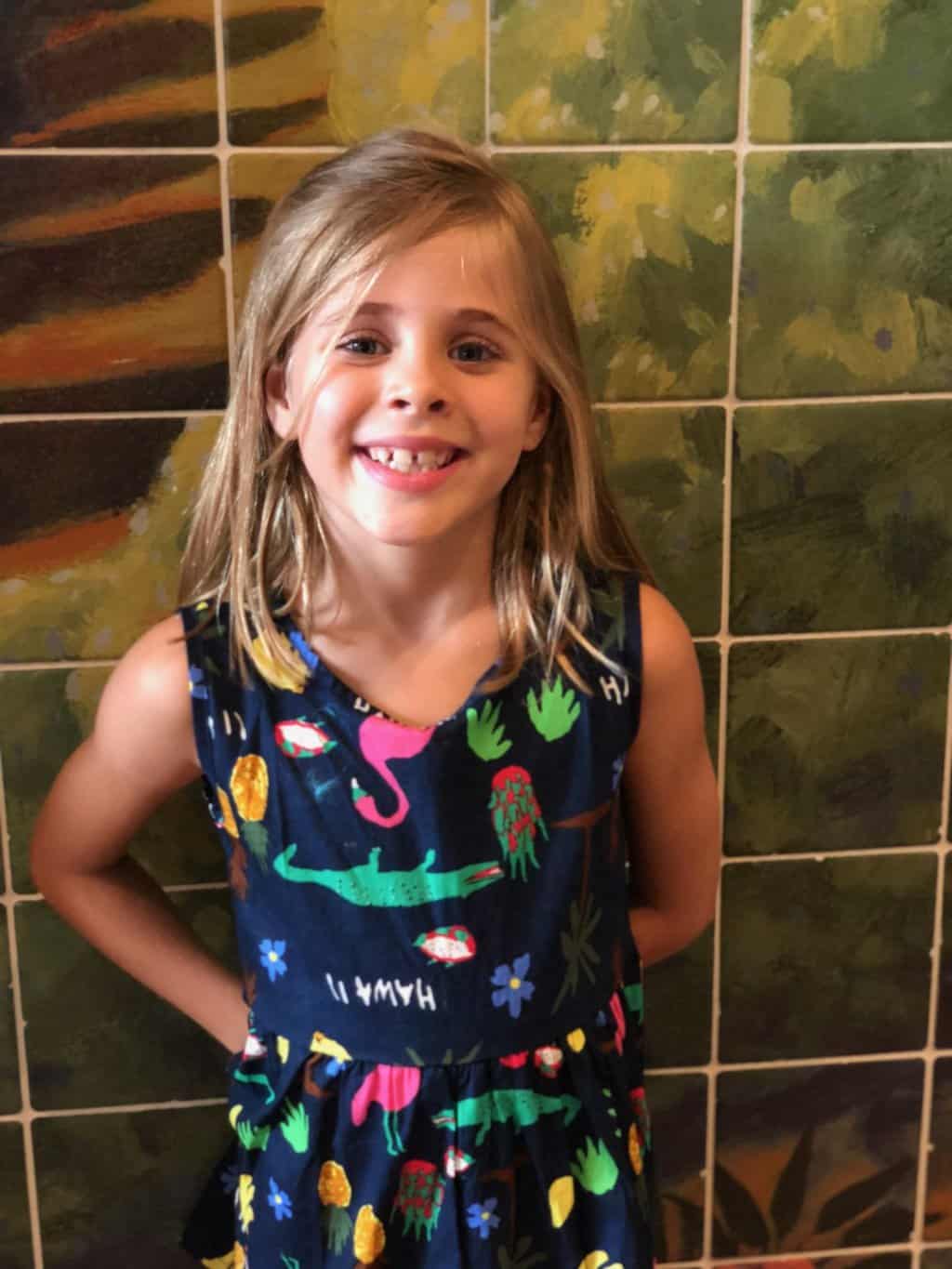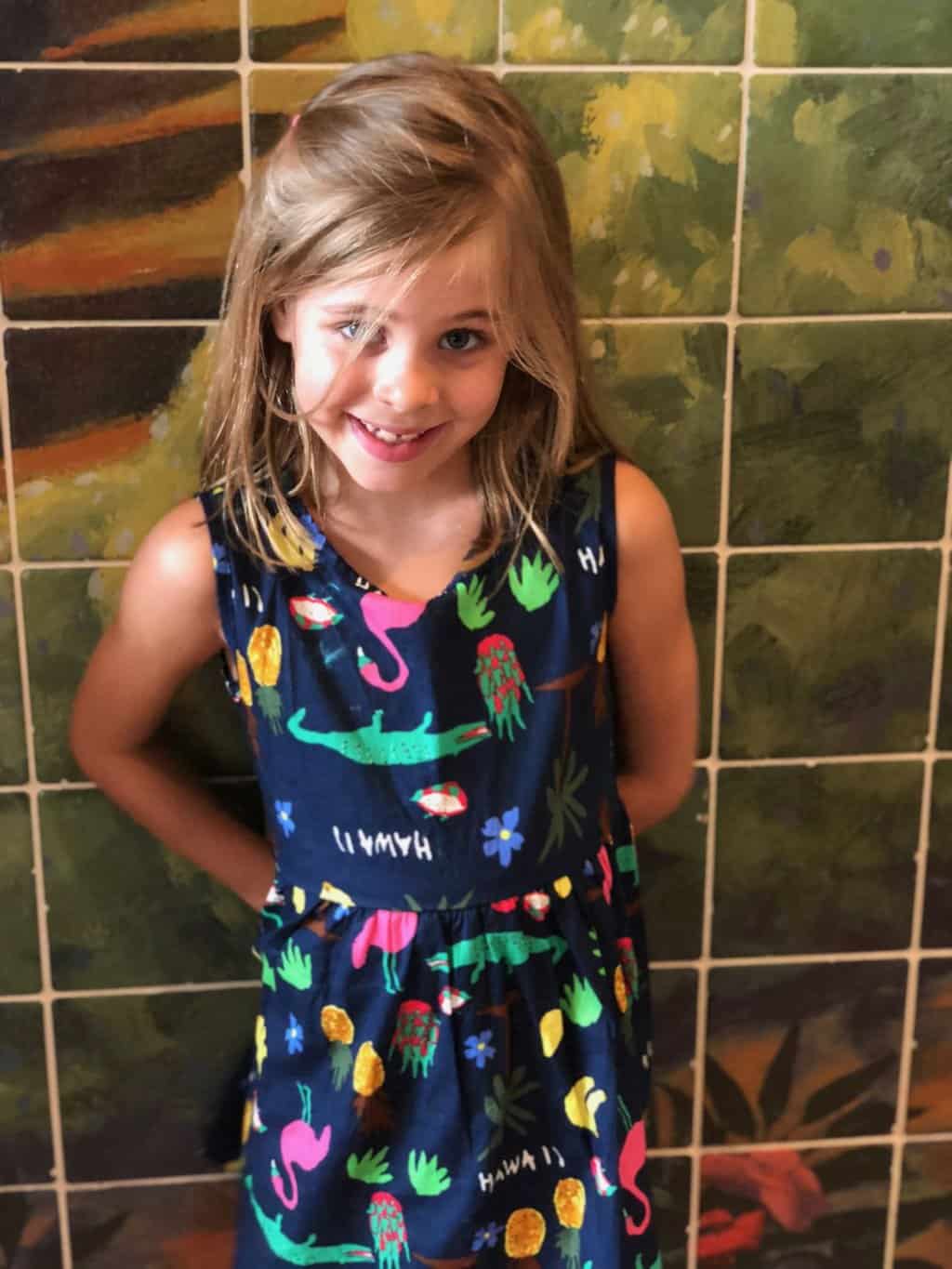 We were all so excited to be back at Disney and to be kicking off Tess's birthday celebration trip! So, so much FUN to come!!!