Tess is always so excited for her birthday trip to Disney! Whew, it's always HOT since her bday is at the end of July but we always have a blast too.
Britt had a volleyball camp on the same day that we were set to head down to Disney to kick off our trip so Zach stayed home with her and I went ahead and headed down with Tess, Spear and Kye.
Of course we stopped on the way for a treat and then drove straight to Hollywood Studios.
Kye had SUCH a fun time with Asher at Disney that he was super excited to hang out with Tess for some solo sibling time together. Their first stop was Star Tours and then they went to watch the Indiana Jones show and a cast member offered them free cotton candy! Meanwhile Spear and I got ready for OUR quality park time together.
First we stopped and said hey to Daisy and then Spear mapped out our plans and said the first thing he wanted to do was to go see the "big Woody" and get a picture with him.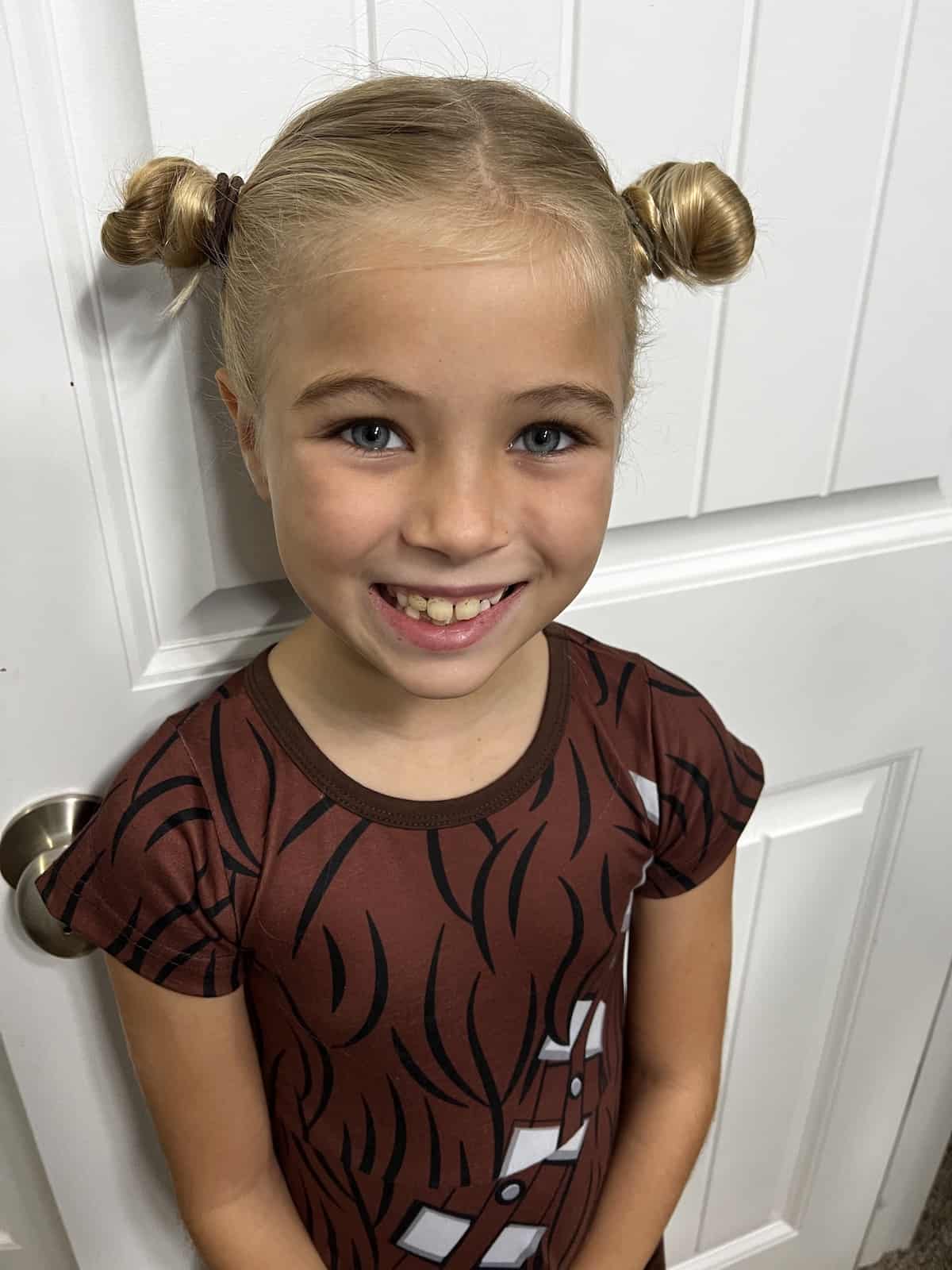 Love that he got to choose ANYTHING and that he picked taking a picture with Woody. He even brought his own Woody along for the day!
He also wanted to get a pic with Buzz and then wanted to look at every single piece of merch.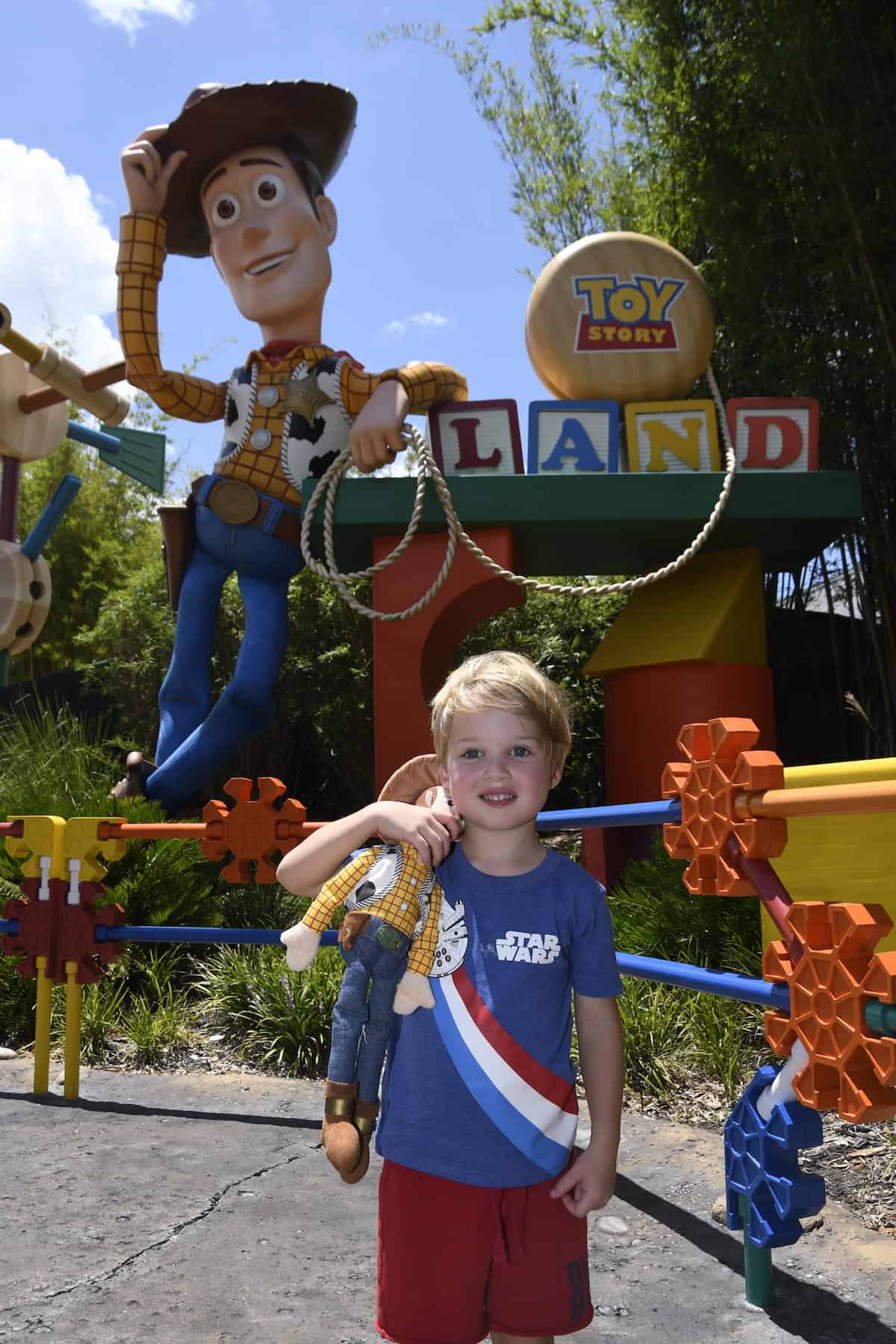 Since he was so into Toy Story Characters I really wanted to watch a Character Cavalcade with him so we went to wait for it and then it was canceled. Soooo sad.
We opted for a "movie date" instead.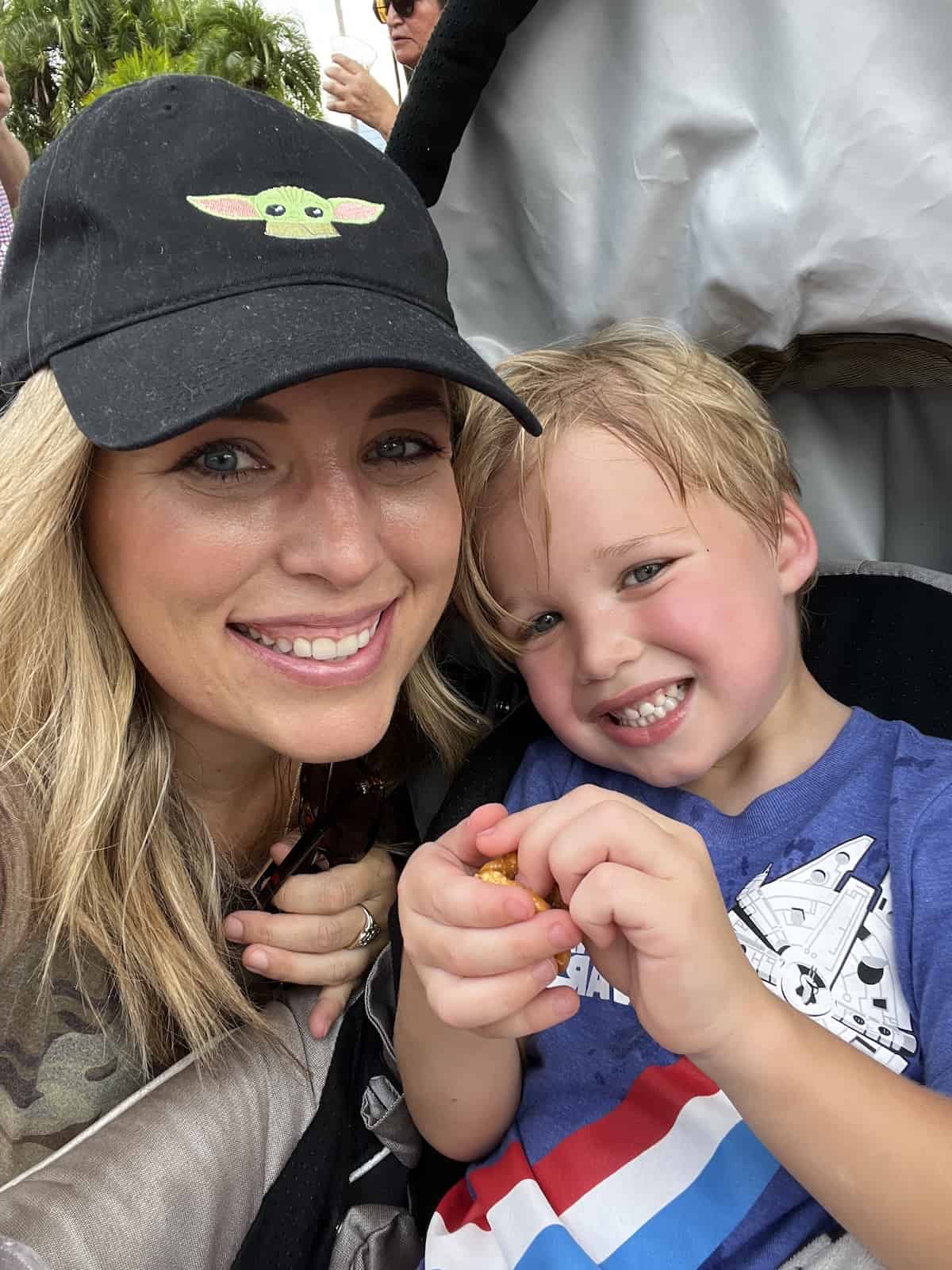 Olaf had a pretty low wait time so I thought it was the perfect opportunity for Spear to meet his first character since 2020!!!
I was a tad nervous at how it would go but he was not only NOT scared…he was a little TOO eager. He apologized to Olaf for being a bit rough and gave sweet snuggles and warm hugs 😉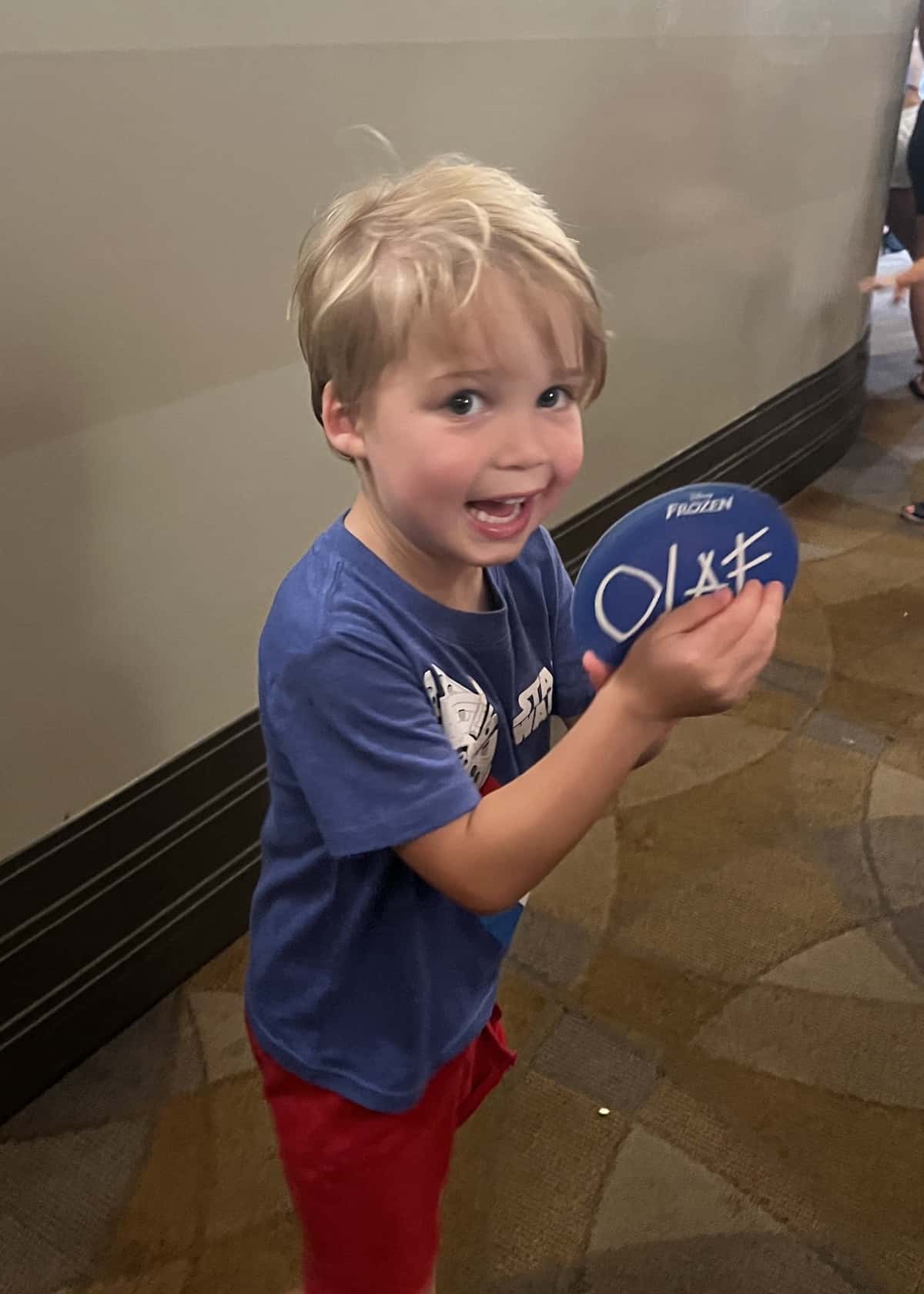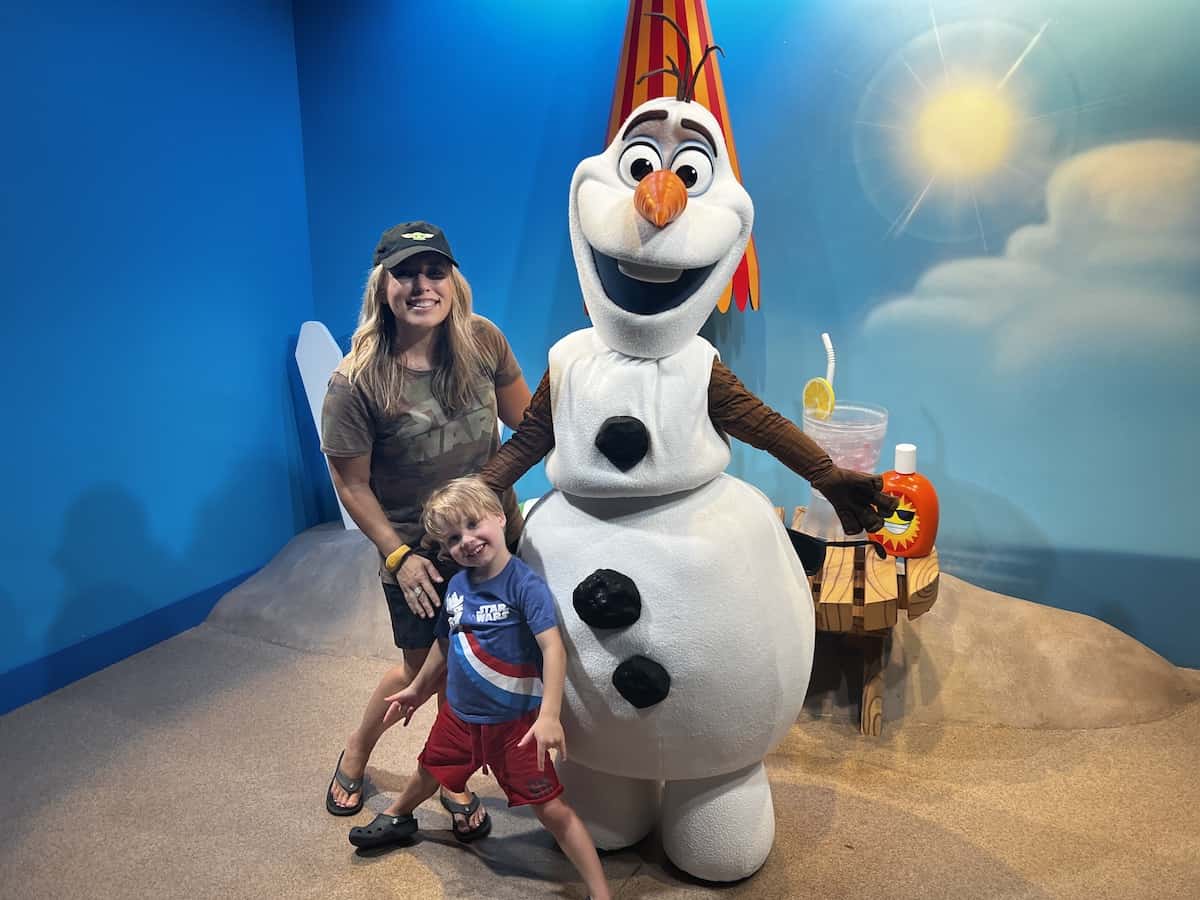 Spear wanted to go to the Star Wars store to do some more shopping 😉 Kid loves to shop!
To avoid the heat we then headed over to Muppets 3D and he loved it!
We had a really great time together, he only had to have one little time out but otherwise he was awesome with his behavior.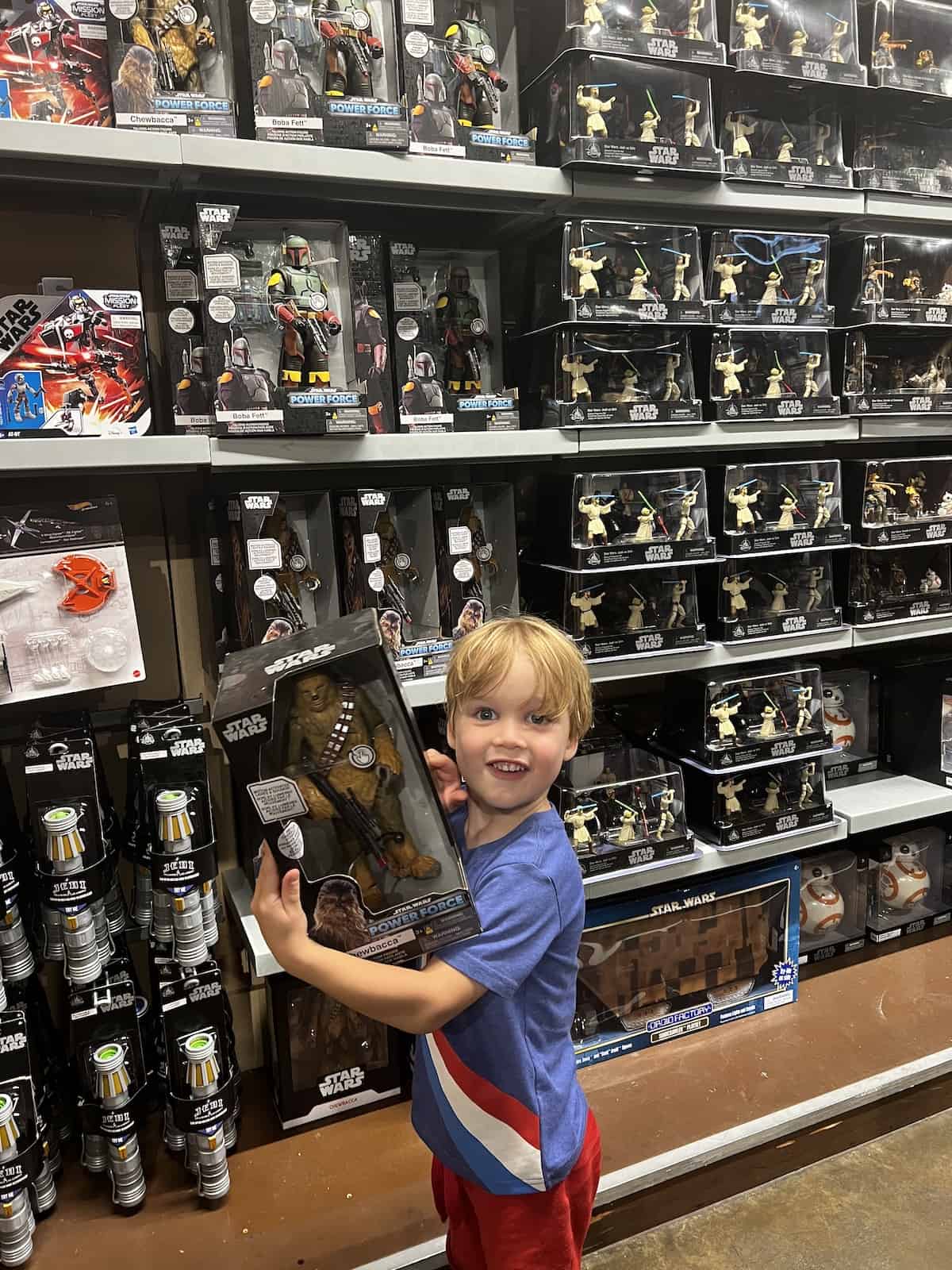 We met back up with Kye and Tess and they had the best time together!
They ended their time together with riding Smuggler's Run.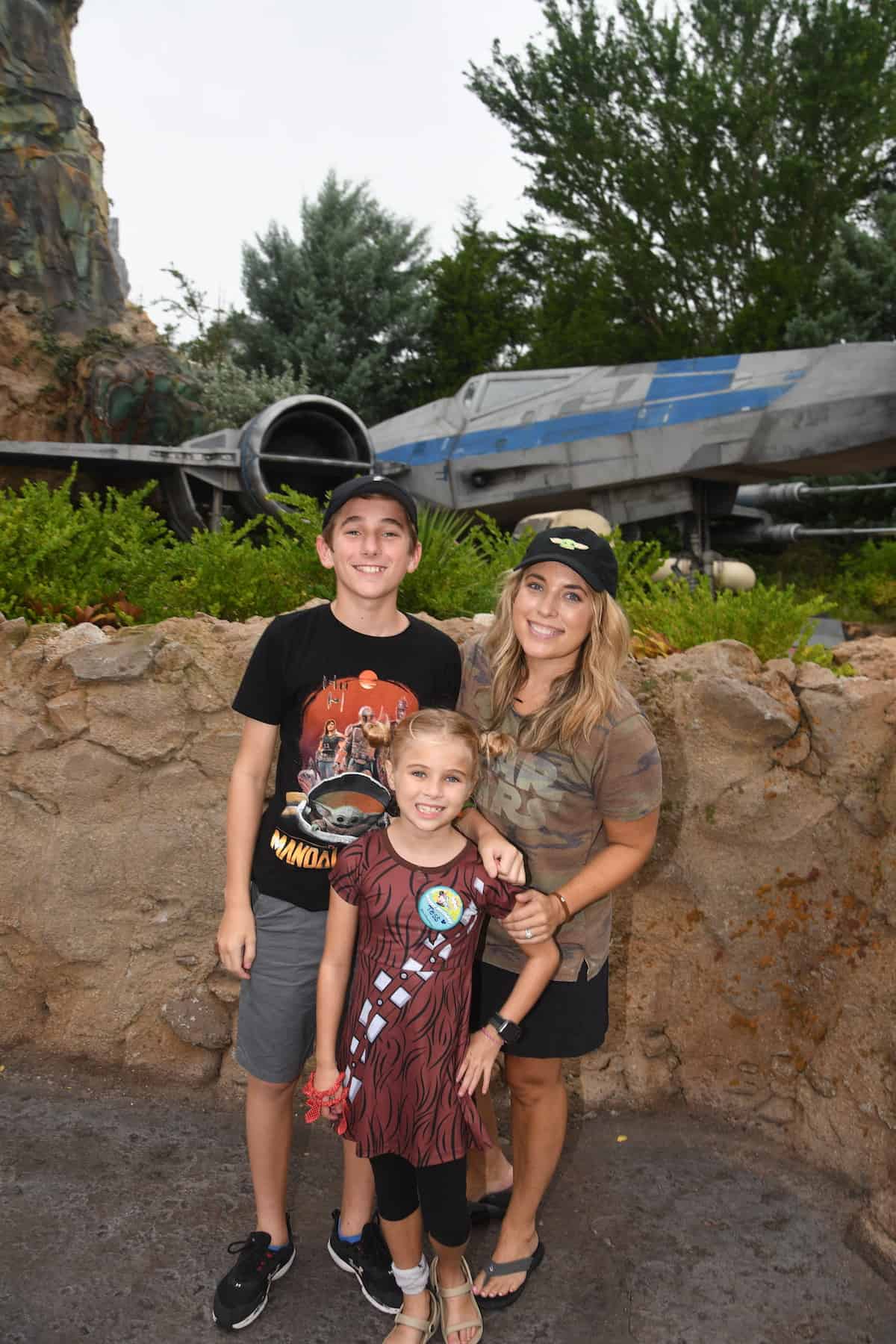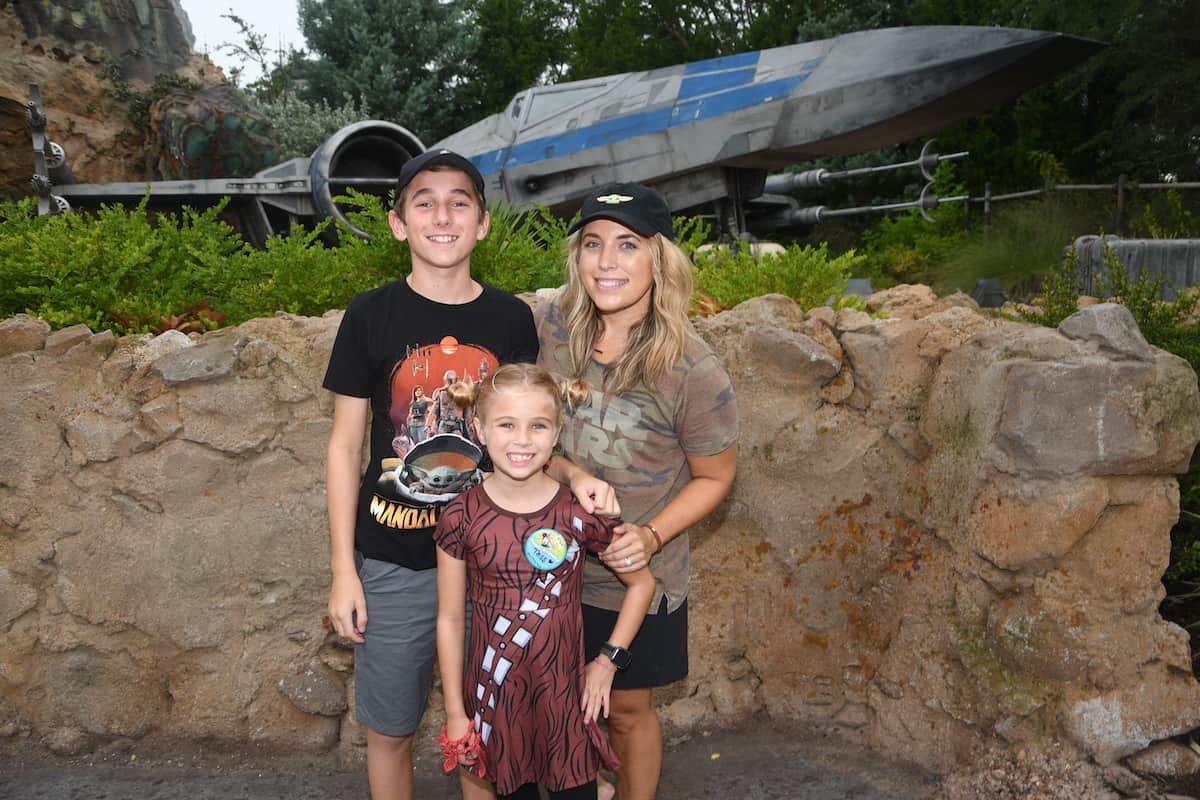 Tess was GIDDY with excitement and joy from her time with Kye. These are memories they will always have with each other 🙂
Tess also felt very grown up by getting to wear the Apple Watch and she text me all day filling me in about all the fun she was having.
As we walked through the park Tess shared all the details of their time together and all the people they met in line.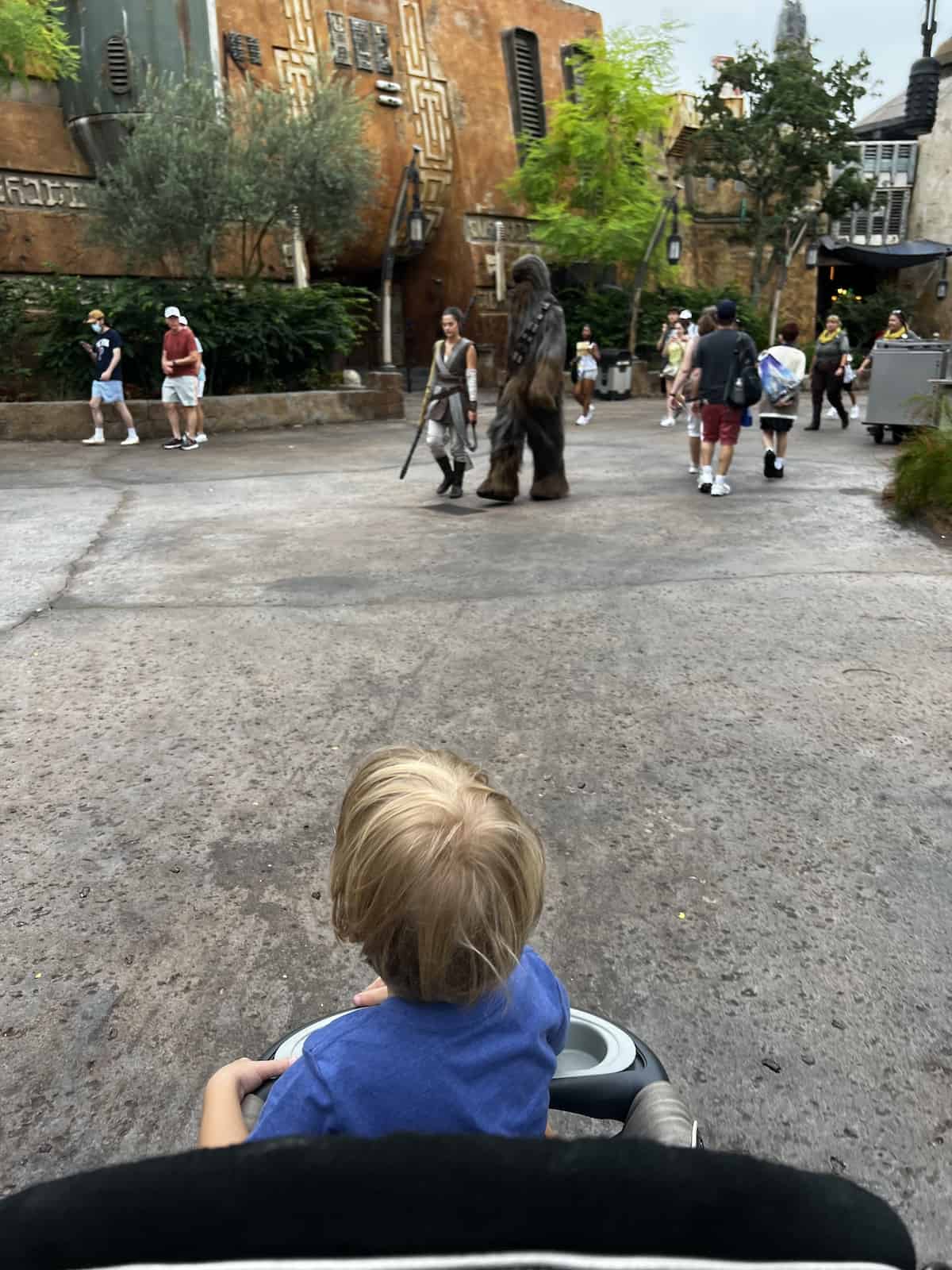 Can't have a birthday trip without a birthday surprise – I was FINALLY able to book a reservation at Sci-Fi Dine in Theater Restaurant. SO PUMPED!
You get to eat in an old school car and watch old school movies. We had an awesome server who brought everyone a cupcake to celebrate the birthday girl.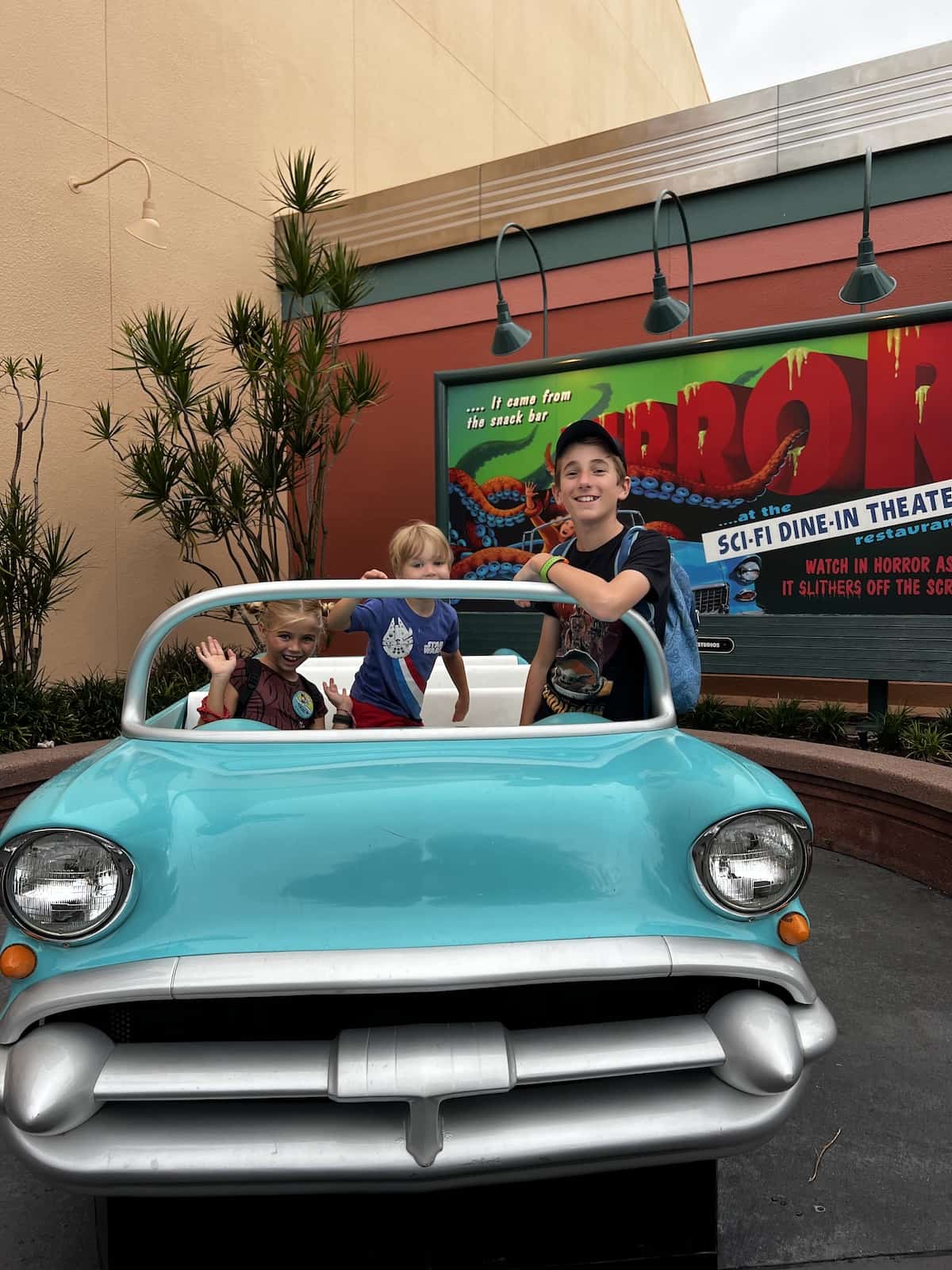 Britt and Daddy finally arrived and made it in time to enjoy the food with us too! And we got lots of treats for a dessert on the go 😉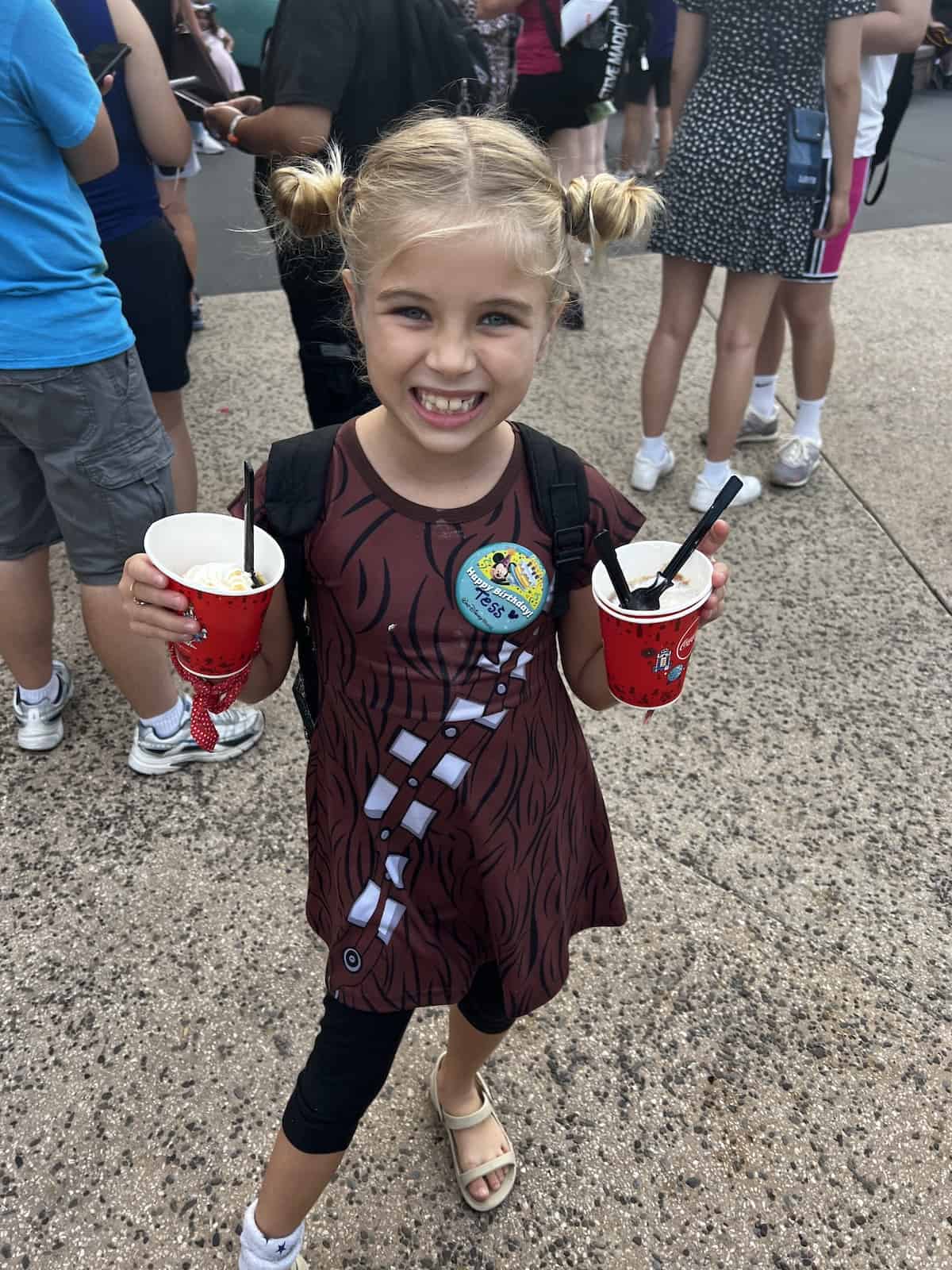 After dinner we headed over for Tess's FAVORITE attraction – Tower of Terror! Spear and Tessie were so excited.
Meanwhile Britt and I were total wimps and took fun pics instead while the rest of the crew enjoyed the attraction.
But we ALL were excited to ride Spear's favorite – "Choo Choo Mickey!" Spear had missed Britt and he was alllll about sitting with her.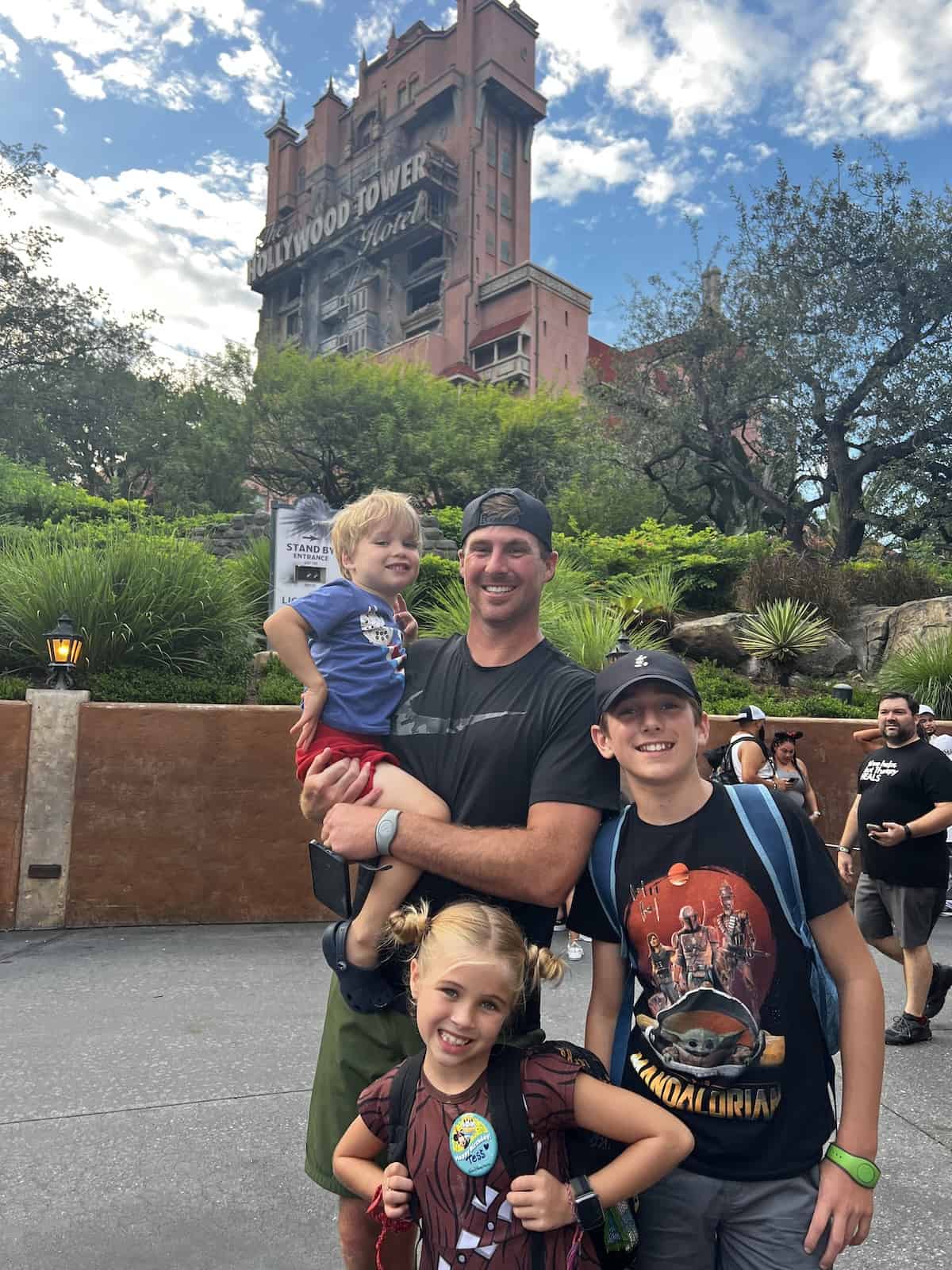 And for the last ride of the night we headed over to Slinky Dog!
Spear has ridden Slinky in the past but didn't want to ride this time. It was actually my first time ever going through the line and checking out the ride myself. I thought maybe if we got to it that Spear would change his mind and want to ride. But, nope, he was content watching.
The girls were so cute with how much they had missed each other all day and were so happy to be reunited!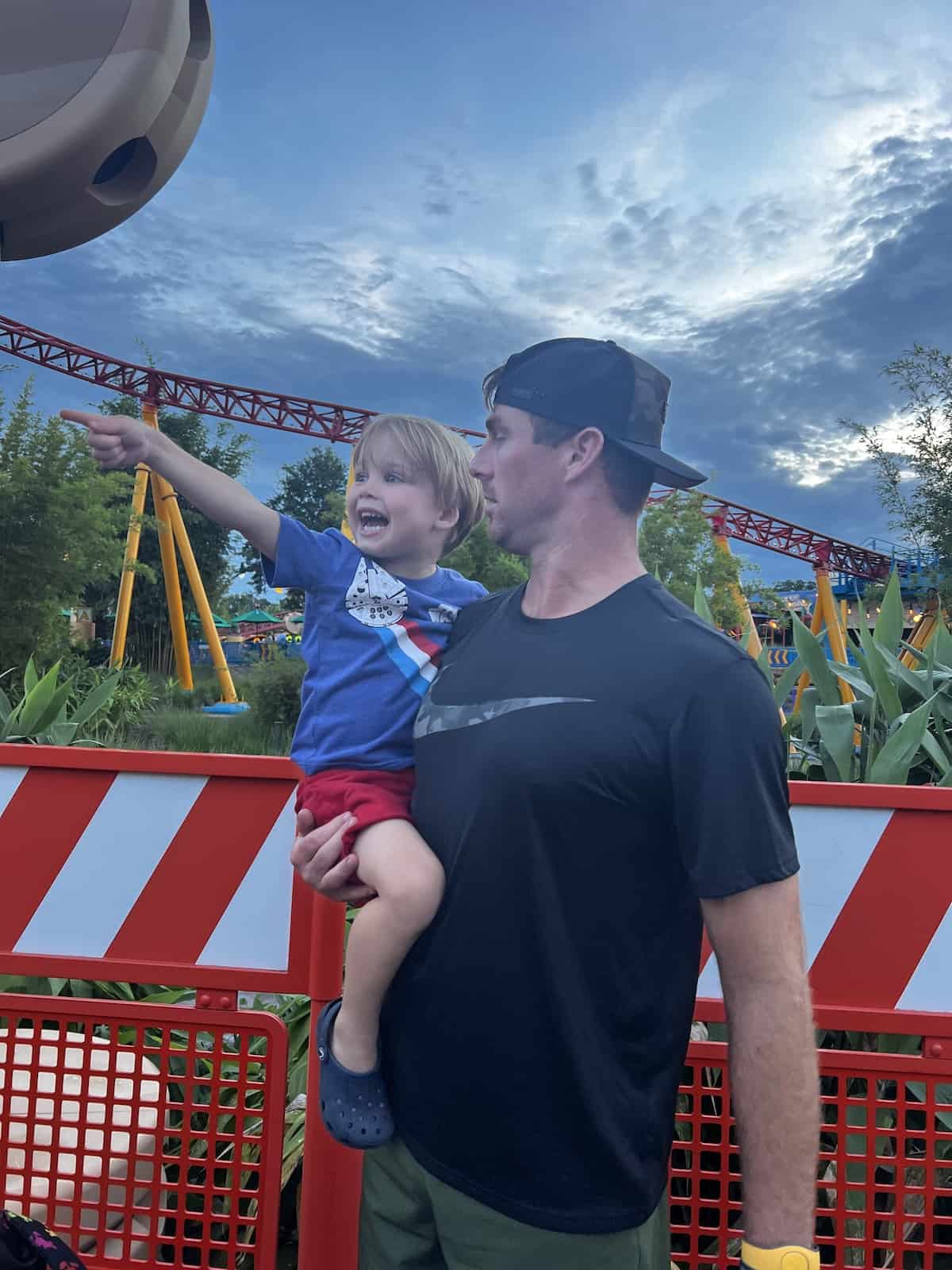 We headed to the house and as another added birthday treat Payton was in town for a basketball tournament so we invited them to stay with us! We felt bad our timing didn't work out to be there during their whole trip but planned better for our trip in 2023 😉