This post covers part of our 8th week of summer: Saturday July 21st through Thursday the 26th! We left for Disney on the 26th hence the shorter week 😉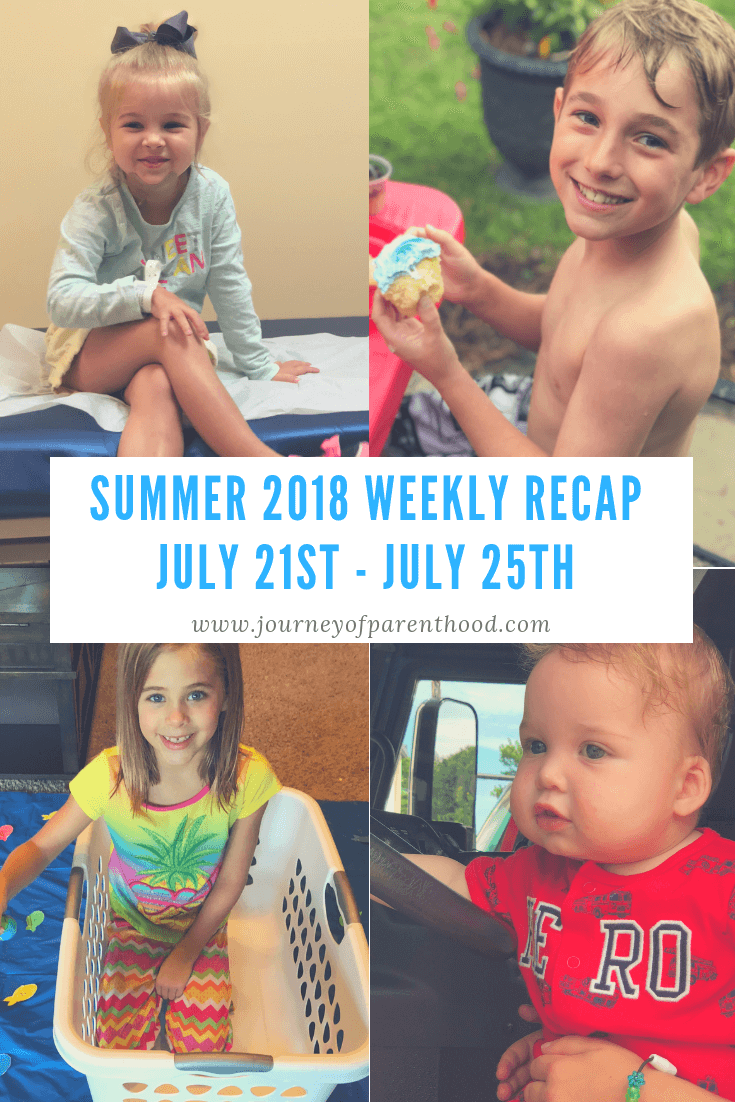 We had VERY few weekends this summer where we didn't have plans or weren't traveling so when we did have a free Saturday we were SO EXCITED to finally have The Hall Family over to hang out! Zach was so cute about making ribs and he's always such a good host and the kids were super pumped to get to play with their kids. It's a newer friendship for our family and one that Zach and I both want to make sure to foster and help grow but whew it's tough to align schedules when both of our families are so busy all the time! I'm so thankful for friends who "get it" and understand this is just the season of life we're all in right now!
I love that our kids have a tradition of waiting by the window to see our guests as they arrive!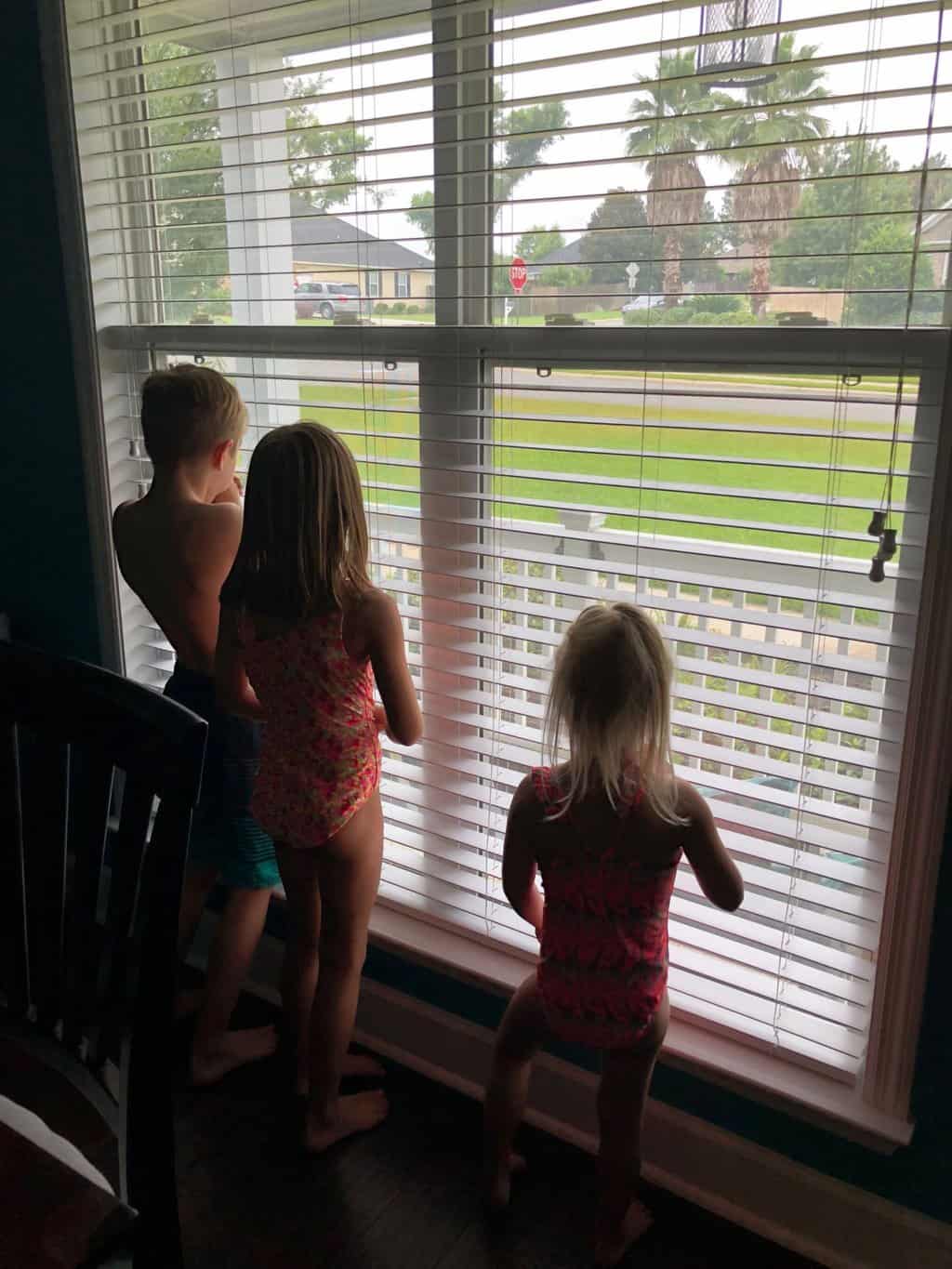 We had the kids go ahead and swim and, of course, like 5 minutes before the crew arrived Tess was copying Kye and Britt who were doing jumps into the pool….she did a backwards jump and didn't jump OUT far enough (UGH my BIGGEST pet peeve with the kids "JUMP FAR OUT") and BAM hit her chin on the edge of the pool. I didn't see it happen. Zach was out with the kids and came inside to get towels to clean up the blood. He wouldn't let me see it because I think he knew I'd want to take her in. I'm sorry but I'm team GO IN when it comes to any sort of cut or anything that might possibly require stitches. I don't want scars for myself or my kids especially if they are avoidable!
Tess is SO tough yall. She didn't even CRY. The only time she shed tears was when we told her she couldn't go swimming anymore. Zach bandaged it up and promised me we'd check it in the morning and if it wasn't closing that I could take her in.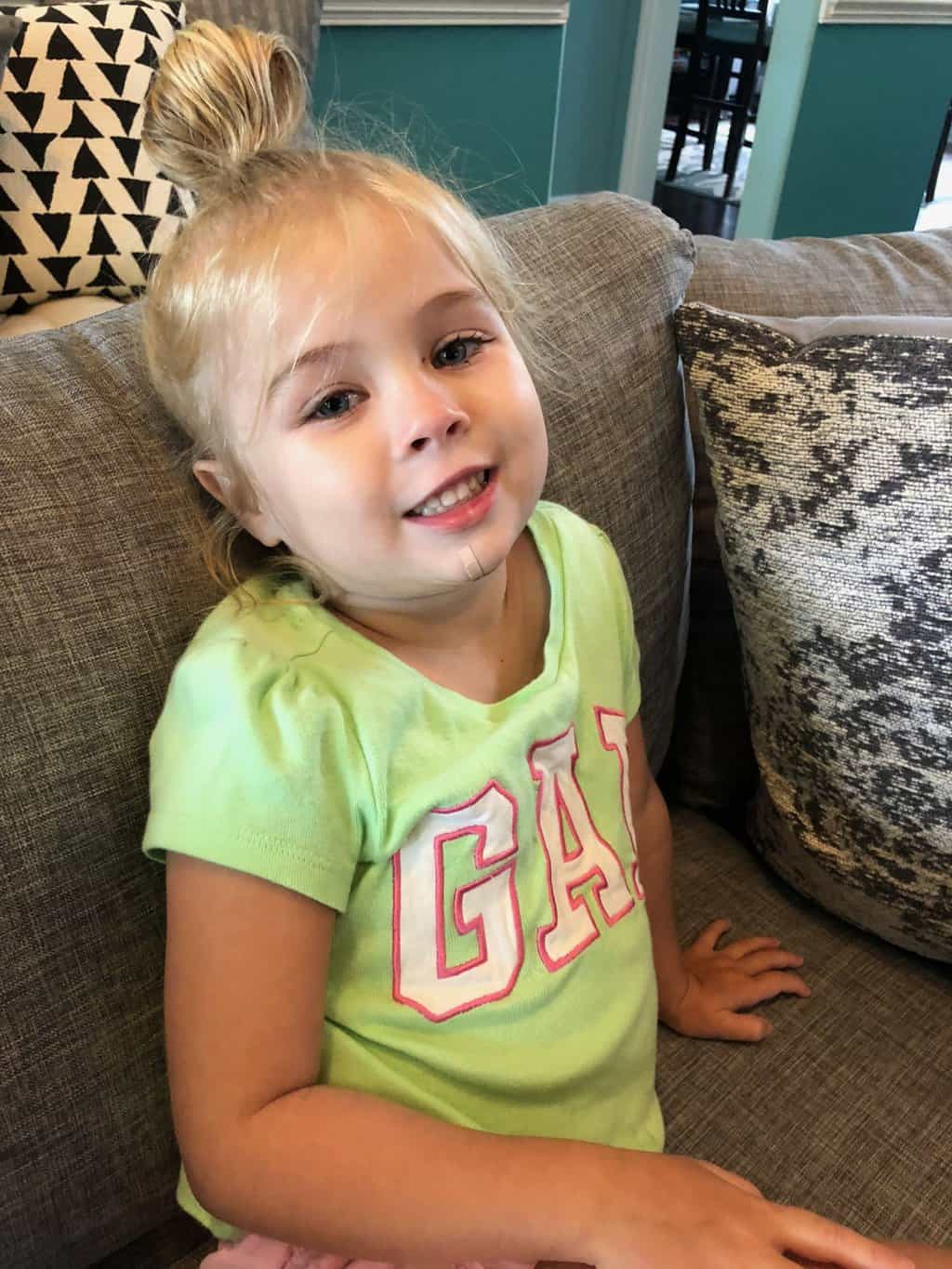 I'm sure Tiffany and Steven were thinking "these people are crazy" because first they show up and Tess is bleeding and then Zach gets up in a tree with our neighbor to cut down limbs haha But hey you gotta do it when you can! This tree always stresses me OUT during storms so it was lucky that our neighbor happened to be cutting stuff down when we were outside!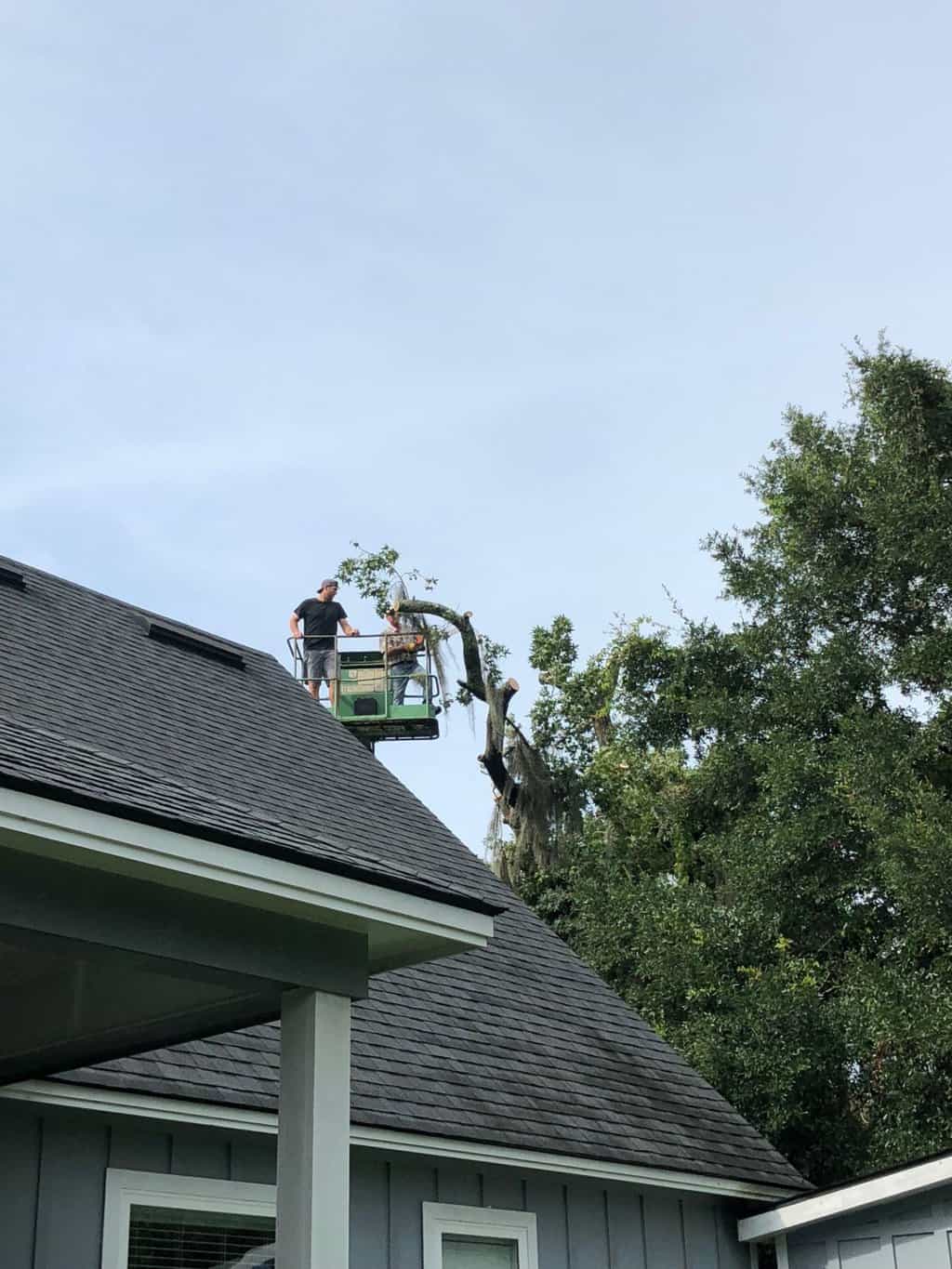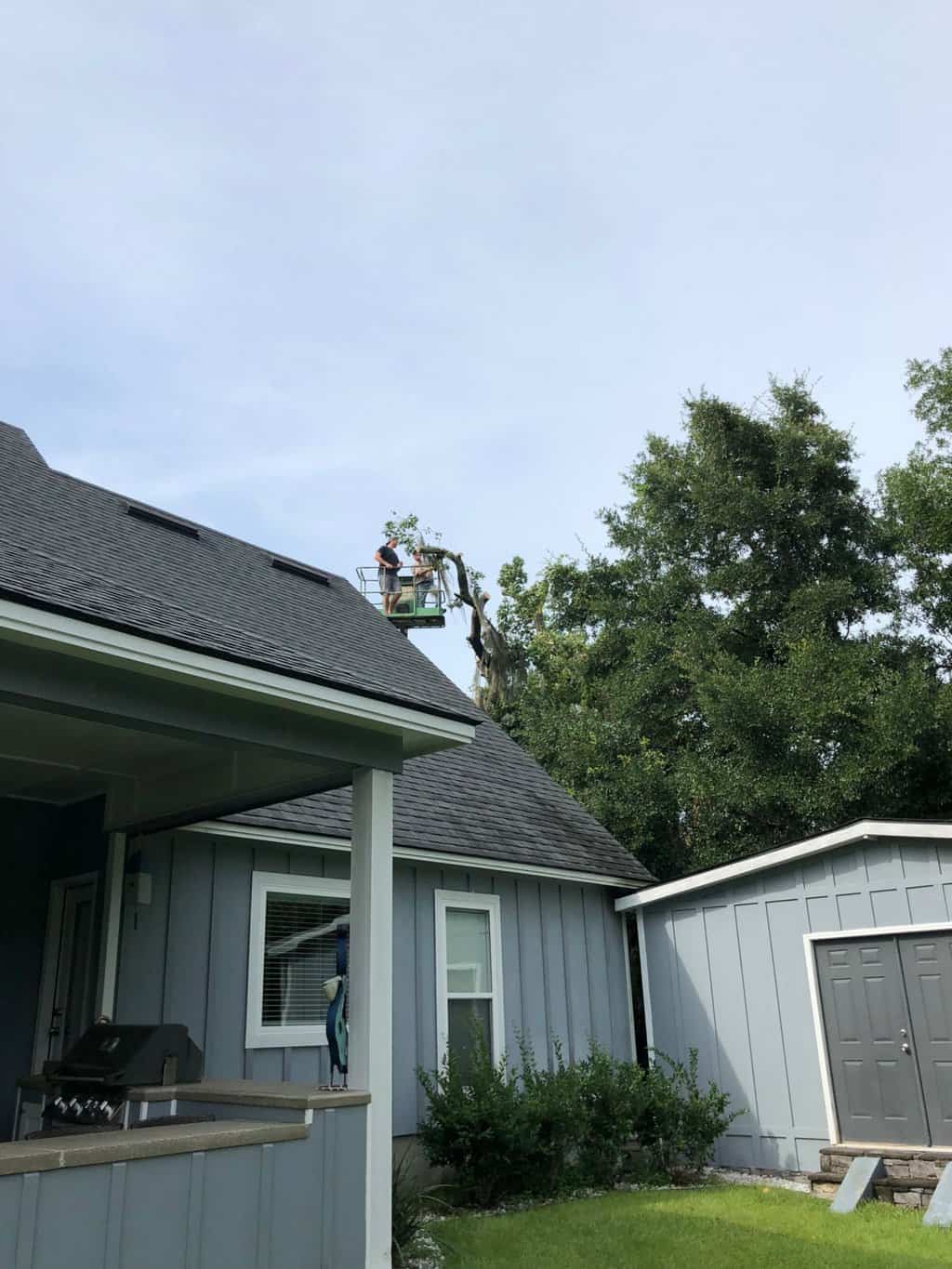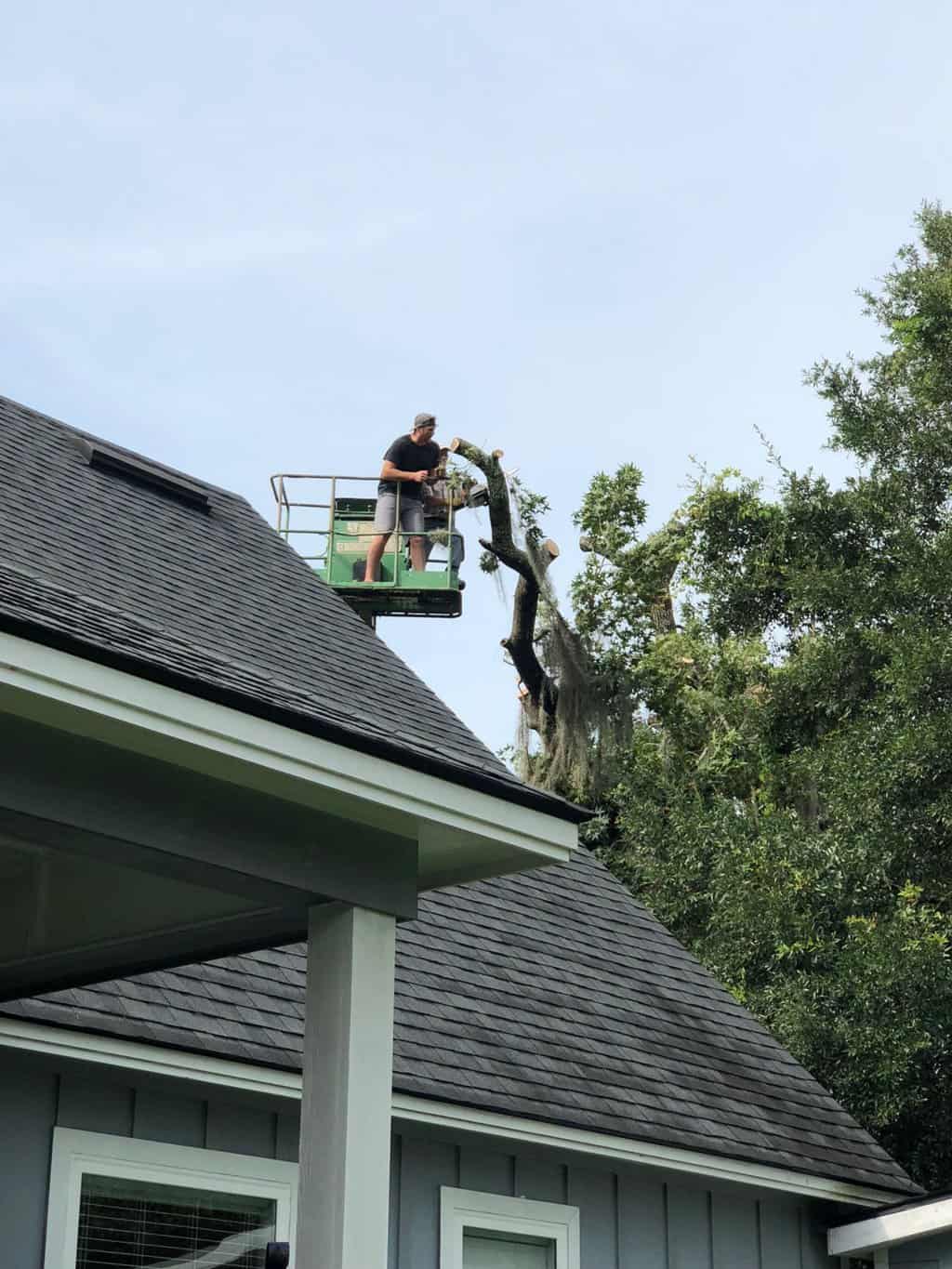 Poor Tessie couldn't swim so she got to watch a marathon of Mickey and the Roadster Racers while Spear napped and the older kids had a BLAST in the pool together! It's such a blessing to have friends who are like-minded in their values and parenting methods and that our children are becoming friends too!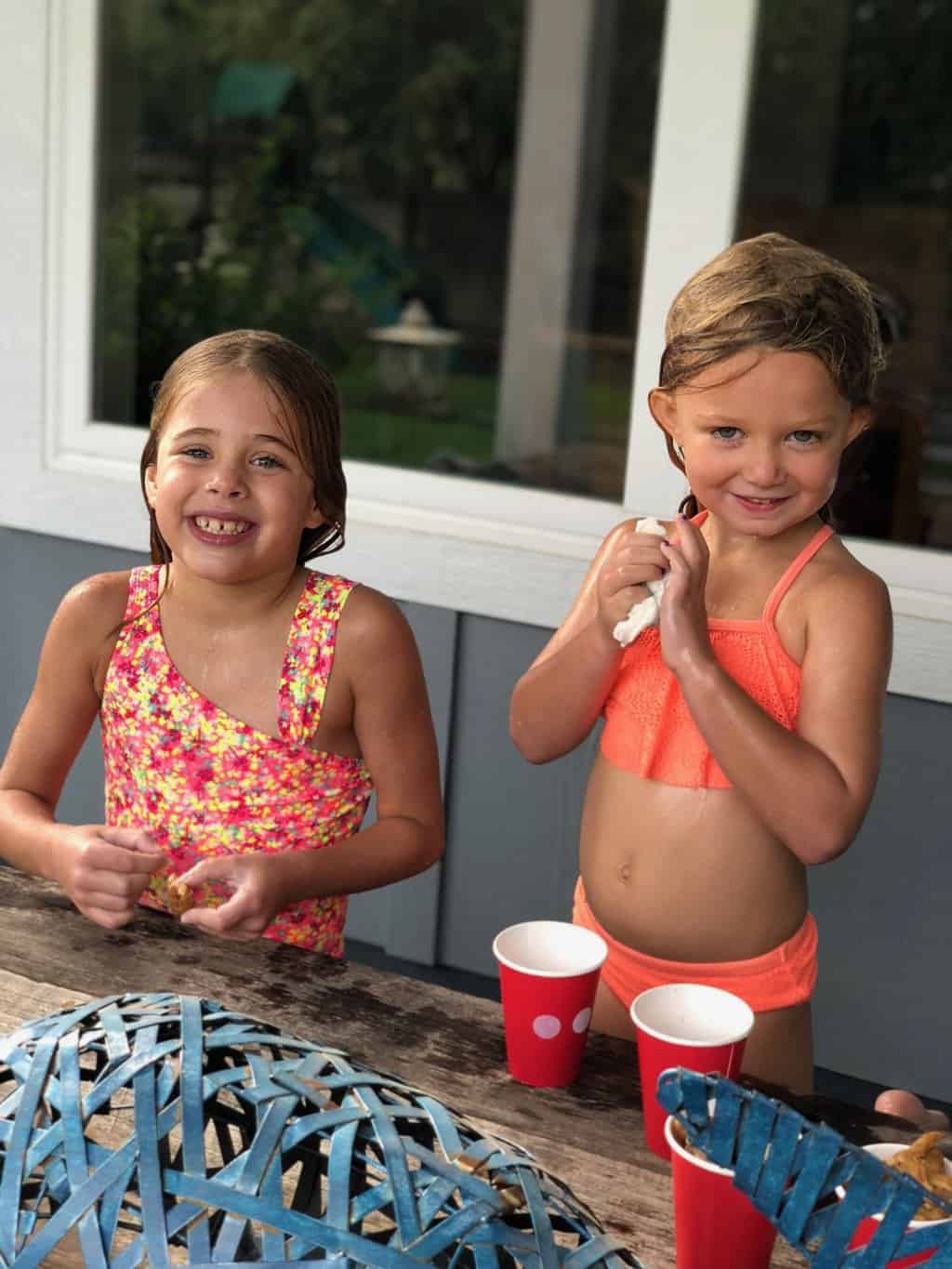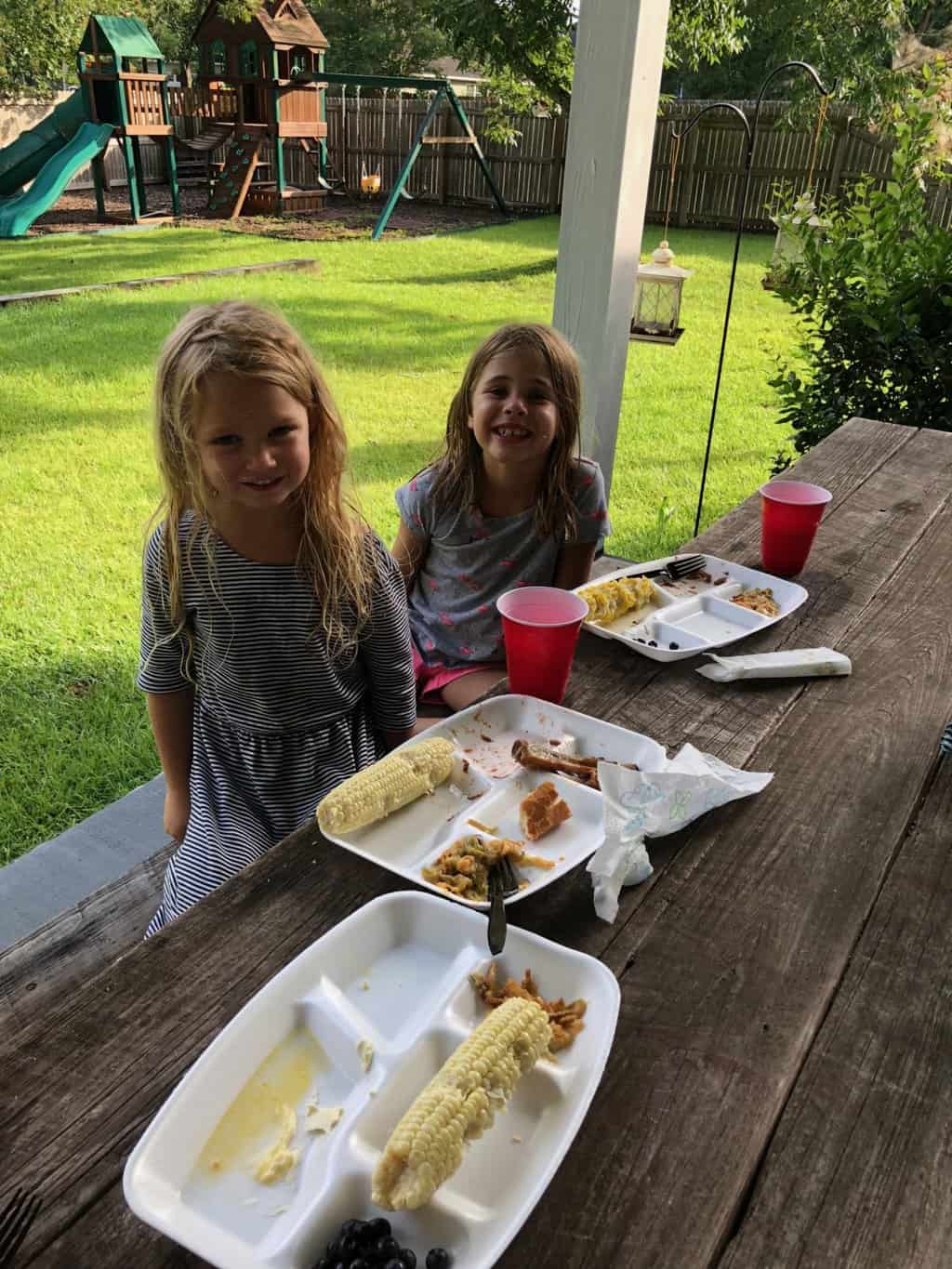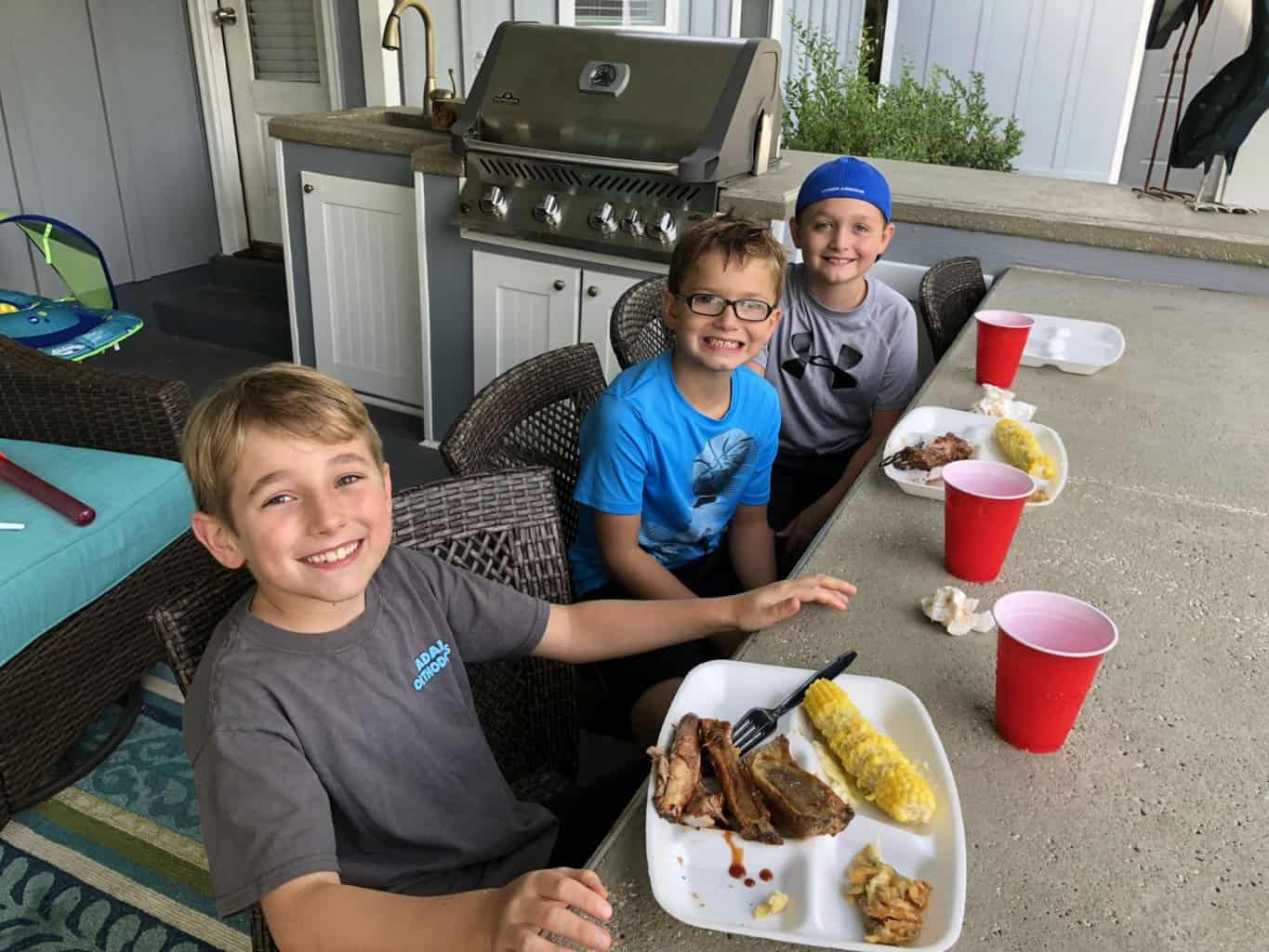 We had such a great time having dinner and talking and getting to know each other better while the kids had a BLAST playing together. We all had such a good time in fact that we totally let everyone stay up SUPER late. And even let the boys arm wrestle Zach in order to be allowed to play some video games. It was an epic night for sure…I don't think they left till 10ish and that's when the kids went to bed. It was so fun and we all had a great time and hope to do it again soon!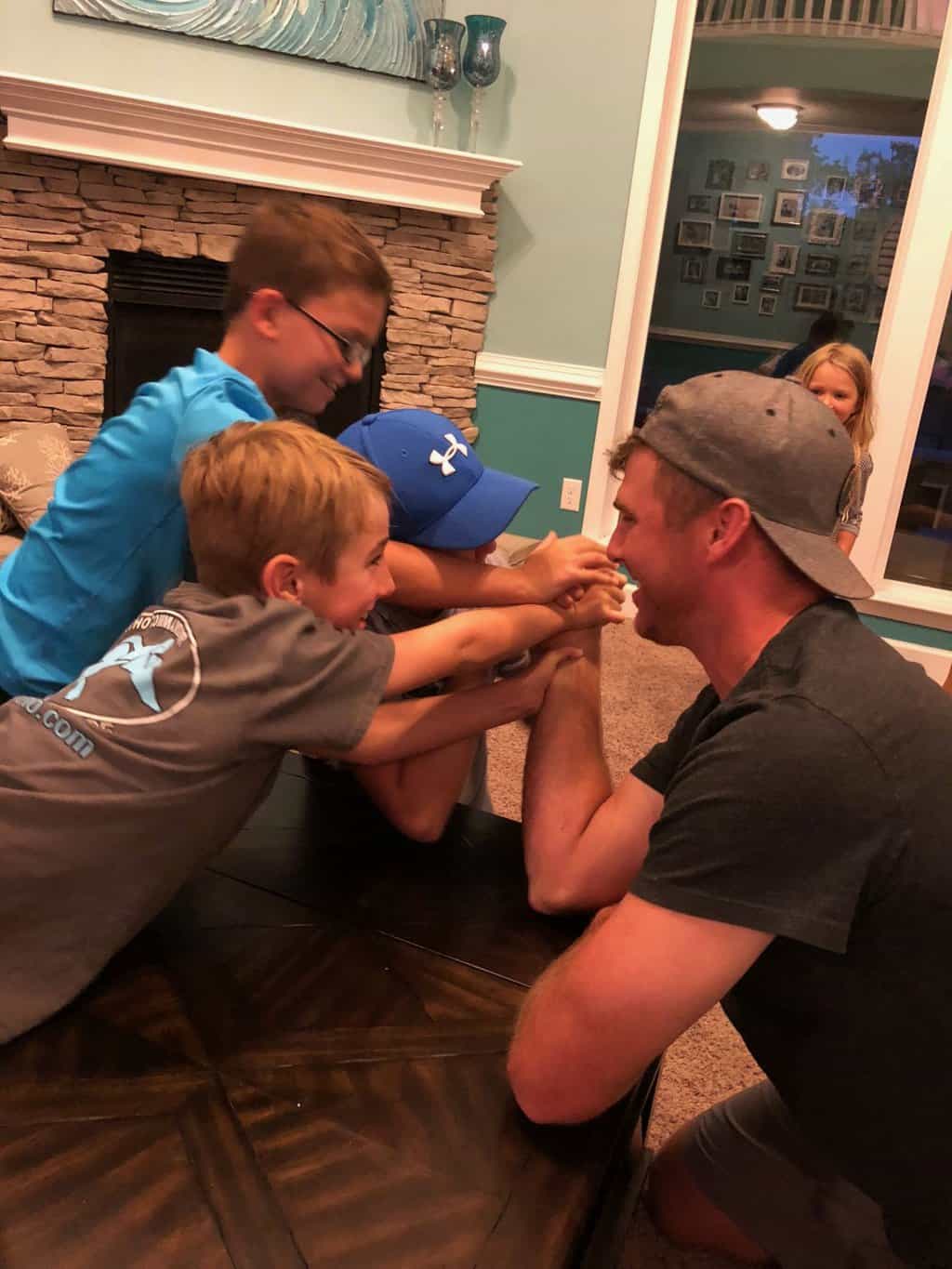 The morning after required lots of coffee 😉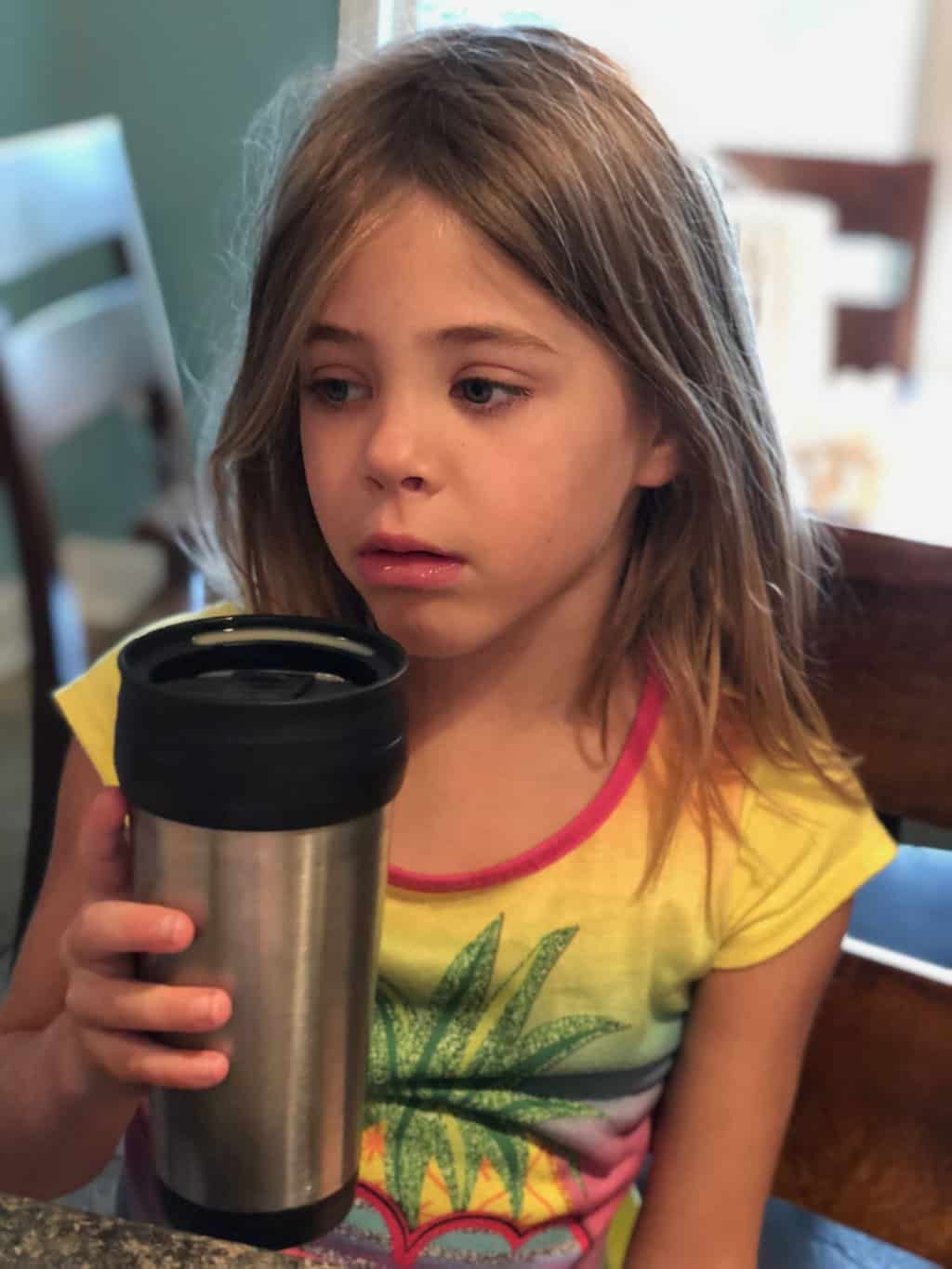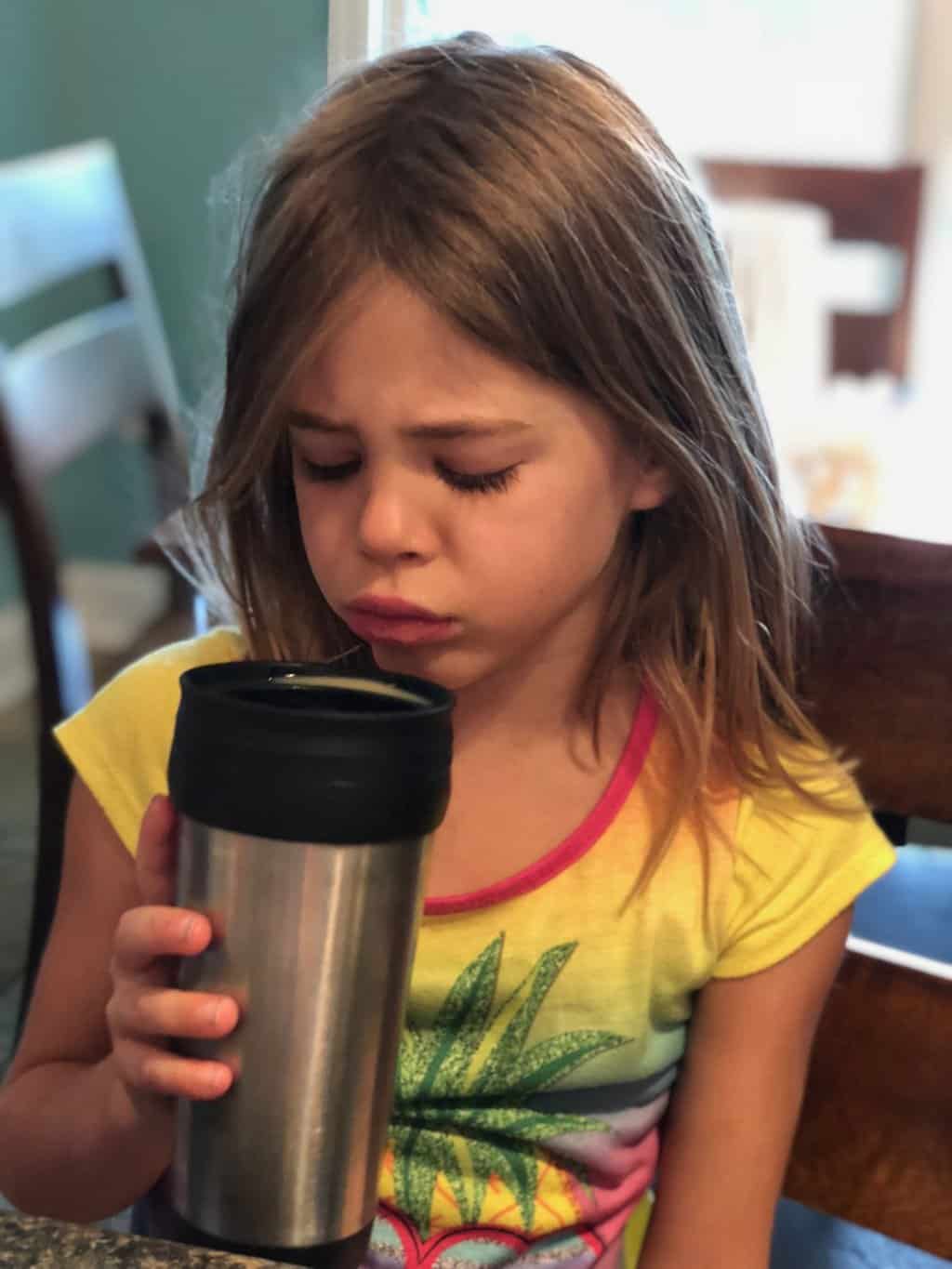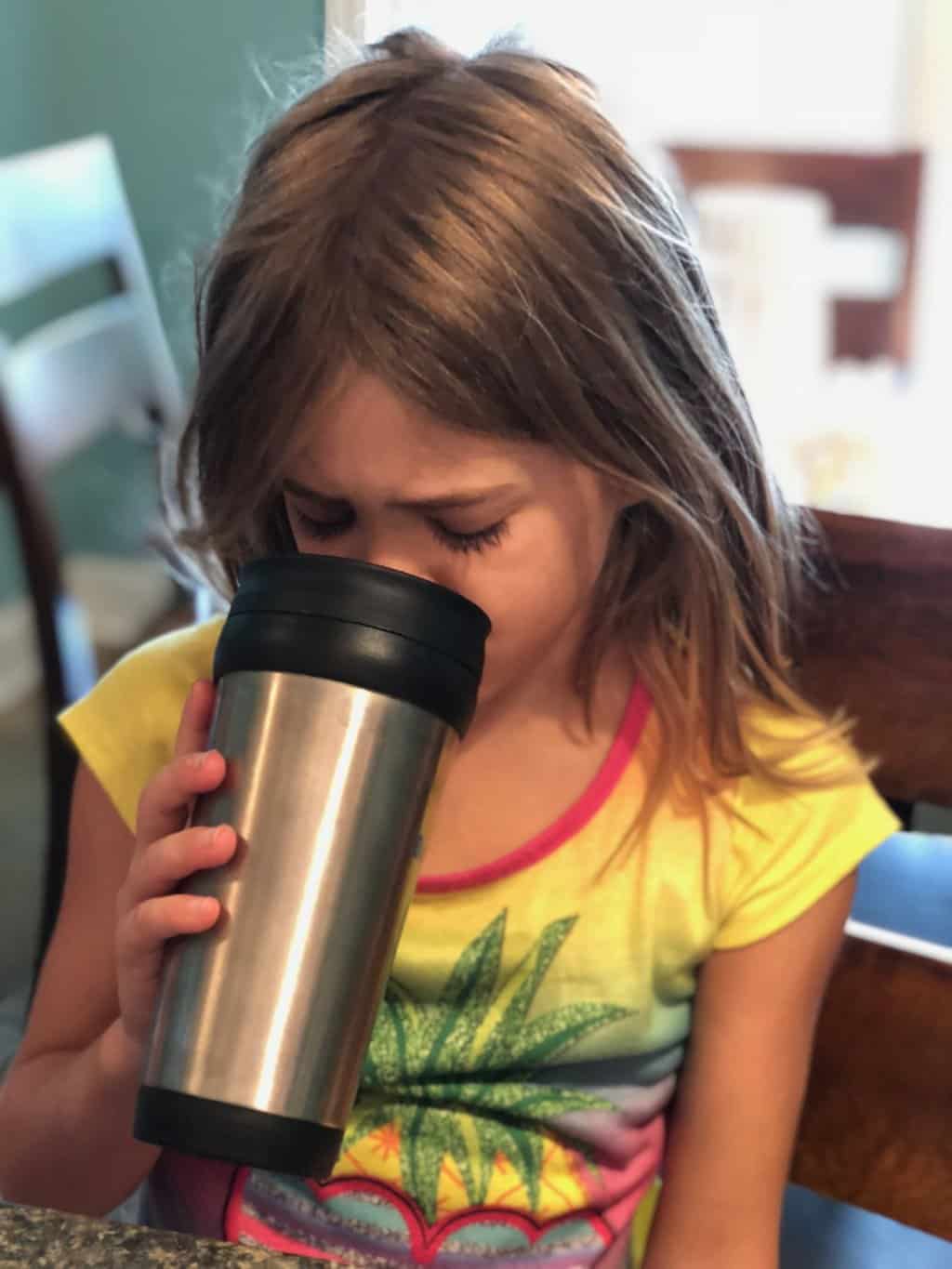 When we removed Tess's bandages the wound didn't look fully closed and I just really, really wanted to take her in. So Zach was okay with it. We have an urgent care center close to our house and I just ran her up there and it was a super smooth process. We were in and out under an hour and they were GREAT! She was SO brave and did an awesome job!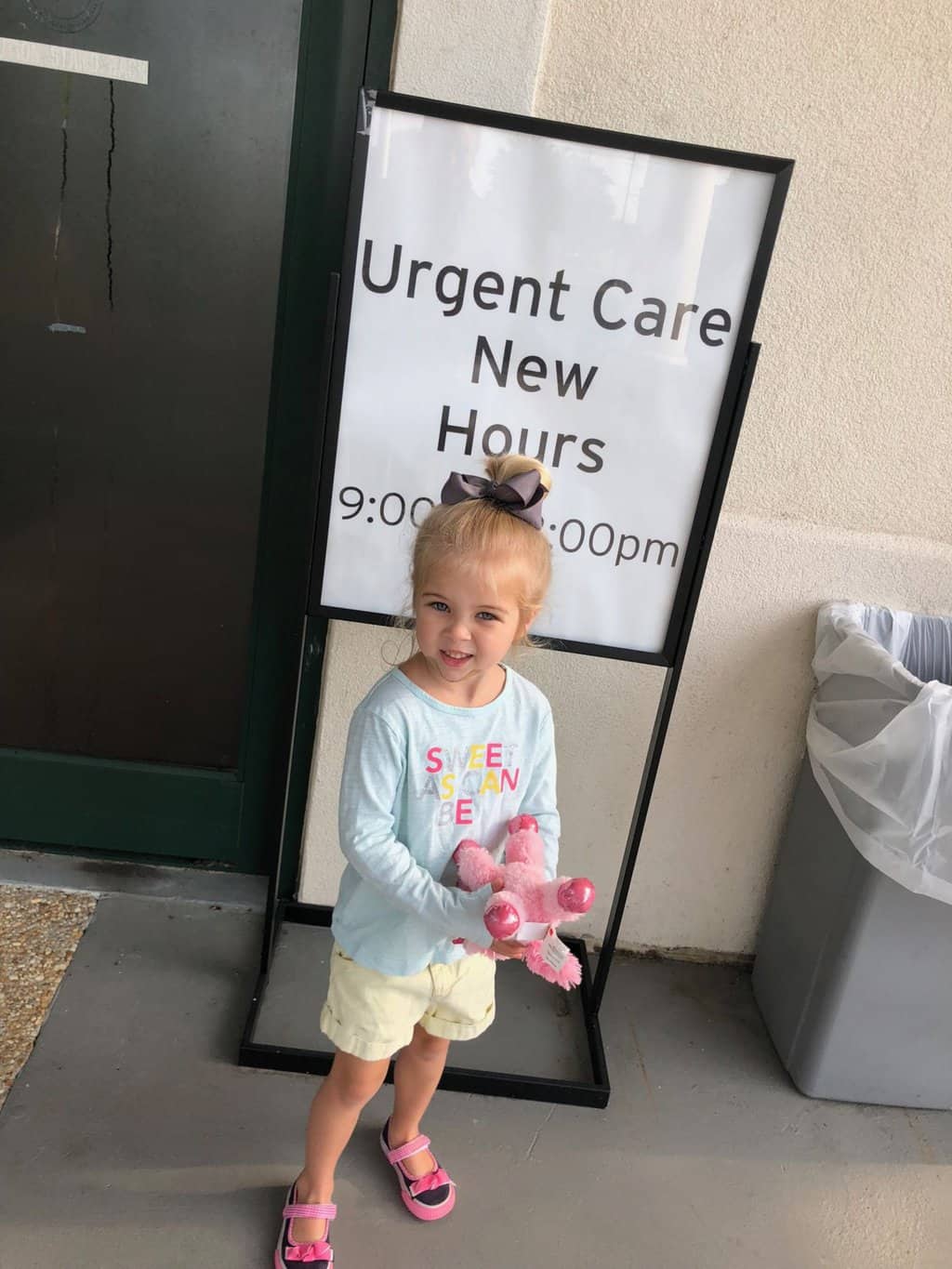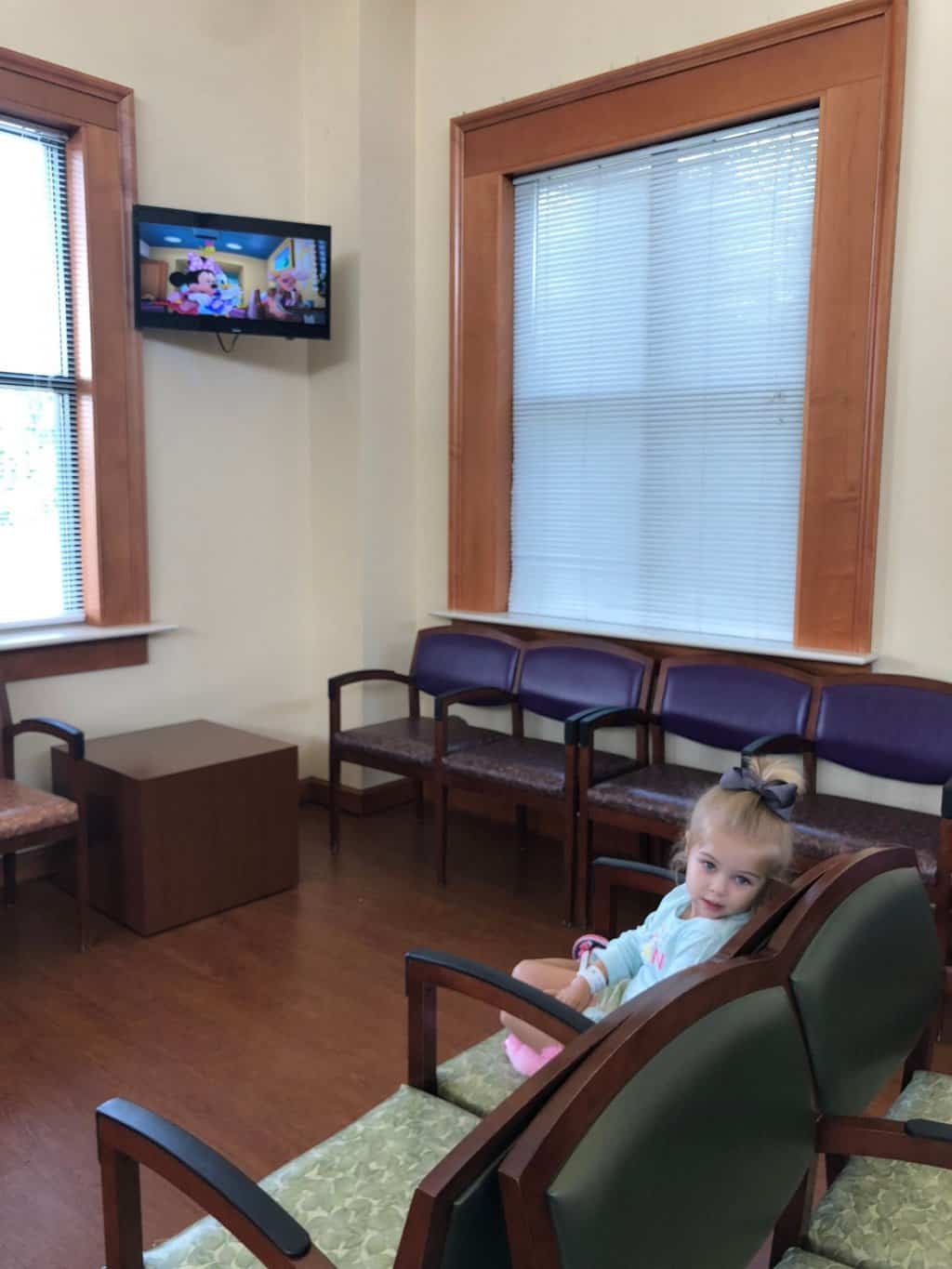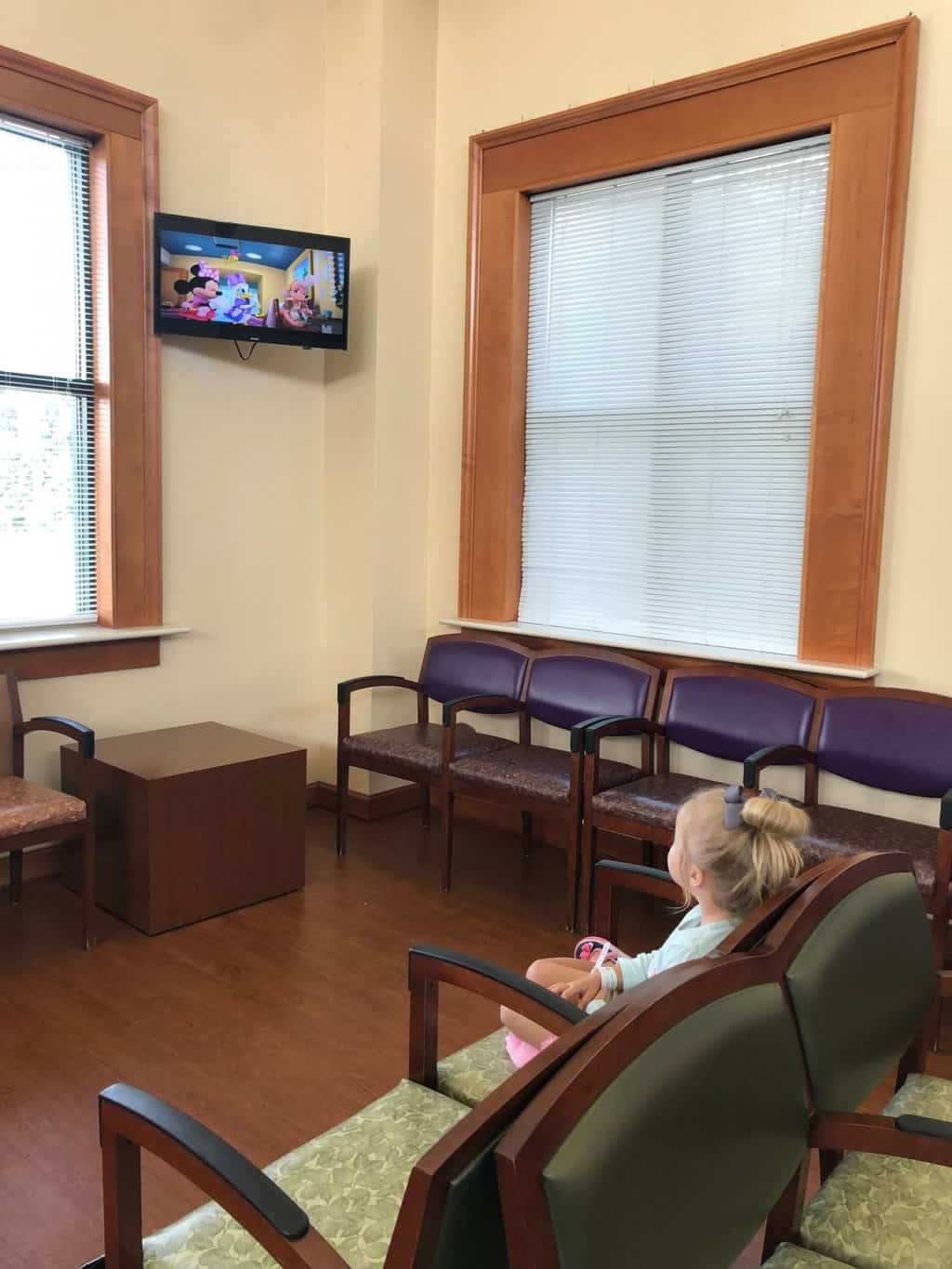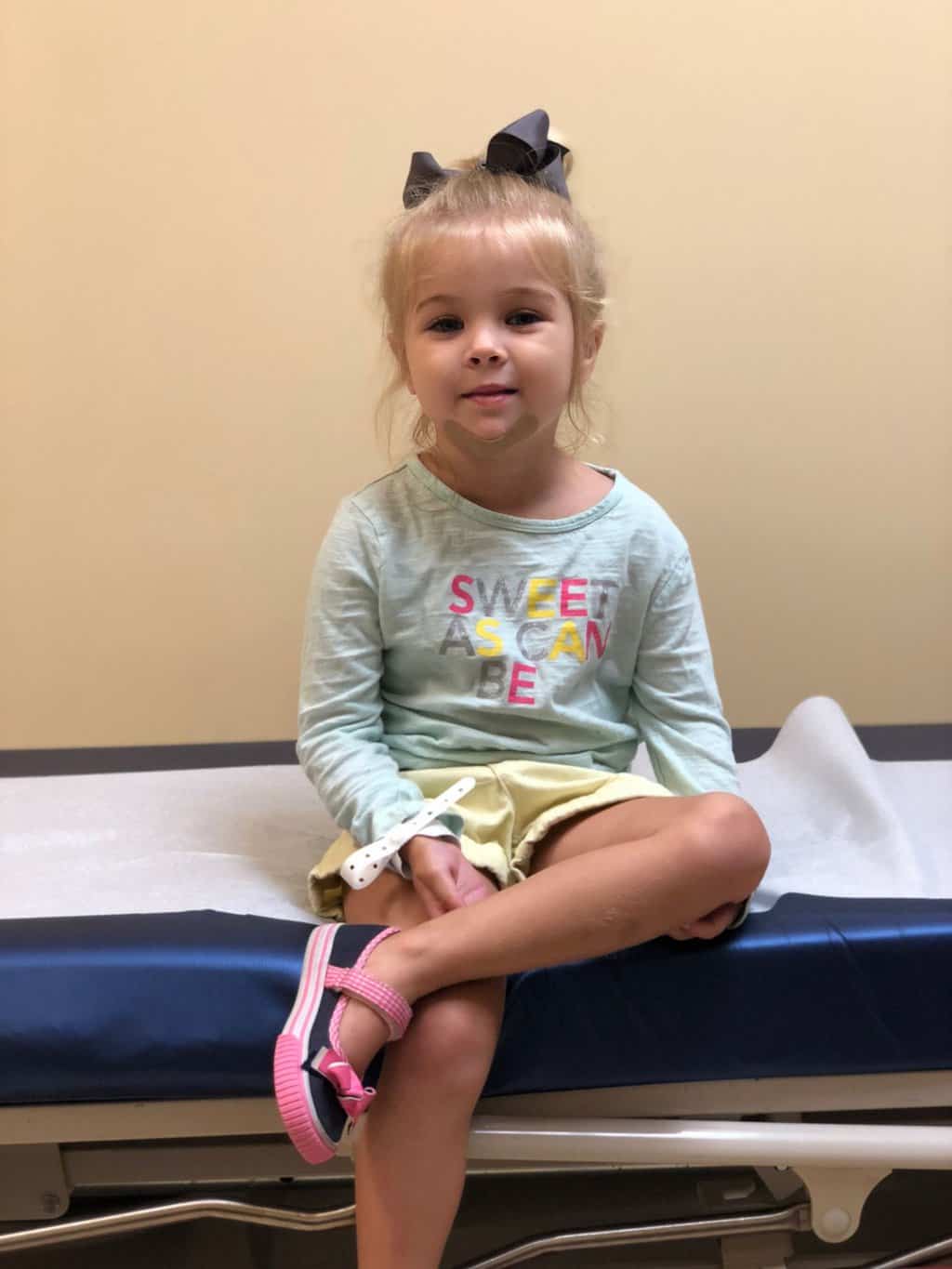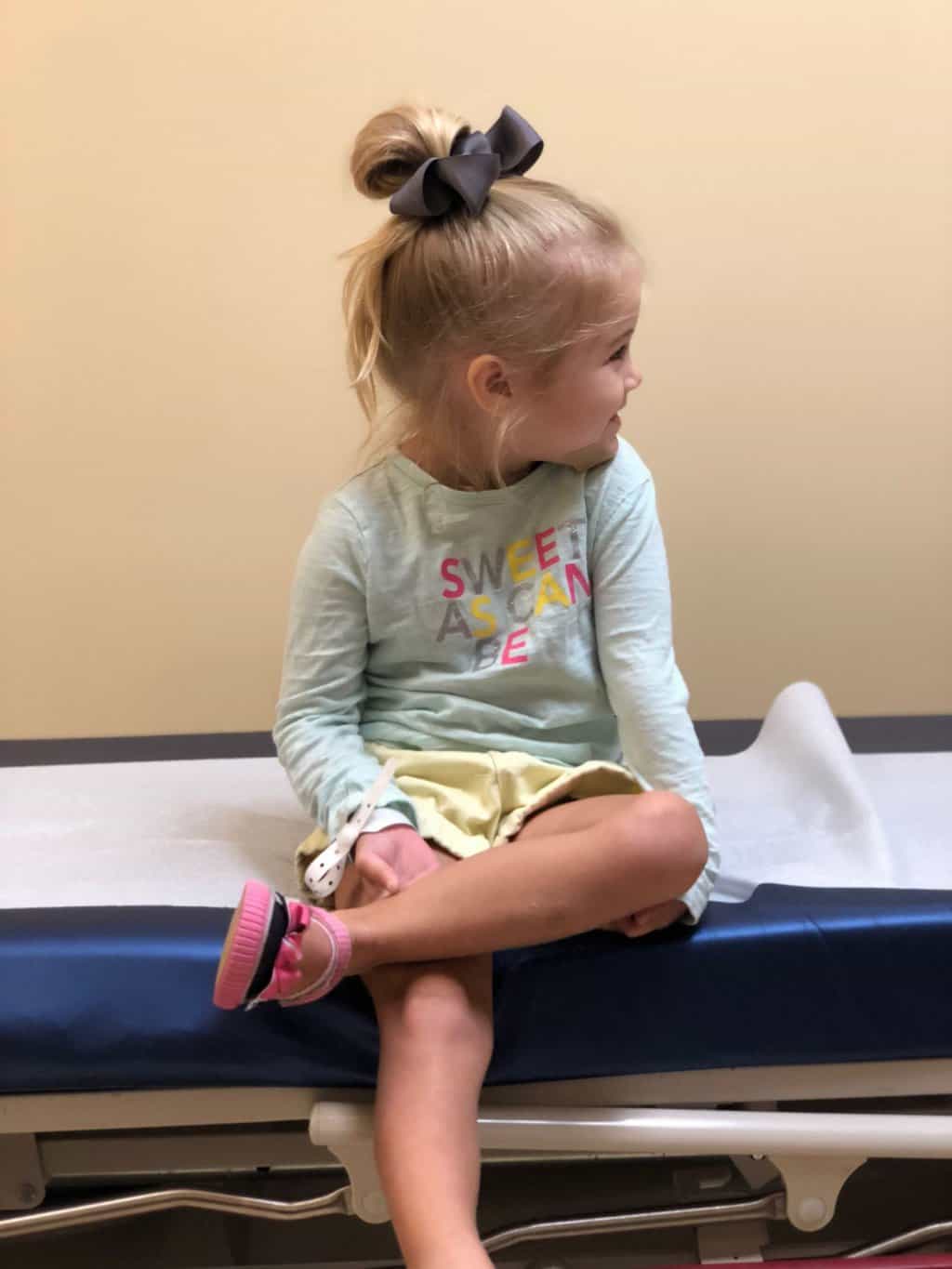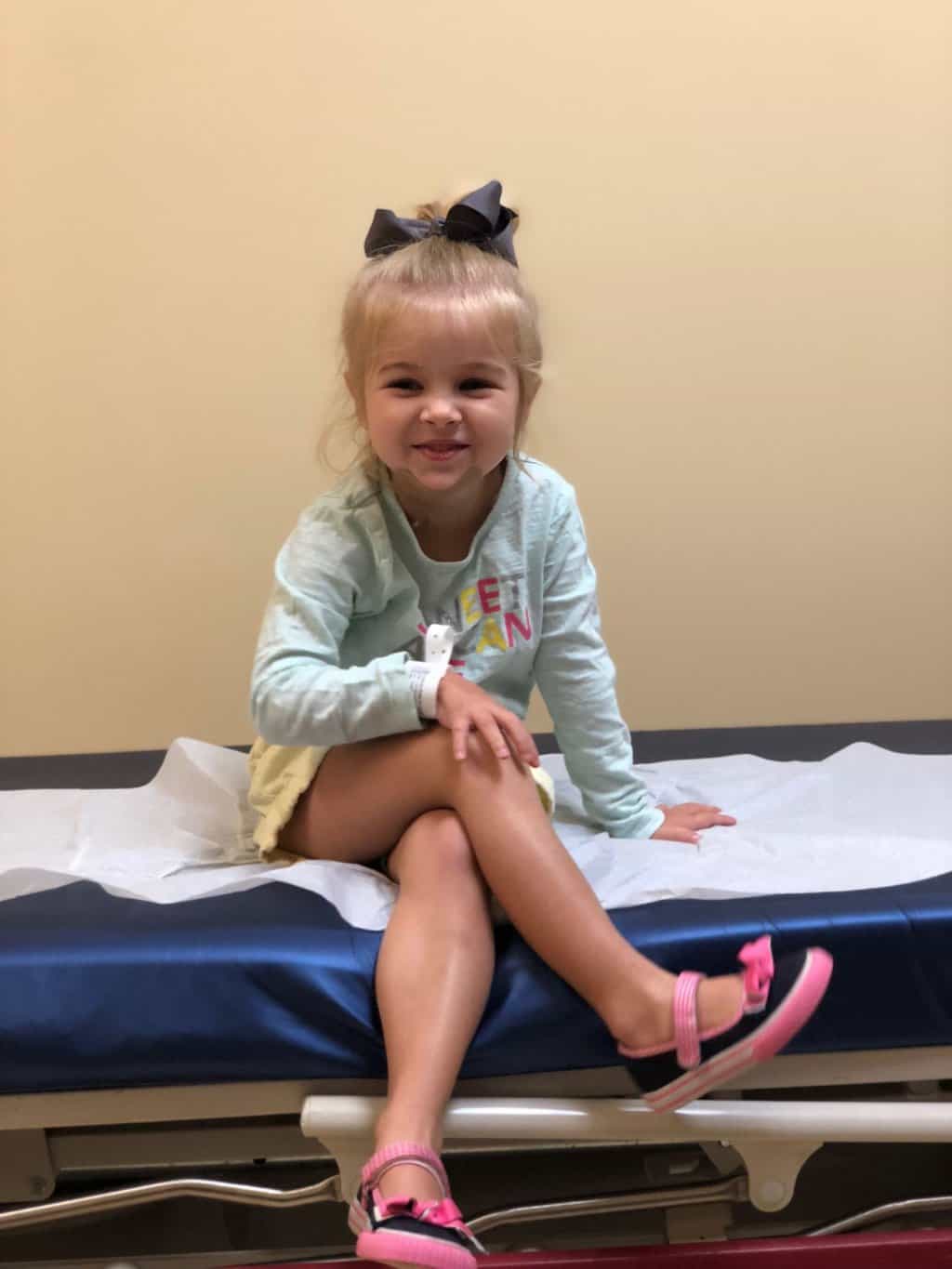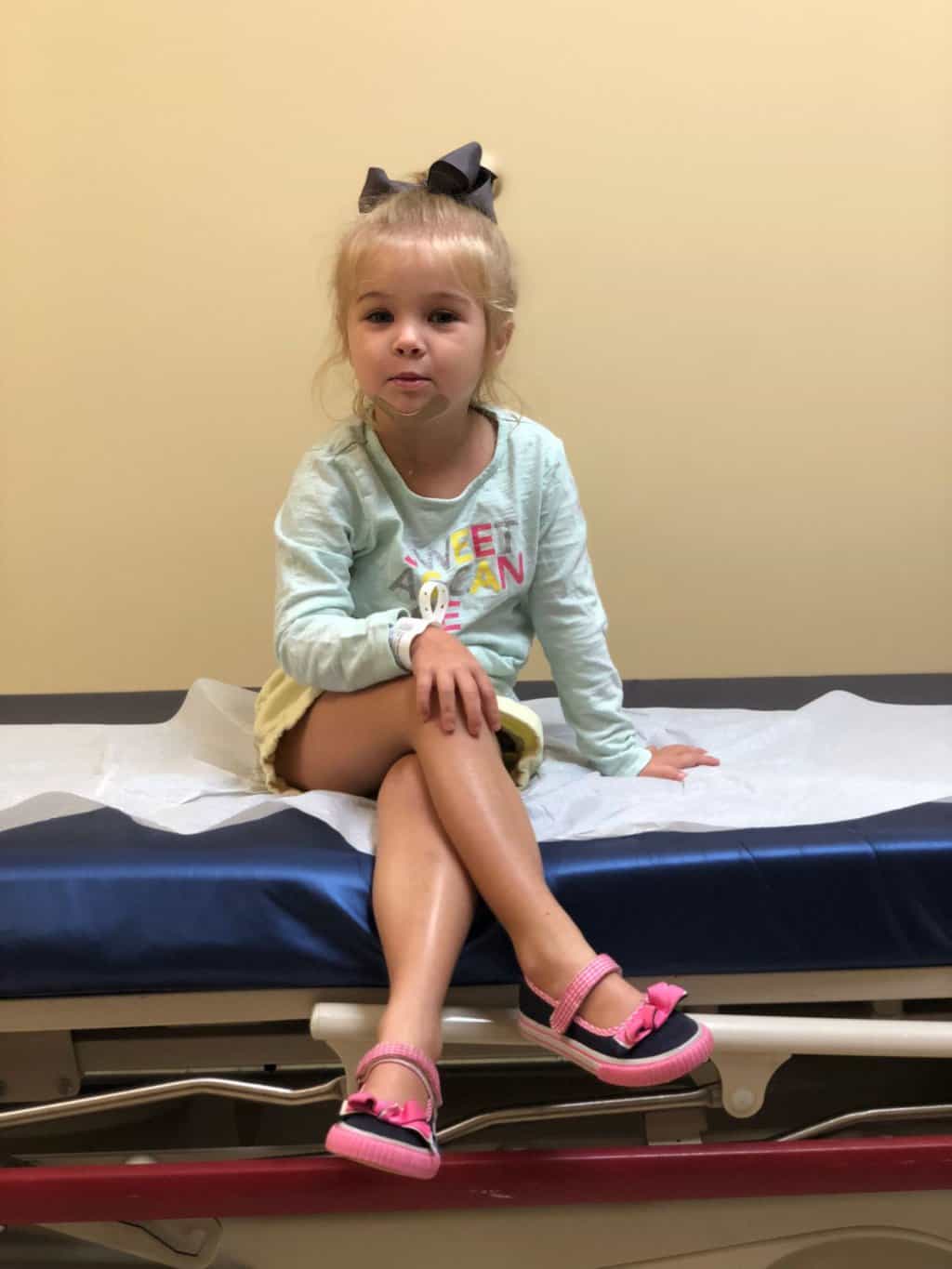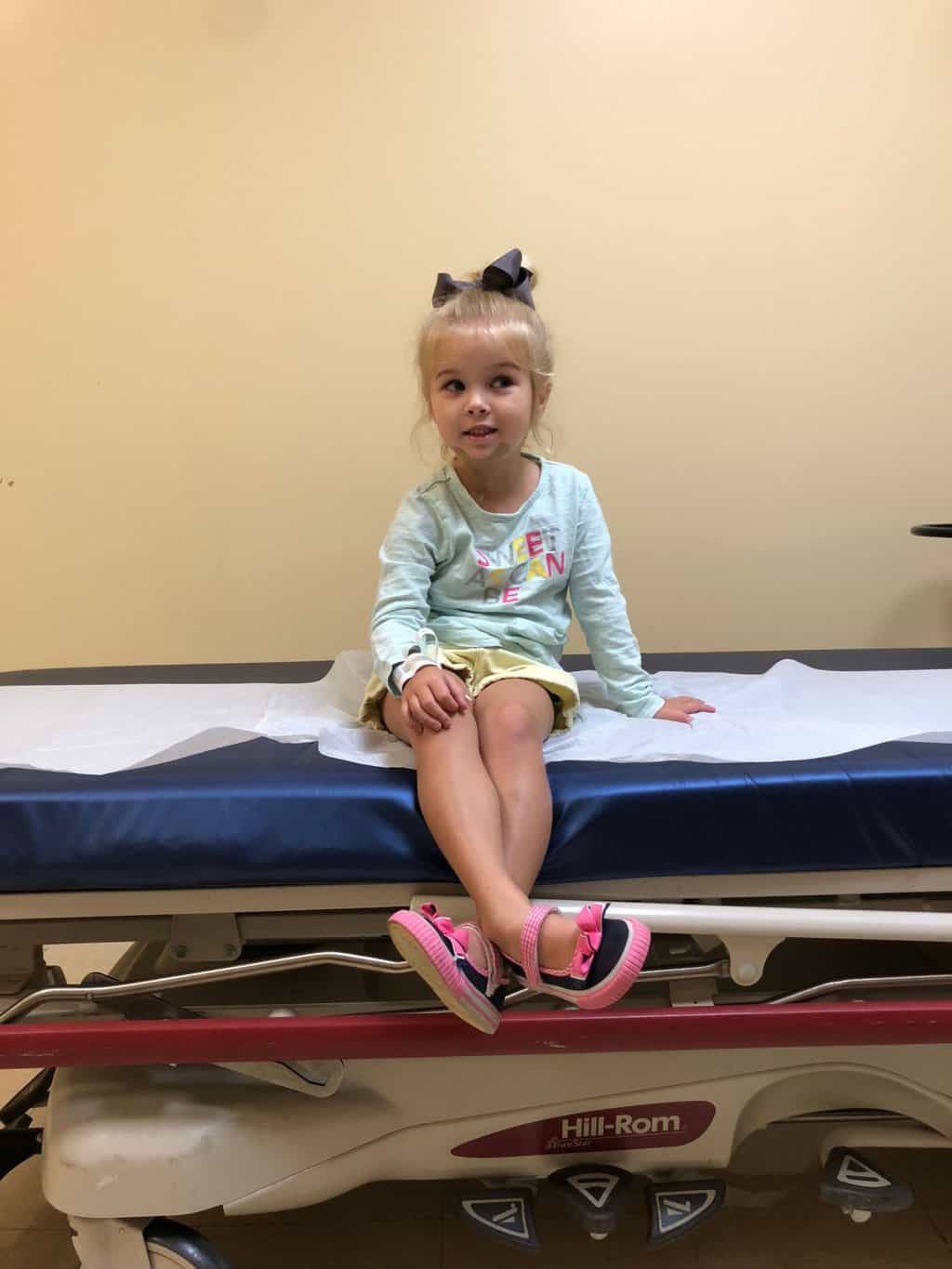 They checked it out and said Zach did a good job bandaging it right away like he did and that it just needed a few more bandages and would heal up on it's own within a week. Of course we had less than a week until Disney for her birthday trip. Isn't that how it always happens?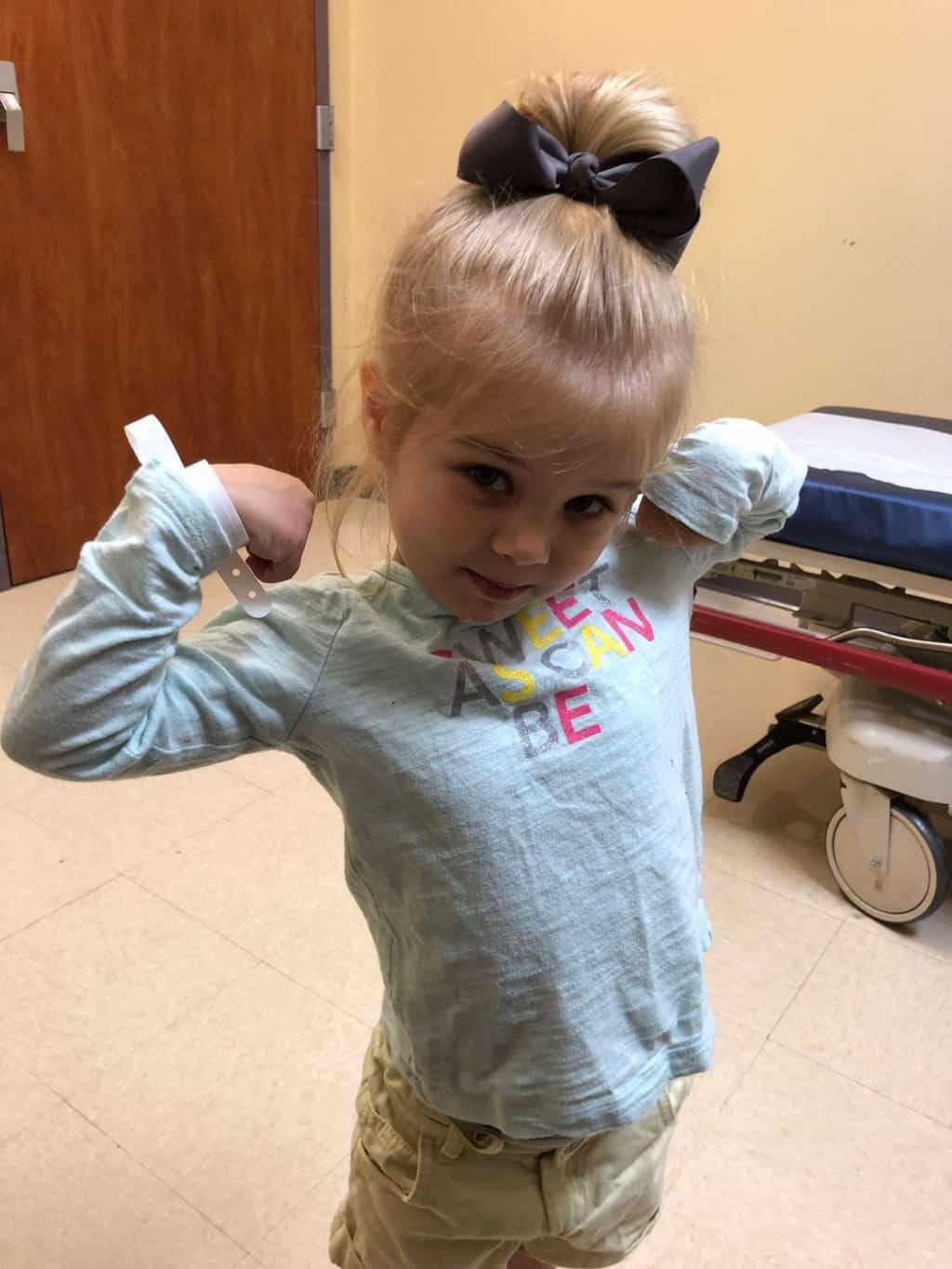 She had a tough time keeping the bandages on for the week and thankfully they gave us extras to replace them as they fell off. It worried me that it looked so red through it but it was healing up! She wasn't allowed to swim for a week and had to keep it bandaged.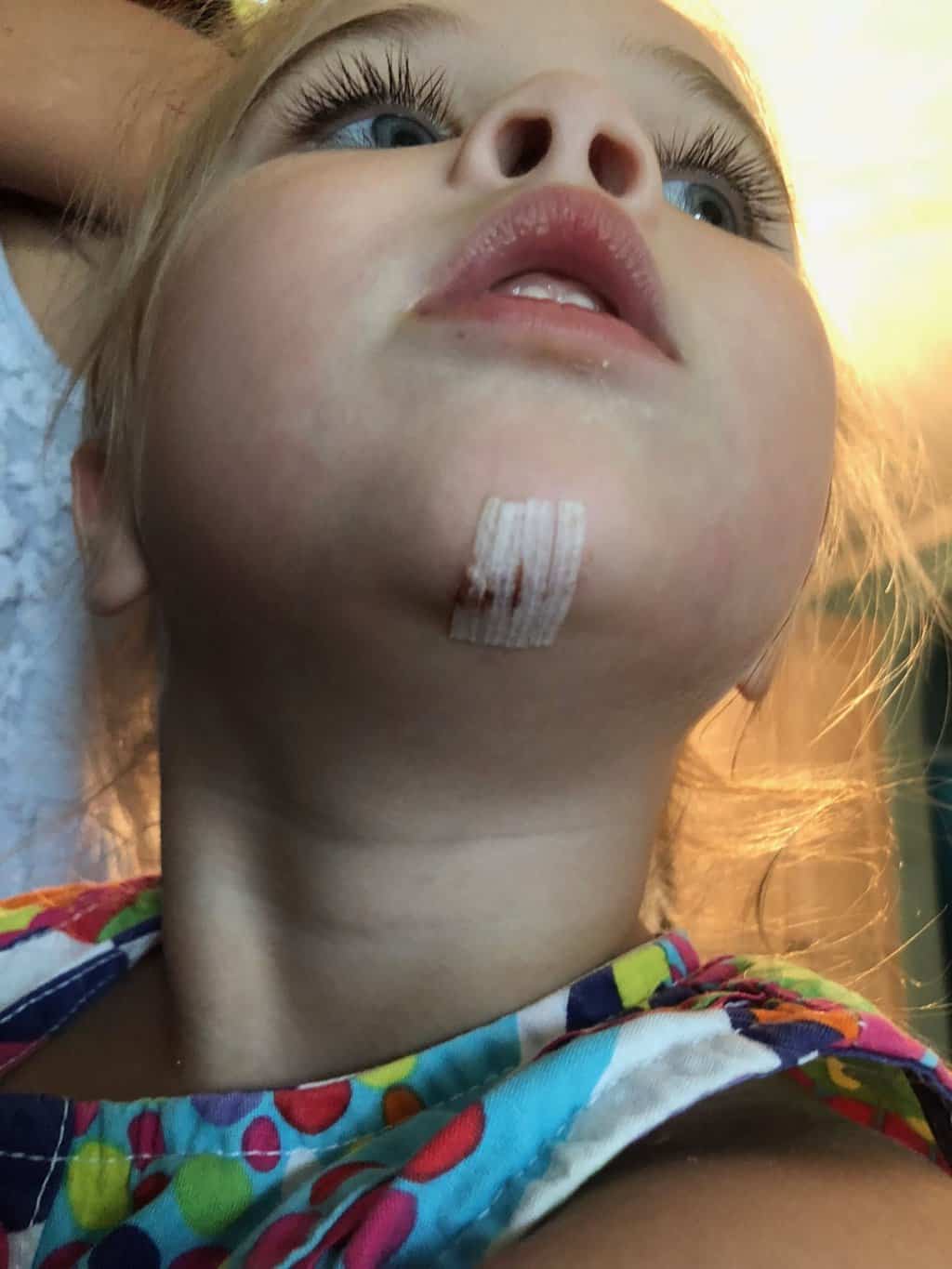 We weren't sure how long I'd be dealing with Tess (so often it's a LONG process at the walk-in clinic situations) so we did a home church service when we got back. Sweet Kye takes it so seriously which I LOVE and he helped put together the lesson and songs etc.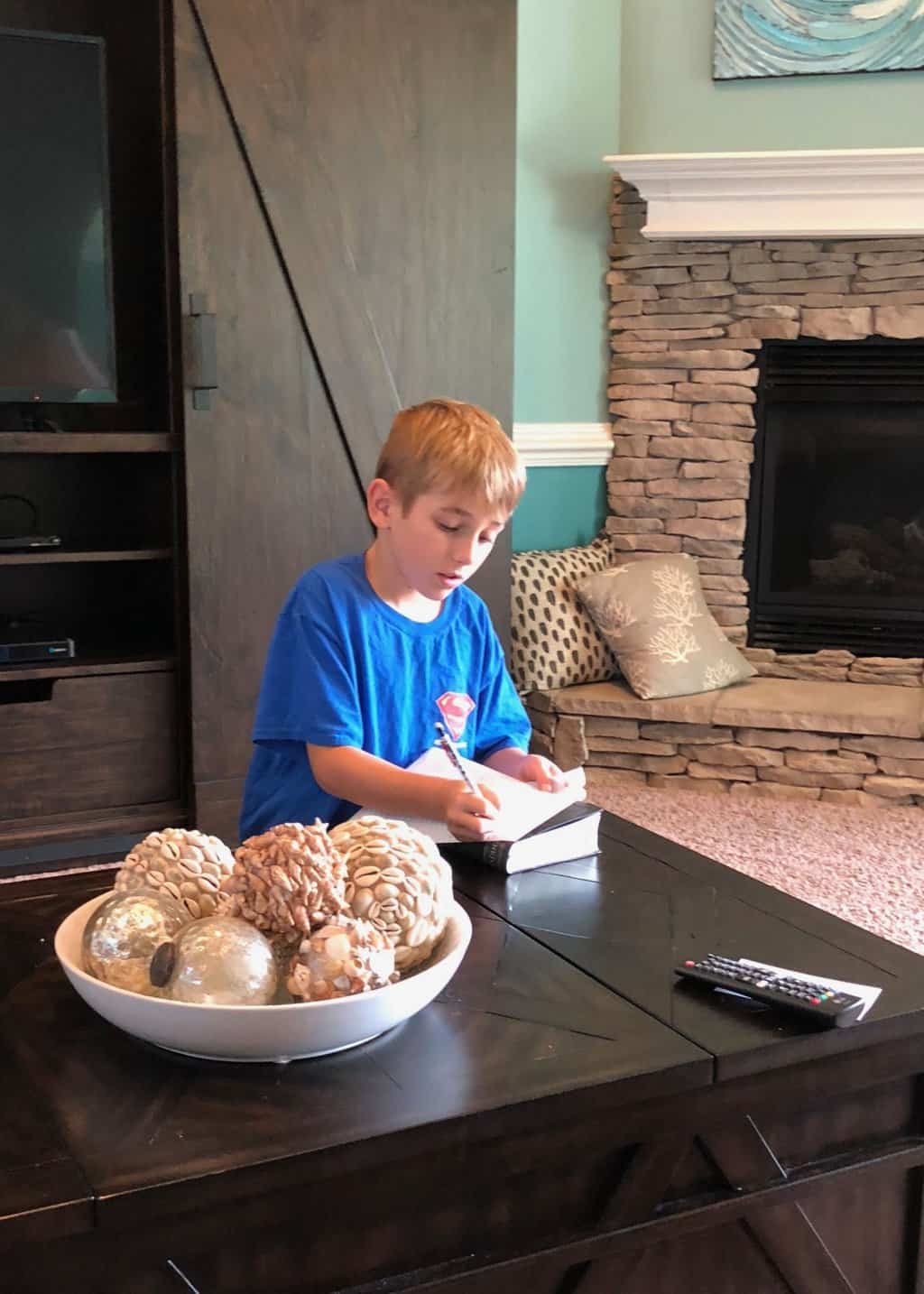 I had a list of things I wanted to do with the kids over the summer and a big one on my list was to work on letter recognition with Tess. I found this great post with free printables for a fish game and had to try it out! All you need is a laundry basket, a magnet, a "pole" of some sort, some paper clips, and a blue shower curtain along with the printable fish and you're good to go!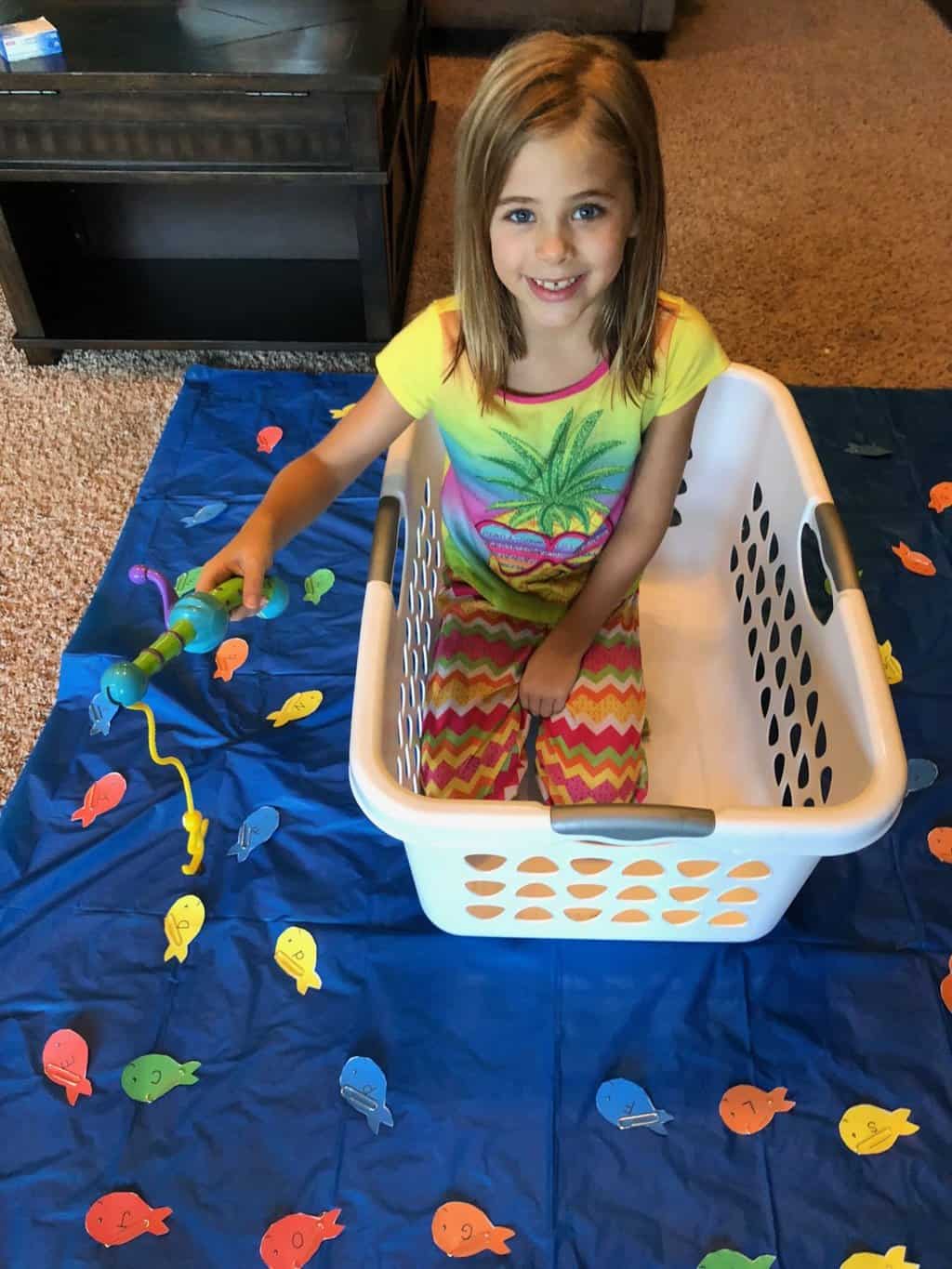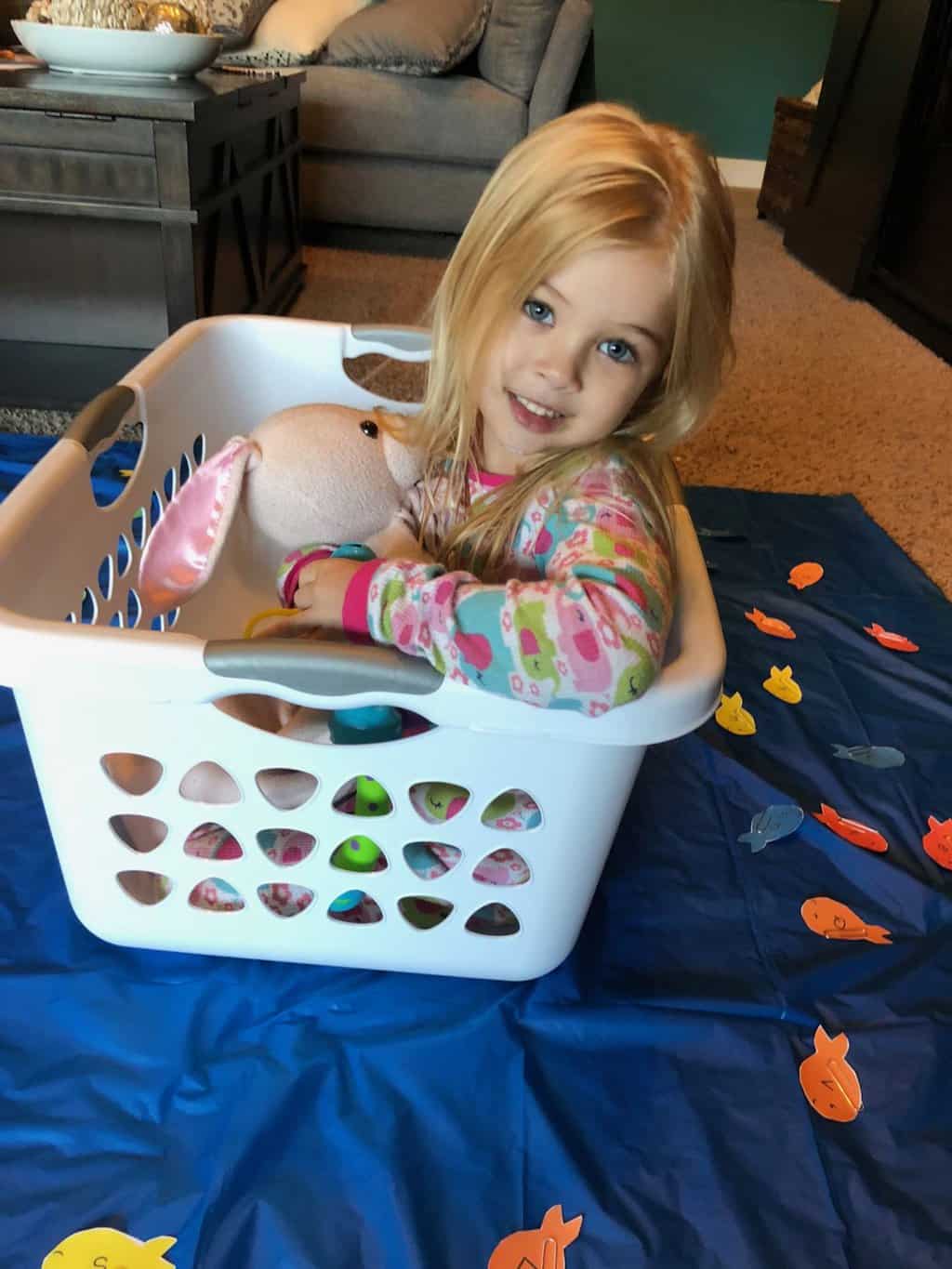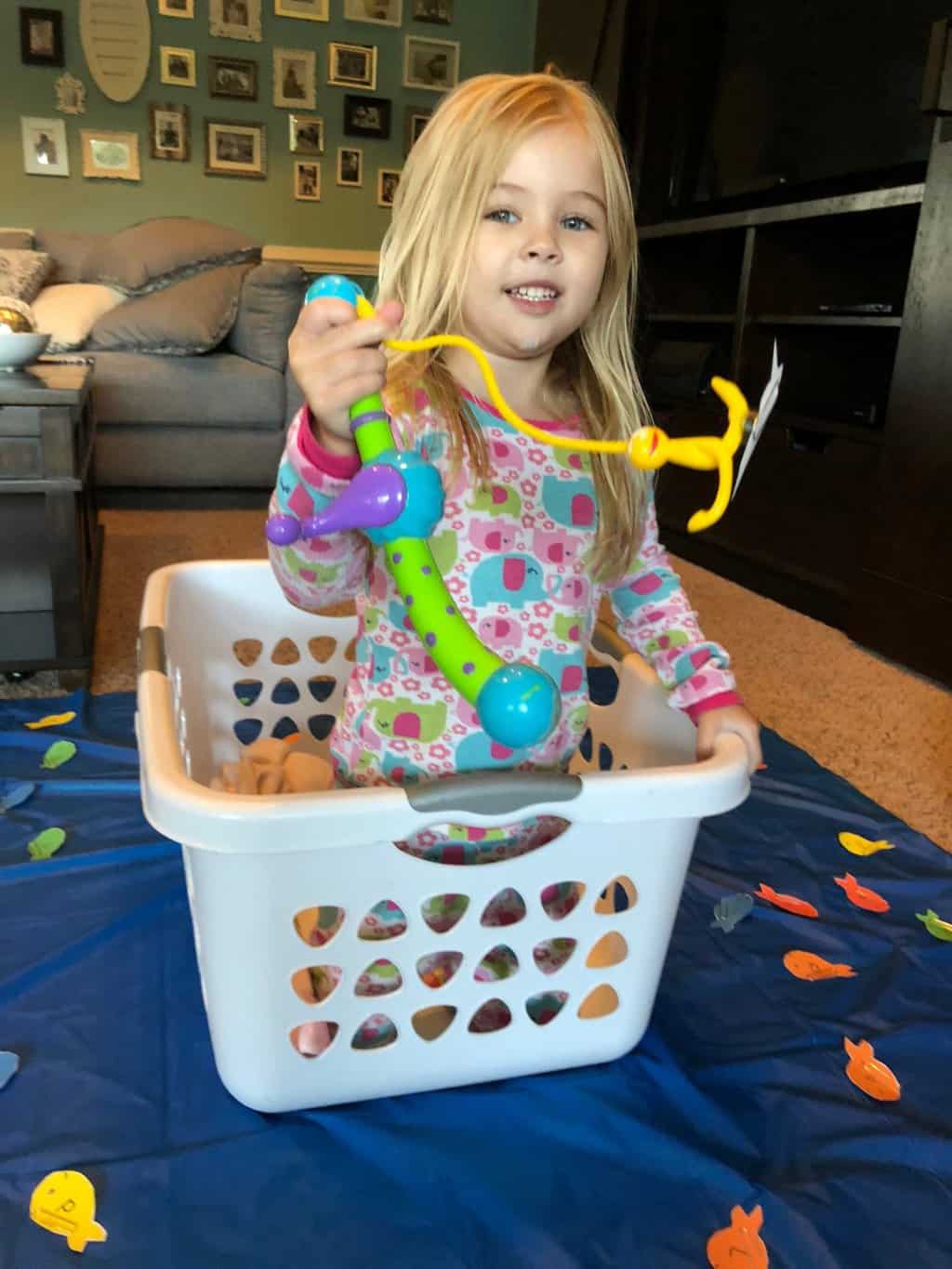 For Tess, I called out a letter and had her find that fish and "catch it." For Britt I called out a sight word on her list and she "fished" for the letters to spell that word. Kye wanted to play so we flipped them all over and had him catch random letters and then create a word out of those letters.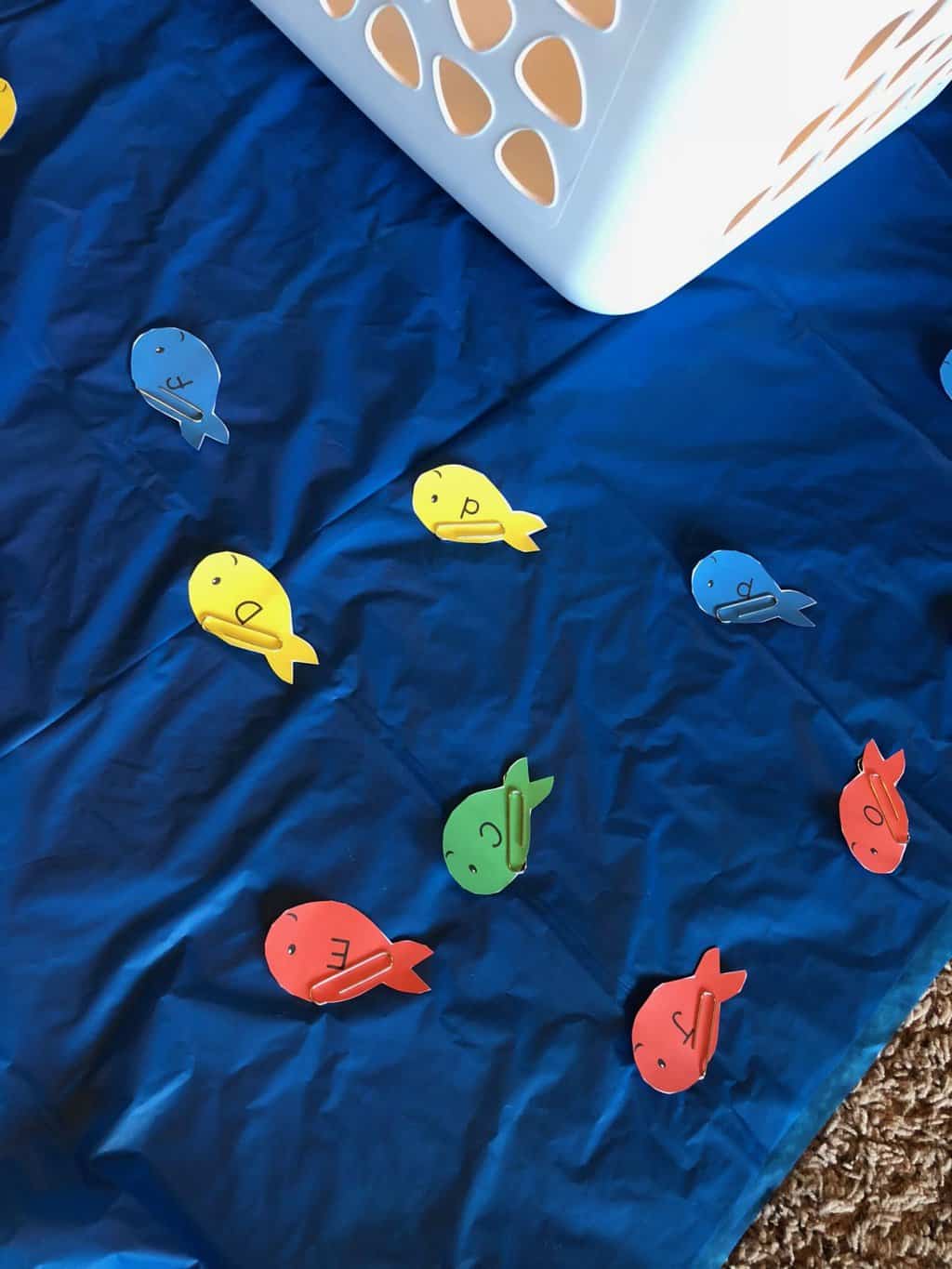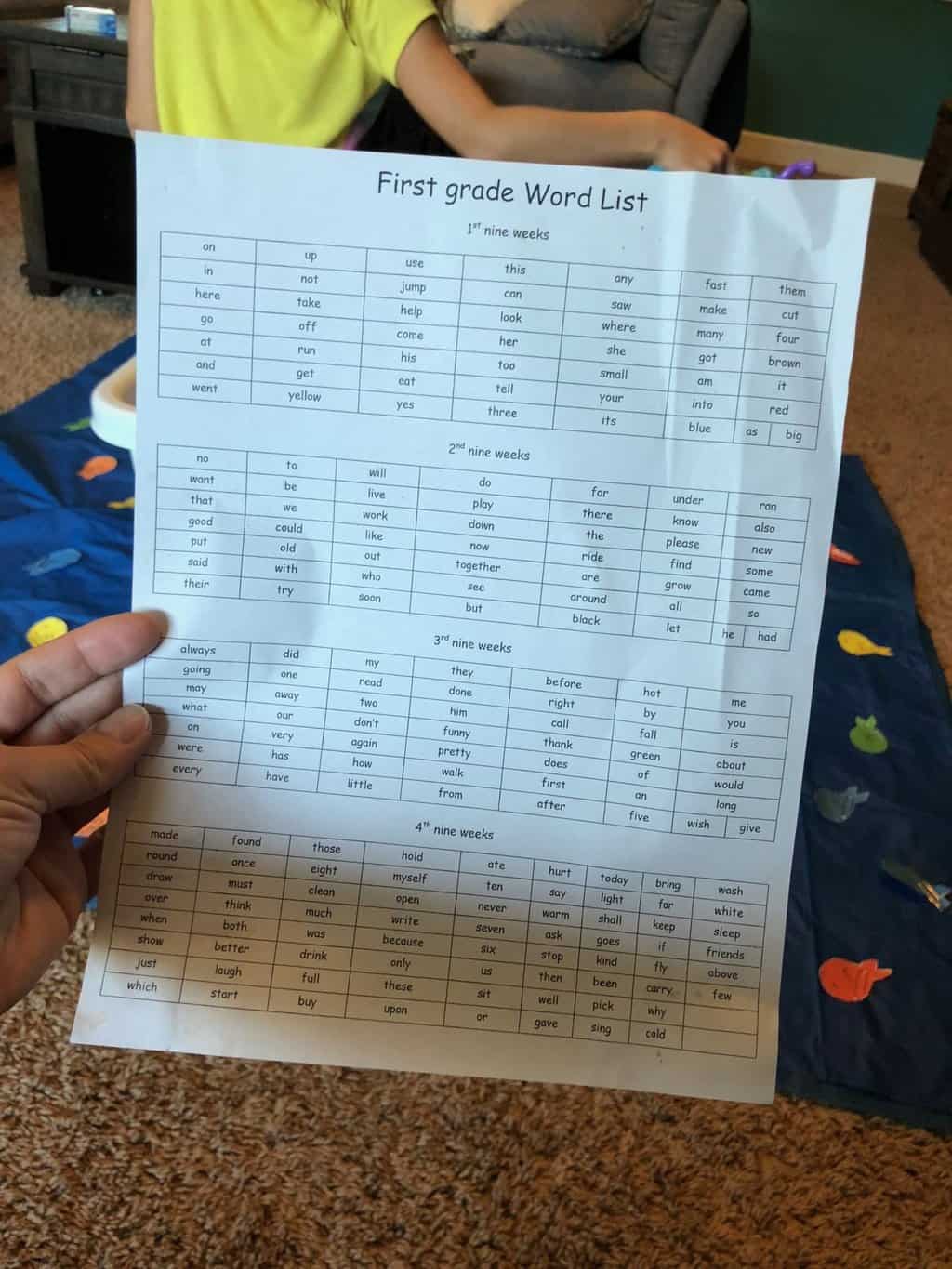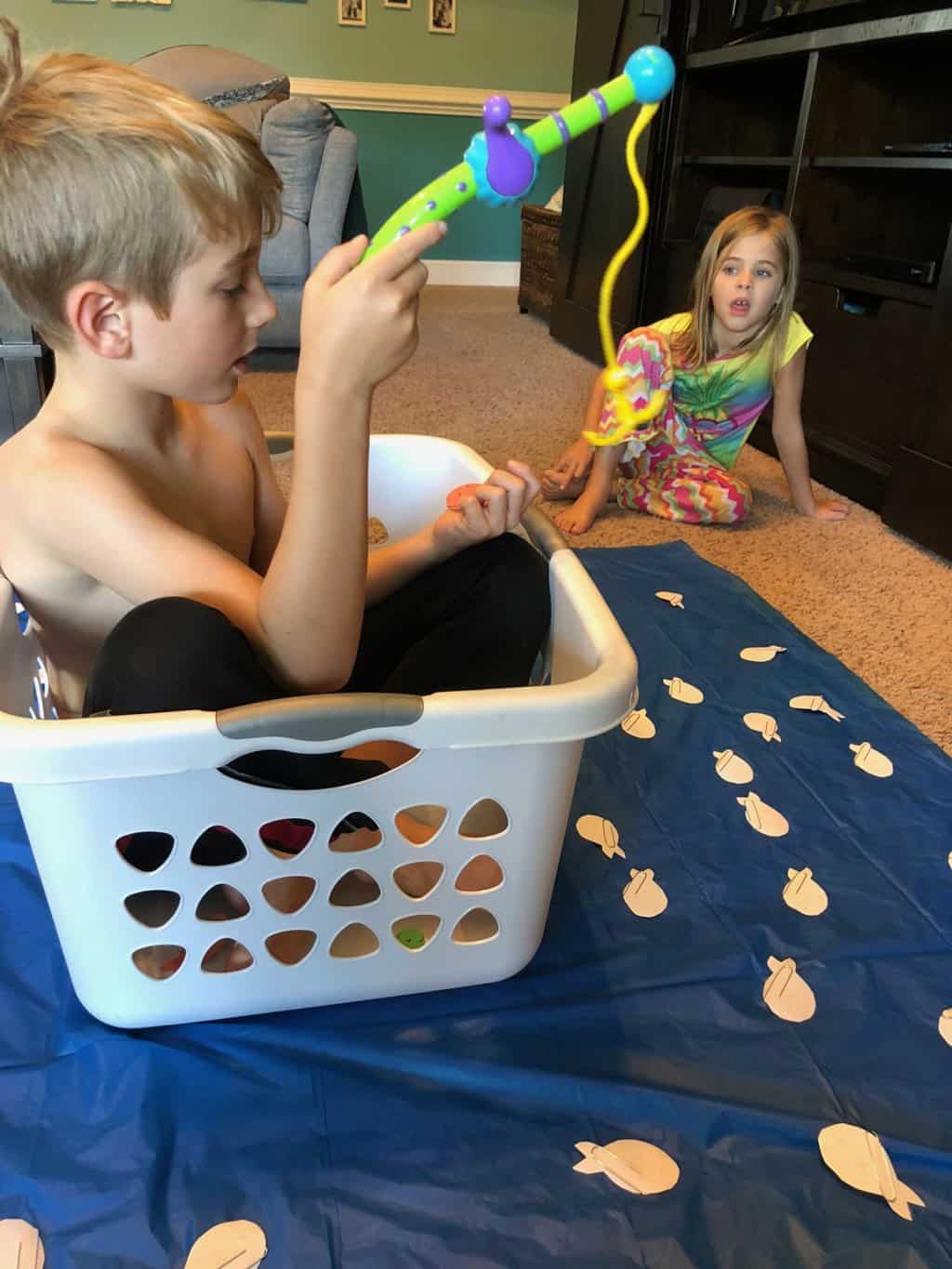 I LOVE watching my girls enjoy my childhood toys. Does anyone else still have their Little Tykes doll houses? Mine held up SO WELL and so did all the accessories! I know people don't like plastic but man it LASTS!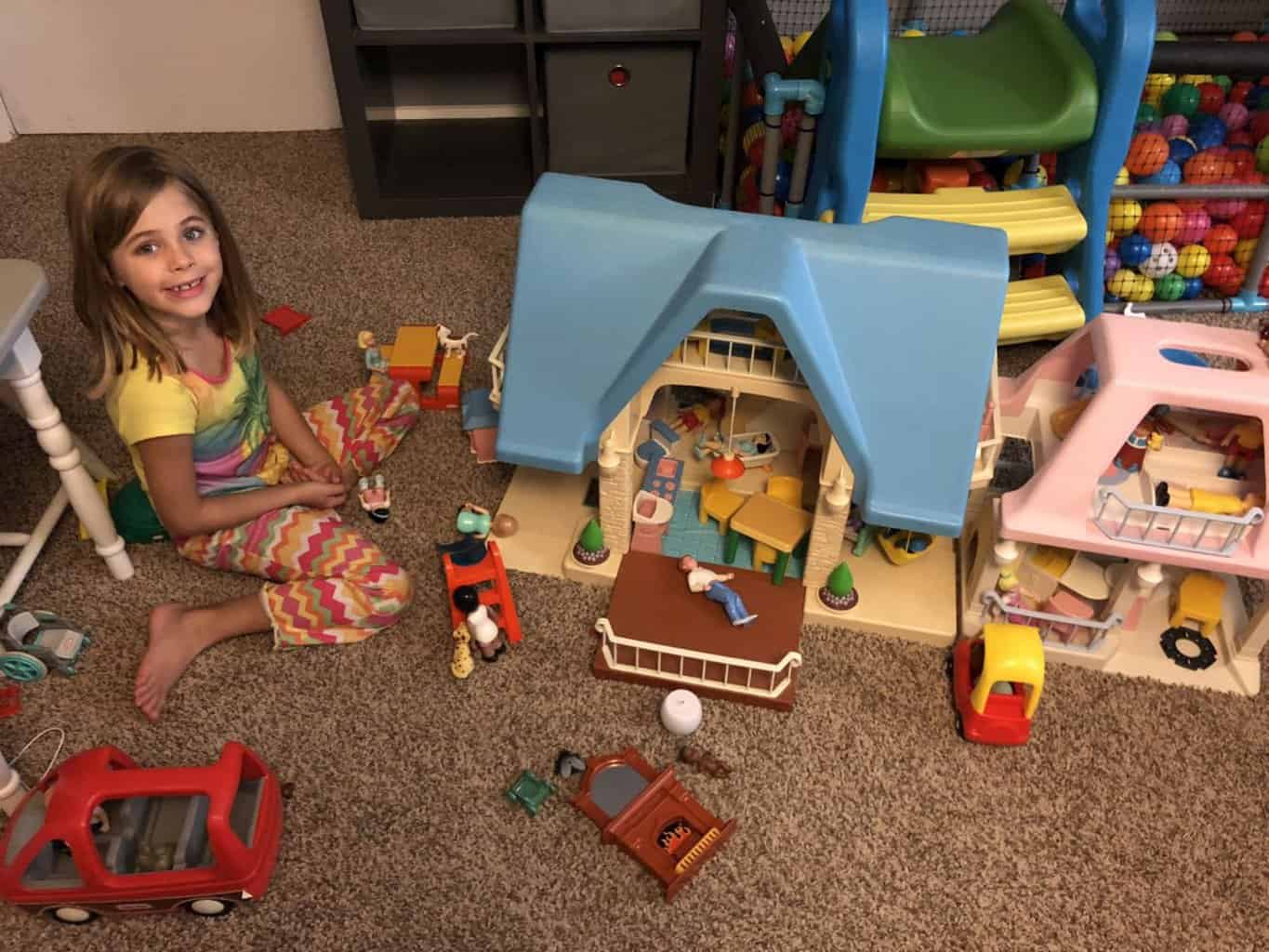 For Book Club this month we read The Favorite Sister and all met at Cheddars. We had some new members join us which was GREAT! But it was the first time that literally no one finished the book aside from Katie, Robyn and myself haha. It was SUCH a good book too…one I for sure recommend! We still had a great time getting to know new friends and making new connections!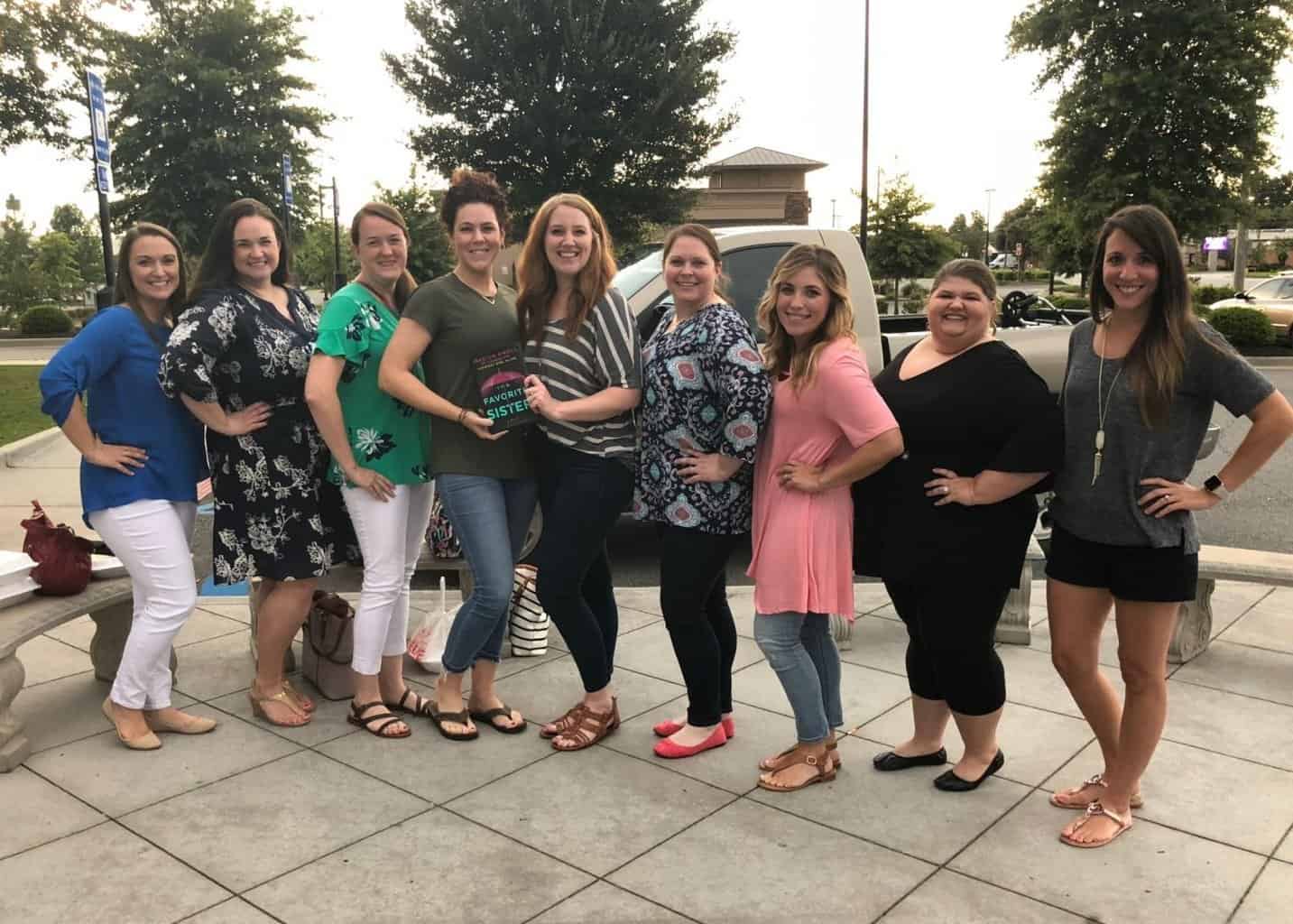 Last year we did a YES DAY and it was SO FUN. This year we have a baby in the house. It's not easy to be easy going with a baby haha. So we did a modified version of YES DAY this year that was YES HOME DAY. My rules with YES DAY are that they can make the plans for the day together. The kids map out the day and their goal is to choose what we do and eat and play but I do have the ability to veto. So they try to balance it. Like they still need to eat fruit but they can pick the kind of fruit etc.
They kicked off the day with cereal for breakfast outside followed by play time and laser tag!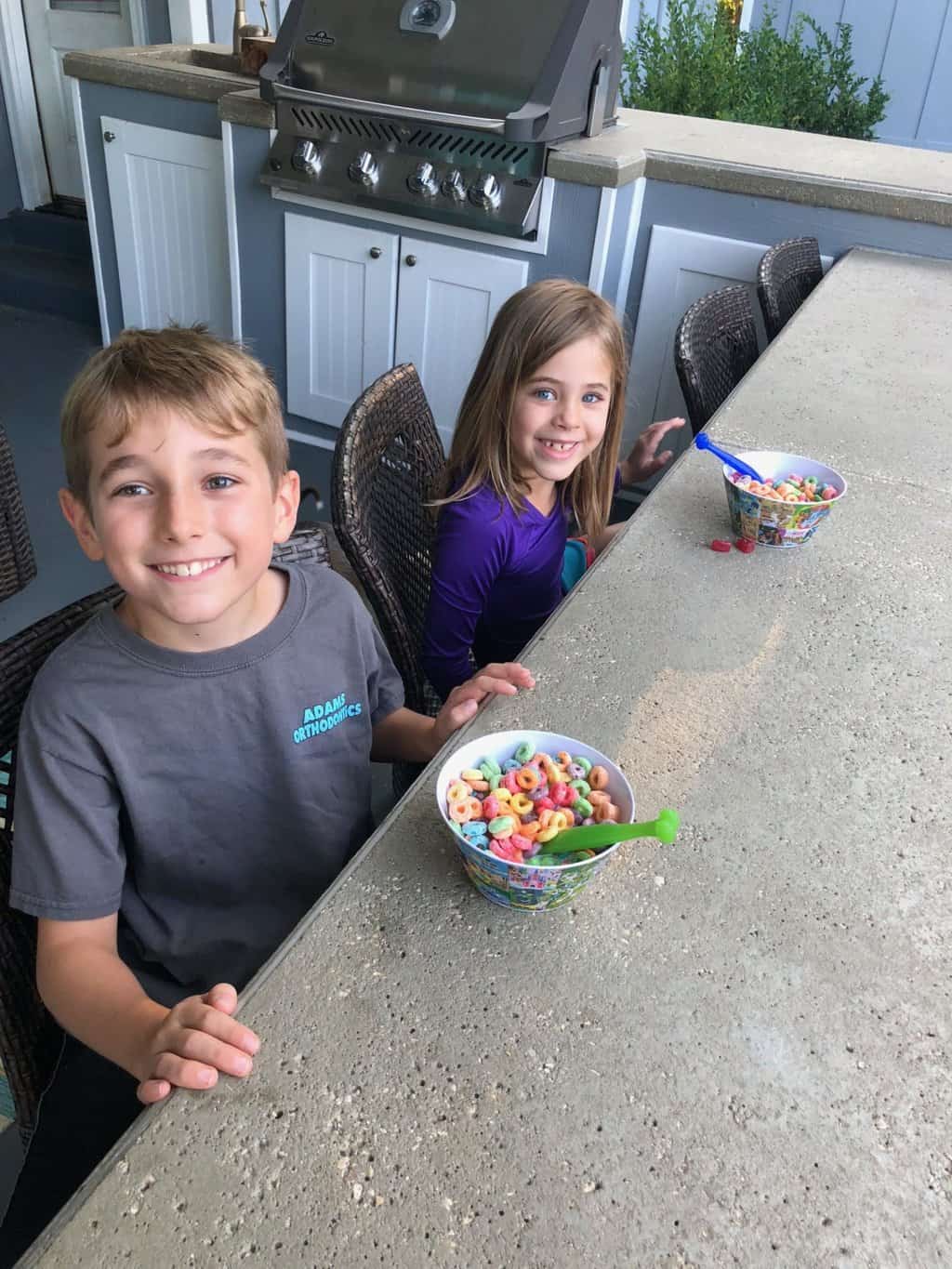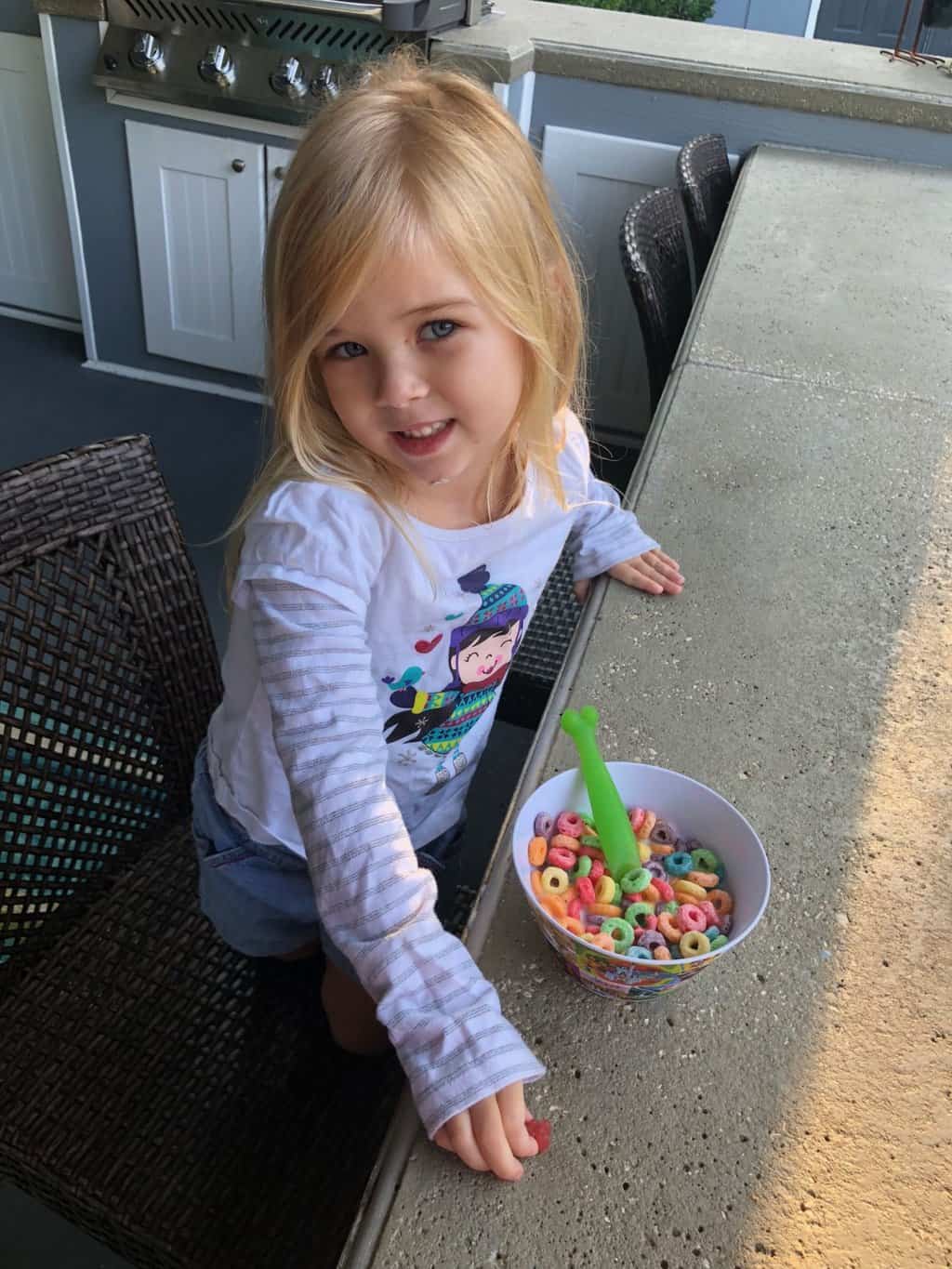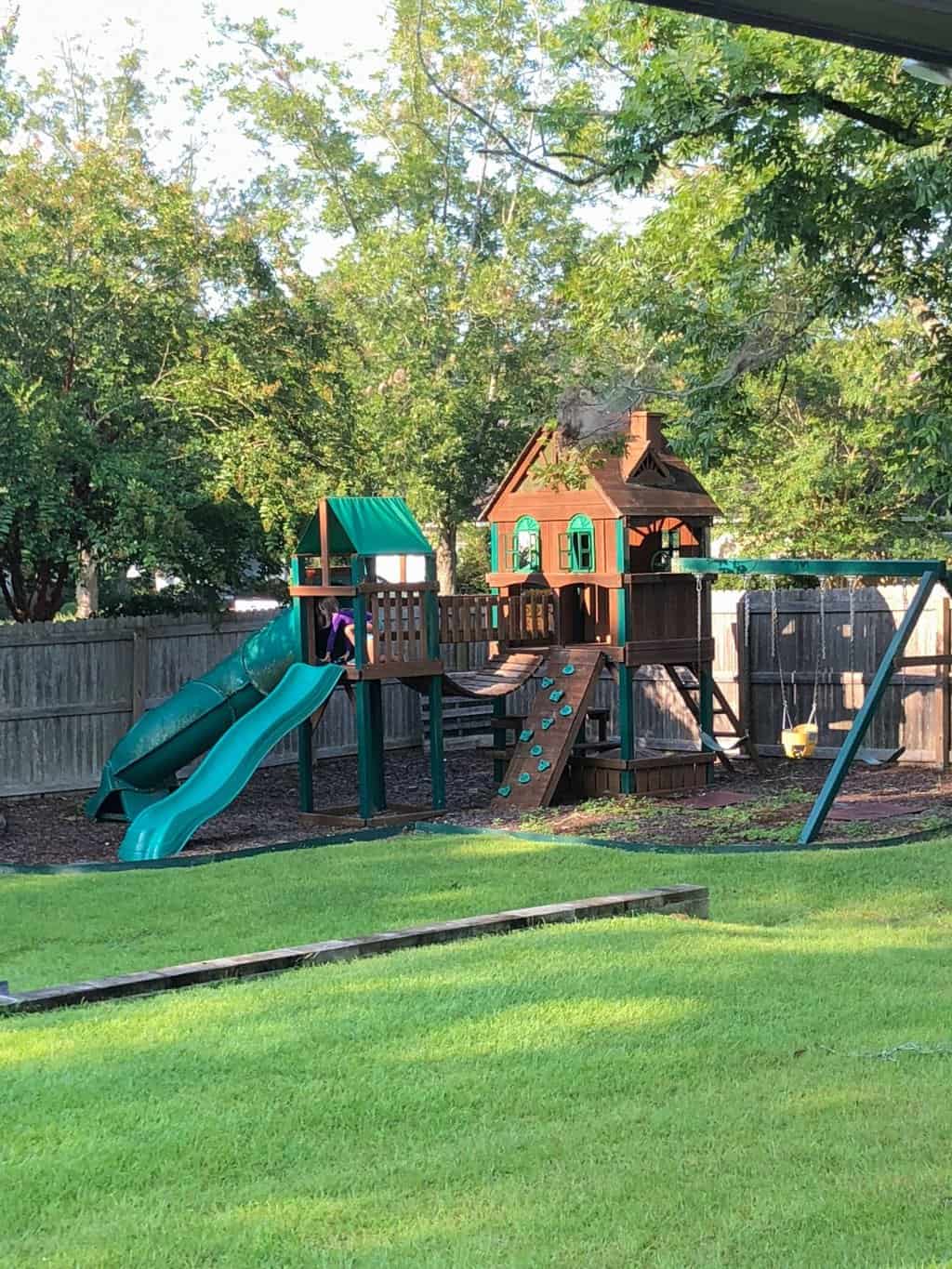 Then lots of movies 😉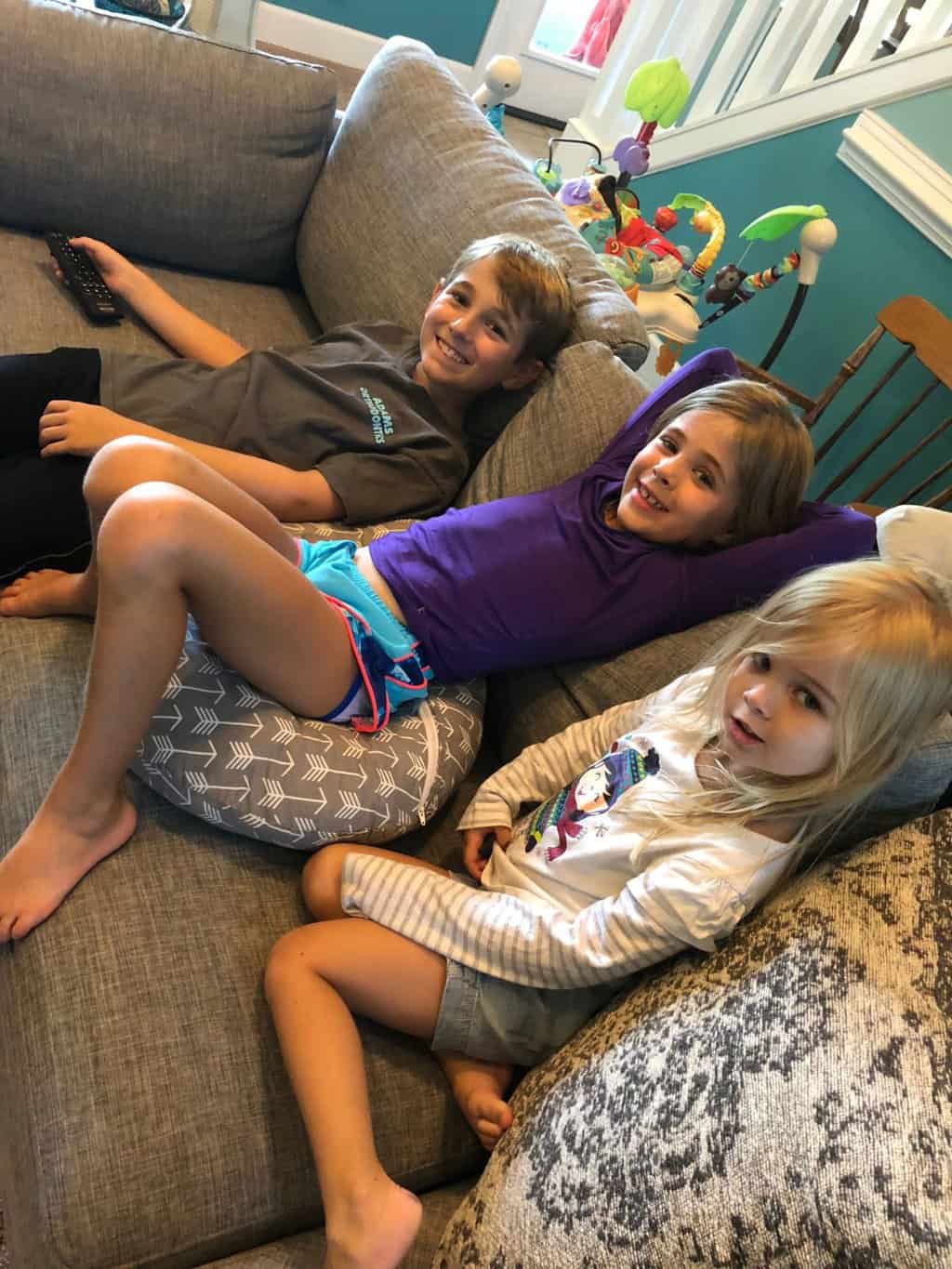 As part of YES DAY they wanted Tess to skip nap and play with them 🙂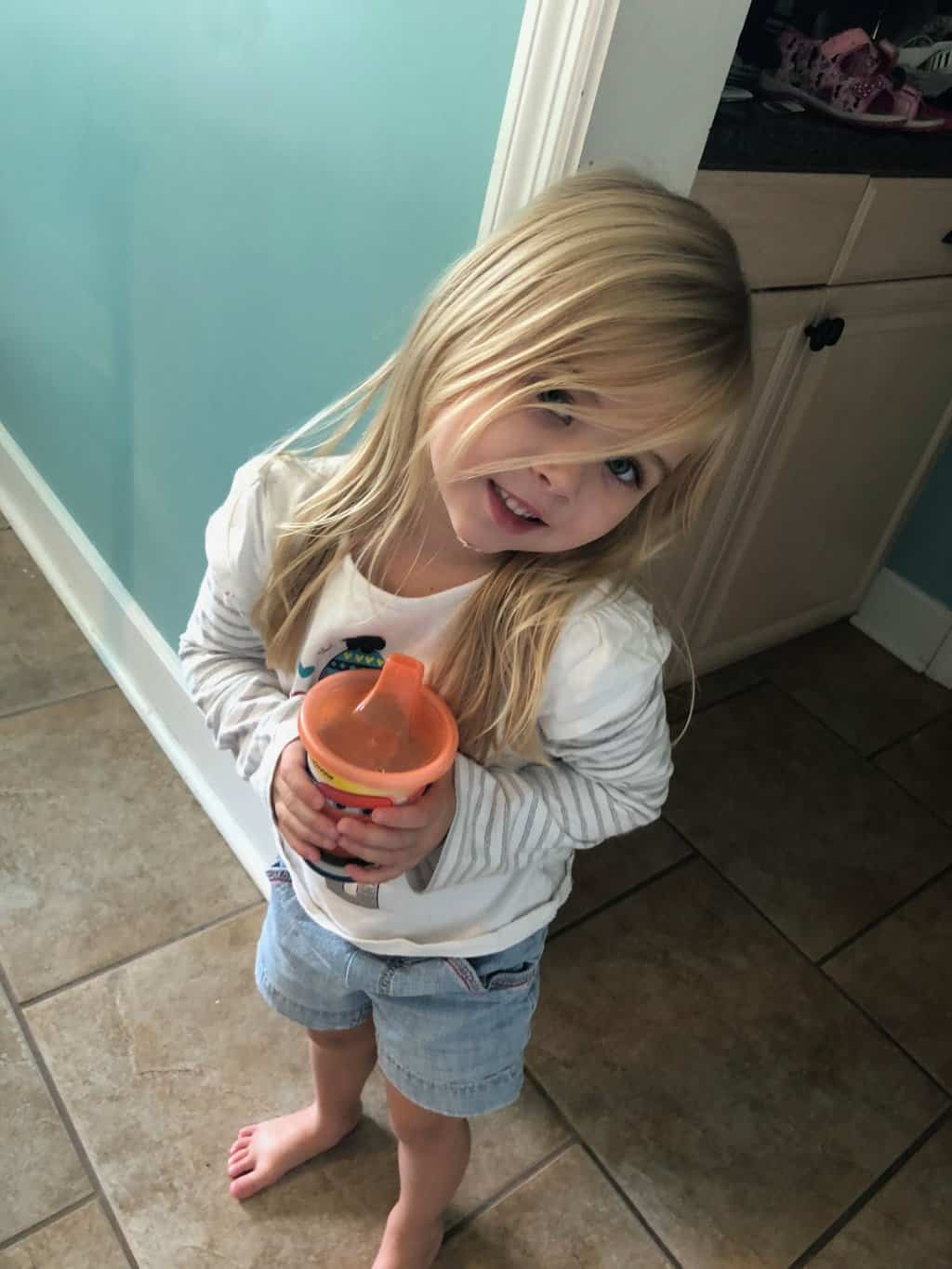 Of course part of YES DAY included video game time!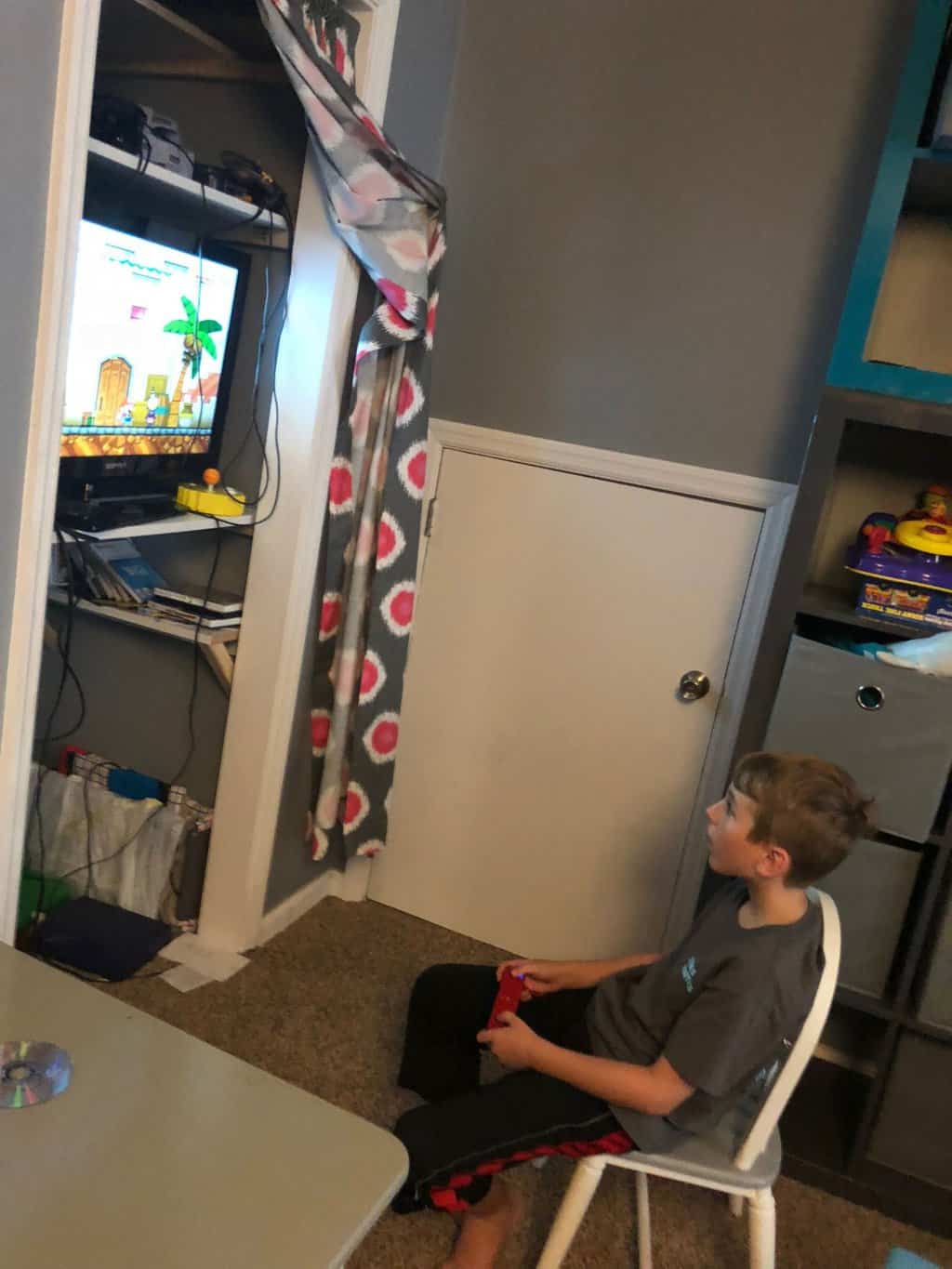 While they had all their funI worked on Tess's birthday cake! I LOVE this recipe for a homemade version of a Dairy Queen ice cream cake. SO GOOD!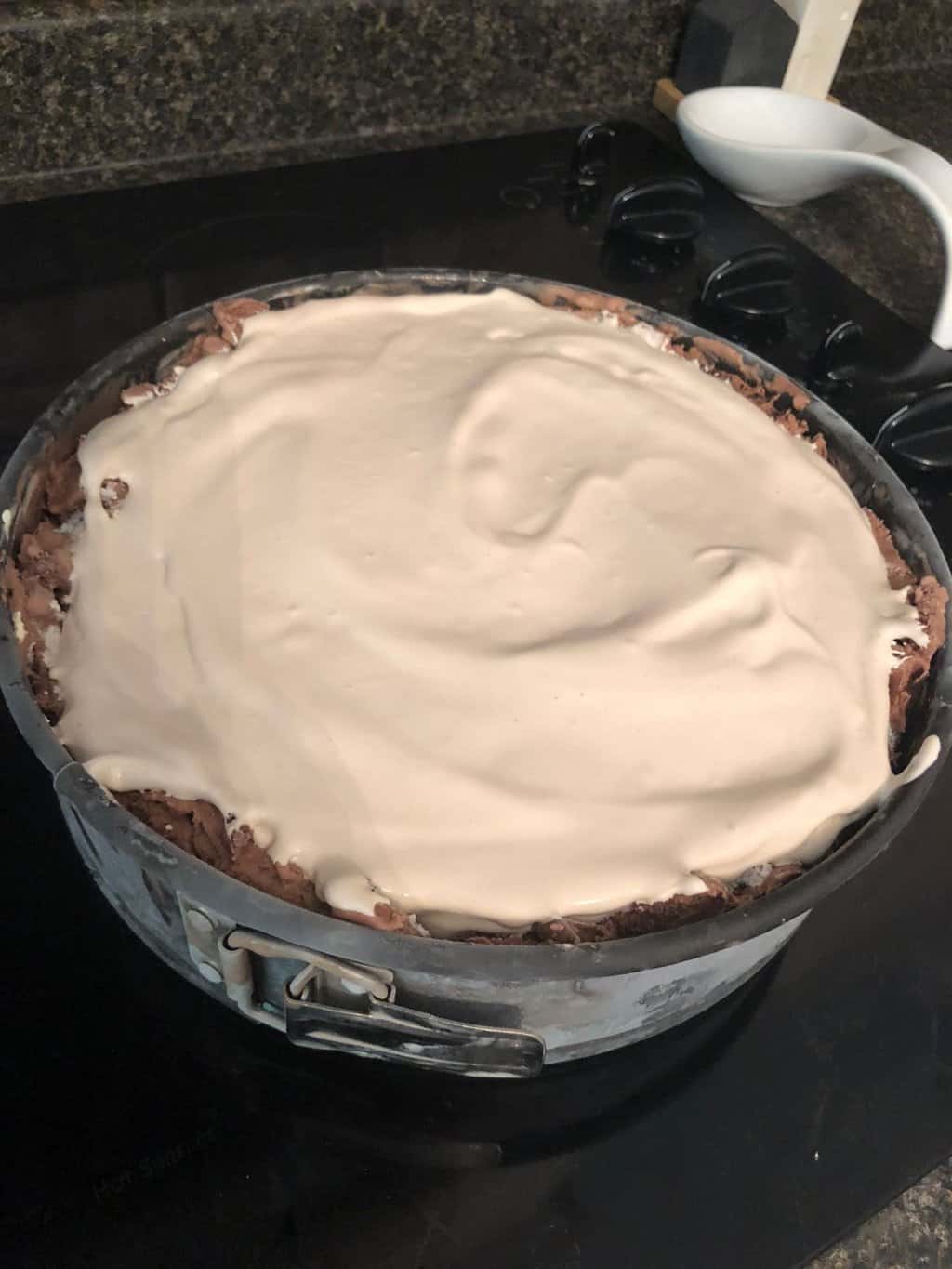 My Prime Day purchases started flooding in and one of them was Girl Wash Your Face. Have you read it? I'm not through it yet but loving it so far!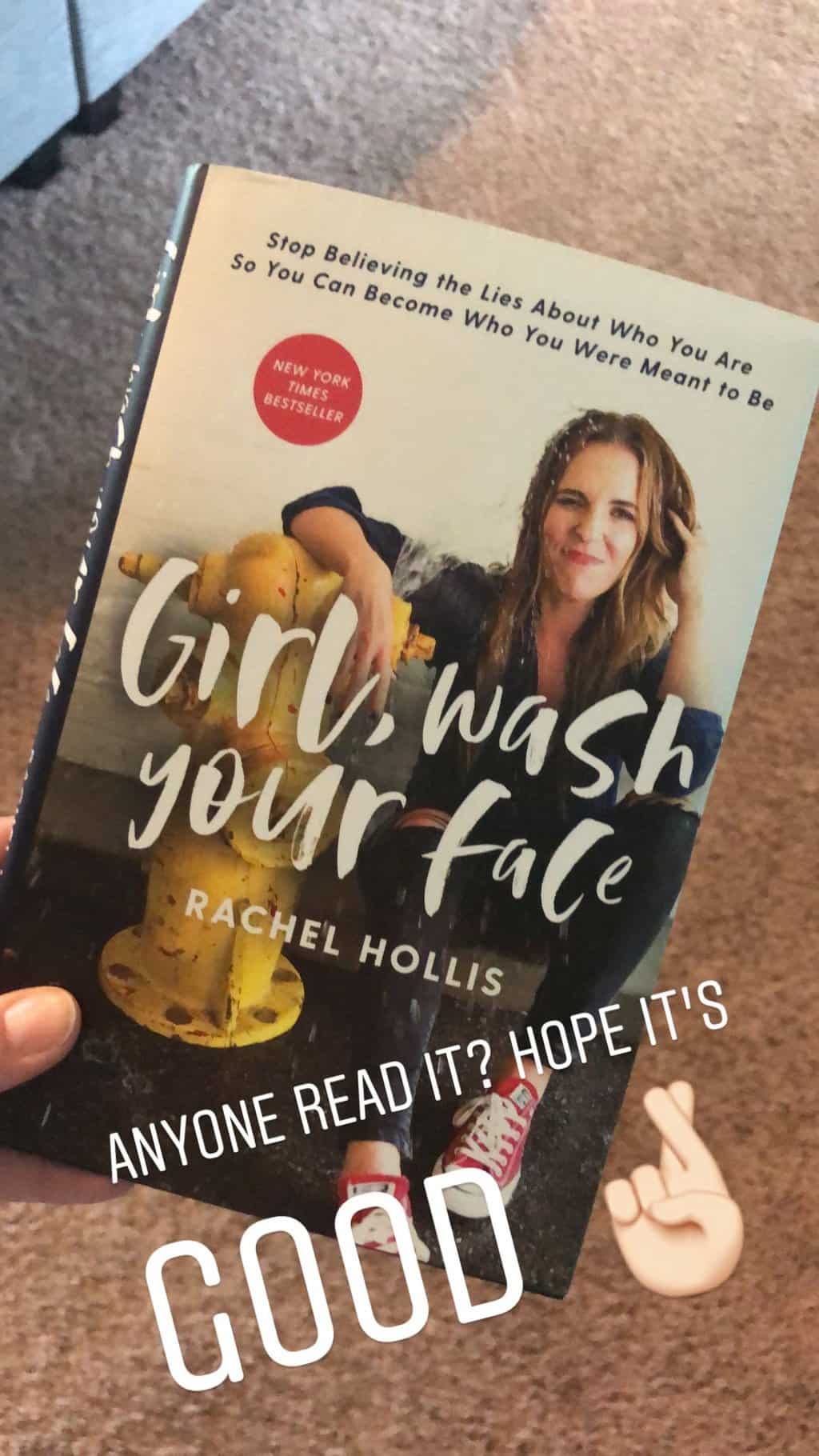 Whatever they wanted for dinner and Britt picked her fav: breakfast burritos!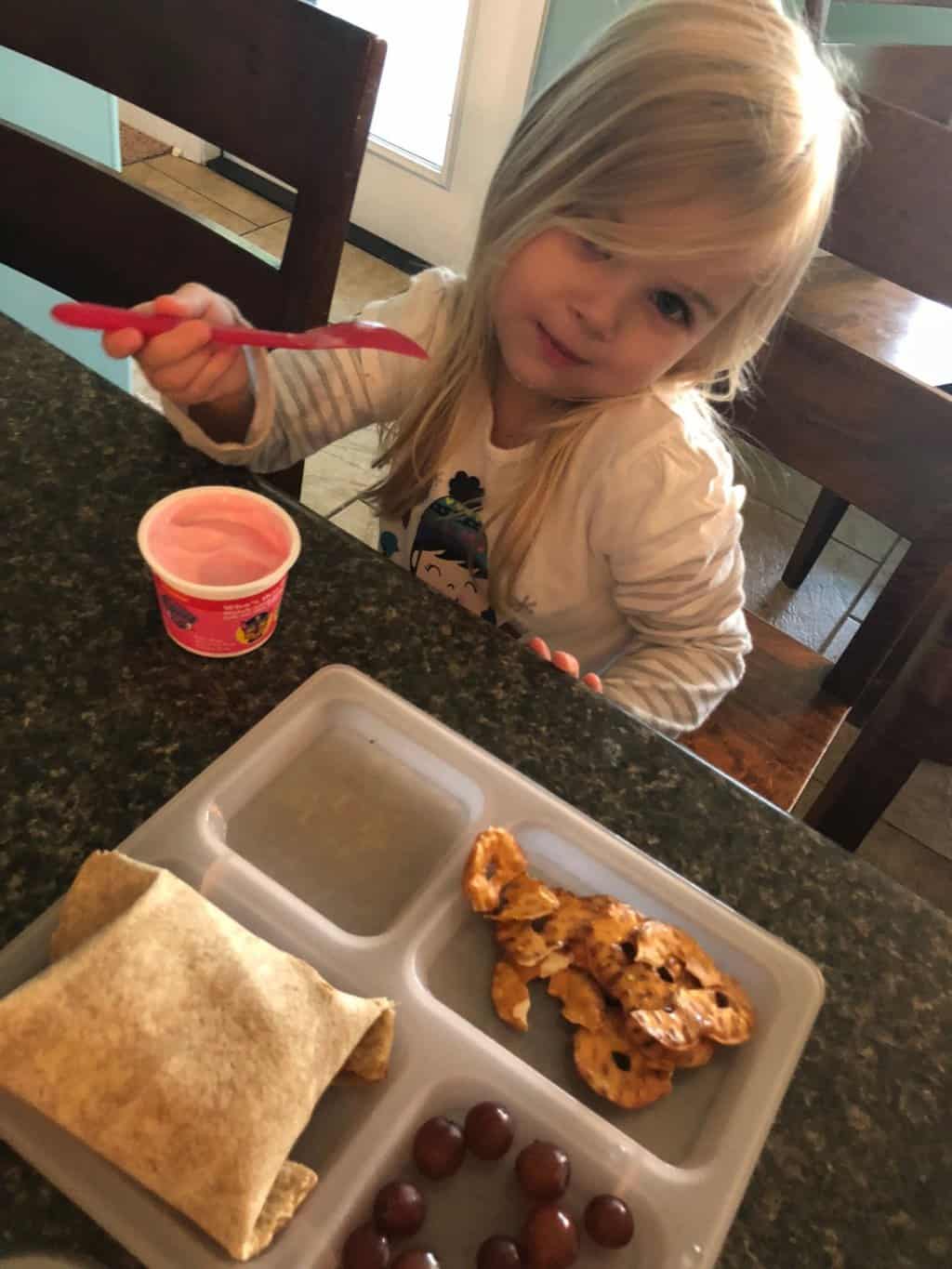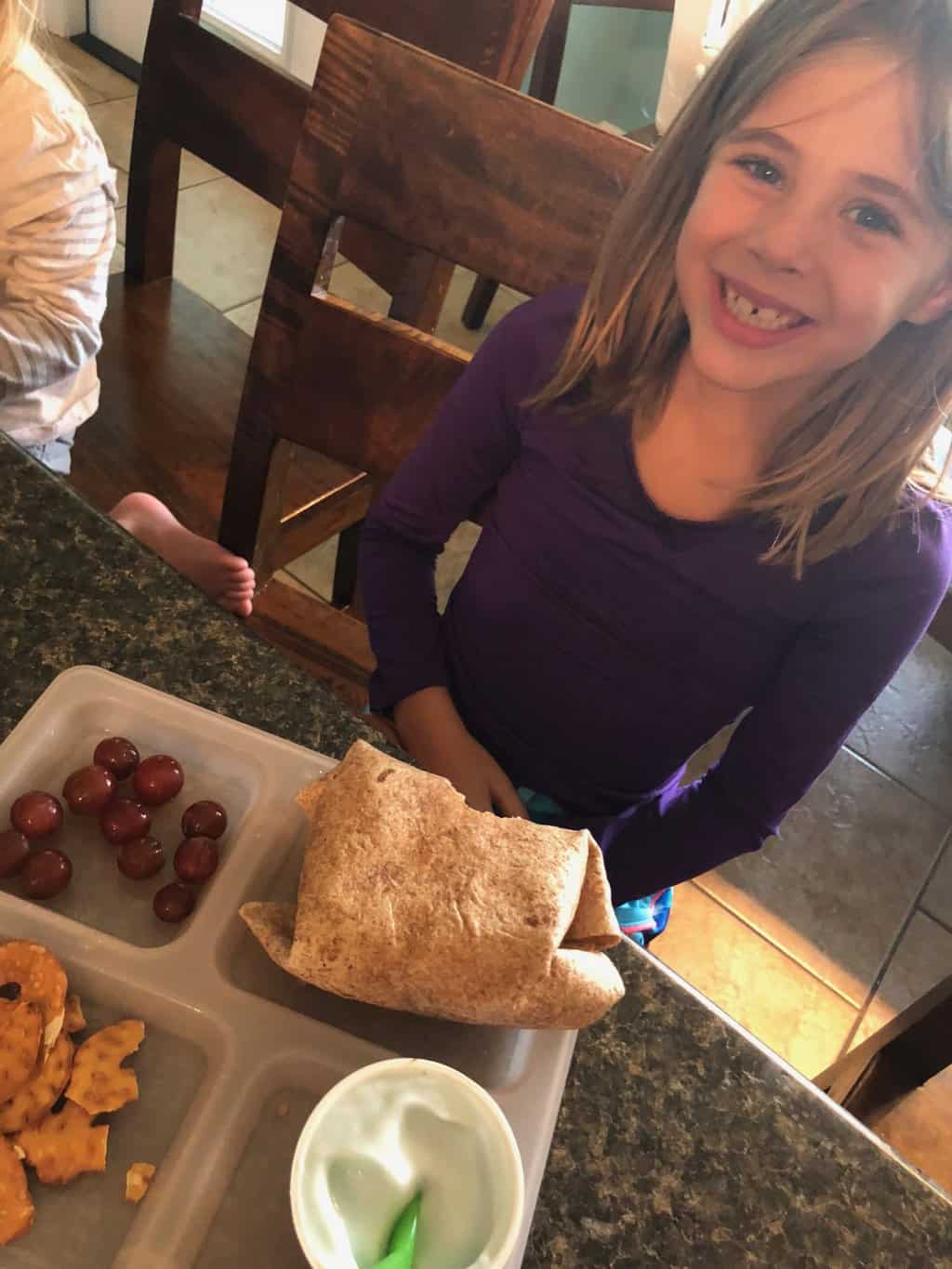 We finished the day with rootbeer floats as a special treat!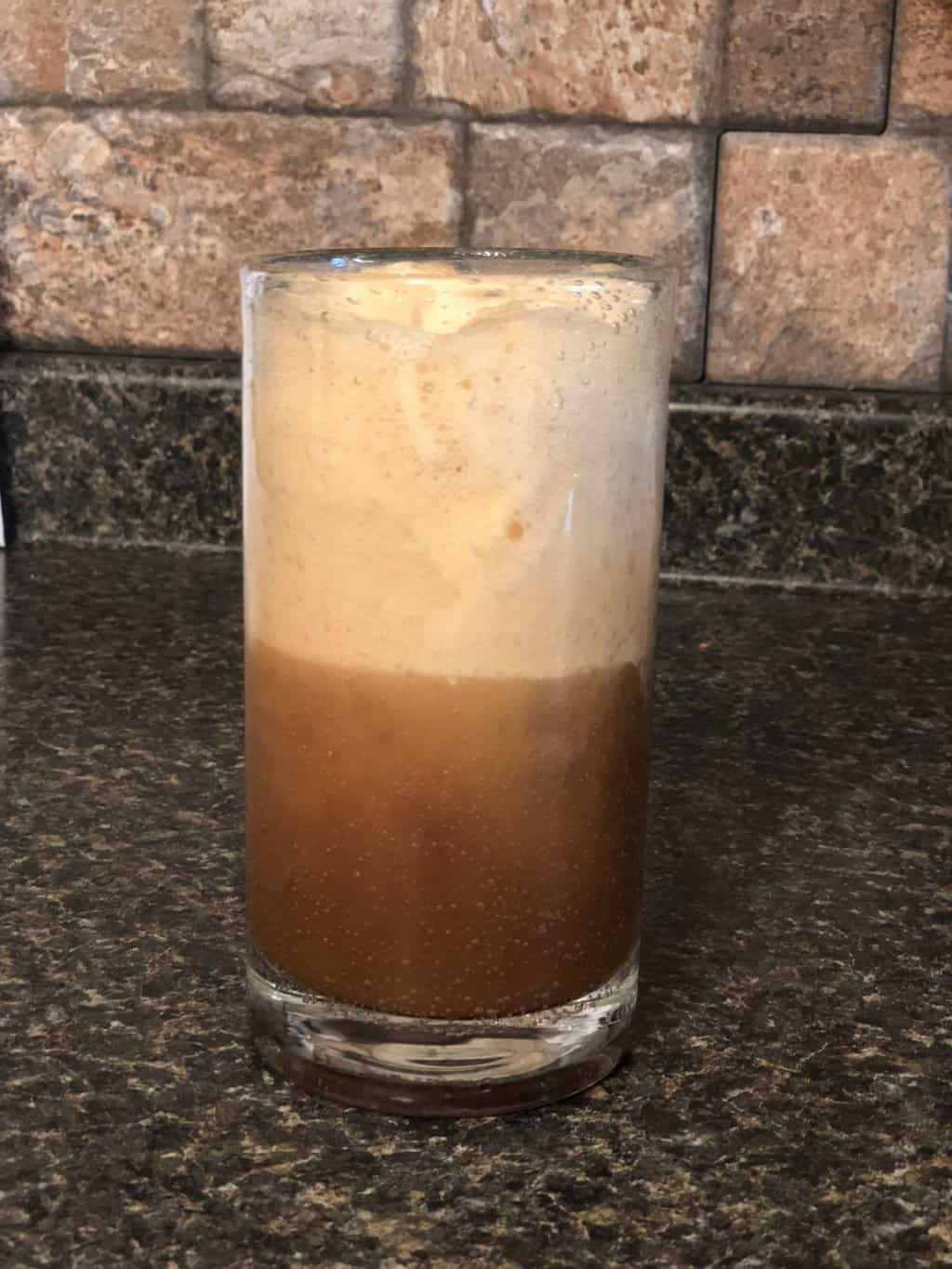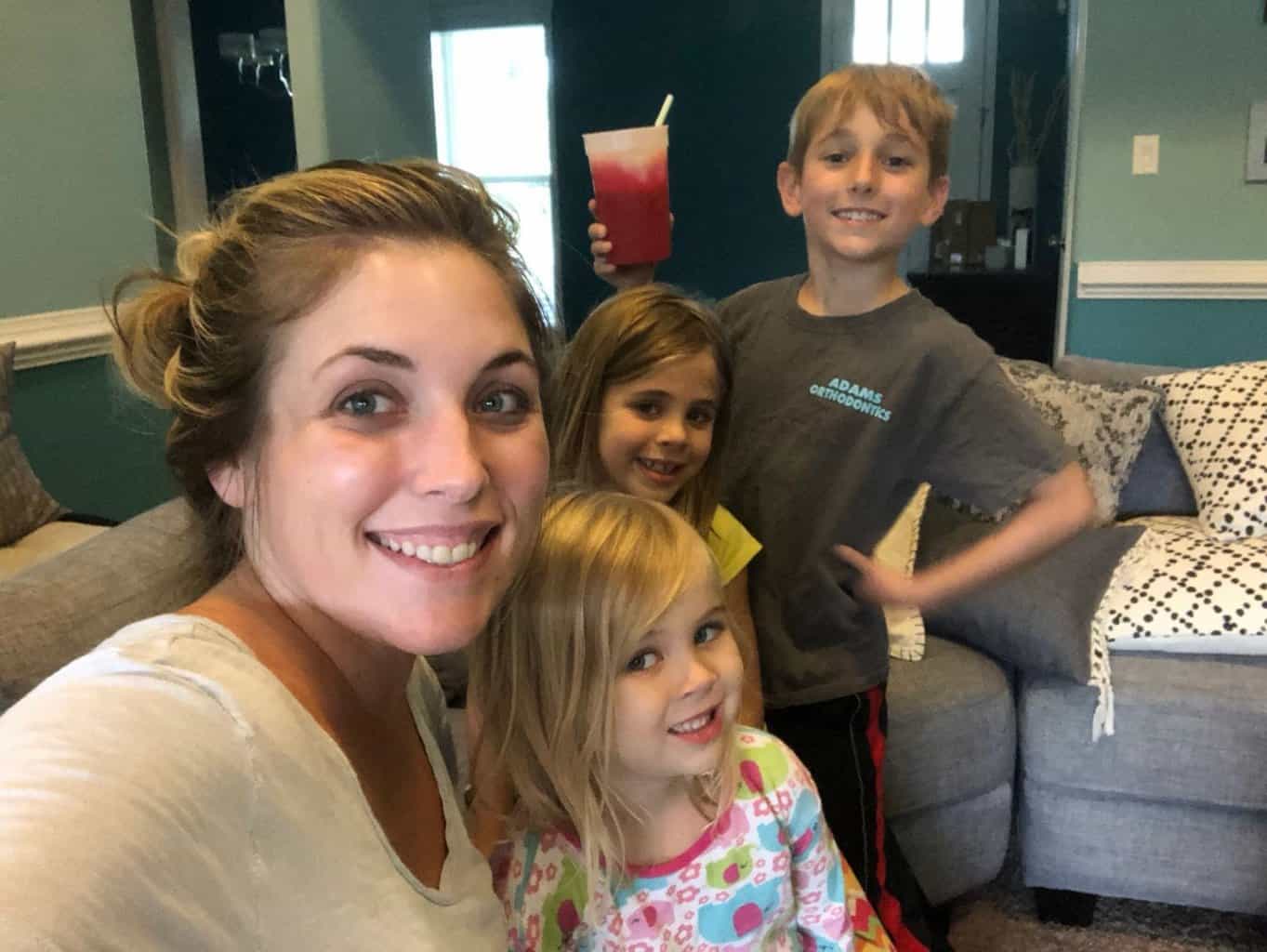 These nails ain't gonna be painted on a regular basis anytime soon haha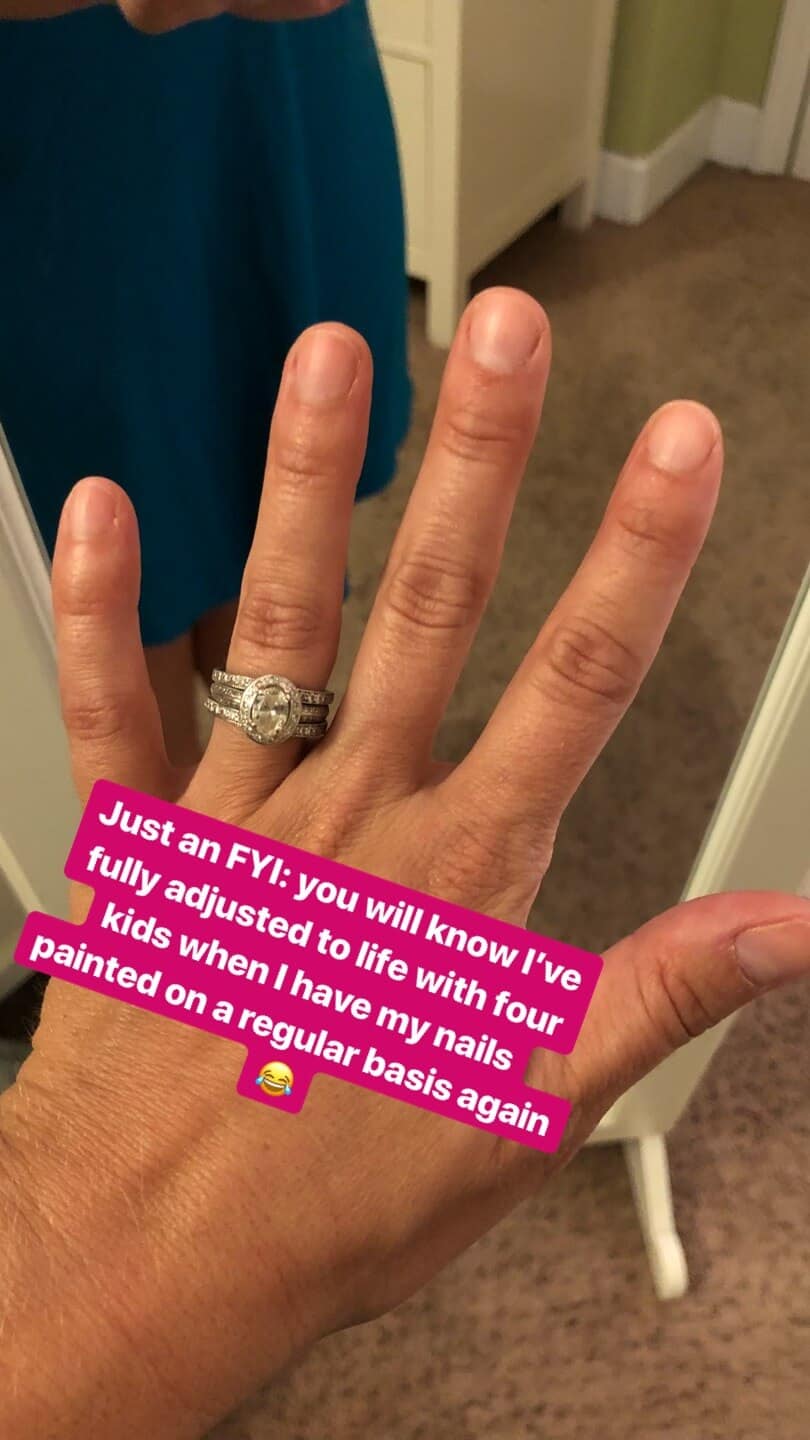 Kye kills me with his reading! I got him this book and he read the first 200 pages in just a day or so. He will literally be non-stop with his reading. He reads so fast I'm gonna GO BROKE buying books!!!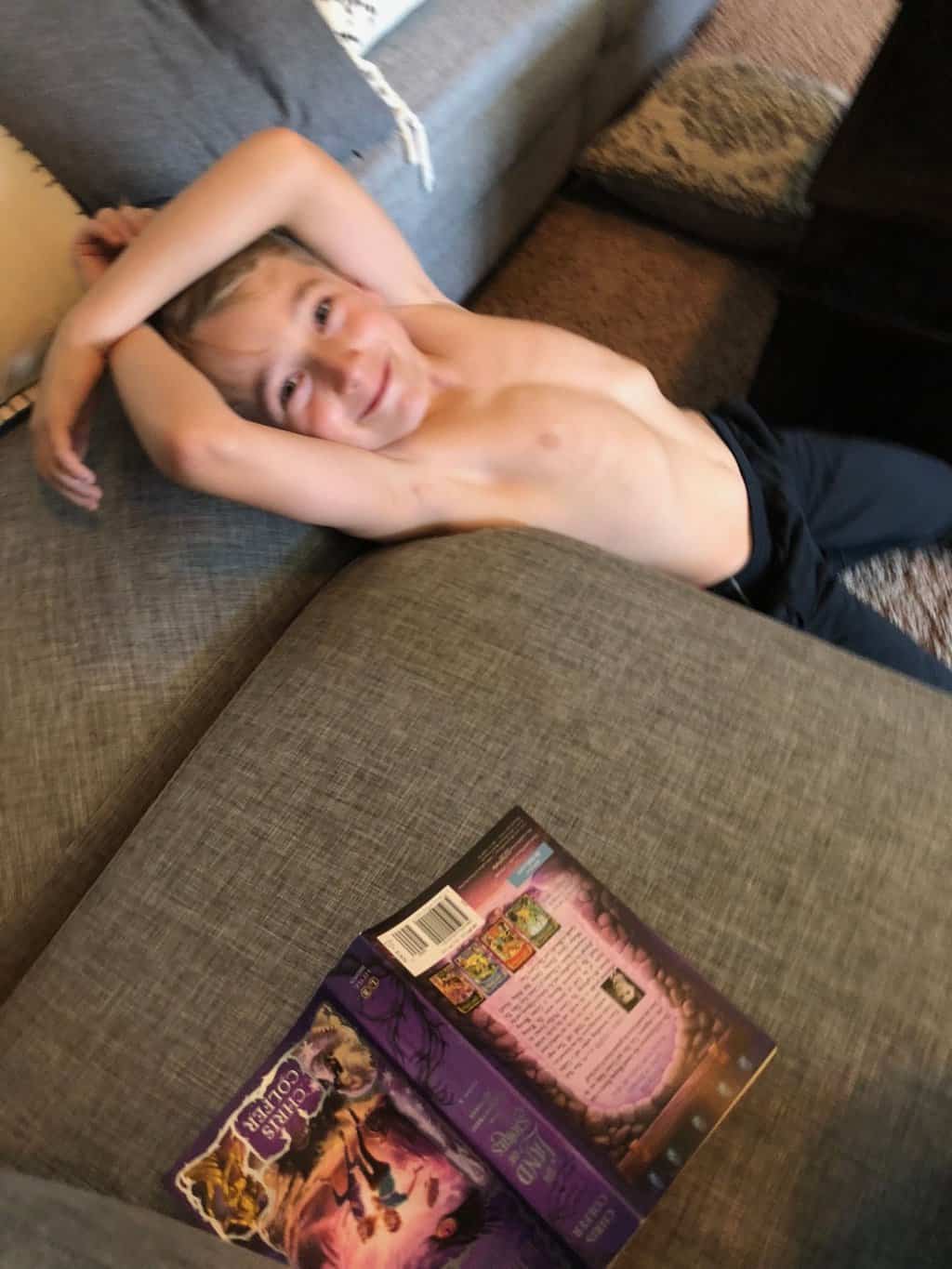 The night before we left for our trip Tess's bandages came off and I thought "it must be time to be done" since that's what the walk-in said. They said once they came off on their own that she'd be healed. But I did NOT like the way this looked! Thankfully Instagram to the rescue haha and I had a sweet friend talk me through it and said it was actually healing nicely and just needed more time. I loaded her up with more bandages and rolled with it!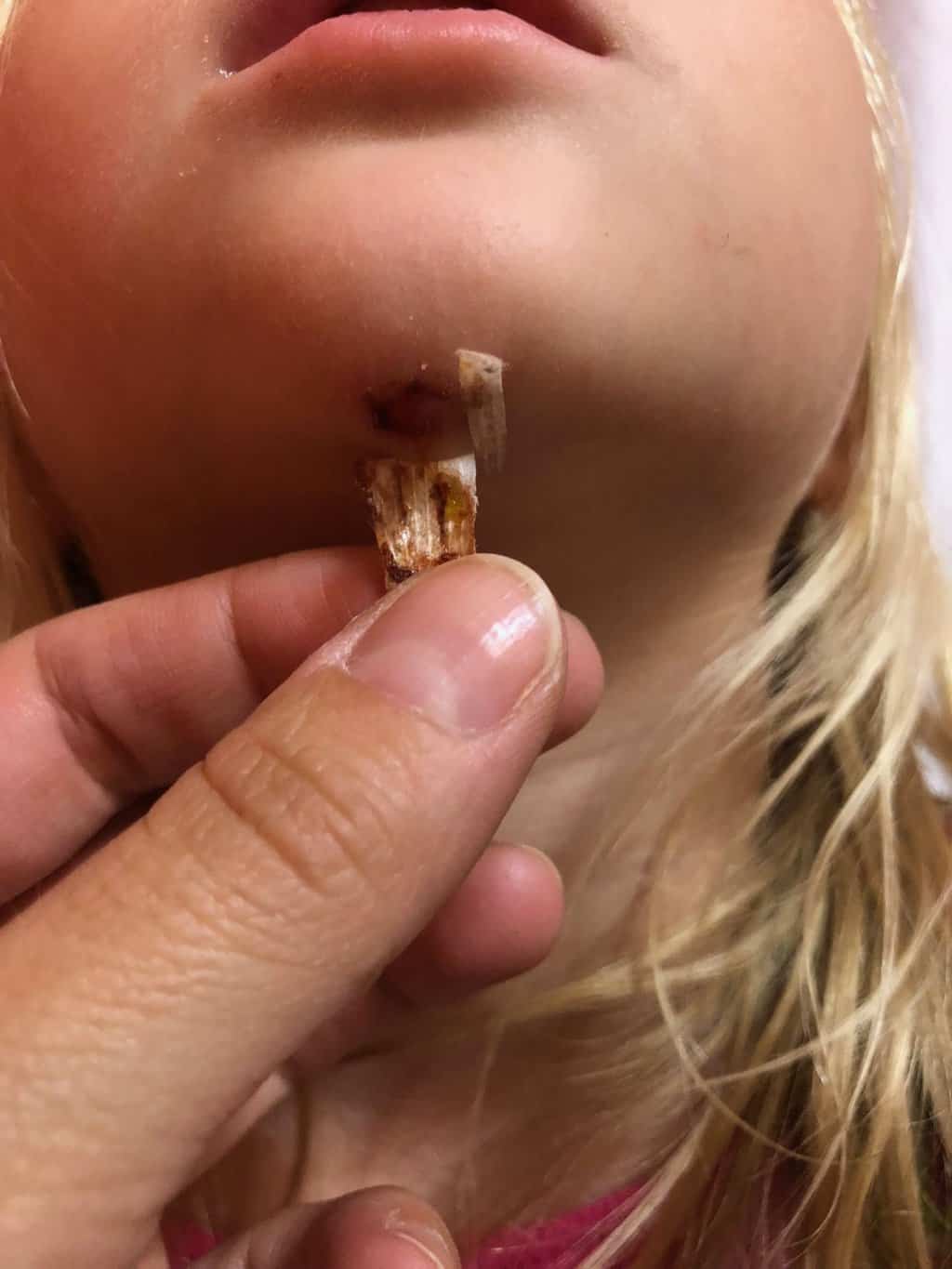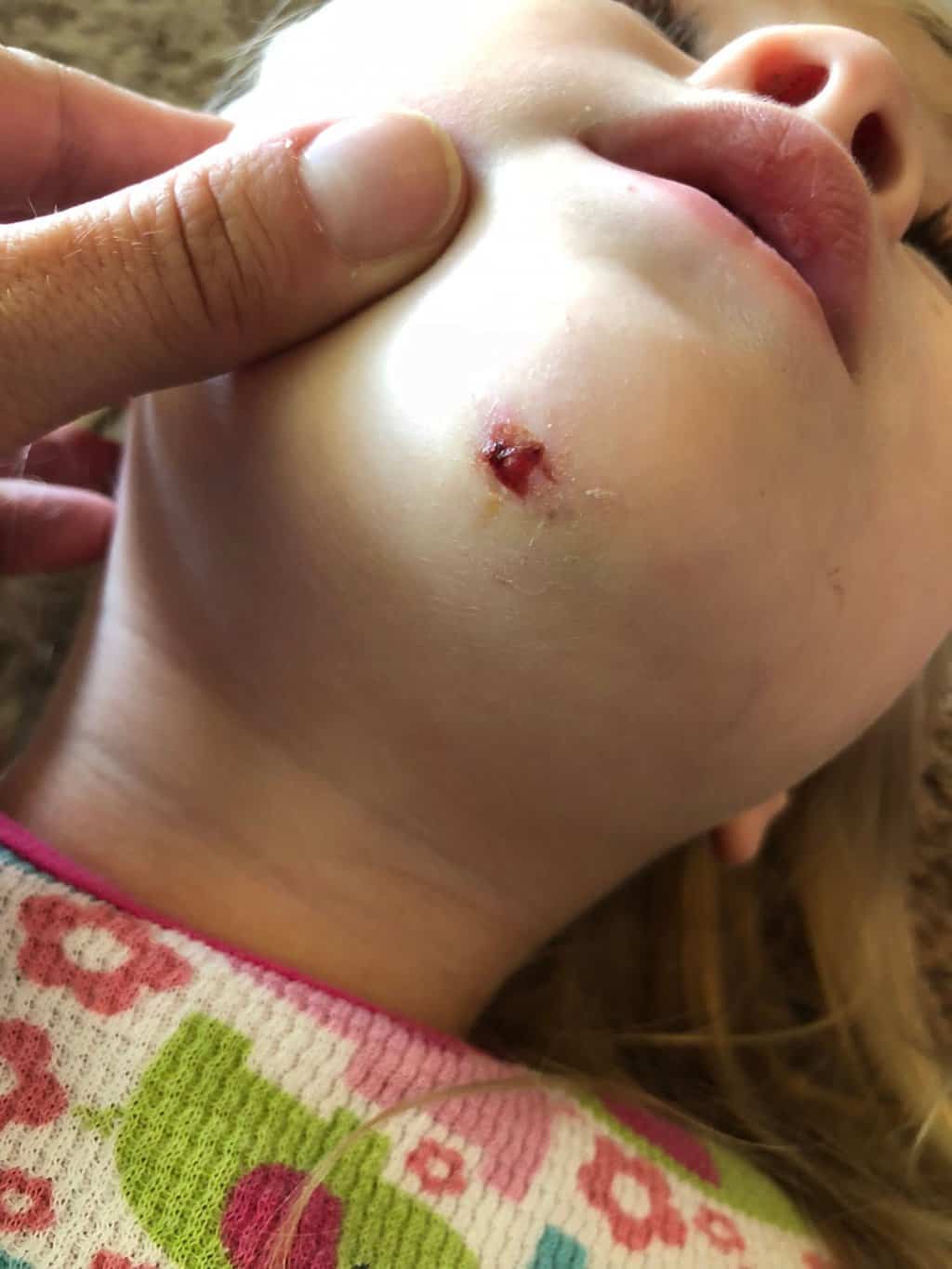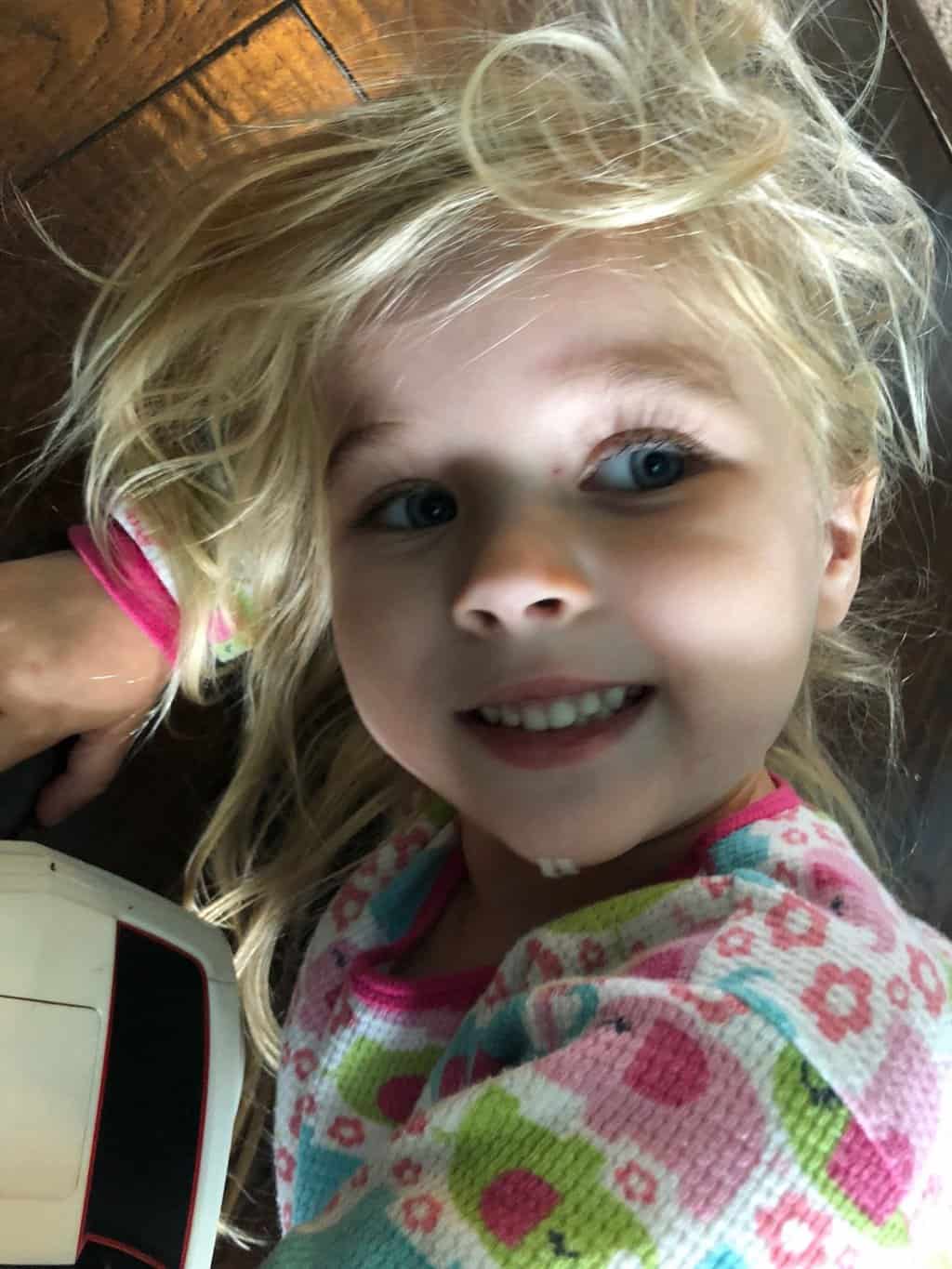 I LOVE this top I wore to Book Club this week! I am a fan of the criss-cross neckline. I'm a v-neck girl and I like that it has that affect without being too low cut! I also ADORE this purse…and it's reversible!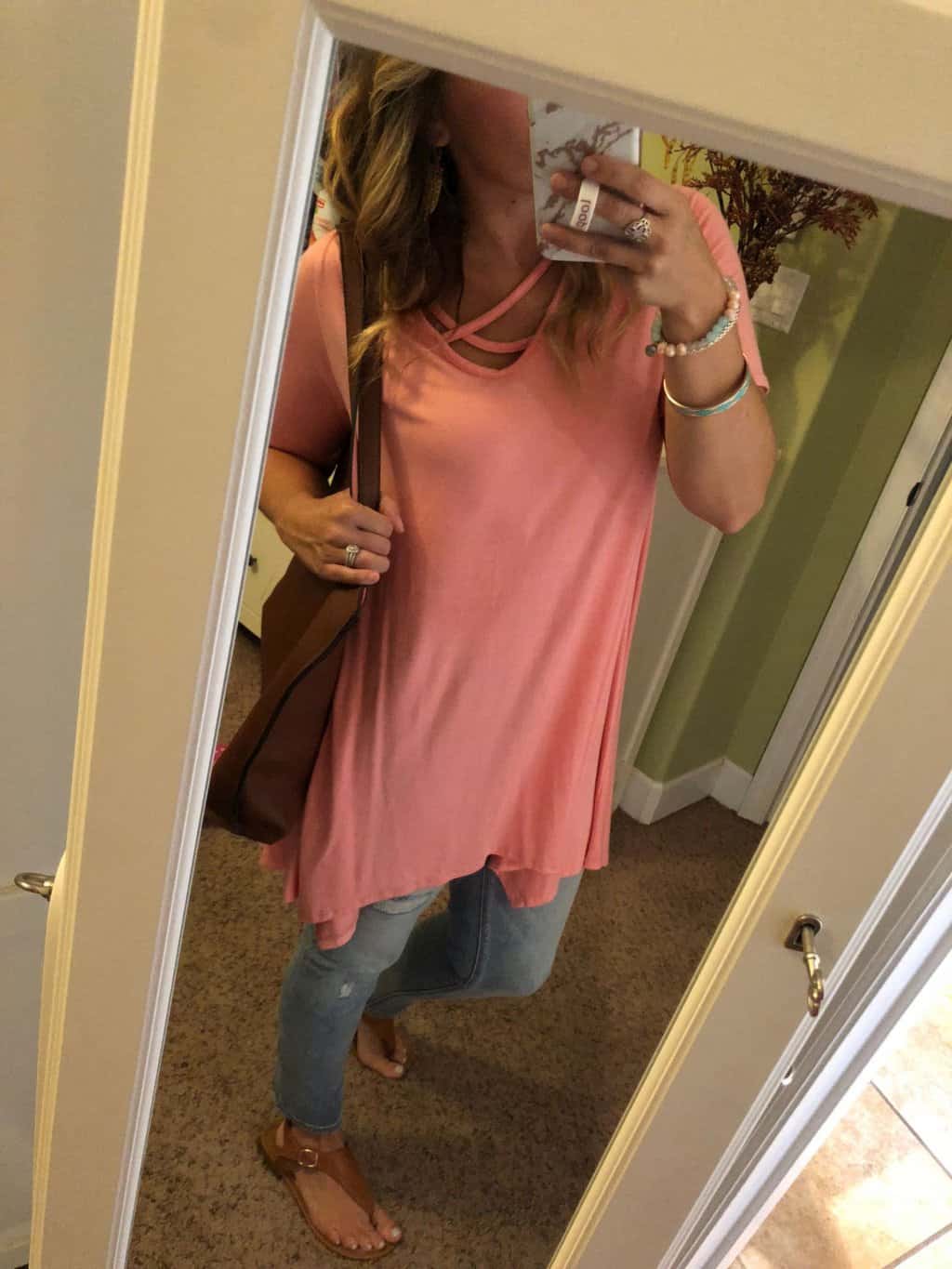 We started our summer with traveling and ended it with traveling too! We headed out to Disney for Tess's birthday!!!