The past couple of summers during our beach trip we've been VERY YOLO. We didn't know when we'd add another baby so we lived it UP the entire week. We did a LOT because we could. Older kids are more flexible and it's easier to go and do with older kids than with a baby. We know this very well so we knew our easy-going time was going to only be for a season before we were back in baby-mode.
Baby mode is here 😉
For this trip we knew we needed to keep it simple. Keep things revolved around Spear's naps. Spend majority of our time at the beach! Less go and do and more chill and relax. It really all worked out well.
Since it is such a hassle to set up all the beach stuff we tried to arrange the week so we could only have the beach stuff set up when we'd really be using the beach the entire day. We had a few non-beach days and planned for our "must dos" of the week during these set days.
Our second full day of the trip was an off-day. We've learned to go early on in the trip to Old Town so we can have pizza leftovers to eat during the week 😉 We always try to hit up Old Town strategically. With the 4th being on a Wednesday this year we were betting that most people would wait to come down for their vacation time rather than vacation prior to the 4th!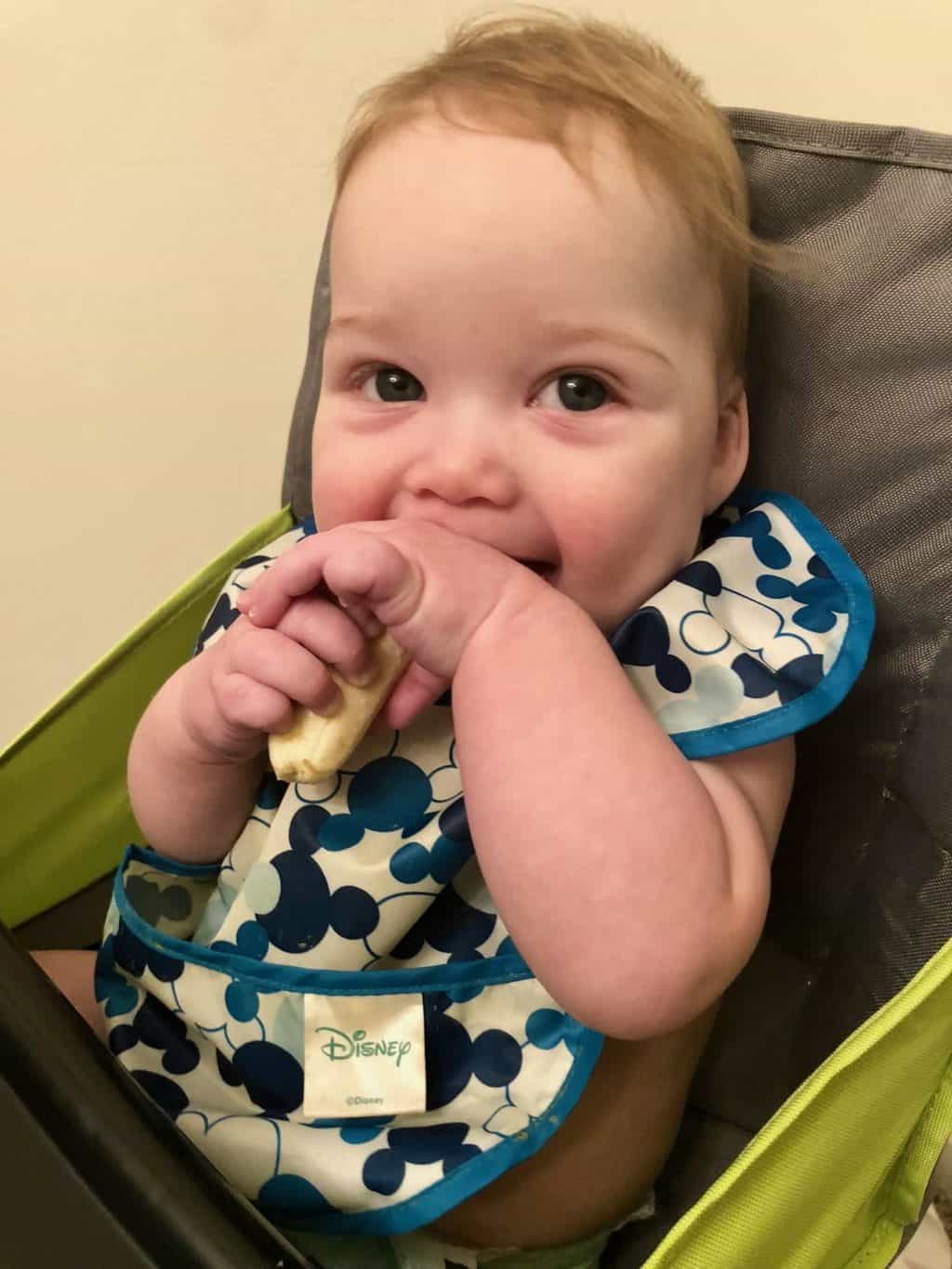 Since we did have a more chill week this year, it was important to me that we schedule and plan out some quality time with each of us with each older kid. It's hard to always make that quality time happen when we're at home but the beach was the perfect place for it! First up Tessie and I had a breakfast date at an AWESOME local breakfast spot: Sea Oats.
We always talk about loving each other to the moon and back and I love the shirt Tess wore that says "I love my mom to the moon and back!"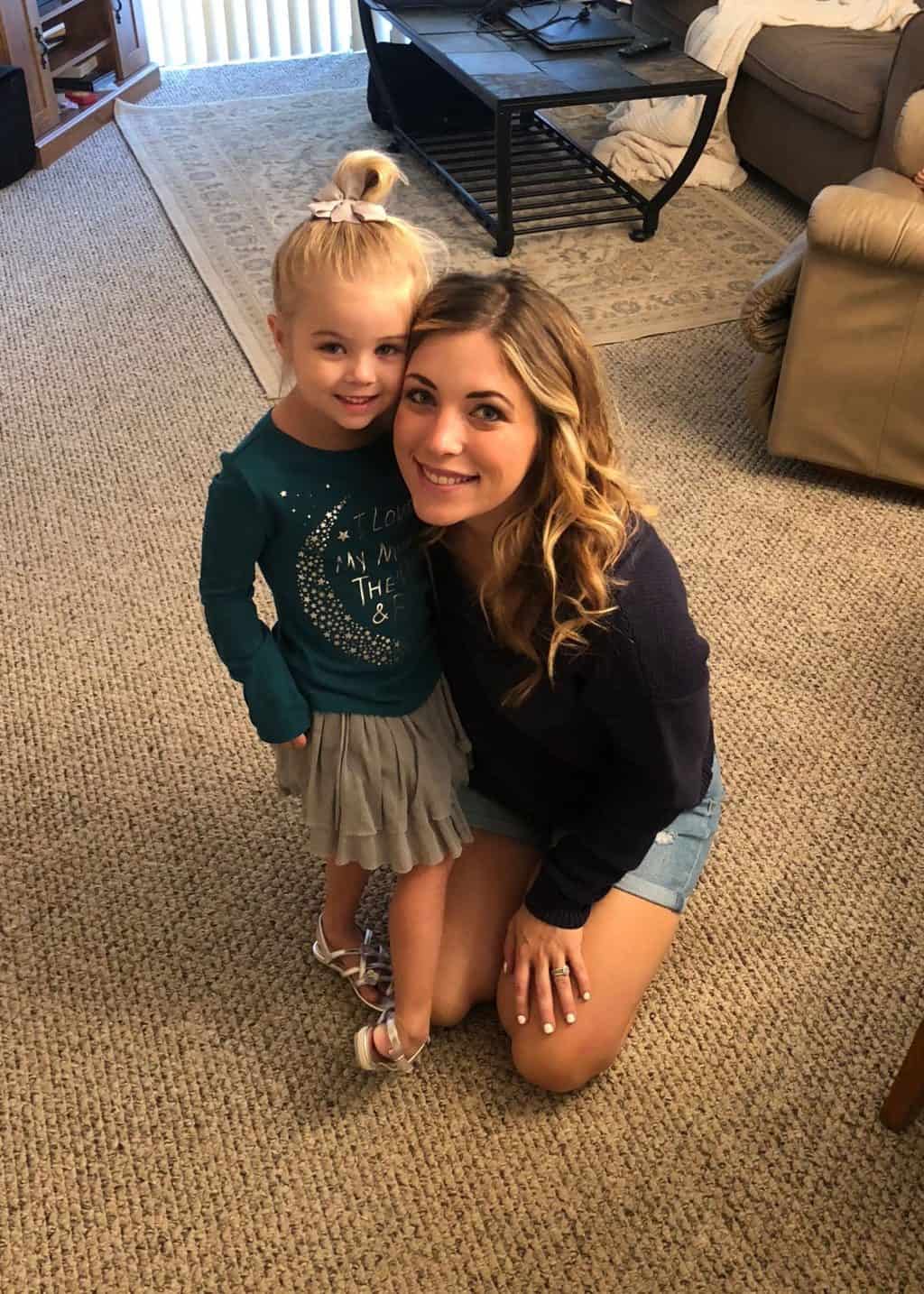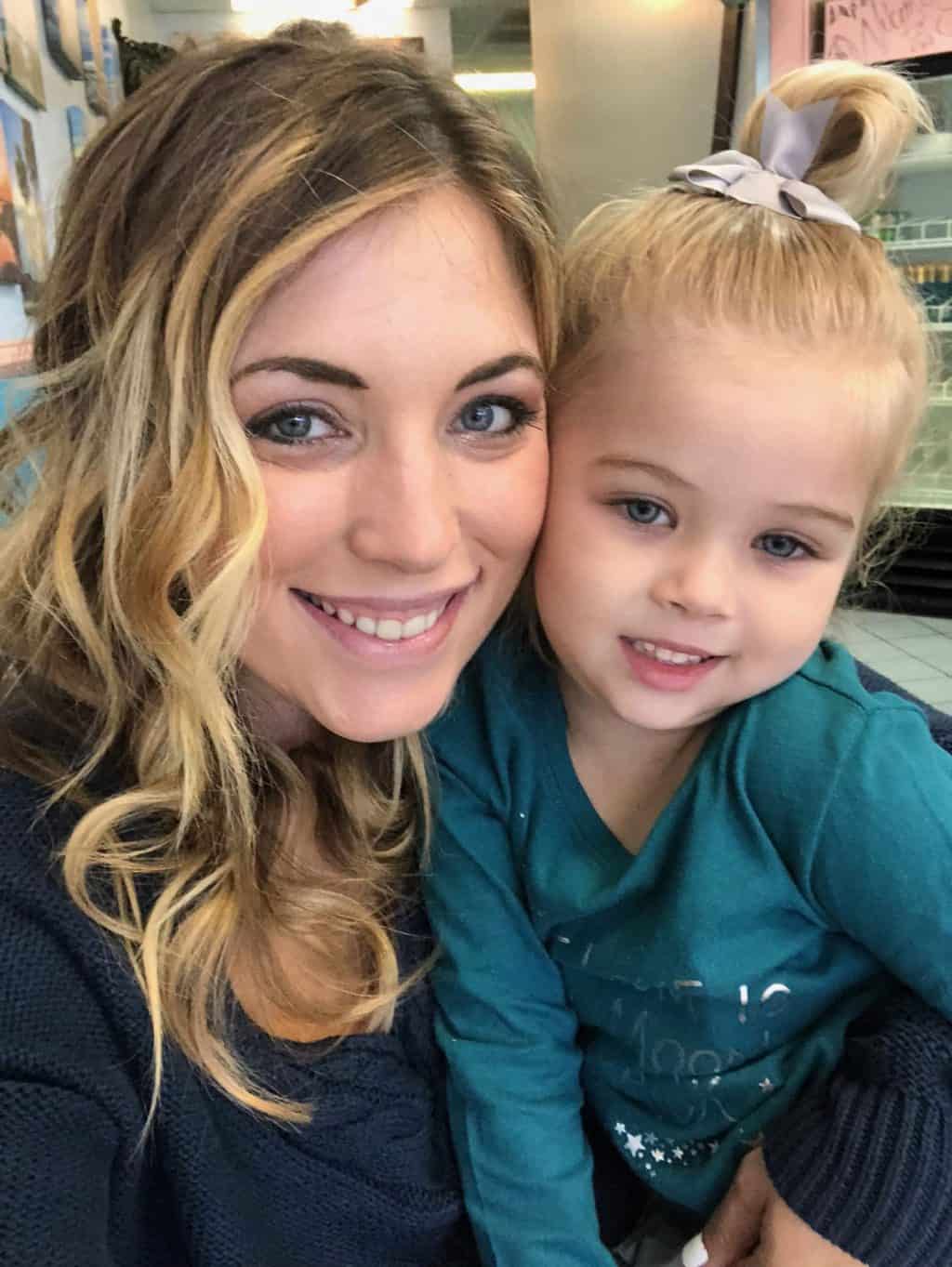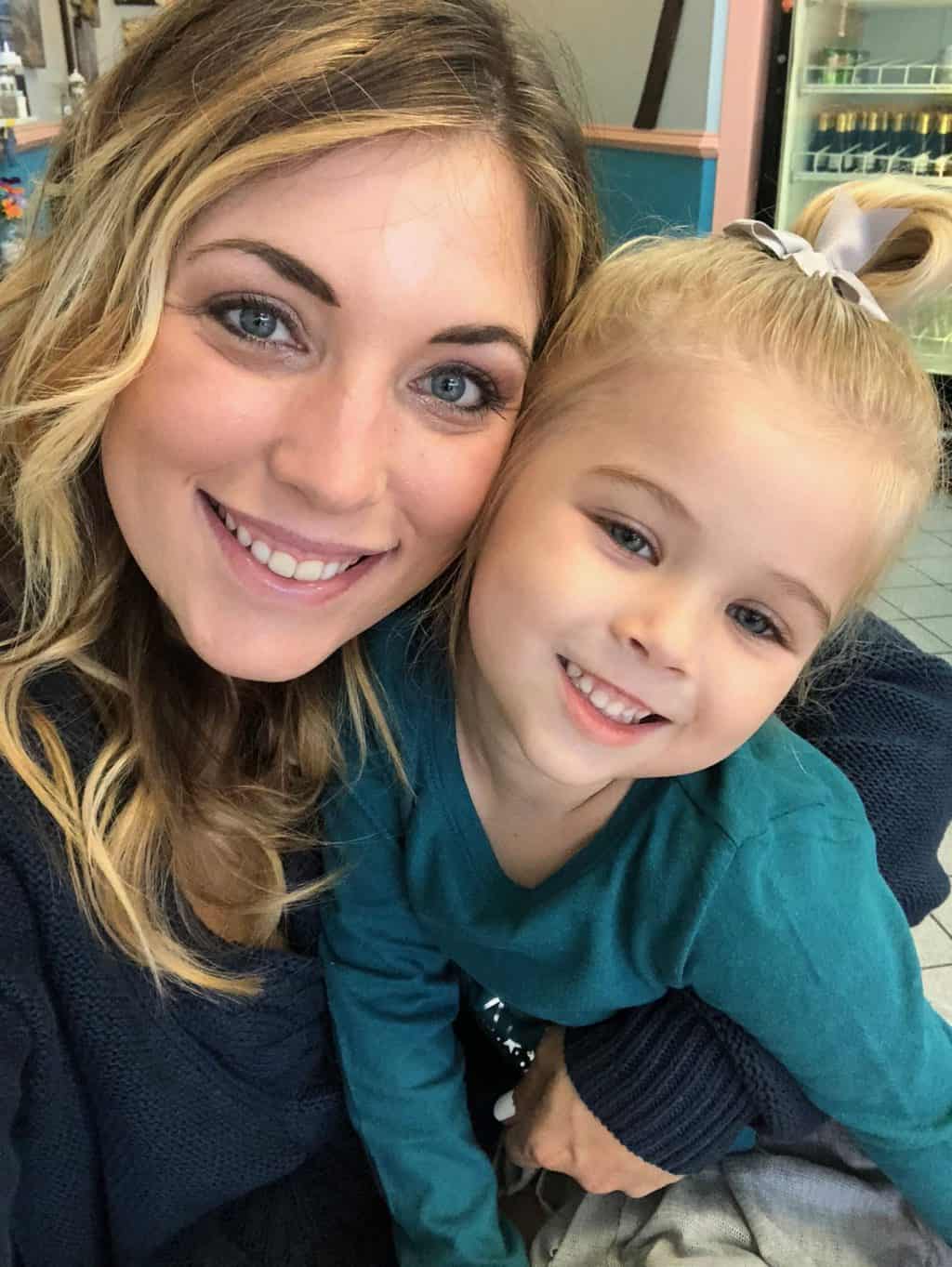 Tess ordered an m&m pancake and said "It's a rainbow pancake!"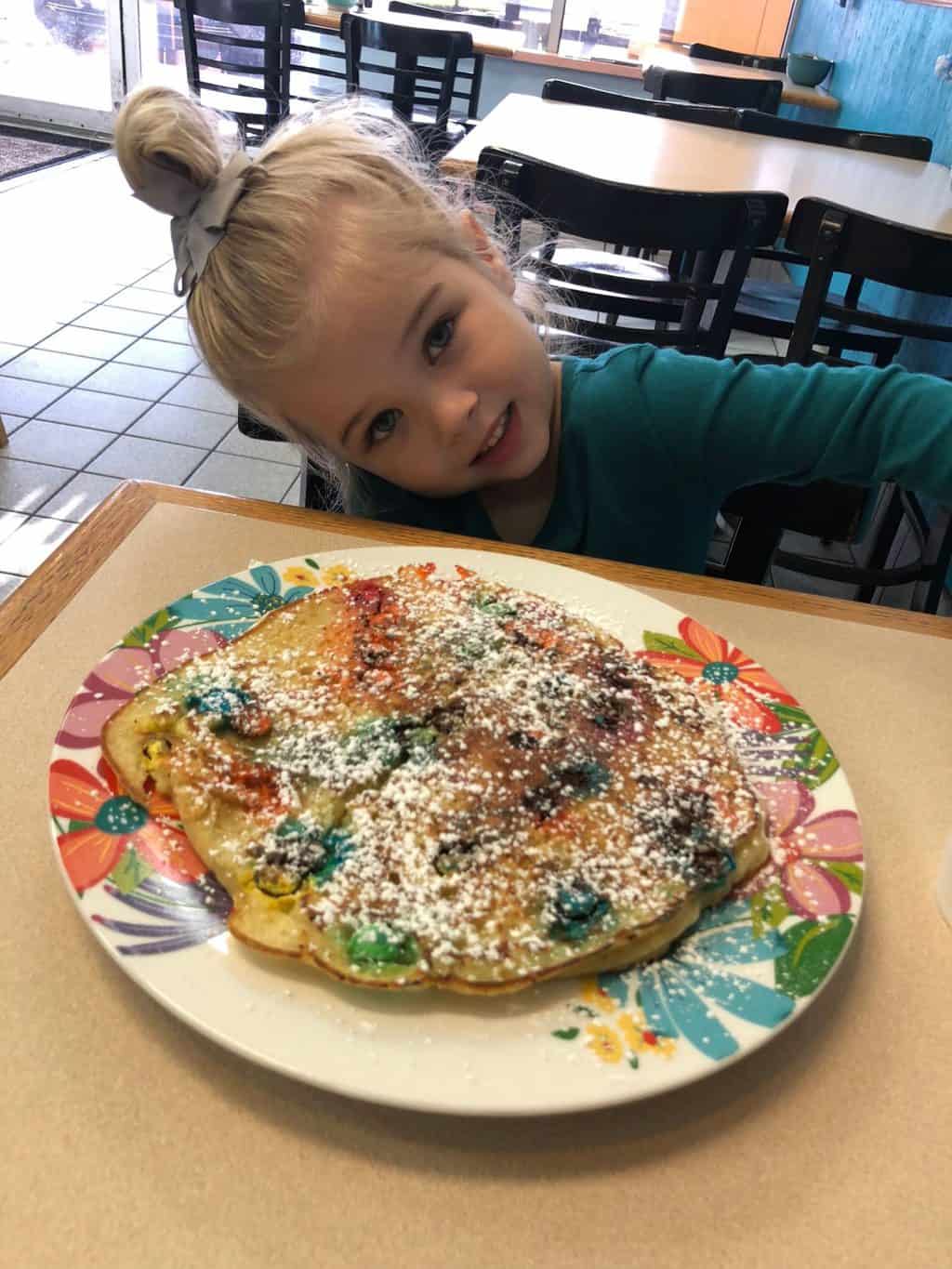 I came here with Britt last year and ordered a s'mores pancake. Yall it's so awesome I've been craving it all year!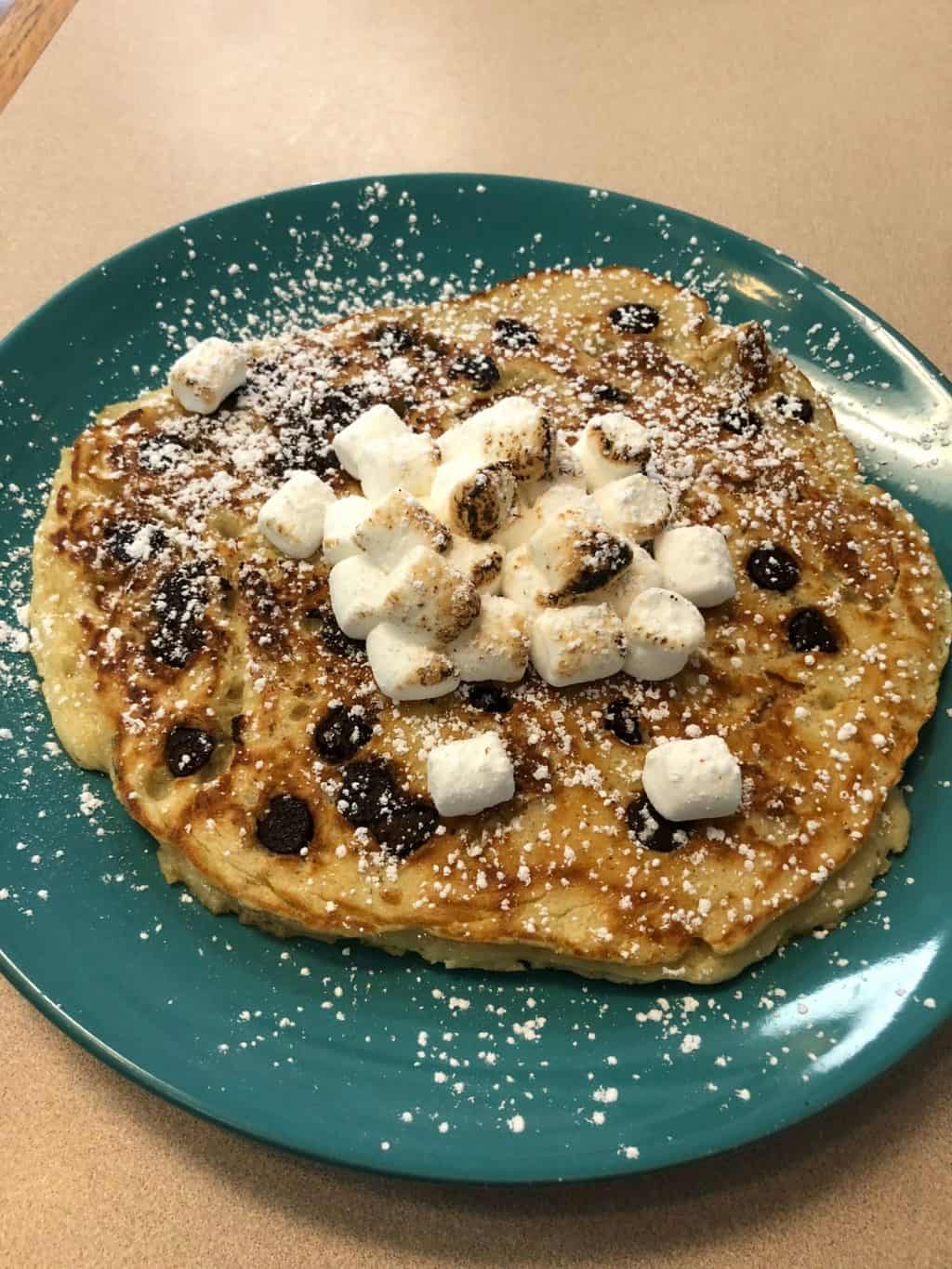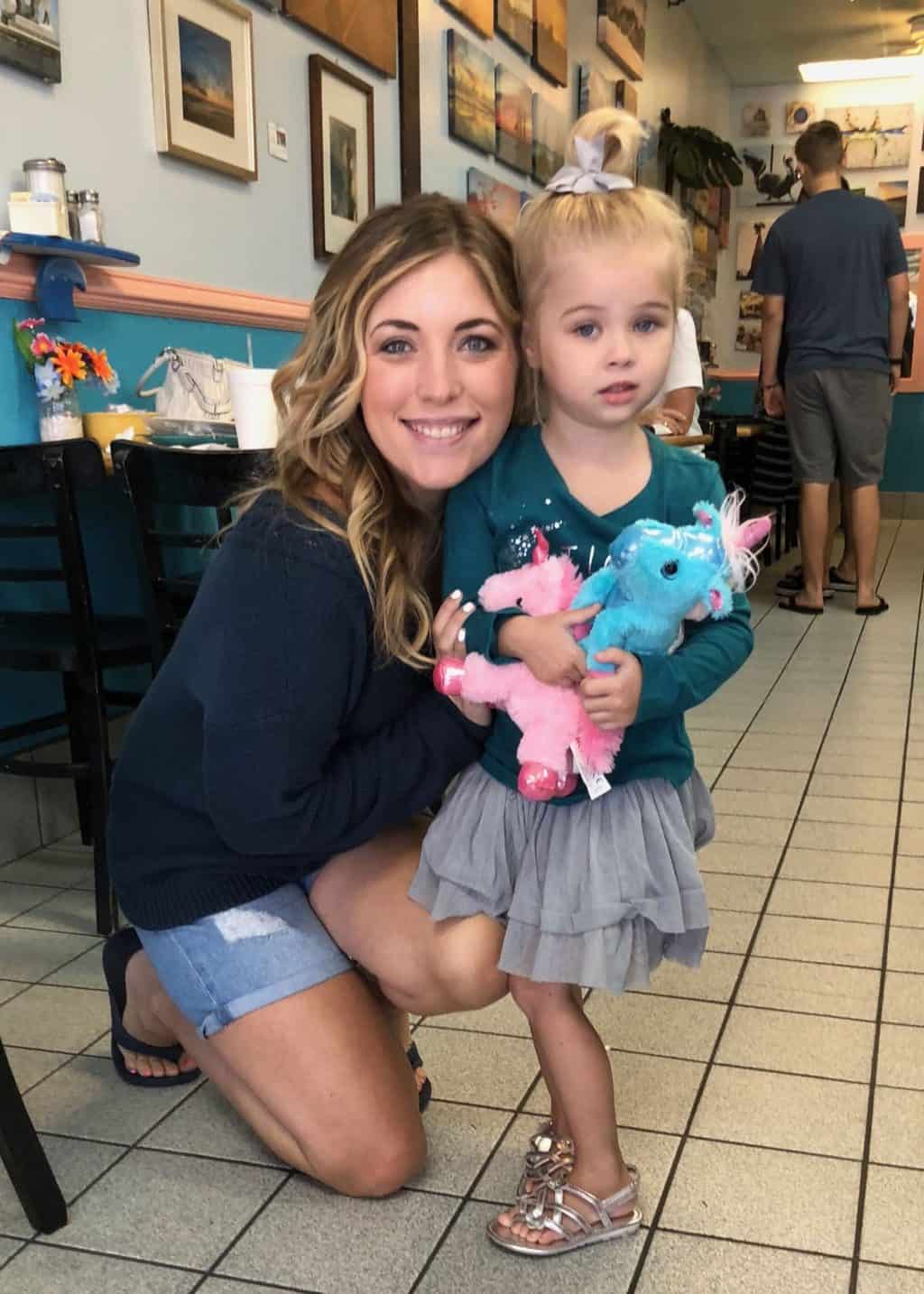 I grabbed a letter puzzle from the dollar spot at Target to help Tess work on her letters while we were away!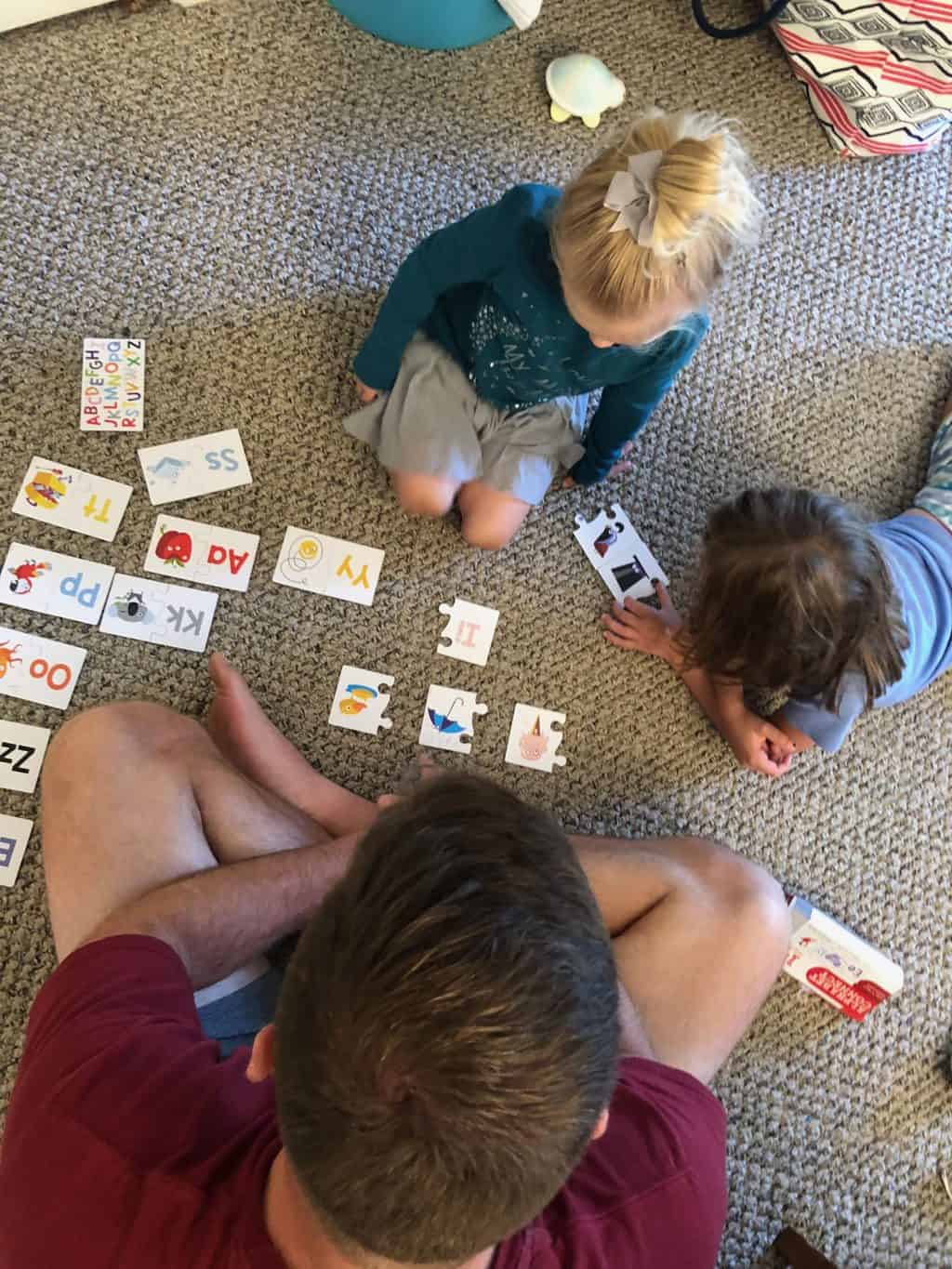 Always has his head in a book 🙂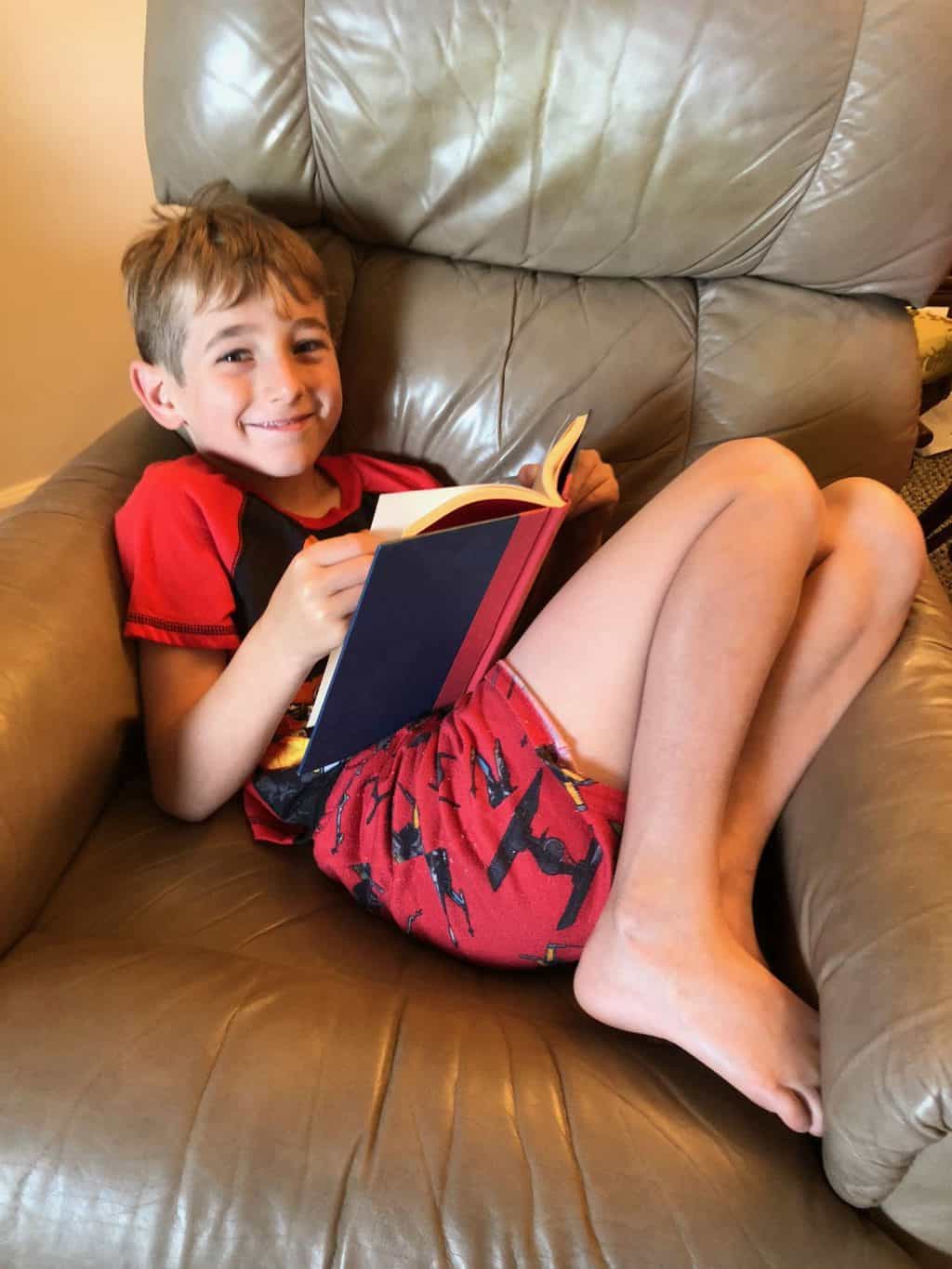 Every year for Father's Day we go golfing as a family. And every year at the beach we play putt-putt! This year we opted to skip out on the golf outing (we know our limits yall and this is it haha) and instead made our putt-putt outing the "Father's Day combo." Kye and Zach also had a couple of chances to golf so it all worked out. Maybe next year we'll get back to trying the golfing!
For putt-putt we went RIGHT at opening. 10:30. We got Spear up early from his nap and went straight over. This allowed us to beat any crowd but also saved us from the heat. Zach used his baby bjorn to wear Spear for majority of the time. I also got smart and decided to plan for the girls, Spear and I to only play 9 holes and then take a break and hang out and let Zach and Kye play the full course. It all went SO great!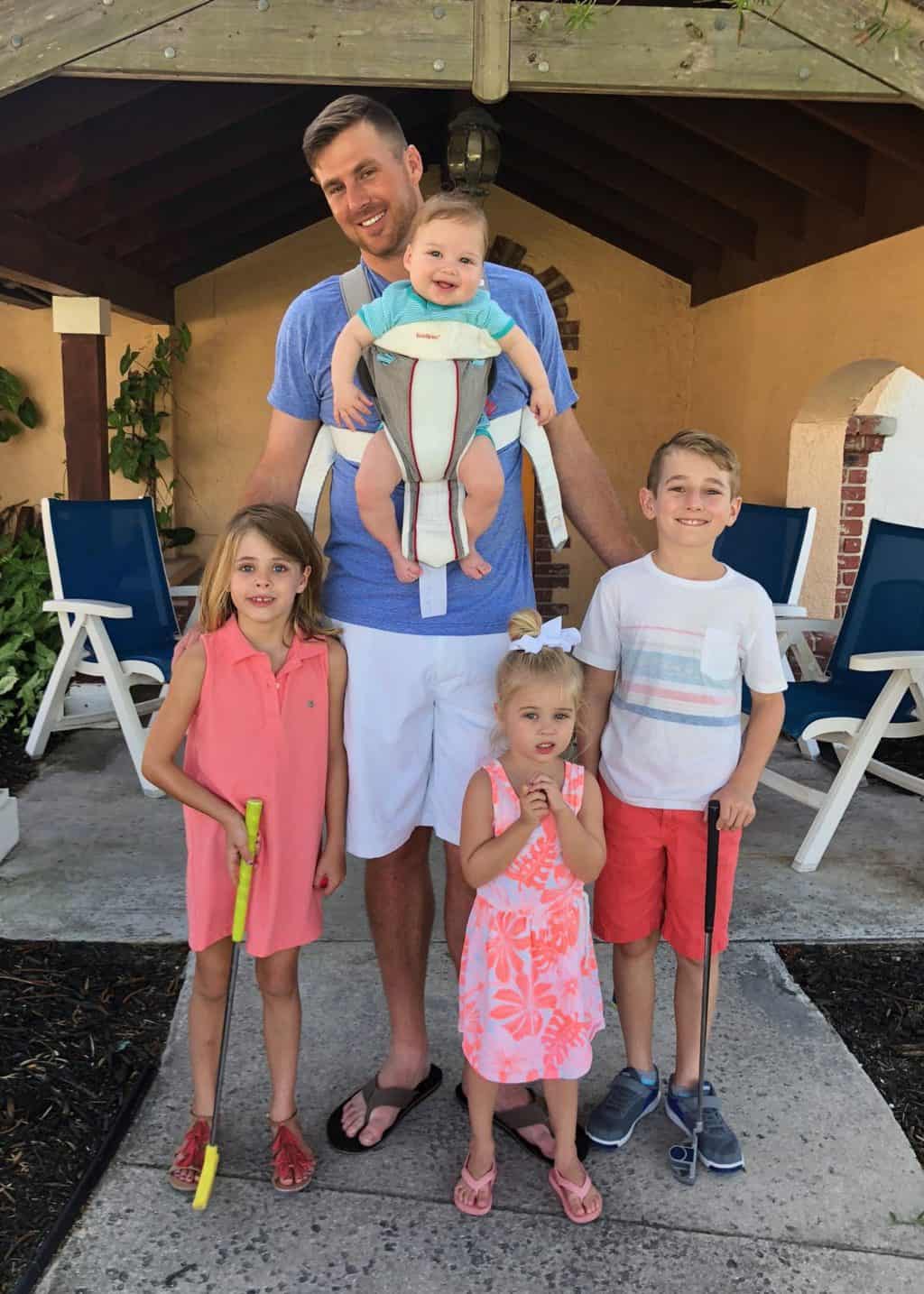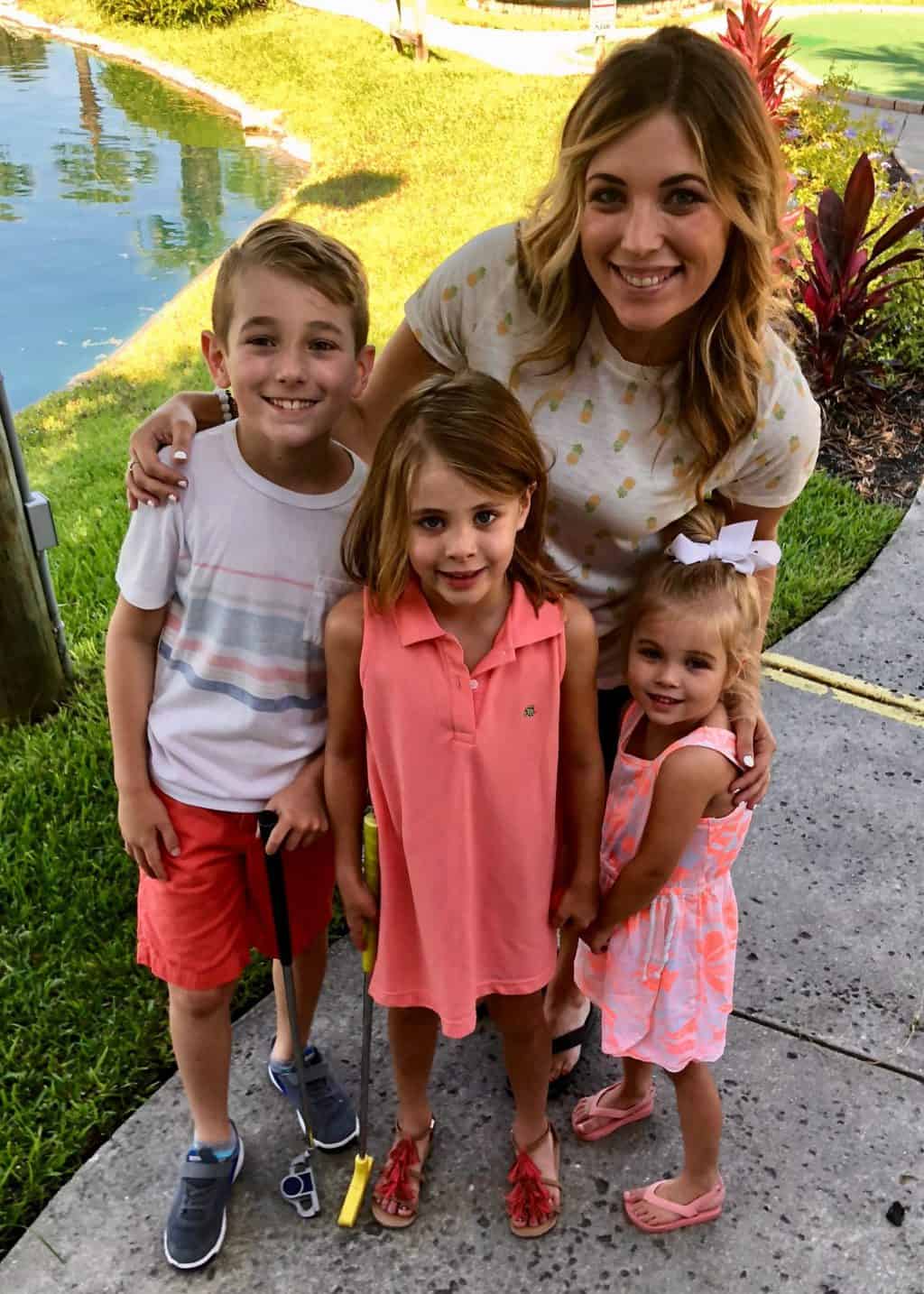 Majority of the time I don't think about how many kids we have but then there are moments where it's a tad crazy and I'm like "yup four is a quite a few kids" ha!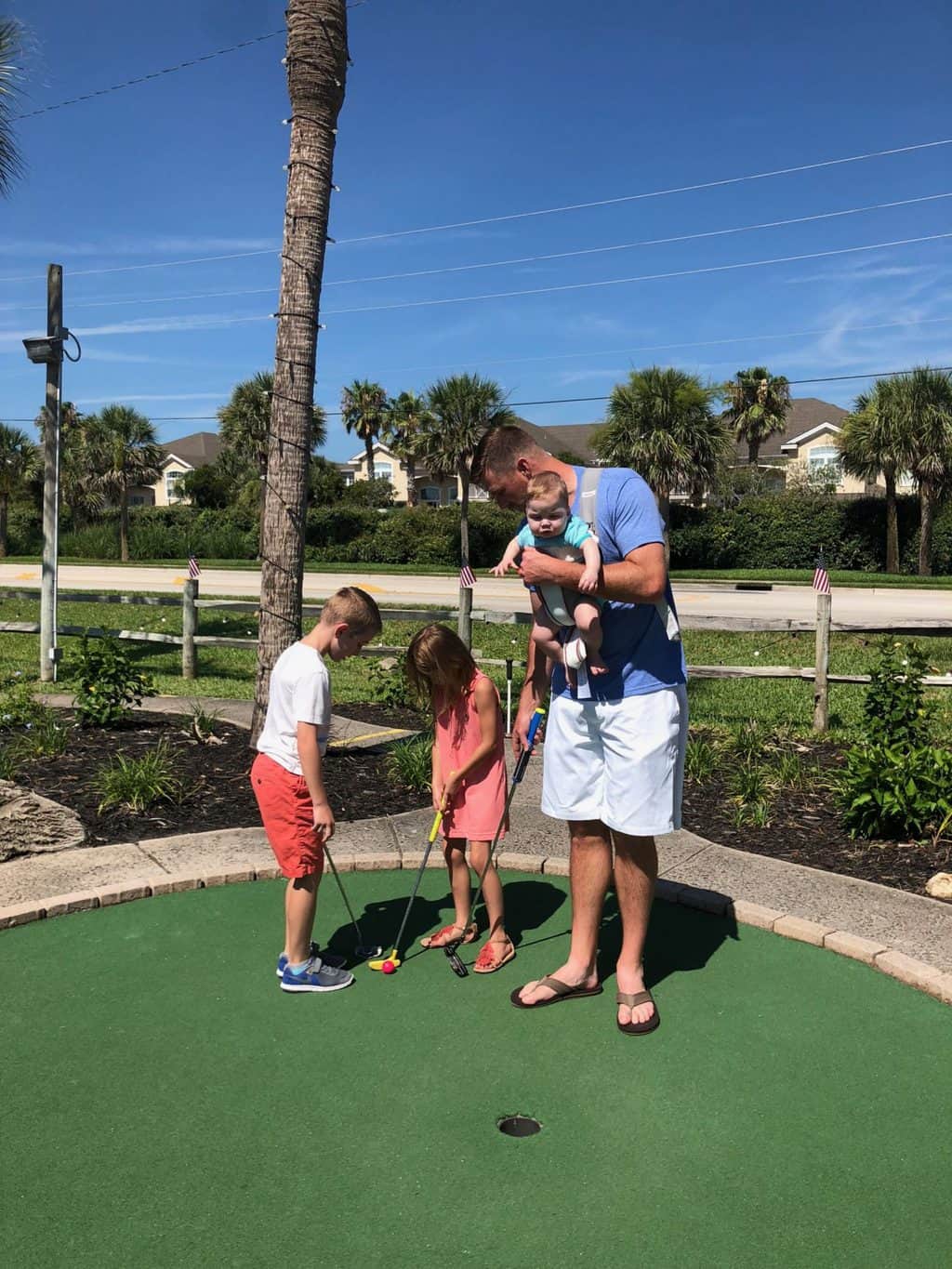 Intense concentration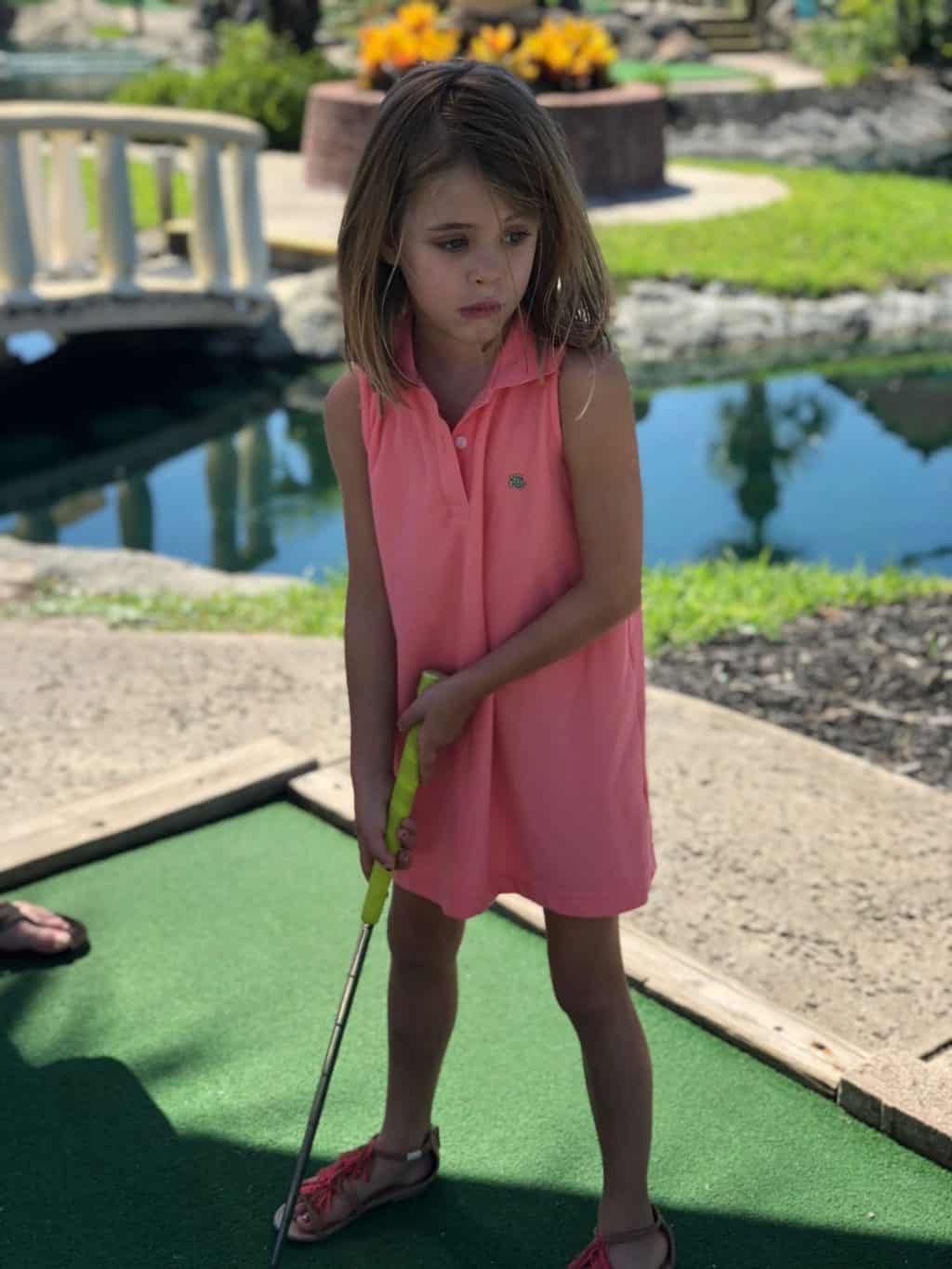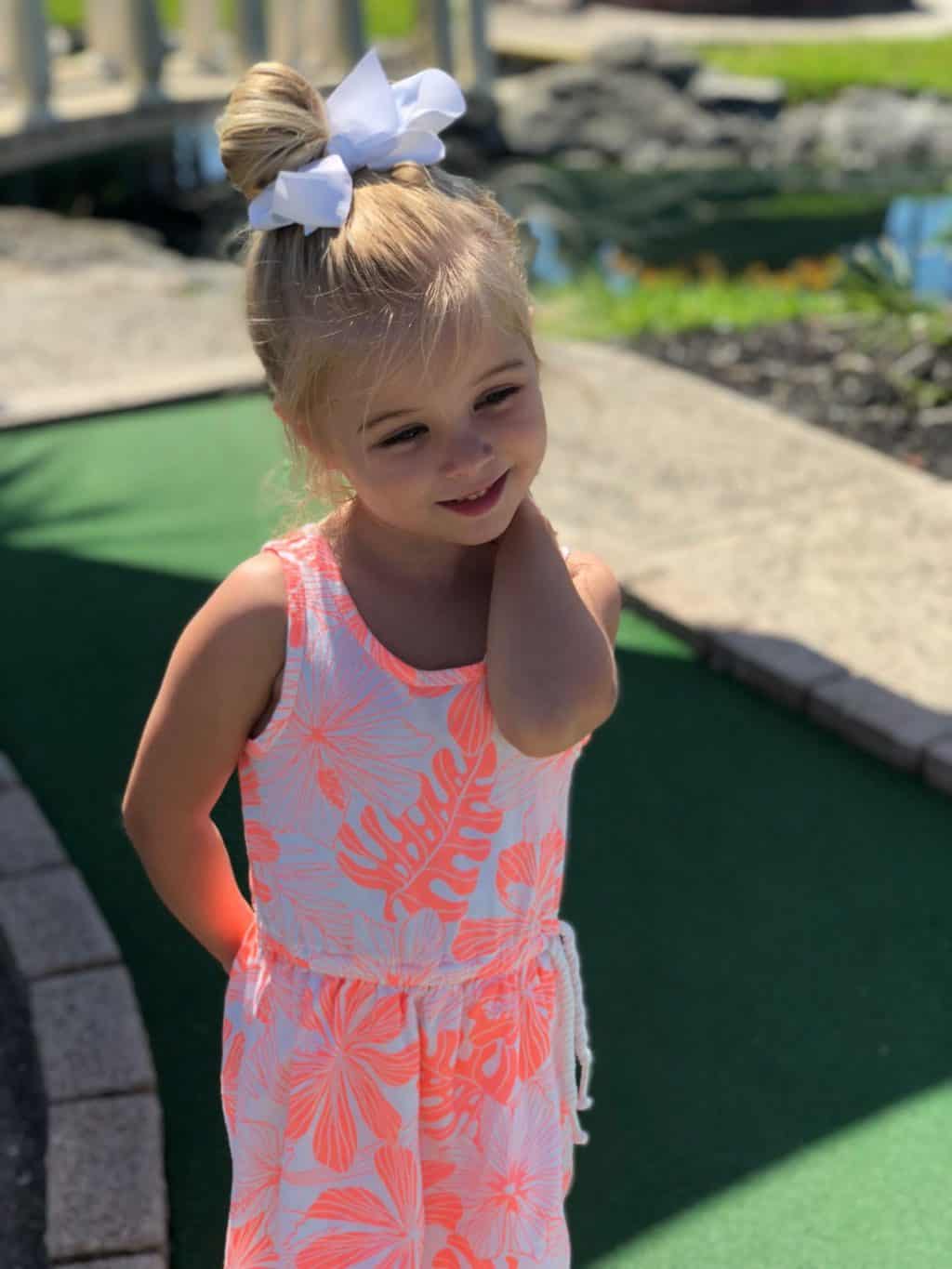 Always keep your eye on the ball!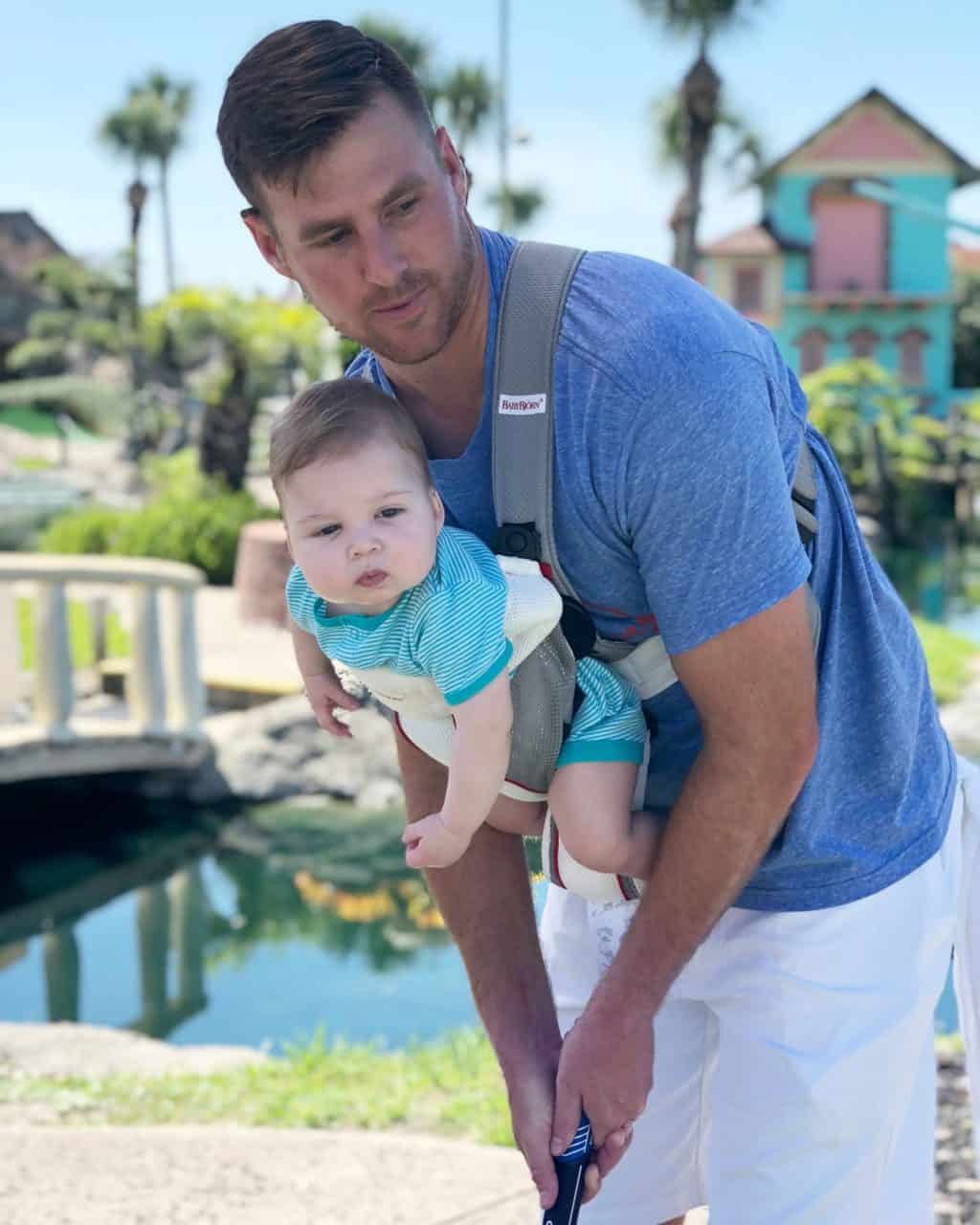 Kye takes it SO seriously. He lines up every shot and really thinks it all through!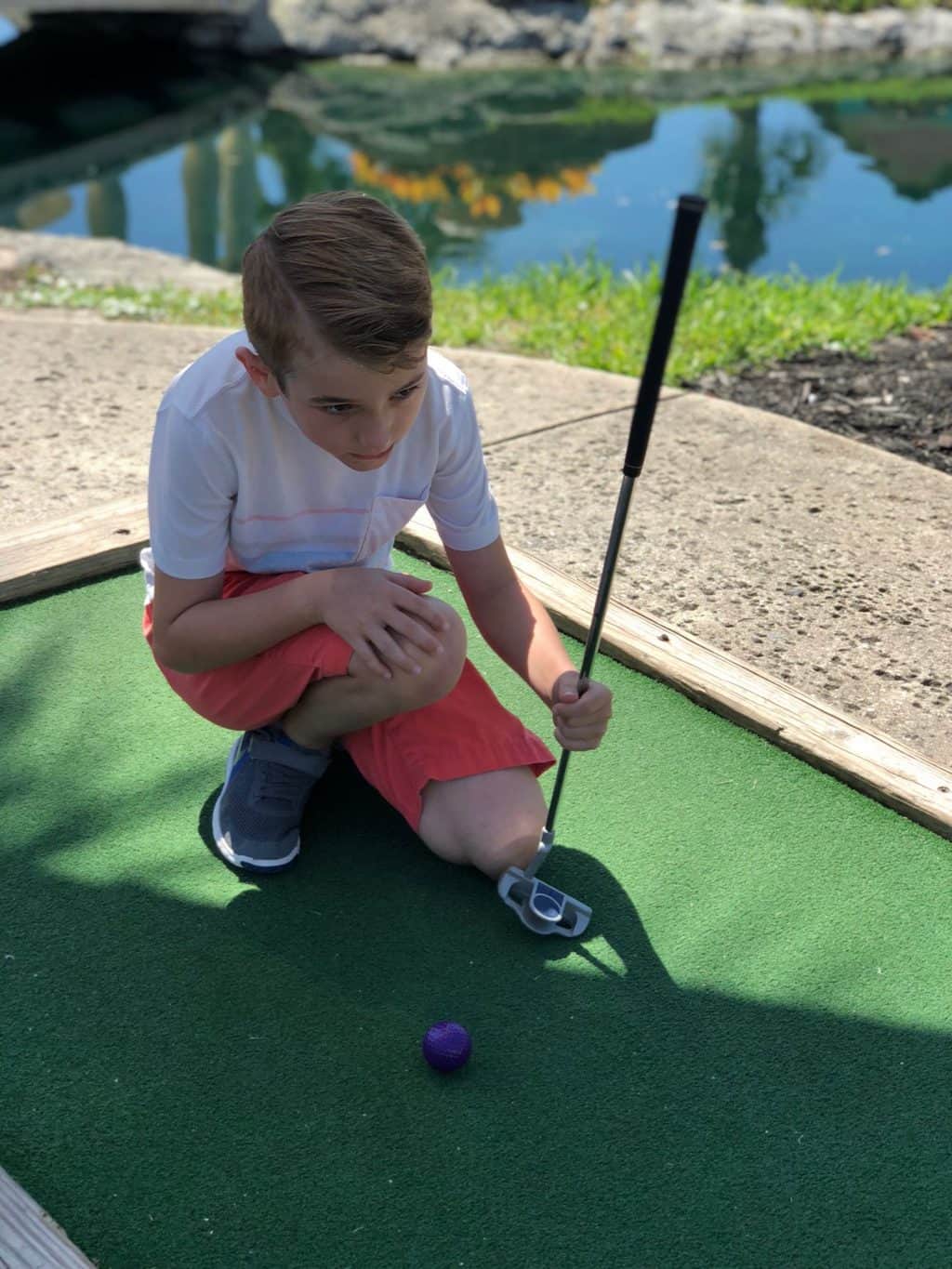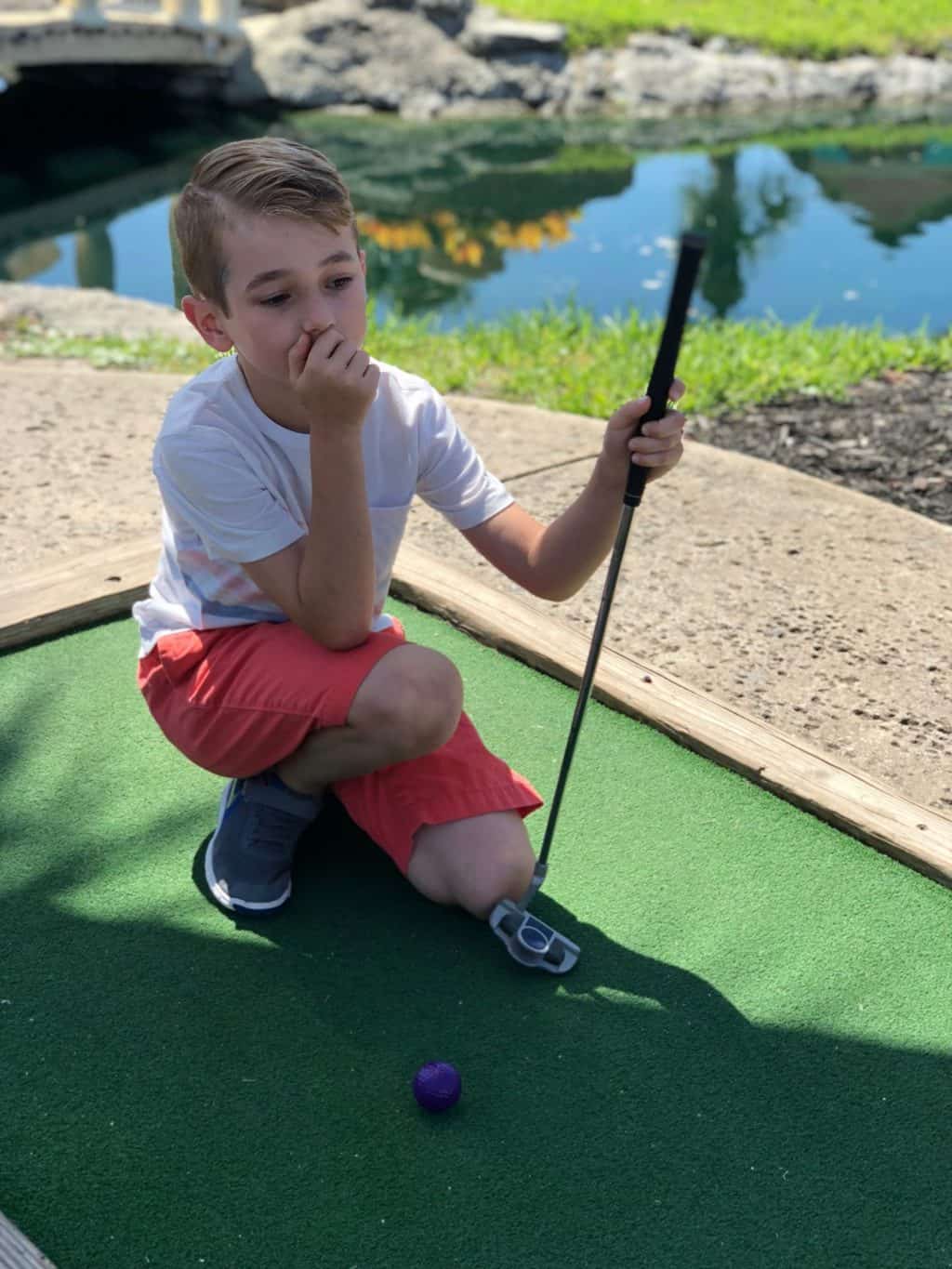 Fiesta Falls is located super close to Ocean and Racquet. It's very affordable and SO fun!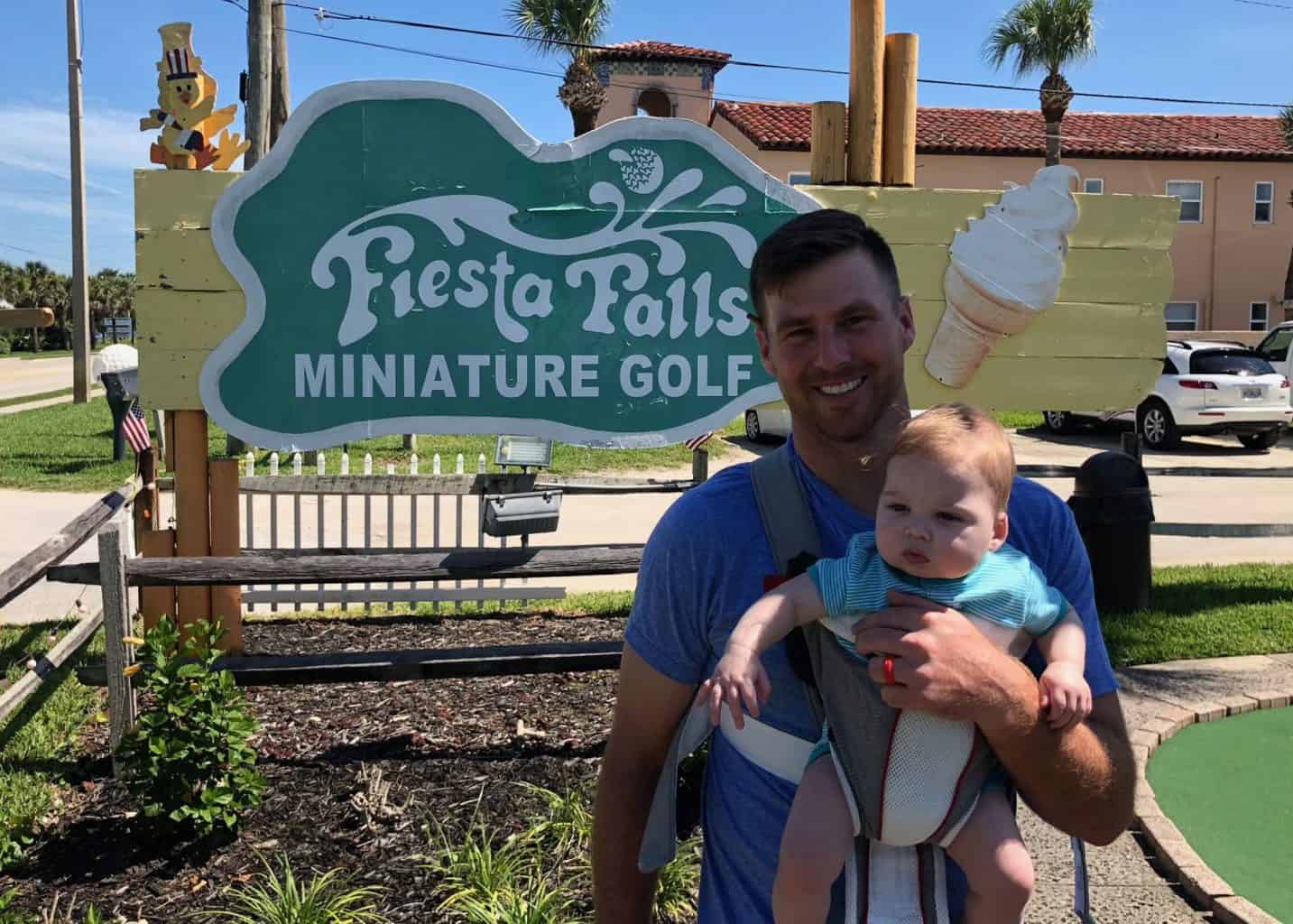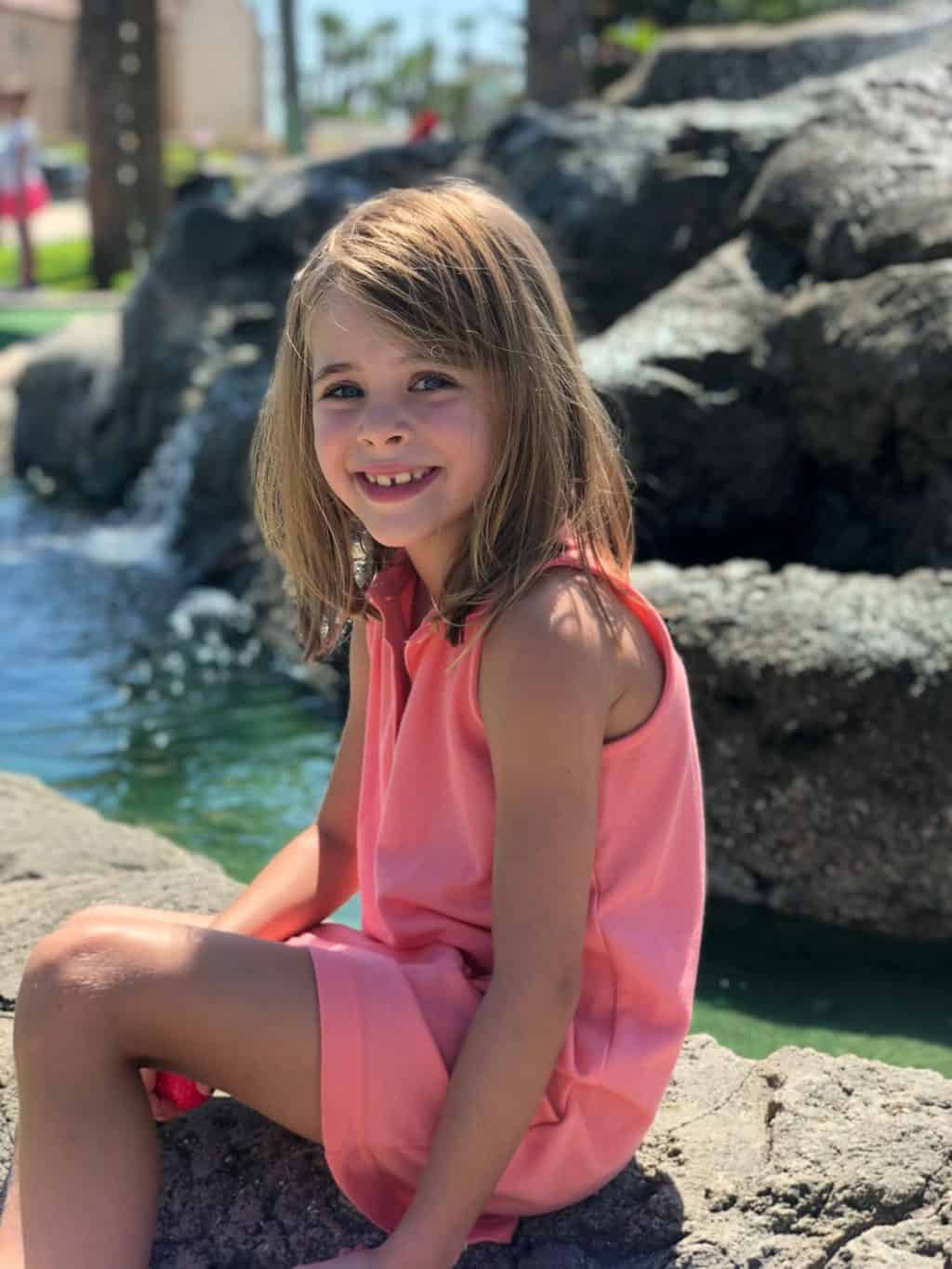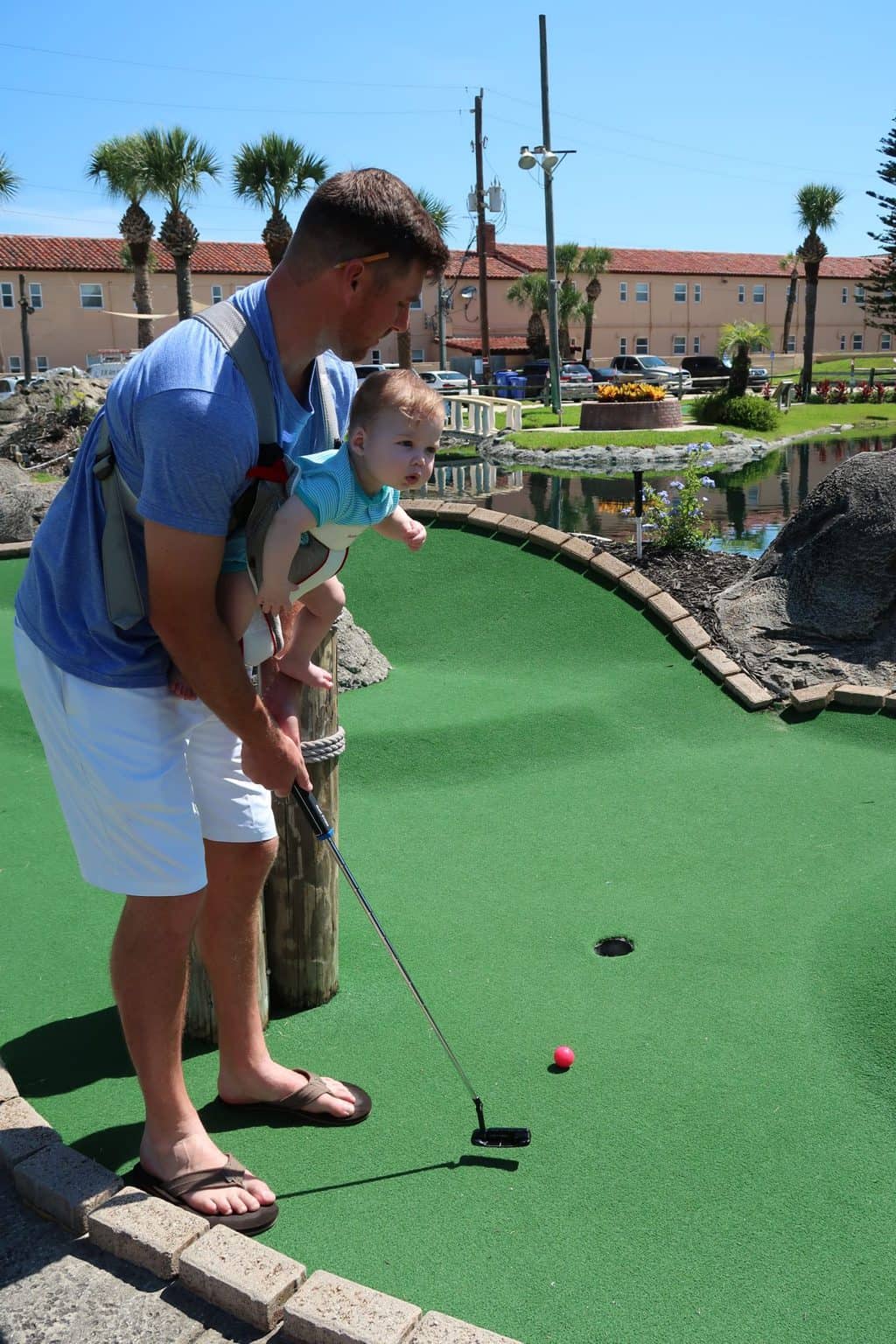 Family pirate ship pic!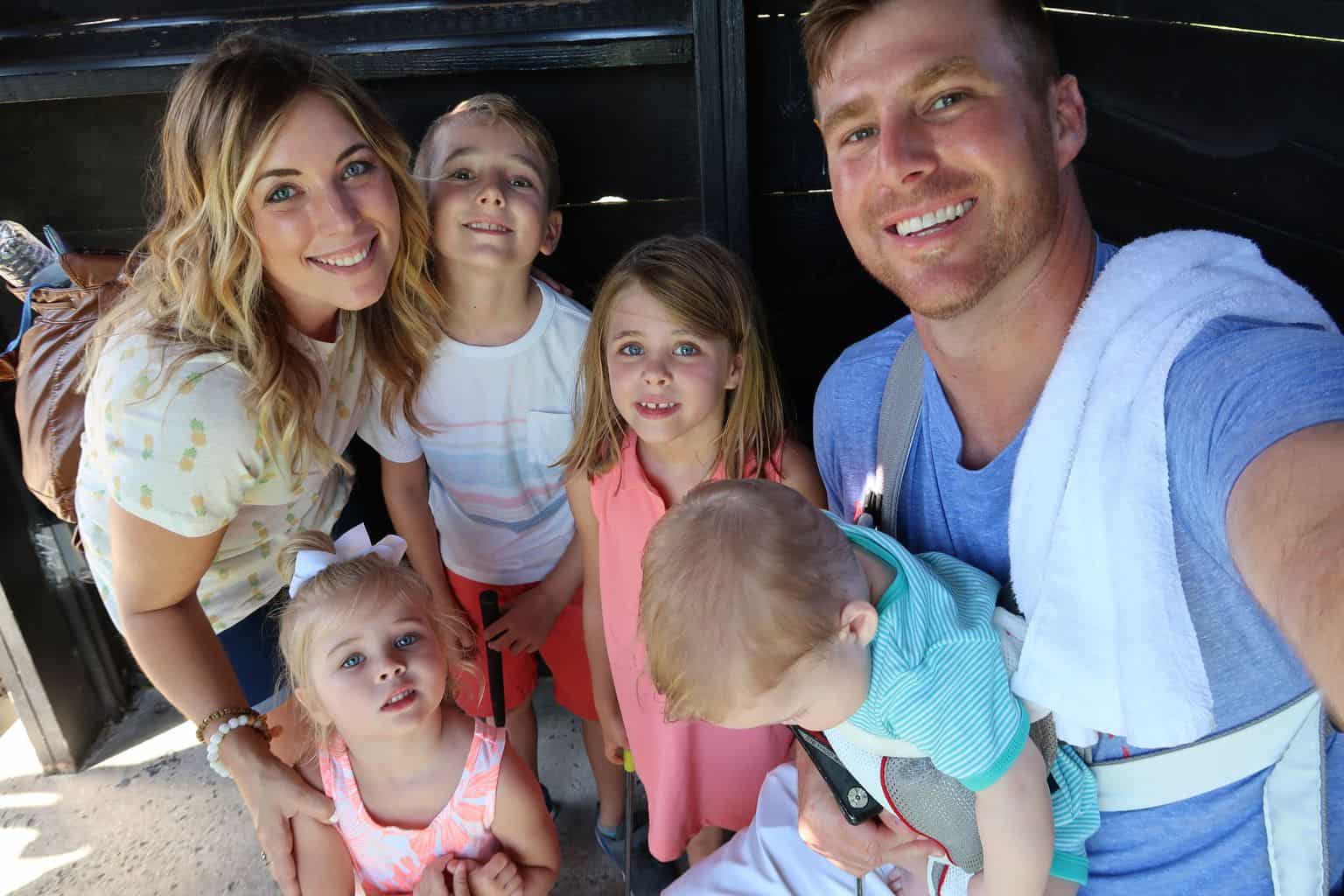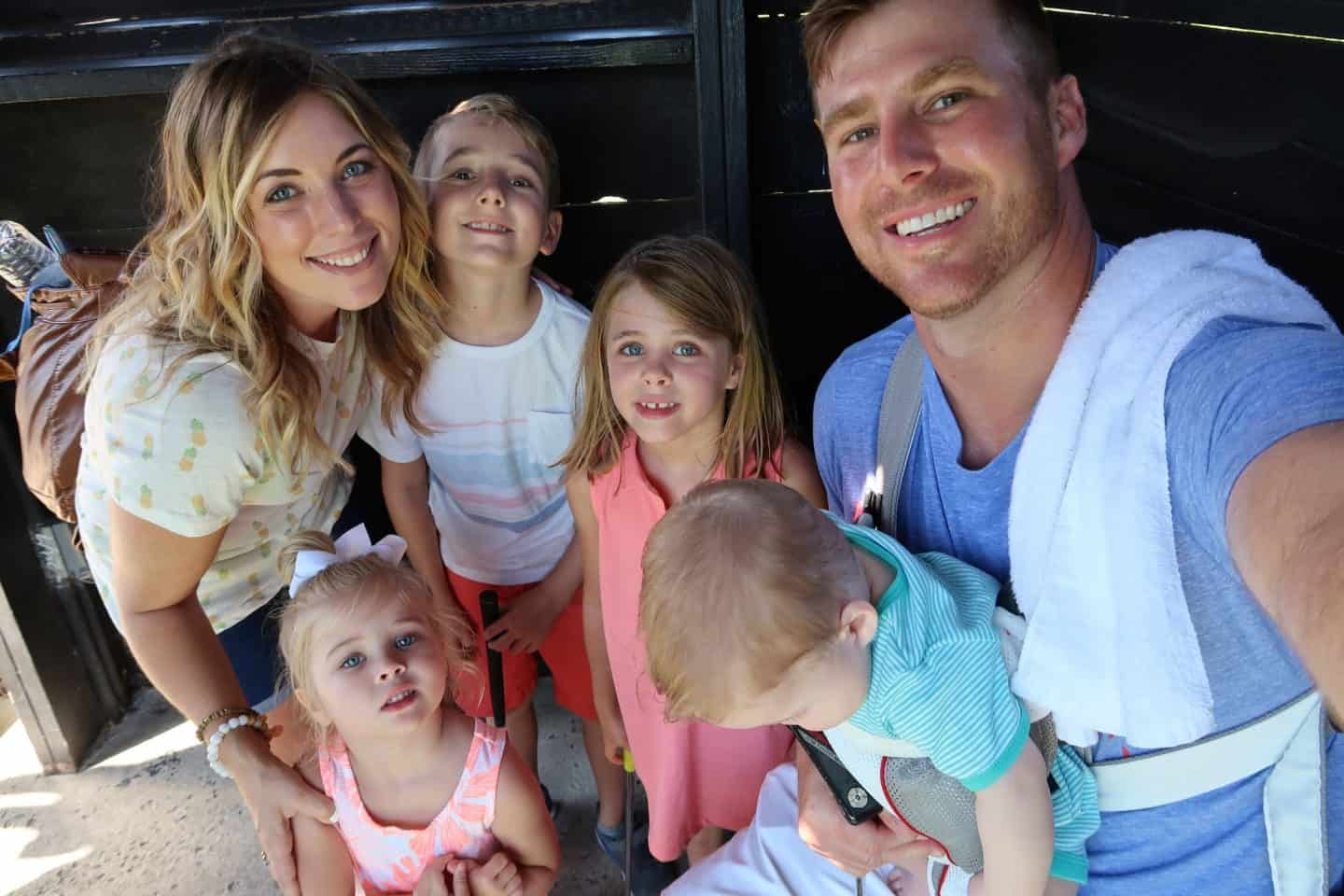 Hole in one on the pirate ship! Kye was killllling it that morning.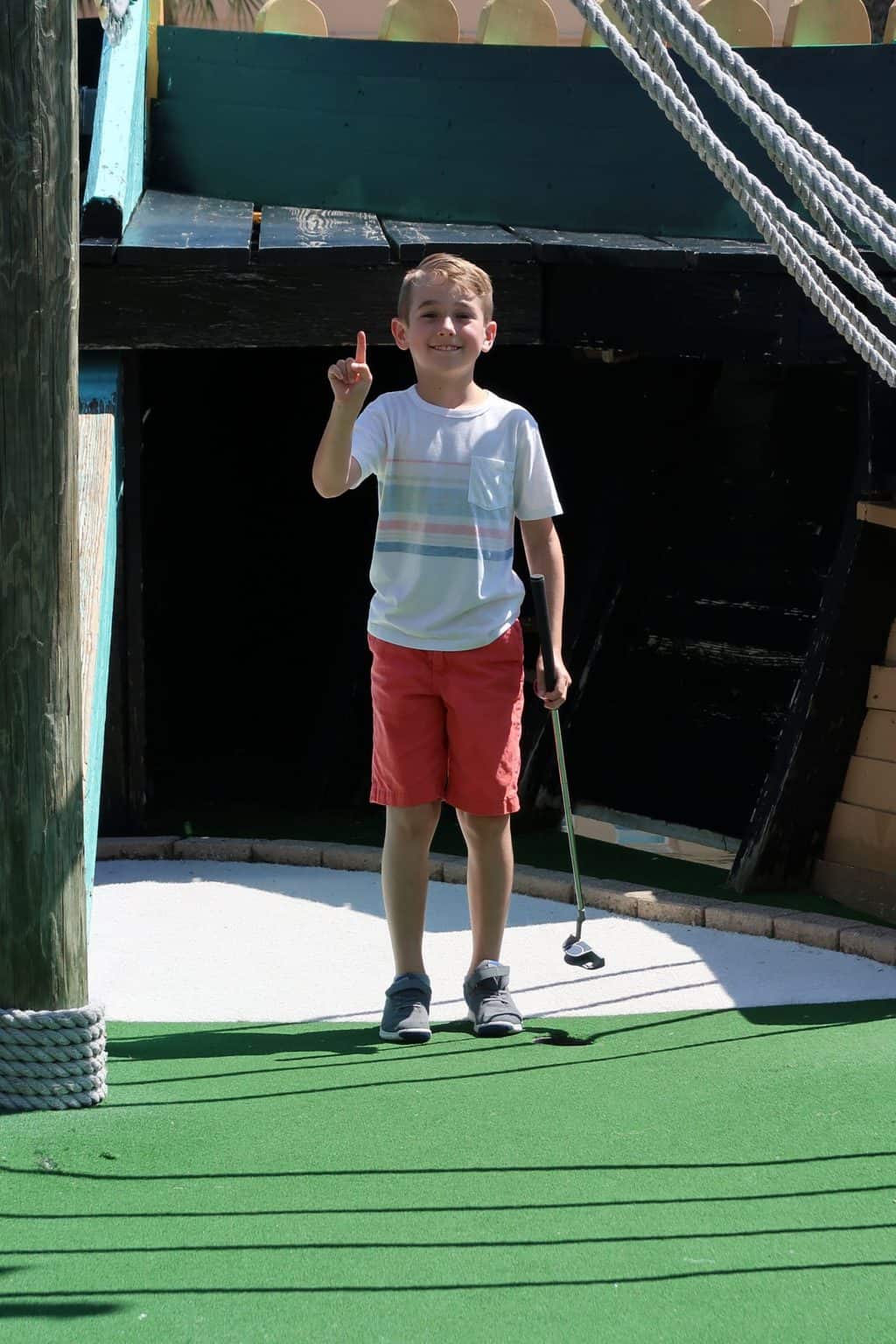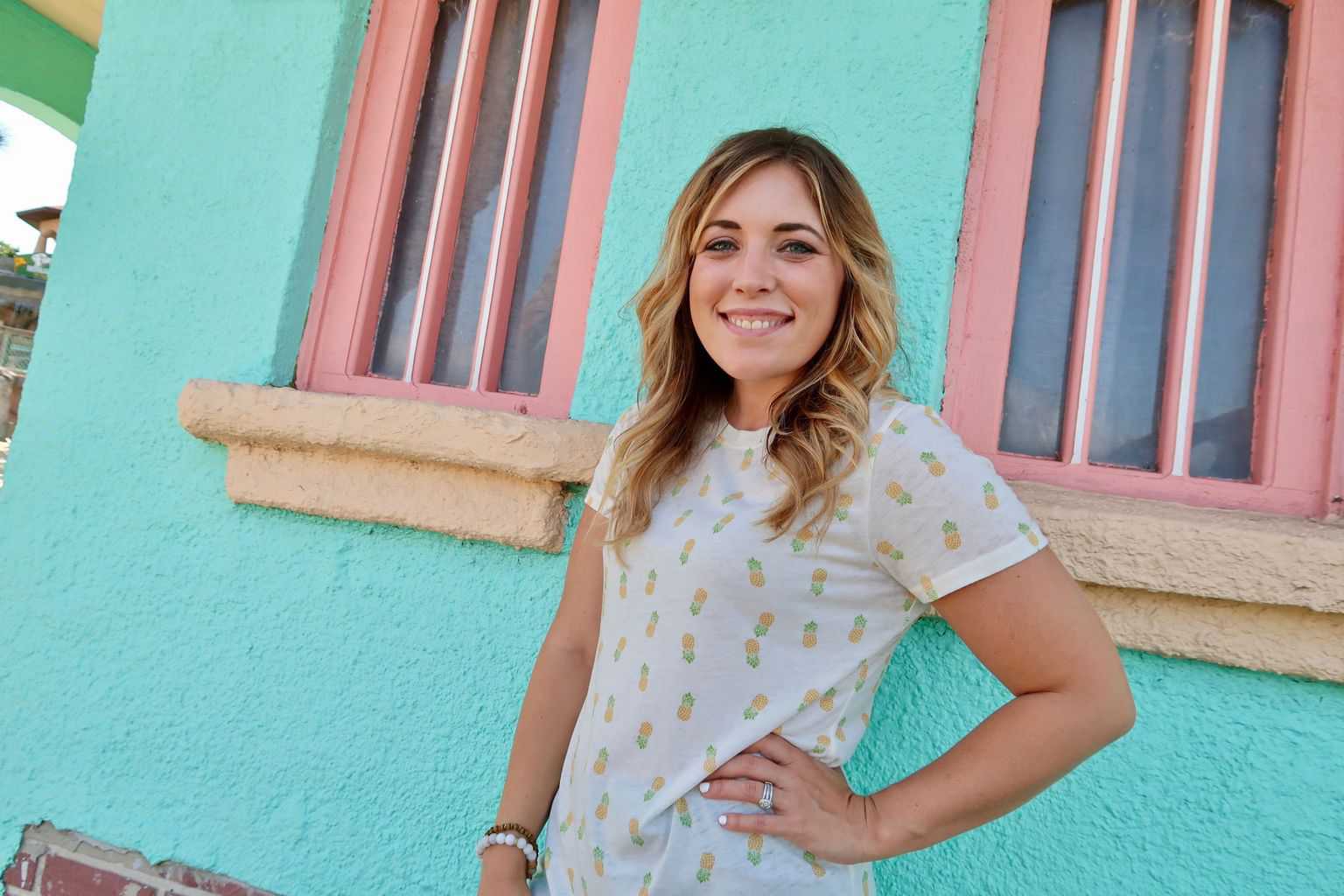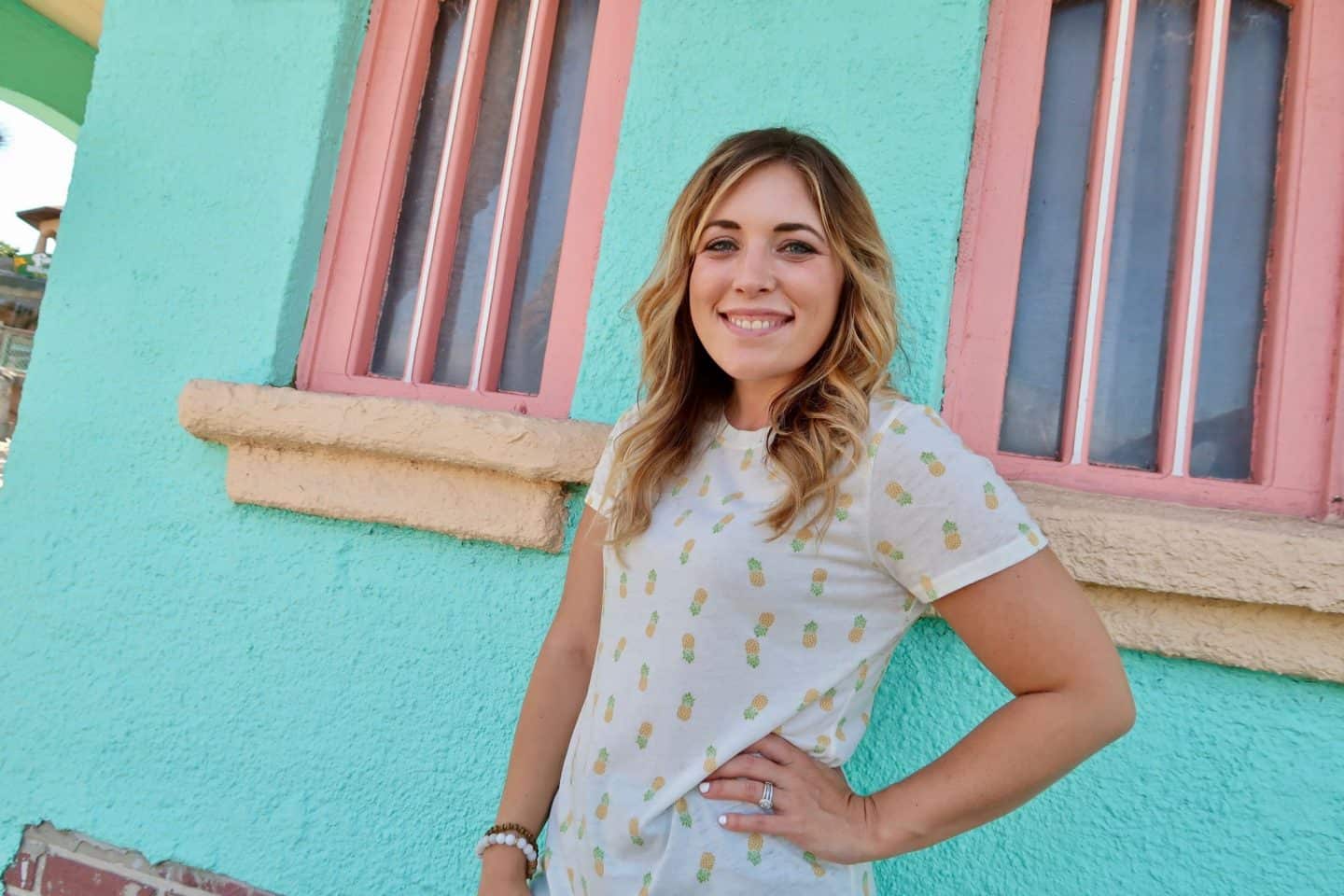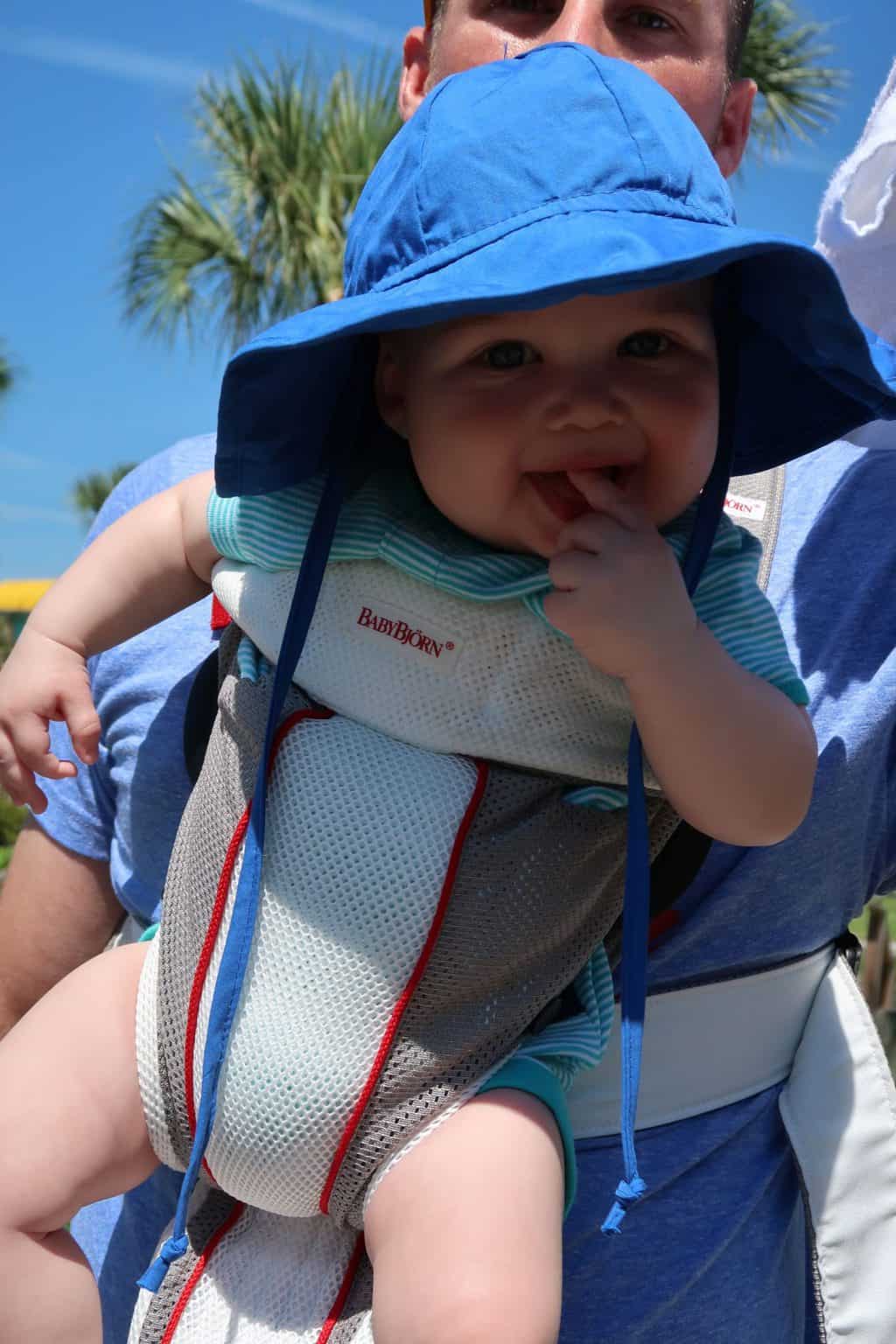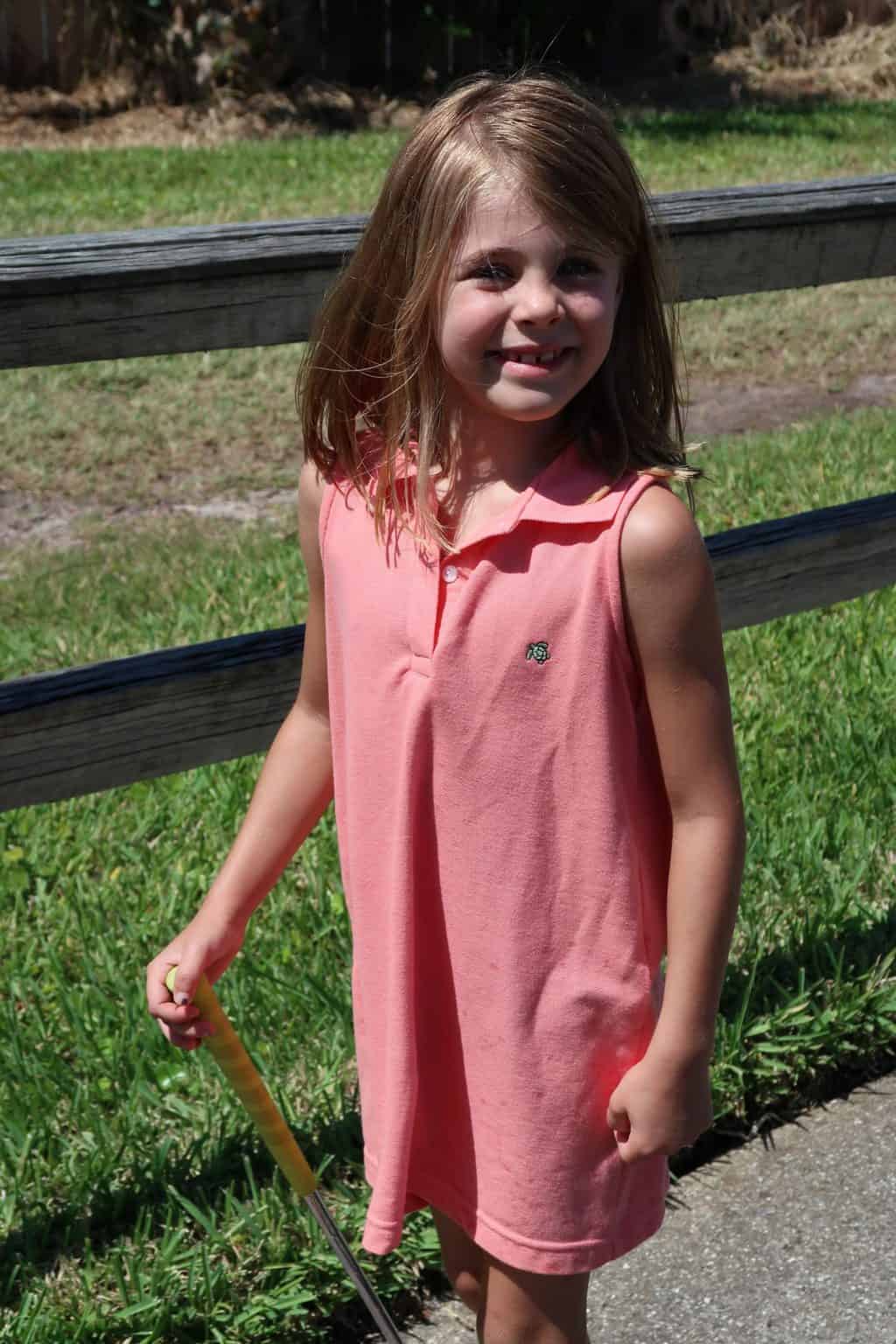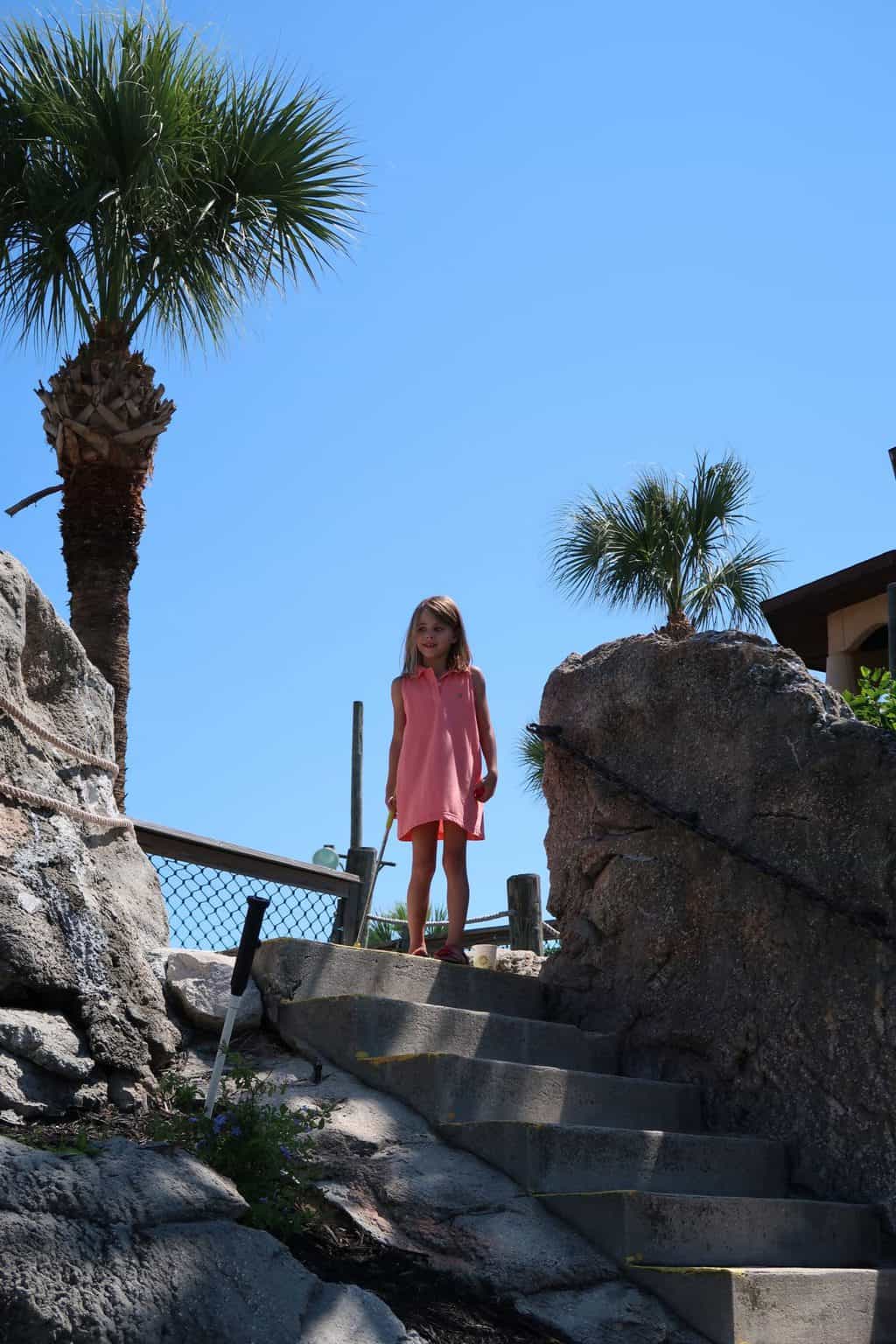 Daddy gets a hole in one on this hole every year 😉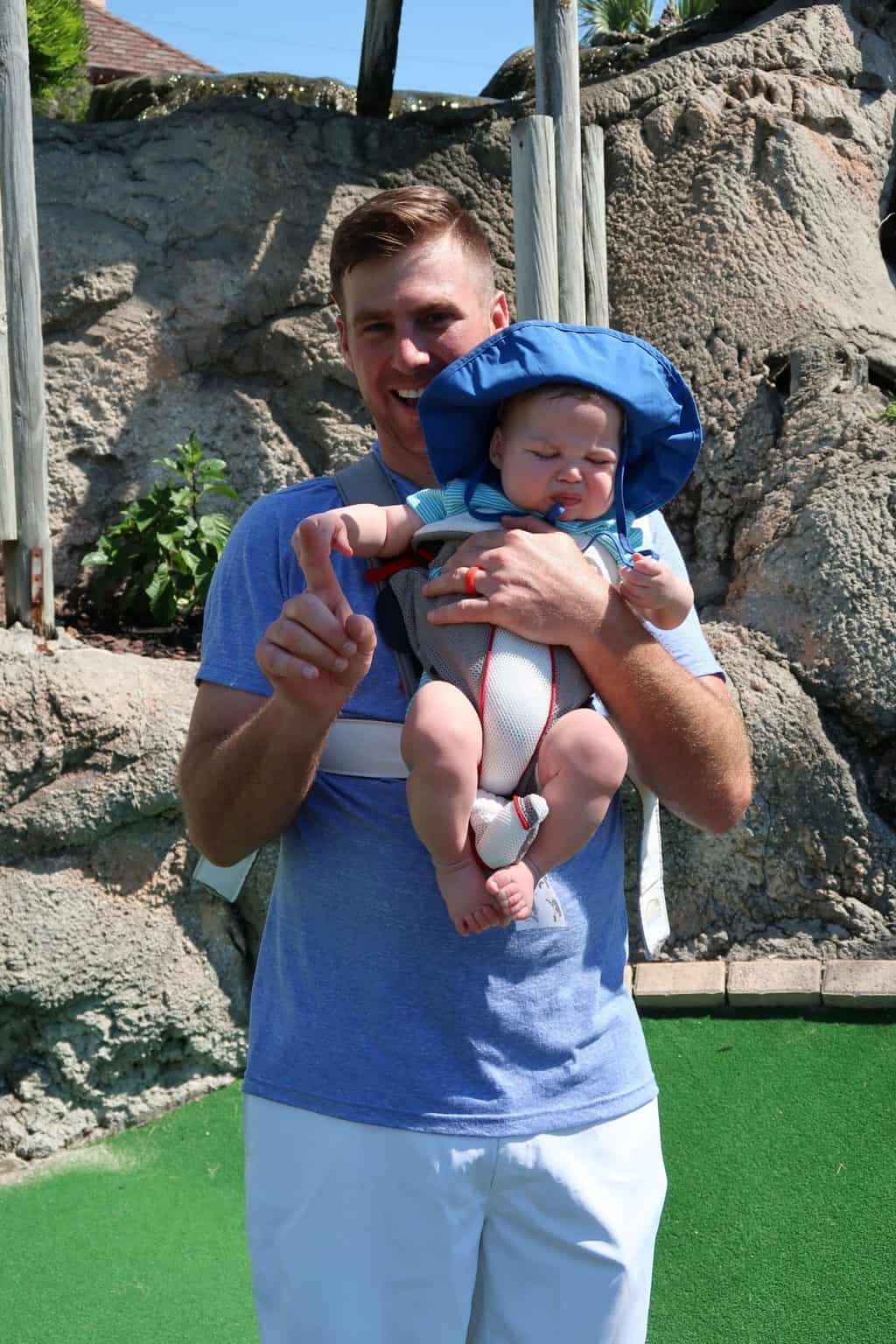 Once the first nine were done the girls got a little cool off treat (very affordable might I add!) while I fed Spear his bottle. It was so nice sitting in the SHADE too!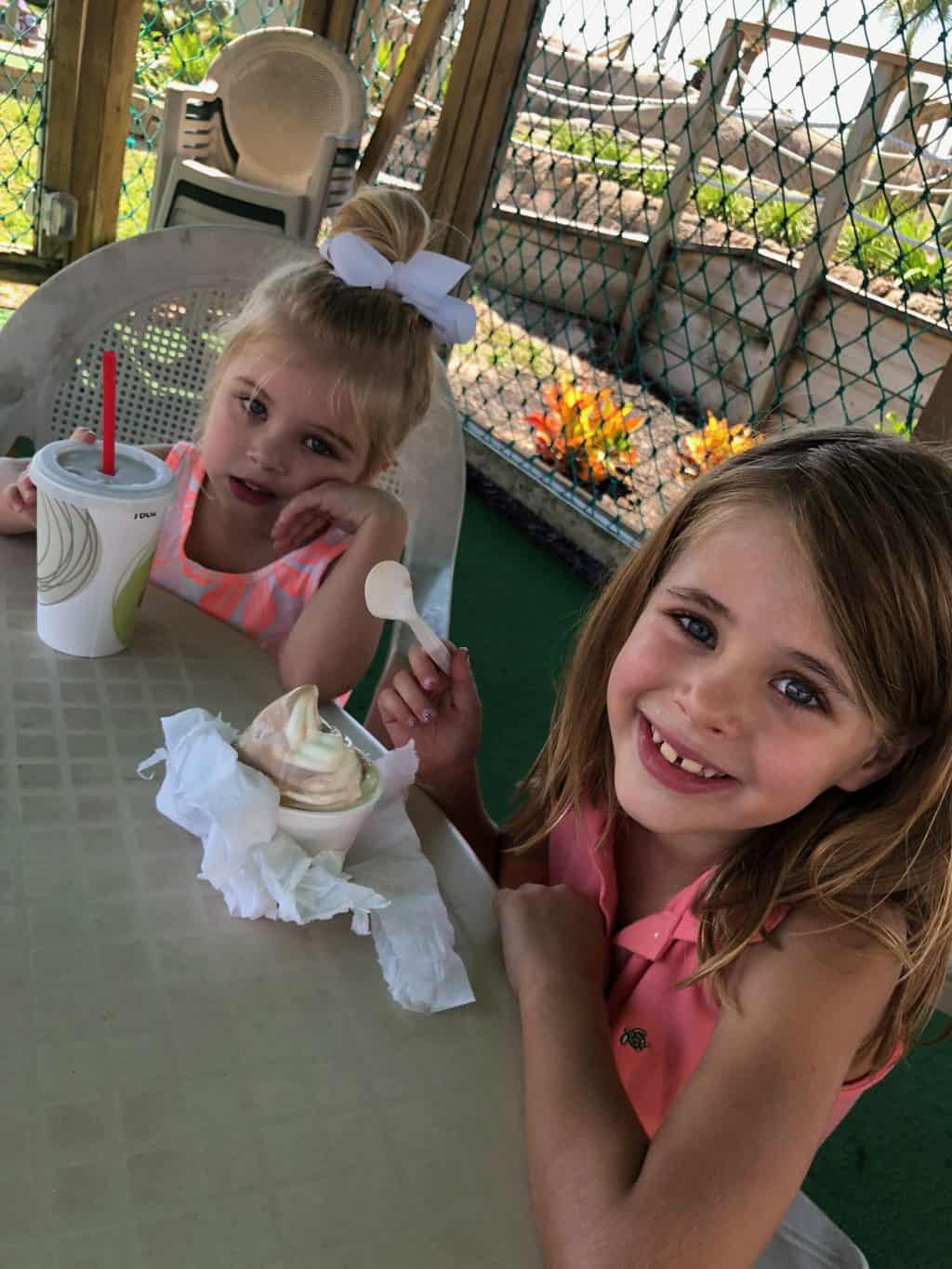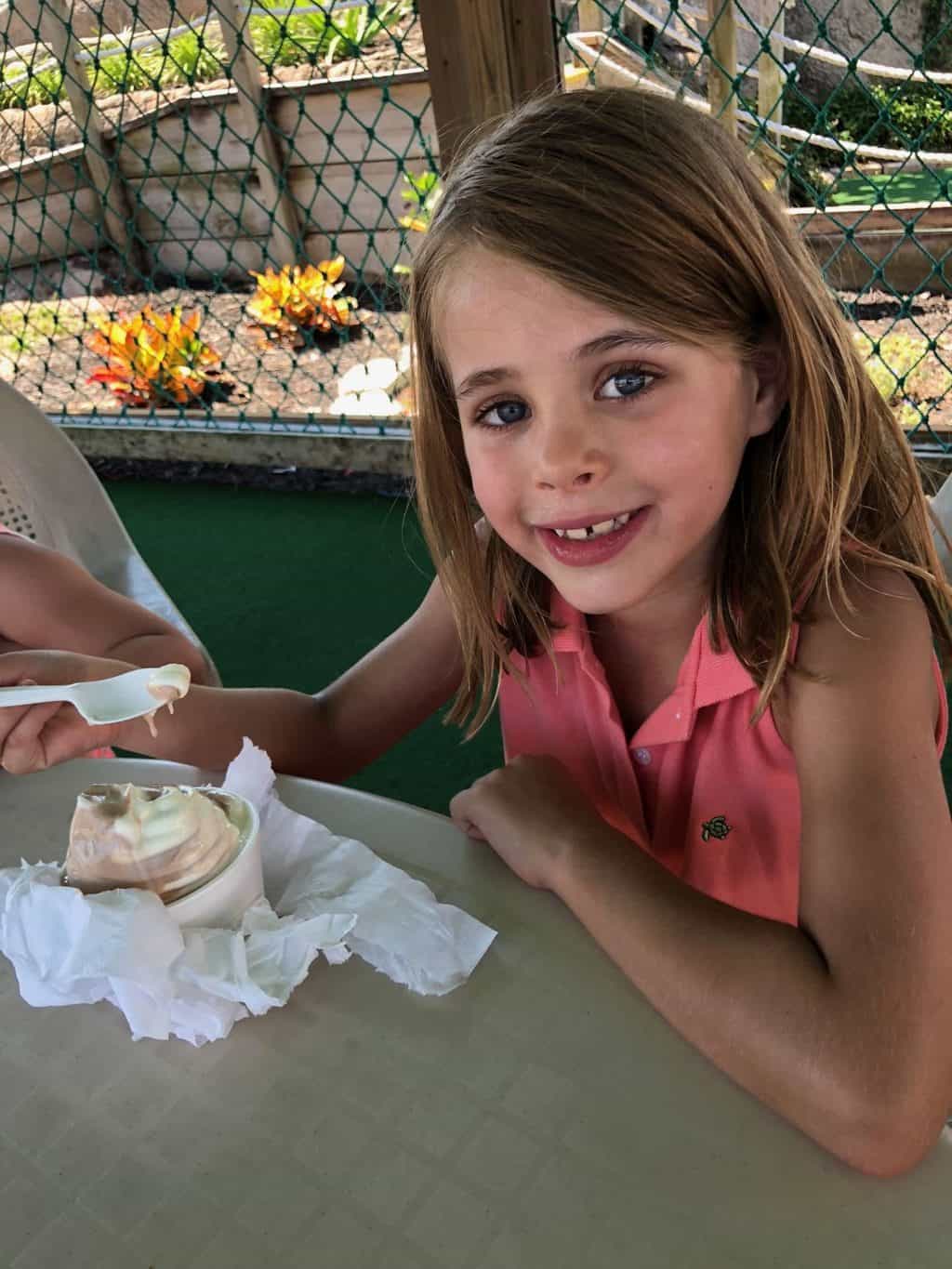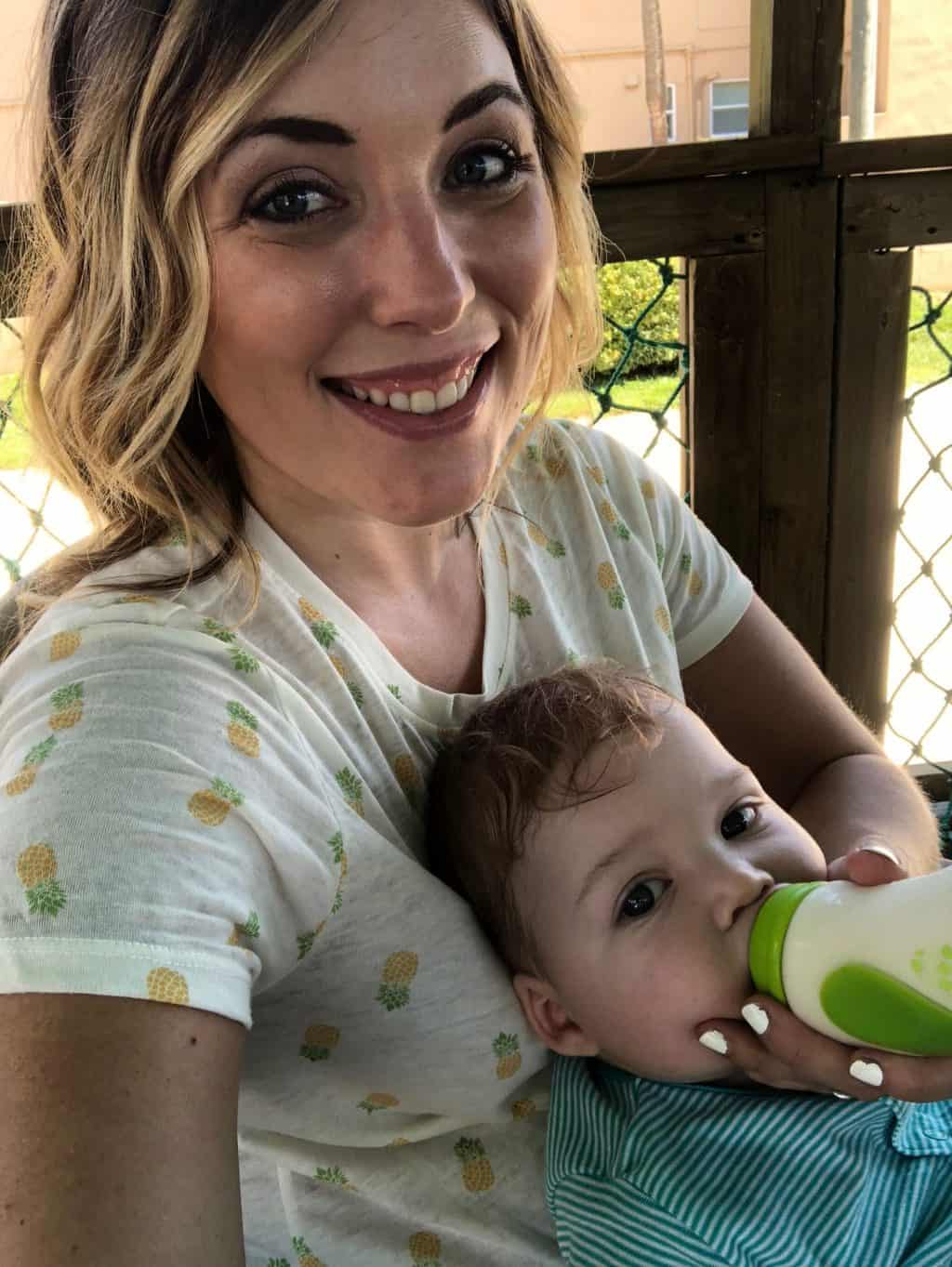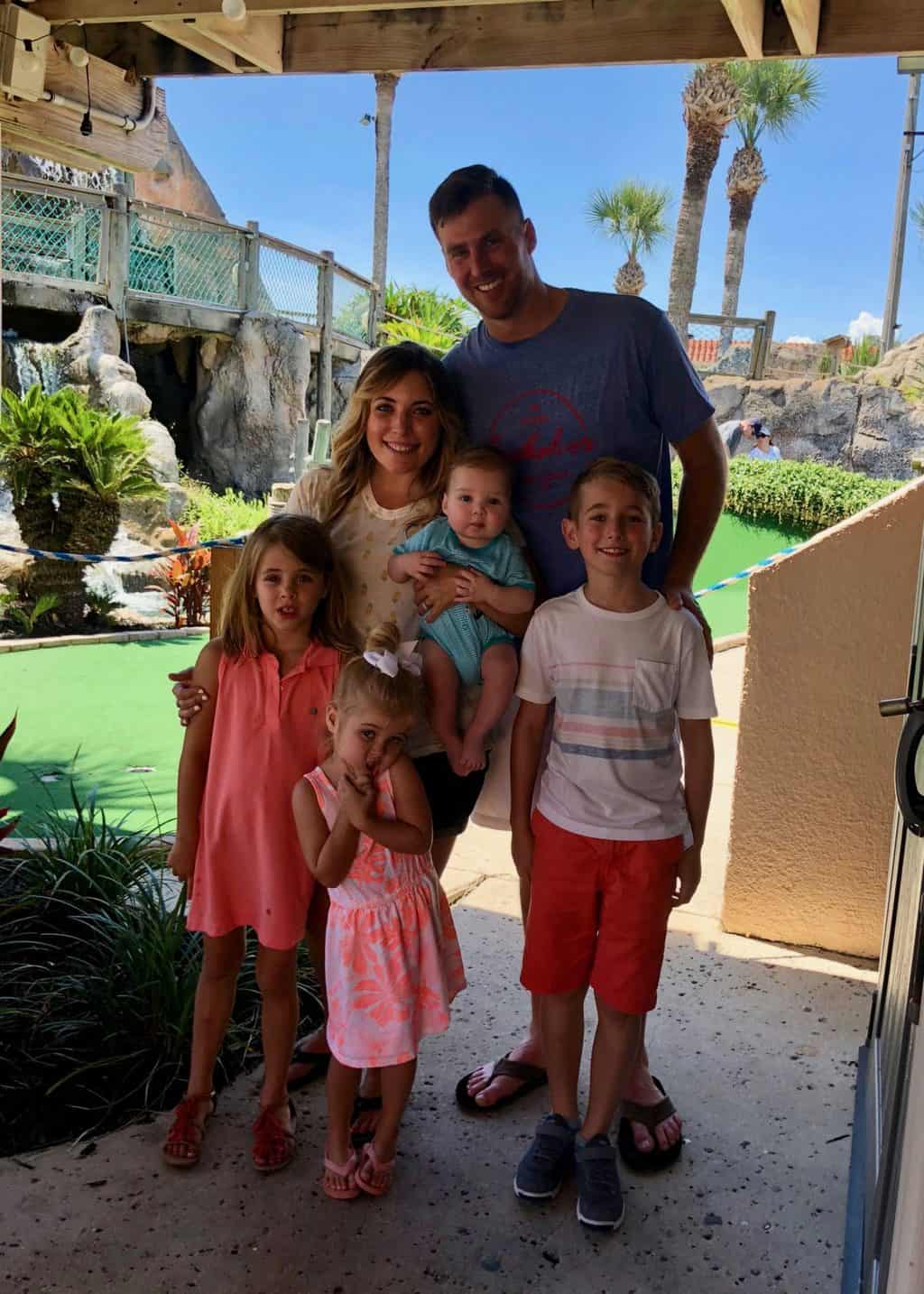 After putt-putt we headed back to the room for lunch and naps and then after naps we headed to our favorite park! Again, nice and shady. The kids played for a bit while Spear drank his bottle. We always ride the carousel so we did that too before heading to Old Town.
Kye is def beyond the age limits of truly loving the park tradition but he's a great sport about it and almost every time we go we do meet some friends to play with so he's always happy! And I totally think he secretly still loves the carousel too 😉 Britt discovered the monkey bars this year!
I love seeing the kids go down the "bumpy" slide. It's just so fun visiting places that we've visited every single year of their lives. When I picture my kids as adults I feel like our annual St Augustine tradition will be the one that "sticks" and that ends up being at least that one time a year that we ALL get together!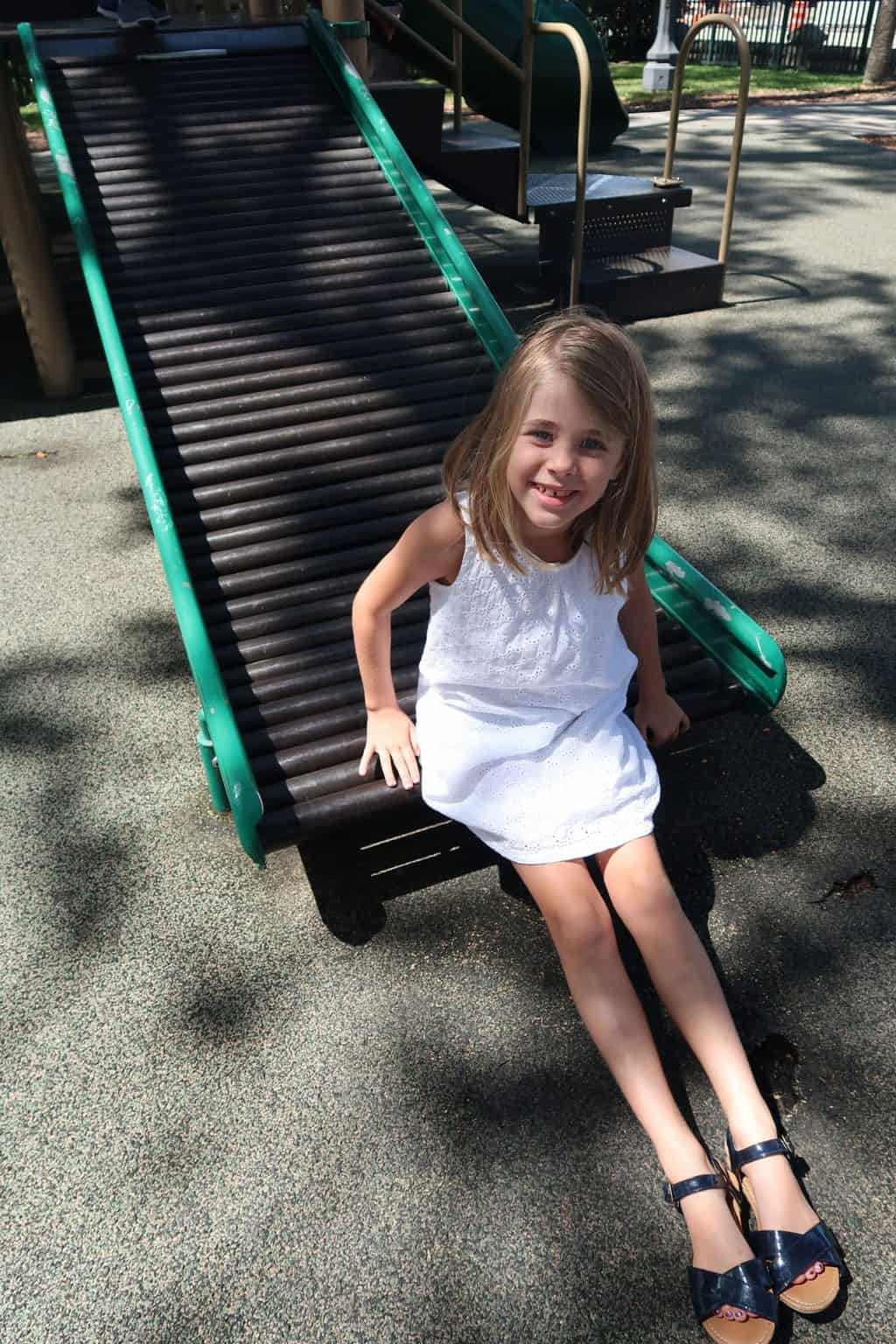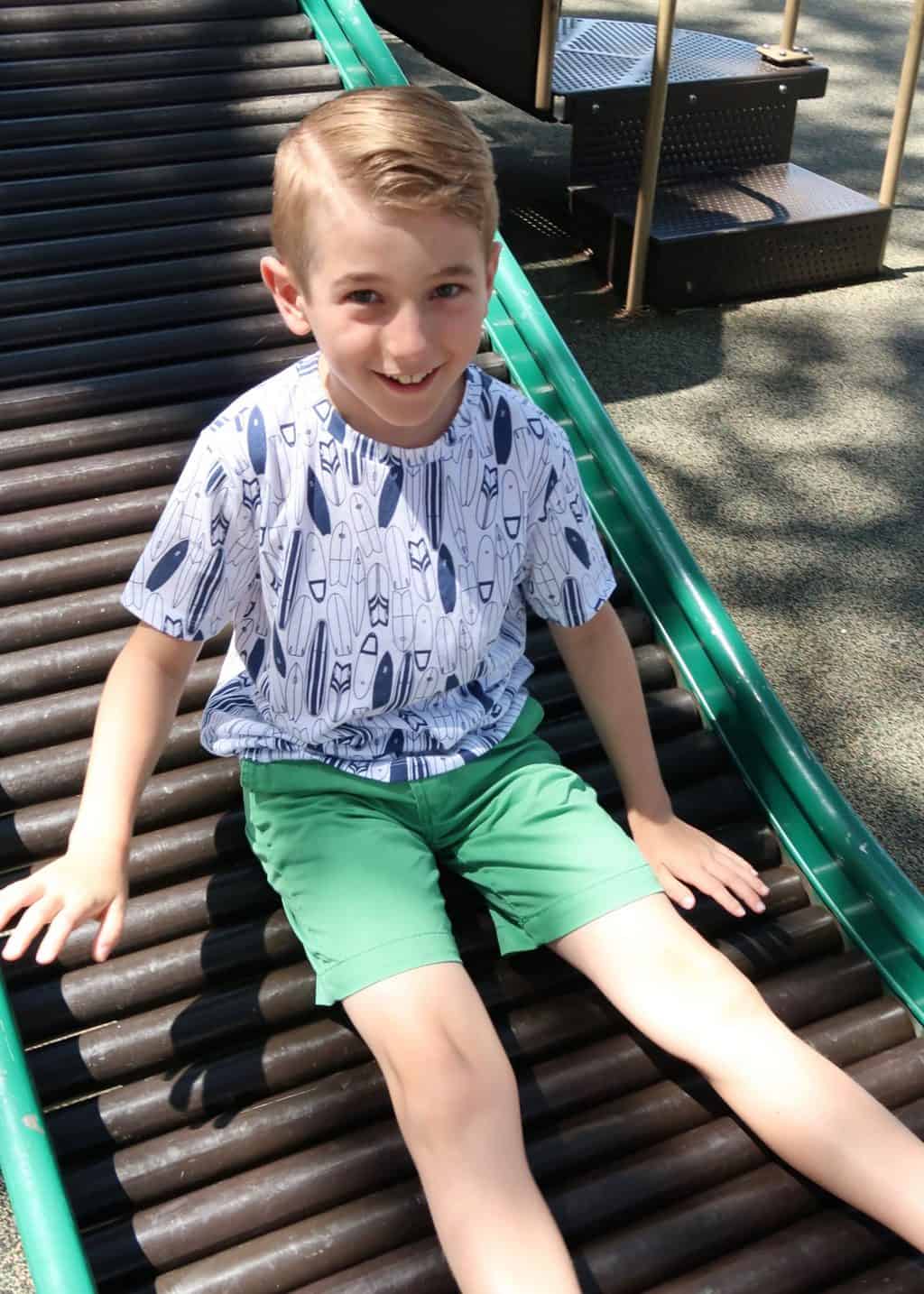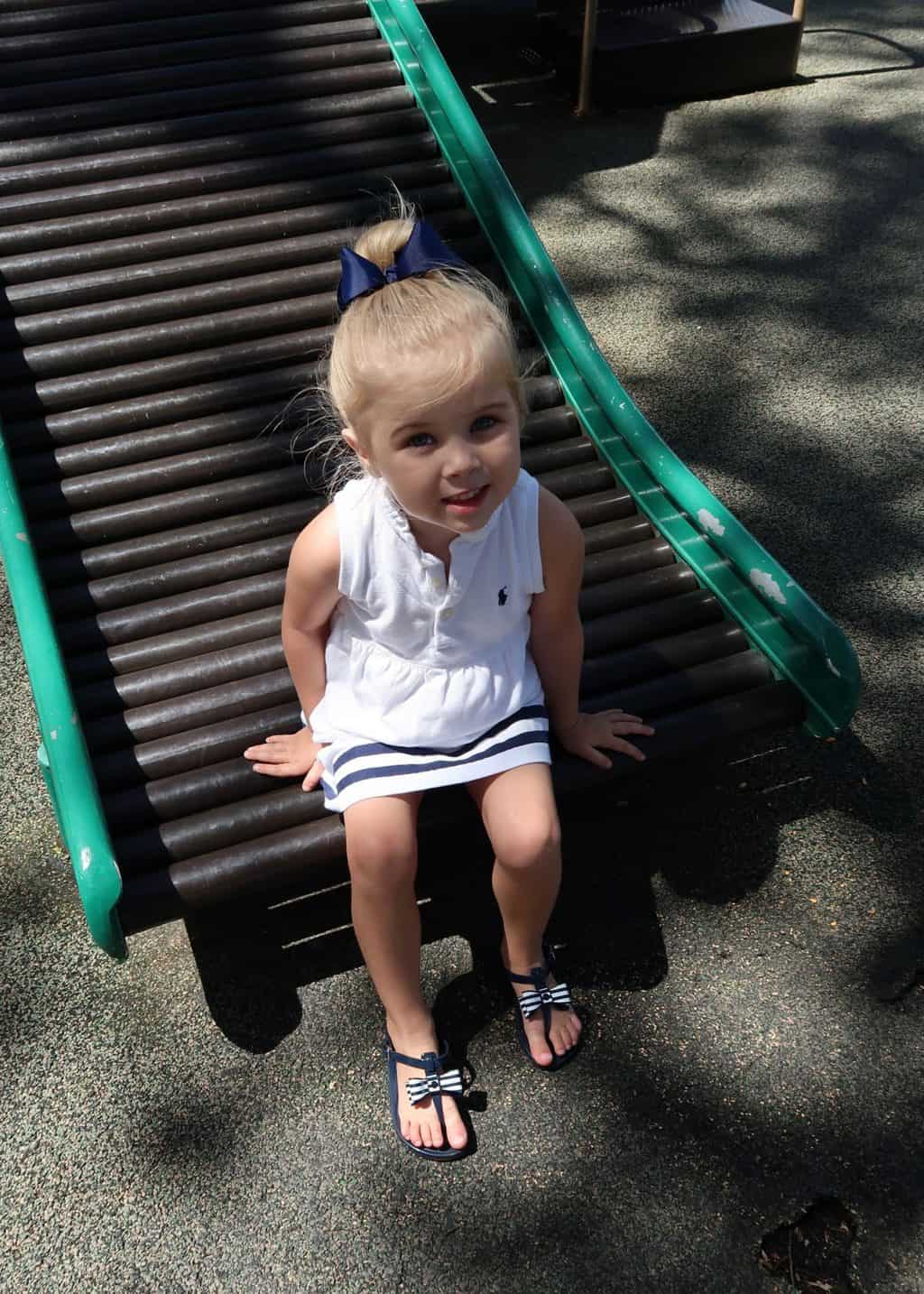 This swing is SO fun because you can swing together! Makes it so much more of a quality time activity for a parent and child…or a sibling set too rather than just standing behind a child pushing them over and over.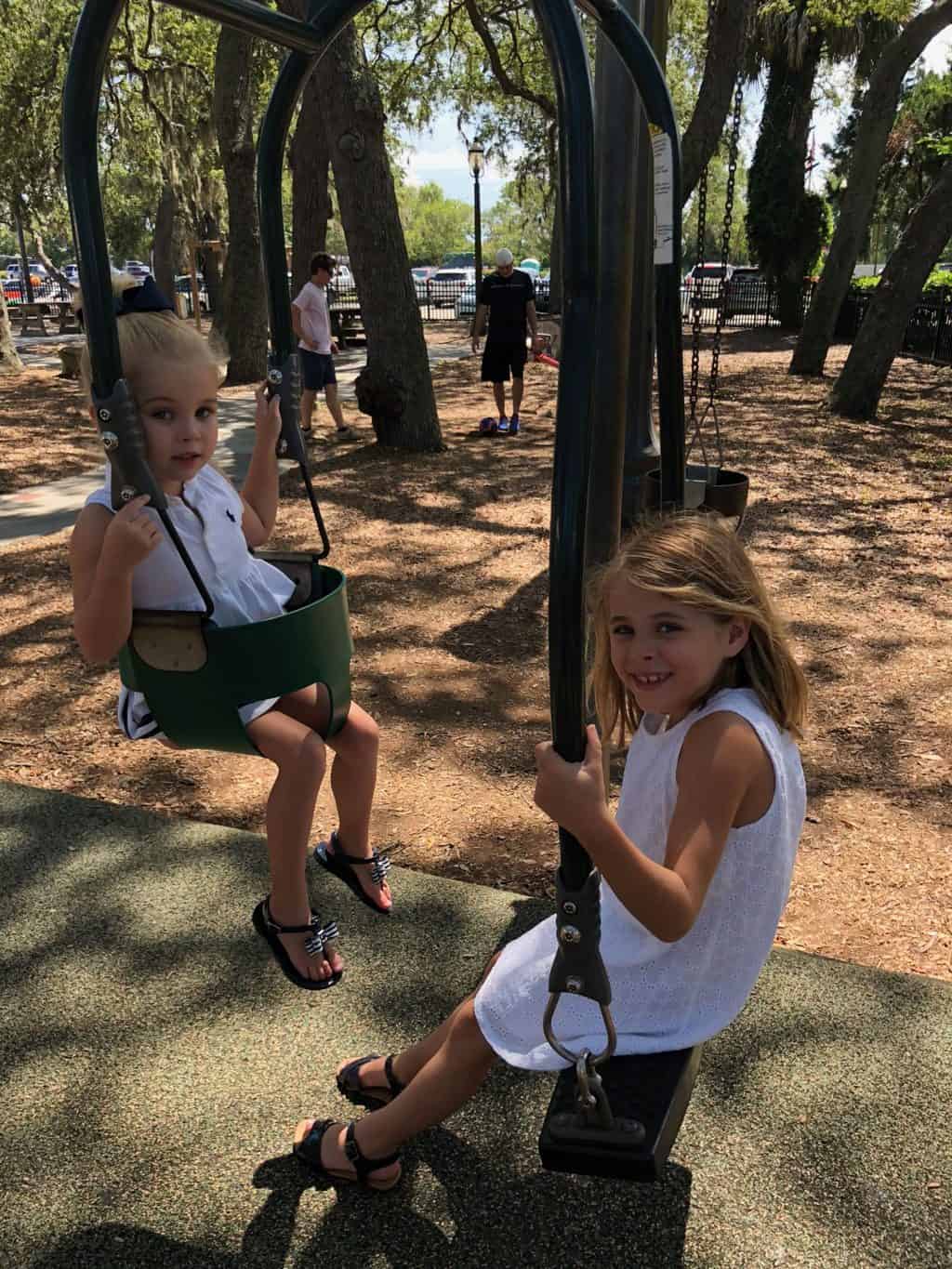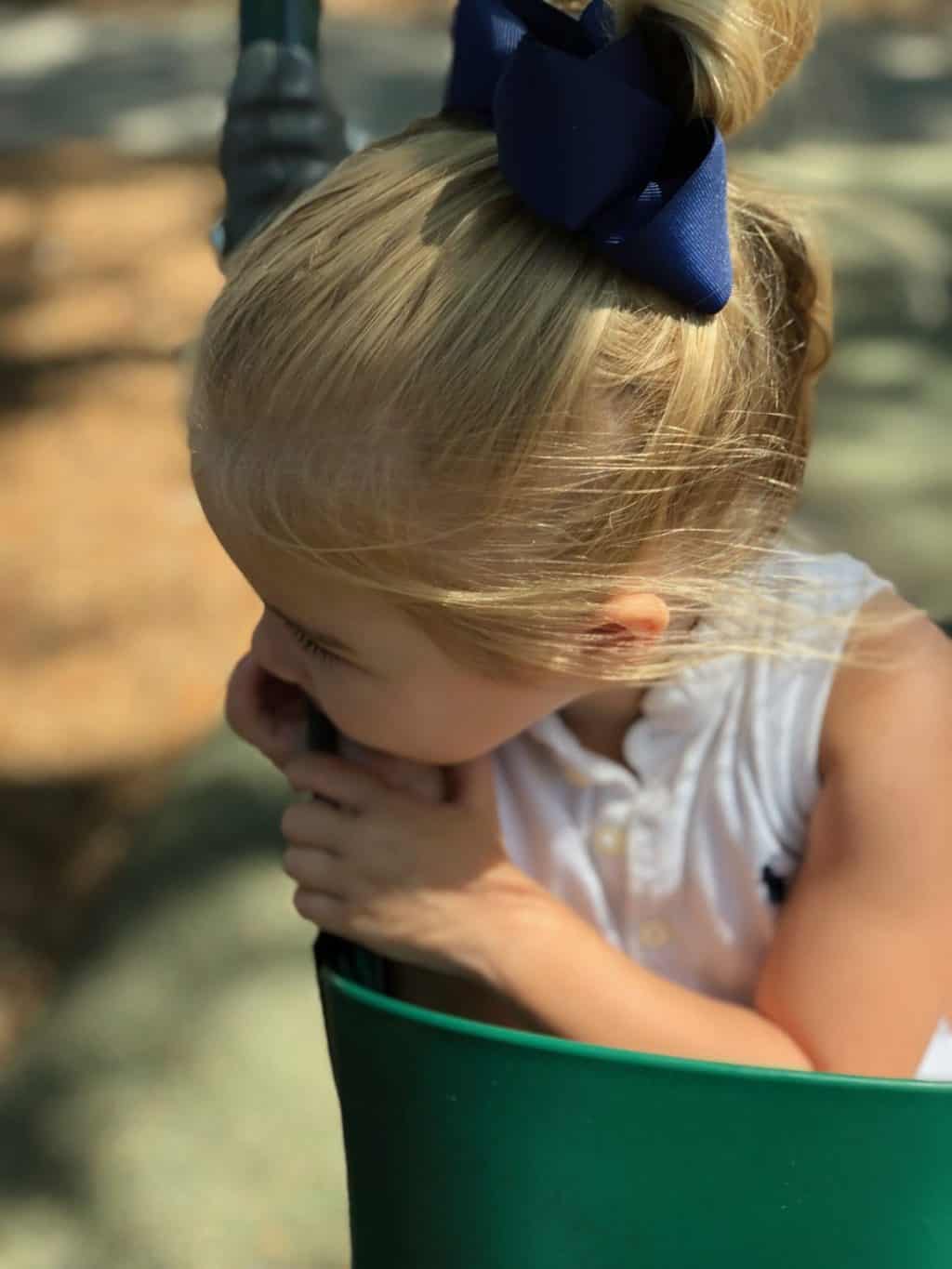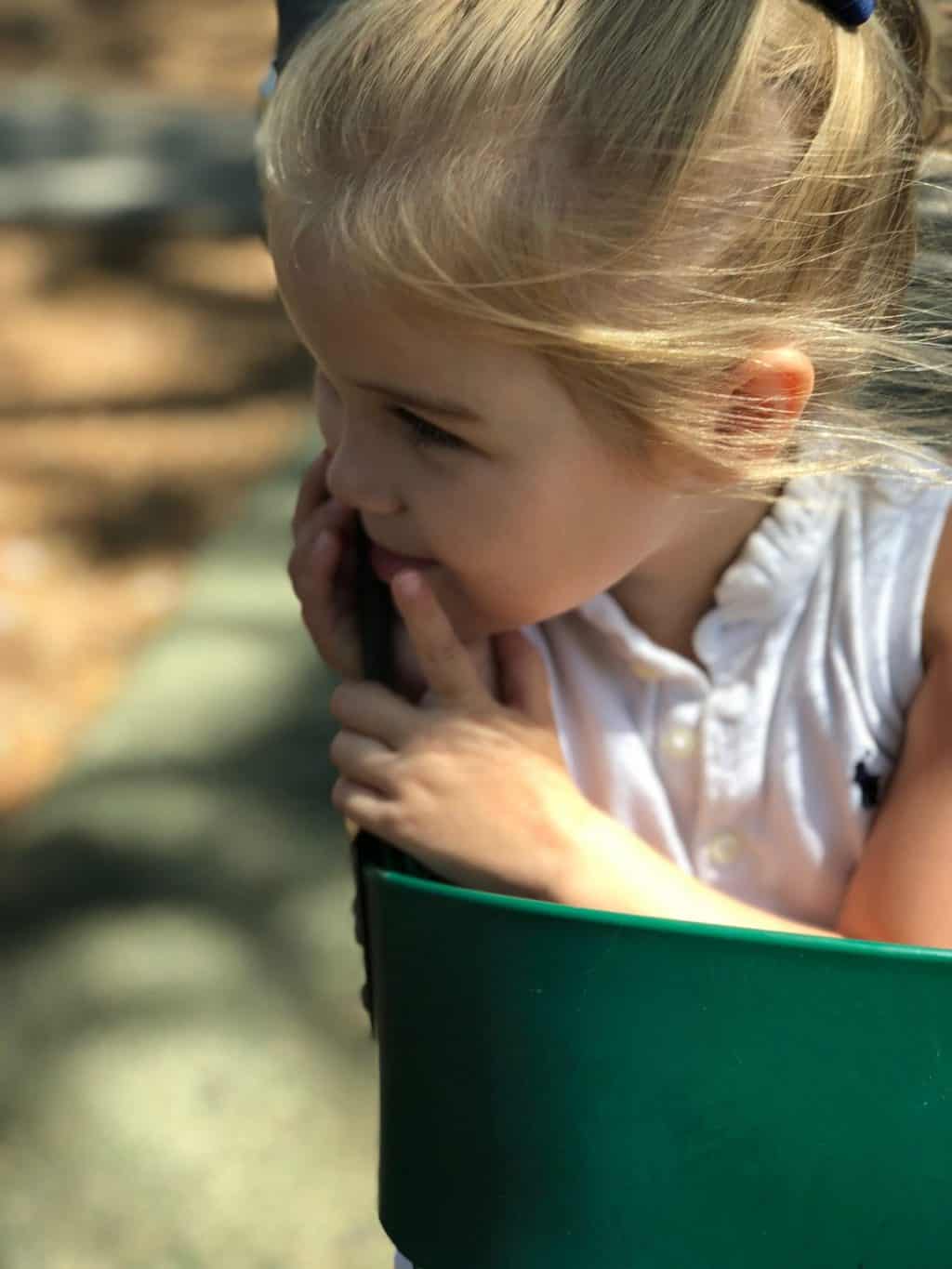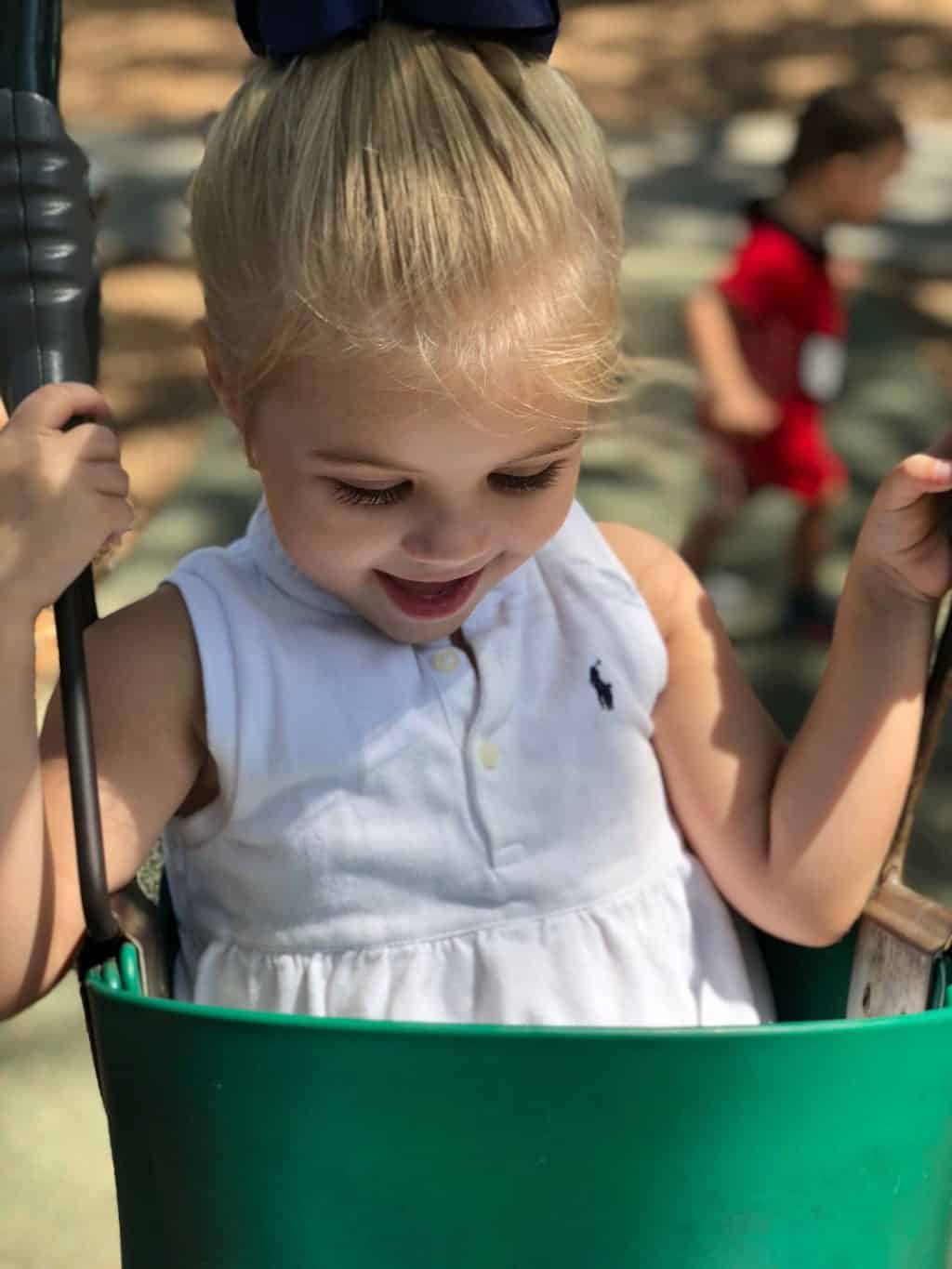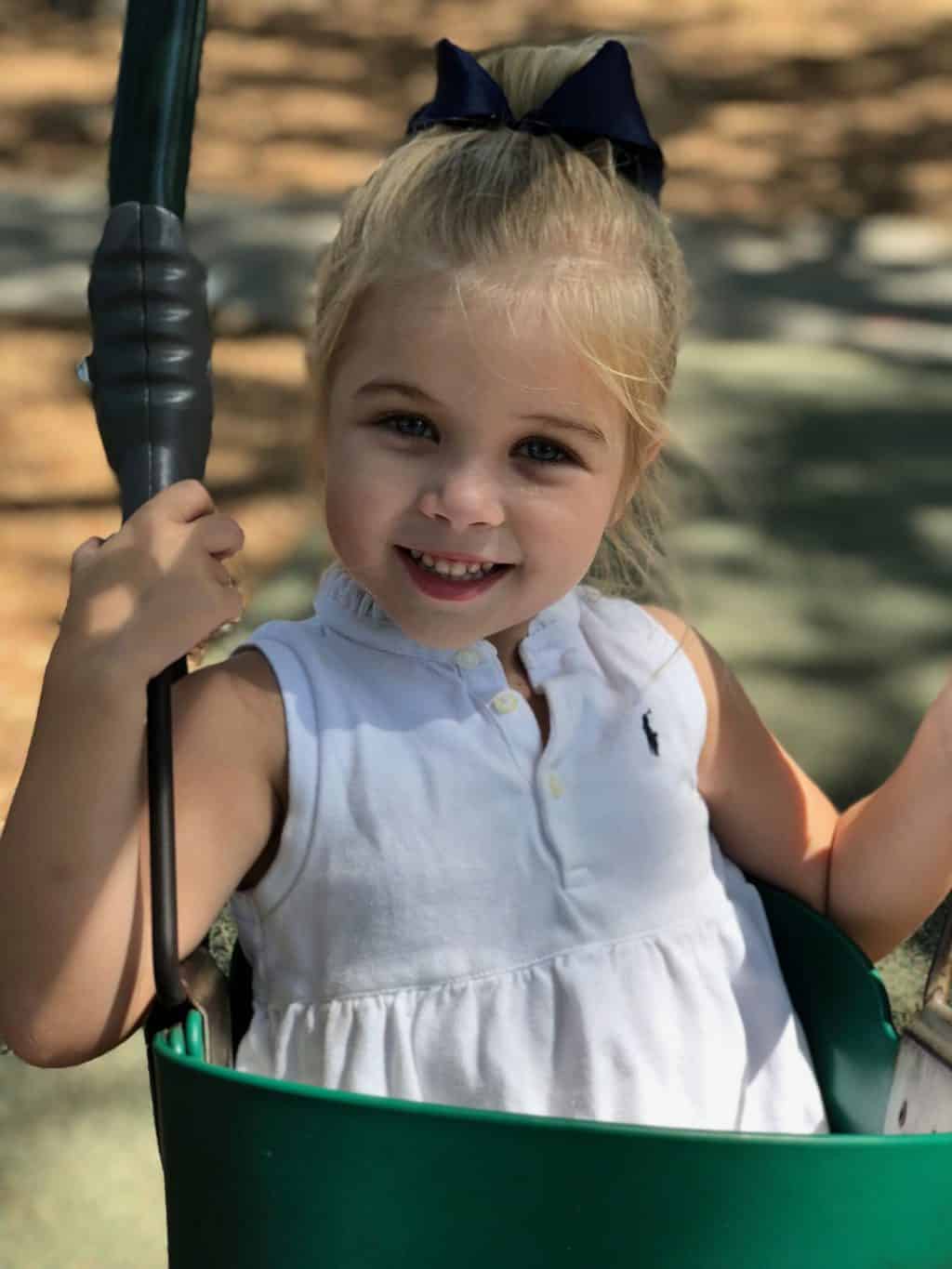 Carousel Crew!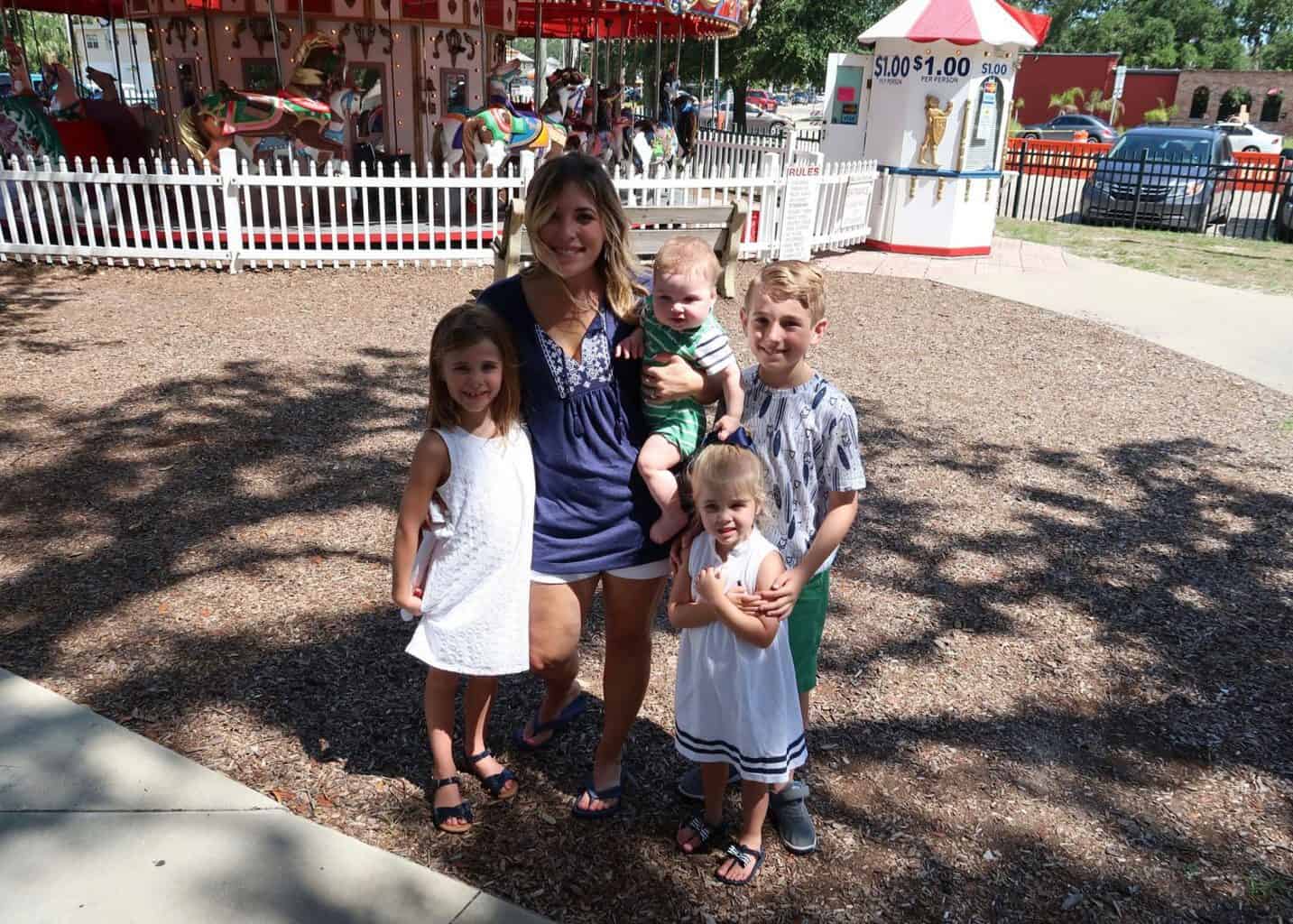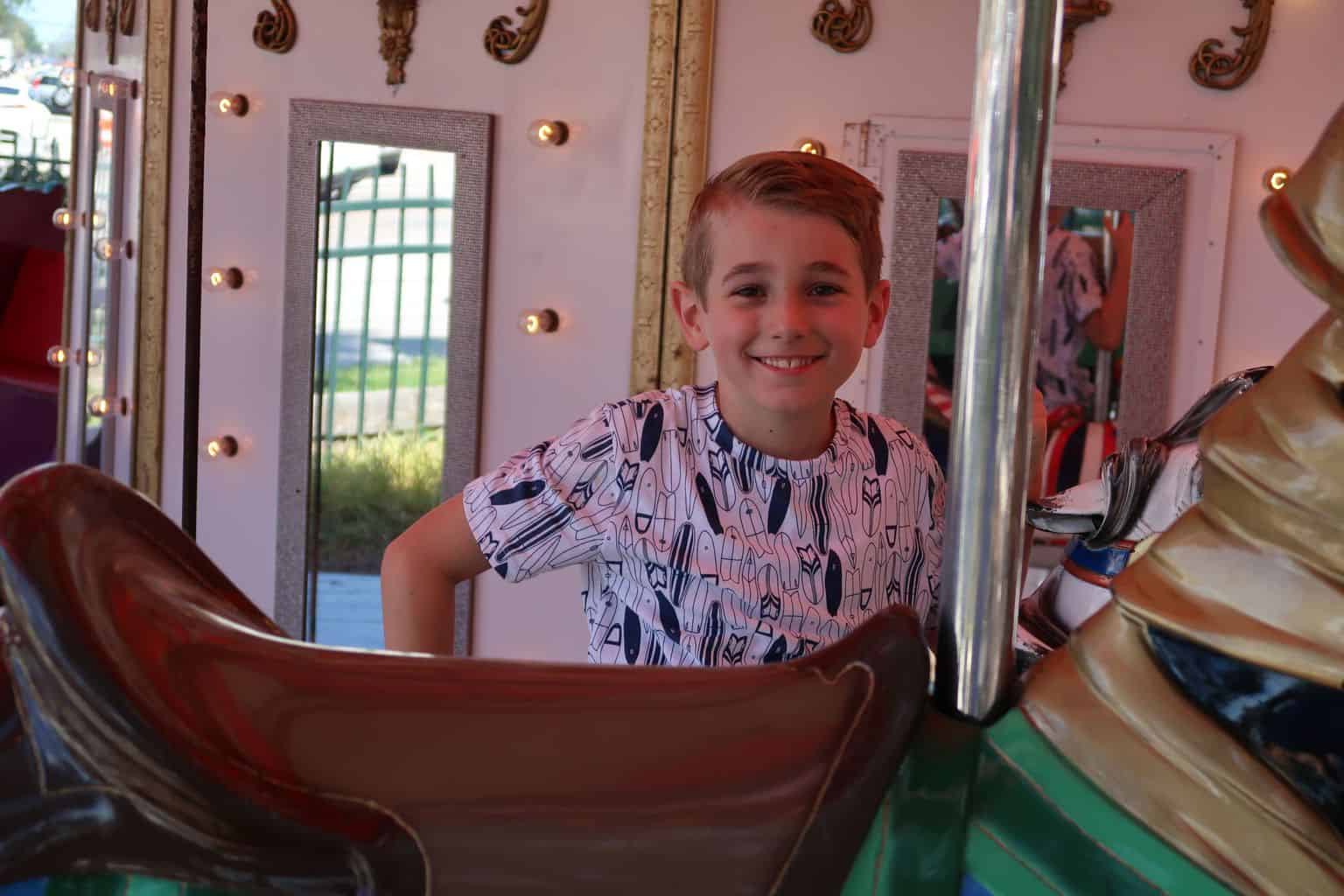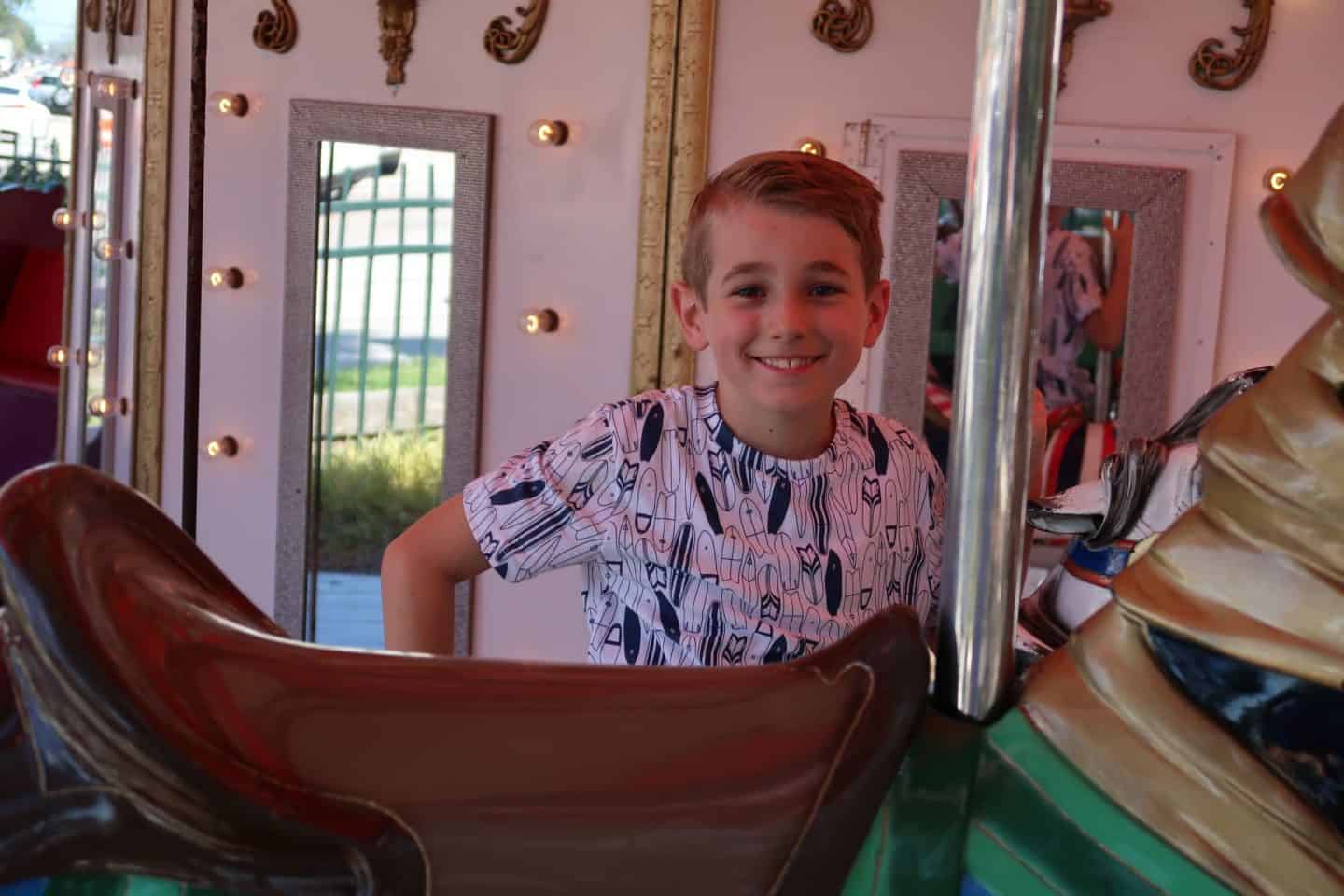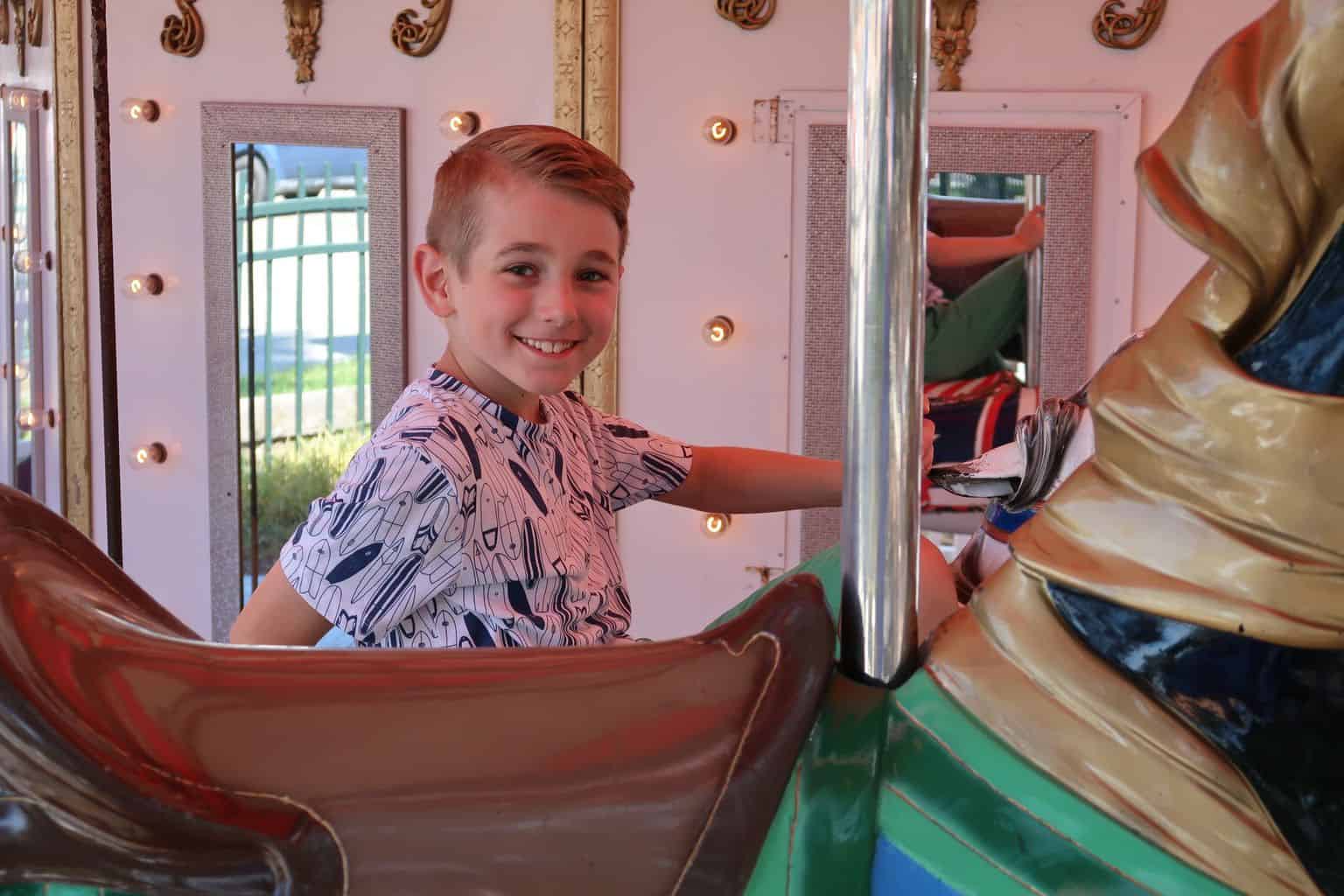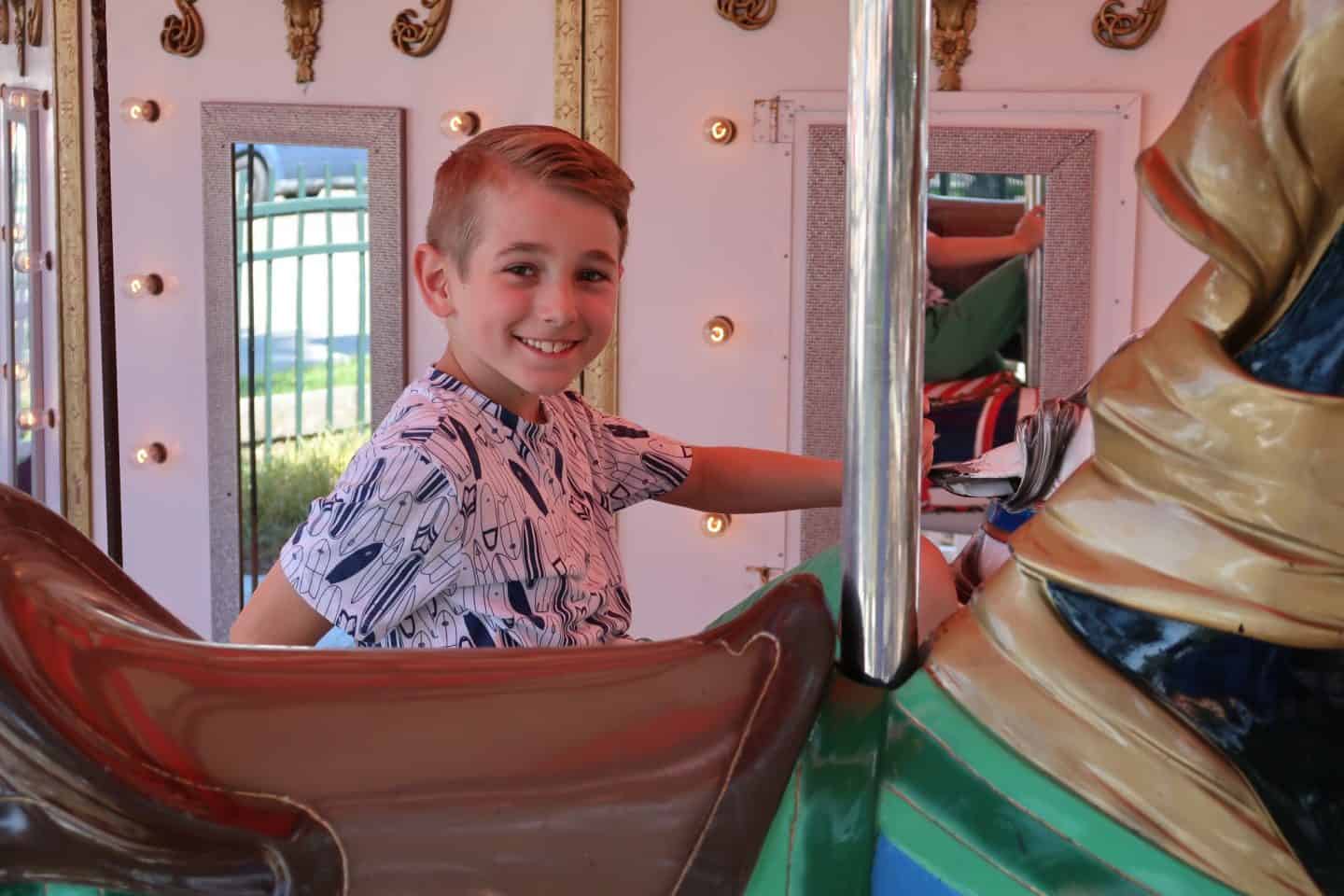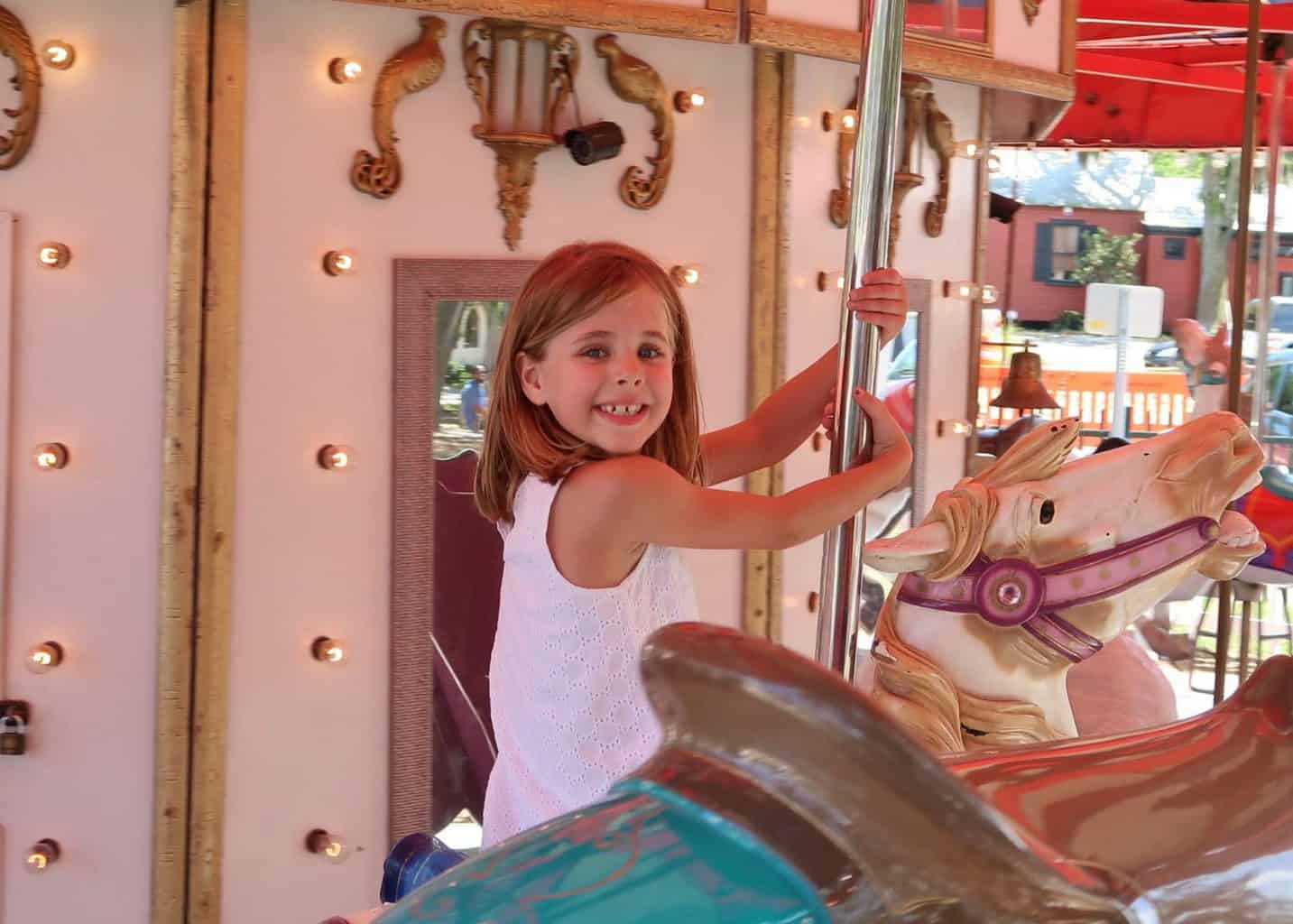 What horse do you want to ride Tess?
None of them.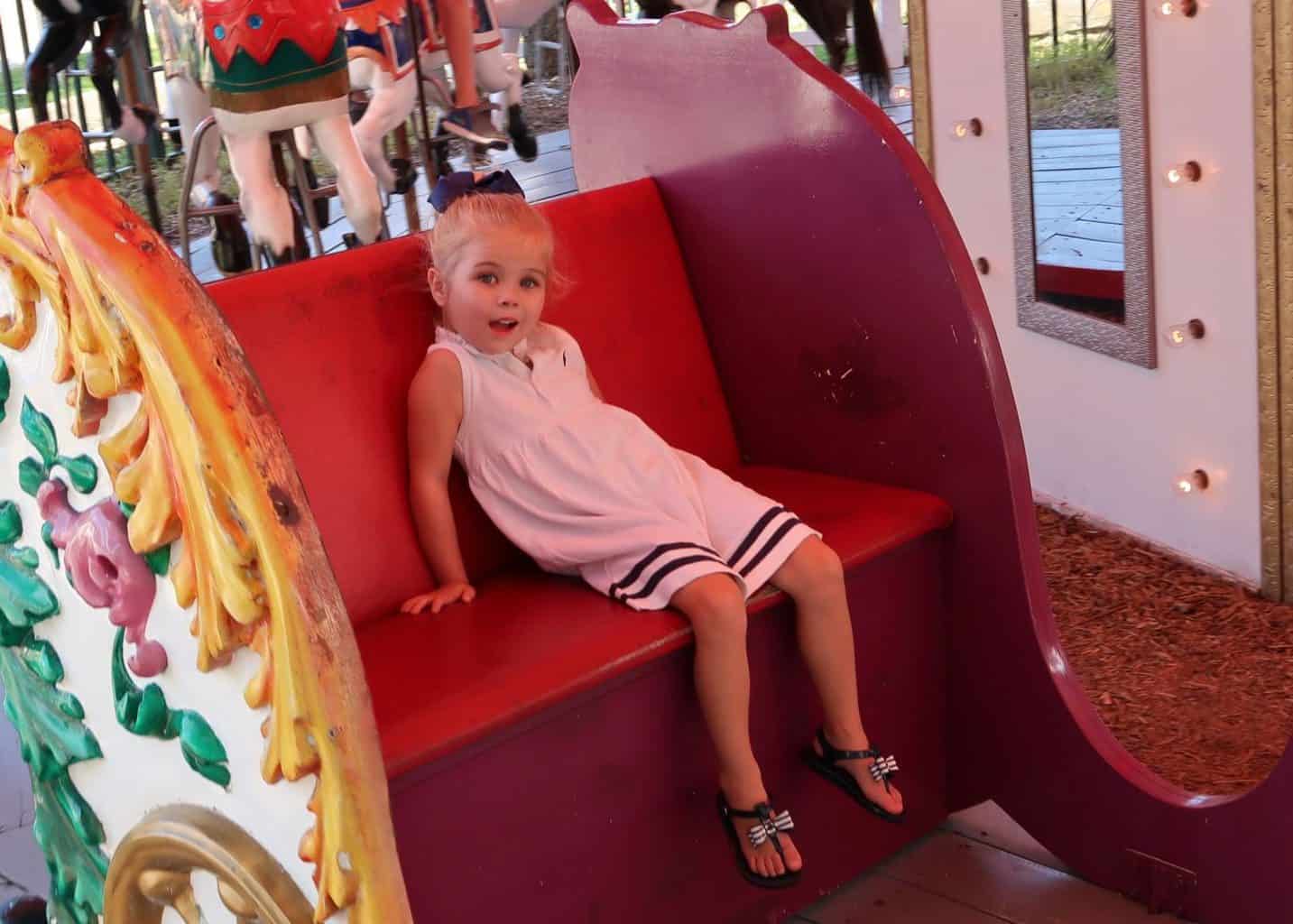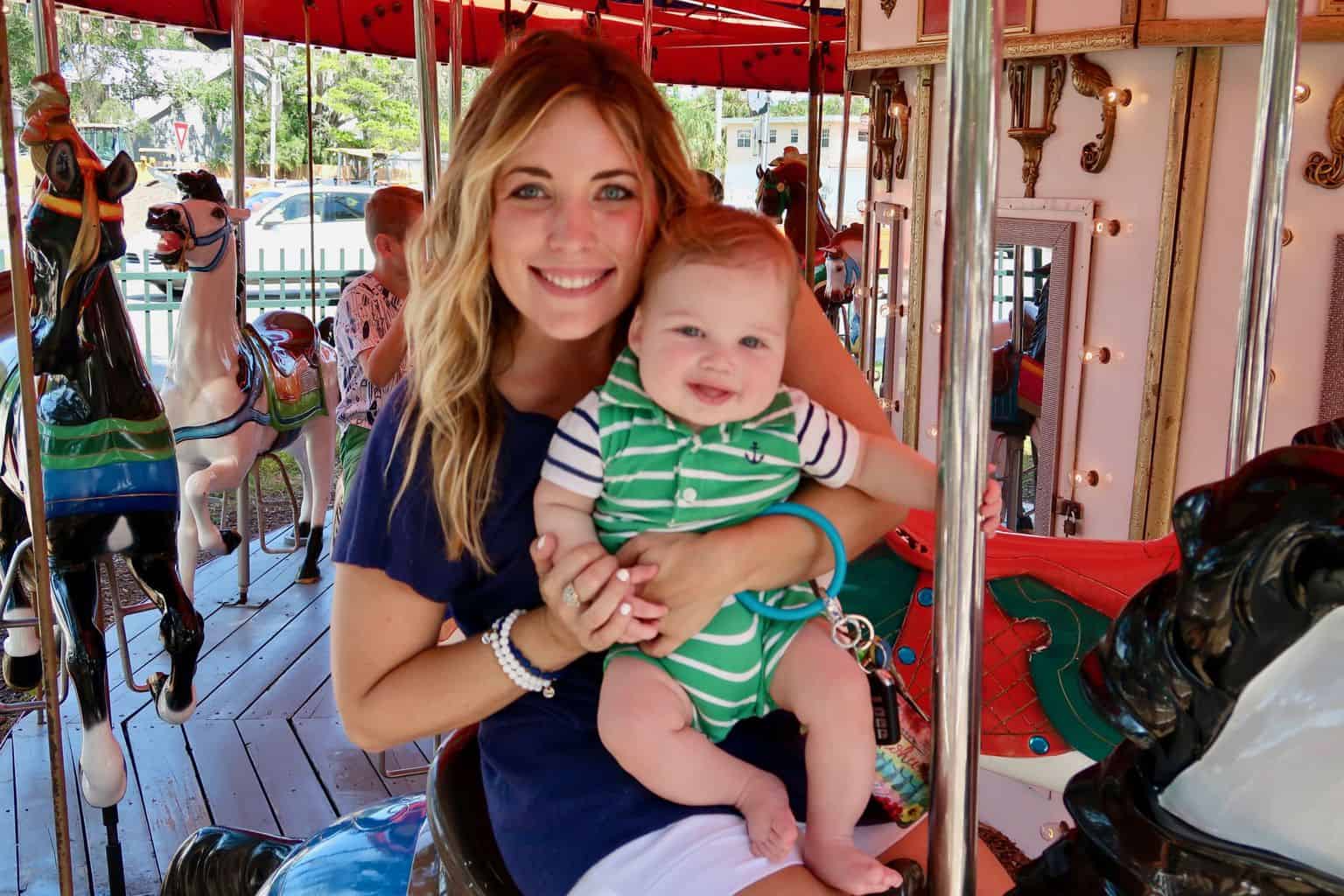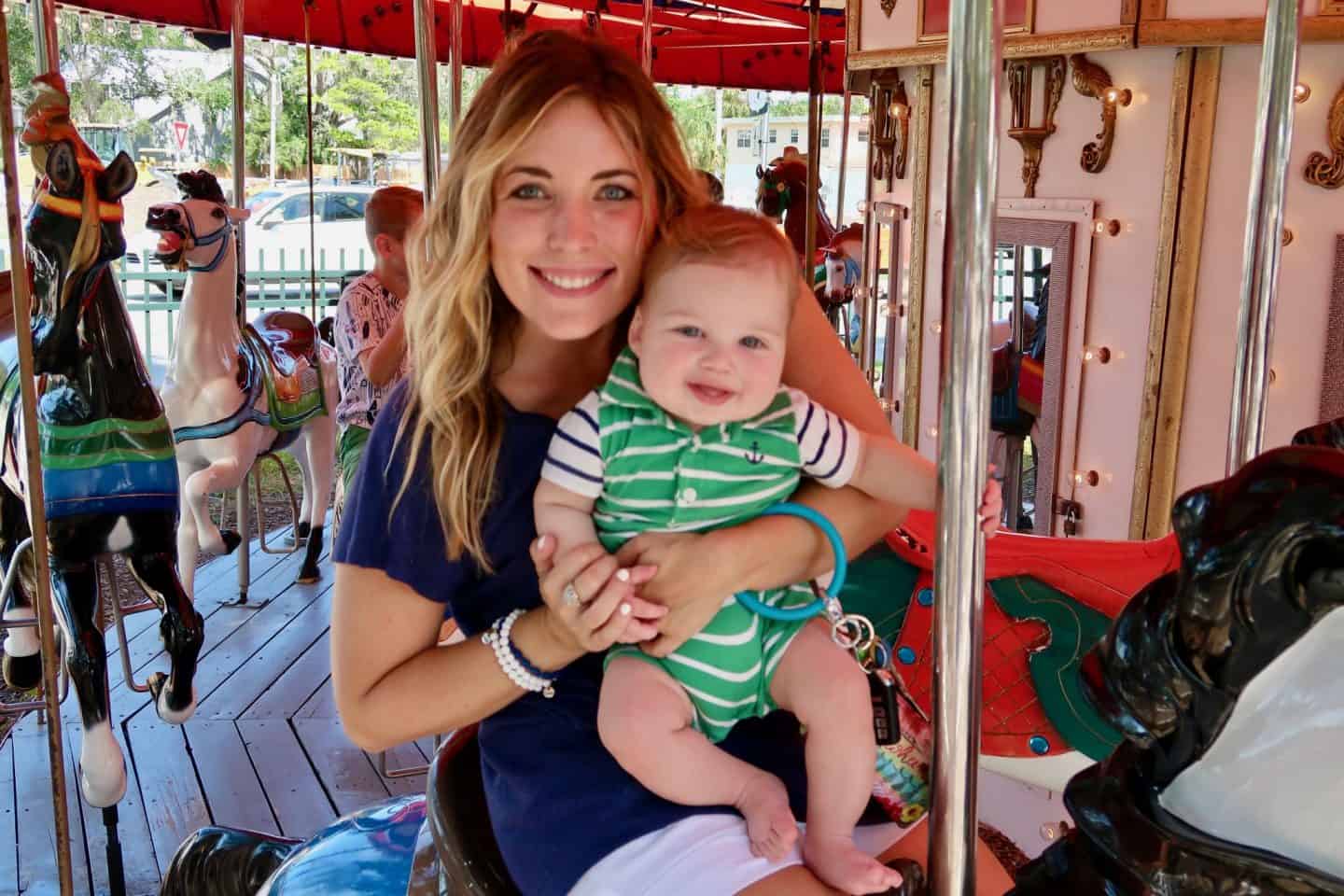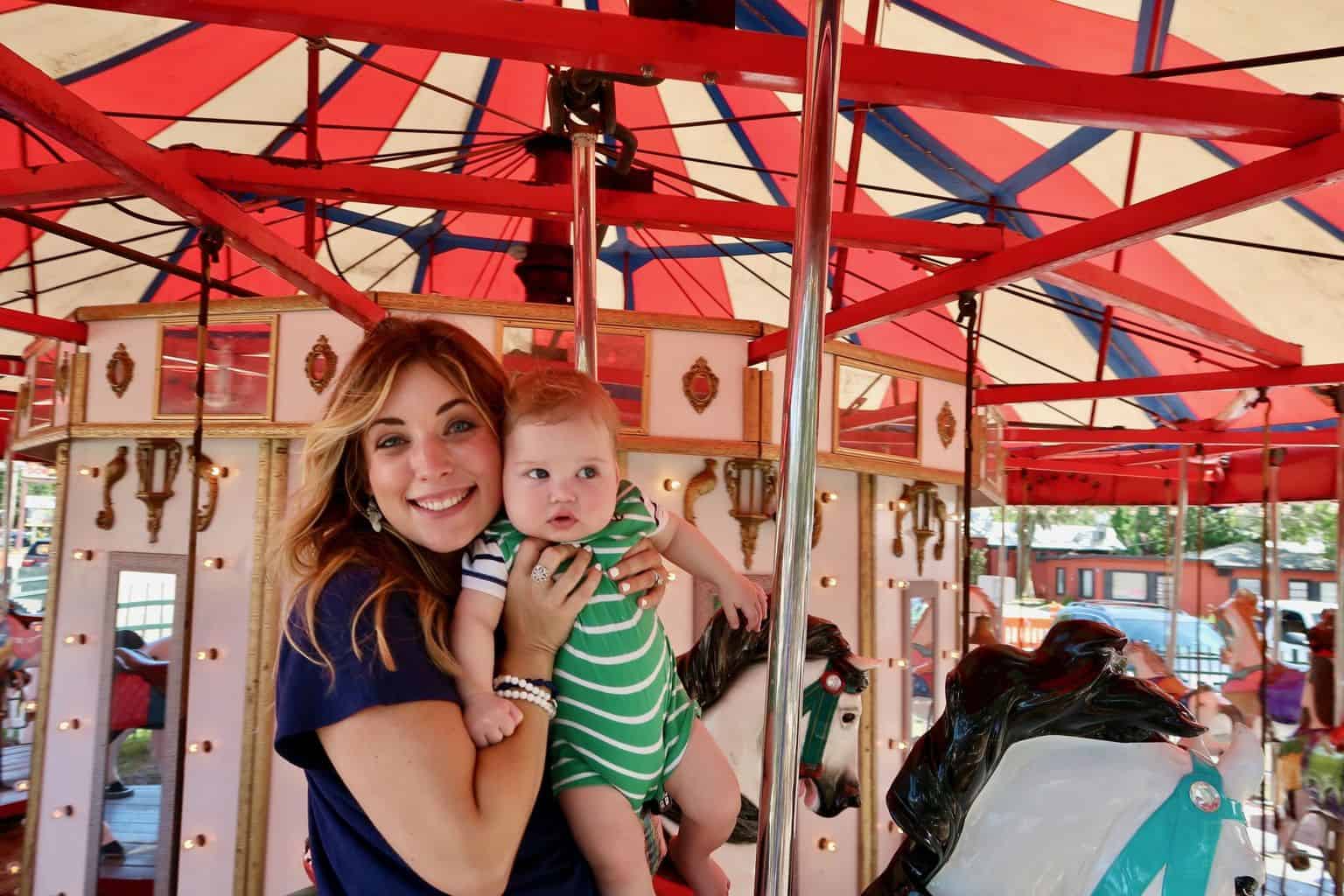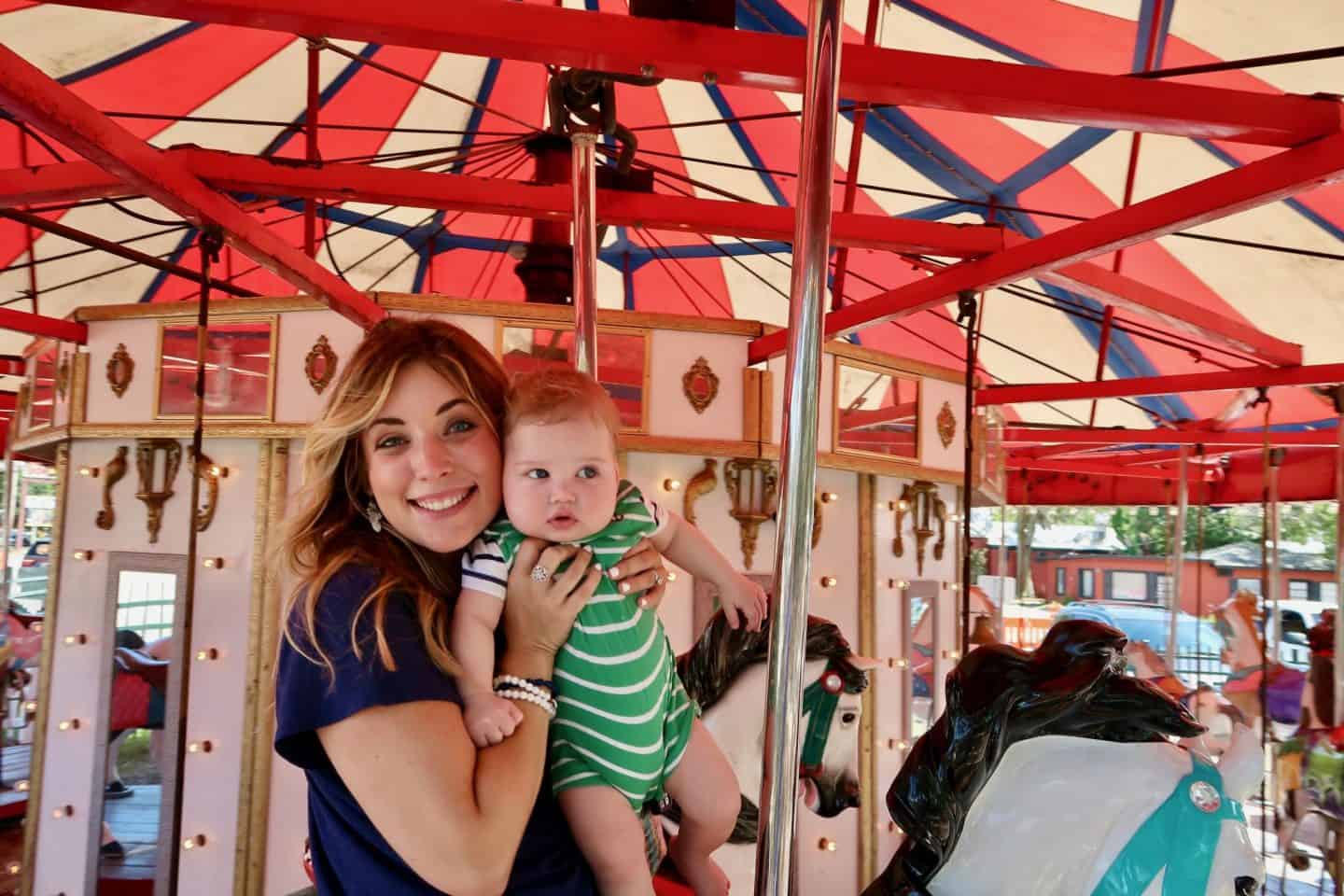 Someday our kids will be grown and we'll go to Old Town and do shopping and explore. But for now? We get to Old Town, get our cannon pics, get our pizza dinner, get our ice cream and LEAVE haha. Truly that's the extent of our Old Town outing.
I love that we take this same cannon picture every year and I love that it's a tradition that we've truly done every year since Kye was a baby! Even from his very first 4th 🙂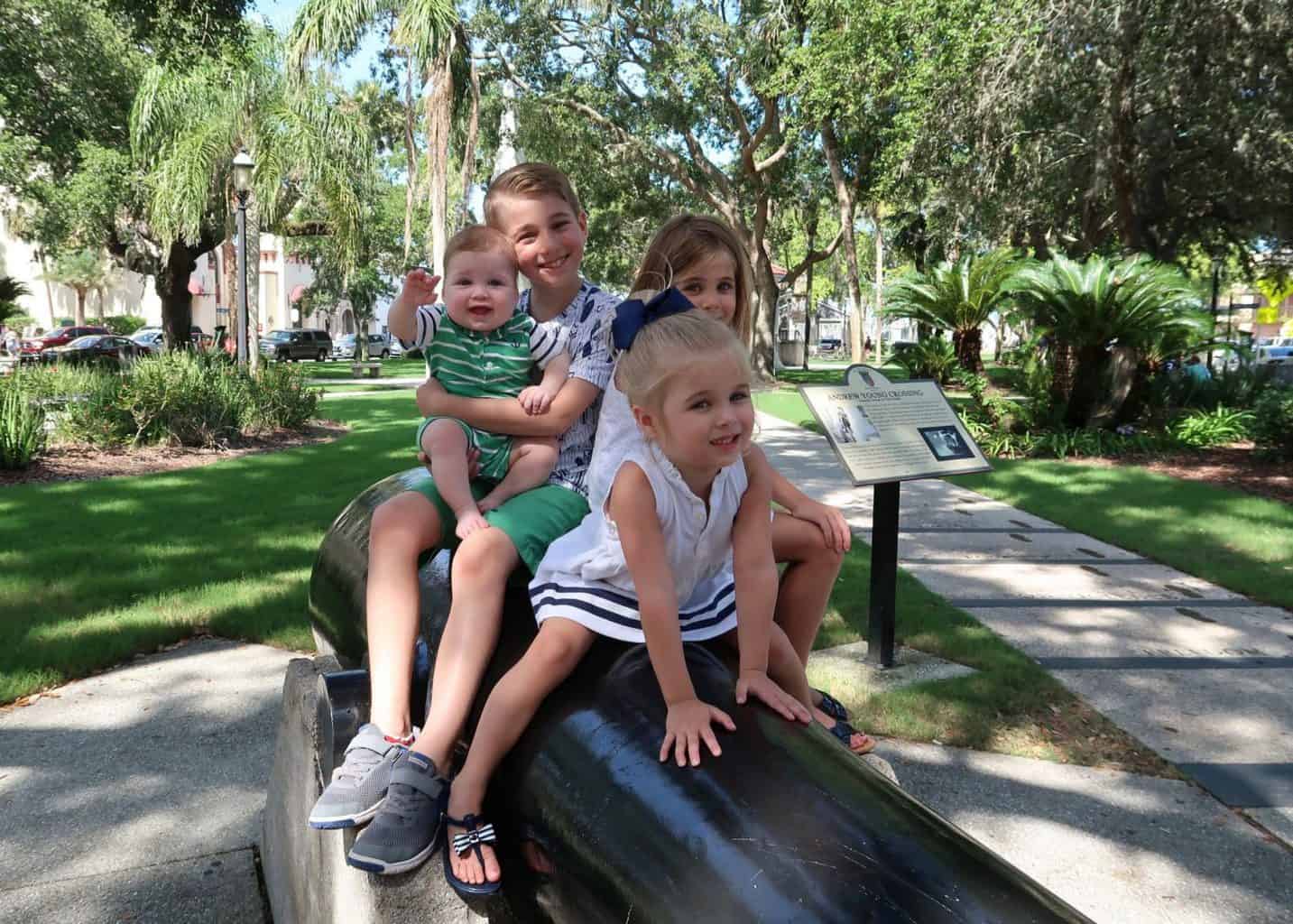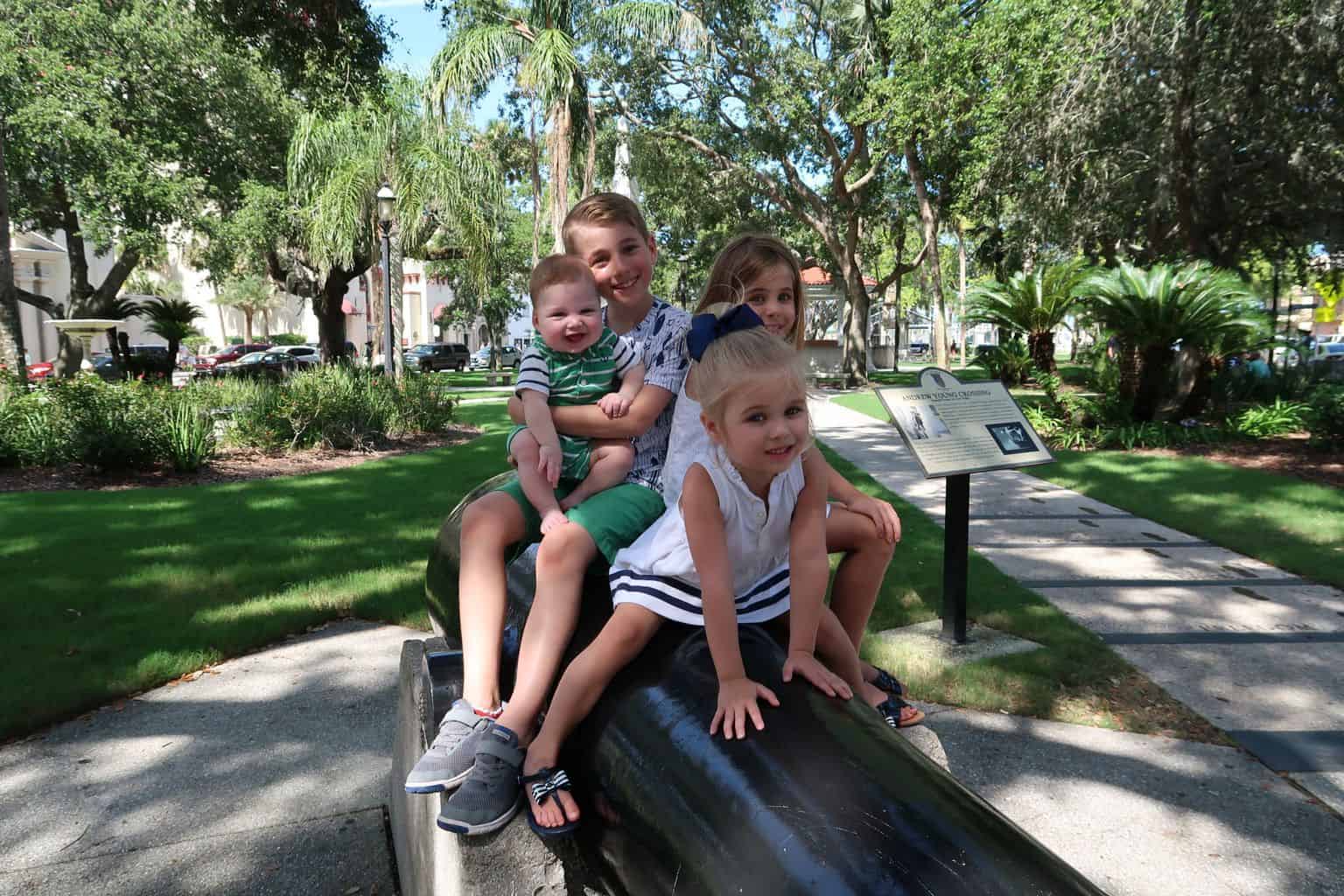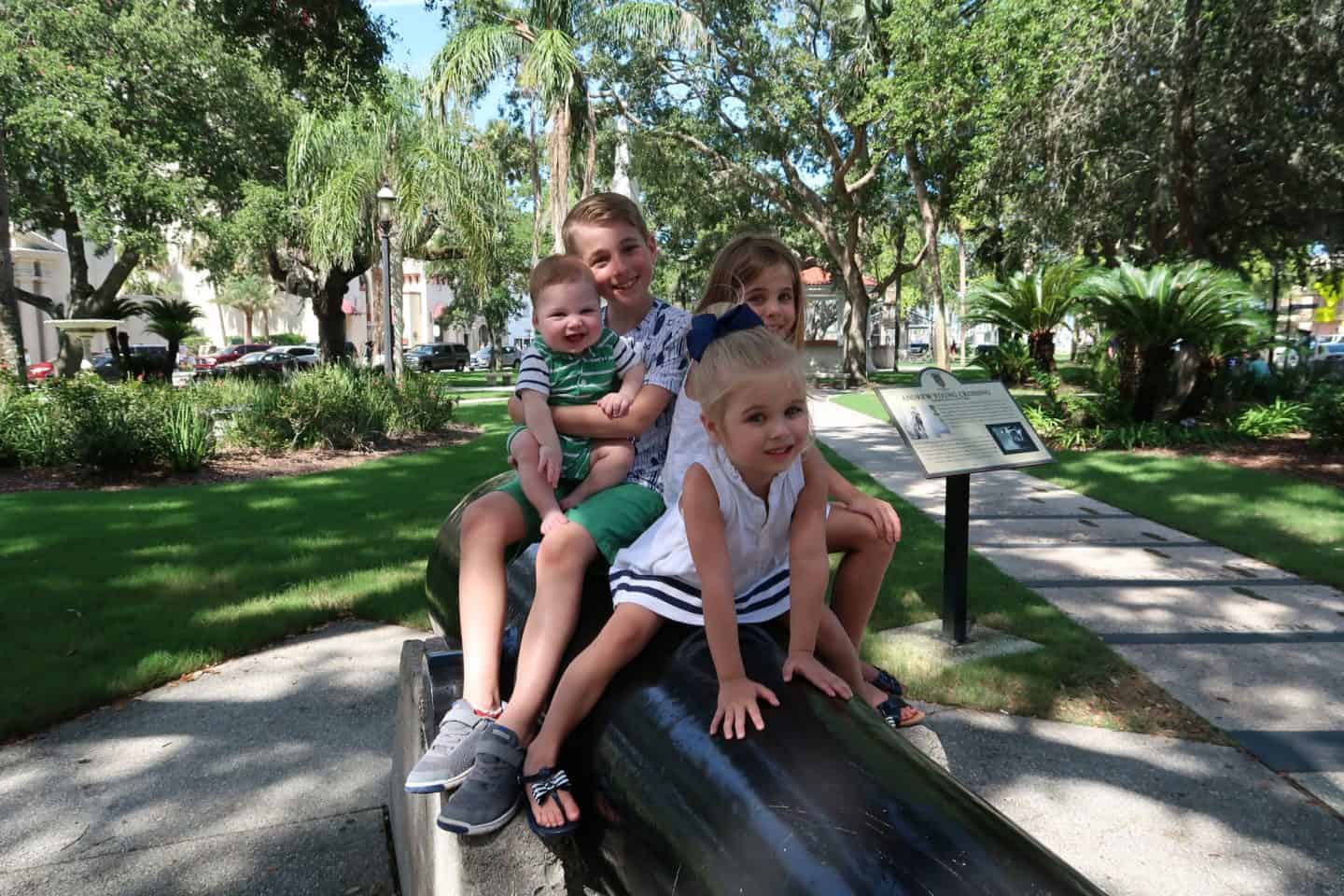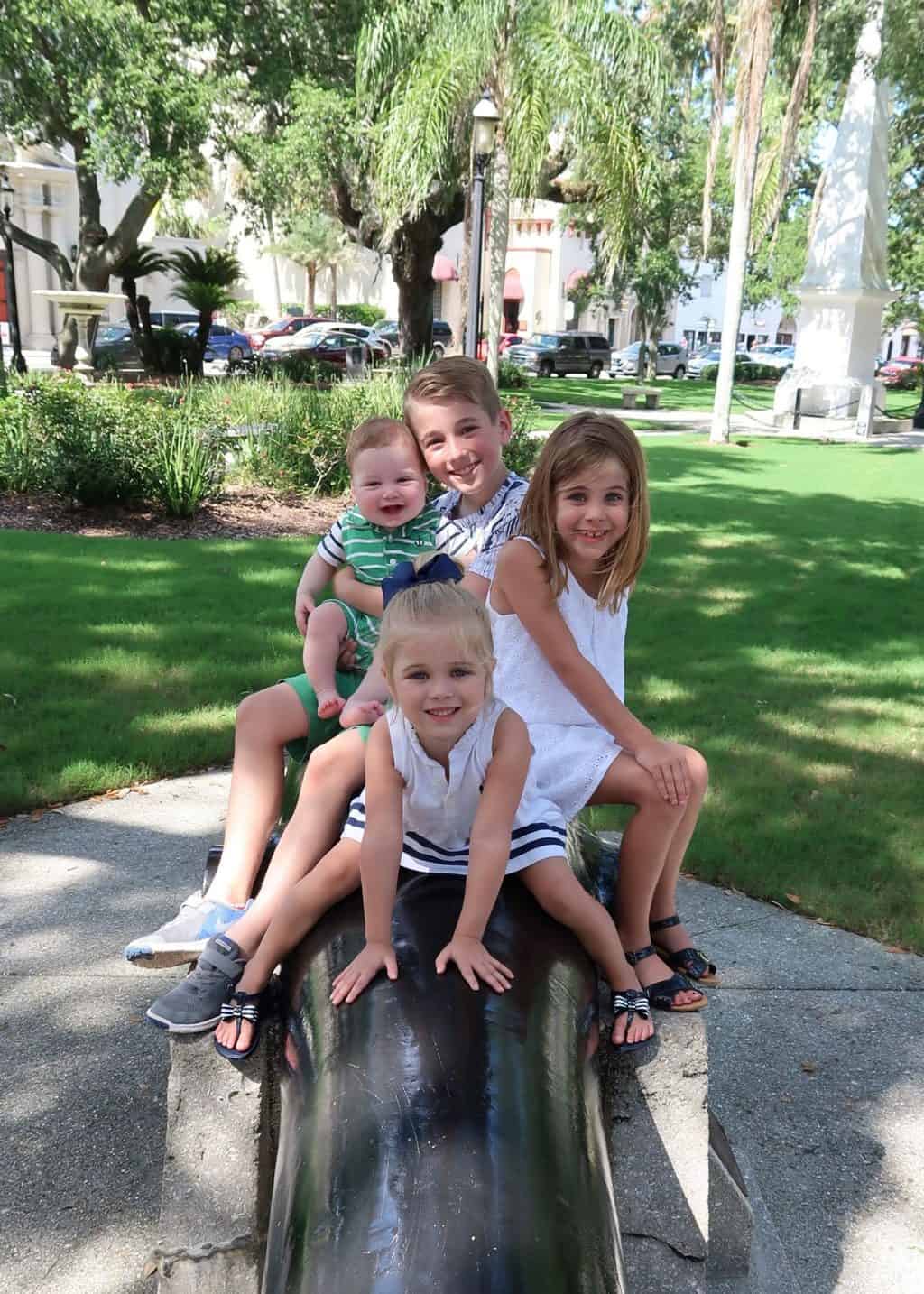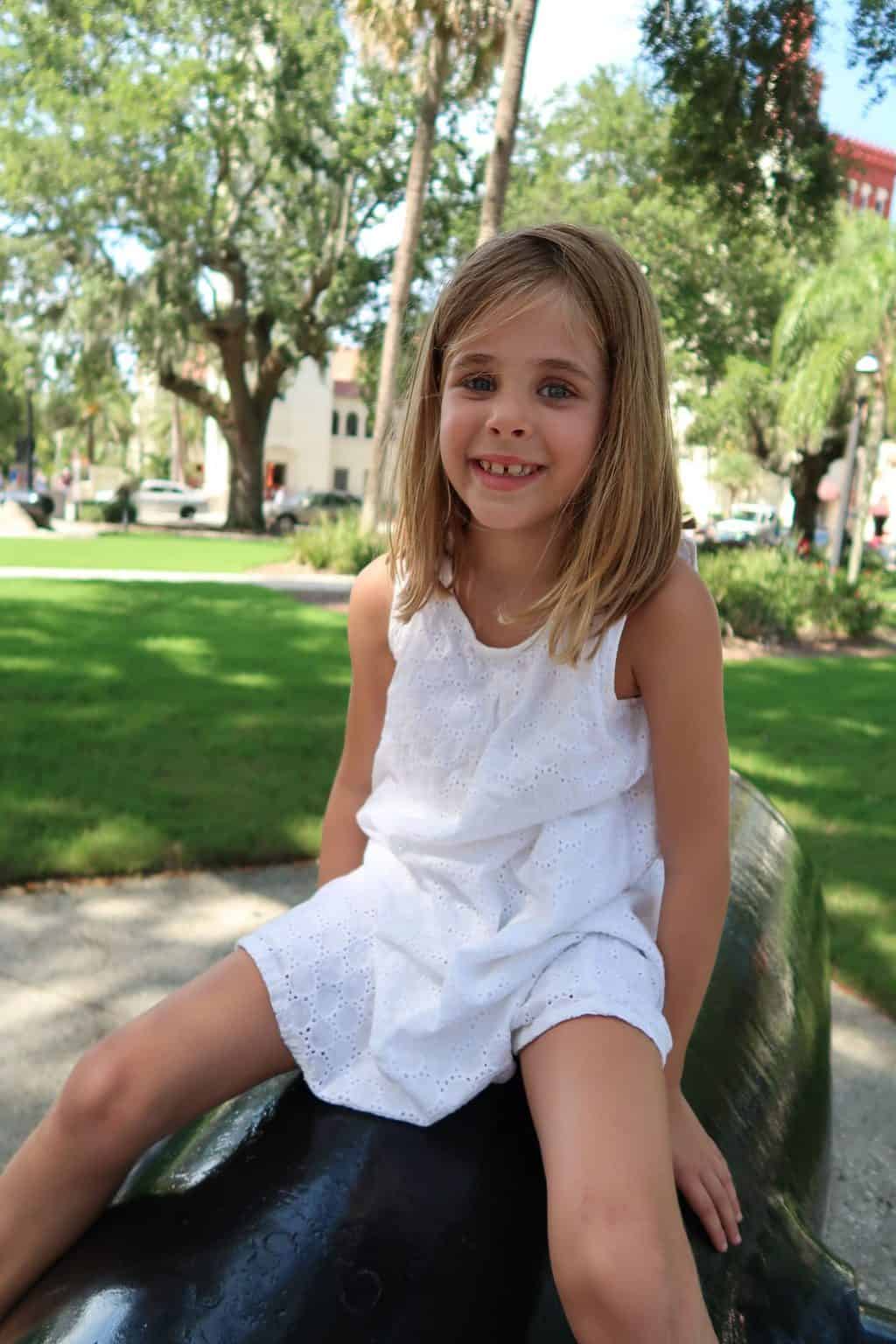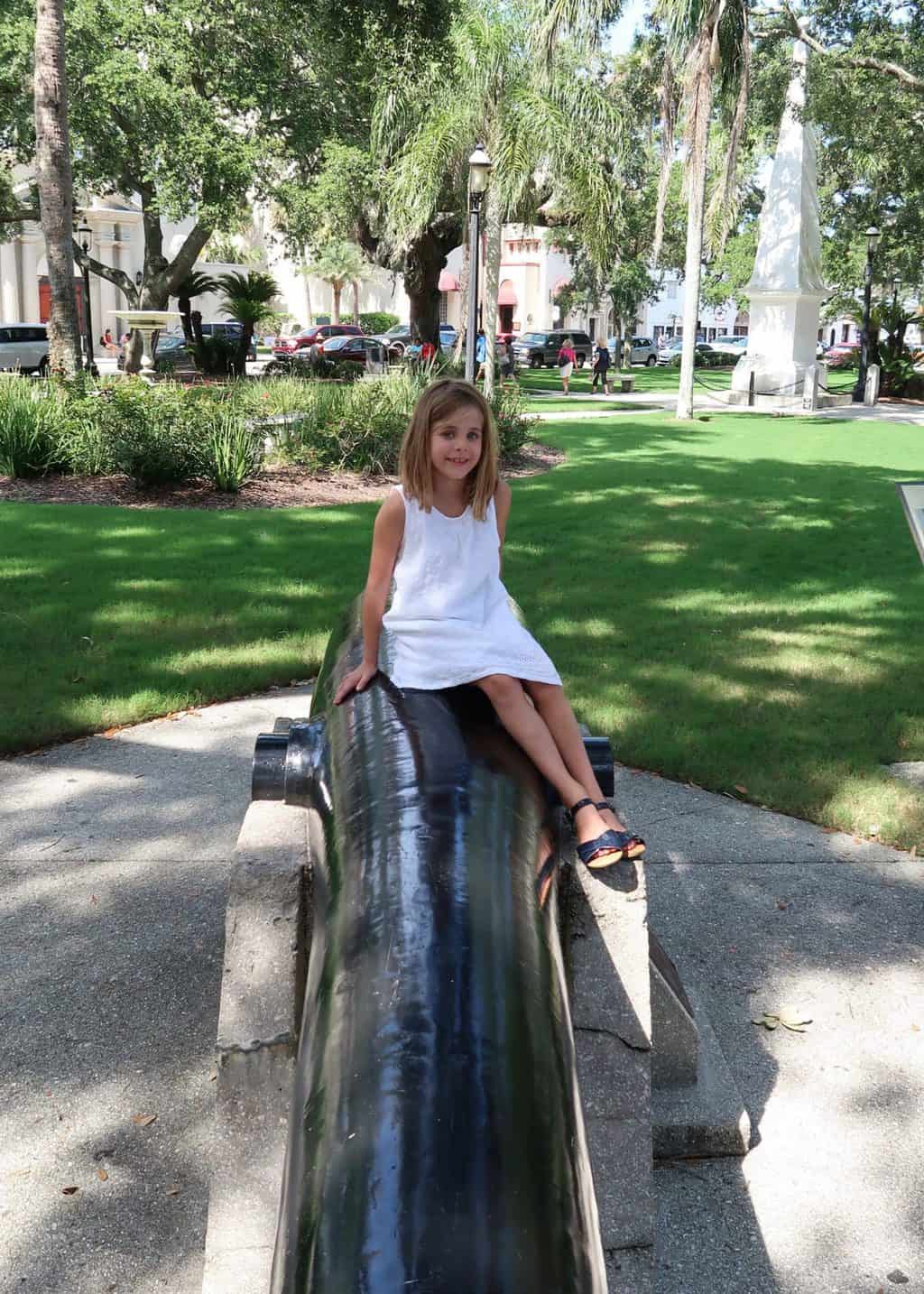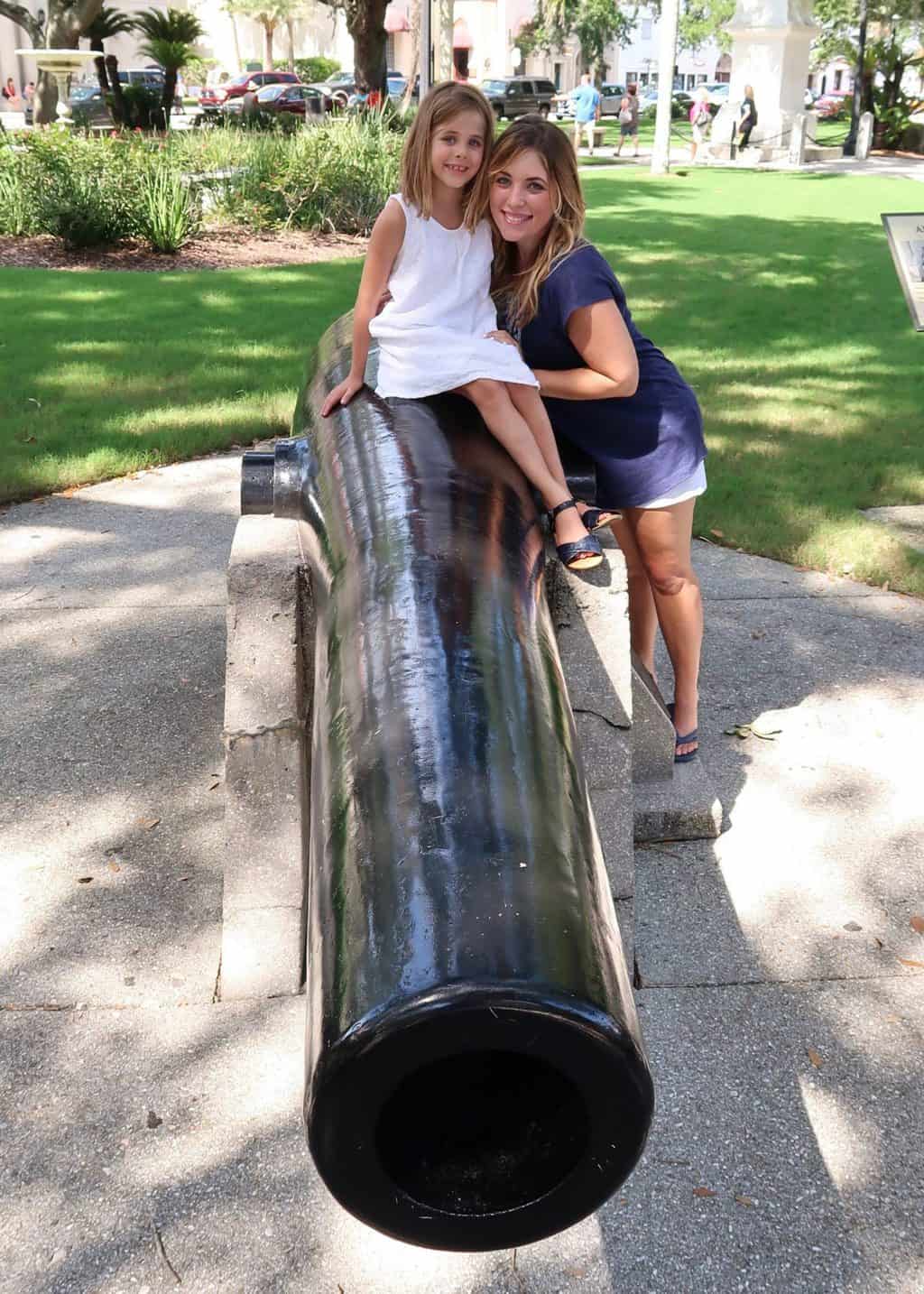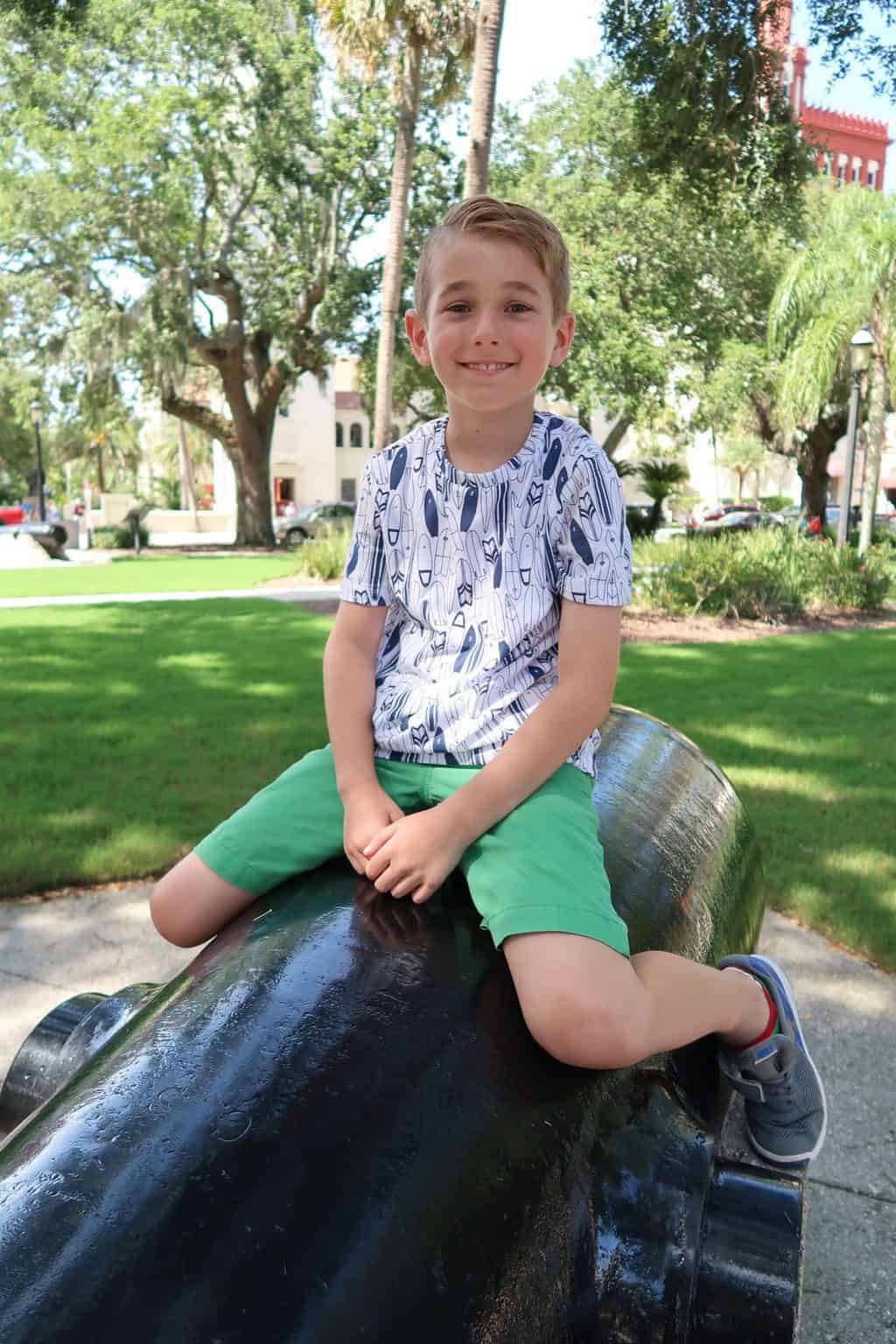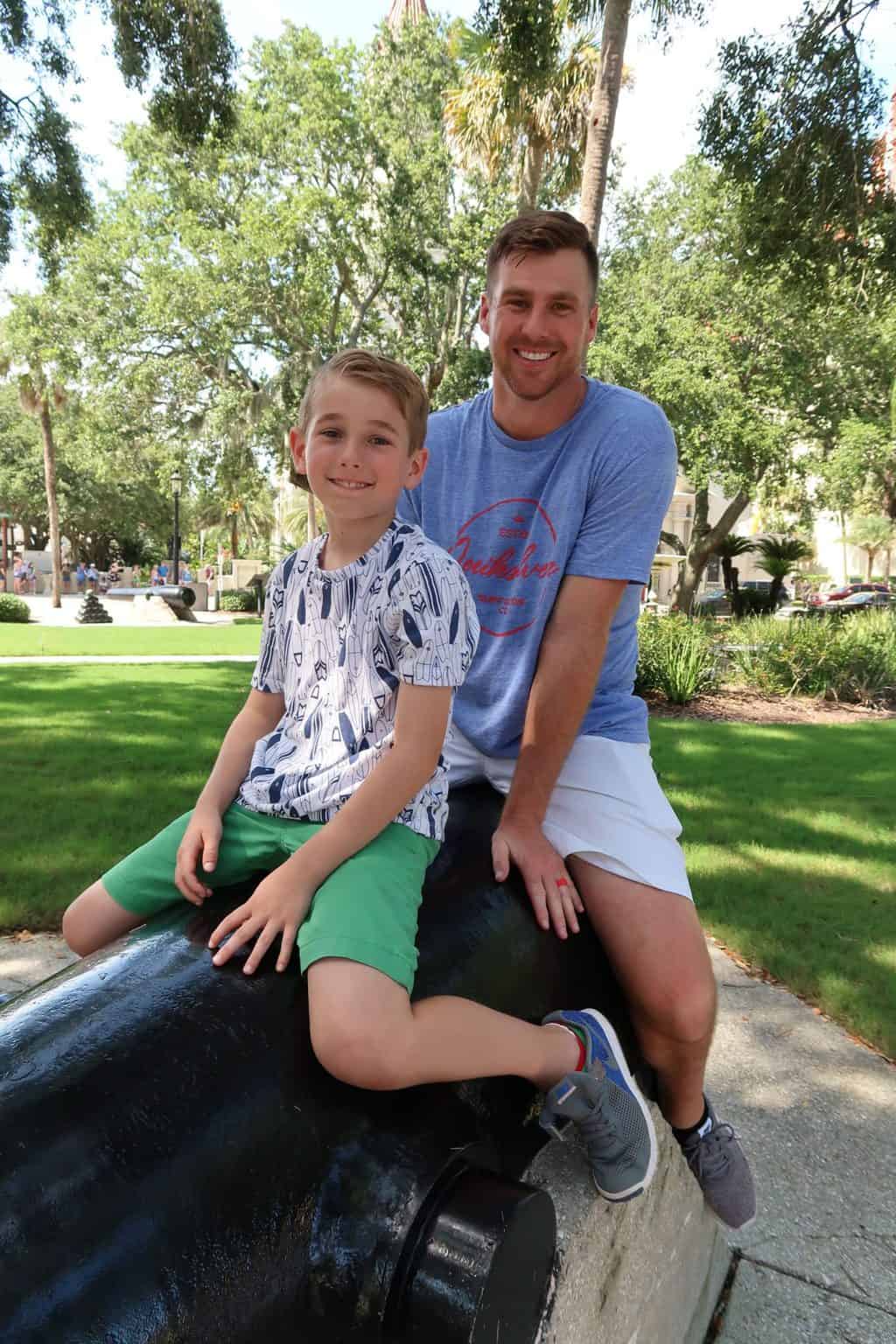 Tess didn't want to get an individual cannon picture which is FINE. But I'm glad Zach did snap this one because I just worry when she gets older she'll be upset that she's not in a lot of pictures and things!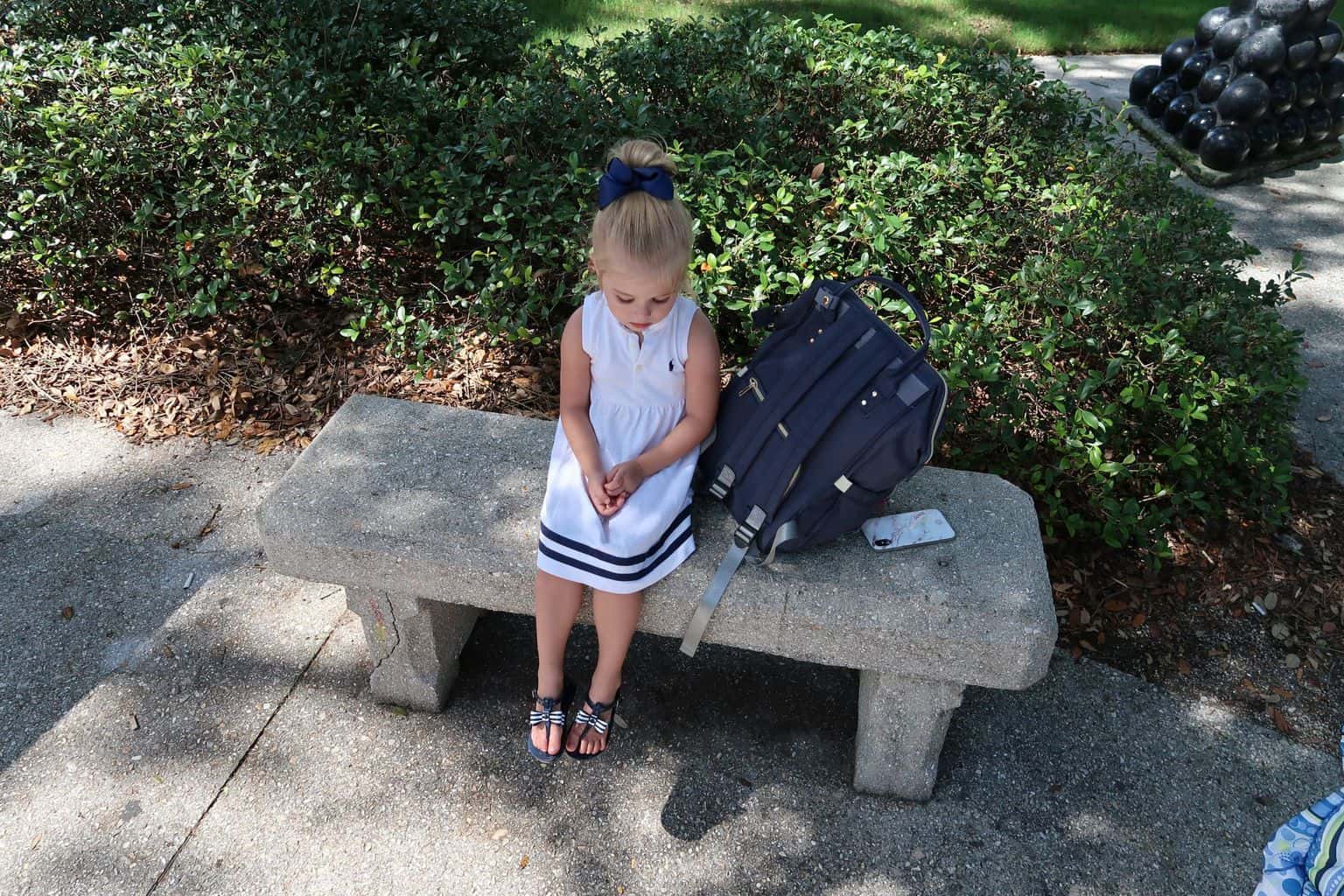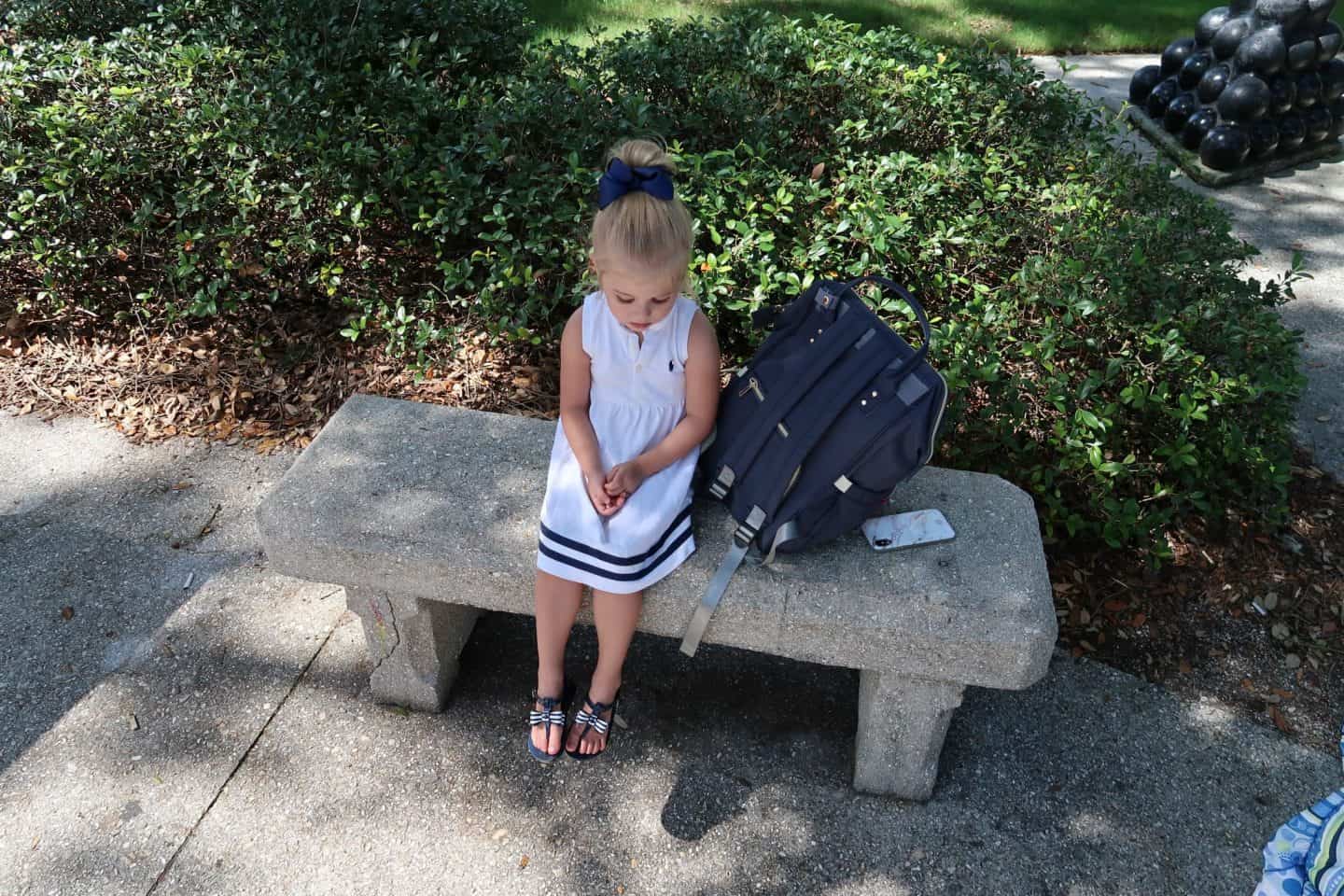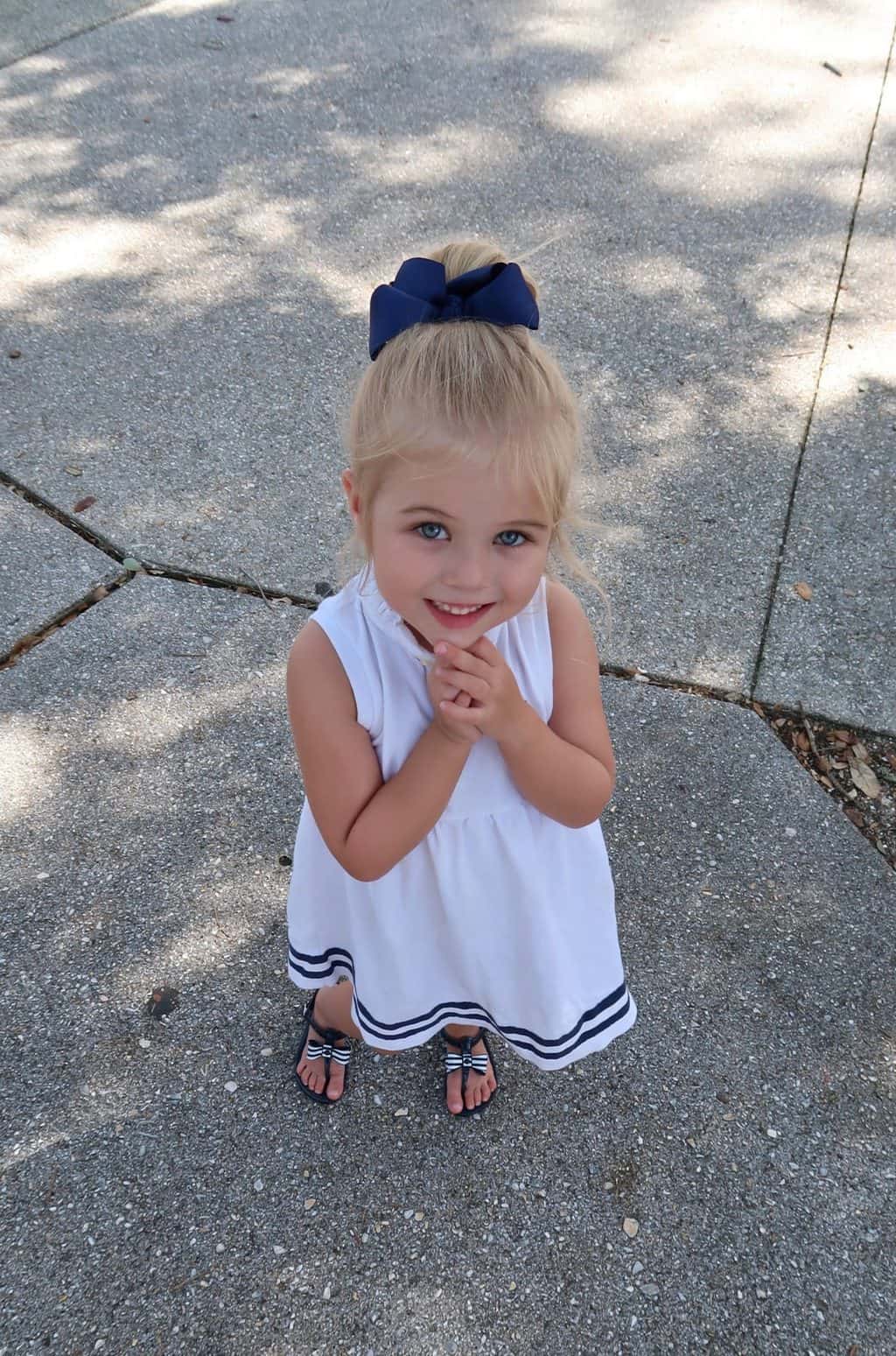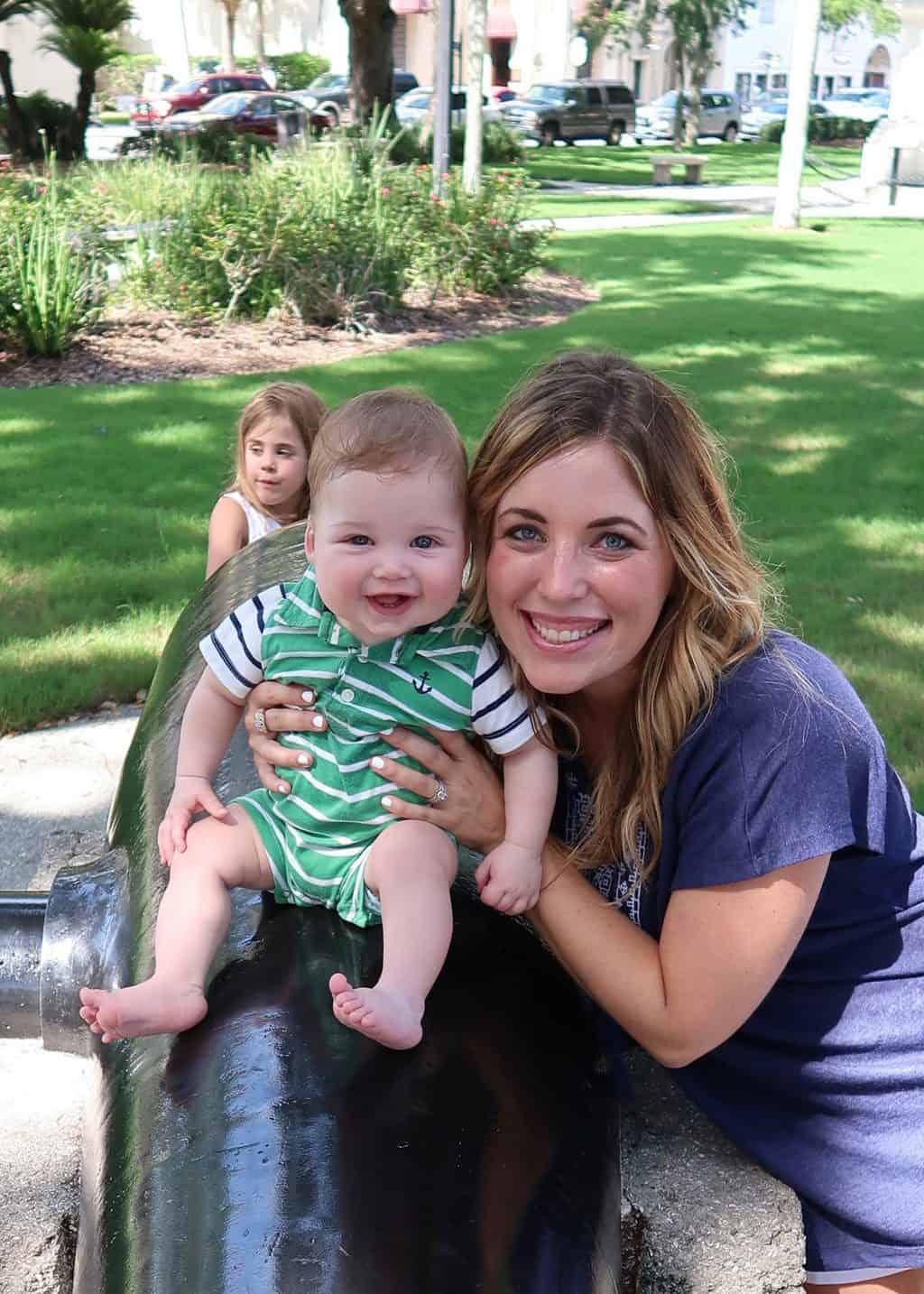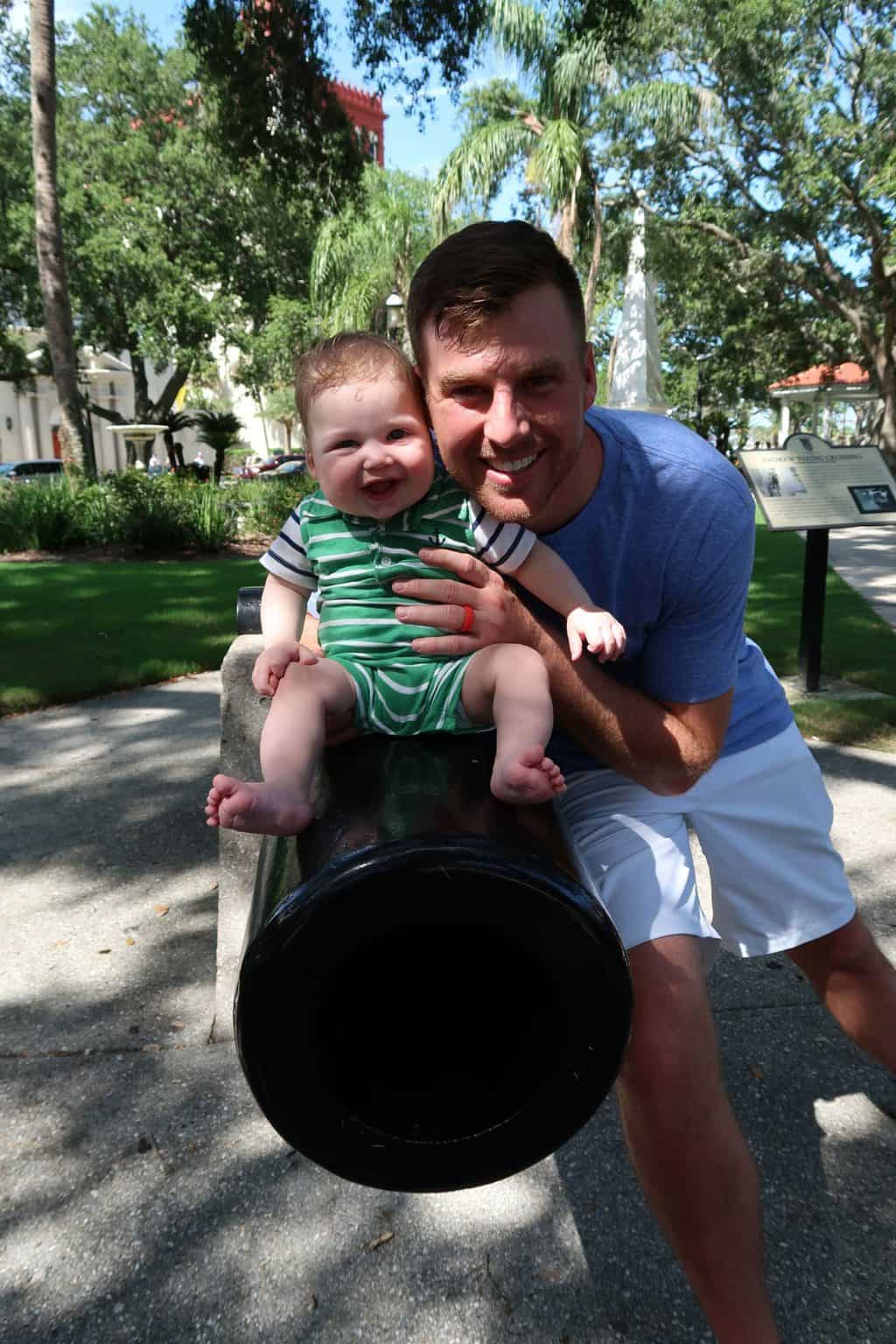 Our must eat spot: Pizzalley's!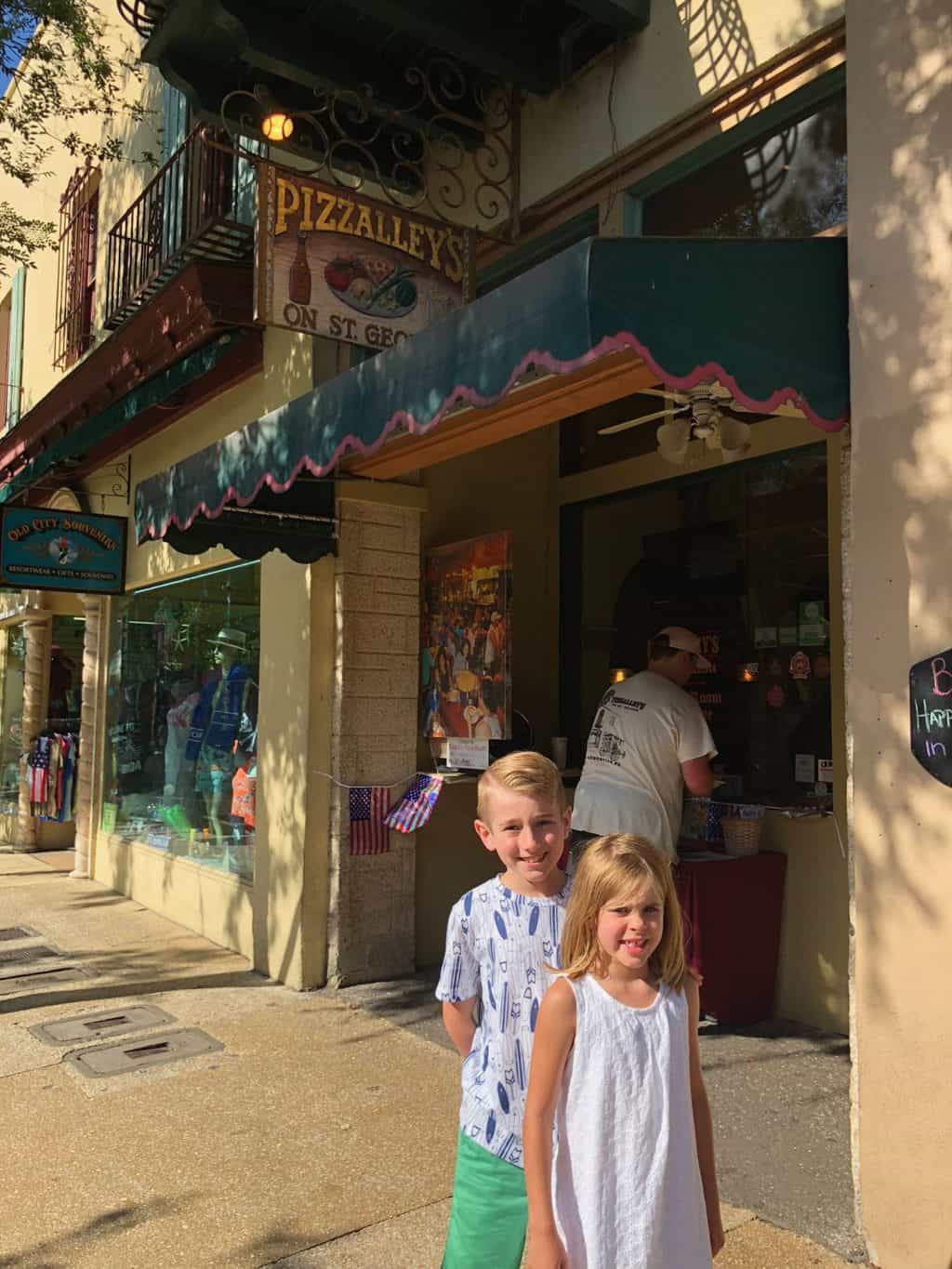 We have officially reached the point of needing to order two pizzas!
And I'm SO GLAD we did because now I get to order a white pizza which is MY FAVVVVV and it was ammmmazing!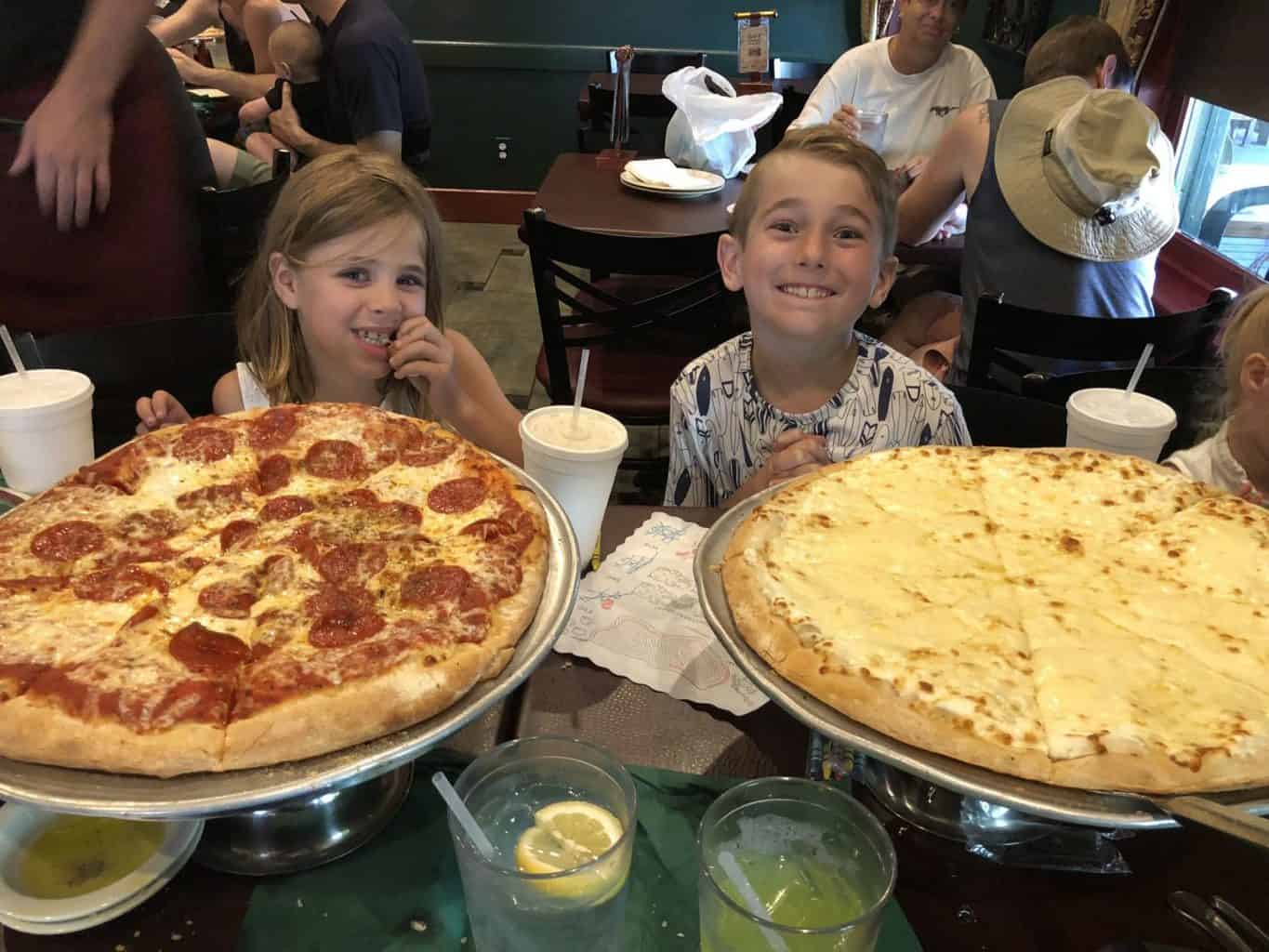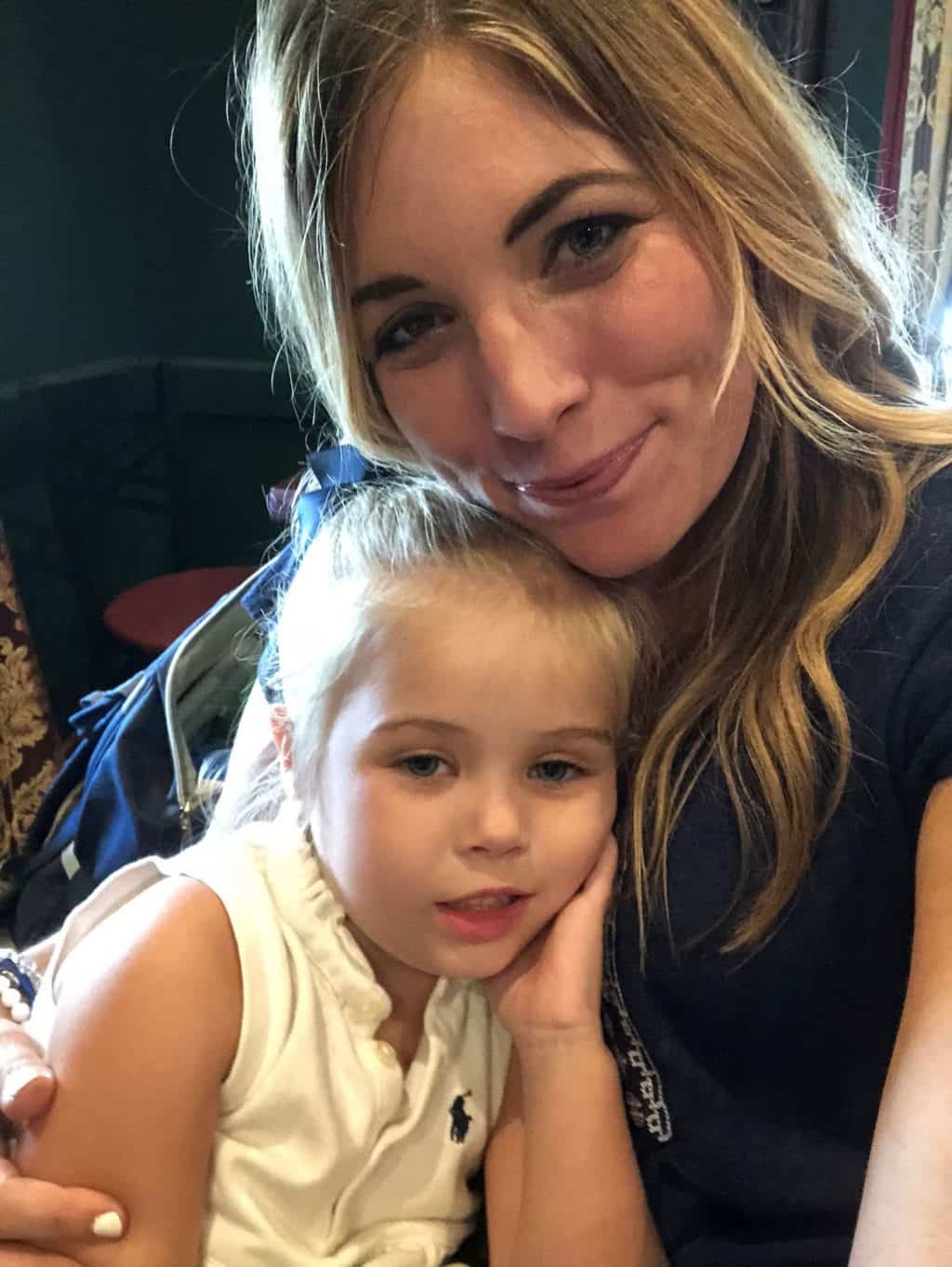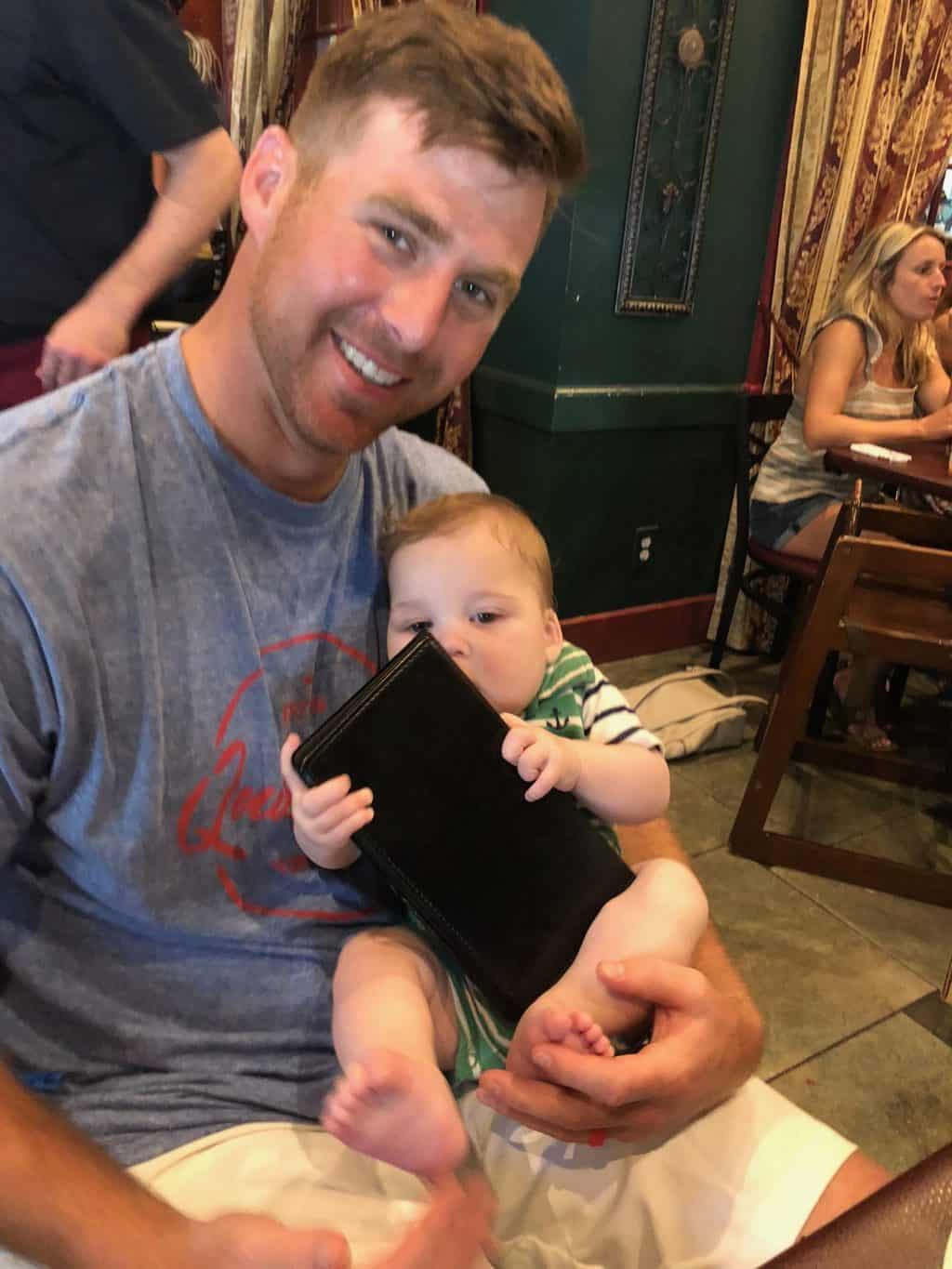 Kilwin's for dessert.
Yall it's easy to drop some MAJOR DOUGH at this place. Crazy expensive. We have a  good grip on it now though and make the kids get the smallest portion (you really don't need more than just a little scoop anyway, right?) and we limit their flavor choices (one too many outfits ruined after eating Superman flavor!).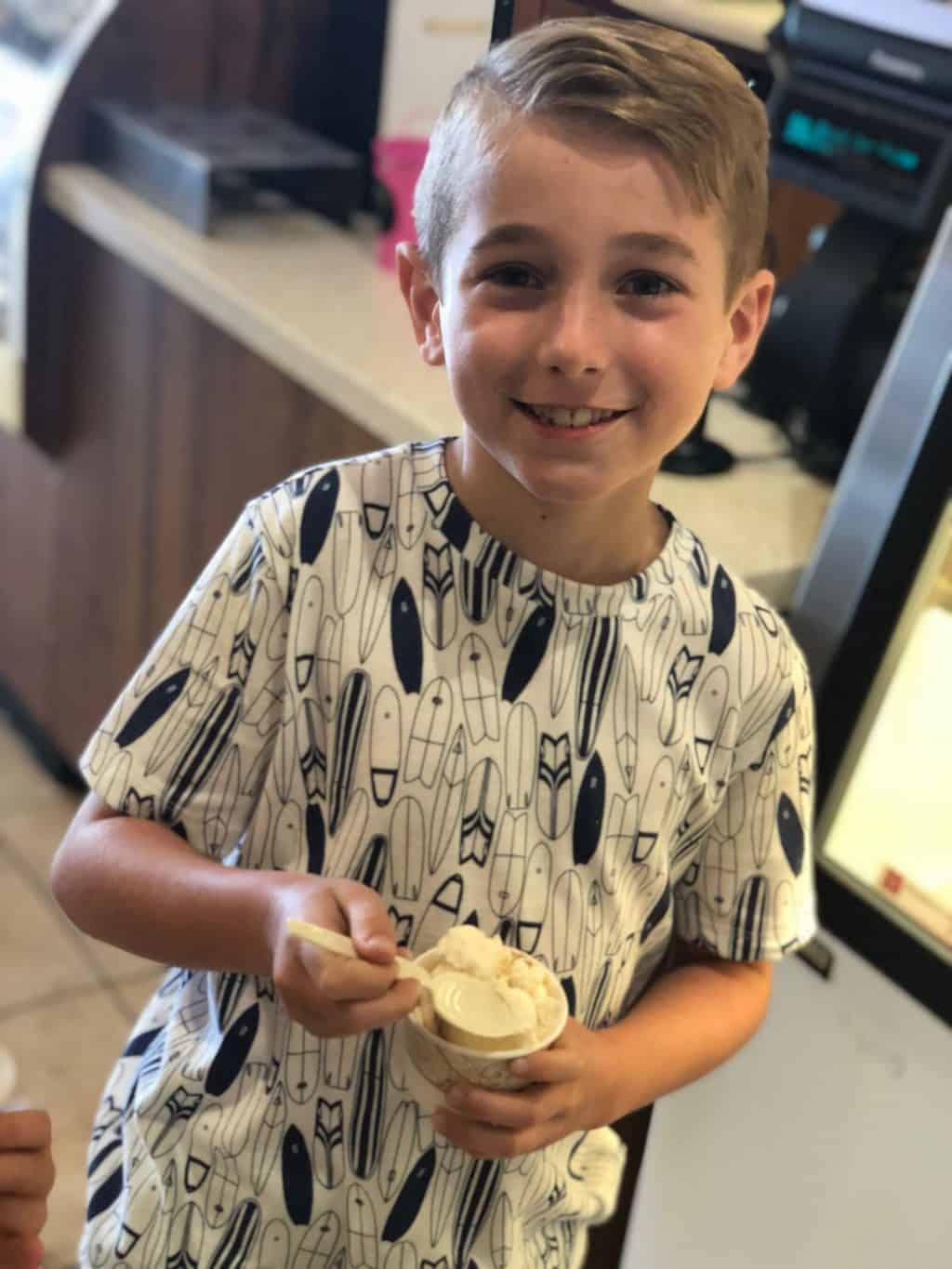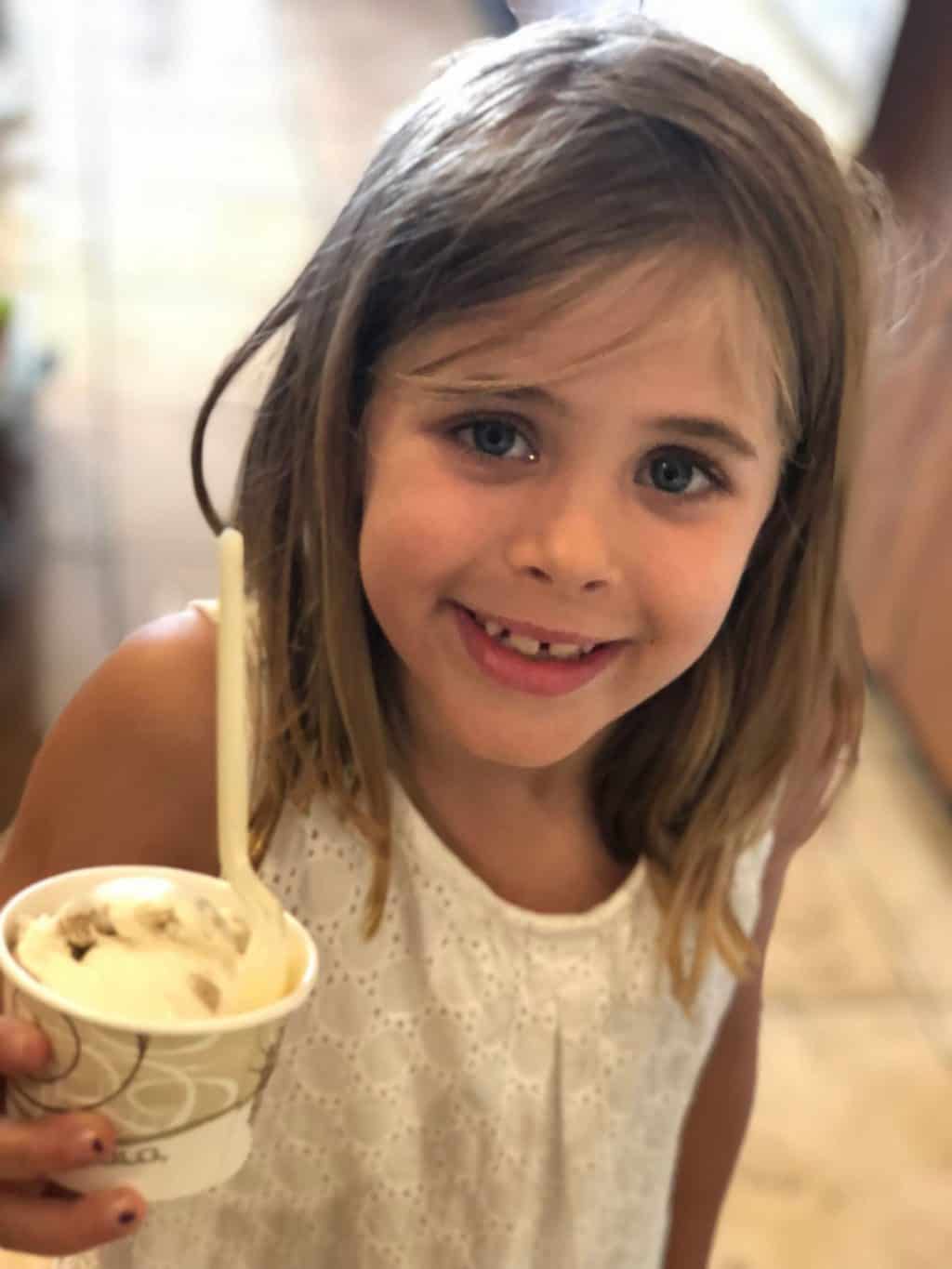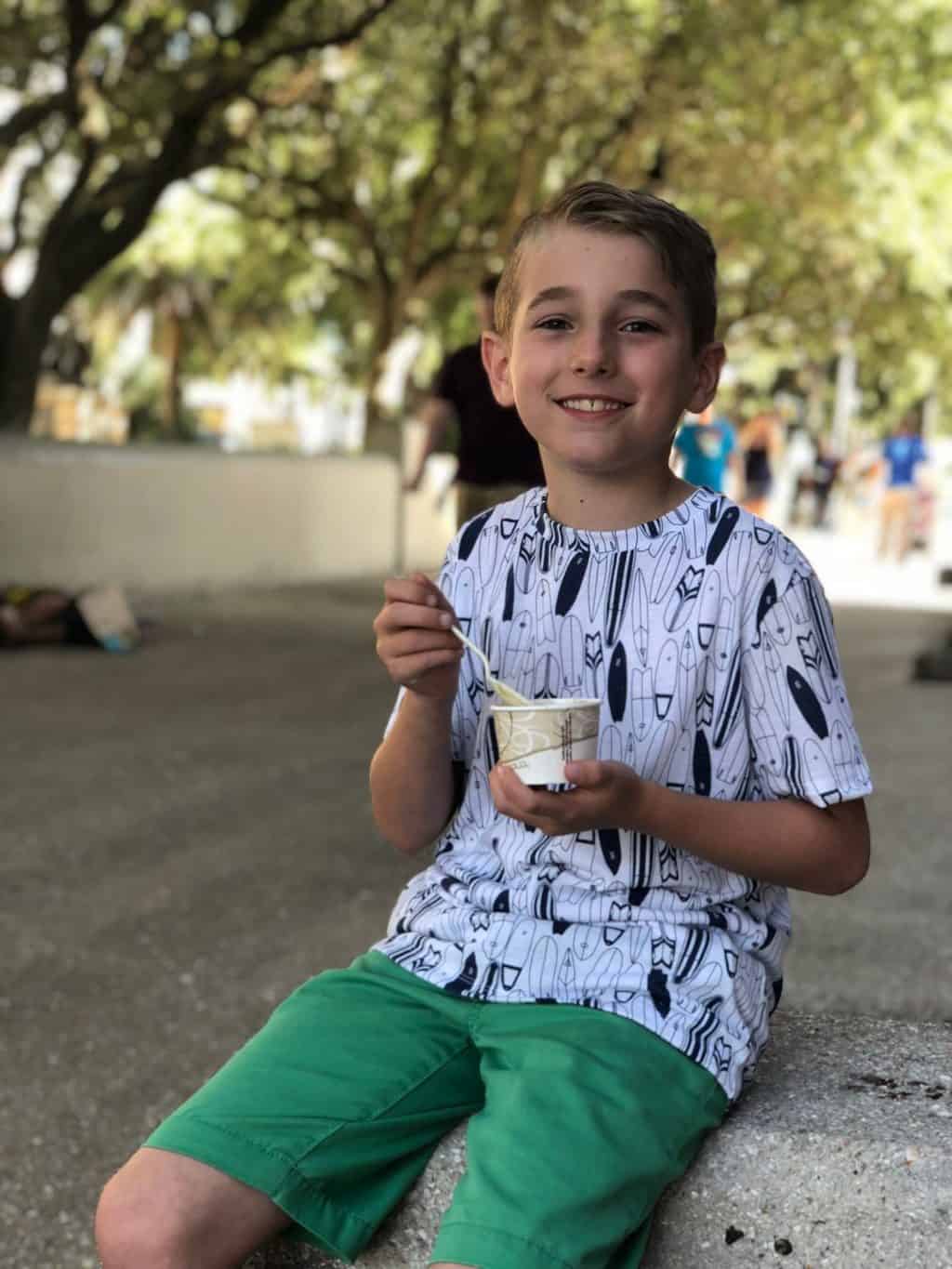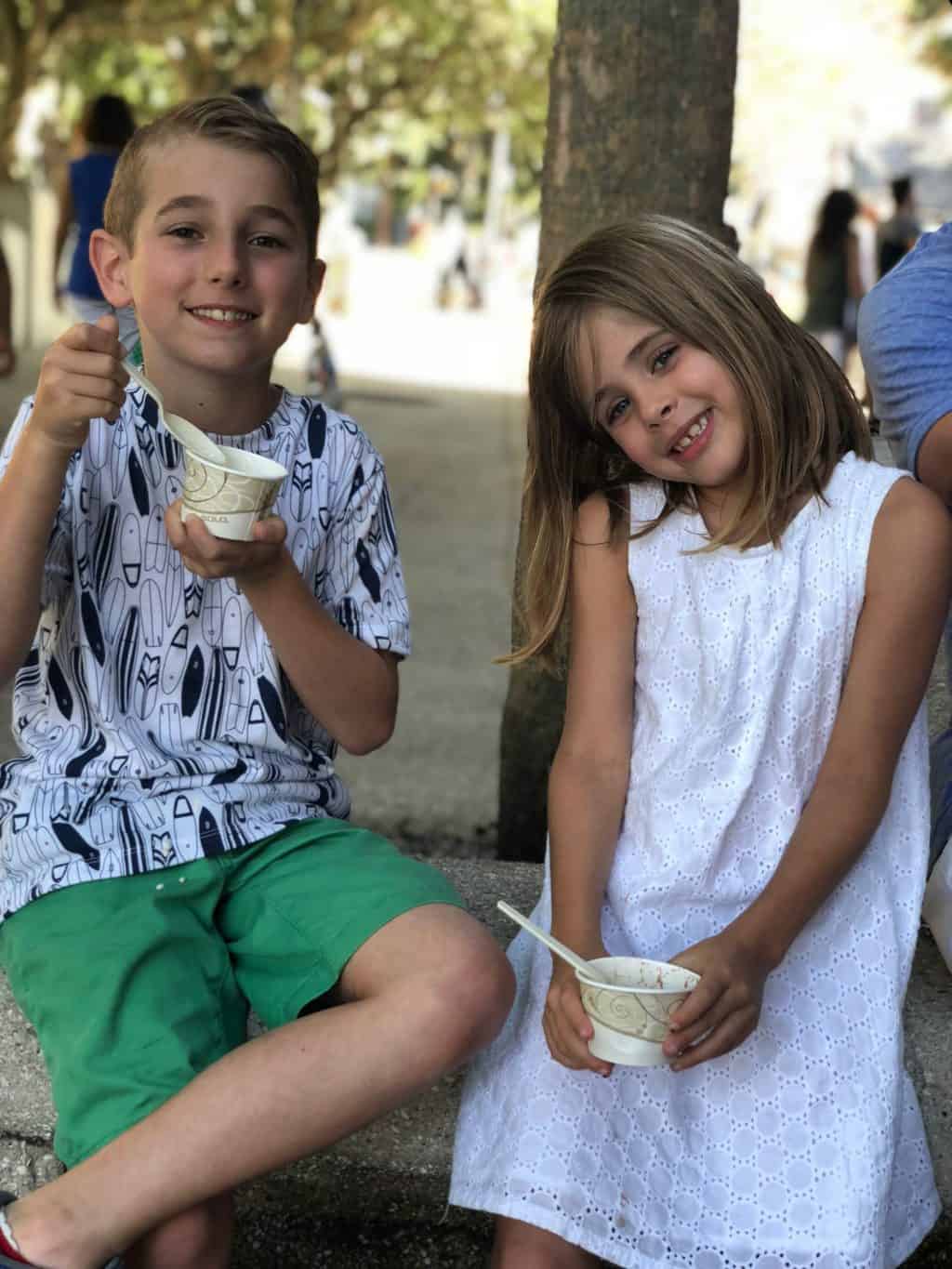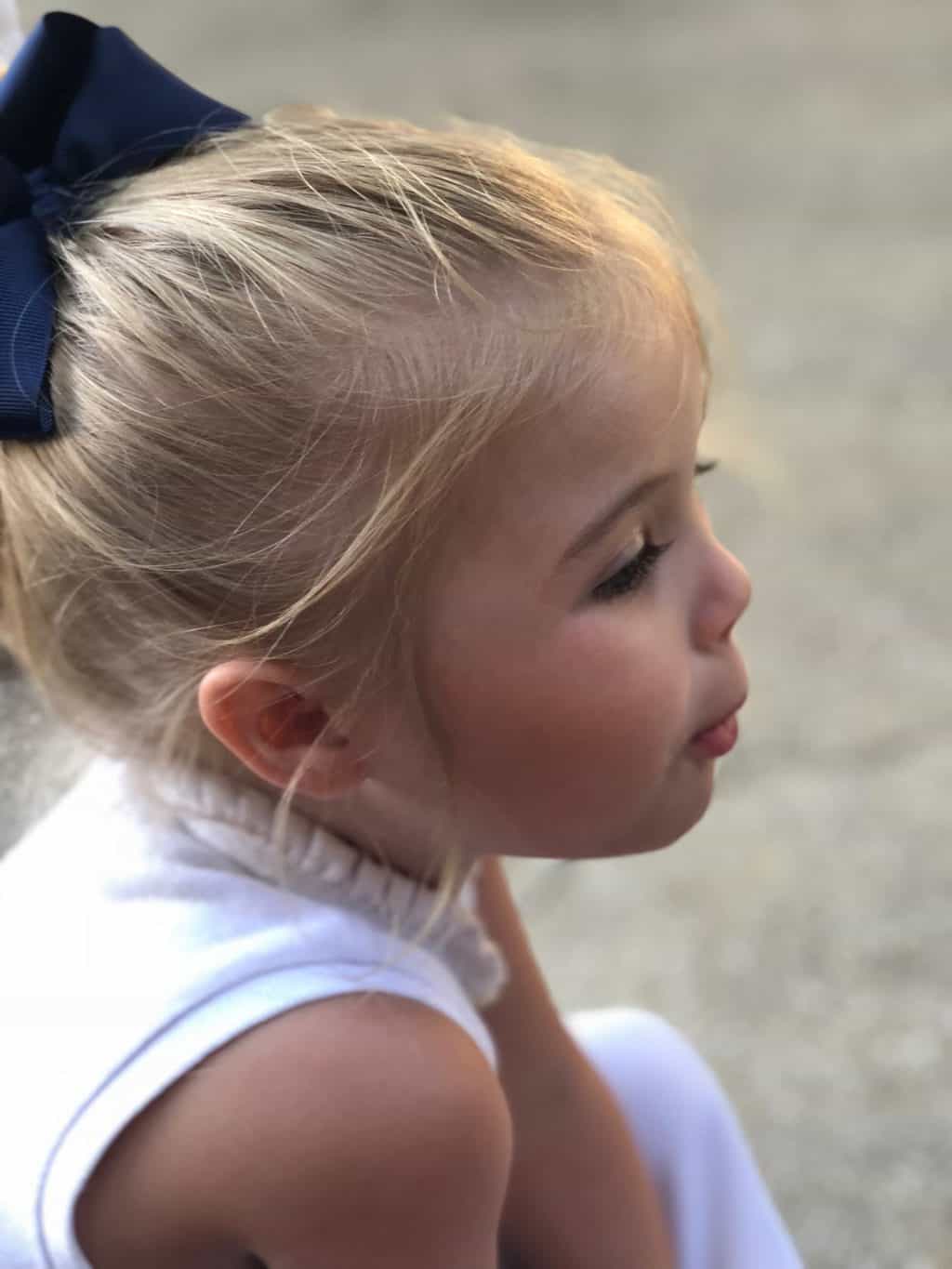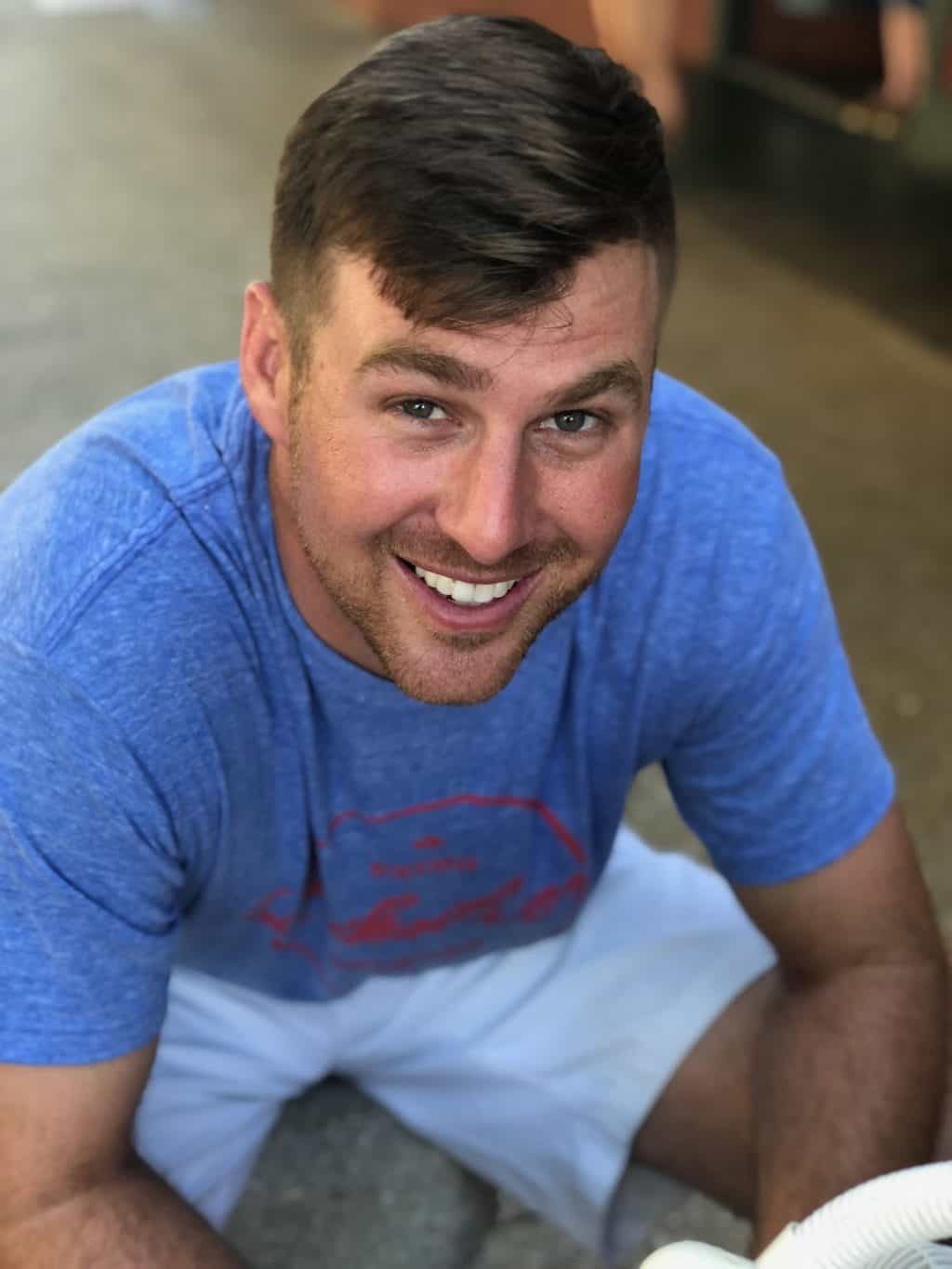 Super content even without any ice cream 😉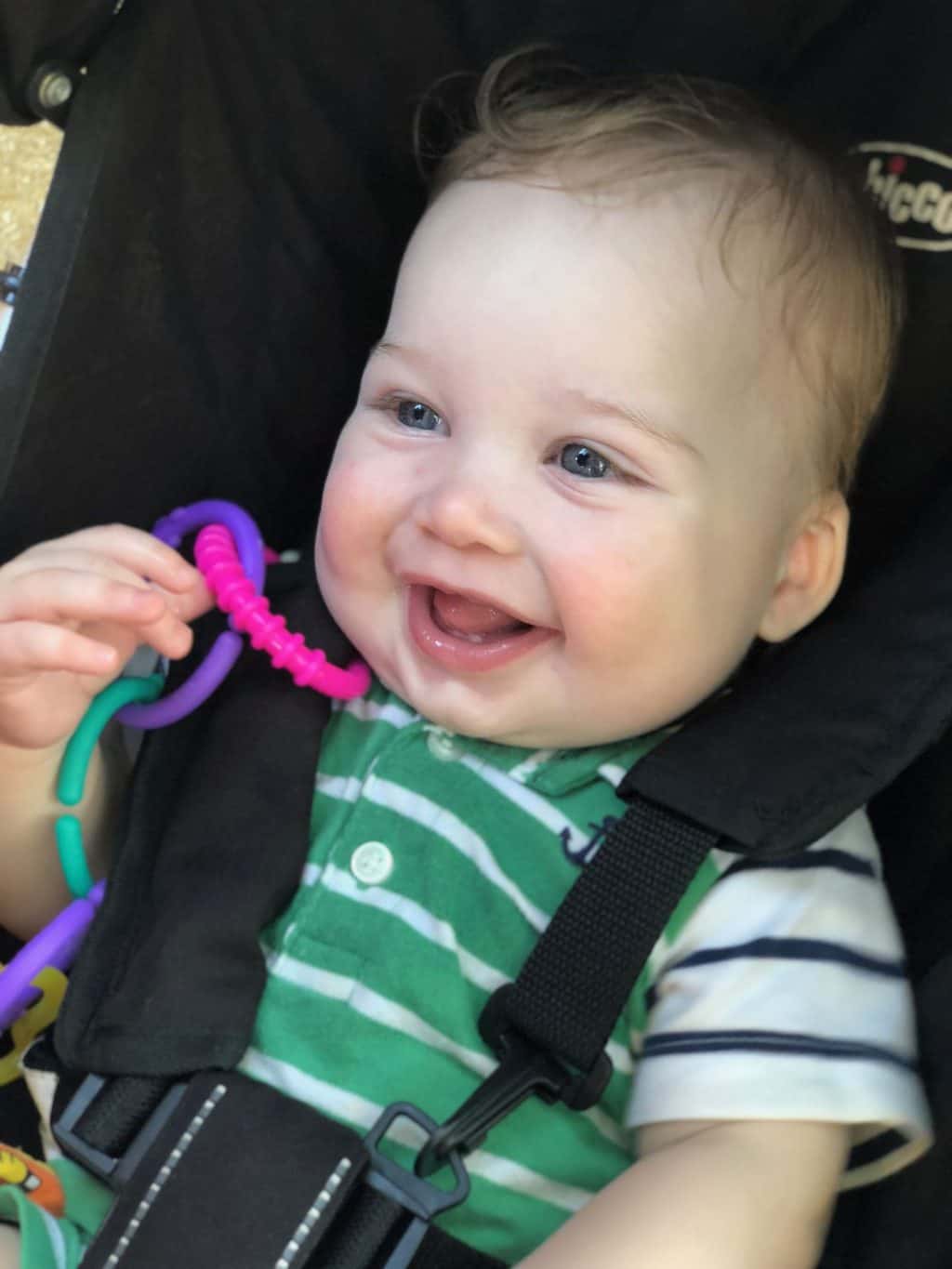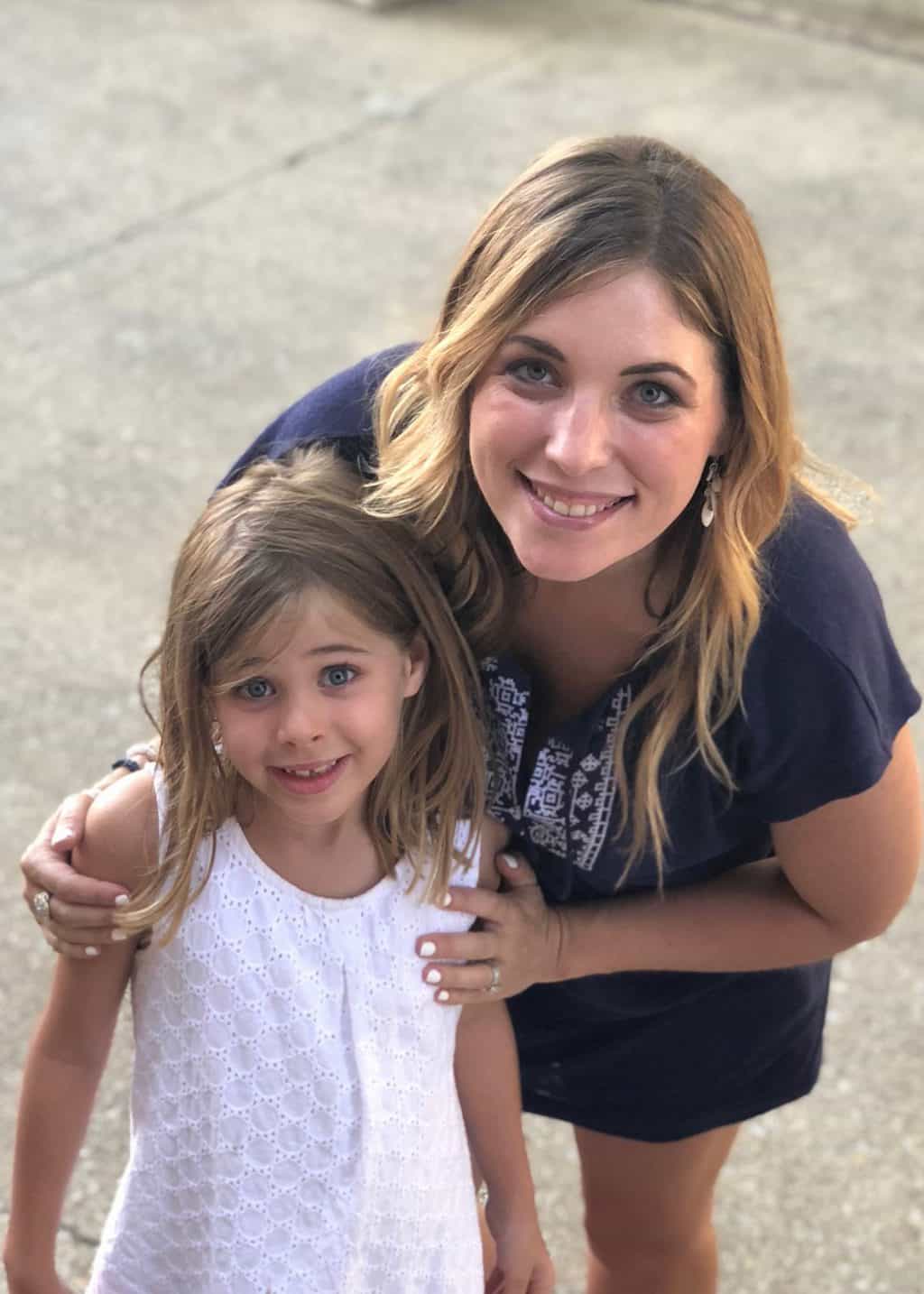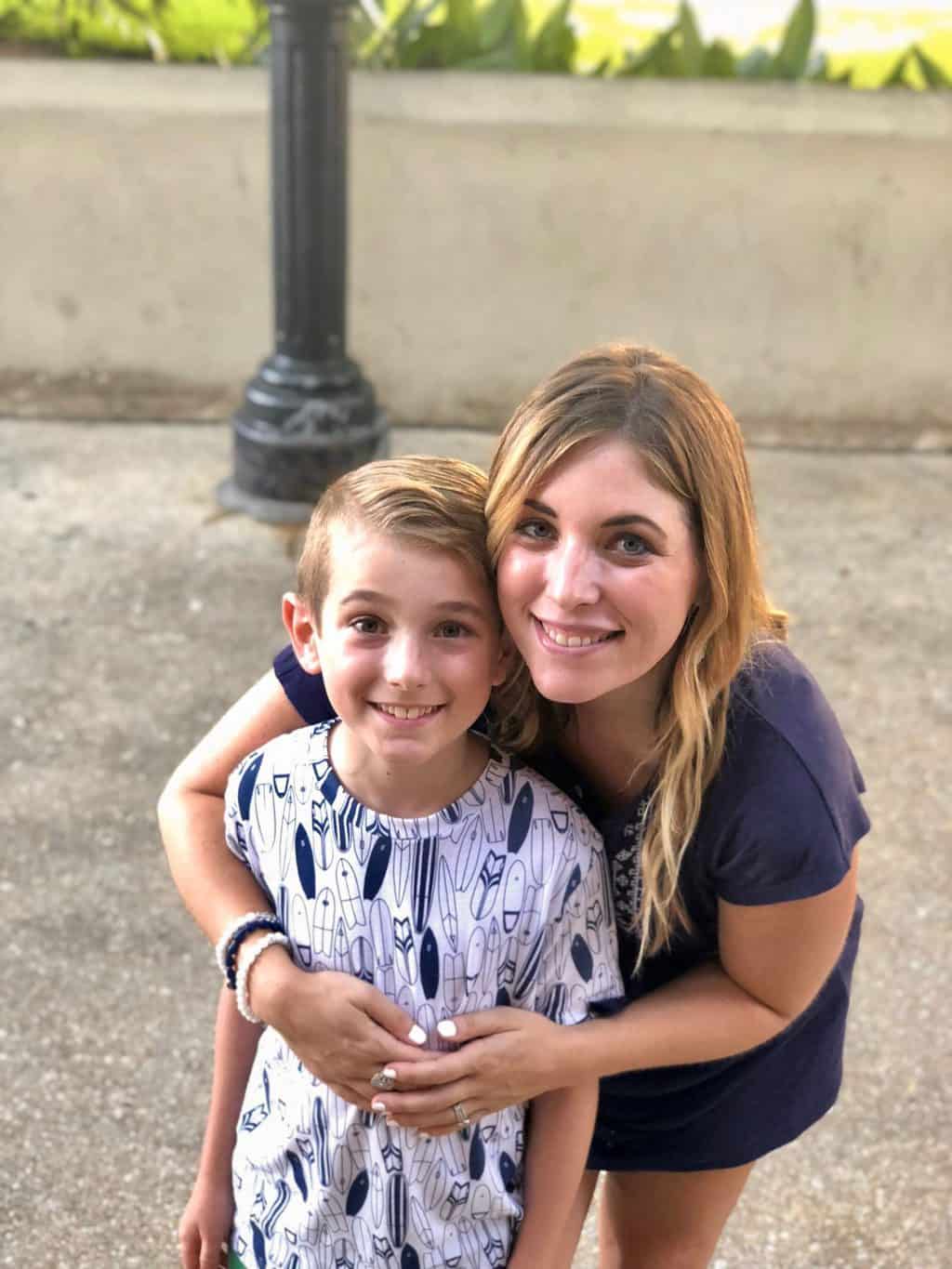 Living that So Fab life 😉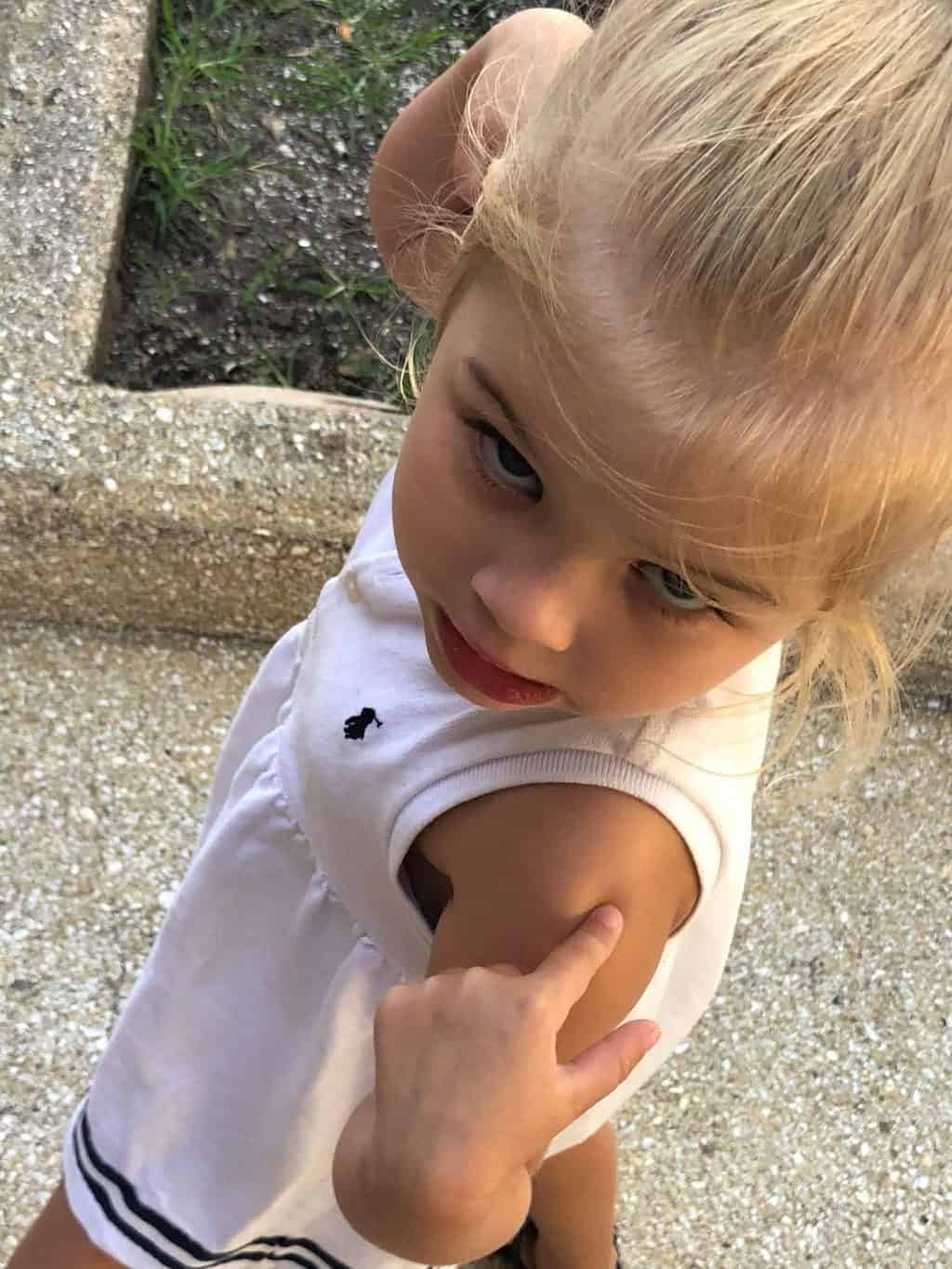 We had such a fun day that couldn't have gone more perfectly. It all flowed so smoothly and we never felt overheated or frustrated and Spear behaved flawlessly the entire time! We were even back at the room with plenty of time before bed!