Spear's 3rd Birthday Party
To see all the construction party details visit this post 🙂
We decided to have Spear's party two weeks prior to his actual birthday but it's worked SO well for us doing it this early. We host it the Saturday PRIOR to Thanksgiving that way we can head to Disney for Thanksgiving week and not be stressing over the party to come.
We have the party, decorate the house for Christmas then head down to Disney and can just ENJOY the week then get home and enjoy the Christmas season!
We also decided to have a morning party for Spear. With us having Universal passes this year we wanted to get down to Disney earlier than usual to allow time to visit Universal so having his party in the morning allowed us to get our Christmas decorating done in the evening.
And really it was SUCH an easy party to put together that it wasn't a big deal to host it earlier in the day!
It was SO sweet how into the party planning Kye was. He is the kid who just LOVES his mama's parties. He was hands on in the whole process and kept asking how he could help. He also got ready early and watched the entire birthday slideshow prior to the party starting. It made my heart so happy. He's actually thinking for his 12th birthday he may want a party himself 😉
Spear was THRILLED to see all the decorations and food and could not WAIT to wear his special party shirt. When I tucked him in the night before his party he had his special shirt laid out on the floor of his room and he kept laying on it and snuggling it and just SMILING so big!
Britt was all about showing him all the party details – her excitement is always so infectious. She has the best reactions 🙂
Spear was SO PUMPED. It was ADORABLE.
Mrs Charlotte arrived before anyone else and he was all sad and said "Big Papa coming to my party?" He was all worried that Big Papa wouldn't show. Then Courtney arrived and Spear said "MY PARTY!!!" And was literally jumping up and down with excitement.
He was the most excited for Carter and Cam to arrive and watched for them out of the window and then had more jumping joy when they pulled up. I can't remember any of the other kids ever being THIS excited for their party!!
Ready to celebrate our three year old!
My big goal in this party was to have it still be just as special but with spending a lot less. And I think I pulled it off! To cut costs we cut down the guest list in a major way which helped cut down on all the stuff we had to buy like food and paper goods etc.
I also kept the menu simple and all snack type foods that kids would enjoy. And made sure it was all stuff that OUR little family likes…we just loaded up the leftovers and took 'em to Disney for the week!
It was beautiful weather so we all pretty much hung out outside the whole time and the kids loved eating and hanging with their friends and cousins and playing together.
It was SO CHILL and just SO comfortable and relaxed. It was truly an awesome morning! I felt SO HAPPY and all the kids did too – and Spear just felt so special! He loved every part of it!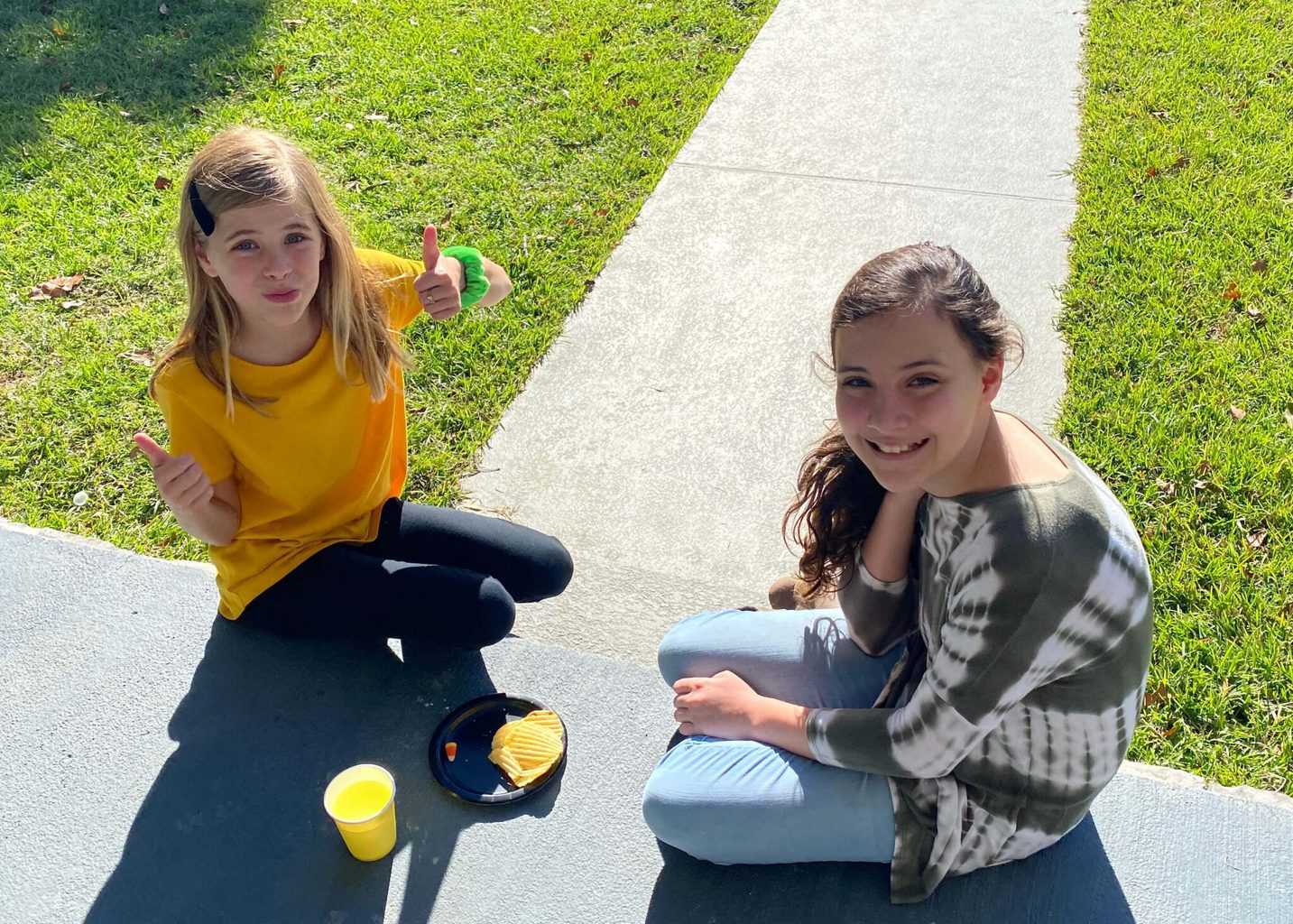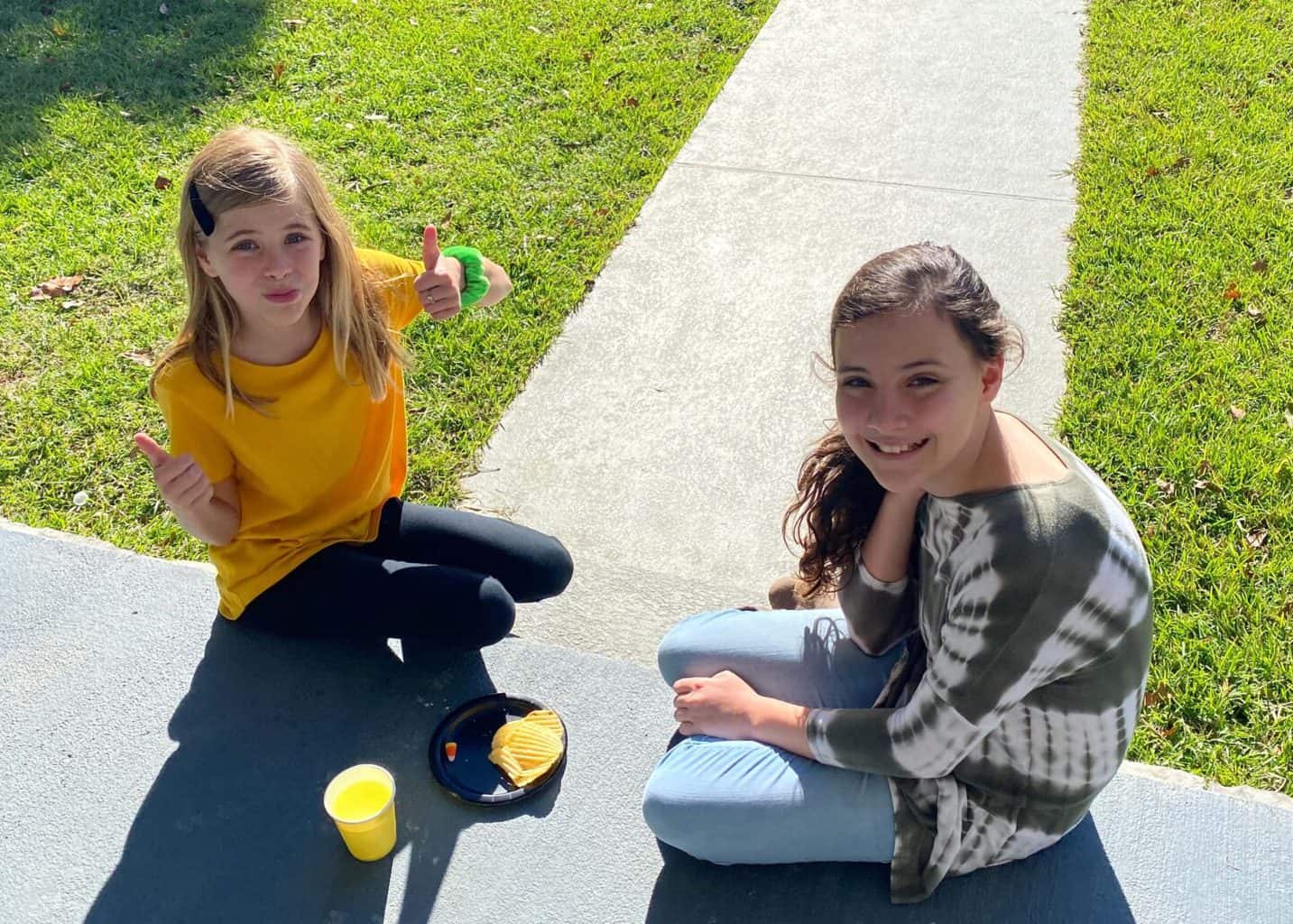 His favorite part though? Playing in the sand with Cam. He talked about that non-stop for days to come! He had so much fun playing with his BFF Cousin and all of his vehicles in the sandbox.
So thankful for all of the family and friends who came and helped our sweet boy celebrate his big day!
Spear had THE most adorable reaction to everyone singing for his birthday cupcake too. He was just a little party MACHINE and it was ADORABLE. So often as a mama I do a ton of work for my kids but often don't feel like it's appreciated. I felt VERY appreciated with this party. Spear was SO HAPPY and it made me SO thankful that we decided to have a party this year for him. It was so precious.
He also did so great with the gift opening. He was patient while we read the cards and went around and thanked every single person by name for coming and for bringing a gift. He had adorable reactions to the gifts too saying "Oh wow" and "cool" to things. He was just adorable from start to finish!
The great thing about a morning party was that we also had all day! Some guests hung out awhile and the kids were all able to play together and just enjoy Spear's new toys and quality together time with their cousins.
As a birthday bonus? We lucked out and a neighbor parked a HUGE tractor in the lot beside our house! Spear was BEYOND pumped about it!!! The perfect ending to his perfect party!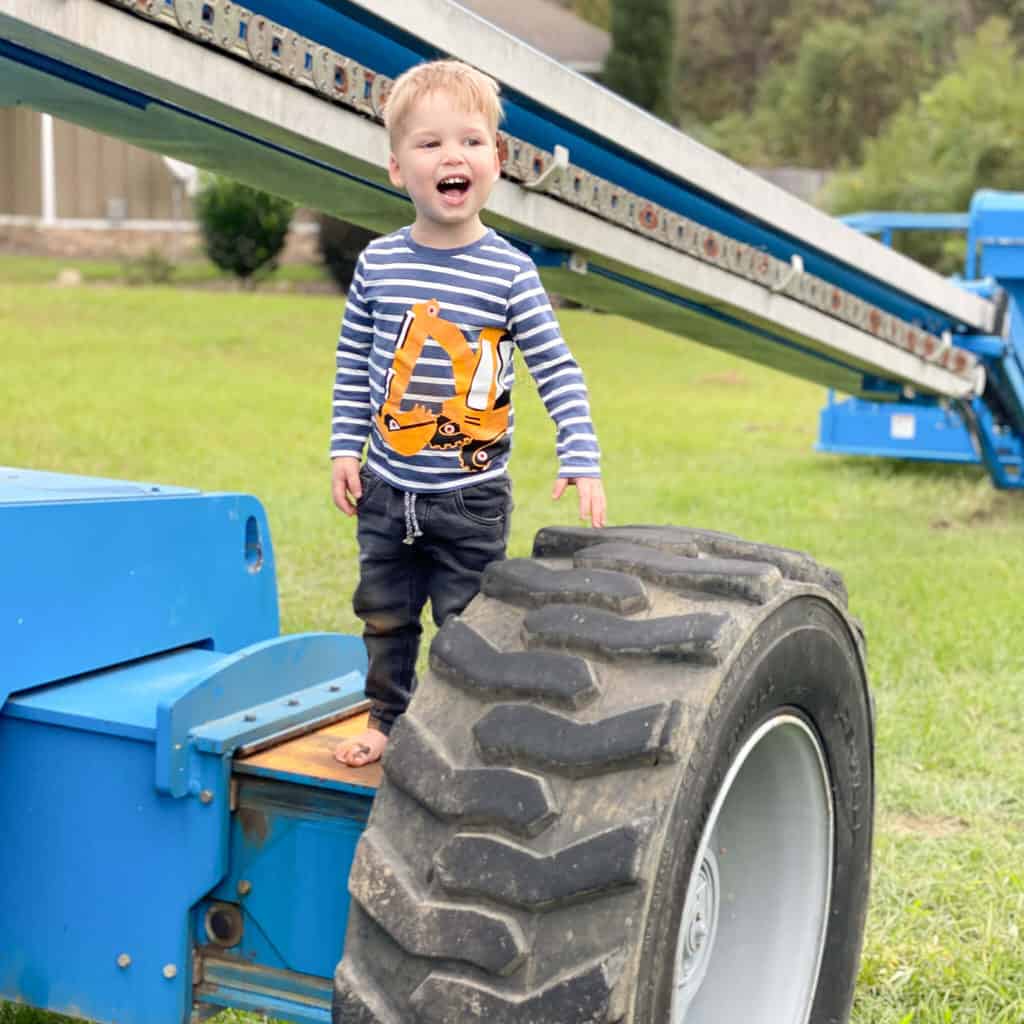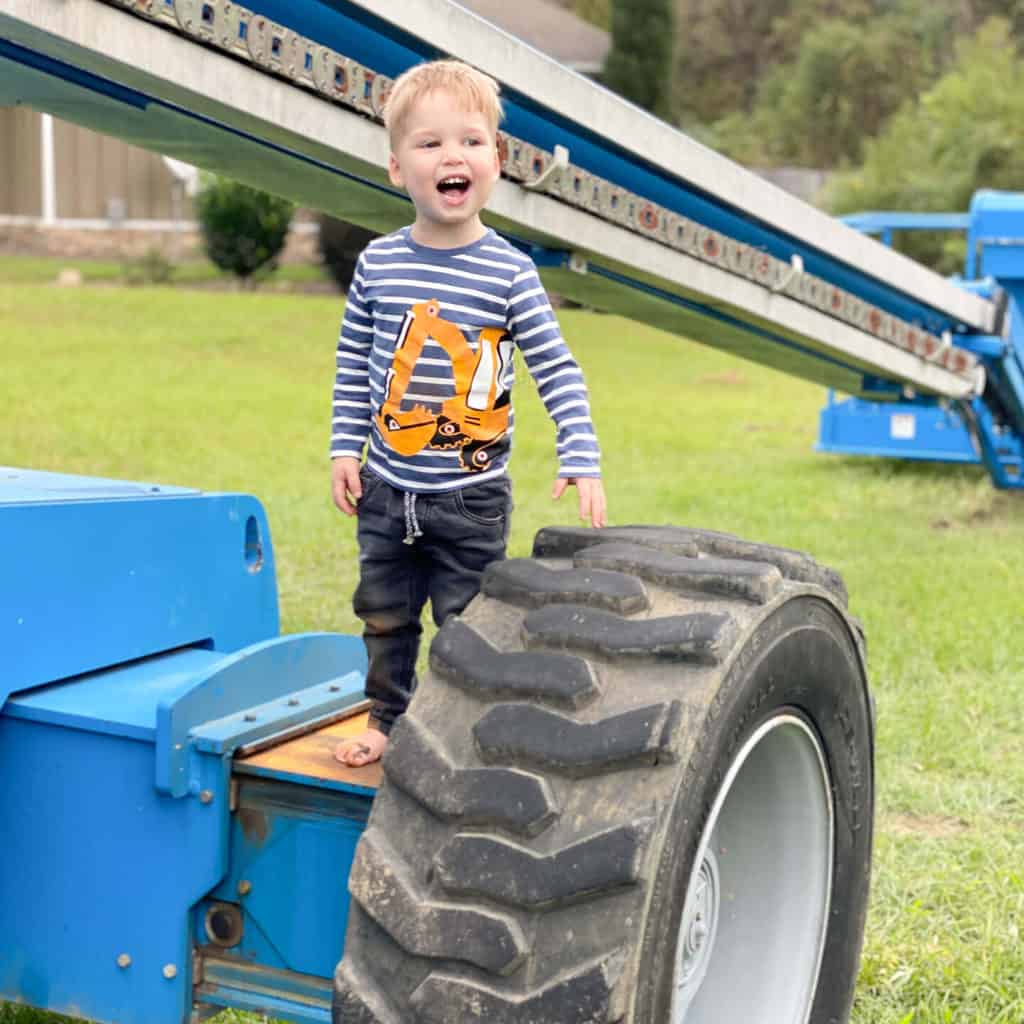 It was truly a party ALL ABOUT SPEAR and we all agreed that we've NEVER seen him SO excited or SO happy before! It was such a great event and I love that HE felt so much love and was so well celebrated!
The cutest video of all of us singing to Spear should auto play in this post 🙂