The Planner Every #MomBoss Needs
As modern mothers we are no longer "just moms."
We wear many hats.
We keep the home organized, the kids' schedules in check, plan events with friends and manage our own "to dos" too.
We work outside the home or have a side hustle that we do from home.
We are BUSY. And being busy? Can often lead to feeling frazzled and stressed.
Even though we live in an age of technology, there is just something so rewarding about writing my tasks down and then marking them off as I complete them.
While I do have a calendar on my phone to sync things with my husband regarding his work and the kids' stuff, I also love to have a physical agenda book each year.
In years past I've really, really struggled with finding the "just right" planner. They either are too big to carry with me. Or have too small of spaces for writing. Or they are too singular in focus.
As moms we don't just have to plans for ourselves…we plan for EVERYONE.
So I really wanted a planner that would allow me to stay organized with all the things I have on my plate.
I wanted a space to easily track it ALL and plan for the year ahead to allow my mental load to lessen and to have a physical way to get it out of my mind and onto paper.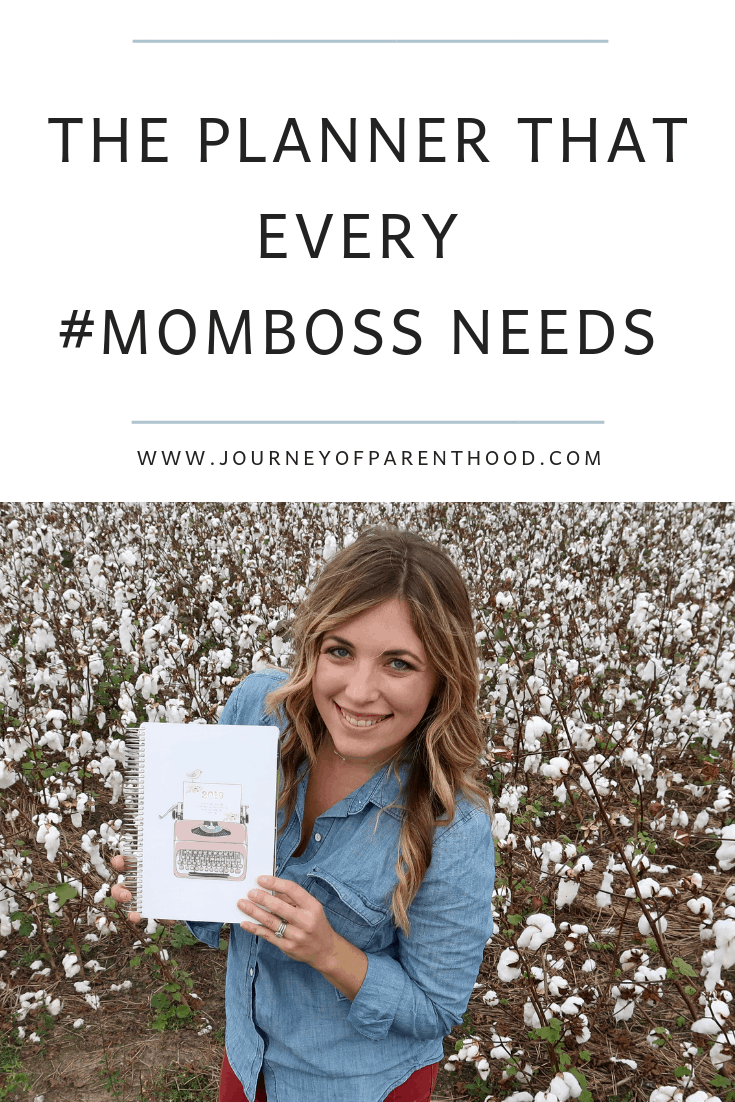 Enter the In The Leafy Treetops planner!
I have been a stay at home mom since my son was born in 2009 but I began blogging as a hobby in 2008.
I've really only started considering it more than a hobby in the last year and I've struggled with keeping all my "blogging to dos" organized while also planning out everything else for our family.
Several of my fellow blogging friends have this planner and recommended it to me.
I reached out to In The Leafy Treetops and they sent me one for free AND gave me one to giveaway to one lucky reader!
PLUS they also provided a coupon code for anyone to use on their site and receive $5 off an order of $35.99 or more (Enter code Journey5 at checkout!)
I was SO excited for my planner to arrive and am beyond pumped to start filling in all our plans for the coming year.
I was blown away when I realized this planner? Isn't just a planner.
It has space for SO MUCH MORE.
Holiday wishlists, health symptom lists, areas for personal growth, beautiful encouraging quotes, and even Bible Verses and other Christian elements to help keep my focus on the Lord.
I made a little video going through the entire planner to show y'all how awesome it is:
The planner is the perfect size! 6″ by 9″ and 1 inch thick. Perfect to toss in my tote or large purse and take on the go!
I love their choices of covers and decided to get this one both for myself and to giveaway.
I want 2019 to be a BIG YEAR for us ALL. A year where we do big things and have big goals.
I LOVE the quote on the cover: "dream it, plan it, pray for it, work for it, know it, live it, love it."
Here are a couple views of the cover and some of what to expect inside: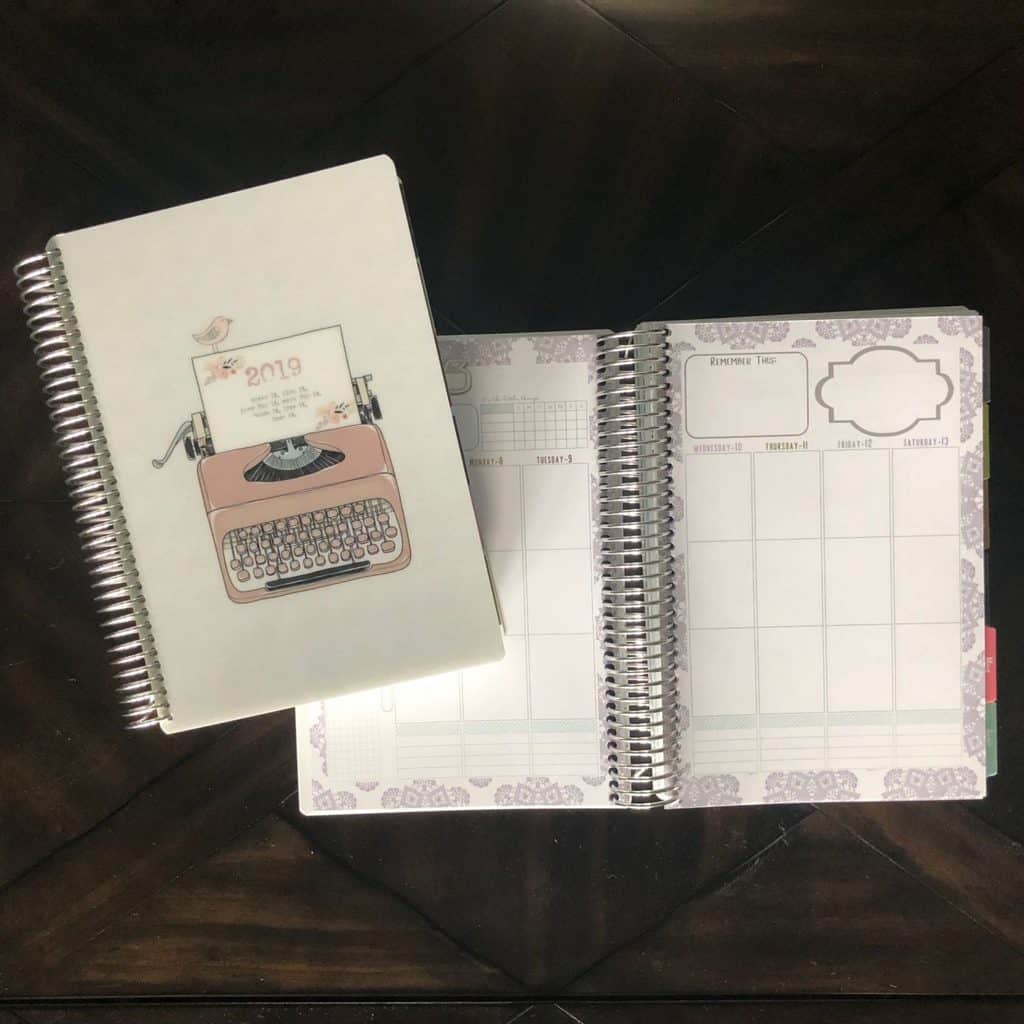 Each month starts with a great, encouraging quote!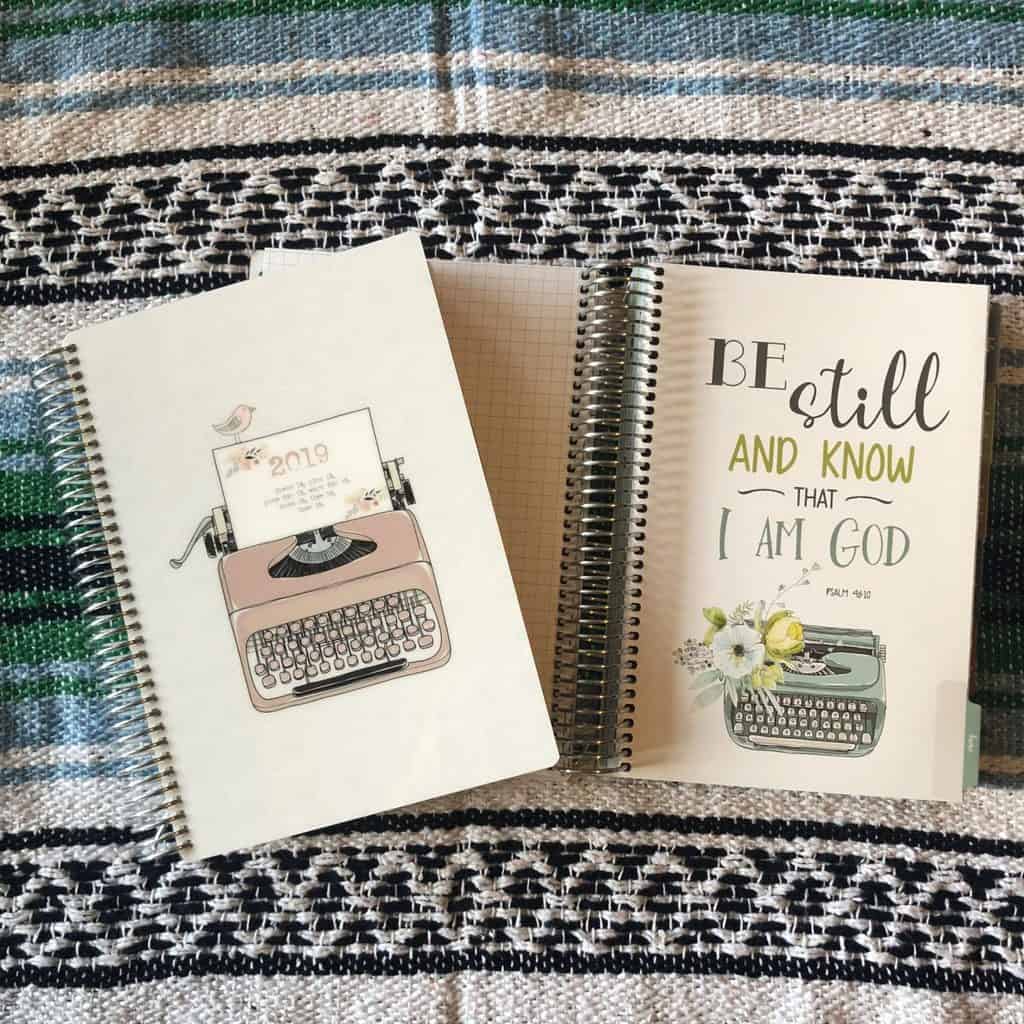 Each month also starts with an area to write out some personal goals for strengthening relationships in your life. Your relationship with the Lord, your spouse, your children, and friends.
There are also multiple pages of a variety of ways to organize your month.
A full month calendar, weekly calendar, and daily planner. Plenty of space to color code…to keep the different areas of your life separated.
There are also plenty of blank spaces for other lists and tracking.
Even a place for your monthly budget!
I LOVE that all throughout the planner are extra totally blank pages to allow for anything random that may come up and need to be jotted down!!!
I plan to have a section for family things planning, kid planning, personal planning, and blog planning!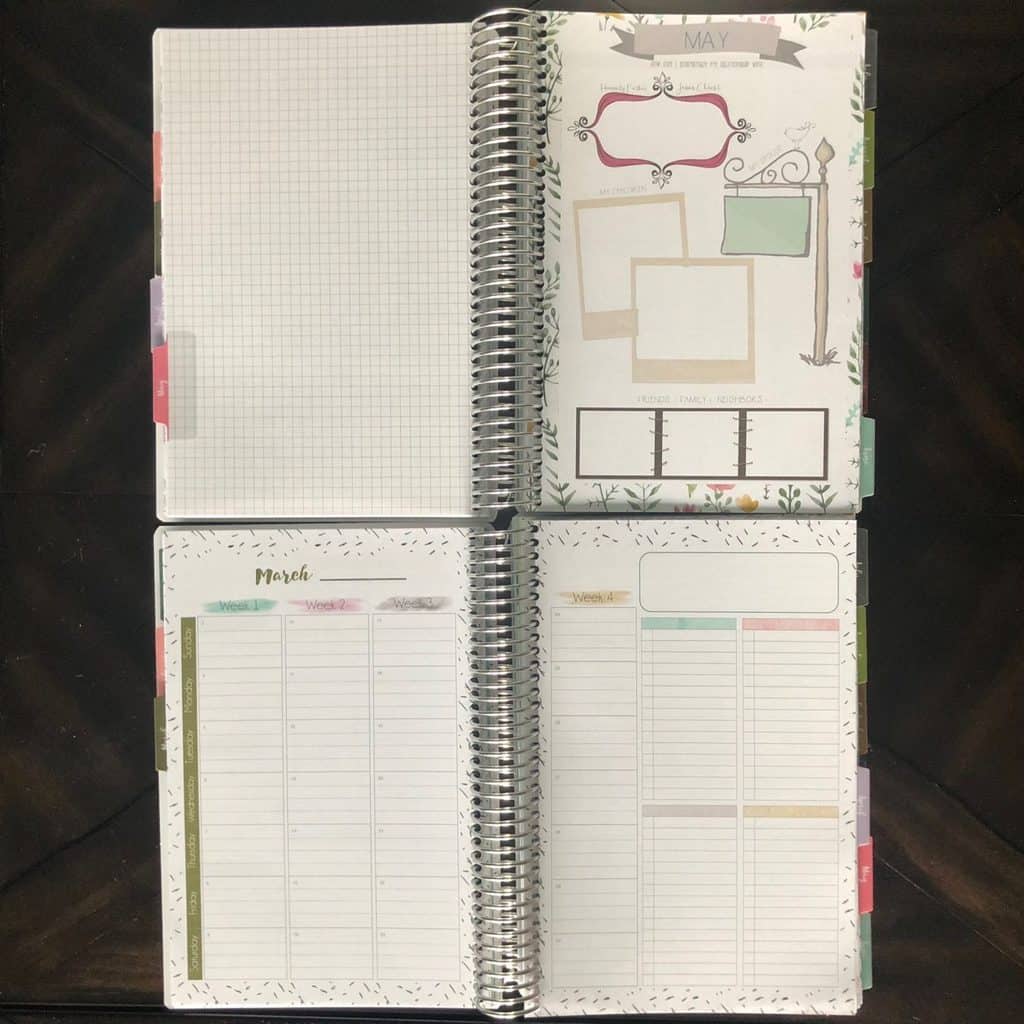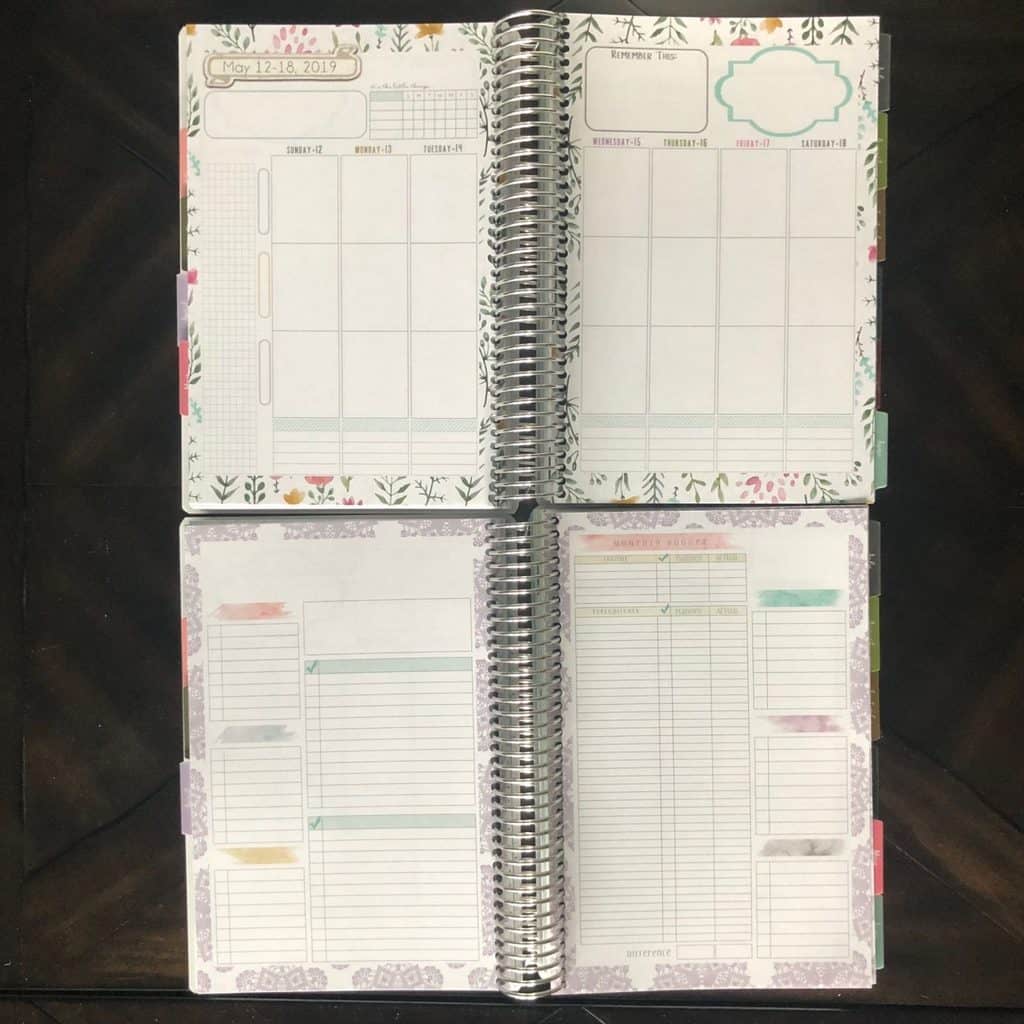 When I received my planner I did NOT know there was a Christian element to it so it was such a great surprise.
I'm trying to truly be more intentional each day in my time with Jesus and I'm excited for this planner in helping me keep that focus in the upcoming year.
In the front of the planner is a list of all the books of the Bible…a great way to track as you read!
There are also several places for additional organization.
Such as birthday and anniversary lists and even an entire section for CHRISTMAS PLANNING!
Bring it ONNN. I'm an all-year gift purchaser so I am pumped to have a way to keep track throughout the year so I won't overbuy 😉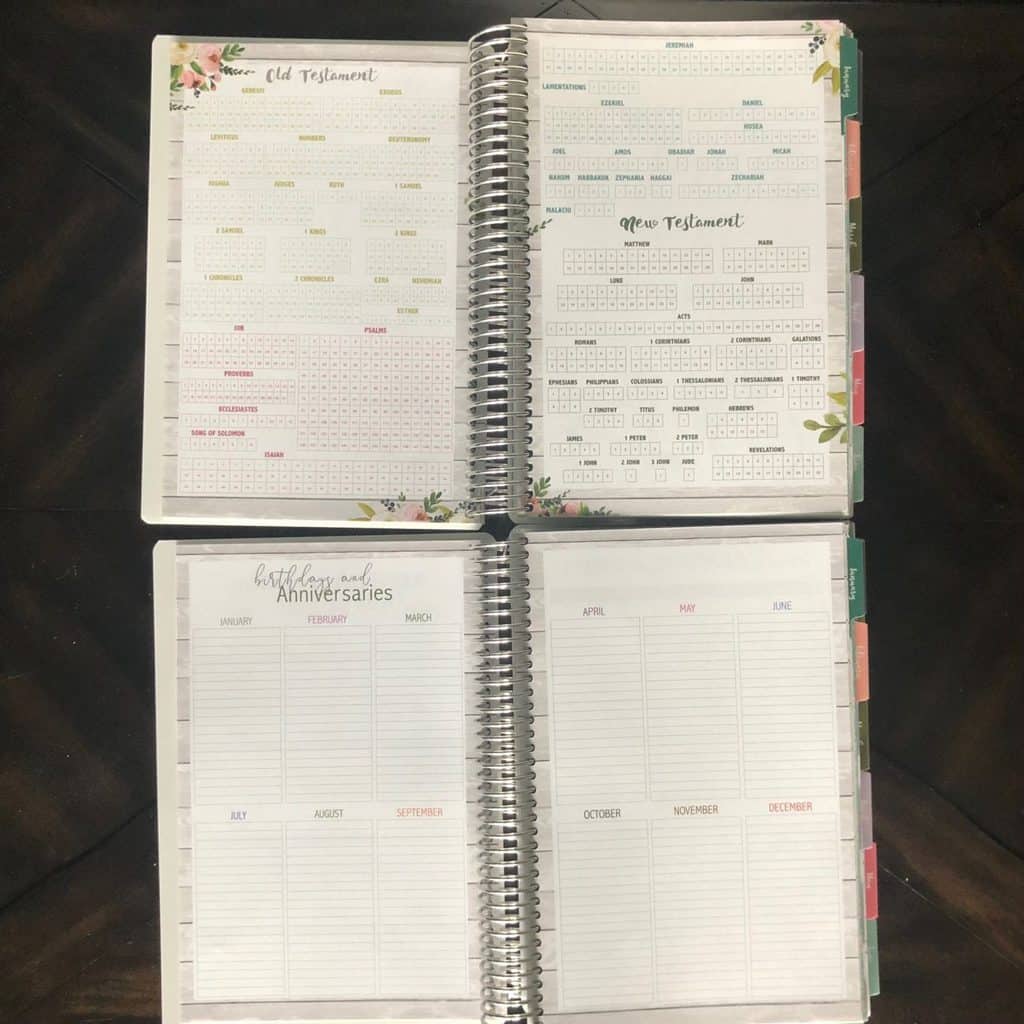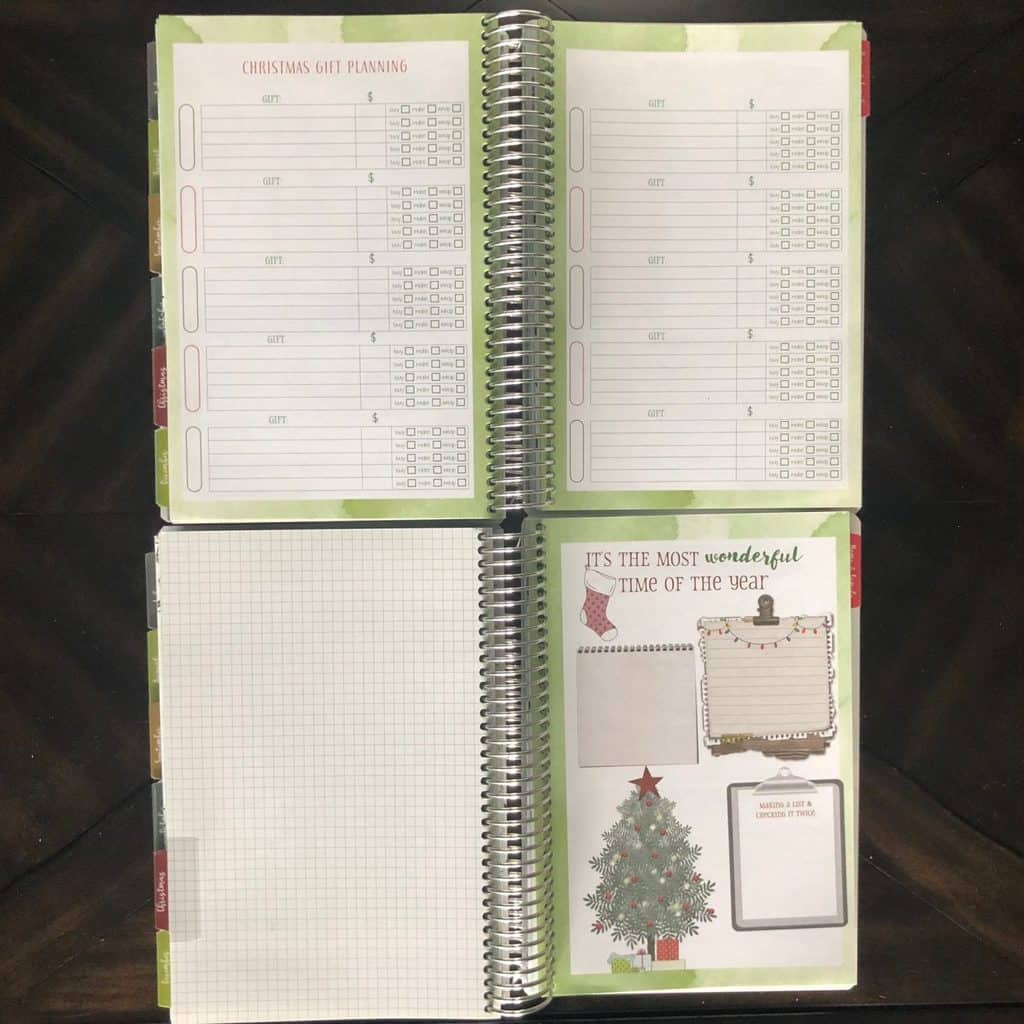 In addition to the Christmas planning section there is also an entire section for home and family.
Planning on tasks and who can do what. Planning for family trips. Planning for birthdays. ALL THE PLANNING!!! Whoop whoop!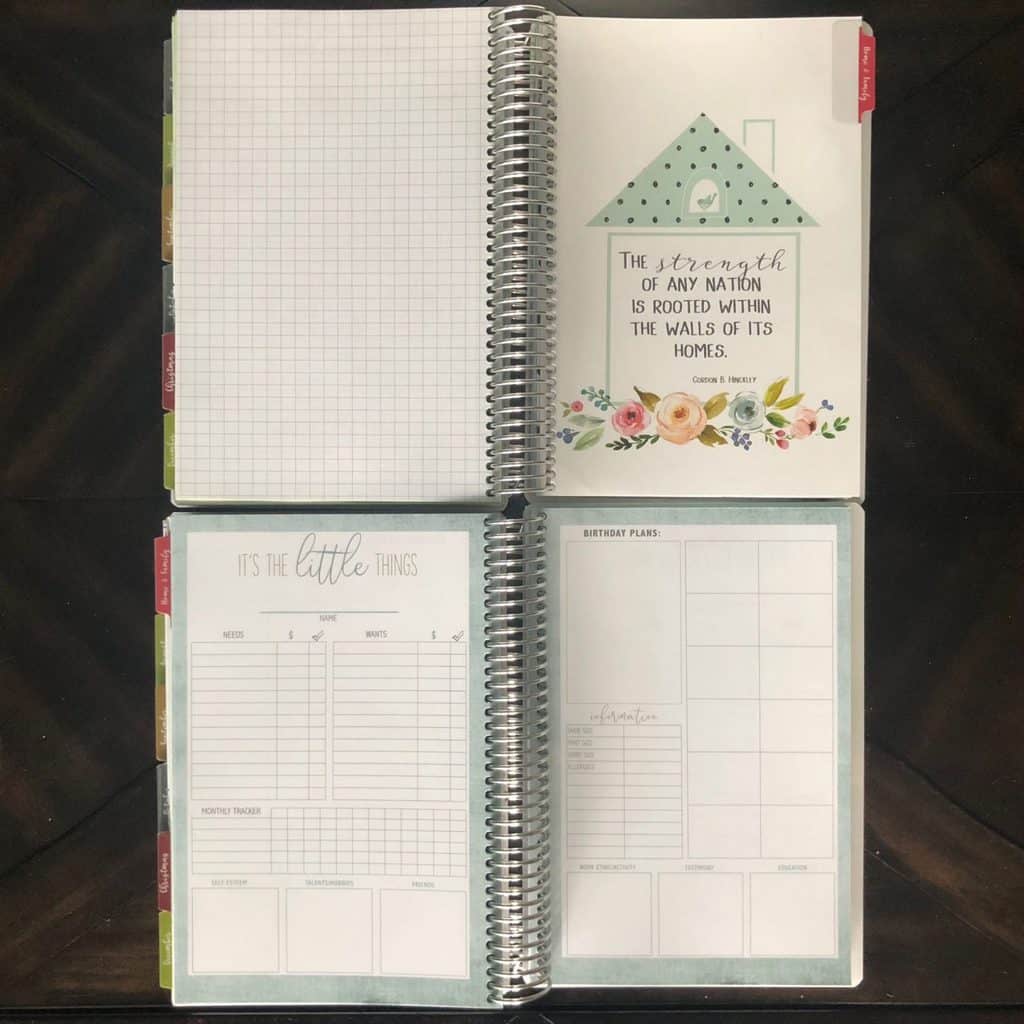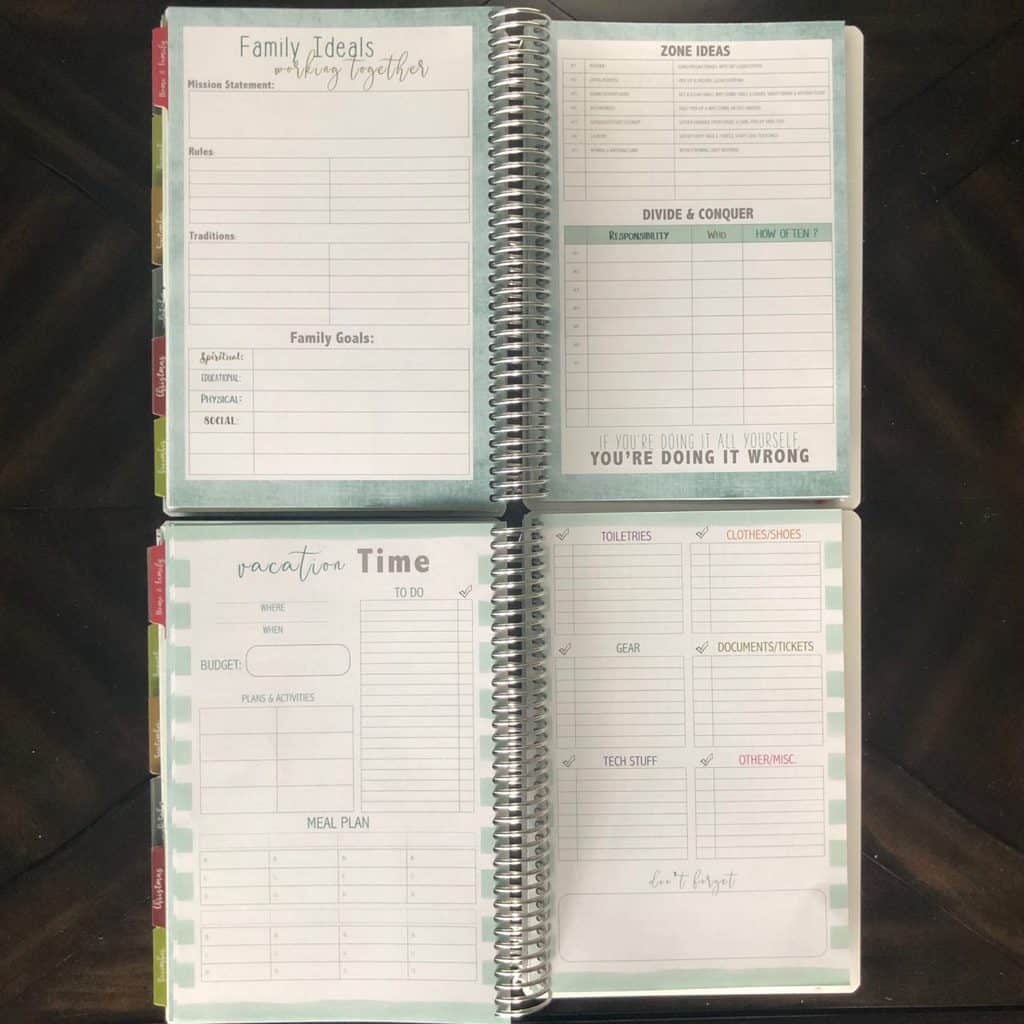 Who else always has random things they stick places and then lose later? I know it's not just me!
I was very excited to see both a pocket and a zip pouch for storage of all the things. Do all the planning. Have all the things! BRING ON 2019!!!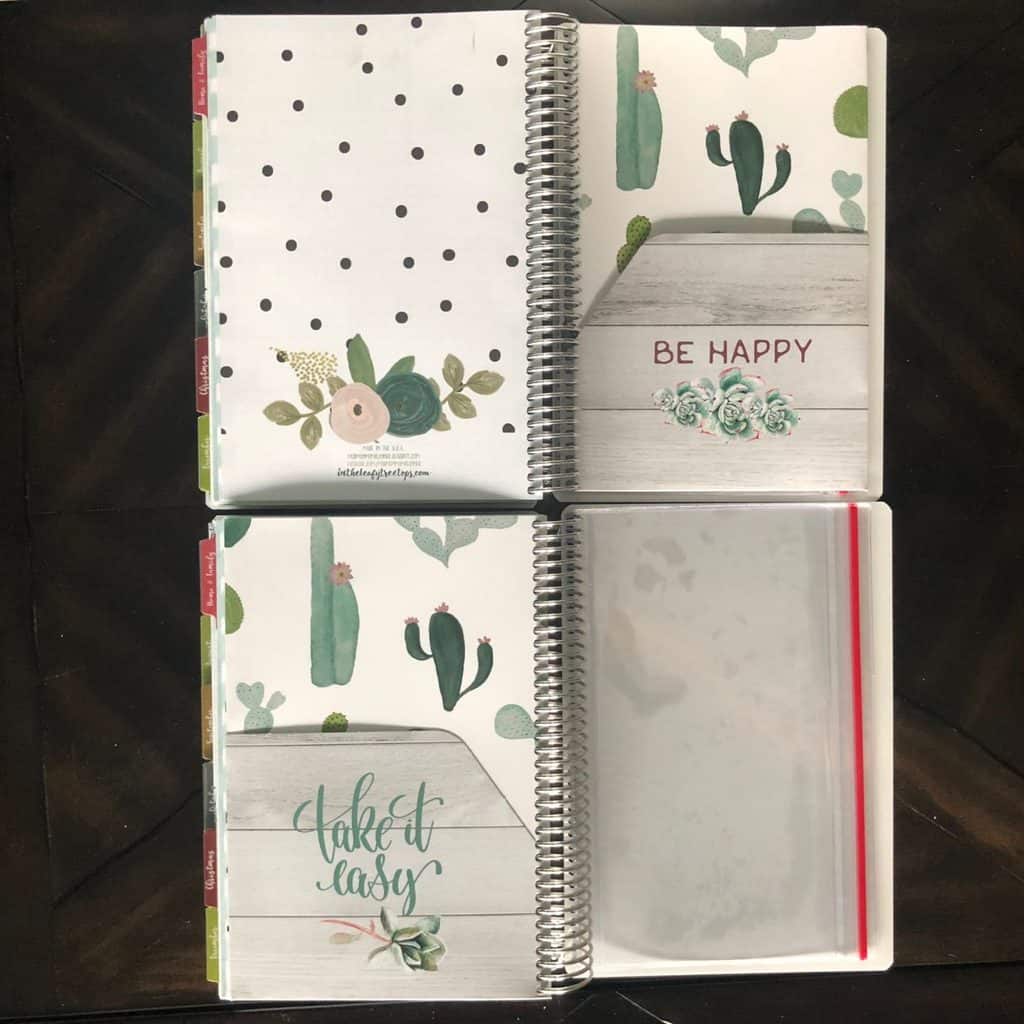 You can view all the planners from In The Leafy Treetops here!
I received the Mom-On-The-Go Planner
Want a planner for yourself??? Use code Journey5 to receive $5 off your order of $35.99 or more!
Again, thank you SO MUCH to In The Leafy Treetops for my planner!
SaveSave
SaveSave
SaveSave
SaveSave
SaveSave
SaveSave